Sushi Mastro Nikkei, Kepong
February 17, 2022
---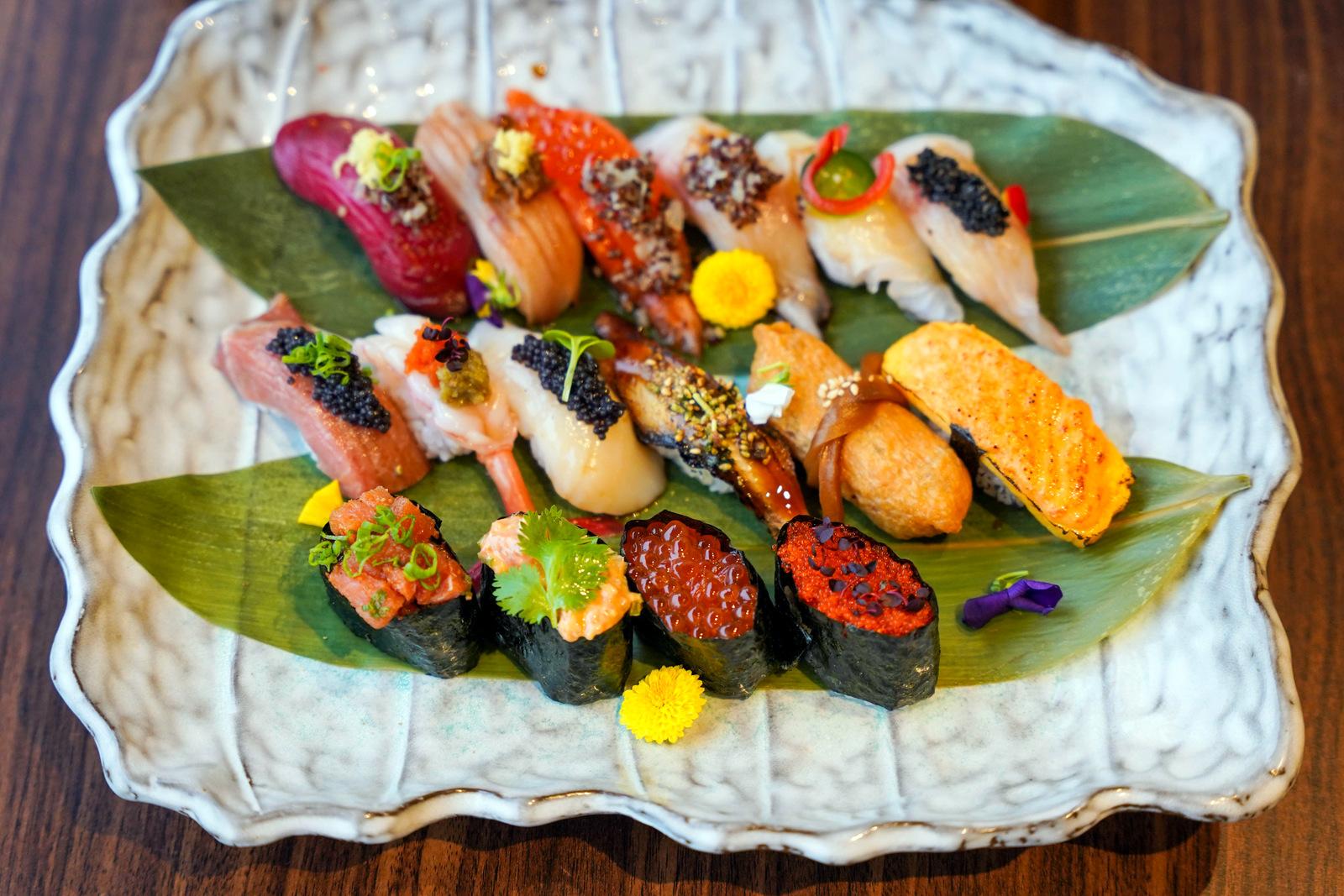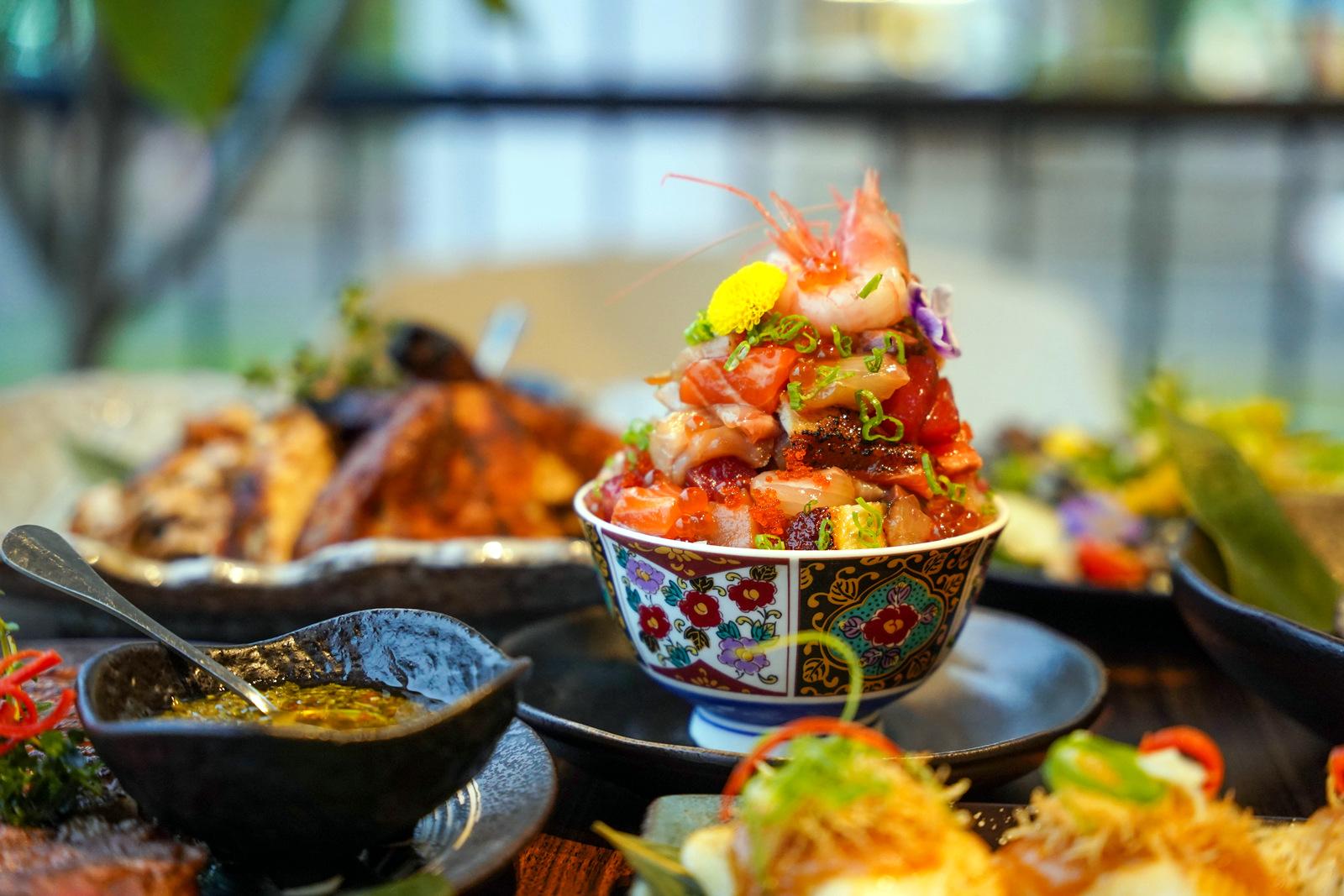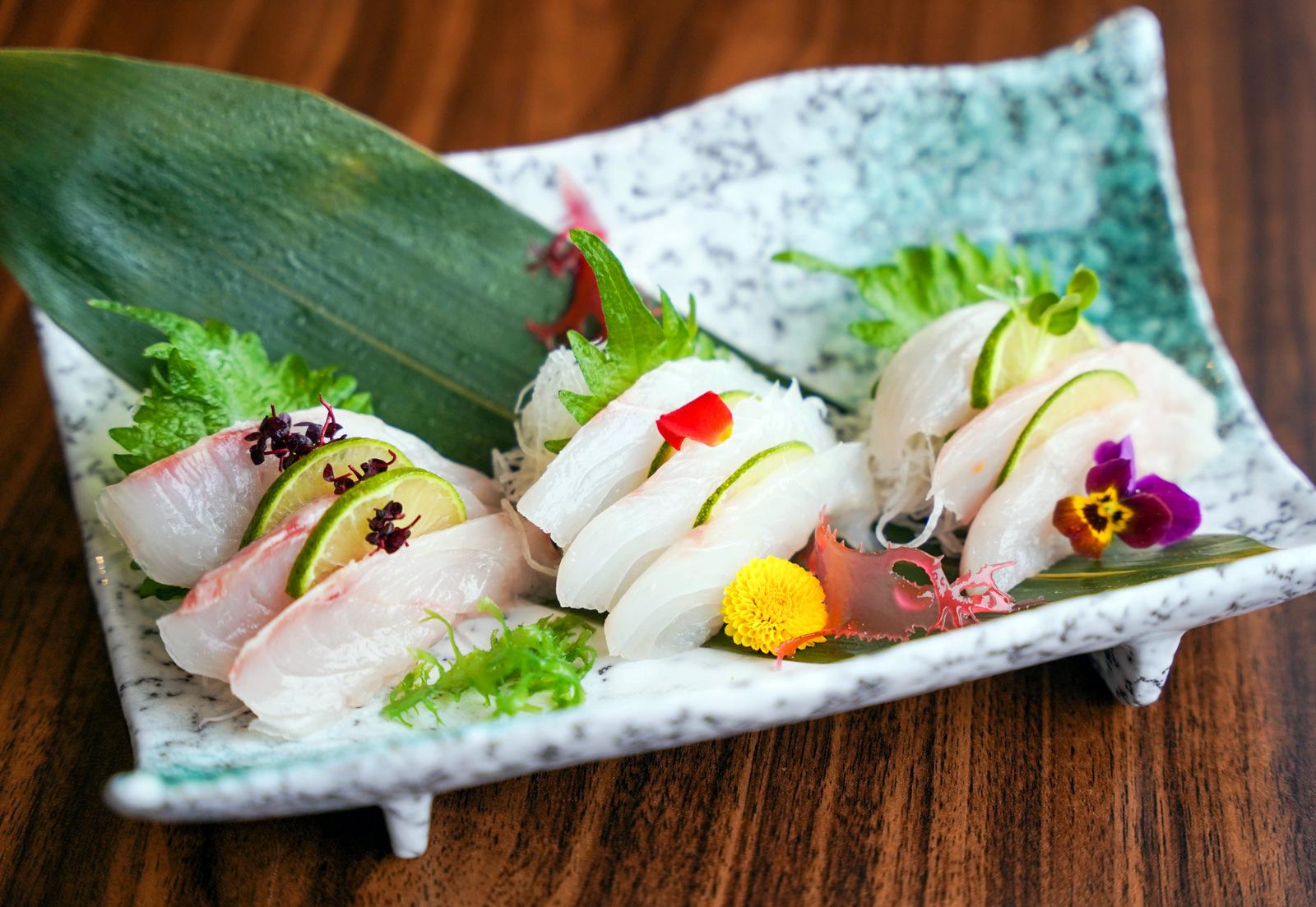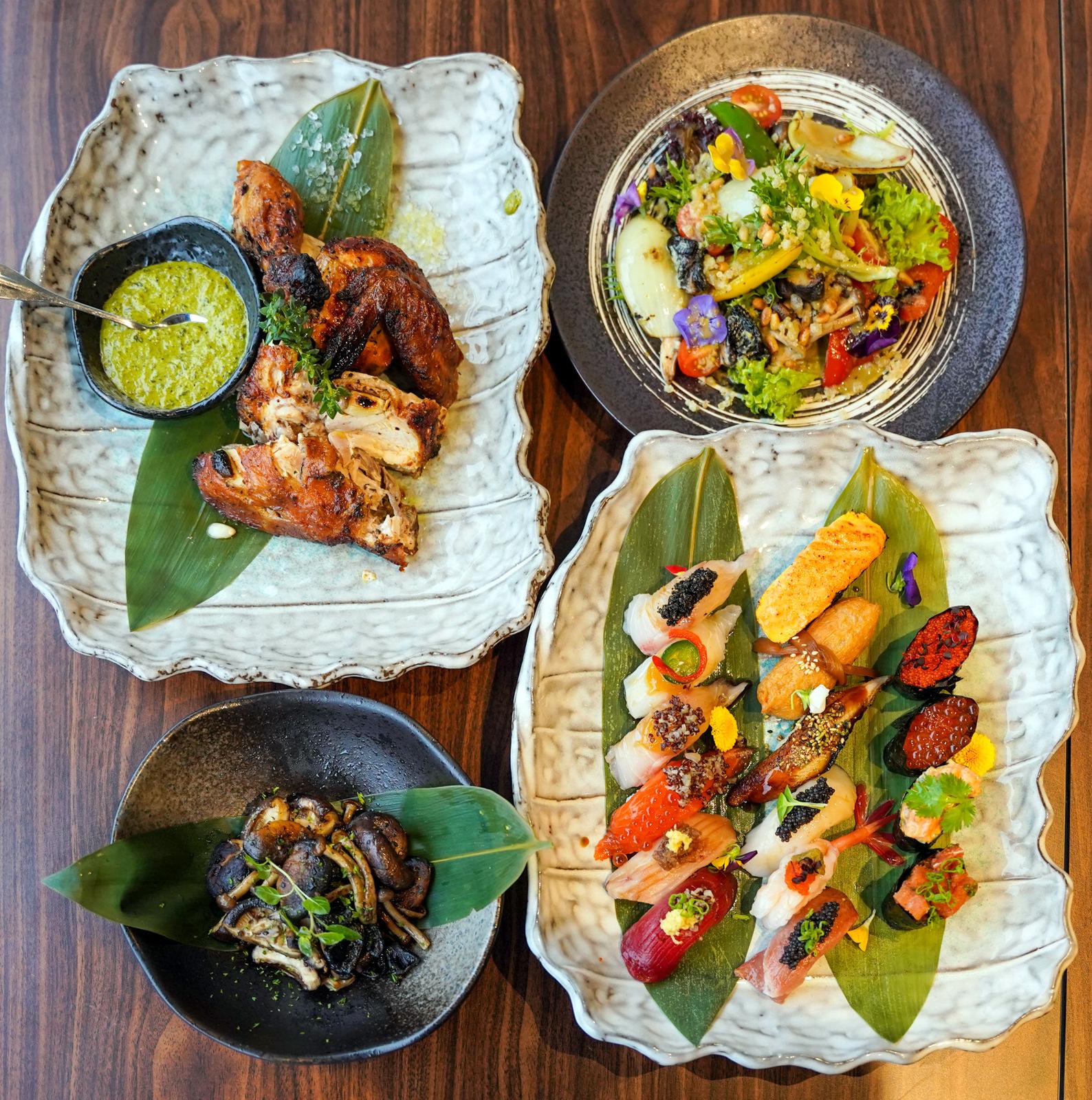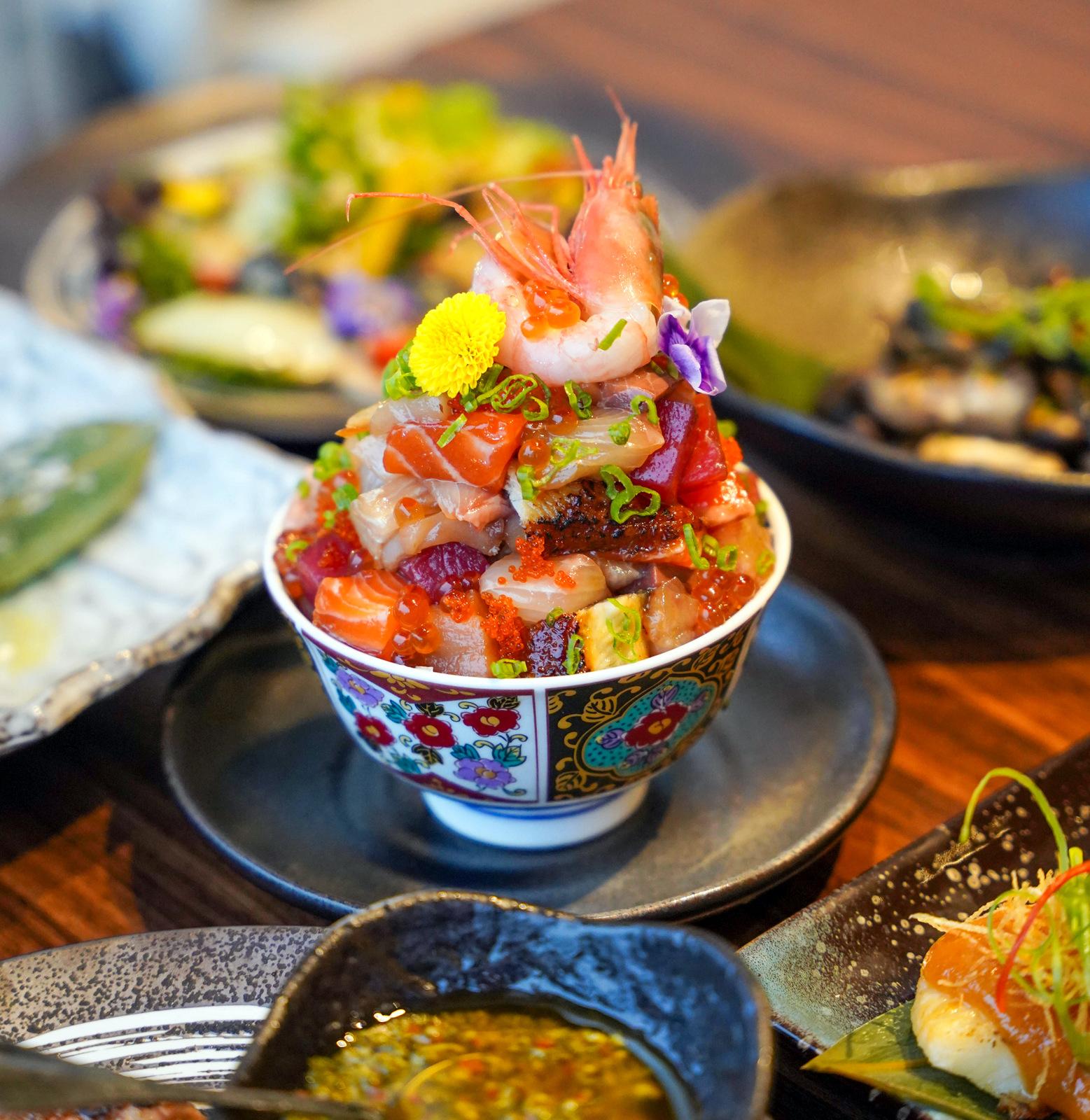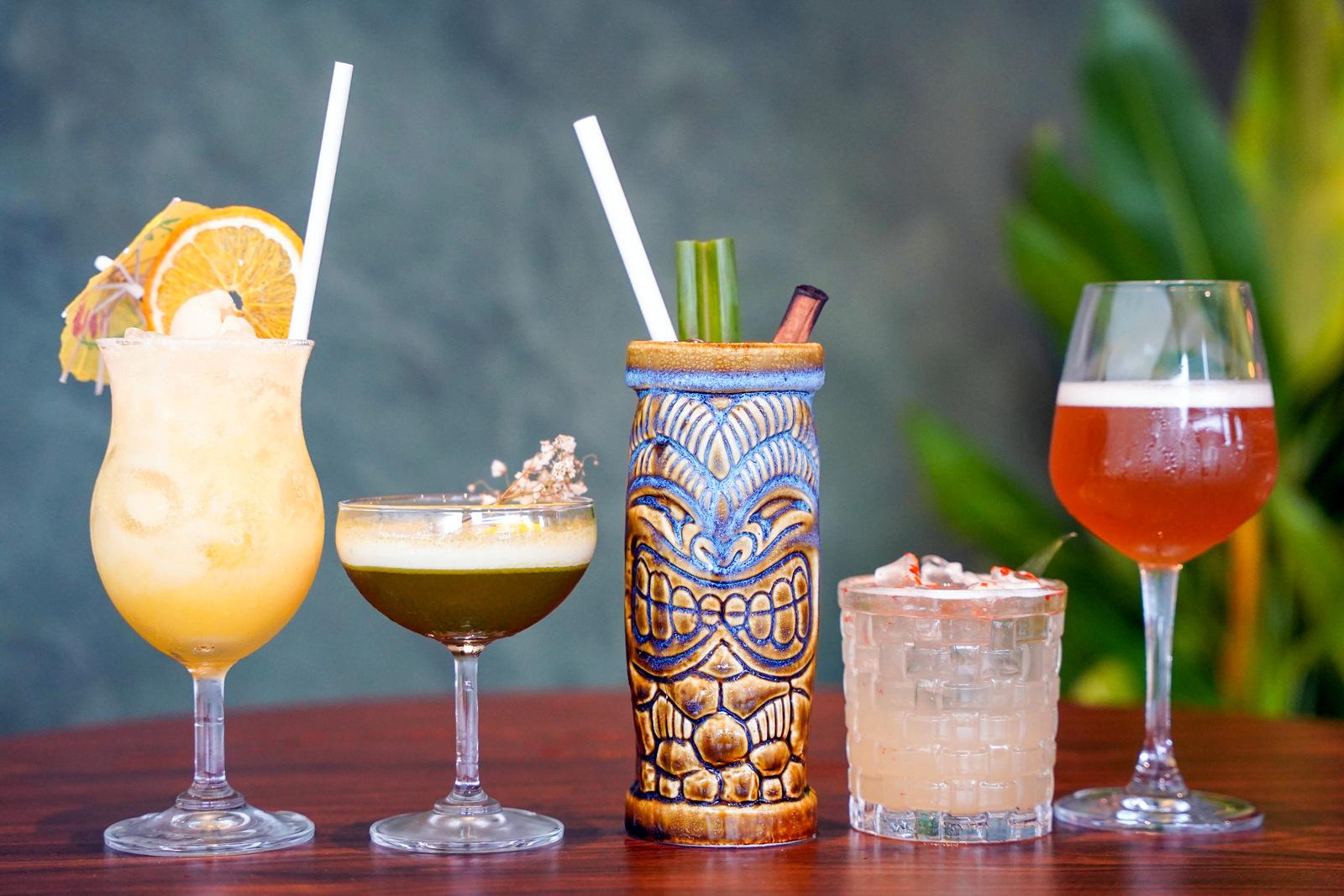 One of KL's top new destinations for distinctive Japanese fare, Sushi Mastro Nikkei puts a delicious Malaysian spin on Peruvian-origin Nikkei cuisine. 
Sushi Mastro Nikkei is fuelled by the founders of Seafood Maestro, who burnished their reputation as seafood wholesalers for nearly a decade before embarking into online retail sales. Now, they've launched their first dining venue, helmed by a team with plenty of experience in restaurants within and beyond Malaysia, eager to introduce their menu to customers.
Their focus: Nikkei, the cooking culture that synthesises Japanese style with Peruvian substance, marrying fresh fish with ingredients like lime, corn, quinoa, peppers and potatoes, evolving from the migration of tens of thousands of Japanese to Peru in the early 20th century.
Seafood Maestro ensures that every fish is sent to Sushi Mastro Nikkei at its prime each day. You'll even find unique sashimi like Penang-bred siakap, red snapper and malabar grouper slaughtered in accordance to the ikejime humane method.
Chef Salim Ismail heads the kitchen, infusing vibrant flair to everything from sushi to steaks, tartare to tiradito. He harnesses over 25 years of experience abroad that took him from Malaysia to fine-dining restaurants in Zurich, Switzerland and Konstanz, Germany. He first picked up his Japanese gastronomic skills from a Kyoto-born mentor in the 1980s and later honed his craft at a Japanese sushi setting in Switzerland, experimenting with Nikkei sweet, sour and spicy flavours over time.
If you seek a Japanese meal that surprises and scintillates, check out Sushi Mastro Nikkei.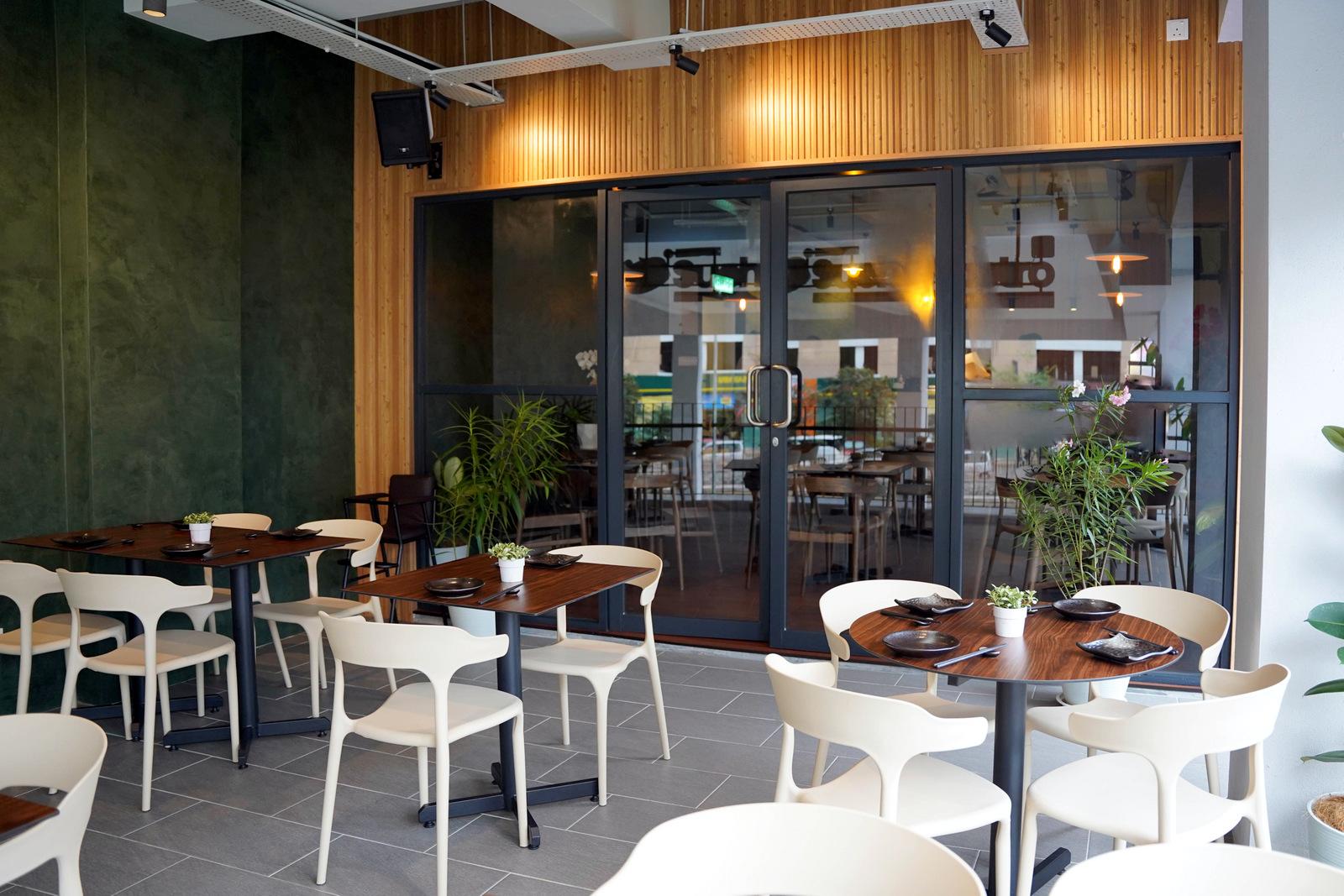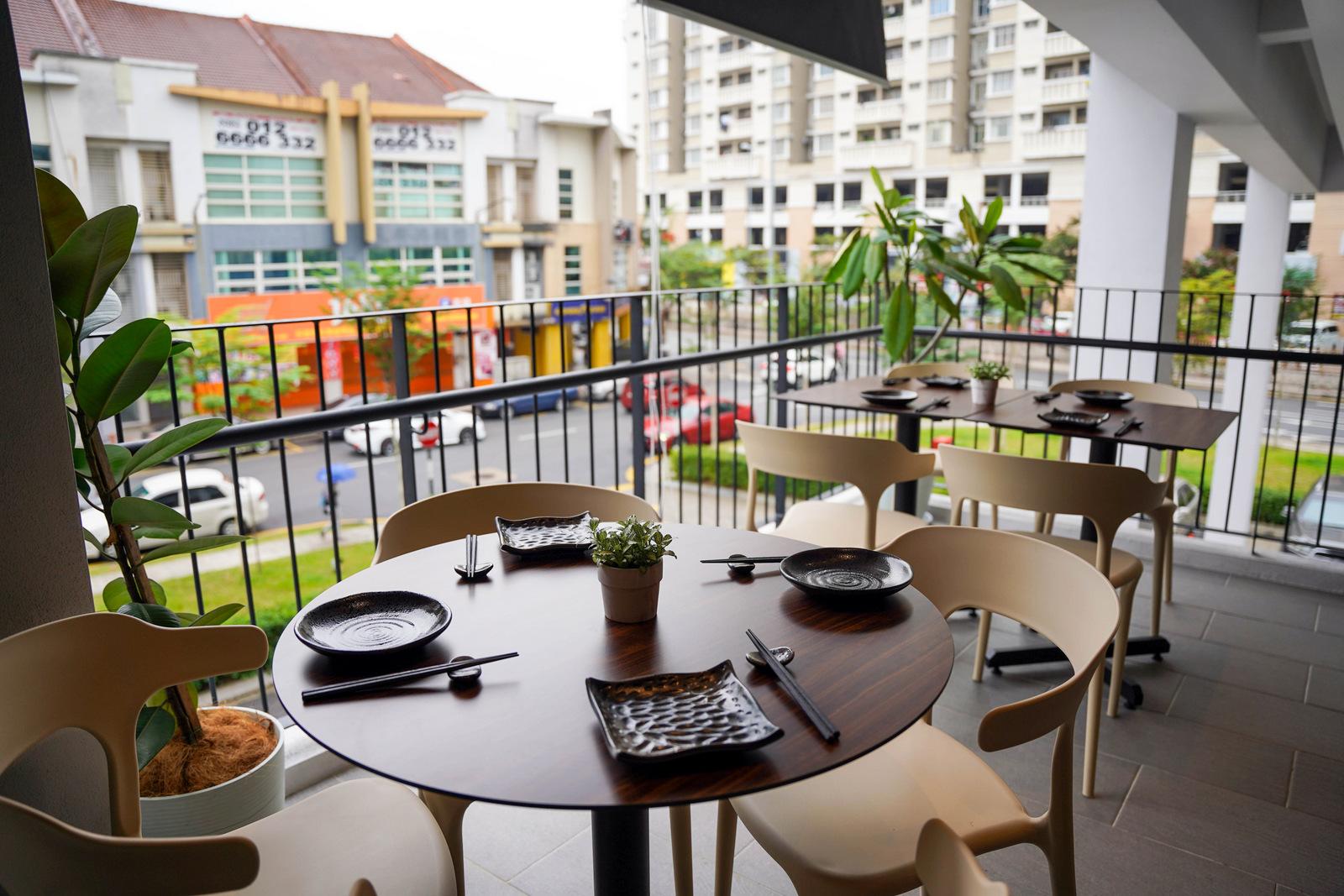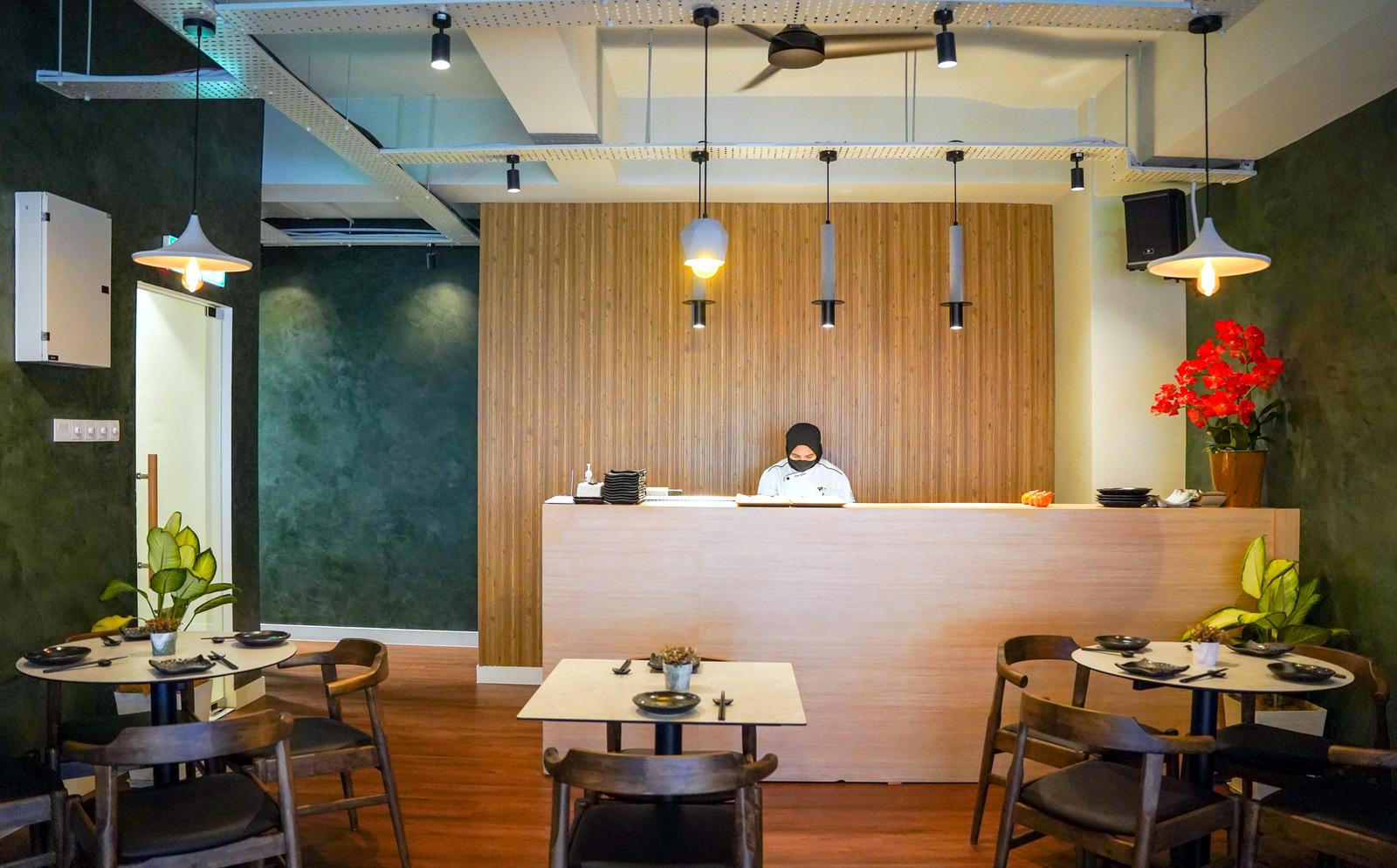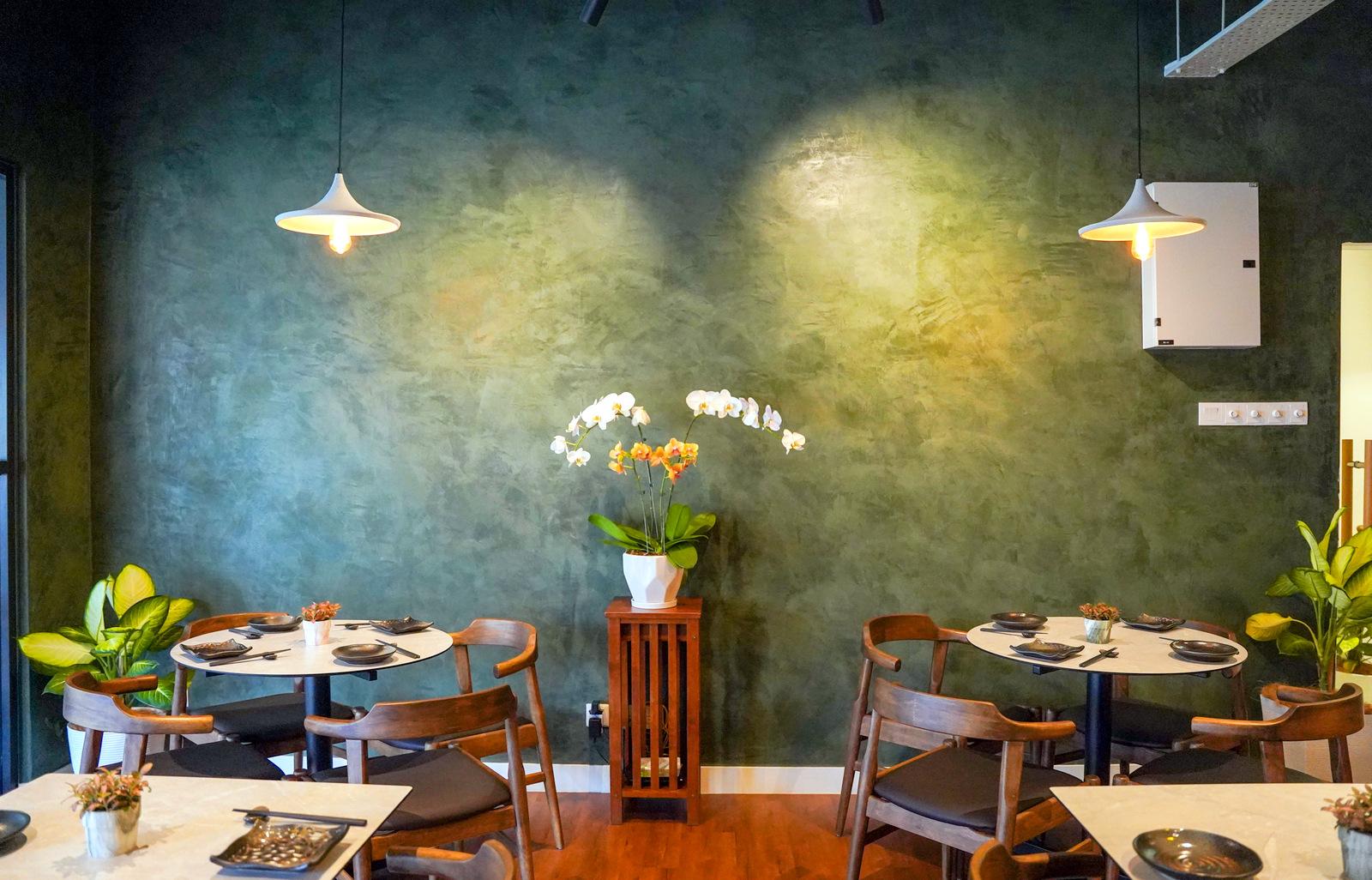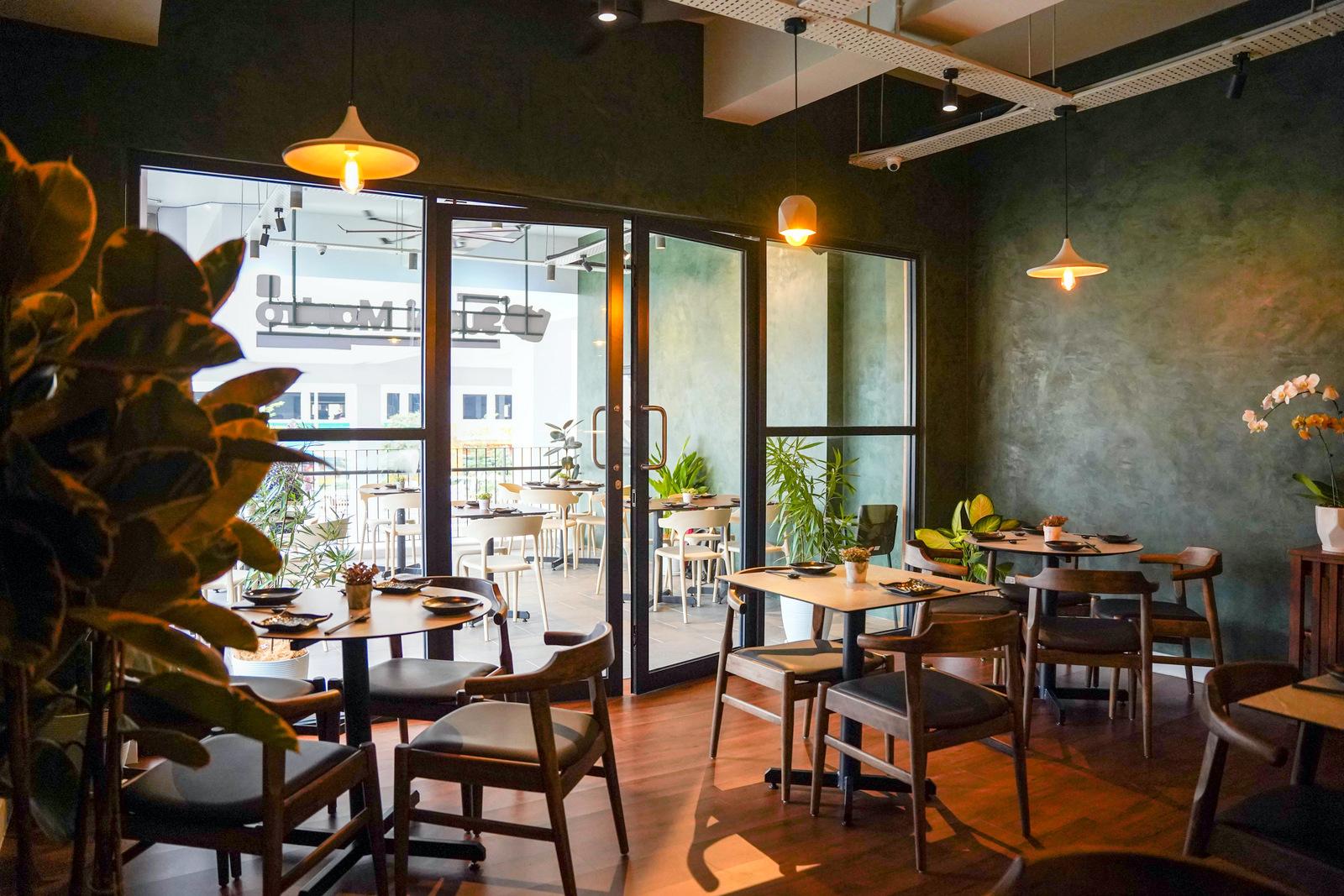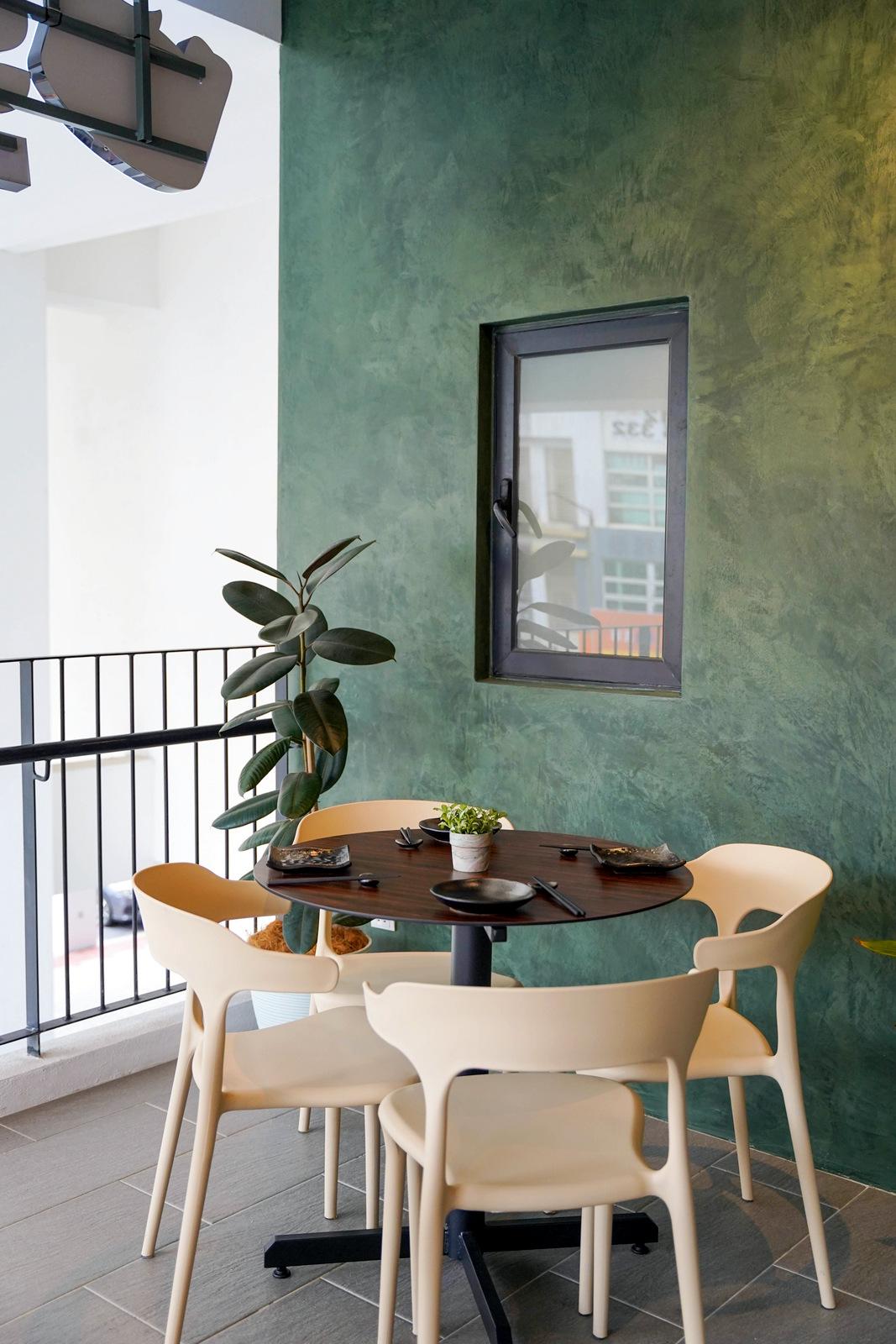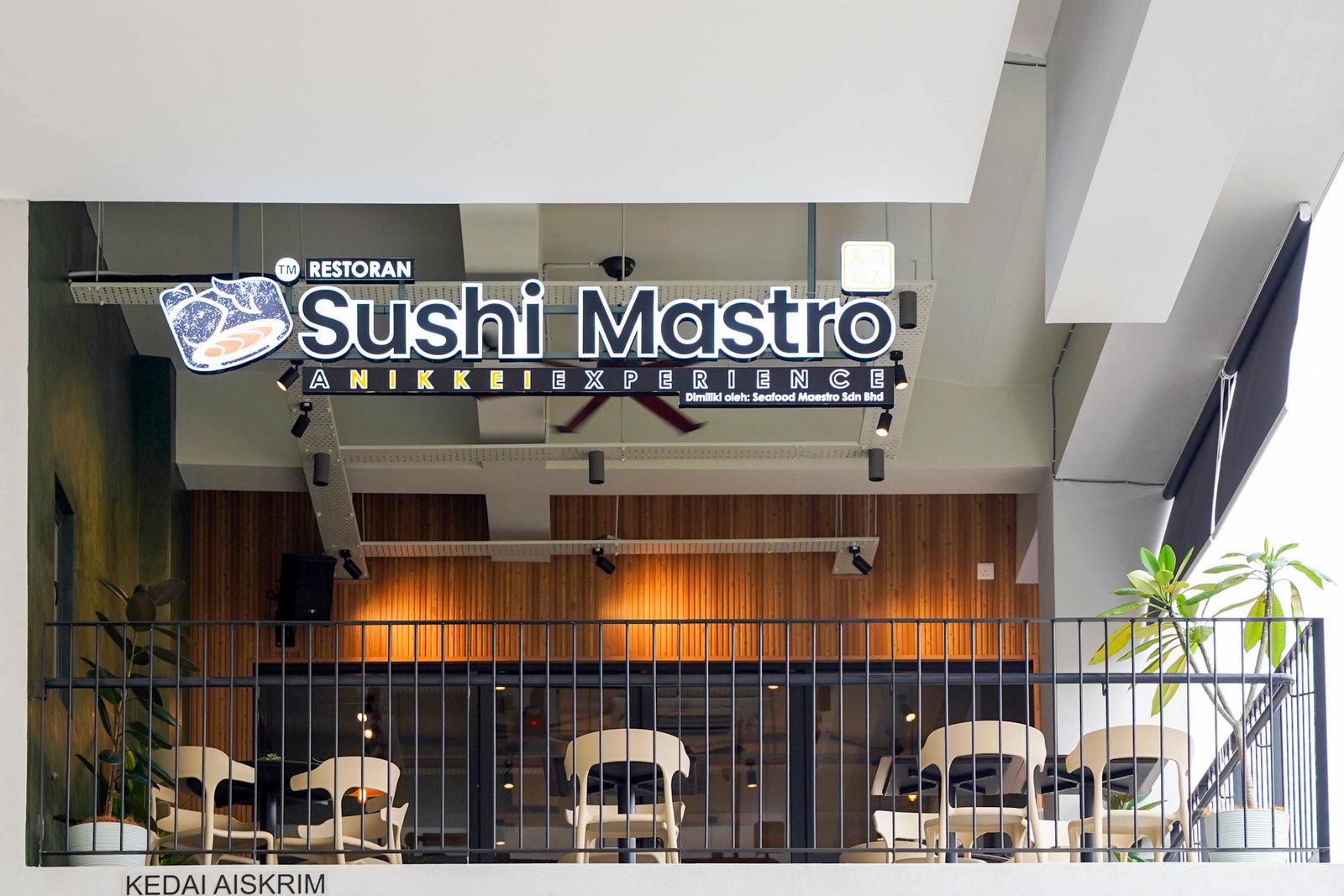 We're instant fans of Sushi Mastro Nikkei's soothing space, which comprises a comfortable air-conditioned interior and a breezy balcony that overlooks this bustling neighbourhood in Kepong. We could happily linger for hours here, entertained by a gently groovy playlist that swings from Spanish to African music.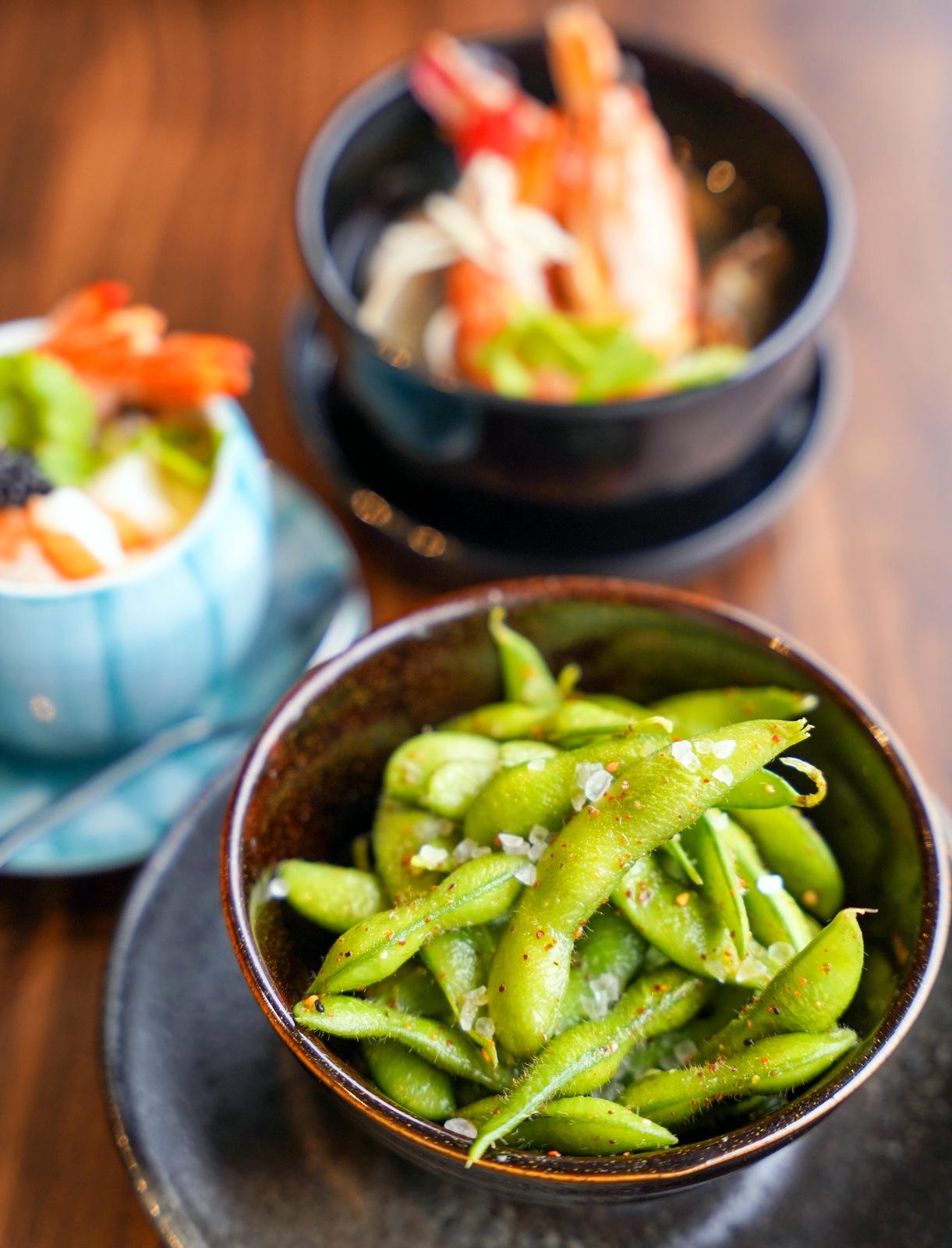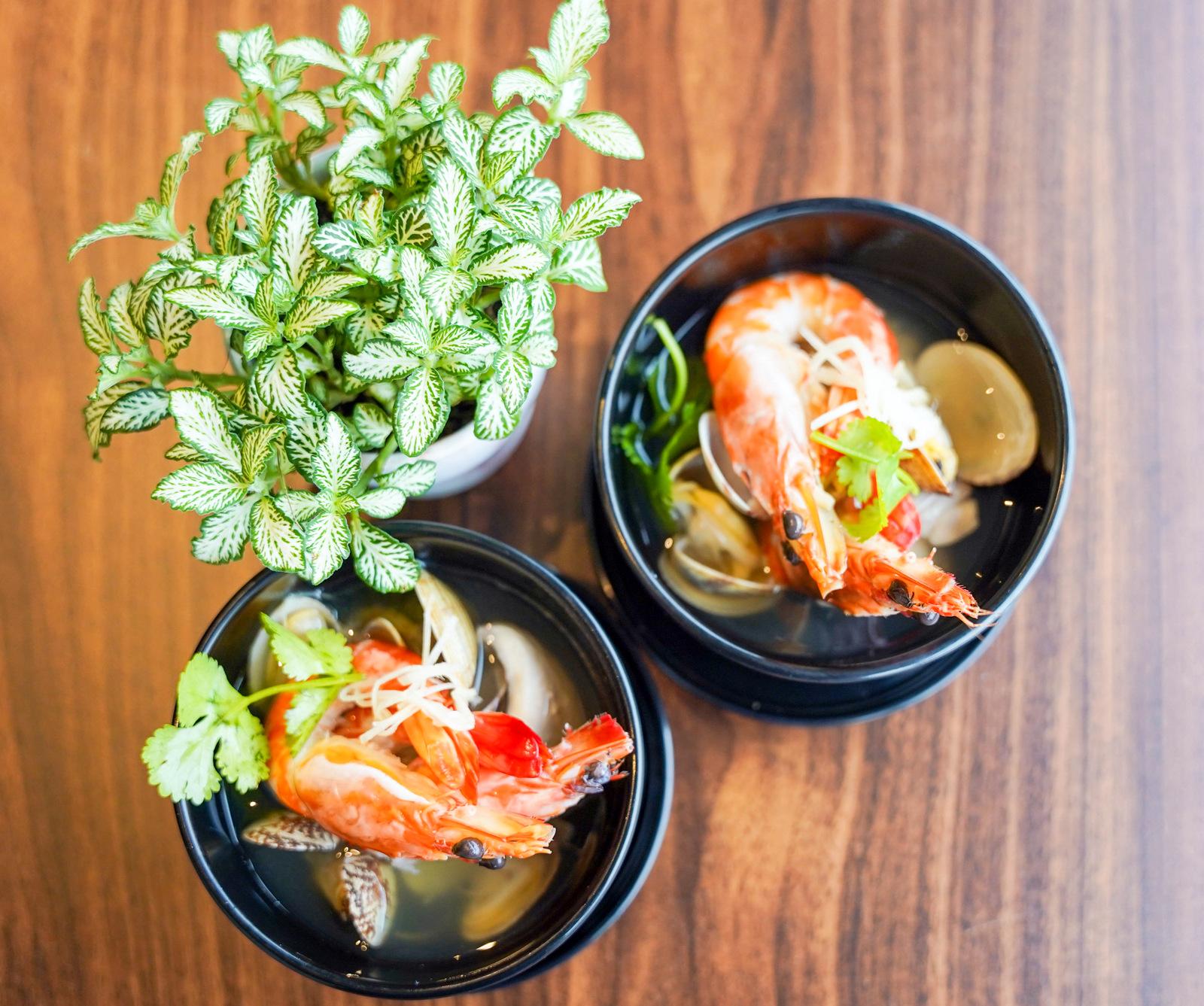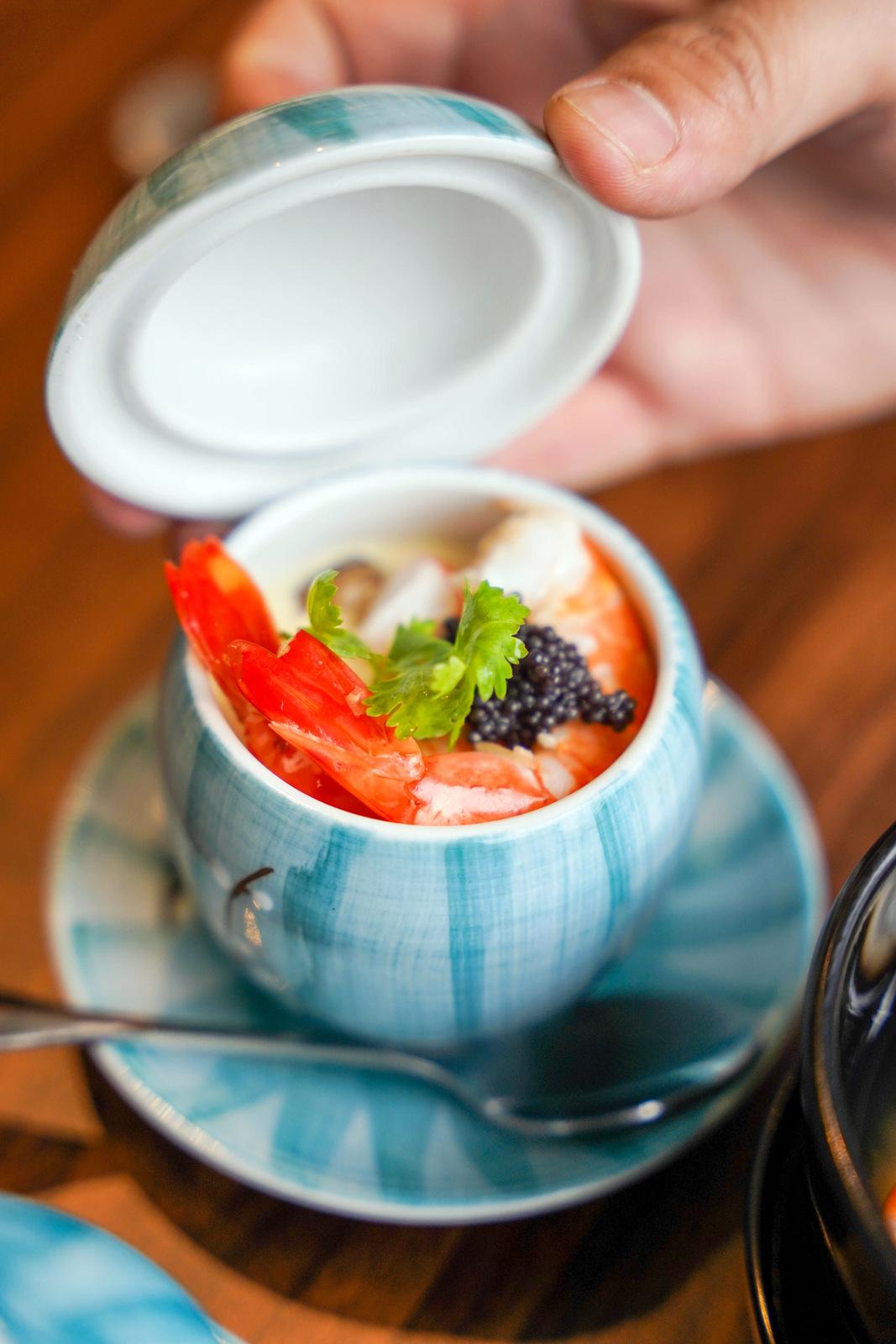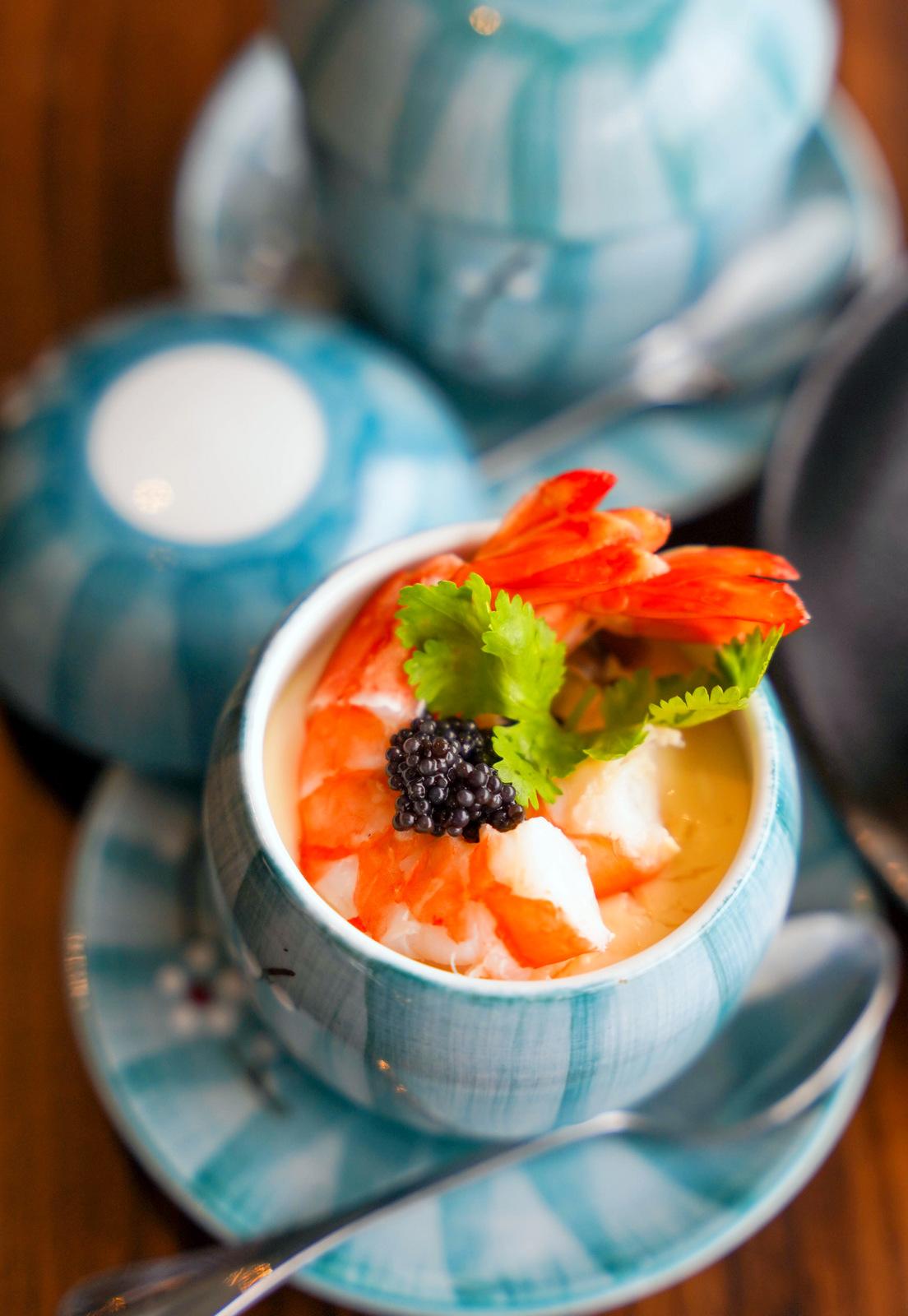 Start with familiar favourites reinterpreted with Sushi Mastro Nikkei's tasty twists.
The Nikkei Edamame is absolutely addictive, tossed in butter and chilli, making it extra-decadent and excitingly spicy (RM10), while the Sopa Clara is a seafood soup that's clear but soulfully rich, brimming with succulent prawns and clams, deepened with mushrooms and seaweed, brightened with ginger, brilliant enough to slurp to the final spoonful (RM28).
Chawanmushi might seem like a cliche, but Sushi Mastro Nikkei's rendition is comforting and compelling, loaded with prawns and snapper, briny with lumpfish roe and earthy with truffle oil, coming together harmoniously in a custard-soft, steaming-hot concoction (RM30).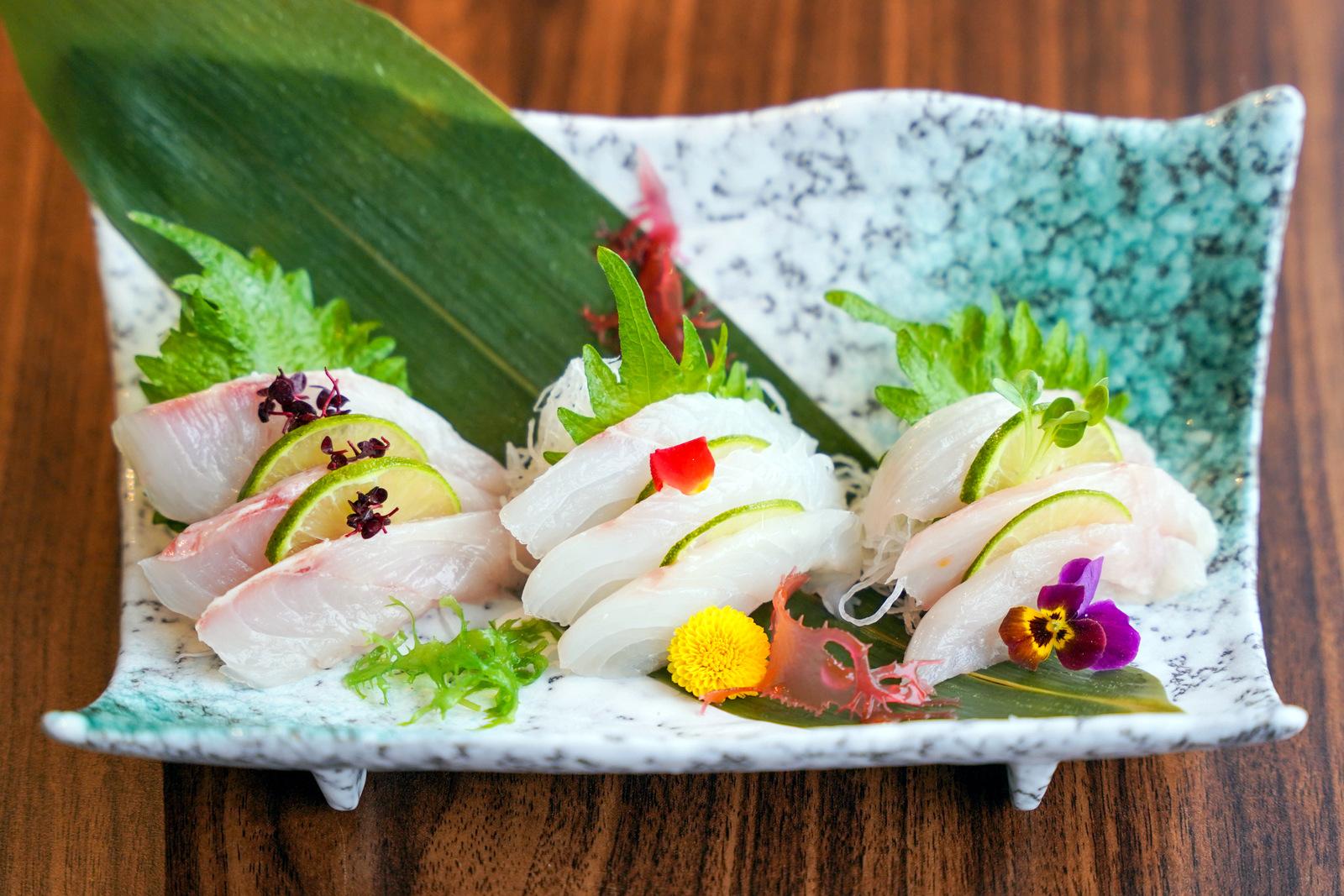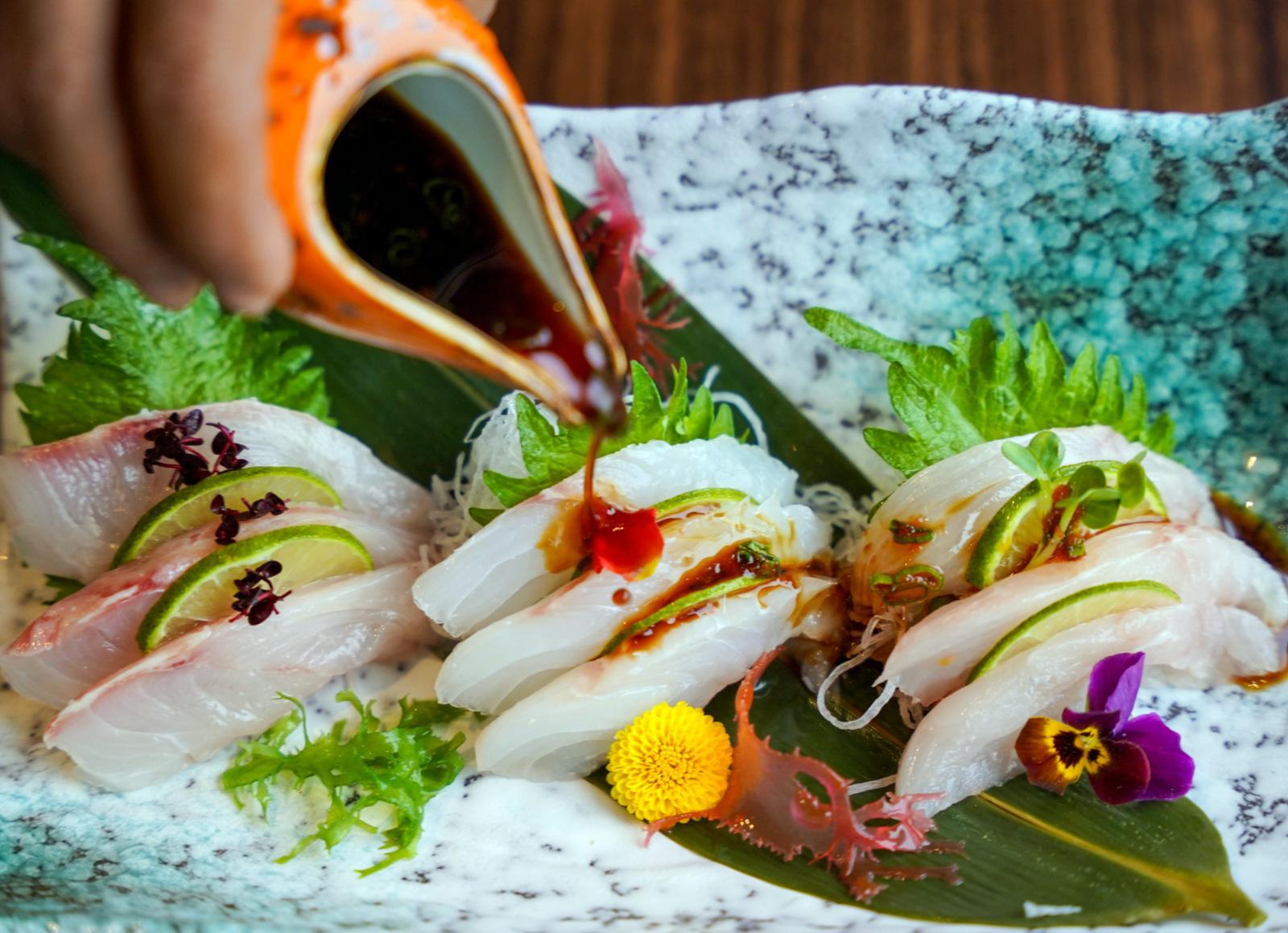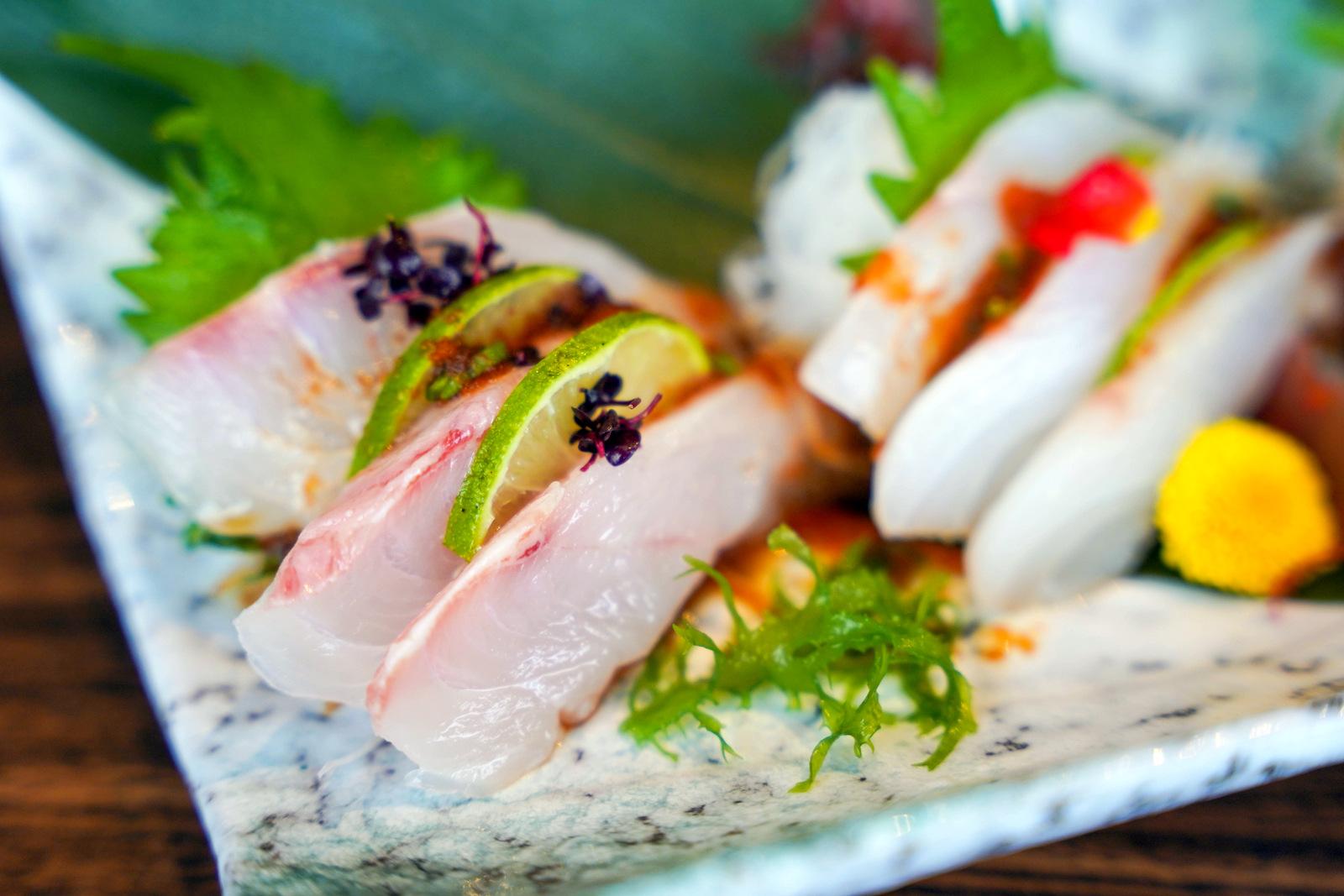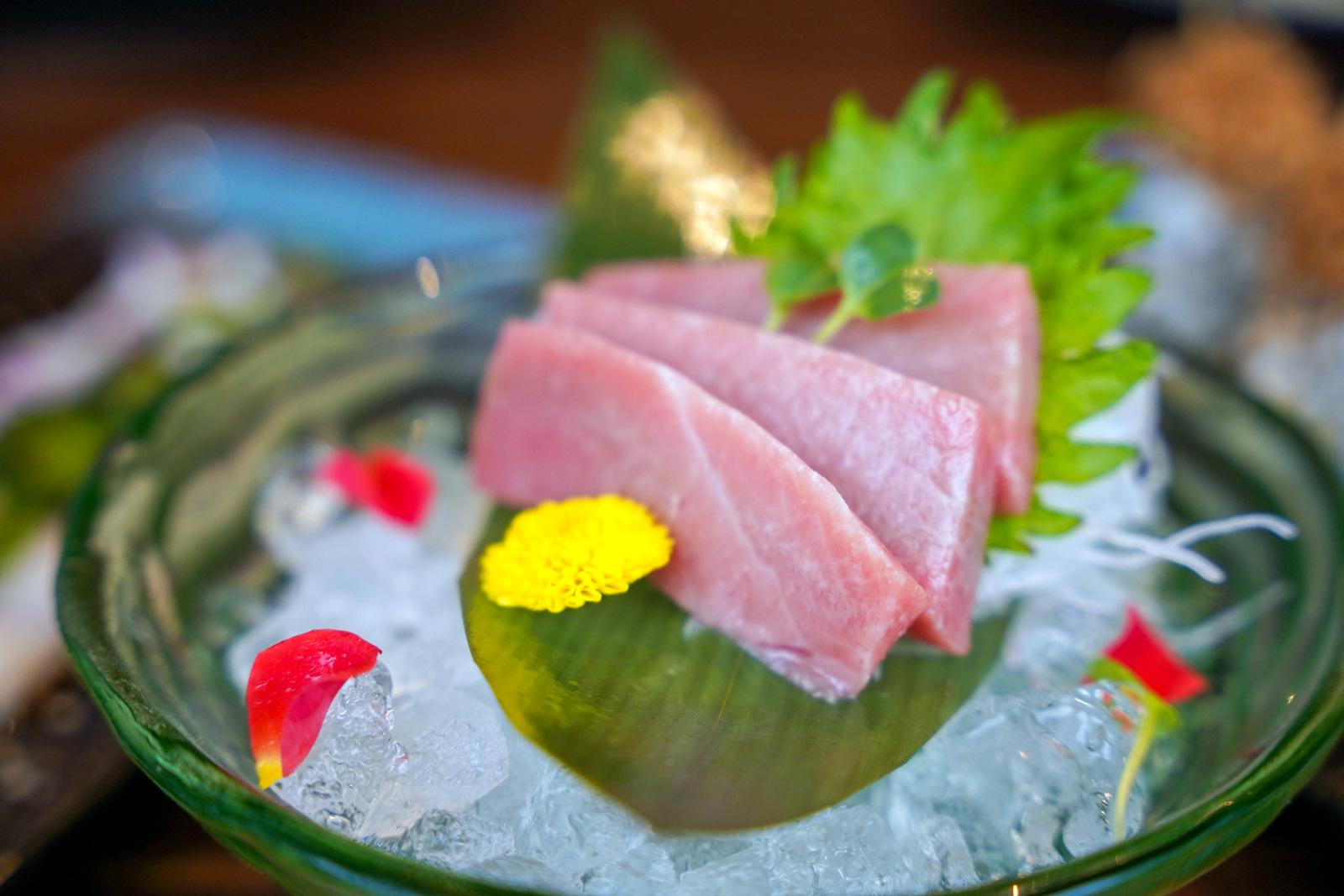 The sashimi selection's stars comprise a trio of northern Malaysian-nurtured fish - siakap, red snapper and malabar grouper - that were slaughtered to ikejime principles, spiked swiftly. The technique is believed to also curb sourness and sogginess in the fish's flesh.
Sushi Mastro's siakap, red snapper and malabar grouper are unmistakably sashimi-grade, with a clean flavour and luscious, full-bodied texture, enhanced with ponzu for umami. They're a worthwhile, wallet-friendly and environment-friendly alternative to conventional imported sashimi - the siakap costs RM14 for three thickly sliced pieces, the snapper and grouper RM18 each for three pieces. 
Thanks to Sushi Mastro's connection to wholesale supplies, the restaurant also serves other sashimi at strikingly reasonable prices, such as otoro - the fattiest, most coveted of tuna belly - at RM68 for three pieces.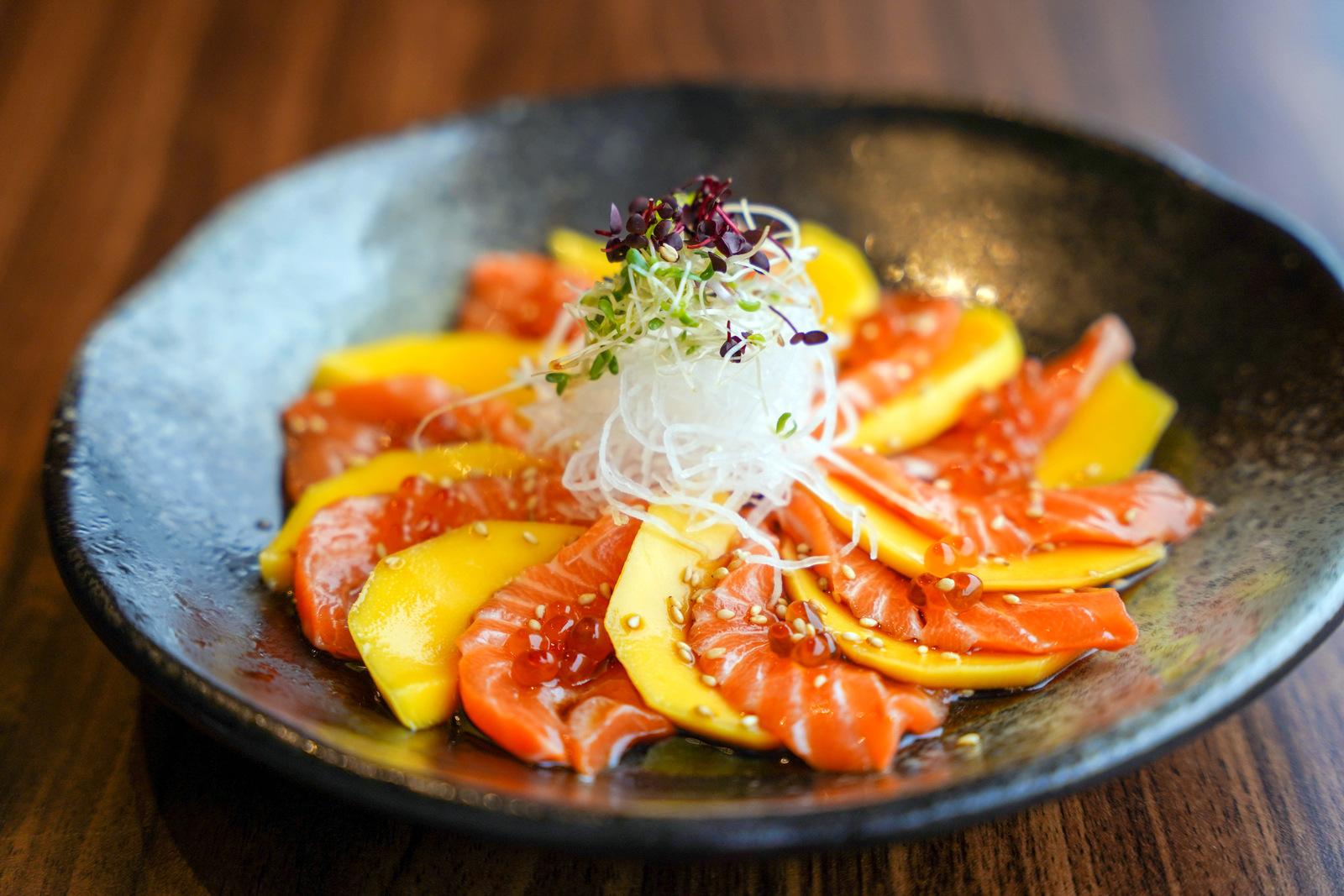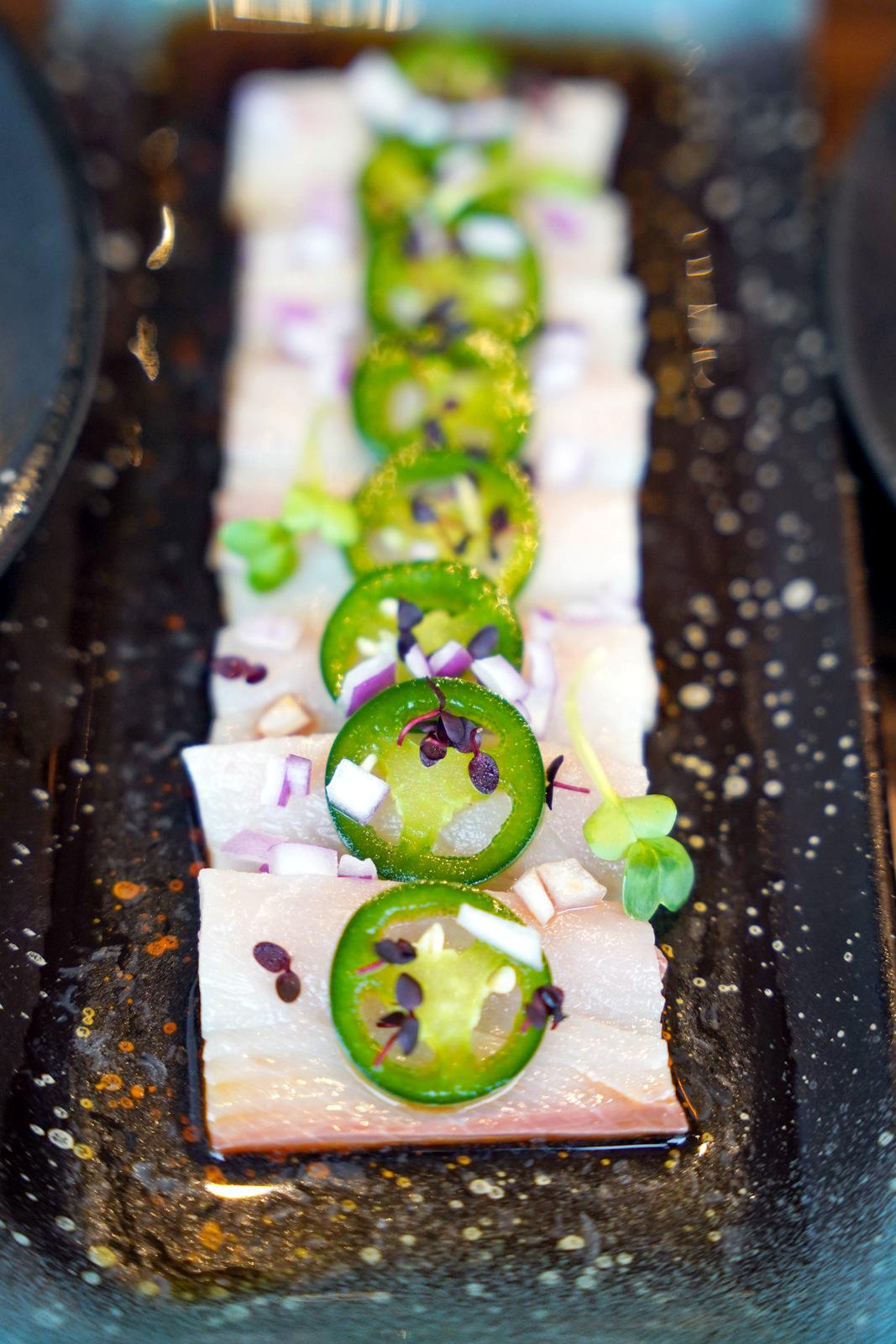 South American inflections come into play most prominently in the Nikkei Salmon Mango, which marvellously marries ocean fjord trout with fresh mango, a perfect match of the fish's smoothness with the fruit's sweetness, rounded out with ikura shoyu zuke for a subtly savoury punch (RM58), and the Hamachi Jalapeño Tiradito, taking inspiration from Peru's equivalent of carpaccio, layering Japanese yellowtail with the kick of jalapeños and red onions (RM42).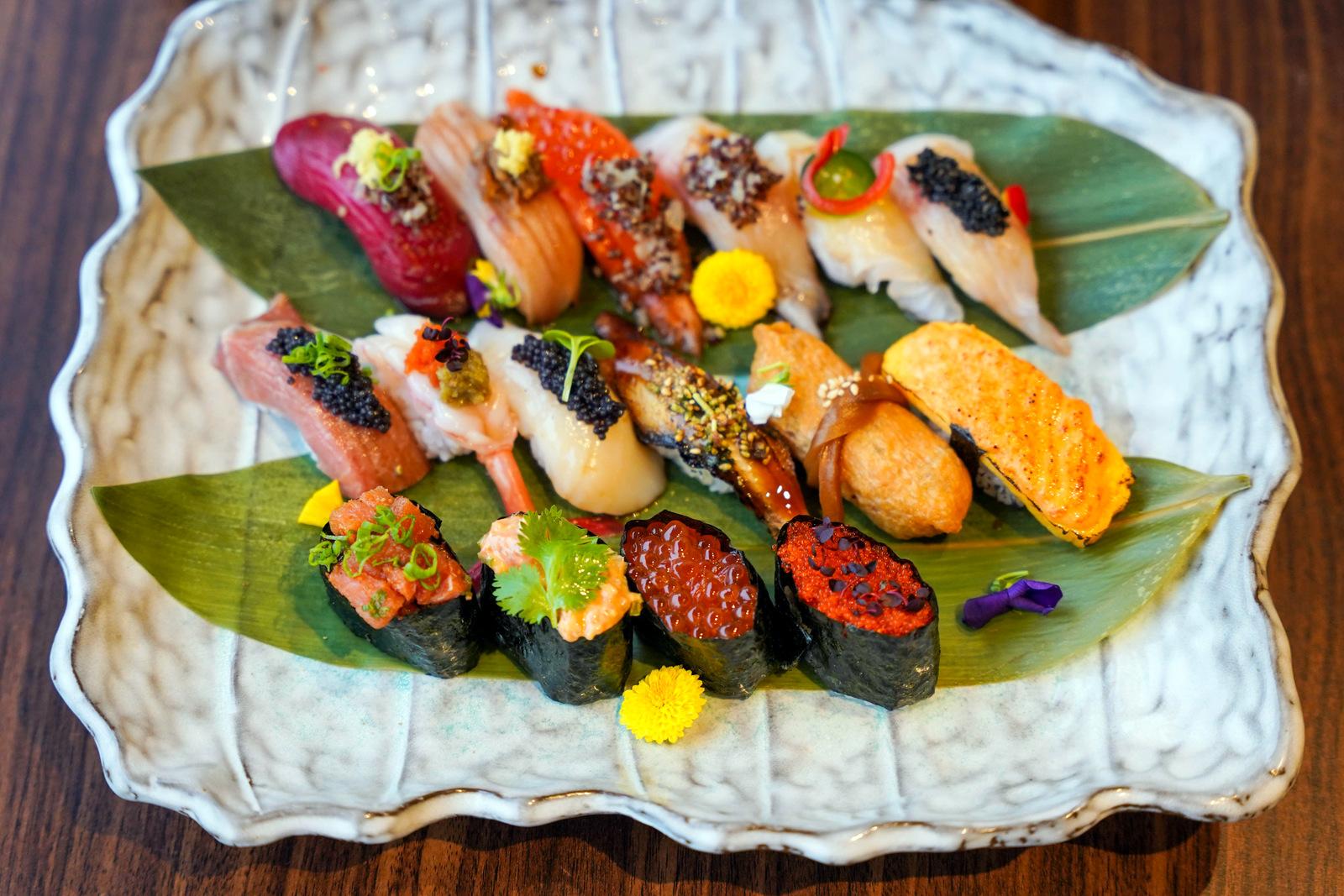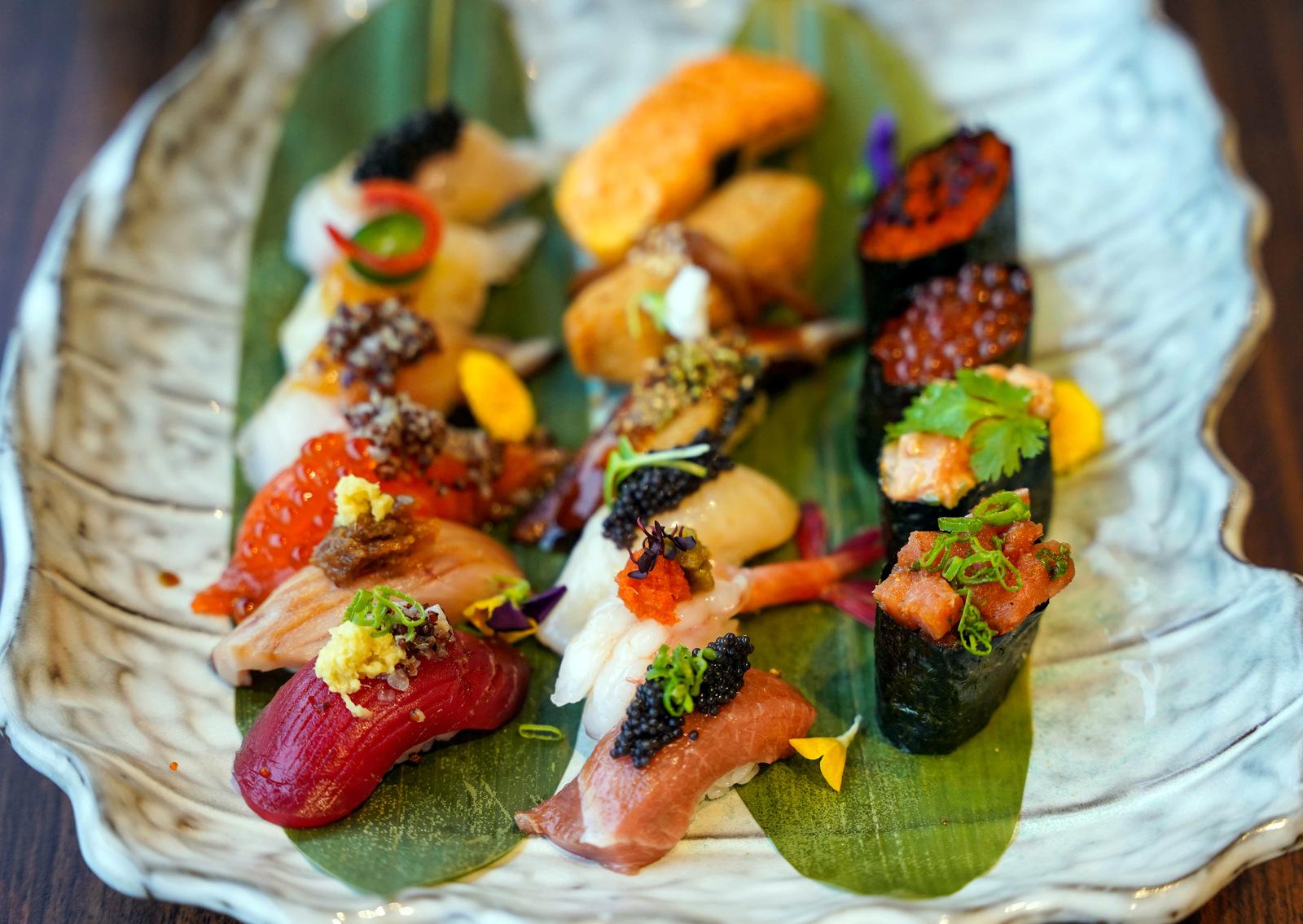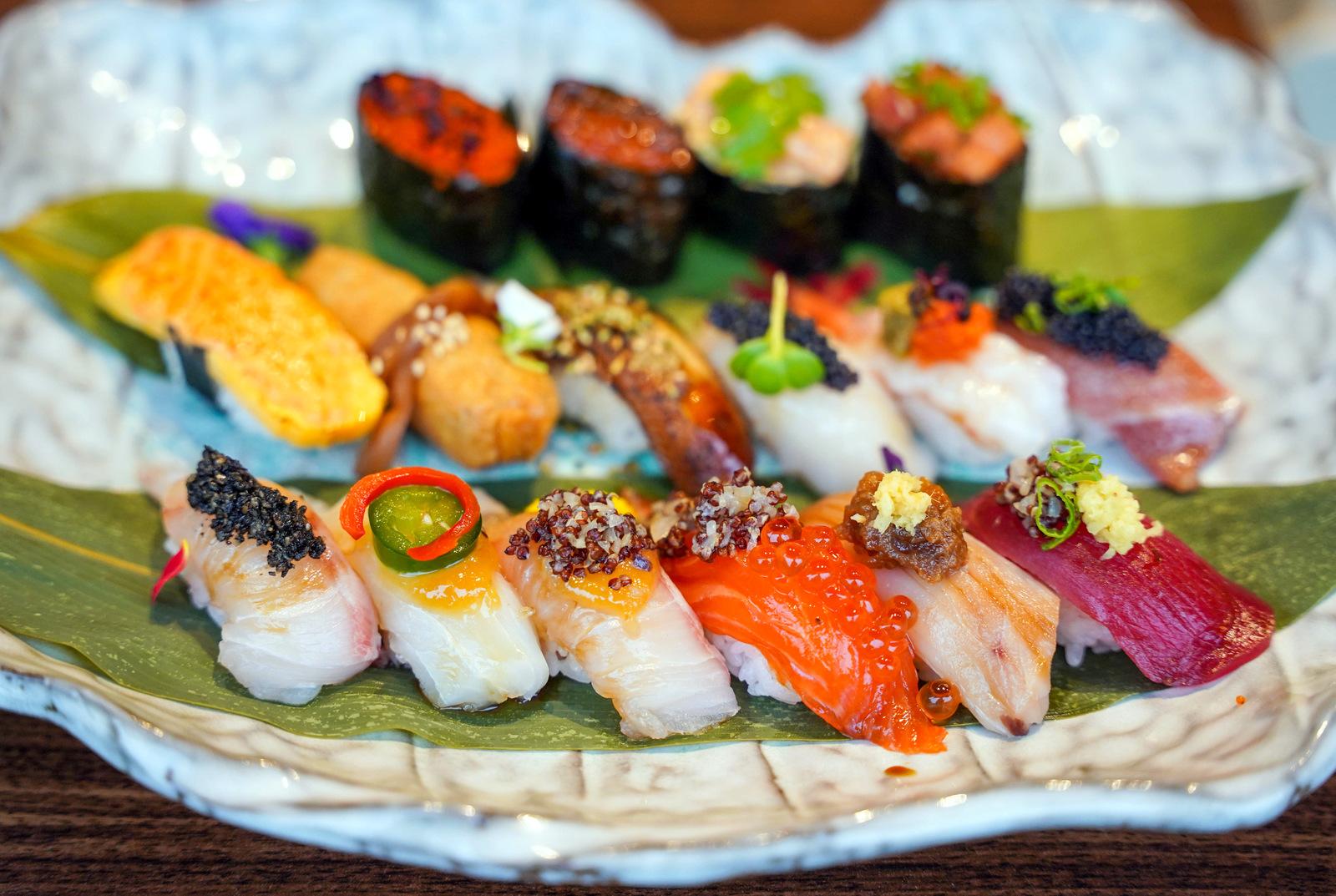 True to the restaurant's name, sushi earns its spot in the limelight here.
Each piece is enhanced with condiments to complement the seafood without stealing its shine, creating new dimensions and dynamics to appreciate the art of sushi-making.
The sushi is available a la carte; we endorse ordering everything - we love the entire platter!
Ikejime fish reappear in sushi too - siakap is topped with miso and quinoa (RM5), red snapper with miso and jalapeño (RM6) and malabar grouper with kuro goma & shoyu (RM6).
The sushi is not only colourful but zesty and zingy, with highlights rarely found in KL's other Japanese eateries. Explore and enjoy hamachi with ginger oroshi & ume yuzu (RM8), Hokkaido scallop with lumpfish roe (RM28), Japanese amaebi with yuzu kosho and momiji oroshi (RM15), salmon with ikura and quinoa (RM10), bluefin akami with ginger oroshi and quinoa (RM8), bluefish otoro with scallions and lumpfish roe (RM25), unagi with furikake and sansho-ko pepper (RM8), tamago with mentaiyaki sauce (RM4), inari (RM4) and gunkan sushi with tobiko (RM10), ikura (RM20), spicy salmon (RM12) and spicy tuna (RM8).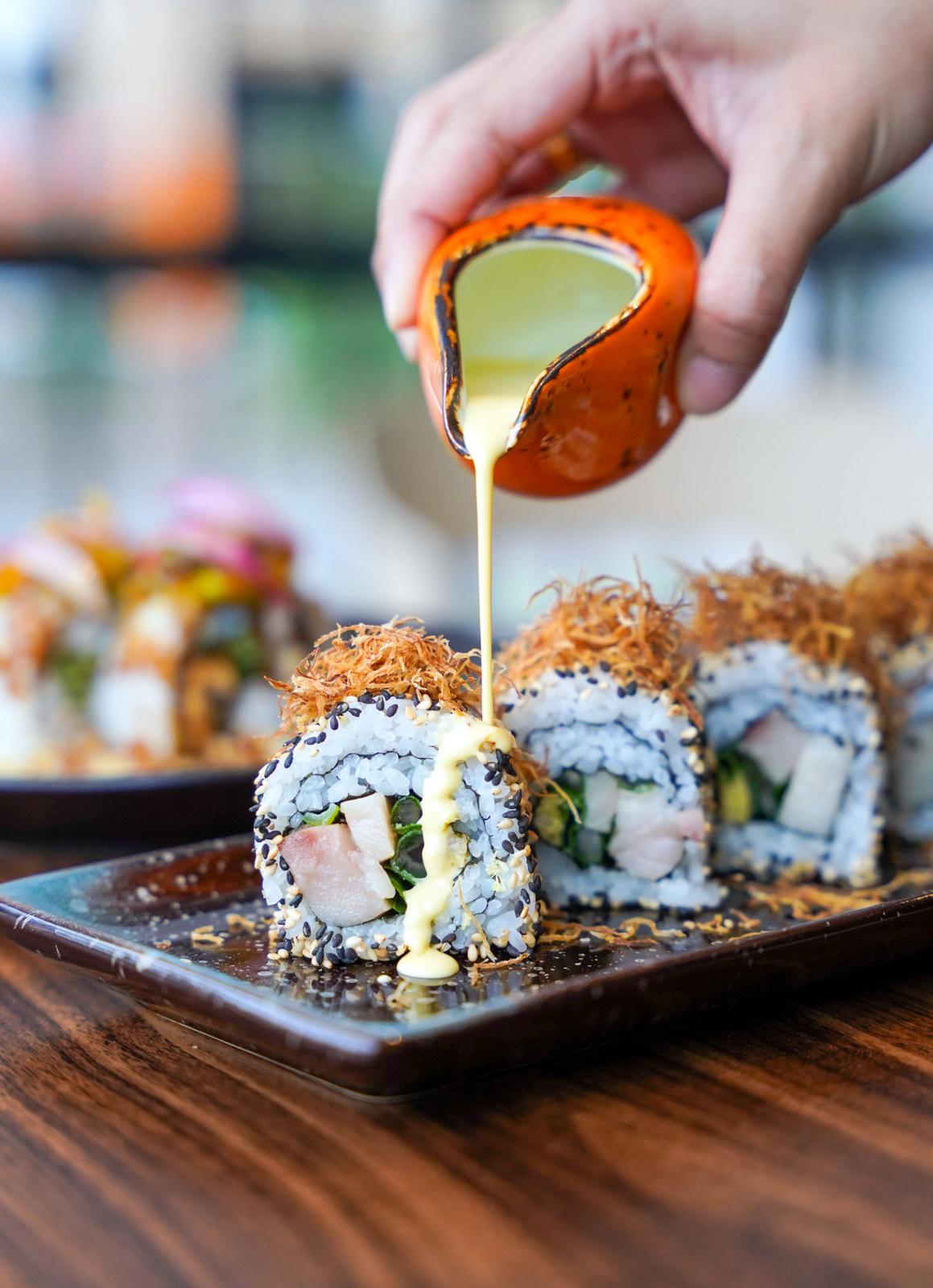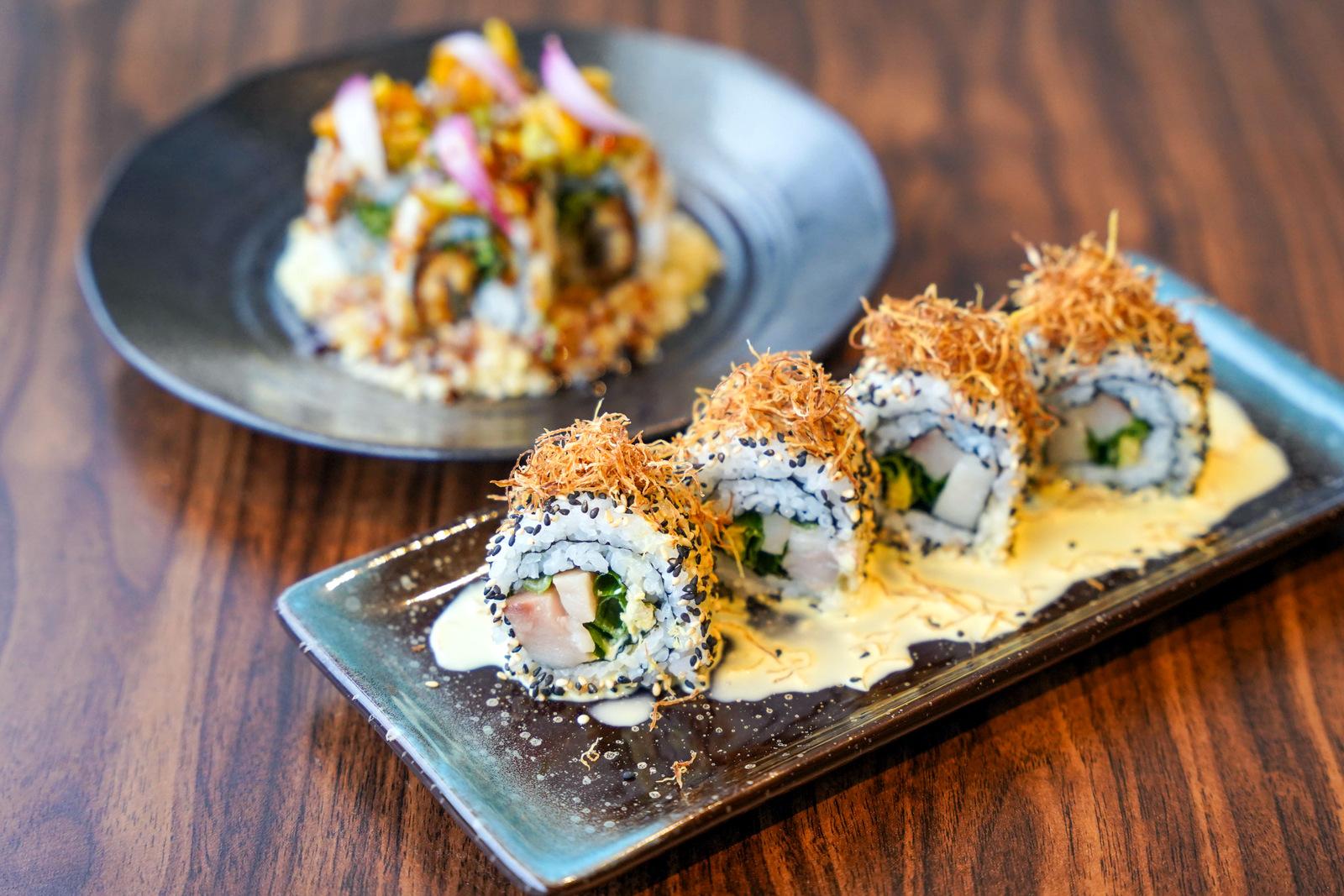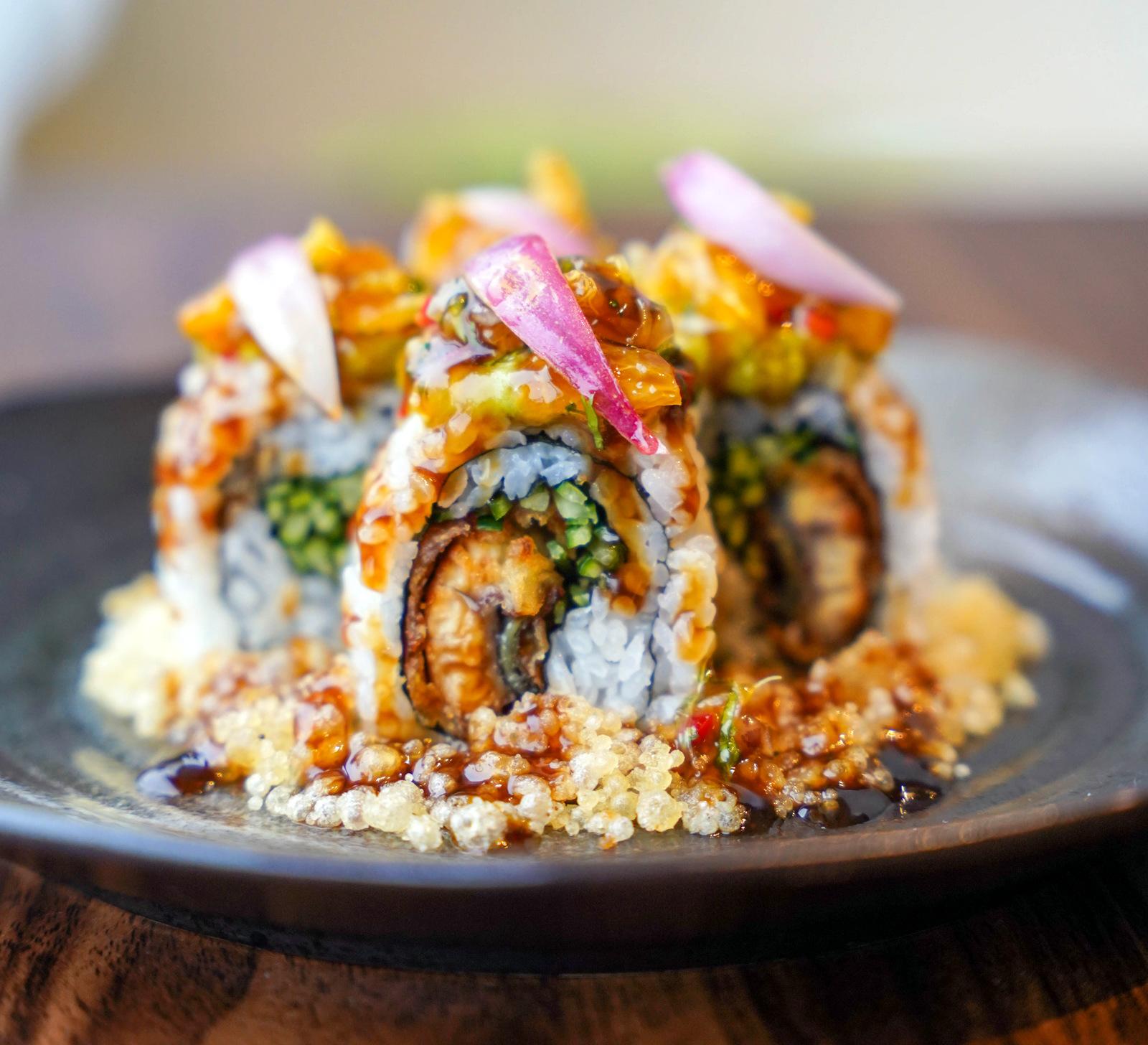 For sushi rolls, Sushi Mastro specialises in uramaki, the inside-out rolls stuffed with seafood.
The Hamachi Uramaki is our best bet, bursting with chunks of tender Japanese yellowtail, showered with crisp scallions and ginger oroshi, poured over with Peruvian-inspired acevichada sauce, lemony and garlicky (RM25) - this roll will be a hit with the whole table.
If eel is irresistible for you, order the Unagi Uramaki, gorgeously textured with crunchy battered eel in the middle, blanketed with tropical orange salsa, kyuri and teriyaki sauce for a lively roll (RM32).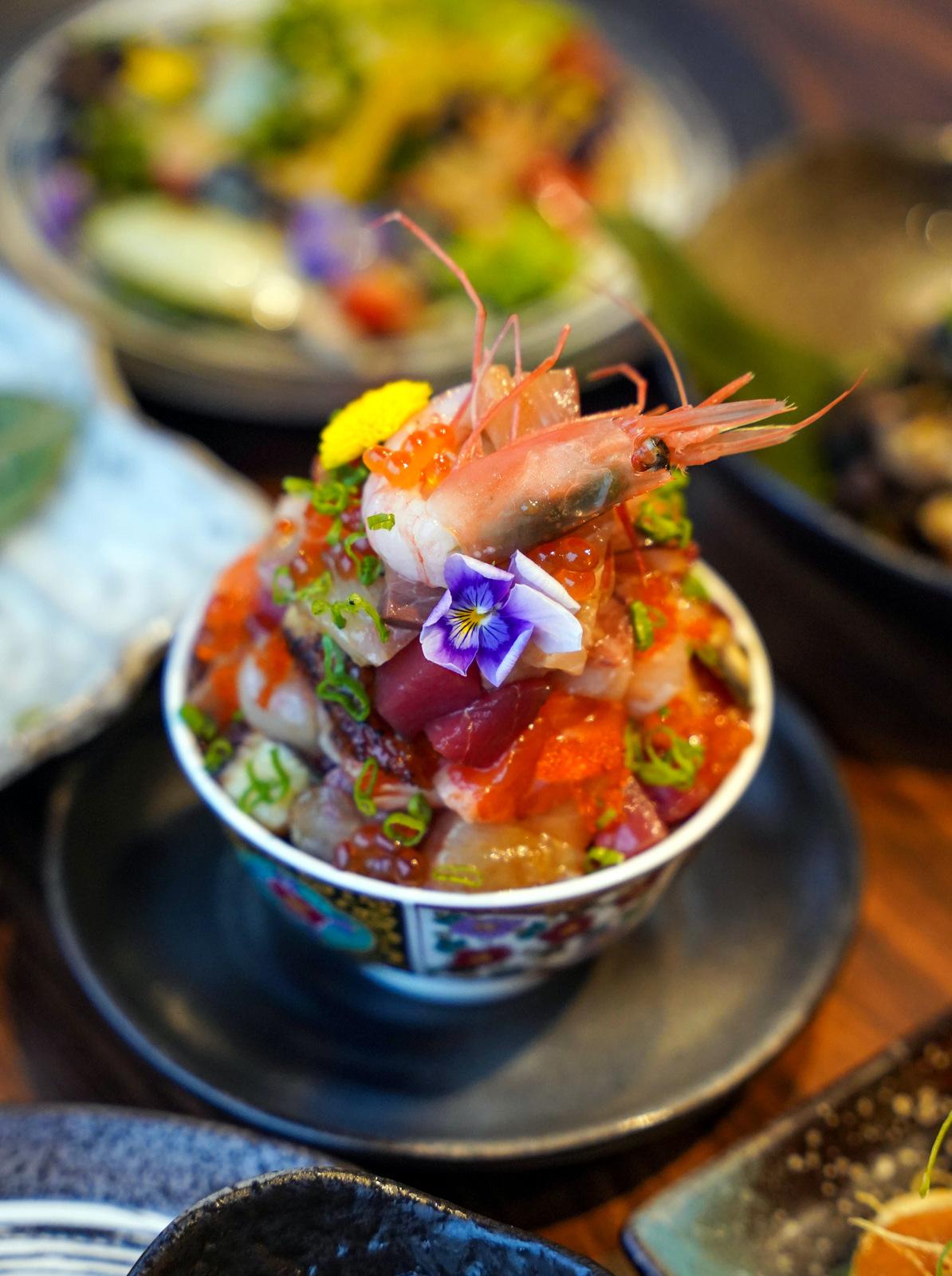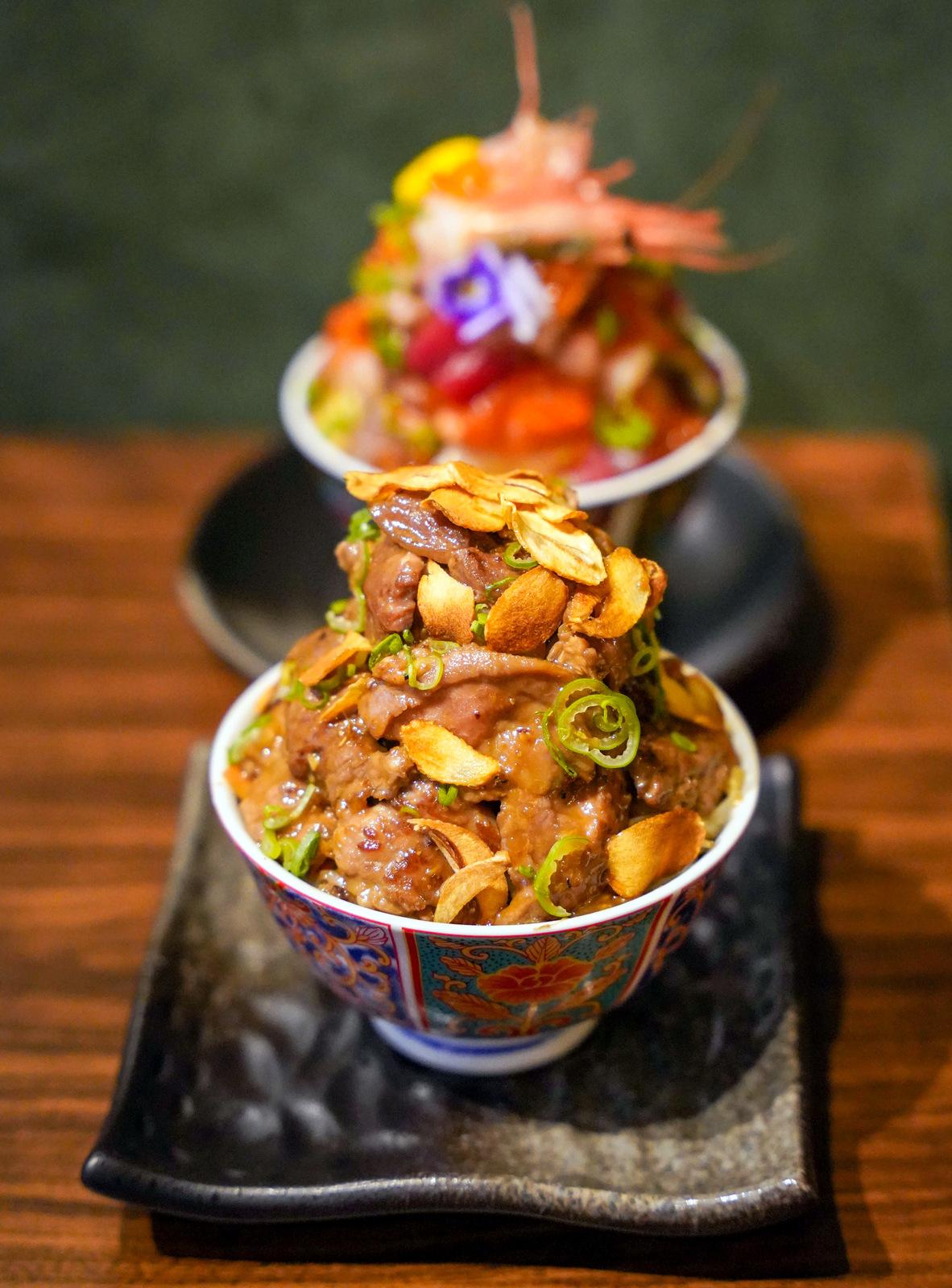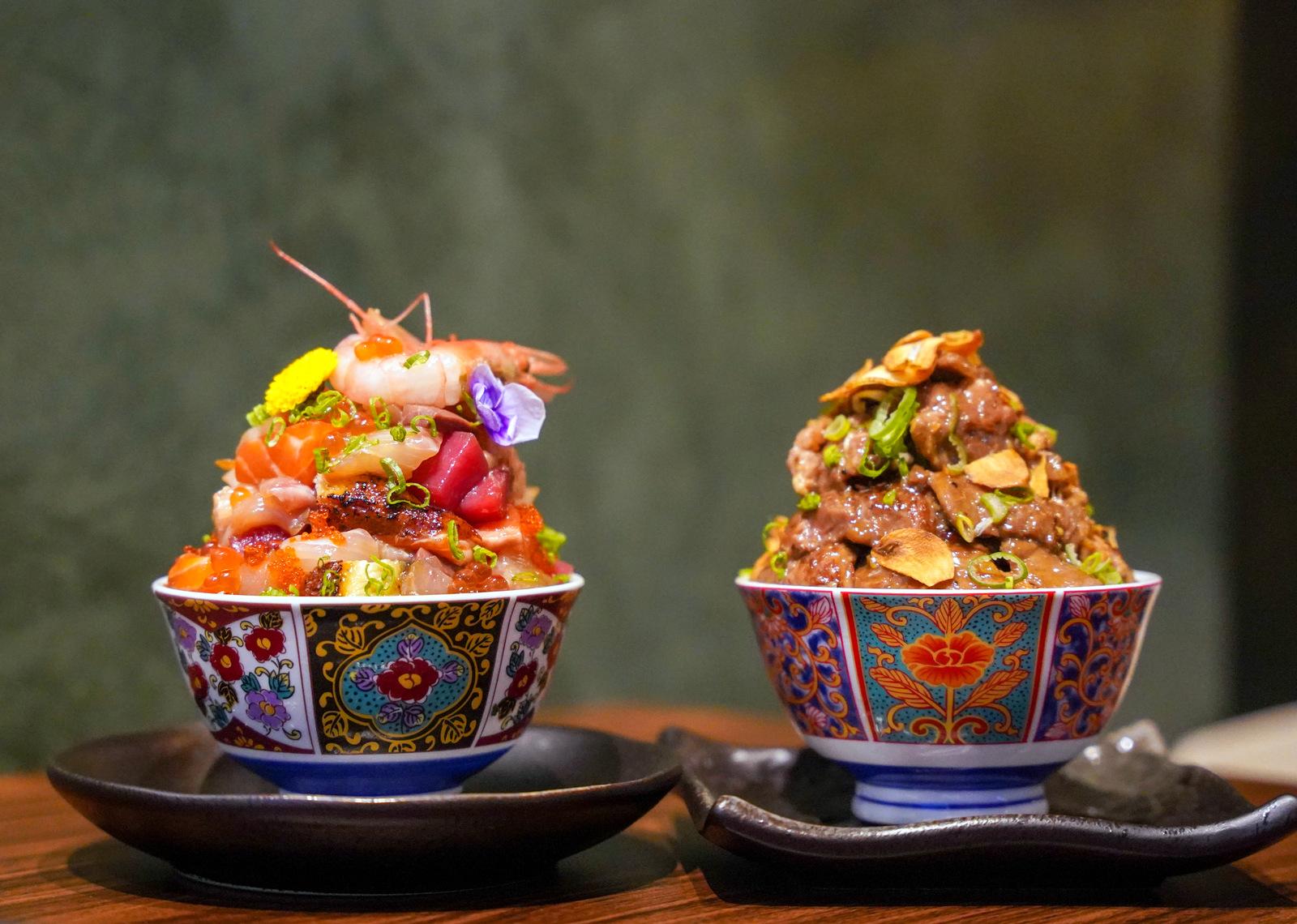 There's more - the Montana Chirashi deserves to be a major smash, transforming the typical rice bowl into a mountain of mouthwatering majesty.
For seafood enthusiasts, the Seafood Shirashizushi is a heap of hearty marinated goodies, spanning a dazzling diversity of salmon, hamachi, hon maguro, barramundi, red snapper, malabar grouper, amaebi, unagi, ikura and tobiko over sushi rice - treasures of the sea, juicy and joyous (RM75).
For beef buffs, try the Gyuniku Teppanyaki, coated with sumptuous Australian grass-fed ribeye and beansprouts over kampyo furikake-seasoned rice, a pleasurable pairing of protein and carbs, every ounce as bold and satisfying as a full-fledged steak (RM65).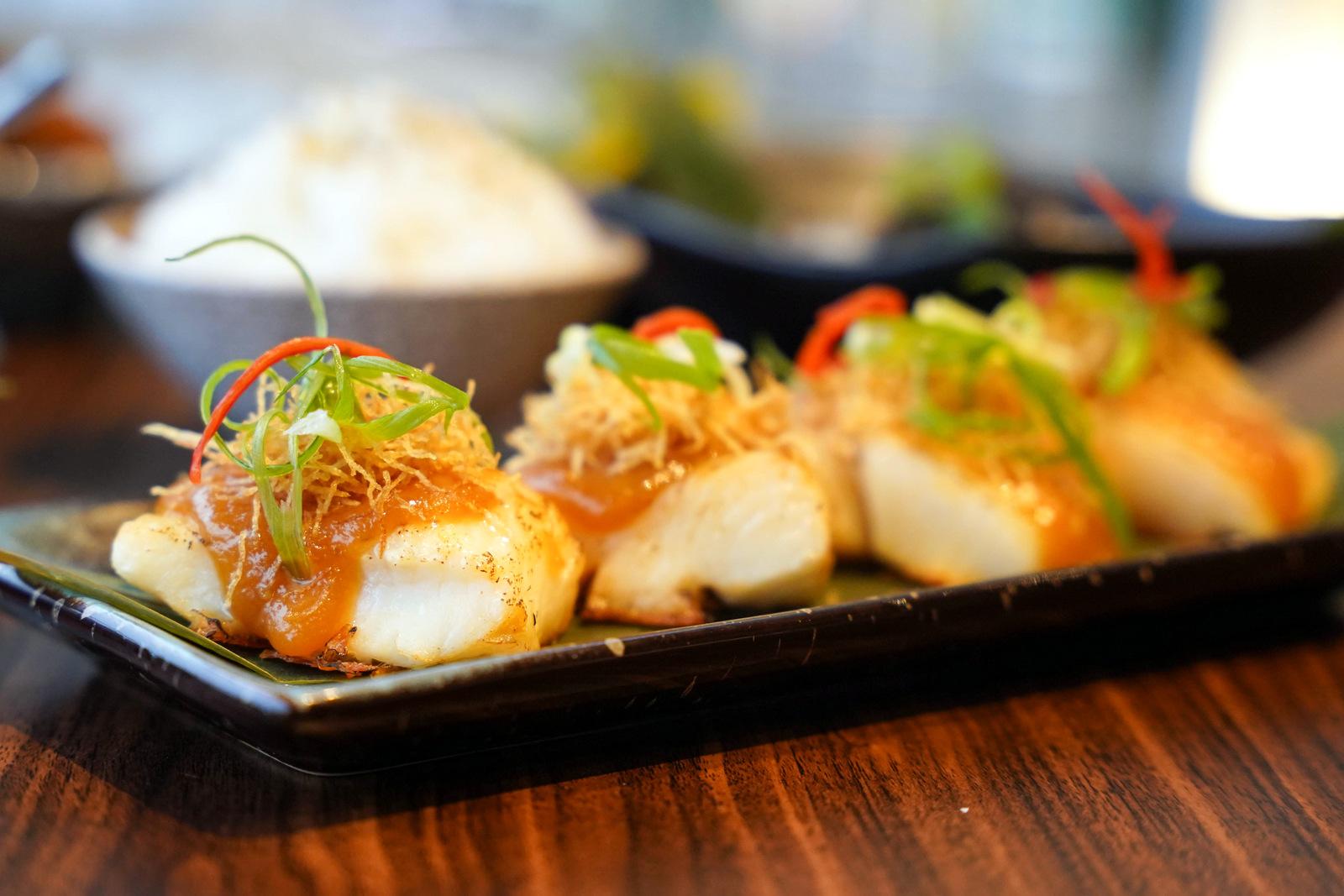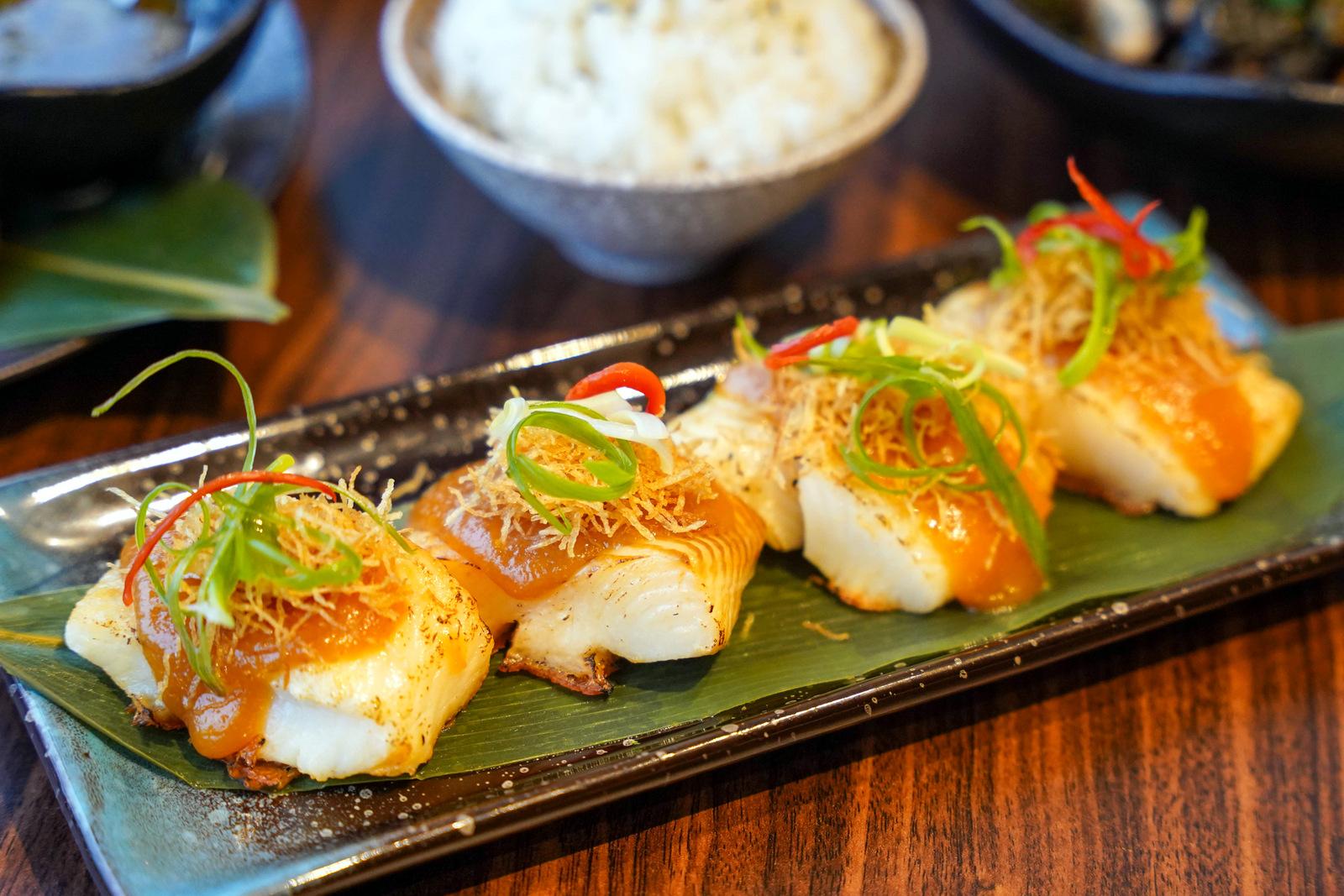 Sushi Mastro also whips up a wide range of main courses, many crafted for sharing, such as the pan-seared Norwegian halibut, served in large fillets, fabulously flaky and fleshy, flavoured with miso sauce (RM50).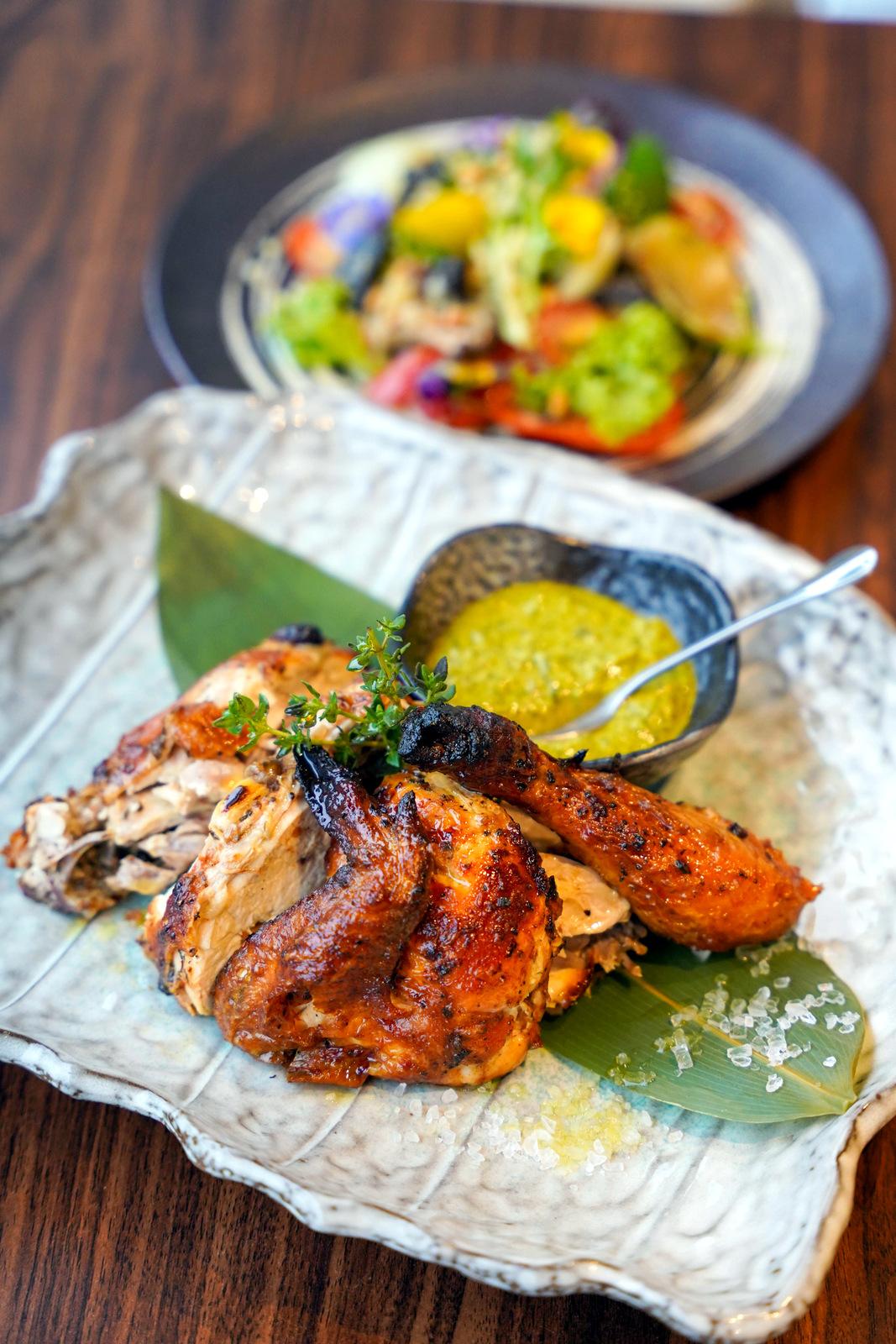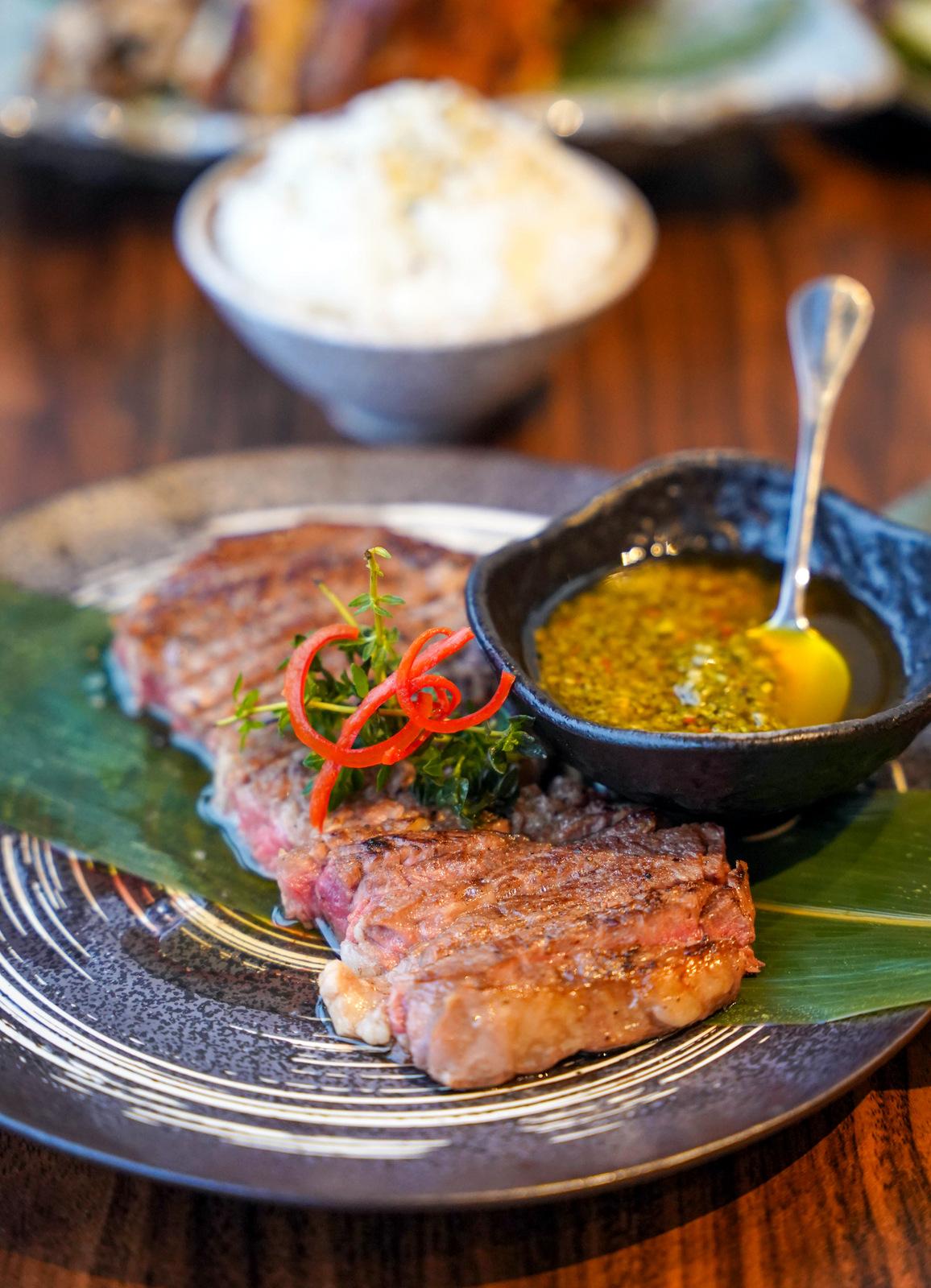 Beyond seafood, meat is a marvel here, from baked-to-order chicken, basted with herb butter, rounded out with tangy green piri-piri sauce, totally lip-smacking (RM40 for half a chicken), to grilled Argentinian Angus ribeye that a steakhouse would be proud to call its own, elevated with classic chimichurri (RM80 for 250 grams).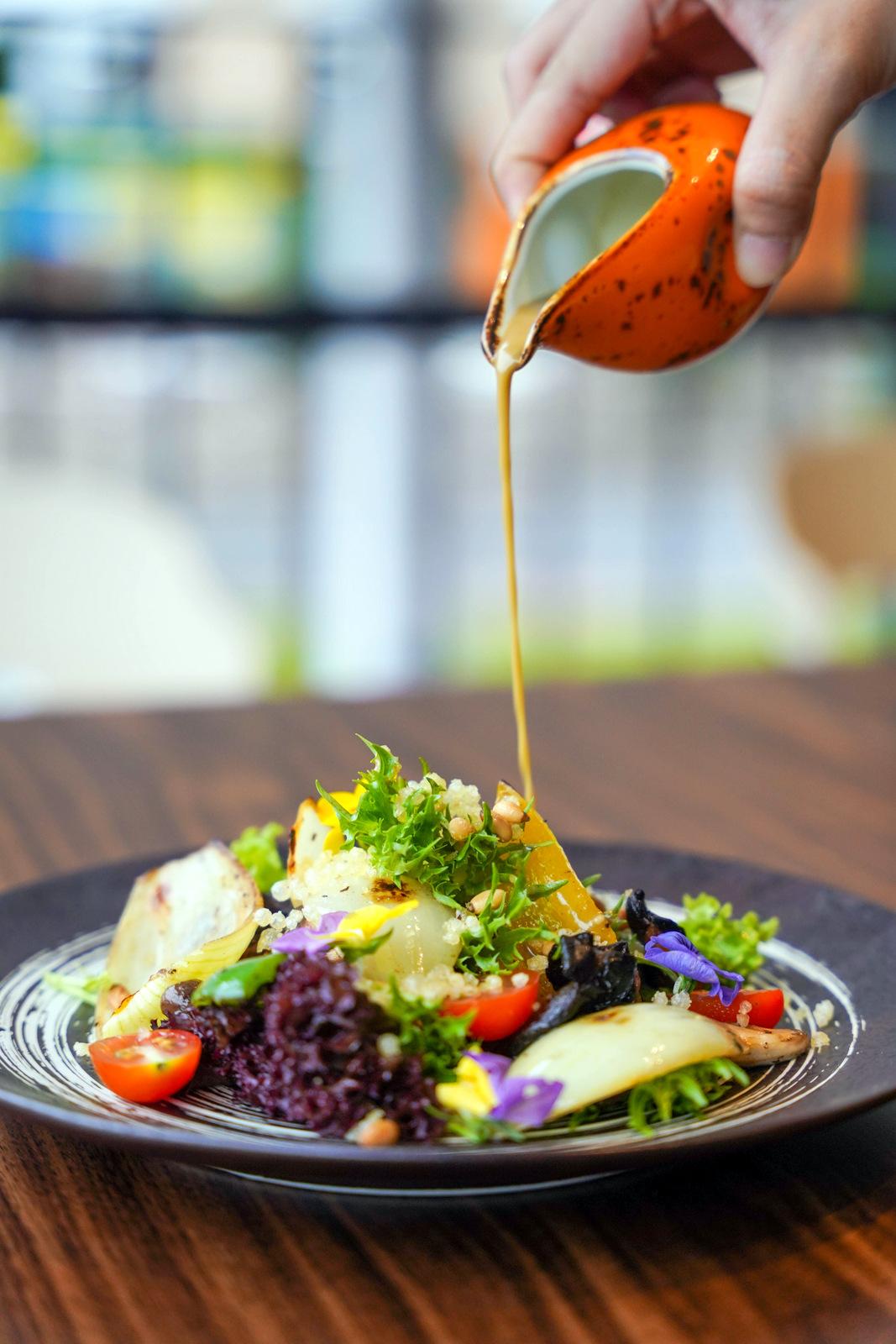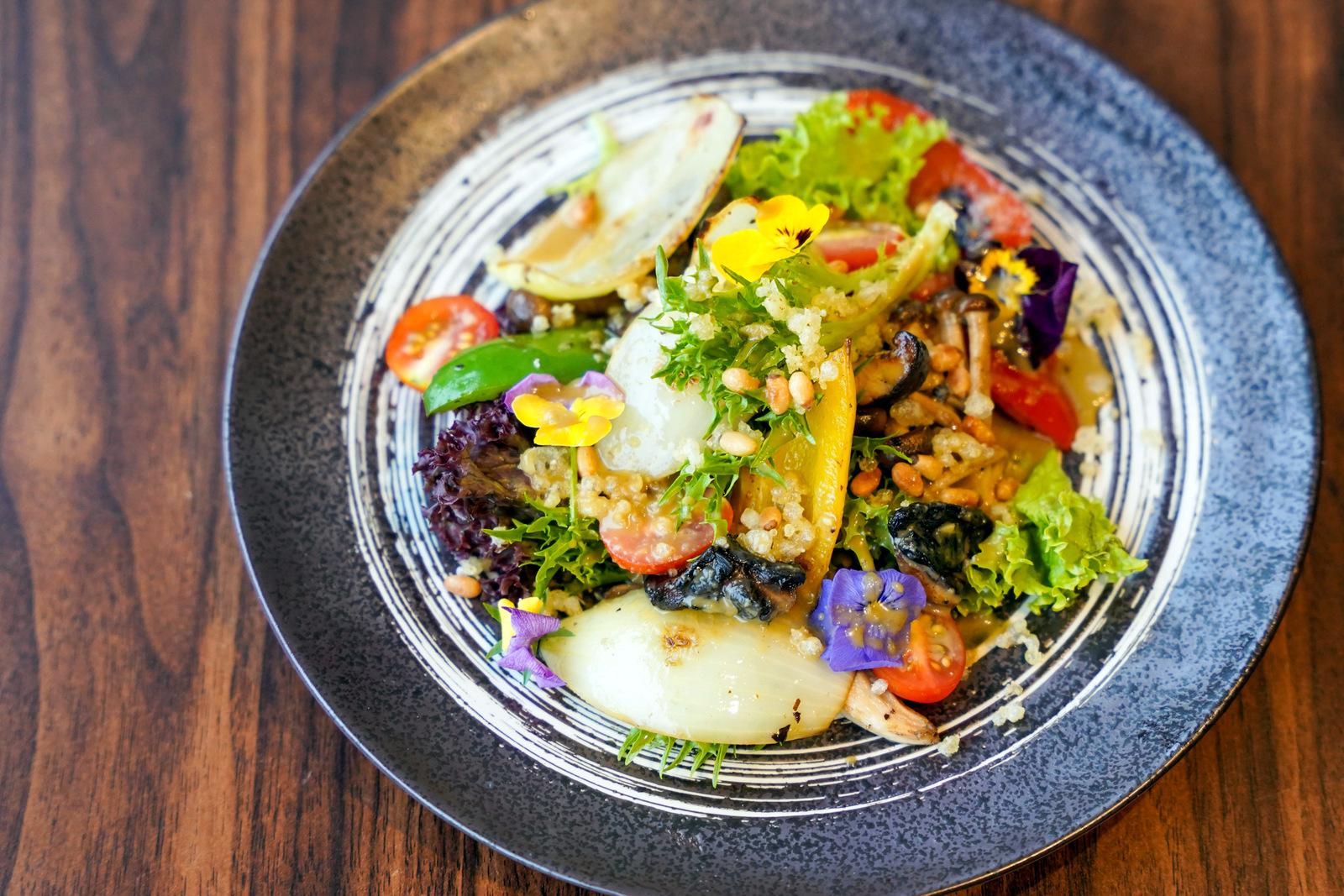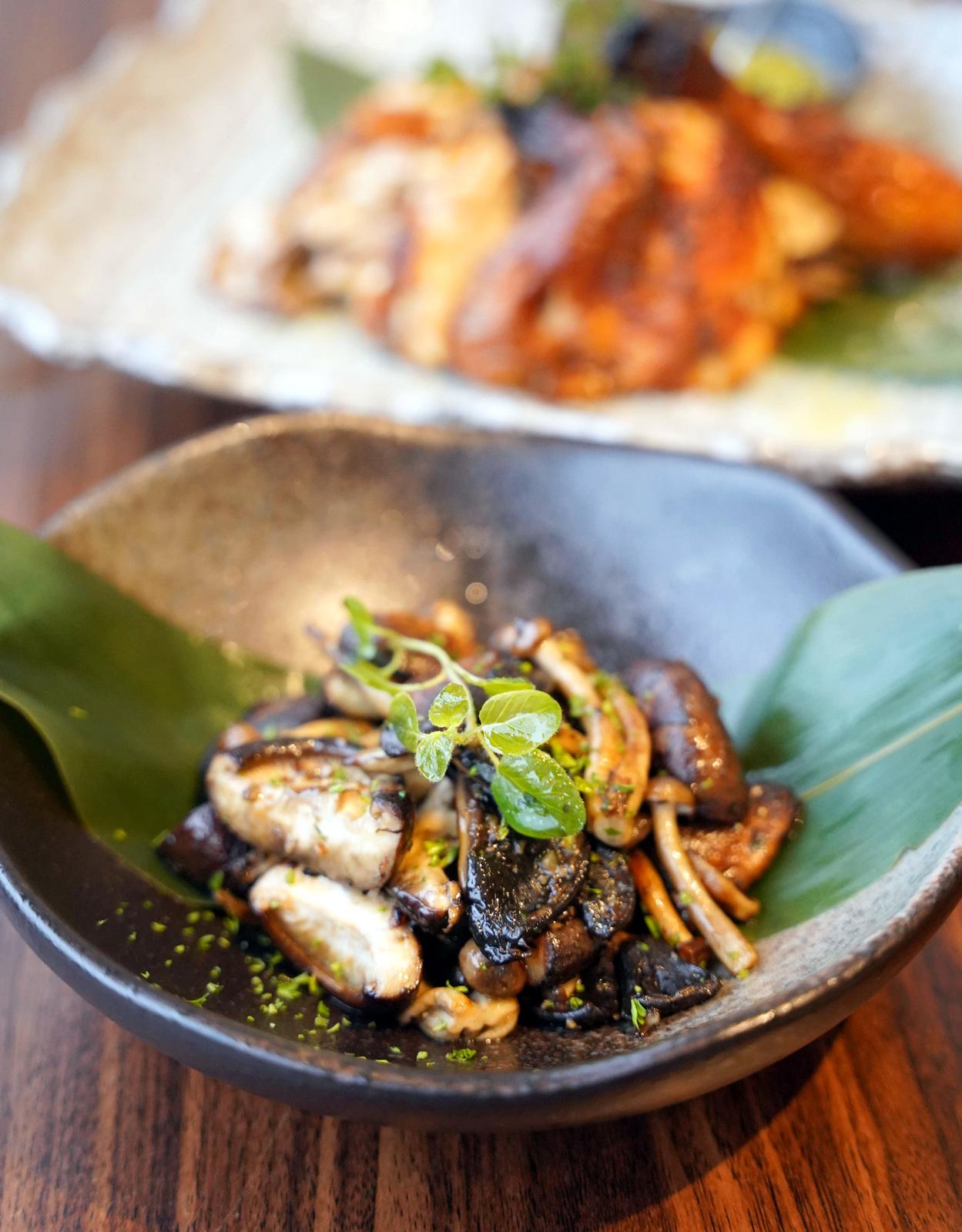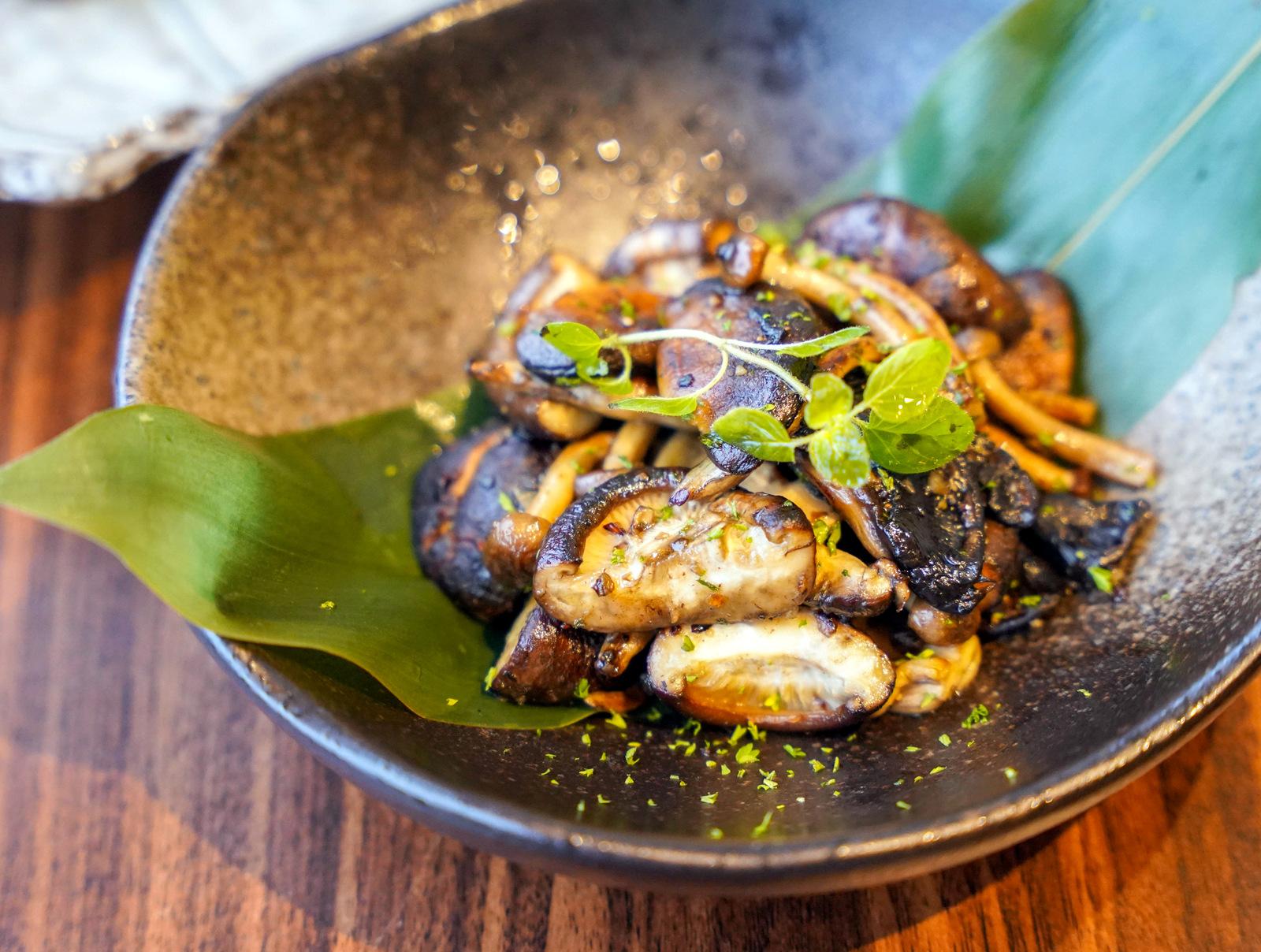 The main courses can be completed with the sides of Nikkei Salad (RM20; a mixed salad with wasabi dressing), Champignon Batayaki (RM20; sautéed mushrooms with butter) and steamed rice (RM5).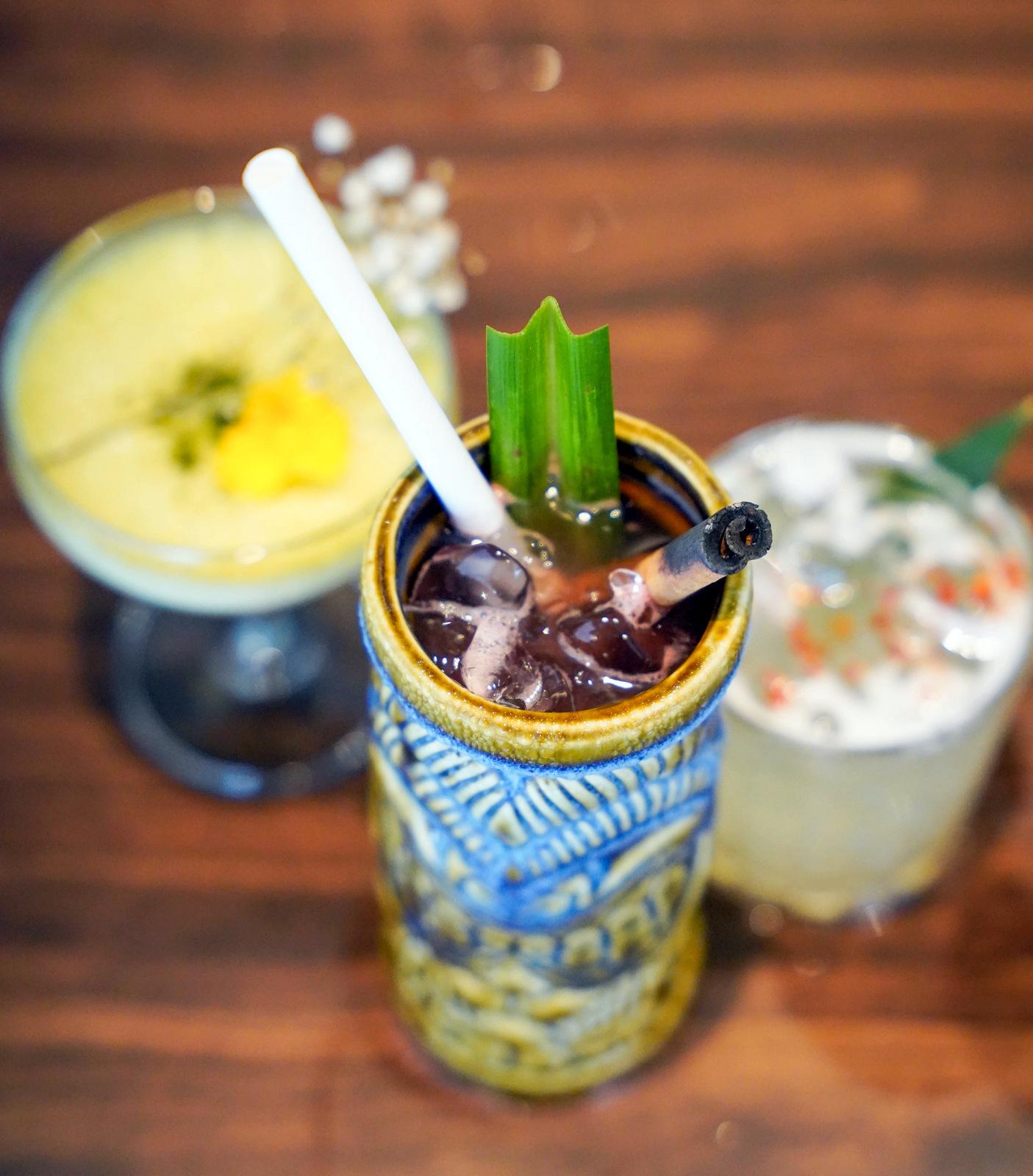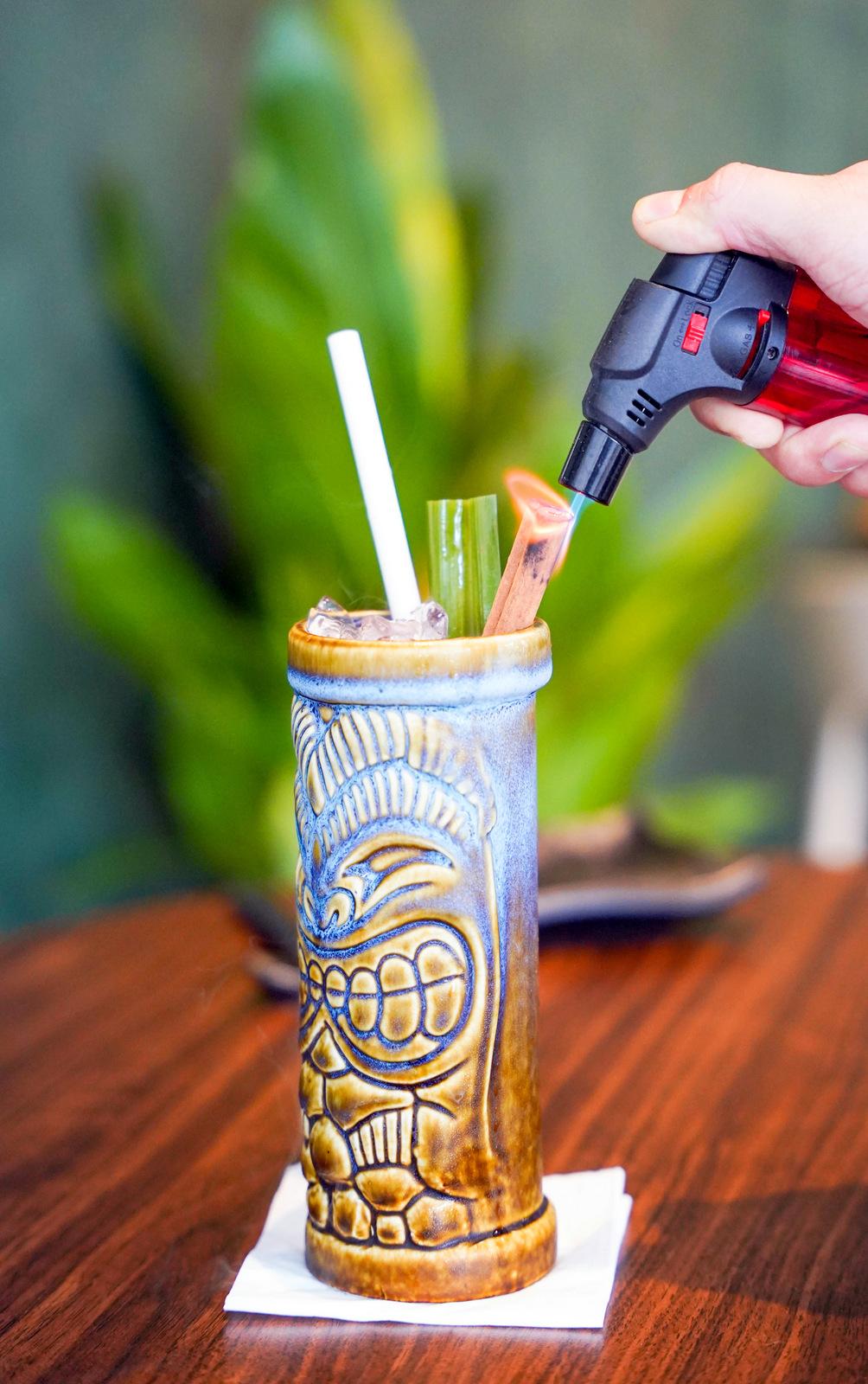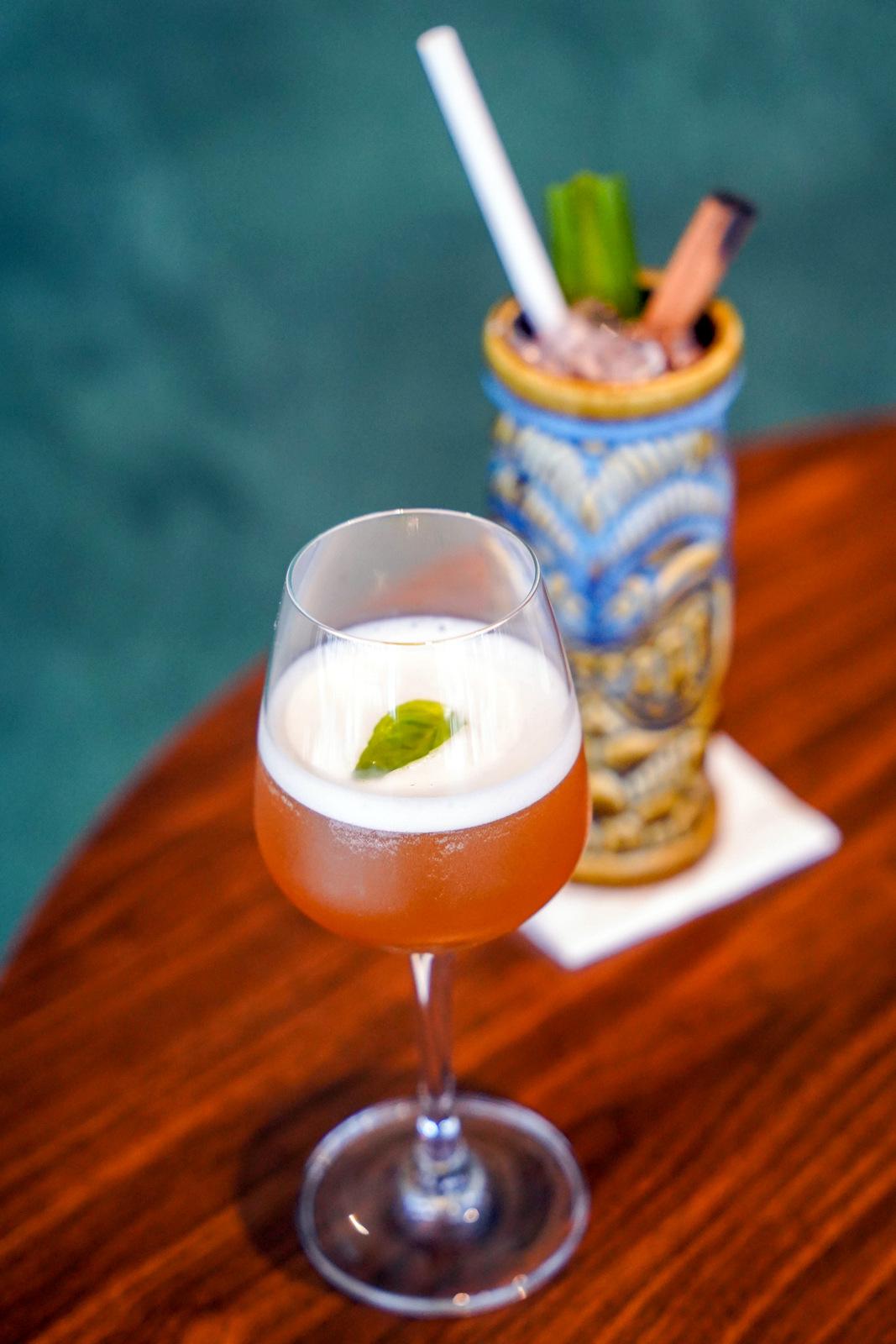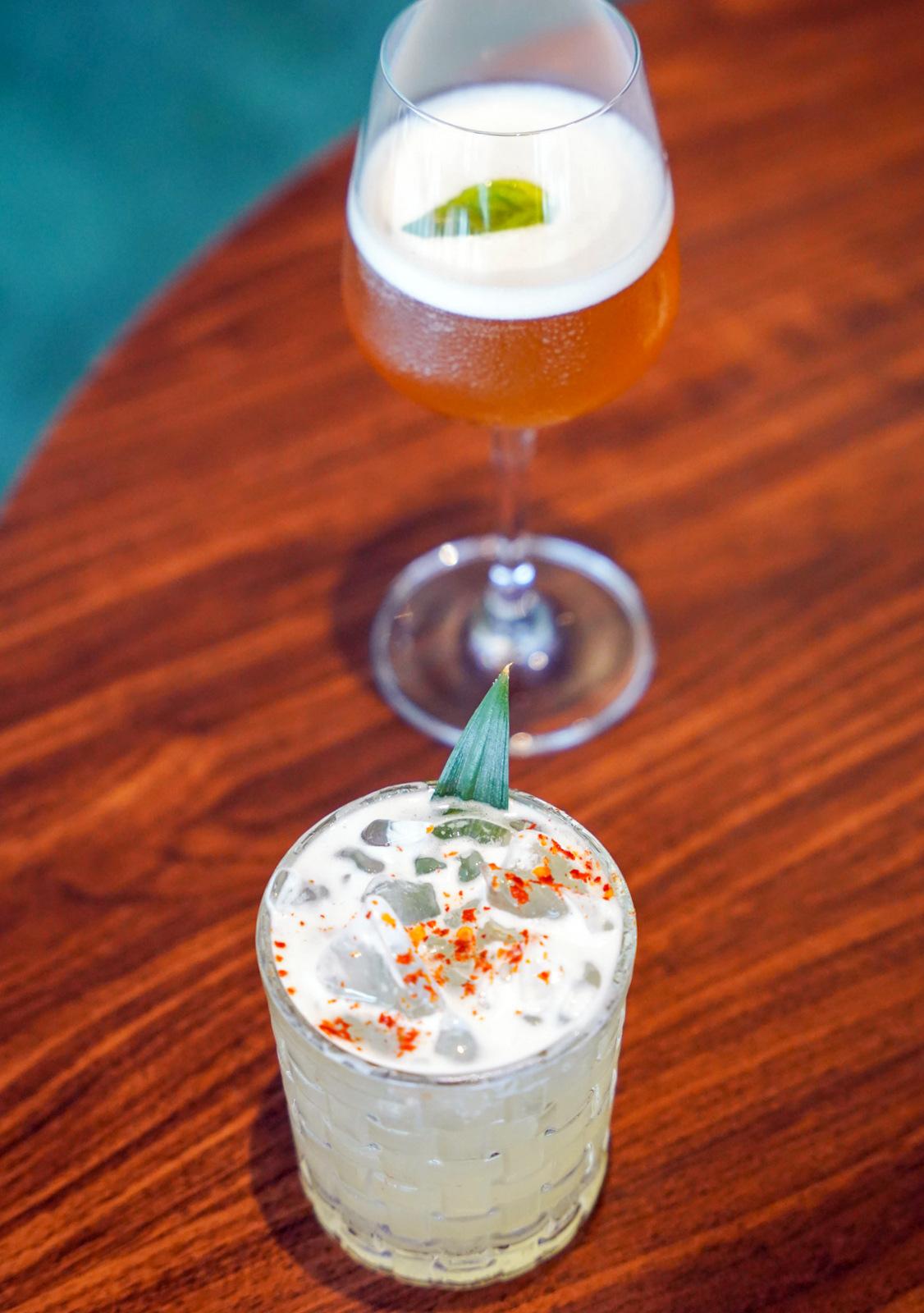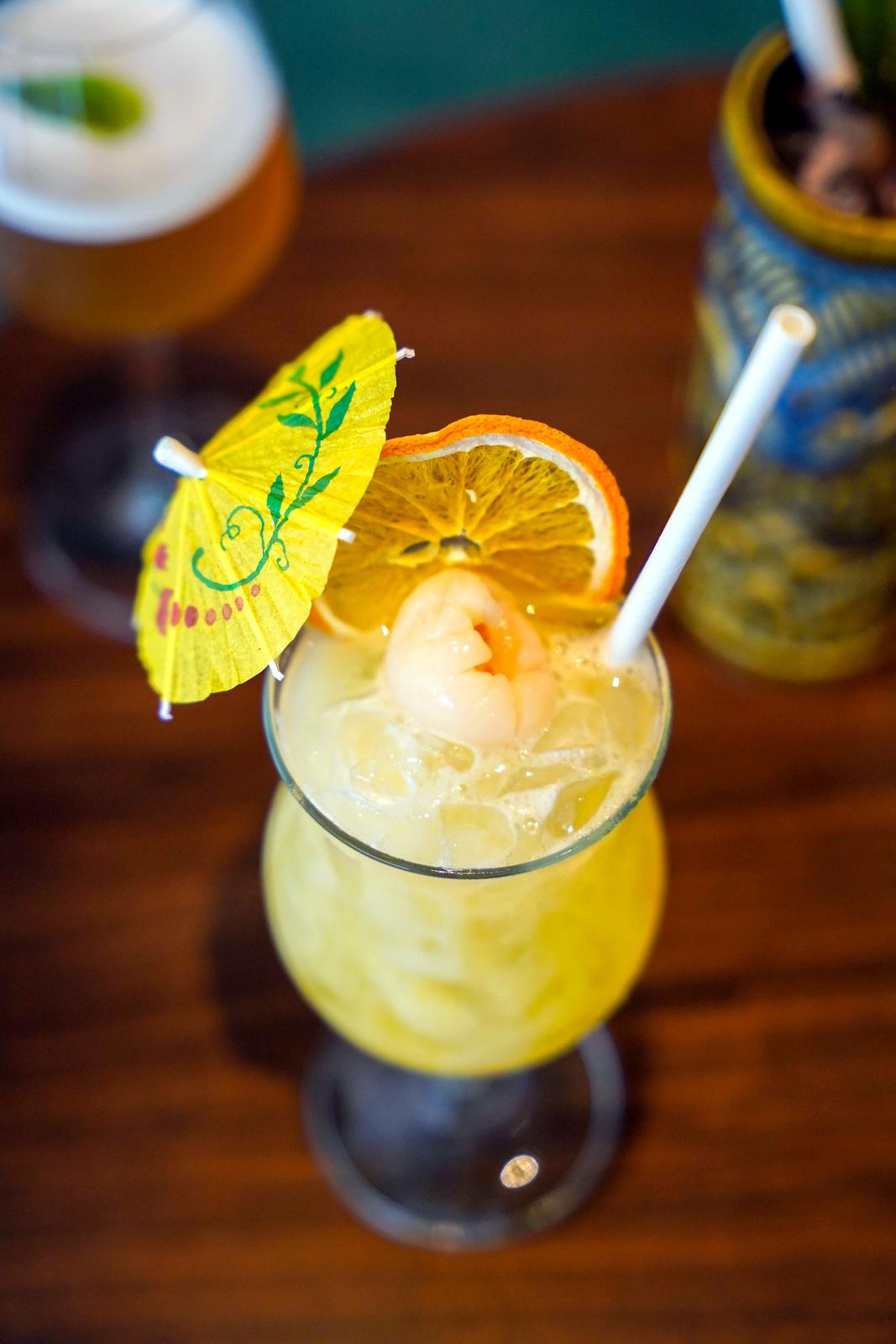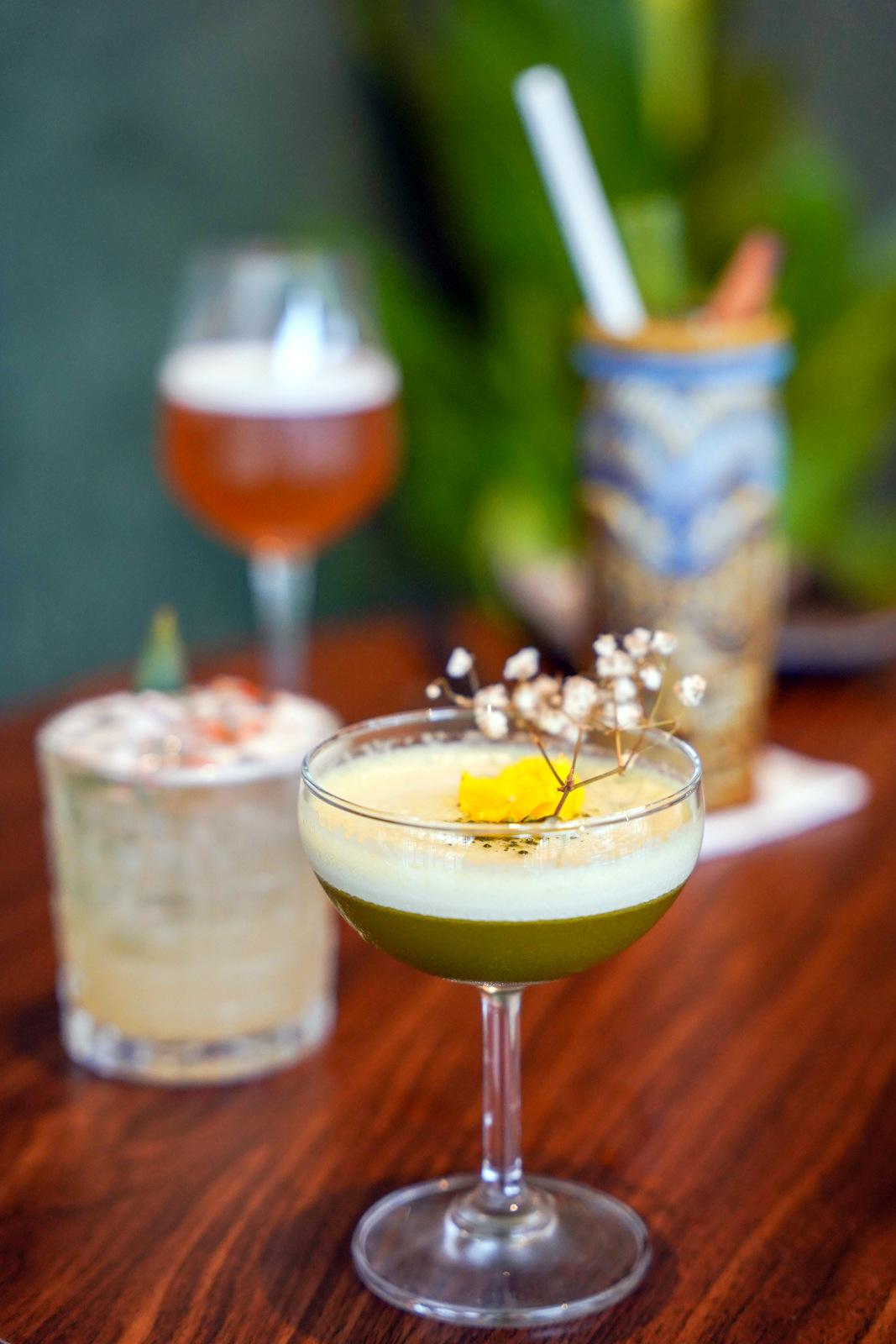 Sushi Mastro is alcohol-free, but it's still worth drinking here, since the mocktails are imaginatively conceived. If the night is young, linger on reviving quenchers like the Chile Piña (RM13.80; pineapple juice with chilli, honey and lime), Té de Bayas (RM13.80; berry tea with gula melaka and spice), Sandía Jengibre (RM13.80; watermelon juice with pandan and ginger), Jugo de Leche (RM13.80; orange juice with yakult, honey and lemon), Romero Sandía (RM13.80; watermelon with rosemary and apple cider), Miel de Matcha (RM13.80; green tea with gula melaka and lime), Brisa Fresca (RM13.80; orange, pineapple, peach and soda) and El Morado (RM13.80; butterfly pea with lychee, peach and lemonade).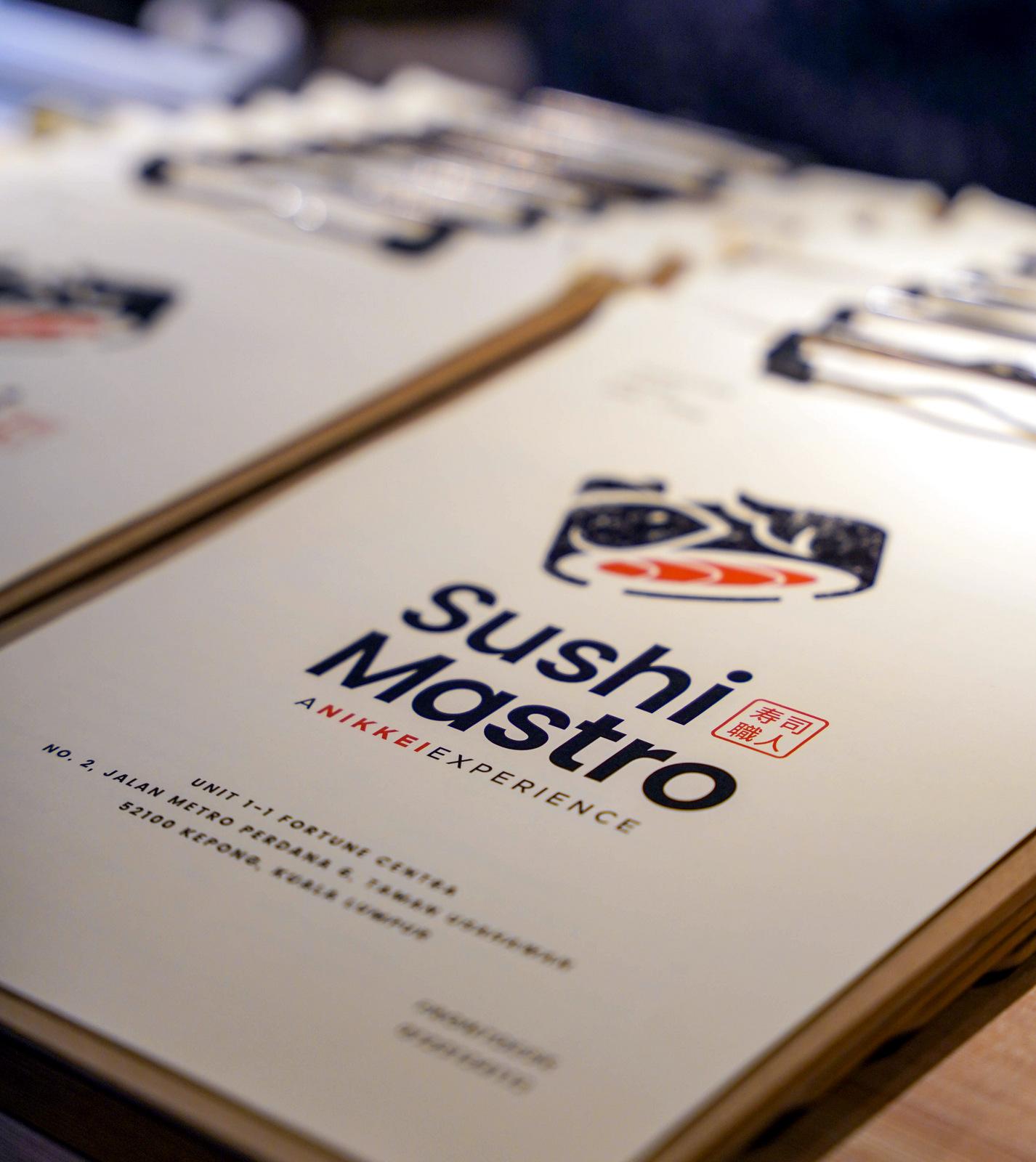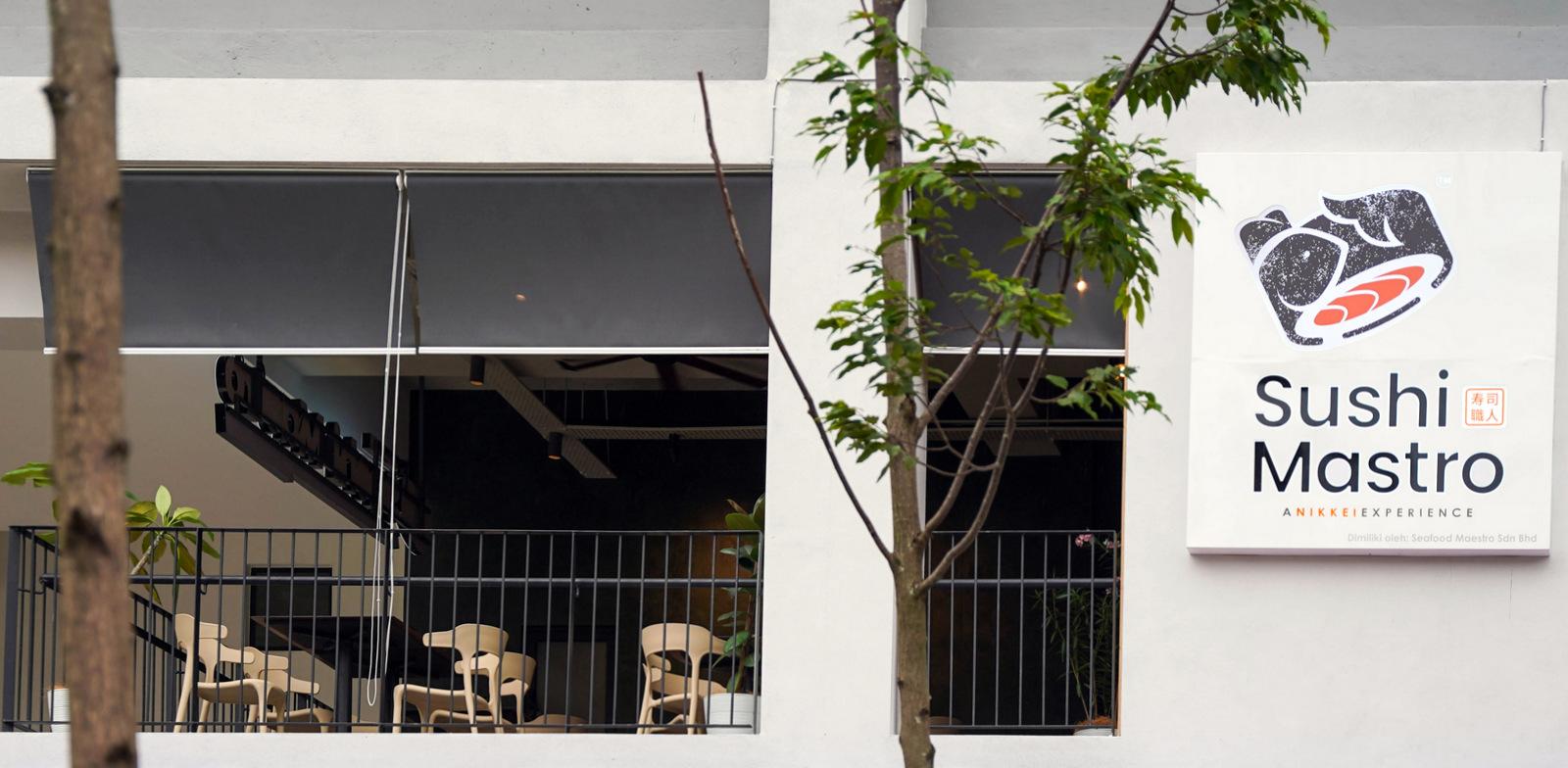 Sushi Mastro Nikkei 
Unit 1-1, First Floor, Fortune Centra, Jalan Metro Perdana 6, Taman Usahawan Kepong, 52100 Kepong, Kuala Lumpur.
Open Tuesday-Sunday, 12pm-3pm; 6pm-10pm. 
Pick-up and home delivery services also available. Tel: 012-312-4112
Table Booking, Pick Up & Delivery: letsumai.com/widget/sushi-mastro-nikkei
---
You Might also Like