Sushi Mastro Nikkei launches new Barrelo Don series with barrel-based seafood & beef rice bowls
July 24, 2023
---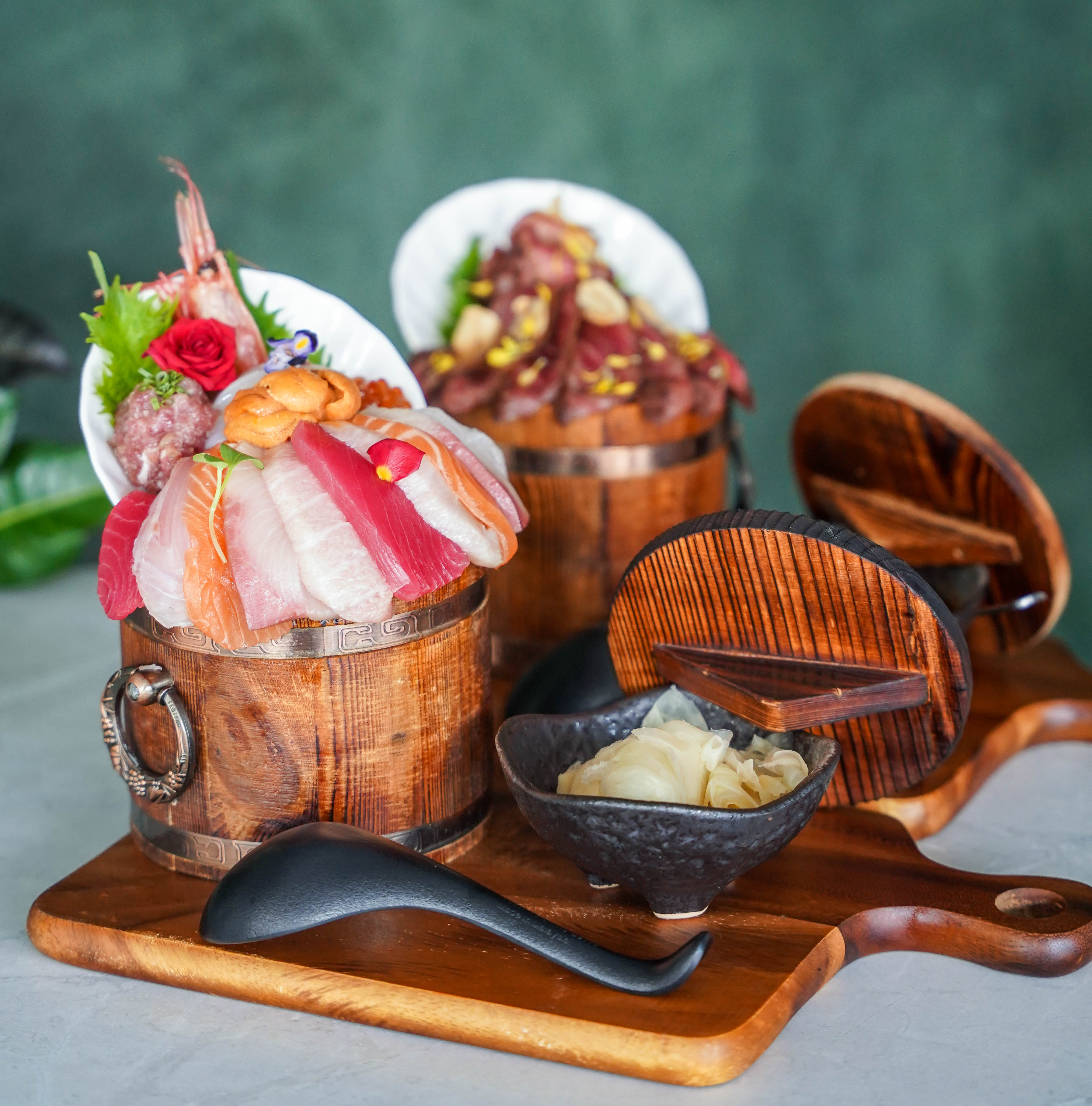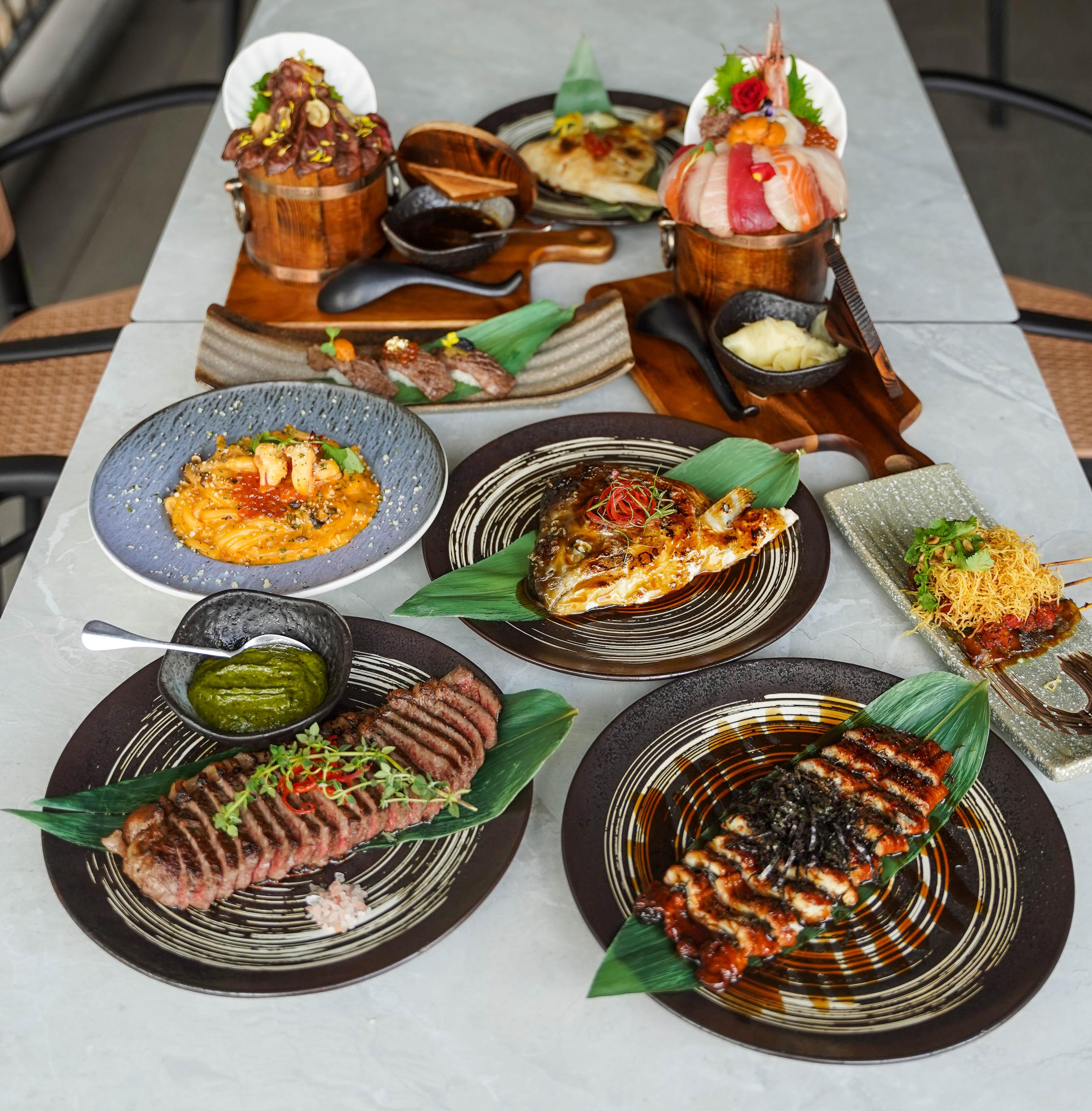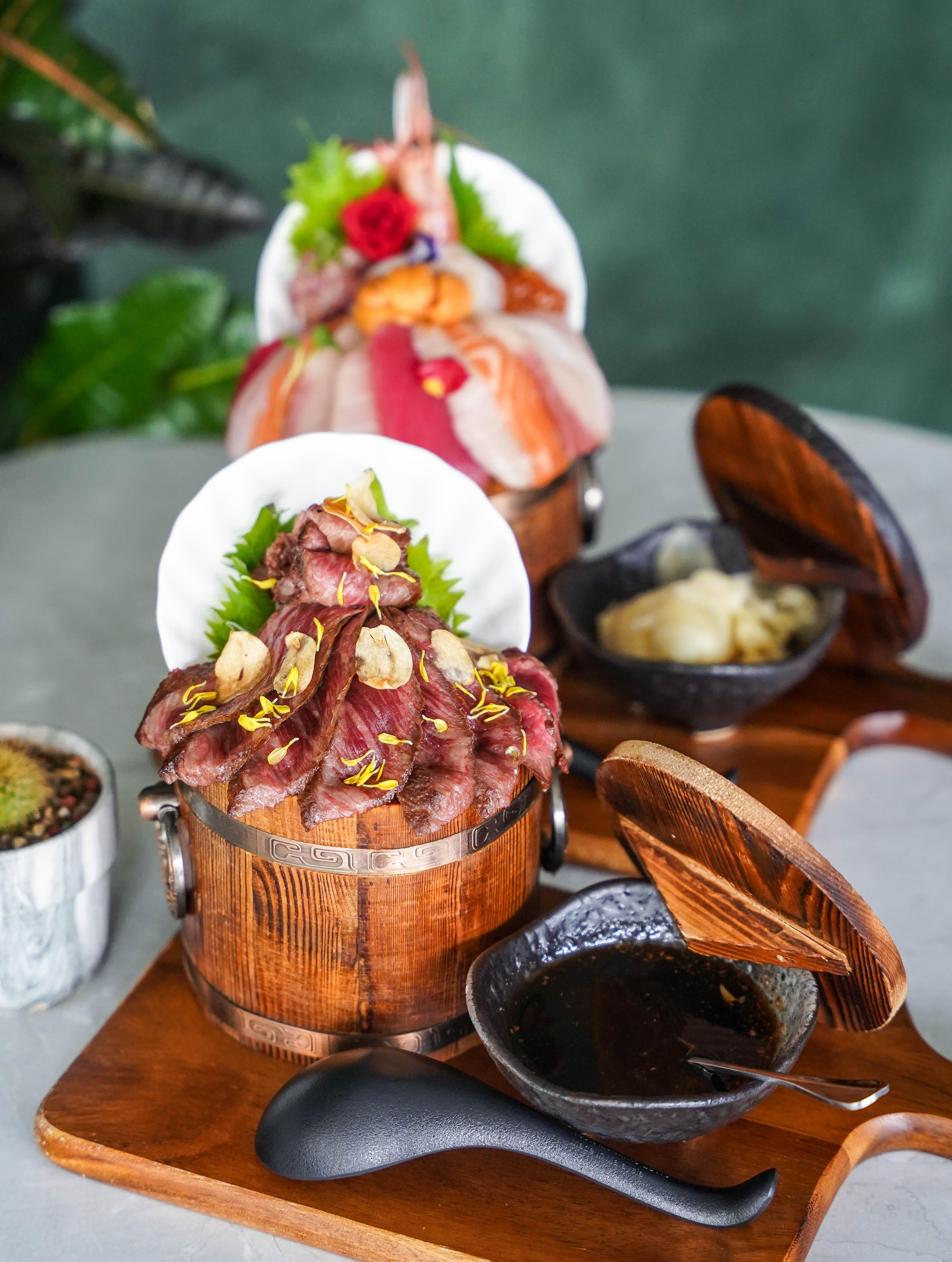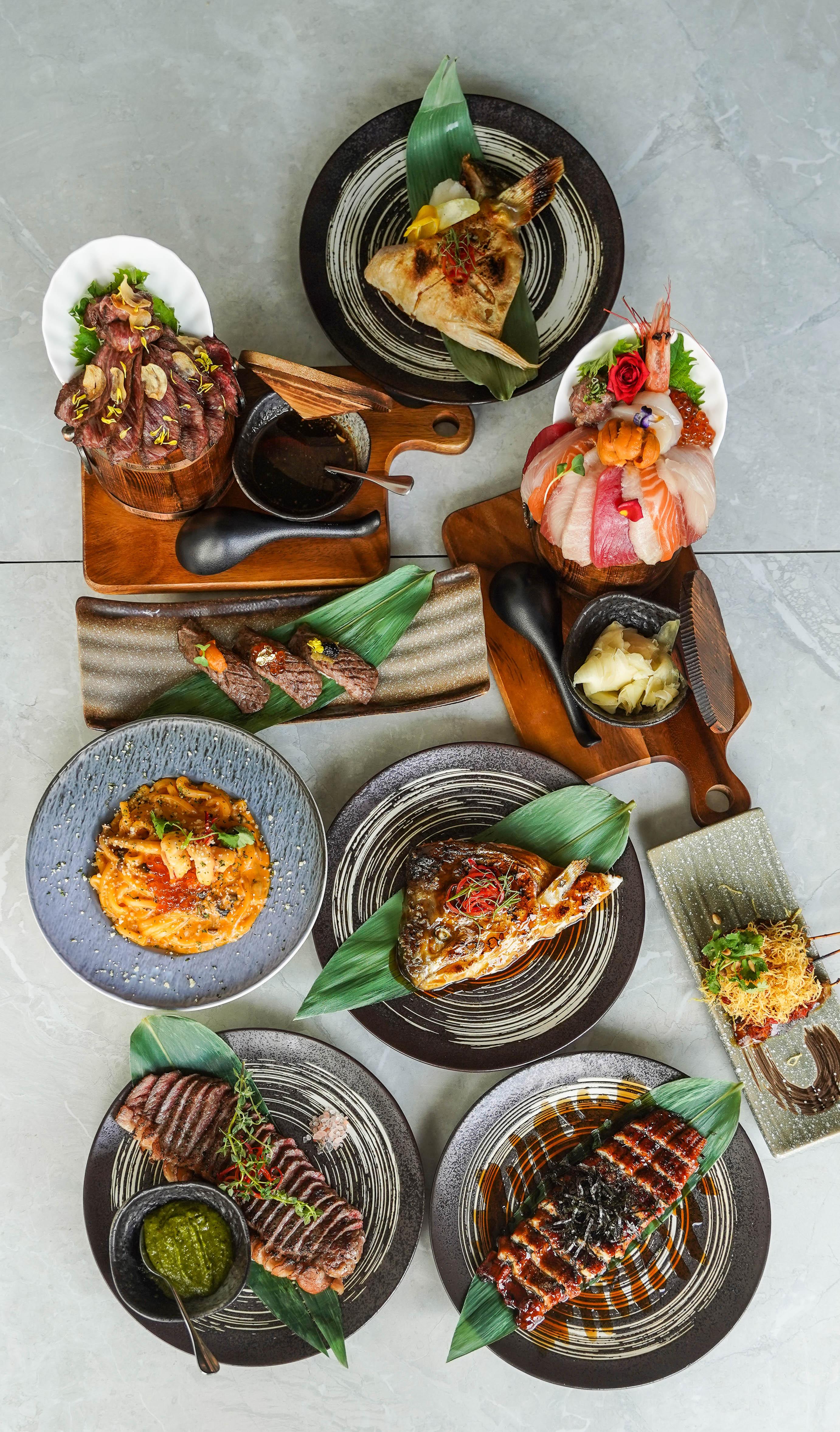 Move over, traditional Japanese rice bowls: Sushi Mastro Nikkei has launched its new Barrelo Don series, showcasing kaisen don served in small barrels - a charming way to relish hearty helpings of rice heaped with everything from mixed sashimi to Miyazaki A5 wagyu picanha.
We returned recently to Kepong's ever-popular Japanese-Peruvian restaurant to be bowled over by these barrels, bolstered by other fresh hits on the menu, from Argentinian Striploin Steak to Sea Urchin Udon.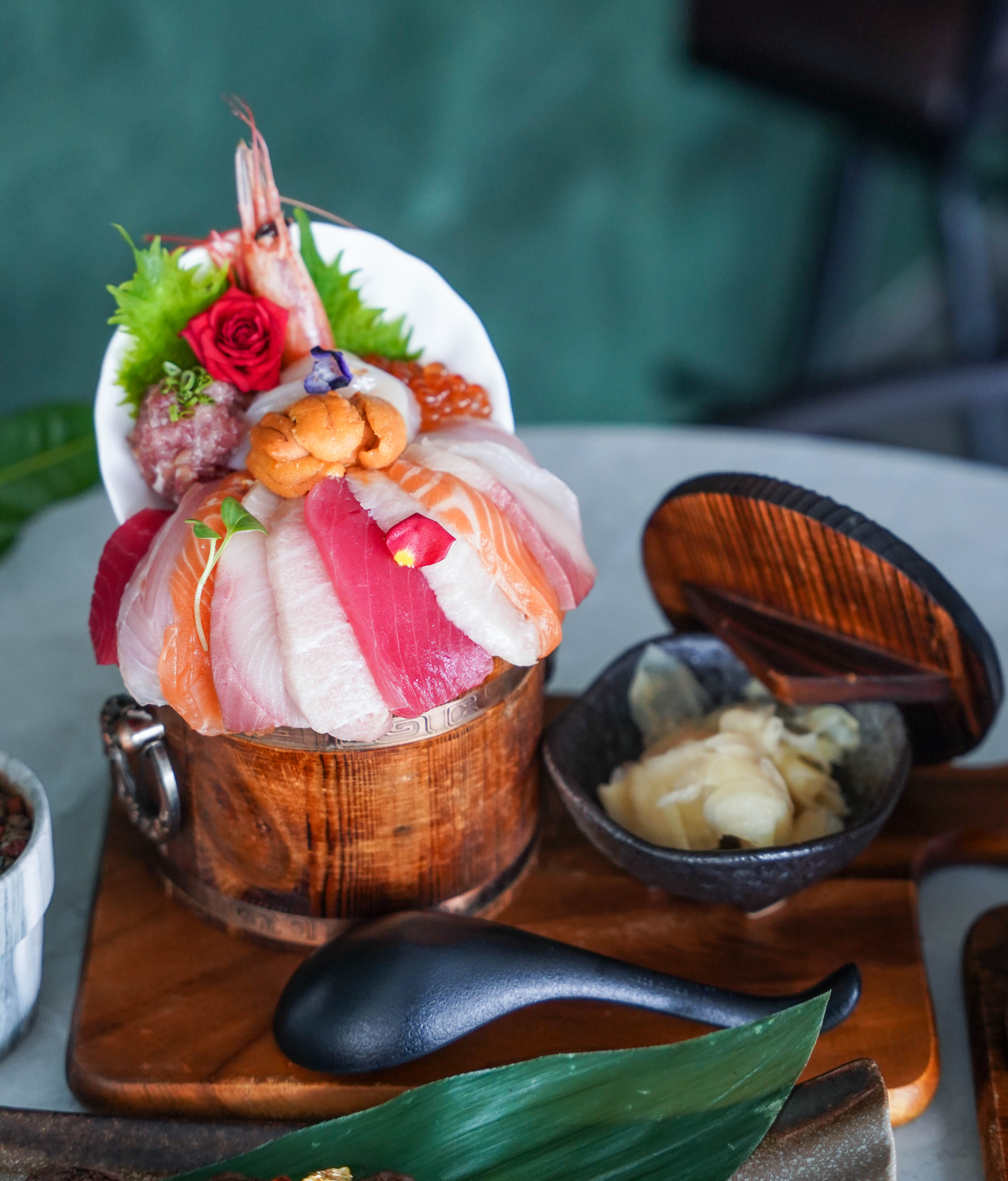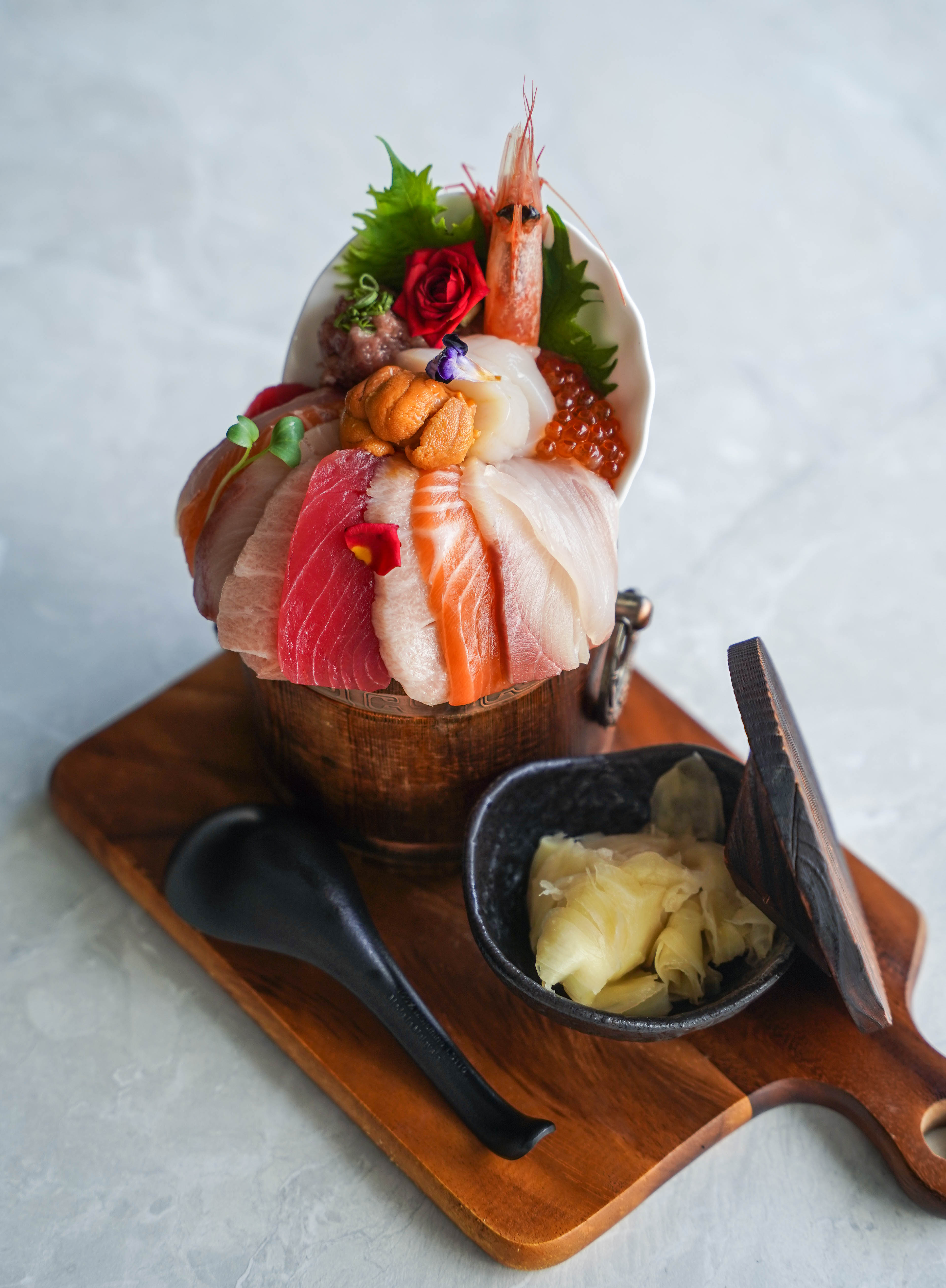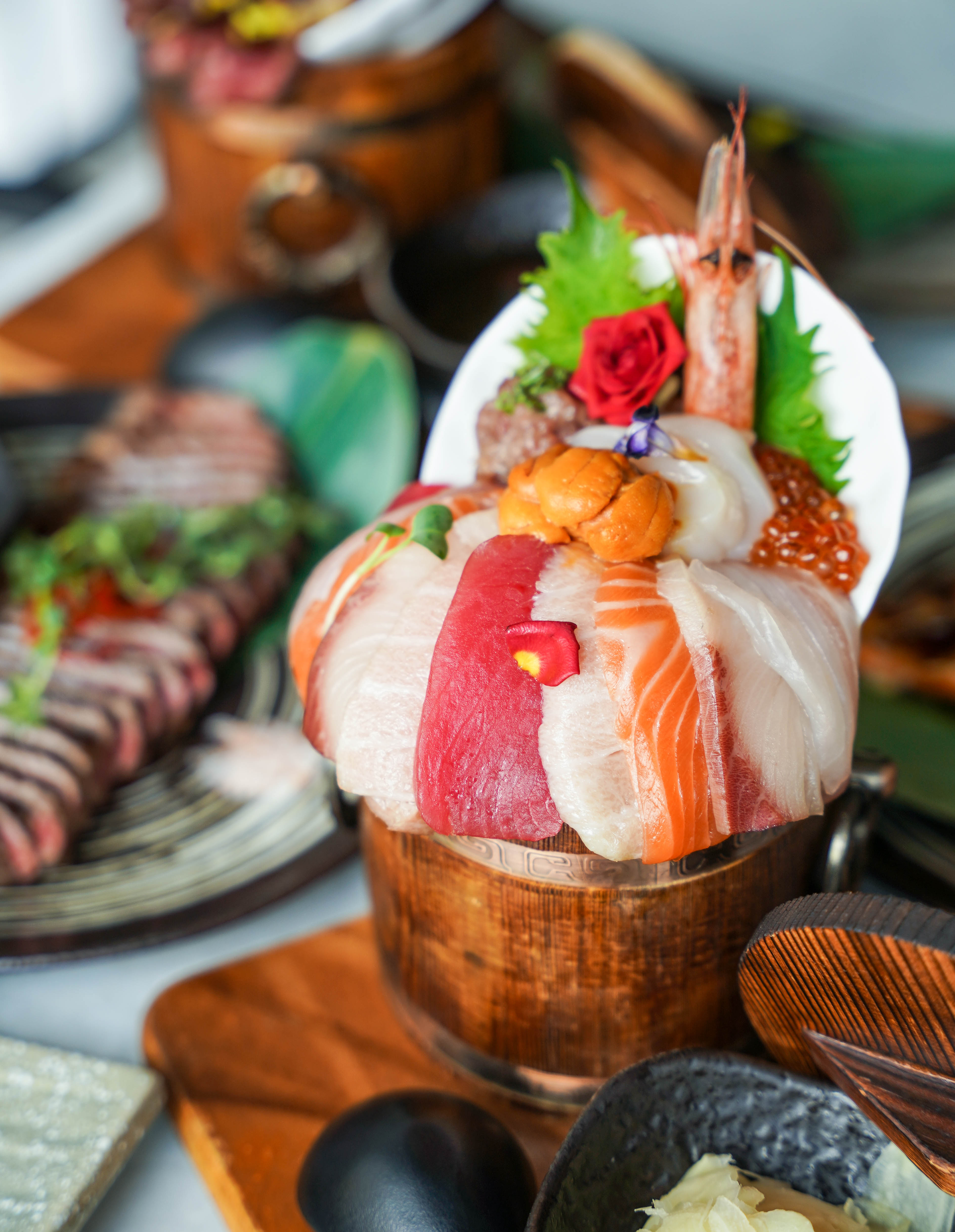 The Seafood Barrelo Don (RM188) is a towering achievement, blanketed to the brim with two slices each of salmon, bluefin otoro, bluefin akami, hamachi, ikejime malabar snapper and Hokkaido scallops, layered further with Japanese ama ebi, 15 grams of uni, ikura and chopped bluefin chutoro over sushi rice. 
The Seafood Barrelo Don is a memorable experience for sashimi enthusiasts, delightfully draped with thick, luscious slices of fish, crustaceans and molluscs. It looks spectacular, it tastes sensational - a strikingly stylish way to savour a raw seafood rice bowl. Simply pick each slice one by one.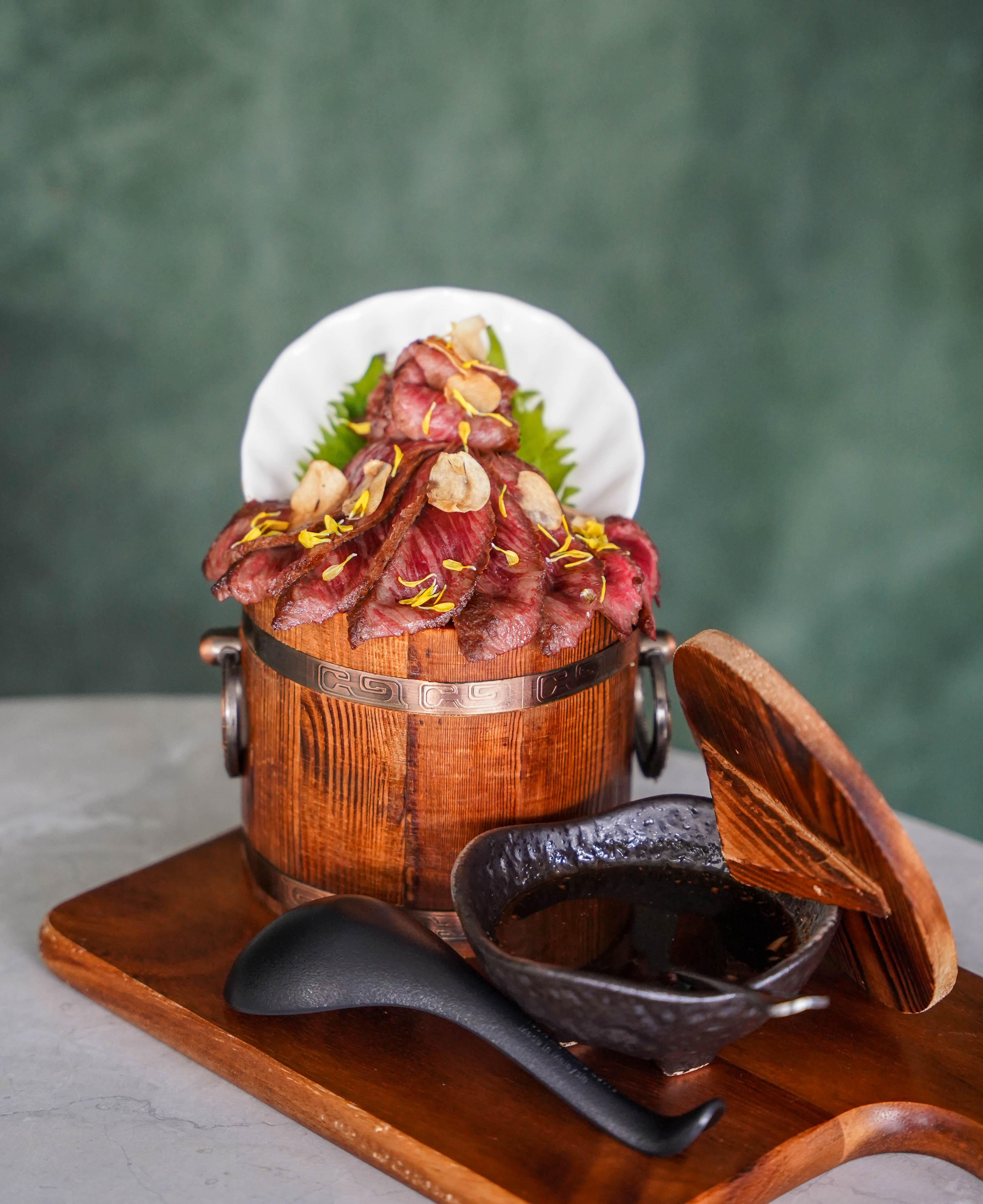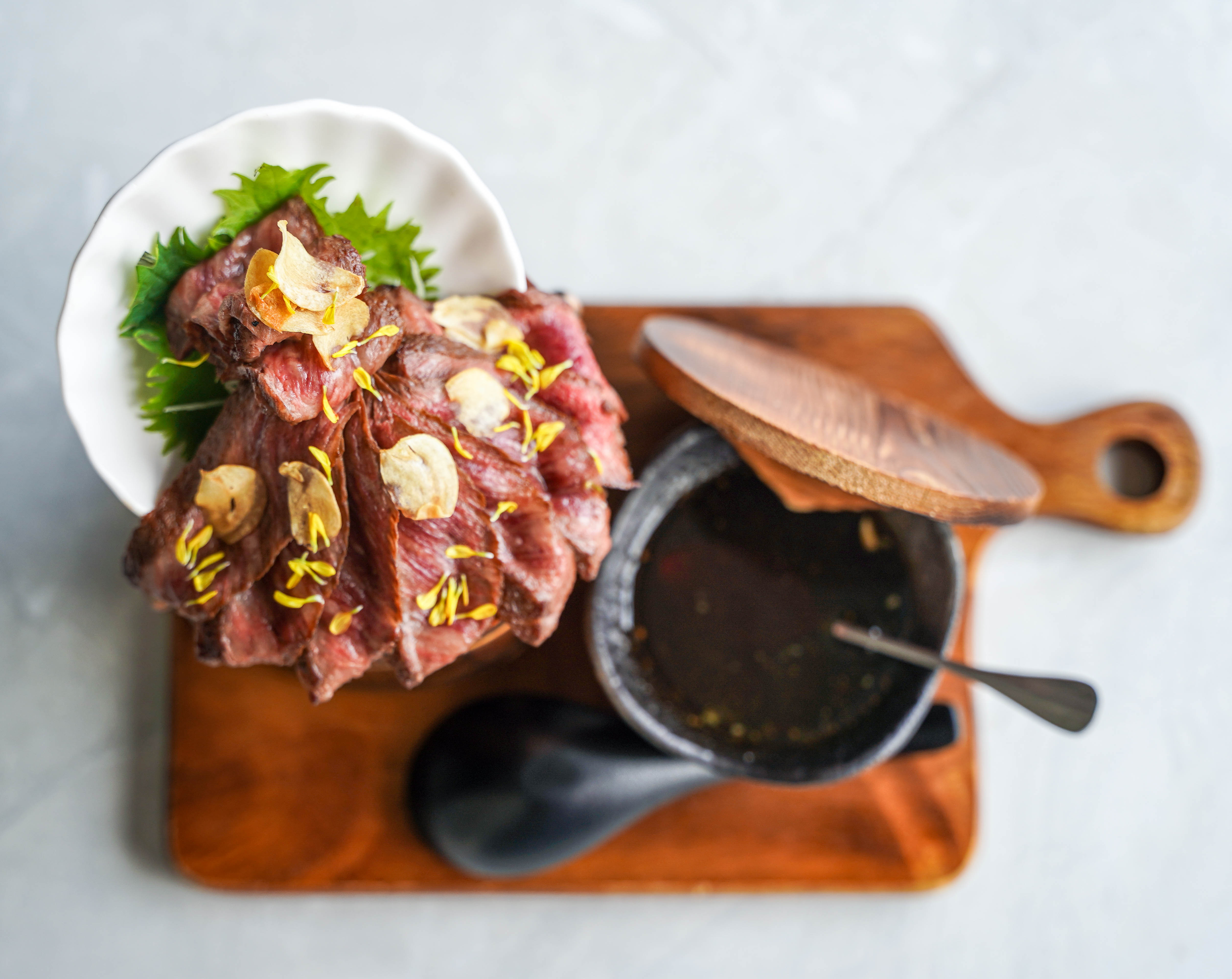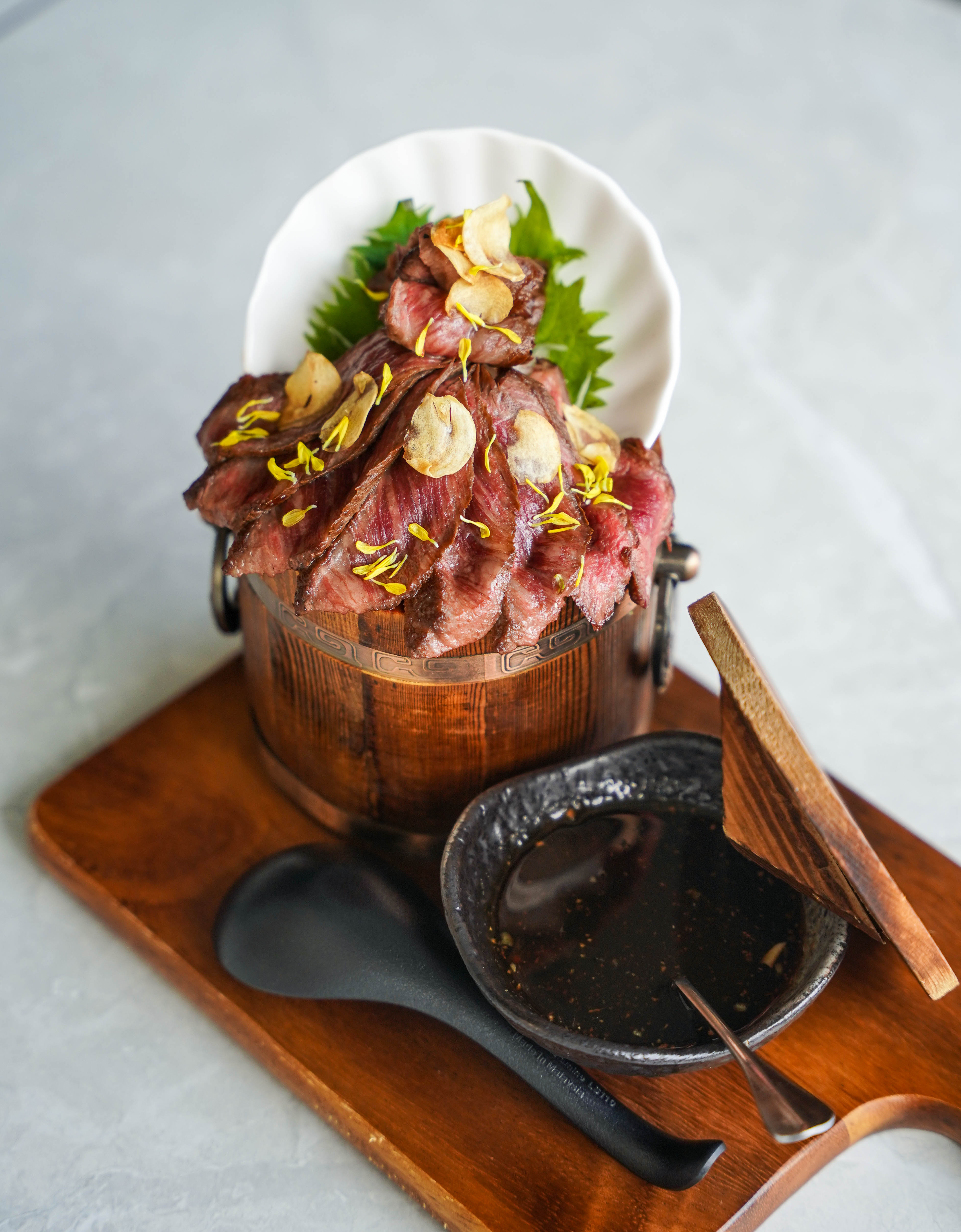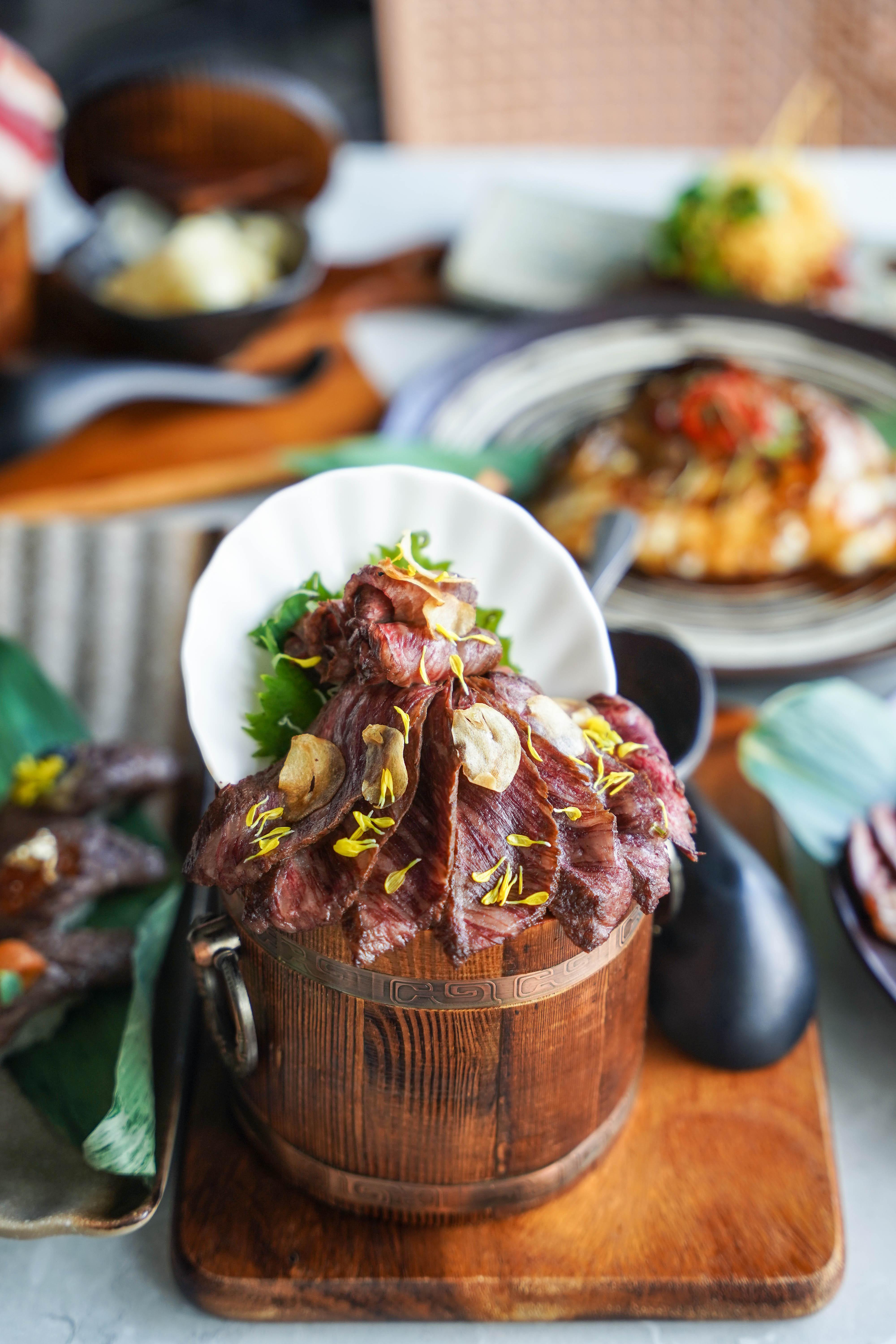 The Wagyu Yakiniku Don (RM140) is showered with slices of Miyazaki A5 Ichibo sirloin cap - 100 grams of medium-rare picanha meat, packed with a rich flavour and pleasant chew, fragrant ona base of garlic fried rice and garlic sprinkles, rounded out with house-made yakiniku sauce. One of KL's punchiest, most potent renditions of Japanese garlic fried rice.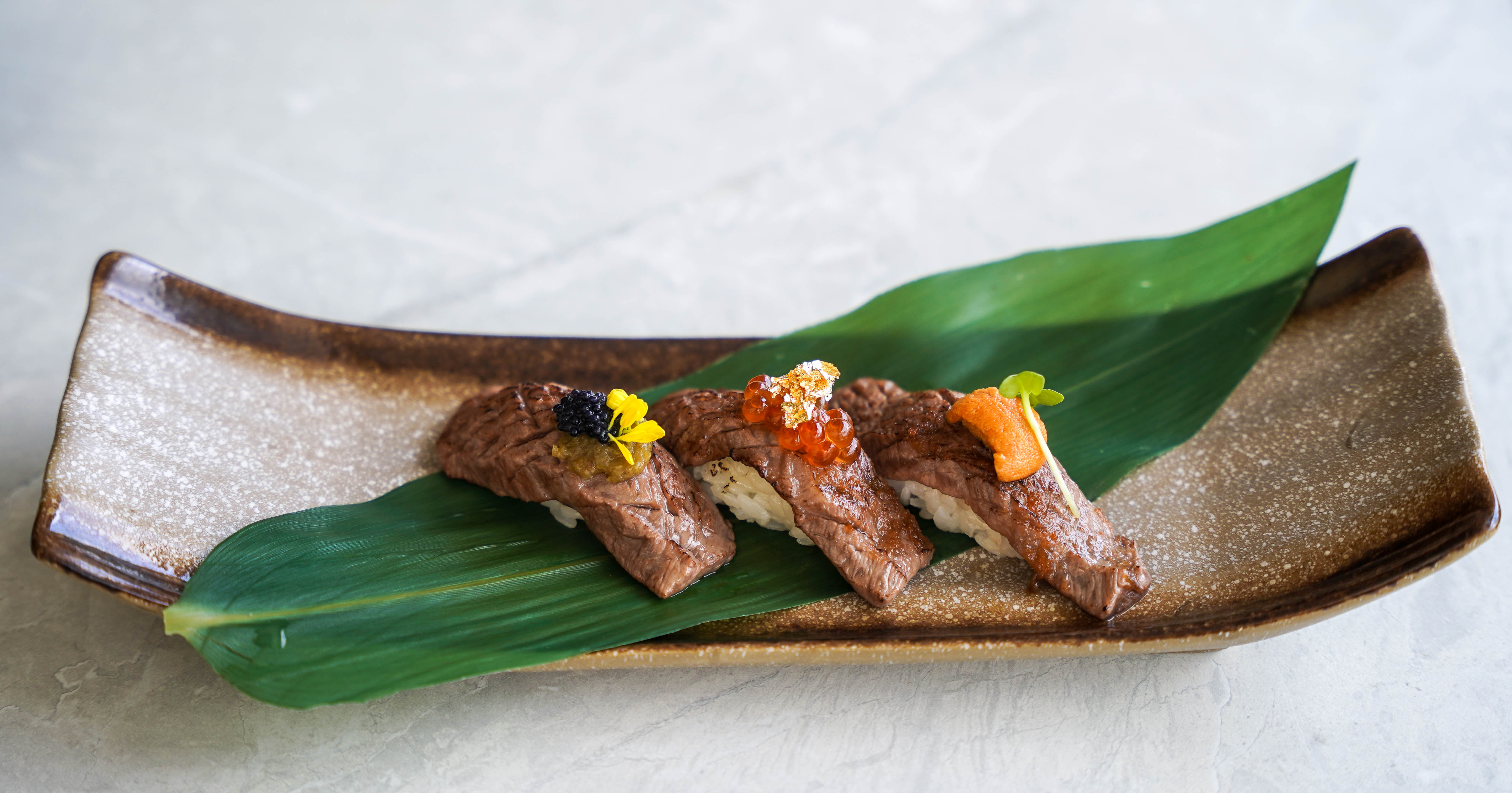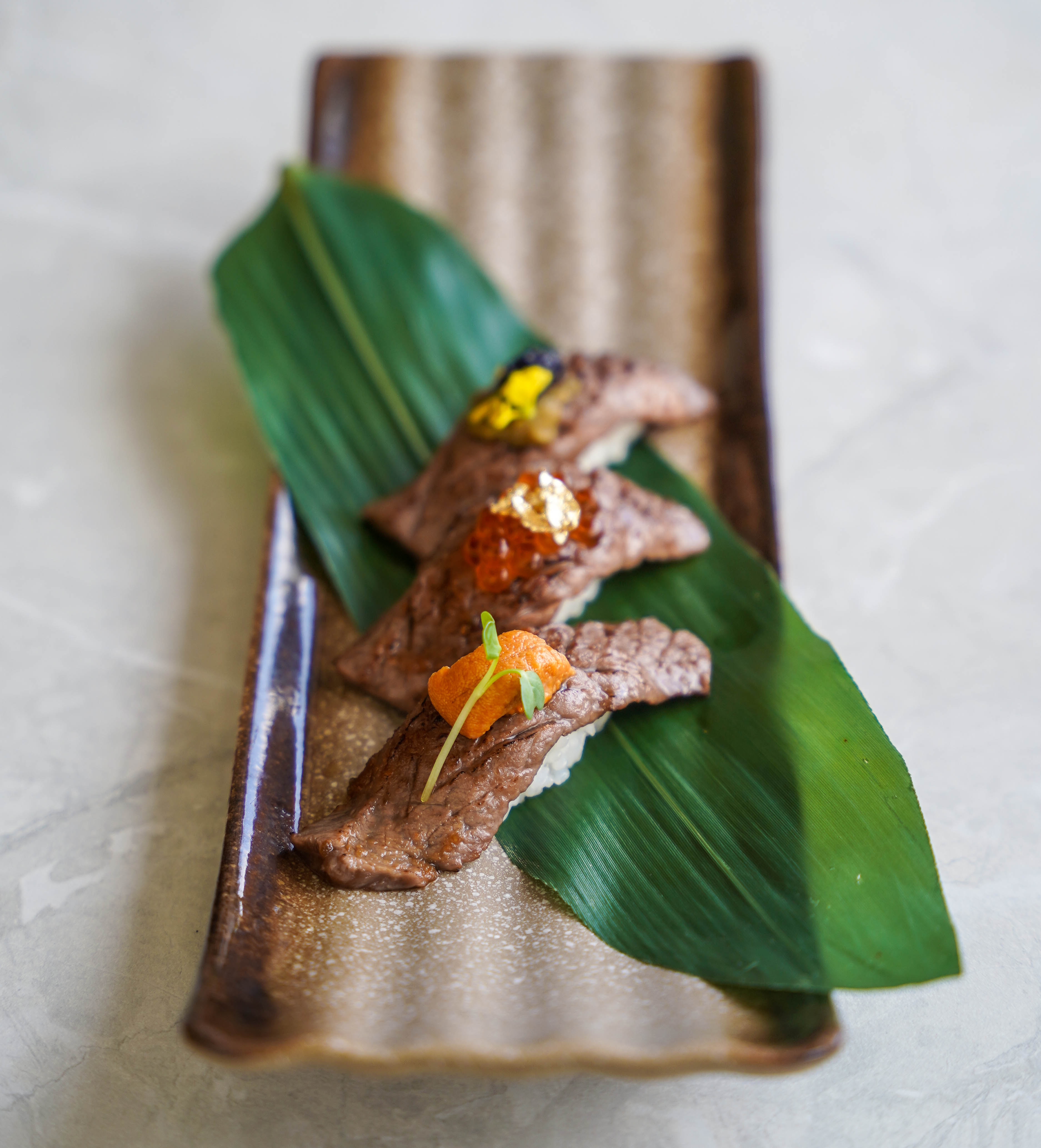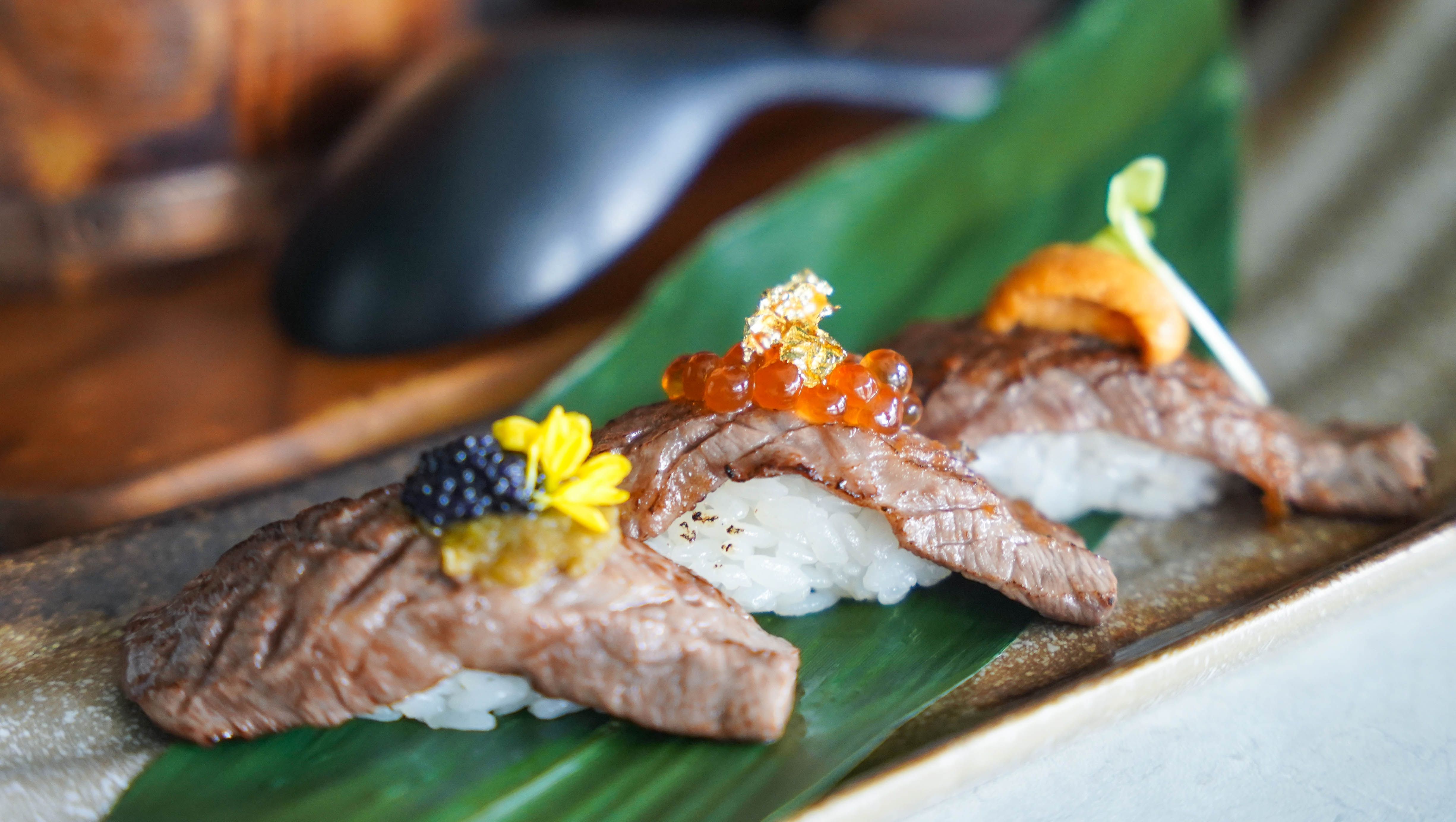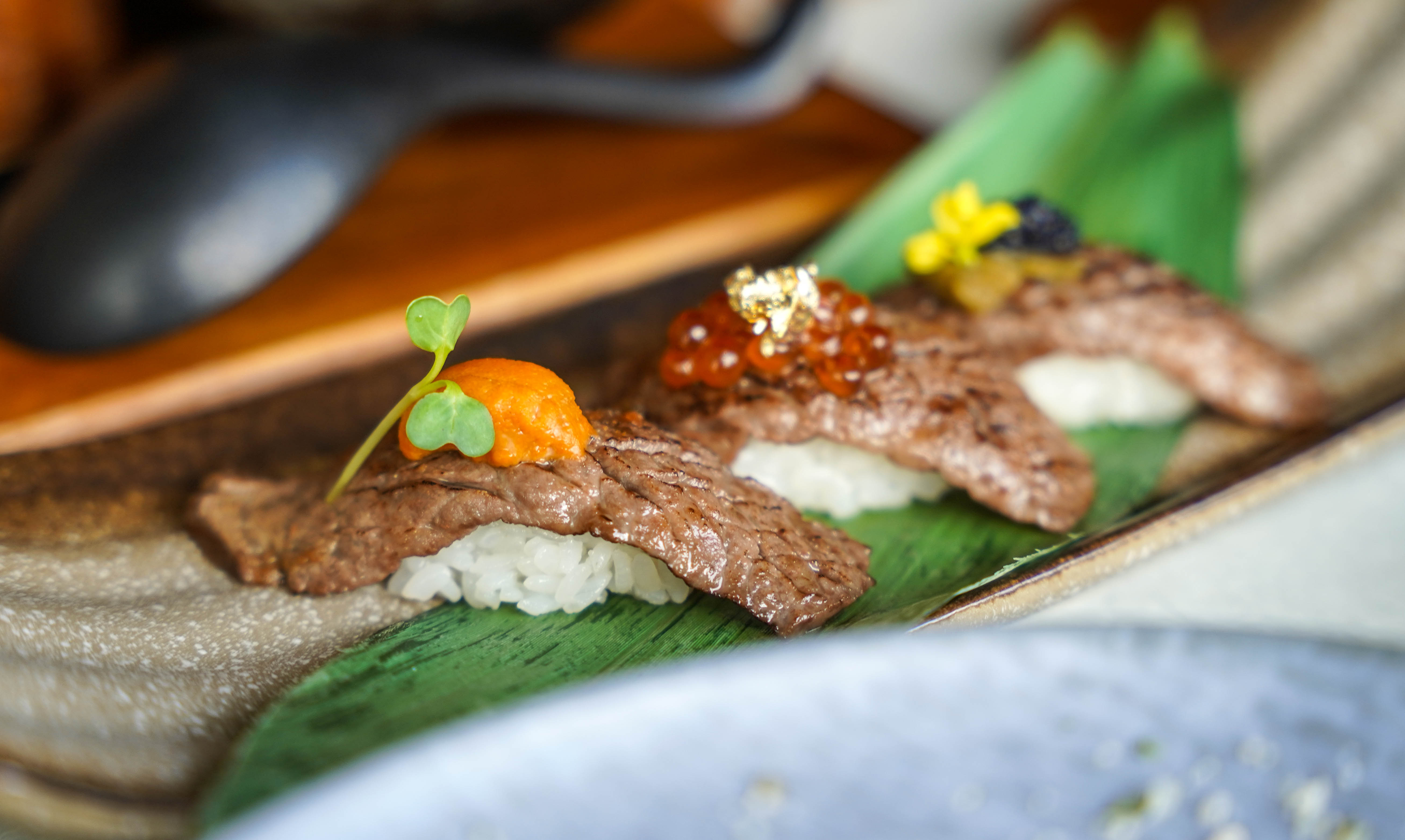 If you're craving even more beef to sink your teeth into, try the terrifically tender Wagyu Surtidas (RM80), swapping out seafood for beef on sushi, studded with precious toppings like uni, ikura and caviar with gold flakes and house-blended yuzu paste. Decadently delectable.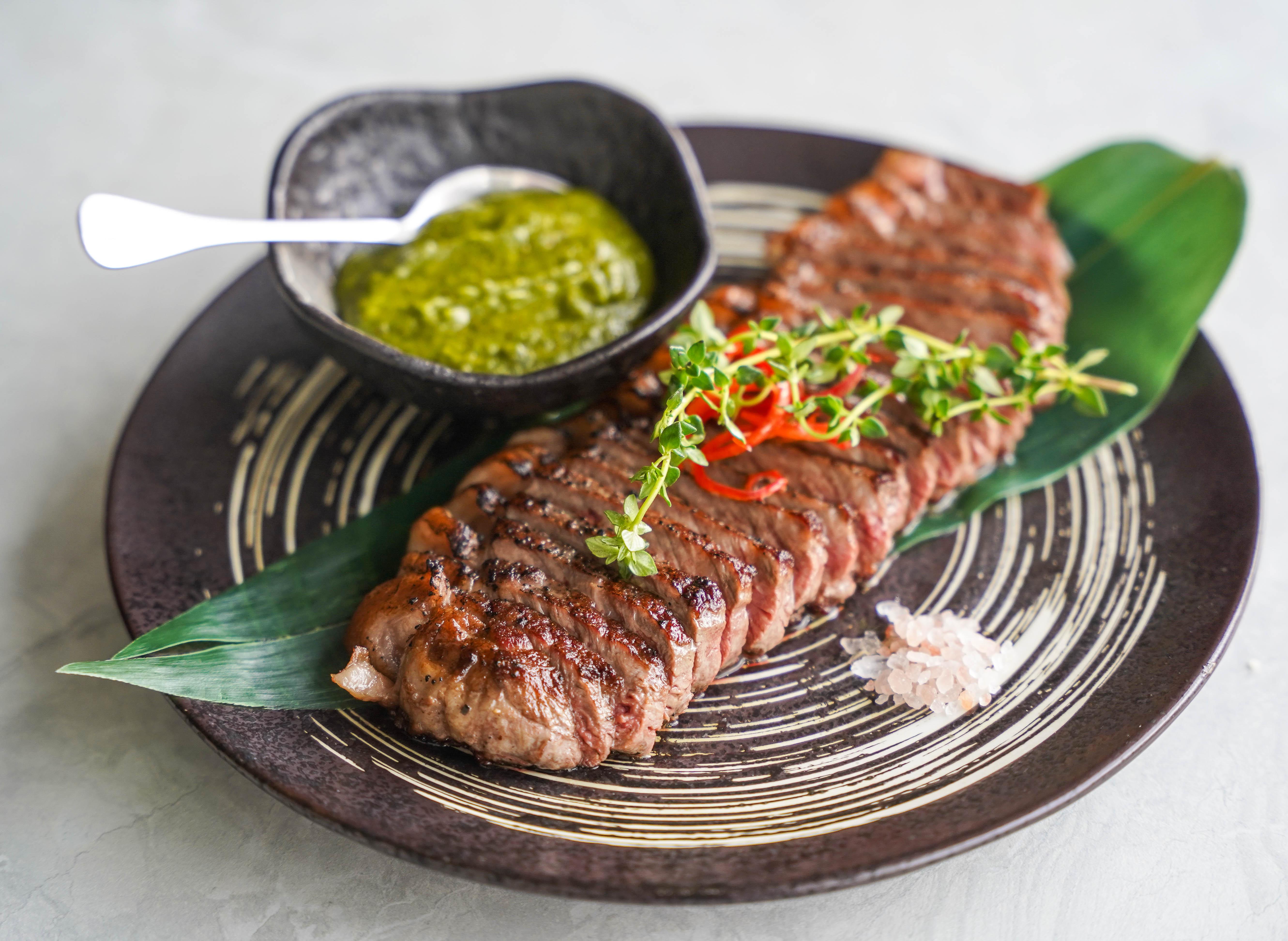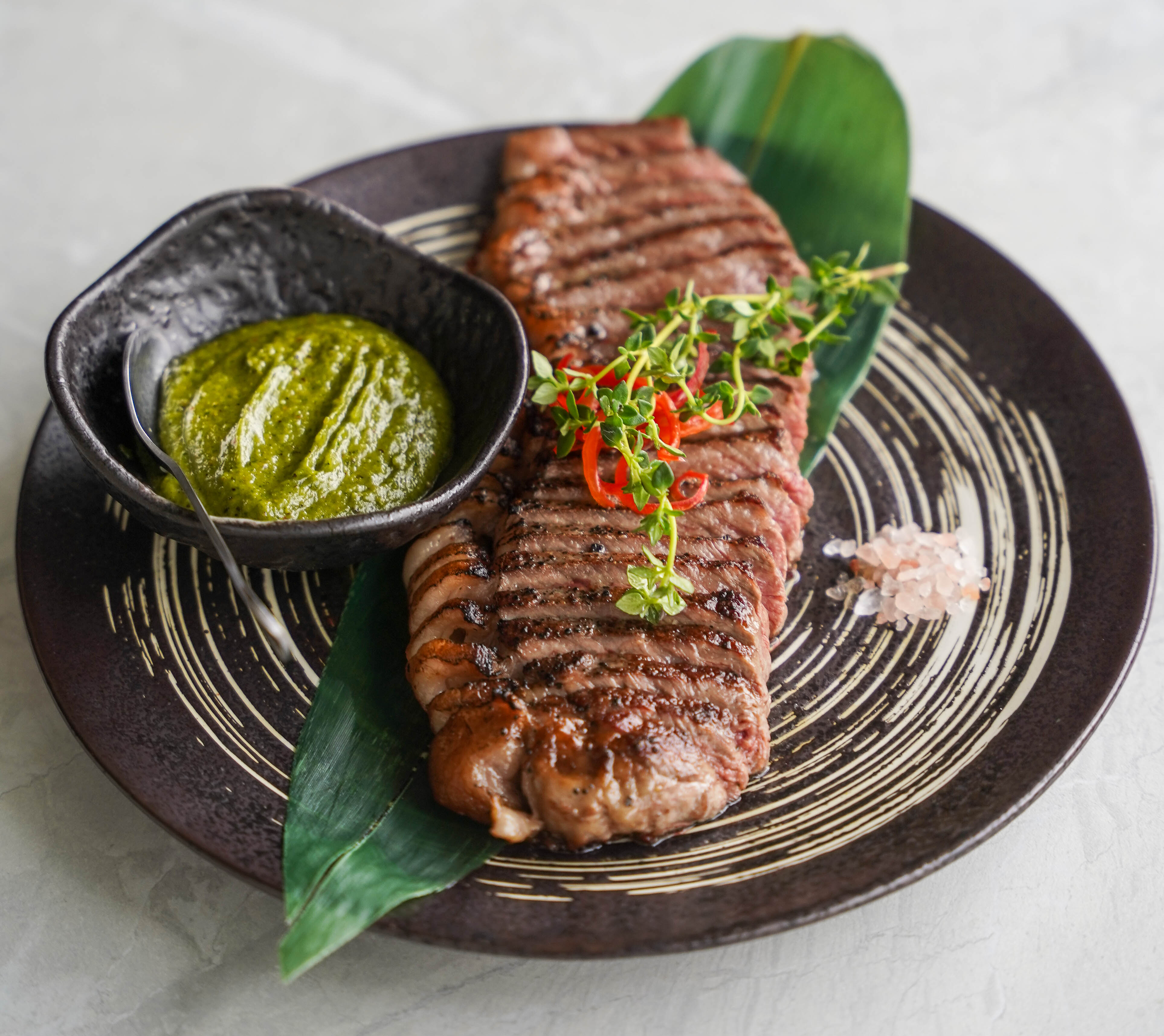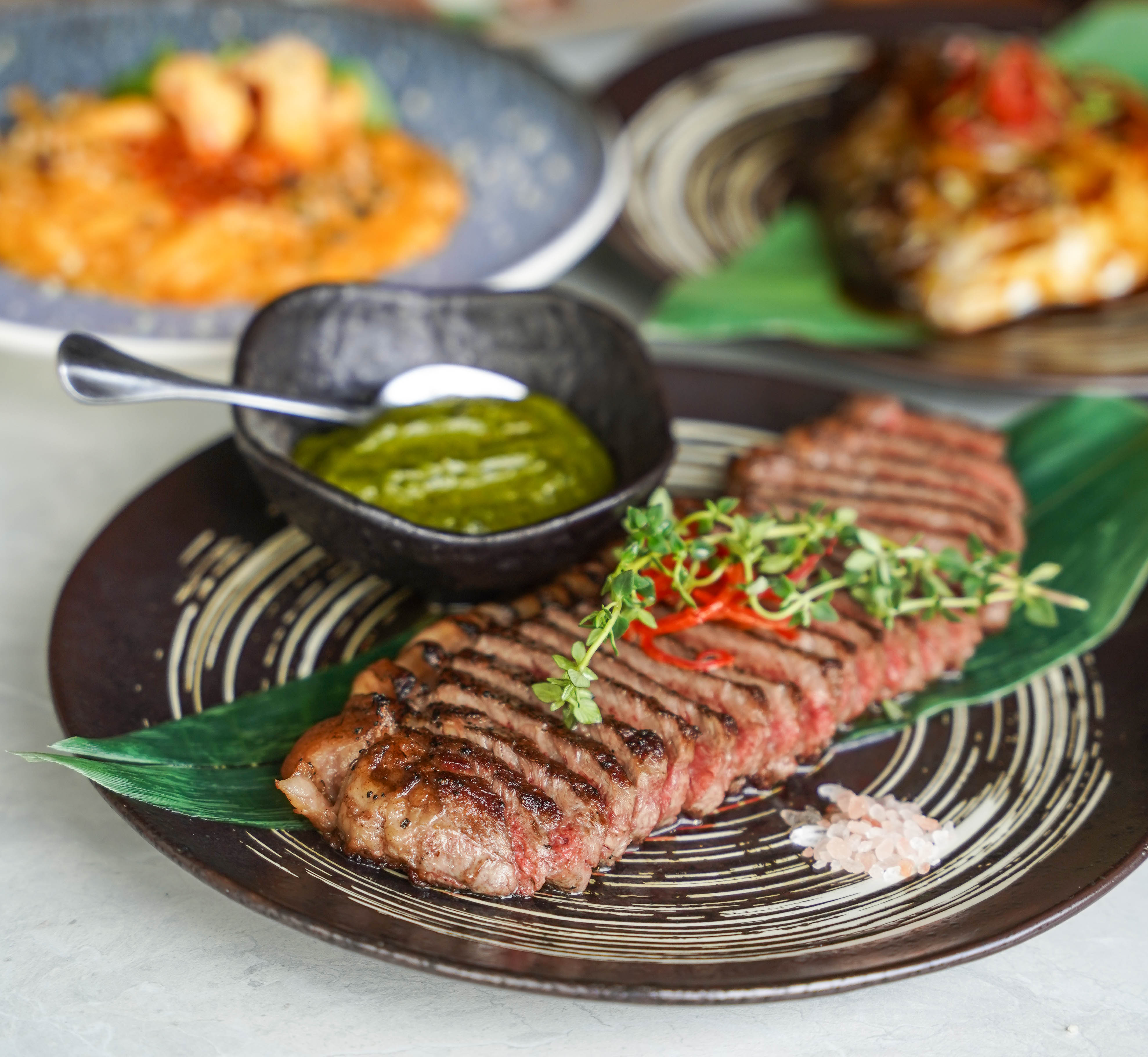 Argentinian beef makes its long-awaited comeback at Sushi Mastro Nikkei - the Argentinian Striploin (RM95) represents 300 glorious grams of grilled Angus meat, well-balanced between beefy flavour and buttery fat, complete with chimichurri and herbs.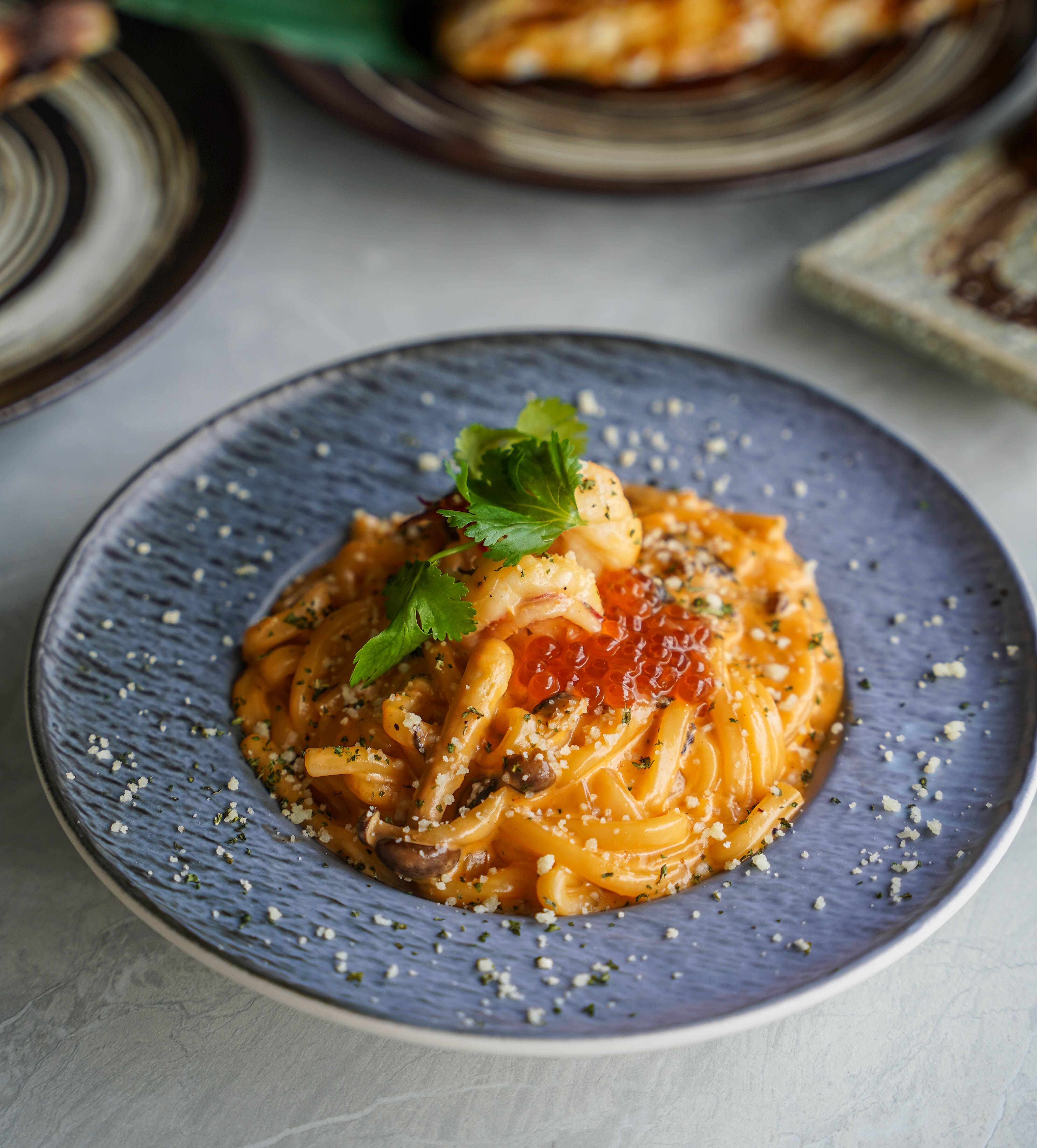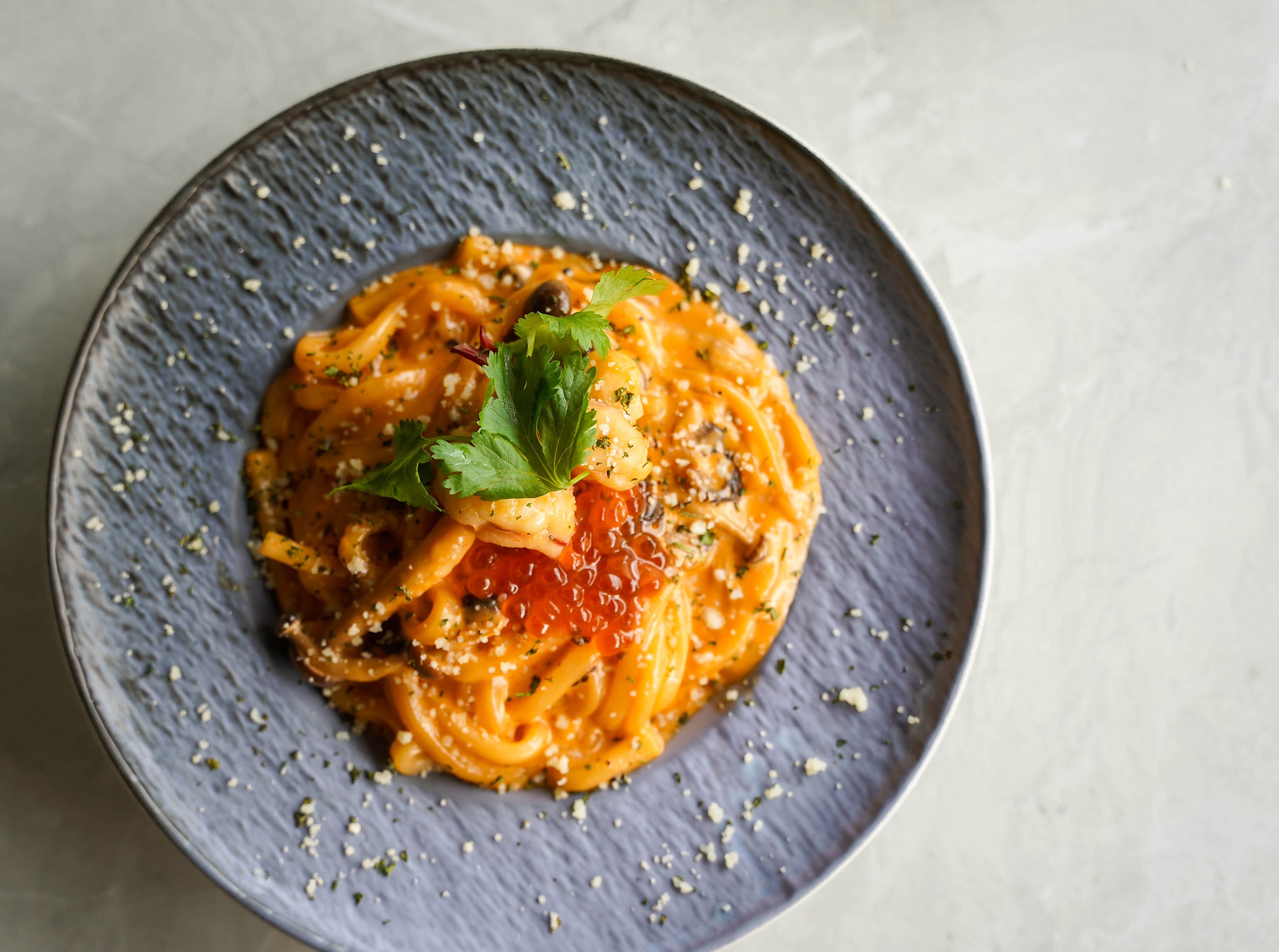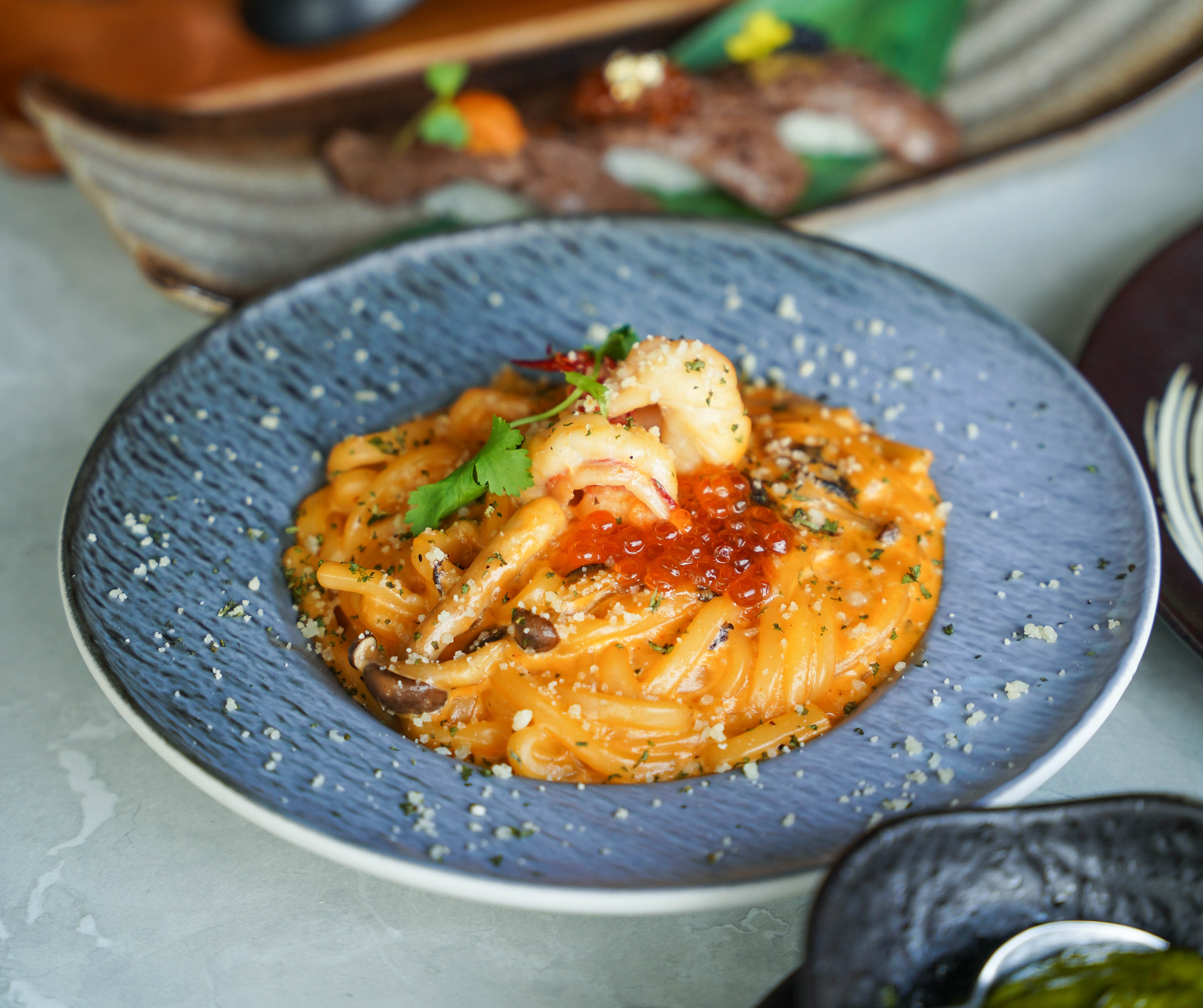 Also unique is the Sea Urchin Udon (RM75), with thick, slick noodles soaked in an ultra-creamy sauce that's steeped in the sweet-briny flavour of sea urchin, enhanced with wild tiger prawns, ikura, mushrooms and Parmesan for what tastes like an East-West pasta hybrid. Uni enthusiasts will especially enjoy this, to the final slurp of the saucy udon.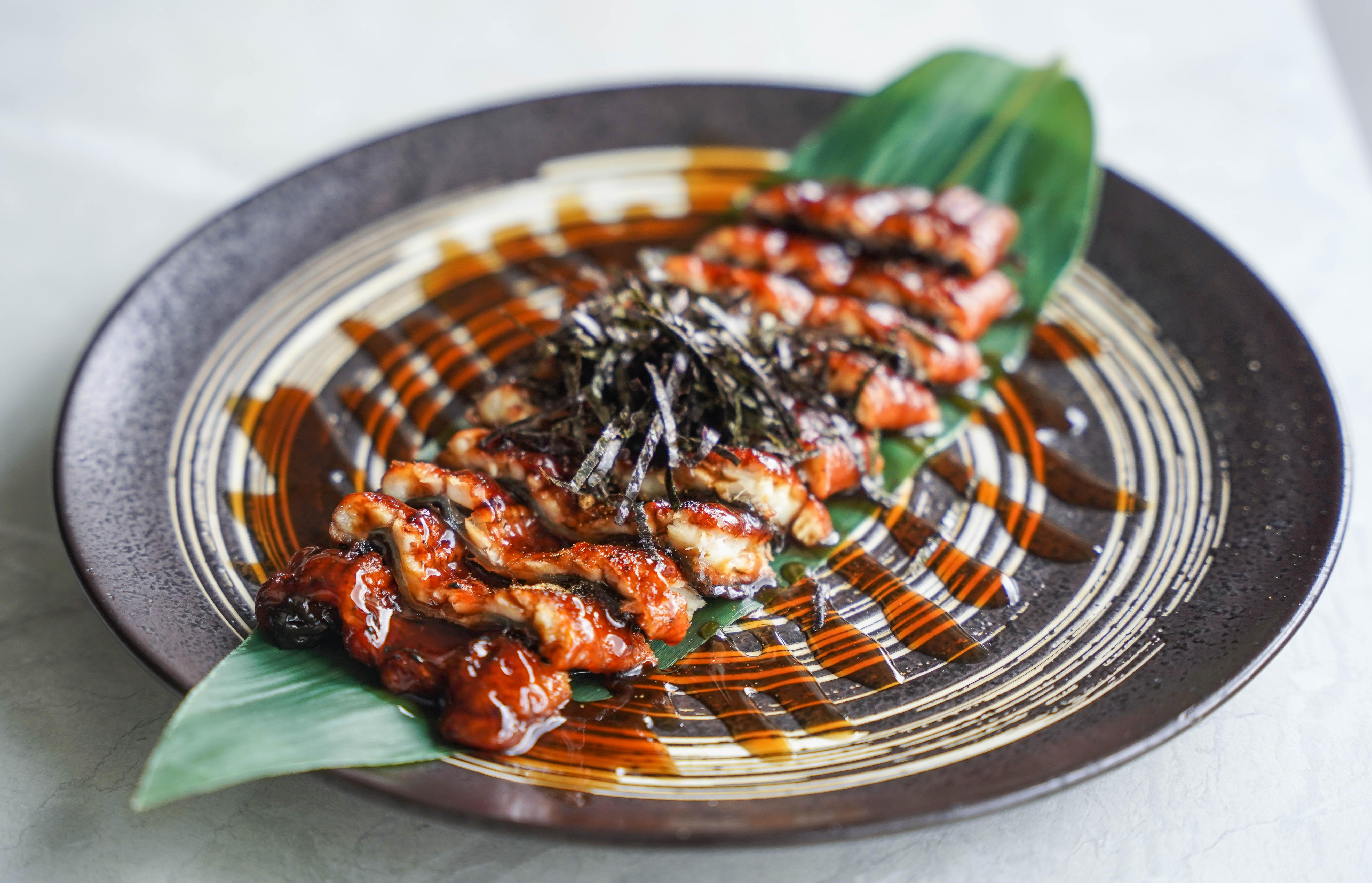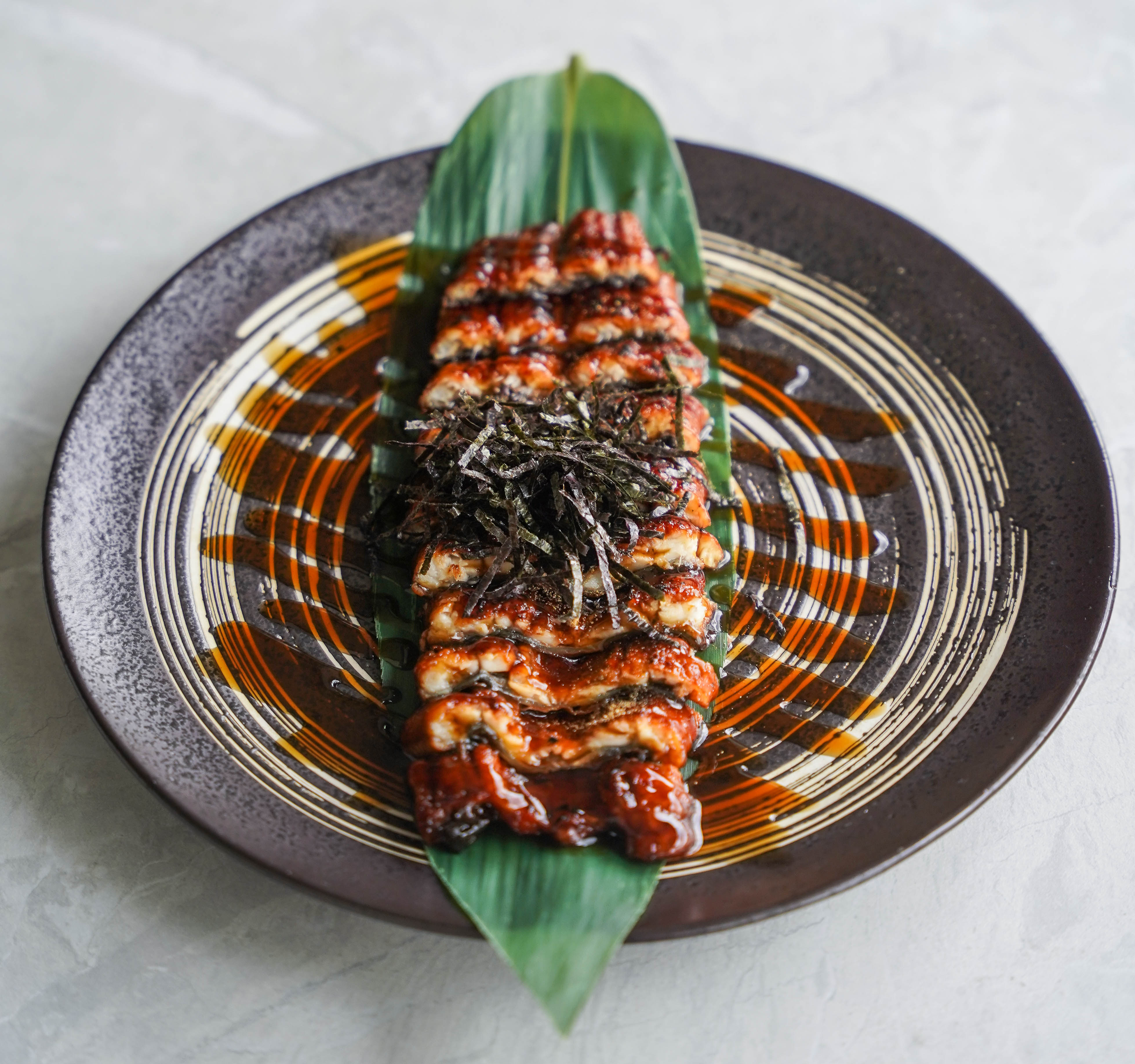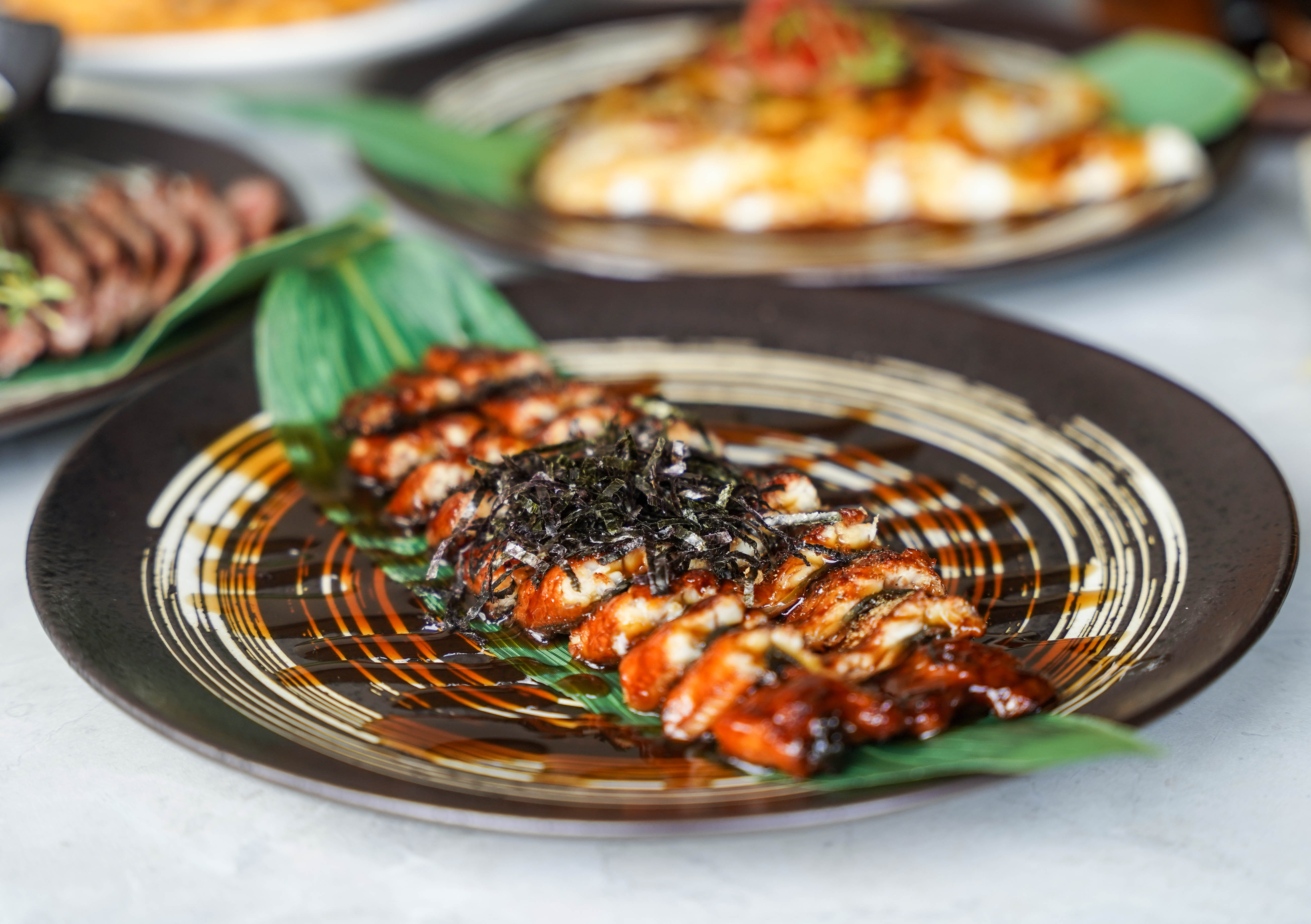 From uni to unagi: The Unagi Kabayaki (RM70) is a classic that's distinctively done here - 200 grams of a whole slow-grilled unagi fillet in sweetish teriyaki sauce that enriches without overpowering this crisp-skinned, full-bodied eel.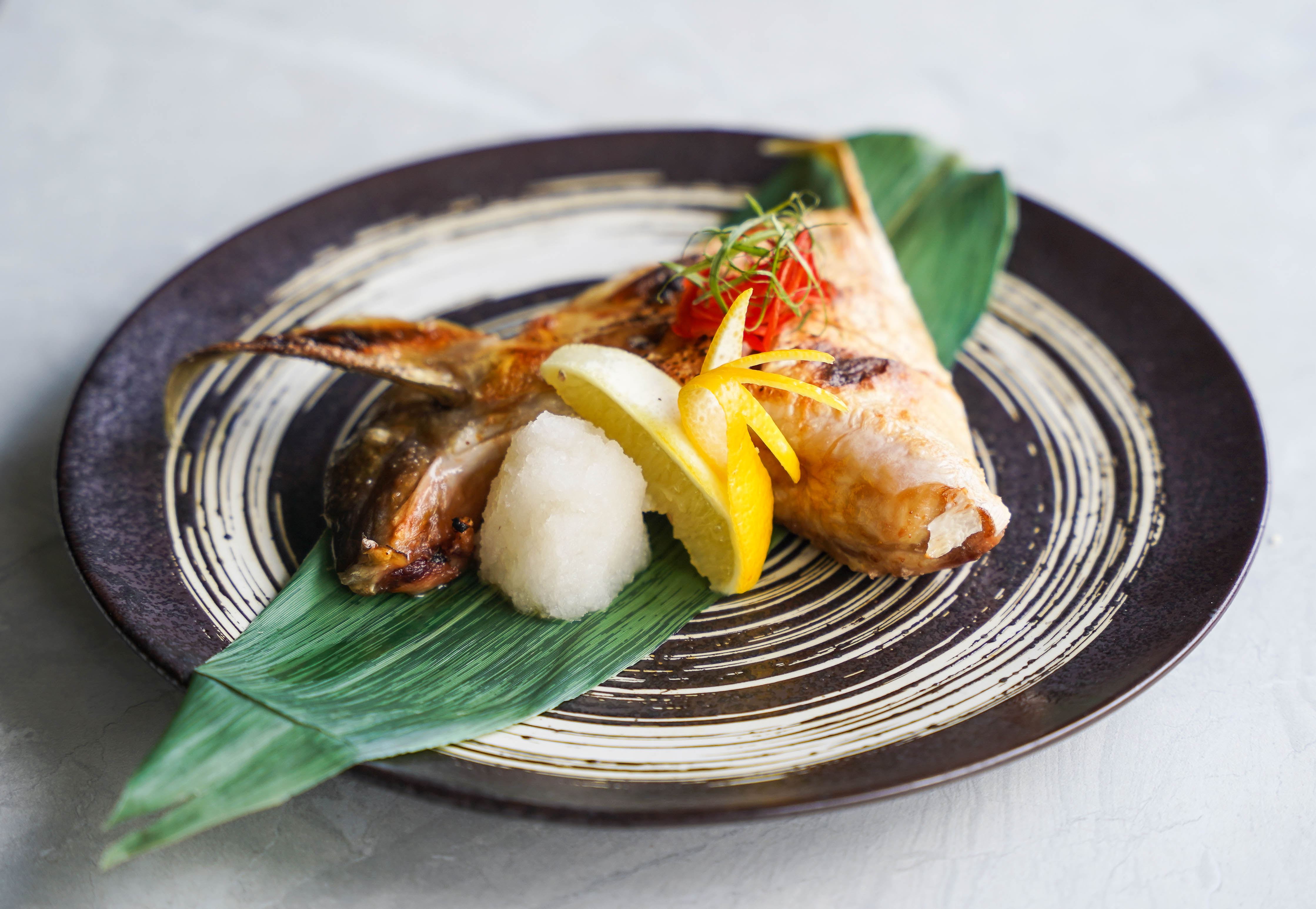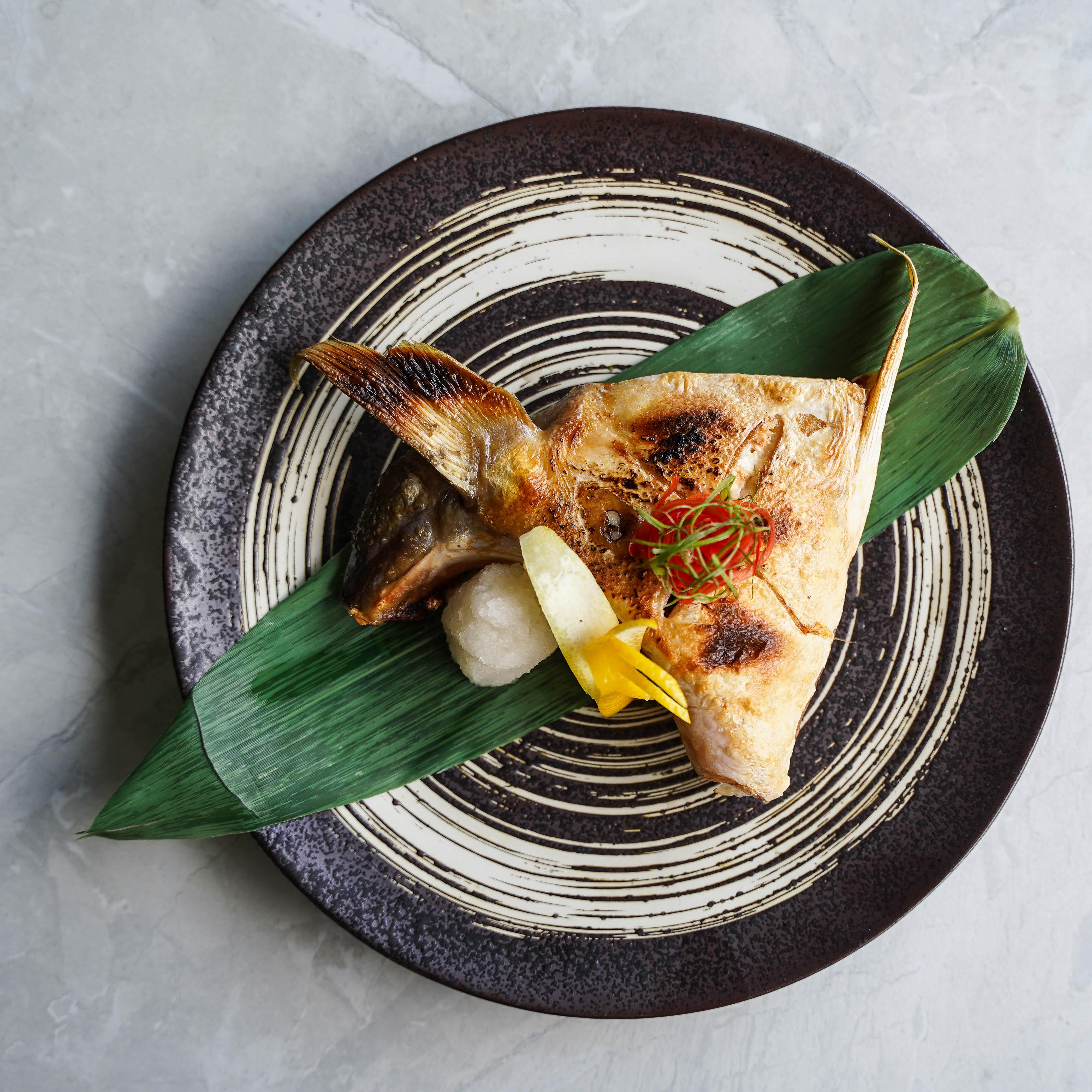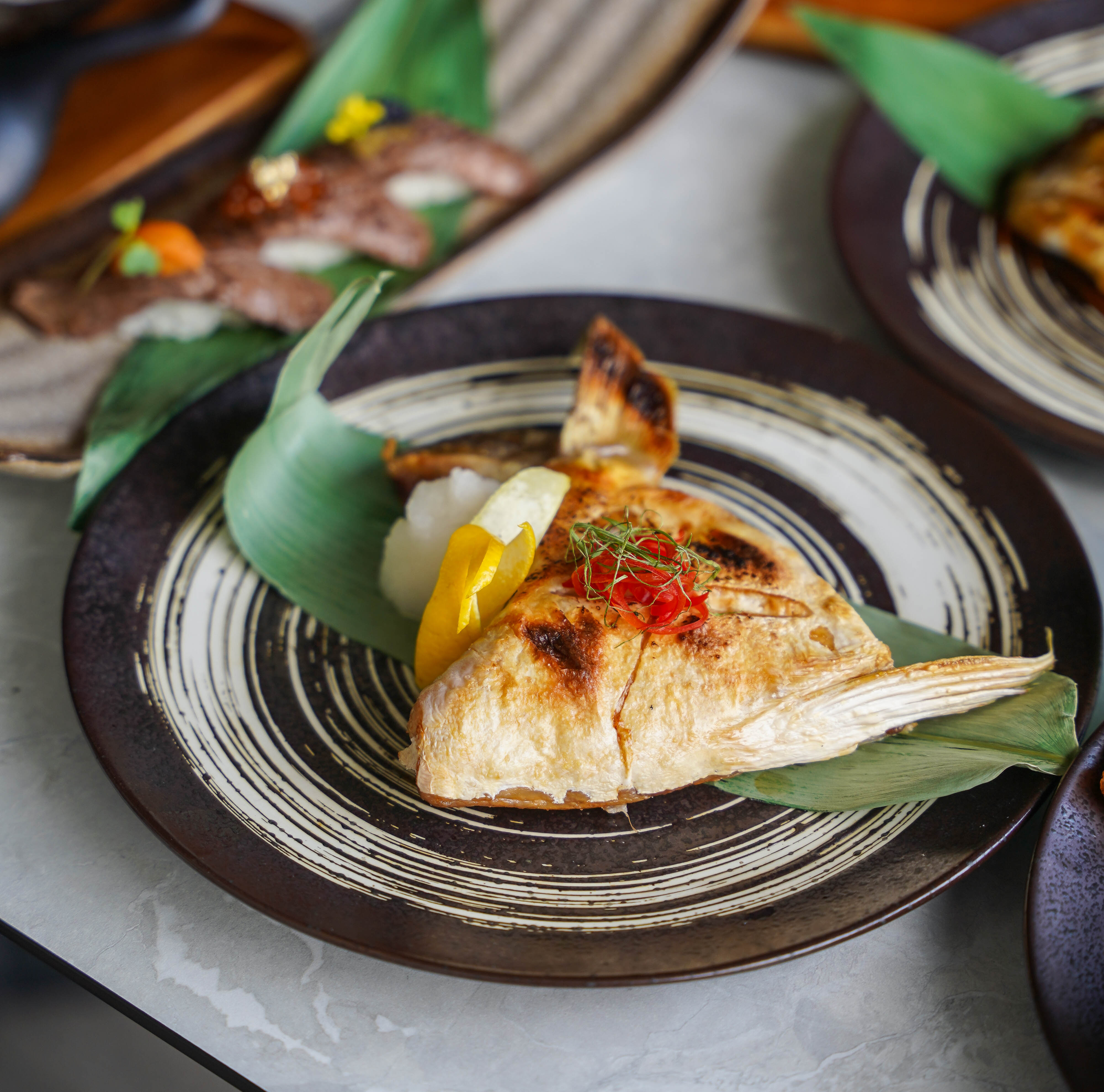 Grilled fish is another highlight: The Hamachi Kama Syioyaki (RM60) is slow-cooked Japanese fresh yellowtail fish collar, moist and mouthwatering with an inherent sweetness, prepared with the simplicity of salt to accentuate the natural flavours of this flaky, fleshy fish.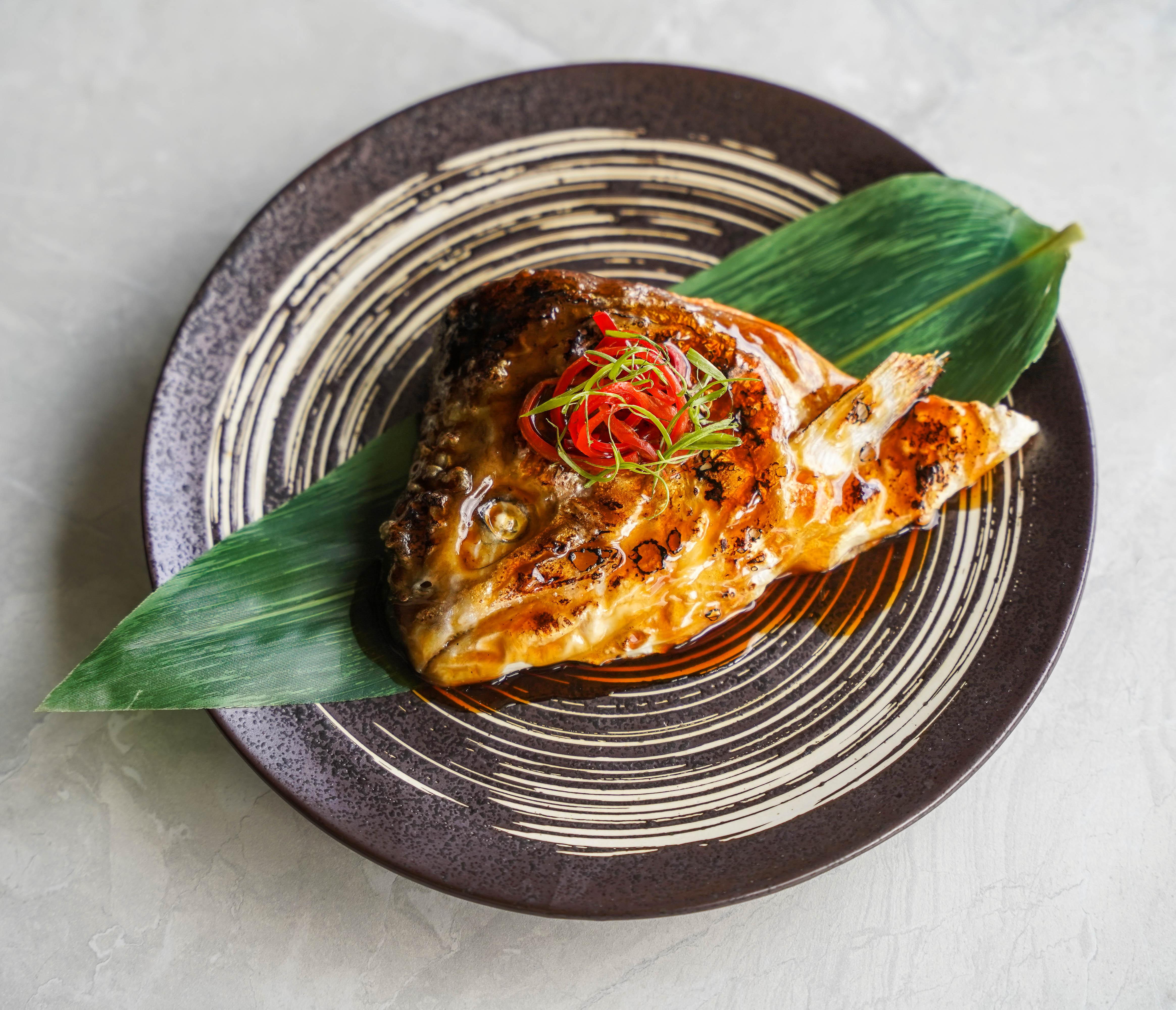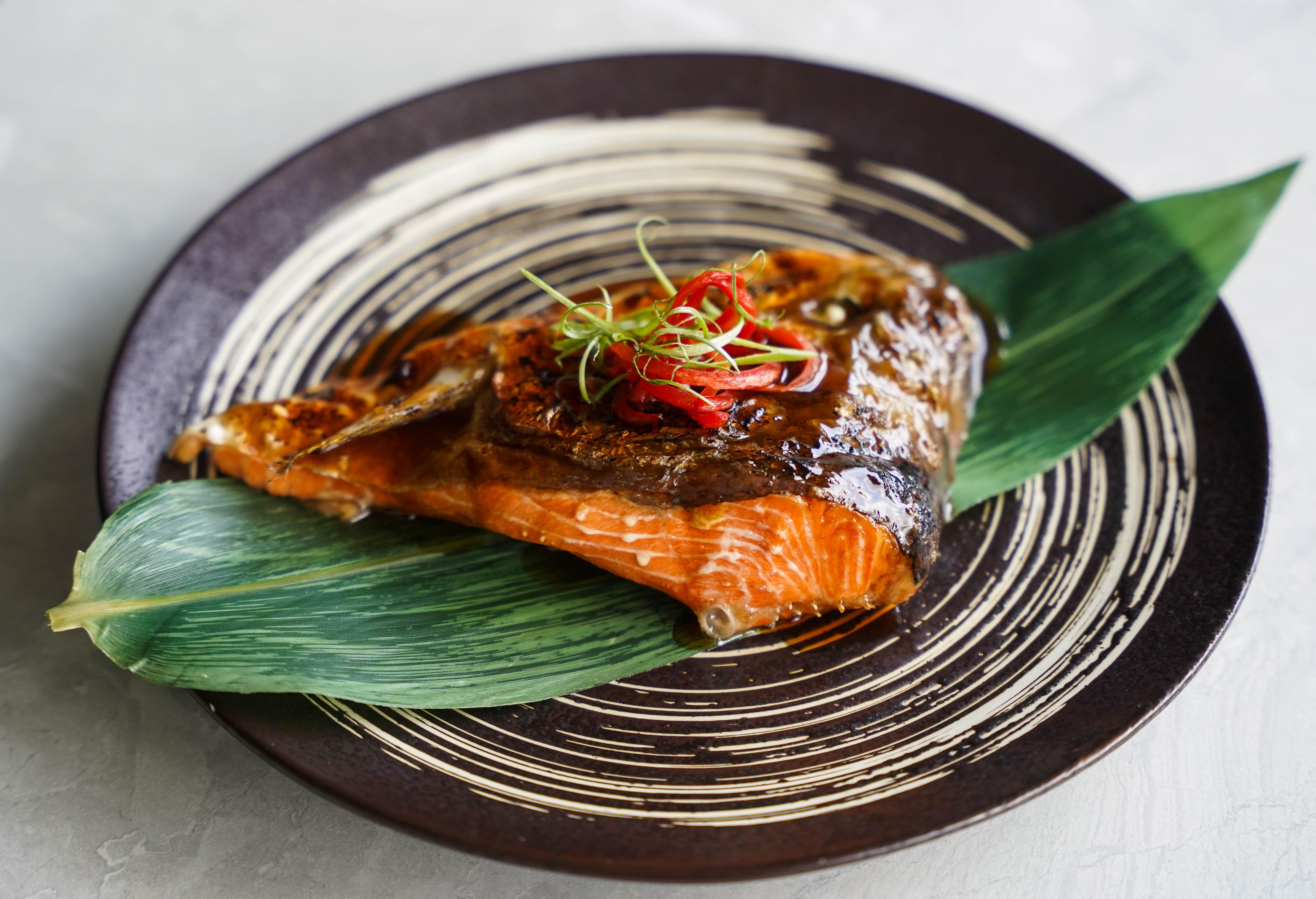 The Grilled Salmon Head (RM18) is a bargain - a chunky Norwegian salmon head cooked in a choice of shioyaki or teriyaki preparations.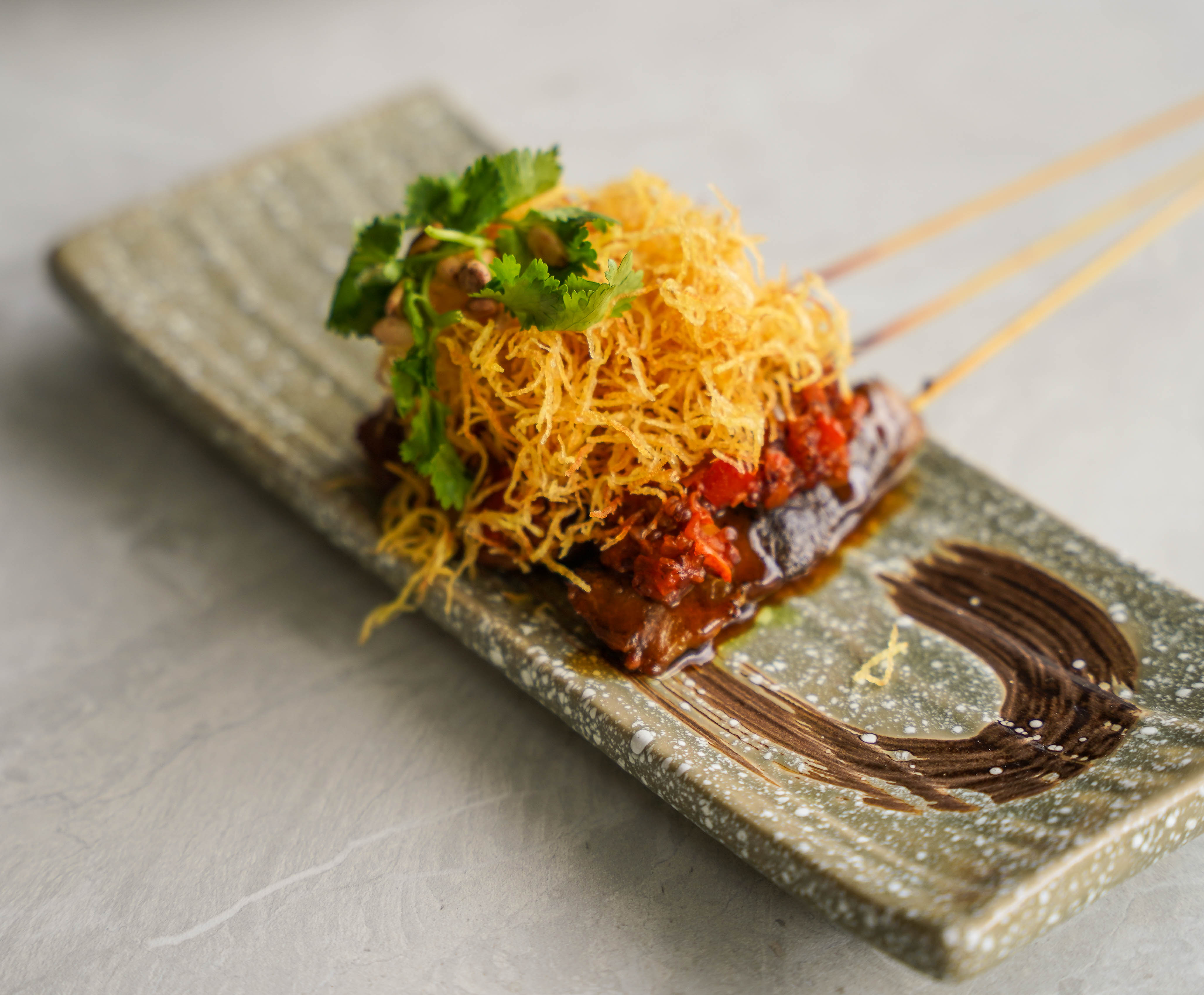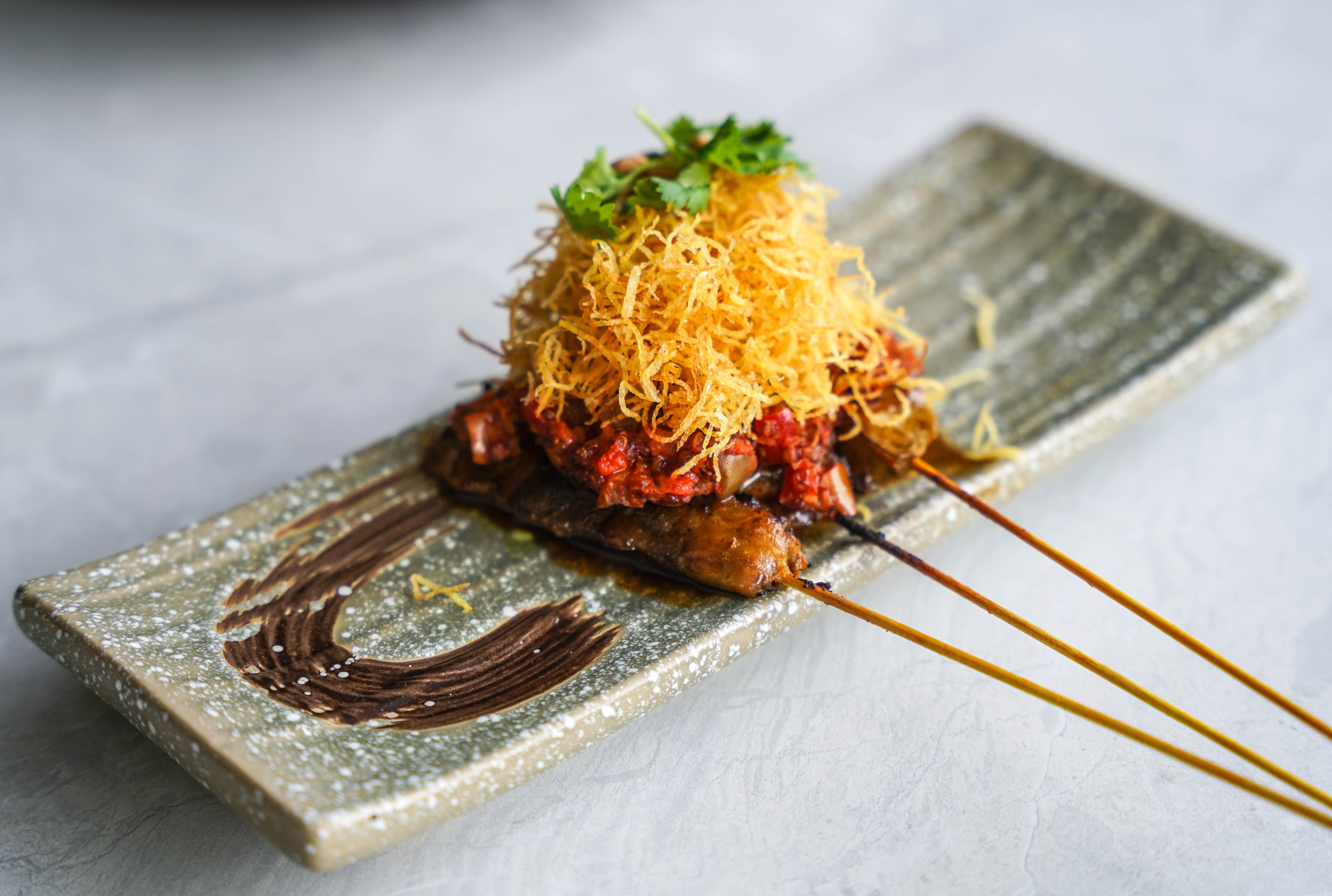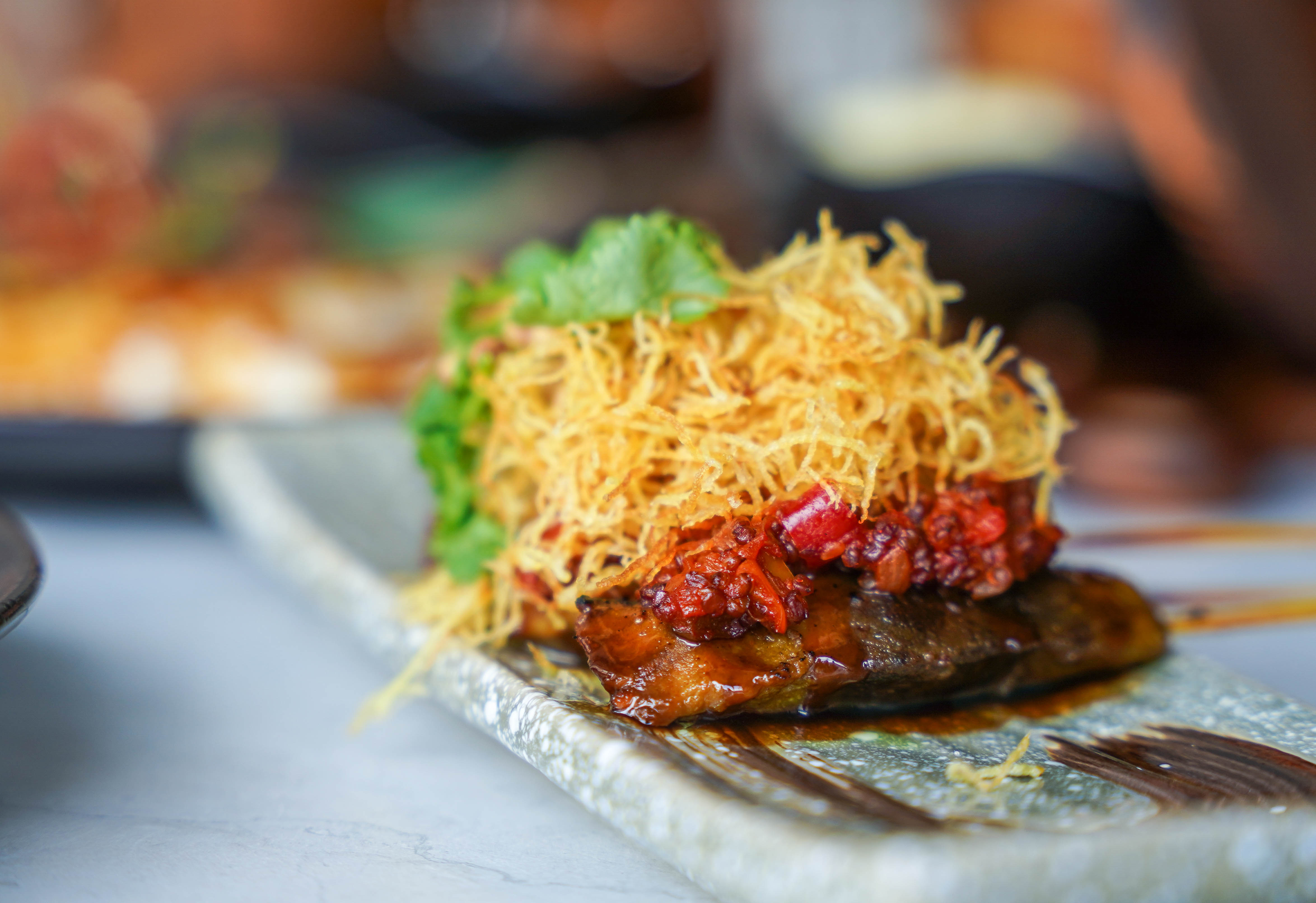 We end with one of Sushi Mastro Nikkei's staples - the Nikkei Tuna Satay (RM28) is still a firm favourite after all this time, three skewers of Borneo yellowfin tuna with jalapeno salsa, sriracha sauce and crispy potatoes, a one-of-a-kind fish satay with spicy, lively notes.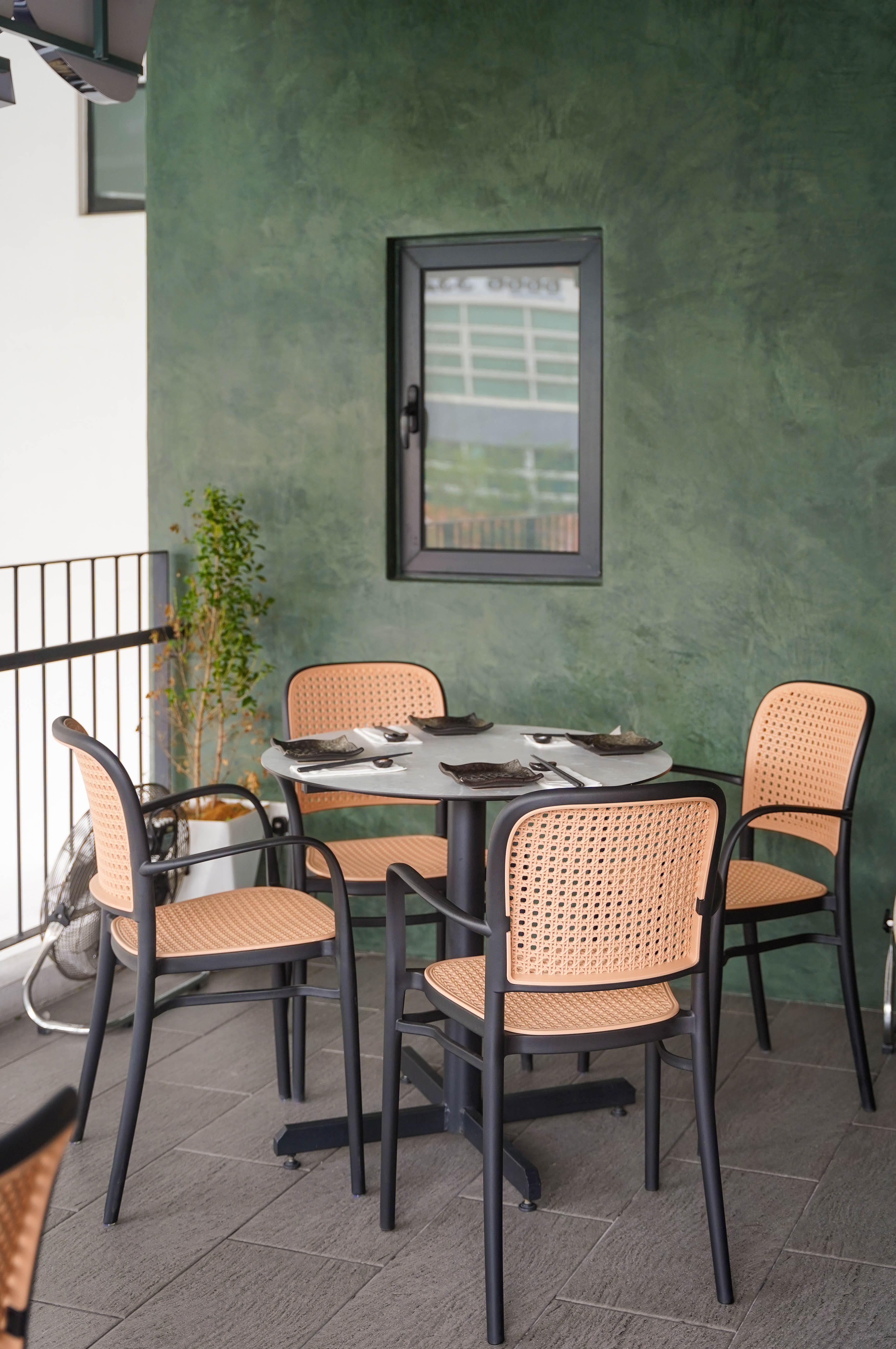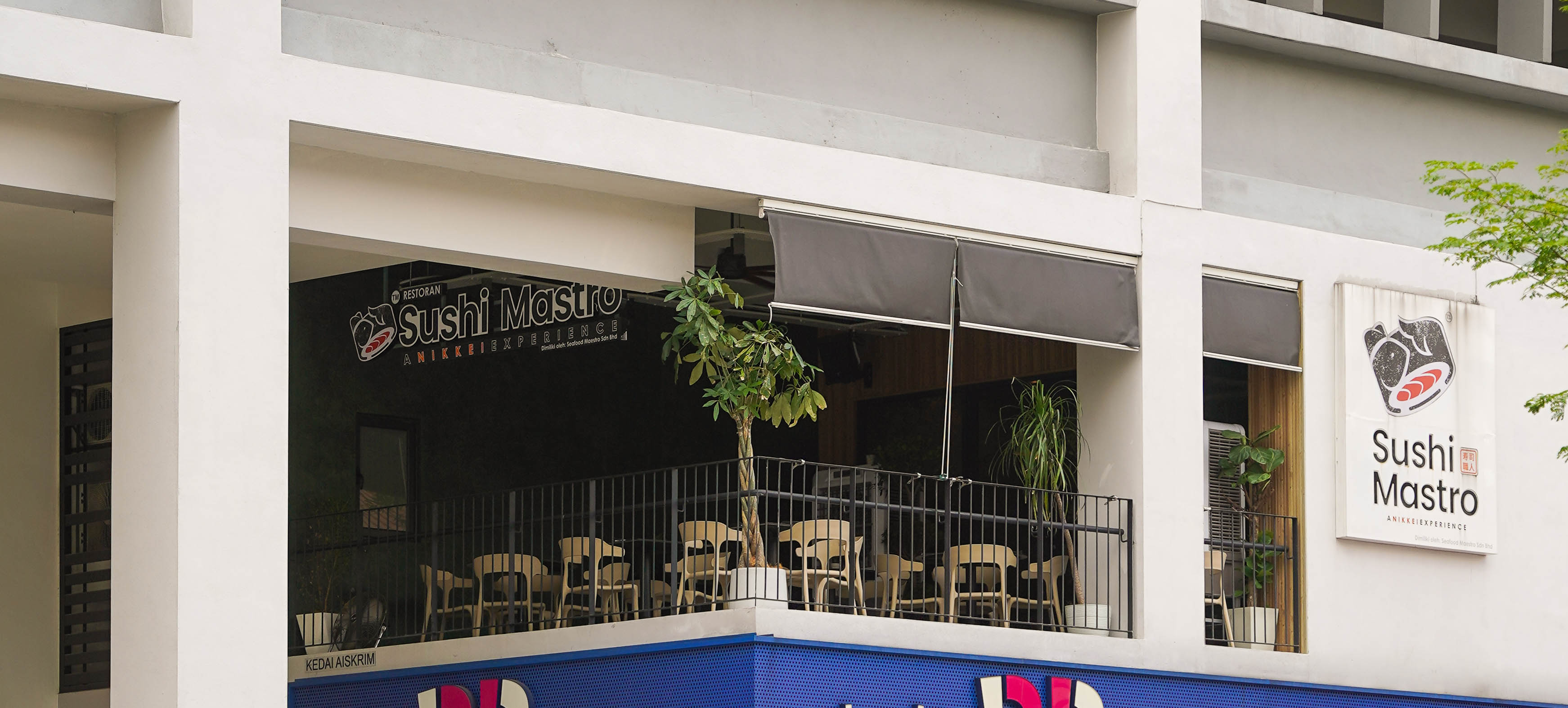 Sushi Mastro Nikkei  
Unit 1-1, First Floor, Fortune Centra, Jalan Metro Perdana 6, Taman Usahawan Kepong, 52100 Kepong, Kuala Lumpur. 
Daily, 12pm-3:30pm; 6pm-10:30pm. Tel: 012-312-4112  
---
You Might also Like