Sushi Mastro Nikkei marks 1st anniversary with cashback celebrations, uni treats & new venue to come
February 16, 2023
---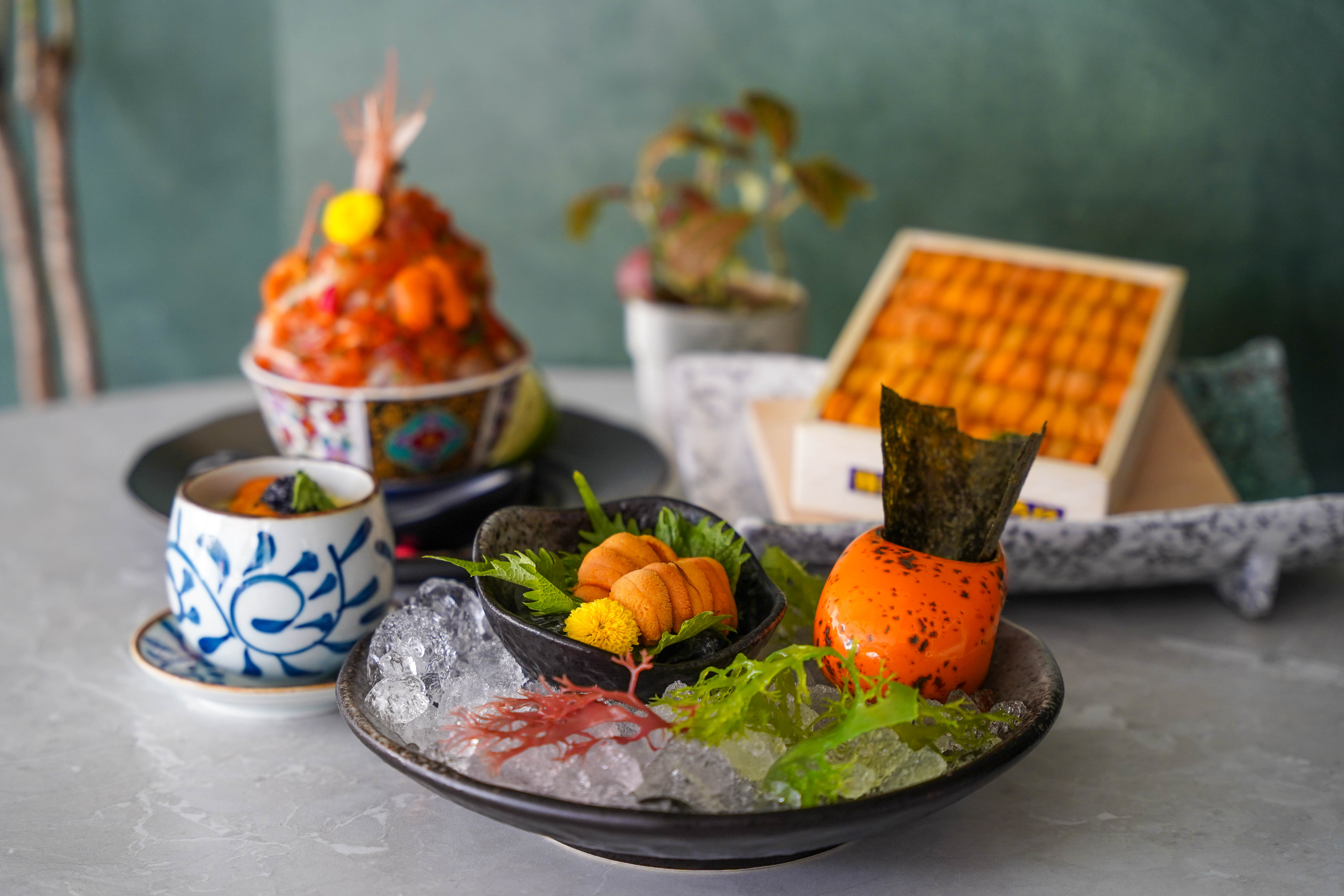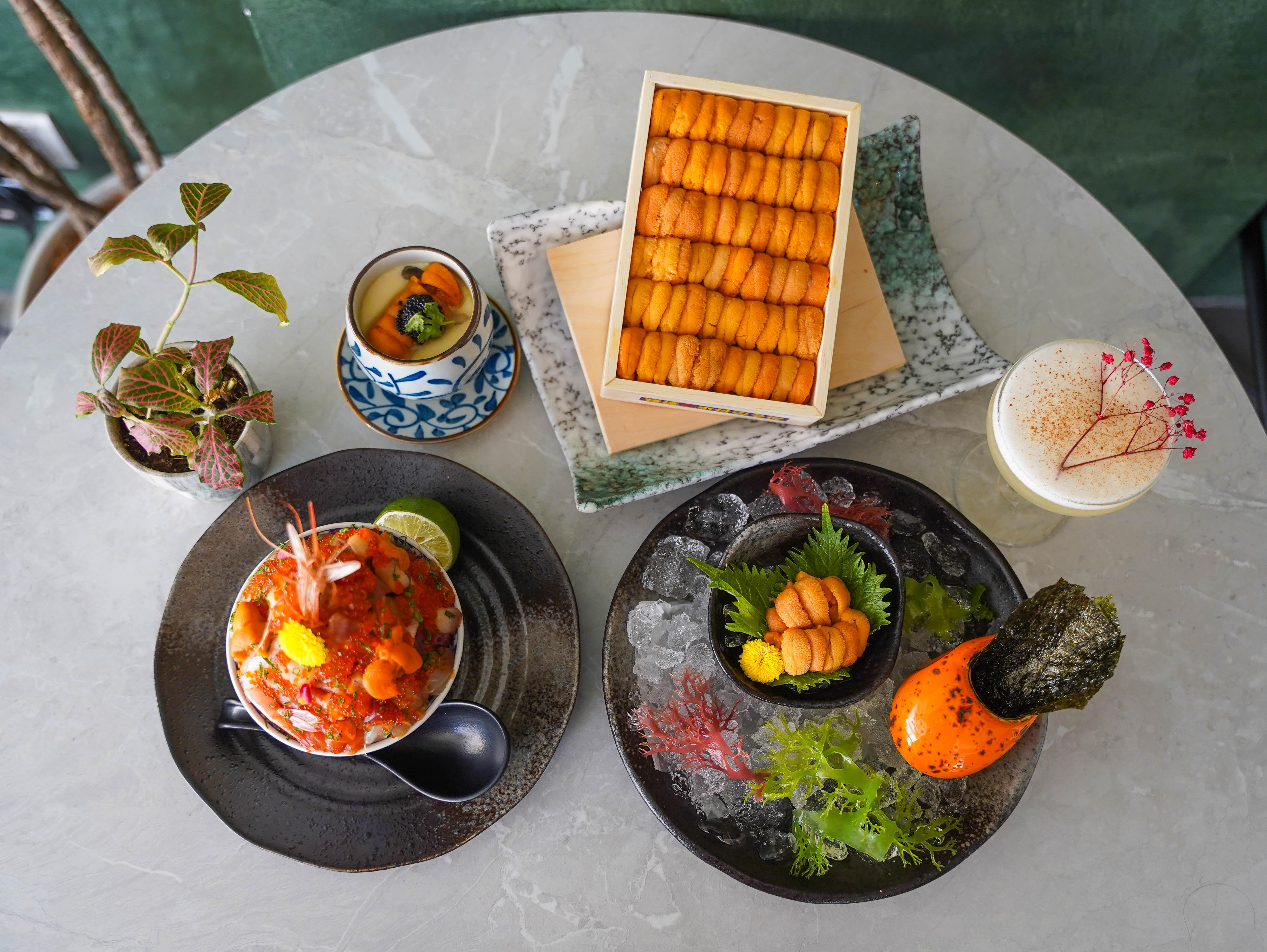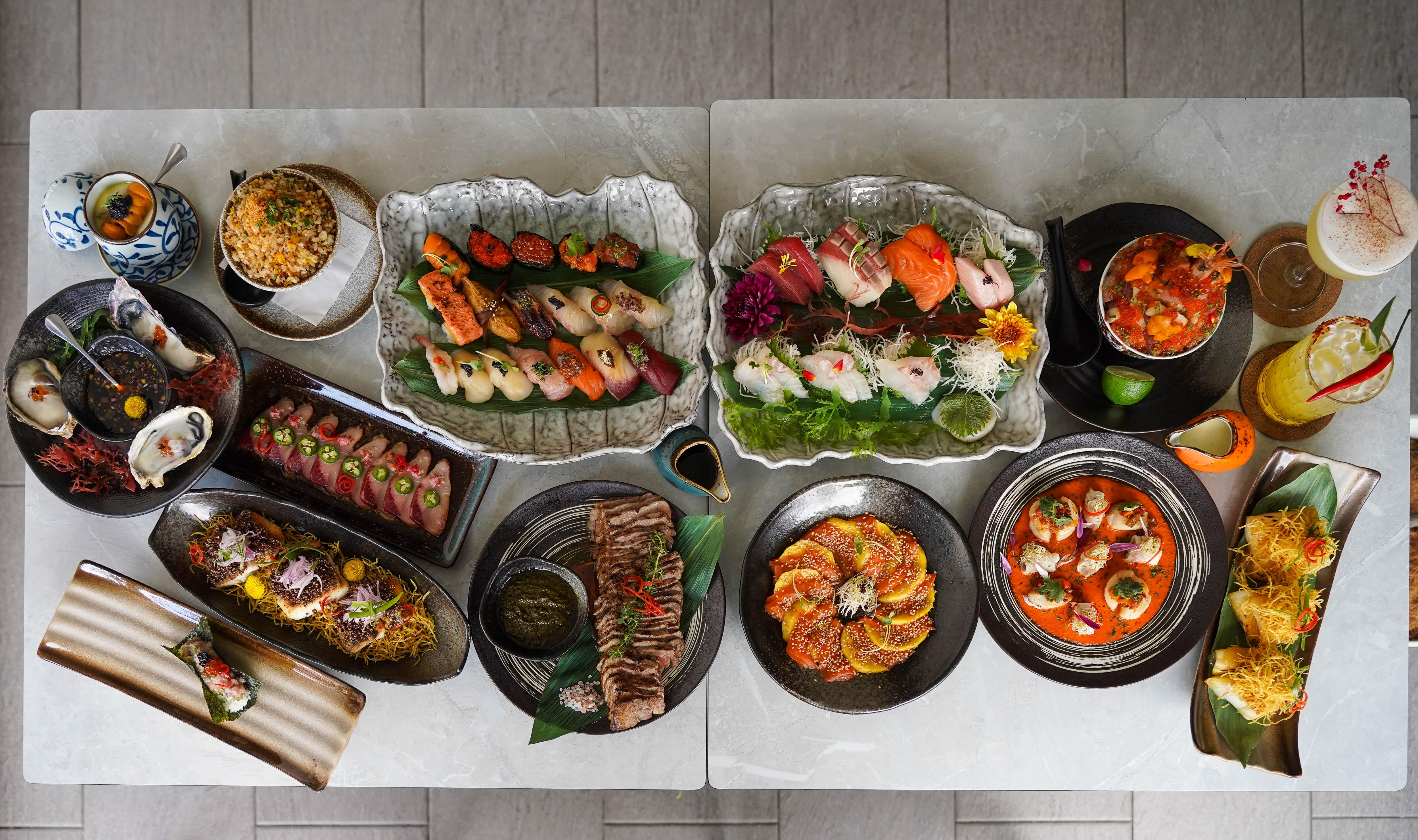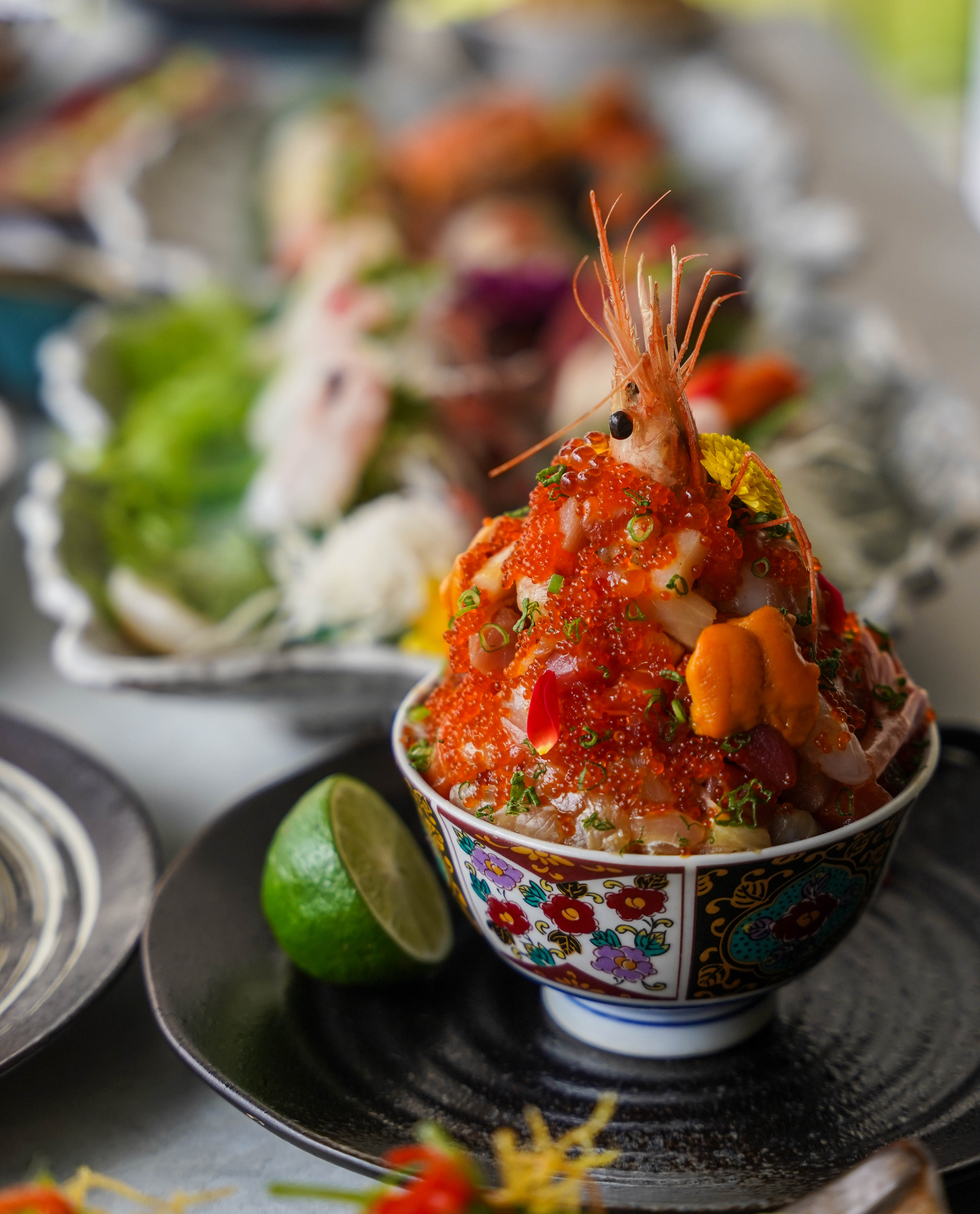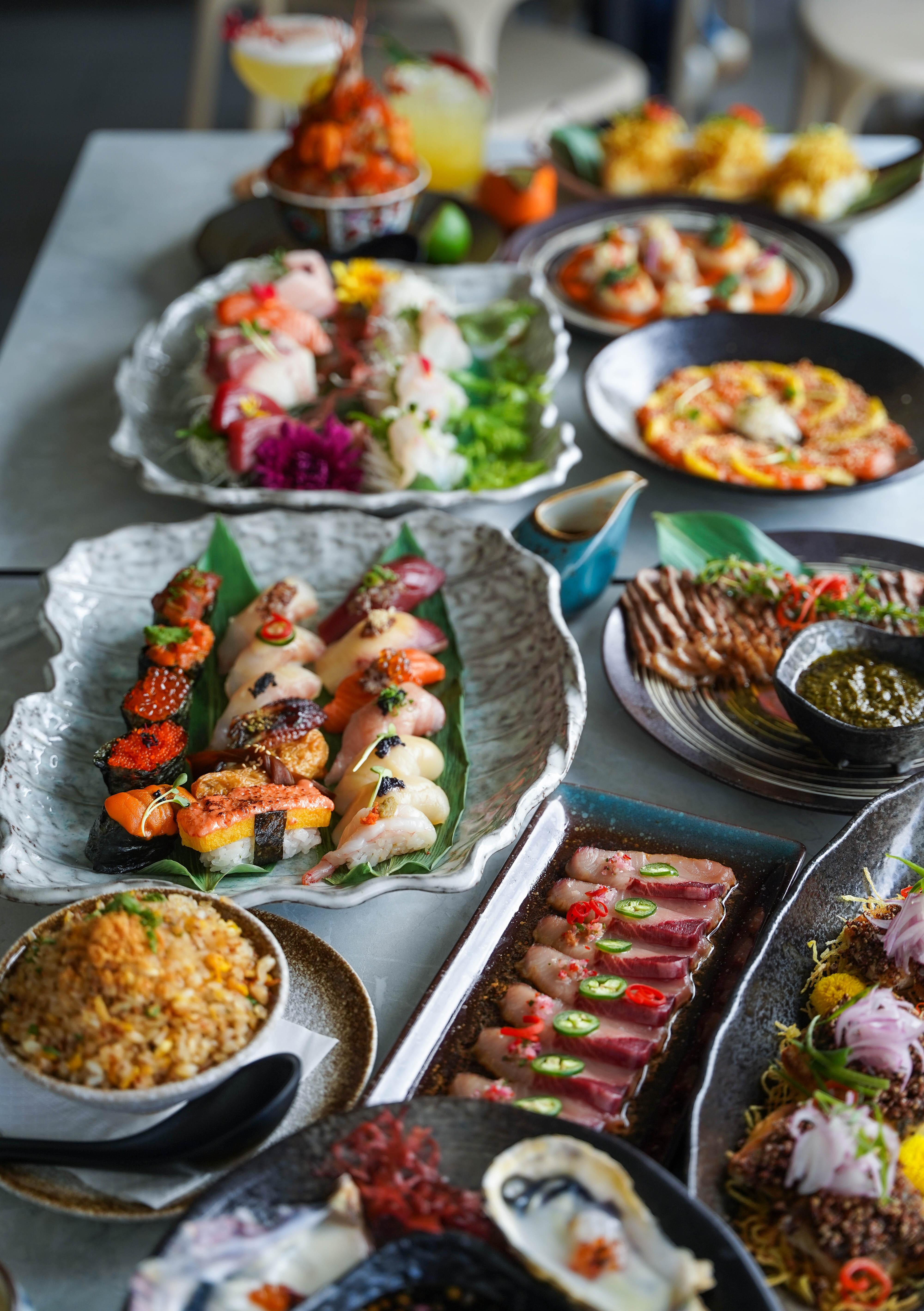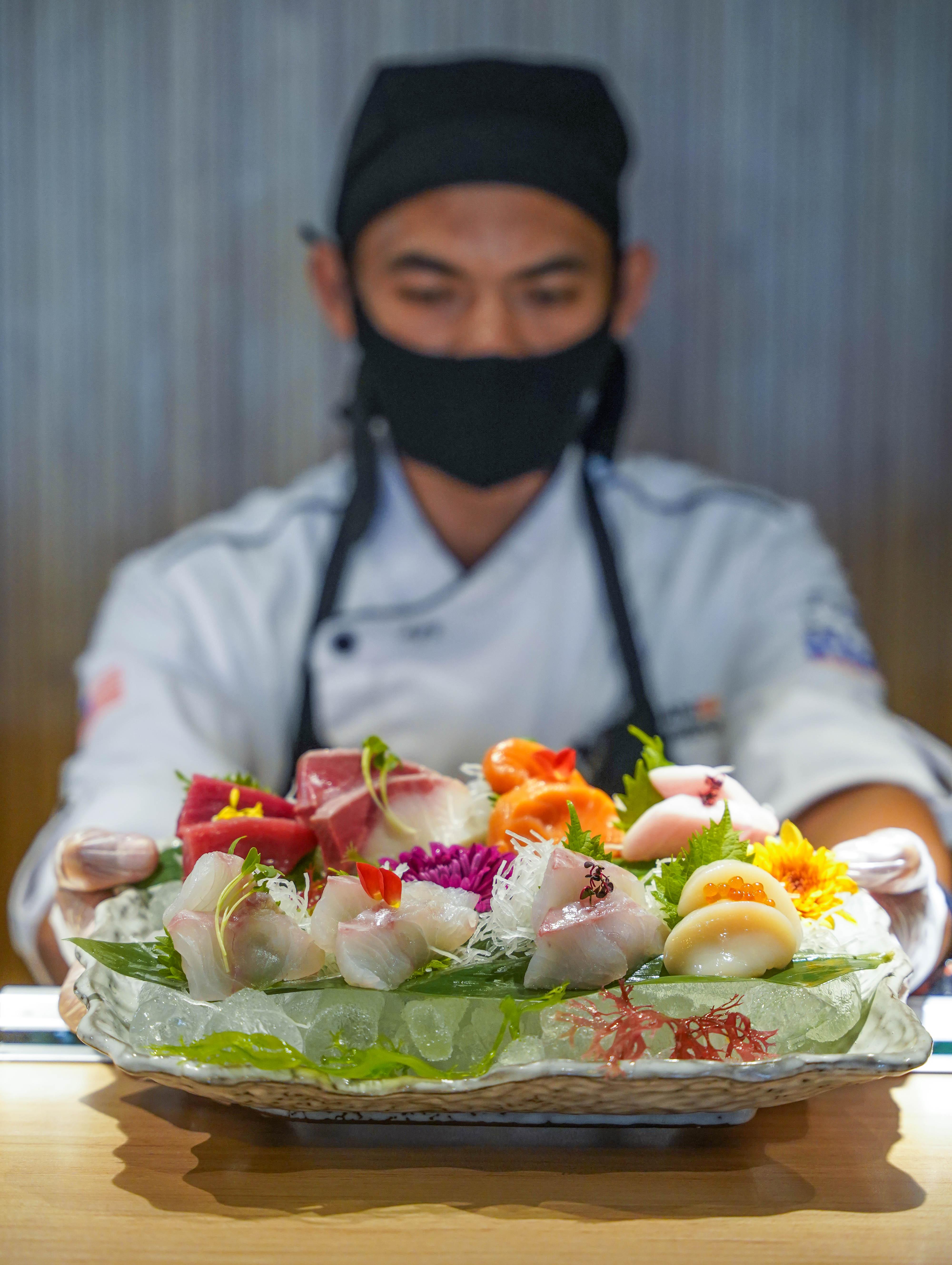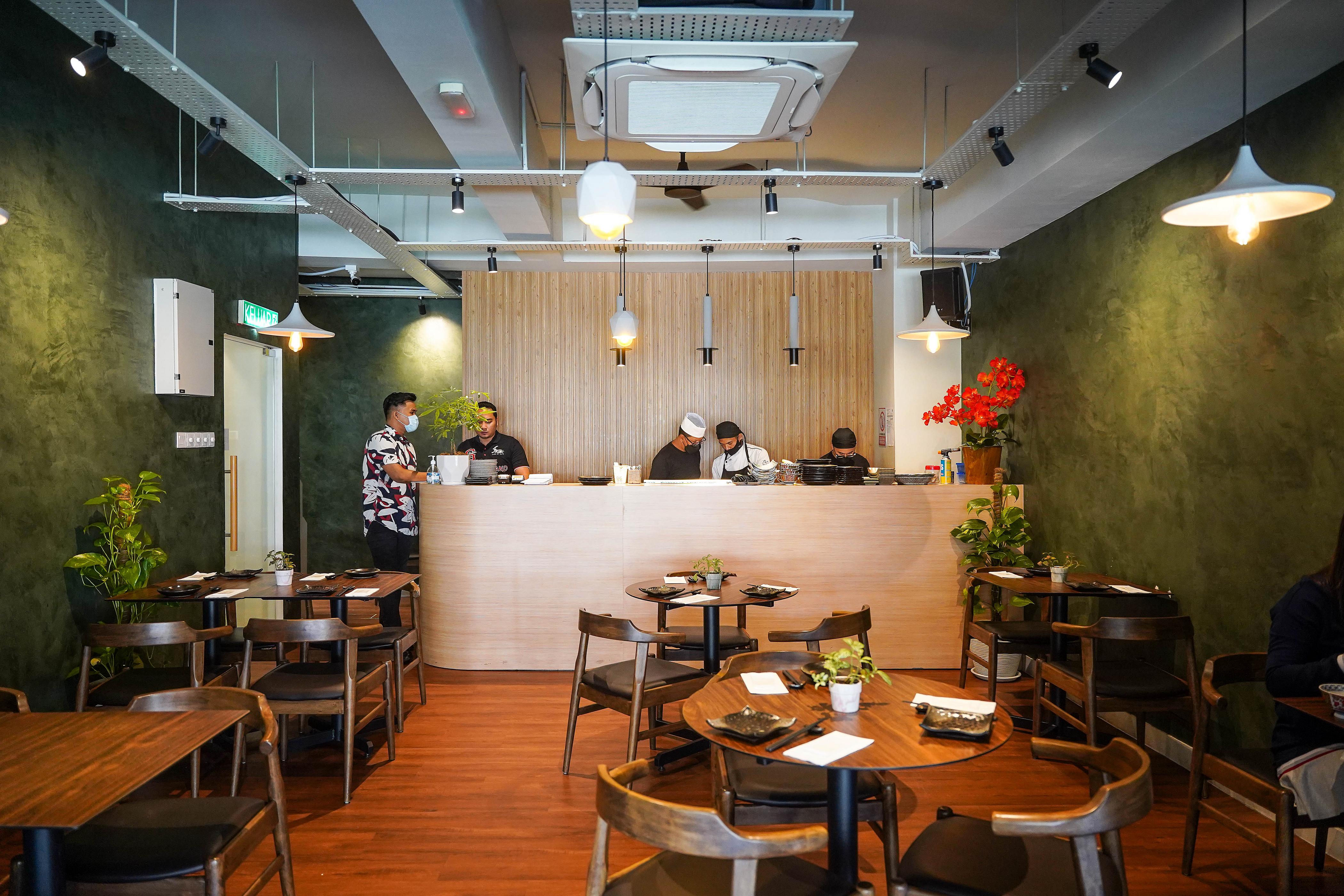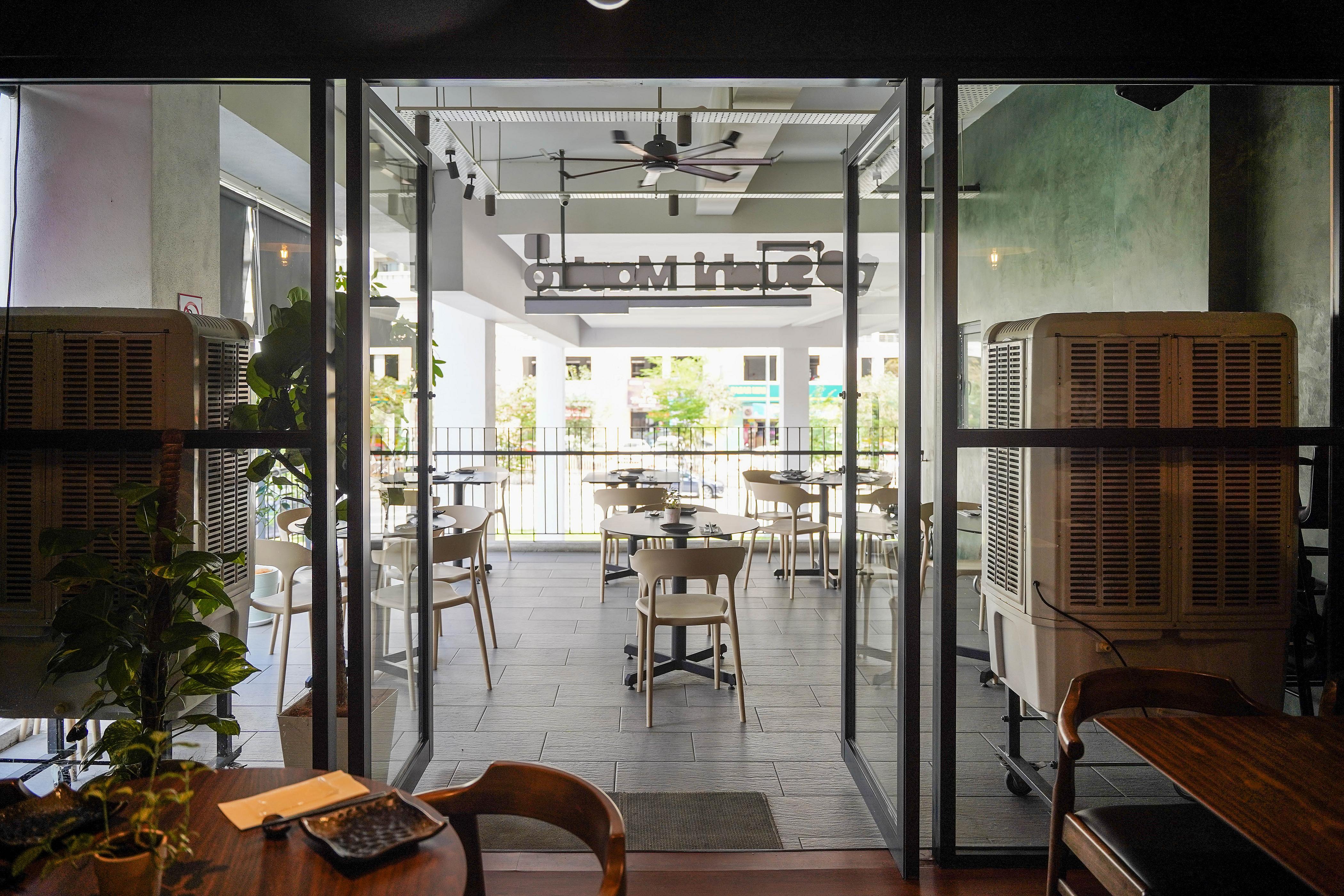 One year ago, we stepped into Sushi Mastro Nikkei for the first time, immediately impressed by its take on Japanese-Peruvian cuisine, marrying a variety of fish and seafood with vibrant ingredients like fresh fruits and punchy peppers.
This month, Sushi Mastro is marking its first birthday, with many reasons to celebrate in Kepong's most popular Japanese restaurant, now open daily and fully booked each weekend.
Throughout February, customers can enjoy a 10% cashback benefit - double of the usual 5% - simply by registering their name and phone number at the end of their meal to enrol in Sushi Mastro's loyalty programme. Enjoy the discount on your next order, with no expiry timeframe.
Also, Sushi Mastro has introduced sea urchin for the first time on its menu, embracing the unmistakable decadence of uni in everything from chawanmushi to the restaurant's signature rice bowls.
If you haven't been to Sushi Mastro, it's the ideal time now. But there's also terrific news for residents in Cheras - Sushi Mastro plans to launch its flagship venue in Maluri in mid-2023, a more spacious setting to cater to larger groups of families and friends.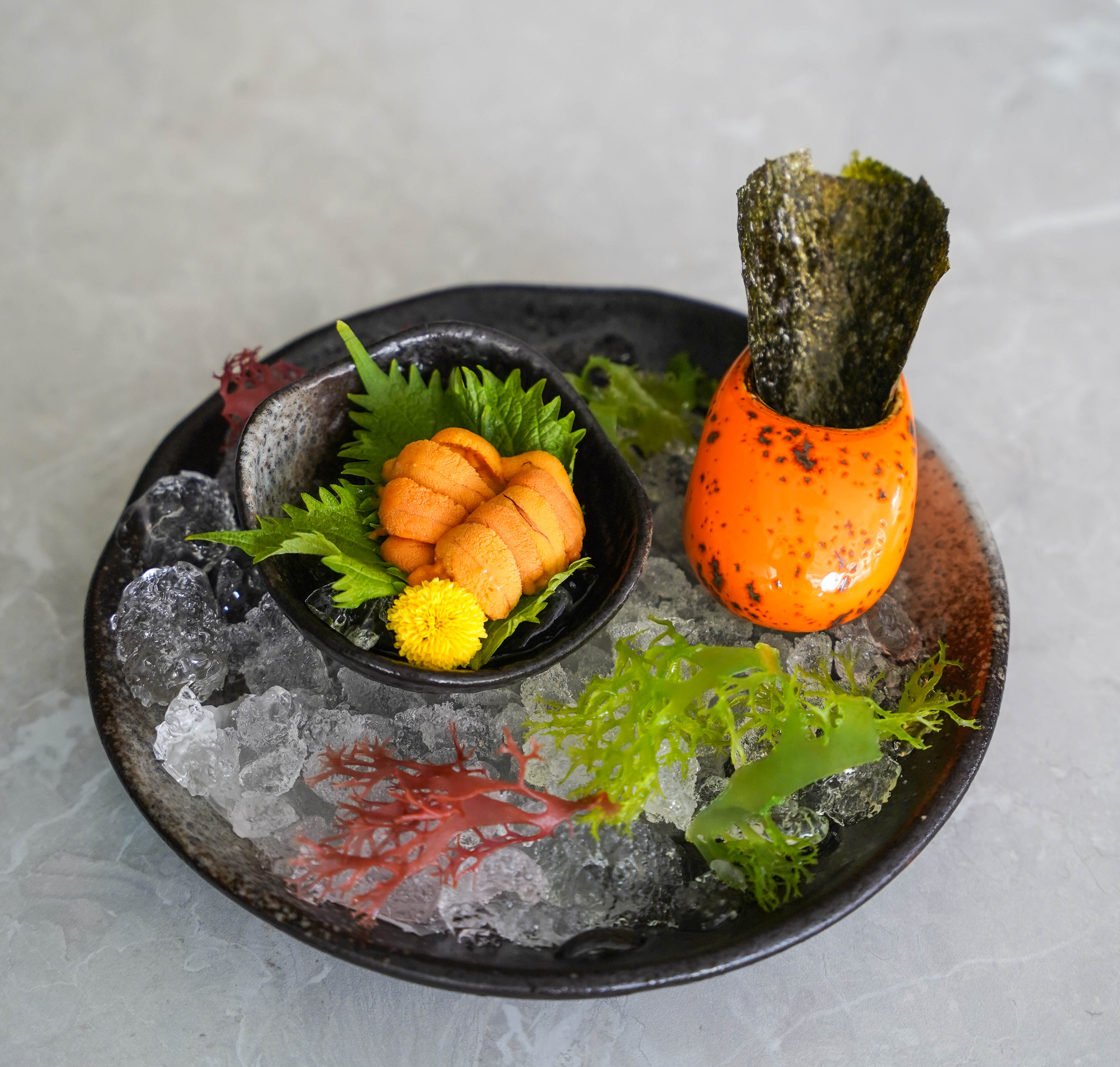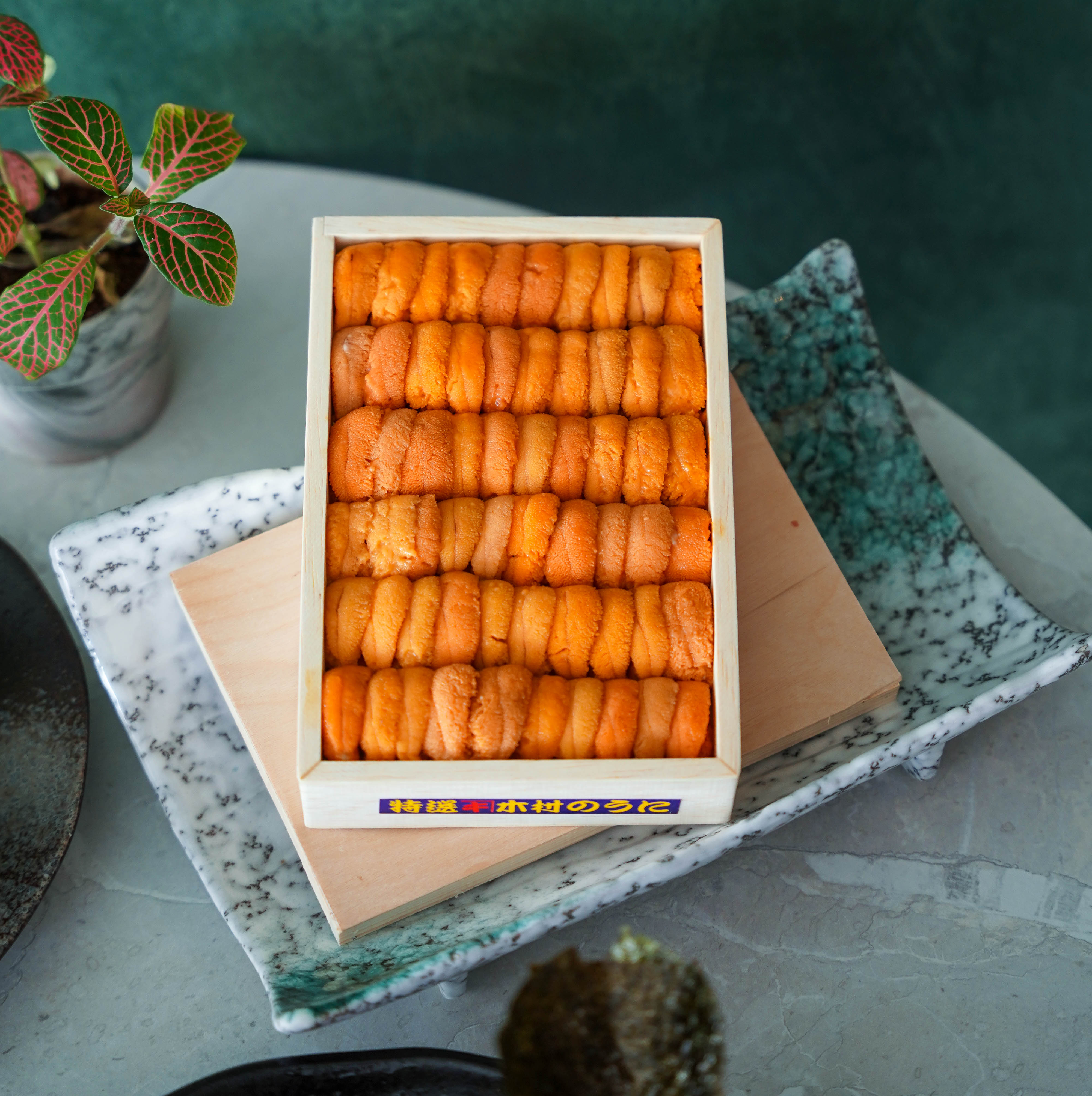 Uni enthusiasts, get excited: Sushi Mastro's Japanese Narabe Bafun Uni conveys a full-bodied creaminess with all the fragrant flavour of premium sea urchin from the water's depths, with a sweet, melt-in-the-mouth tenderness. To savour it pure and pristine, order a reasonably priced 25-gram portion of sea urchin on its own for RM88, served on ice with nori sheets.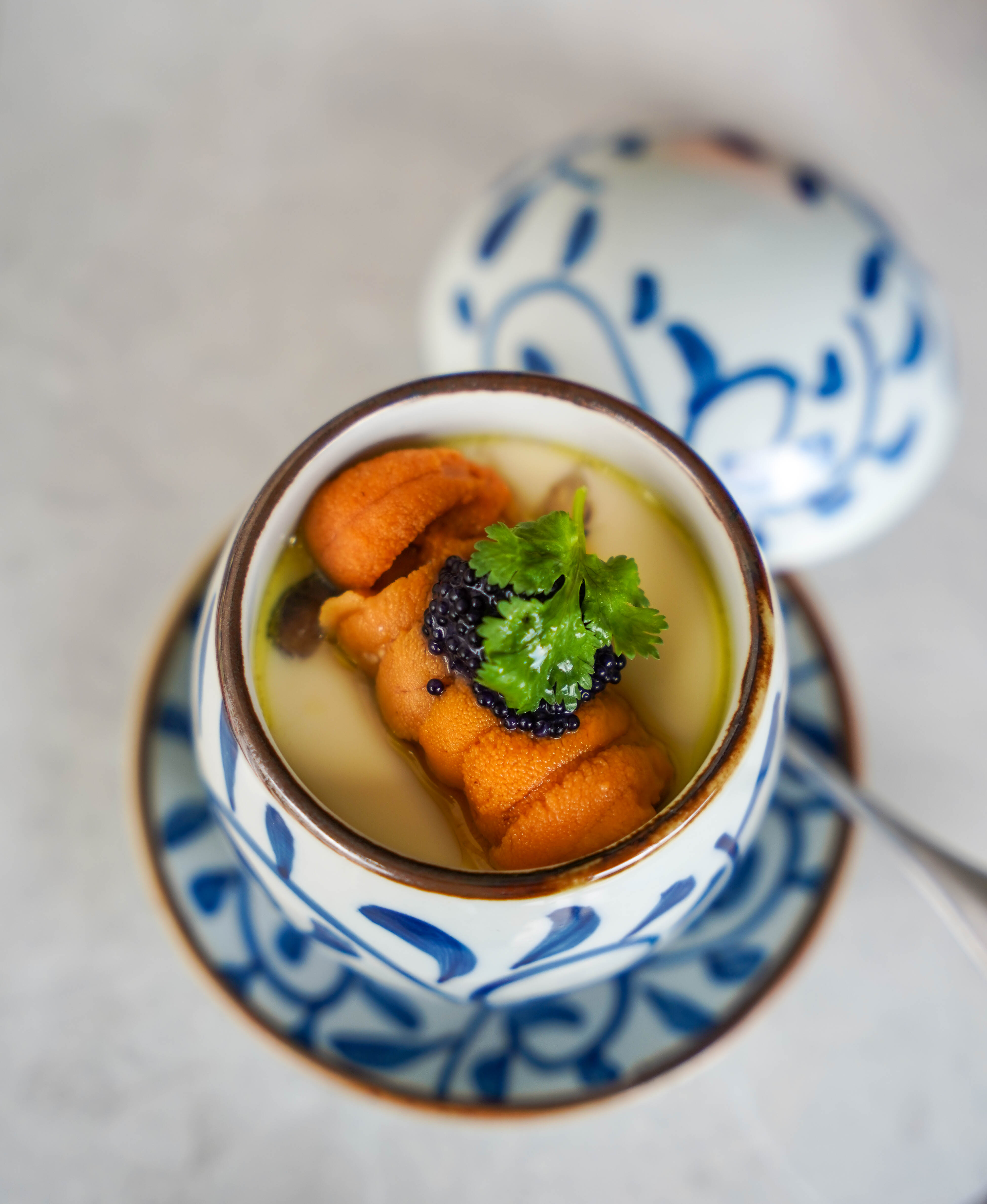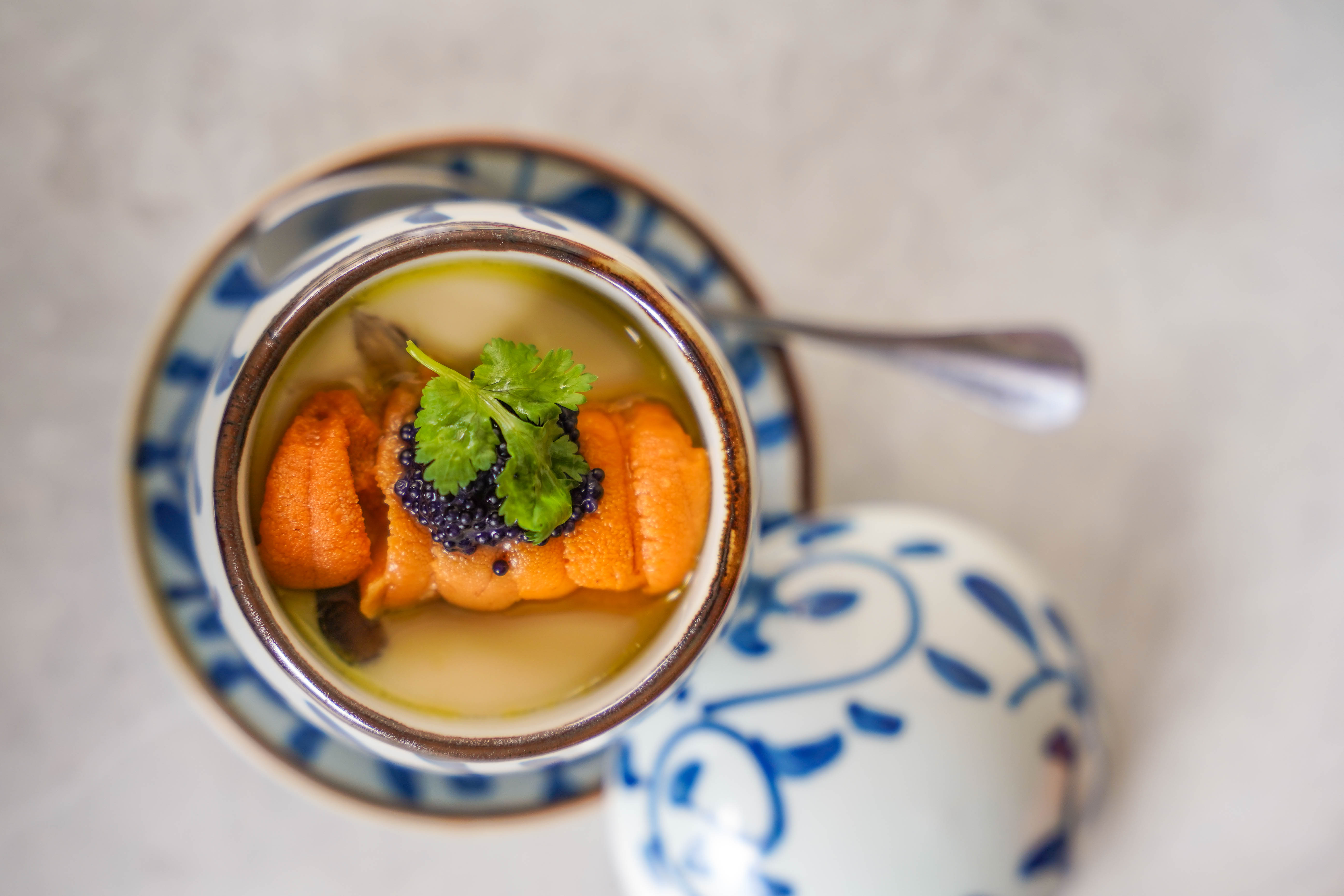 For an irresistible coupling of hot, smooth chawanmushi with cool, luscious uni, check out the Bafun Uni Chawanmushi (RM78) - the freshly steamed custard is soft, silky and enjoyably eggy, harbouring prawns and mushrooms beneath, lovingly layered on top with truffle oil, 15 grams of bafun uni, and lumpfish roe.
A thoughtful touch elevates this recipe: Other uni chawanmushi recipes tend to muddle the flavours of the sea urchin and custard together; this one preserves the bright, clean potency of the uni by separating it from the chawanmushi with a truffle oil cushion.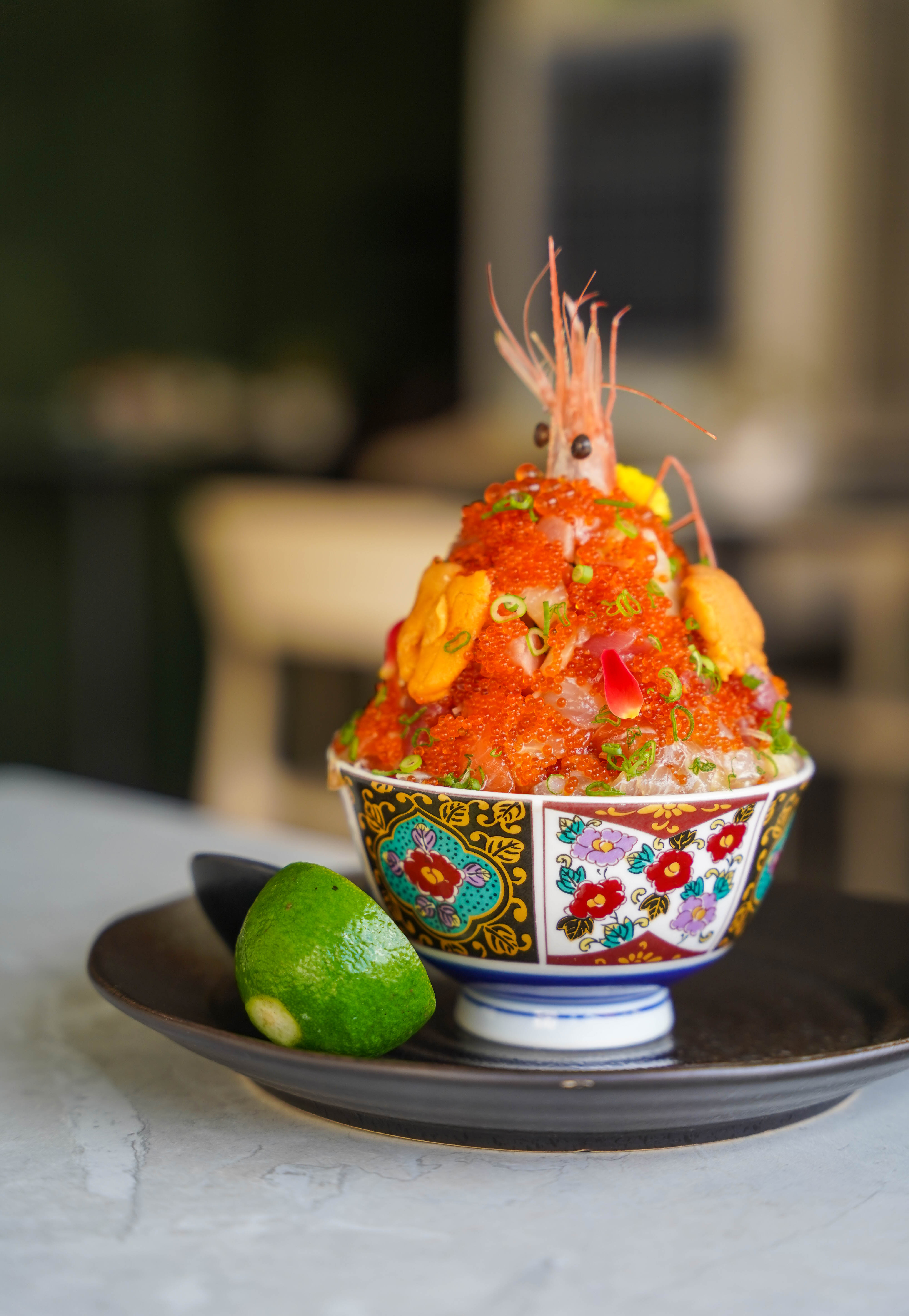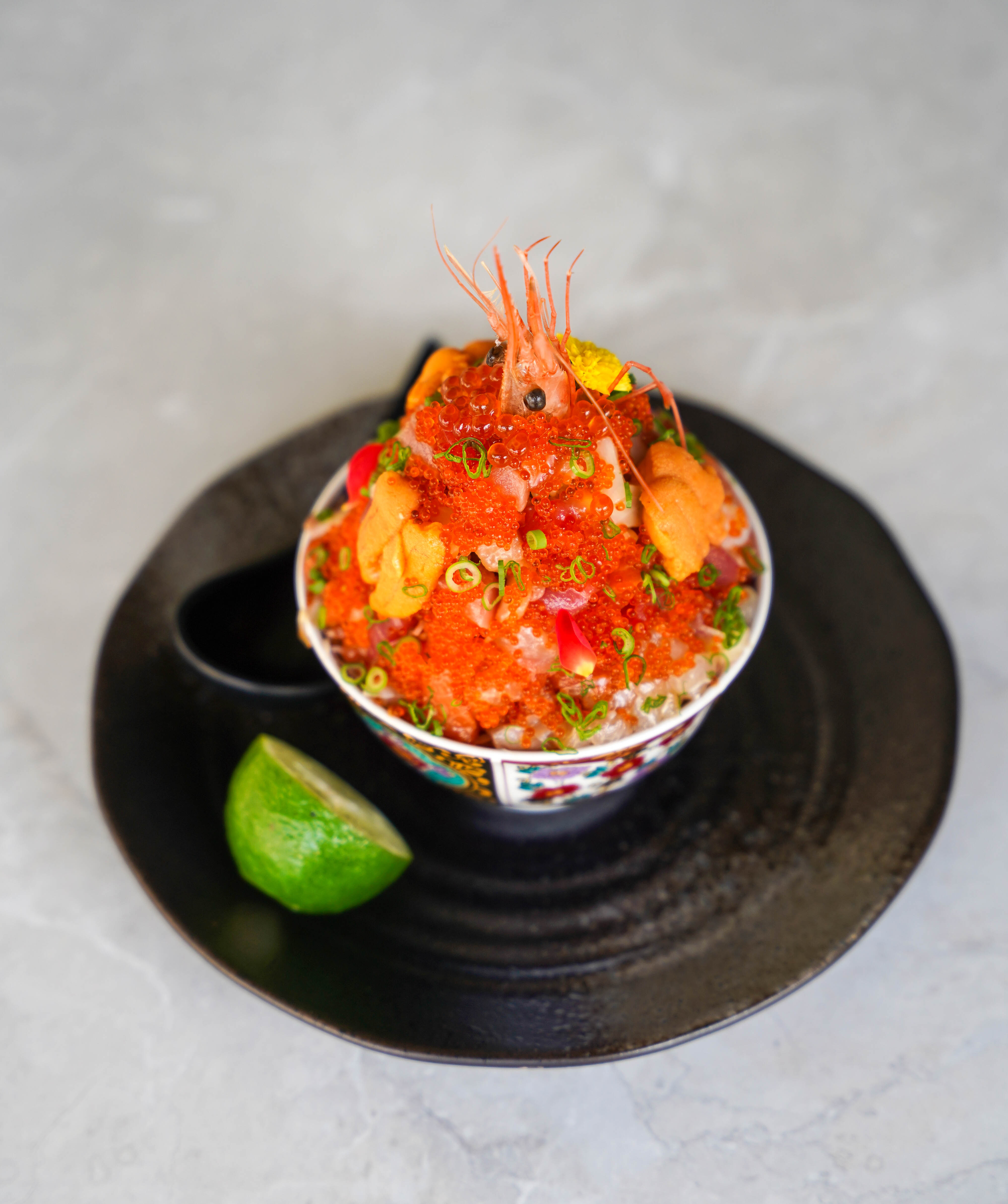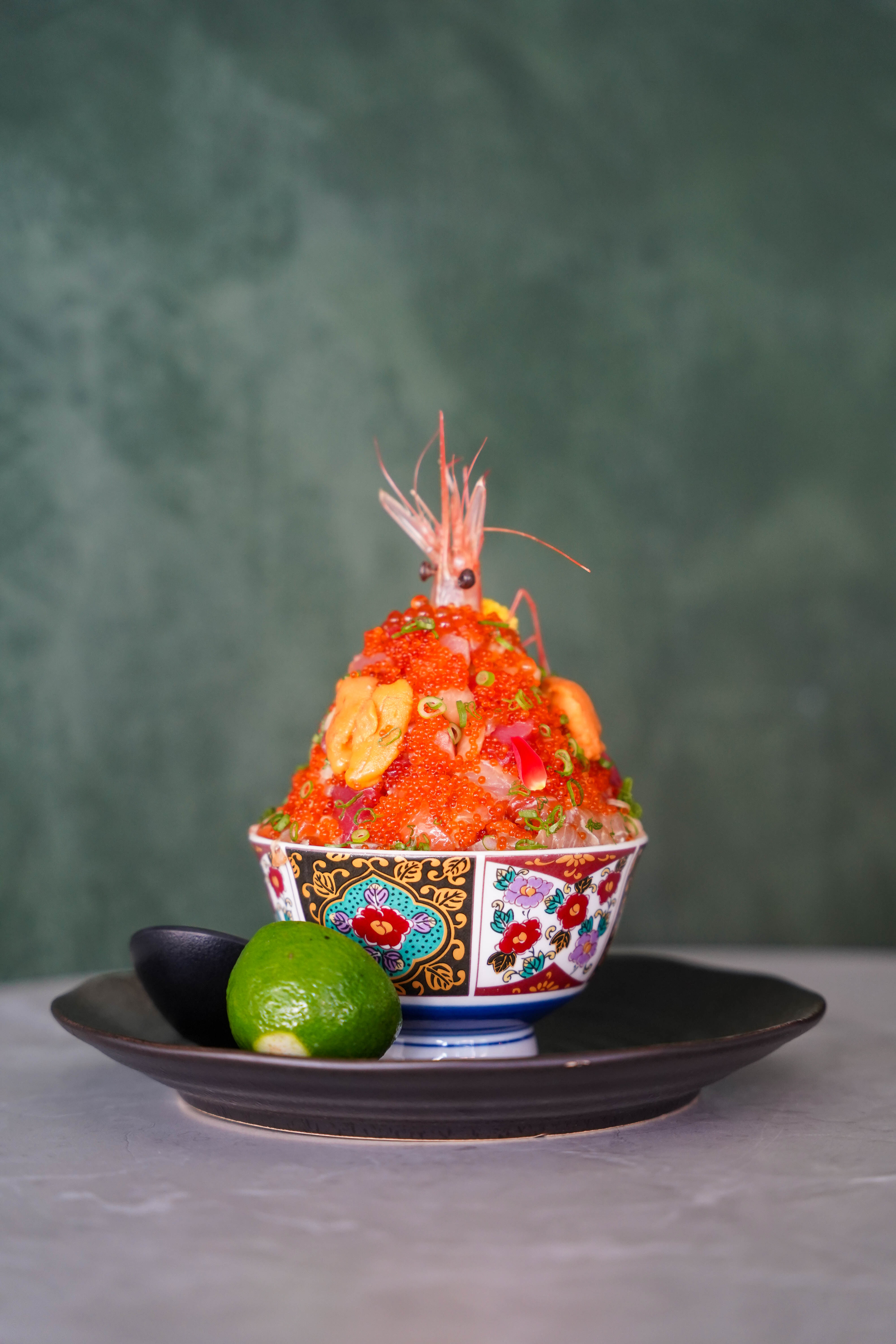 For the ultimate flourish of uni, add on 15 grams of Gunkan Bafun Uni (RM52) to Sushi Mastro's bestseller, the now-renowned Seafood Shirazushi Montana (RM80).
This has become one of the most coveted bowls on social media, heaped high with salmon, hamachi, hon maguro, amaebi, unagi, barramundi, red snapper, malabar snapper, ikura and tobiko on sushi rice, possibly KL's most delightful donburi for seafood devotees.
Eating this is playful fun - simply squeeze some lime, then pour the contents of the whole bowl on the plate, mixing everything up for a rejuvenating medley of raw seafood with rice.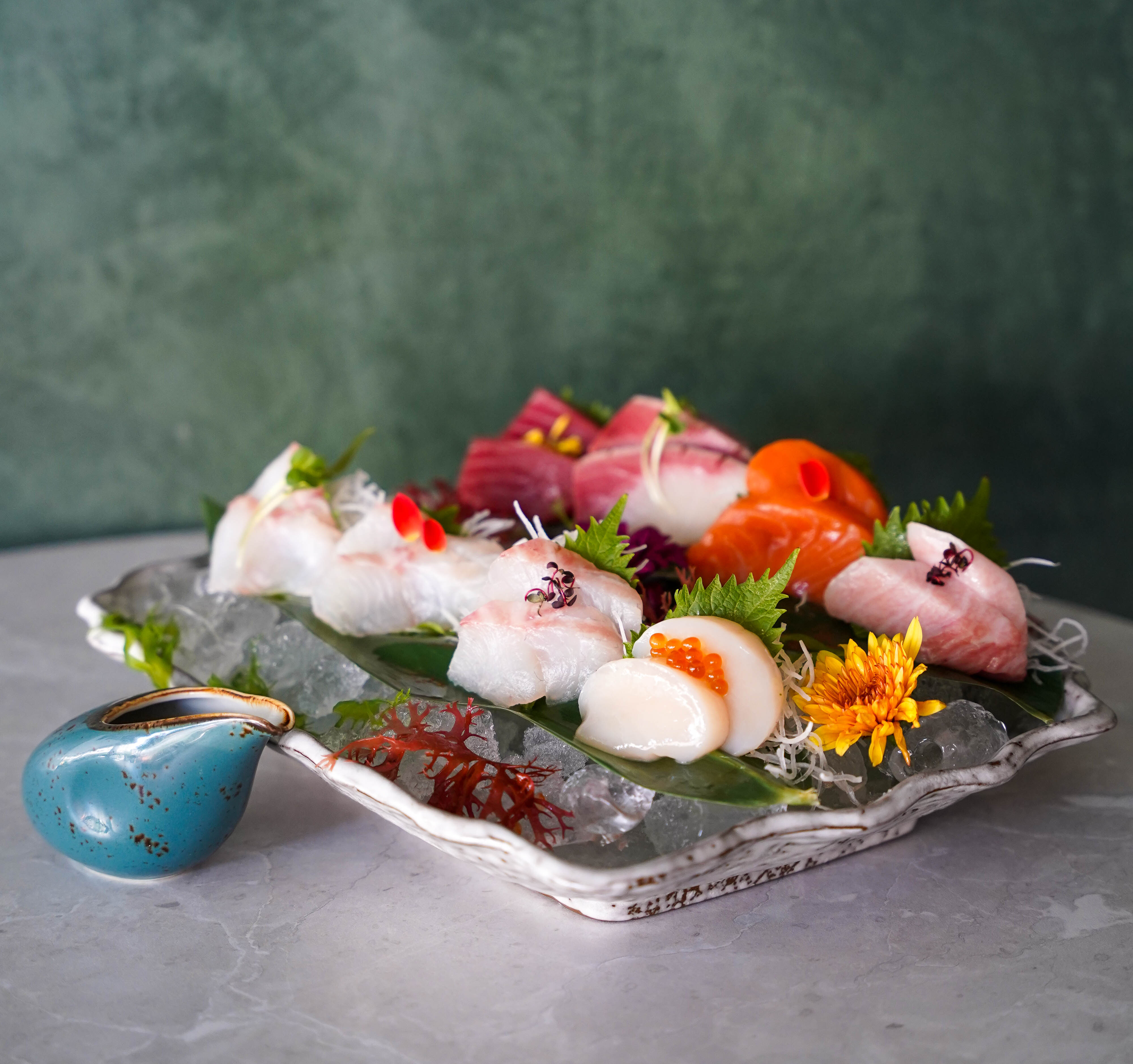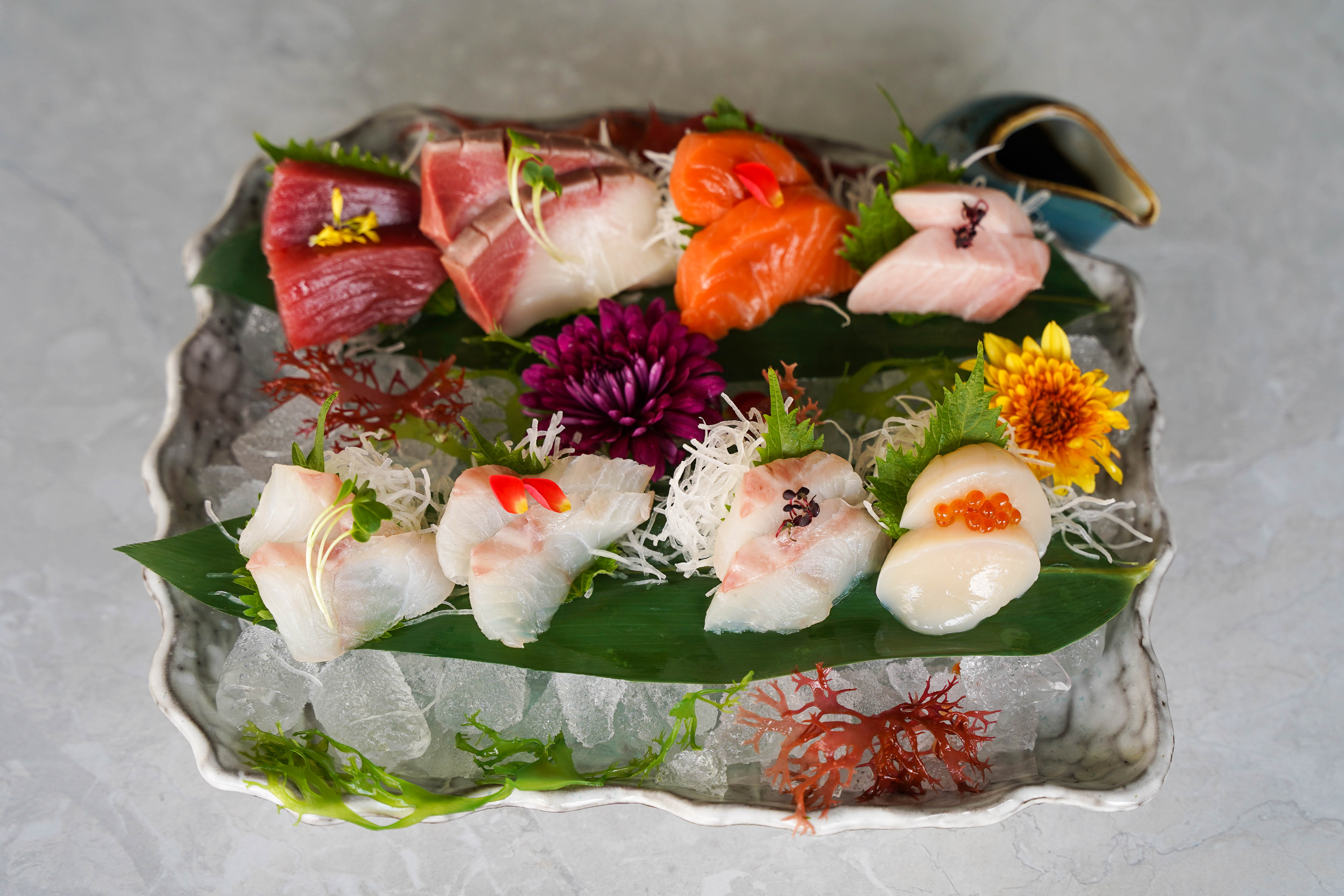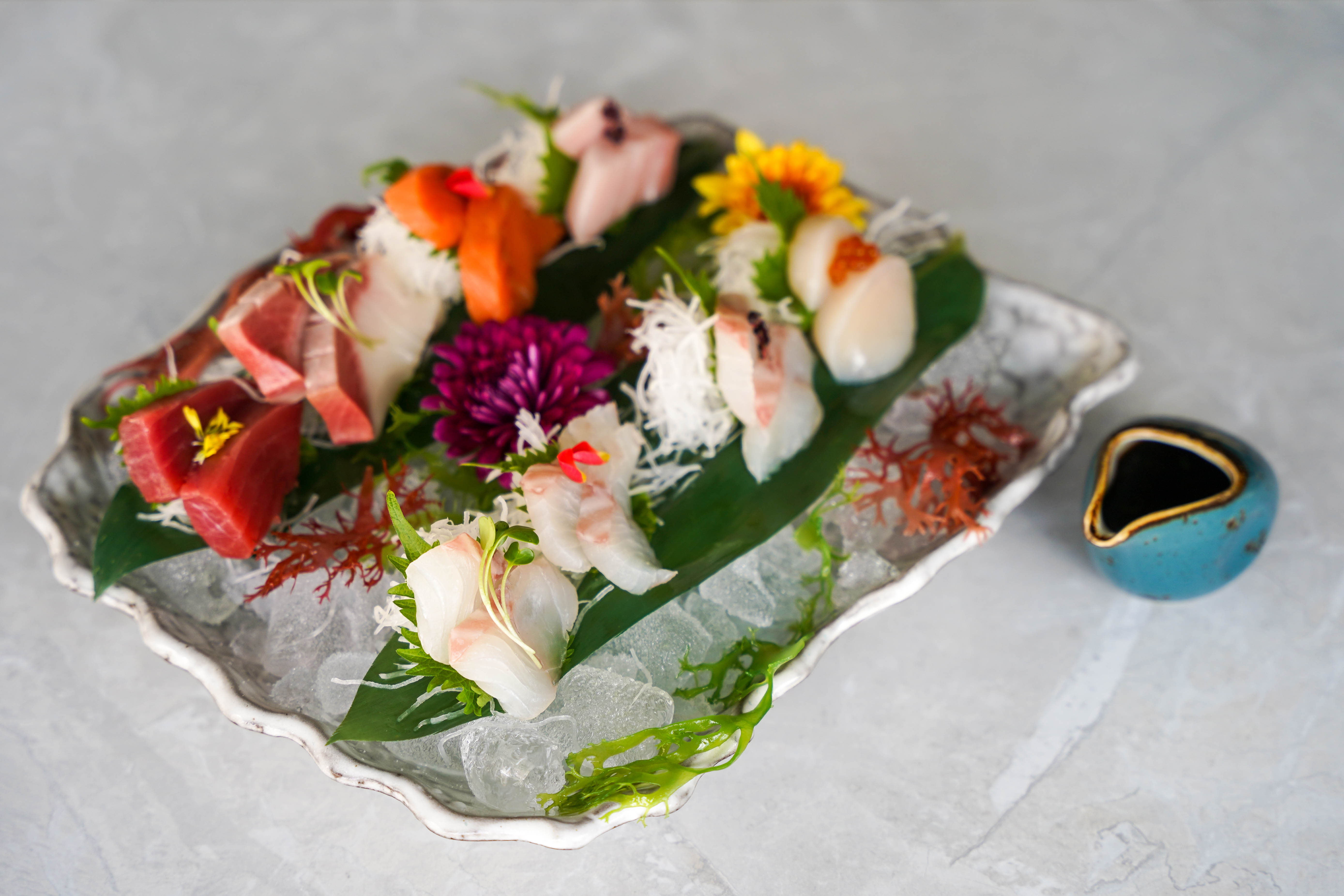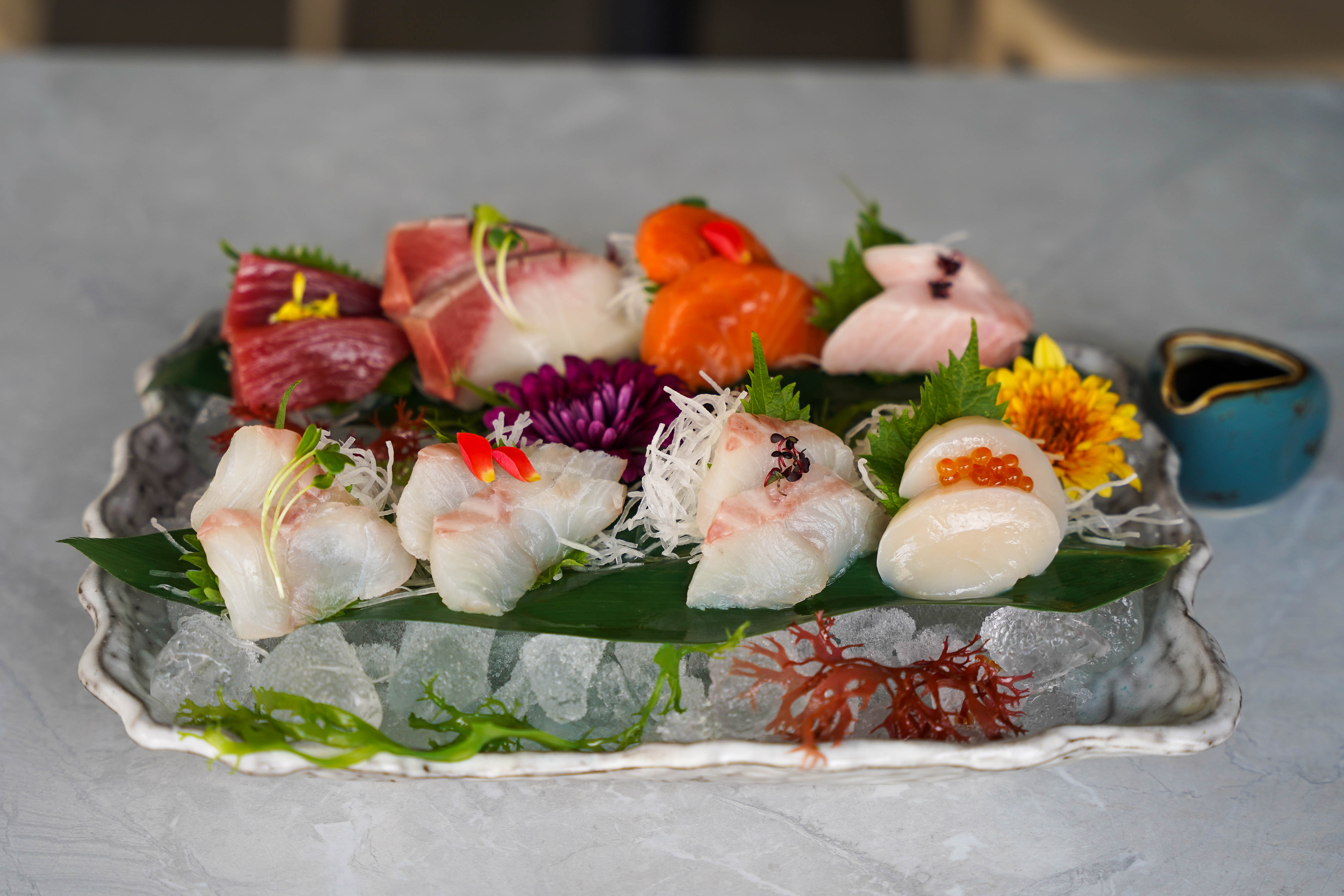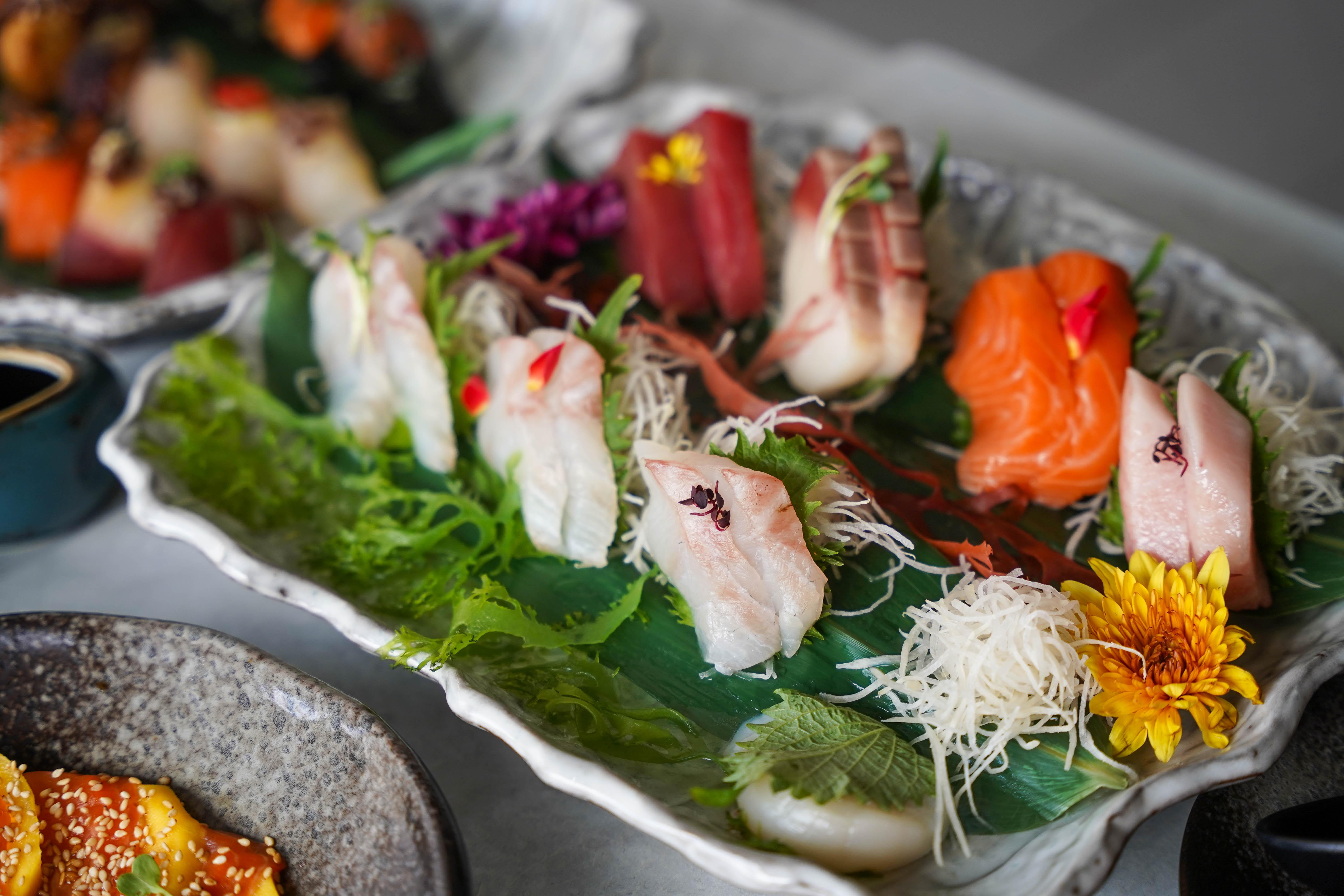 By now, most fans of Japanese cuisine recognise Sushi Matsro for its sashimi and sushi selection - not only of imported seafood but also locally bred fish, slaughtered in accordance to Japan's ikejime humane method.
The Sashimi Surtidas (RM168) is the perfect way for two people to share and savour eight kinds of seafood, featuring two thick cuts each of local fish - barramundi, golden snapper and malabar snapper - plus Hokkaido scallops, bluefin tuna akami and otoro, hamachi and salmon. 
This is one of KL's most distinctive sushi platters, exclusively available at Sushi Mastro. Fun fact: Surtidas is Spanish for assortment, the equivalent of Japan's moriawase.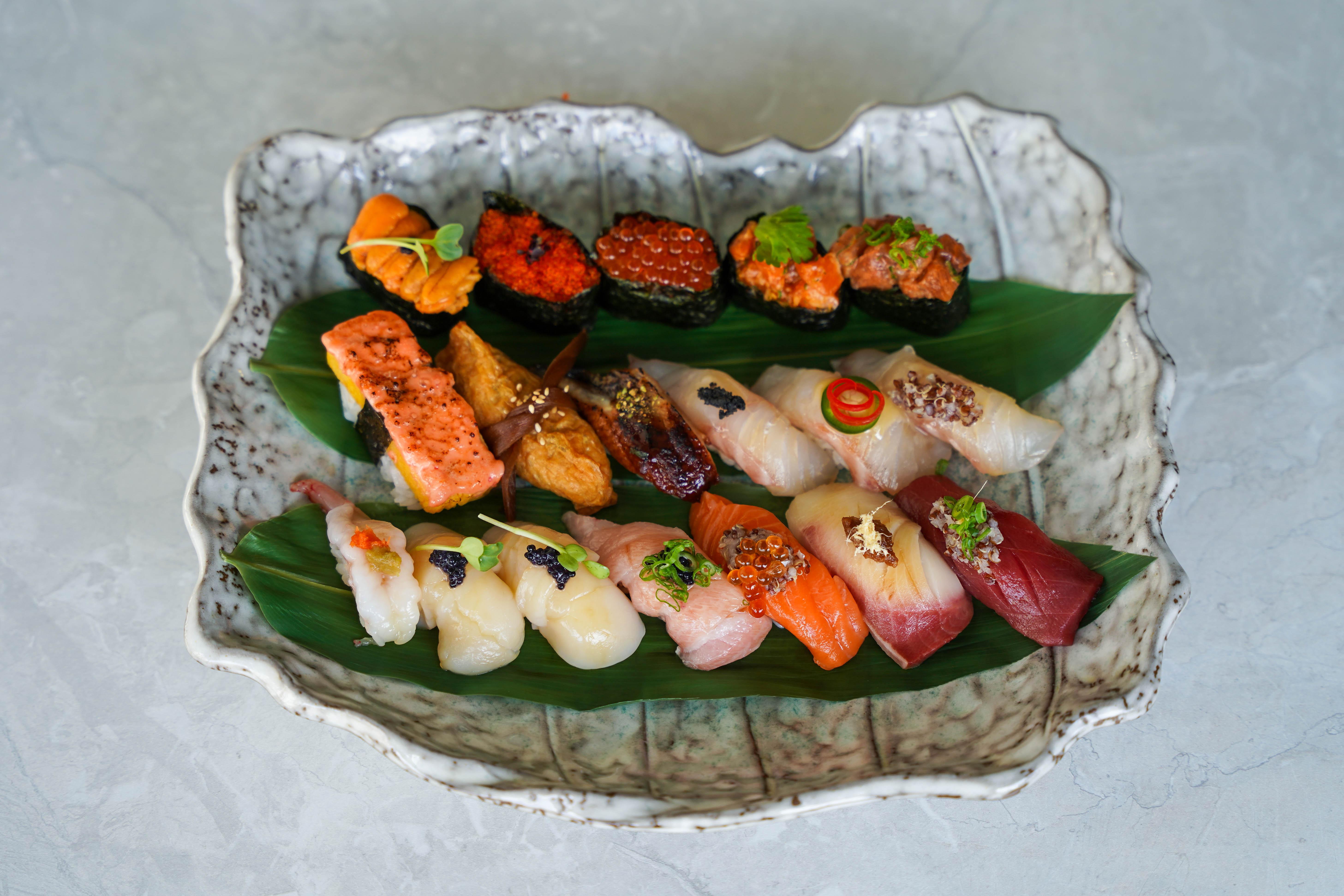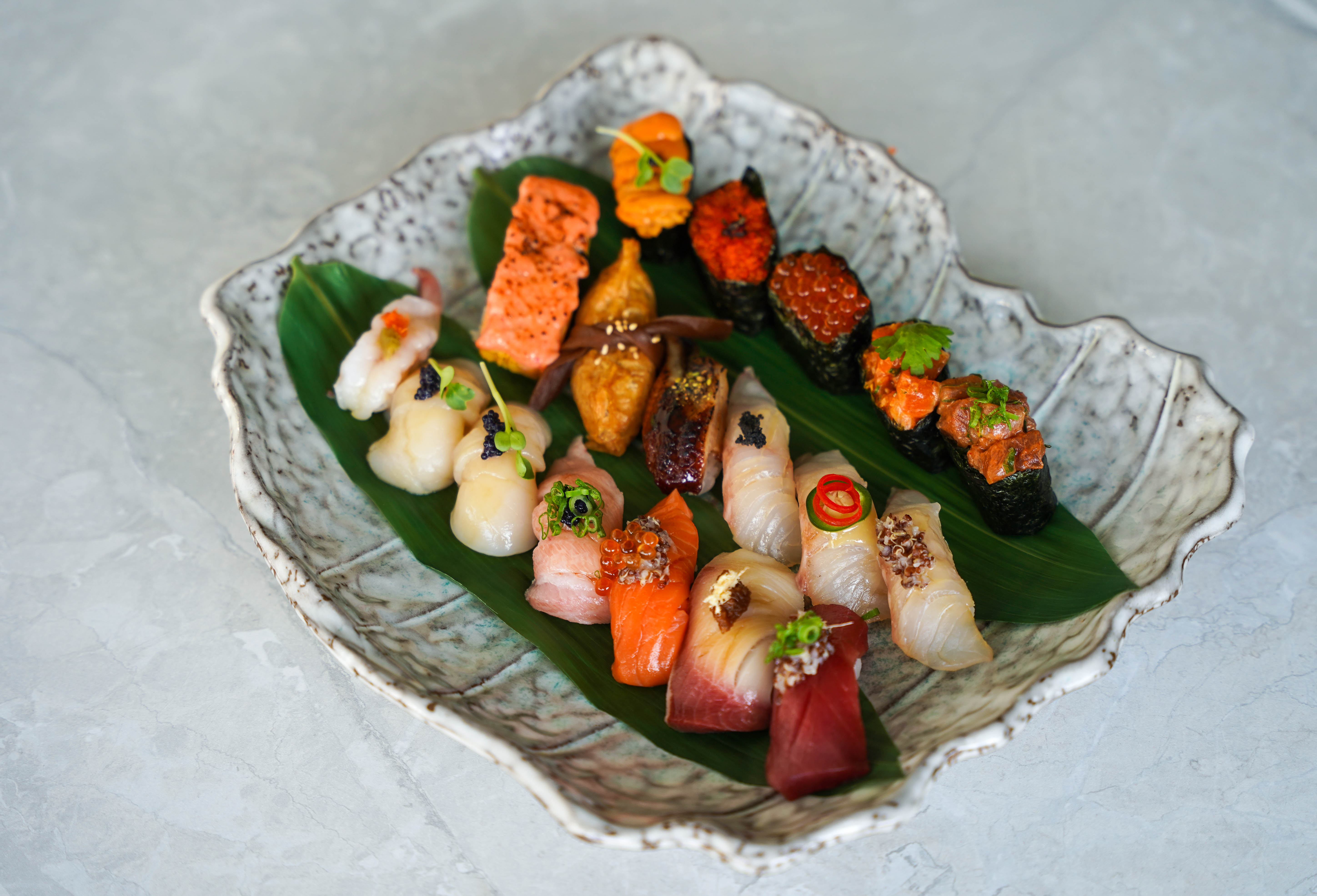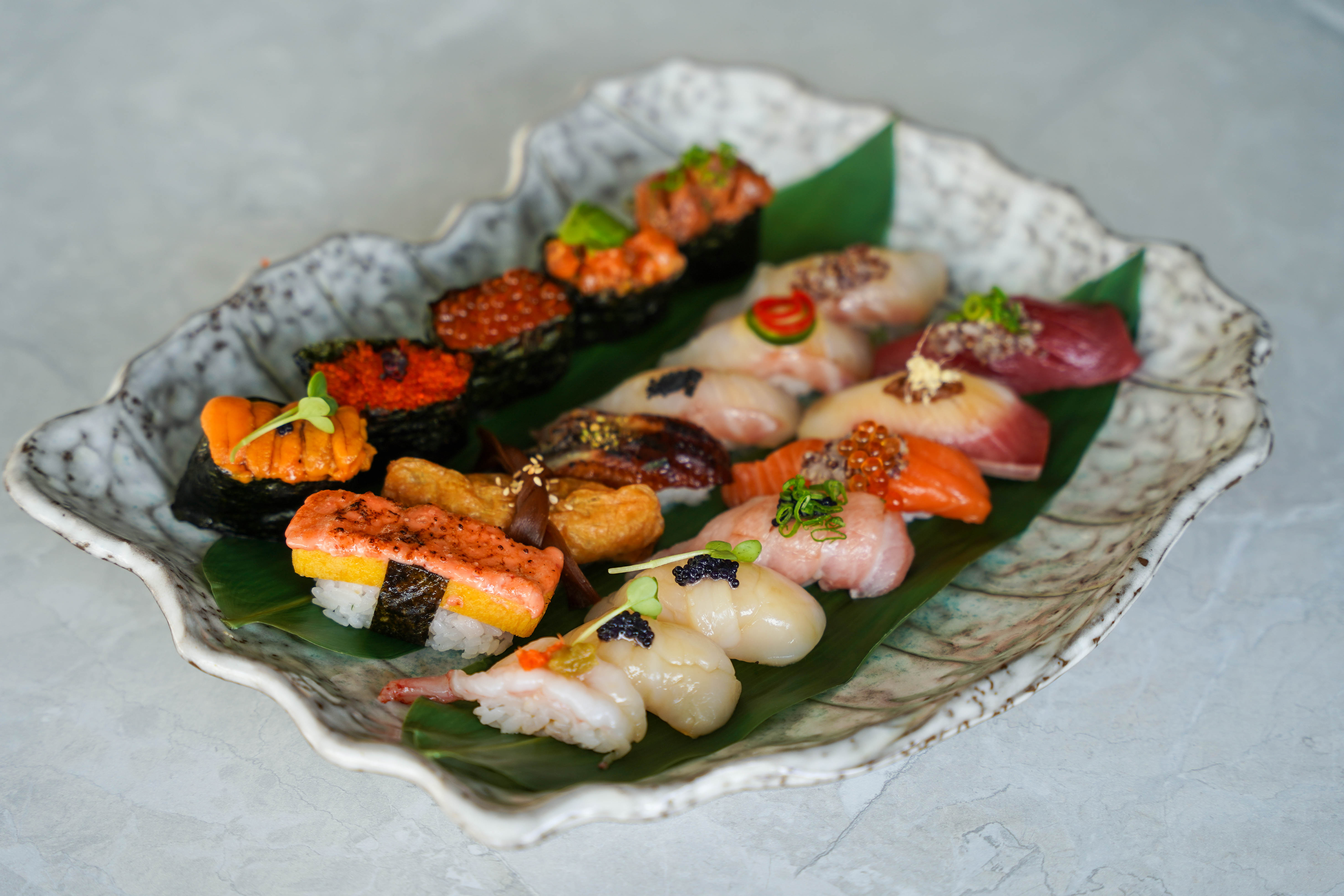 Sushi Mastro is capable of getting great stock because it is part of Seafood Mastro, a Malaysian-based seafood distributor. 

For a sumptuous array of sushi of diverse tastes and textures, the Sushi Surtidas (RM188) is an excellent exploration of 16 types of specialty sushi, showcasing Hokkaido scallops, barramundi, red snapper, malabar snapper, inari, tamago, amaebi, bluefin akami and otoro, salmon, hamachi, gunkan tobiko, gunkan ikura, gunkan spicy salmon and spicy tuna, crafted to order, served at their prime. Gunkan Bafun Uni can be ordered as an add-on (RM52).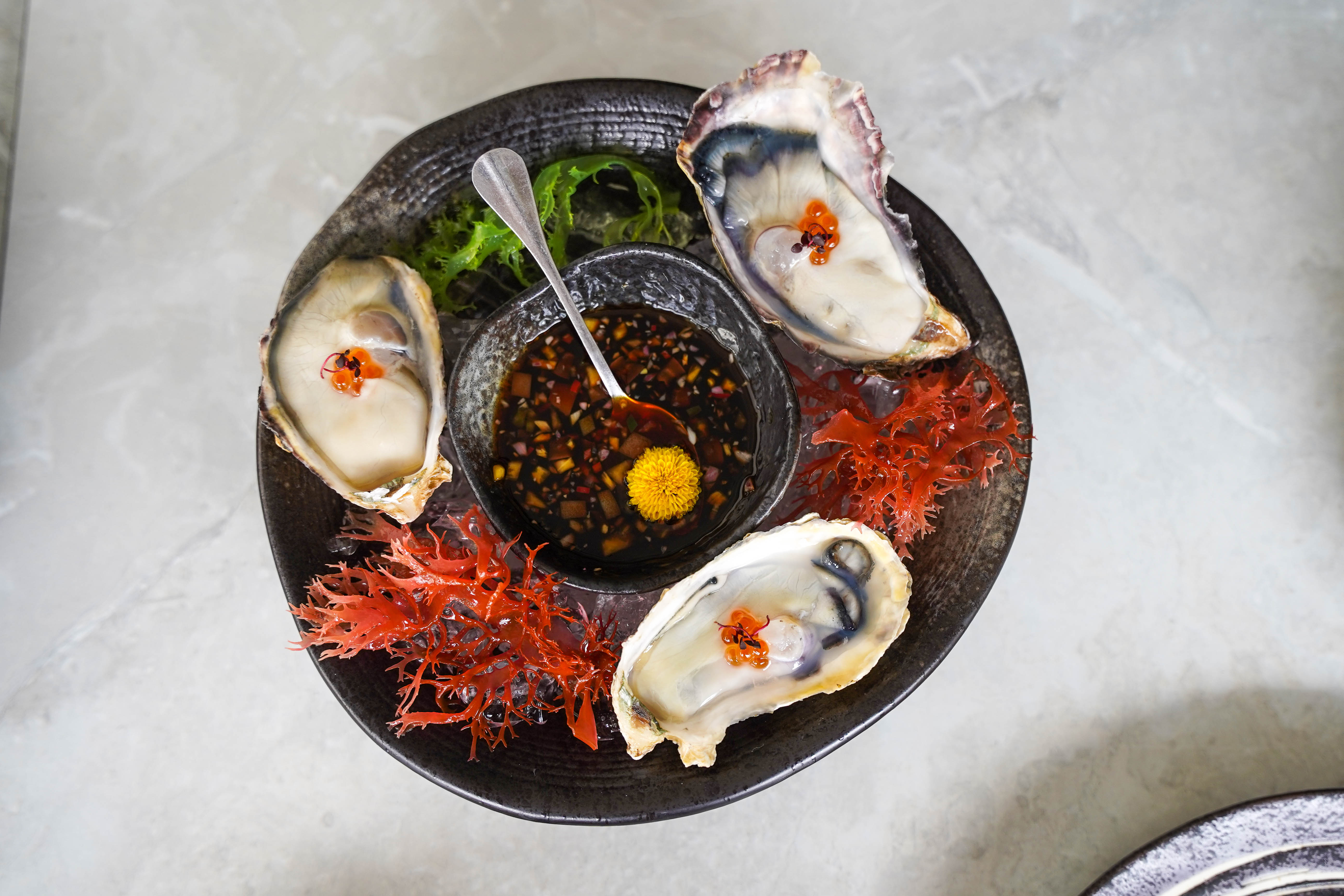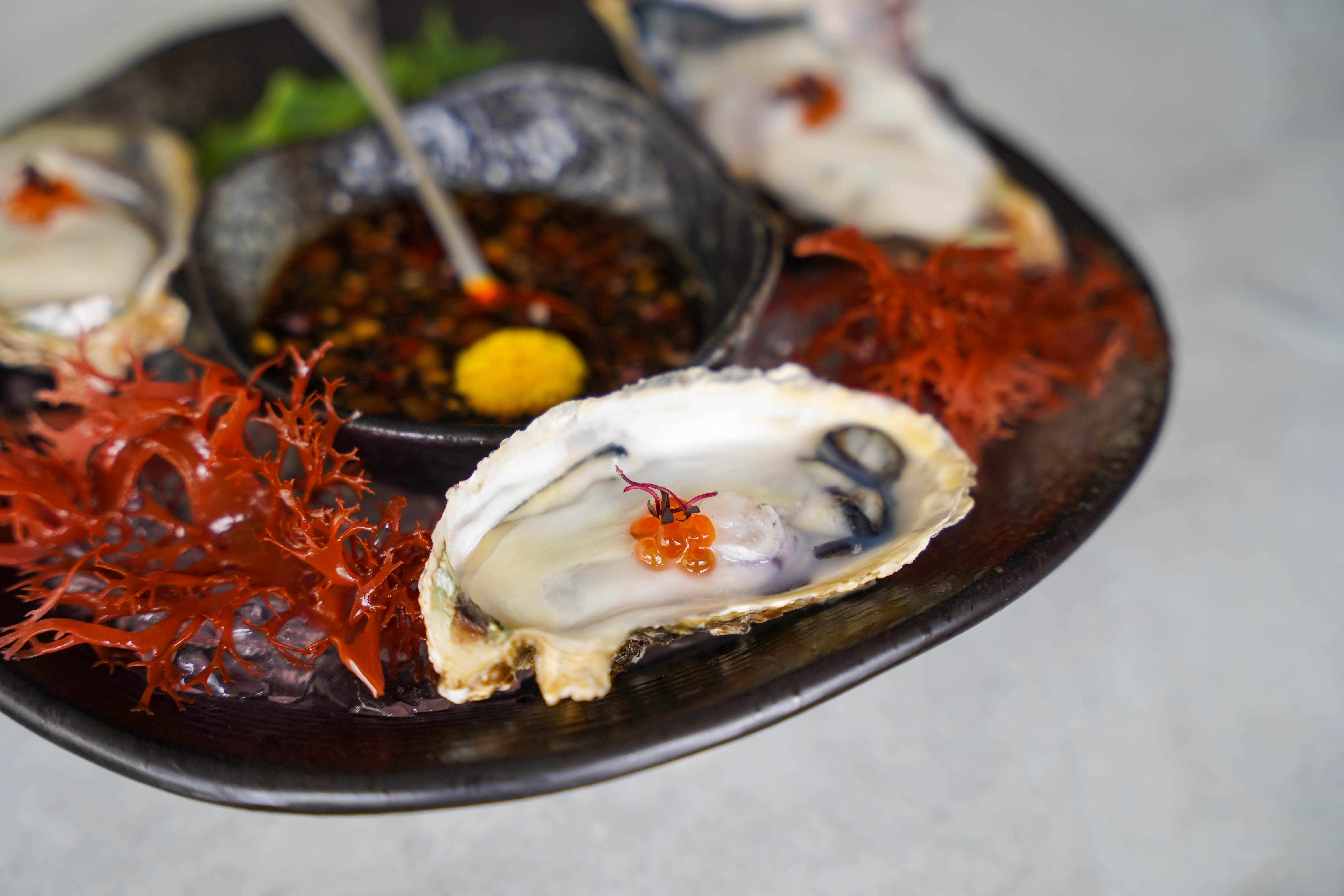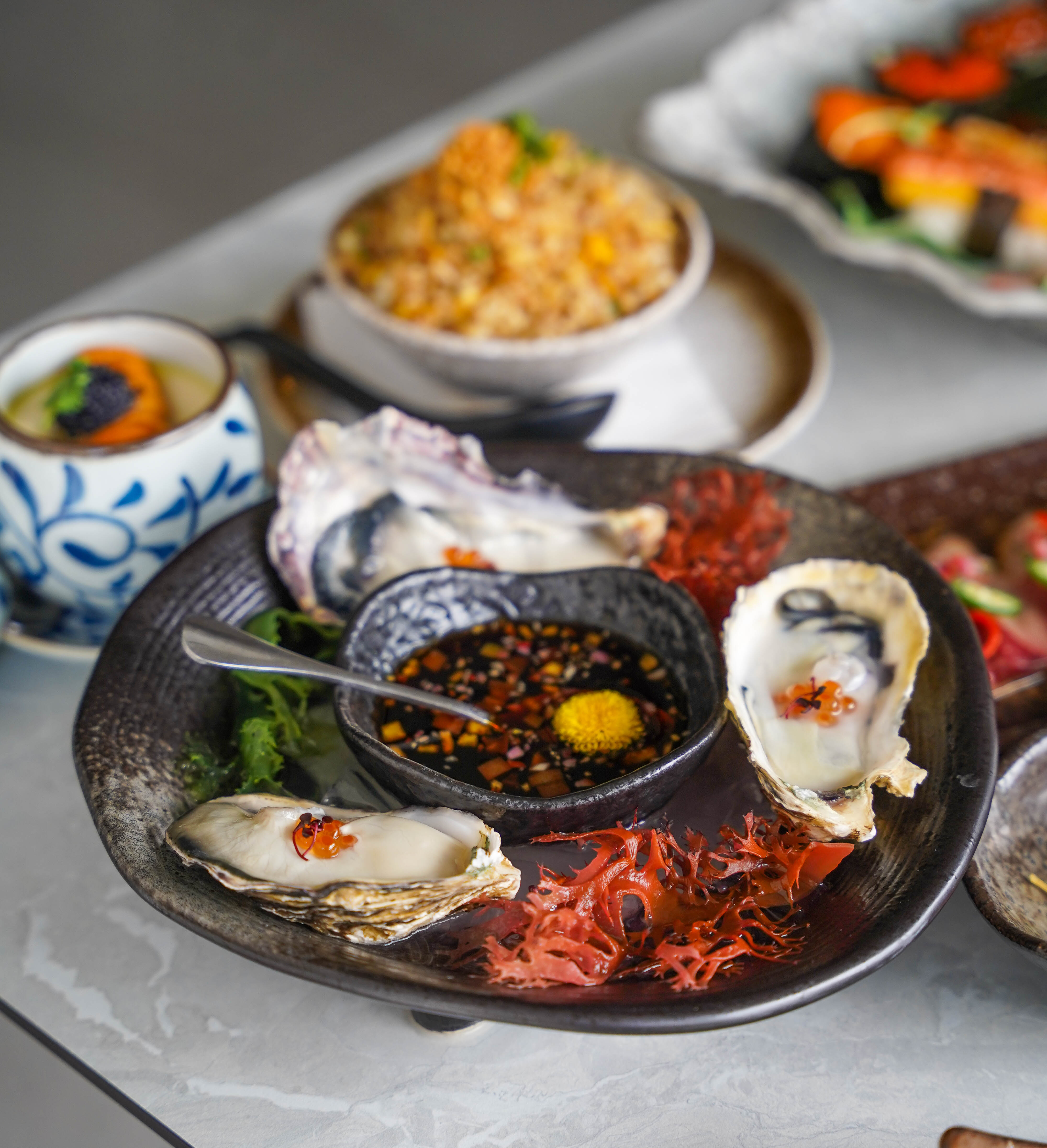 Sushi Mastro also dives for seasonal sensations like the Murotsu Kajimoto Bay Oysters (RM50 for three; RM95 for six). plump and succulently milky - close your eyes and you might feel like you're eating these oysters on the seaside, pleasurably paired with lively ponzu salsa.
Sushi Mastro has been known in the past year for specialising in Harima oysters from Hyogo prefecture. As the seasons change, it is now serving these Murotsu oysters which are mineral-rich with nutrients from mountain streams that flow into the seawaters.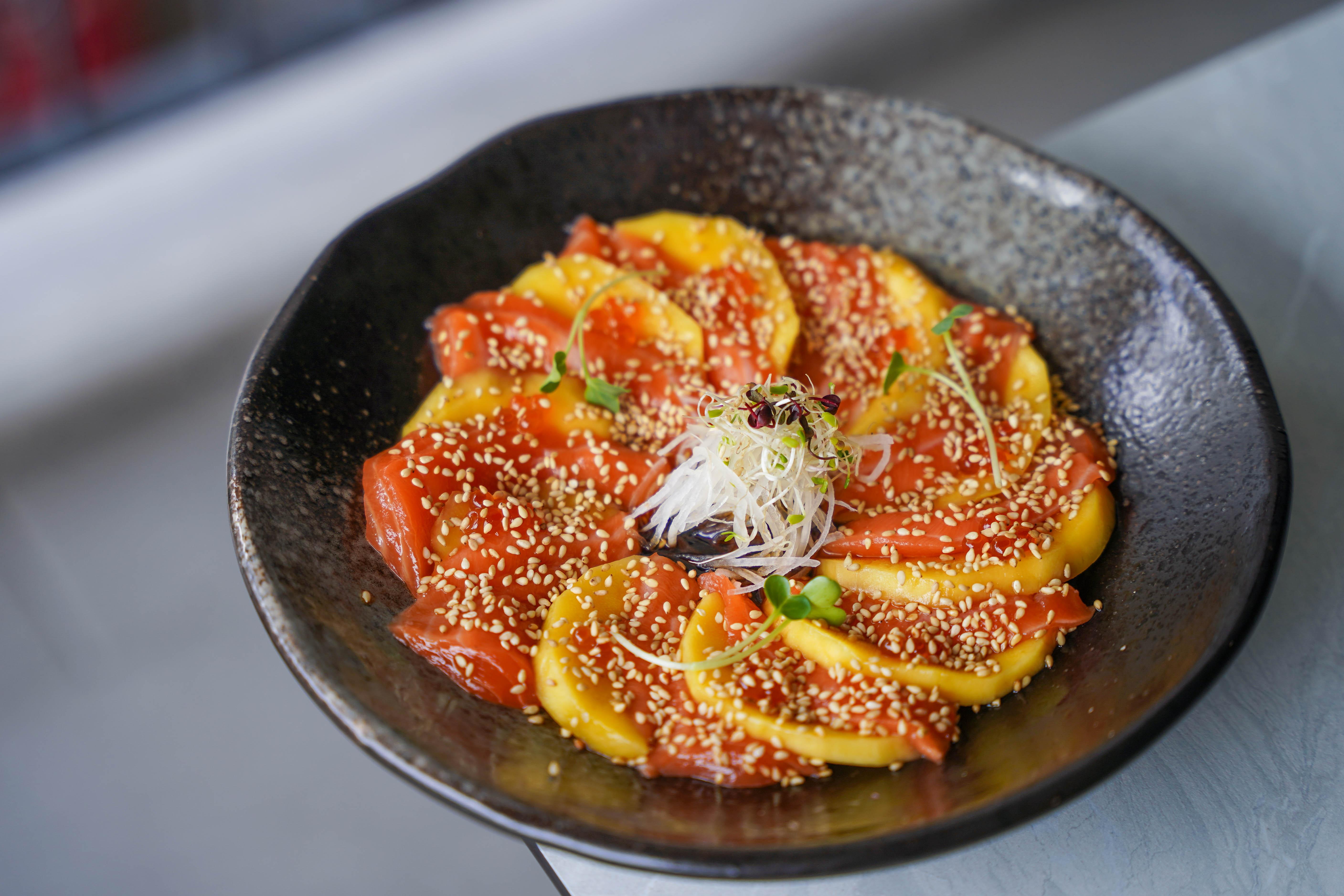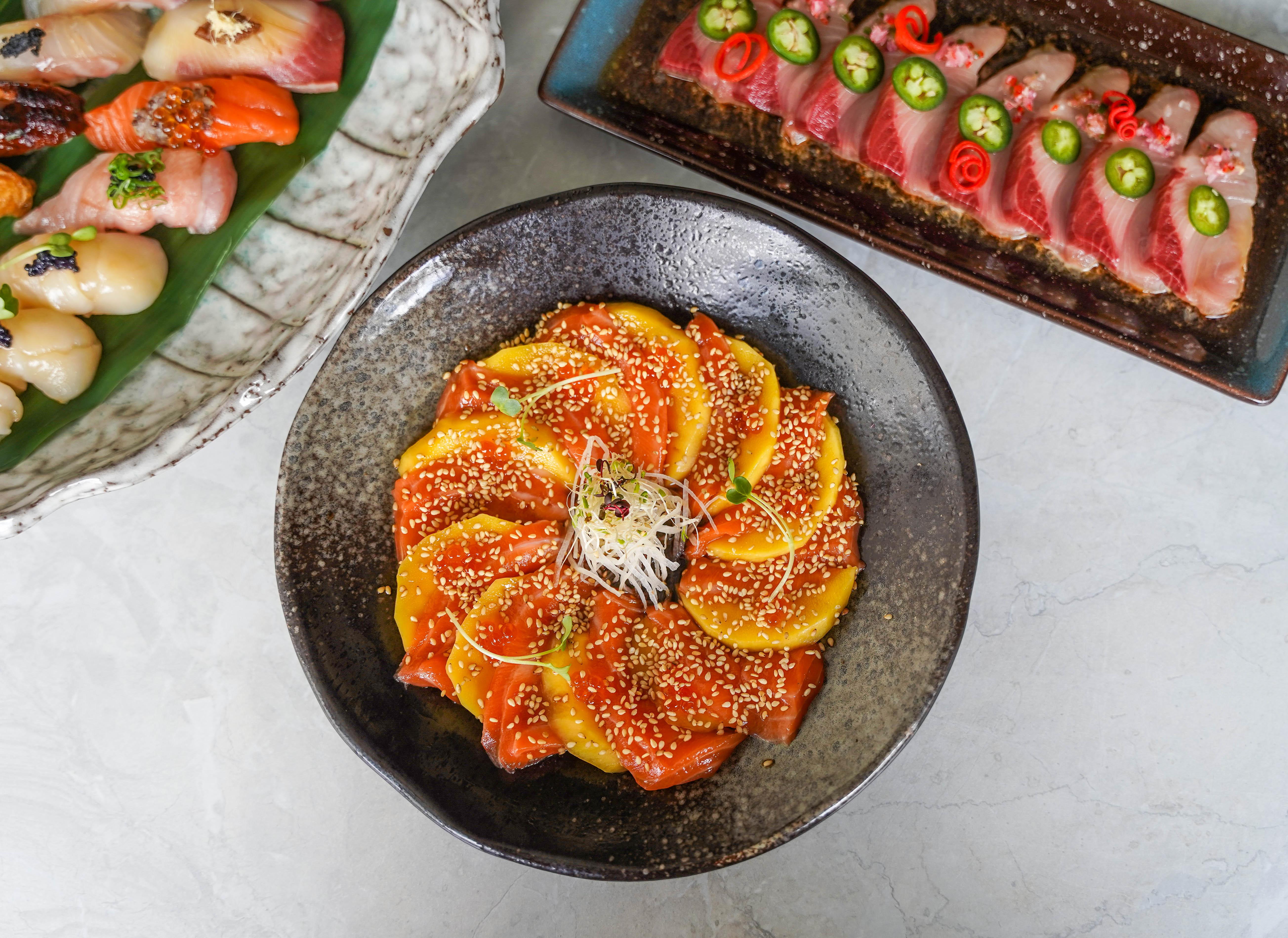 The cornerstone of Sushi Mastro's menu is Nikkei, the cooking culture that synthesises Japanese style with Peruvian substance, evolving from the migration of tens of thousands of Japanese to Peru in the early 20th century.
You'll find one-of-a-kind preparations laid out like artistic masterworks - the Nikkei Salmon Mango (RM65) is a beauty of ocean fjord trout encircled with slices of fresh mango, rounded out with ikura shoyu zuke for a pickled umami, bringing together delicate and deep nuances.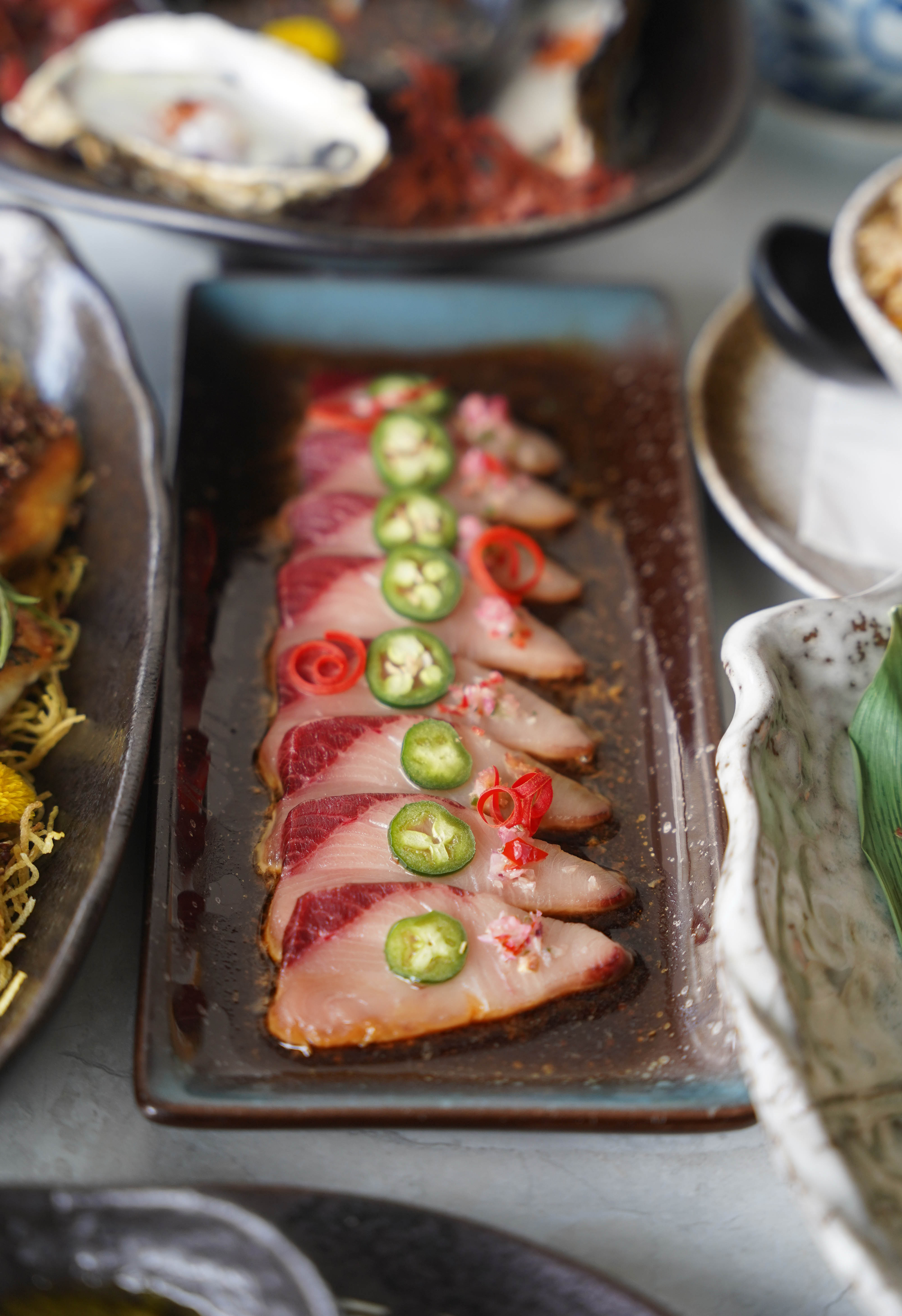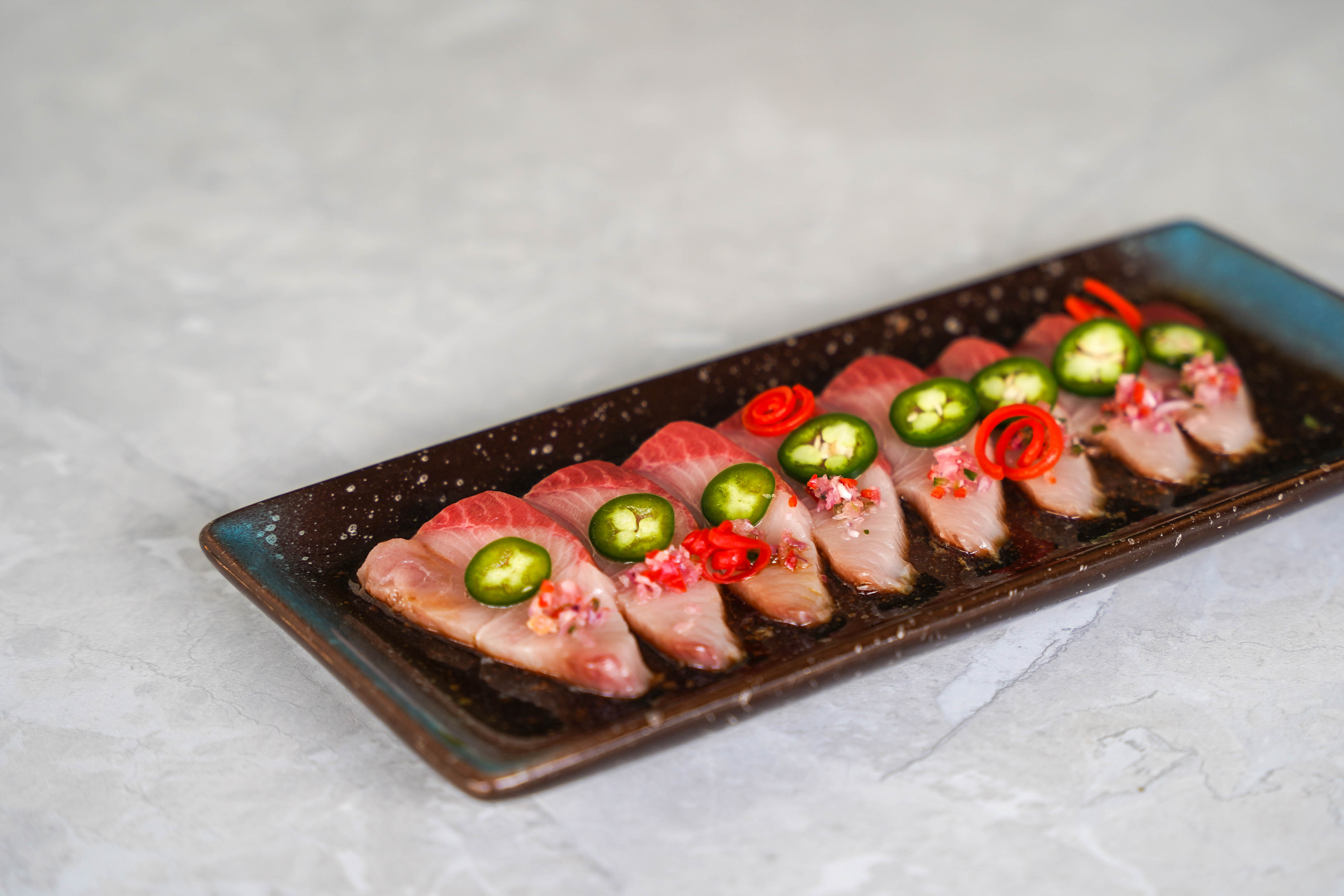 Tiradito, a Peruvian classic of raw fish in a spicy sauce, is brought to life in Sushi Mastro's Hamachi Jalapeño Tiradito (RM52), with juicy Japanese yellowtail jazzed up with jalapeños and red onions in ponzu sauce, for sashimi that conveys a kick and a punch.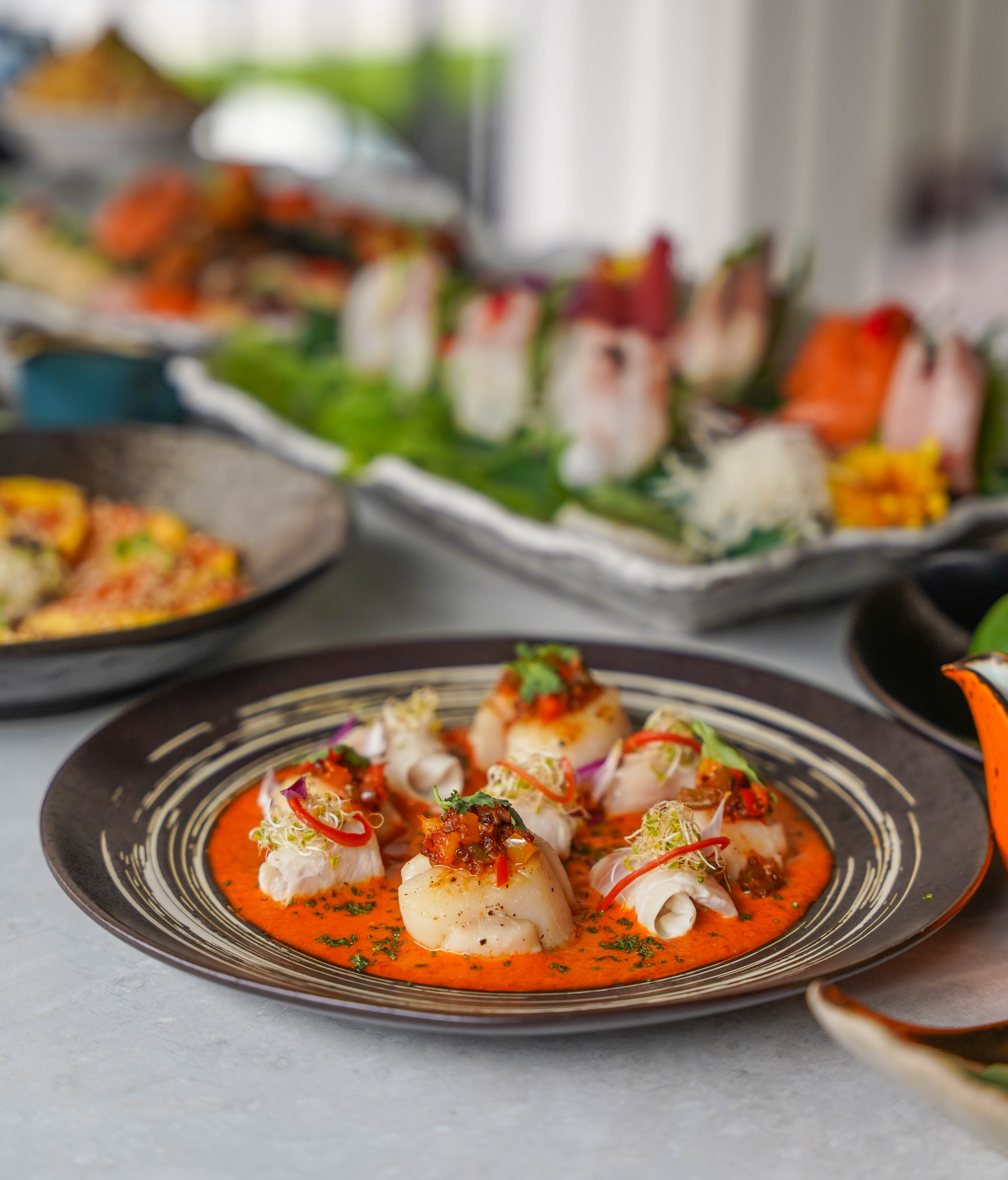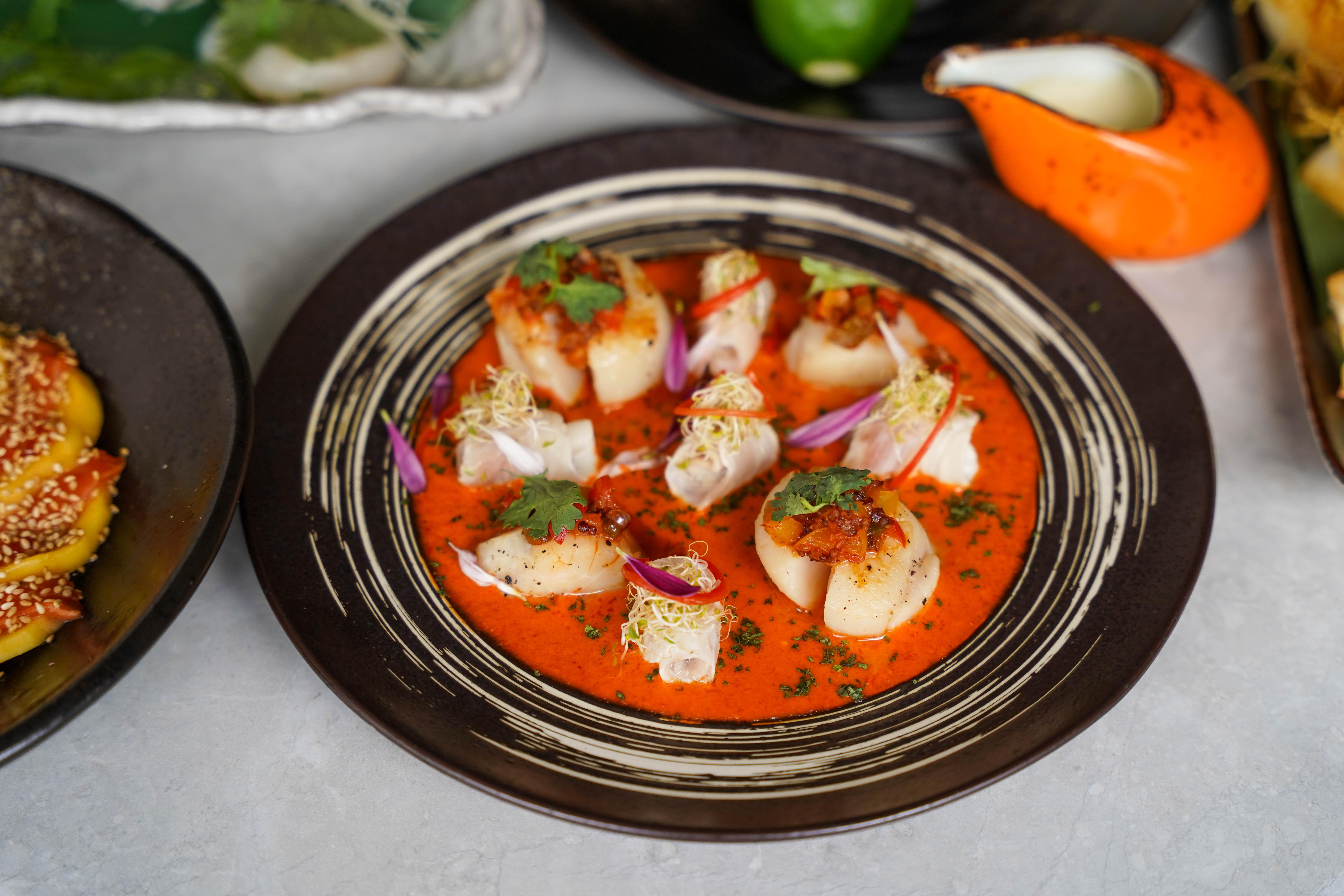 The Scallops & Sea Bass (RM78) make a marvellous, mouthwatering match - Hokkaido scallops delectably draped with ikejime golden snapper on a bed of aji amarillo sauce, representing Peru's most popular pepper, made extra-textured with quinoa, extra-aromatic with truffle oil, all coming together in harmonious unison to testify to the kitchen's confidence.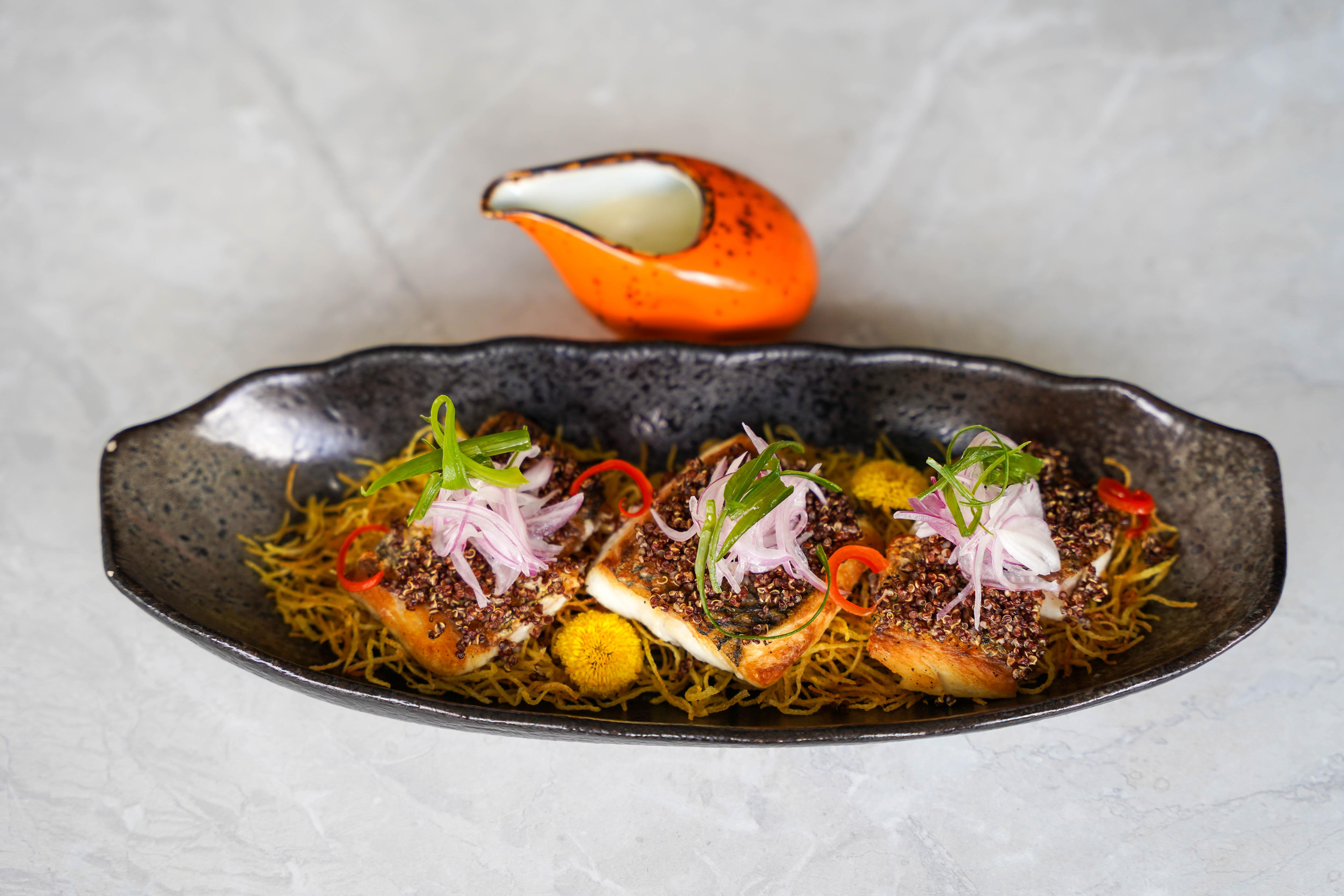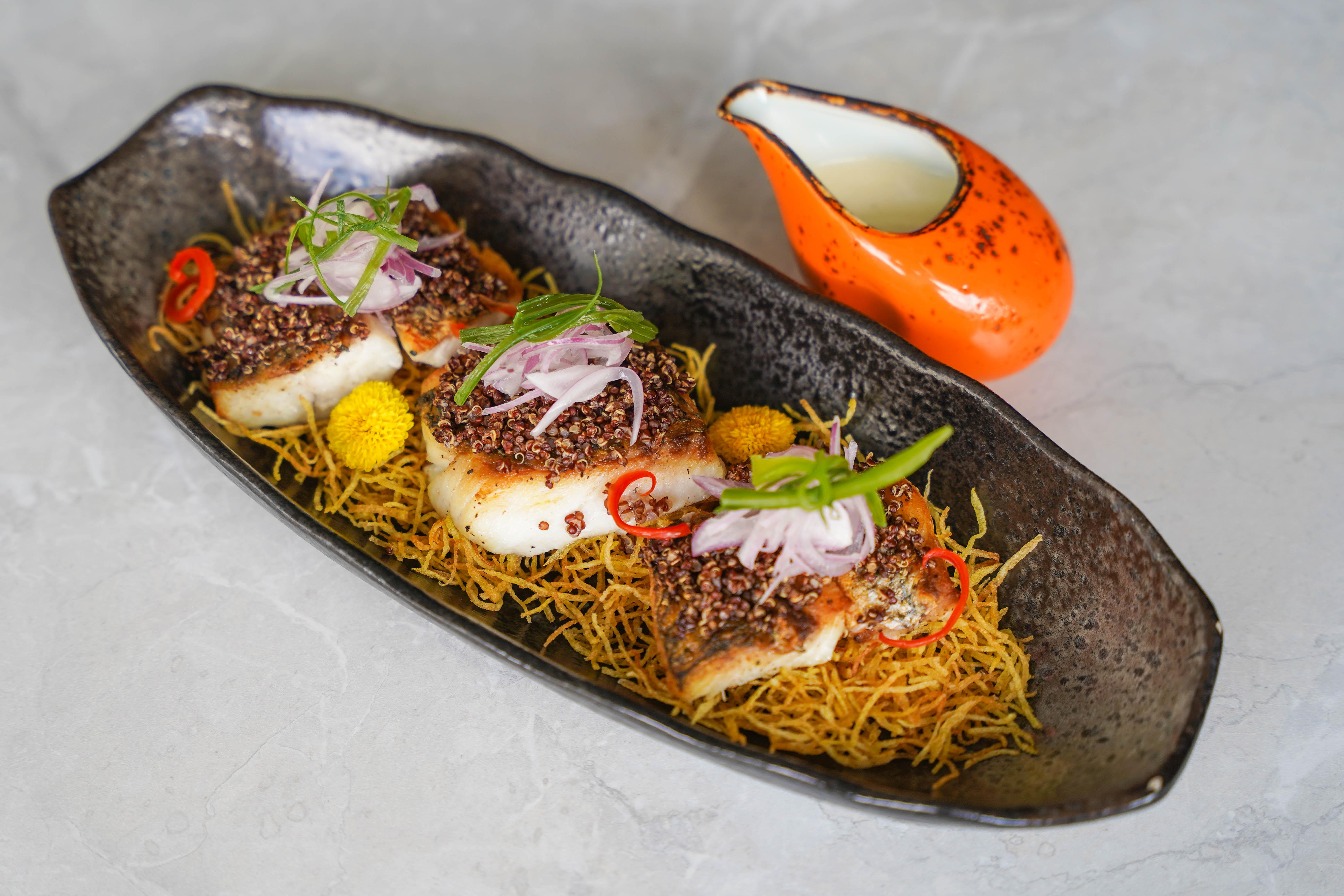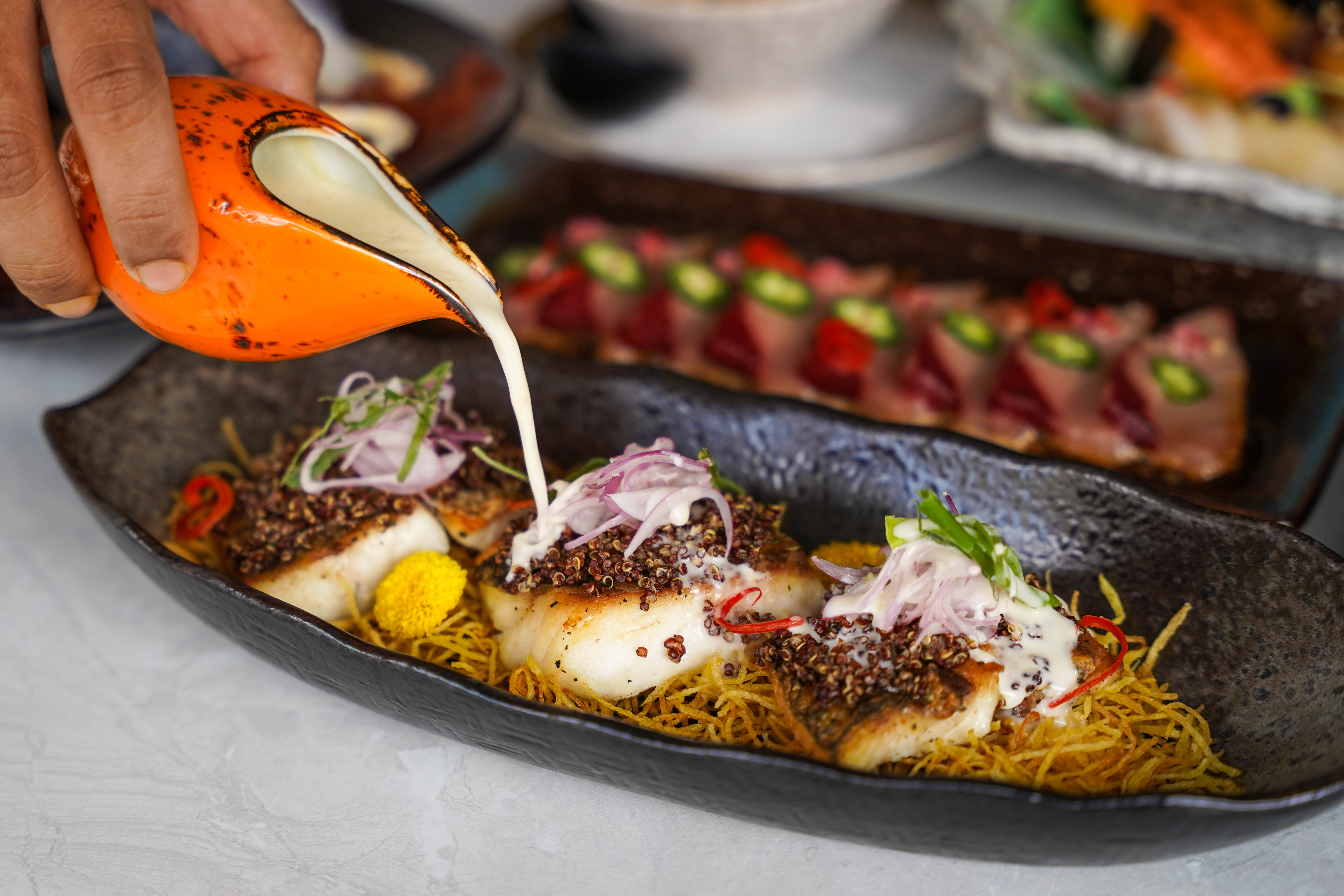 For our friends who might not consume raw seafood, never fear: Sushi Mastro is equally adept with cooked fish, both local and imported.

The Ikejime John Snapper (RM58) features moist, fleshy chunks of pan-seared Malaysian-cultivated golden snapper, crackly-skinned and lined with potato strips, quinoa and house-blended Nikkei sauce that's limey, creamy and subtly spicy.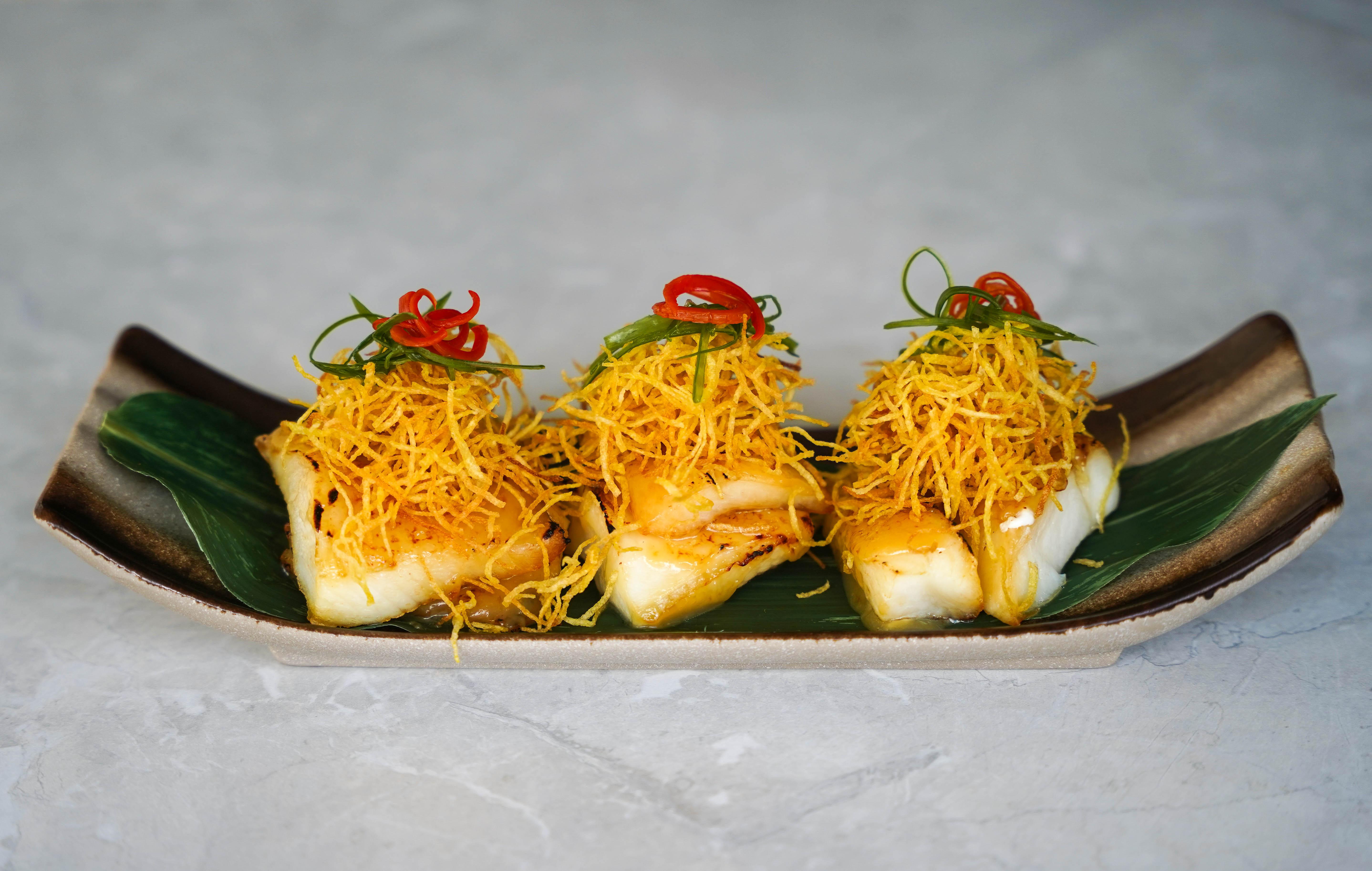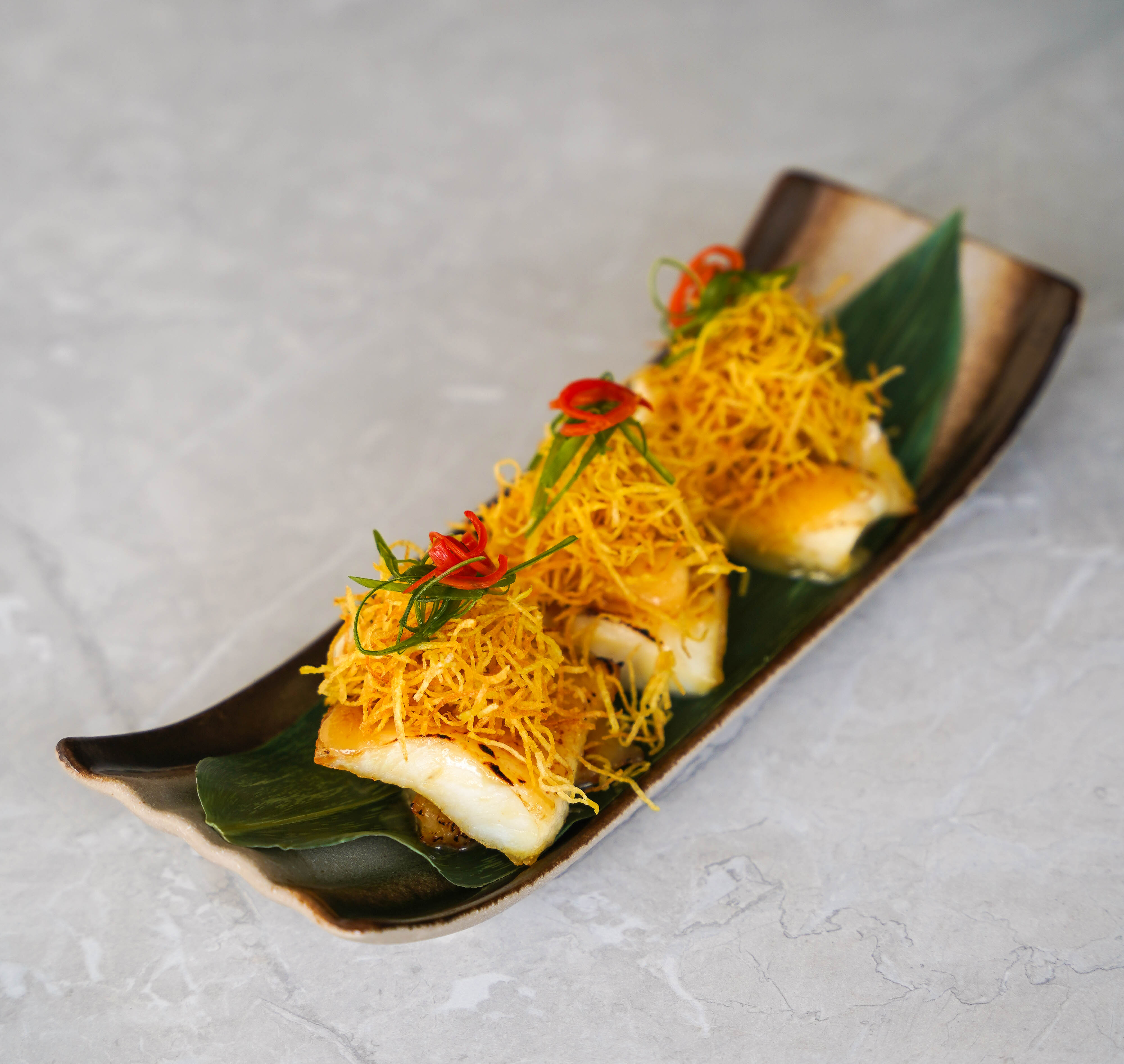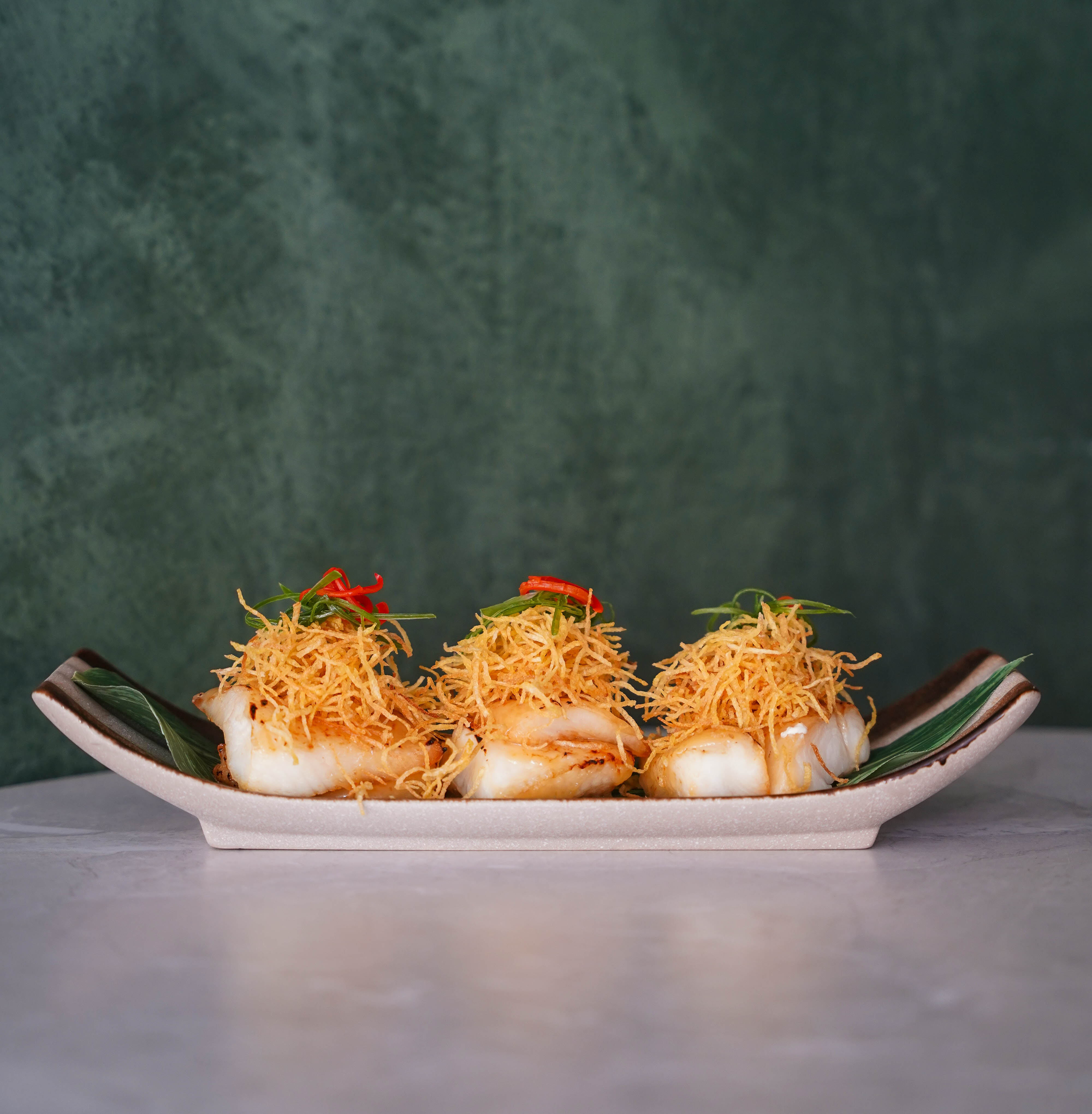 The Norwegian Wild Halibut (RM58) is a nice choice for fans of buttery fish, spotlighting pan-seared halibut fillet, crowned with potato strips and chillies, cushioned with miso sauce, with captivating contrasts of tastes and textures.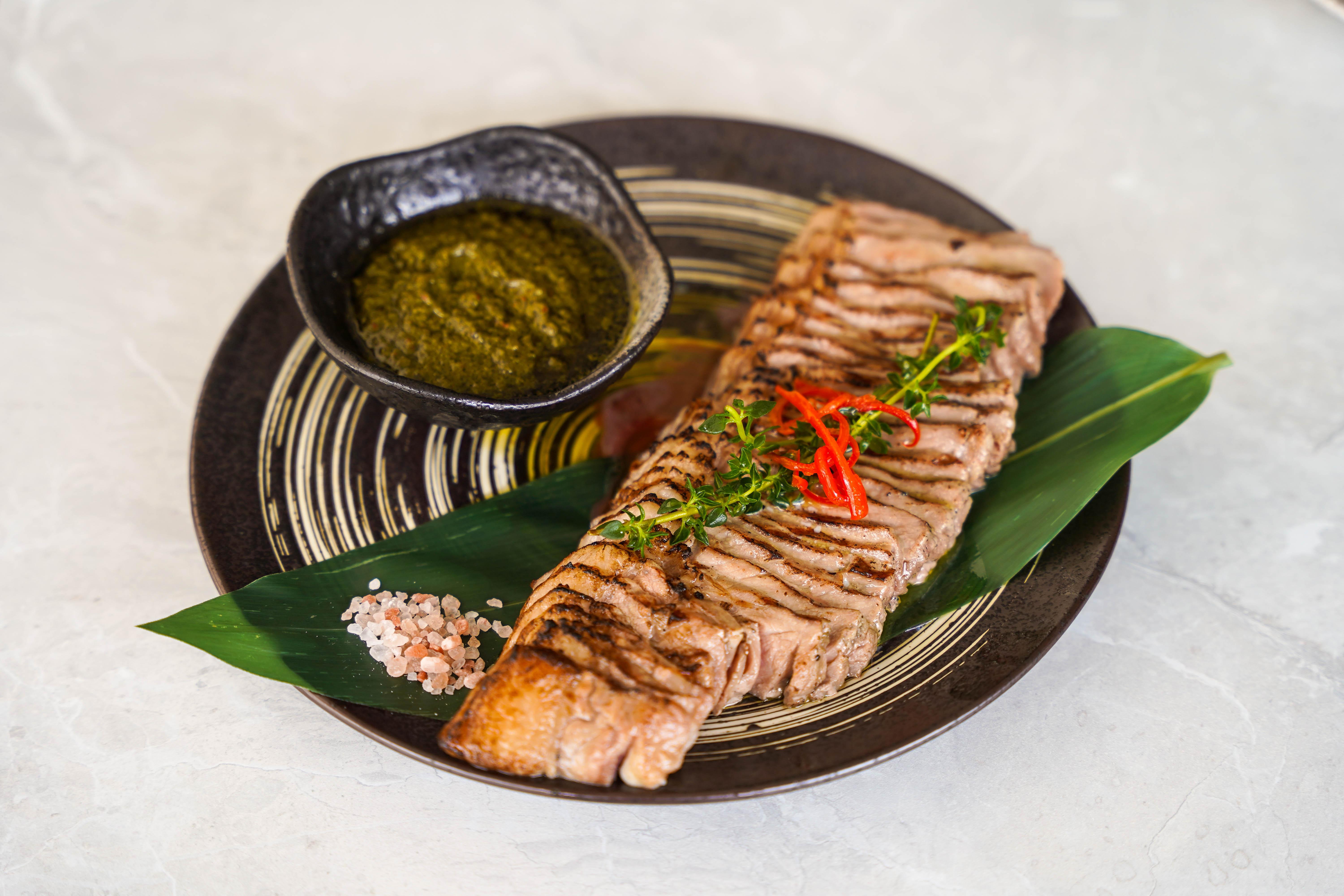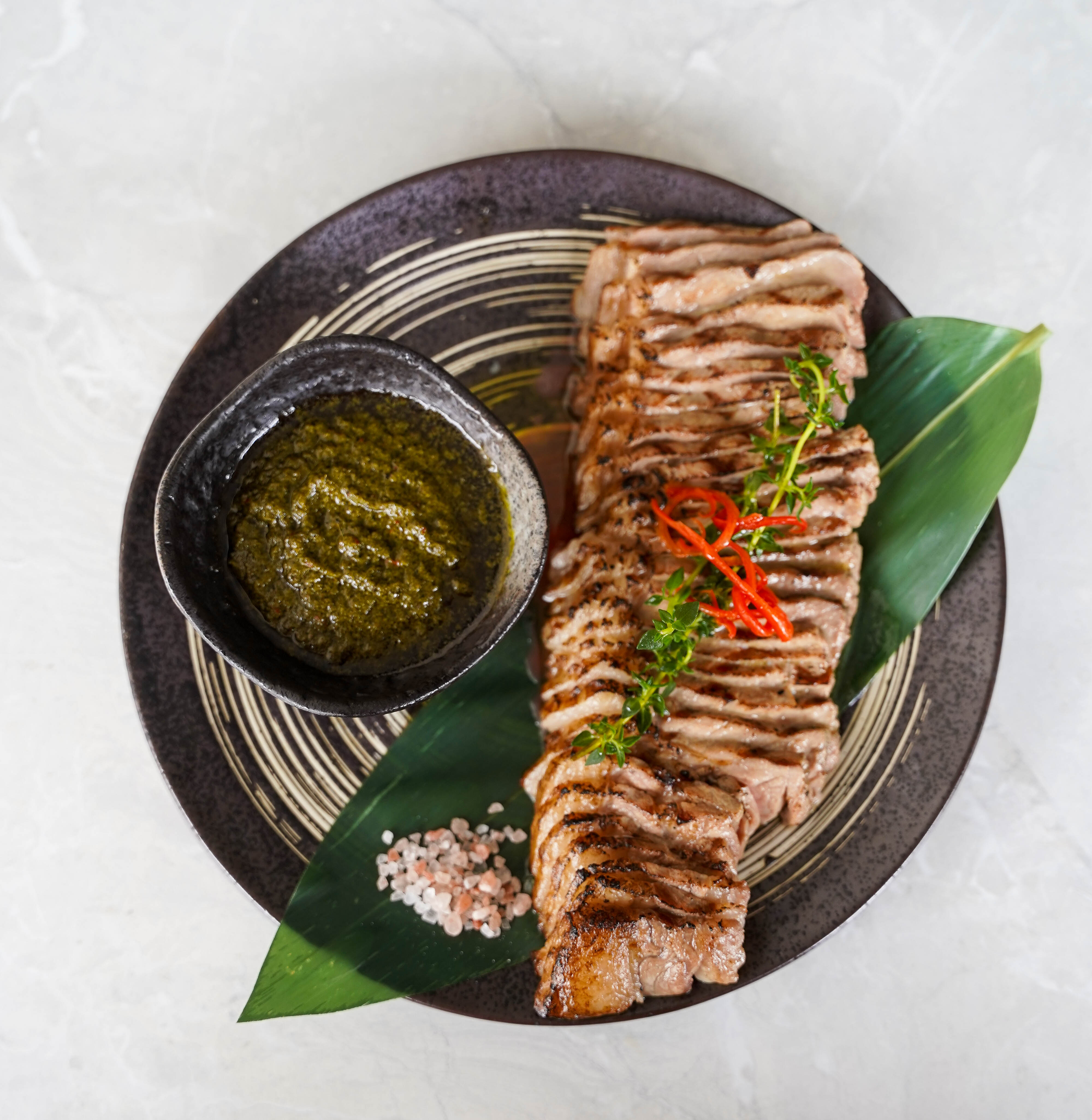 Need some meat to complement your seafood? The Argentinian Angus Striploin (RM95) showcases South American beef at its best, done deliciously medium-rare, bursting with beefy brilliance, enhanced with rock salt and chimichurri for true Latin American boldness.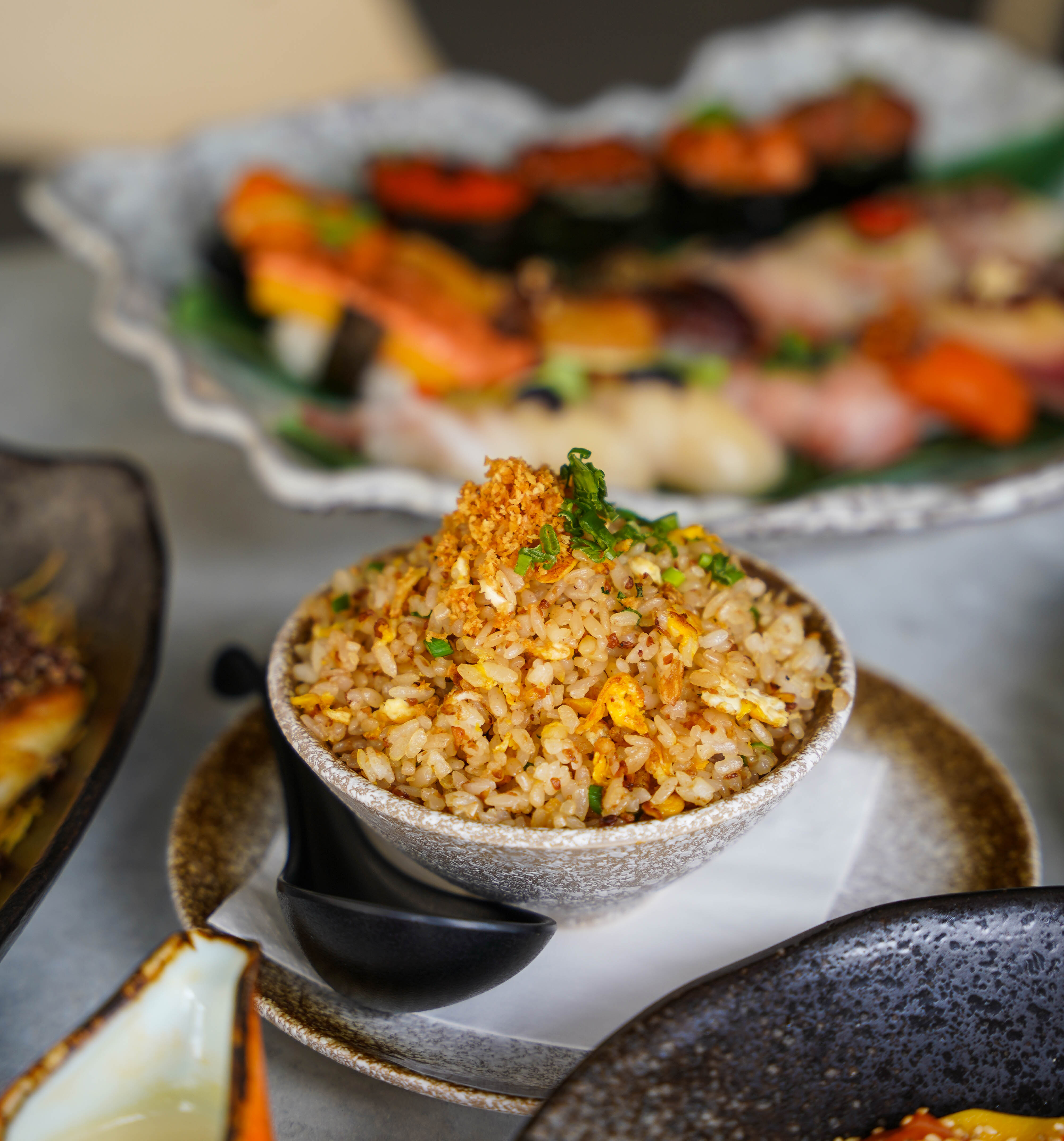 For carbs, the Garlic Fried Rice (RM12) shines in its soulful, heartwarming simplicity, a bowl of grainy goodness, with Japanese rice tossed with garlic and egg in precise porportions.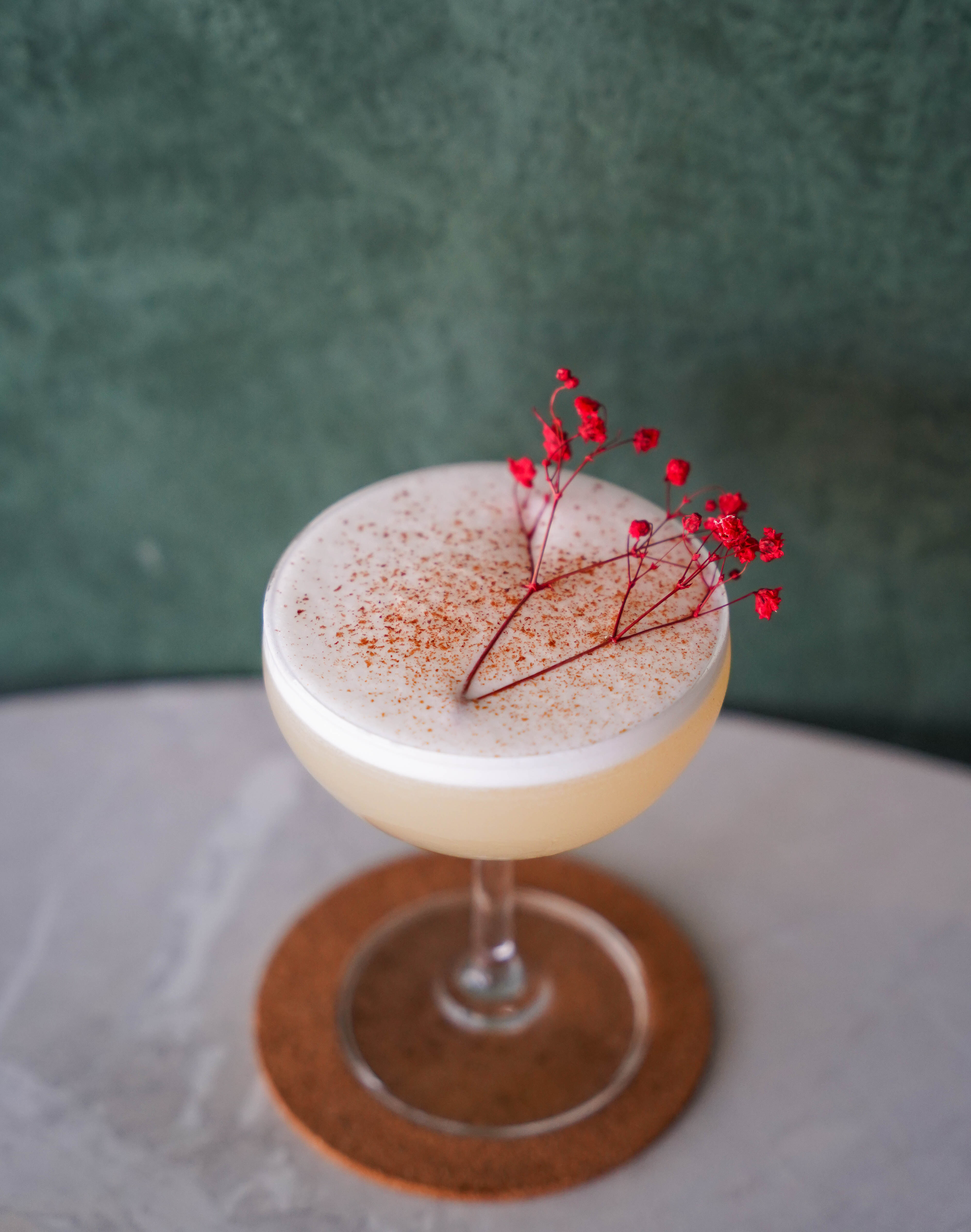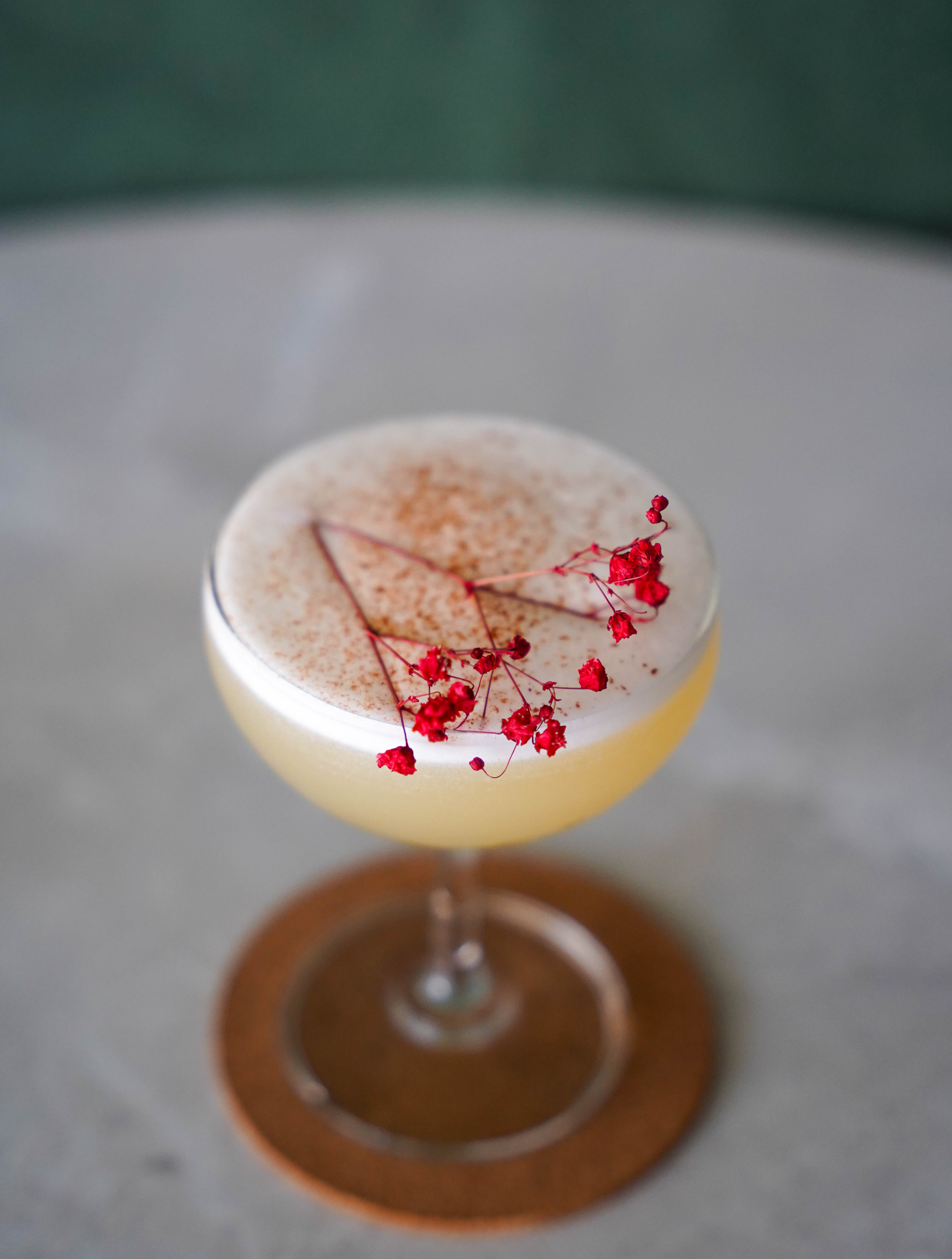 Beverages preserve Sushi Mastro's elegant streak - mocktail creations with Nikkei inspirations include the floral-fruity Yuzu Sour (RM13.80), a non-alcoholic twist on the Pisco sour, mixing yuzu and white grape juices with spiced syrup, blanketed with egg white foam.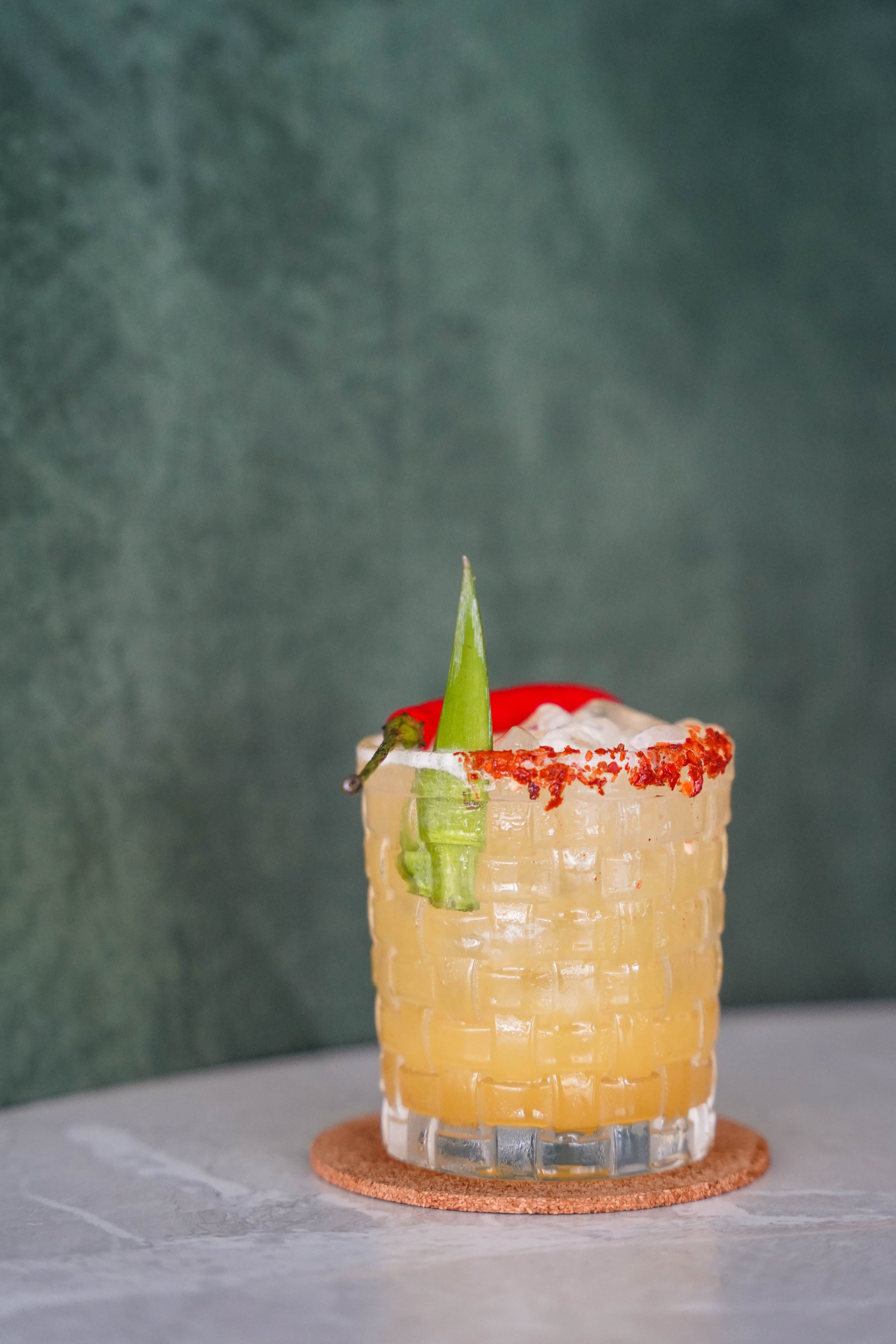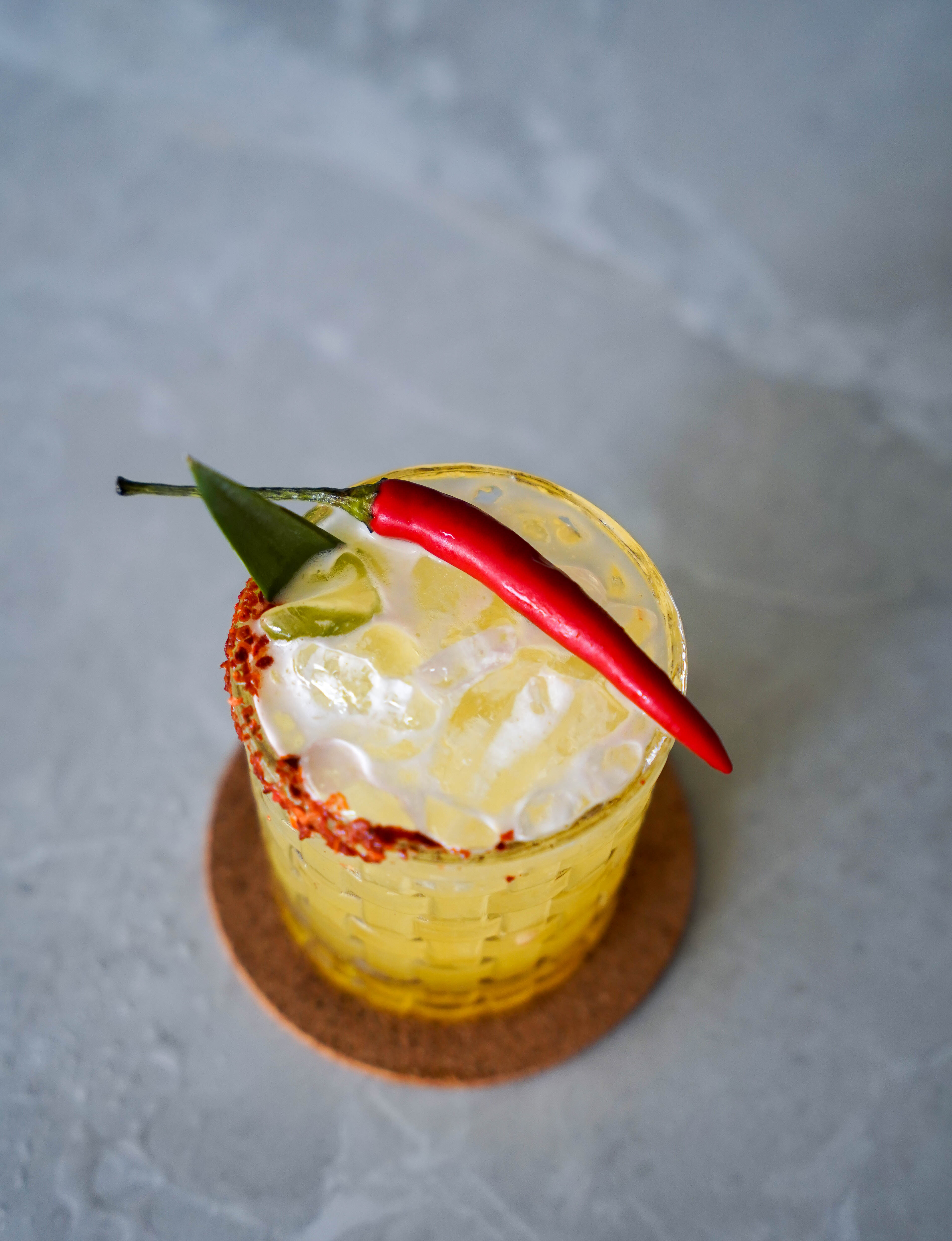 The Chile Pina (RM13.80) infuses fiery flair, with a whole crimson cili padi beckoning ominously over this tropical concoction of pineapple juice with honey and lime.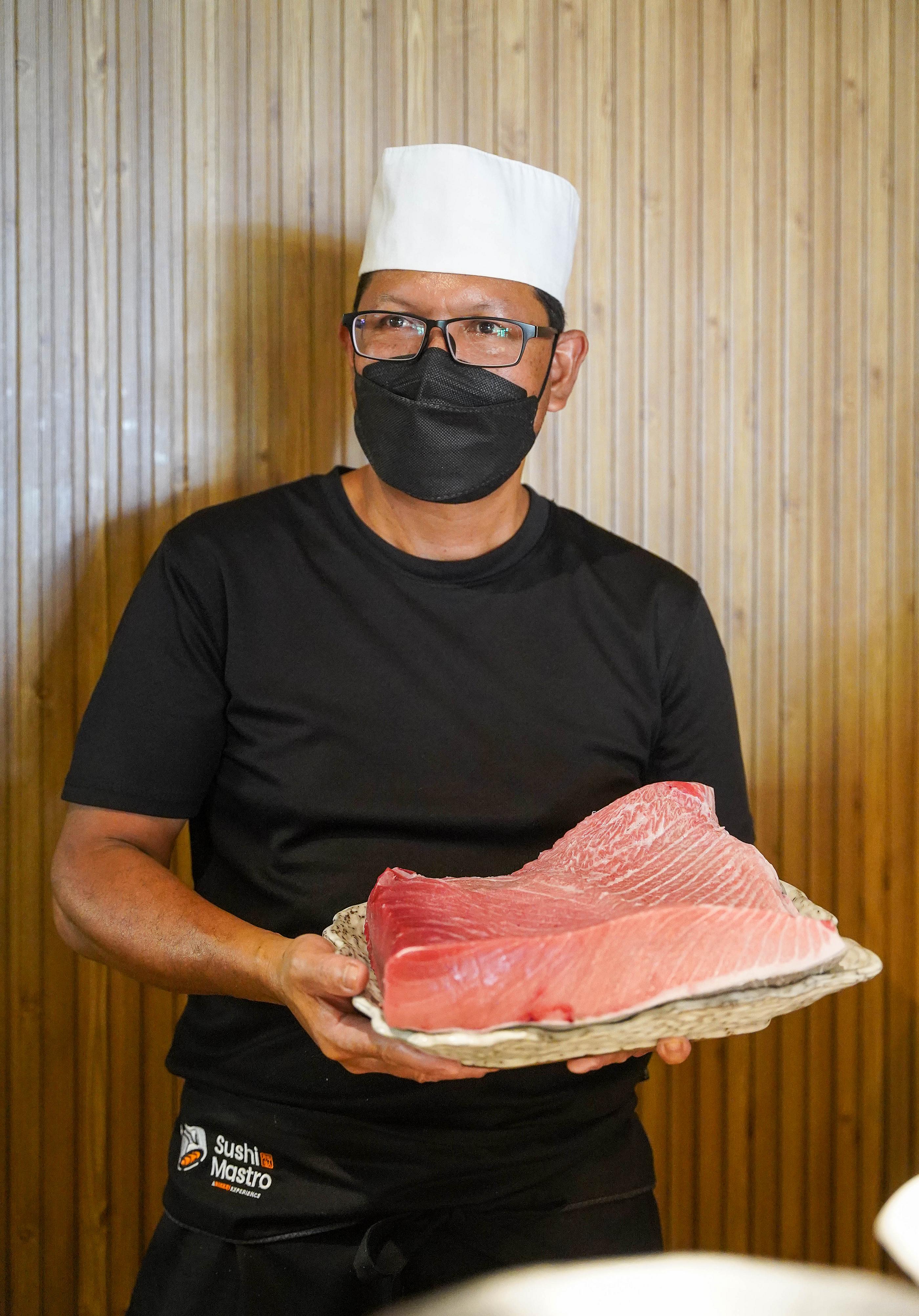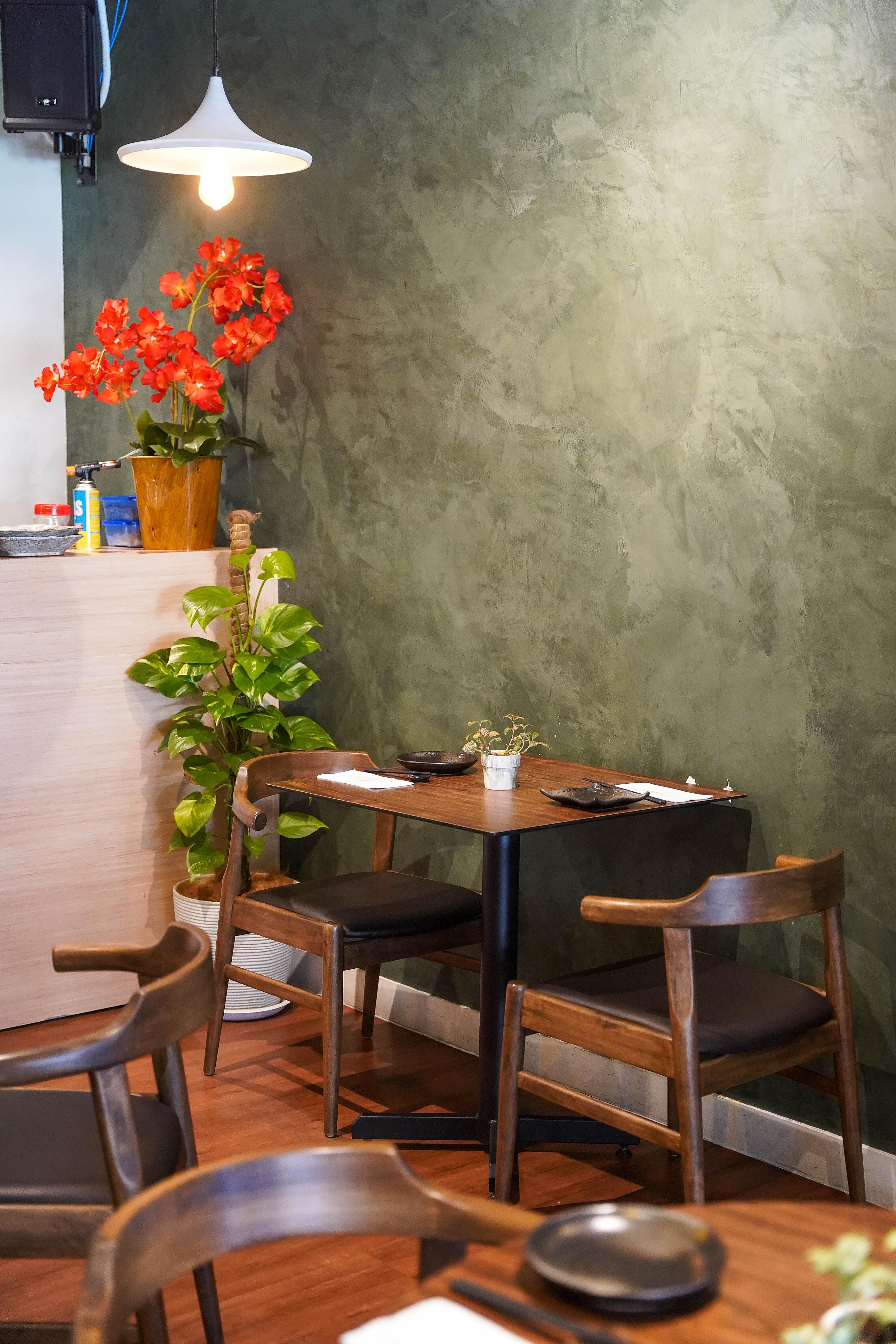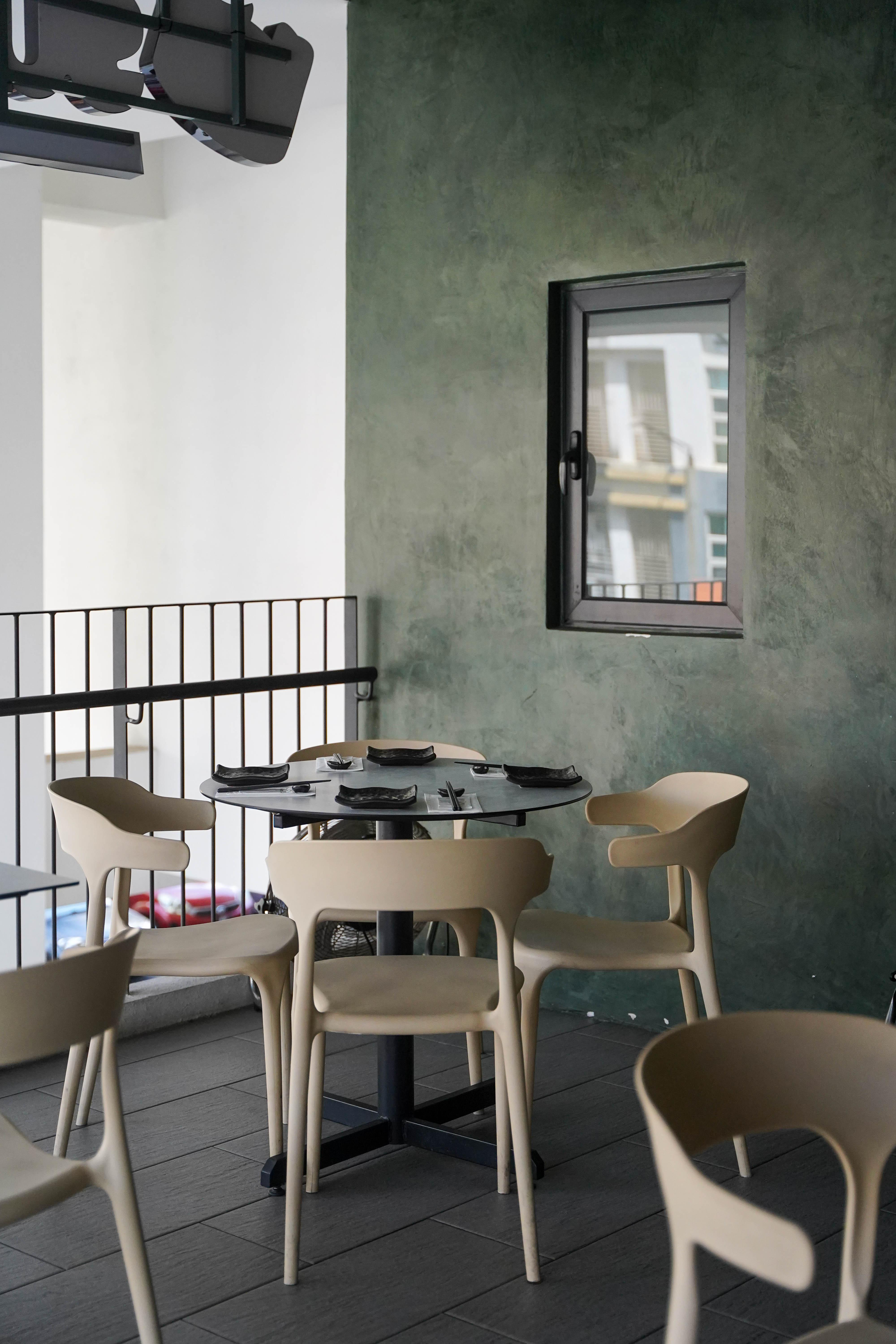 There's much, much more on Sushi Mastro's menu, sufficient to merit multiple visits. 
Head here and let the friendly team introduce you to their spectacular styles of seafood.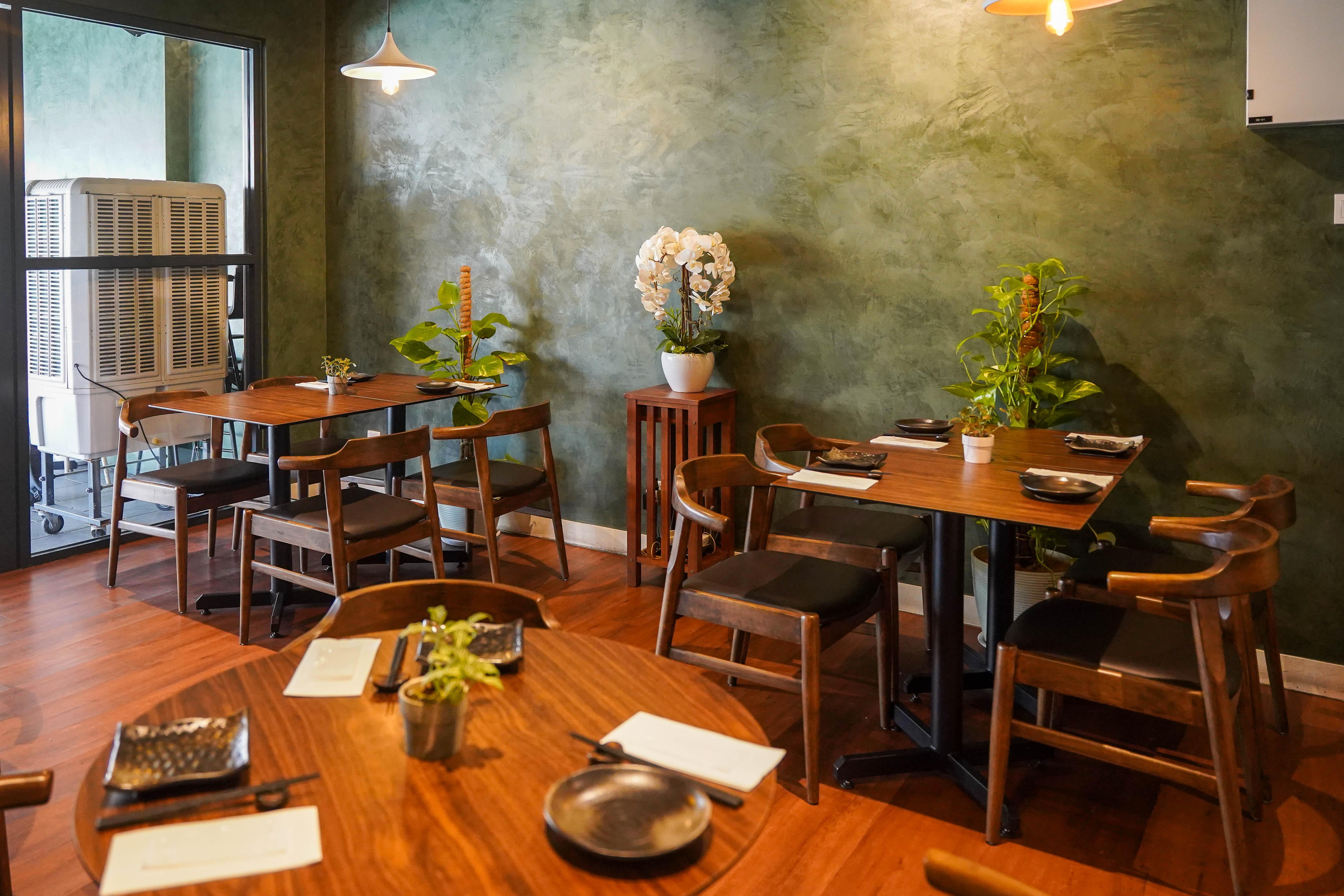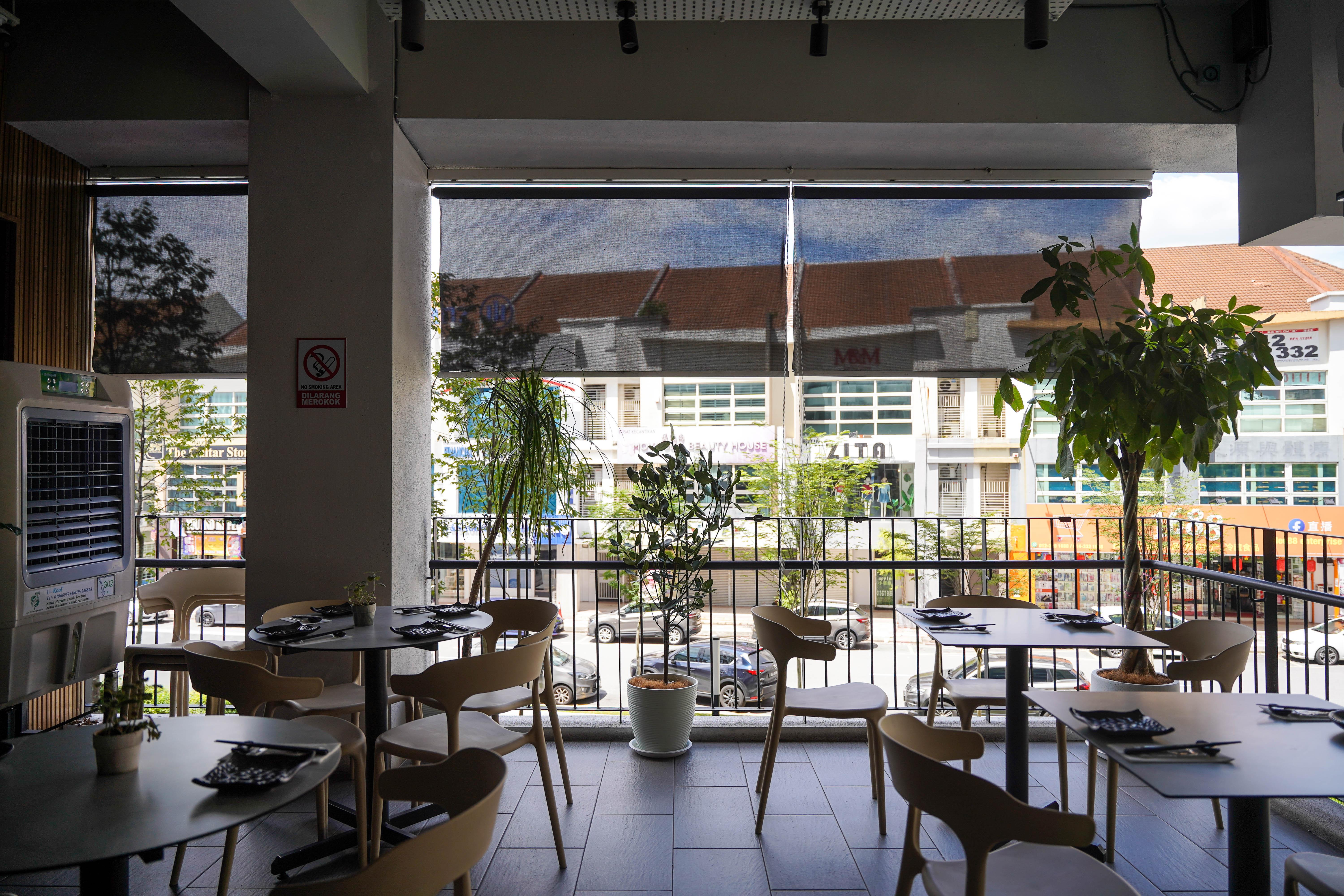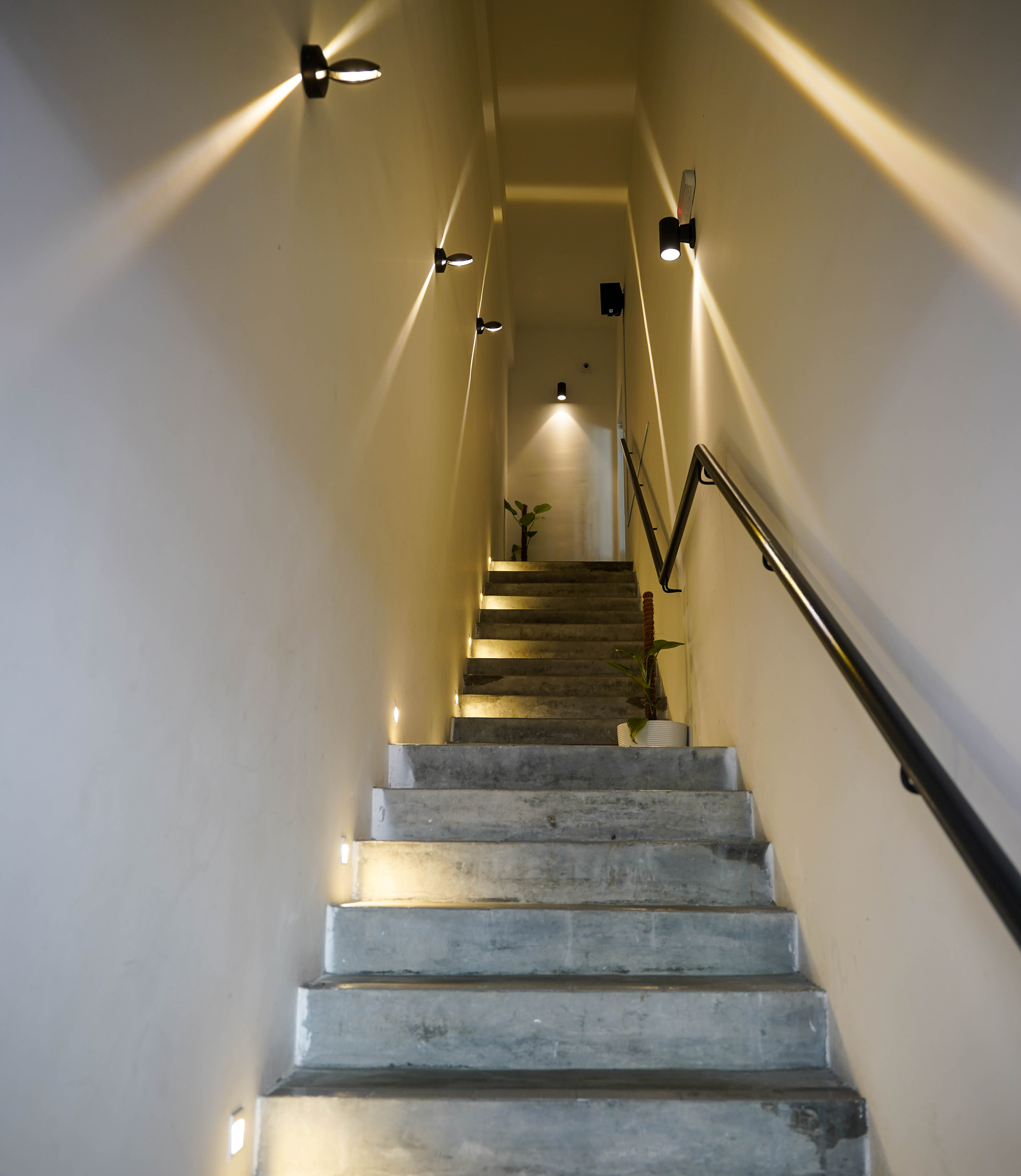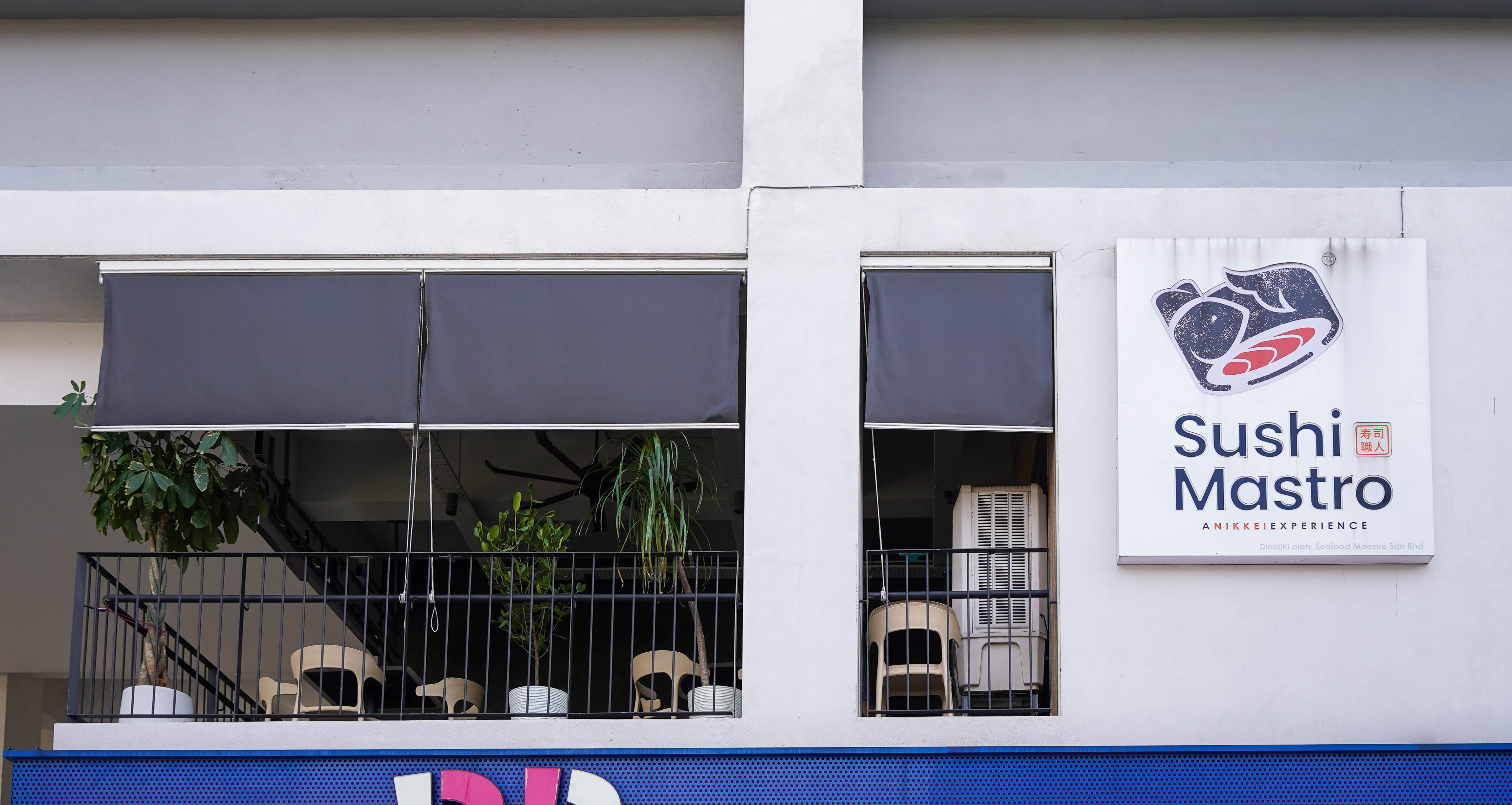 Sushi Mastro Nikkei
Unit 1-1, Fortune Centra, 2, Jalan Metro Perdana 6, Taman Usahawan Kepong, 52100 Kepong, Kuala Lumpur. 
Daily, 12pm-3pm, 6pm-10:30pm. Tel: 012-312-4112
---
You Might also Like