Zuan Yuan Chinese Restaurant's latest menu brings special soups & stir-fries to One World Hotel
November 9, 2022
---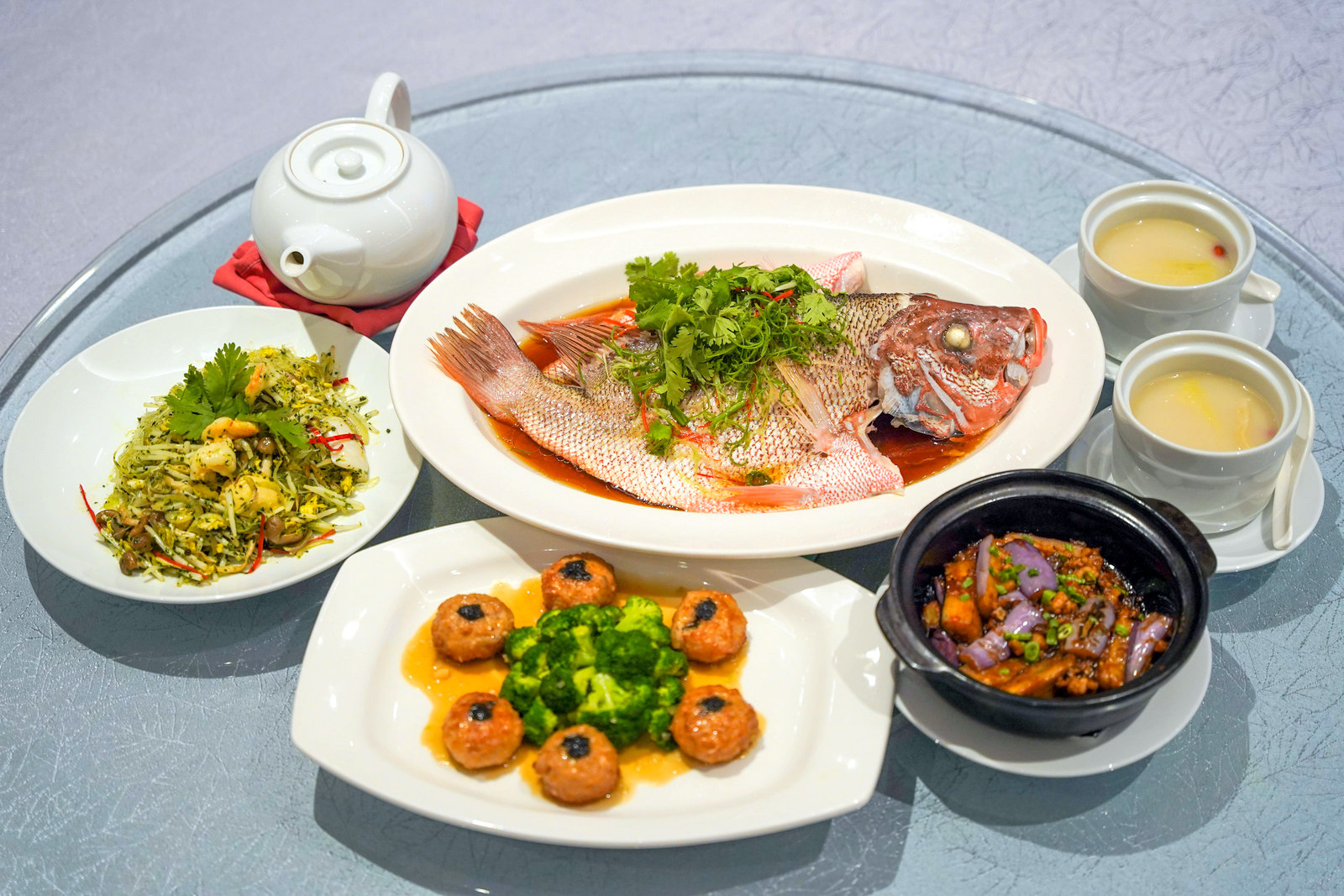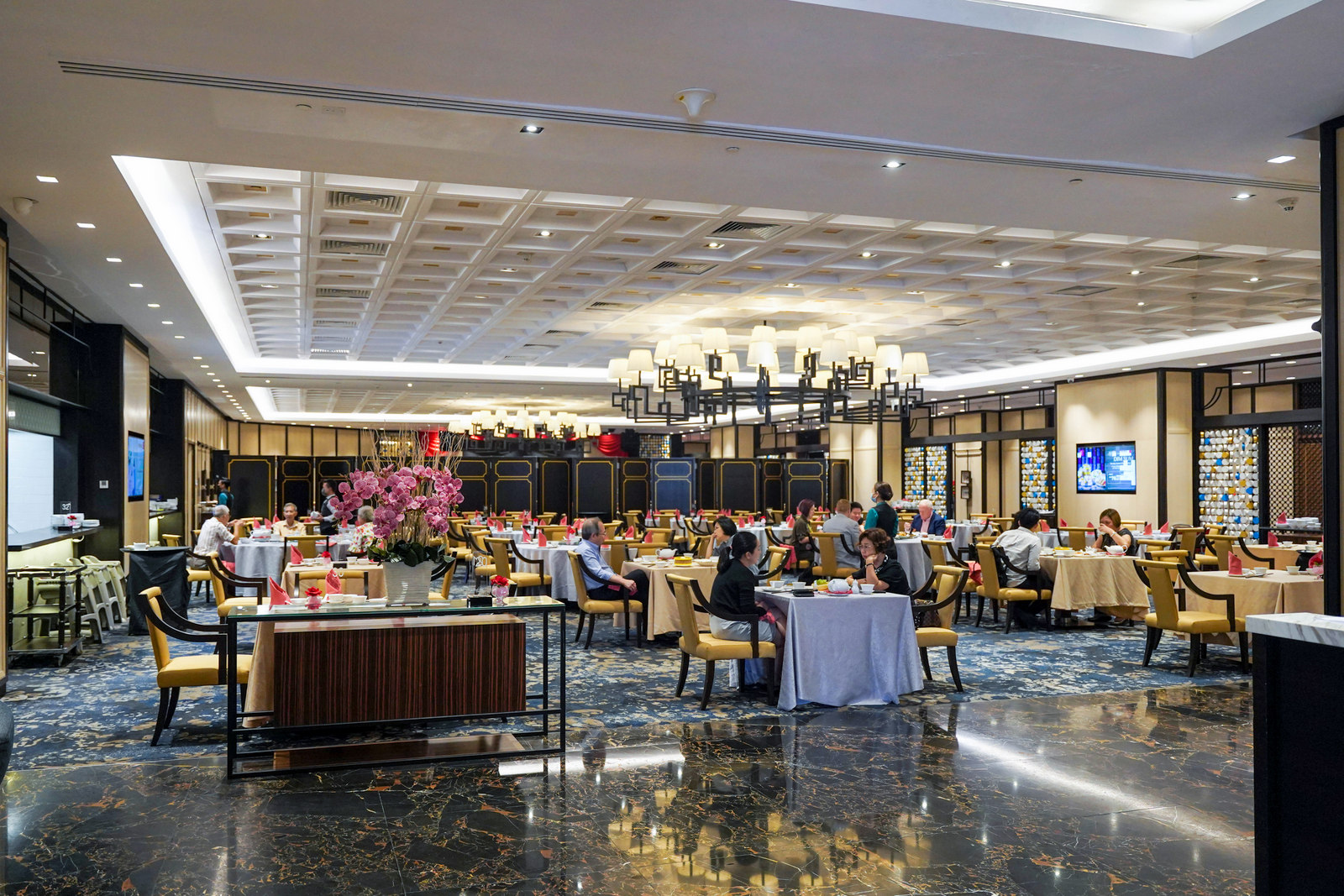 From double-boiled superior garoupa bone soup to Taiwanese rice vermicelli stir-fried with flavours that blend pesto with lei cha, the latest menu at Zuan Yuan Chinese Restaurant has us returning to One World Hotel for distinctive delicacies. If you're seeking a twist on typical Cantonese fare, crafted with skill and imagination, Zuan Yuan is our best bet in Bandar Utama.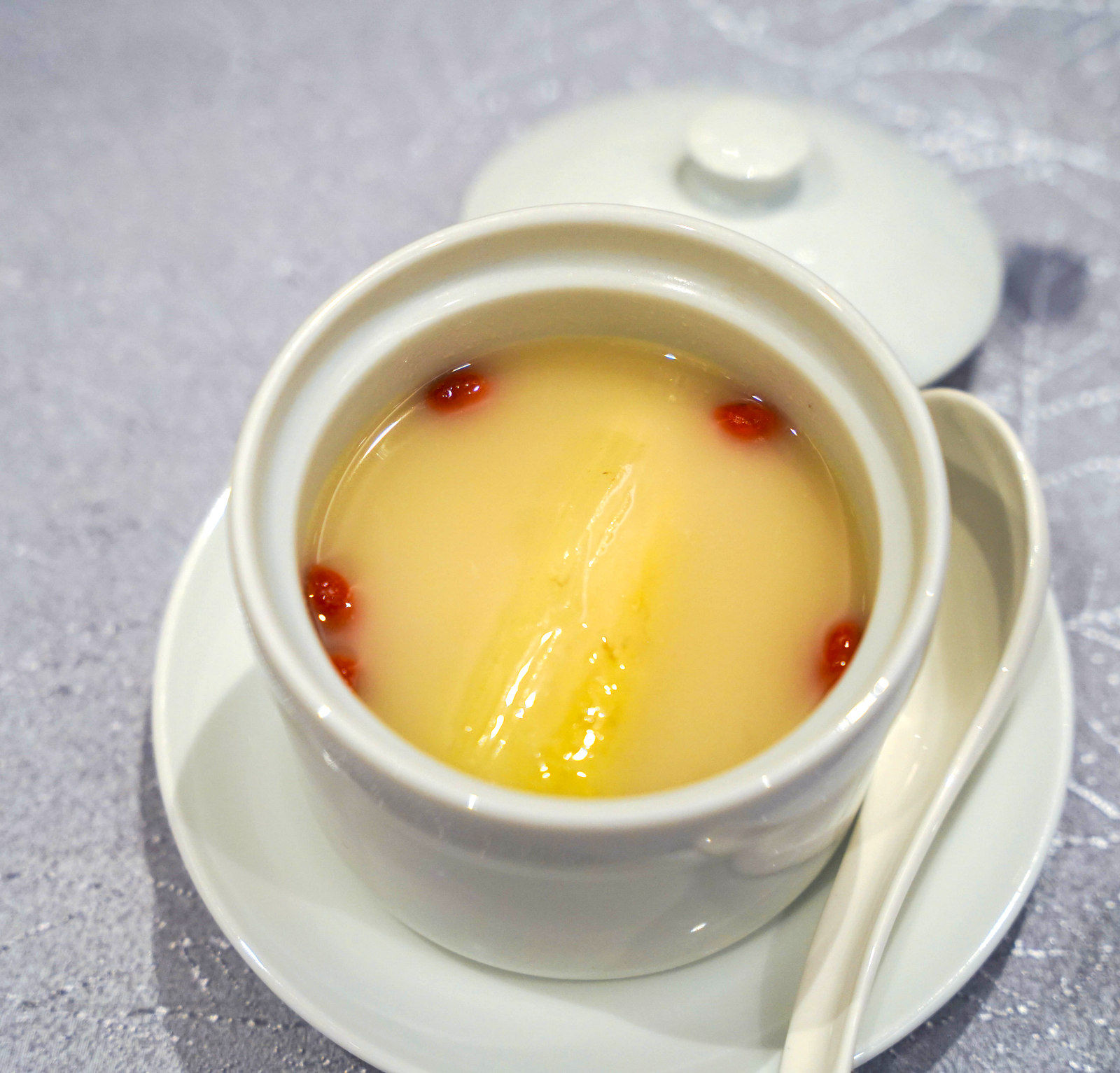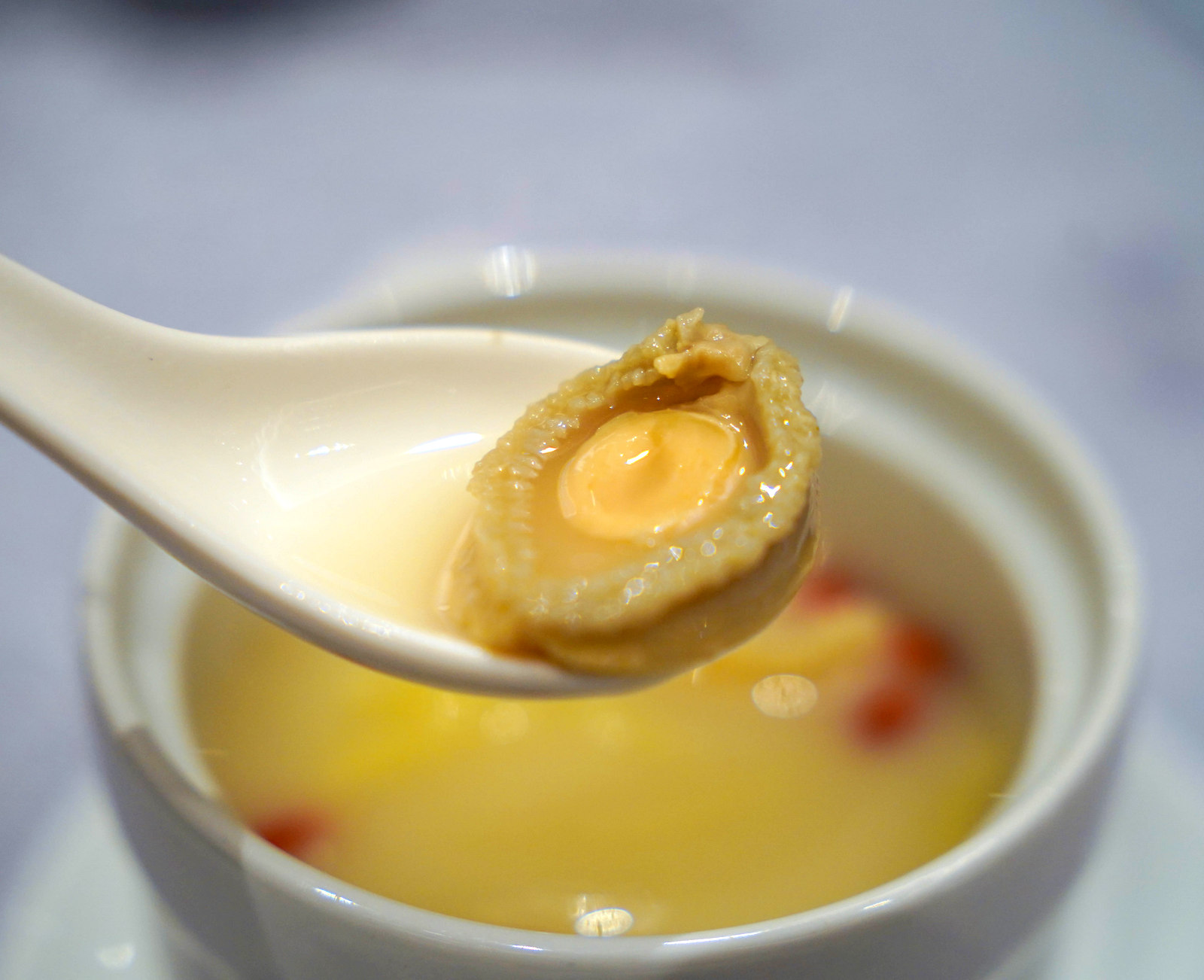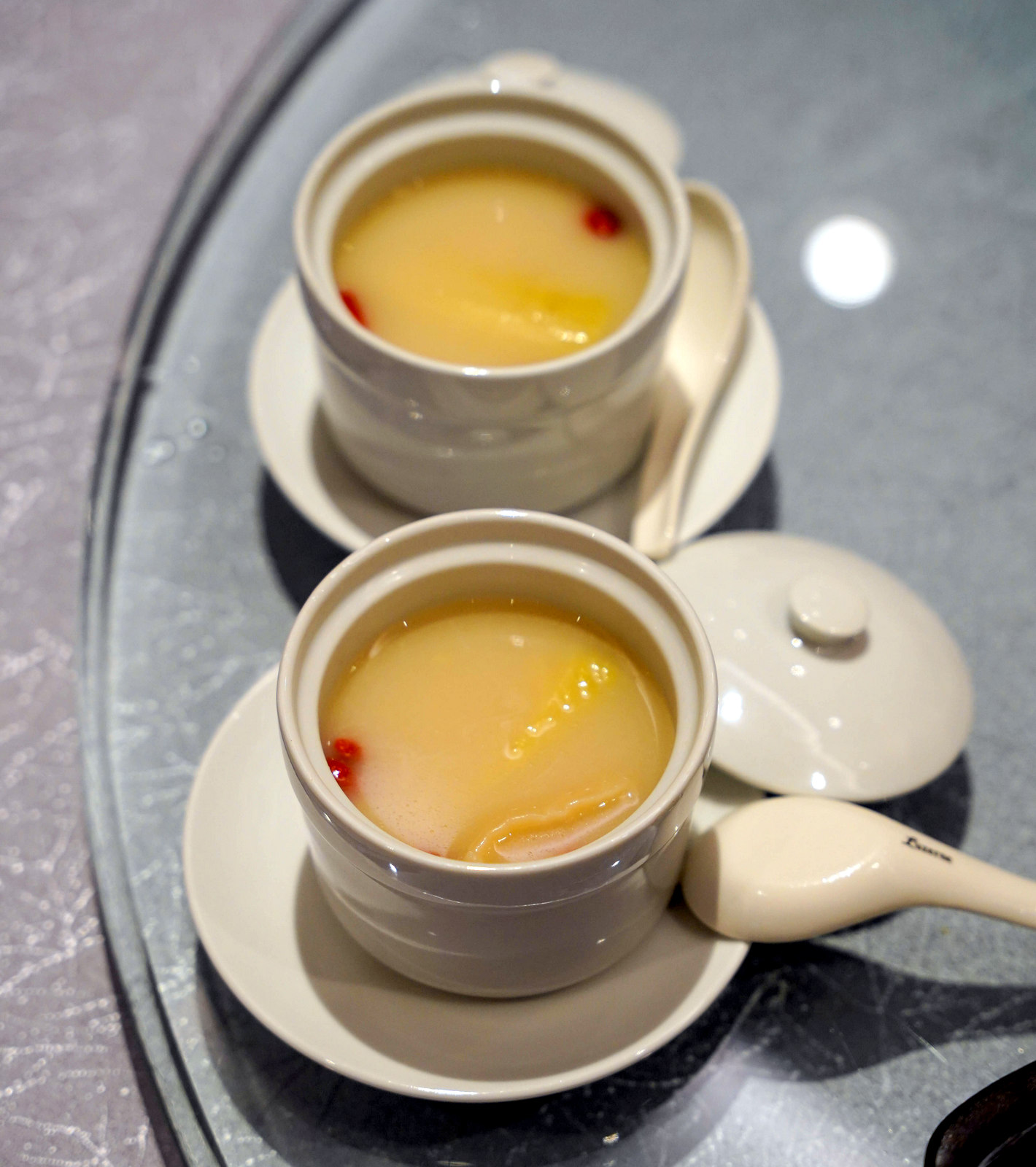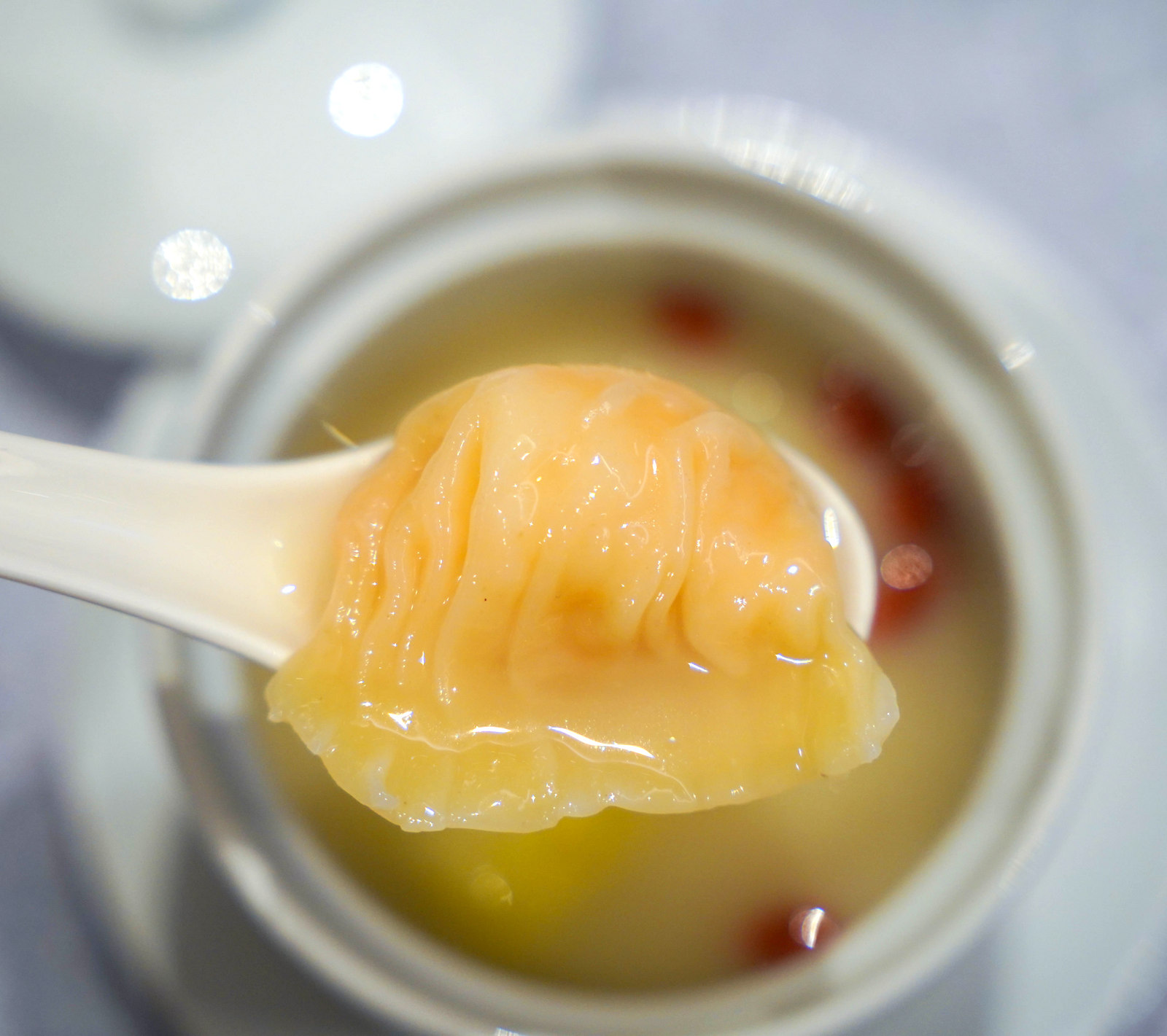 The chef's latest recommendations include this special take on double-boiled soup, with a deep-sea grouper bone broth (RM75 per serving) that's slow-cooked for six to eight hours until the soup turns pearly-white, a sign that the collagen from the bones has been fully released. 
No shortcuts - there's no milk added, so customers can be assured of tasting the pure, potently original flavour of the superior bone soup, rich and robust in taste and texture, bolstered by a whole abalone, chicken wonton and baby cabbage for a soulful, superbly nourishing bowl.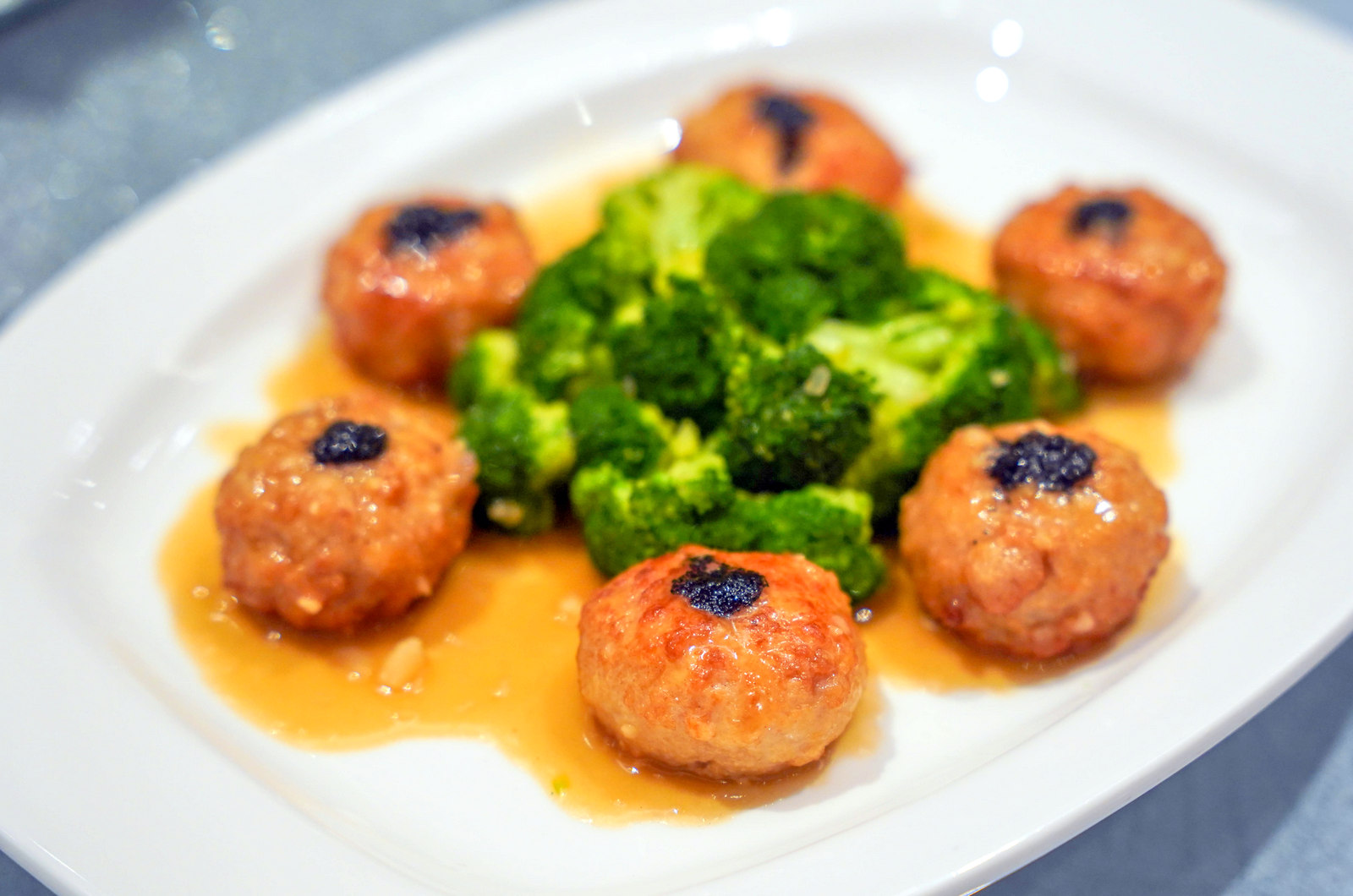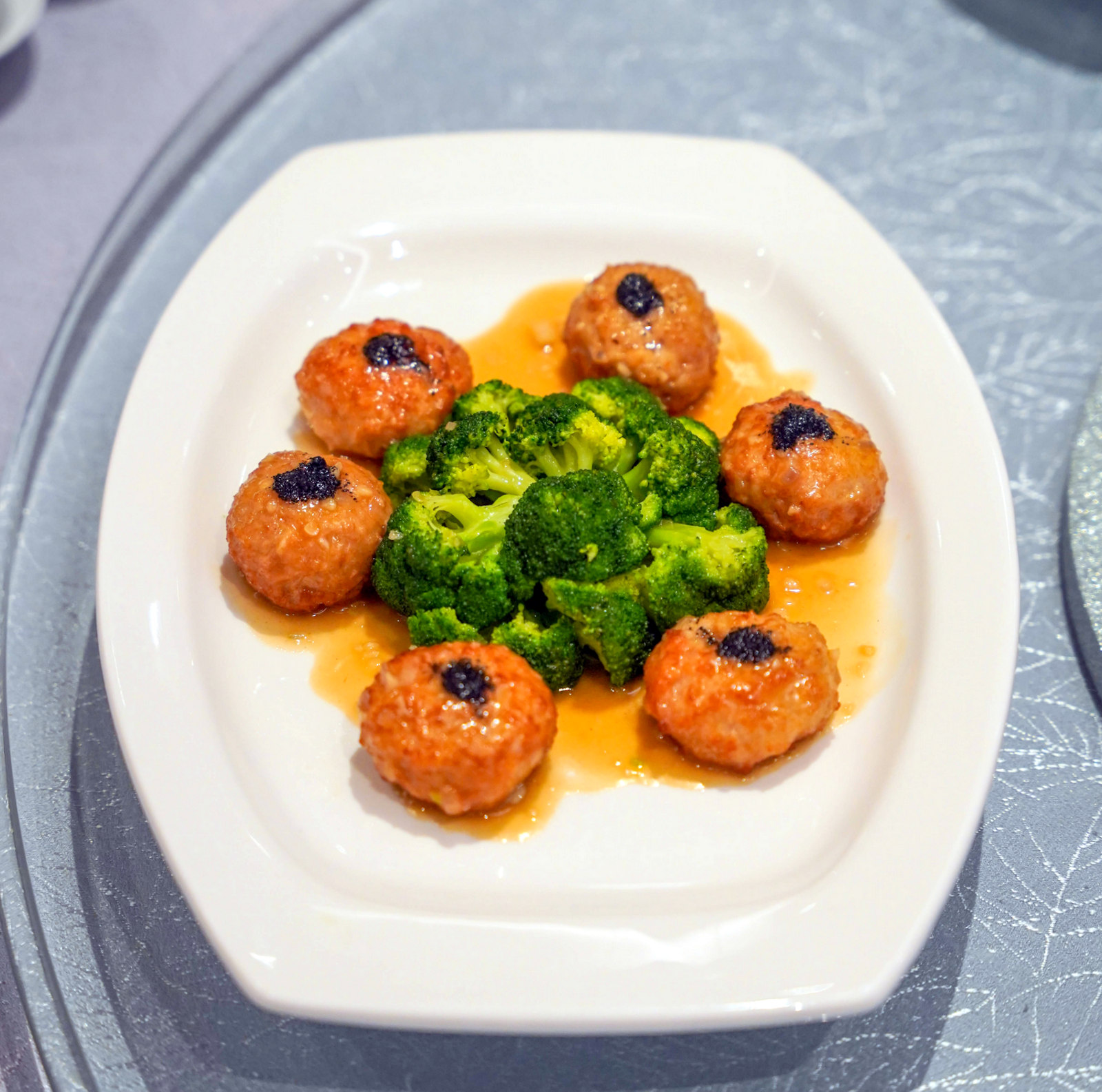 Stuffed braised scallops with black truffle paste (RM92) are also sensational - succulent scallops packed with a mix of chopped fish, chicken and shrimp paste, first pan-fried, then braised in superior chicken stock, finally sprinkled with black truffle paste. All that effort is worth it, transforming scallops into a fragrant, flavourful temptation, looking like meatballs and tasting even more addictive.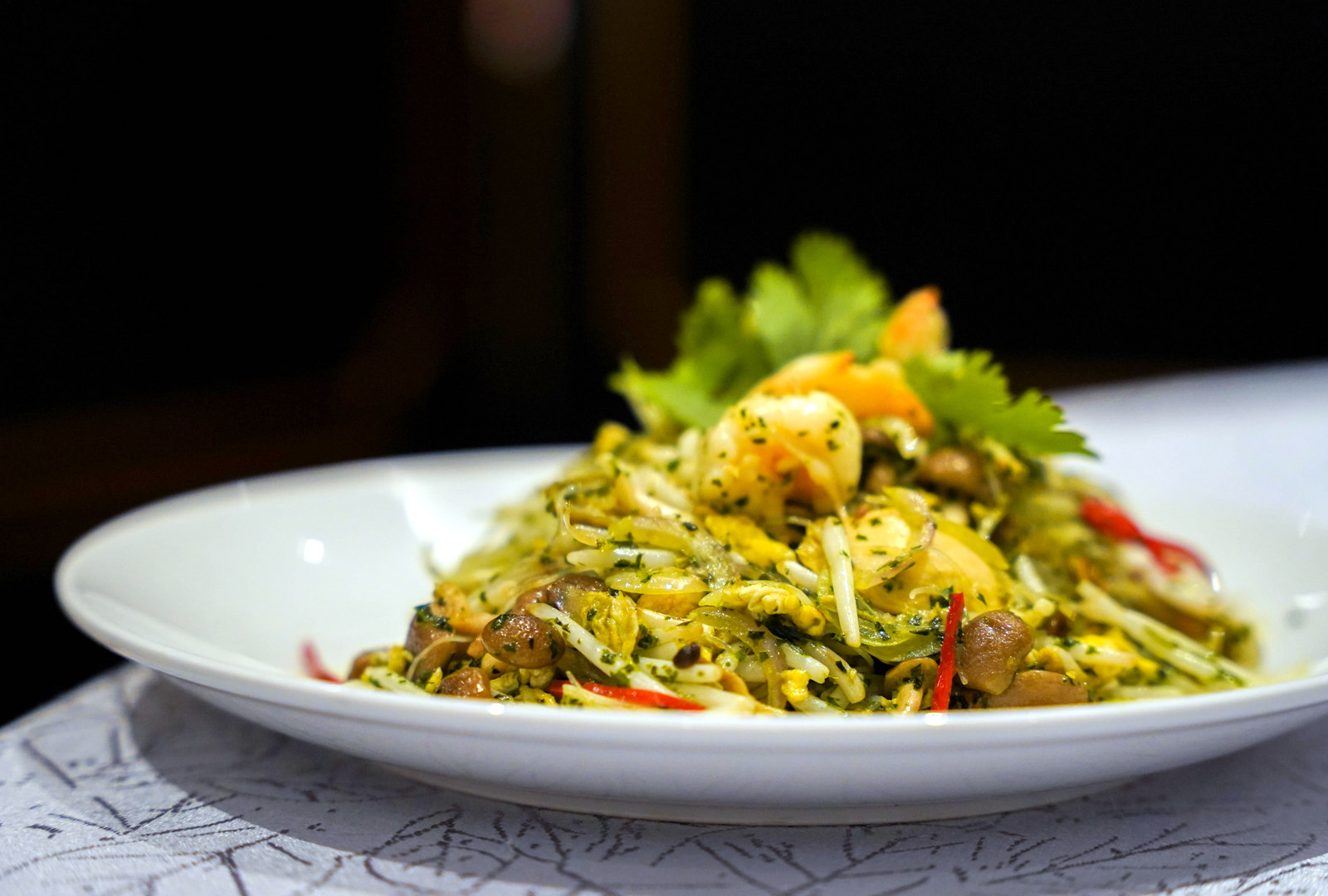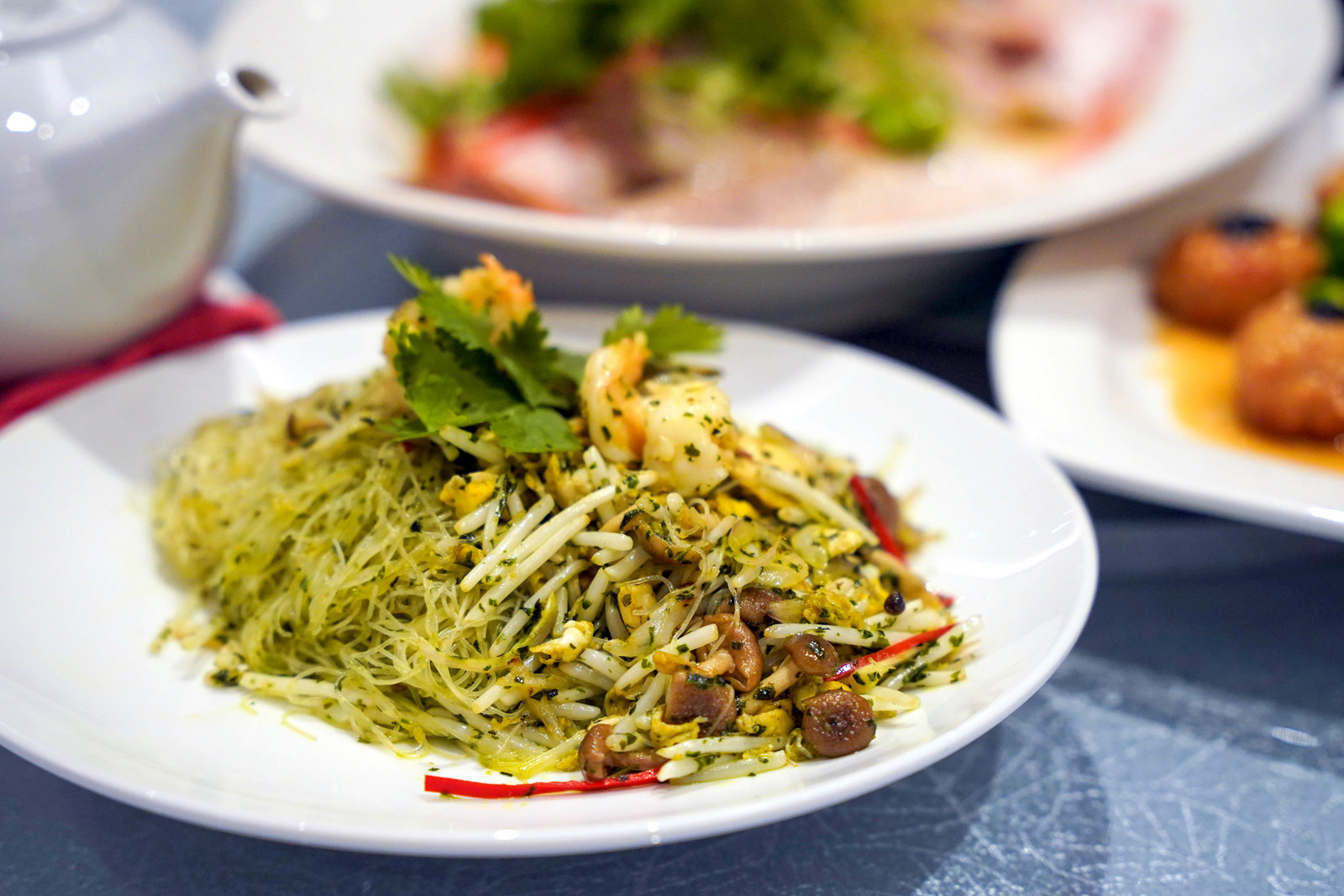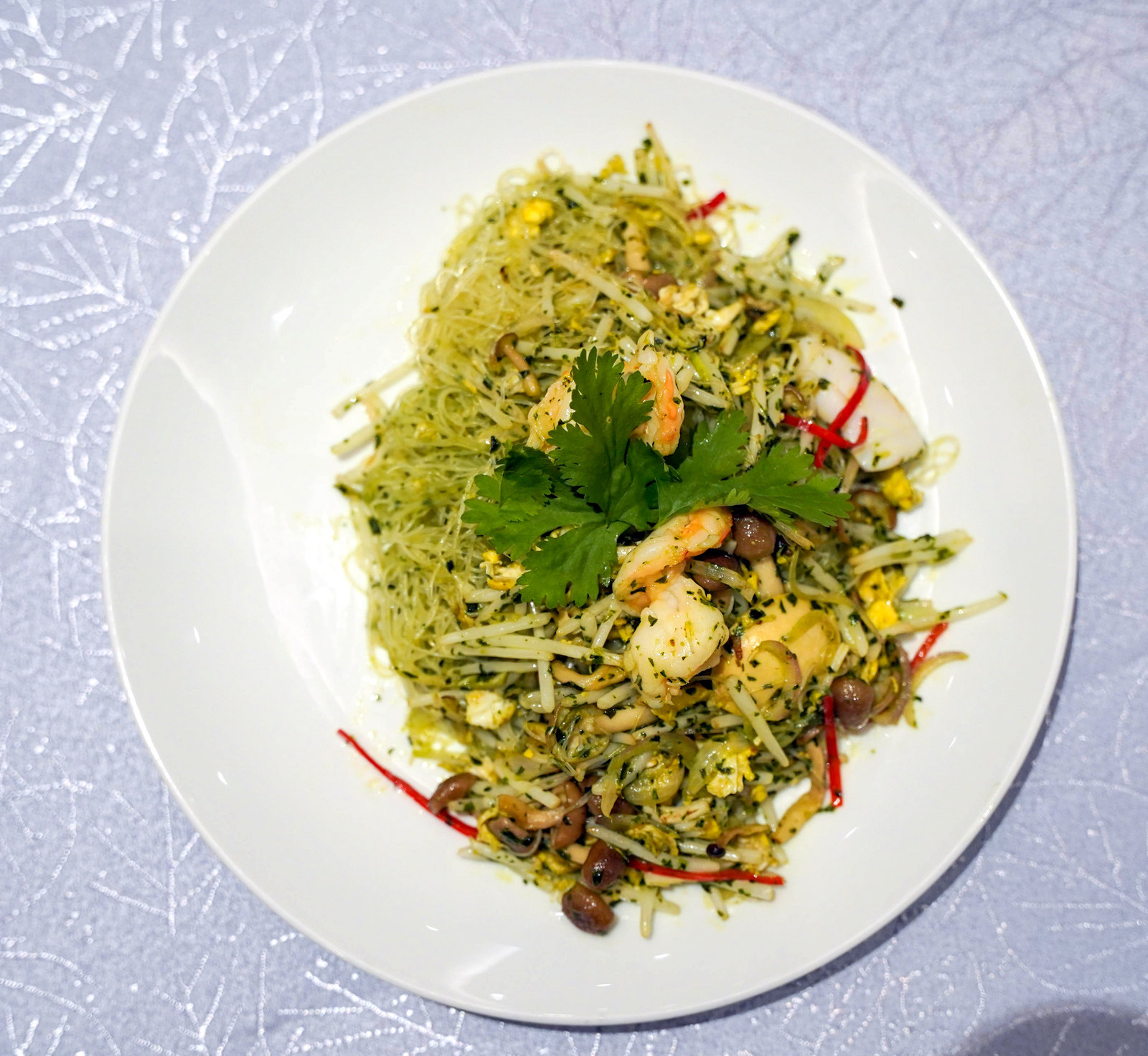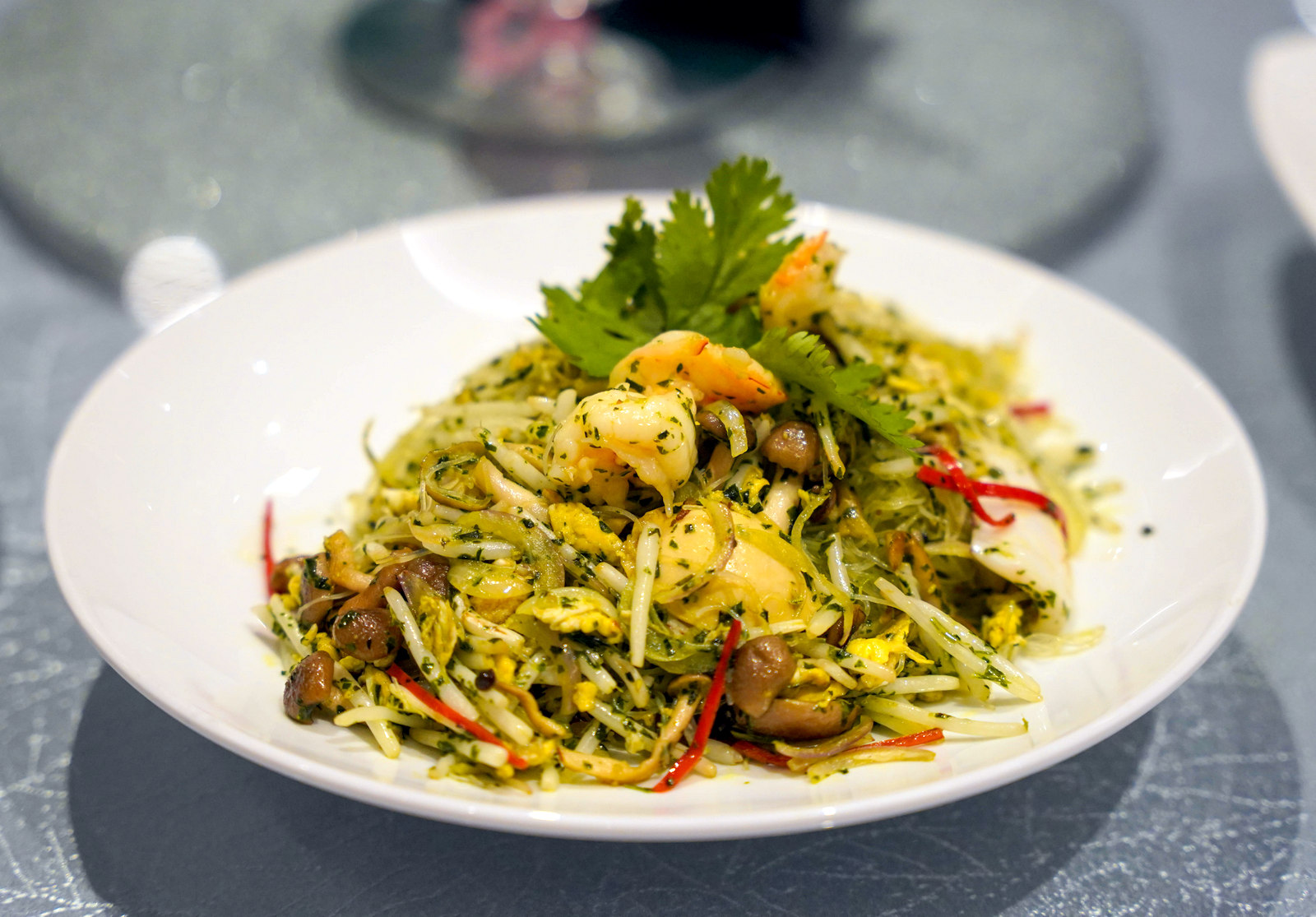 Stir-fried Taiwanese rice vermicelli (RM48) is the Eastern equivalent of pesto pasta - the thin noodles nicely absorb the flavour of a light, lei cha-like sauce, alluringly aromatic with basil leaves, pine nuts and corn oil. Freed from the conventional garlic and Parmesan of pesto, this stir-fry focuses on the herbaceous green goodness of the basil, made earthy and savoury with shimeji mushrooms, squid and prawns.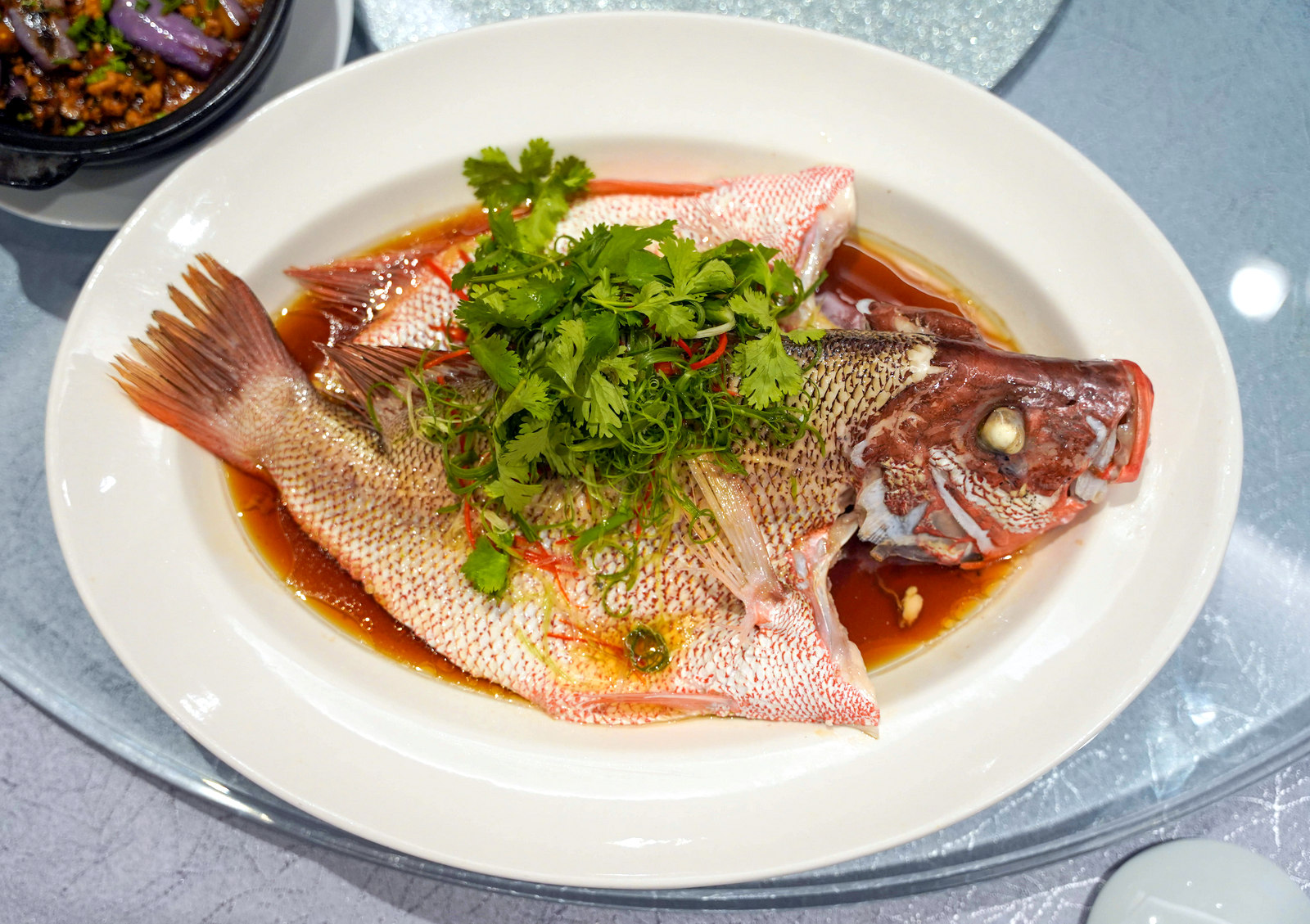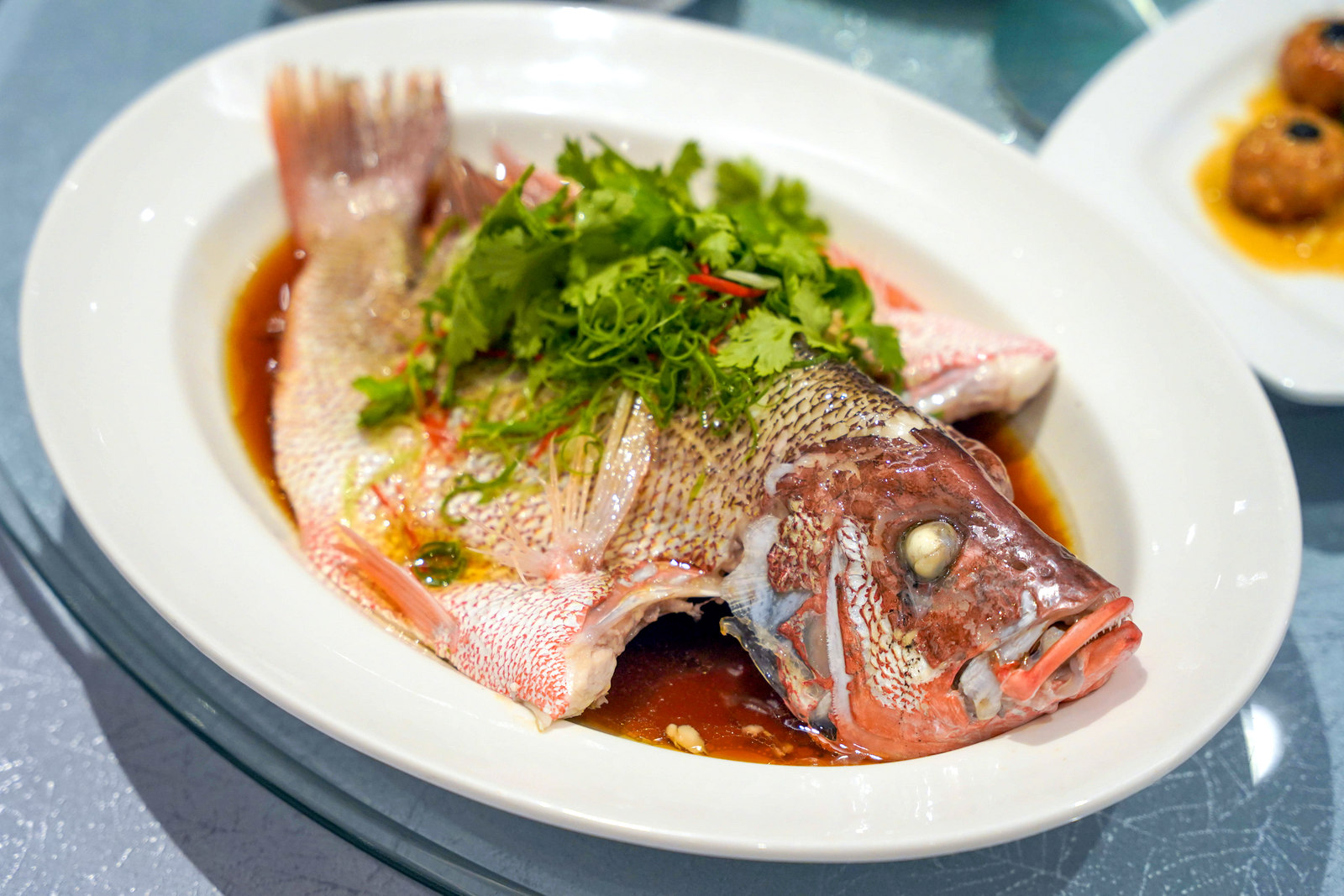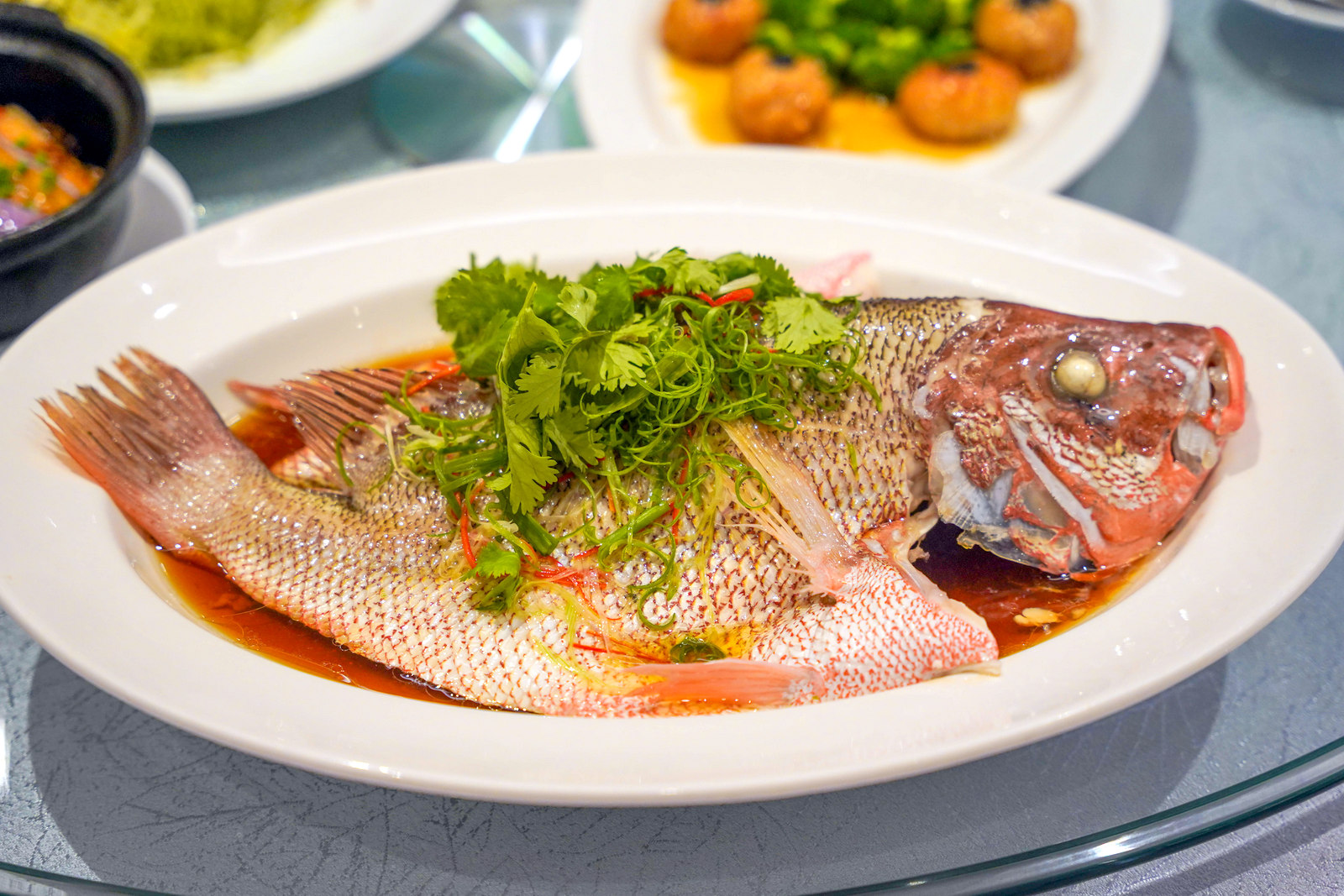 Zuan Yuan's menu is extensive enough that there's always something for everyone to explore.
For fans of fresh, firm-fleshed fish, the classic is the Whole Red Snapper (RM22 per 100 grams), steamed in light soy sauce to shine the spotlight on the mild, sweetly clean-tasting flakiness of this beauty of the sea, easily shared by at least three persons.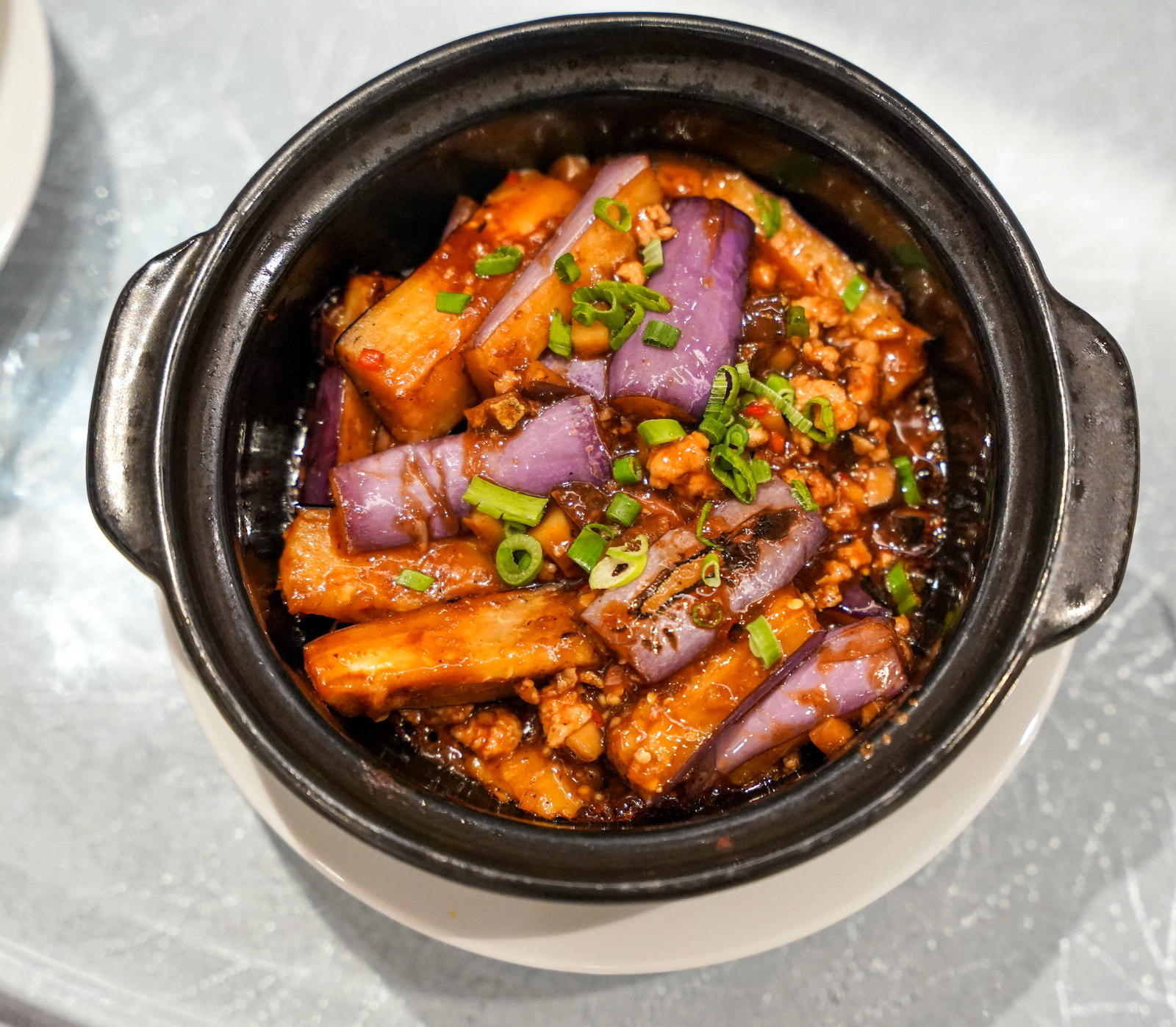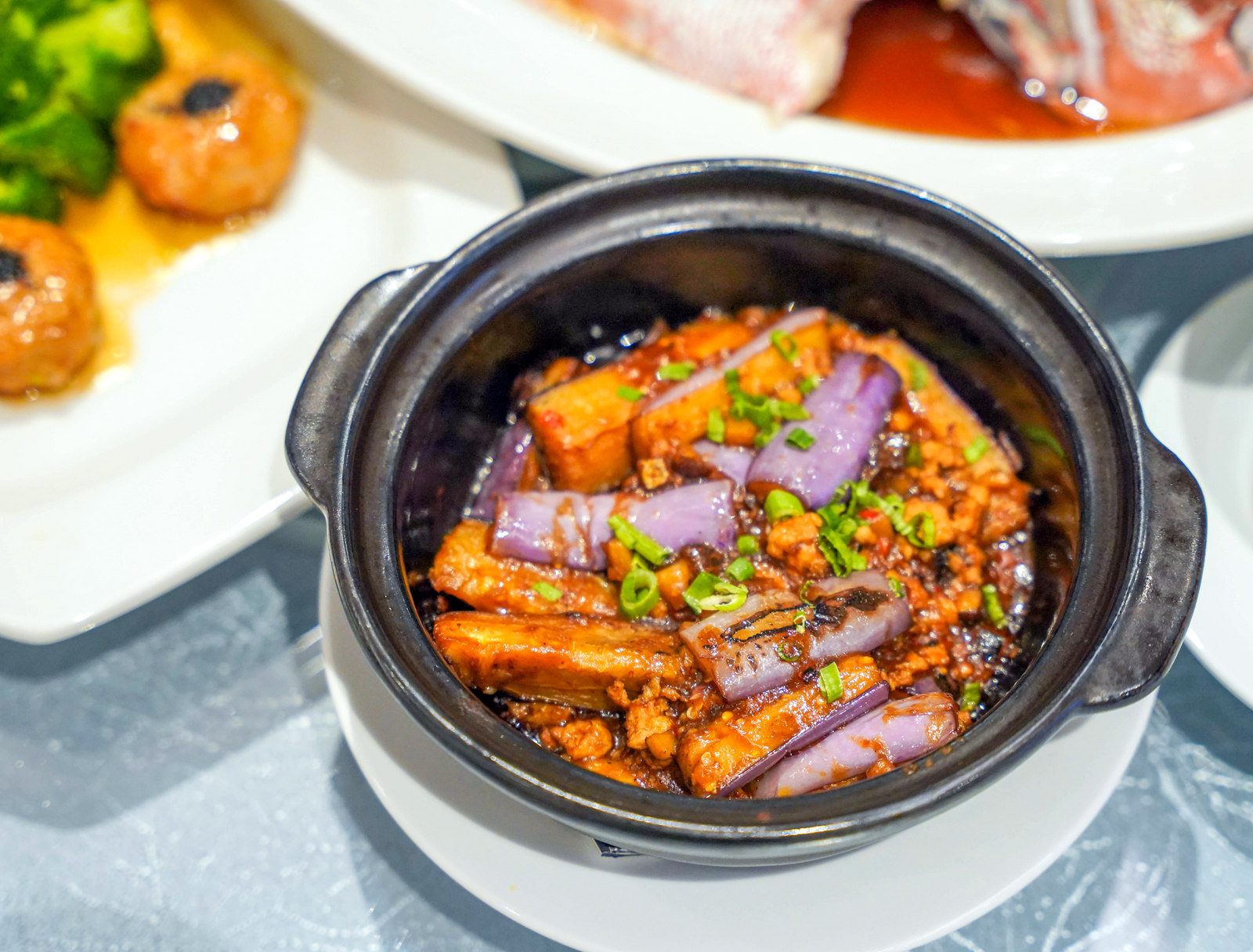 Some of Zuan Yuan's most famous specialities are so popular that patrons keep returning to order them again and again. That includes the braised eggplant (RM45), triumphantly tender, terrifically flavoured with minced chicken and salted fish, a memorably hearty, spirit-warming take on a familiar favourite.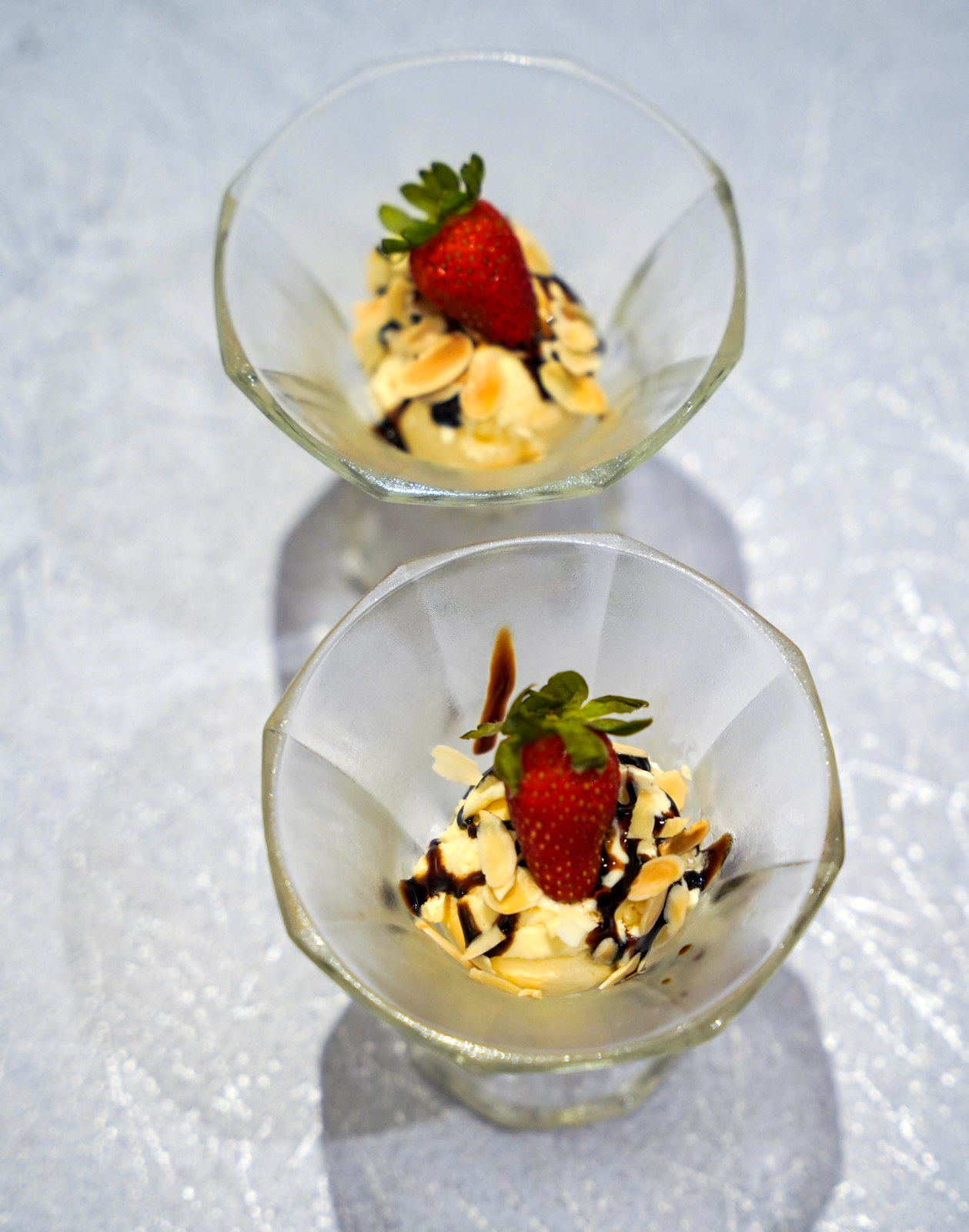 Finish with a fun dessert that'll be a crowd-pleaser across generations - the vanilla ice cream with Italian balsamic dressing (RM15) might not be Cantonese, but it's a soothing treat for ice cream enthusiasts, perked up with the sour-sweet brilliance of the dark-as-chocolate balsamic. Fun fact: Even the ice cream is house-made at Zuan Yuan.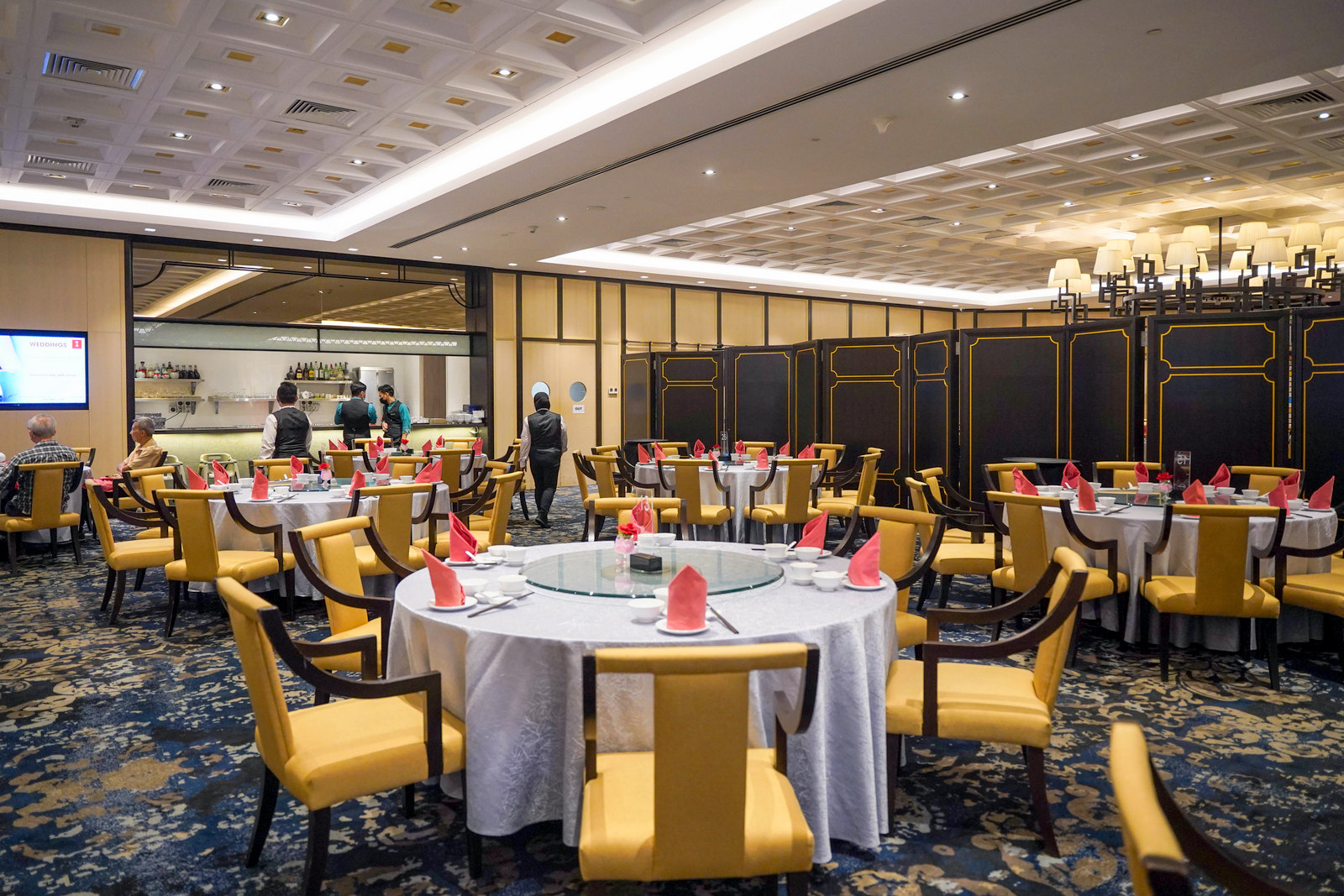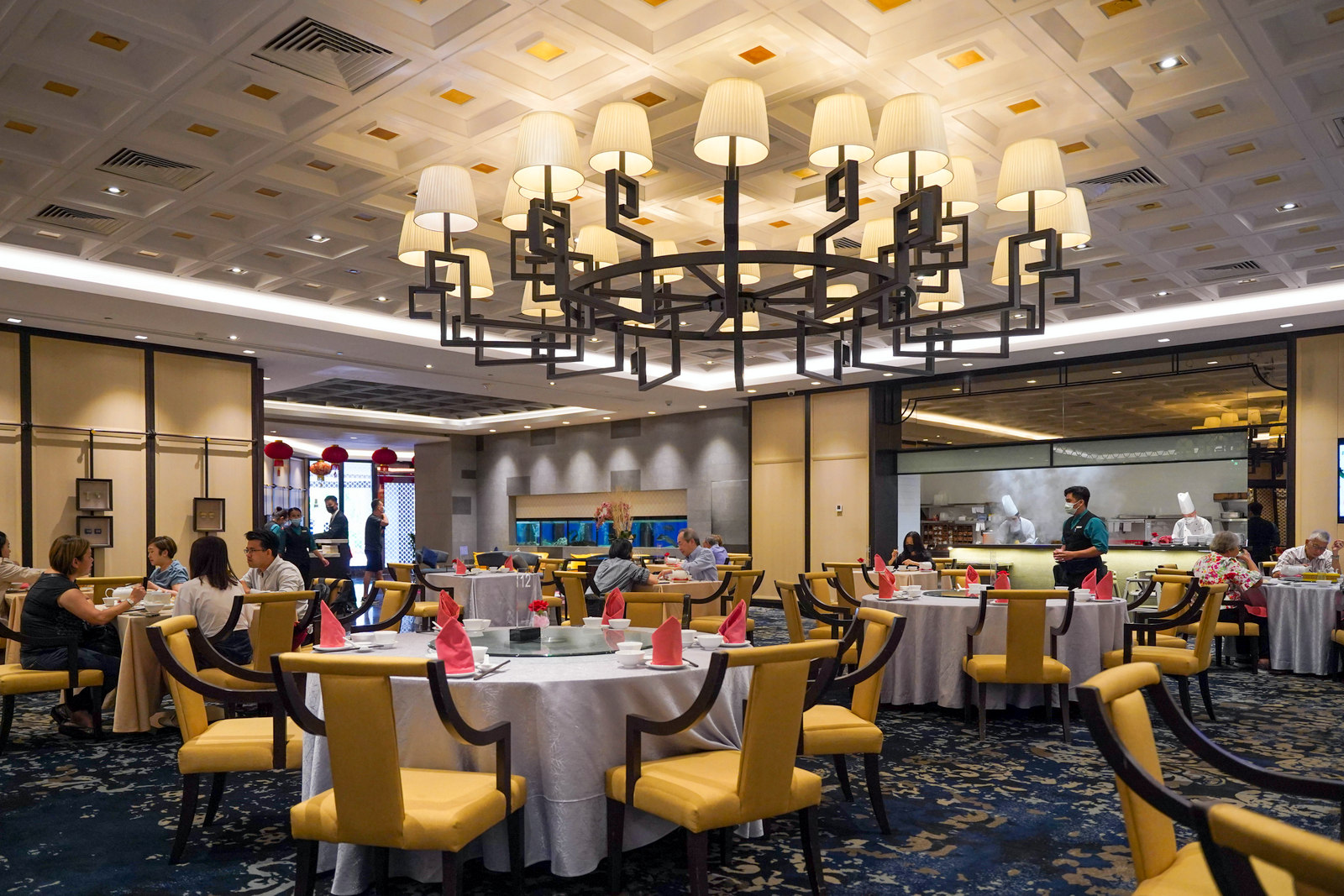 We always love stepping into Zuan Yuan's spectacular, shimmering setting. It's an excellent event space if you're searching for a venue for celebrations such as weddings.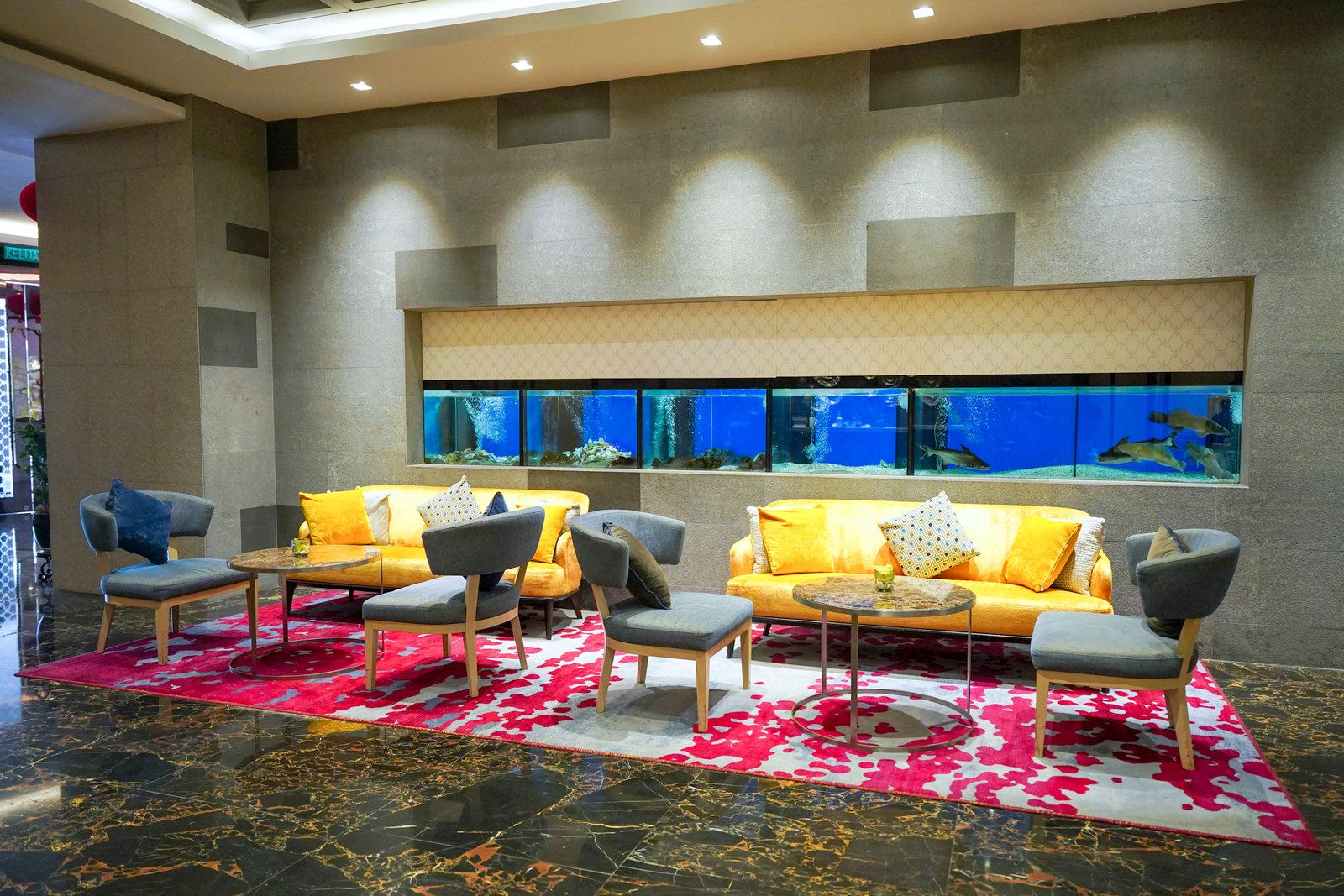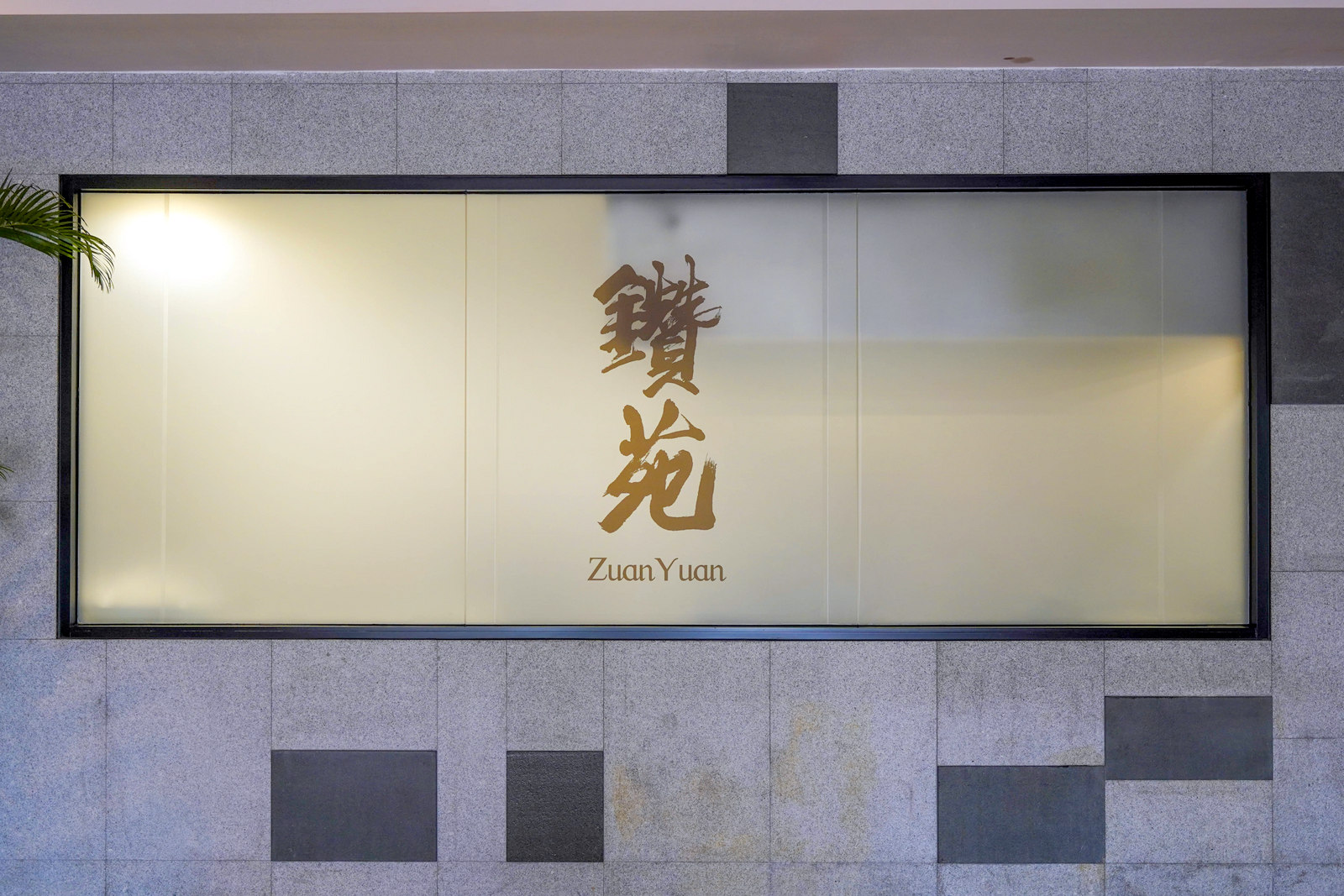 Zuan Yuan
One World Hotel, First Avenue, Bandar Utama, 47800 Petaling Jaya, Selangor.
Daily 12pm-2:30pm, 6pm-10:30pm. Tel: 03-7681-1159
---
You Might also Like