Stir your senses this weekend at the launch of Nongshim's Shin Stir Fry Ramyun in Sunway Pyramid
August 17, 2022
---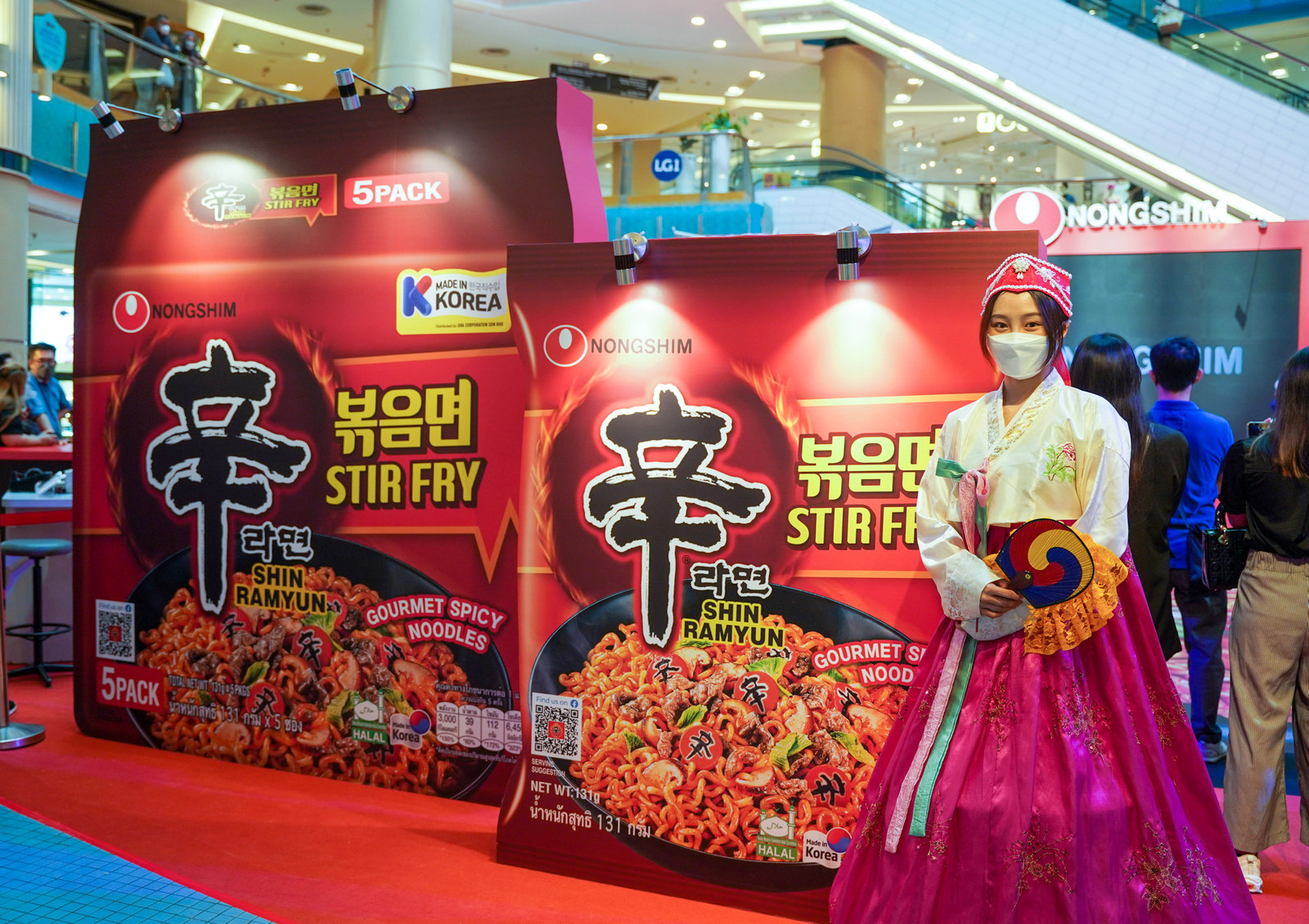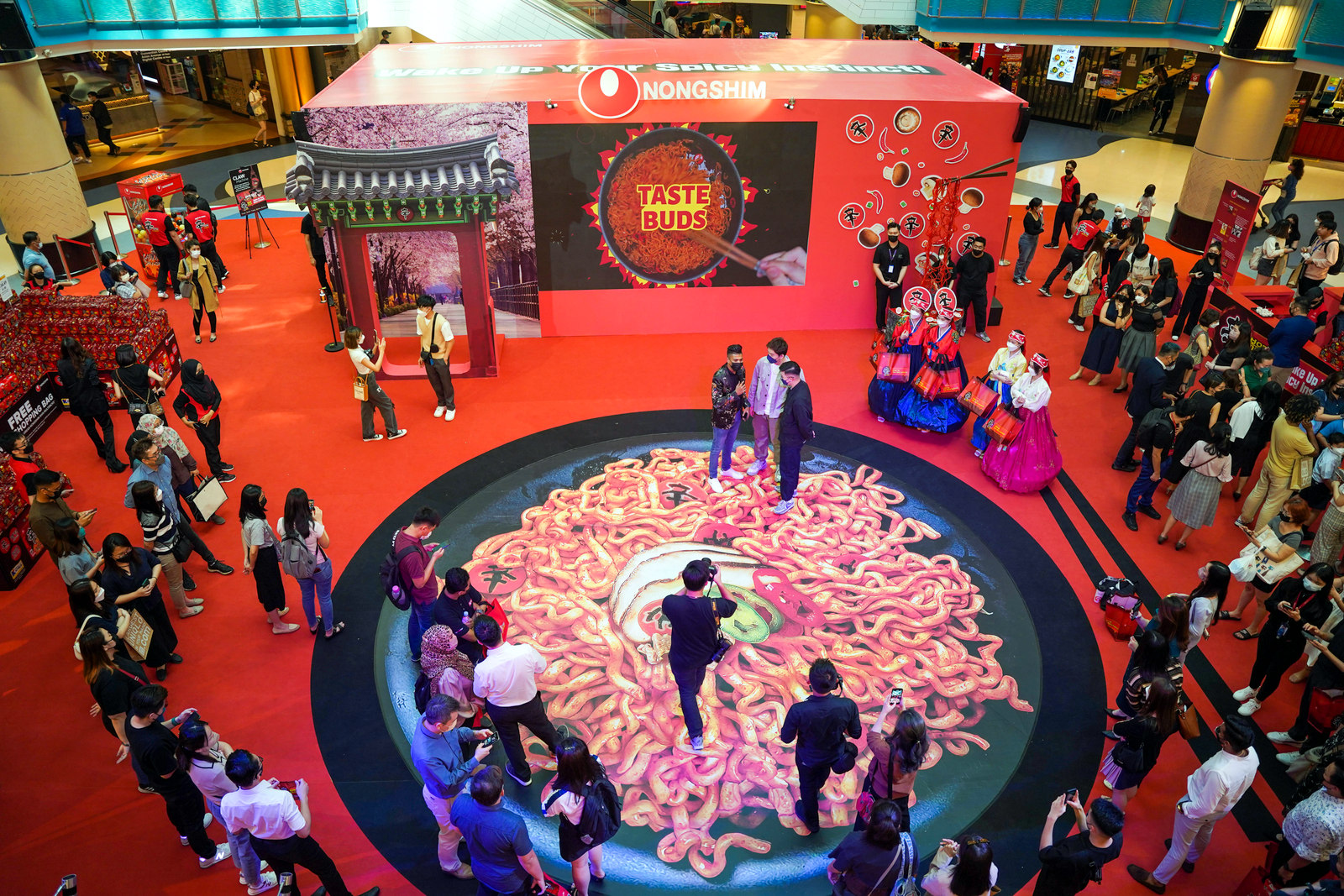 Stir your senses and wake up your spicy instinct at this weekend's hottest event: Nongshim is launching its first-ever soupless Shin Ramyun - the made-in-Korea Shin Stir Fry!
With free tastings, photo opportunities, plenty of fun and challenges, the official launch of the Stir-Fried Shin Ramyun in Malaysia is a must for Nongshim enthusiasts!
The excitement runs all day long, 10am to 10pm, until Sunday 21 August, at Sunway Pyramid, LG2 Blue Concourse. Take part in games to win Nongshim products, explore a fiery immersive tunnel, and be among the first in Malaysia to sample the brand-new Shin Stir Fry!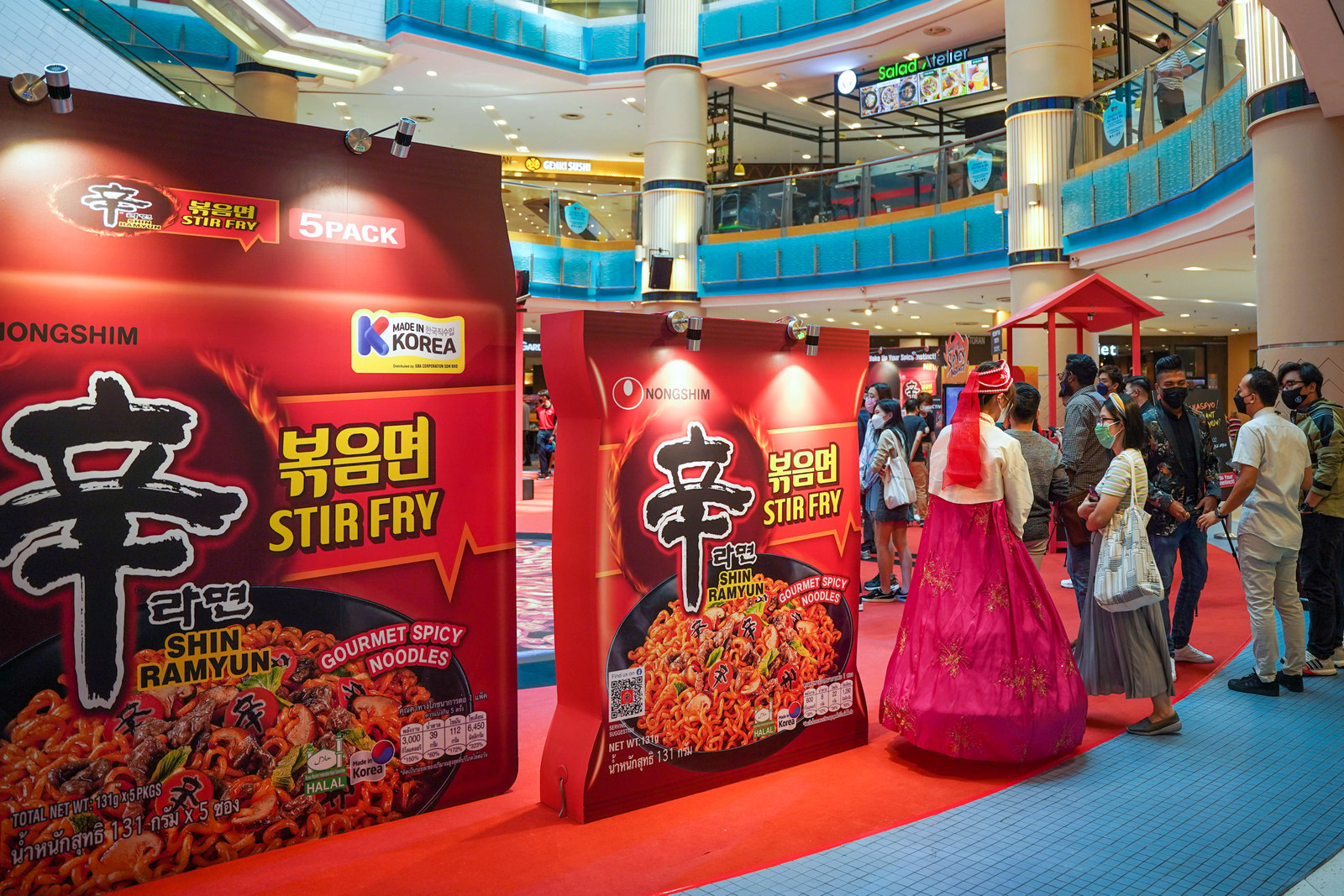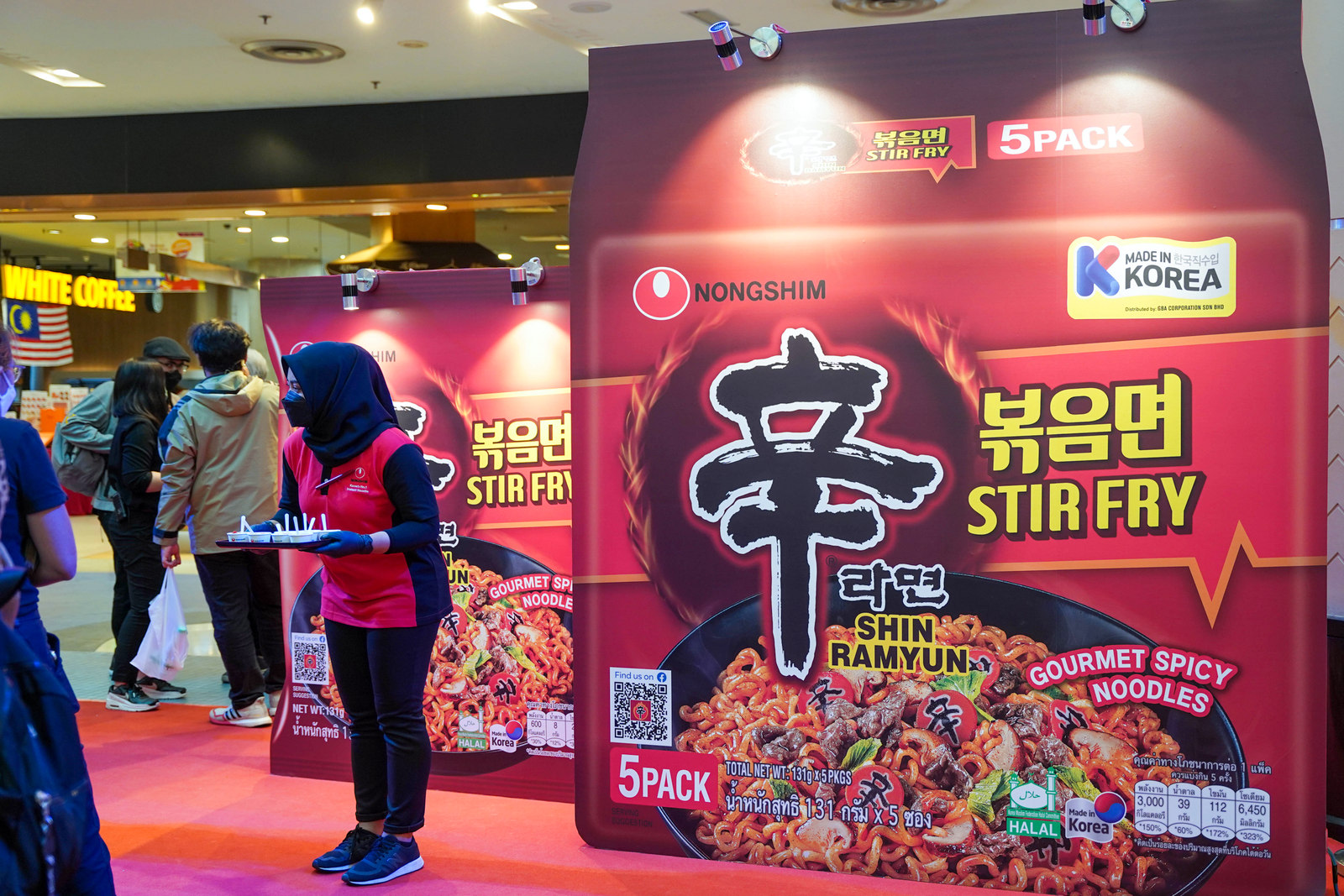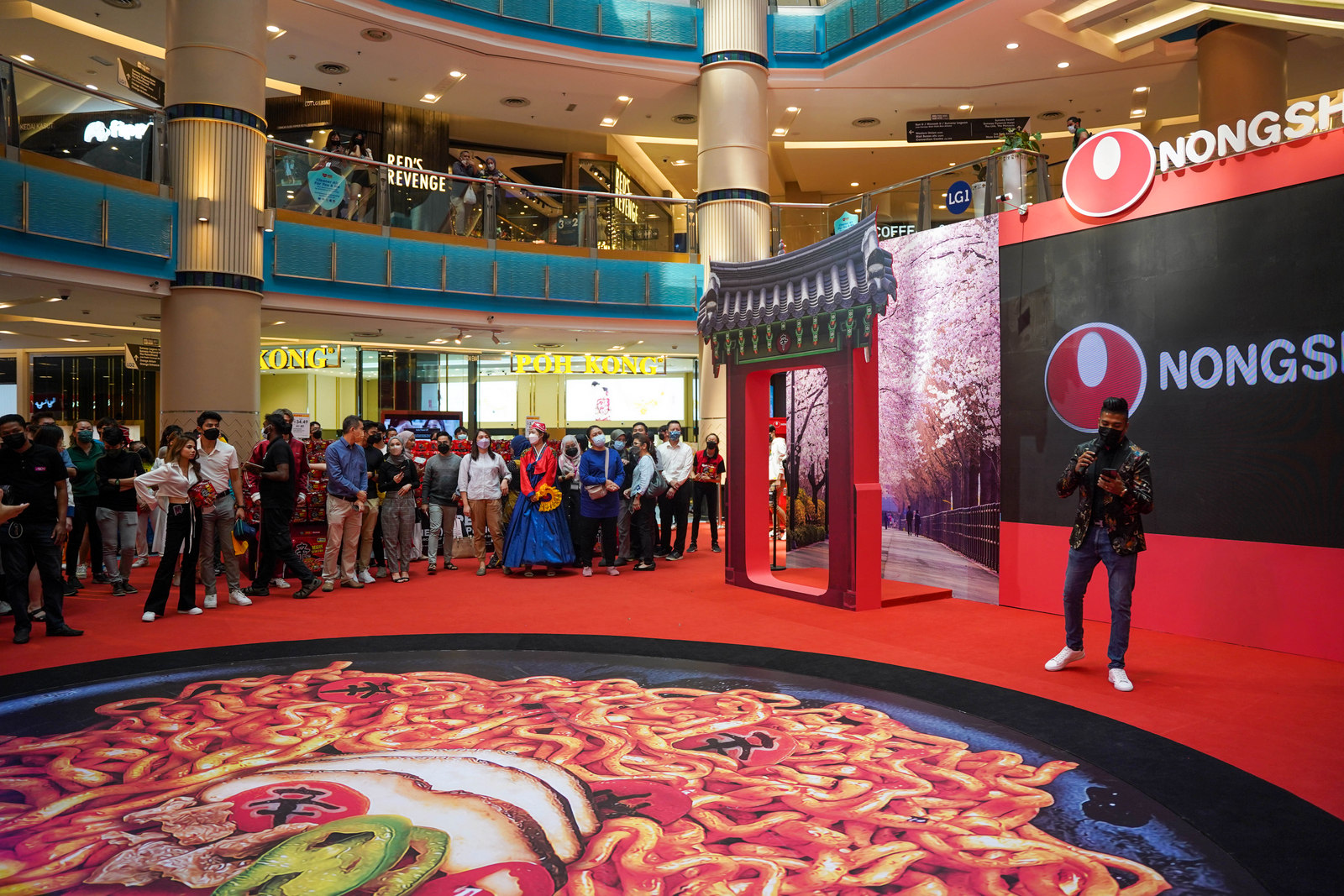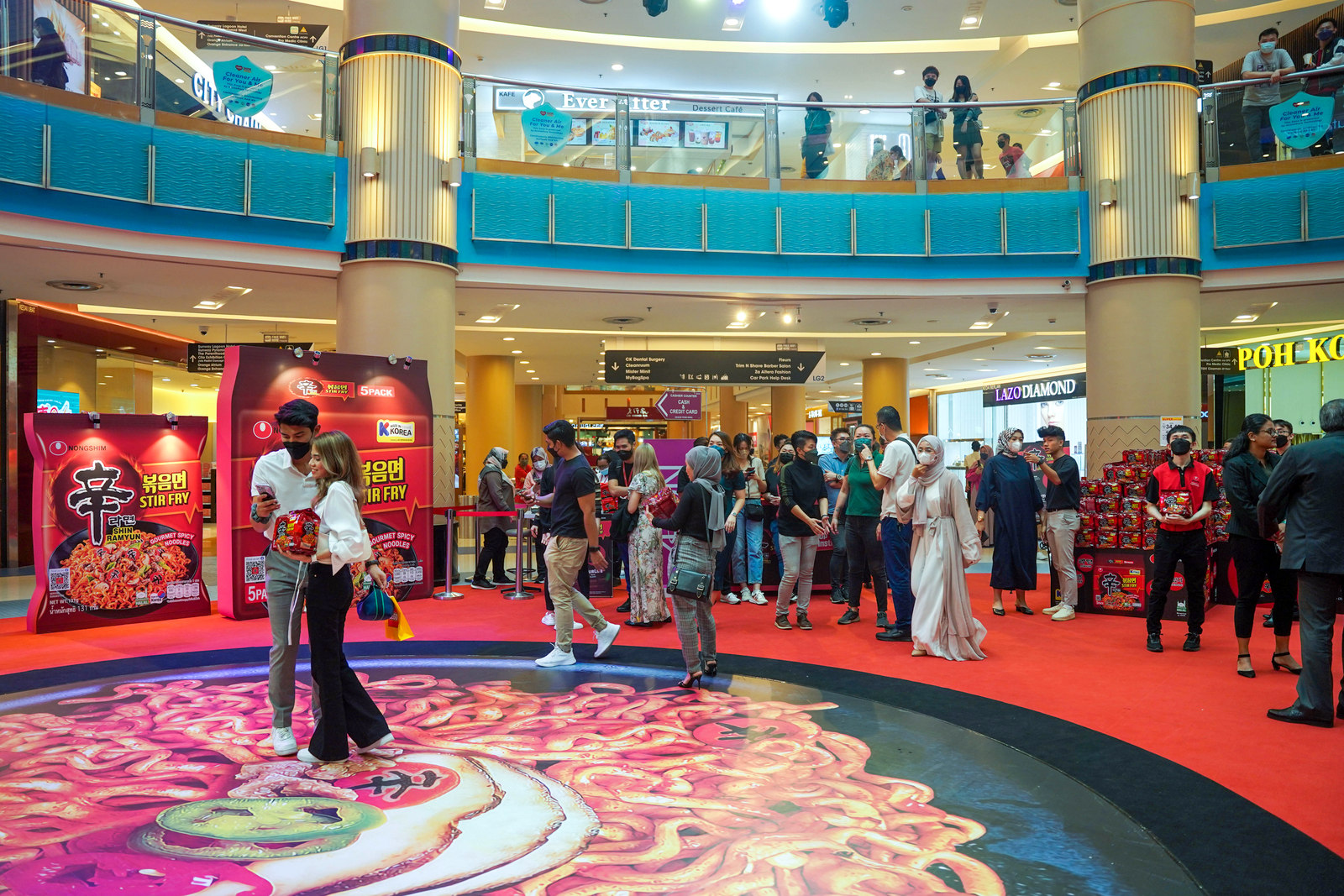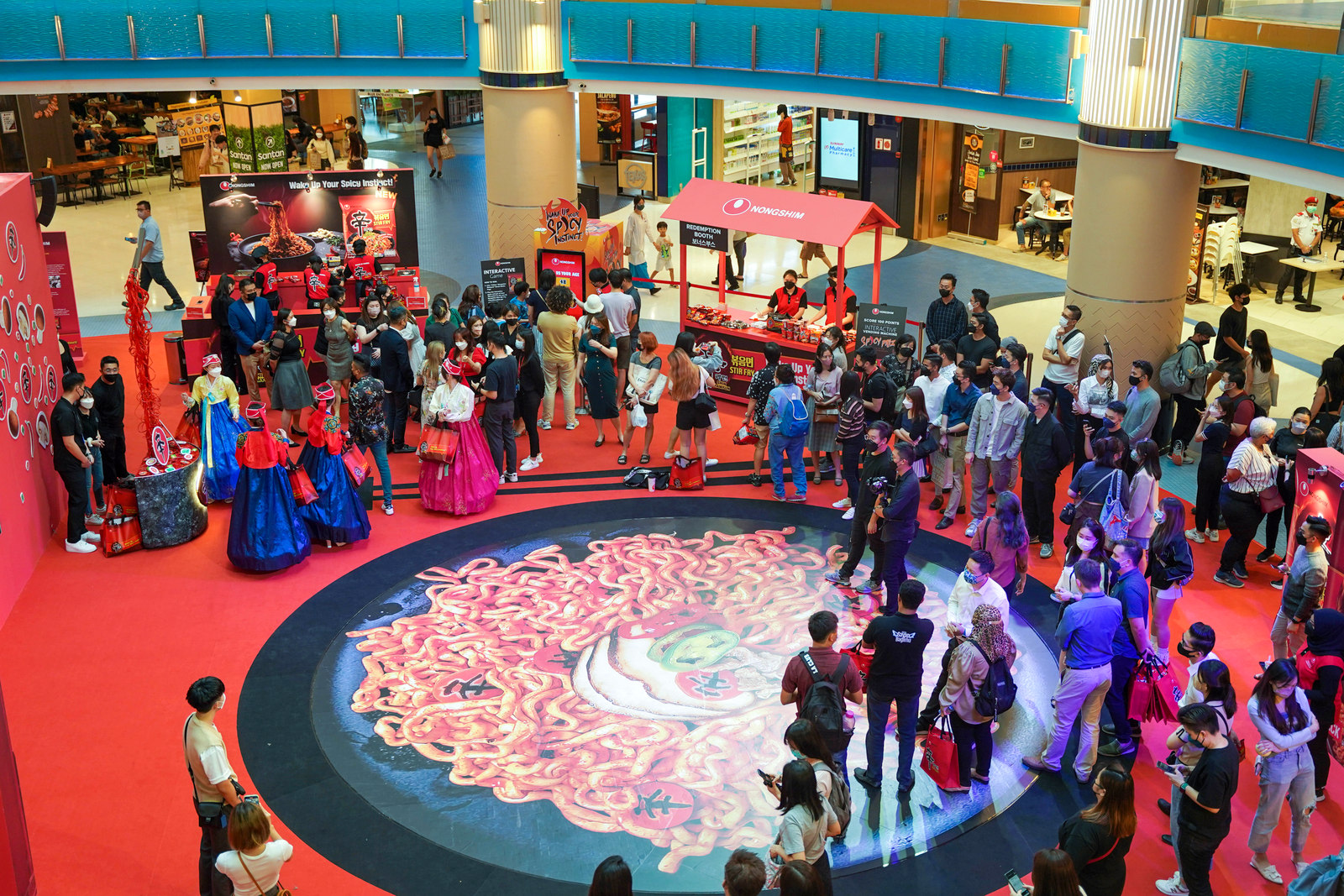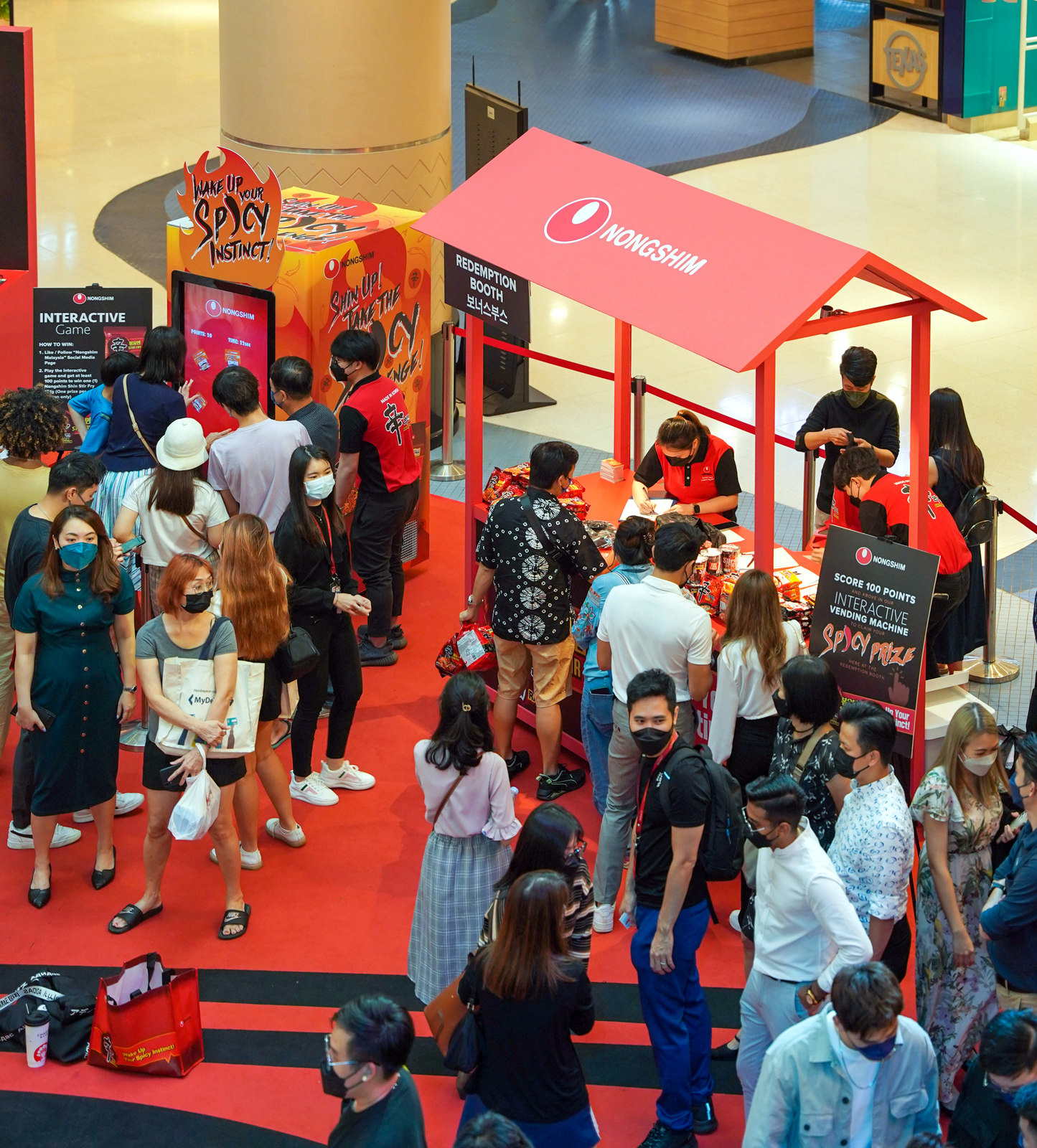 This is the first soupless noodles in the Shin Ramyun range, showcasing Nongshim's signature smooth noodles, firm and chewy, tossed in a special seasoning oil with a sweet and spicy taste that hits the spot!
Complete with shiitake mushrooms and cute little coin-shaped fish cakes stamped with the "辛" icon of Shin Ramyun, the halal Shin Stir Fry might be everyone's next favourite fried noodles!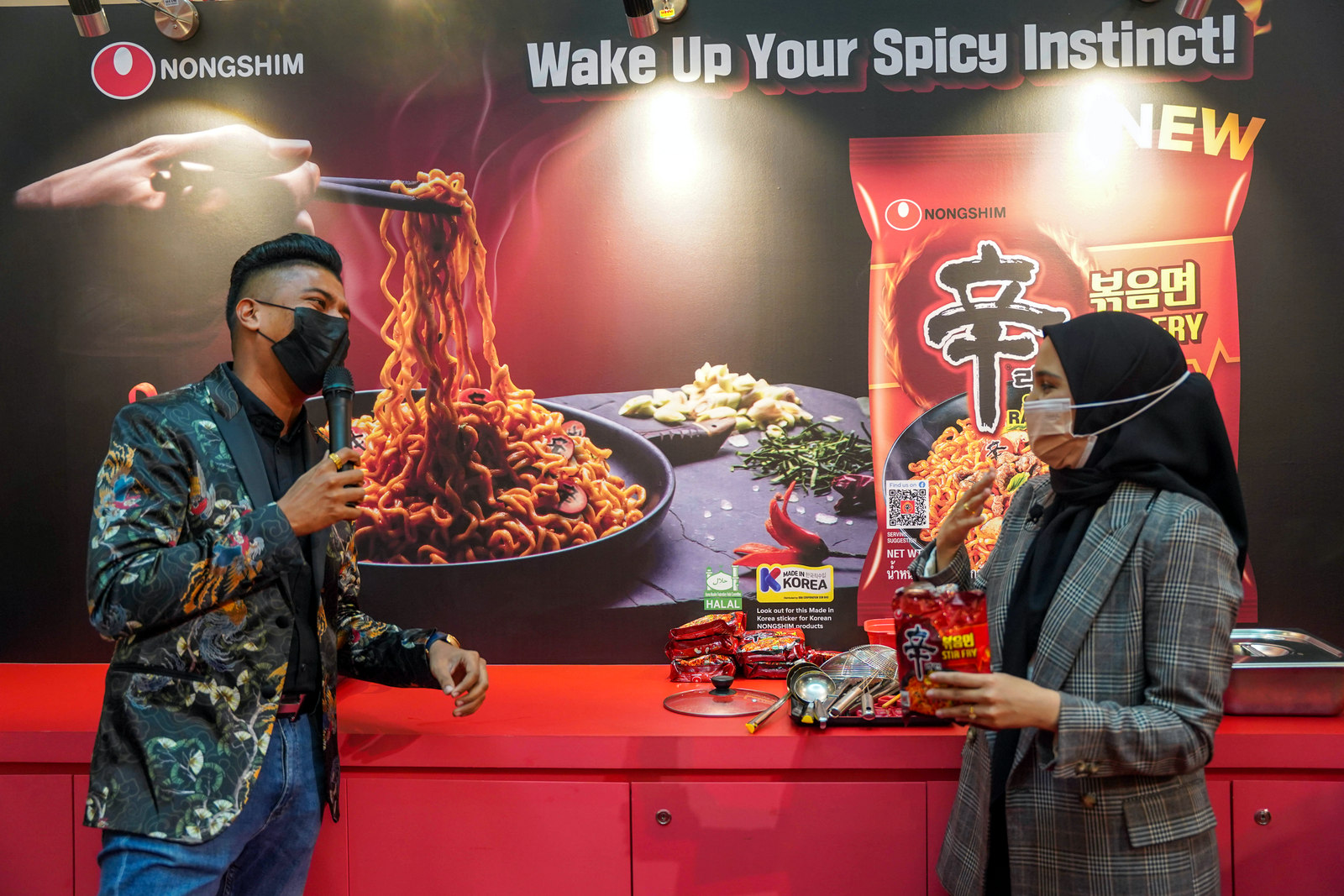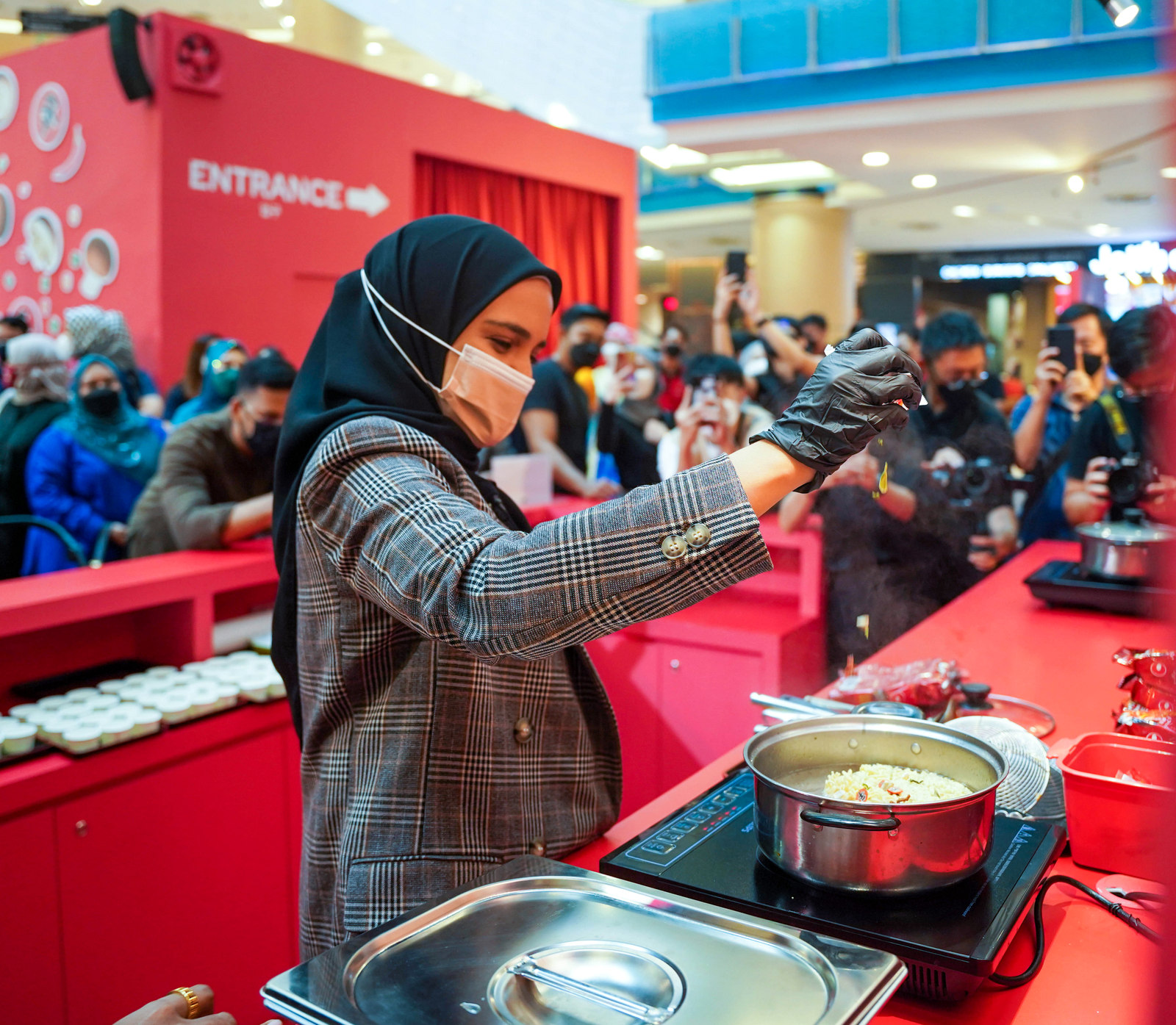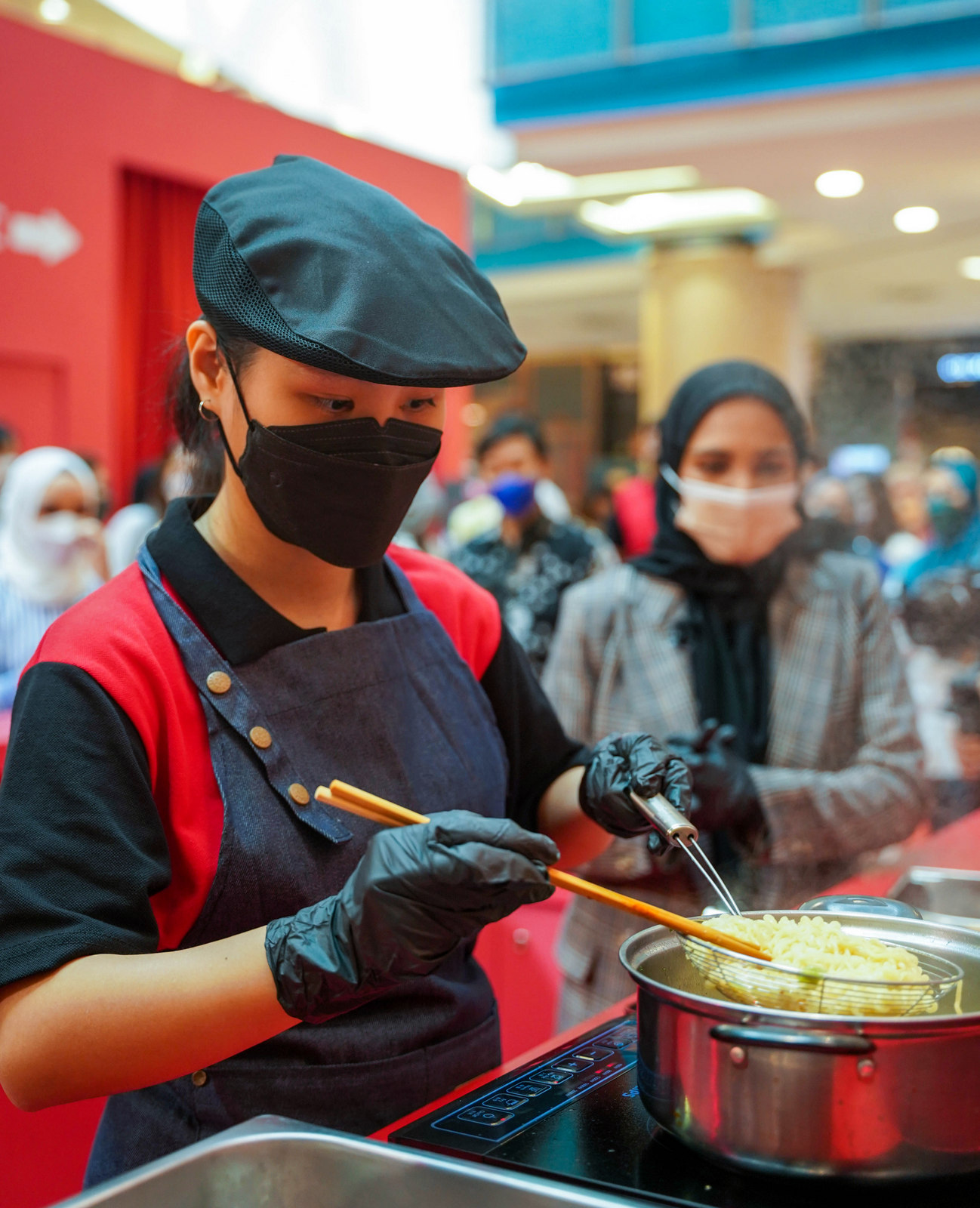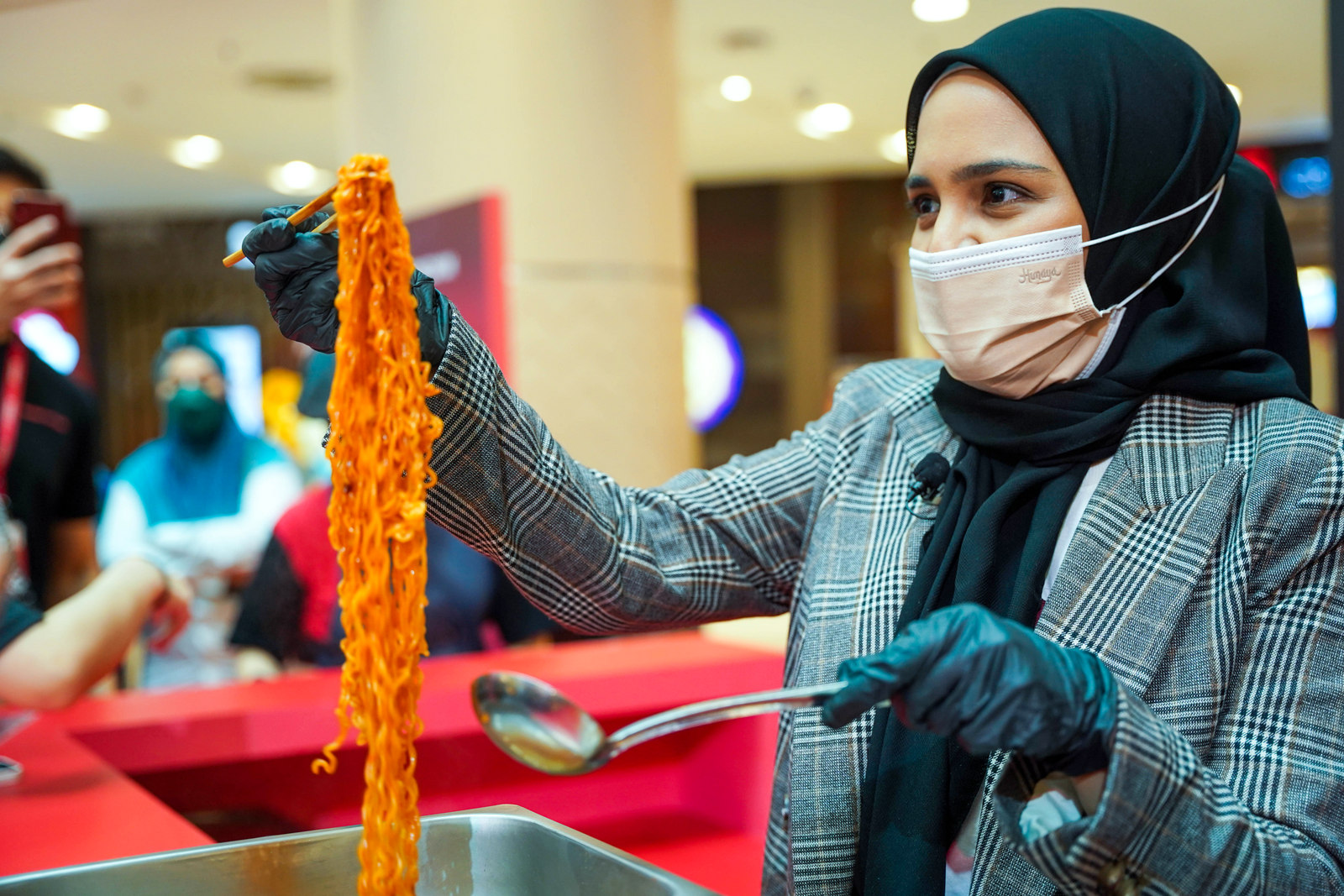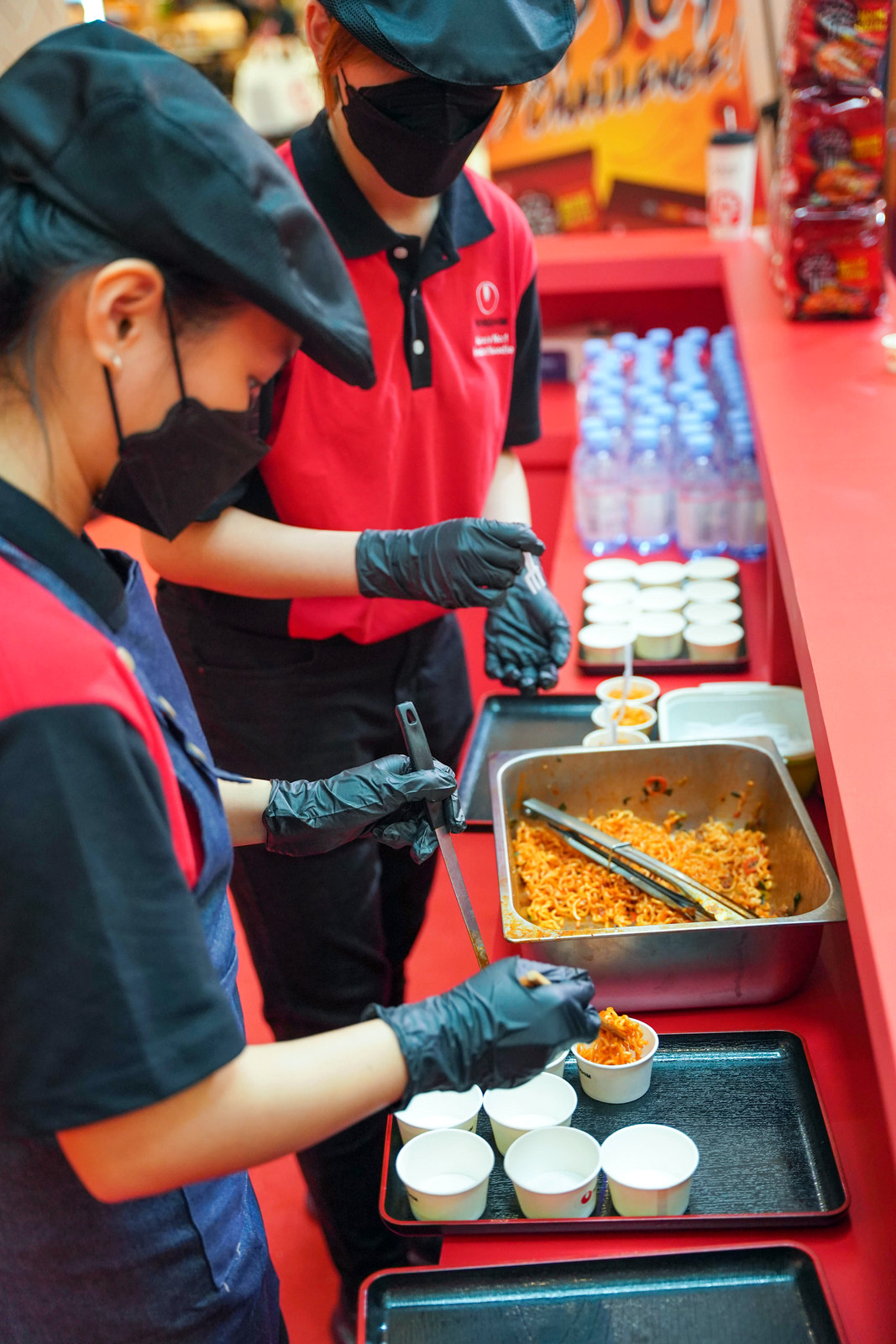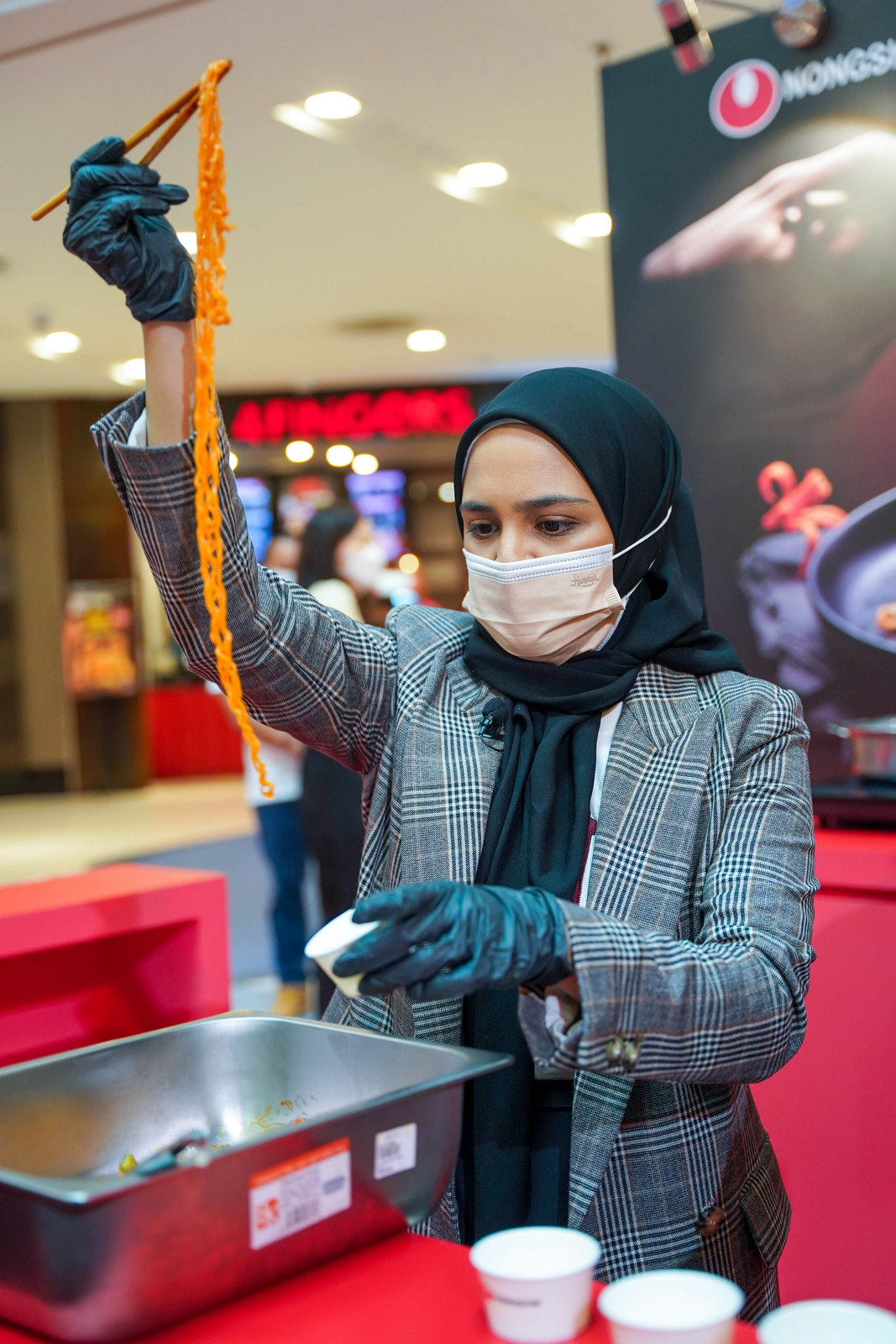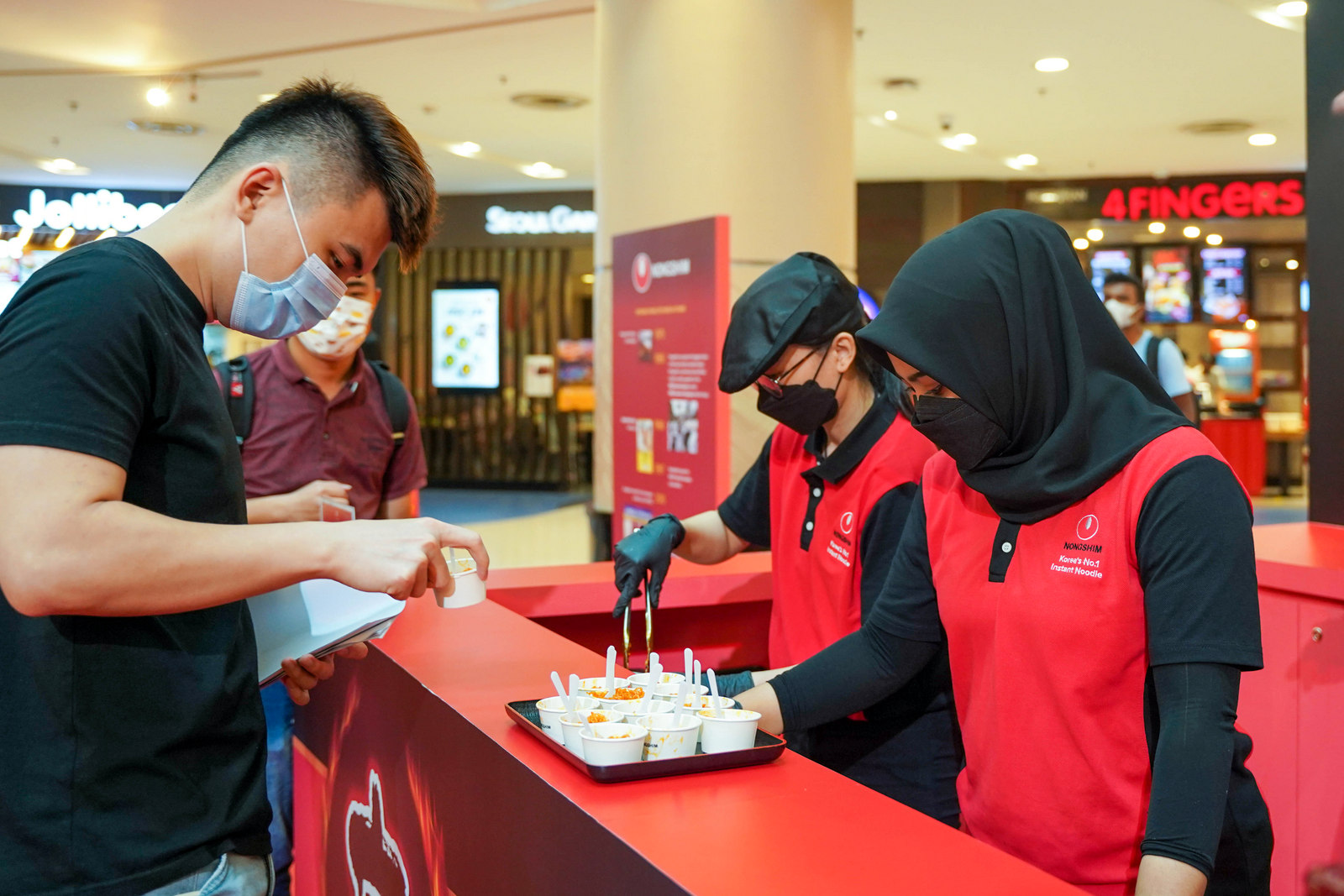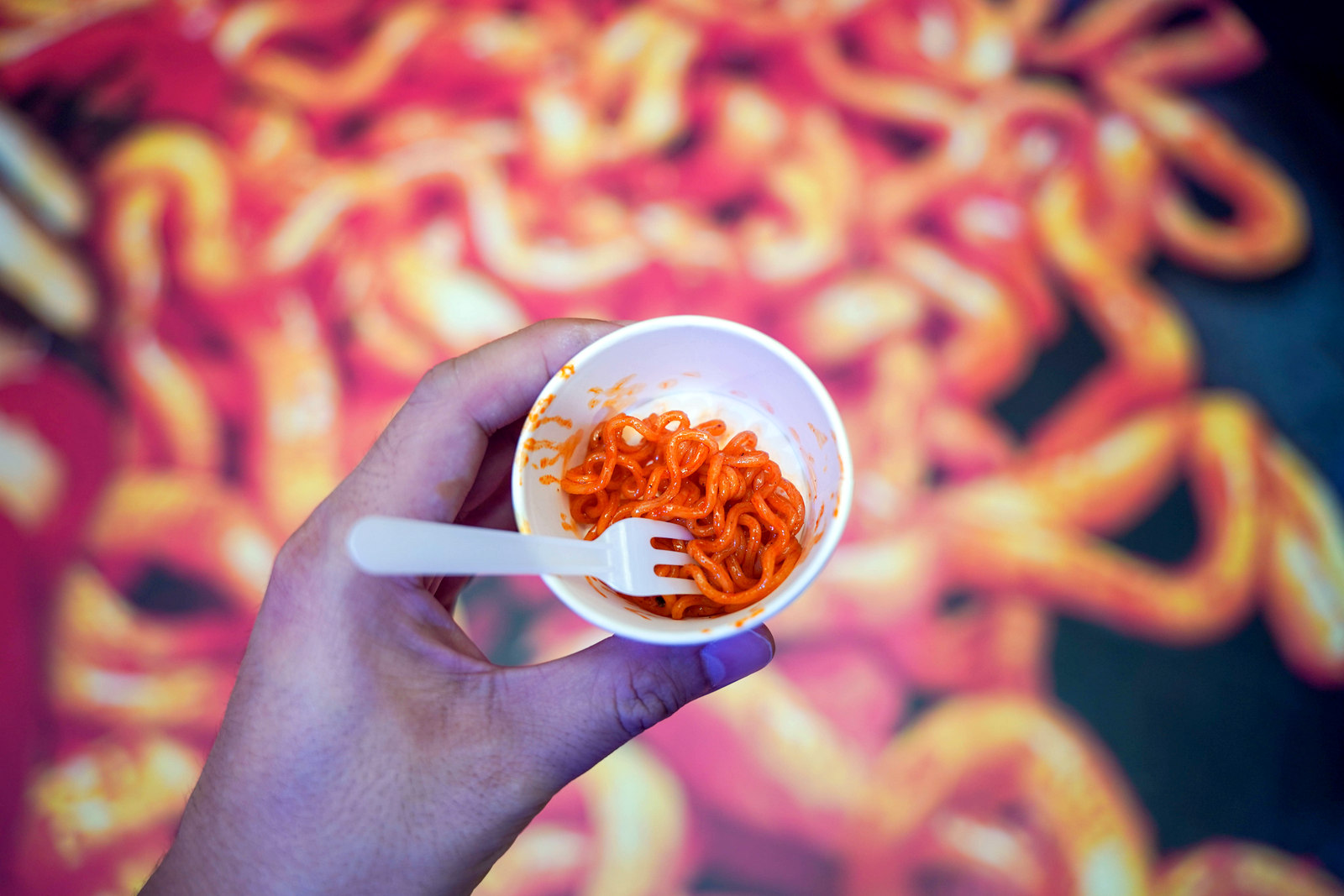 Can't wait to try the Shin Stir Fry? Head to Sunway Pyramid now for a complimentary sampling, prepared fresh throughout the day, promising its full spicy taste and springy texture.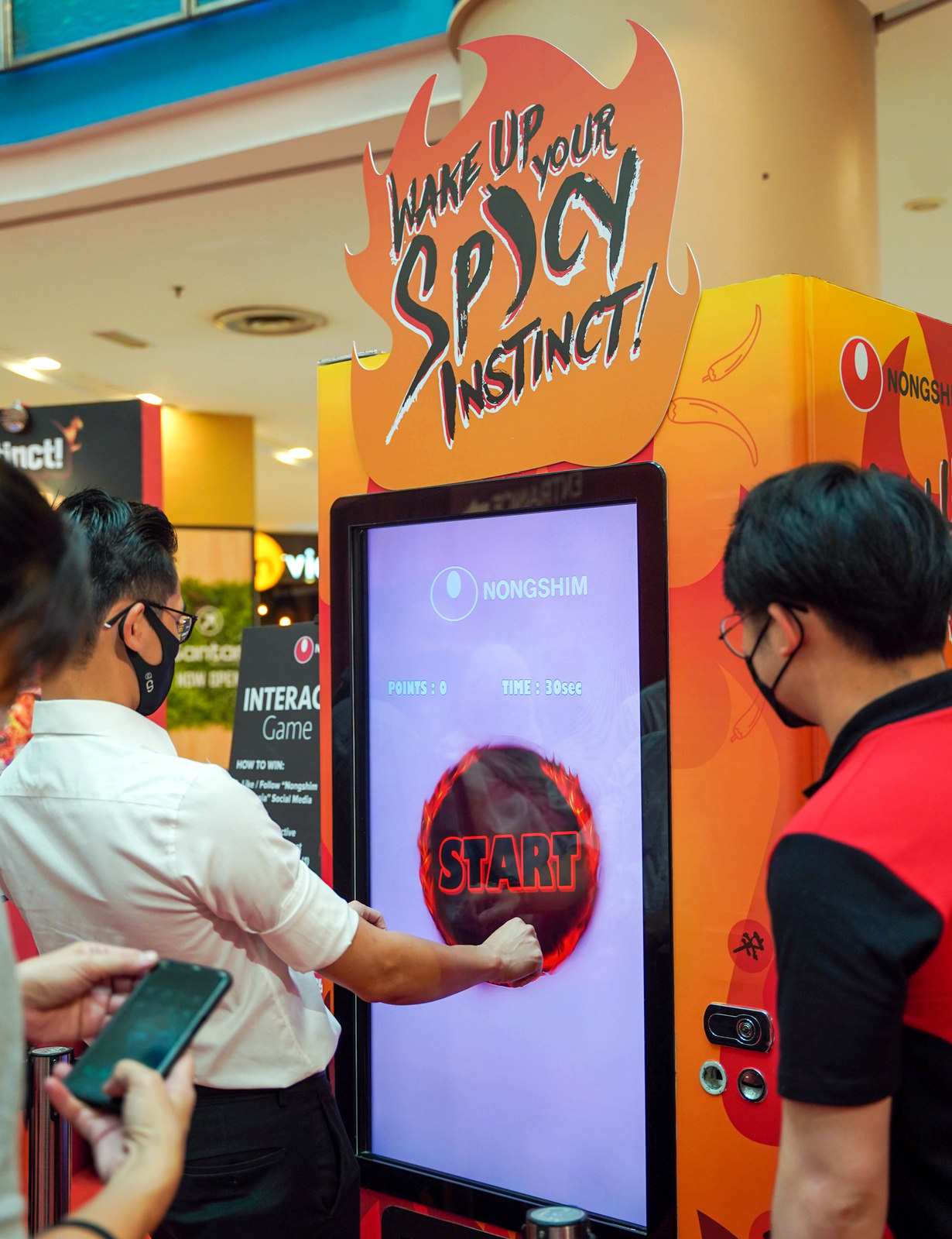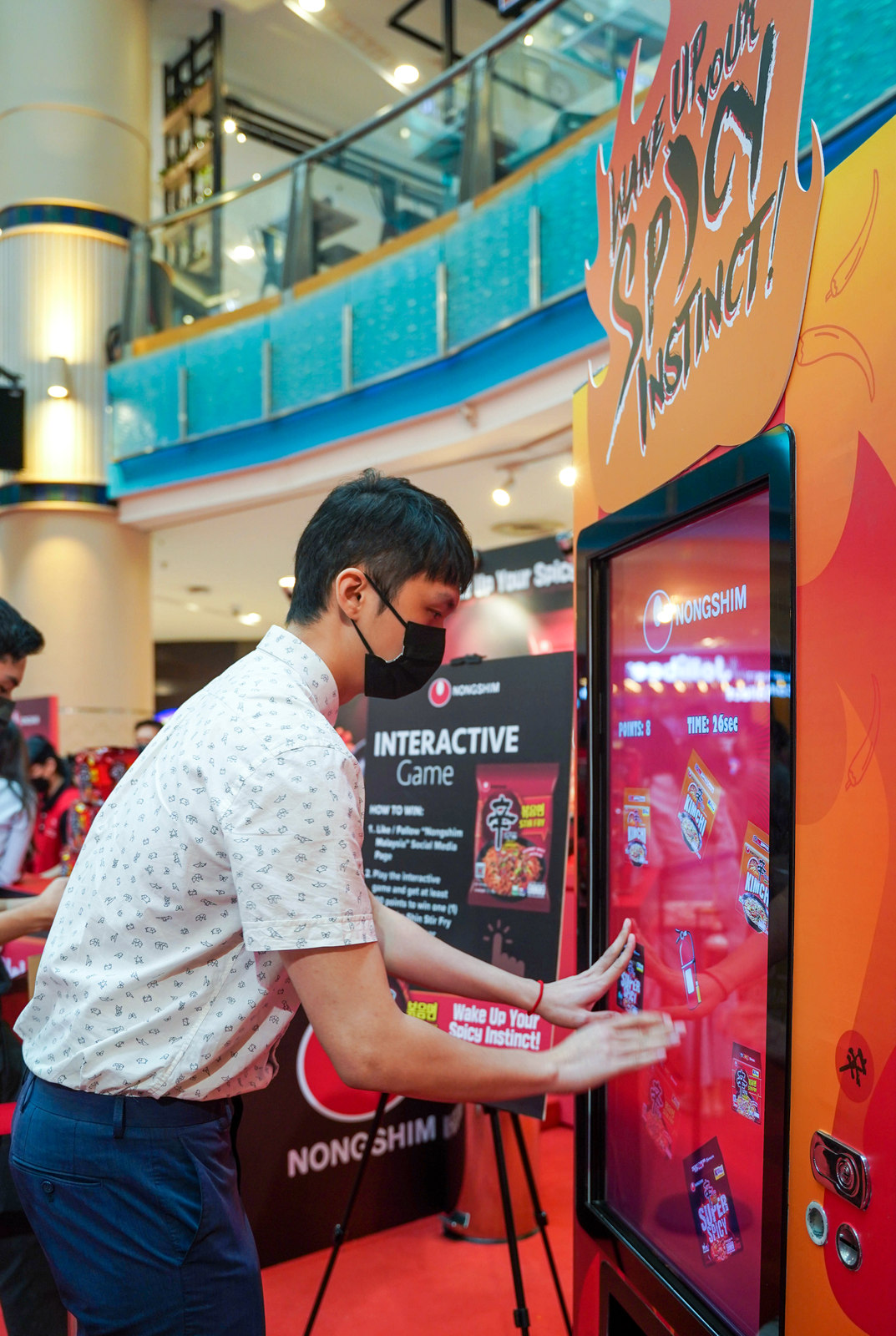 Test your speed and skills with playful challenges, such as this interactive game - tap the Shin Ramyun products that pop up on the screen to secure a high score before time runs out. Everyone who nabs 100 points can win a prize. But beware - there's a penalty for tapping on fire extinguishers!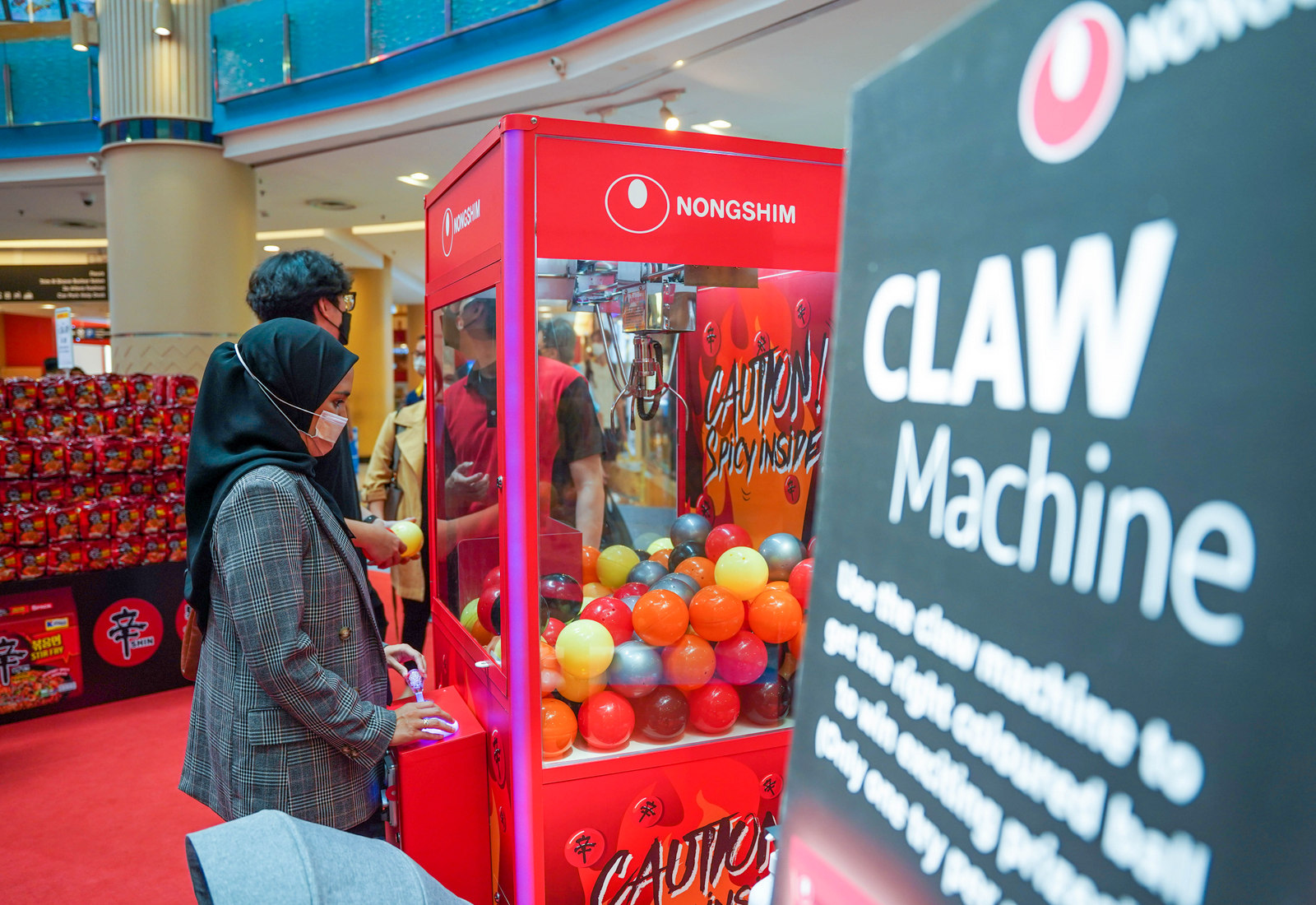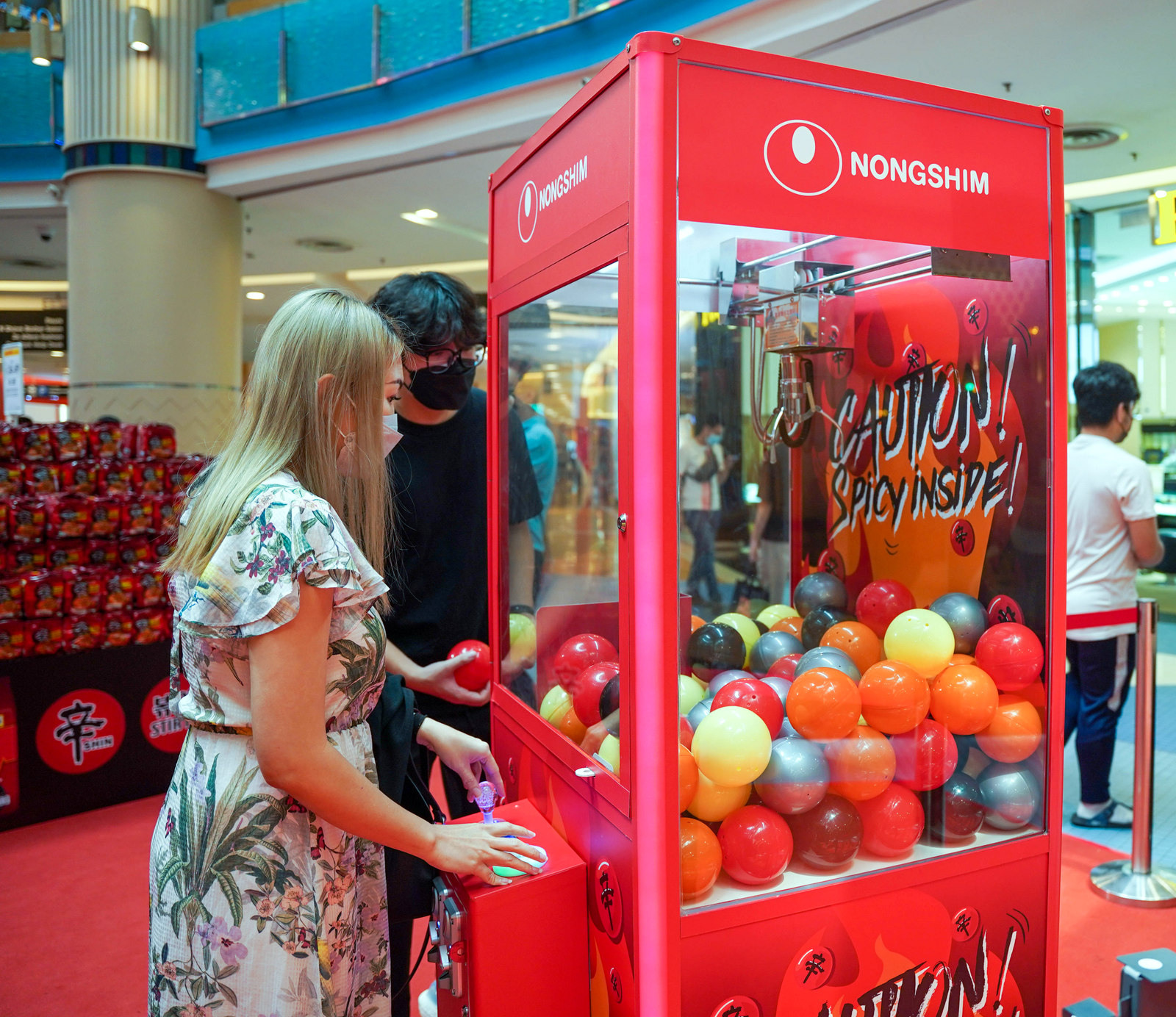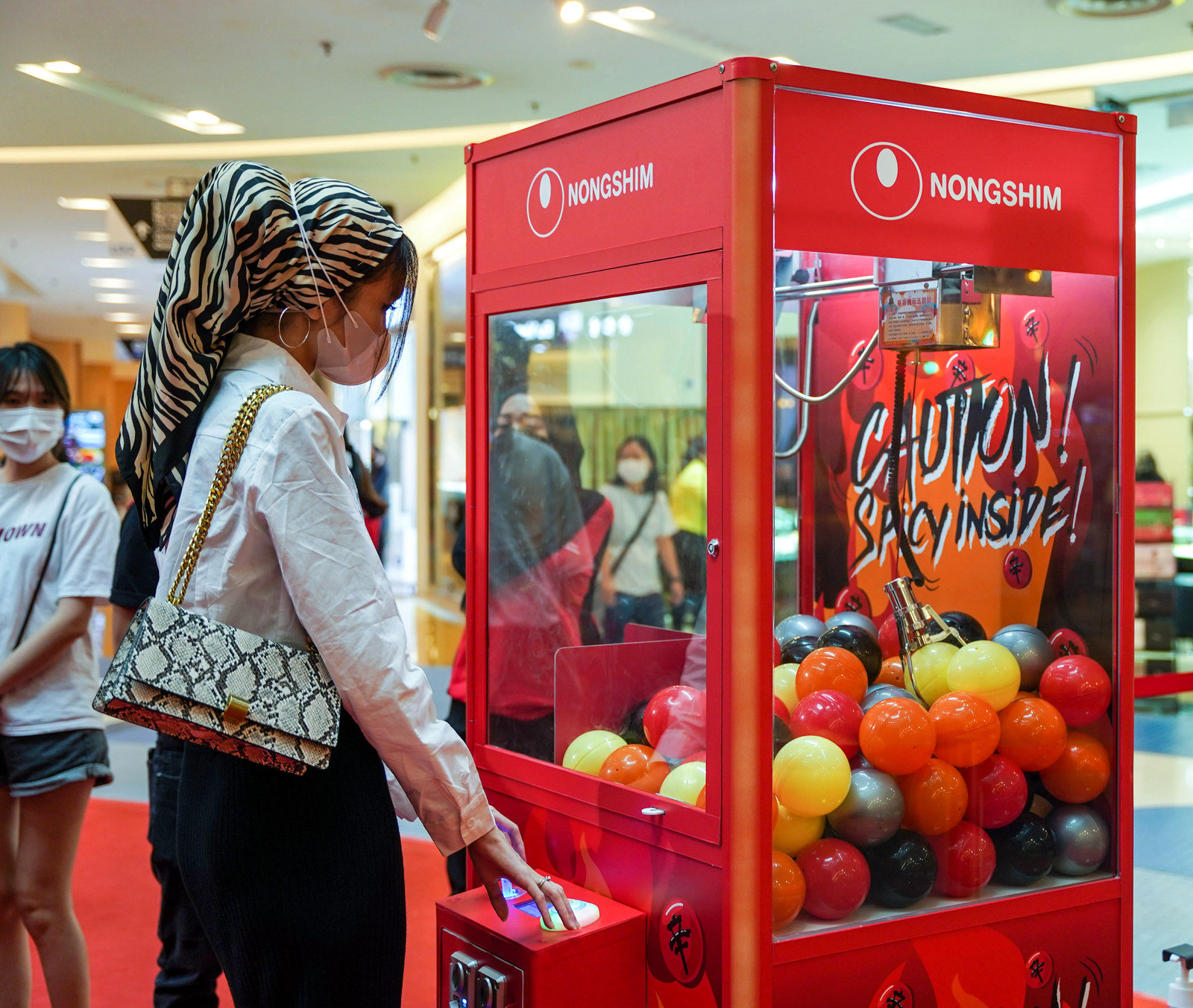 The claw machine also offers a good time for families and friends - try to get a ball (any ball!) to win some goodies. Different balls represent different prizes.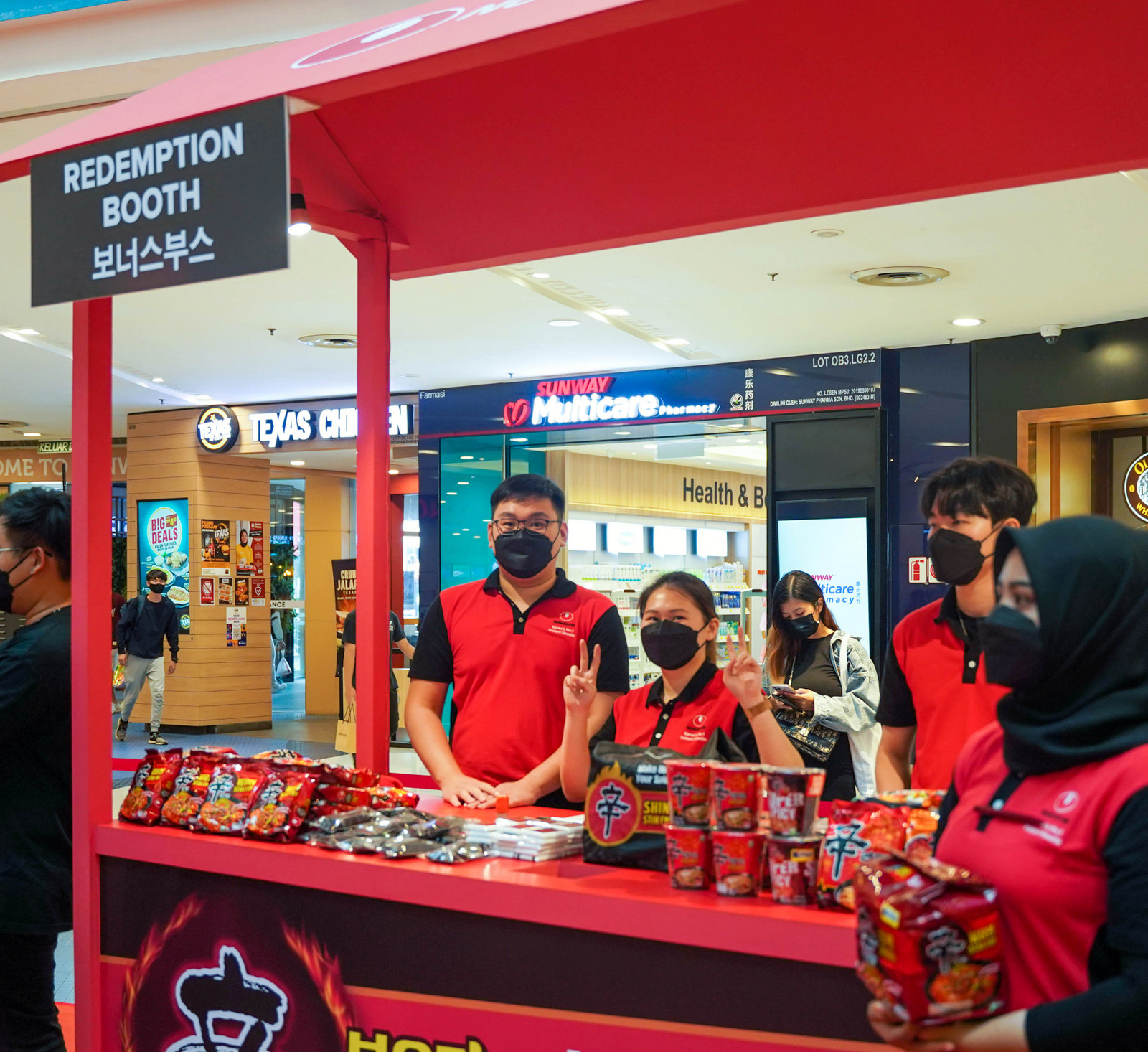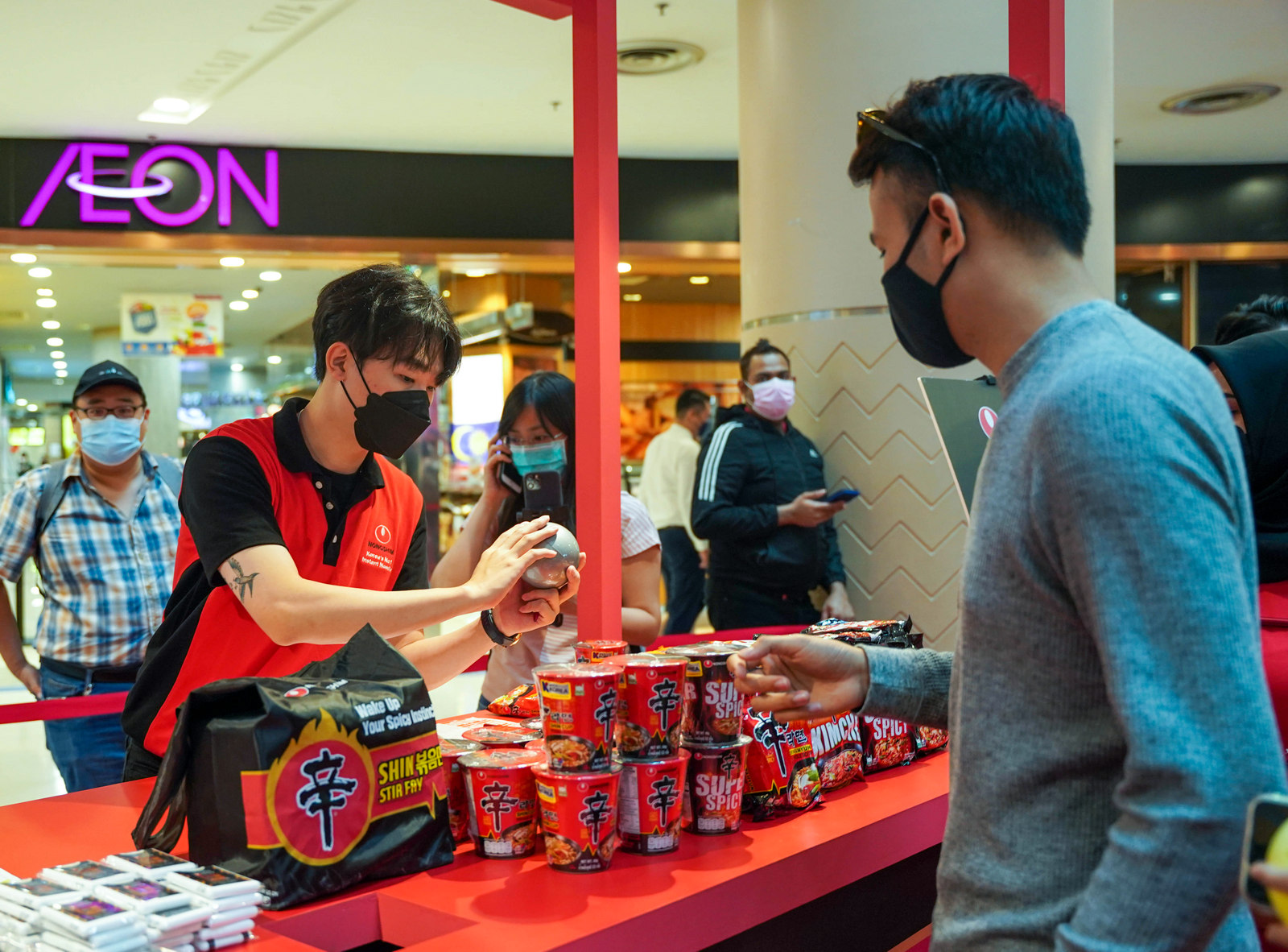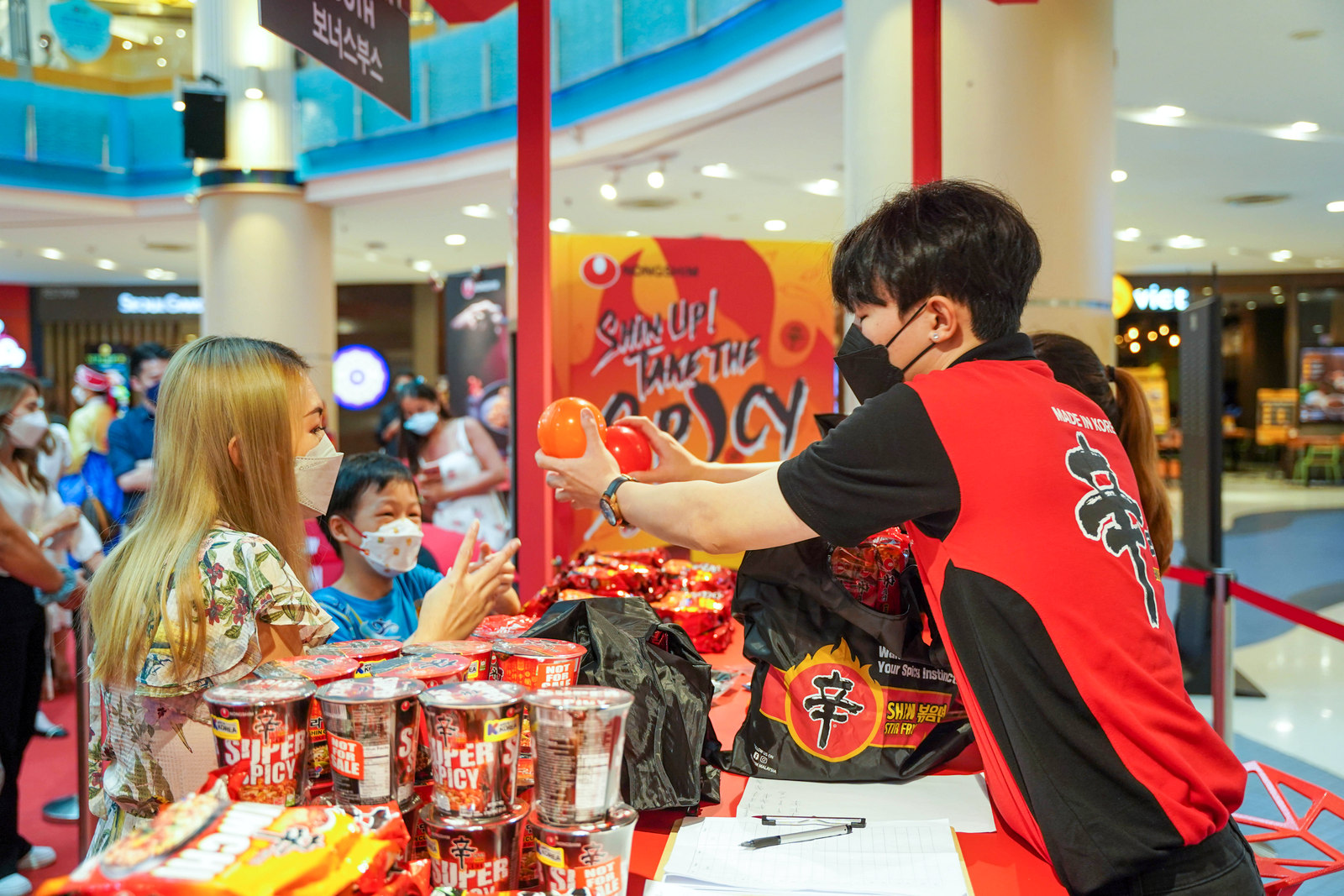 Collect your prizes at the redemption booth to take home a taste of Nongshim!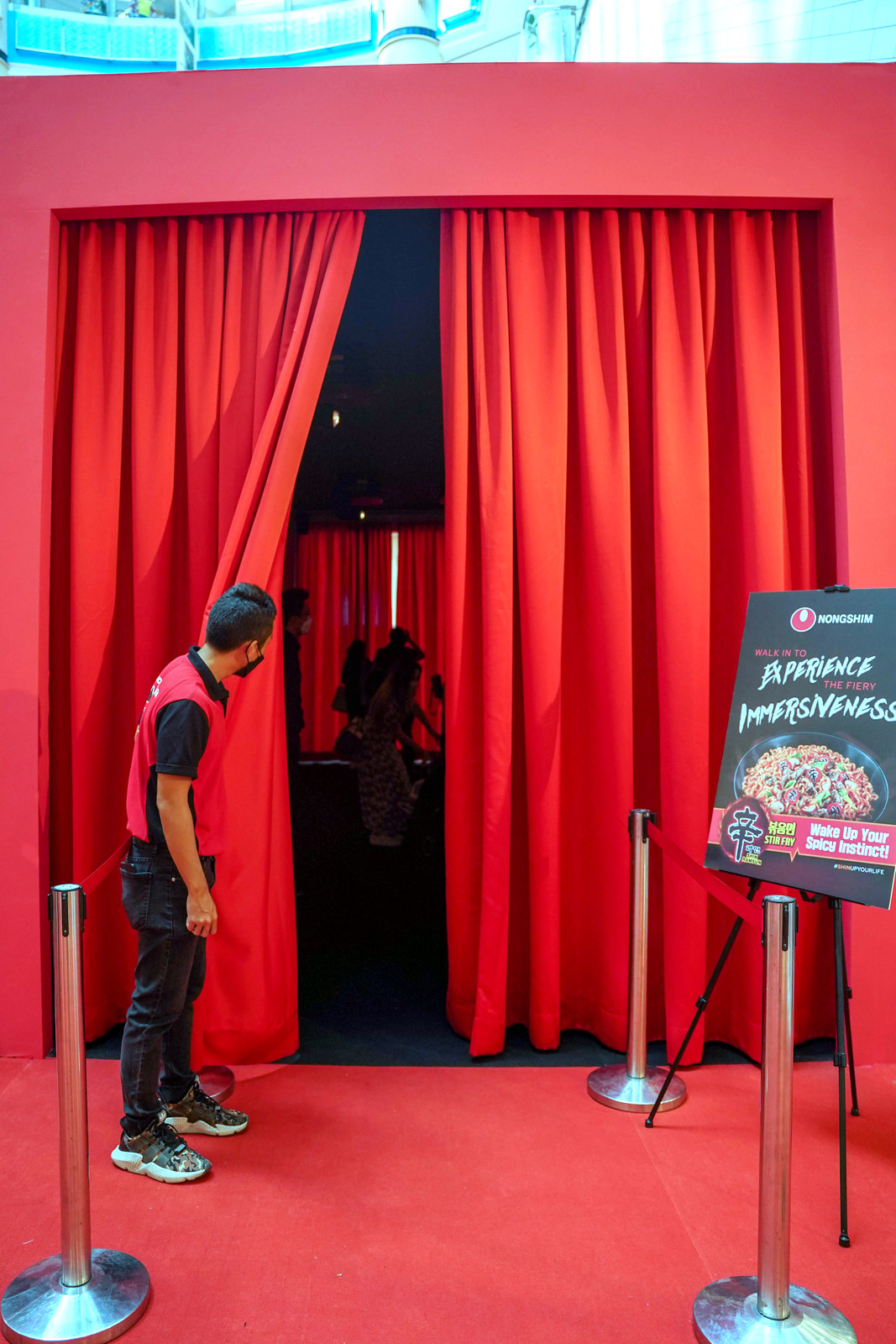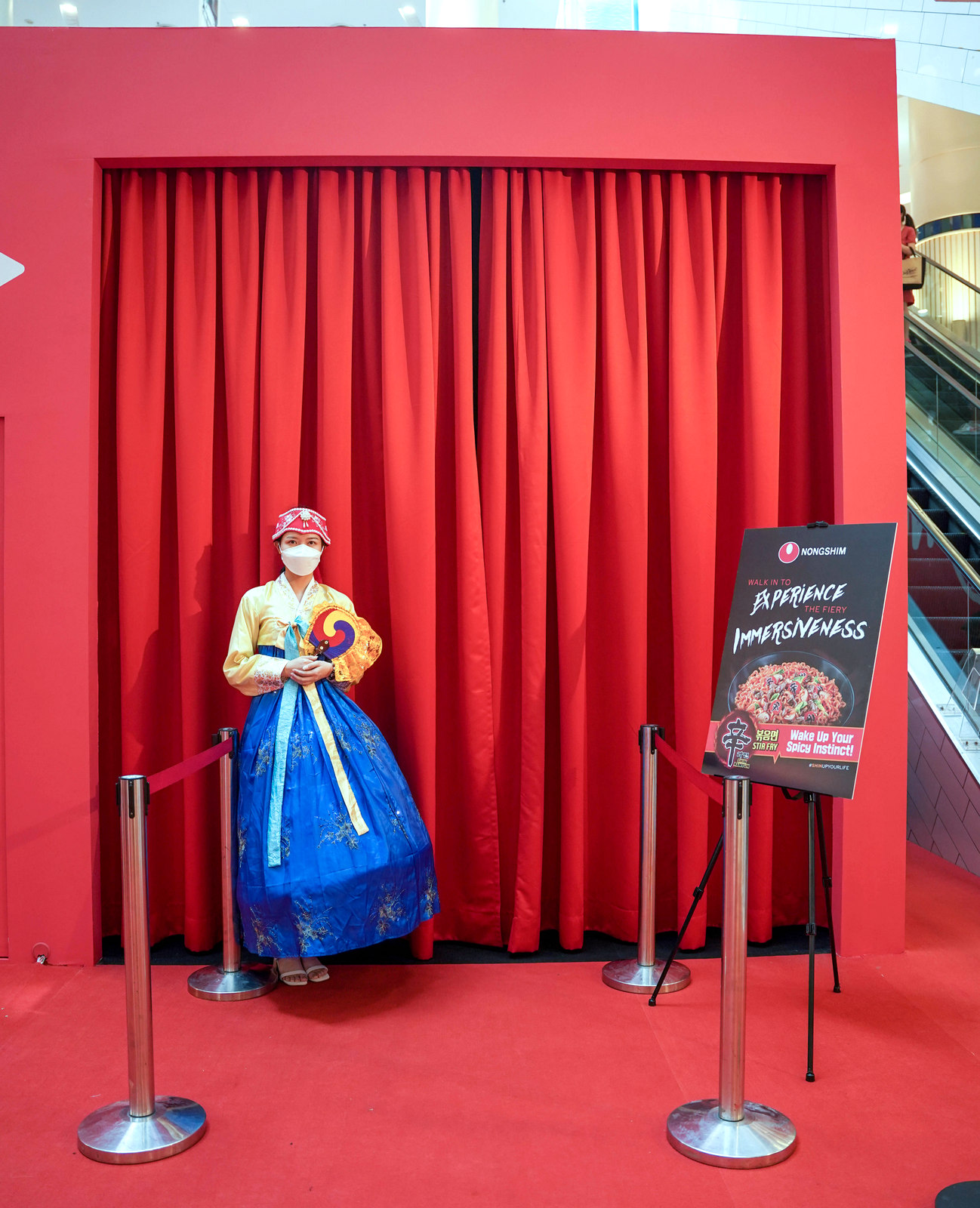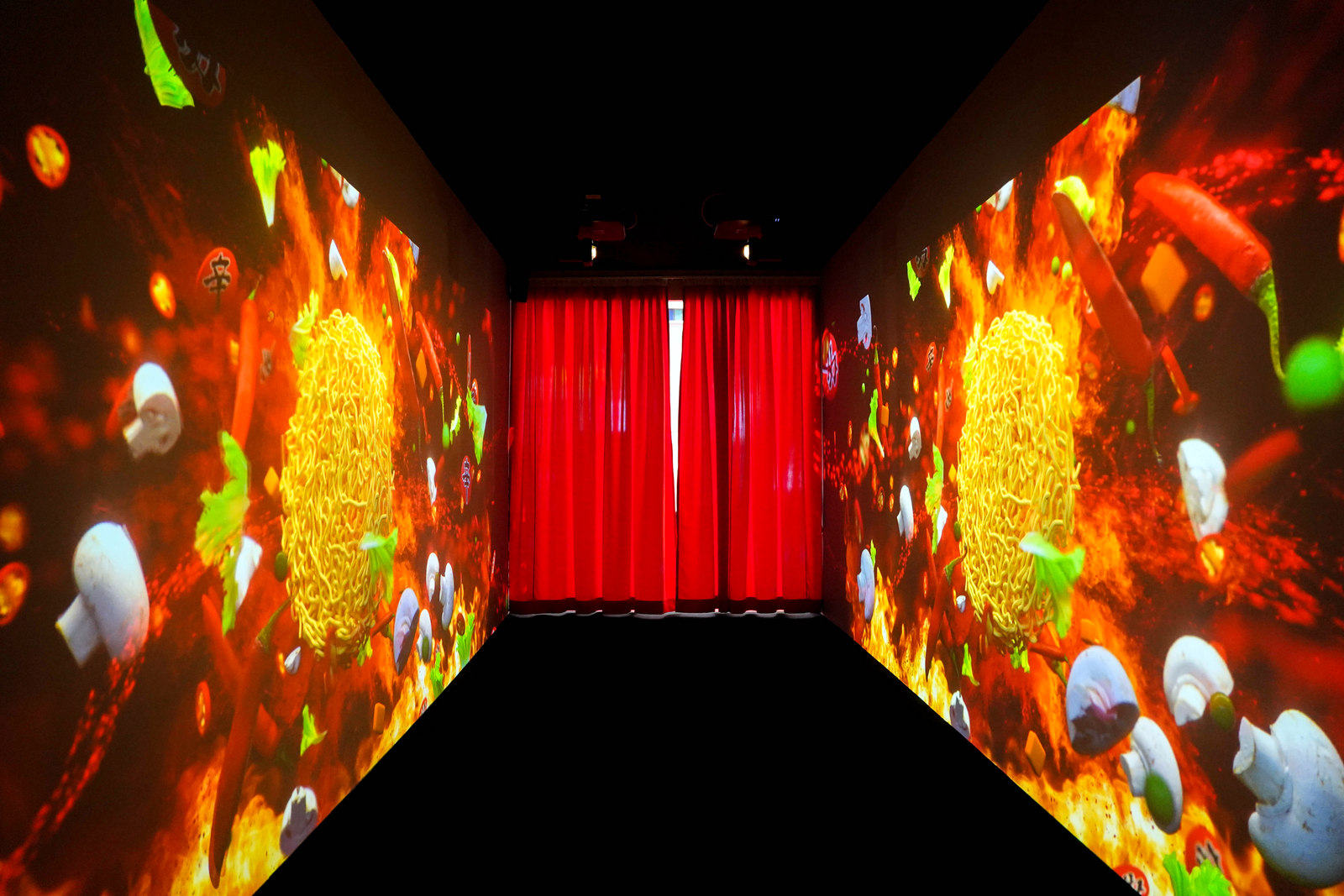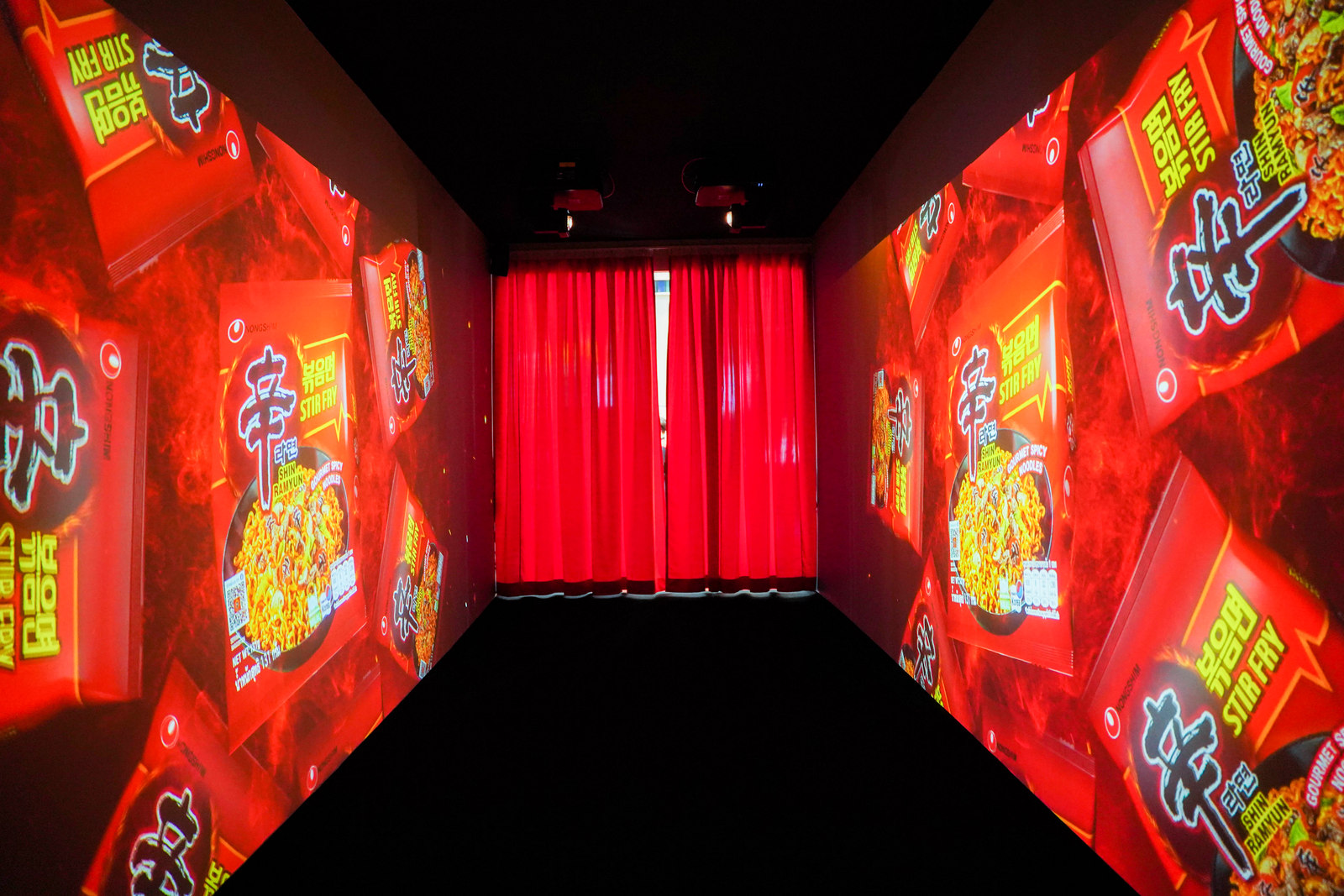 Other attractions include the Virtual Immersive Tunnel, with a corridor that spotlights the explosive flavour of the Shin Stir Fry Ramyun with a visual flourish.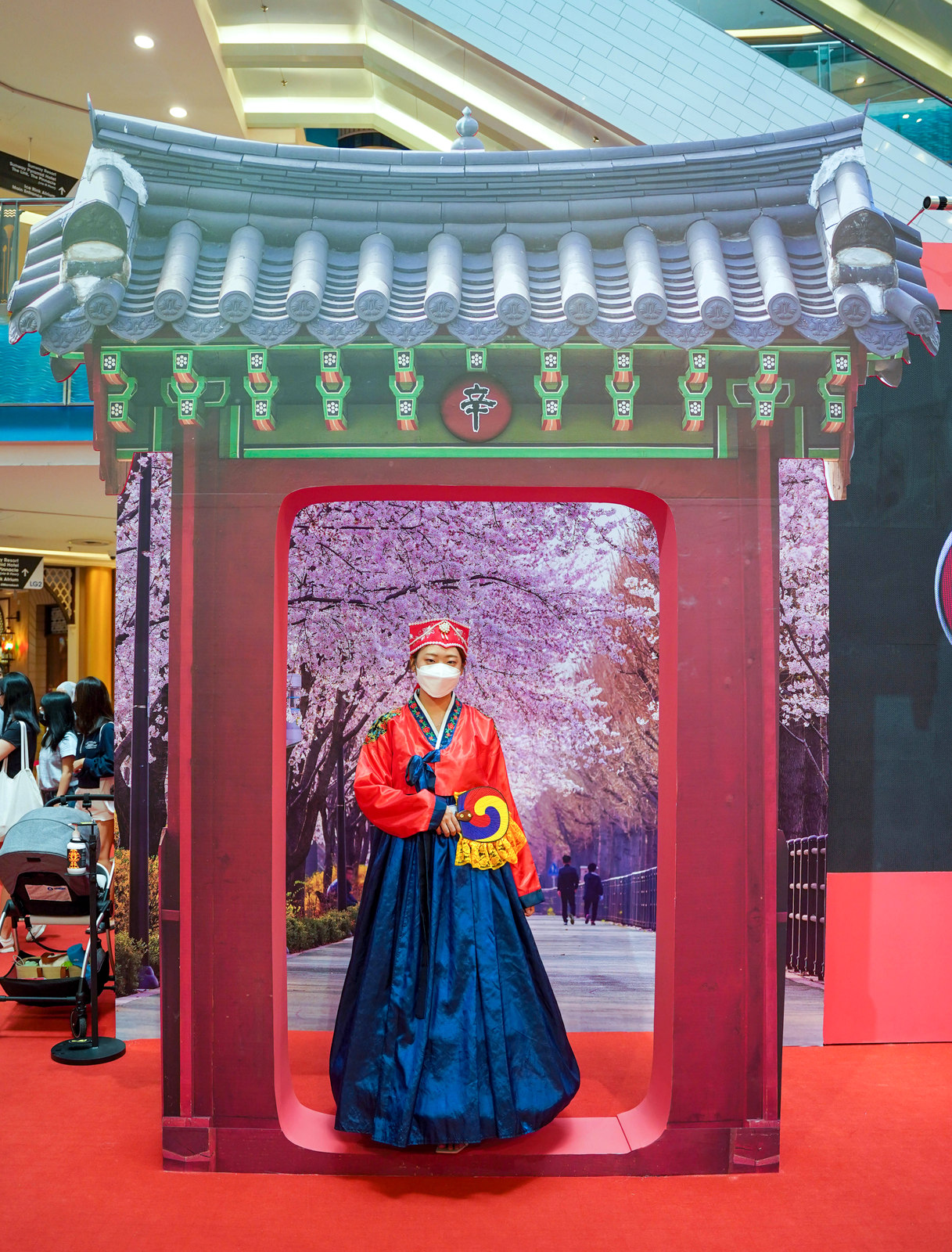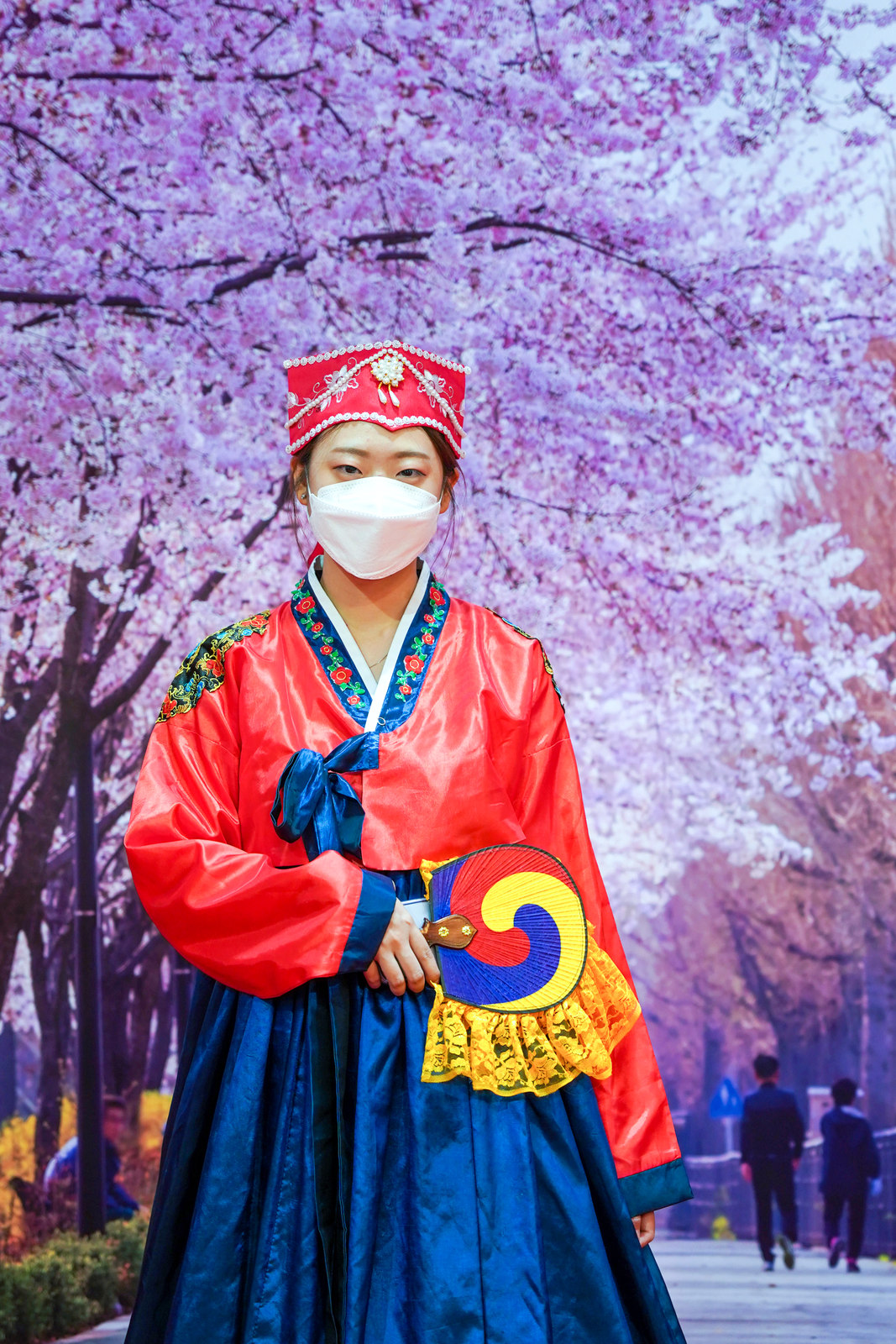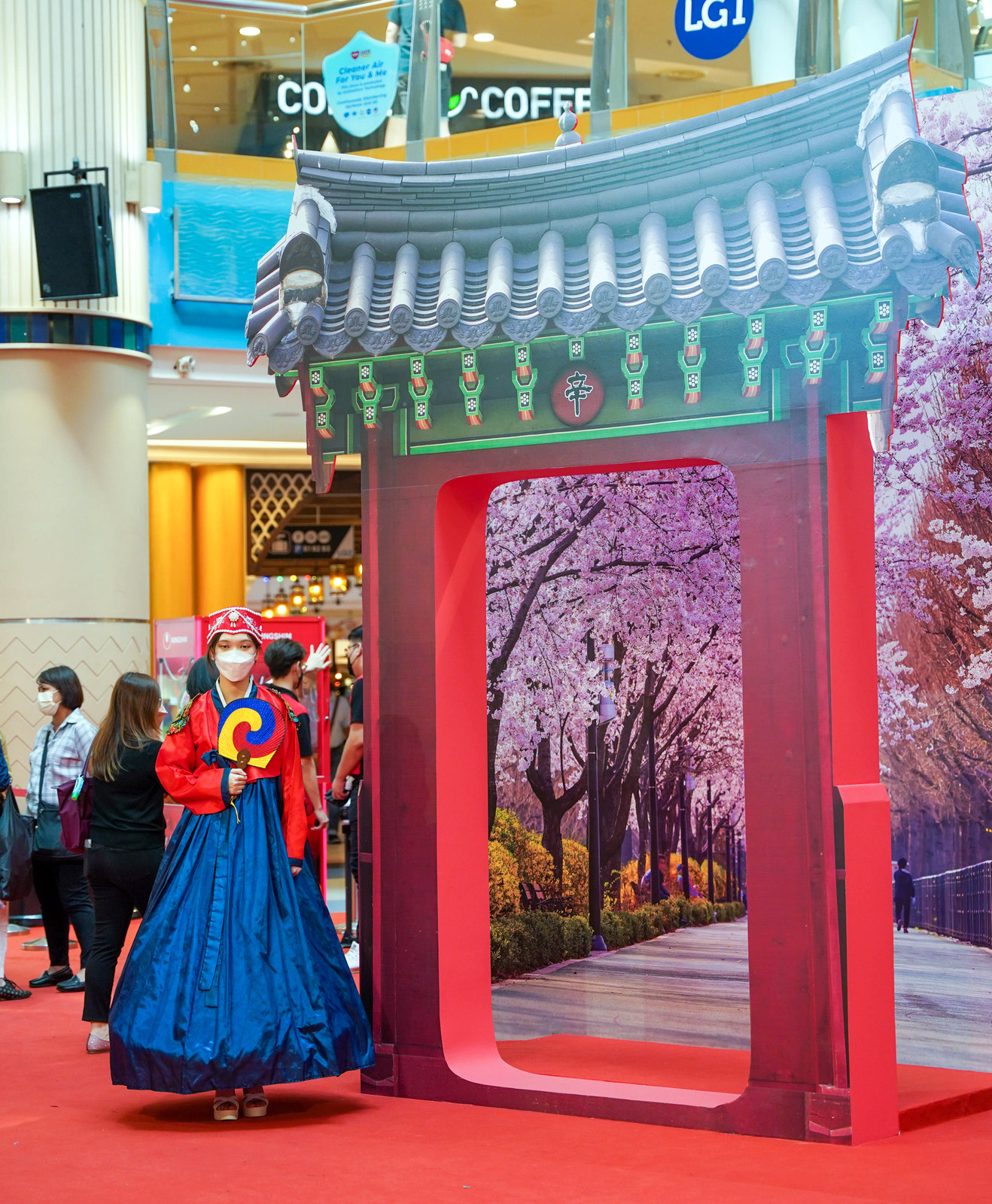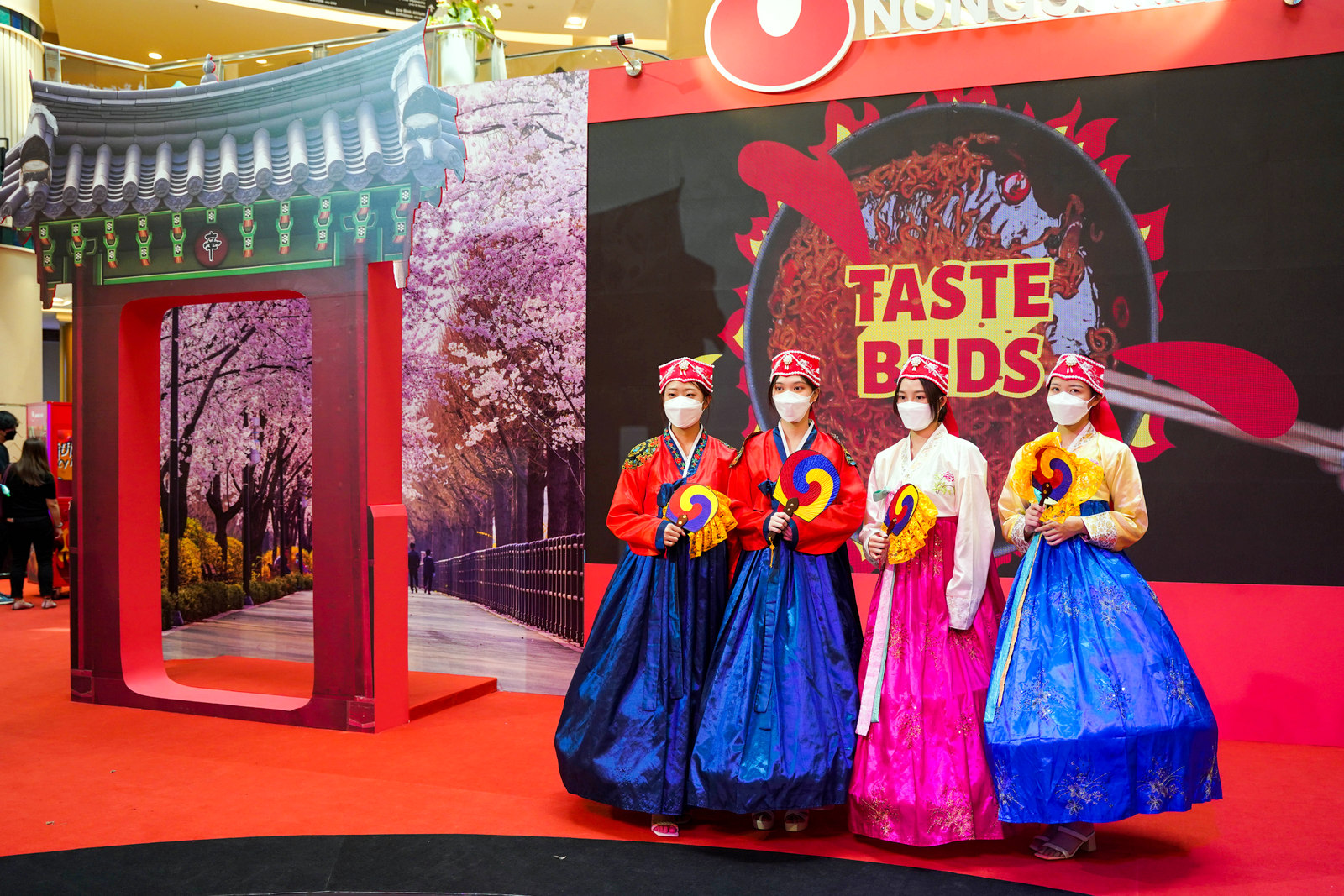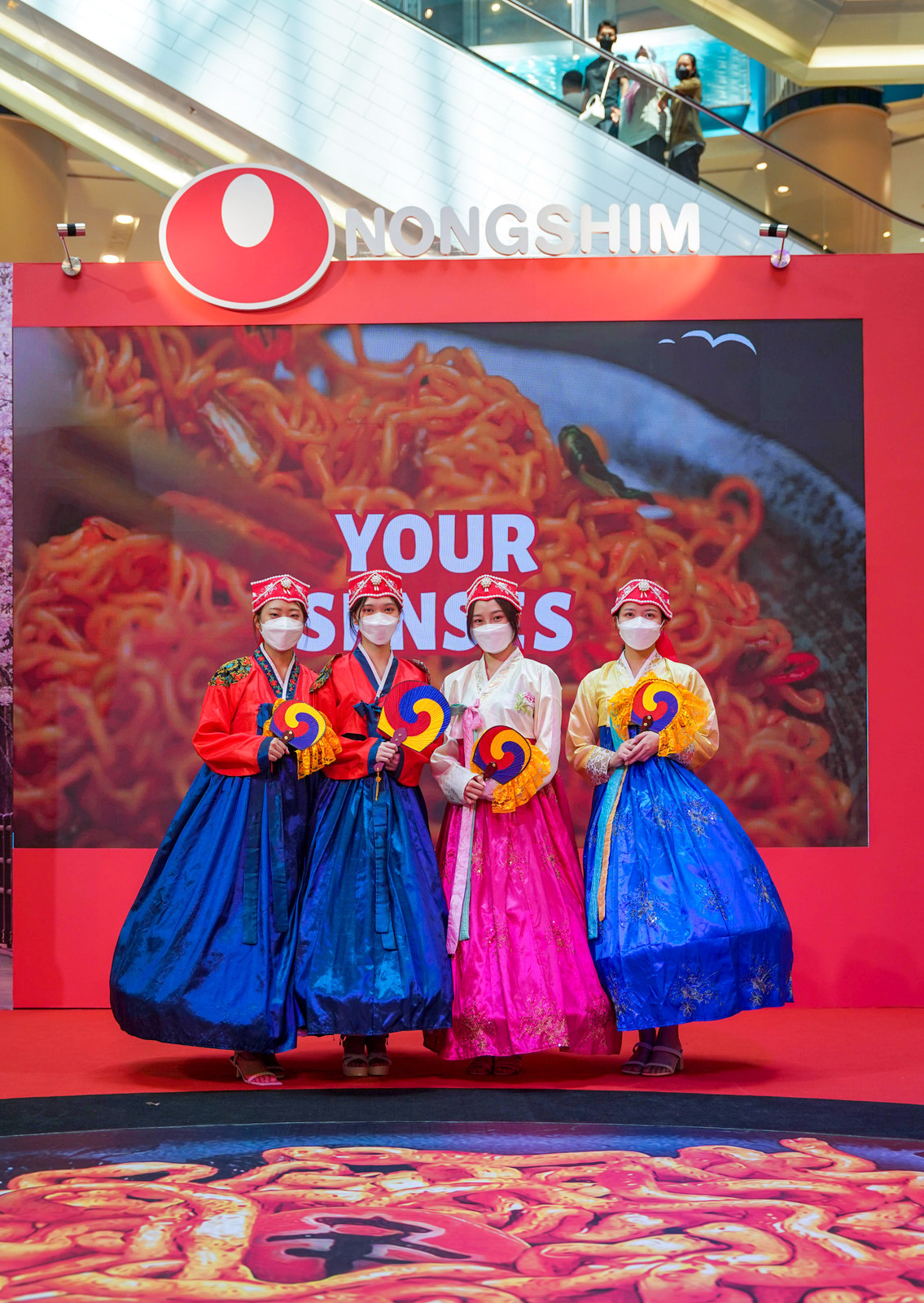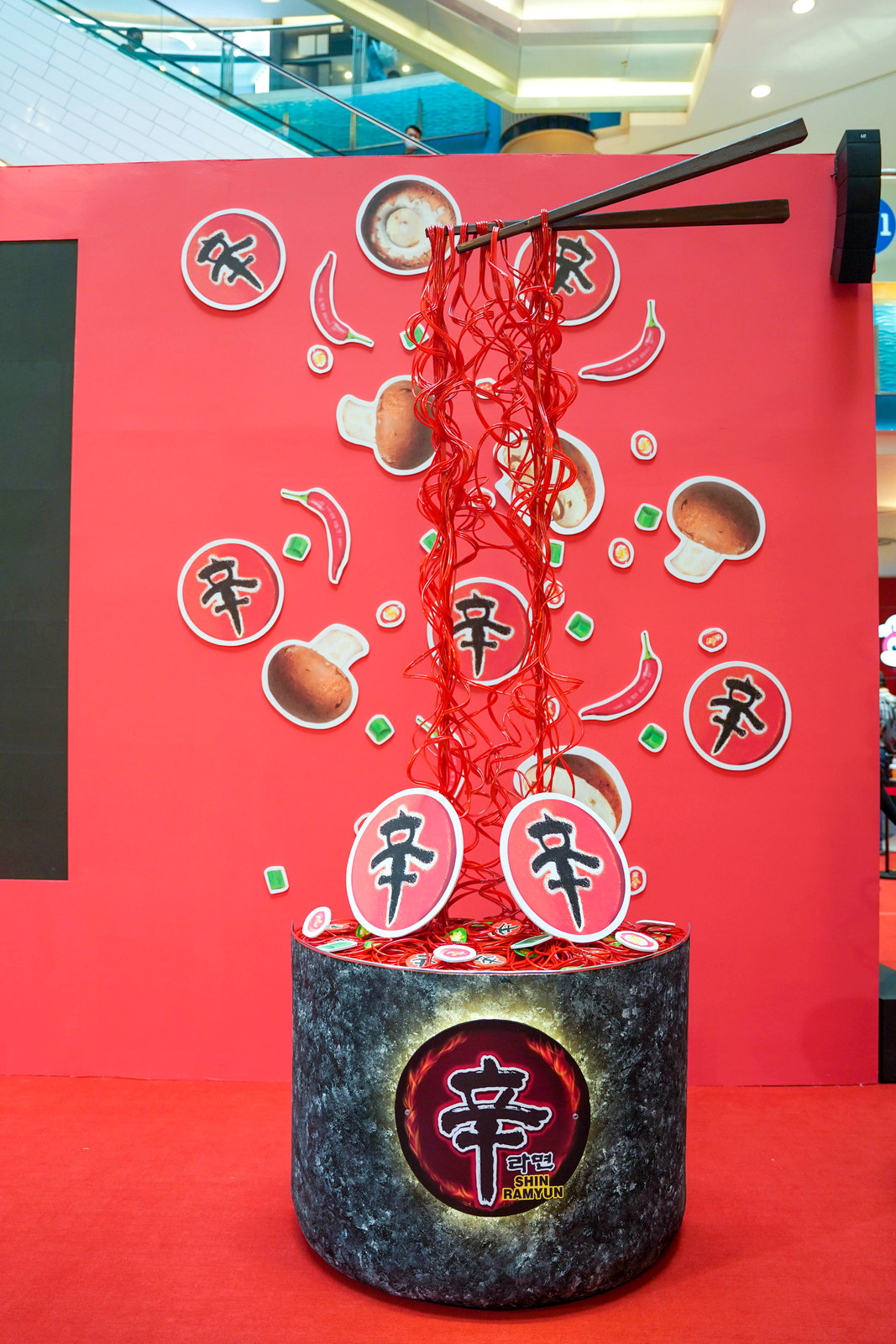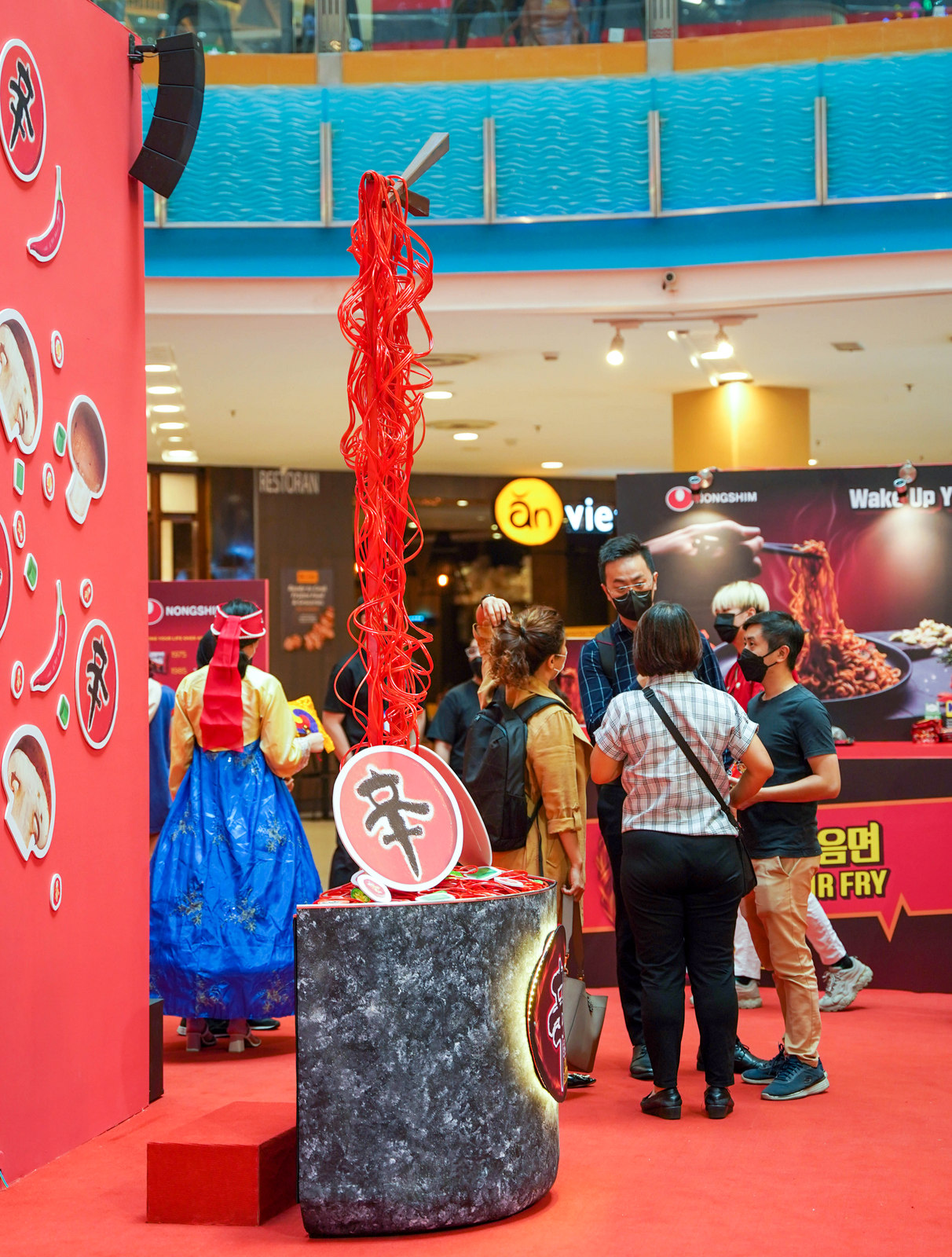 Have your phone ready to snap lots of shots for social media - you'll find friendly ushers in traditional hanbok clothing with backdrops that represent the beauty of South Korea, plus art pieces that illustrate the joy of eating Shin Ramyun noodles.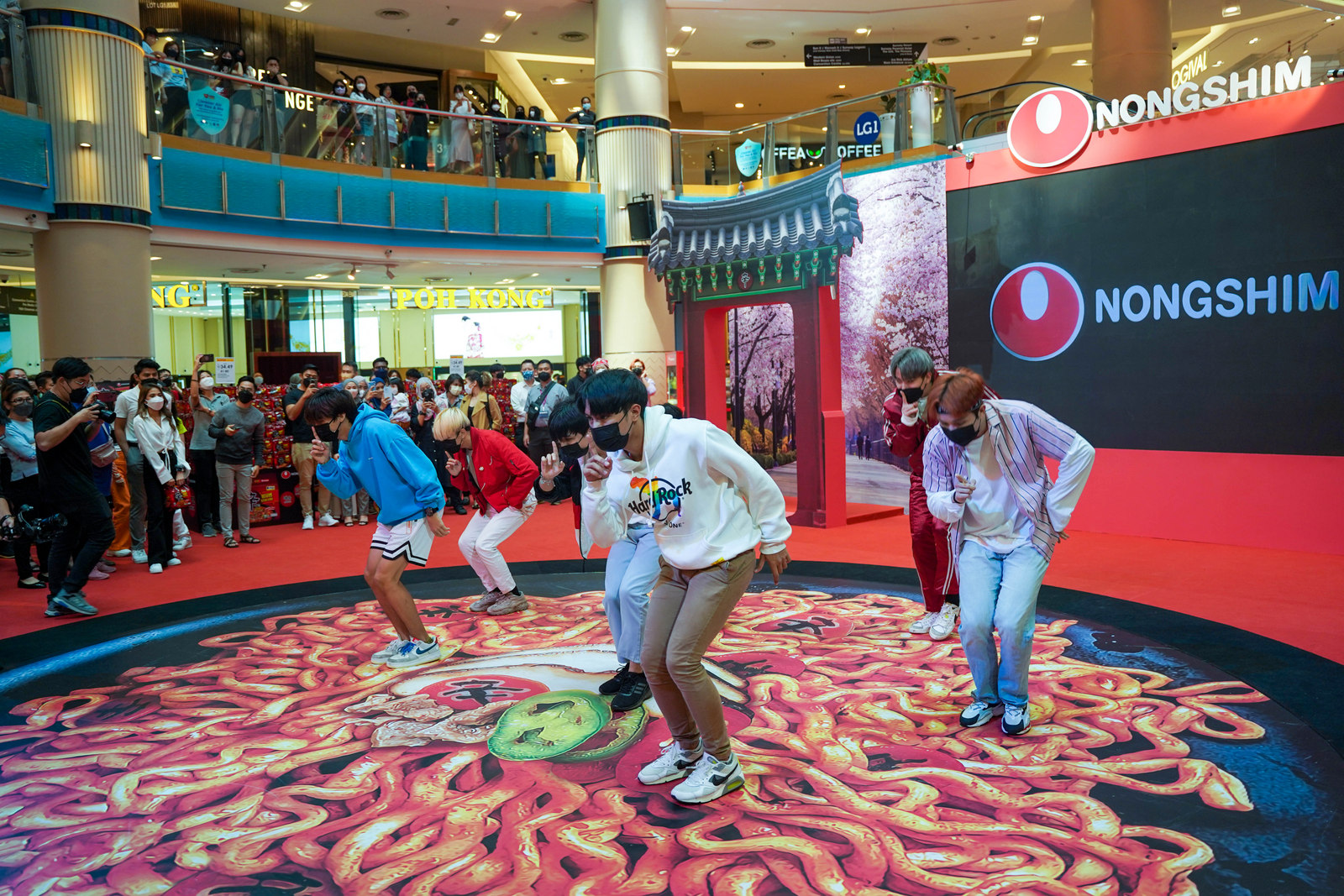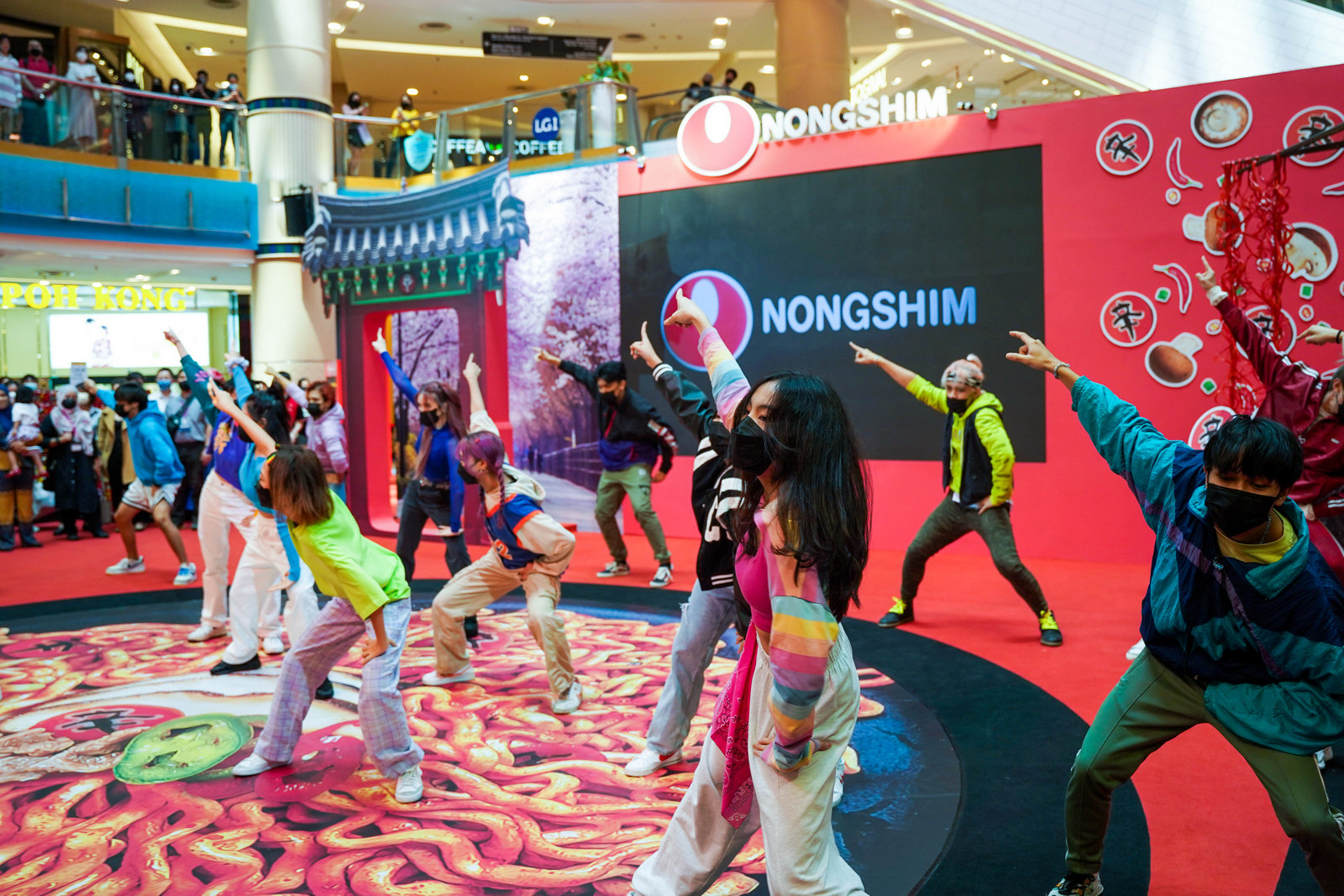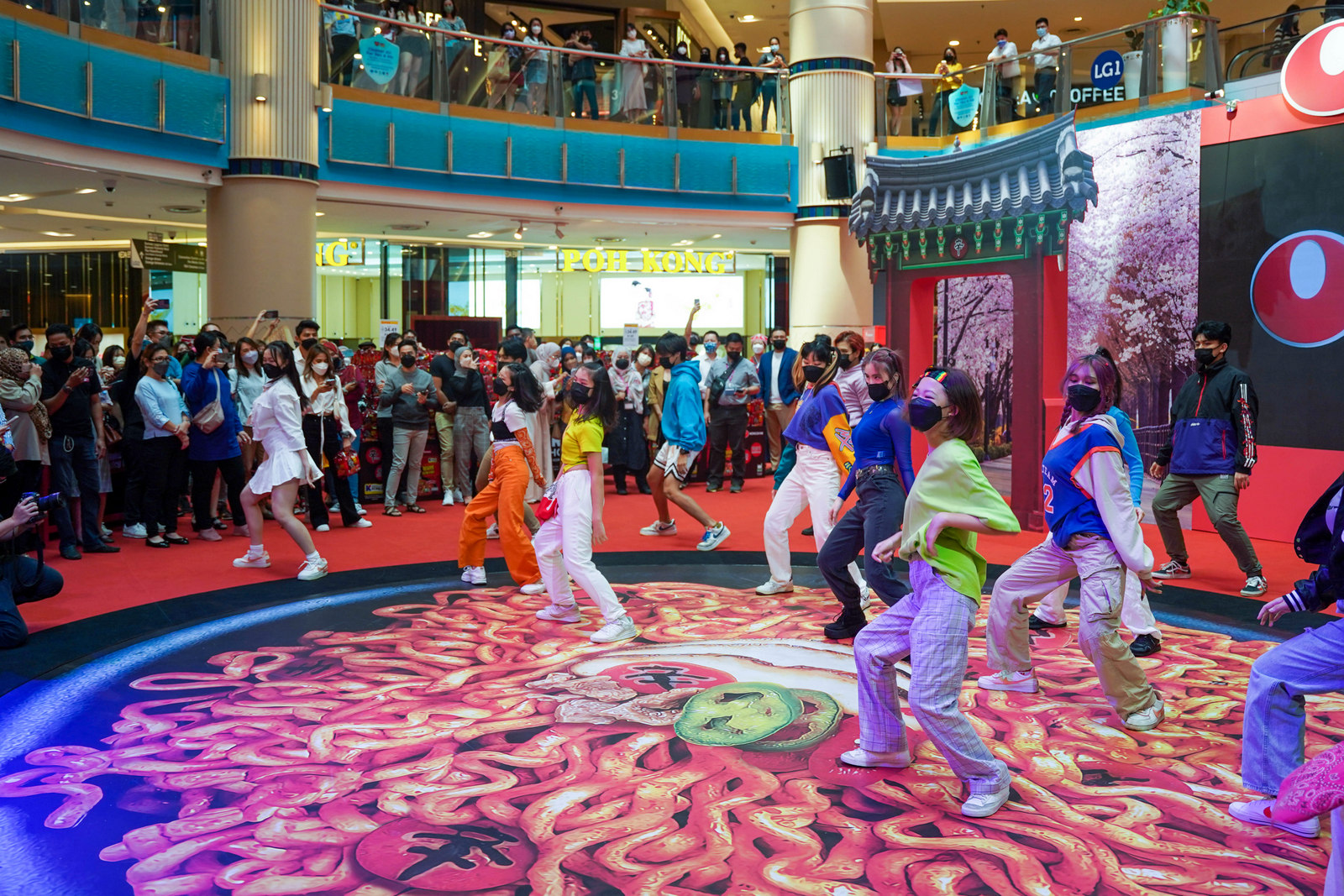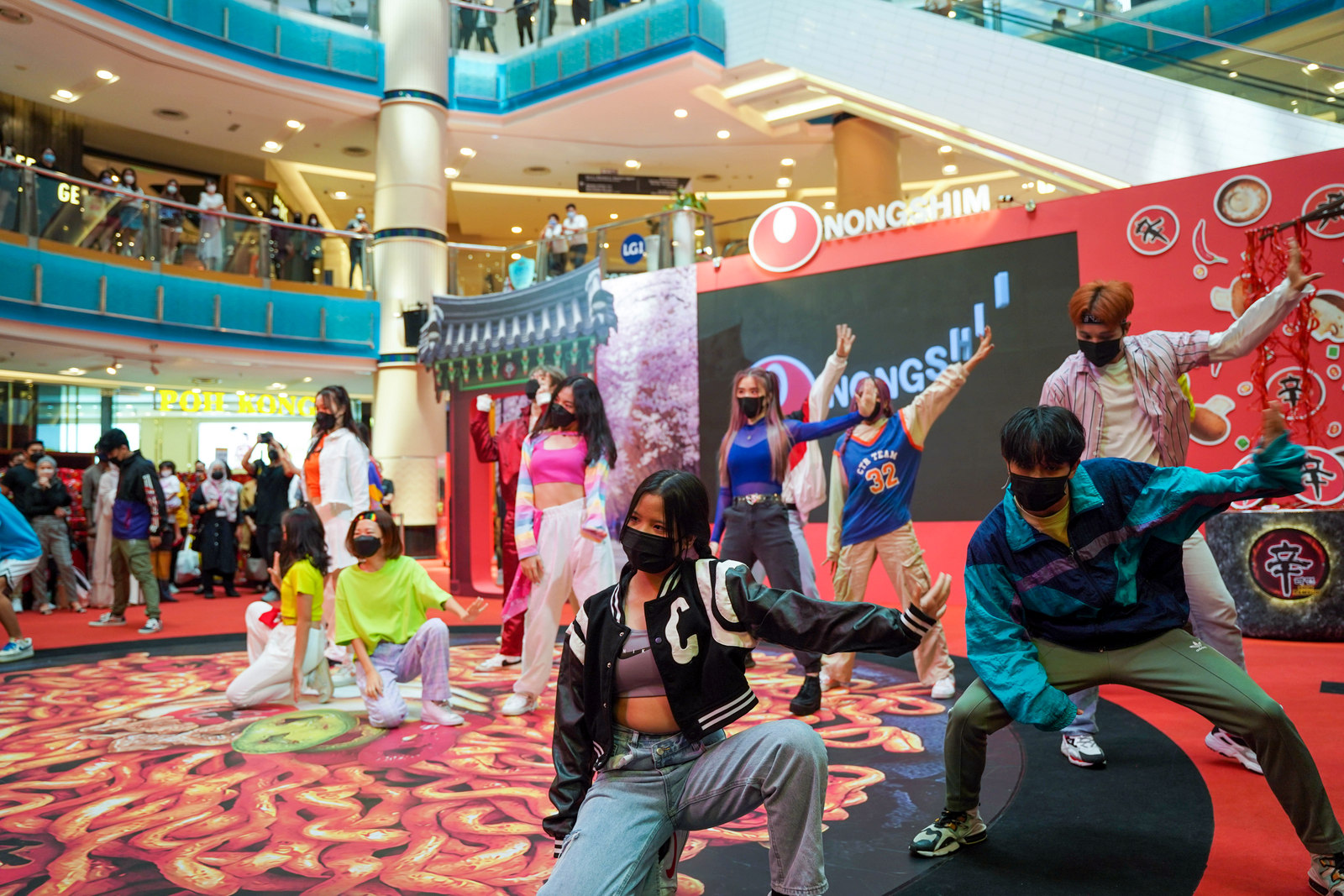 Don't be surprised if a flash mob takes the stage to show off their moves to a BTS song!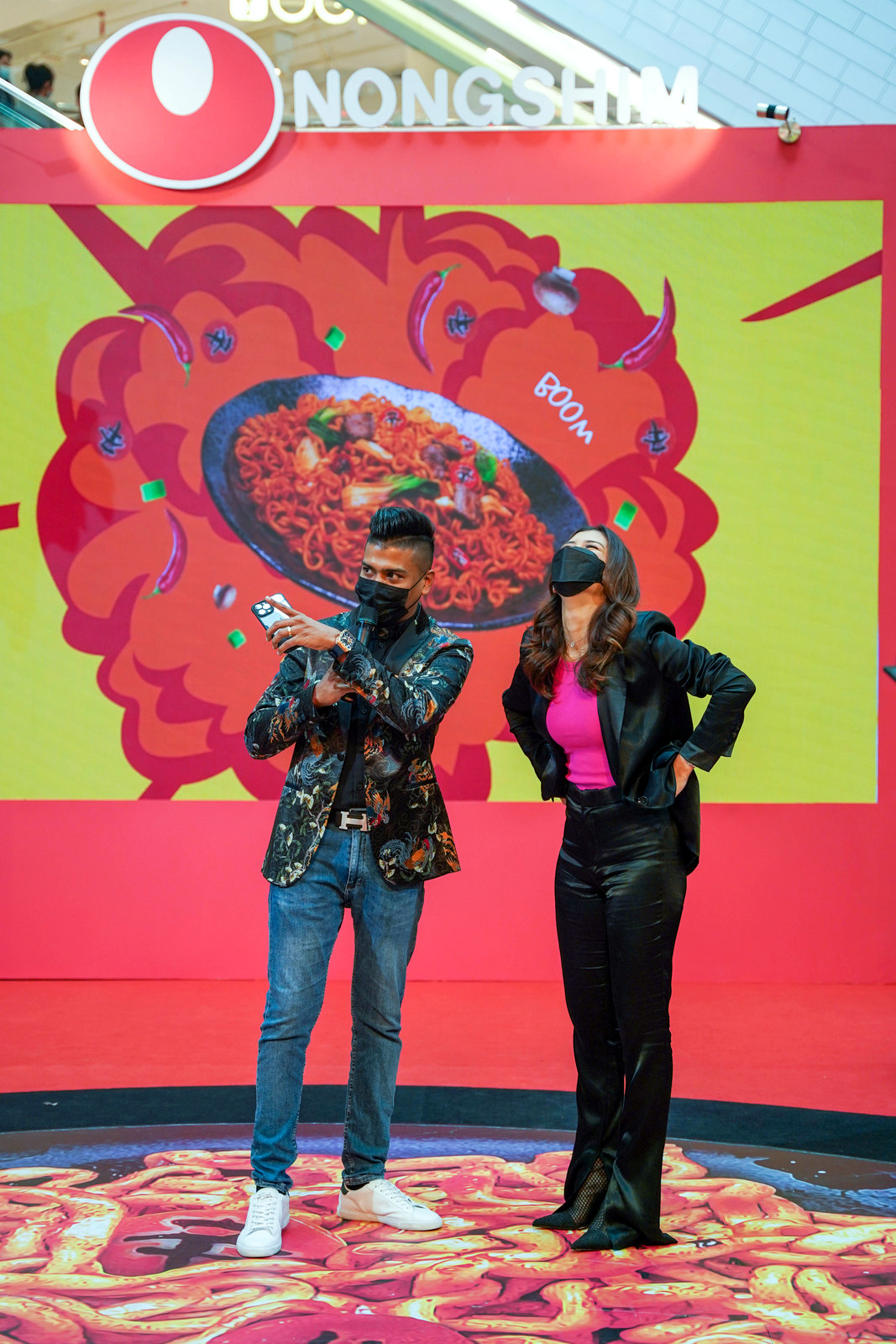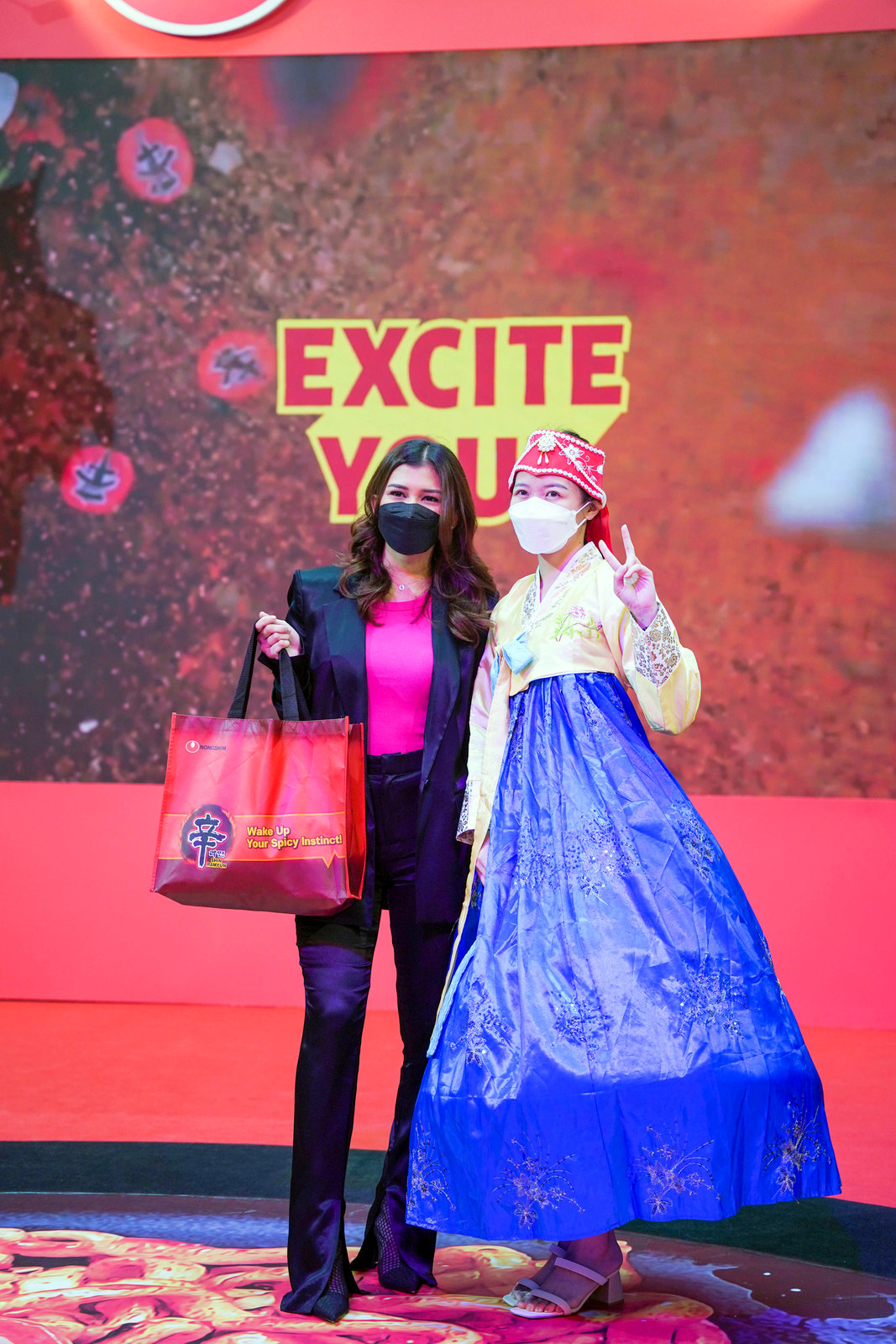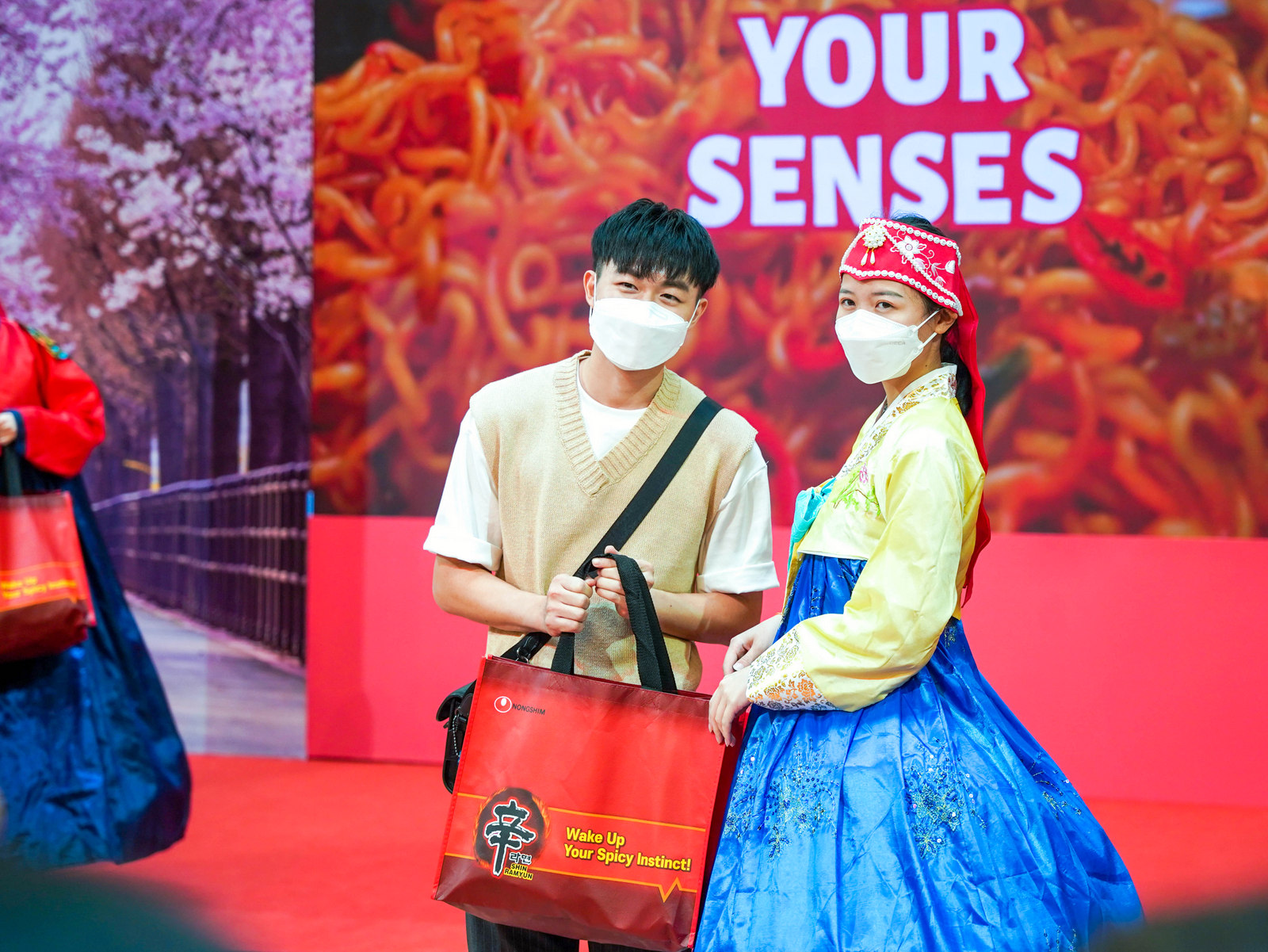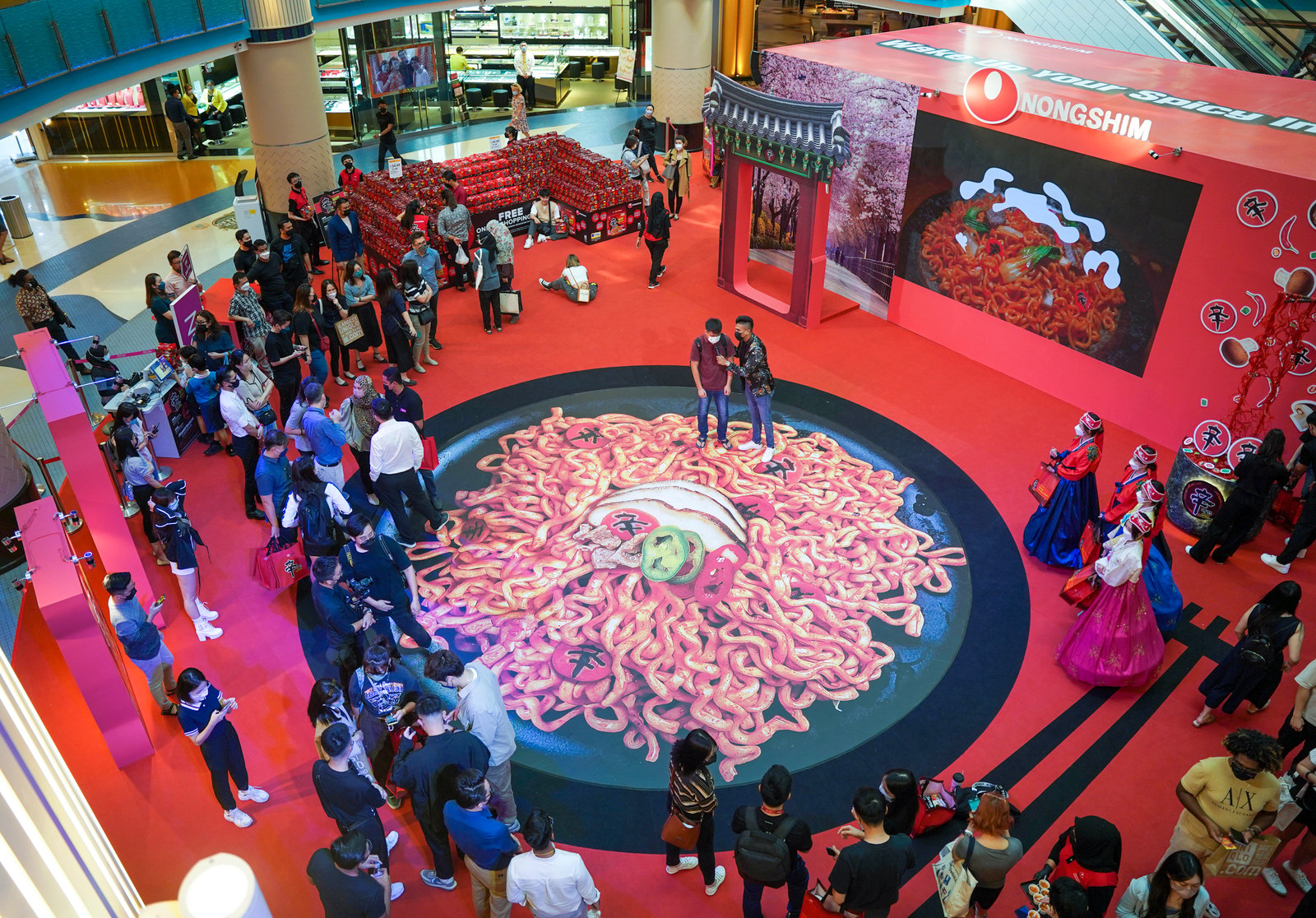 And if you're great at easy trivia, take part in quizzes to win mystery gift hampers!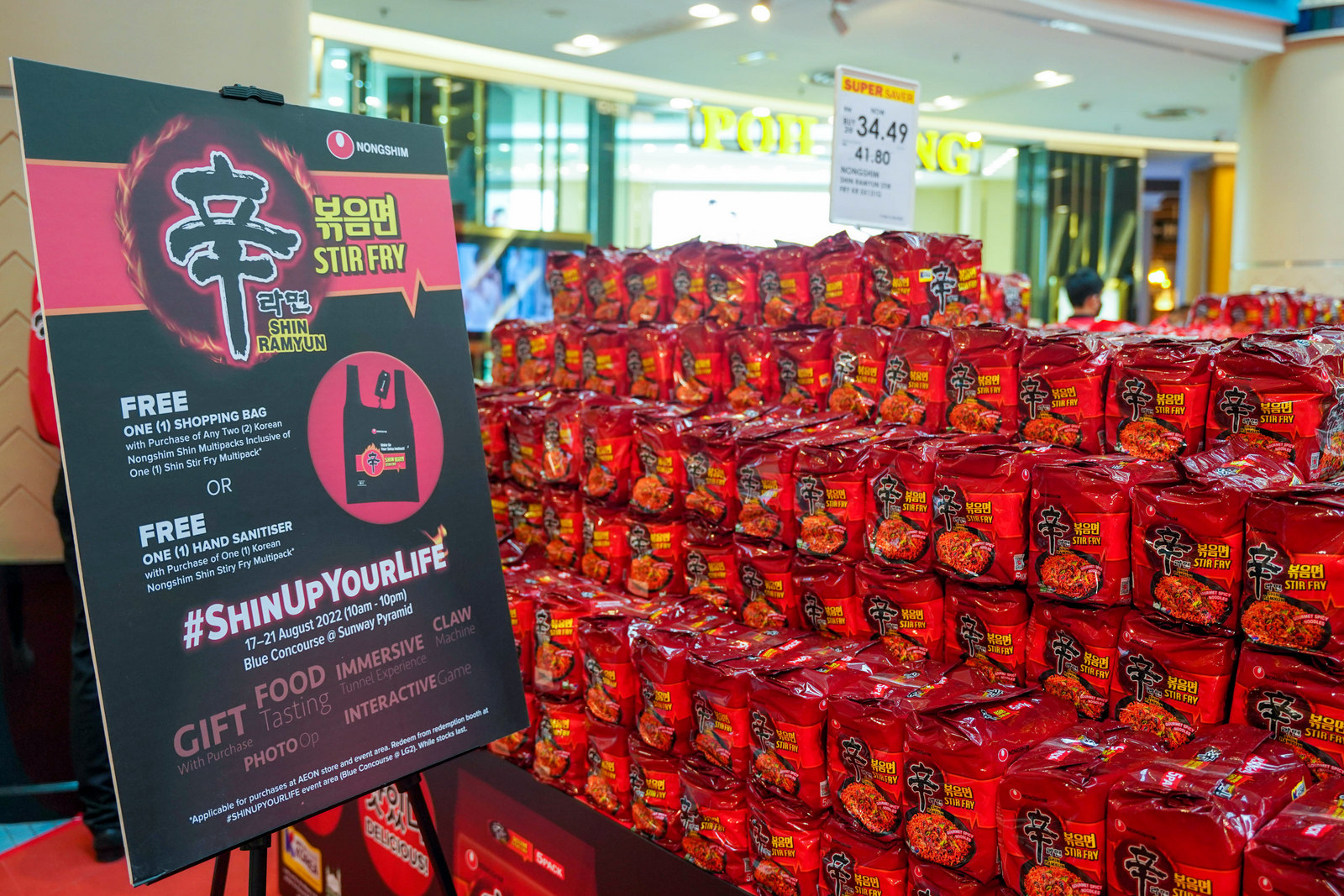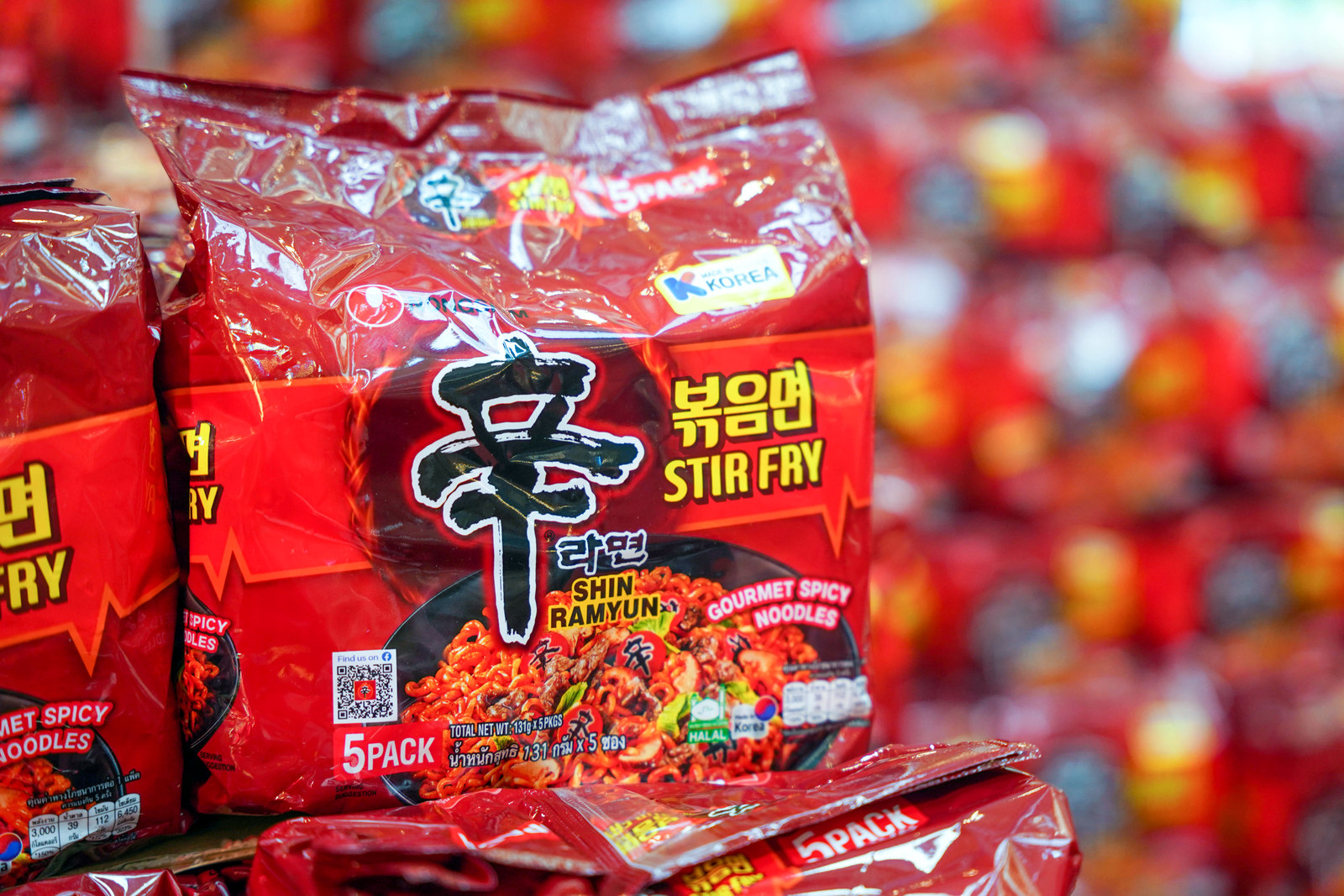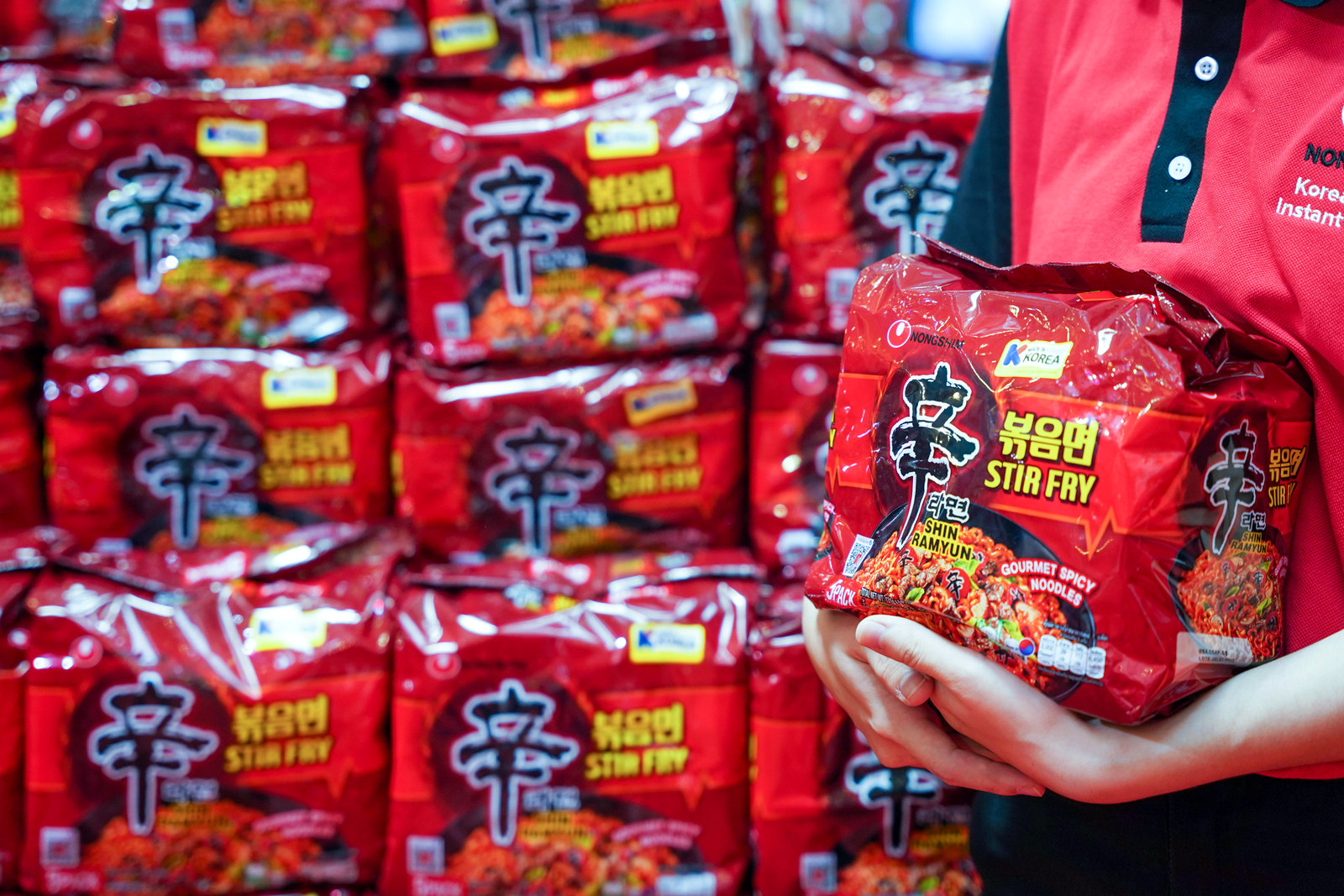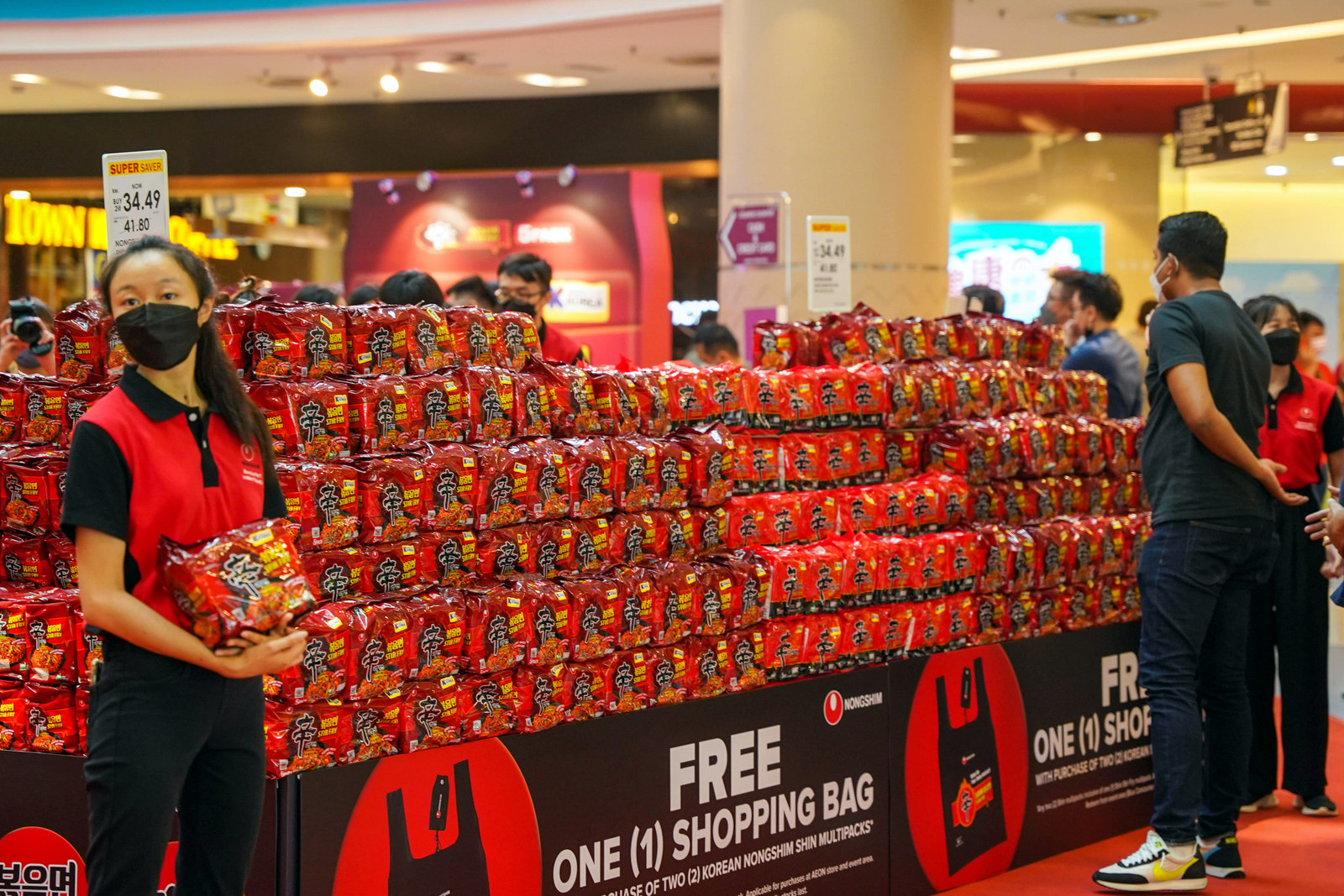 Finally, you'll also get to purchase Nongshim's Shin Stir Fry Ramyun at an exclusive introductory price - buy two bundles at RM34.49 (normal price RM41.80) and receive a free shopping bag or free exclusive chilli-and-pepper scented hand sanitiser!
#nongshimmalaysia
#shinstirfry
#wakeupyourspicyinstinct
#shinupyourlife
#newflavour
#madeinkorea
#tasteofkorea
#halal
---
You Might also Like