Nongshim SHIN Yee Sang Festive Pack: A ramyun twist for the 2023 Lunar New Year prosperity toss
January 12, 2023
---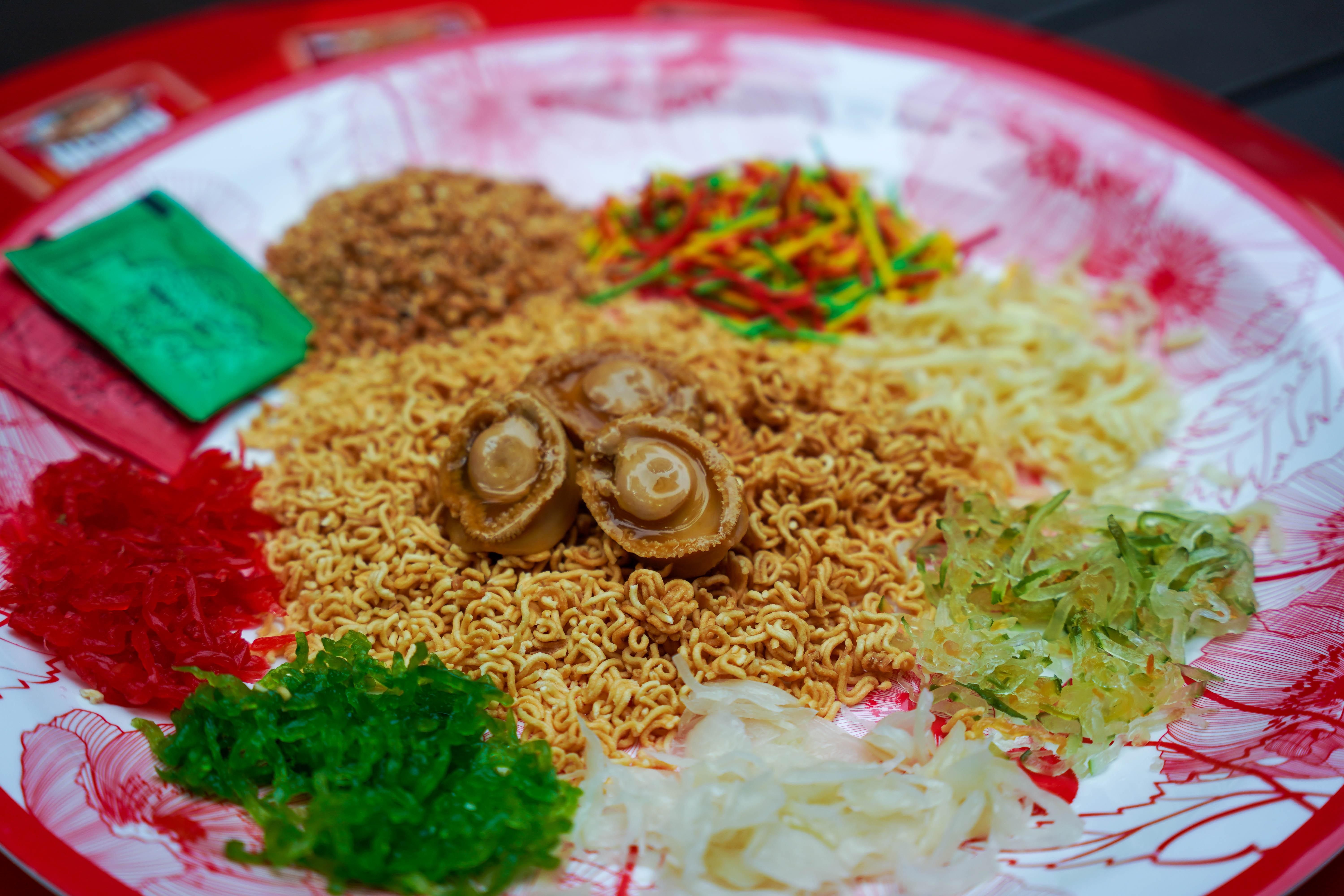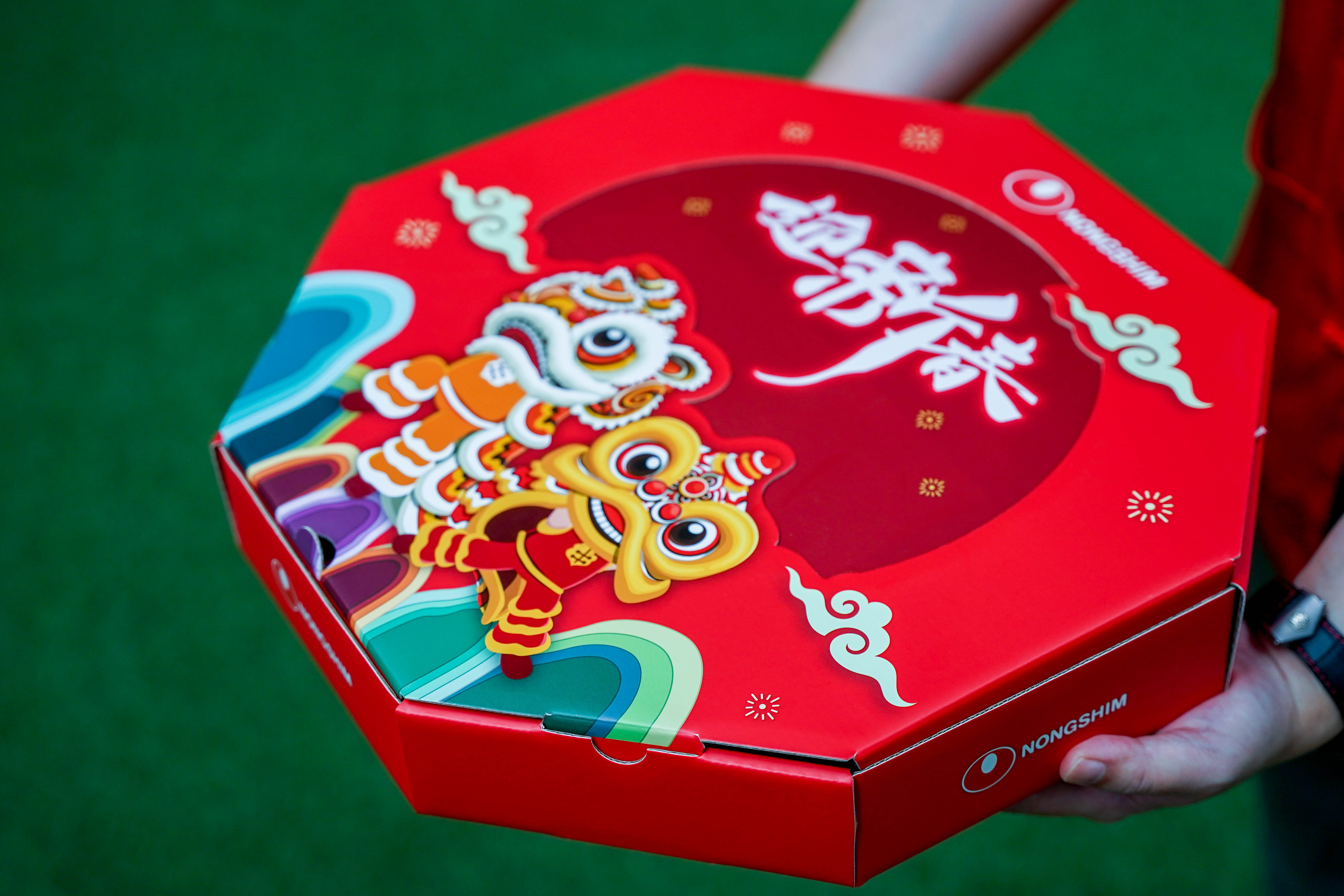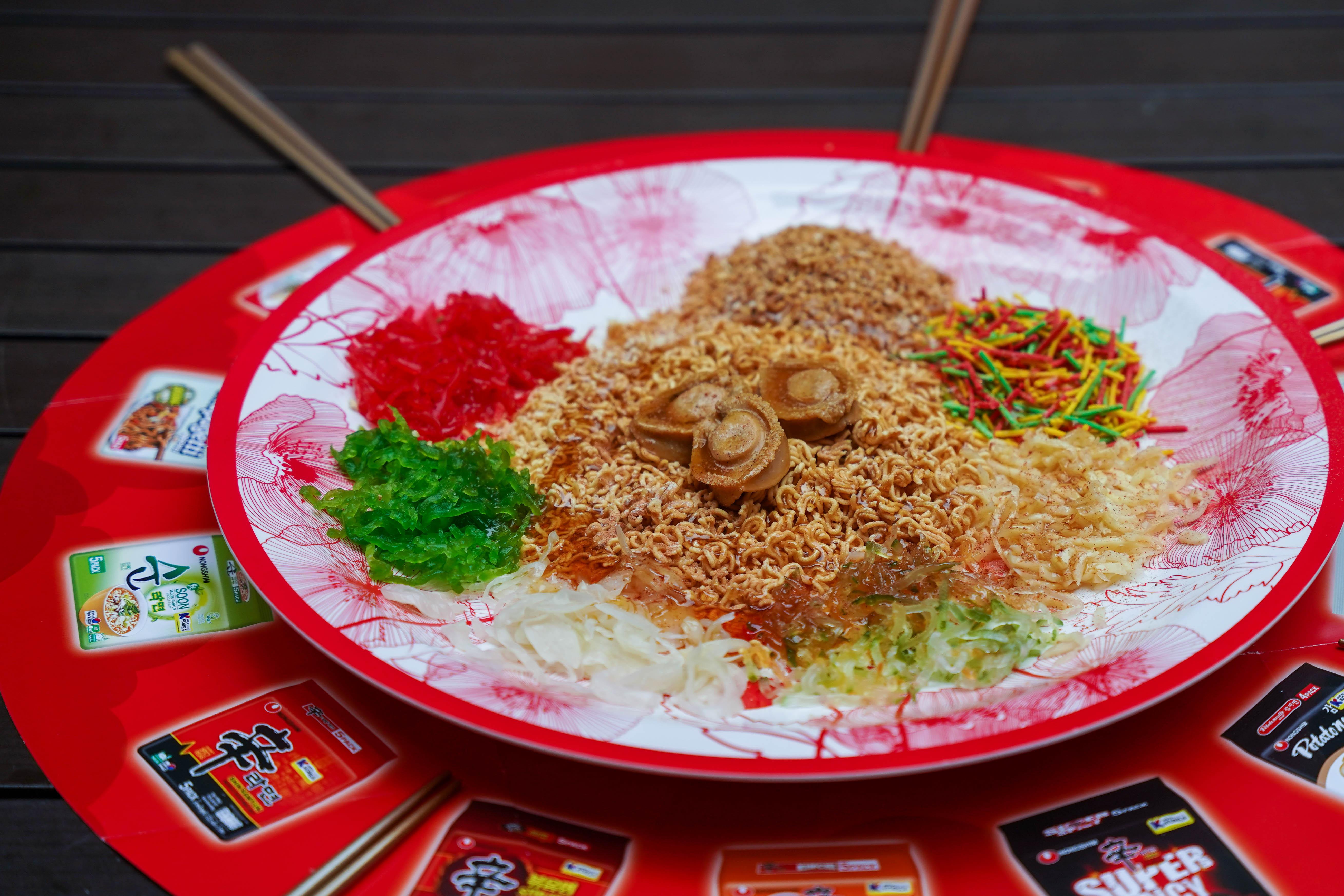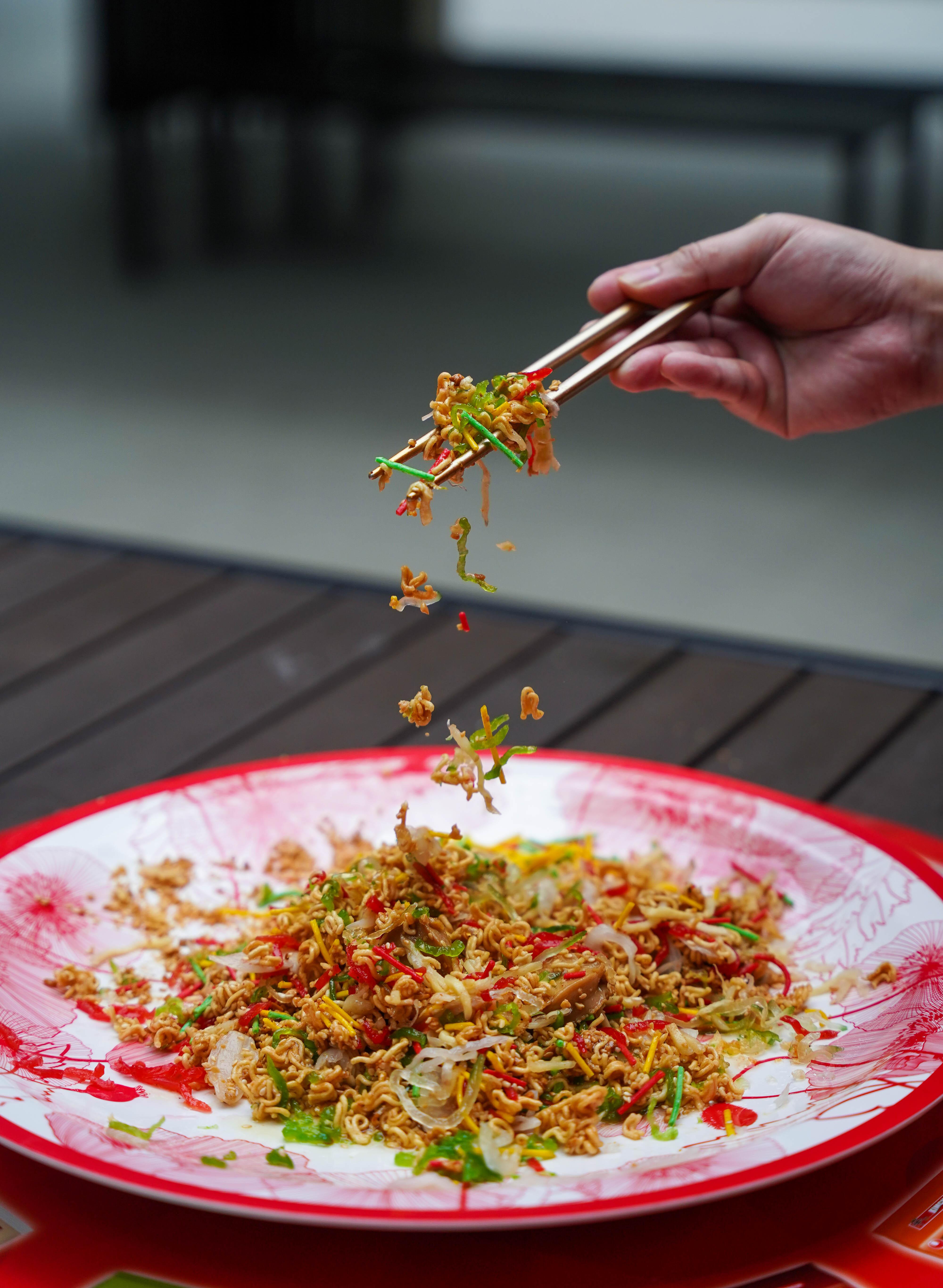 Craving a creative change from endless salmon yee sang this Lunar New Year?
Here's a one-of-a-kind experience to make your prosperity toss instantly more memorable: Nongshim is introducing the new Nongshim SHIN Yee Sang Festive Pack, bringing together everyone's favourite Korean noodles with our Chinese New Year must-have!
The festive pack comprises traditional yee sang ingredients, including ready-to-eat abalone, with an innovative twist - paired with Nongshim's Stir Fry ramyun as 'bok chui' in a unique combination for the very first time!
Once you're done devouring this delicious dish, there's extra ONG to enjoy - you can decorate your living room with the festive pack as your Fortune Wall Display!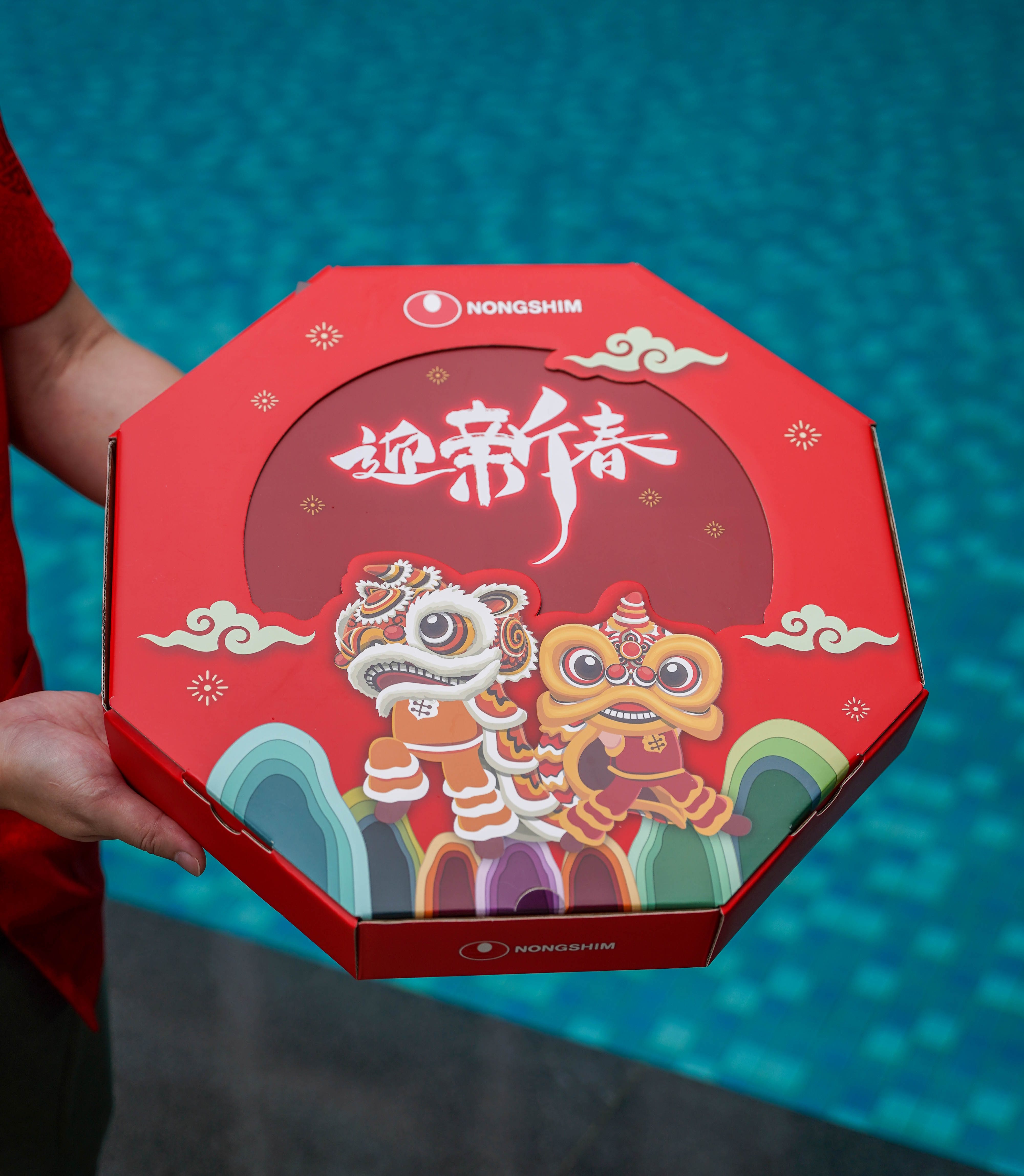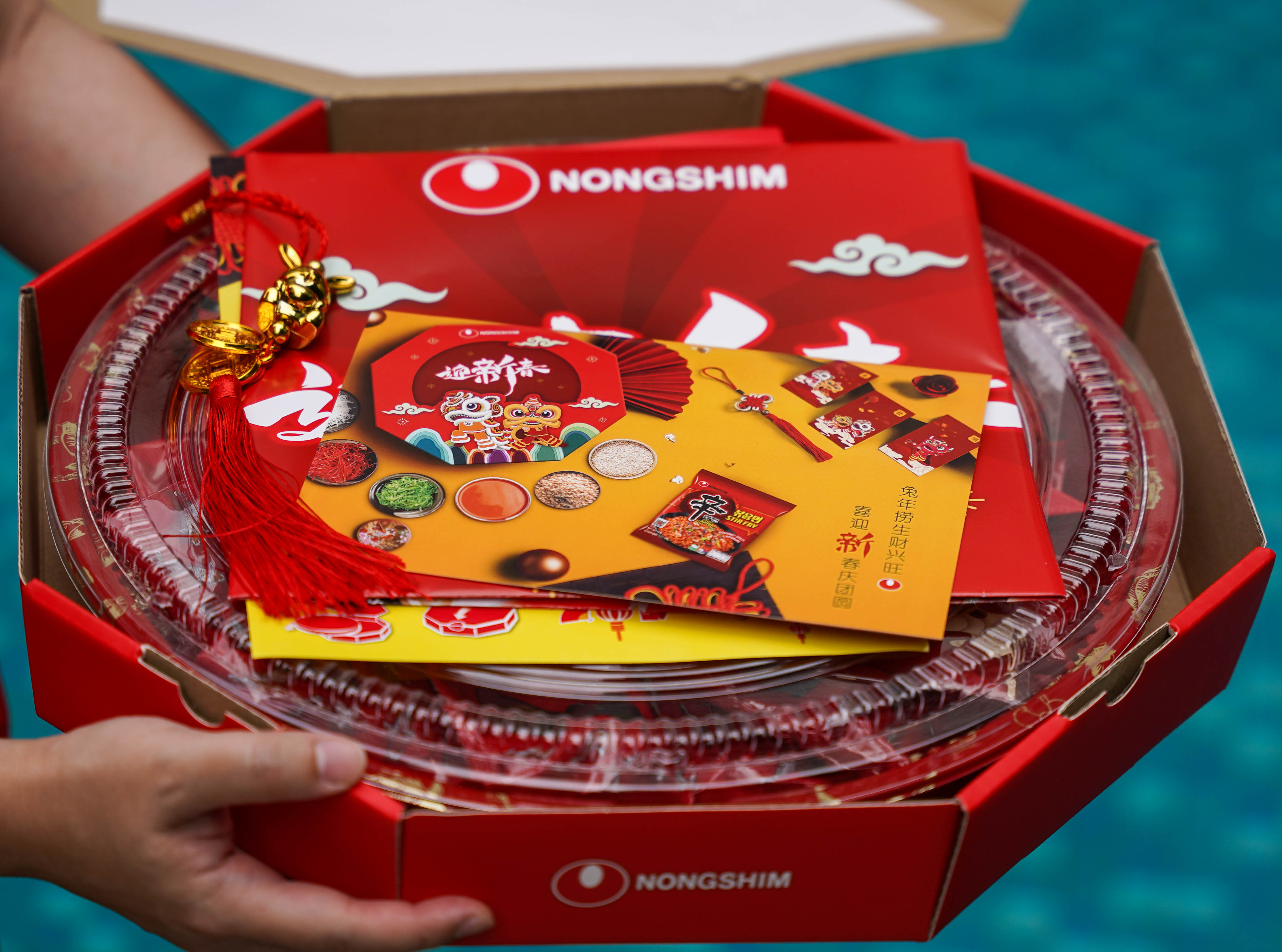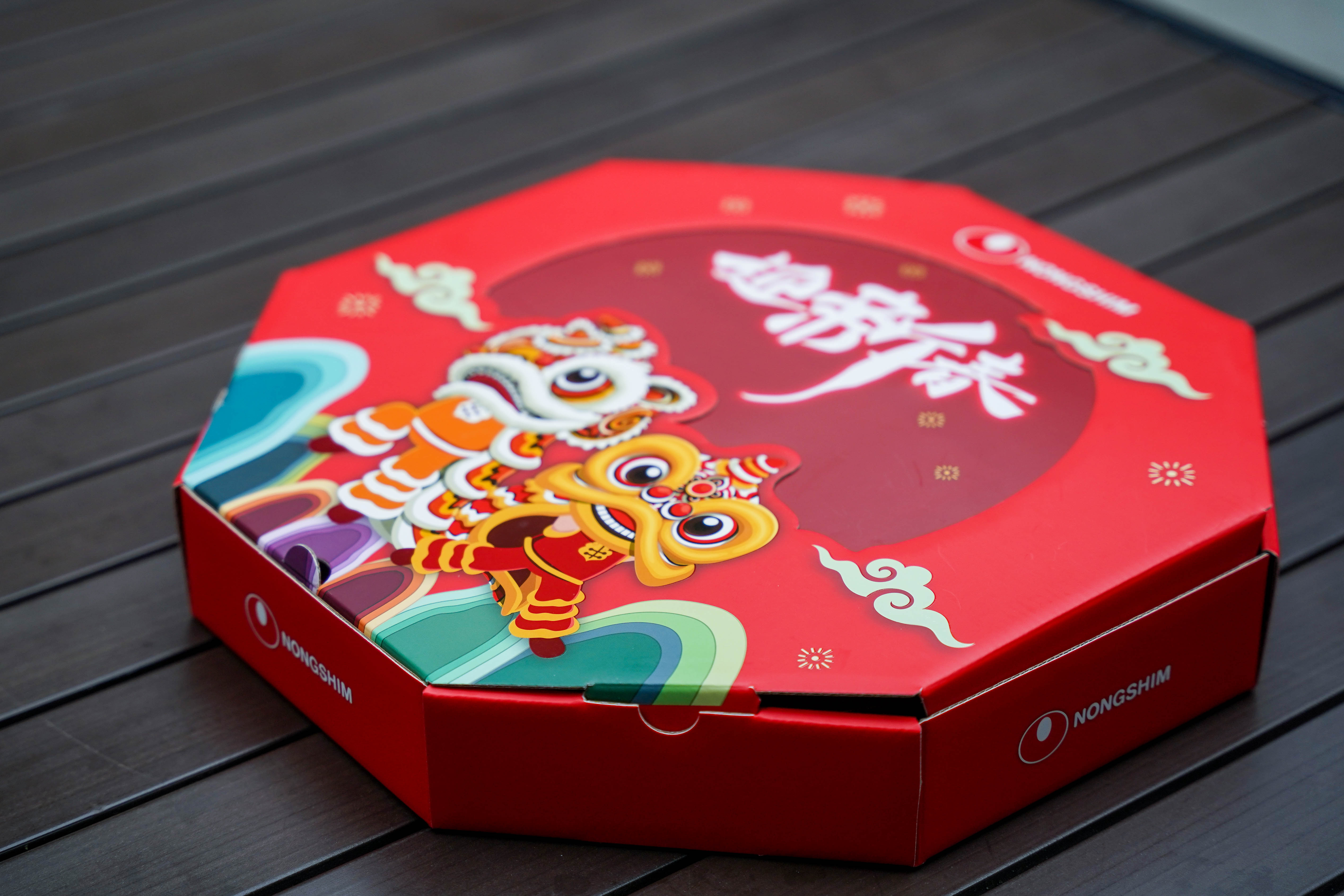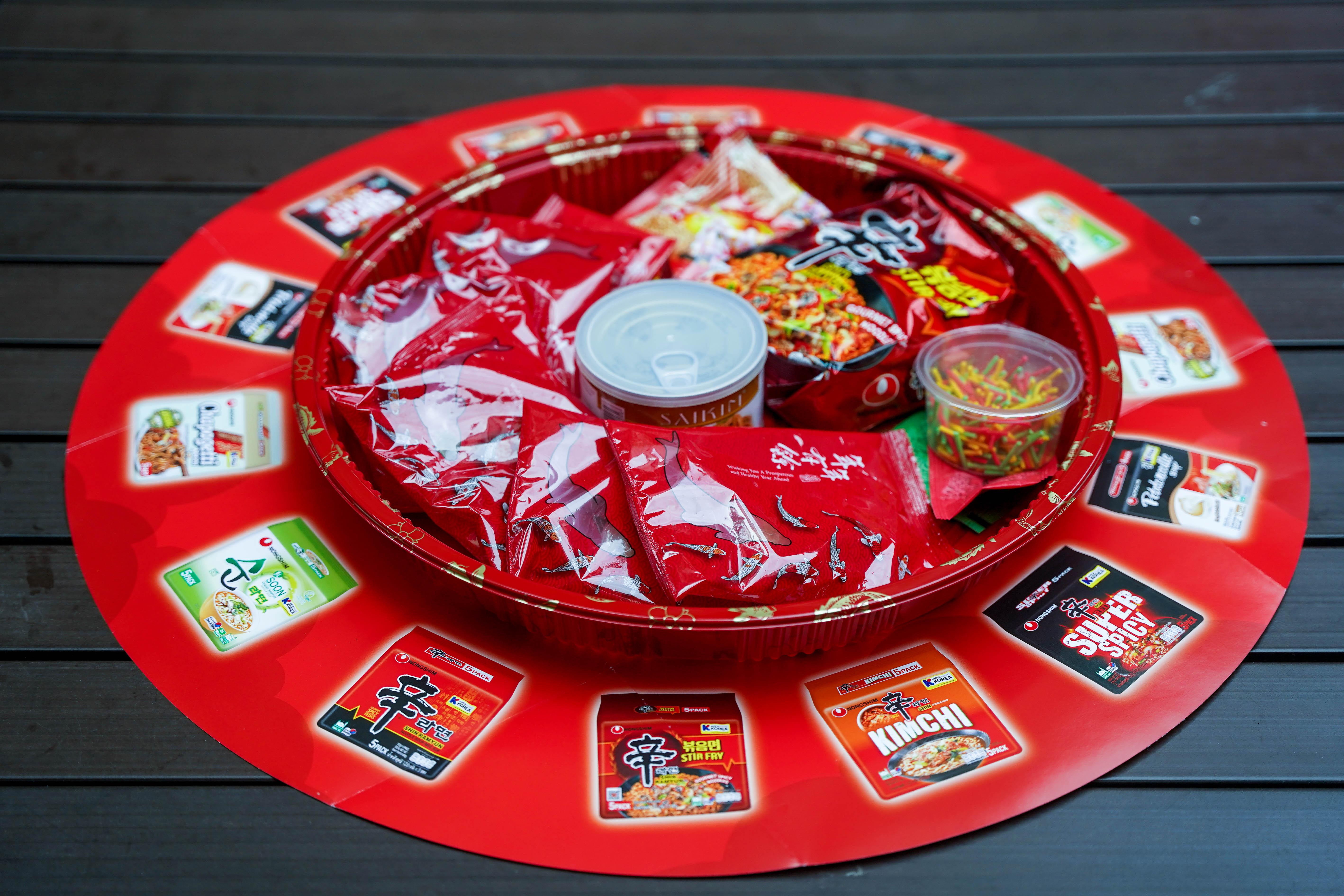 Coming in bright red packaging to herald the celebrations, the Nongshim SHIN Yee Sang Festive Pack is great for gifting - but be sure to also order at least one pack for your own household. This is a playful indulgence for the young at heart, sure to delight all generations.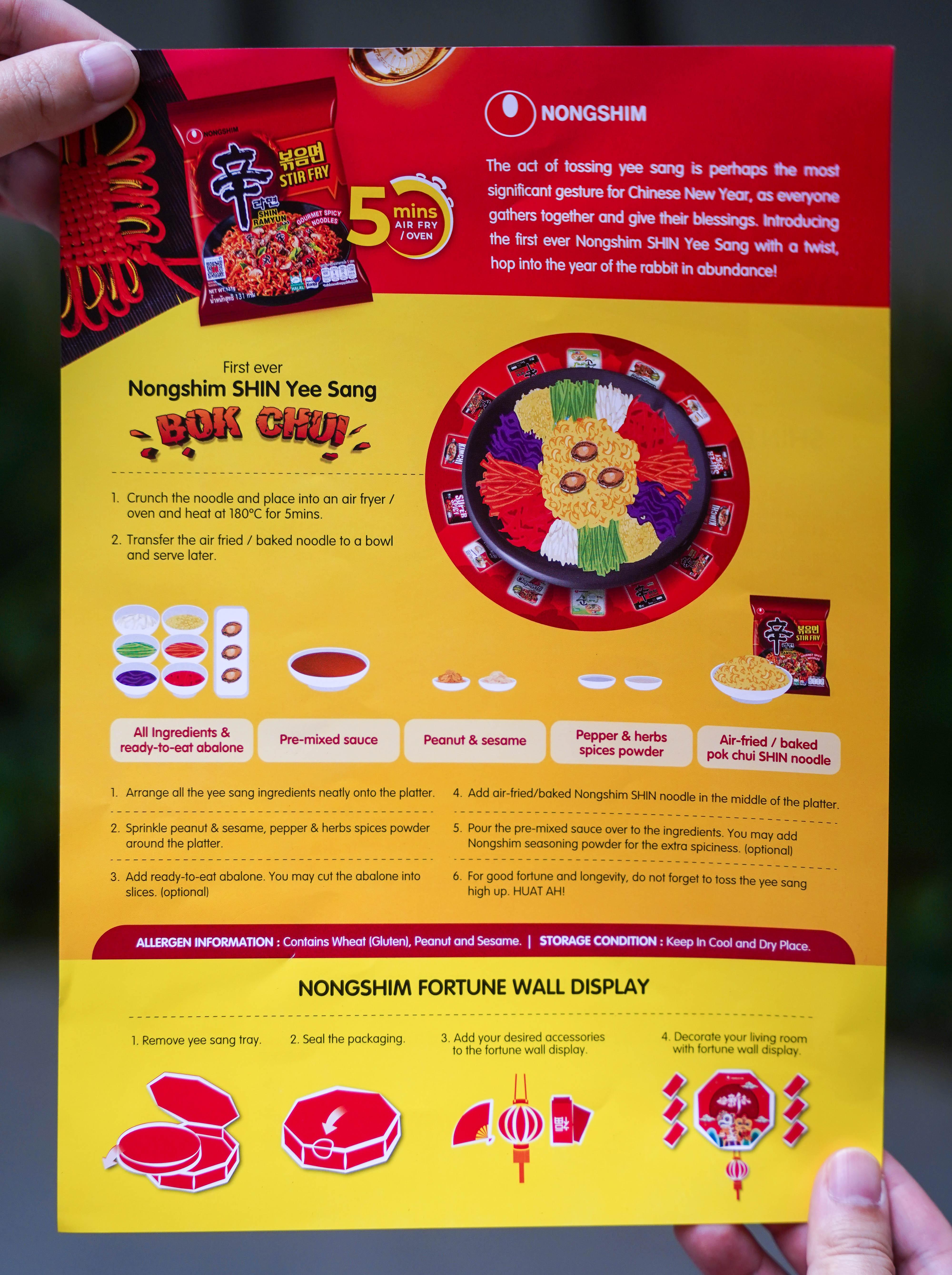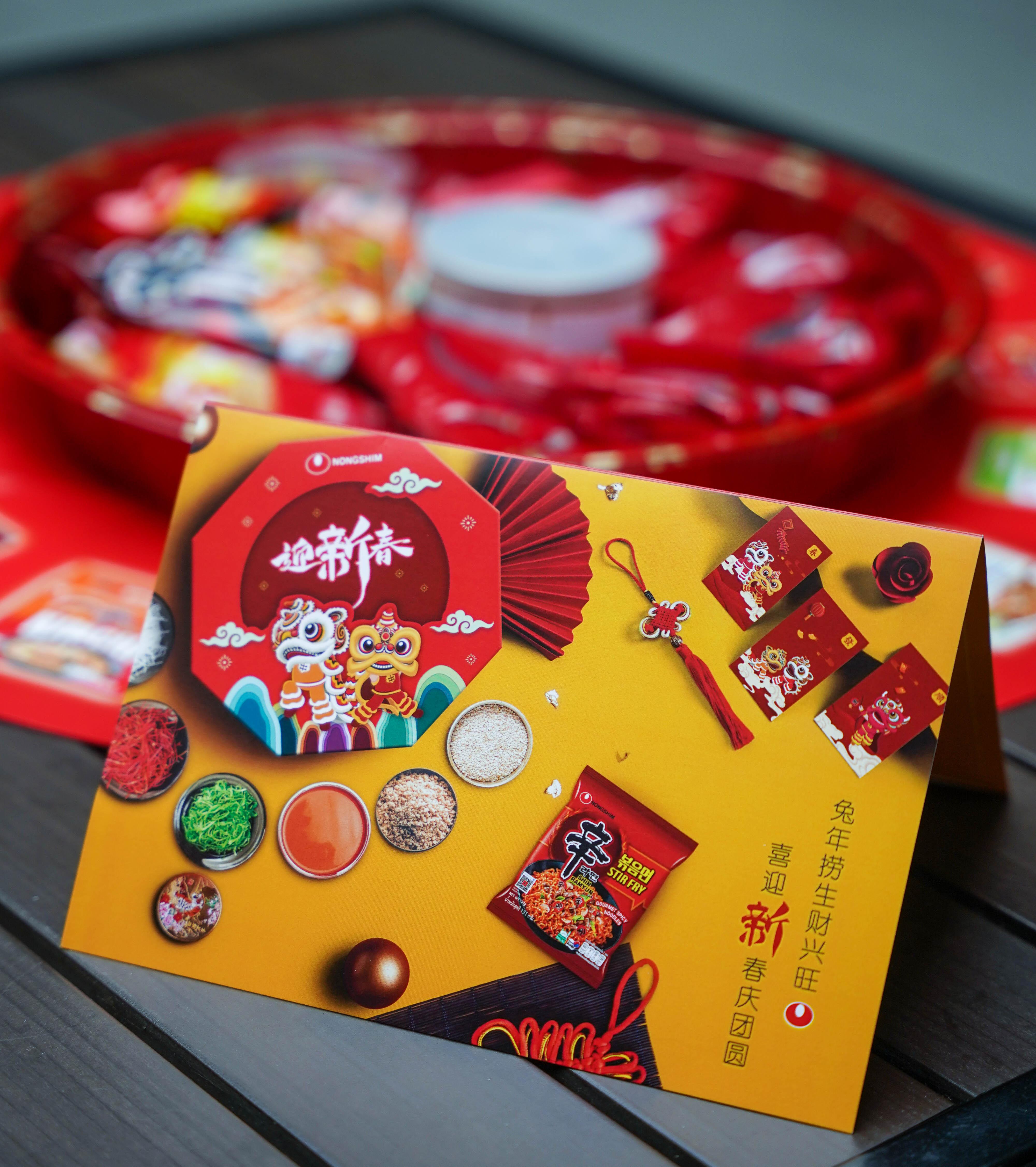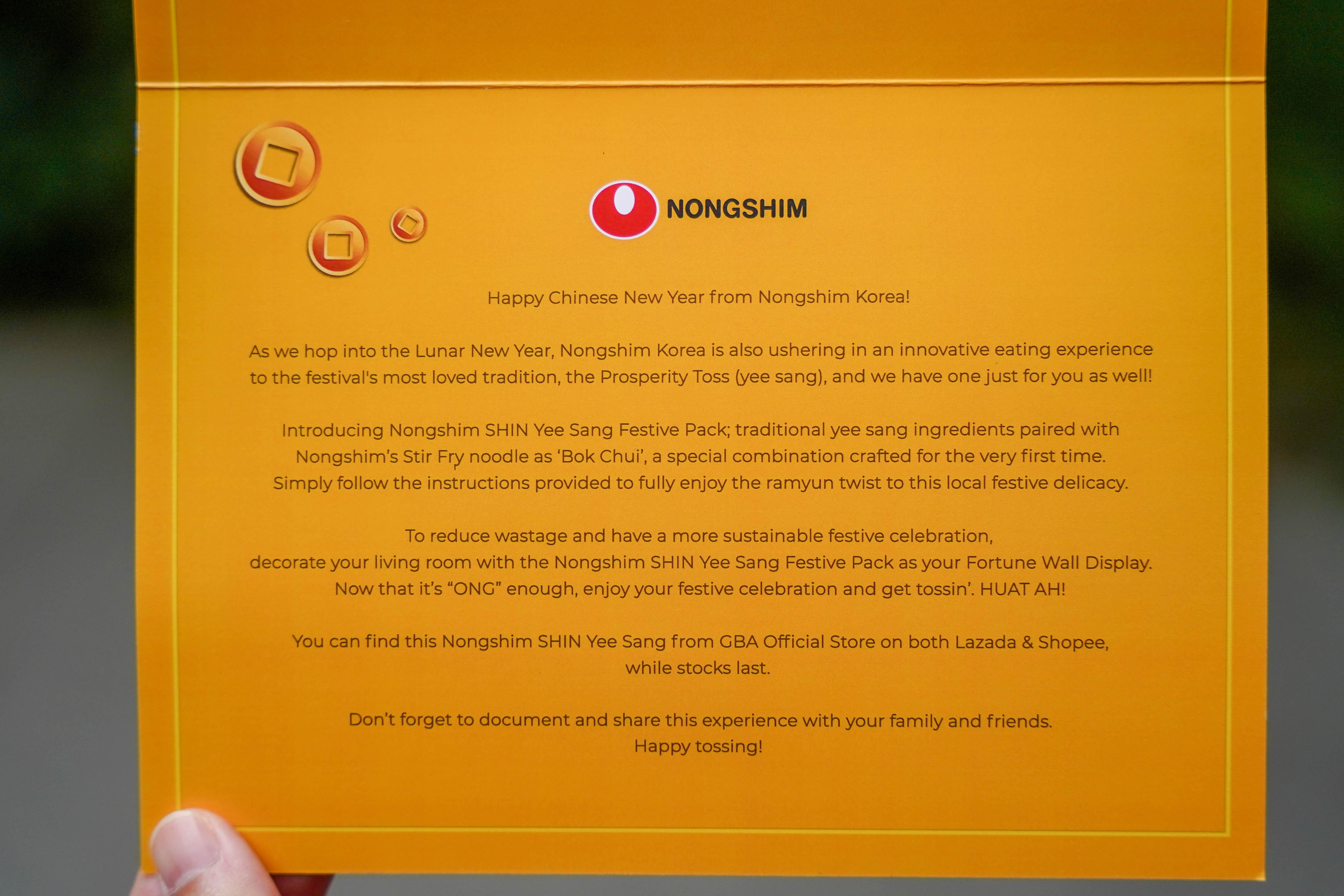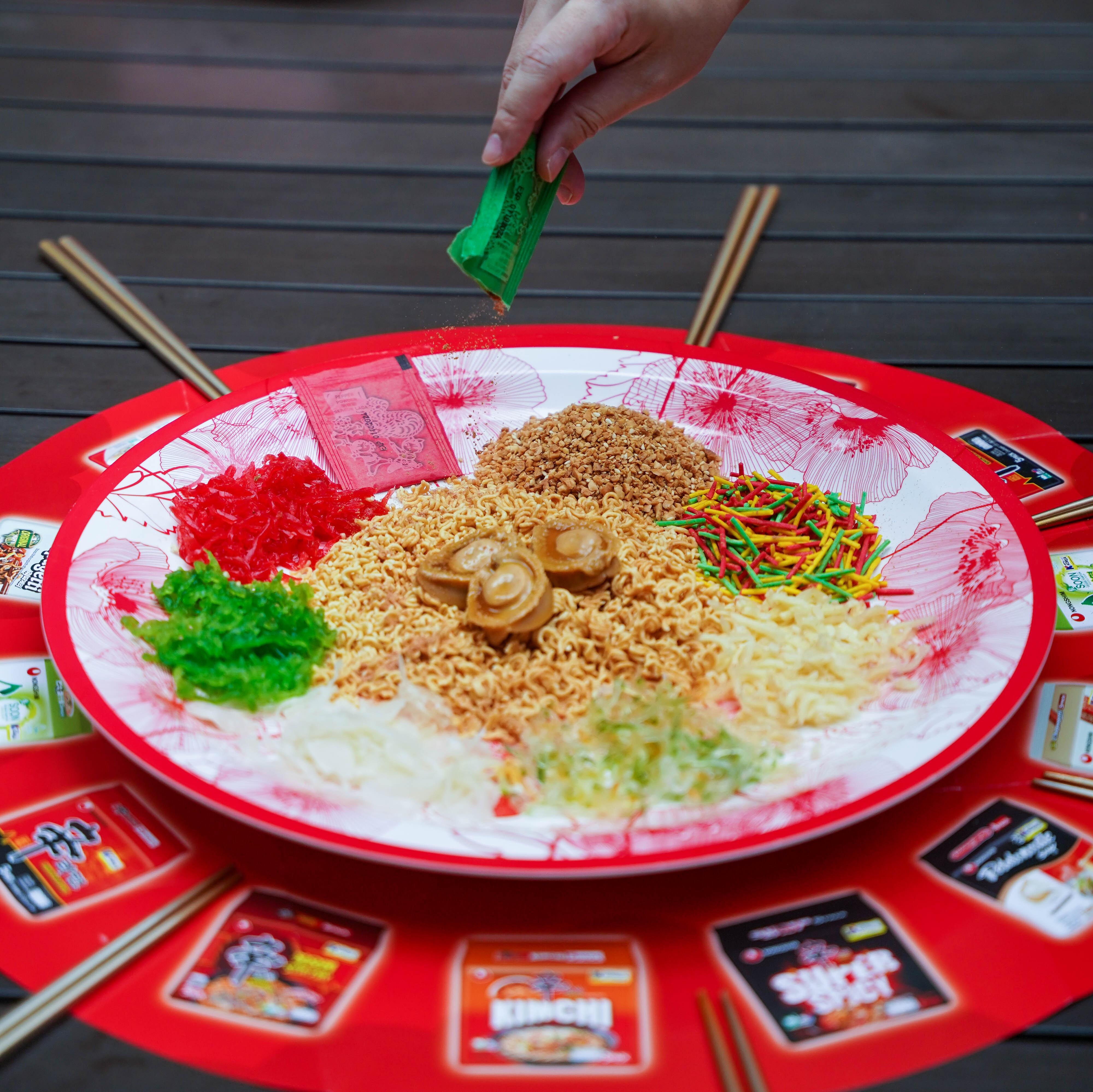 The Festive Pack includes everything you need for a convenient, fuss-free toss: All the crunchy components, plus whole abalones, peanuts, sesame, pepper and herb spice powder.
The surprise is the SHIN noodles, bringing a full-bodied crisp to a flavourful platter!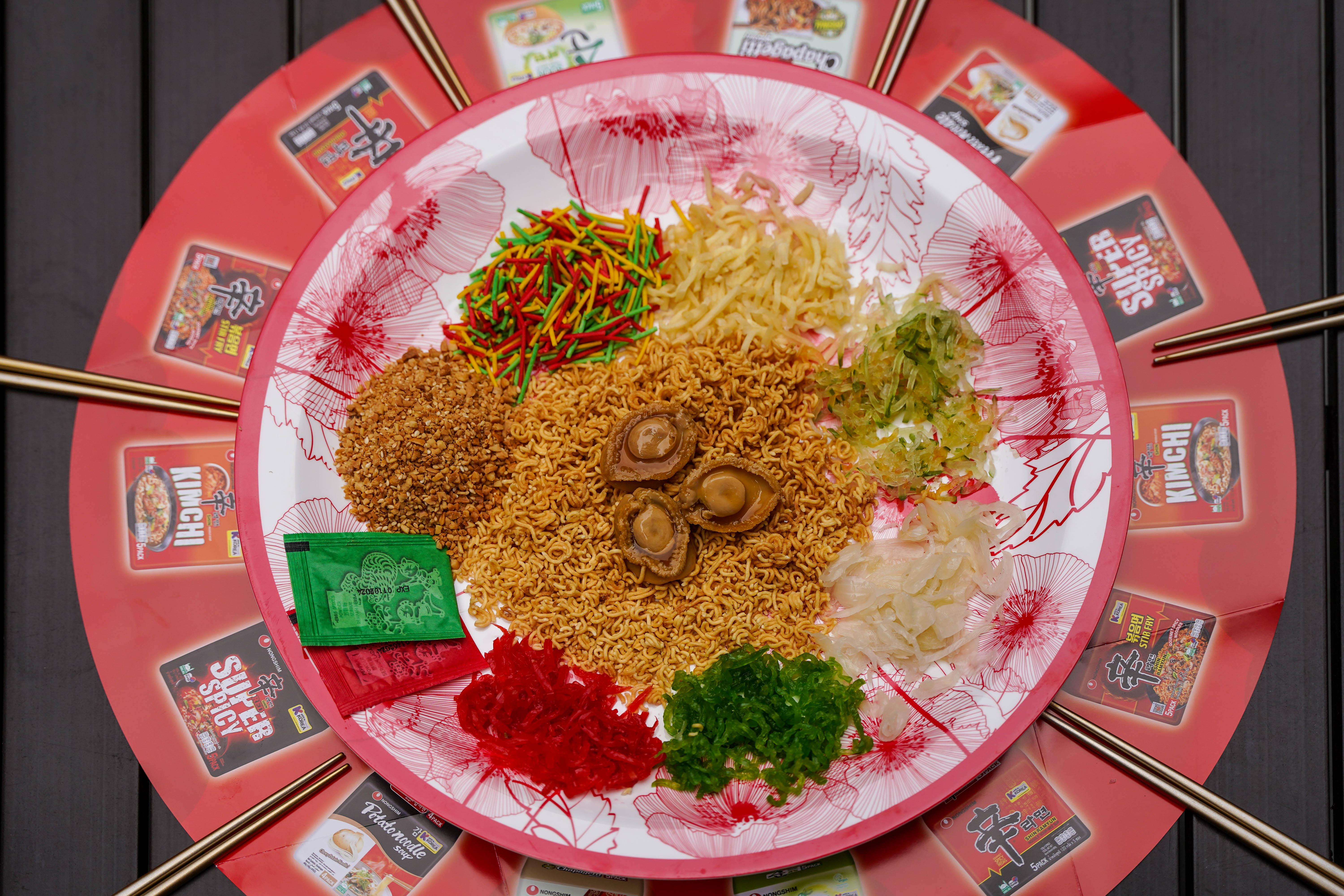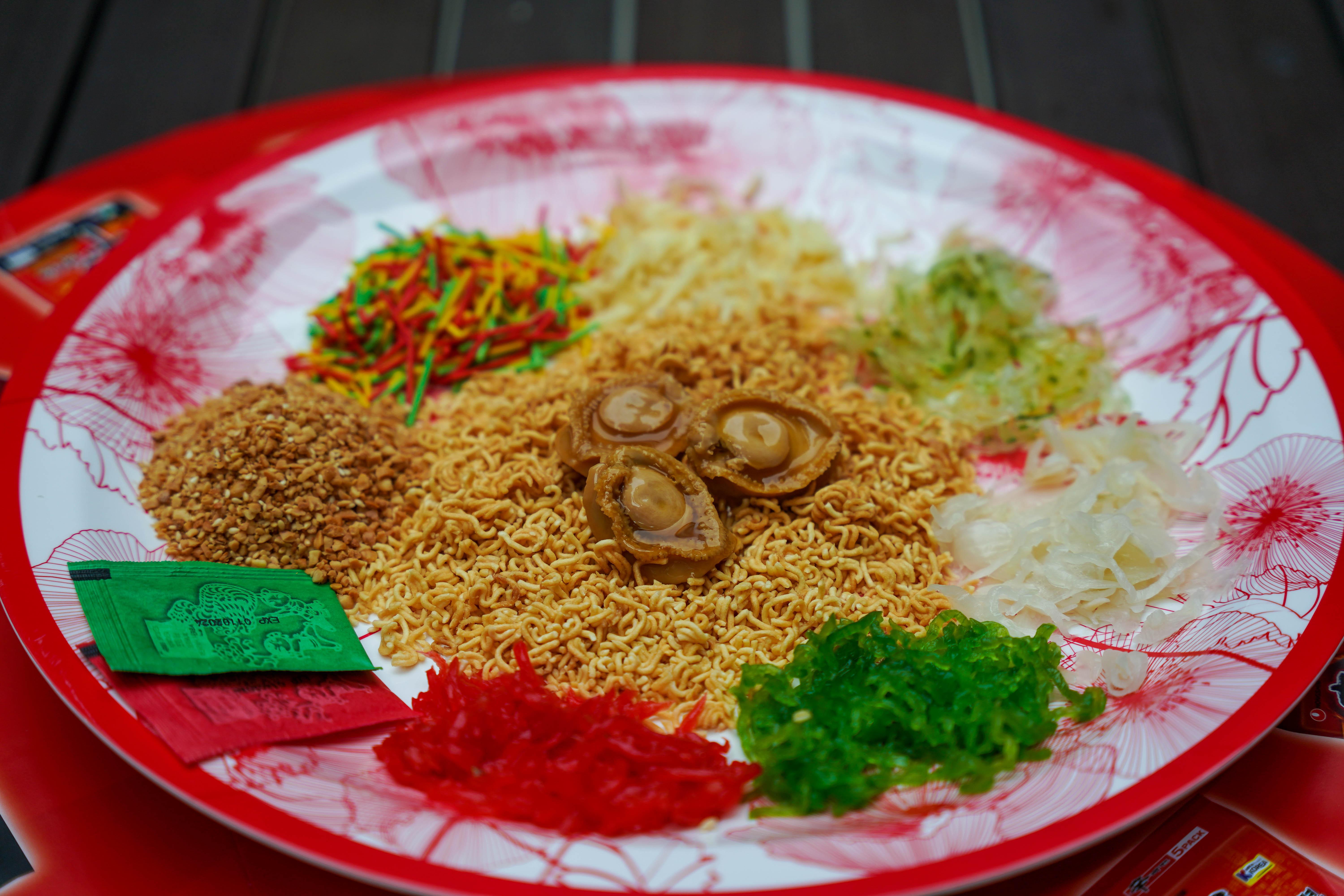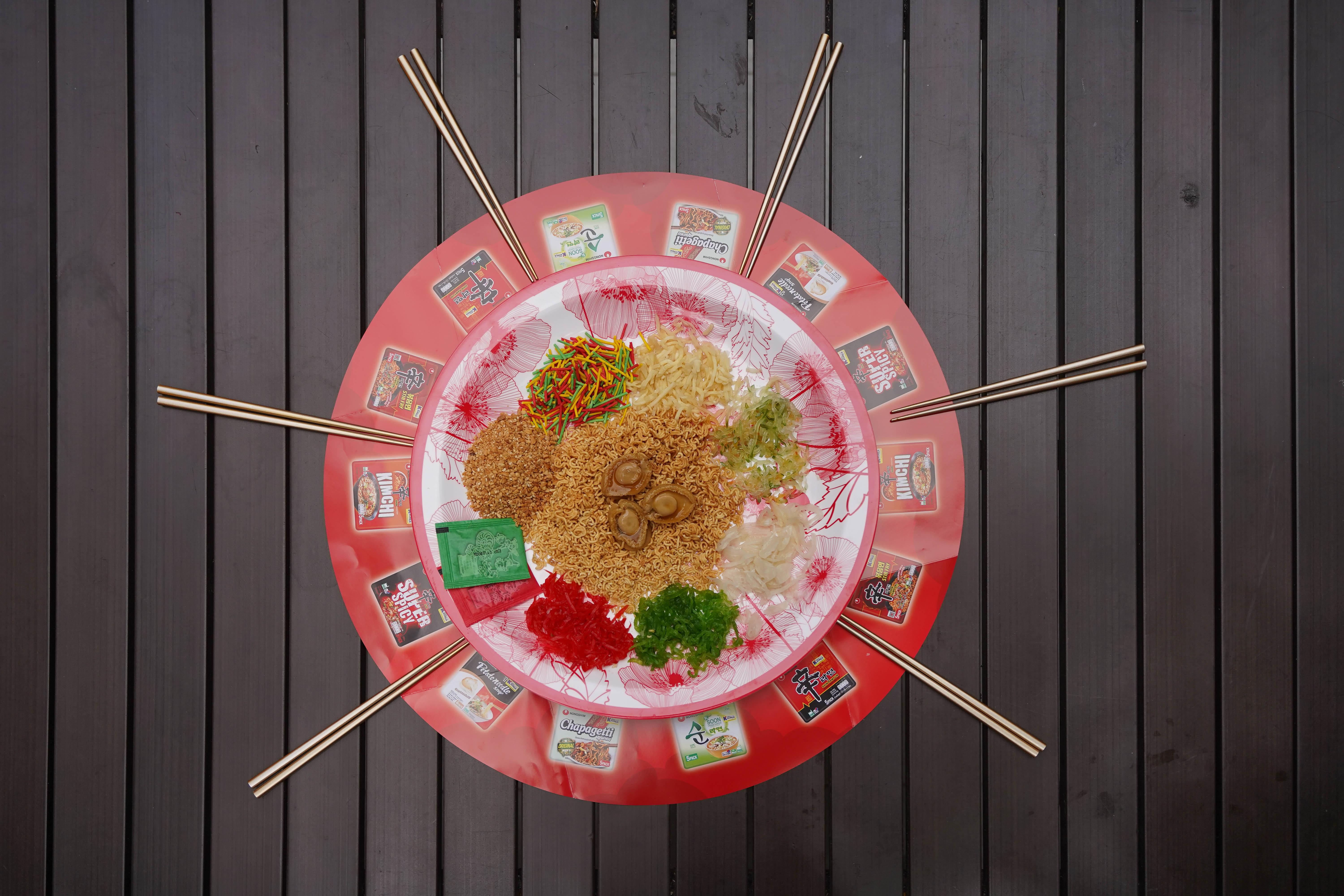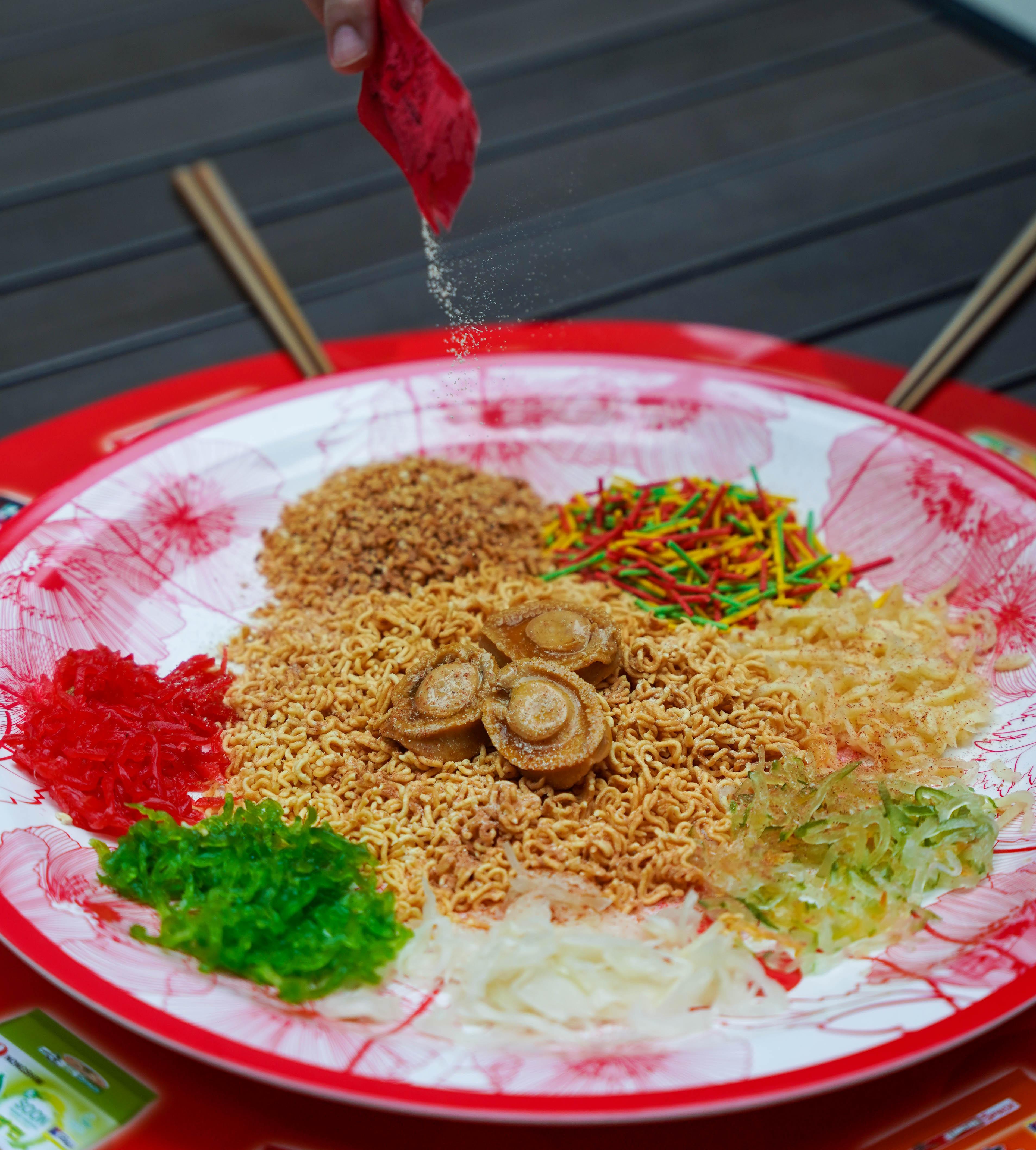 Preparing the Nongshim SHIN Yee Sang is a breeze, thanks to the official instructions:
1. Crunch the noodles and place in an air-fryer or oven. Heat at 180°C for five minutes. 
2. Transfer the cooked noodles to a bowl, to serve later. 
3. Arrange all the yee sang ingredients neatly on the platter. 
4. Sprinkle peanuts and sesame, pepper and herb spice powder around the platter. 
5. Add abalone. You may cut the abalone into slices if you prefer.
6. Add the cooked Nongshim SHIN noodles in the middle of the platter.
7. Pour the premixed sauce. You may add Nongshim seasoning powder for extra spiciness.
8. For good fortune and longevity, toss the yee sang high up!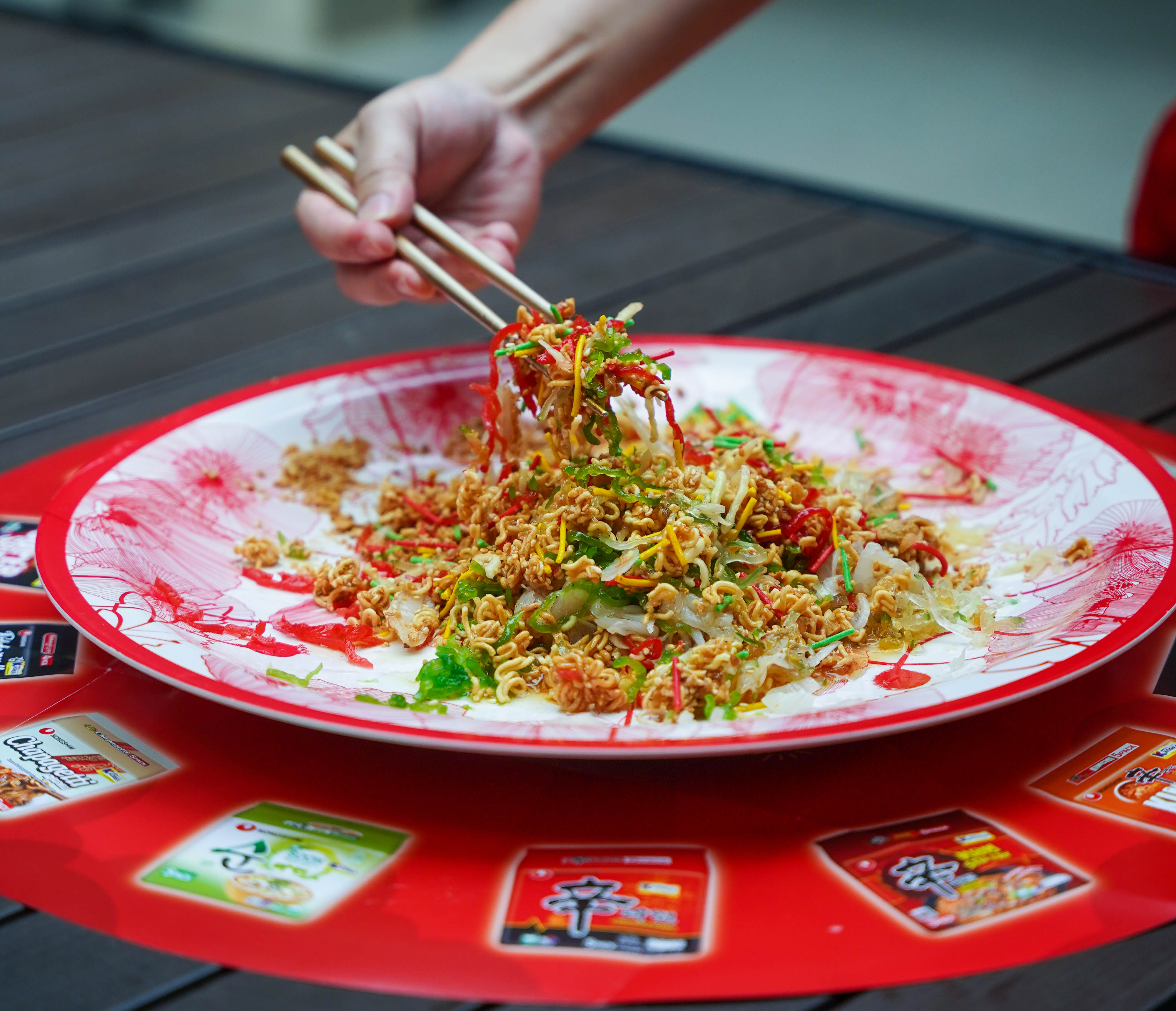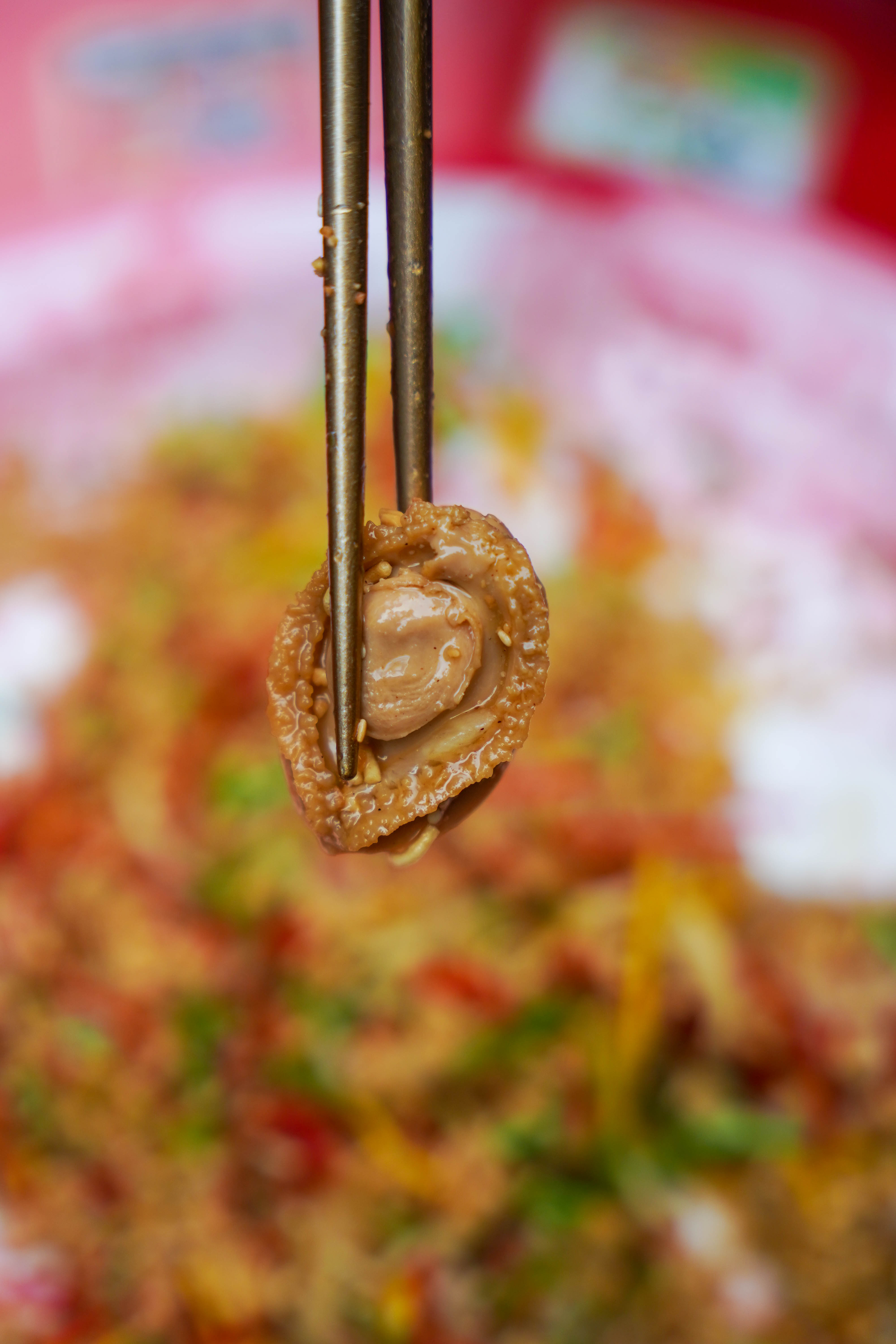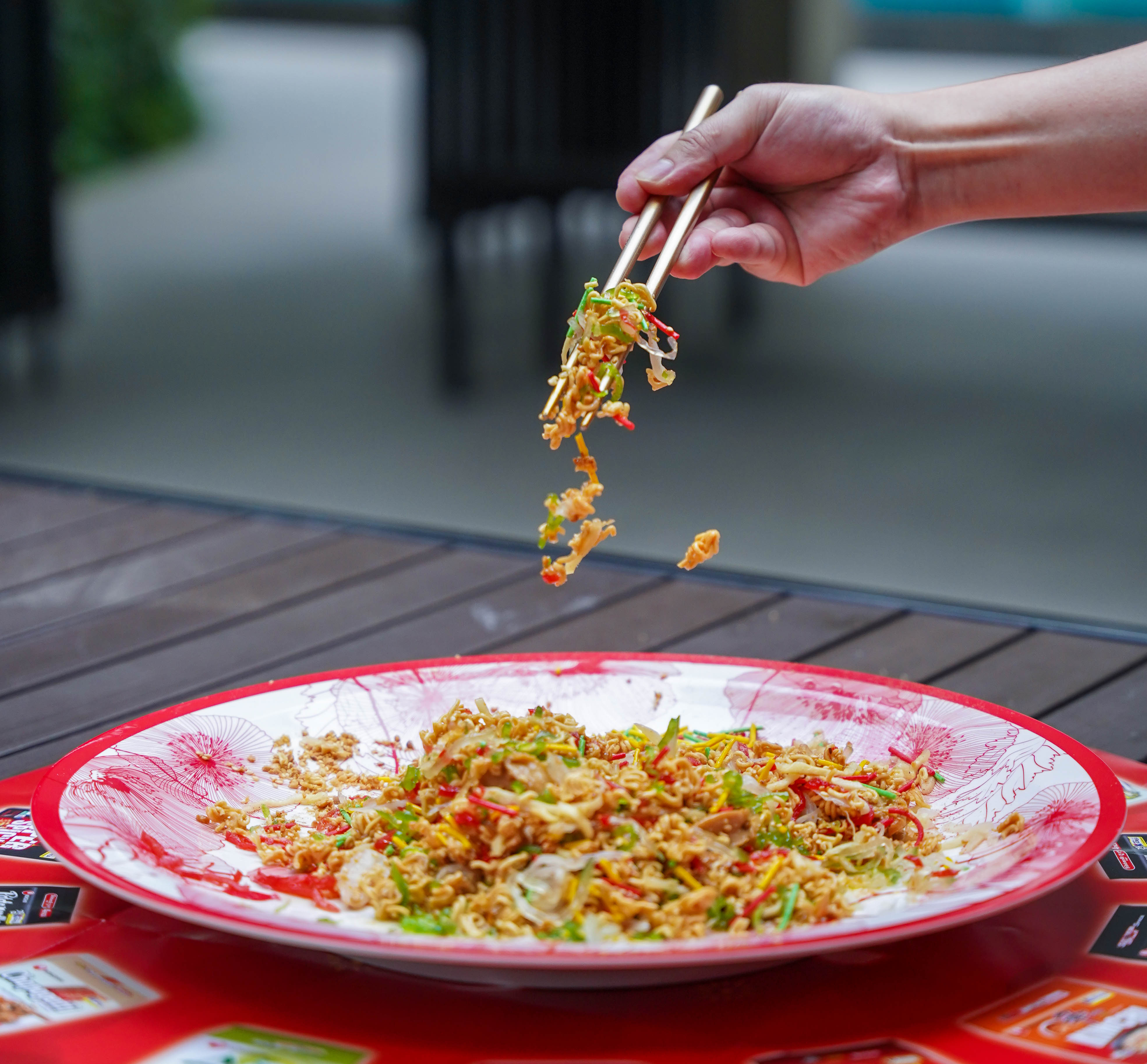 Everything mixed together brings out the ultimate umami, courtesy of the noodles that retain a convincing crunch. The sauces and seasonings infuse the unmistakably perky tang of yee sang, with a peppery spice that's evokes Nongshim Stir Fry. The abalones, a symbol of abundance, bring a decadent flourish that completes the experience, available exclusively for the new year.
So addictive, we hope Nongshim will bring this back in 2024 for the Year of the Dragon too!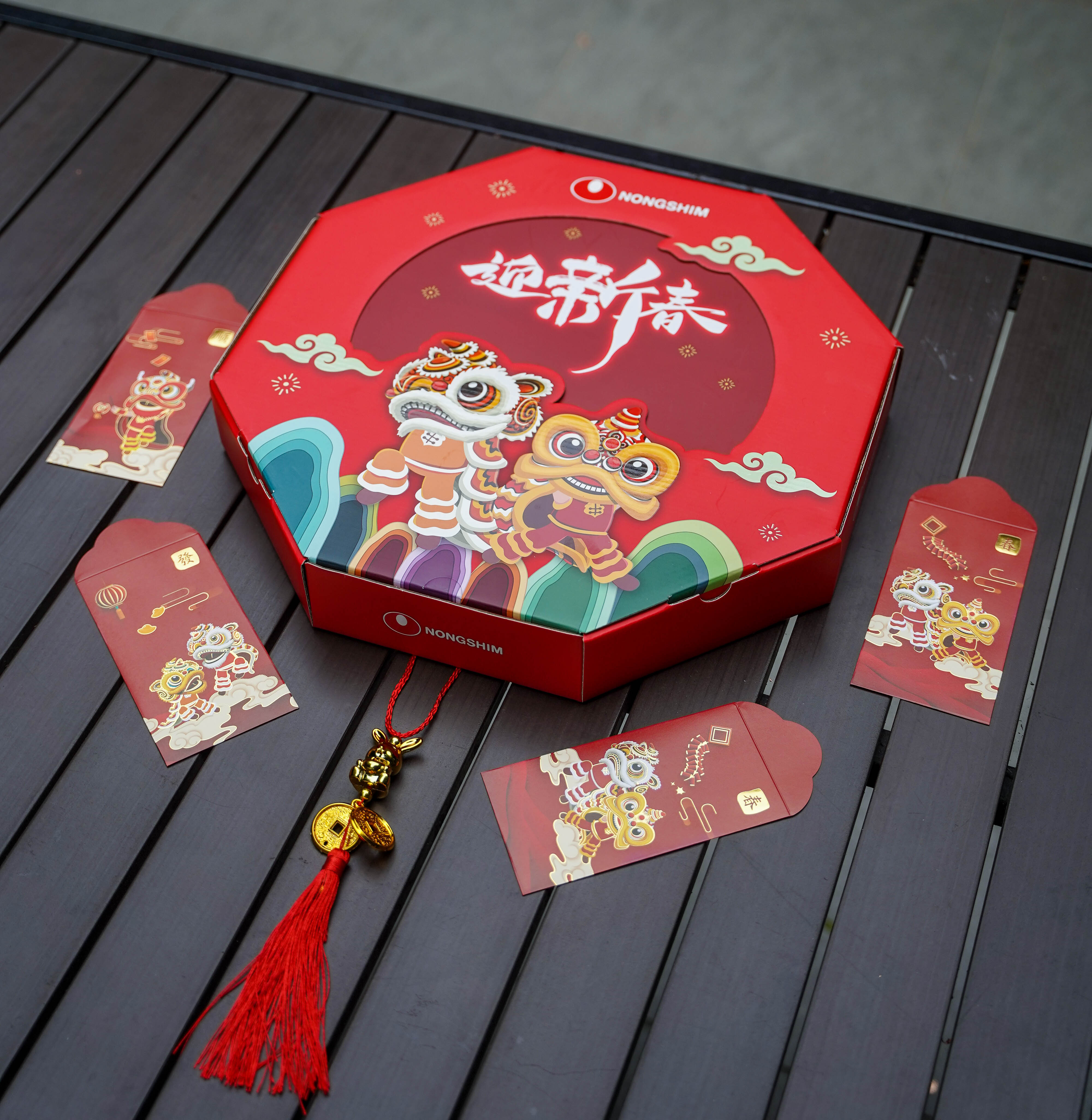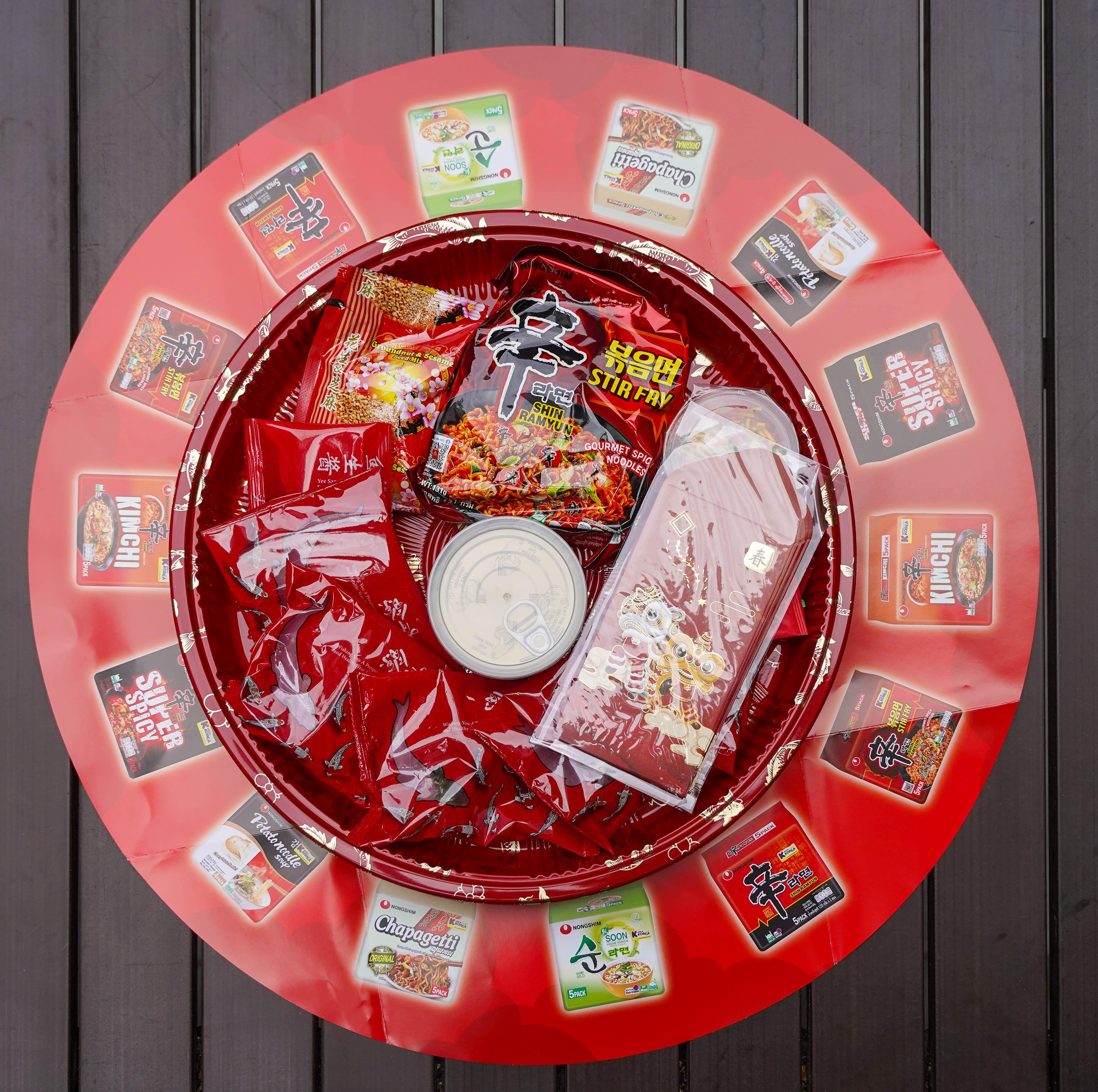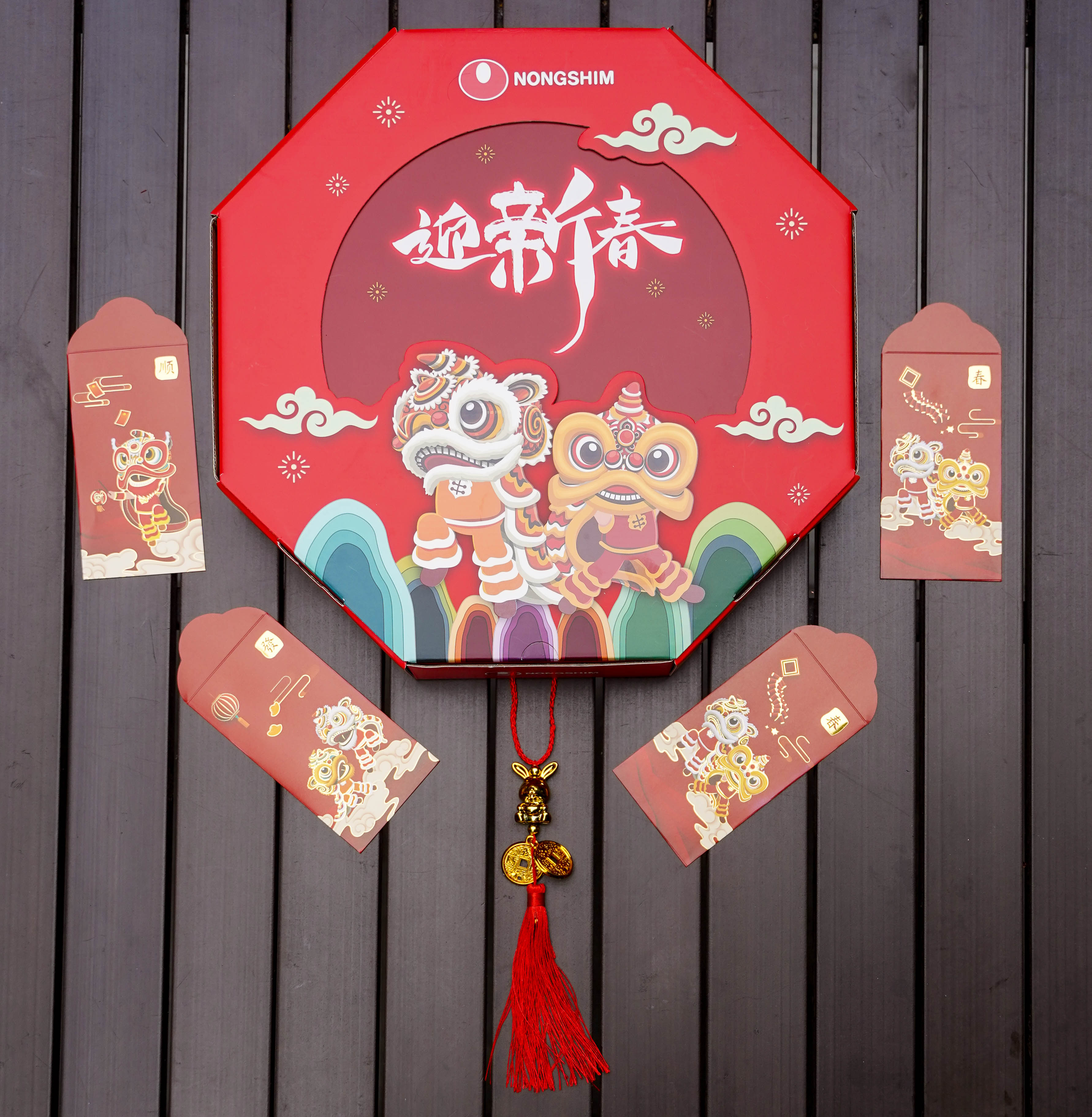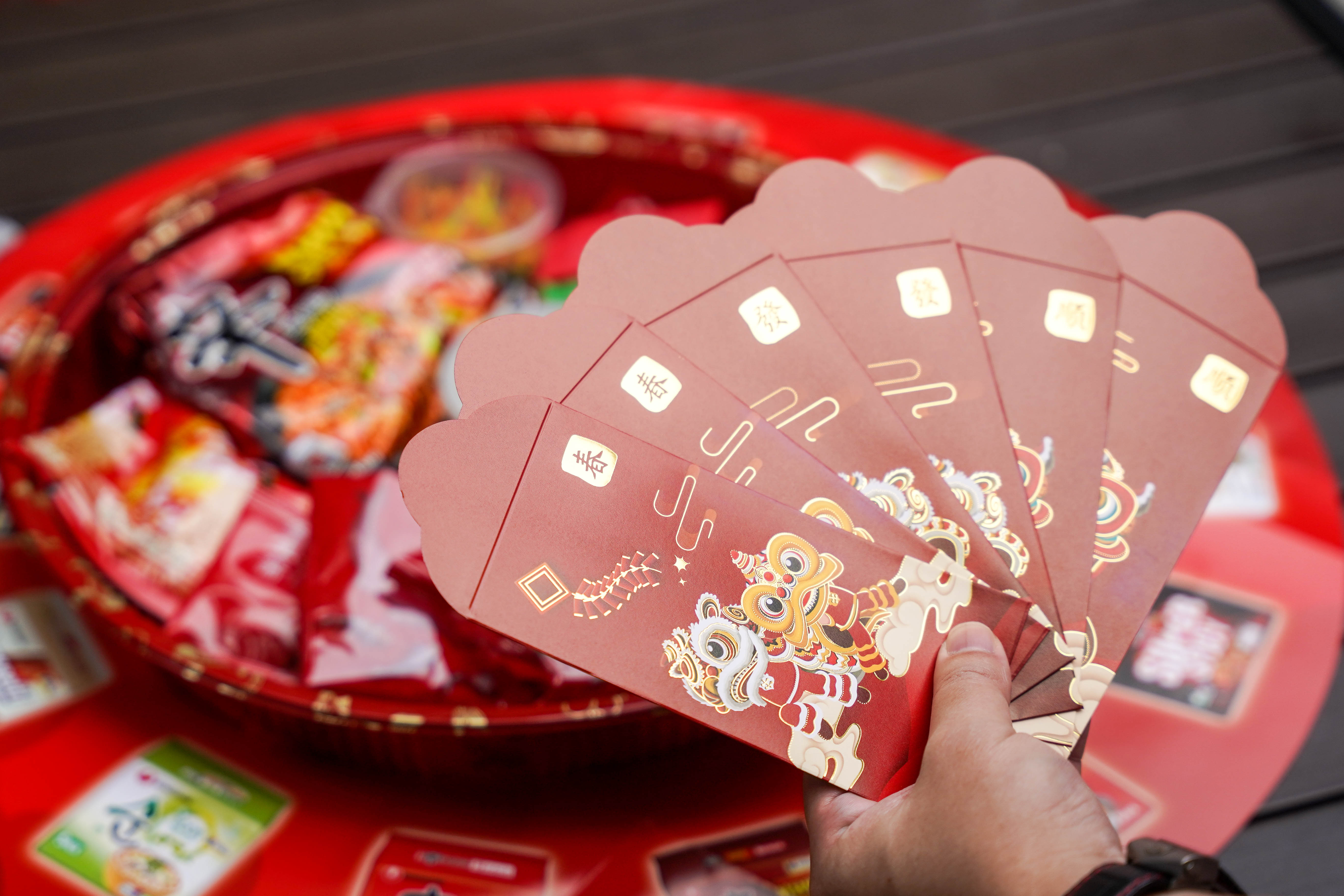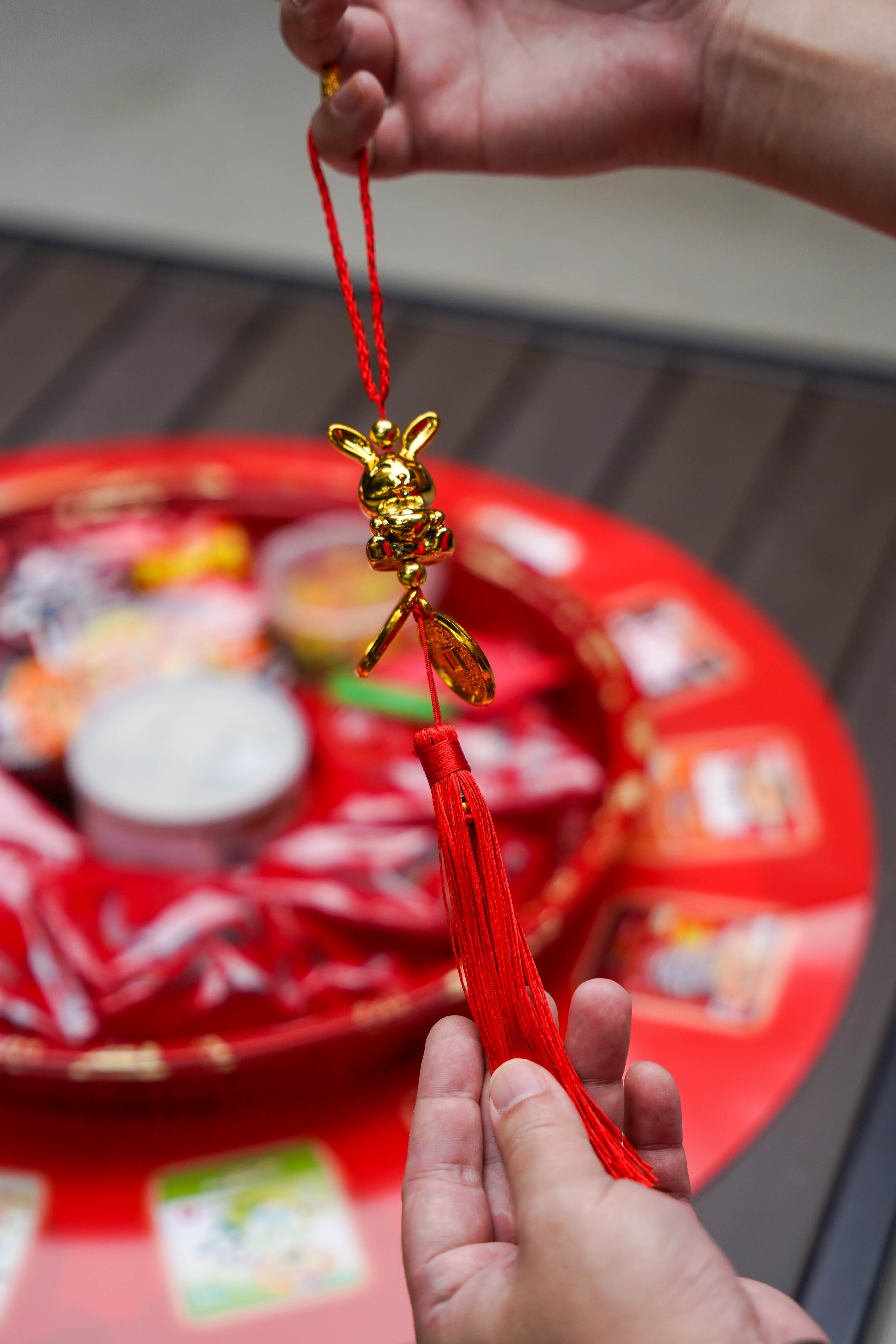 Don't discard the package - it doubles as a Fortune Wall Display, complete with ang pow and a rabbit-shaped ornament, a thoughtful way to reduce wastage for a sustainable new year!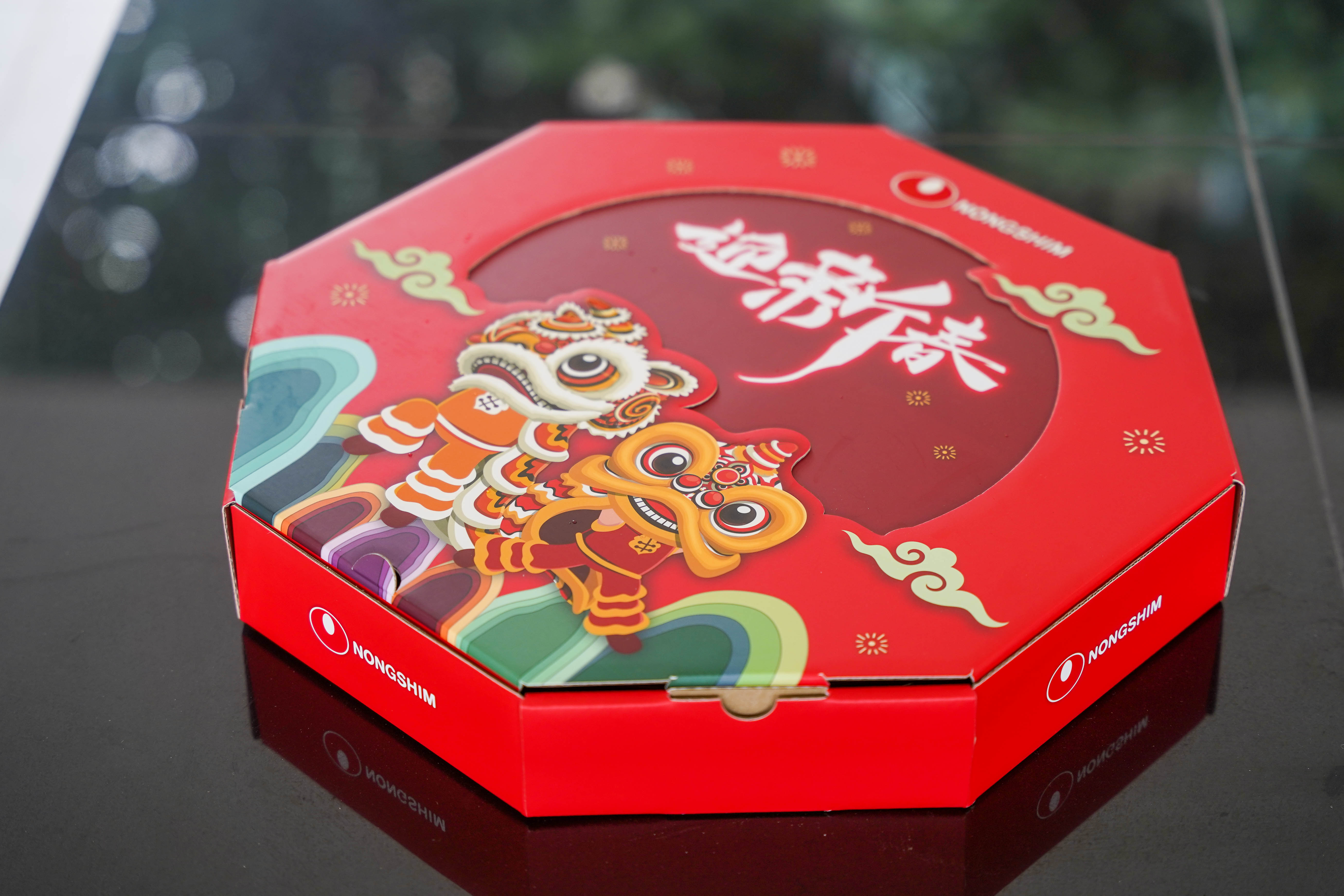 Nongshim FB: 
Nongshim IG: 
Nongshim 小红书:
Nongshim TikTok: 
---
You Might also Like