Melaka's new Puteh Rooftop Bar splashes up with sky-high Santorini vibes by the Straits of Malacca
October 4, 2022
---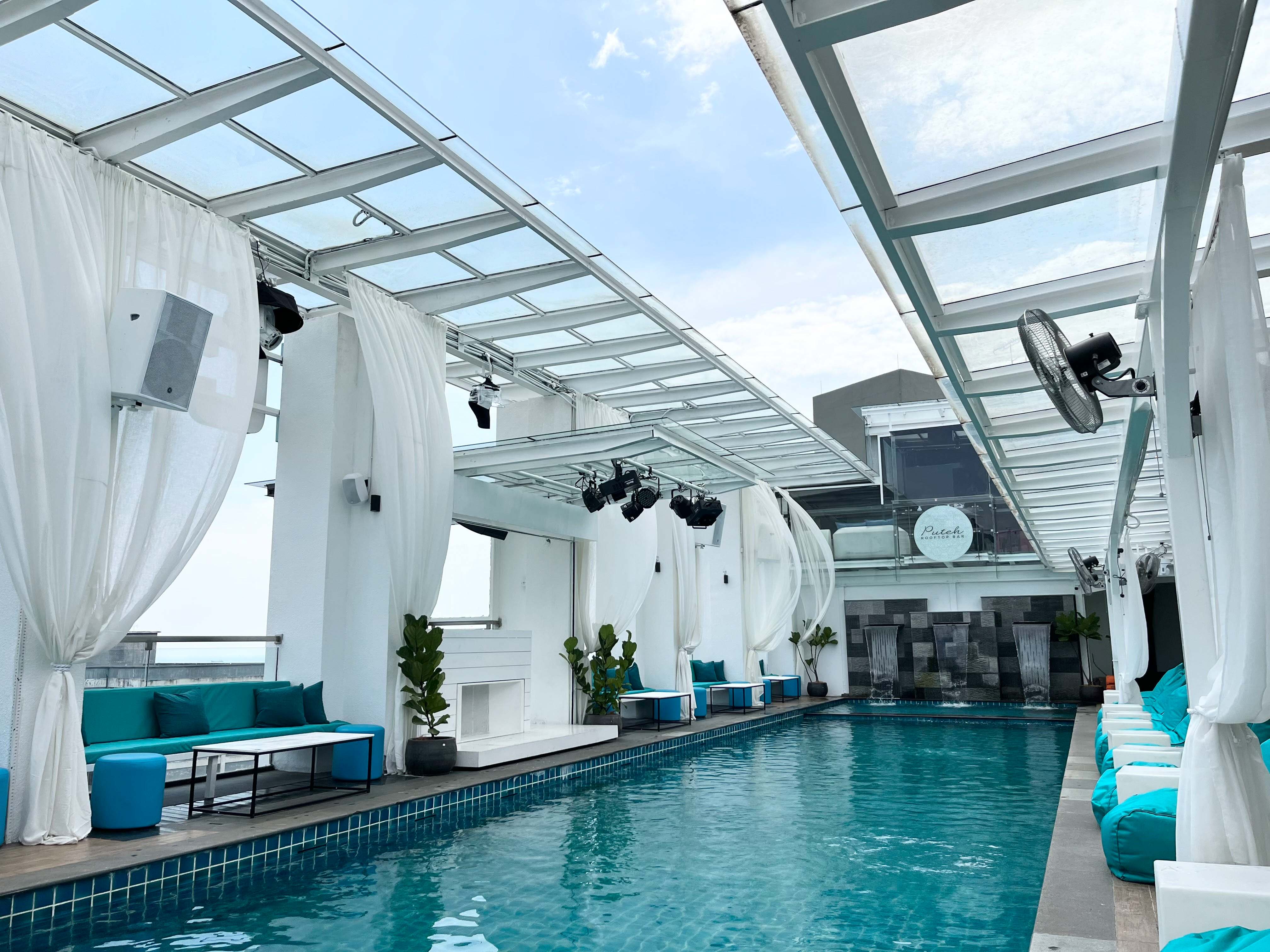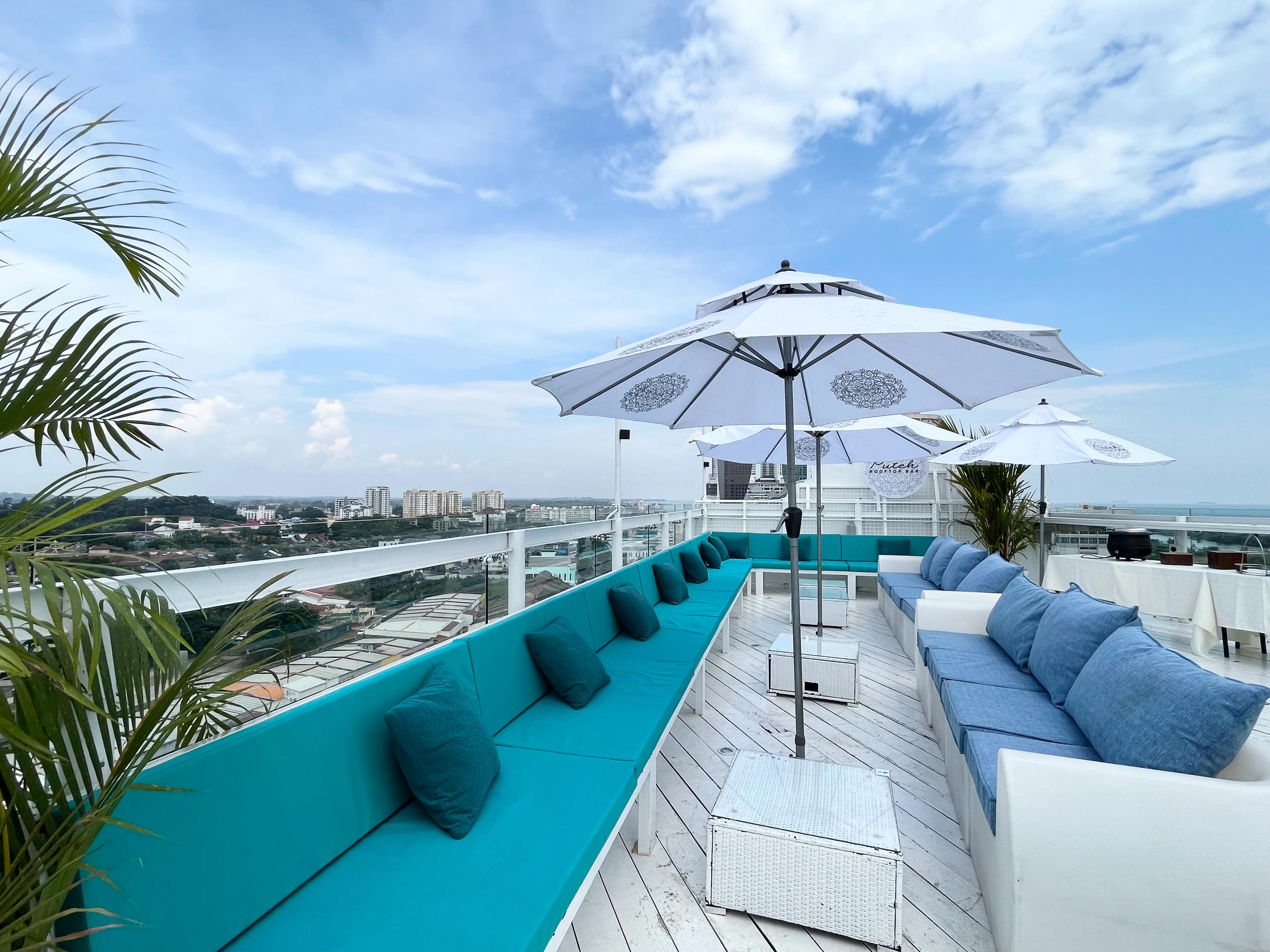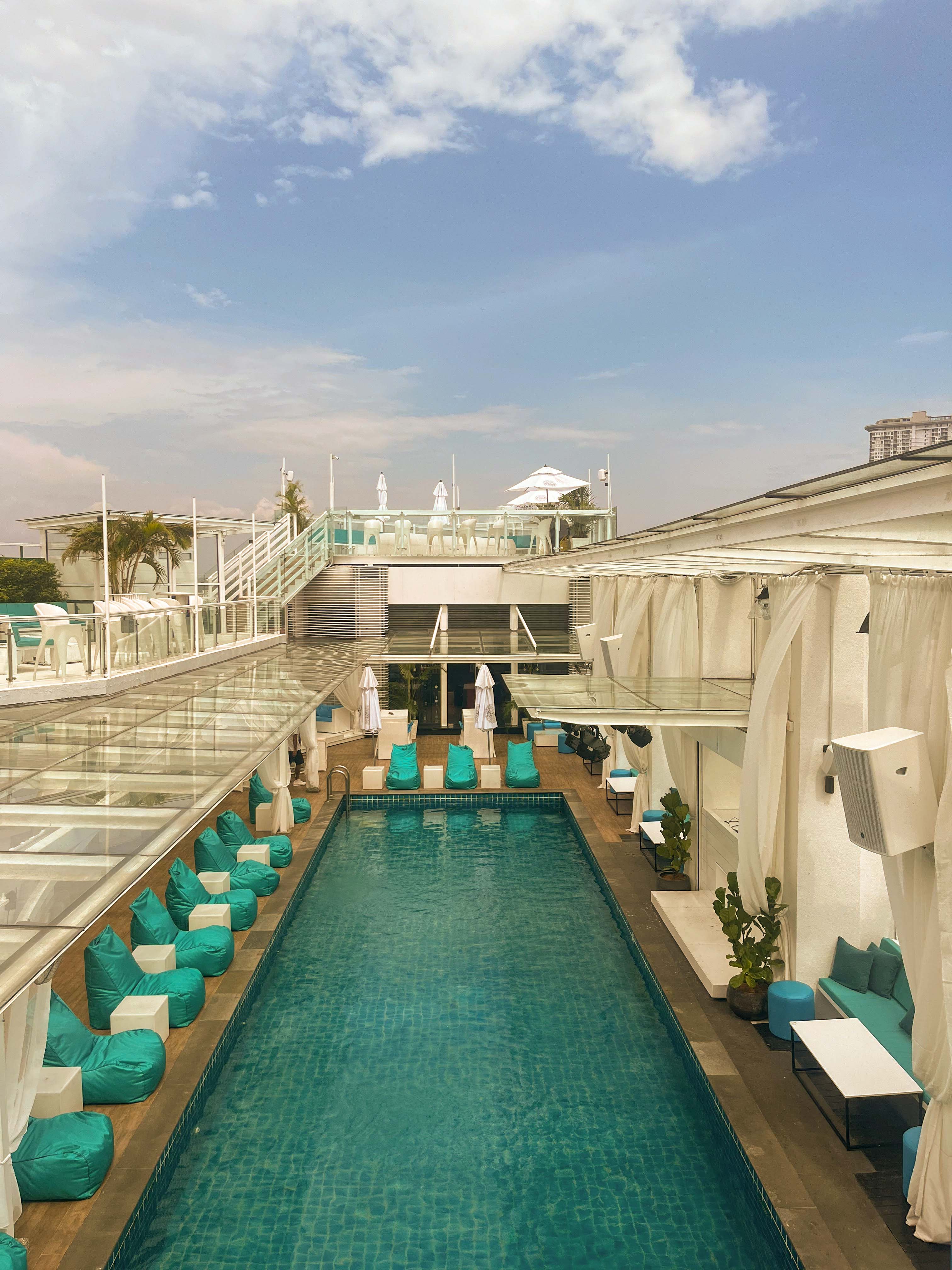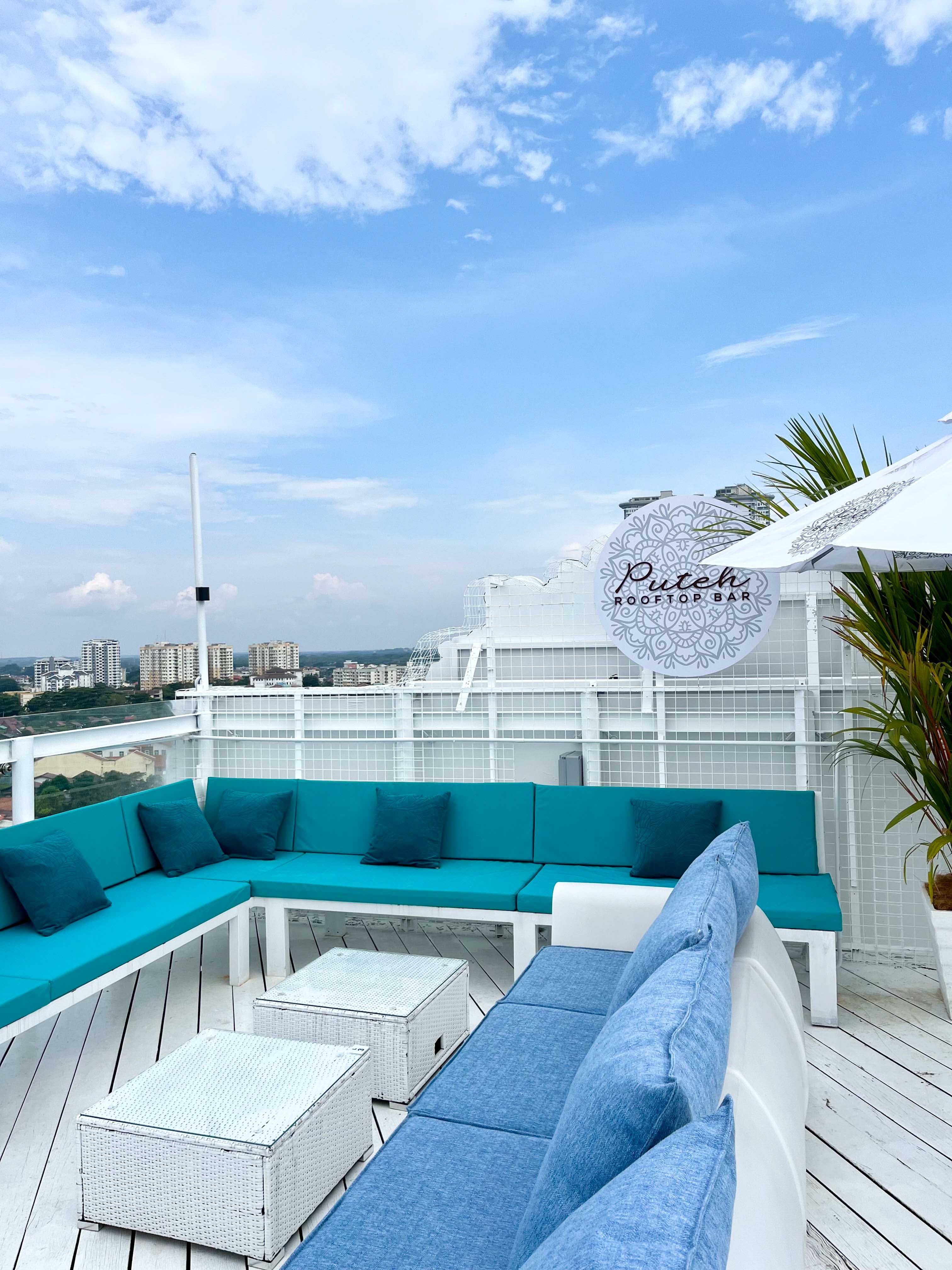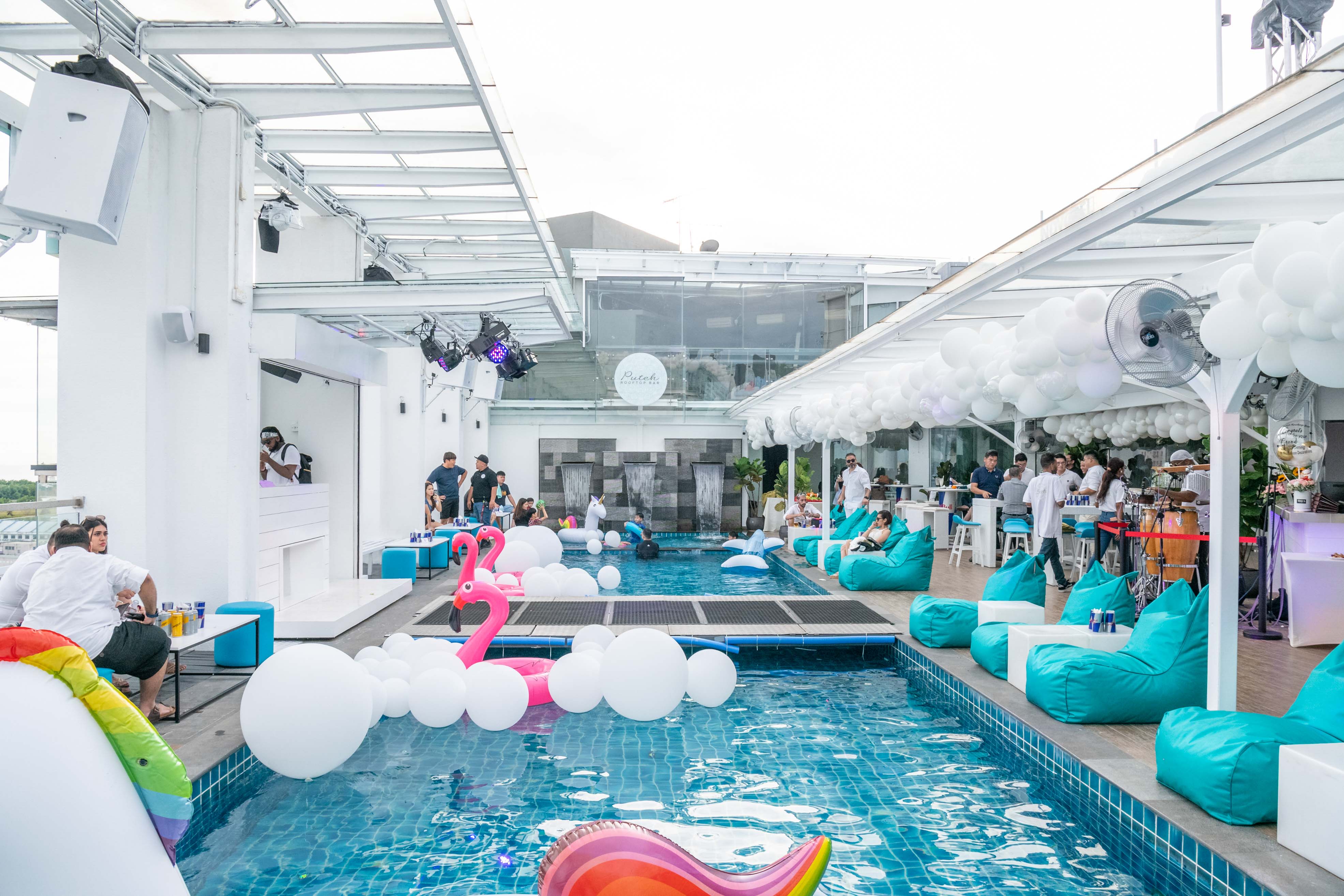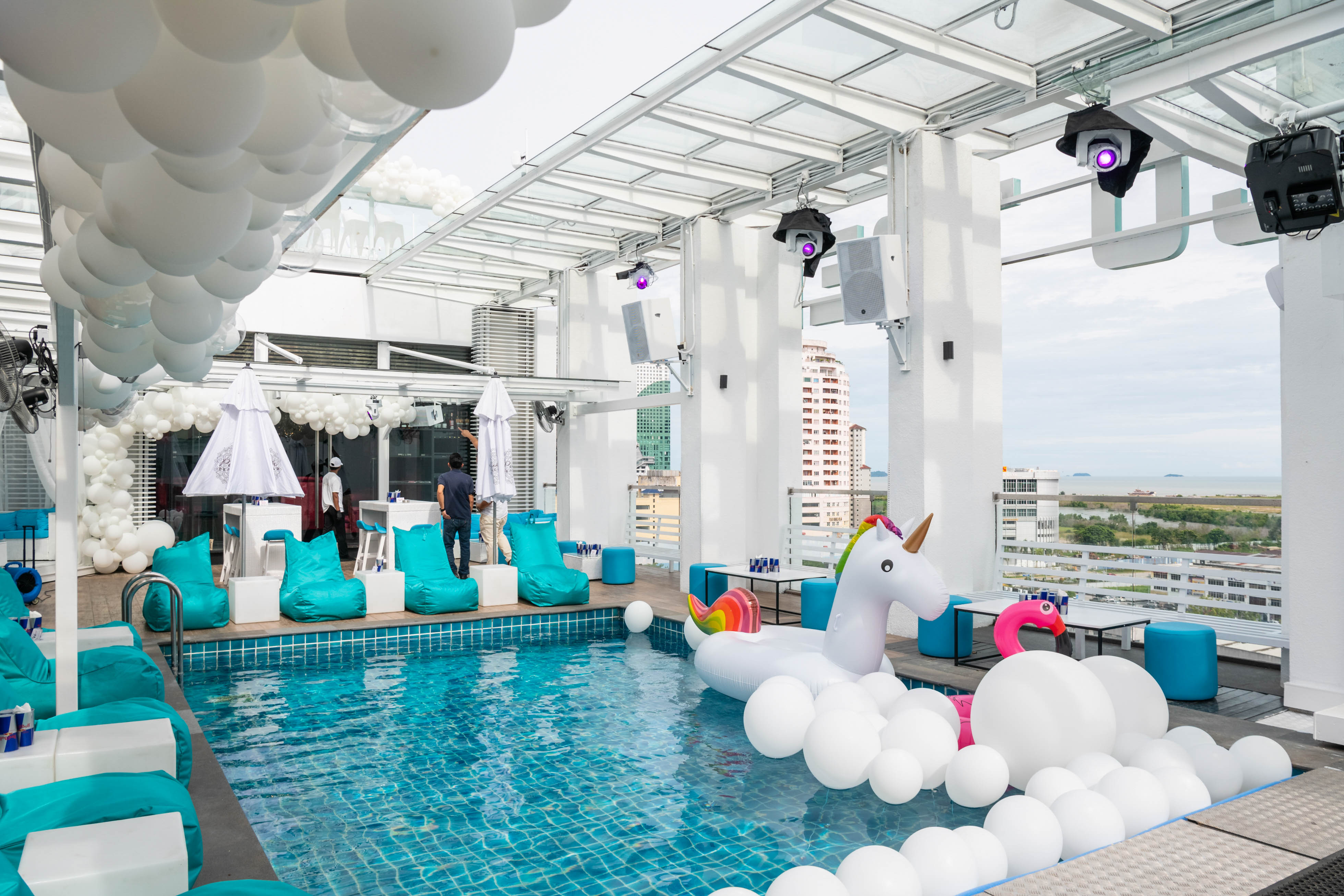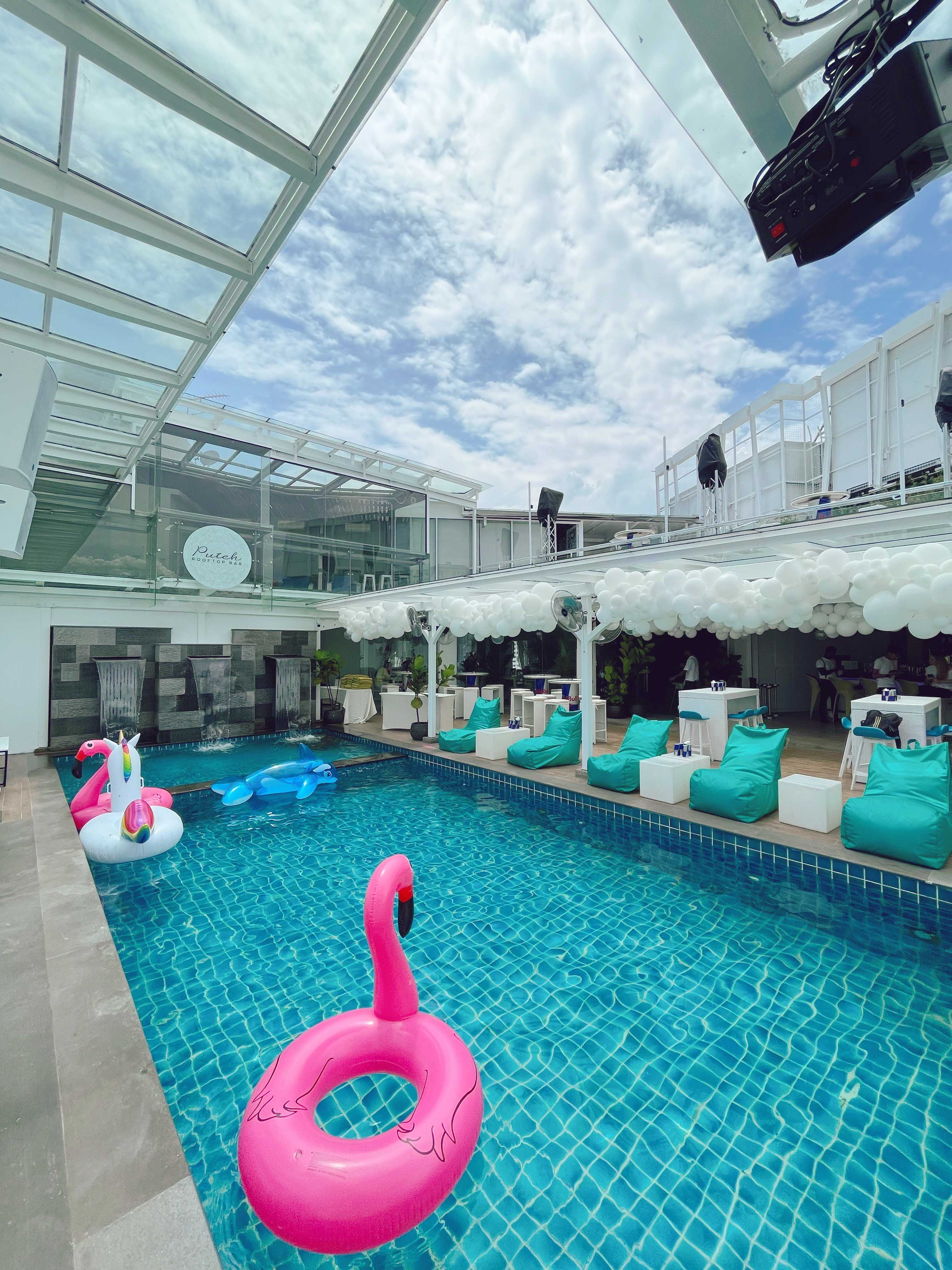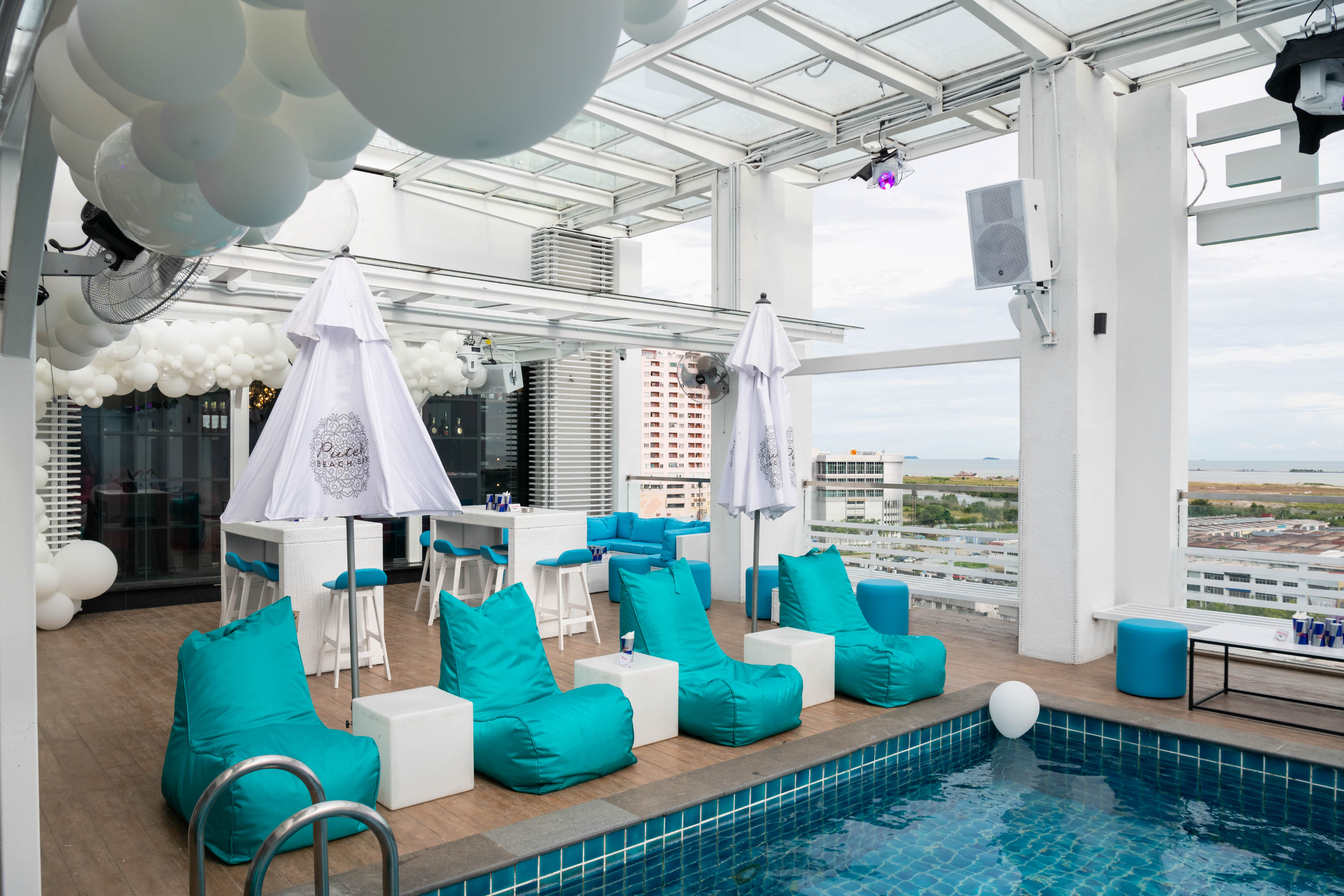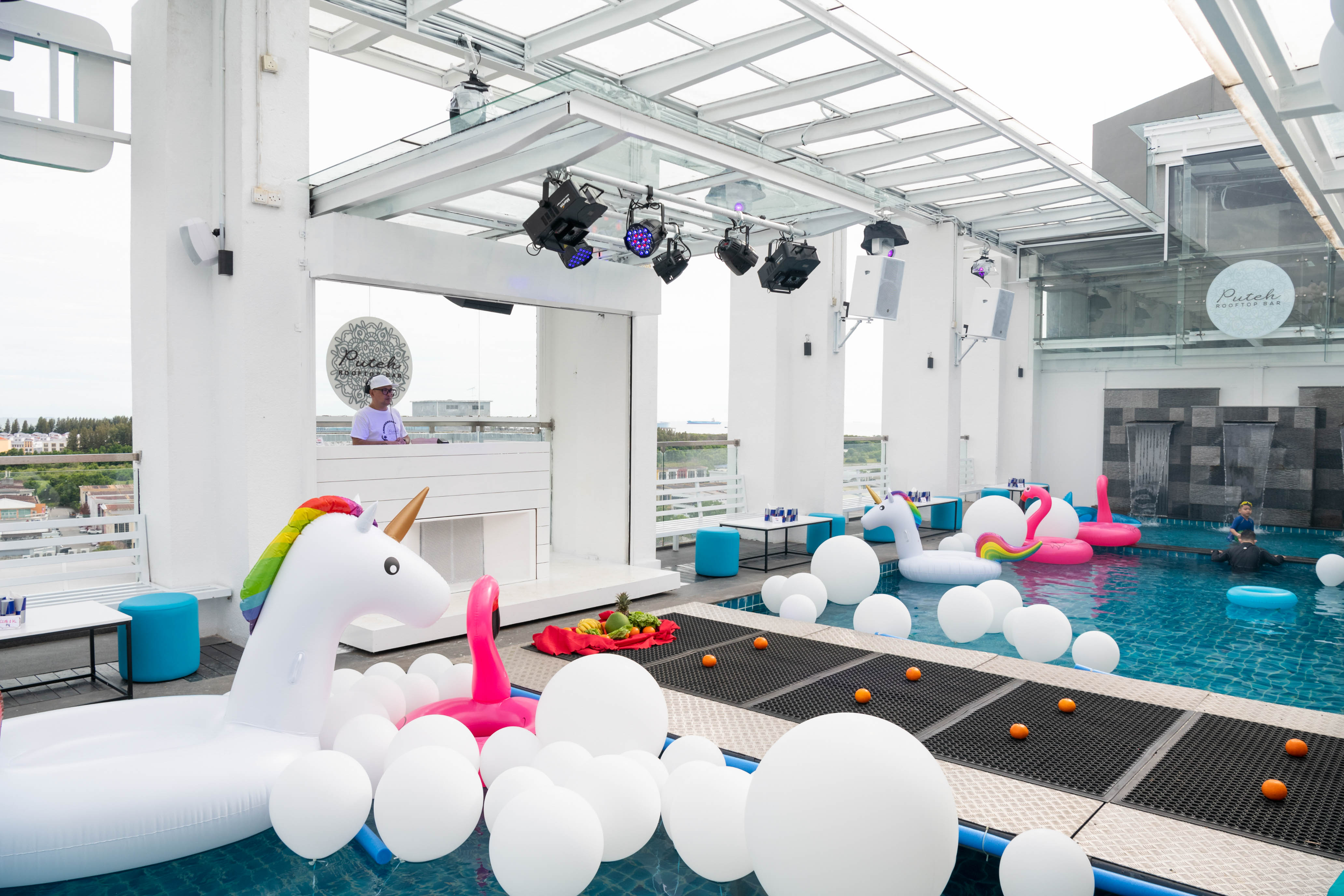 It might be 5,000 miles from KL to Santorini, but Melaka's new Puteh Rooftop Bar brings the Greek-inspired island groove closer to us, promising a splashing good time with a 360-degree panoramic view that spectacularly spans the Straits of Malacca. 
Elevate your evenings with a pool party paired with creative cuisine and cool cocktails here, run by the experienced founders of Pahang's Puteh Beach Bar in Kuantan and KL's The Crane in Chinatown. 
Striking in white and turquoise, Puteh Rooftop Bar, located at Eco Tree Hotel, looks set to be one of Melaka's must-explore destinations, chilled out and mellow on weekdays, upbeat when the weekend rolls in.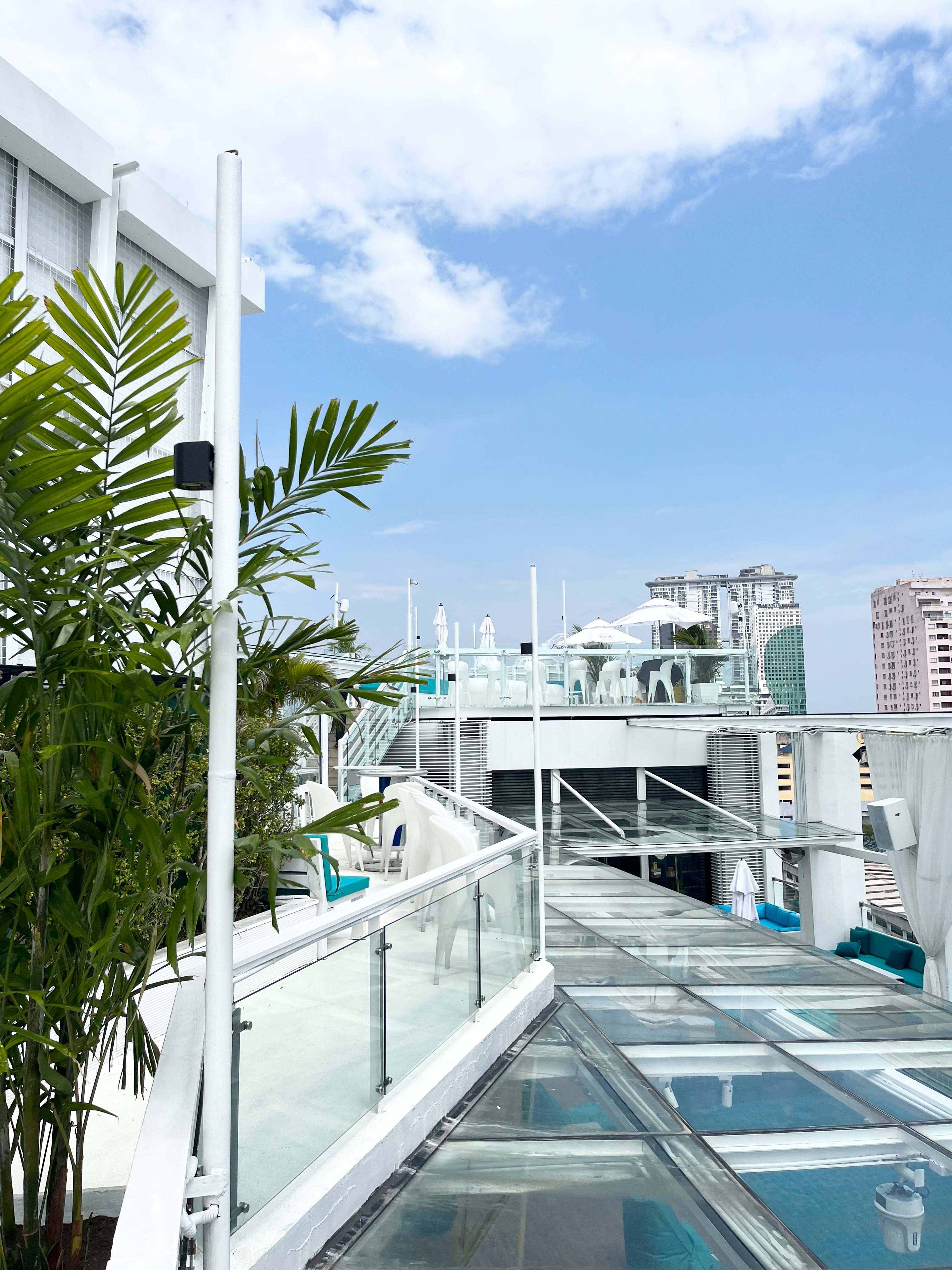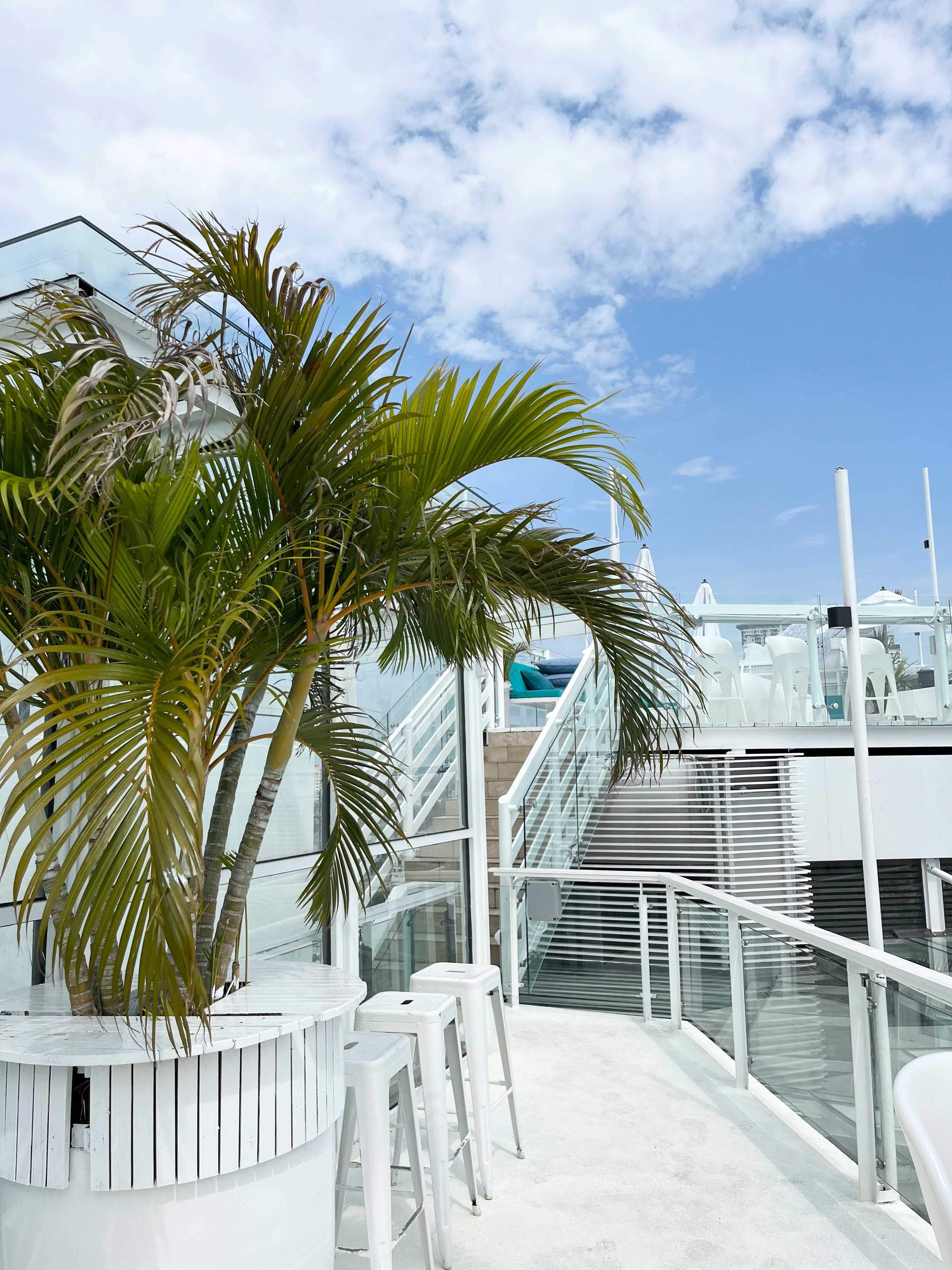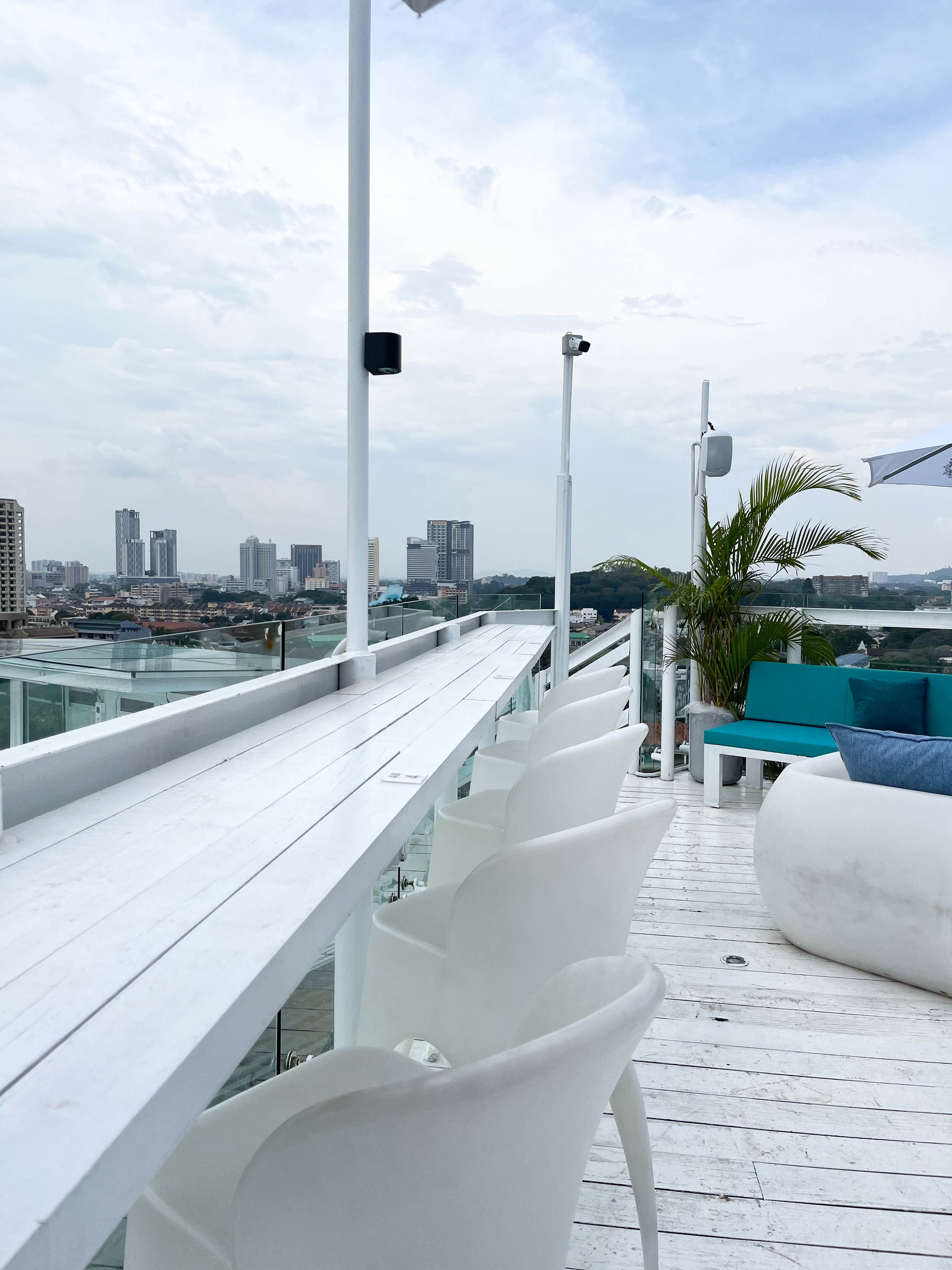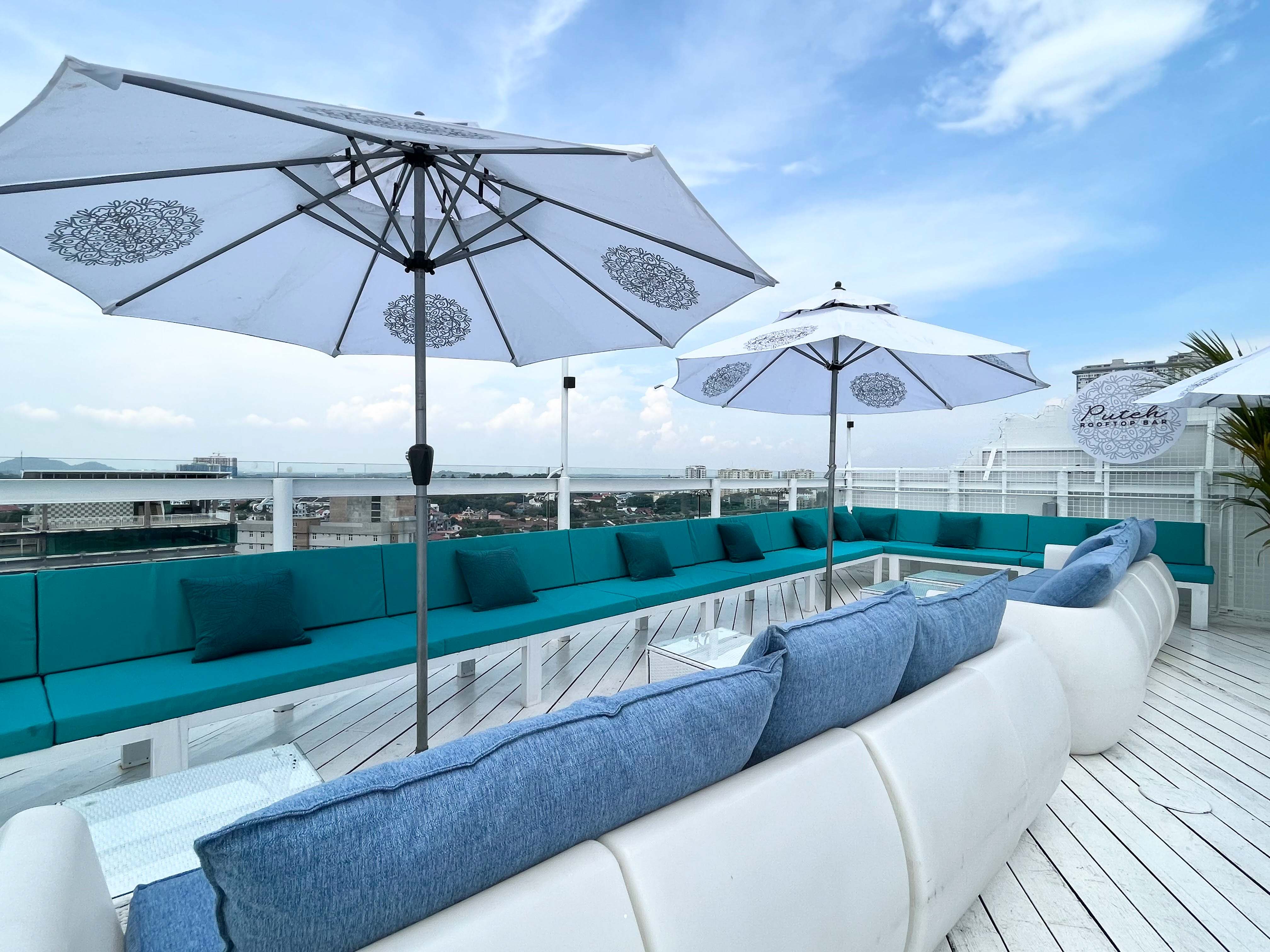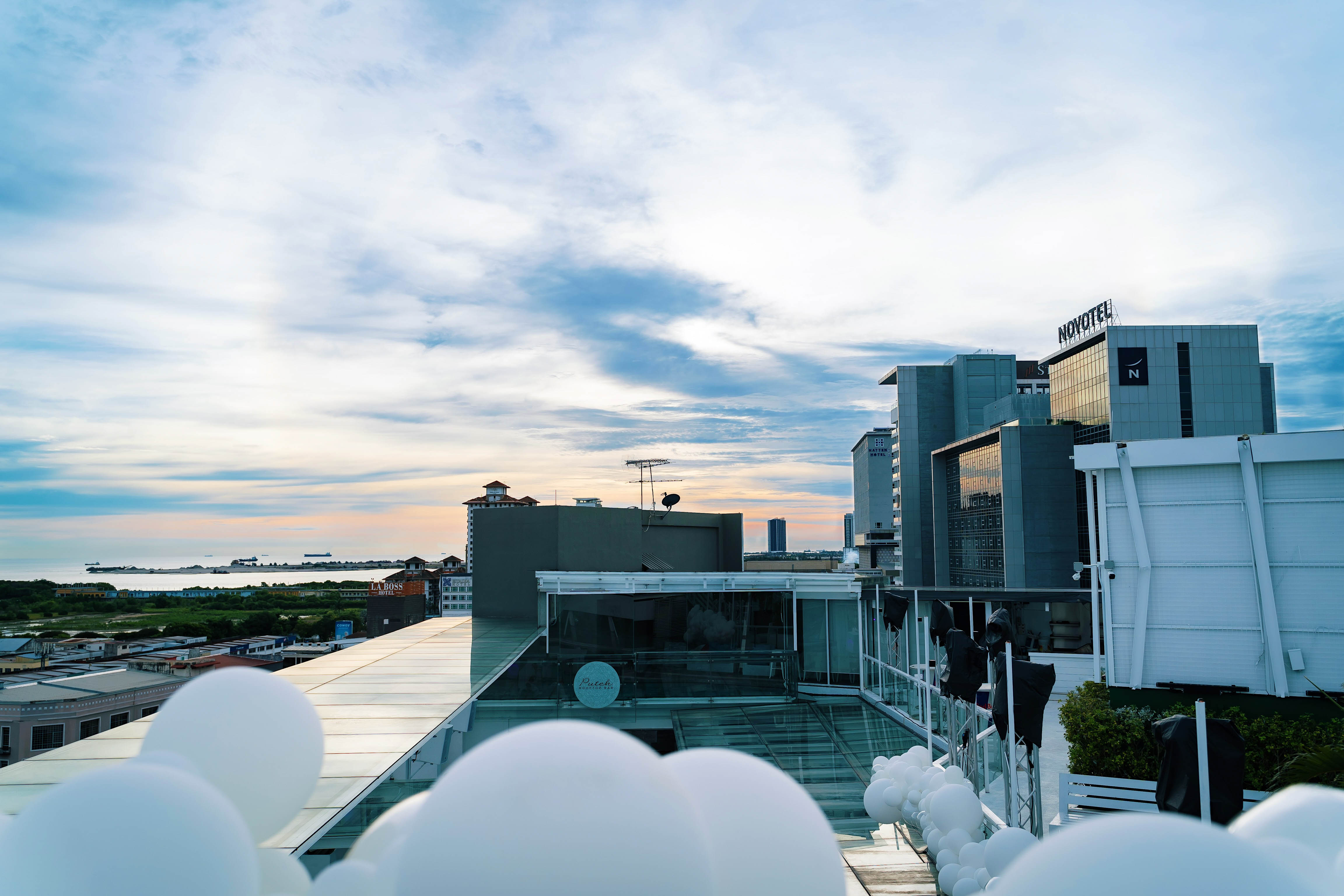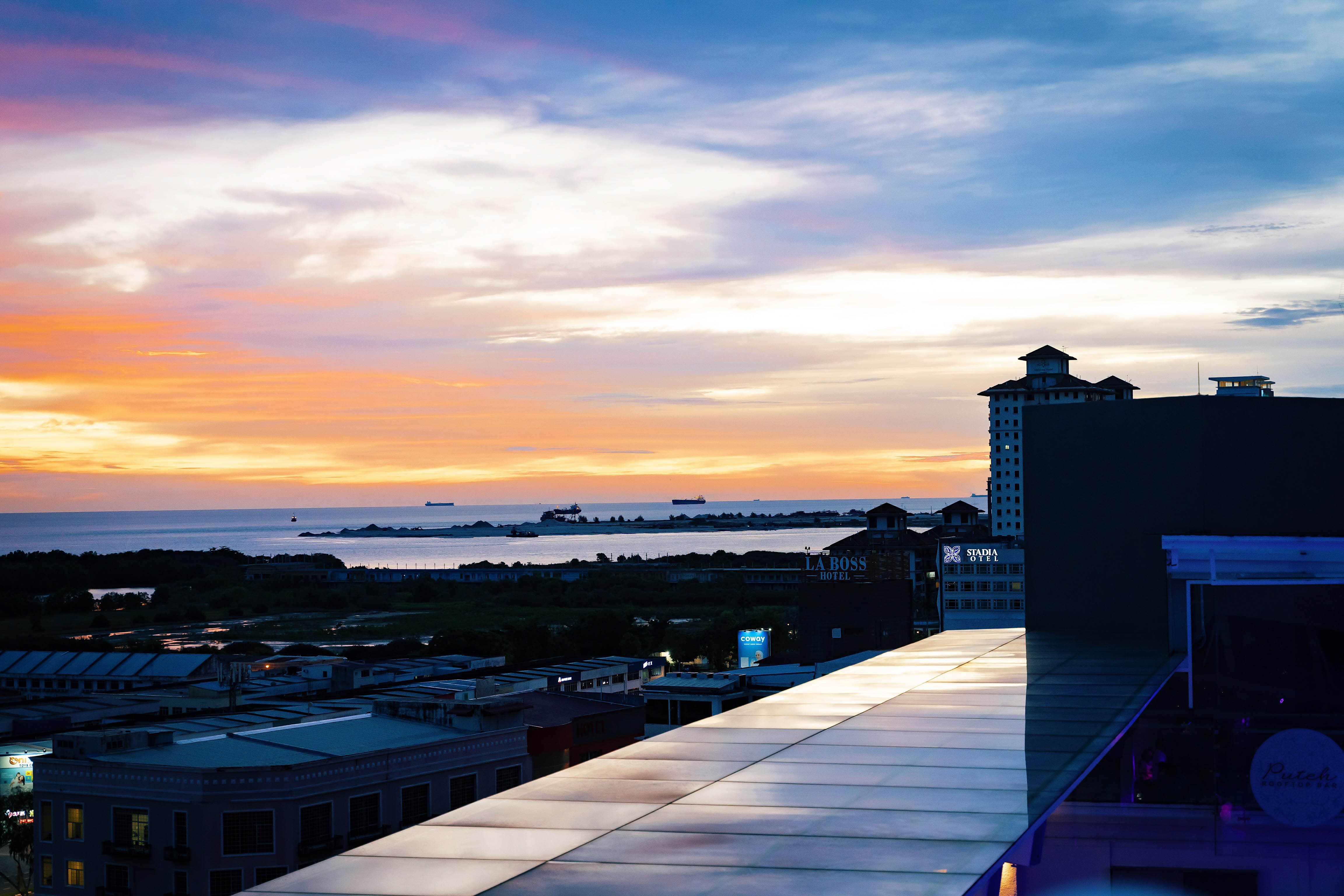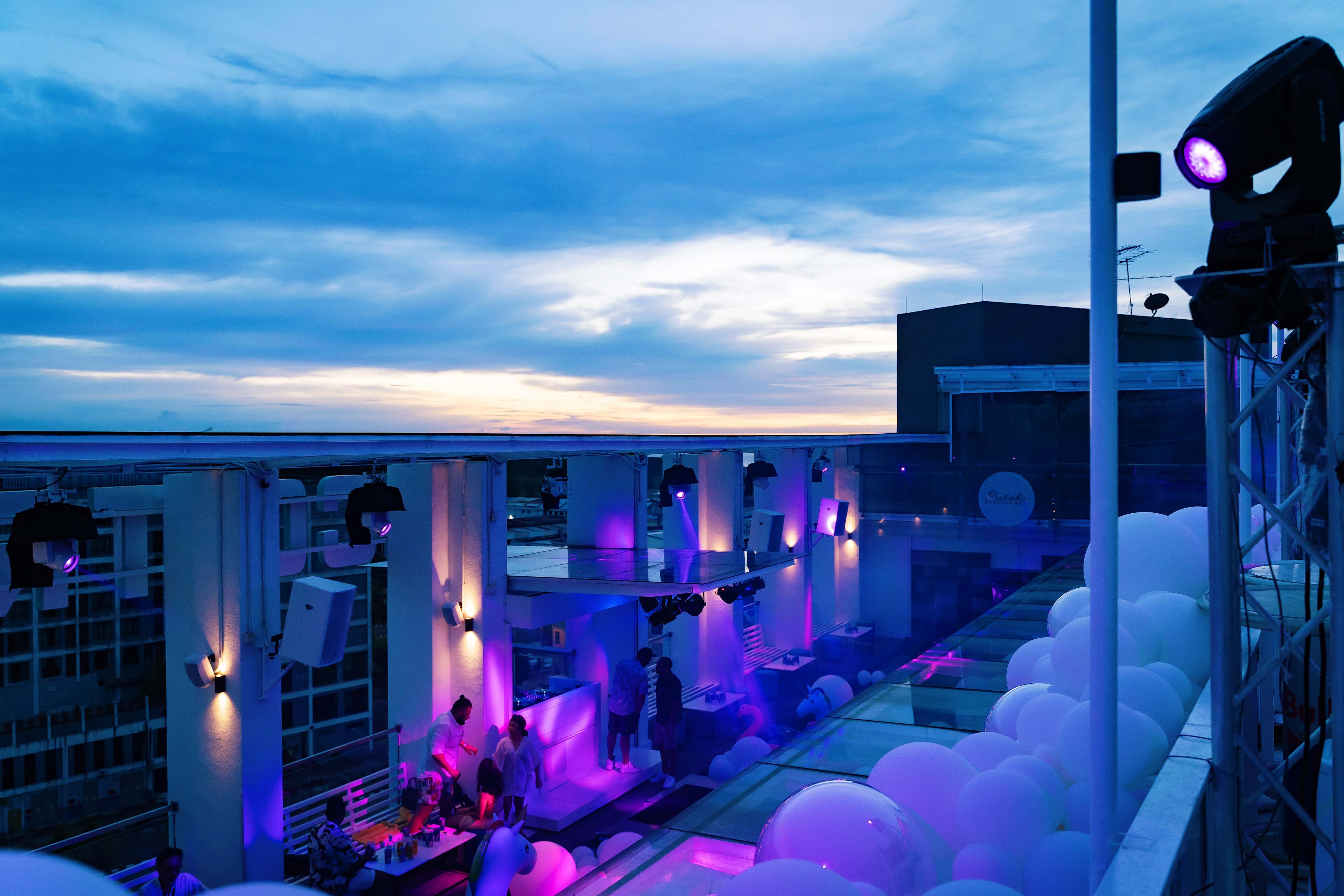 Perched high with a bird's eye perspective of the historical city, Puteh Rooftop Bar is a wonderful wide-open space to savour the skyline at sunset. Head here before dusk and stay for a delectable dinner and drinks - or come earlier, since Puteh is open for lunch and tea starting 12pm everyday.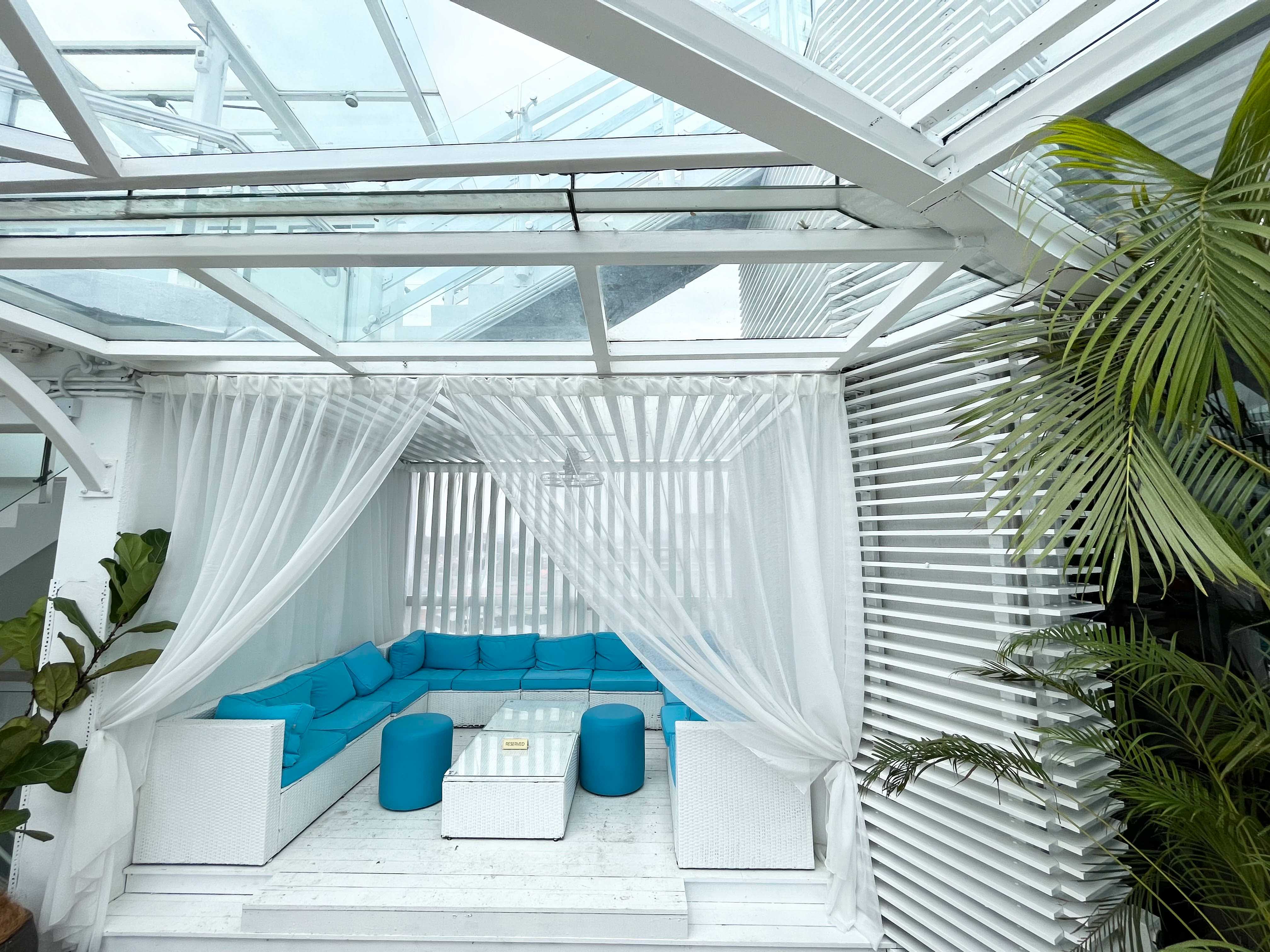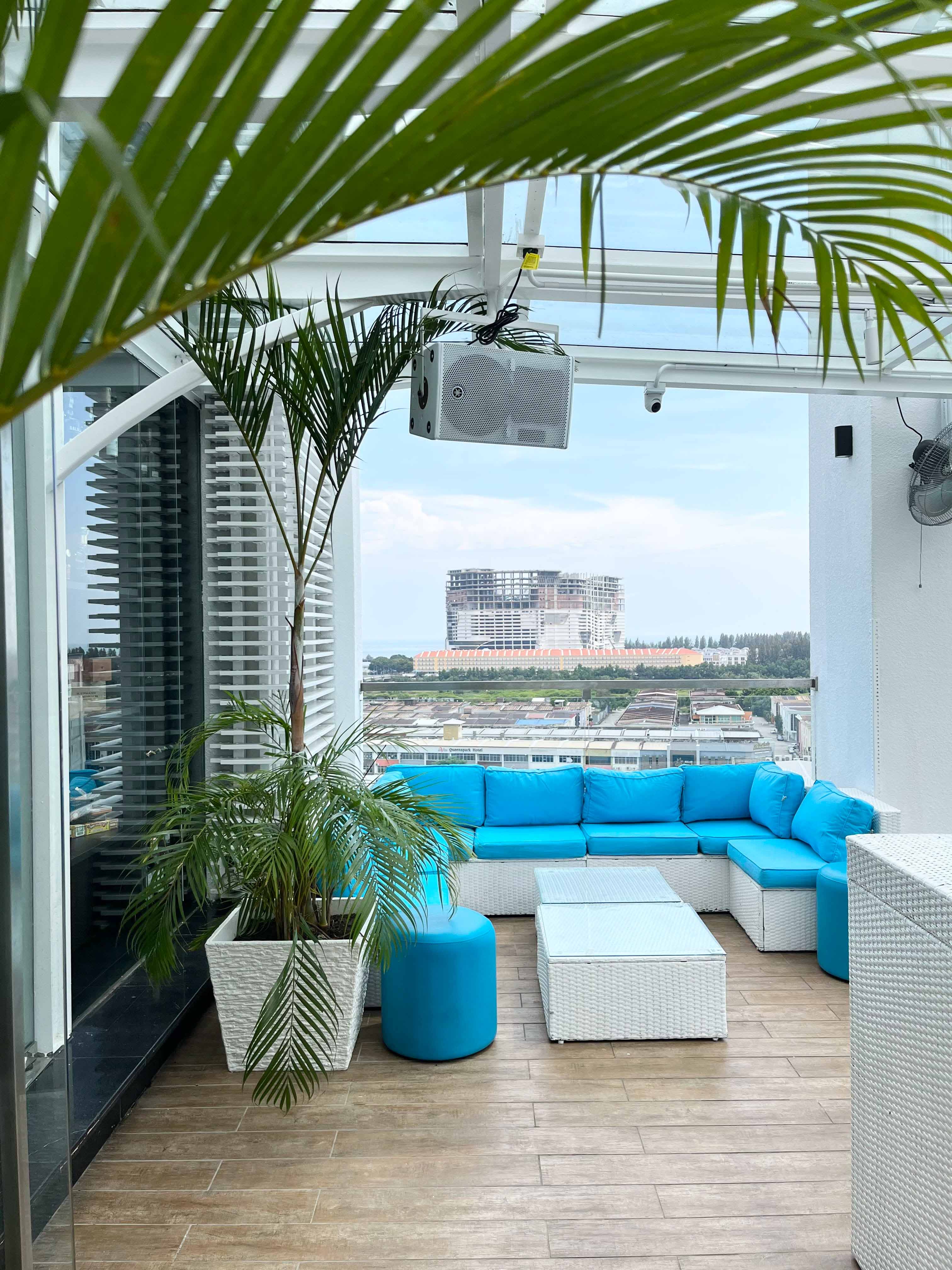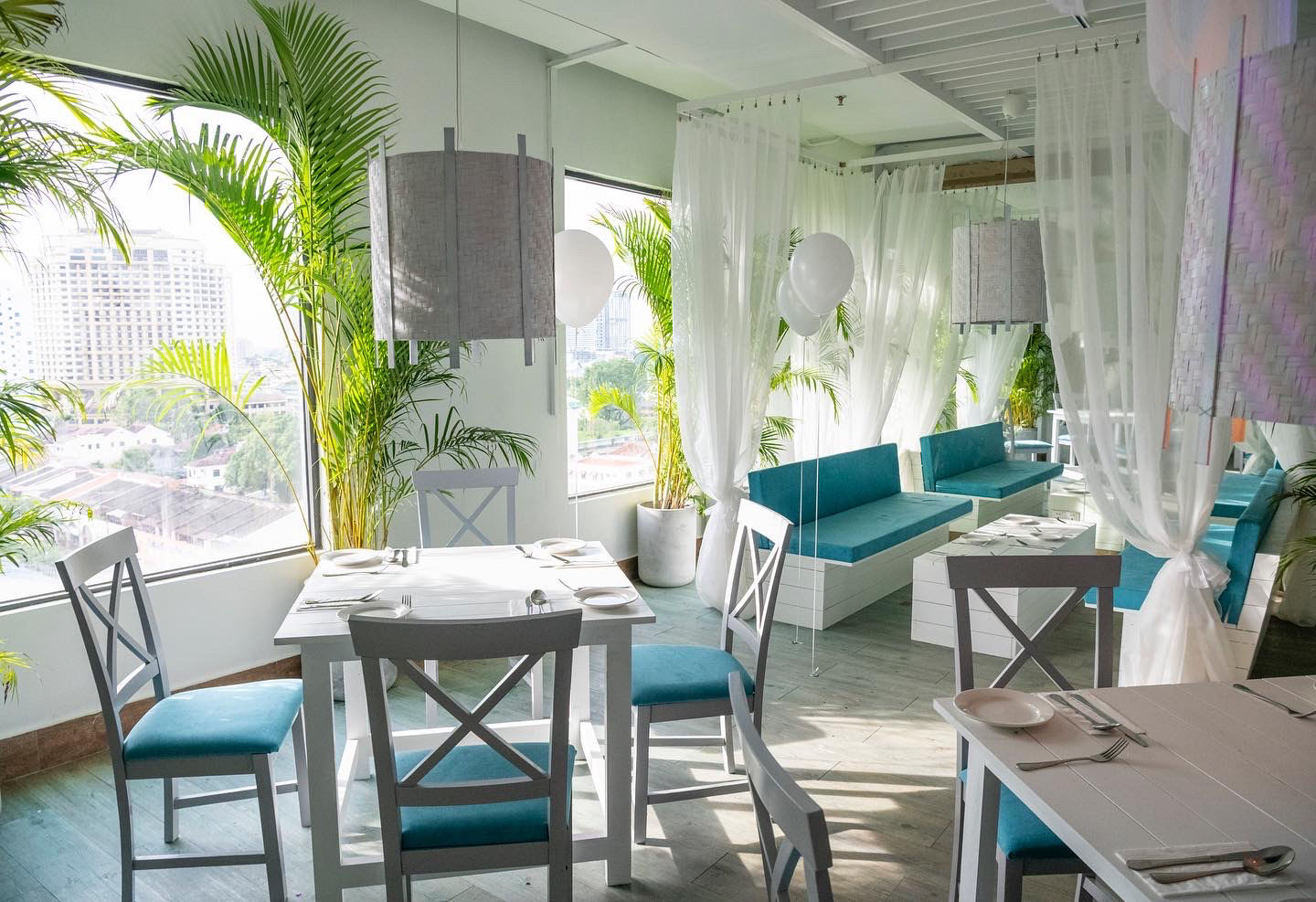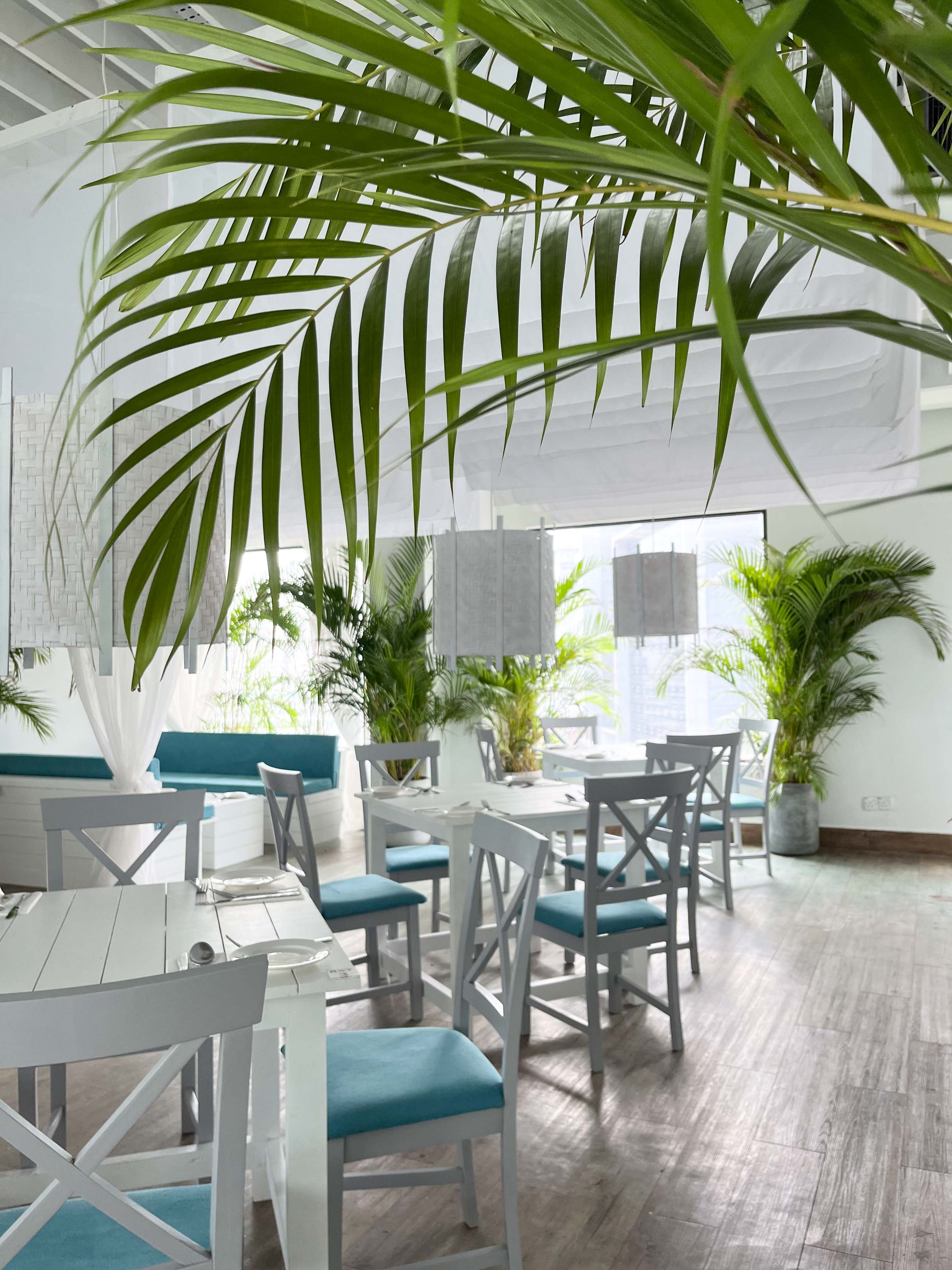 Comfortable corners beckon throughout Puteh Rooftop Bar, from plush seats for alfresco mingling to pleasant tables indoors for a cafe-style experience - complete with a killer view that remains captivating all the way to midnight.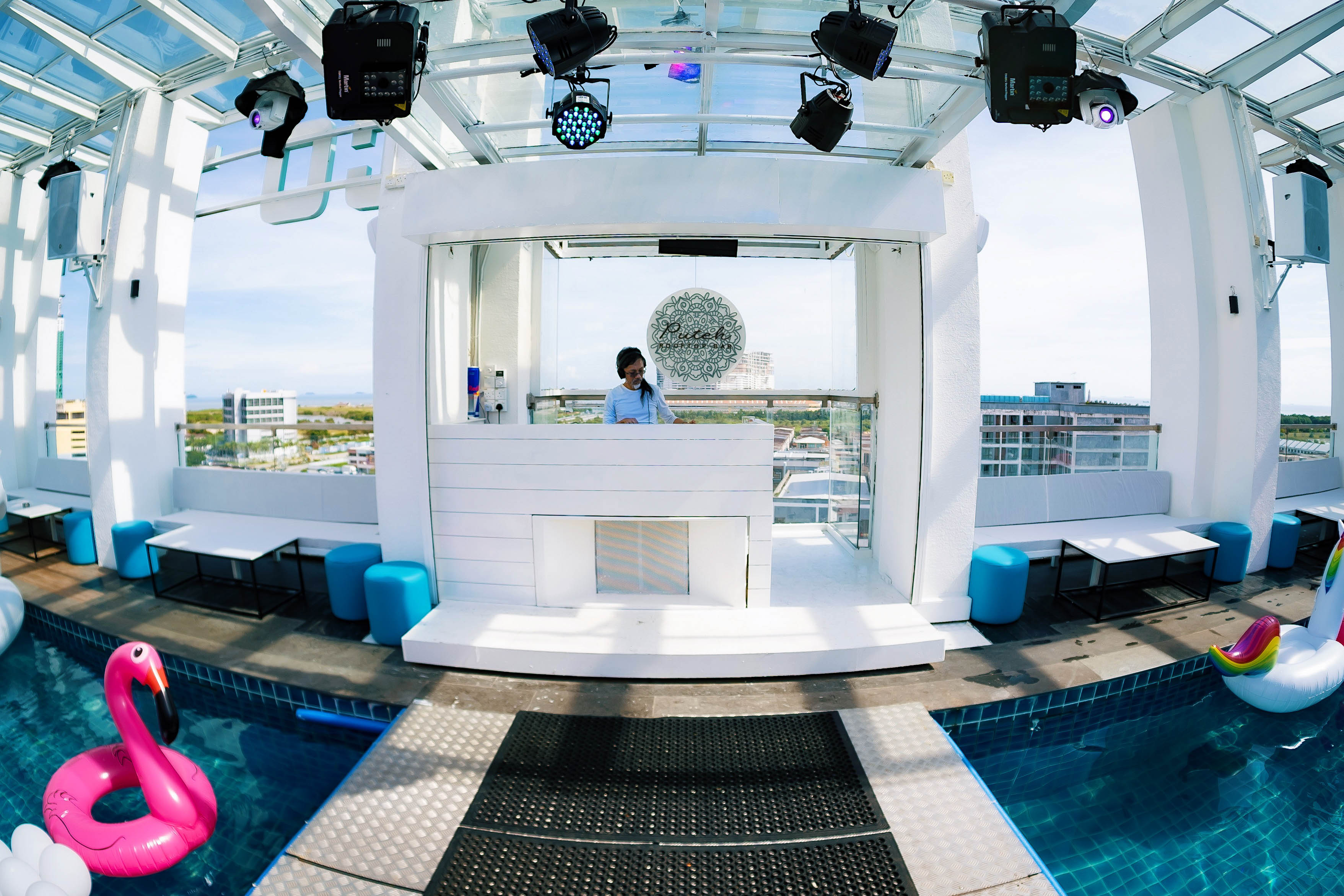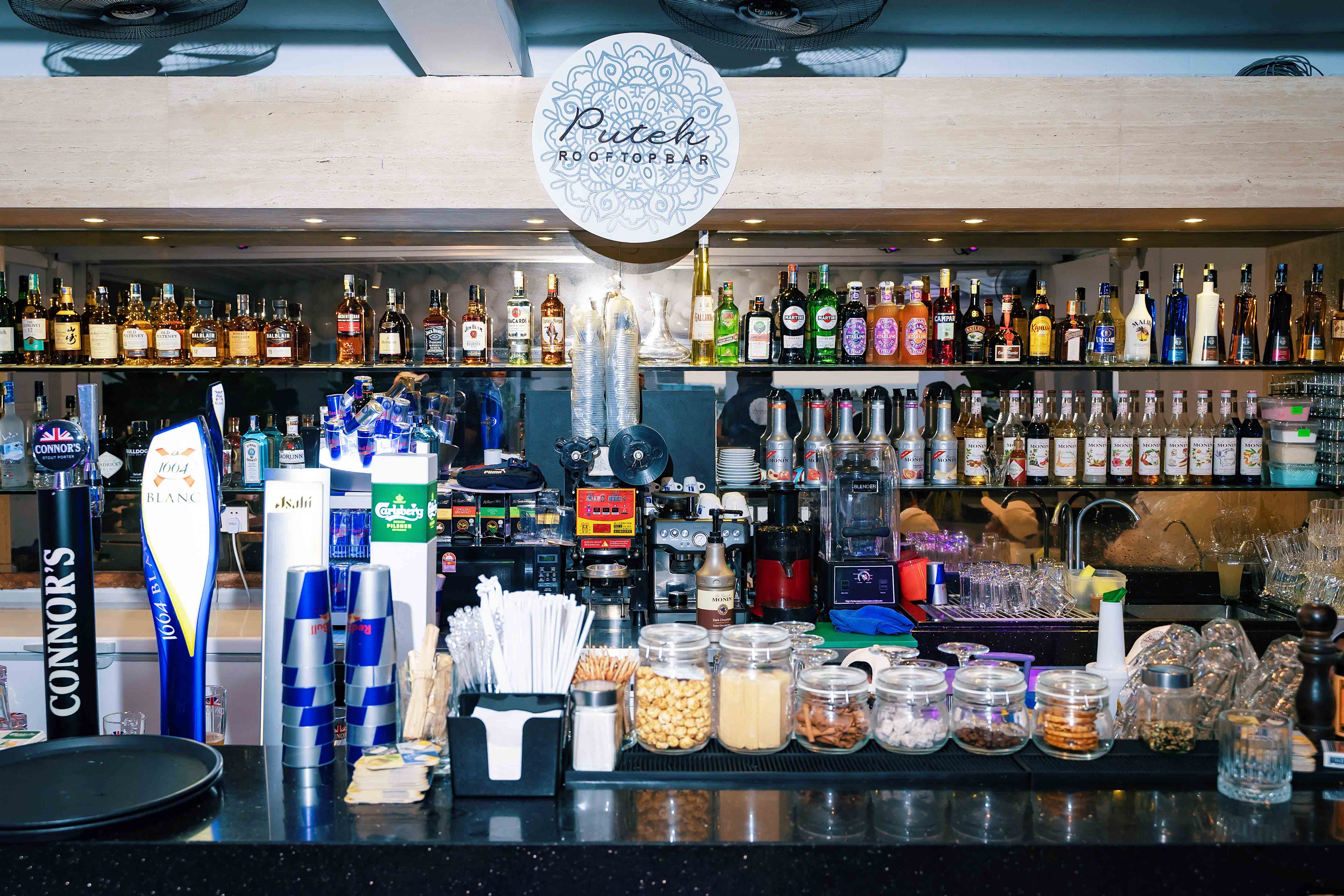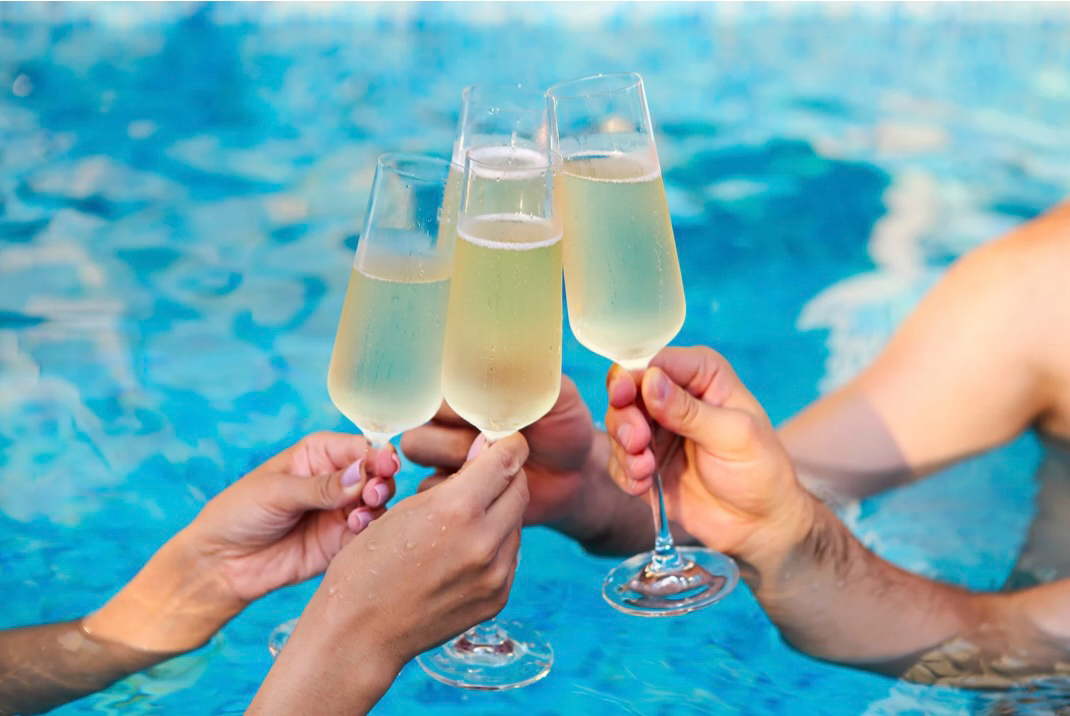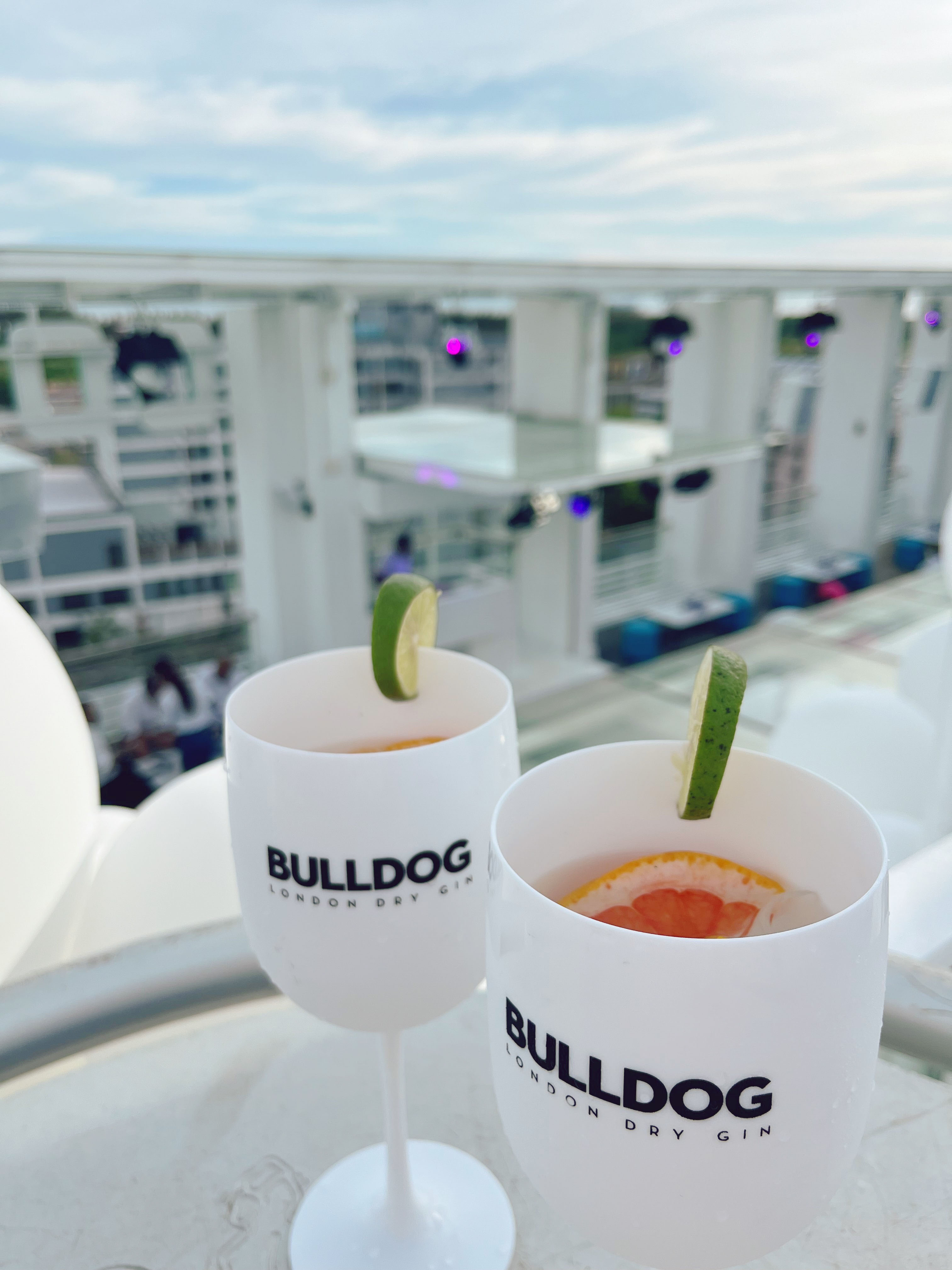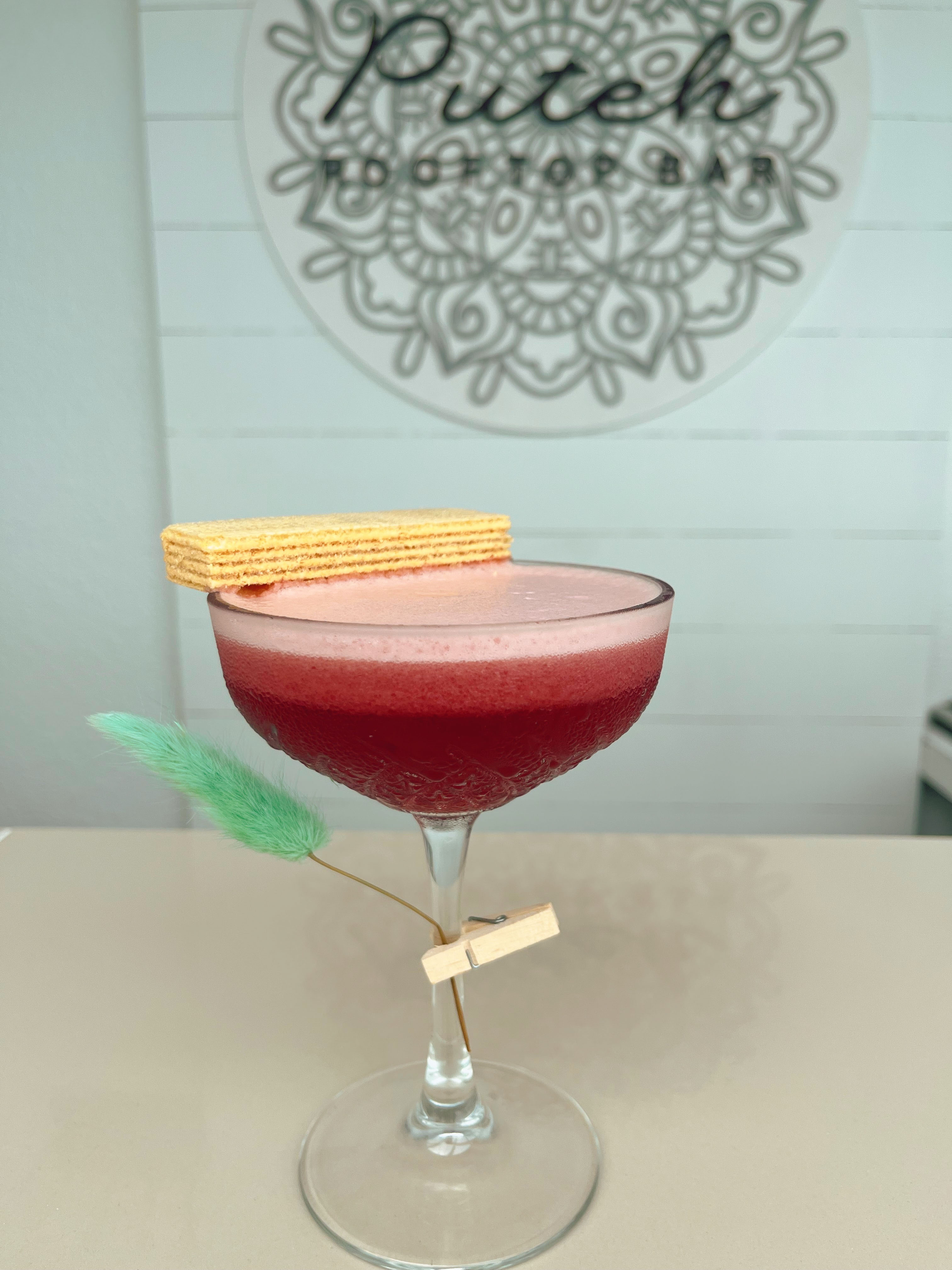 With a genre-hopping playlist of great music and a diverse line-up of live performances each weekend, Puteh Rooftop Bar beckons guests to hop into the pool or lounge by the blue waters while clinking Champagne, cocktails and mocktails that embrace locally influenced ingredients. Happy hours offer terrific value for wine and beer, 4pm-7pm, Mondays to Fridays.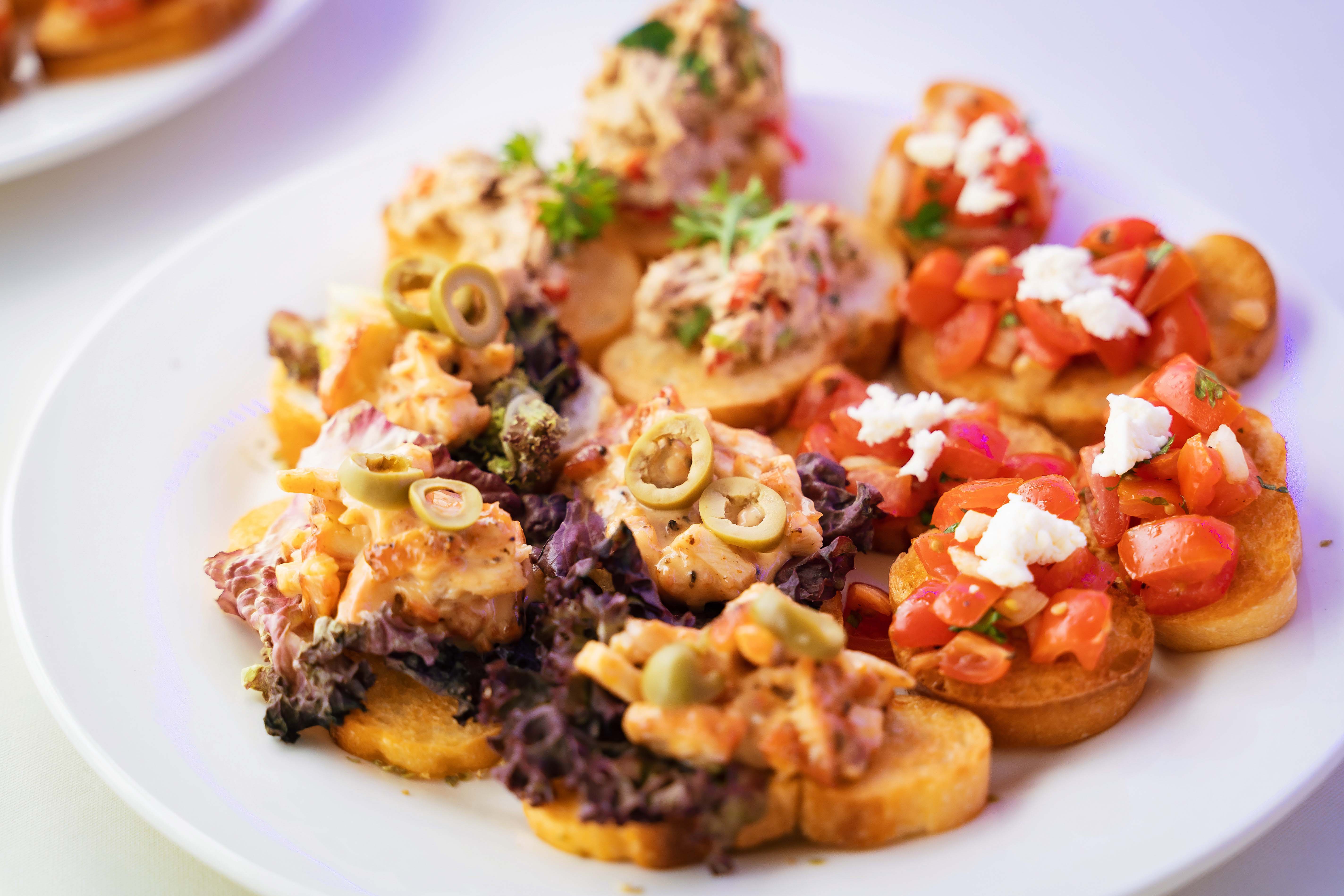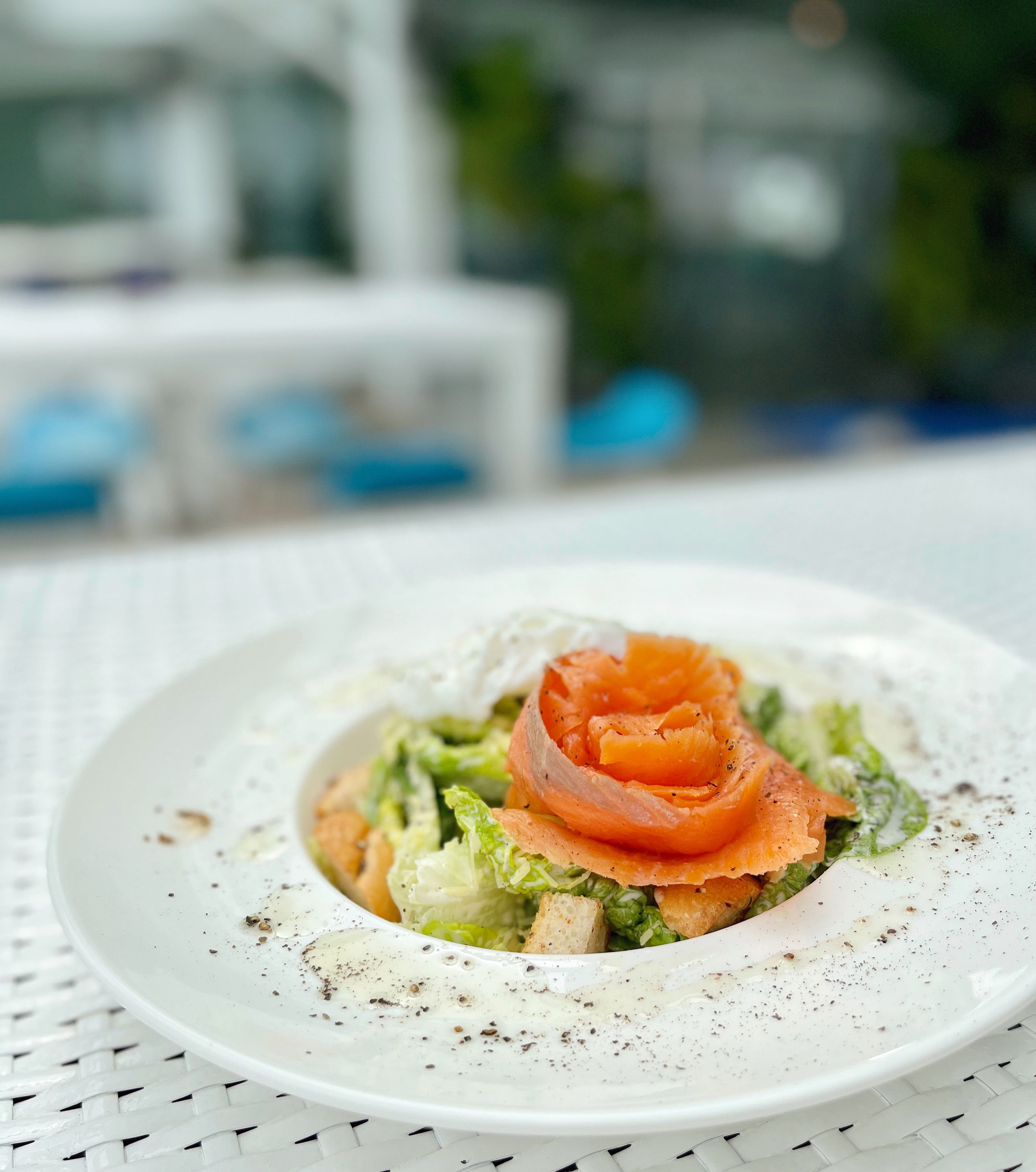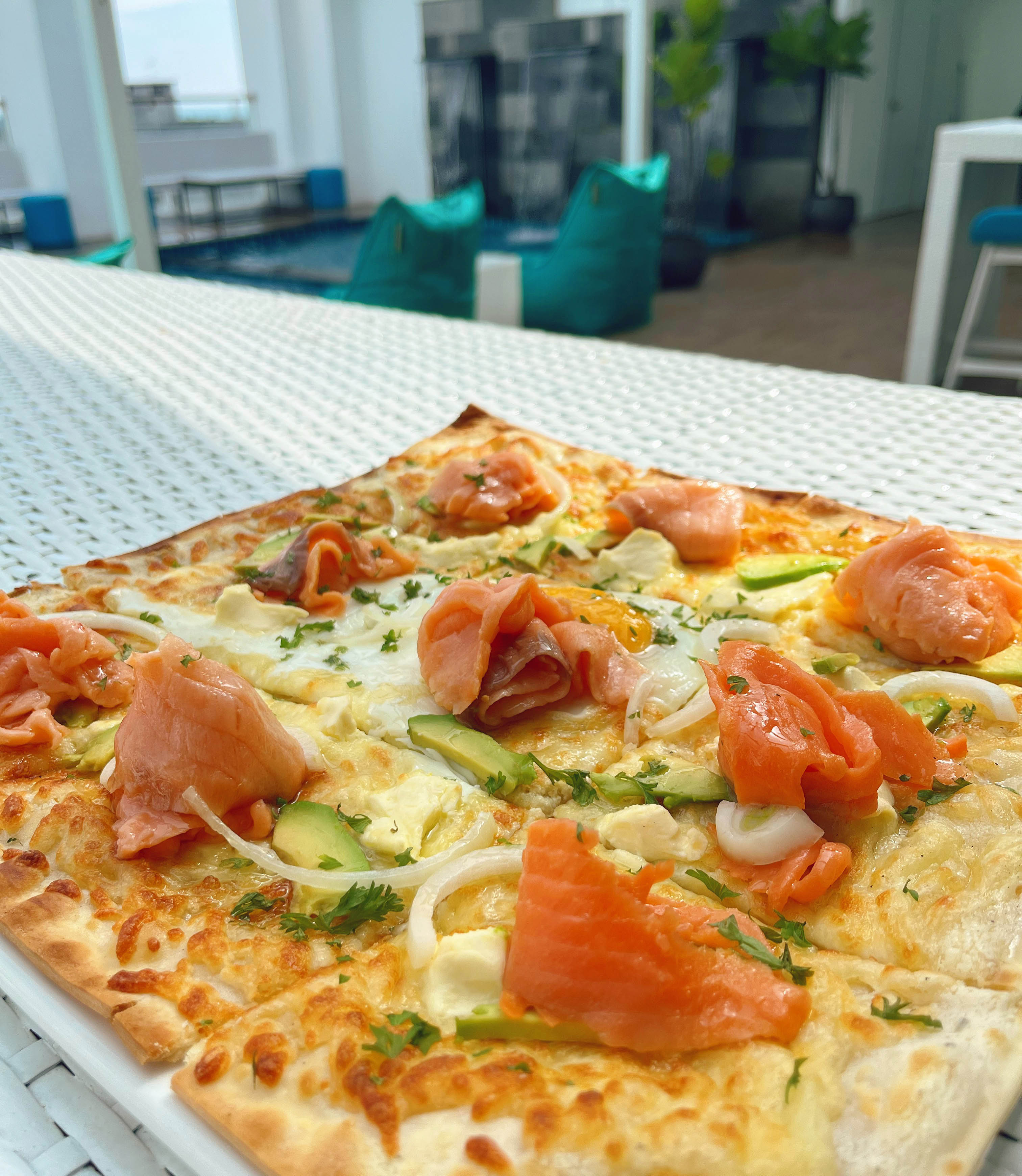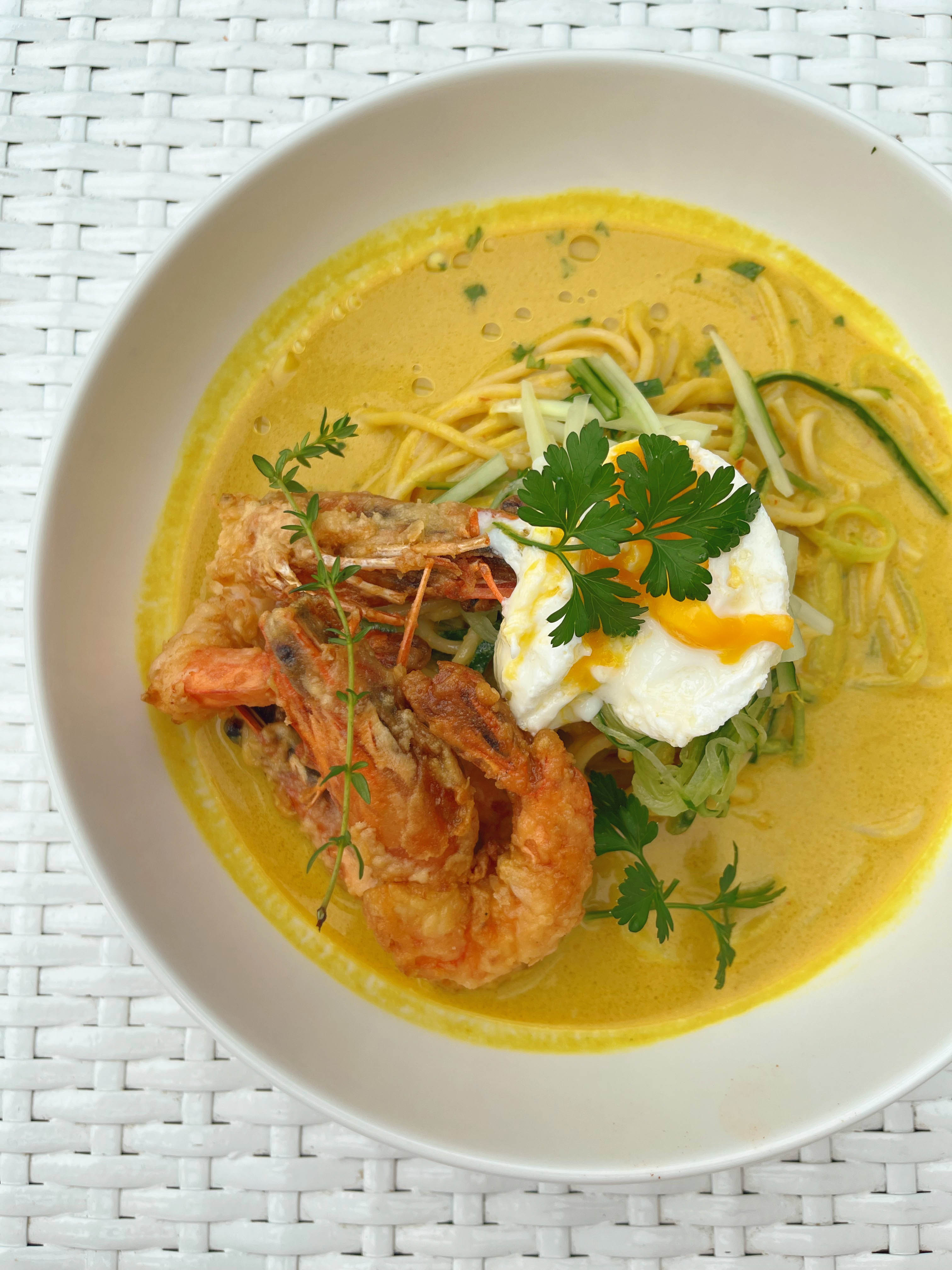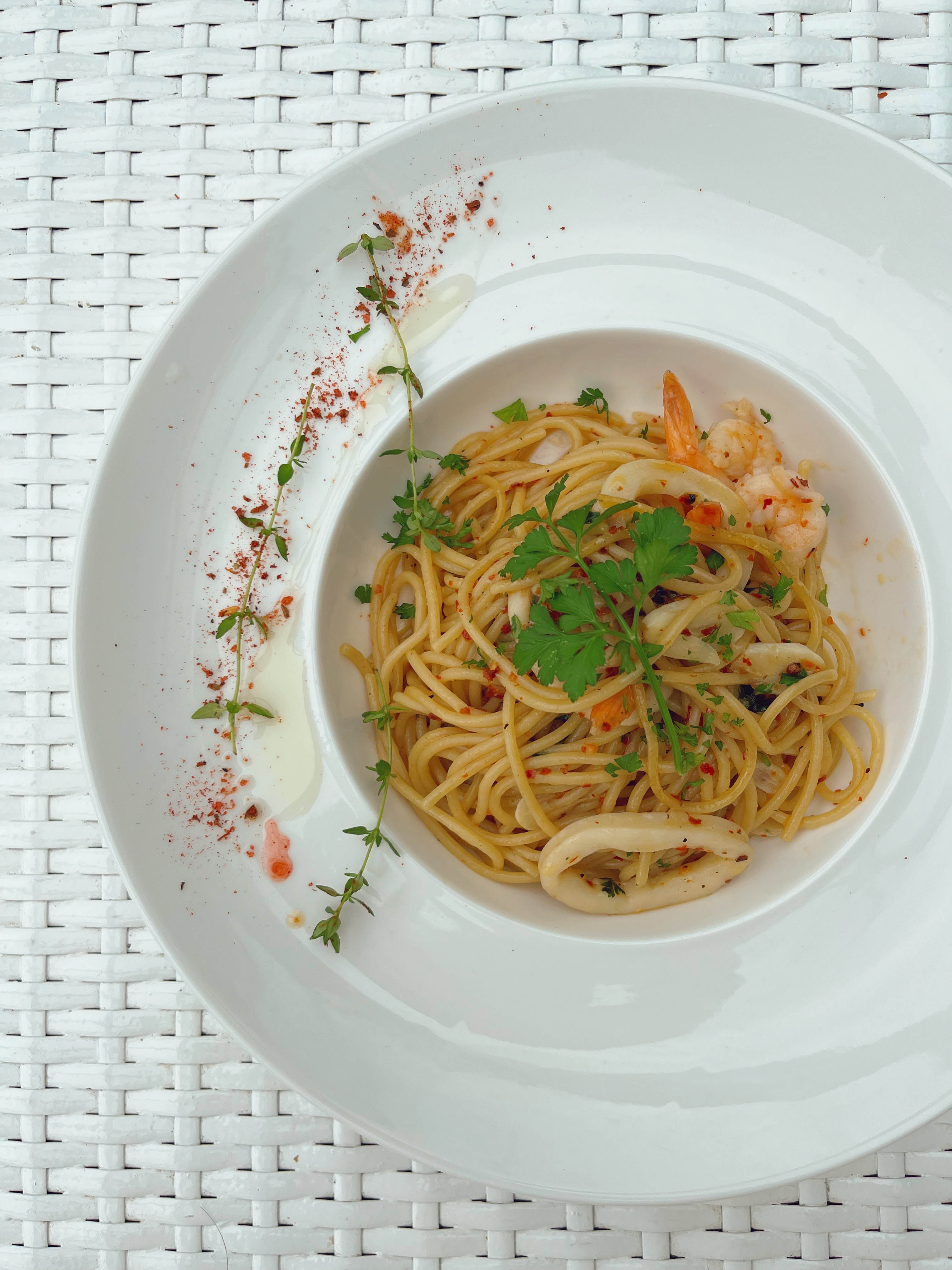 Whether you're snacking and sharing with your favourite people or indulging in a complete meal, Puteh Rooftop Bar boasts a confident kitchen with comprehensive crowd-pleasers, from burgers and sandwiches to pastas and pizzas, Western specialities to Malaysian staples.
Top temptations include spaghetti in curry laksa gravy, creamy butter shrimp pizza and a spicy Thai Birde Nam Nam chicken burger. In a nod to Melaka's Kristang culinary heritage, there's even Debal Curry and classic Beef Semour. Other familiar favourites include tenderloin steaks plus fish and chips, with ice cream sundaes, lime pie, sizzling brownies, pandan sago, tiramisu and mango cheesecake for a sweet conclusion.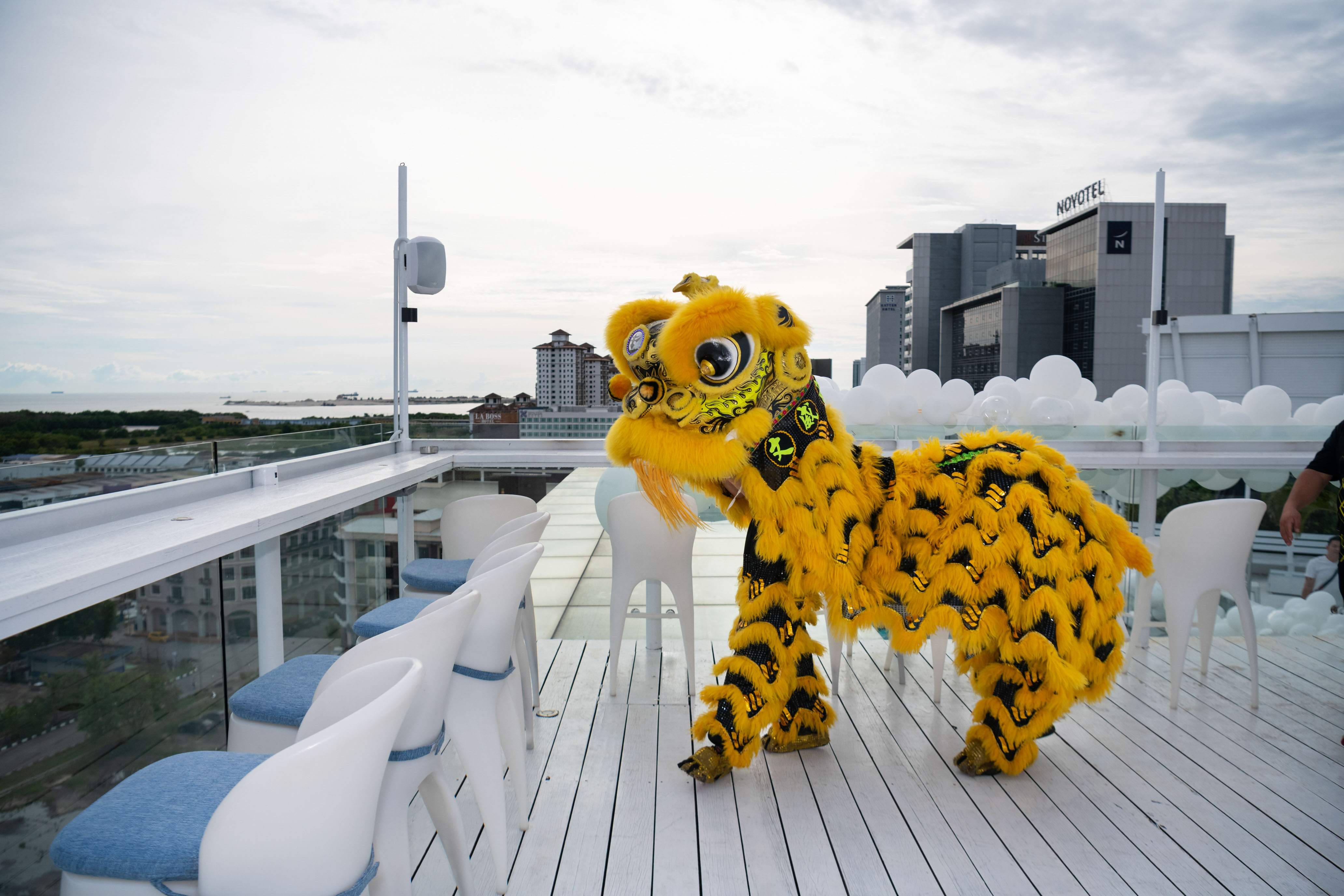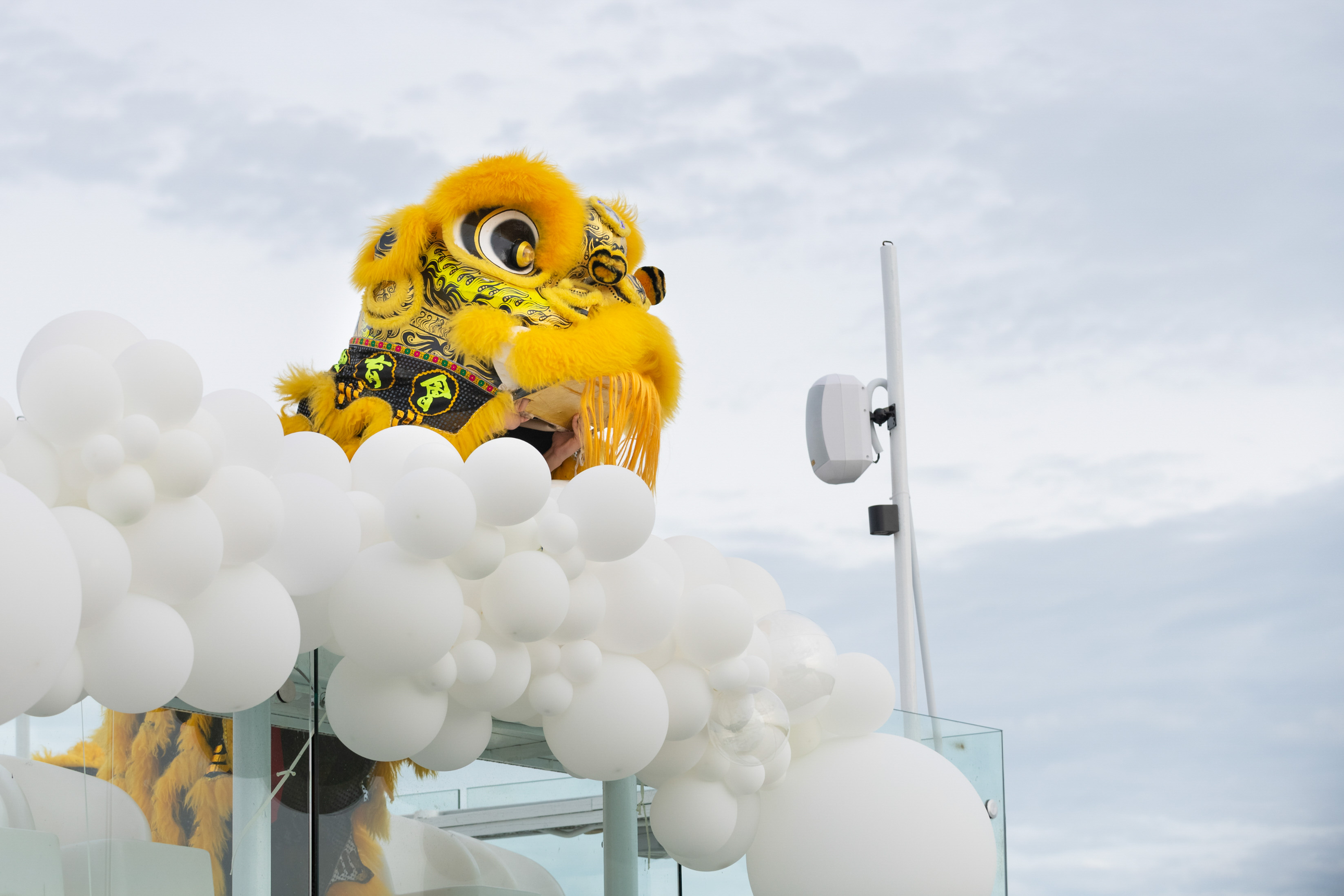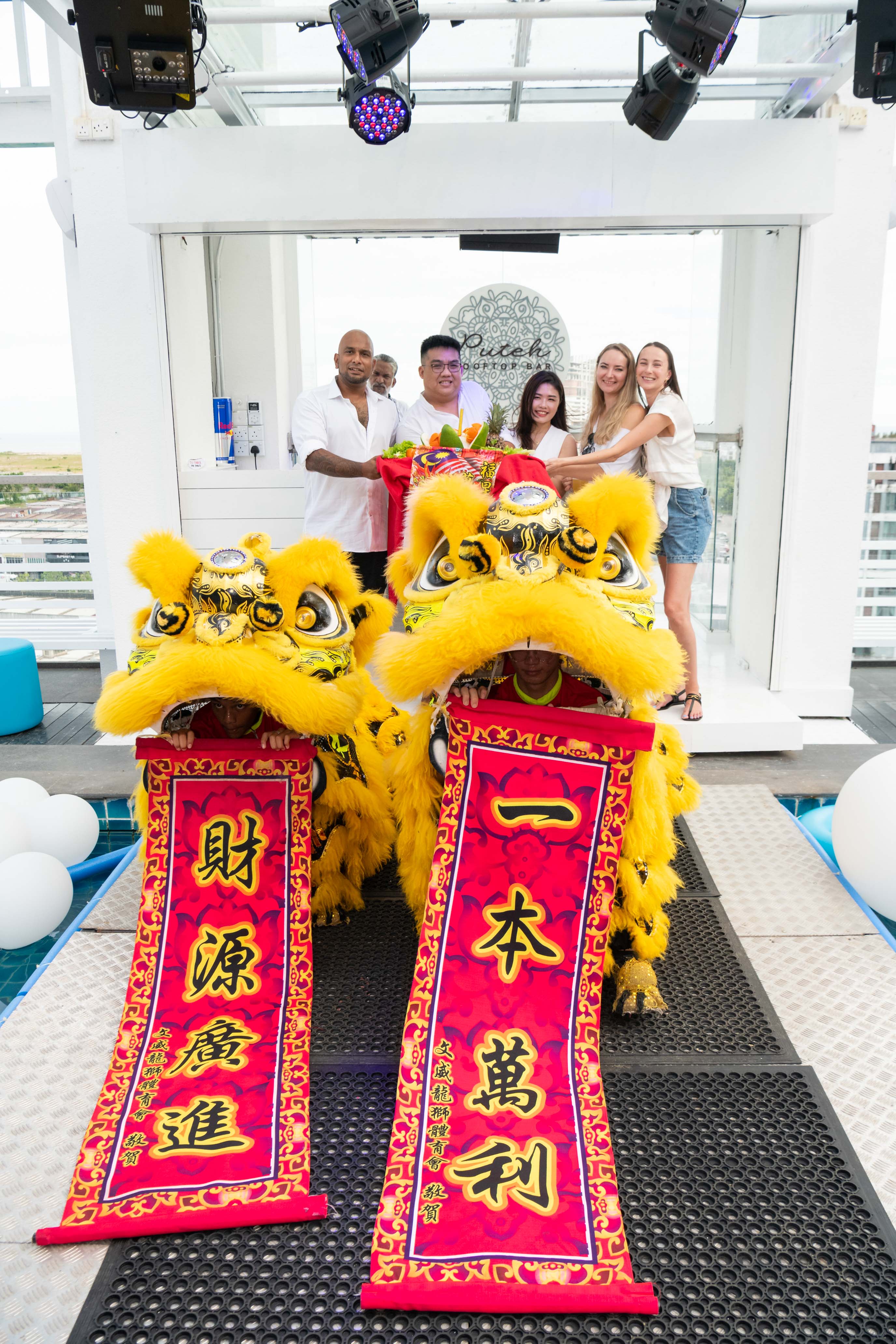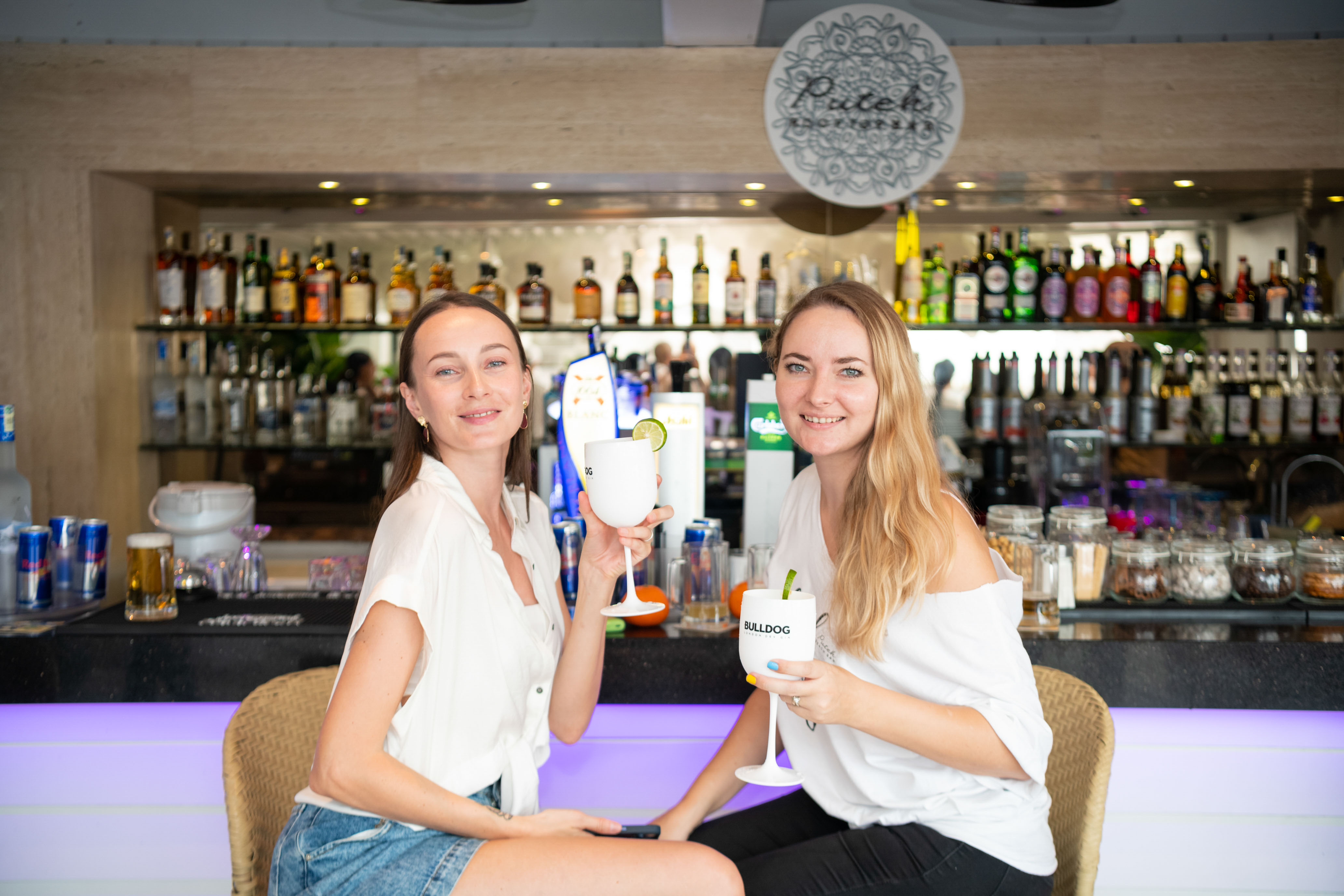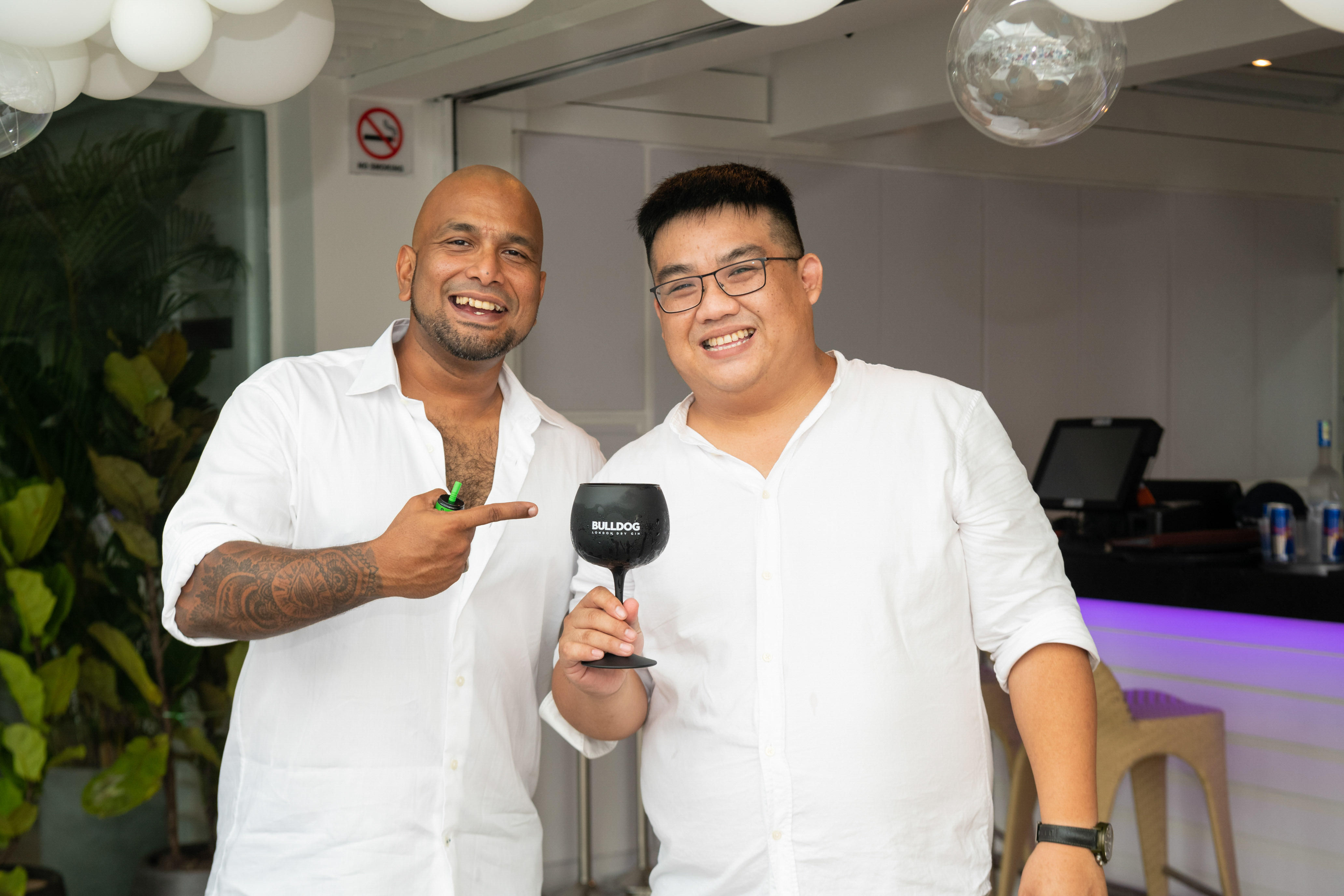 A lion dance heralded an auspicious launch for Puteh Rooftop Bar recently, with the lions awestruck by the sky-high scene too!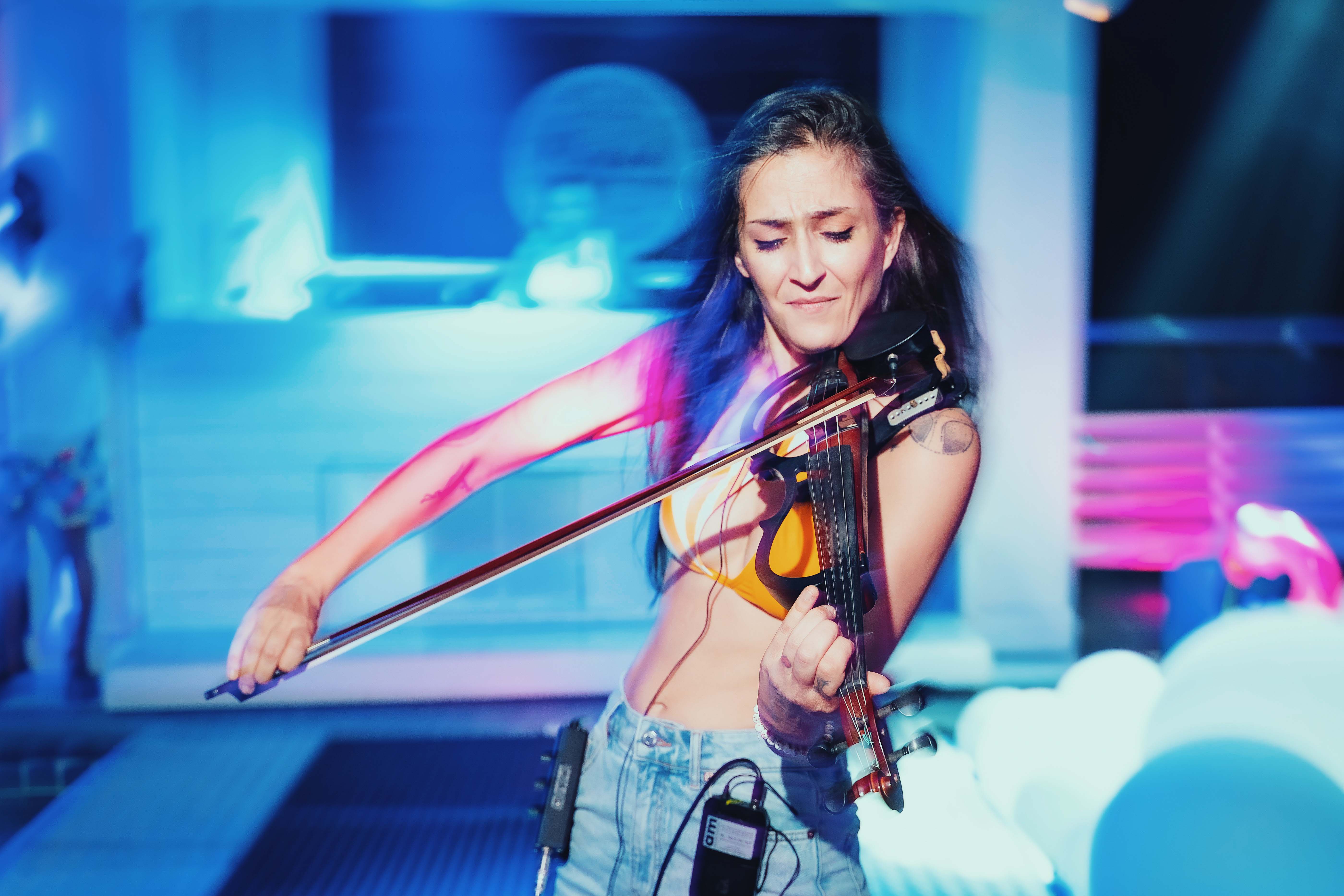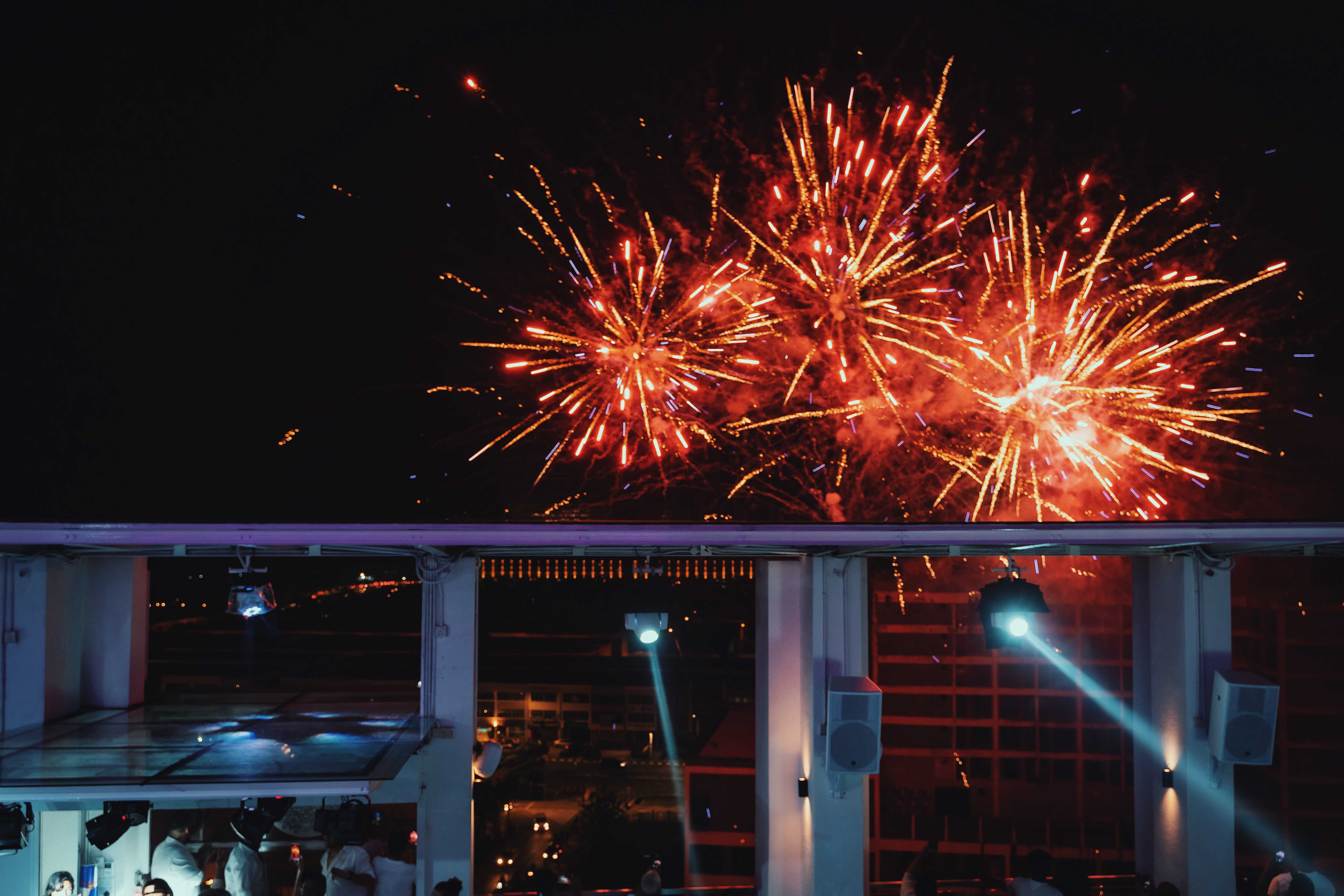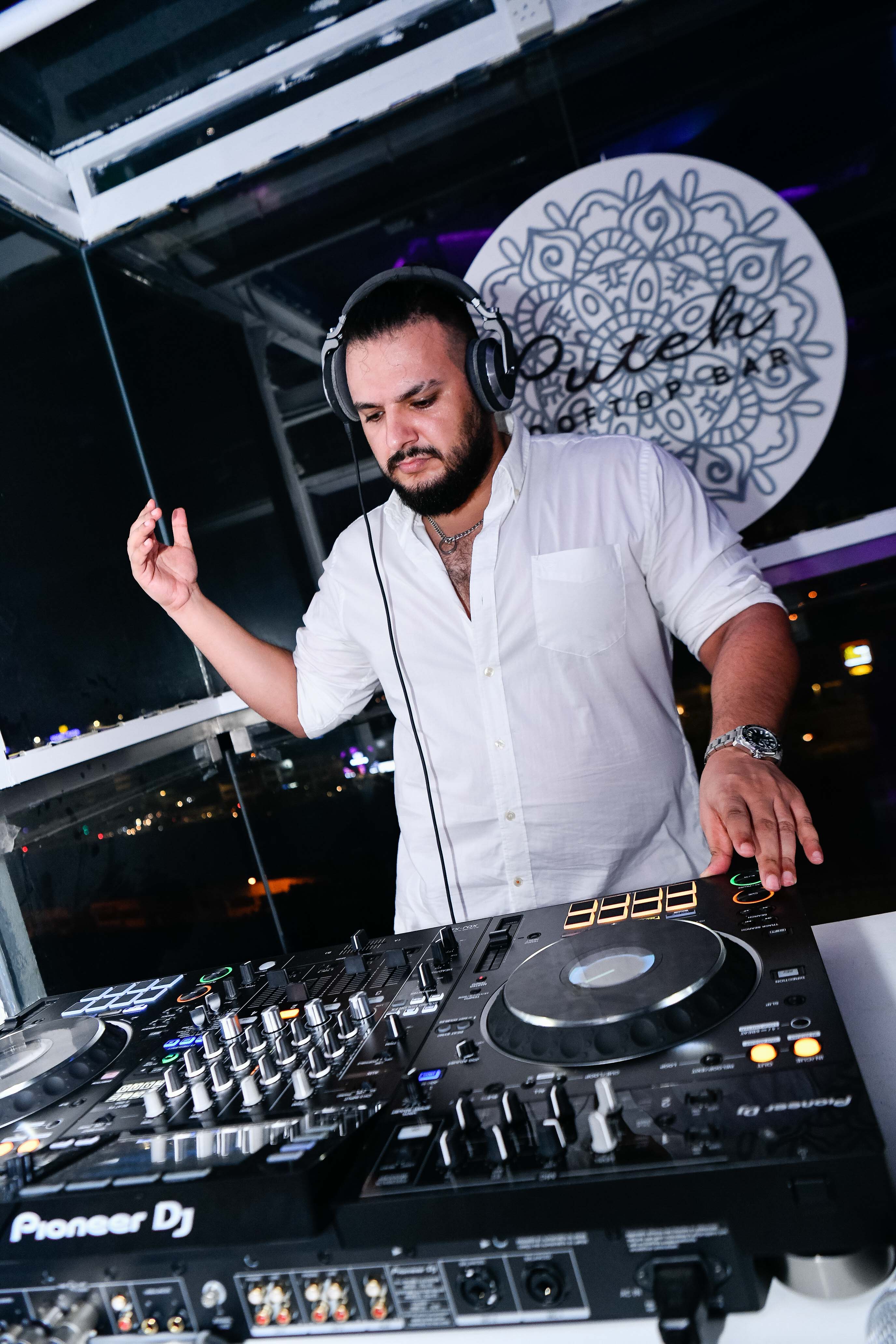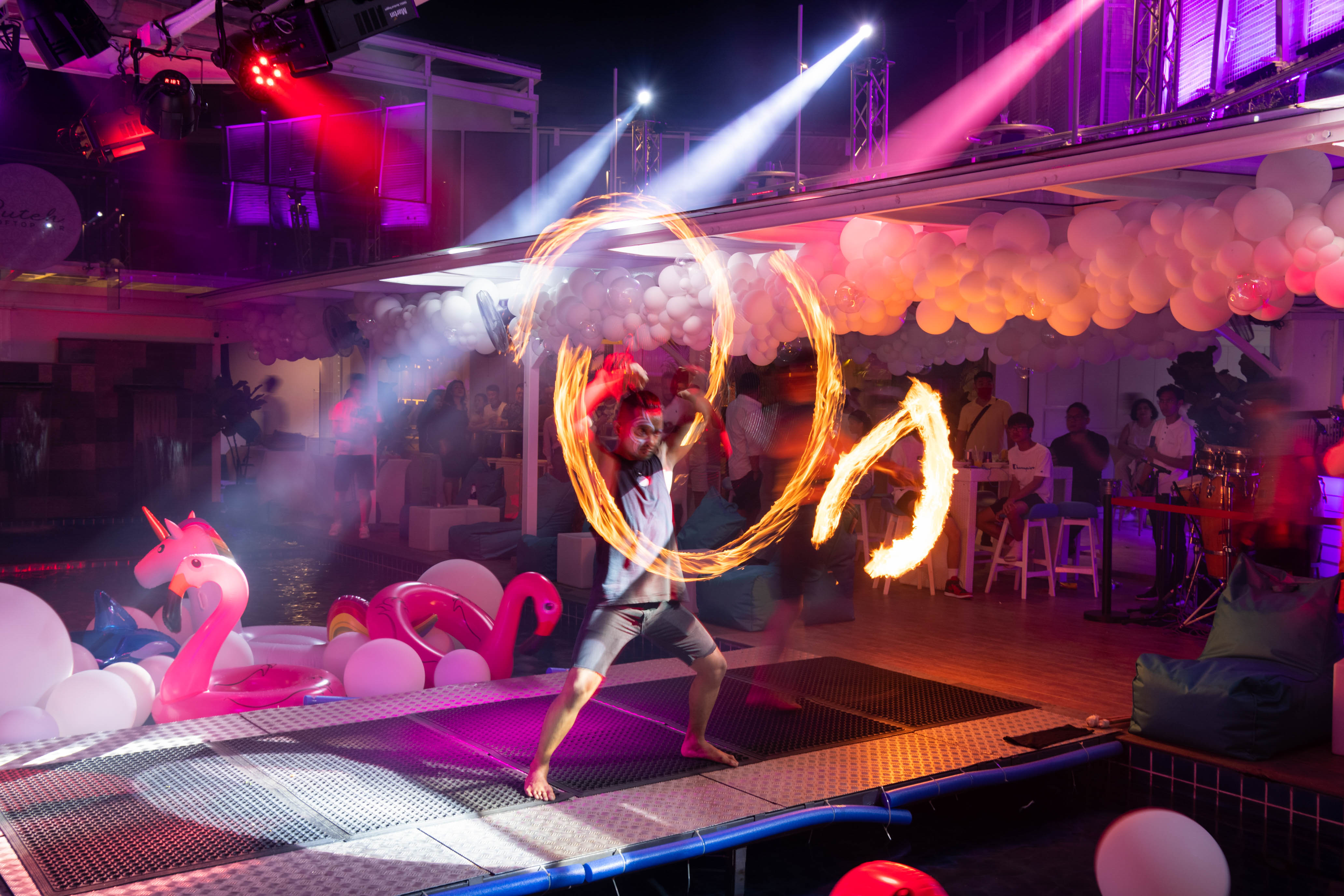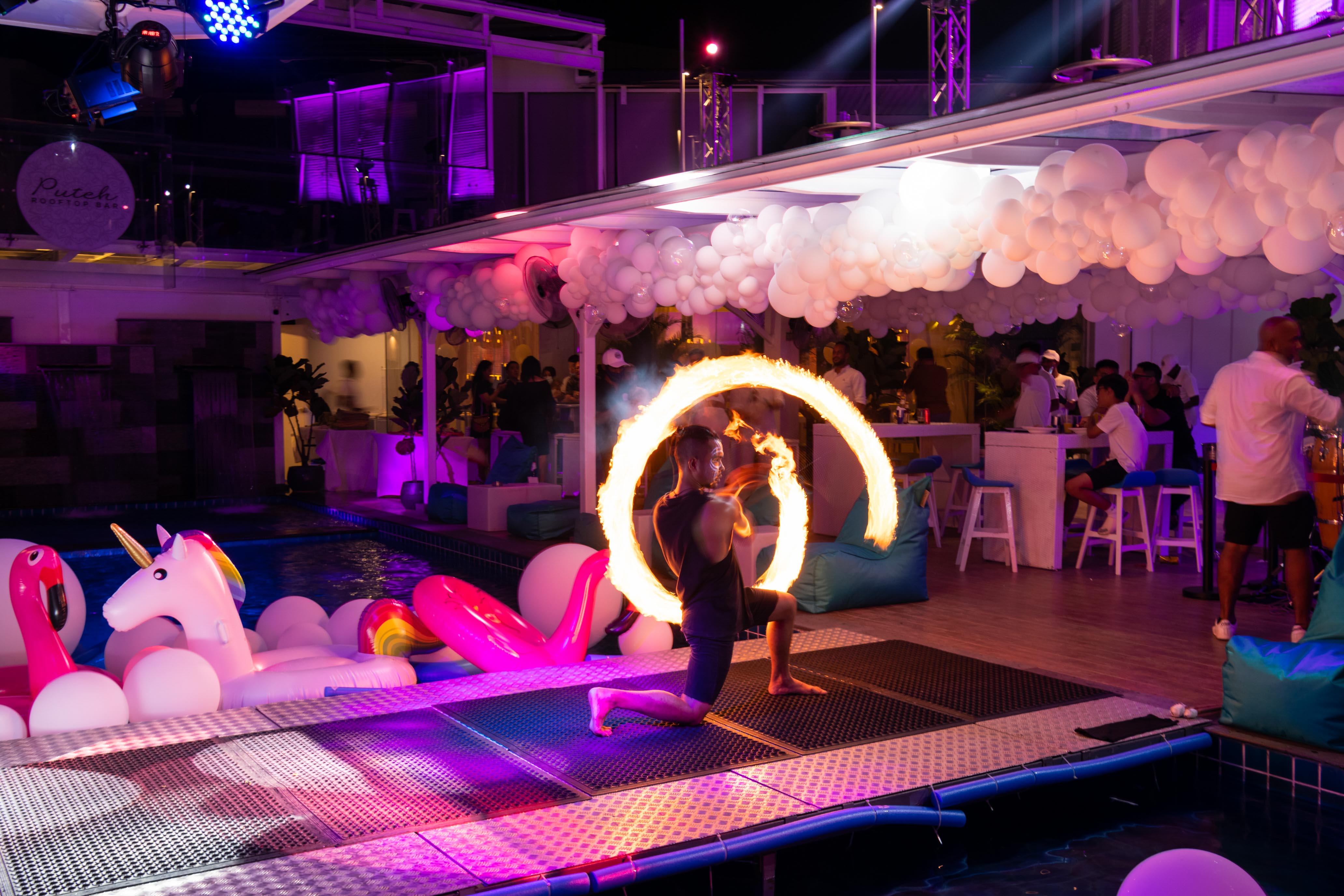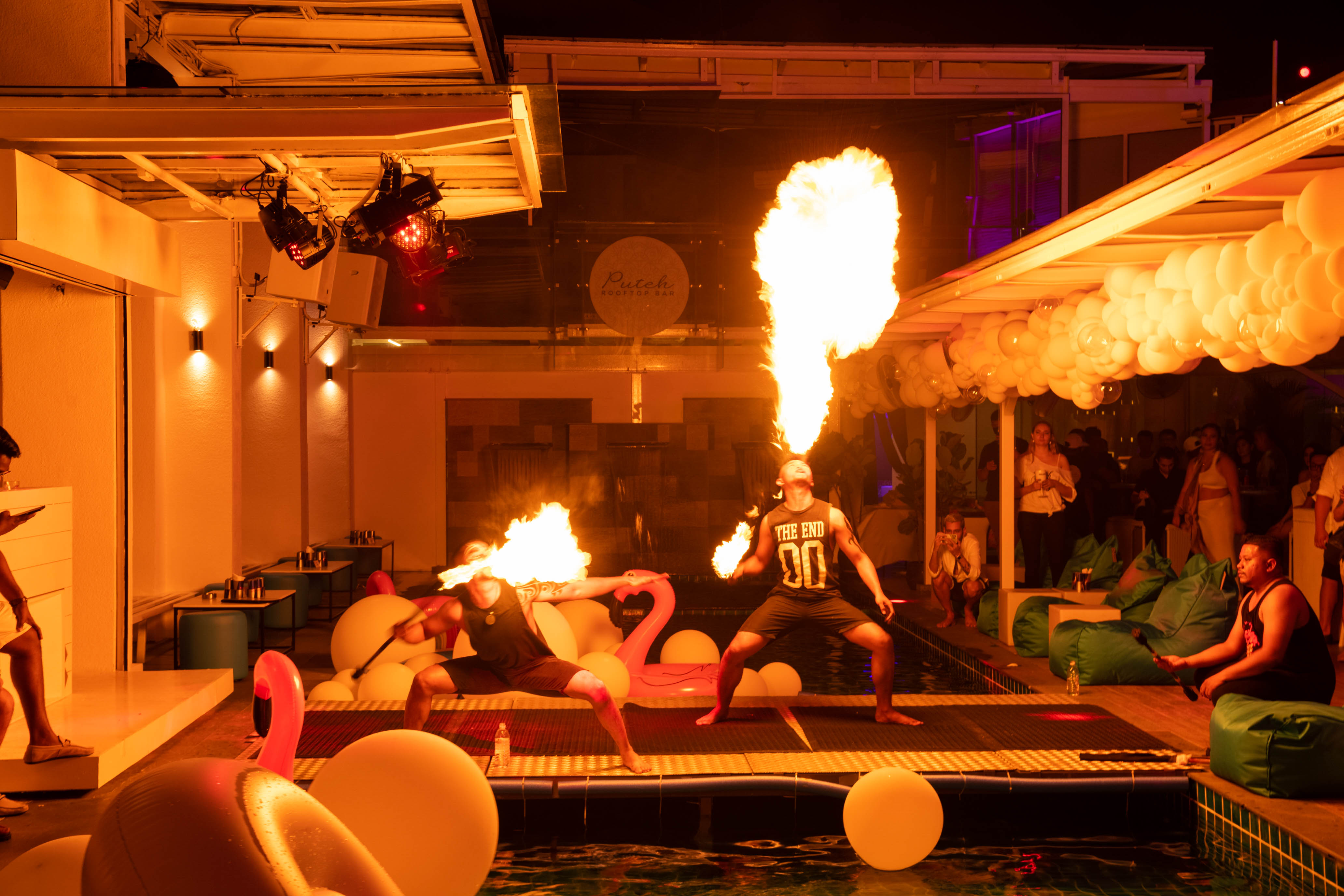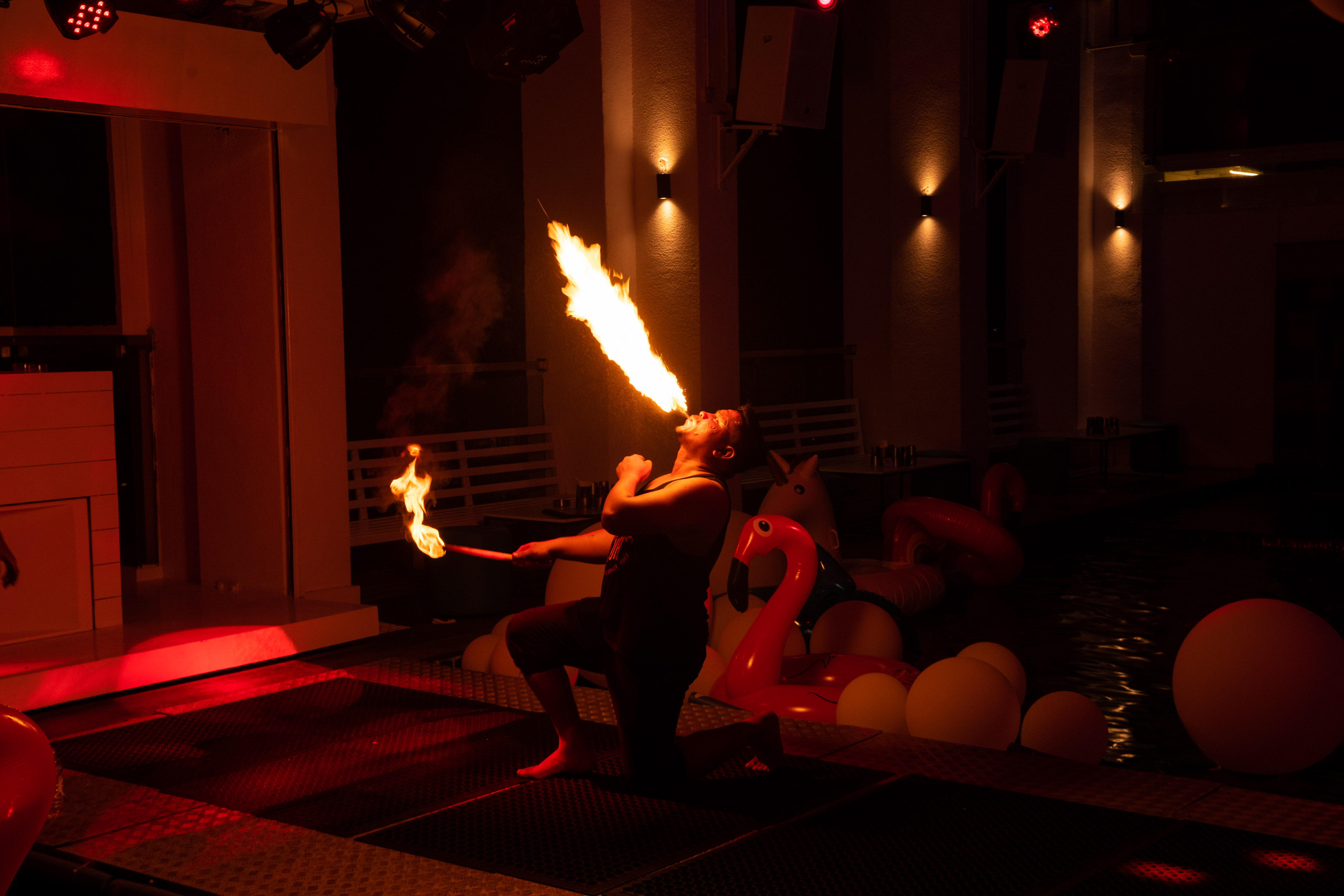 The fireworks and fire continued, blazing the way for Melaka's most memorable launch of 2022.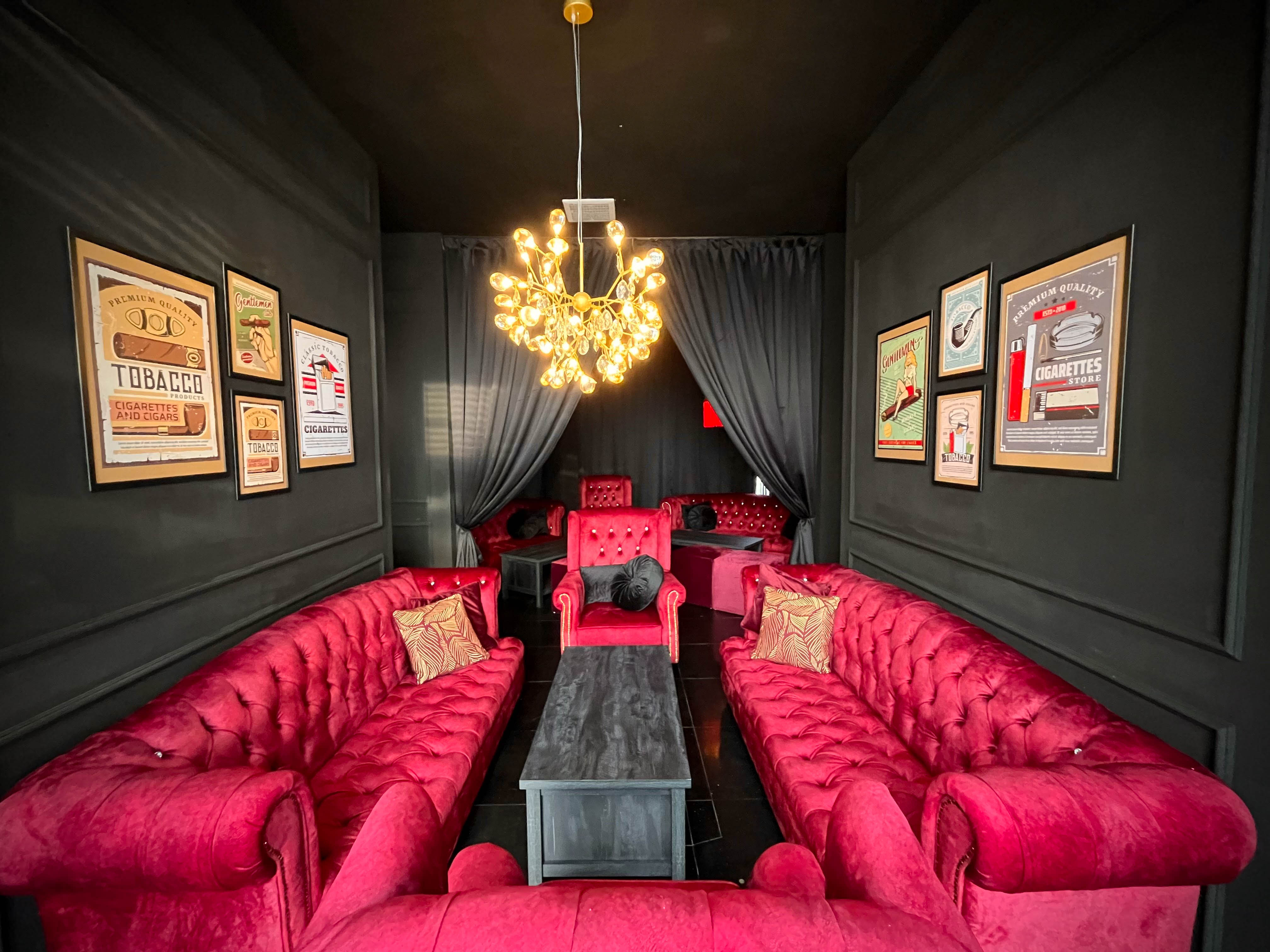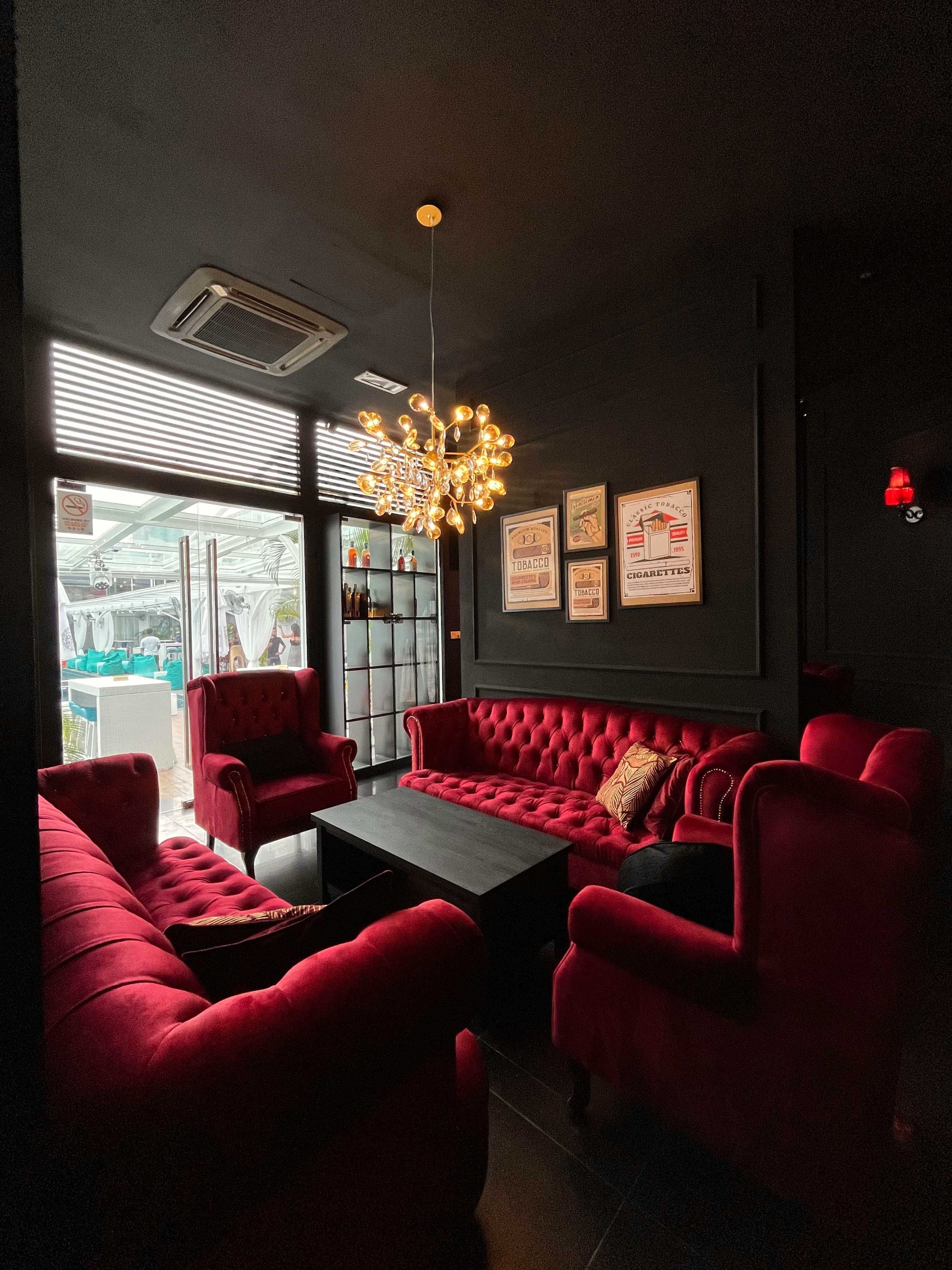 And if you want a peaceful place to escape the crowds, Puteh's intimate cigar lounge is a sleek little sanctuary of its own within this haven.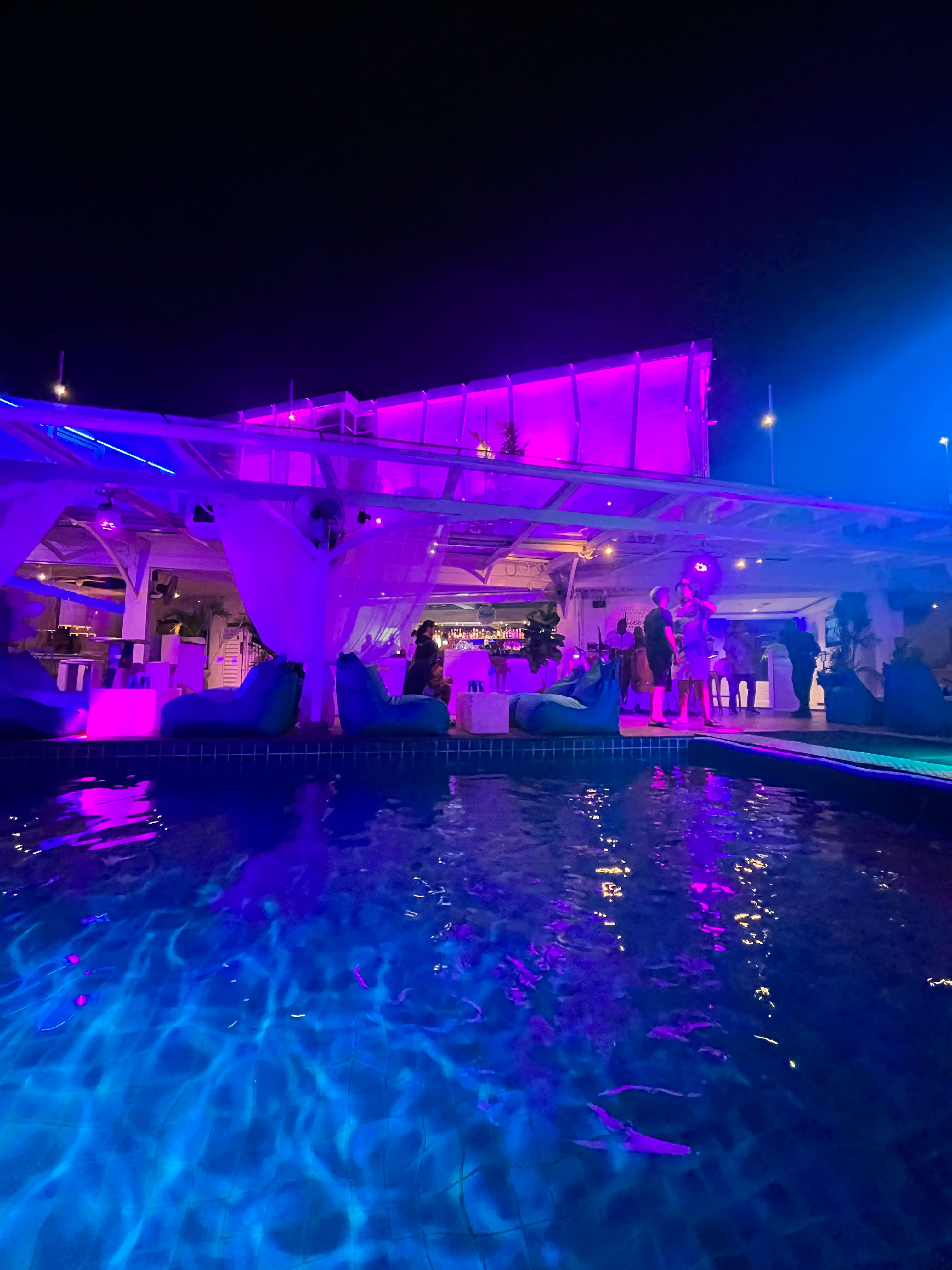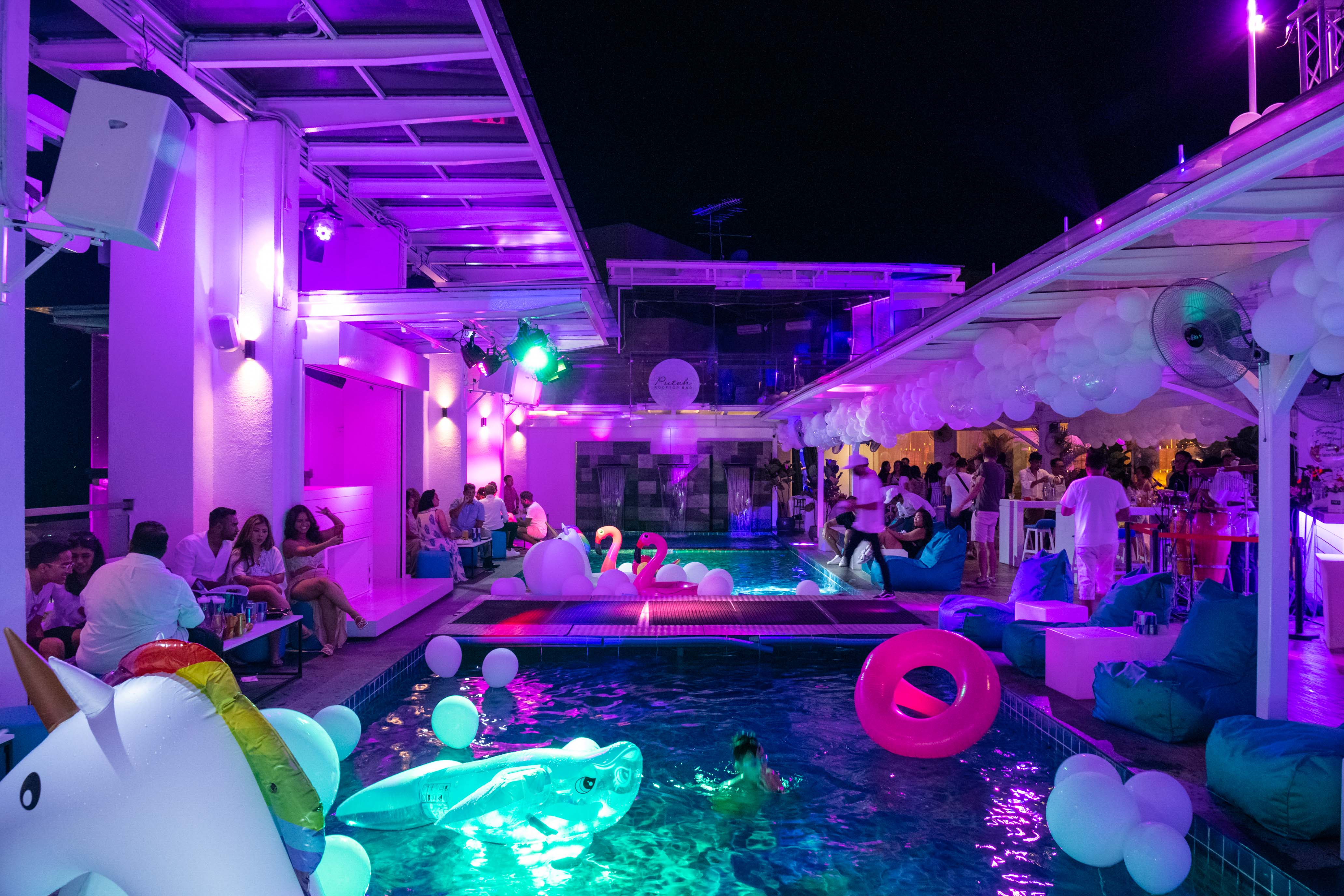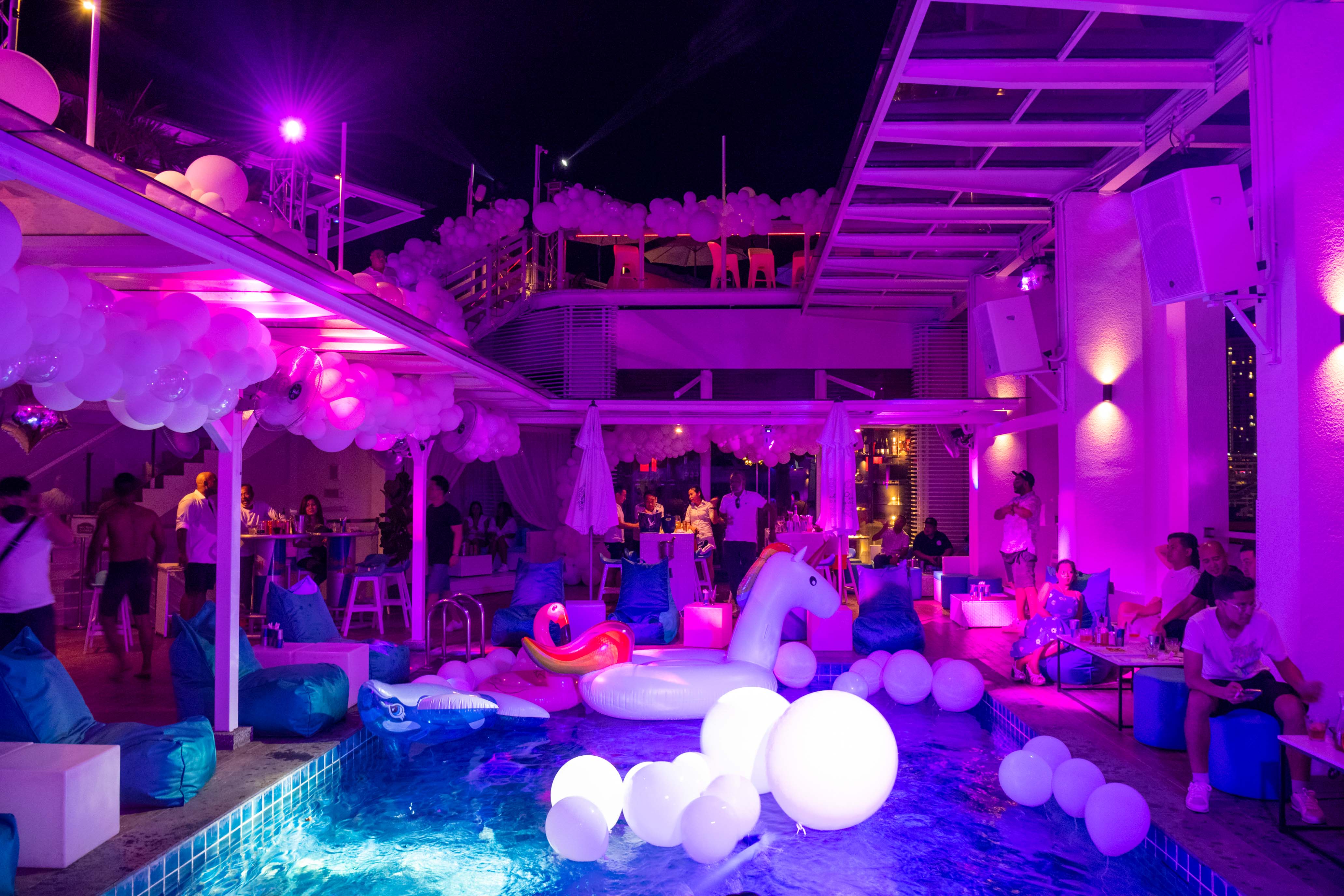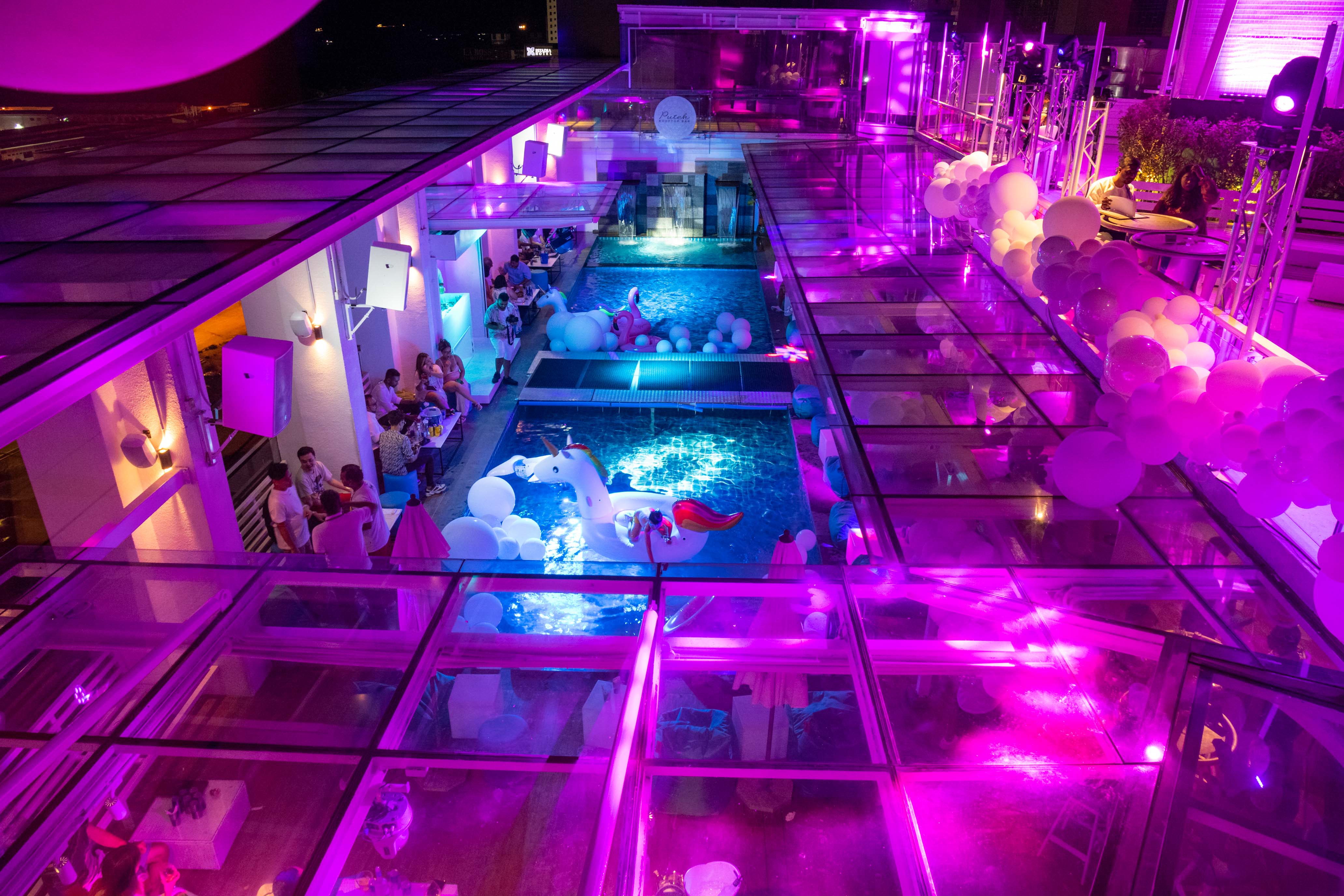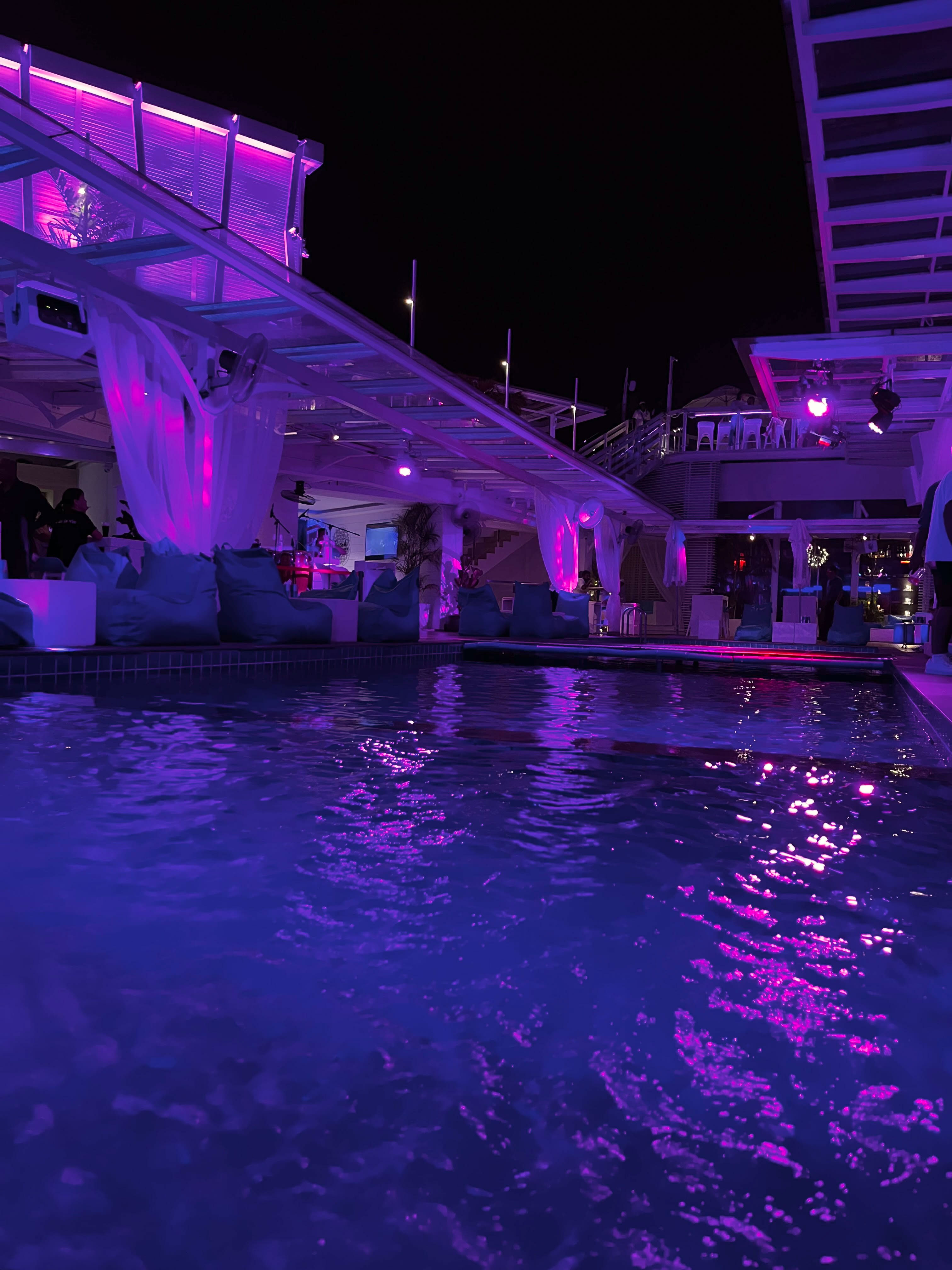 Puteh Rooftop Bar is an instant smash, hitting all the right notes for a rooftop bar - bookmark this for your next visit to Melaka!
Images in this post are courtesy of Puteh Rooftop Bar.
Puteh Rooftop Bar
Eco Tree Hotel, 1, Jalan Melaka Raya 9, Melaka. 
Open Monday-Sunday, 12pm-12am. Tel: 012-966-7057
---
You Might also Like