Crane KL fuses classic culture with creative cuisine & cool cocktails in Chinatown
February 18, 2022
---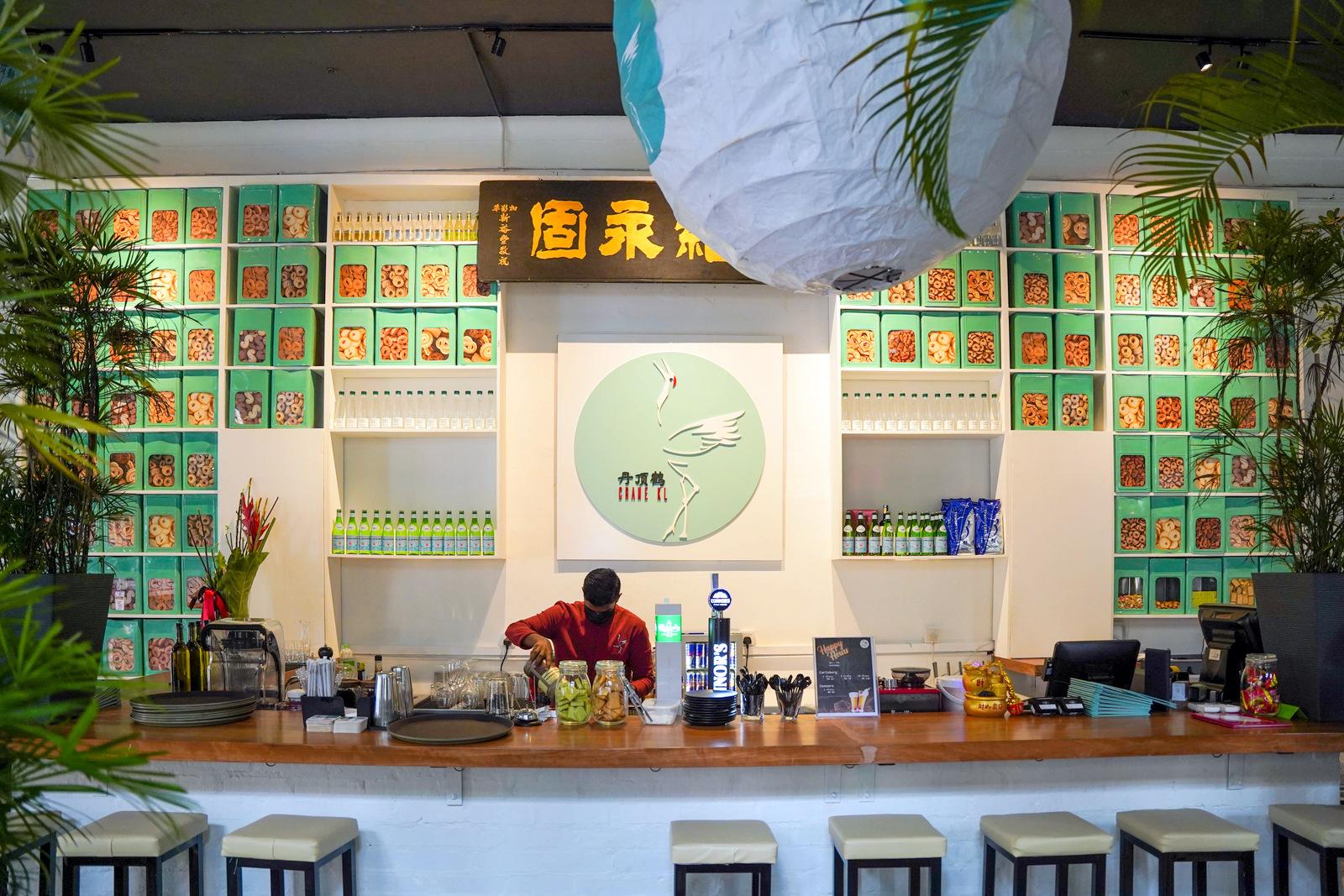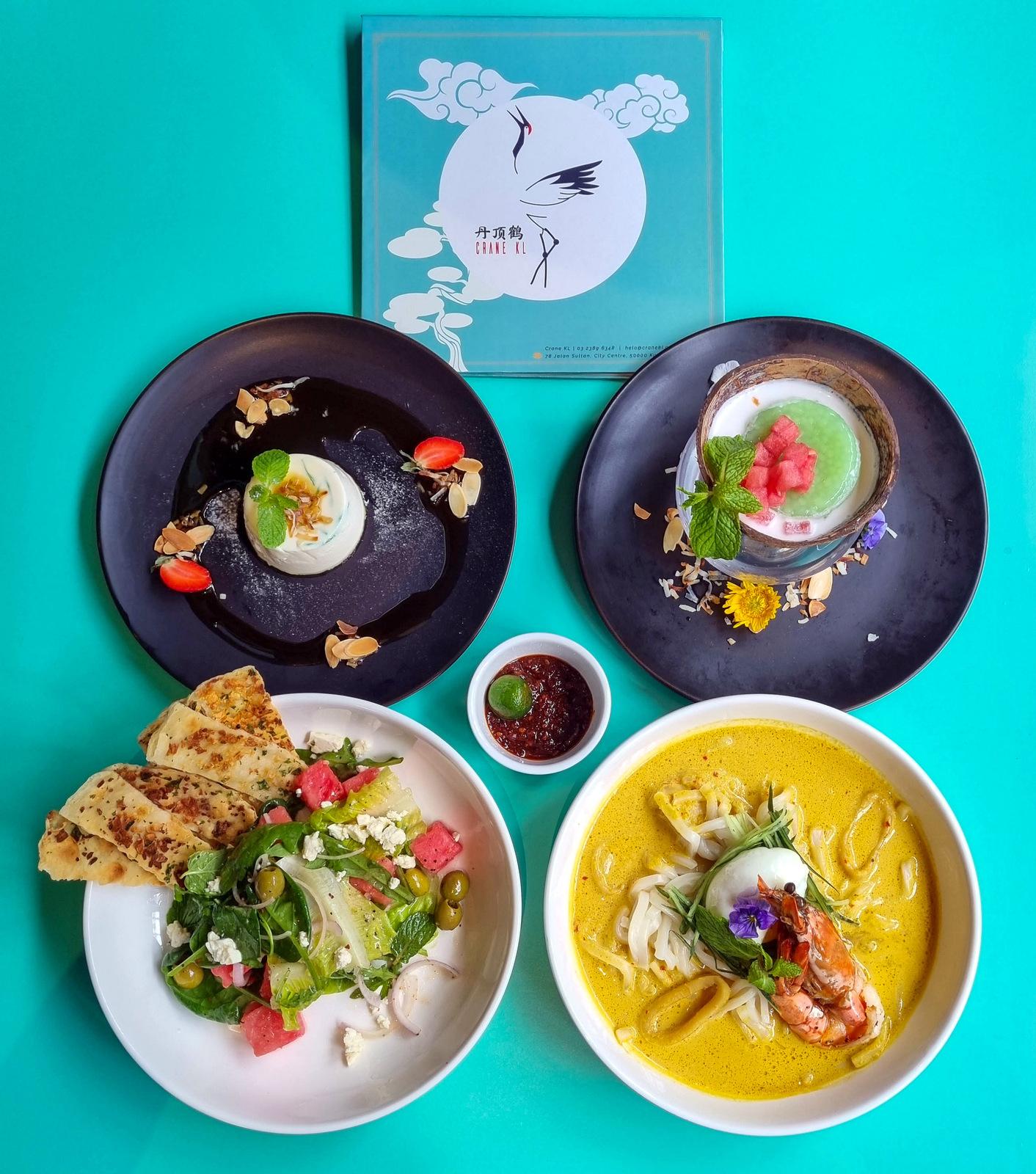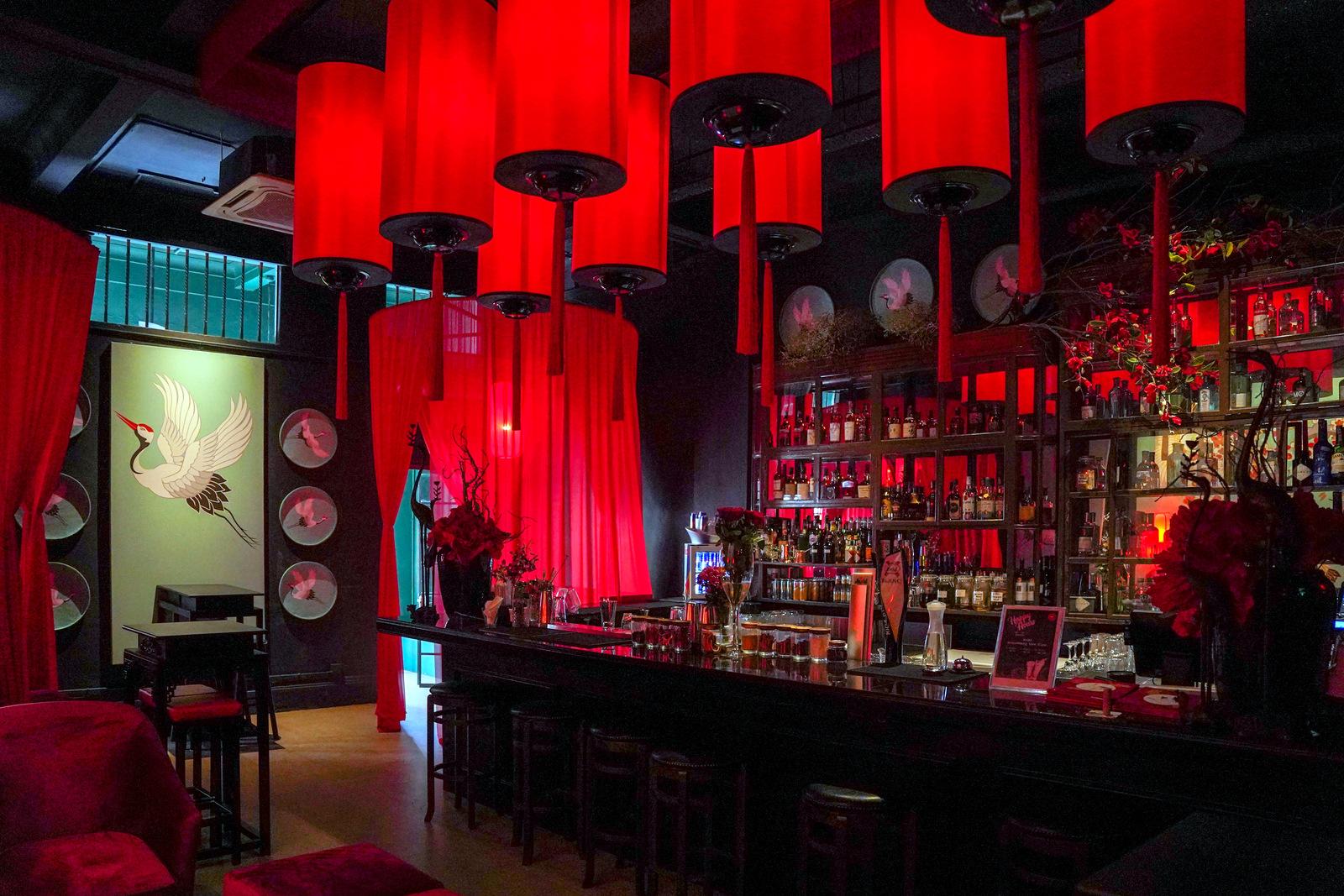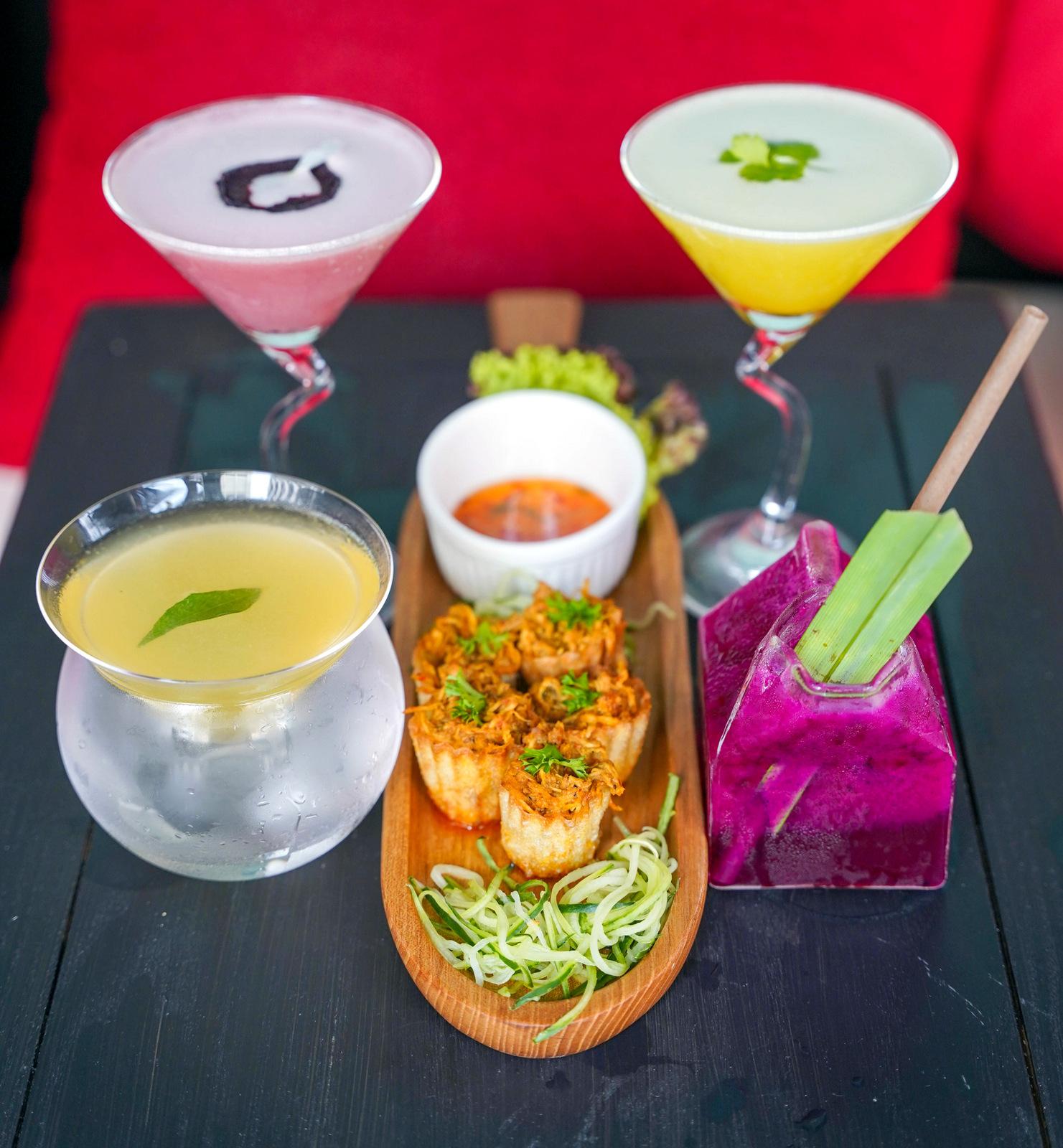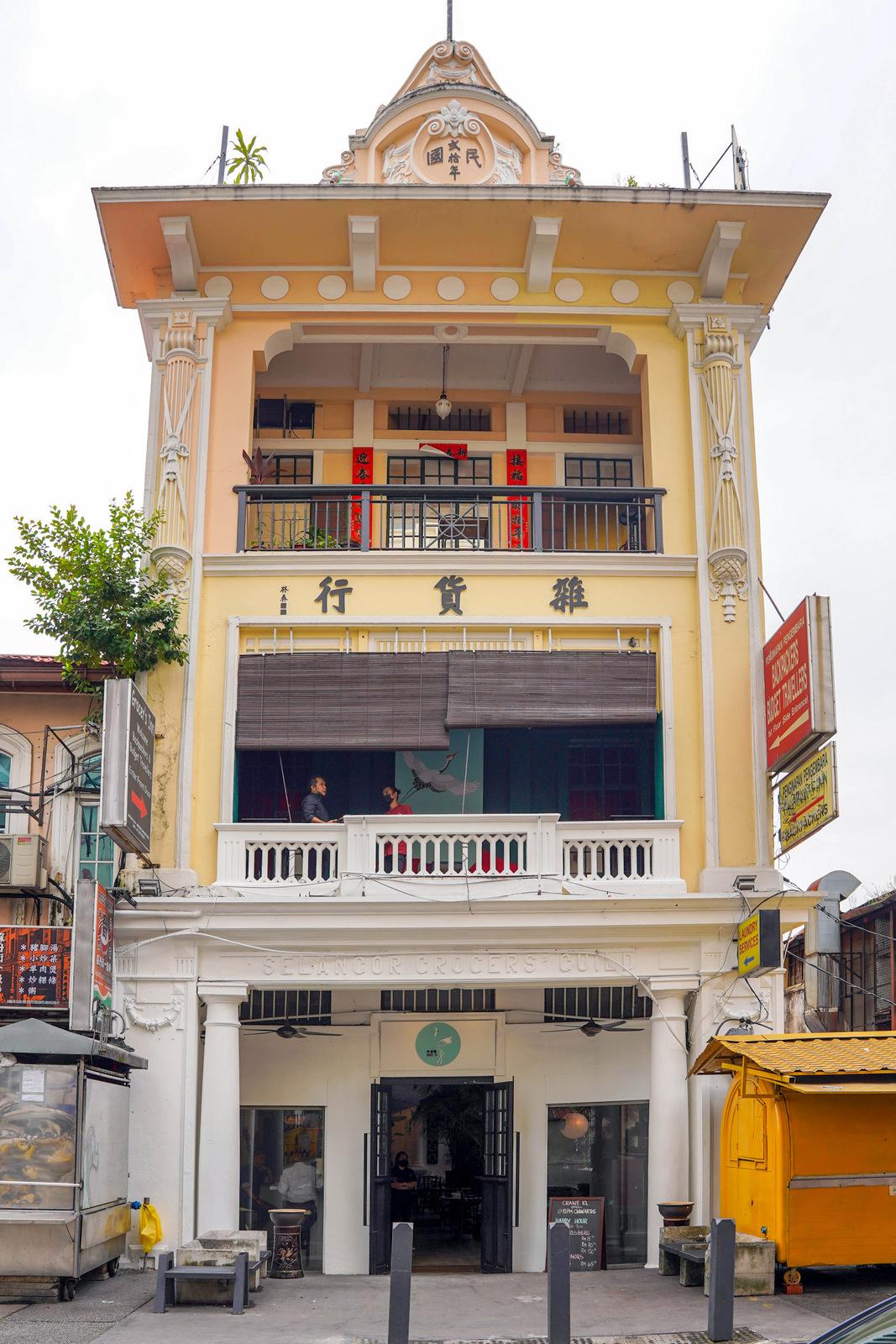 In Chinese folklore, cranes represent longevity, even immortality. In South Korea, the red-crowned crane symbolises peace and purity, gracing the 500-won coin. And in Japan, these slender-legged, long-necked birds are believed to bring fortune and happiness.
It's the ideal icon to breathe life into Chinatown's new restaurant and bar. 
Crane KL sits in a neoclassical building that's bordering a century old, outlasting everyone who constructed it in the 1920s. The restaurant's founders - a Malaysian, his Ukrainian wife and their Russian best friend, all part of the arts and entertainment scene - have crafted a venue that feels completely fresh while paying homage to this neighbourhood's culture and legacy.
It's rare that we return to a restaurant so soon, but we find ourselves back at Crane KL for the second time in less than a month to explore this space more intimately, from its brightly cheerful street-level cafe that channels East-meets-West playfulness to its ravishing first-floor cocktail parlour that promises passionate elegance and potent elixirs.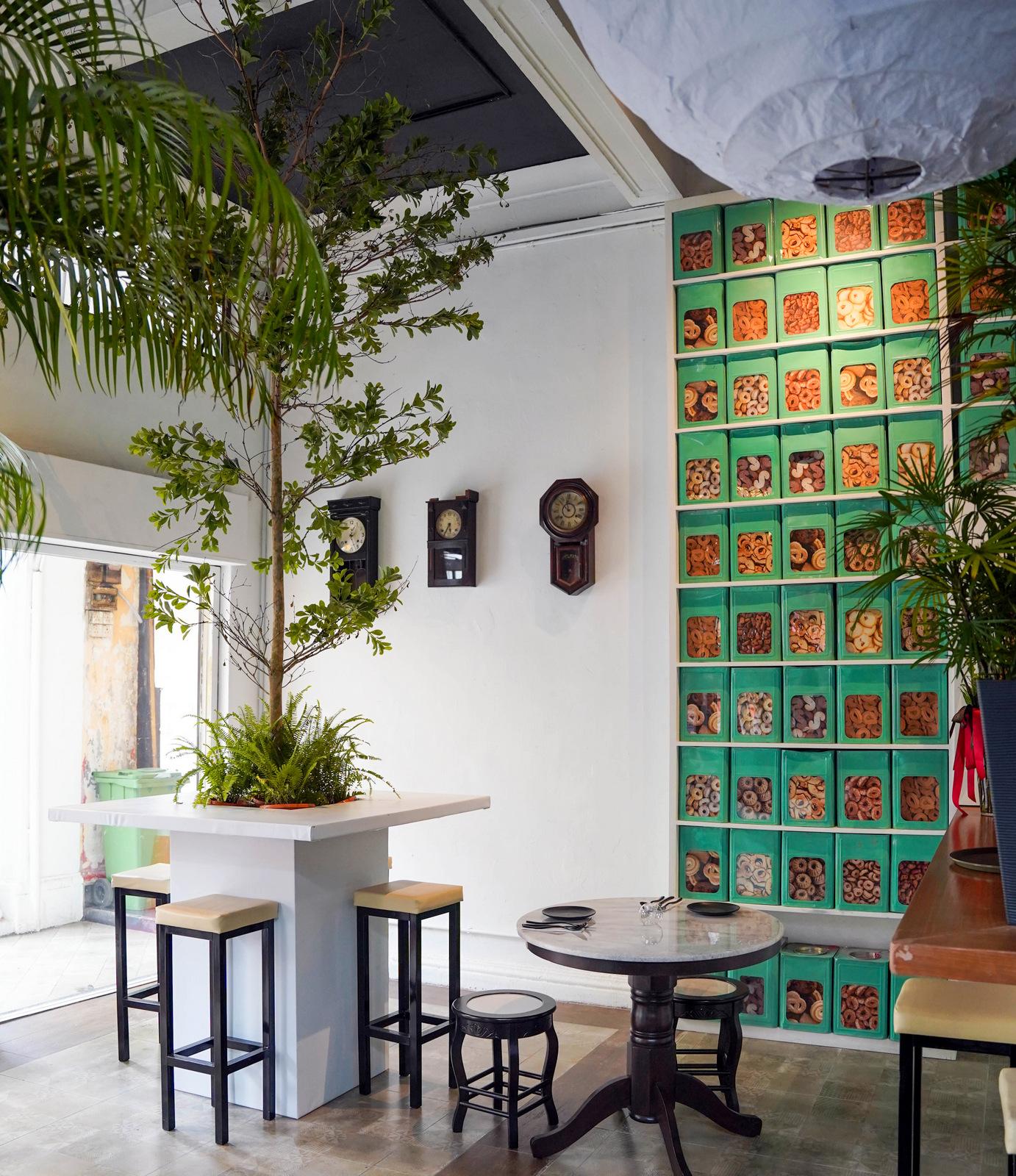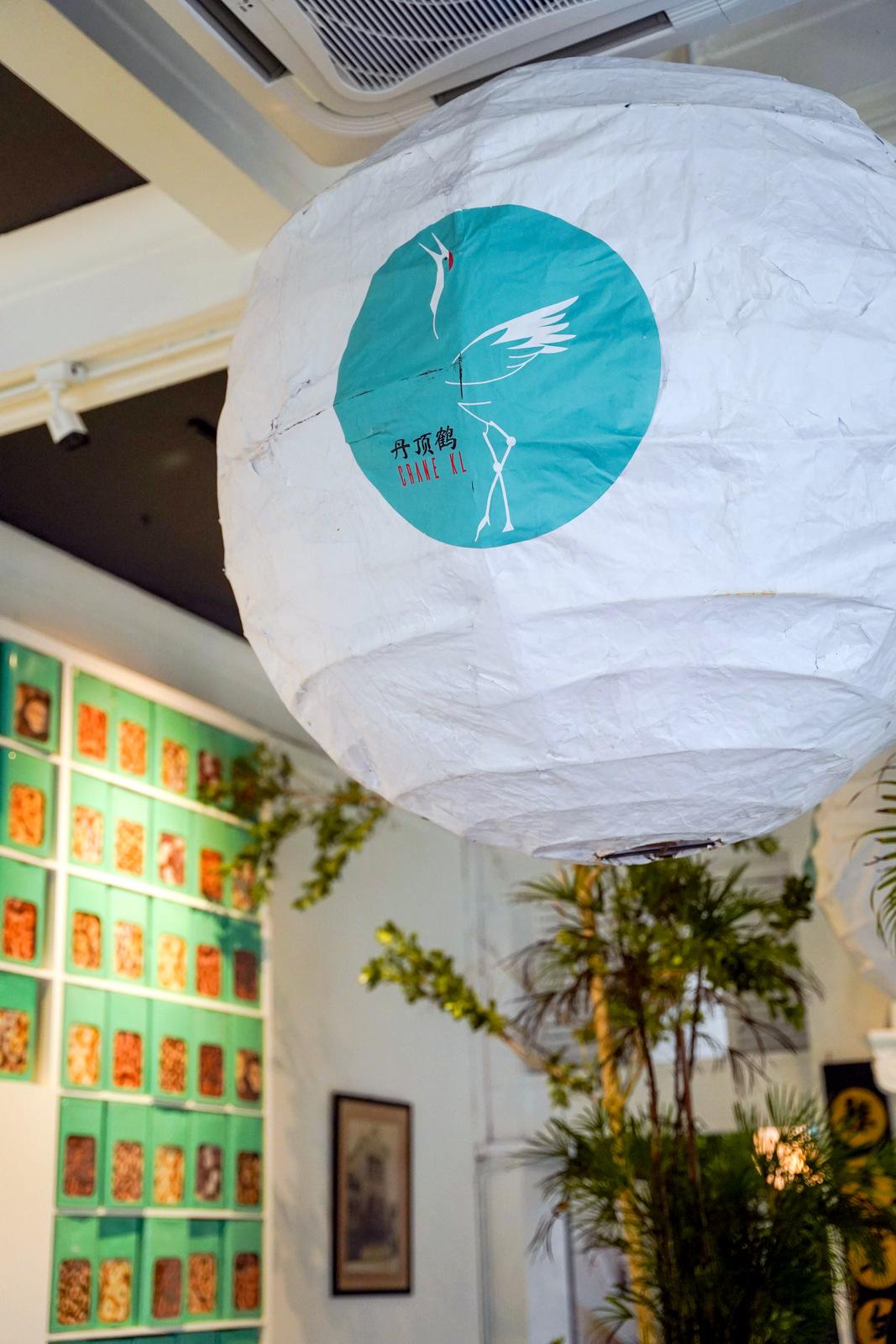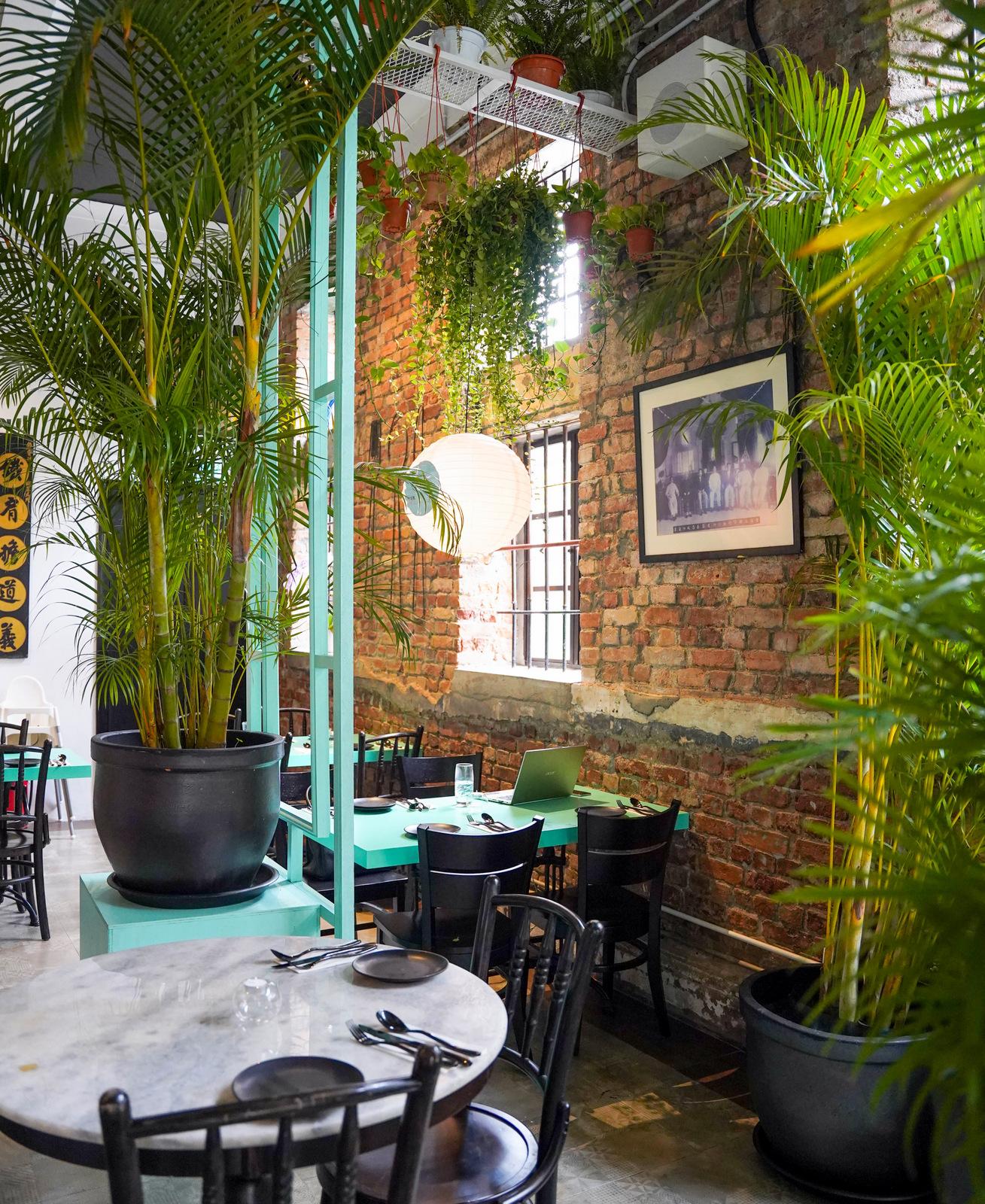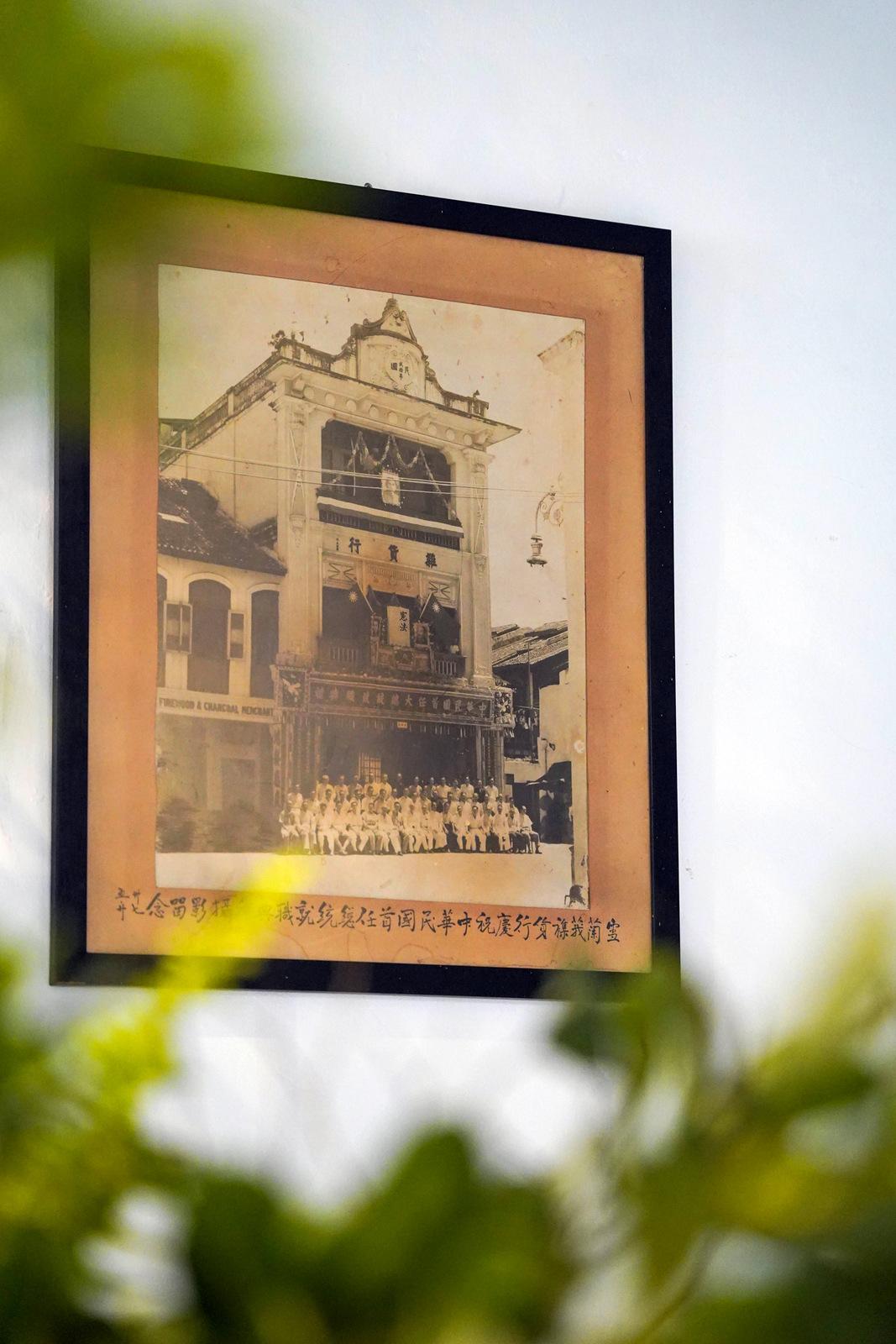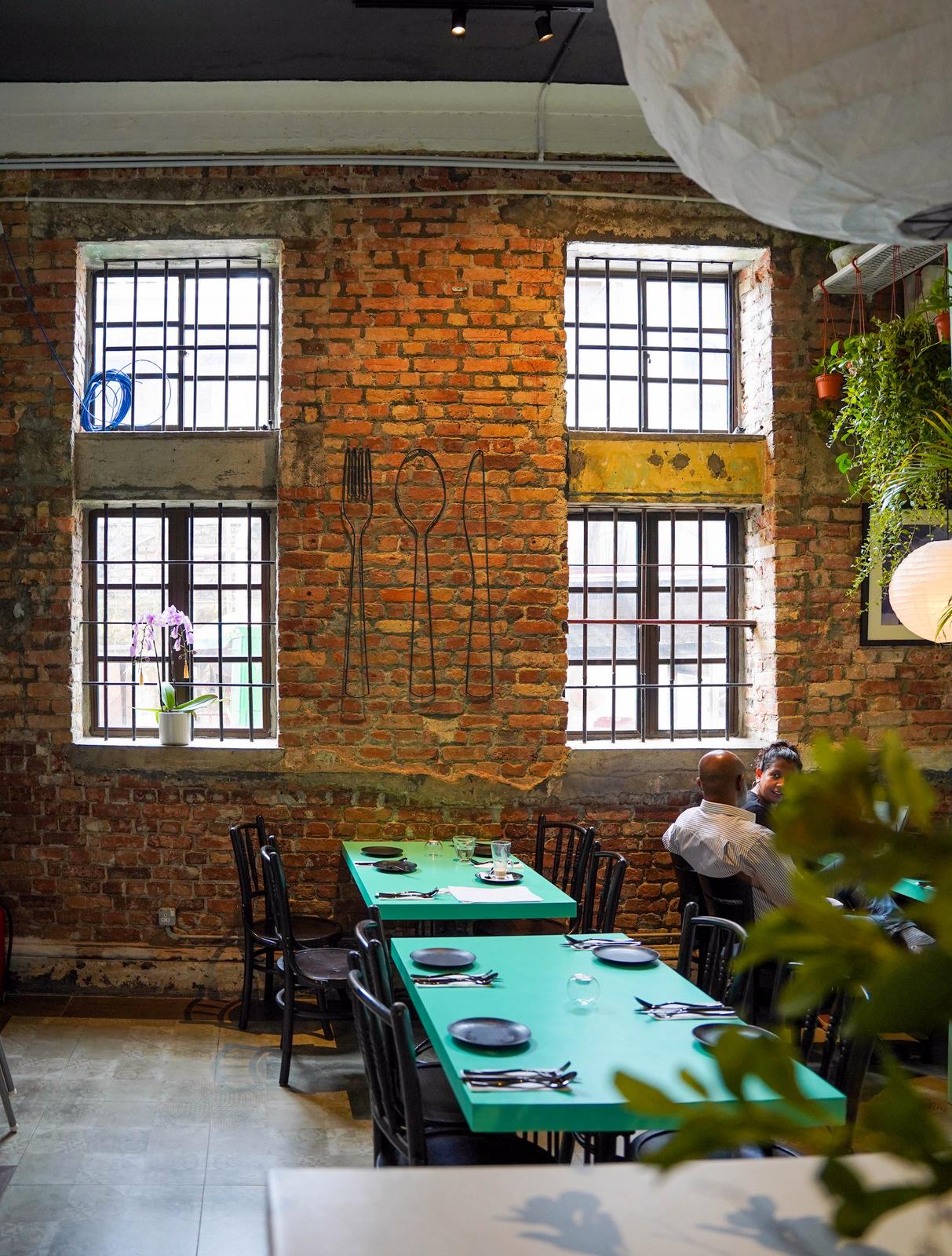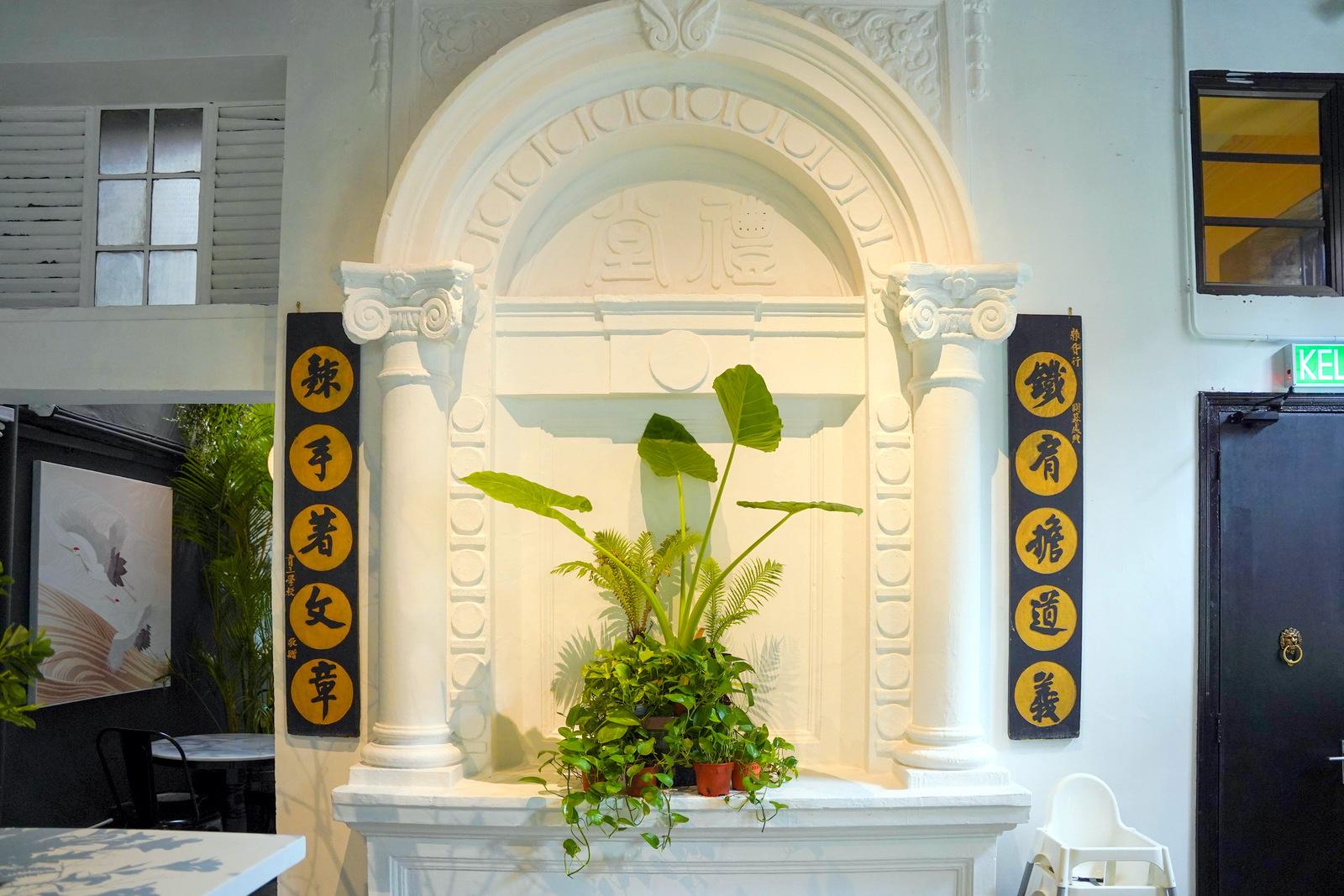 Crane KL's address is familiar to anyone who knows this street. Since its inception, this triple-storey landmark, featuring Art Deco architectural influences from the early 20th century, has been owned by the Selangor Grocers' Guild trade association, housing everything through the decades from political meetings to a backpackers' homestay and workers' hostel.
While many shop-houses on this street were derelict during Jalan Sultan's turn-of-the-millennium decline, conditions have improved, thanks to buzz-worthy new businesses. Crane is the latest, conceived by Alex, Elena and Victoria, who also run Kuantan's Puteh Beach Bar.
After launching a spectacular seaside spot in Pahang, the trio have successfully rejuvenated this heritage building in the heart of KL. Fans of lovingly restored locations will respect this effort, which preserves the site's instantly recognisable pillars, columns and mantelpiece but livens up the vibe with a fresh coat of paint in white and turquoise tones. 
Artefacts of bygone eras populate the restaurant, which opens daily from noon to midnight, from faded black-and-white portraits of the Grocers' Guild founders to their Chinese-language carved mottos. Vintage clocks nod nostalgically to a pre-digital age, while ceiling-high shelves of tins seemingly bearing old-school cookies are a tantalising reminder of yore. Money plants and potted foliage offer lovely leafiness beside a bare brick wall peeled back to its past.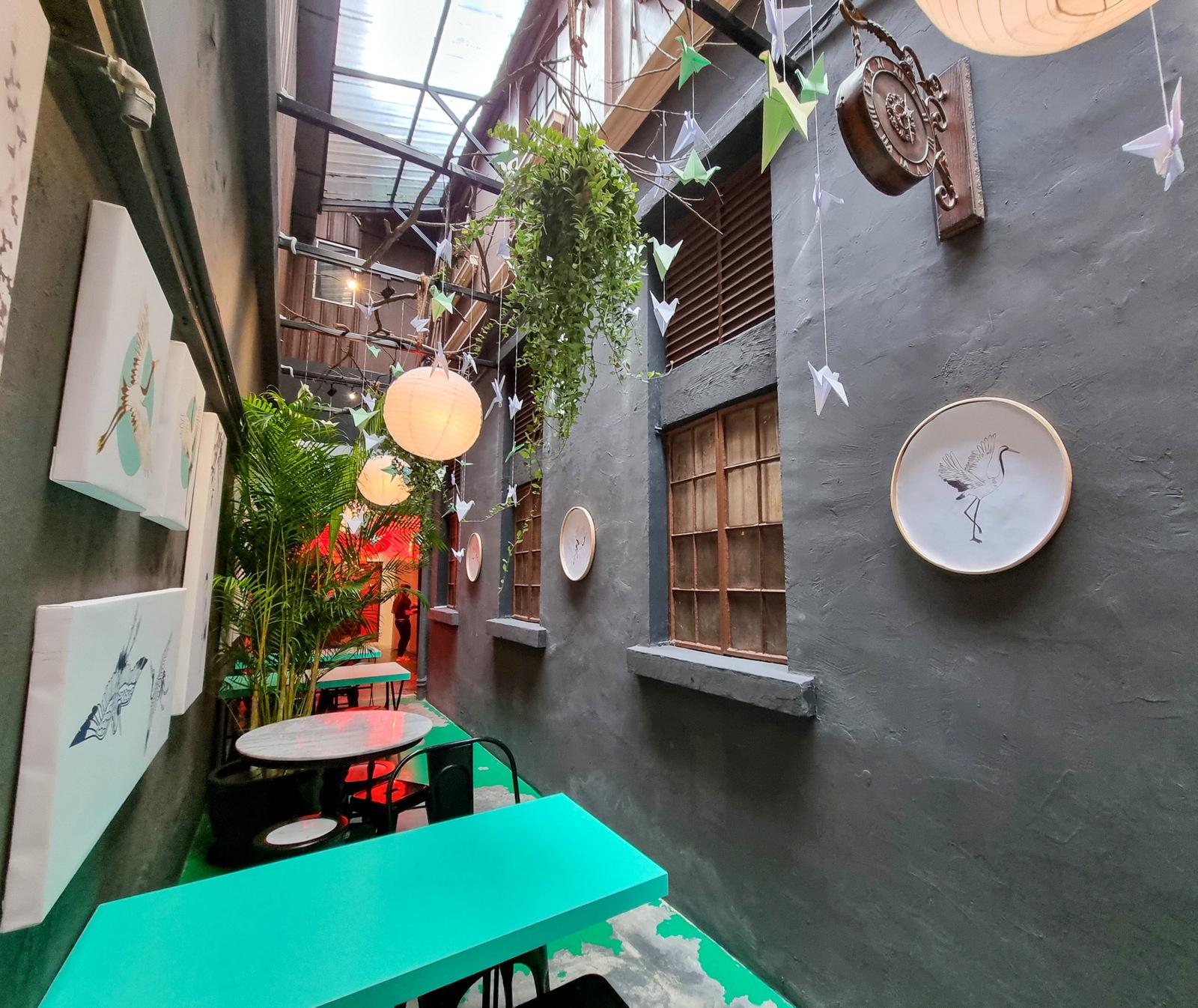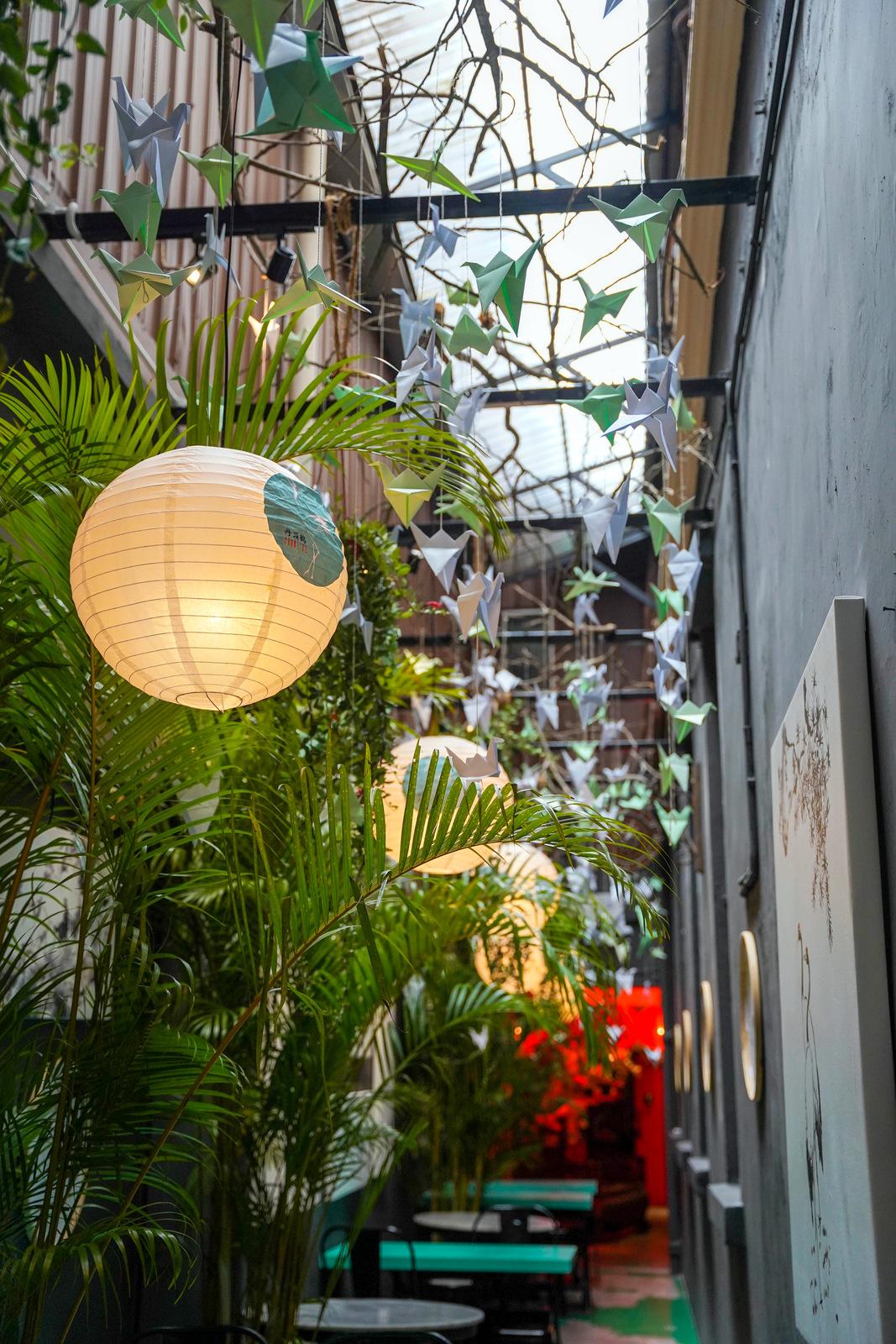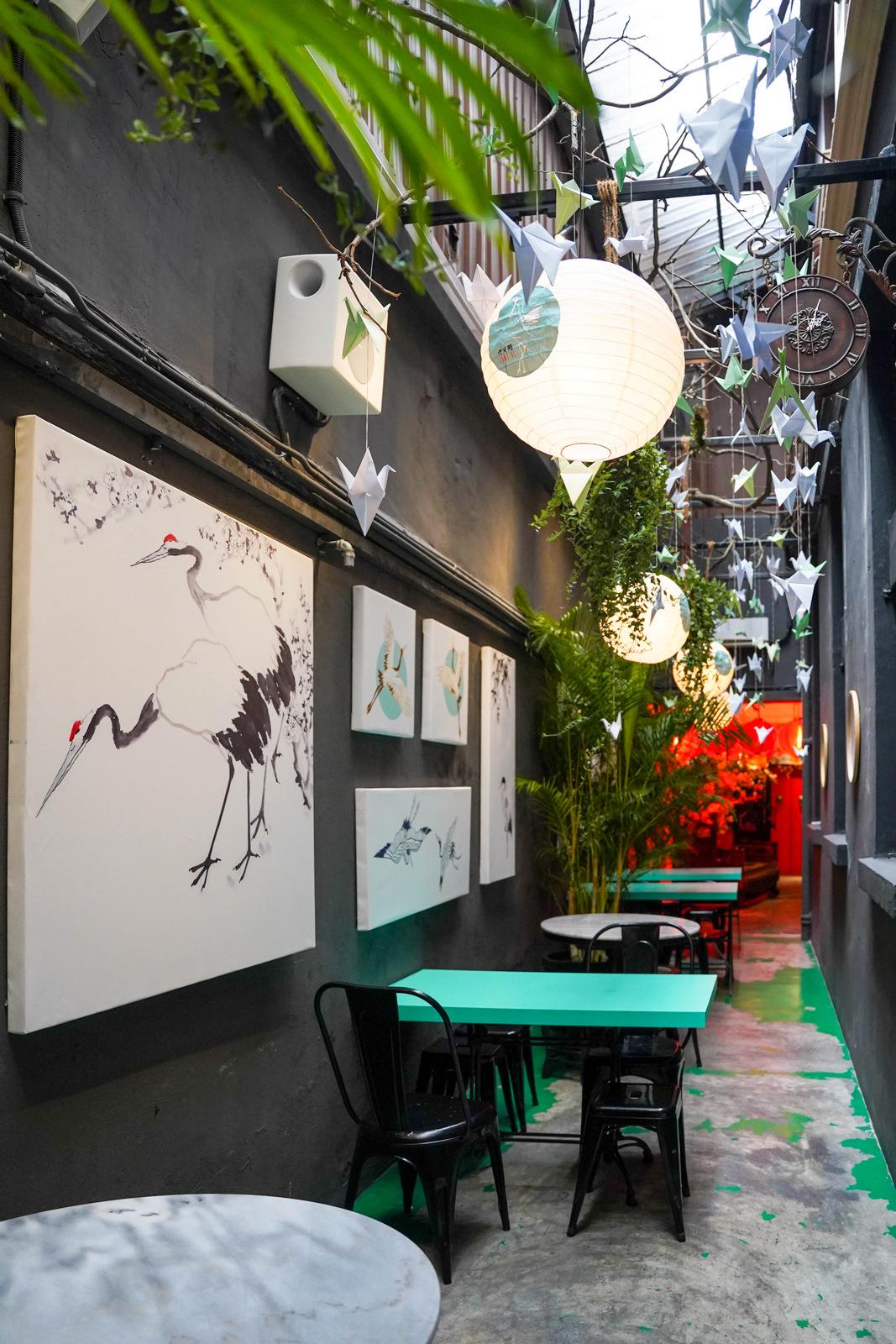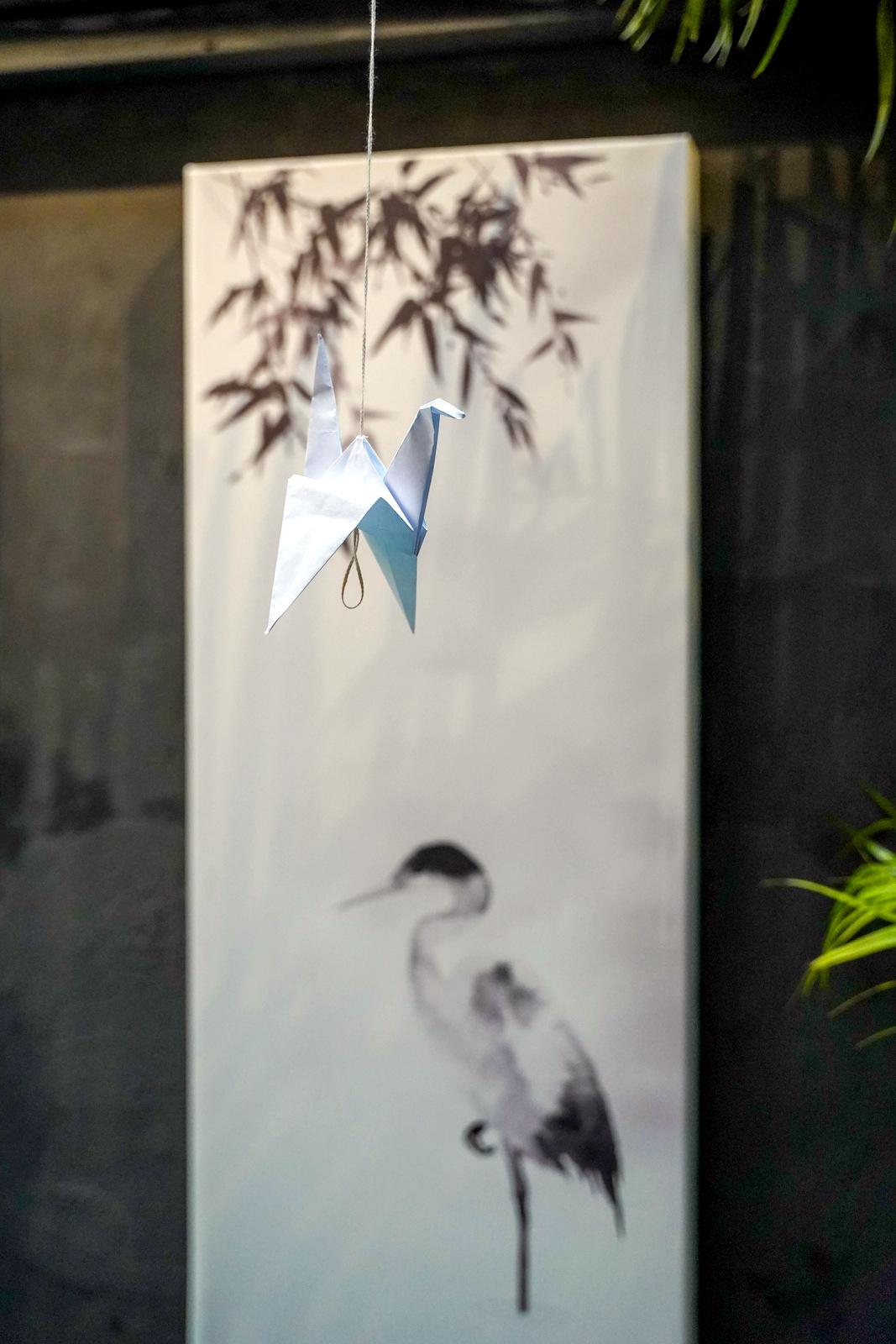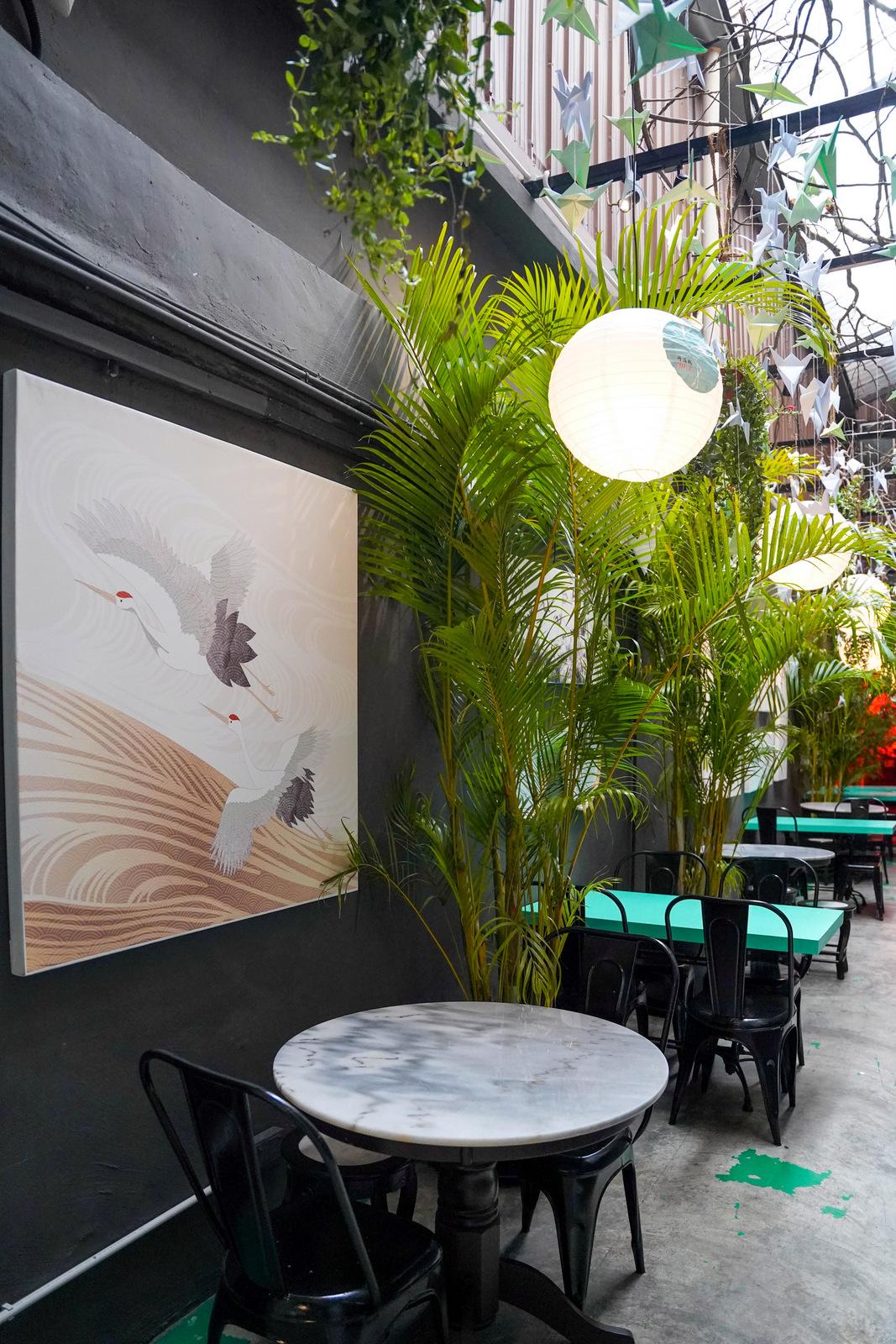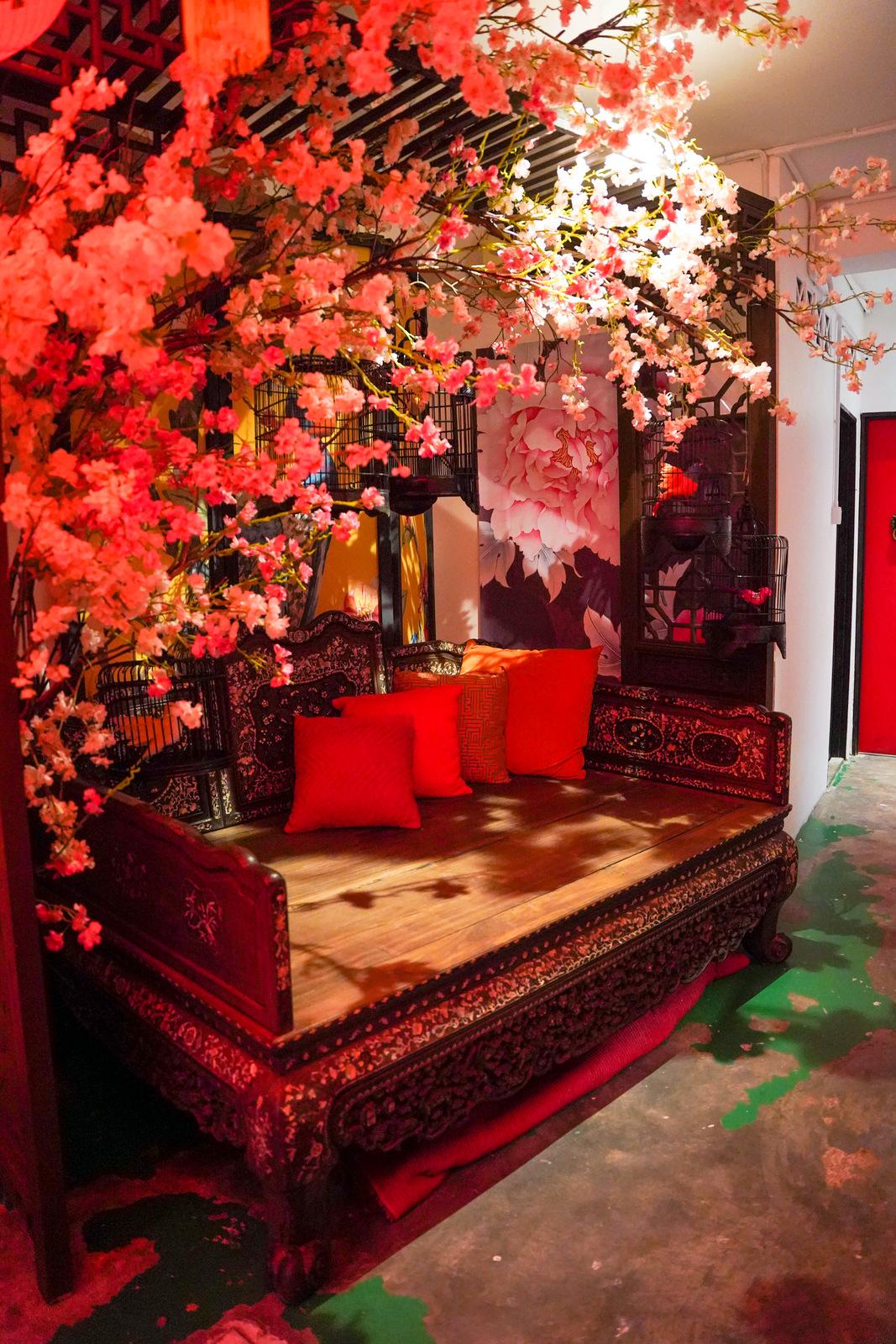 Venture farther inside to find our favourite facet of Crane KL, an alleyway-style corridor with a narrow skylight that illuminates scores of suspended orizuru, the paper crane origami, painstakingly folded by Crane's crew, alongside papier-mâché crane-illustrated lanterns.
Soothing artwork and plates illustrated with cranes in flight line the walls on both sides, enveloping customers in a timelessly poetic sense of nature. 
Still, even the prettiest facade might conceal a sinister side. At the very end, a crimson light beckons, leading to an opium bed that reflects the risqué parts of Chinatown's history as a red-light district.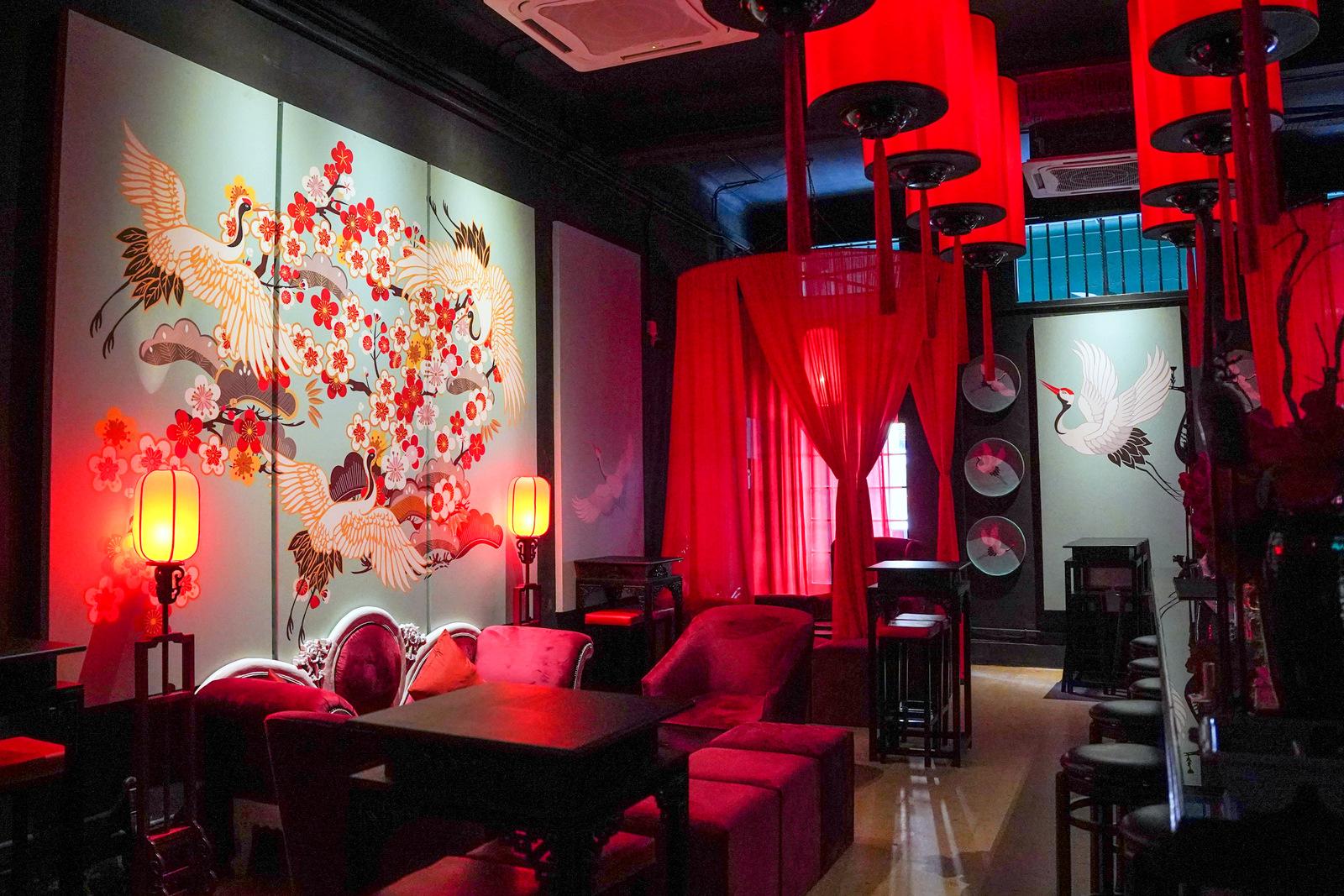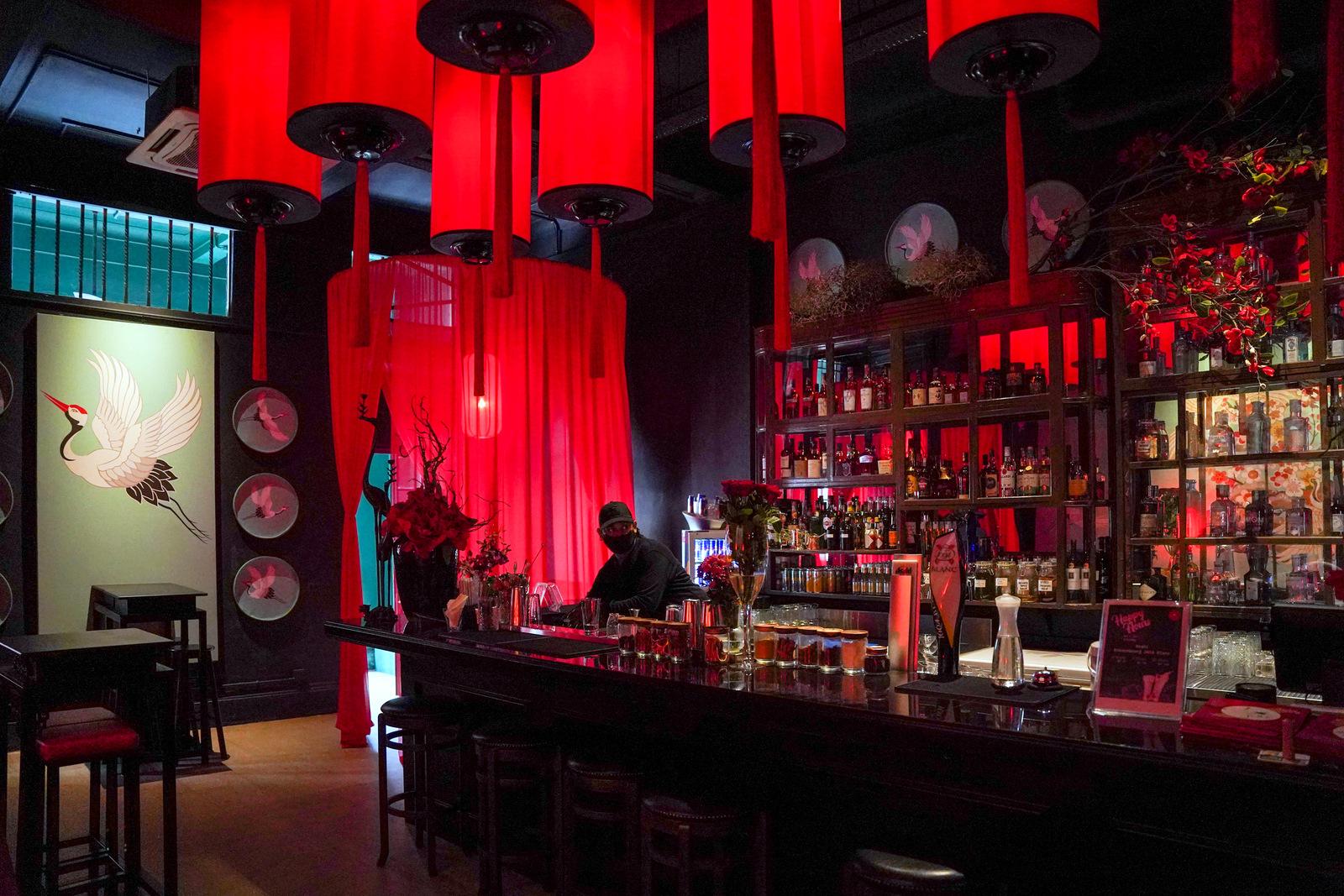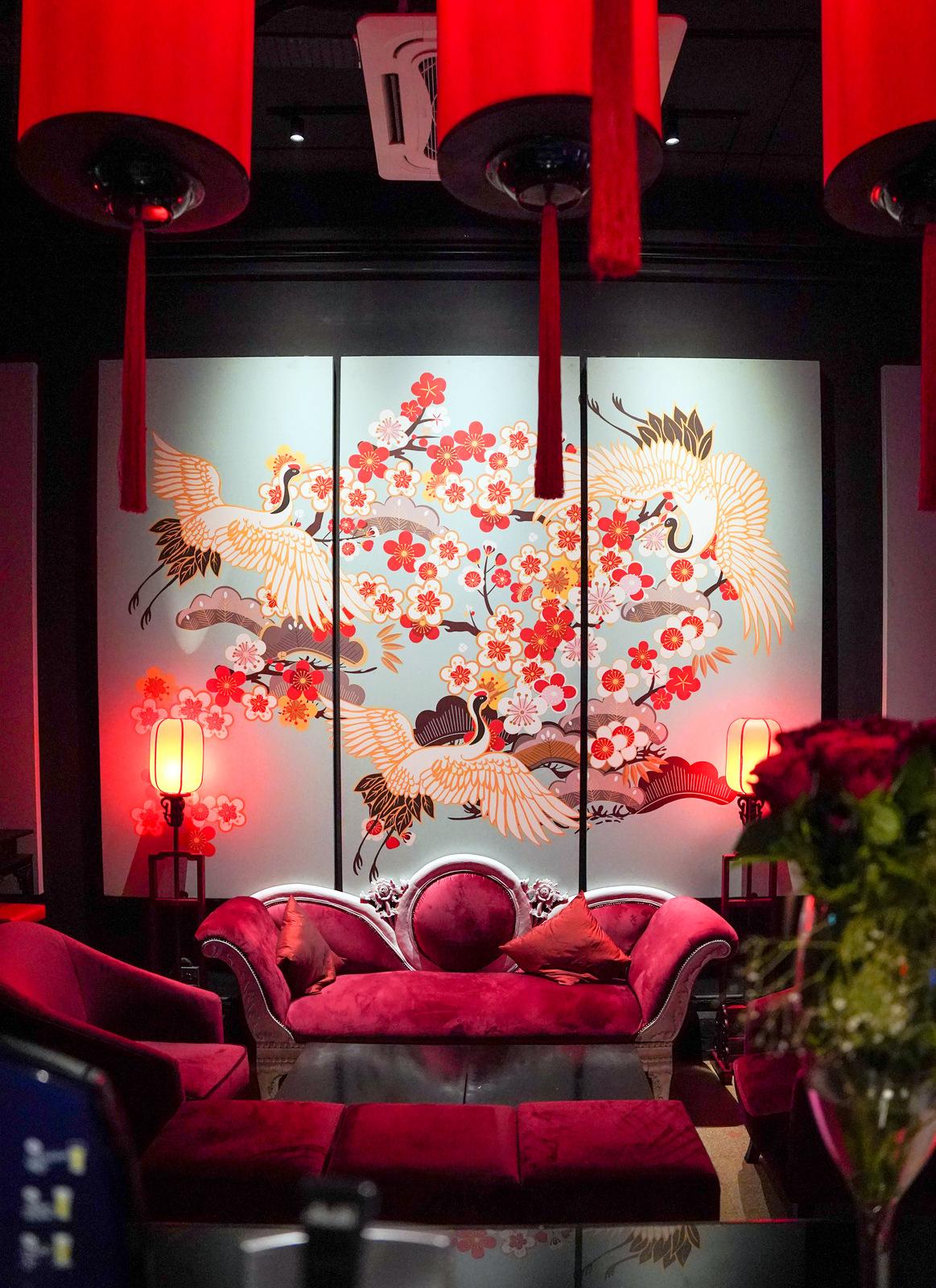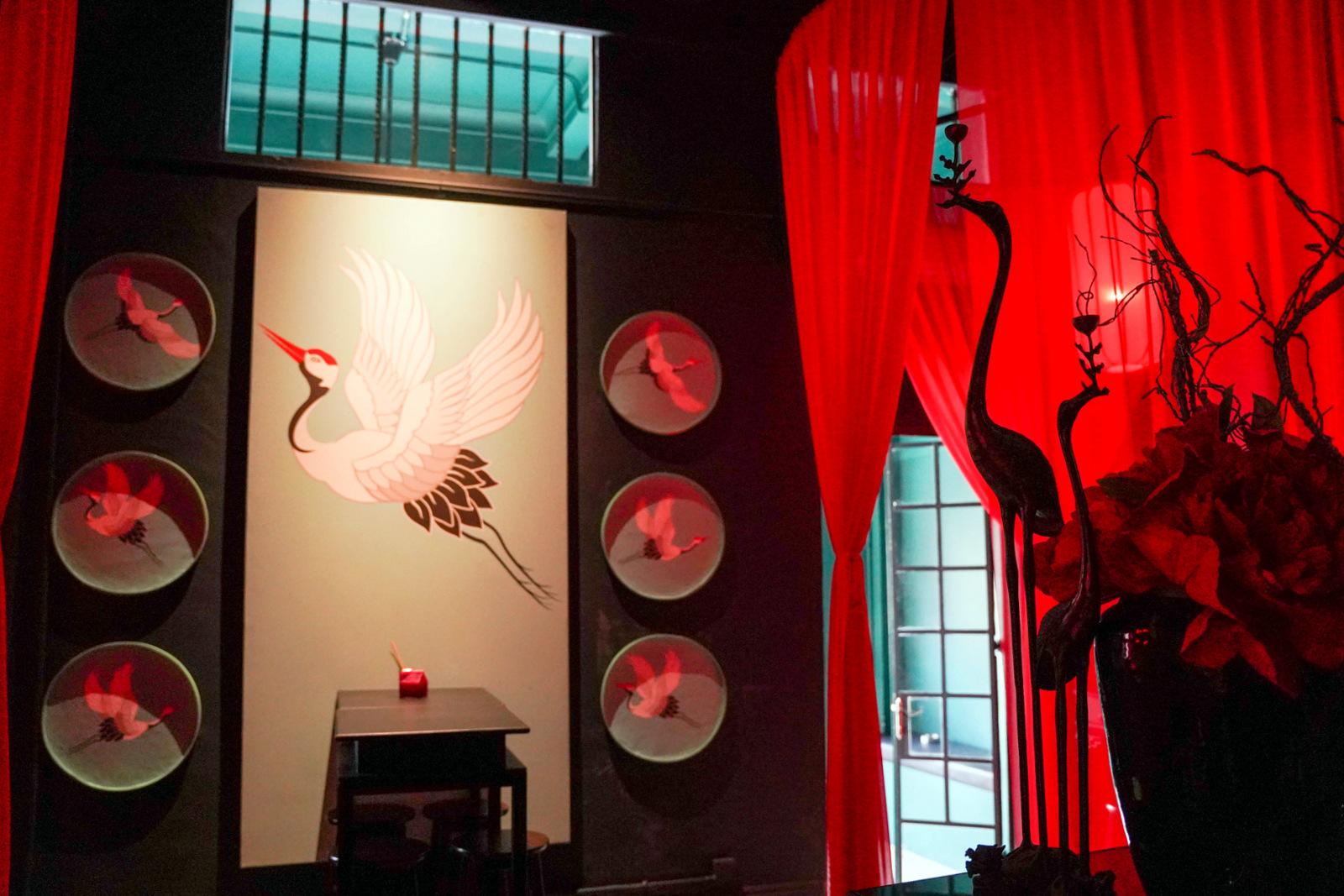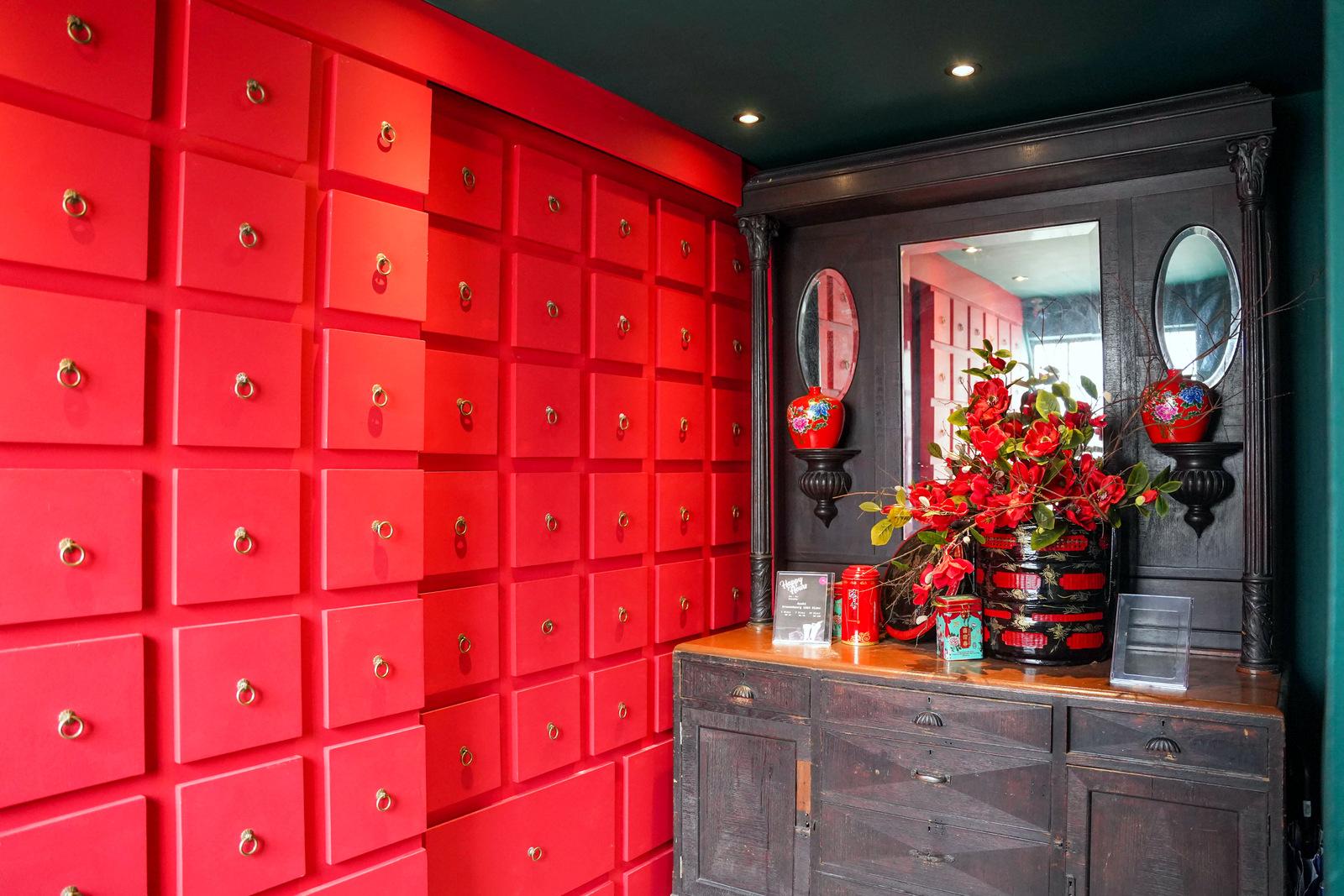 Upstairs, Crane KL's bar opens 4pm, setting the mood early for an evening to remember.
This is one of Chinatown's most beautiful bars, with plush red seating surrounded by sheer curtains, with more cranes to admire everywhere you turn. It's the perfect speakeasy-style venue to take your closest friends or to hold a private party.
Each intricate detail was thoughtfully woven together, such as handmade lanterns with a tongue-in-cheek base of Chinese soup bowls, hanging over the bar with its antique cabinet that now holds contemporary bottles of liquor.
While the bar currently oozes old-world Oriental sensuality, Crane KL plans to change its look regularly, so that guests can experience a different, distinctive decor every several months. We vote for a Turkish theme next!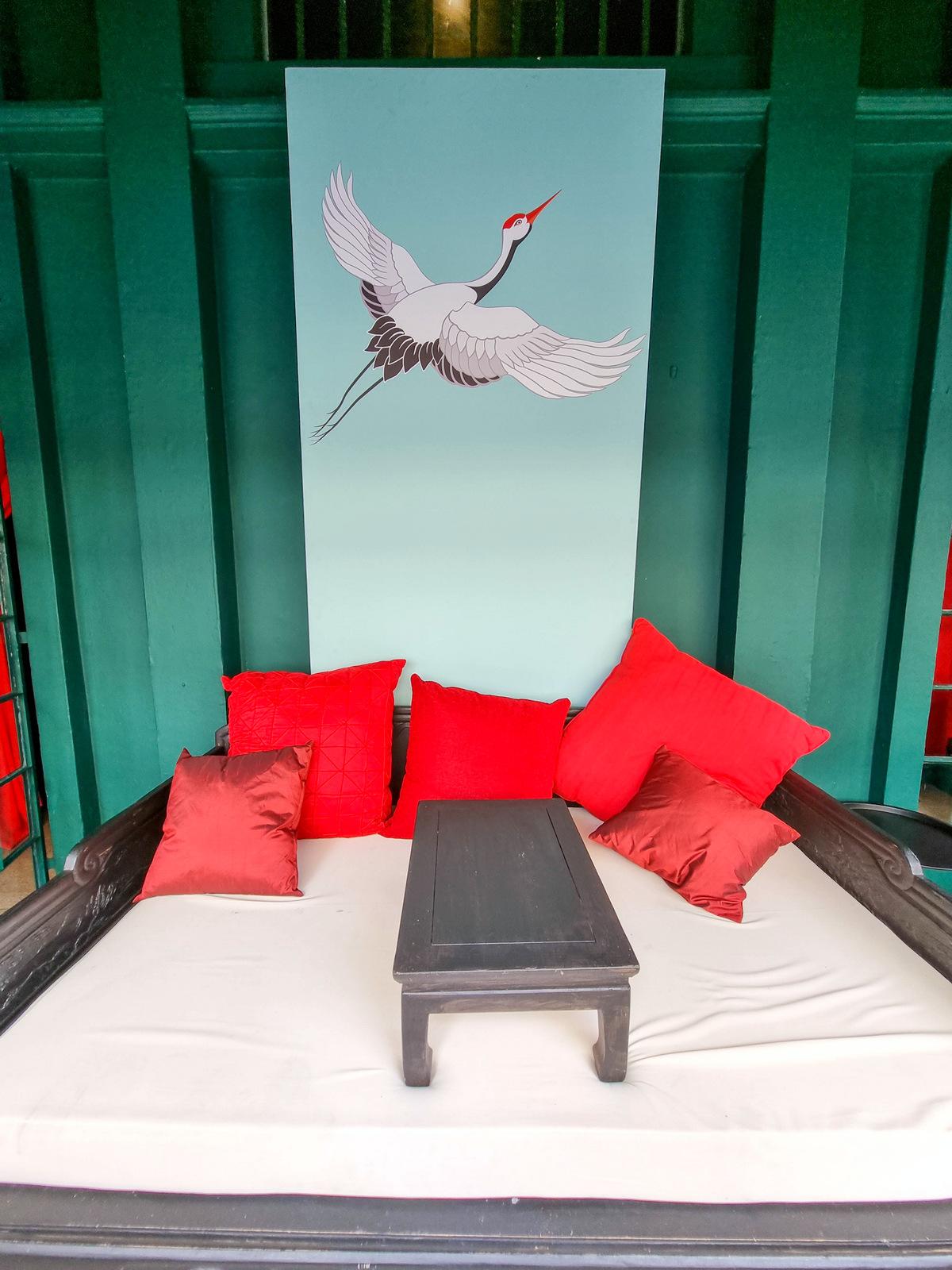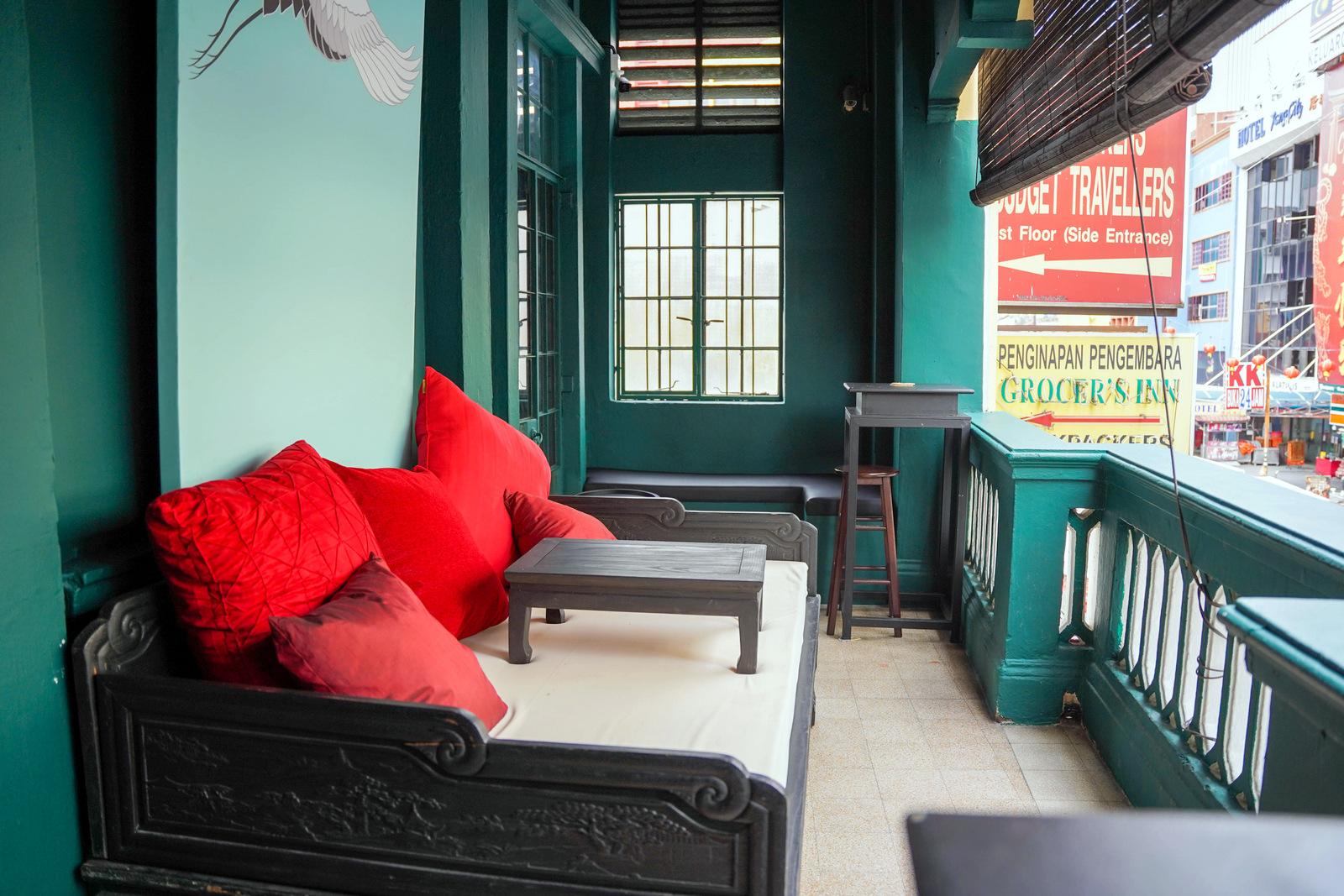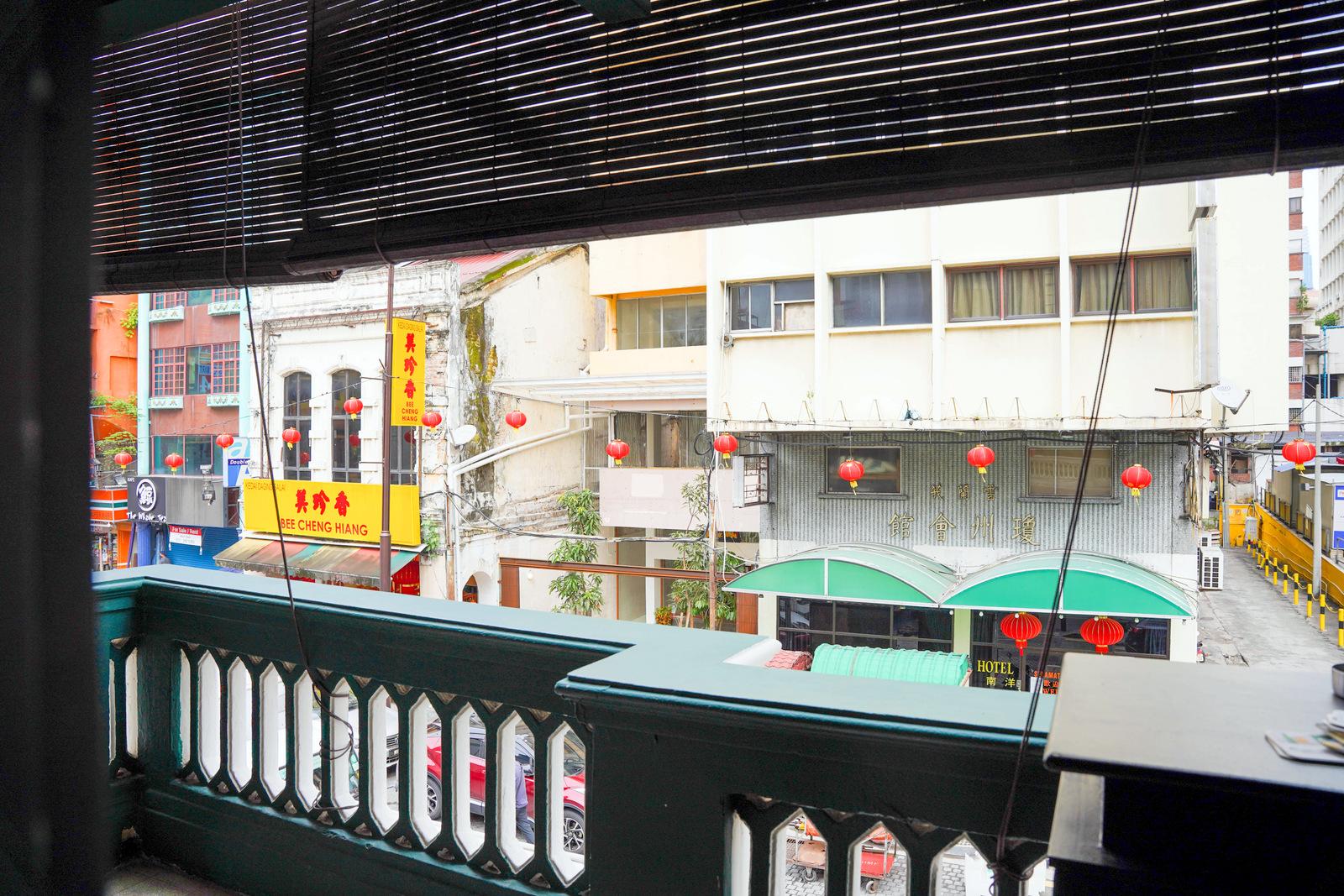 The bar includes an alfresco balcony that furnishes fresh air as well as a sweeping view of the bustling street below, wonderful for watching day turn into dusk while nibbling on bar snacks and sipping Crane KL's imaginative cocktails.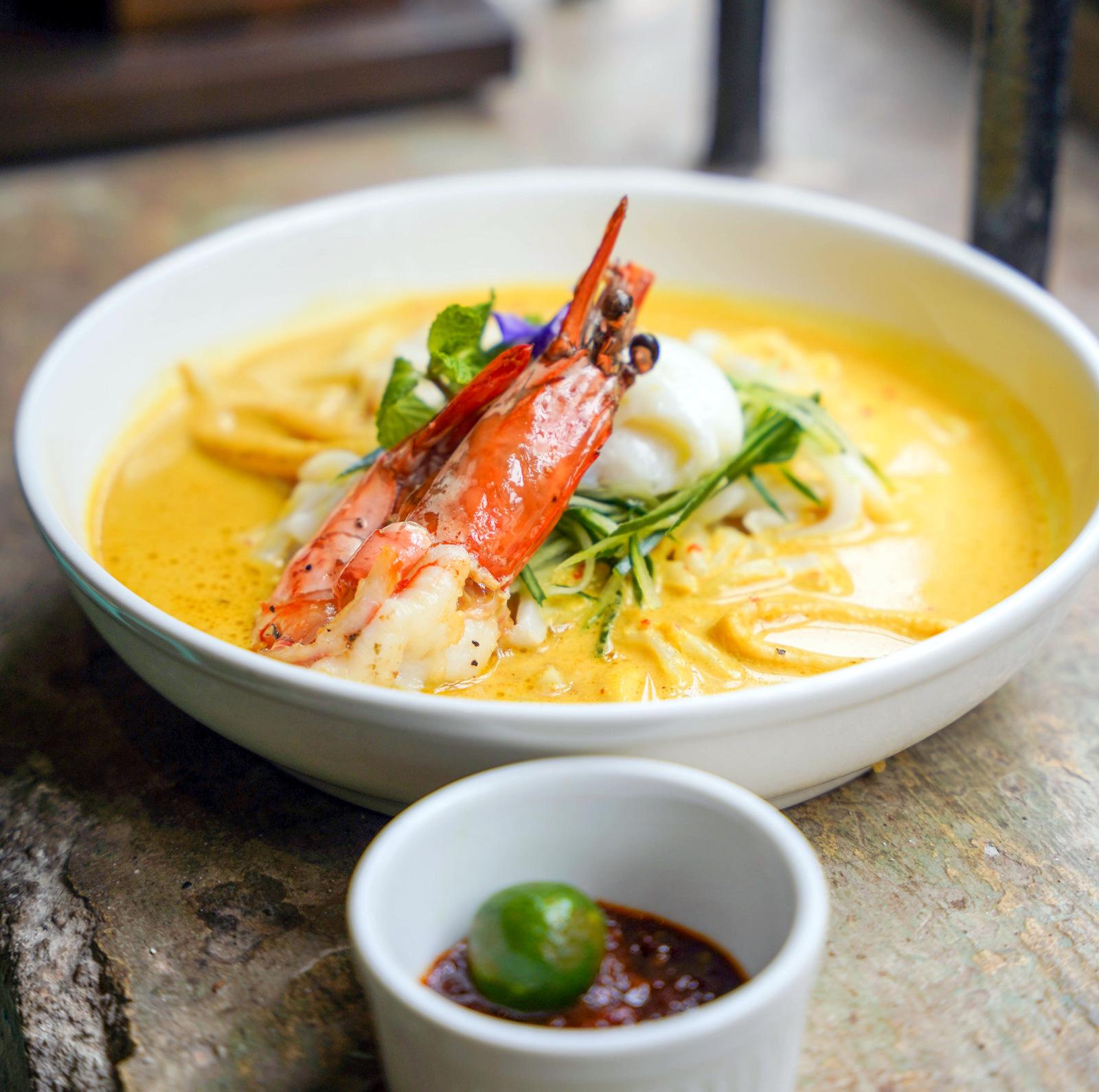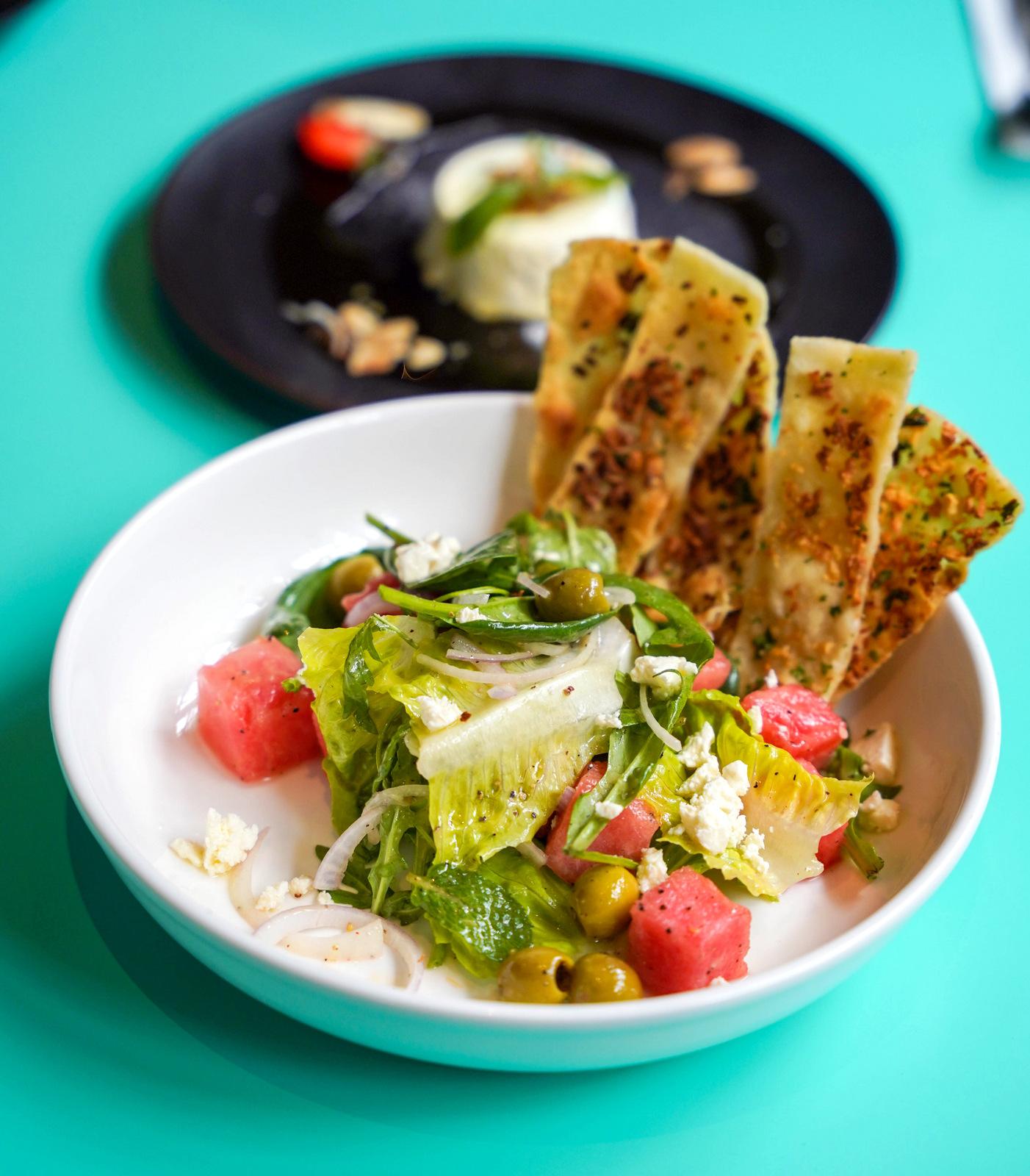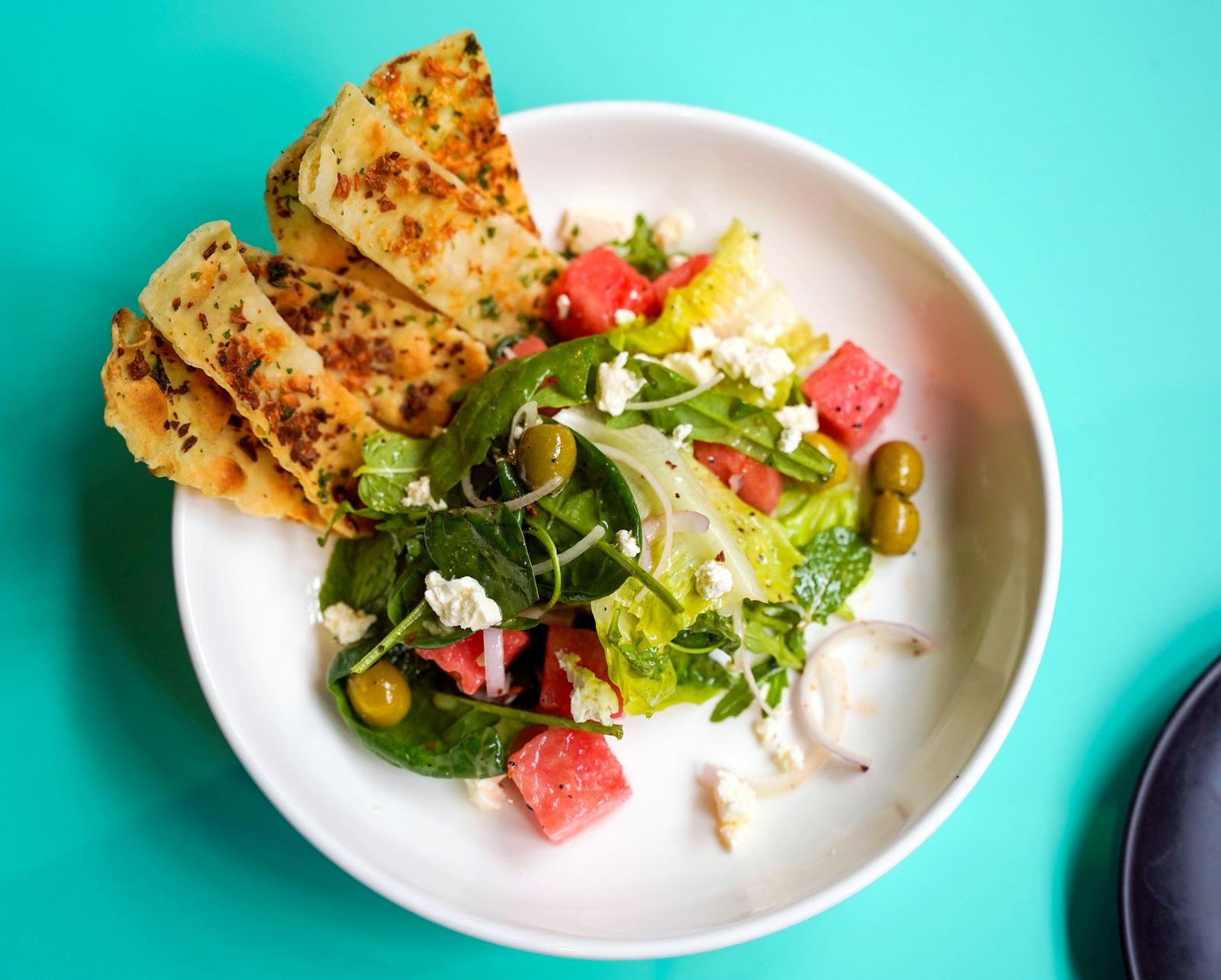 That brings us finally back to the food, which puts a modern spin on cherished staples.
On our first visit here, we munched on nasi lemak wontons and an earthy cream of taro soup. This time, we choose a reinterpreted noodle bowl and a salad - Japanese udon noodles in Malaysian laksa gravy, light-textured and gently spiced, swimming with prawns, calamari, cucumber and a poached egg (RM32), accompanied by a juicy watermelon salad tossed with feta and olives, made crunchy with crisp flatbread (RM20).
Fuelled by wholesome produce, Crane KL's fare feels vibrantly reviving, washed down with one of its Signature Detox Juices - the Crane Detoxifier is a nutrient-rich blend of celery, apple juice, ginger and turmeric (RM25).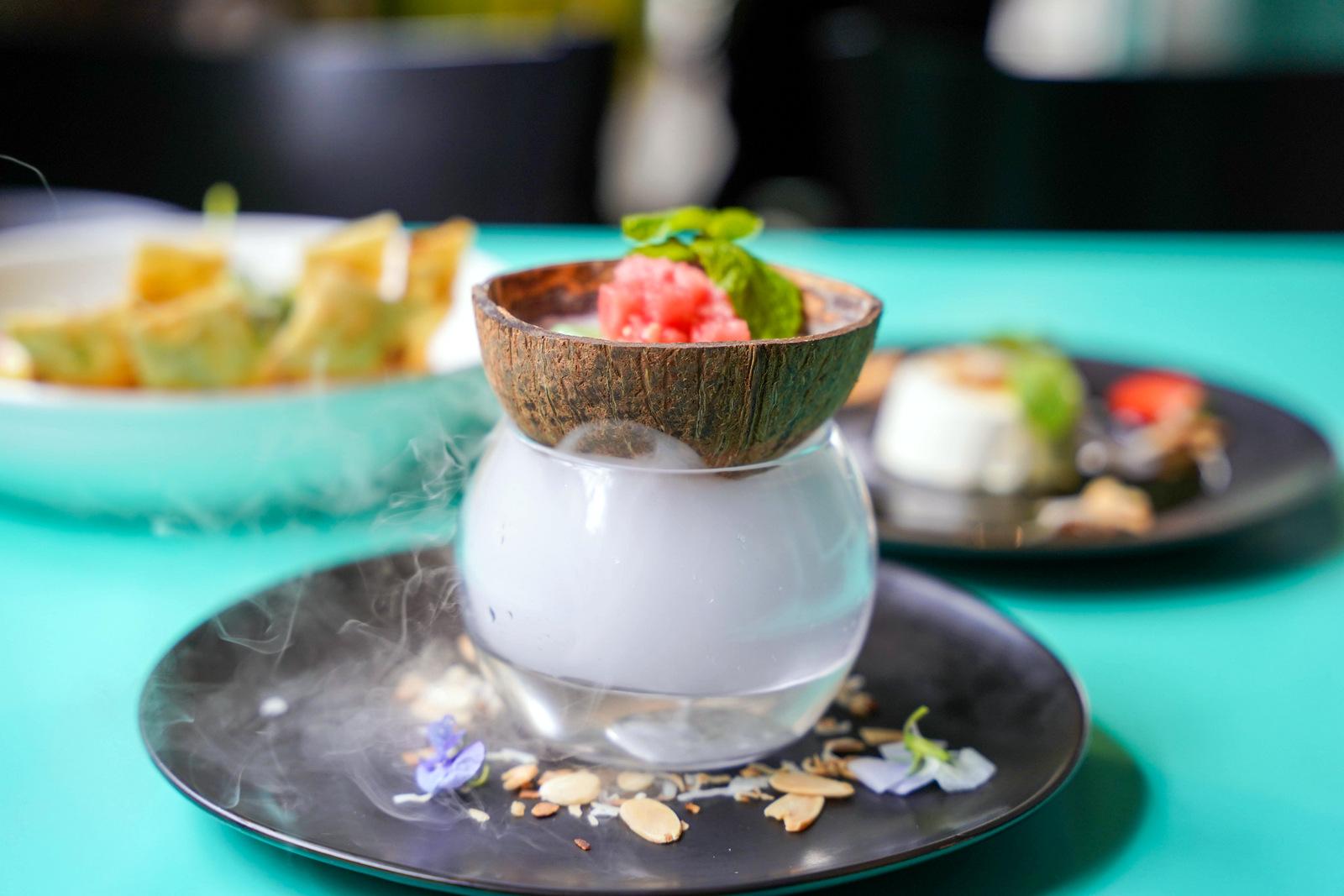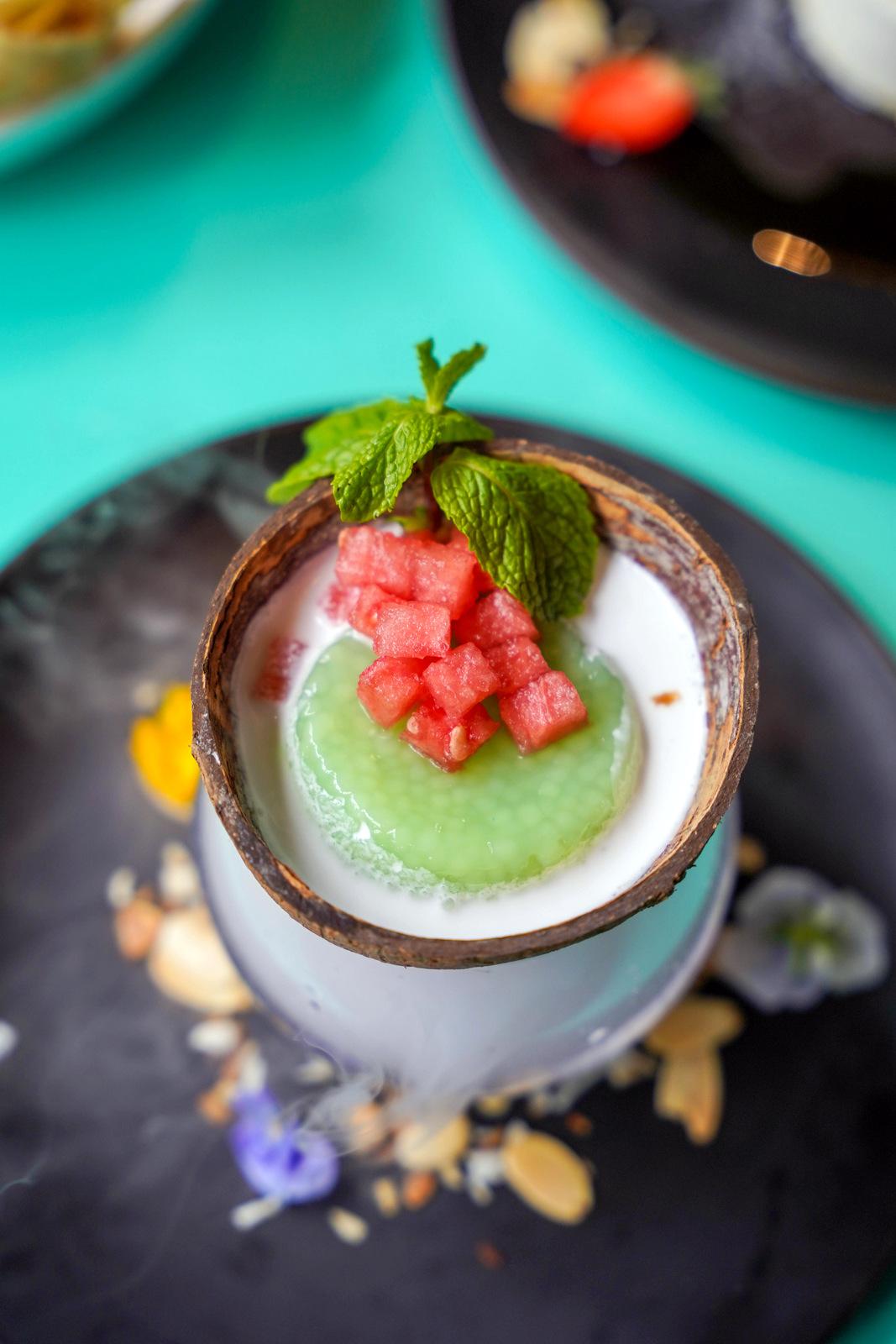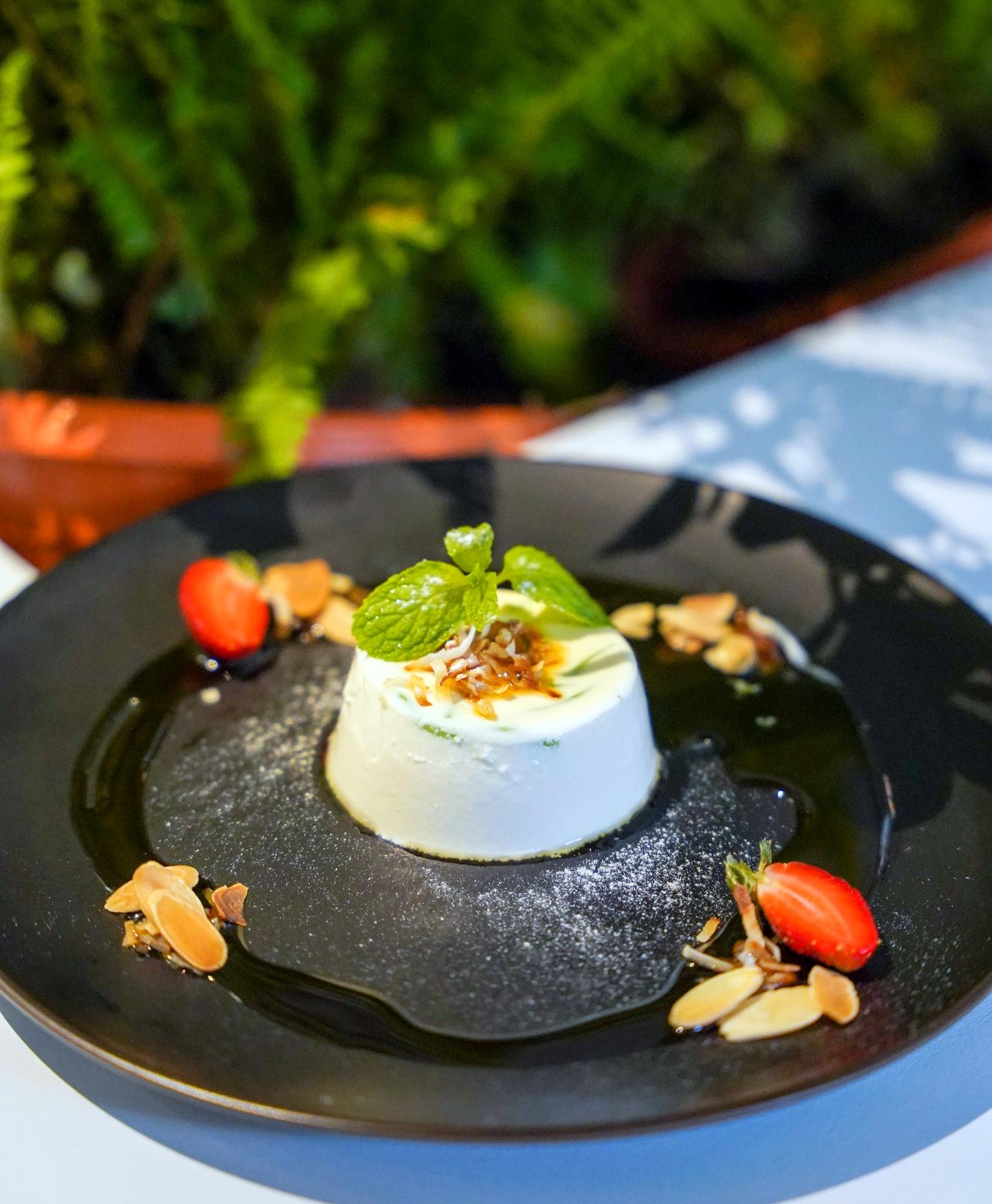 Desserts showcase Malaysian inspirations with a creative contemporary touch. 
The Pandan Sago surfaces in a swirl of mist, unveiling traditional pandan sago in coconut cream and gula Melaka syrup, gorgeously garnished with watermelon cubes and mint (RM20), while the Cendol Panna Cotta infuses a Malaysian twist into an Italian standard, serving up smooth, sumptuous panna cotta laced with green rice flour jelly, made temptingly tropical with roasted coconut flakes and caramelised brown sugar (RM20).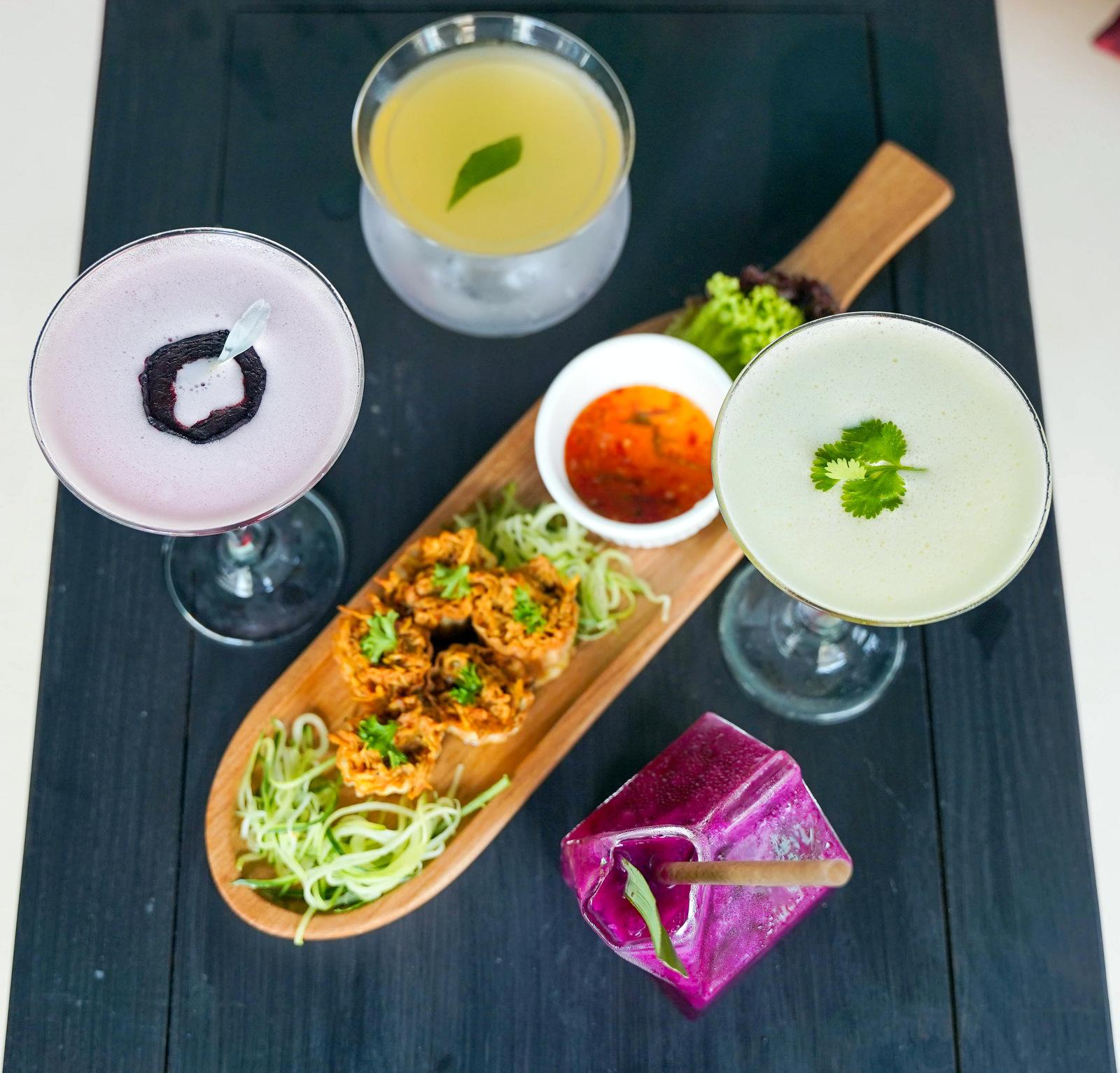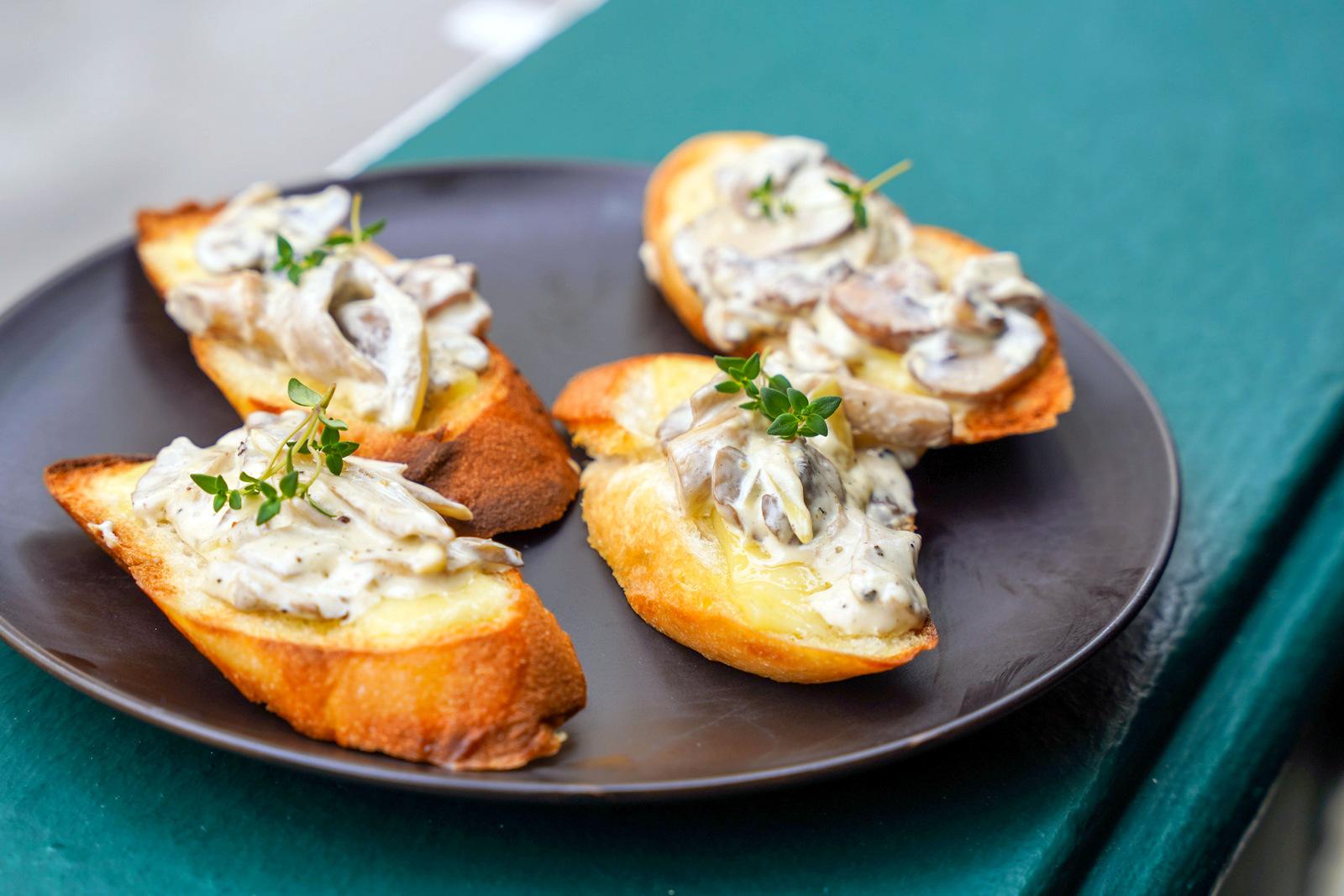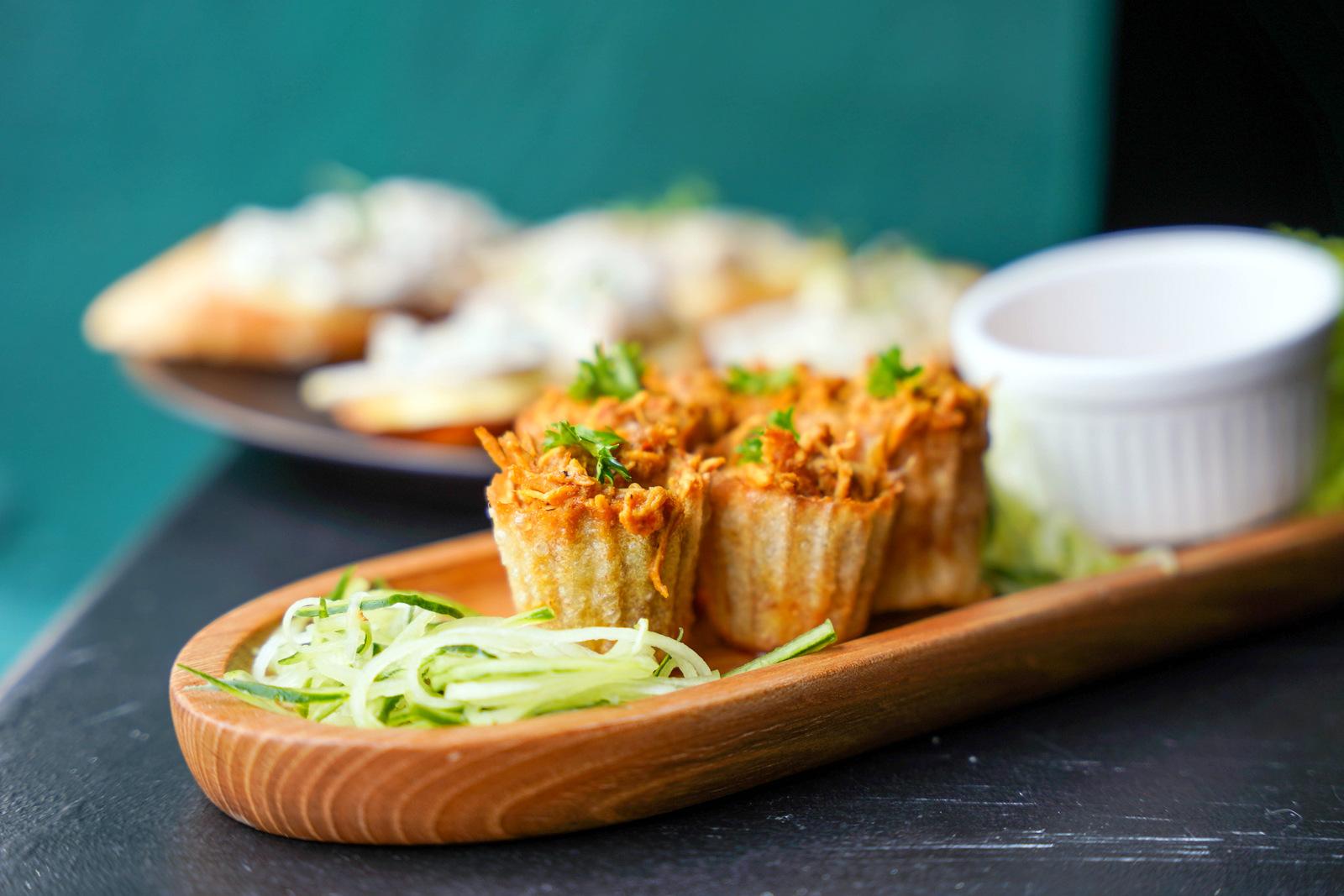 Embarking upstairs, customers can continue their meal with hearty pizzas or lighter bites for sharing, such as bruschetta of toasted baguette layered with roasted mushrooms, gruyere cheese and thyme (RM25) and pai tee with a surprising filling - braised pulled chicken rendang, a meaty, full-bodied change from the typical shredded turnip stuffing (RM20).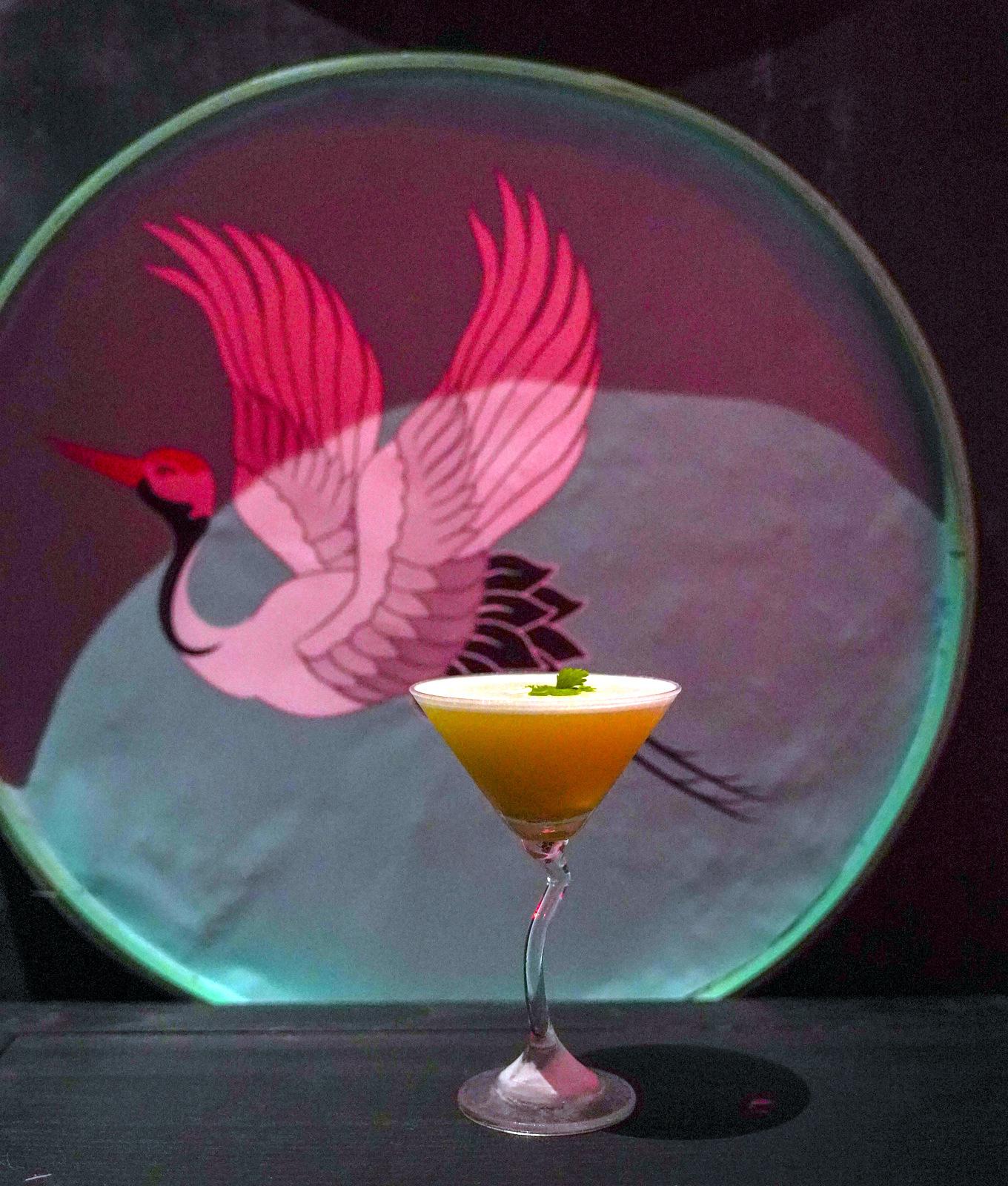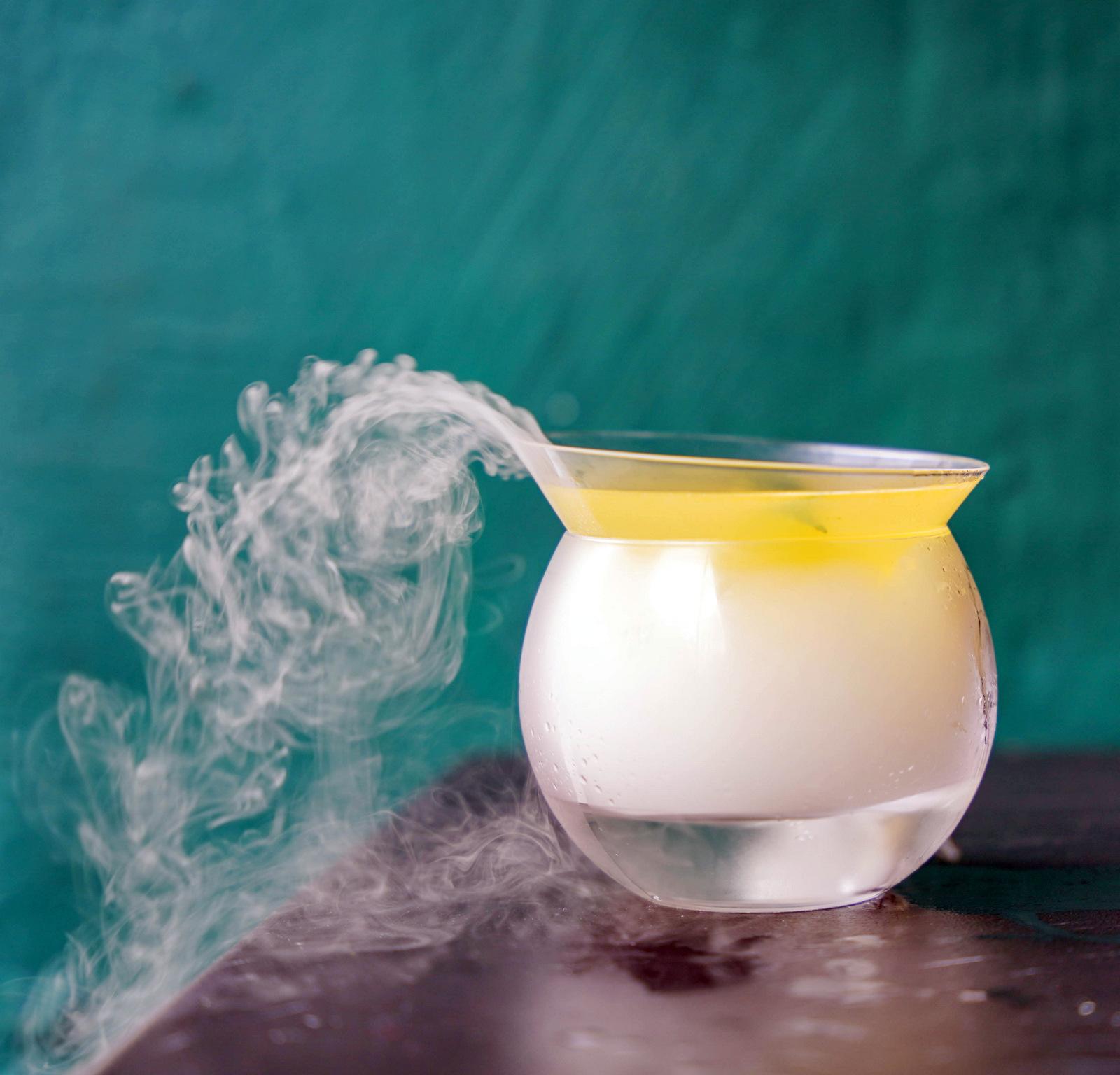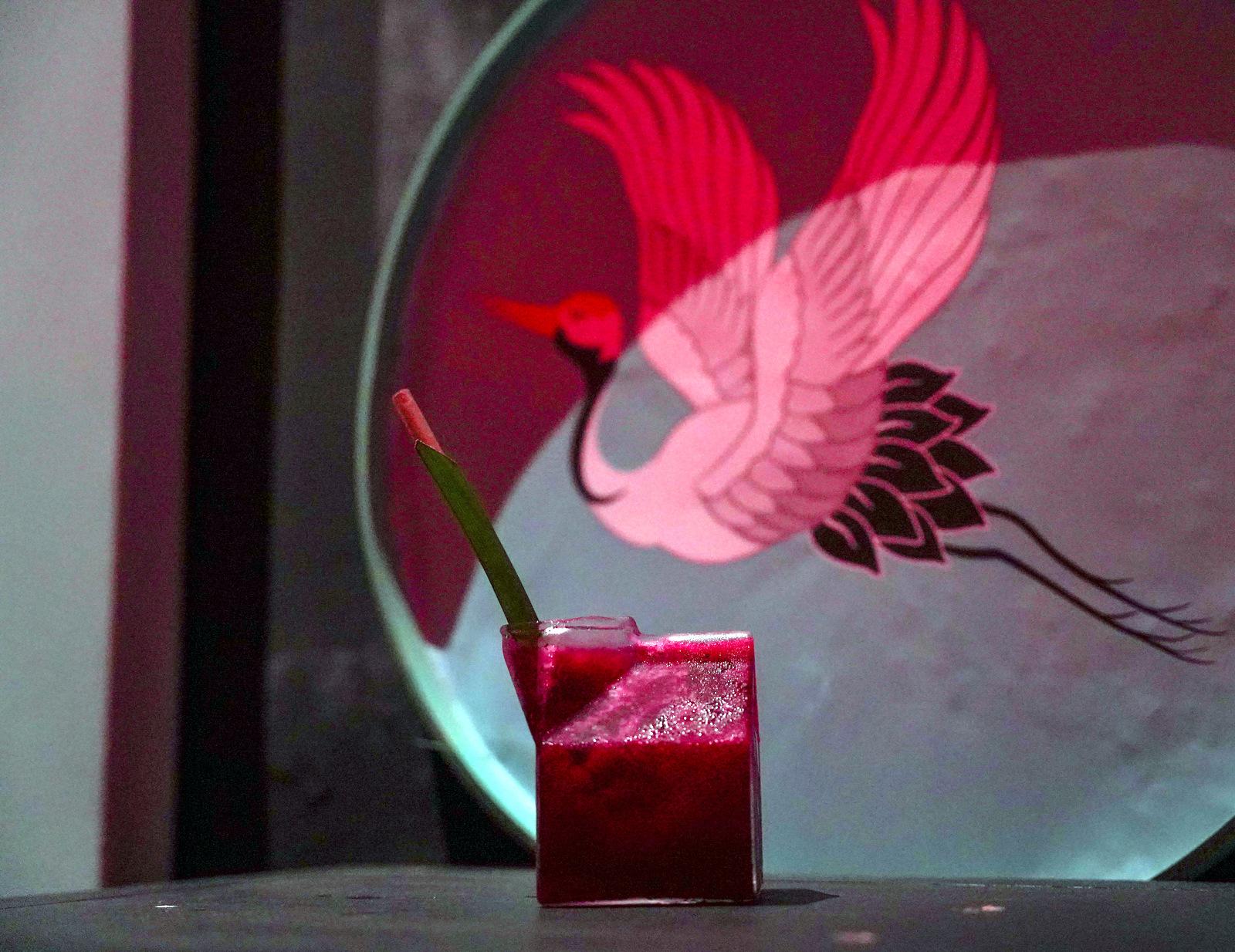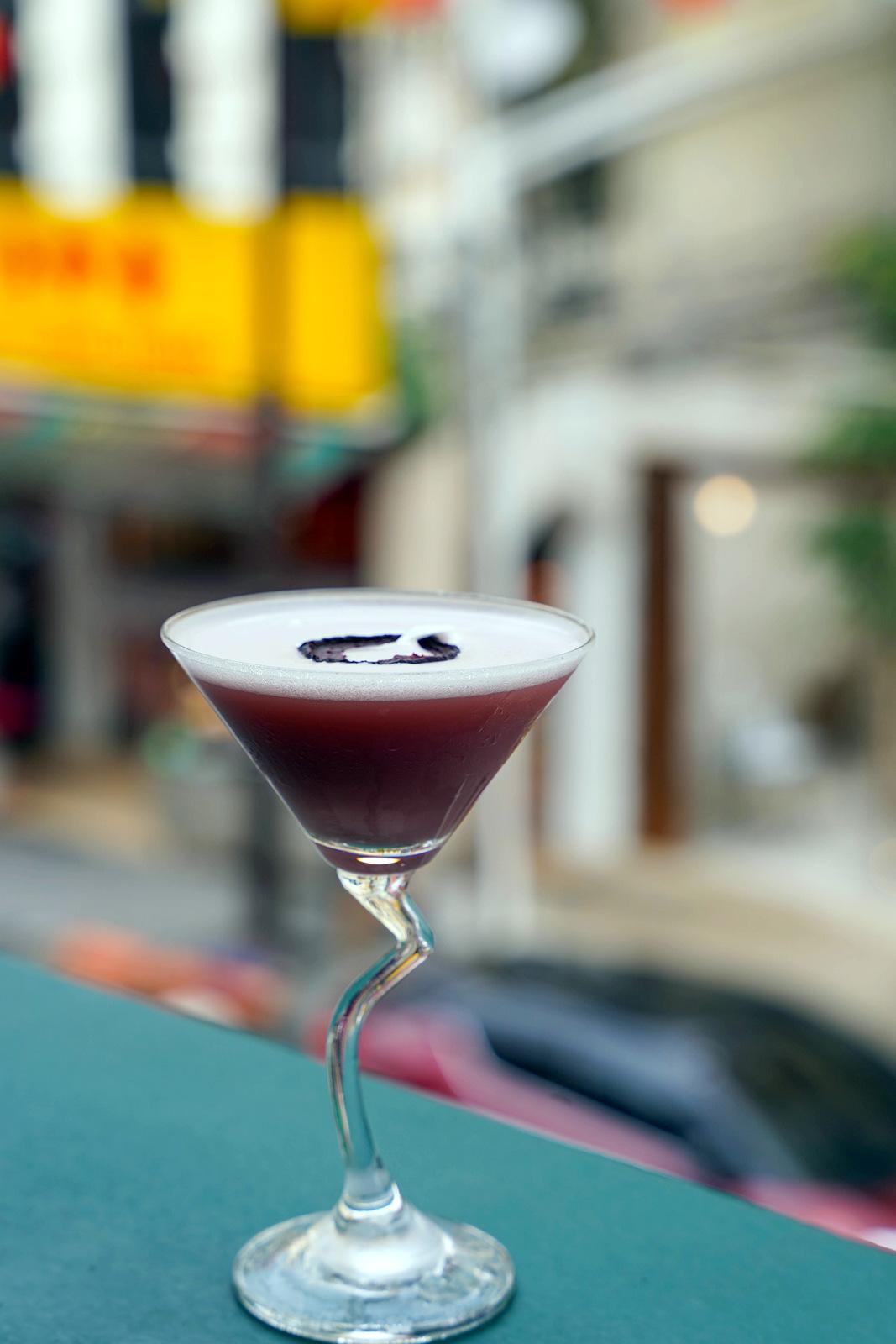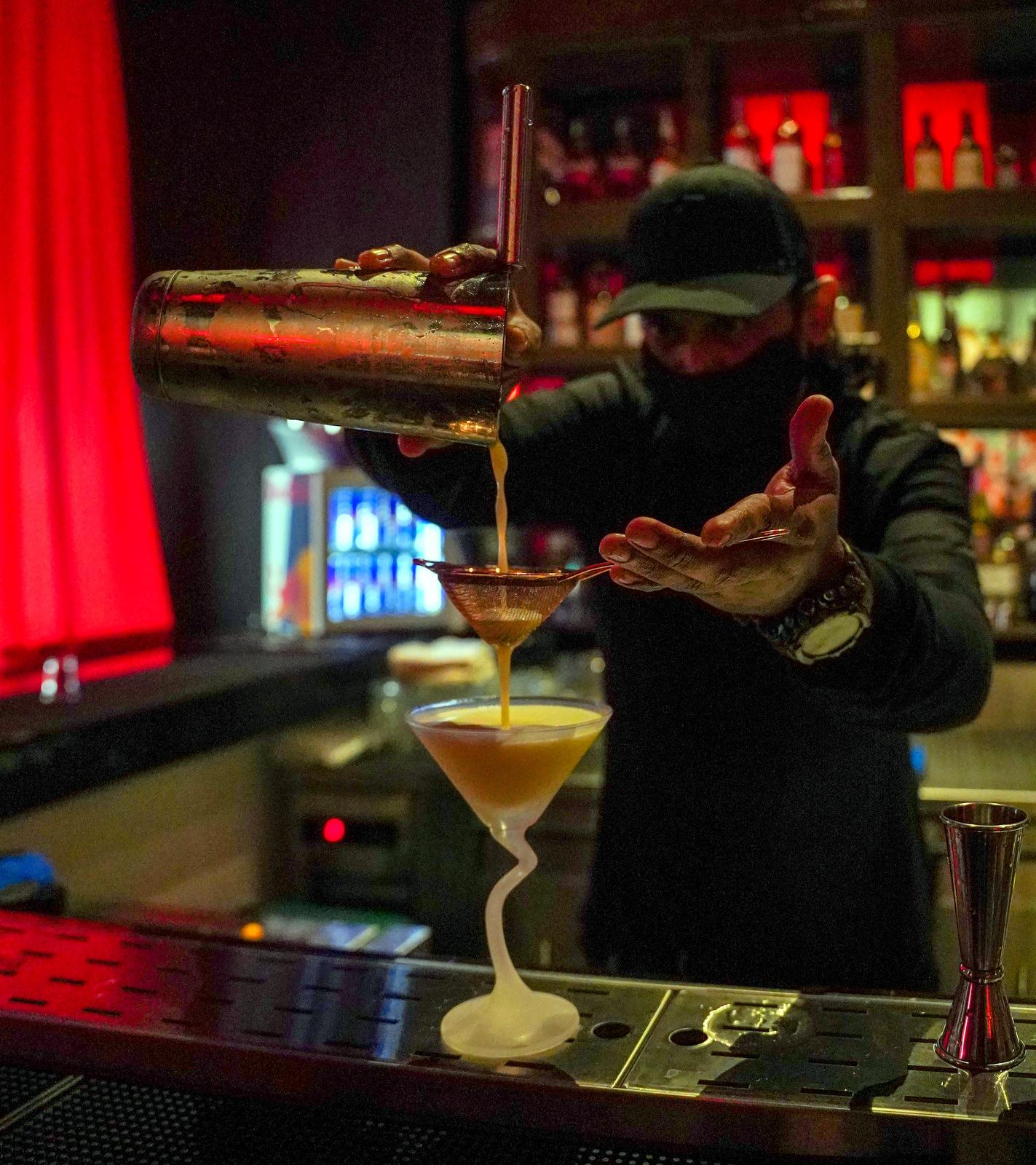 Cocktails come with a measure of mischief - customers scan a QR code to reveal the menu, with a warning that it contains "sensitive content" suitable only for adults. 
The cocktails are named for "10 ancient Chinese sex positions to spice up your marriage," complete with graphic illustrations on the digital menu, with monikers like Phoenix Hovers, Fish Interlock Their Scales, and Crane Intertwine Their Necks.
Crane KL's potions are pretty original and pleasurably nuanced, boasting its own-infused liquors, such as Cognac infused with Chinese tea and black pepper or bourbon infused with rosemary.

Born in the Year of the Rabbit, our first pick is Rabbit Nibbles The Hair - vodka infused with curry leaves and coriander, plus Rum Rasam infused with pandan, blended with ingredients including fresh ginger and chilli honey syrup, a harmonious mix of sweet, savoury and spicy. 
If you love that combo of flavours, Wrestles Monkey is another recommendation, taking that spicy vodka, fresh ginger juice and lemon juice, whipping it all together on a bed of dry ice for a cocktail with theatrical, foggy flair.
The Dragon Turns is for dragonfruit devotees, mingling fresh dragonfruit juice with chrysanthemum-infused gin, peppercorn syrup, lemon juice and pandan leaves, while Turtle Turns is a punchy pleaser - Patron Silver tequila infused with Australian sable seedless black grapes, Campari, honey ginger syrup, egg white, lime juice and dehydrated plums. 
We leave on a heady high, eager to revisit yet again later this year - Crane KL soars high on our roster of Chinatown hangouts for 2022.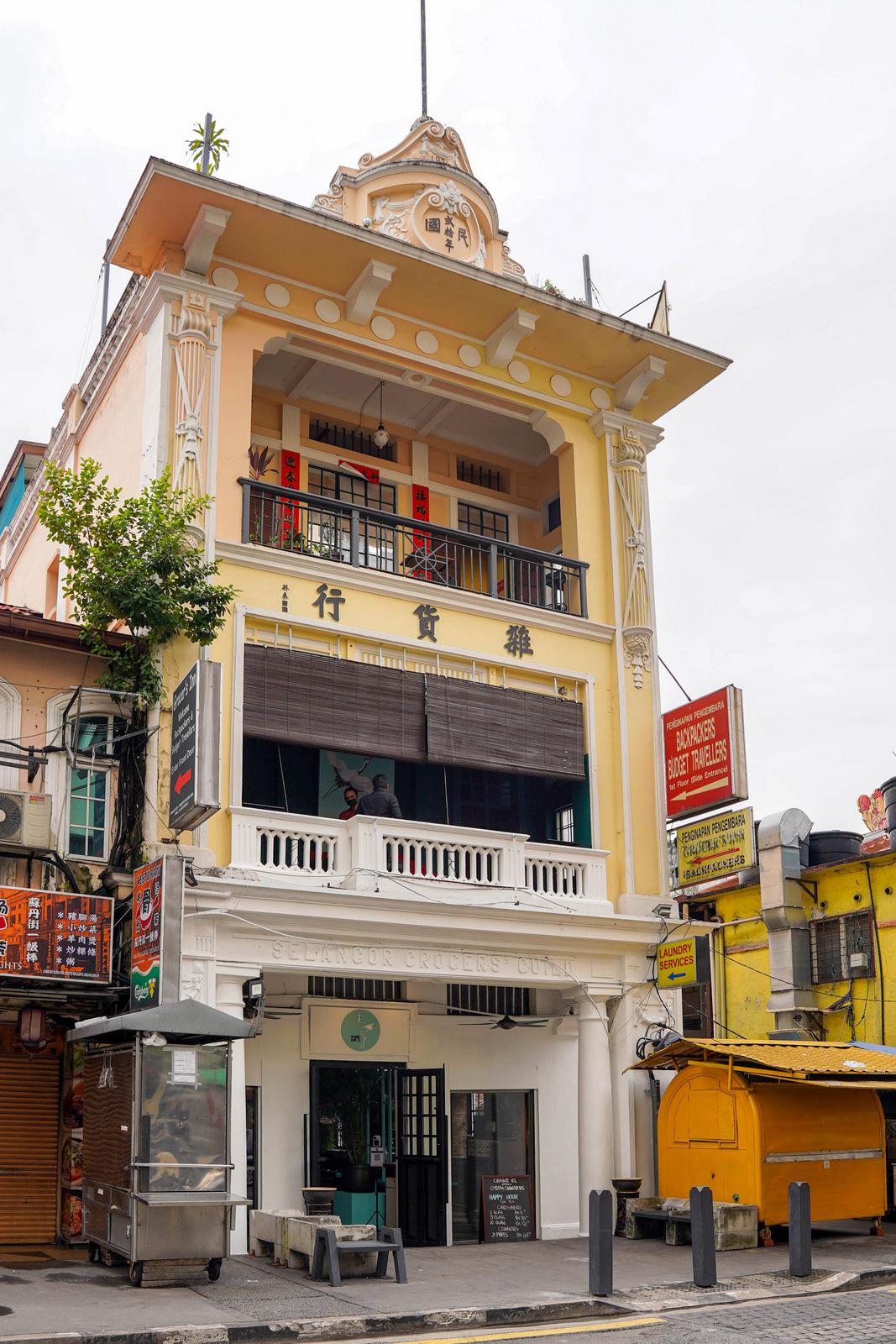 Crane KL
78, Jalan Sultan, 50000 Kuala Lumpur. 
Daily, 12pm-12am (downstairs); 4pm-12am (upstairs). Tel: 012-209-7057 or WhatsApp: 013-218-5712
---
You Might also Like