Grand Imperial Group: New Special Dim Sum Set Menu in Bangsar, New Iberico House in Genting Highlands
December 6, 2022
---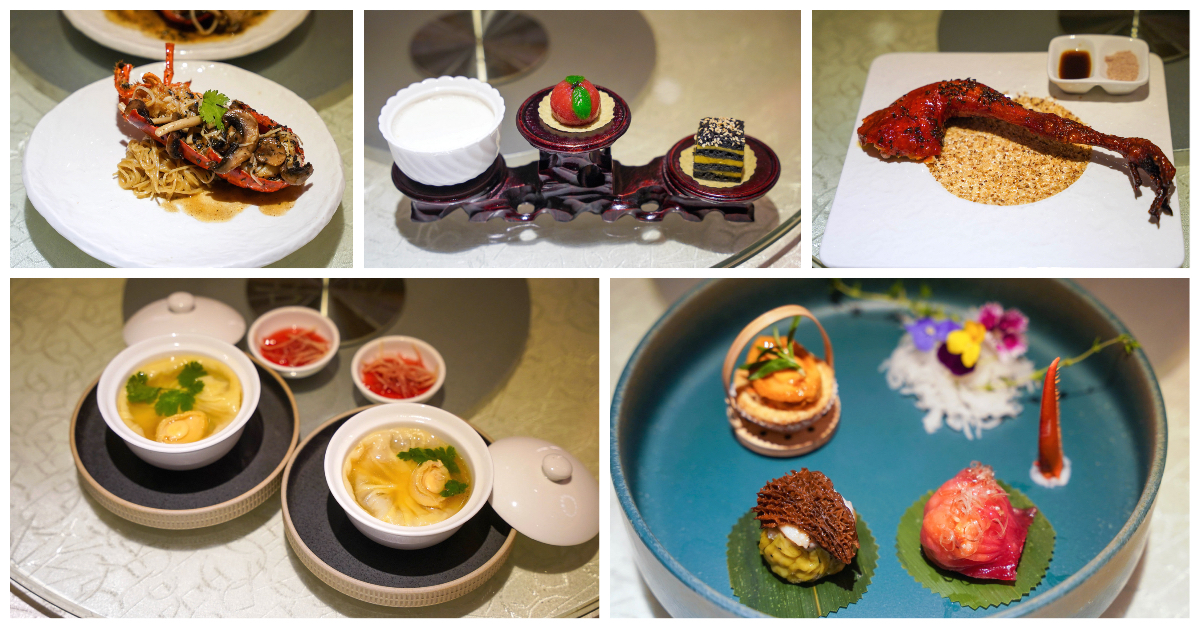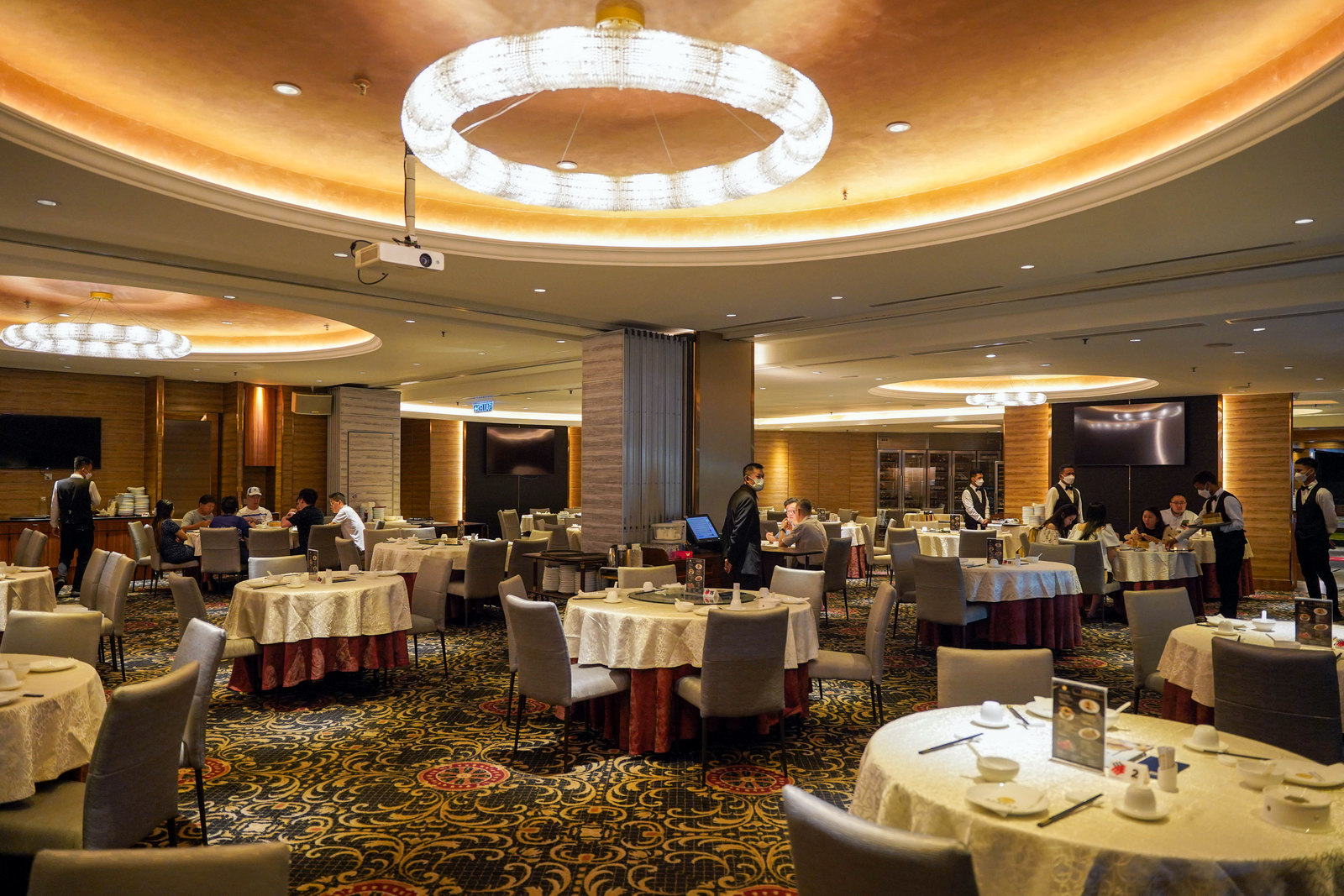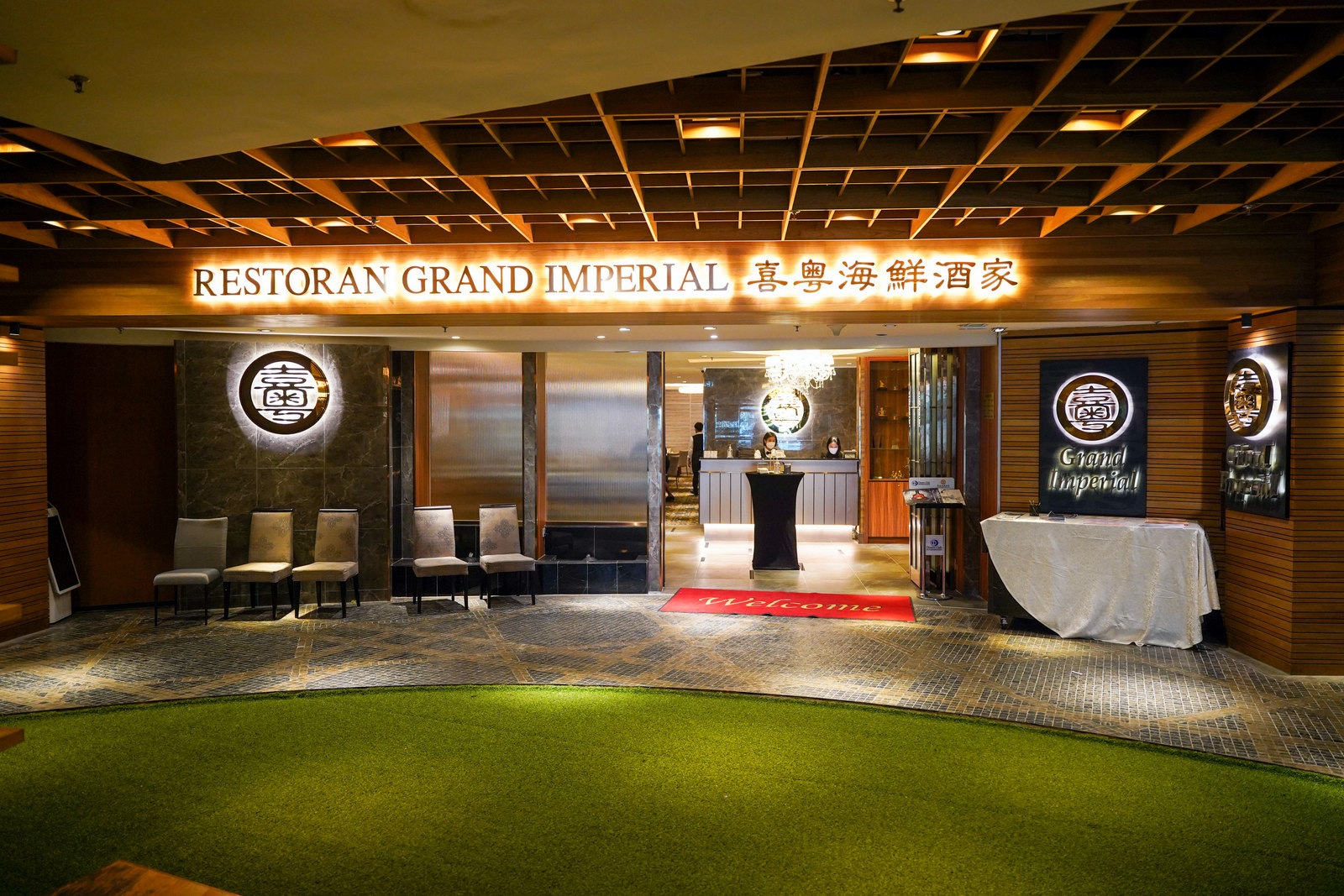 The Grand Imperial Group has newly launched a Special Dim Sum Menu, exclusively available in Bangsar Shopping Centre, showcasing a five-course set of spectacular creations, spanning baked egg tarts with abalone to stewed egg noodles with lobster and black truffles.
We visited Grand Imperial Restaurant to check out this menu, curated by the Group's head chef Chew. This menu is available at RM298 nett per person, for a minimum of two persons. One complimentary bottle of Champagne will be provided for orders of at least 10 persons. Contact Grand Imperial BSC at 03-2283-1118 to order this menu at least one day in advance.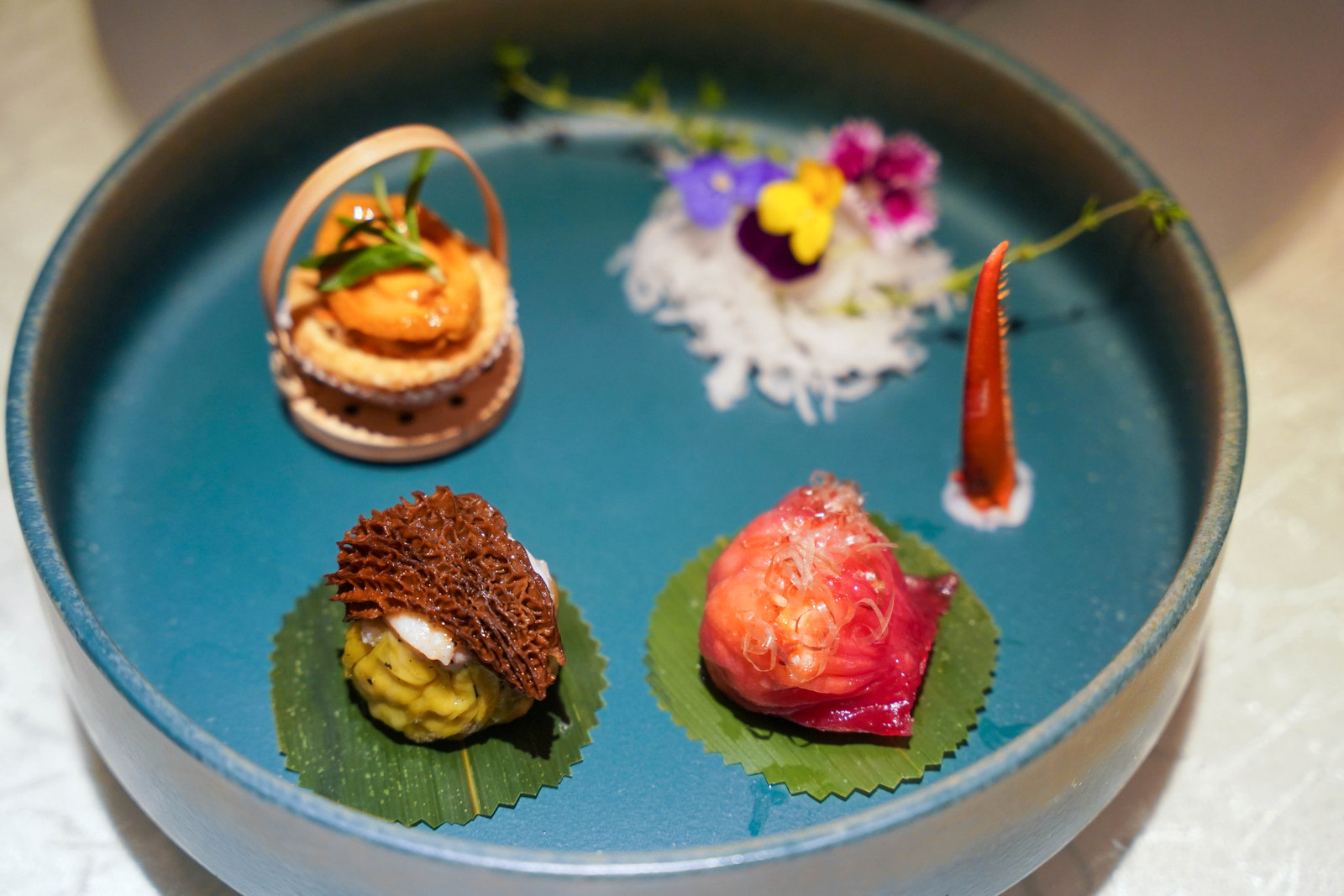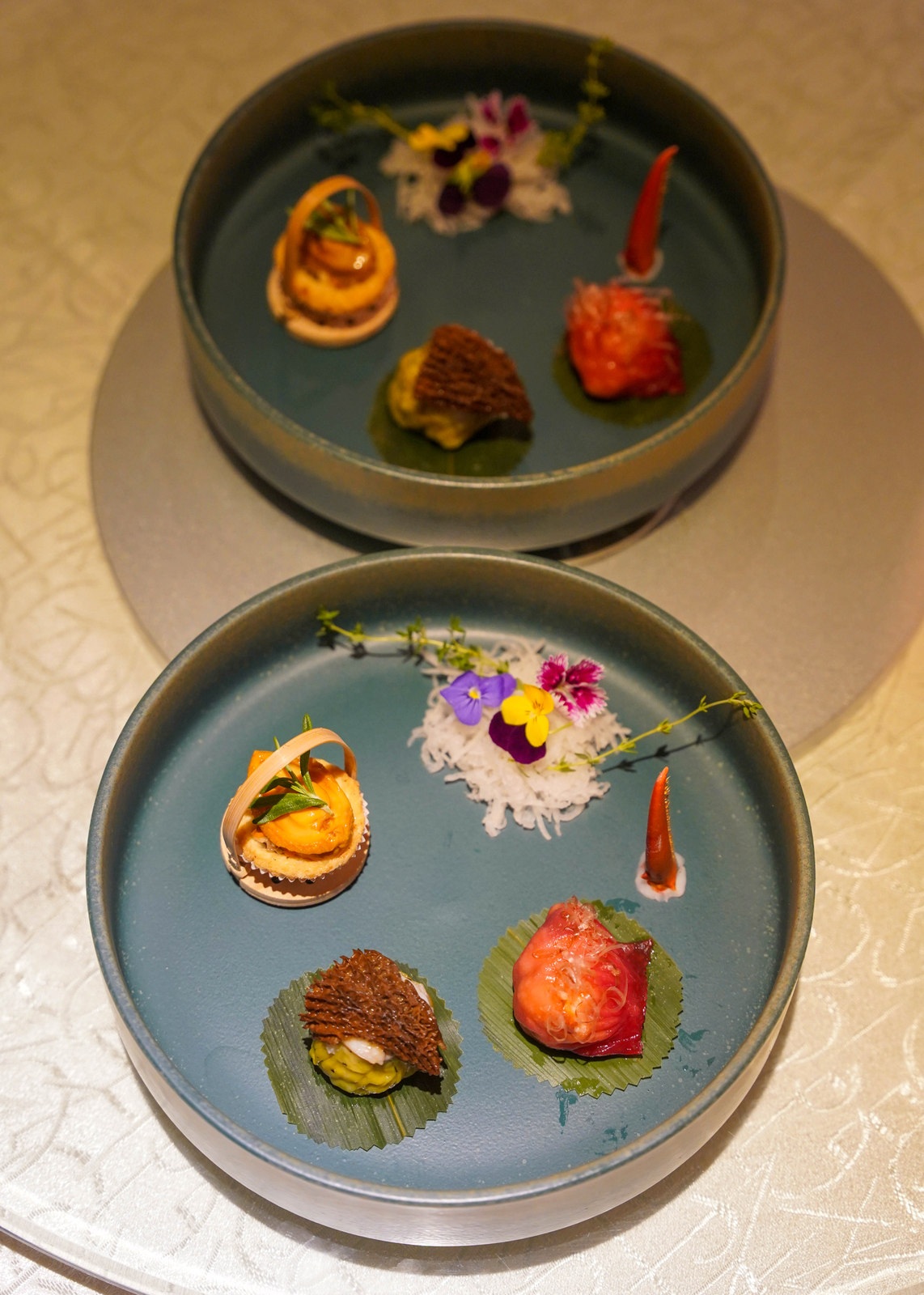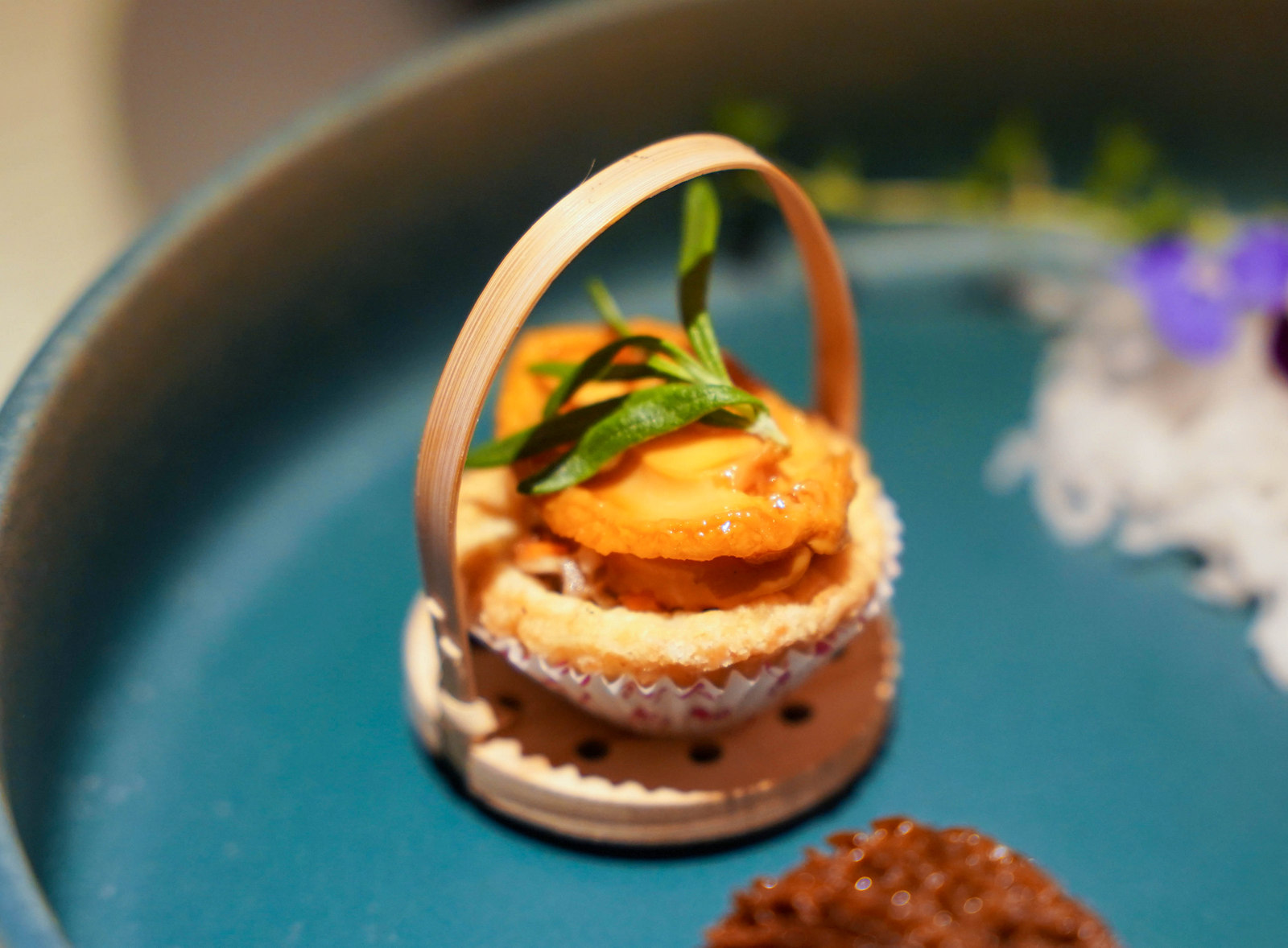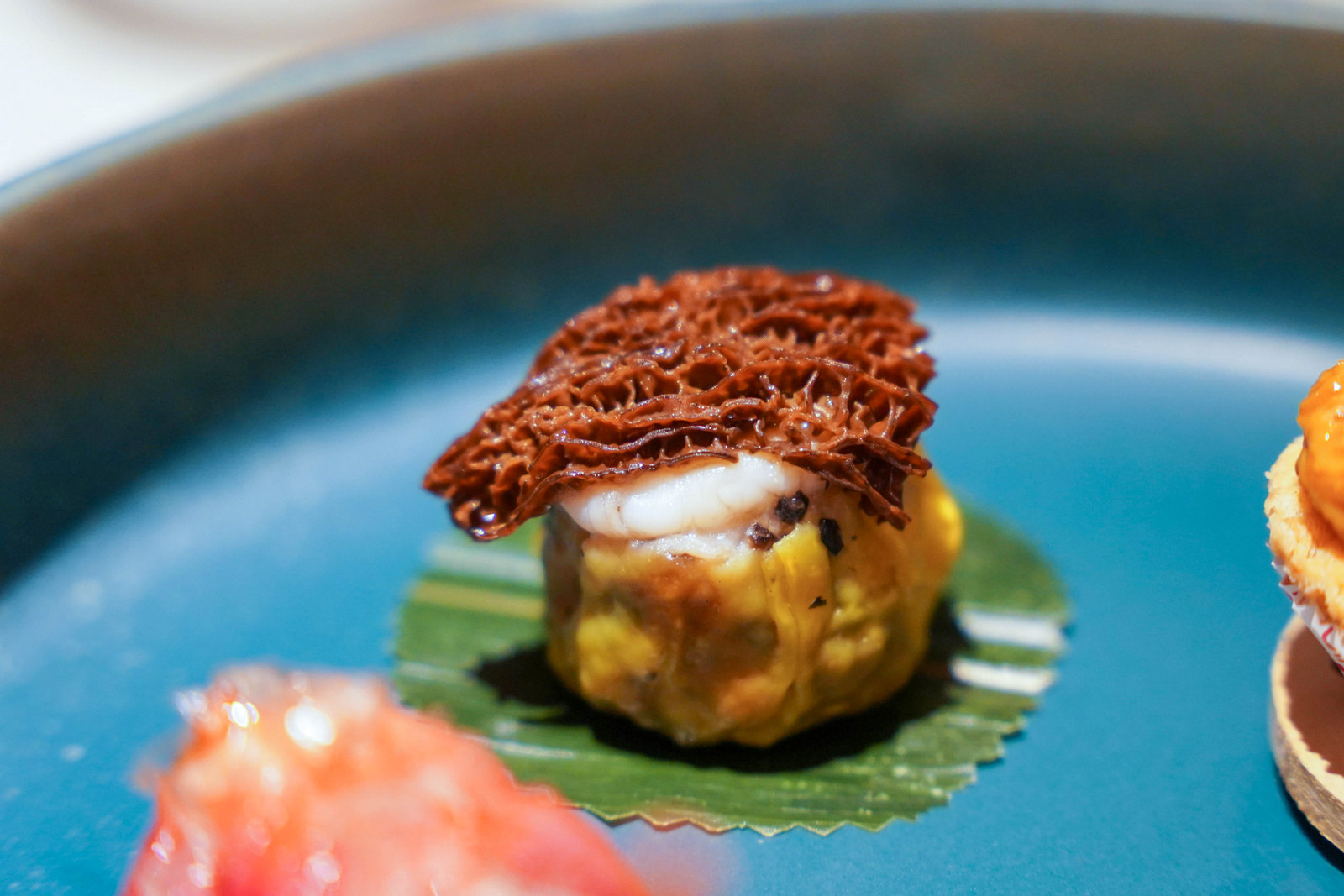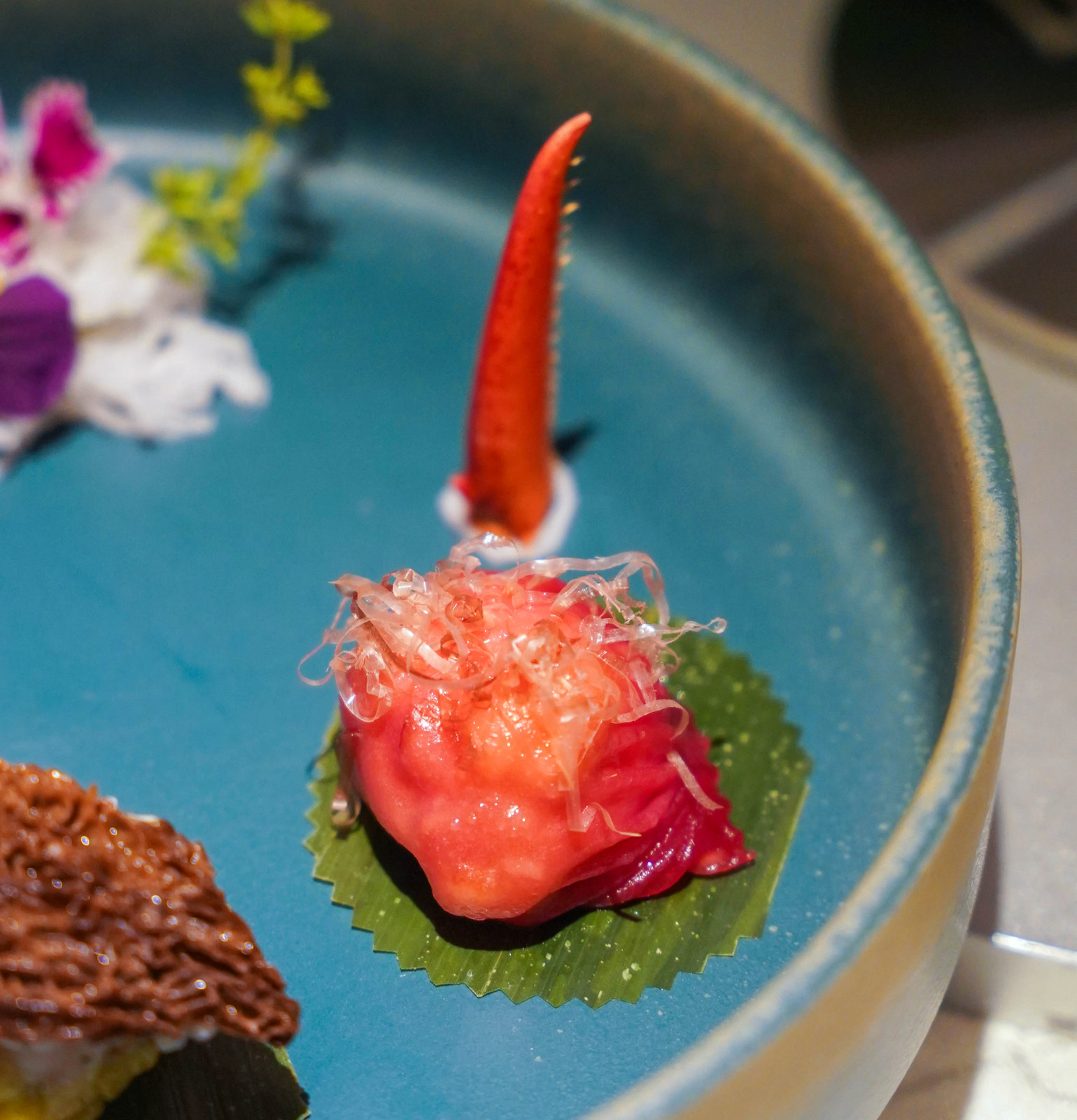 A sumptuous platter is the starter, comprising the Grand Imperial Three Dim Sum Combination, ravishingly put together. The Steamed Siew Mai with Black Truffles is tender and terrifically fragrant, the Steamed Lobster Claw Dumpling is luscious with crustacean flesh, while the Baked Egg Tart with Abalone elevates an irresistible treat with a touch of luxury.
Definitely not our typical Sunday morning dim sum!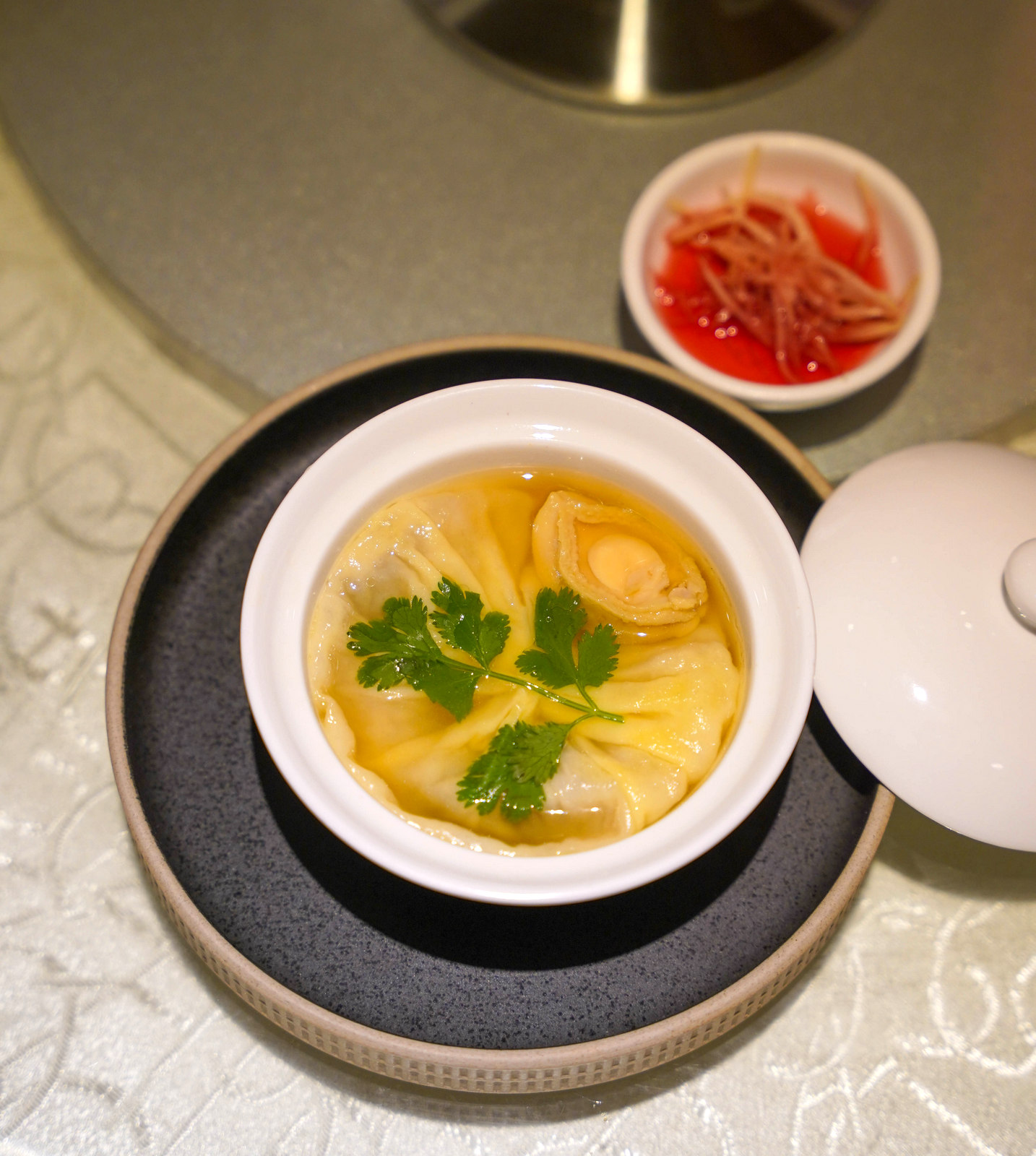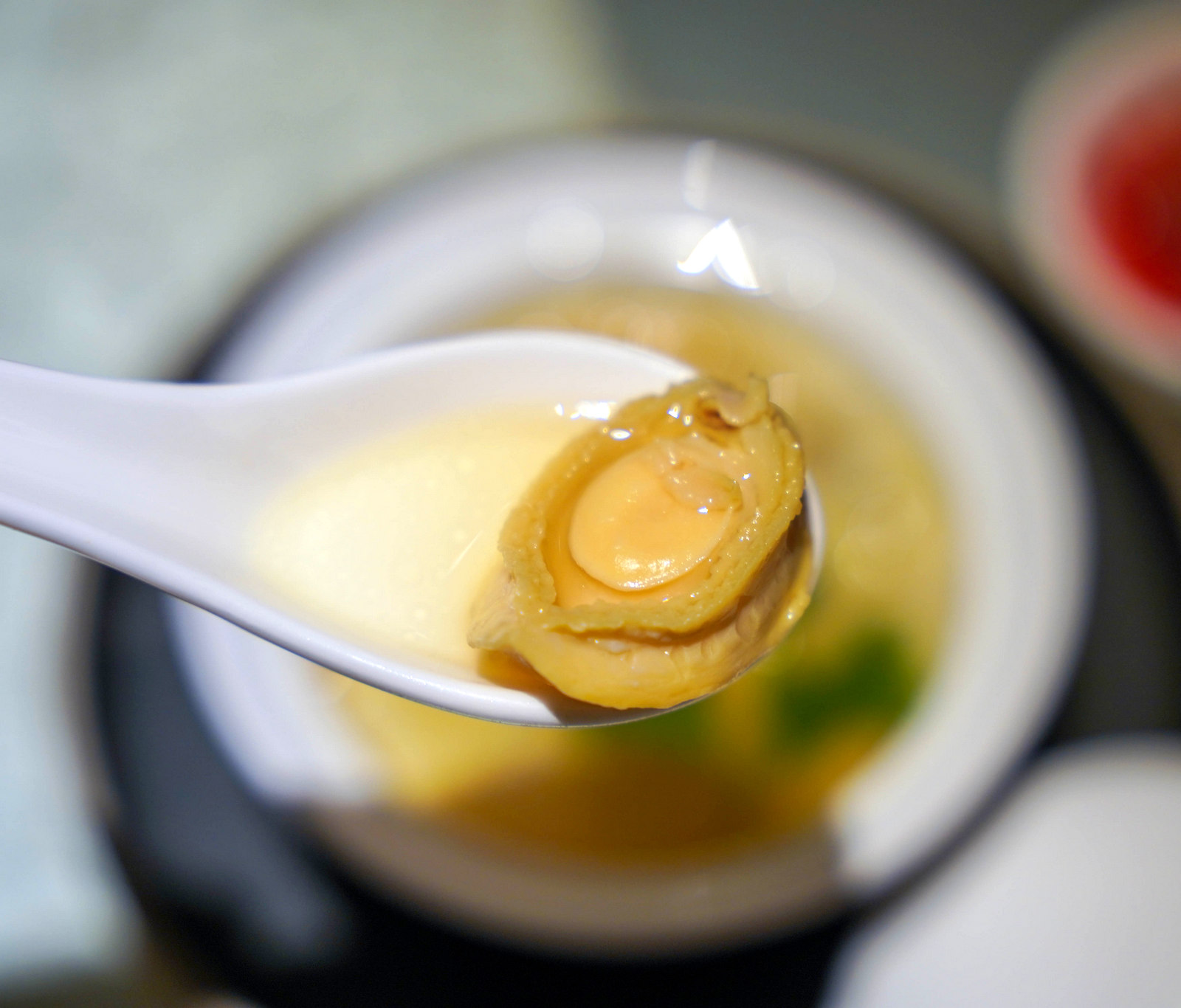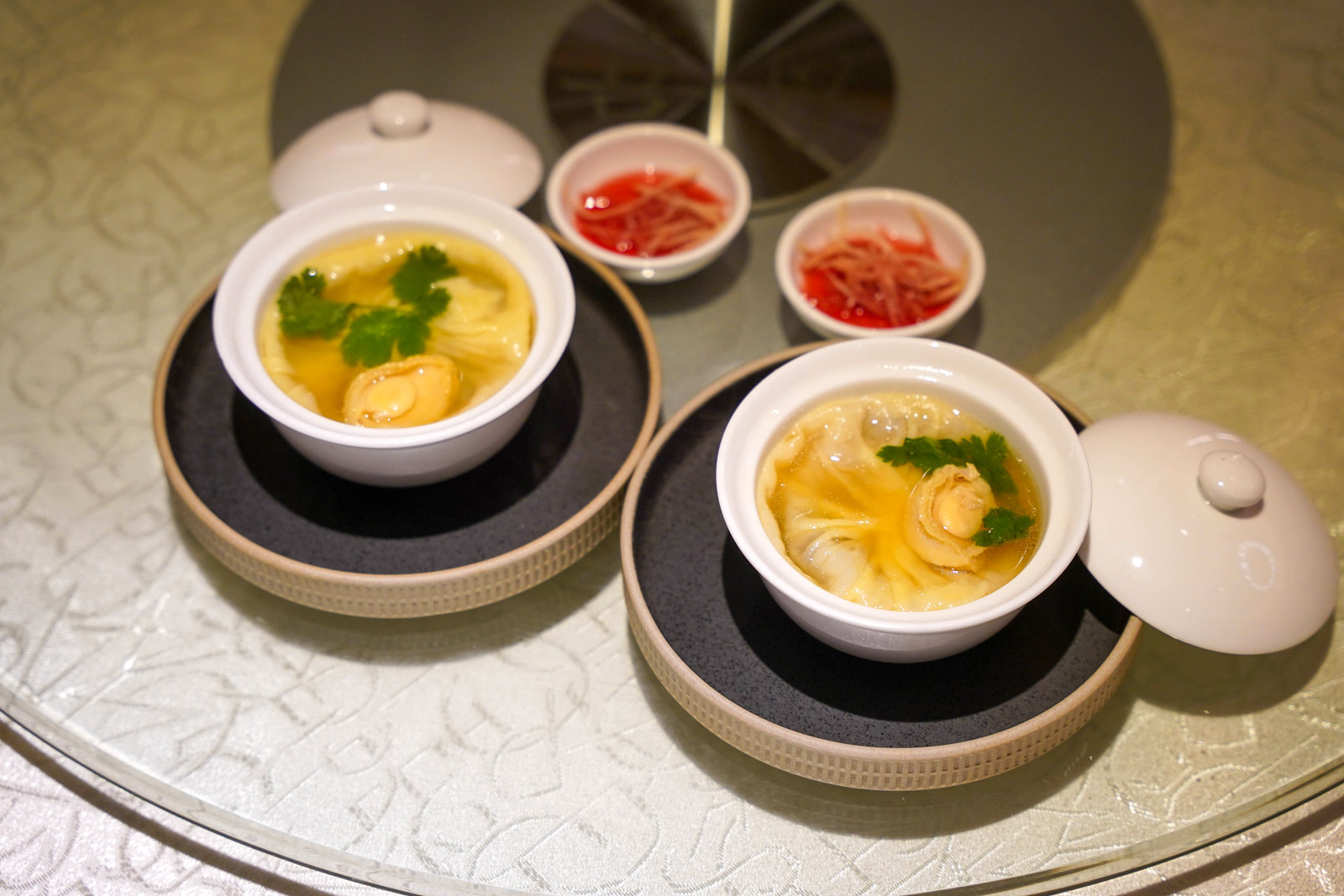 The second course is Dumpling Soup with Abalone, steaming-hot and brimming with plump, pleasurable dumplings in a naturally sweet-savoury soup, crowned with firmly juicy abalone. For soup enthusiasts, this hits the spot for slurp-worthy comfort to the final spoonful.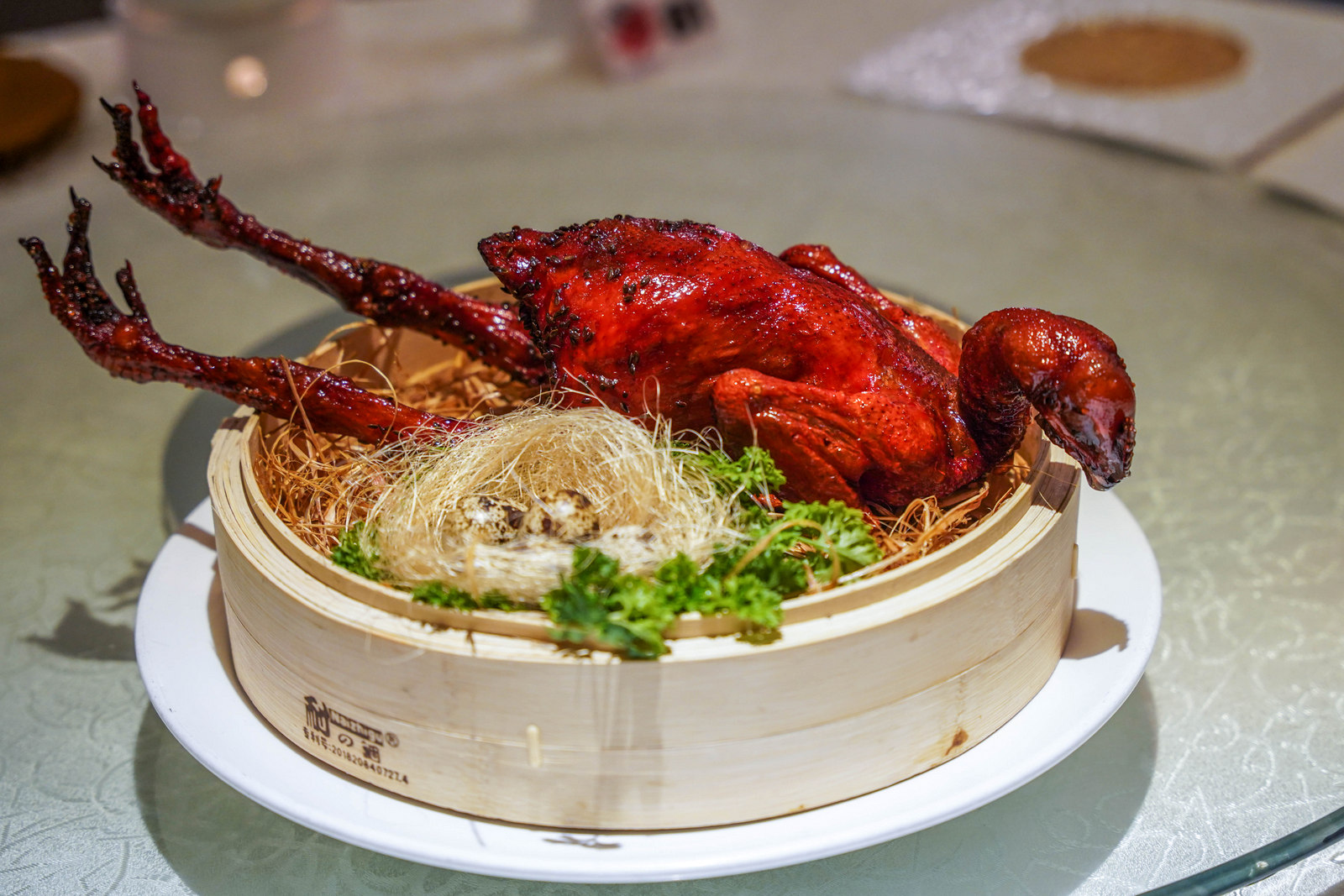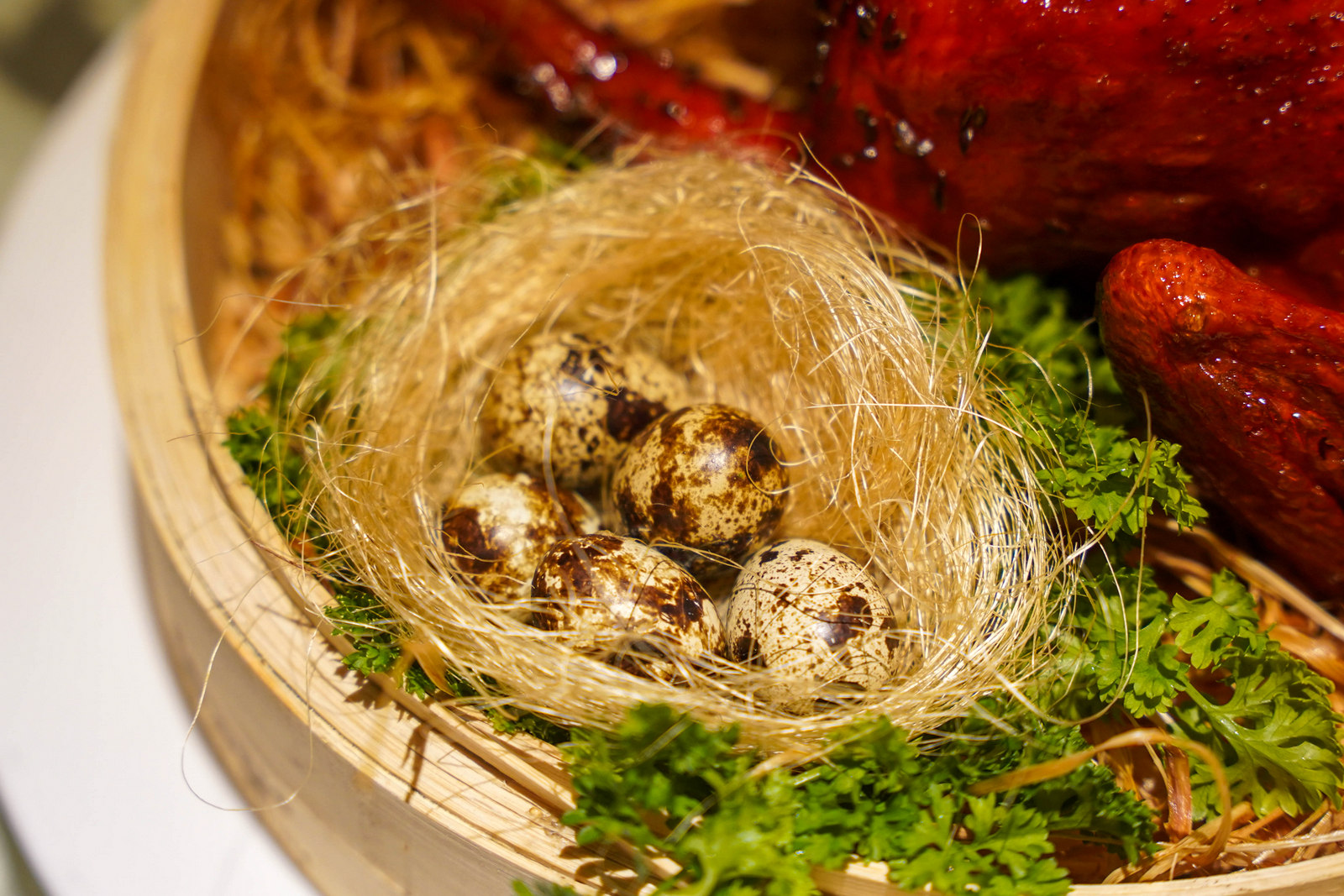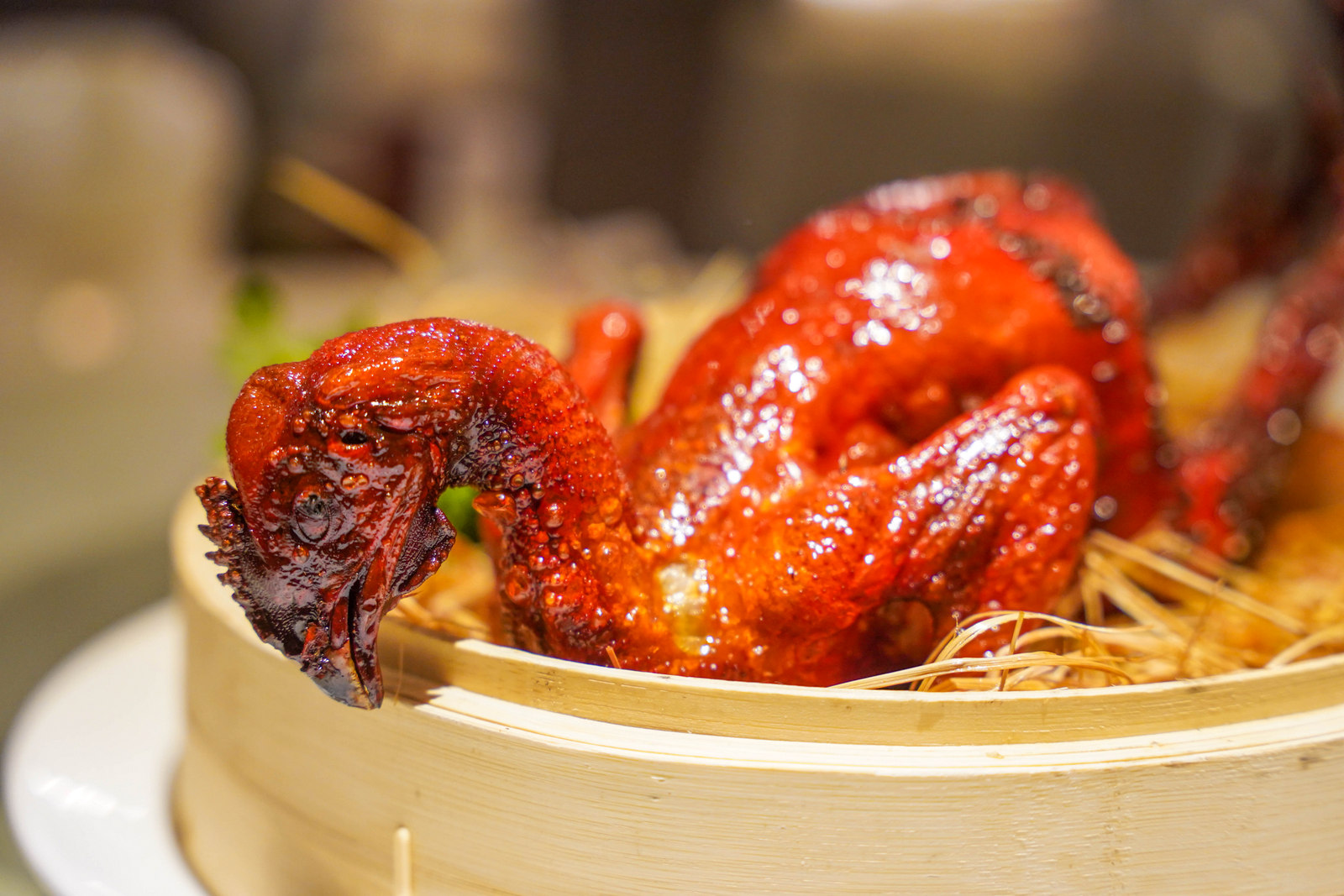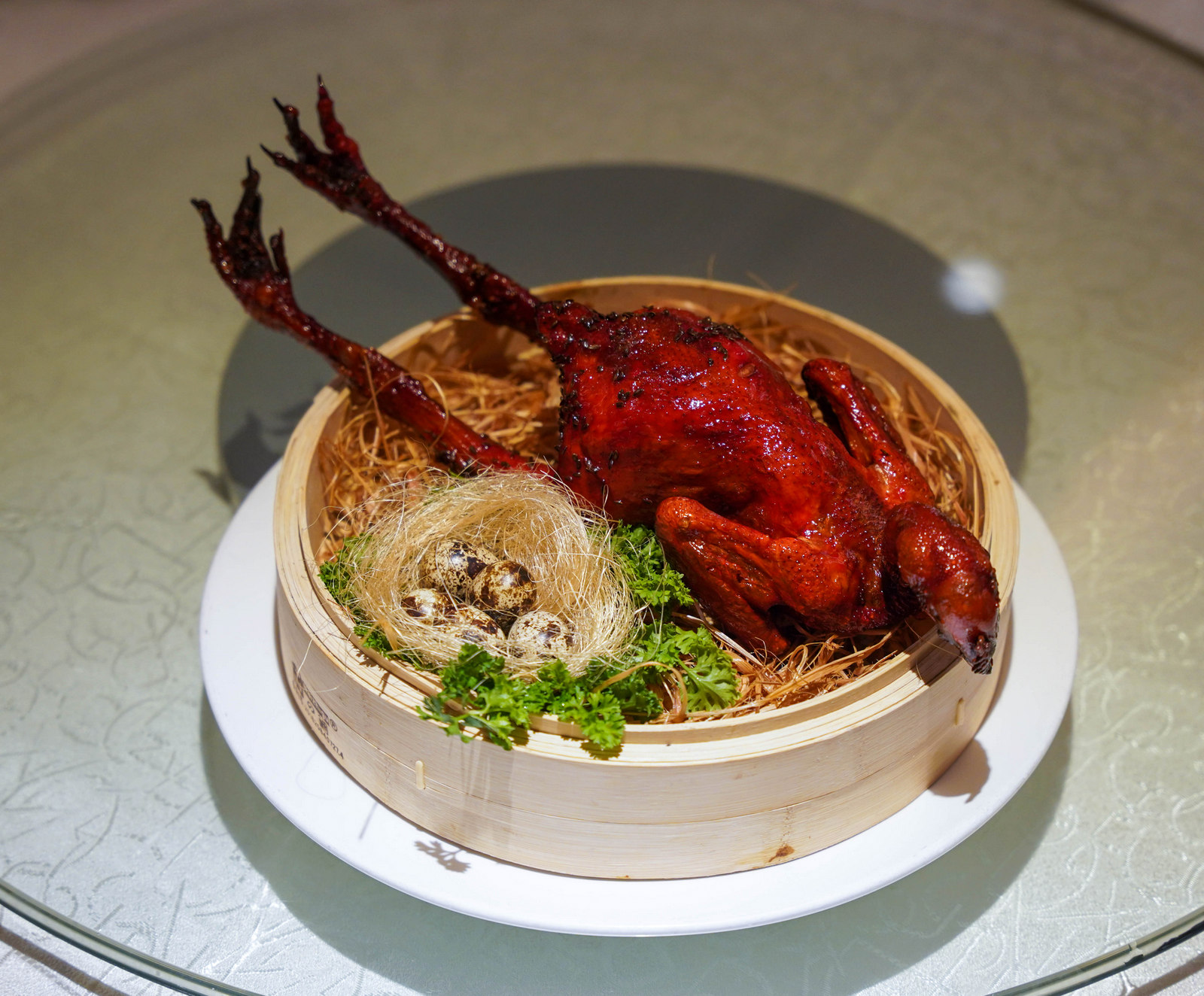 The striking presentation of the next course features a whole spring chicken in a basket with a nest of quail eggs on the side. The meat is subsequently sliced beside the table to bring us the Roasted Baby Chicken Drumstick with Flax Seeds.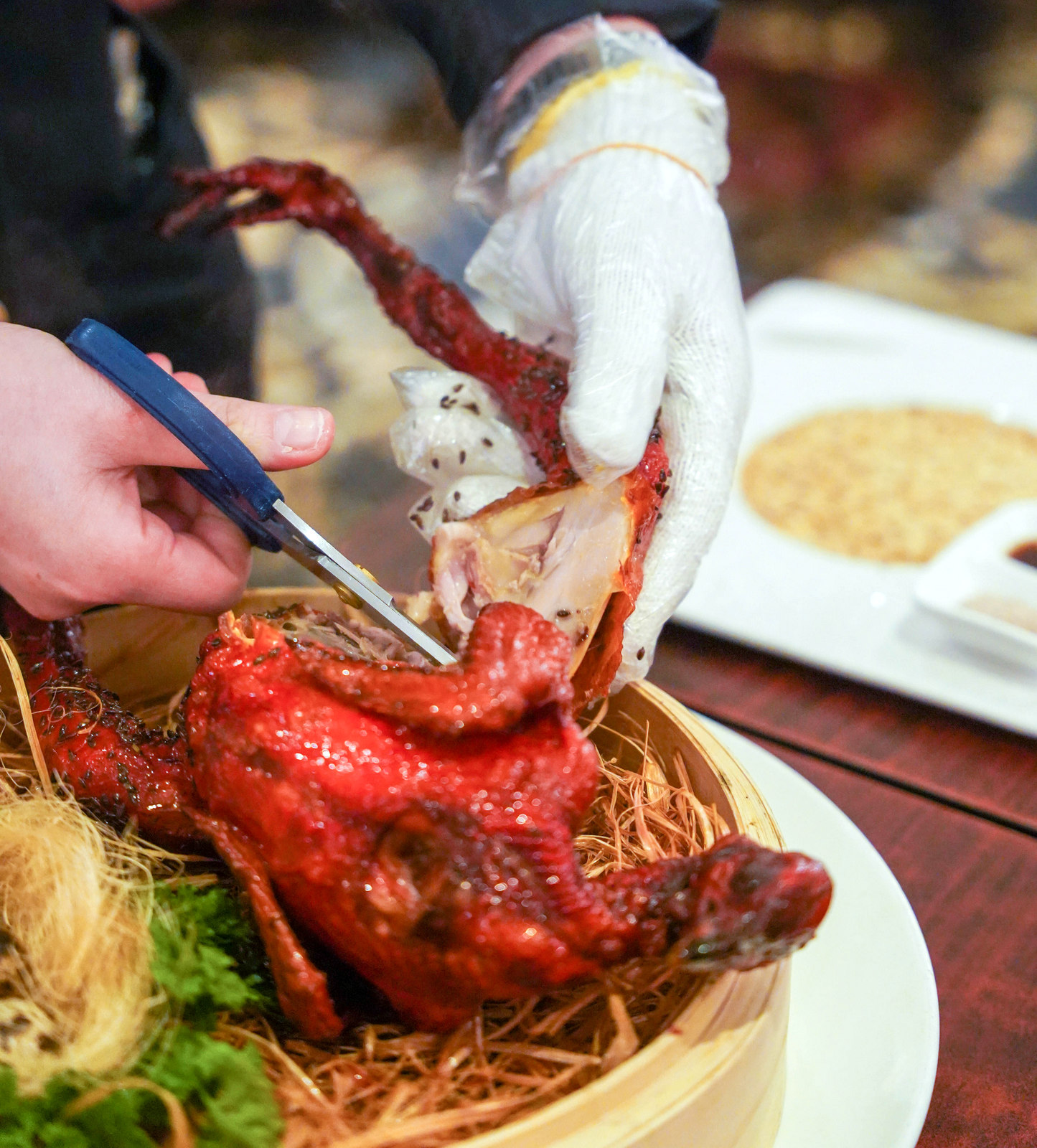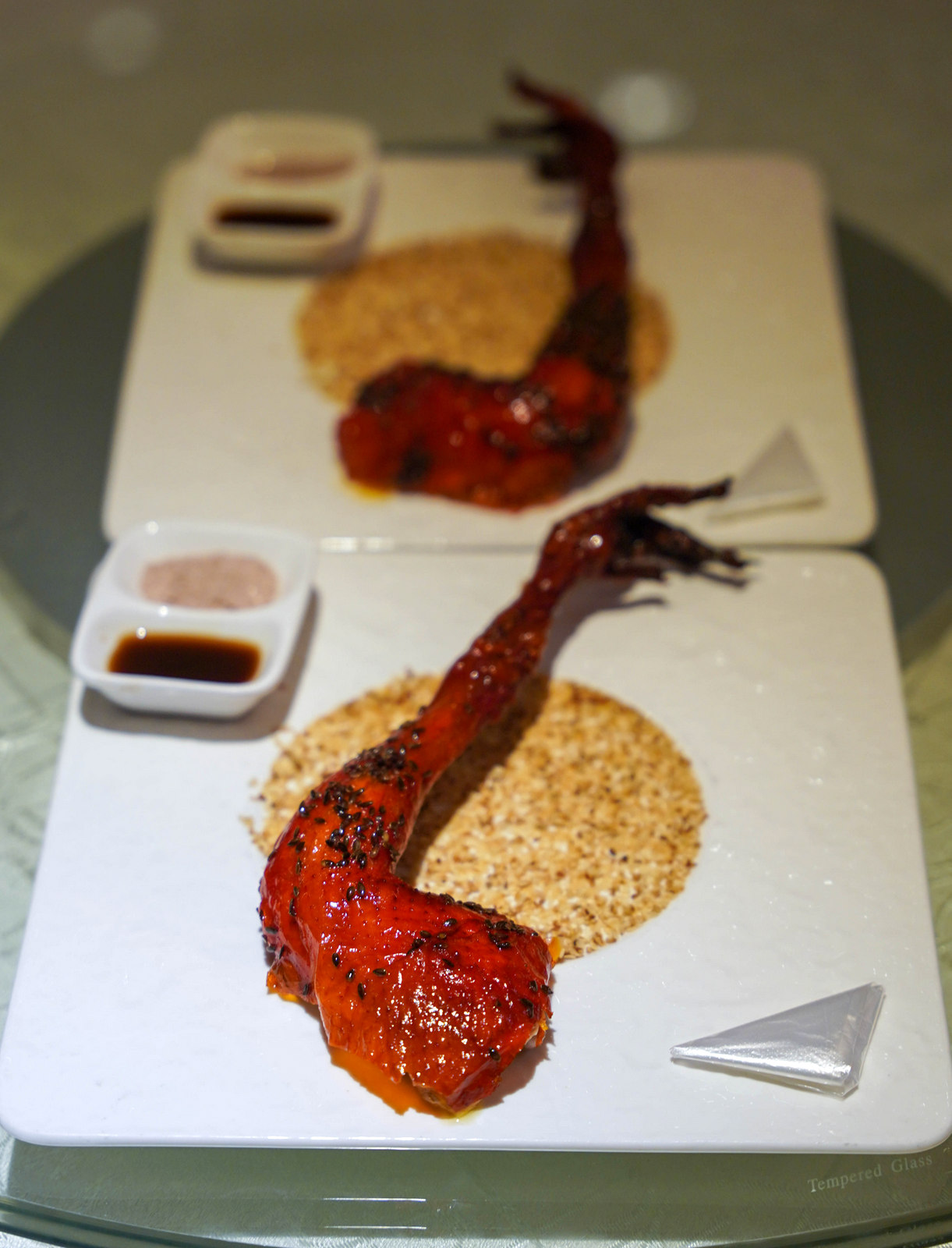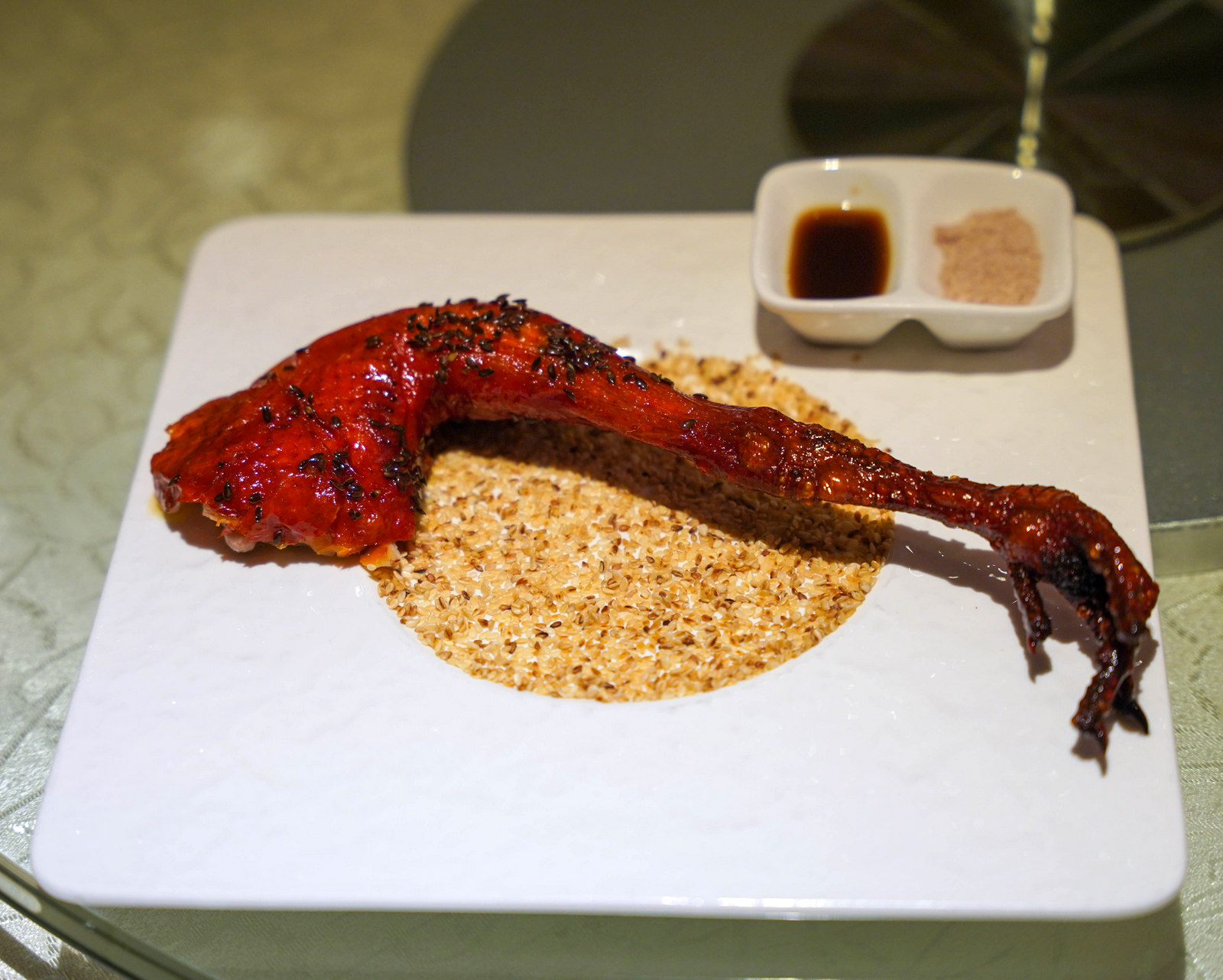 This richly glazed leg meat is remarkably textured and tasty, evoking a cross between roast chicken and char siew, lightly crisp-skinned and succulently fleshy to the bone, studded with flaxseeds for extra, earthy crunch. Fantastic fowl.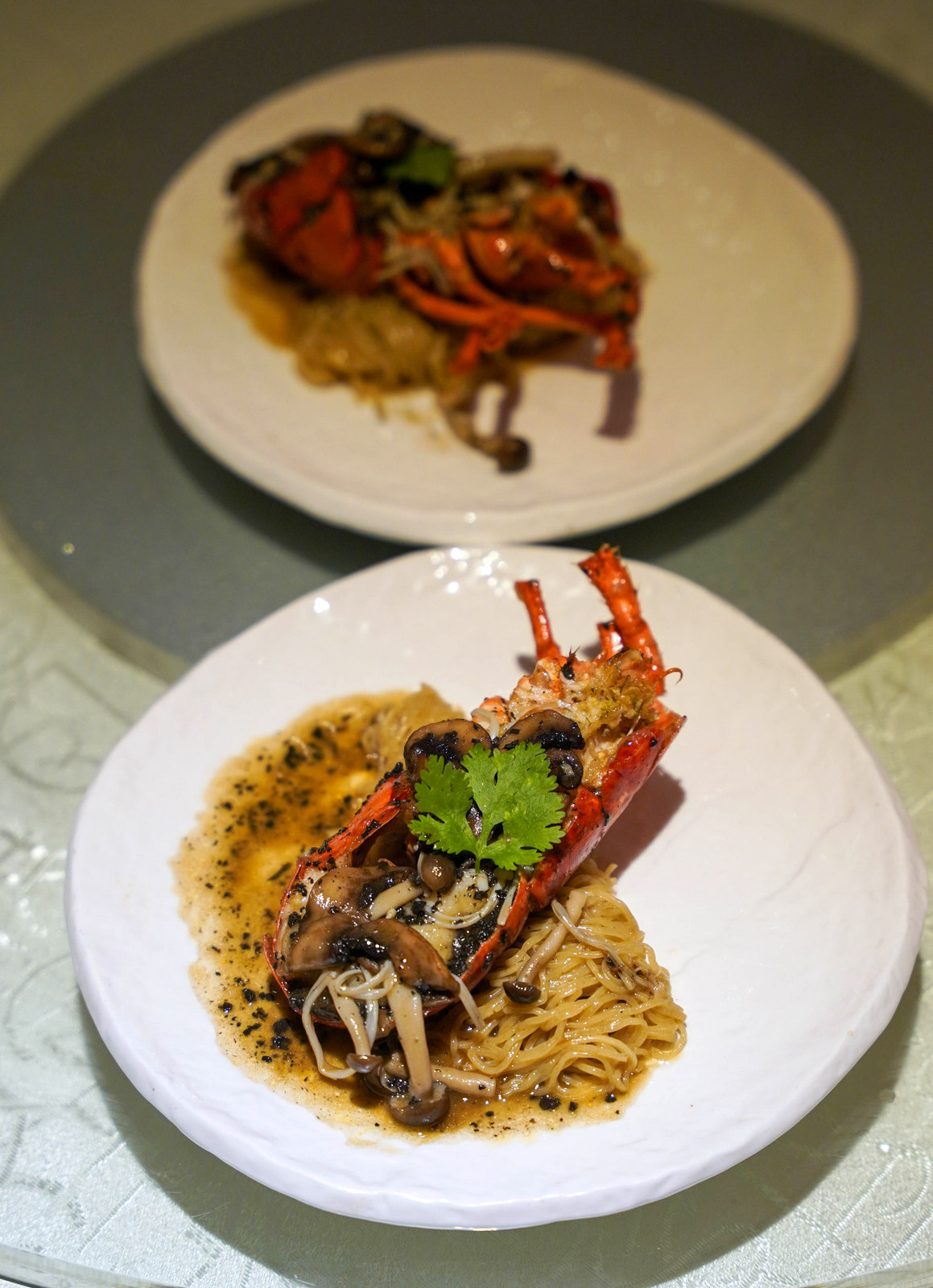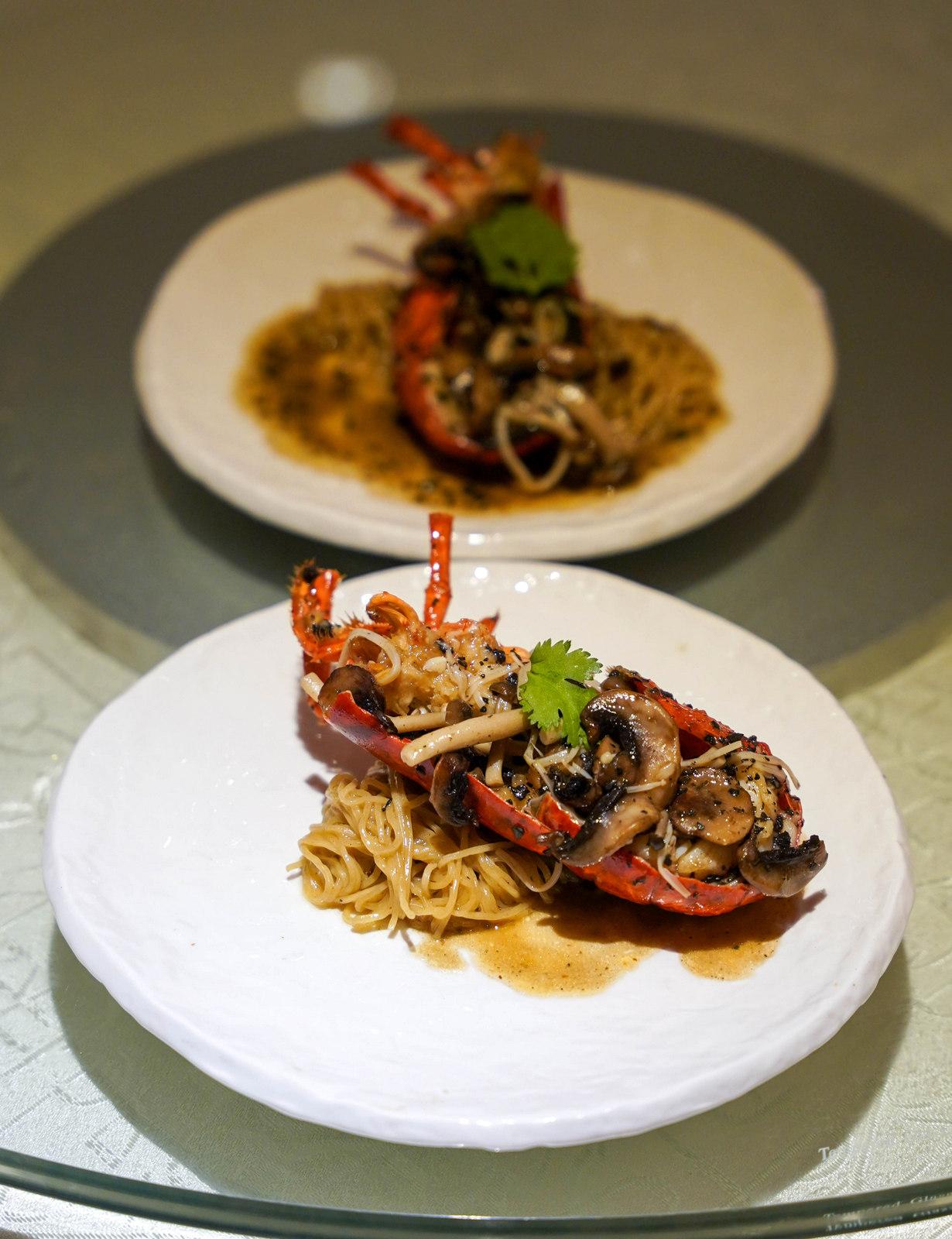 Stewed Egg Noodles with Lobster and Black Truffles convey a luxurious flourish - the naturally smooth noodles make a marvellous base for the freshly meaty, chunky lobster, seductively aromatic with mushrooms and black truffles.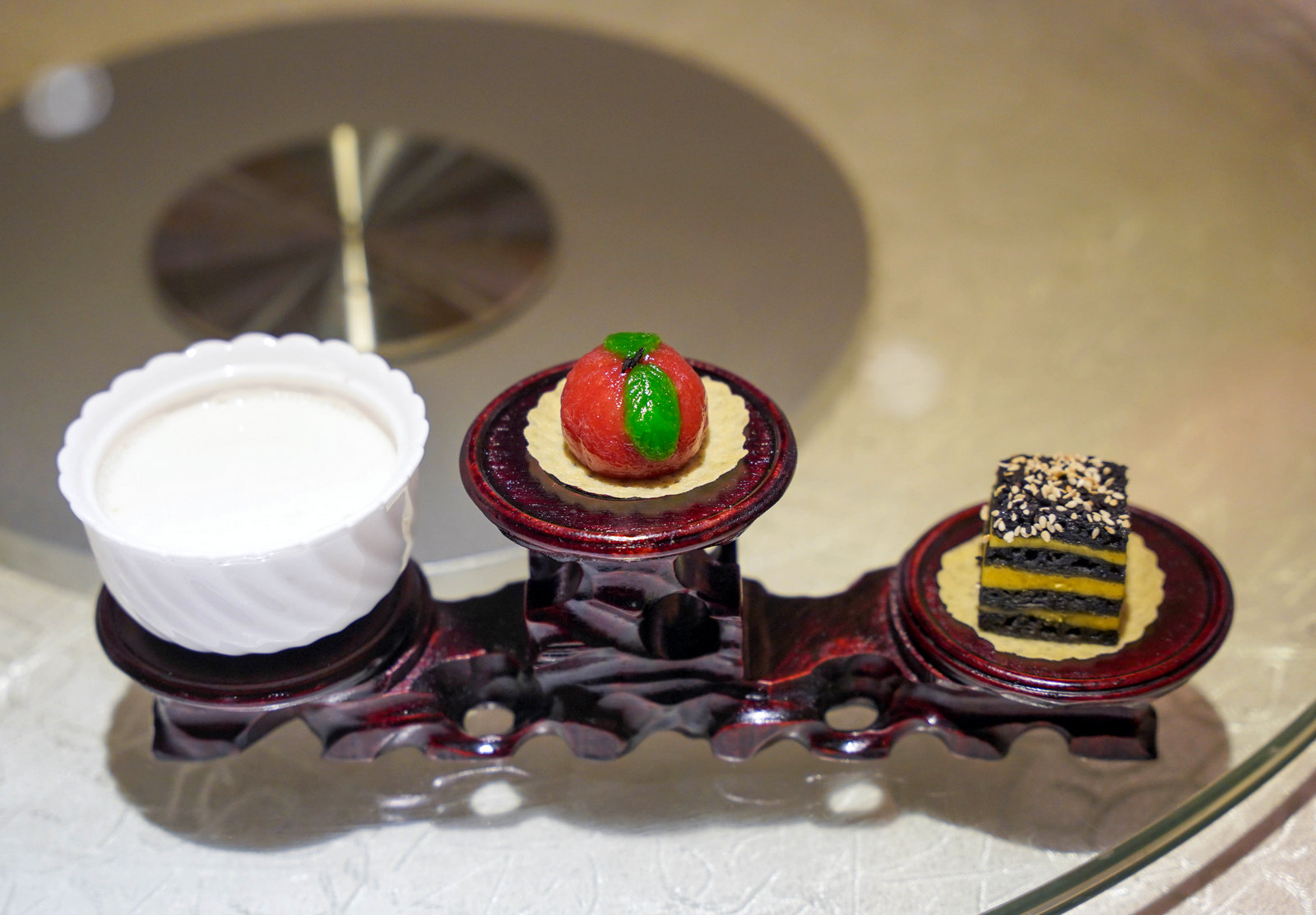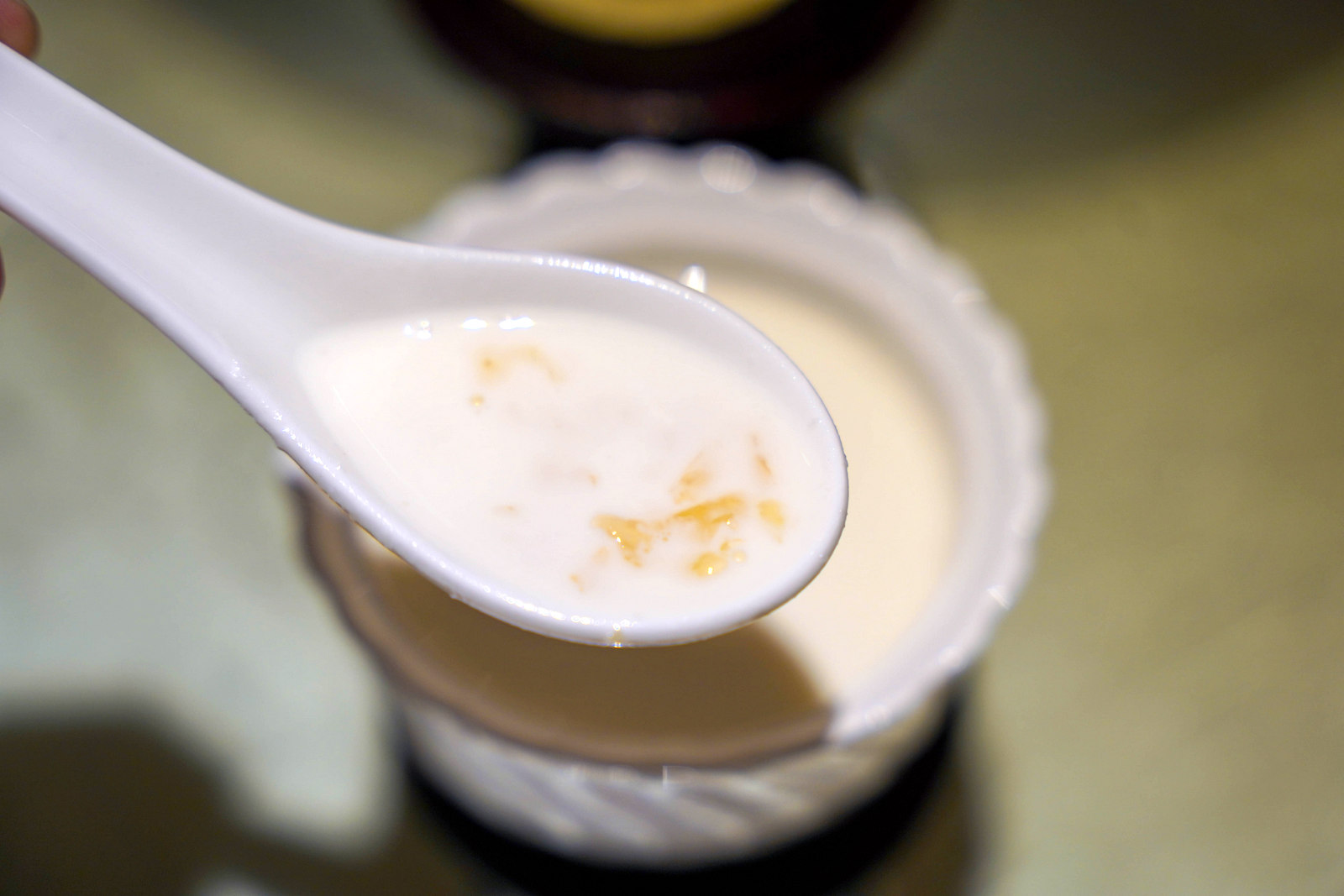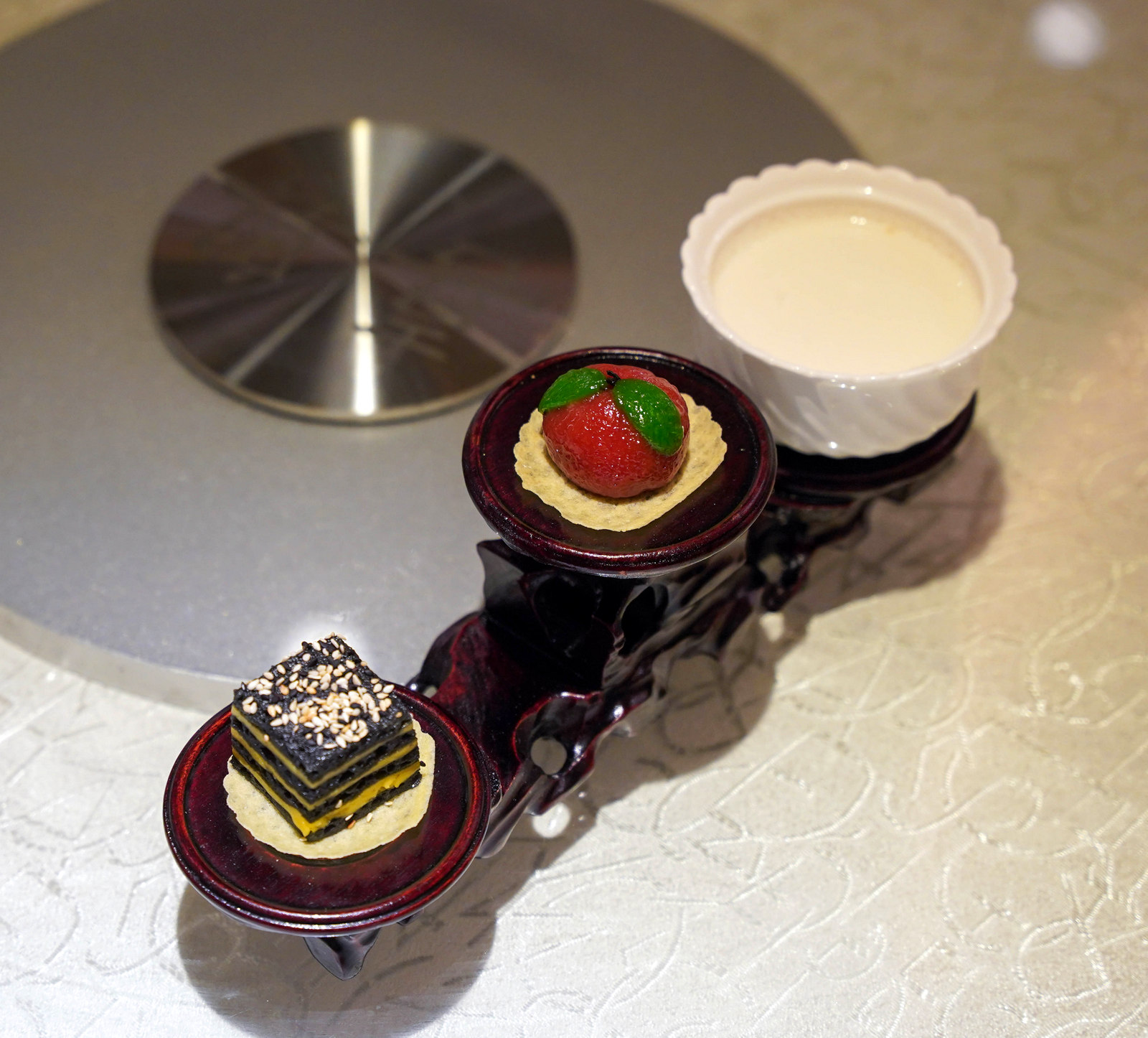 A trio of Special Desserts concludes the special menu: Heartwarming Double Boiled Bird's Nest with Almond Milk, Bamboo & Custard Mille Crepe that infuses Chinese flavours into a French staple, and mochi-like Sweetened Red Bean with Macadamia Nuts, bringing together classic and contemporary elements for a scrumptious finish.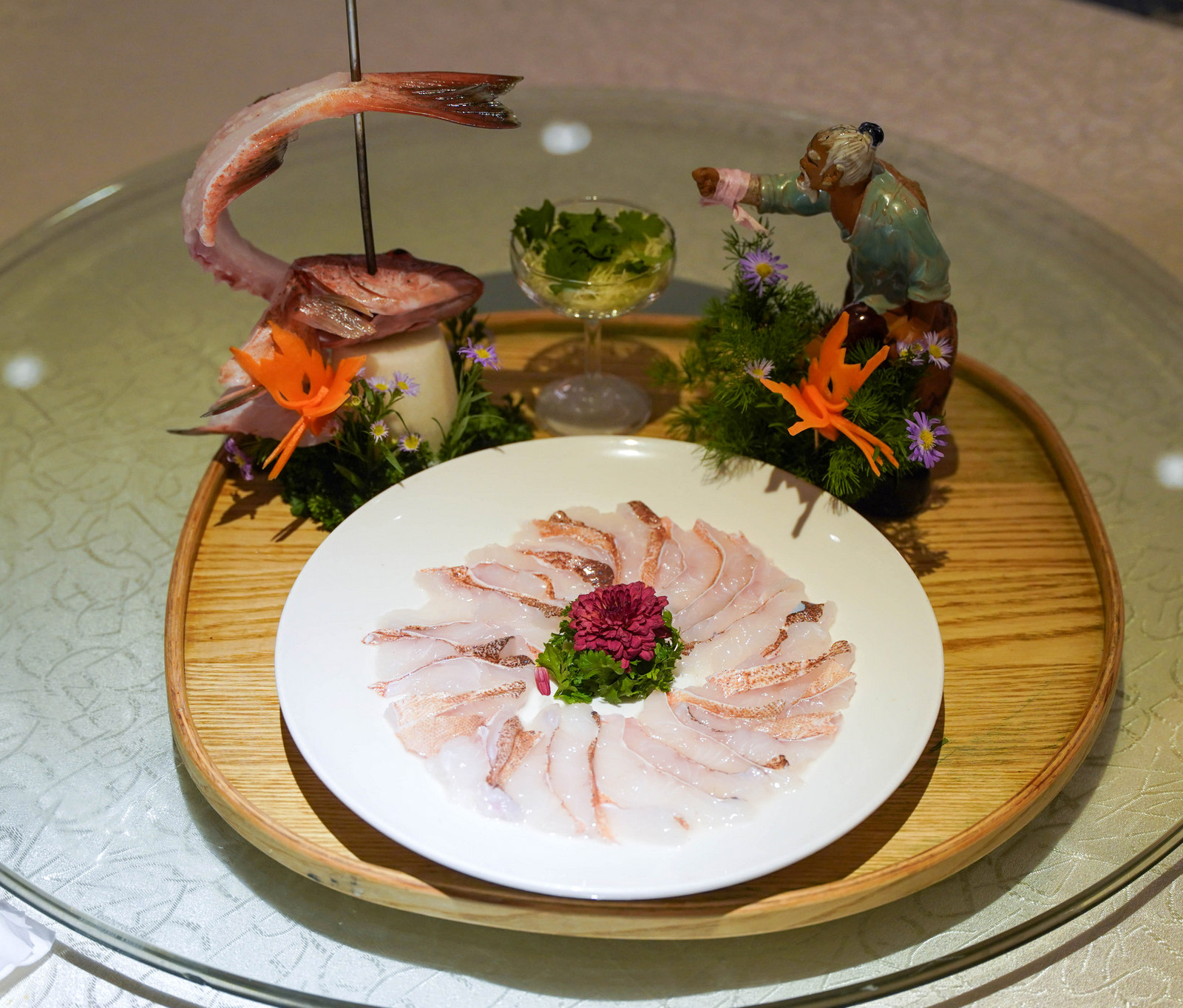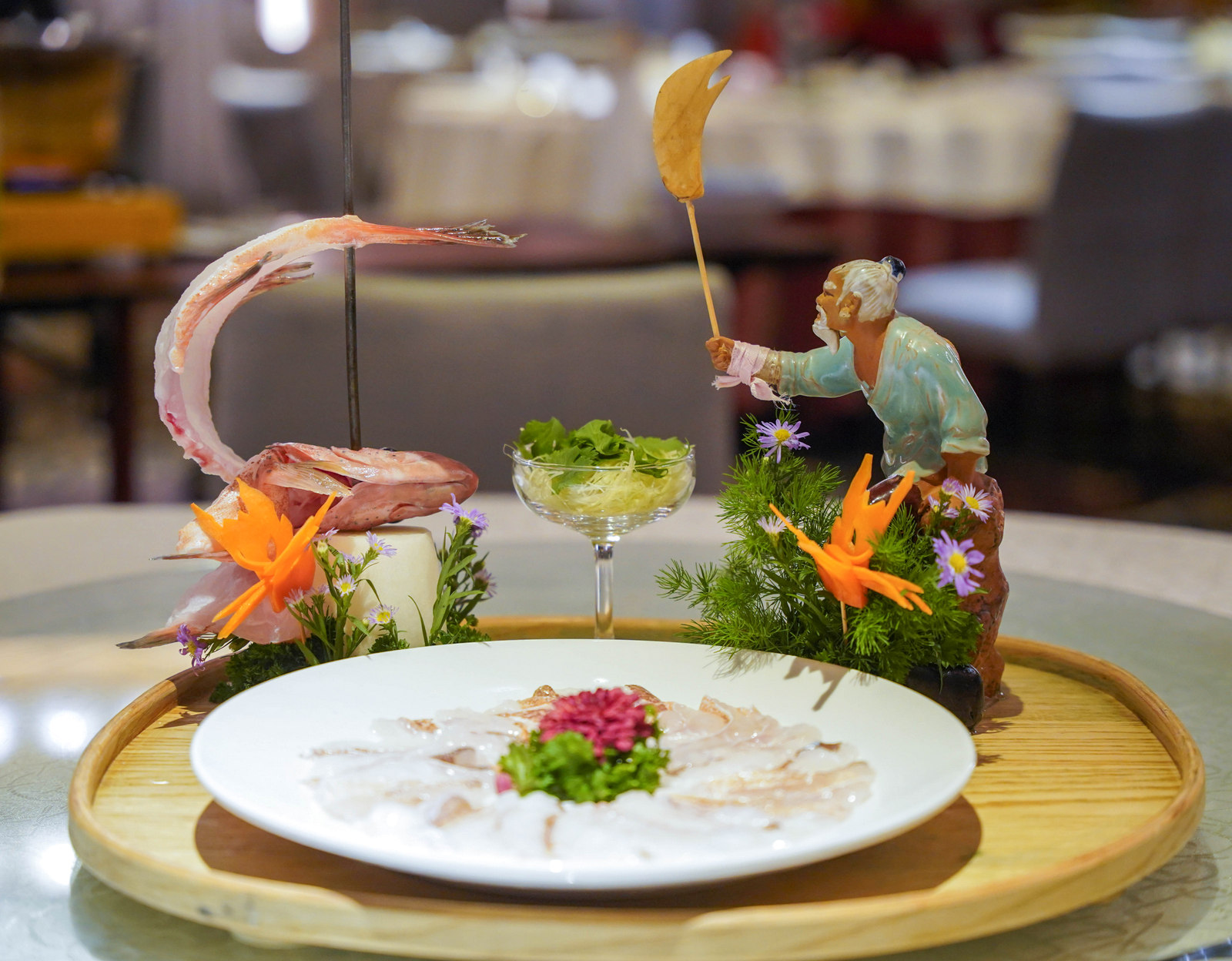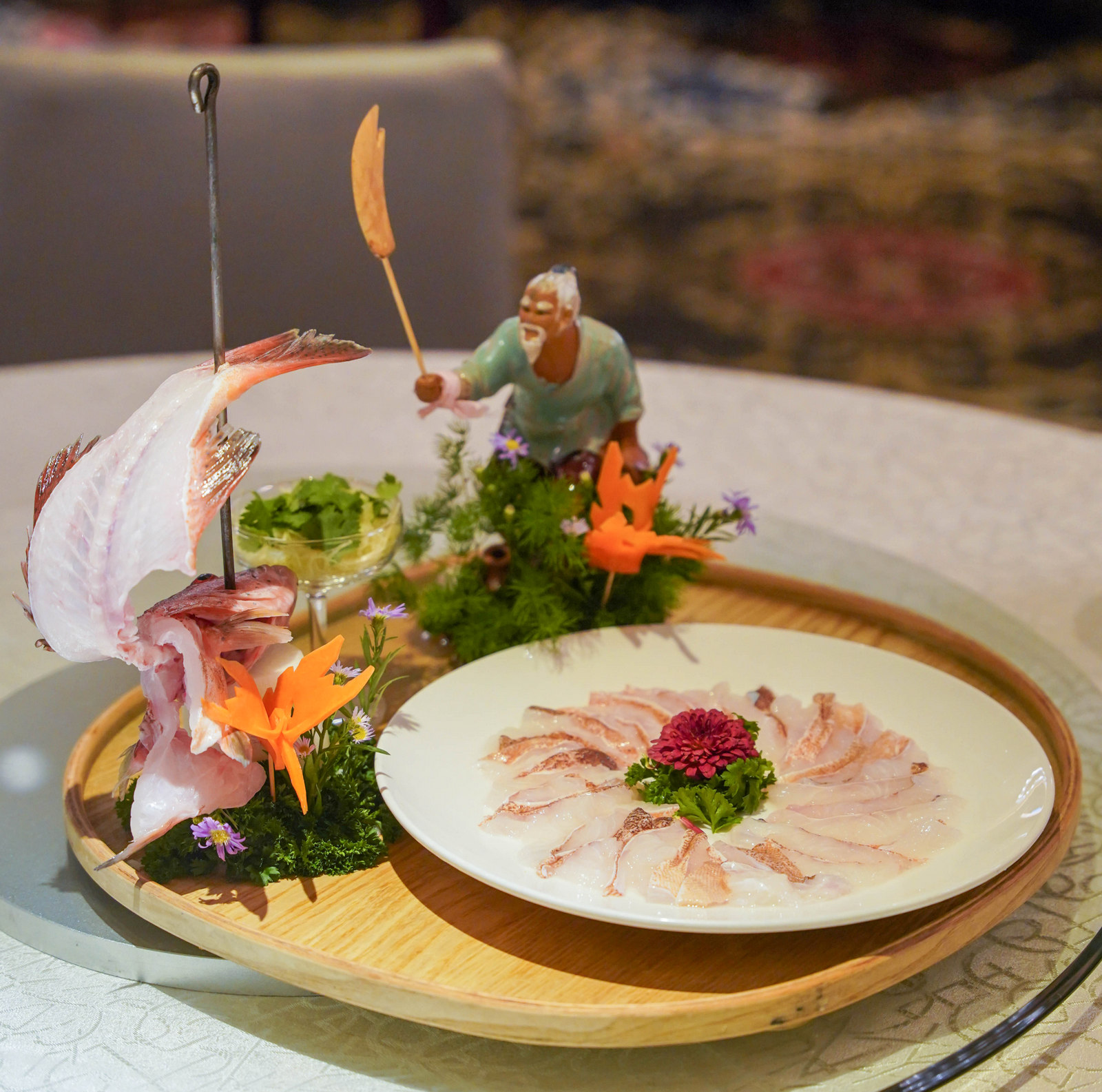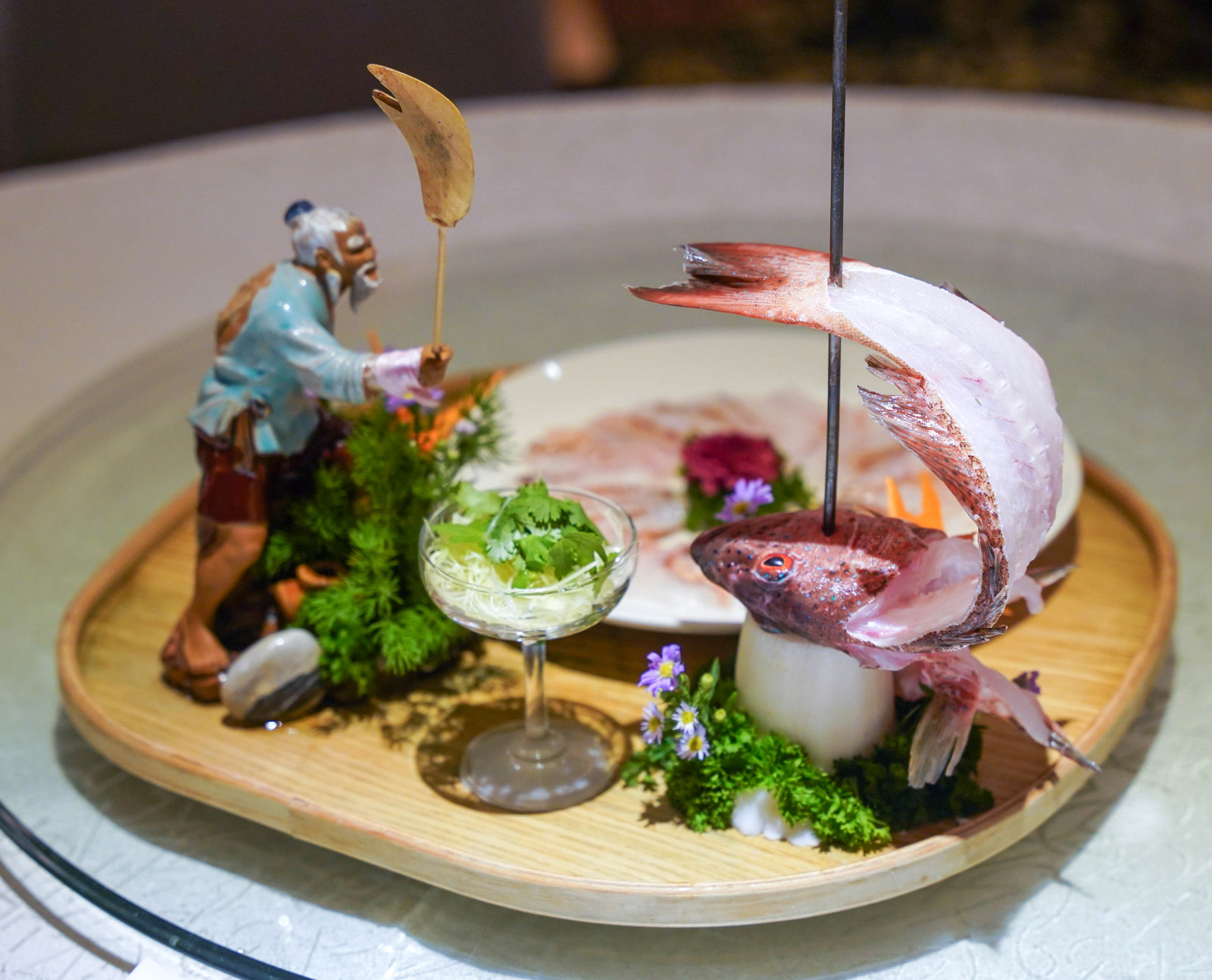 We also sampled some of the Grand Imperial Group's other signature specialities, like its coveted Poached Coral Trout Fillet in Sunflower Seed Oil, memorably assembled as a three-dimensional work of art, evoking a scene from a traditional Chinese painting.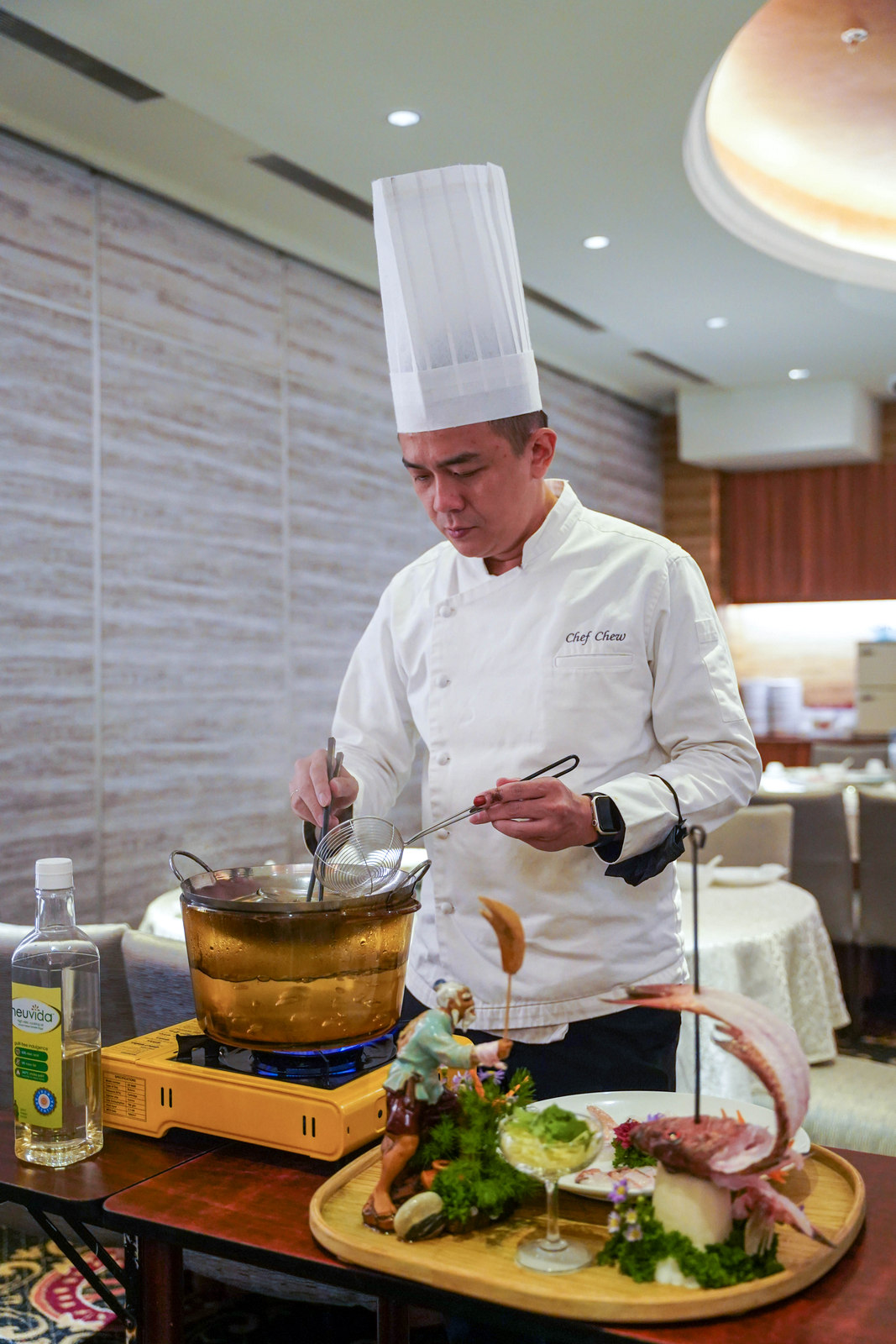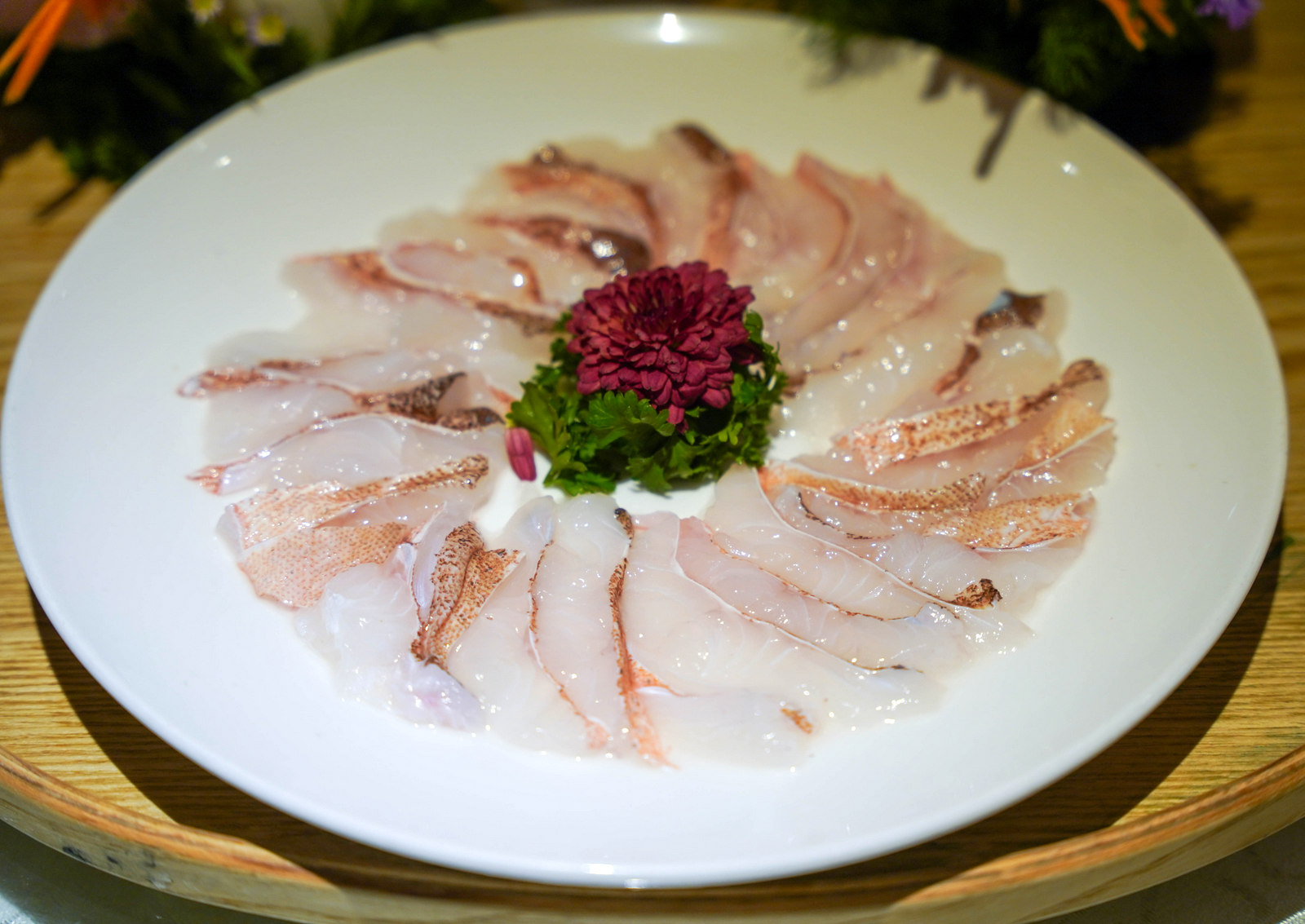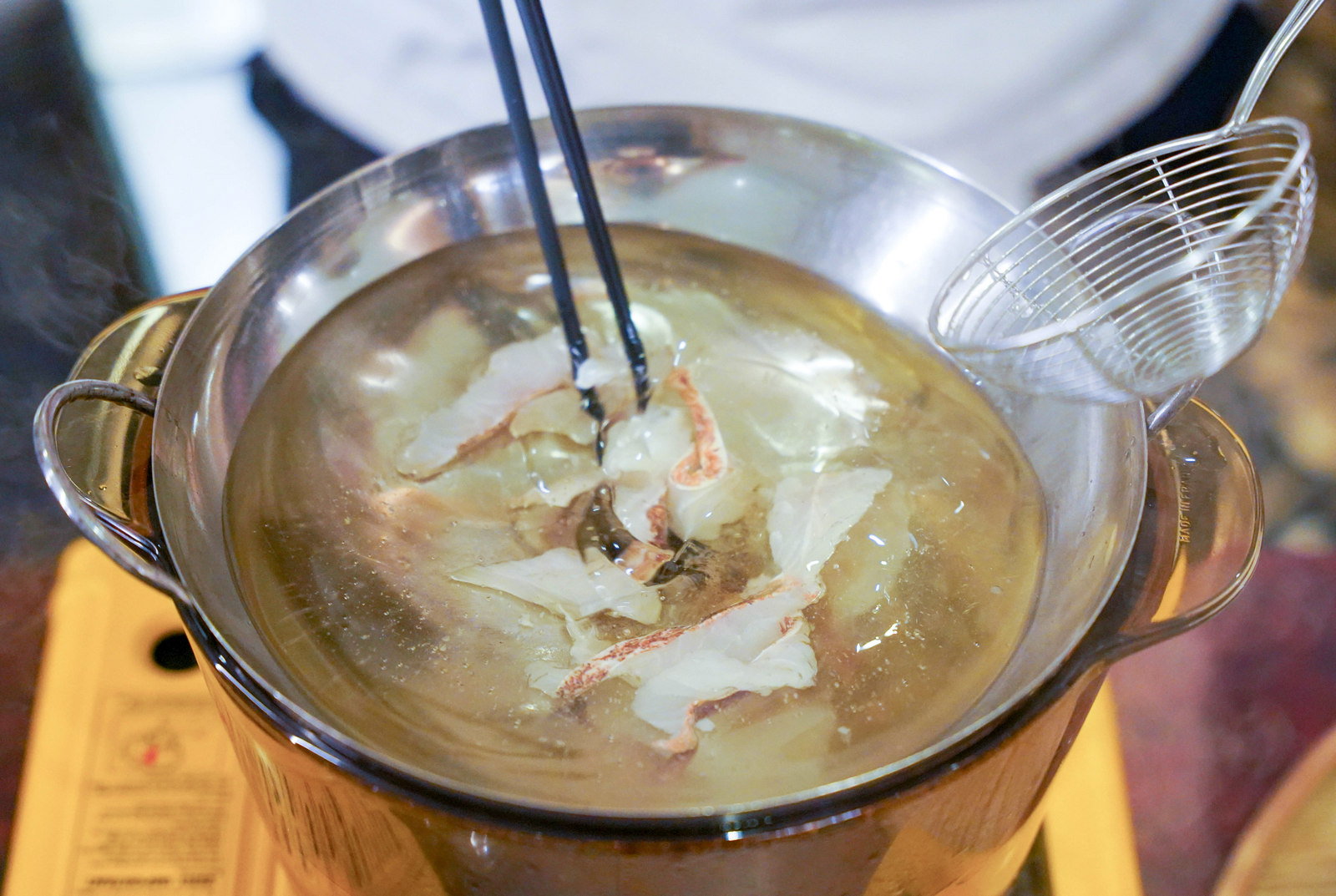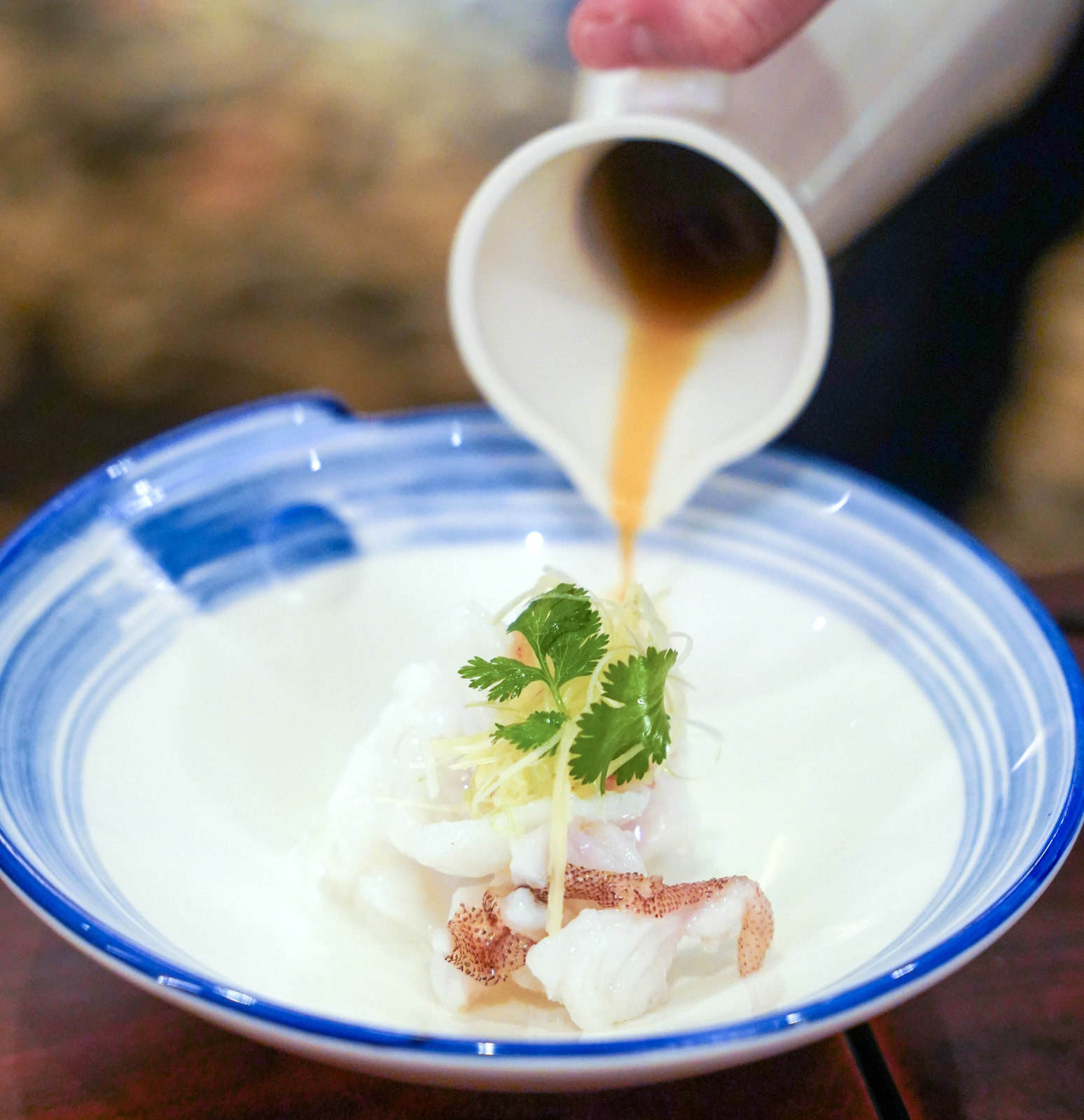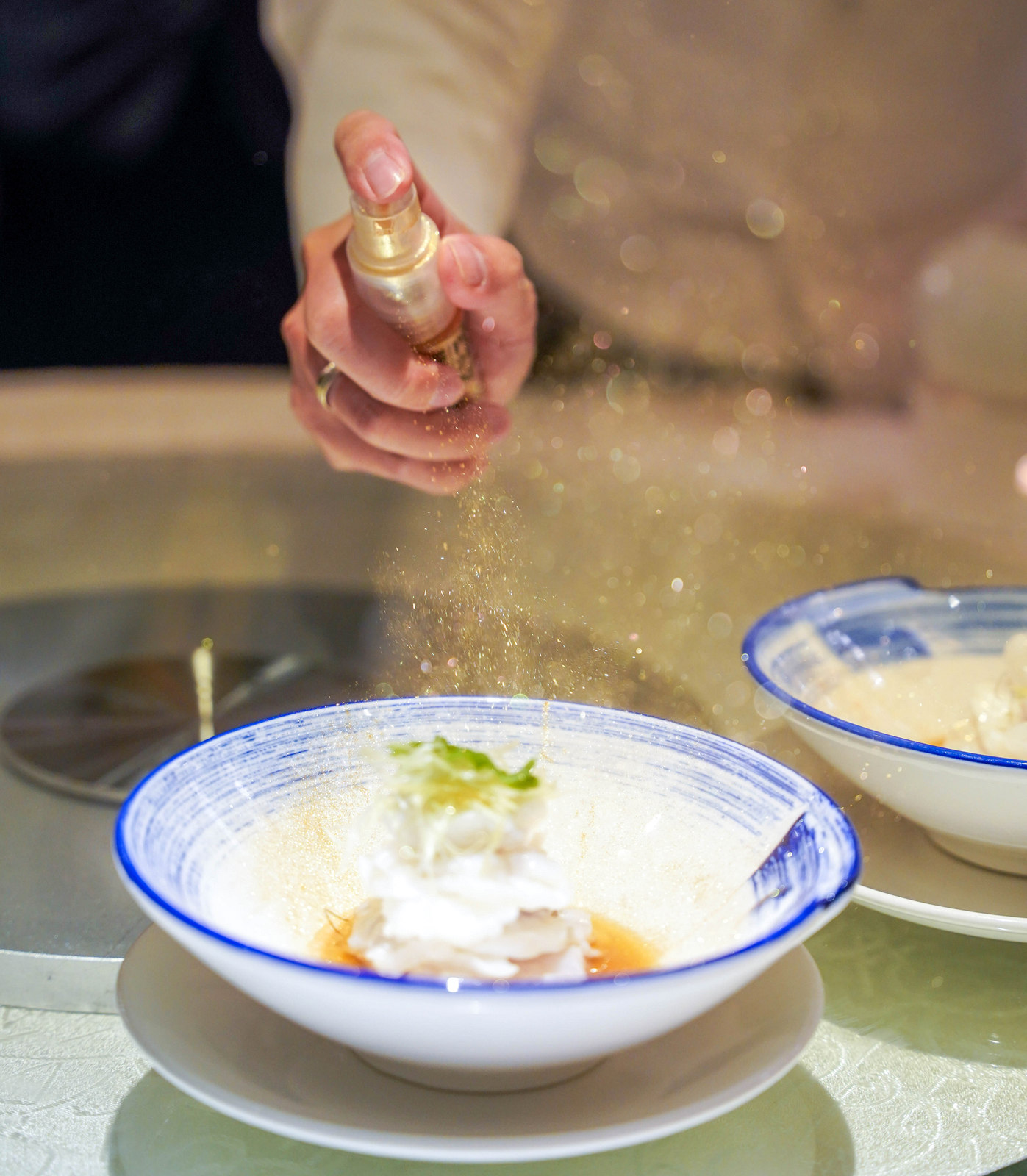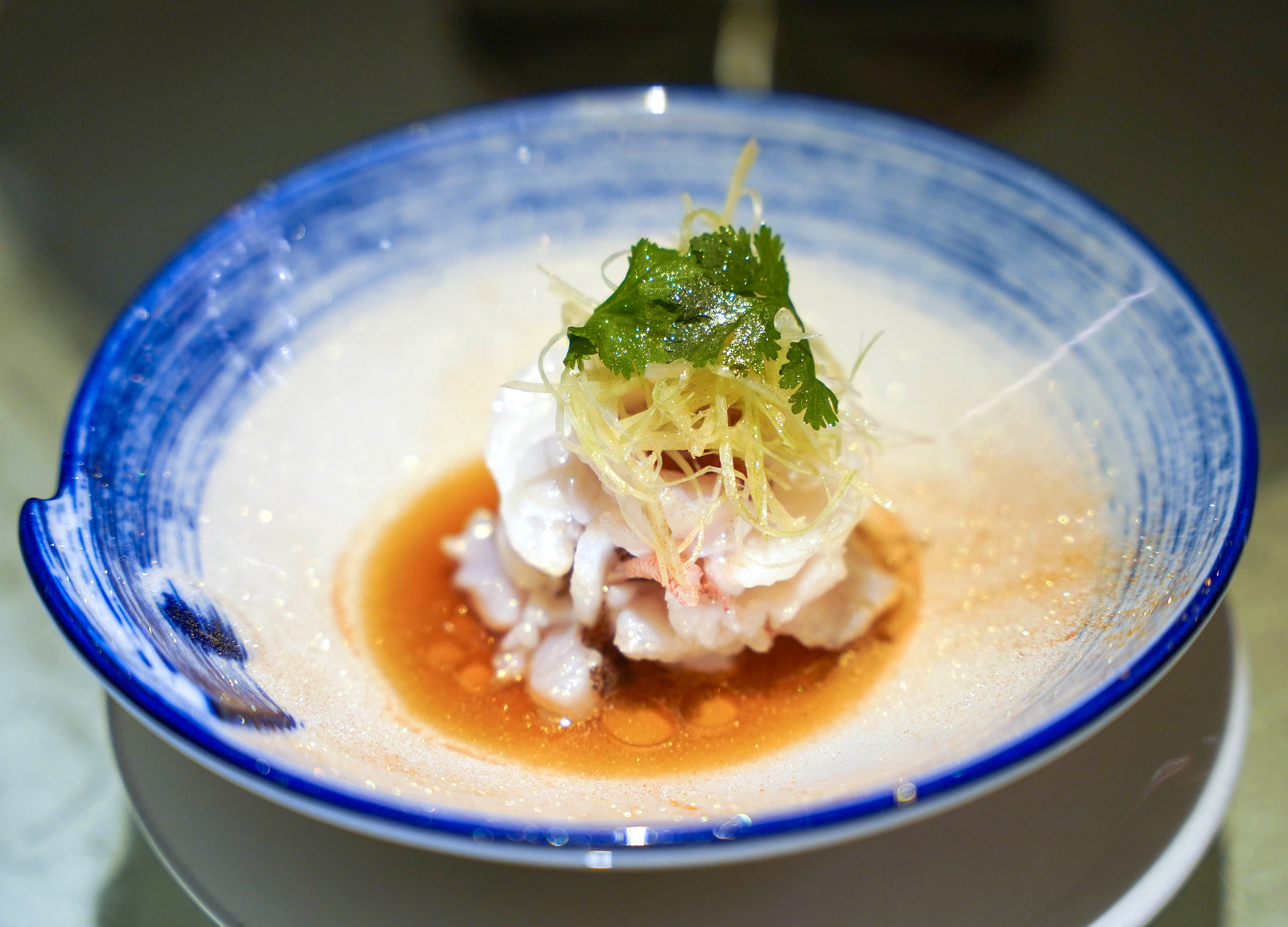 The Sabah-sourced fish is delicate and delightful, slow-cooked at low temperatures to preserve its elegant flakiness, bouncy and buoyant, with a clean, clear purity of flavour. Enduring as one of Grand Imperial's flagship recipes for years now, this deserves to remain here permanently.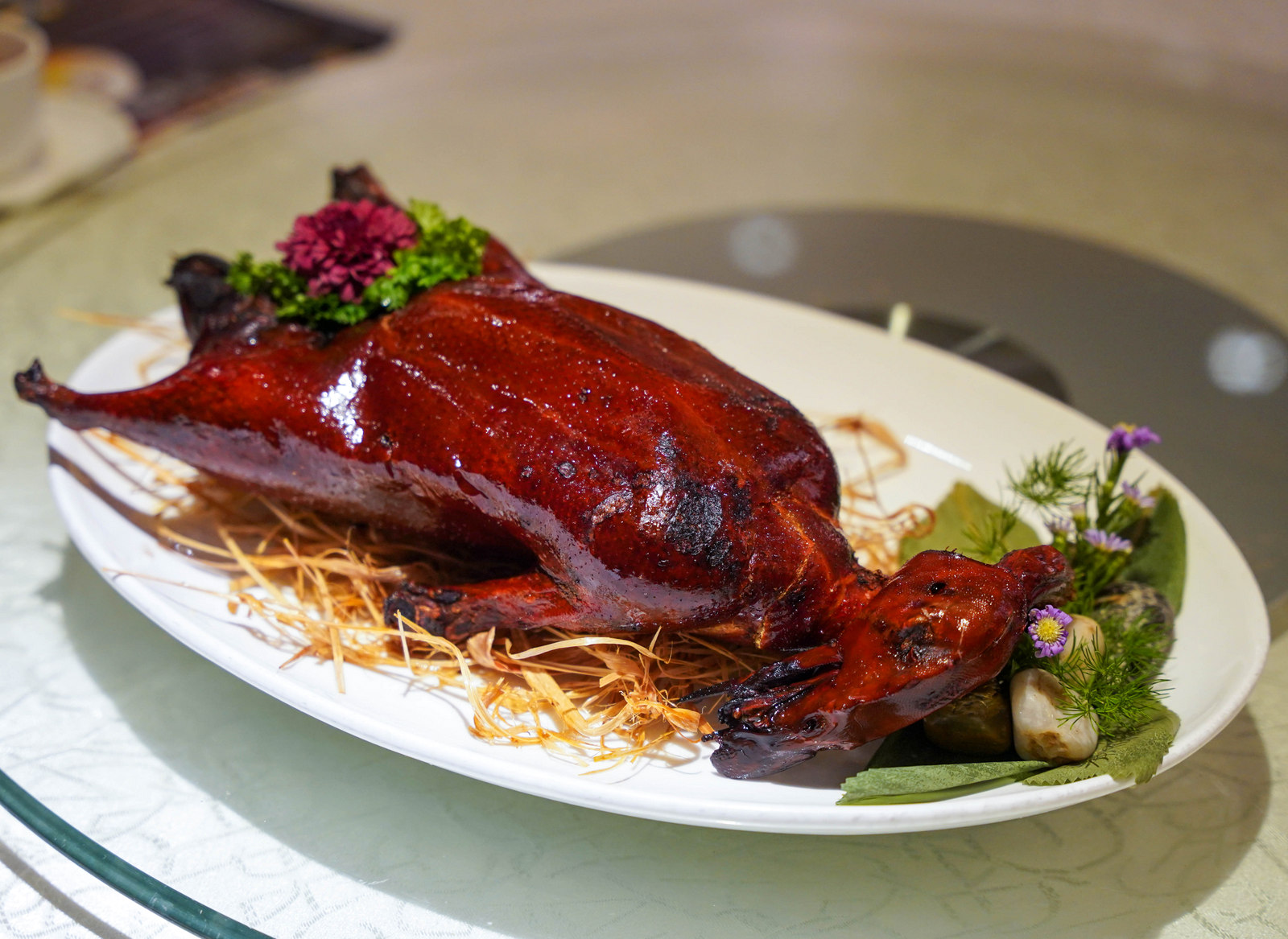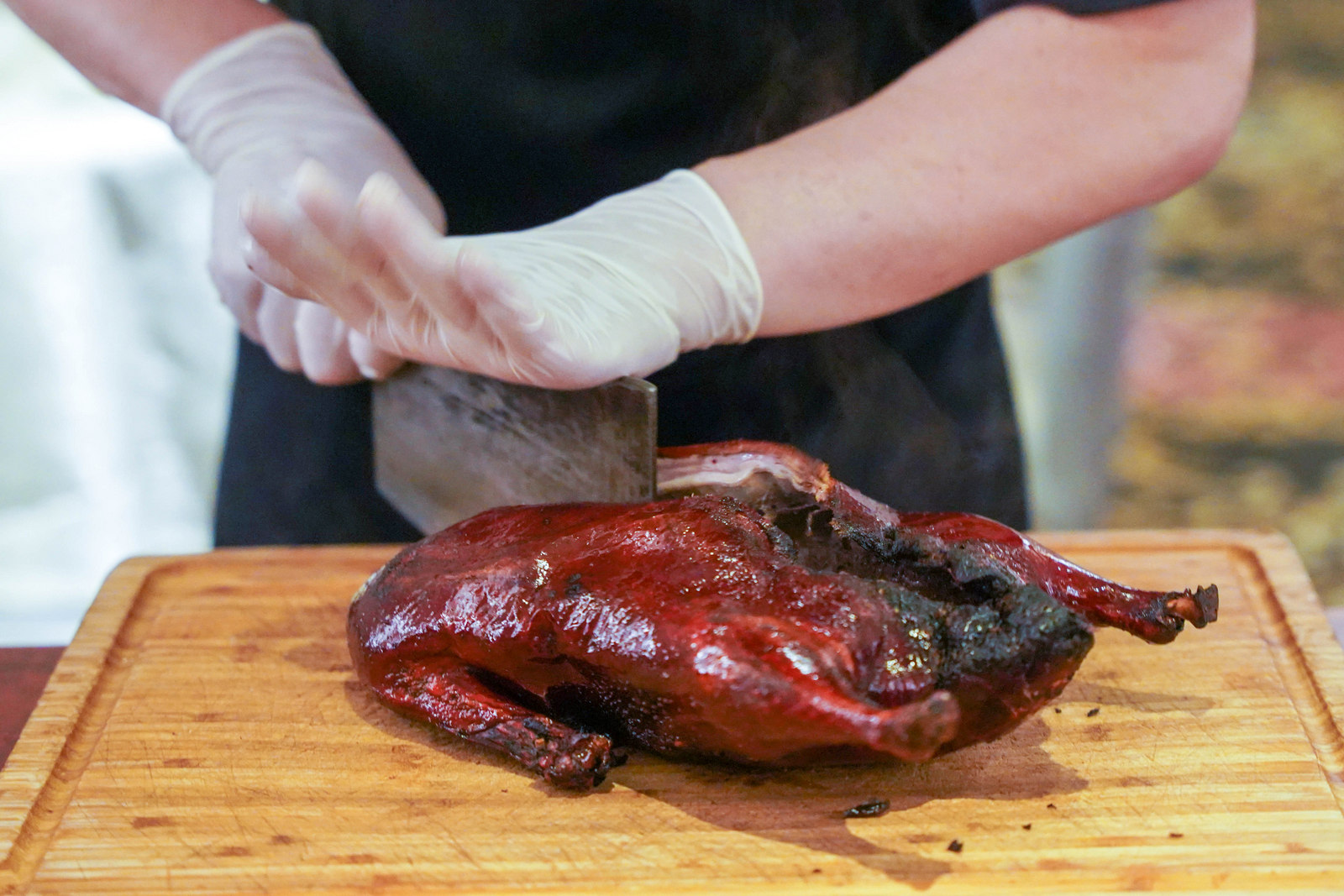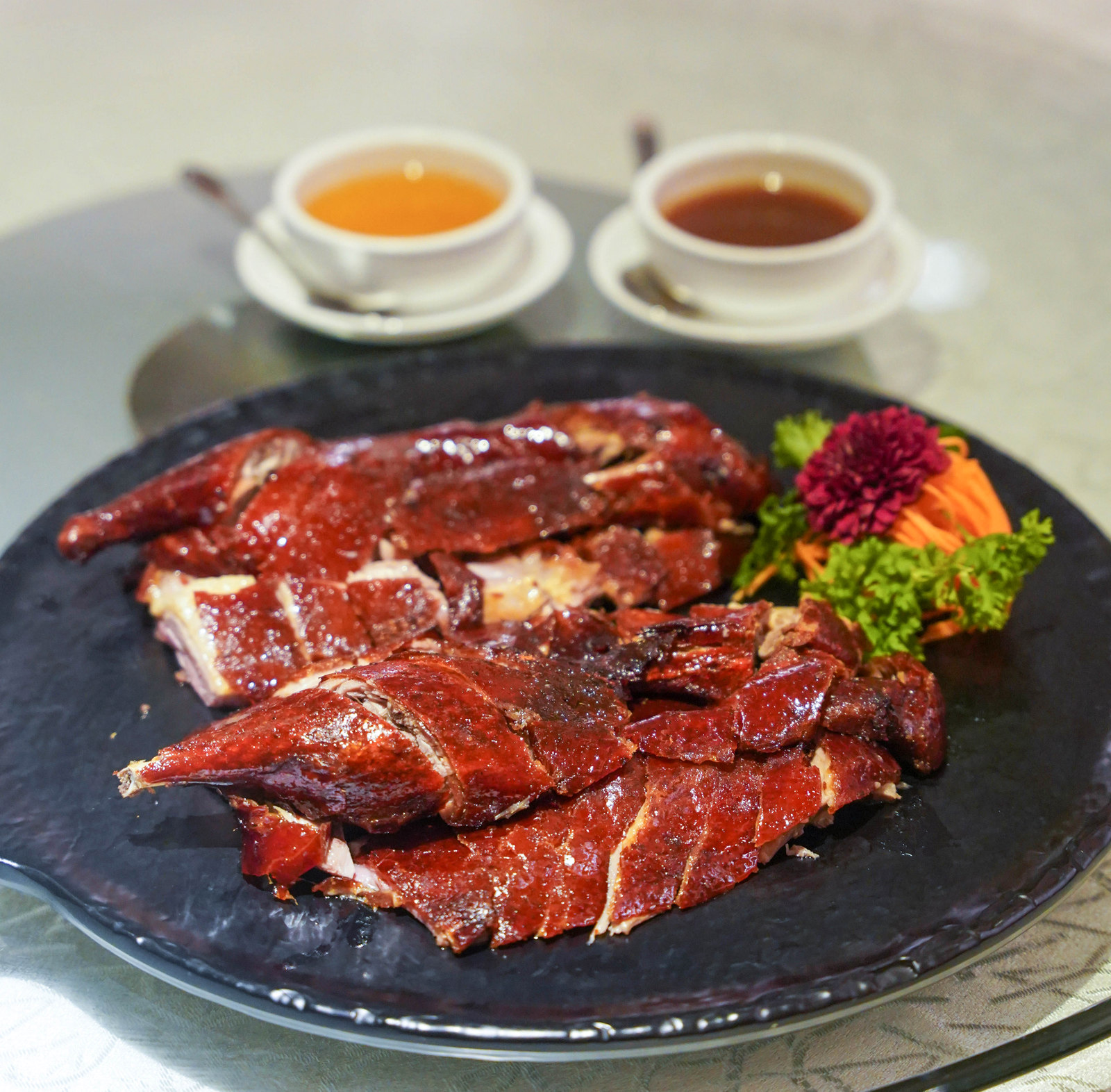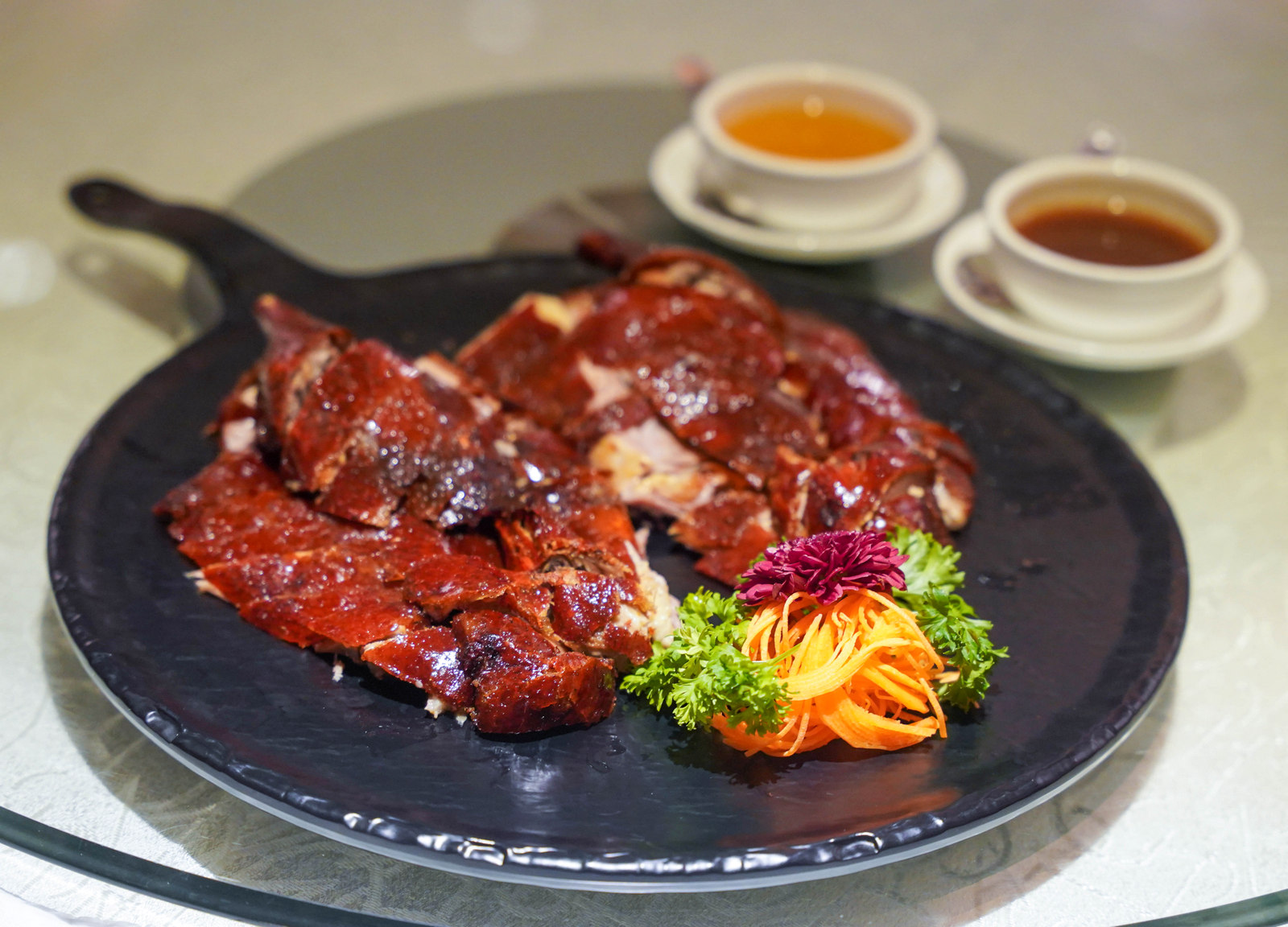 Grand Imperial also serves the prized Crispy London Duck, bred on a nourishing diet of maize, soybeans and wheat in a British farm and flown into Malaysia. Delectable duck, with a stellar taste and sterling texture, roasted to pristine perfection by the capable chefs.
Grand Imperial
T5, Third Floor, Bangsar Shopping Centre, 285, Jalan Maarof, 59000 Kuala Lumpur.
Daily, 11:30am-3pm, 6pm-10:30pm. Tel: 03-2283-1118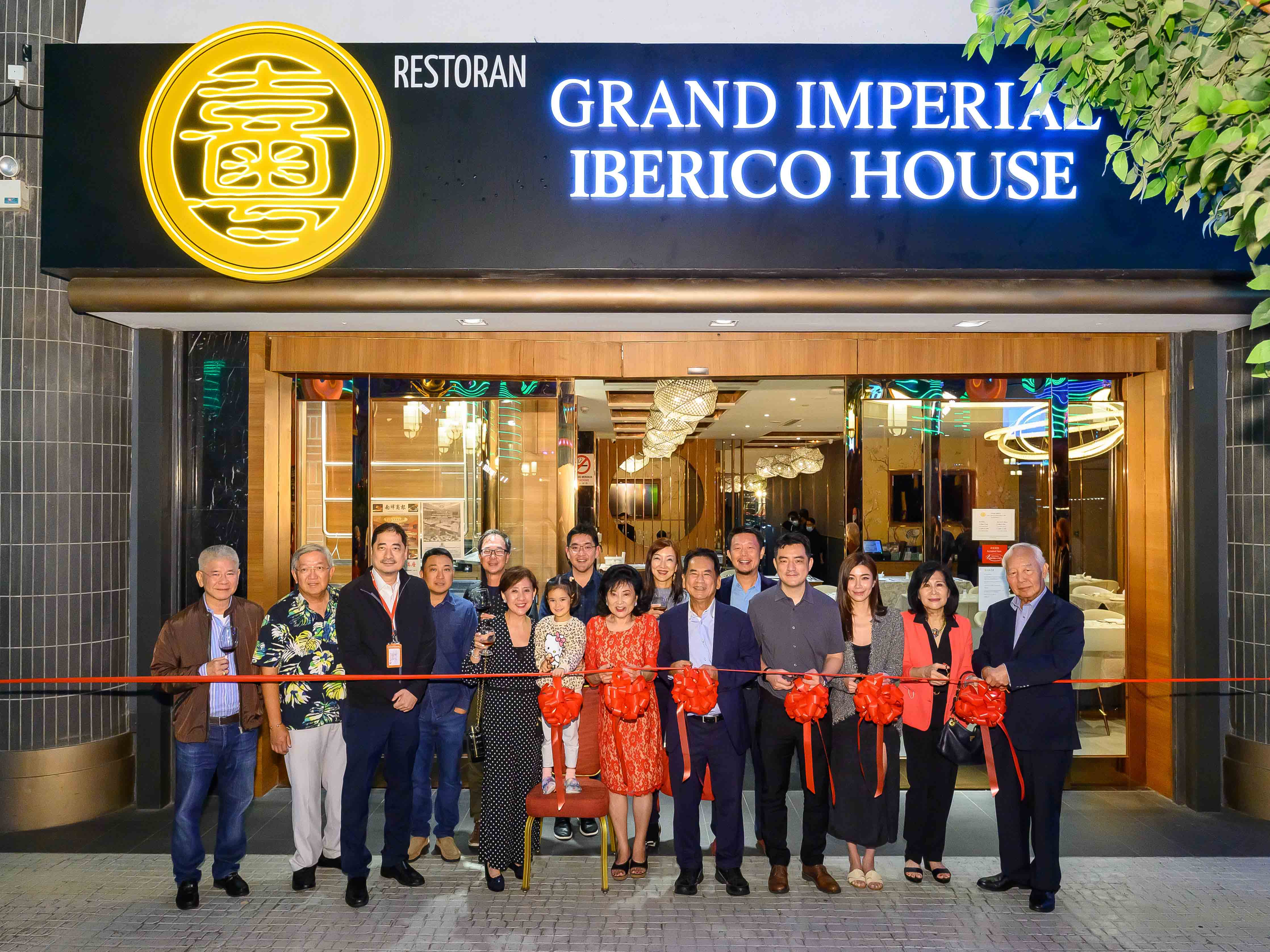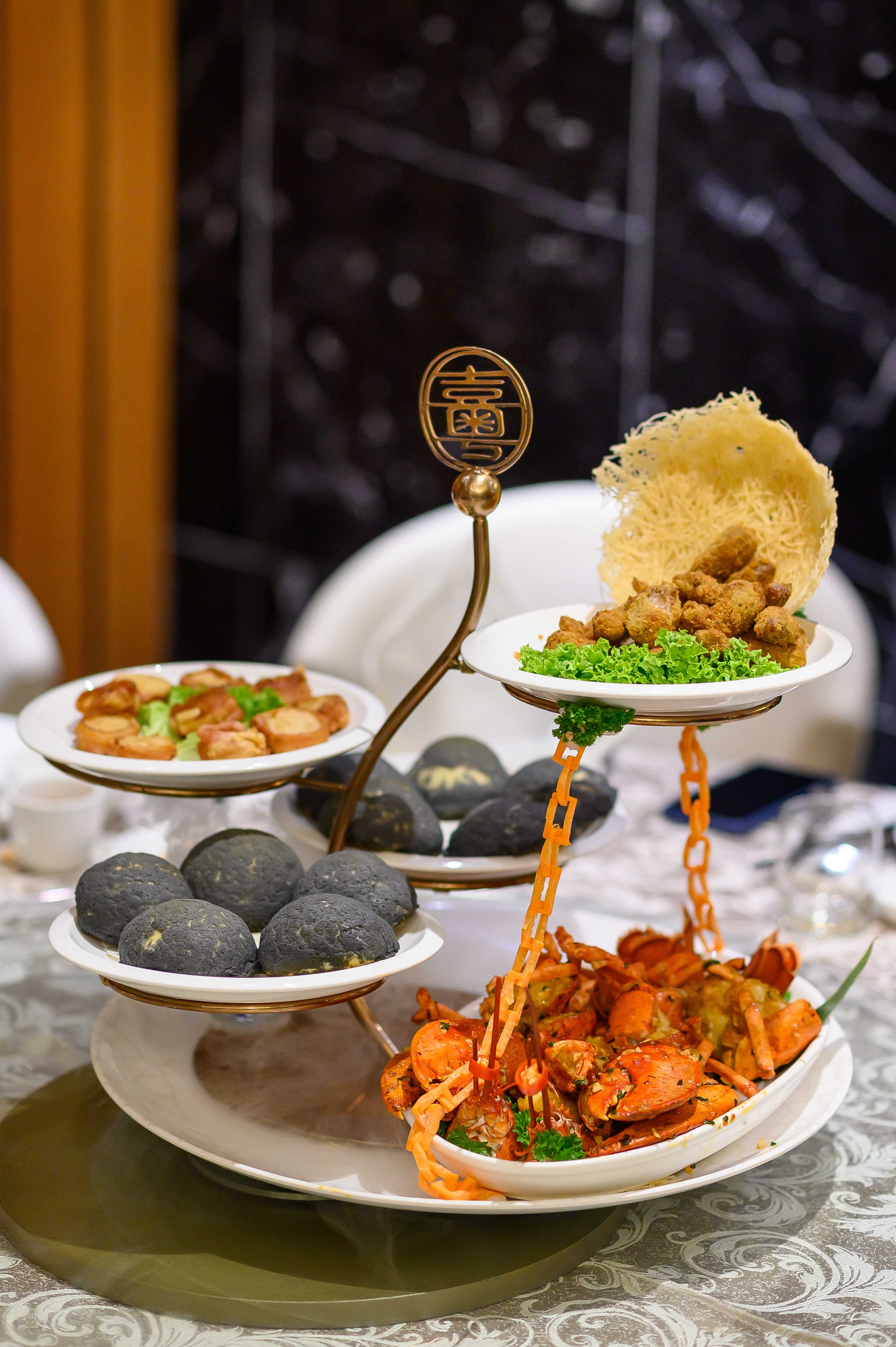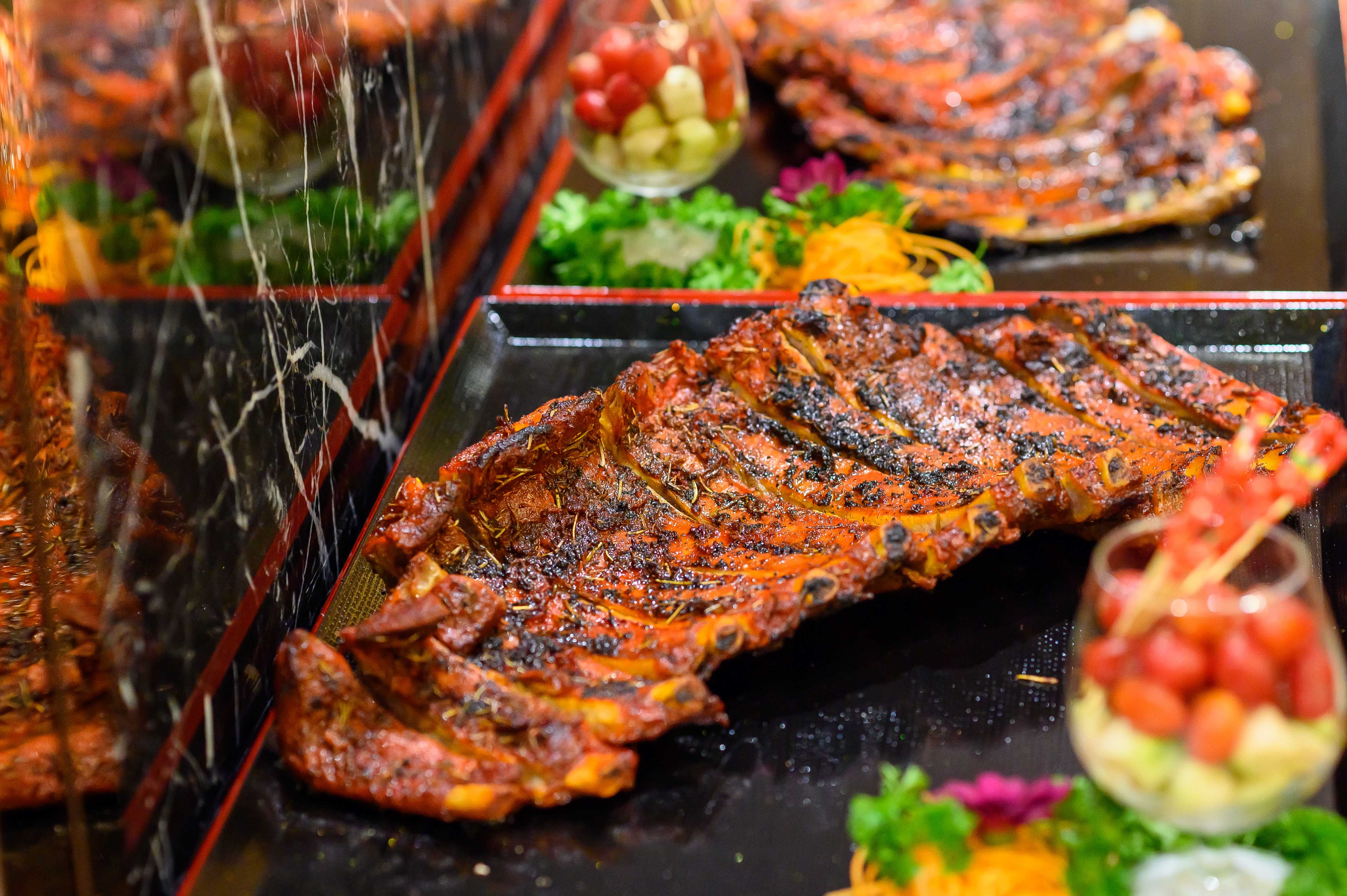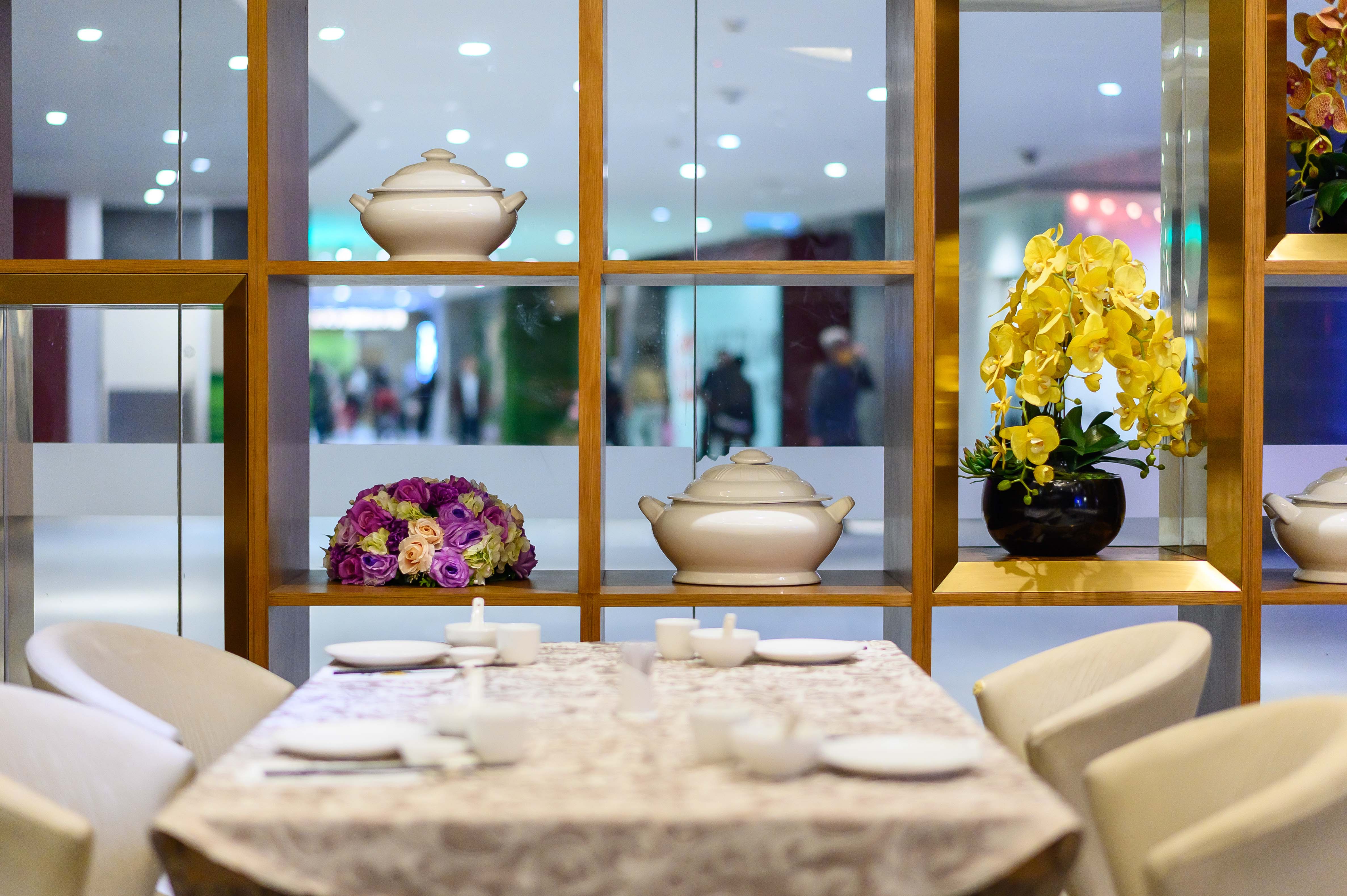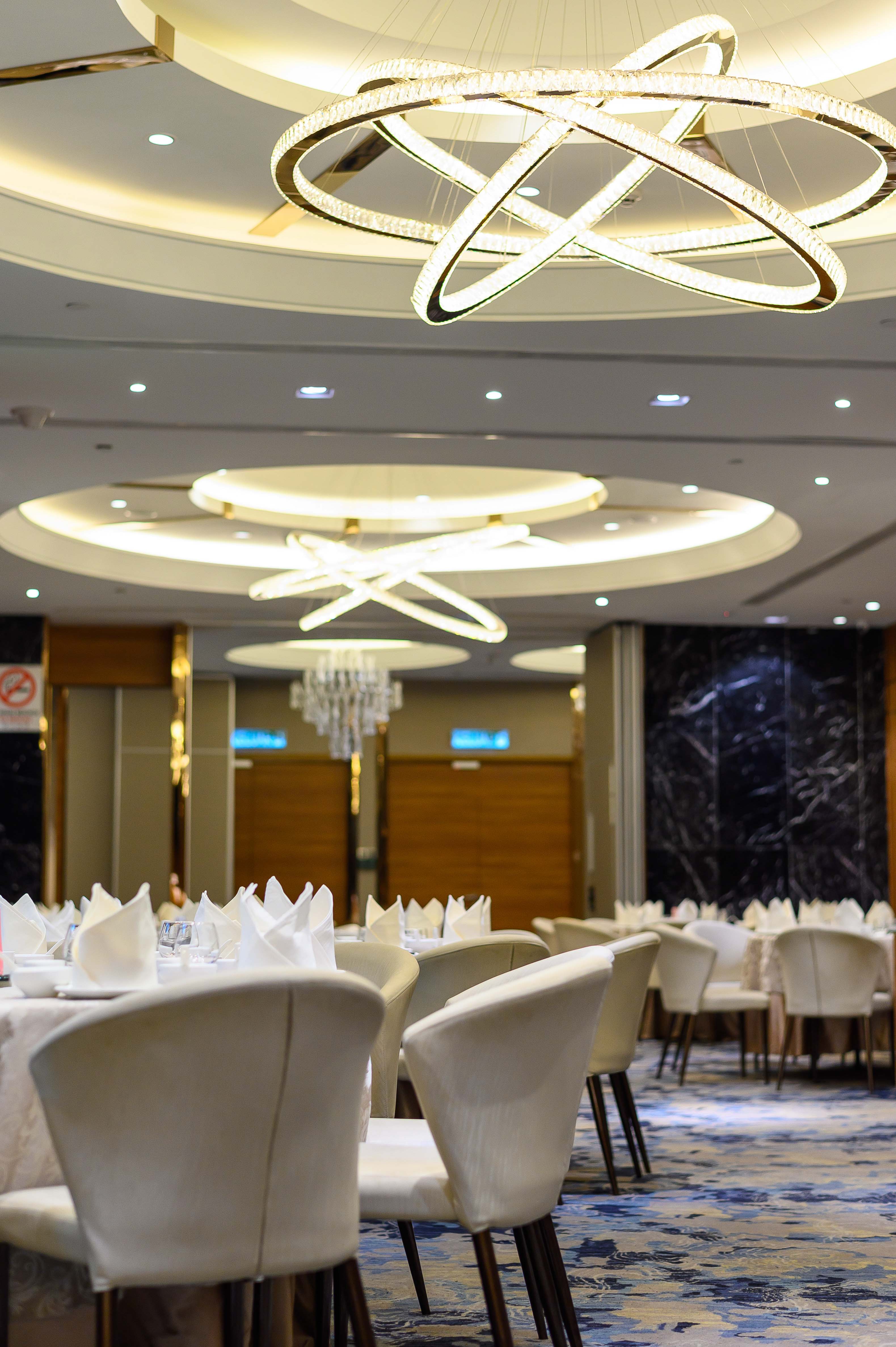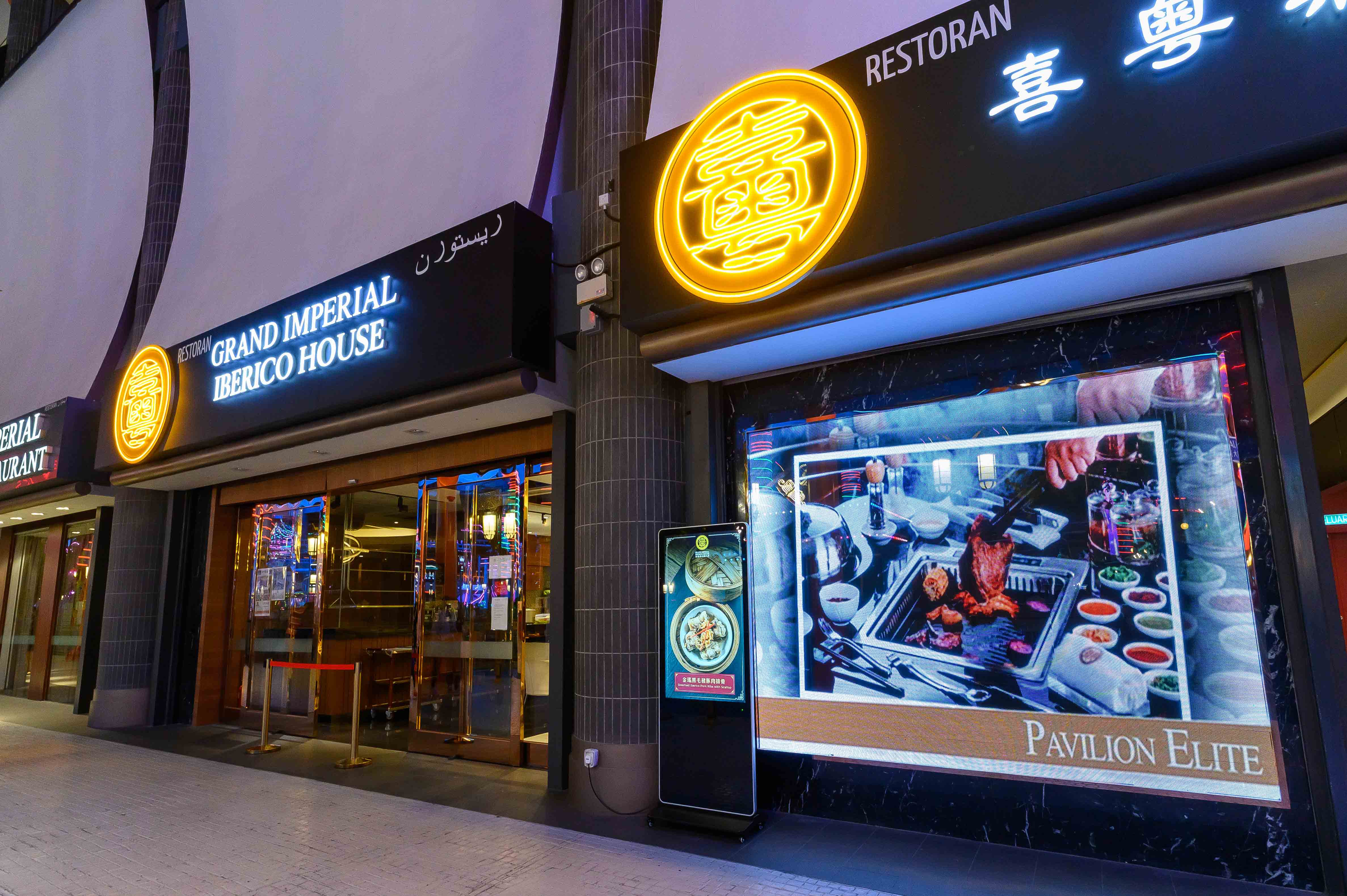 The Grand Imperial Group has also embarked on a new chapter - the Grand Imperial Iberico House at First World Plaza in Genting Highlands. 
This is a beautiful banquet restaurant that focuses on iberico pork, imaginatively imbuing the Spanish-raised meat in hotpots, dim sum, grilled indulgences and much more. 
With exclusive iberico dim sum that can only be found in this Grand Imperial branch, this is a unique destination, well worth a short trip from KL.

Grand Imperial Iberico House
T02-05, Level 1, First World Plaza, 69000 Genting Highlands, Pahang, Malaysia.

---
You Might also Like