Belly & The Chef: OUG's captivating cafe for colourful contemporary creations with European-inspired flourishes
February 2, 2023
---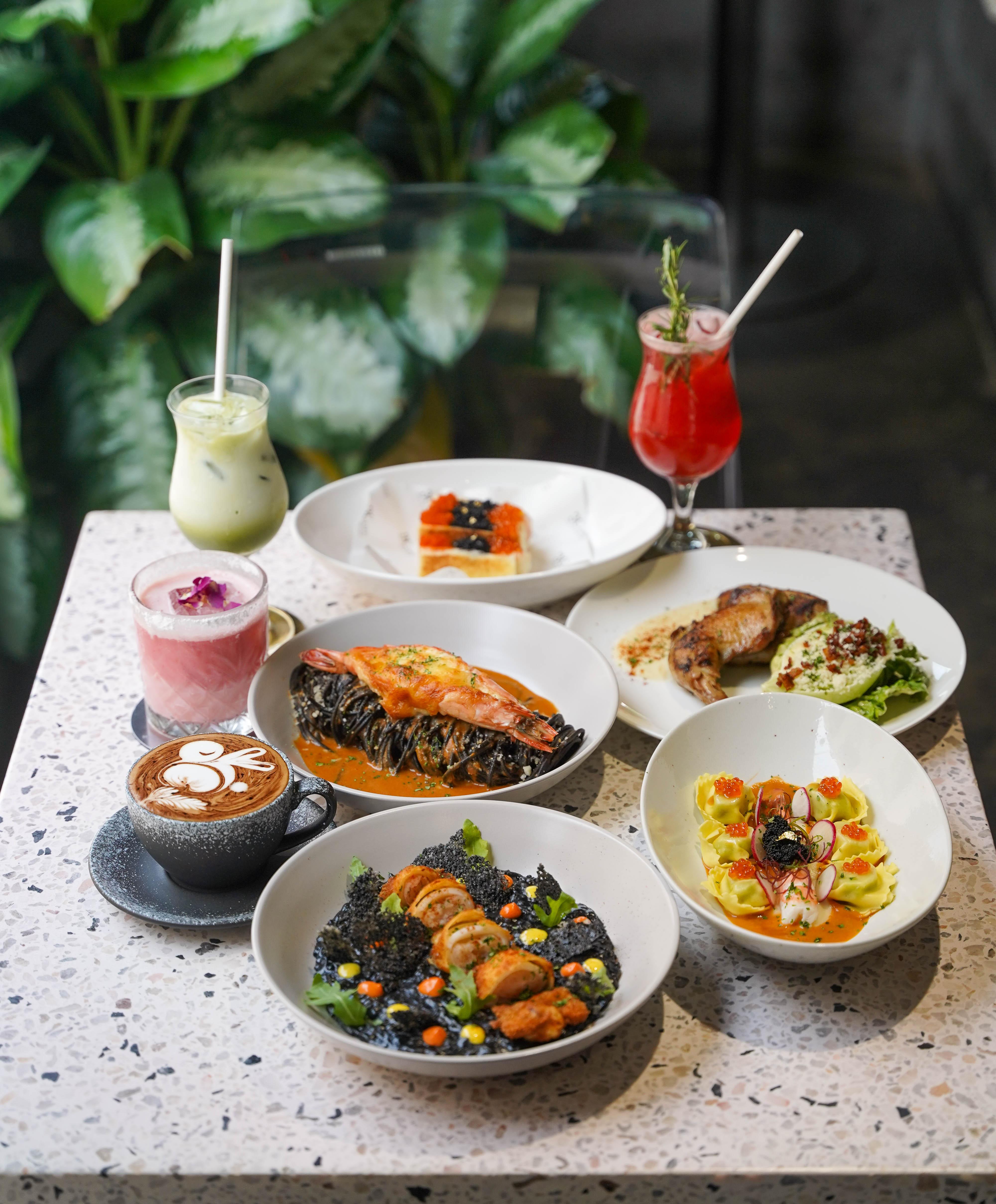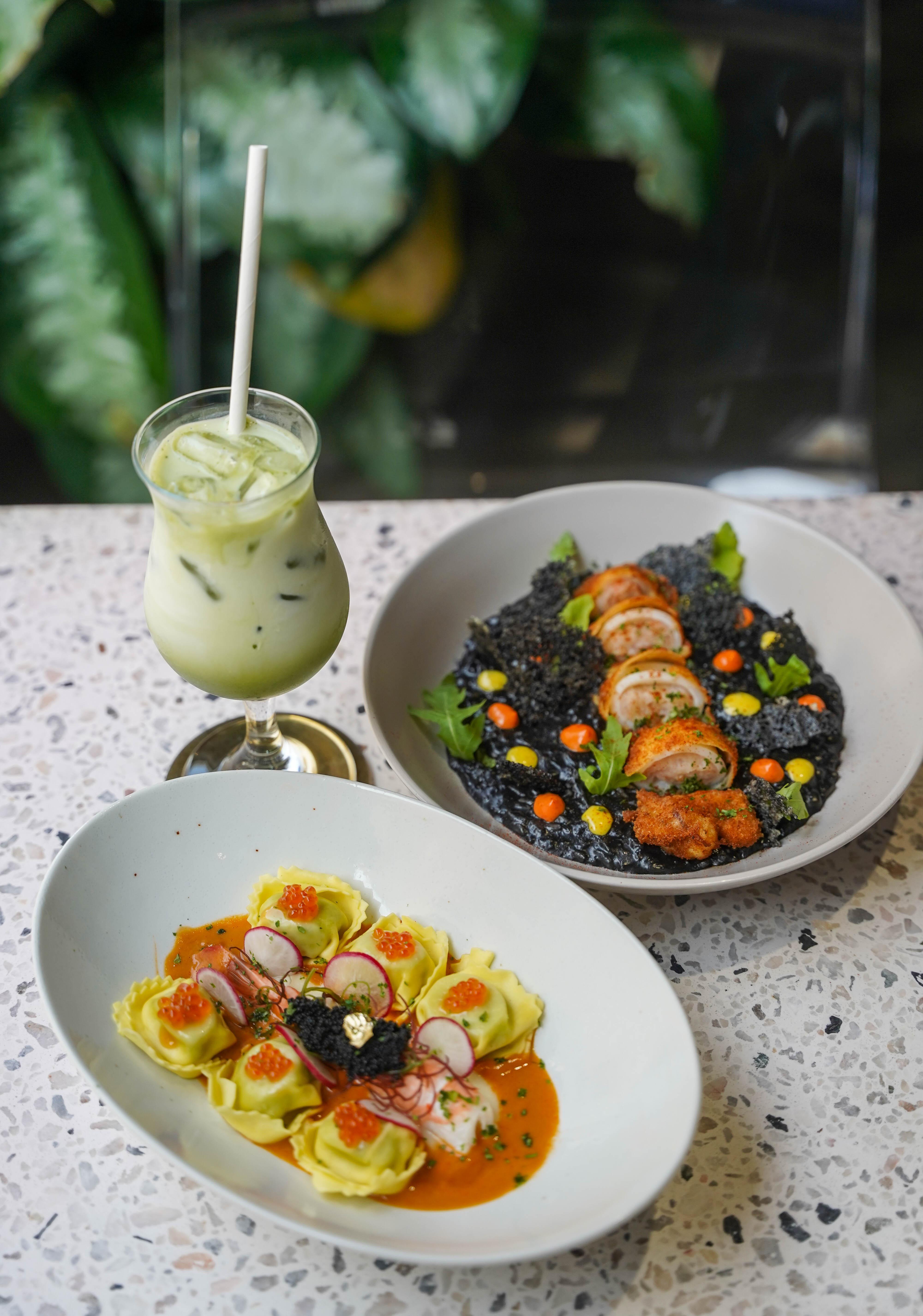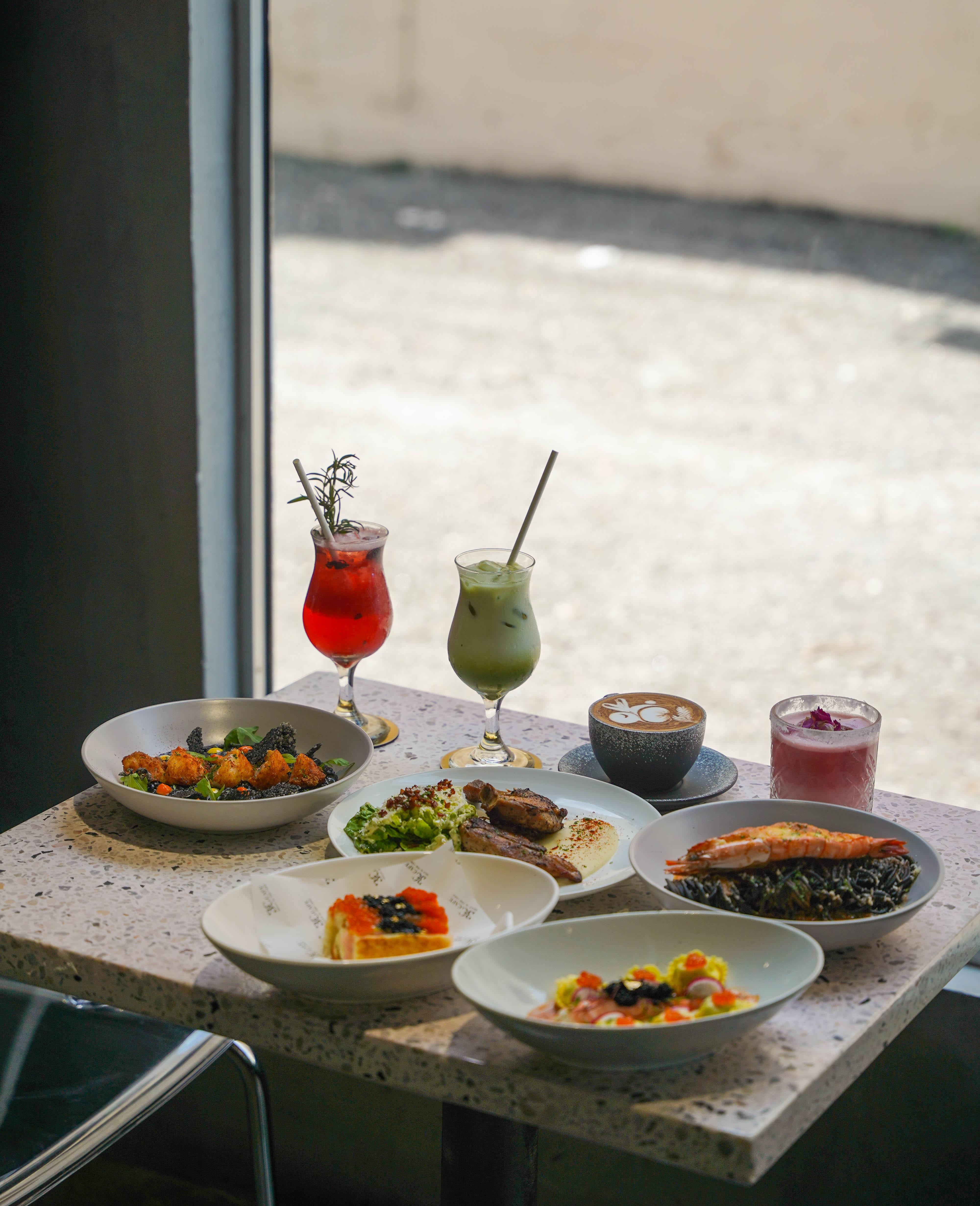 Now nearing two full years in business, Belly & The Chef has become one of OUG's most reliable cafes, satisfying stomachs with its colourful contemporary creations, bringing together European and Asian influences in a crowd-pleasing menu.
From Crab Meat Carbonara to Spanish Seafood Paella to Beef Wellington, these are elaborate ensembles that look enticingly elegant, with prices kept reasonable for a casual weekend affair, served in a striking space that has become instantly recognisable in this neighbourhood.
Fun fact: Belly & The Chef's repertoire was conceived by Malaysian chef Vincent Hoh, classically trained in respected French kitchens for over a decade, locally and internationally. He strives to unlock memorable new recipes with playful imagination, passionately layering a French foundation with produce-driven Asian panache.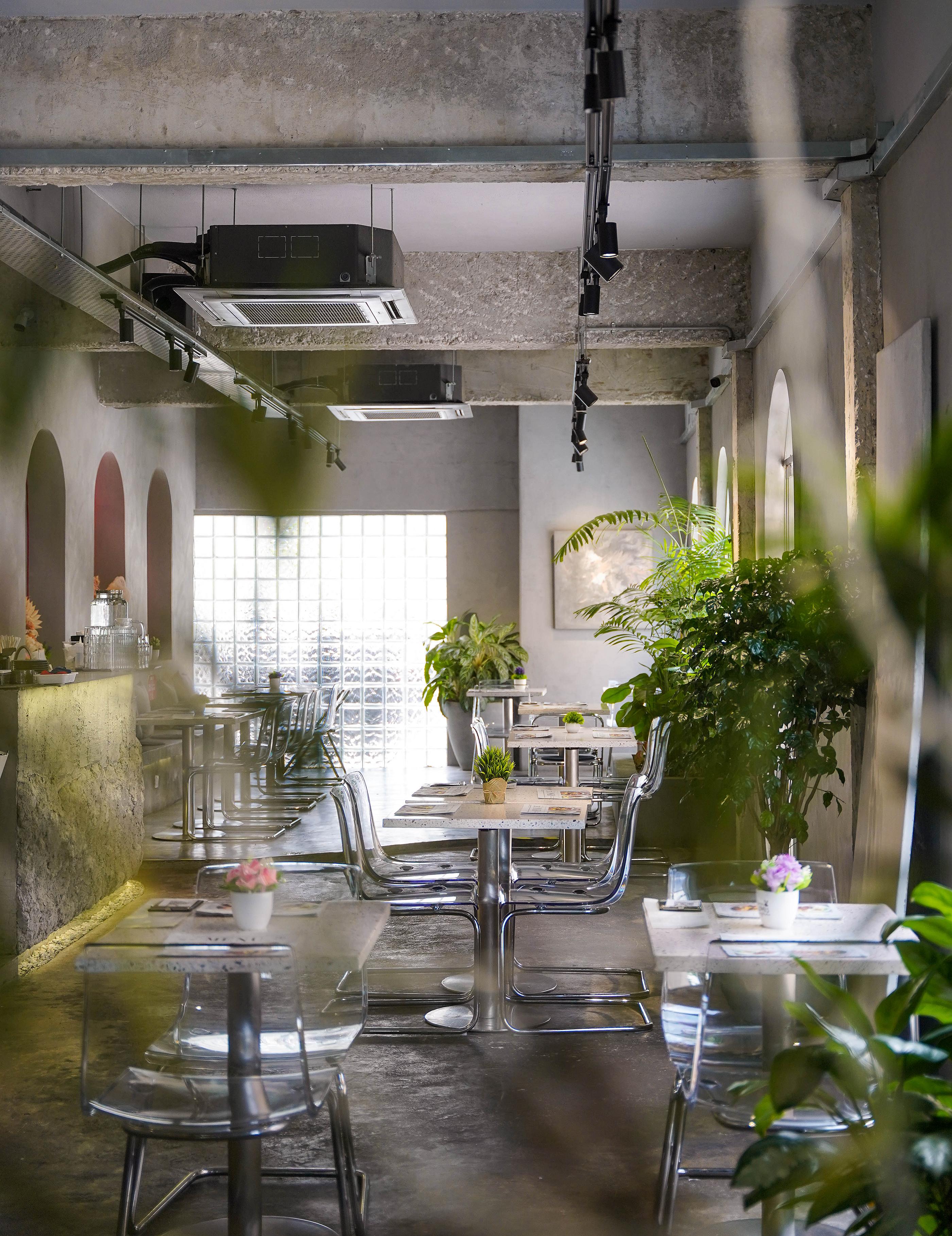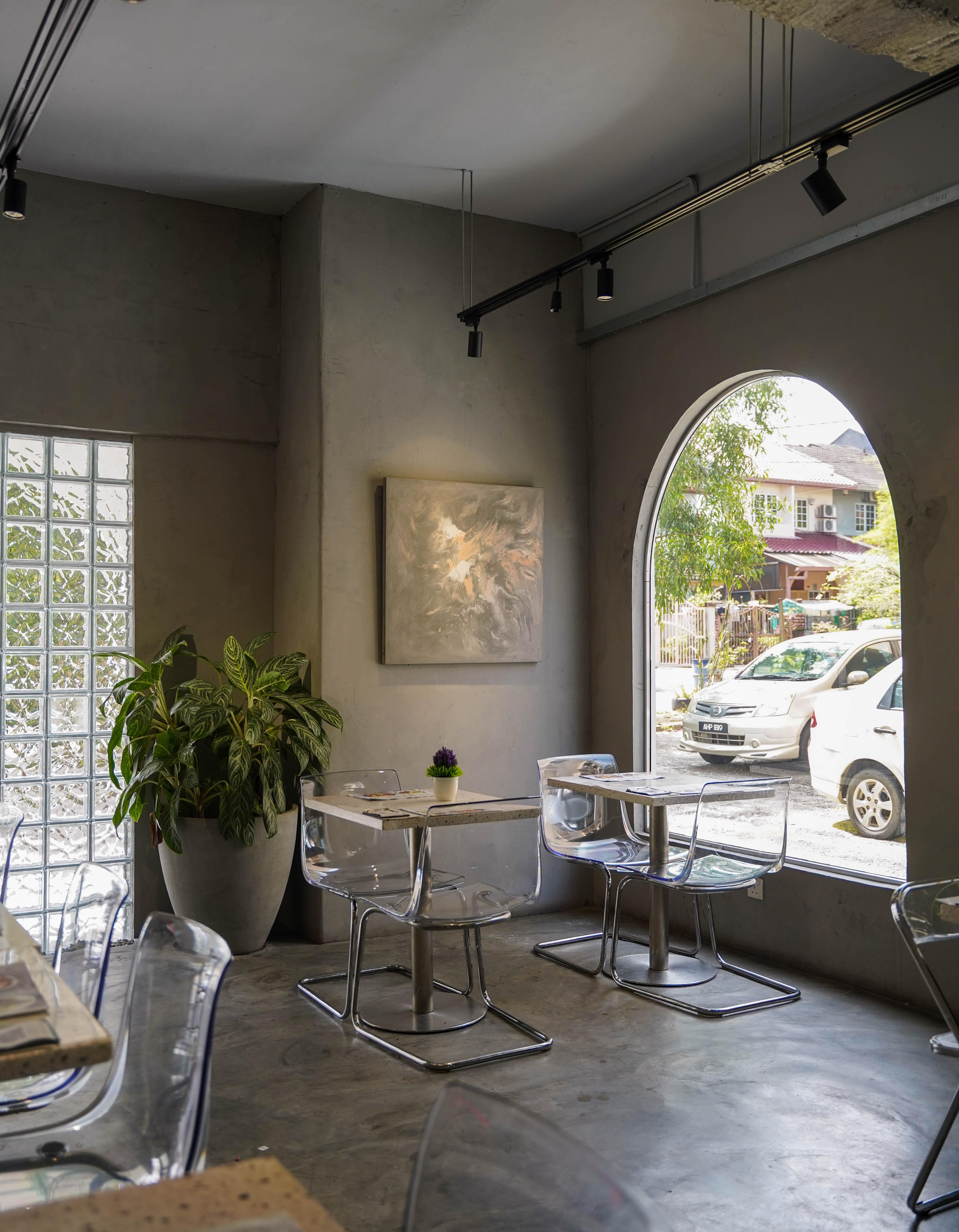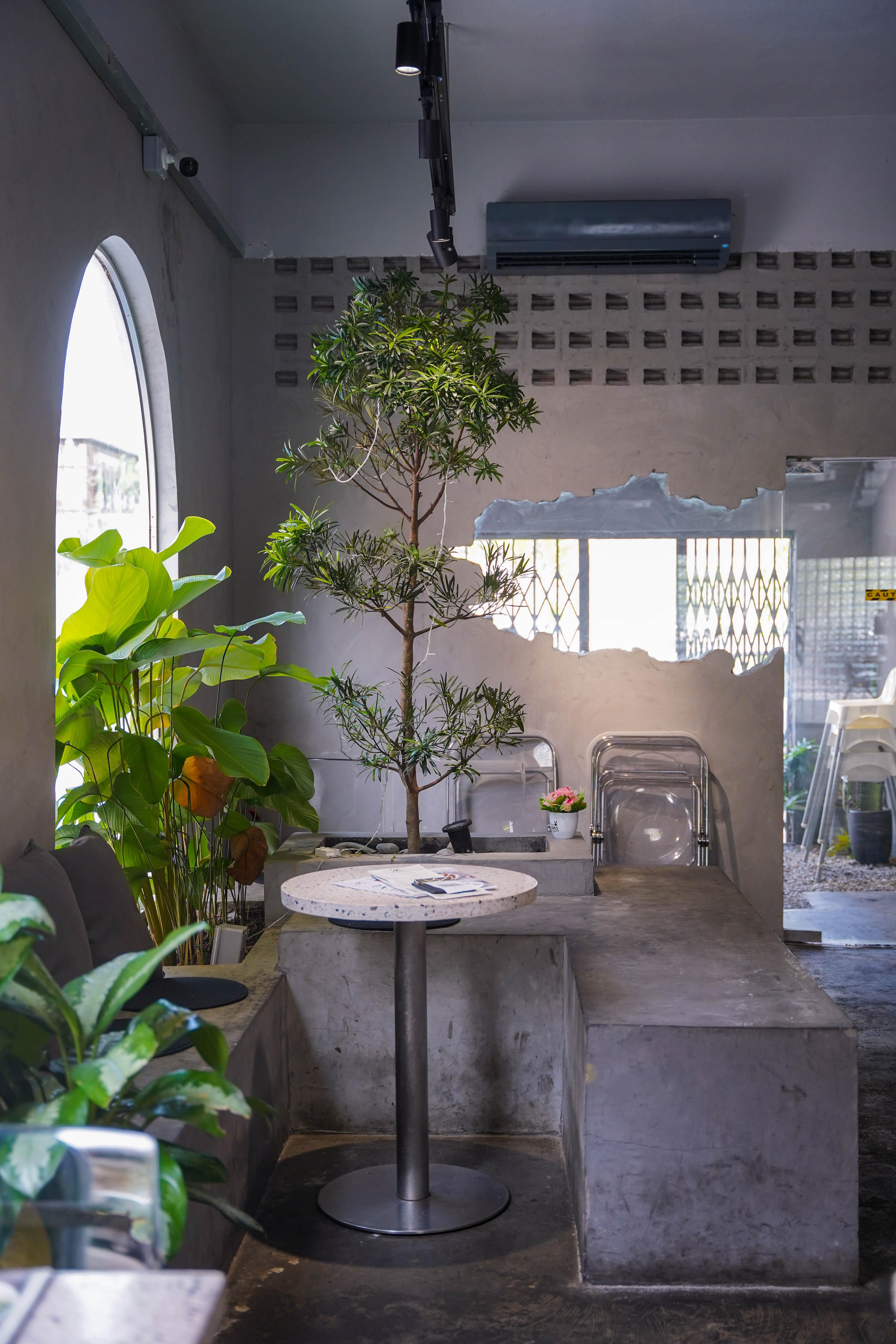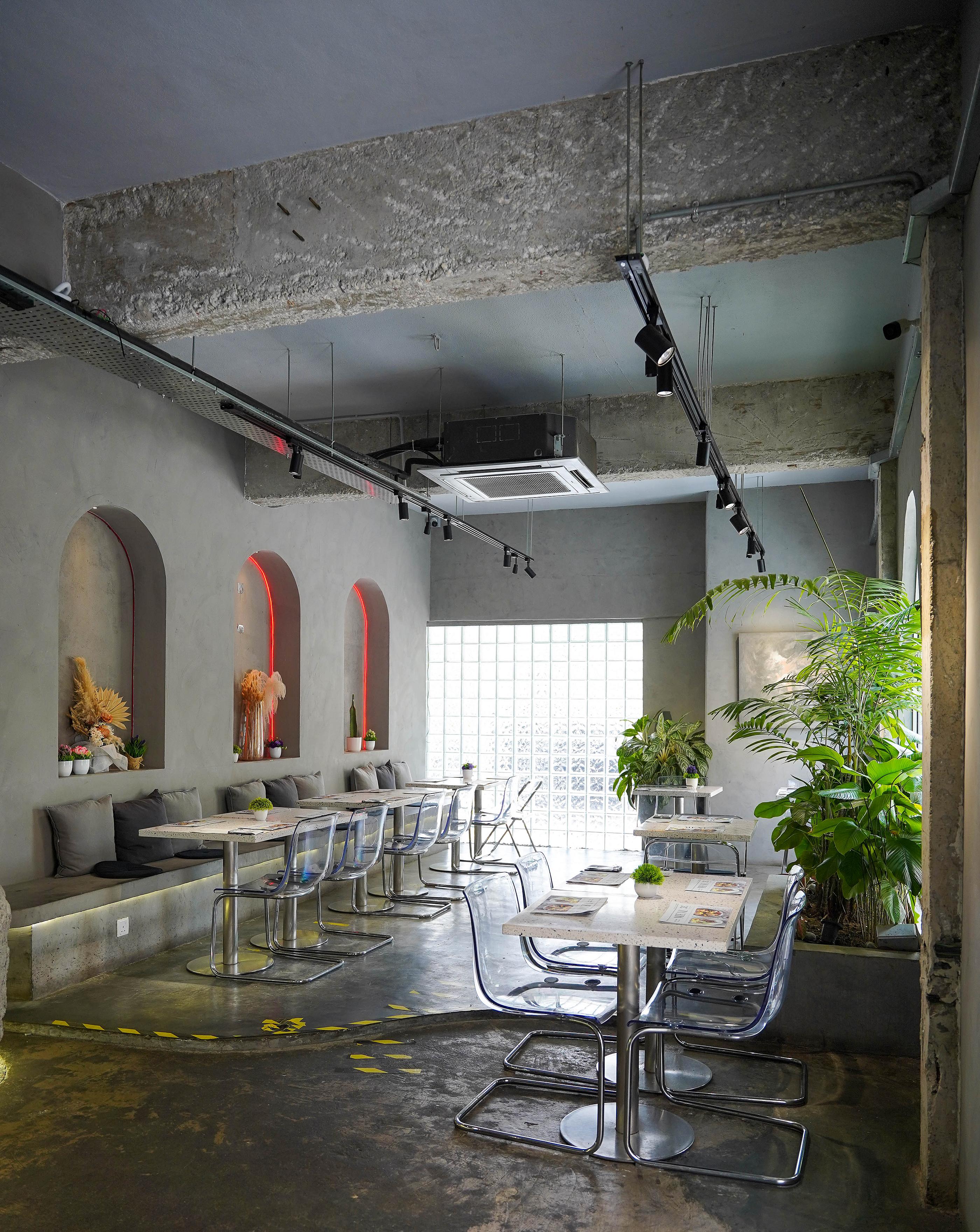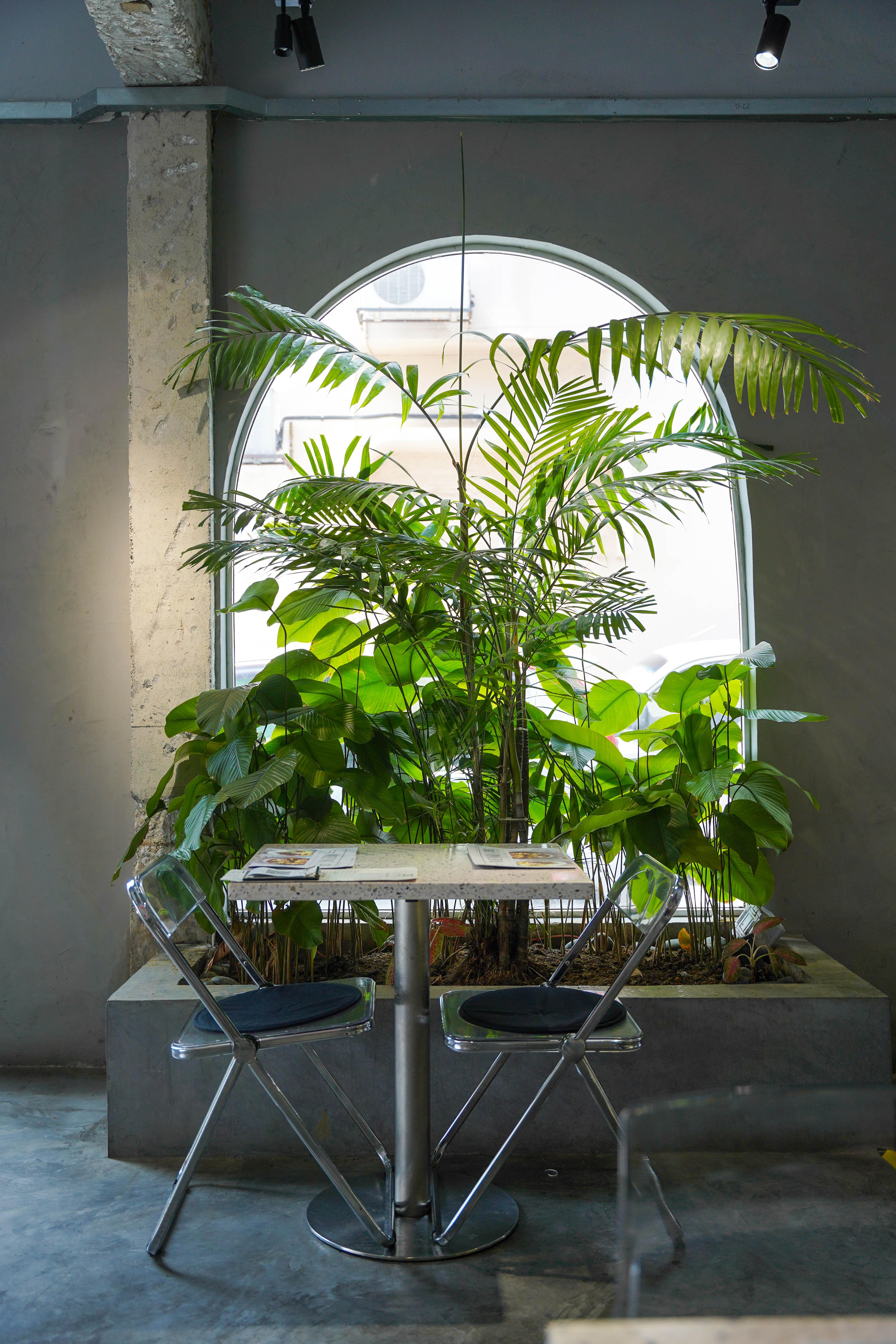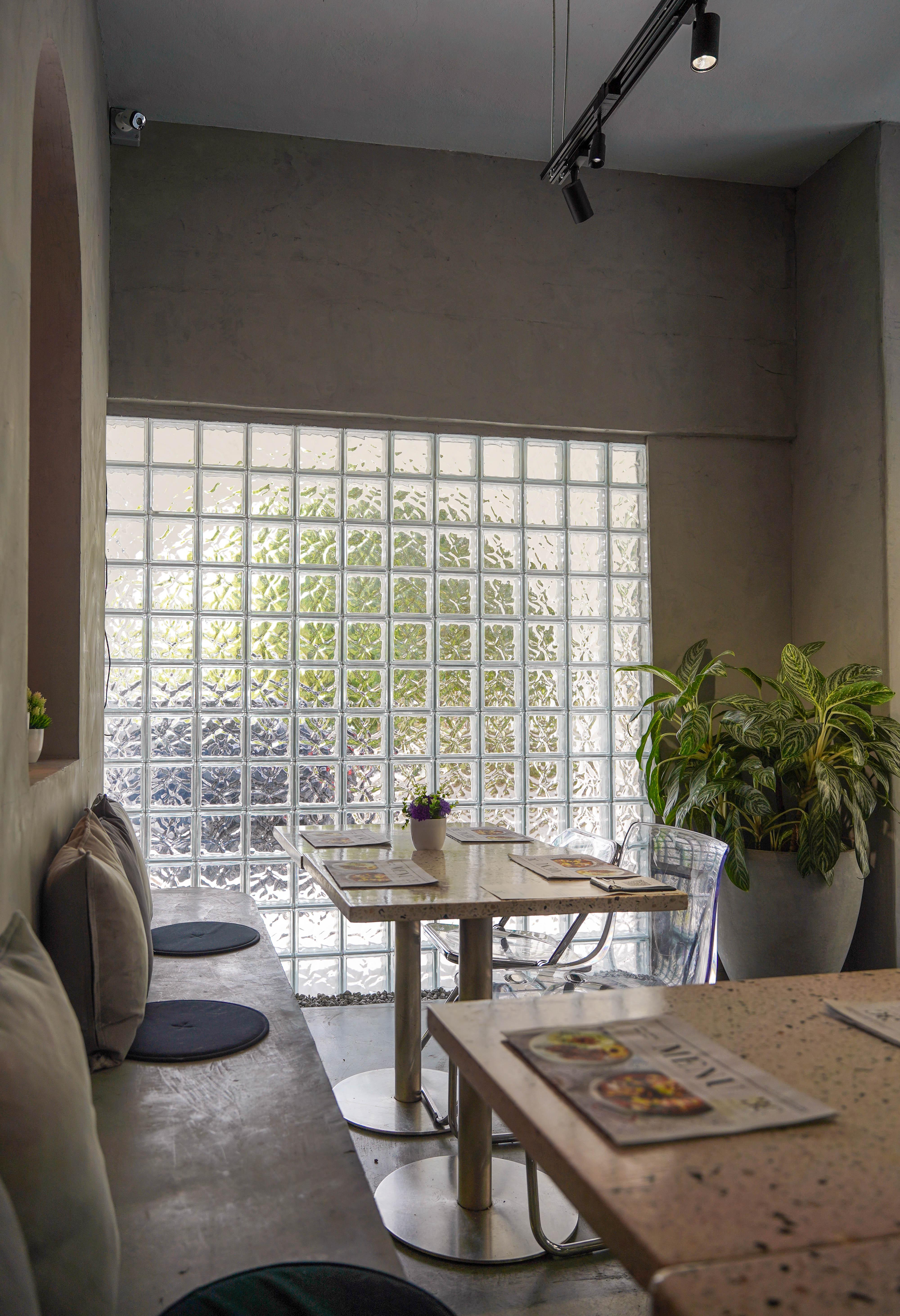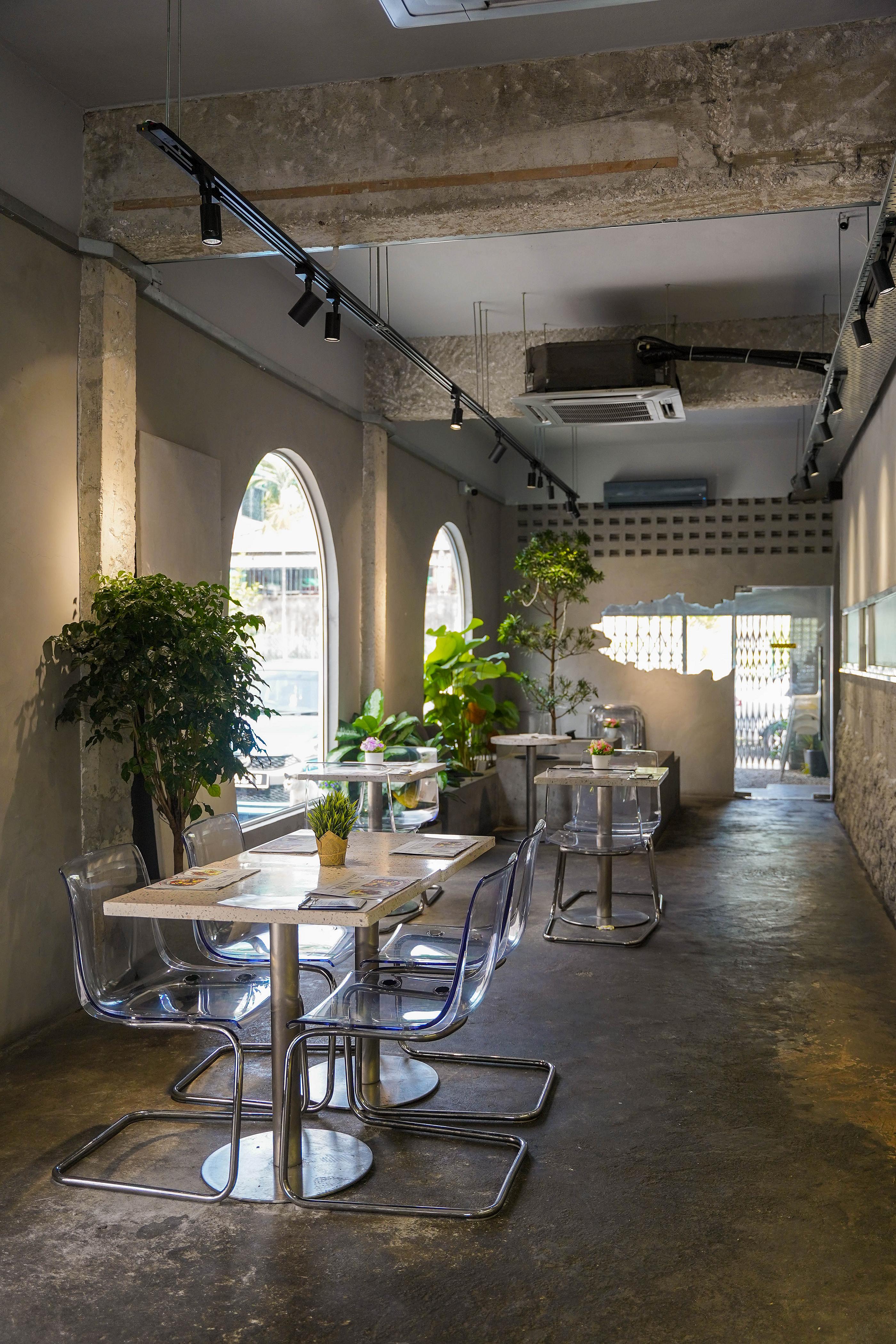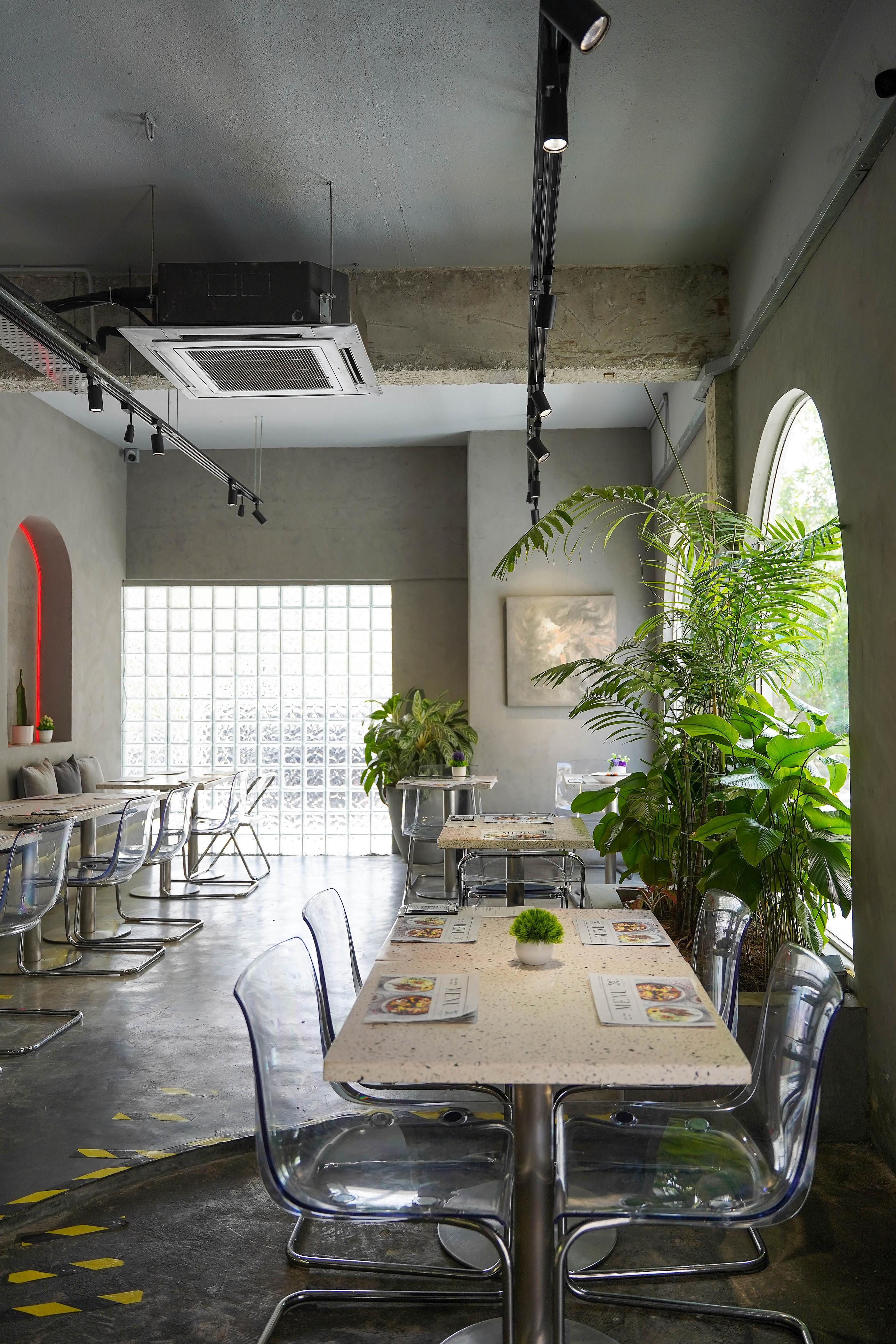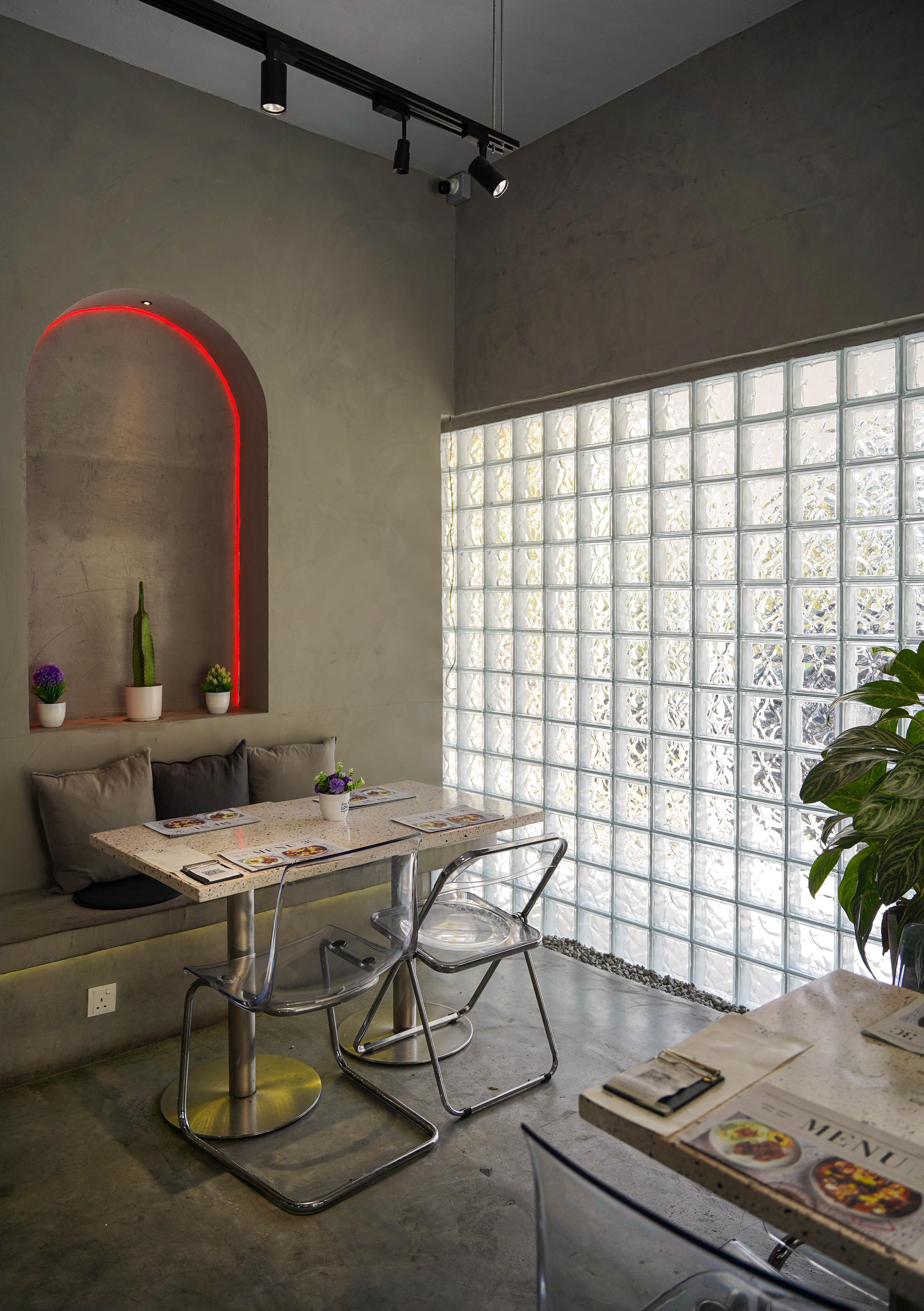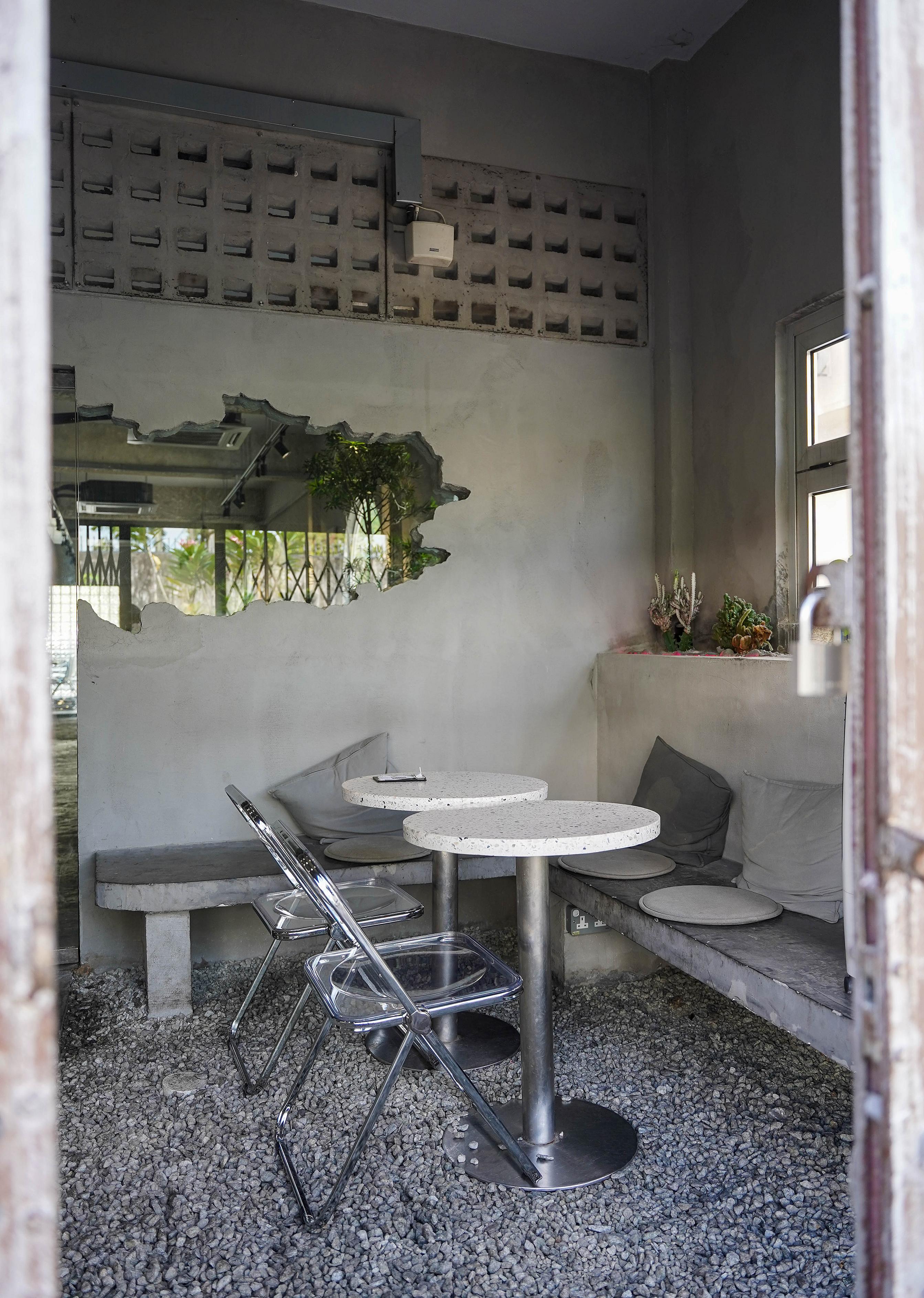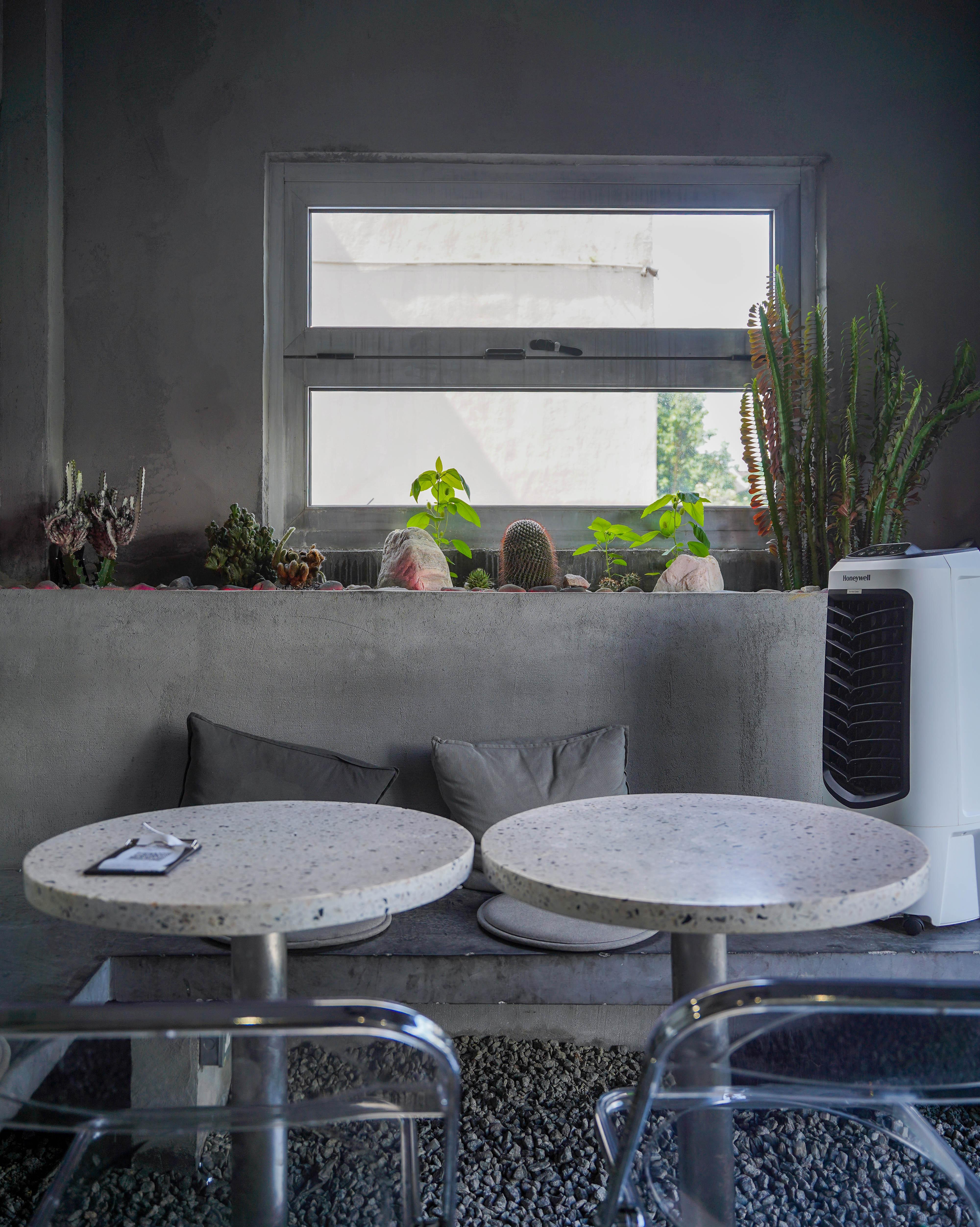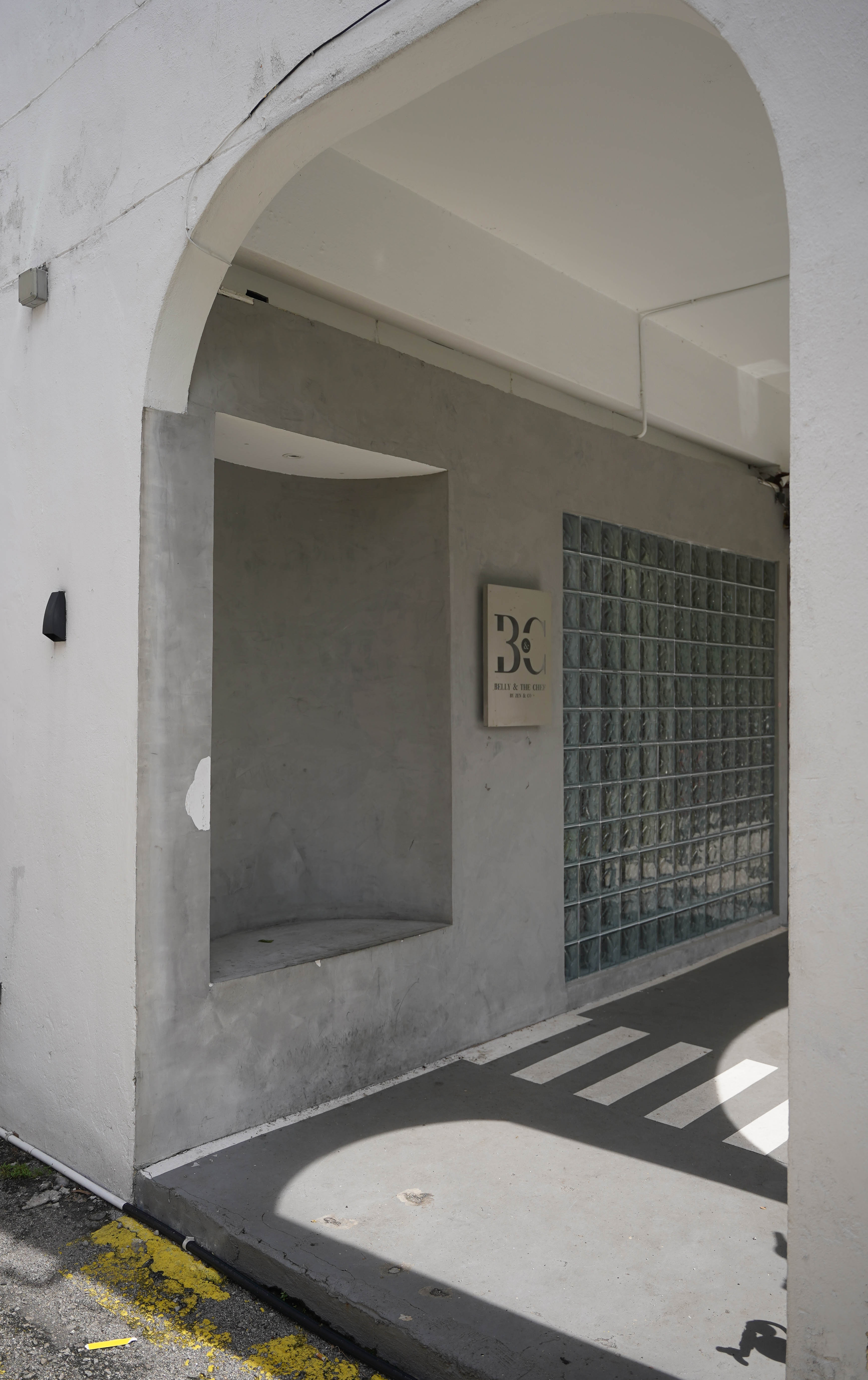 For social media shutterbugs, Belly & The Chef has been a popular destination since 2021, entrancing to explore, both inside and out. While the cafe looks captivating all day long, it's worth arriving early in the afternoon to capture the calm and charm of its concrete corners.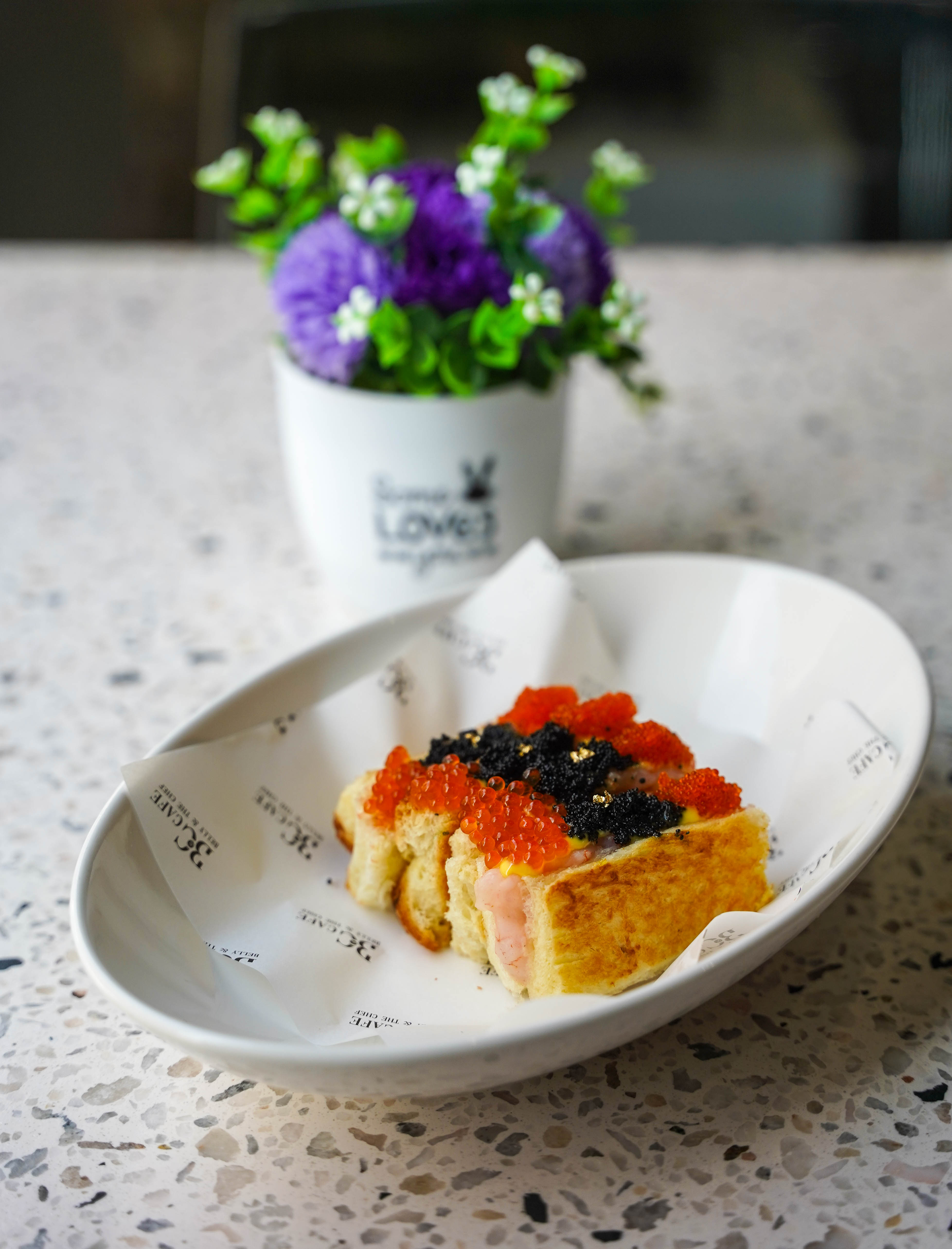 If you're craving crustaceans, Belly & The Chef hits the spot with its prawn pleasures.
The Prawn Toast (RM38) is a top treat, crafted with prawn farce - a lusciously minced stuffing of delicately sweet, juicy prawns - layered in soft, golden bread, brightened with a trio of roe - tobiko, ikura and lumpfish caviar - rounded out with aioli. Creamy and briny, brimming with the nuanced flavours of the ocean in every bite.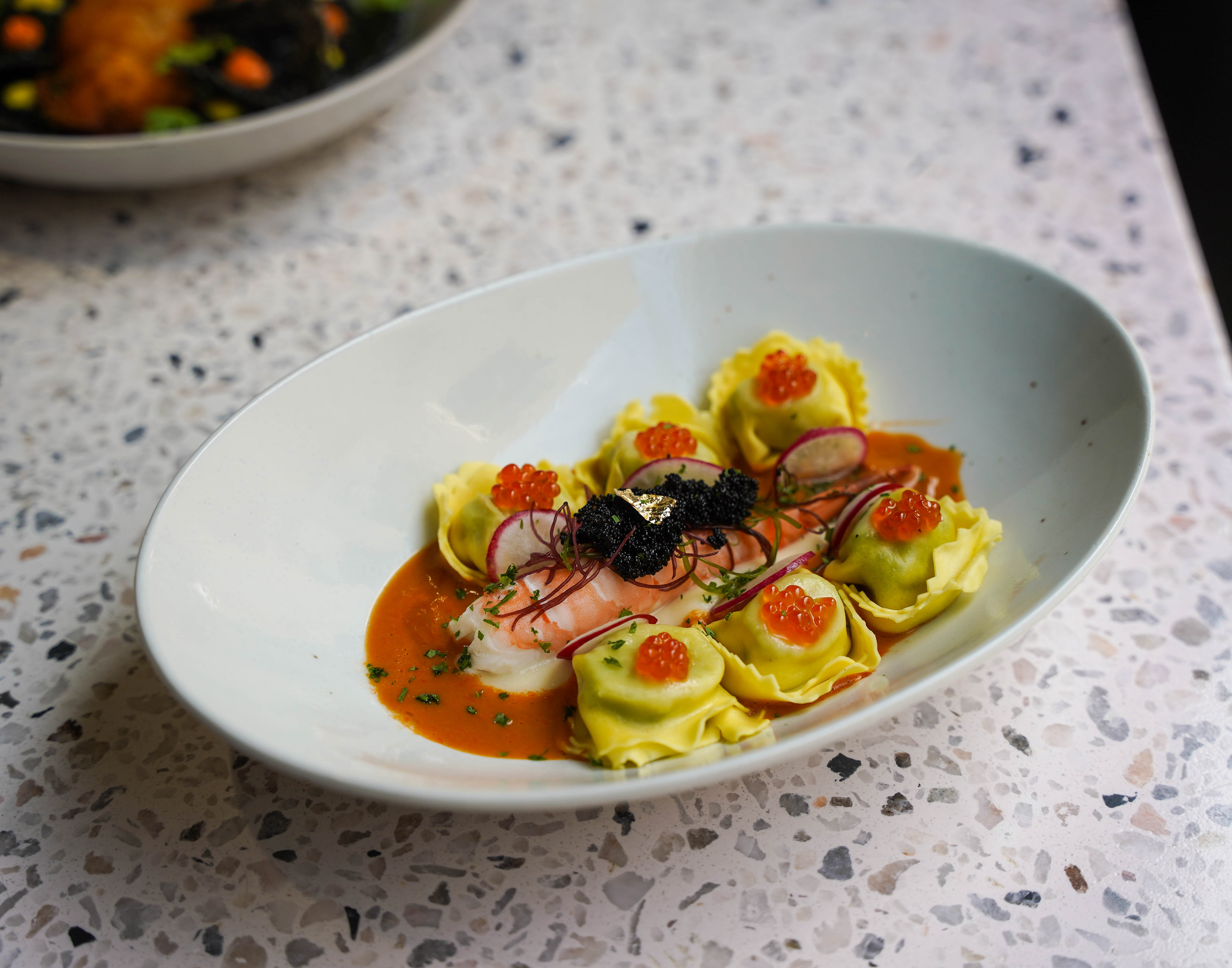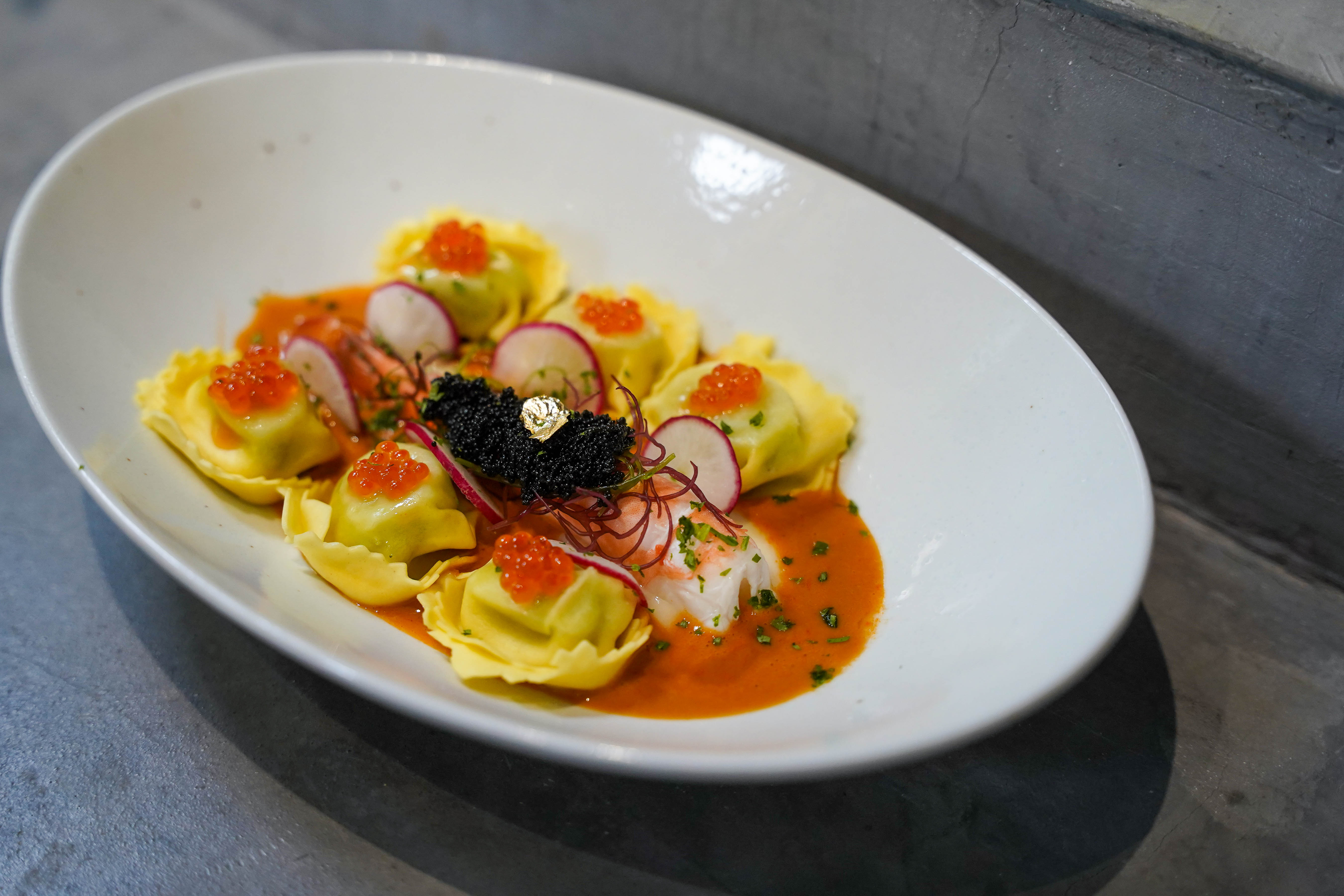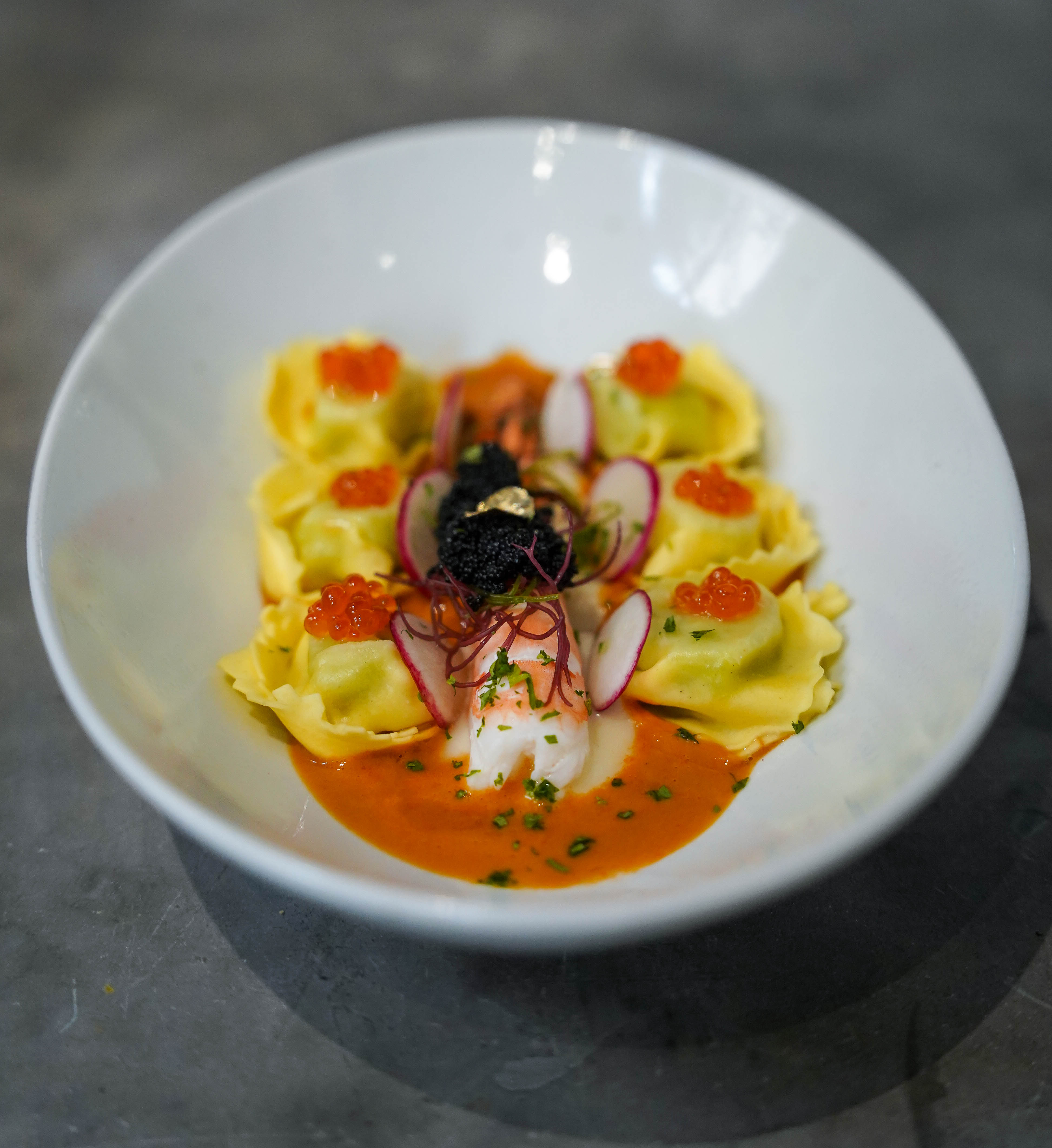 The Sea Prawn Ravioli (RM42) is ravishing, centred on a plump prawn, lined with pasta parcels stuffed with spinach, swimming in lobster bisque showered with ikura and roasted seaweed, for a modern, mouthwatering take on a trattoria classic.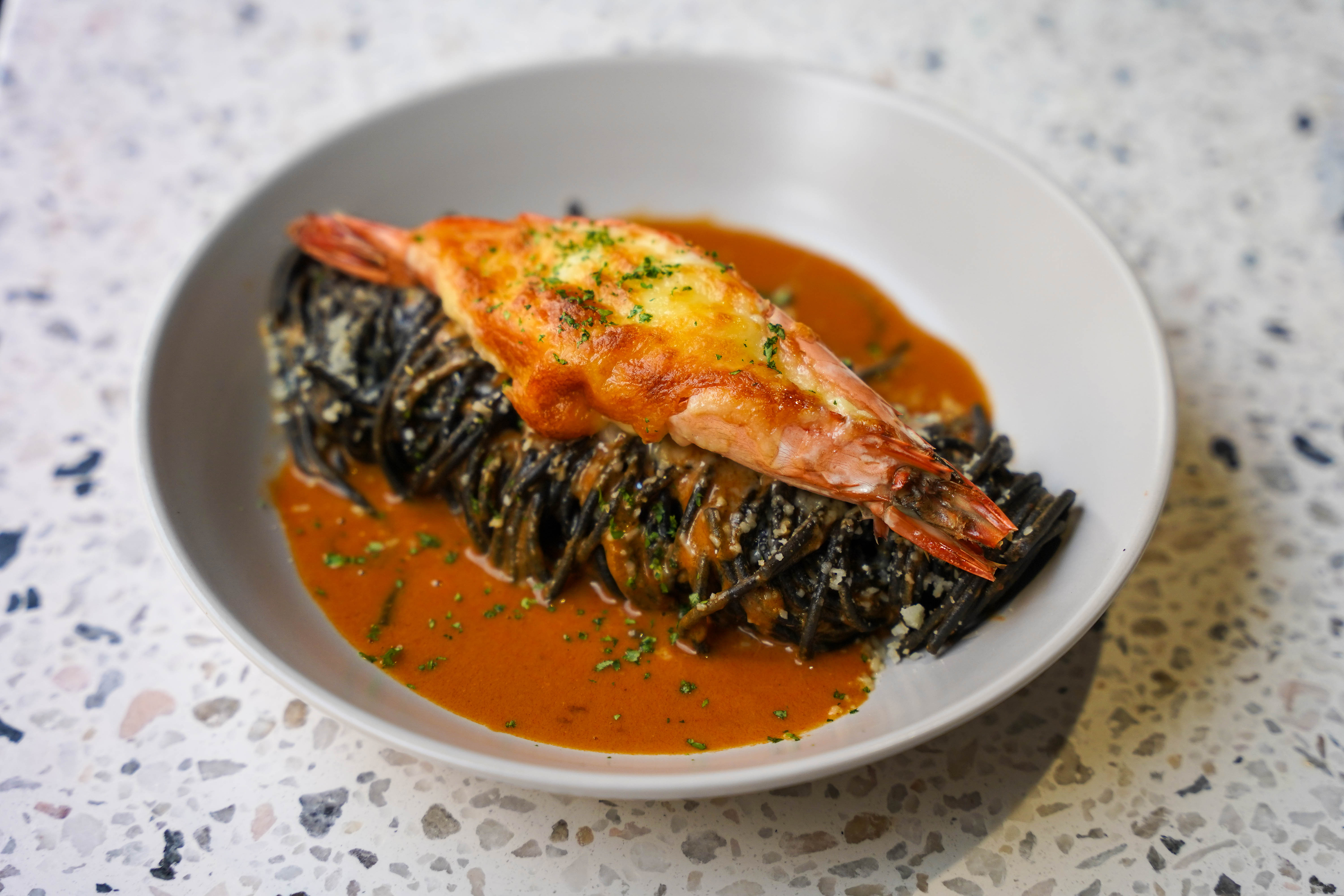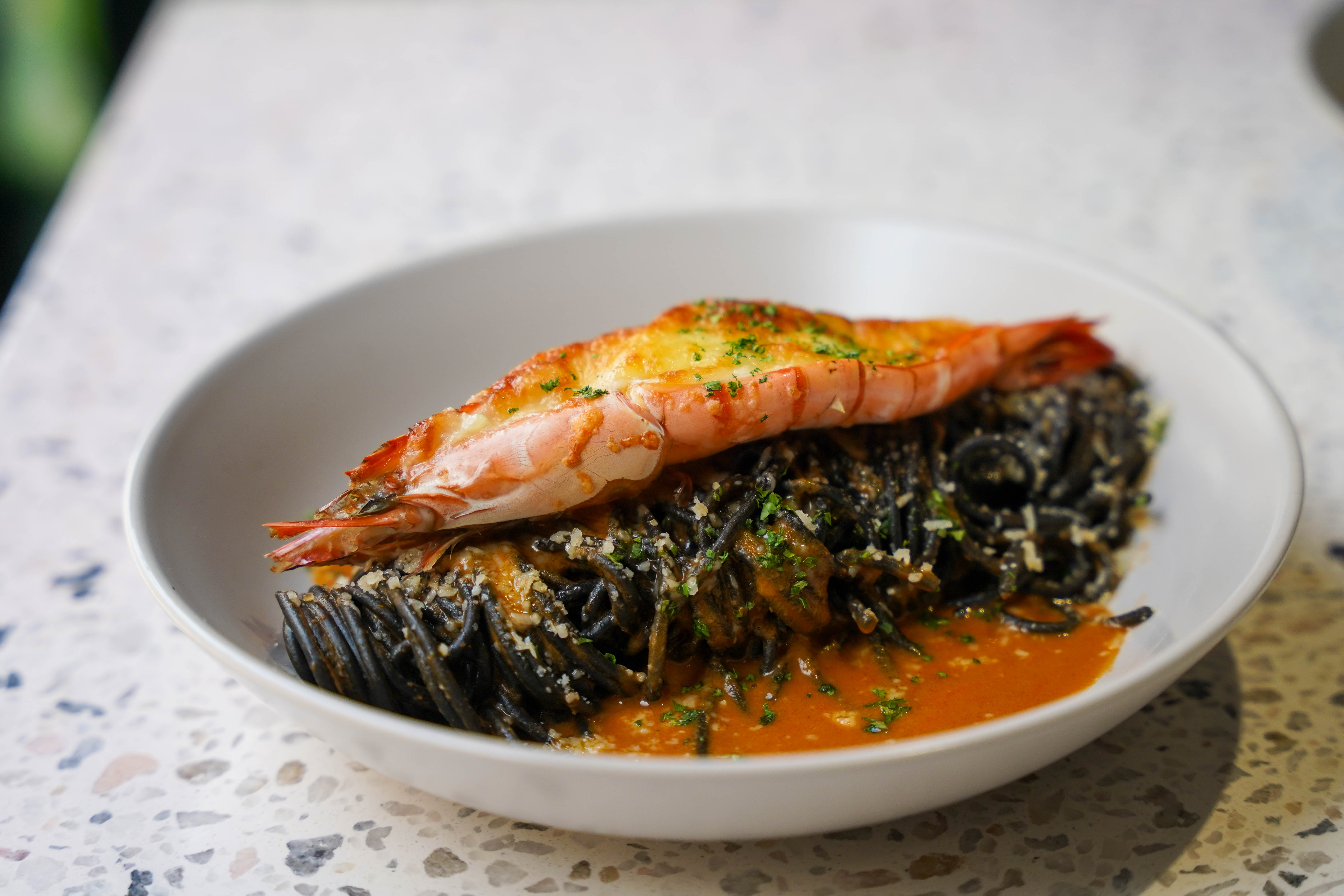 The Tiger Prawn Thermidor (RM38) is also a pleasant surprise for the palate - the massive prawn is enriched with a dense, decadently cheesy béchamel sauce, laid over a black swirl of squid ink pasta. What makes this unexpected is the sauce, channelling delicious Thai dynamics of tom yam, conveying a brightly tangy, spicy sparkle that enlivens the ensemble.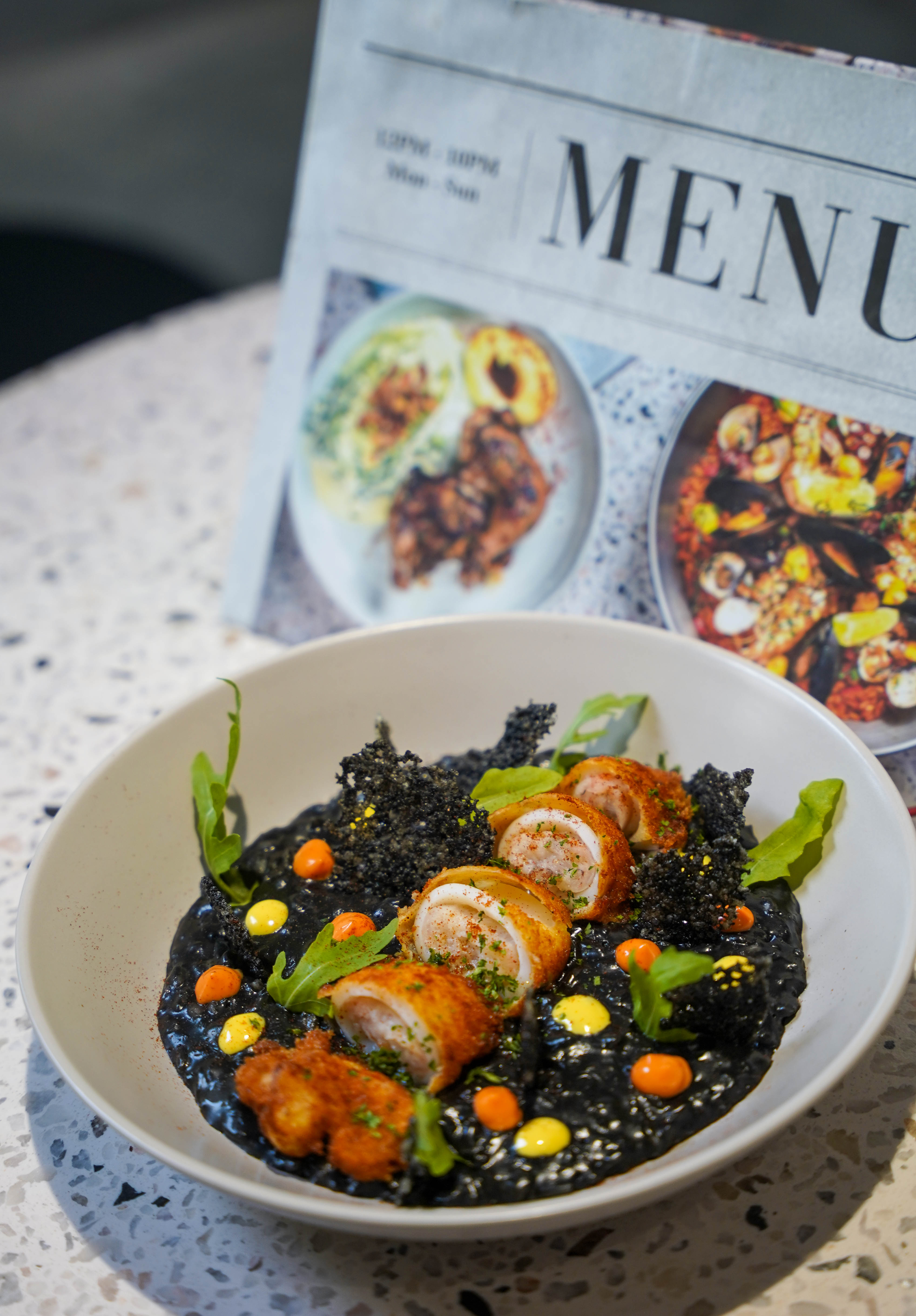 Searching for sotong? Bookmark Belly & The Chef's Squid Ink Risotto (RM36), irresistibly topped with deep-fried stuffed squid, scattered with parsley for herbaceous balance, plus yellow and orange droplets of saffron aioli and sriracha for bursts of fragrance and flavour.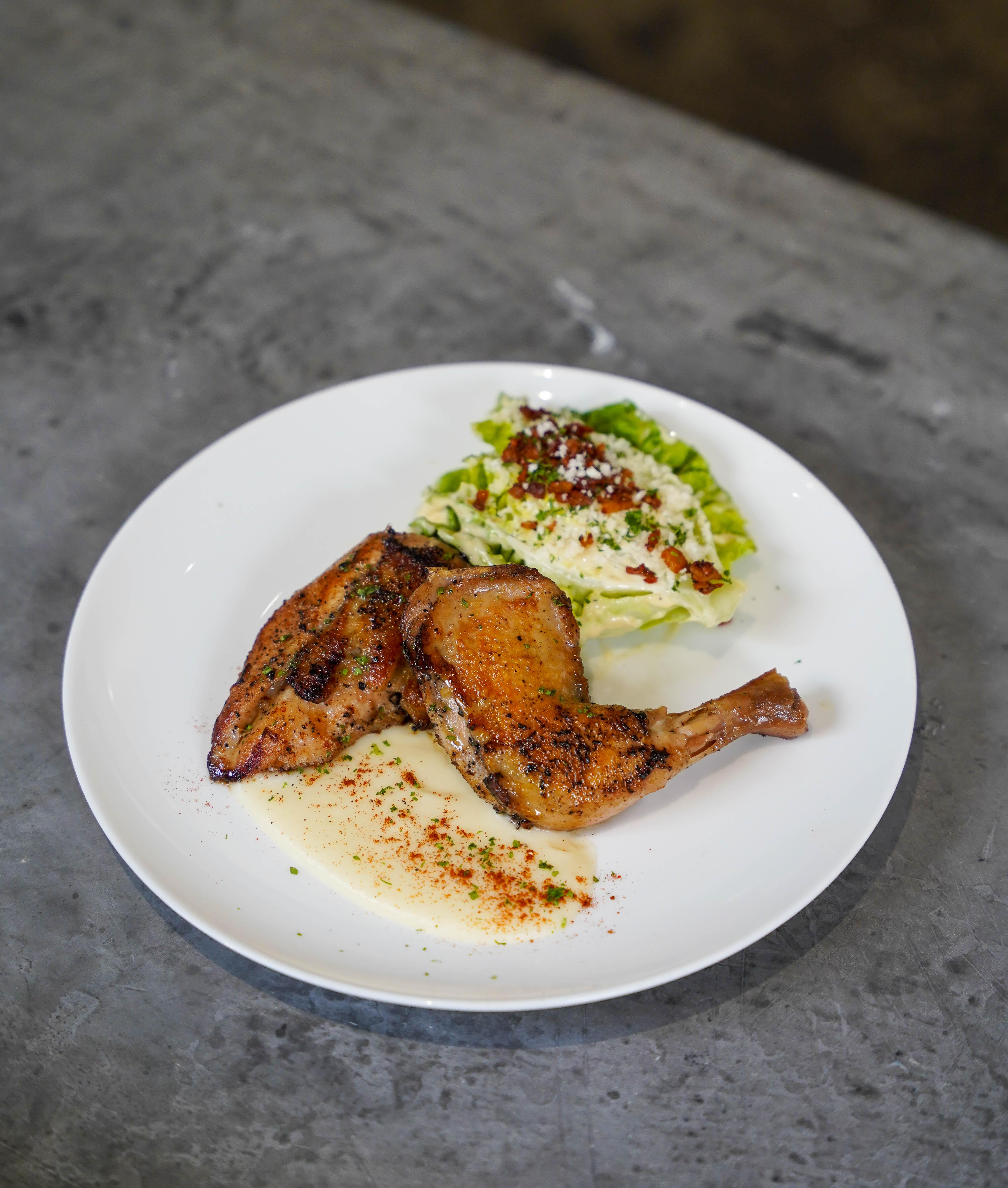 Need meat? Belly & The Chef does justice to poultry too - the Free-Range Local Spring Chicken (RM38) is meticulously marinated for 24 hours, yielding immaculately moist flesh, partnered with Caesar salad and mashed potatoes for fuss-free, nourishing sustenance.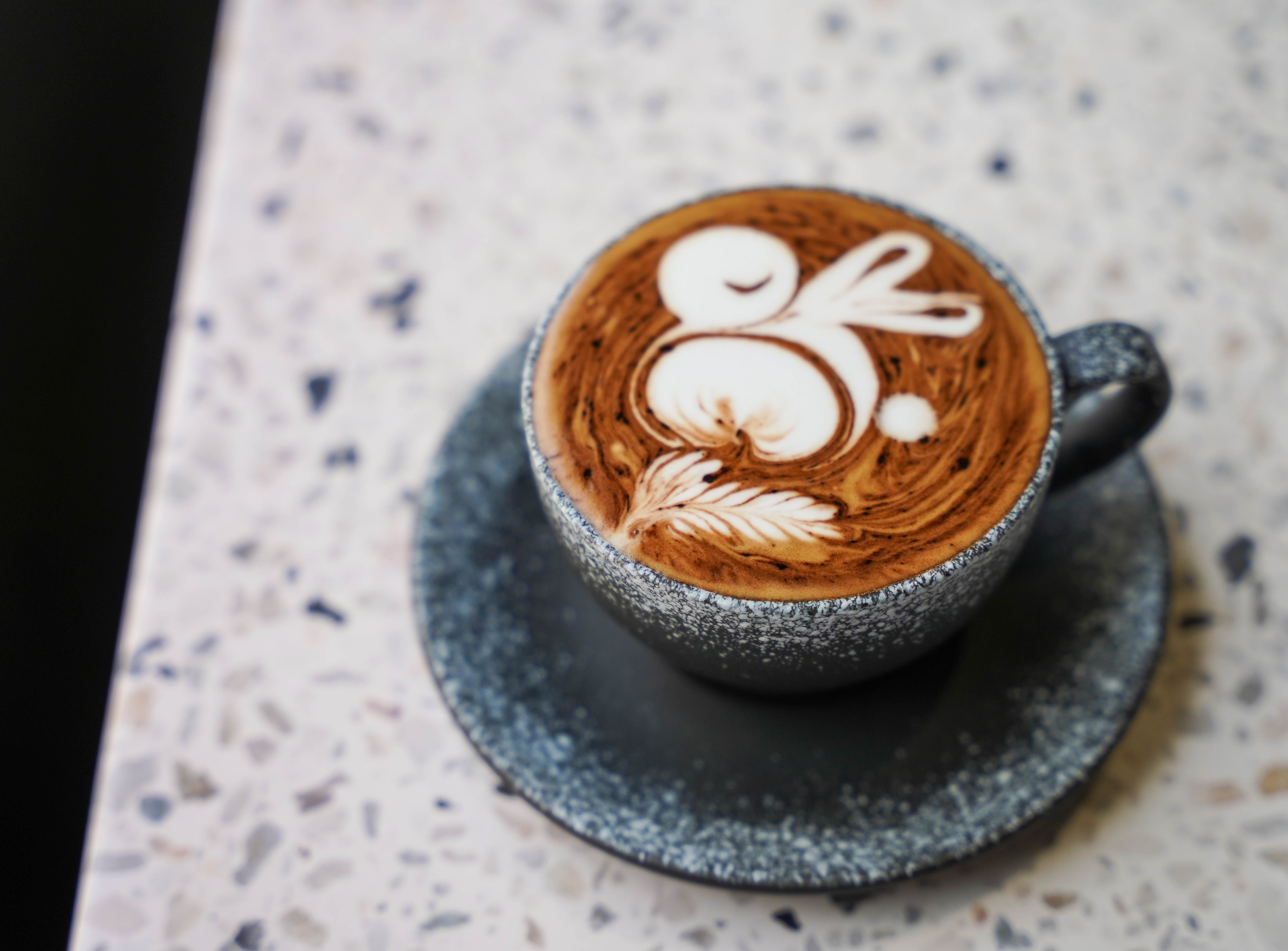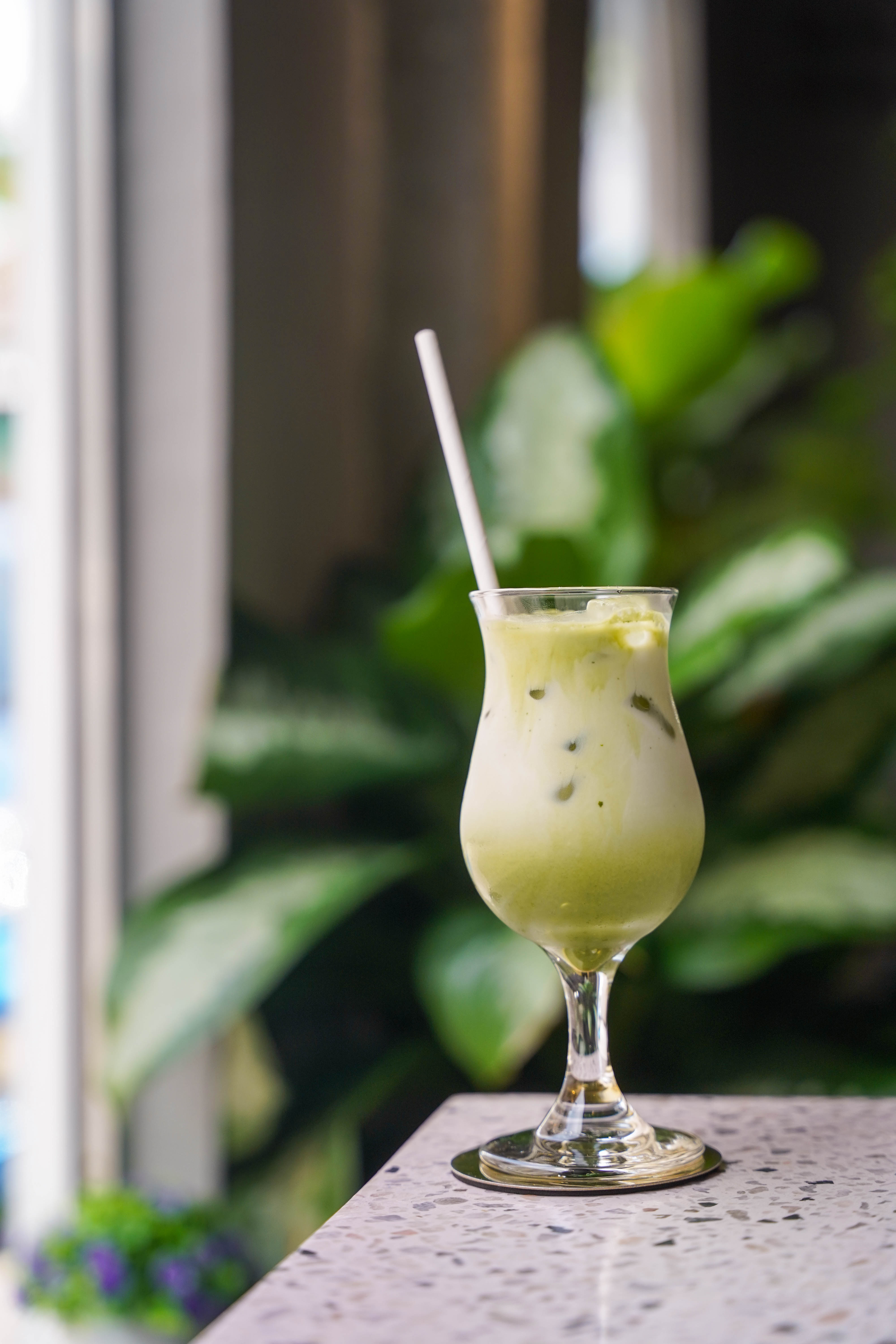 From a marvellous hot Mocha (RM13) to mellow iced Matcha Latte (RM15), Belly & The Chef's baristas whip up a wonderful caffeine fix.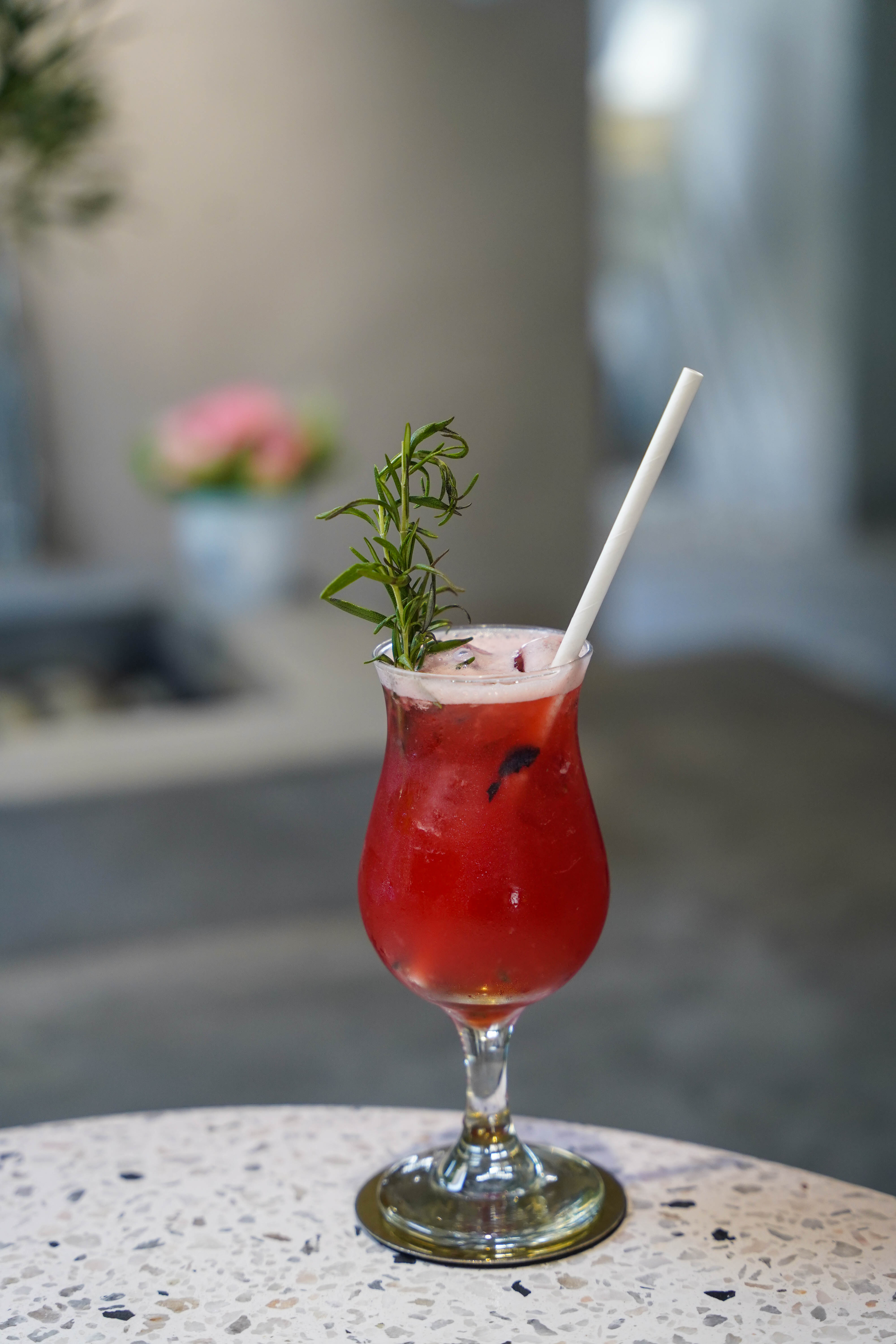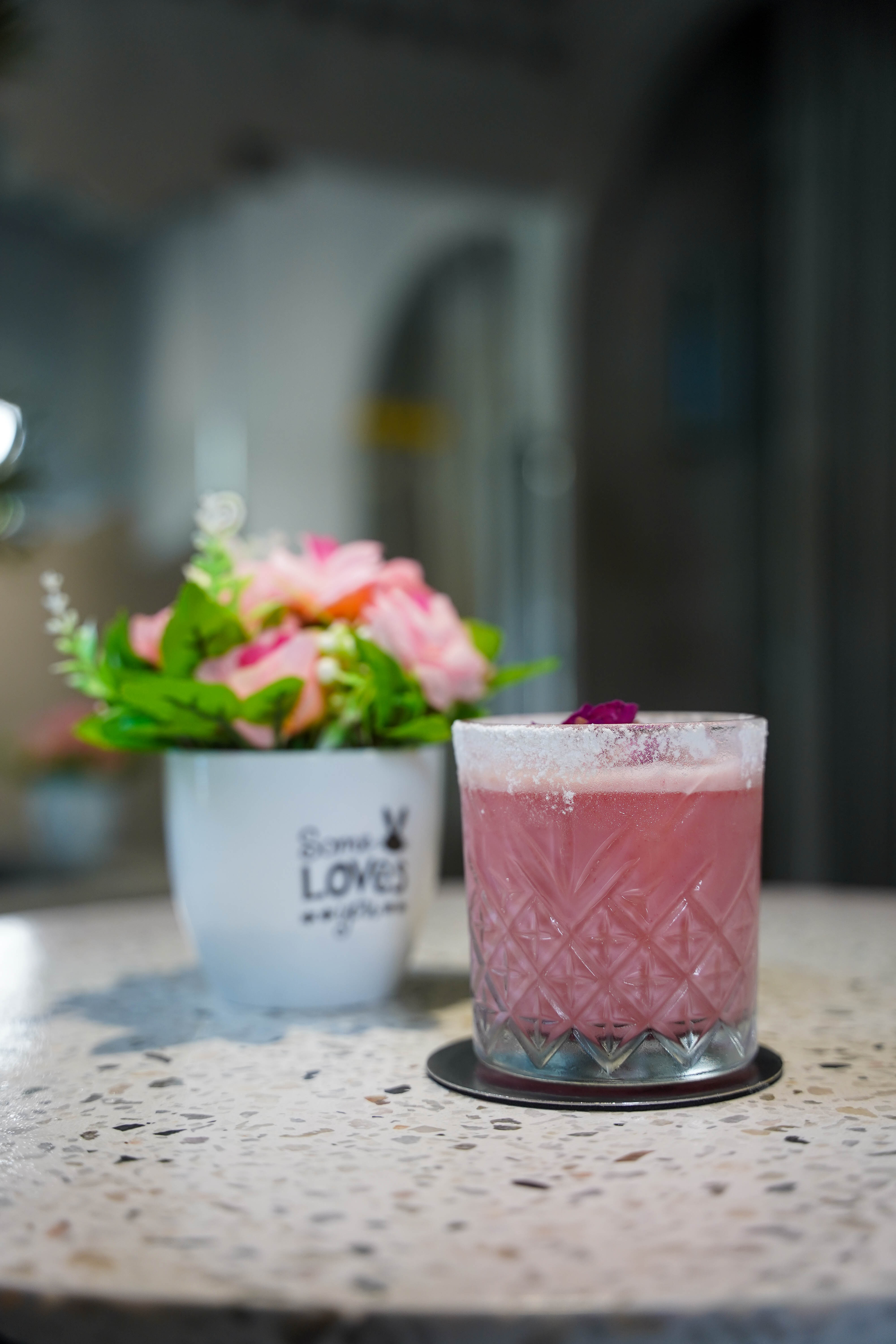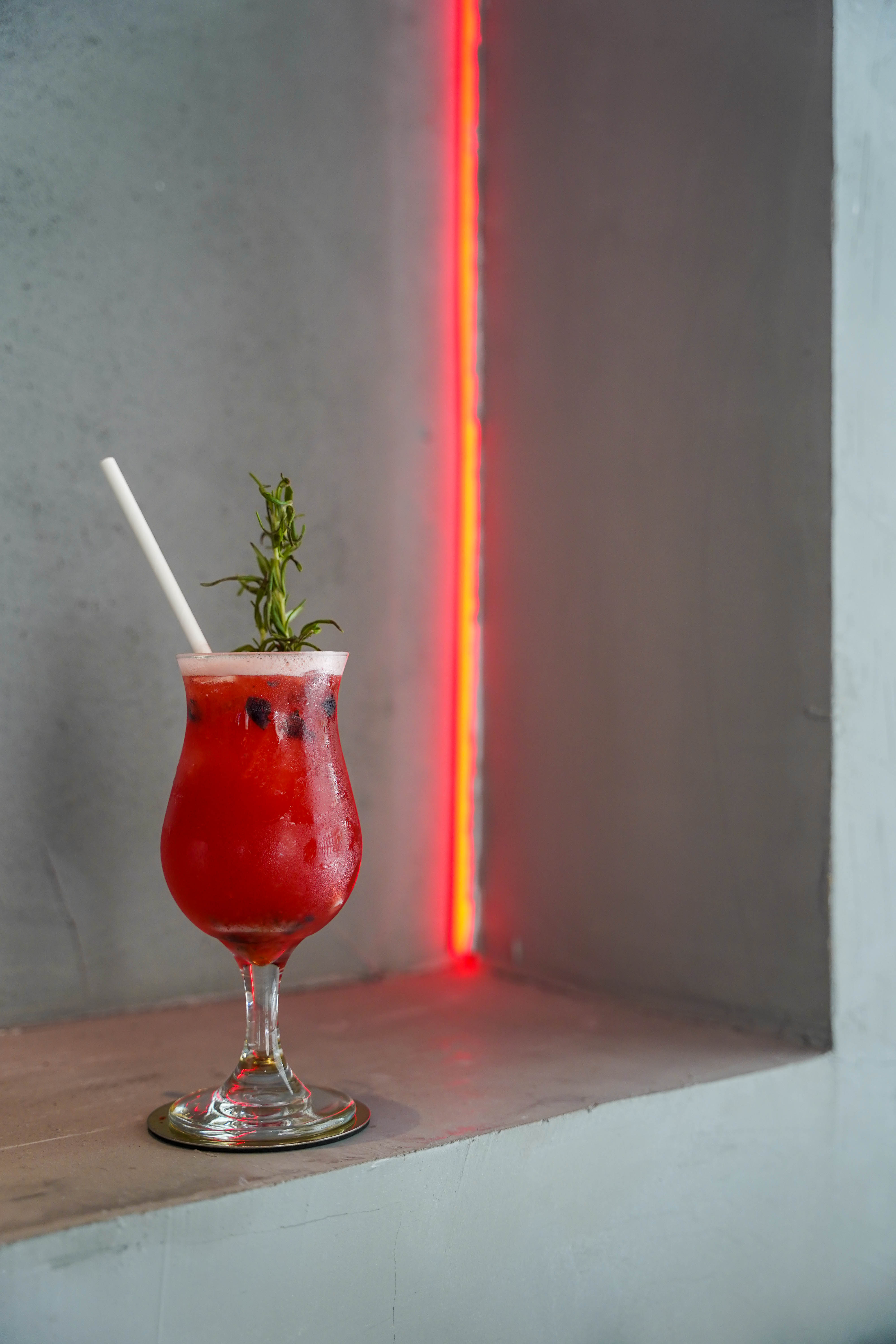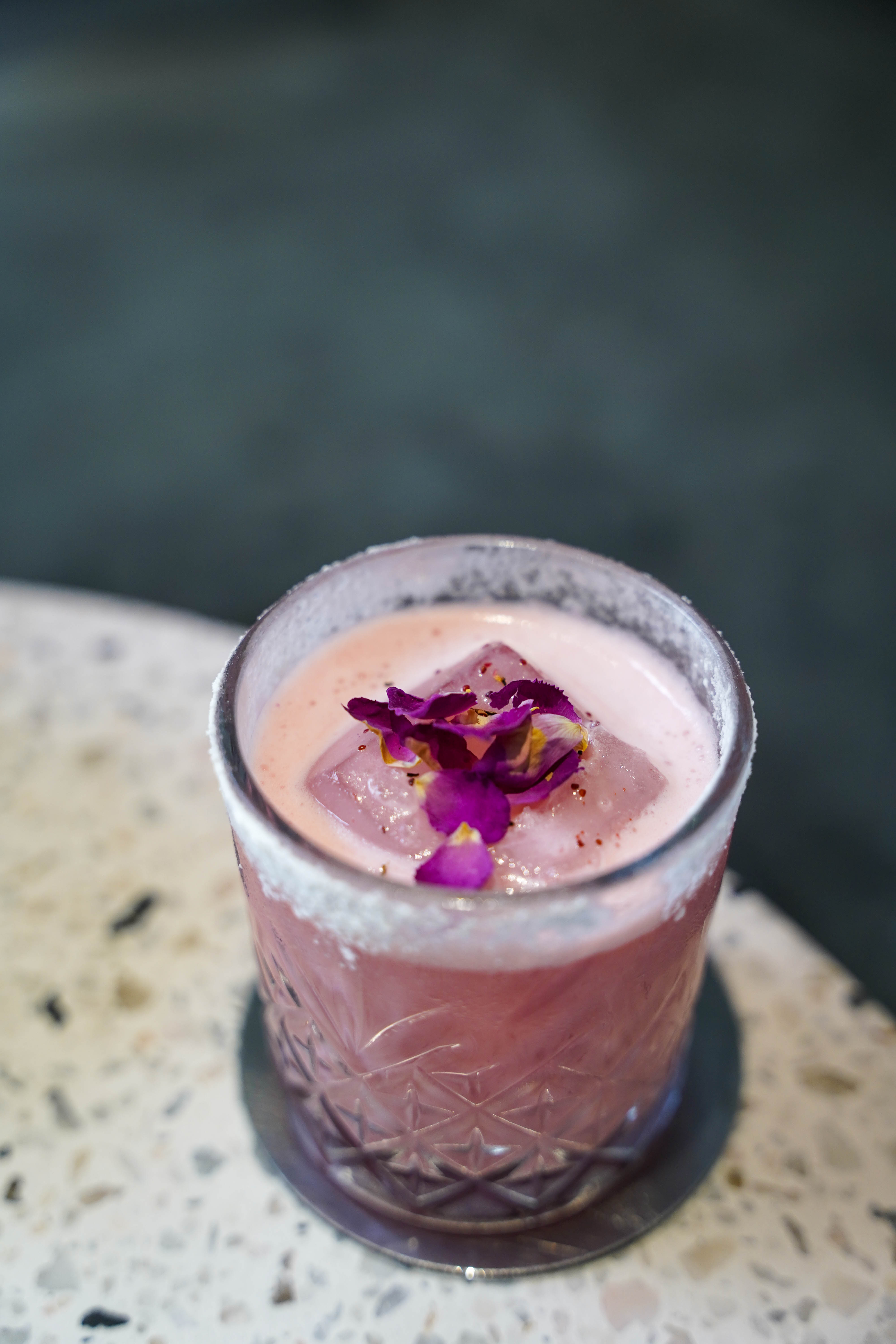 If you're looking for signature coolers that comprise creative mocktails, sip on evocatively named beverages like Mount Fuji (RM15; a crimson-hued shake crafted with cold brewed jasmine tea, rose, peach and Fuji red apple to immediately revive the tired palate) and Echoes of the Rainbow (RM15; a floral, fruity shake with rose tea, milk and strawberry sauce).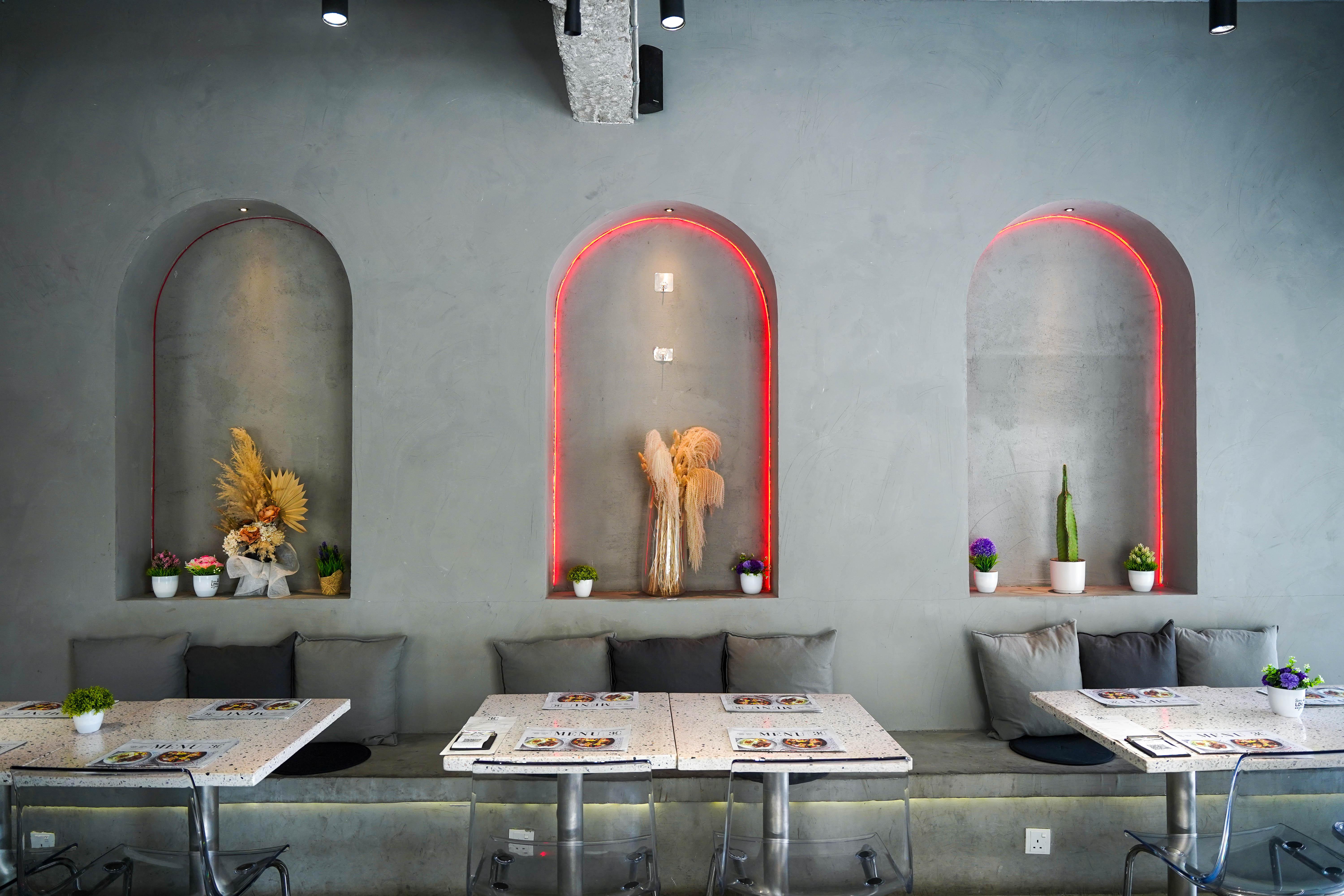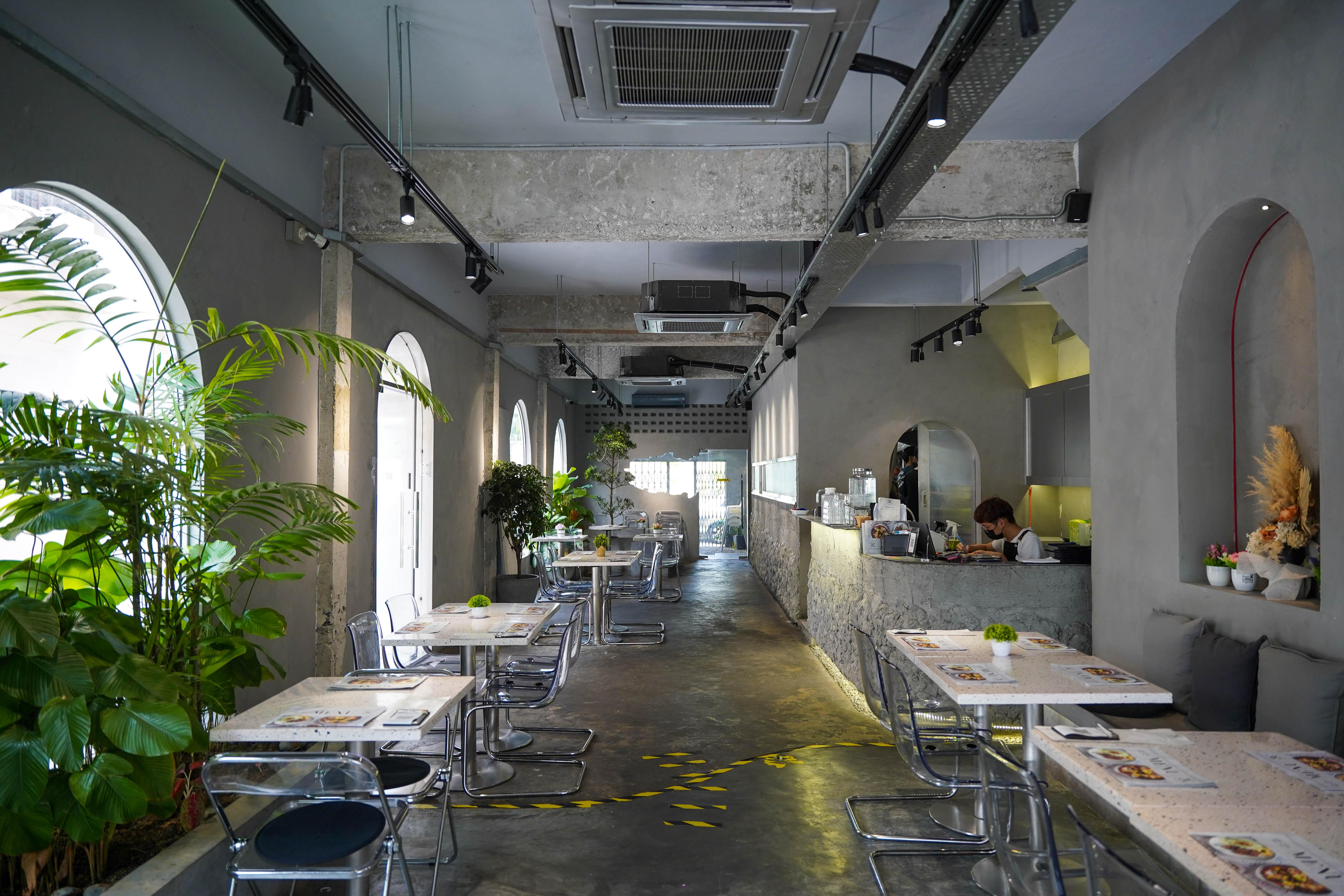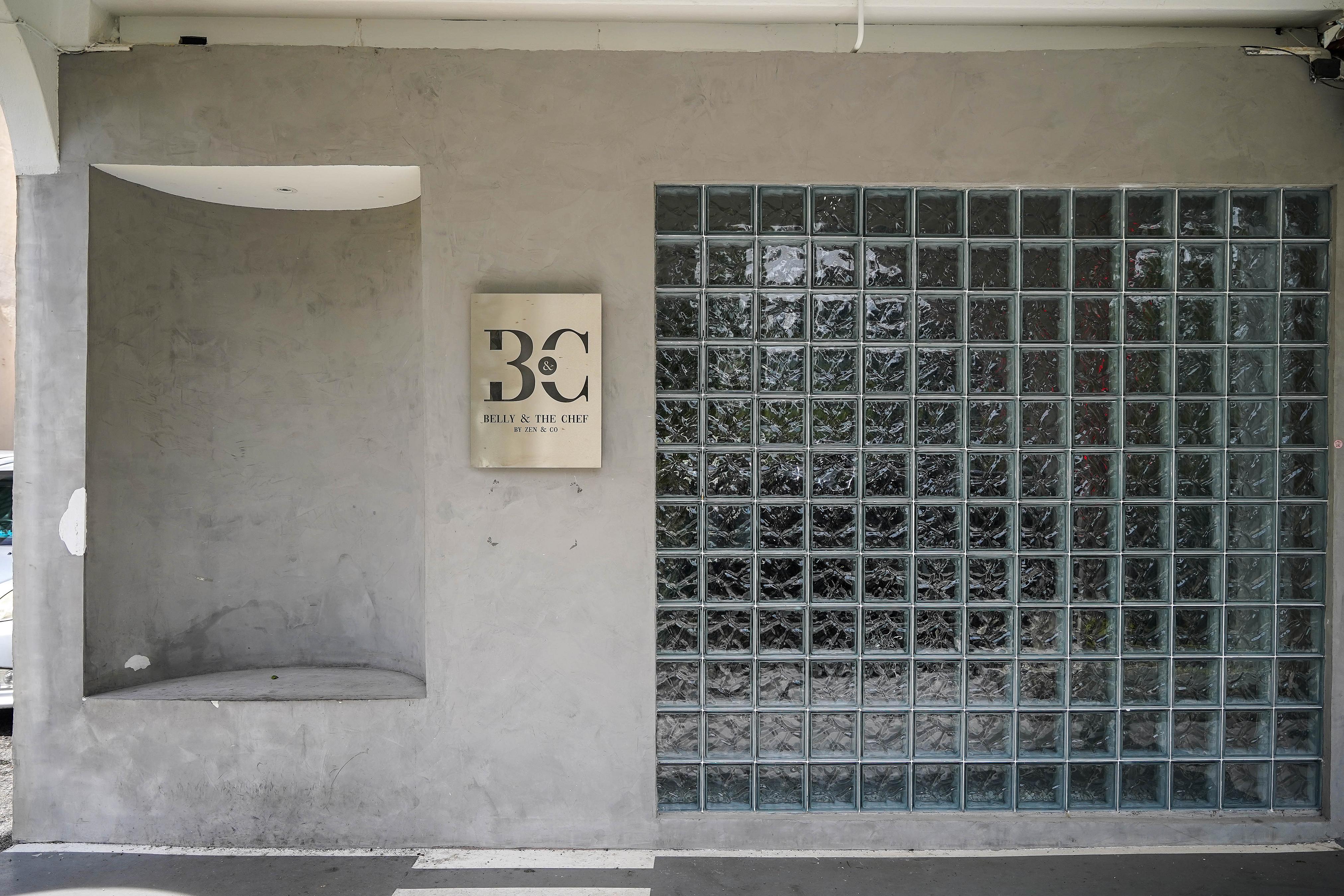 Belly & The Chef 
8, Jalan Selera 1, Taman Bukit Indah, 58200 Kuala Lumpur.
Daily, 12pm-10pm. Tel: 012-214-4221
---
You Might also Like