Belly & The Chef: Cheering up Cheras with bountiful brunches, pleasurable pastas & more
April 27, 2023
---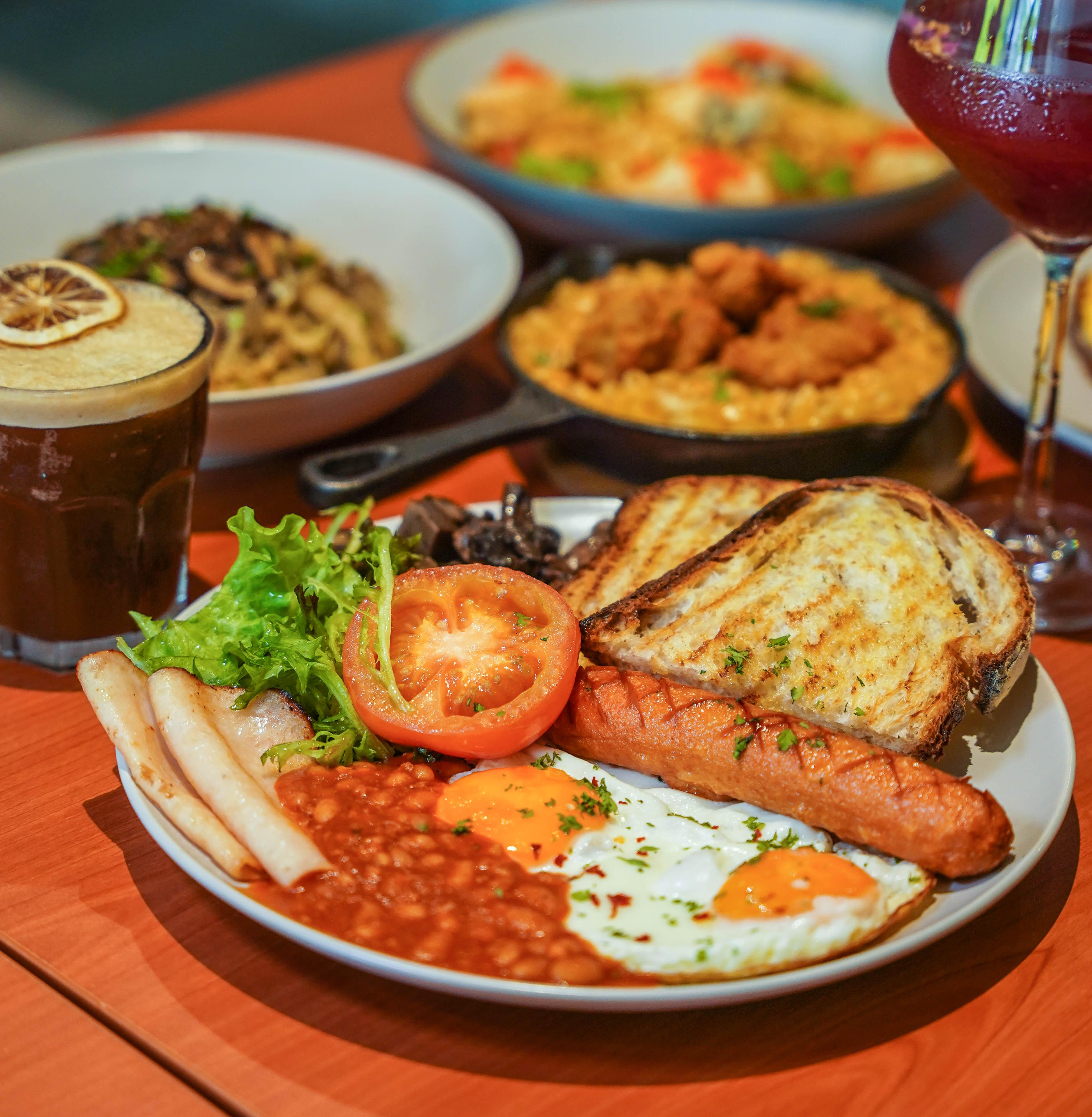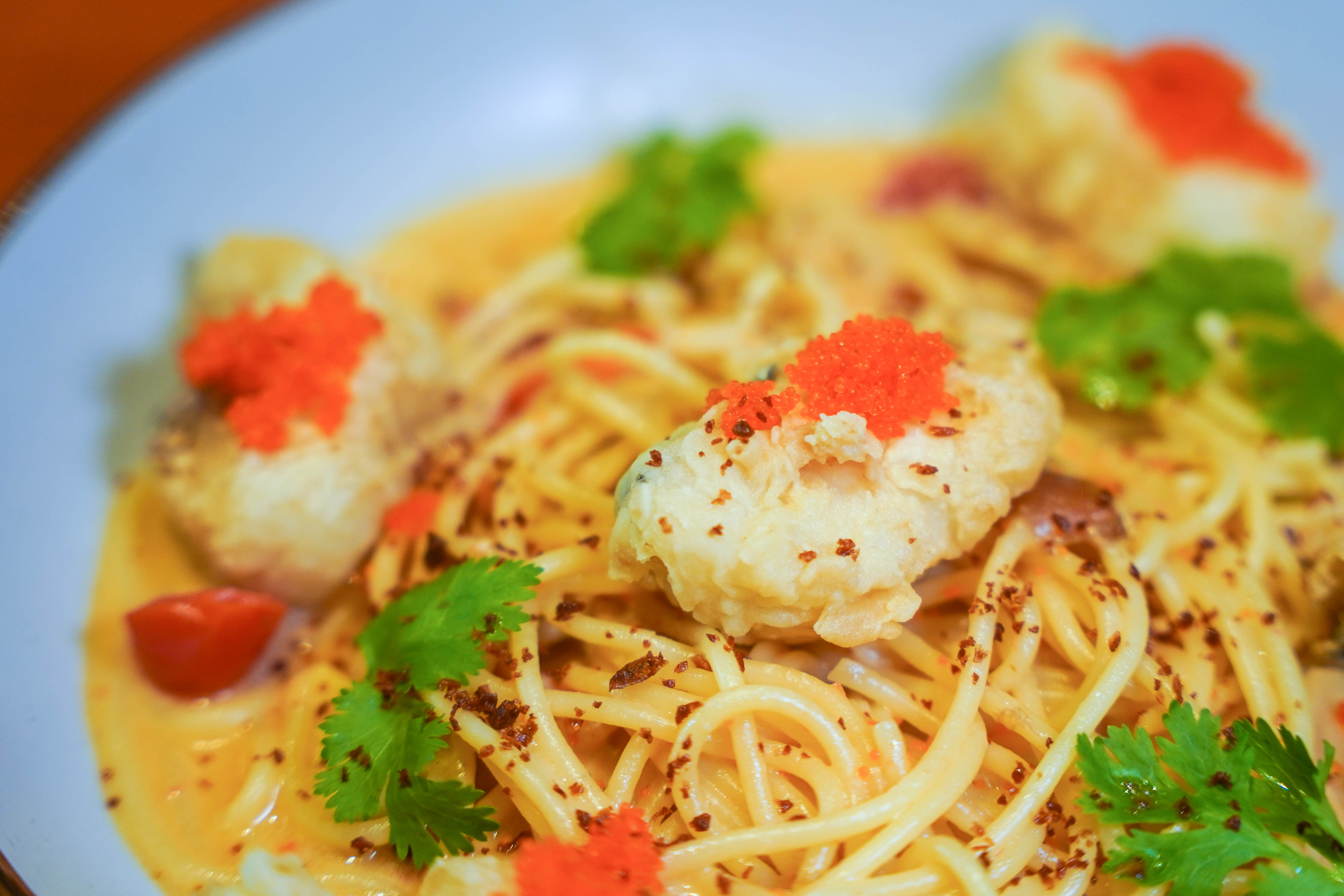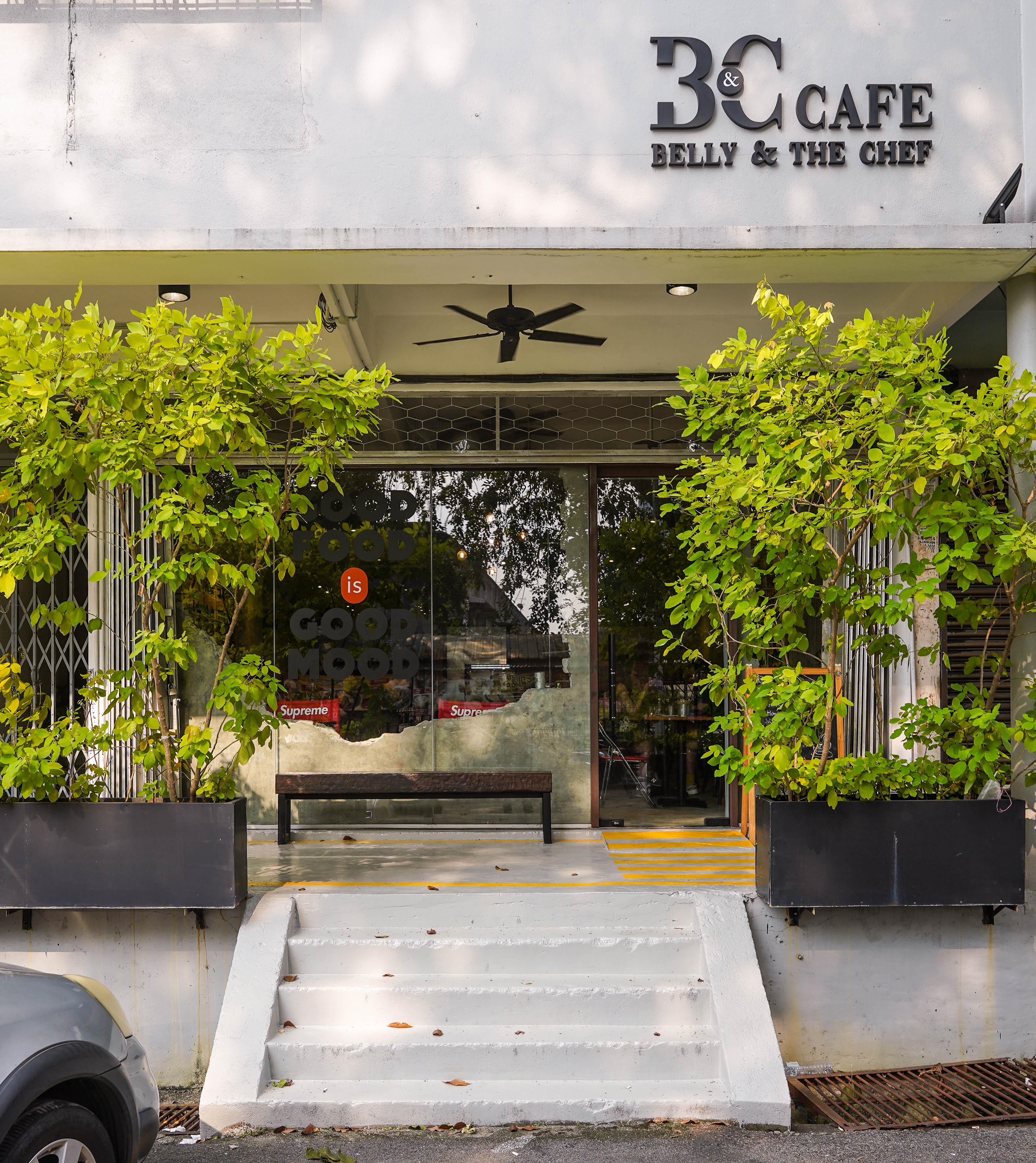 Throughout the past three months, we've explored Belly & The Chef's branches, one by one. We kicked off in OUG, moved on to Petaling Jaya, and now, we've reached Cheras, in a charming and cheerful space where Belly & The Chef's biggest hits can be relished.
Serving scrambled eggs made punchy with hae bi to pasta inspired by yu tao mai to macaroni and cheese with a karaage surprise, the kitchen is bold and imaginative, bringing genuine joy to the belly!
For fans of Belly & The Chef, bookmark this Cheras cafe to complete your culinary adventures through this brand, which plans to open even more outposts in the months ahead.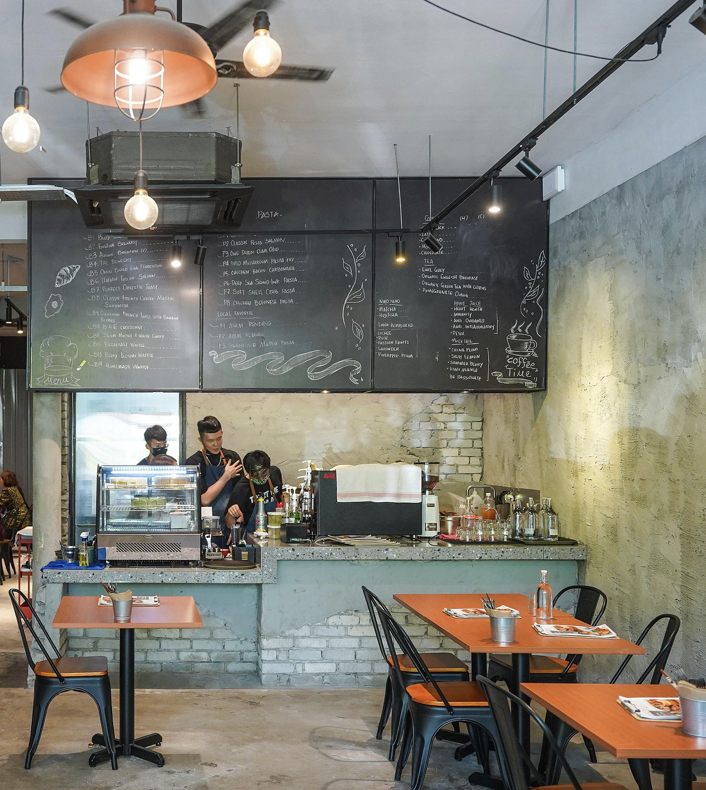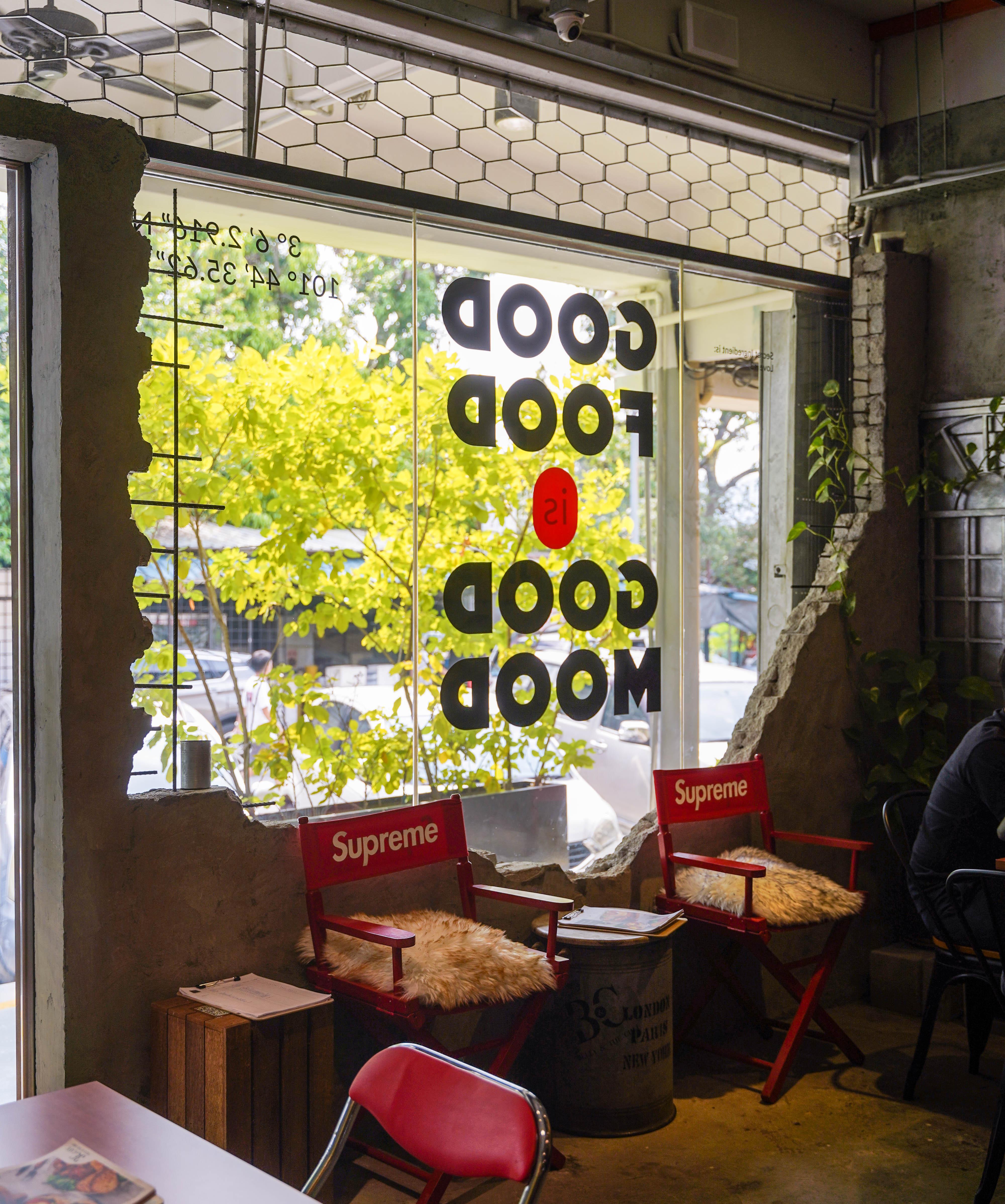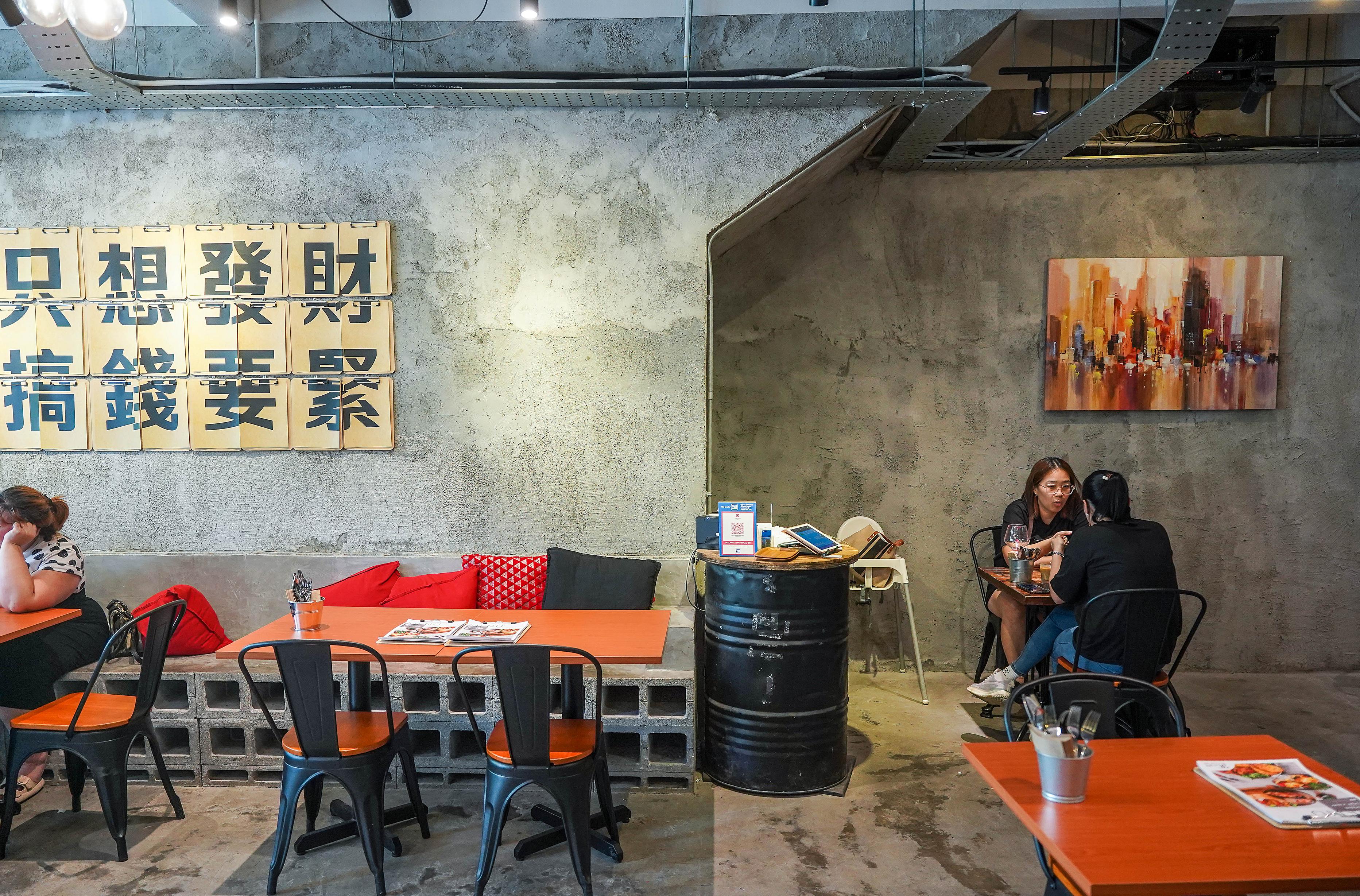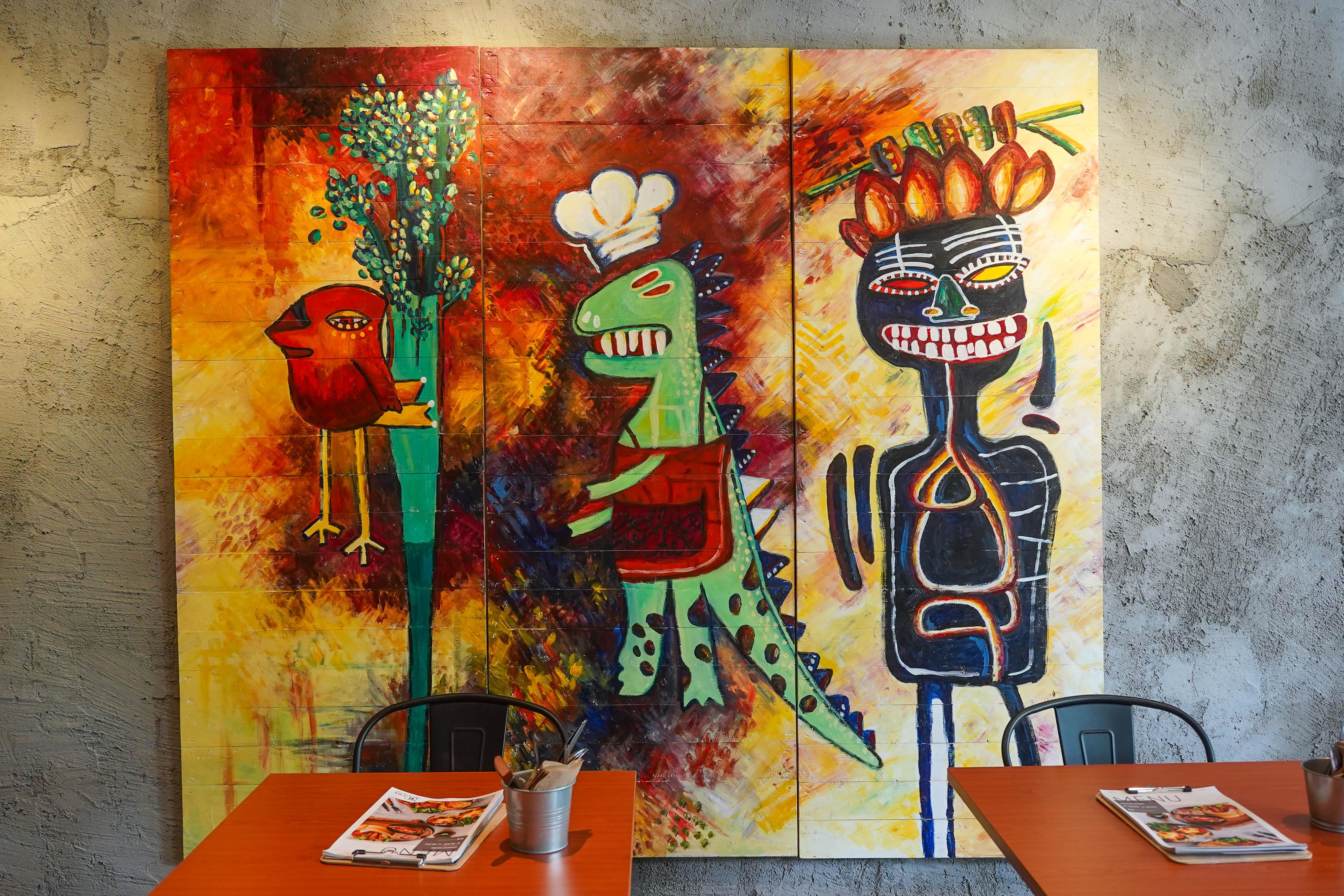 We love how each location for Belly & The Chef bears its own distinct identity. OUG has concrete corners softened with lush leaves and sleek, silvery furnishing, while PJ is chic with warm wood flourishes and wide windows that peer over the neighbourhood.
This Cheras venue evokes an industrial edge, made playful with colourfully humorous illustrations. It's perennially popular - even at 4pm on a weekday evening, long after lunch, customers continue to chat over teatime refreshments.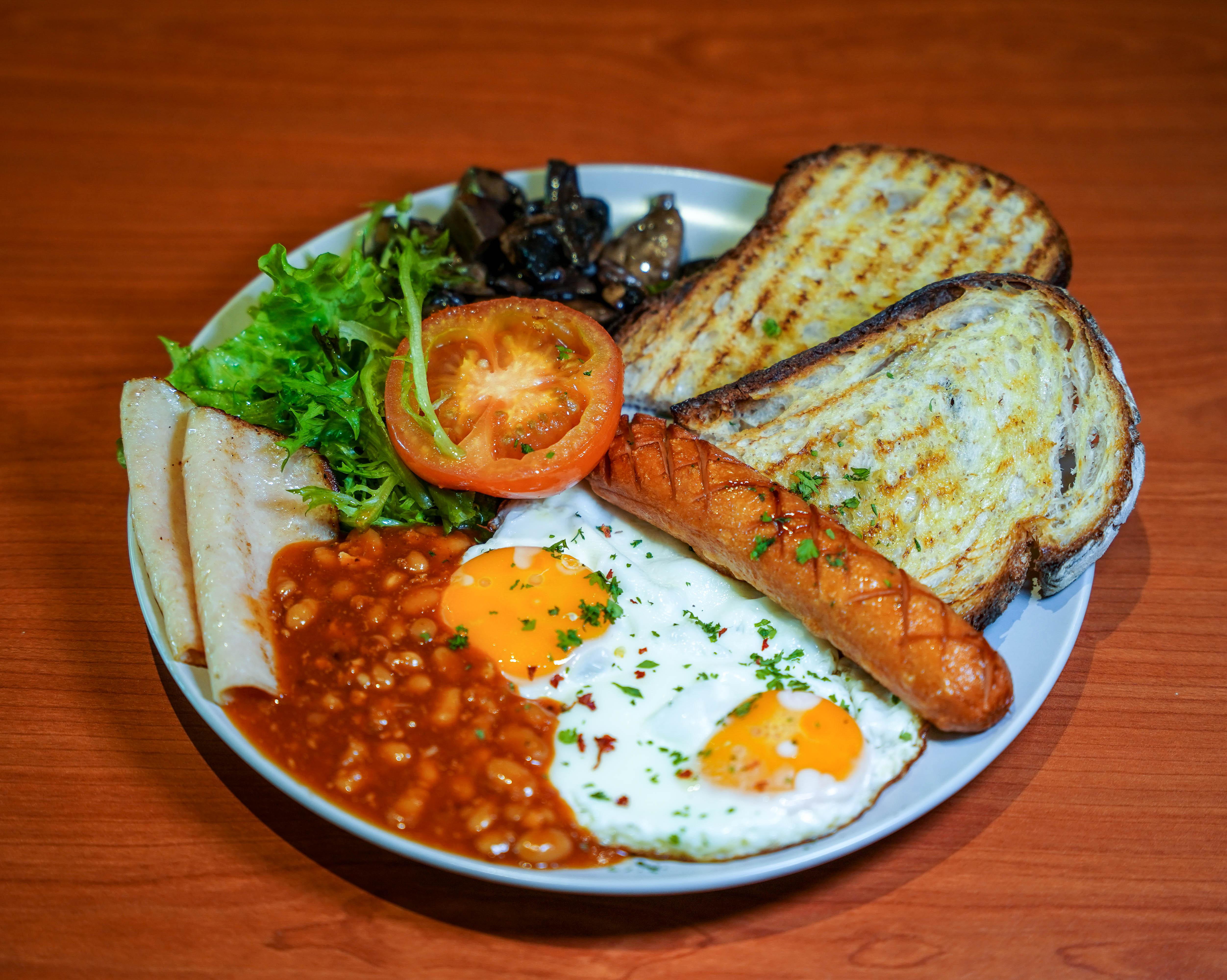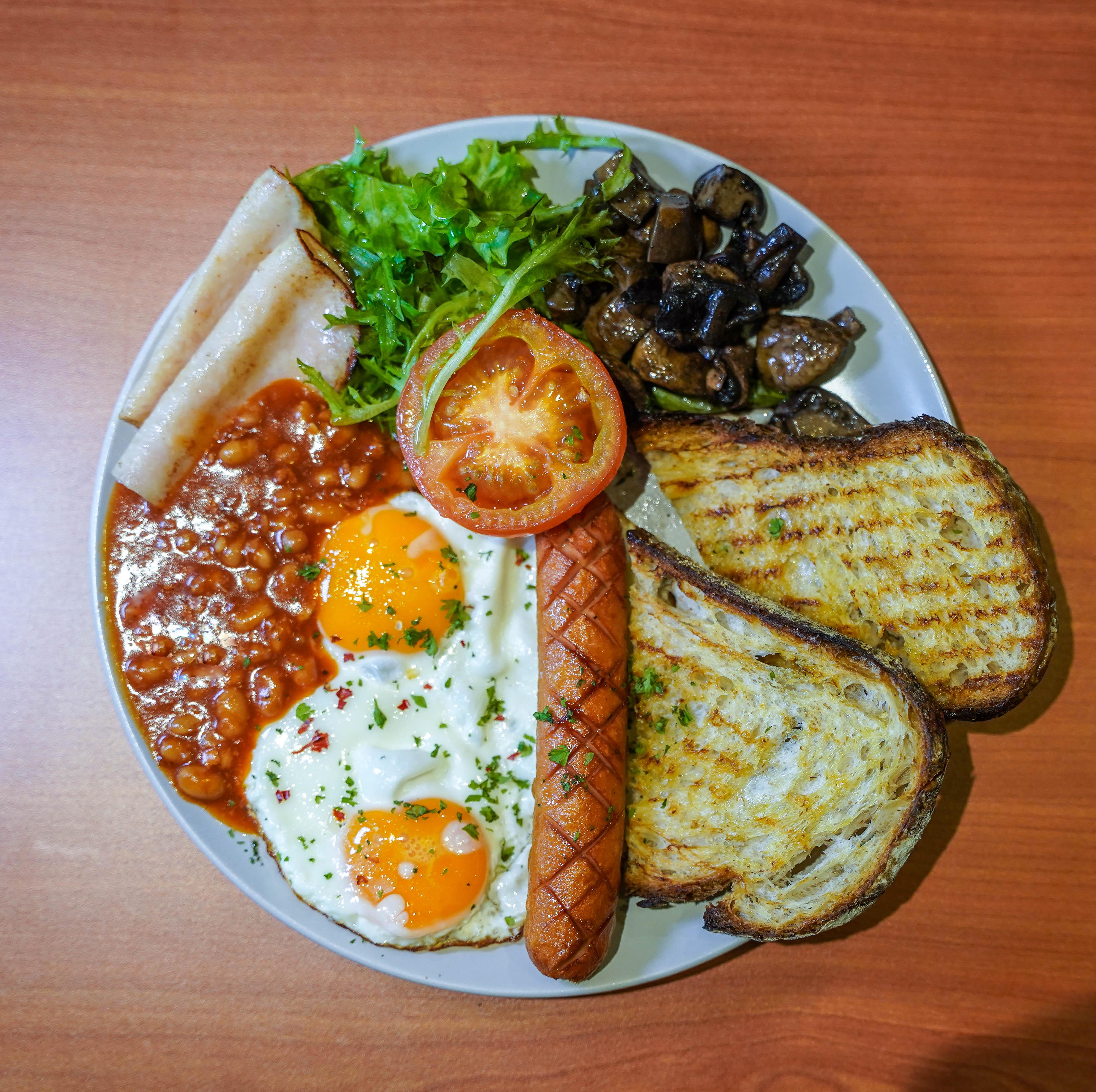 Belly & The Chef makes every morning better, serving breakfast starting 8:30am.
Belly's Breakie (RM29) is the breakfast of champions, triumphant with thick, crisp toast, chubby chicken sausage, ham, perfect sunny-side-ups, grilled sliced tomato, bolognese-style baked beans with a robust tang, sautèed mushrooms and a lively salad. Buoyantly balanced, engagingly enjoyable for big breakfast hunters.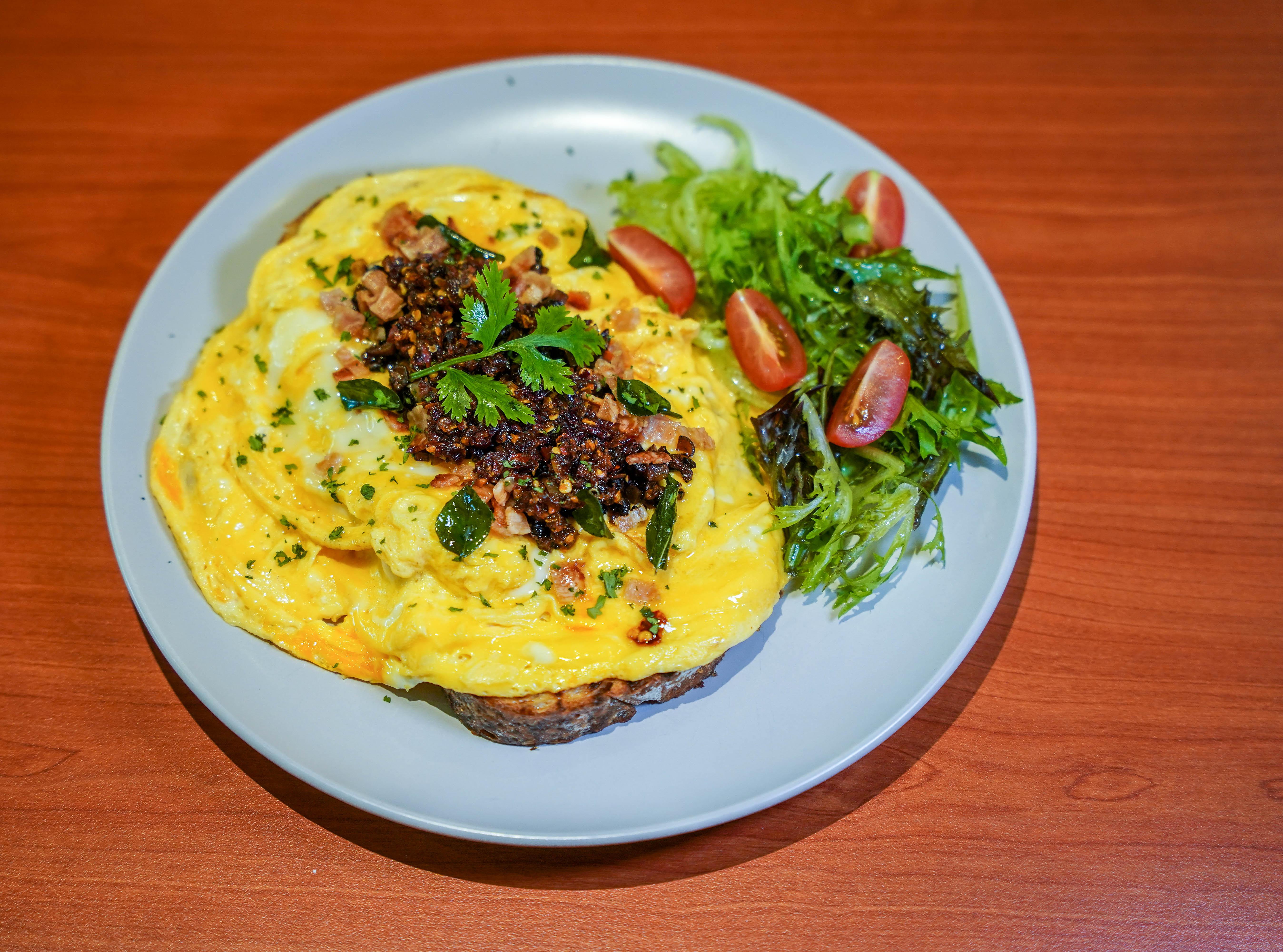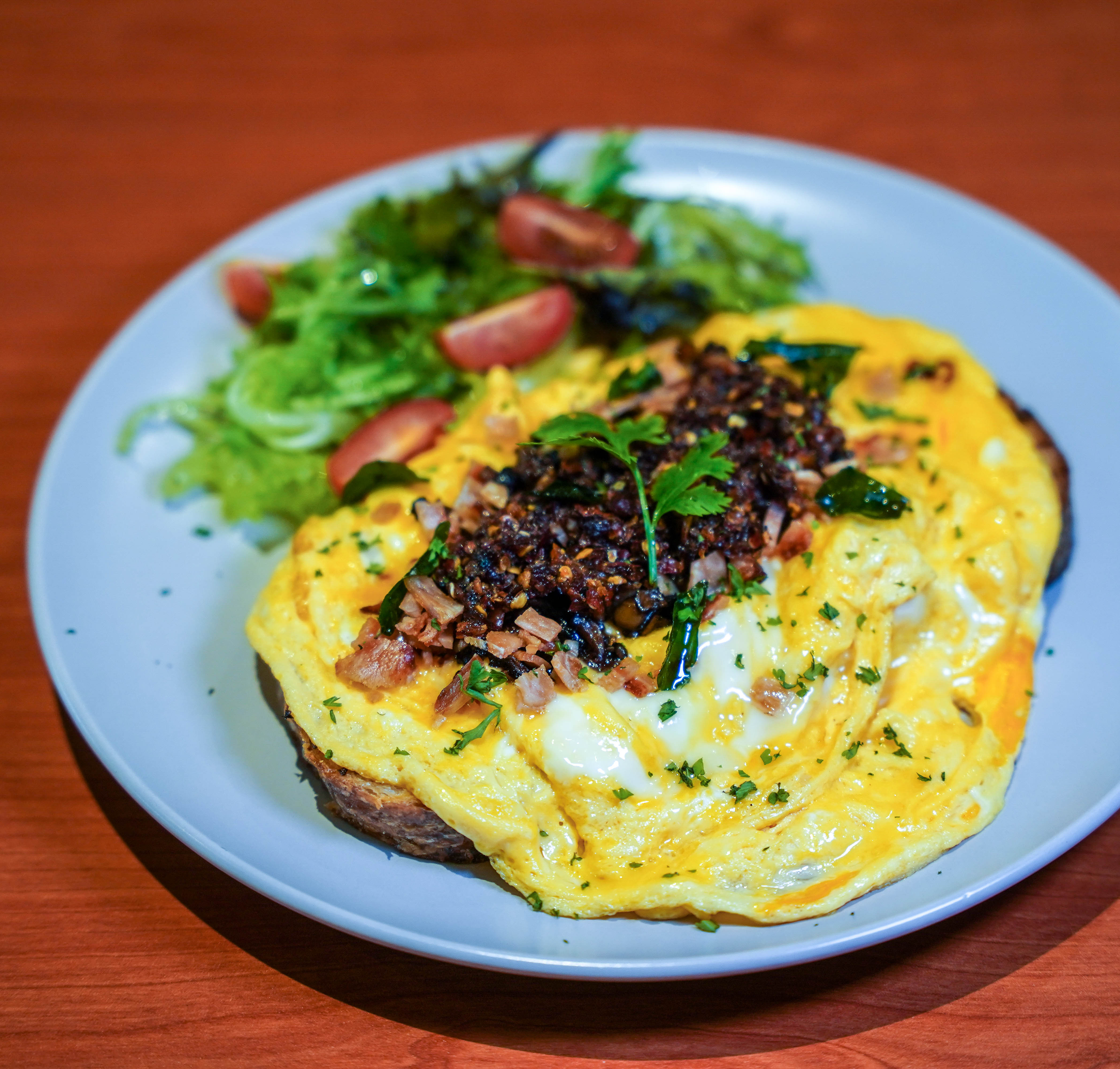 Belly & The Chef consistently infuses creative twists in its recipes. Chilli Scrambled Eggs (RM22) showcase unmistakable Malaysian umami, courtesy of dried shrimp showered on the smooth scramble. Local 
hae bi
 supplies extra-intense richness, layered over toast with earthy mushrooms and vibrant salad leaves.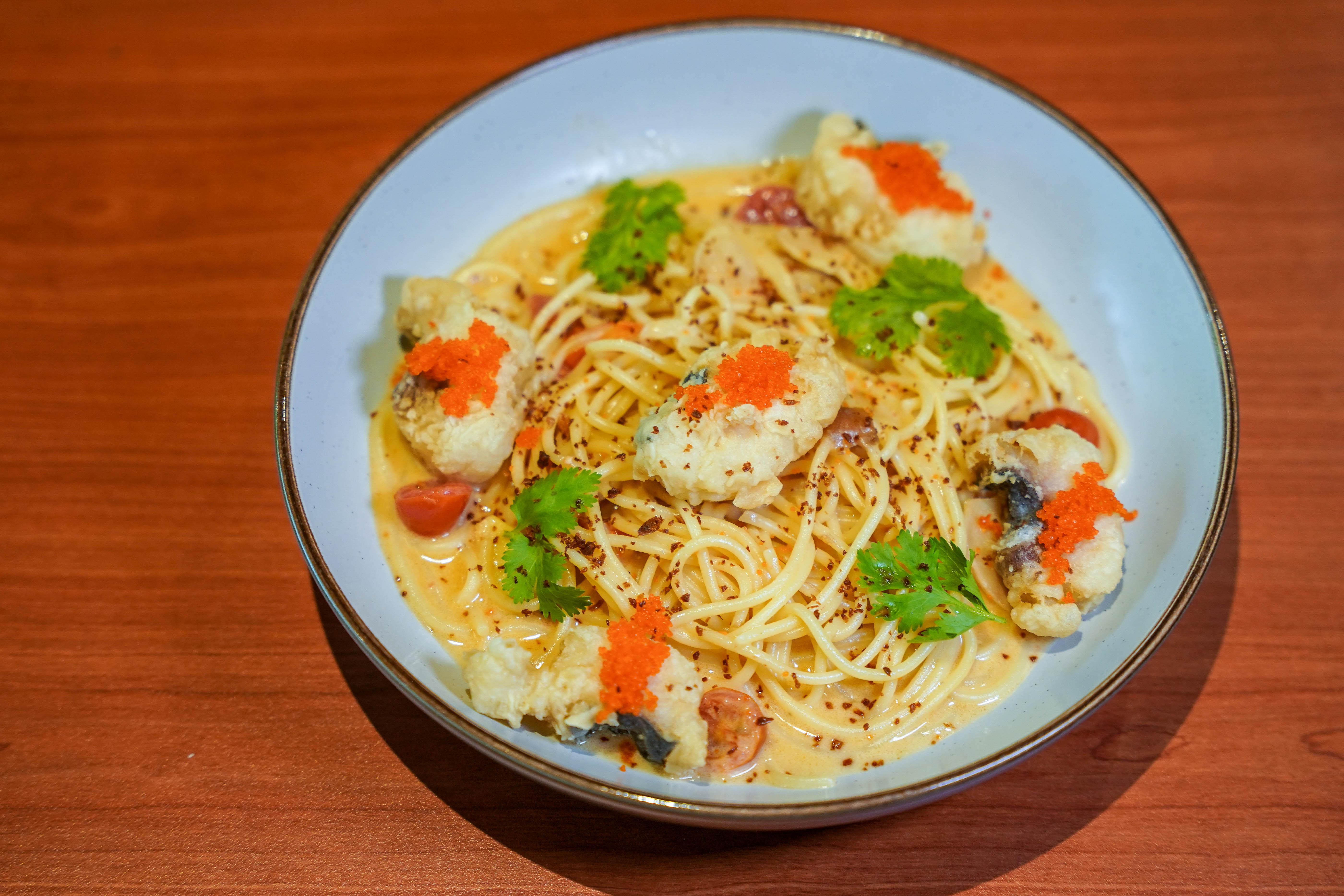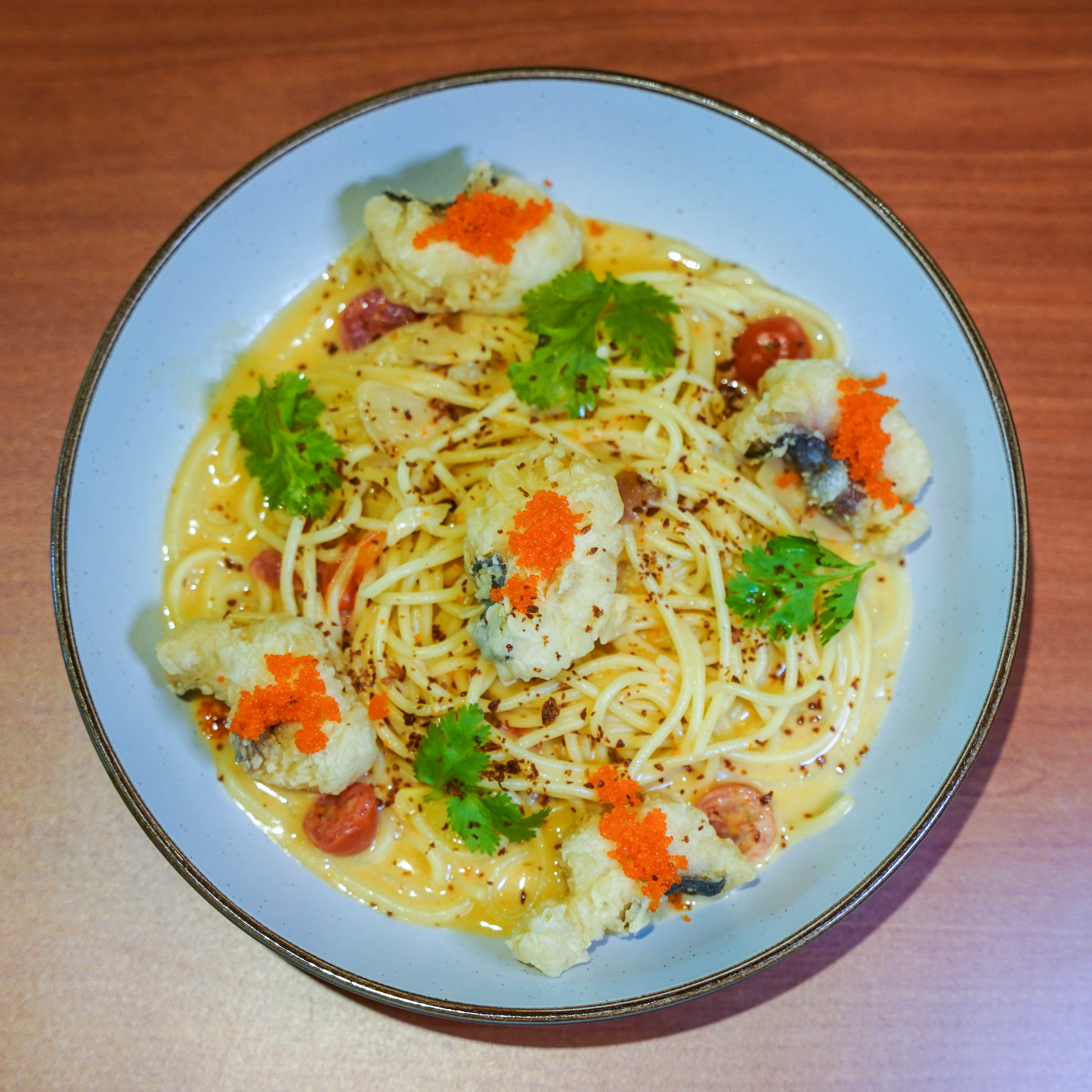 The Oceanic Blast (RM28) also channels local inflections - Belly & The Chef tosses the spaghetti in a milky salmon broth that speaks of the sea, topped with batter-fried patin fish, pickled ham choy and ebiko. The muse for this amusing pasta is 
yu tao mai
, Malaysian fish head noodles, transformed into an Italian pasta with plenty of chunky, tenderly fleshy fish.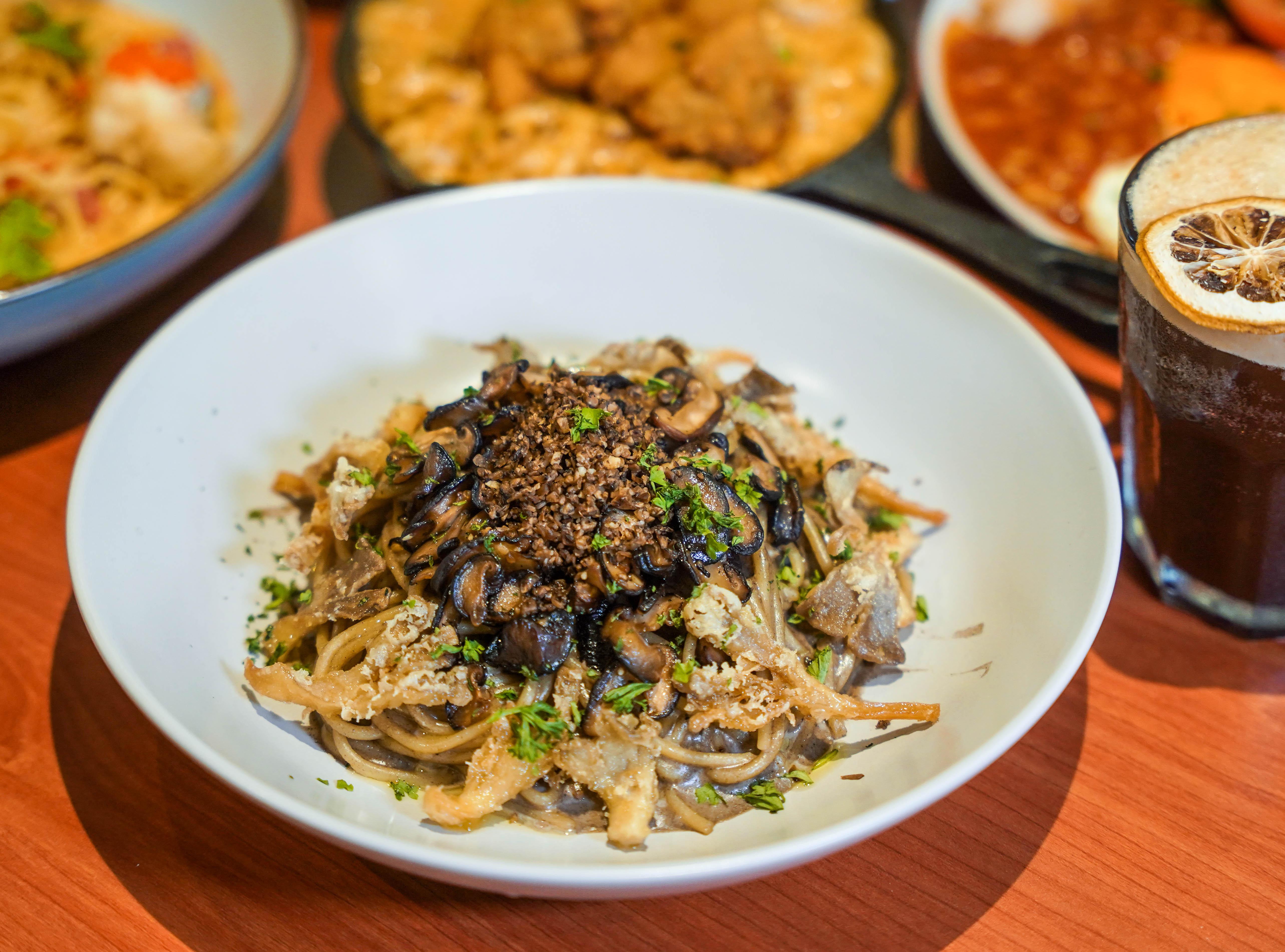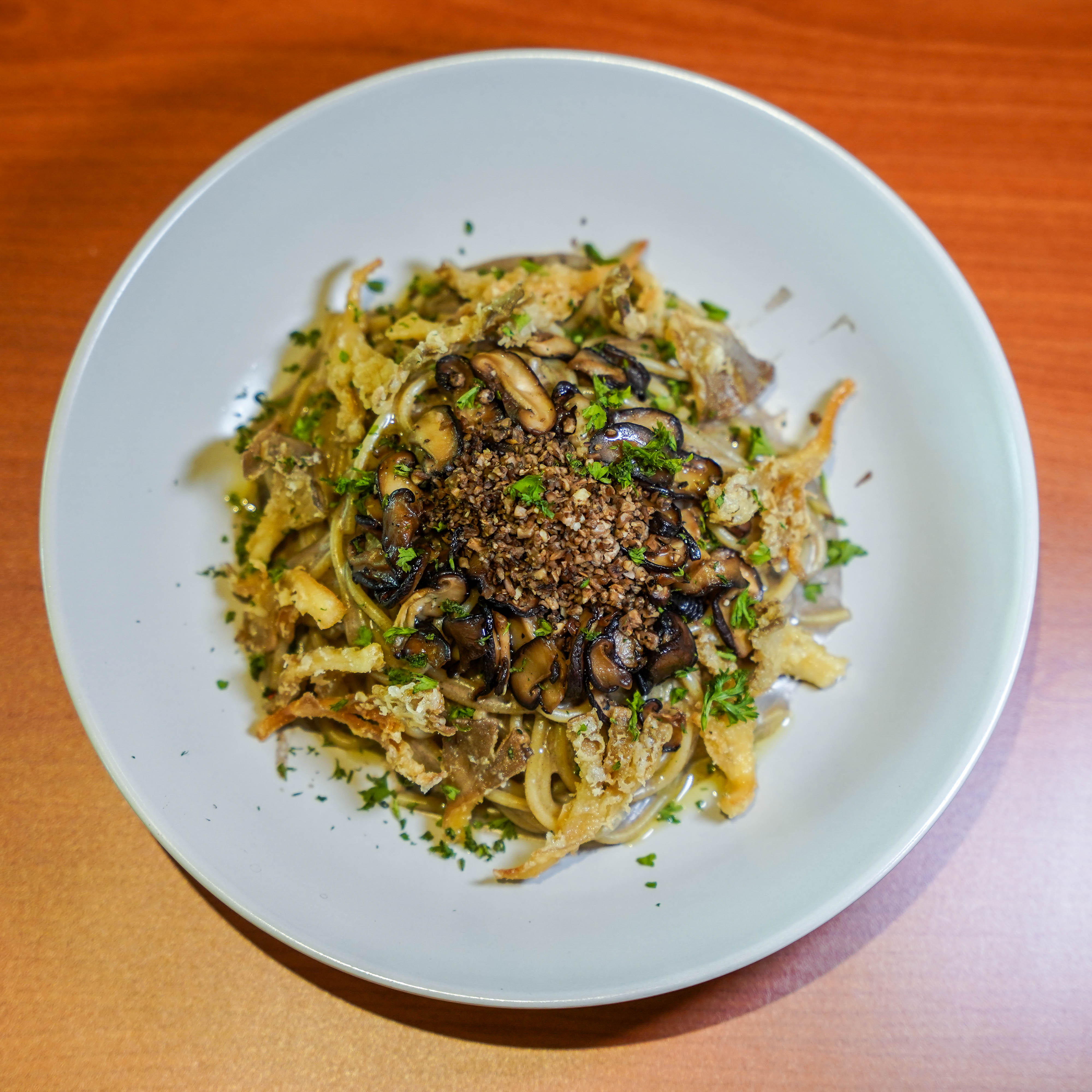 The Wild Mushroom Pasta (RM25) is suitable for vegetarians, but it's flavour-packed enough even for carnivorous customers, bursting with the alluring aromatics of assorted mushrooms, truffle oil, and herbs like parsley. This addictive pasta brings us back to the roots of the land.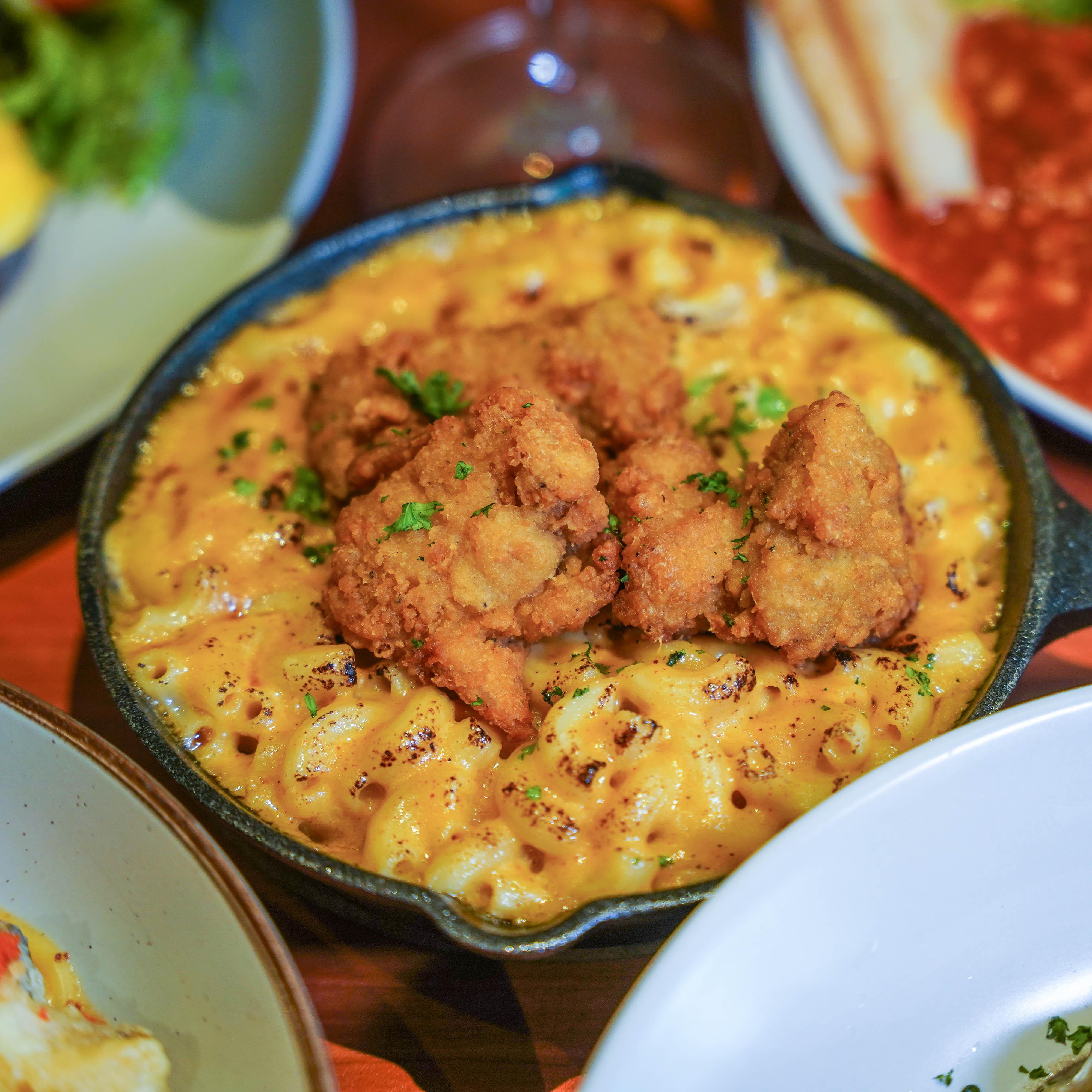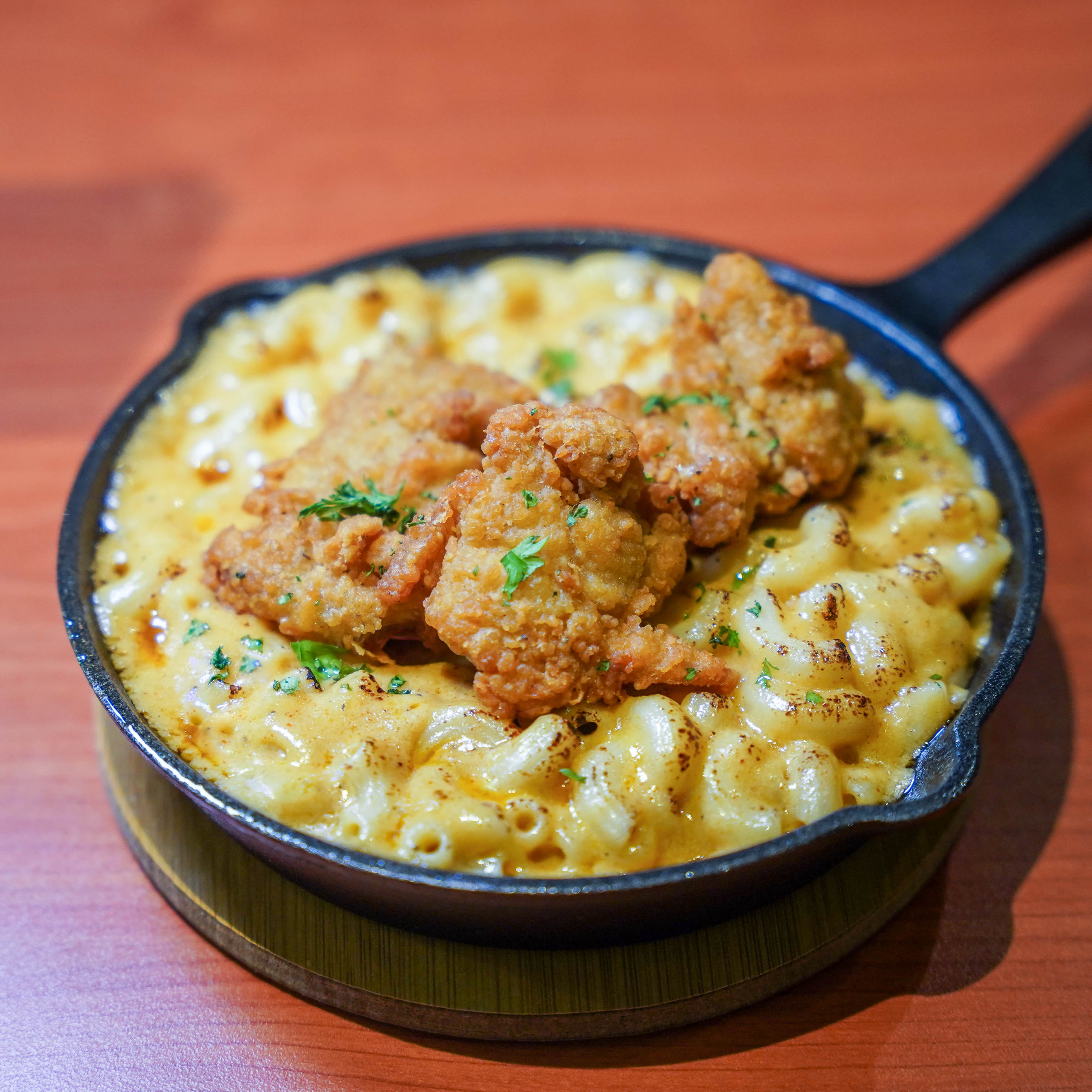 Belly & The Chef's Mac & Cheese Kara-age (RM25) is a decadent delight. Piping-hot in the pan, the gloriously golden macaroni is creamy with a blend of three cheeses - sharp cheddar, mozzarella and white cheddar - for deep flavours, commandingly crowned with chicken karaage, crunchy to the bite, juicy to the chew. An irresistible coupling of carbs and protein.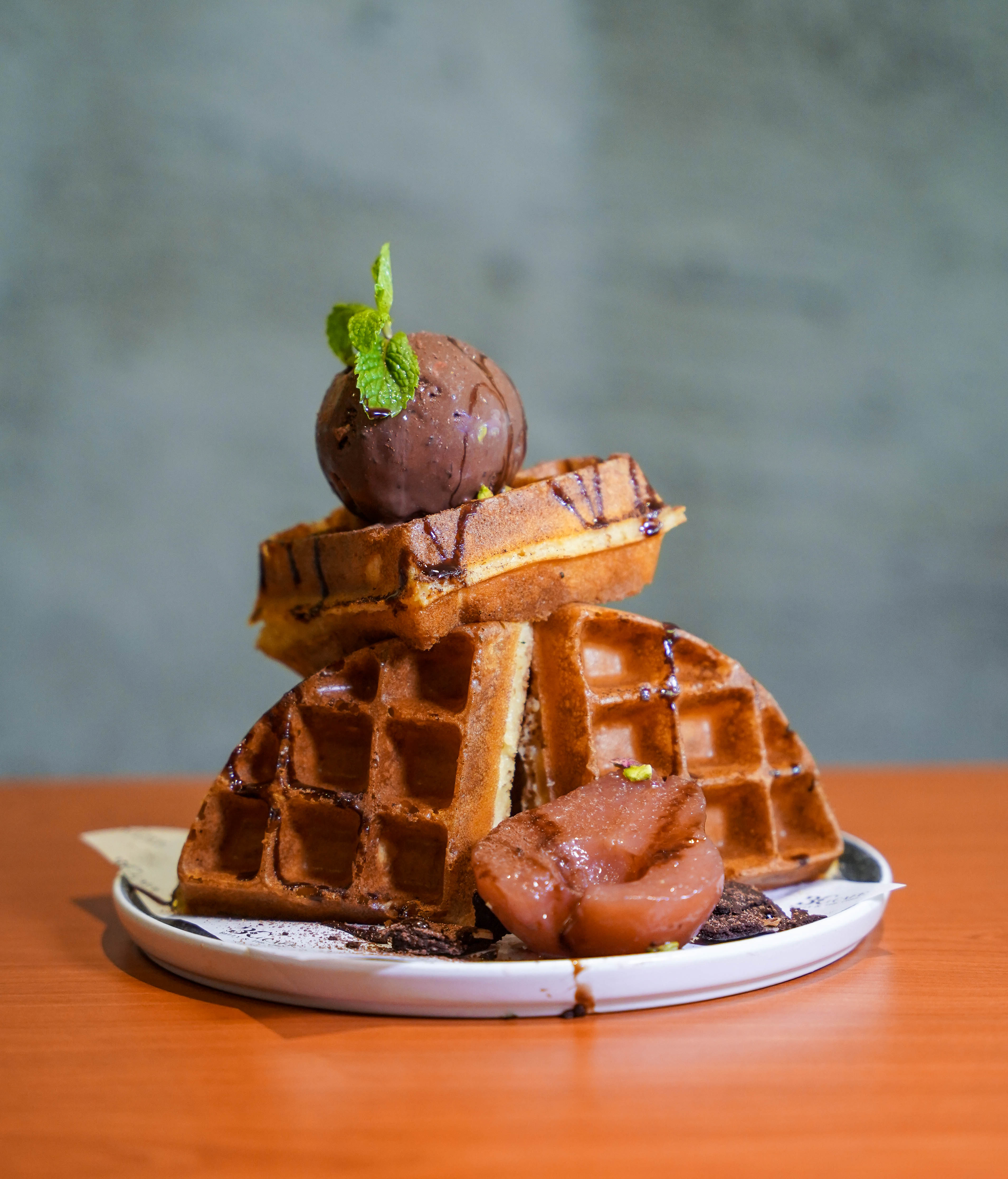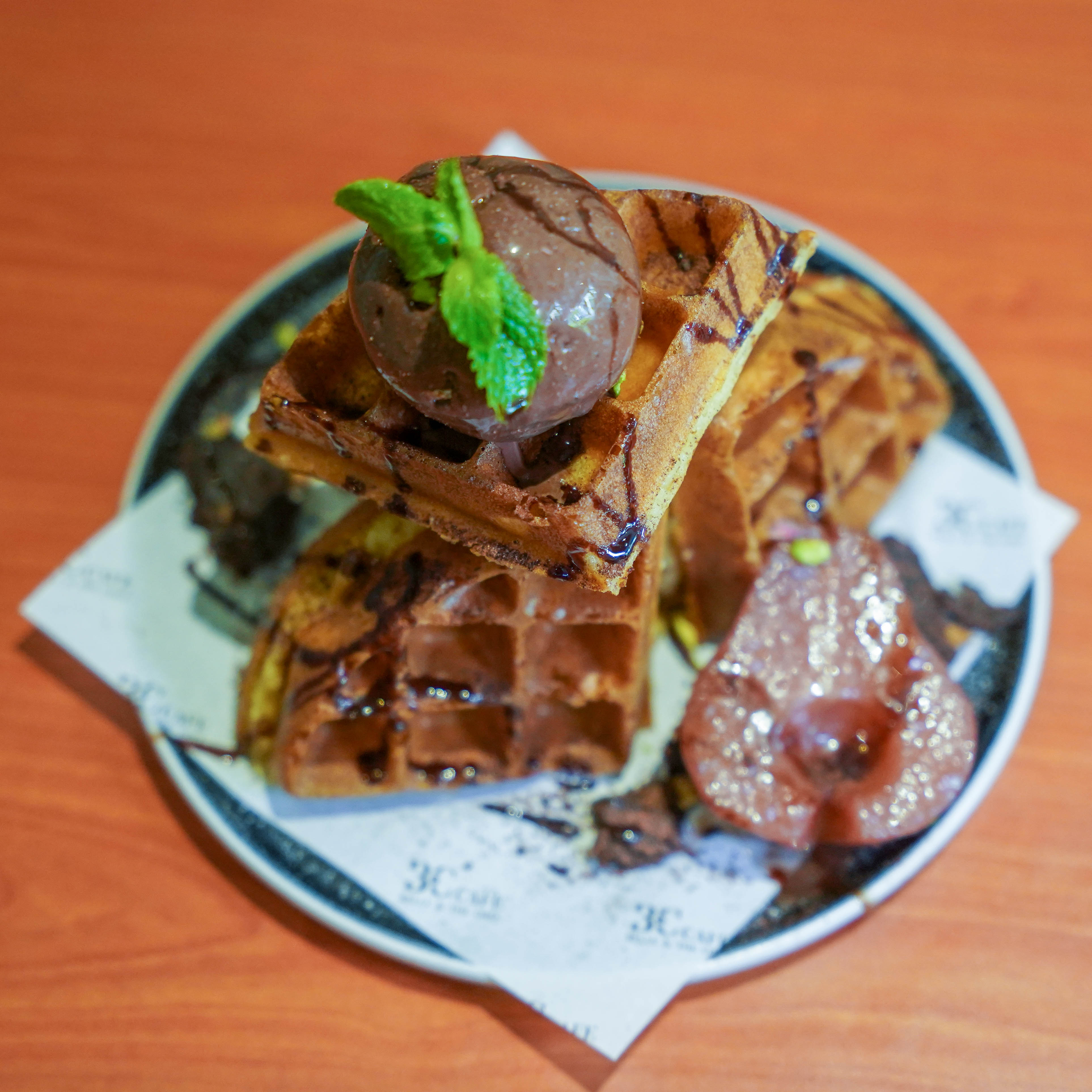 Chateau D' Waffle (RM29) is our best bet for sweet satisfaction - this isn't a cliched waffle; it conveys elegant French sensibilities, embracing a luscious red wine poached pear with crème anglaise and dark chocolate sable cookies and ice cream, terrific in taste and textures.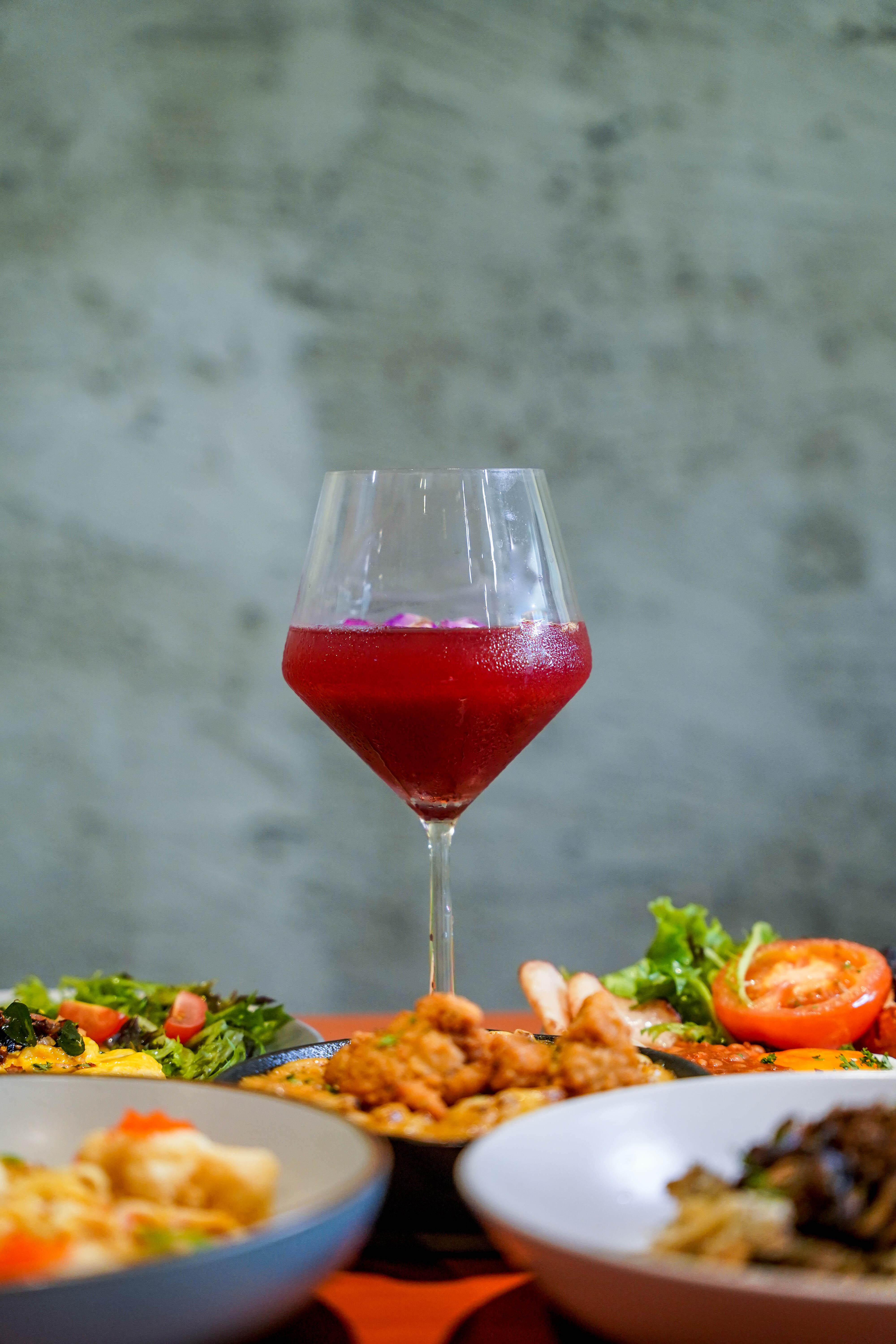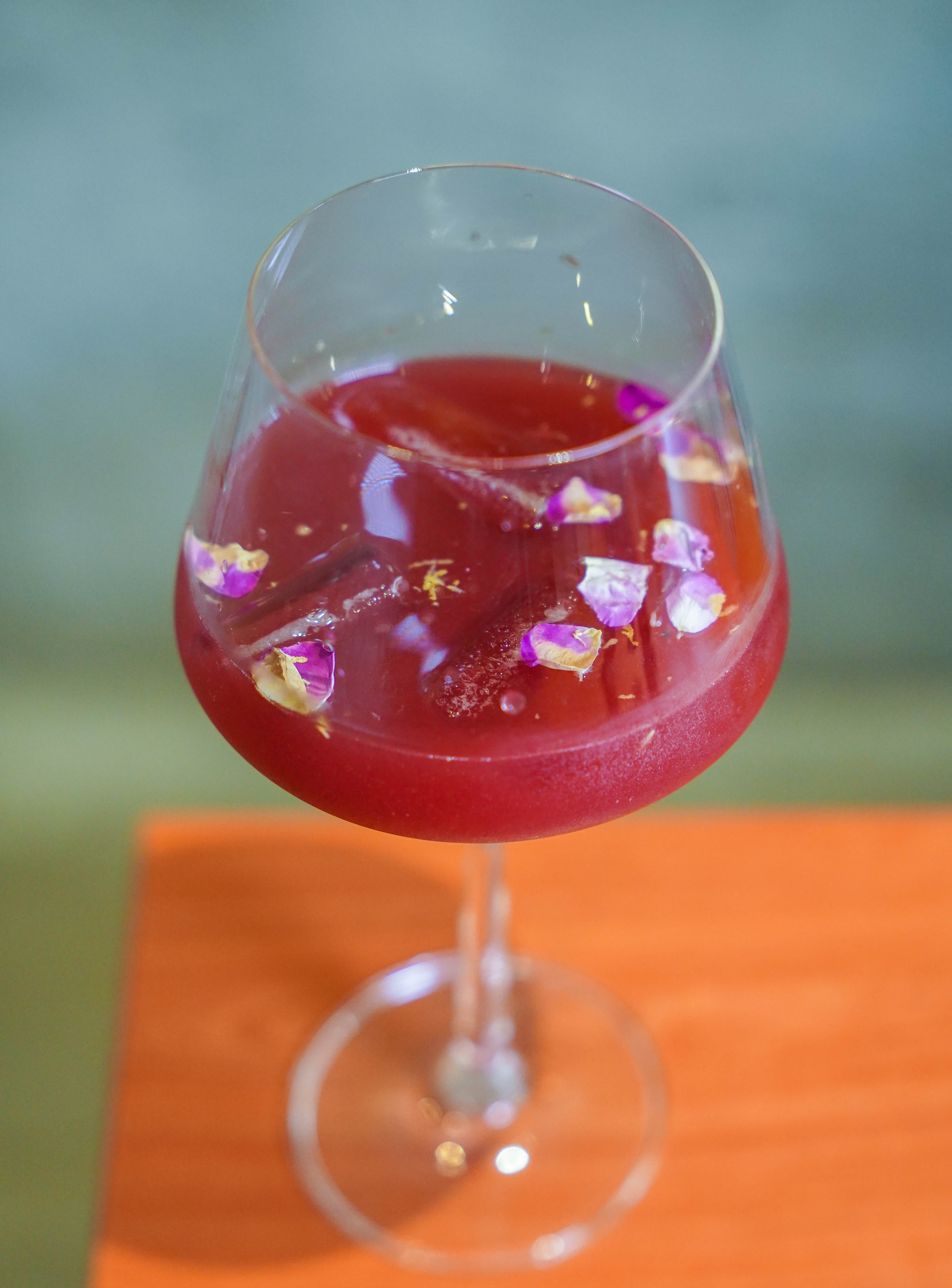 Tea and coffee coolers complement the menu marvellously.
St Mary (RM15) is floral, fruity and fragrant; its rose tea base is brightened with açai, pomegranates and strawberries, the harvest of an orchard concentrated in a rejuvenating glass.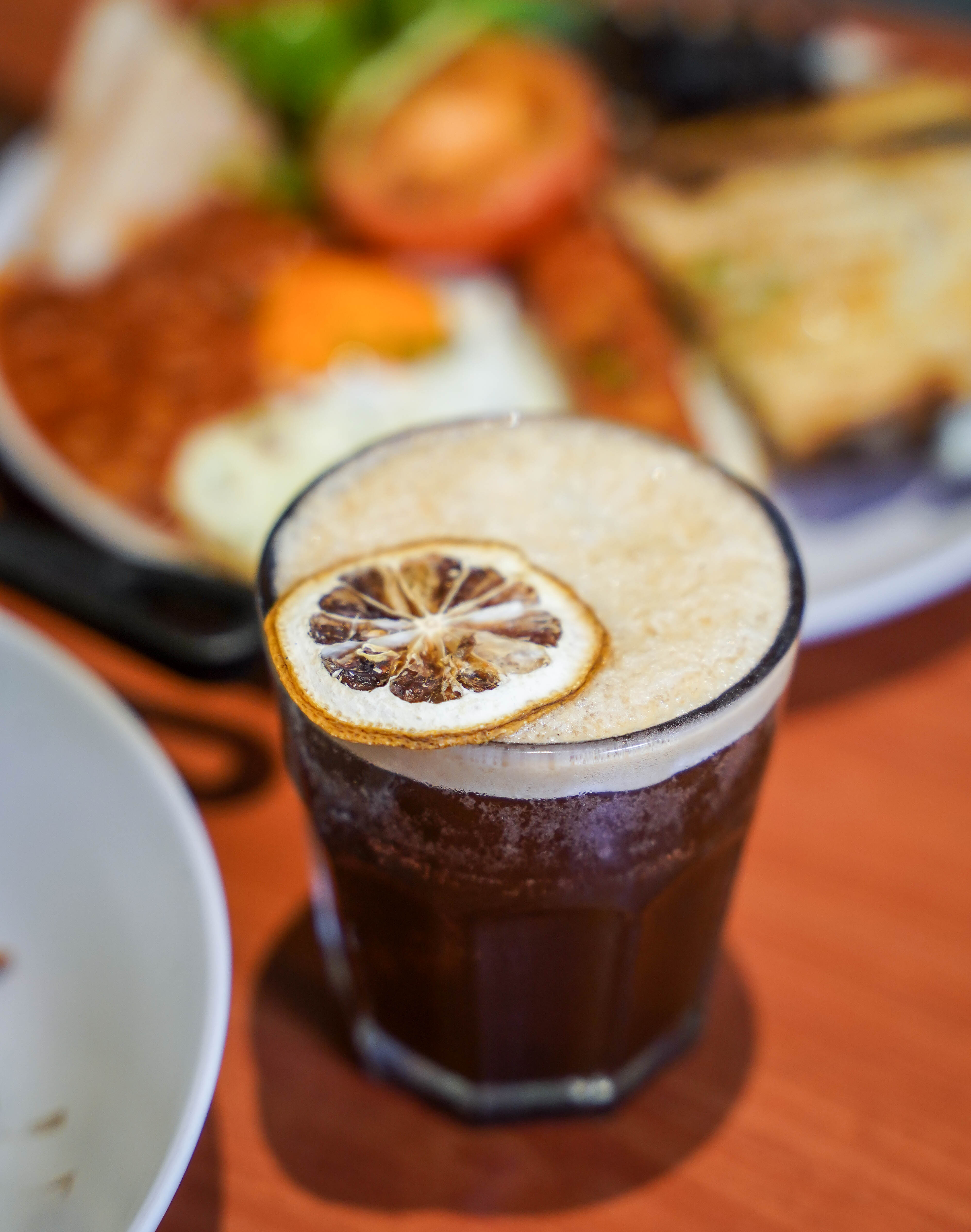 Tangerine Sub (RM15) will perk us up instantly: Espresso mingles with rose tea for confident caffeination, enhanced with tangerine and cucumber for a sensuous touch of sophistication.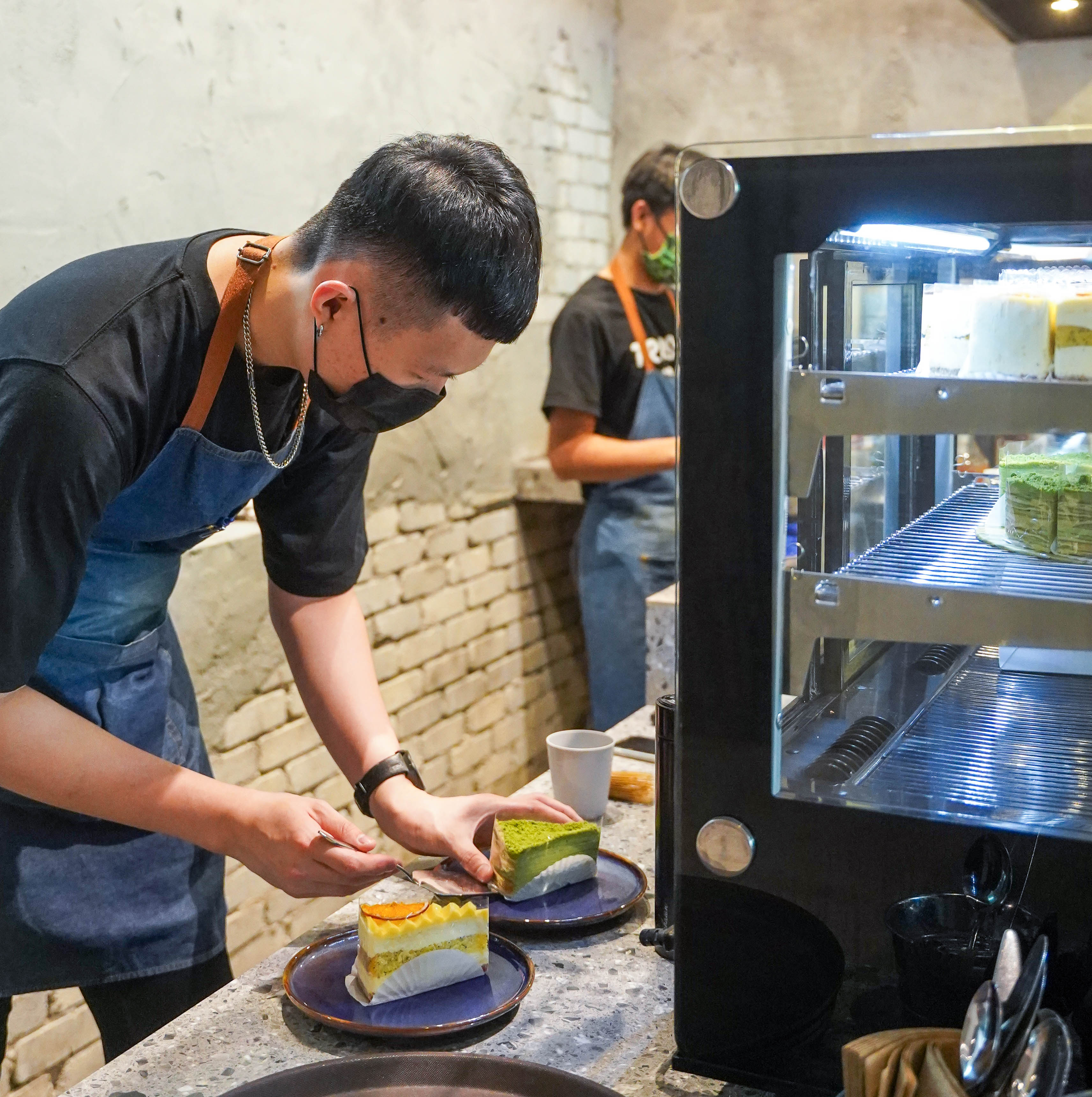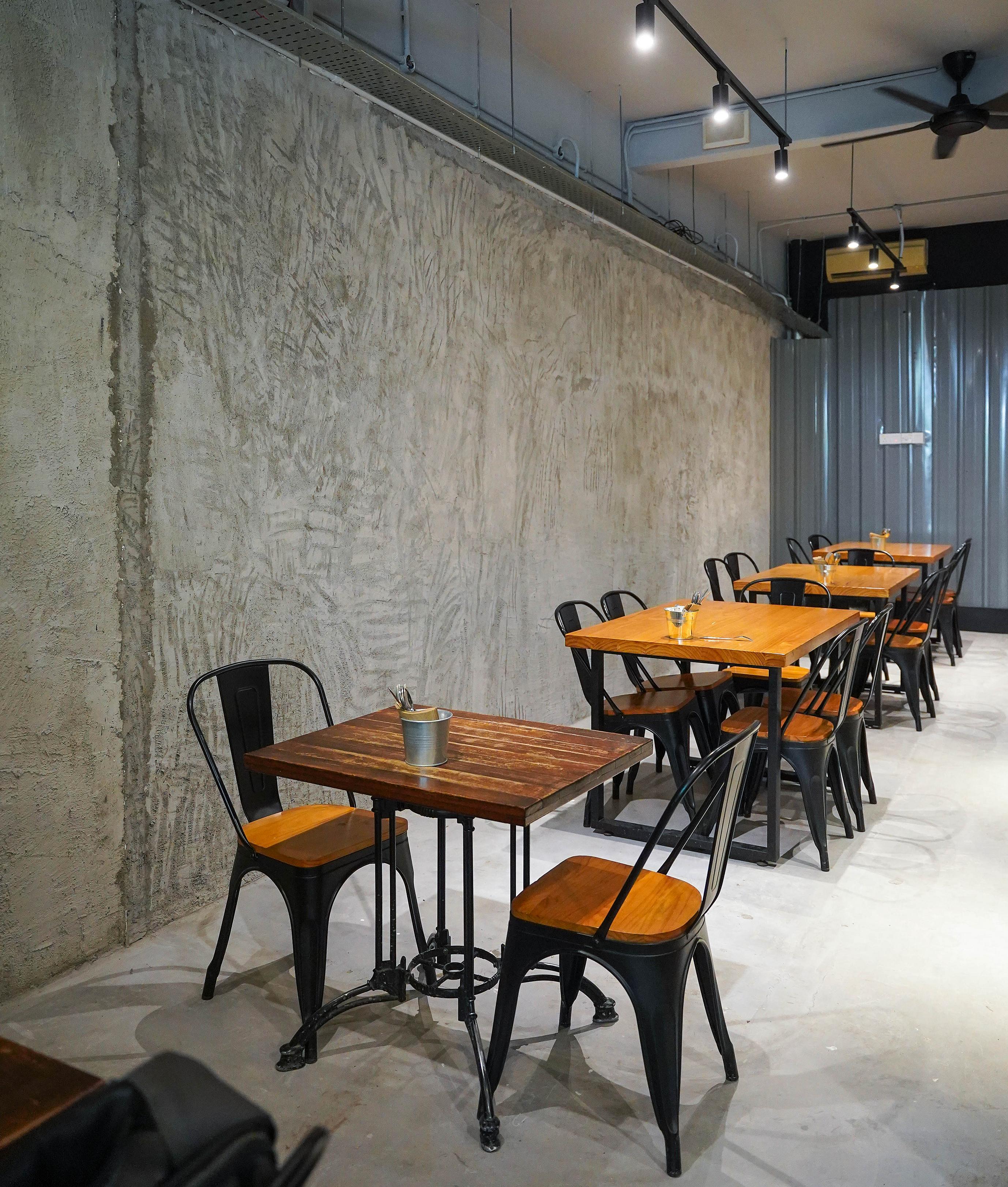 Belly & The Chef Cheras
13, Lorong Durian, Taman Cheras, 56100 Kuala Lumpur.
Open daily, 8:30am-6pm. Tel: 012-325-8966
---
You Might also Like