Wanomiya: Unlimited Wagyu Yakiniku Feasts on G Tower 's 28th Floor
December 23, 2022
---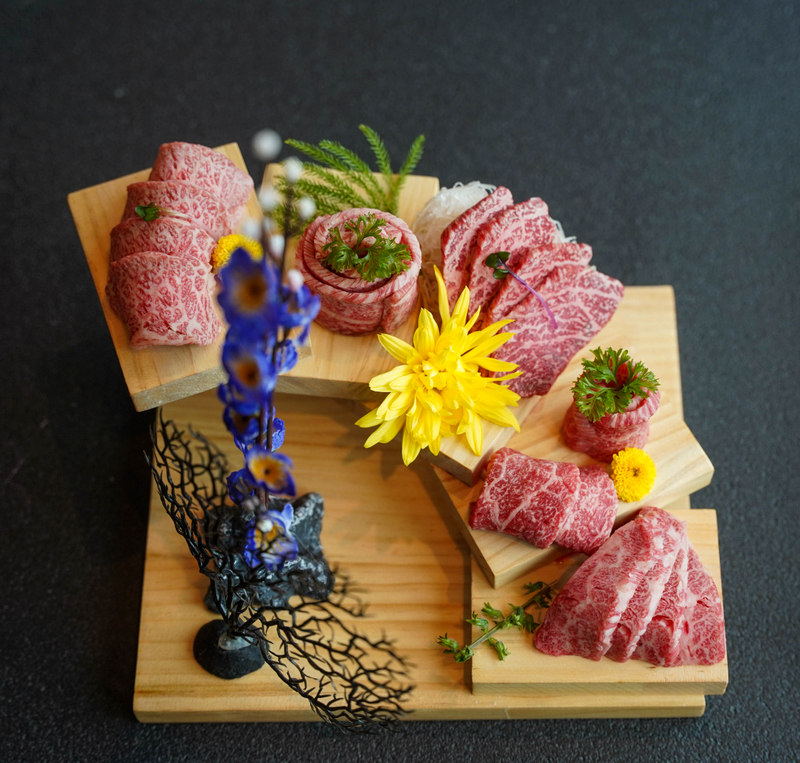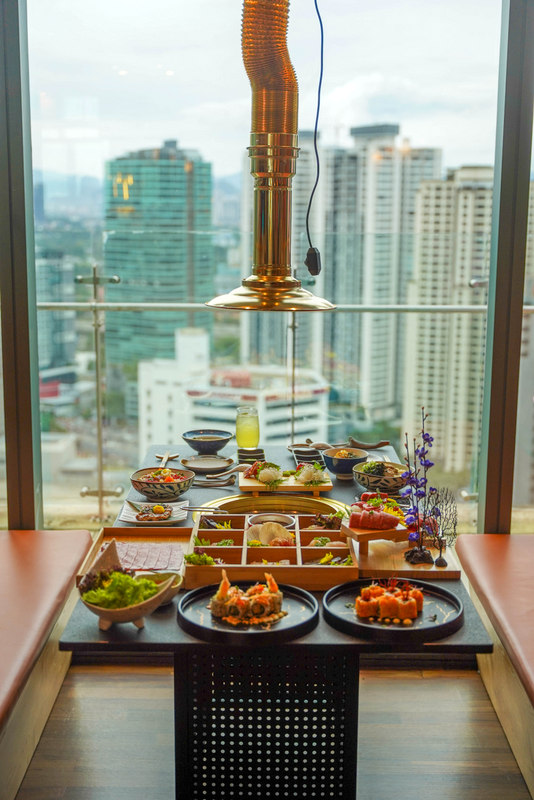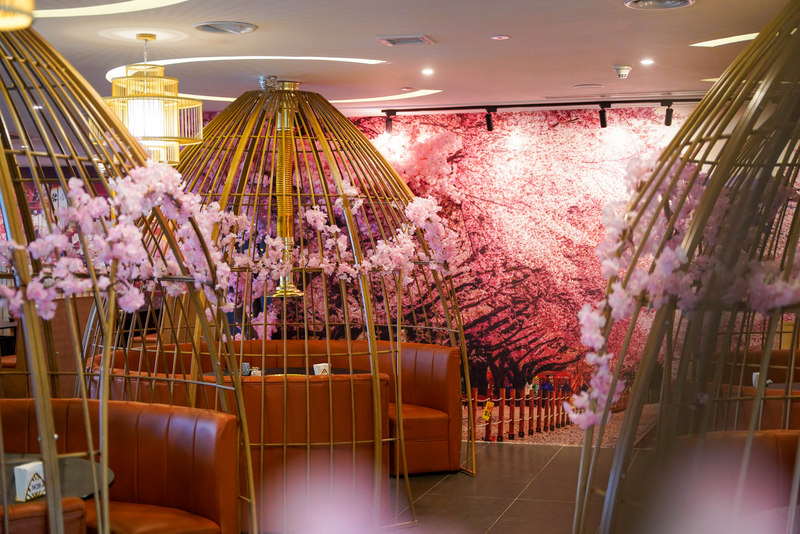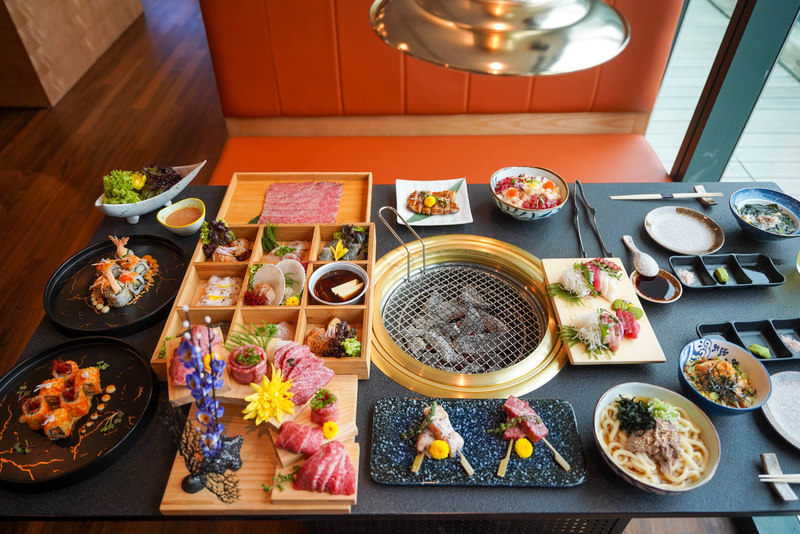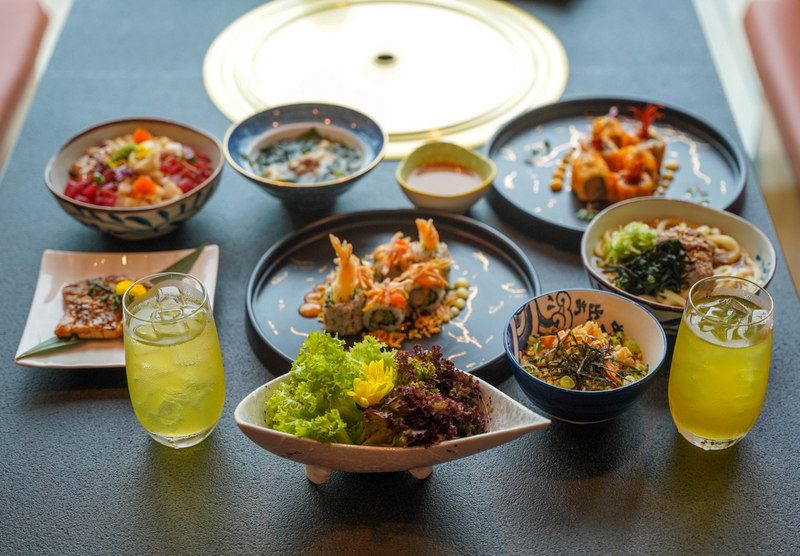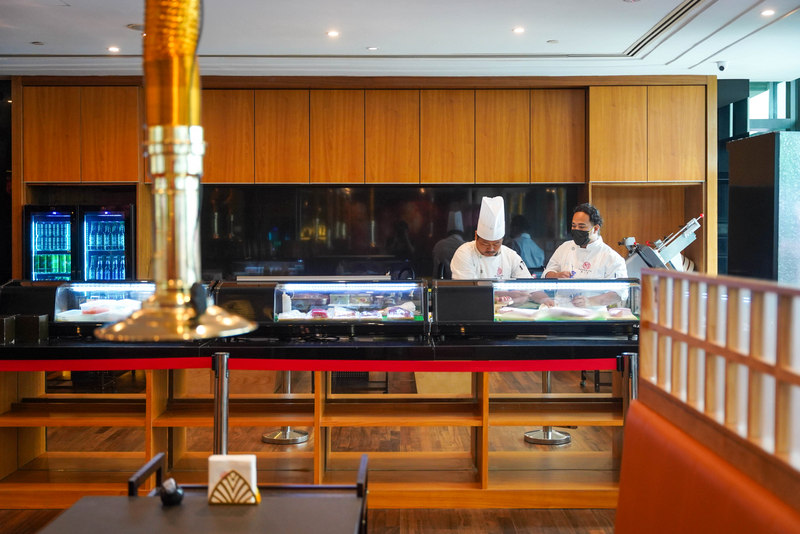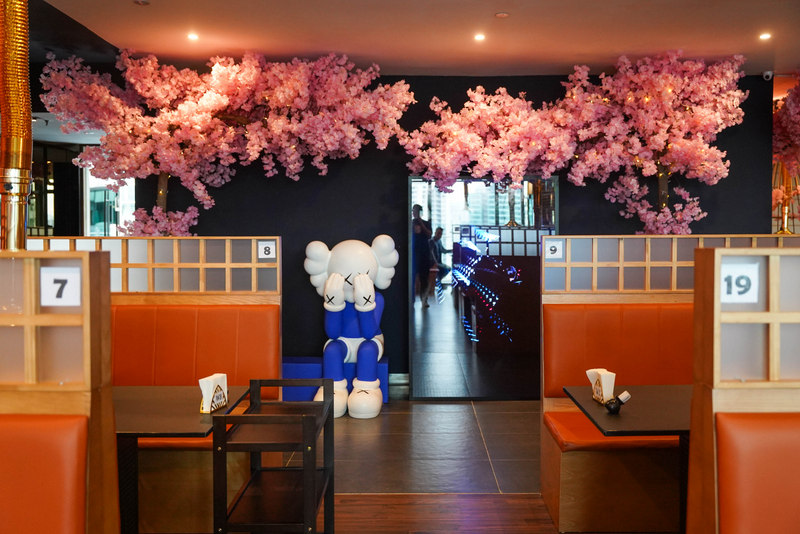 Wanomiya is KL's new wonderland for wagyu feasts, perched on G Tower's 28th floor in a spectacular setting with scenic views of the city's skyline.
Serving air-flown A5 Miyazaki, the pinnacle of wagyu beef, Wanomiya specialises in yakiniku-focused buffet sets that bring together multiple cuts of halal-certified Japanese beef with seafood, sashimi and shabu-shabu.
Each set includes unlimited refills of wagyu and more throughout your meal for 120 minutes - a delicious deal, comprising all-you-can-eat add-ons at a fixed price!
The sets cost RM198, RM298 or RM398 per adult, with a wider range of wagyu for the higher prices. The sets also comprise numerous popular Japanese dishes that patrons can order.
The restaurant is open all day long, with 20% off during special hours from 3pm to 7pm.
If you're a wagyu beef enthusiast, this is the place to bookmark!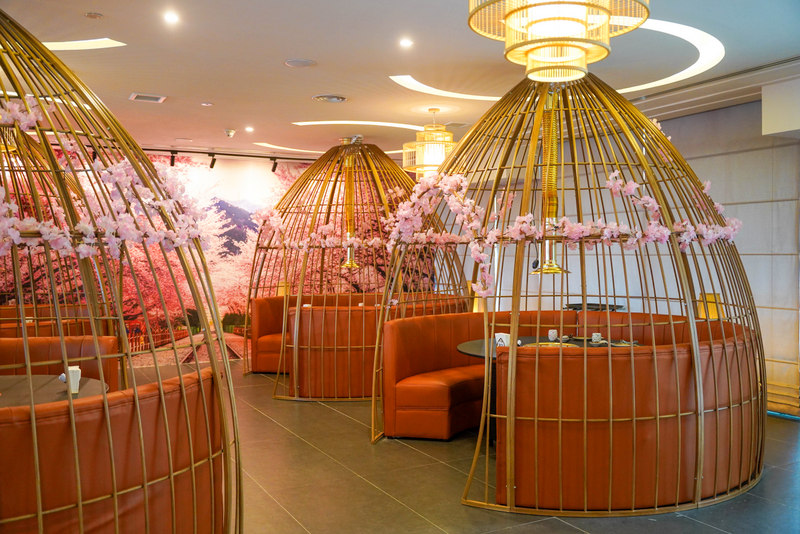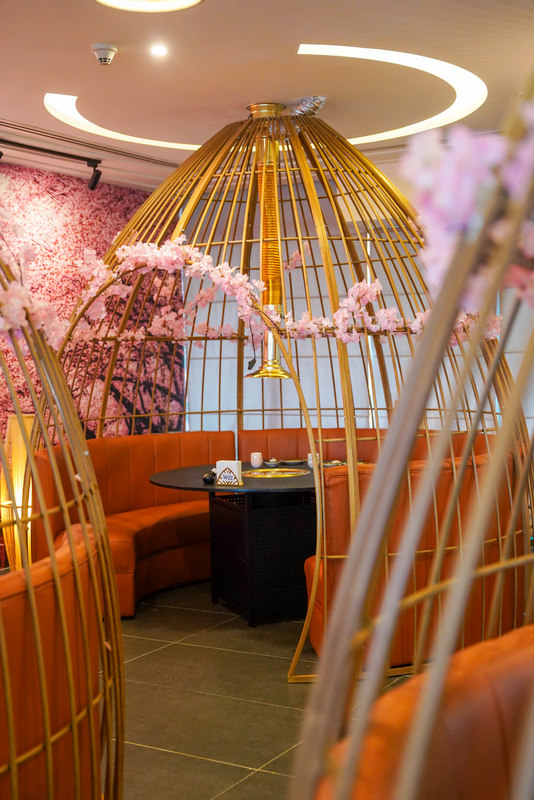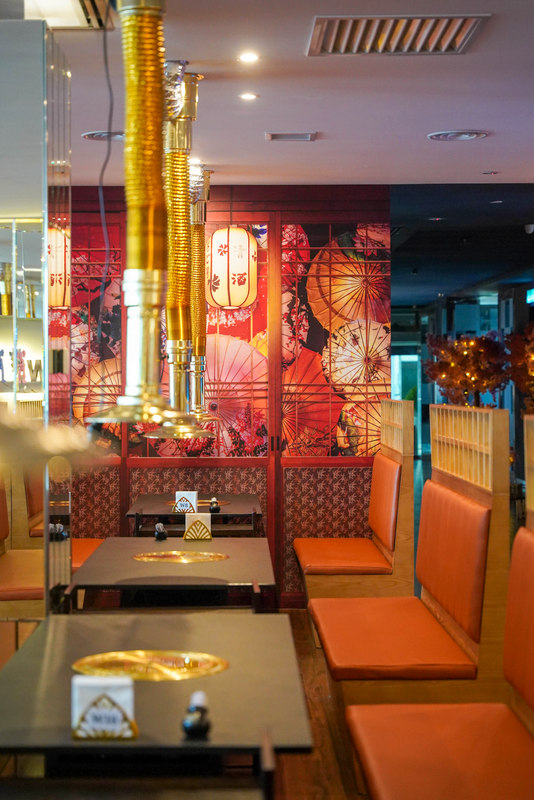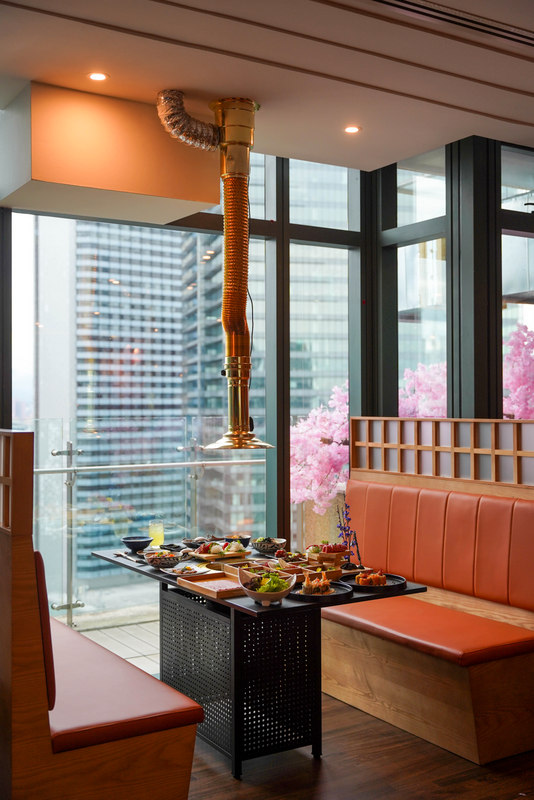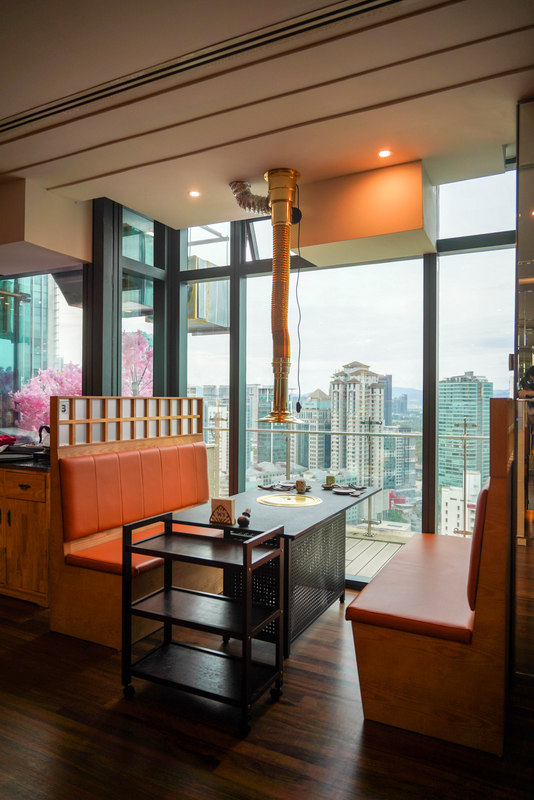 We love Wanomiya's birdcage-inspired seating style, gilded in gold, encircled with cherry blossoms. But our favourite tables might be by the windows, with a wide-open perspective that stretches many miles into the horizon. This is a wagyu haven that feels close to heaven.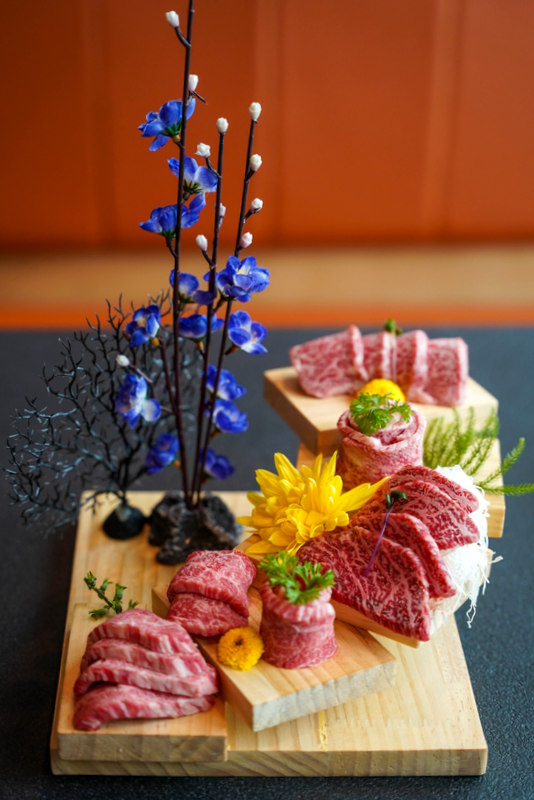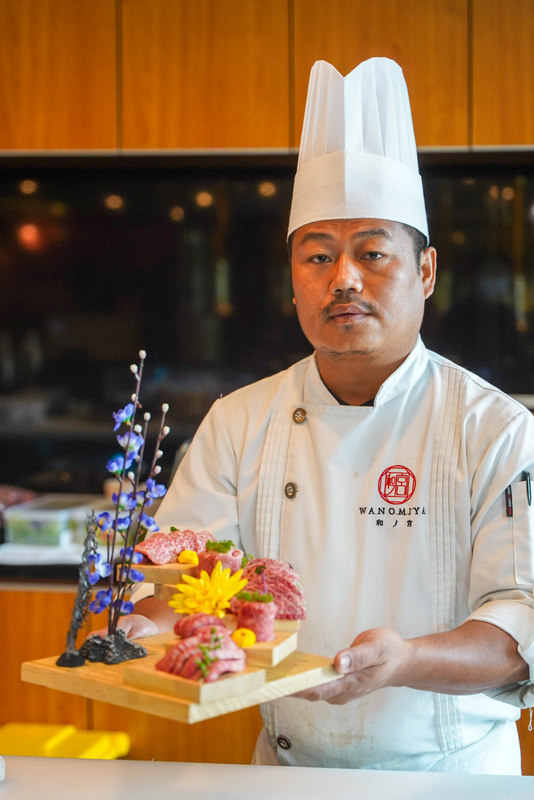 Our set for RM398 per person comprised five different cuts of Miyazaki A5 wagyu beef, changing regularly according to the chef's top choices each day. 
The cuts are elegantly presented - our combination comprised karubi (the beautifully marbled boneless short rib, prized in yakiniku restaurants for its juiciness), kata sankaku (shoulder clod, for a full-bodied chew), ranichi (rump), short plate (flavourful for searing) and sotomomo (a muscular cut that's lean with less fat). All in all, it's an engaging, enjoyable way to explore contrasting cuts of beef, especially ones not often seen in conventional eateries.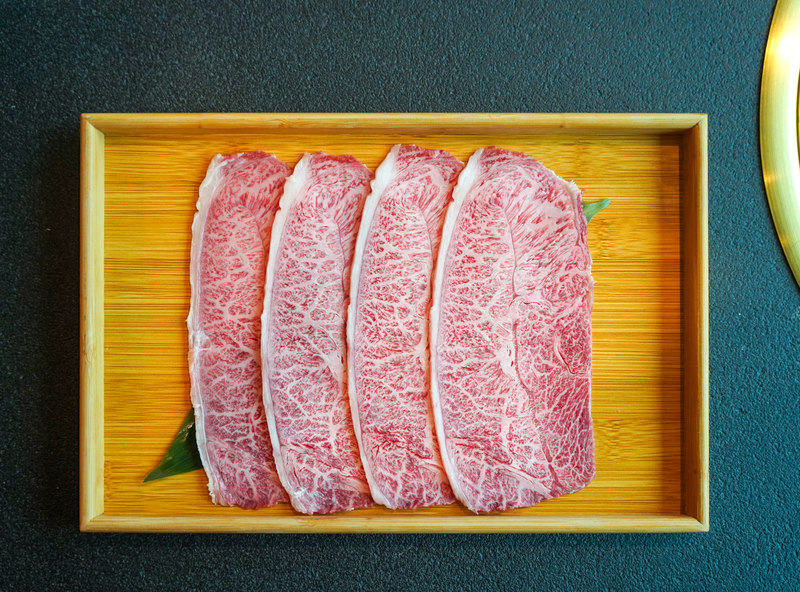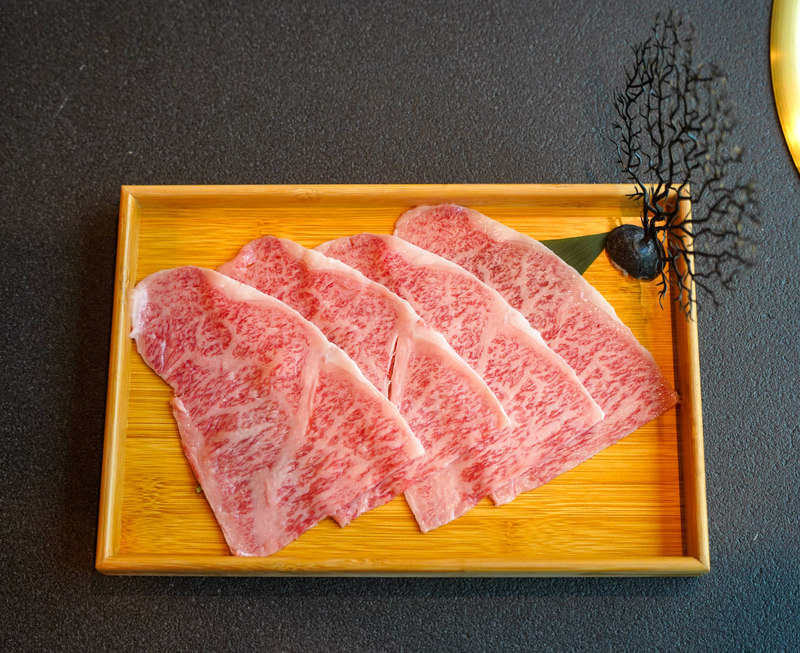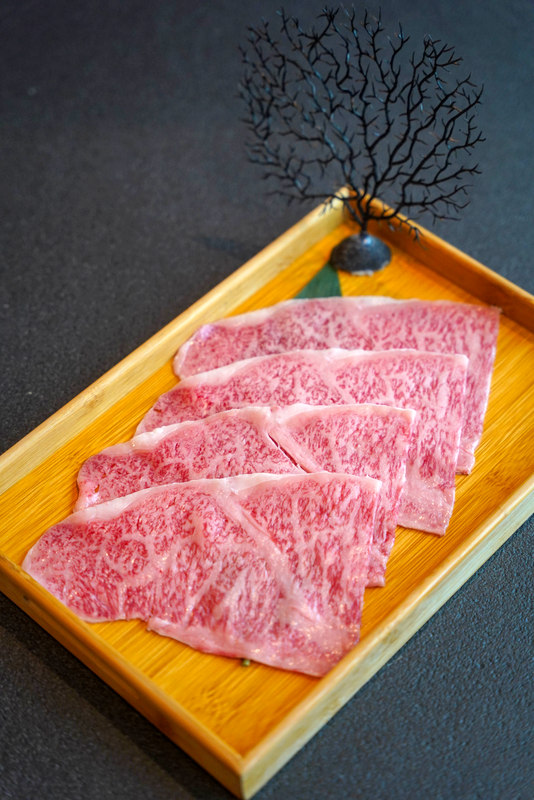 For customers who come in groups of four people or more, Wanomiya is also offering an additional complimentary Treasure Box of A5 wagyu.
Choose Set A (RM198 per person) to enjoy free A5 wagyu shabu-shabu hotpot slices (150 grams, worth RM248), Set B (RM298 per person) for free A5 wagyu misuji slices (200 grams, worth RM336) or Set C (RM398 per person) for free A5 wagyu sirloin slices (200 grams, worth RM396).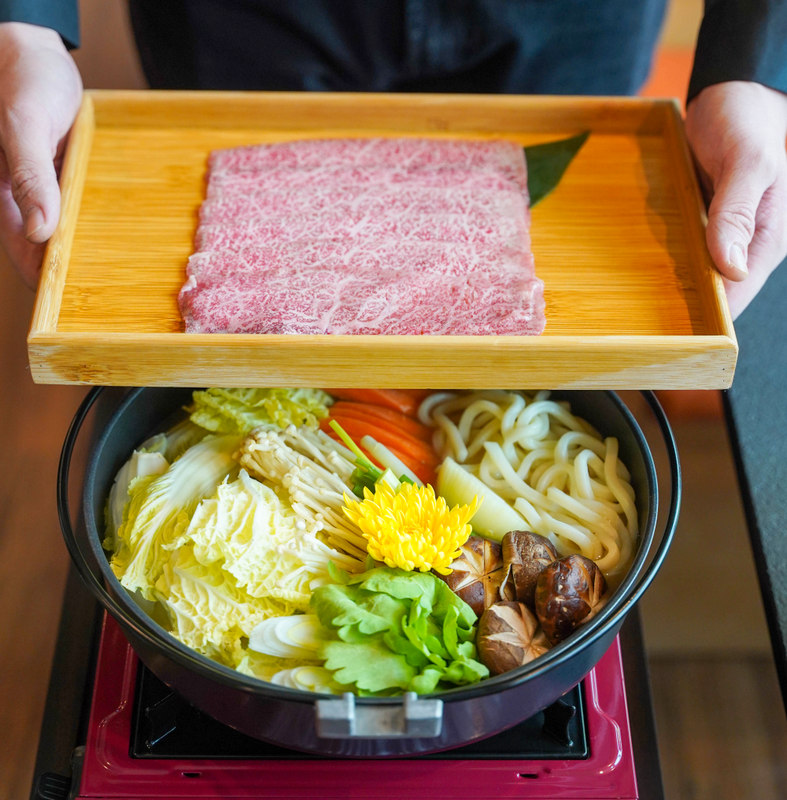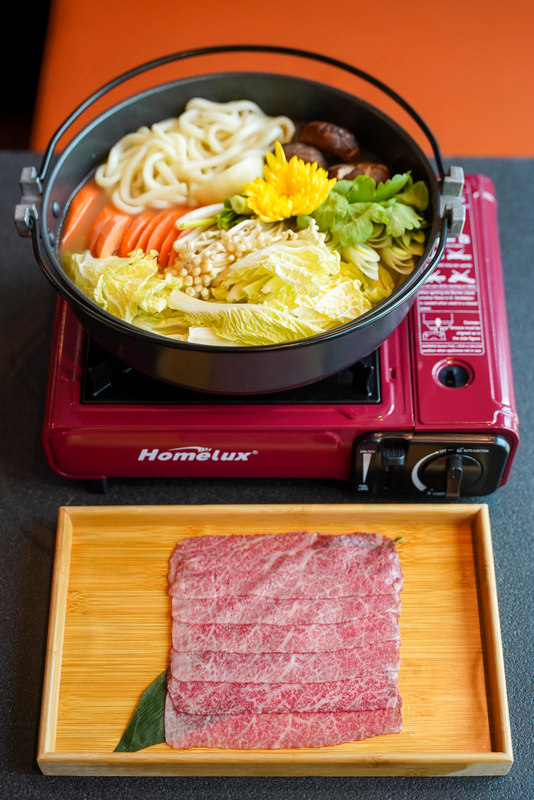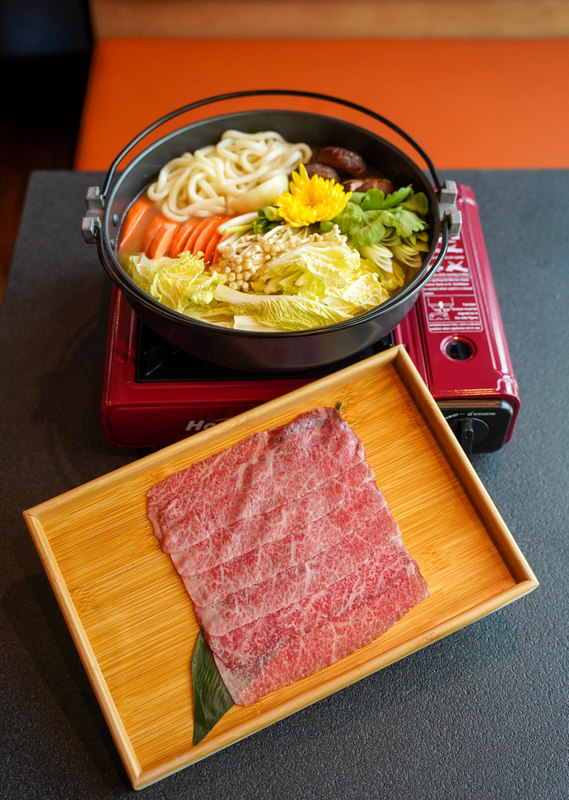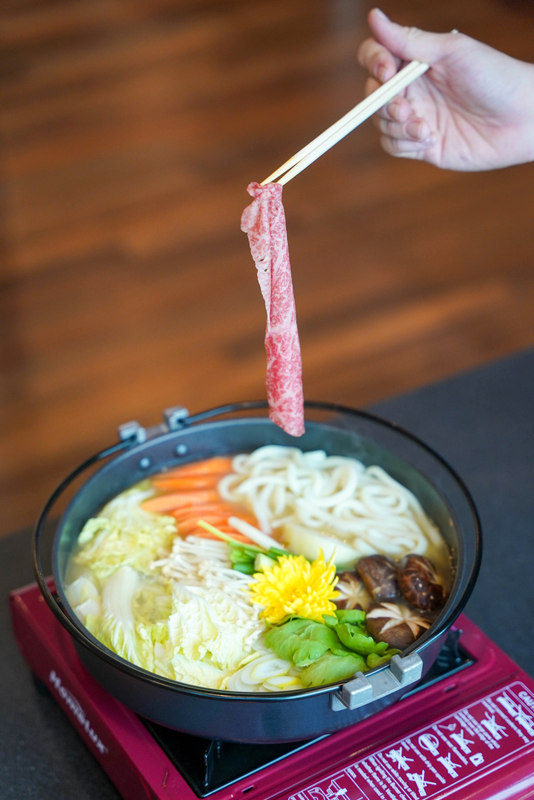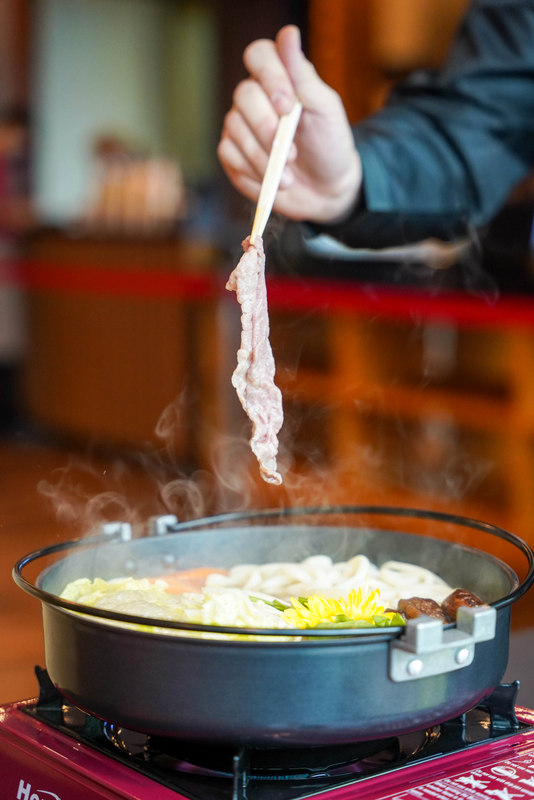 Wanomiya's terrifically tender wagyu beef is brilliant for shabu-shabu, included in Set B and C. Dip and dunk the succulent slices into this steaming nabemono speciality, brimming with fresh vegetables, mushrooms and noodles.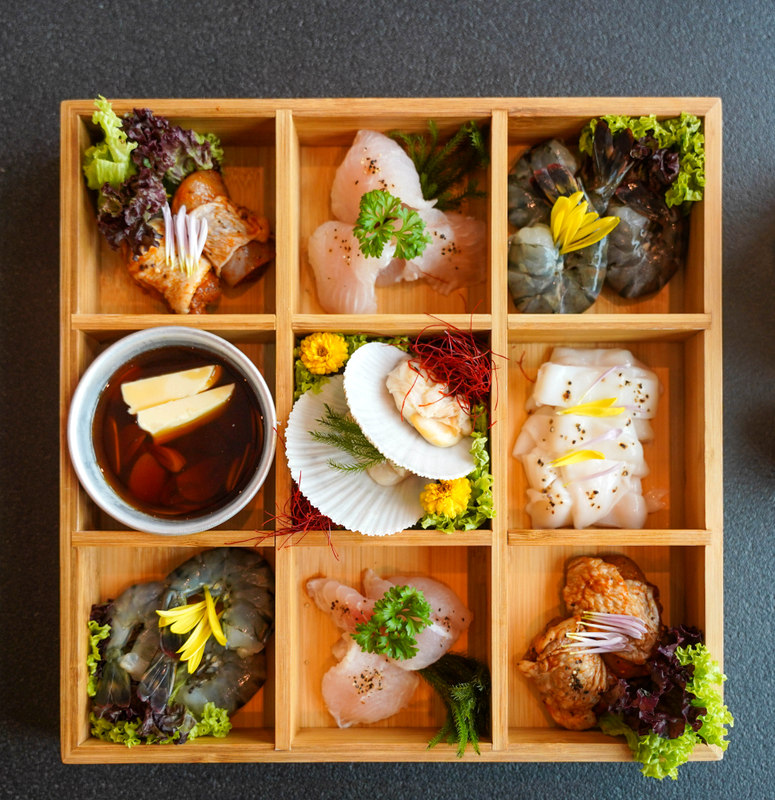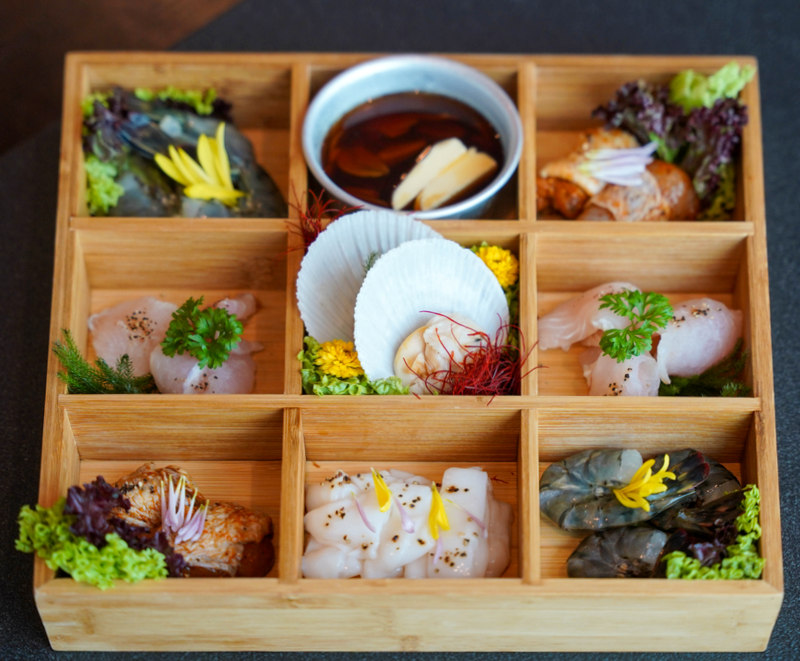 Wanomiya's sets comprise more than wagyu beef - you'll also find plenty of seafood and other meat for yakiniku grilling, a protein-packed indulgence that spans plump prawns, firm-fleshed fish and smooth scallops to marvellously marinated chicken.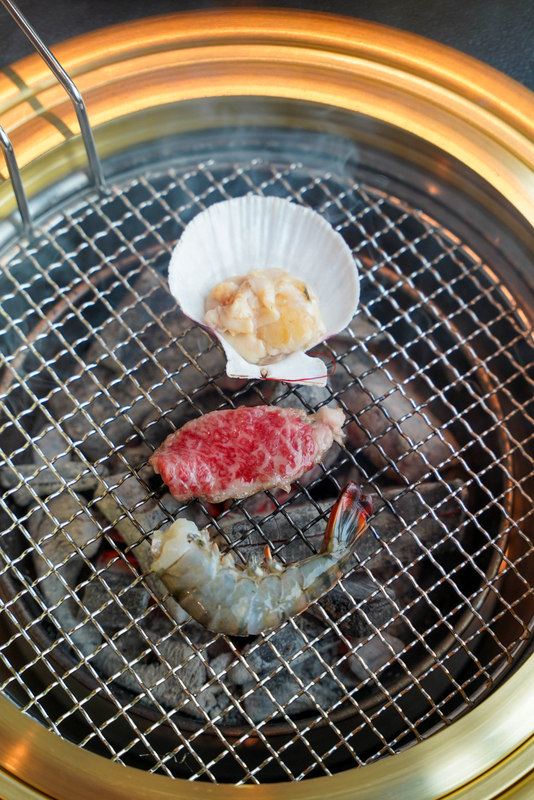 For customers who relish the sultry flavours of Japanese-style charcoal cooking, it's worth returning to Wanomiya over and over again!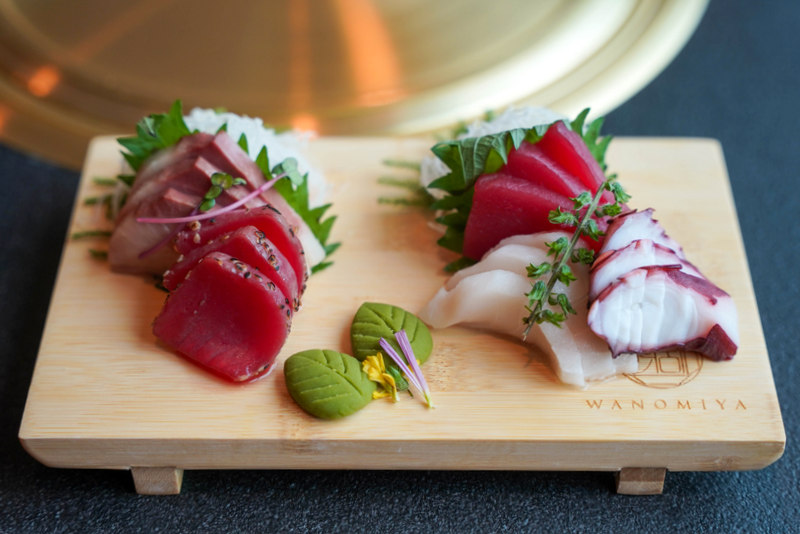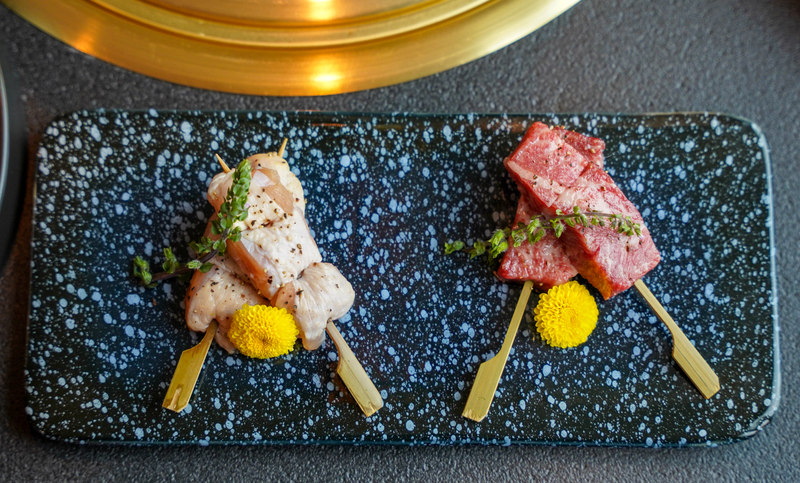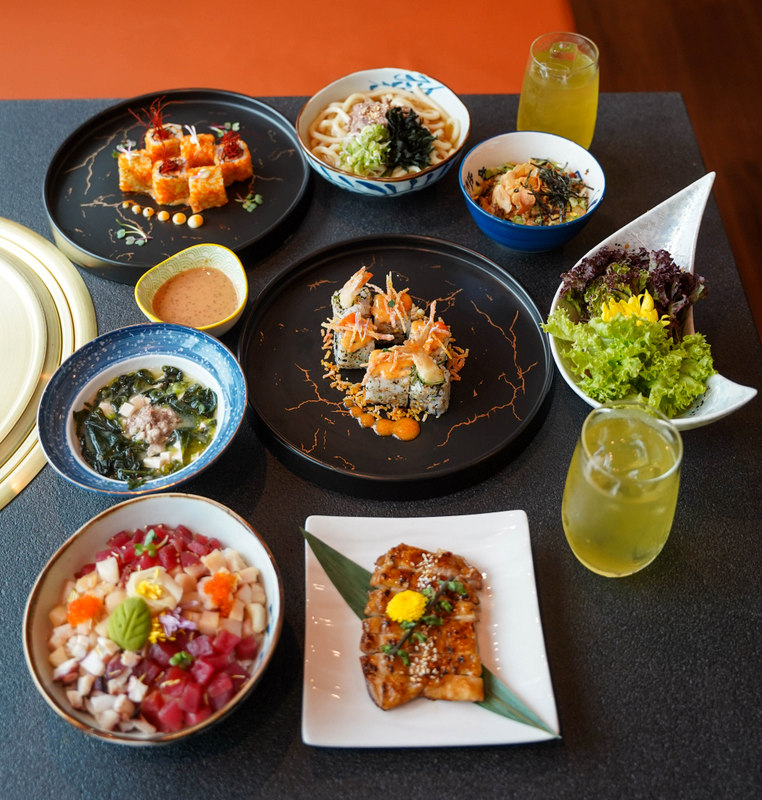 Amazingly, there's even more in every set - customers will also receive complimentary sashimi, as well as a multitude of other dishes that they can order. 
The variety is vast, from yakimono skewers of wagyu kushiyaki, salmon and saba to starters like a sashimi salad to agemono such as gyutan karaage, agedashi tofu, wagyu hamburg and tori katsu namban to makimono like ebi ten maki and wano mentai maki to hearty hot dishes like wagyu curry don, barachirashi don, wagyu udon and wagyu chahan. With something for everyone, we would need at least four or five visits to finish trying everything on the menu!
If it's your birthday month, make a date with Wanomiya: For groups of at least six persons, the birthday celebrant dines free!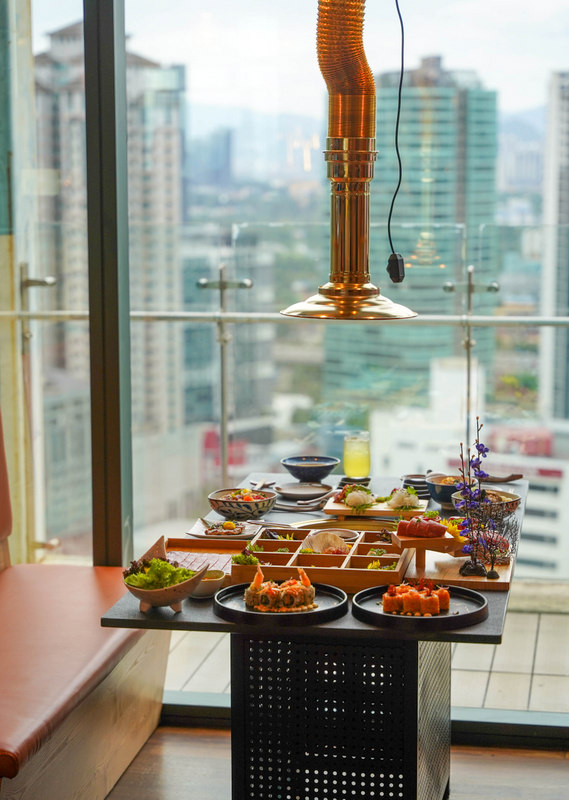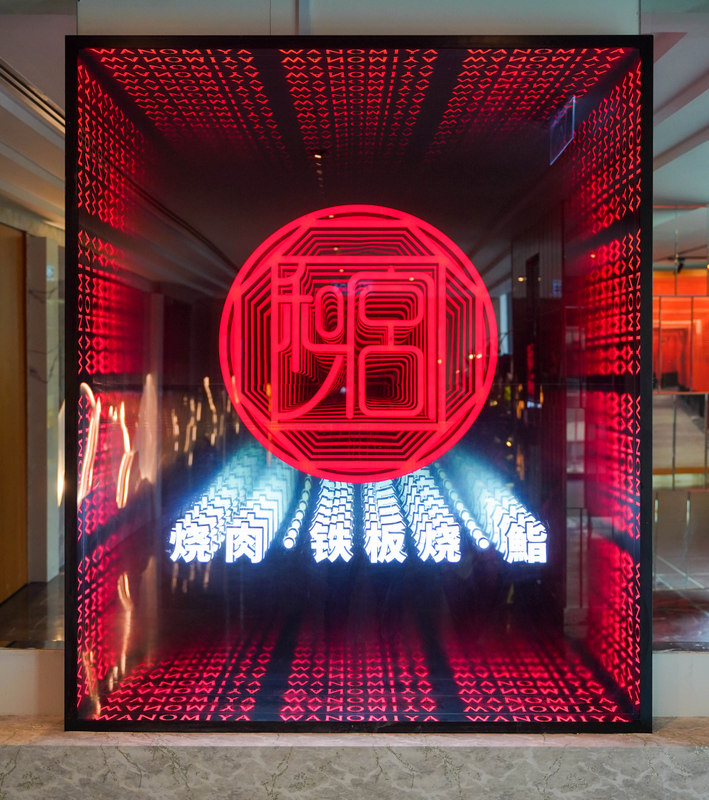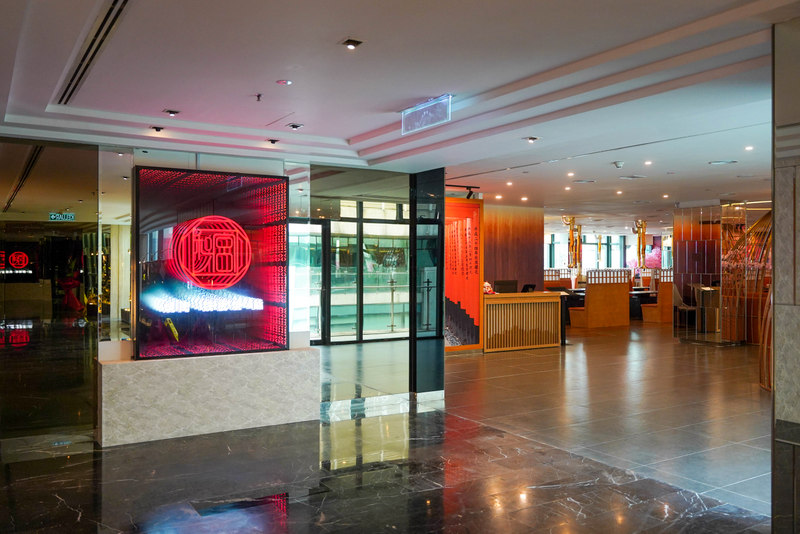 Wanomiya
Level 28, Tower B, G Tower, Jalan Tun Razak, 50400 Kuala Lumpur.
Open Tuesday-Sunday, 12pm-10:30pm.
---
You Might also Like