Tsuki Sushi & Teppanyaki, G Tower
December 30, 2022
---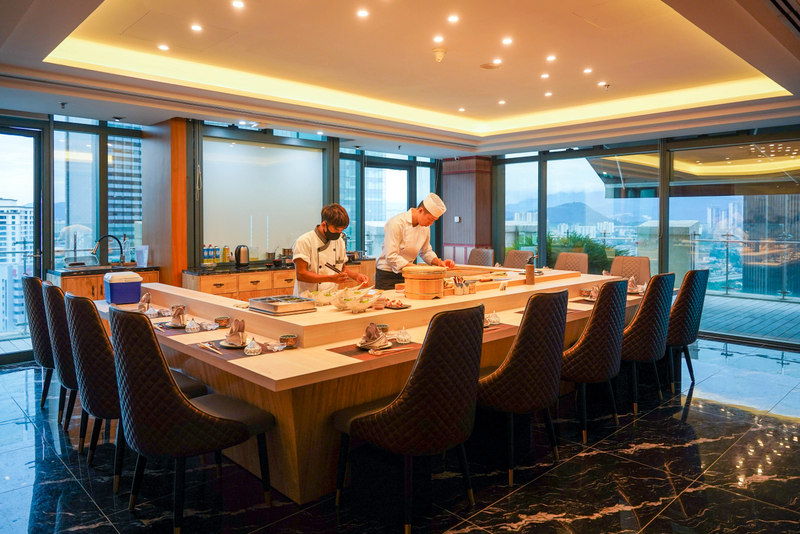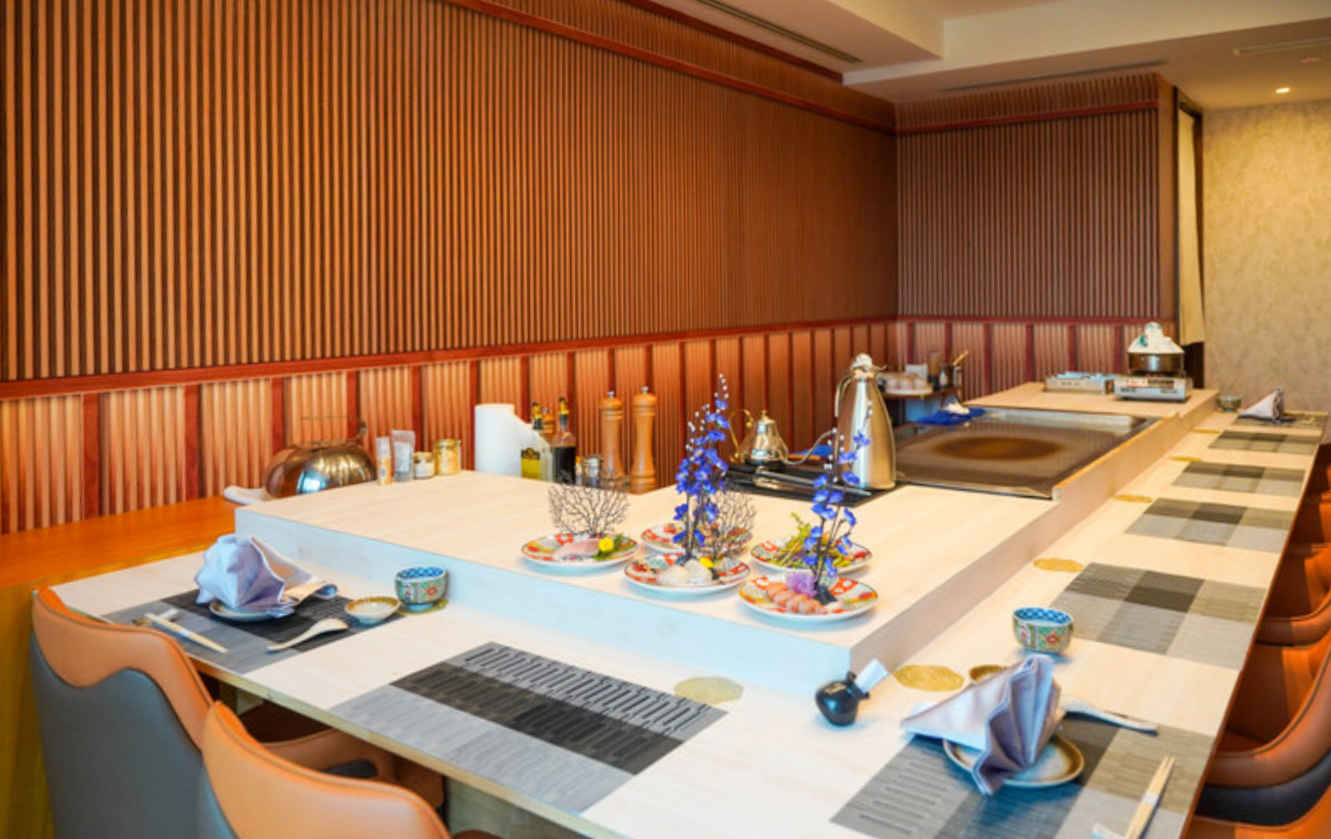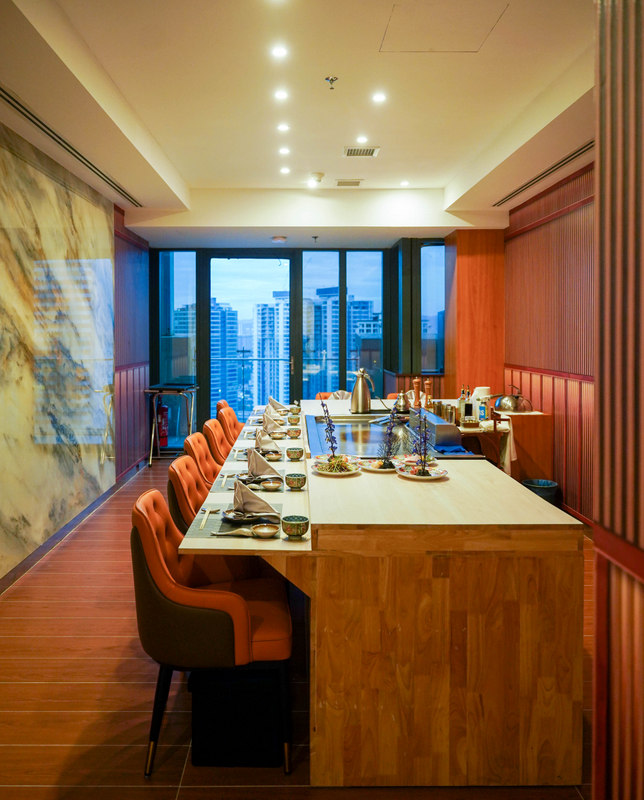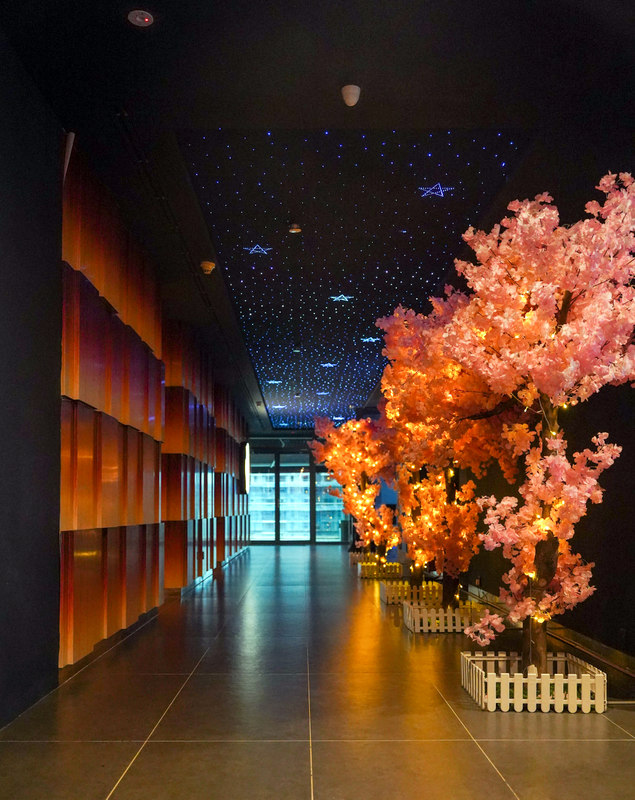 Two head chefs, two genres of Japanese gastronomy, three rooms in one remarkable restaurant on the 28th floor: Tsuki makes masterful culinary magic in G Tower, with Japanese chef Mitsumasa commanding the sushi bar for omakase experiences, while Malaysian chef Daud heats up the griddle for a unique multi-course teppanyaki meal. 
With majestic views in the heart of the city to partner a marvellous meal through the soul of Japanese cuisine, Tsuki brings together the art of sushi and the craft of teppanyaki for customers to choose. It's worth exploring both, one at a time - follow the starlit cherry blossom passageway into Tsuki's intimate rooms where an evening of sumptuous surprises awaits.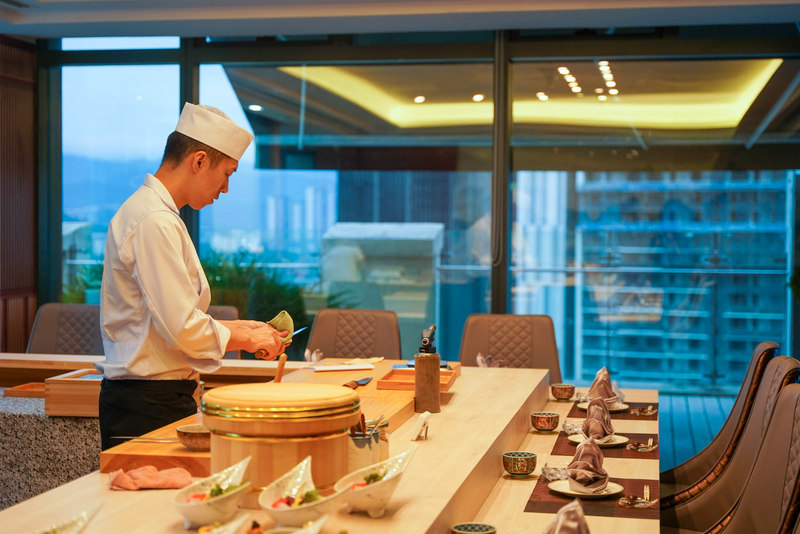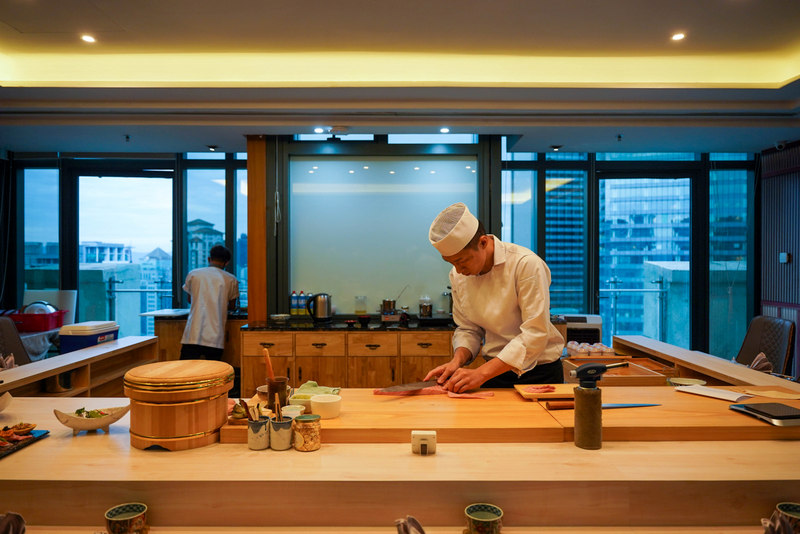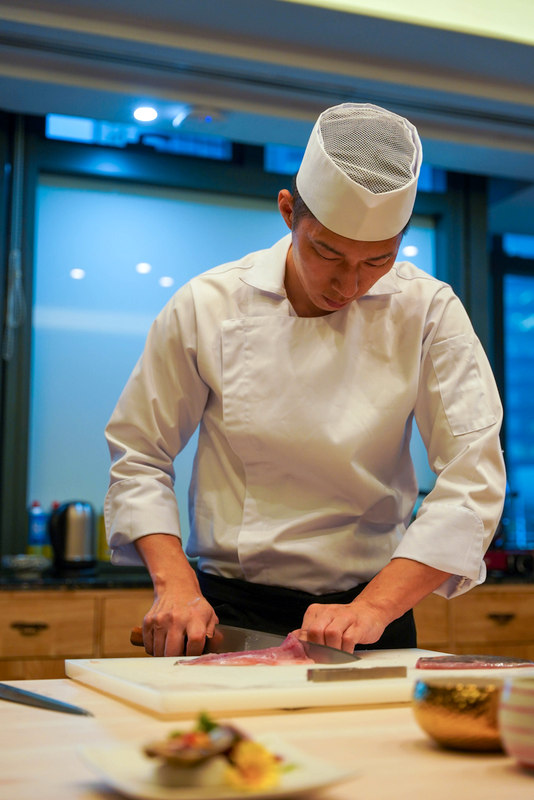 Our first stop on the Tsuki adventure is the soothing sushi space, spearheaded by Chef Mitsu, honouring the heritage of his homeland with technical skills sharpened over the past 15 years.
The essential sushi course set starts at RM380+ per person, while the regular omakase menu clocks in at RM480+. The premium omakase menu costs RM680+, while the special omakase selection is RM1,380+ (requiring a seven-day preorder).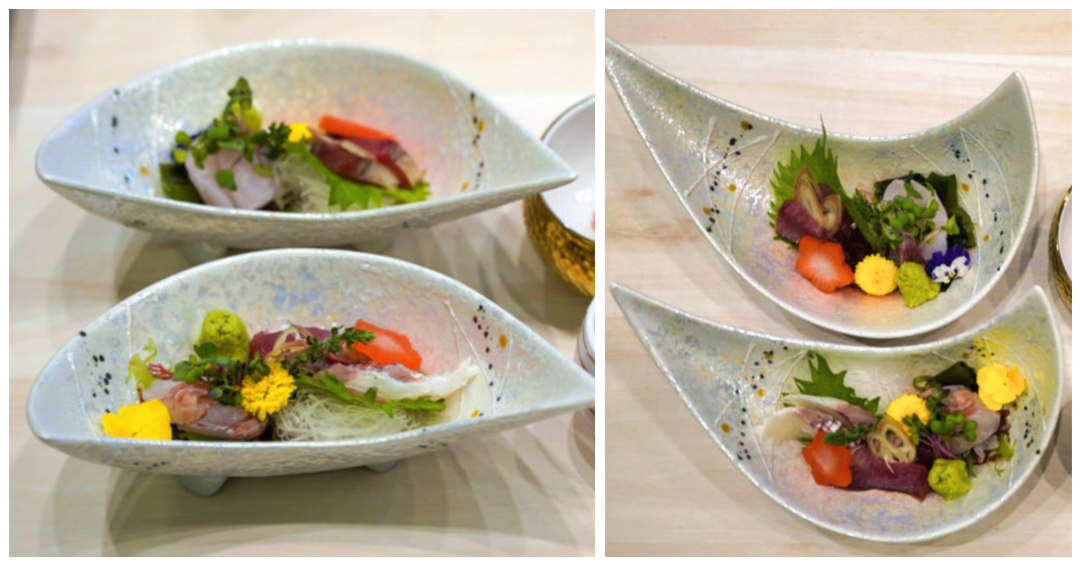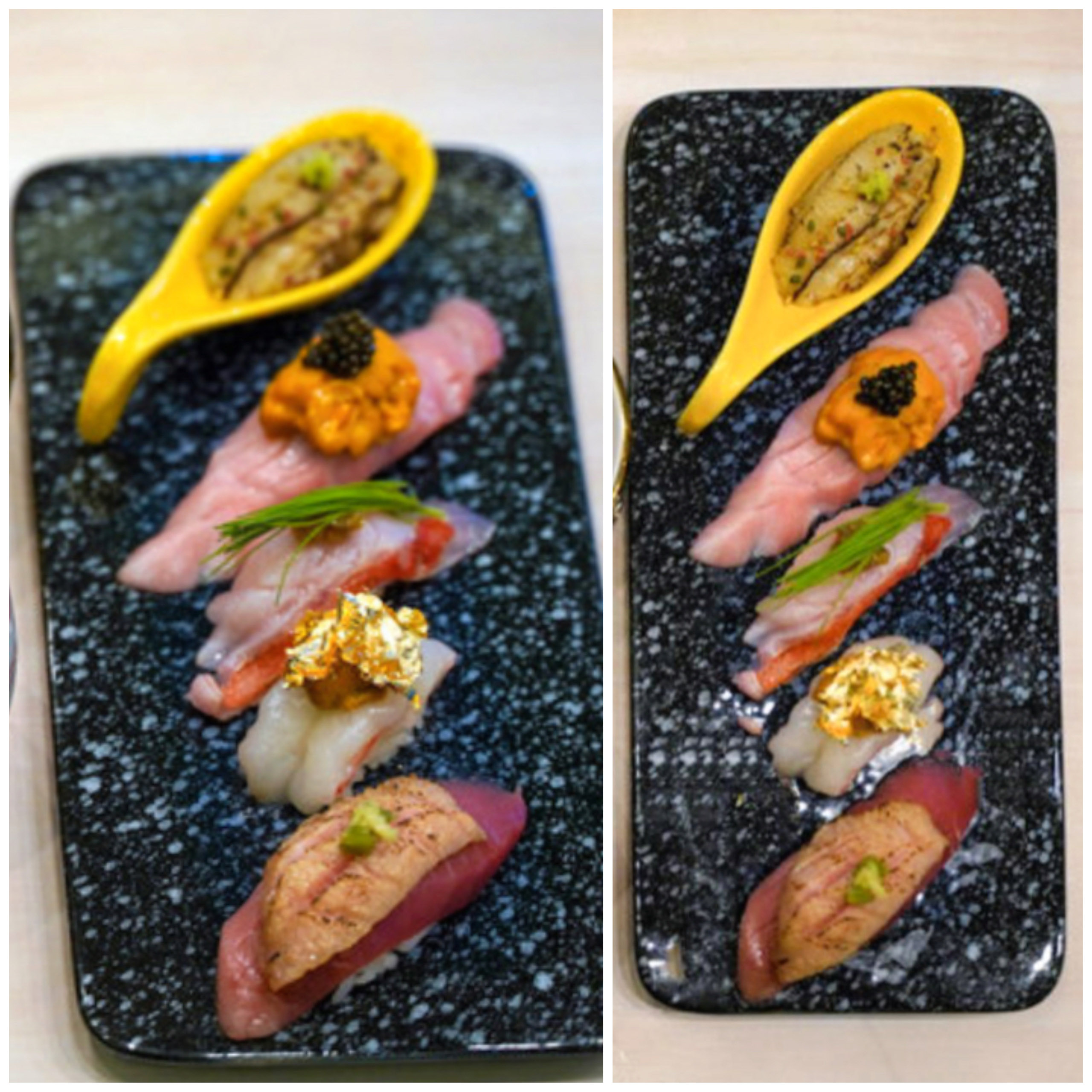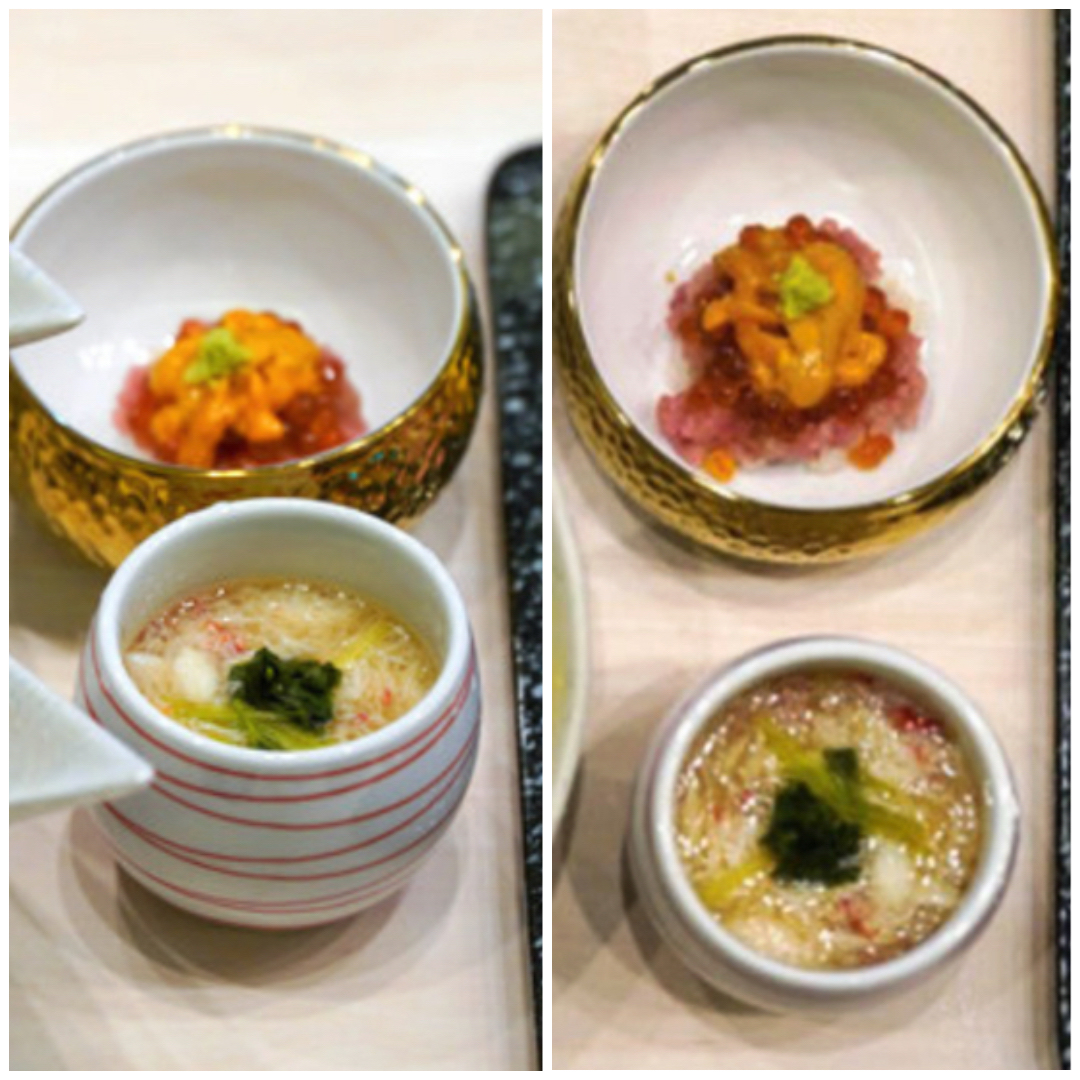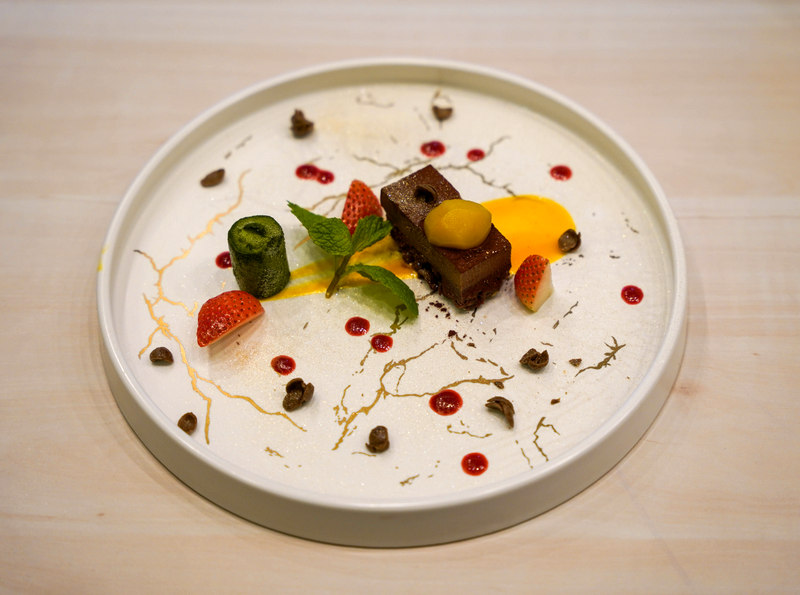 We sampled several of the highlights of the regular omakase, from air-flown sashimi to five pieces of nigiri sushi, firm-fleshed and full-bodied, spanning favourites like snapper and sea bass to bonito, botan ebi and chutoro. This seafood is at its seasonal prime as winter reaches its peak, lusciously fatty with a smooth, unrivalled richness. 
While the uni-topped chutoro, engawa, and tuna in two contrasting layers may be the show-stoppers, the kani crab-crowned chawanmushi and the sea urchin 'cholesterol bowl' are stellar too. Seasonal dishes and a hot dish are also served in this menu, concluded with an elaborate dessert that blends Japanese flavours with European techniques.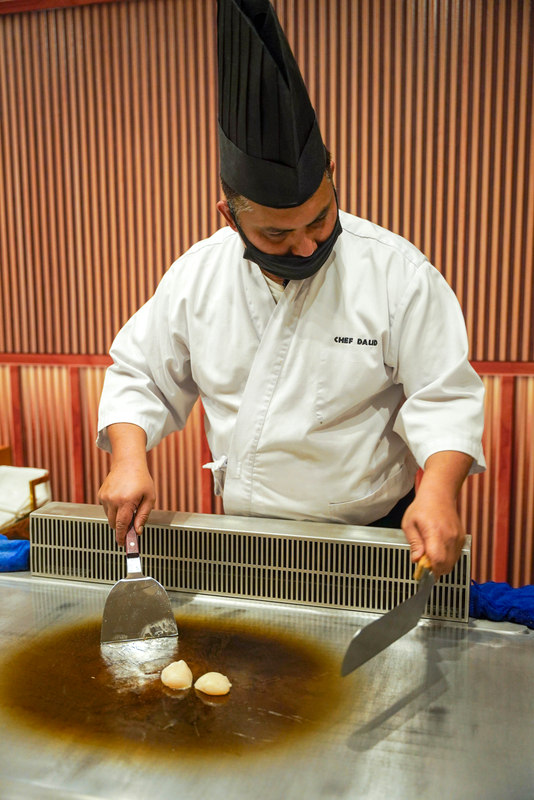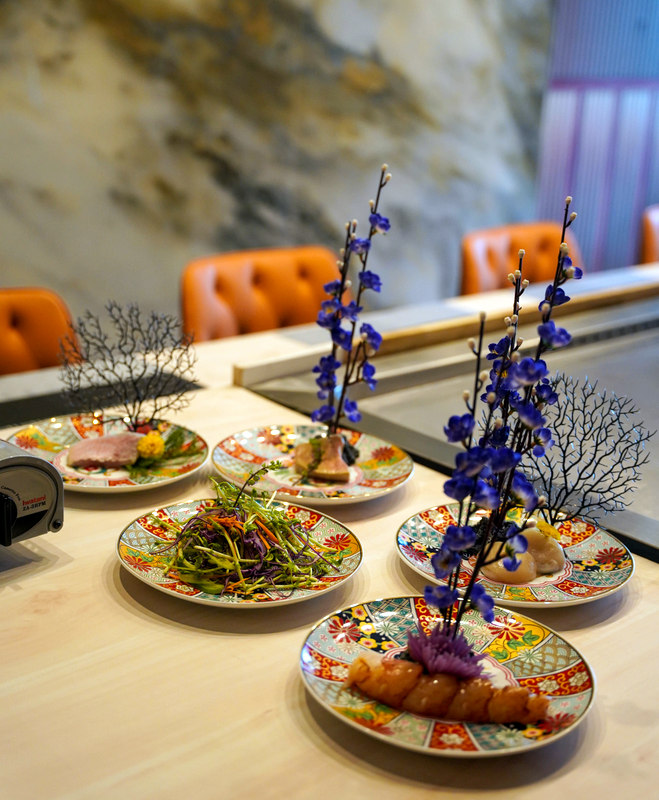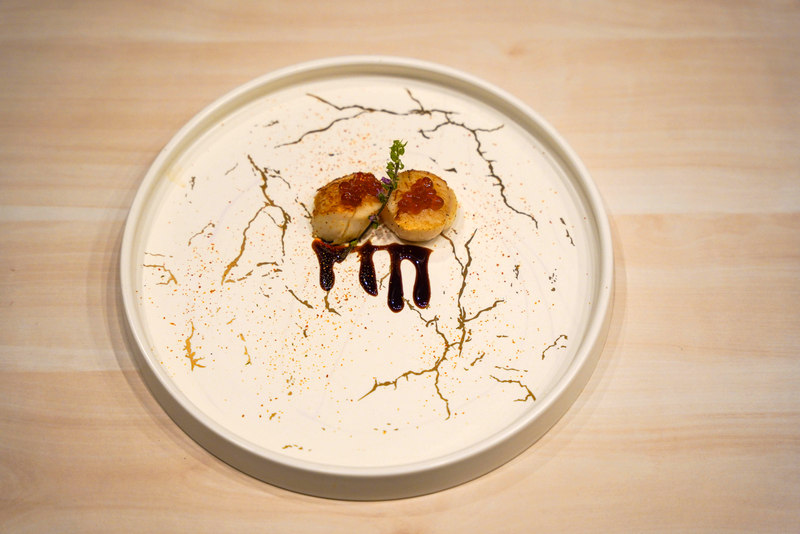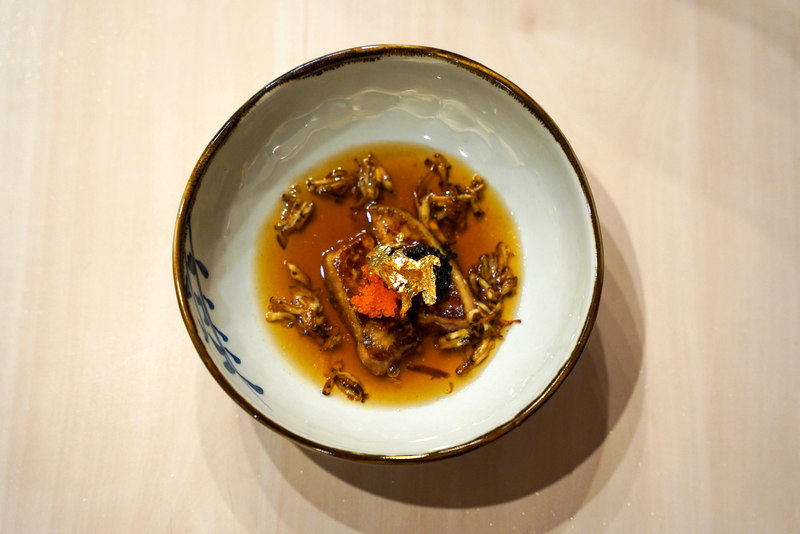 Next door, Chef Daud is in charge of the teppanyaki section. 
The friendly, hard-working chef strives to ensure satisfaction in every sultry course, from top-tier seafood to meat and mushrooms, gorgeously cooked on the griddle.
For the teppanyaki dinner menu, the Tsuki Deluxe Set clocks in at RM588 per person, while the Tsuki Premium Set is RM788 per person. Here, we sampled various highlights from both menus, spanning the sea to the earth, from delightful Hokkaido scallops to decadent foie gras.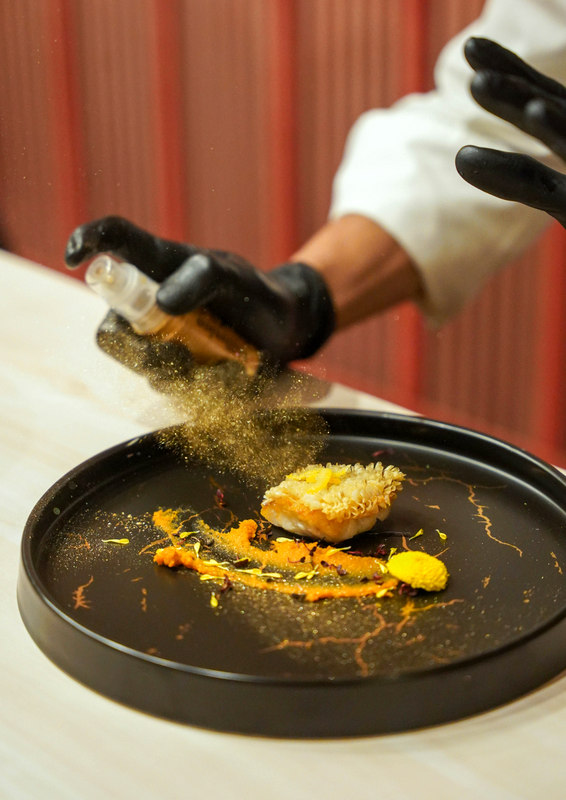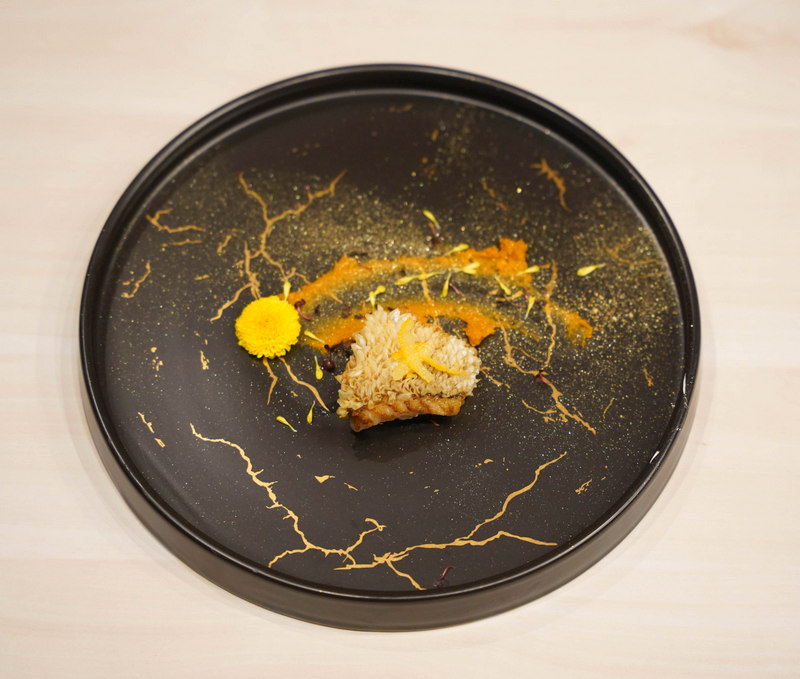 Amadai tilefish, prized for its delicate sweetness, is a star of this menu. Its natural character is enhanced by a short stint in a pot of scalding oil, yielding fantastically flaky, mouthwatering moist flesh, coated in spiky, crackly skin. It's served with sea urchin sauce to convey the flavour of the ocean, sprayed with edible gold dust for a striking flourish on a wabi-sabi plate.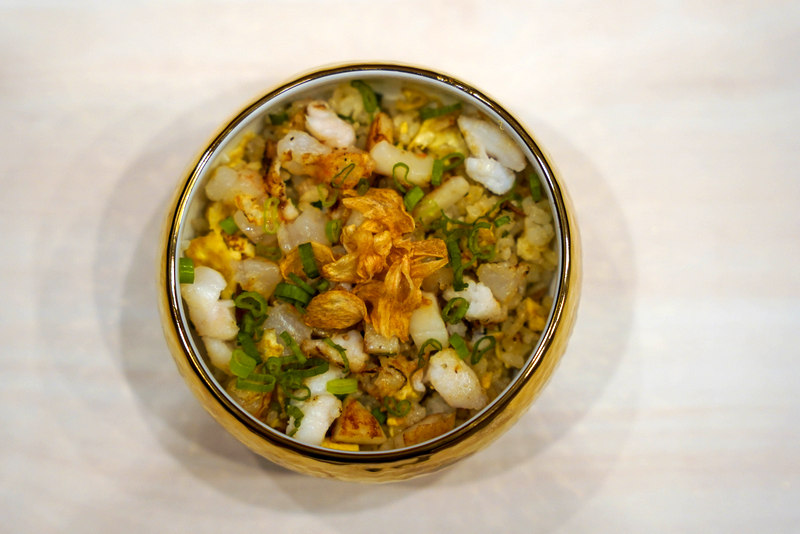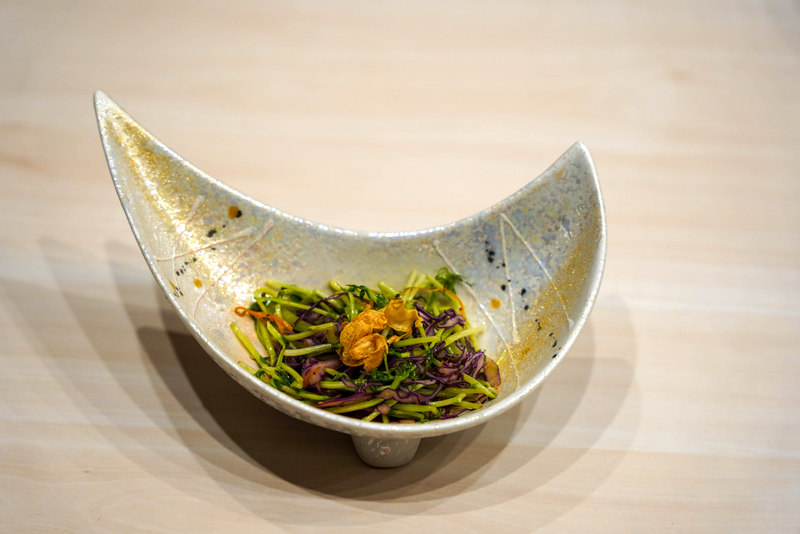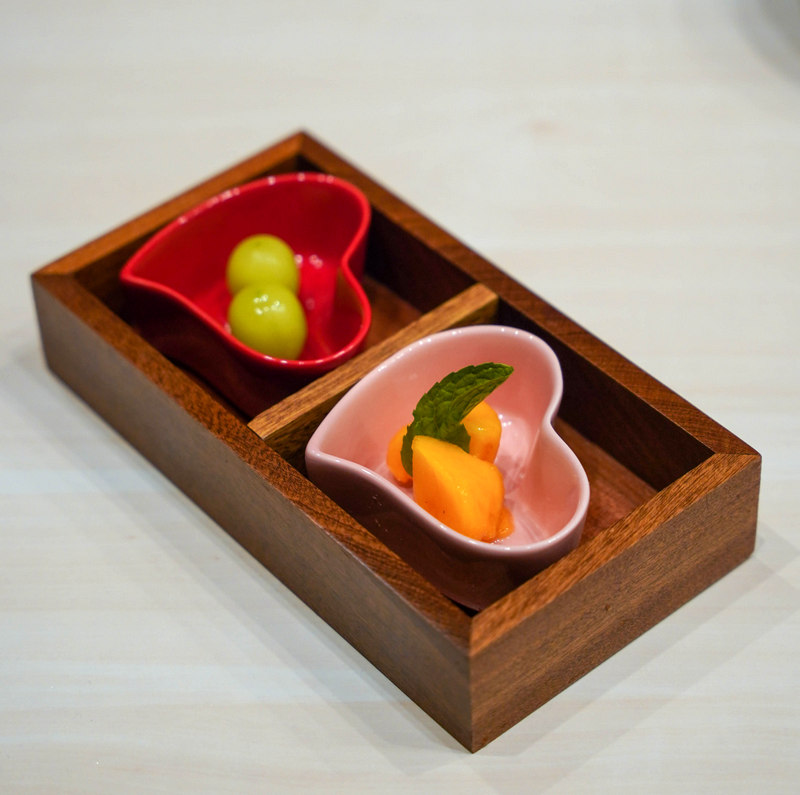 The teppanyaki sets also spotlight irresistible temptations like Hyogo oyster with caviar, black abalone with seaweed sauce, Miyazaki A5 wagyu chateaubriand, coral reef lobster, wagyu beef with black truffle sauce, seasonal vegetables, and seafood yakimeshi - Tsuki does justice to each course, harnessing the teppan heat to infuse the right smokiness and sultriness without overpowering the purity of the produce, a testament to the precise techniques here.
With seasonal premium fresh fruits to send us into the night, comprising Japanese muscat grapes and persimmon, Tsuki has made its mark as one of 2022's most engaging new choices for Japanese fare.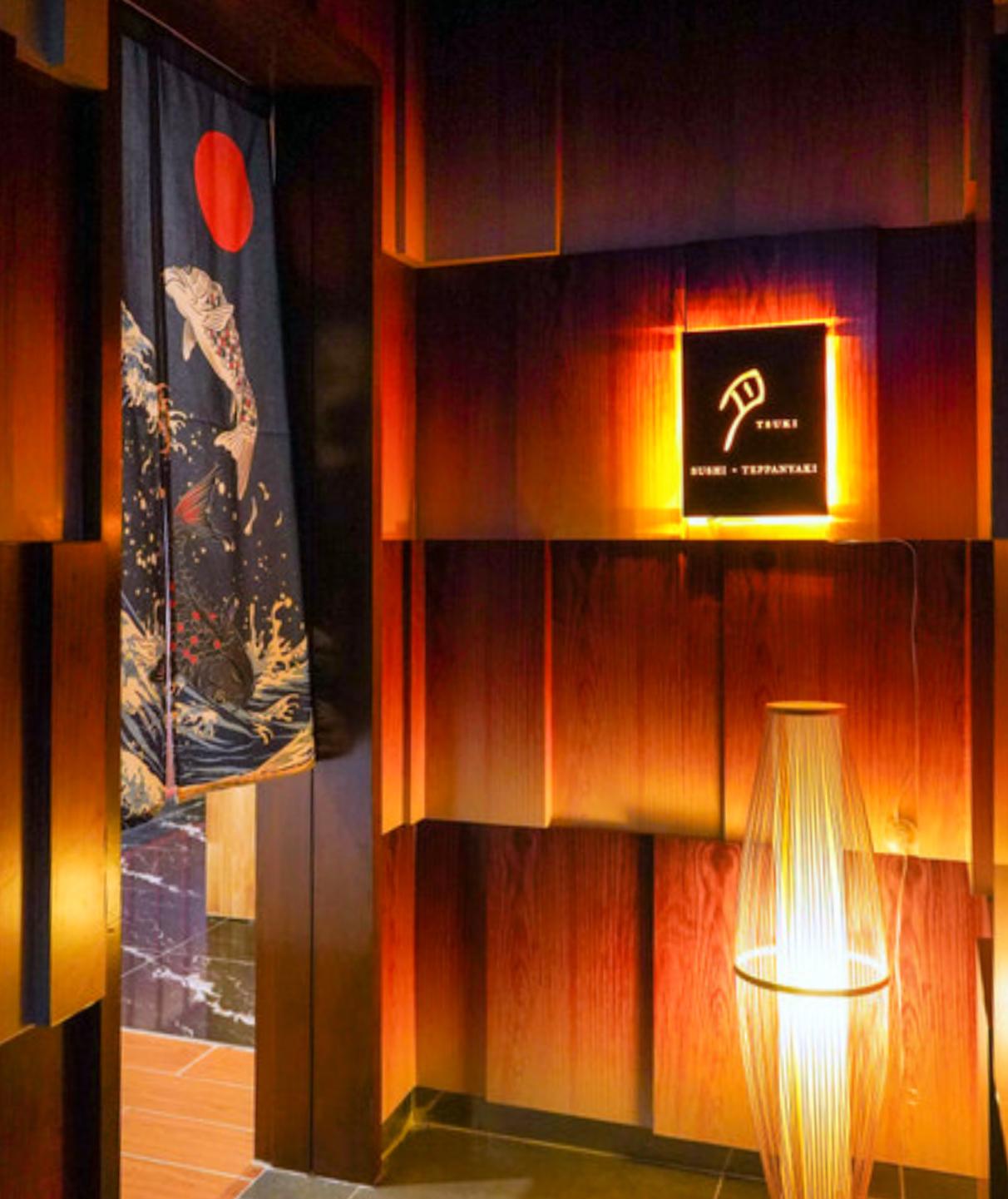 Tsuki
Level 28, G Tower, Kuala Lumpur, 50400 Kuala Lumpur.

Lunch: 12:30pm-2:30pm
Dinner: 6pm-8pm (Session 1), 8:30pm-10:30pm (Session 2).
Tel: 019-9997878
Reservations:
---
You Might also Like