Wangsa Walk Mall: Feast on Asian favourites for buka puasa in Ramadan 2022
March 30, 2022
---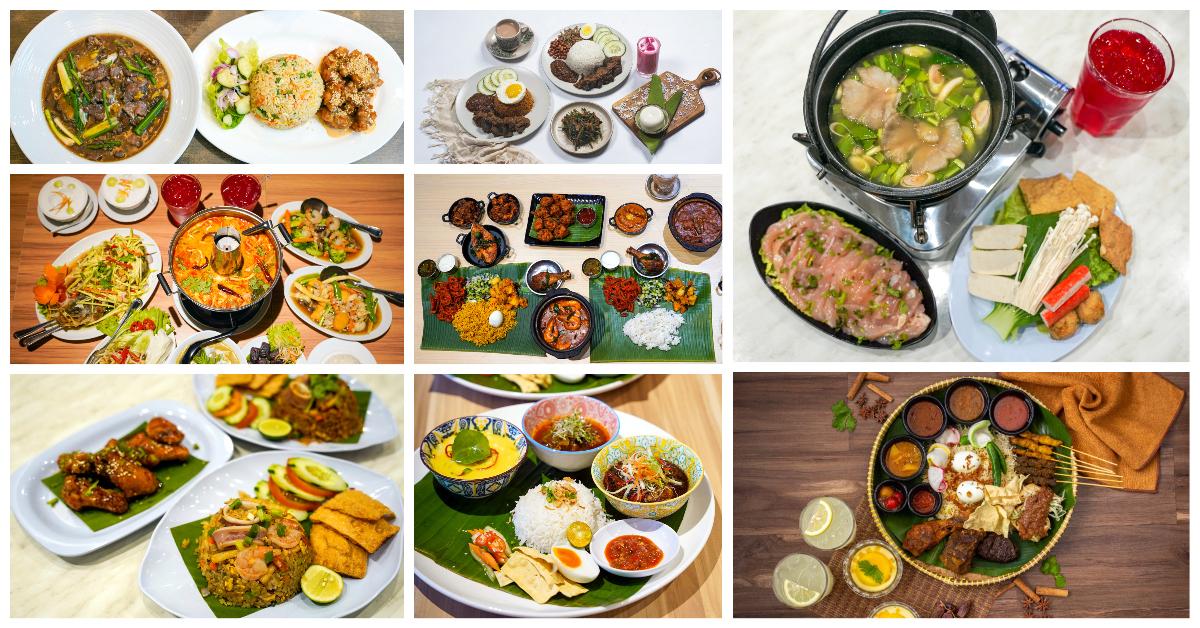 Asian flavours charge to the forefront for Ramadan 2022 at Wangsa Walk Mall, where a variety of popular restaurants are serving up special promotions for the fasting month.
Whether you're a fan of Nasi Lemak Goreng, Johor-style Nasi Bariani, or banana leaf rice, or you want to sink your teeth into smoky, succulent kambing bakar and ayam rebus, or you're spicing up buka puasa with tom yum seafood, bookmark these destinations at Wangsa Walk Mall for a long-awaited get-together with family and friends.
AHH-YUM by KAMPONG KRAVERS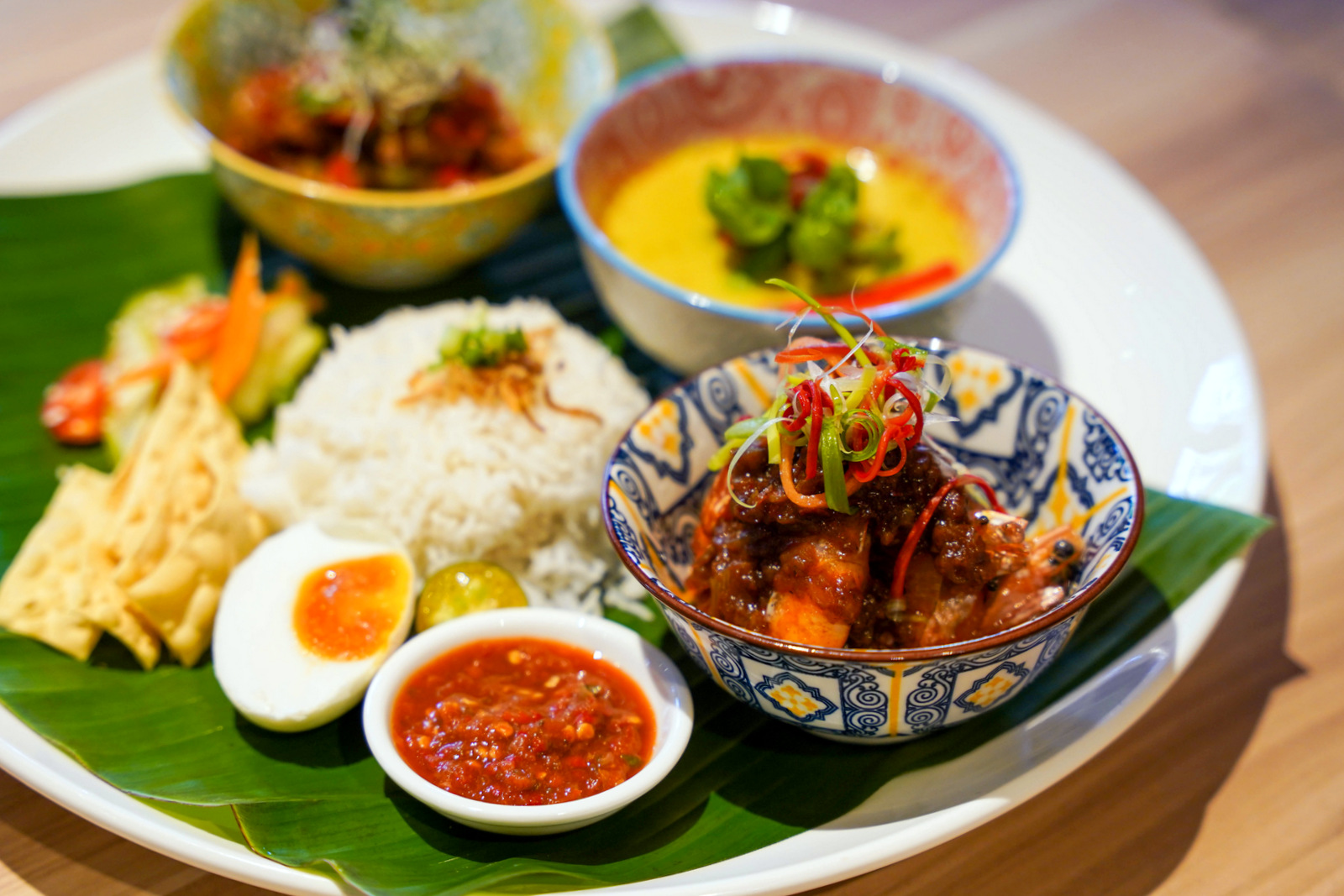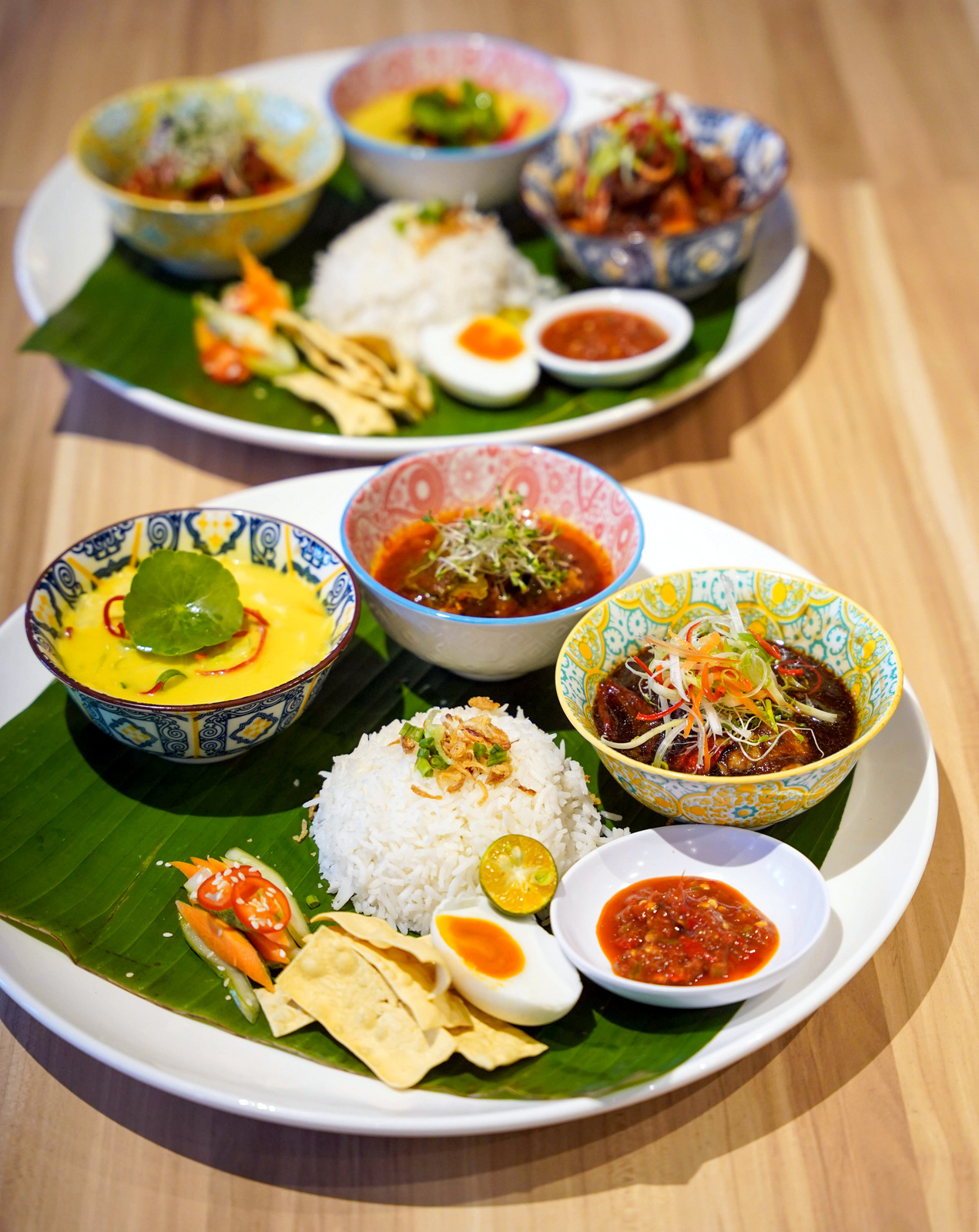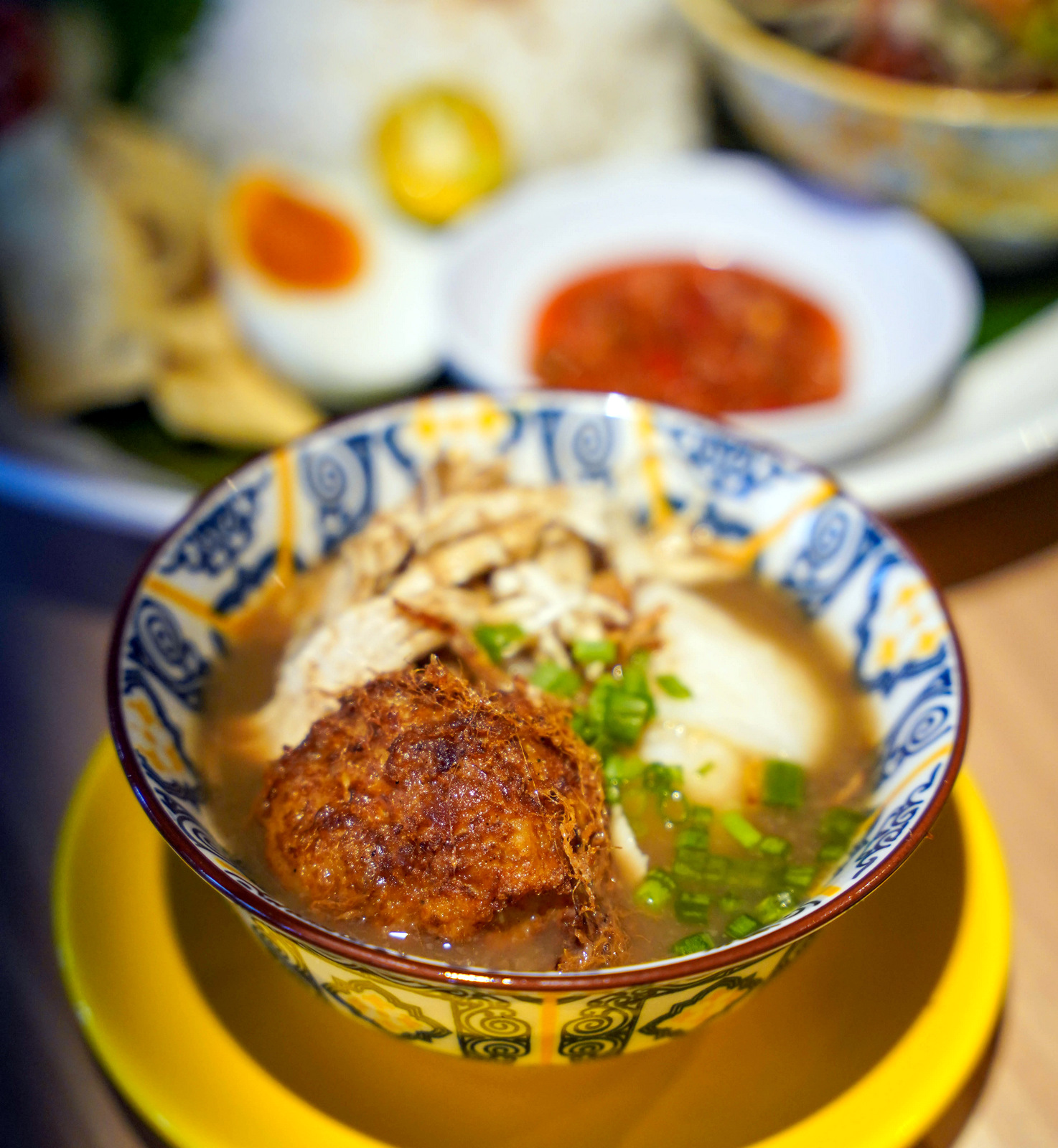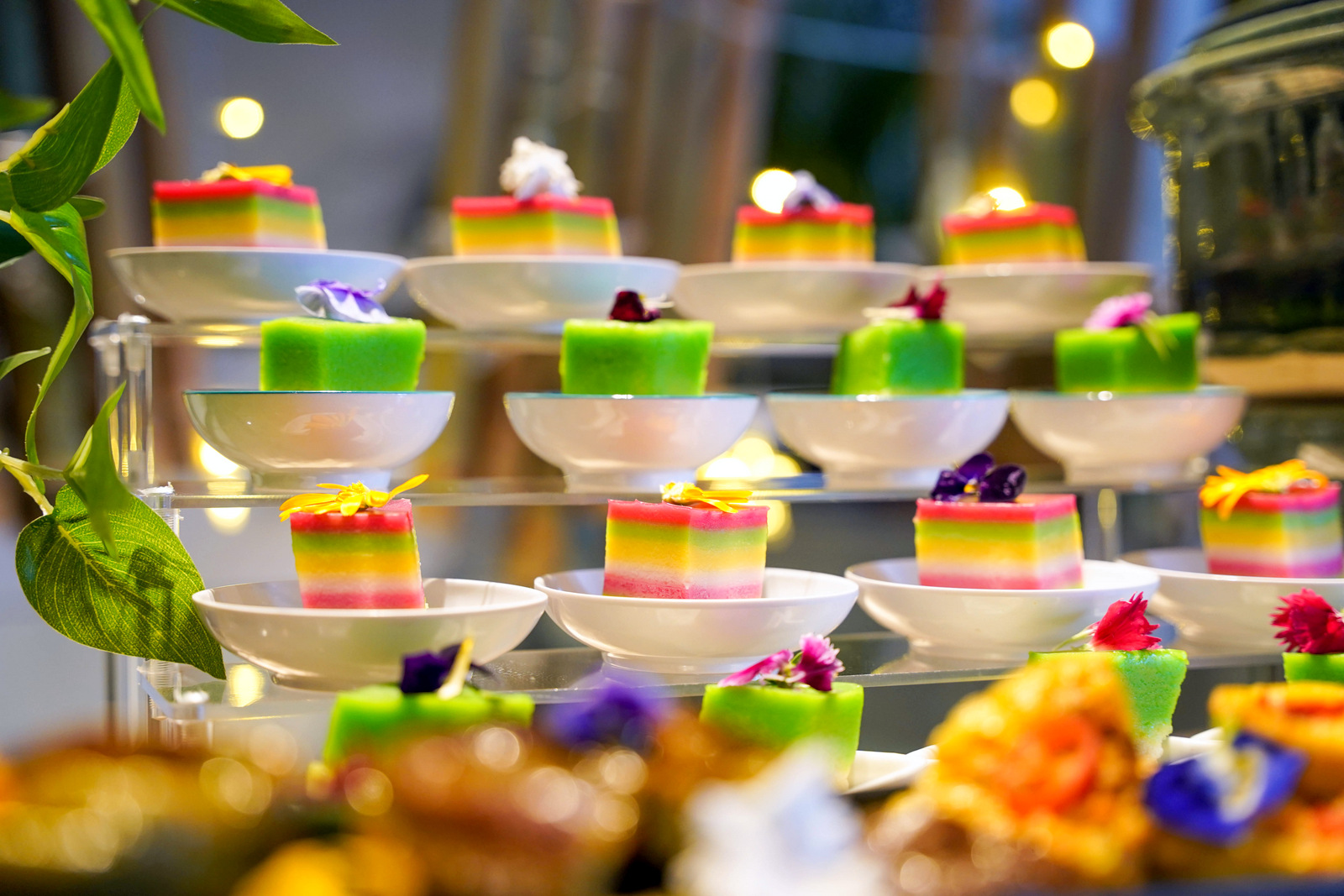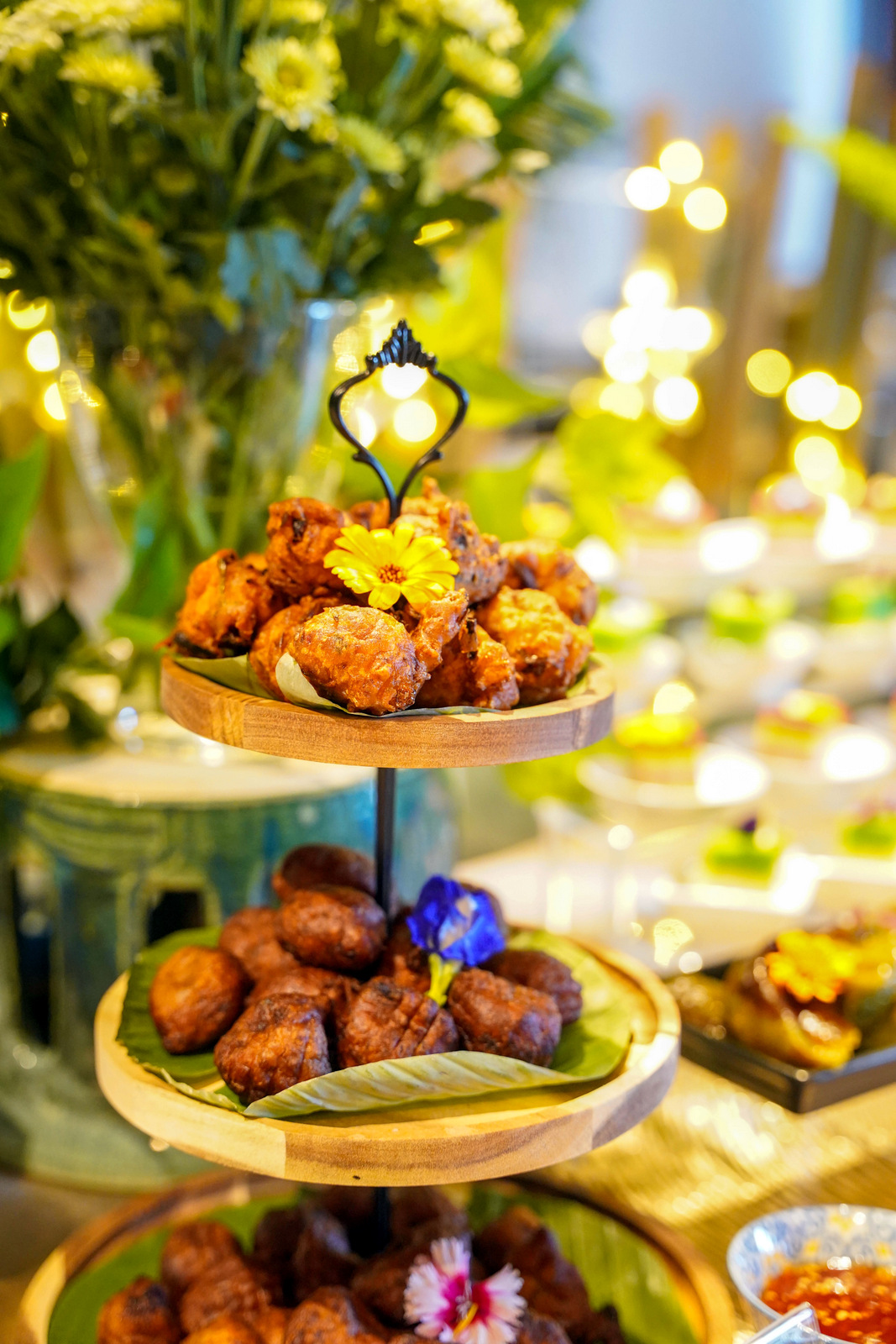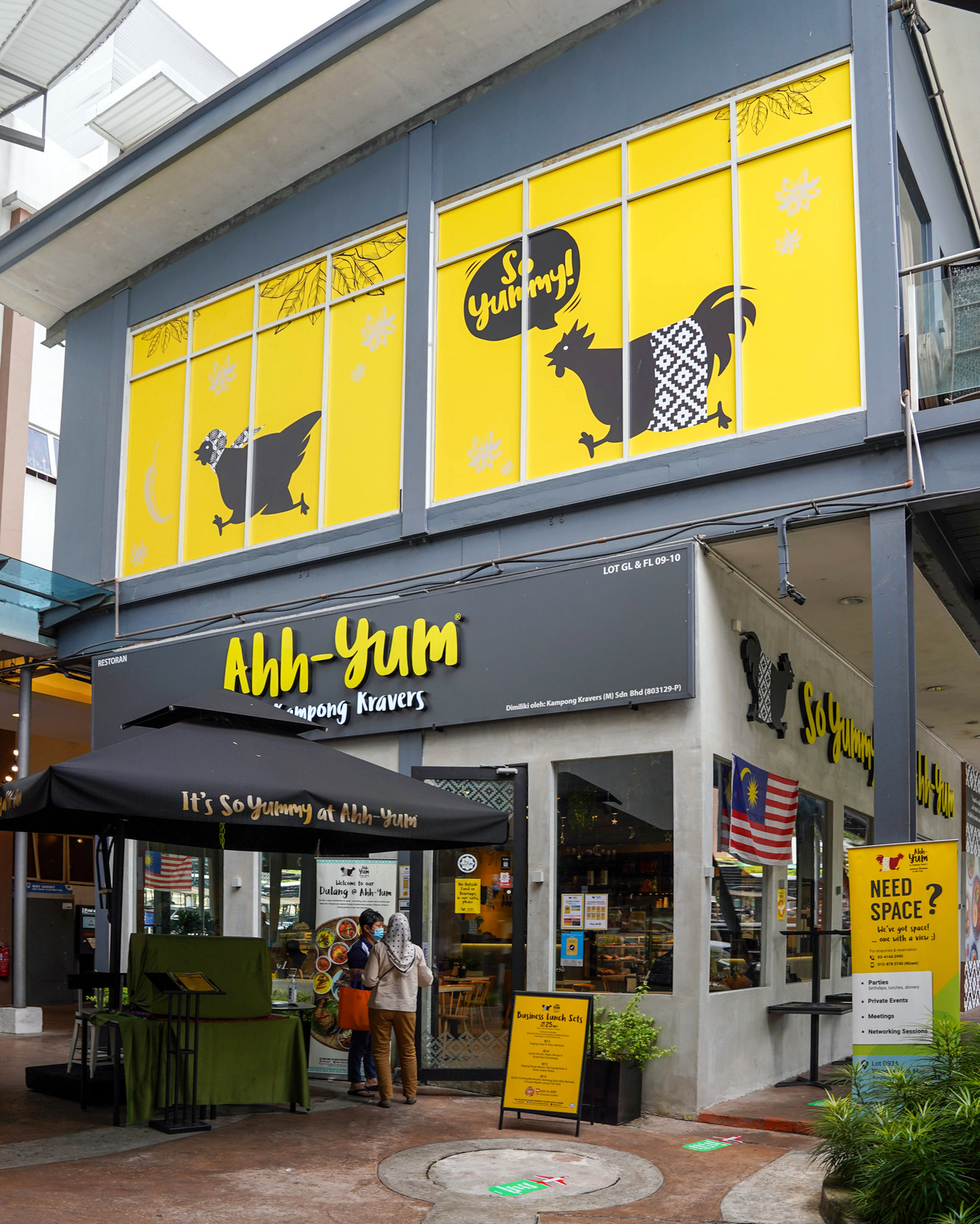 Ahh-Yum by Kampong Kravers is serving up a Buffet At Your Table feast that brings Ahh-Yum's greatest hits straight to your table, accompanied by buah kurma, acar, papadom, sup soto and begedil, from 3 April to 1 May 2022.

Feast to your heart's content on ayam goreng berempah, ayam masak kicap, ayam rendang, udang sambal, kari ikan tenggiri, daging salai lemak cili padi, daging asam pedas, kambing bakar with air assam, terung goreng berlado, pajeri nenas, kobis masak lemak kuning, bubur lambuk and more, complete with a variety of sambal and desserts like ABC ais kacang, bubur pulut hitam, cekodok pisang and kuih-muih, at just RM55++ per adult or RM27++ per child.

JM BARIANI HOUSE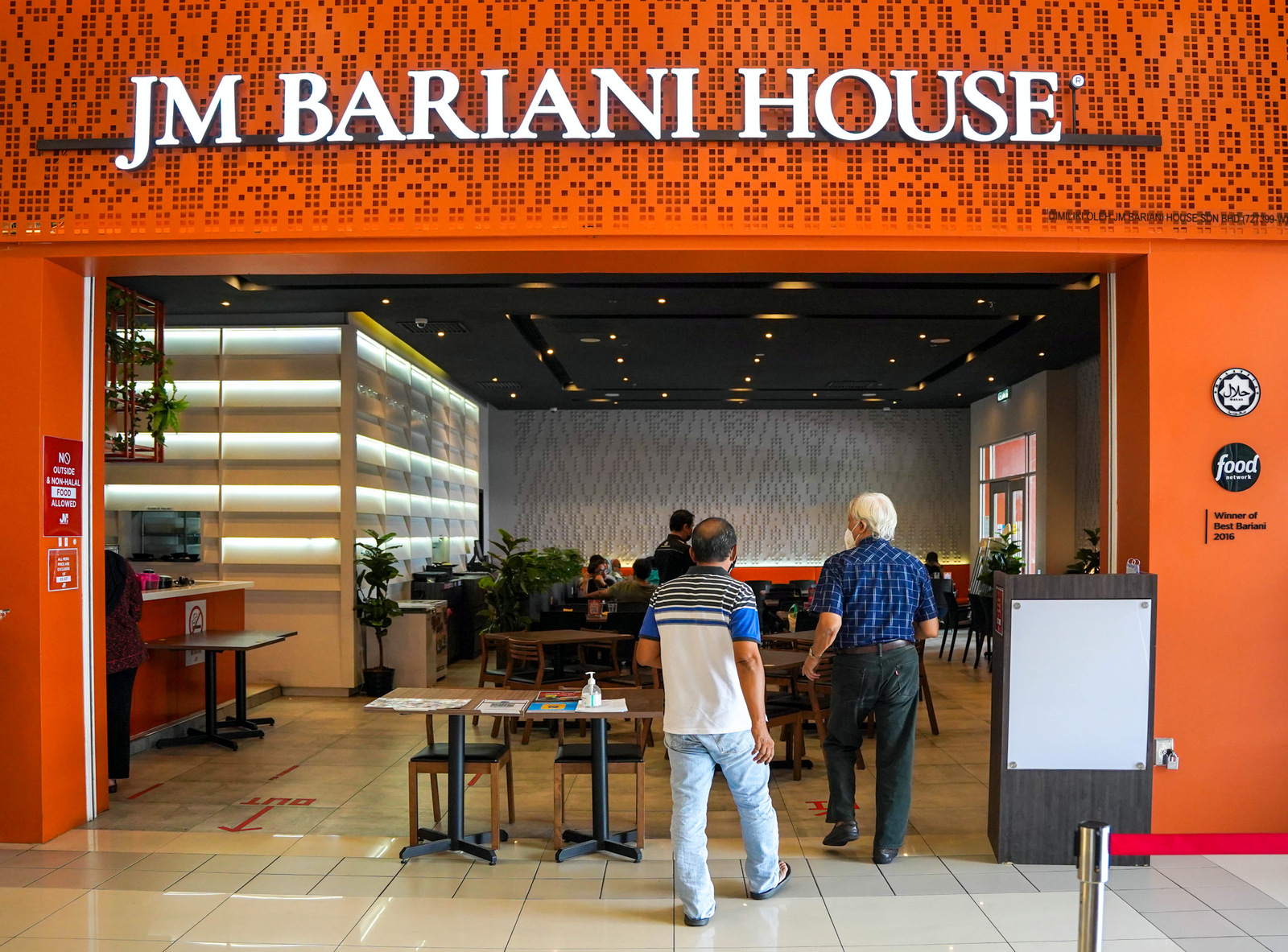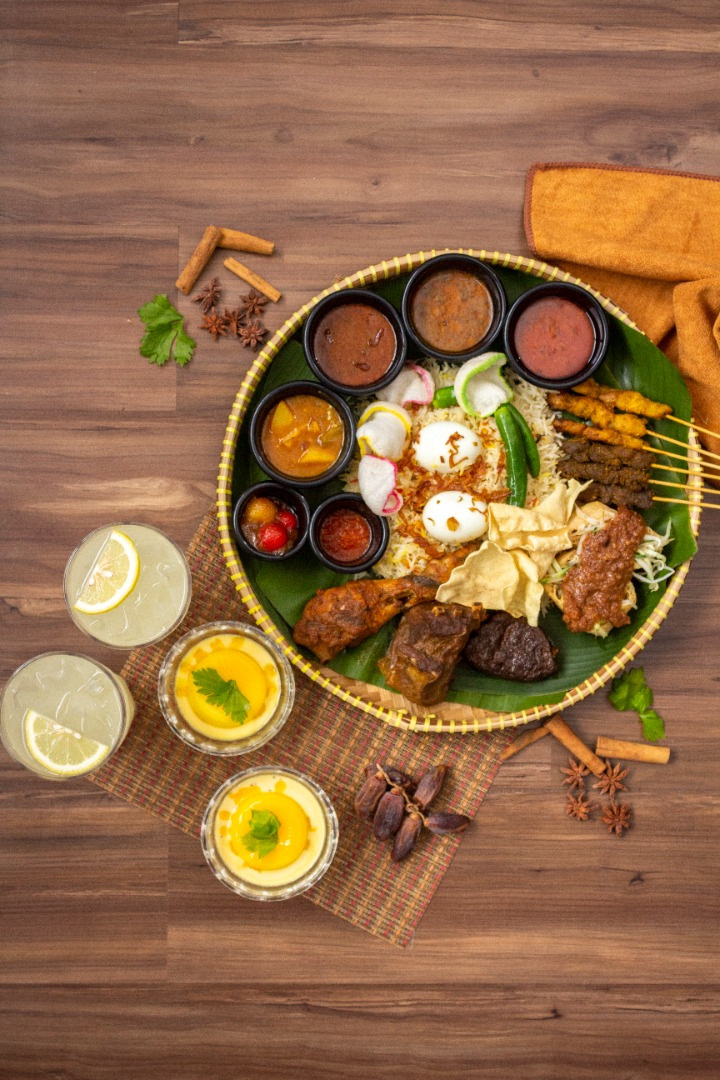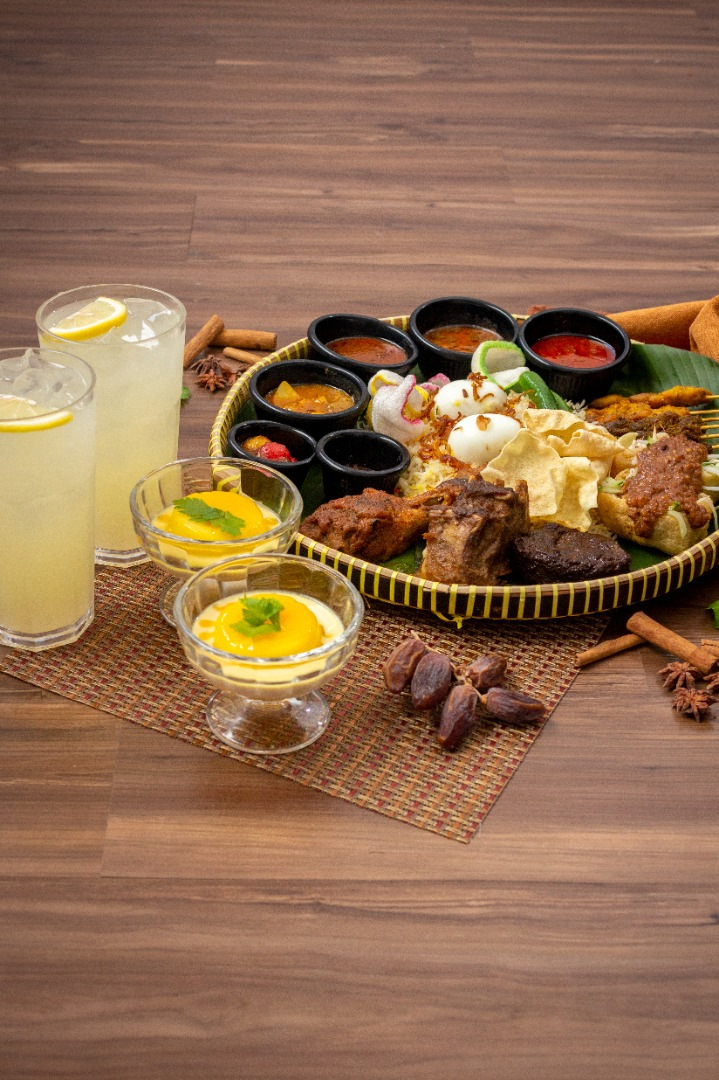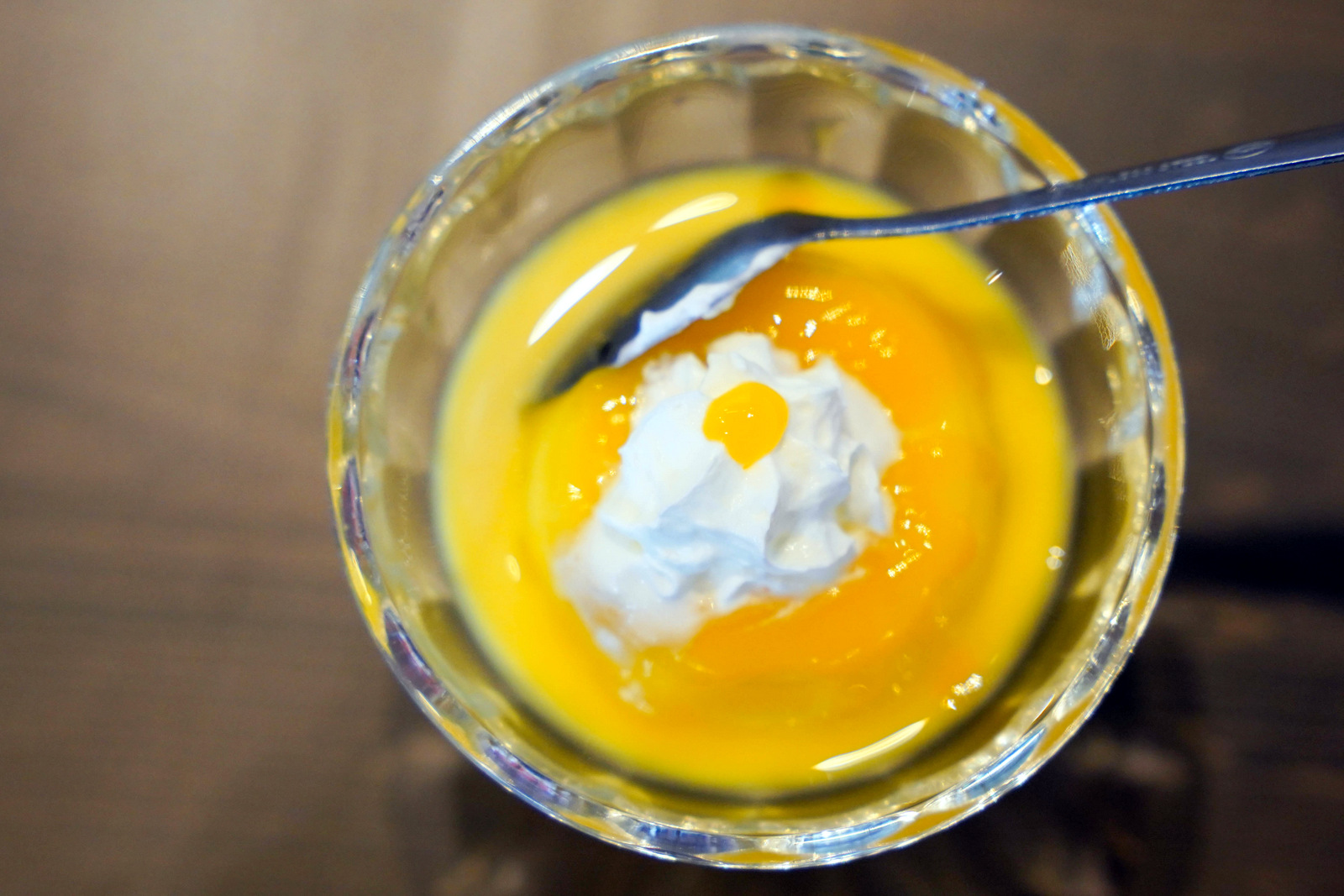 This Johor-born restaurant specializes distinctively in the southern state's nasi bariani - try the new Nasi Bariani Talam, a medley of marvels on one tray, with ayam, daging, kambing, plus kuah, tauhu bakar and satay to round out the rice, suitable for two to three persons.
This is ideal for sharing, the Raya communal equivalent of yee sang! The flavorful rice is a treat with the rich, thick kuah and tender meat, well-balanced with papadom and acar buah.
The Nasi Bariani Talam is available ala-carte at RM95.90. For Ramadan, customers can also order it in the "Moh Berbuka" set meal for RM115.90, complete with mango pudding and Johor's lemony drinks.
SANTAN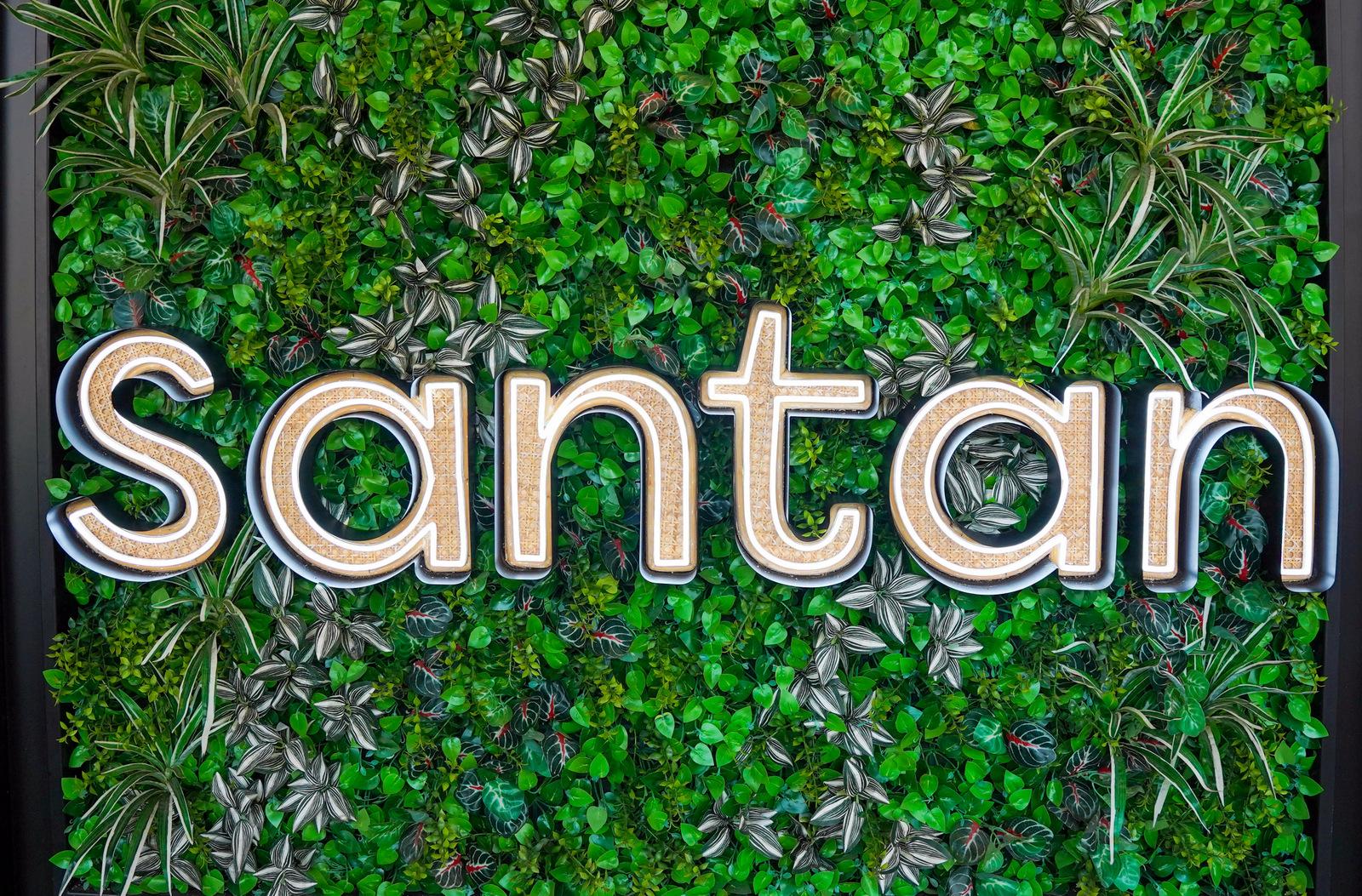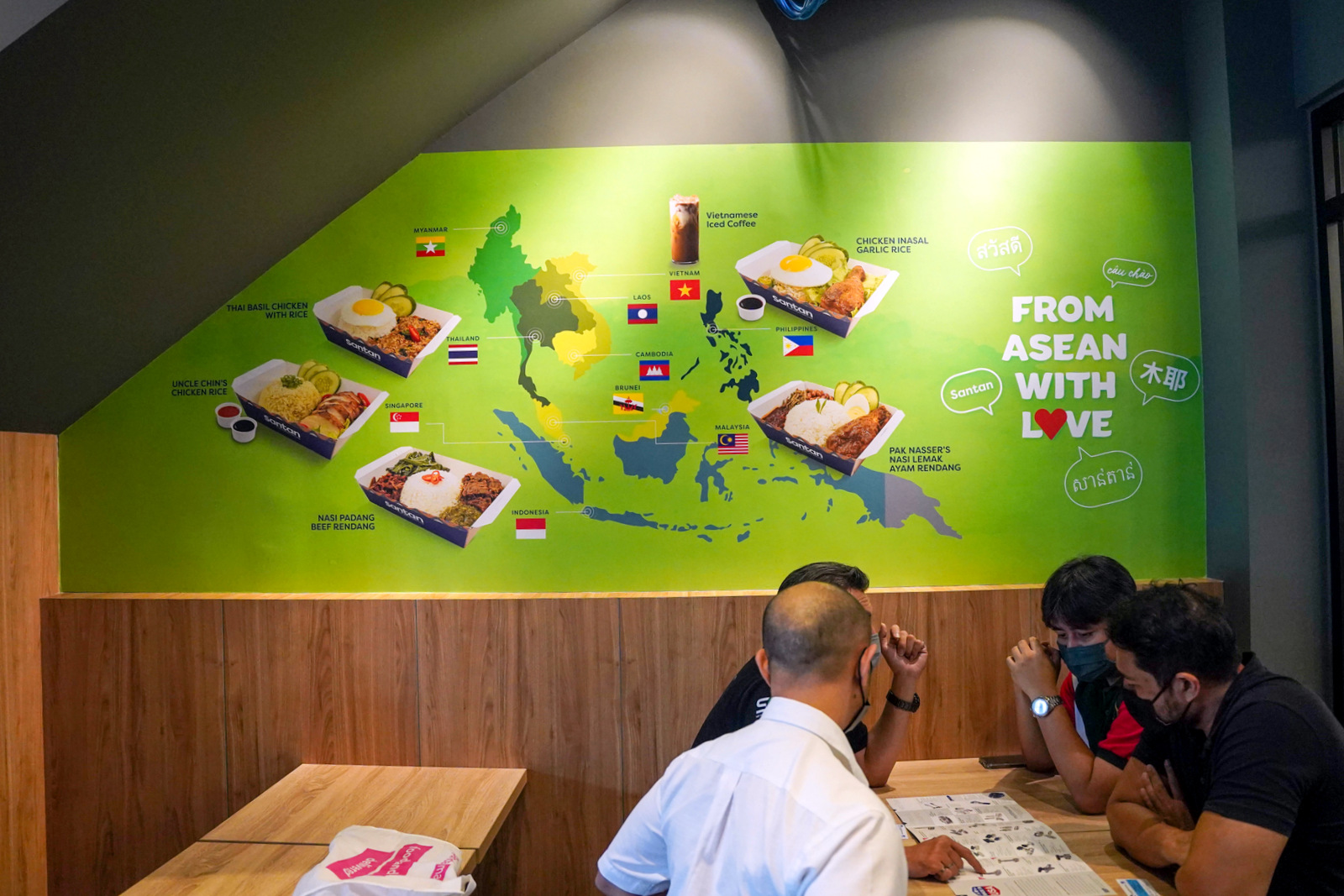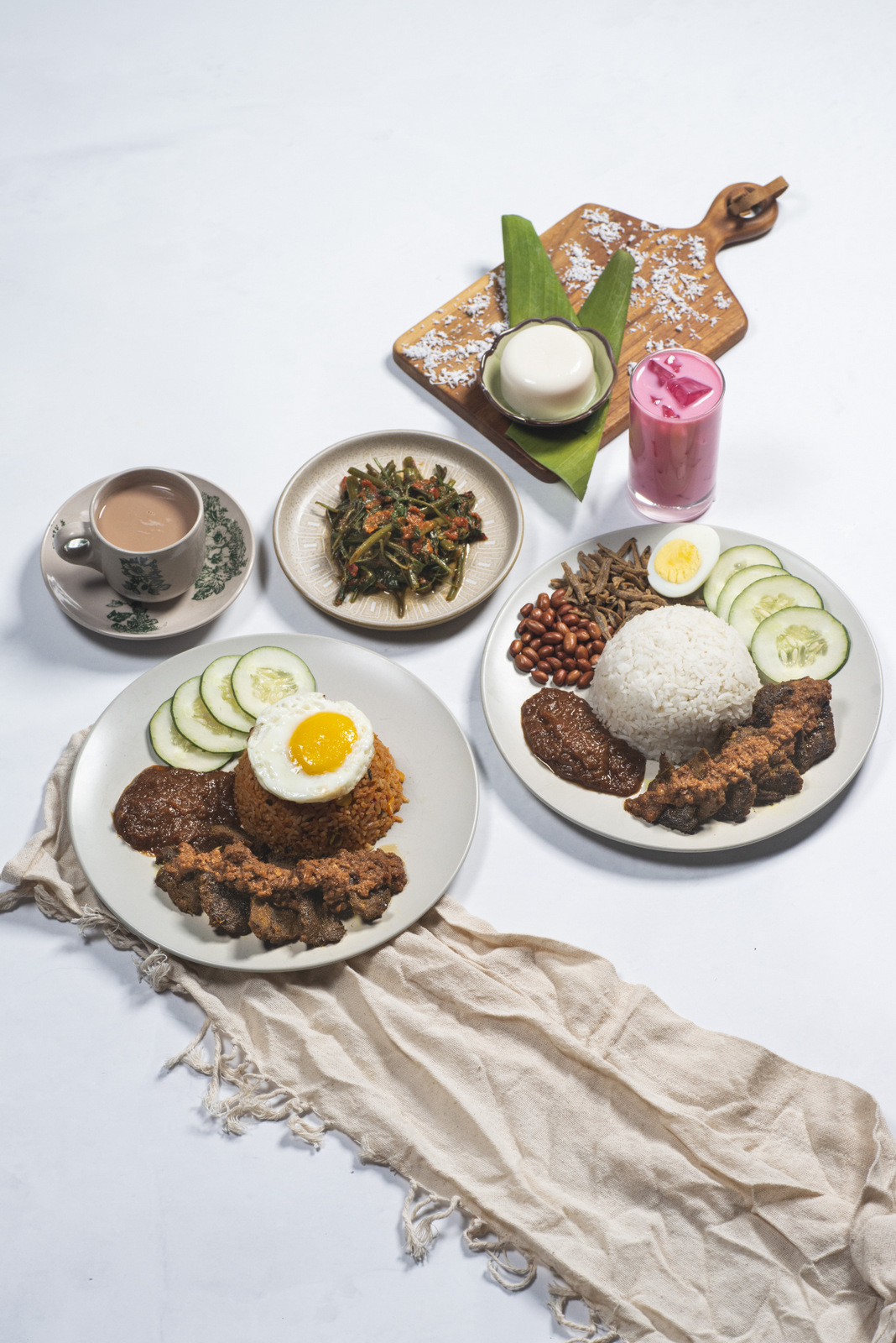 Santan is bringing back its famous nasi lemak goreng for Ramadan and Hari Raya, paired this time with succulent lemongrass beef with peanut sauce, starting 1 April 2022.
The Nasi Lemak Goreng features aromatic nasi lemak, stir-fried with Santan's signature Pak Nasser Sambal, aromatics and spices, making it extra so-sedap!


The Lemongrass Beef showcases tender beef slices, marinated overnight with blend of lemongrass and spices, pan-seared to perfection, caramelising the surface while sealing in the flavours. The meat is further enriched with a mildly spicy peanut sauce - very addictive!
CHUEN 1954 HAINANESE RESTAURANT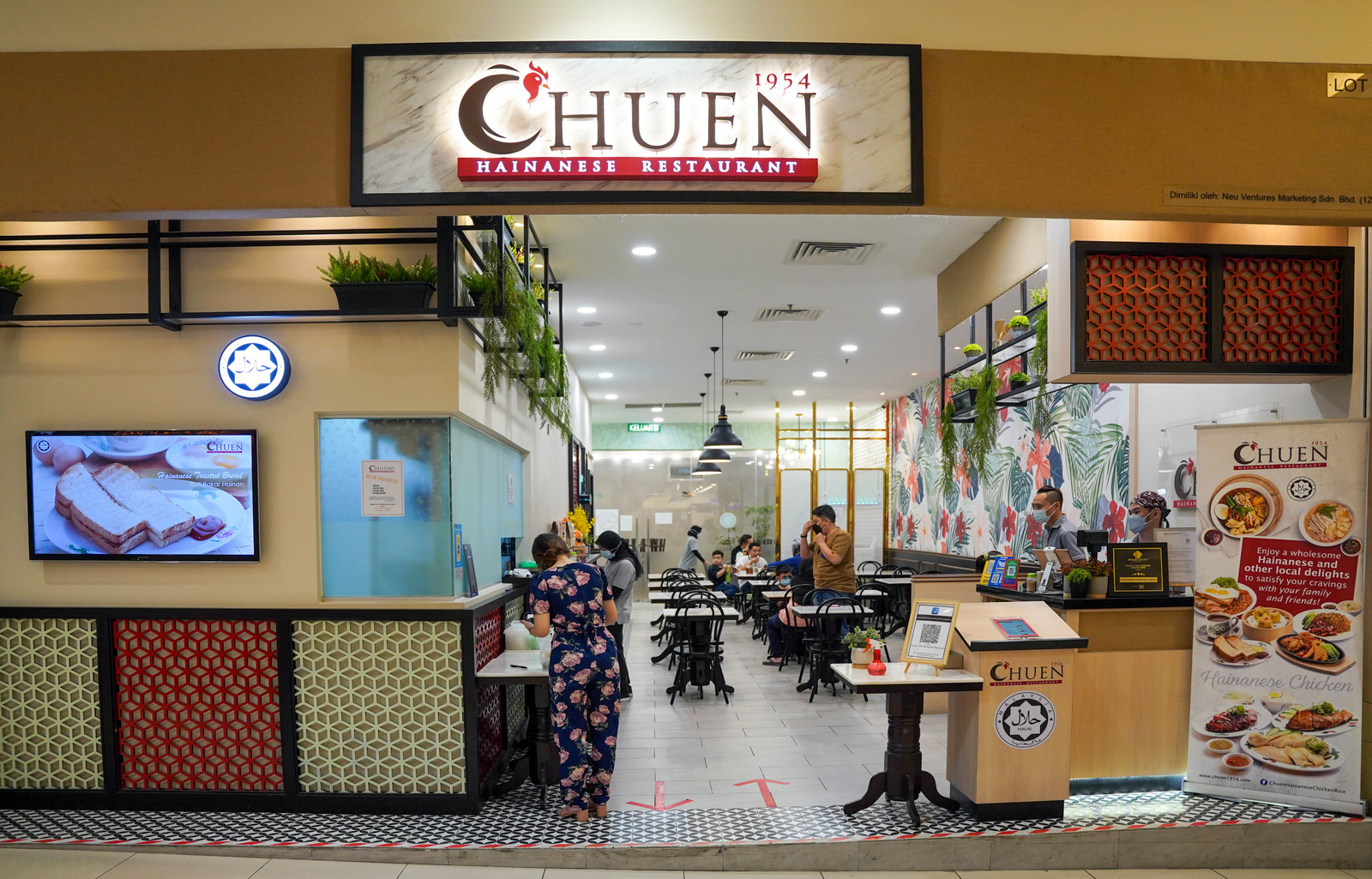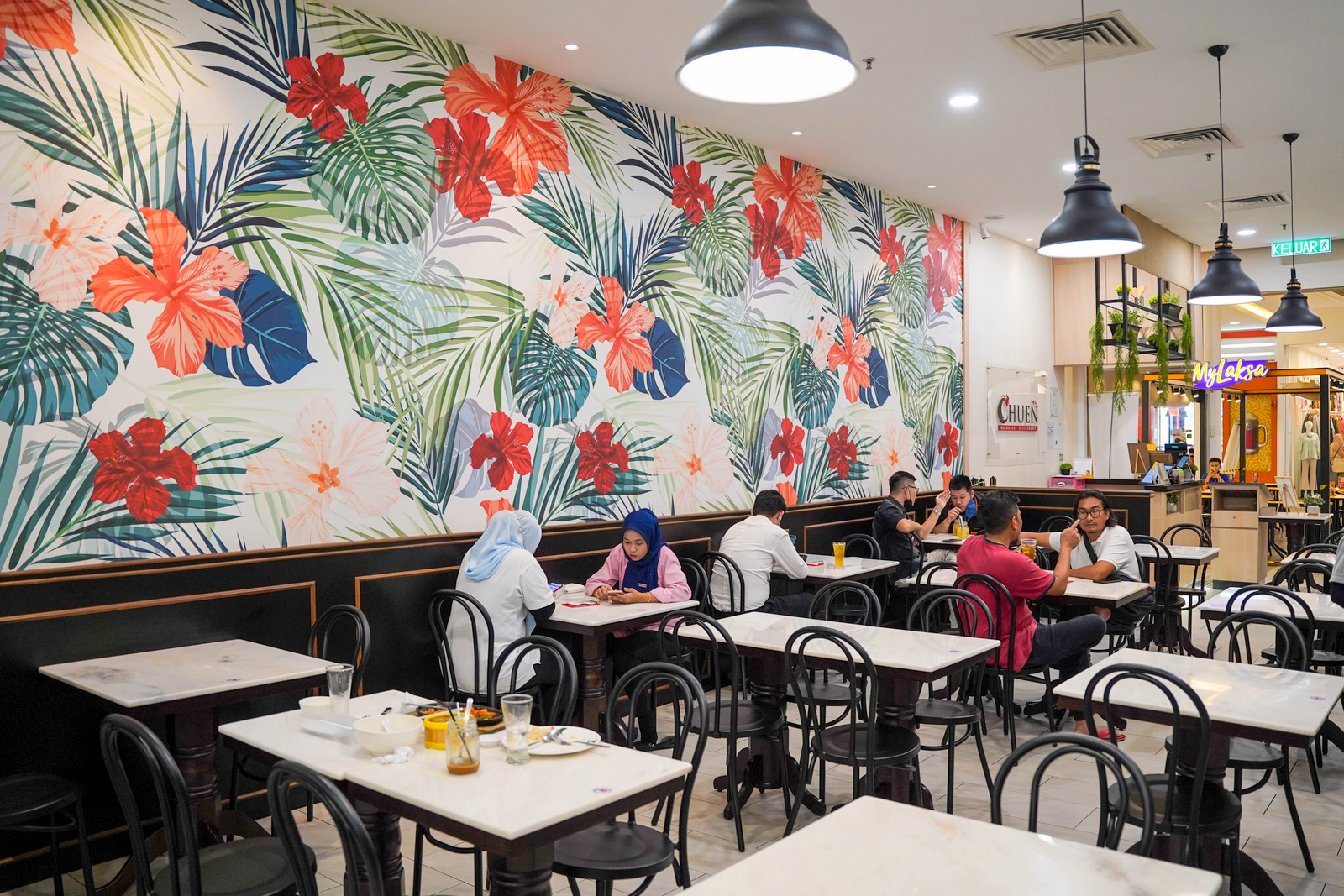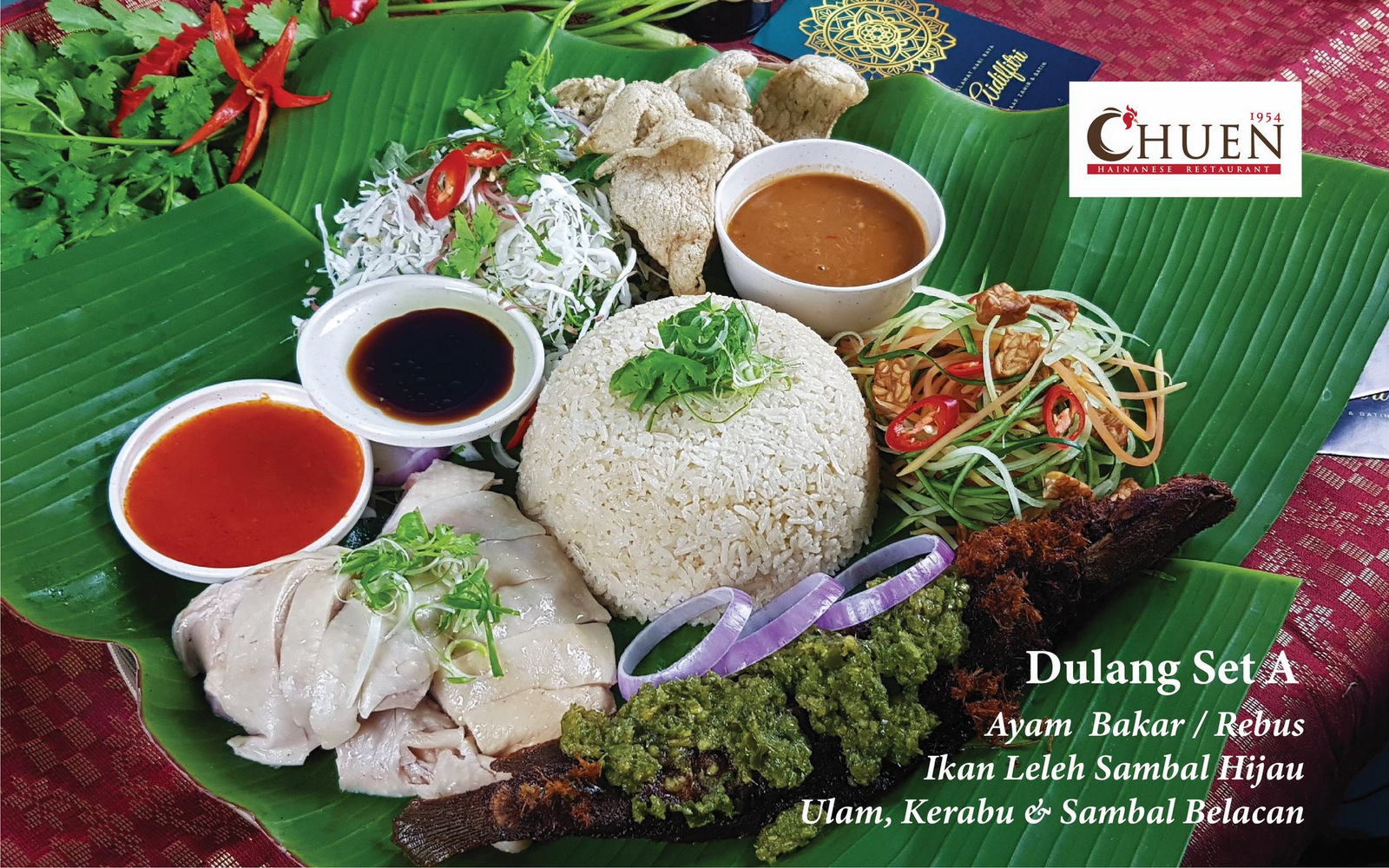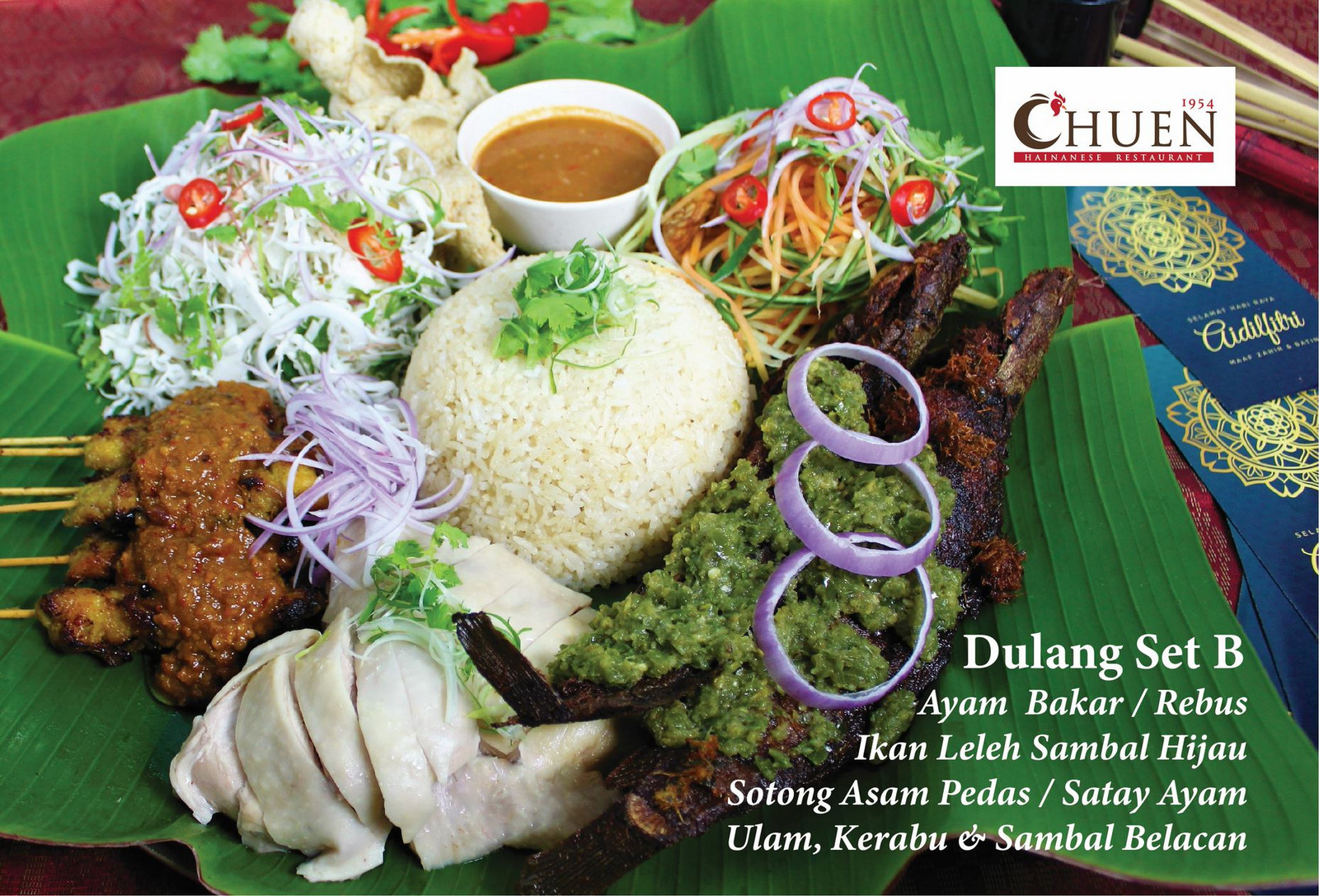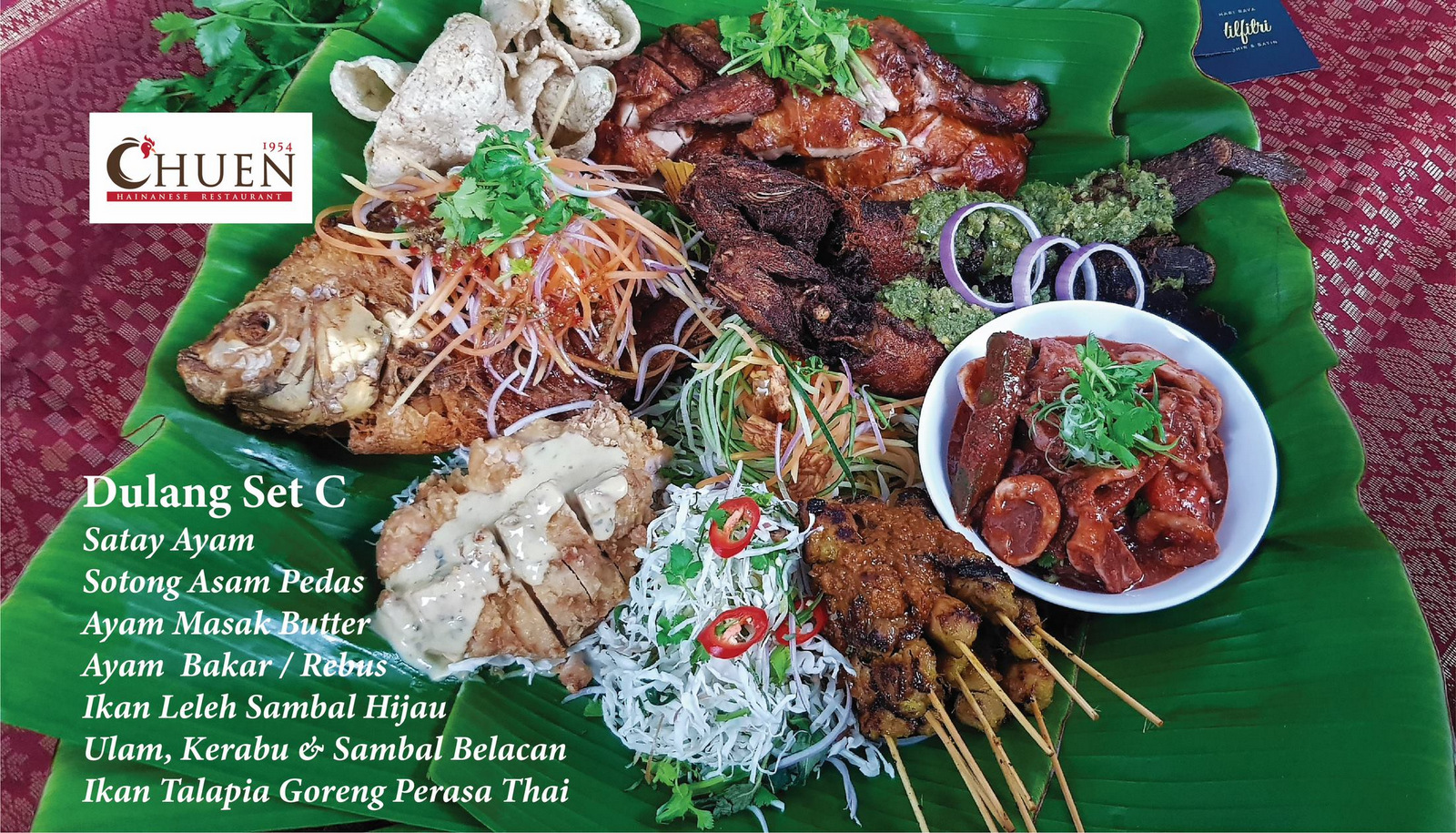 With a family heritage that stretches back to 1954, handed down from father to son, Chuen 1954 serves time-honoured Hainanese fare that's halal and suitable for everyone. It's popular for Hainanese chicken rice, Ipoh shredded chicken hor fun soup, Nyonya curry laksa and more.
This Ramadan, customers can indulge in the Dulang Set, which comes in three variations:
Set A - RM 63.00++, for 1-2 persons
Choice of ayam bakar or rebus, ikan leleh sambal hijau, ulam, kerabu and sambal belacan
Set B - RM 178.80++, for 4-6 persons
Choice of ayam bakar or rebus, ikan leleh sambal hijau, choice of sambal sotong or satay ayam, ulam, kerabu and sambal belacan
Set C - RM 379.80++, for 8-10 persons
Satay ayam, sambal sotong, ayam masak butter, choice of ayam bakar or ayam rebus, ikan leleh sambal hijau, ikan talapia goreng perasa Thai, ulam, kerabu and sambal belacan
Preorder the Dulang Set two days in advance by contacting 011-5505-0192

BANANABRO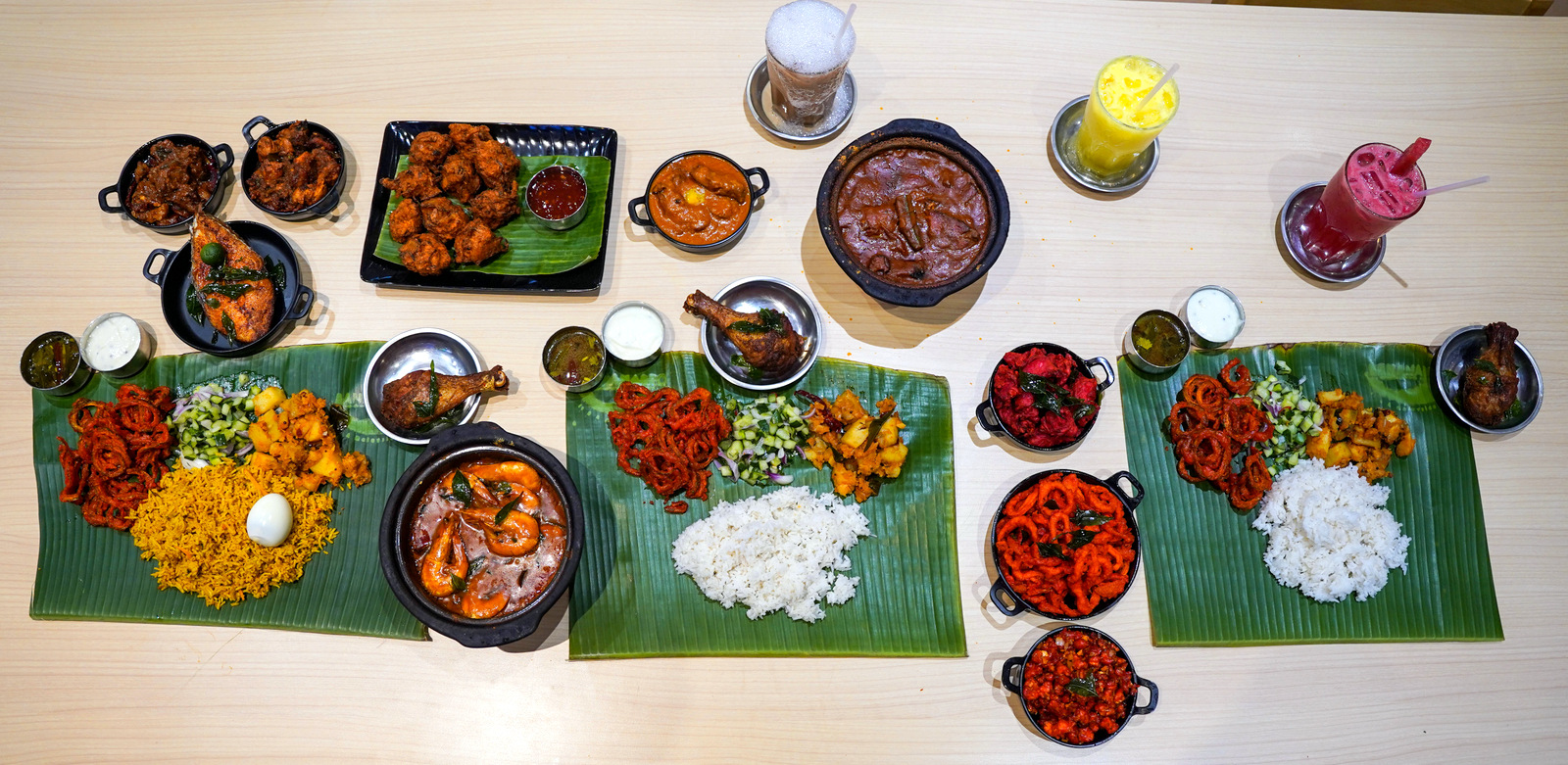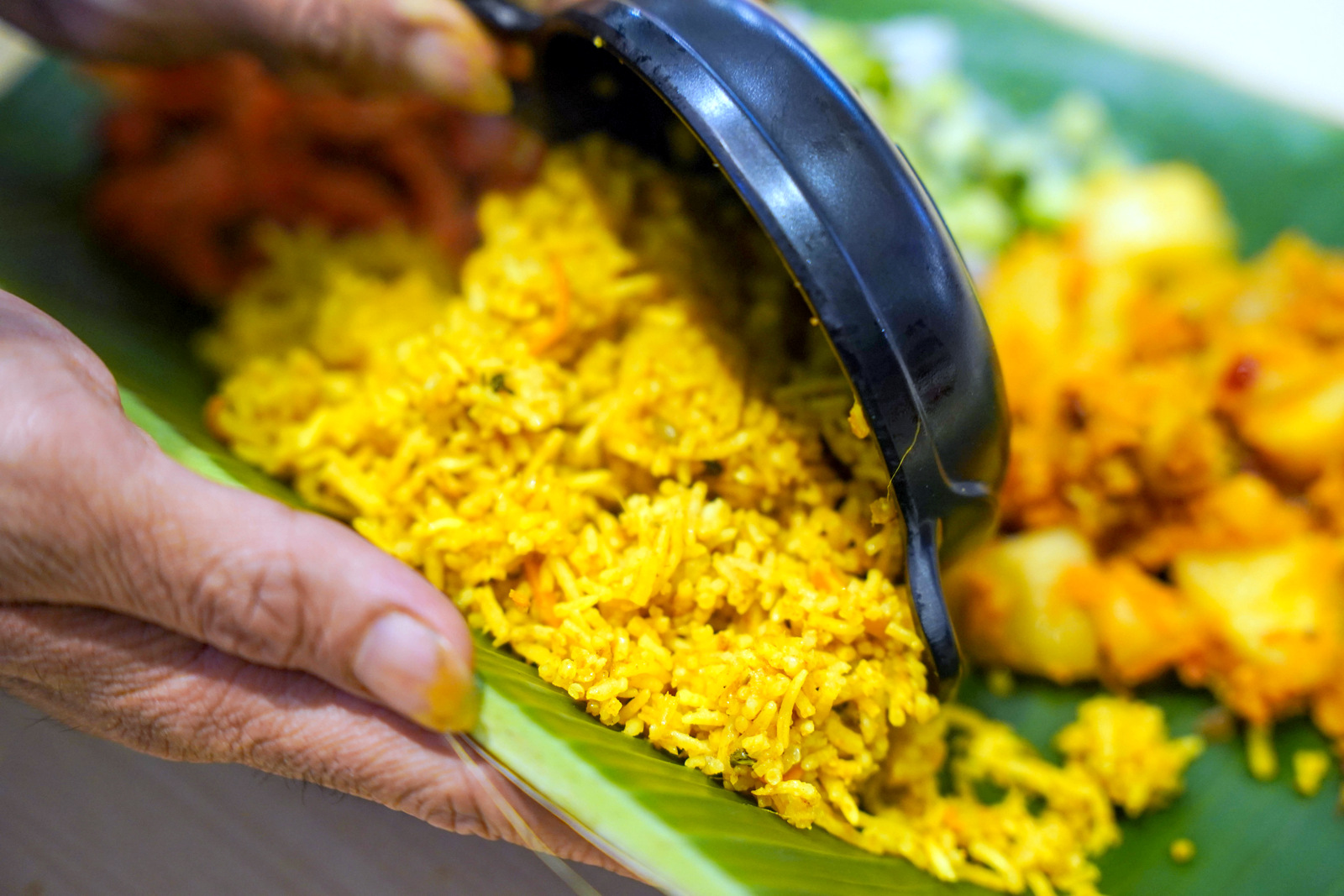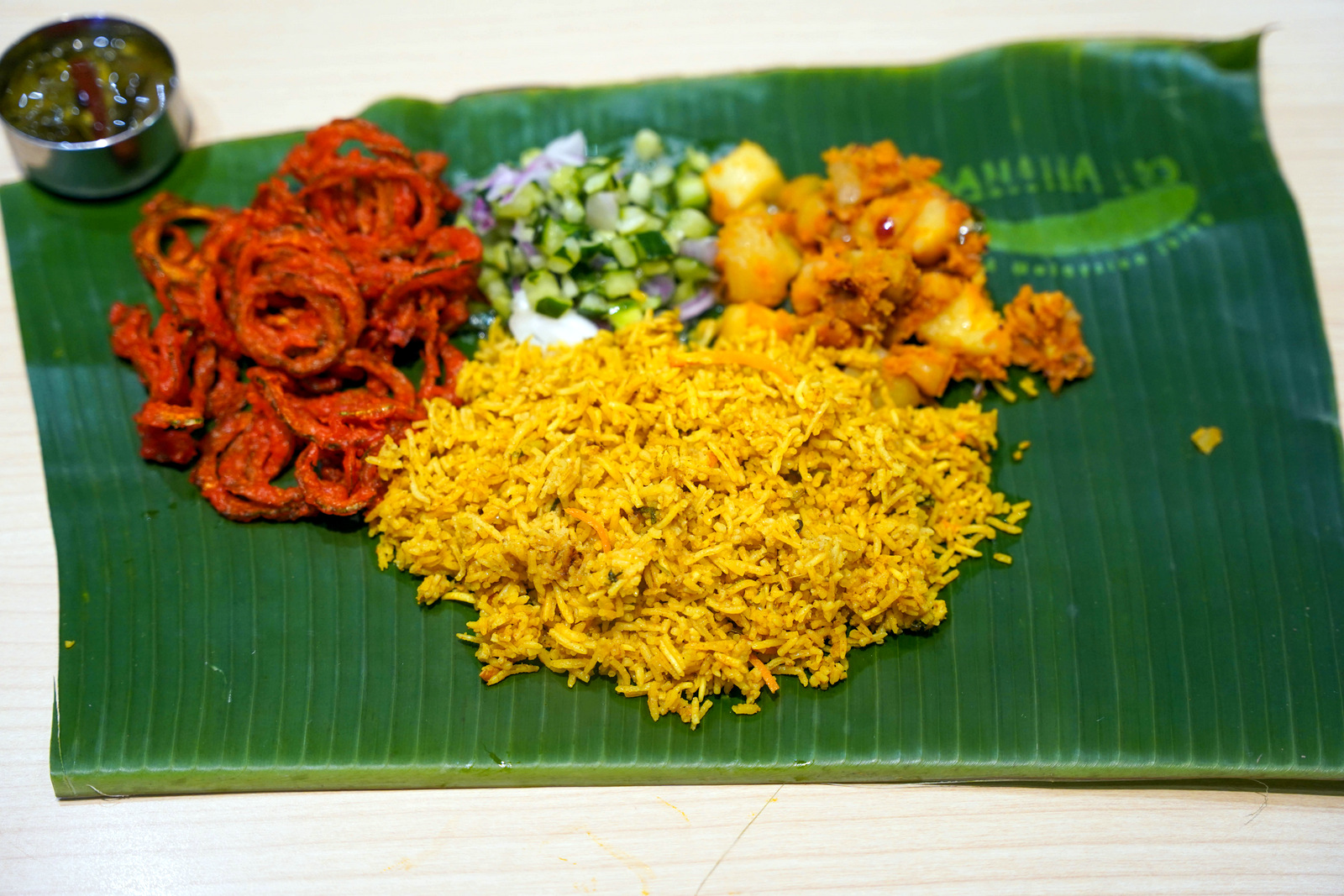 BananaBro will crush hunger pangs this Ramadan with its hearty meals, harnessing recipes from its Penang-born chef's family. 
For biryani fans, the ideal buka puasa meal is the Briyani Craving Set (RM8.90 per person), featuring four gravies - chicken curry, fish curry, dhal, and curry of the day, such as crab, rounded out with white rice or brown rice, three vegetables, papadom, rasam and yoghurt.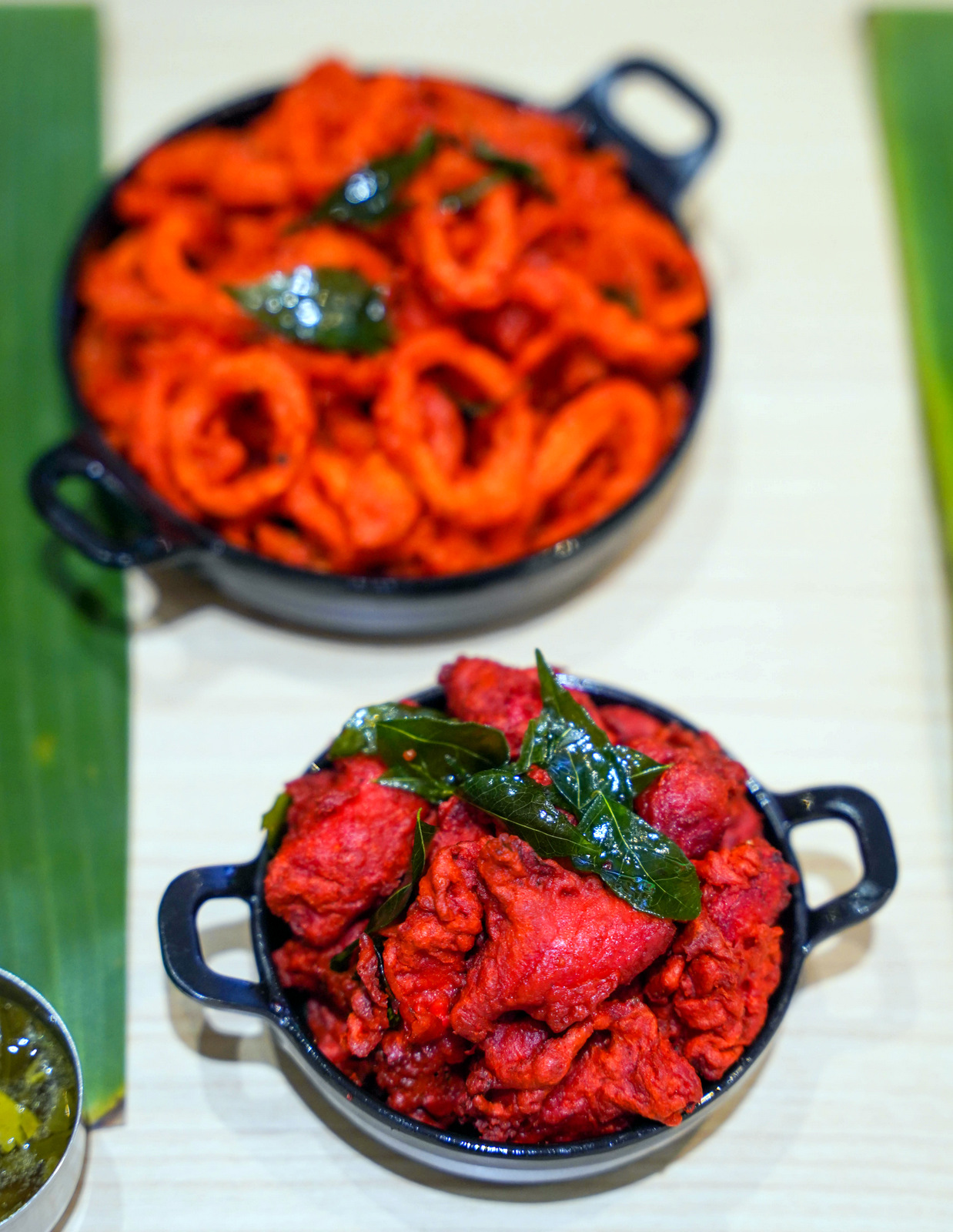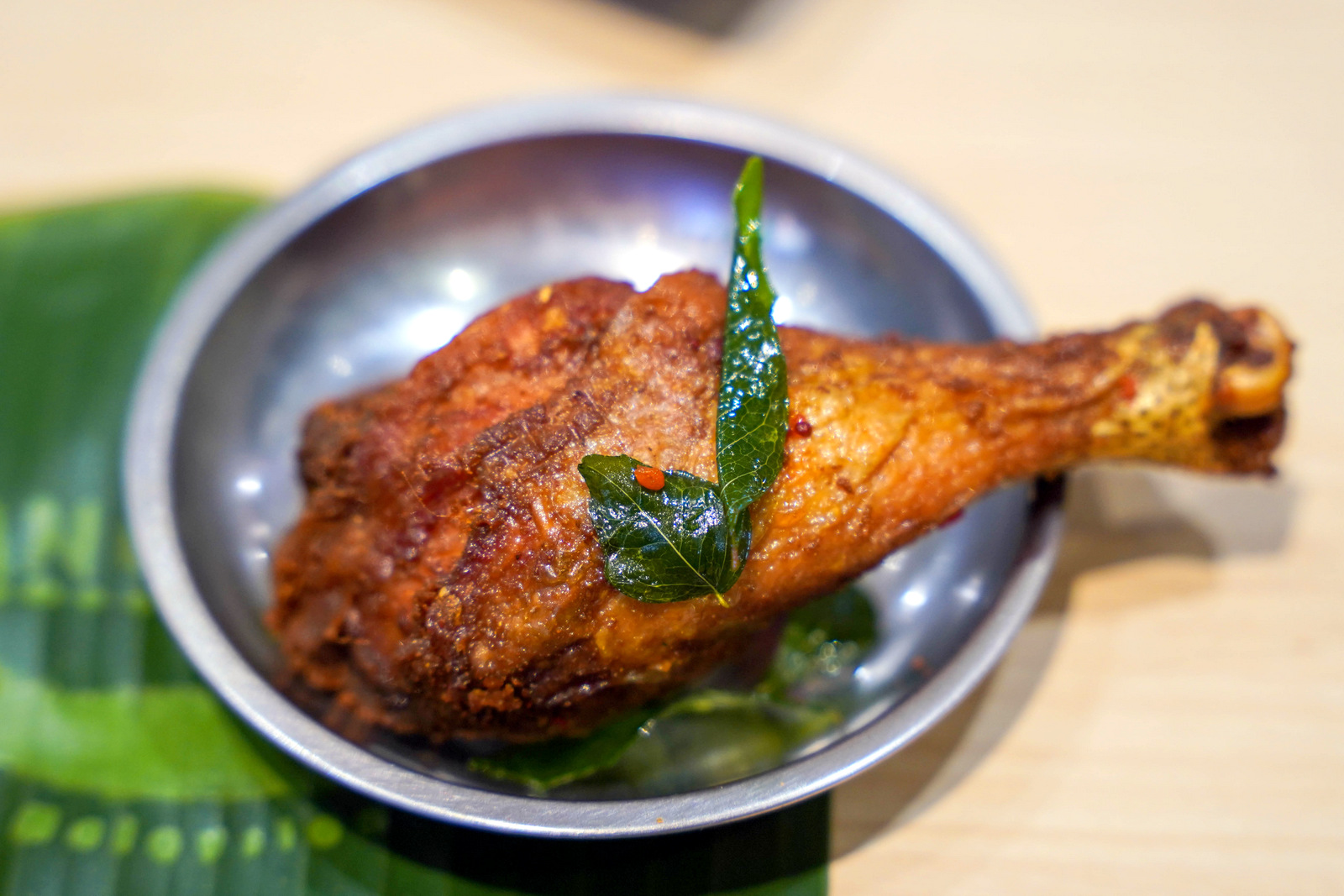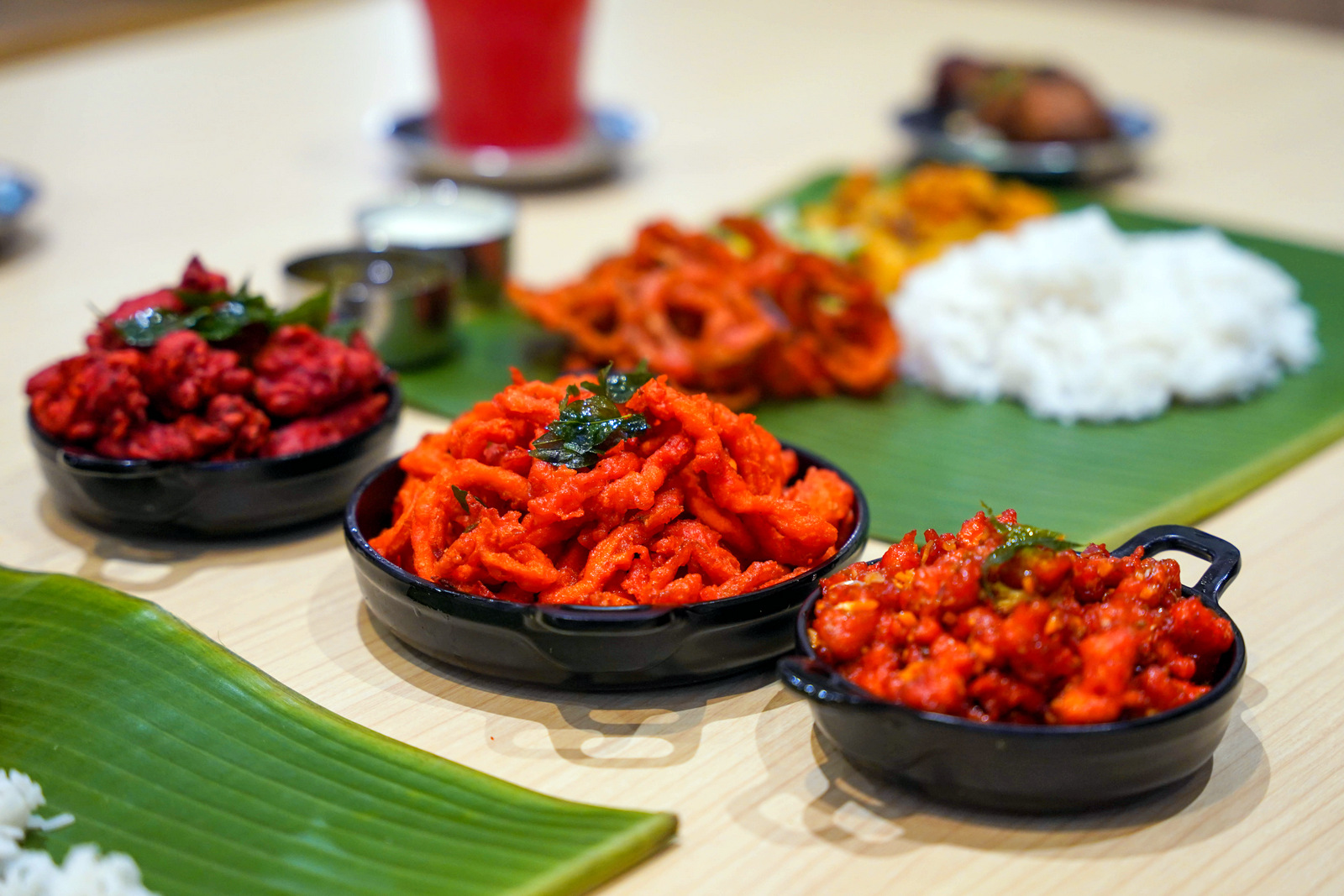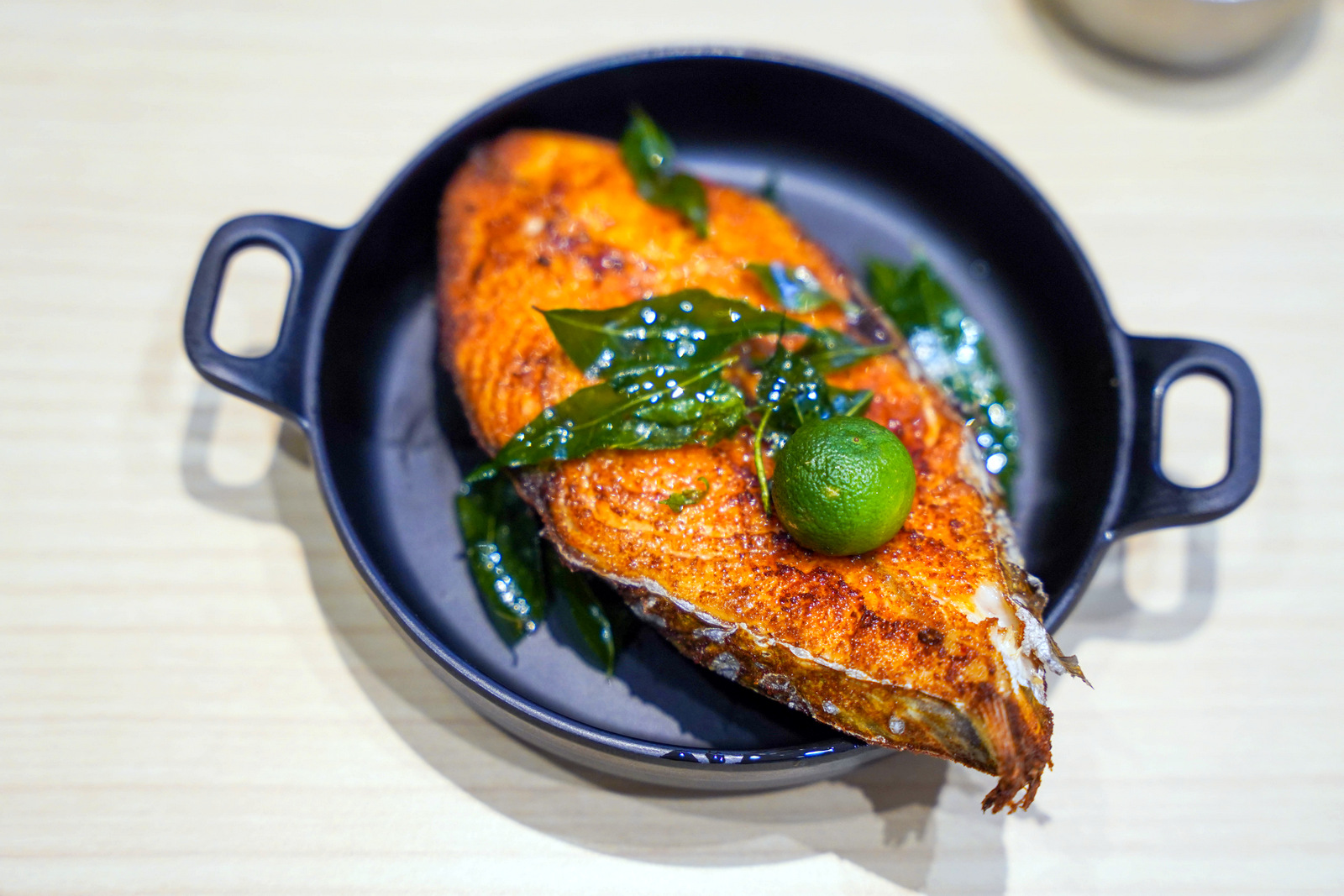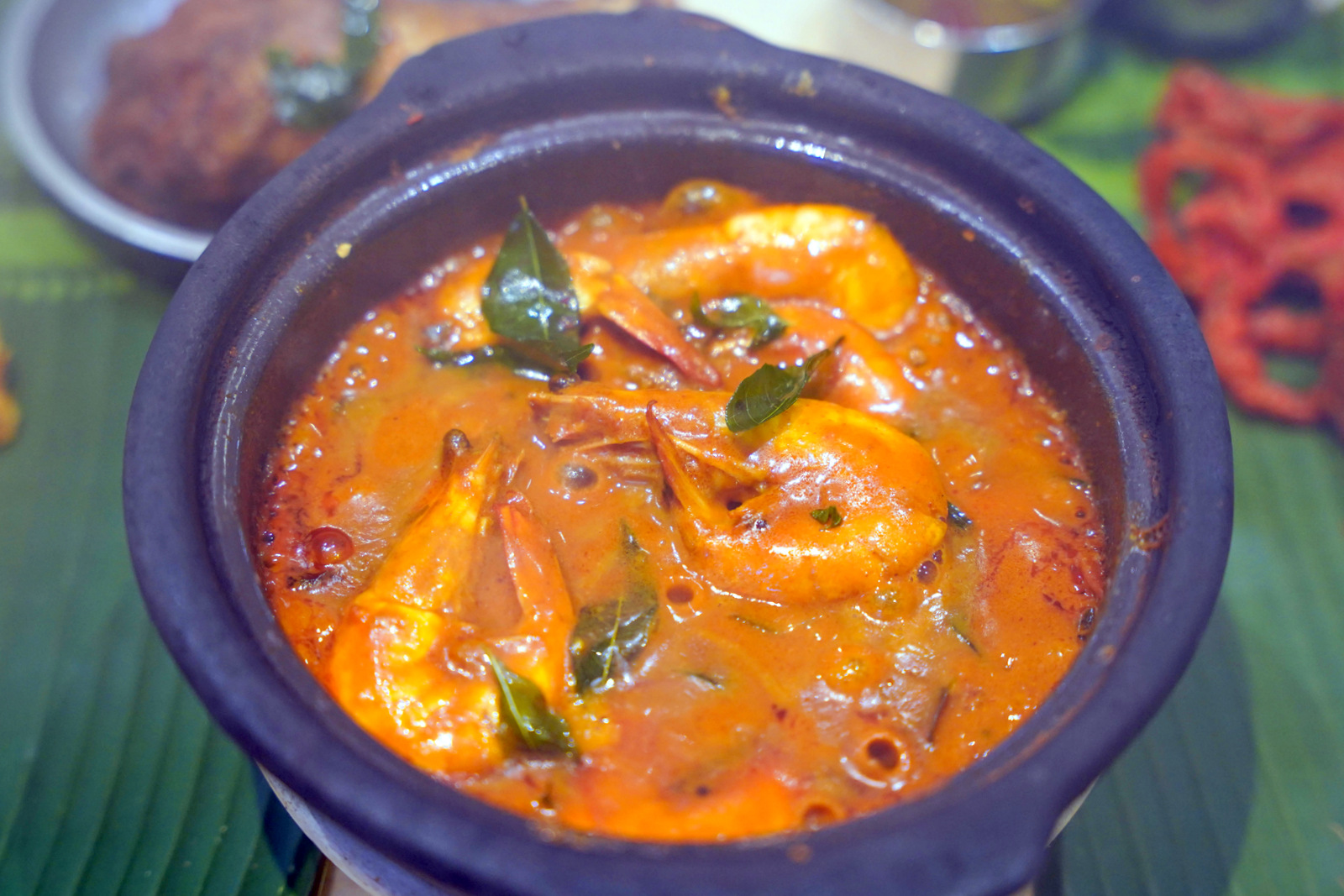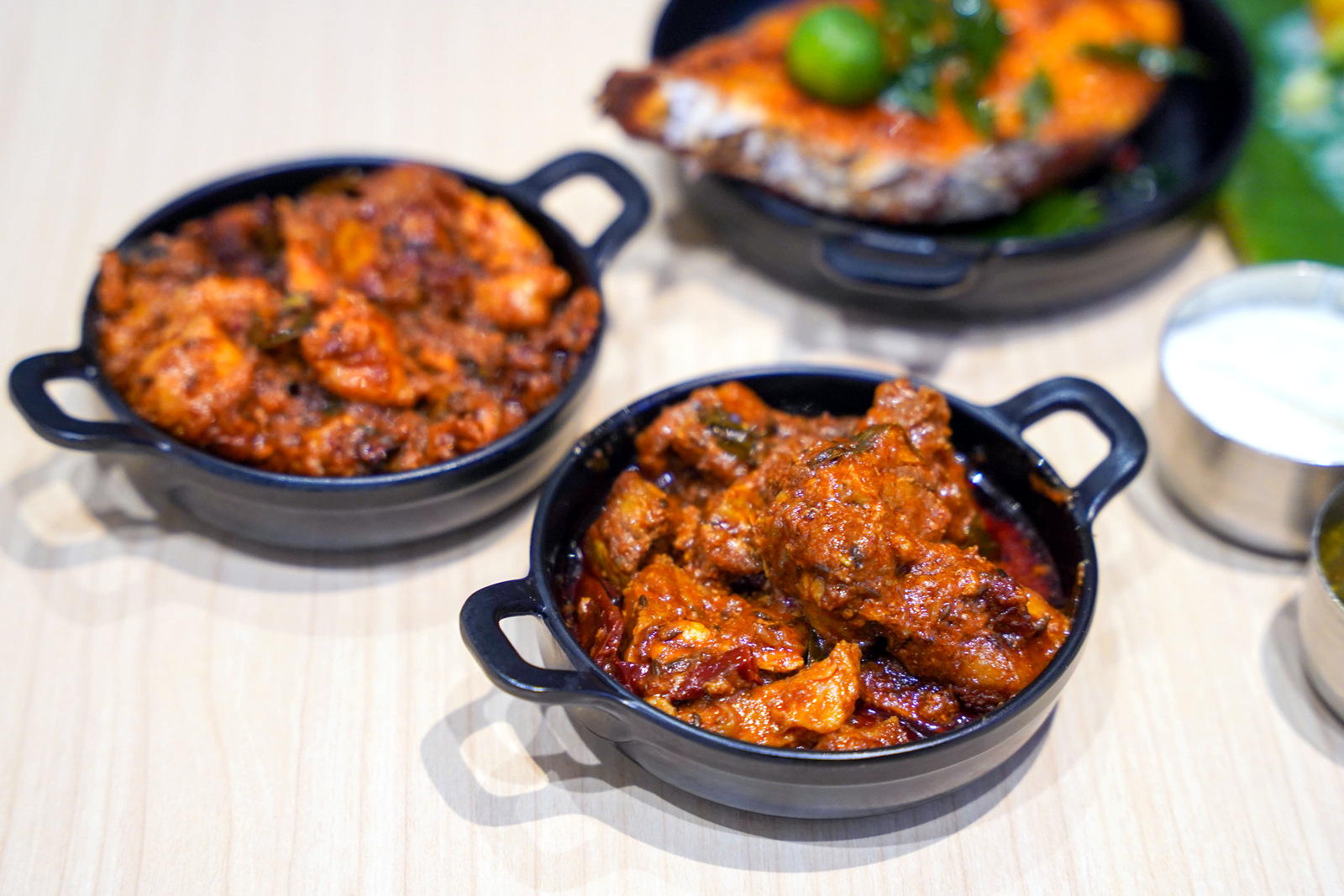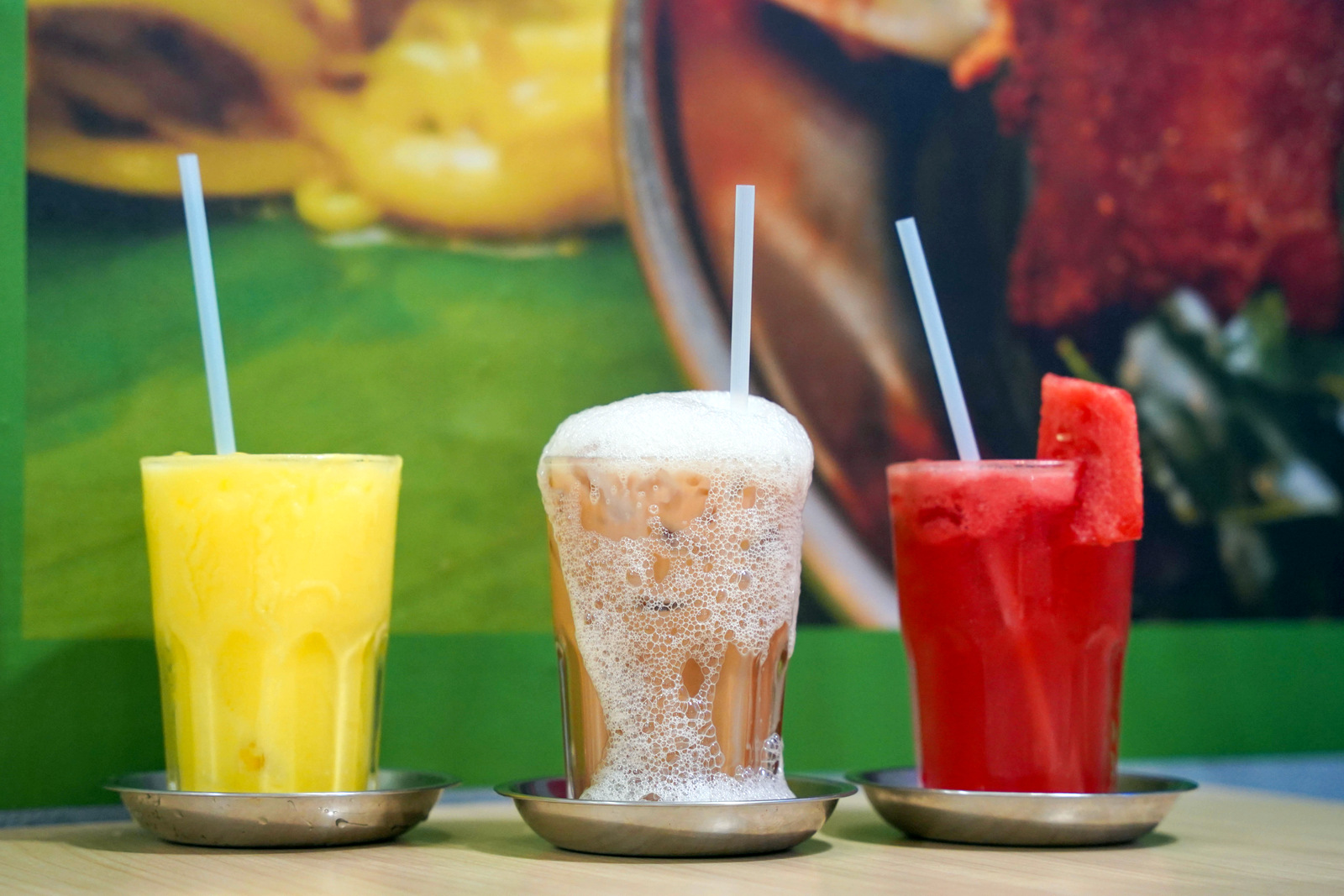 Complete your BananaBro experience with Chicken 65 (using 65 spices!), chicken varuval, butter chicken, mutton varuval, fried tenggiri, onion pakora, gobi manchurian (we love this sweetly tangy, slightly spicy fried cauliflower), prawn masala and fried squid rings, washed down with thirst-quenching mango lassi, teh tarik lawa, and watermelon juice.
BHAI JIM JUM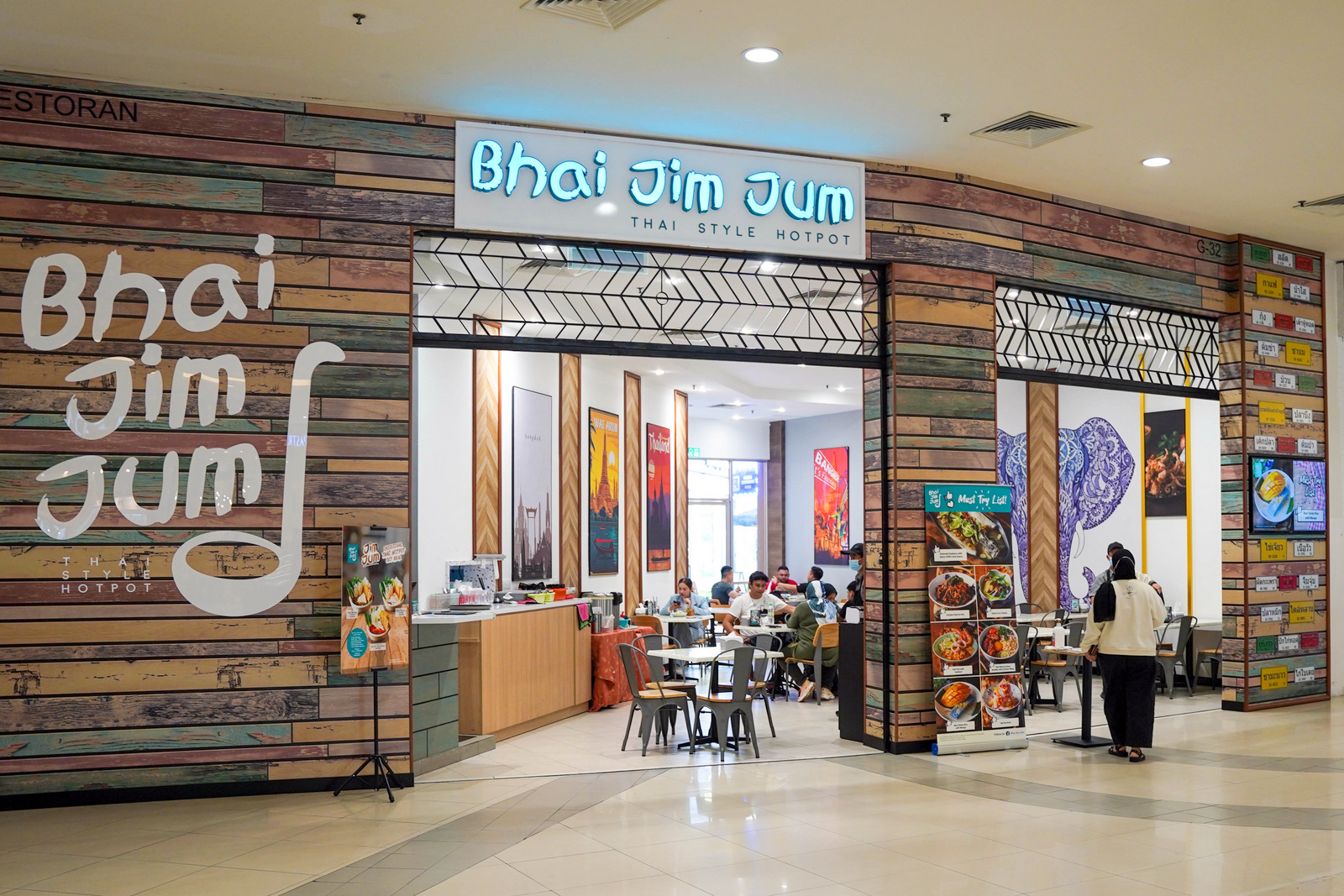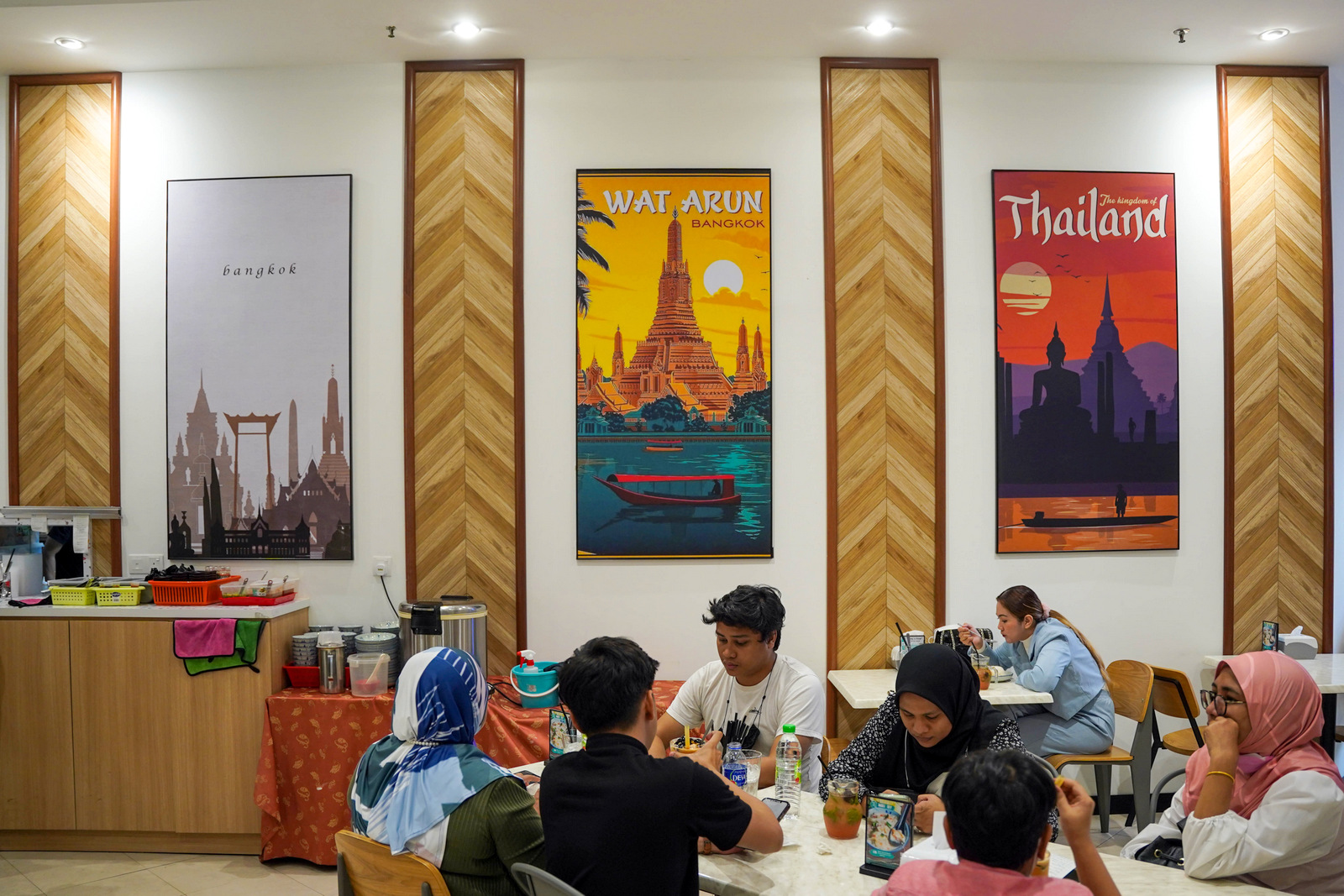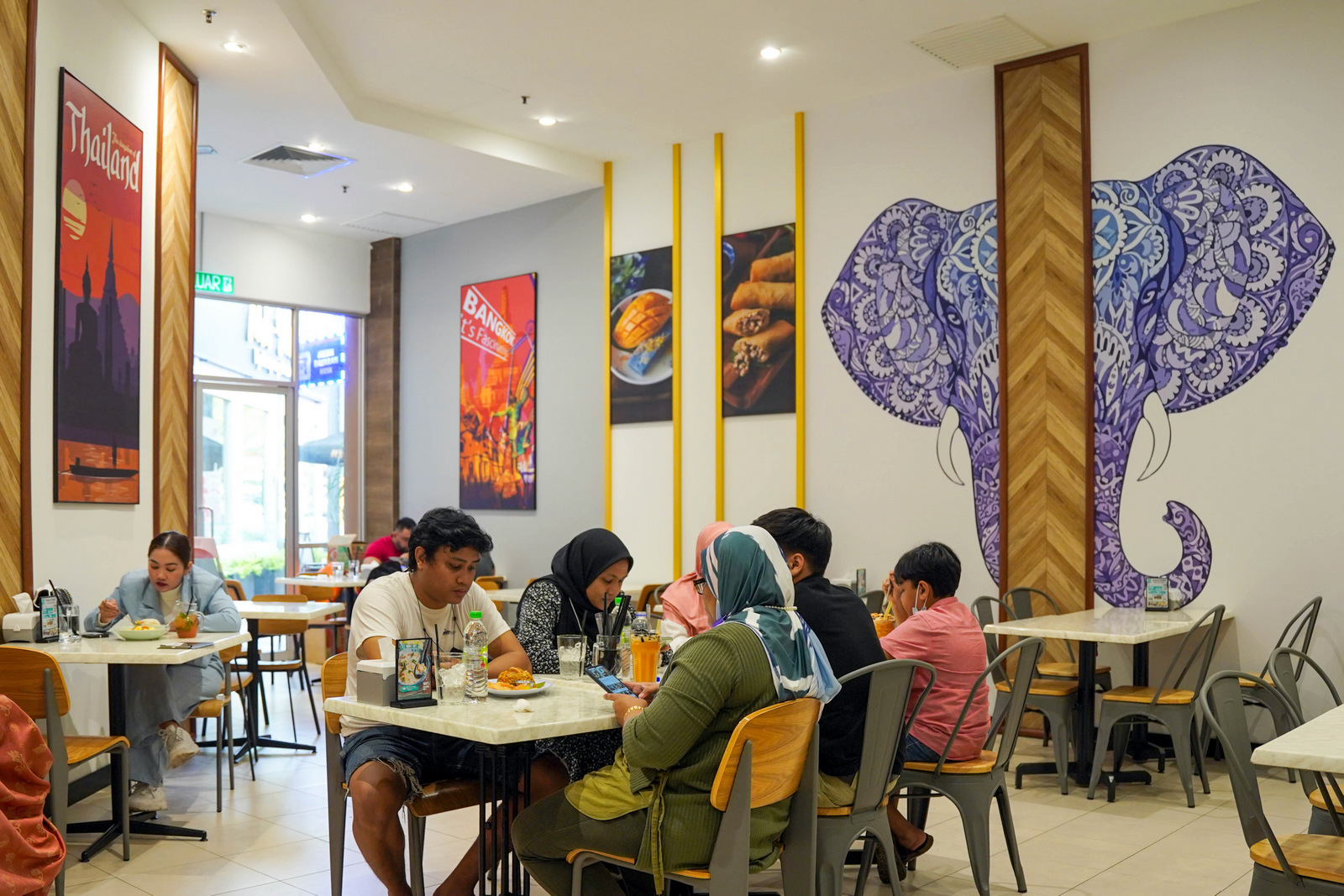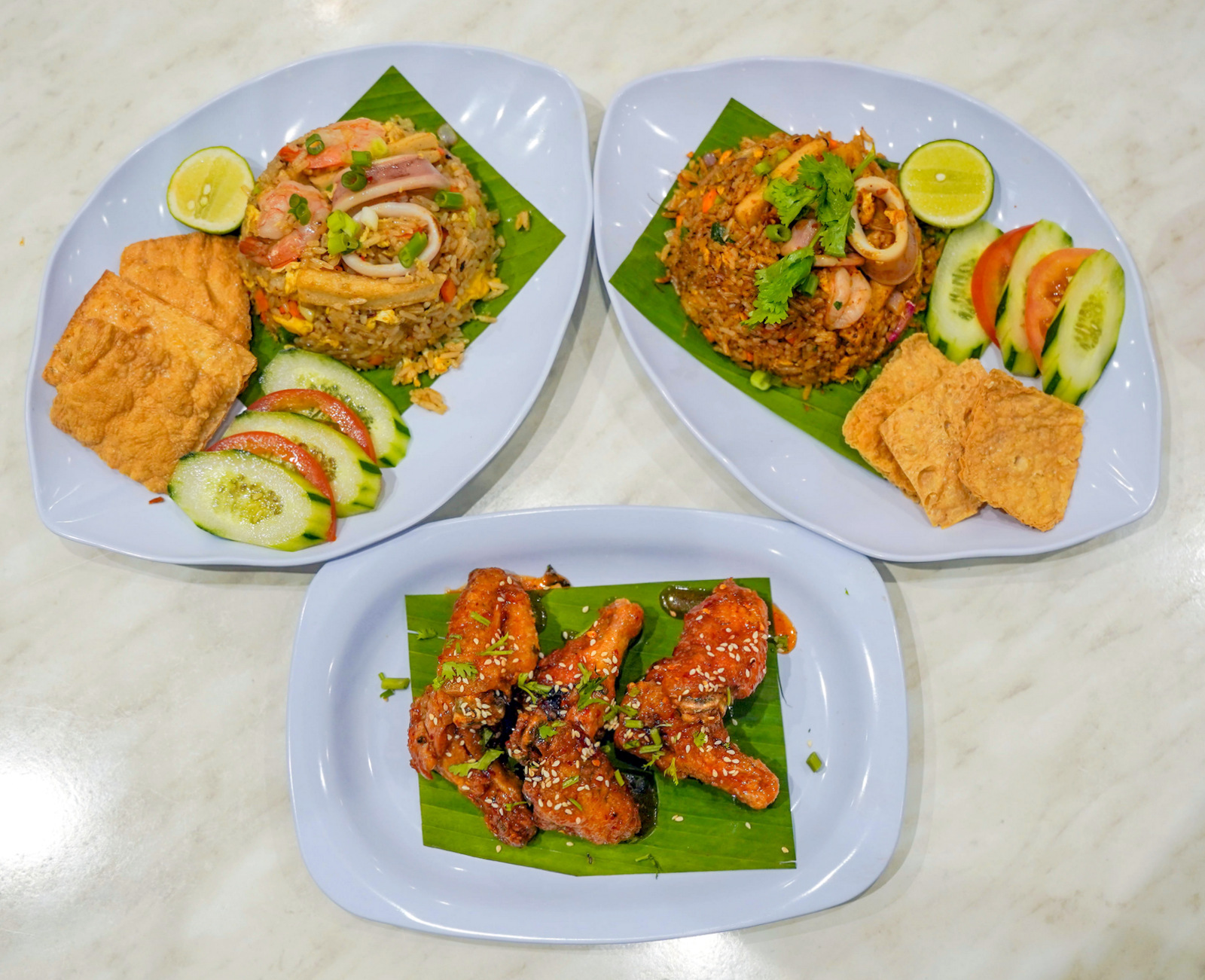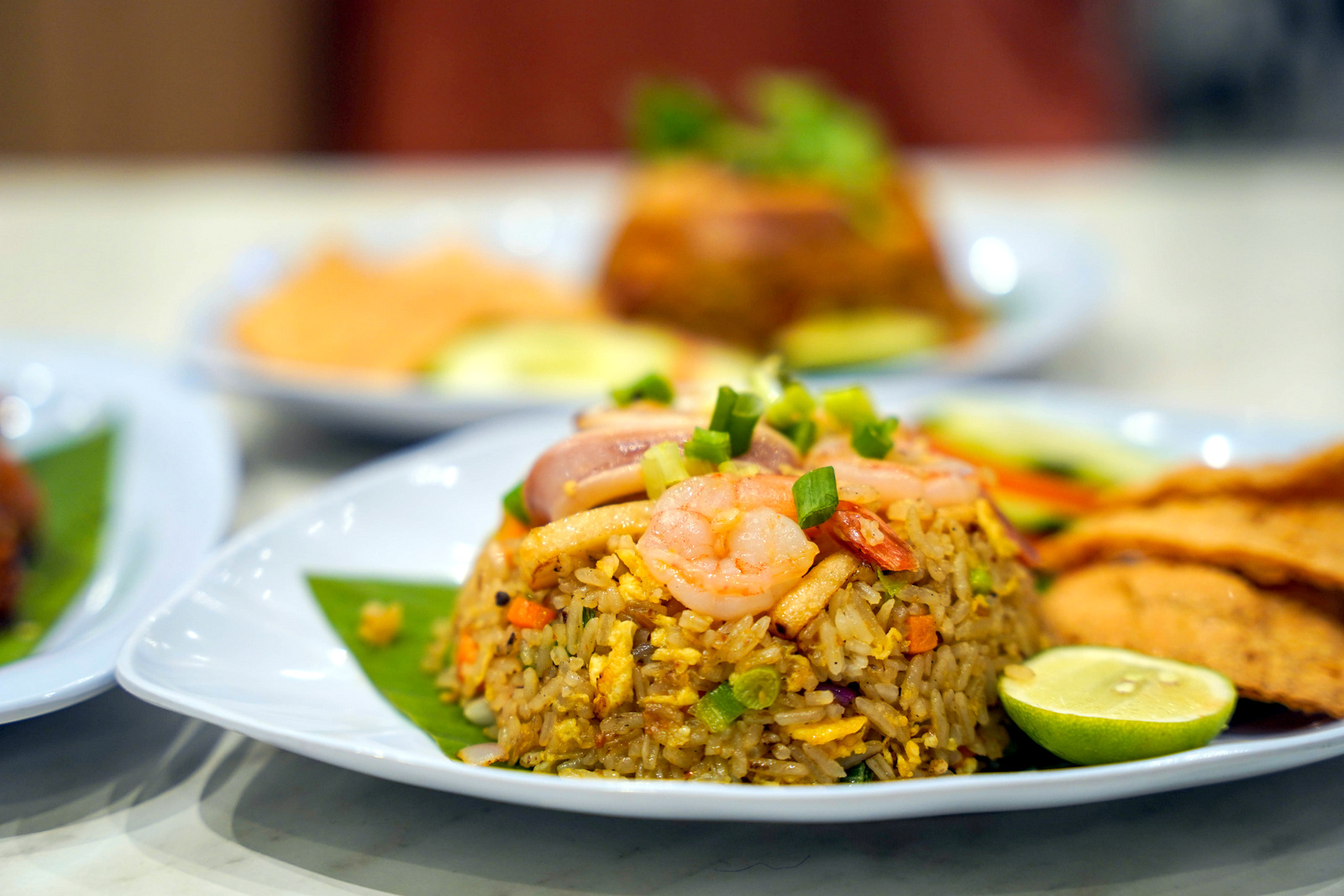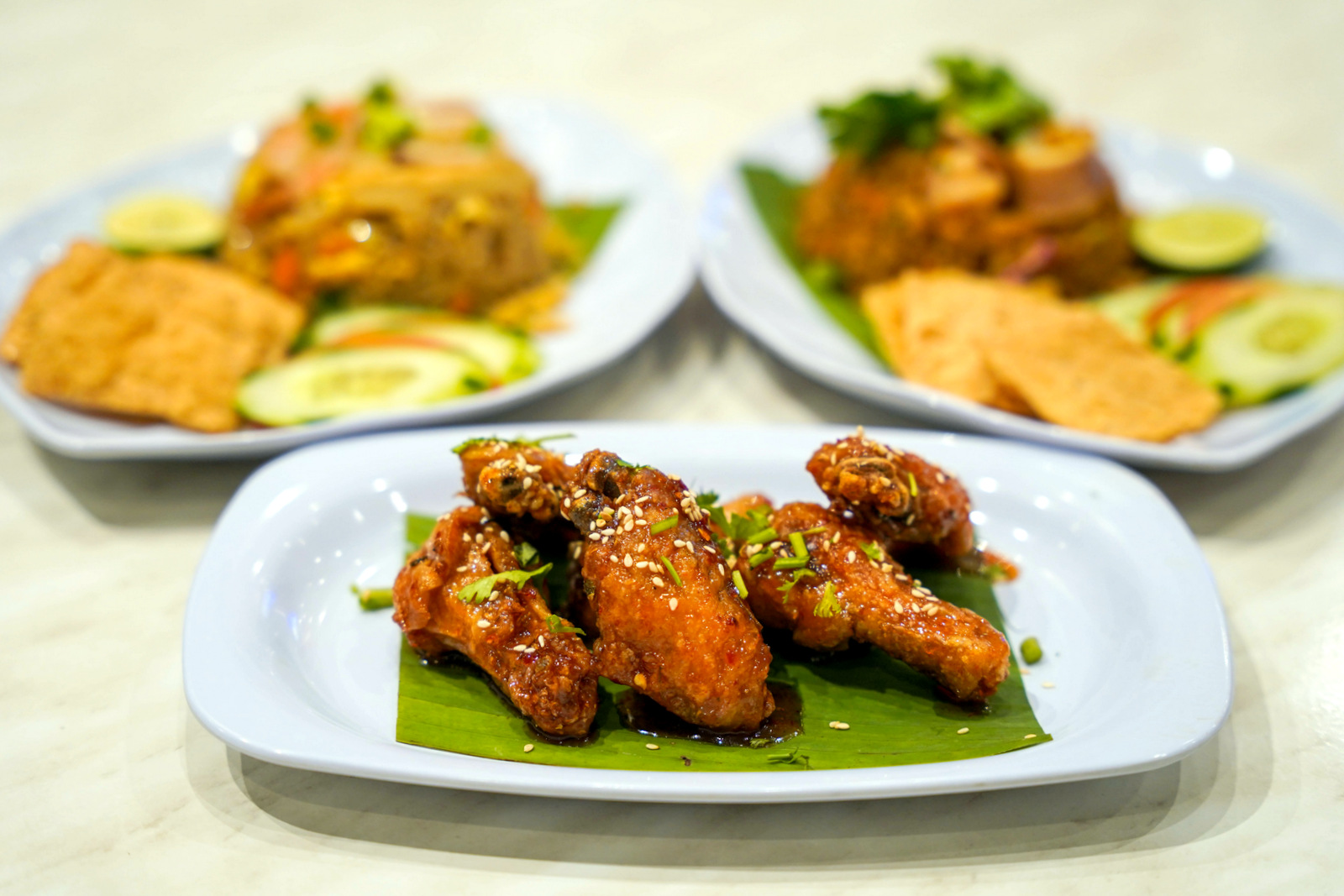 Bhai Jim Jum's Ramadan promotions promise crowd-pleasers at budget-friendly prices, making this a destination to revisit throughout the fasting month.

For Promotion 1, order any two rice or noodle dishes and receive a complimentary set of six pieces of honey sriracha wings. 
Eligible dishes comprise:
Rice: Pineapple fried rice, Thai-style seafood fried rice, salted fish fried rice, braised whole chicken leg with rice, seafood tom yum fried rice, green curry fried rice.
Noodles: Pad Thai with seafood, Thai Mama instant tom yum noodles with honey sriracha chicken wings, Thai-style fried meehoon with fried chicken, Thai-style seafood char kuey teow, stir-fried Thai Mama instant noodles with seafood, turmeric fried meehoon with seafood.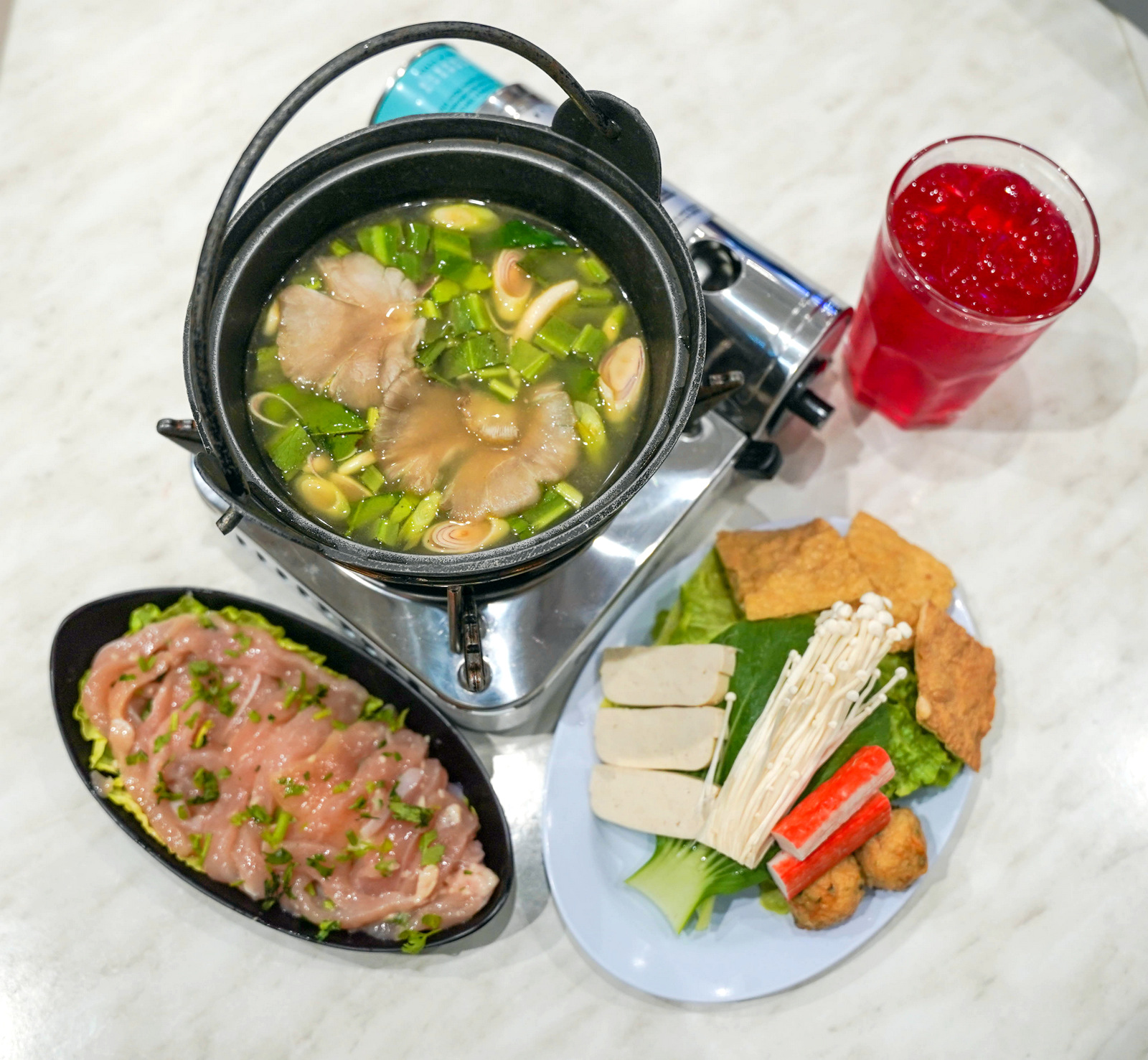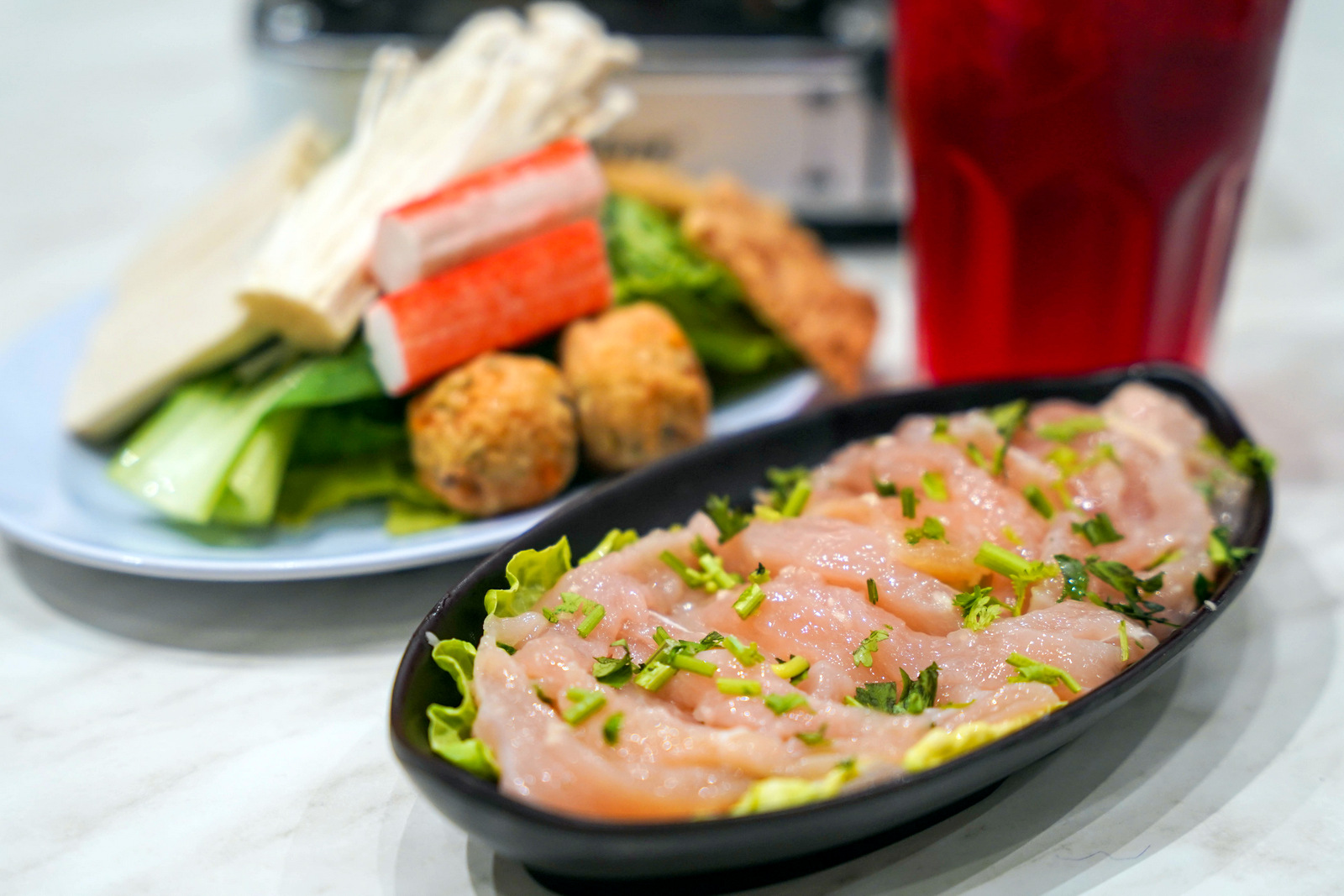 For Promotion 2, choose one of three Jim Jum pots (RM24.80, choice of clear nam sai chicken, red tom yum chicken, or white tom kha chicken) and receive a complimentary syrup beverage. All Jim Jum pots come with long cabbage, pak choy, taufu, fried beancurd skin, enoki mushrooms, Thai manow sauce and Thai sambal belacan. Choose from rice or meehoon, with refillable soup.
ABSOLUTE THAI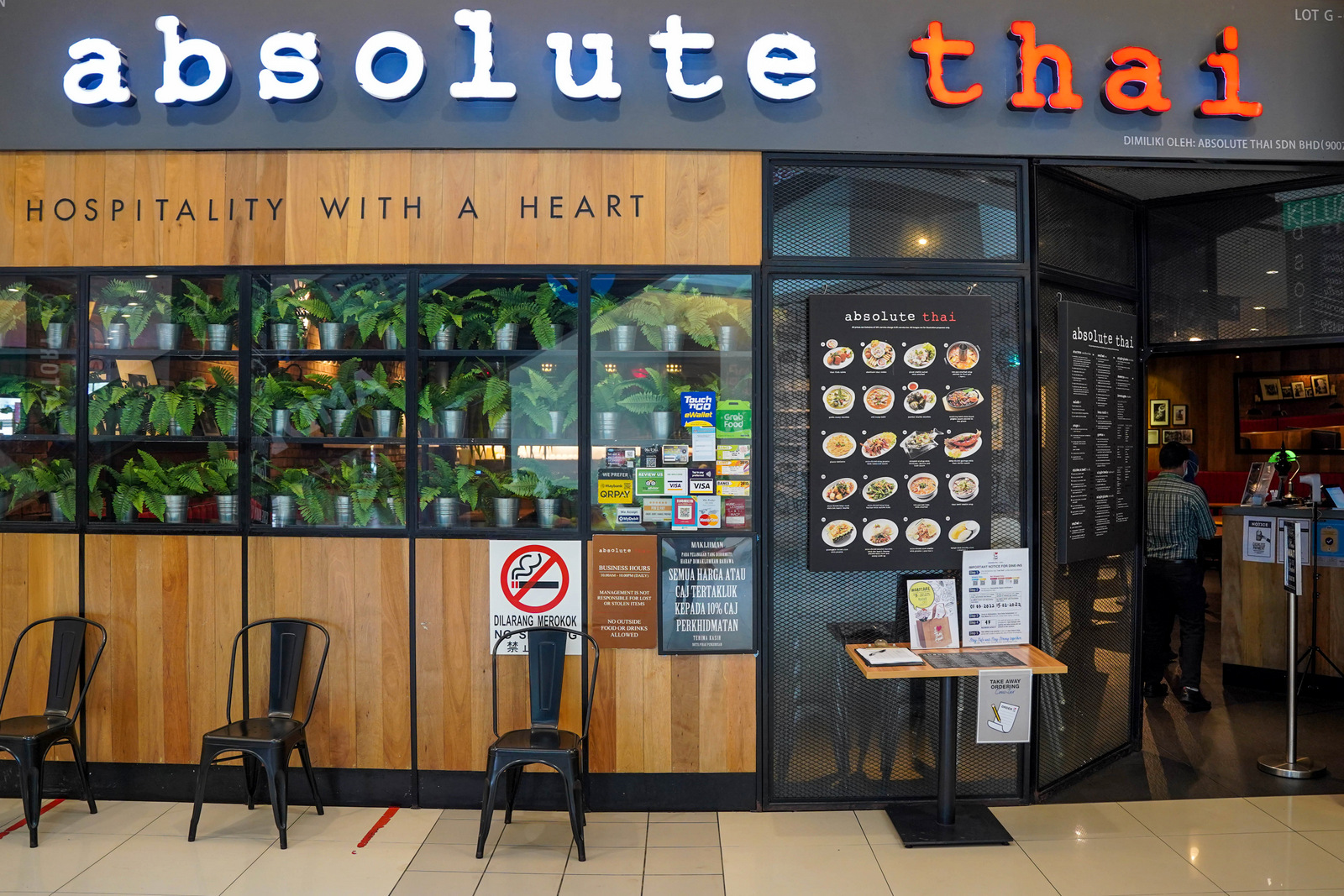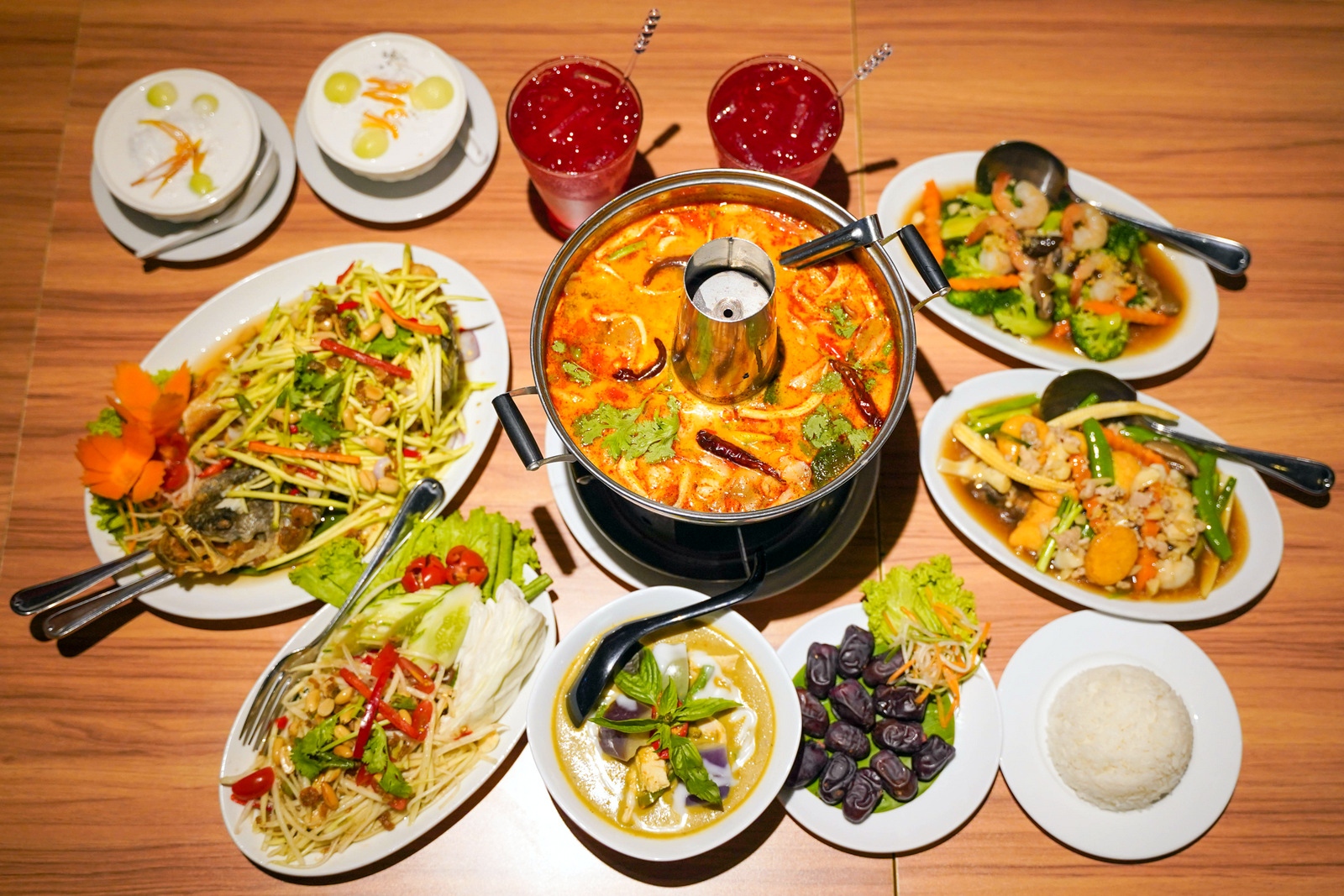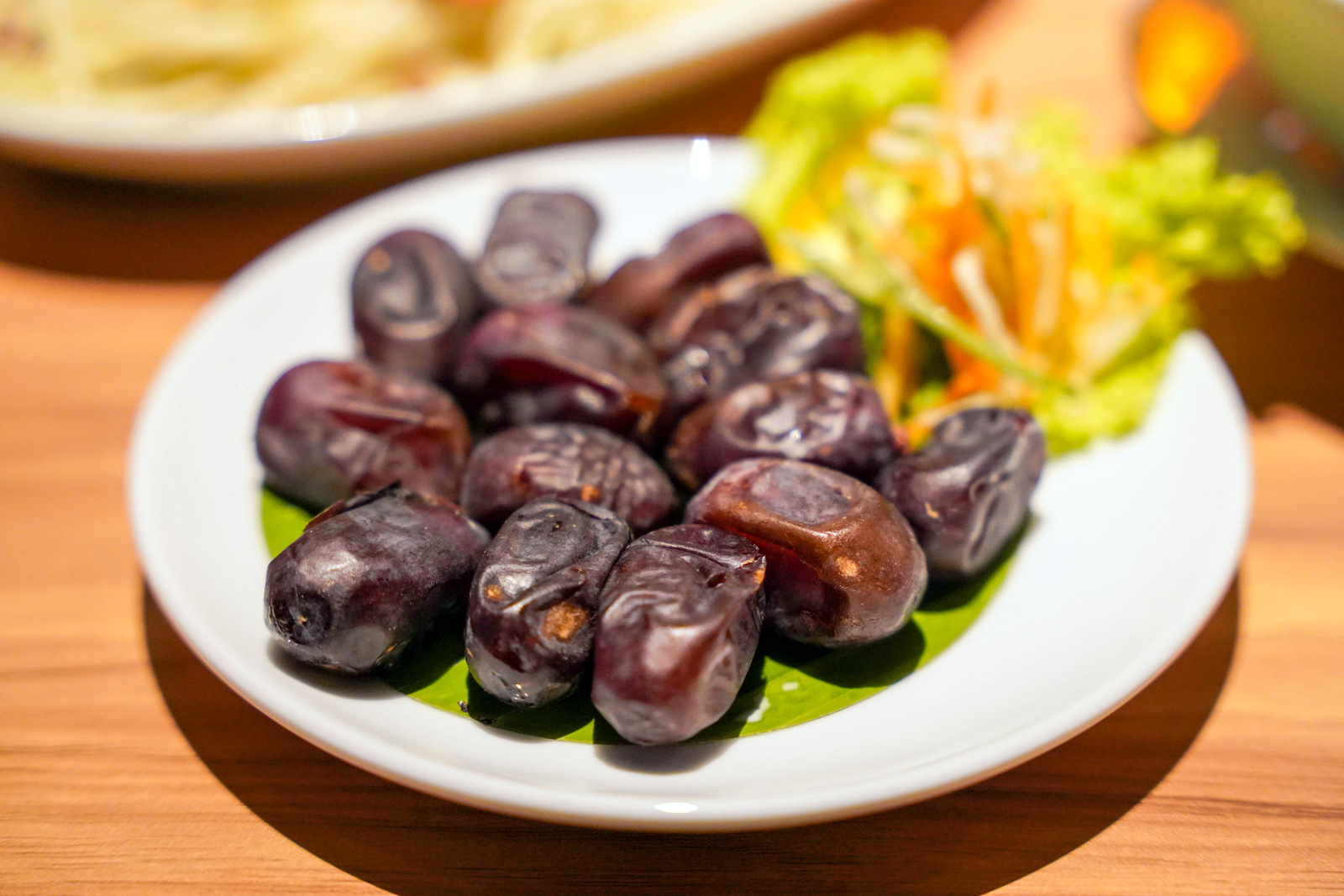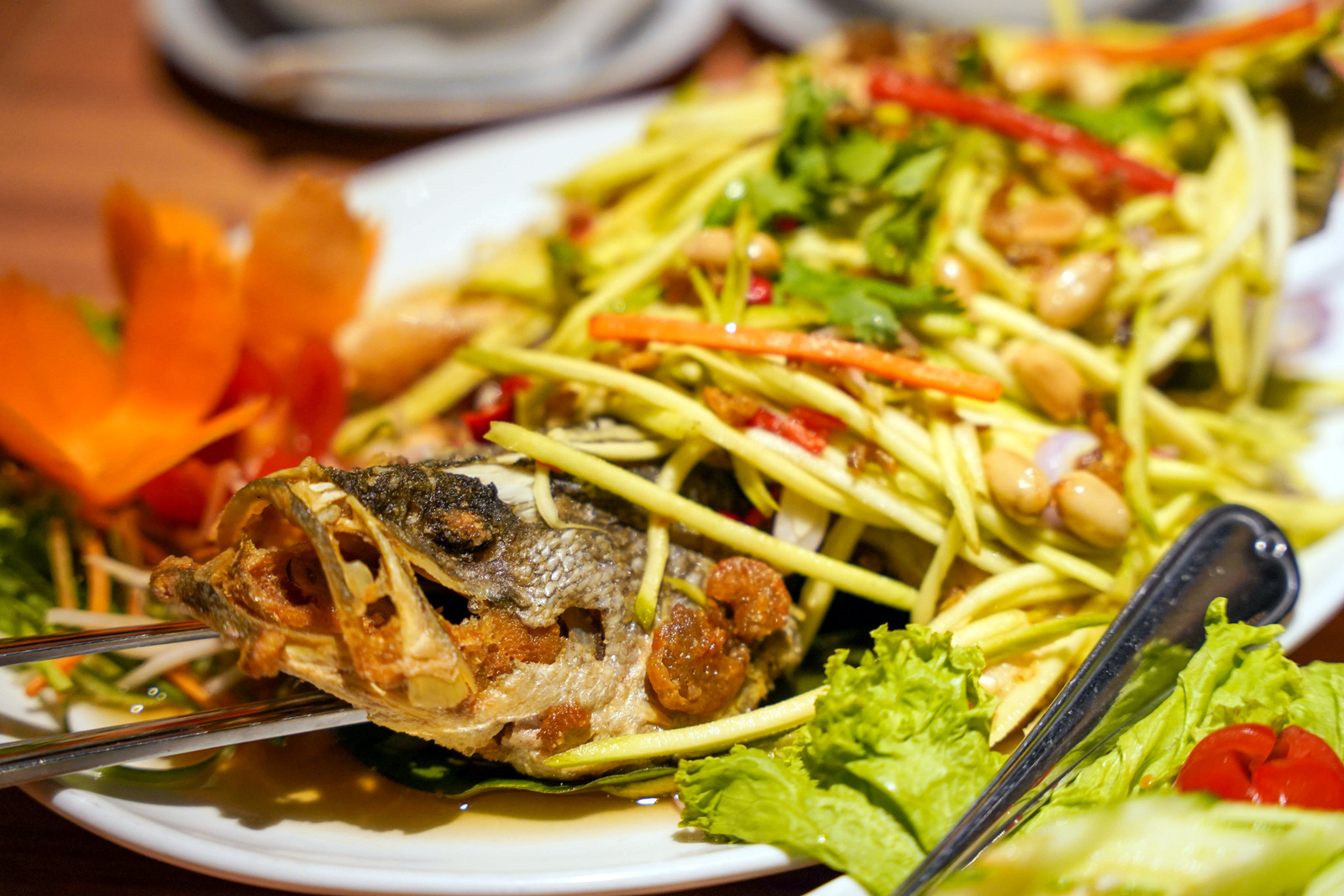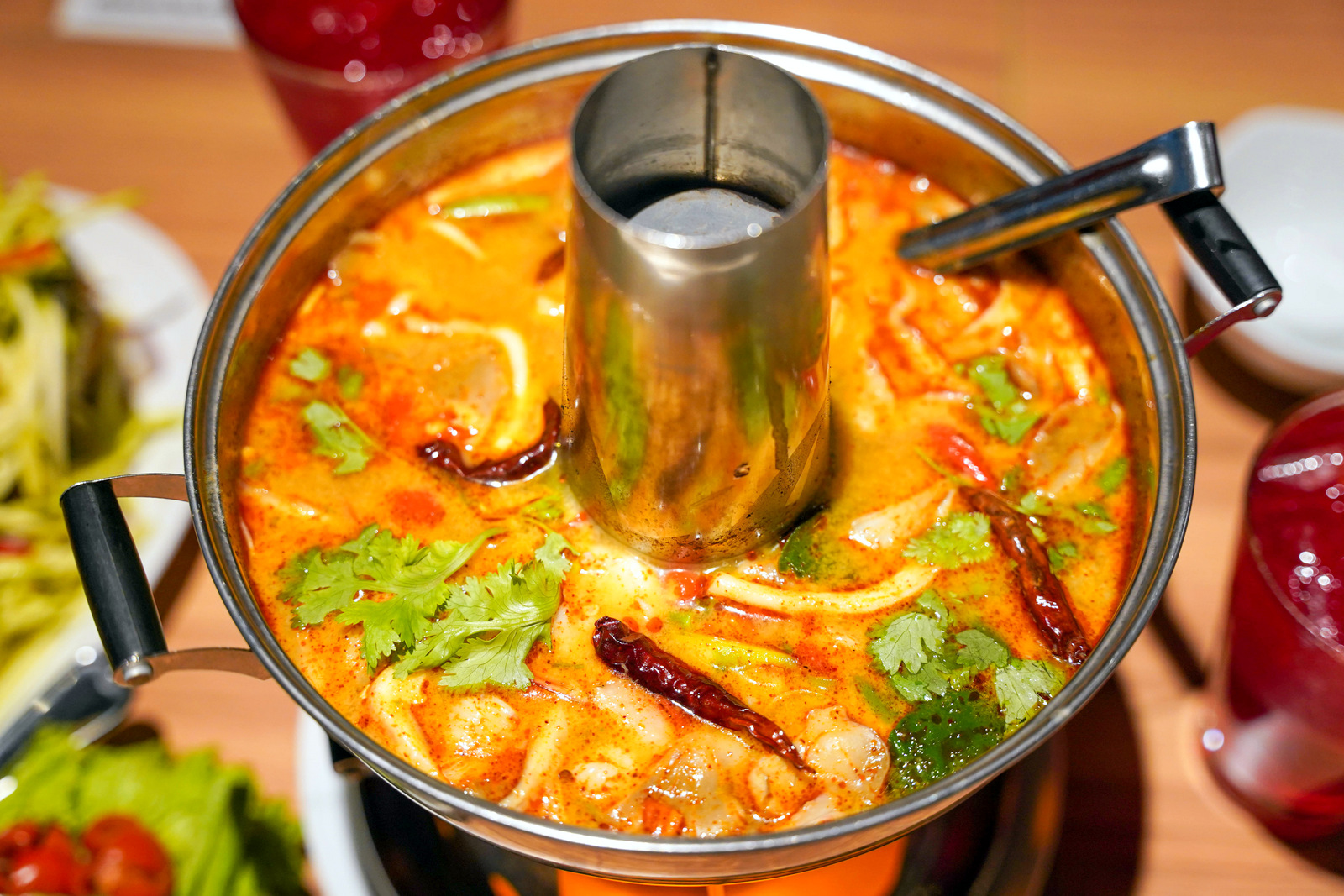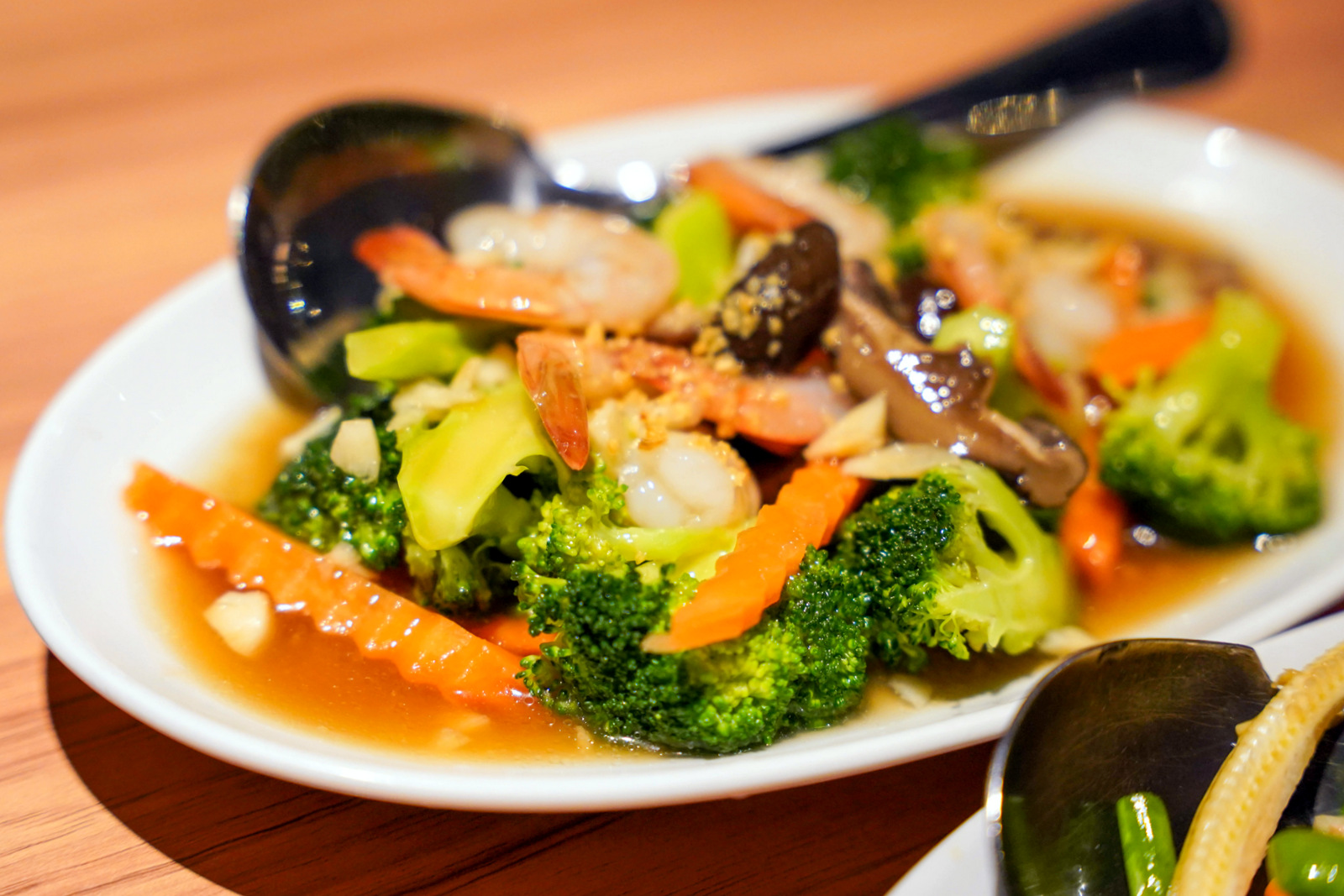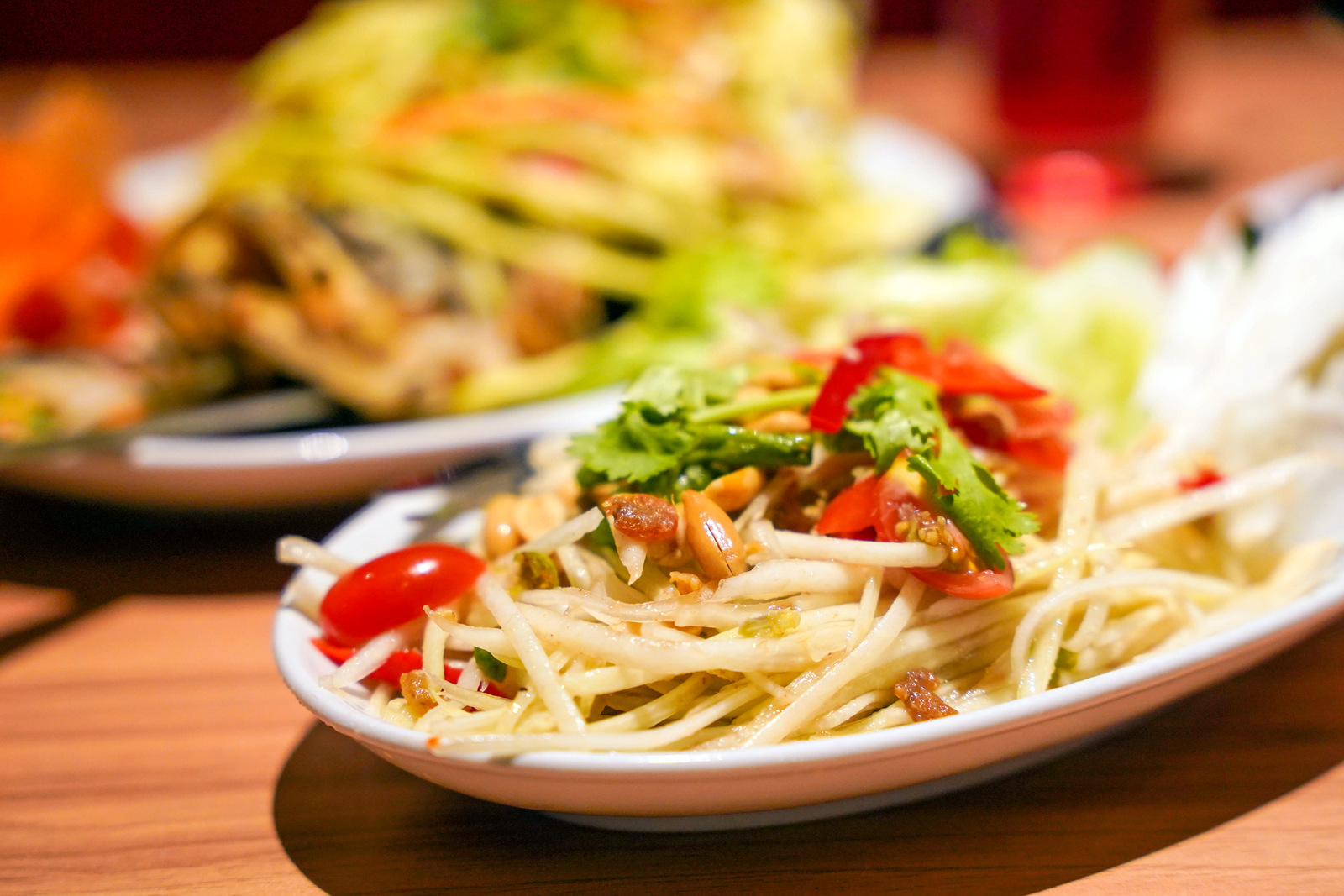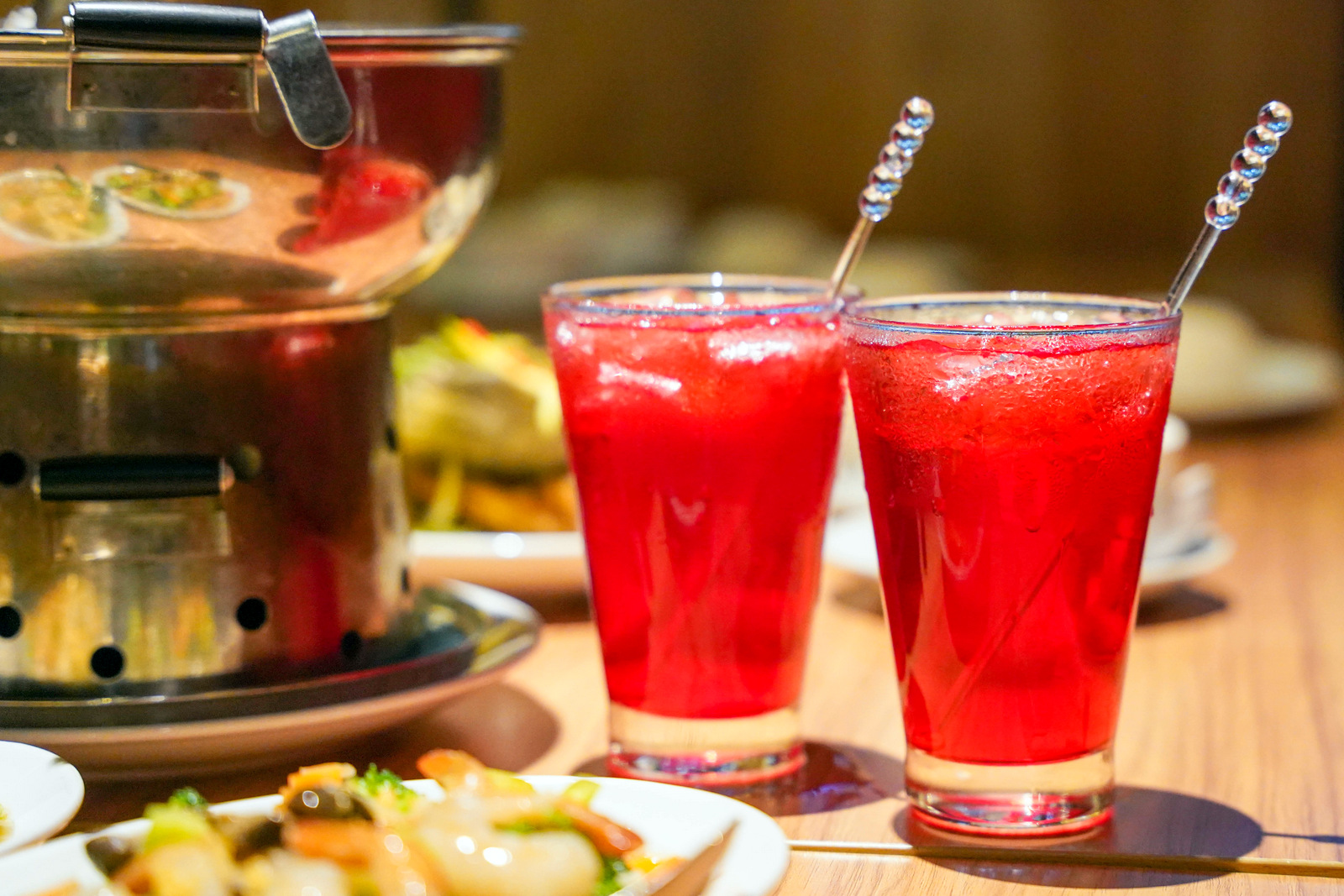 Absolute Thai's Get Together Set (RM238 nett, for four to six persons) will brighten up your Ramadan catch-up with family and friends, available 3 April until 2 May 2022. This is a high-value set that's exclusively for dine-in guests, celebrating Absolute Thai's top temptations. 
Break fast with kurma, followed by the centrepiece that includes fresh seafood specialities like deep-fried siakap with mango salad and red tom yum seafood prepared with daily-squeezed lime juice, plus papaya salad, green curry chicken, Japanese beancurd with minced chicken and Chinese mushrooms and stir-fried broccoli with prawns. End on a satisfying note with sago honey dew and rose syrup.
JOMBALI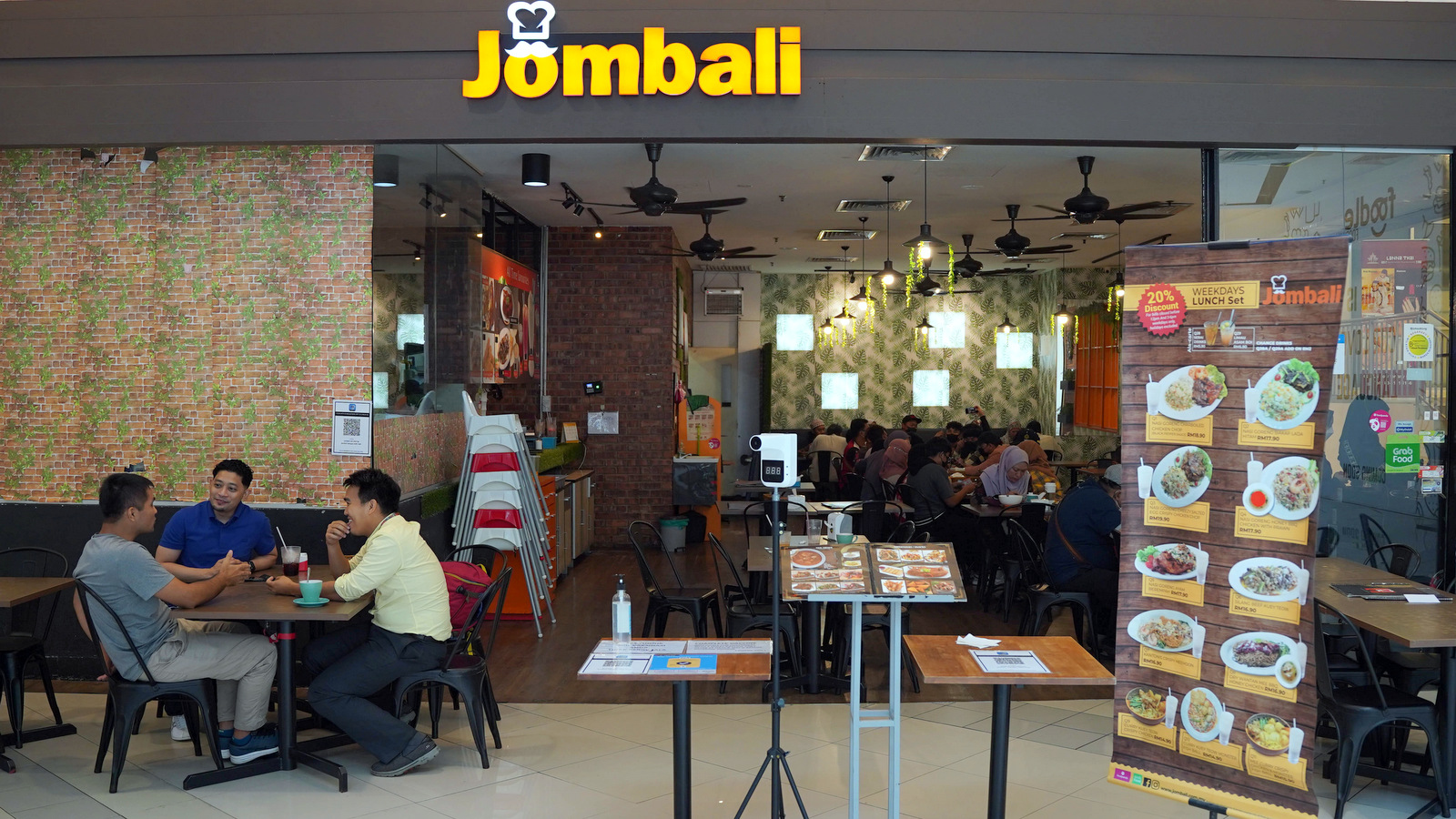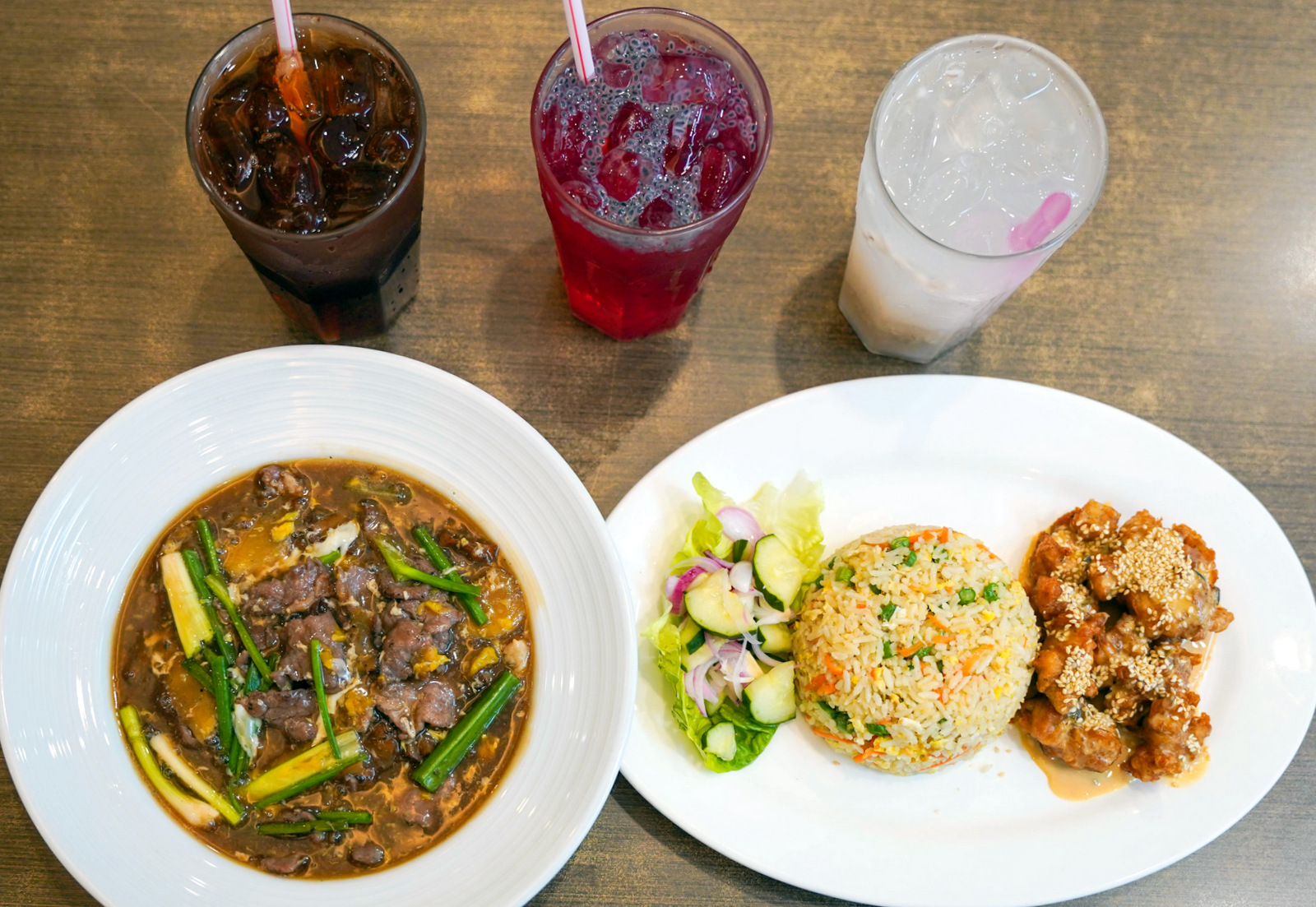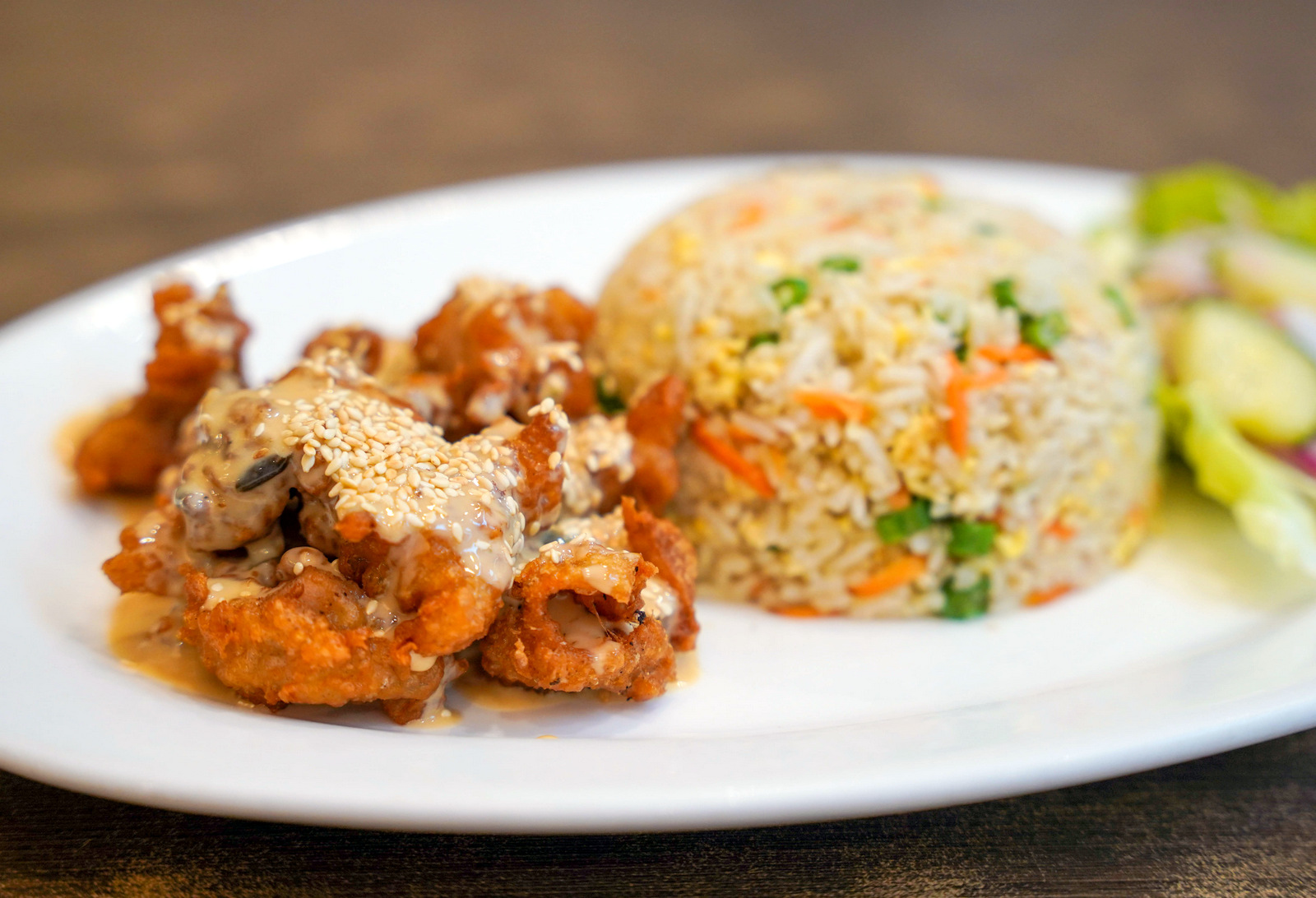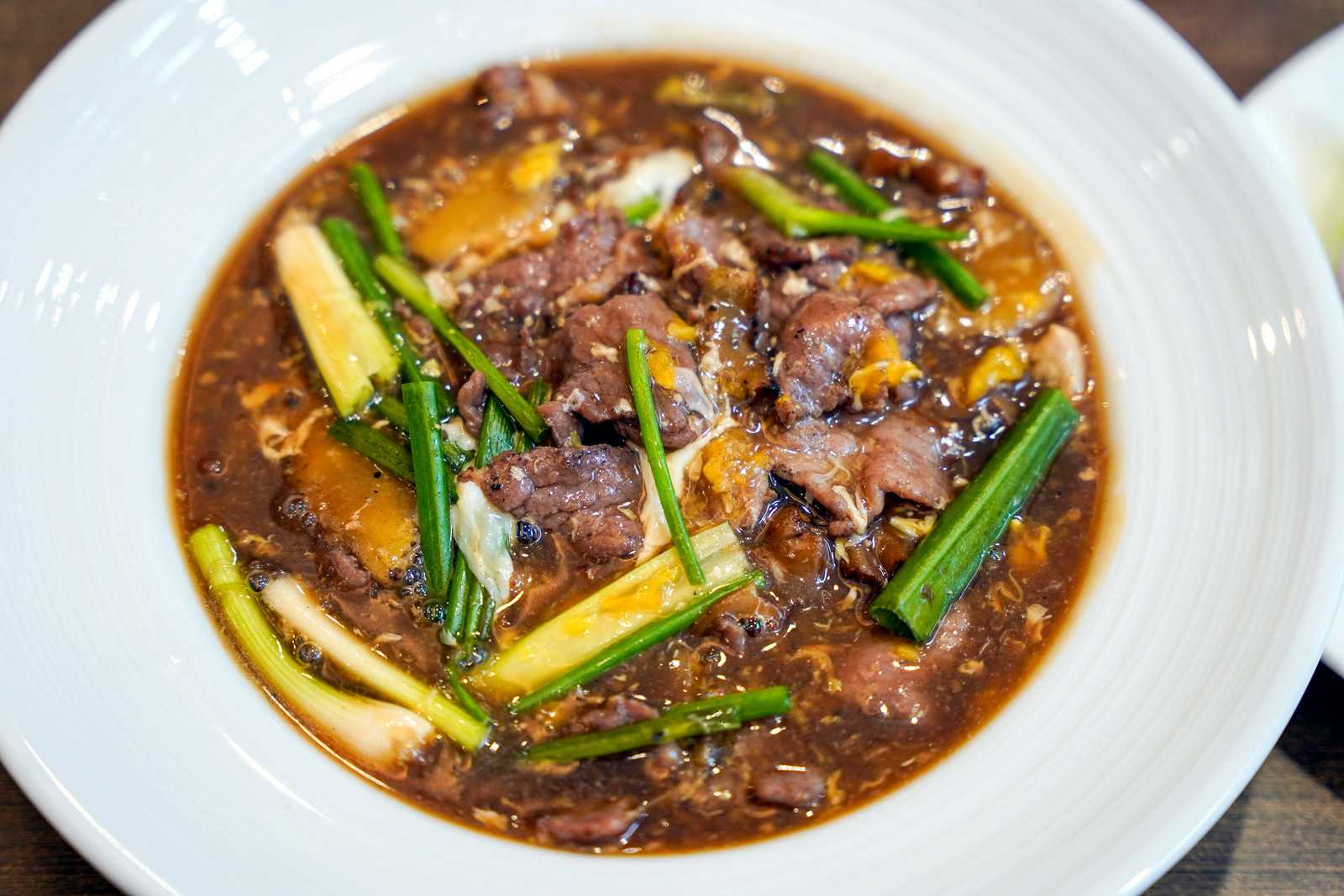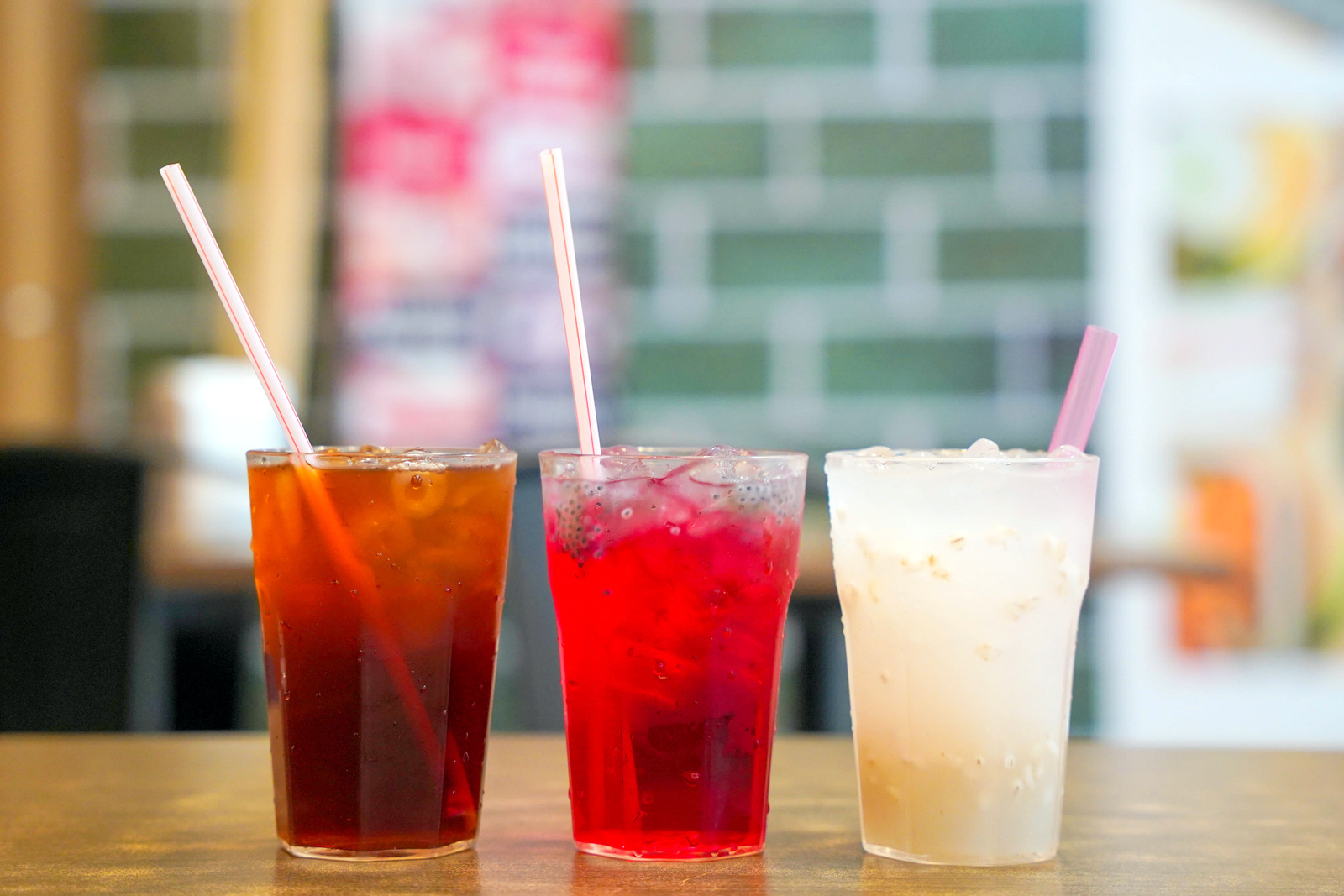 For a fuss-free, fulfilling dinner this fasting month, jom makan at Jombali: Order a Nasi Goreng Ayam Milky (RM18.90; fried rice with buttermilk chicken) or Silang Beef Kuey Teow (RM15.90) and enjoy a complimentary drink of teh o' ais, barley ais, or sirap selasih.

Wangsa Walk Mall
Jalan Wangsa Perdana 1, Wangsa Maju, 53300 Kuala Lumpur.
---
You Might also Like