Order on Oddle: Nine restaurants in KL & Selangor for Ramadan 2022 buffets, deals & deliveries
April 12, 2022
---
Hotels and restaurants in the Klang Valley are getting extra-imaginative for Ramadan this year, offering a variety of unmissable masterworks for deliveries and dine-in. 
From a treasure box of savoury classics brightened with local fruits to buffets that pay homage to Malaysia's cultural and culinary heritage, here are nine terrific choices for a Ramadan feast.
Whether you're craving Short Rib Beef Rendang Tok with Buah Nangka Madu or Gulai Kuning Tumis Rempah Darat Kacang Parpu, place your orders or reservations on Oddle for a memorable celebration with loved ones.
These special bundles and deals are available exclusively on Oddle - click on the links below to secure them now!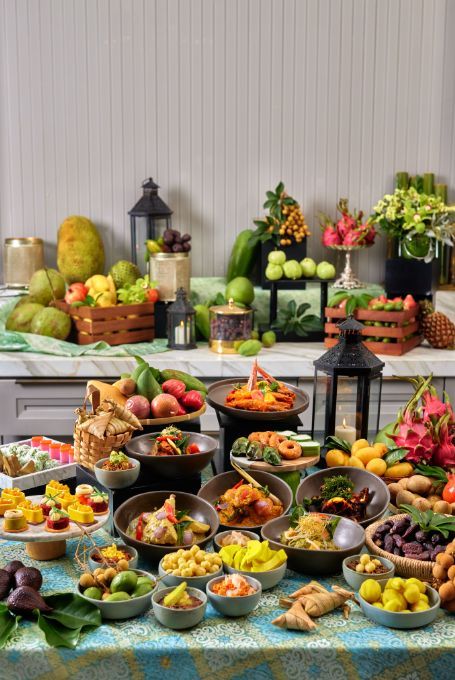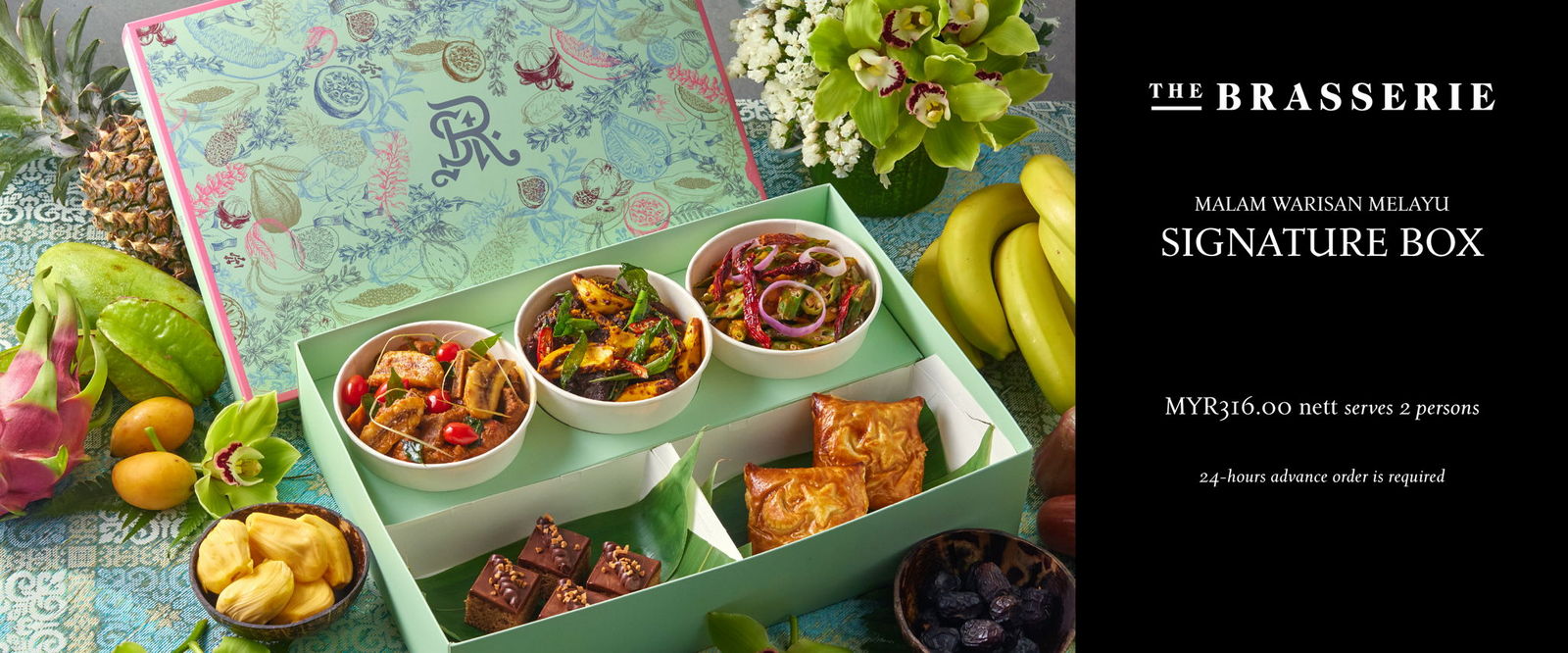 The St. Regis KL
The St. Regis Kuala Lumpur puts a tropical twist on its Malam Warisan Melayu nightly dinners from 8 April to 1 May 2022, taking guests on a journey through Malaysia's states, harnessing a harvest of lively, luscious fruits to complement various recipes.

Curated by Chef Norazizi Taslim and his team, iconic dishes are creatively infused with captivating fruits like starfruit, jackfruit, star gooseberry (cermai), umbra fruit (kedondong), lychee, longan, and many more.
Selected exclusively from the Malam Warisan Melayu menu, the 
Malam Warisan Melayu Signature Box 
is also available for delivery too your doorstep.

Recipes in the box include:
Johor Basmati Moghul Biryani Gam Acar Buah Puff Rice
Perak Short Rib Beef Rendang Tok with Buah Nangka Madu
Penang Lamb Shank Curry "Mamak" with Buah Pisang Embun
Terengganu Lady's Finger Sambal Belacan with Cempedak
Kek Buah Kurma Ajwa and Gula Hangus

For delivery: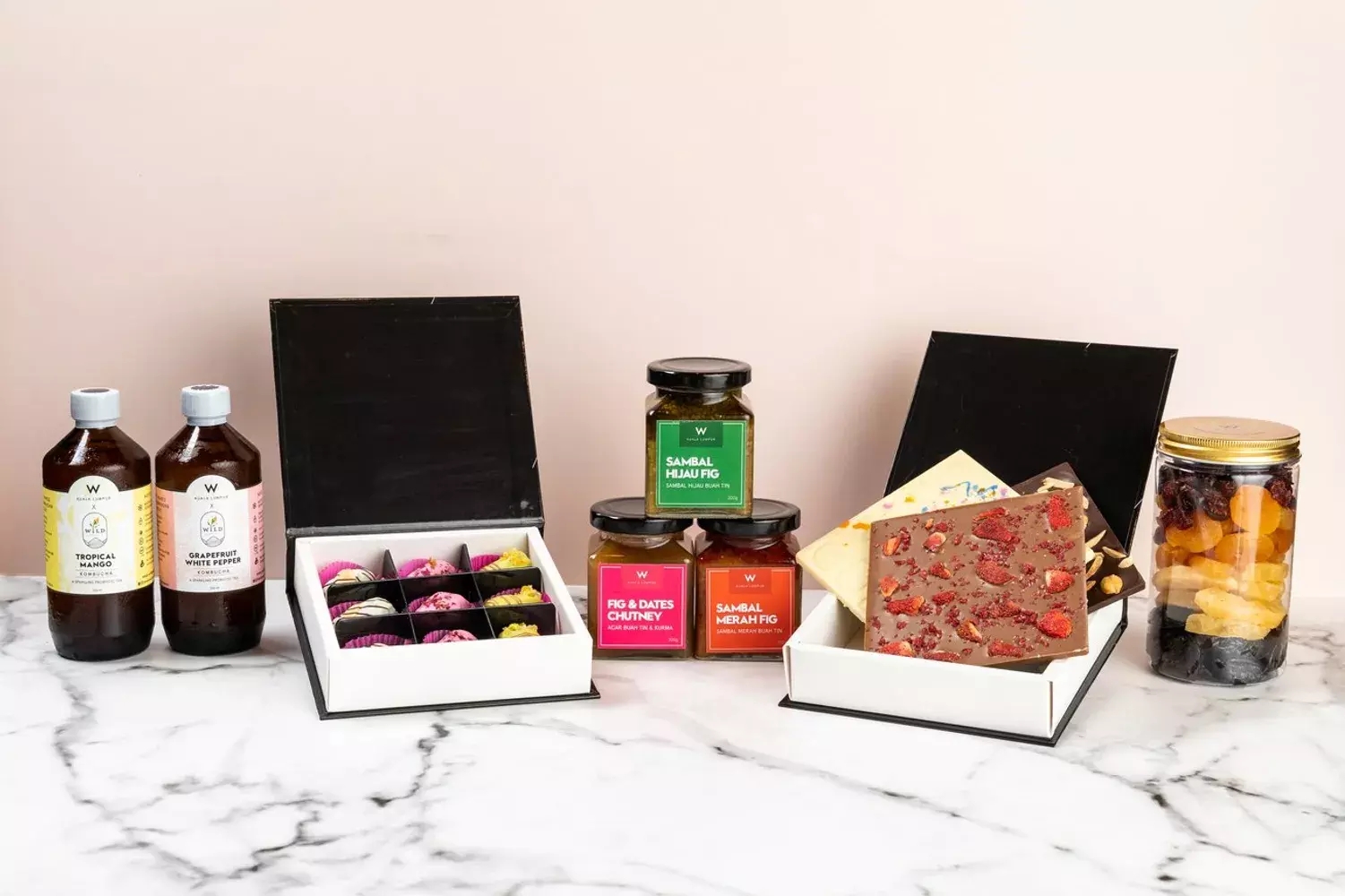 W Hotel
Enjoy gift hampers and sambals, straight from  Flock, a vibrant all-day dining restaurant on the 8th floor of W Kuala Lumpur. With a vast open kitchen inspired by bold Pan-Asian flavours, Chef Su and Chef Haz have created irresistible concoctions with fresh chillies, figs, and soul-warming spices.
Bazaar Malam Gift Hamper
Fig & Dates Chutney
Sambal Hijau Fig (Sambal Hijau Buah Tin)
Sambal Merah Fig (Sambal Merah Buah Tin)
Premium Chocolate Covered Dates
Housemade Chocolate Squares
Dried Fruits
2x Signature Kombucha

Chef's Trio Sambal
Fig & Dates Chutney
Sambal Hijau Fig (Sambal Hijau Buah Tin)
Sambal Merah Fig (Sambal Merah Buah Tin)

For delivery: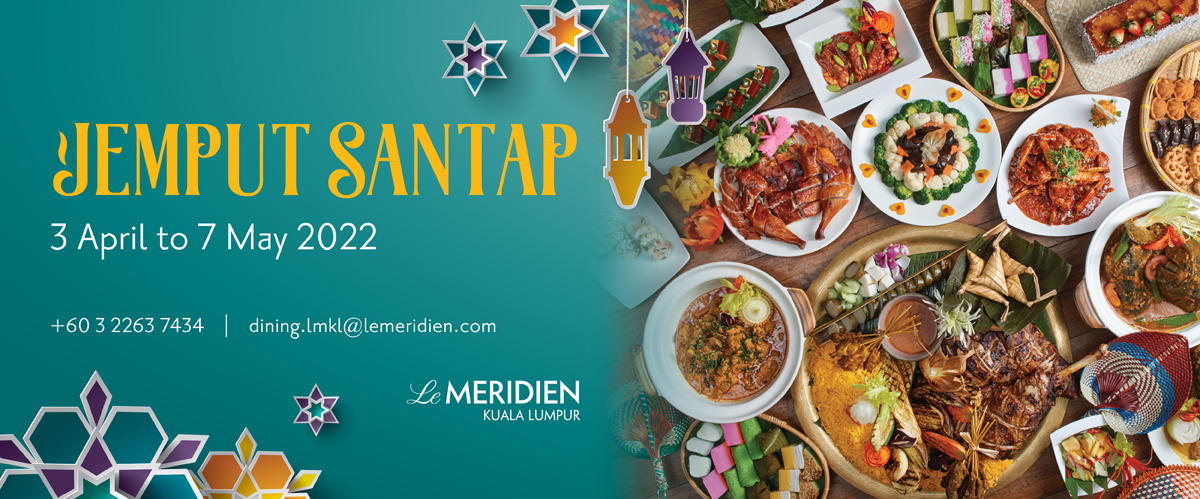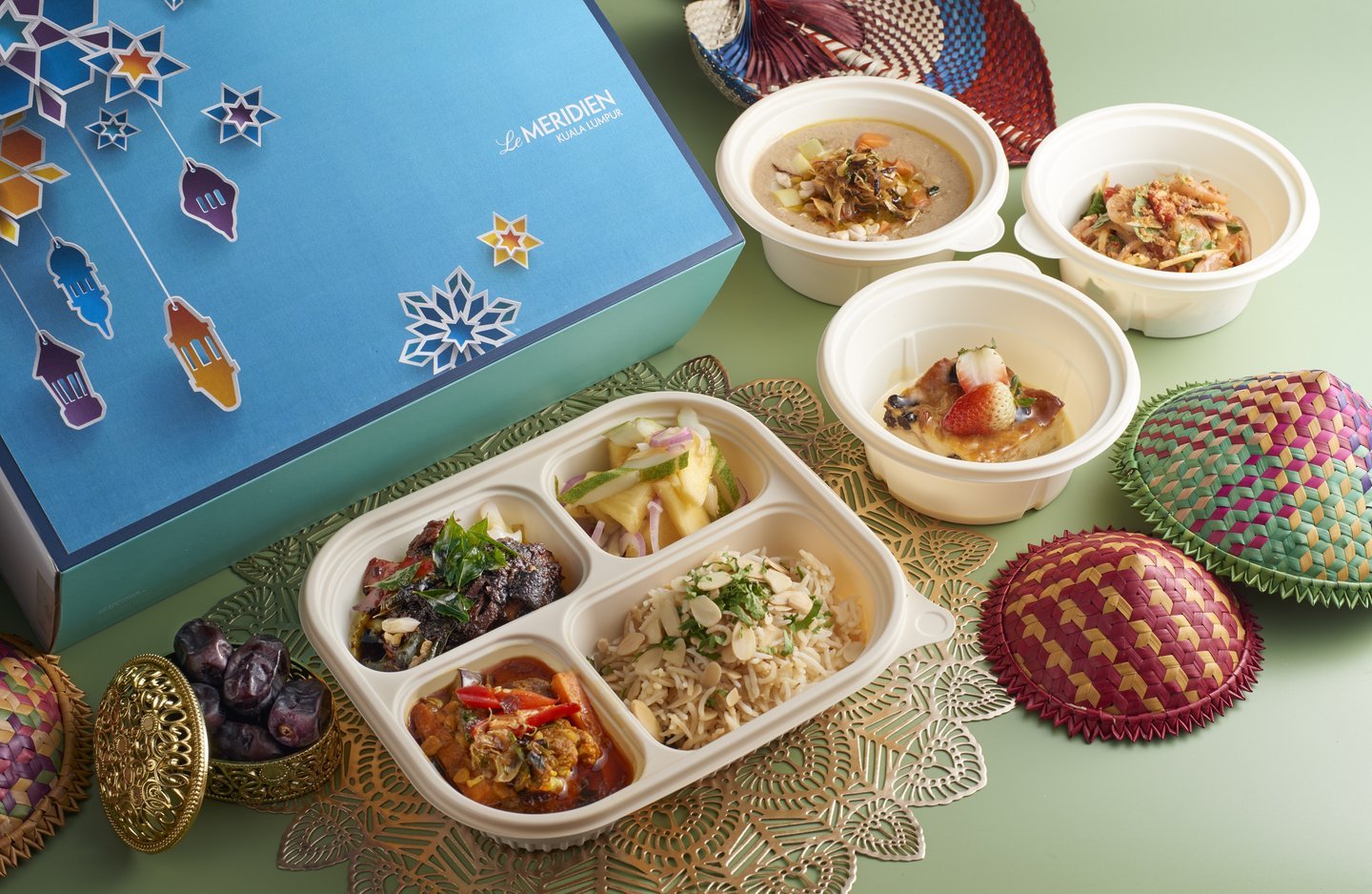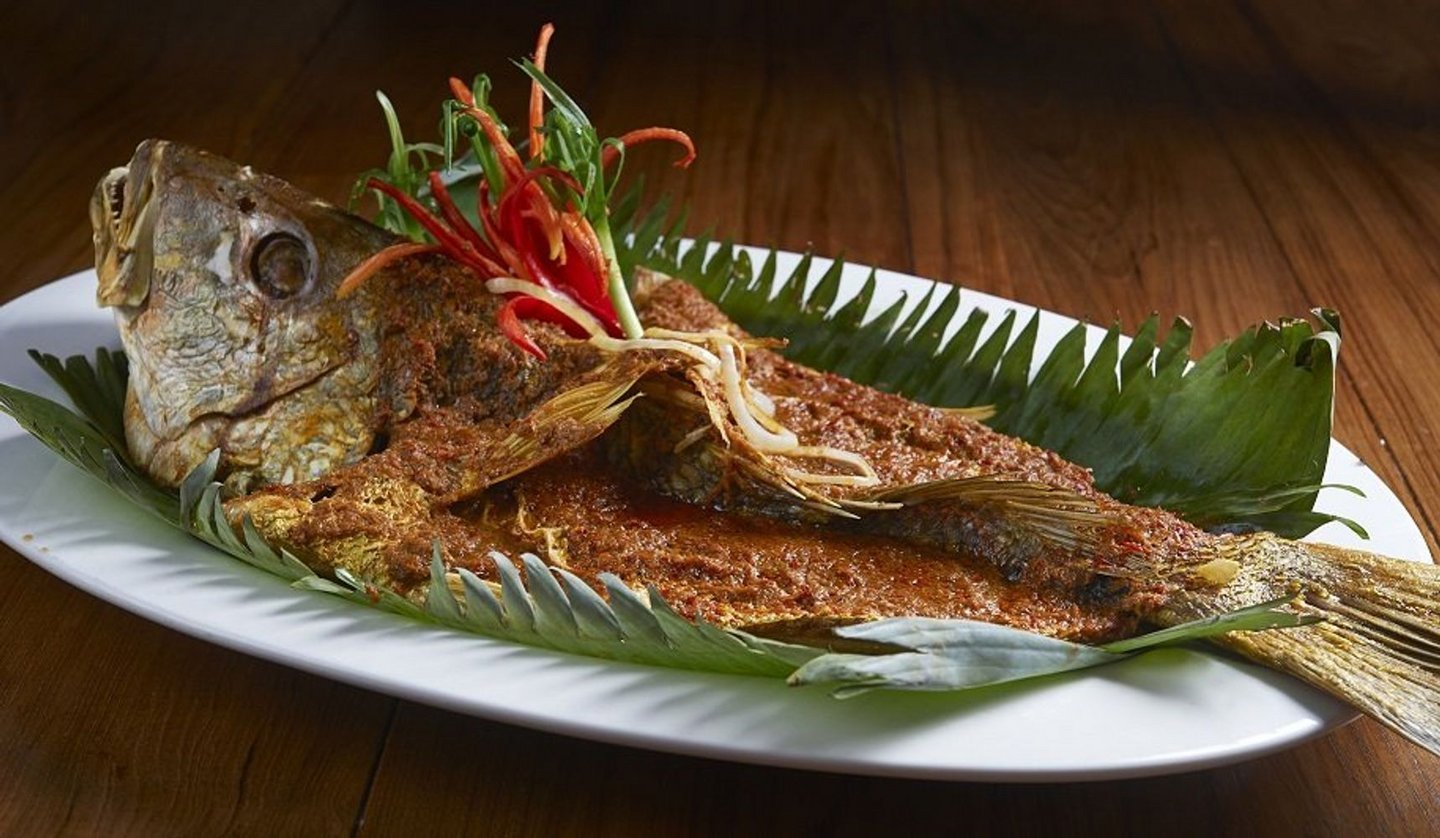 Le Méridien Kuala Lumpur
At Latest Recipe in Le Méridien Kuala Lumpur, diners can indulge in popular dishes that are prepared a la minute with personalised, individual servings of Malay, Indian, Chinese, Japanese and Western delights.
These dishes can be delivered sous-vide style to you in the 
Jemput Santap Set
with reheating instructions provided.
PEMBUKA SELERA / STARTERS
Bubur Lambuk Mikael Haqq dengan Ayam dan Udang
Flavoured Malay-Spiced Porridge with Chicken and Shrimps
Kerabu Udang, Panggang Jintan, Betik Muda, Sambal Lesung, Kacang Tumbuk
Roasted Cumin Spiced Prawn Salad, Green Papaya, Pounded Chilli-Lime Paste and Peanuts
Itik Salai, Kerabu Mangga, Sos Masam Manis, Gulungan Kulit Popiah Kanji 
Rice Paper rolled with Smoked Duck, Green Mango, Sweet and Sour Sauce 
SANTAPAN UTAMA / MAIN COURSE
Le Méridien Nasi Hujan Panas Bawang Goreng 
Le Méridien Ghee Rice with Fried Shallots
Ayam Jintan Manis, Susu Gajus, Madu Haruman Saderi 
Quarter Chicken with Aromatic Cumin Seeds, Milky Cashew Nuts and Local Celery 
Rendang Daging Lada Burung, Daun Salam dan Santan Pekat
Beef Rendang with Bird Eye Chilli Paste, Bay Leaf and Coconut Cream 
Gulai Kuning Tumis Rempah Darat Kacang Parpu, Udang dan Sayuran 
Yellow Curry with Dhall, Shrimps and Vegetables 
Jelatah Nenas –Mentimun 
Pineapple-Cucumber Pickles 
PEMANIS / DESSERT
Puding Roti Kismis Bermadu Sos Vanilla 
Sultana–Honey Bread Pudding with Vanilla Sauce 
Kurma Tunisia
Tunisian Dates
The Jemput Santap set costs RM350.00.
Fans of fish can also order the 
Festive Delights - Siakap Bakar Sambal Udang Geragau
Baked Seabass with Chilli Paste and Dried Shrimps (1.8 kg whole fish)
RM80.00
For delivery: 
http://lemeridien.oddle.me/
Facebook: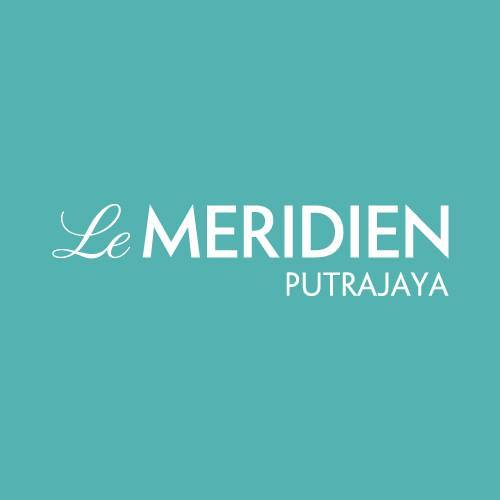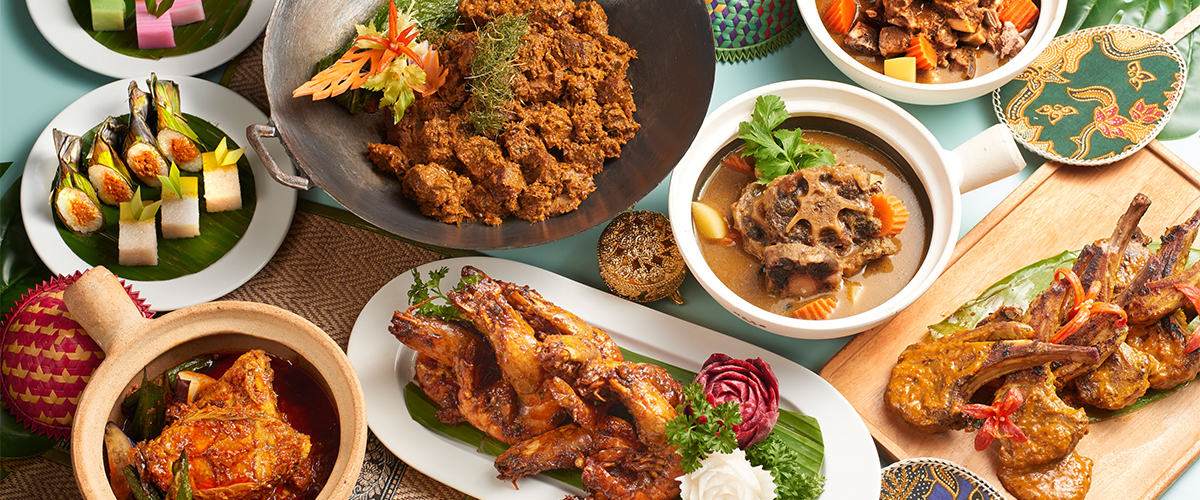 Le Méridien Putrajaya
Le Méridien Putrajaya welcomes you this year to 2022 Destinasi Rasa, distinguished with a celebrity guest experience at Latest Recipe by Chef Naem.
The Destinasi Rasa Dinner (Early Bird) is available from 30 March to 1 May, 730pm-10pm.
Early Bird until 1st May 2022
RM148 nett per adult | RM74 nett per child
Normal price 
RM188 nett per adult | RM98 nett per child

For reservations: 
instagram.com/lemeridienputrajaya/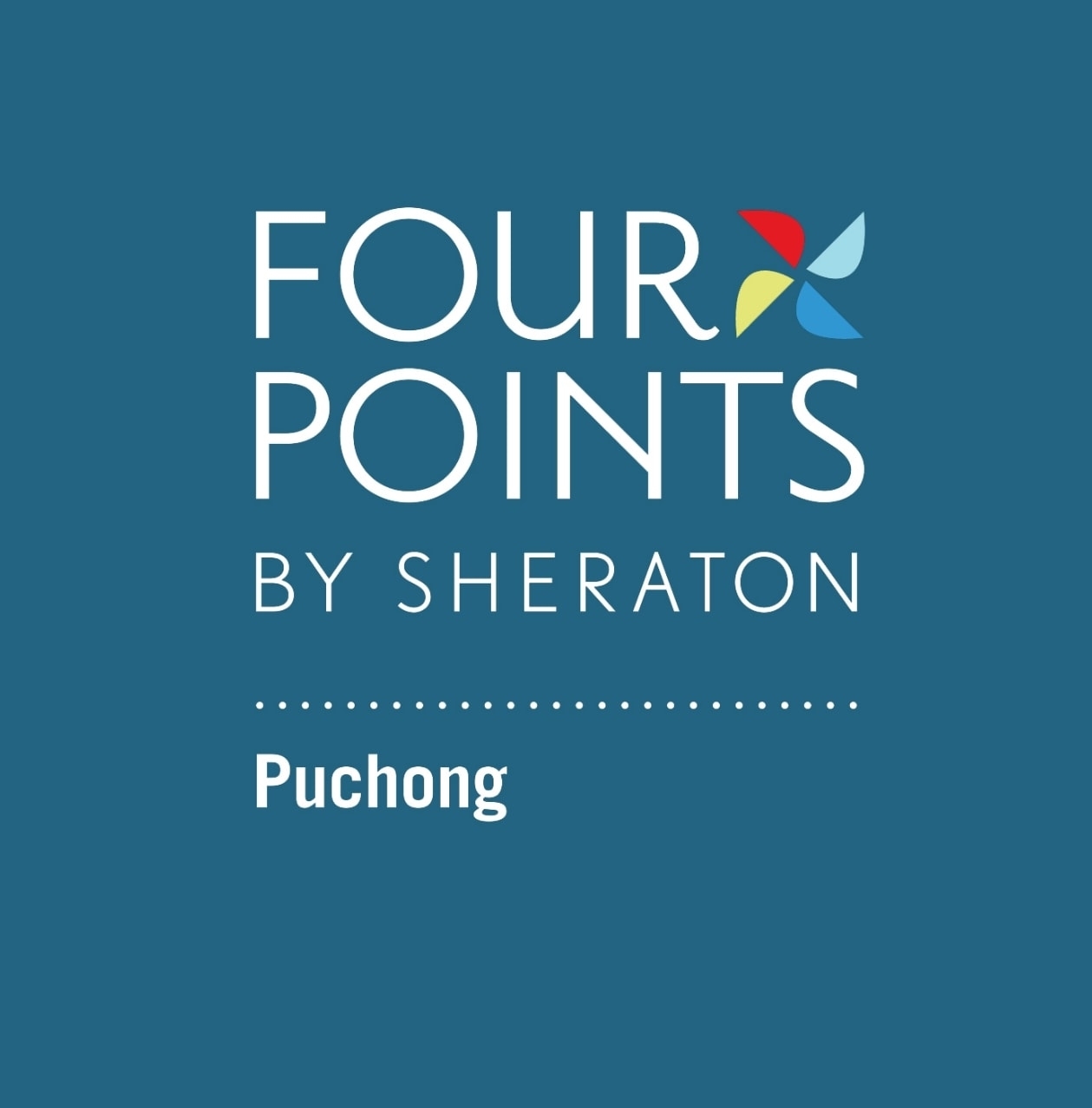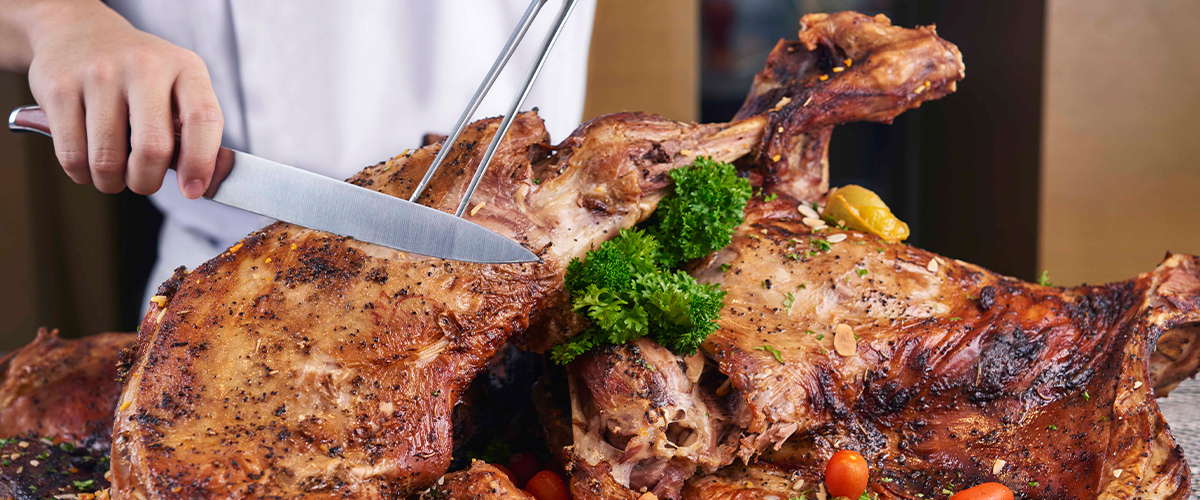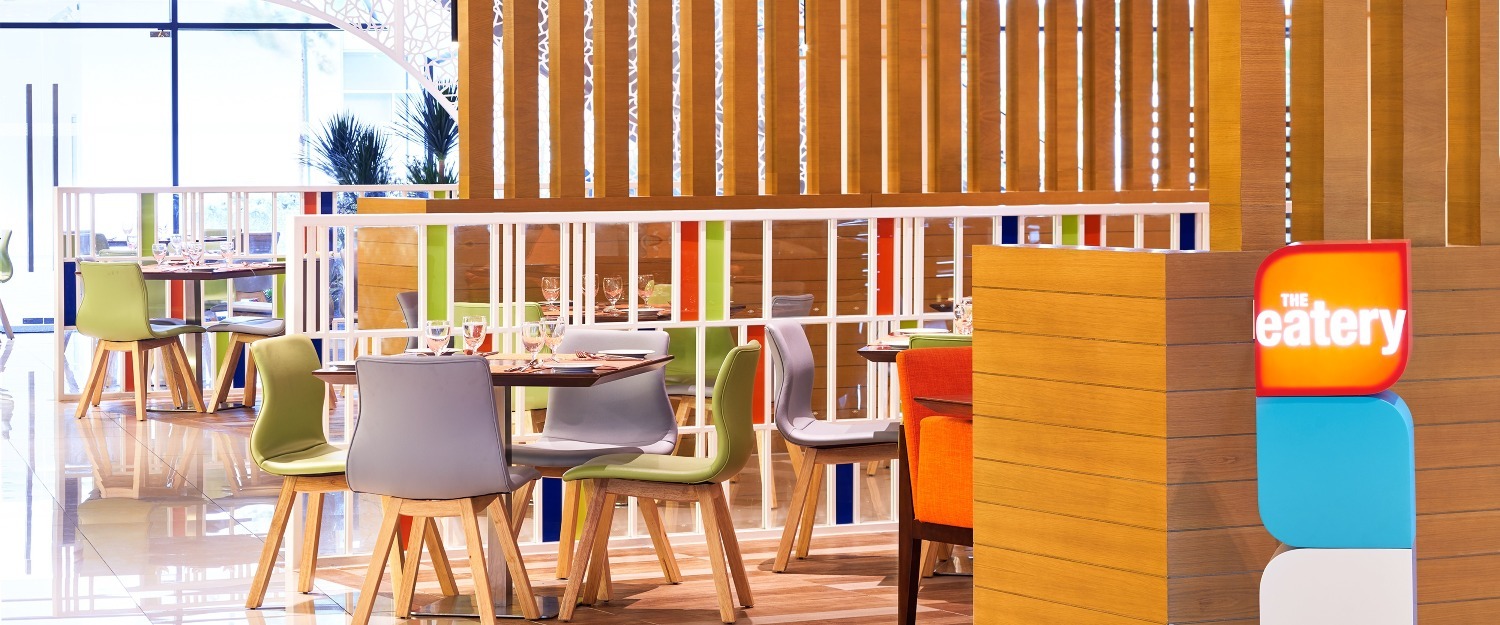 Four Points Sheraton Puchong
Local and international fare take centre stage across live cooking stations in The Eatery at Four Points Sheraton Puchong.

This Ramadan, Tradisi Warisan will offer authentic comfort food until 2 May, 730pm-10pm, beckoning guests to gather with family and friends for a satisfying, sumptuous spread.
Early Bird Prices 
until 15 April 2022:
RM110 nett per adult | RM55 nett per child (5-12 years old)
Normal Price:
RM158 nett per adult | RM79 nett per child (5-12 years old)


For reservations: 
facebook.com/pages/The-Eatery-Restaurant-of-Four-Point-Hotel
Instagram: 
instagram.com/fourpointspuchong/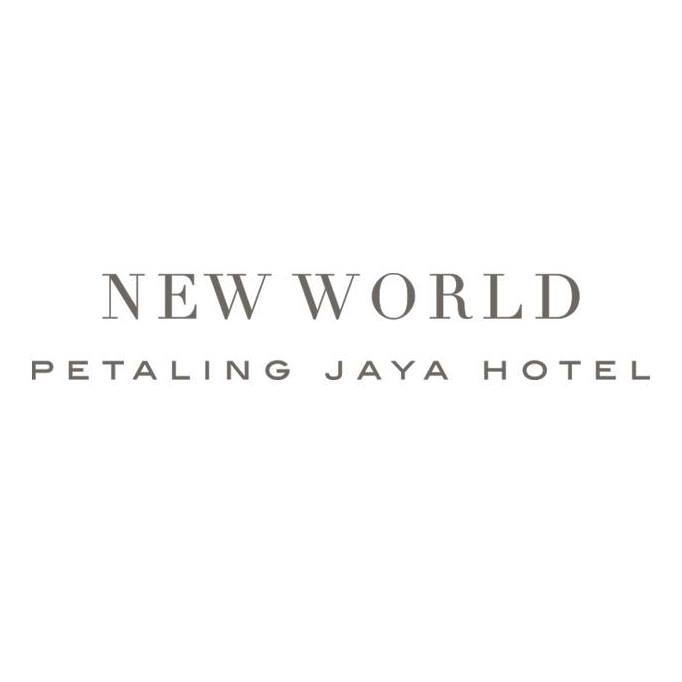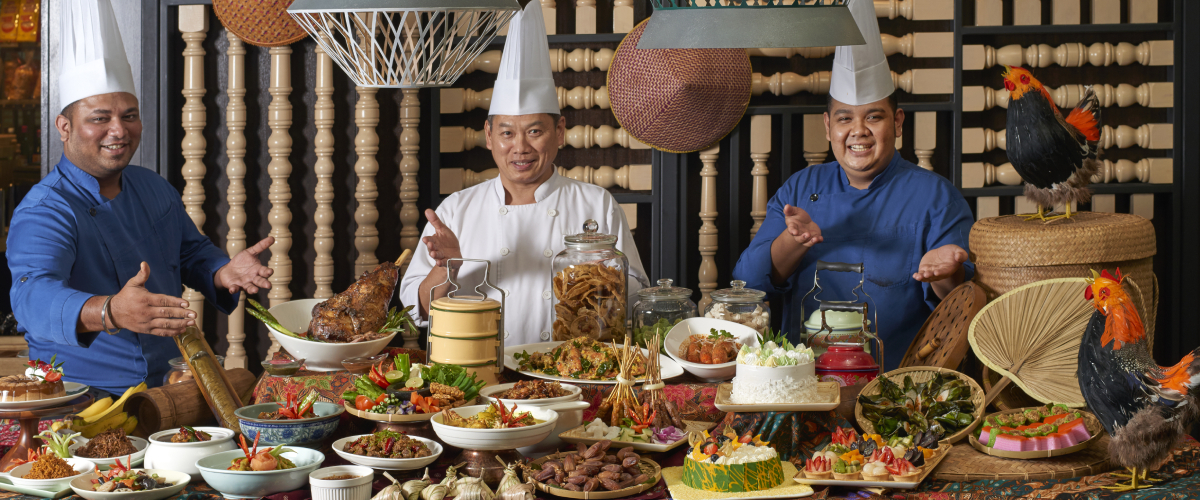 New World Petaling Jaya Hotel 
Relish Malaysia's most popular dishes – a multicultural mélange of Malay, Indian and Chinese flavours – in a spectacular market-style setting that evokes a contemporary pasar with all your favourite staples. 
𝐒𝐀𝐍𝐓𝐀𝐏𝐀𝐍 𝐖𝐀𝐑𝐈𝐒𝐀𝐍 - 𝐏𝐀𝐒𝐀𝐑 𝐁𝐀𝐑𝐔 runs until 2 May, 630pm to 10pm, priced at RM158 nett per adult. Children's reservations can be made directly at +6012-390-949
𝐒𝐀𝐍𝐓𝐀𝐏𝐀𝐍 𝐖𝐀𝐑𝐈𝐒𝐀𝐍 - 𝐁𝐀𝐋𝐋𝐑𝐎𝐎𝐌 runs until 26 April, 630pm to 10pm at the ballroom, priced at RM98 nett per adult or RM88 nett per adult with every group purchase of 20 people and above.
For reservations: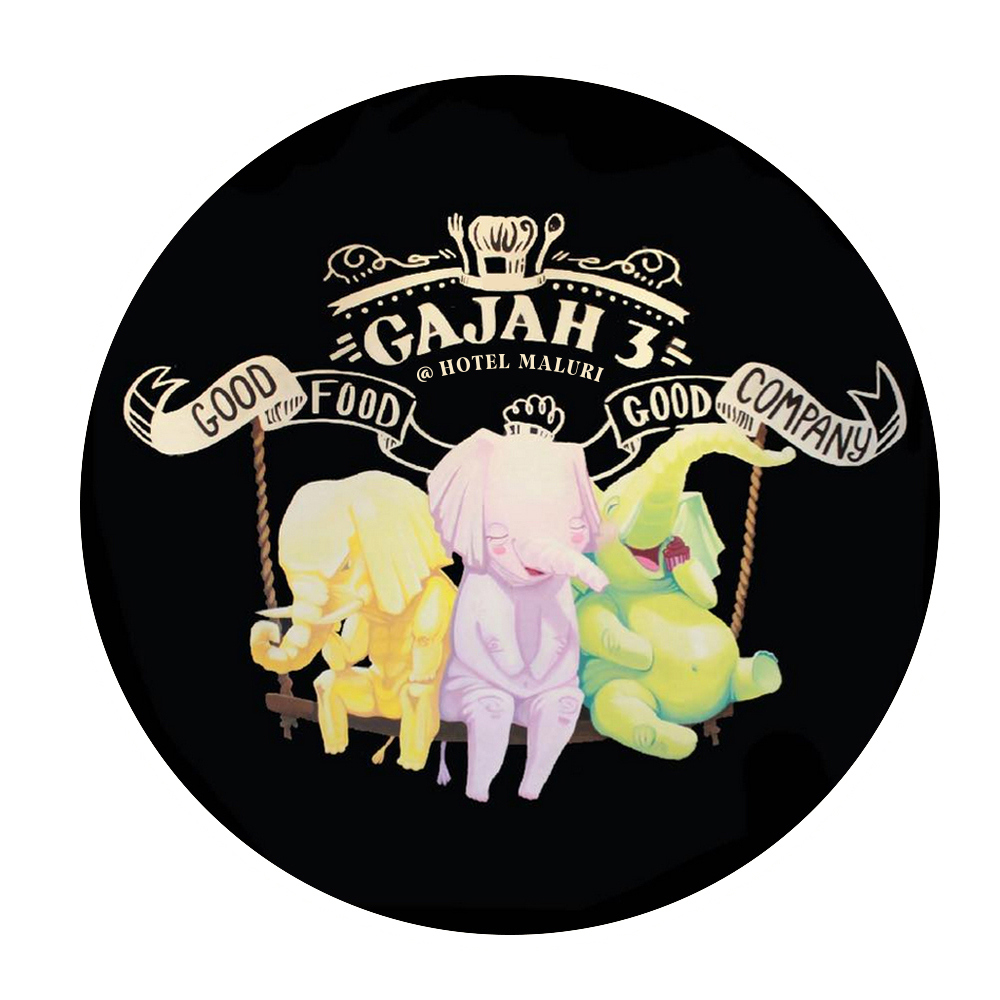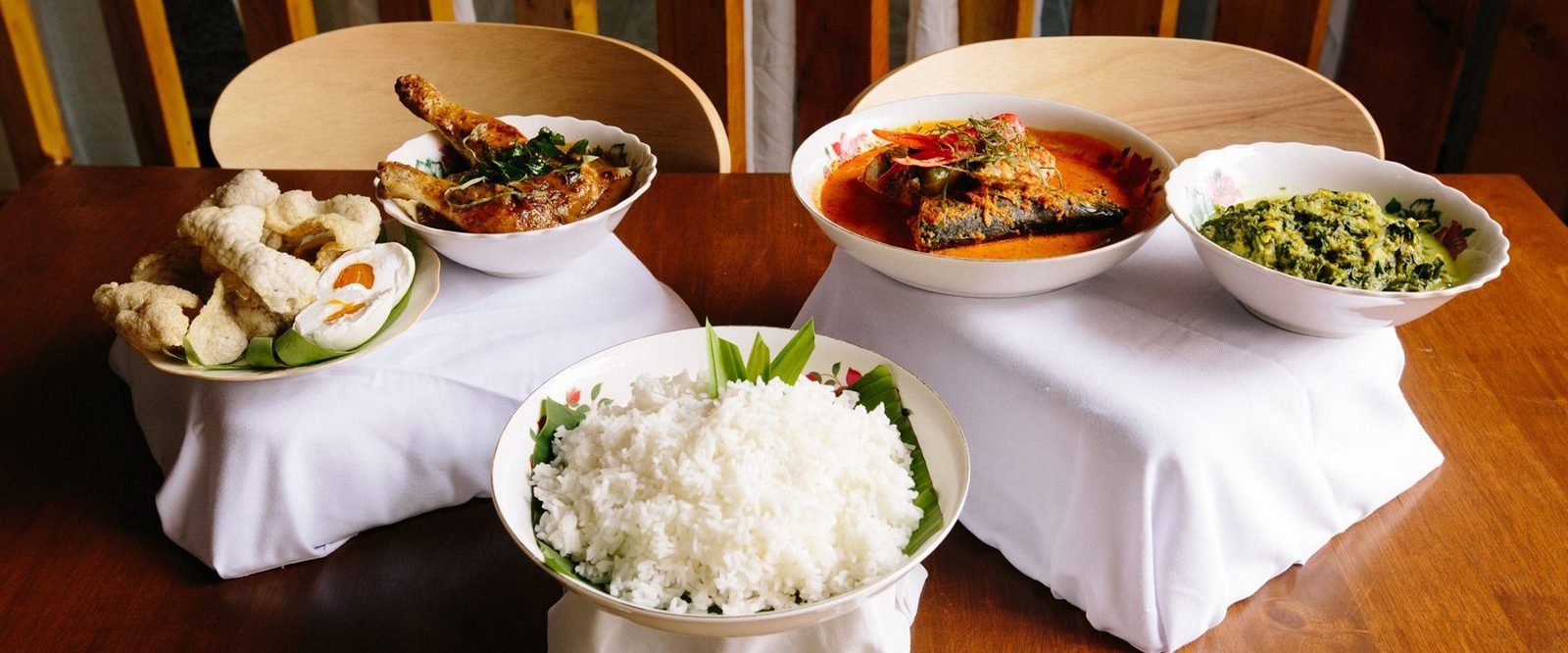 Gajah Tiga by Hotel Maluri
Gajah Tiga is a surprising find, founded to bring the experience of enjoying good food in a comfortable setting with influences of Western-style cafes.
Enjoy Gajah Tiga's Ramadan Specials for delivery or dine-in at 10% off for new Oddle users. 
Gajah Tiga's Set Talam Ramlee is suitable for two to three persons, comprising:
Buah Kurma
Gado-Gado Bonda
Nasi Putih
Sup Ekor
Kambing Bakar & Air Asam Tokwan
Ayam Masak Kicap
Agar-Agar Cendol
Sirap Bandung/ Asam Boi/ Teh O Ais Limau
For delivery: 
http://order.gajahtiga.cafe/
For reservations: 
https://reserve.oddle.me/gajahtiga
https://www.facebook.com/gajahtigacafe
https://www.instagram.com/gajahtiga/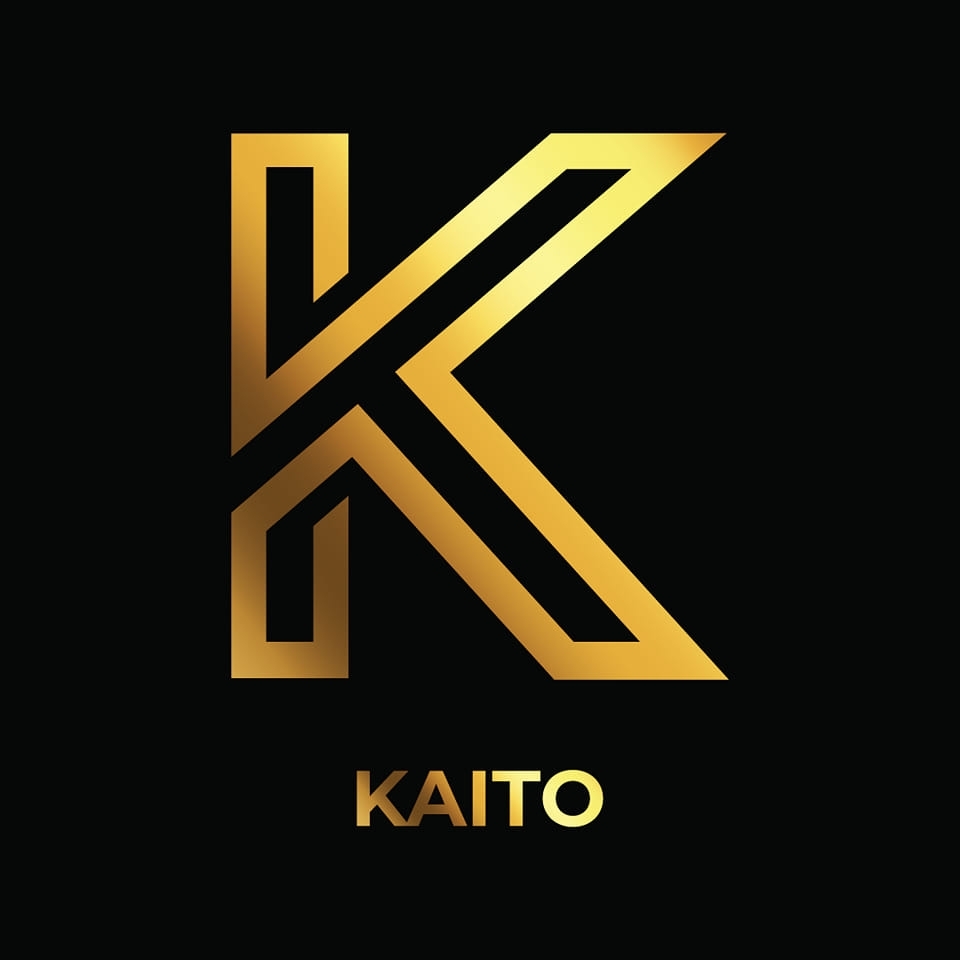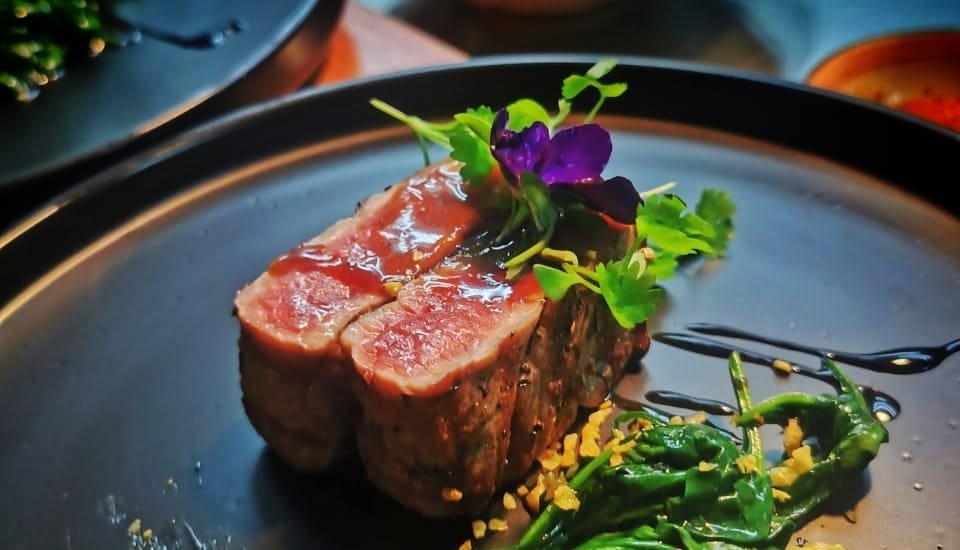 Kaito
Kaito's modern, borderless take on Japanese cuisine is packed with playful panache. 
If you want a Japanese spin on a buka puasa feast, check out the Special Ramadhan Menu at RM88++ per person, comprising courses of Grilled King Prawn or Sirloin Steak, Truffle Seafood Fried Rice, Miso Soup, Wagyu Slider, and Mochi Platter with dates.
For reservations: 
reserve.oddle.me/en_MY/kaito
Facebook: 
facebook.com/KaitoRestaurant.my
Instagram: 
instagram.com/kaitorestaurant.my/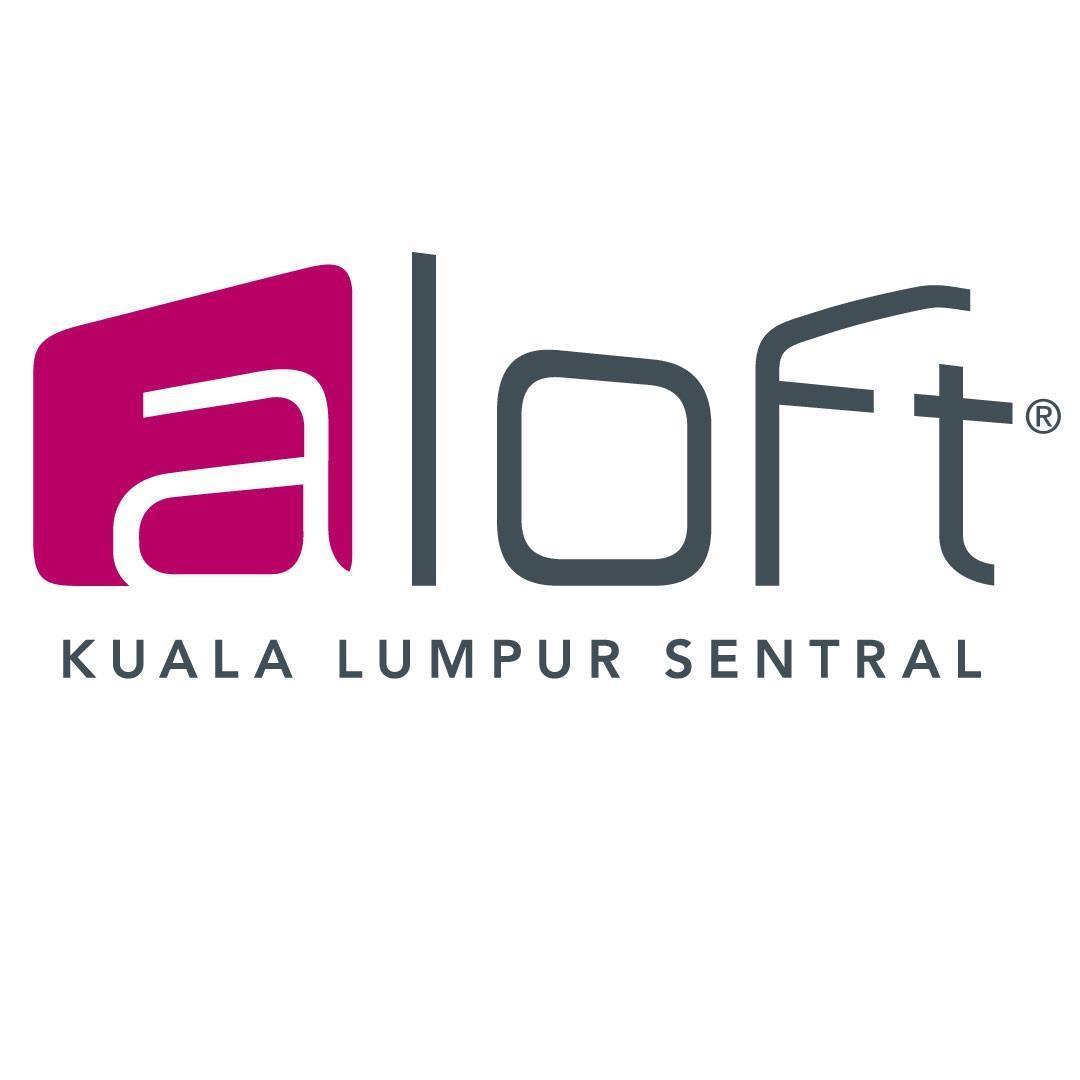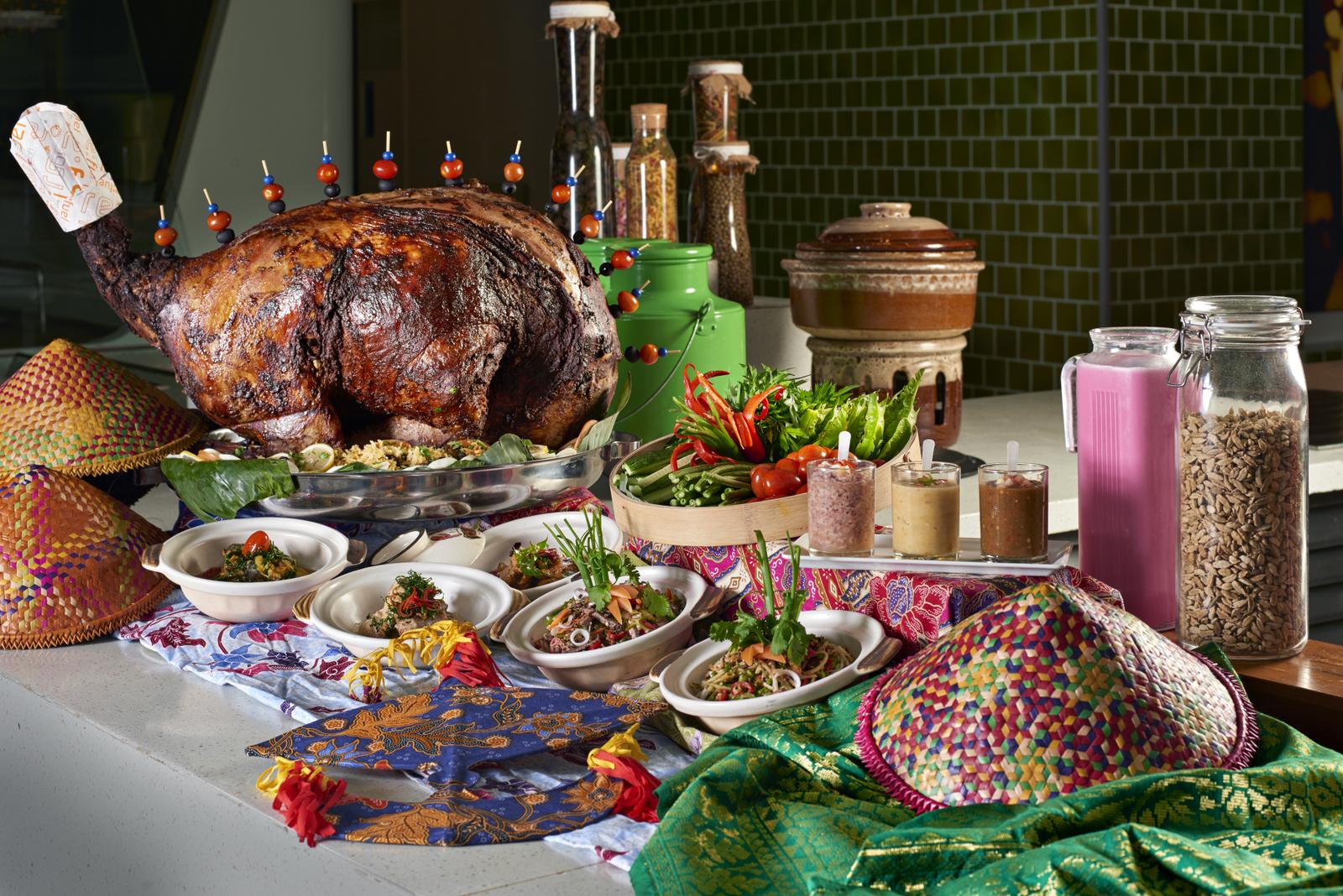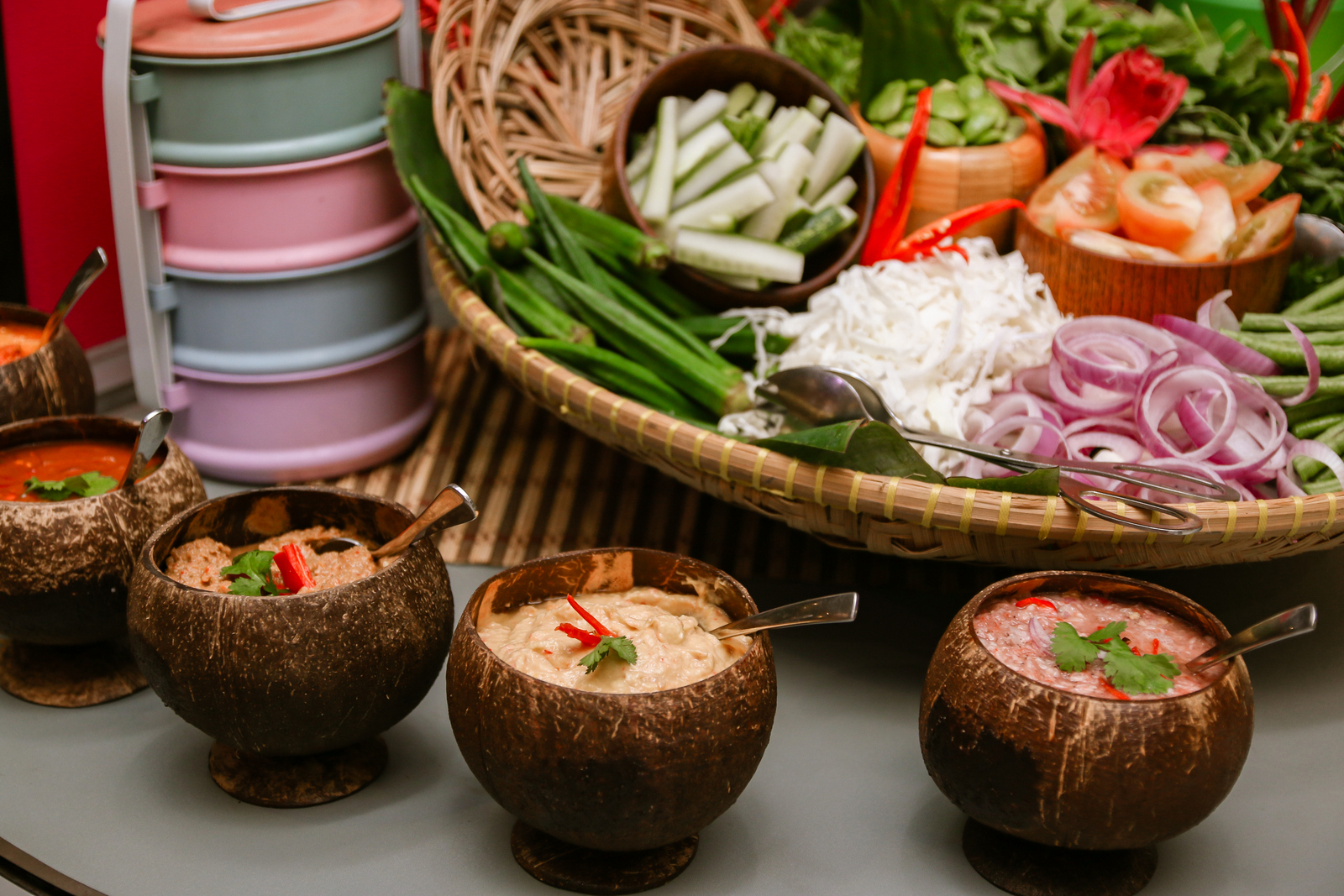 Nook by Aloft Kuala Lumpur Sentral
A dinner at Nook is like no other, with a sassy culinary team crafting everything from Nasi Lemak to the signature Sarawak Laksa, Assam Pedas to a legendary Biriani, noodle soups to Italian pasta and more in a cosy, health-conscious setting.
Indulge in traditional Malaysian flavours as well as international delicacies at Nook's Mari-Mari Makan buffet, with scrumptious highlights such as Kambing Bakar Bumbu, Beef Brisket Rendang, Gulai Kawah and Bubur Lambuk.
The Mari-Mari Makan Buffet Dinner runs until 1 May, 6pm to 10pm.
Normal Price: RM168nett
Oddle Reserve at RM138nett
Reservations:
reserve.oddle.me/nookbyaloft
Facebook: 
---
You Might also Like