OATSIDE Dessert Trail: Discover oat milk-based sweet treats at over 50 top Malaysian cafes throughout November
November 7, 2023
---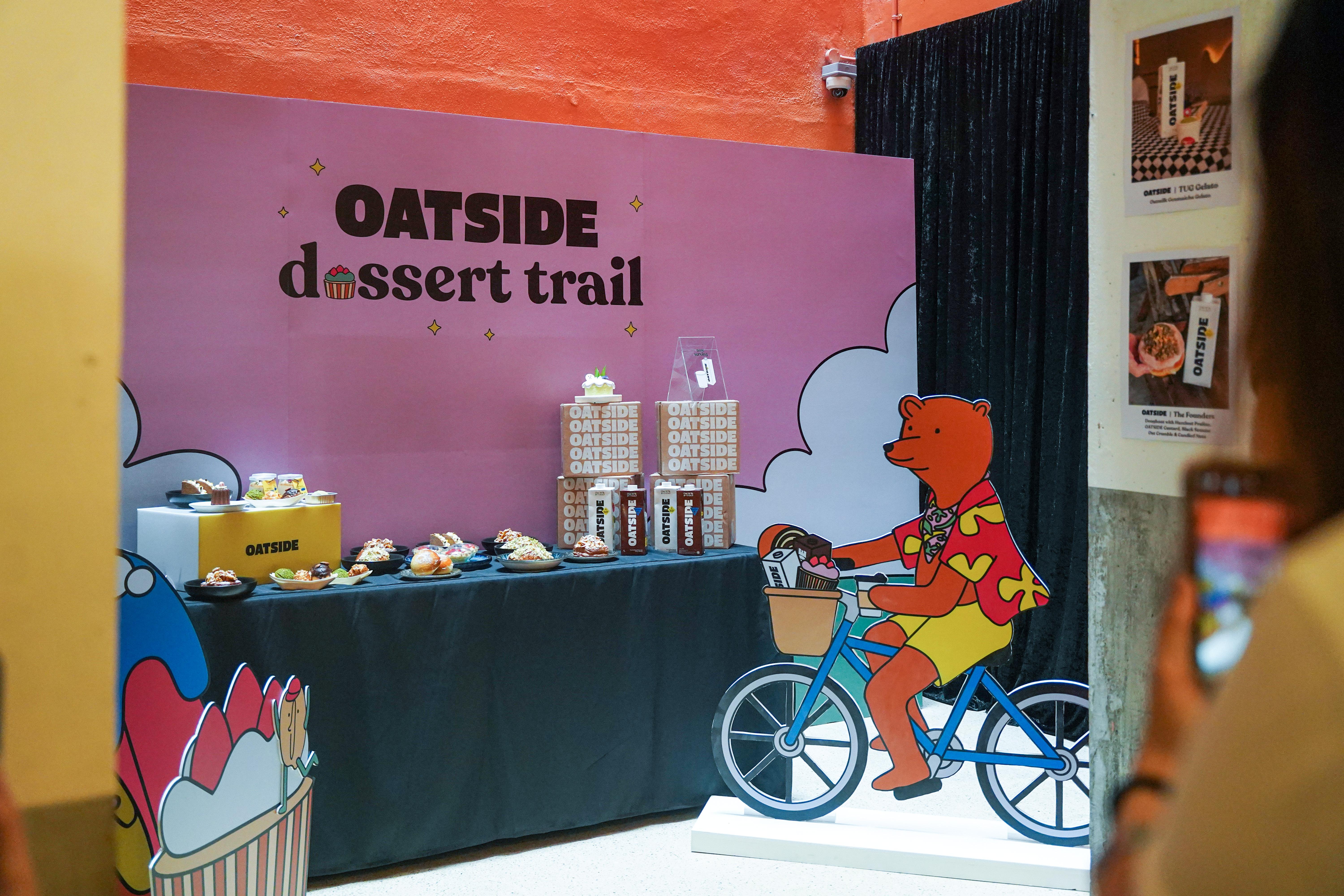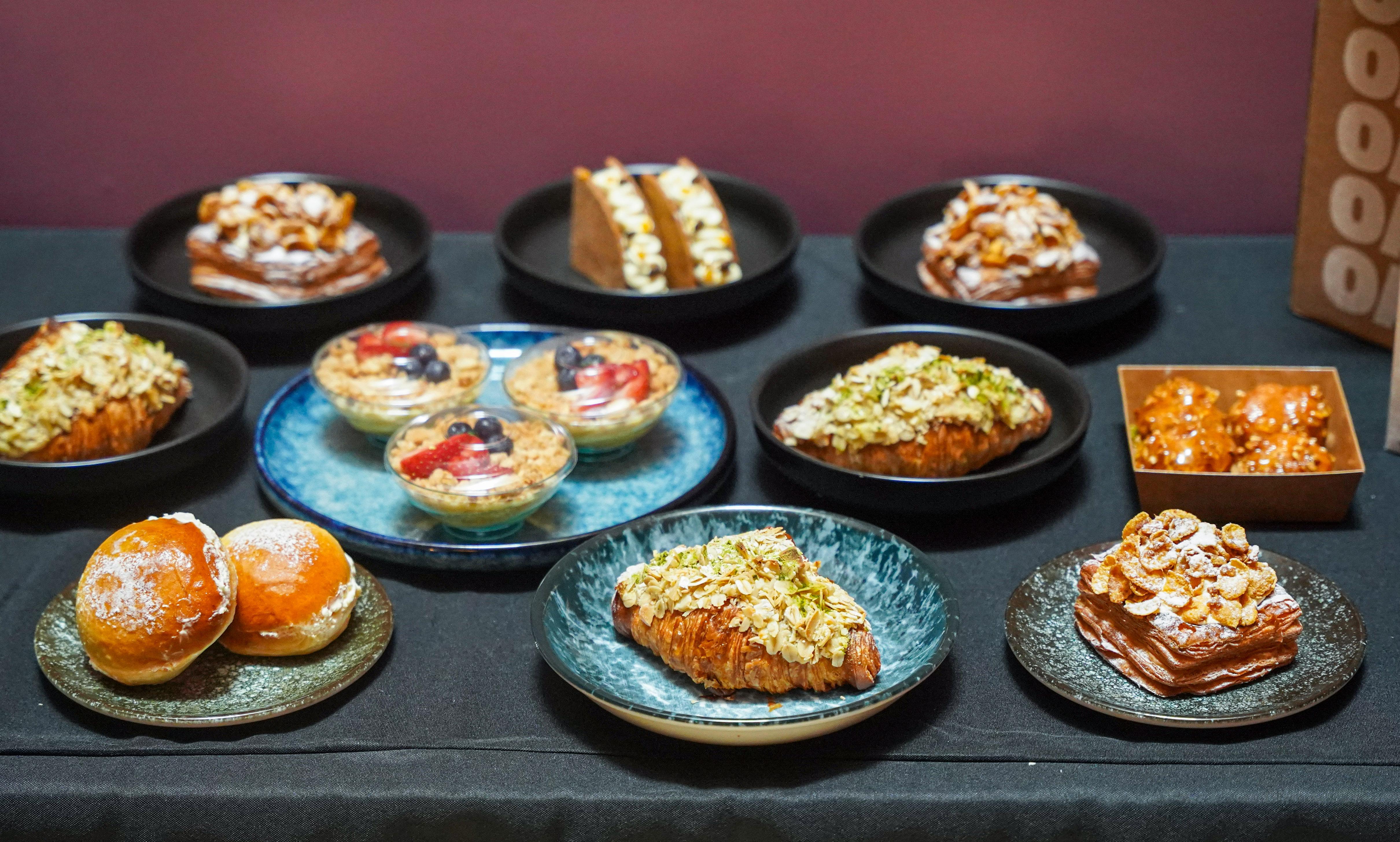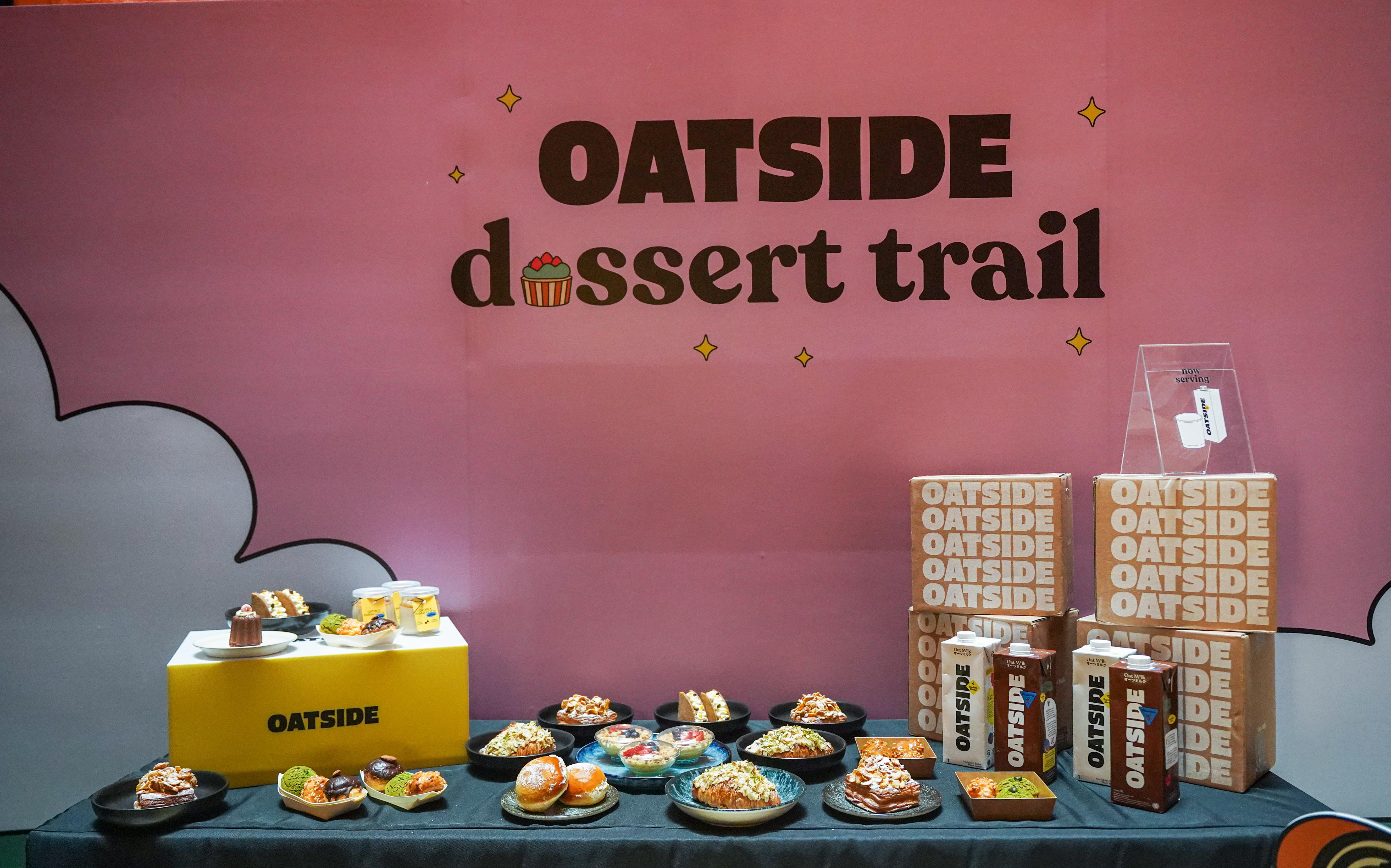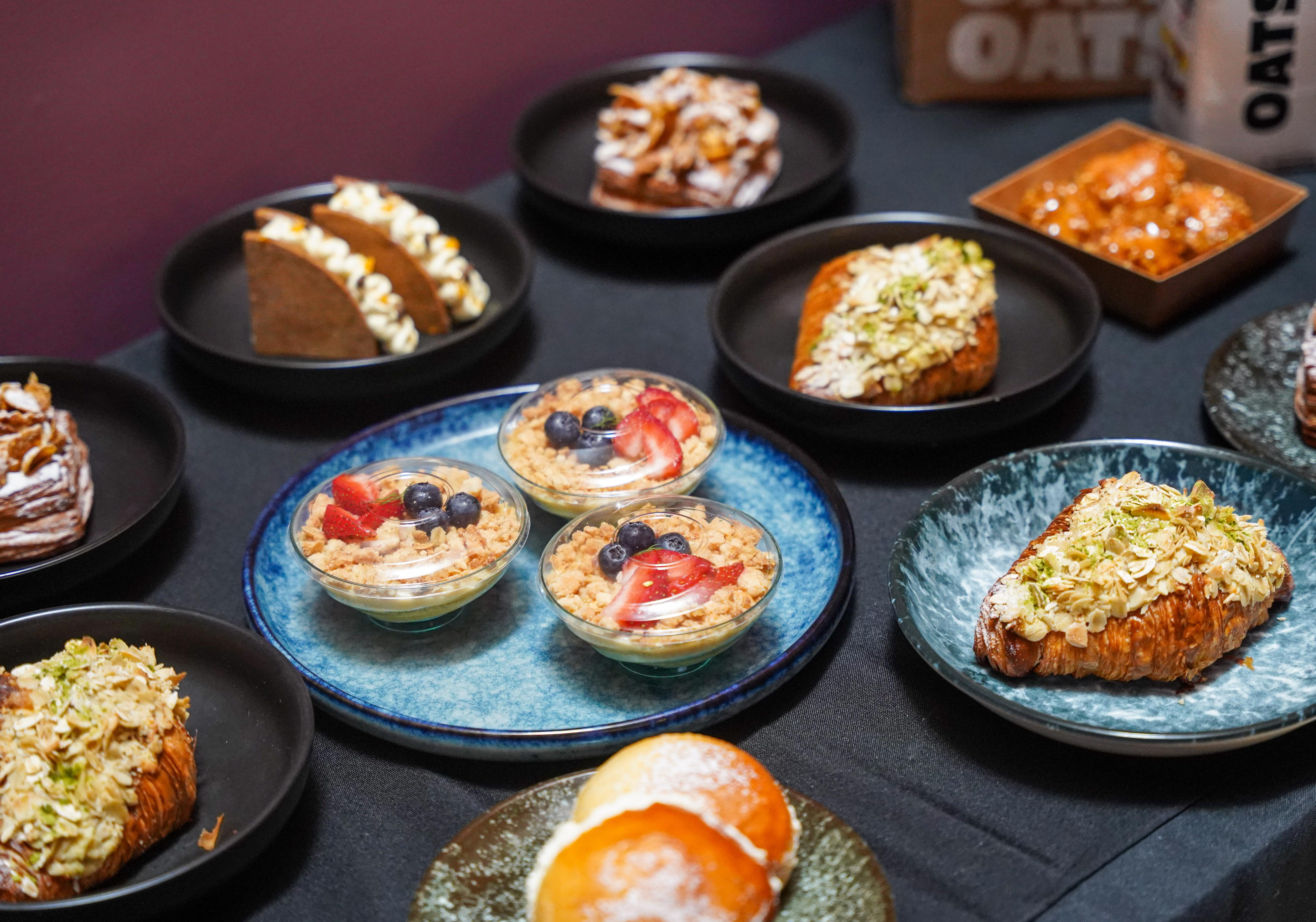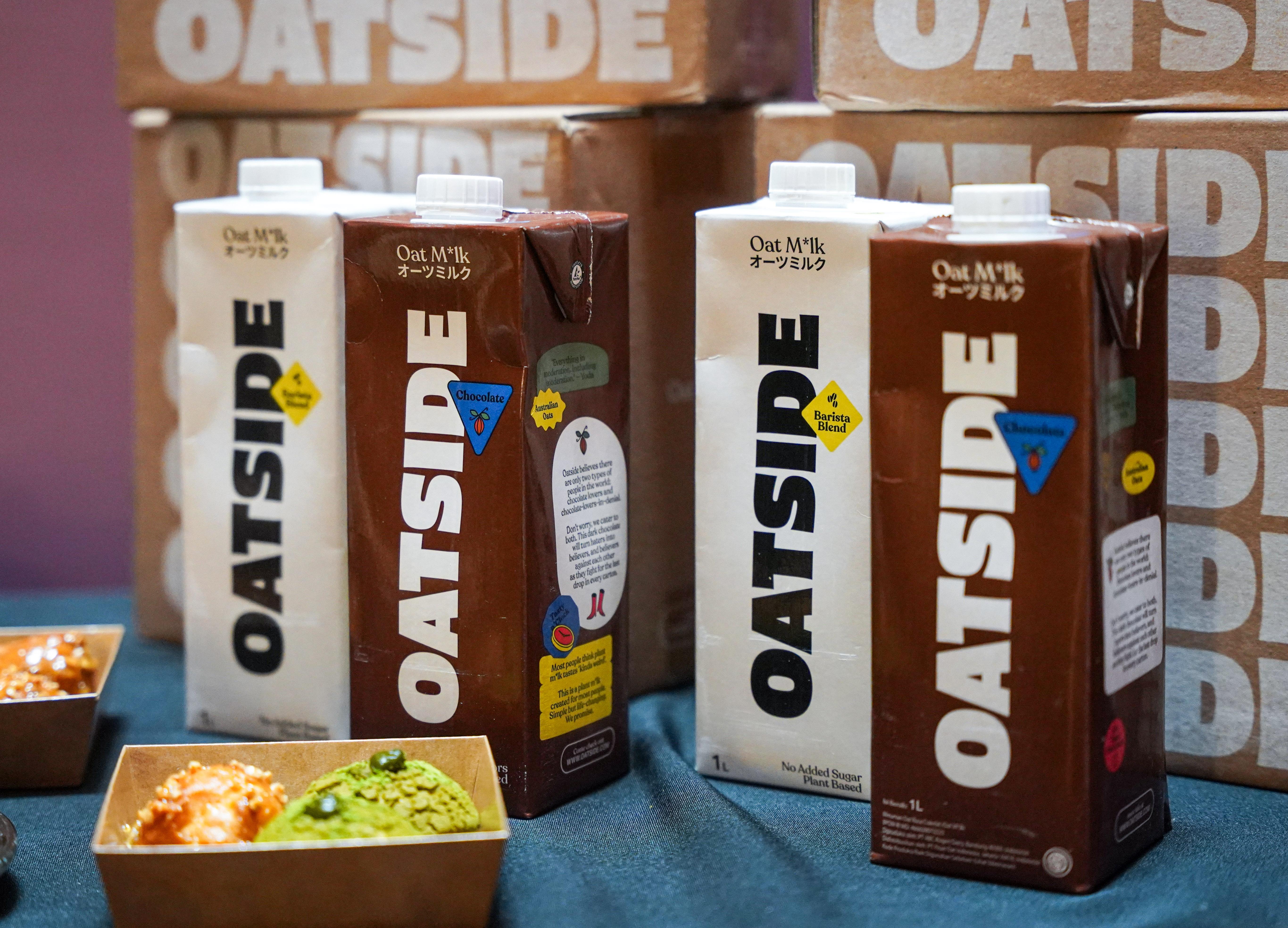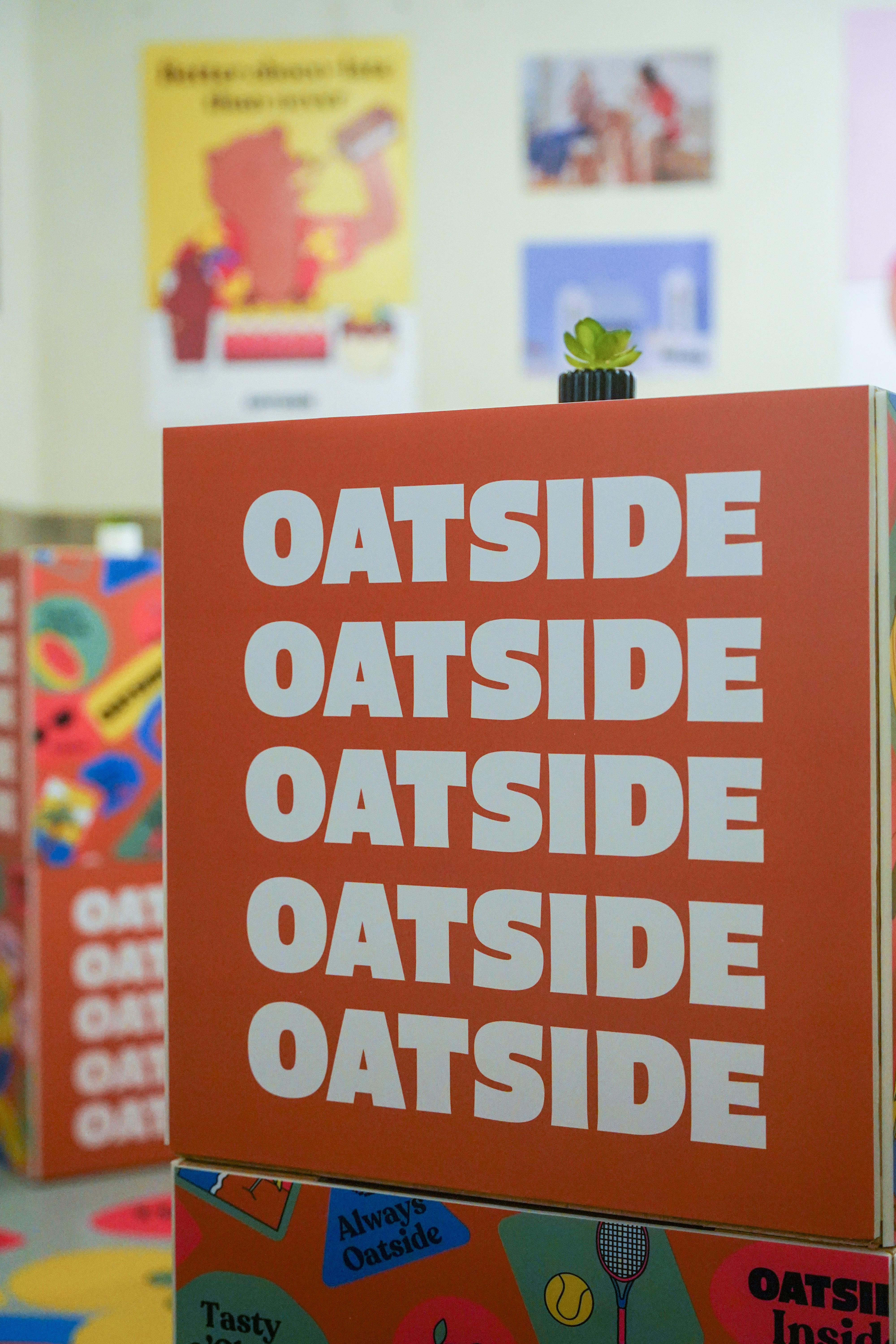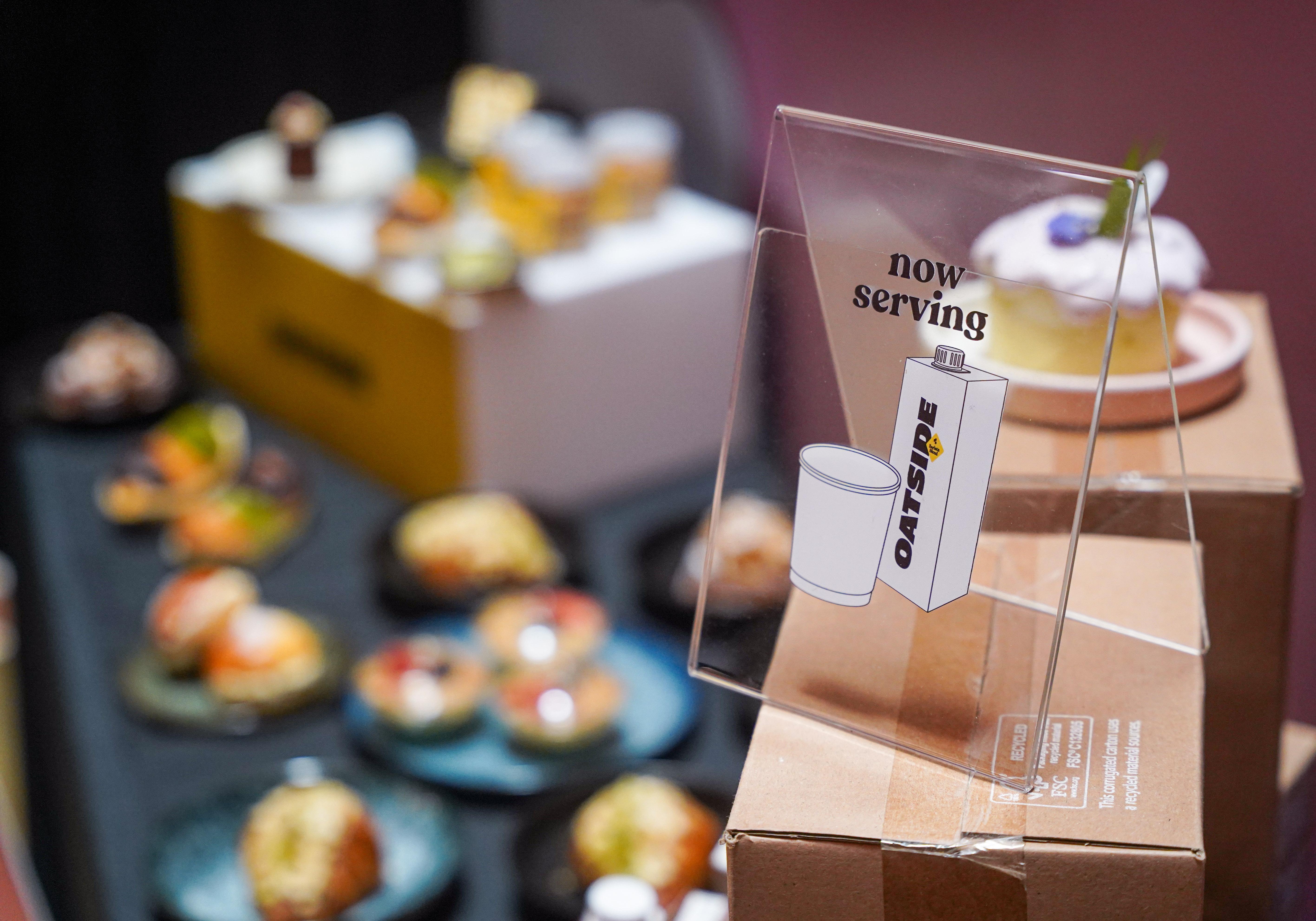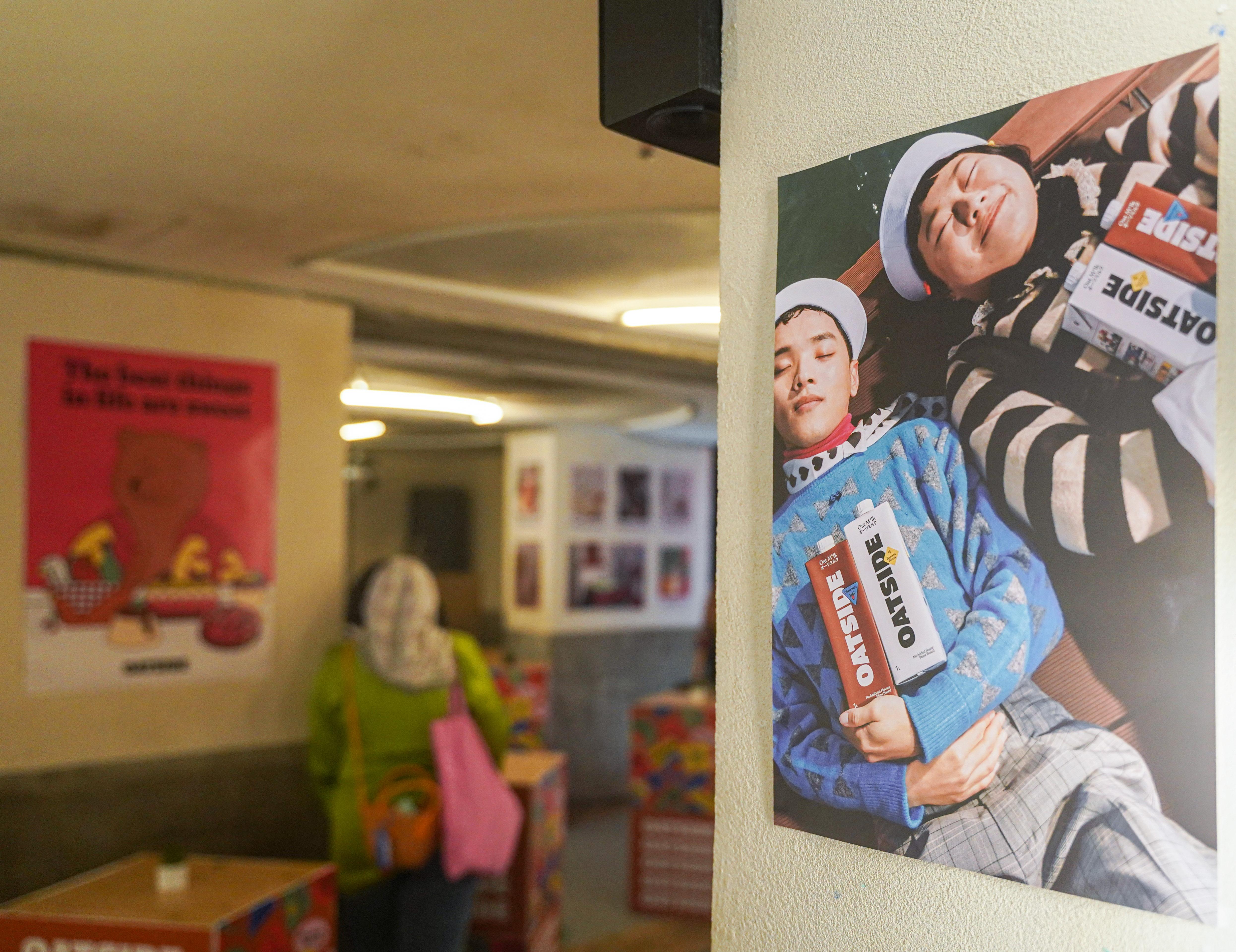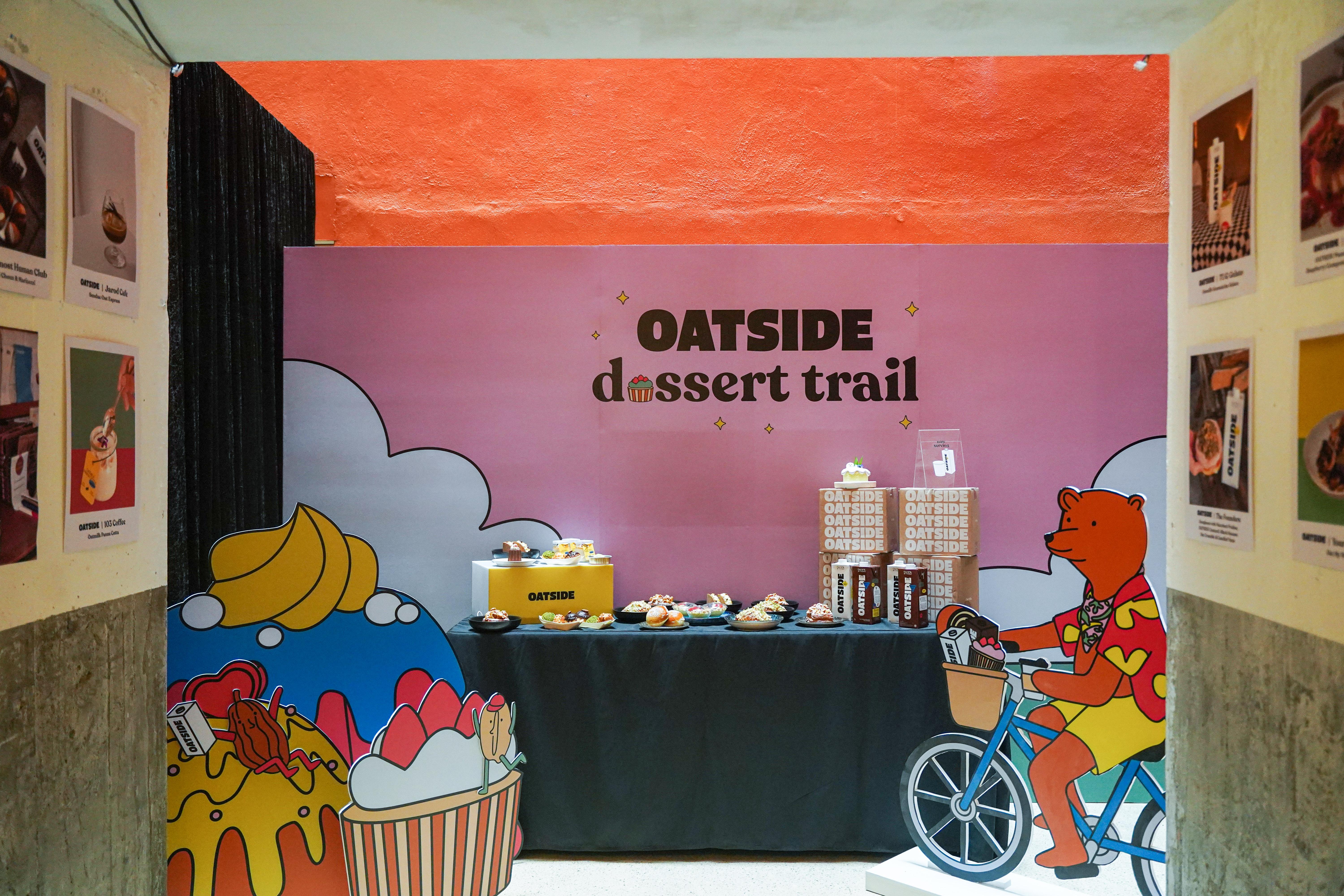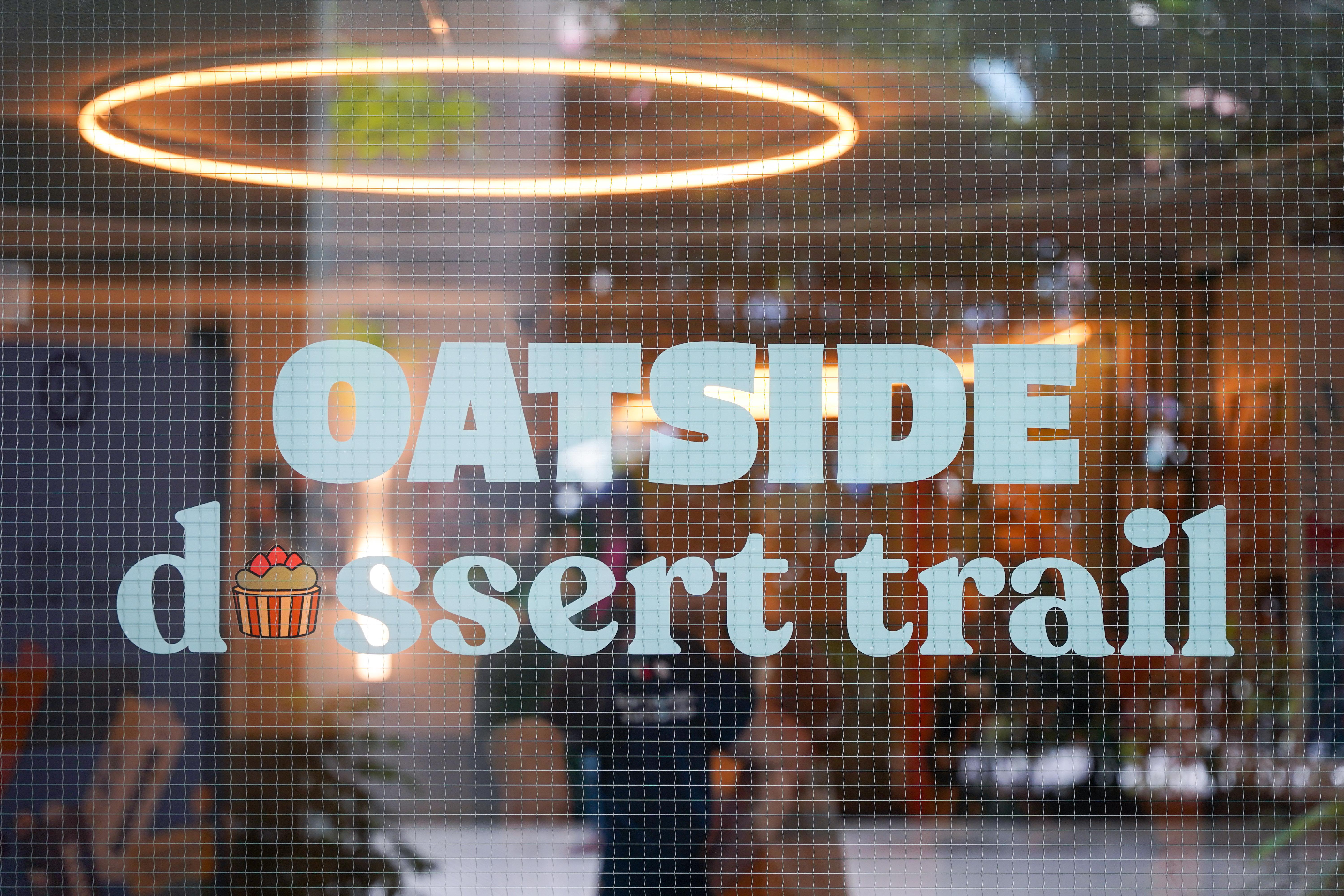 From chocolate ice cream and genmaicha gelato to crepes, caneles and choux pastries, all infused with OATSIDE oat milk, November is the sweetest month for dessert devotees seeking tempting treats across Malaysia!
OATSIDE has teamed up with more than 50 top cafes to offer dreamy oat milk desserts, exclusively throughout 1-30 November 2023, not only in KL and Selangor but Johor, Kedah, Melaka, Penang, Sabah and Sarawak too!
The OATSIDE Dessert Trail leads us on a quest for the best concoctions from creatively talented local artisans - discover how diverse desserts like affogato, bingsu, cakes, croissants, doughnuts, kakigori, panna cotta, pies, scones, tarts and tres leches can be reimagined and reinvigorated with OATSIDE's wholesome, sustainable oat milk!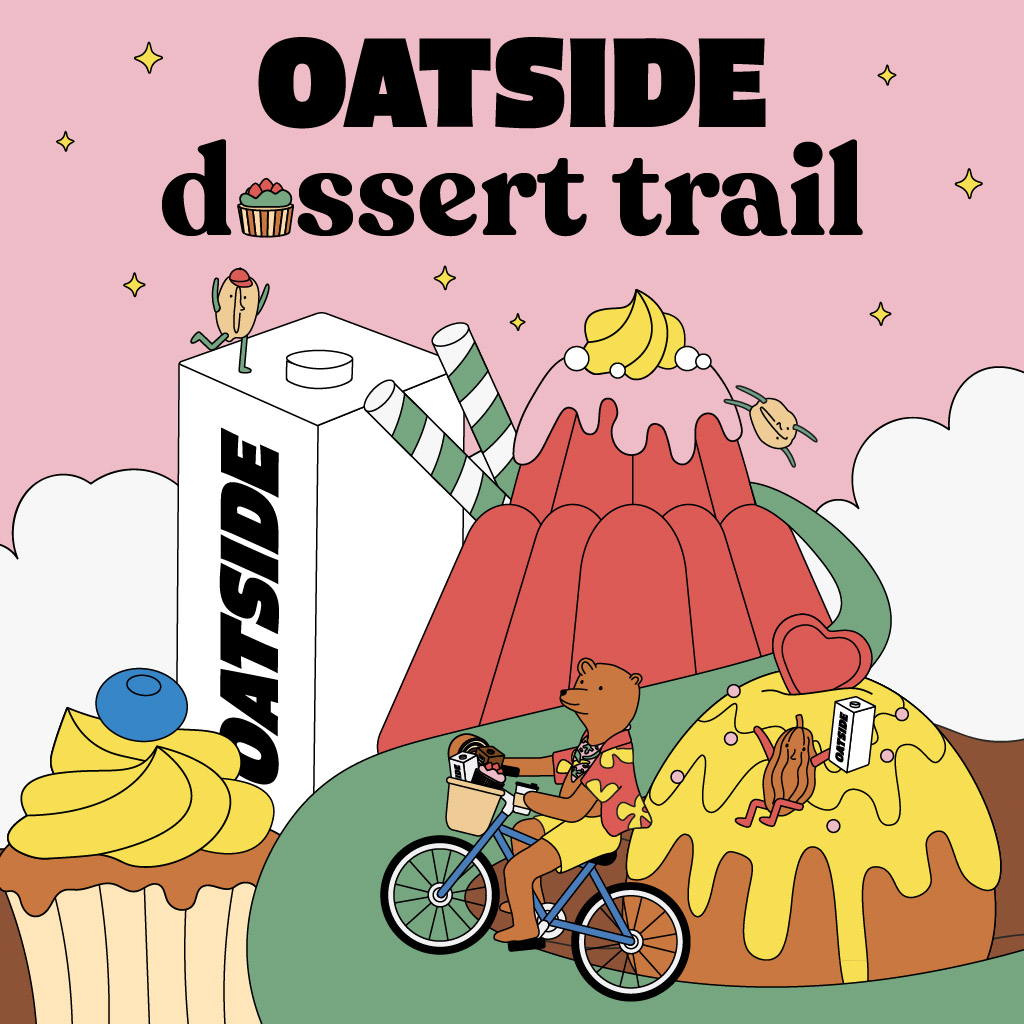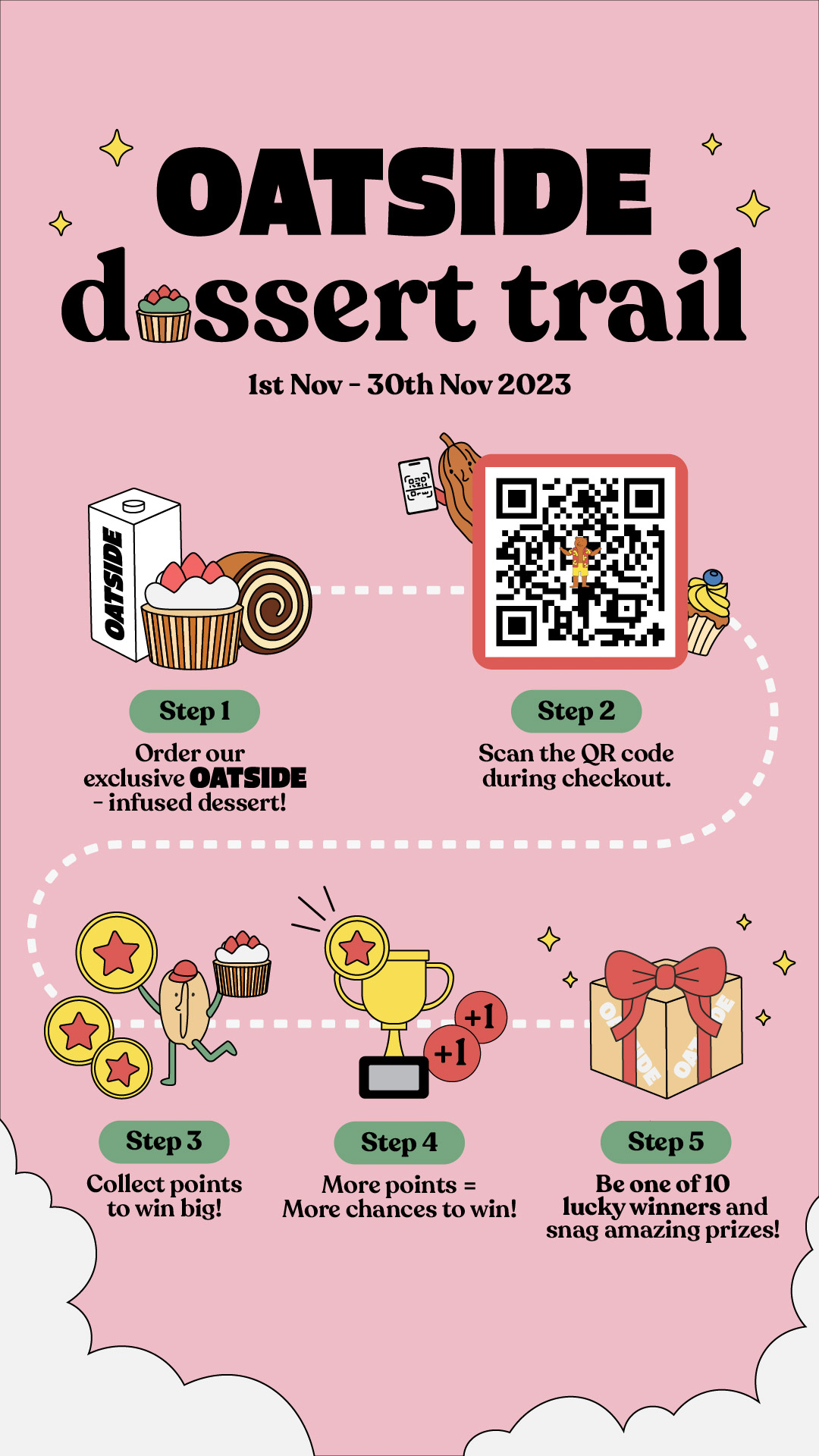 While thrilling their taste buds, OATSIDERS also stand a chance to win exclusive prizes:

1. Order an OATSIDE-infused dessert at your favourite cafe! There are two categories: Oatside Dessert Premium and Oatside Dessert Essential.
2. Scan the QR code during checkout to collect points.
3. For every purchase of an OATSIDE Dessert Premium, you'll collect 2 points/stamps. For every purchase of an OATSIDE Dessert Essential, you'll collect 1 point/stamp.
4. More points = more chances to win!
5. Be one of 10 lucky winners to earn these magical mystery prizes!
Avid cafe-hoppers will already have tried OATSIDE many times in their lattes, but here are numerous one-of-a-kind desserts only available for one month for the OATSIDE Dessert Trail: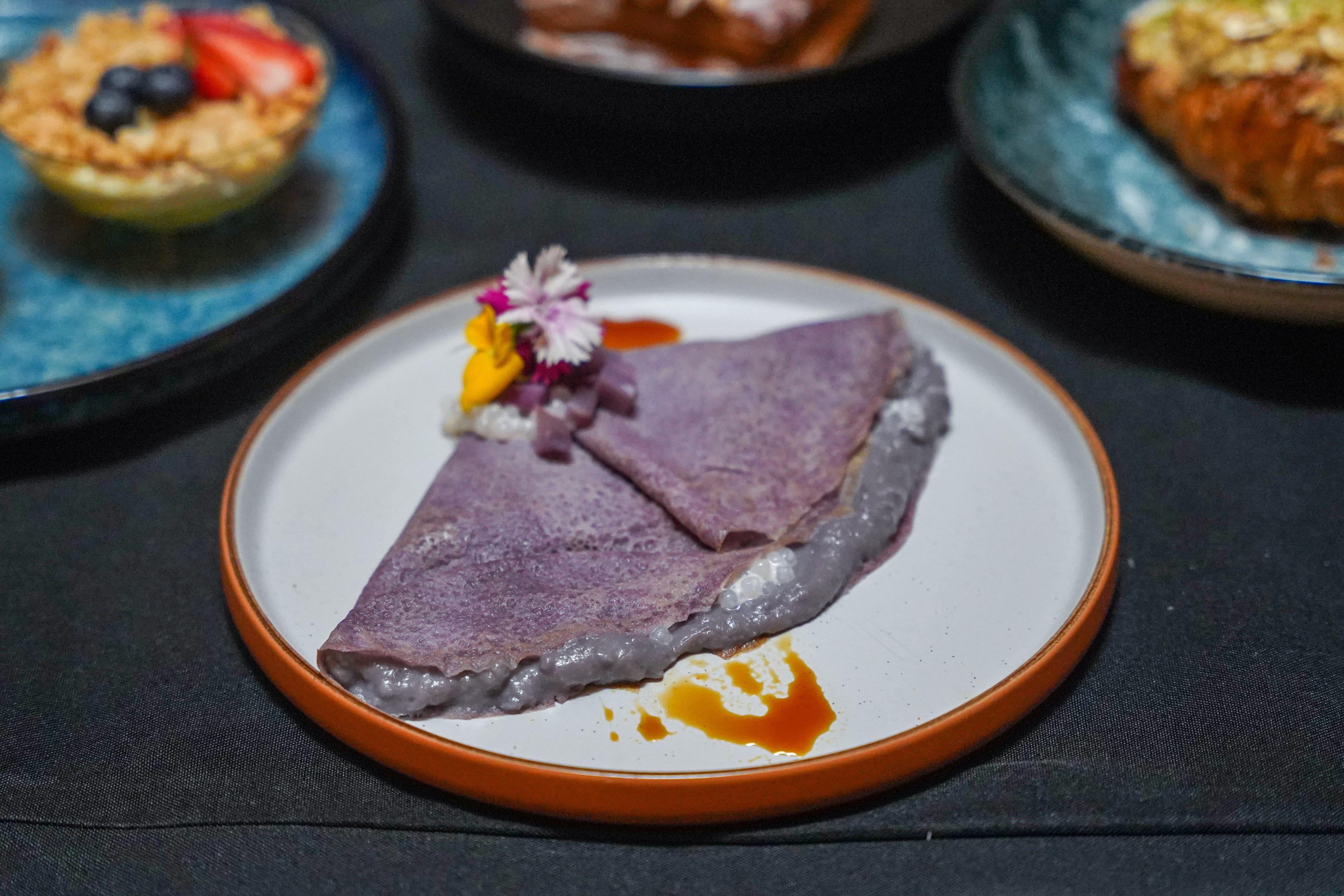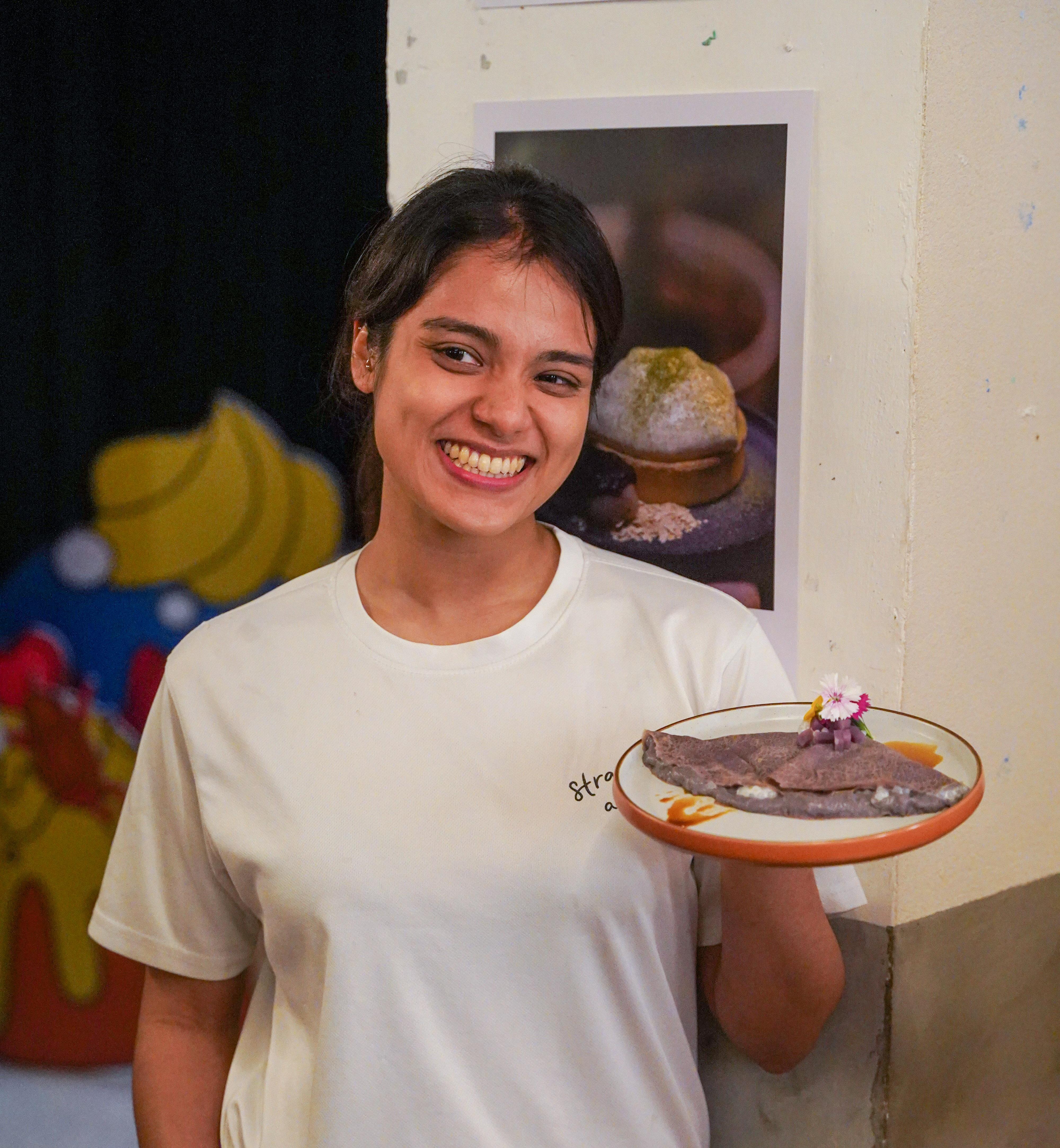 Strangers at 47: Purple Rage 


Petaling Jaya's long-enduring crepe specialist unveils a masterpiece filled with sweet potato paste prepared with OATSIDE, layered with sago cooked with rich oat cream, drizzled with gula Melaka for a French classic with Malaysian flavours. We love how the crepe is perfectly tender in texture, with a naturally earthy sweetness instead of tasting artificially sugary!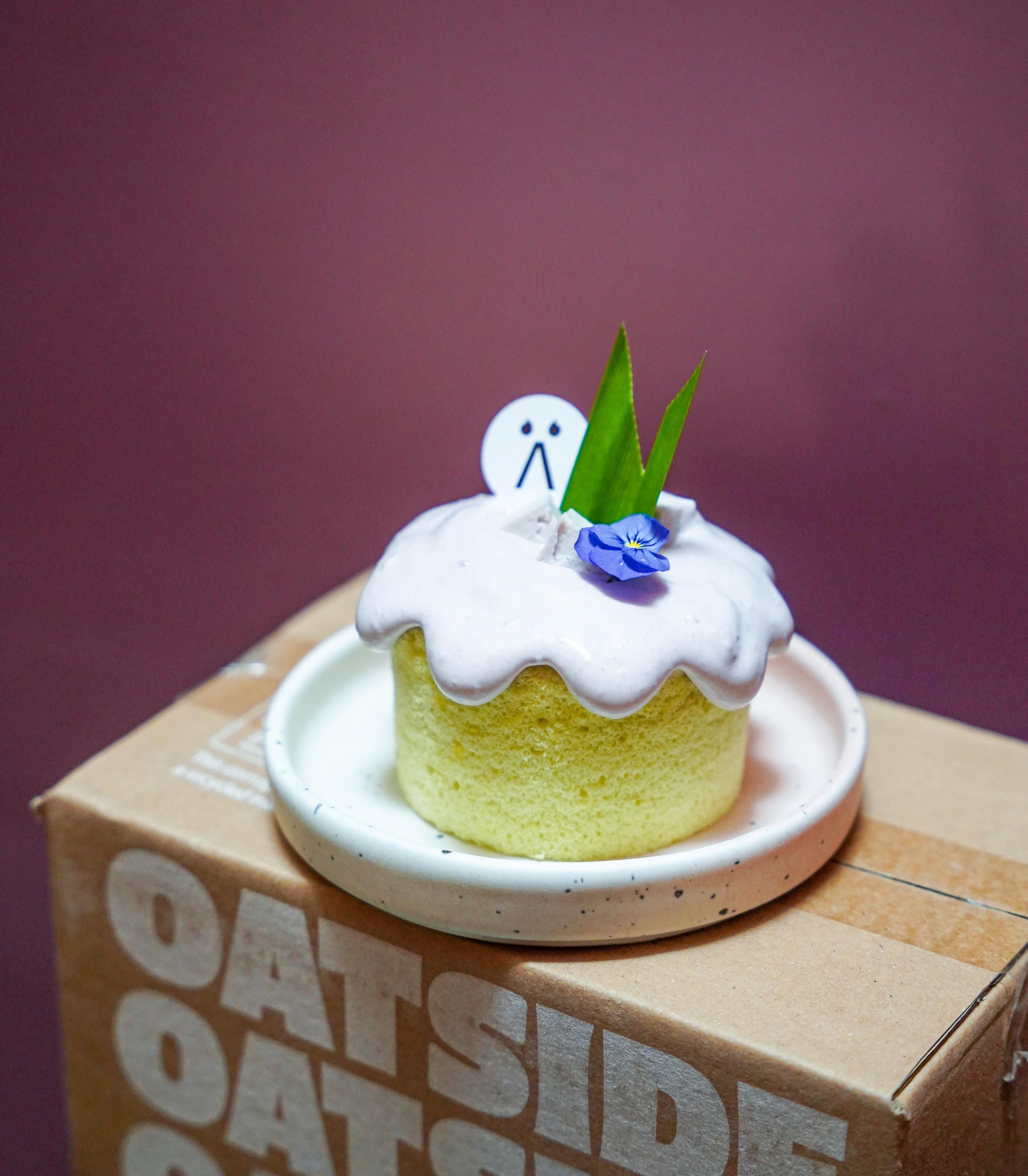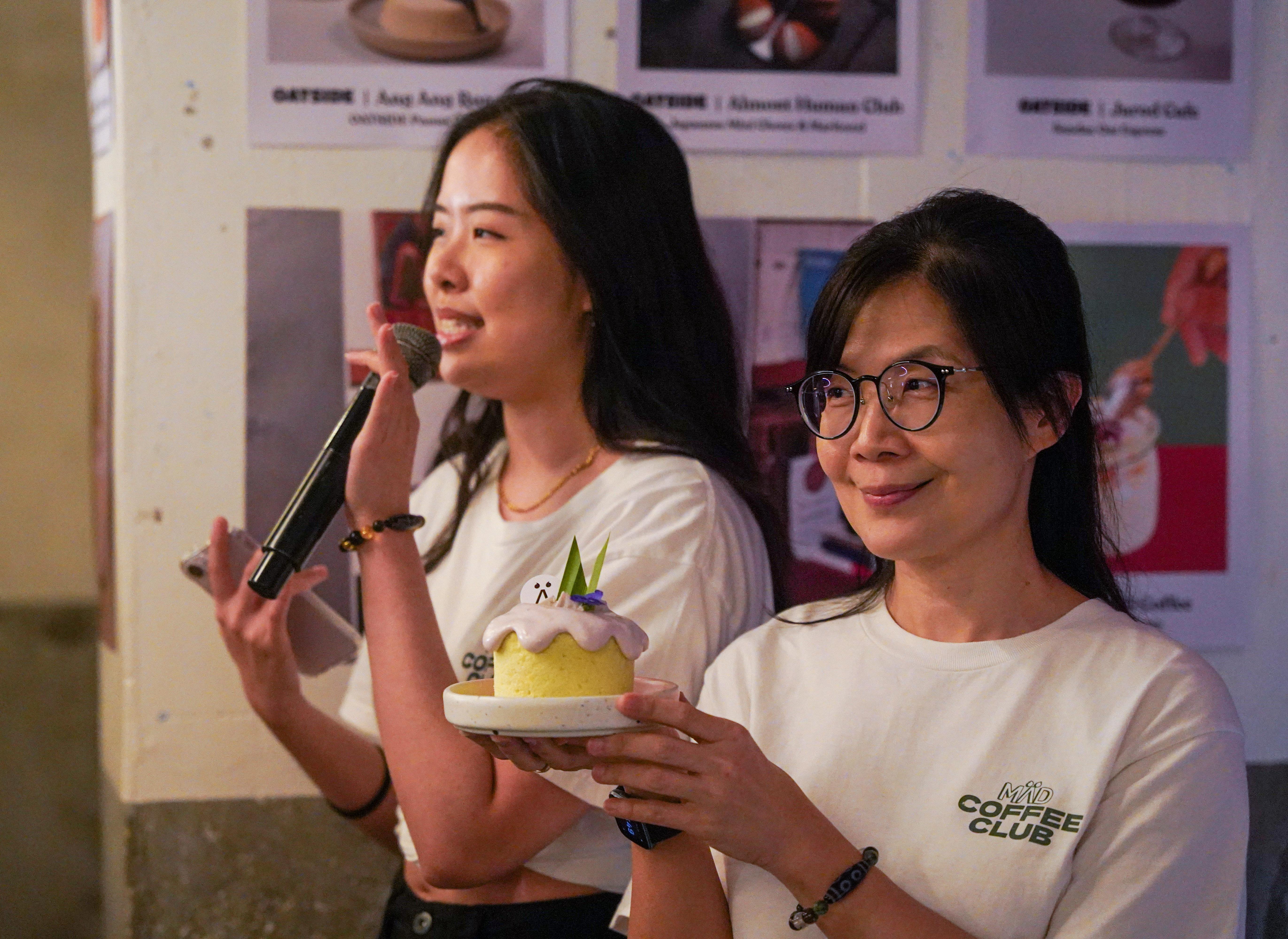 MAD Coffee: Oat Sayang
Puchong's MAD Coffee (MAD stands for Mother And Daughter) serves lots of chiffon cakes, but its latest one might be its greatest - an OATSIDE-infused pandan chiffon cake with purple sweet potato cream, laced inside with taro cream. Superbly soft, light and airy, with gently fun flavours that might evoke bubur cha cha!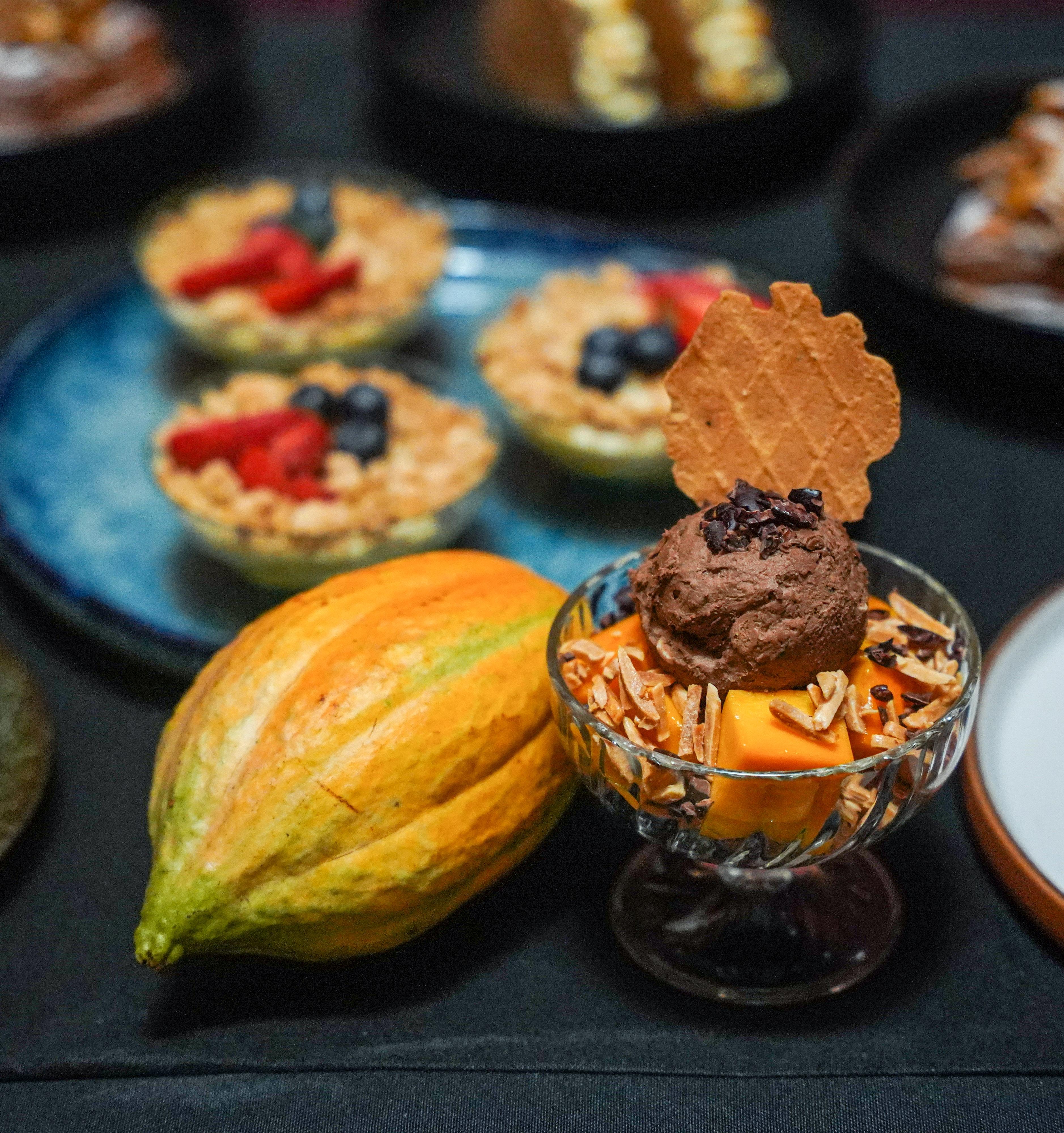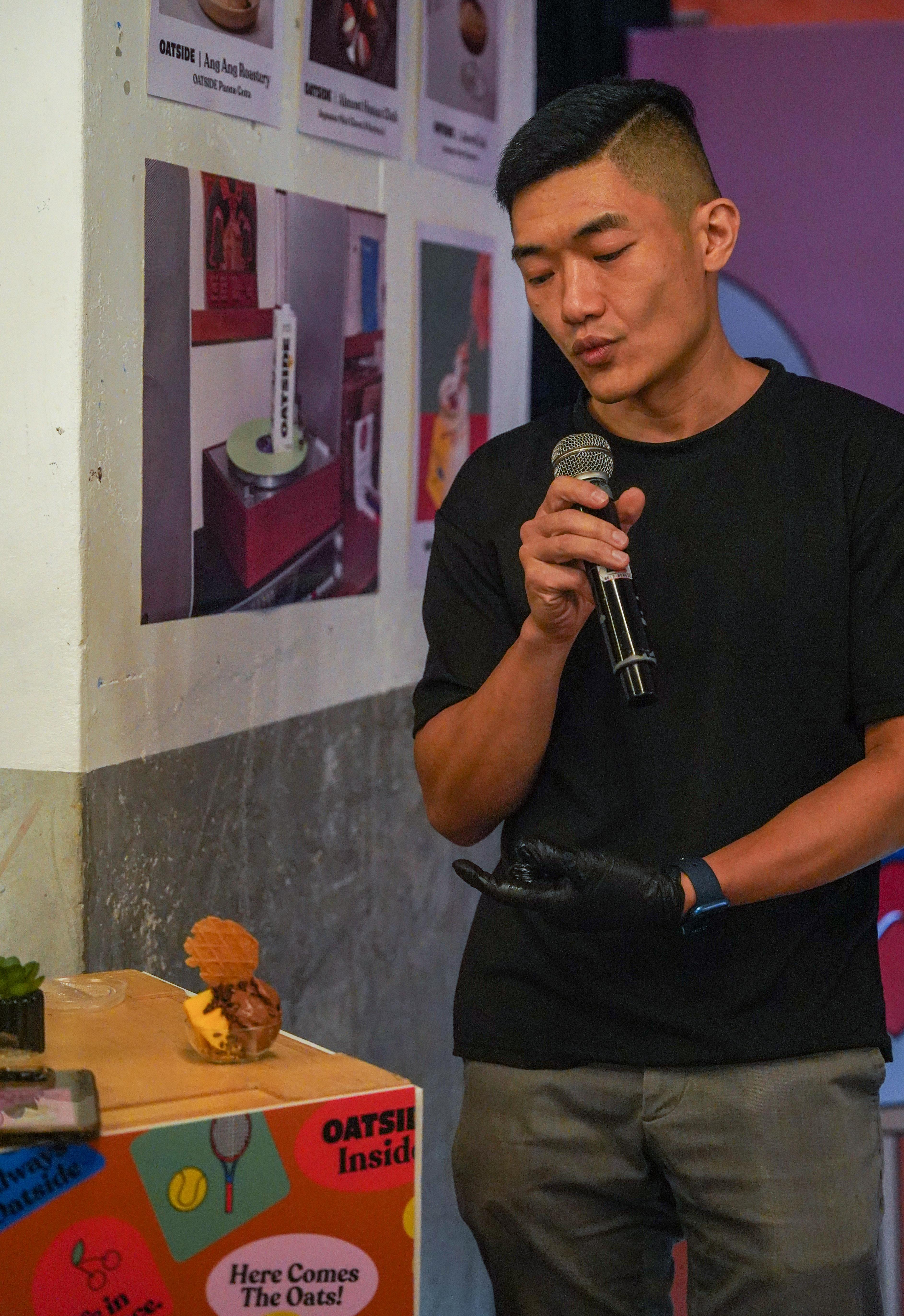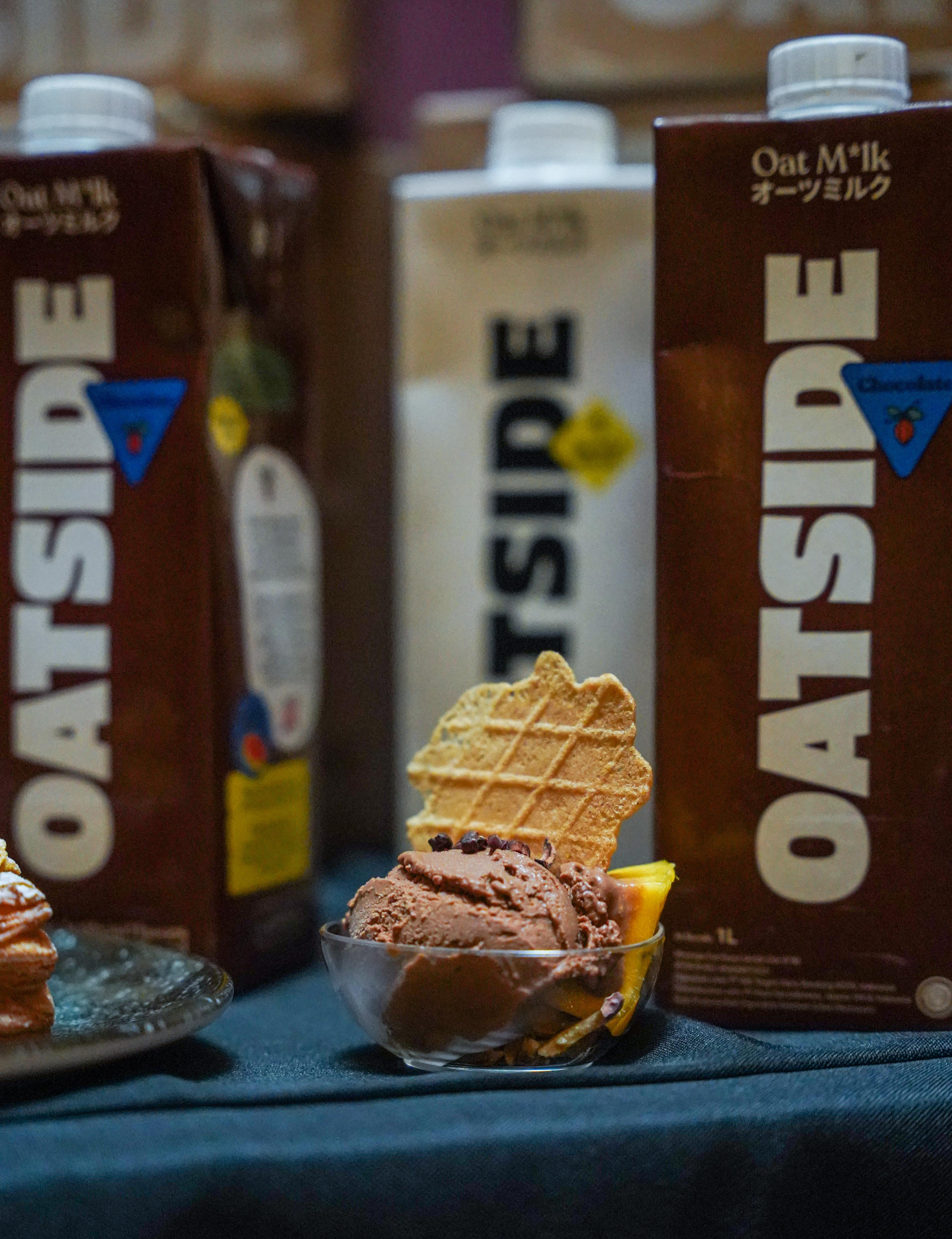 Chocolate Concierge: Chocolate Parfait
Here's a dessert that could easily be a breakfast favourite too, centred on ice cream made with Kelantan-cultivated chocolate, OATSIDE oat milk, fresh mango, wafer, nuts and cacao nibs. The ice cream is exquisitely nuanced, with a pleasantly lingering bitterness that balances the nectarous ripeness of the fruit.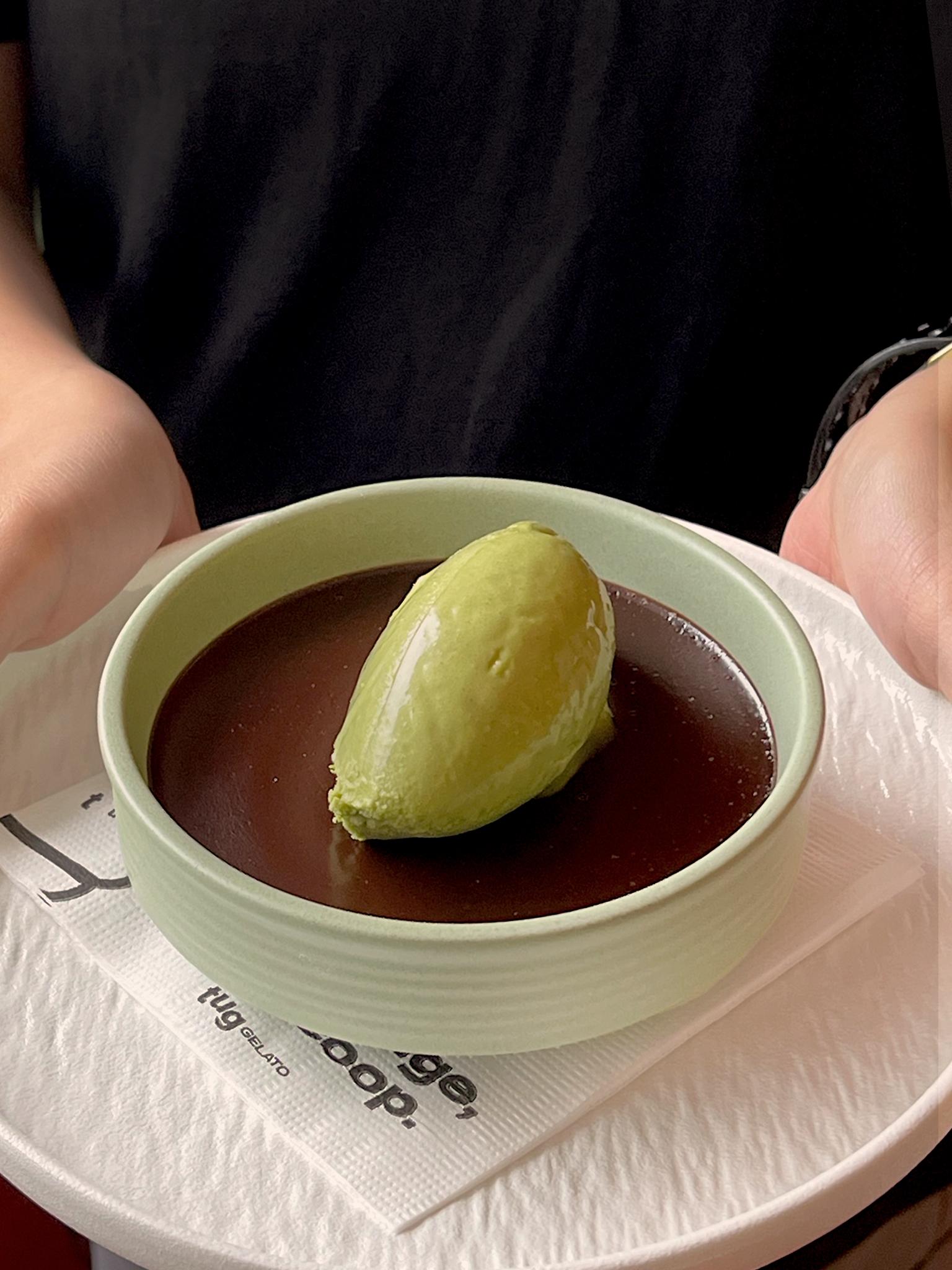 TUG Gelato: Genmaicha Gelato with Creme Brûlée Caramel Custard

TUG Gelato says that OATSIDE helps to make the tea flavour more pronounced in its genmaicha gelato, deep with umami undertones, served atop a lovely caramelised custard for a brilliant contrast of taste, texture and temperature.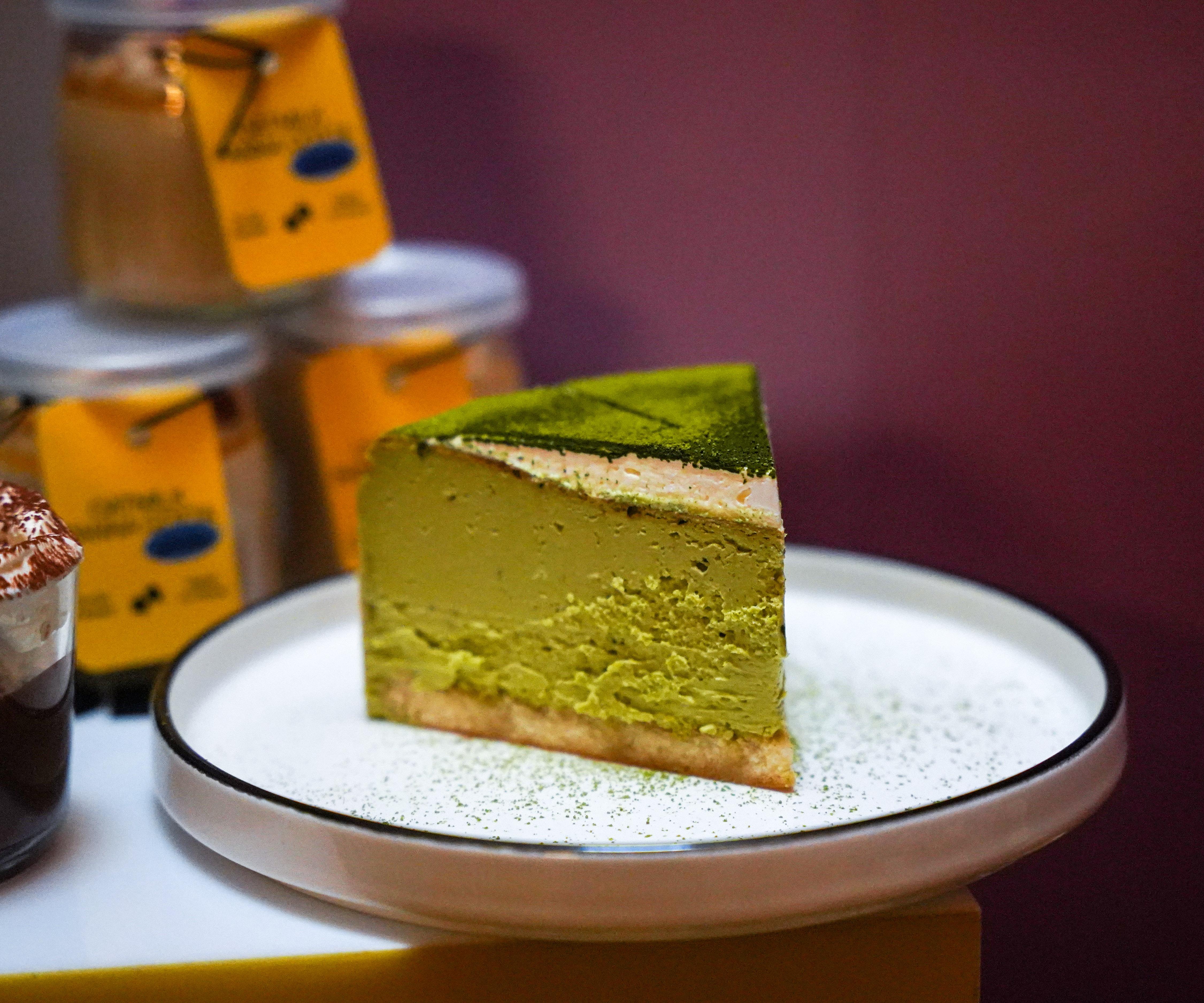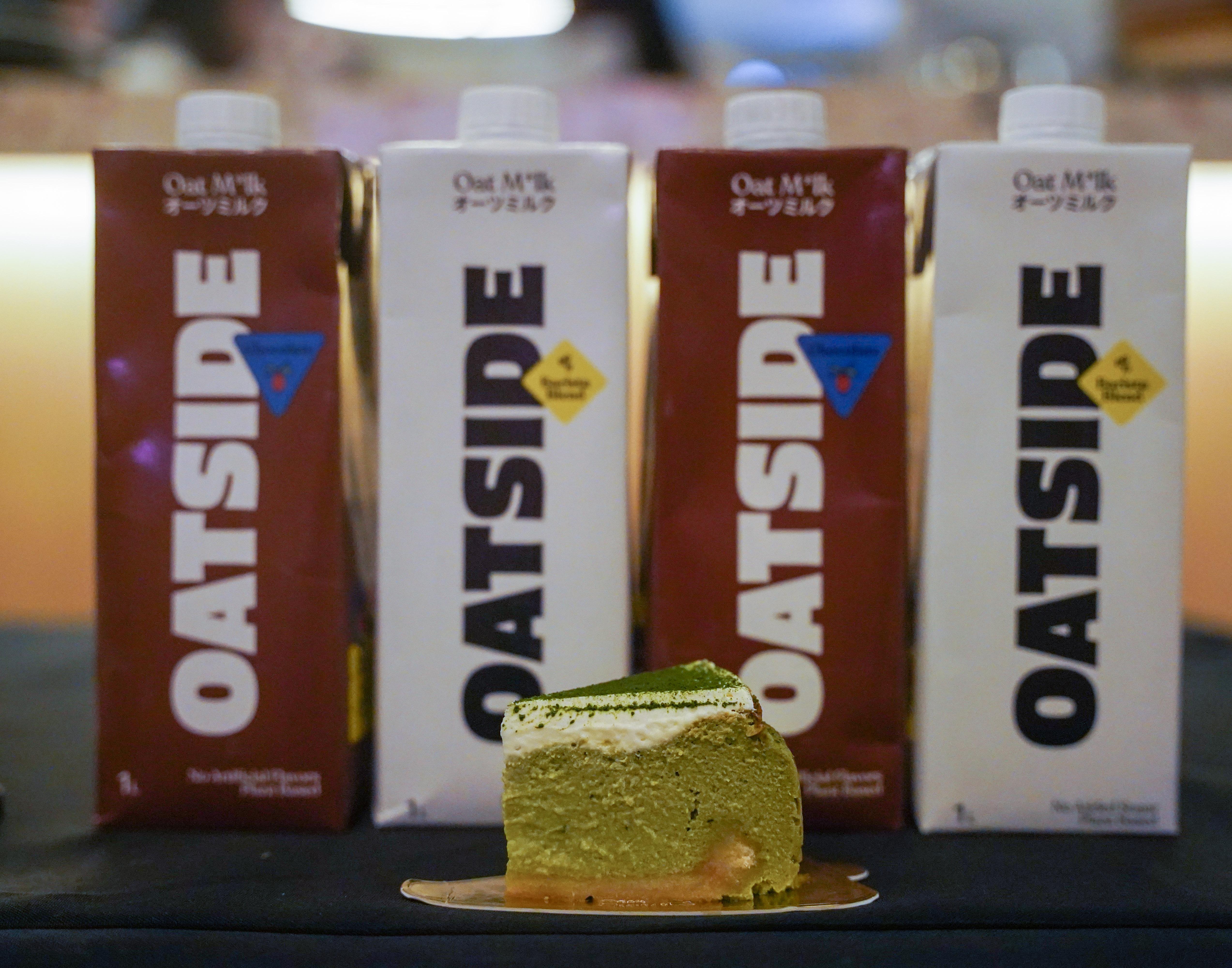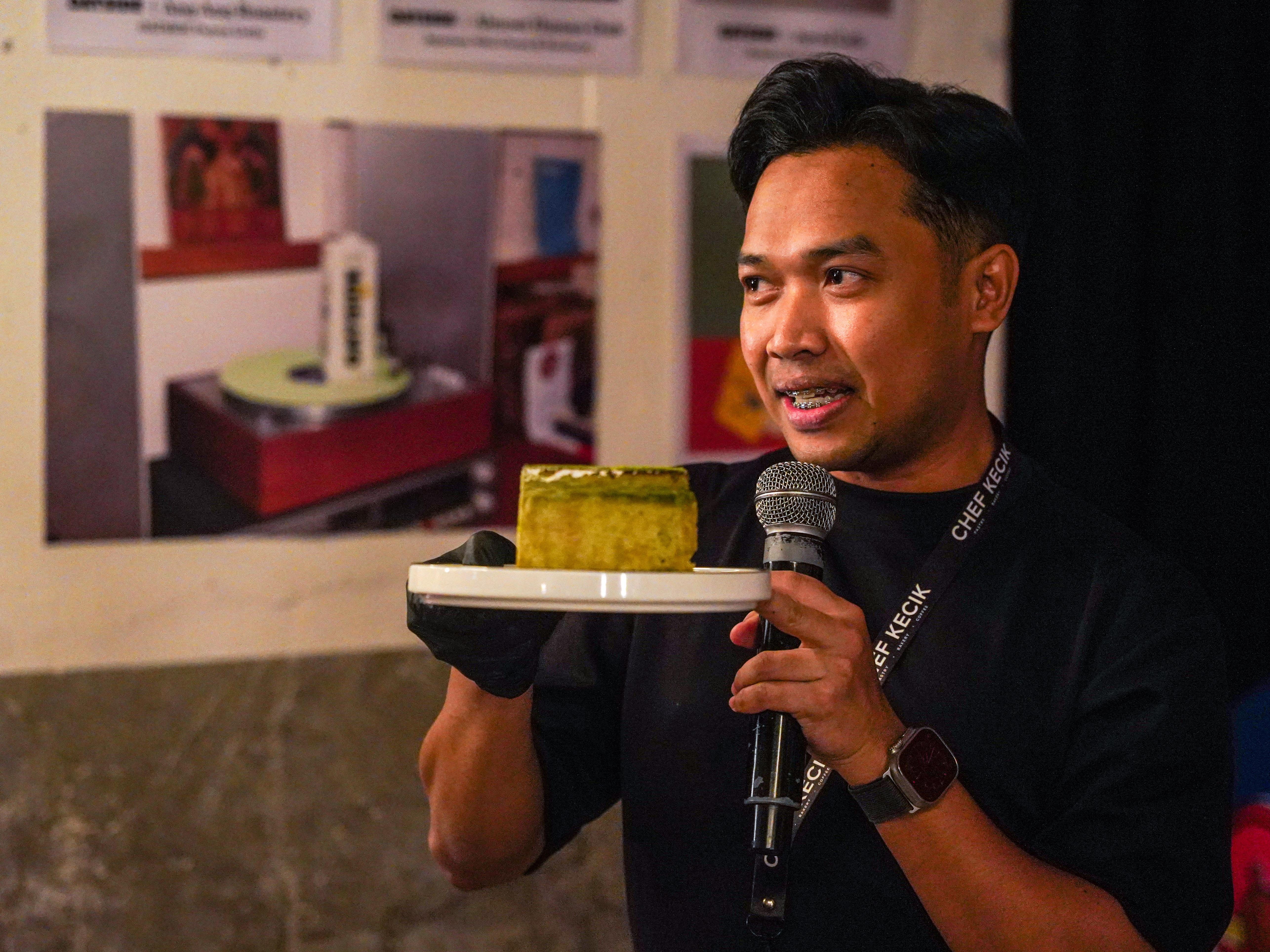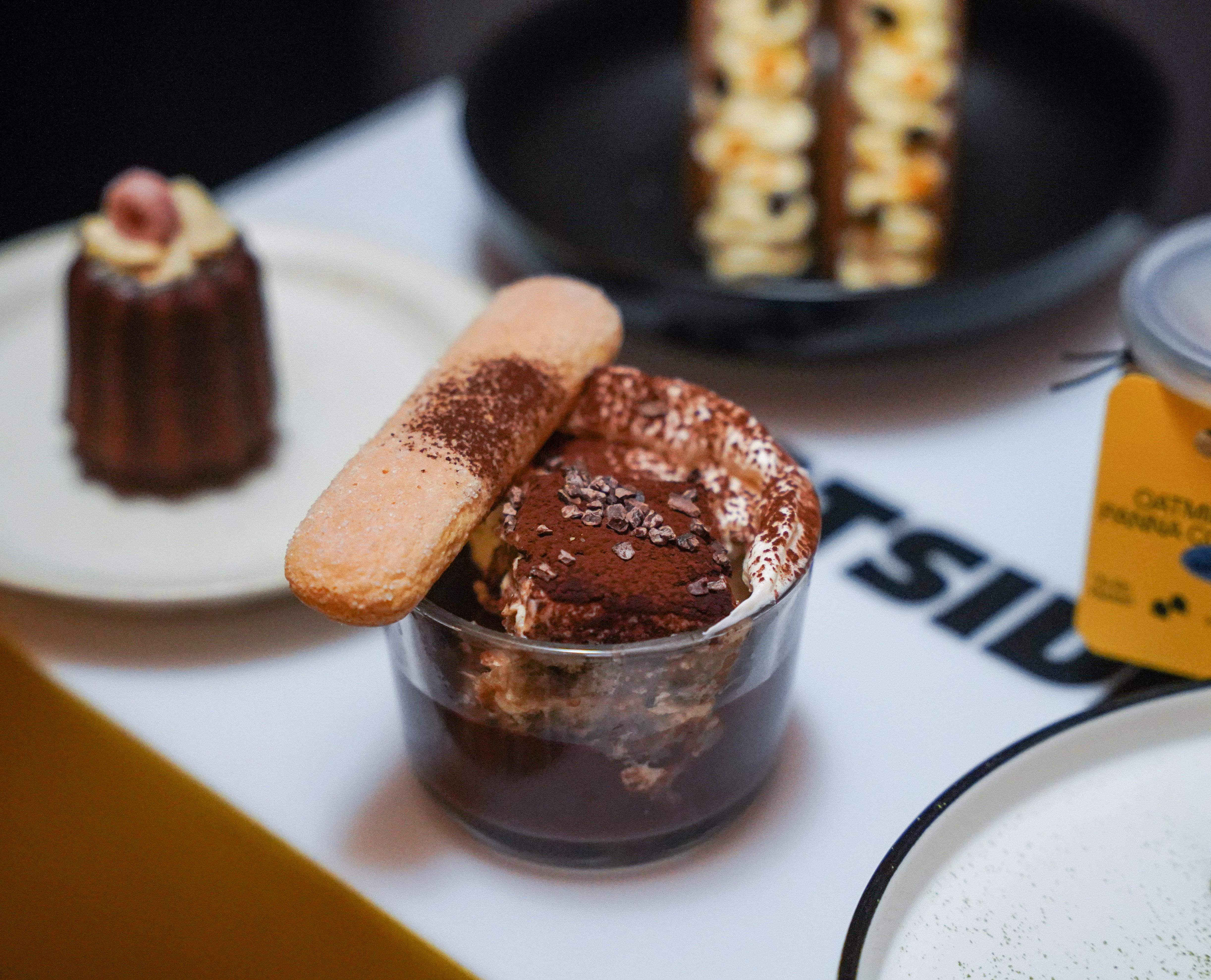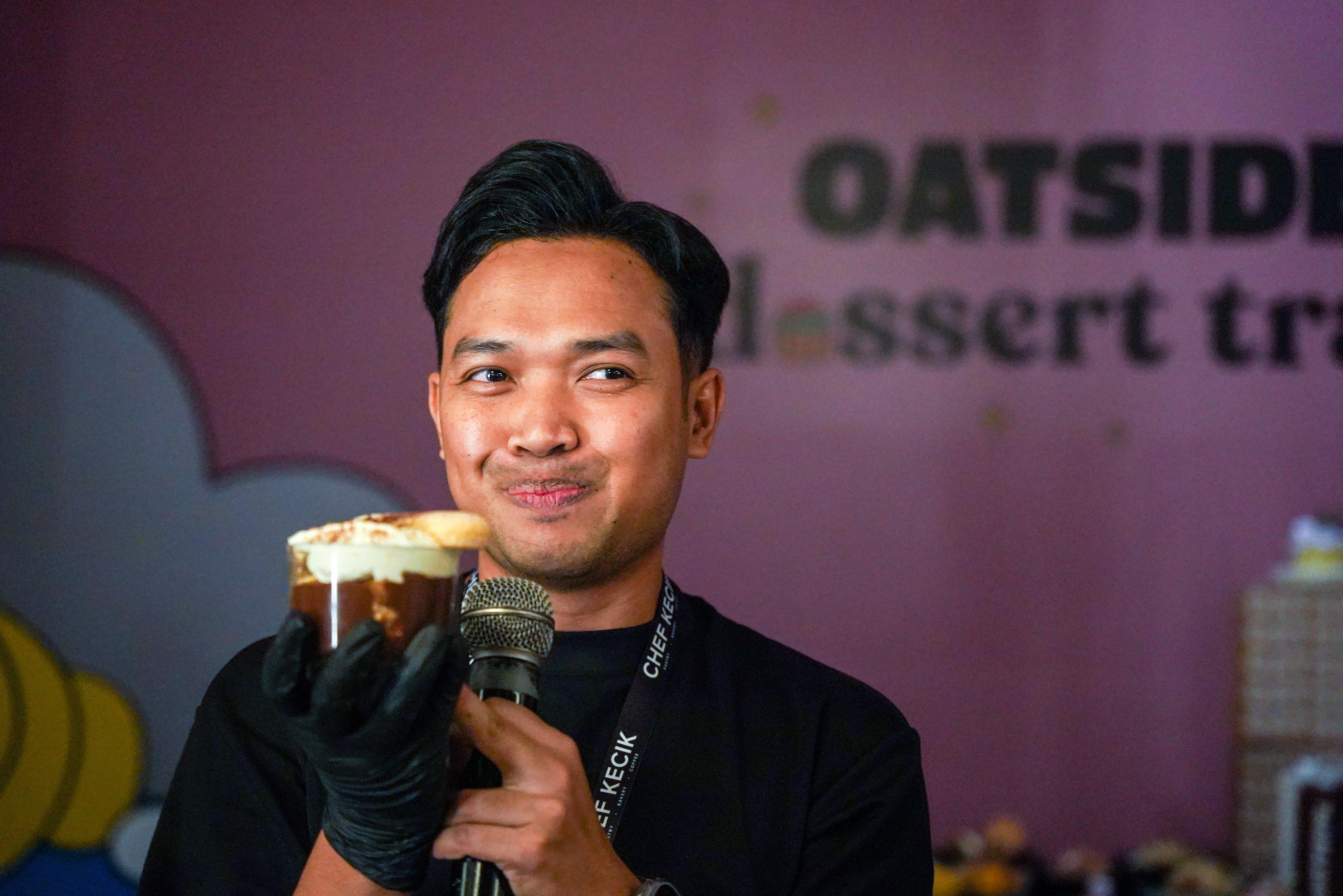 Chef Kecik Cafe: Matcha Burnt Cheesecake & Tiramisu Chocolate Cake
Semenyih's Chef Kecik Cafe puts a tantalising OATSIDE twist on decadent delights: The matcha burnt cheesecake is mellow with a midsection of OATSIDE and a base of biscuit crumble mingled with OATSIDE, while the Tiramisu Chocolate Cake is an inventive take on tiramisu, lined with cream cheese, chocolate sauce, cocoa powder and cacao nibs, laced with cream and Chocolate OATSIDE.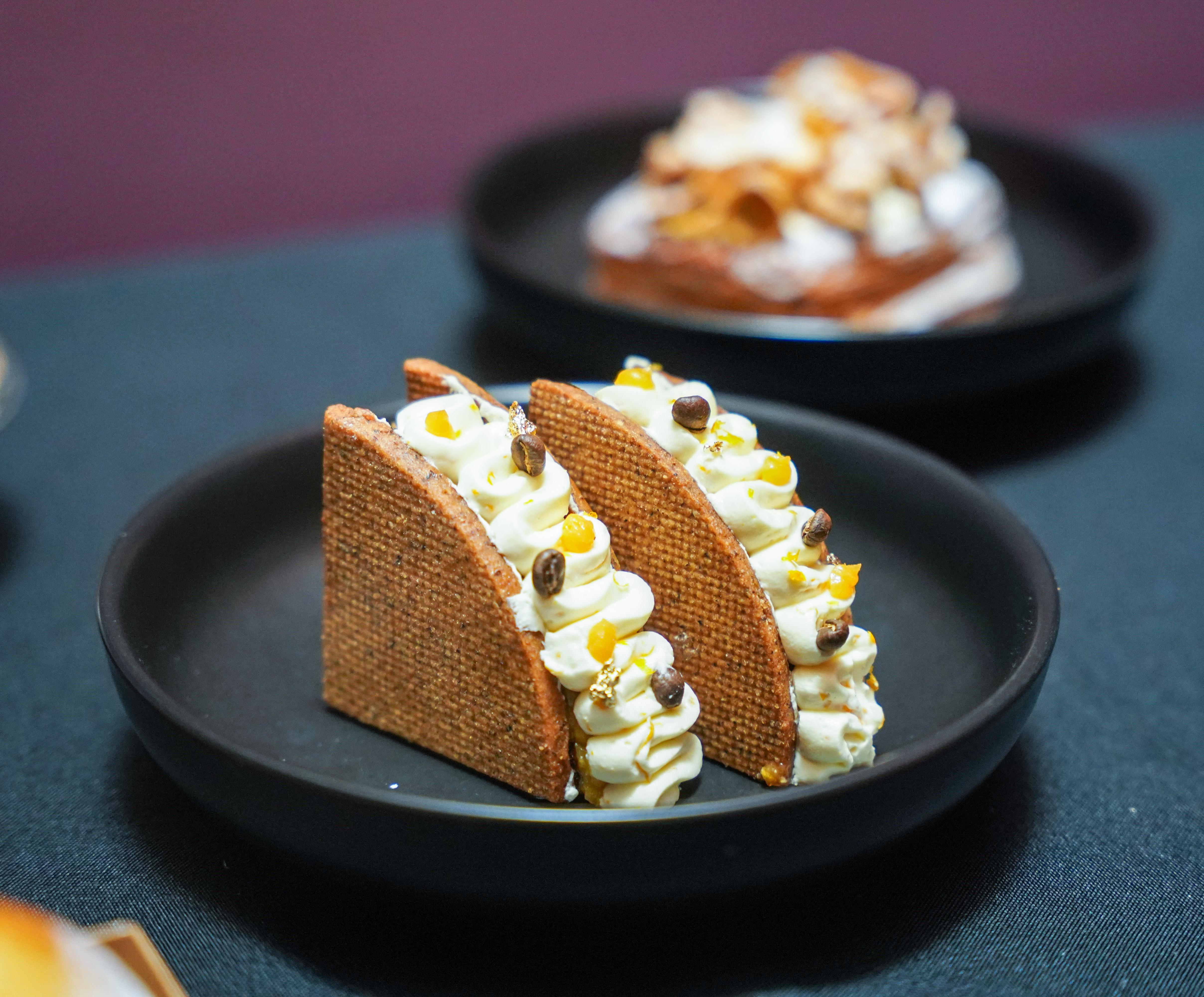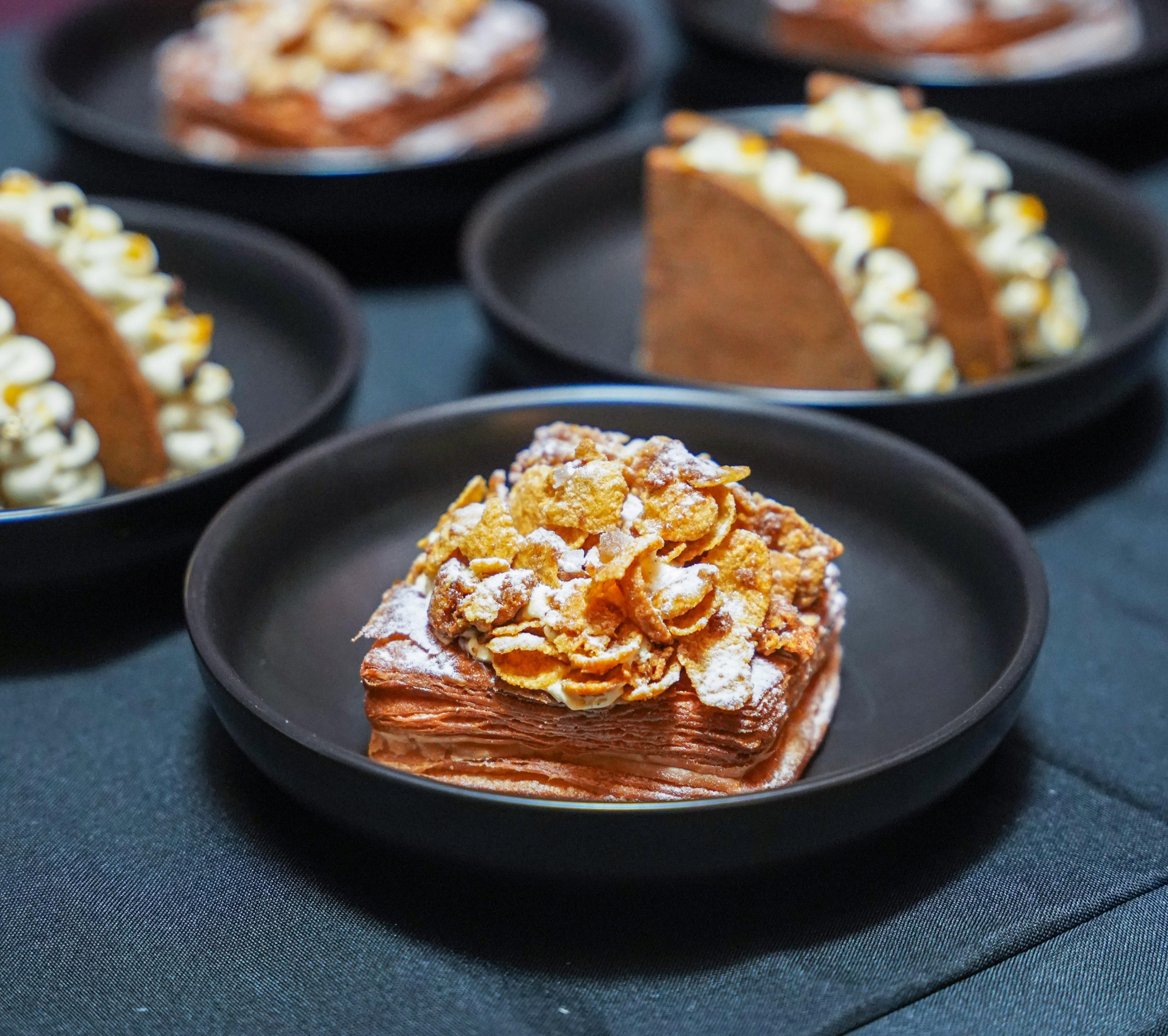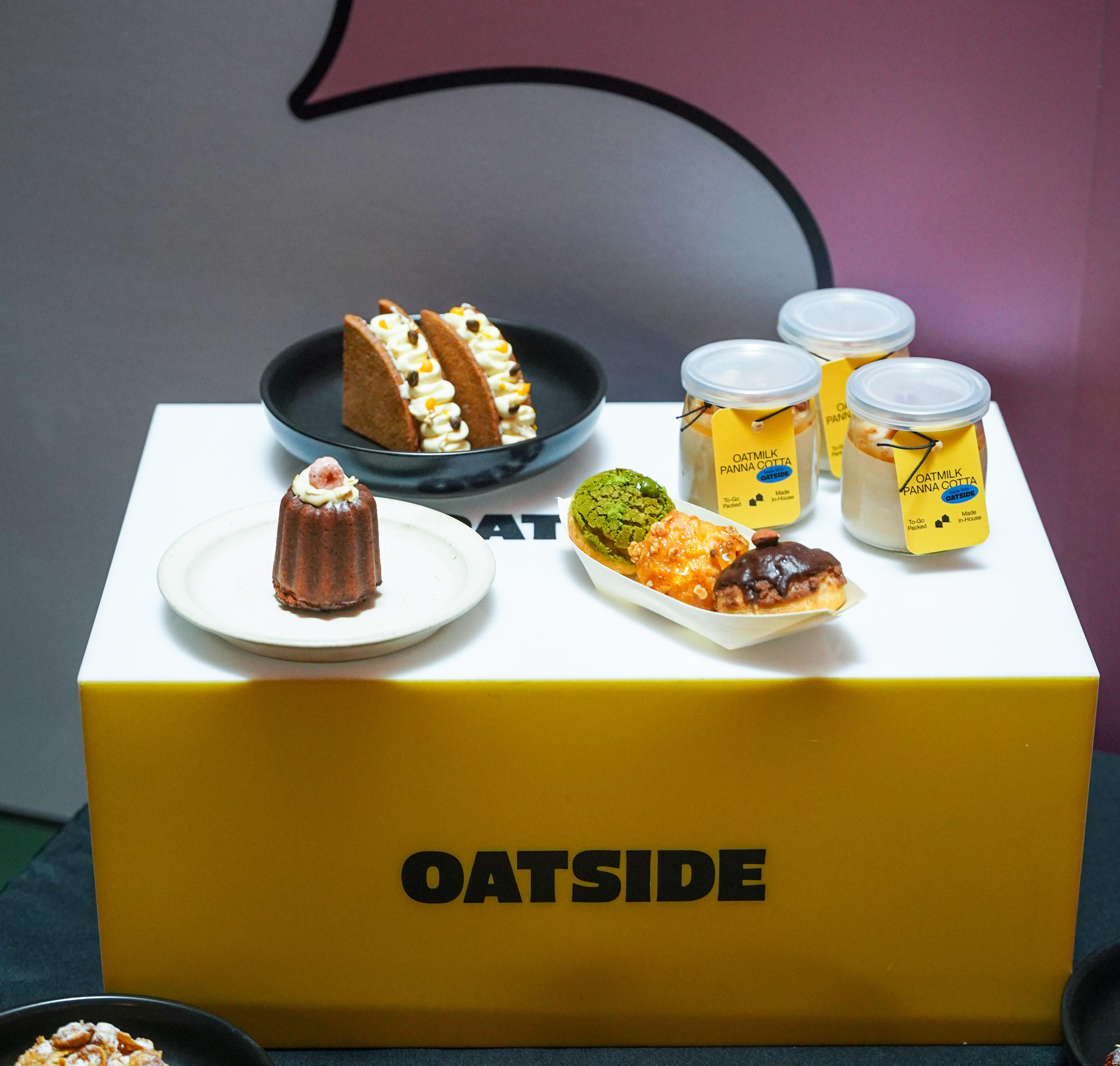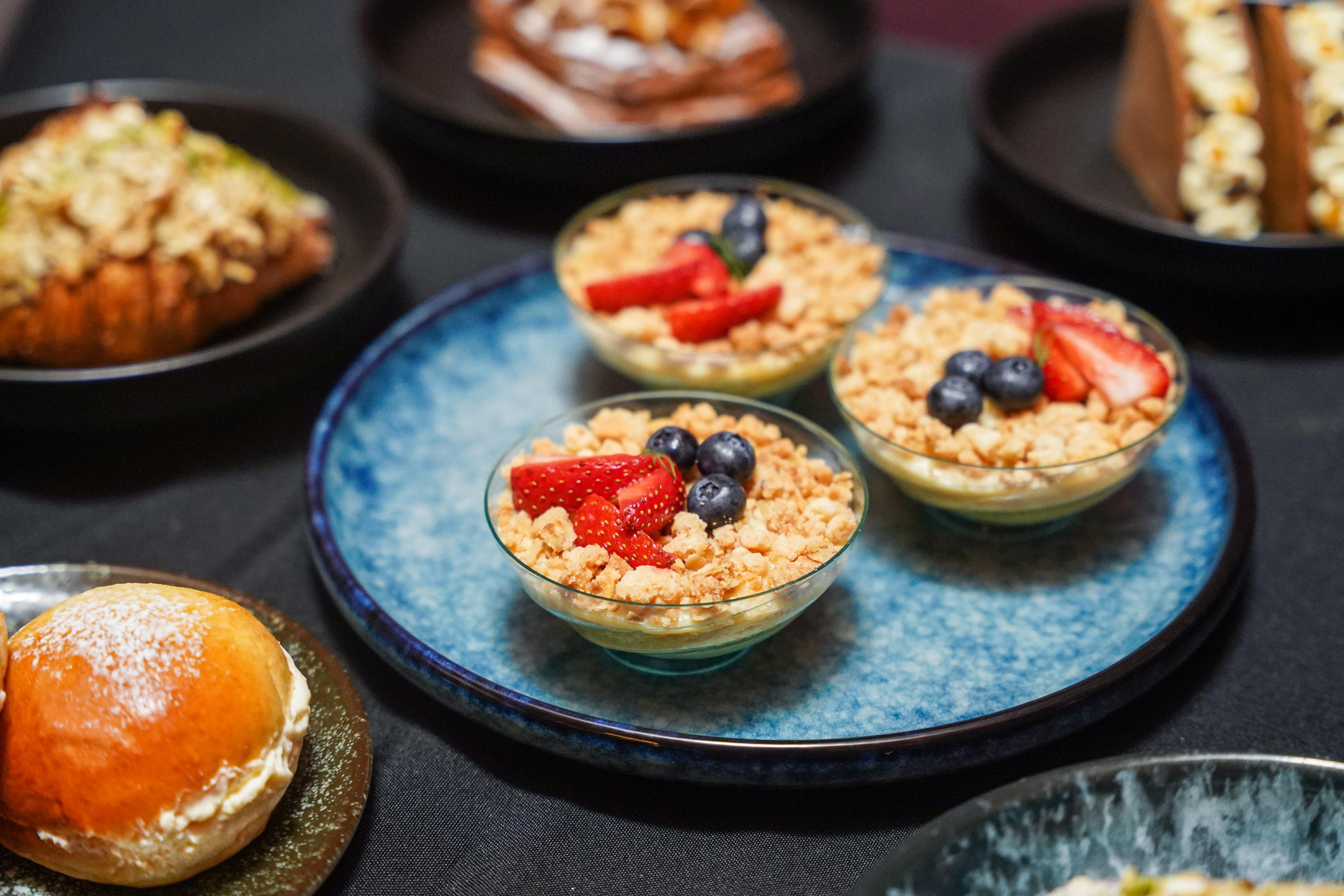 There's much, much more to sample, with highlights like: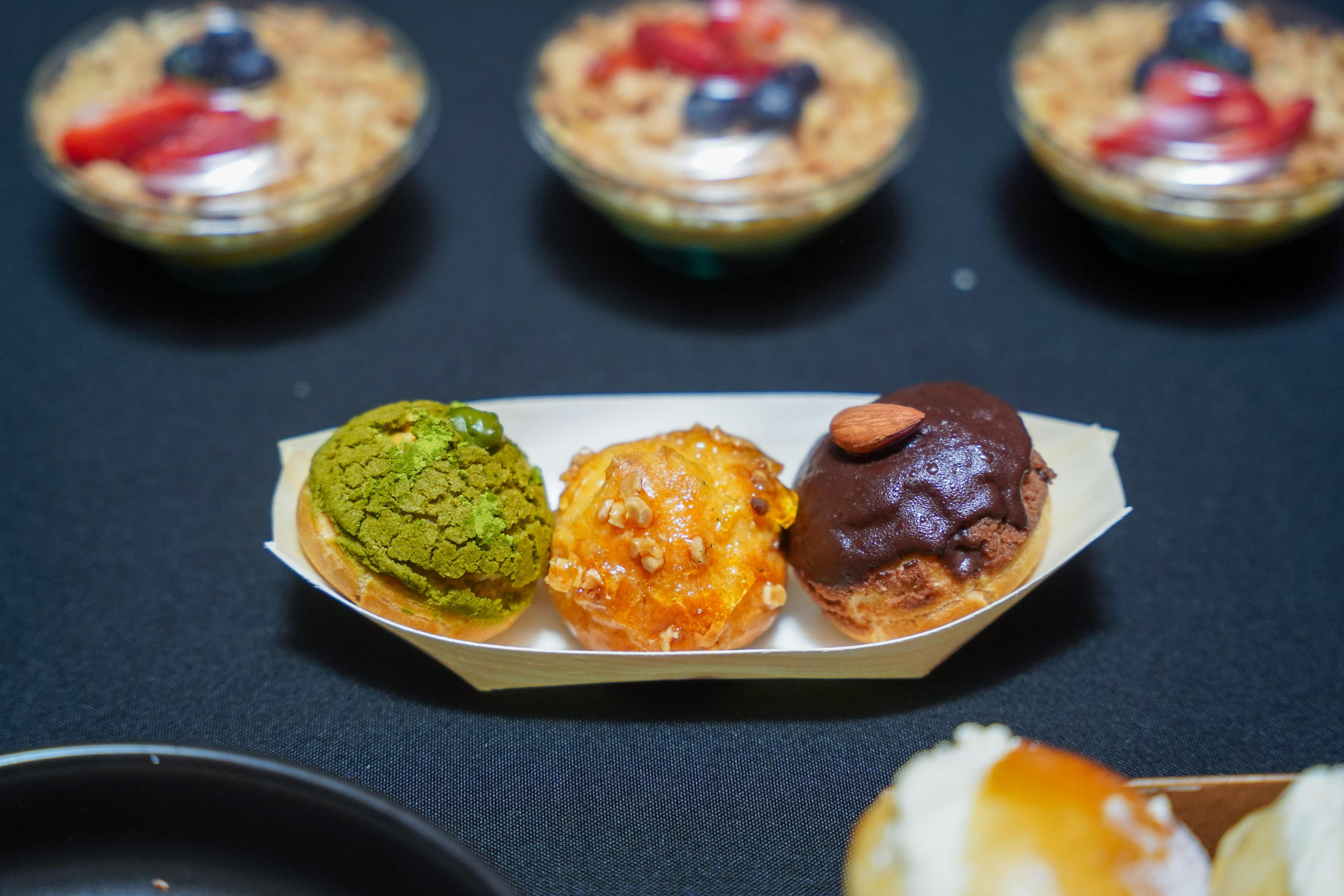 Almost Human Club: Japanese Mini Choux Set (Matcha Oat Creme, Oat Creme, Choco Oat Creme)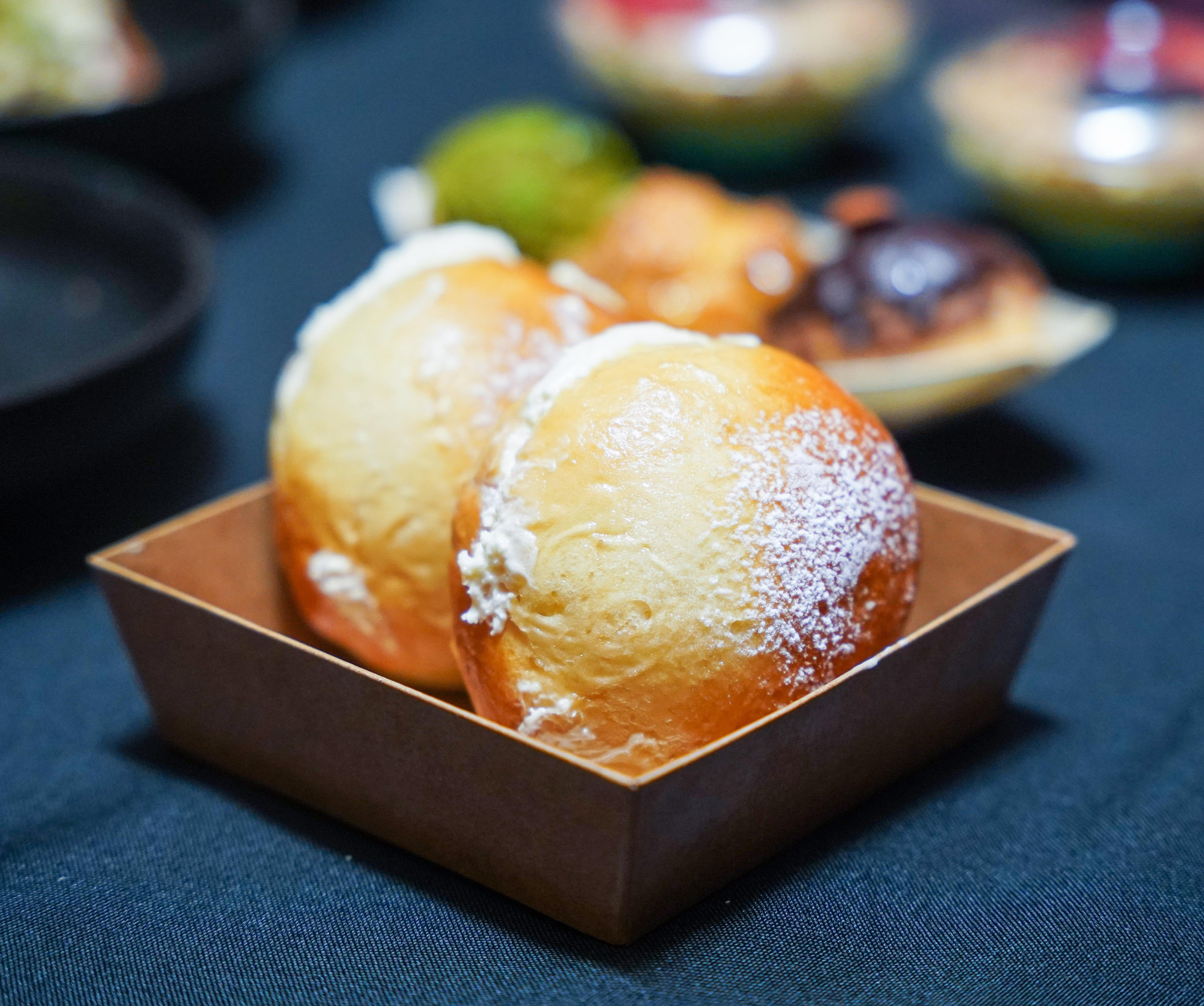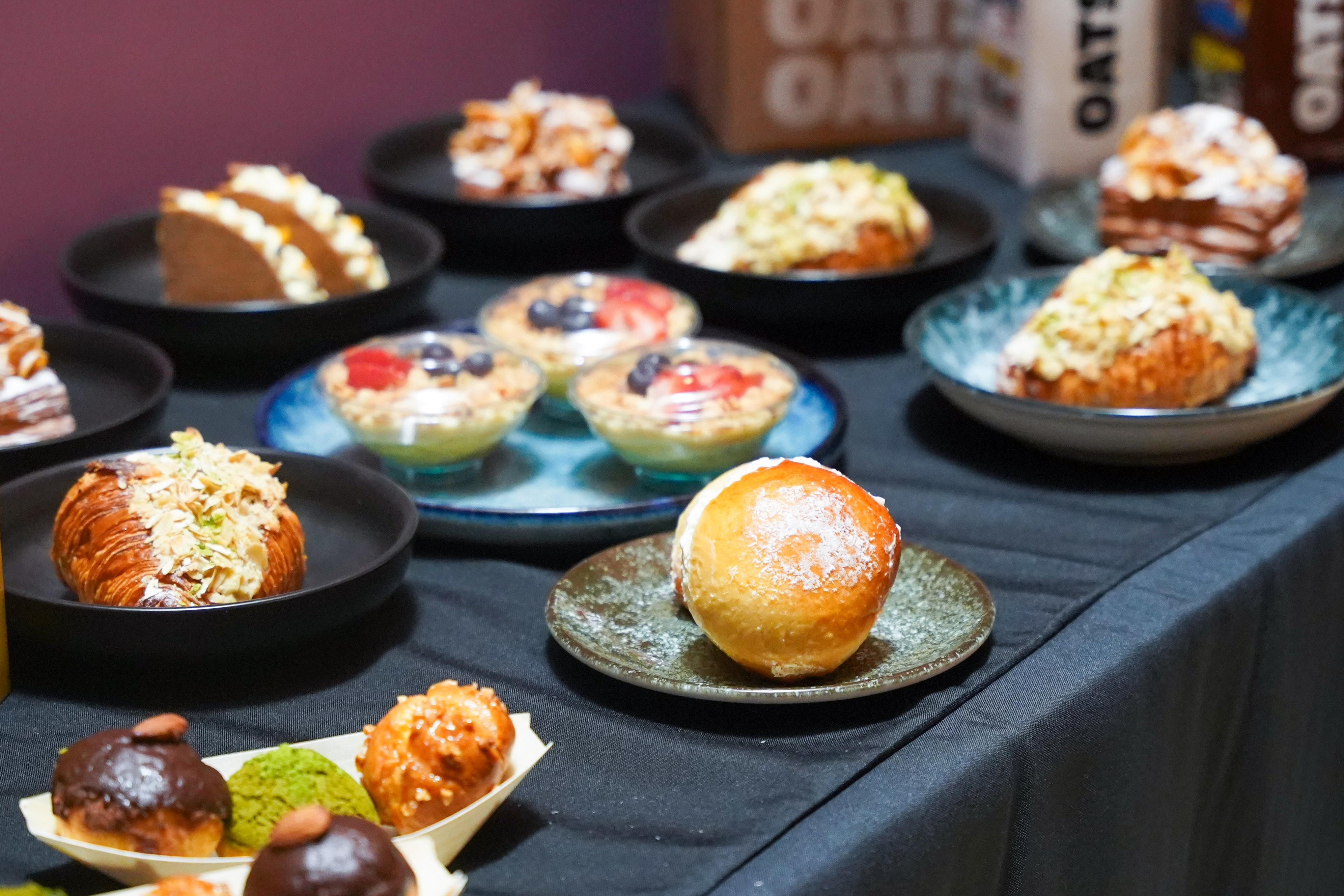 Halo Doughnuts: Vegan Pilloughs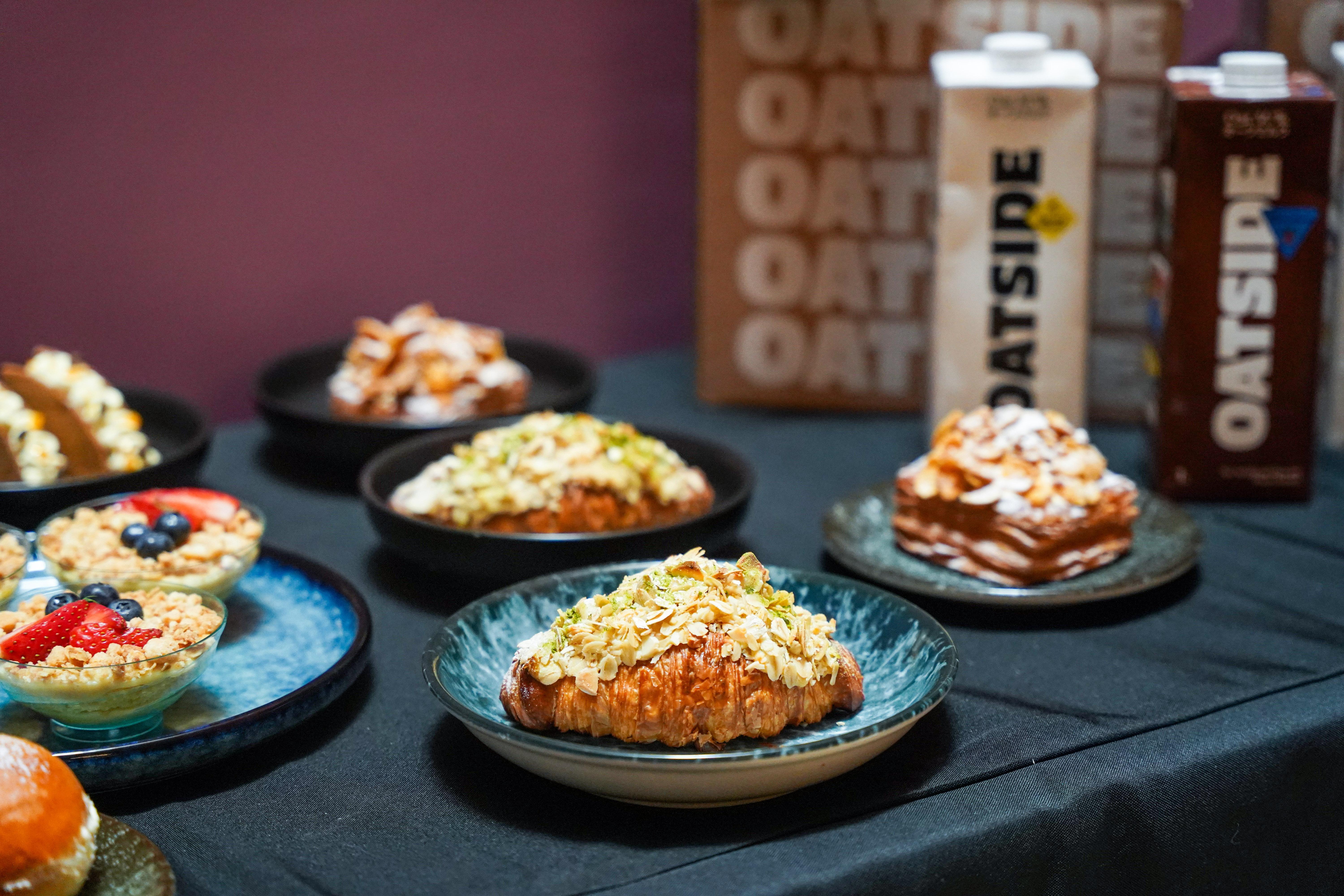 Noon Viennoiserie Cafe: Oatnana Croissants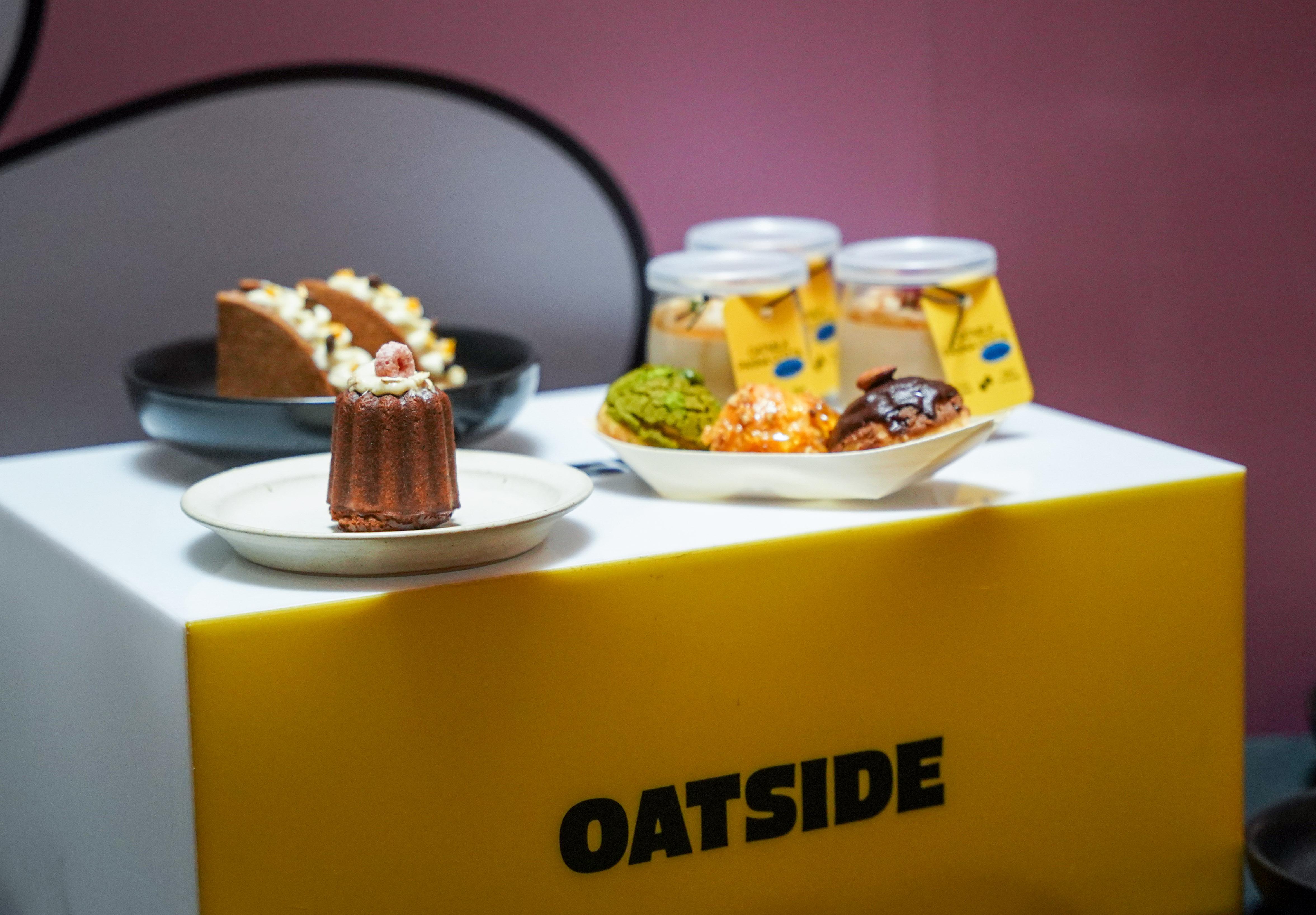 Summation: Oat-some Caneles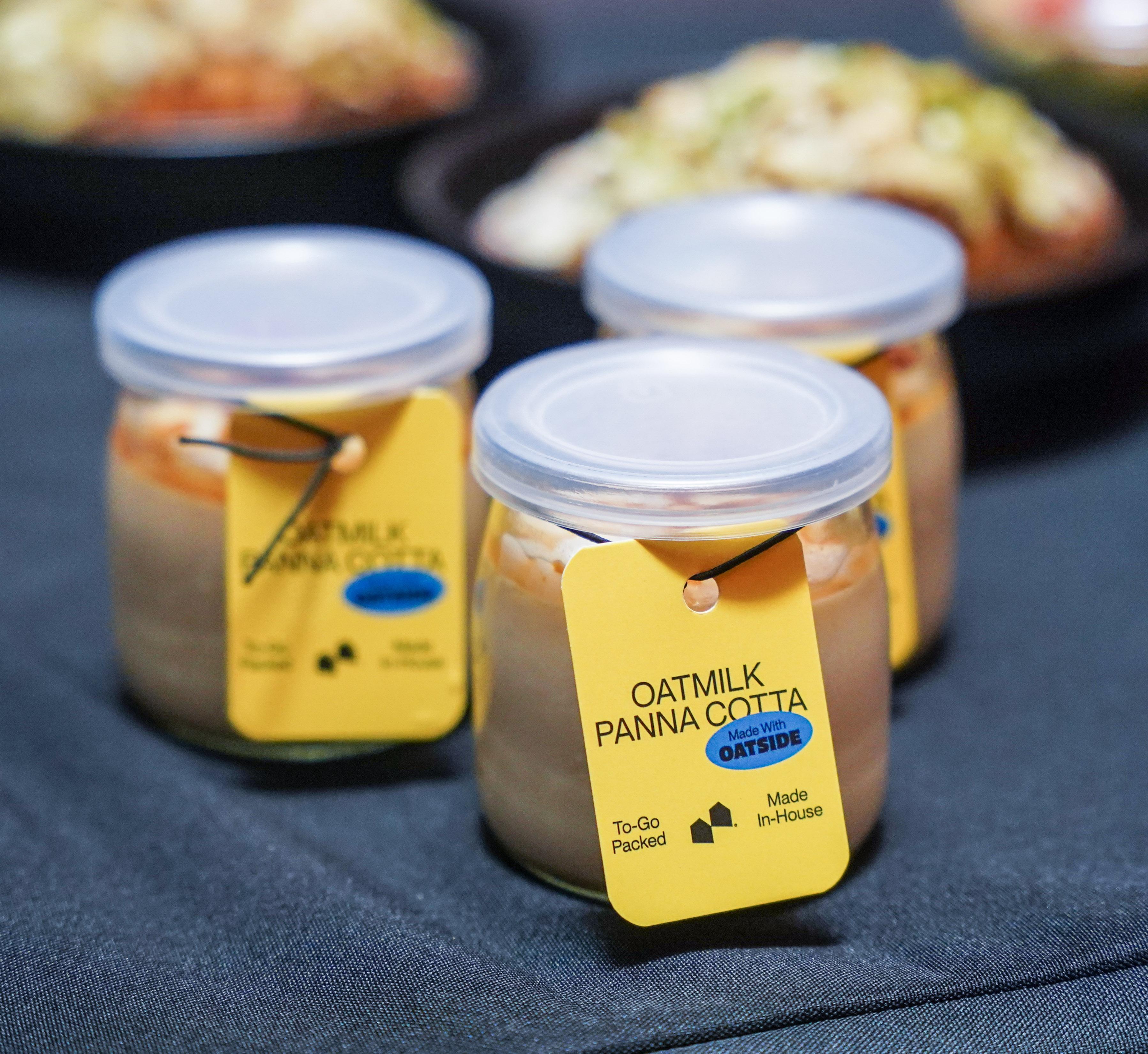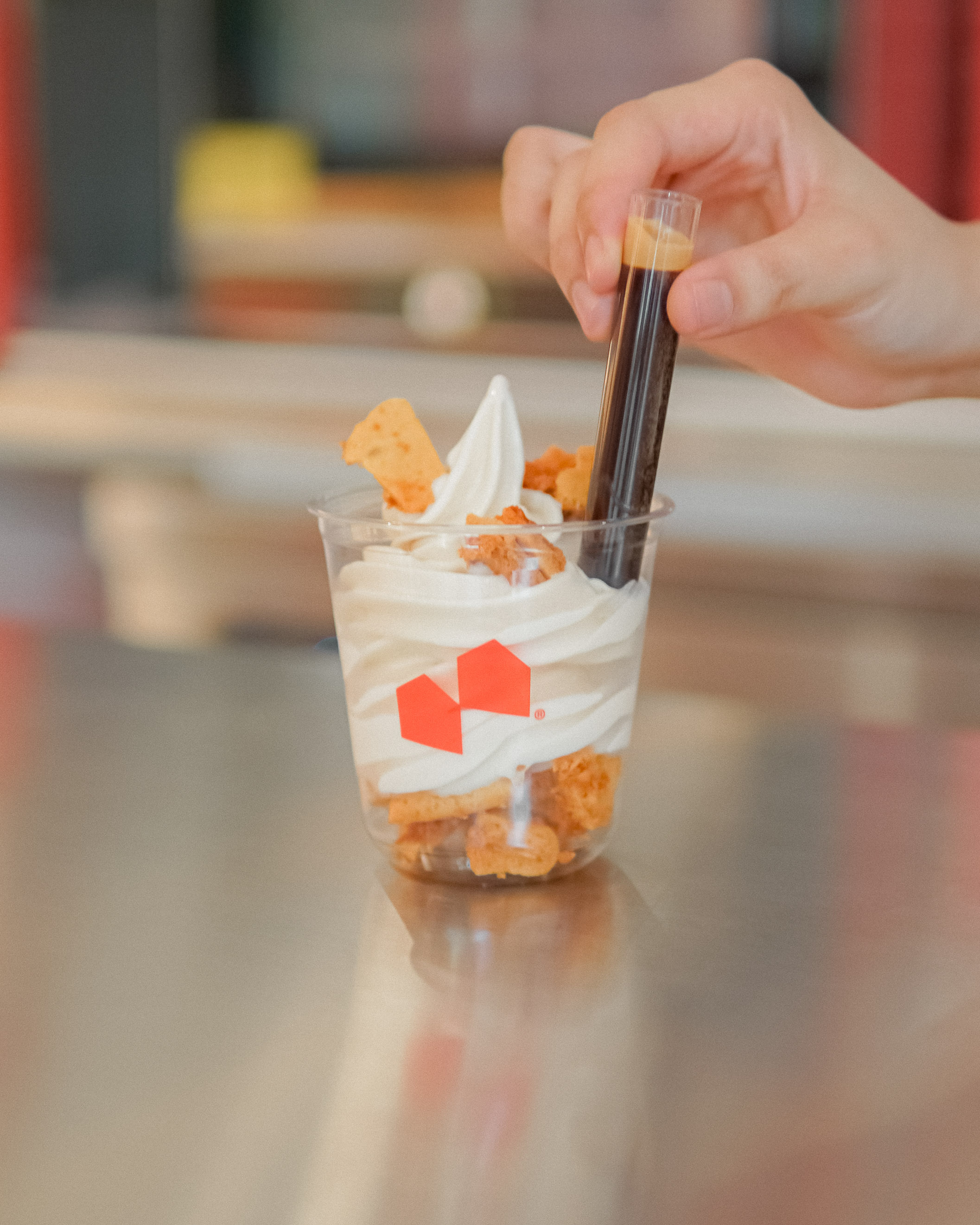 103 Coffee: Oatmilk Panna Cotta & Oatmilk Soft Serve Affogato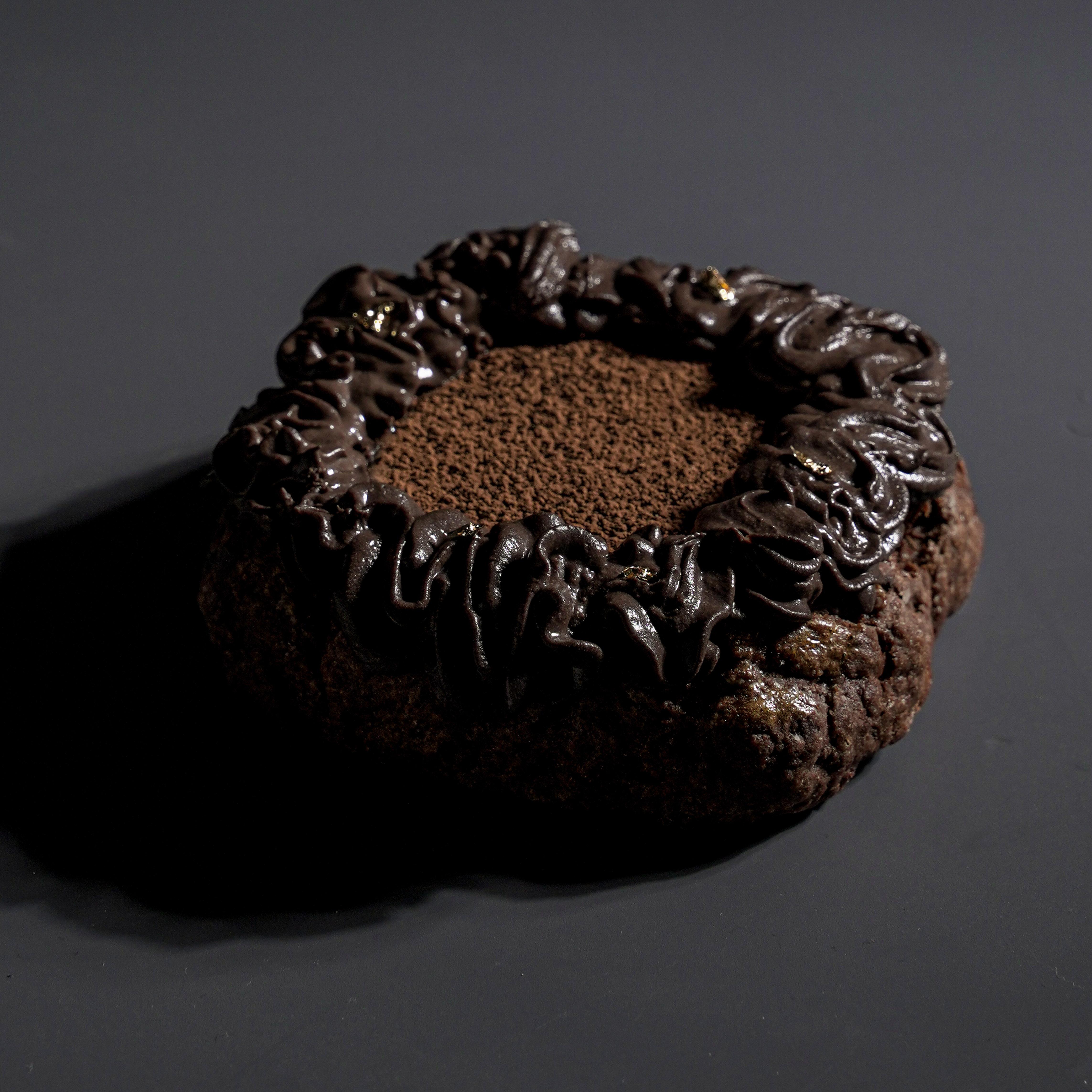 Kopi & Roti: OATSIDE Scones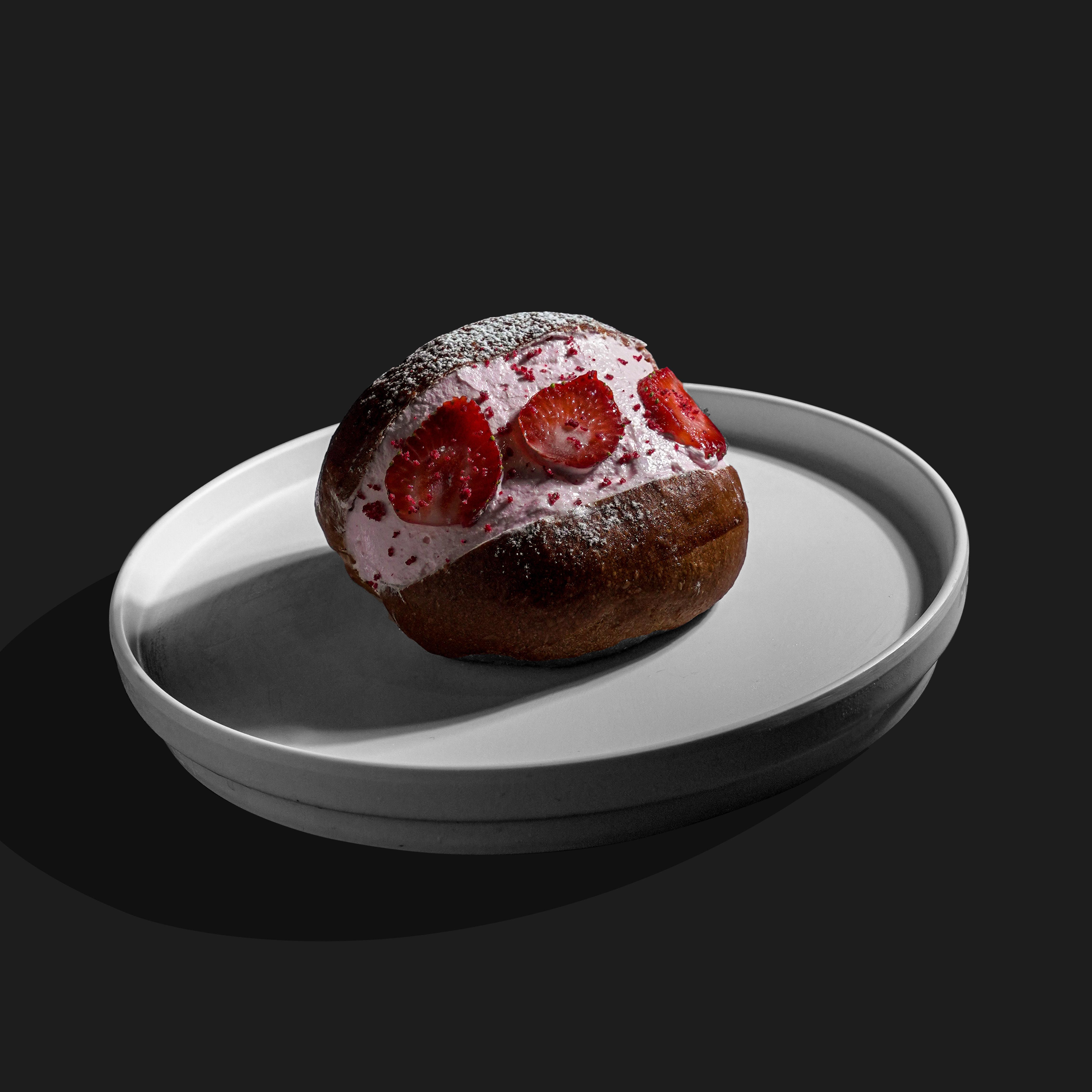 Overn: Pink Strawberry Maritozzo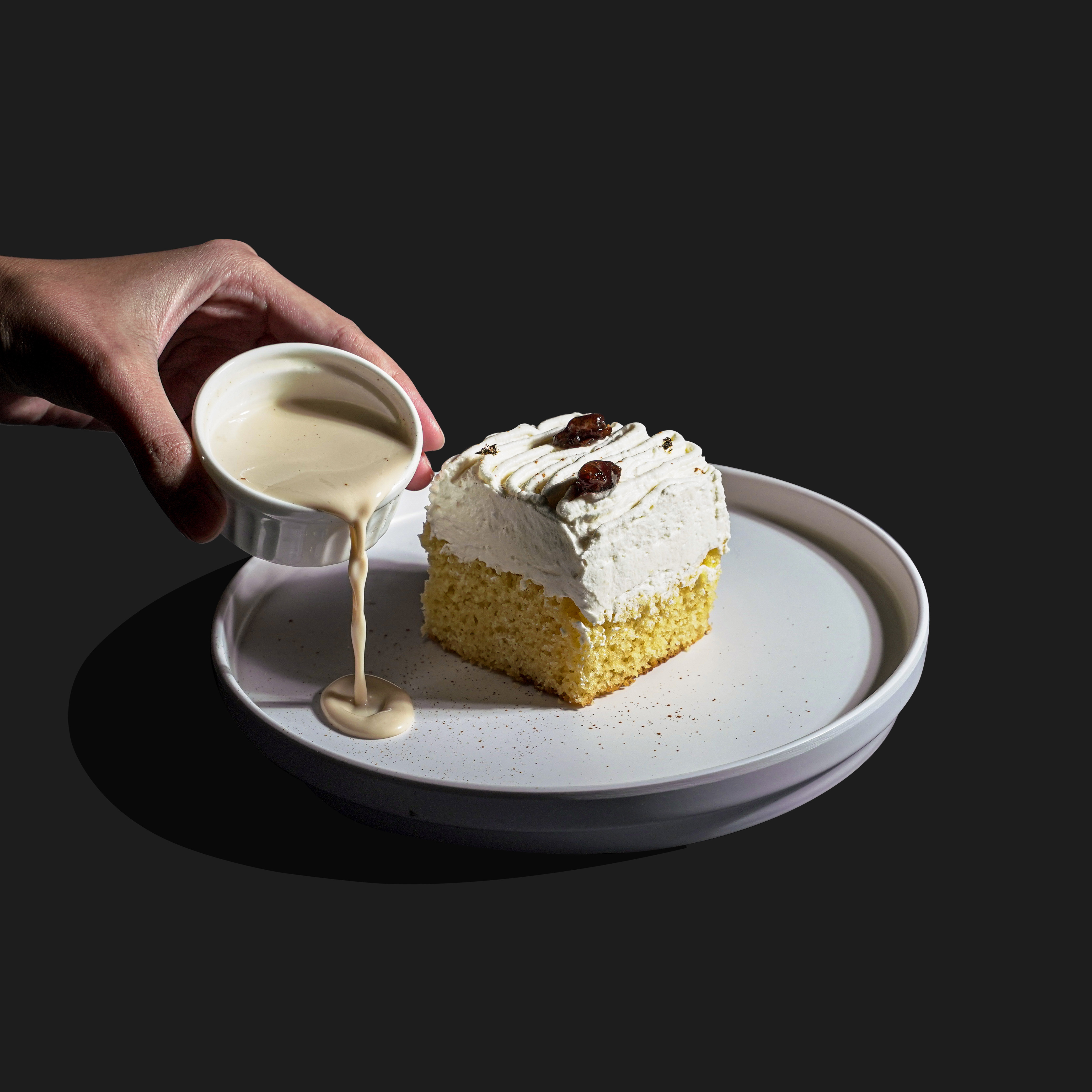 SULB: Tres Leches OATSIDE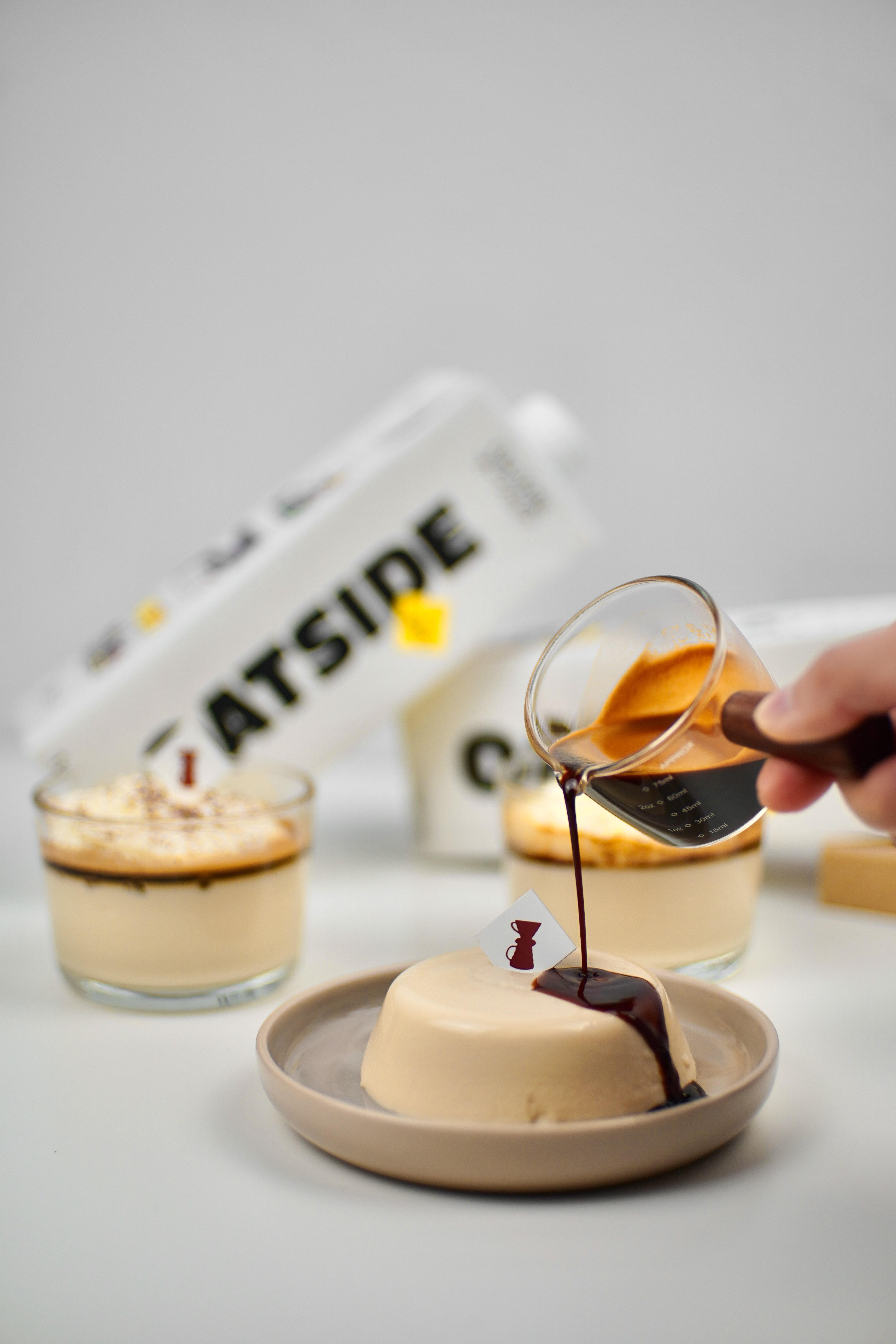 Ang Ang Roastery: OATSIDE Panna Cotta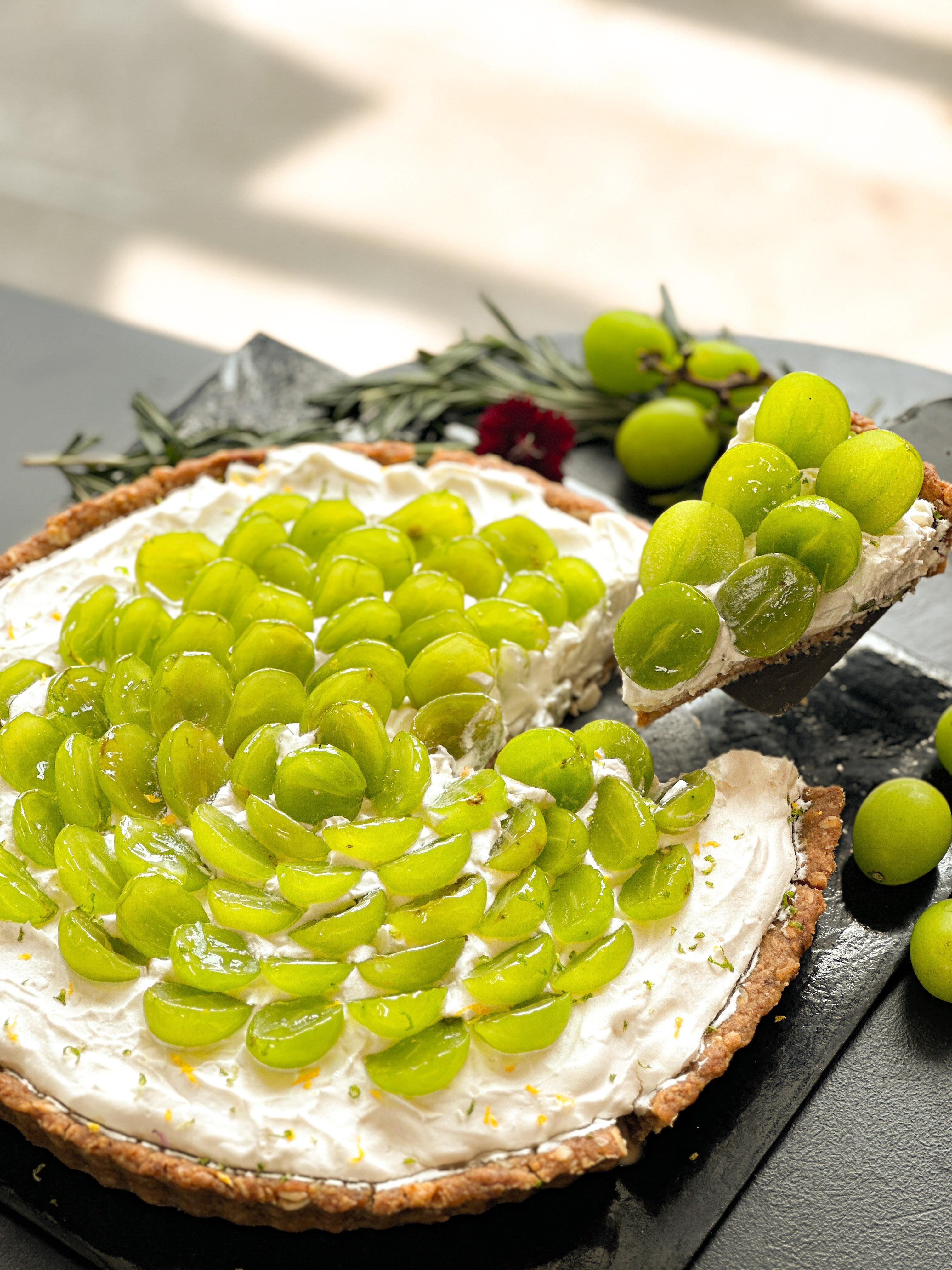 Inside Out: Shine Muscat Pie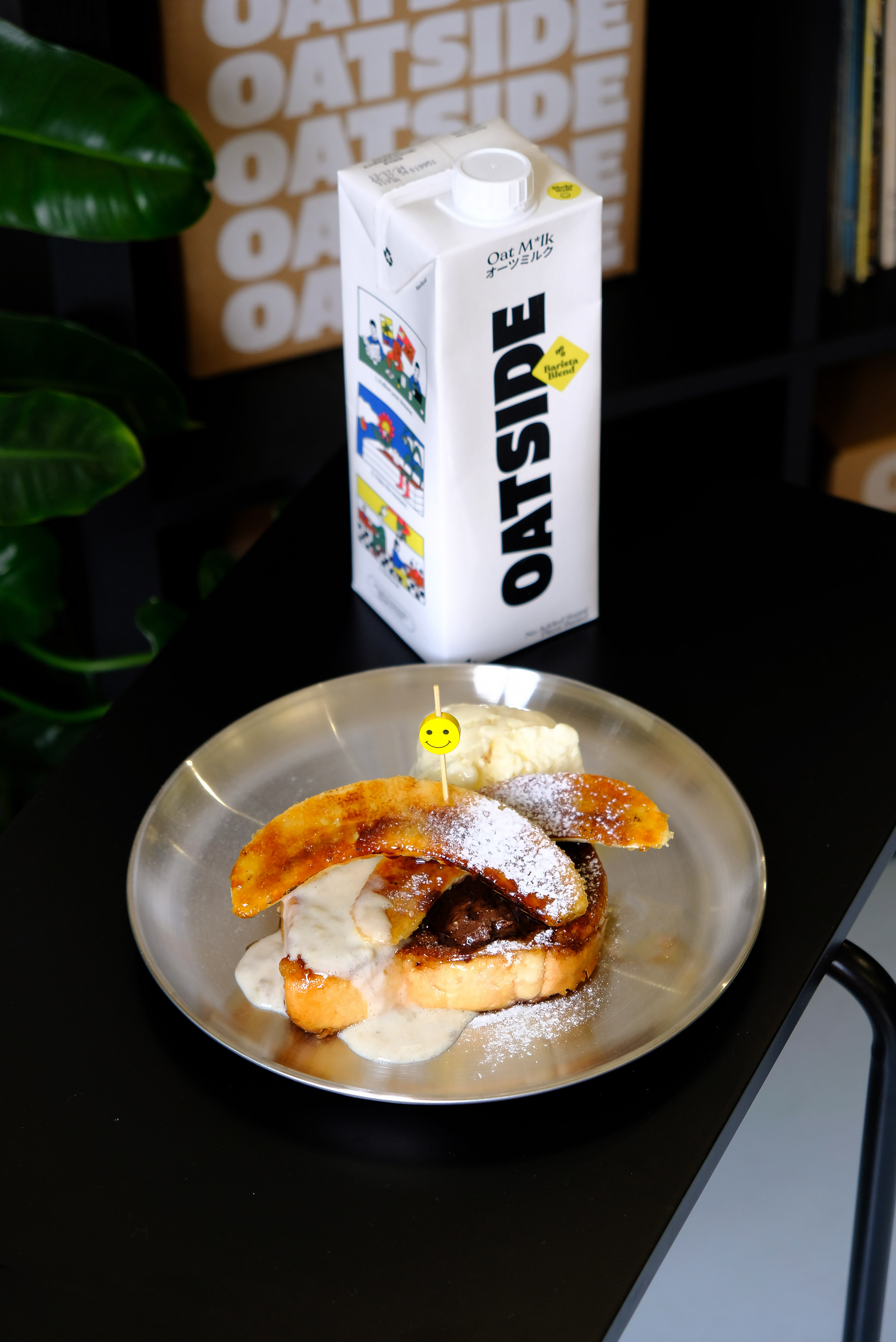 Lazy Sunday Morning Club: OATSIDE Chocolate Butter Toast with Banana and OATSIDE Cream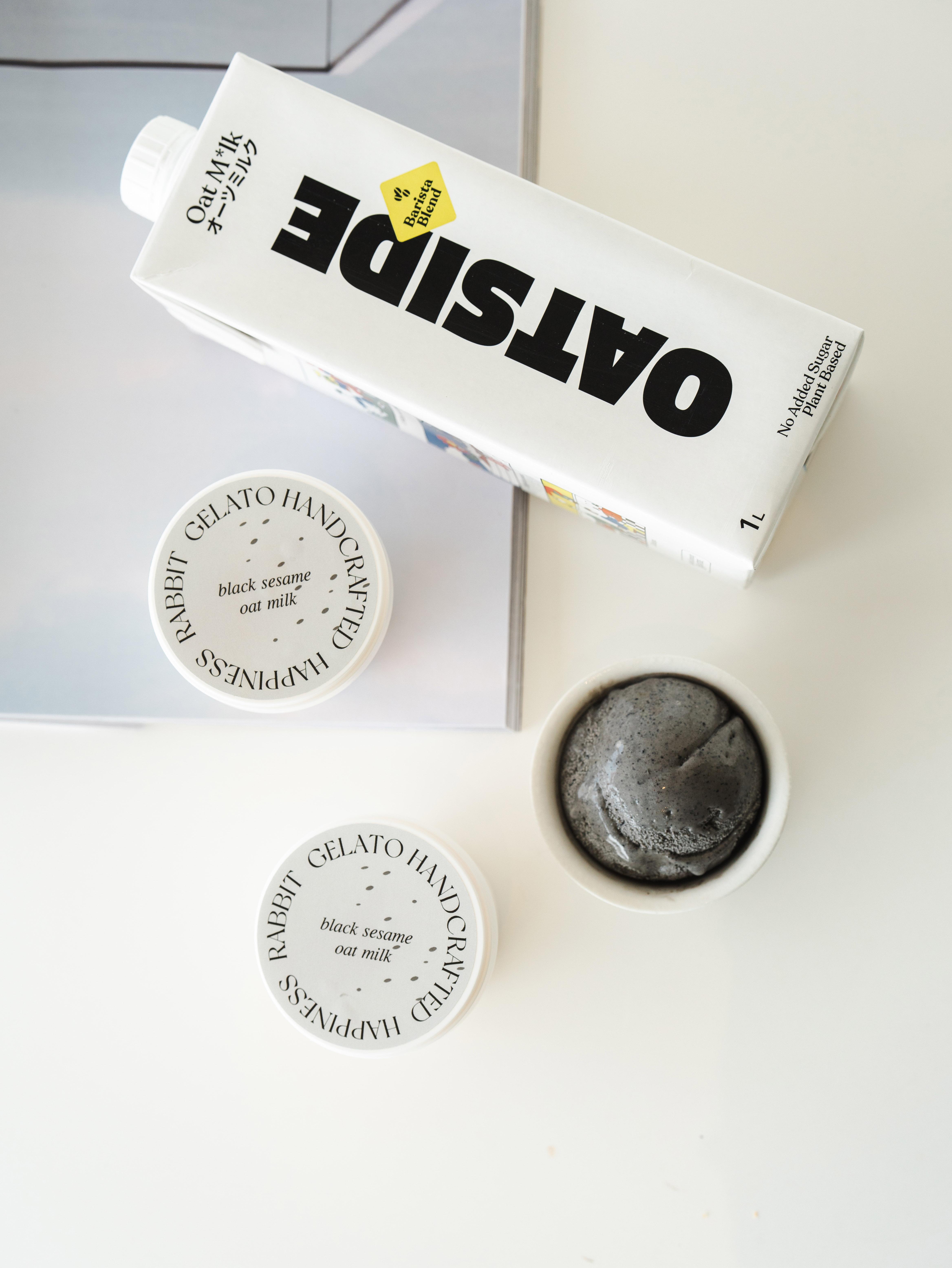 Rabbit Soft Serve: Black Sesame Oatmilk Gelato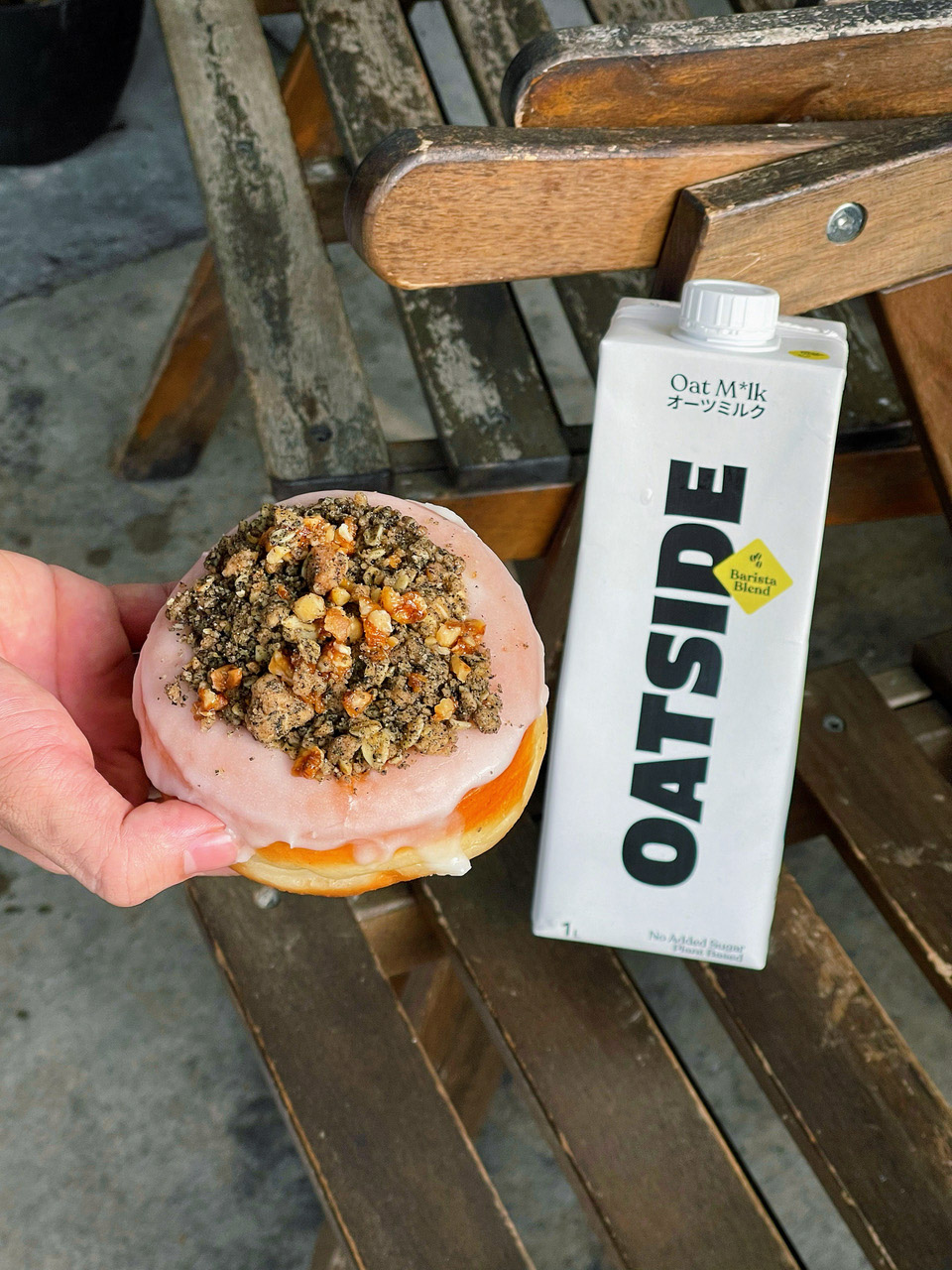 The Founders: OATSIDE Custard Cream-Filled Doughnut with Hazelnut Praline, Black Sesame Oat Crumbles & Nuts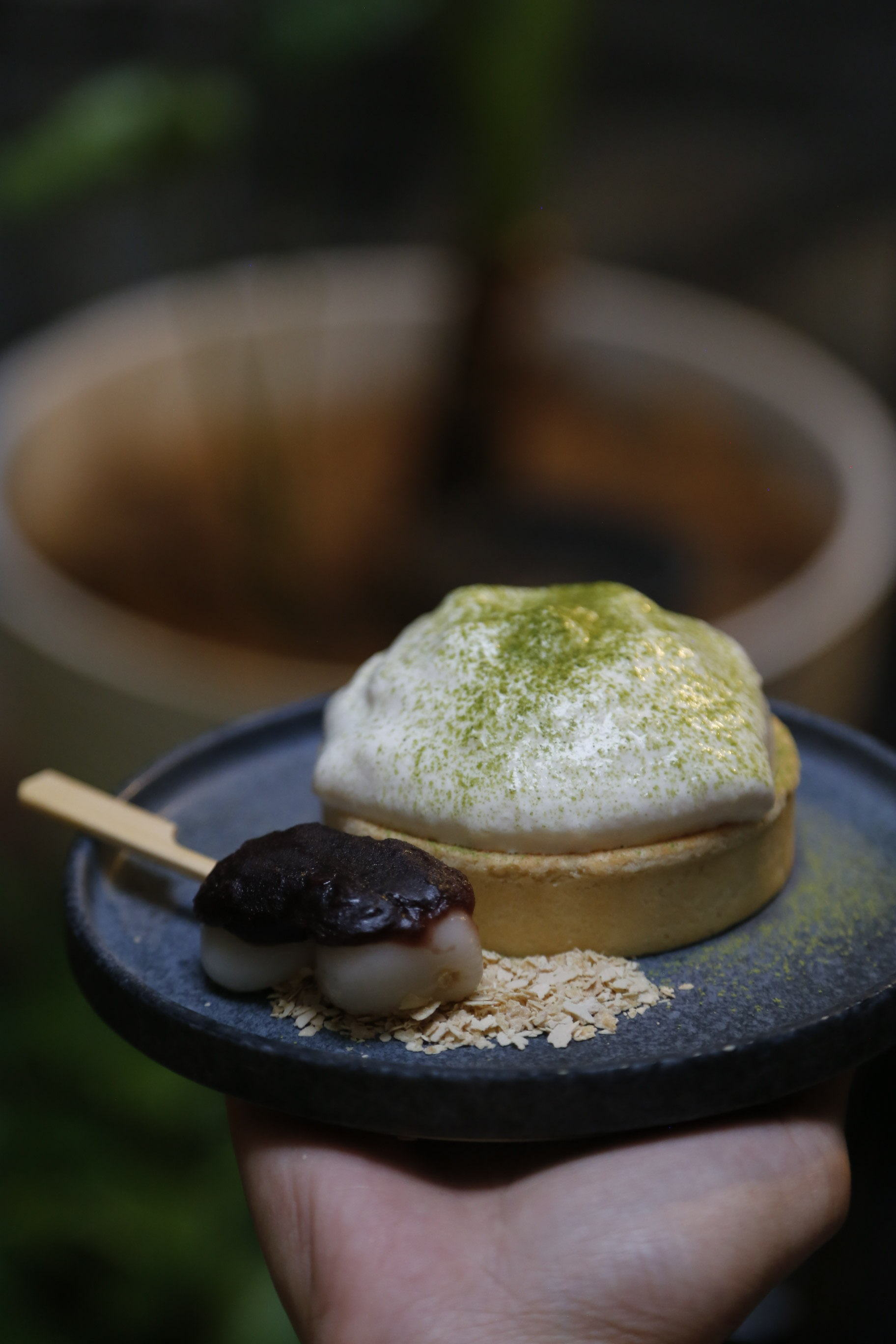 Roku The Taco Bar: OATSIDE Dango Dip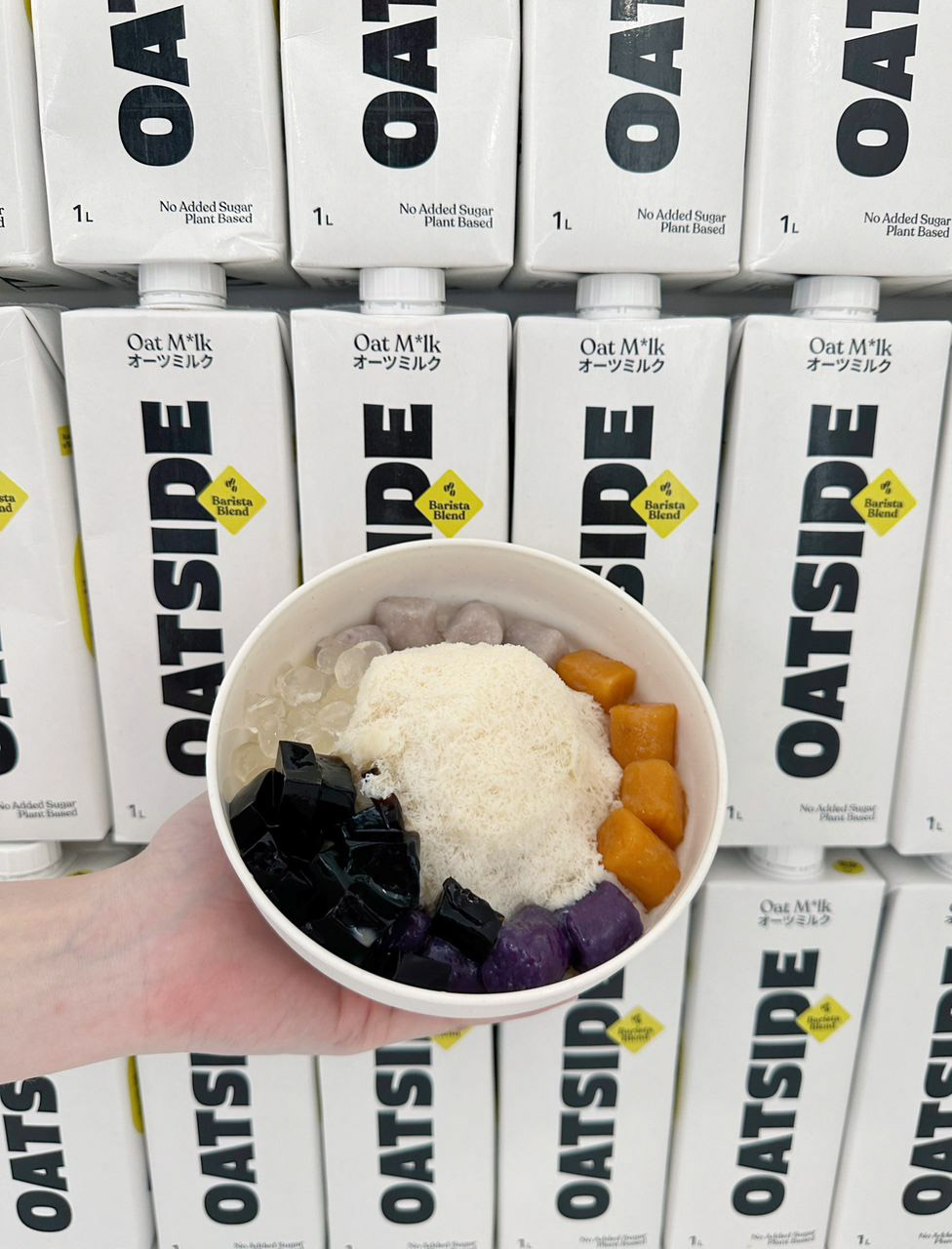 Matcha Studio by GDC: Bingsu Oatmilk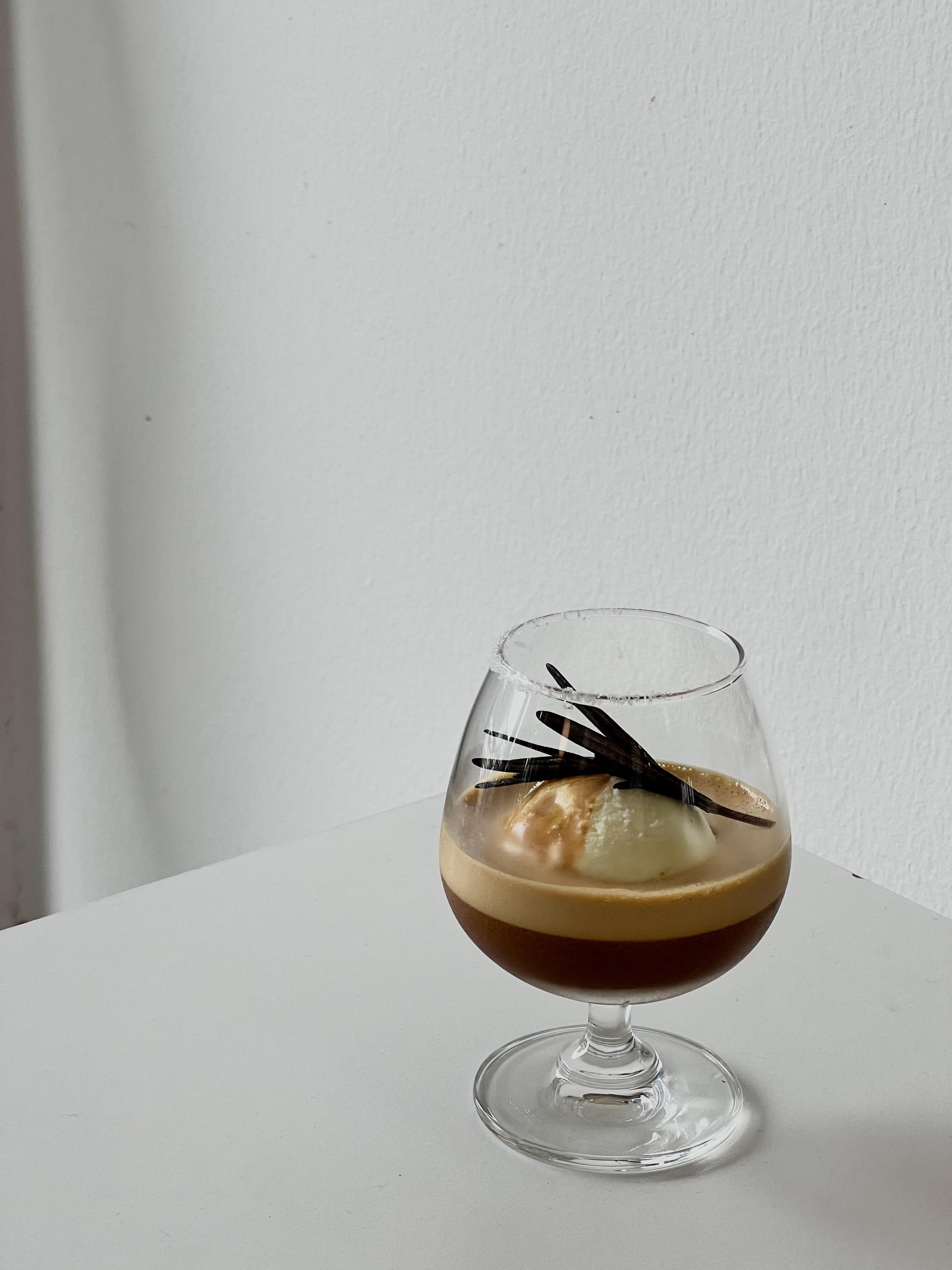 Jarod Cafe: Sundae Oat Espresso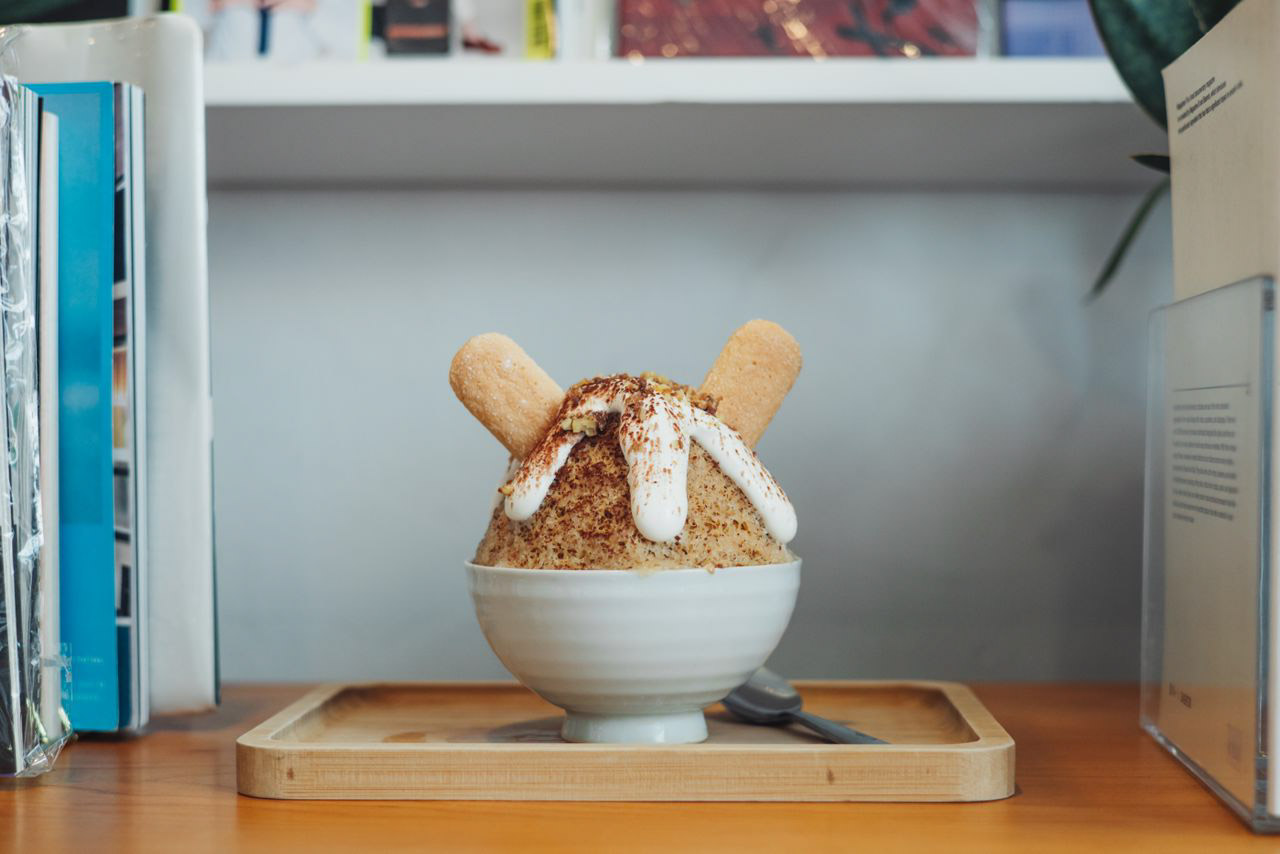 Fuku Eatery & Desserts: Tiramisu Kakigori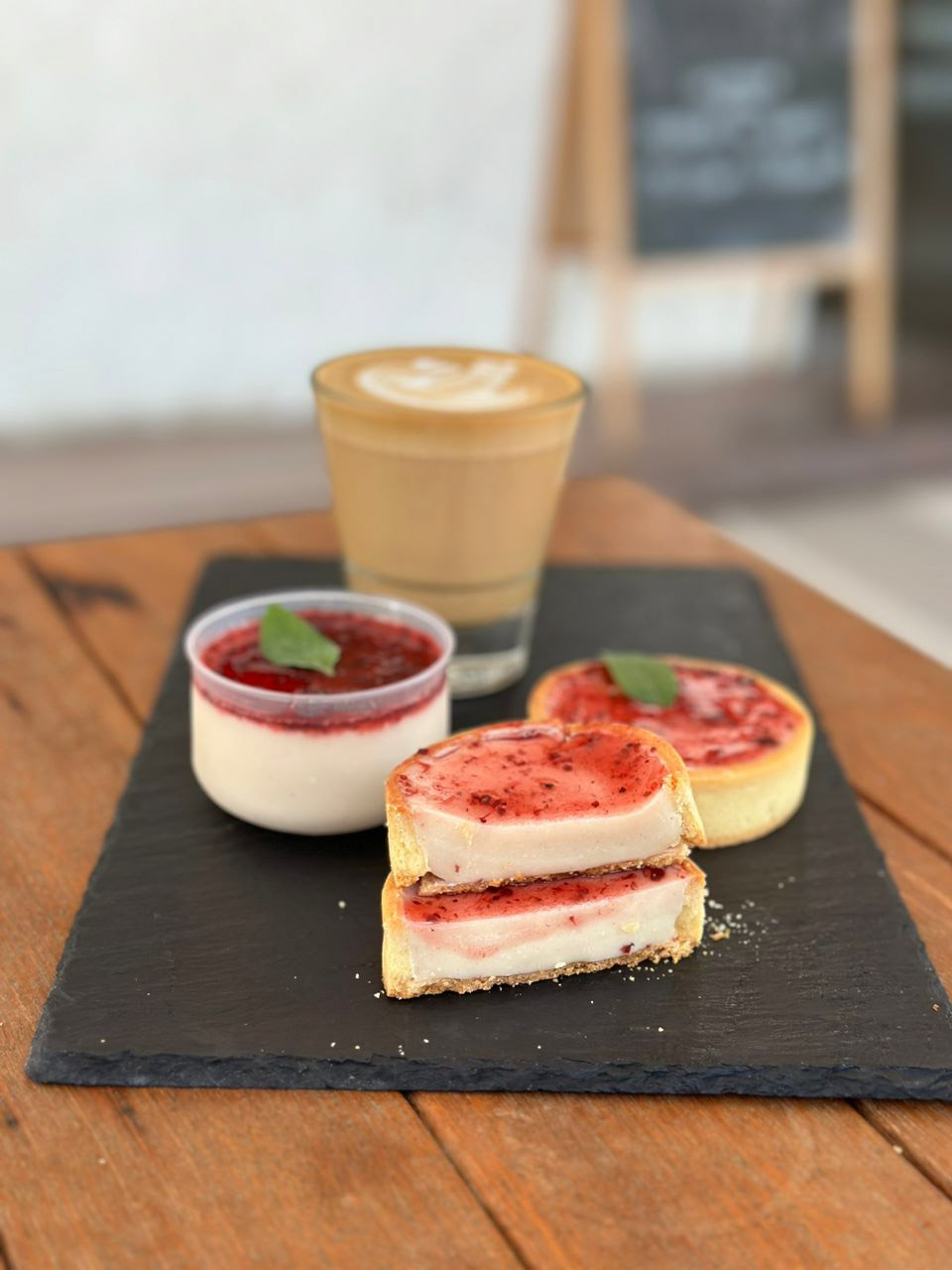 Crumb Artisan Bakery: Cafe Oat Milk Tofu Flan & Flan Tart with Homemade Strawberry Sauce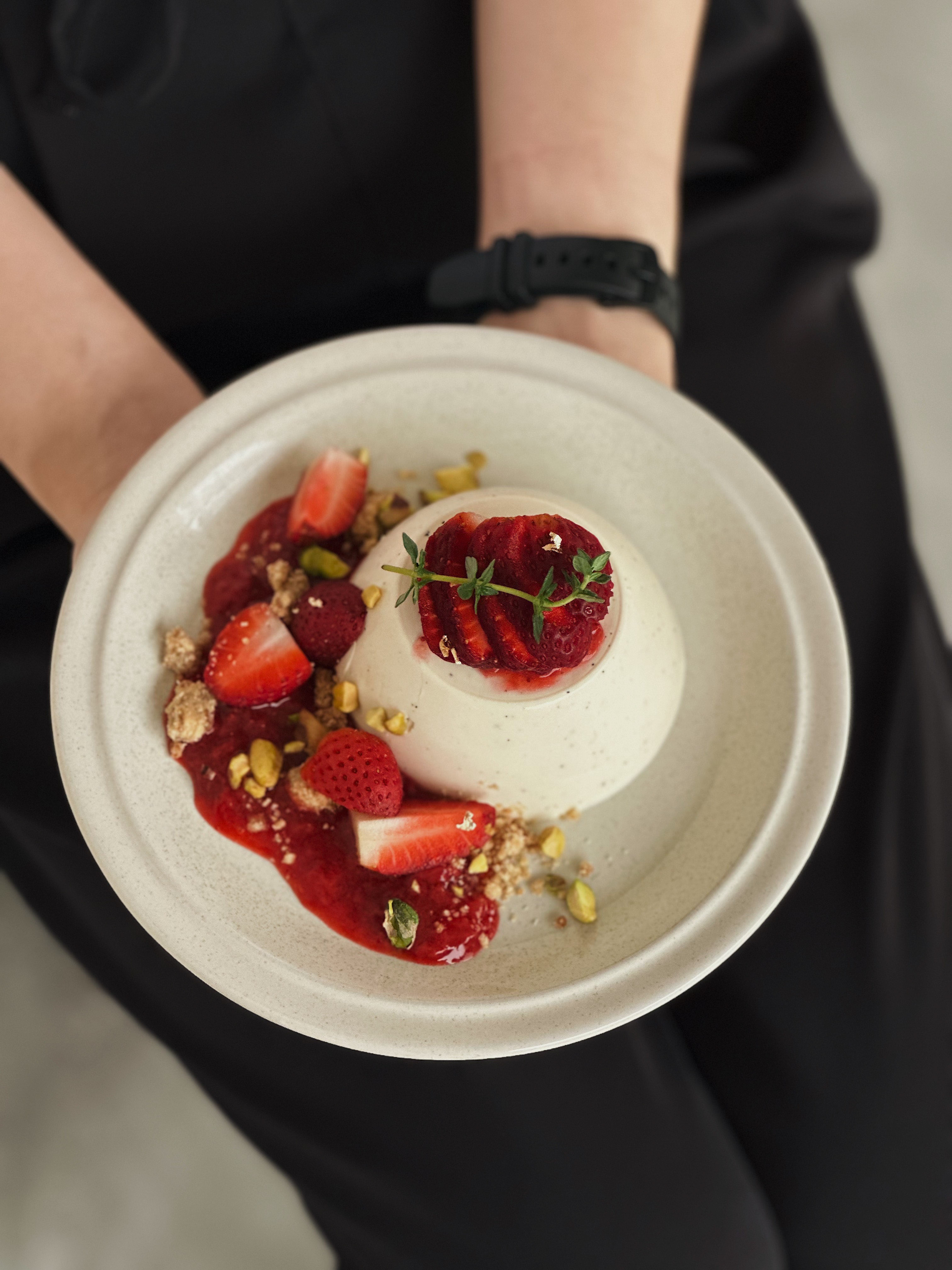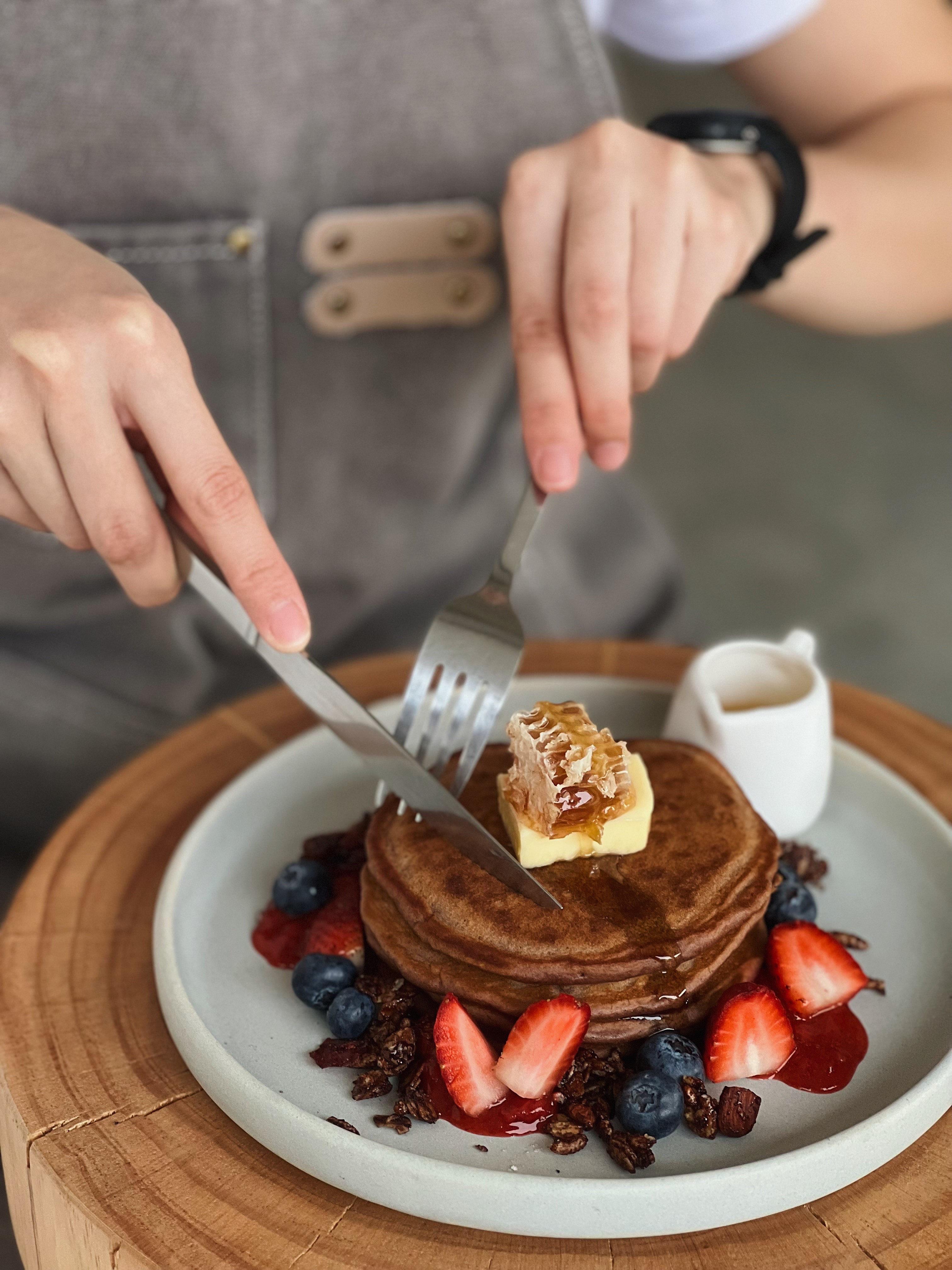 Bite Bite: Vanilla Panna Cotta with Homemade Berry Compote & OATSIDE Chocolate Pancake with Butter & Honey
Here's the full list of participating cafes to bookmark!
Premium Outlets: 

Selangor & Kuala Lumpur

103 Coffee Sri Petaling

103 Coffee Chow Kit

Wownana

MAD Coffee

Doux Doux by Chateau Dionne

Feeka Roastery The Five

Strangers at 47

TUG Gelato by The Unusual Greens

Story Of ONO

Flaaah Chinatown

Flaaah The Five

Chocolate Concierge

Nippori Bistro

Nippori Bistro Publika


Penang

Fuku Eatery

Your Local Club



Johor Bahru

Bite Bite


Essential Outlets: 

Selangor & Kuala Lumpur

Summation

Noon Viennesorie

Feeka @ Happy Mansion

Halo Doughnut

Lazy Sunday Club

Urban Daybreak KL

Rara Coffee

Chef Kecik Cafe

Almost Human Club



Penang

Jarod Cafe

Roku The Taco Bar

Moonshine Bakehouse

Rabbit Softserve Penang

Inside Out Cafe

Urban Daybreak Penang

Ang Ang Roastery Greenland

Ang Ang Roastery Beach Street

Ang Ang Roastery Iconic Point

Ang Ang Roastery Tanjung Bungah

Ang Ang Roastery Kampung Baru

Ang Ang Roastery Alma

Ang Ang Roastery Icon



Others
Rabbit Softserve (Johor)

The Founders (Johor)

Matcha Studio by GDC (Sabah)

Crumb Artisan Bakery & Cafe (Sarawak)

Ang Ang Roastery Kulim Kedah (Kedah)

Half Full (Kedah)

Curious Baker (Melaka)

SULB (Kedah)

Kopi & Roti (Kedah)

Overn (Kedah)


---
You Might also Like