Little Black Pastry Box: Gorgeous gems of French-inspired sweet temptations for graceful gifting
April 6, 2022
---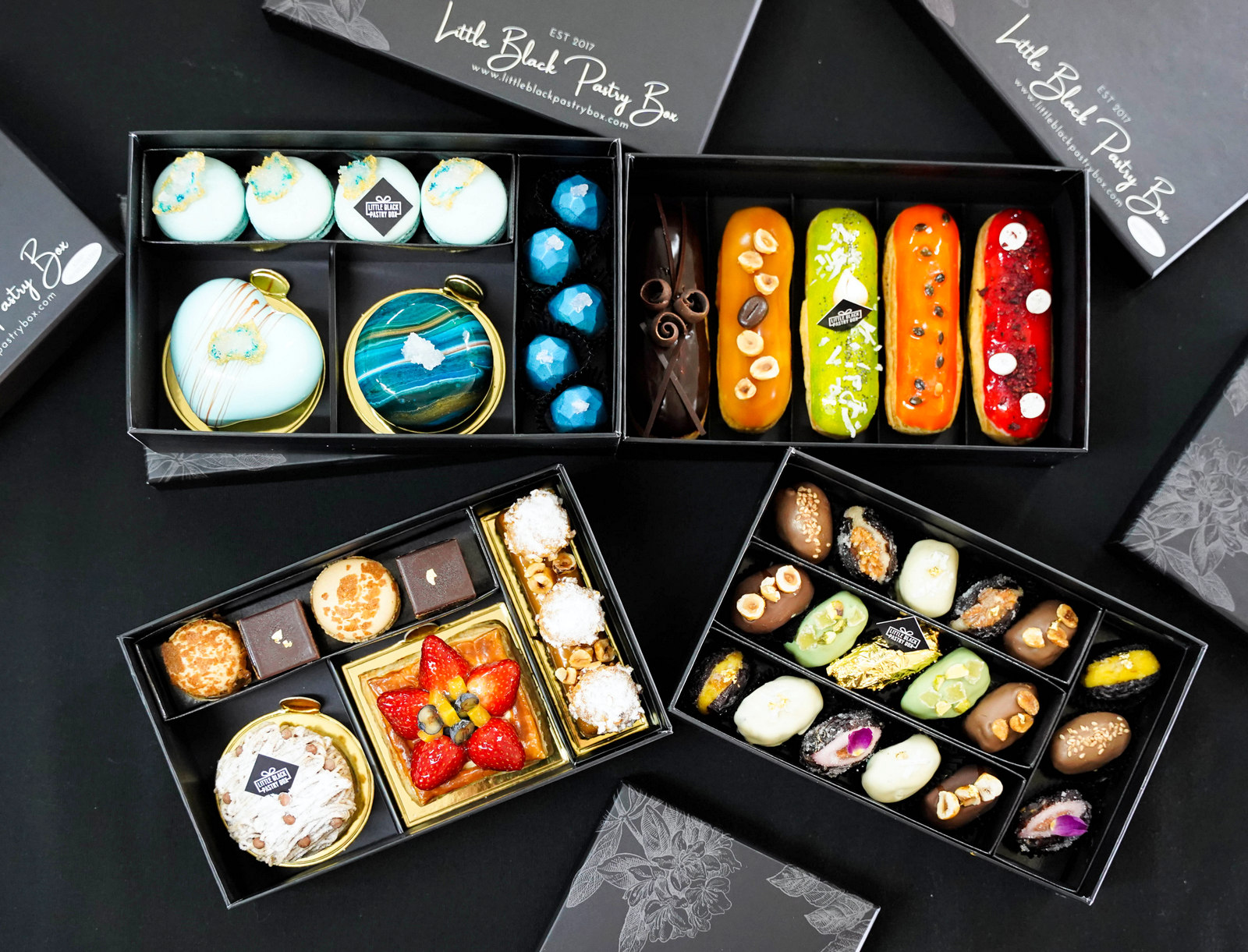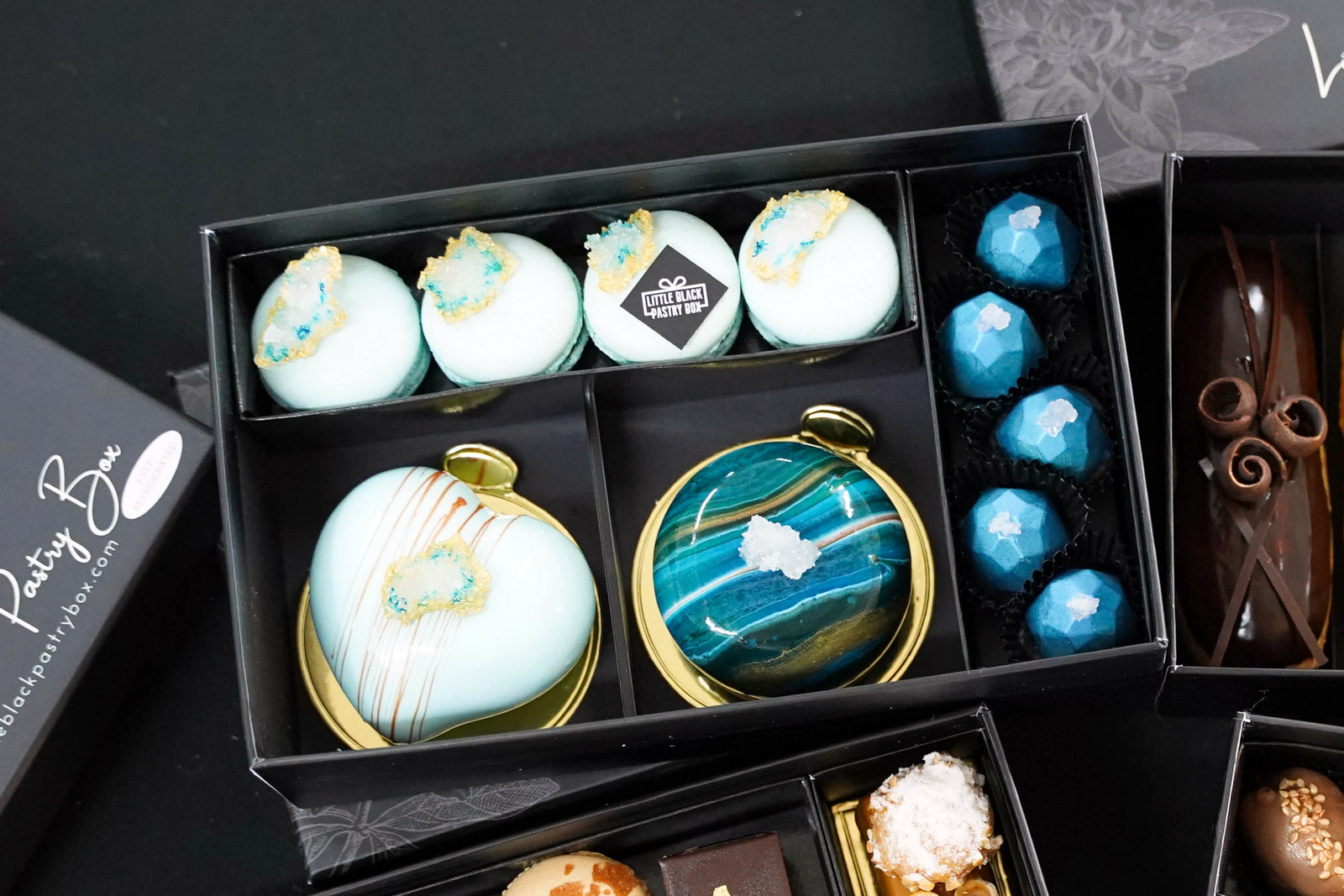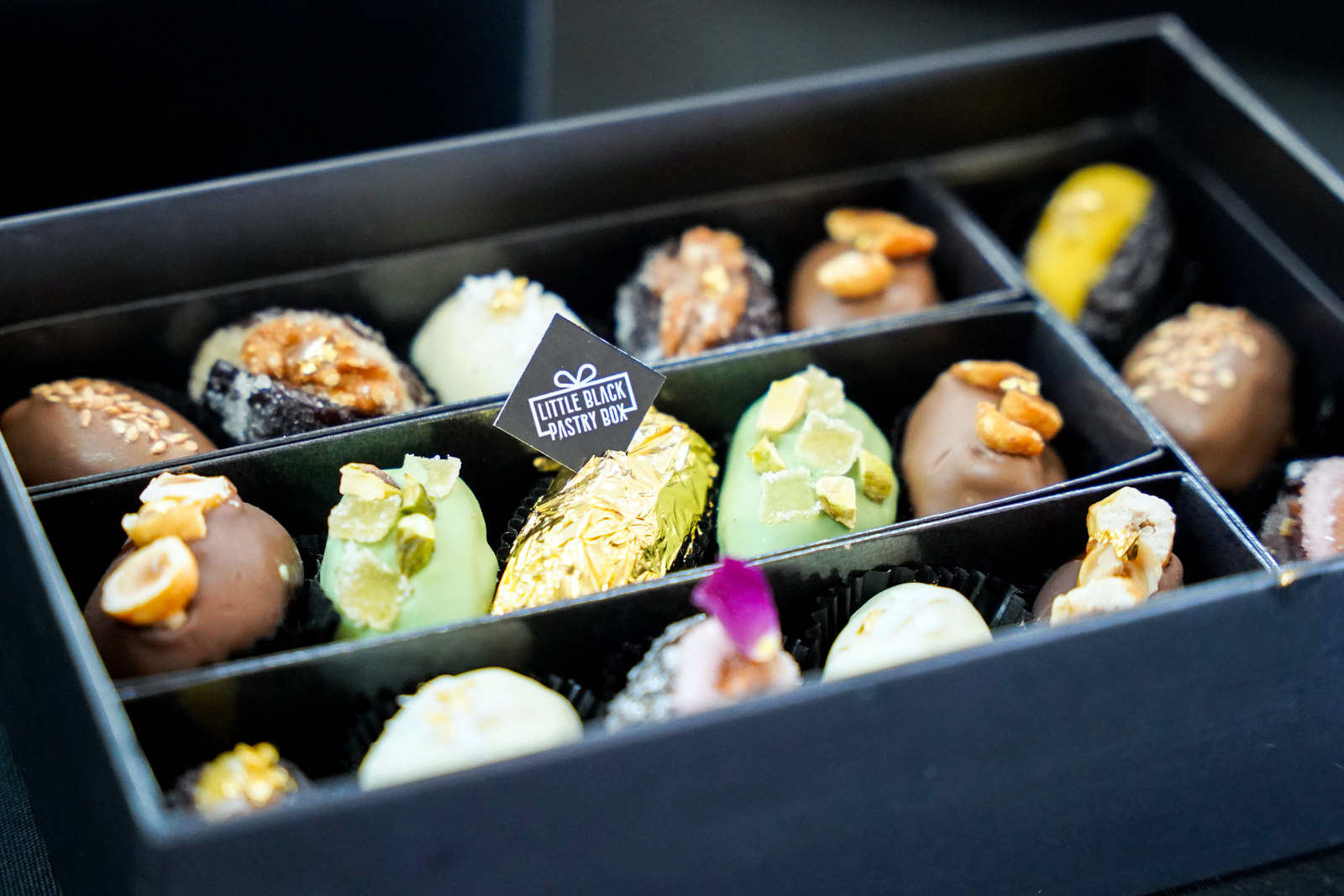 KL's most graceful gifts for dessert devotees: Little Black Pastry Box crafts masterful treats encased in elegant black boxes - lift the lids of these treasure troves to reveal colourful ensembles of everything from eclairs to macarons, marbled mousse that resembles gemstones to seasonal Ramadan dates coated in 24-carat gold leaves and more.
Little Black Pastry Box features a wealth of substance behind its luxurious beauty, bringing together the expertise of KL-based French master pastry chef Jean-Francois Arnaud, whose professional career stretches back to 1977, and Cindy Chan, the founder of Malaysia's long-running Baker's Art artisanal cake and pastry platform. 
Together, they've curated a stylish collection of sweet temptations, visually magnetic and sumptuously mouthwatering, like a pristine present from a Parisian patisserie. 
At Little Black Pastry Box, life is much more than a simple box of chocolates - if you're seeking to impress a special person, send them a memorable taste of French-inspired flair with a unique flourish. Order online at littleblackpastrybox.com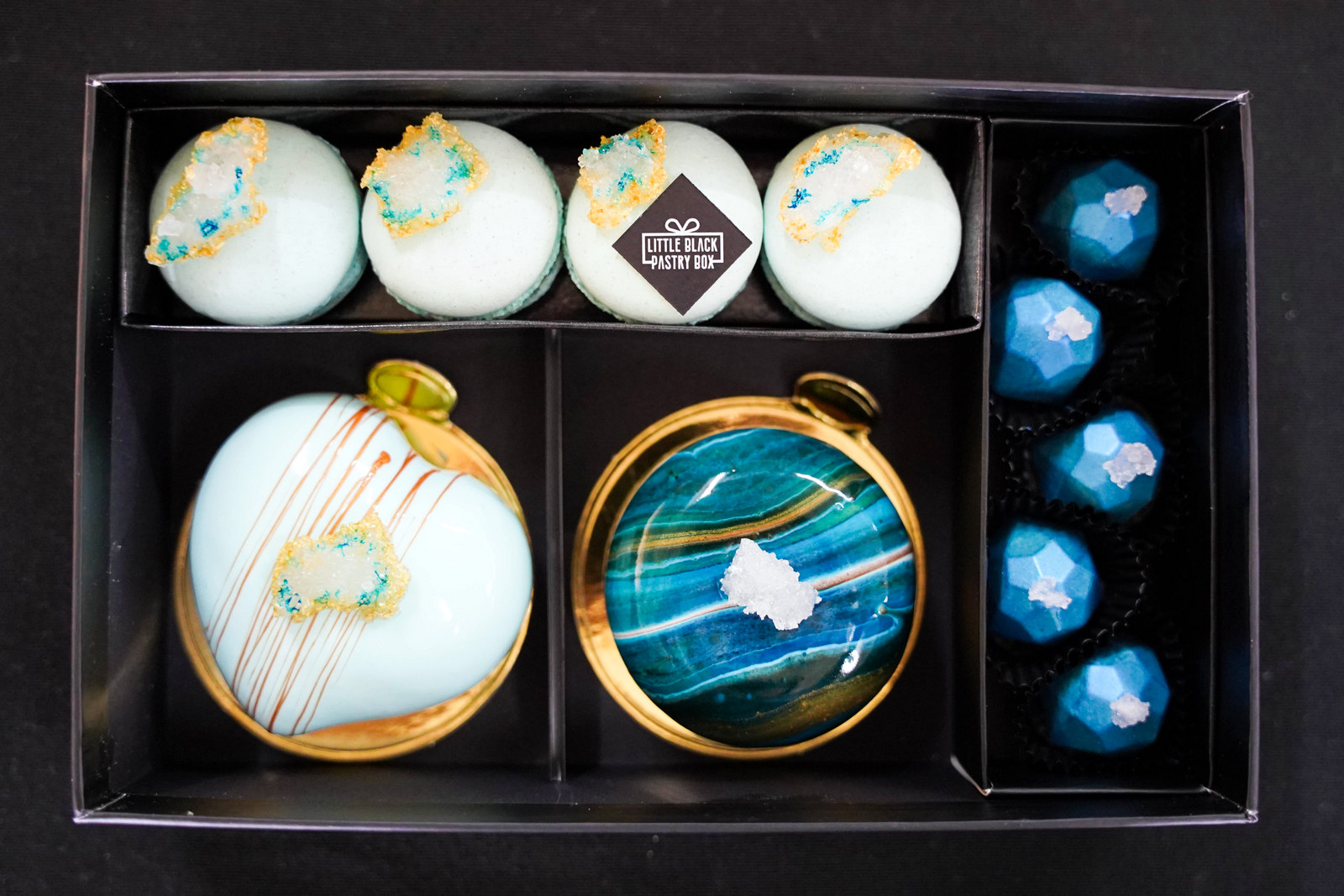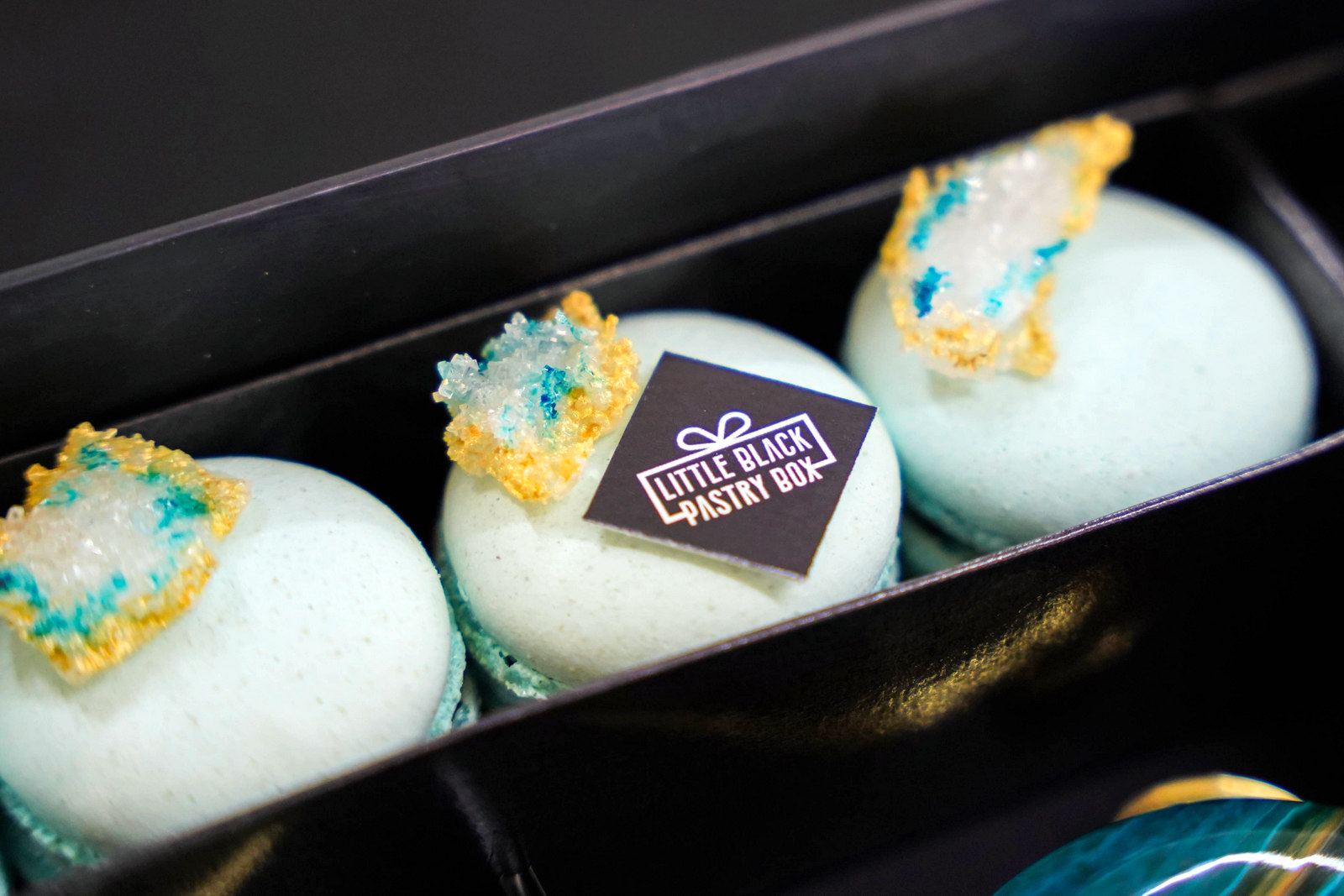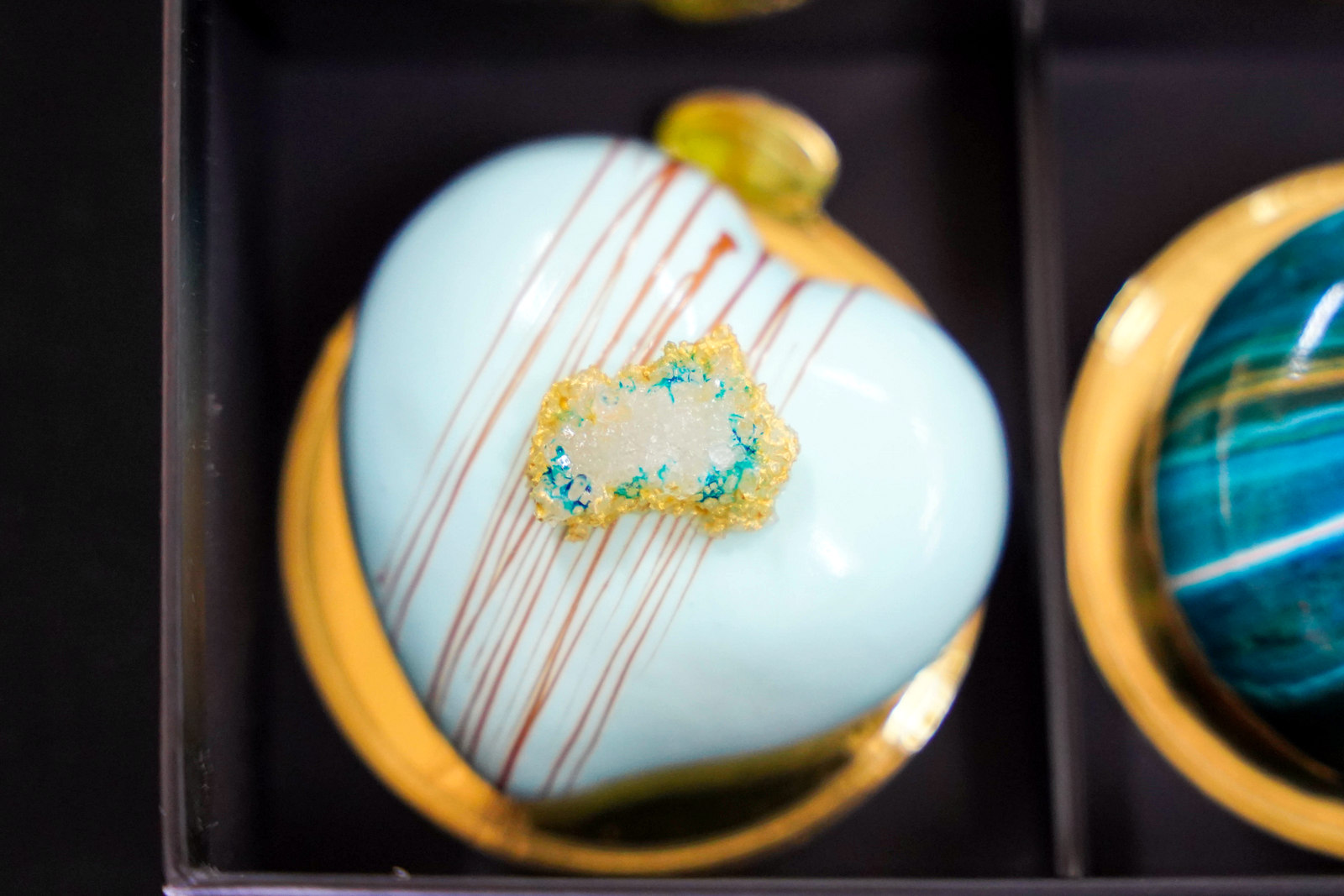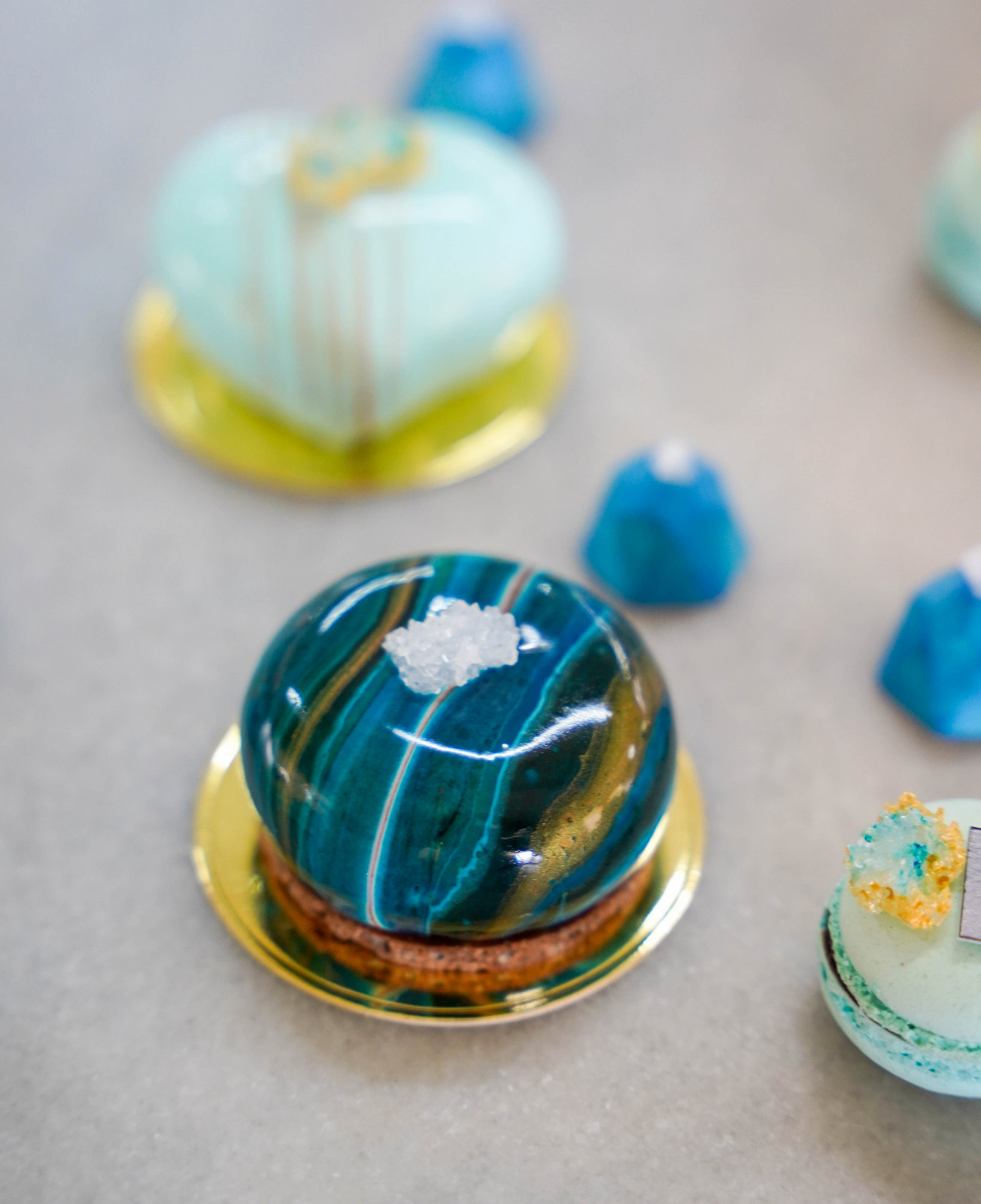 The Mystical Sapphire box (RM109) will deliver a decadent dose of dreamy magic in an edible jewellery set  - perfect for people who love the unconventional and unexpected.
The two main marvels comprise heart-shaped jasmine mousse with cherry jelly, encrusted with sapphire sparkles, and glazed chocolate mousse with mango jelly, evoking a precious marine-blue mineral - tender to the bite, rich to the chew, brightened by fruity liveliness.
The set is rounded out with chocolate in charming, compelling forms - four chocolate macarons topped with a touch of topaz, making an opulent dessert extra-exquisite, plus five chocolate pralines that shimmer like diamonds, thanks to blue-and-silver edible dust, stuffed with white chocolate ganache and raspberry jelly.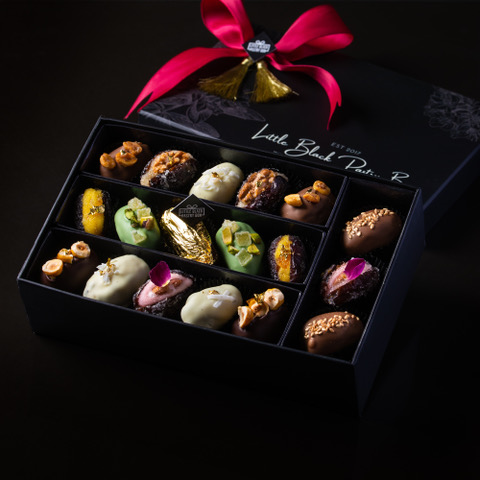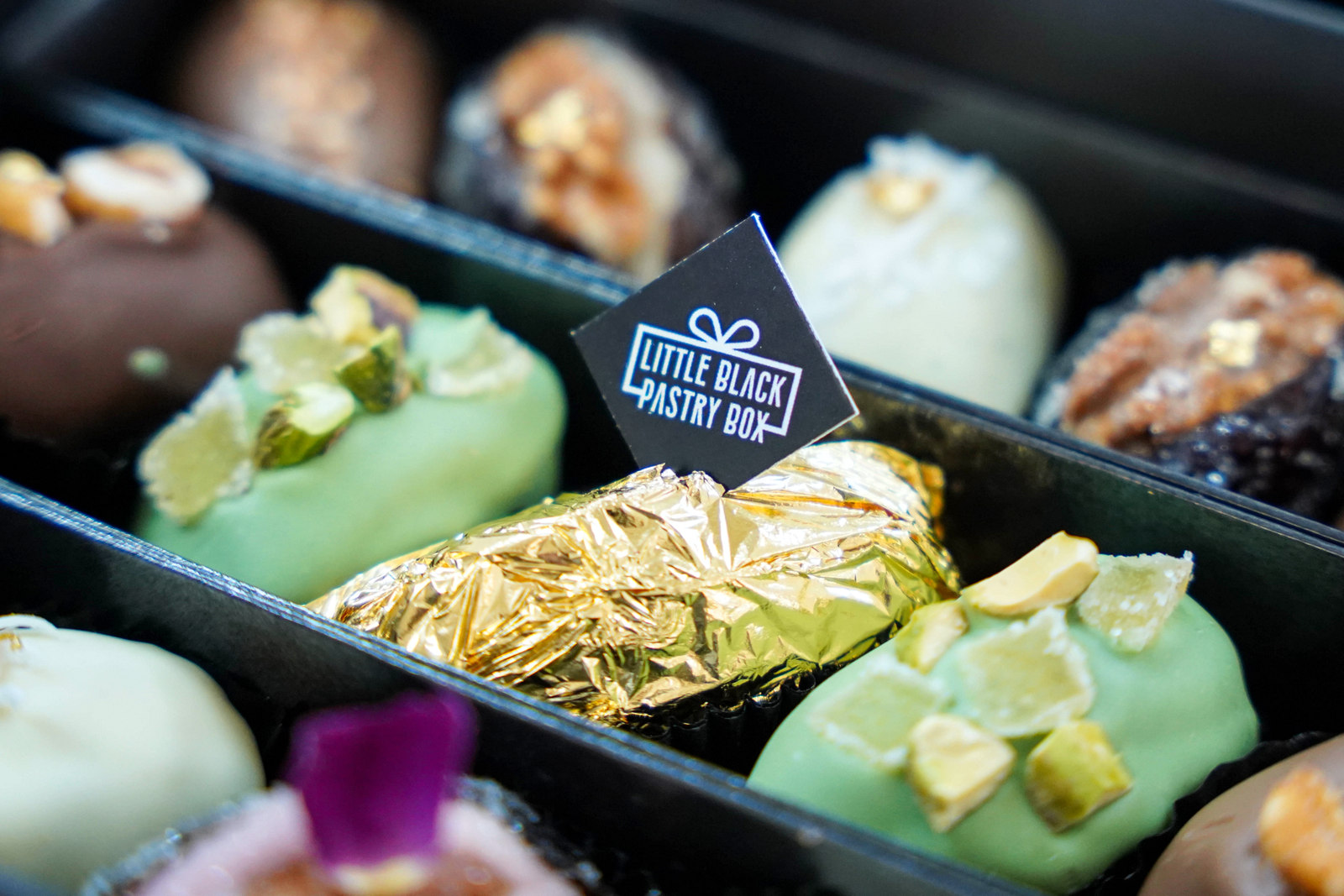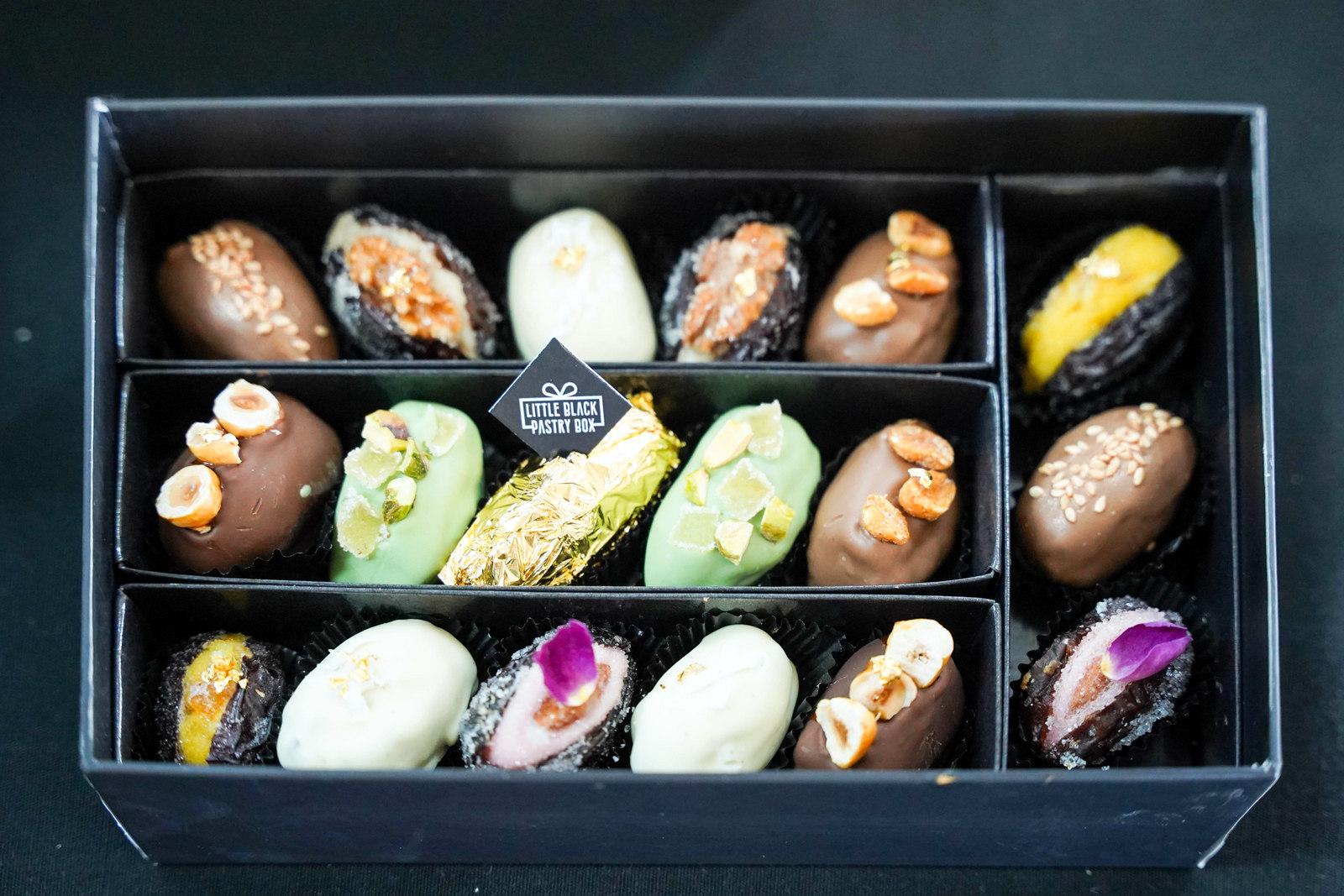 For the current fasting month, Little Black Pastry Box transcends the typical with The Golden Dates (RM160), a box of dates unlike any other, showcasing ingredients and influences from throughout the globe. Make a date with these limited-edition dates soon!
Gorgeous centrepieces include much-coveted Medjool dates embedded in French-imported edible 24-carat gold leaves; stuffed with Iranian saffron marzipan with candied orange, crystallised in sugar syrup; with house-made honey marzipan and roasted U.S. walnuts; with rose marzipan, roasted almonds and dried rose petals; with pistachio marzipan, roasted pistachios and candied ginger; with hazelnut paste, Valrhona chocolate and caramelised hazelnuts; with honey marzipan, desiccated coconut, white chocolate and Tahiti vanilla beans; with salted caramel, chopped peanuts, milk chocolate and roasted peanuts; and with caramelised sesame praline, milk chocolate and roasted sesame seeds.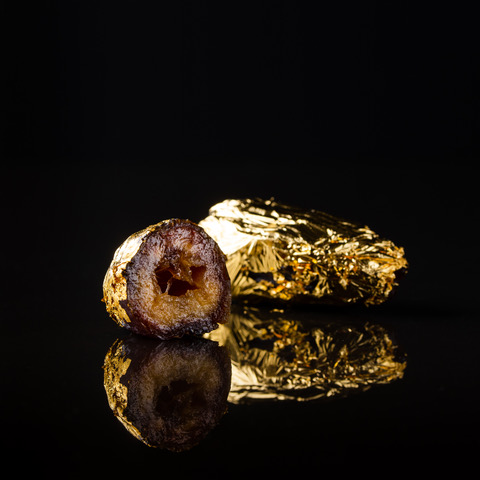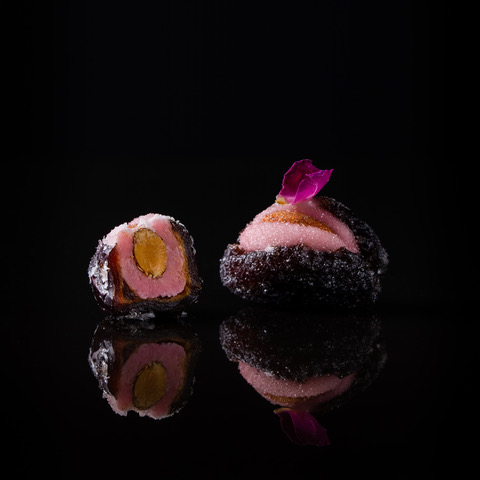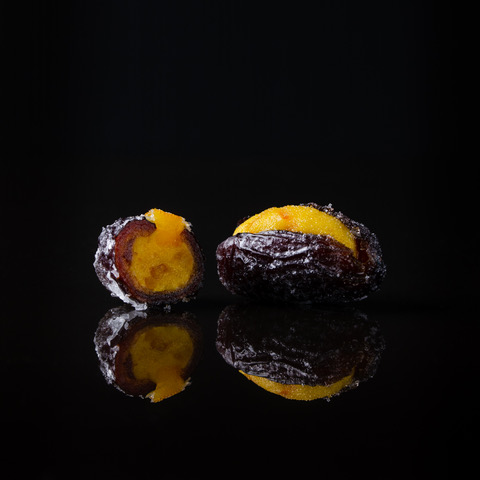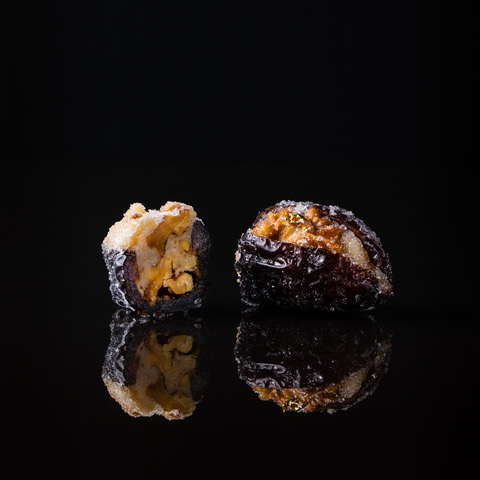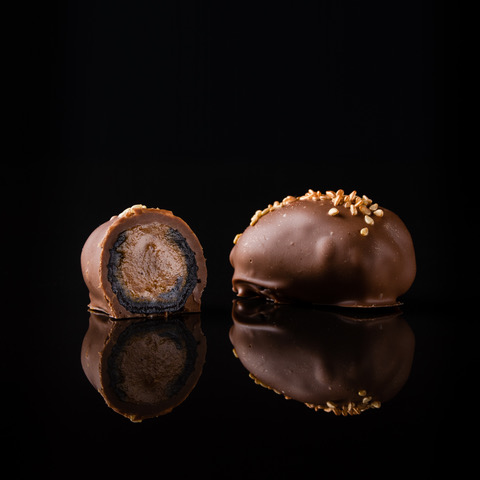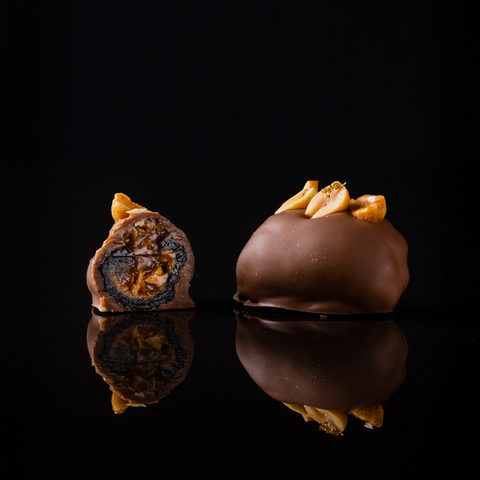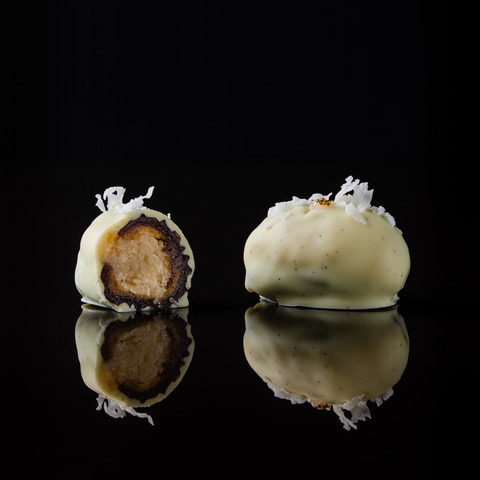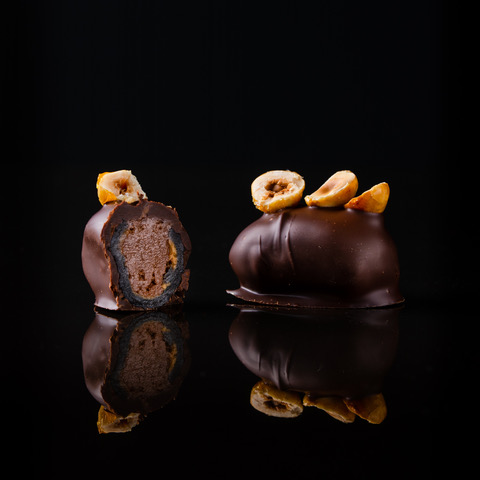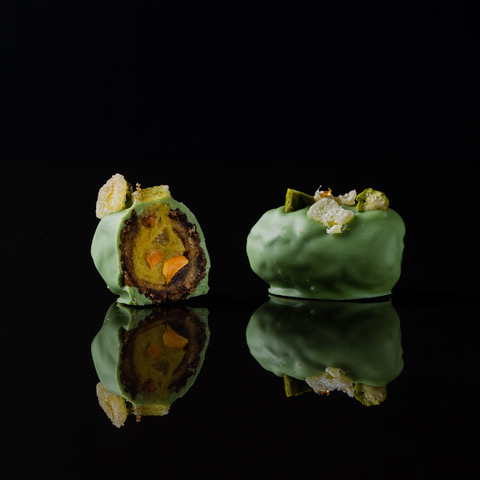 For fans of dates, Little Black Pastry Box's crave-worthy concoctions elevate the experience with engaging new dynamics and dimensions - each mouthful yields joyful, playful subtleties, from the floral fragrance of rose to the nutty nuances of pistachios, hazelnuts, walnuts, almonds and sesame, the citrus lusciousness of orange to the nectarous lushness of honey.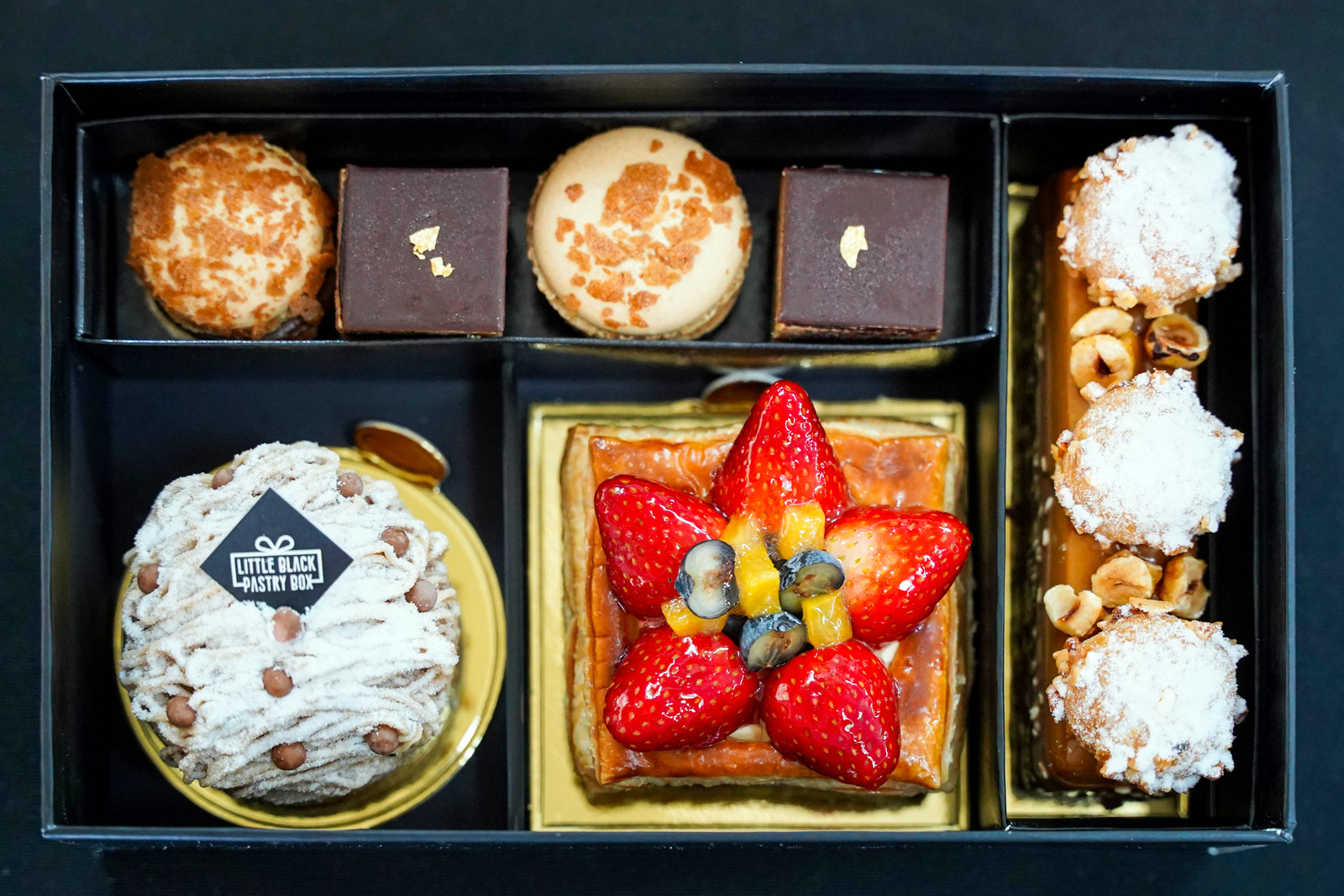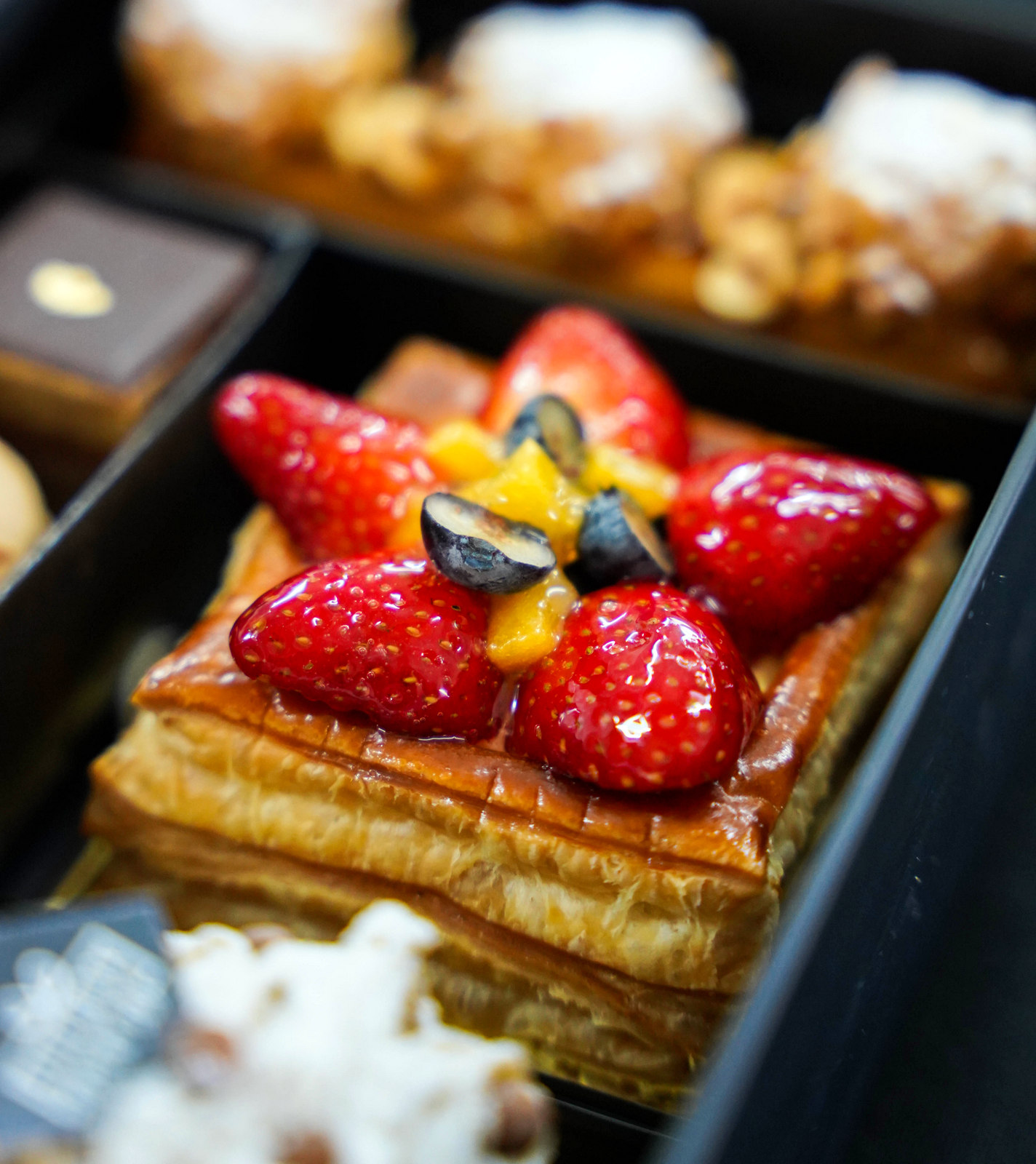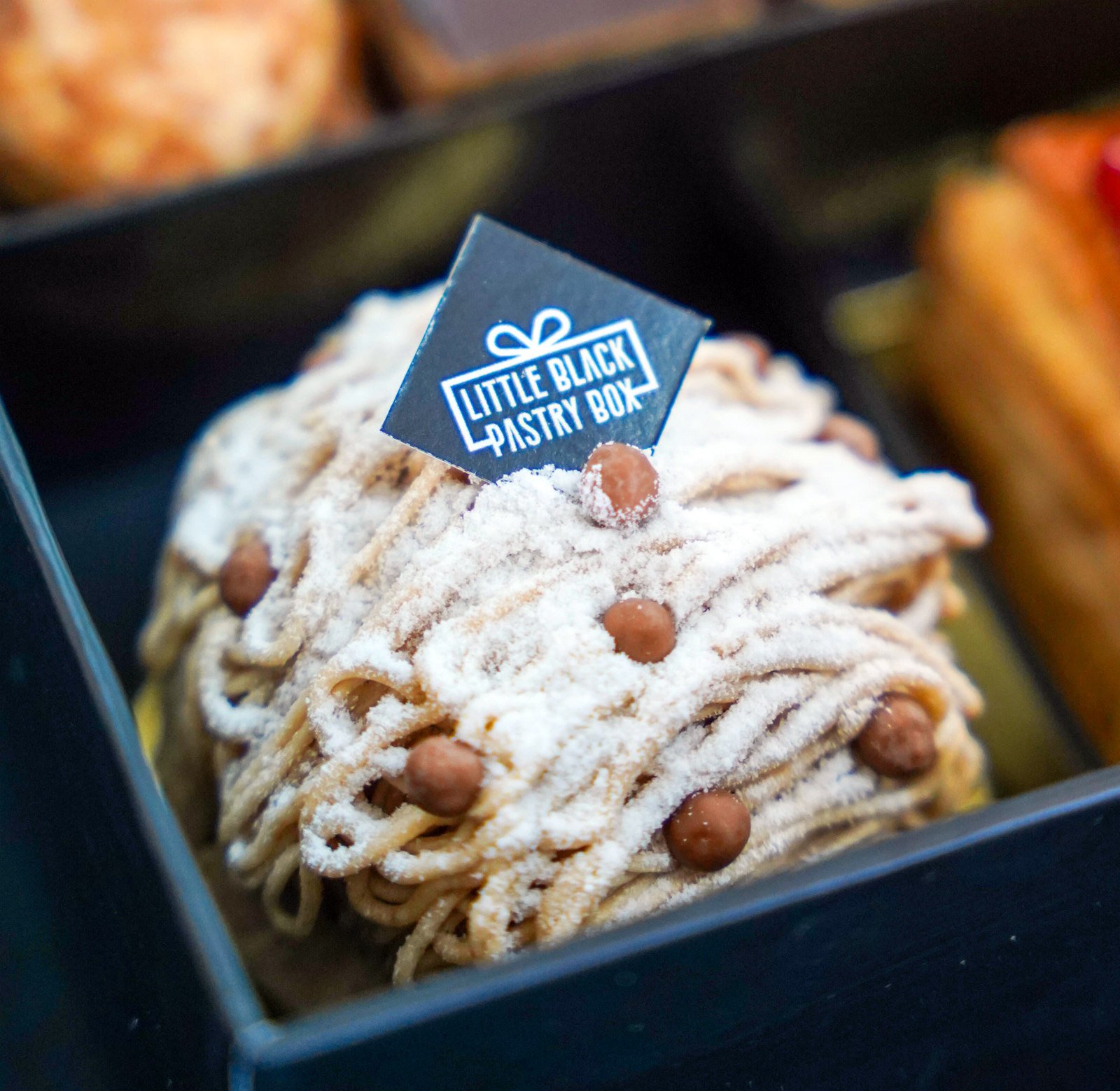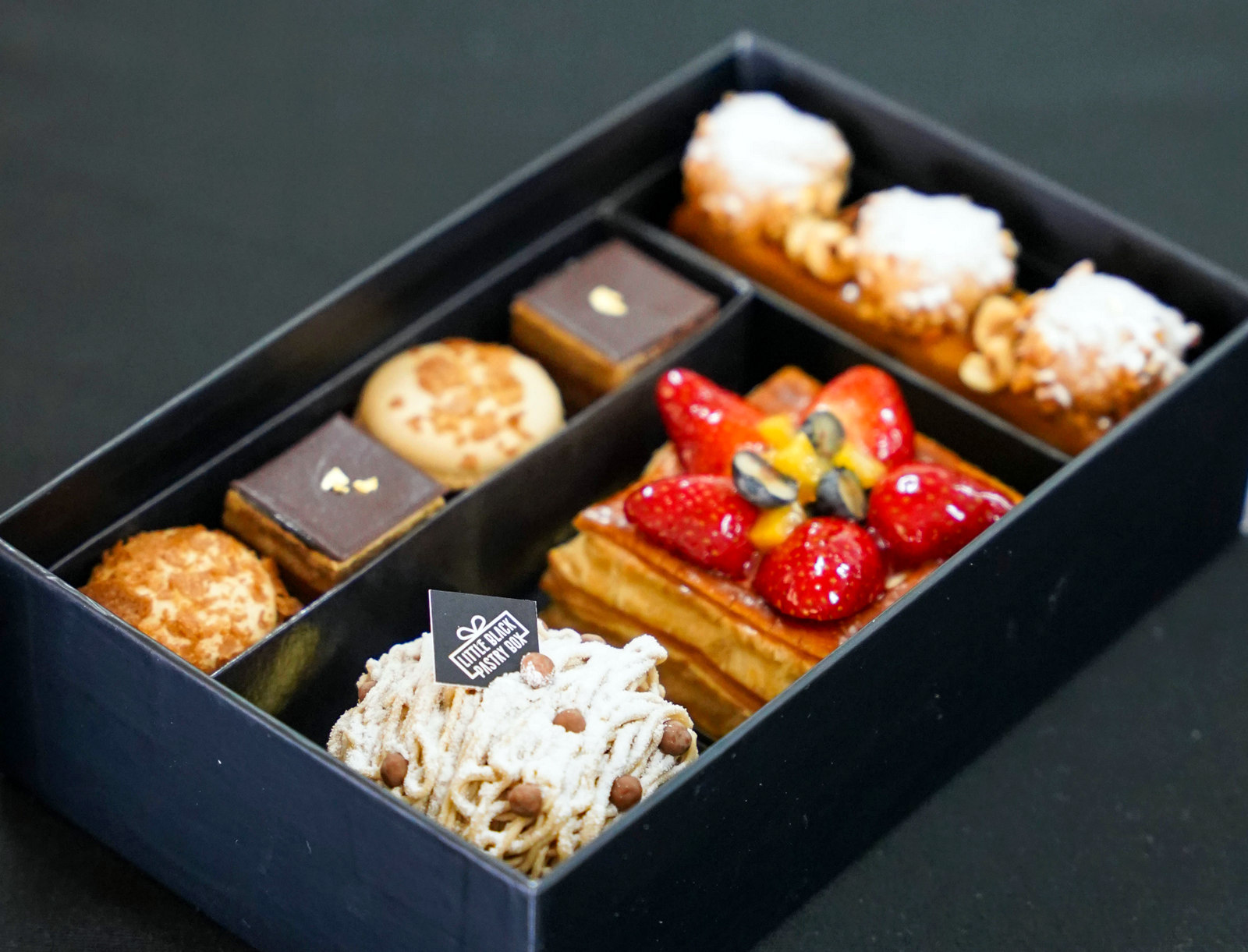 For a medley of fresh-baked fun with crispy and creamy textures, distinctive and delectable, La Parisian (RM119) brings the City of Lights to KL, conceptualised by master chef Jean-Francois to be quintessentially French.
The vol-au-vent seizes the spotlight with its size and shape of flaky, golden puff pastry with lemon & vanilla cream, filled with fresh fruits including strawberries sliced into a star.
But the Mont Blanc rises majestically too, aromatically layered with meringue and chestnut-vanilla cream on a crunchy almond tart.
Completing the set is the classic Opera, a dainty take on the cake that was first conceived on Boulevard Beaumarchais nearly 120 years ago, boasting light, airy joconde layered with coffee cream and chocolate ganache; plus salted caramel macarons and chocolate cremeux on a crumbly base, crowned with crackly hazelnut choux.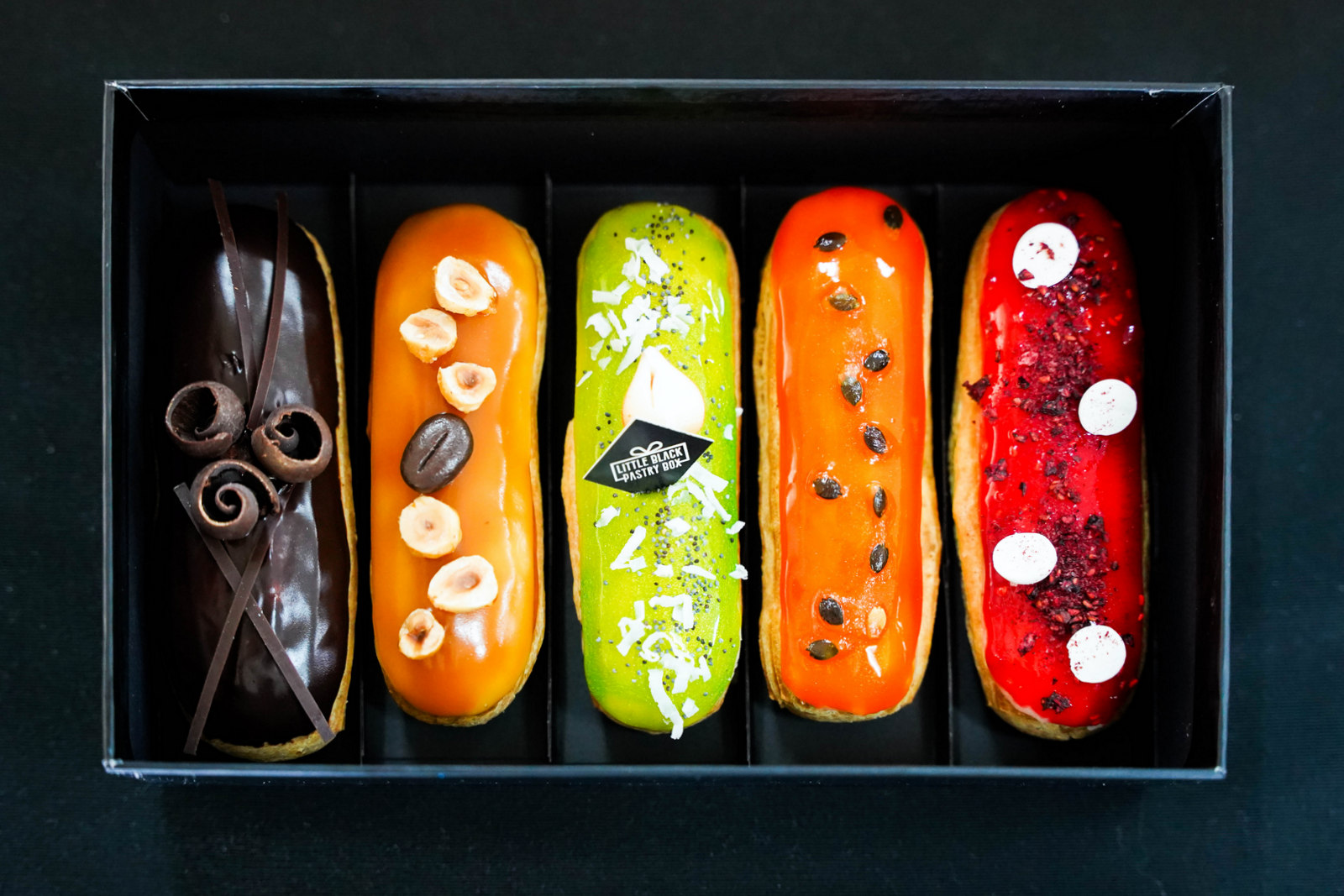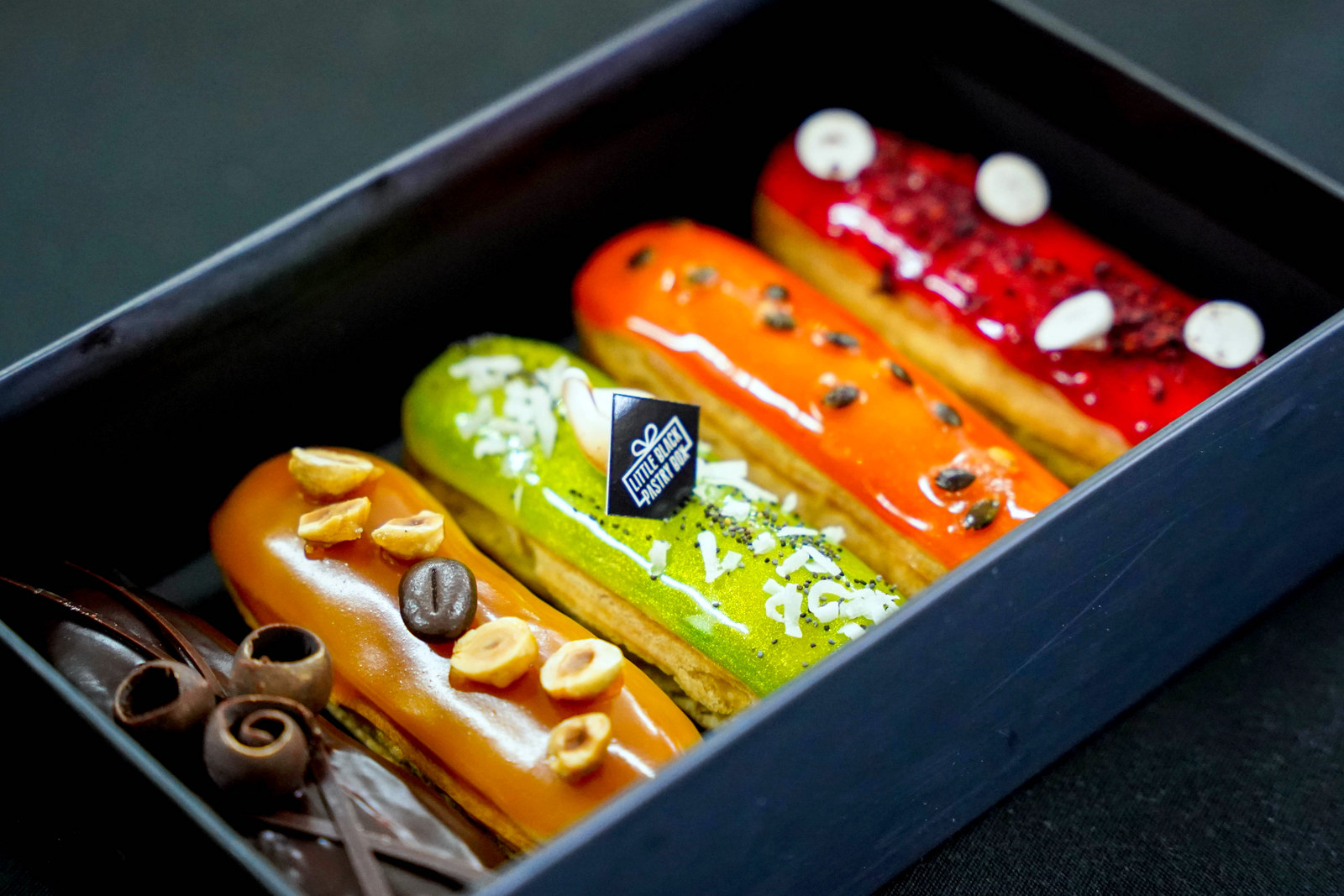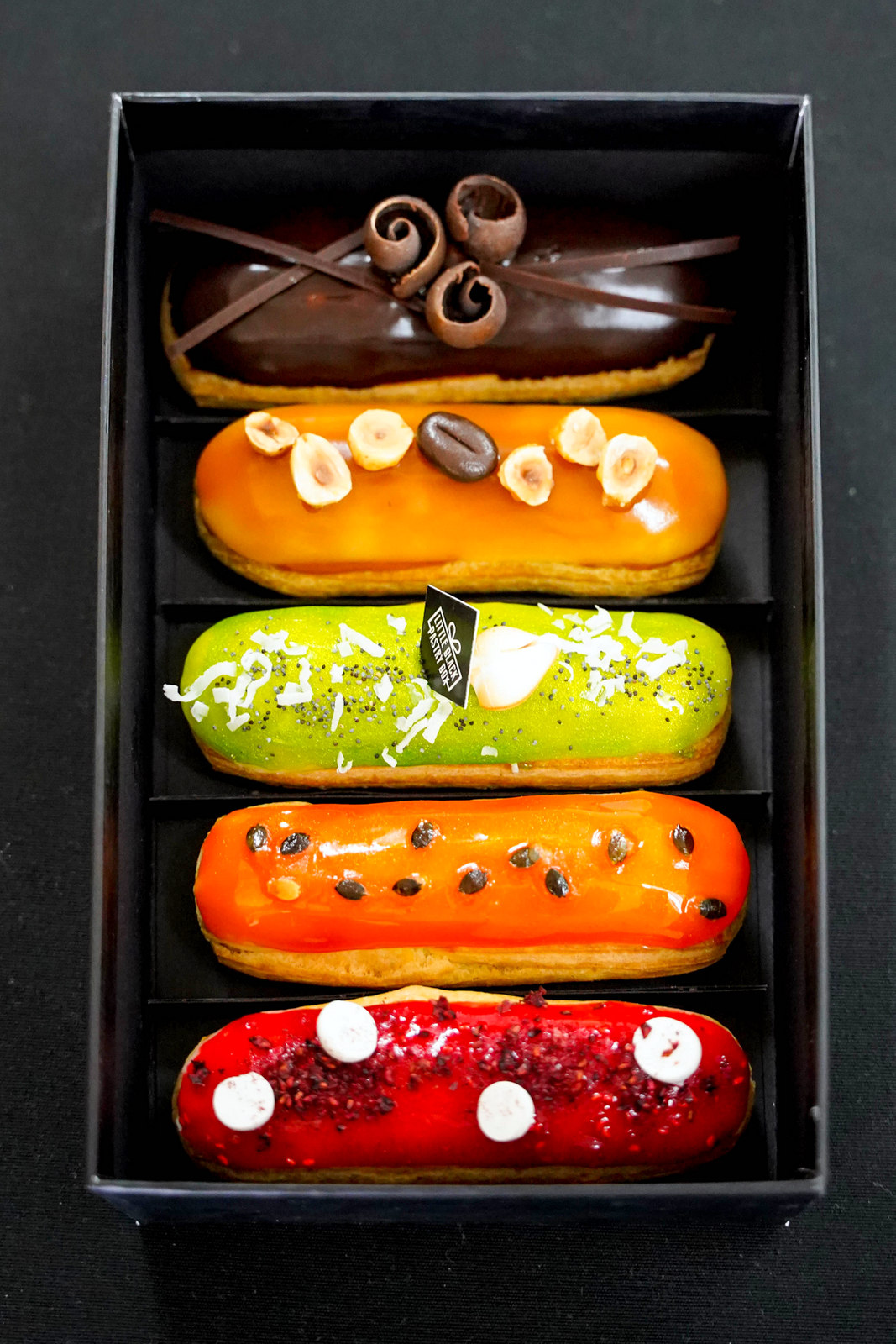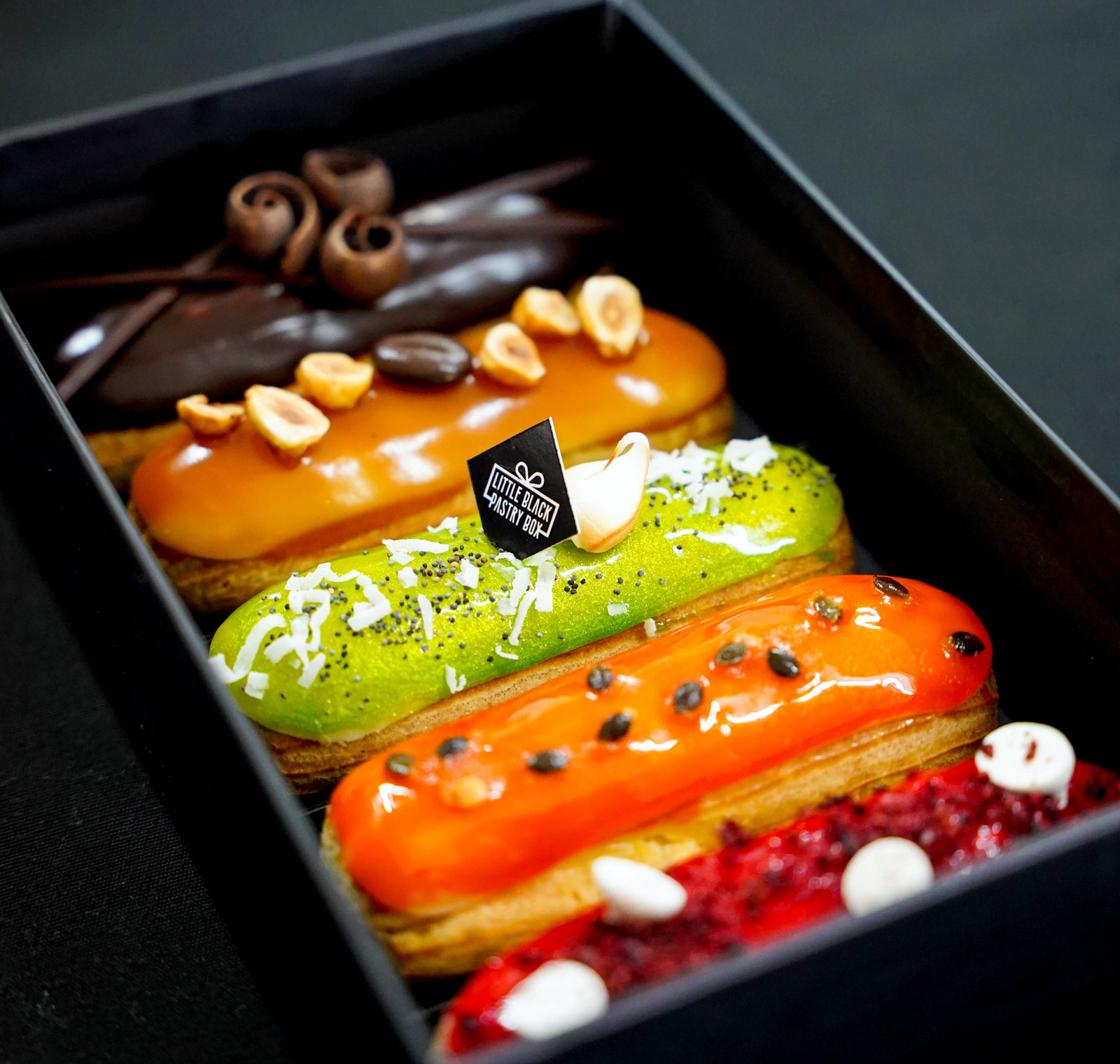 Eclairs at their most entrancing: This vibrant parade of five eclairs (RM79) is pure, punchy pleasure, with fluffy choux packed with full-bodied cream, in flavours that span the cacao-and caffeine hit of chocolate cream and coffee hazelnut, the berry bliss of vanilla raspberry, the tropical tang of passionfruit mango, and the unmistakably Malaysian pandan kaya, a flavour that imaginatively infuses a light-green, local kopitiam familiarity to a French patisserie staple.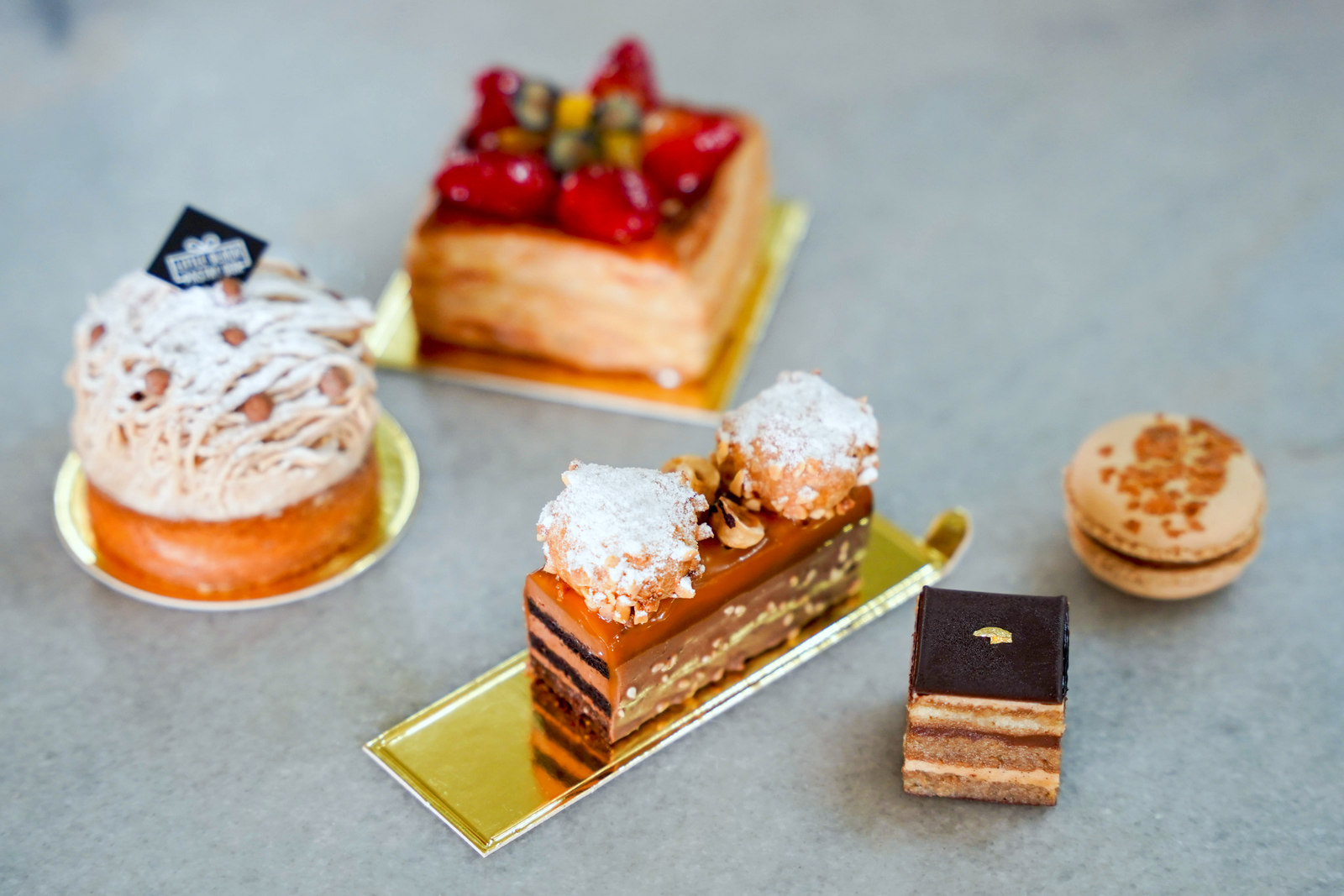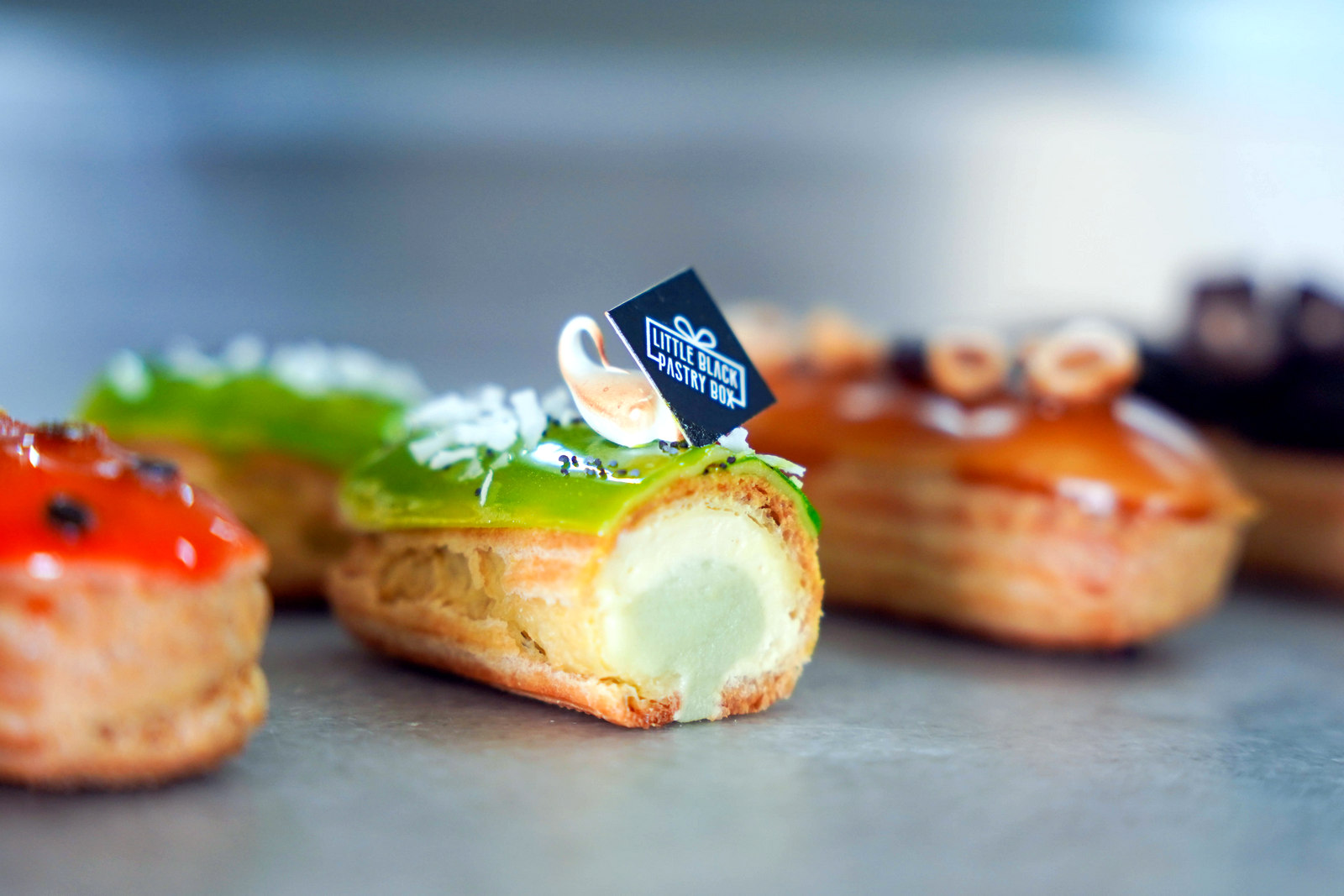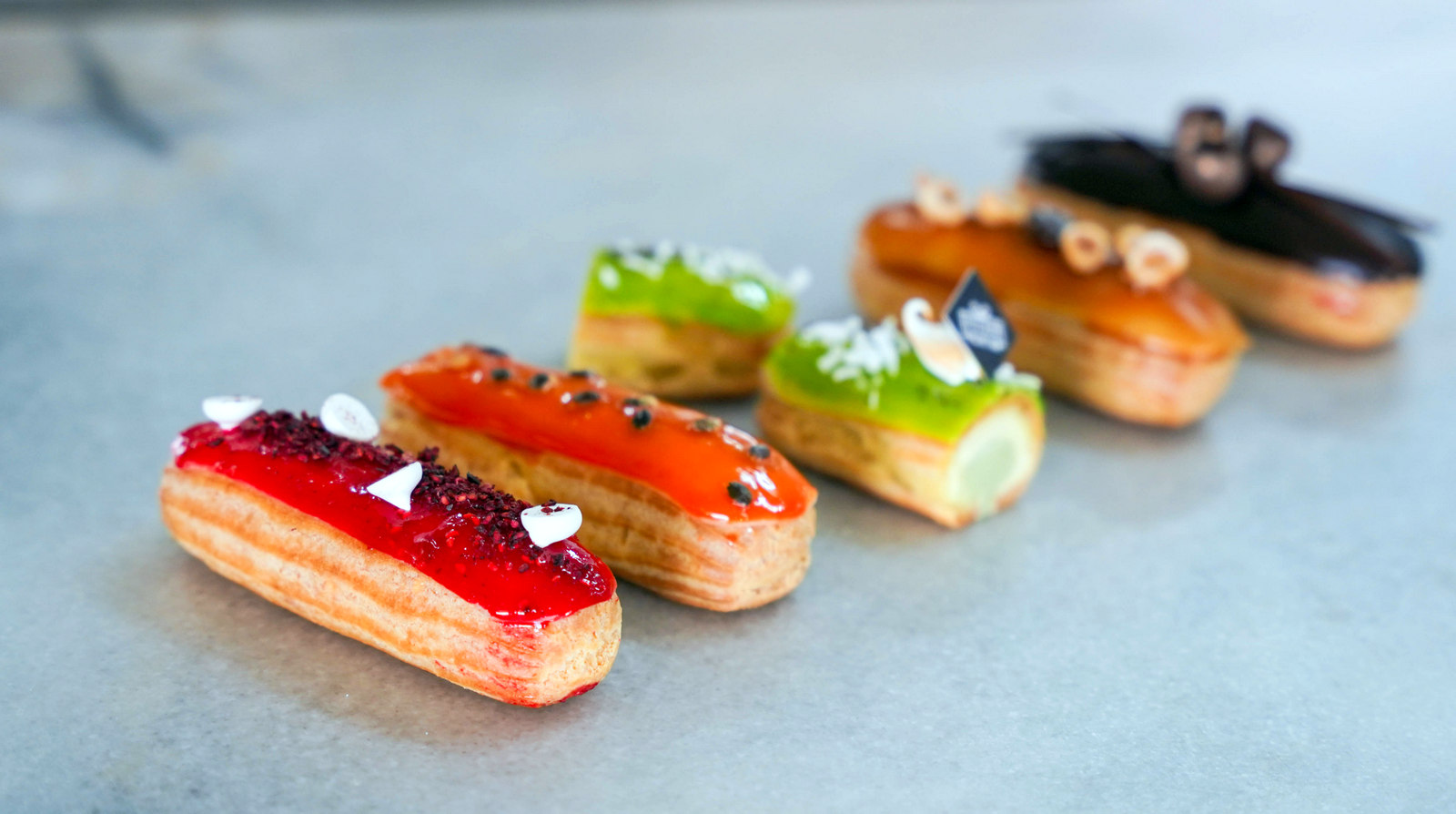 Little Black Pastry Box's creations look lovely and lavish out of the box too! Each intricate detail is painstakingly perfected with care and confidence, from the piping to the decoration, ensuring an unforgettable encounter for recipients.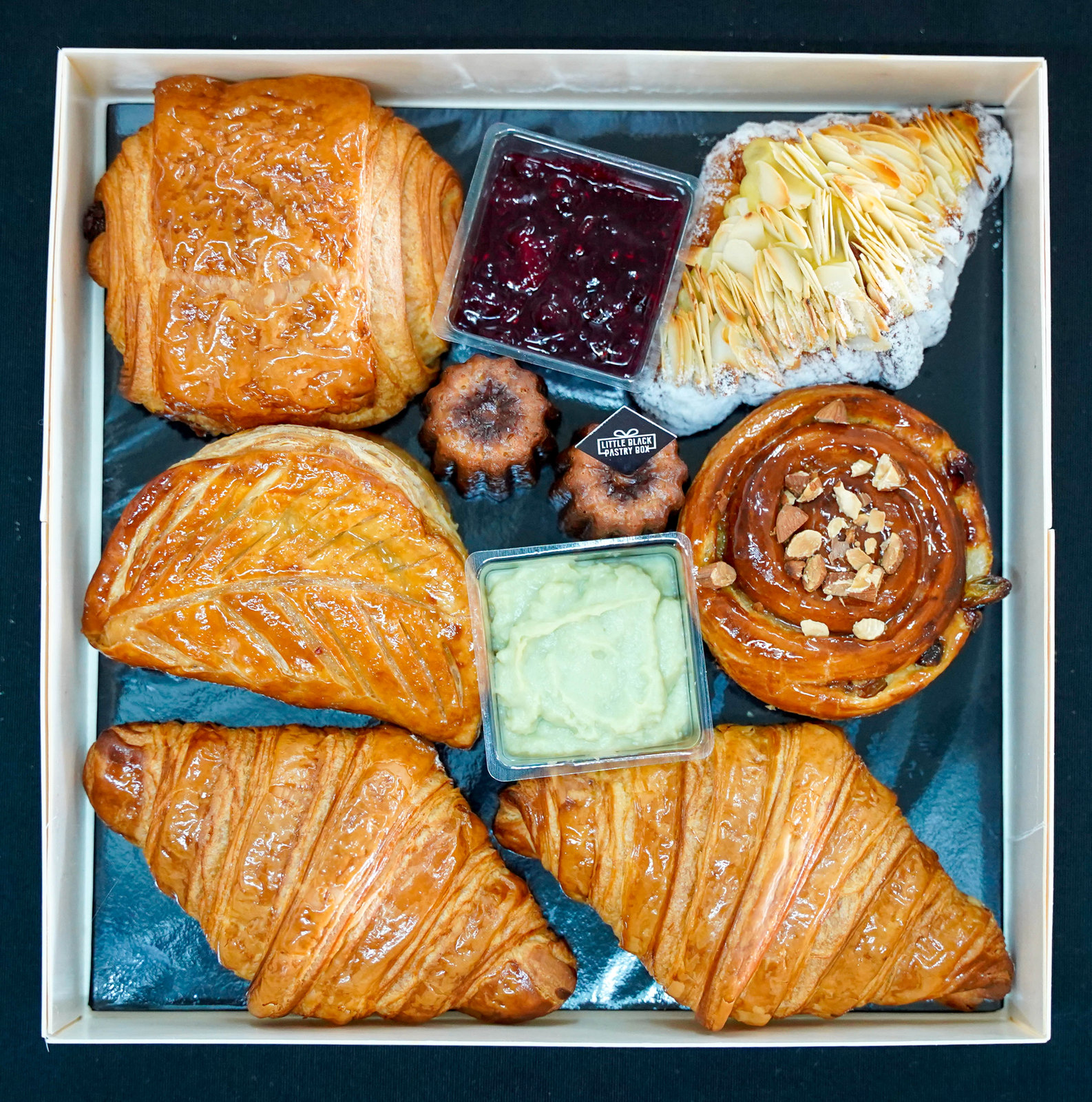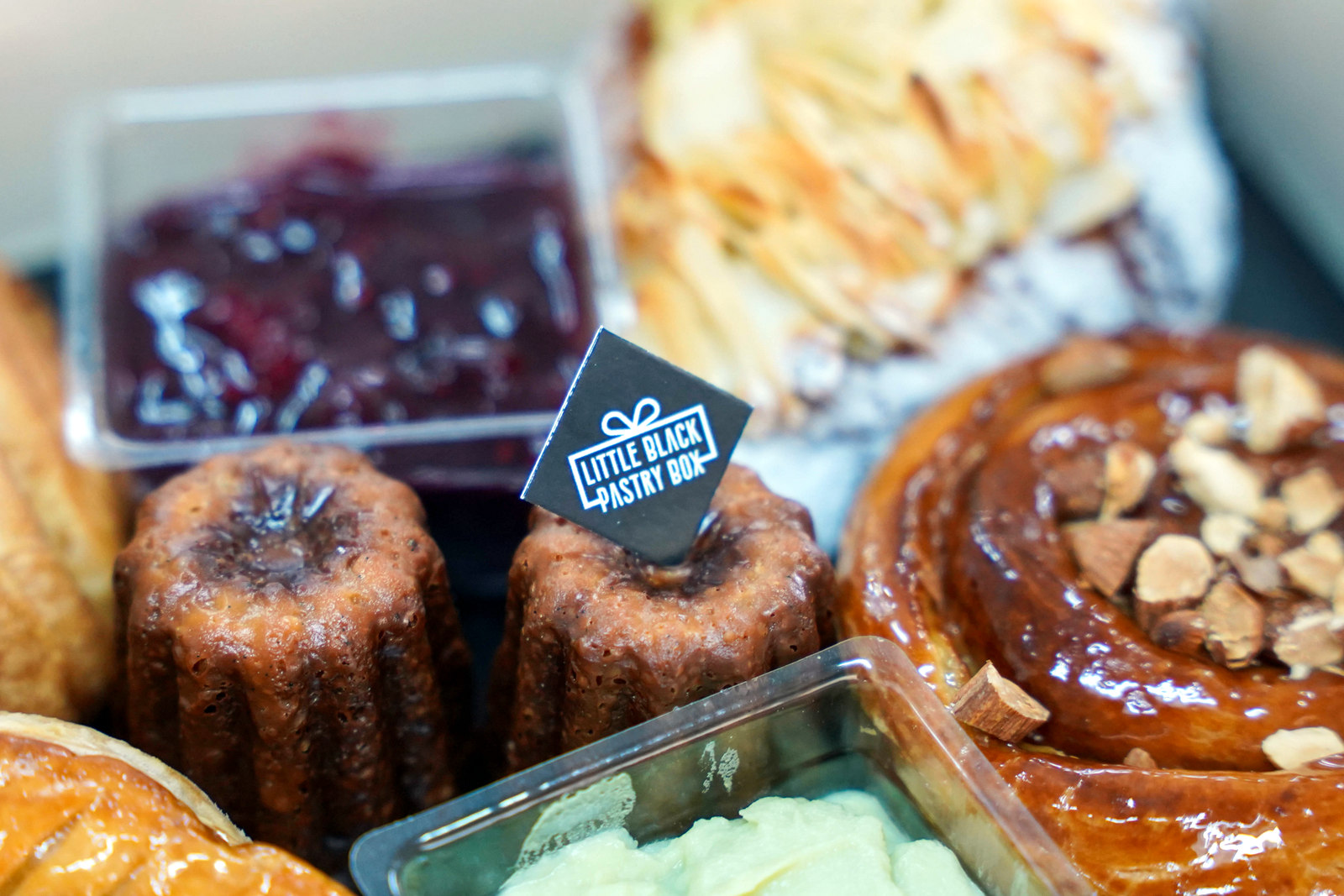 While most of Little Black Pastry Box's sets are spectacular for milestone occasions, The Breakfast Grille (RM79) is brilliant for a casual but thoughtful gift. 
For loved ones who can't resist pastries baked with French butter, delivered to their doorstop, make their day with a boulangerie's bounty of croissants, pain au chocolat, pain au raisin, caneles, and apple cream cheese chausson, all looking almost too ravishing to eat.
Each component is remarkably refined - the homemade mixed berry jam and kaya are free of preservatives and additives, making them as time-honoured and traditional as possible.
Little Black Pastry Box
Website: littleblackpastrybox.com
Facebook: facebook.com/littleblackpastrybox
Instagram: instagram.com/littleblackpastrybox
---
You Might also Like