Young Sanna Mee, Pavilion Bukit Jalil
August 24, 2022
---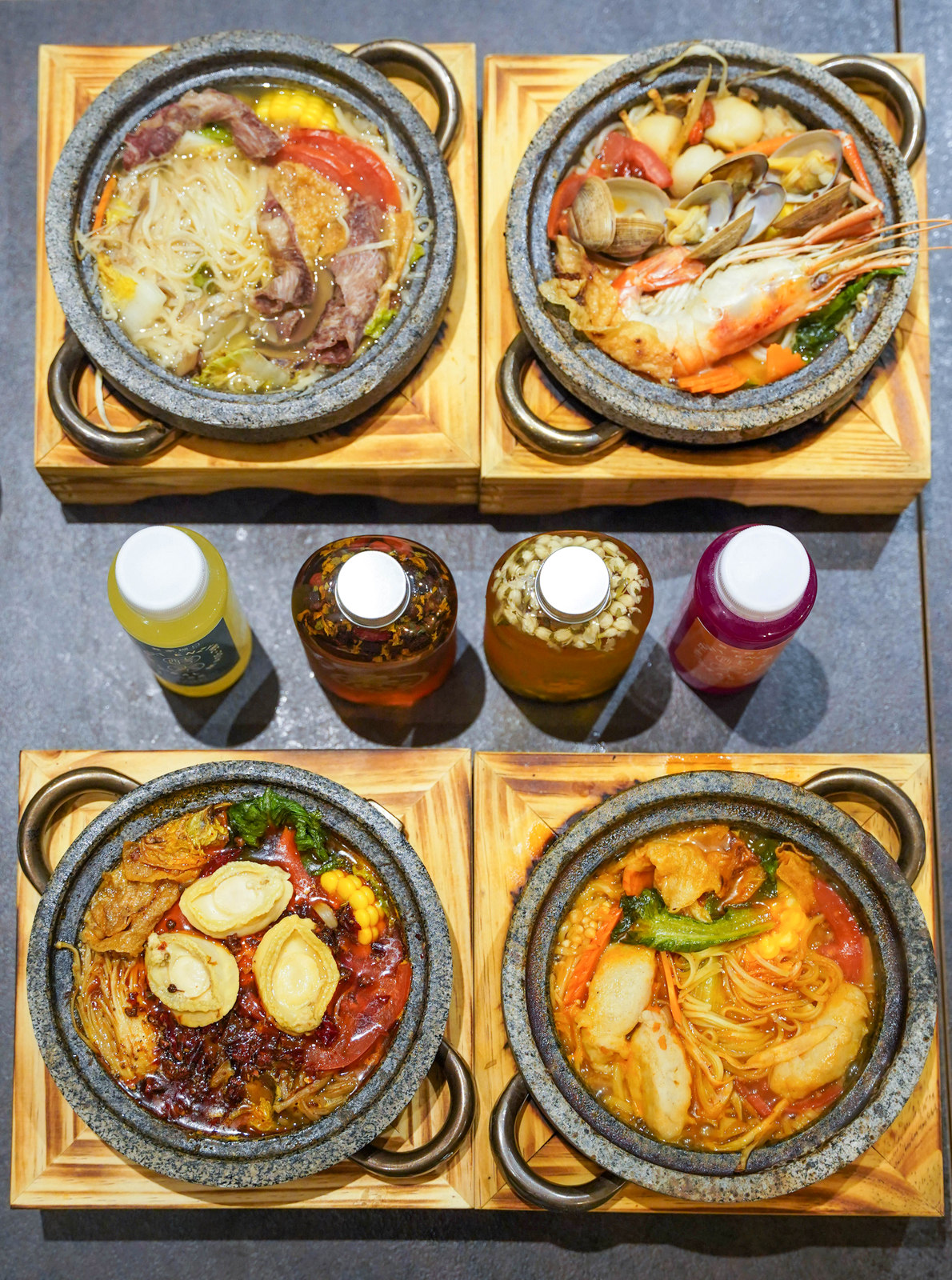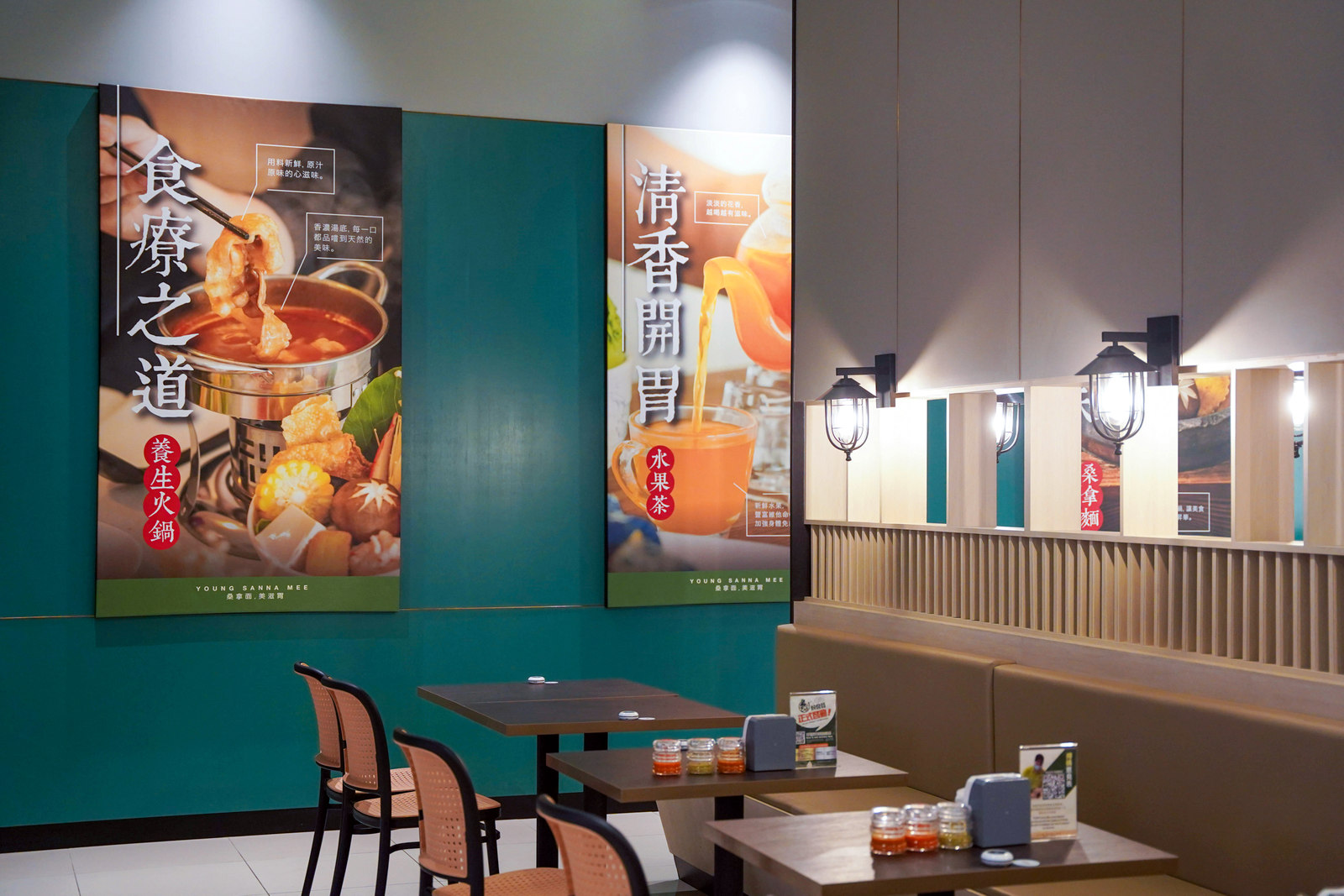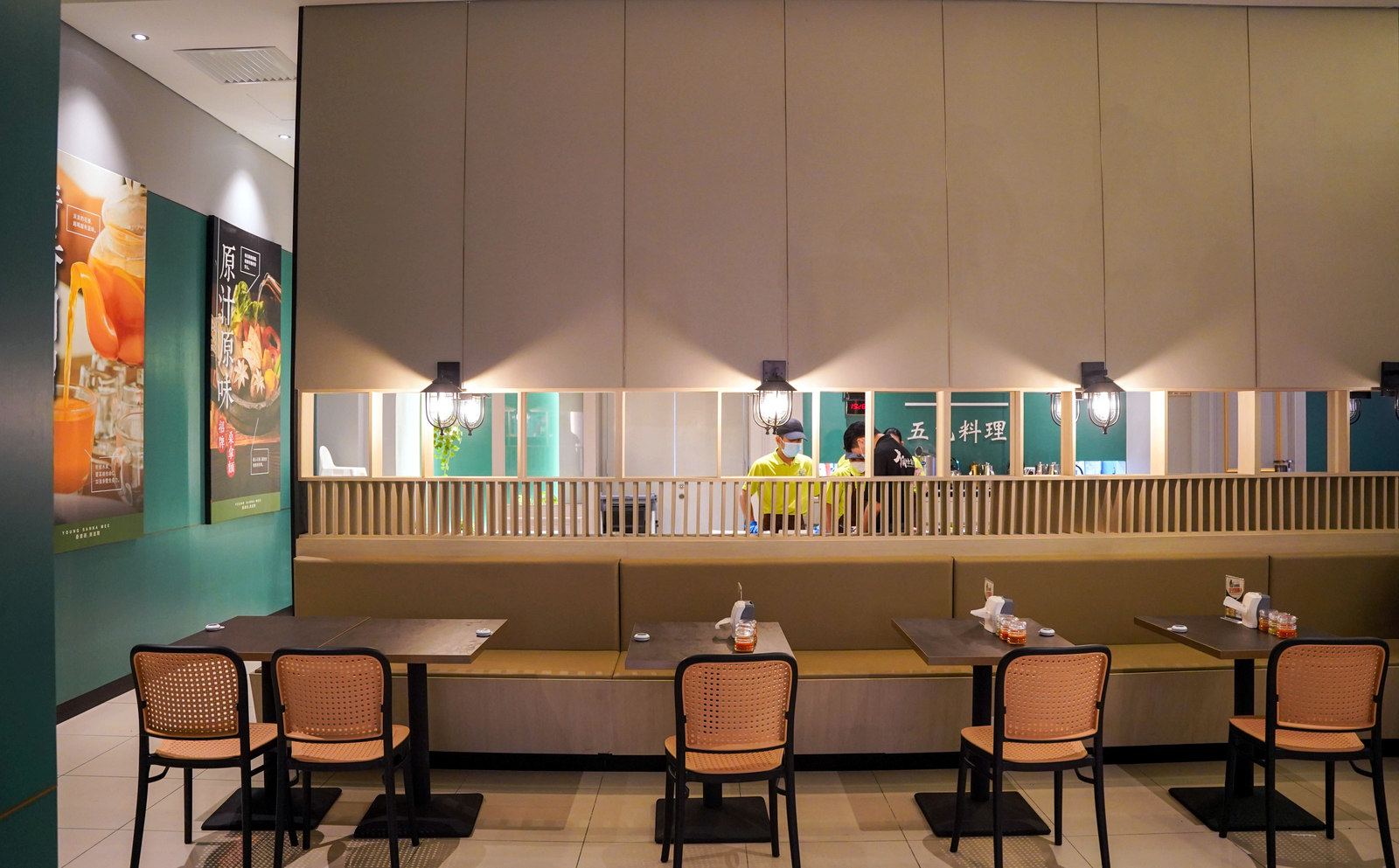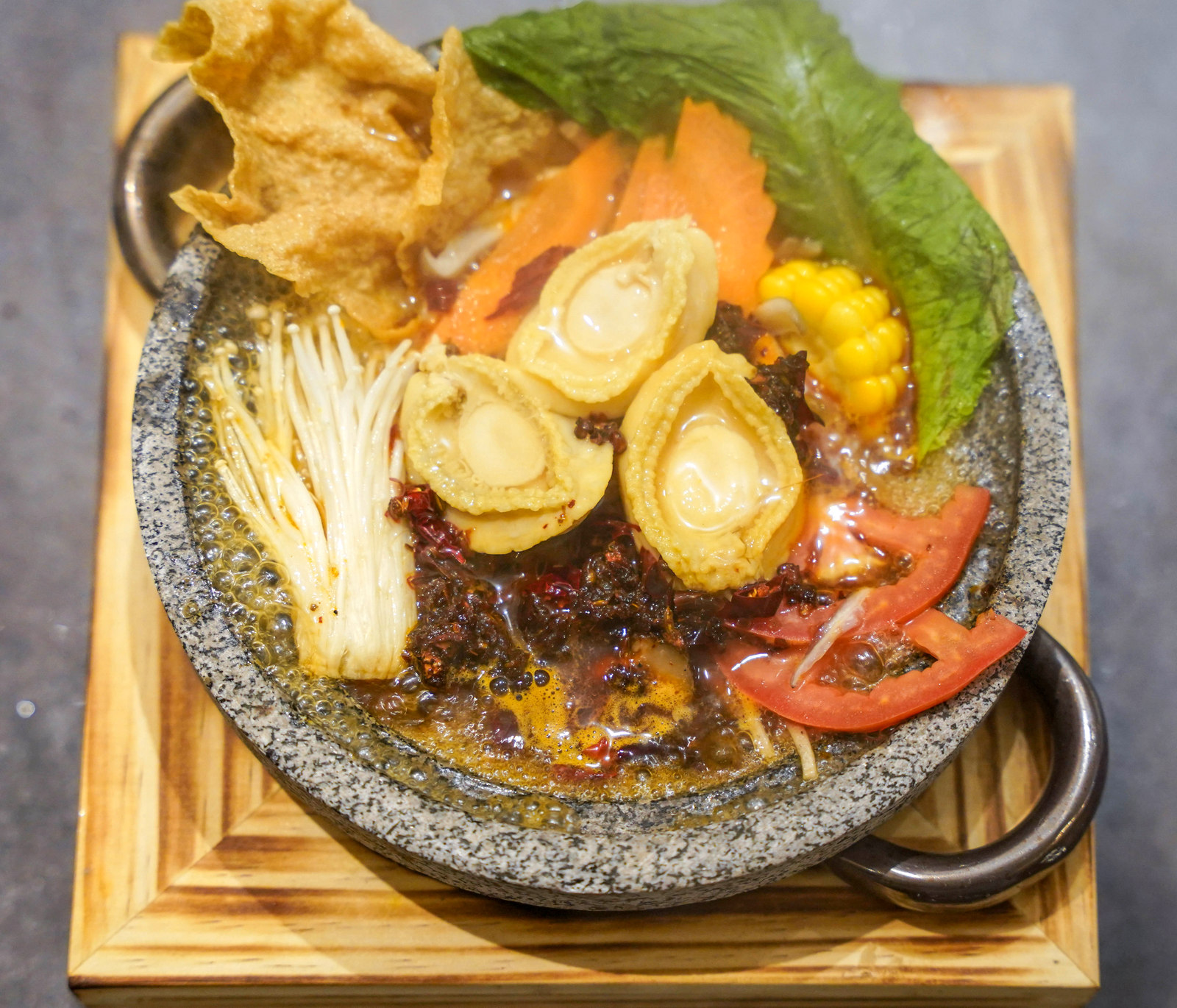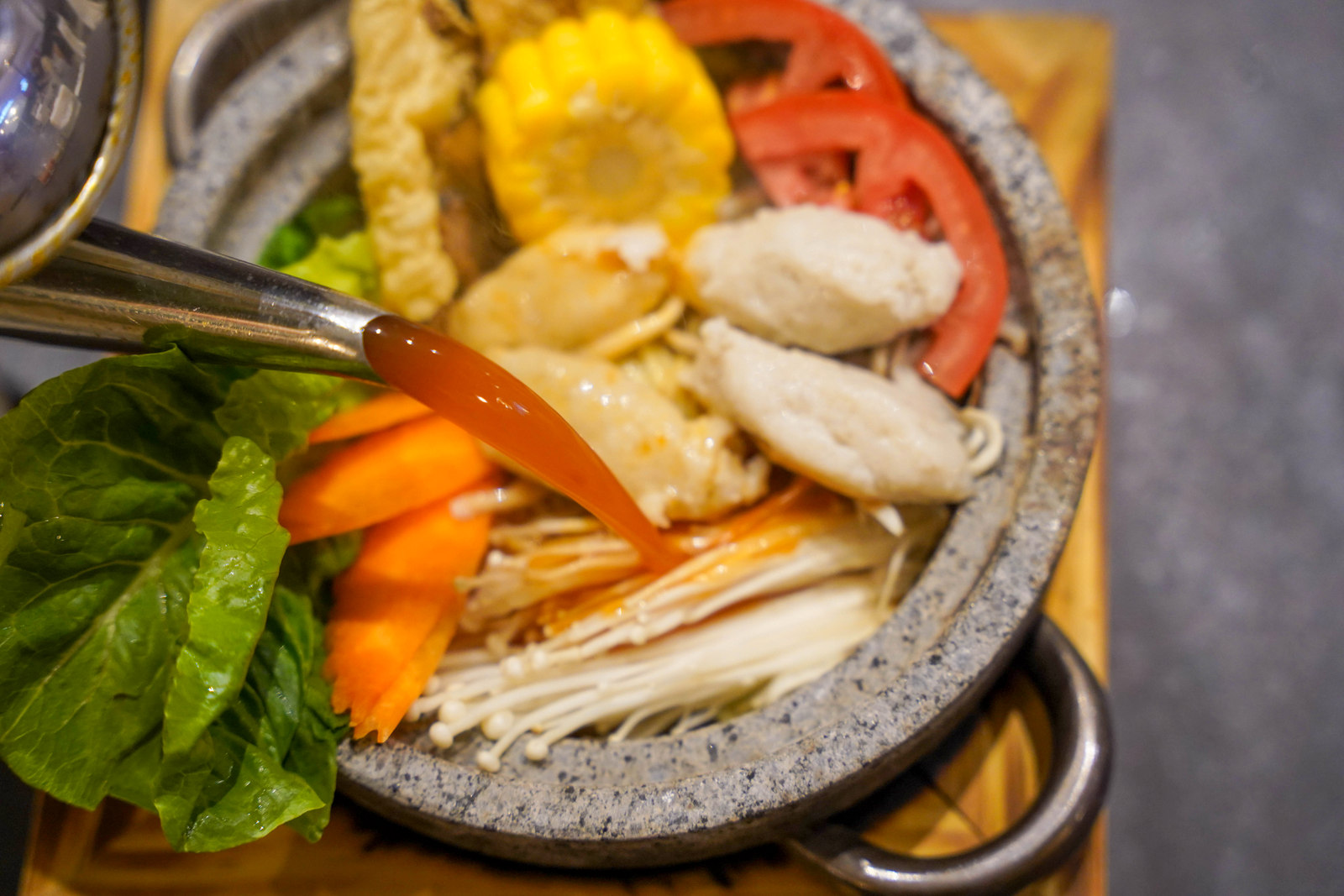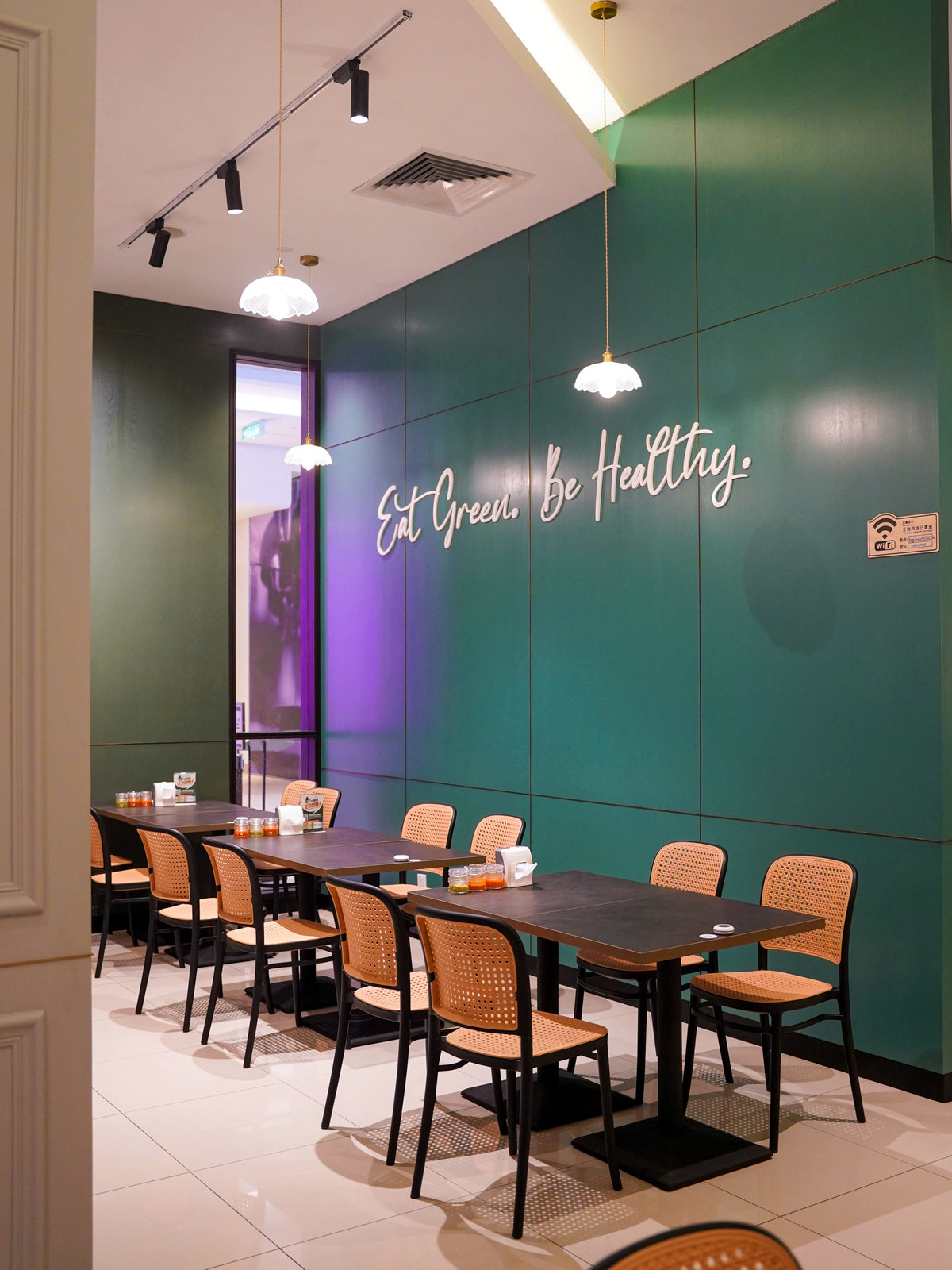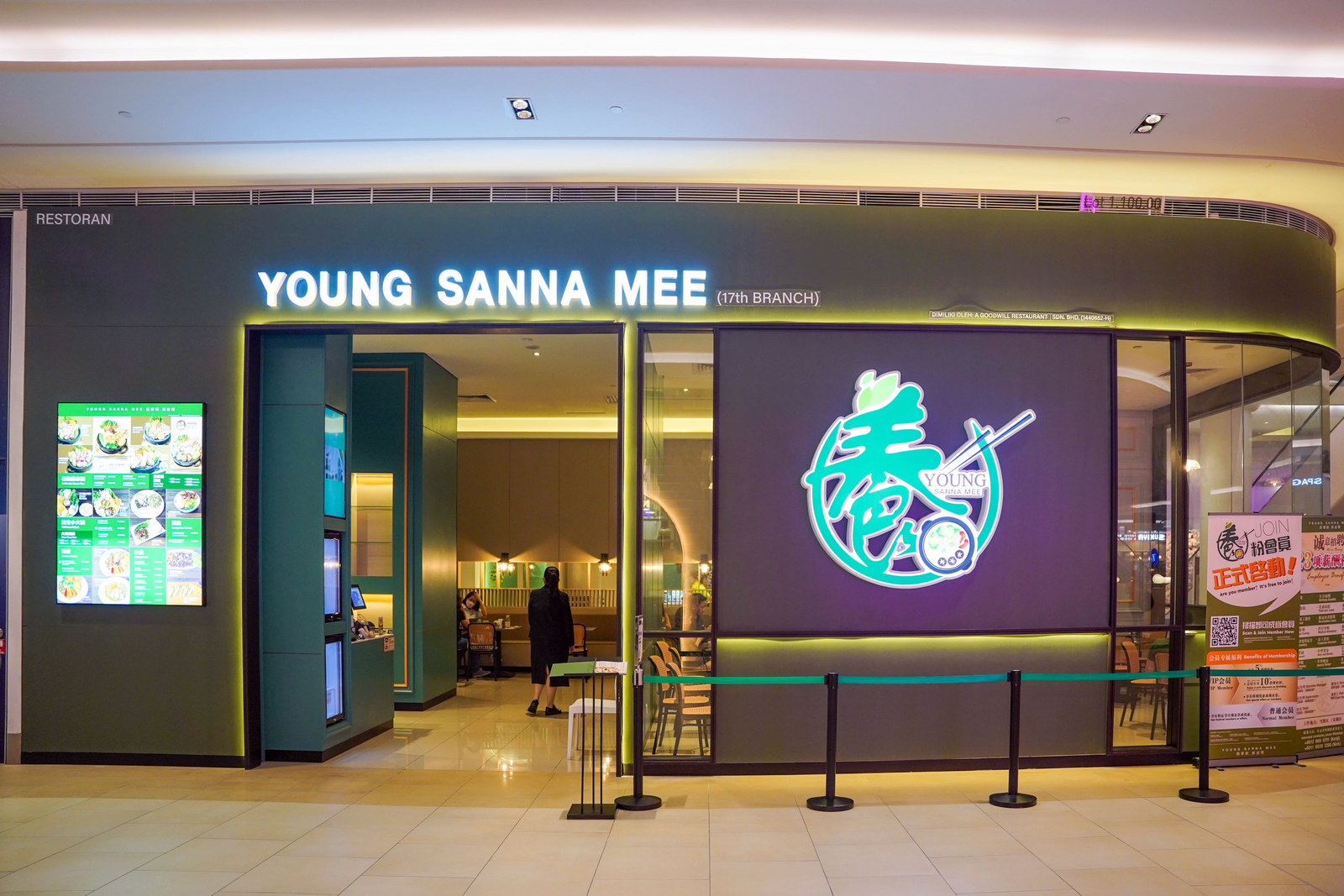 Young Sanna Mee in Pavilion Bukit Jalil brings a pork-free experience to the brand's popular wholesome stone pot noodles and hotpots, brimming with fresh seafood, meat and vegetables for a naturally nourishing meal.
Conveniently located on Level 1 of Pavilion Bukit Jalil, this branch of Young Sanna Mee is suitable for all Malaysians, from fans of prawns, clams and scallops to vegetarians seeking their everyday fix of fibre, vitamins and minerals.
Young Sanna Mee's signature fare is its 'sauna noodles,' inspired by the relaxing and revitalising characteristics of sauna baths, prepared at the table with steaming-hot soup poured into stone pots. 
Each serving showcases your selection of noodles, such as pumpkin, spinach or buckwheat noodles, plus your pick of protein and healthful soup, rounded out with five-coloured vegetables for rich nutrition, spanning corn, tomatoes, radish, leafy greens and mushrooms.
You'll taste the purity and clarity of all the ingredients, harmoniously cooked together, bursting with the flavours and fragrance of body-beneficial produce. 
Beyond the stone pot noodles, Young Sanna Mee also serves mini hotpots, rice platters, snacks and invigorating beverages, promising something for everyone.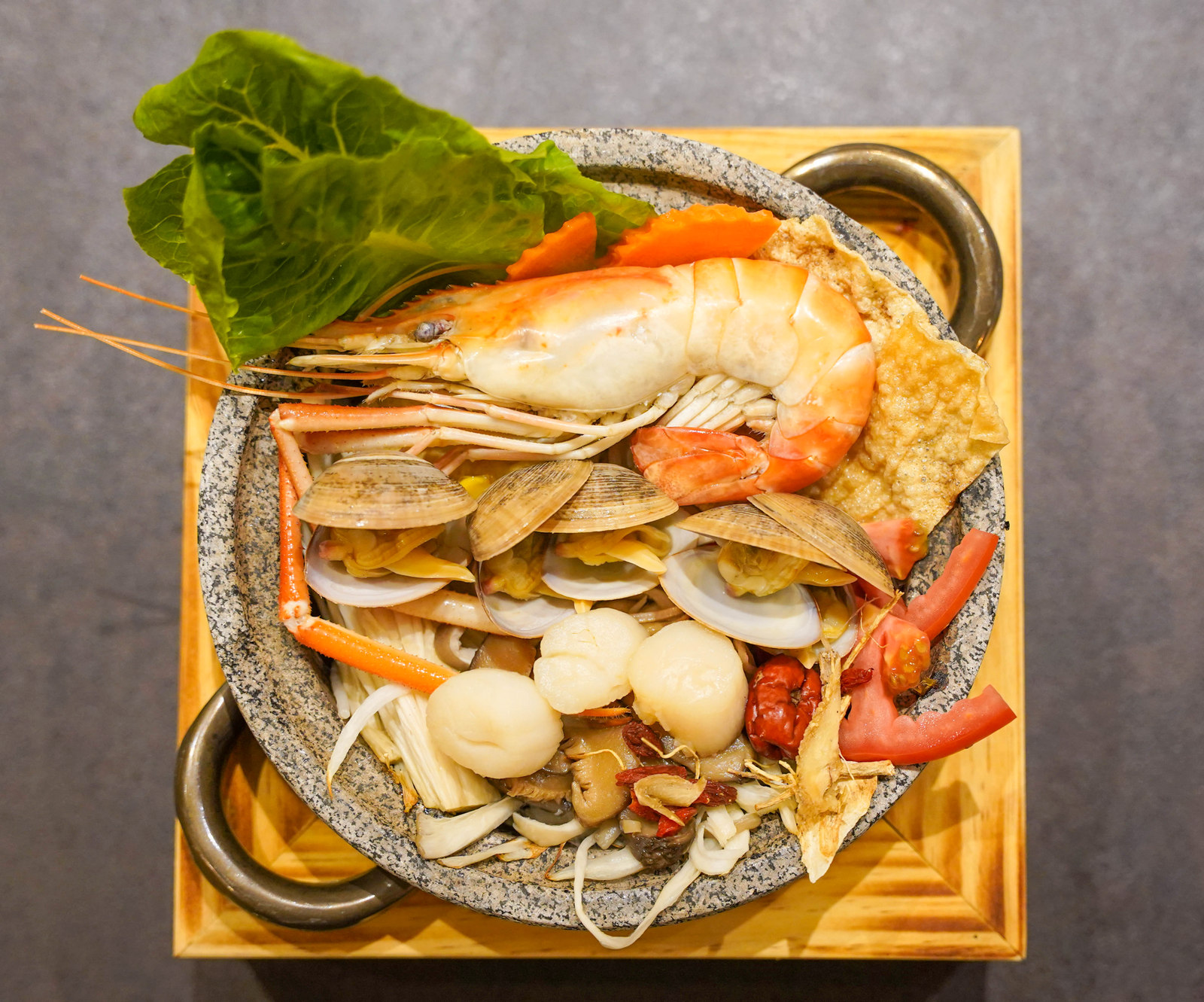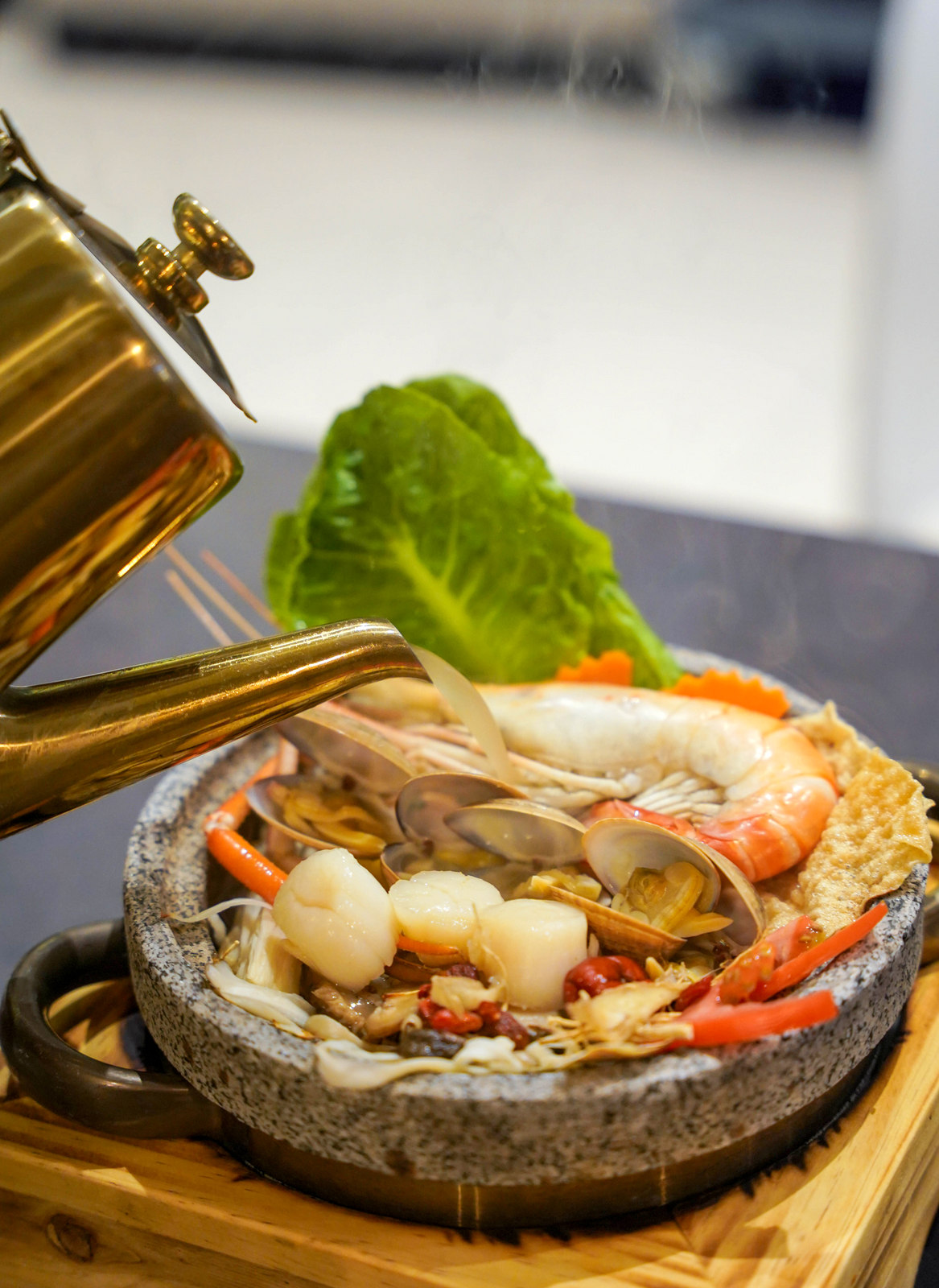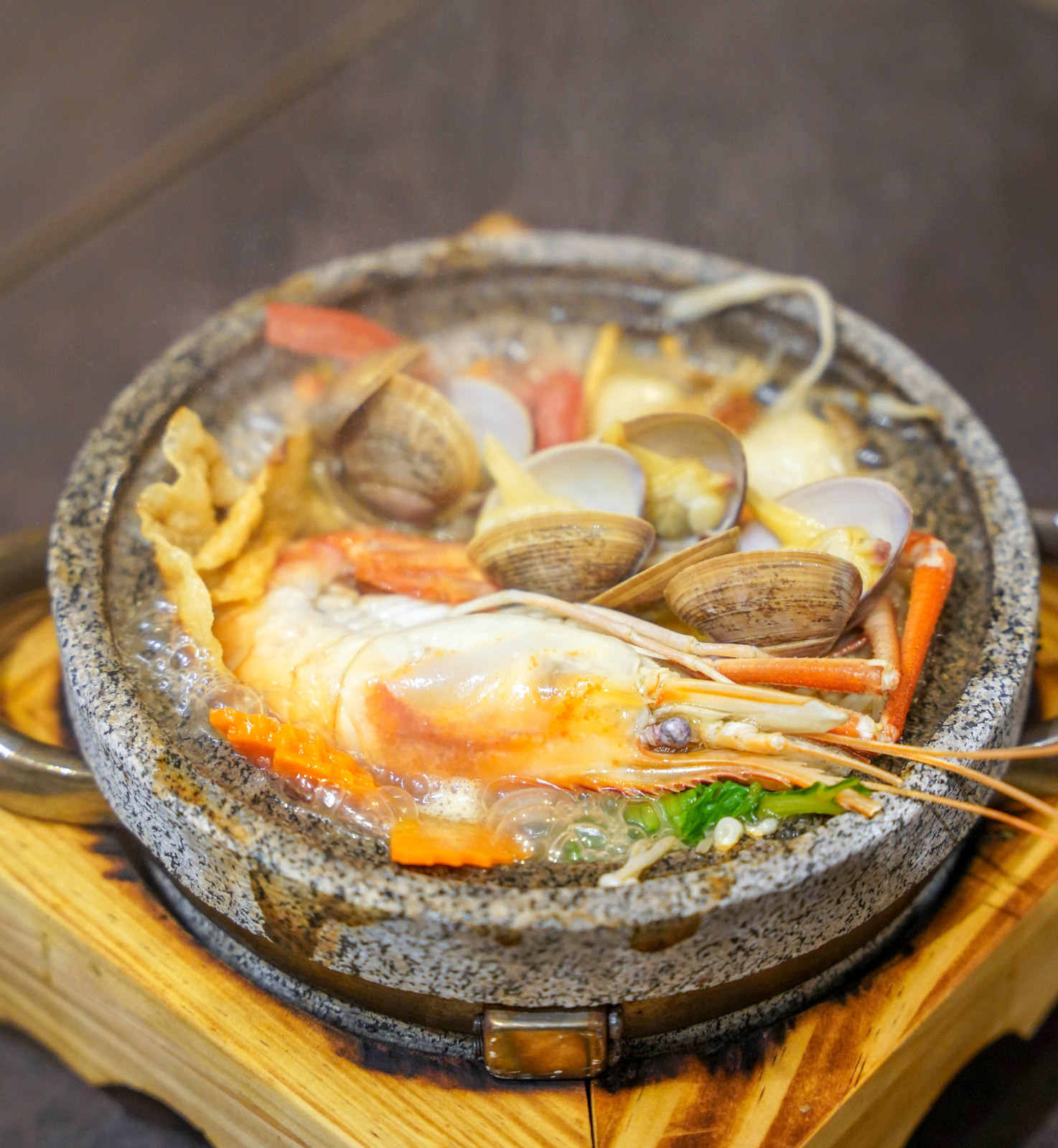 We embarked on our Young Sanna Mee voyage with the Seafood Sanna Mee (RM45.90), flooded with the sea's bounty, spotlighting an extra-large, fleshy prawn with super-fresh clams and scallops that boast a clean-tasting sweetness, for a meal that's not only healthy but hearty. 
For this recipe, we chose rice noodles with a clear, aromatic herbal soup. Young Sanna Mee takes pride in its silky-smooth, springy noodles, immersed in a soup that bubbles and boils to cook completely within a minute - a fast, fuss-free lunch or dinner.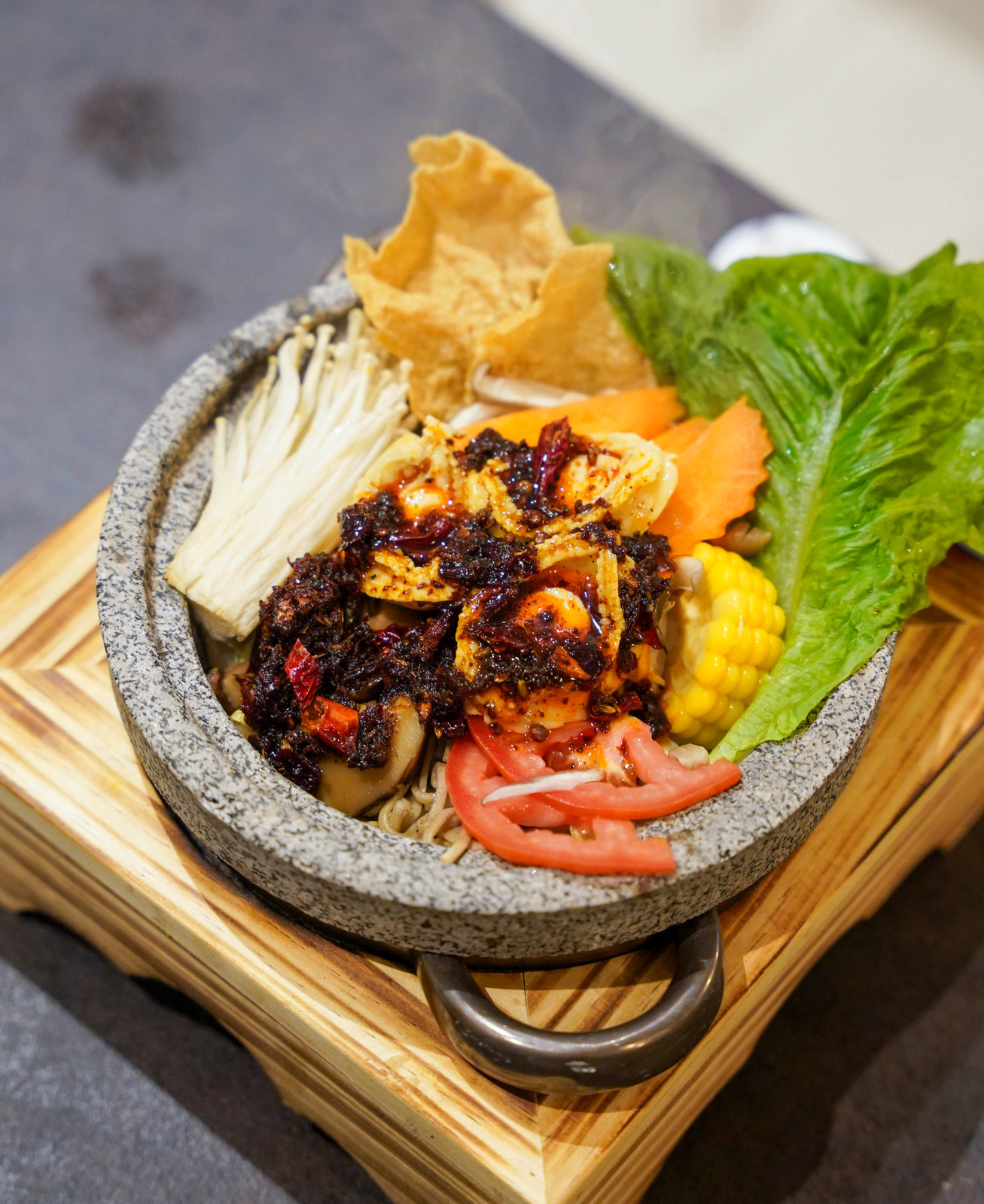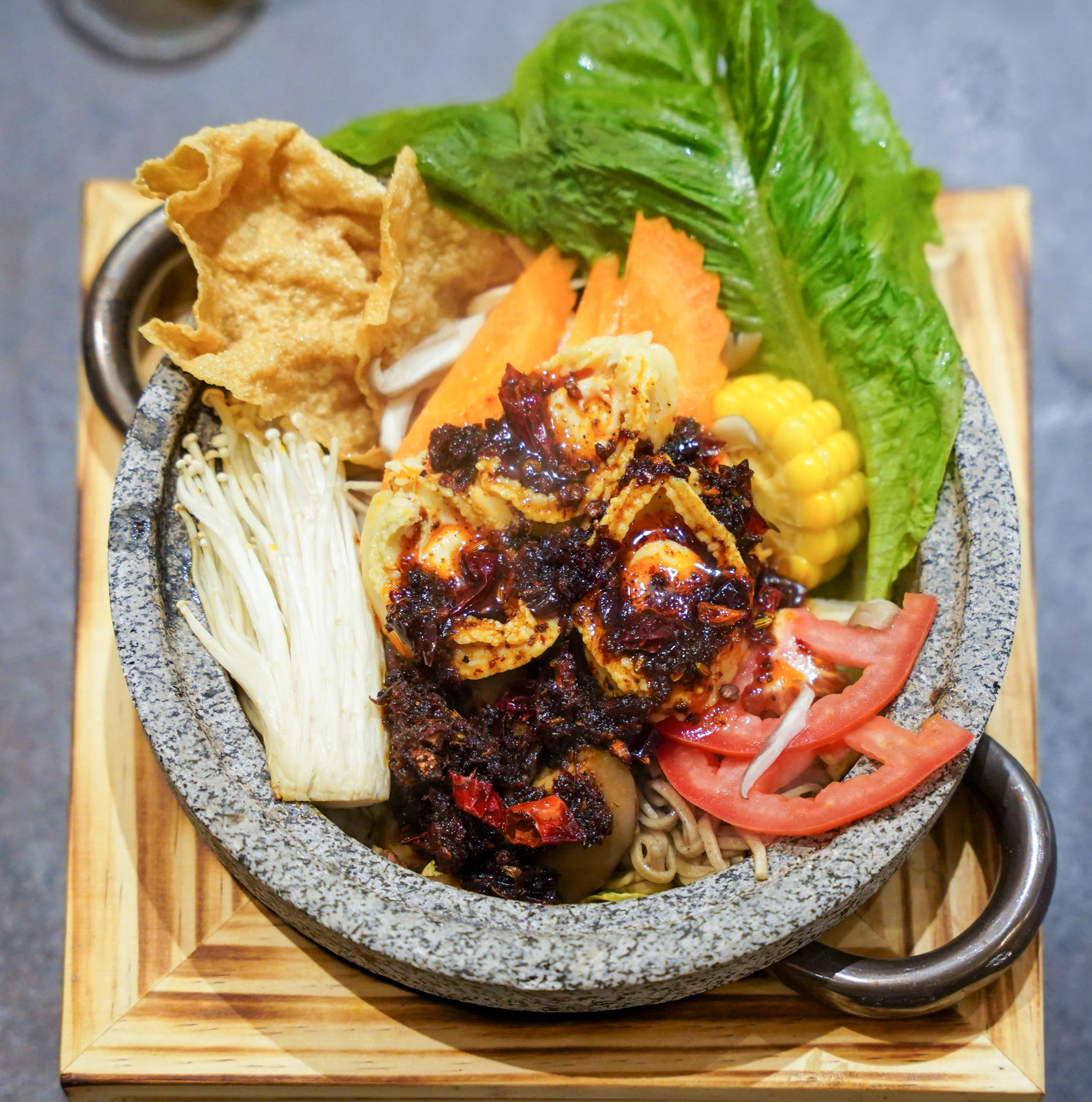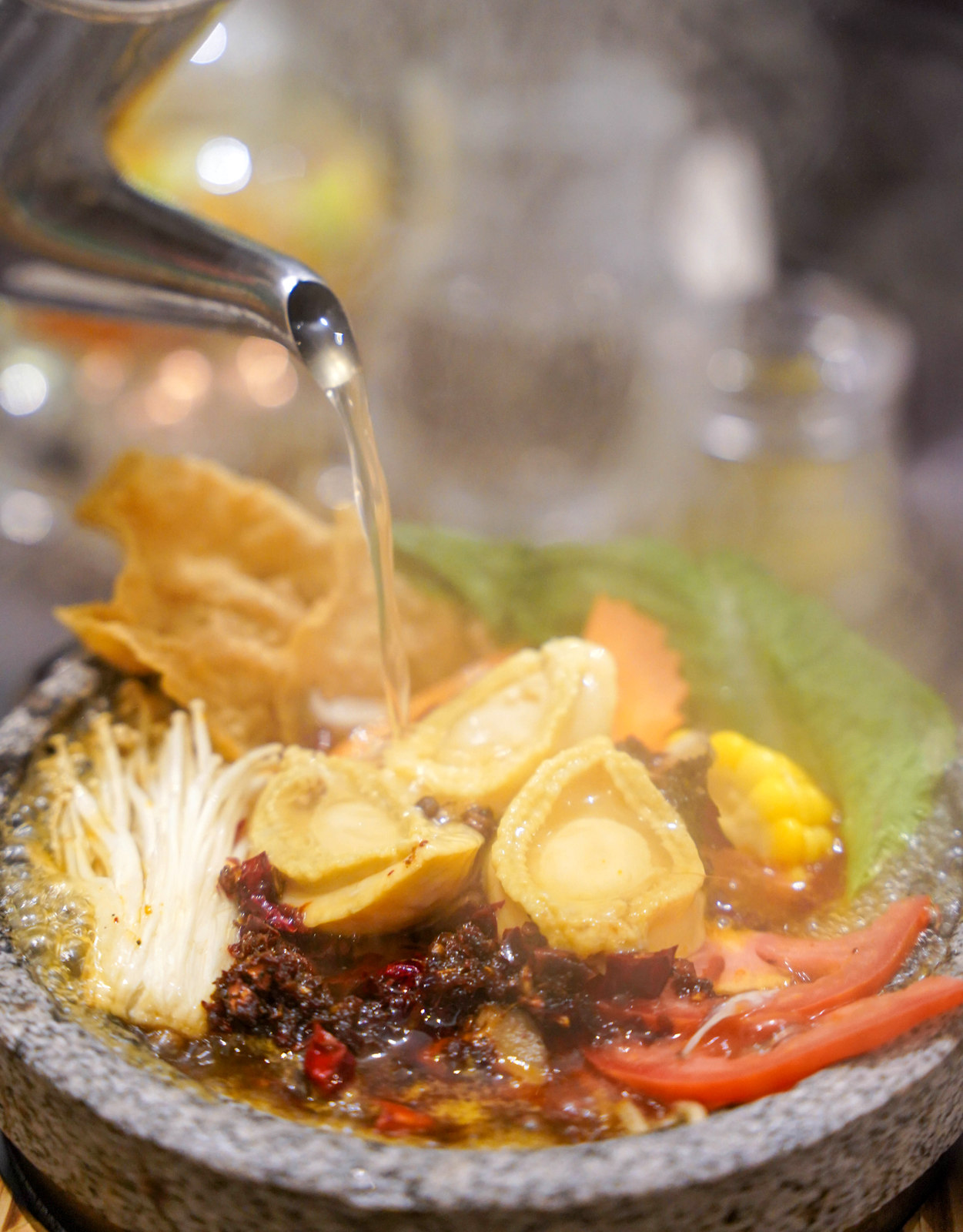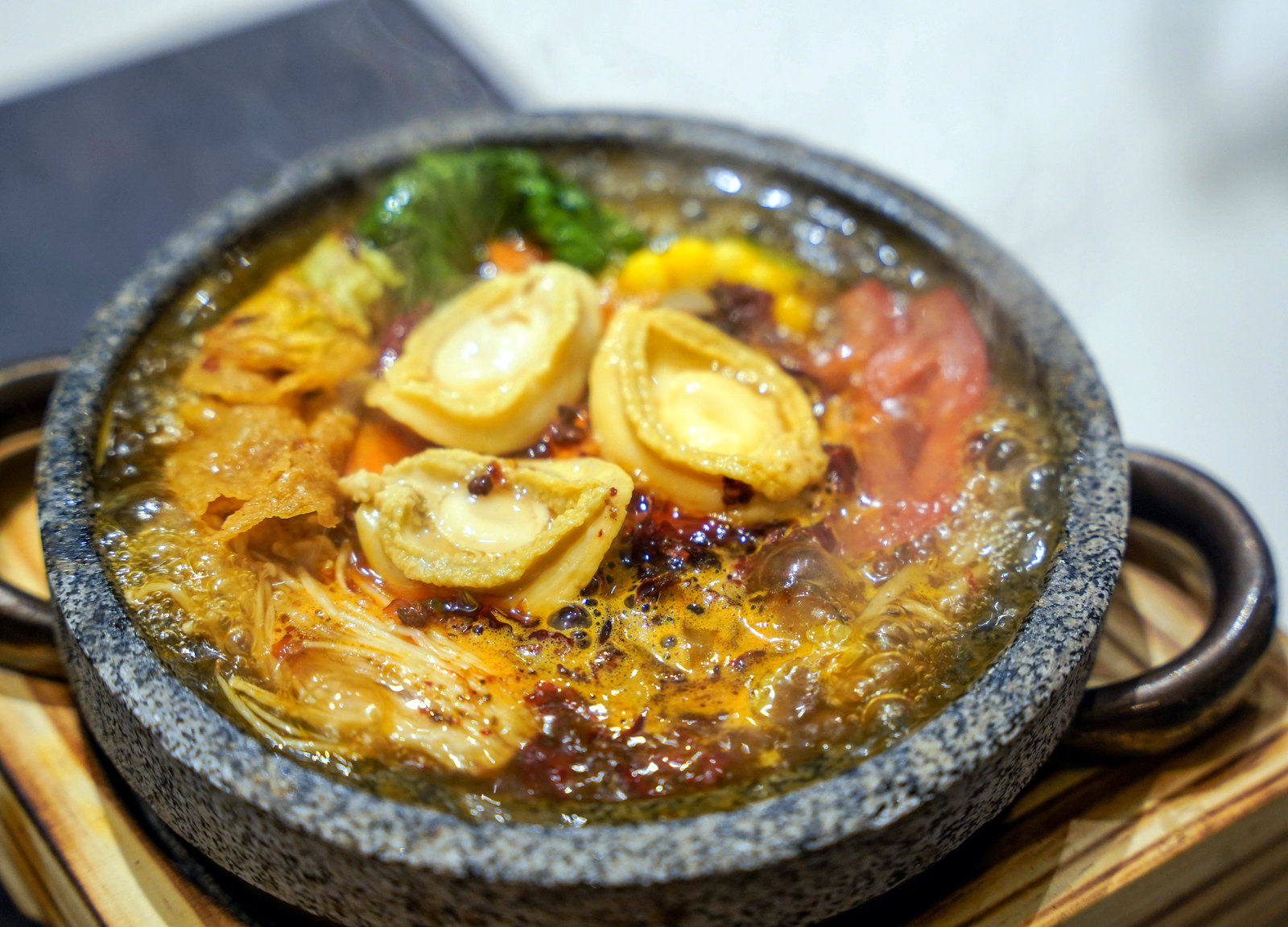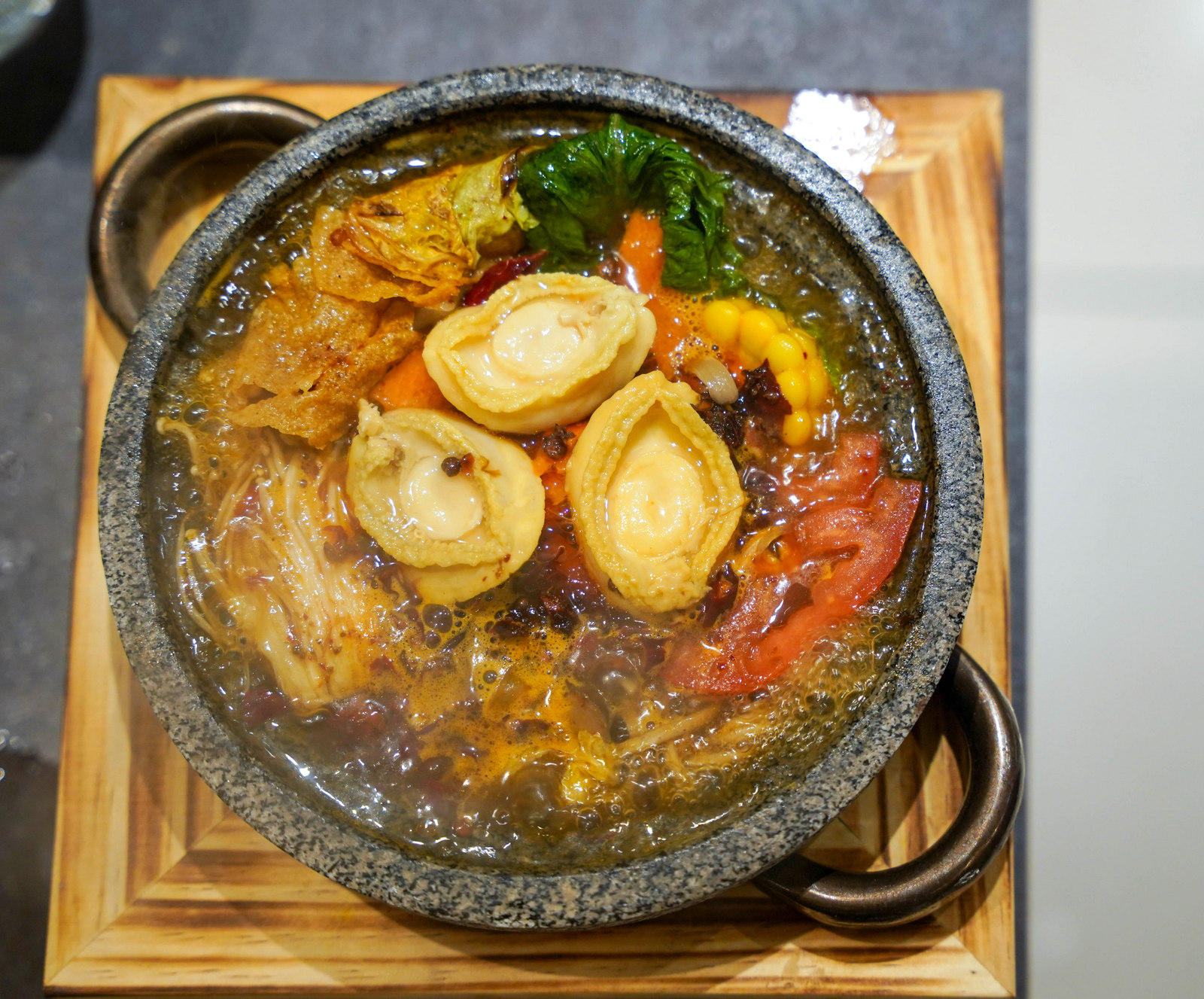 If you're in the mood for a splurge with a splash of soup, order the Abalone Sanna Mee (RM49.90), featuring large, firm and juicy abalone. We had this with buckwheat noodles in a steamy, sultry mala soup; the soup has the Szechuan spicy kick without being overpowering, making it well-balanced and not too fiery.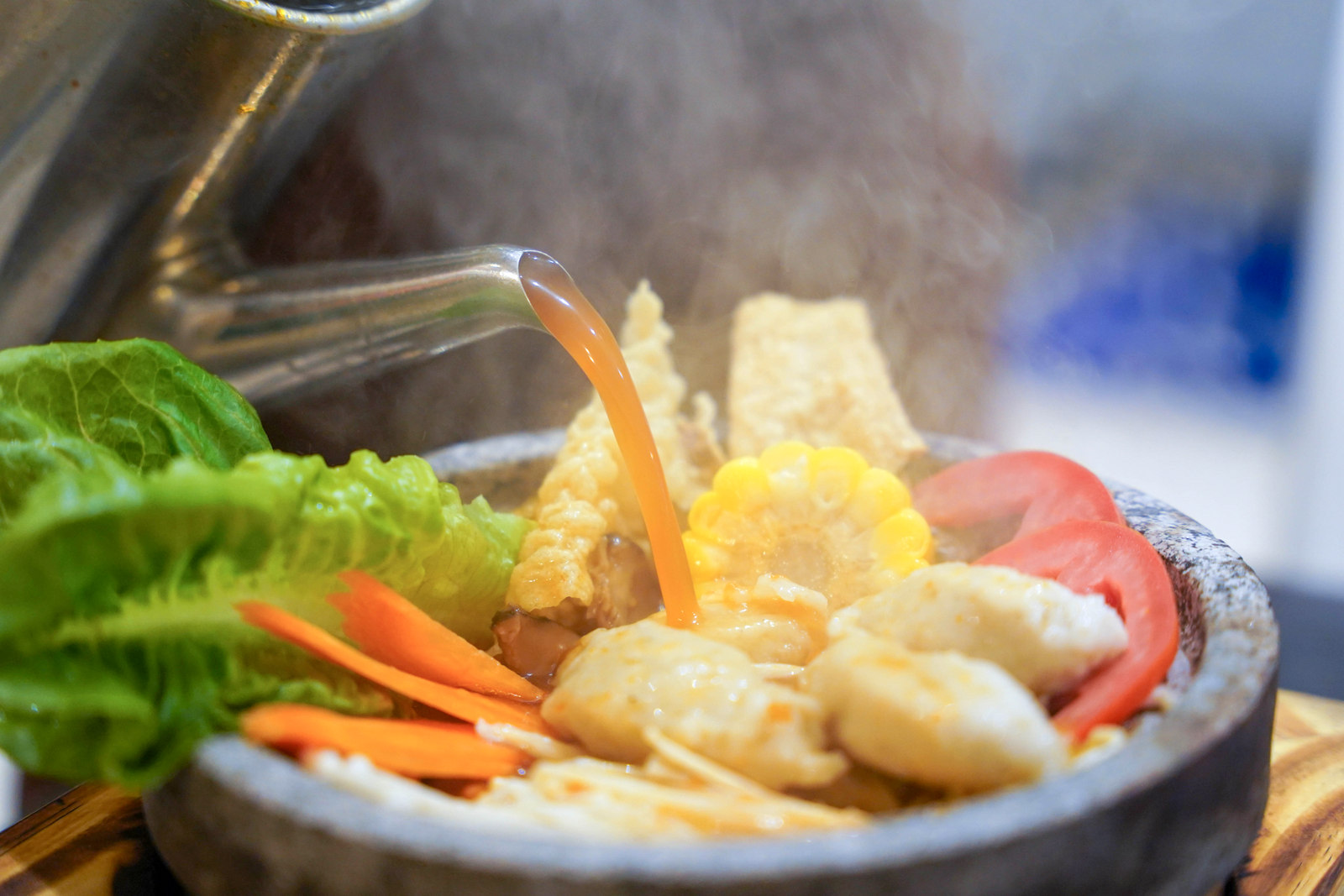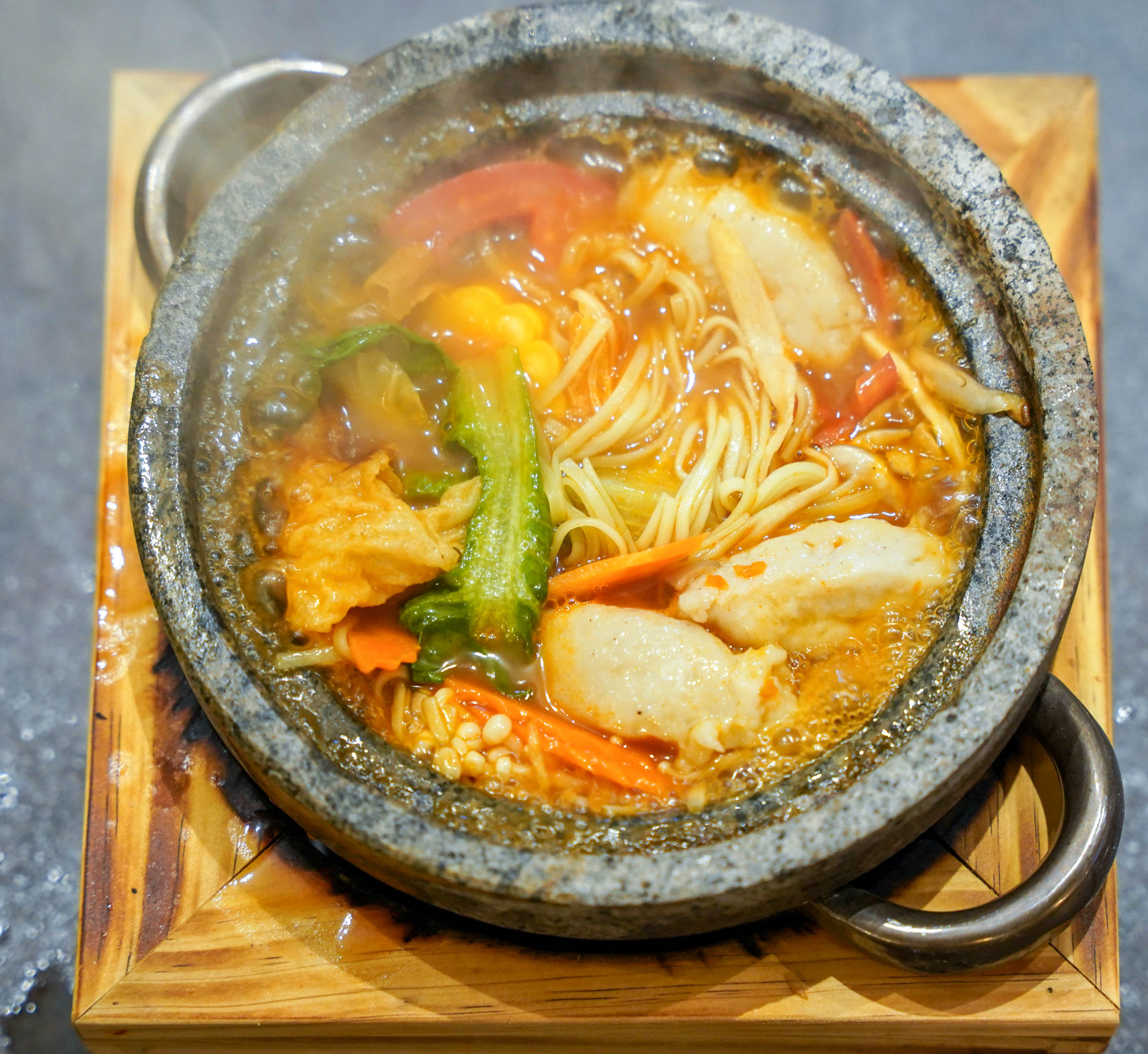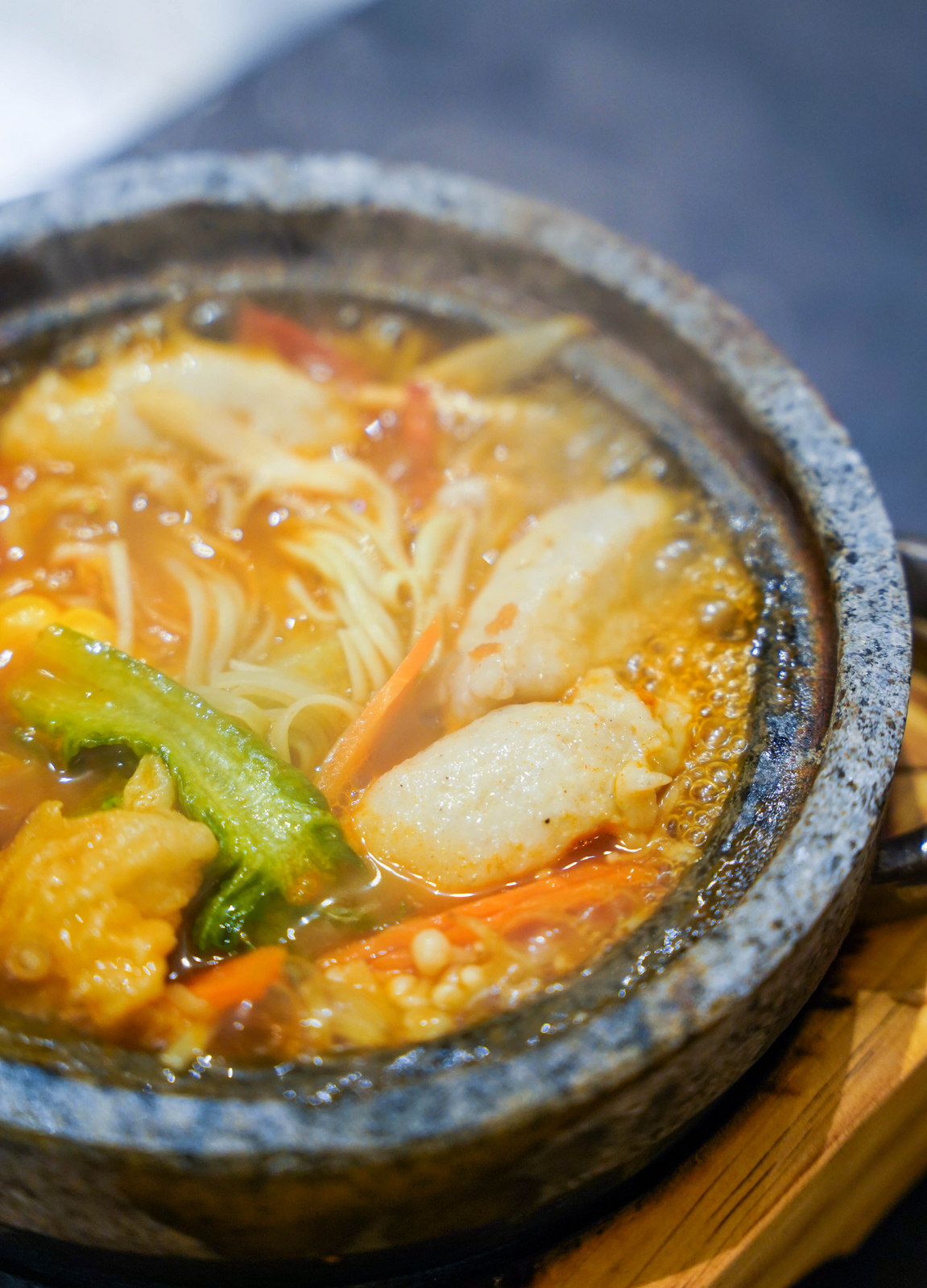 The Fish Paste Sanna Mee (RM23.90) is a comforting everyday meal, with thick, textured slices of fish paste. Try it with spinach noodles in a tangy tomato soup that's lively and lovely.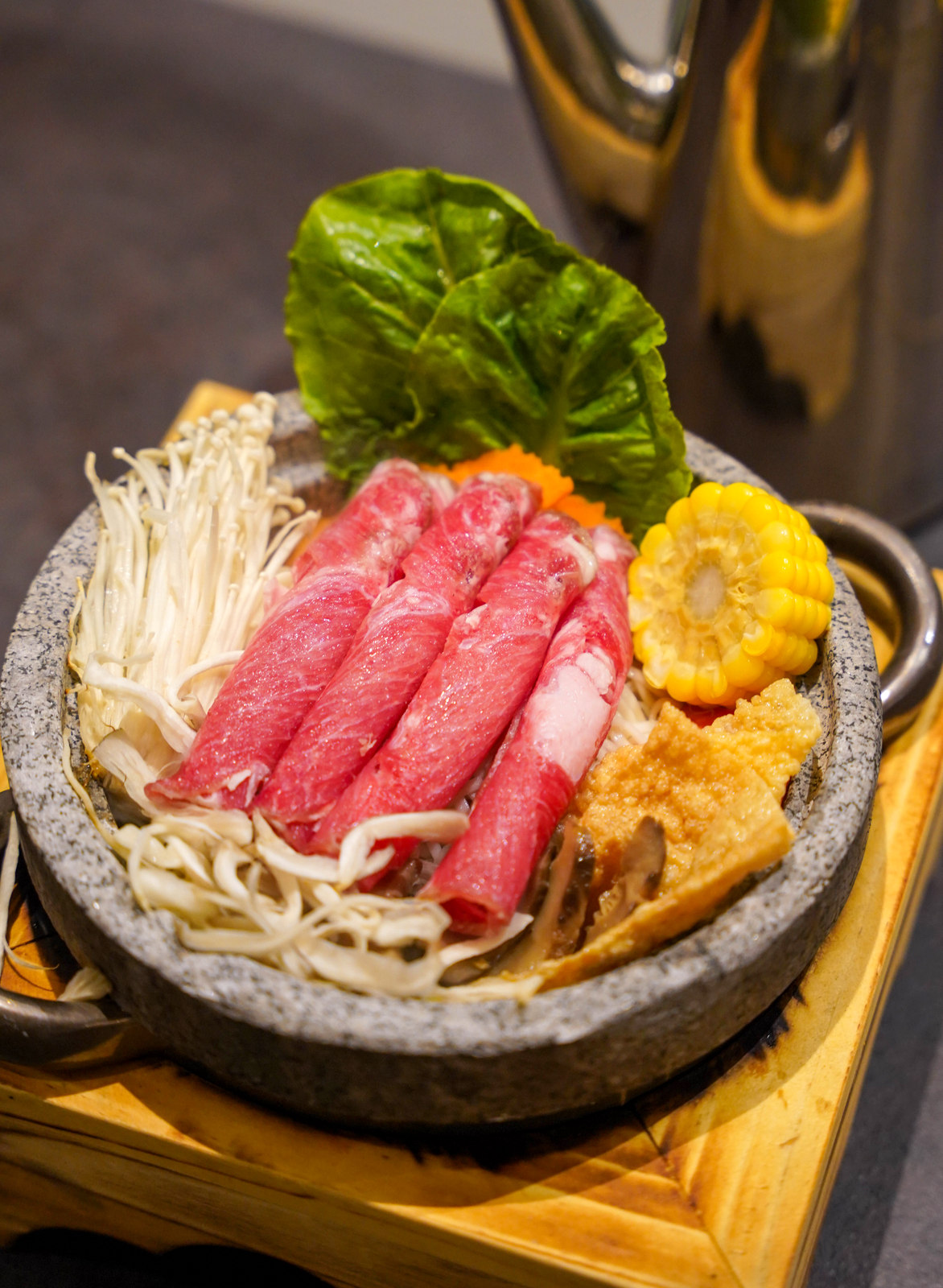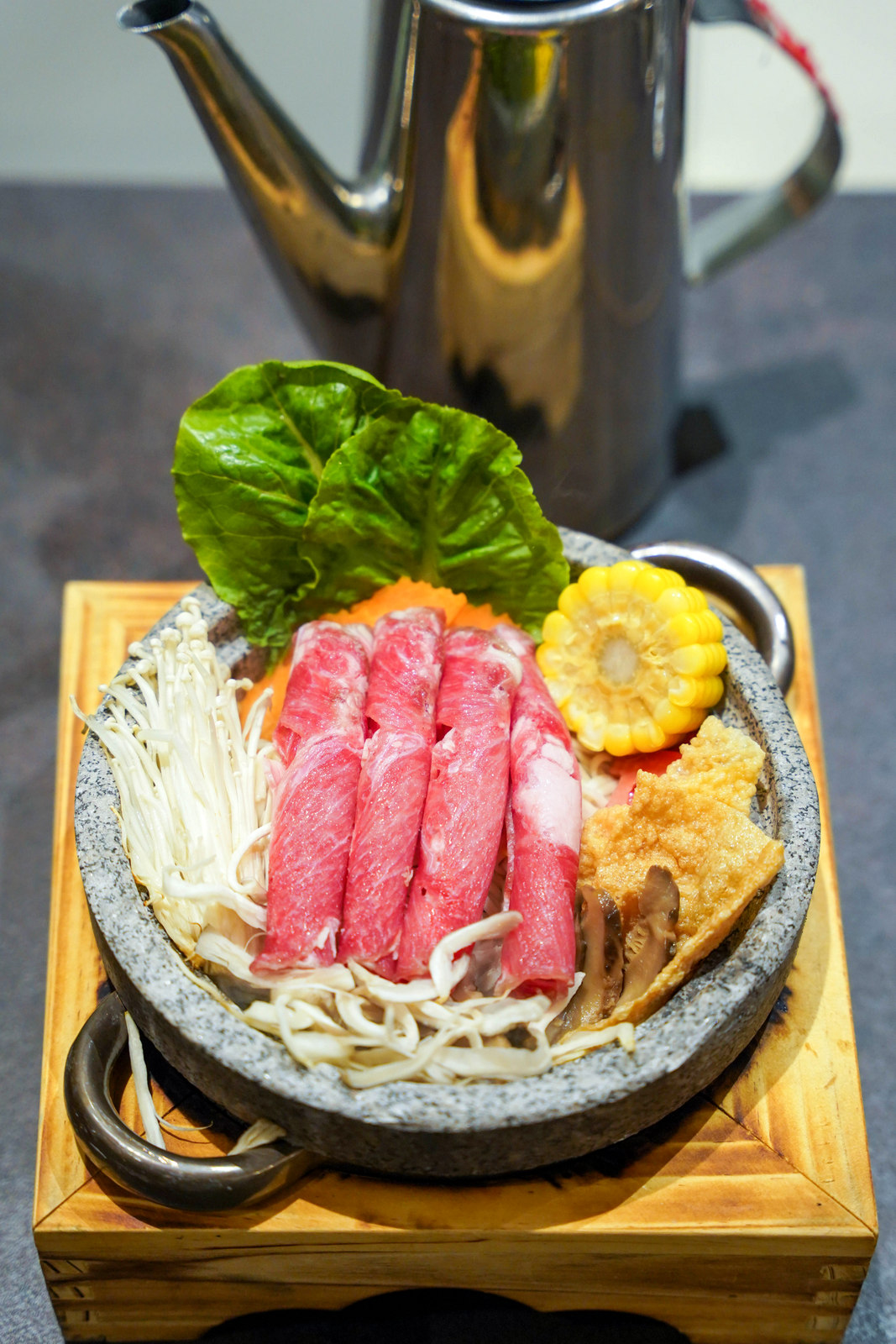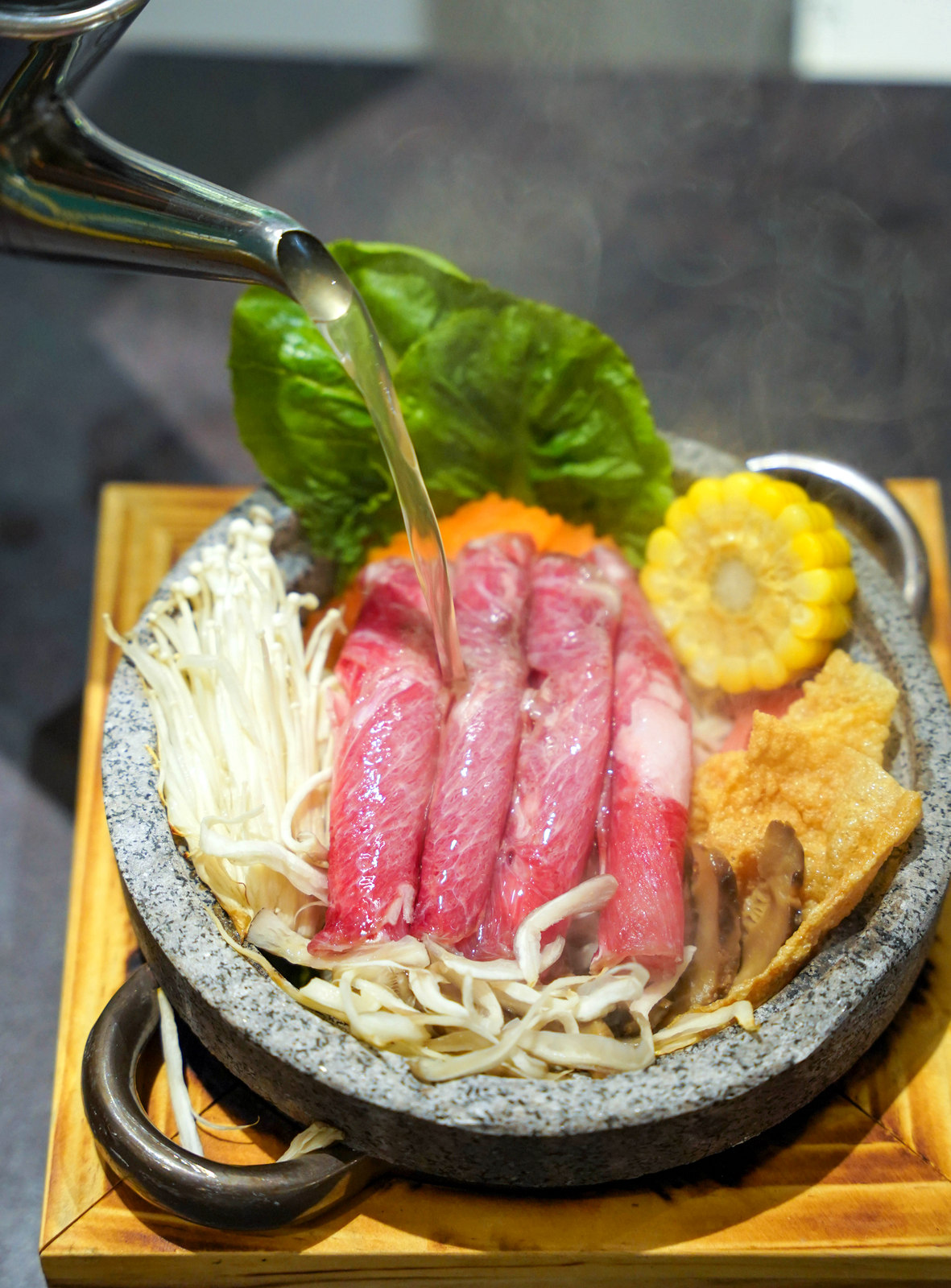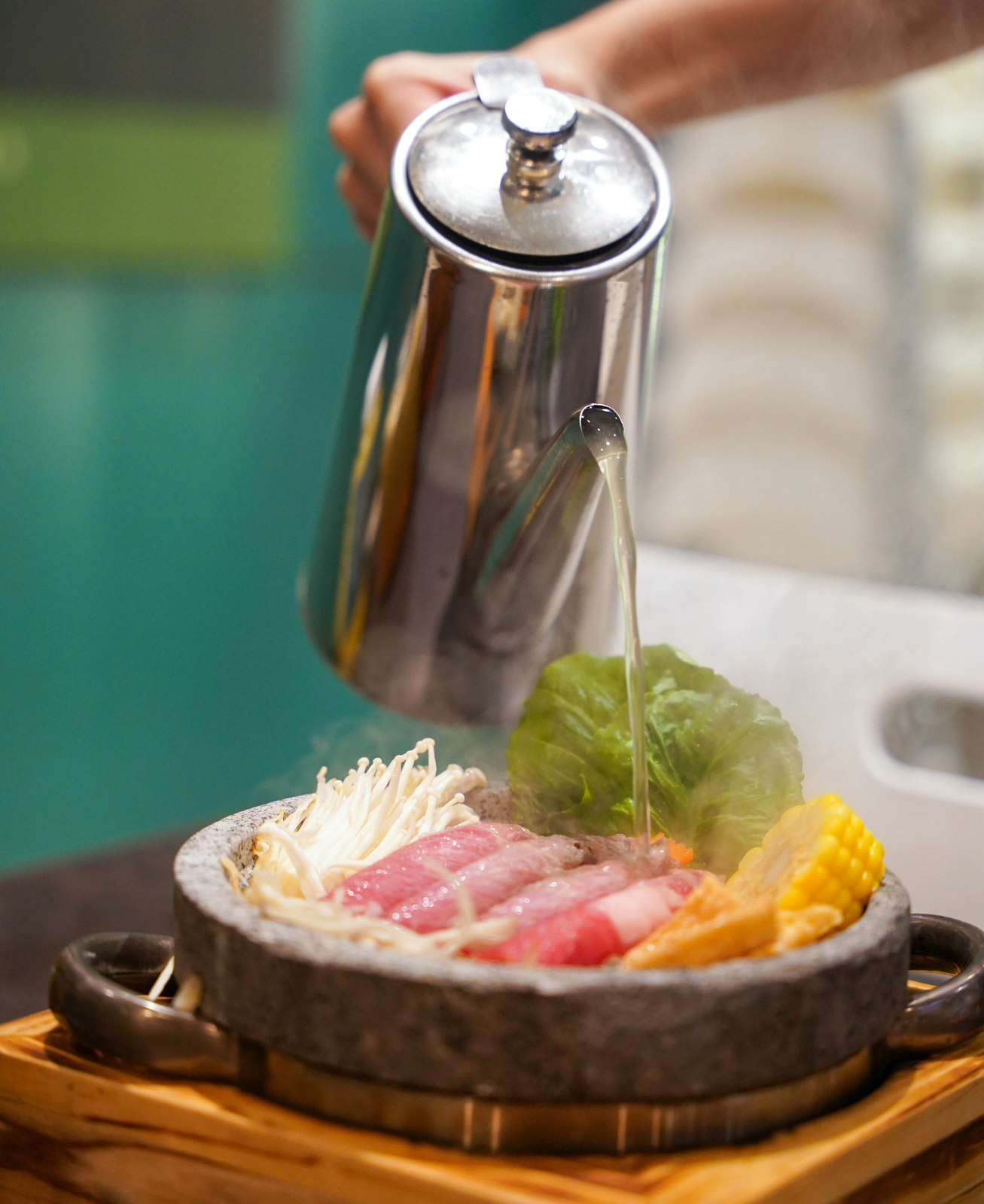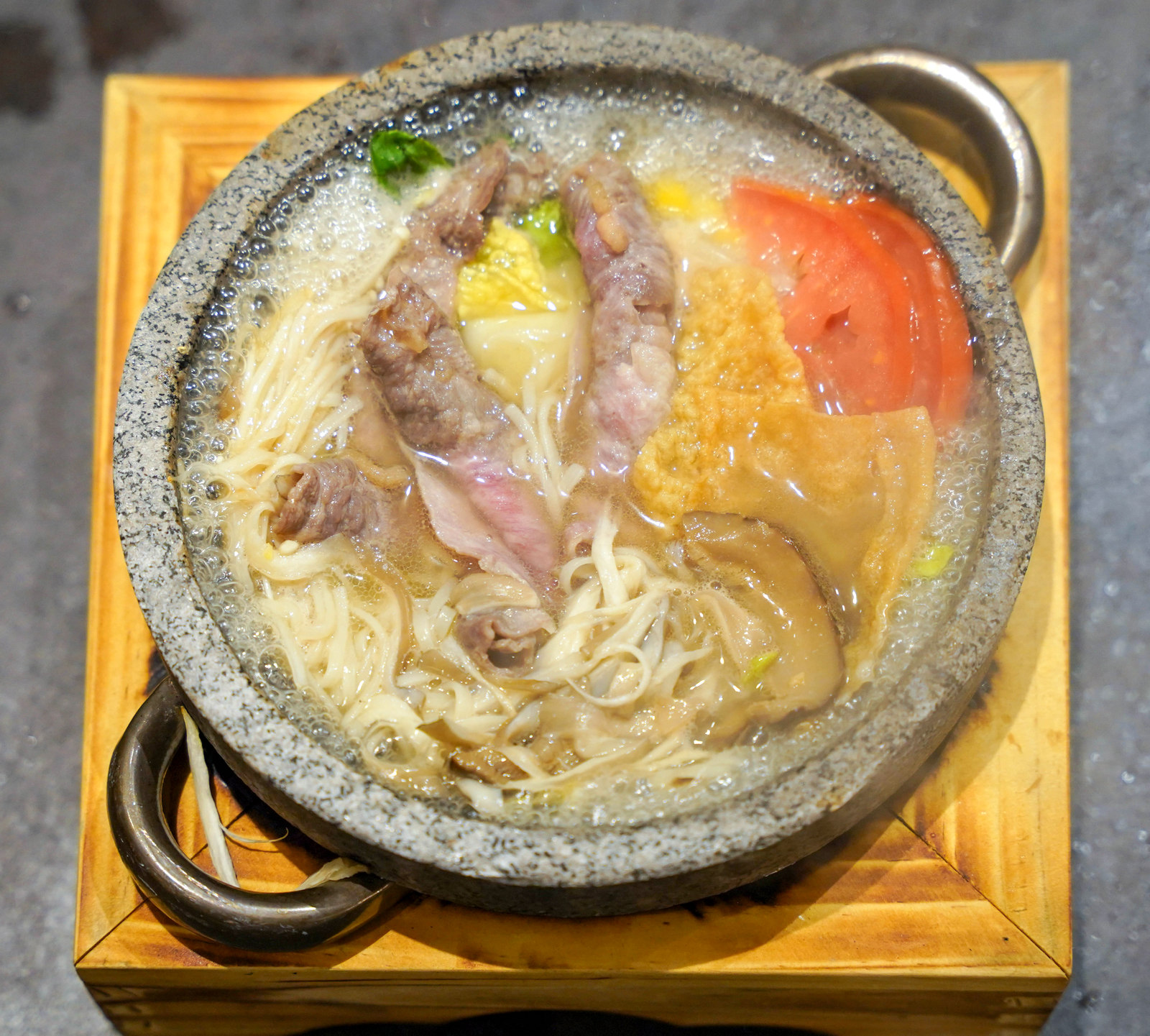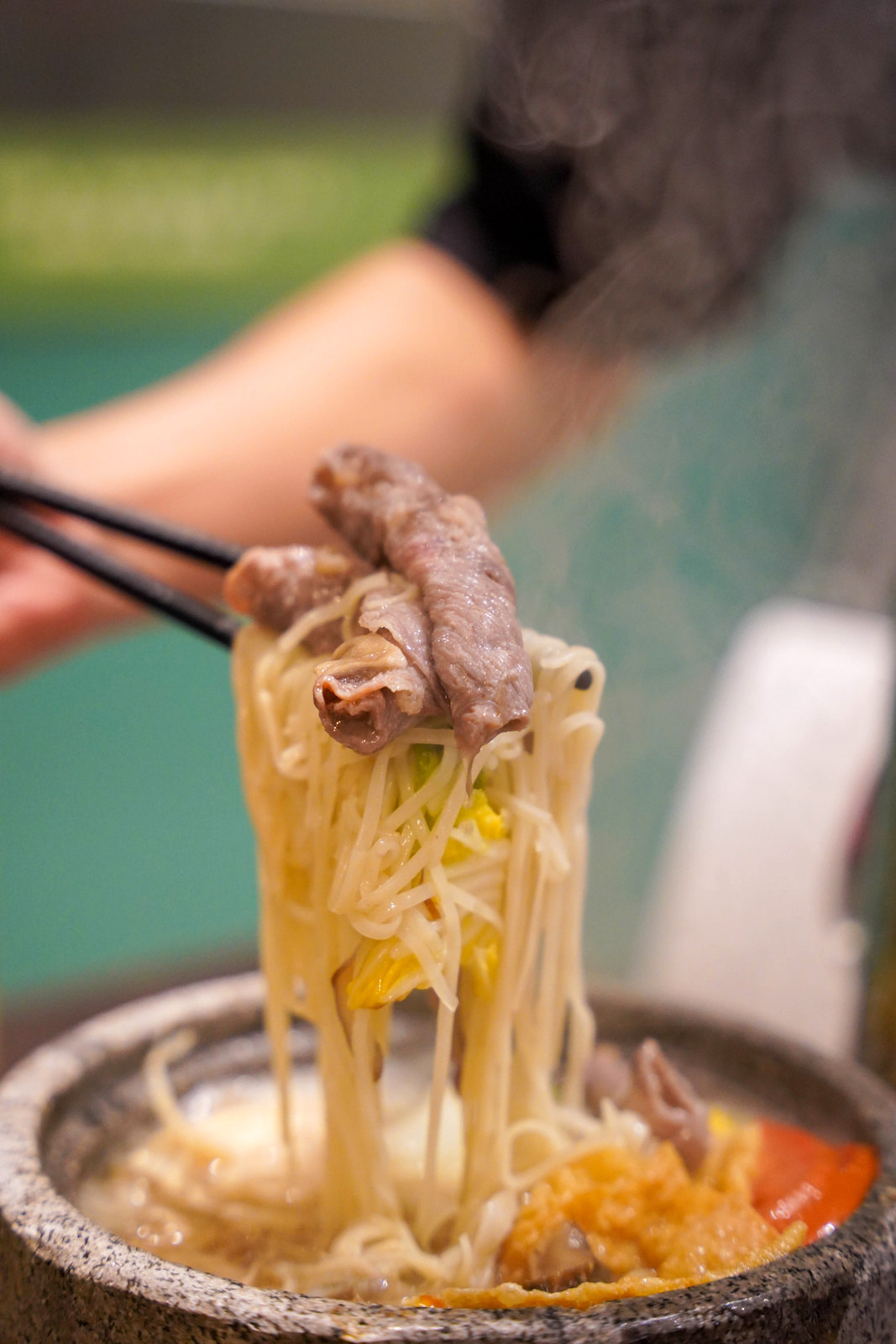 If you must have meat, sink your teeth into the Beef Sanna Mee (RM24.90) - the sirloin beef slices prove soft and succulent, cooked within seconds with the soup. It's a full-bodied, fulfilling ensemble, partnered with possibilities like pumpkin noodles in a mellow fish soup.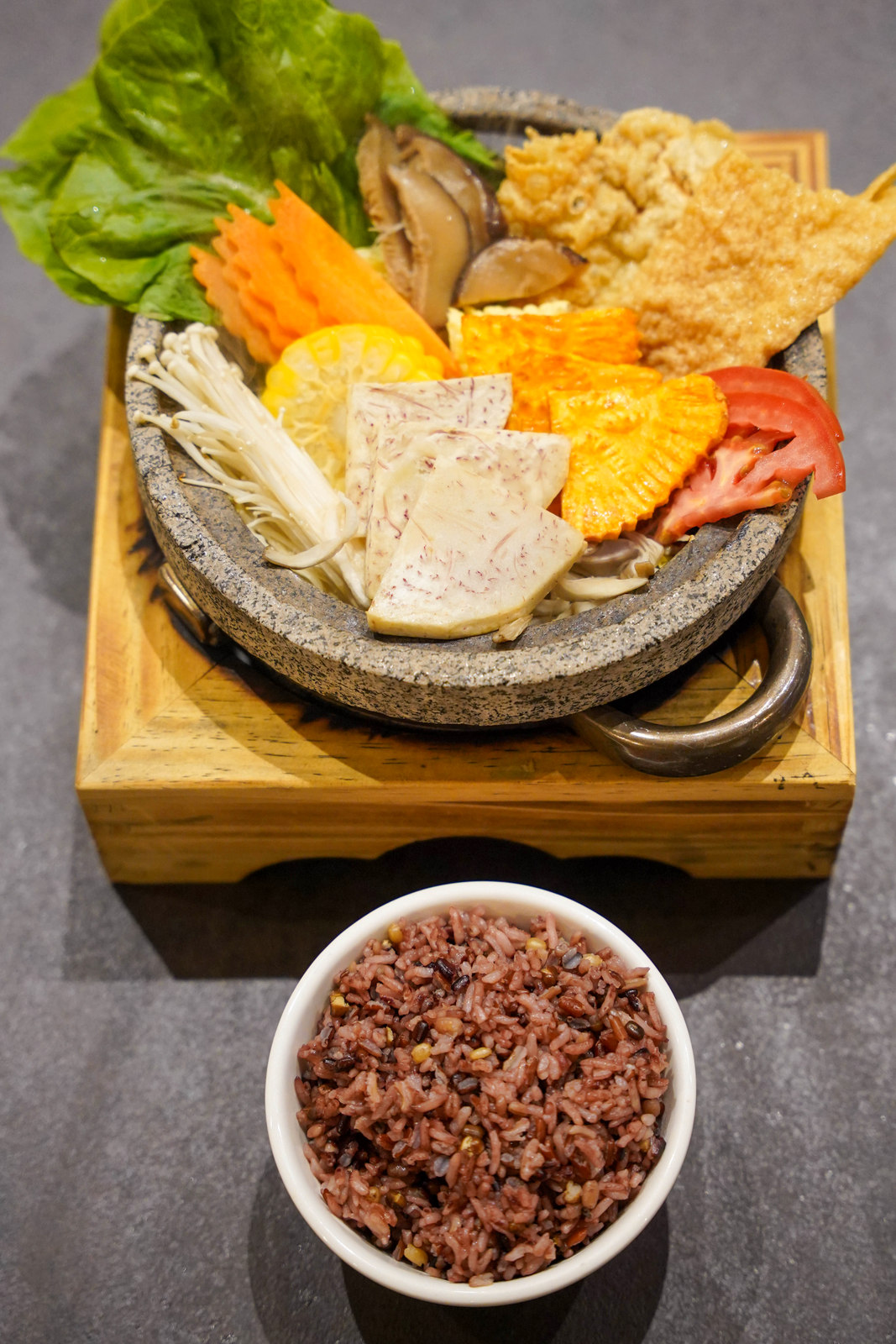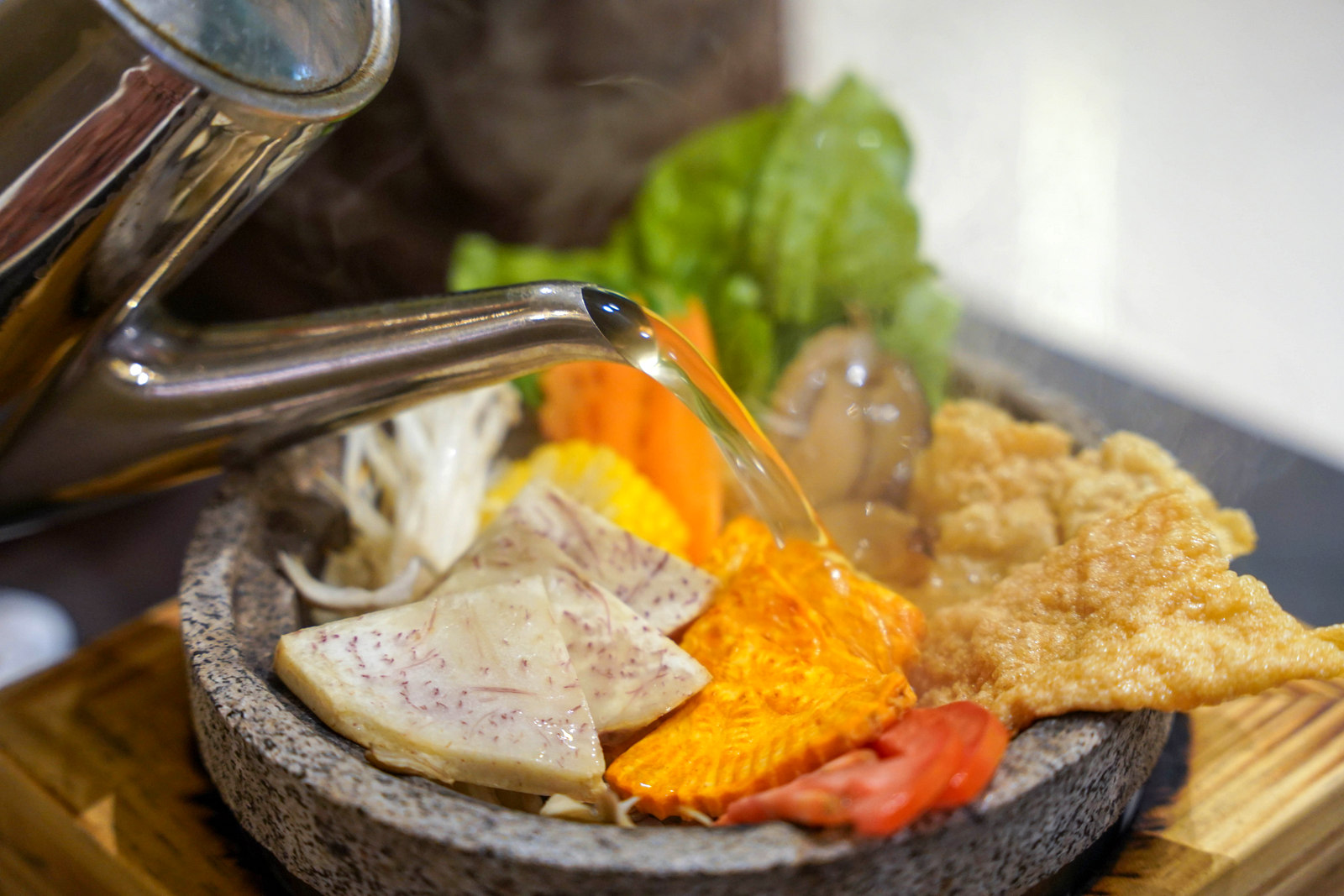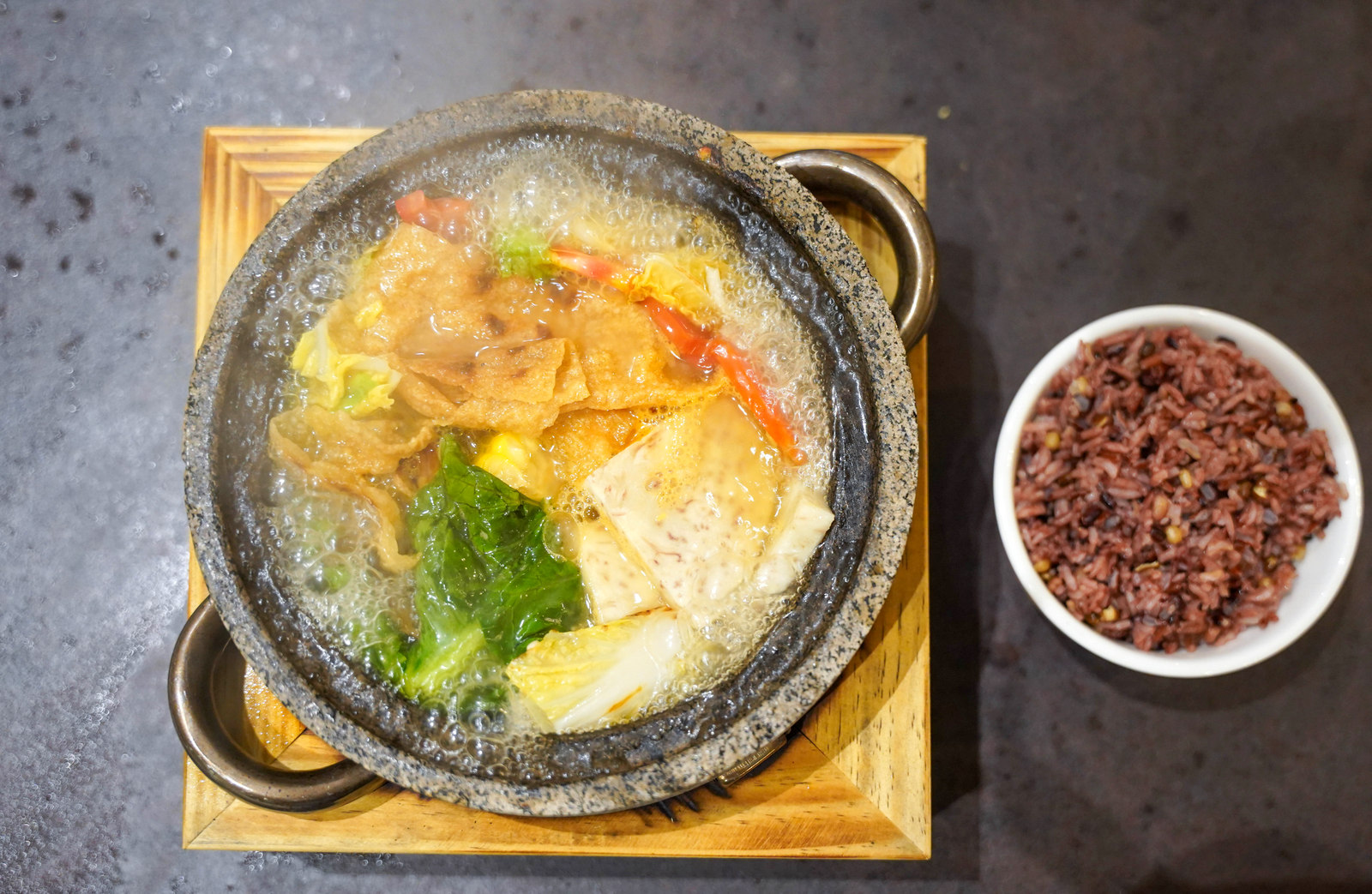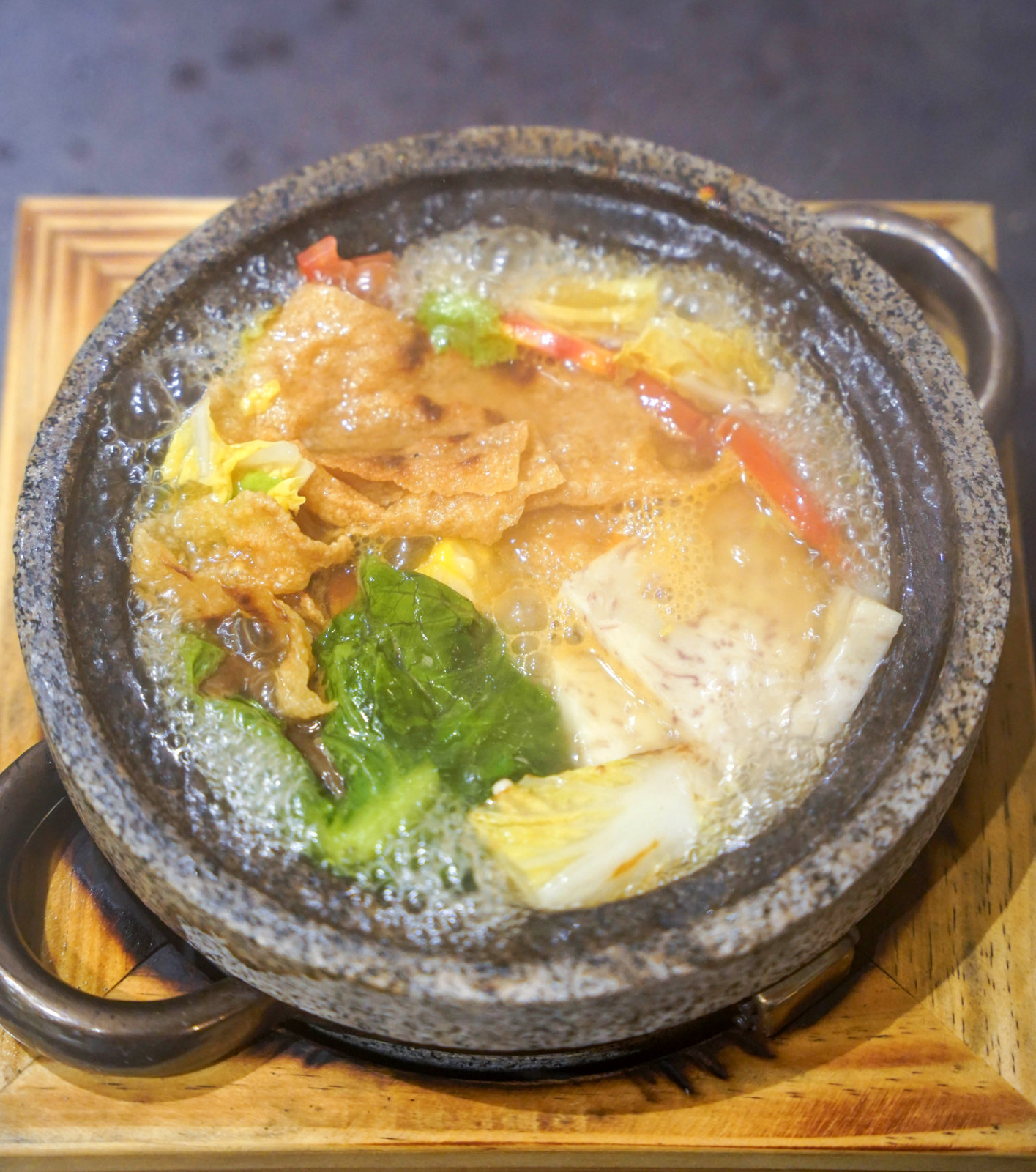 For vibrant vegetarian sustenance, the Vege Sanna Mee (RM18.90) is very much value for money, with a wealth of the earth's harvest, including baby romaine, sweet potato, tomatoes, taro, tarenoki mushrooms, sweet corn and beancurd sheets, perfect in a vegetable soup. If you prefer rice instead of noodles, you can swap the mee for brown rice.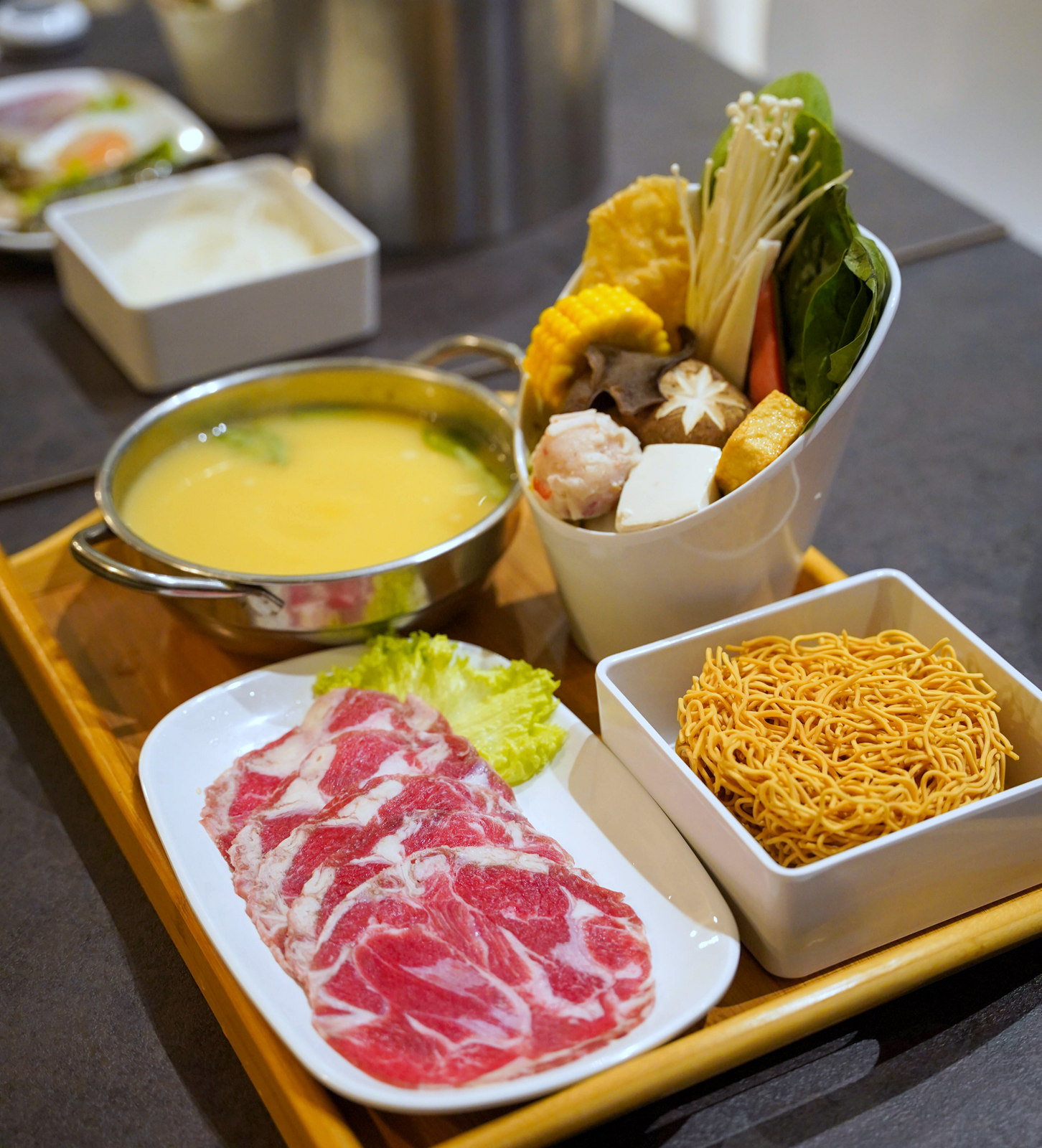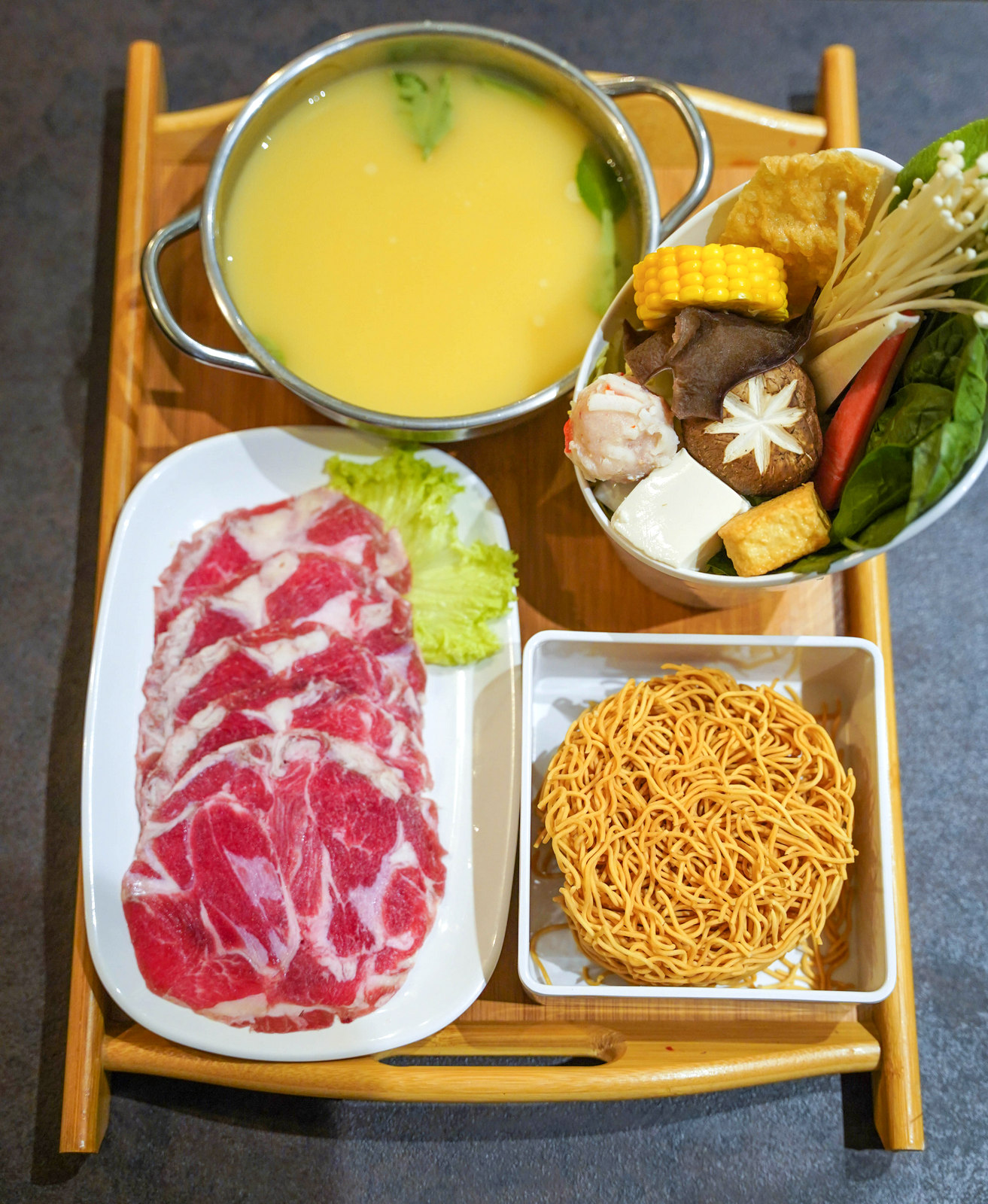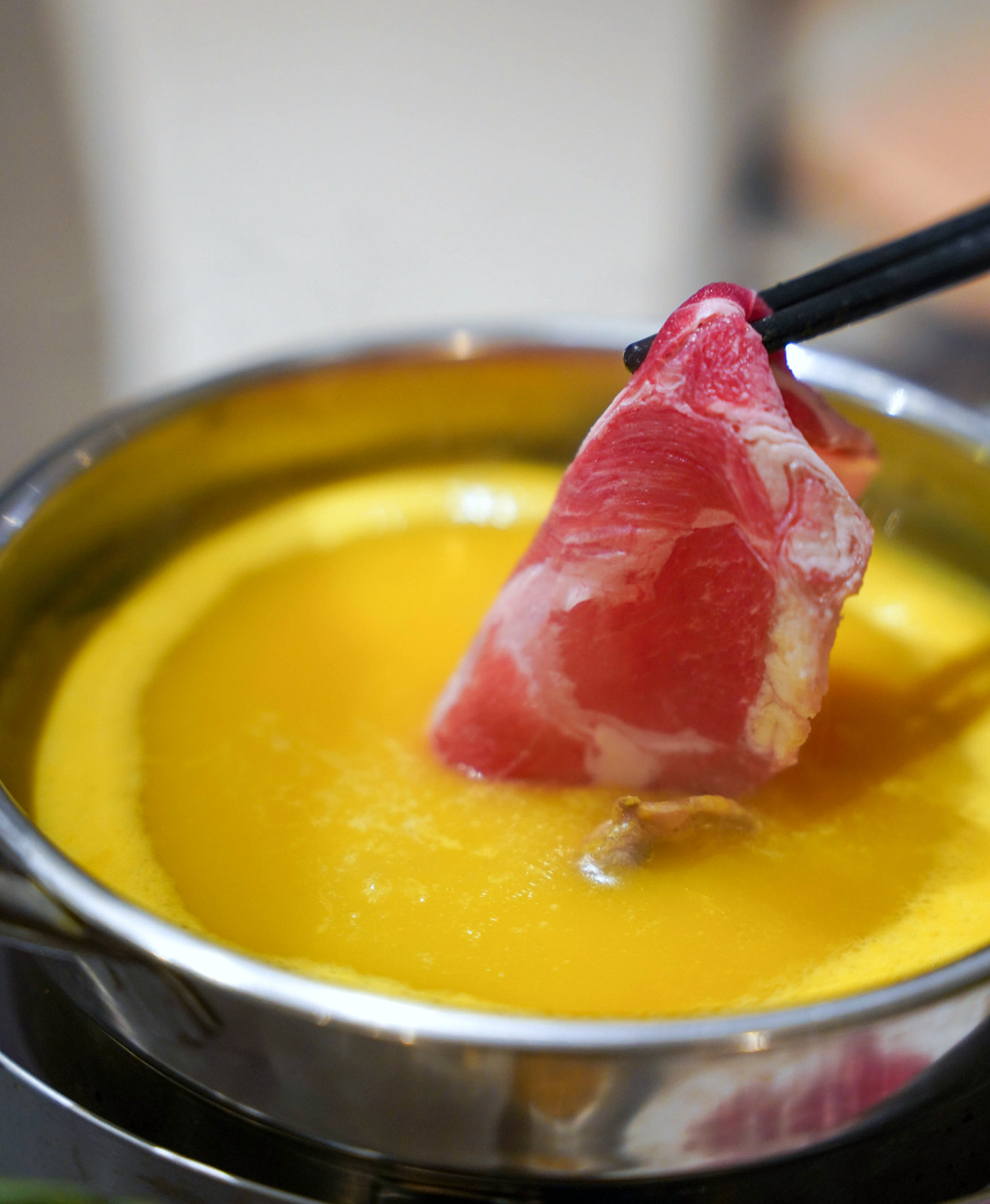 The soup bases can also be harnessed for mini hotpots - the Lamb Mini Hotpot (RM28.90) is our best bet for prime juiciness. Dunk the delicately sliced lamb into pumpkin soup (RM9.90 surcharge) for sweetly creamy pleasure, rounded out with vegetables galore and a selection of noodles such as yee mee.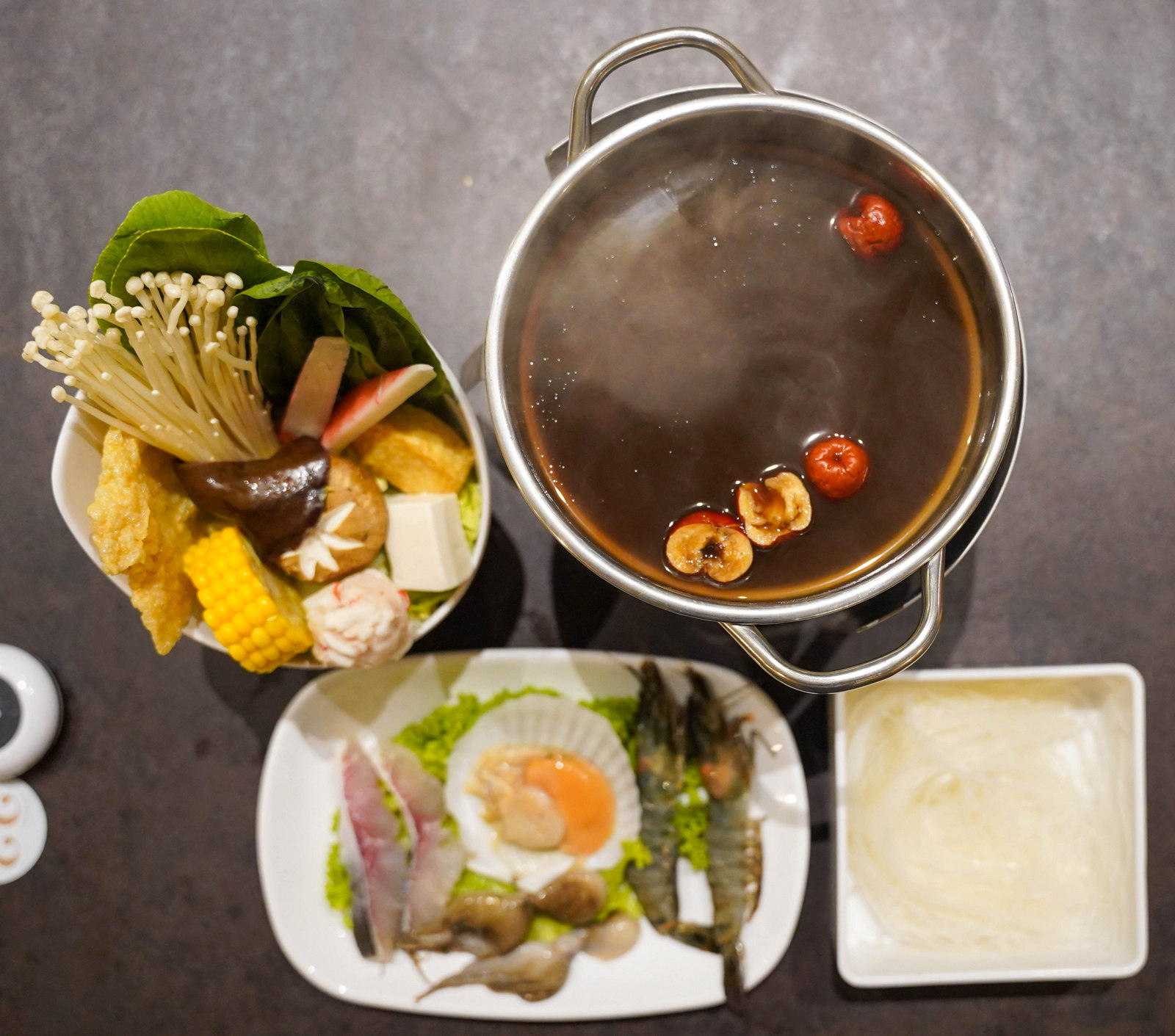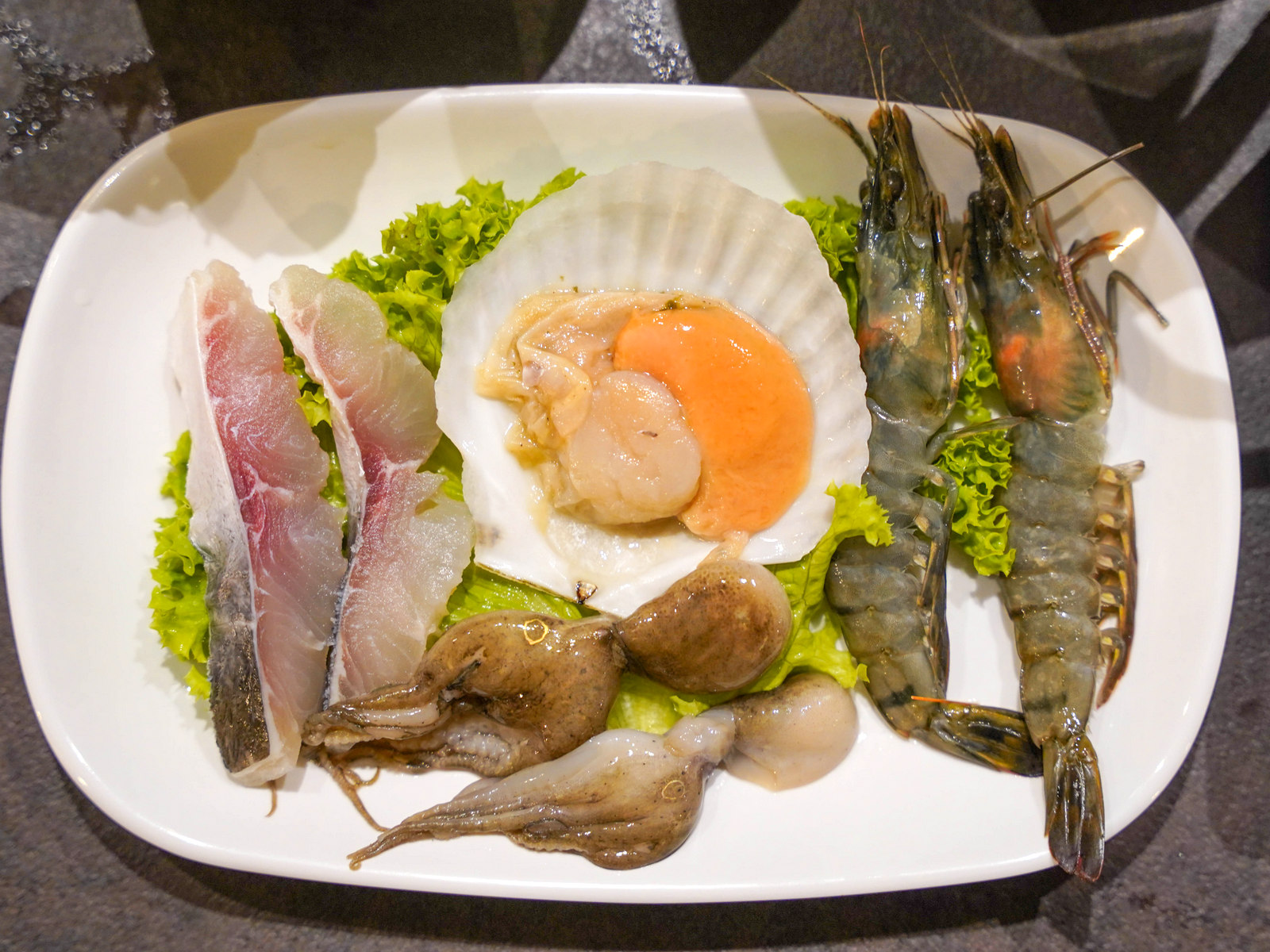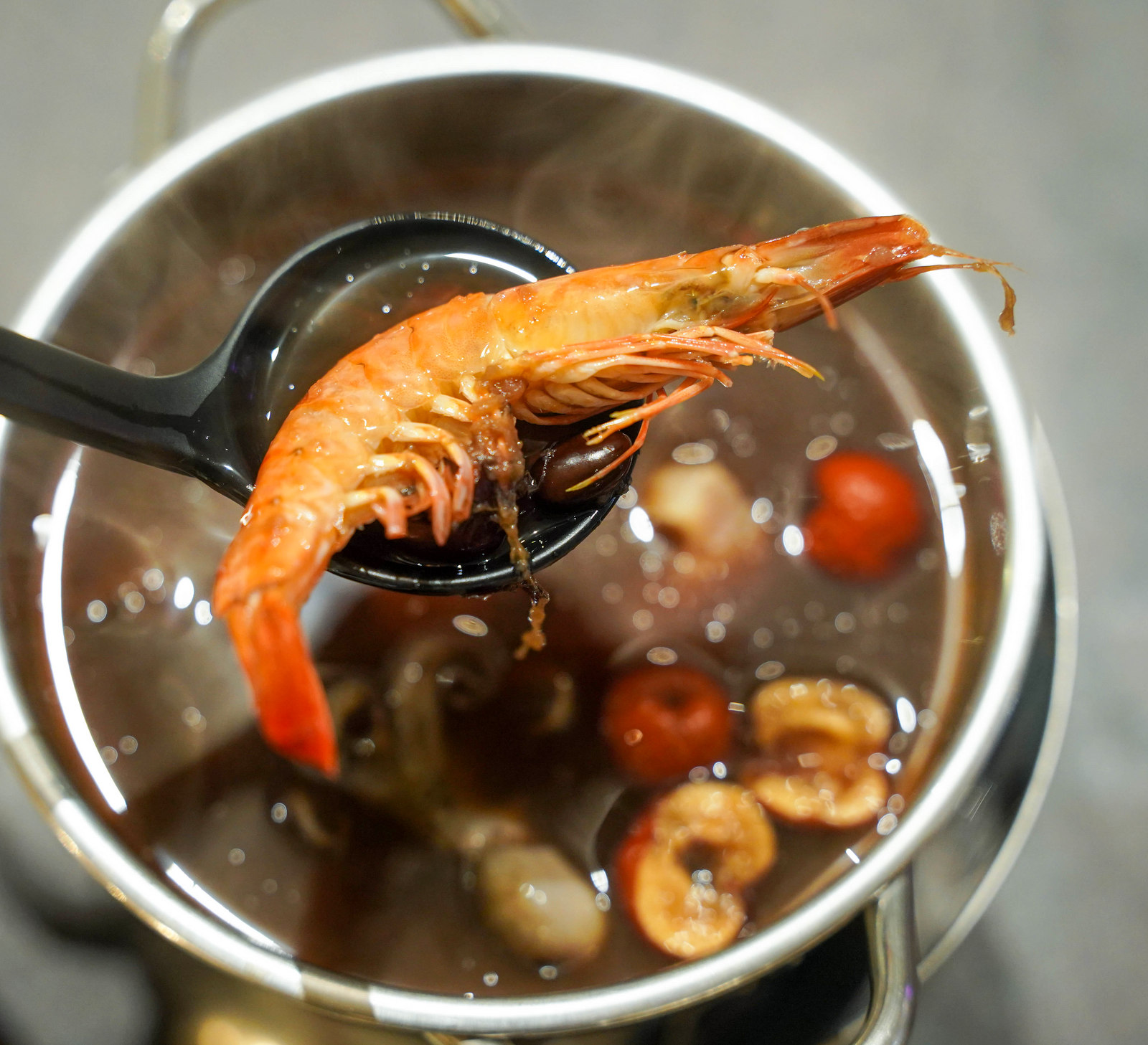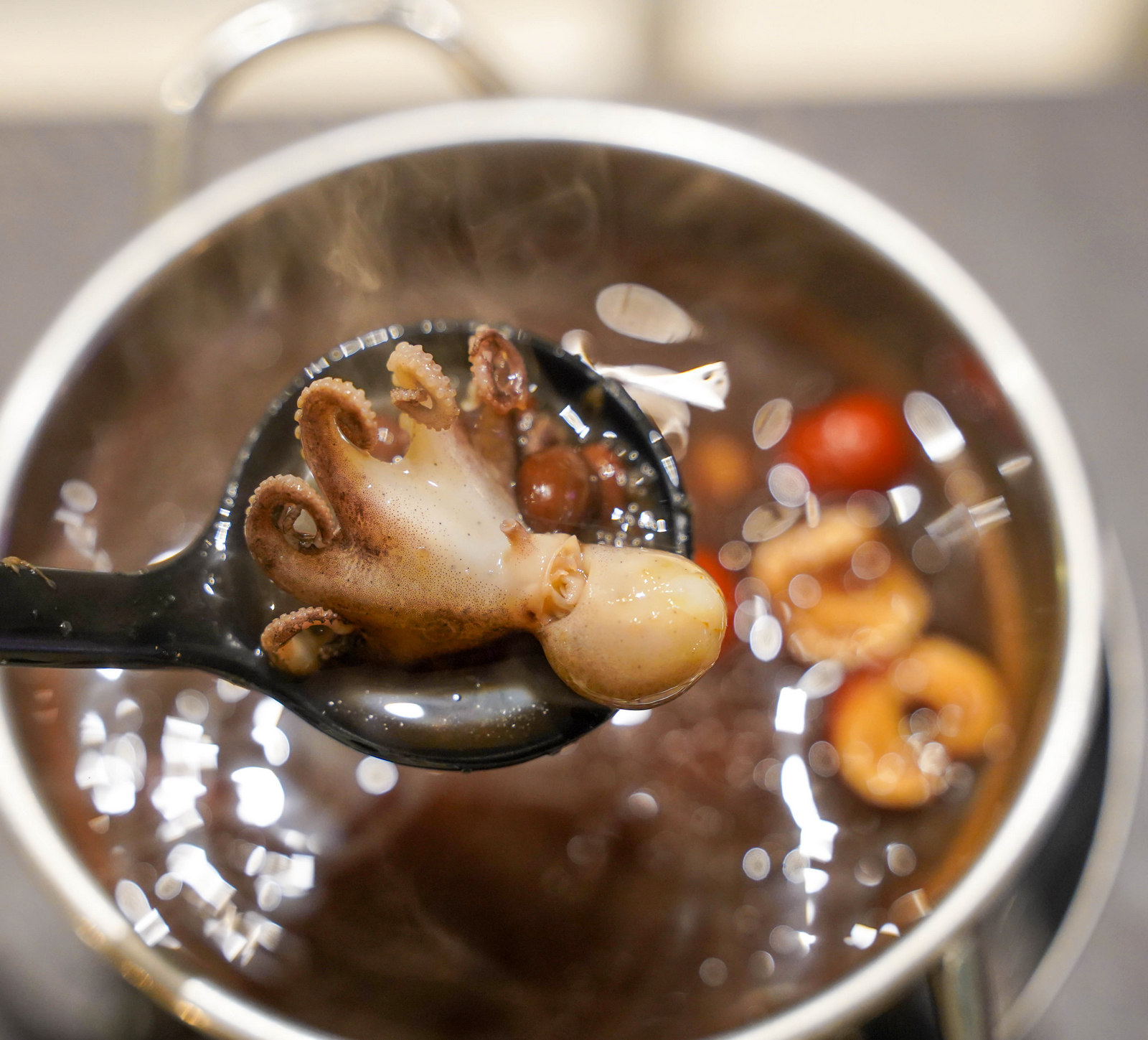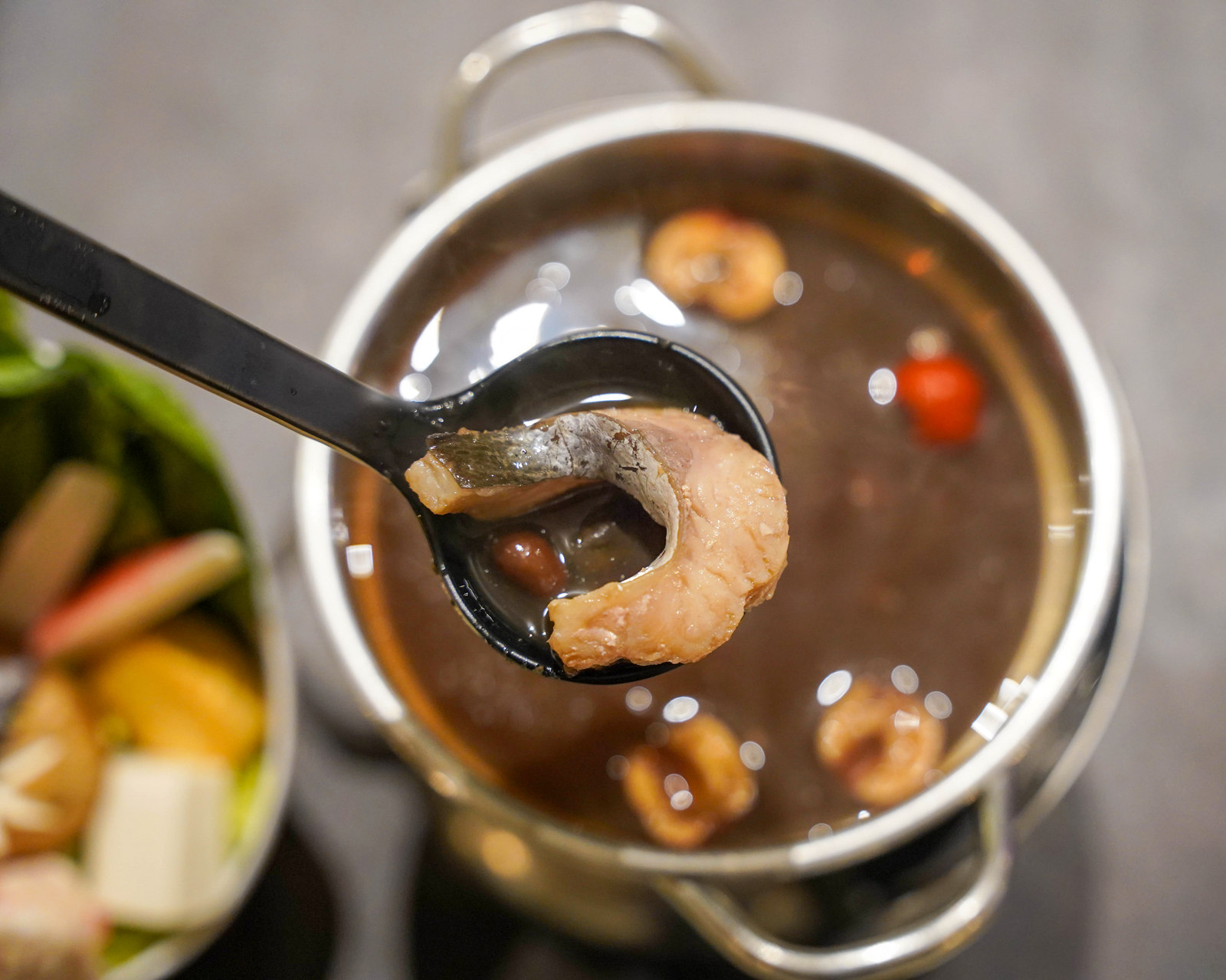 The Seafood Mini Hotpot (RM33.90) is a bounty of tiger prawns, squid, scallops and fish fillets, beautifully complemented with a deep and dark black bean soup (RM9.90 surcharge) that tastes traditionally herbal. Have it with glass noodles for an easy-going accompaniment.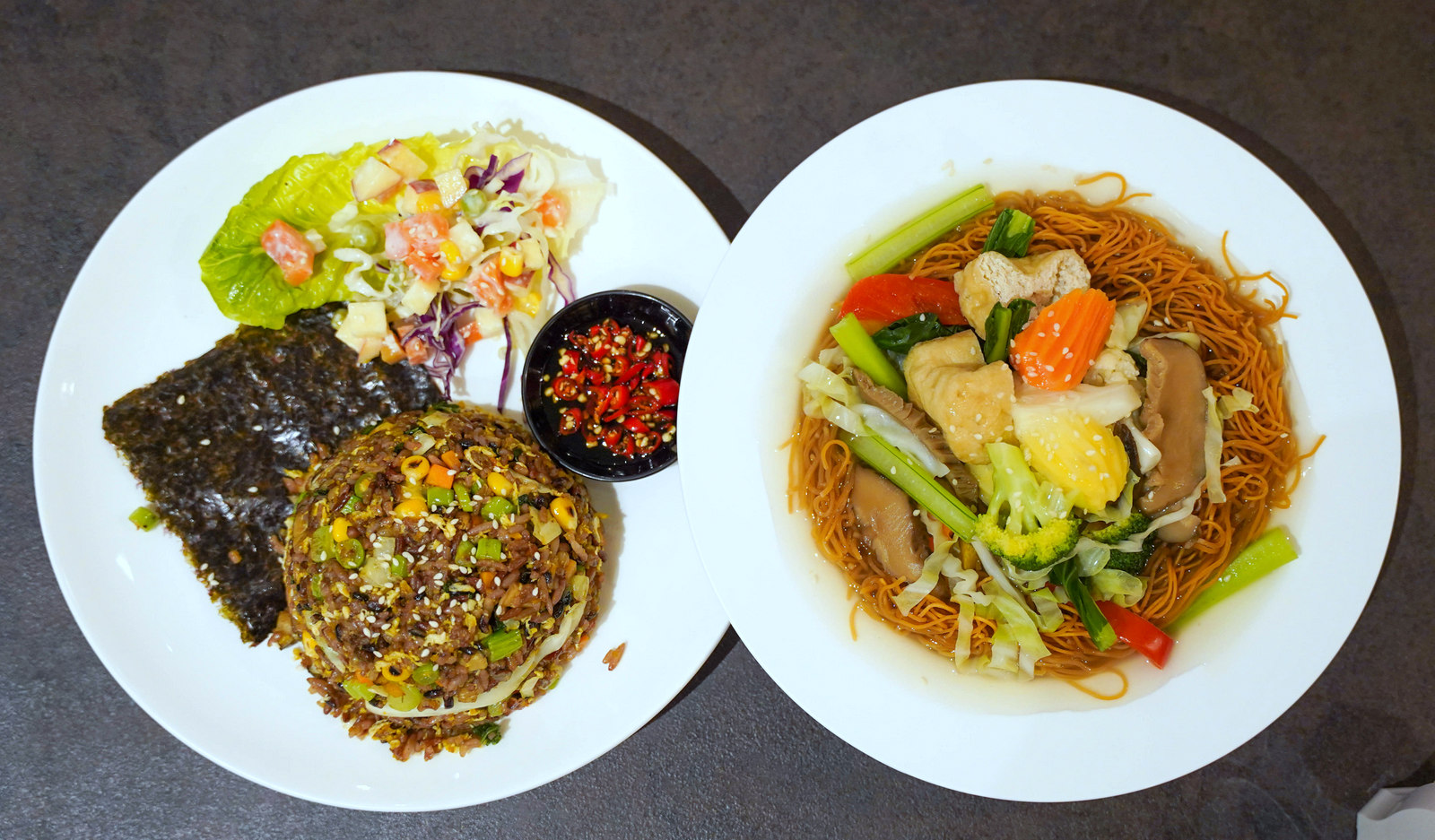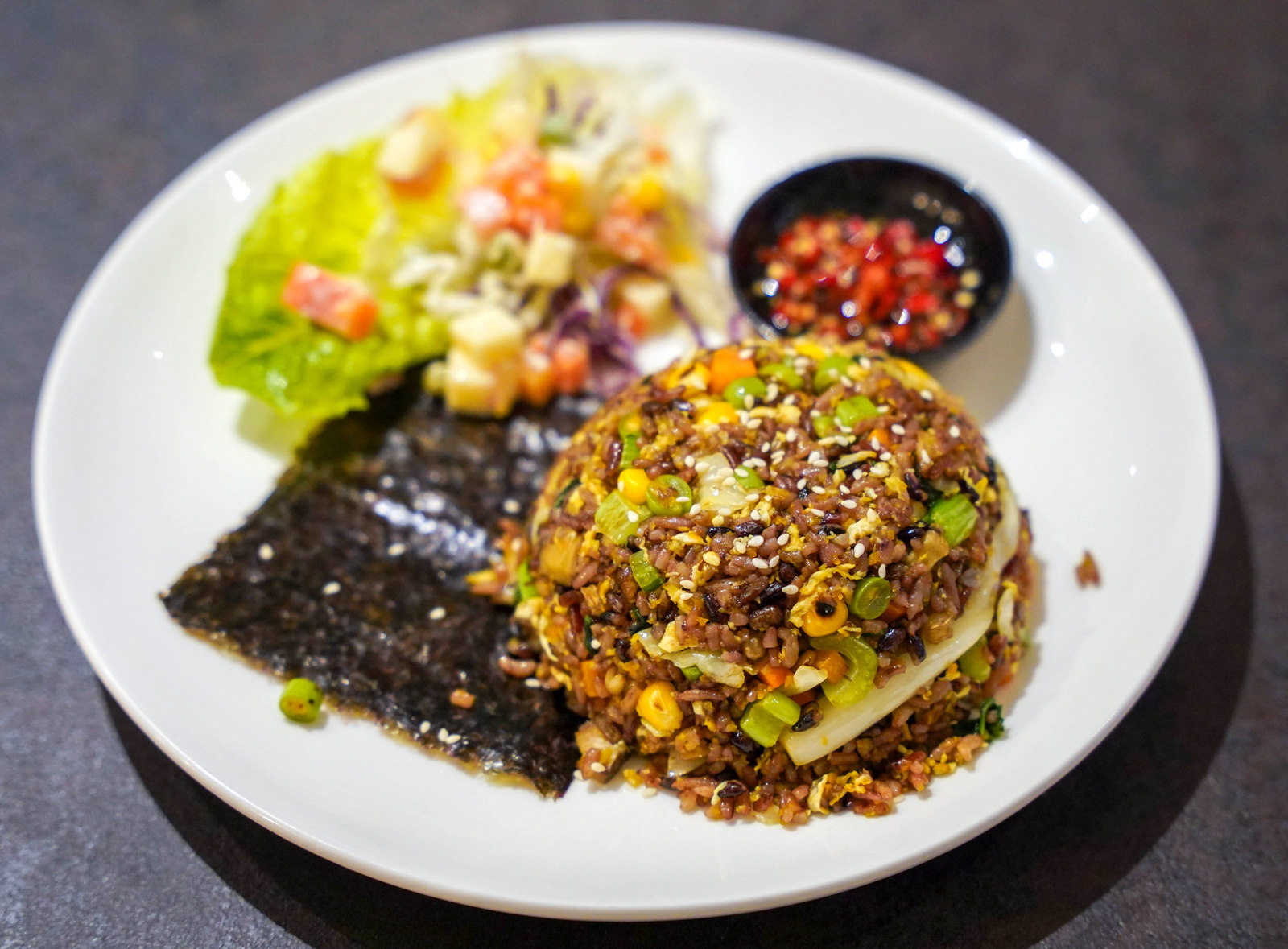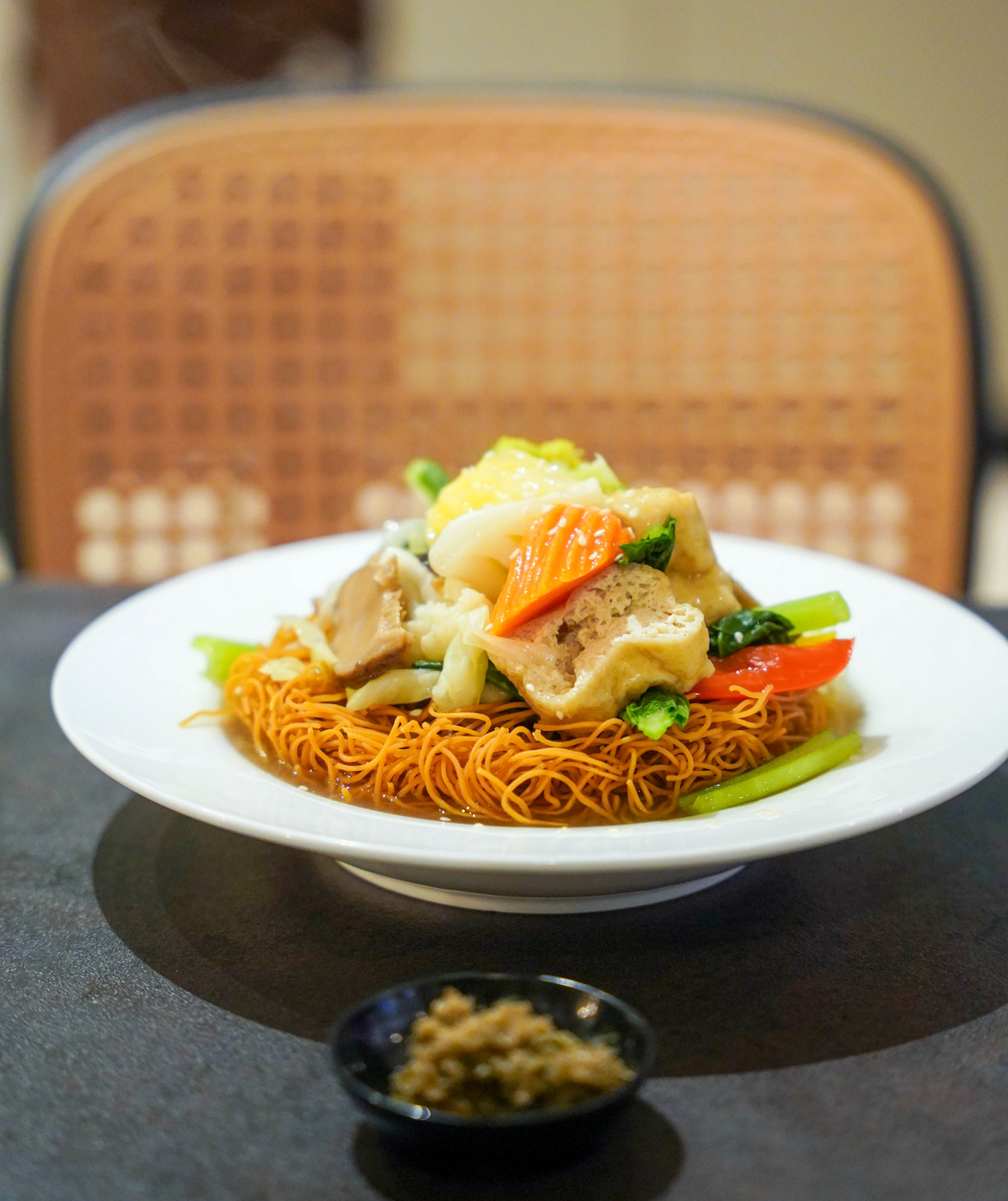 If you're pressed for time, Young Sanna Mee offers cooked-to-order rice and noodle platters - the Mixed Mushroom Fried Rice is loaded with the robust earthiness of mushrooms (RM18.90), while the Mixed Veg Braised Fried Mee Sua brings together crunchy vegetables with crispy mee sua for a convincing culinary coupling (RM19.90).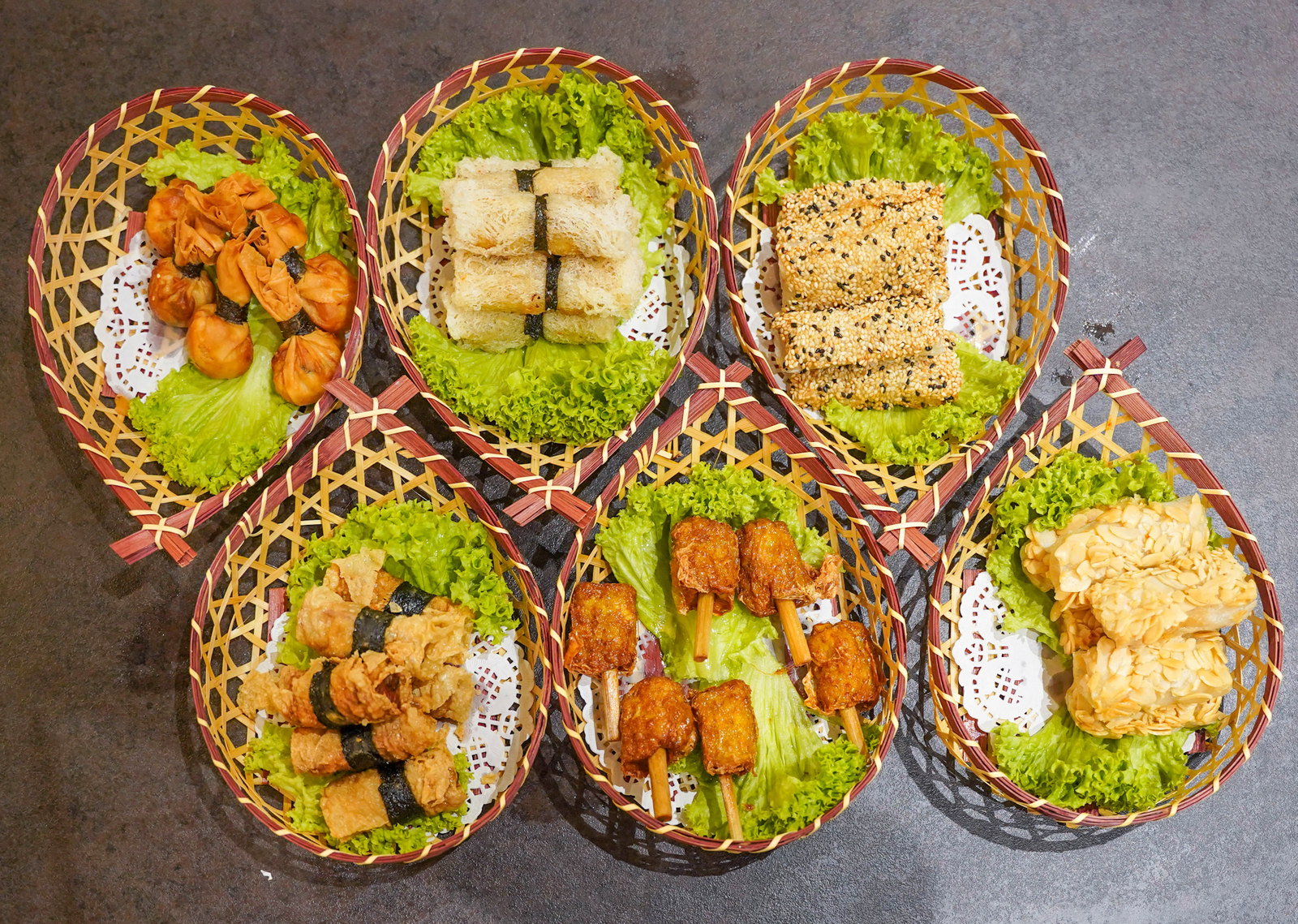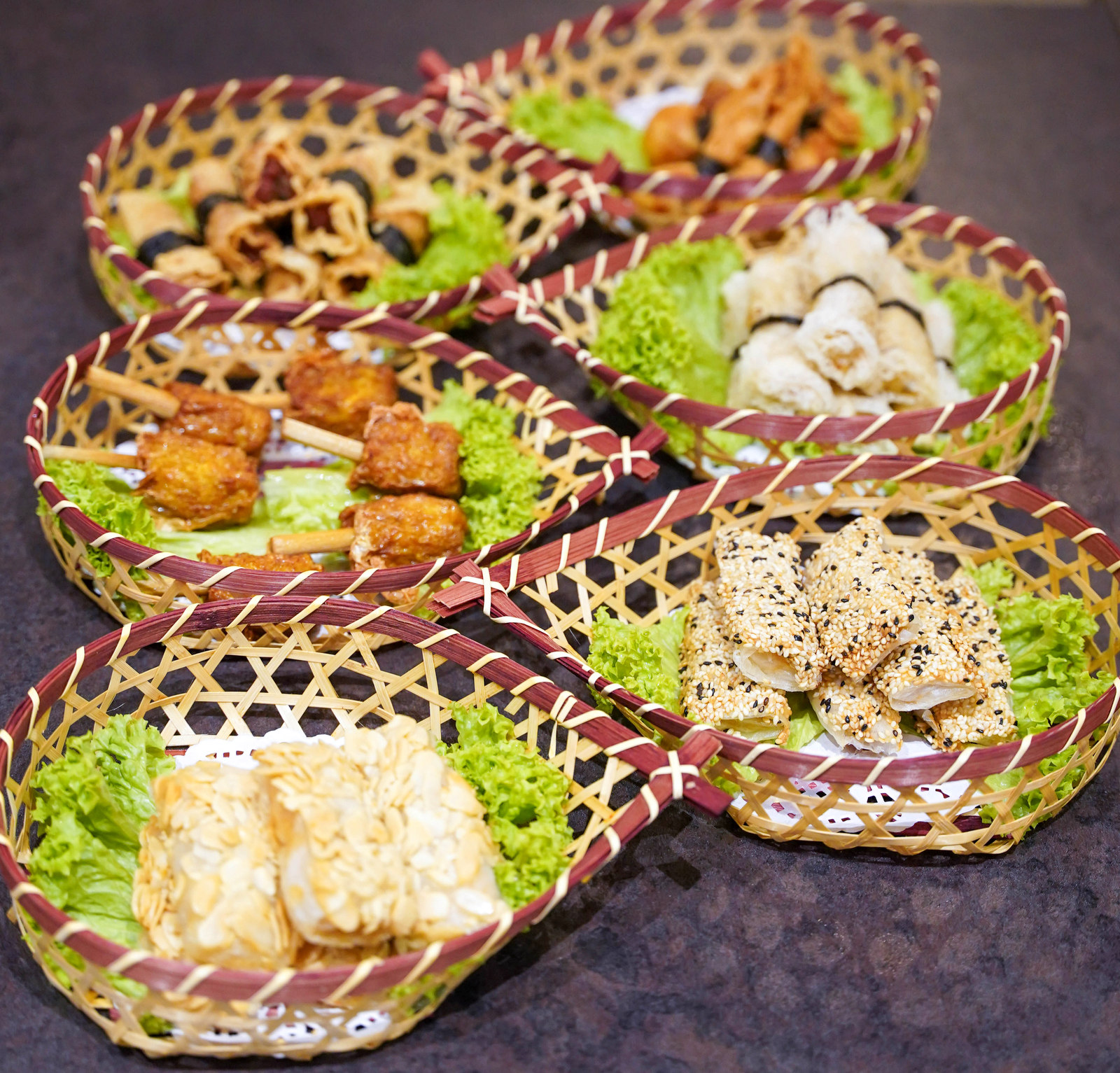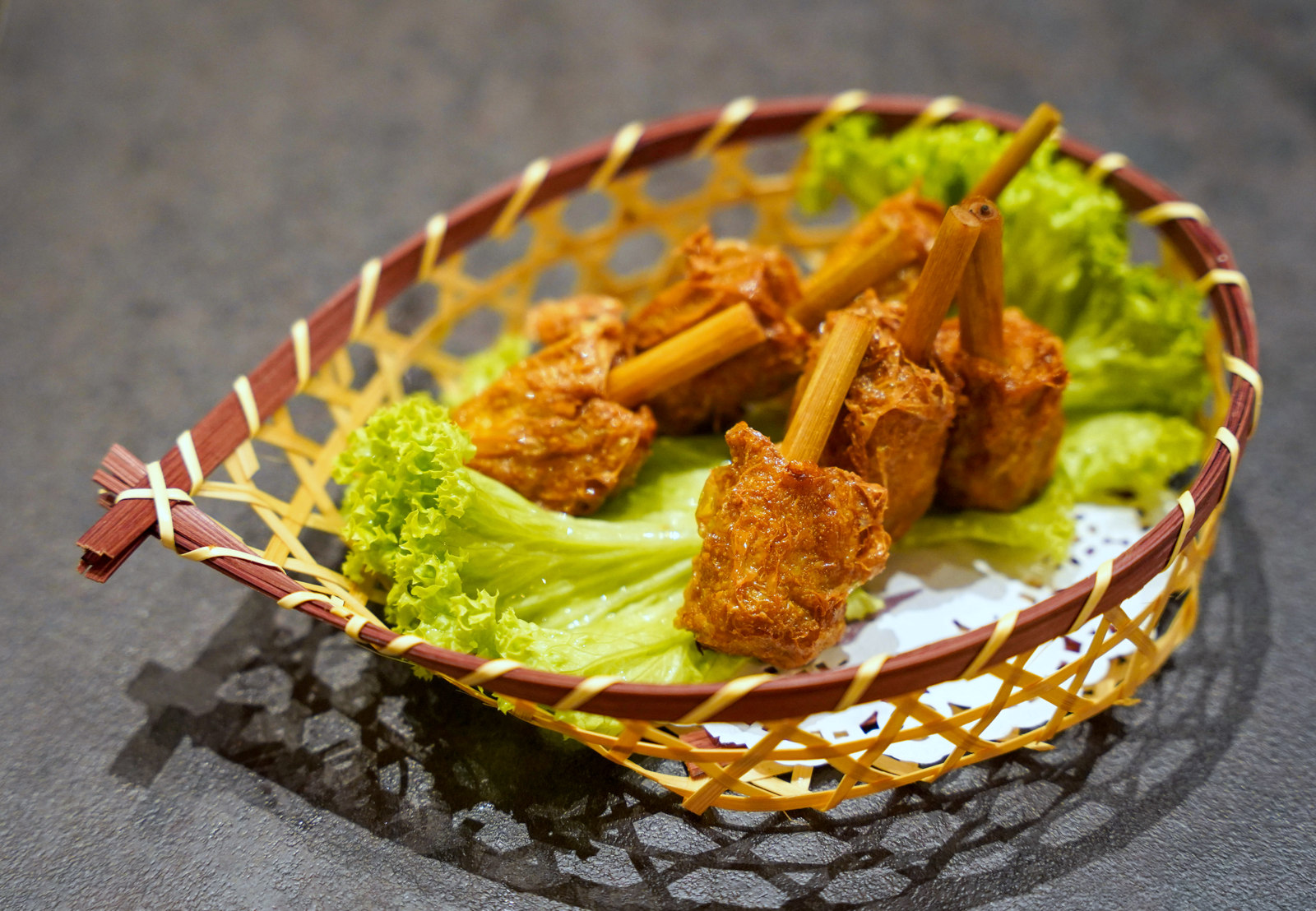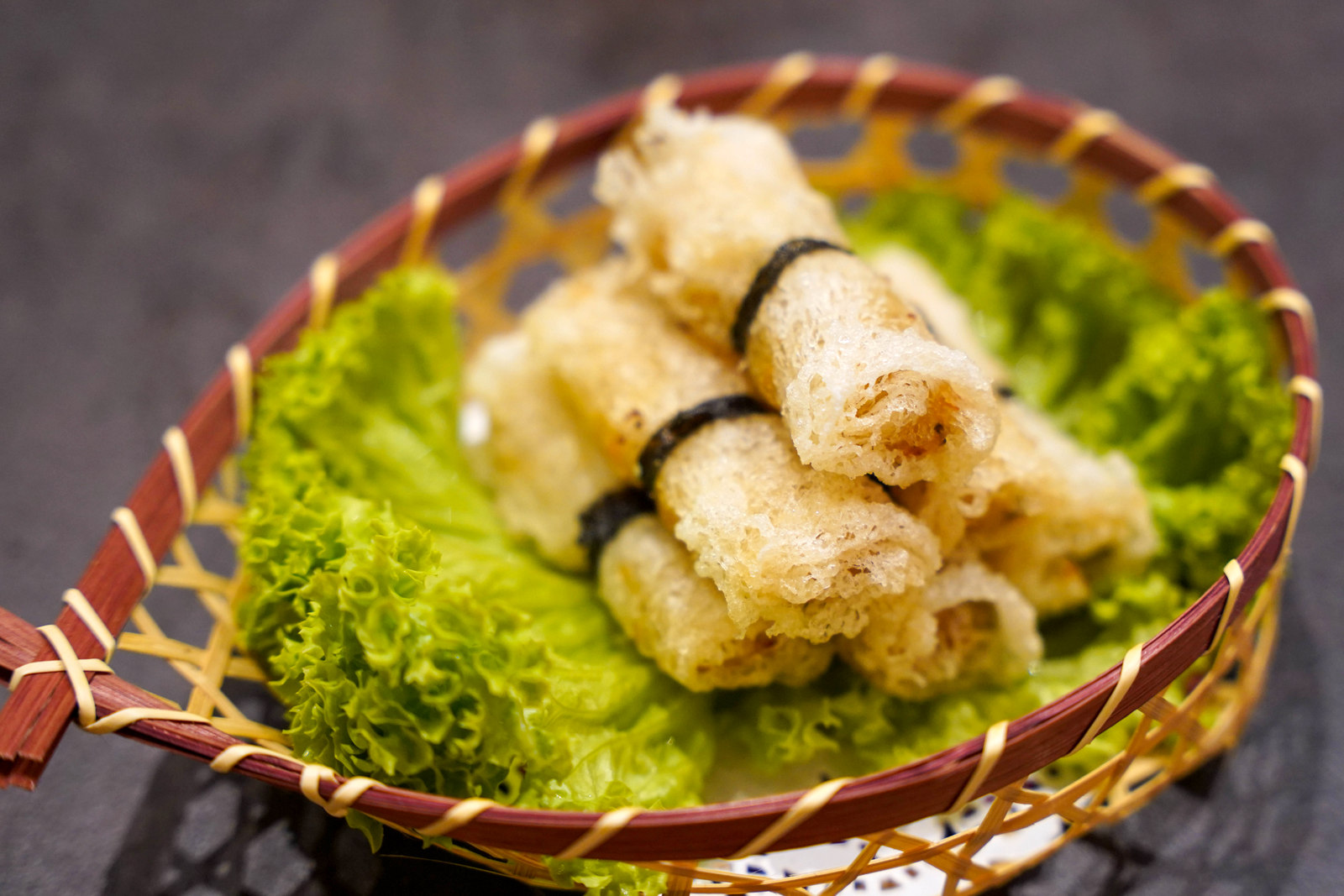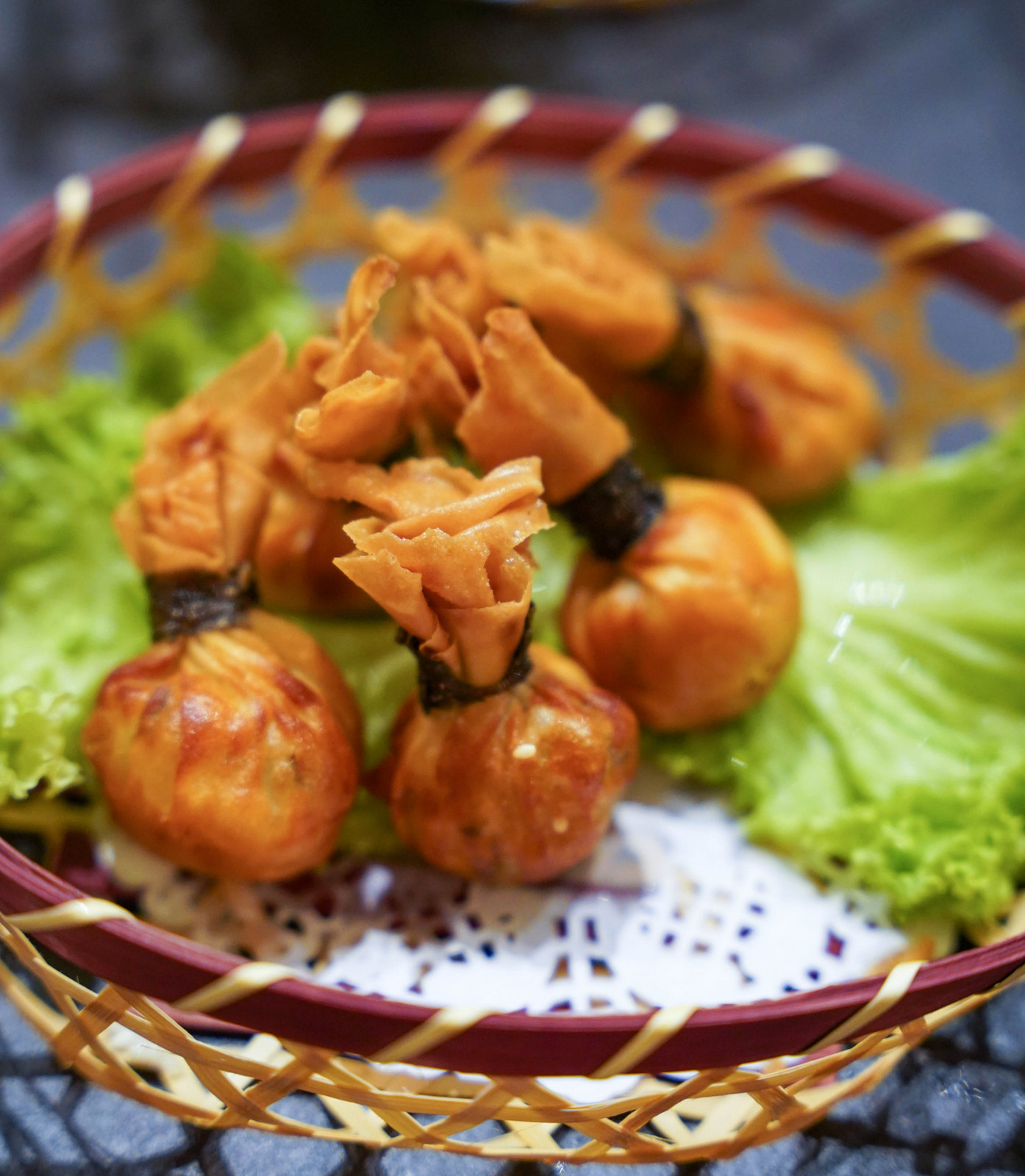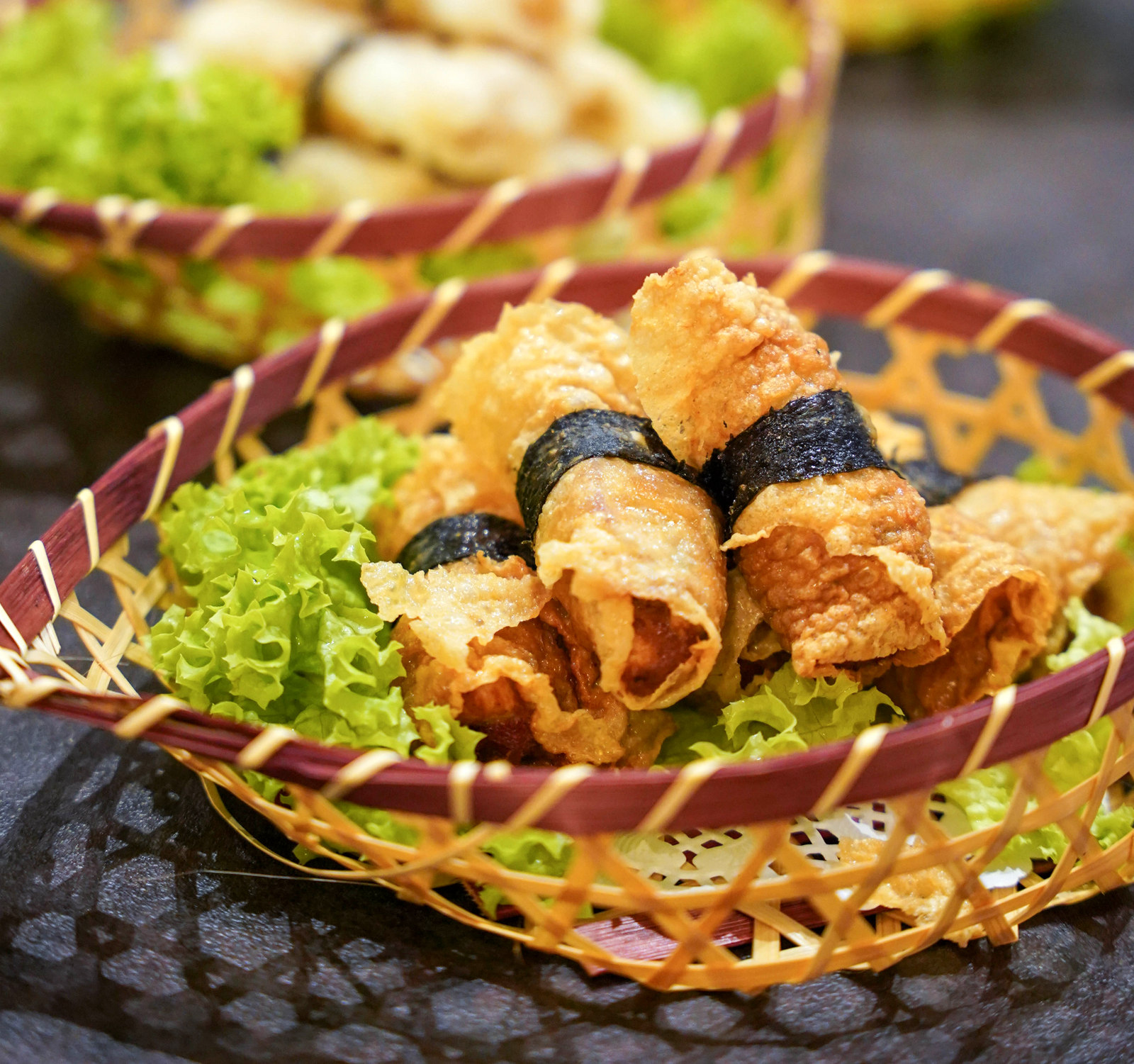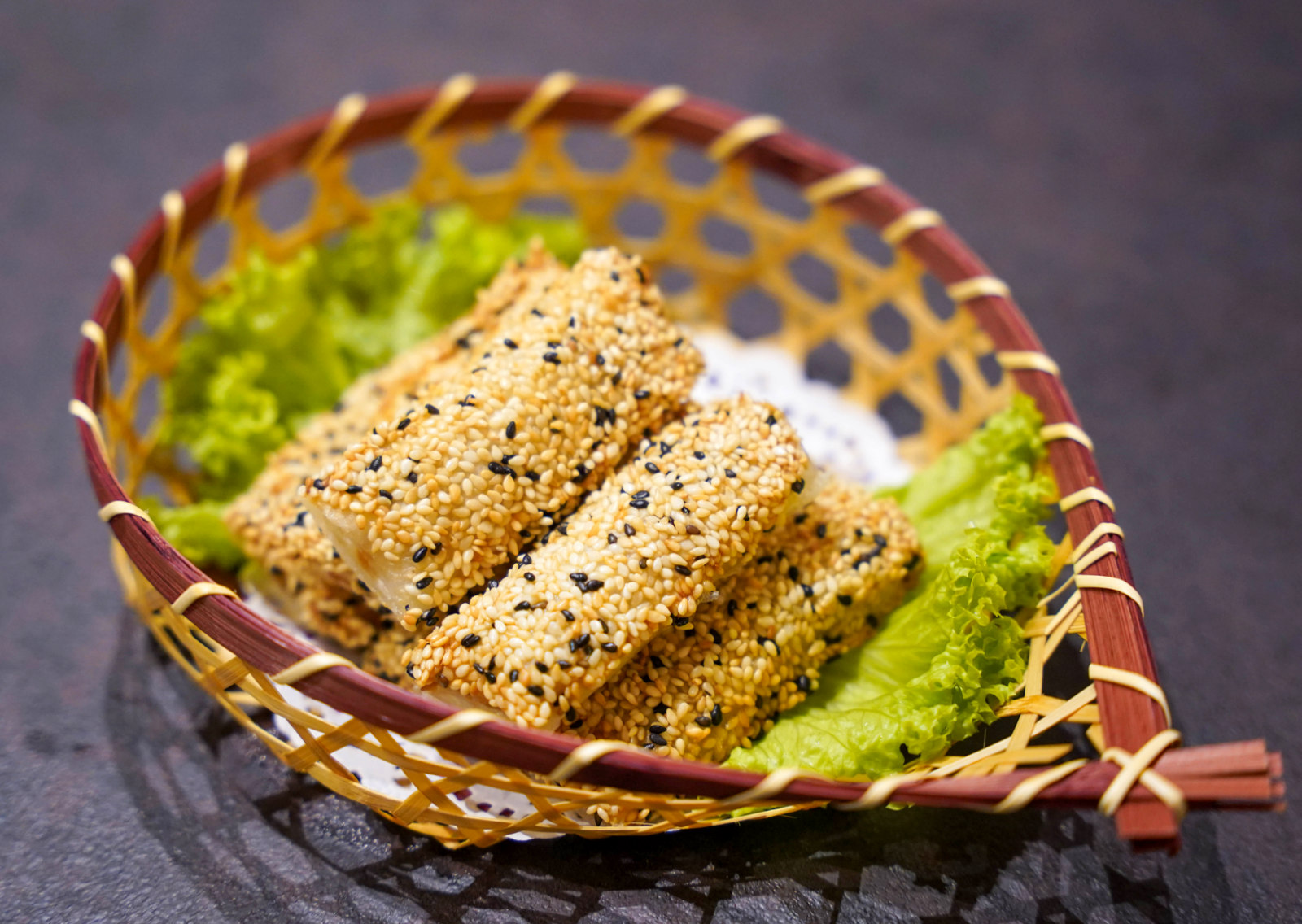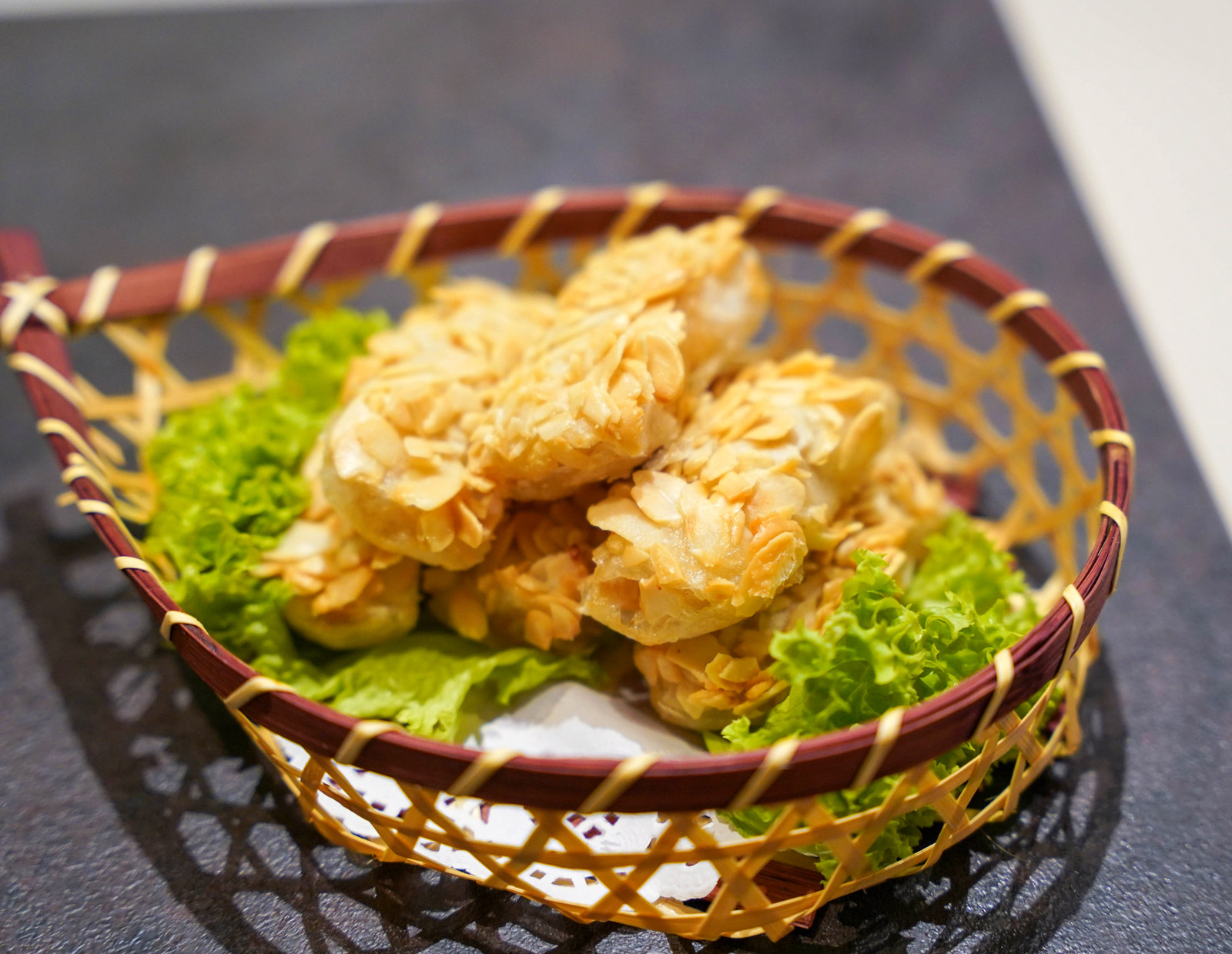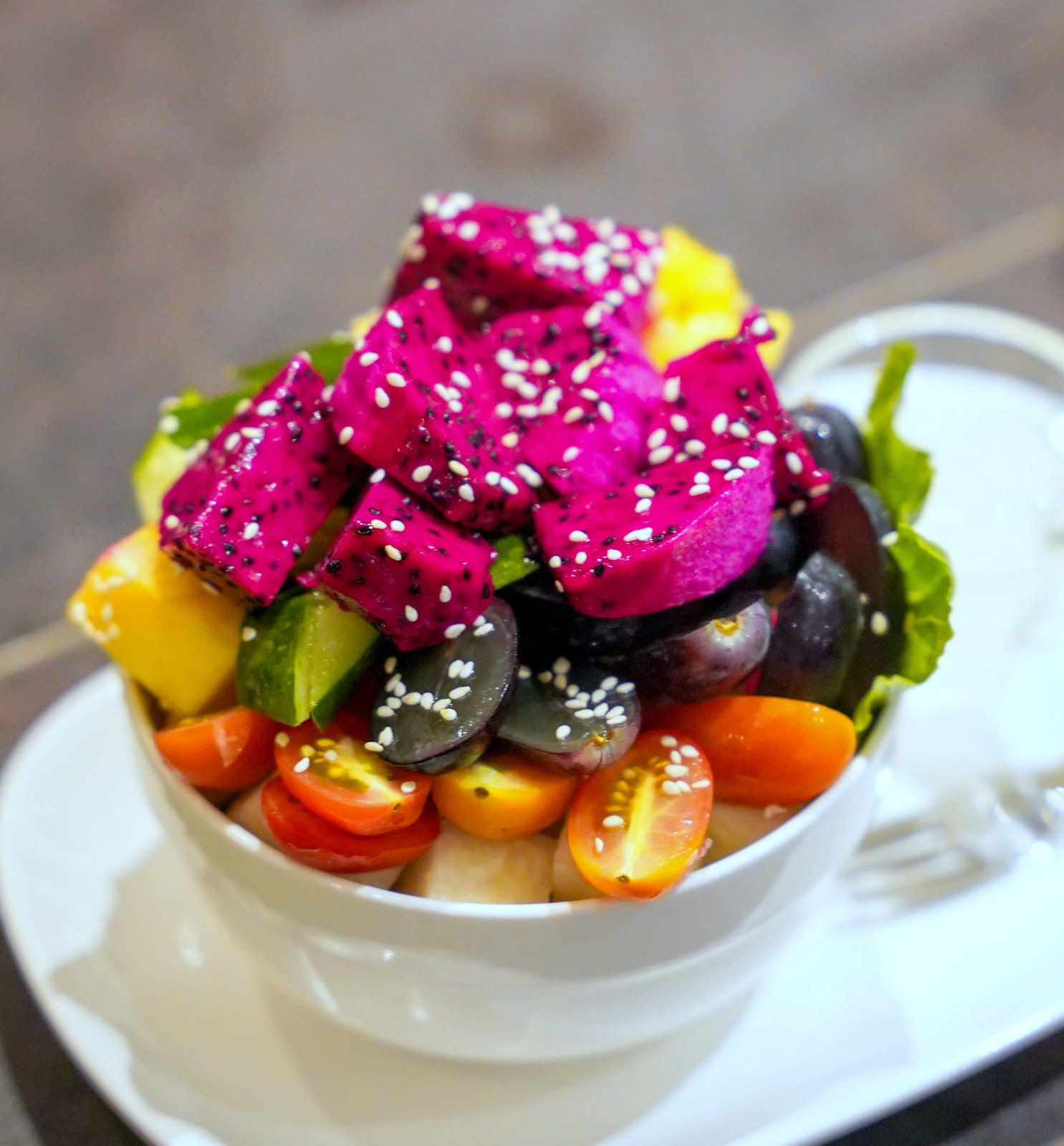 Snacks and salads make for munch-worthy sides, comprising crowd-pleasers like Lemongrass Chicken Sticks (RM15.90), Vietnamese Spring Rolls (RM13.90), Deep Fried Money Bags (RM14.90), Vege Duck and Cheese Beancurd (RM15.90), Almond Prawn Rolls (RM16.90), Deep Fried Sesame Prawn Rolls (RM16.90) and colourful Rainbow Fruit Salad (RM12.80).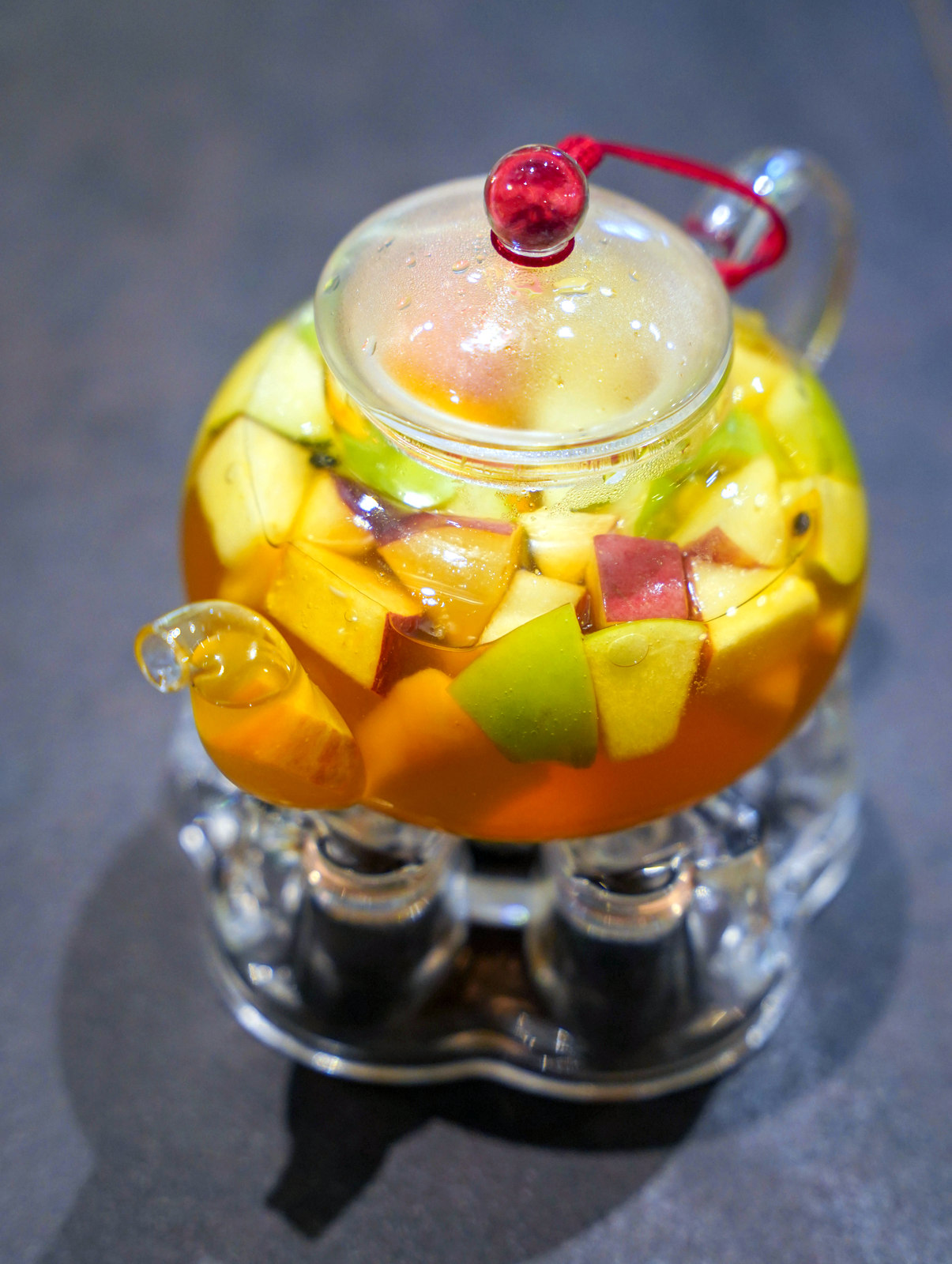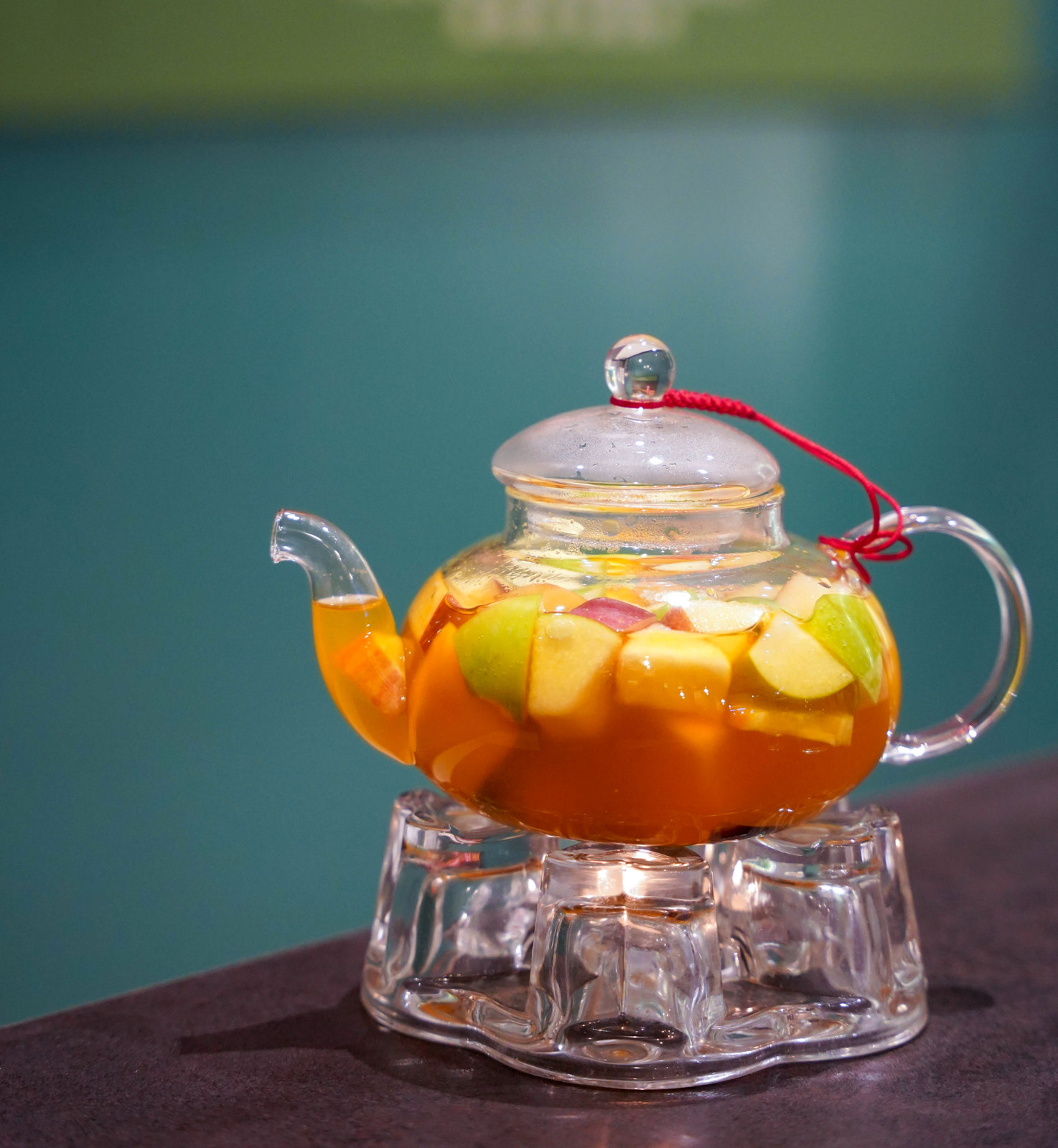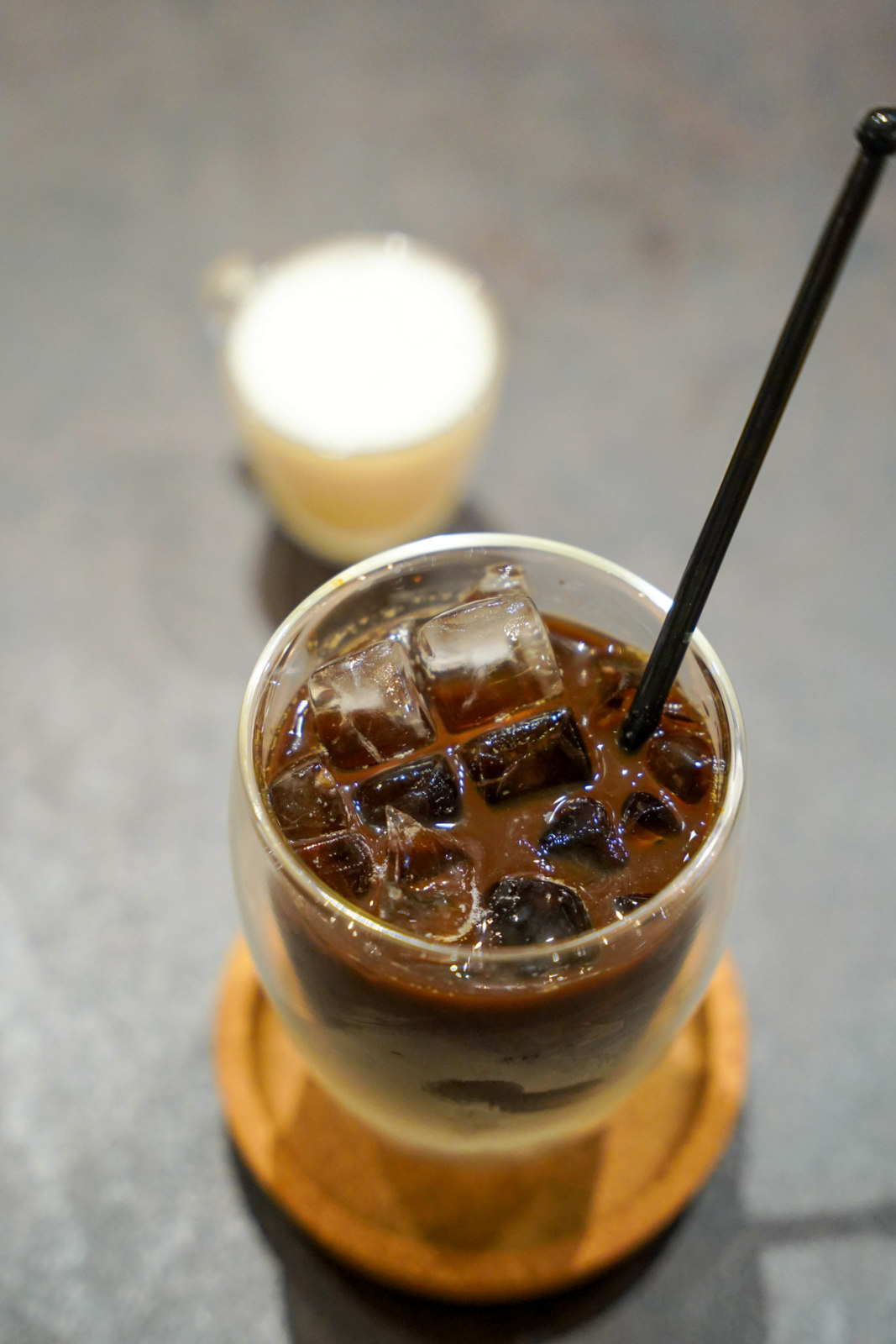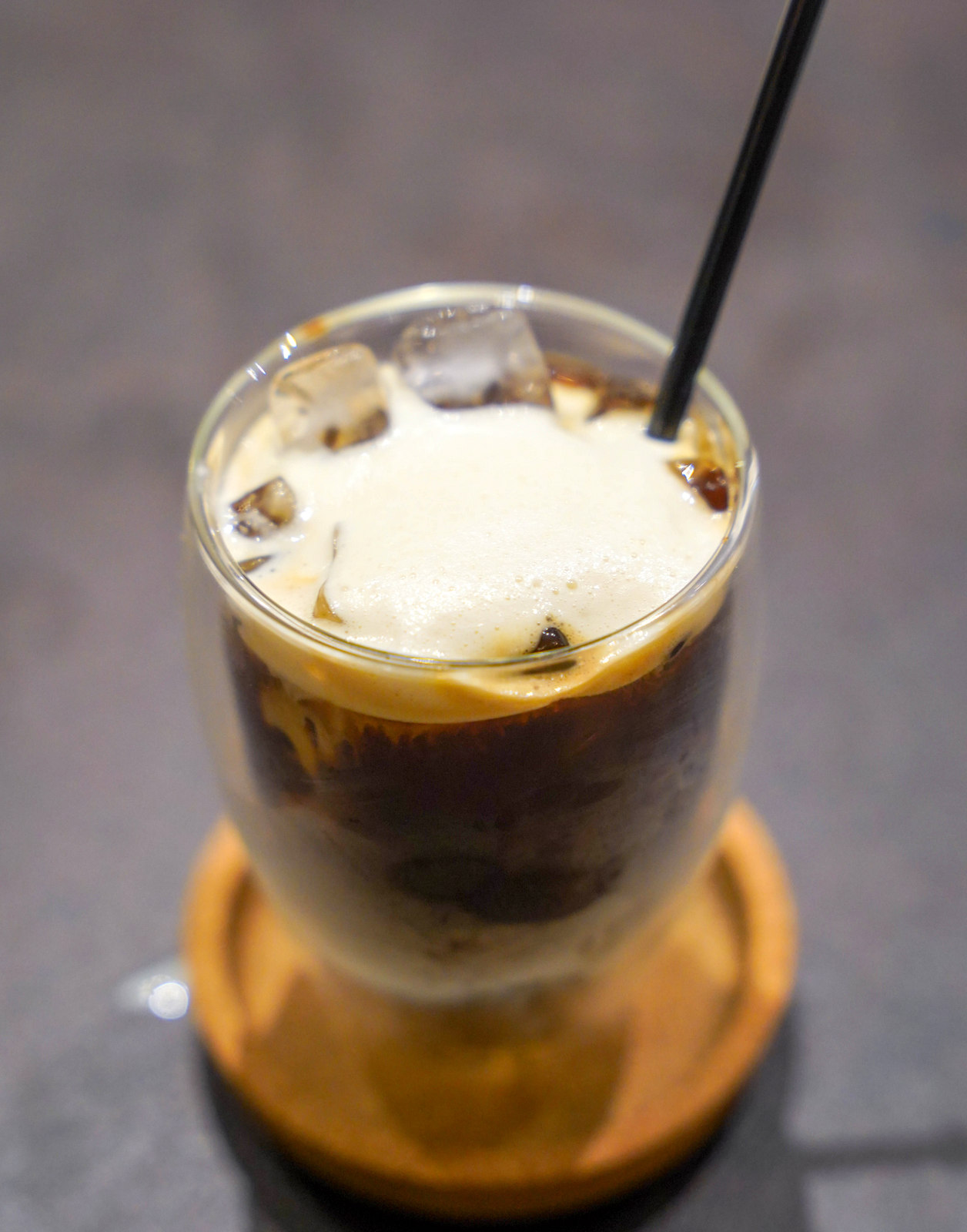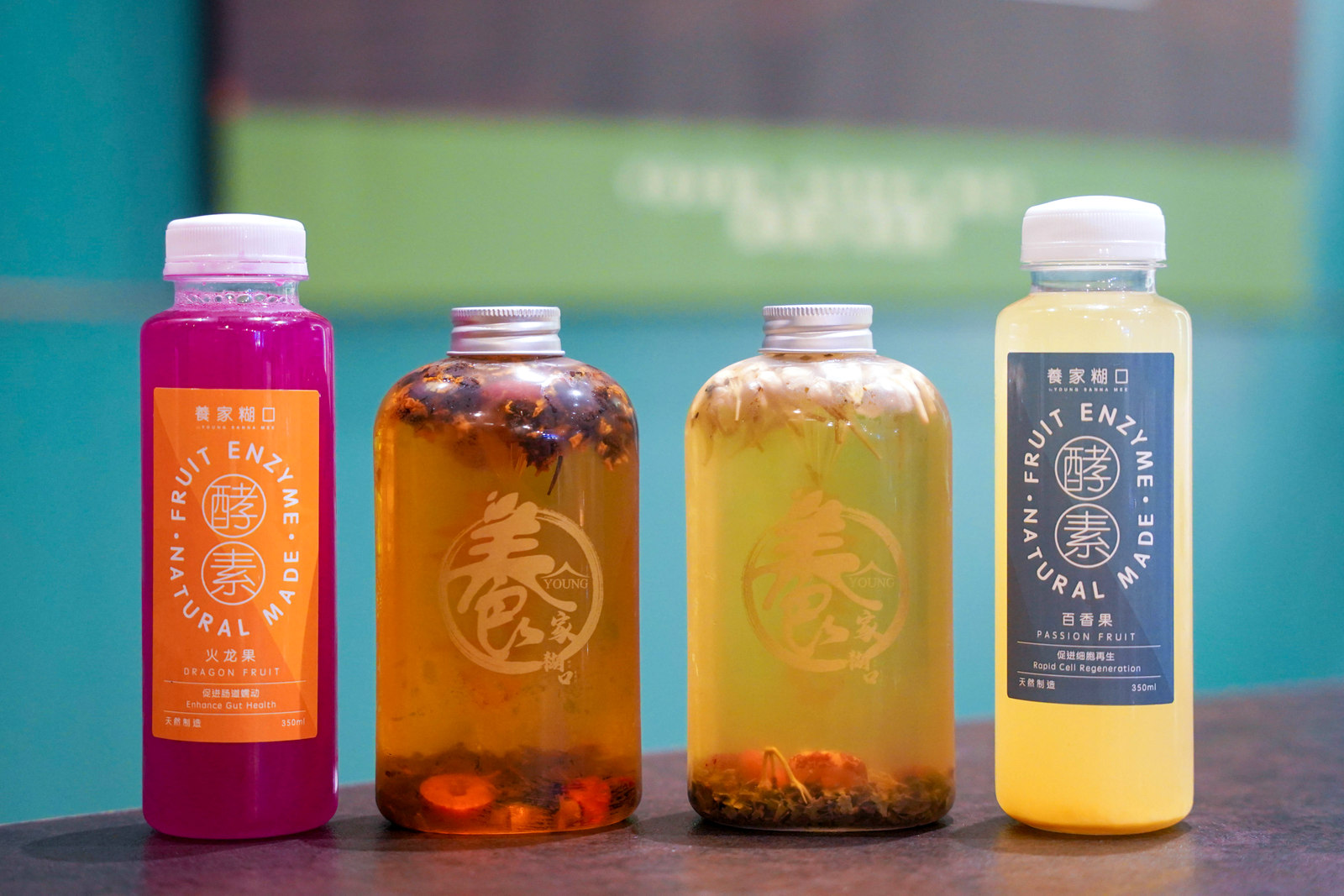 Beverages are charming and cheerful too, from tea to coffee to juices.
The Flower Fruit Tea comes gorgeously filled with fruits in a glass pot, lit underneath to keep consistently warm (RM15.90), while the Signature Coffee is playfully presented, with milk foam served separately from the coffee to pour as much or as little as you want (RM9.80).
A variety of bottled beverages complements the food with a nutrient-fuelled philosophy. Choose from Young Dragon Fruit Enzyme Juice (RM13.90), Young Passion Fruit Enzyme Juice (RM13.90), Jasmine Cold Brew Tea (RM10.90) and Daisy Cold Brew Tea (RM10.90.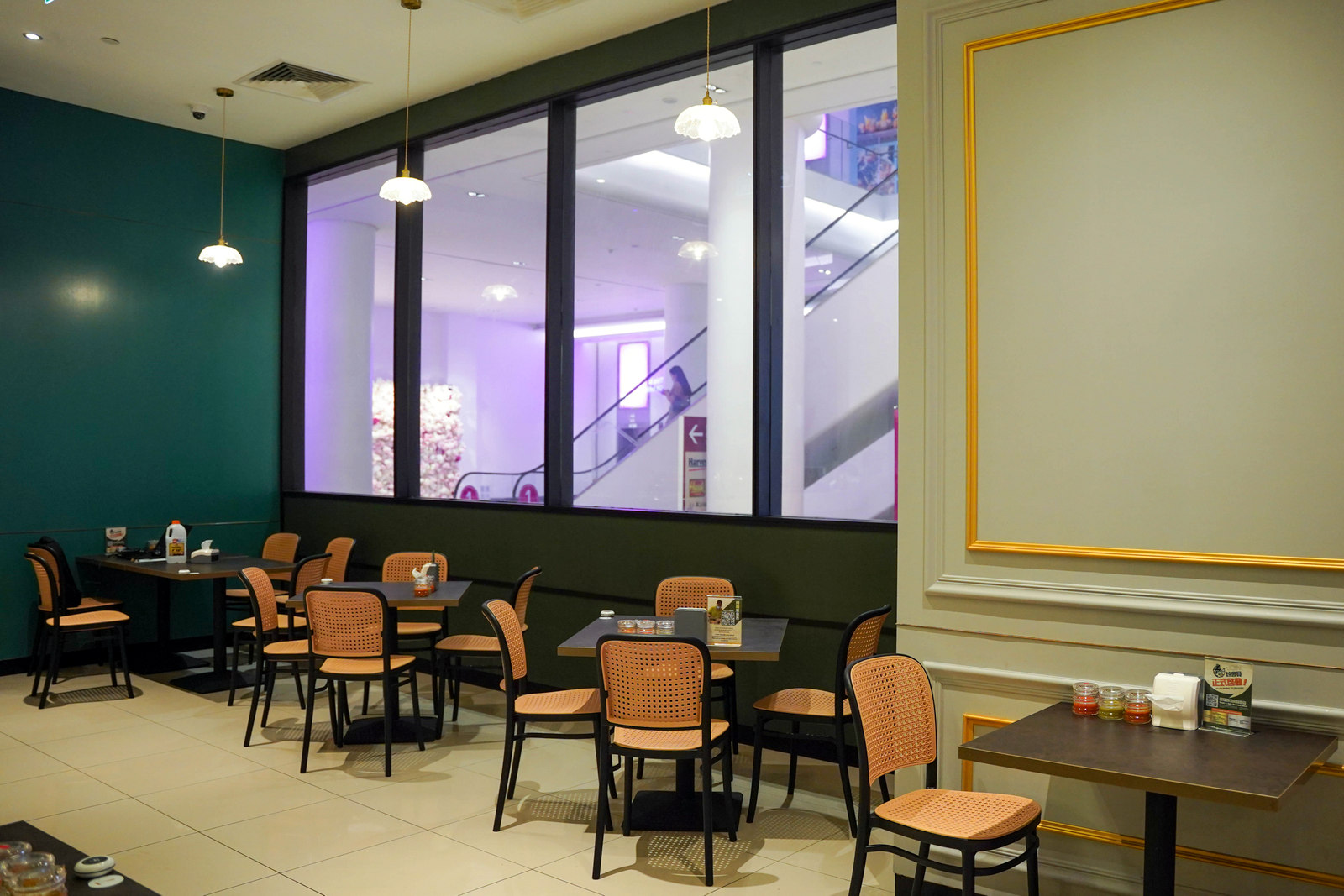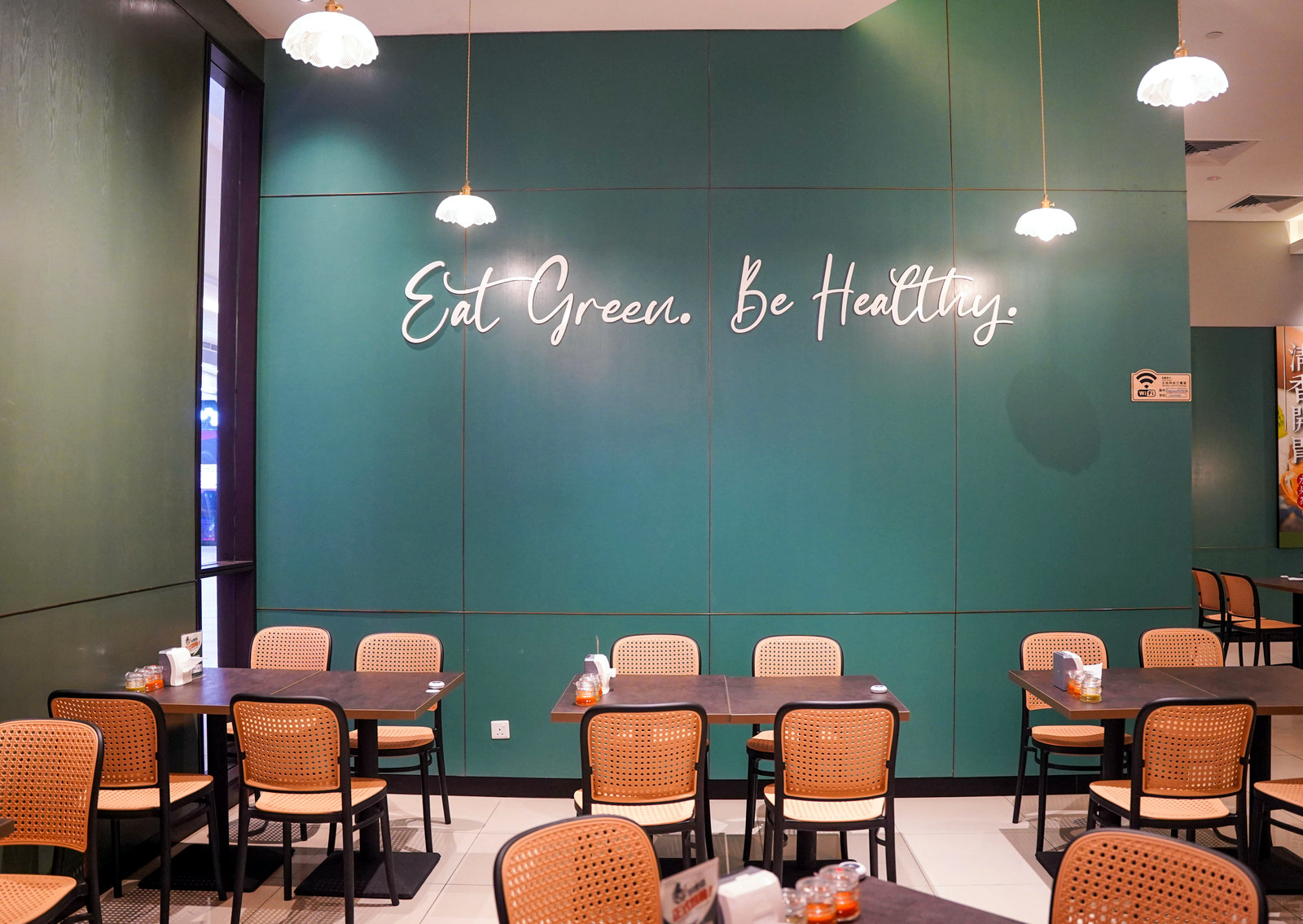 Young Sanna Mee
Lot 1.100.00, Level 1, Pavilion Bukit Jalil, Bandar Bukit Jalil, 57000 Kuala Lumpur. 
Tel: 010-839-1010