Toast & Co, Puchong Jaya & Mahkota Cheras
May 5, 2022
---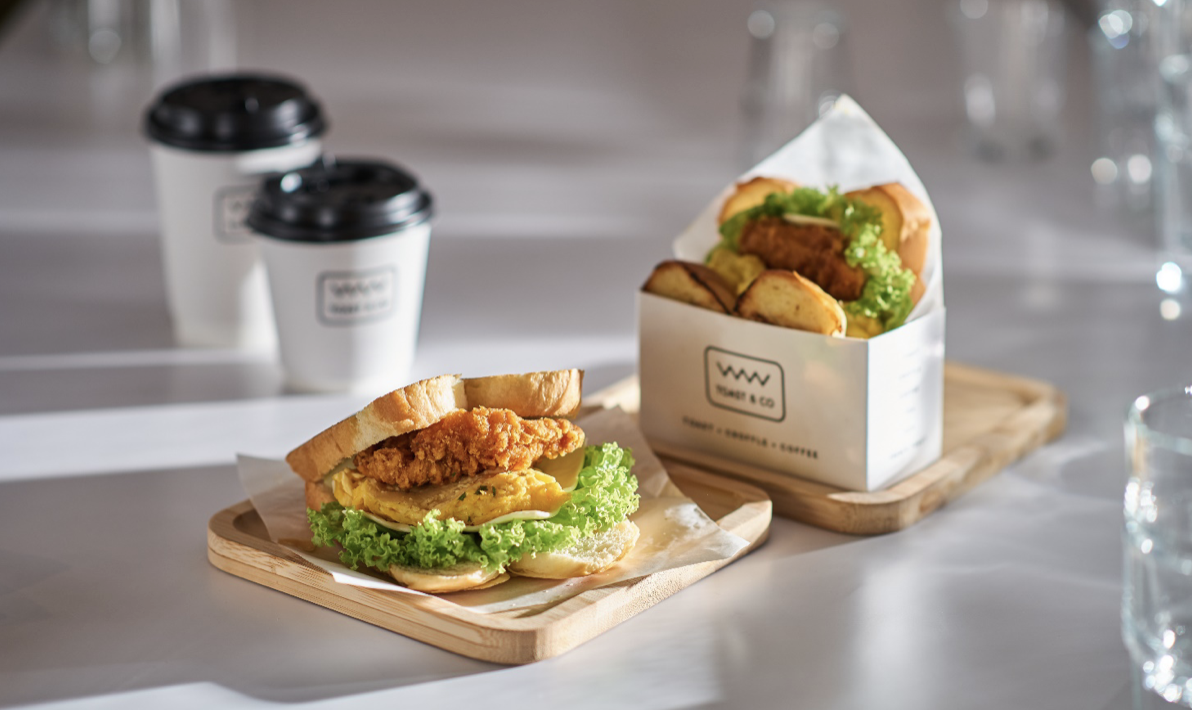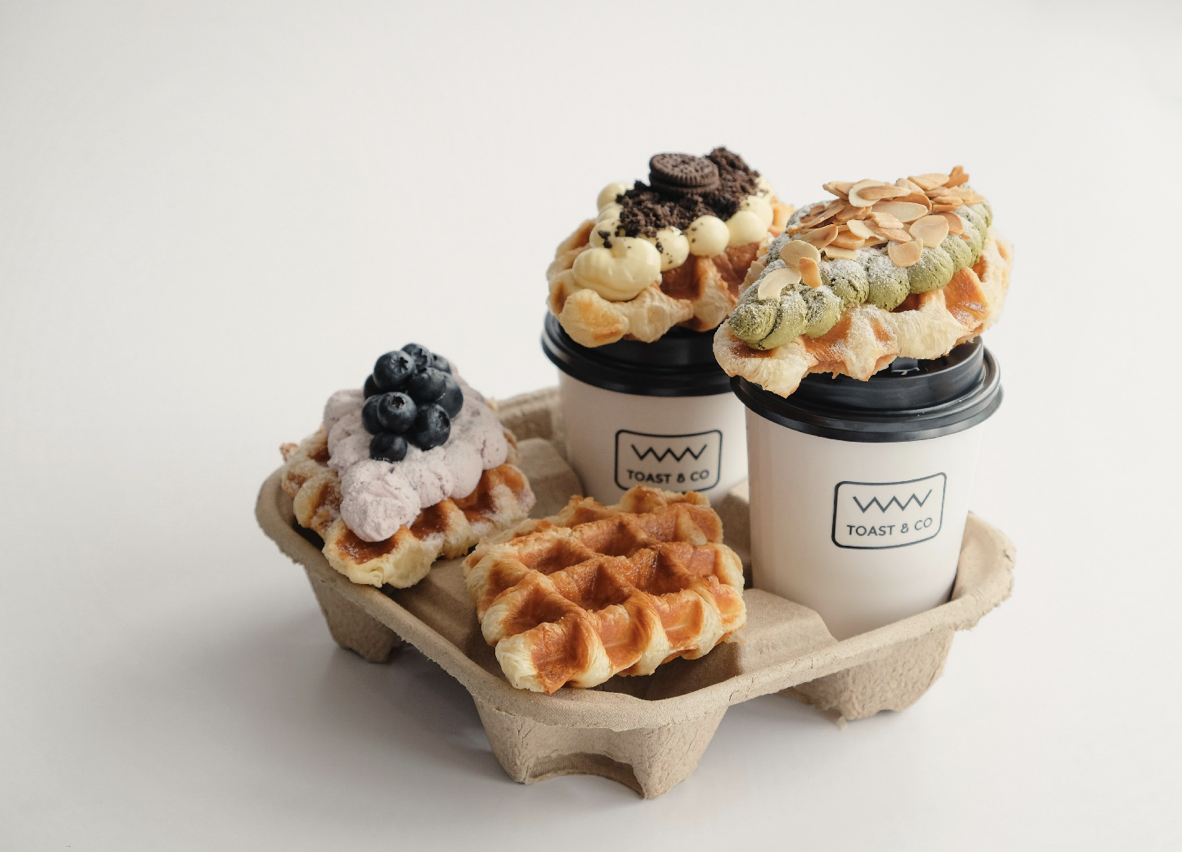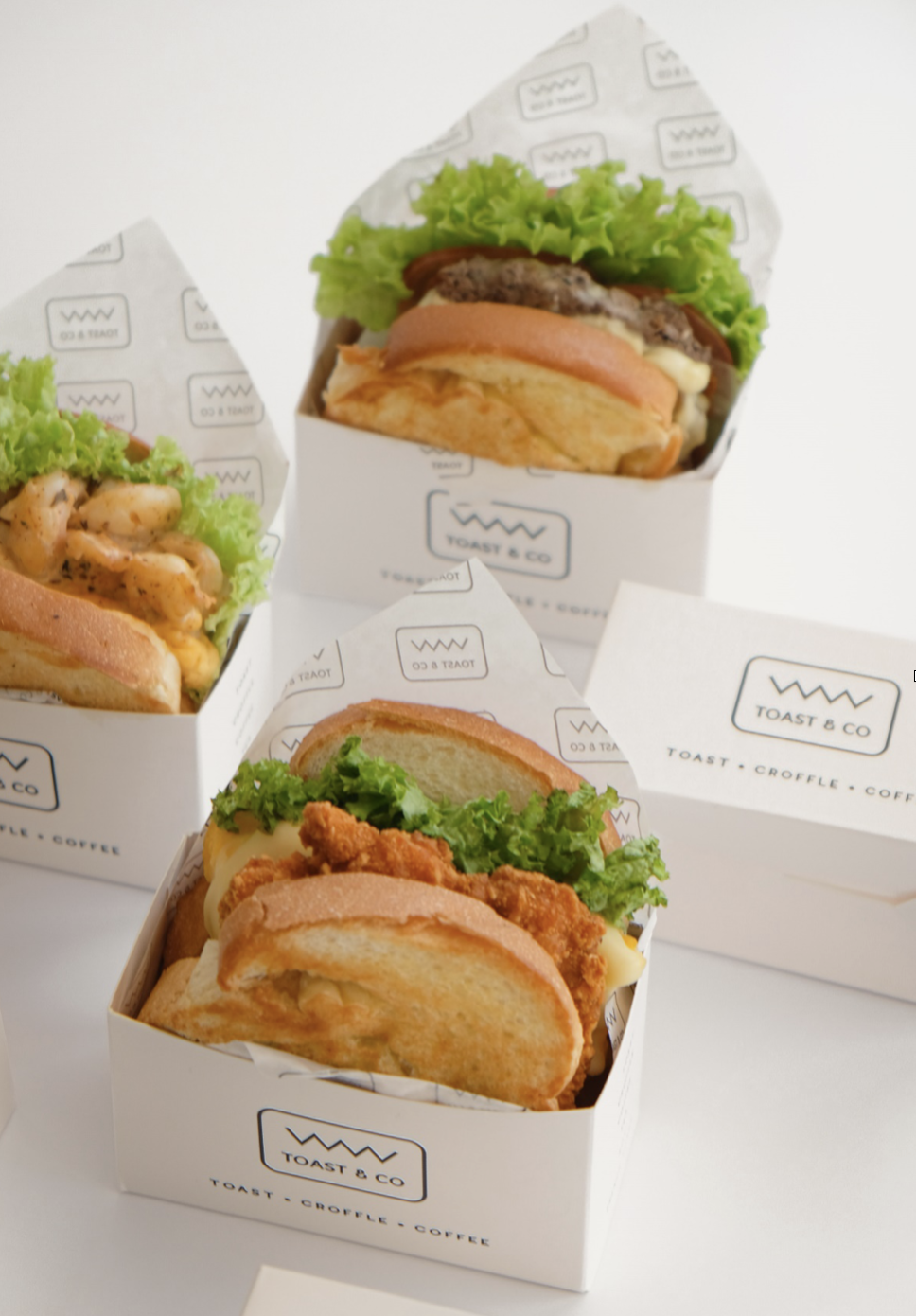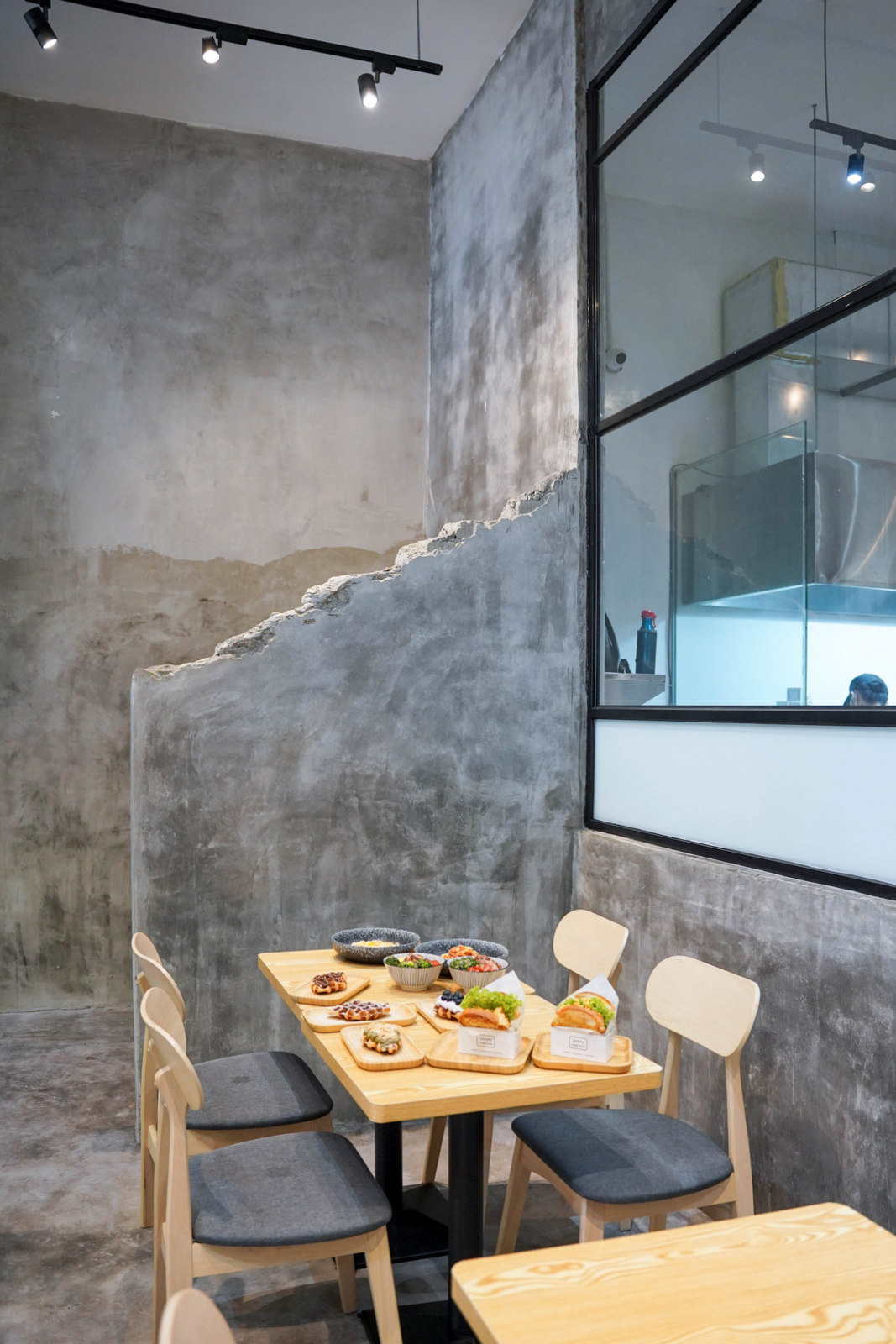 Fans of huge and hearty stuffed toasts, fun and fresh-pressed croffles, plus crowd-pleasing brunches paired with coffee and coolers, check out Toast & Co's newest branch that opened in Puchong Jaya in April 2022. 
This is the second location for Toast & Co in only six months, complementing its original outpost in Mahkota Cheras. If you can't resist carbs served in flavourful preparations, from Creamy Cajun Shrimp Toasts to Houjicha Croffles, with all ingredients secured from halal-certified sources, this is a suburban cafe to bookmark.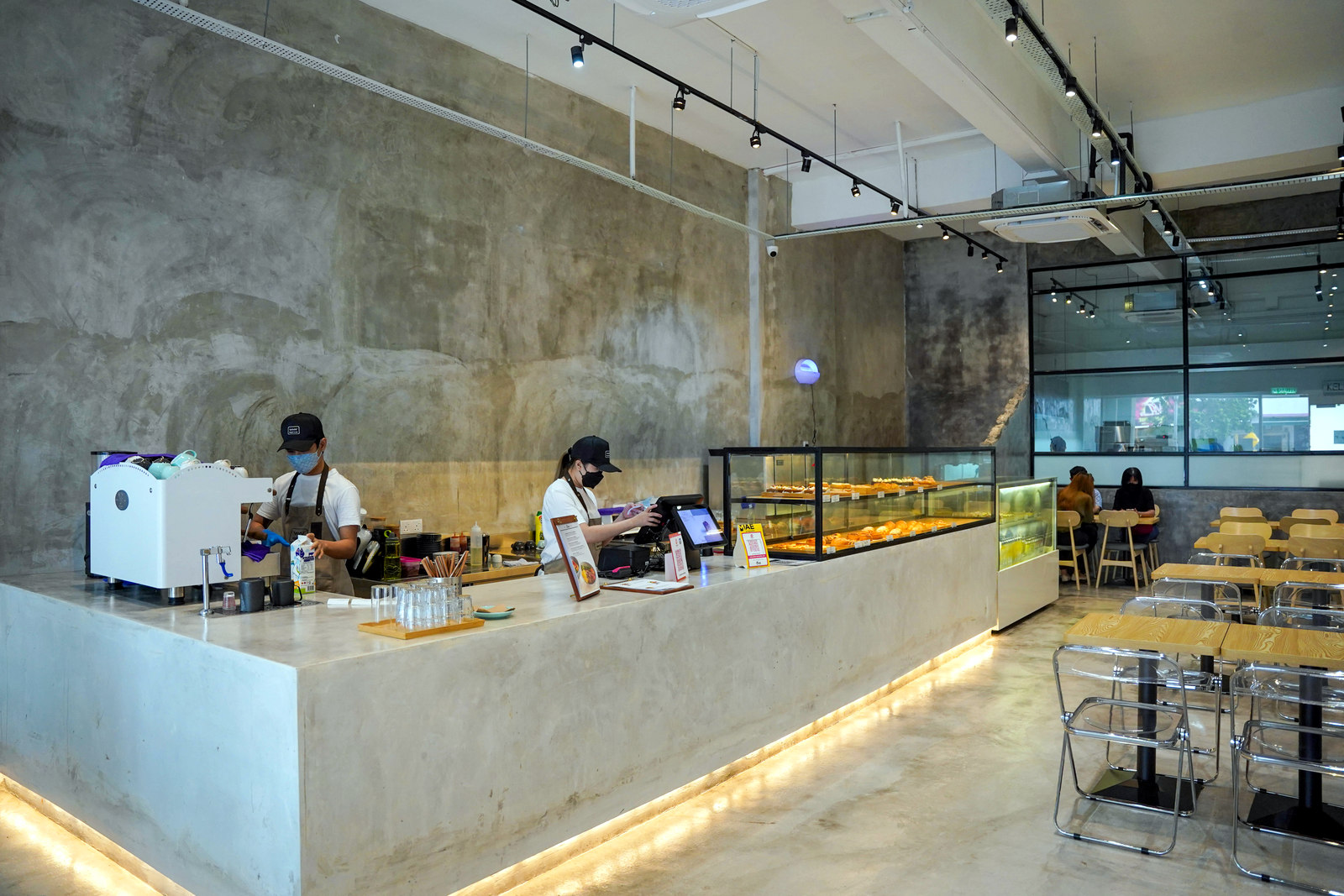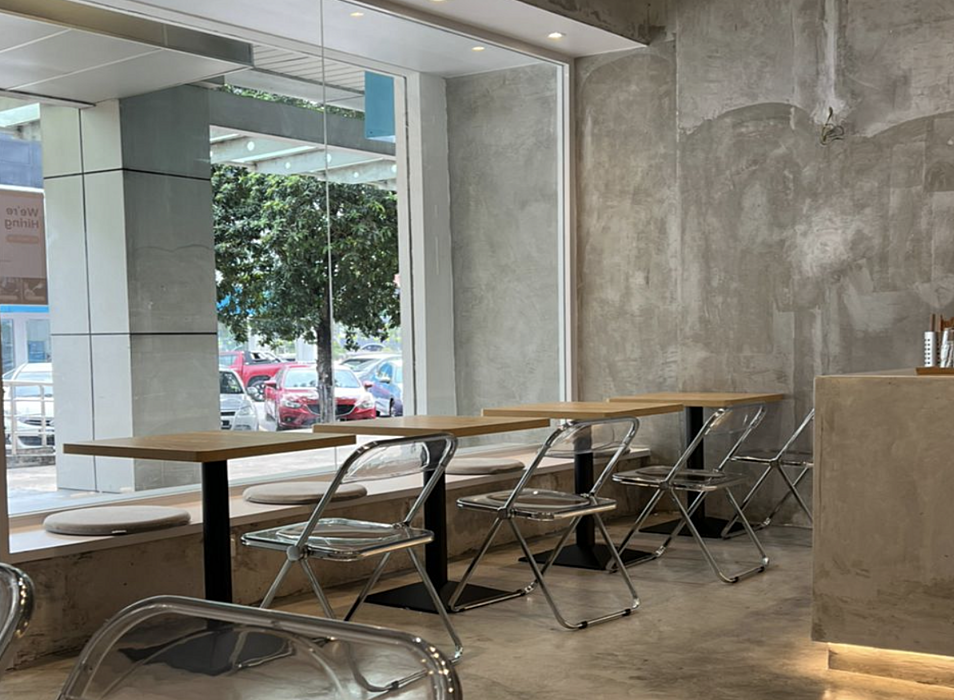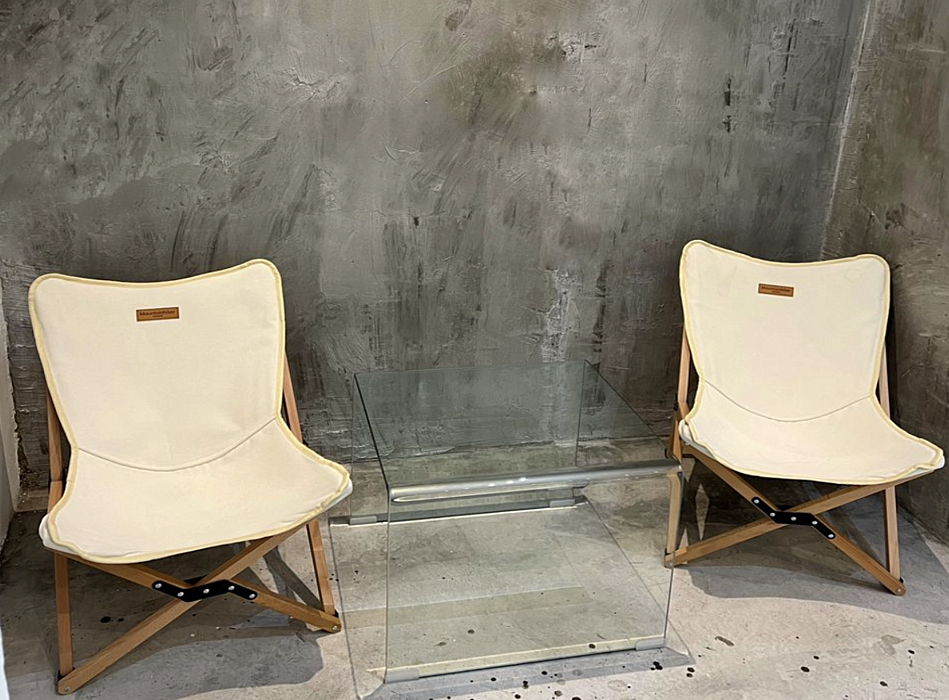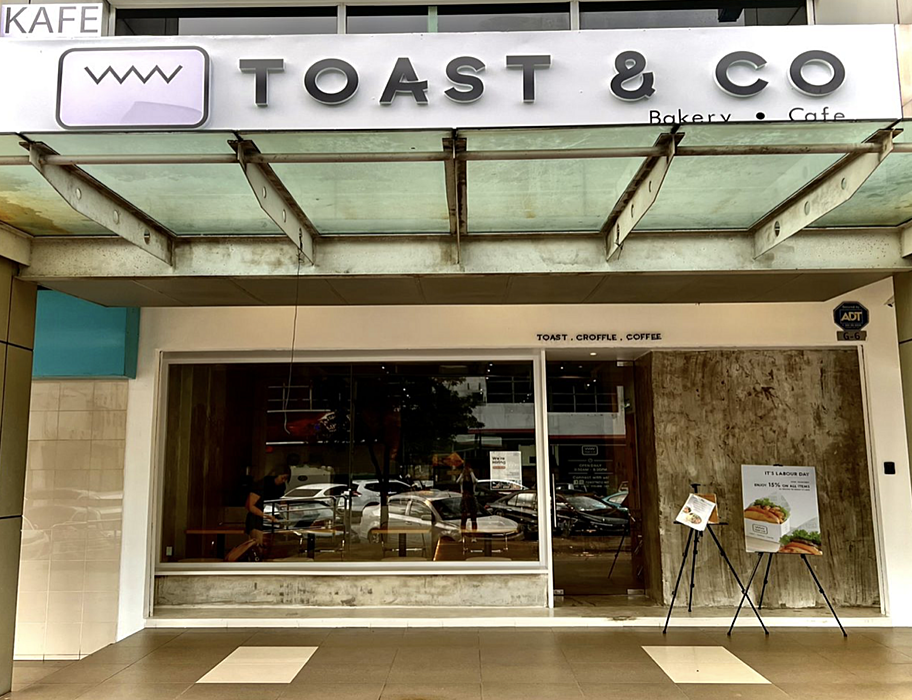 Toast & Co cements its look as one of Puchong's striking cafes - our favourite tables by the entrance let the natural light in through tall windows, our choice for conversations over coffee.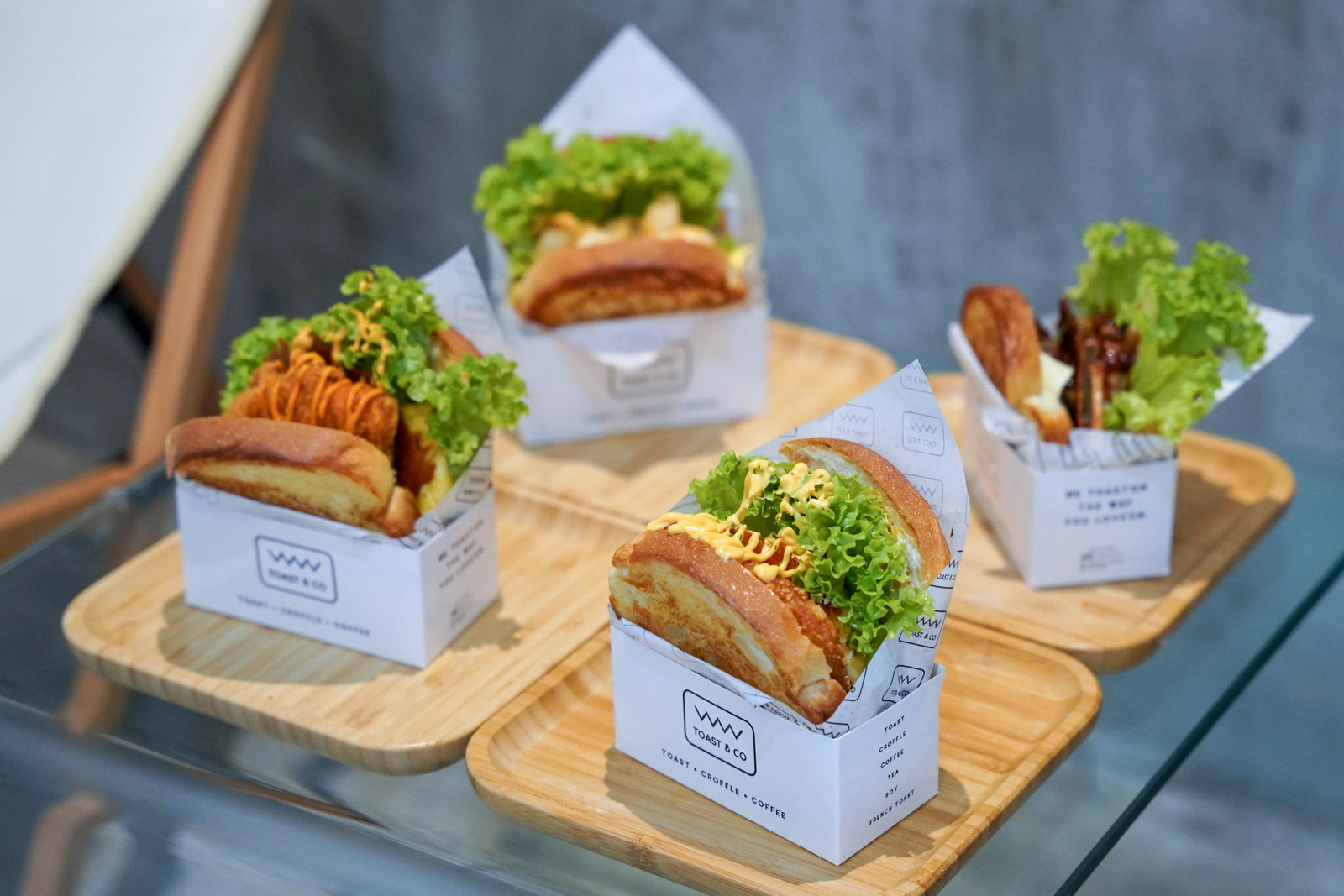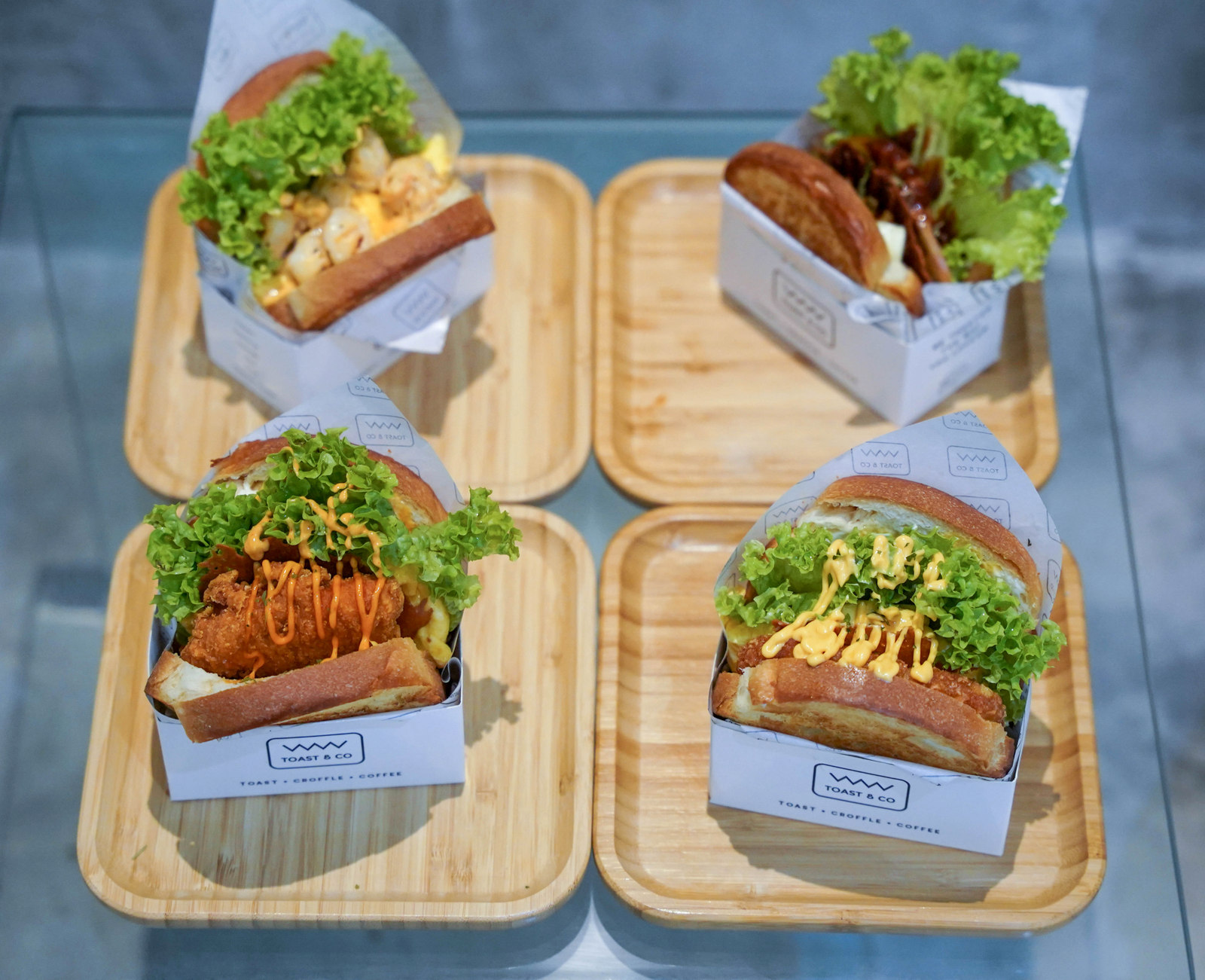 Toast & Co's flagship toasts promise a filling experience, whether you're savouring them here or relishing them on the move. They're conveniently, cleanly packed - even though they're bursting with plenty of ingredients, they're easy to handle without messing up your fingers.
The three Signature toast recipes (RM19.50 each) are our best bet - Chicken Katsu is crammed with crunchy-tender fried chicken katsu, mayonnaise, spicy sriracha, lettuce, sliced cheese and superbly soft and smooth scrambled eggs; Creamy Cajun Shrimp Toast is naturally sweet with succulent shrimp, cooked in slightly spicy Cajun sauce, mayonnaise, lettuce and scrambled eggs; and Moo Moo Toast is a burger masquerading as a sandwich, showcasing a chunky Australian beef patty with BBQ sauce, honey mustard, caramelised onions, grilled cheese, lettuce, cucumber and tomatoes.
Other options (RM15.50-RM16.50) include chicken patties with onion rings, herbed chicken with pesto, turkey slices, chicken ham, or vegetarian picks like hash browns and sautéed mushrooms. Patrons can customise their toasts with add-ons of their most-loved ingredients.
The toasts we tried were all satisfying, well-balanced and generously put together, with juicy protein, crisp vegetables and creamy sauces all coming together nicely in Toast & Co's own-baked, buttery-fluffy bread.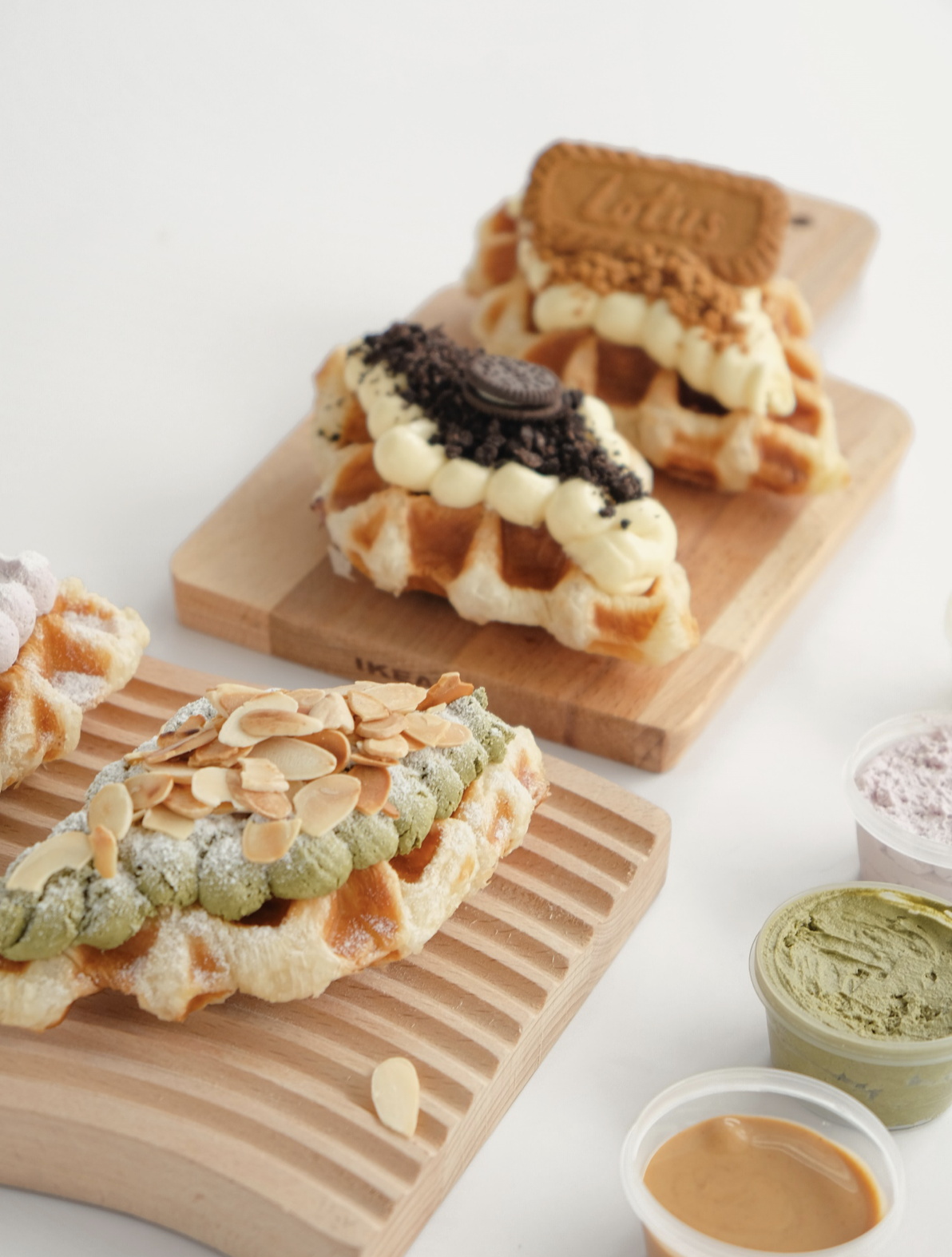 For a dessert or a light snack, Toast & Co's croffles (RM7.50-RM11.50 each) hit the mark, served warm and crackly, layered with rich toppings. 
The enjoyably familiar basics include croffles with cinnamon sugar, Nutella or peanut butter, while the more indulgent premium selection spans houjicha cream, cookies and cream, berries, S'mores and Lotus Biscoff. Kids of all ages will love biting into these croissant-waffle hybrid temptations, terrific for a teatime treat.
If you crave a complete breakfast or lunch to fuel you up, Toast & Co's kitchen is capable of whipping up a wholesome donburi, with Taiwanese, Korean and Thai inspirations for its rice bowls. Each don (RM20.50) is brimming with garlic, gochujang or lemongrass-marinated chicken thigh, bolstered by scrambled eggs, blanched broccoli, cherry tomatoes and roasted sesame sauce over rice for a colourful, vibrantly nourishing meal.
Prefer a Big Breakfast to brighten the morning? Toast & Co's platter has everything that the early bird might want, with a jumbo sausage and scrambled eggs made complete with wholemeal milk loaf bread, hash brown, baked beans, sautéed mushrooms, lettuce and tomatoes (RM22.50).
If you're a fan of mushroom soups, bookmark Toast & Co's version, cooked from scratch with an assortment of mushrooms for an aromatic earthiness, complete with crisp garlic bread for that perfect companion.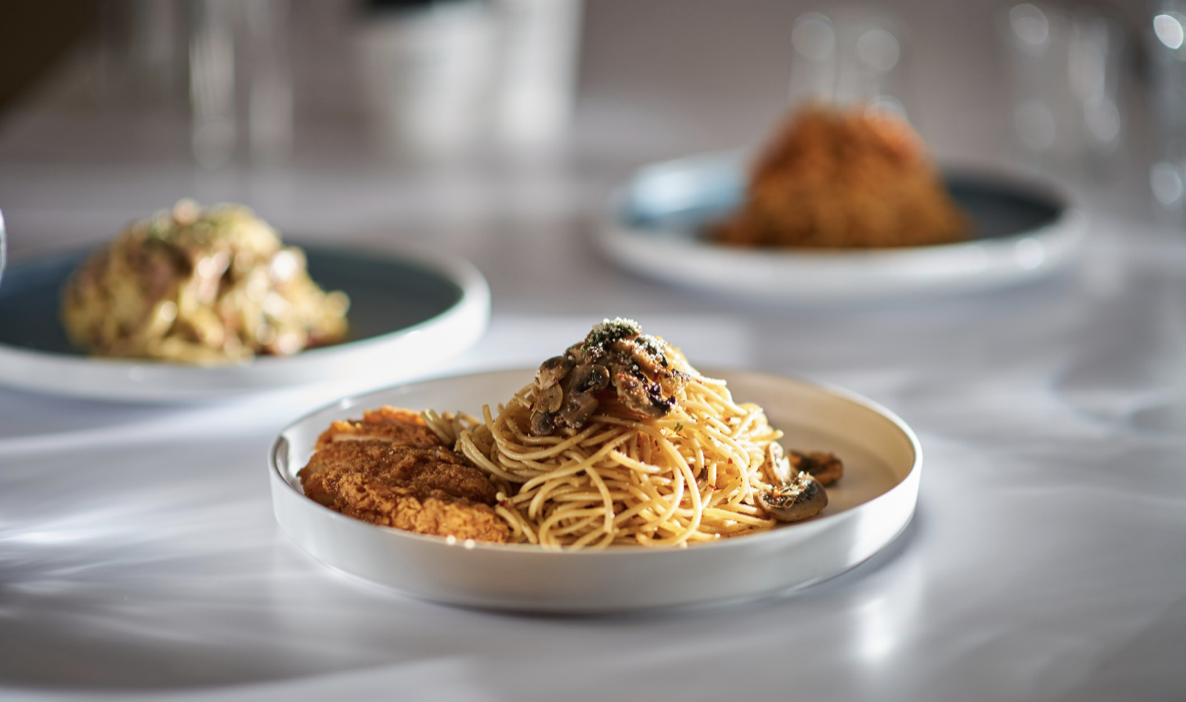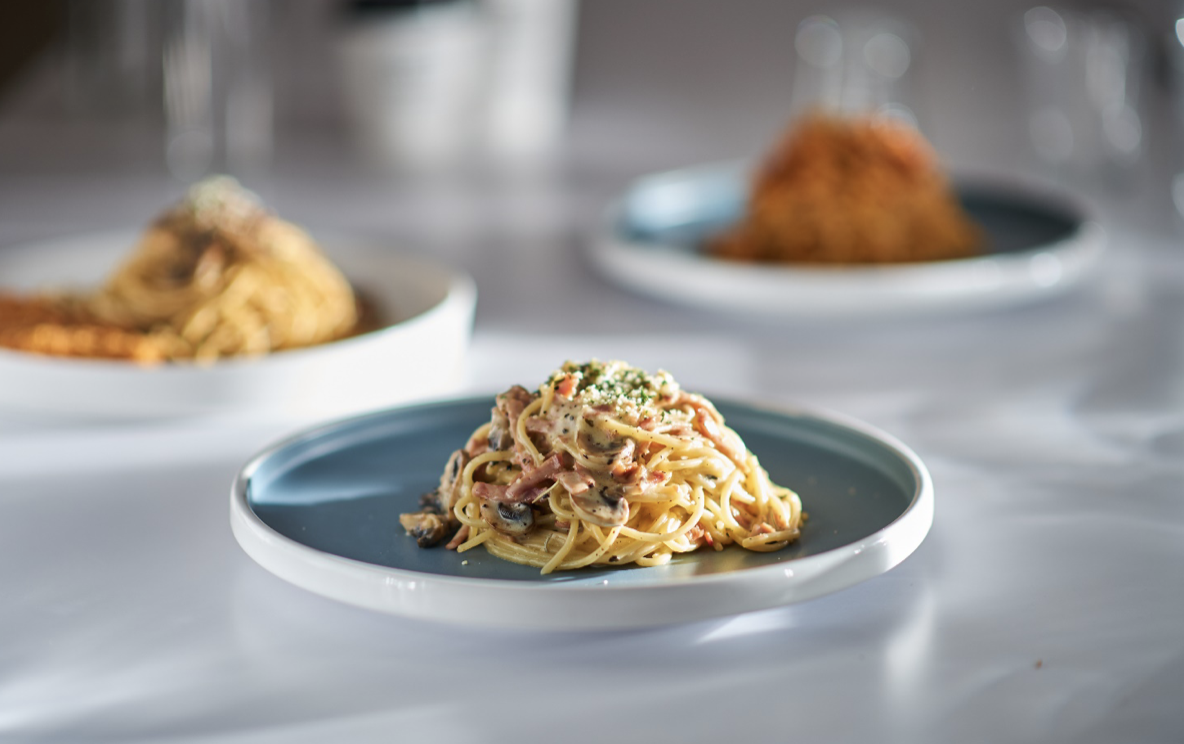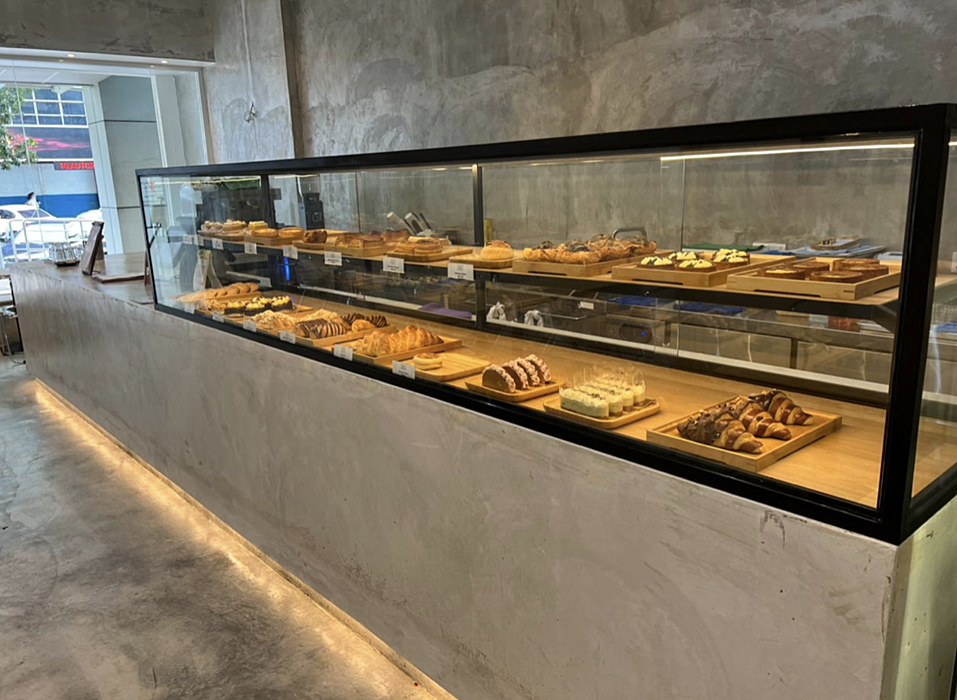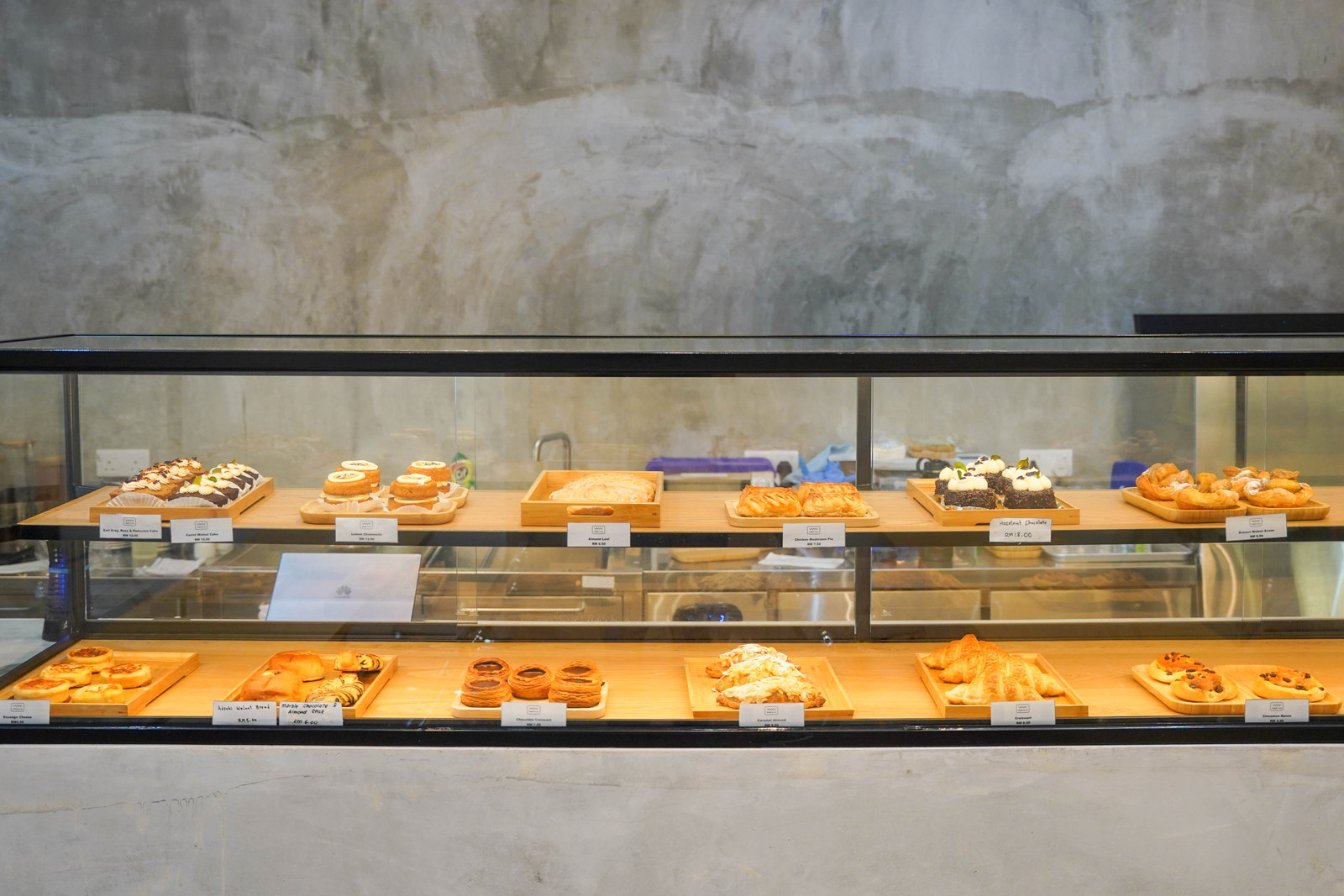 Toast & Co recently also introduced a compact range of pastas, with Bolognese, Carbonara and Aglio Olio for fuss-free, lip-smacking spaghetti comfort. 
Also check out the counter for a wide collection of bakes and cakes, such as Almond Leaf, Chocolate Croissants, Almond Caramel Croissants, Nutella Croissants, Chicken Mushroom Pie, Tuna Puffs, Sausage Cheese Muffins, Adzuki Walnut Bread, Marble Chocolate Almond Sticks, Earl Grey Rose Pistachio Cake, Carrot Walnut Cake, Lemon Chamomile Cake and a wide selection of tarts and cakes.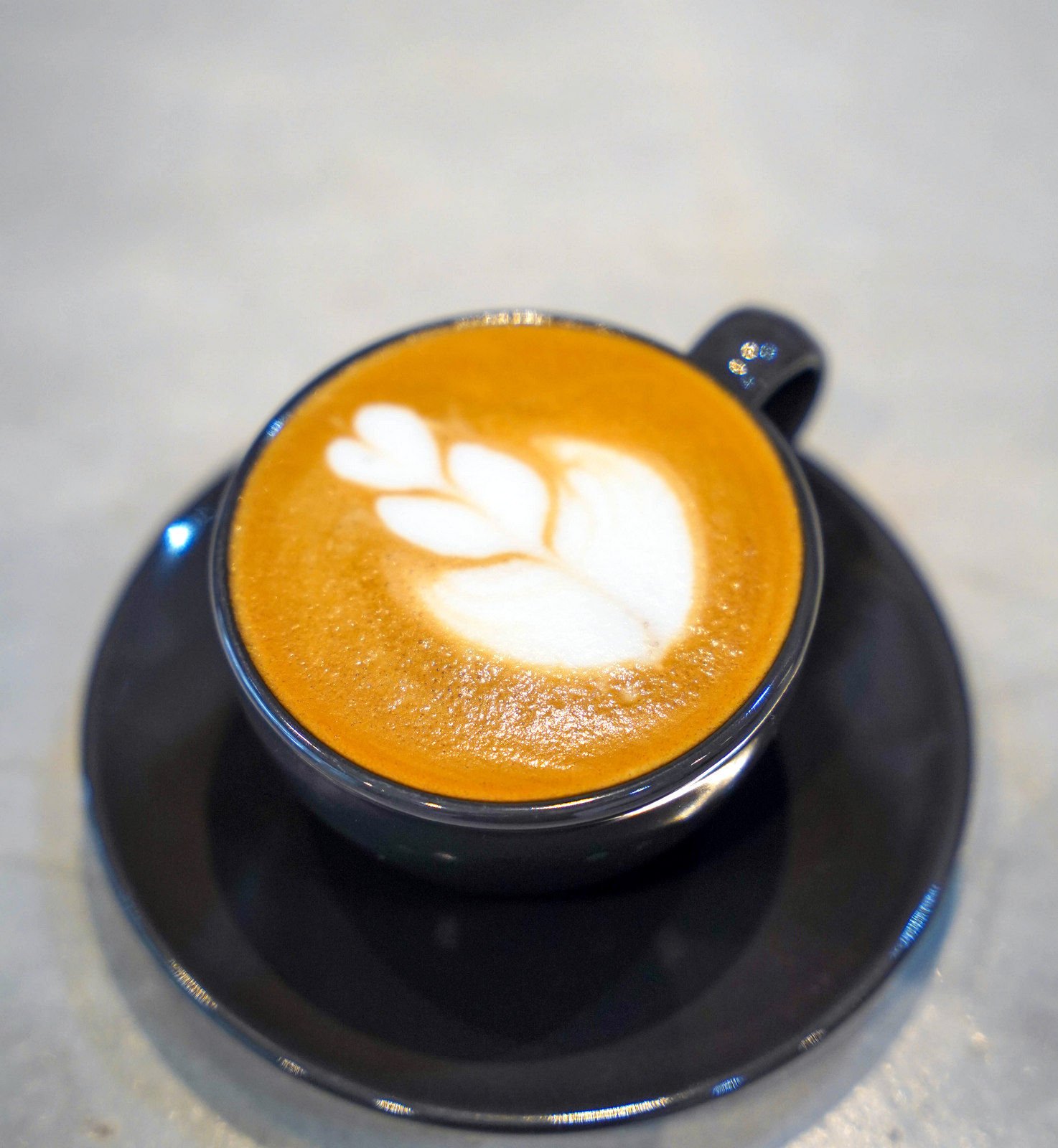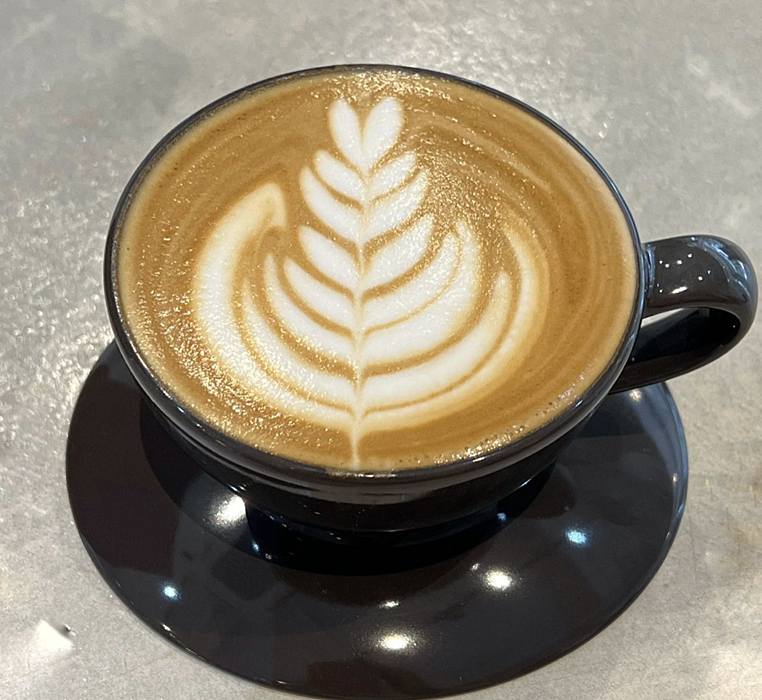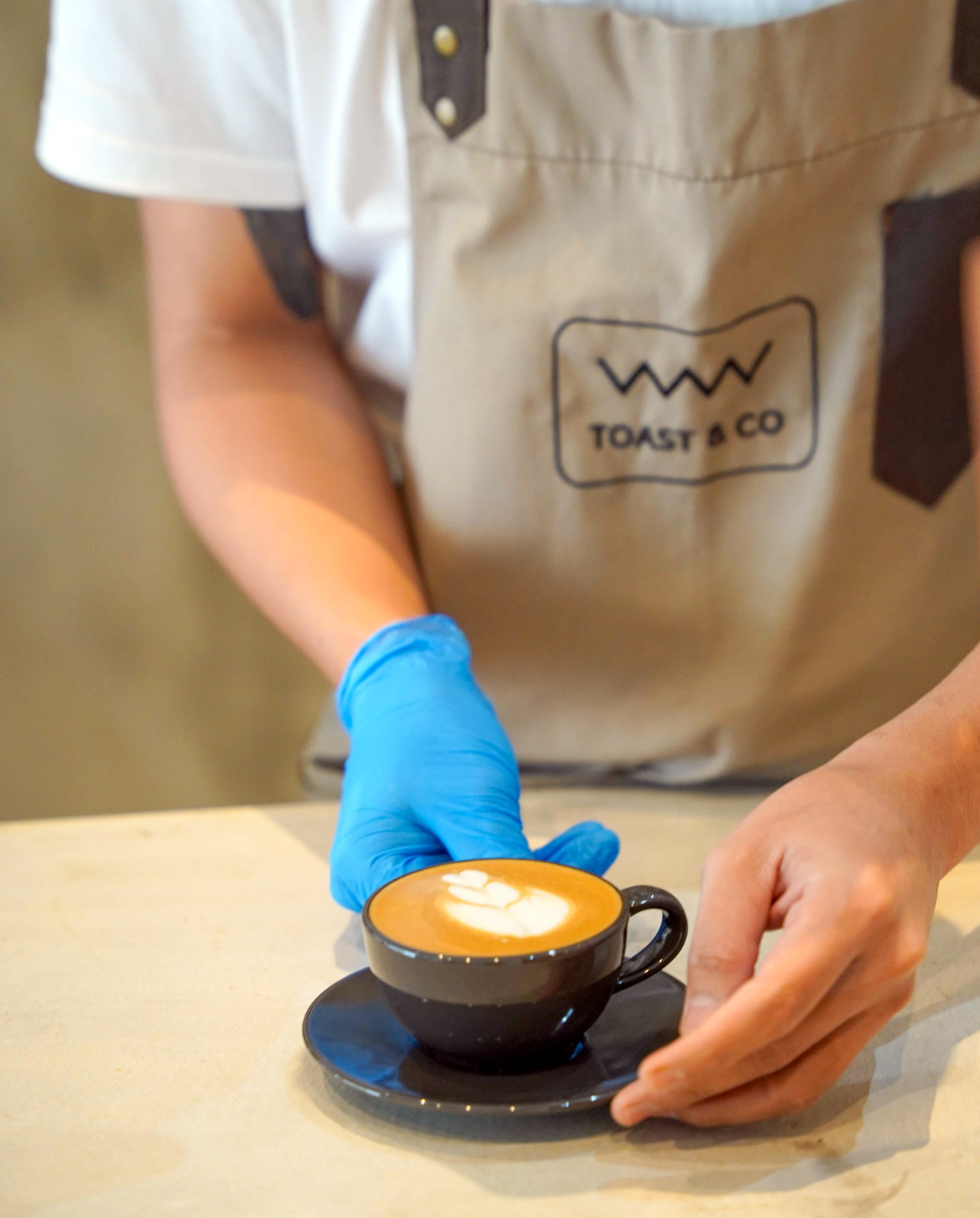 Toast & Co's baristas confidently craft all the contemporary beverages we expect of a respectable cafe, from Niko Neko matcha and houjicha lattes to cappuccinos and flat whites. If you are non-caffeinated drinker, fret not - Toast & Co also sells a range of bottled drinks, from kombucha to various flavours of bottled and packet soya beverages to cater to your needs.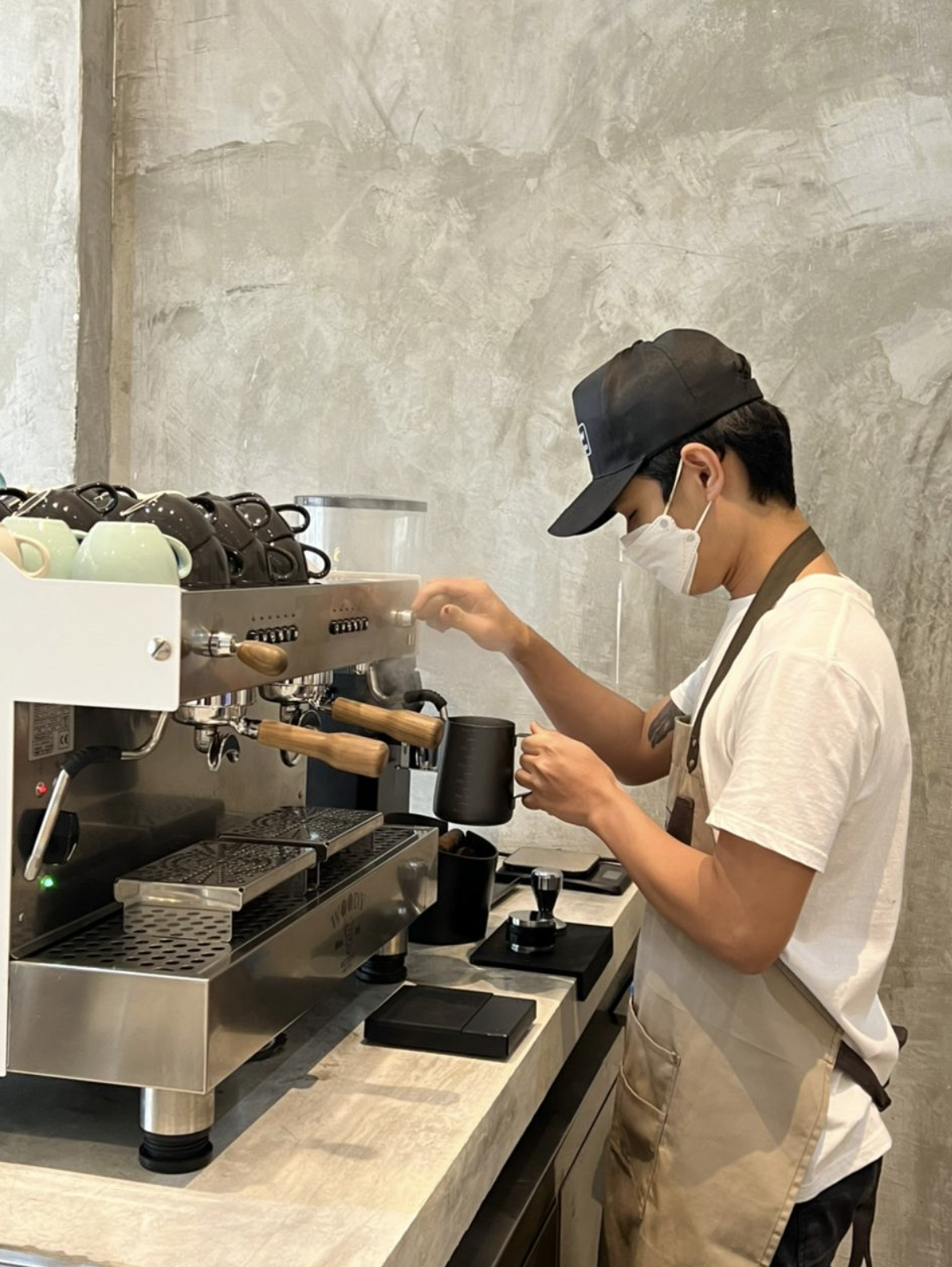 Toast & Co
B-G-6, Jalan Kenari 4, Bandar Puchong Jaya, 44710 Puchong, Selangor. Daily, 8am-6pm. Tel: 010-266-6039
9-G, Jalan Temenggung 27/9, Bandar Mahkota Cheras, 43200 Cheras, Selangor. Daily, 8am-6pm. Tel: 010-282-6286