Smokehouse BBQ & Grill, Subang Jaya
February 28, 2023
---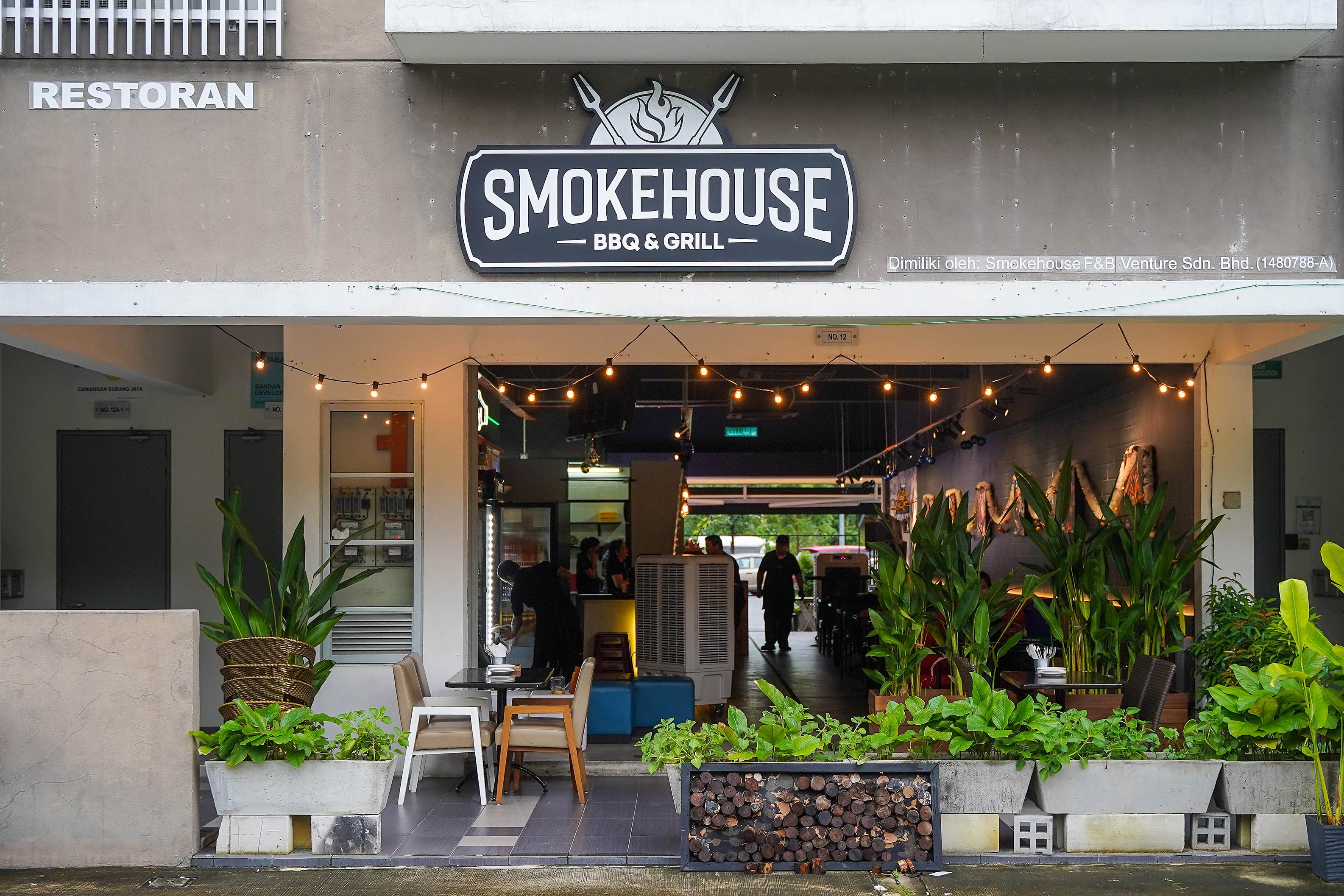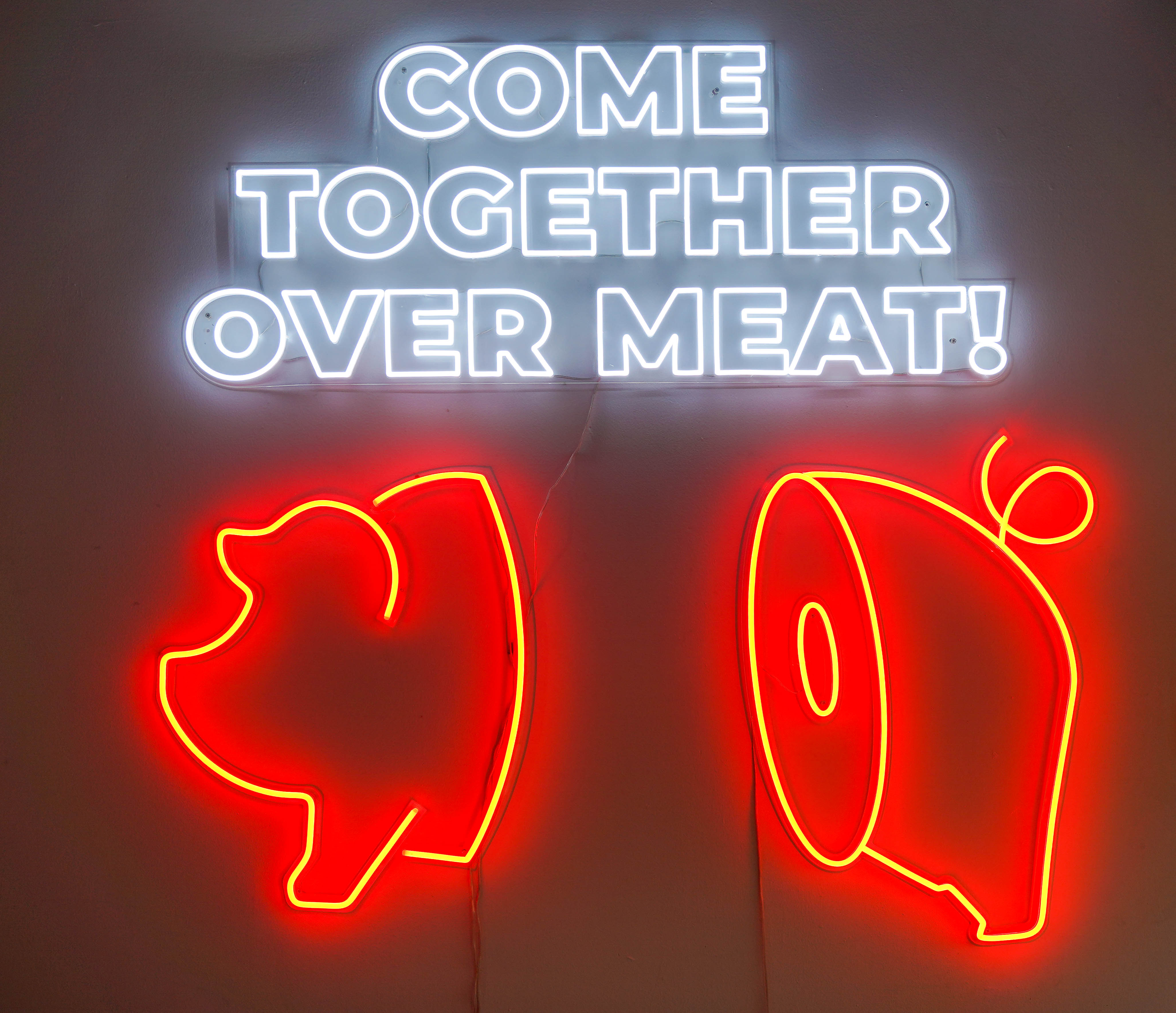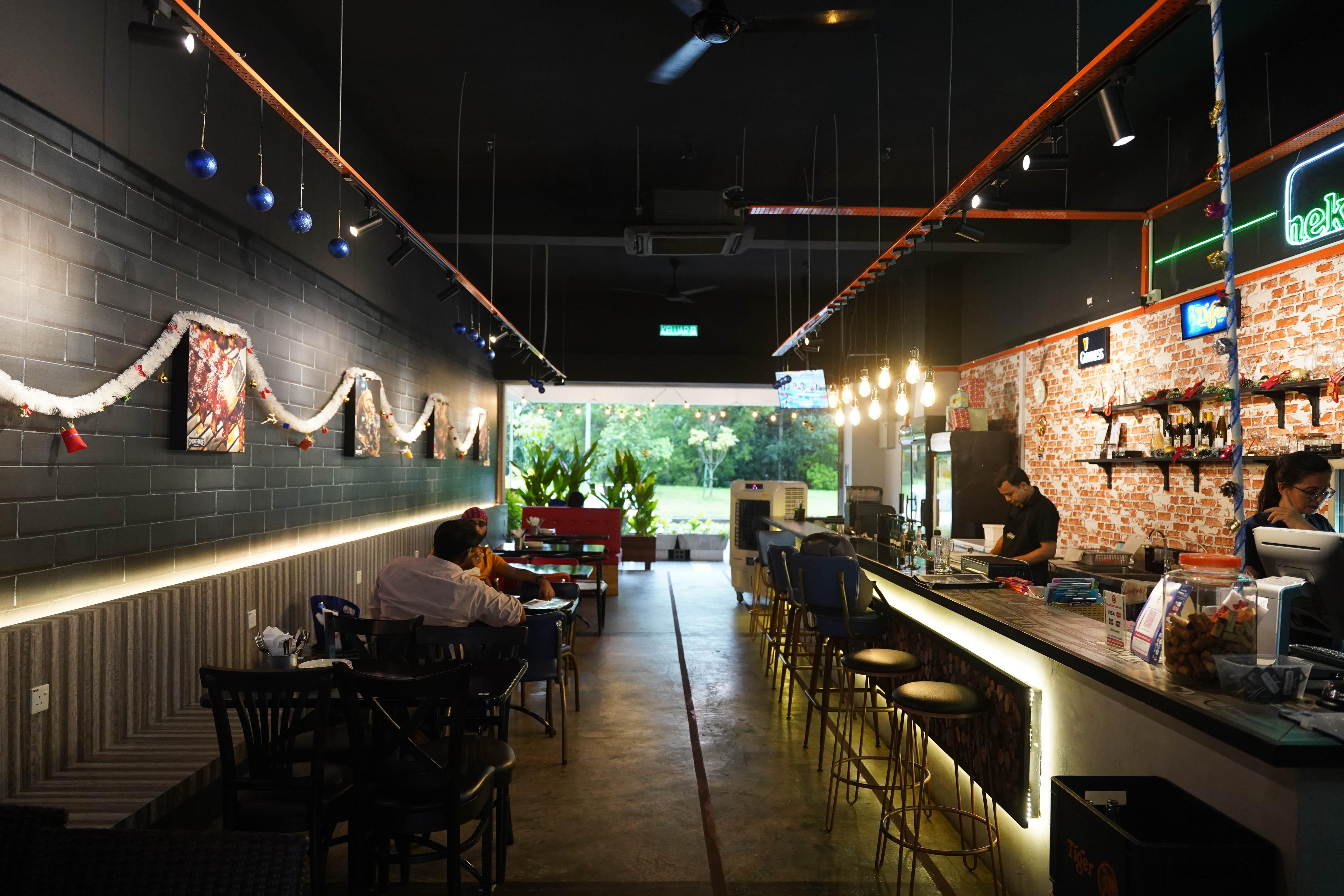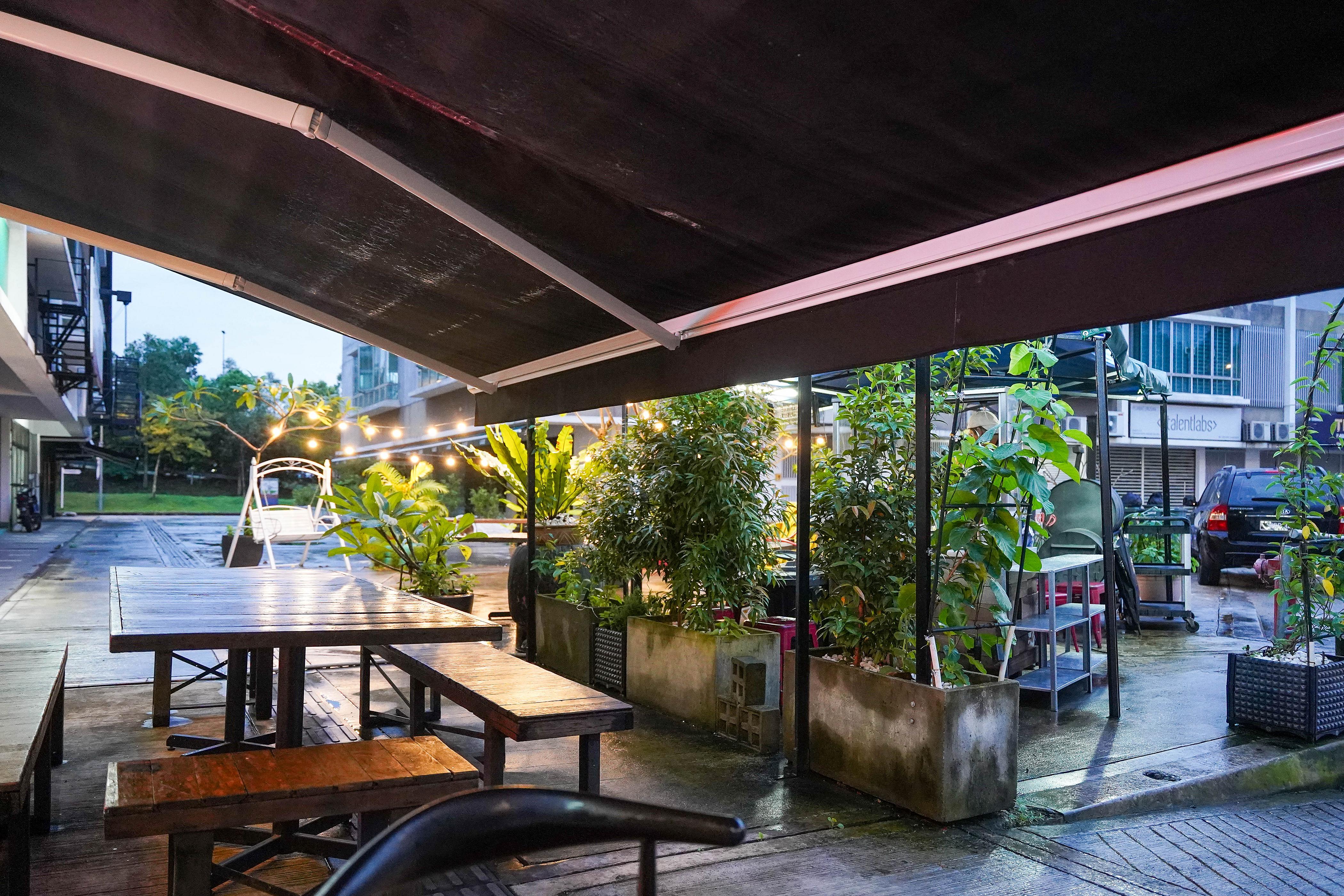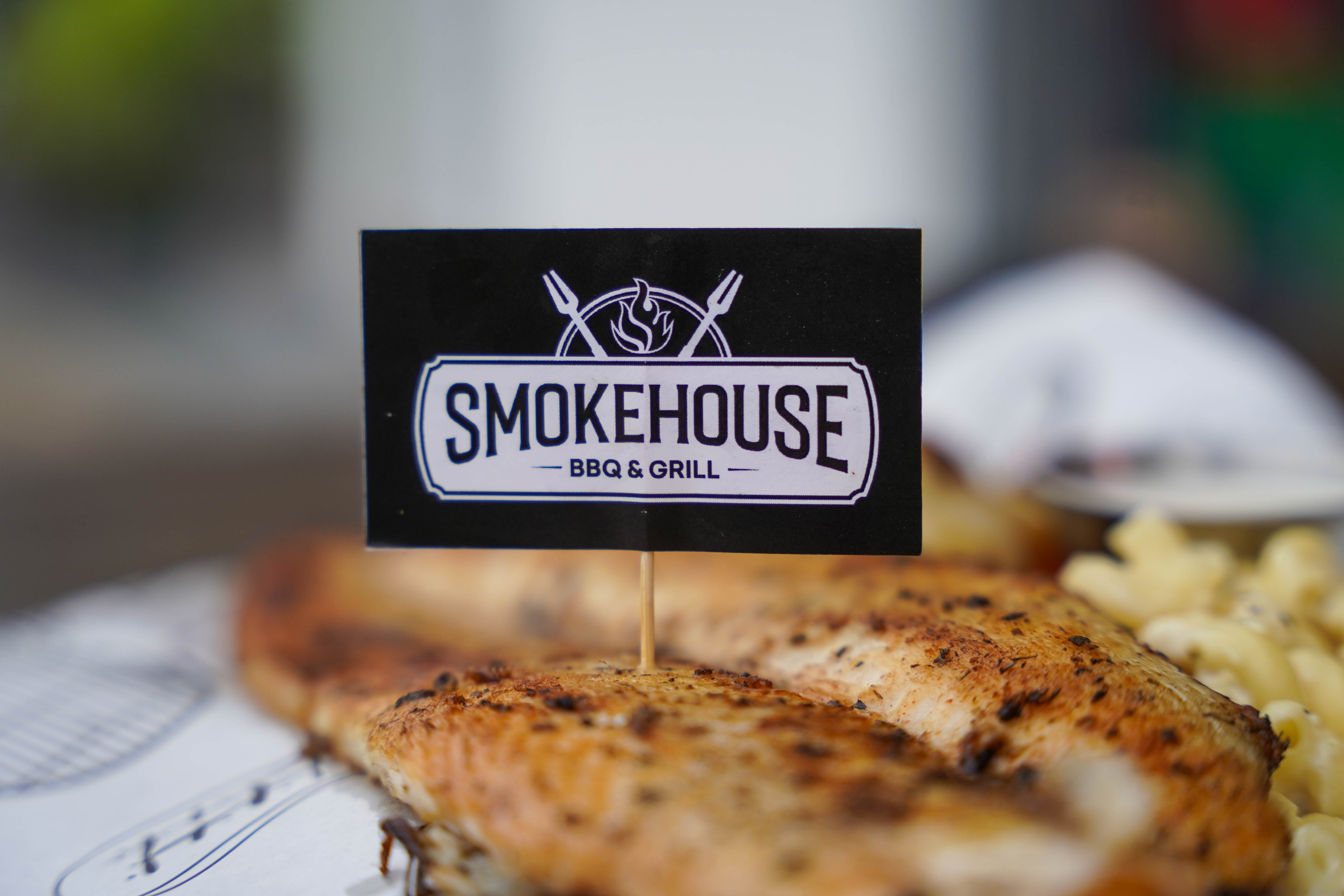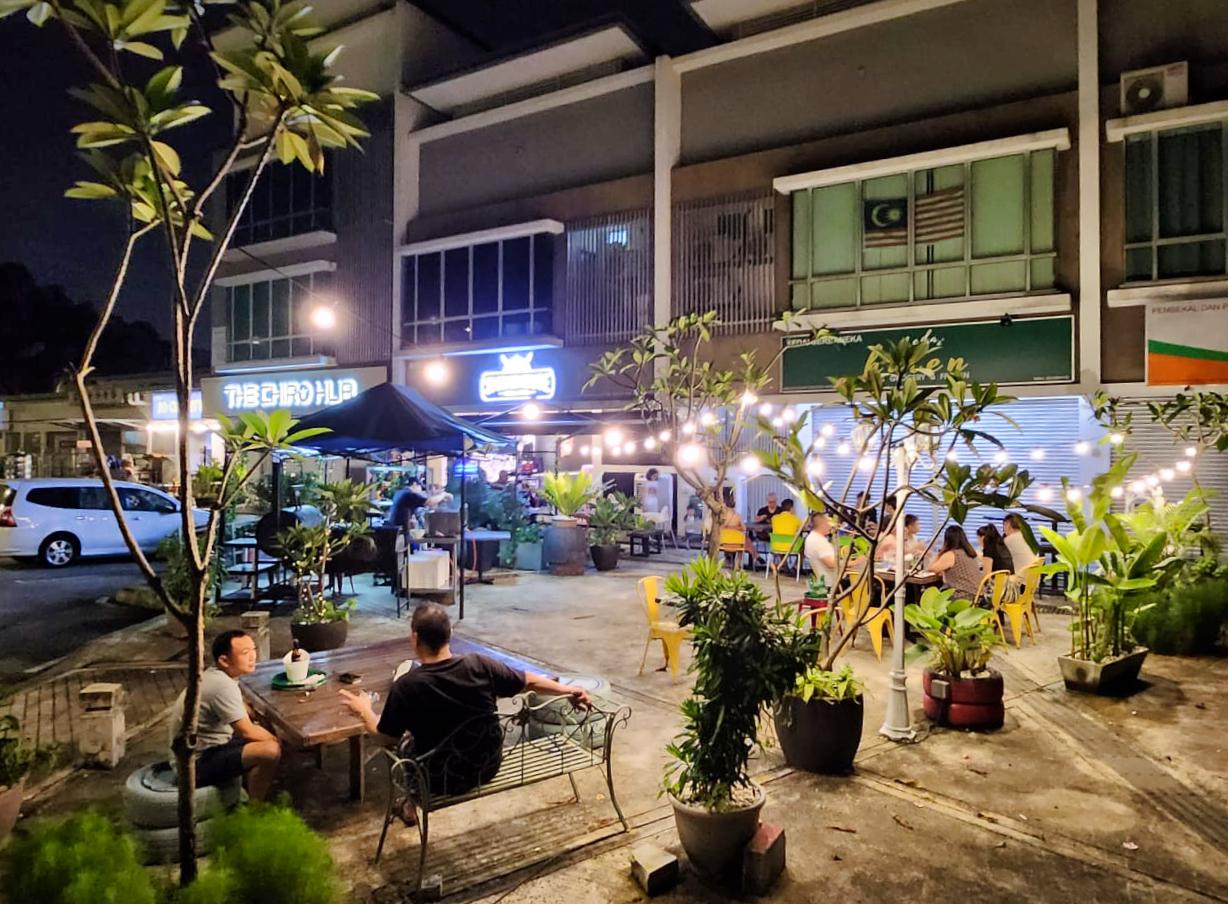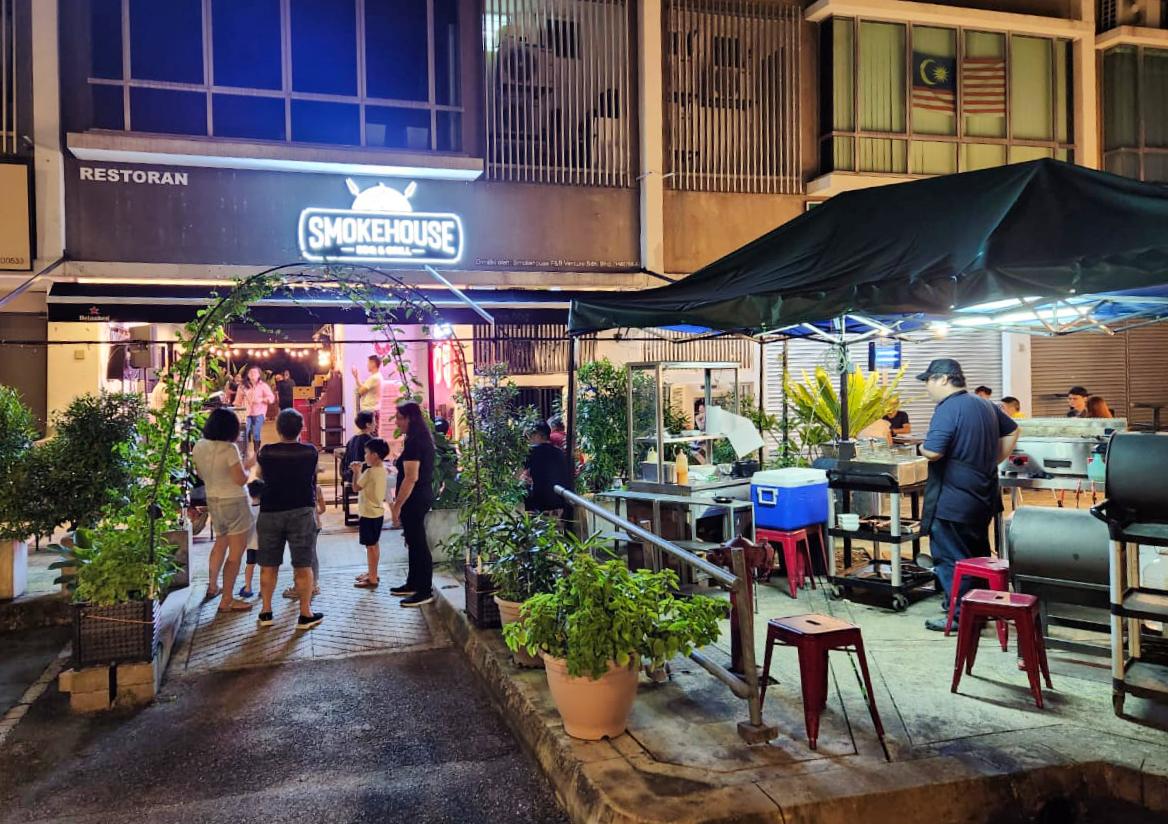 Welcoming BBQ enthusiasts to a snug corner of USJ Heights, Subang Jaya's Smokehouse BBQ & Grill is a binge-worthy barbecue joint that joyously champions the all-American tradition of smoked meat.
Launched in October 2022, Smokehouse showcases an alfresco setting with long picnic tables as well as breezy indoor dining, buoyed by ample free parking in an airy neighbourhood. 
Smokehouse's tagline, 'Come together over meat.' beckons guests to fellowship over good food, specifically the soulfulness of an expertly crafted barbecue. 
With warm service to ensure fuss-free dining with family and friends, Smokehouse opens from 3pm to midnight, serving over 60 items, comprising salads, pastas, burgers, desserts, mocktails and beers for a late afternoon meal or snack. At 5pm, the barbecue mains and combo plates are available for families seeking heartier meaty meals.
Smokehouse has created a garden-like atmosphere with trees and shrubs of the citronella varieties to ensure comfortable, mosquito-free dining. Indoors, music is played at reasonable levels to encourage easy conversations and laughter over food. Nevertheless, on Saturdays, a live band encourages diners to join in simple line dancing - anyone can be a guest singer!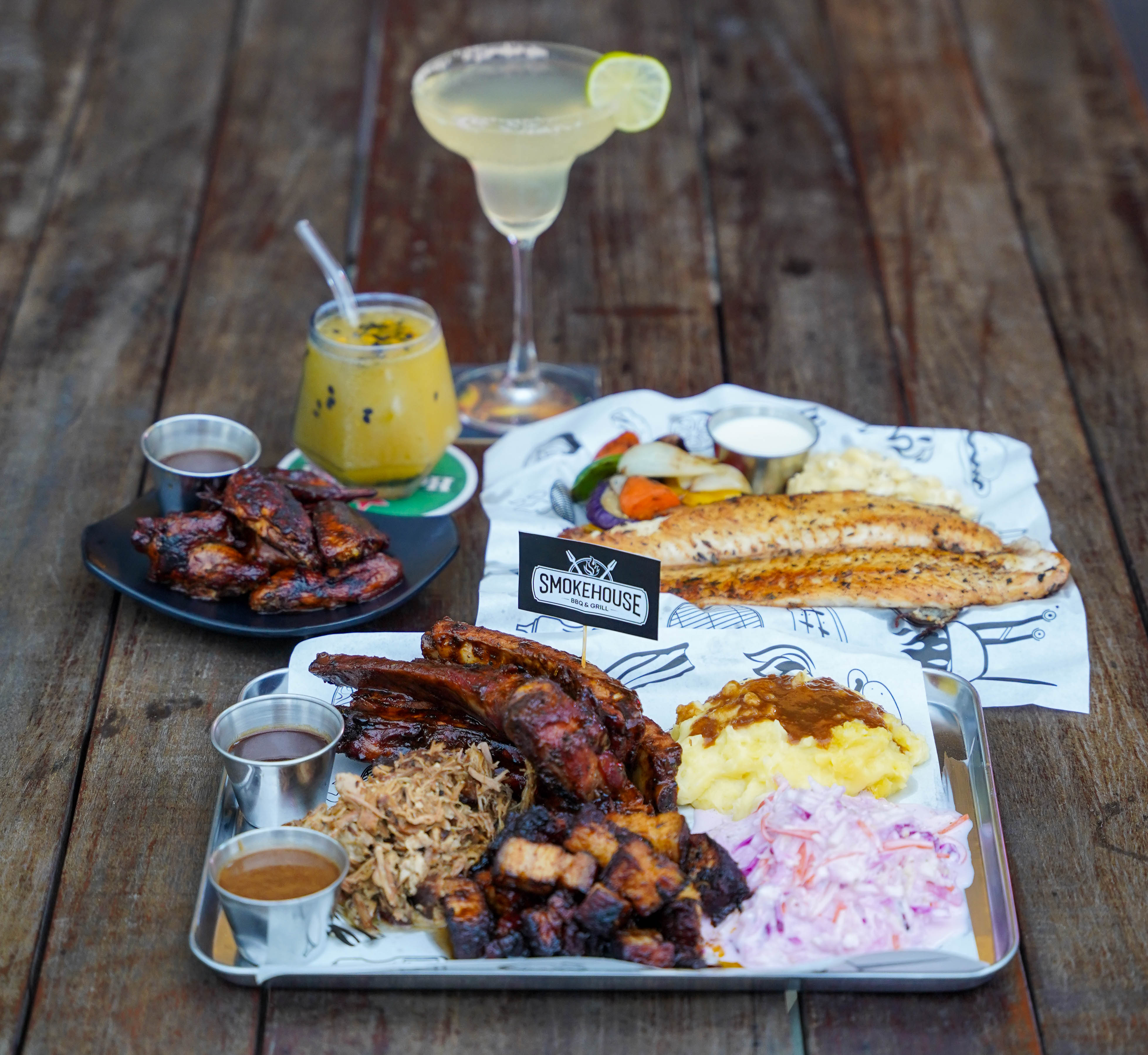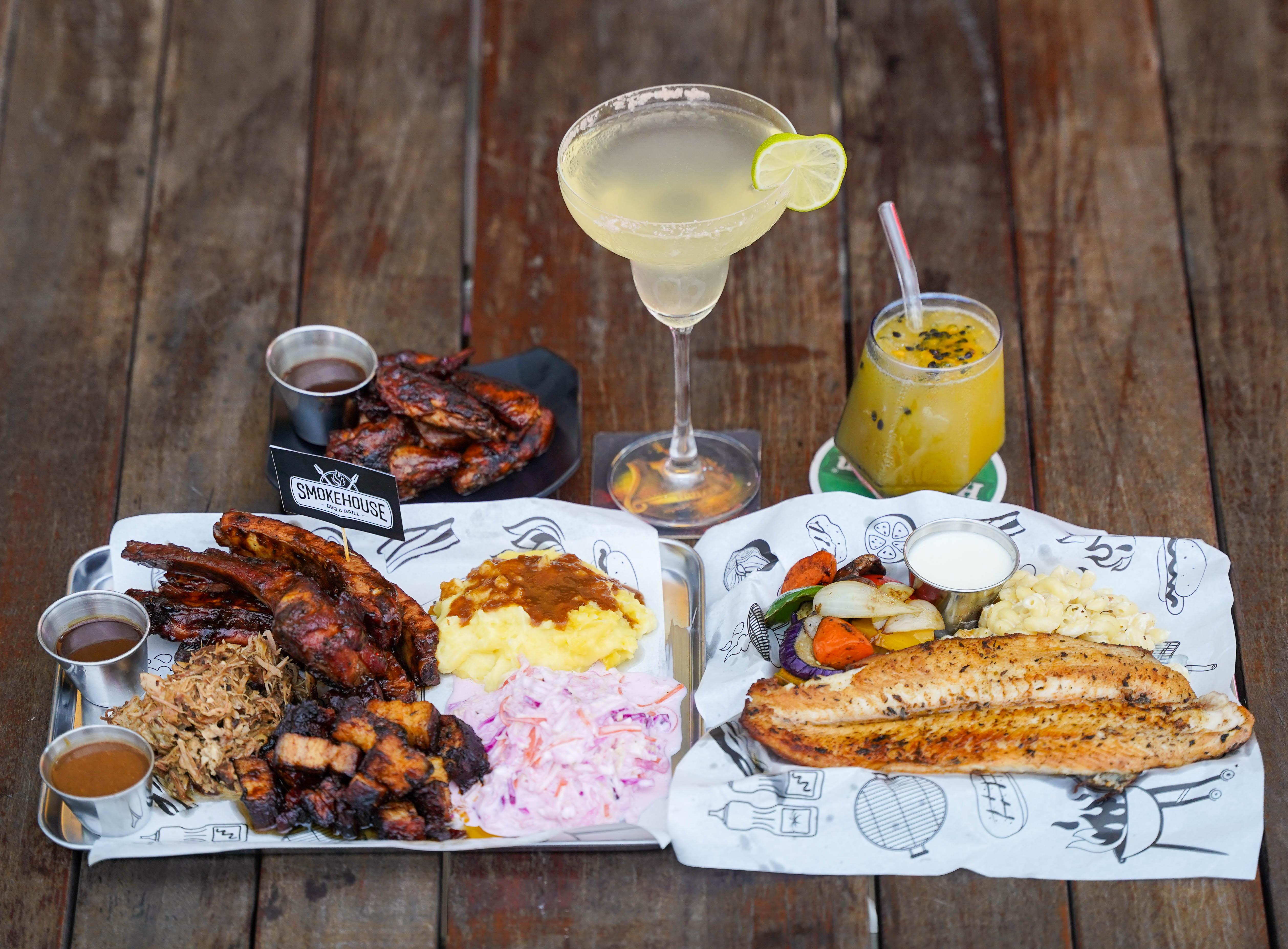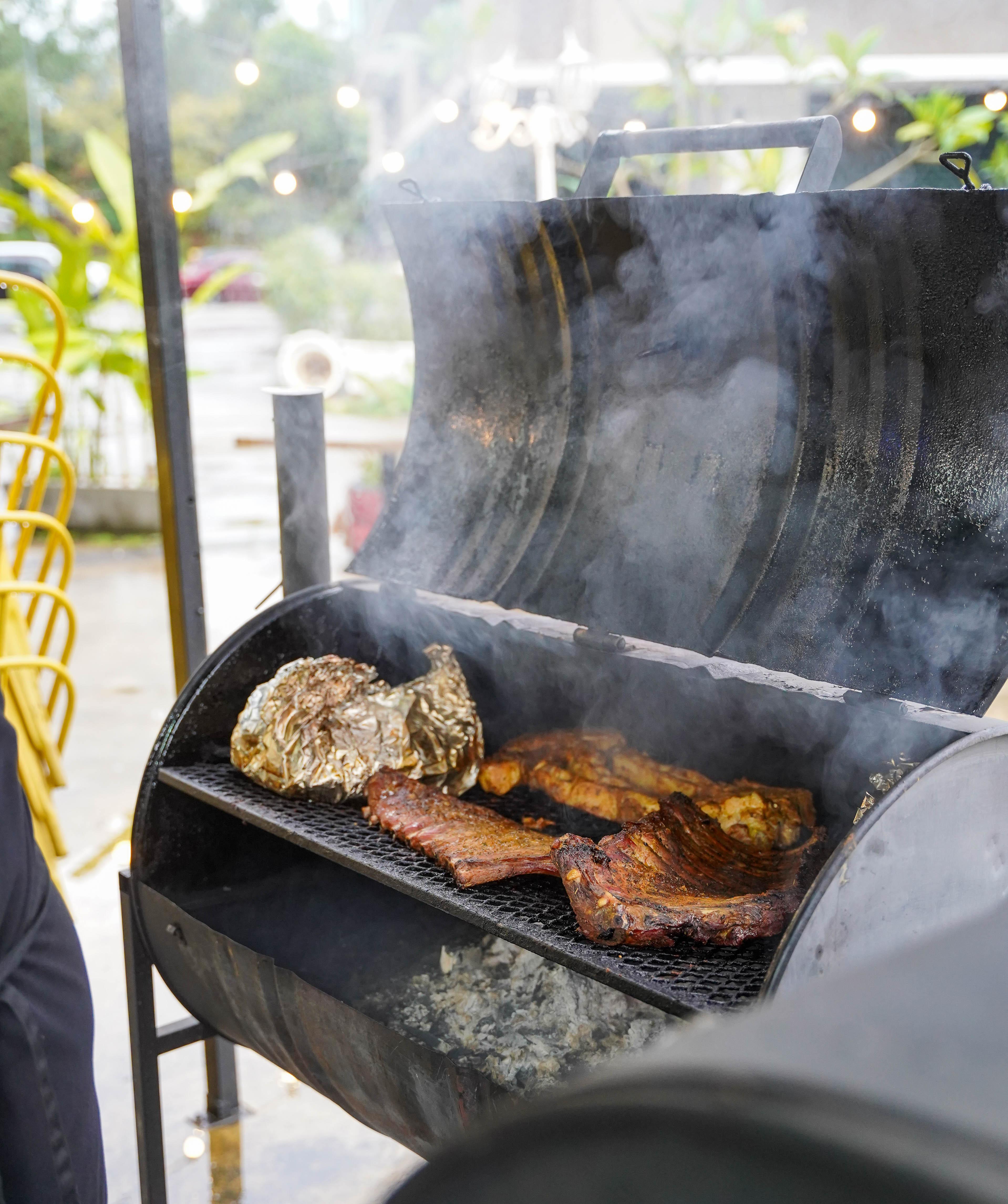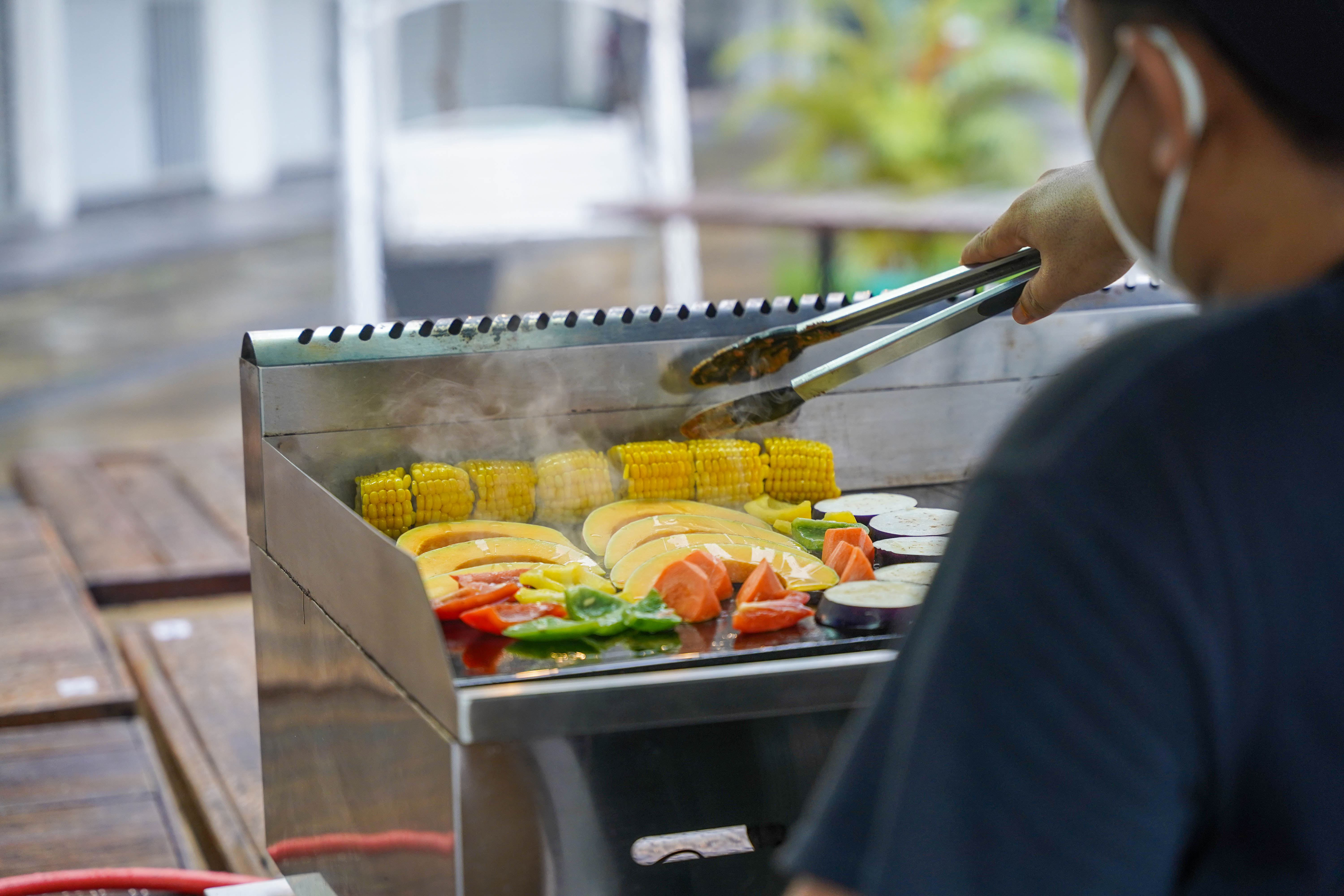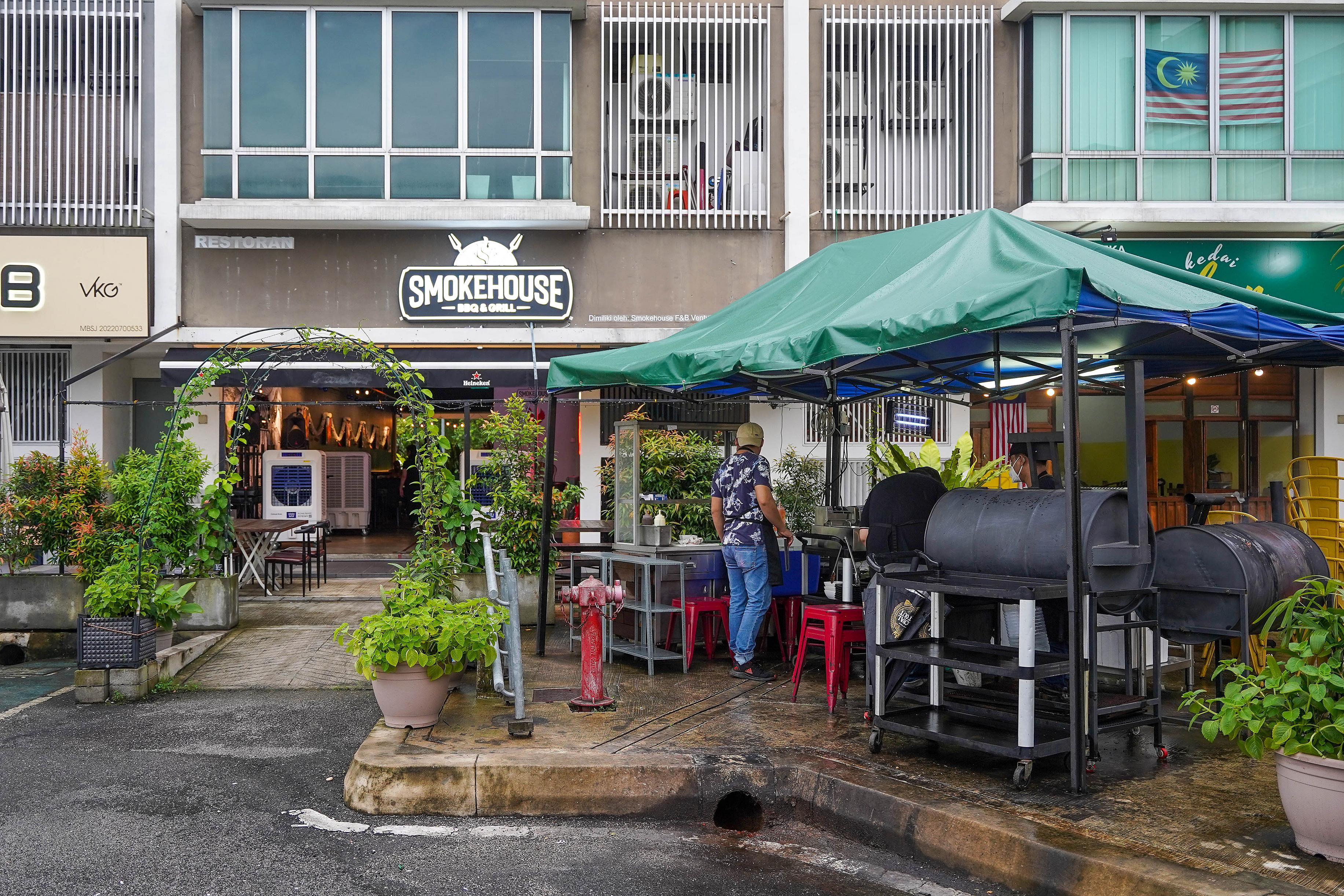 The chefs at Smokehouse incorporate the four styles of American traditional spice rubs and smoking techniques but use local aromatic hardwoods to retain a Malaysian influence in the flavours.
Each item on the menu including accompaniments and sauces is made in-house using only fresh ingredients. Most mains come with sides that diners can pick from a selection of seven. 
Check out the smokers and grill, situated next to the alfresco area. The aroma of the ribs, pork belly and smoked lamb will fire up the appetite.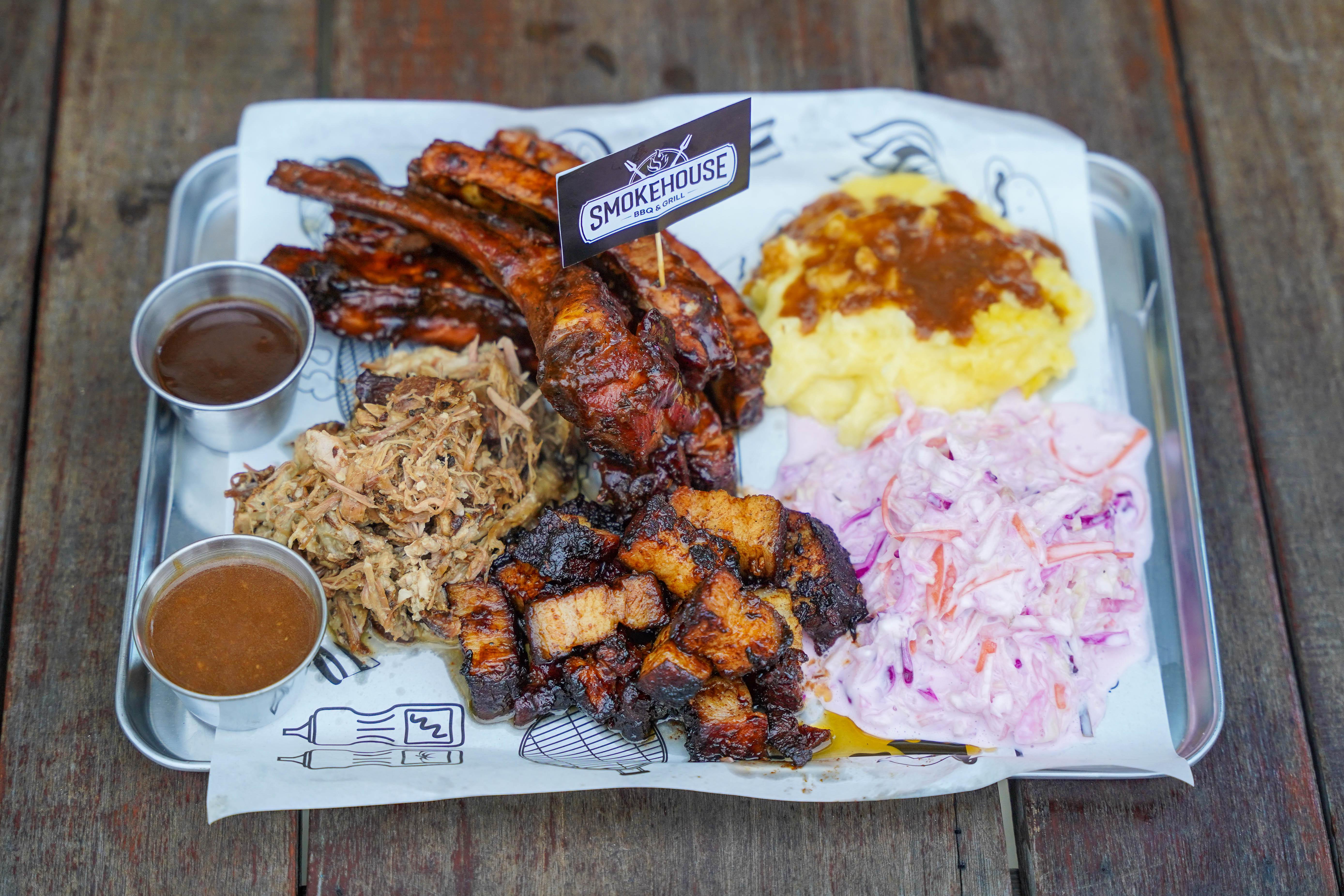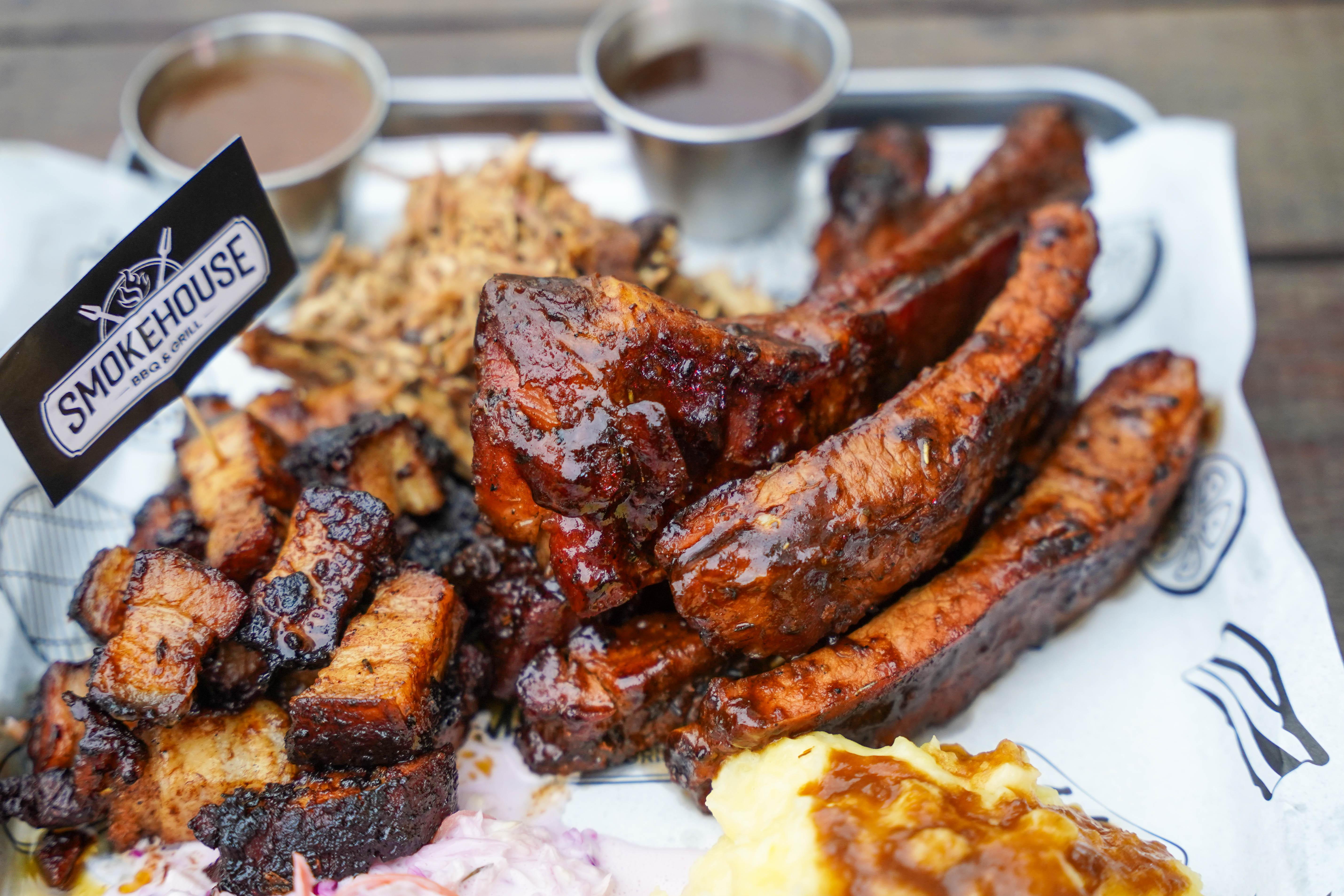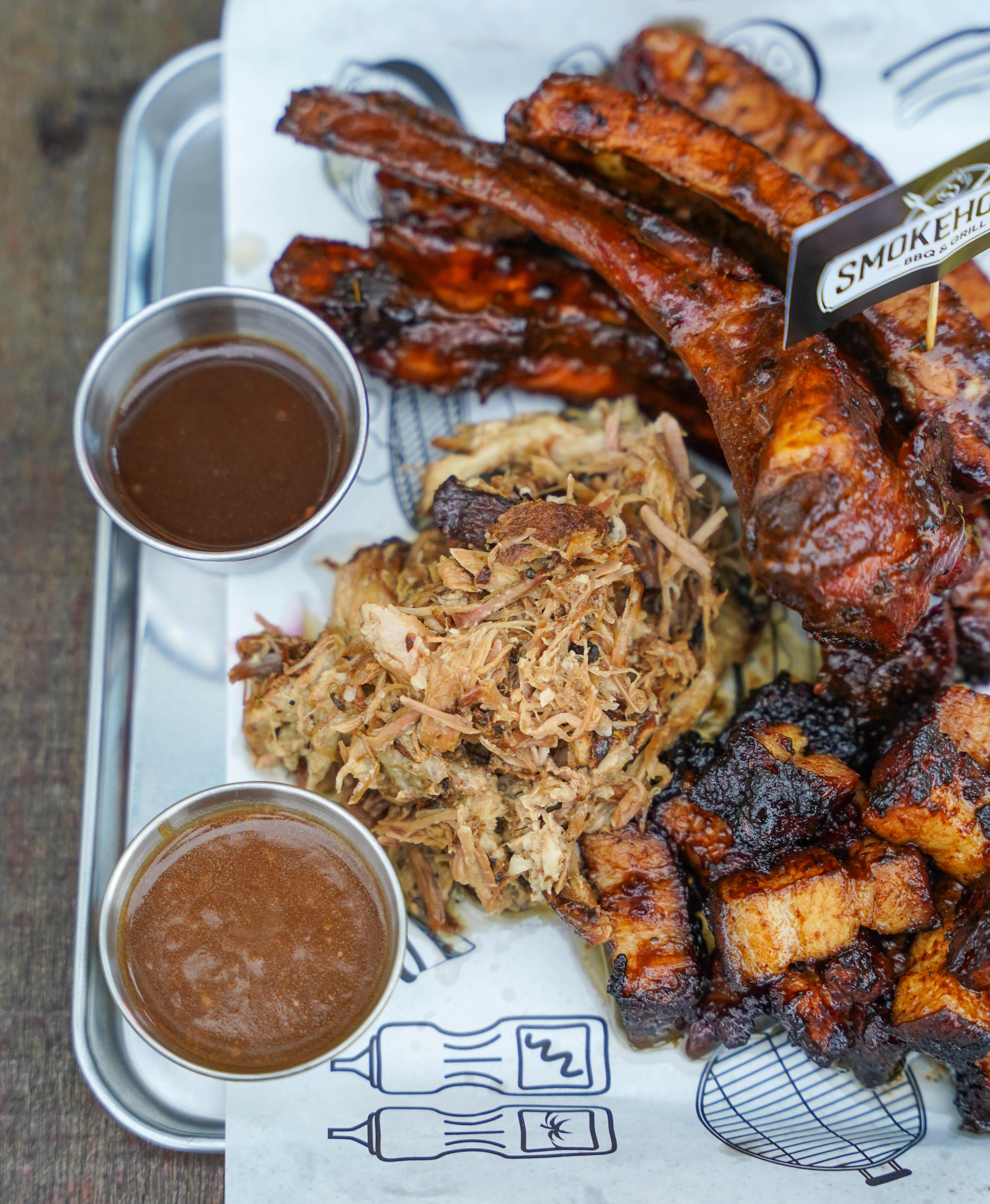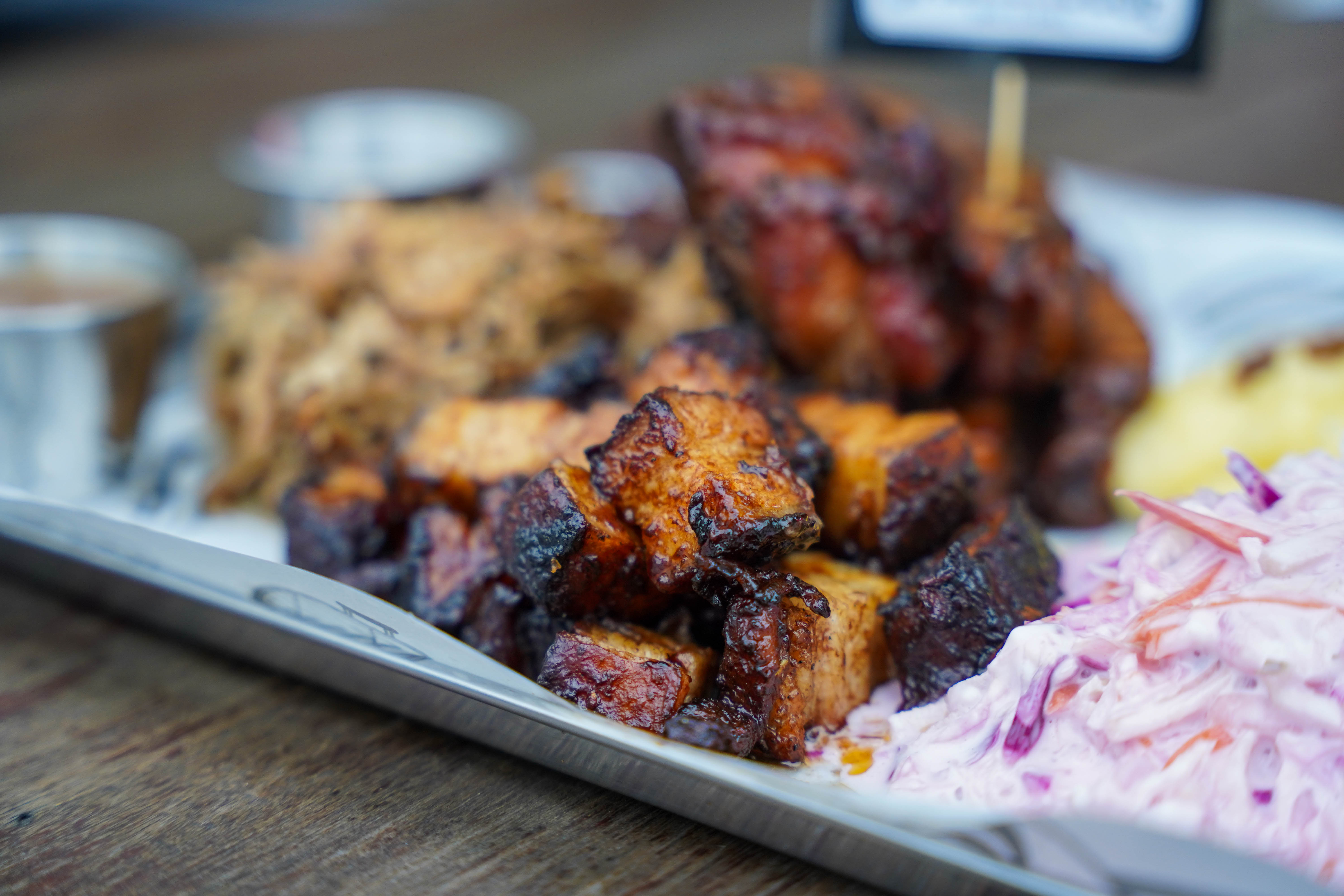 One of Smokehouse's famed dishes is Three Little Pigs (RM130), a hog-adoring combo featuring a half-rack of smoked pork ribs, succulent pulled pork and melt-in-the-mouth glazed pork belly, served with choice of two sides. 
This is the ideal sharing platter for two or three persons. The house-made barbecue and brown gravies are provided for patrons who crave extra sauce, though the smoky meat is enjoyable enough to eat on its own. 
The ribs have undergone a session of being sous-vided, coated generously in a house spice rub mix before being smoked for long hours. They are then fired up on the grill, resulting in sticky-glazed, gnaw-worthy meat with a lip-smacking, full-bodied chew. 
The pulled pork is smoked for at least 18 hours to allow the collagen to break down and tenderise the meat so that it is mouthwateringly moist and can be shredded with just a fork. 
The pork belly with its alternate layers of fat and meat has a rich, robust caramelisation that practically melts at first bite.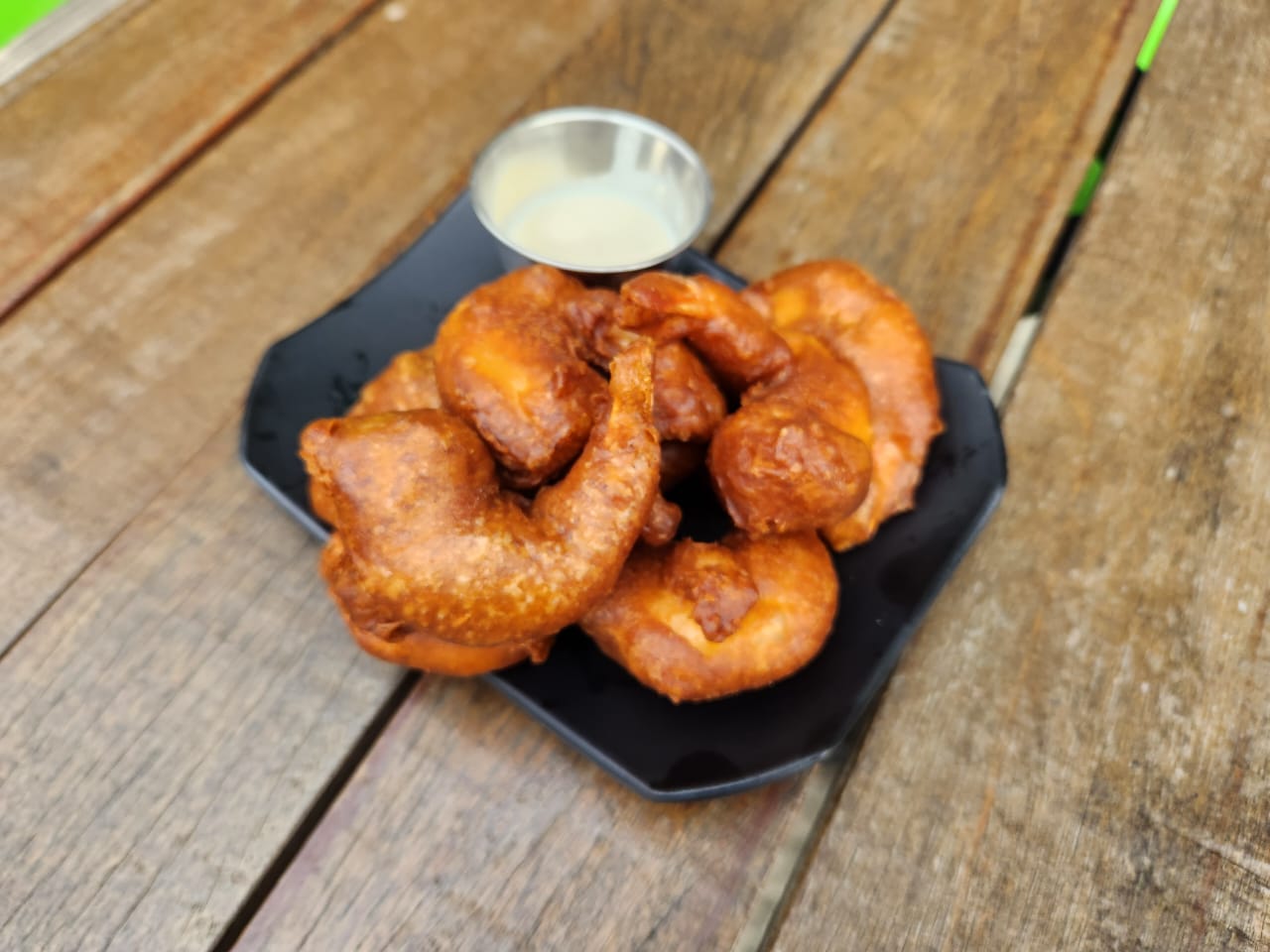 Smokehouse is also known for its beer batter fried food. A favourite snack is the Fried Shrimps (RM20), eight beer-battered large shrimps served with a garlic cream sauce dip. These plump, crave-worthy crustaceans come in spicy or non-spicy versions.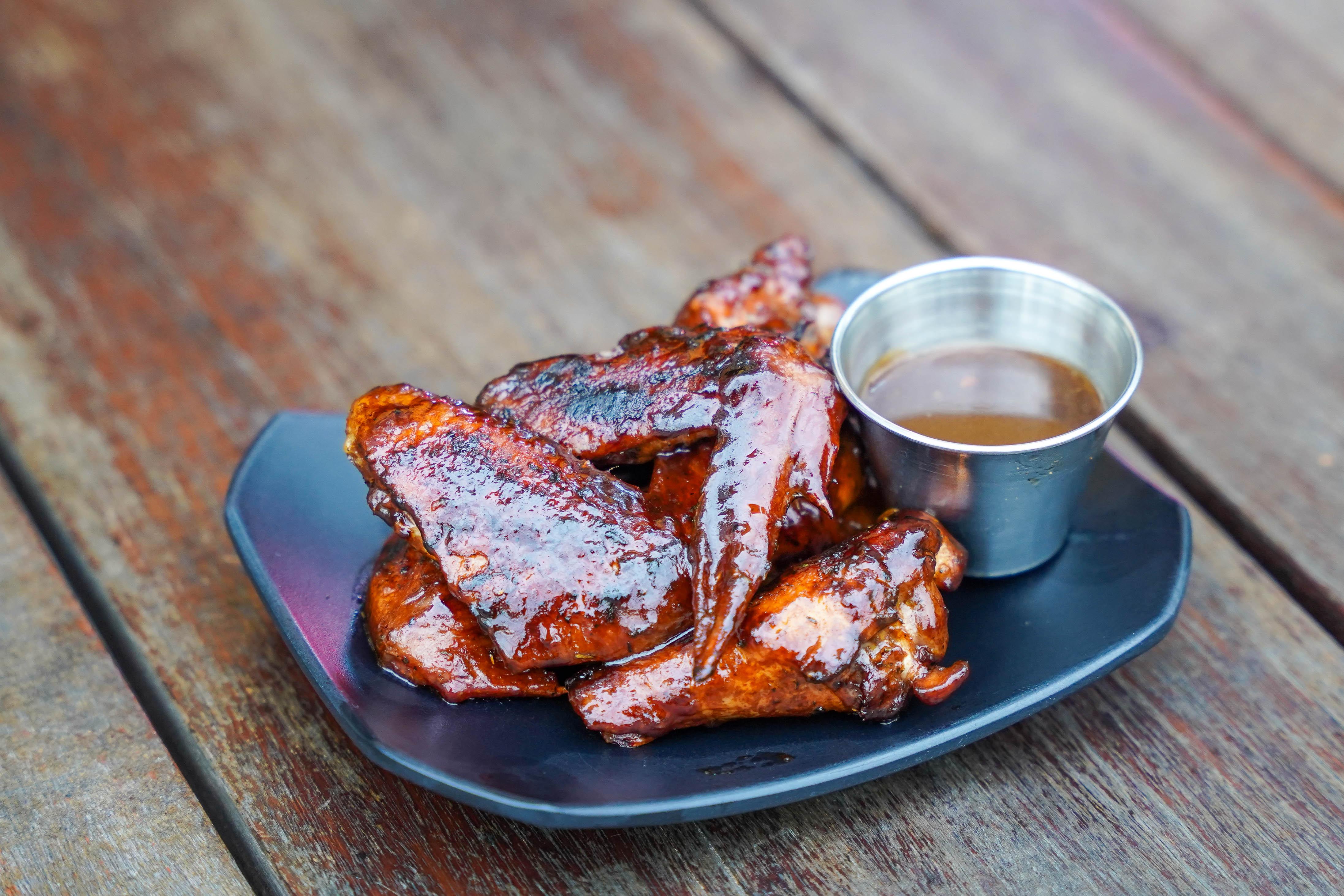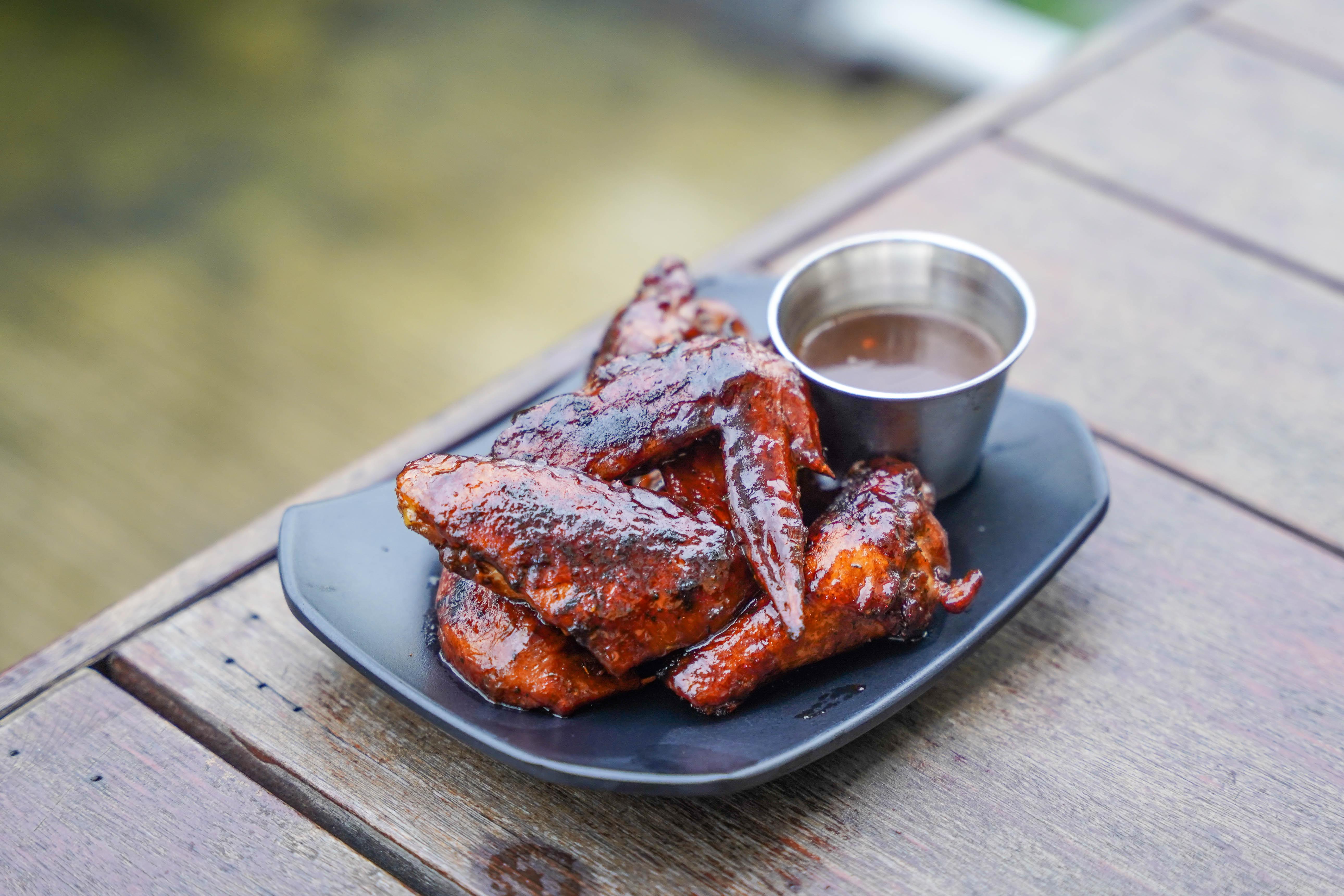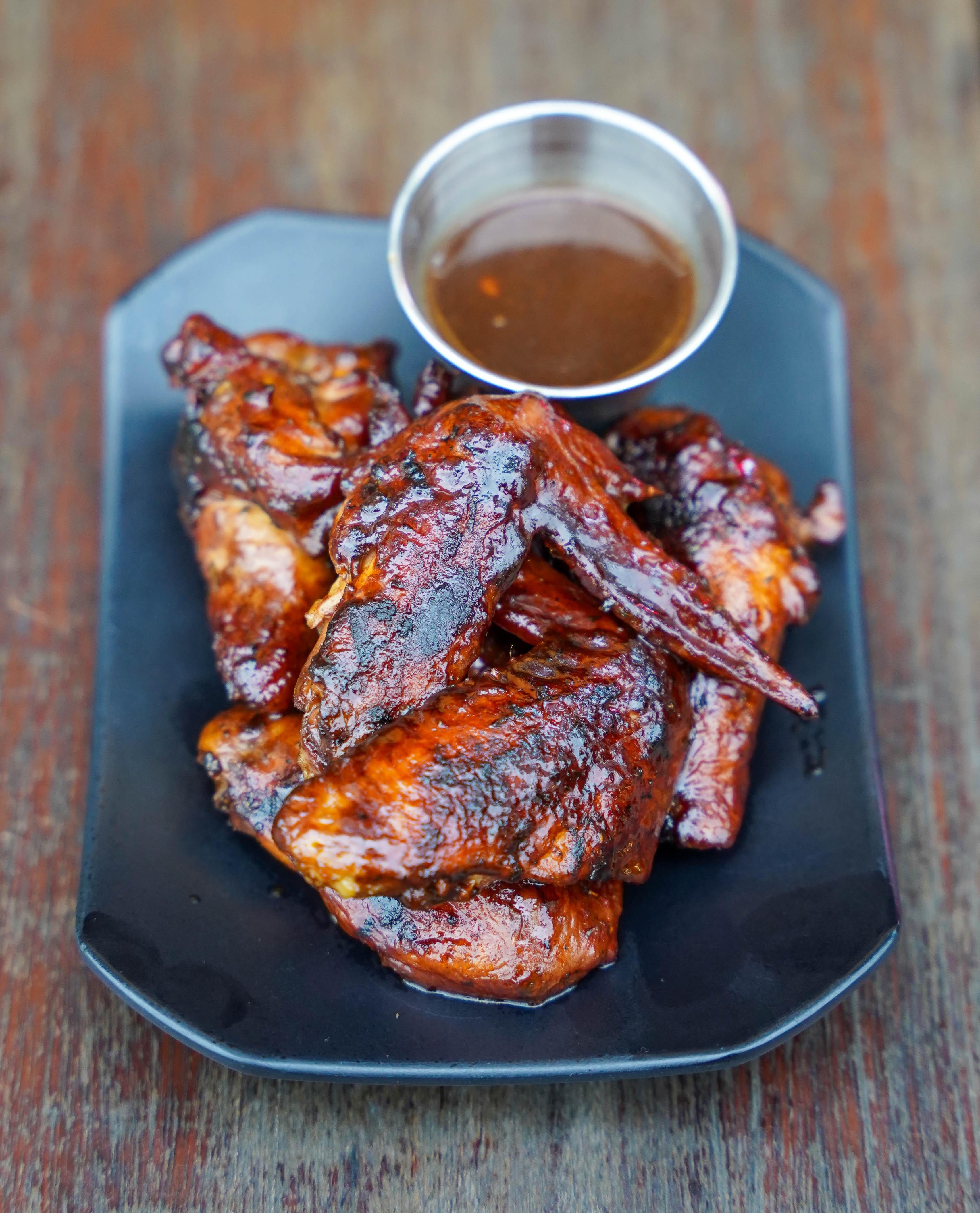 Not to be missed too are the Barbecue Chicken Wings (RM16 for six pieces), a popular pairing choice with beer. Spice-rubbed and smoked for two hours, the wings are glazed lightly with barbecue sauce on the grill before serving to lend an attractive burnished char.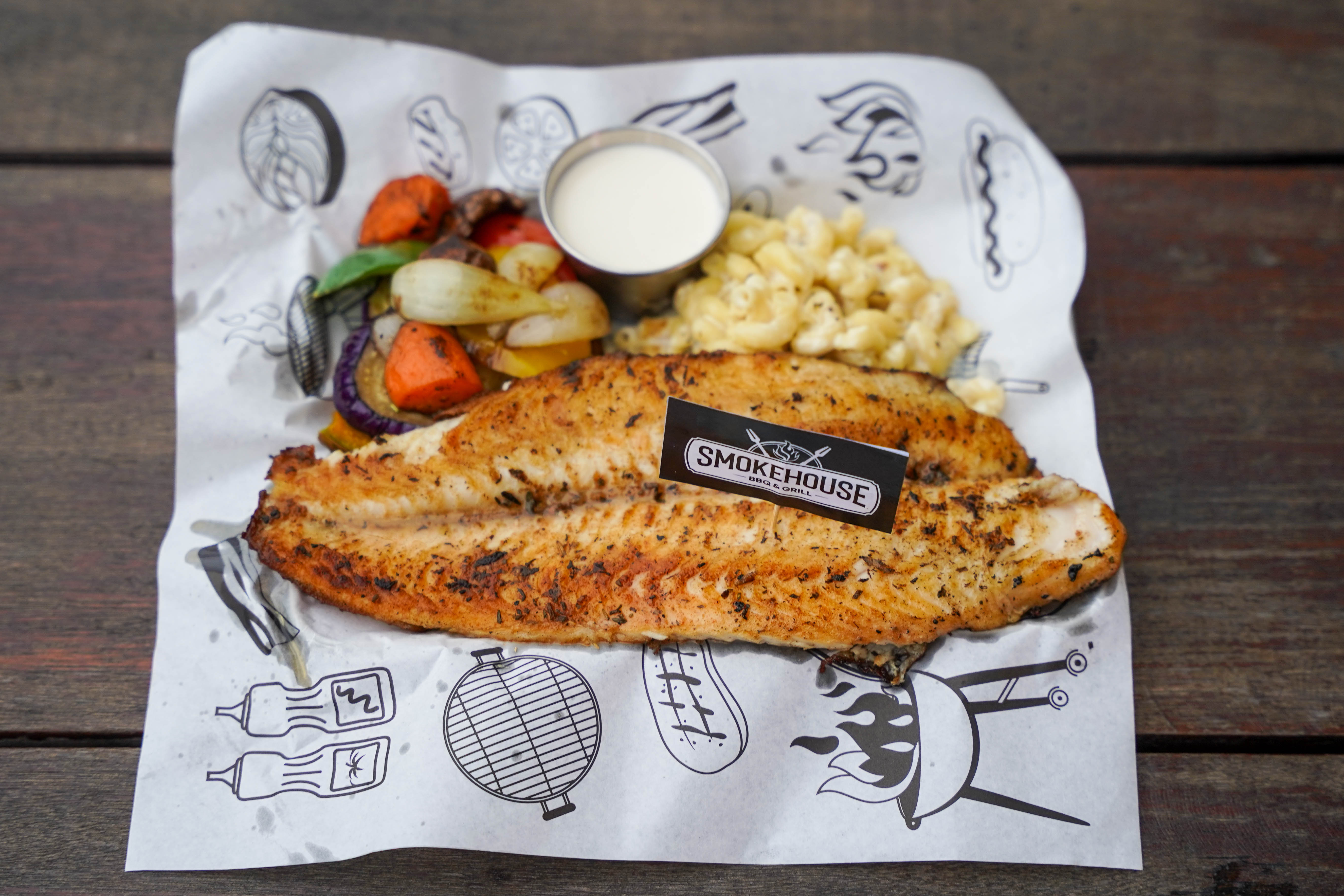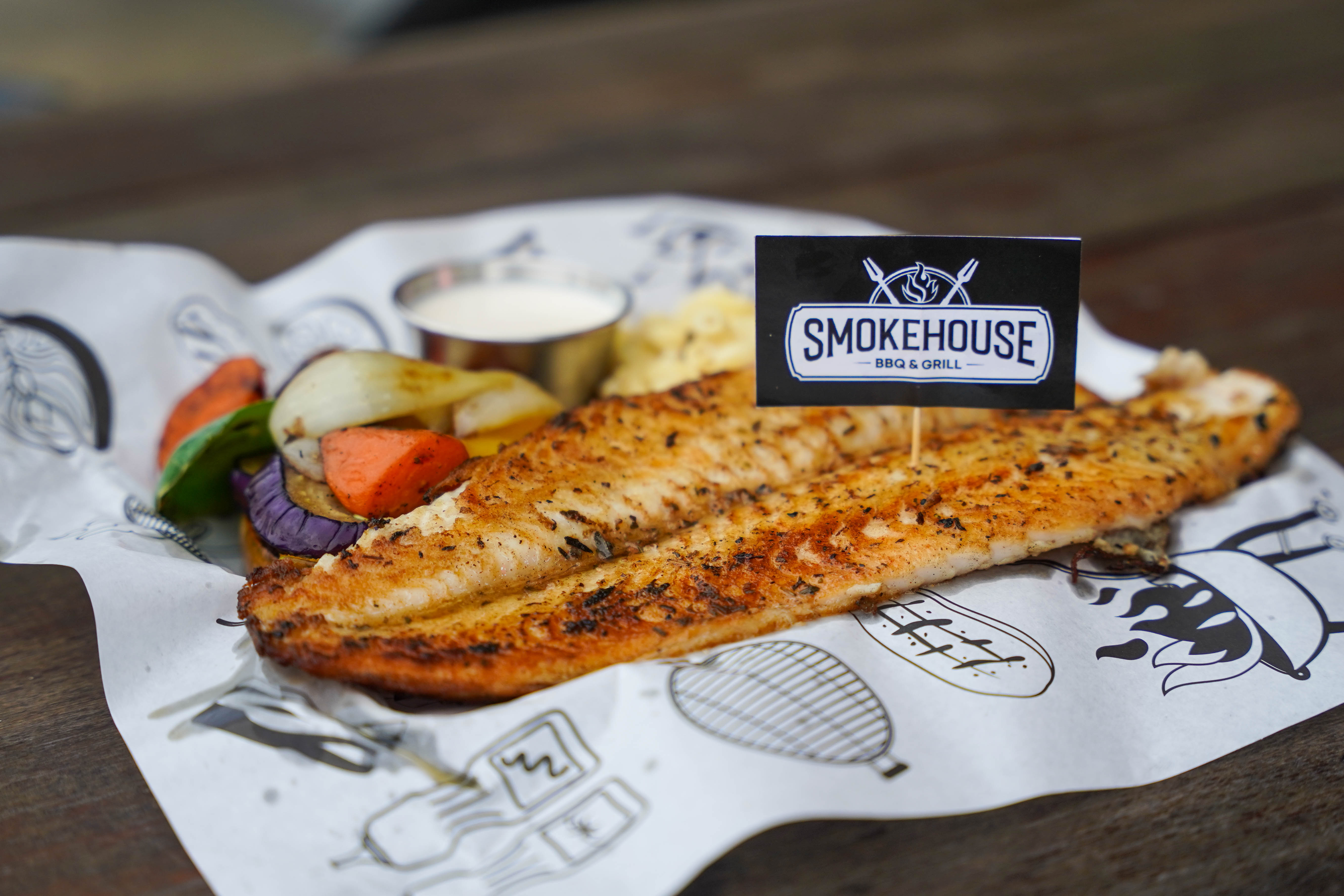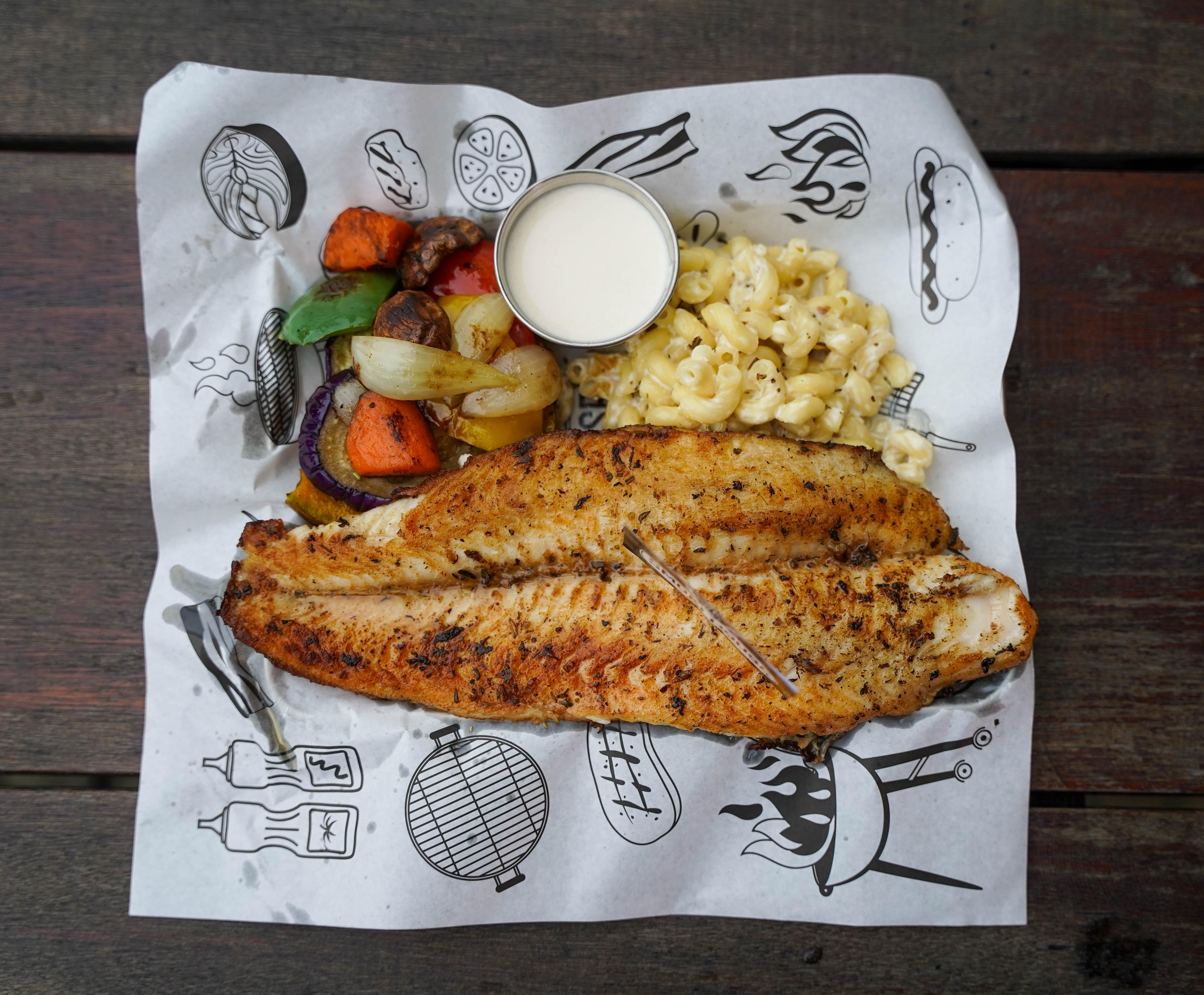 Another Smokehouse recommendation is the Grilled Perch (RM30). A sizable fillet of the imported perch fillet is pan-seared for a crisp surface but moist meat within. It comes with a choice of two sides and an addictive garlic cream sauce.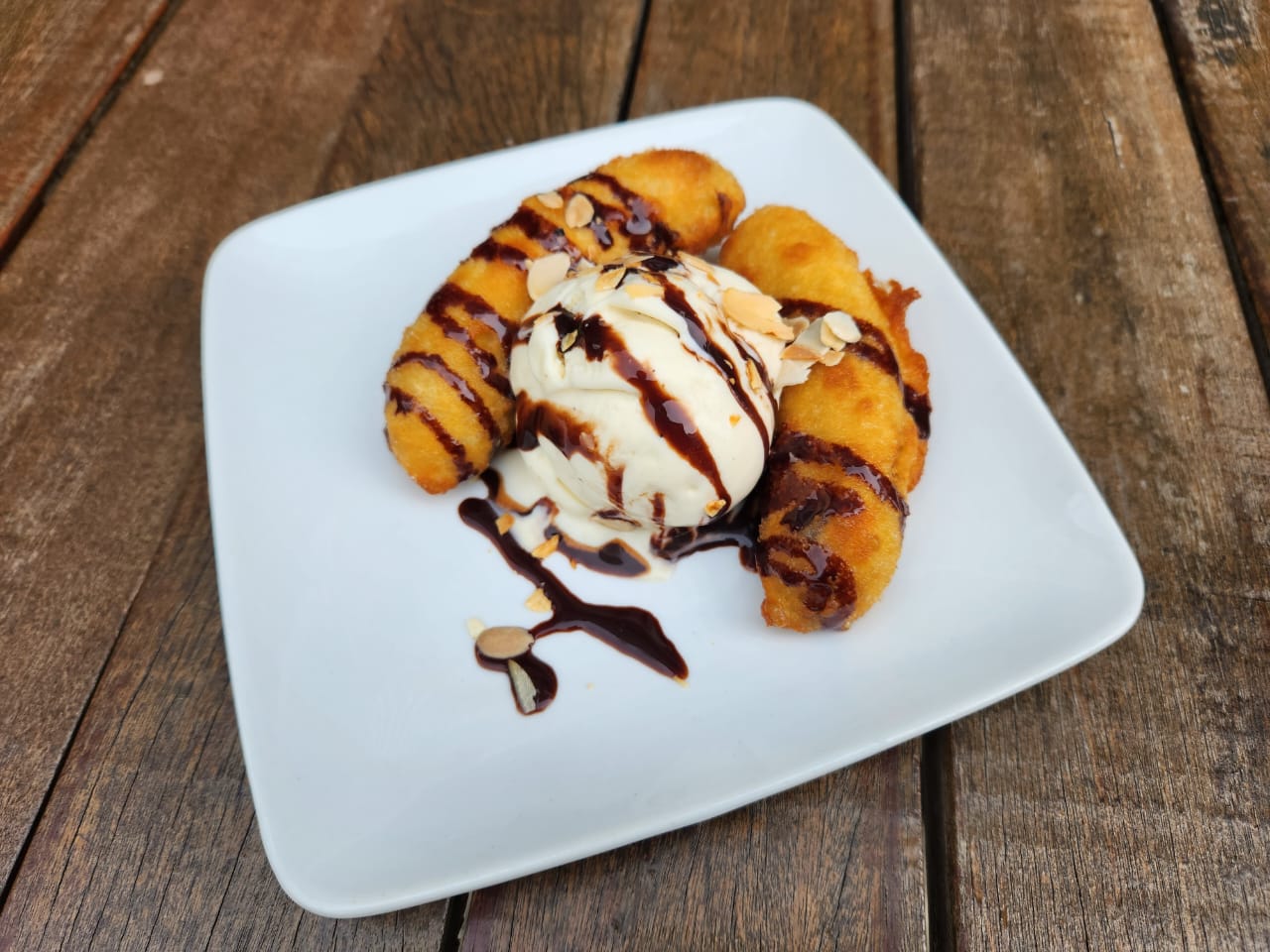 Remember to leave room for house-made desserts. 
The Beer Batter Fried Bananas (RM18) are a standout: Smokehouse's elevated take on Malaysia's popular goreng pisang features two large bananas coated in beer batter, deep-fried and scrumptiously served with a scoop of vanilla gelato, chocolate drizzles and almond sprinkles. The perfect finish to a pleasurably carnivorous feast.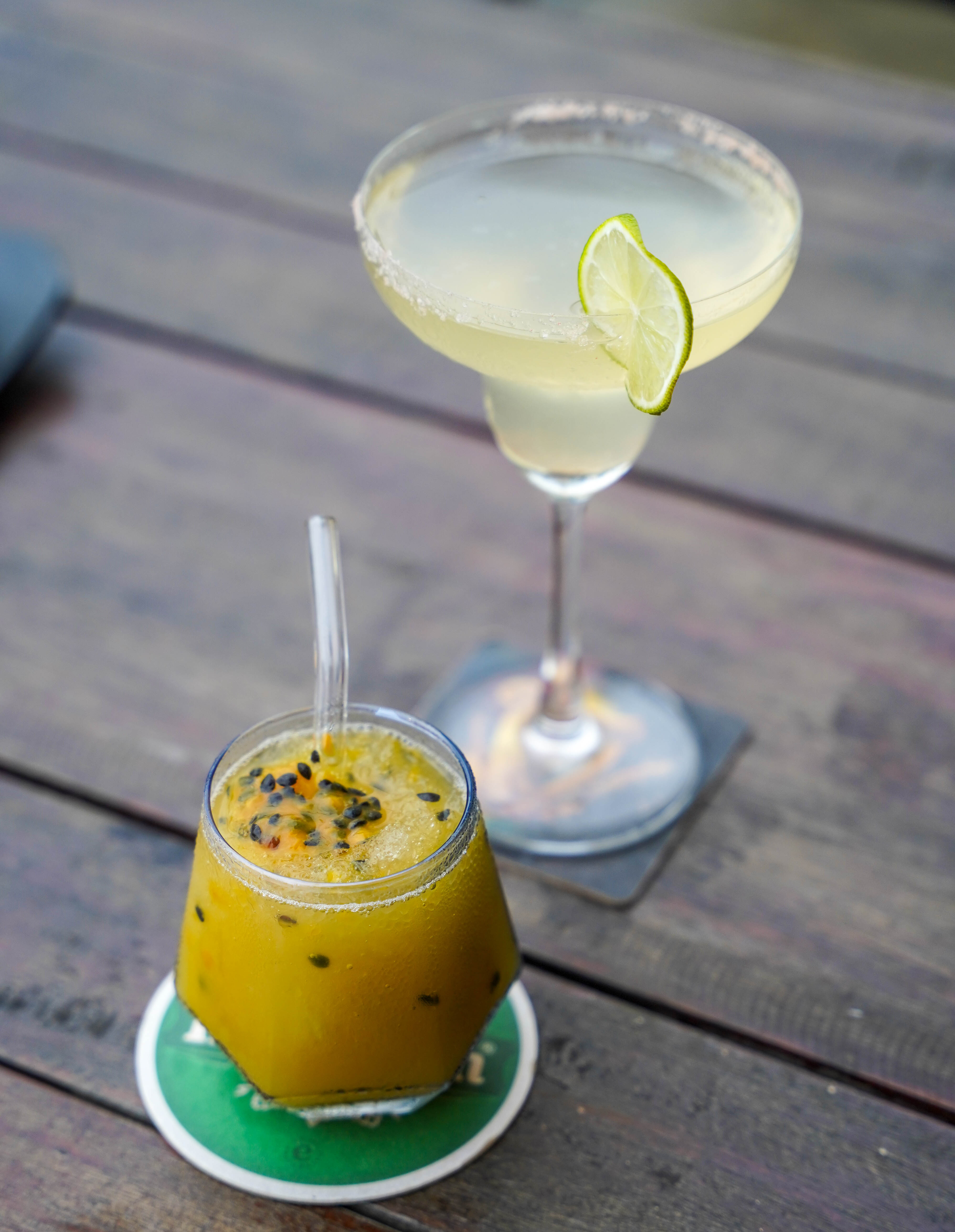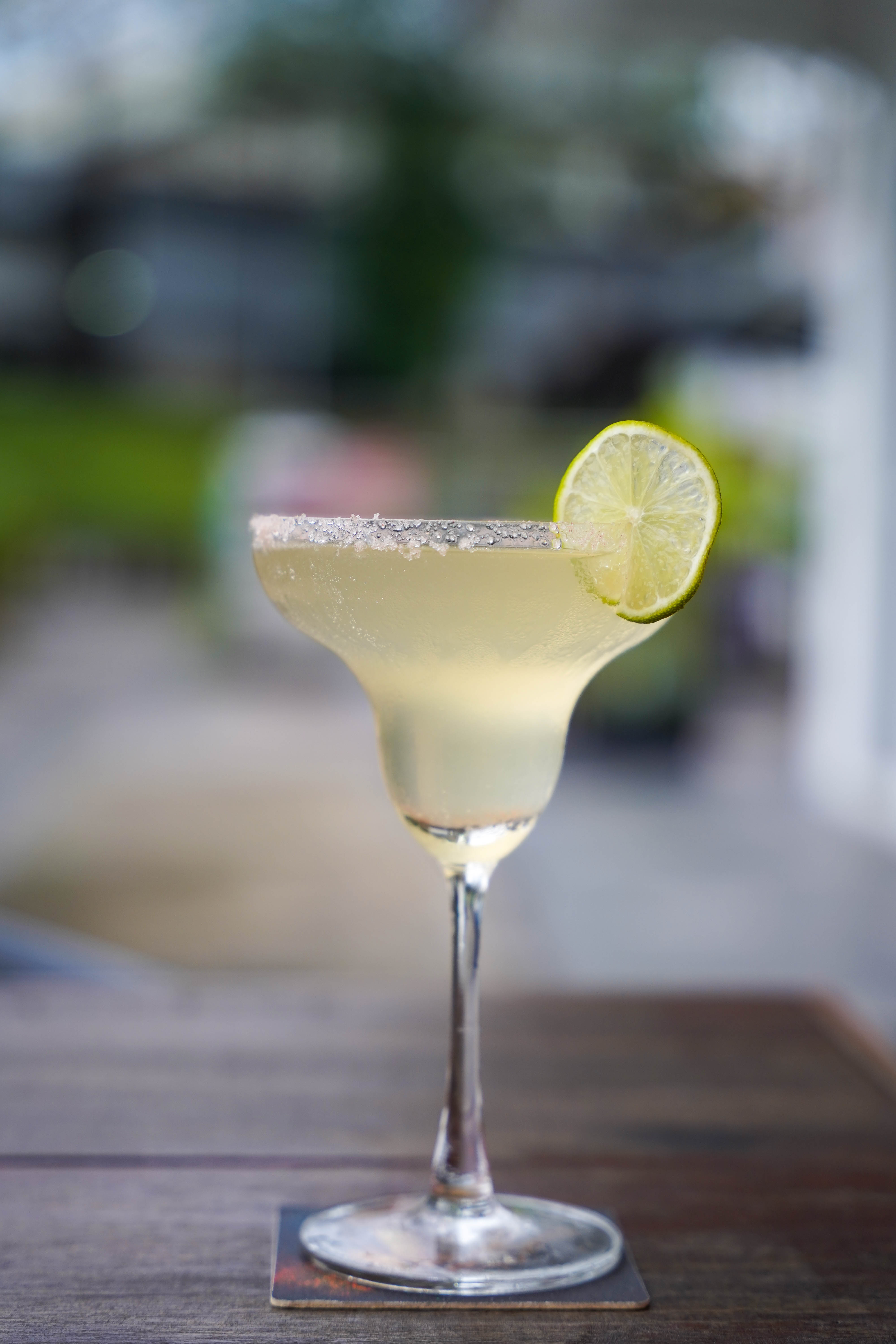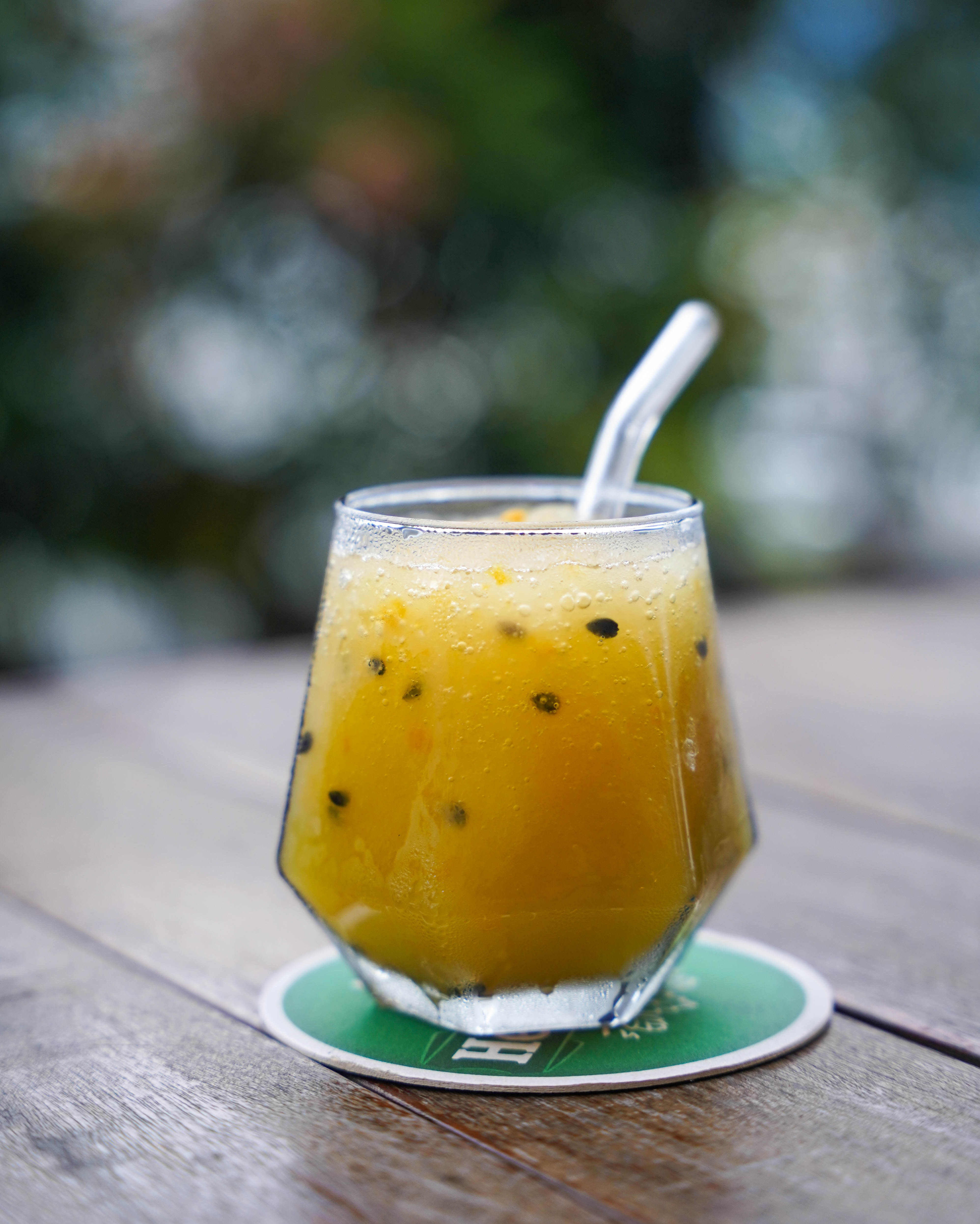 Alcoholic and non-alcoholic beverages, including beer, cocktails, brewed coffee and tea, mocktails and sodas, are available to cater for the entire family, including children. 
Sarawakian rice wine (tuak) and coconut palm wine (toddy) are harnessed to create imaginative concoctions. 
Margie Sarawak (RM25) is a Bornean take on the margarita, crafted with tuak, yuzu and lime. Served in a chilled salt-laced margarita glass, this is a scintillating surprise once we realise it's tuak, instead of the typical tequila-filled potion.
Coco Passion (RM25) is another alluring innovation, akin to an alcoholic Slurpee, made with frozen toddy and passionfruit juice. A delicious tropical duet that's a punchy thirst-quencher to combat the hot weather. 
Smokehouse BBQ & Grill
12, Jalan USJ Heights 1/1C, Taman USJ Avenue, USJ Heights, 47610 Subang Jaya, Selangor.
Open Tuesday-Sunday, 3pm to 12am. 
Tel: 03-8081-0911 or 019-376-7112