Pi33a & More, Matahari Mall
June 22, 2022
---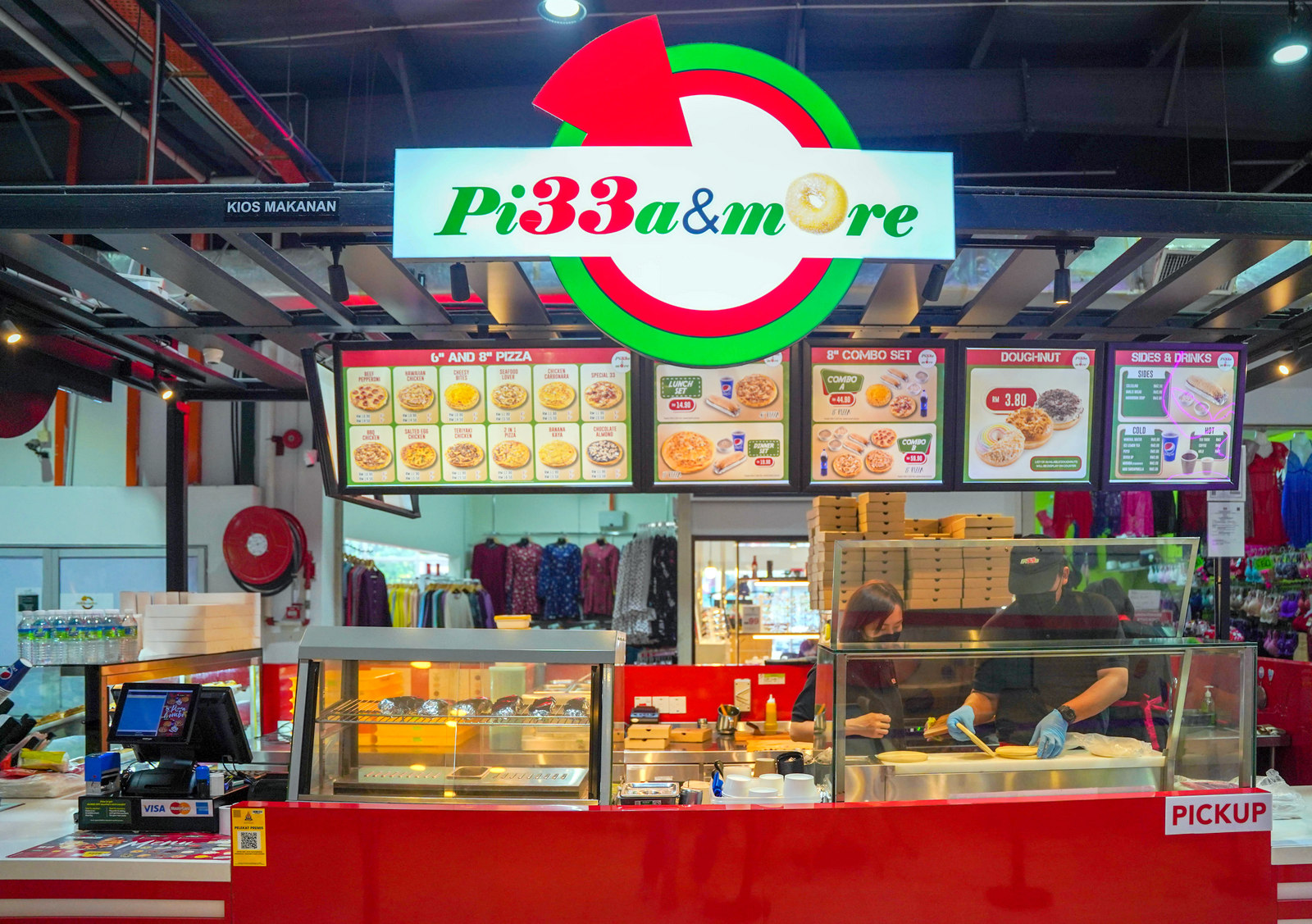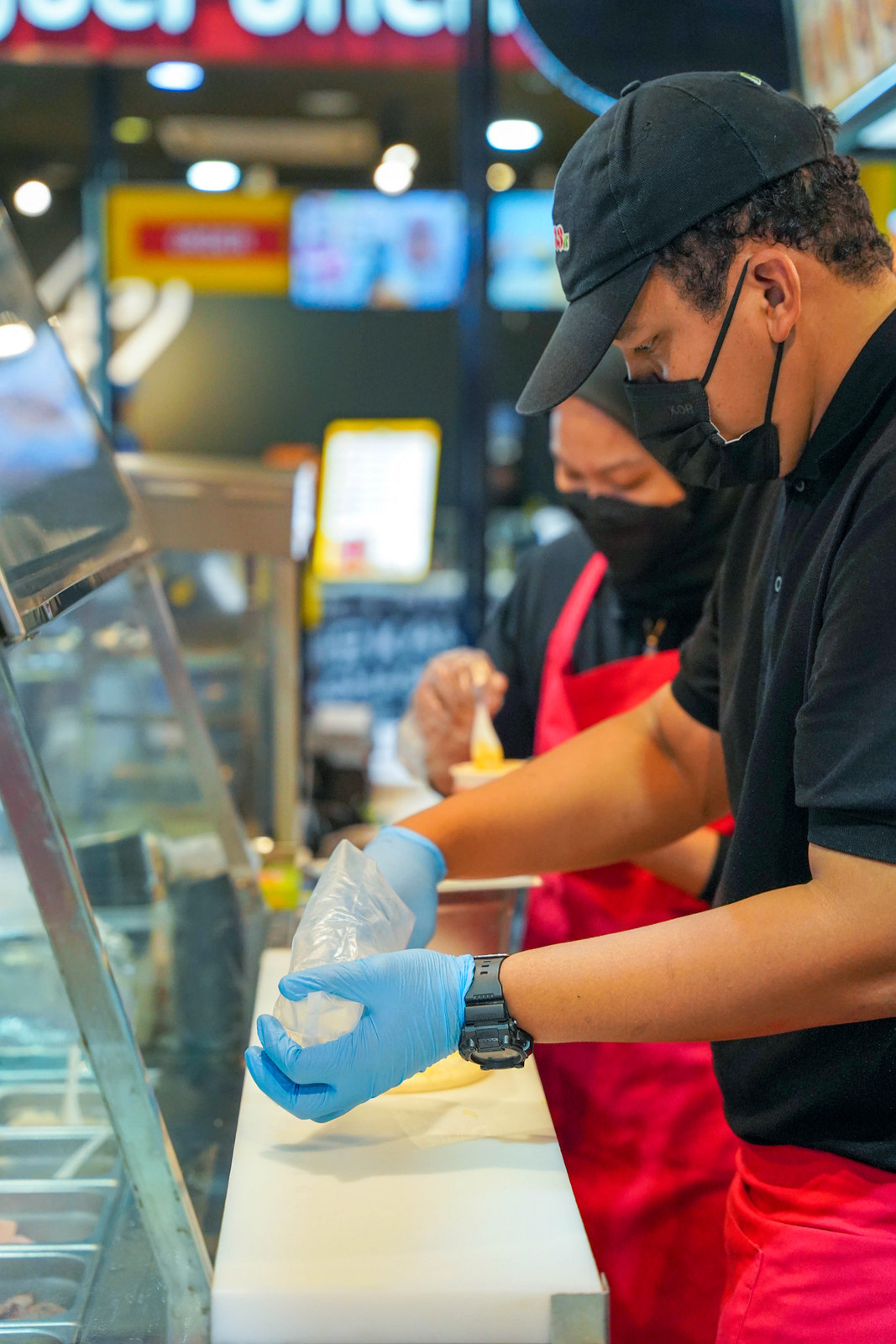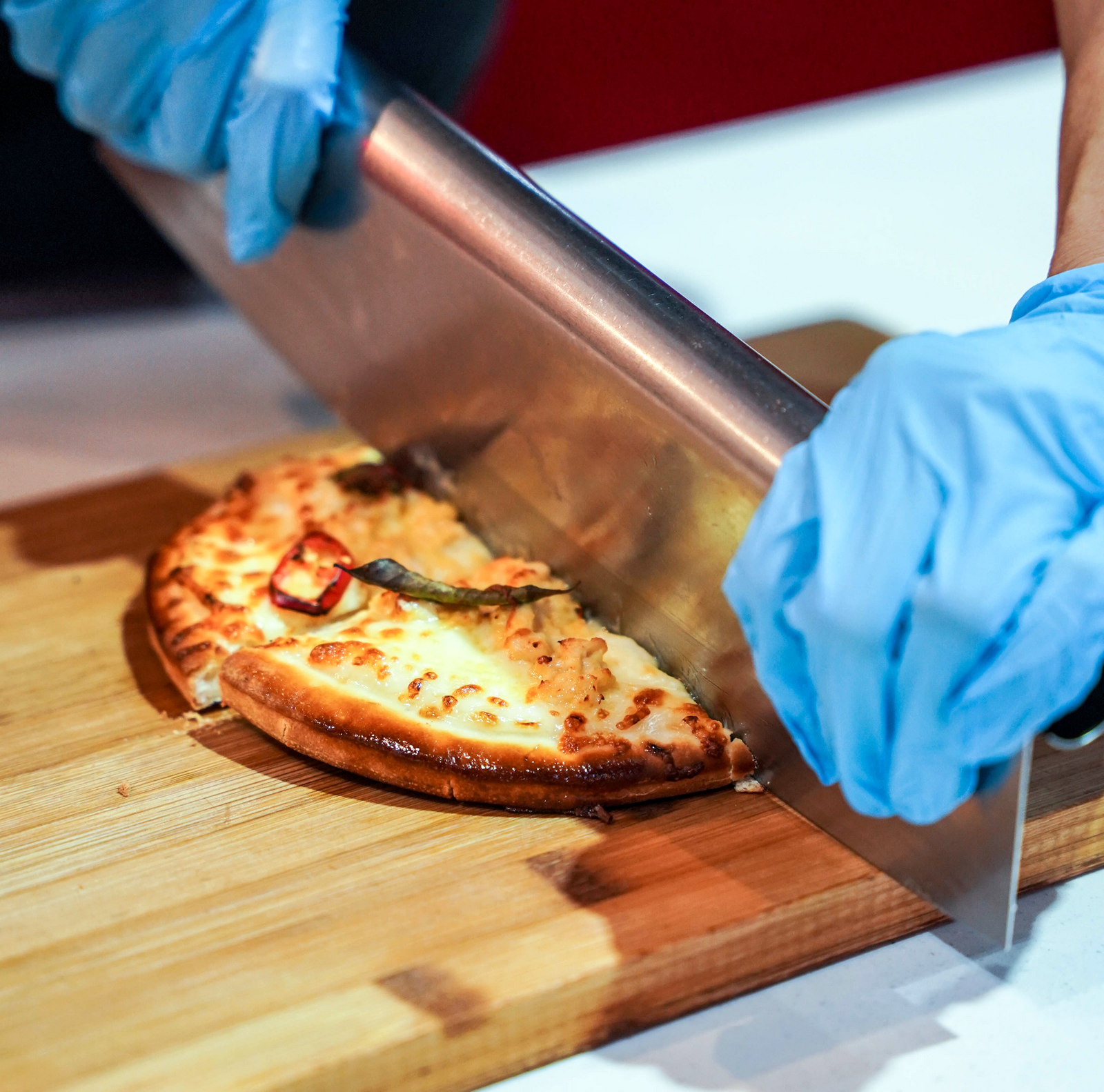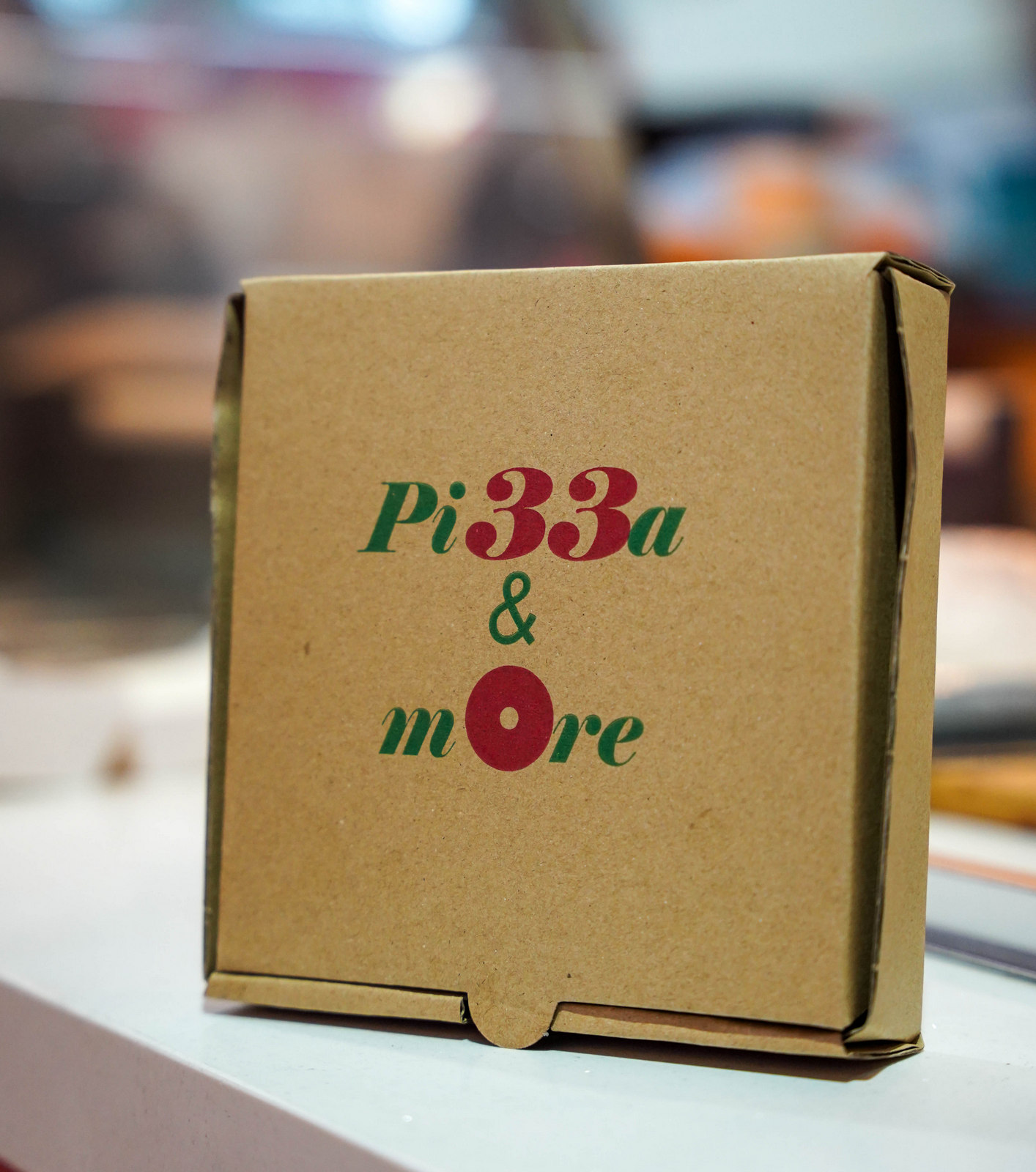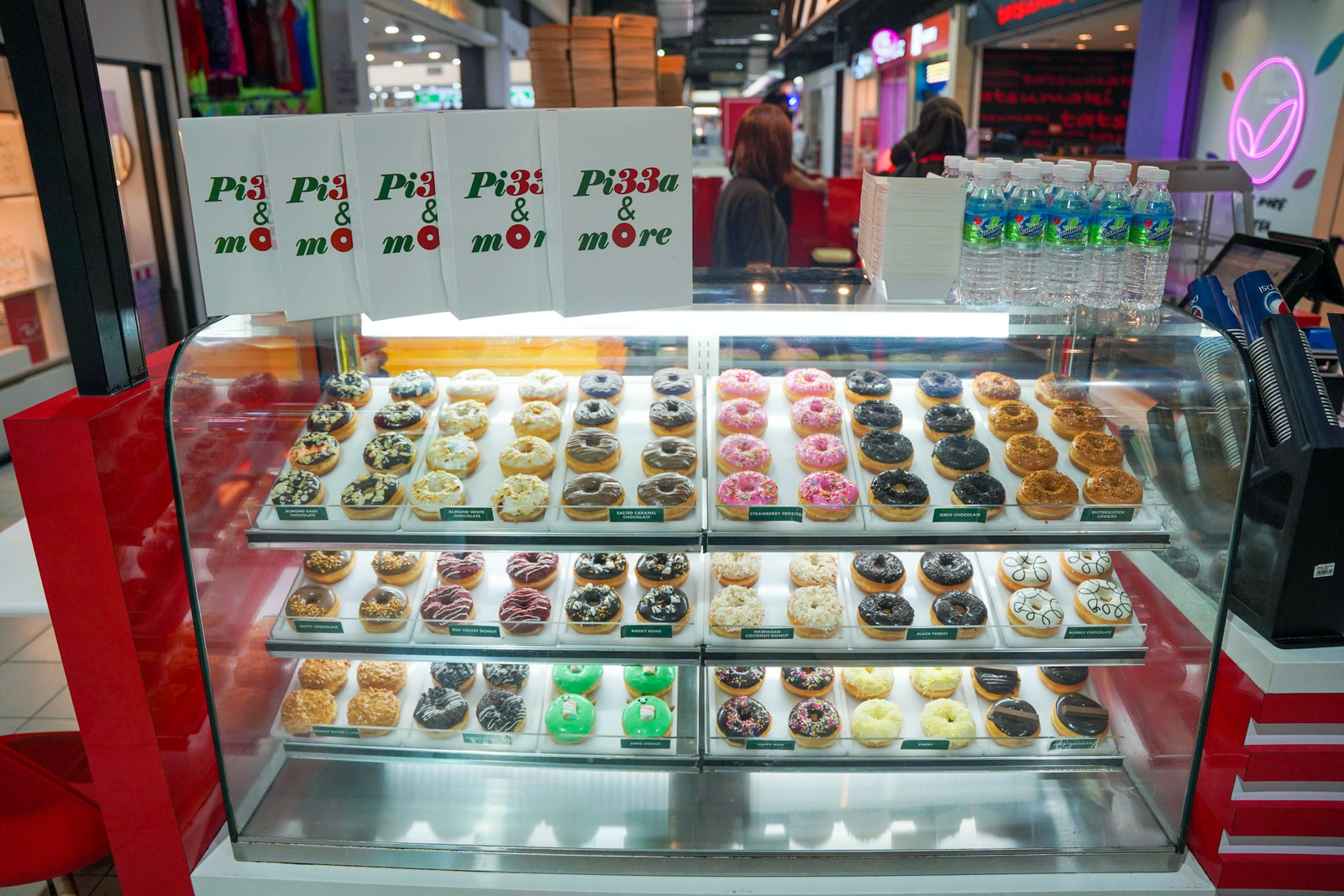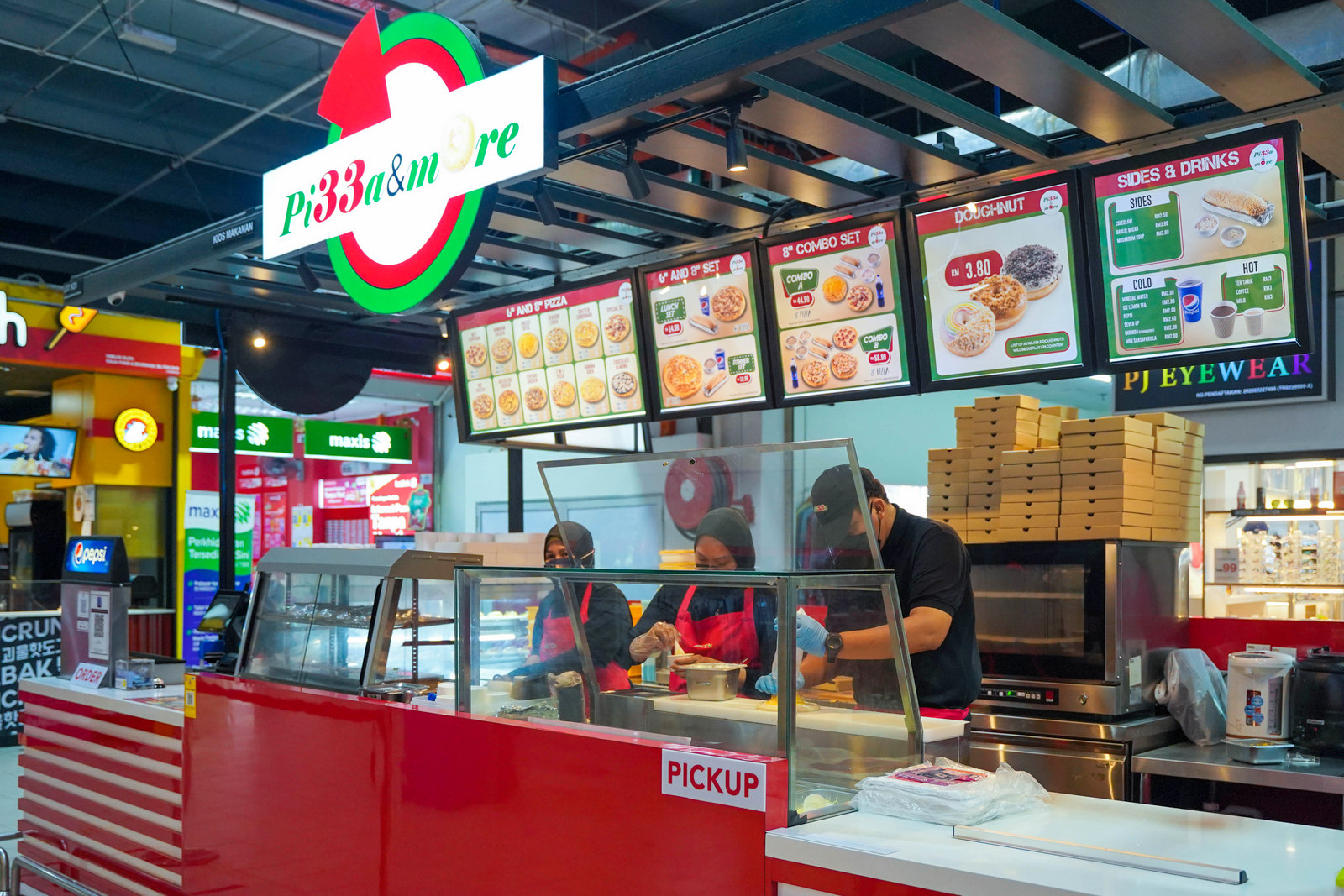 Pi33a & More lives up to its name, promising not only fresh pizzas but doughnut delights, satisfying savoury and sweet carb cravings in one convenient stop. 
Launched in 2020, with its first outlet in Petaling Jaya's Matahari Mall, Pi33a & More offers fuss-free pick-ups as well as deliveries via GrabFood, Foodpanda and ShopeeFood.
For wallet-friendly pizzas that start from around RM10-RM12, you can find Pi33a & More's kiosks not only at Matahari Mall in Taman Maju Jaya but also at Axis Atrium in Ampang Jaya and Pasaraya Matahari in Shah Alam, Denai Alam and Teluk Pulai.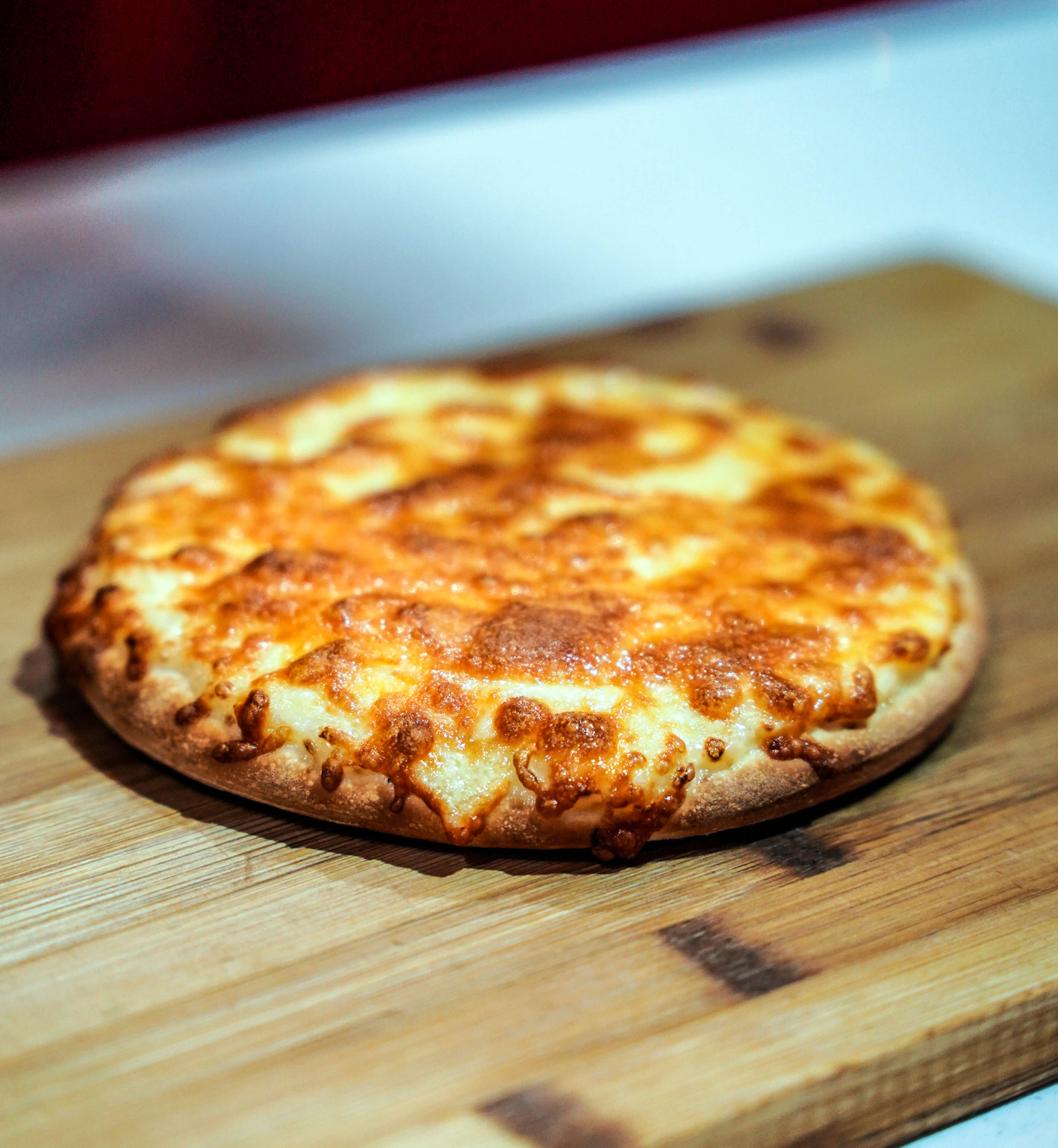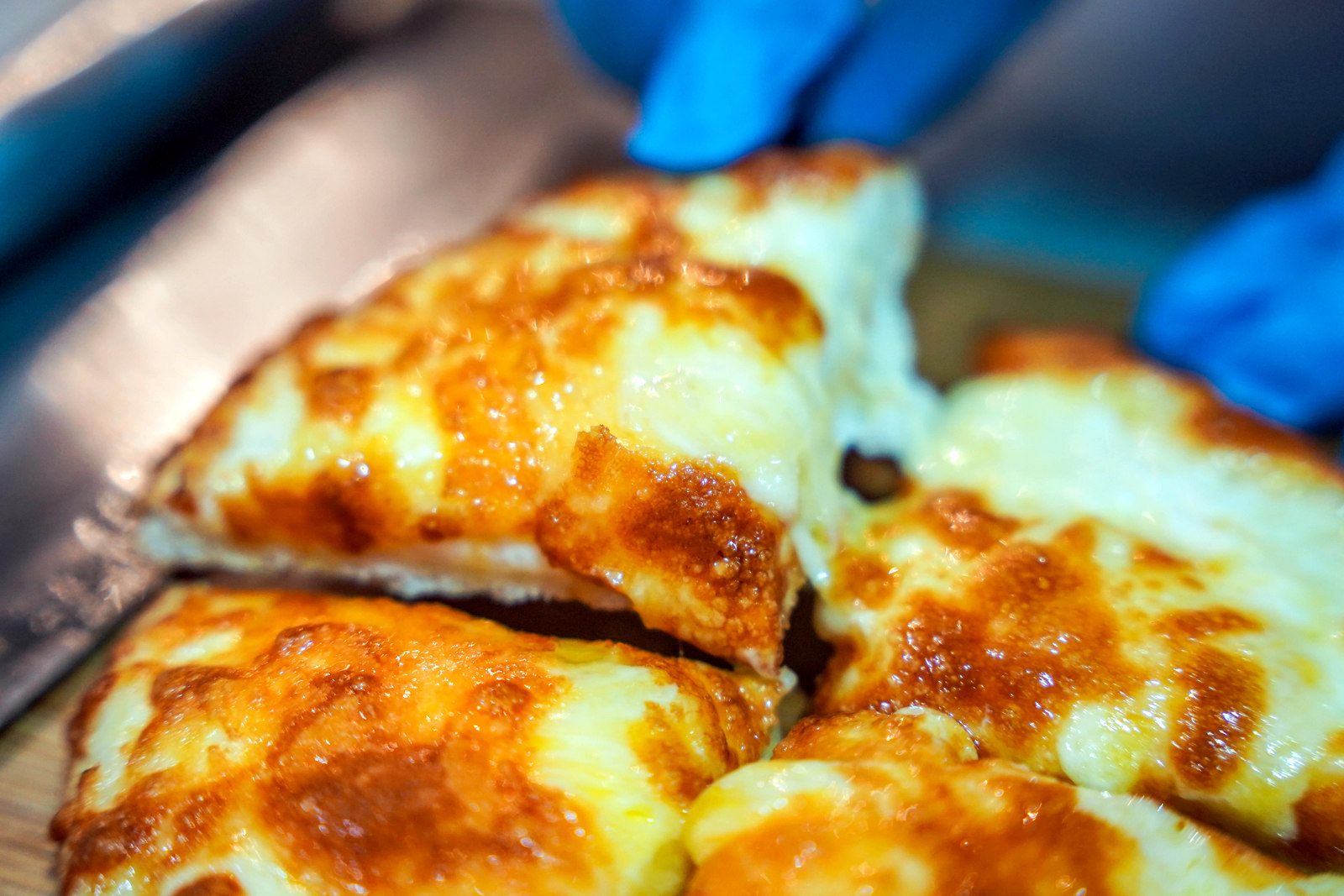 Pi33a & More's menu showcases a variety of crowd-pleasing pizzas, available in two sizes, in 6-inch or 8-inch servings.
These pizzas feature relatively crunchy crusts, a firm foundation for the toppings. 

Choices include Cheesy Bites (RM10.90 for 6", RM14.50 for 8"), comprising a blend of four types of cheeses, including mozzarella, cheddar and Parmesan. Its secret ingredient is a house-made white sauce tinged with sour cream, for a nice tang that balances the salt of the cheeses.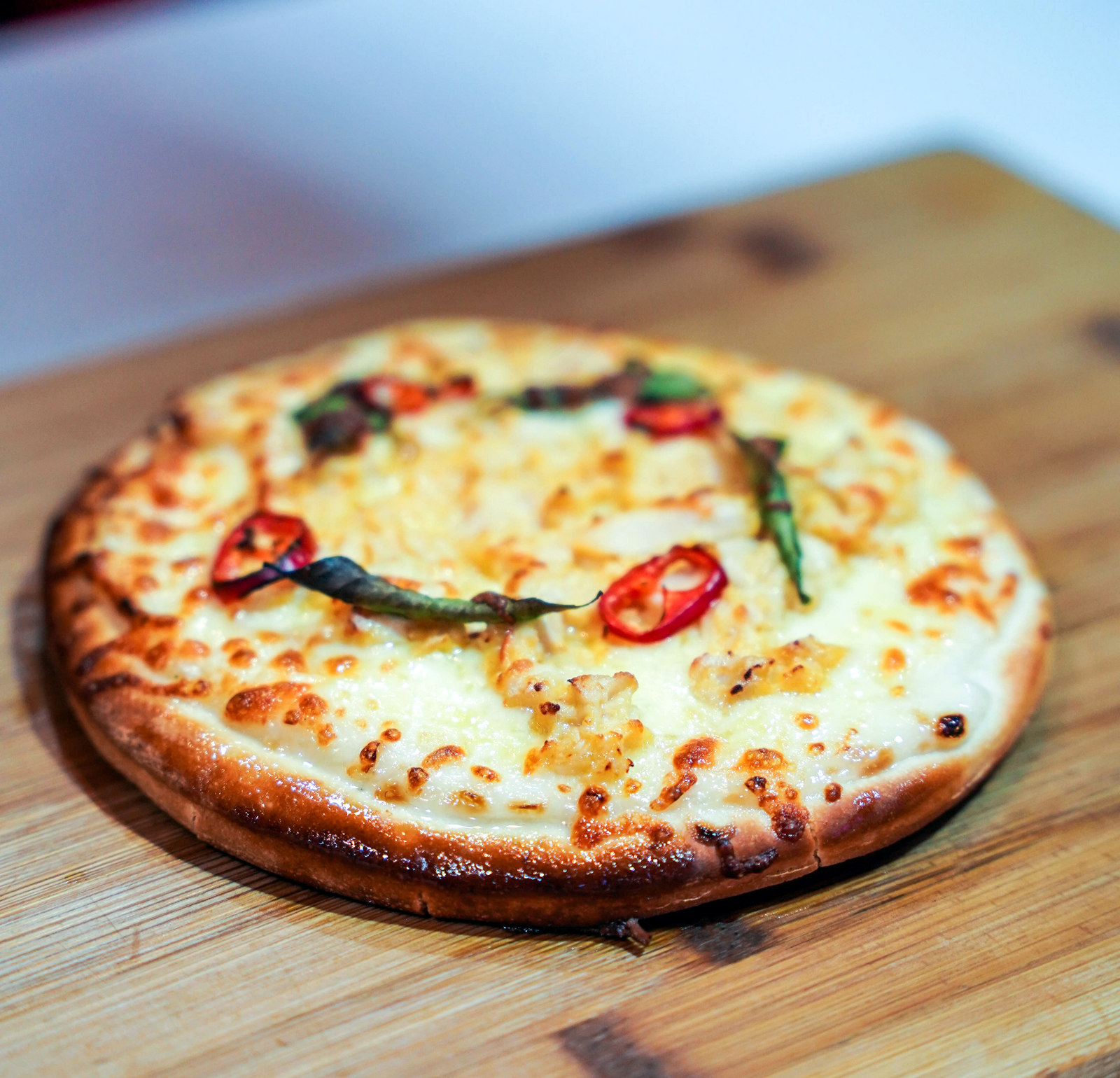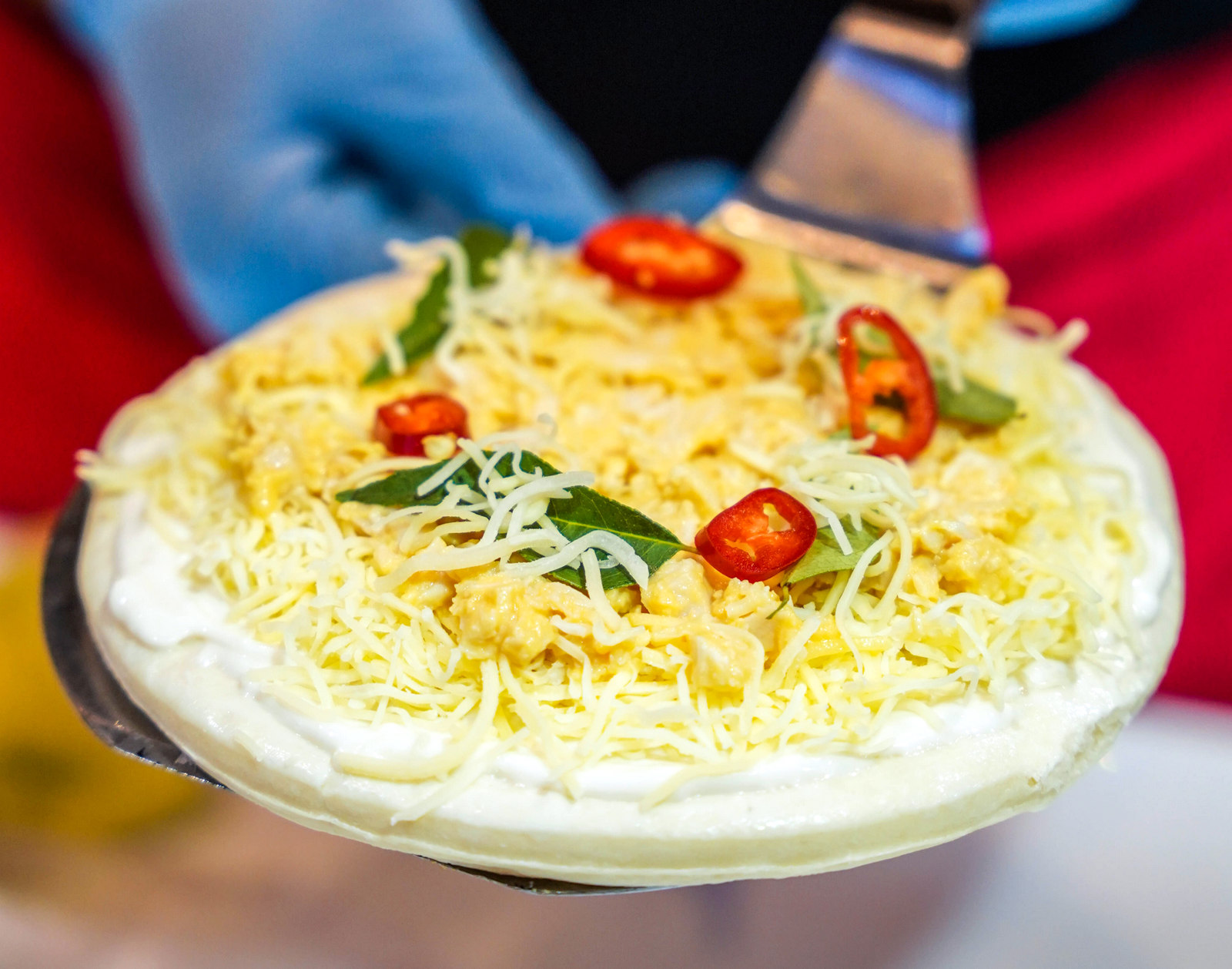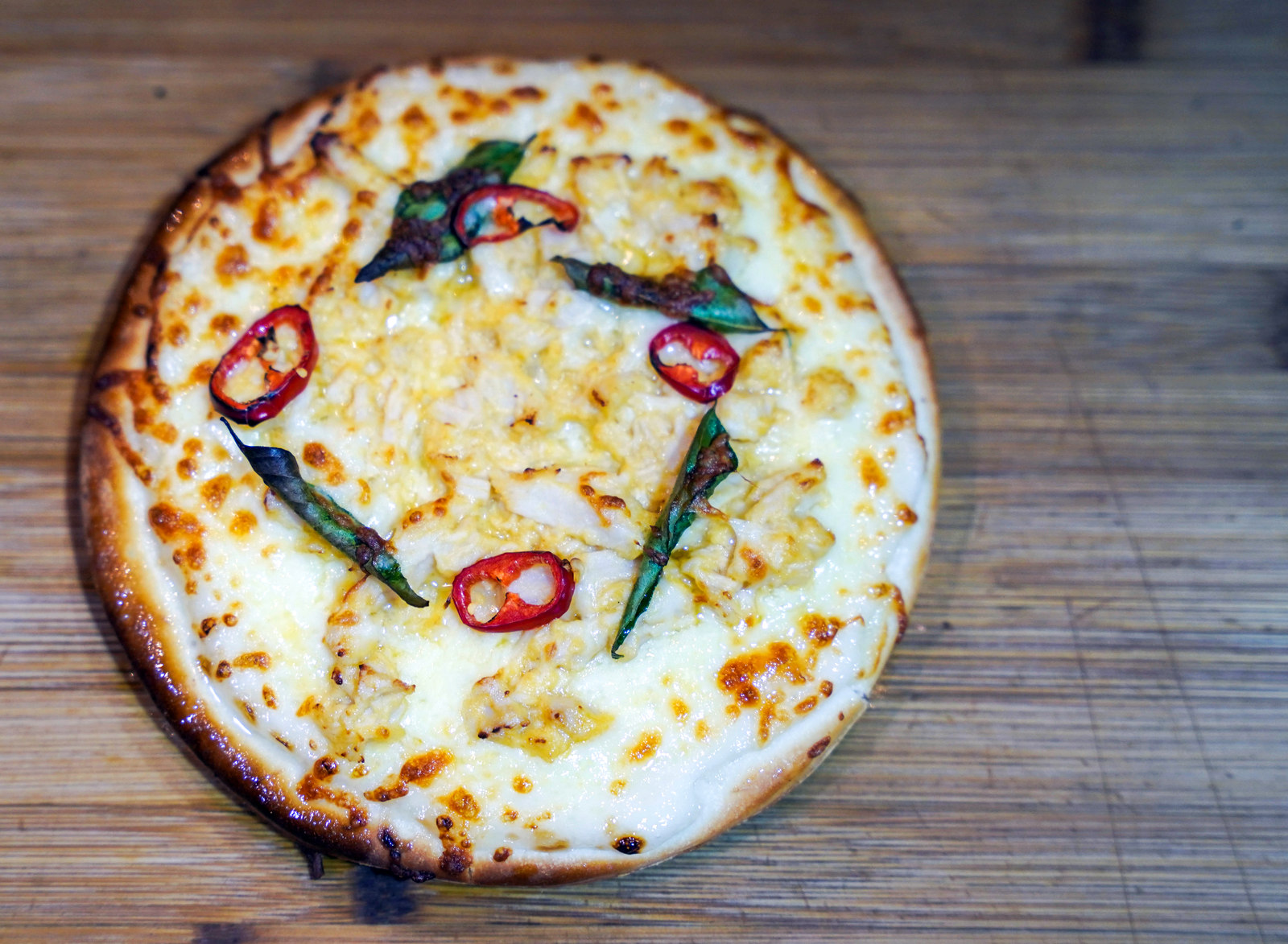 Salted Egg Chicken (RM11.90 for 6", RM15.50 for 8") is another popular favourite, with familiar flavours that many customers enjoy, layered with salted egg chicken, two cheeses, curry leaves, red chillies and white sauce, for a tolerable spiciness.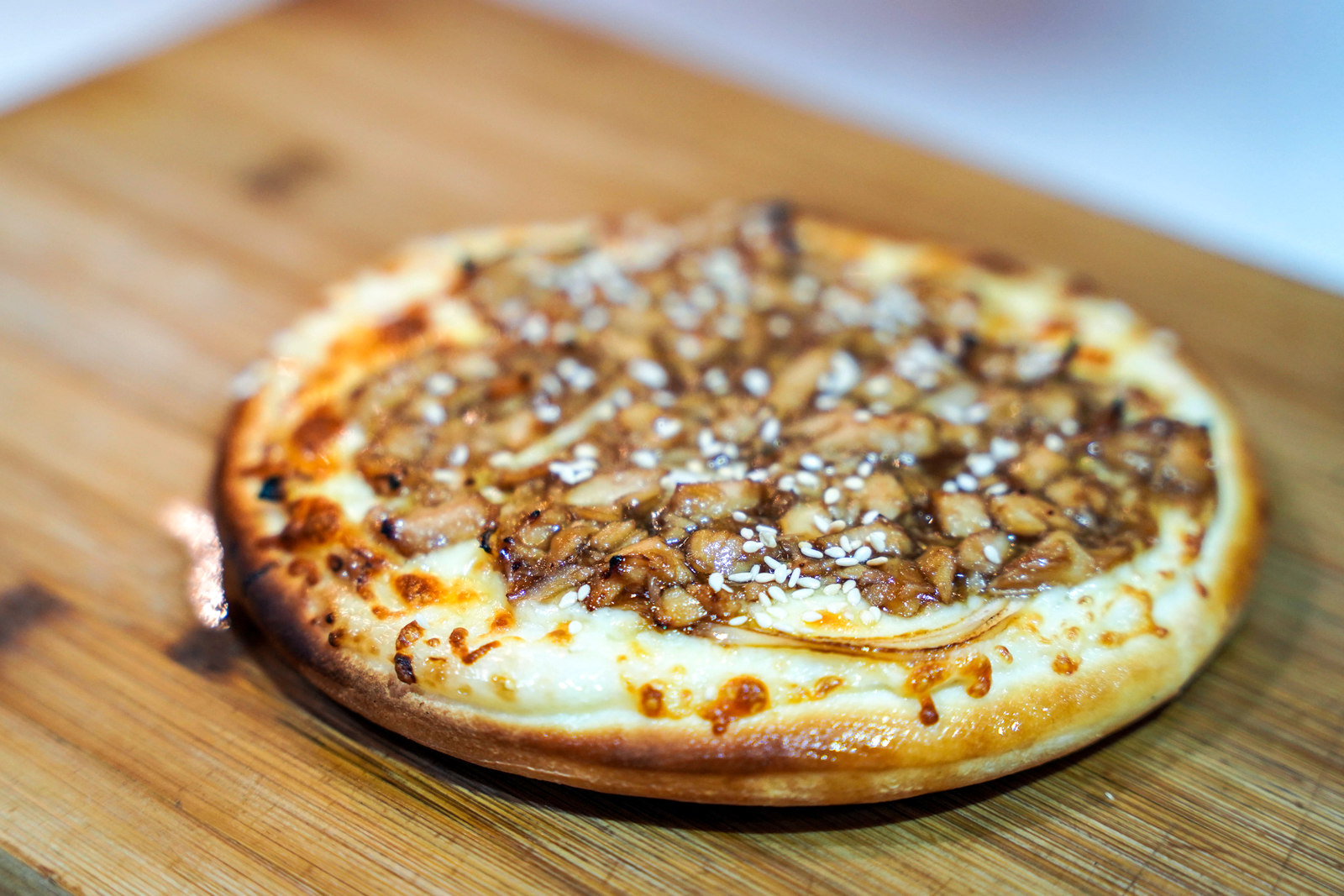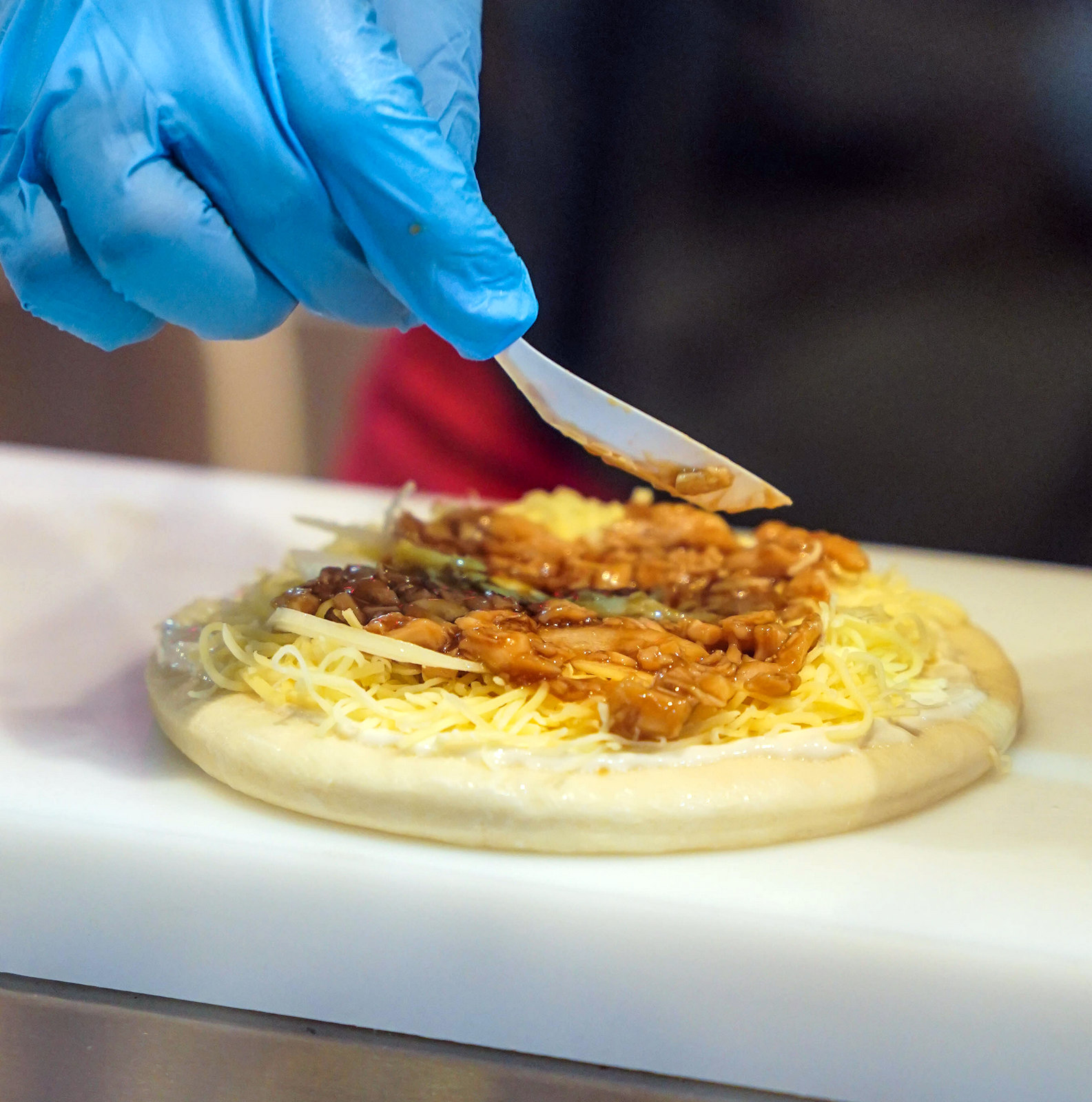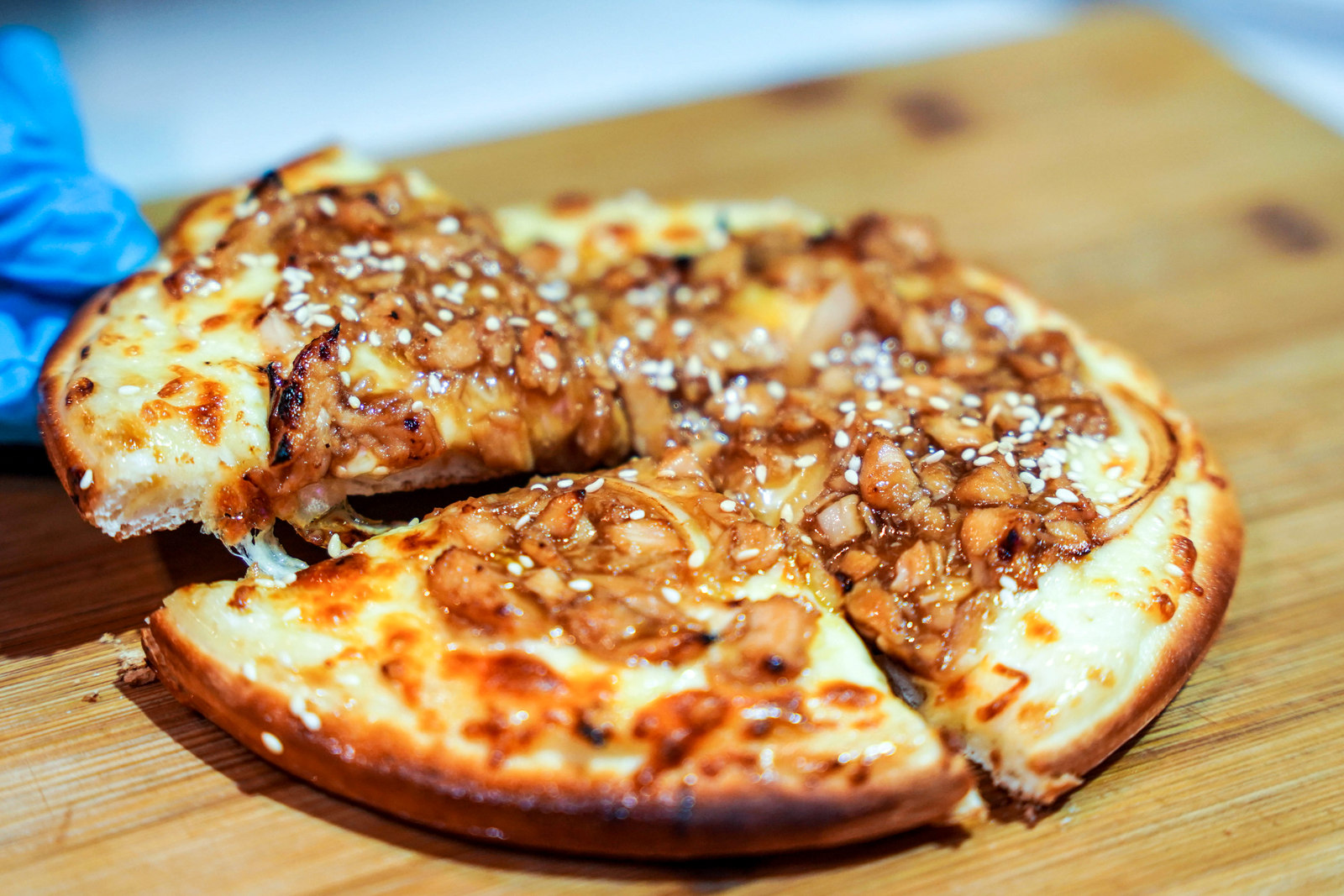 Bringing together Italian and Japanese inspirations, the Teriyaki Chicken (RM11.90 for 6", RM15.50 for 8") is a hit for fans of Asian-influenced chicken, showered with teriyaki sauce and sprinkled with sesame, complete with cheddar and mozzarella.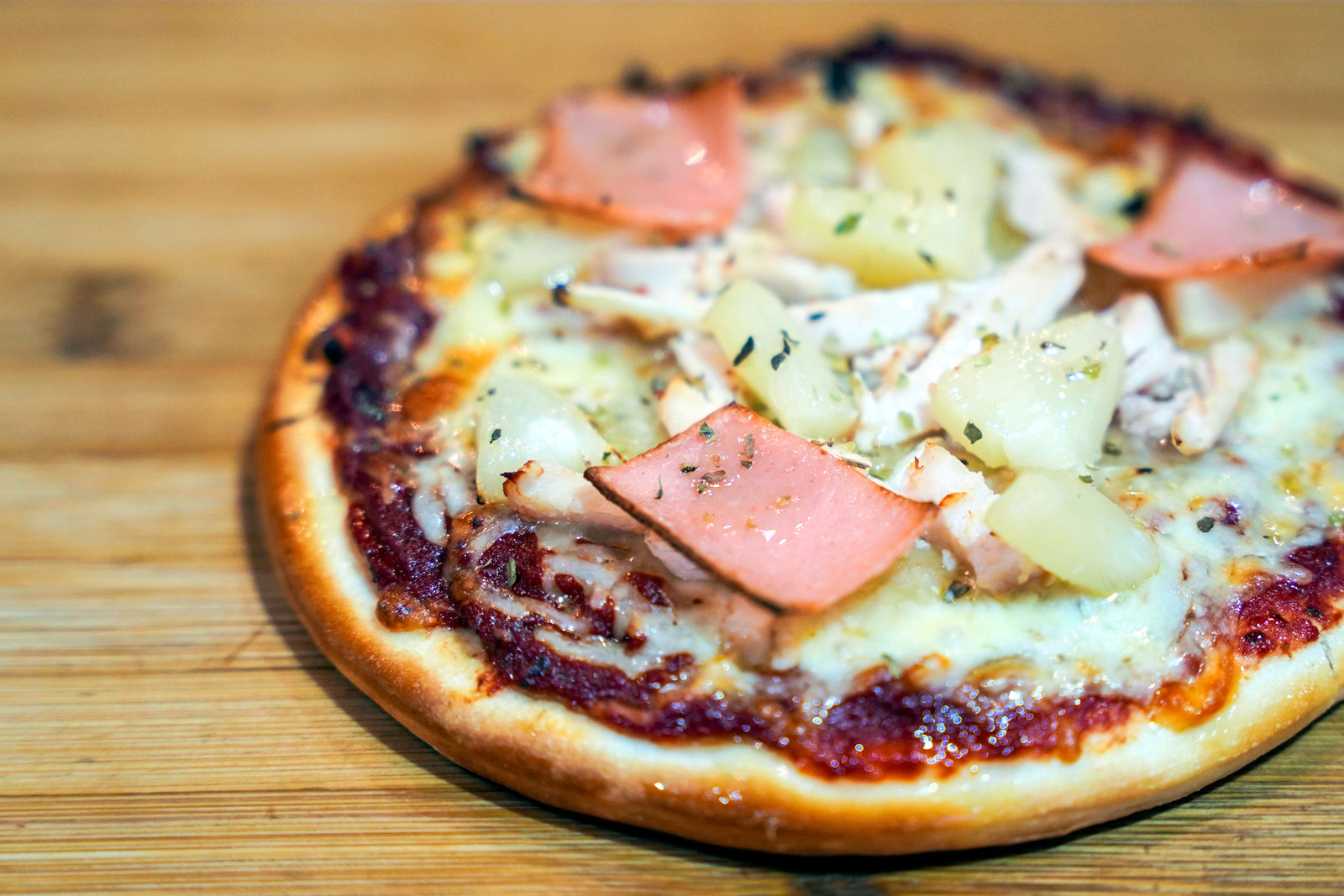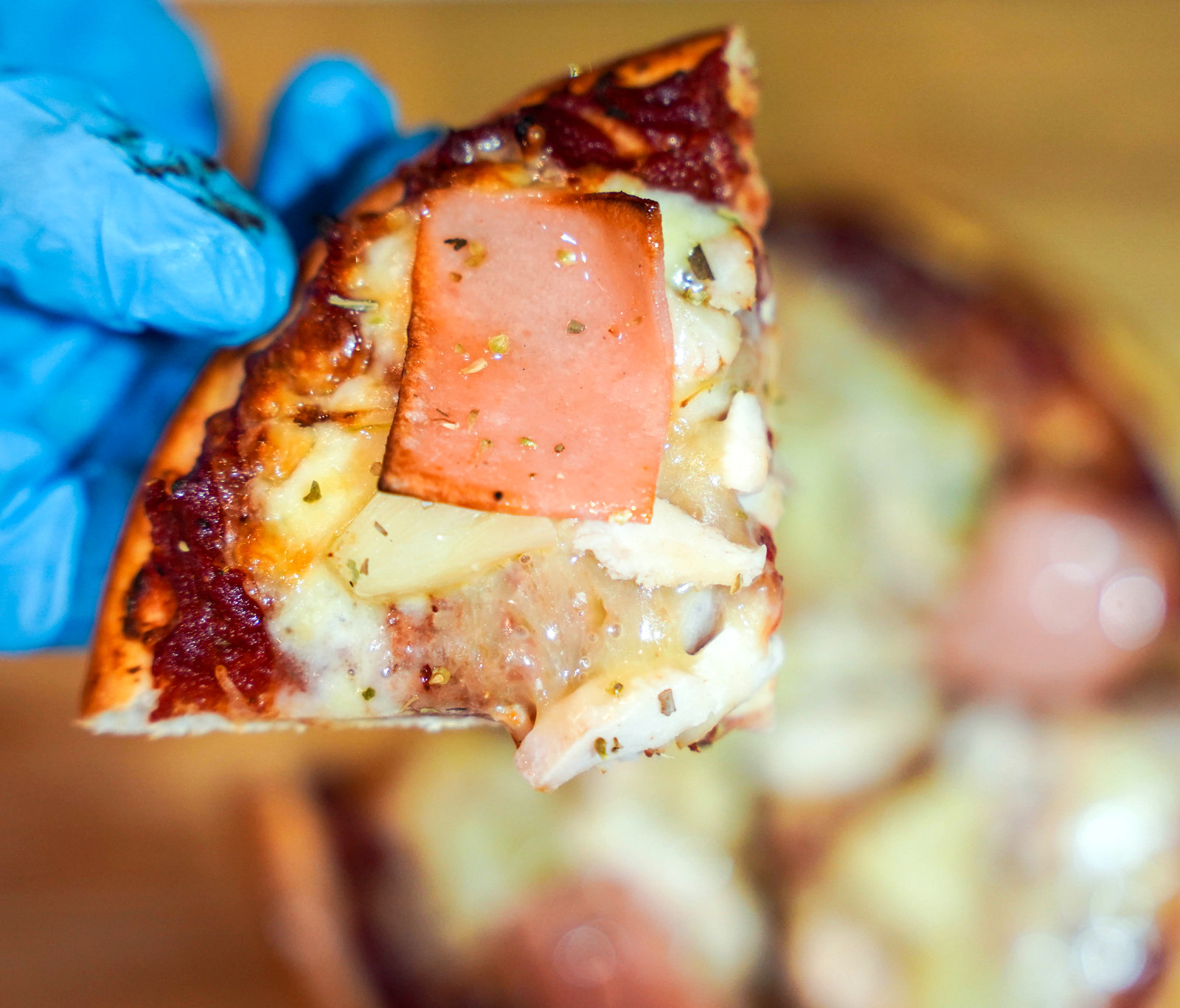 Hawaiian Chicken (RM10.90 for 6", RM14.50 for 8") needs no introduction - Pi33a & More does a straightforward, satisfactory interpretation, blanketed with chicken slices, chicken ham, plenty of pineapple and onions on robust house-made tomato sauce.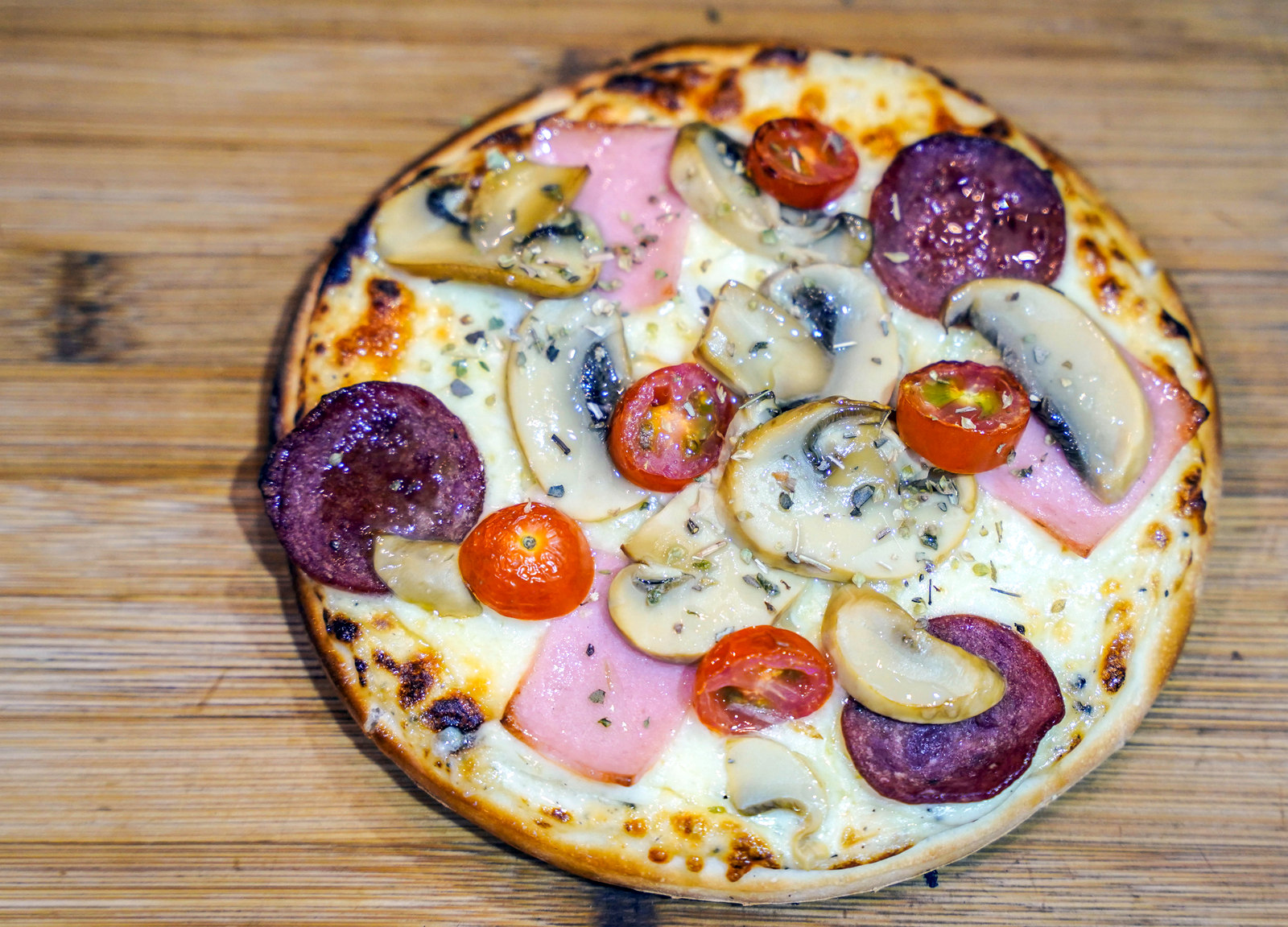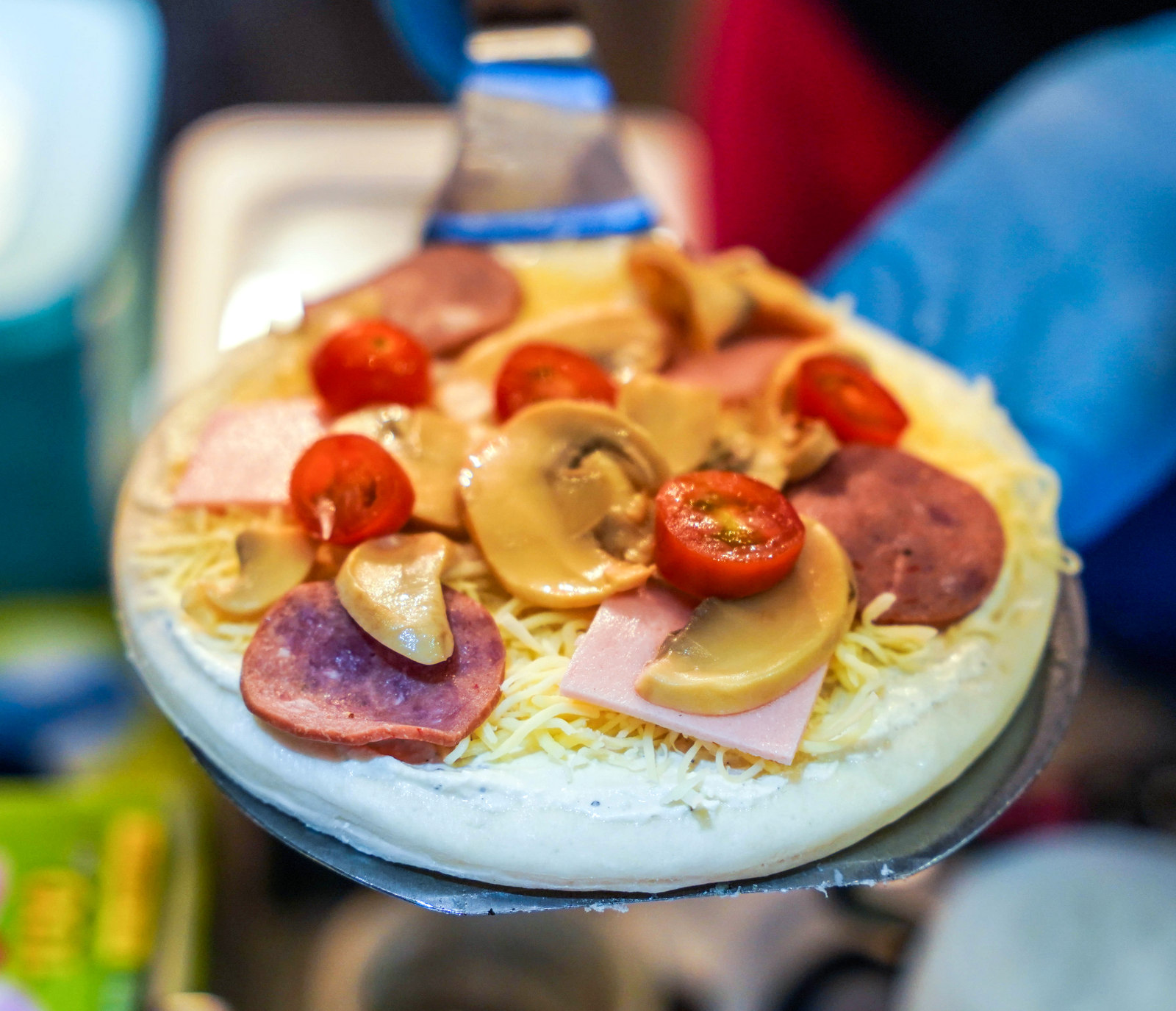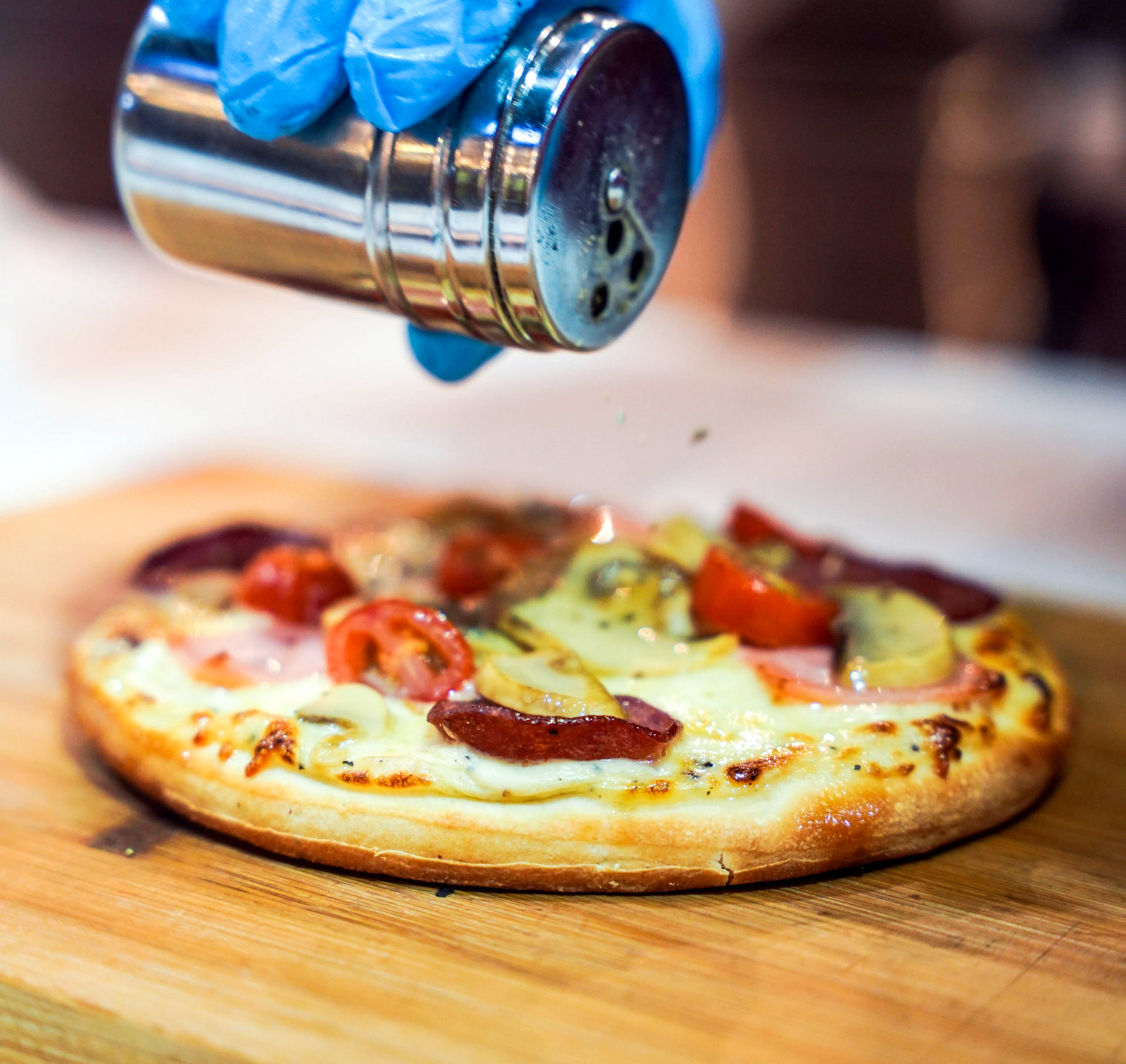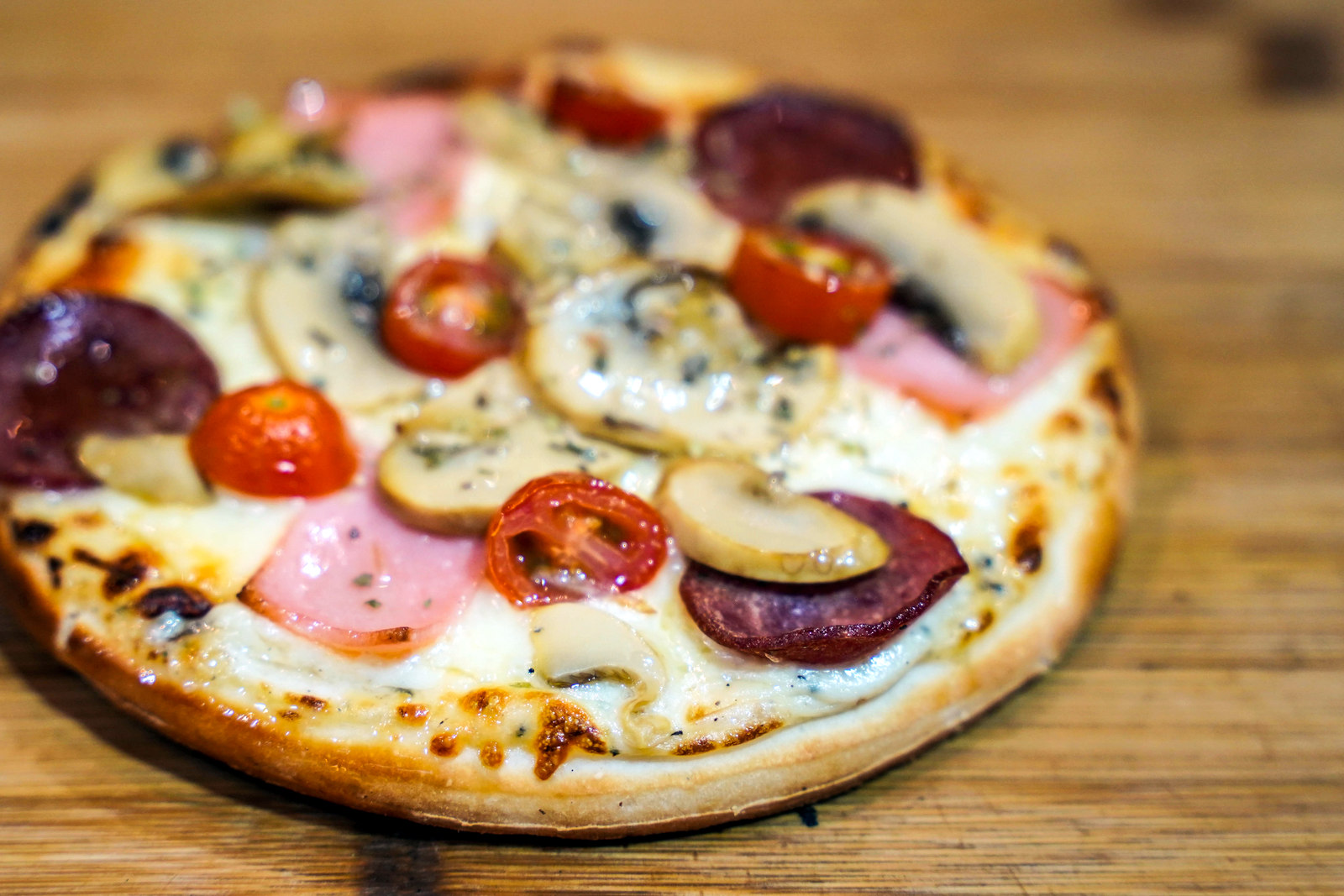 Pi33a & More's Special 33 (RM11.90 for 6", RM15.50 for 8") is its pride and joy, spotlighting an ensemble of beef pepperoni and chicken ham with mushrooms, tomatoes, onions and oregano. A unique sour sauce elevates this pizza with a piquancy that accentuates the flavour of the beef and chicken.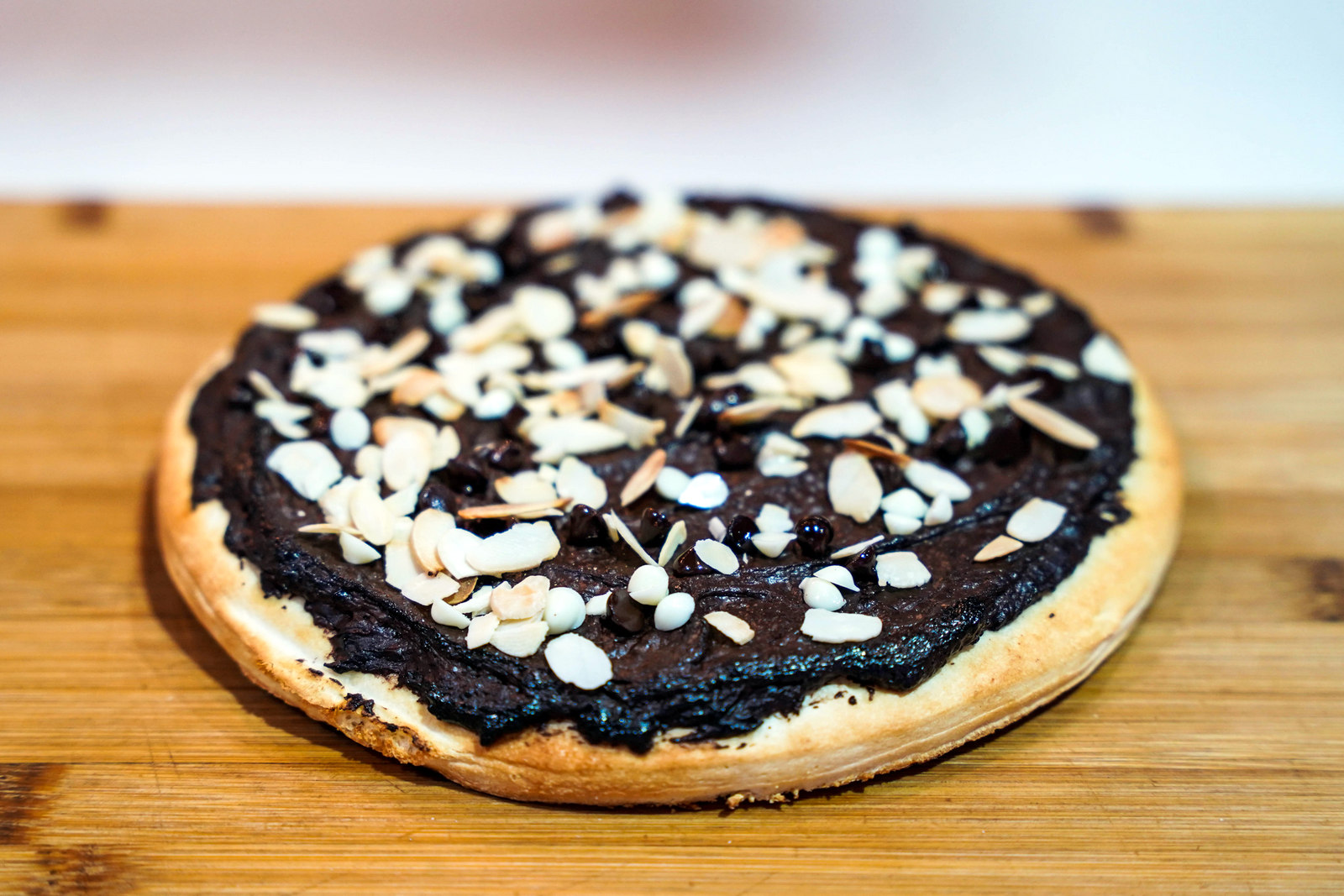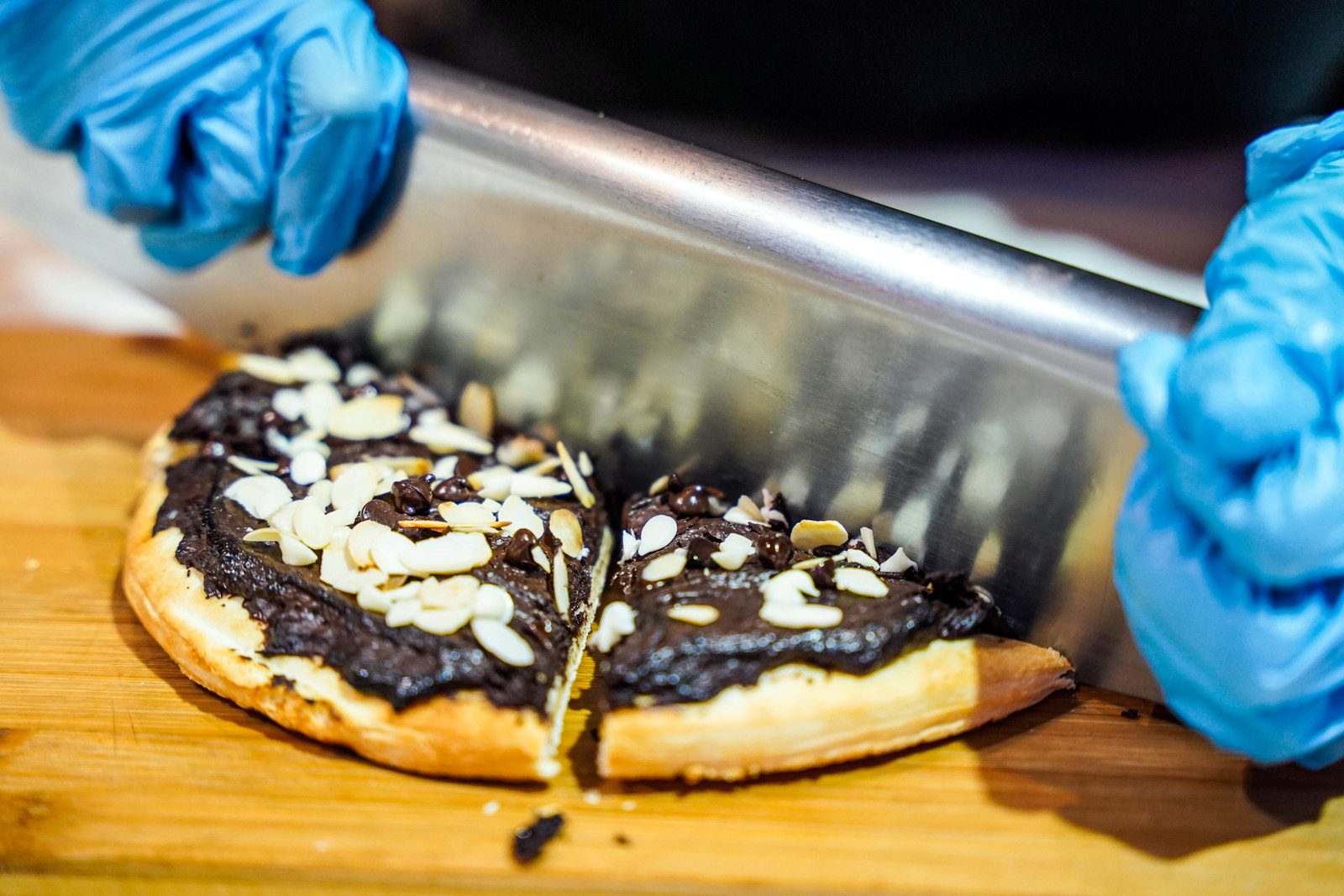 Pi33a & More also does a dessert pizza for chocolate enthusiasts - the Chocolate Almond (RM11.90 for 6", RM15.50 for 8") is crowned with couverture chocolate, almond flakes, plus white and dark chocolate chips; it's indulgently rich, like having a brownie on top of a pizza.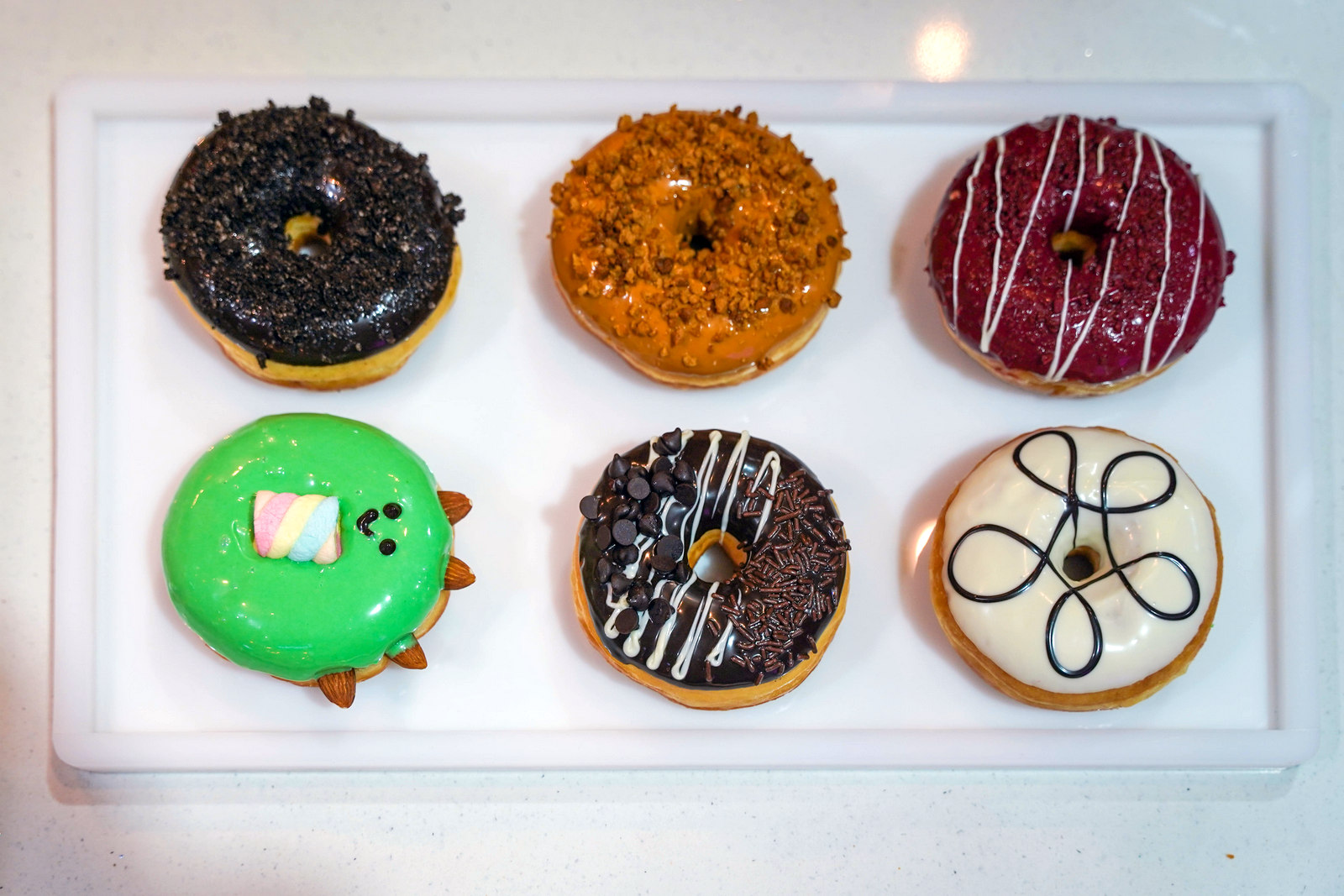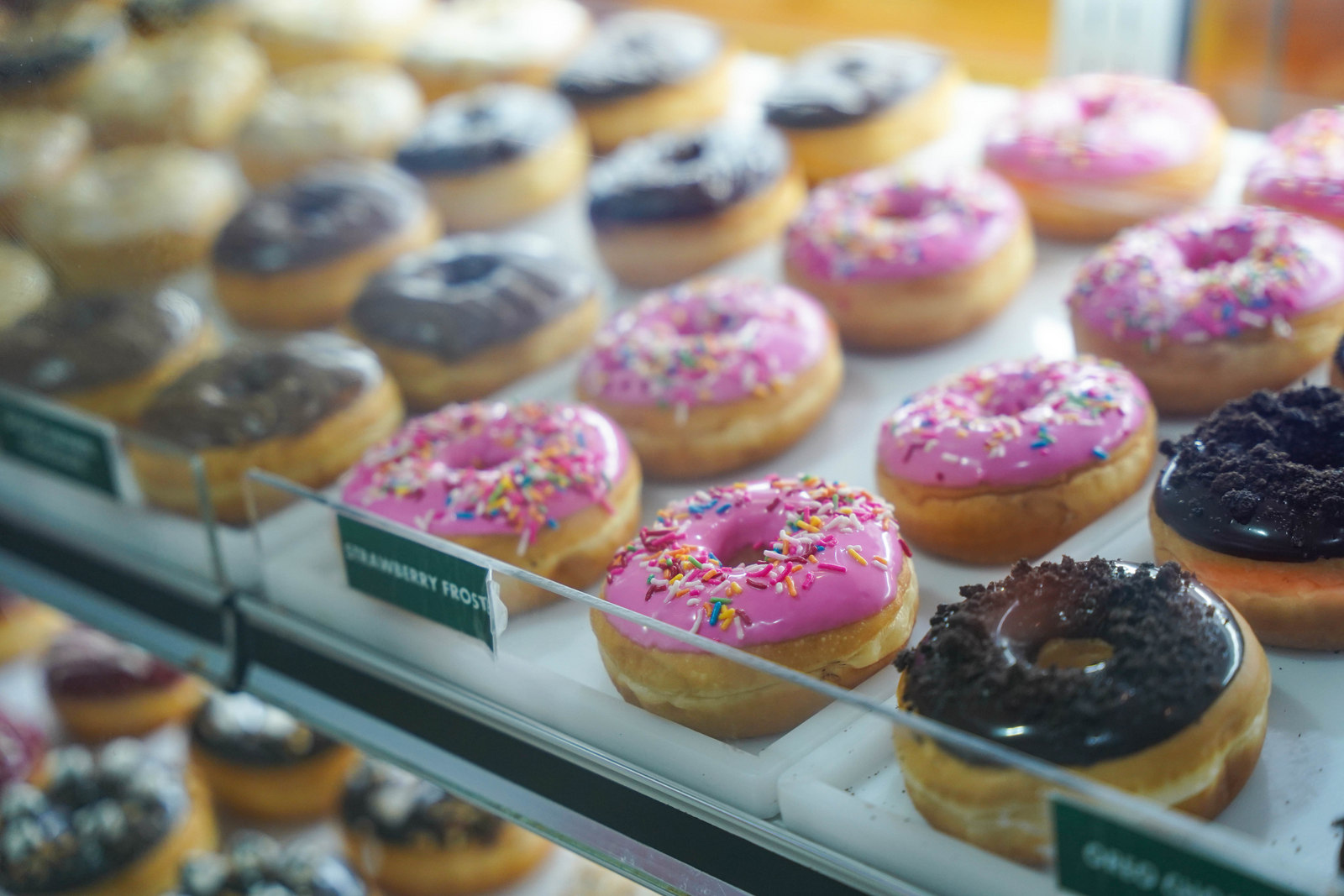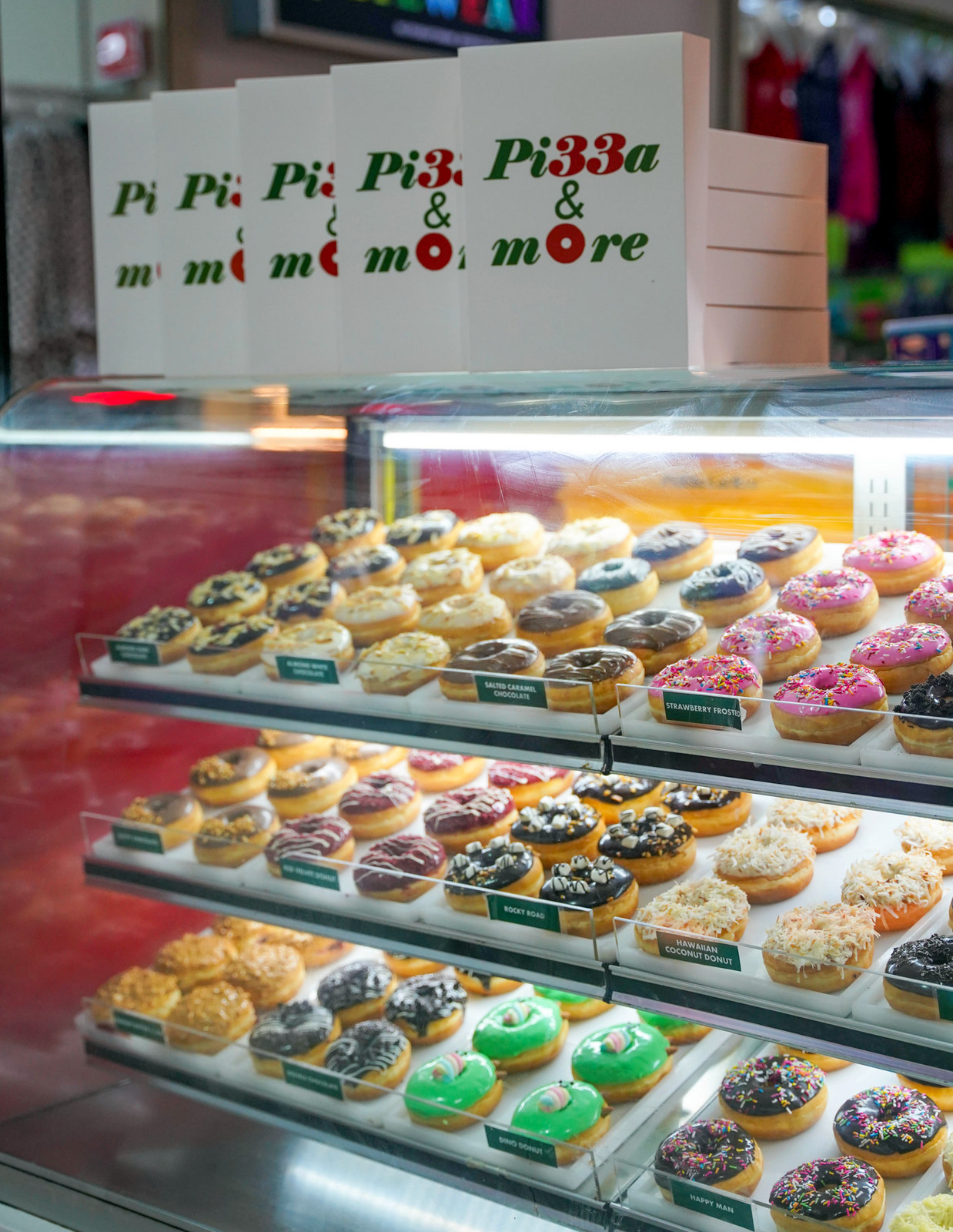 Pi33a & More's colourful range of doughnuts is dazzlingly irresistible (one for RM3.80, six for RM19.30, or 12 for RM35.90).
The doughnuts are intended to be pillowy-soft and airy, making them a comforting snack.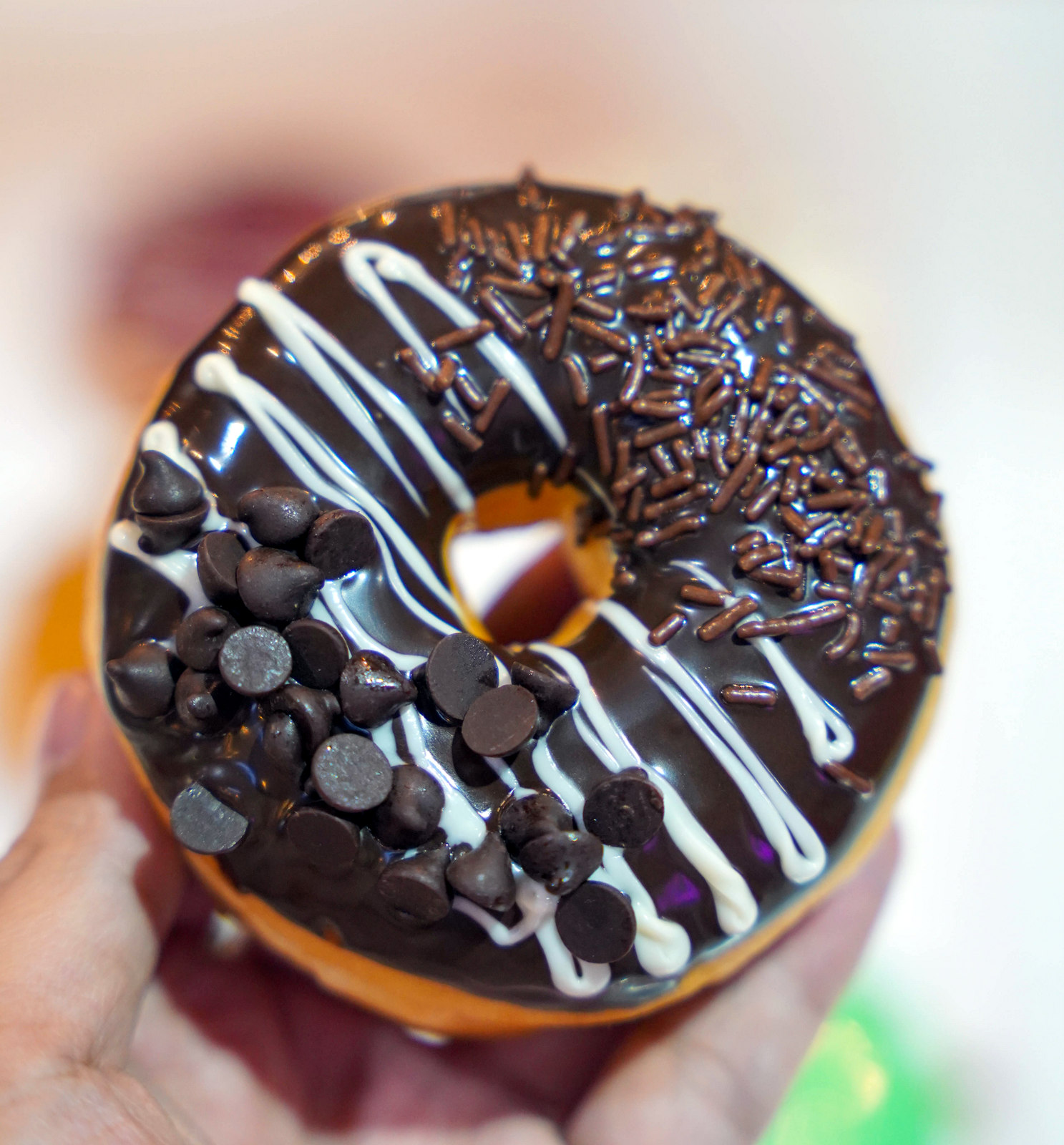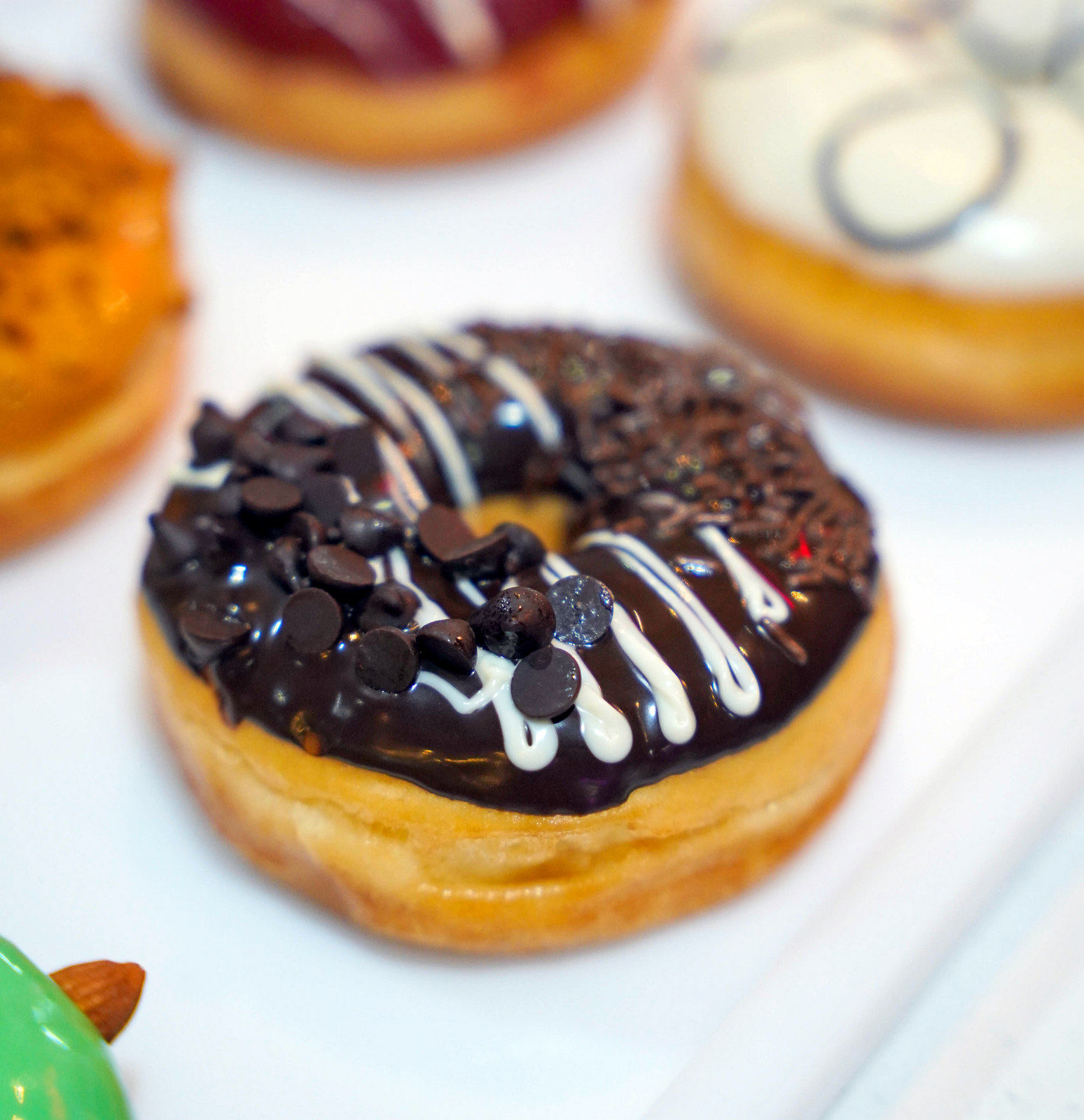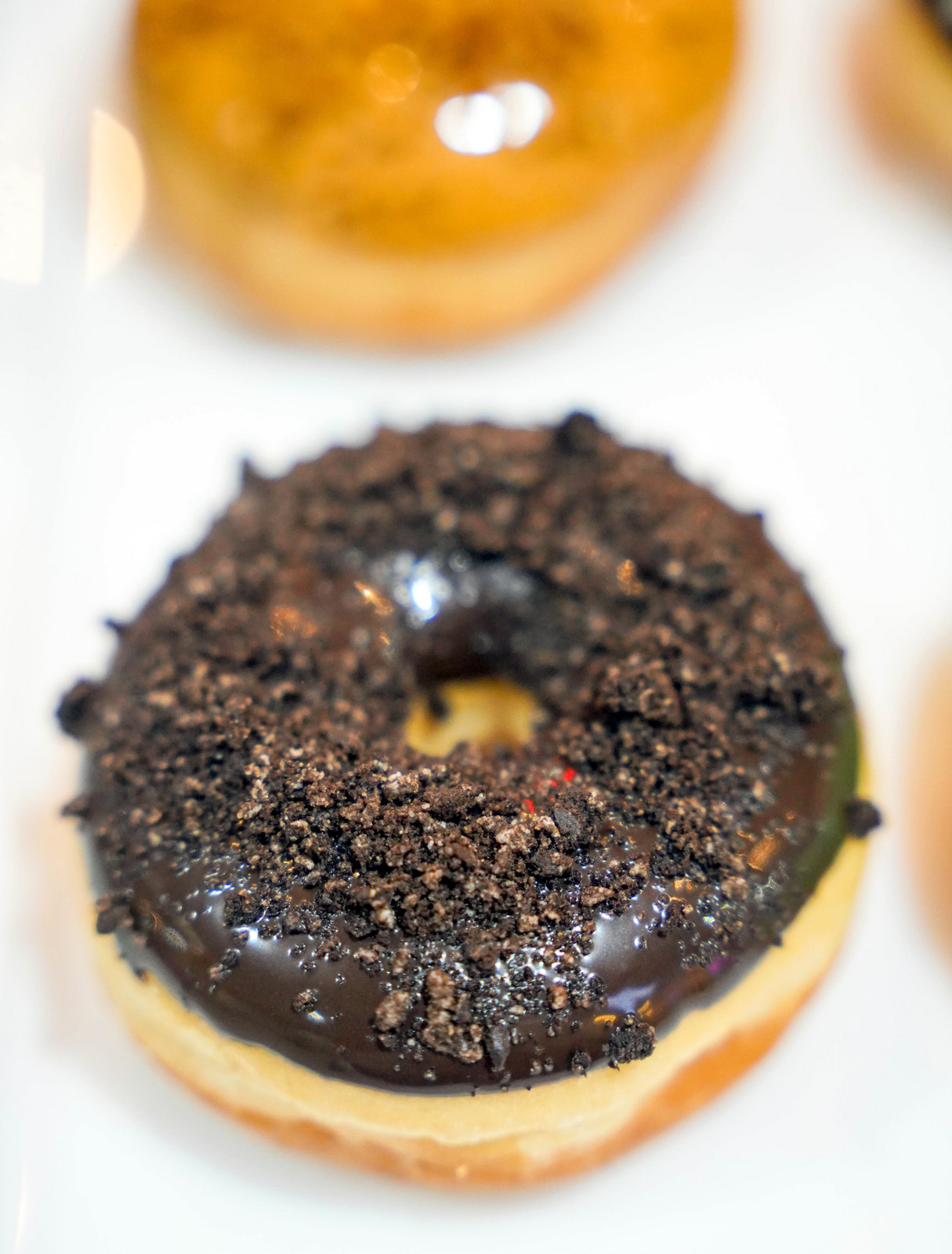 The Double Chocolate is the deserved bestseller, decadent with dark chocolate lined with white chocolate, chocolate chips and chocolate rice. 
If you're devoted to chocolate, you'll also crave the Oreo Chocolate, which children of all ages will relish, combining the creaminess of chocolate with the confident crunch of Oreo crumbs.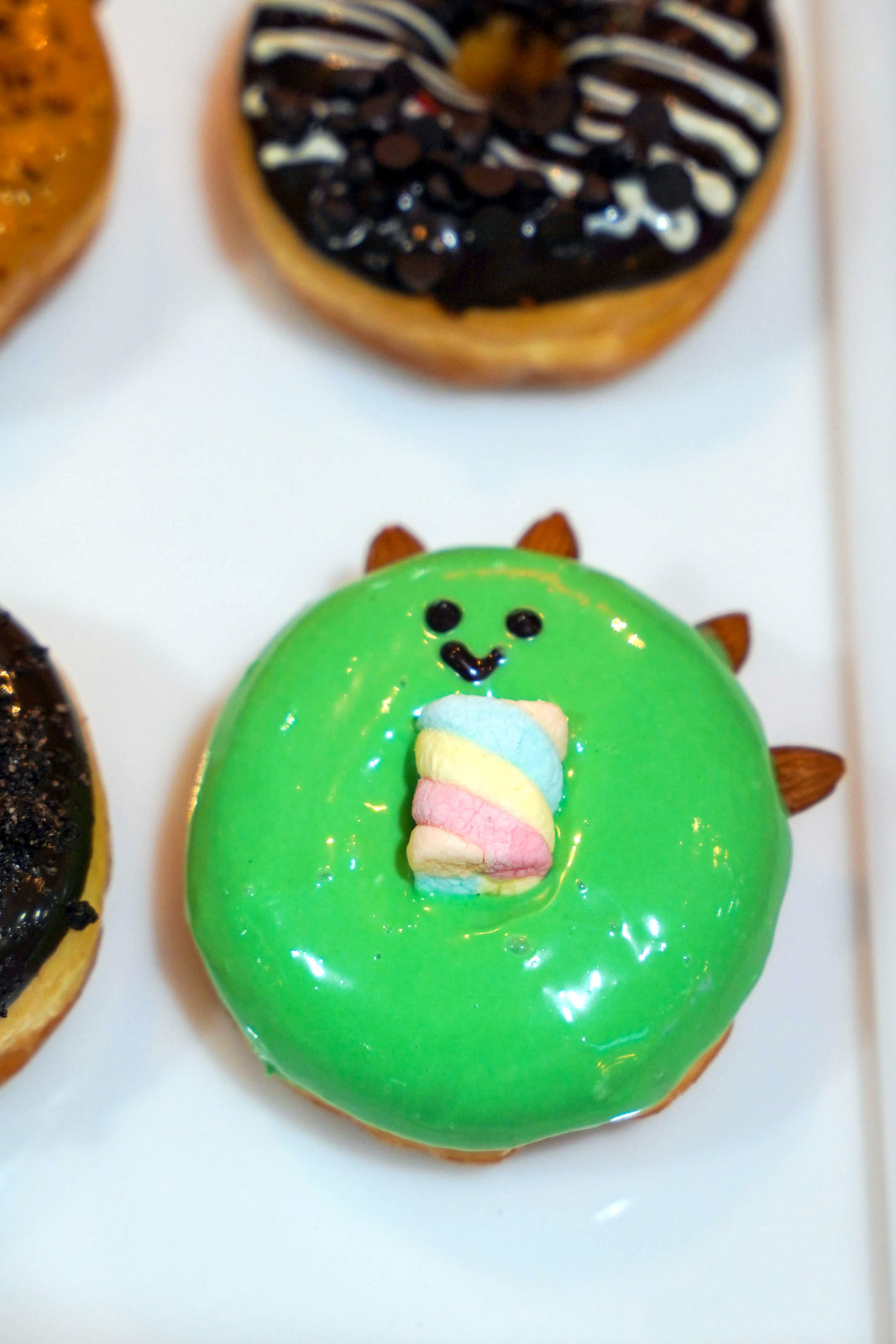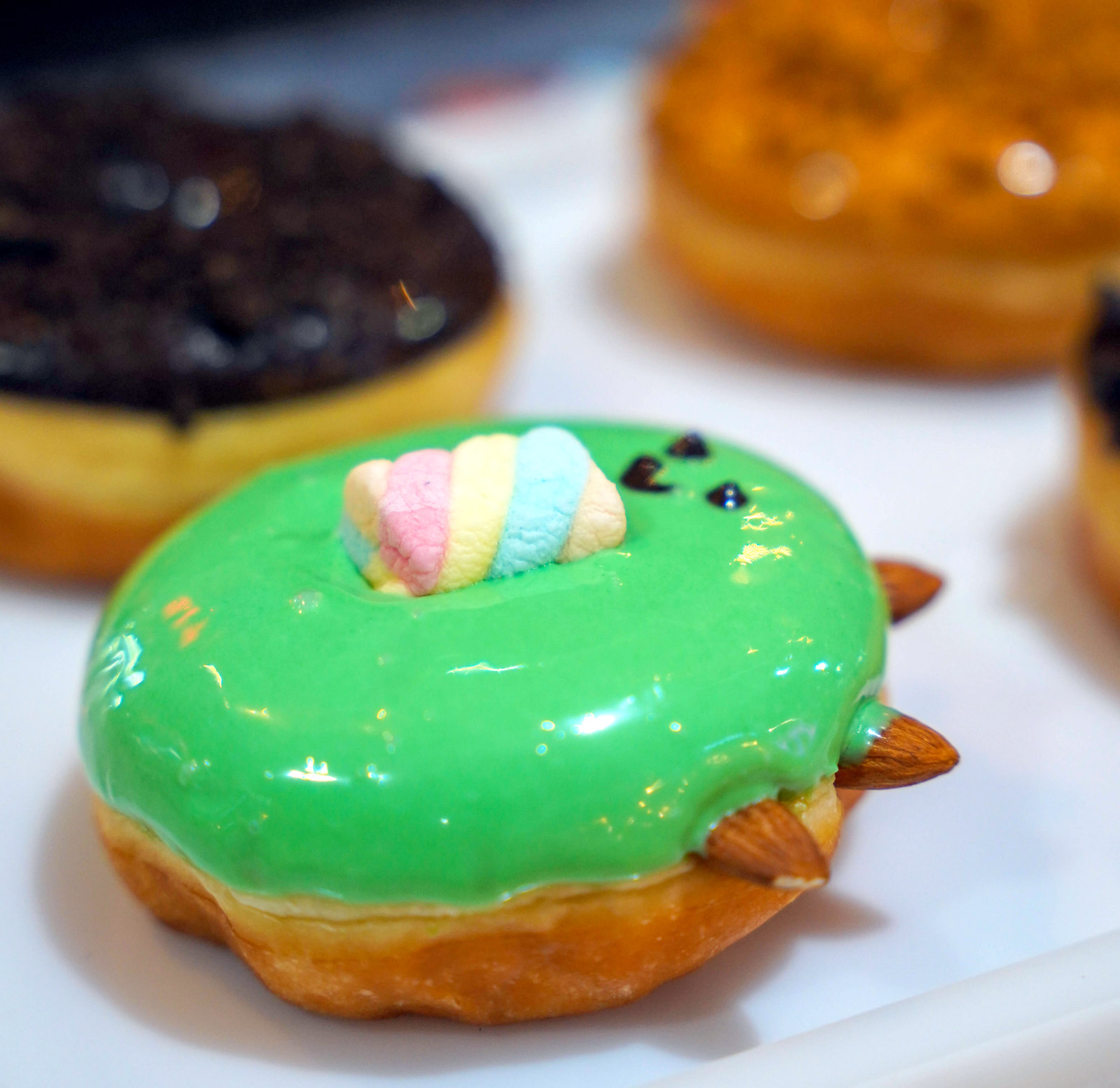 Speaking of kids, the playful Dino Doughnut is a smash with Pi33a & More's youngest fans, artistically adorned in a green glaze, flourishing with the flavours of white chocolate and whole almond spikes, finished with a rainbow marshmallow to brighten up our day with a charming smile.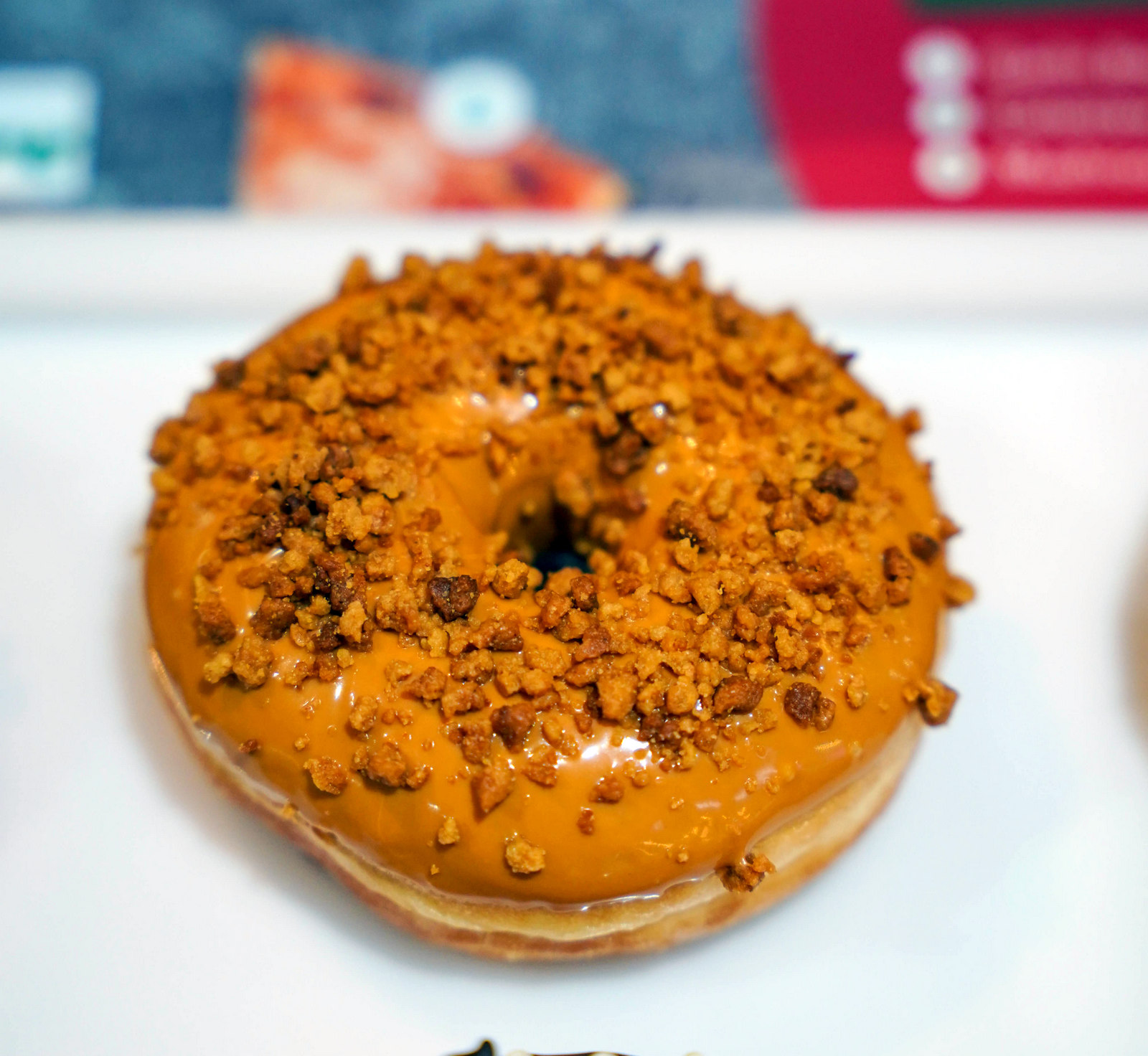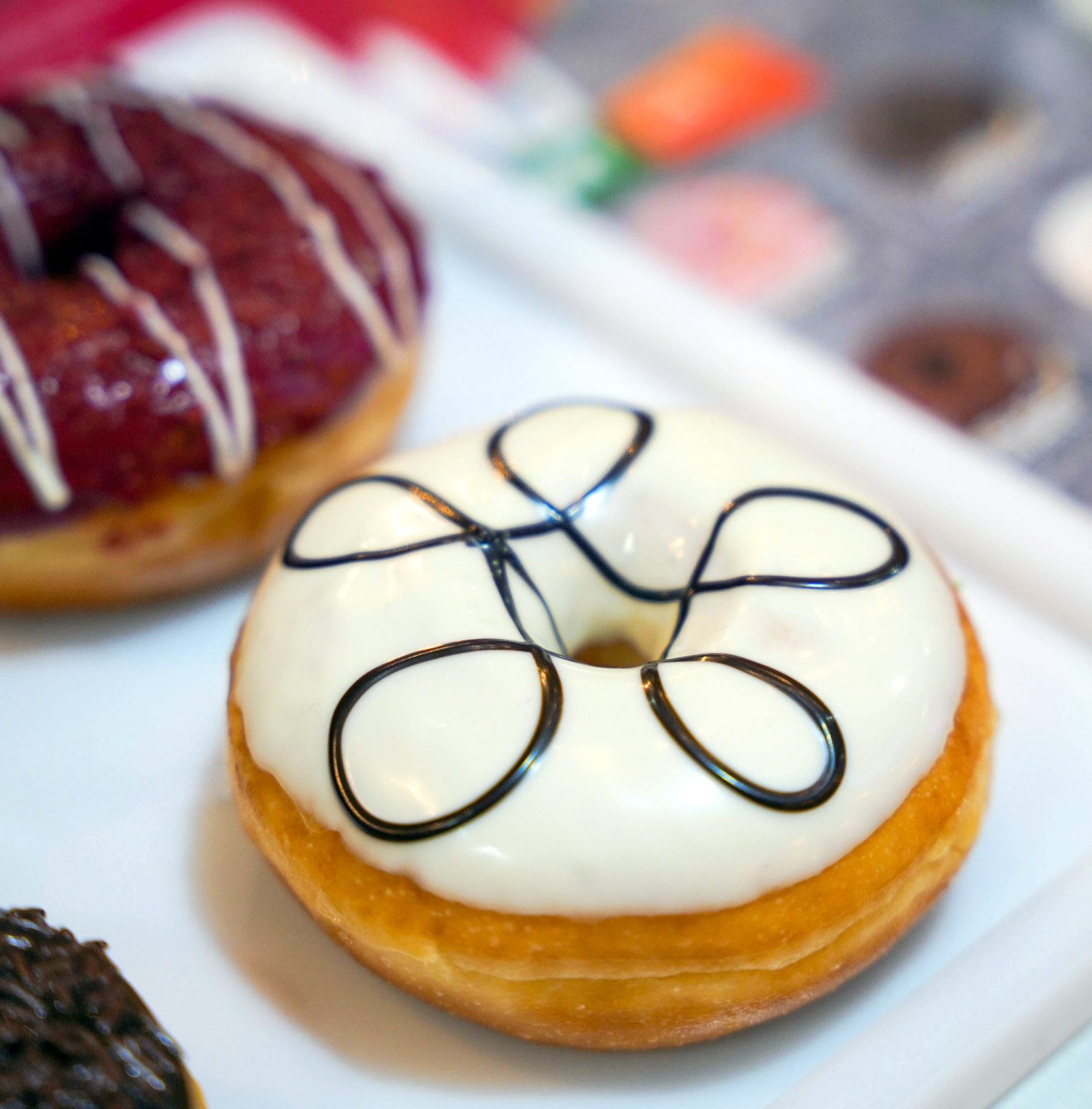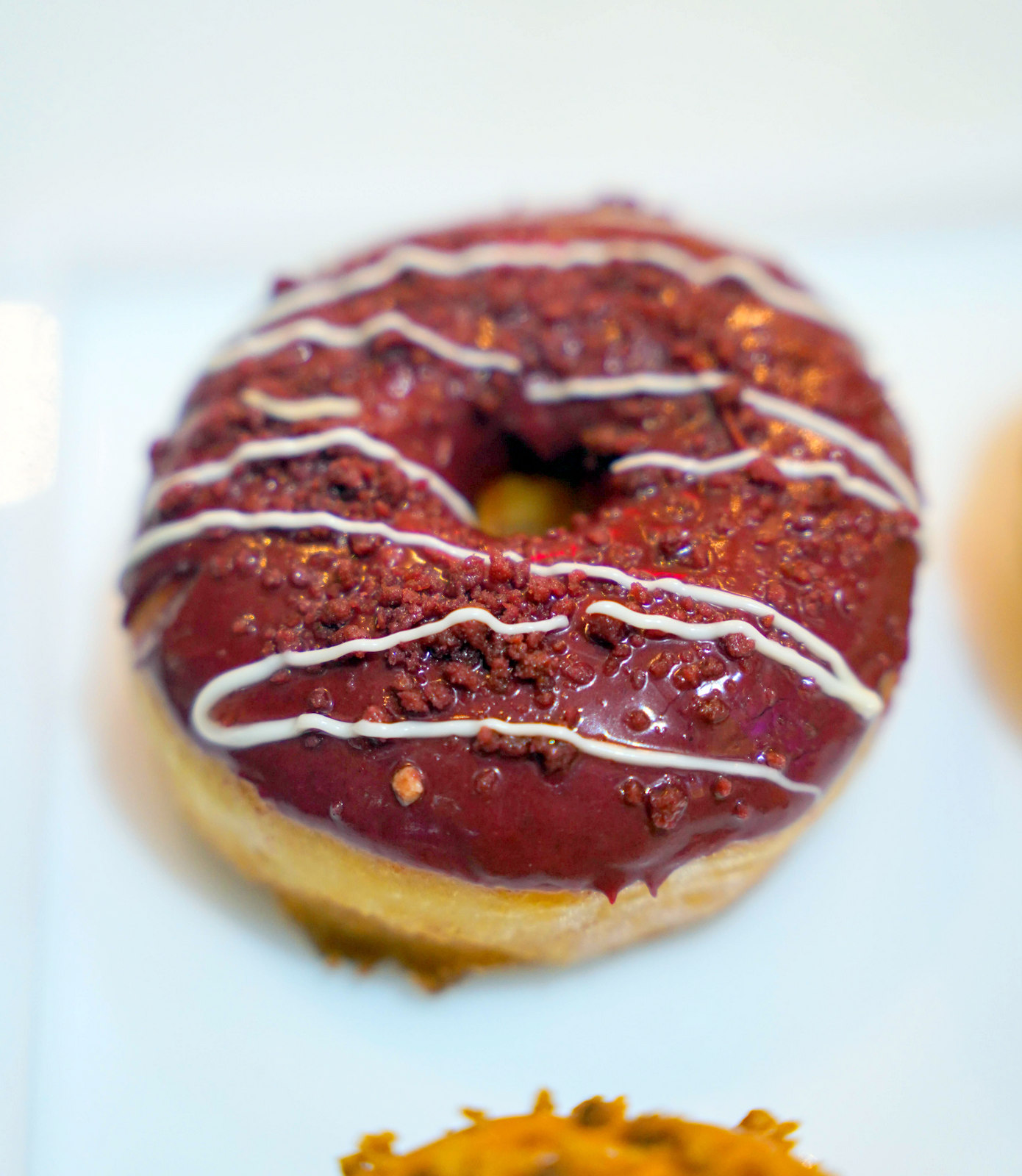 Other fun doughnuts to complete your set include the Butterscotch Cookies (with butterscotch cookie and caramel cookie crumbs), Marble Chocolate (mainly white chocolate with thin streaks of dark chocolate) and Red Velvet (red velvet glaze and crumbs with white chocolate).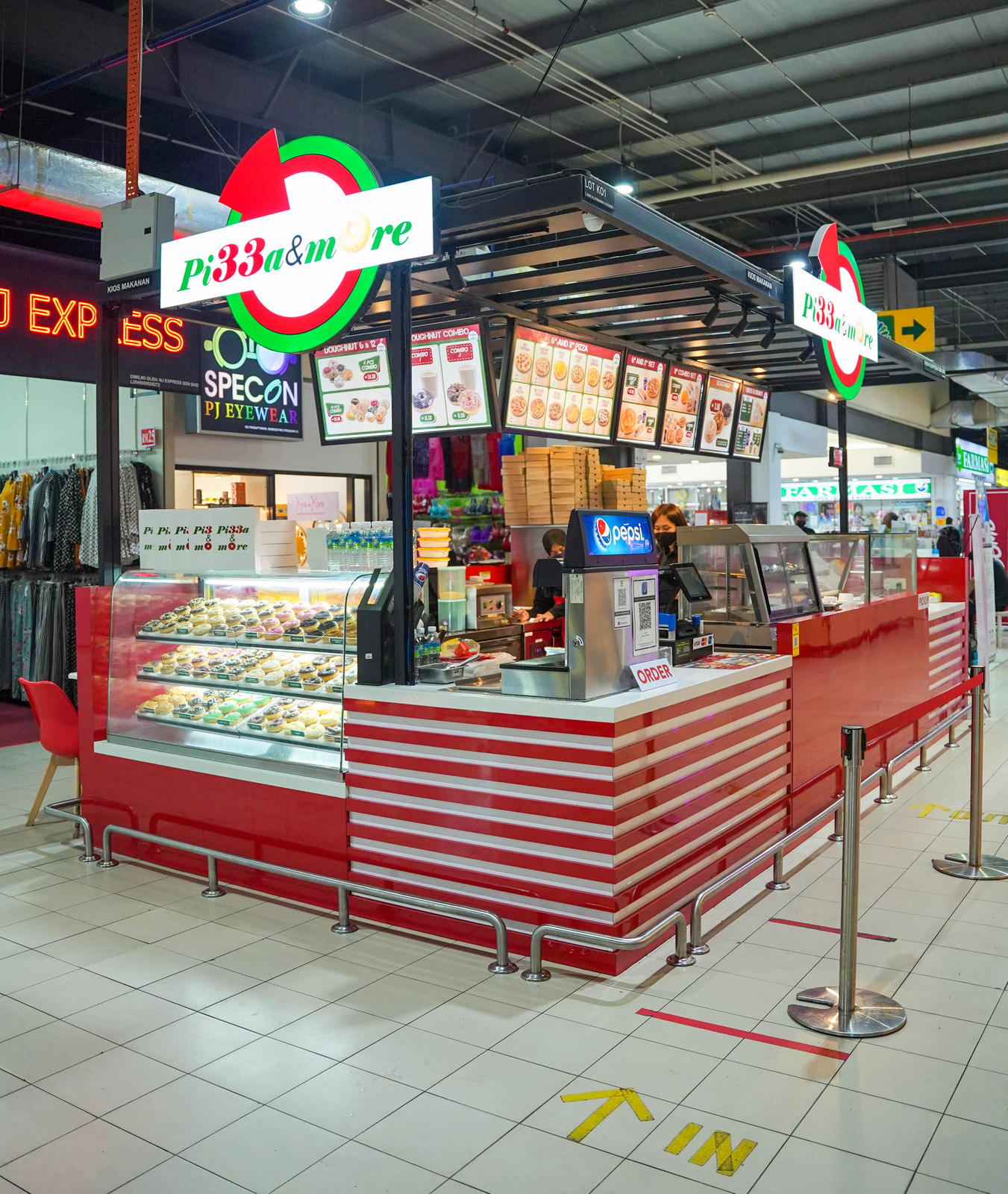 Pi33a & More
Lot 21, Matahari Mall, Jalan PJS 2/18, Taman Maju Jaya, 46000 Petaling Jaya.

Axis Atrium, Jalan Cempaka, Taman Cempaka, 68000 Ampang Jaya, Selangor.
Pasaraya Matahari Shah Alam, Wisma SSW, No. 1, Jalan Pengkalan Kundang 27/30, 40400 Shah Alam, Selangor.
Pasaraya Matahari Teluk Pulai, 43, Jalan Teluk Pulai, 41100, Klang, Selangor.
Pasaraya Matahari Denai Alam, U16, V 1, Persiaran Metafasa, Taman Bukit Subang, 40160 Shah Alam, Selangor.