Pawty Time: Cheras' cheerfully cosy pet-friendly cafe for a fun furkid time
July 21, 2023
---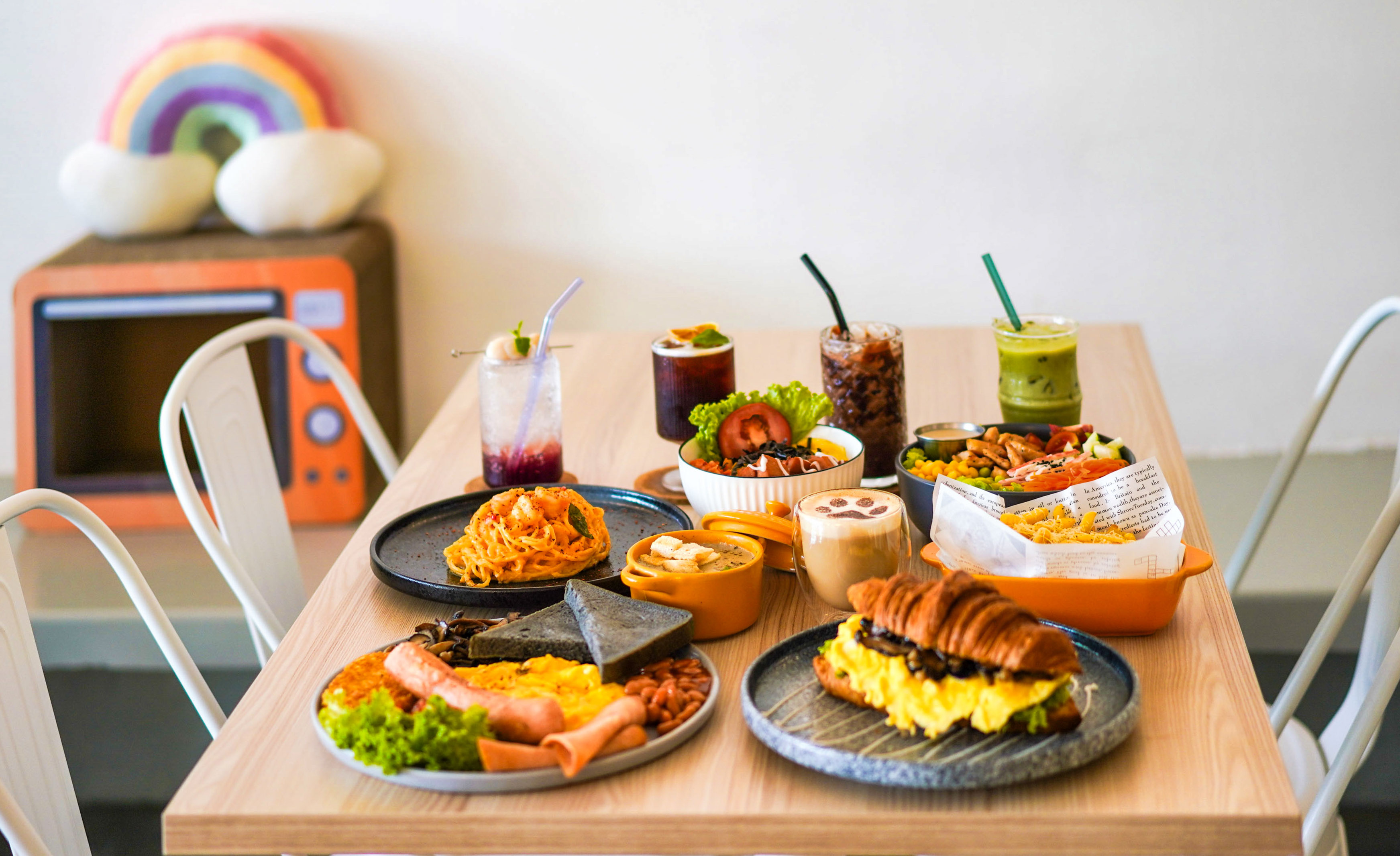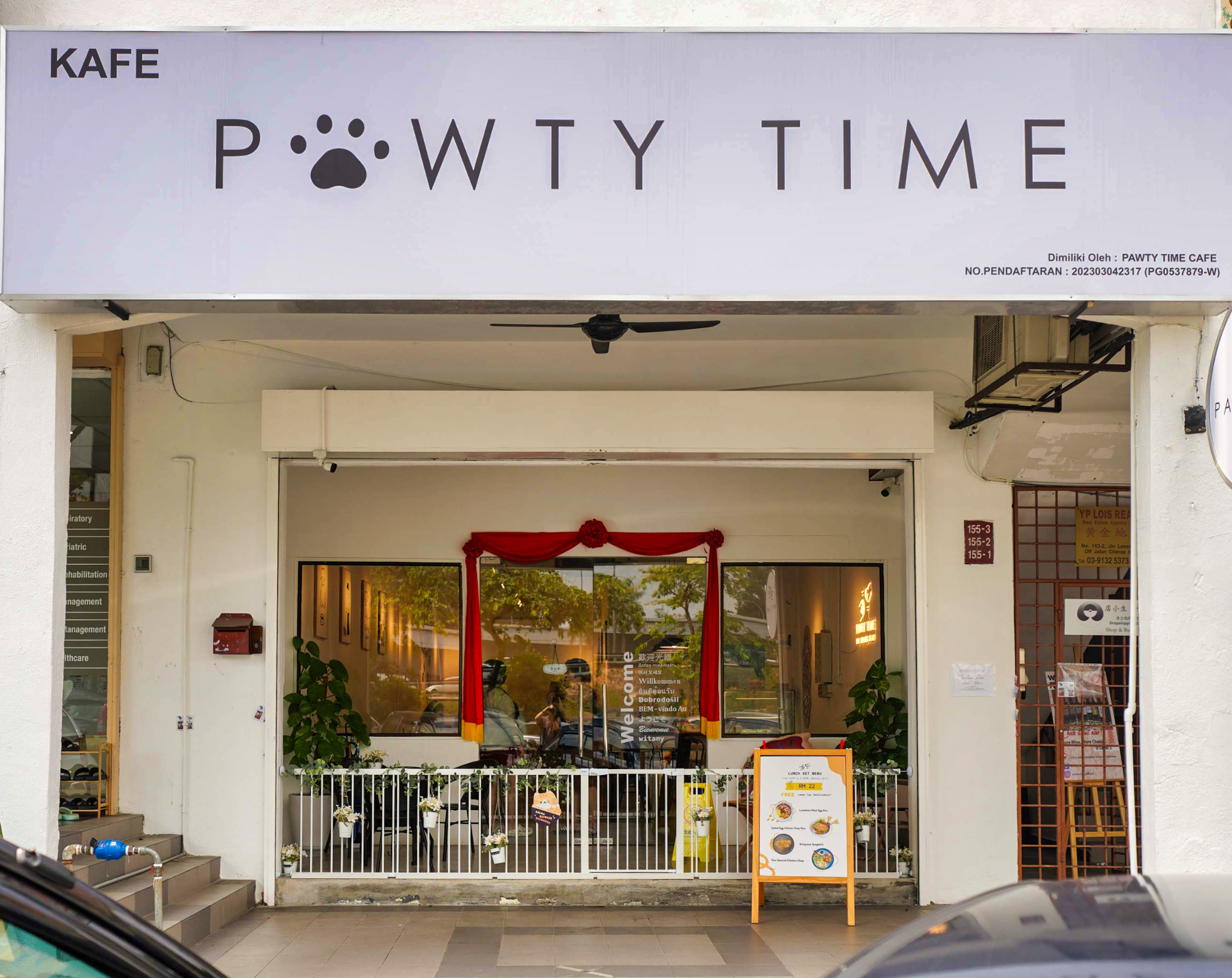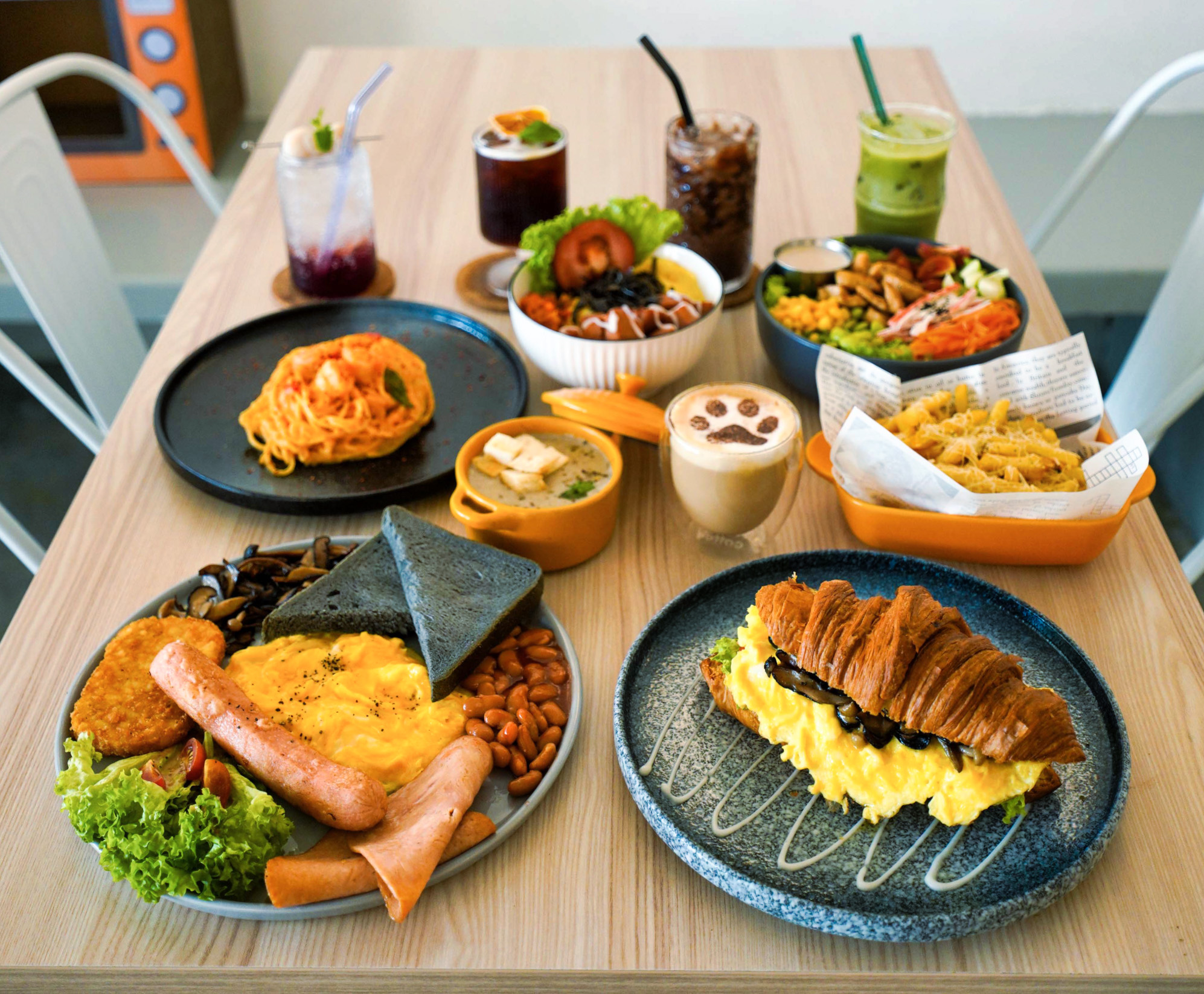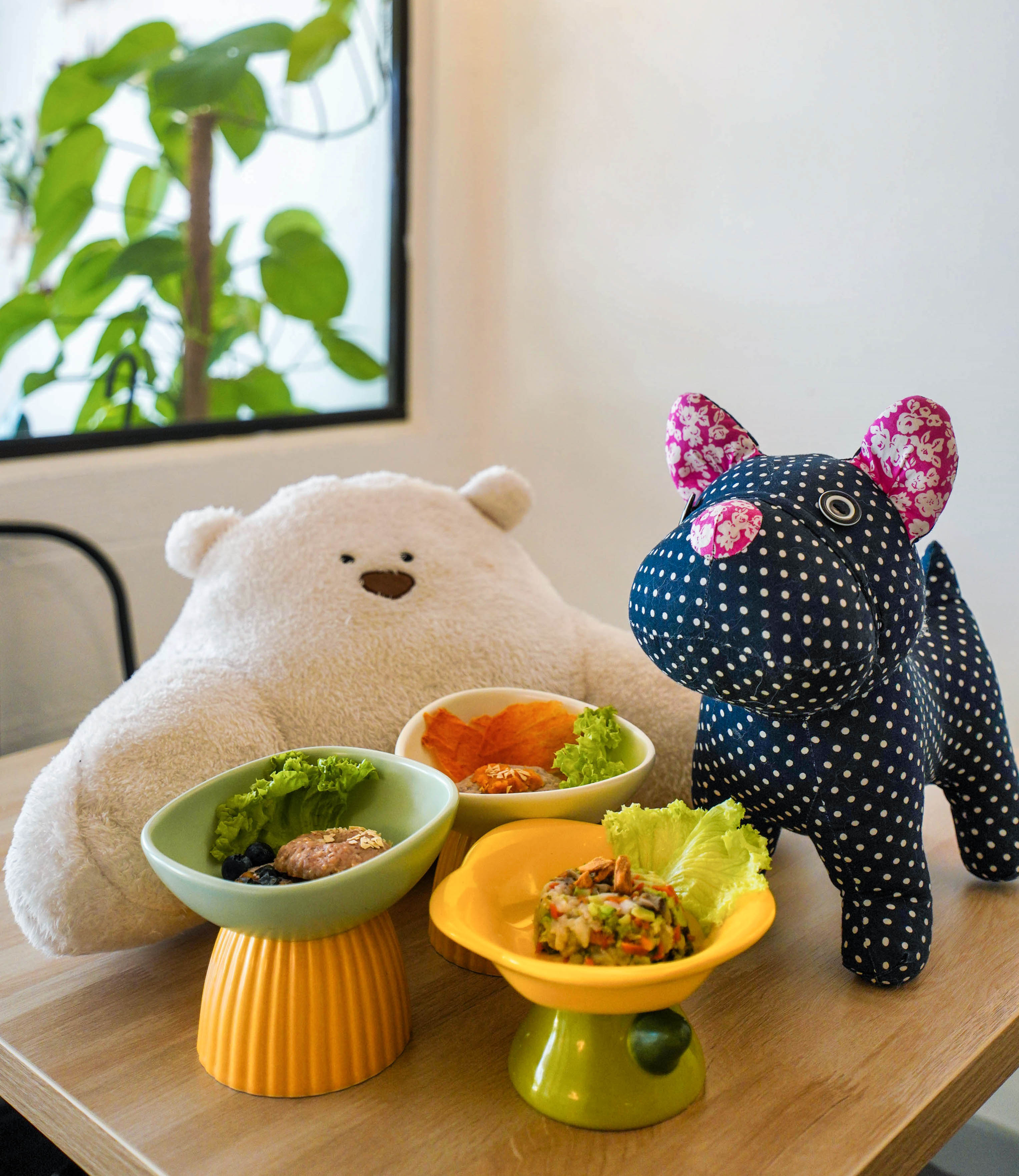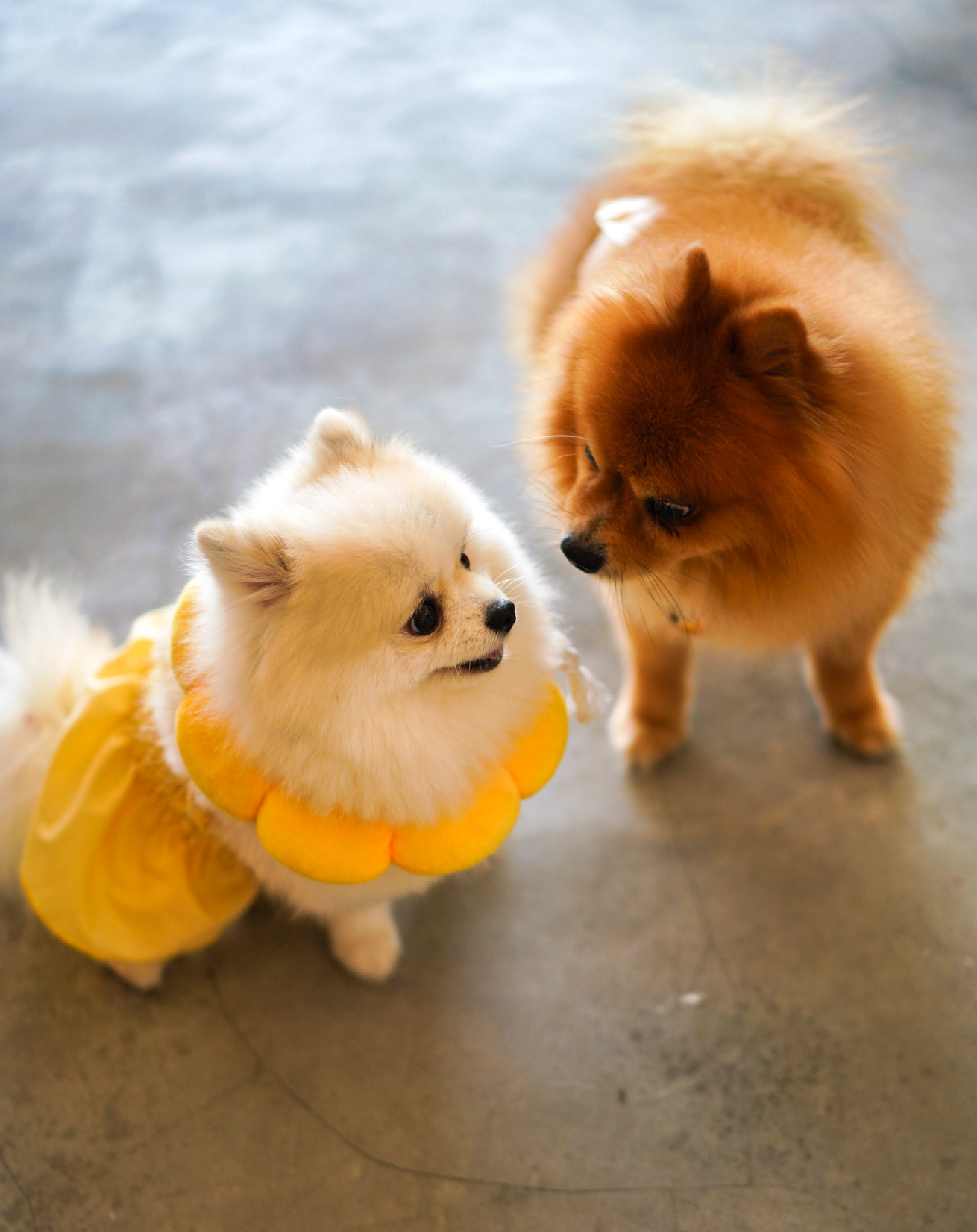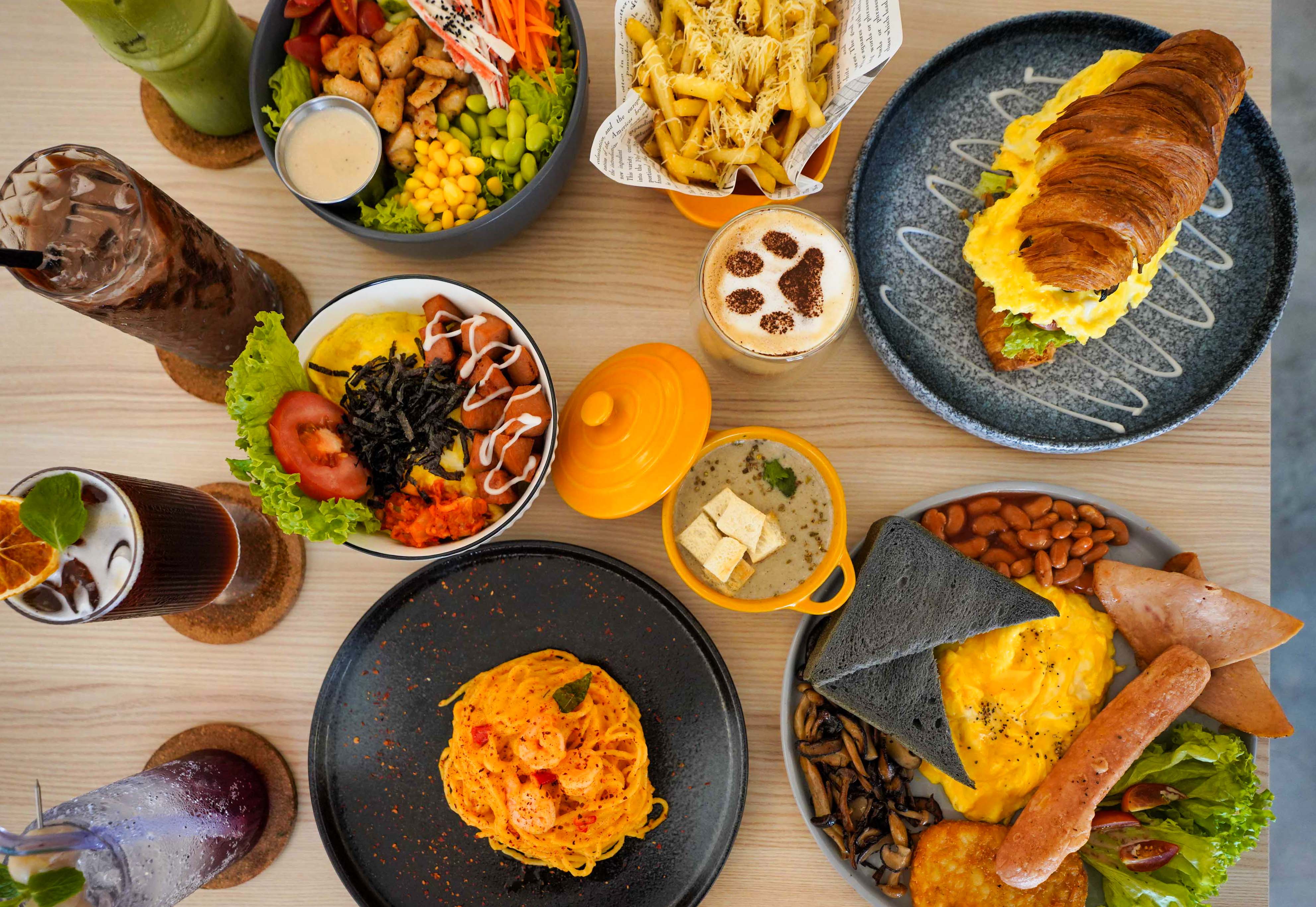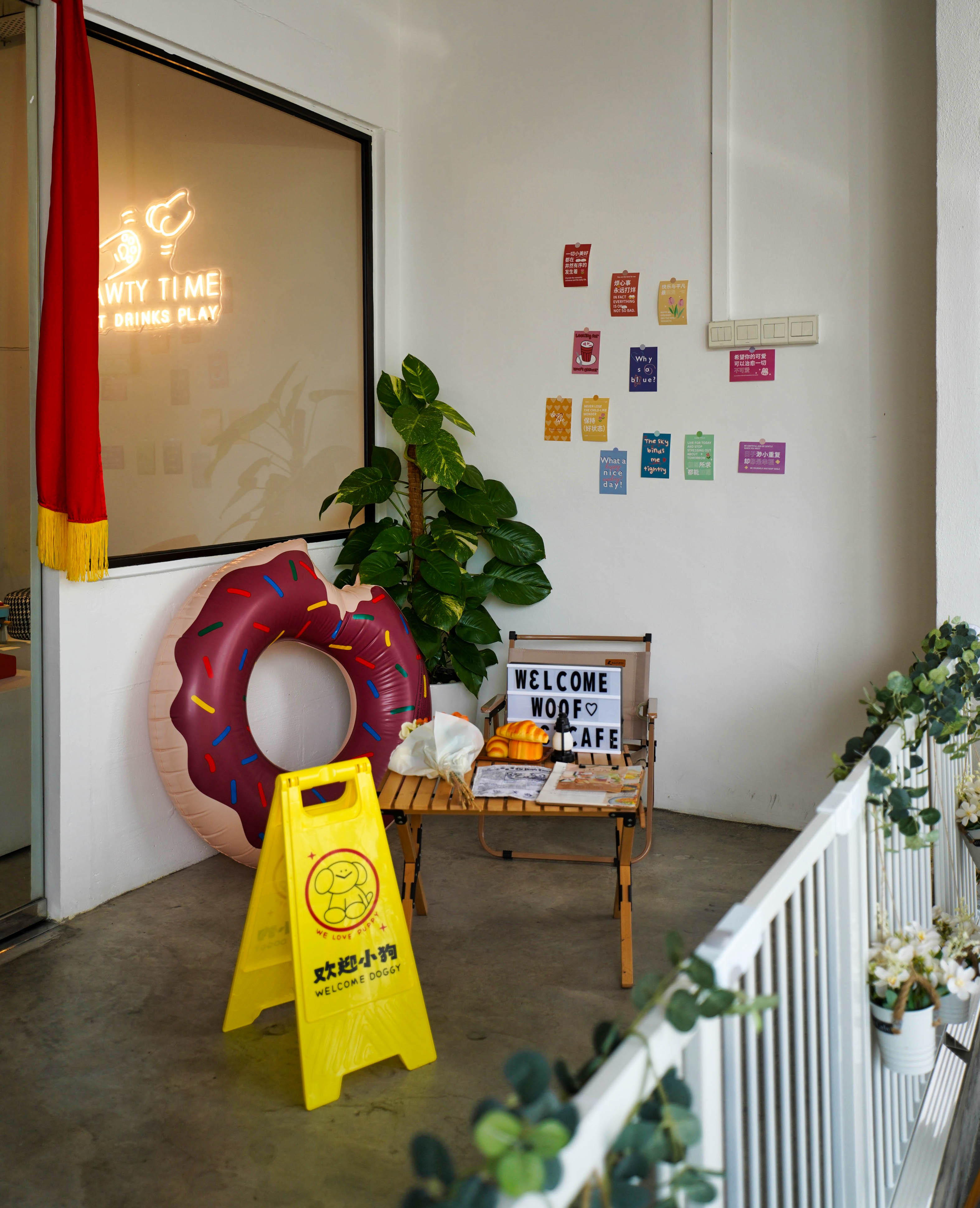 KL's cafe-loving paw patrol is on a roll to Pawty Time, Cheras' cheerful destination for four-legged furkids and their humans.
Enjoy a calm, cosy and chilled-out experience with your pals and pets: Launched in March 2023, Pawty Time lives up to its promise of playful fun. Three resident pooches - a Pomeranian named Xiaobai, Schnauzer puppy Tan Tan, and Shih Tzu puppy MeiMei - welcome everyone with frisky barks, keeping the cafe safe and secure.
Beyond cafe meals, Pawty Time hosts regular events and activities such as pet-themed workshops and pet birthday celebrations. This cafe seeks to uplift spirits and foster a sense of community -  you can meet like-minded new friends here who share a passion for pets and a penchant for relaxing at cafes.
From pastries, pastas and rice bowls for people, to nutritious pork bagels with blueberries or dory fish with vegetables to delight your dog, Pawty Time is worth woofing about - the kind of friendly cafe that has us all wagging our tails.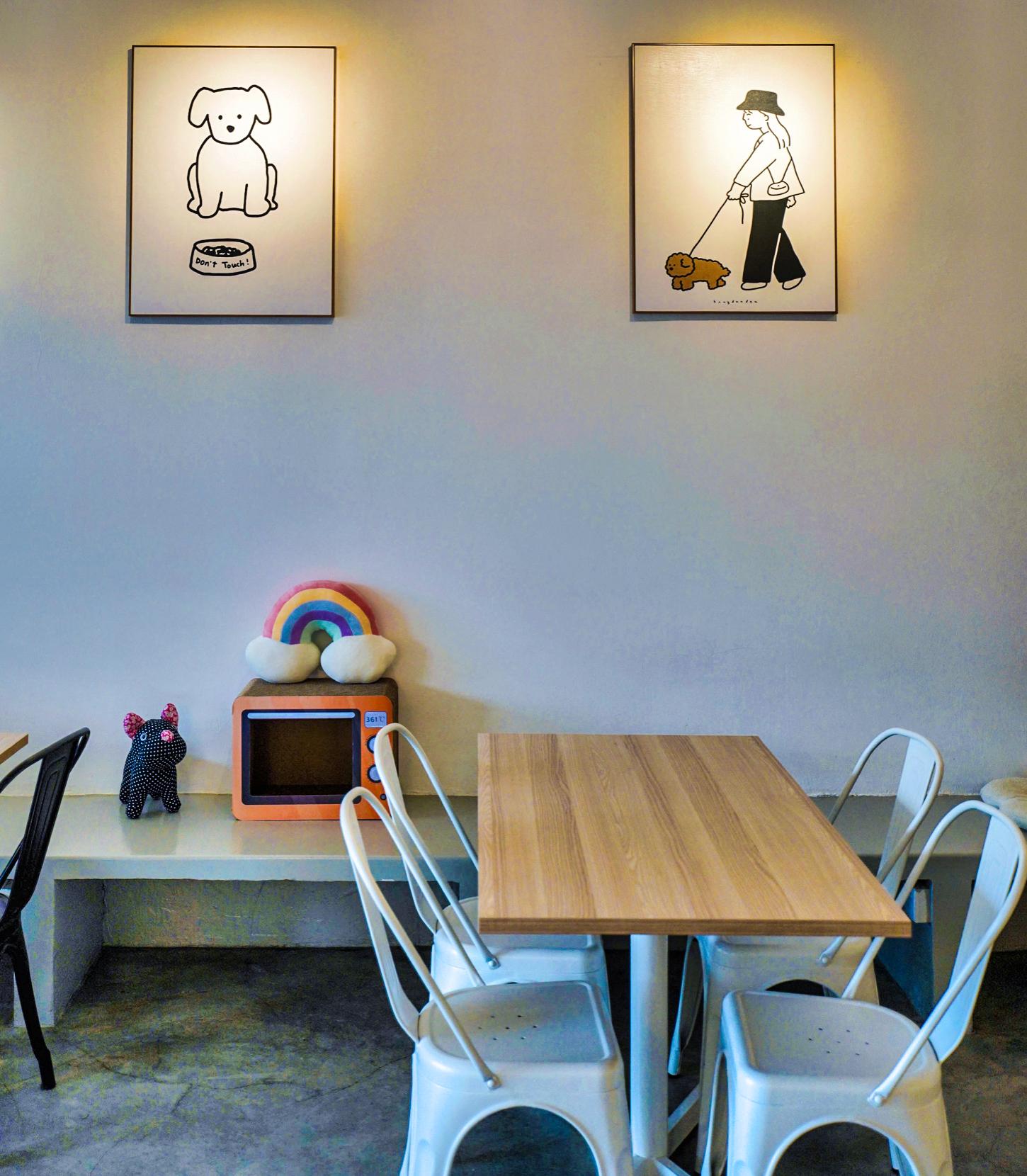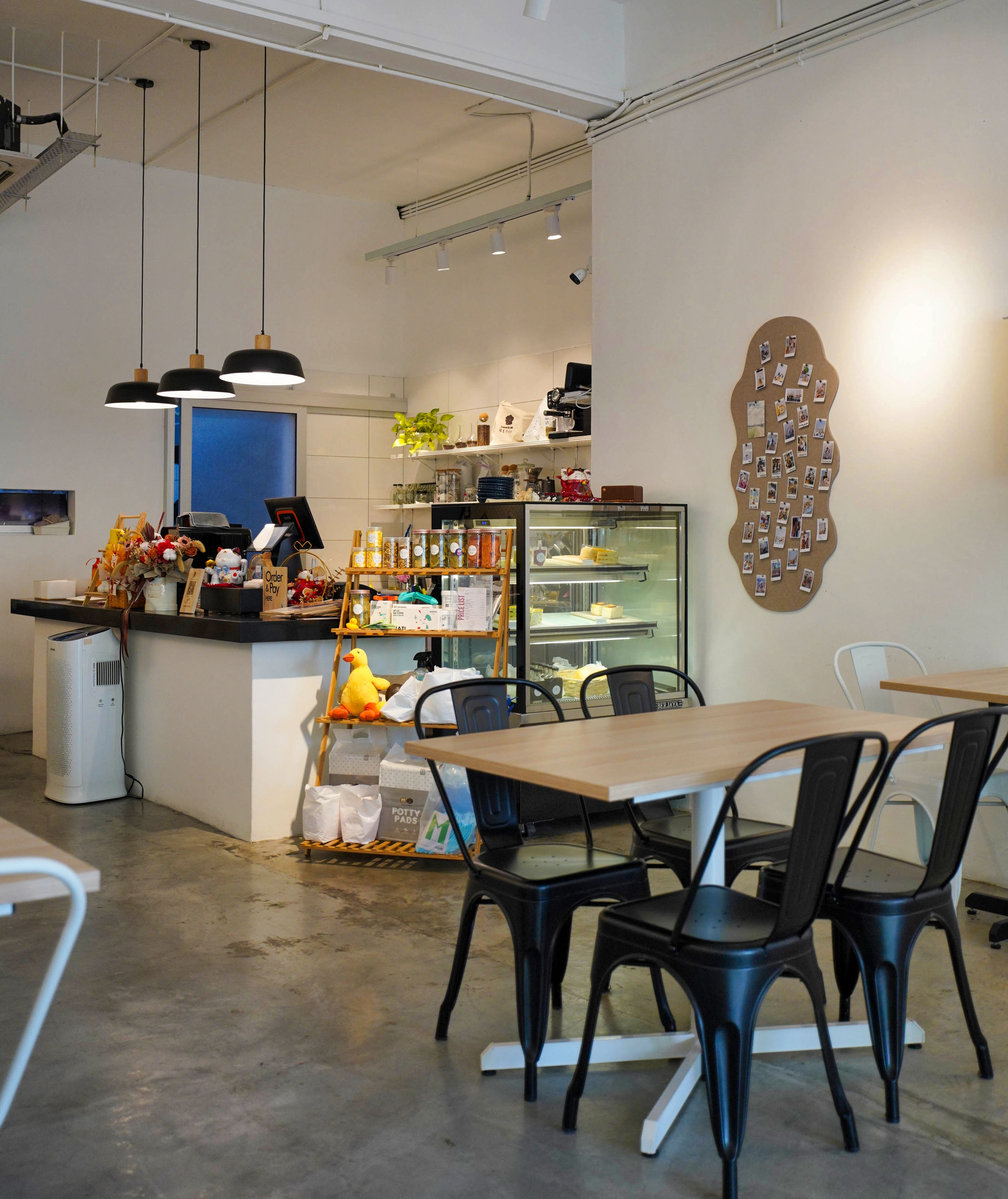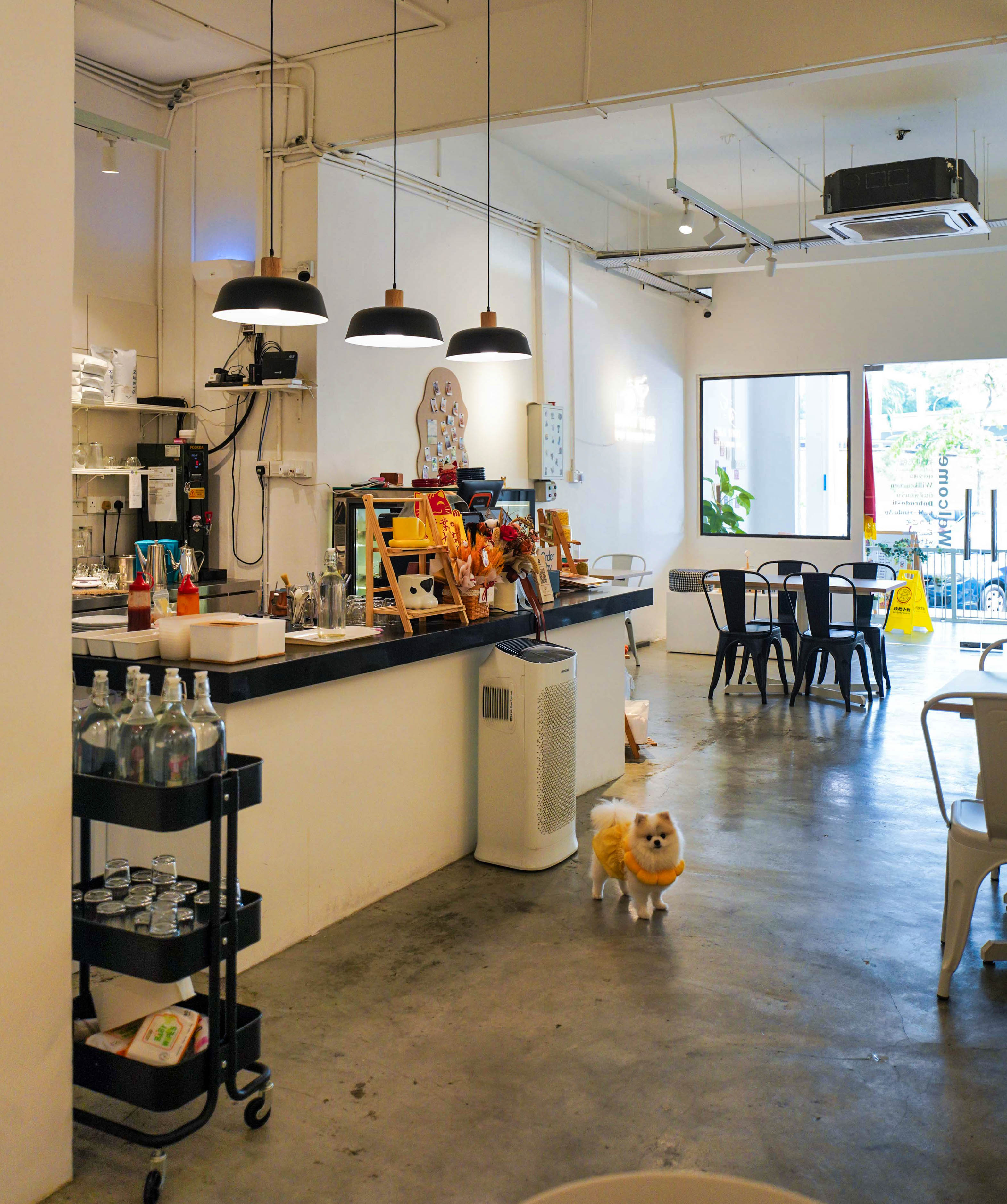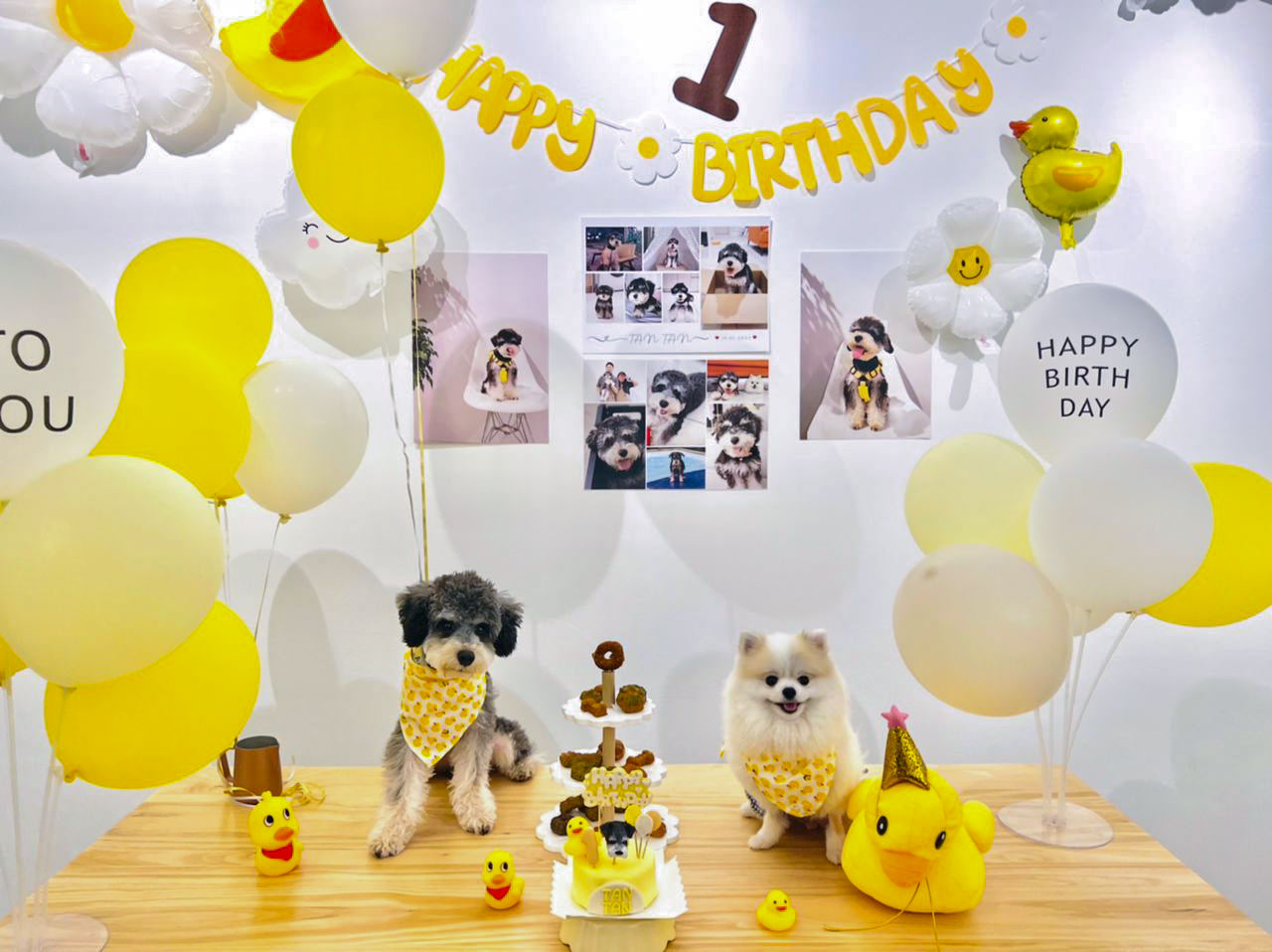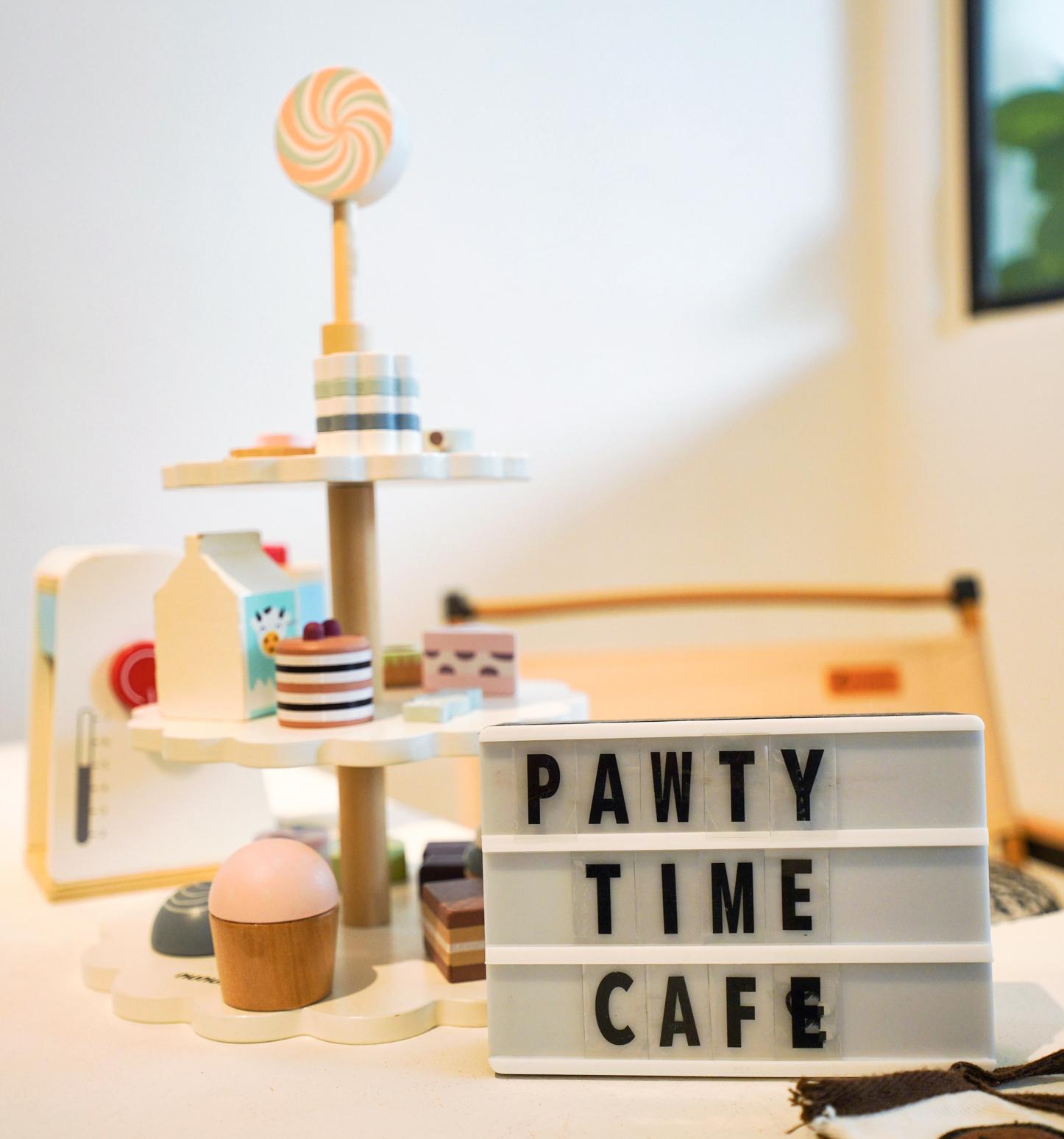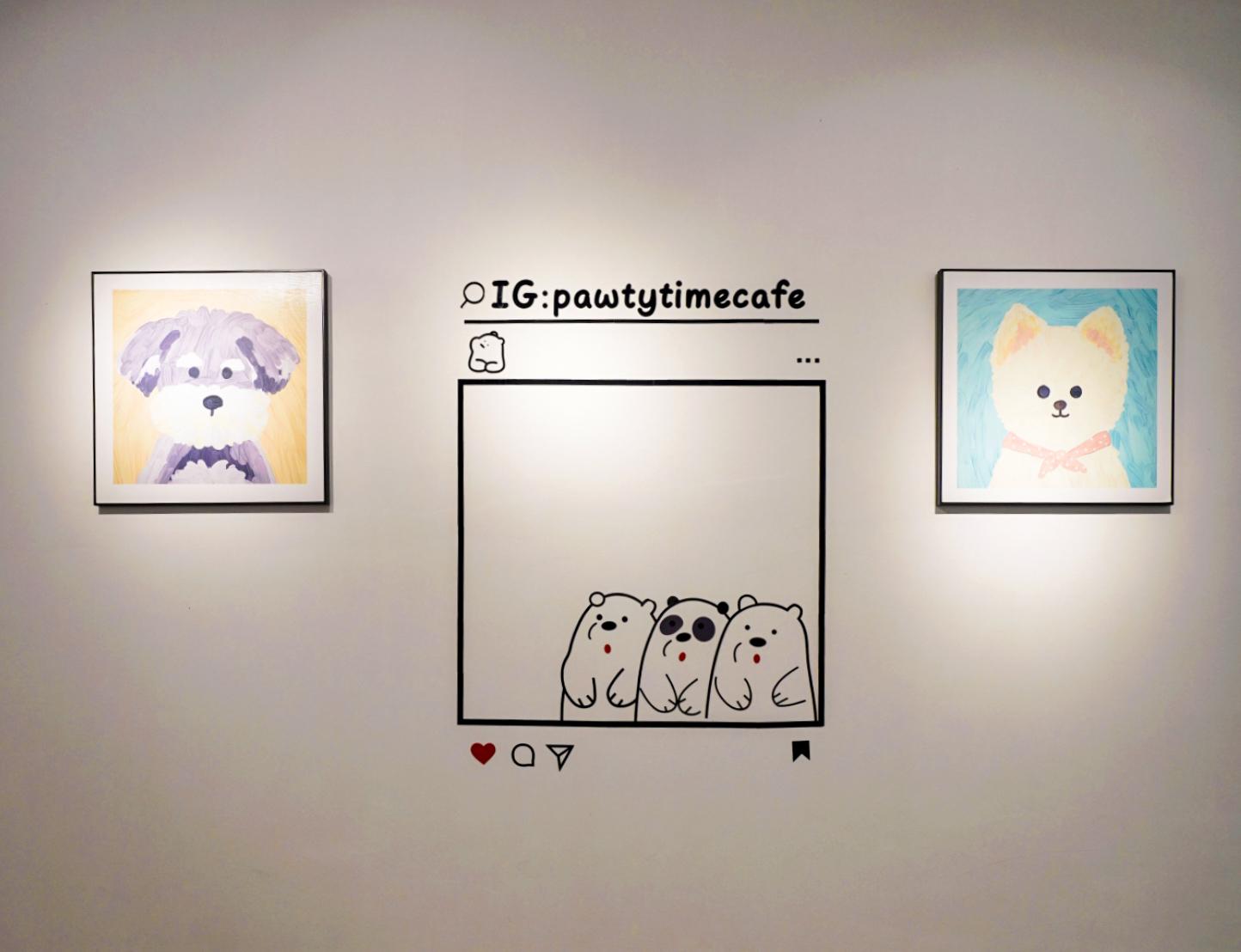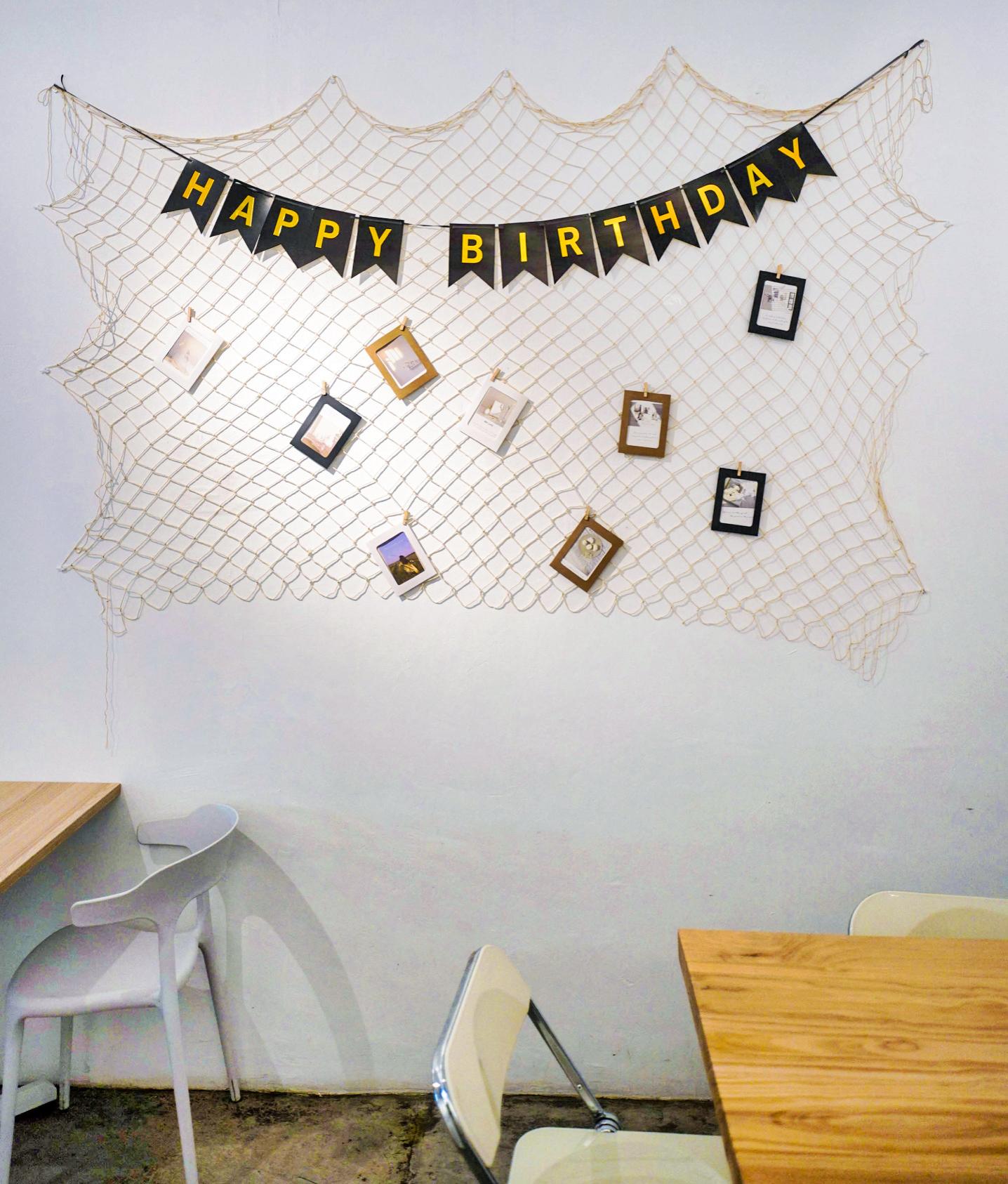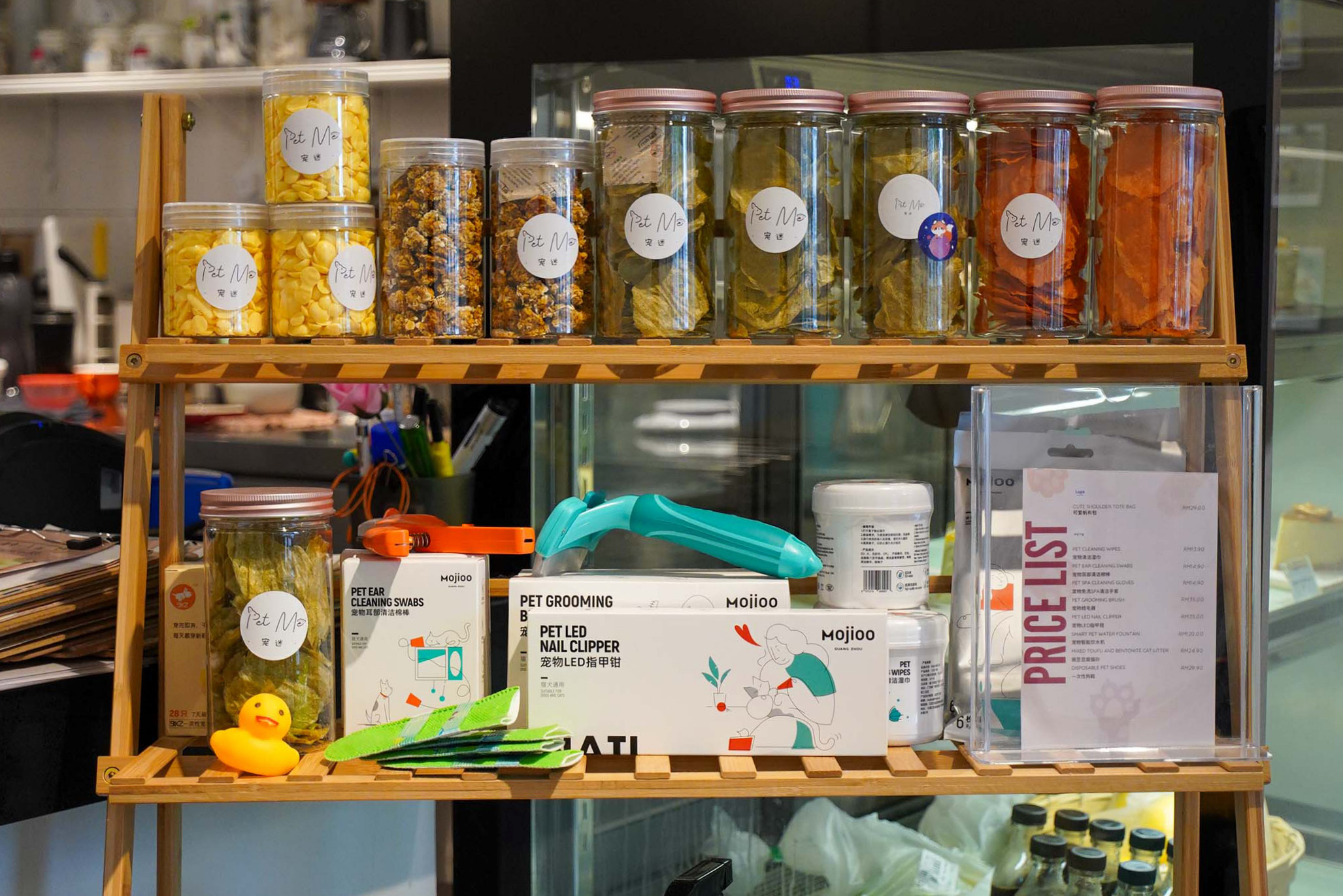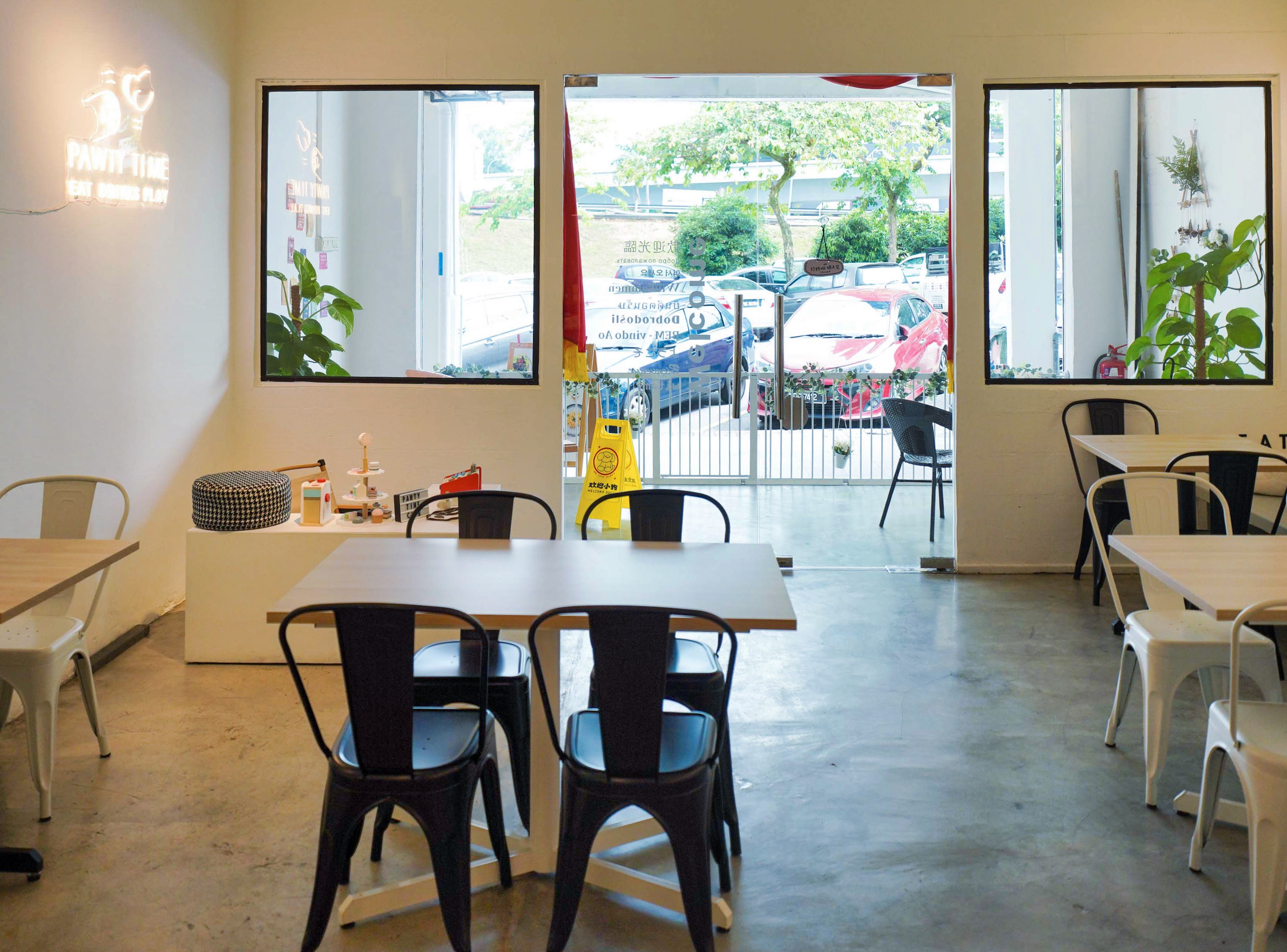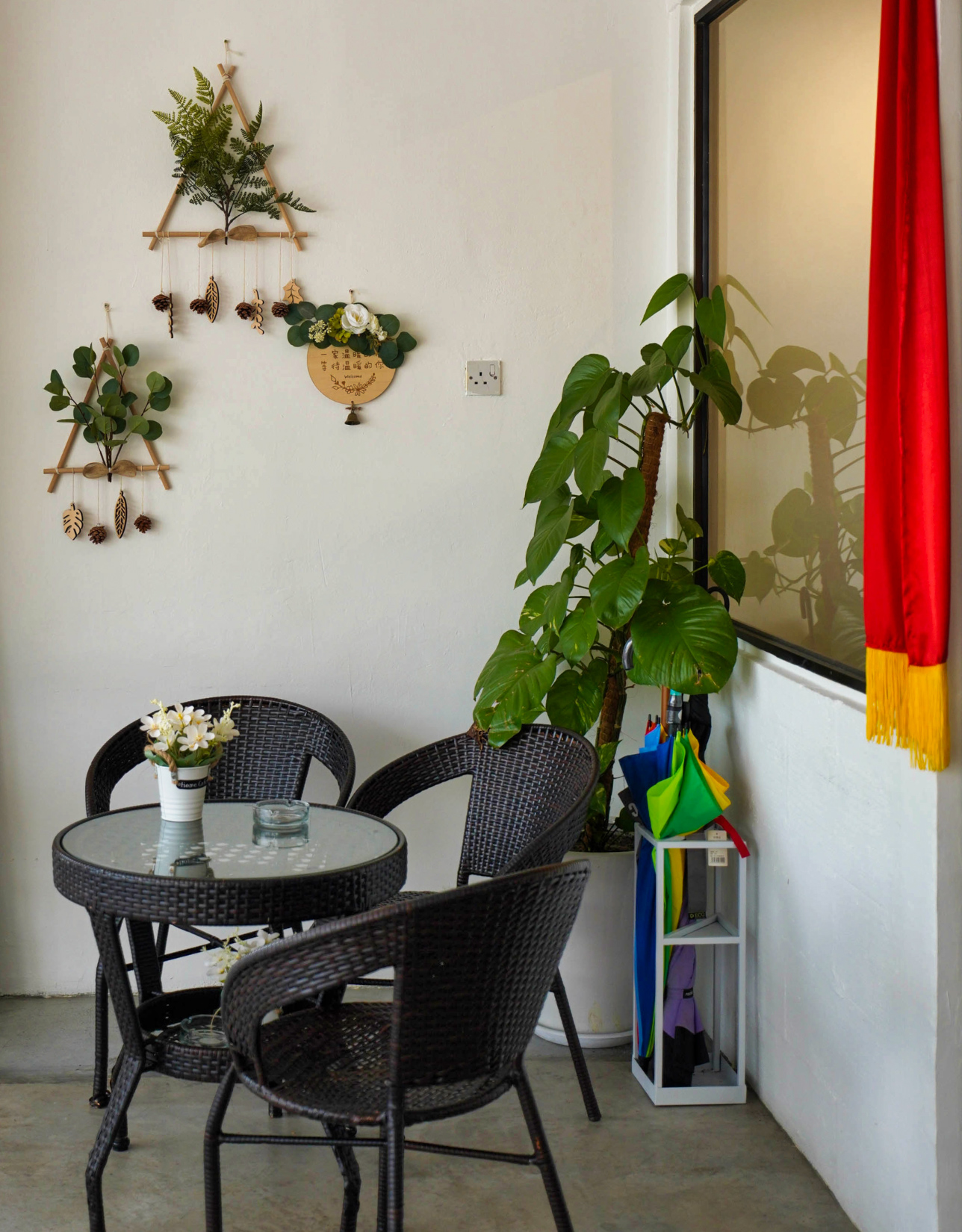 Pawty Time is spaciously clean, comfortable and clutter-free.
Choose a corner to come together with your family, friends and well-behaved canines and felines. Sections curated for Instagram are available to help you pose for snapshots with your pet.
Pawty Time is also happy to host special occasions like birthdays and reunions, with a pet playpen and other convenient facilities. Note that large-breed dogs should be kept on a leash.
The cafe also sells its own homemade pet snacks, plus pet cleaning swabs and gloves, pet grooming brushes and nail clippers, so you can both eat and shop here.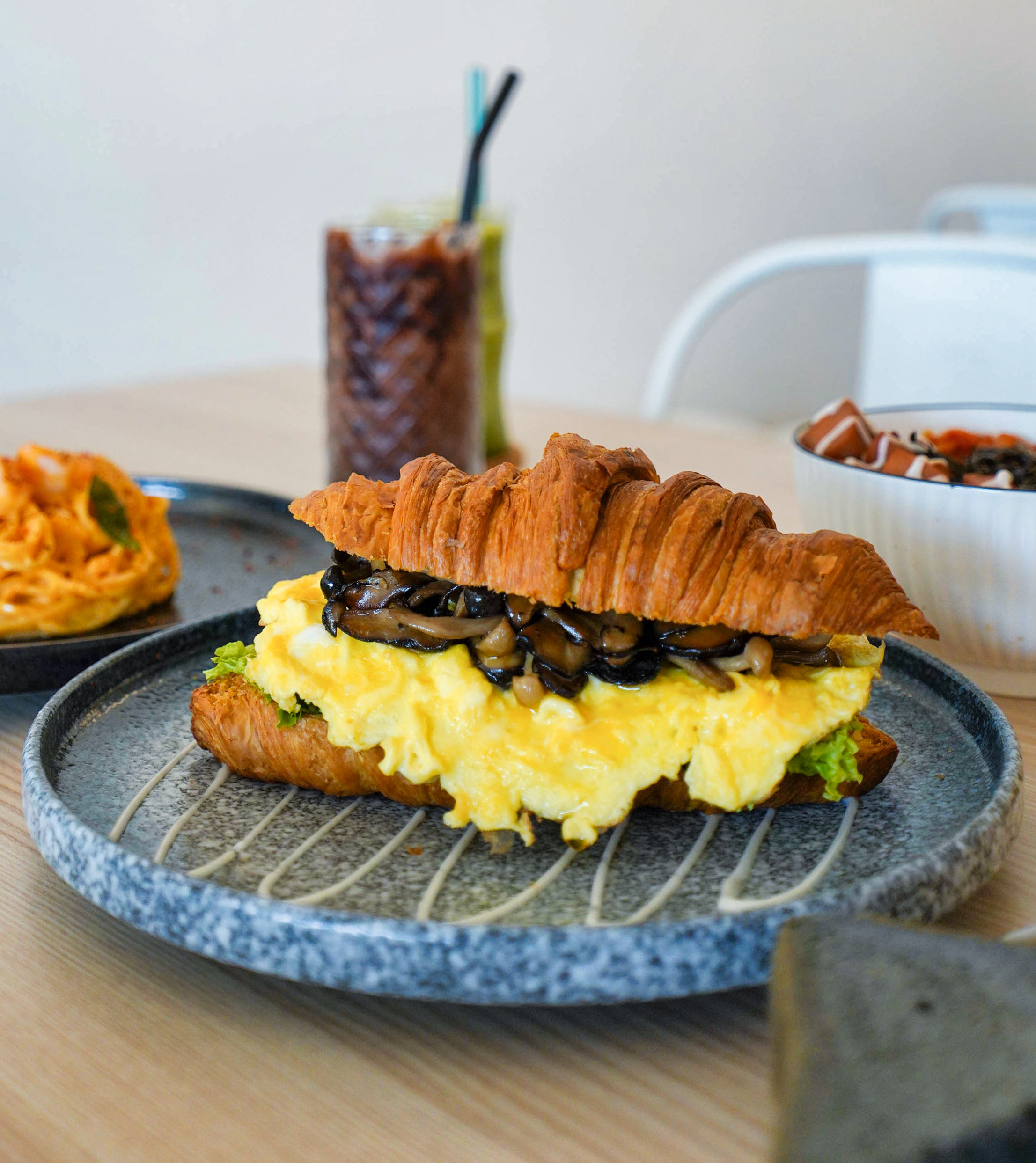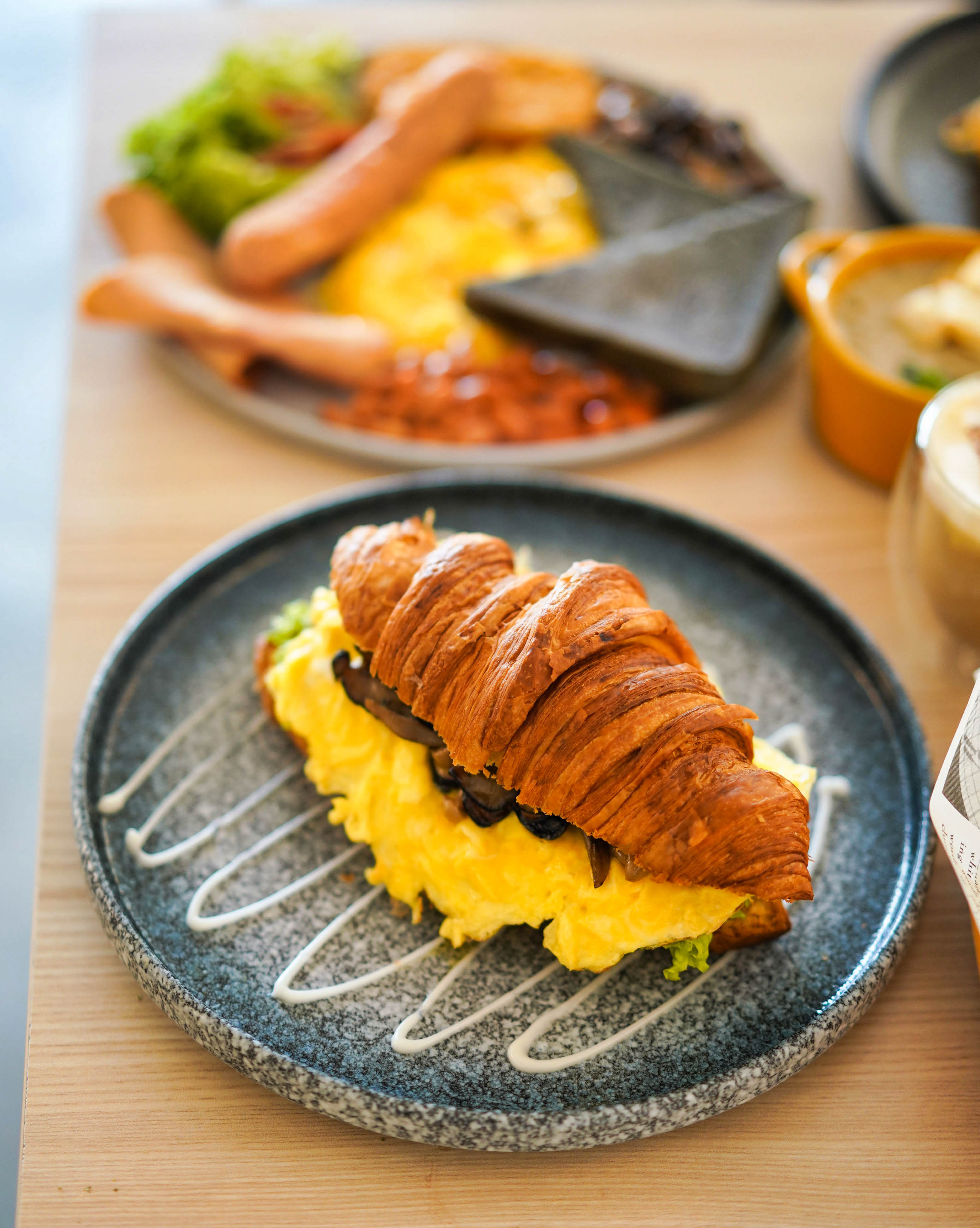 Crowd-pleasing cafe fare ensures an excellent experience at Pawty Time. 
Hearty croissants come with generous-portioned stuffings like smoky bacon, tuna or luncheon meat. The Mushroom and Egg Croissant (RM15) is a complete meal on its own - a golden croissant that's crisp and buttery, filled with fluffy scrambled egg, smooth and silky, showered with sautéed mushrooms for earthy savouriness. Brilliant for brunch, terrific for teatime.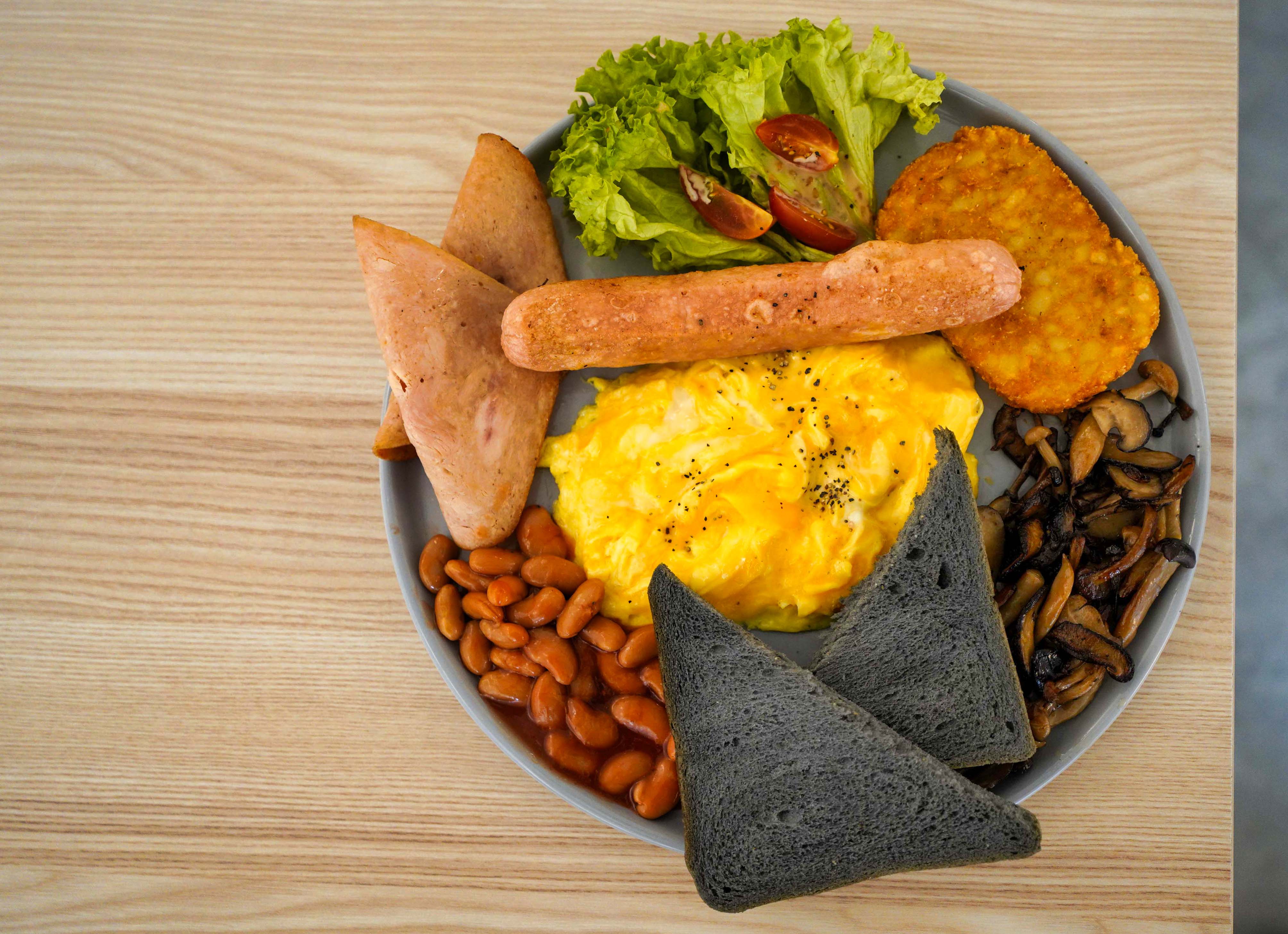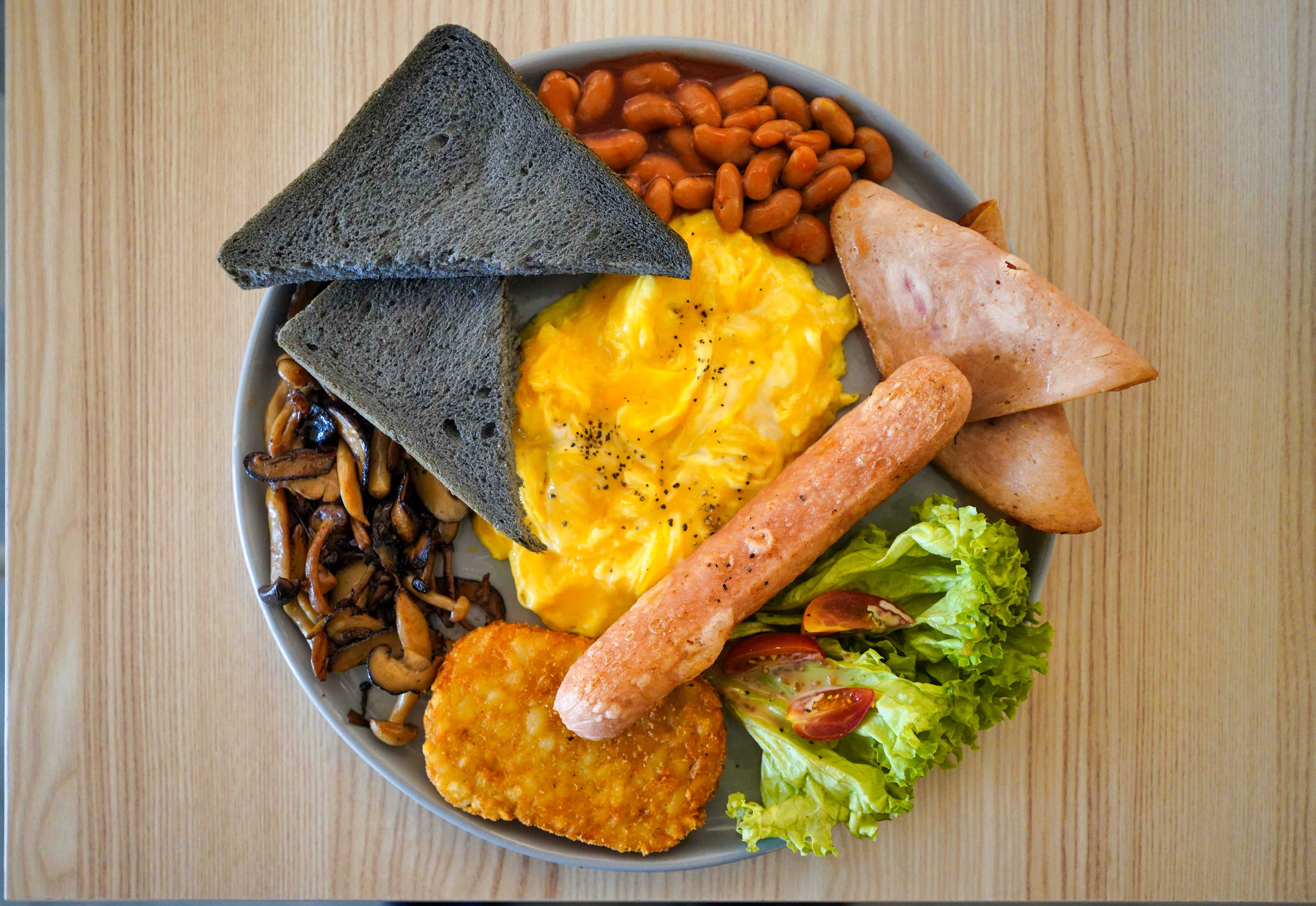 The Big Breakfast (RM30) is for huge human appetites - an all-day attraction of scrambled eggs, sausage, salad, sauteed mushrooms, ham, hash brown, baked beans and charcoal toast for a breakfast of champions. We can certainly imagine dogs drooling at this princely platter!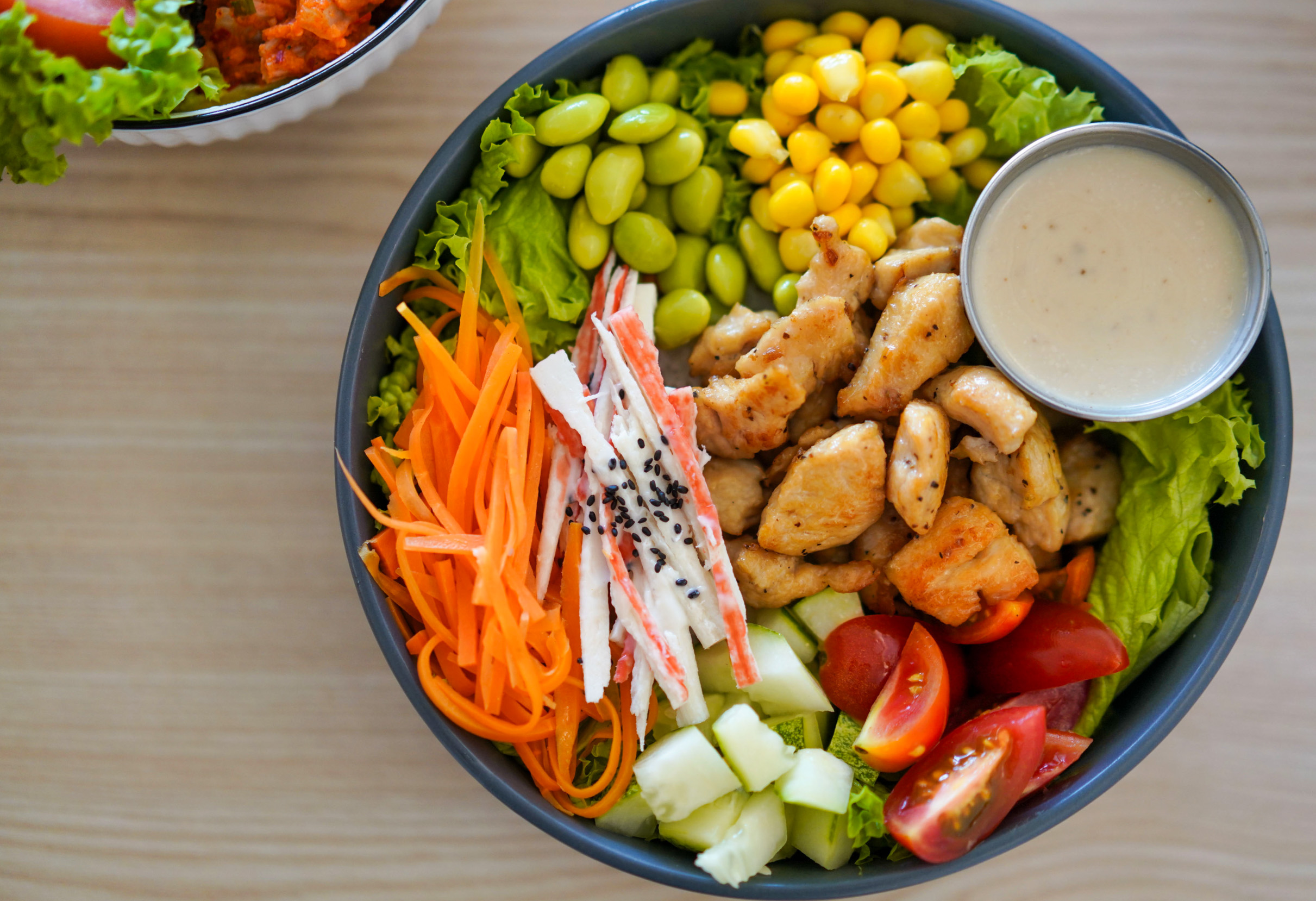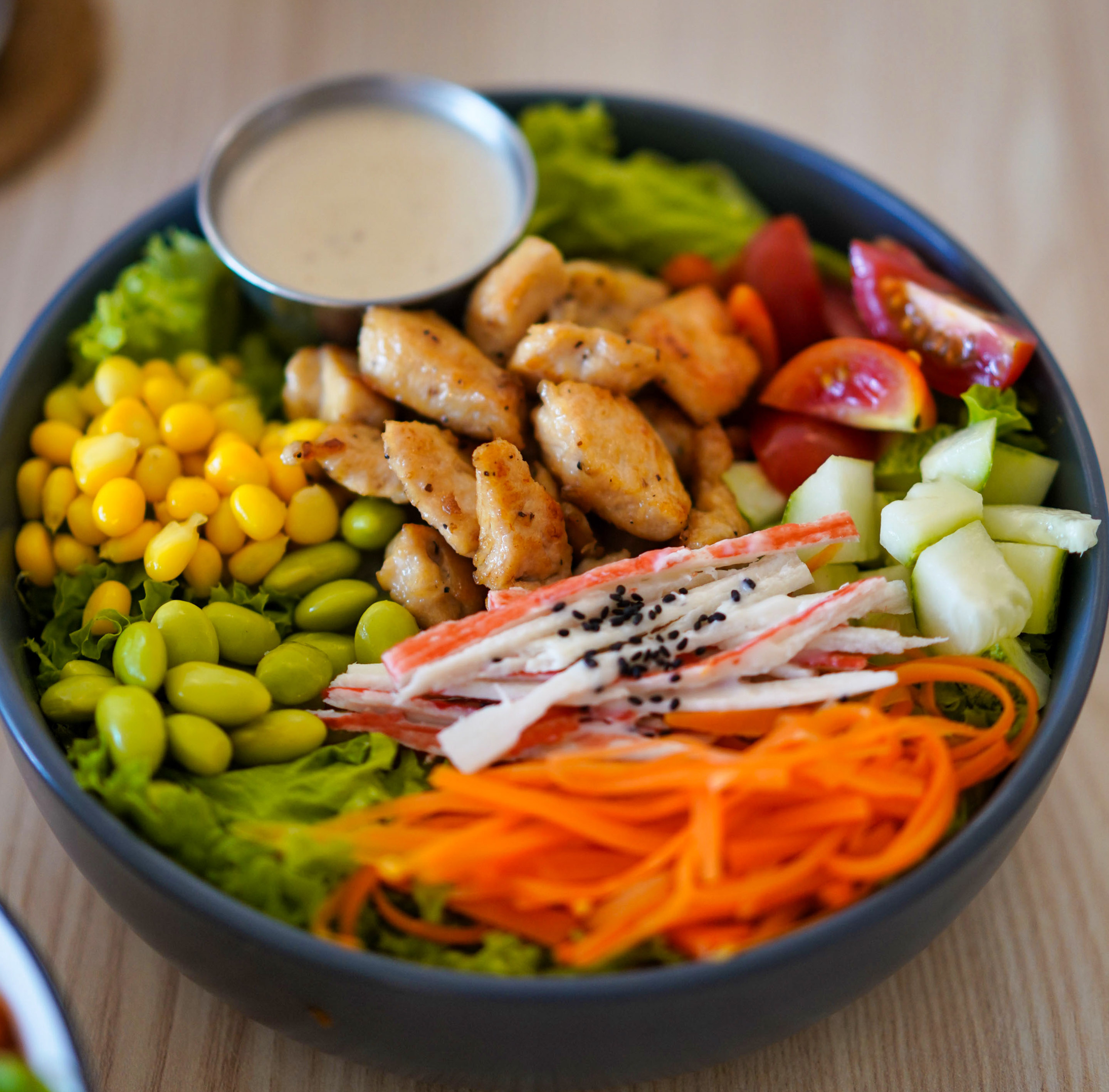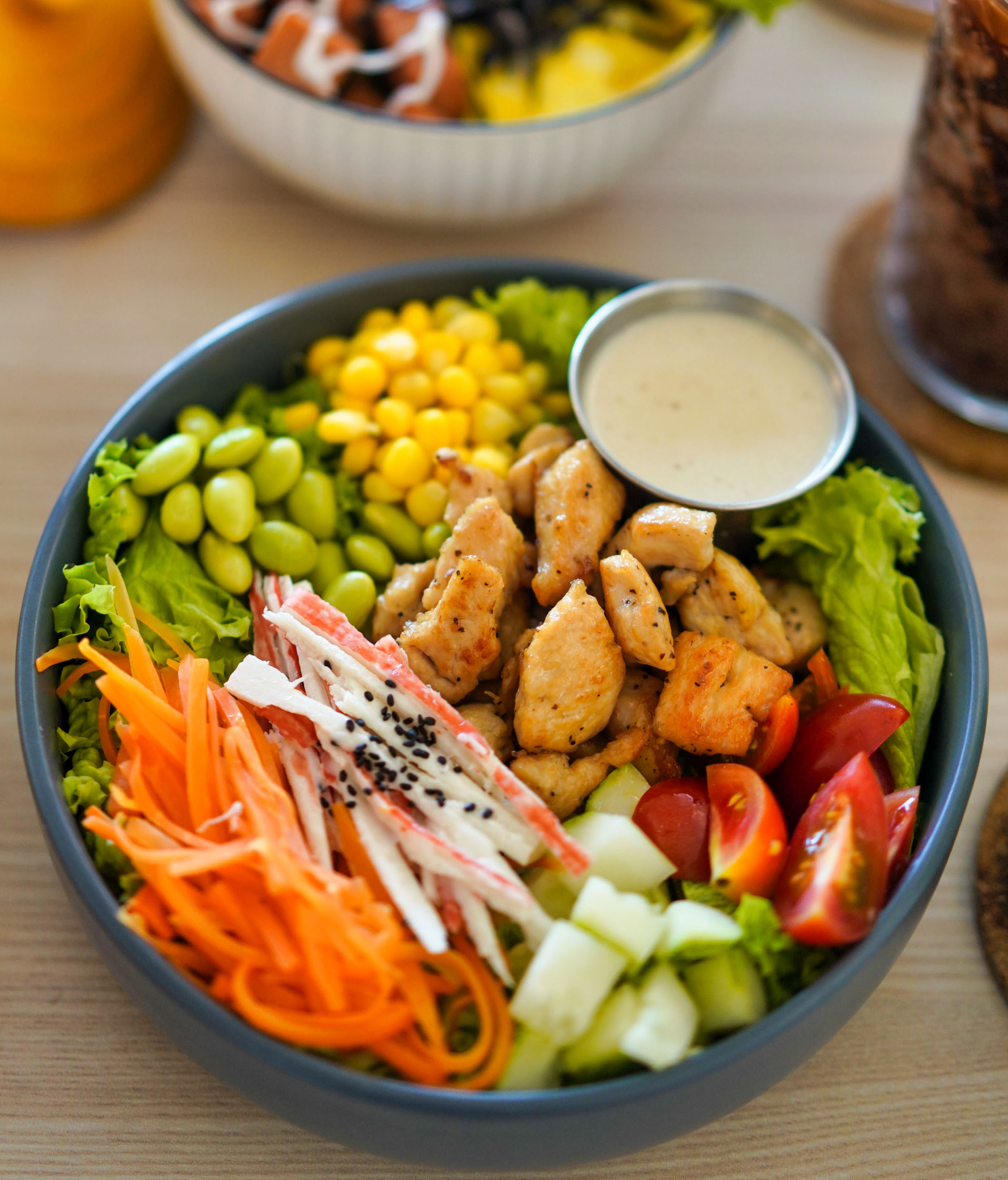 Pet owners understand the vital importance of balanced nutrition - so it's easy to see why many enjoy ordering Pawty Time's premium rice bowl series for themselves.
The Chicken Delight Bowl is a bargain (RM24) - Japanese rice blanketed with a bounty of tender chicken breast, crab sticks, carrots, cucumber, corn, cherry tomatoes. edamame and lettuce, a colourfully vibrant spread that feels completely nourishing to the final bite.
Other bowl options include the Prawn Paradise Bowl, while customers seeking meat-free or vegetarian-friendly choices can check out the Basic Eggy Bowl, Savoury Mushroom Bowl and Tofu Bliss Bowl, with a sauce selection of Thai chilli fusion, roasted sesame, olive oil, teriyaki, mushroom or black pepper. Add-ons like onsen egg or mixed nuts are offered too.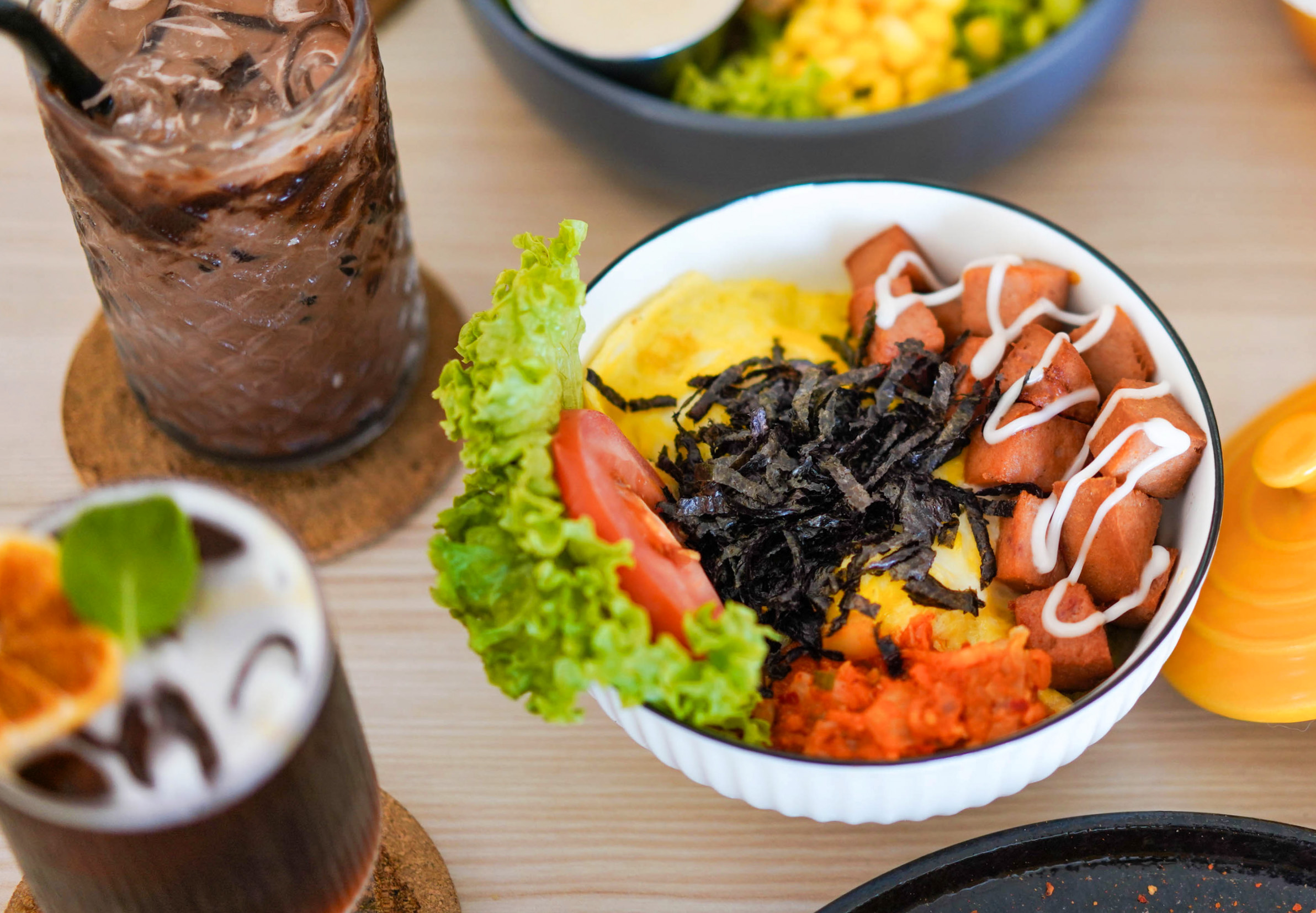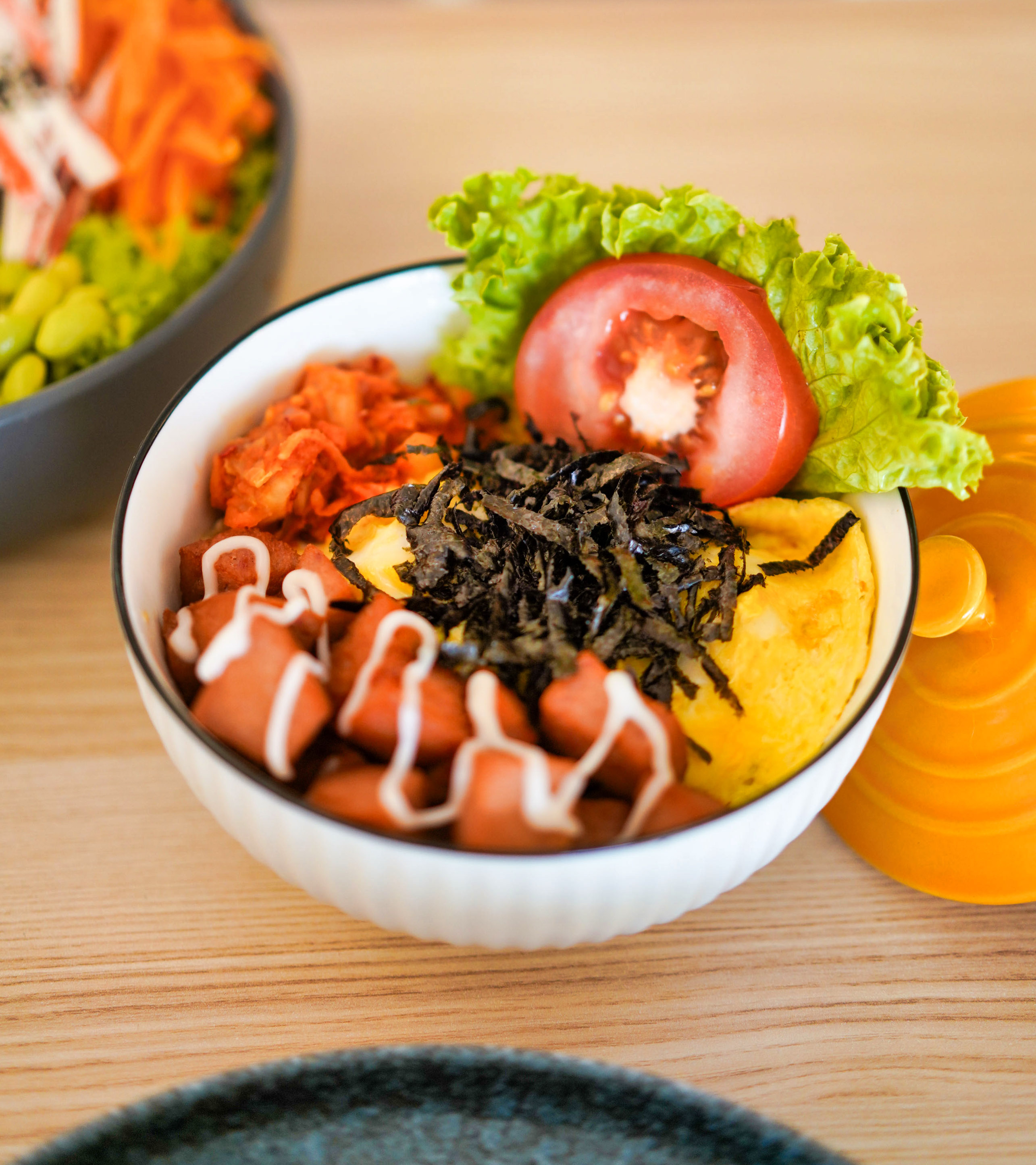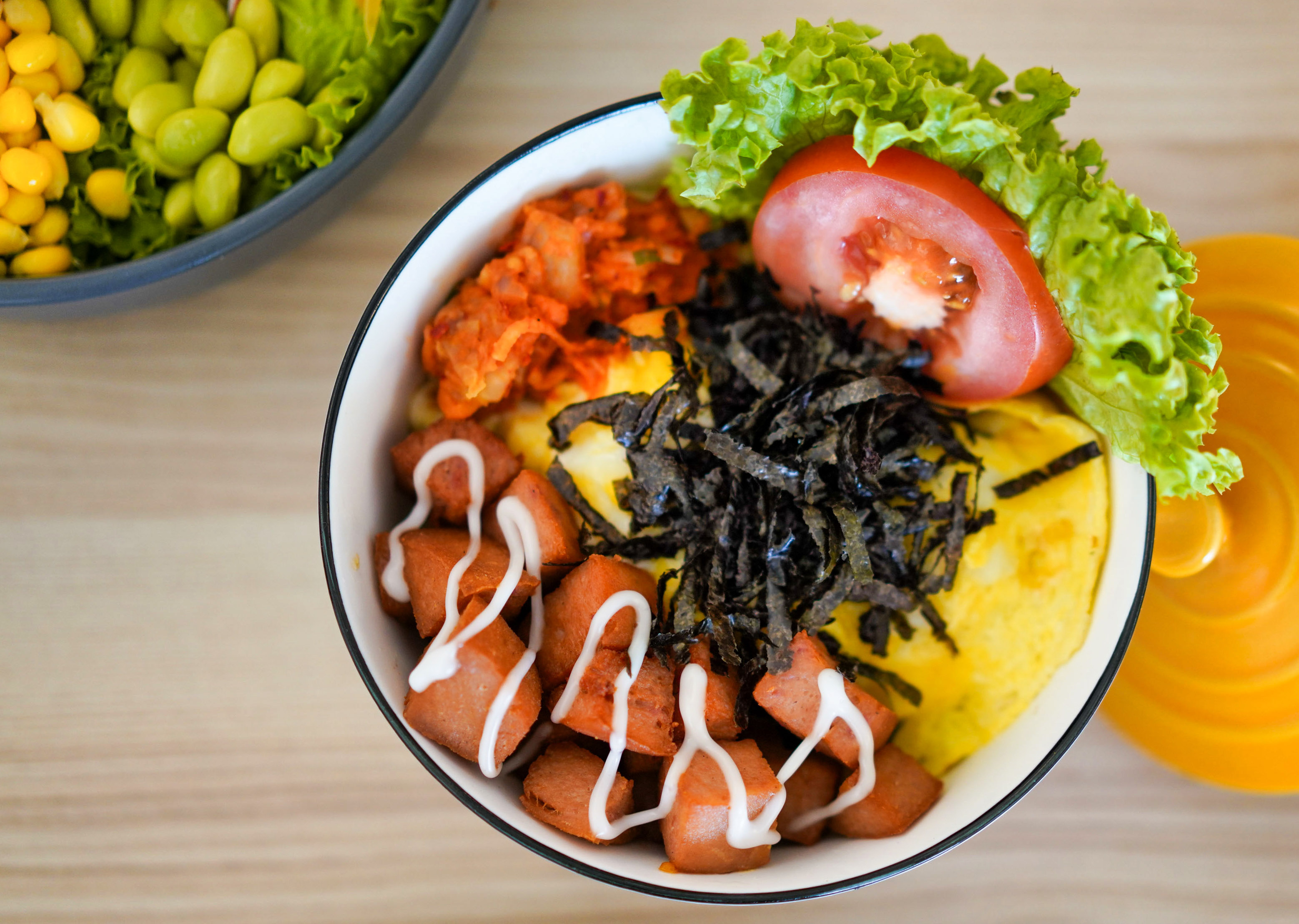 Asian rice bowls are also available, with toppings like salted egg chicken chop or unagi.
The Luncheon Meat Egg Rice (RM20) brings a comforting sense of nostalgia with deep-fried luncheon meat, scrambled eggs and kimchi over fragrant steamed rice, drizzled with a dash of soy sauce, mayo sauce and seaweed. Soulful and satisfying like a hug or a home-cooked meal.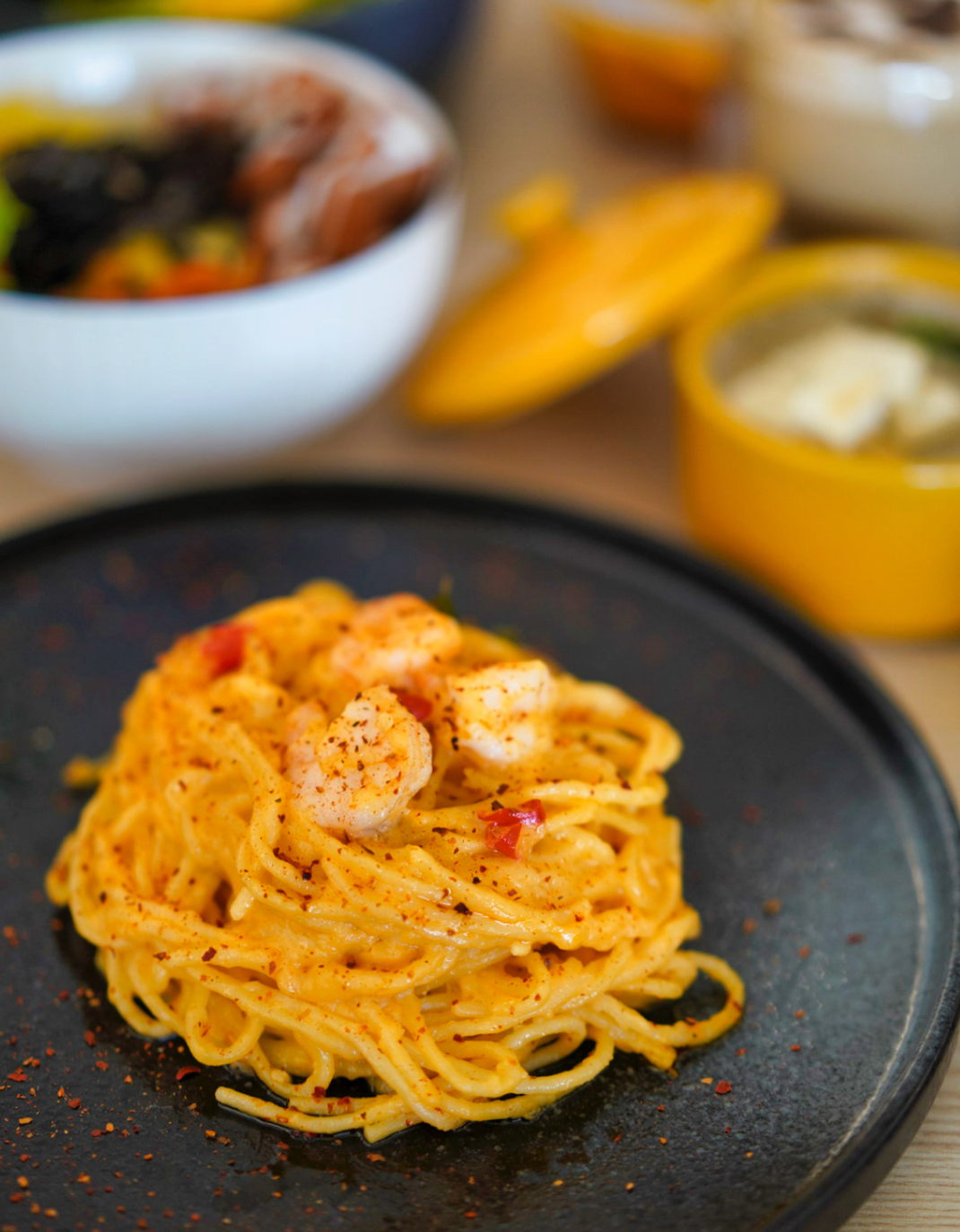 Pawty Time also serves pasta for people, though we can't help recalling the famous film scene where Lady and the Tramp share a plate of spaghetti.
The Salted Egg Spaghetti (RM27) is slurp-worthy to the final strand, coated in a creamy sauce of mashed salted egg yolks and chilli flakes, crowned with succulent prawns that complement the richness of this pasta, buoyed by Italian herbs. Lip-smacking and mouthwatering.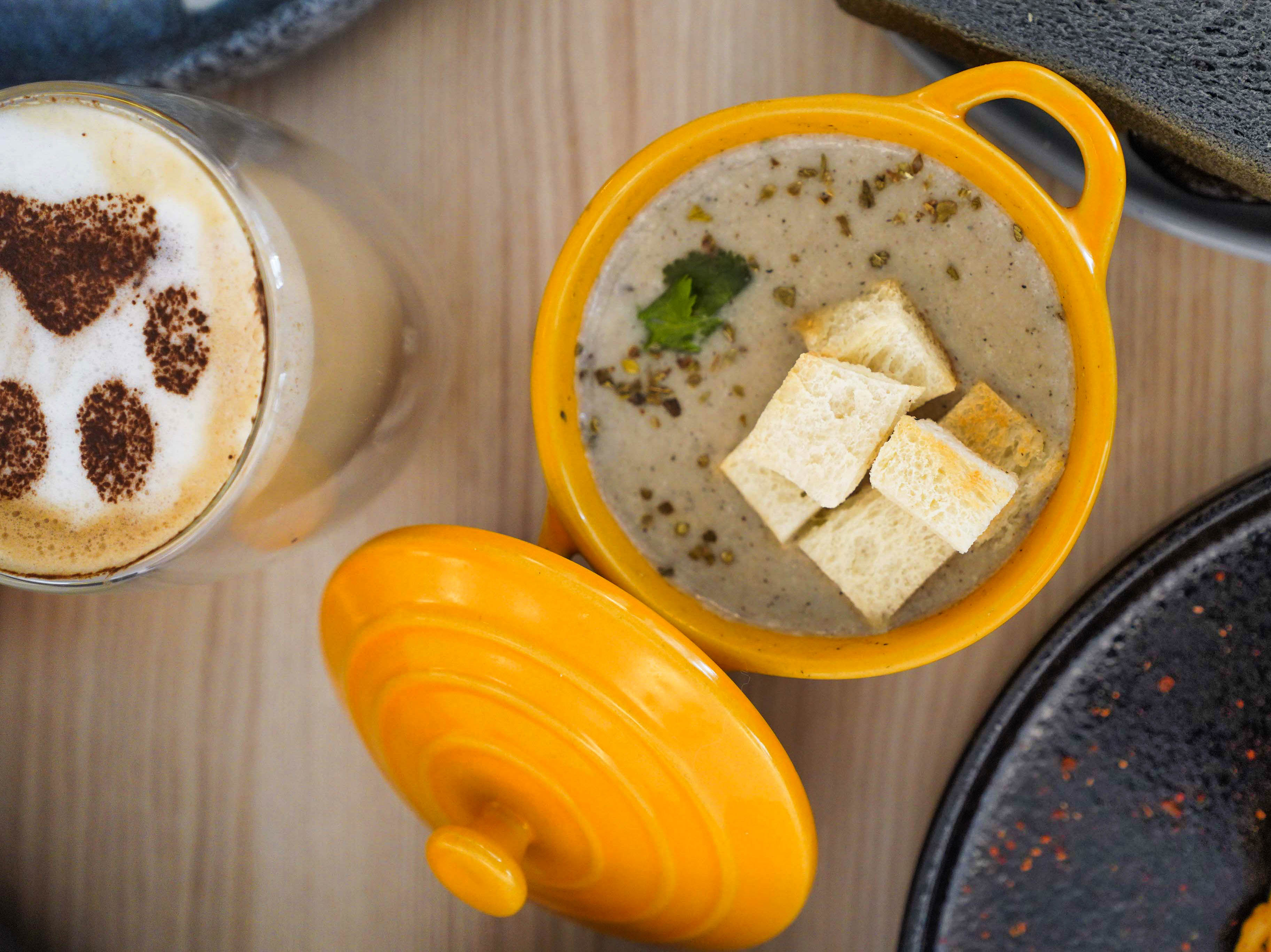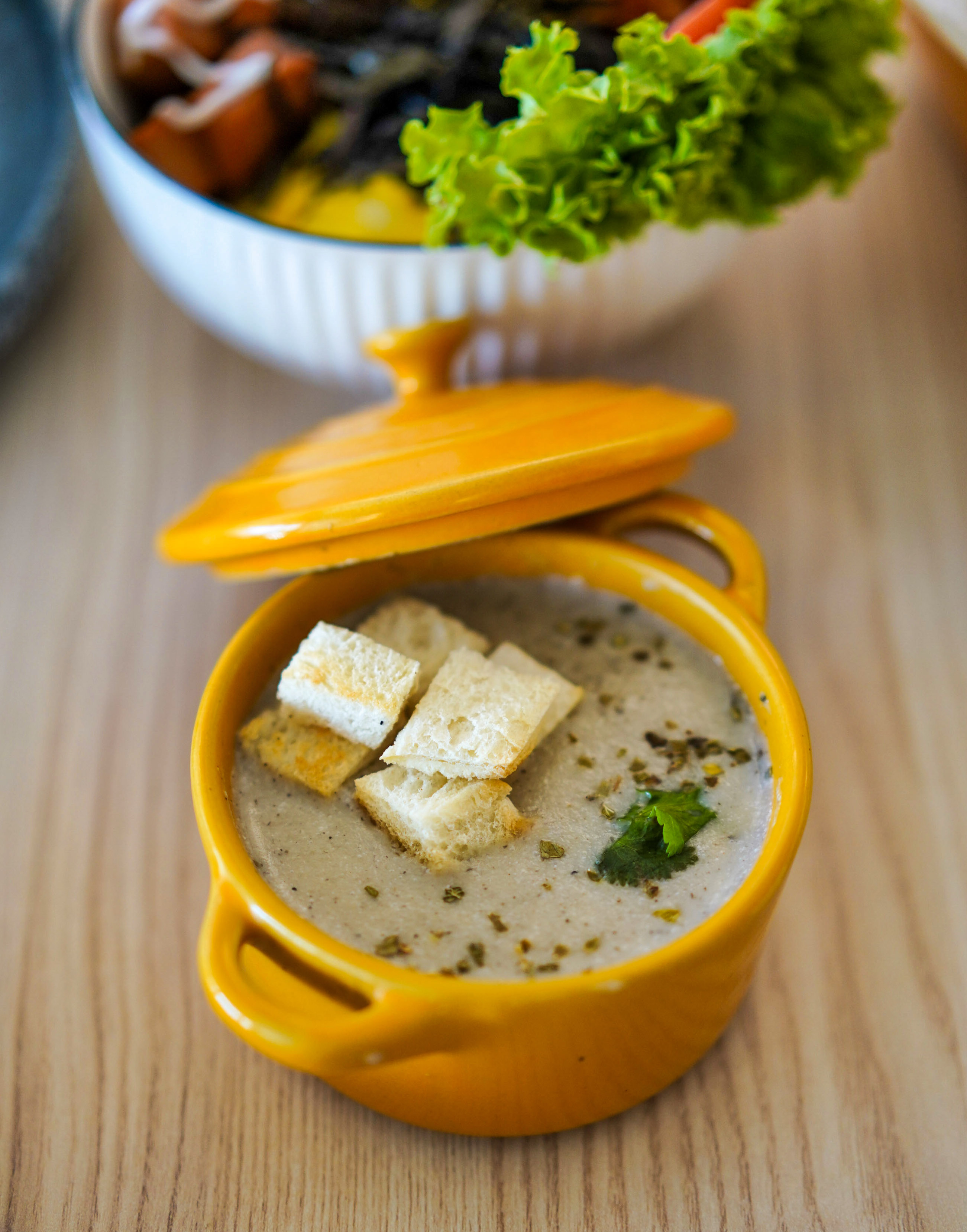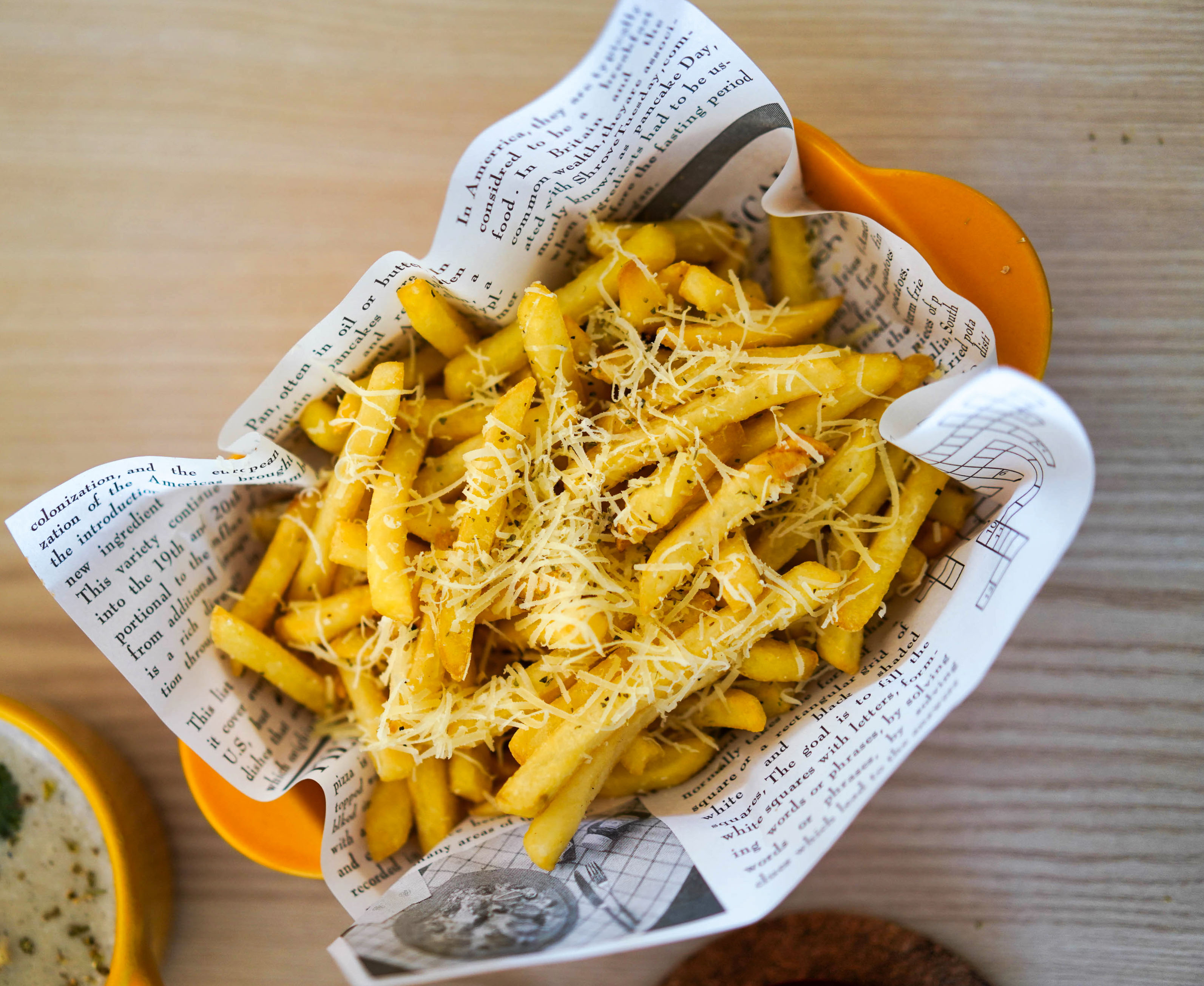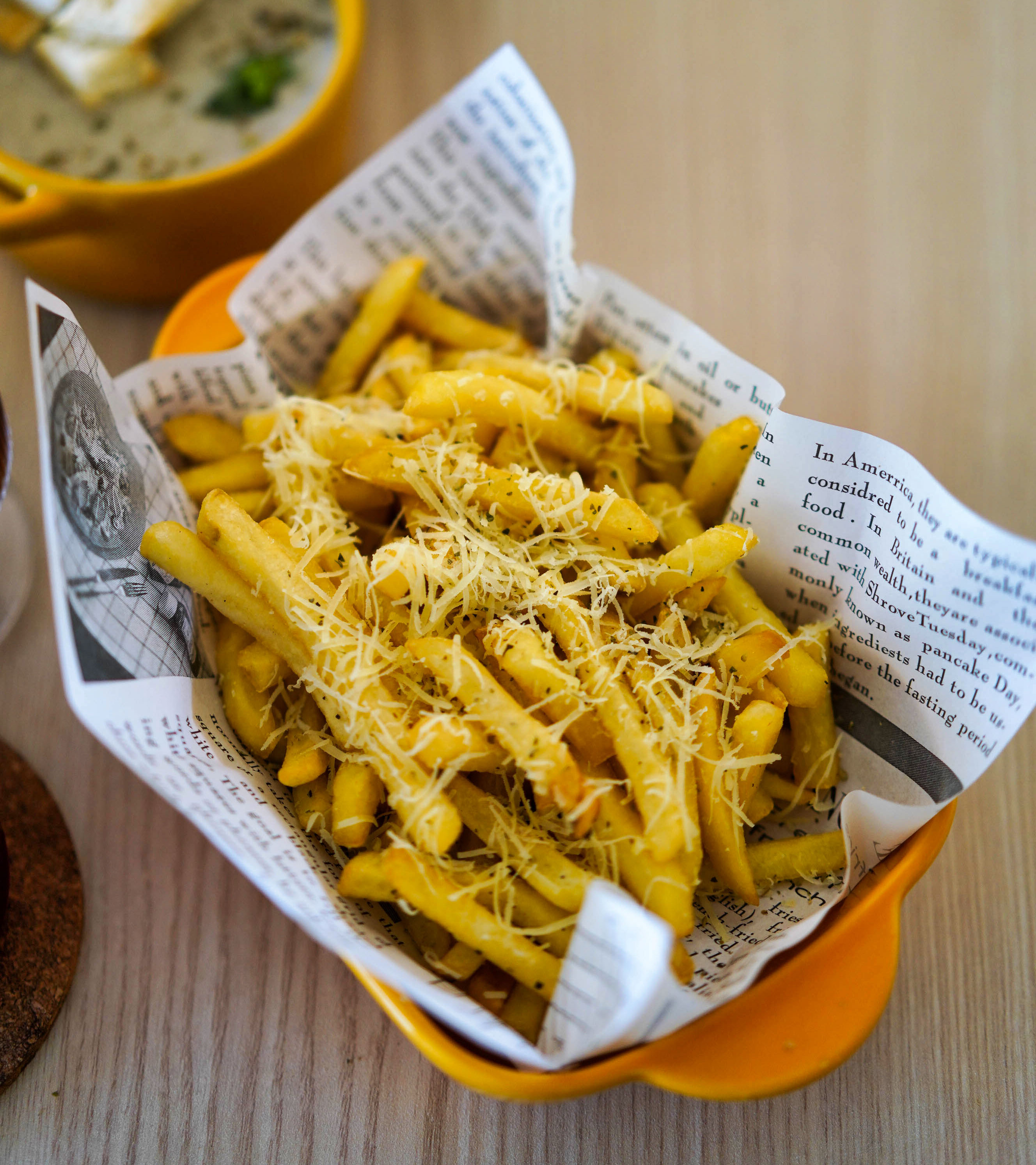 For a starter or side dish, familiar favourites keep us merrily munching - have the mushroom soup, served thickly textured and steaming-hot with croutons, and truffle fries seasoned with truffle oil and sprinkled with Parmesan cheese and basil leaves.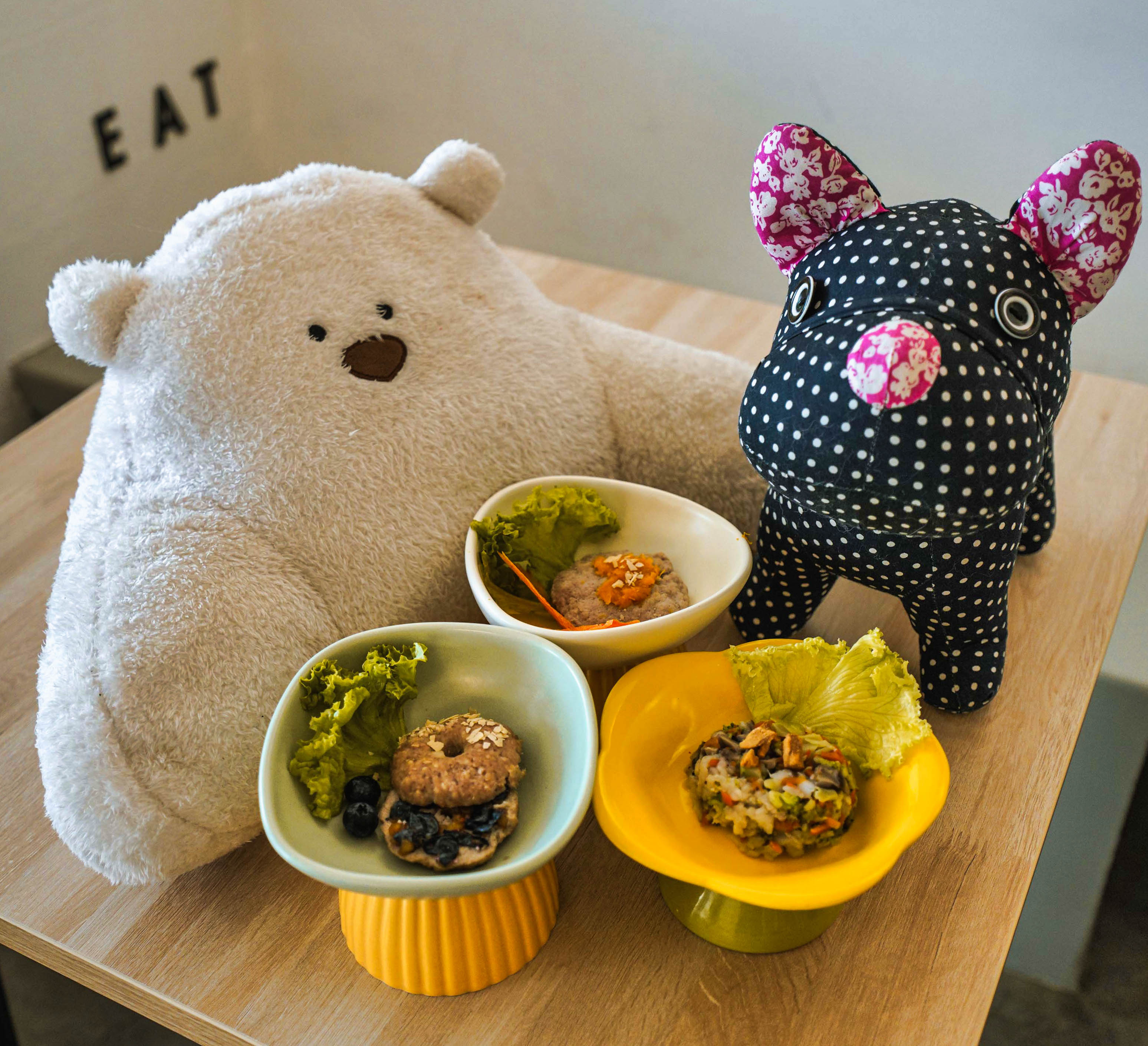 Our pets won't go hungry at Pawty Time - the cafe specialises in thoughtfully wholesome treats, more elaborate and elegant than dry dog biscuits.
The House Special Bagel (RM13) is a Pawty Time powerhouse of protein, not carbs, comprising 50 grams of lean pork meat, reassuringly hypoallergenic, studded with oats for enhancing a fine coat and antioxidant-loaded wild blueberries for boosting cognitive function.
The Yang Zhou Non-Fried Rice (RM14) is a feast worth begging for, featuring freeze-dried salmon to curb inflammation, easy-to-digest cooked white fish, and cooked broccoli, carrots and mushrooms for vitamins galore.
Raise your paws high for Pawty Time's Pork Chop (RM15) - this 60-gram slow-cooked pork chop comes with house-made pumpkin sauce and carrot fish chips to promote healthy vision, plus lettuce and oats.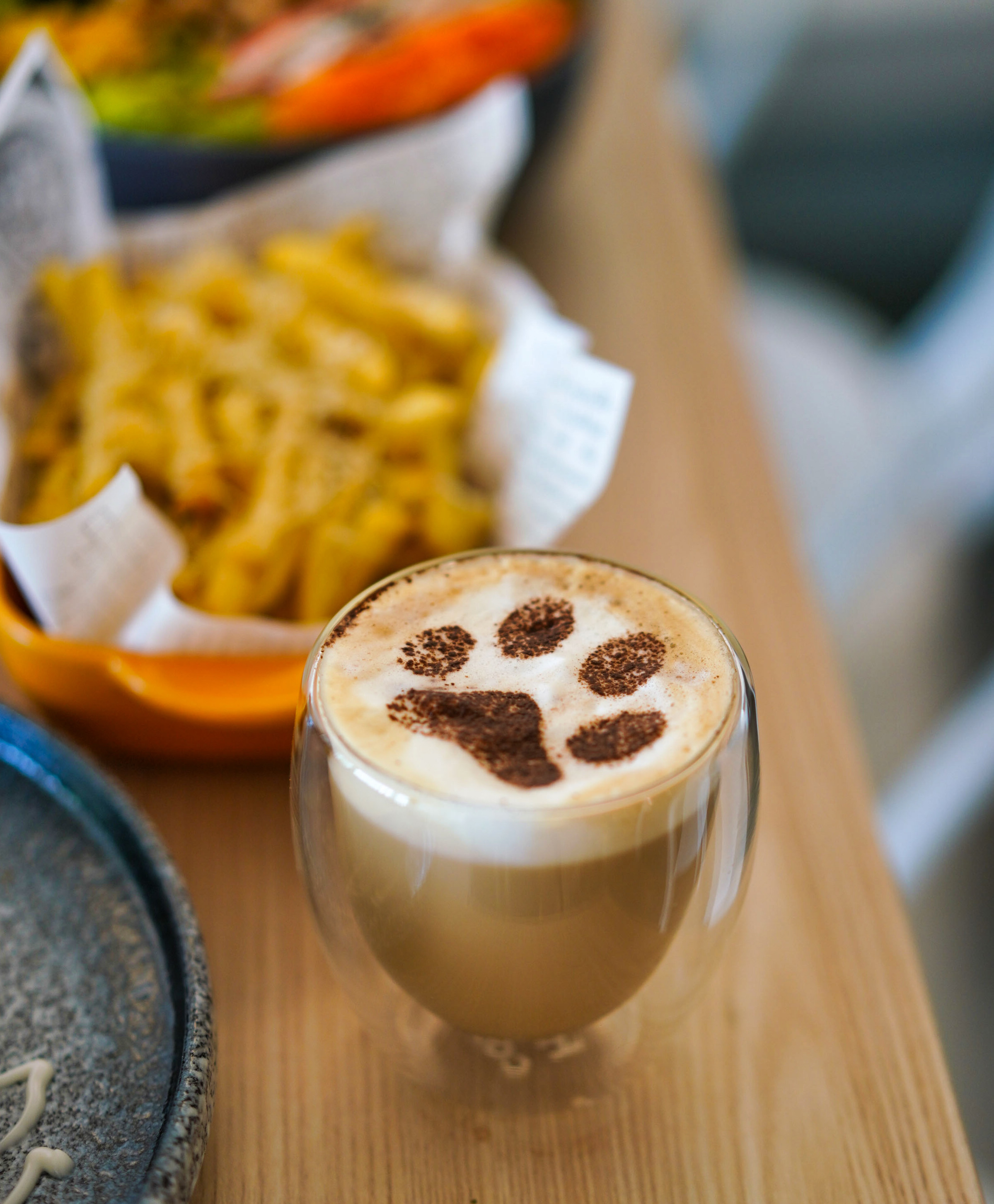 For beverages, our best bet for latte lovers is coffee, strong and sleek, served with heart and charmingly cute latte art that complements the cafe's pet-adoring character.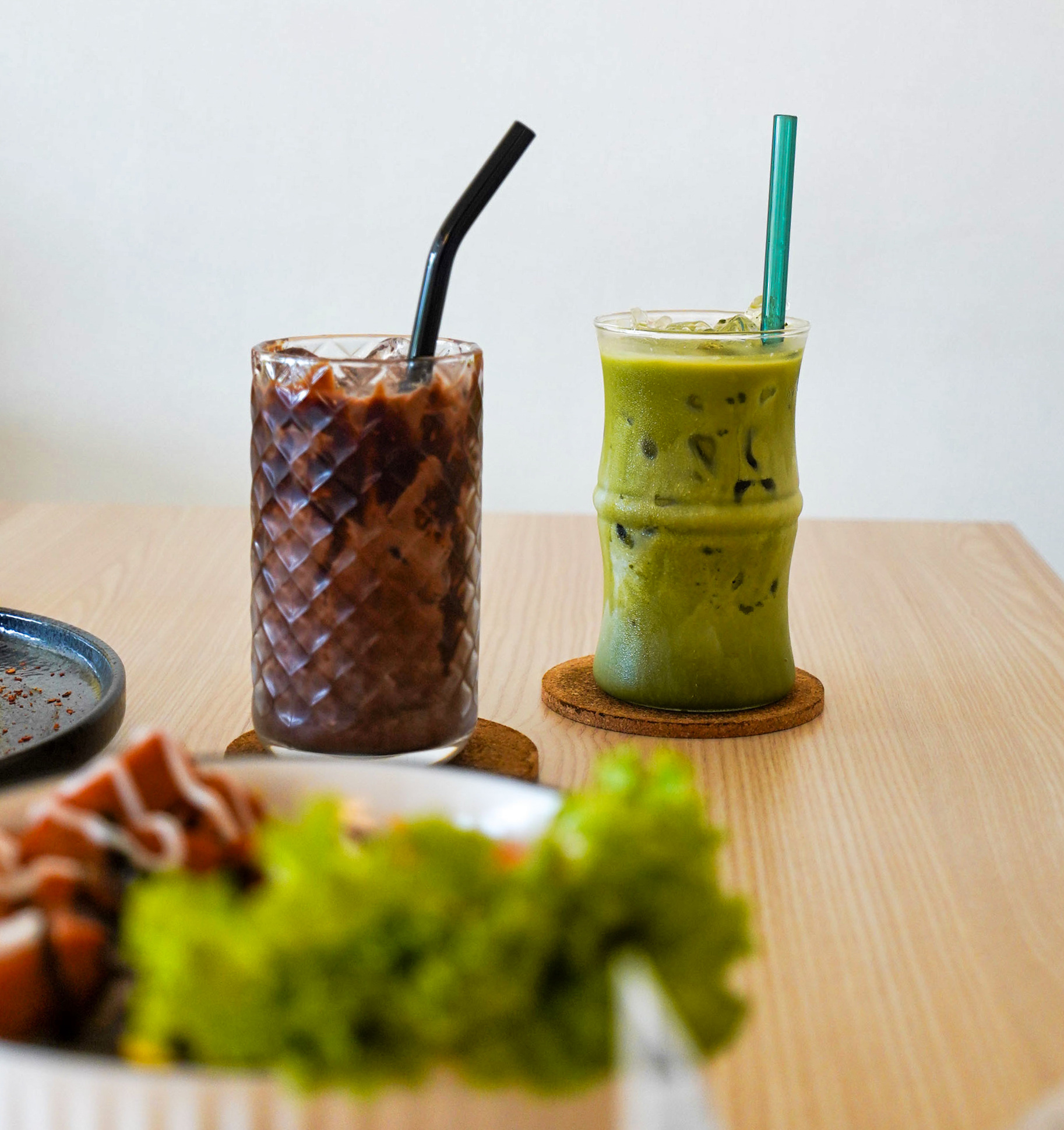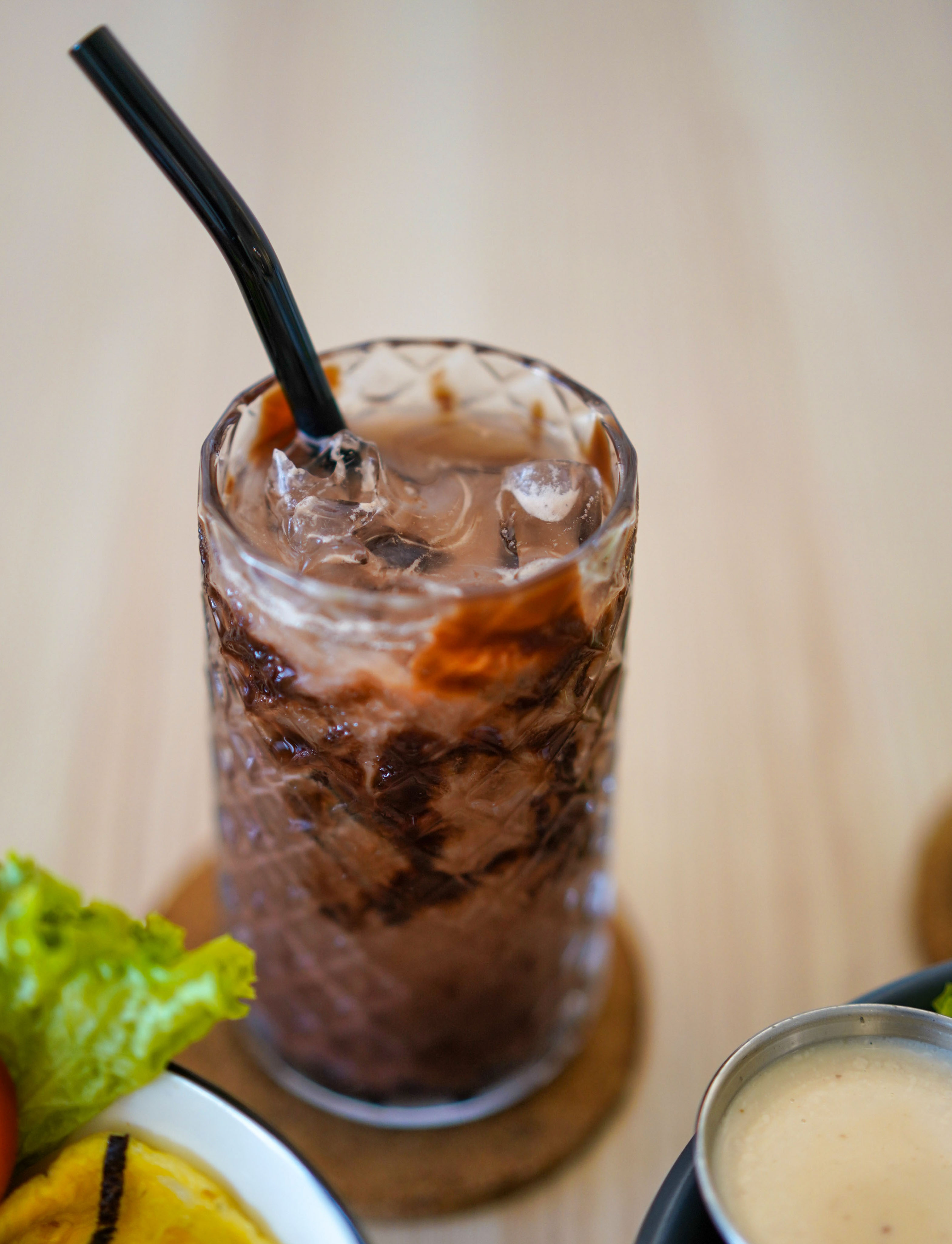 For a more decadent indulgence that's ideal for weekend escapades, order the iced mocha, harmoniously refreshing in its chilled-out coffee and cocoa notes.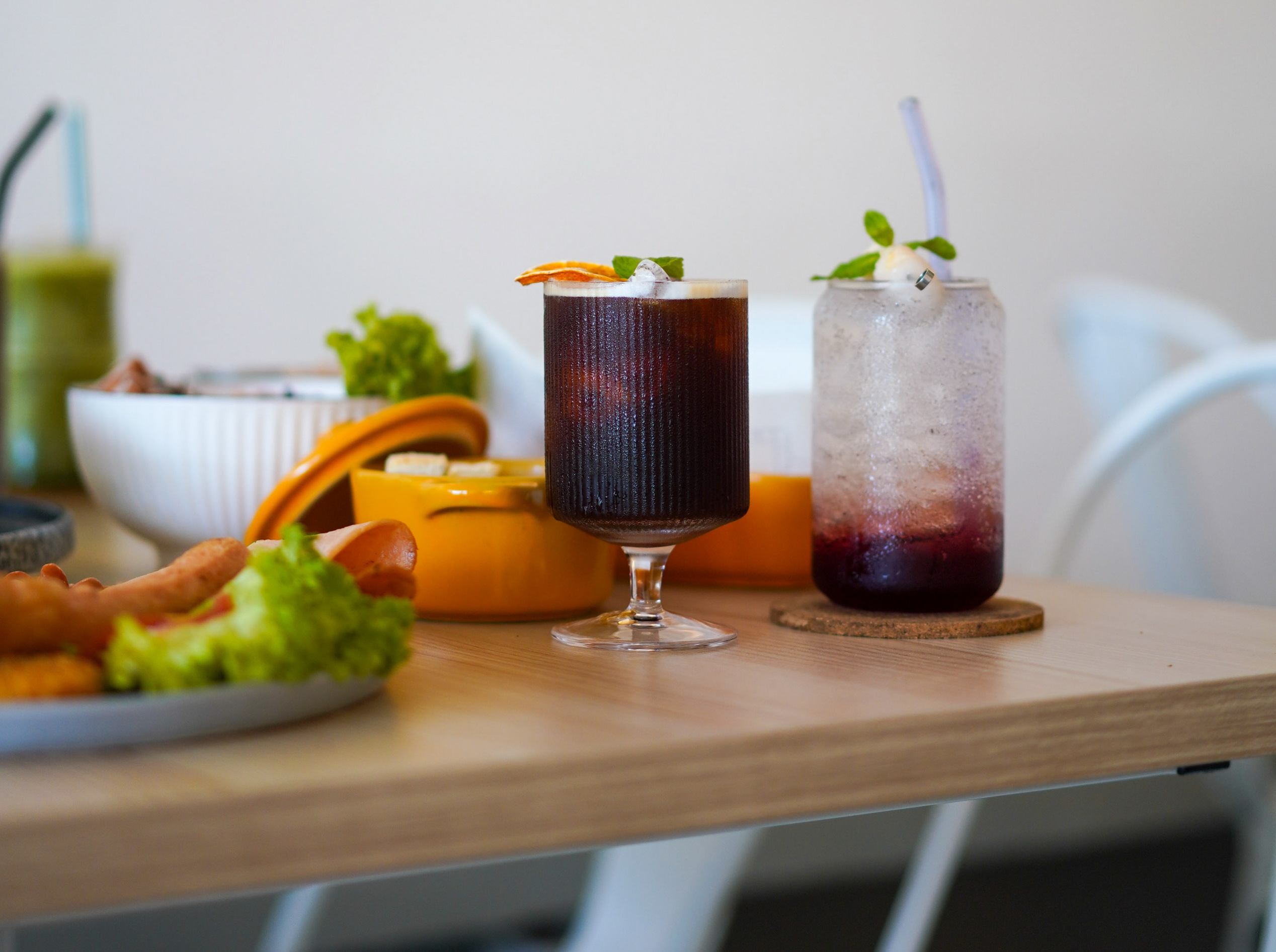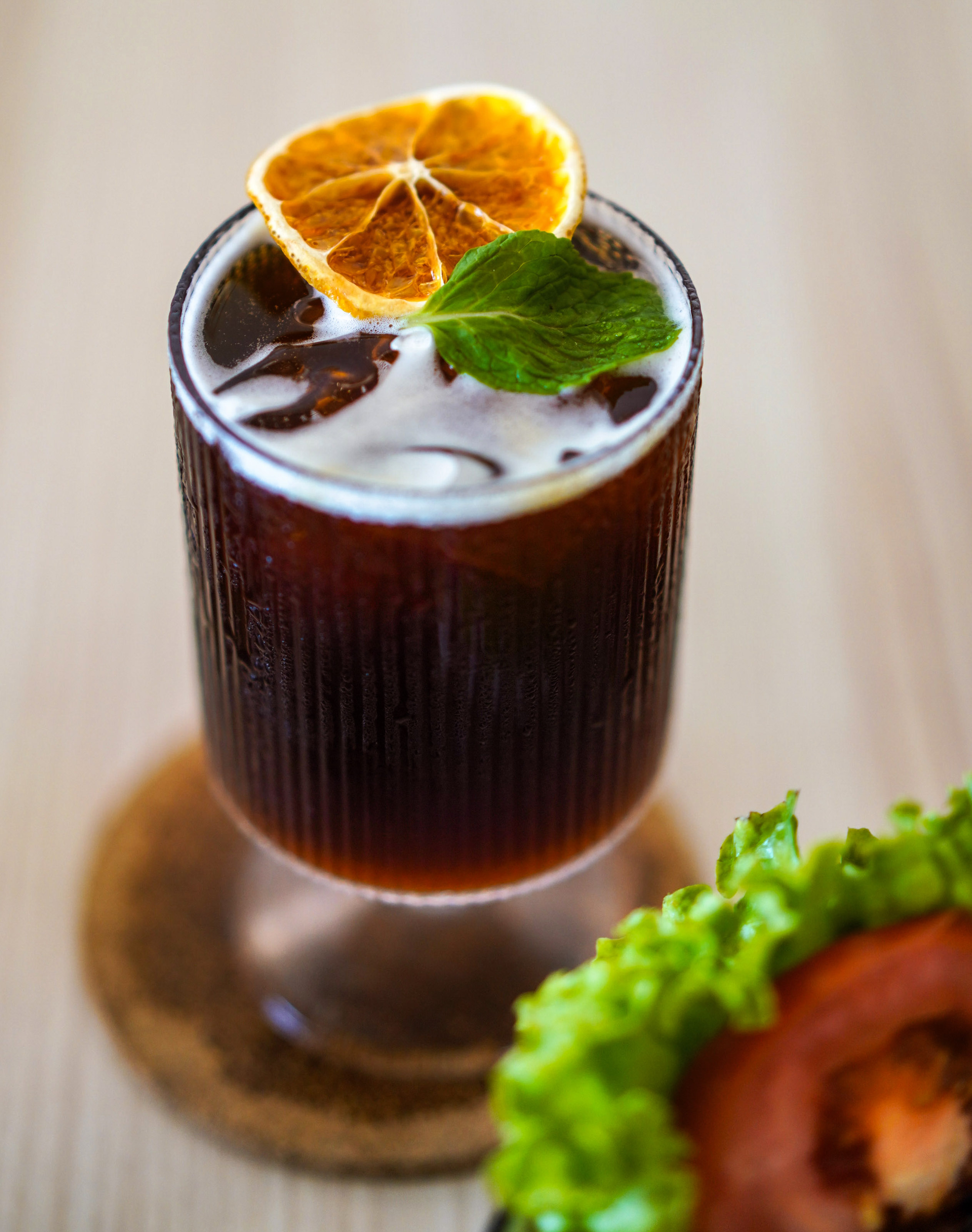 Contemporary coffee mocktails also shine - sip on the cool, citrusy medley of espresso with orange juice, a reviving concoction to perk up both your palate and spirit.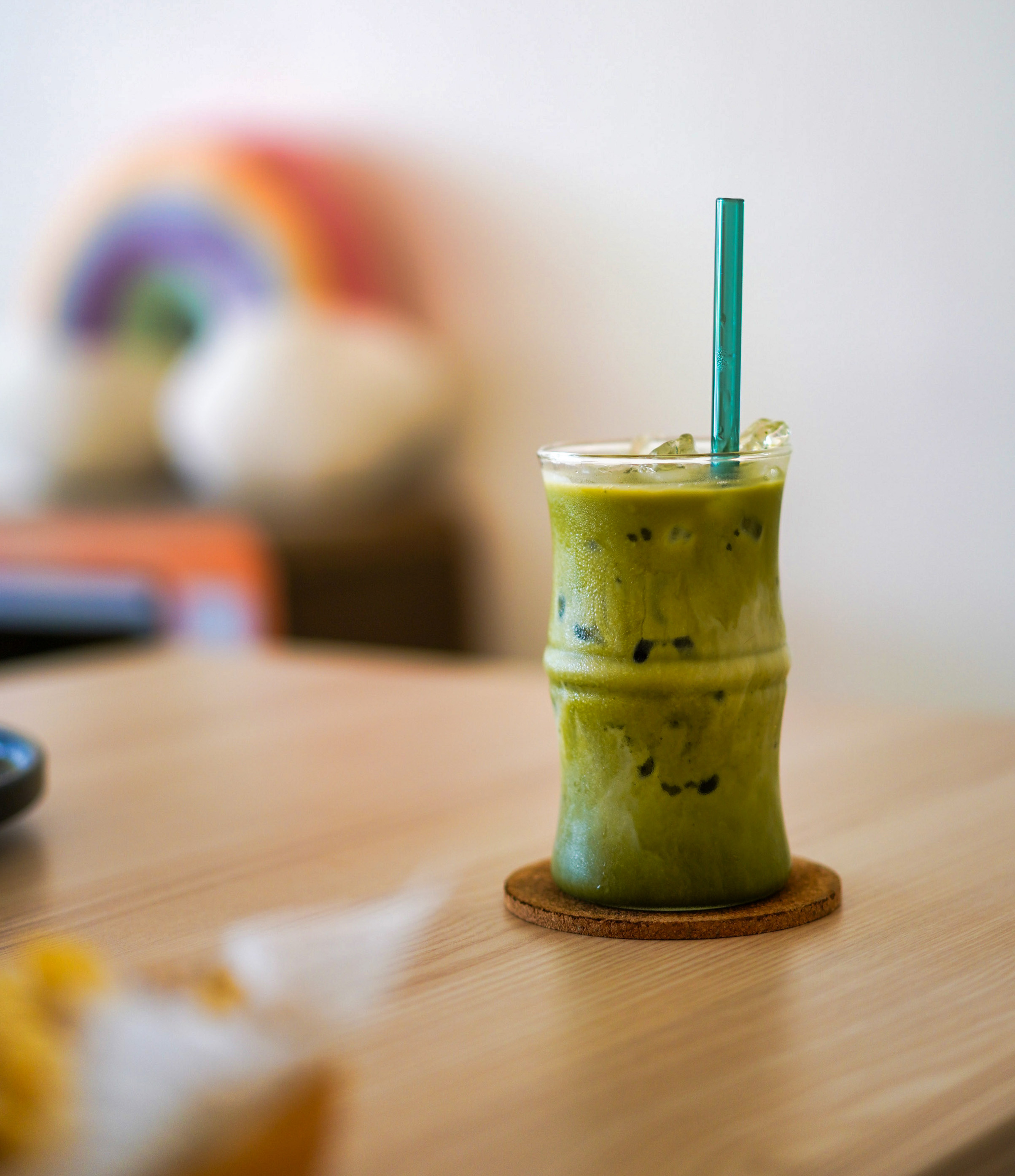 If you crave your daily dose of caffeine but want an alternative to coffee, the matcha latte is a marvellous pick, soothing with luxurious matcha notes.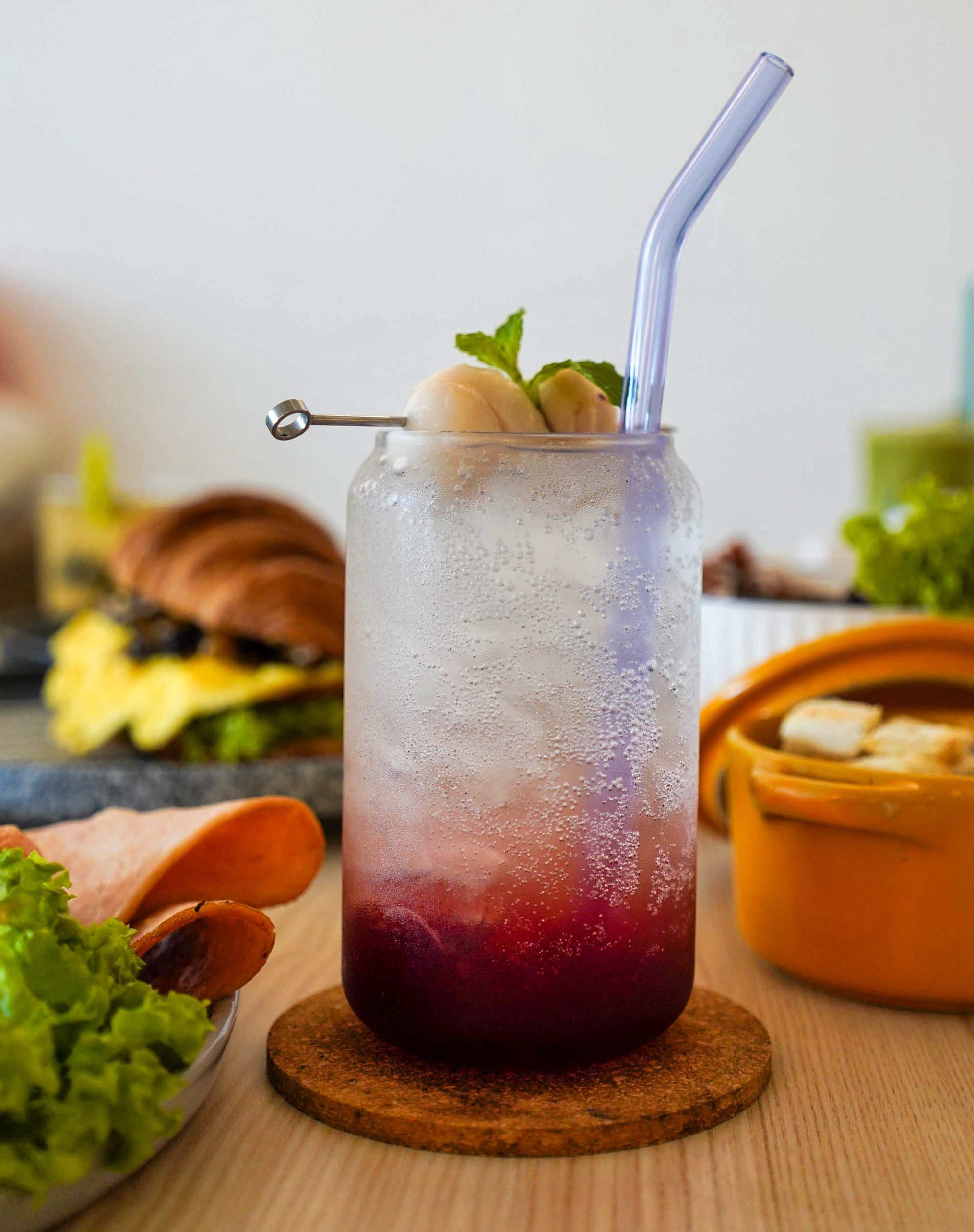 Like a cold breeze on a summer afternoon, mocktails like the Lychee Berry Blast are lovely to relish at a leisurely pace - by the time the meal is over, our pets might not want to leave Pawty Time!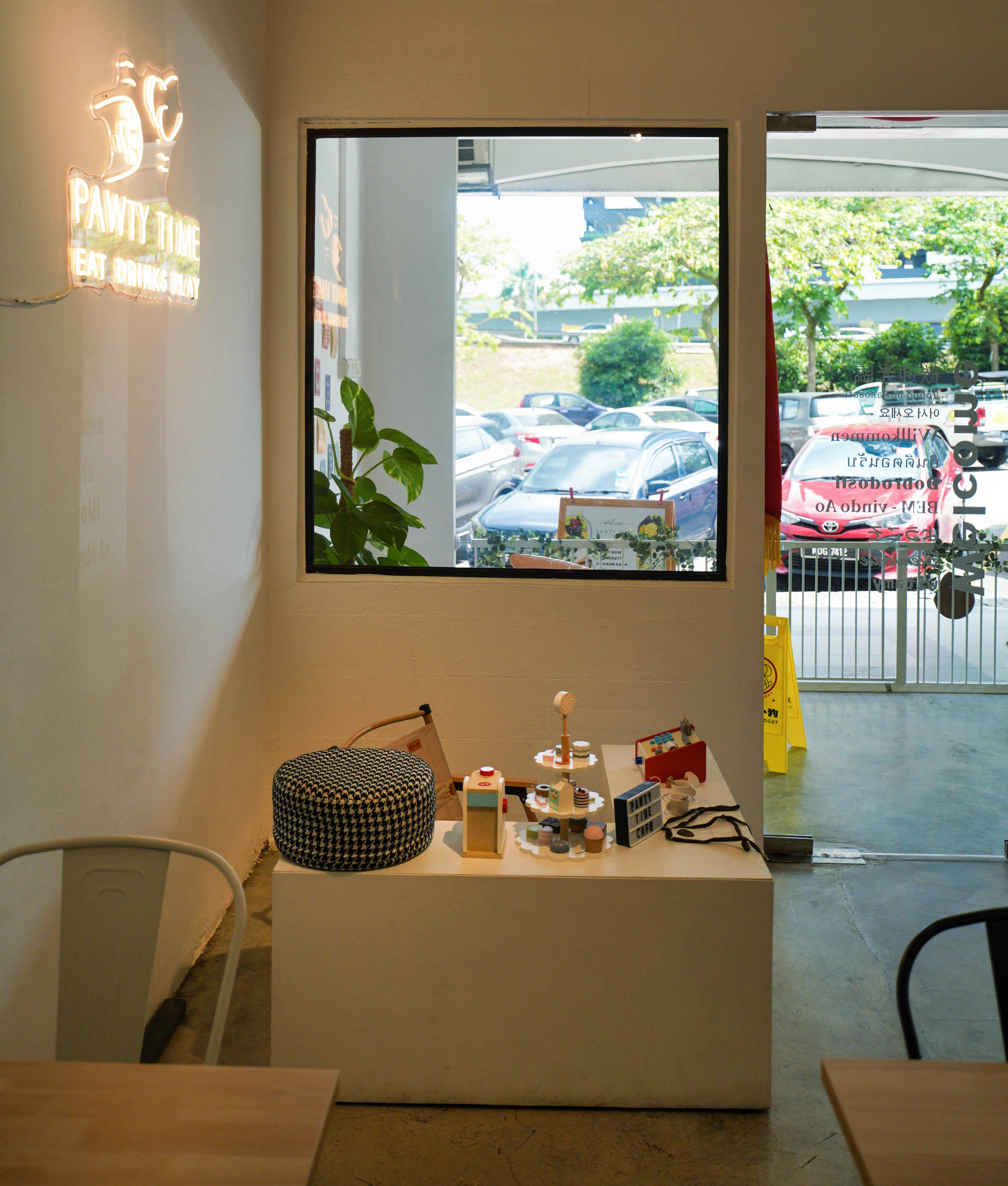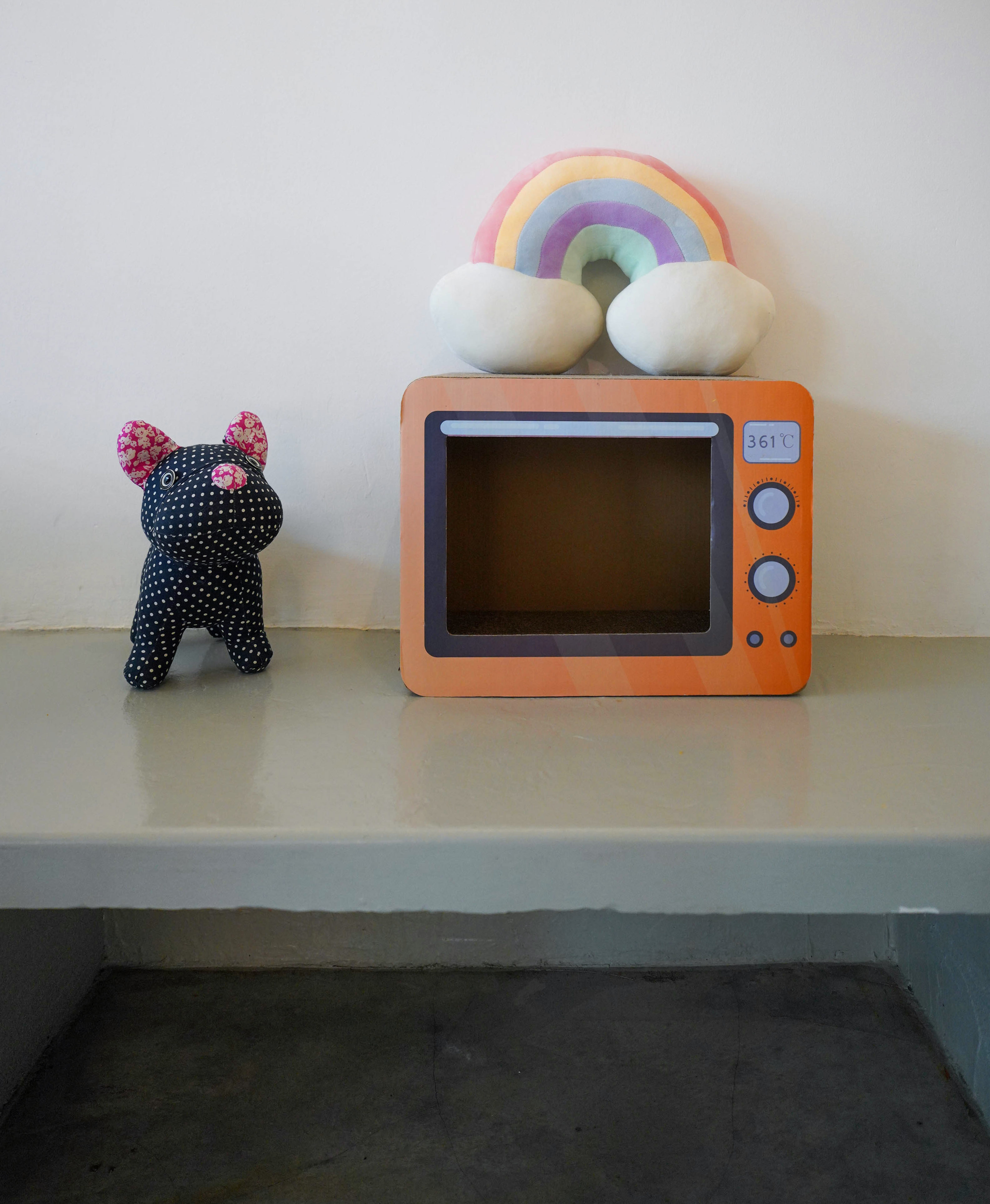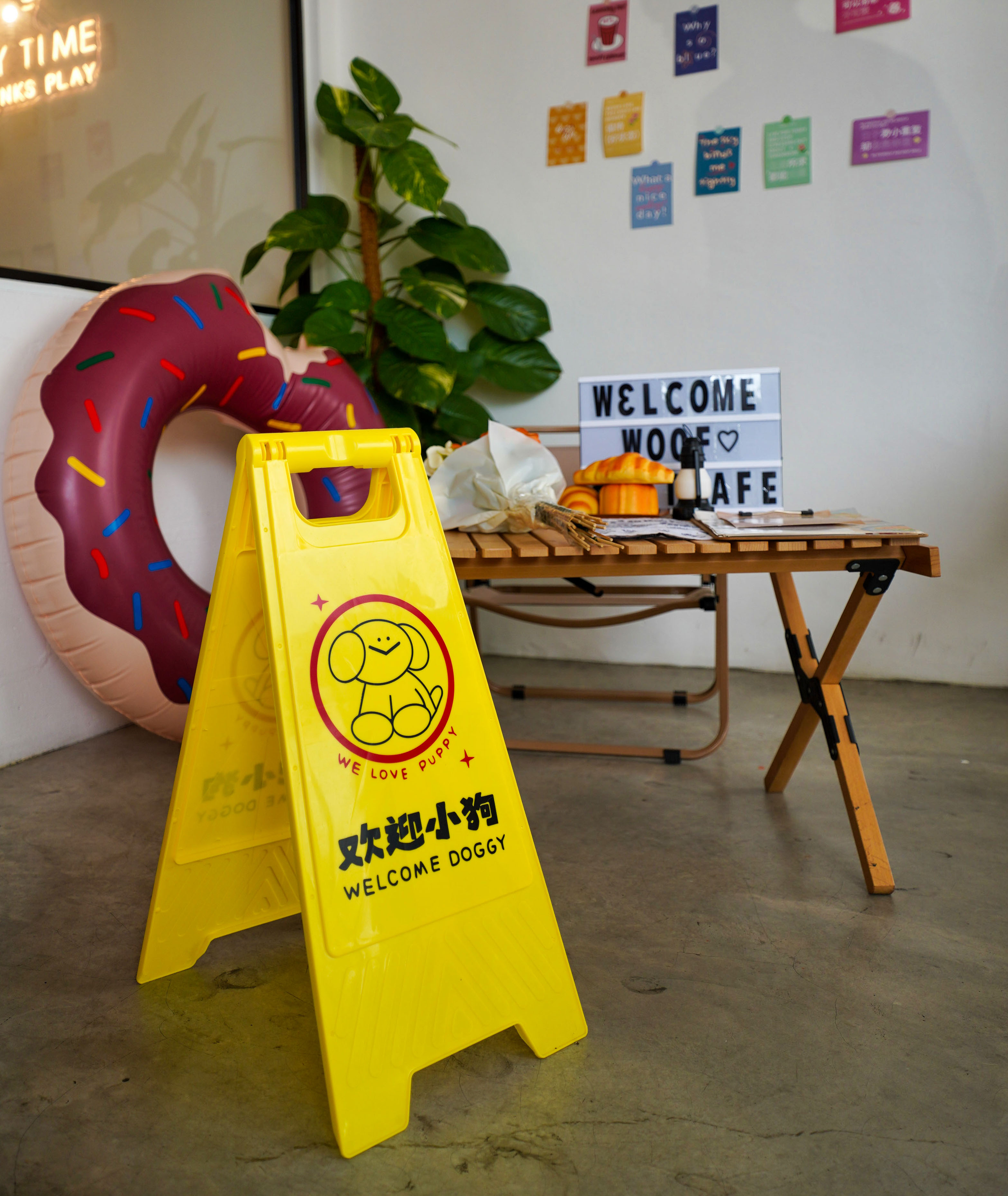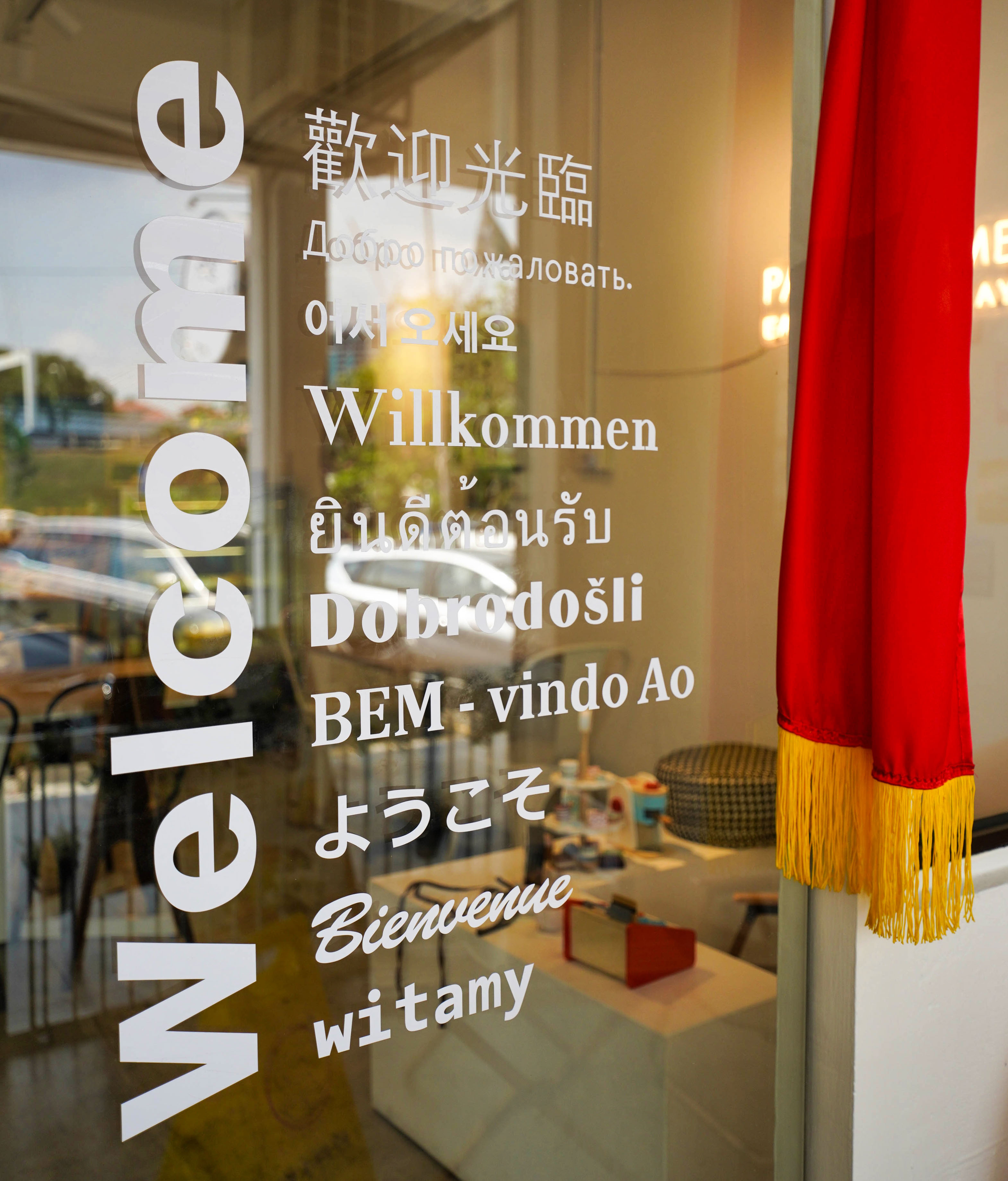 Pawty Time Cafe
155G, Jalan Lanchang, Taman Sri Bahtera, Cheras, 56100 Kuala Lumpur.
Open Monday-Wednesday, Friday, 11am-6pm; Saturday-Sunday, 10am-8pm.
Tel: +6016-256-0605