Osteria Emilia, Mont Kiara
April 25, 2023
---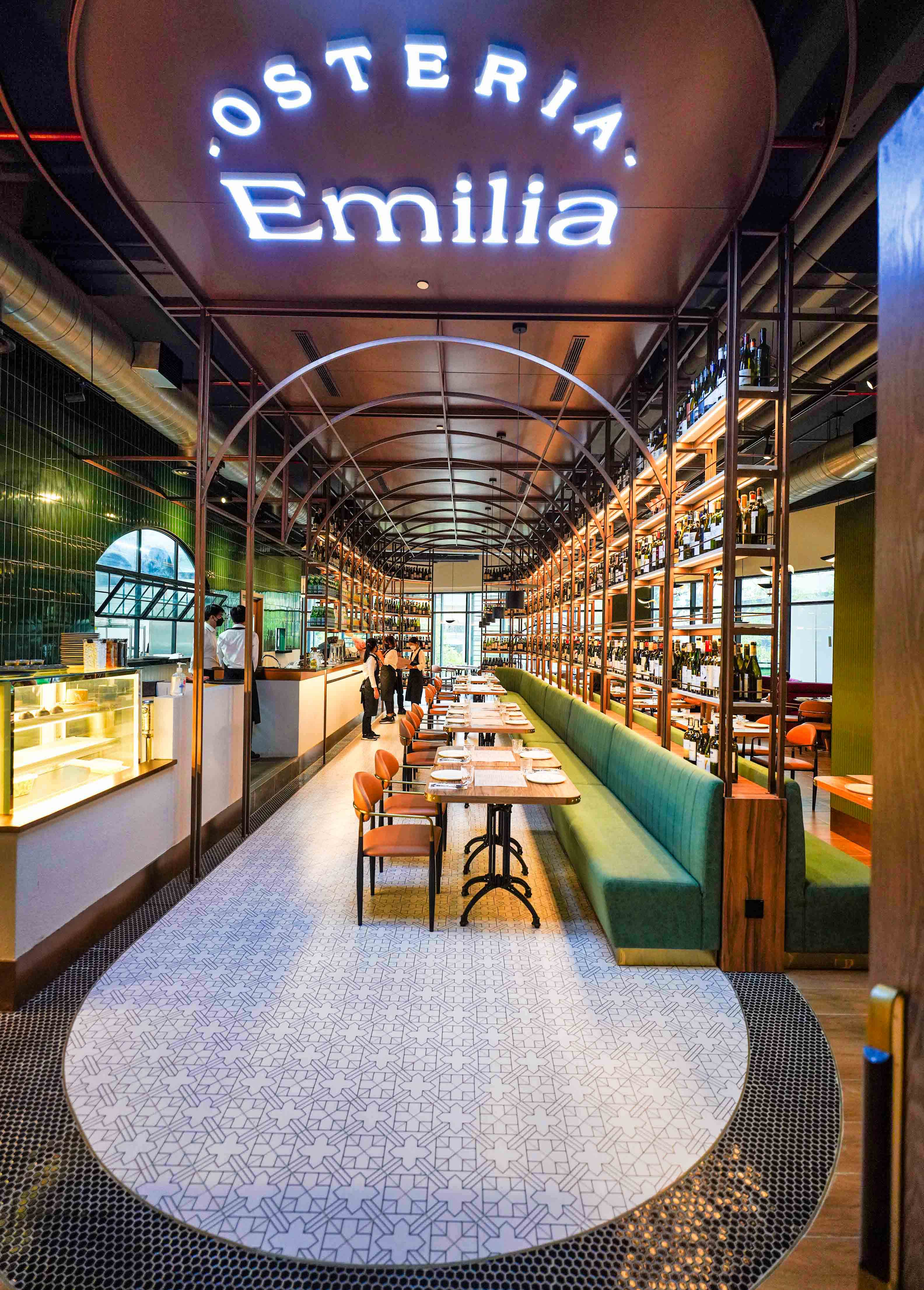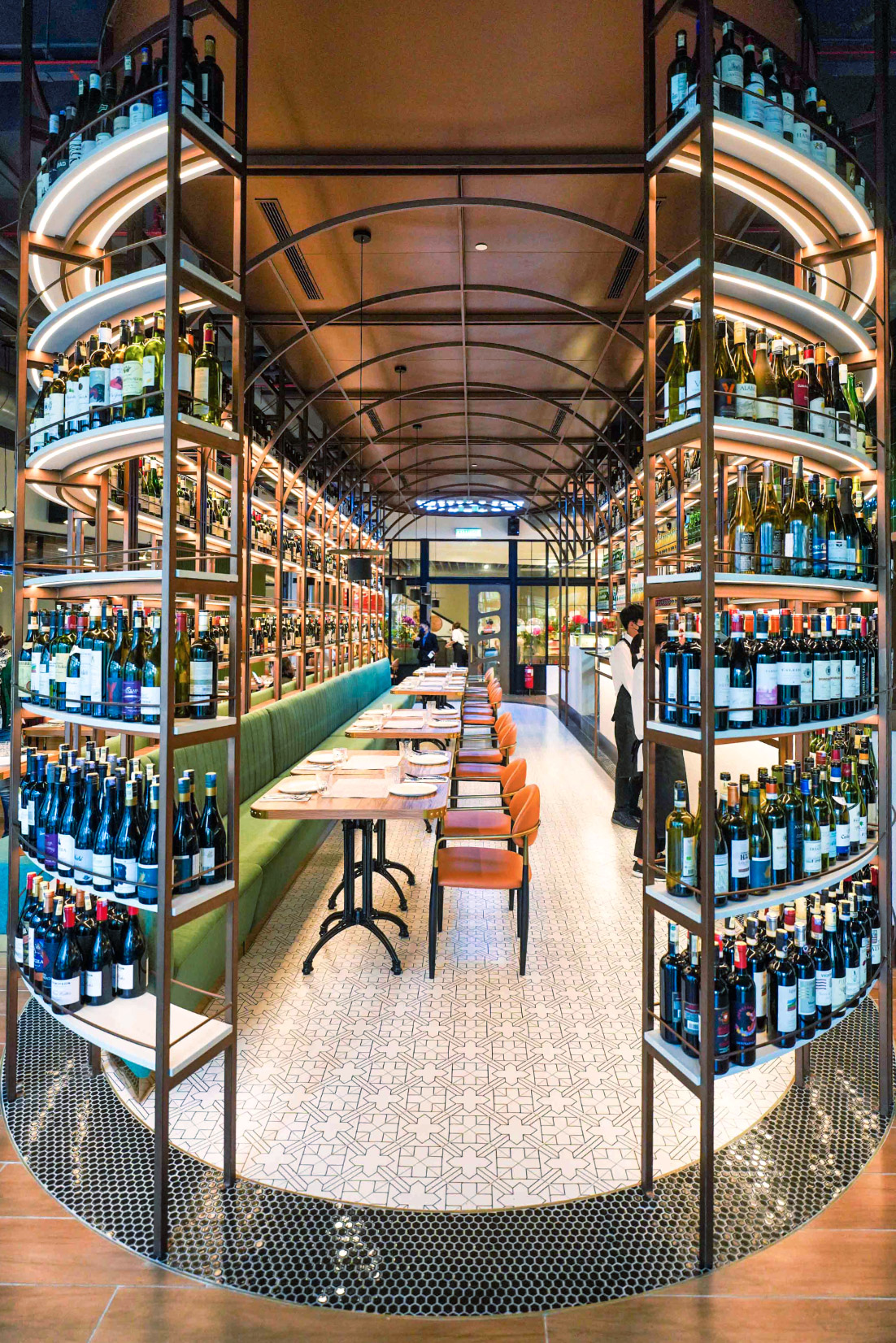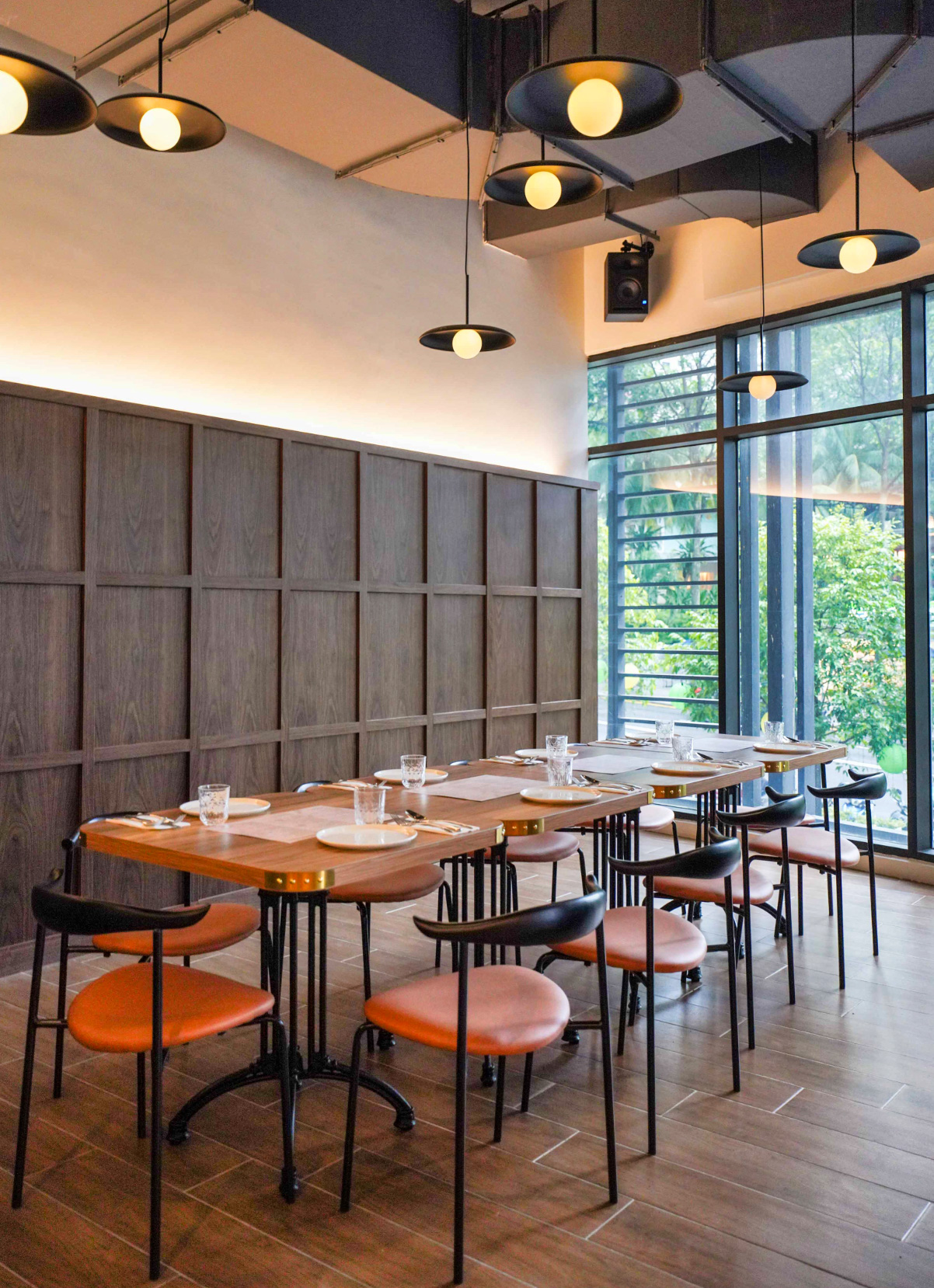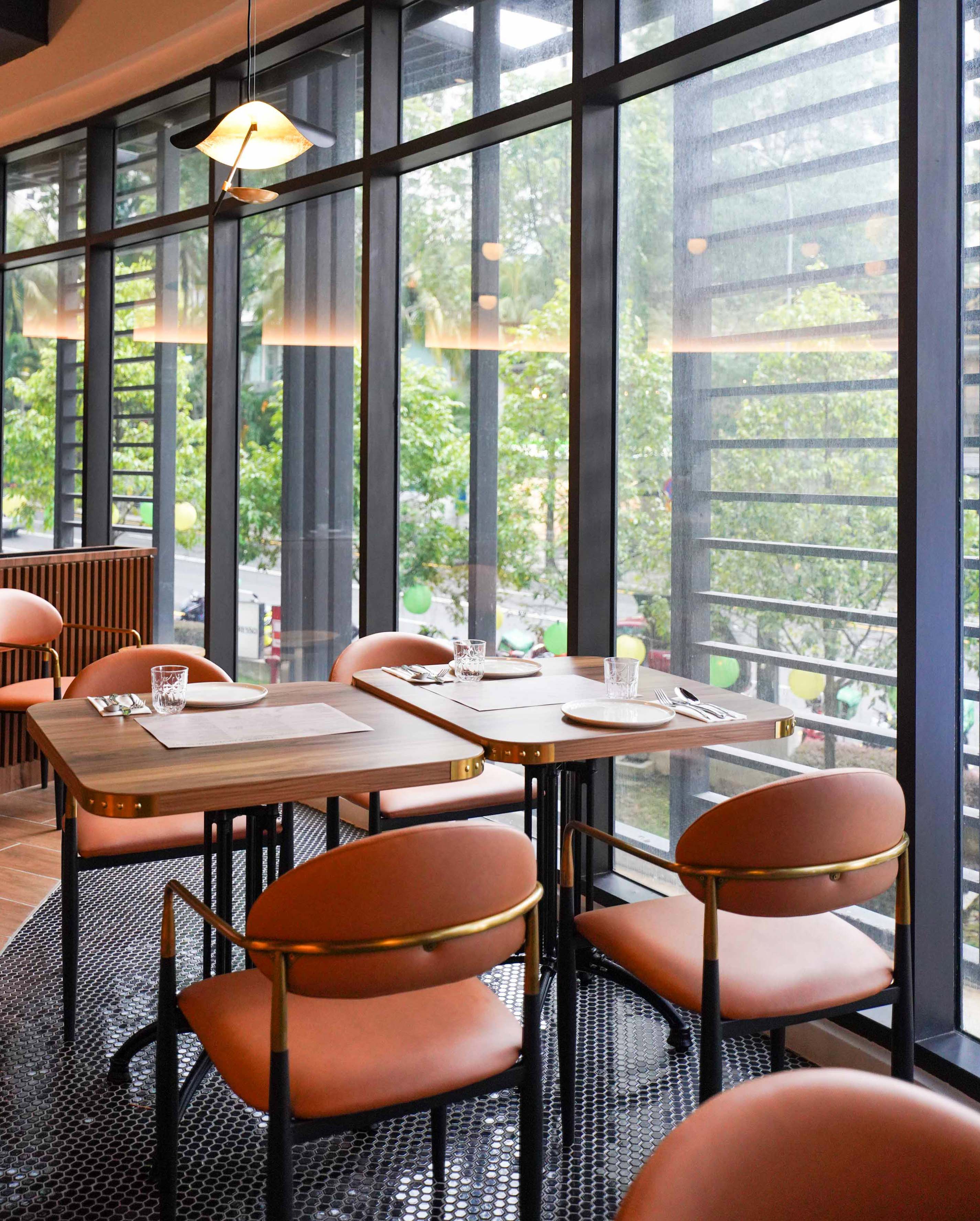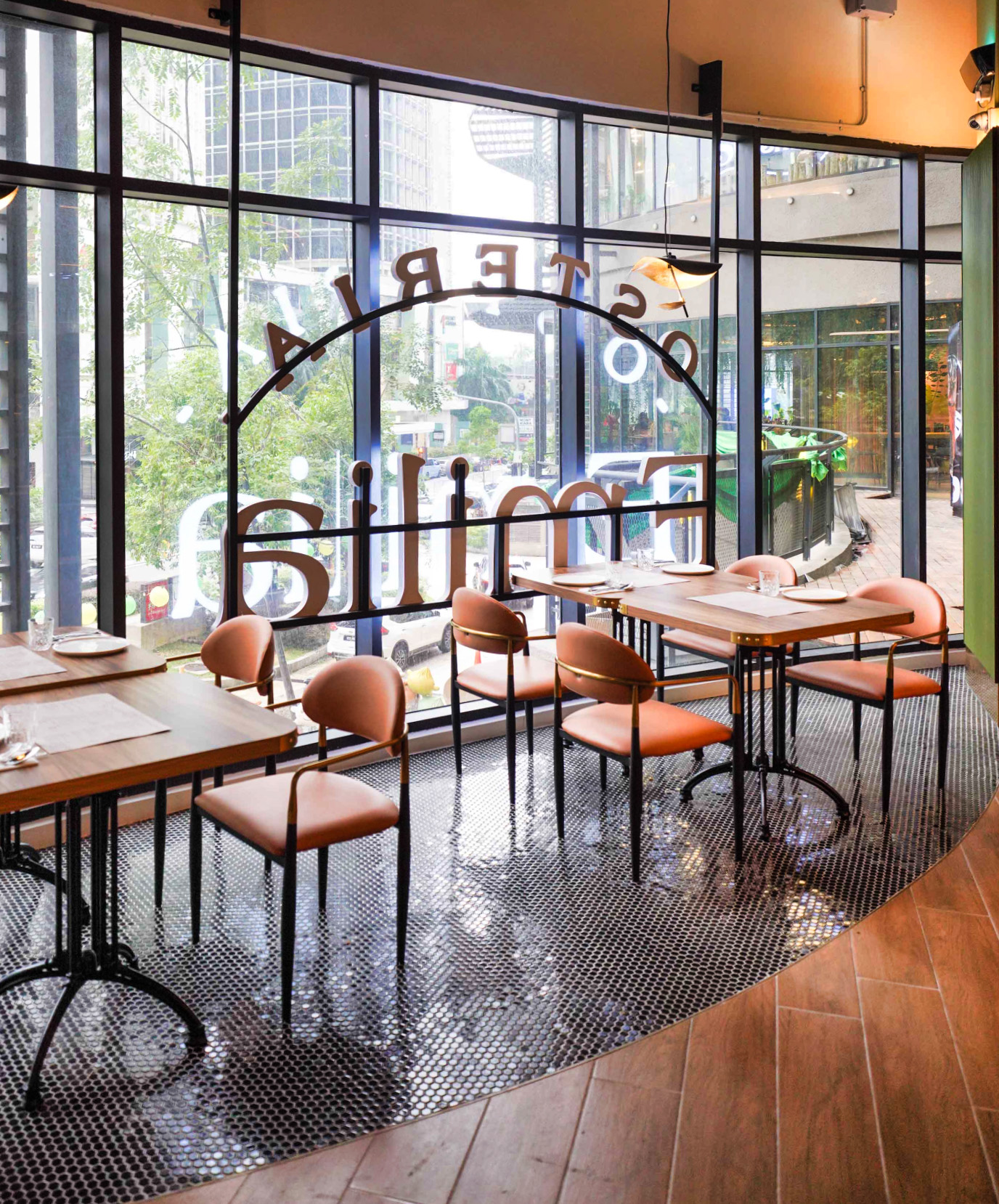 Mont Kiara's new Osteria Emilia puts patrons in a Milanese state of mind: Inspired by generations-old Italian restaurants where marvellous meals and memories are made, Osteria Emilia honours the spirit and soulfulness of one of the world's most revered cuisines.
From Rome's saltimbocca to Milanese saffron risotto, Osteria Emilia burrows through the breadth of timeless Italian classics, with a name that pays twofold tribute to the casual cheer of osterias and the reputation of Emilia-Romagna as Italy's culinary heartland.
The space is striking, framed by ceiling-height wine buttresses that wrap customers in a warm embrace, gleaming gorgeously in sunshine from wide windows that overlook the leafy streets outside 163 Retail Park.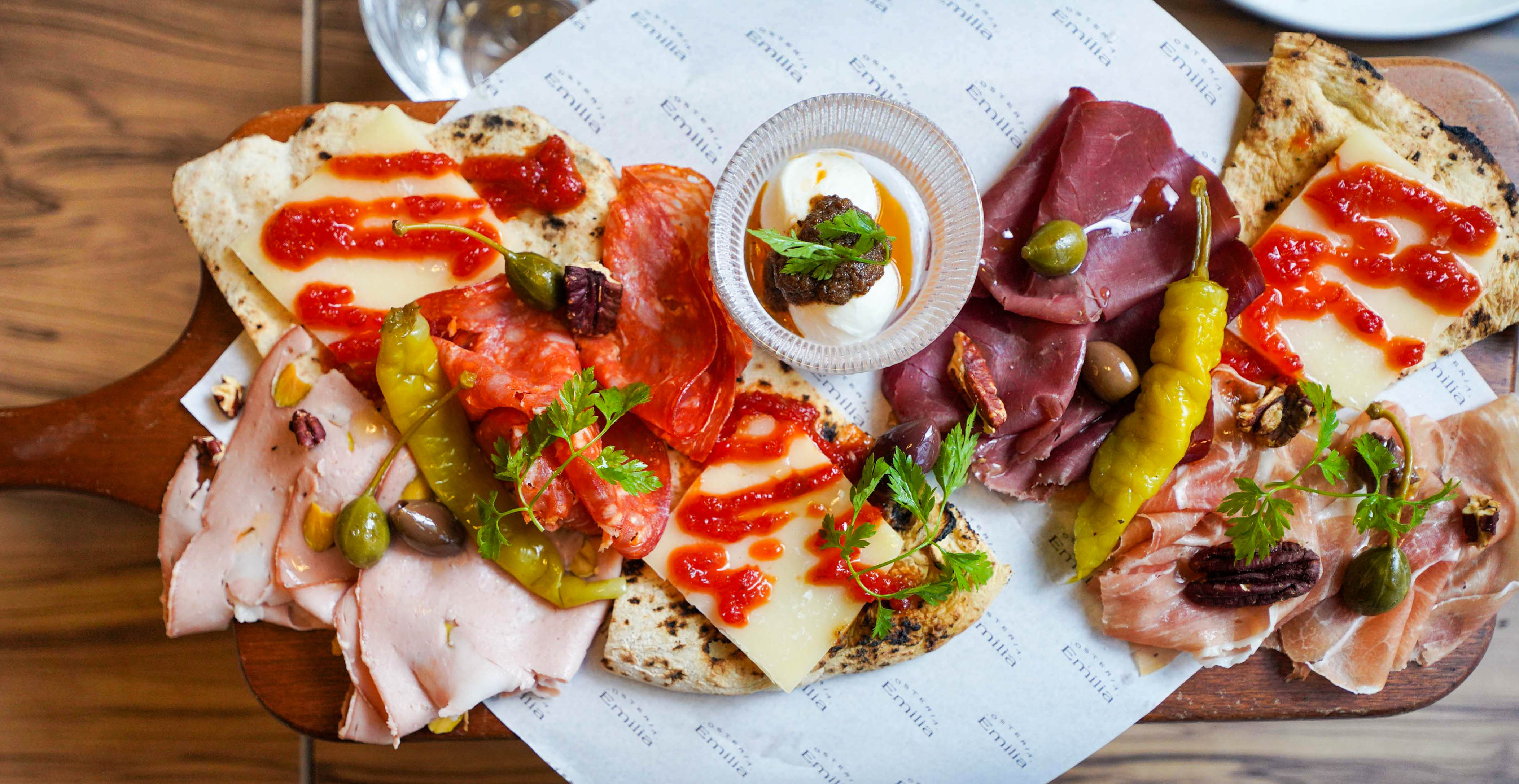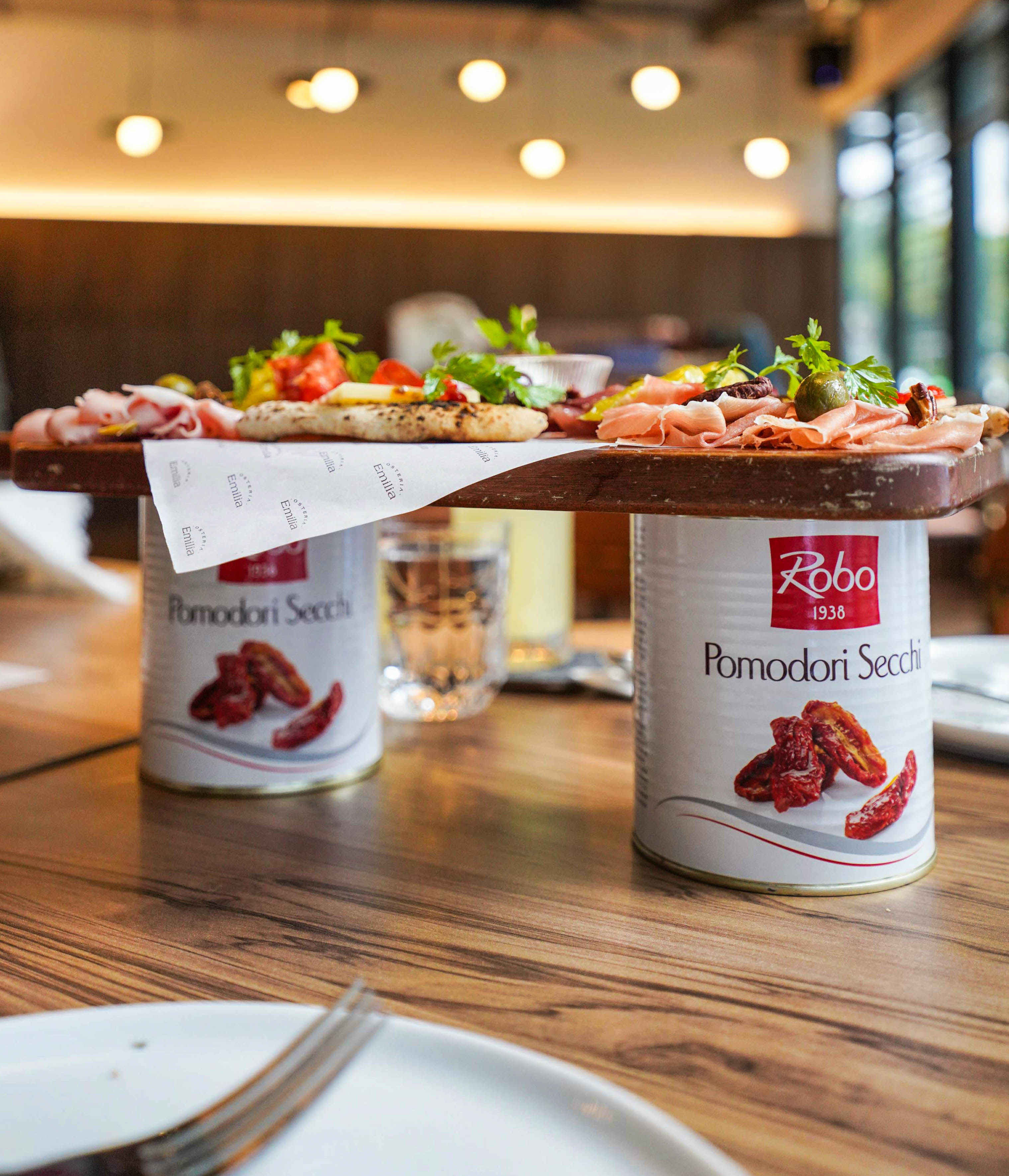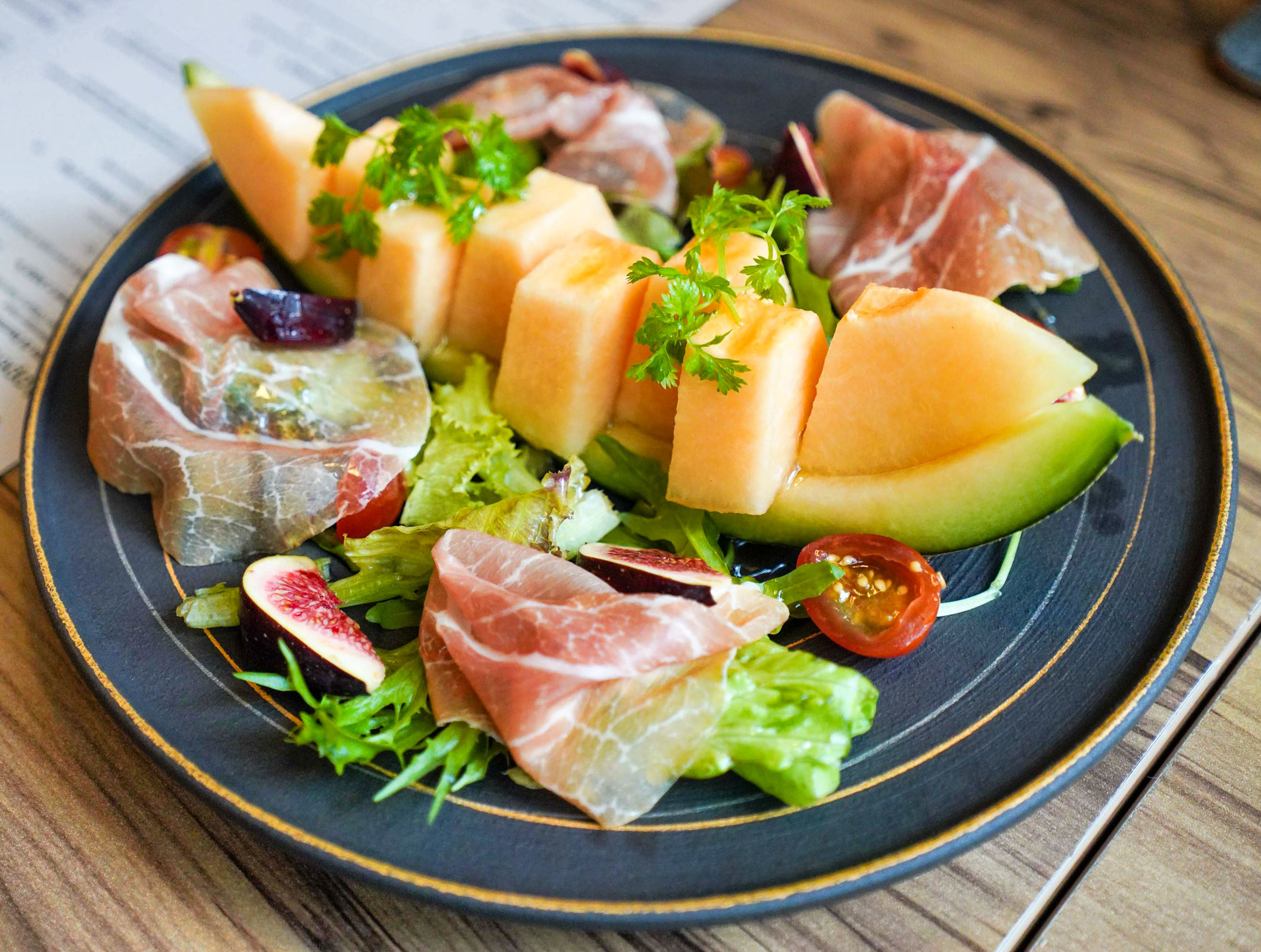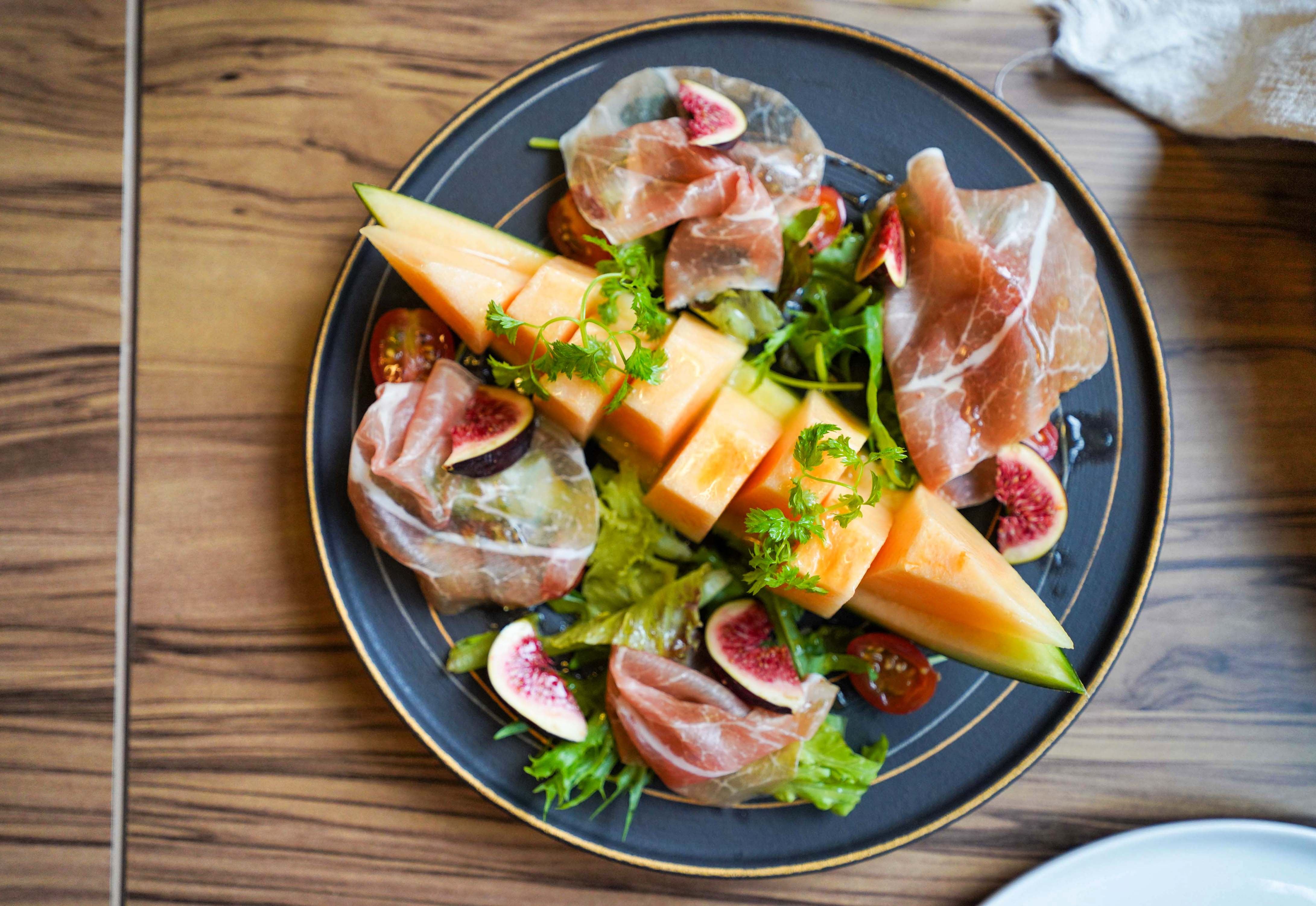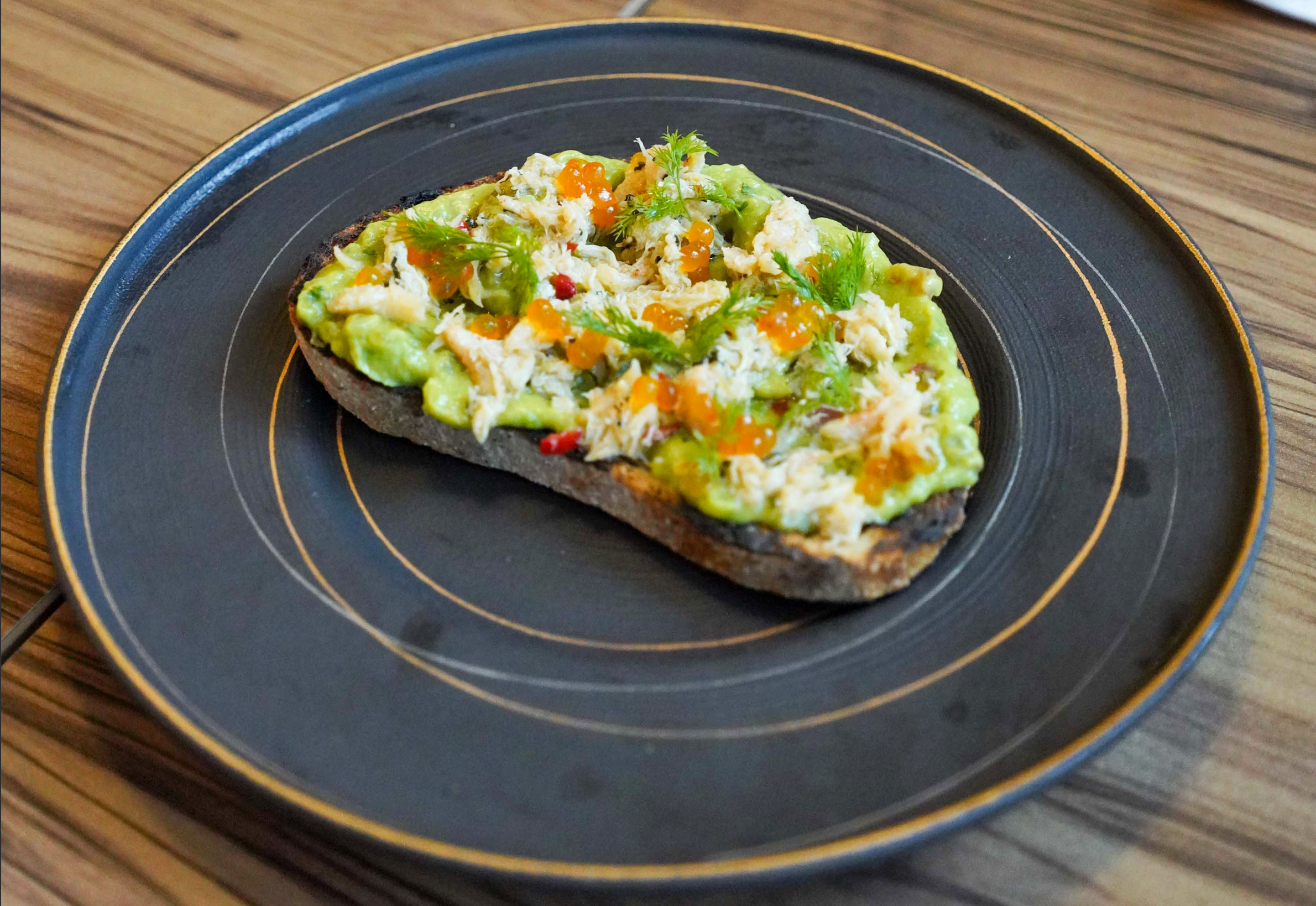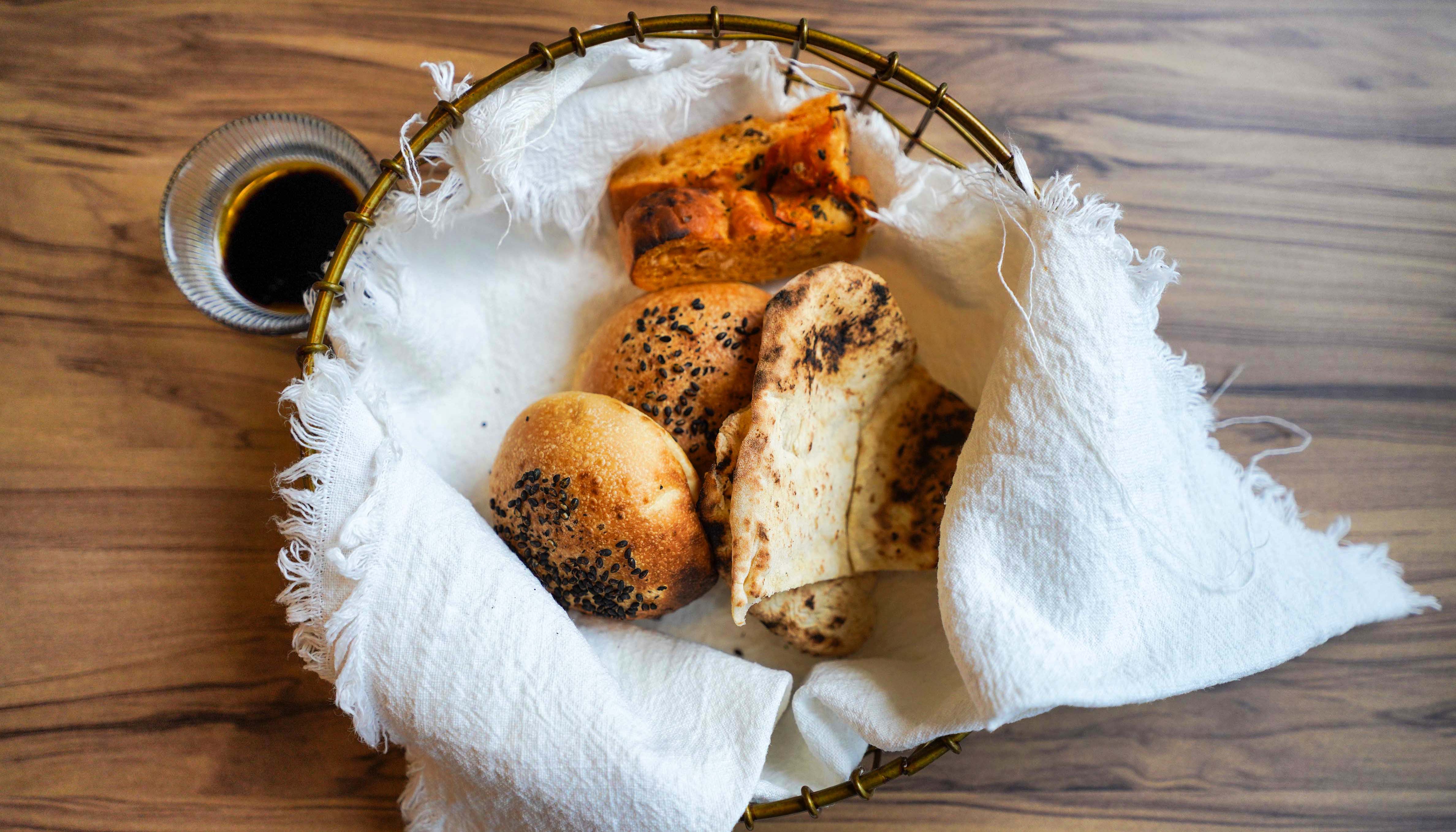 The mood is merry, but Osteria Emilia's kitchen is serious about its craft, shepherded by KL-born chef Kim, who has spent more than a dozen years in mainly Italian-focused venues in Malaysia and Singapore.
The menu is currently in chrysalis, with mighty carnivorous highlights like bistecca alla fiorentina and cotoletta still to come. But there's already enough to merit multiple visits.
Start with a splashy protein powerhouse, the Italian Salumi Plank, playfully perched on cans of Italian sun-dried tomatoes. The board is blanketed to bursting with the coolest of cold cuts: Prosciutto, mortadella pistachio ham, pork salami and beef bresaola, lined with Lombardy chillies, caper berries, olives, Pecorino cheese with chilli jam, and bocconcini cheese balls with tapenade, resembling the opener of an hours-long lunch under the Tuscan sun (RM52).
Also among the antipasti, the cantaloupe melon with prosciutto, figs, organic honey and mesclun salad showcases a vibrant presentation of a familiar sweet-savoury favourite (RM34), while the wood-fired sourdough bruschetta, topped thickly with tenderly marinated crab meat, guacamole and trout roe, evokes the modern Italian equivalent of an avocado toast (RM38).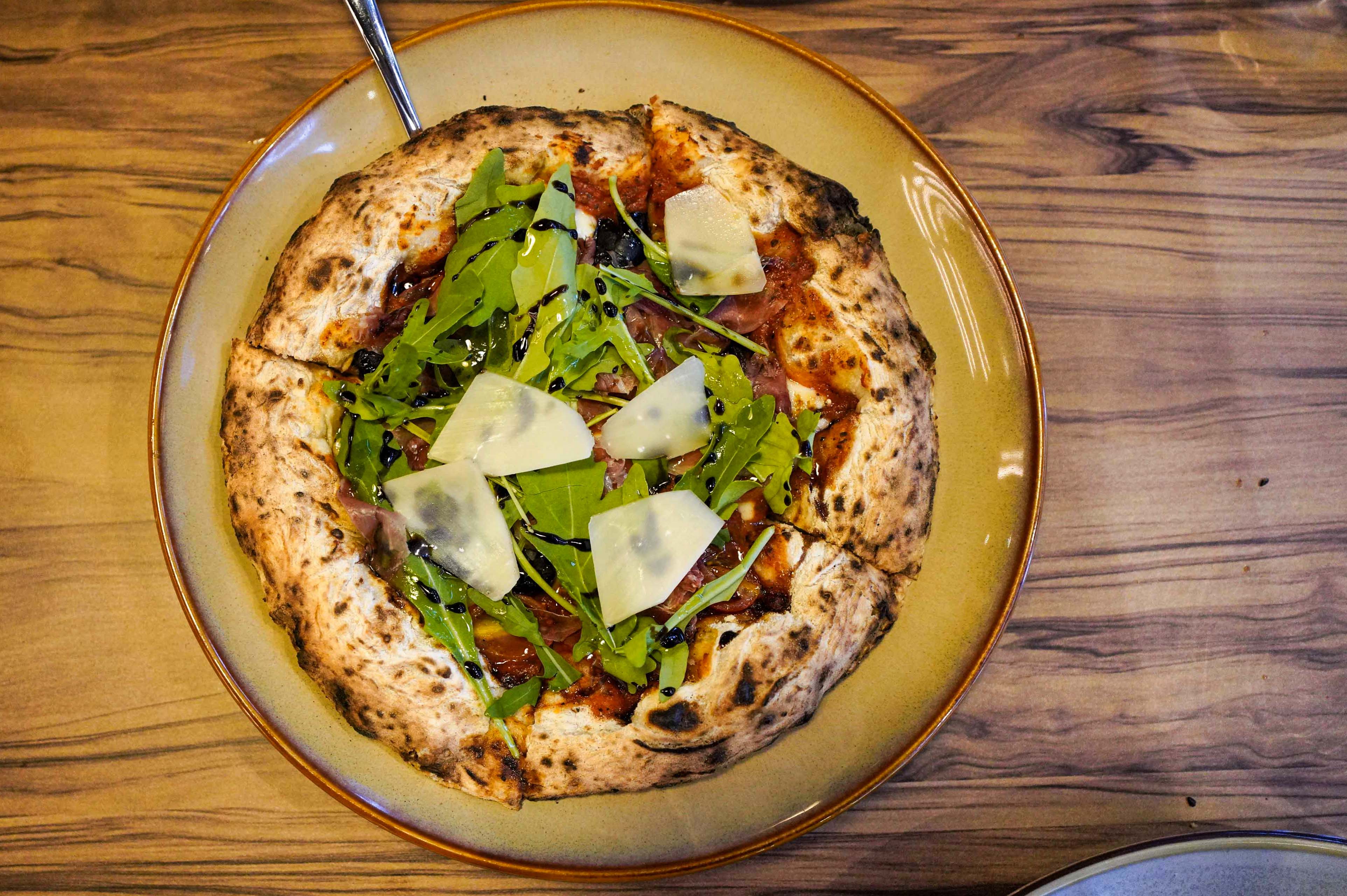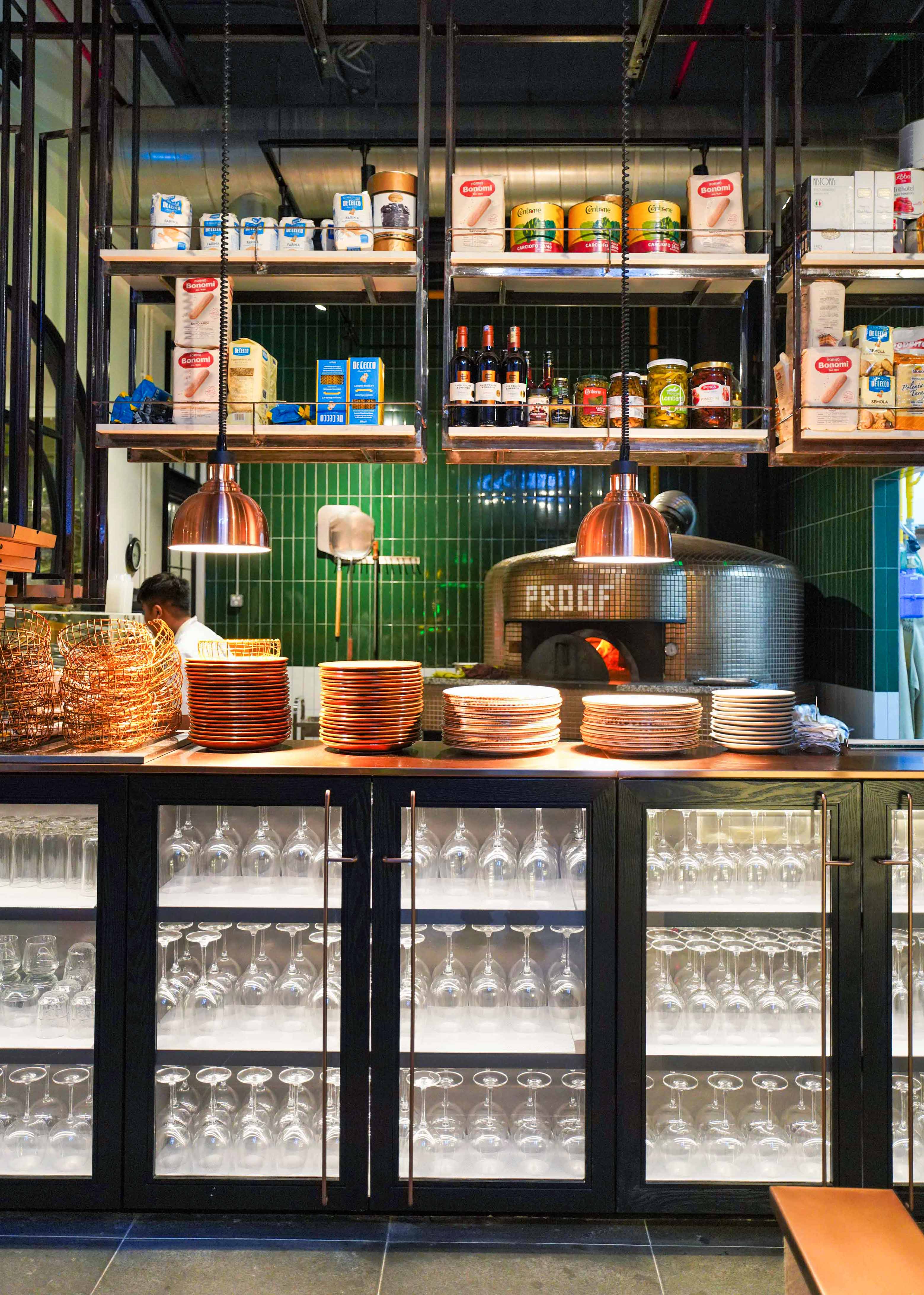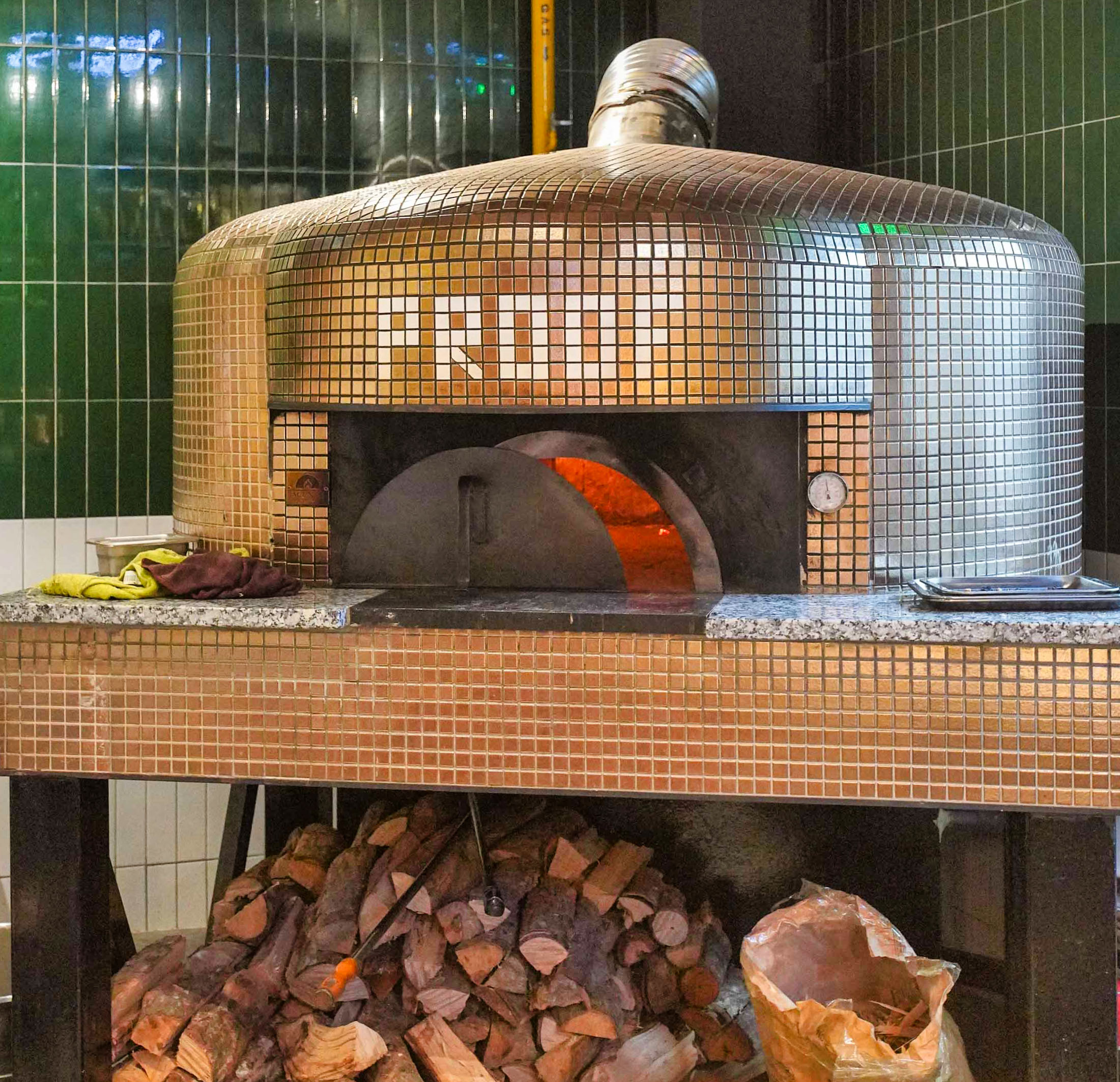 Osteria Emilia is part of the Tinkermen restaurant collective, so it's no surprise to see a Proof-inscribed oven here. All of Proof's prime pizza pleasures can be relished here, in medium and large sizes, including the Pizza Parma con Rucola with plenty of Parma ham, rocket leaves, cherry tomatoes, olives, mozzarella, Grana Padano and aged balsamic (RM42 for medium).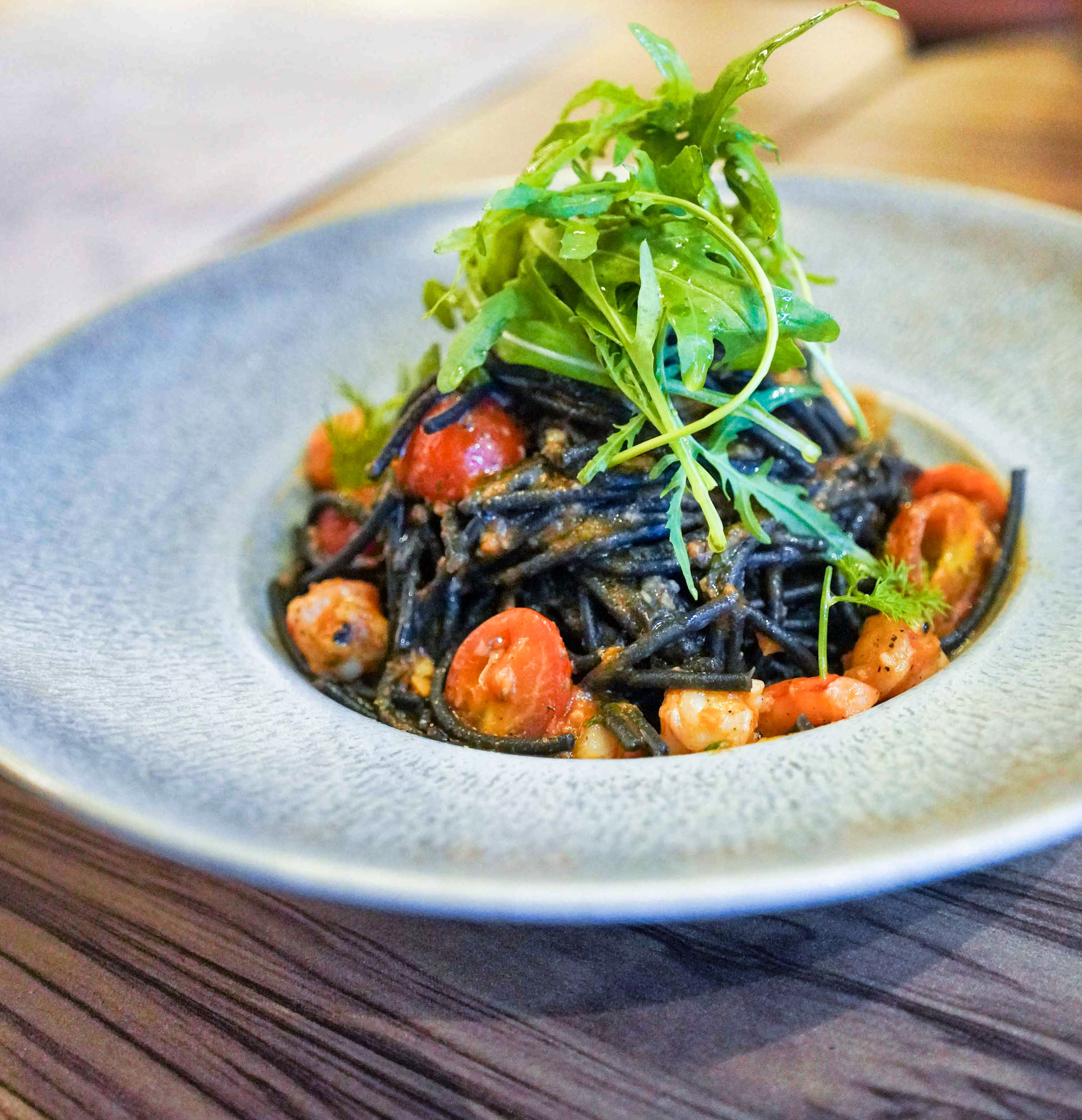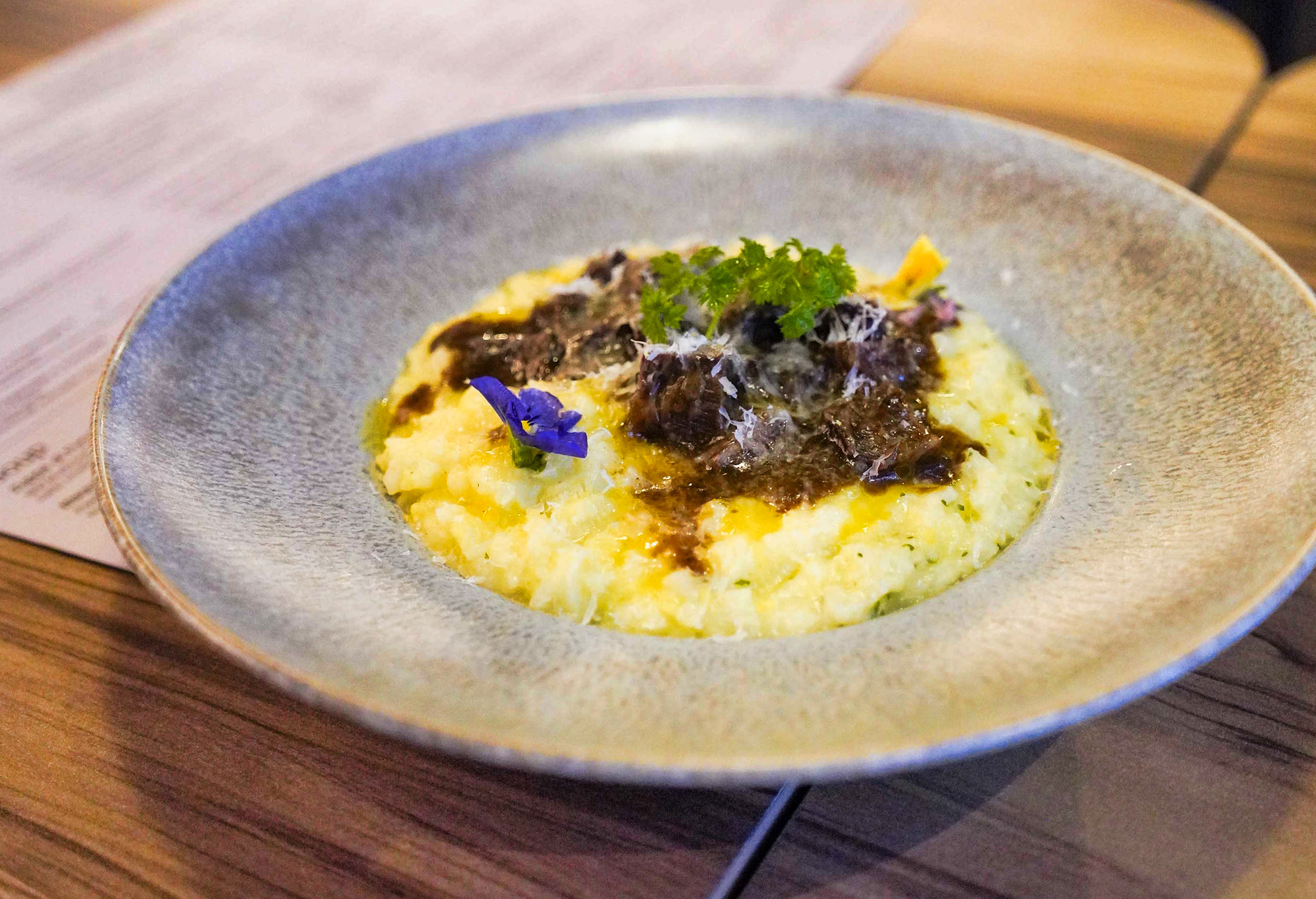 Pasta and risotto are, of course, cornerstones of Osteria Emilia. The restaurant breathes beautiful life into firm, full-bodied squid ink spaghetti, immersed in potently rich prawn bisque (RM34), and does delicious justice to saffron risotto, subtly aromatic, sumptuous with 24-hour red wine-braised beef cheeks and Parmigiano Reggiano (RM48).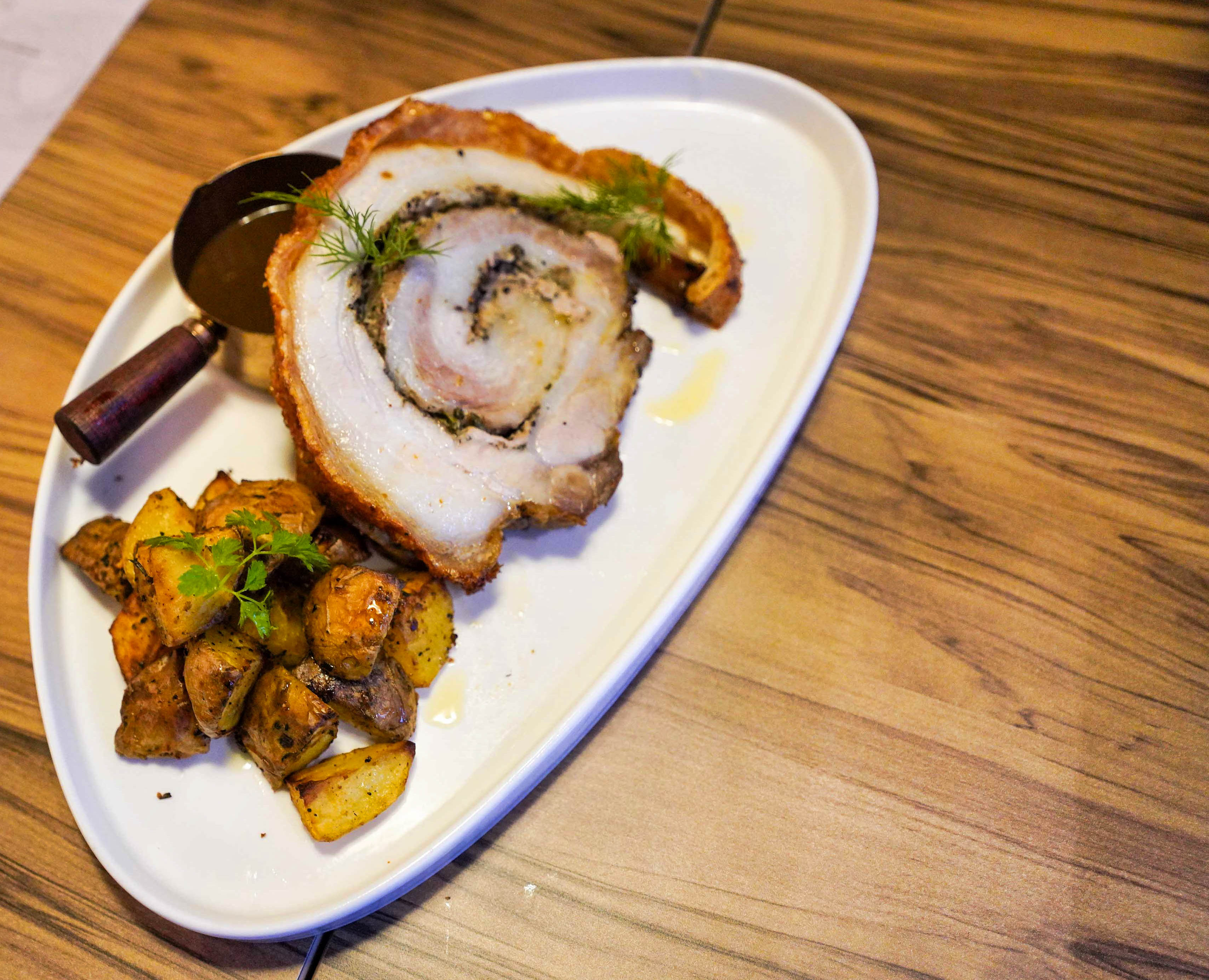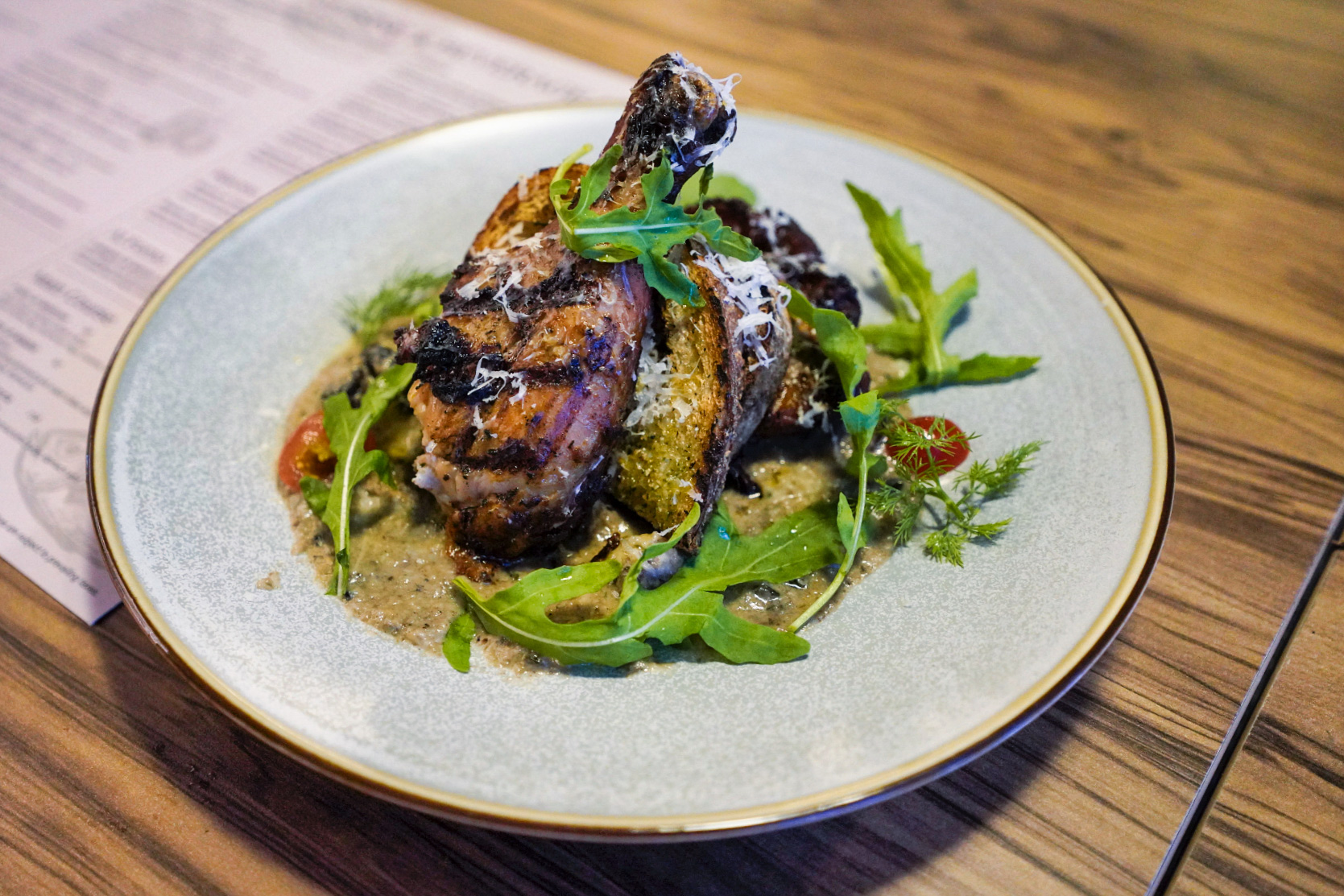 Pork or poultry? Order both - crisp-crackling porchetta is a roast to remember, lusciously rolled with Italian herbs and spices, rounded out with rosemary potatoes and thyme jus (RM62), while pollo al mattone is mouthwatering, the perfectly juicy chicken under a brick, a whole leg interleaved with crusty crostini, drenched in textured mushroom ragu (RM68).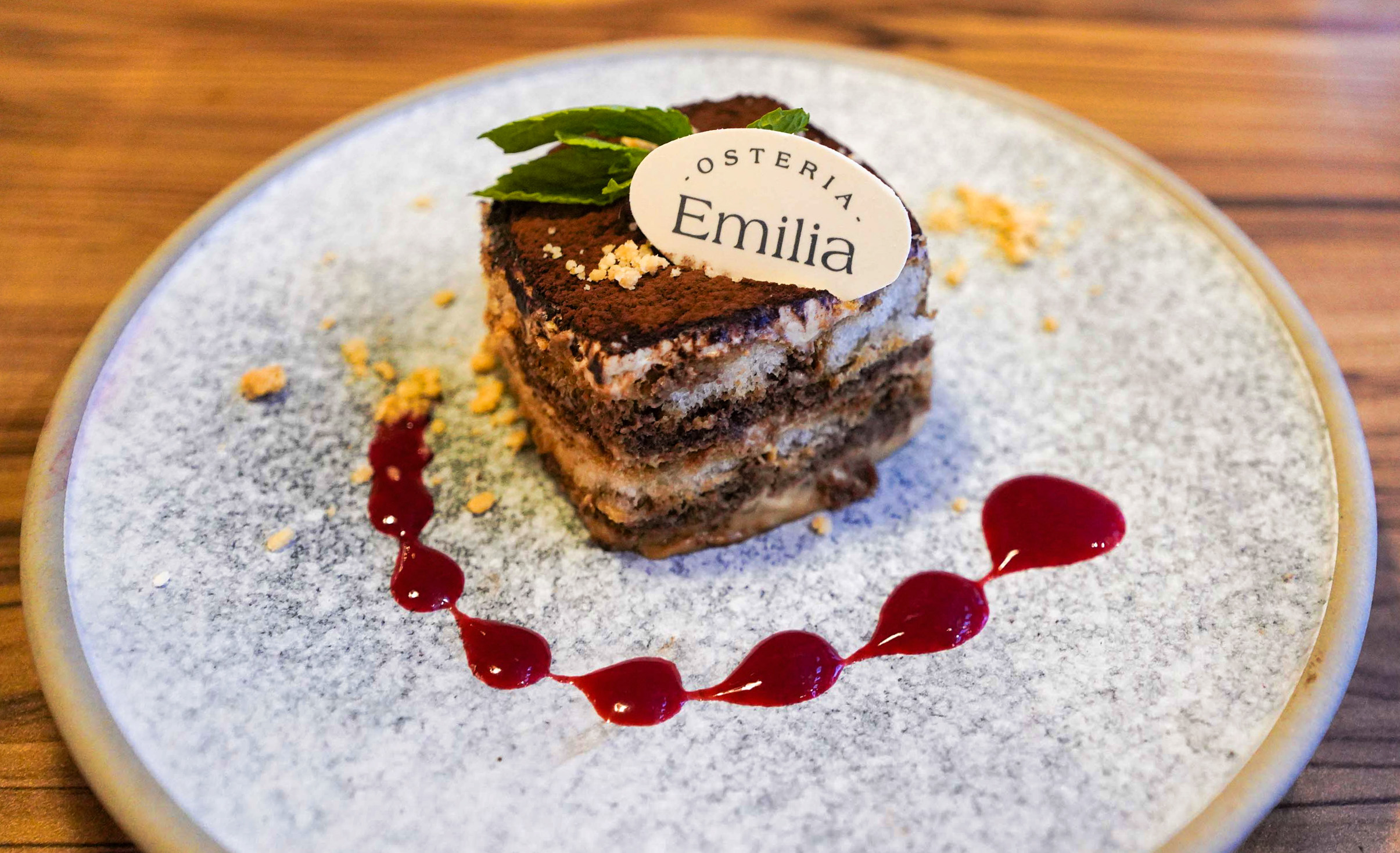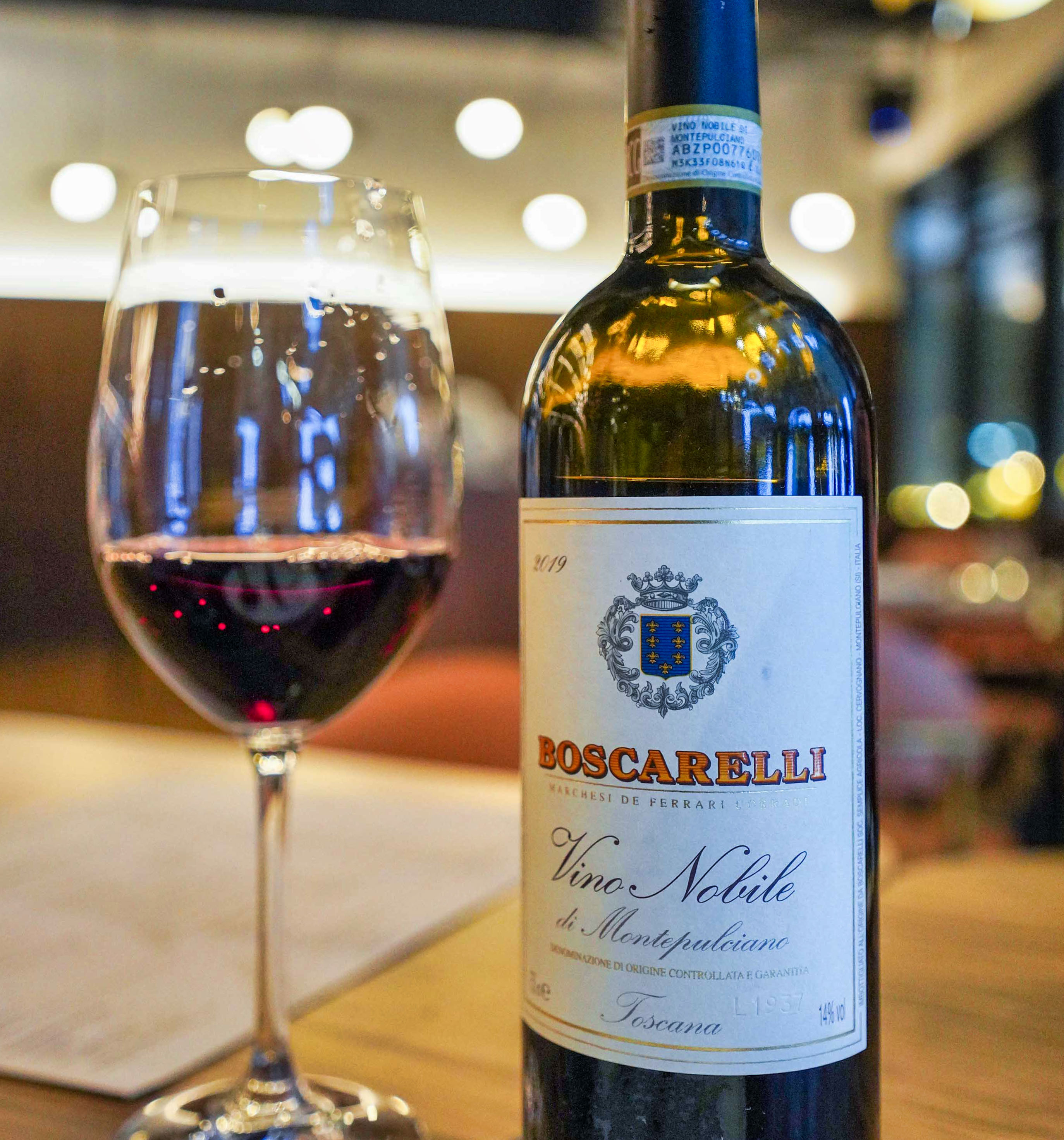 Finish with rum-and-kahlua-laced tiramisu that melts in the mouth with exquisite ease. 
For wines, the Boscarelli Vino Nobile di Montepulciano is pleasingly medium-bodied, vivid and vivacious. The selection is Italian-focused, but French and other provenances are available.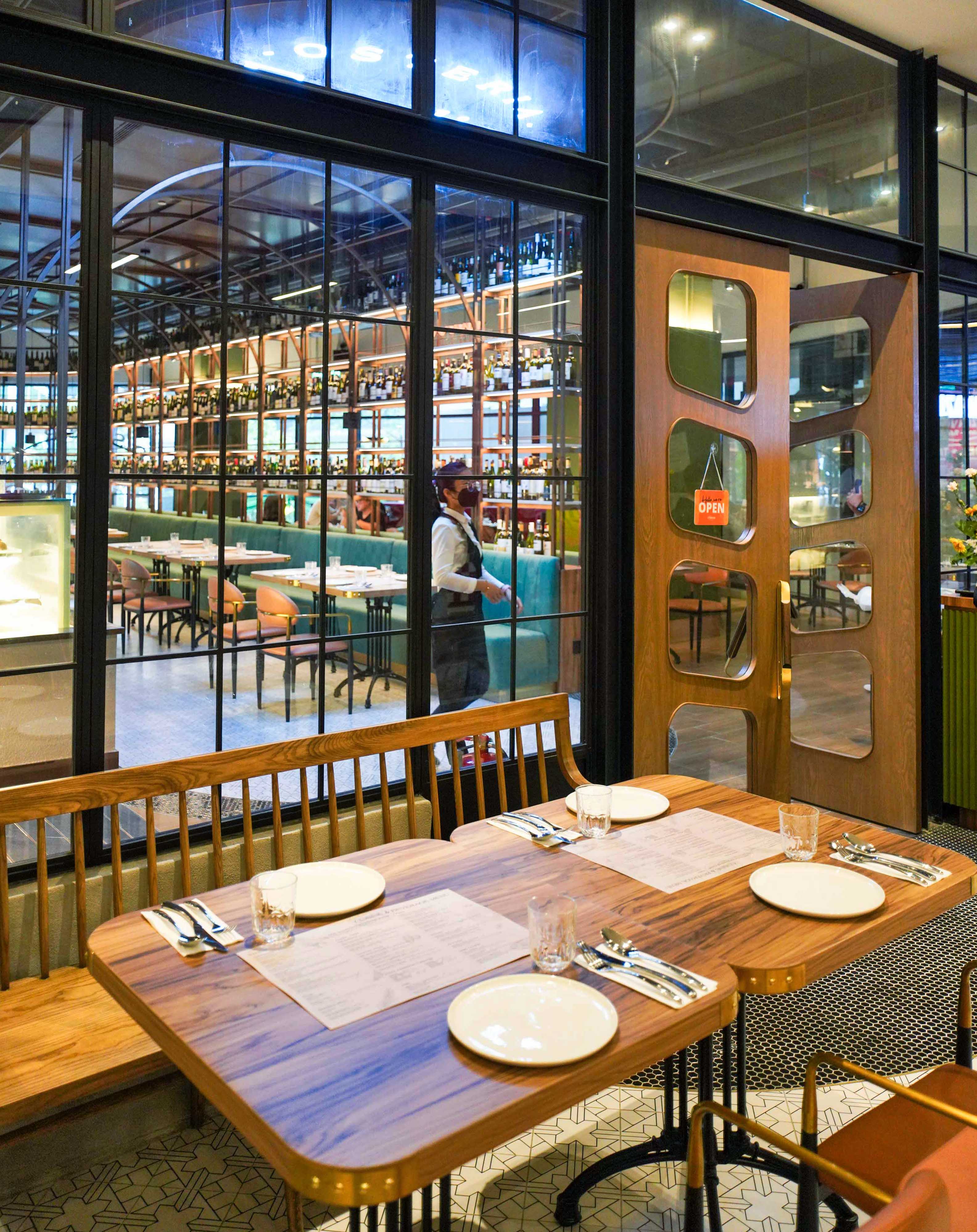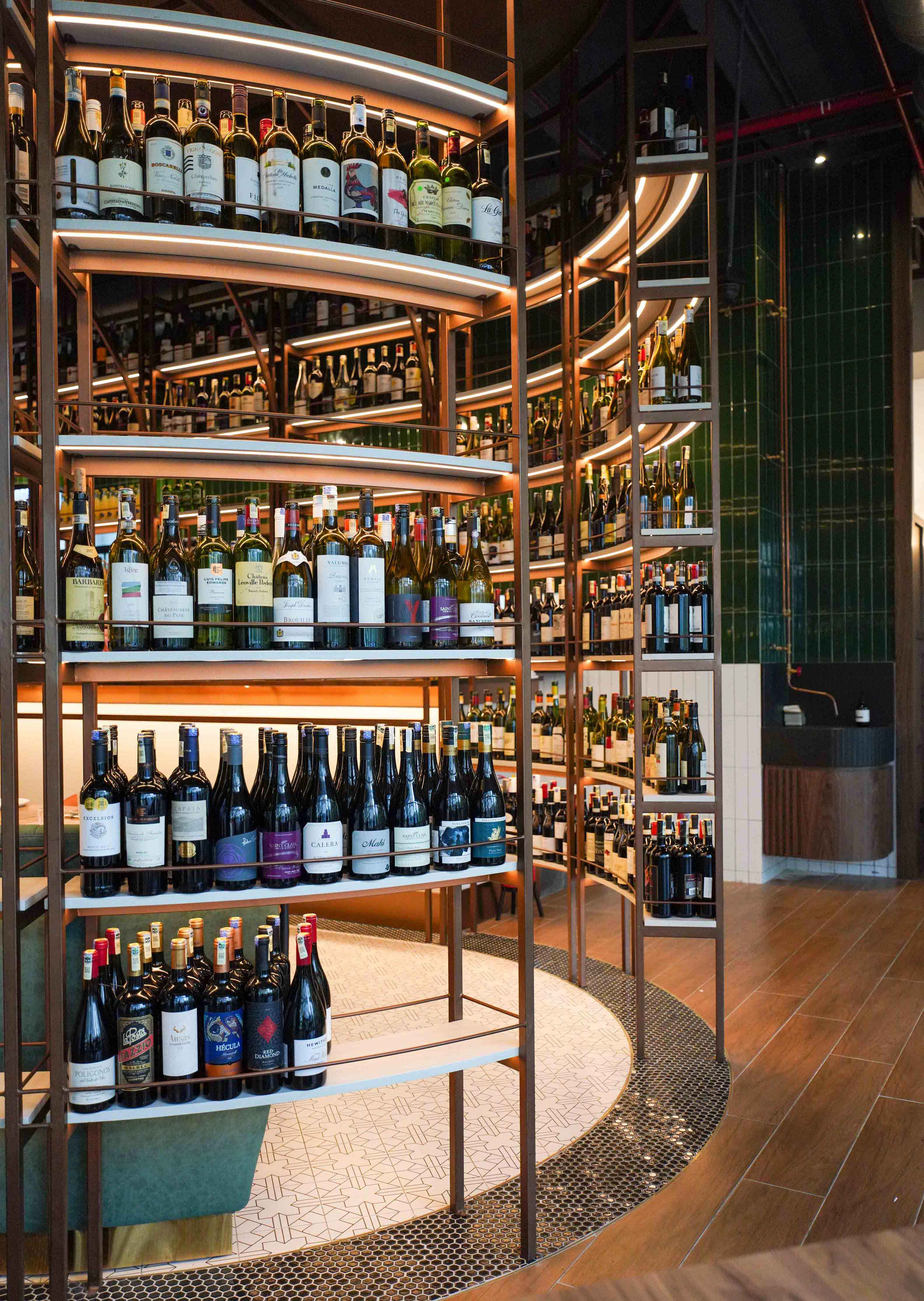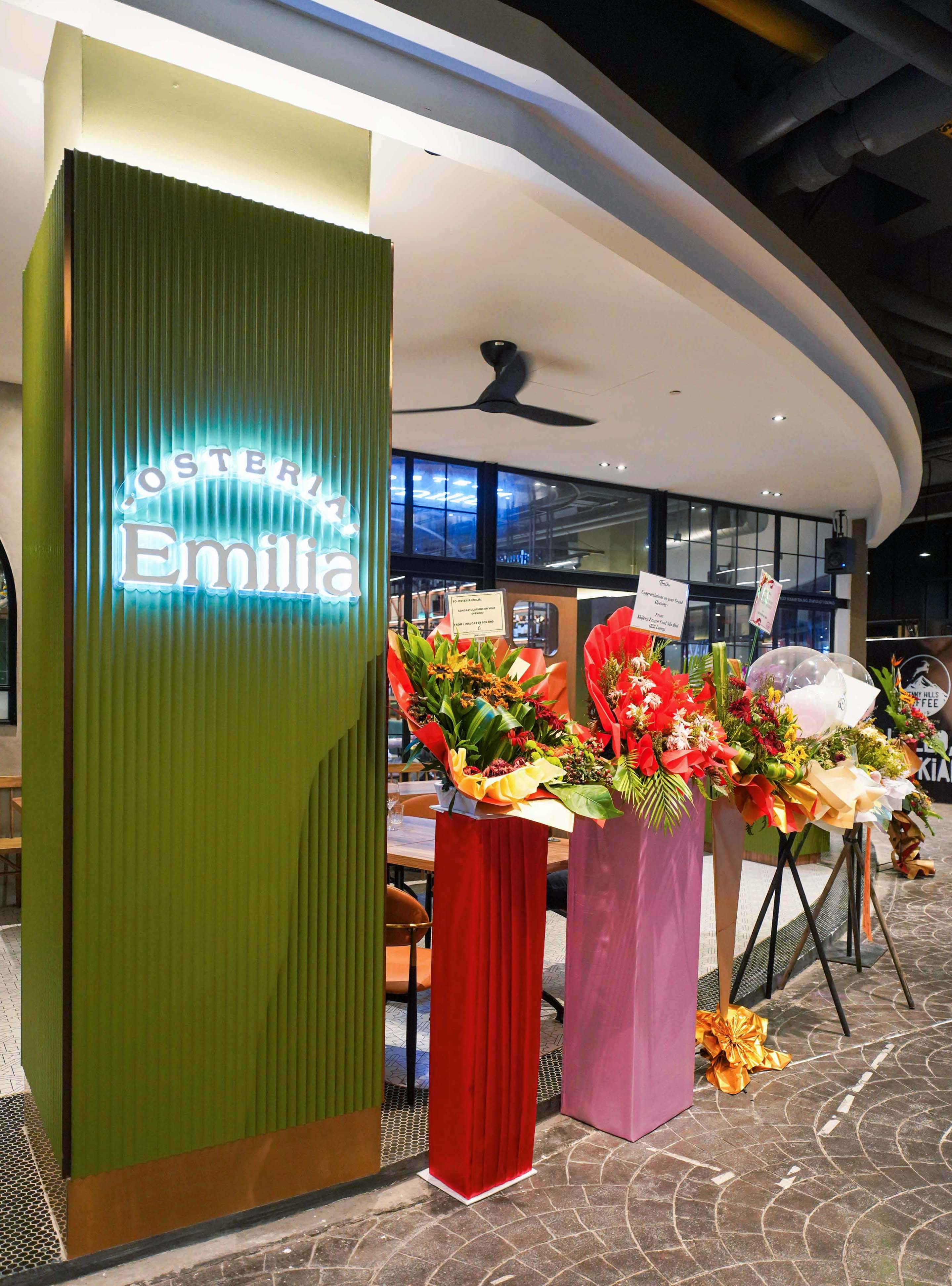 Osteria Emilia
Ground Floor, 163 Retail Park, Jalan Kiara, Mont Kiara, 50480 Kuala Lumpur.