Ngam Ngam Neighbourhood, LaLaport Bukit Bintang City Centre
December 22, 2022
---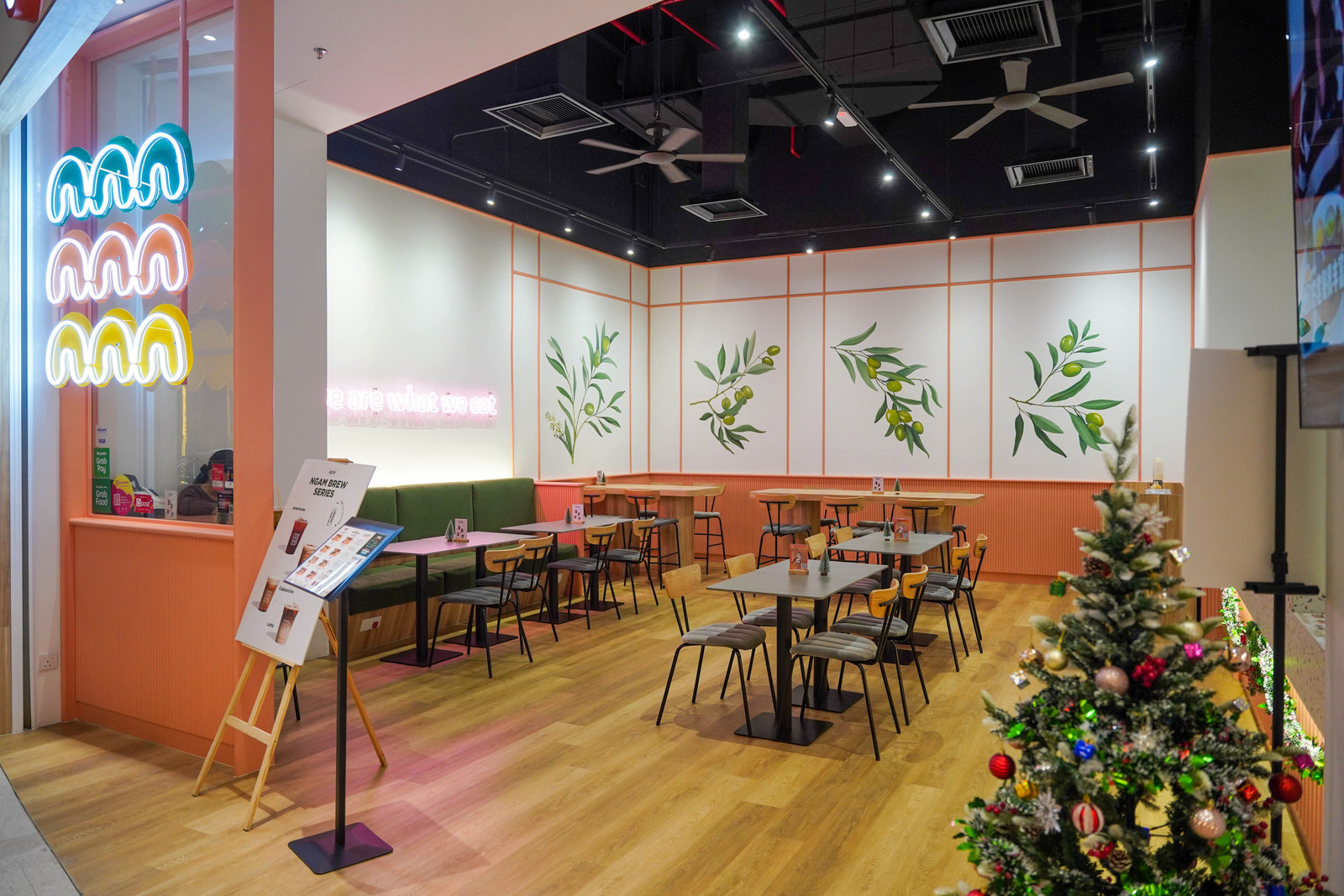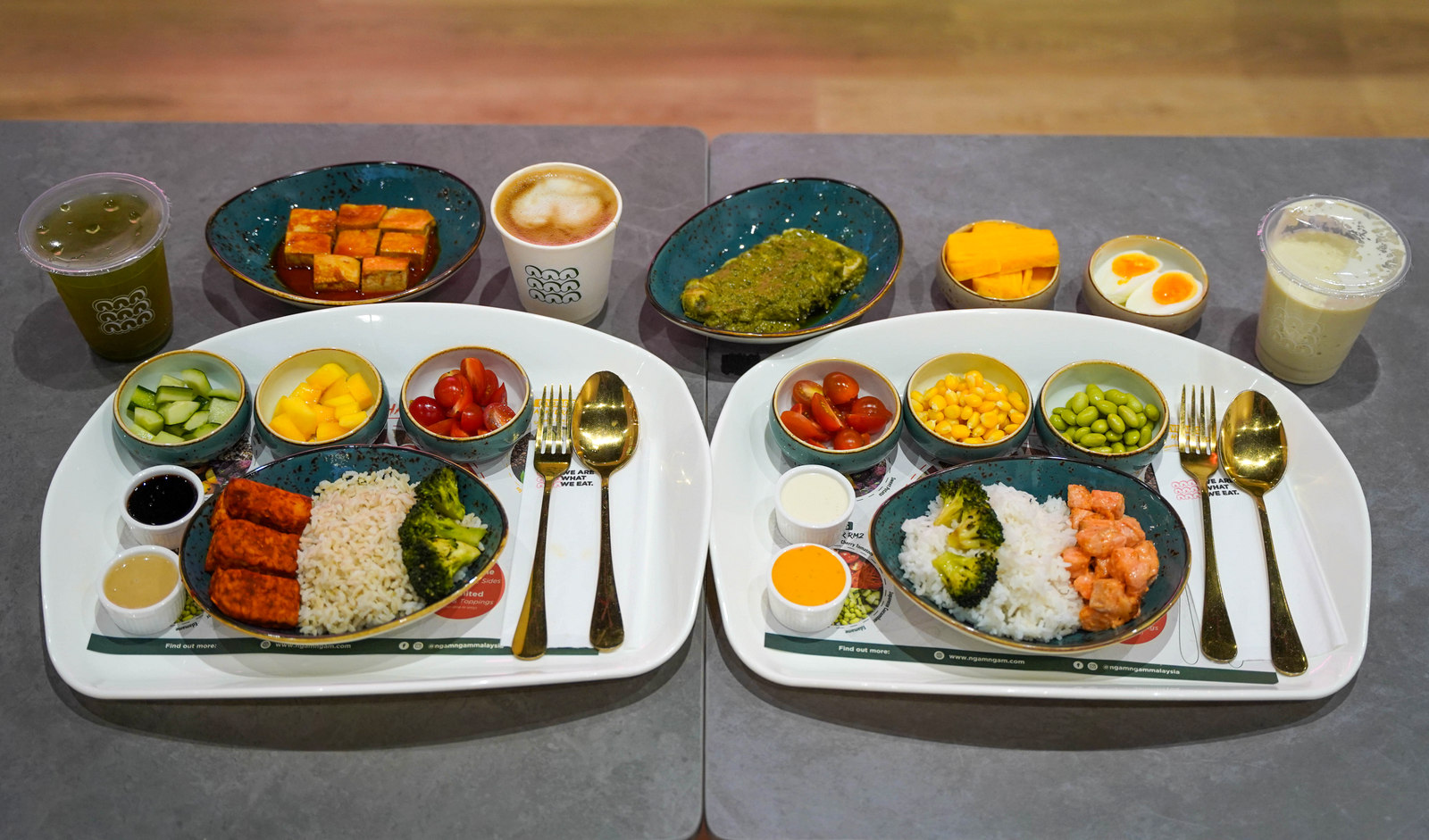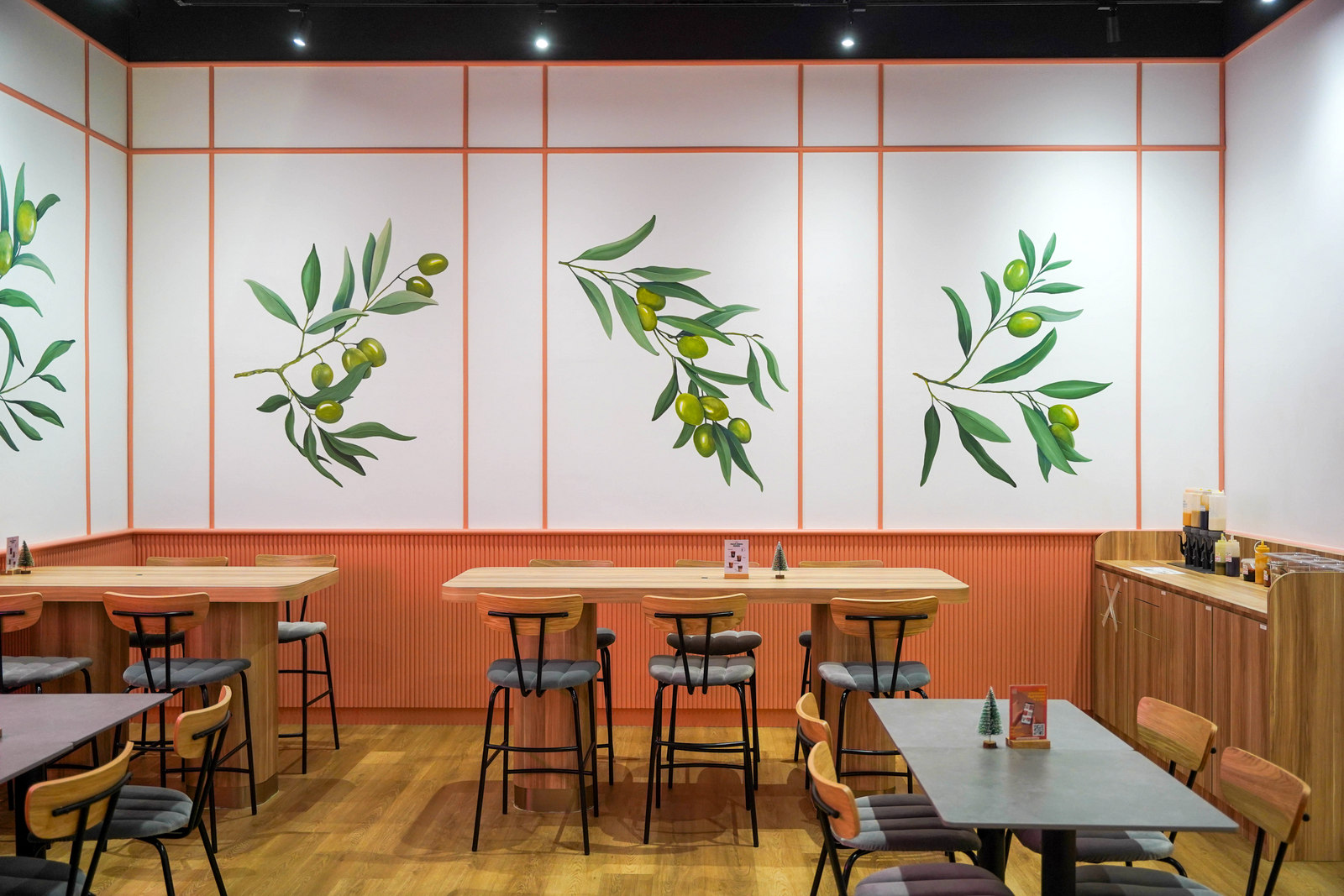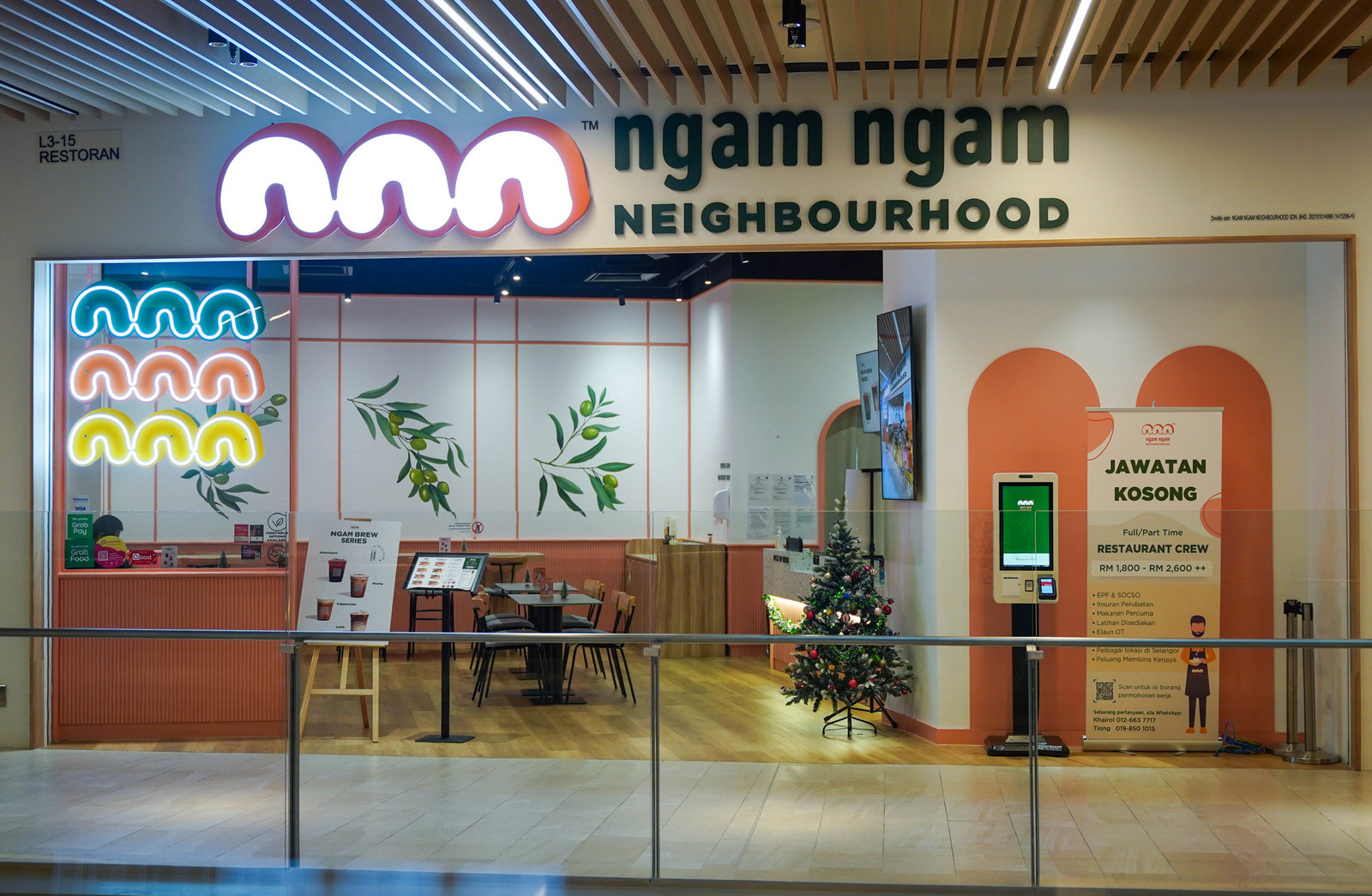 For a wholesome meal that's done just right, balanced in portion, flavour and nutrition, Ngam Ngam Neighbourhood hits the spot for sustenance in the city centre, conveniently located in the LaLaport Bukit Bintang mall.
From a lip-smacking salmon lunch for pescatarians to mouthwatering sambal tempeh sets for a meat-free dinner, Ngam Ngam Neighbourhood's menu promises plenty of variety at affordable prices, featuring fresh, quality ingredients, bolstered by a complimentary seasoning counter!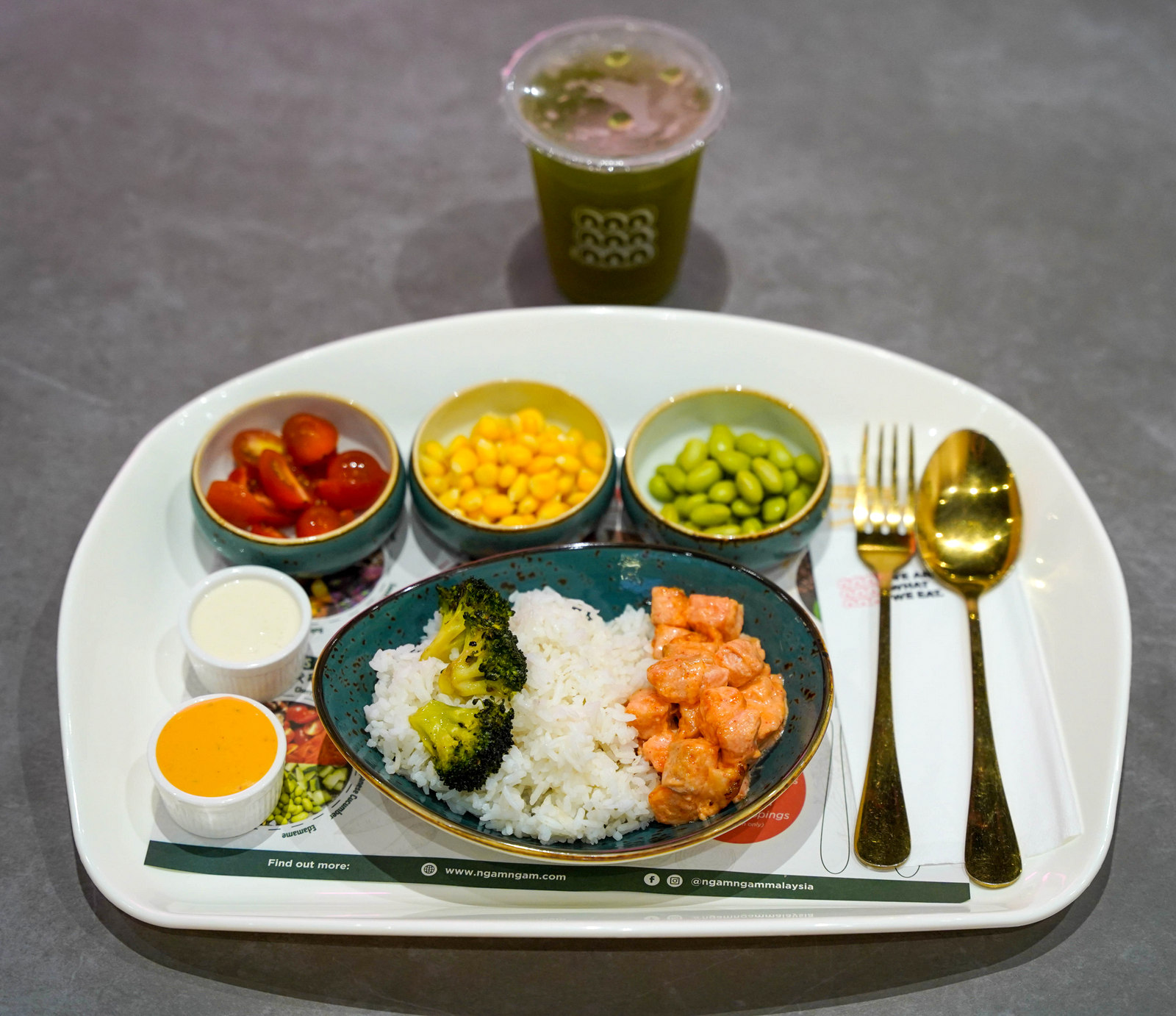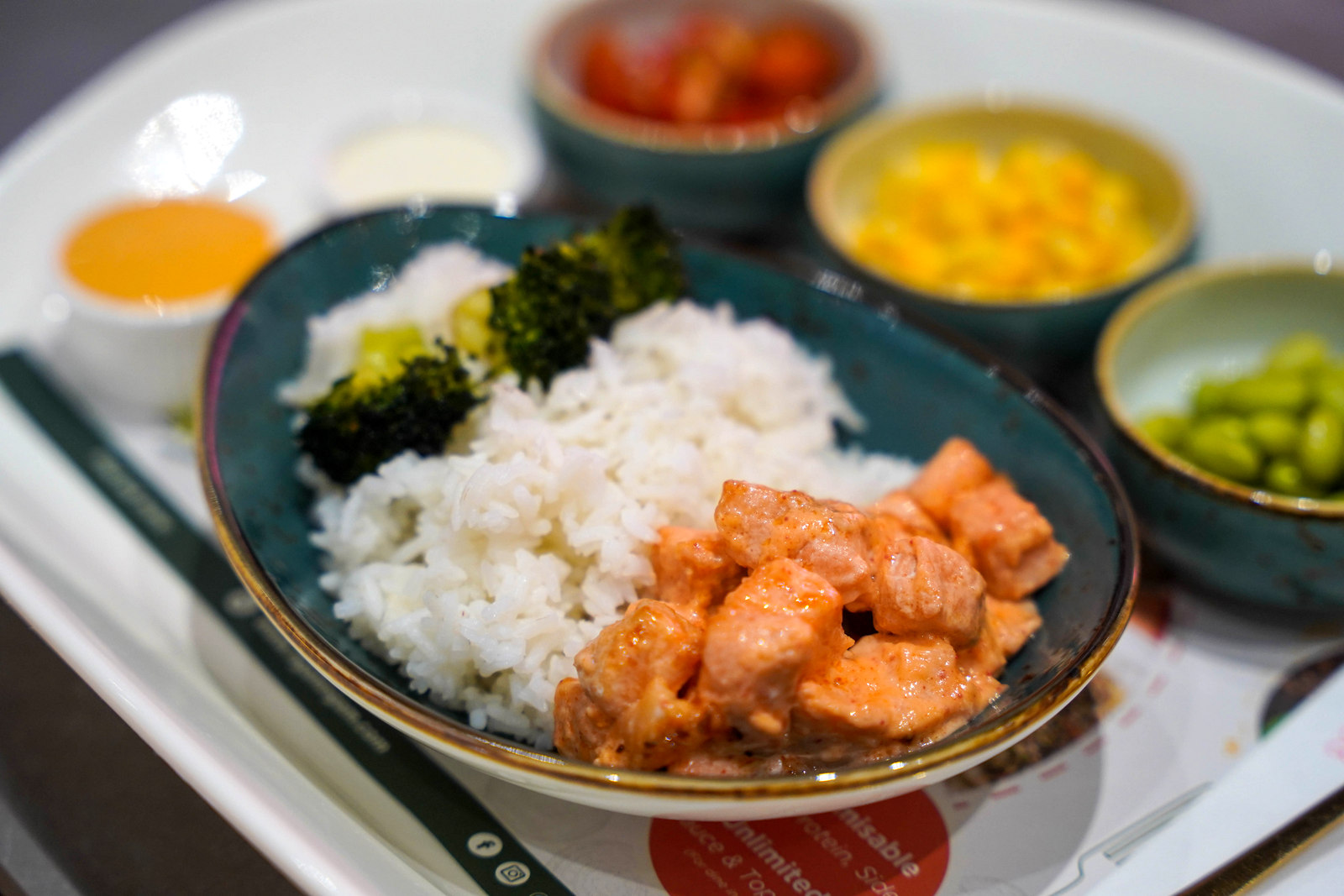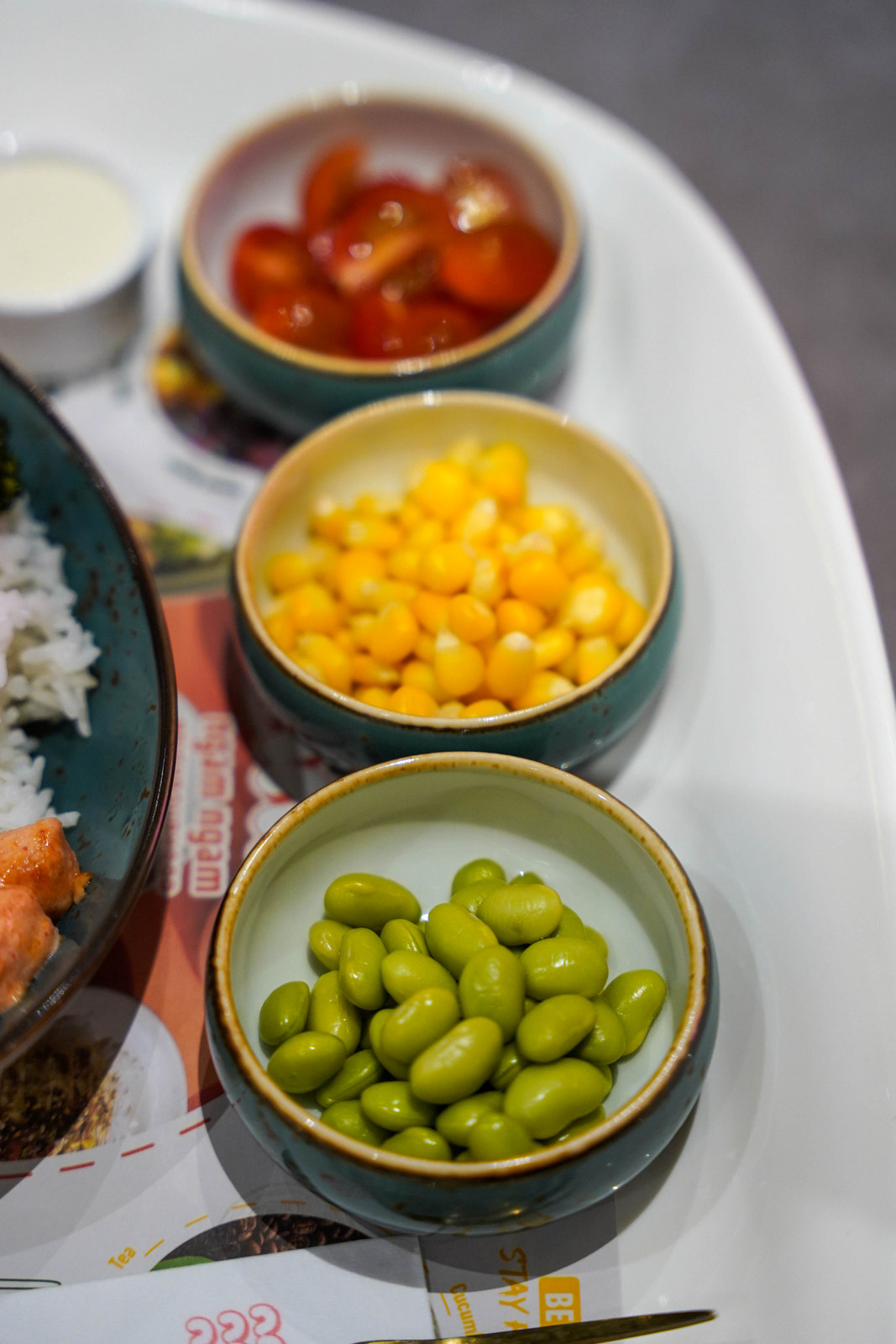 All of Ngam Ngam's attractions can be ordered a la carte or in a set - exactly how you want it.
The Salmon Set (RM23.90) is perfect for complete nourishment, protein-packed with luscious chunks of salmon (pictured here cooked and topped with mentaiko sauce, but also available with sambal oelek or sashimi-style with shoyu or spicy shoyu). Each set comes with rice and a beverage such as the rejuvenating cucumber lime mint drink, plus a selection of side dishes.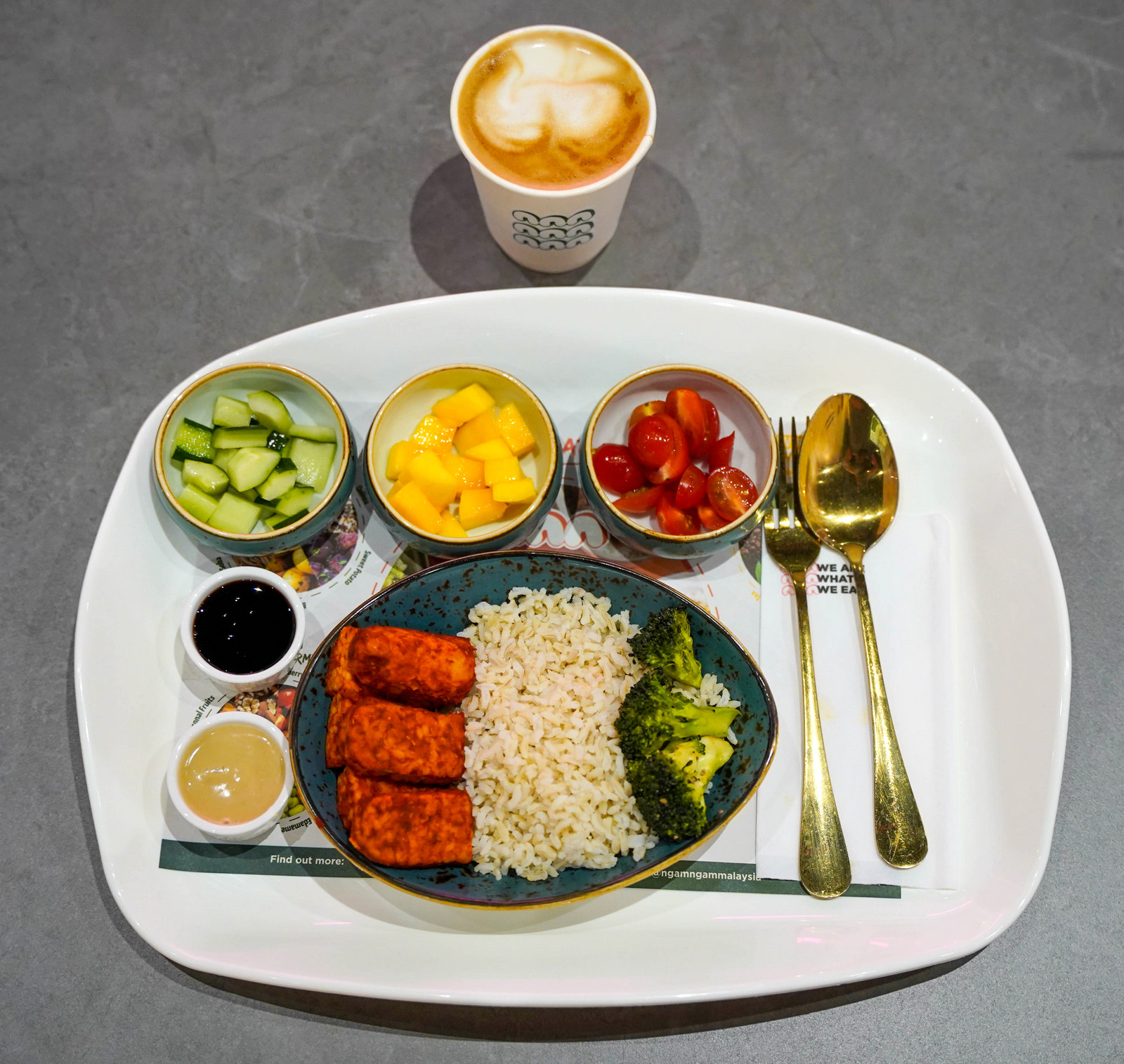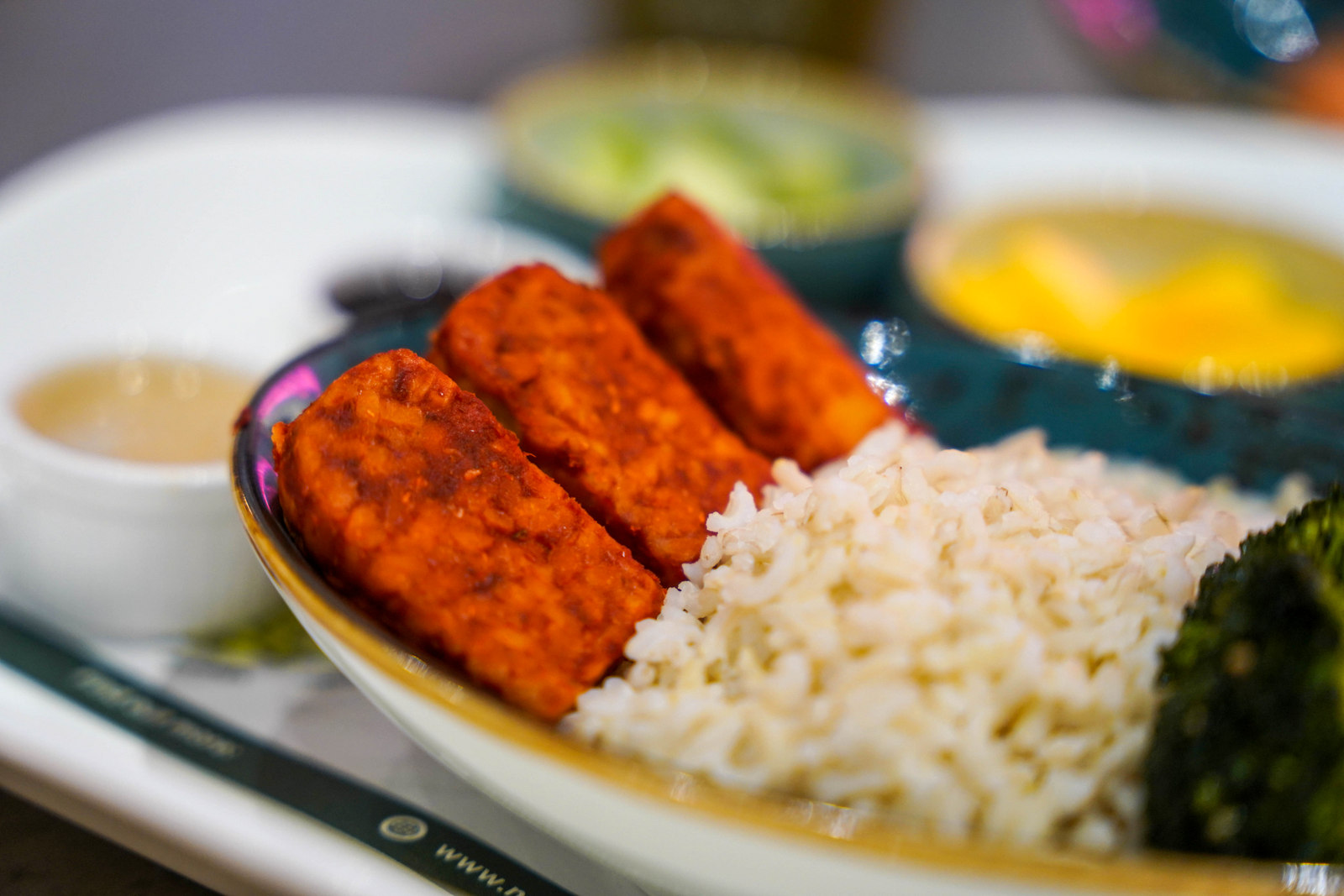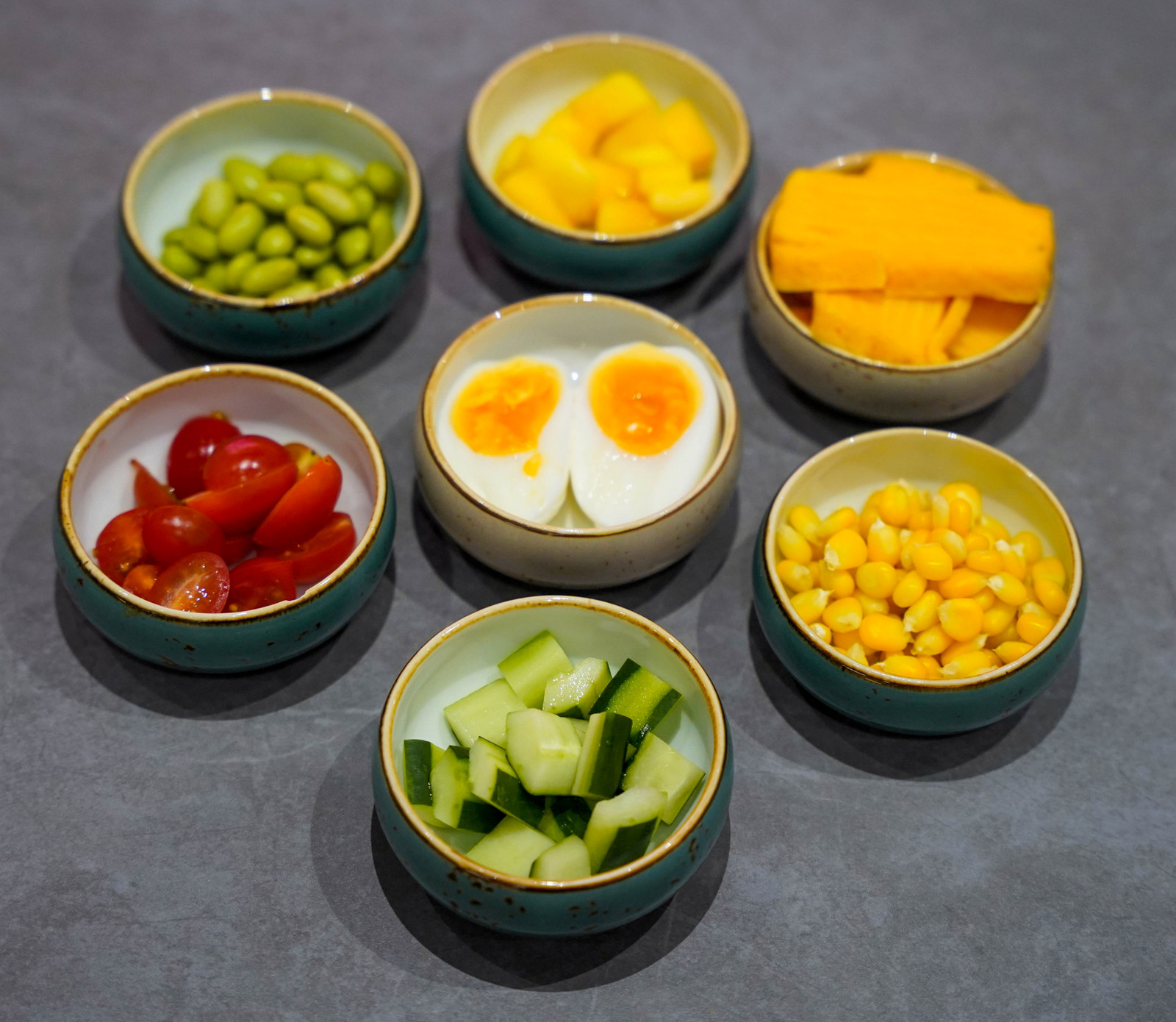 The Sambal Tempeh Set (RM18.90) is ideal if you're seeking a spicy treat - the tempeh is terrific, with a light crisp that yields to a tender chew.
Side dishes that can be included in the sets or ordered on their own include boiled eggs, edamame, tamago, corn, Japanese cucumber, seasonal fruits and cherry tomatoes.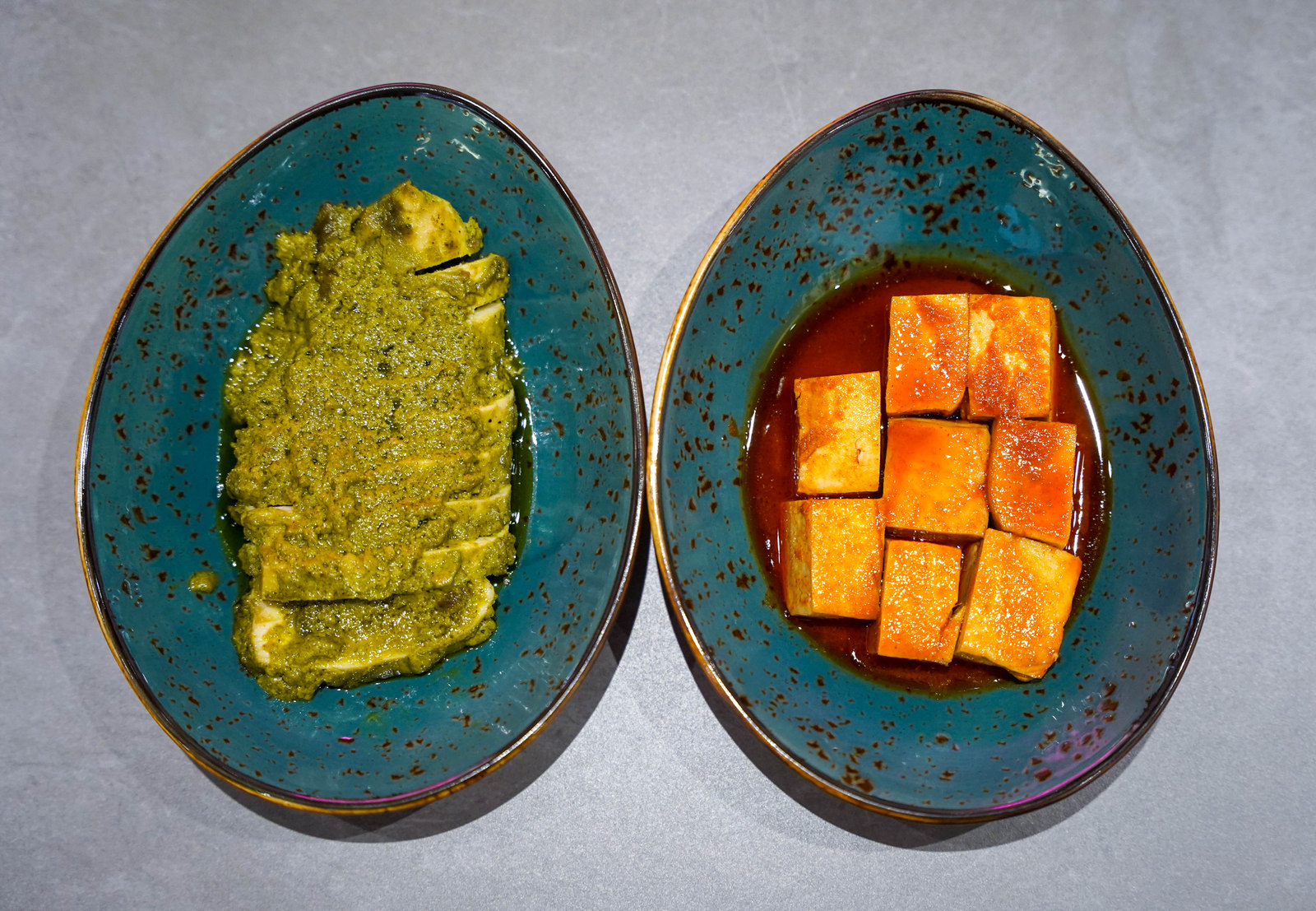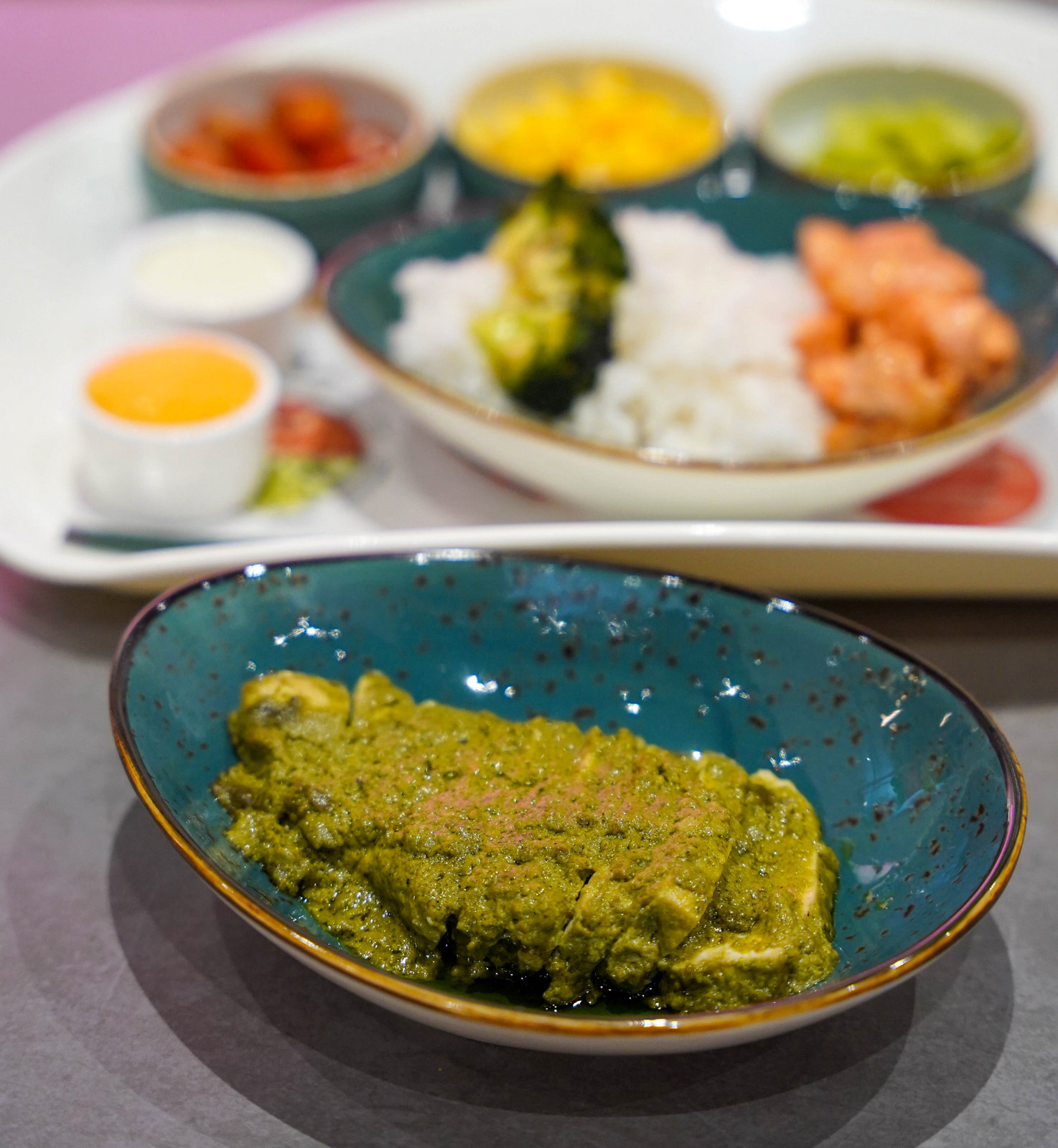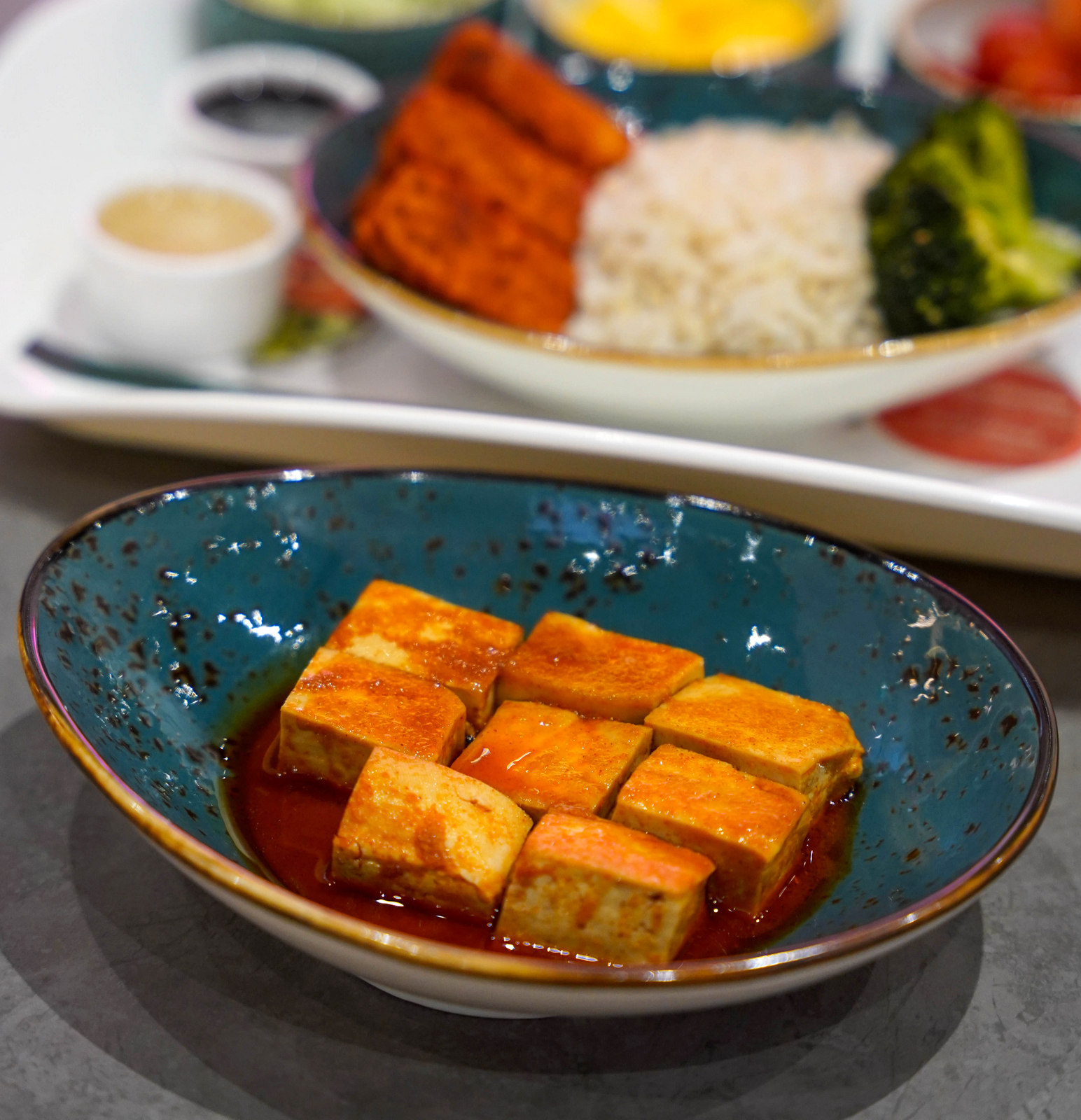 Patrons can also order the protein on its own, without a full set. 
The Pesto Chicken Breast (RM12) is popular among health-conscious customers, a lean but tender cut of chicken that's rich with herbaceous pesto sauce.

The Gochugaru Tofu (RM9) brings a Korean kick to Ngam Ngam, with a mellow sweetness to temper its chilli-fuelled heat. 

Other options include chicken breast with lemongrass, soy king oyster mushrooms, shrimp with basil or garlic lime, unagi, or roasted broccoli.

For carbs, customers can choose white rice (RM3), brown rice (RM4), quinoa (RM6), soba (RM4), baby potatoes (RM4), or sweet potatoes (RM4).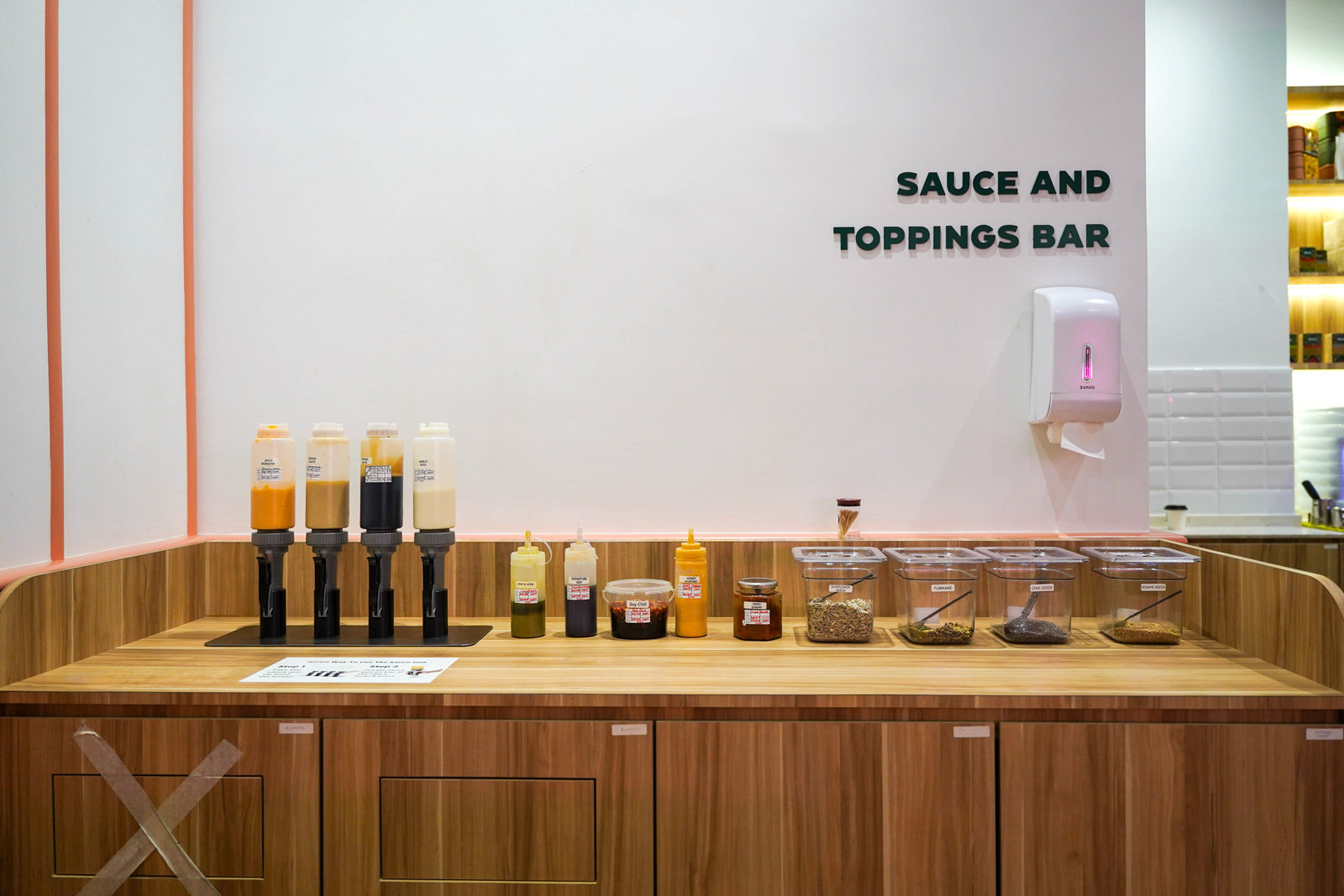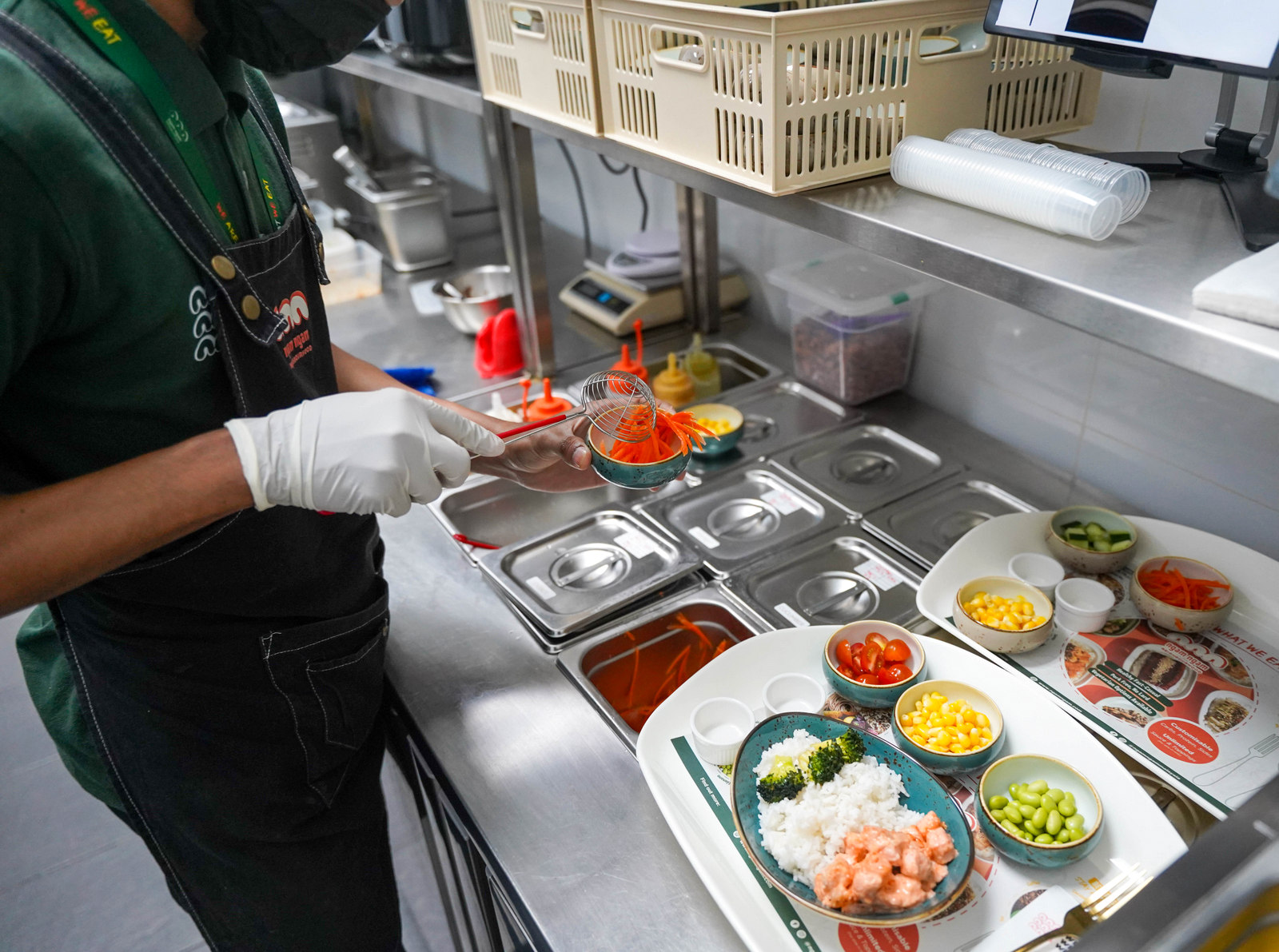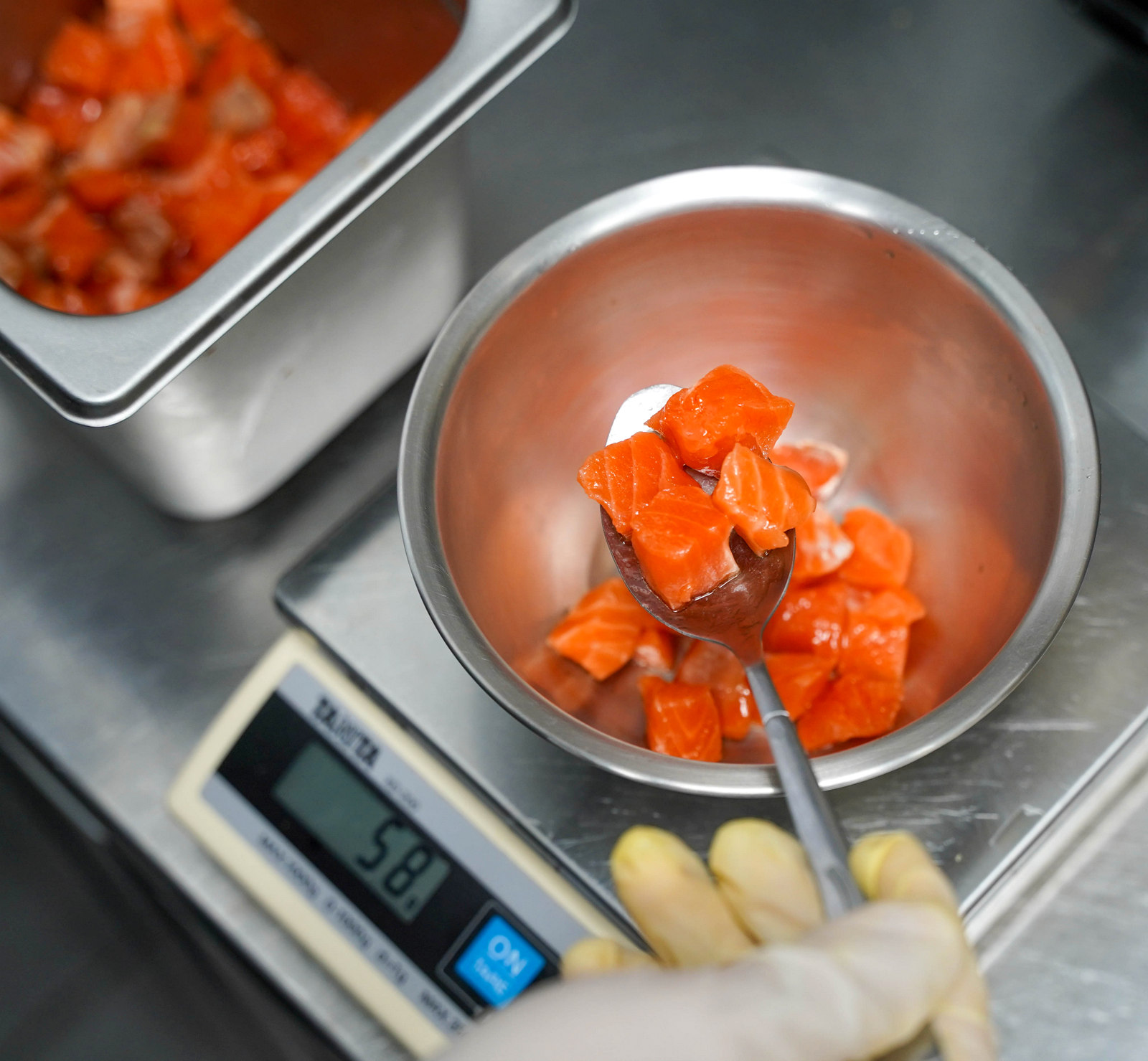 That's not all - Ngam Ngam empowers patrons to customise their flavours with a counter of complimentary sauces and toppings, such as spicy sriracha, sesame sauce, teriyaki sauce, garlic aioli, lime and herb sauce, signature soy, soy chilli, honey mustard and furikake, plus nutrient-dense sprinklings of sunflower seeds, chia seeds and sesame seeds.
A peek into Ngam Ngam's kitchen proves its precision - every ingredient is carefully weighed and portioned for faultless fulfilment.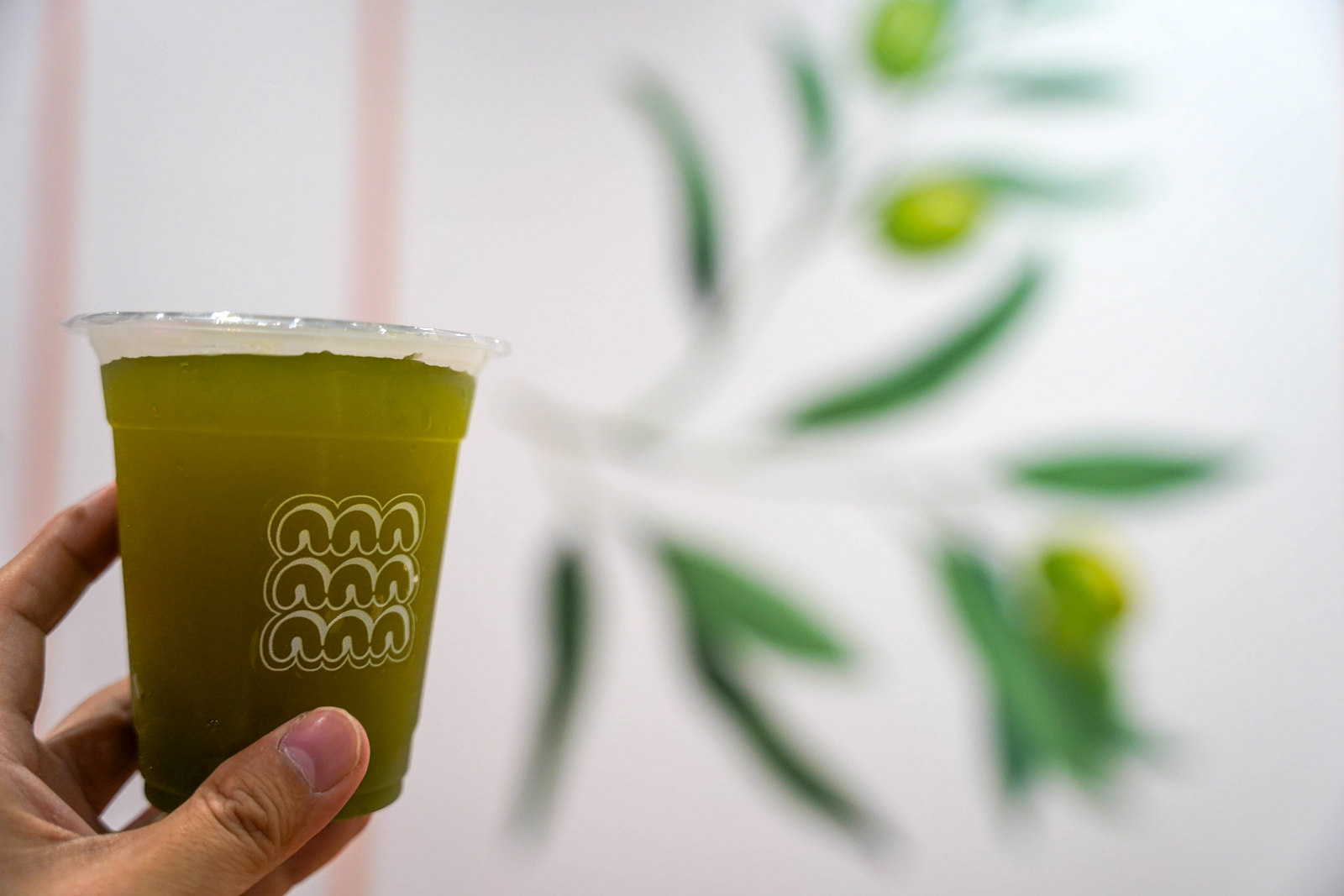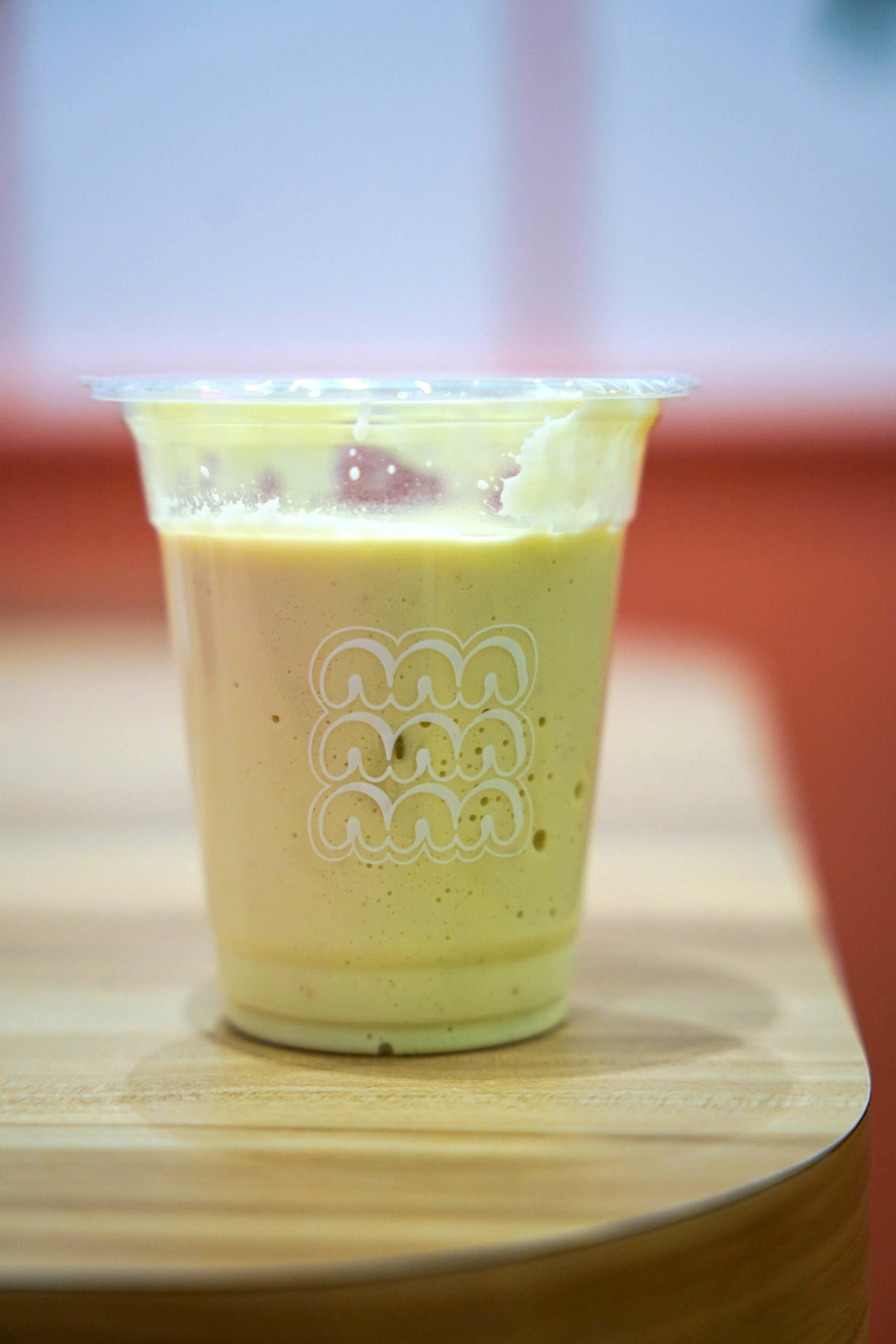 Beverages also uphold a healthy perspective.
The default drink for the sets is the Cucumber Lime Mint (RM5.90), green and gorgeous. But customers who crave creaminess can choose the Avocado Milk (RM12.90, or a RM6 add-on for the sets), as richly textured as a milkshake, with all the antioxidant goodness of avocado.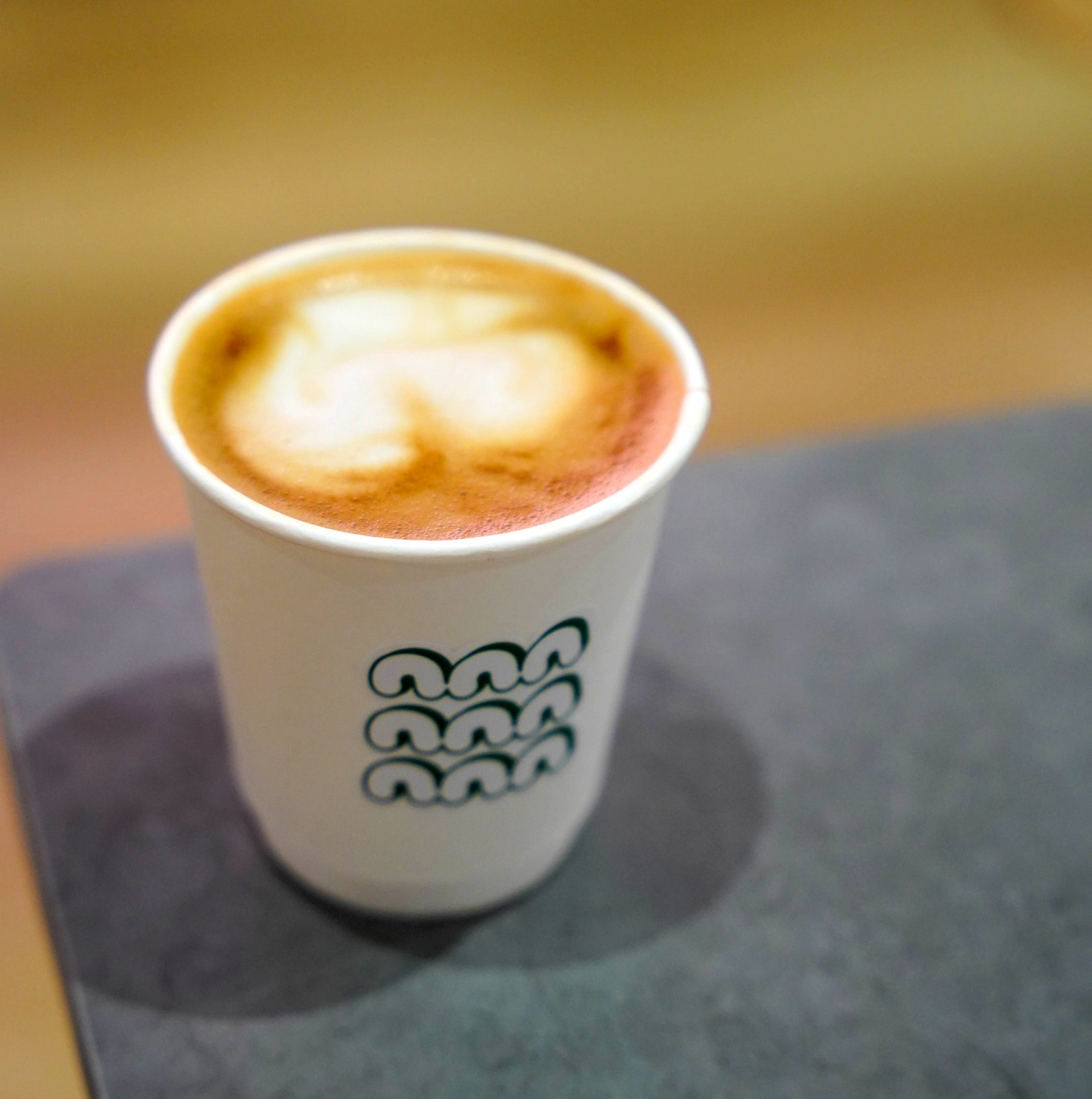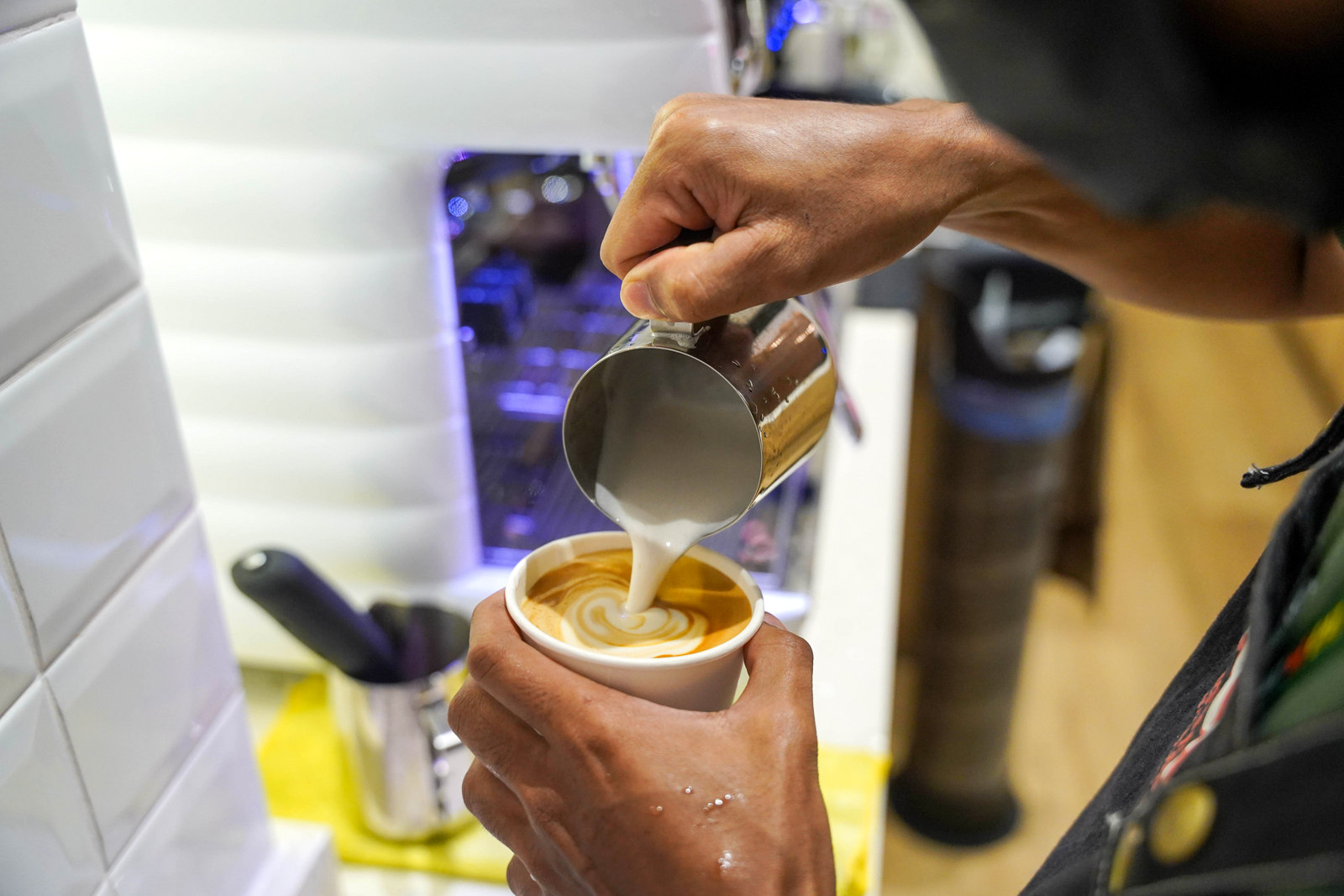 Ngam Ngam is a nice stop for a caffeine fix too - the latte (RM10.90, or a RM4 add-on to the sets; also available with oat milk) perks us instantly, ensuring we return to the office revived.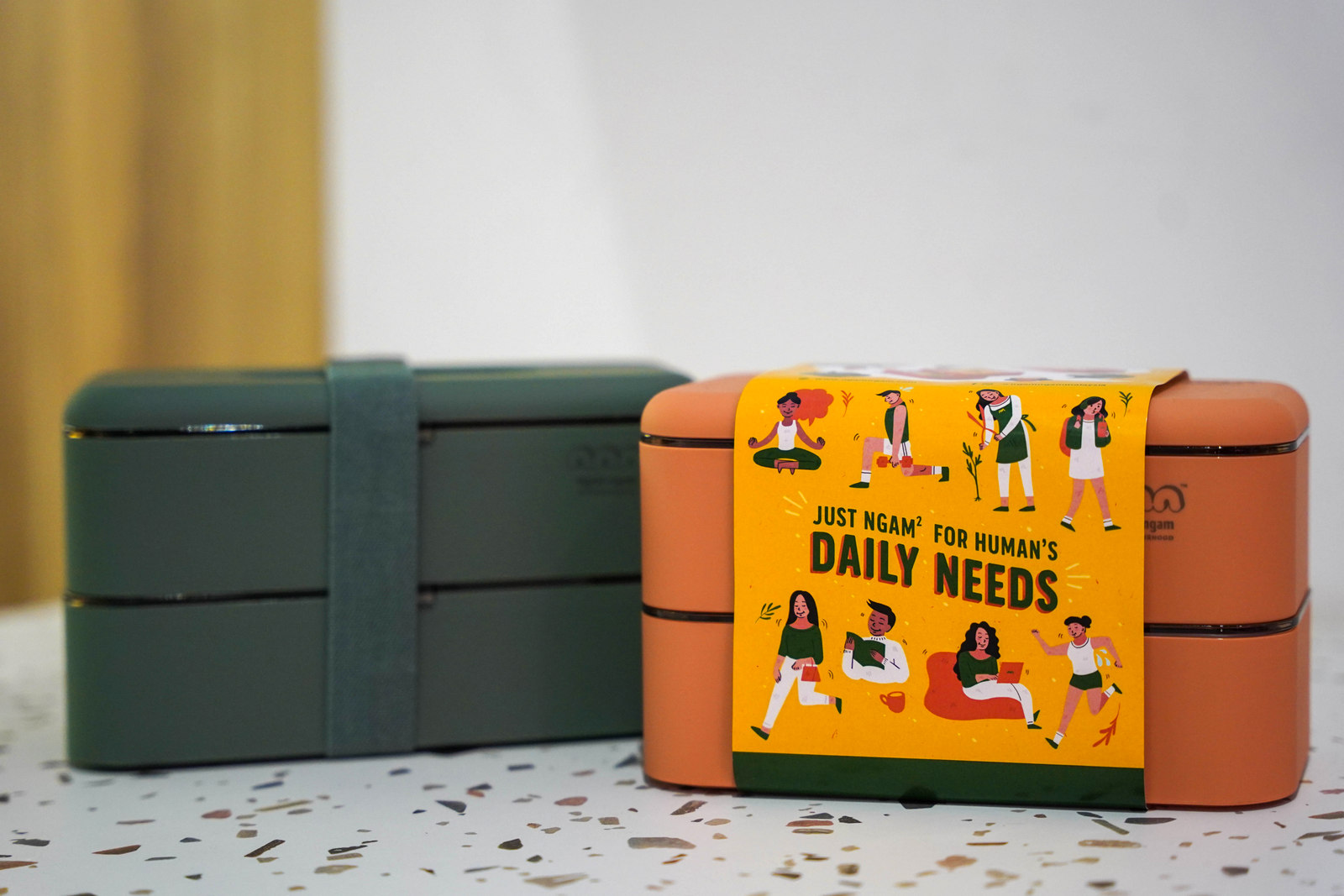 Merch alert! The Ngam Box is a practical addition to the household, stellar for storing food takeouts and other necessities.

Purchase up to RM31.80 at Ngam Ngam and get one Ngam Box at RM69.90, or purchase up to RM65 and get one Ngam Box at RM59.90.
As a bonus, every time you tapao your order with this Ngam Box, you'll enjoy a 10% discount off the order - a tasty reason for us to head back here for our daily food needs. 
Note that Ngam Ngam Neighbourhood can also be found in another neighbourhood - Empire Damansara, ideal if you live in Petaling Jaya.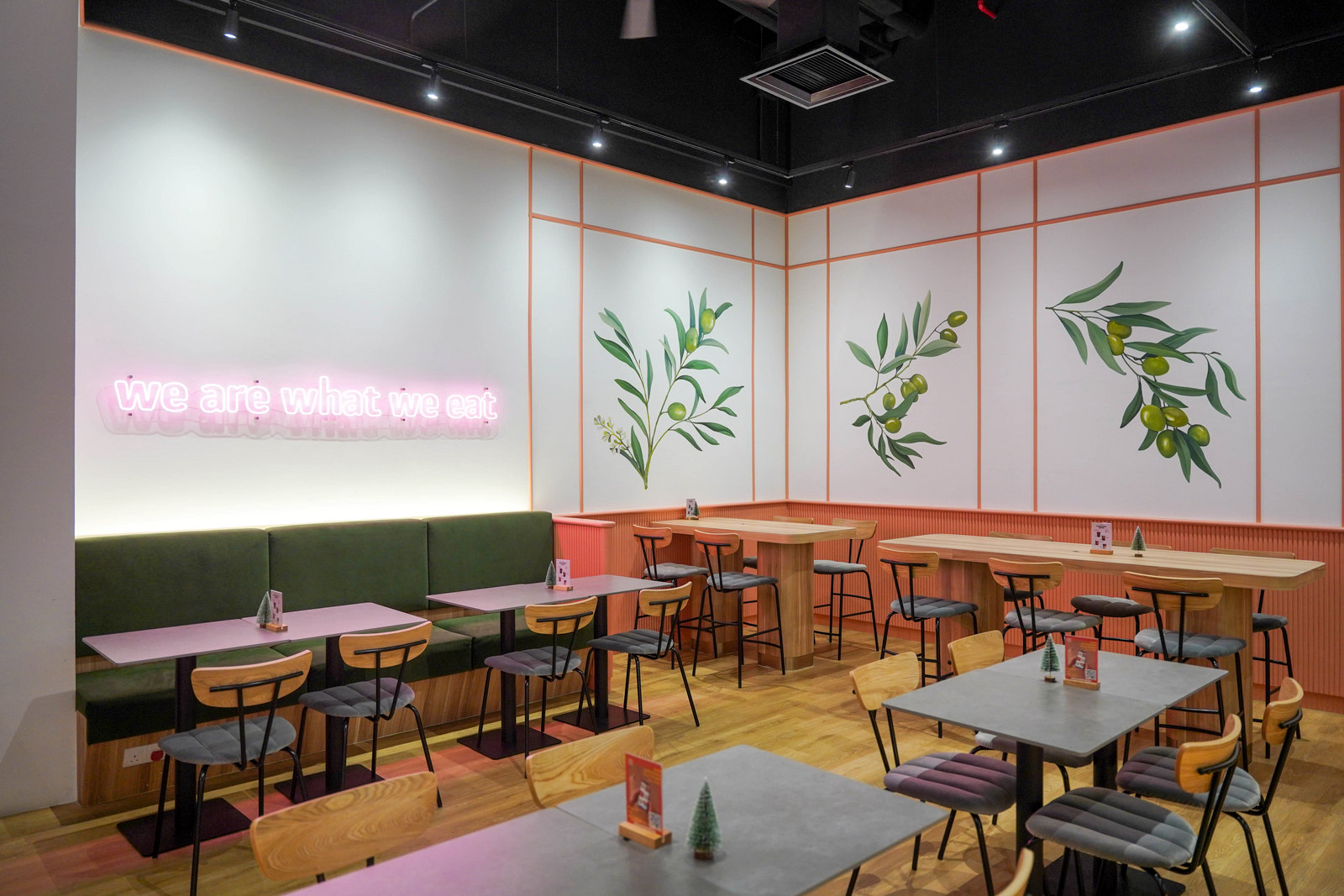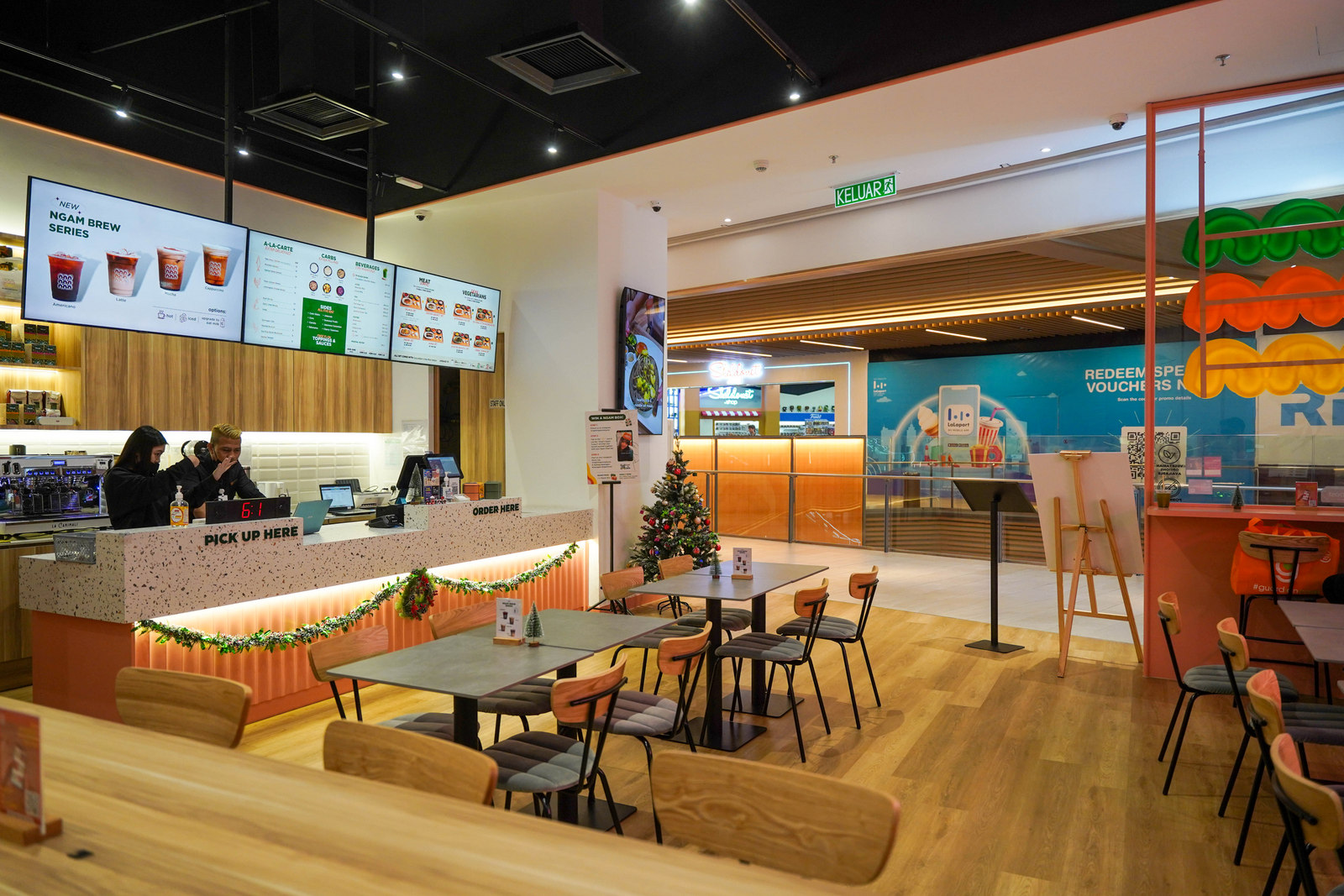 Ngam Ngam Neighbourhood - LaLaport BBCC
Lot L3-15, Mitsui Shopping Park, LaLaport Bukit Bintang City Centre, Jalan Hang Tuah, 55100 Kuala Lumpur. 
Operation Hours: 10am - 10pm (Everyday)
Ngam Ngam Neighbourhood - Empire Damansara
F-25(125), Heritage Lane, Empire Damansara, Jalan PJU 8/8, Damansara Perdana, 47820 Petaling Jaya, Selangor.
Operation Hours: 10am - 9pm (Everyday)
Instagram & Facebook: @ngamngammalaysia