Mision by Burgertory: Puchong's paradise for fresh grilled meat, playful pastas, mighty burgers & more
February 27, 2023
---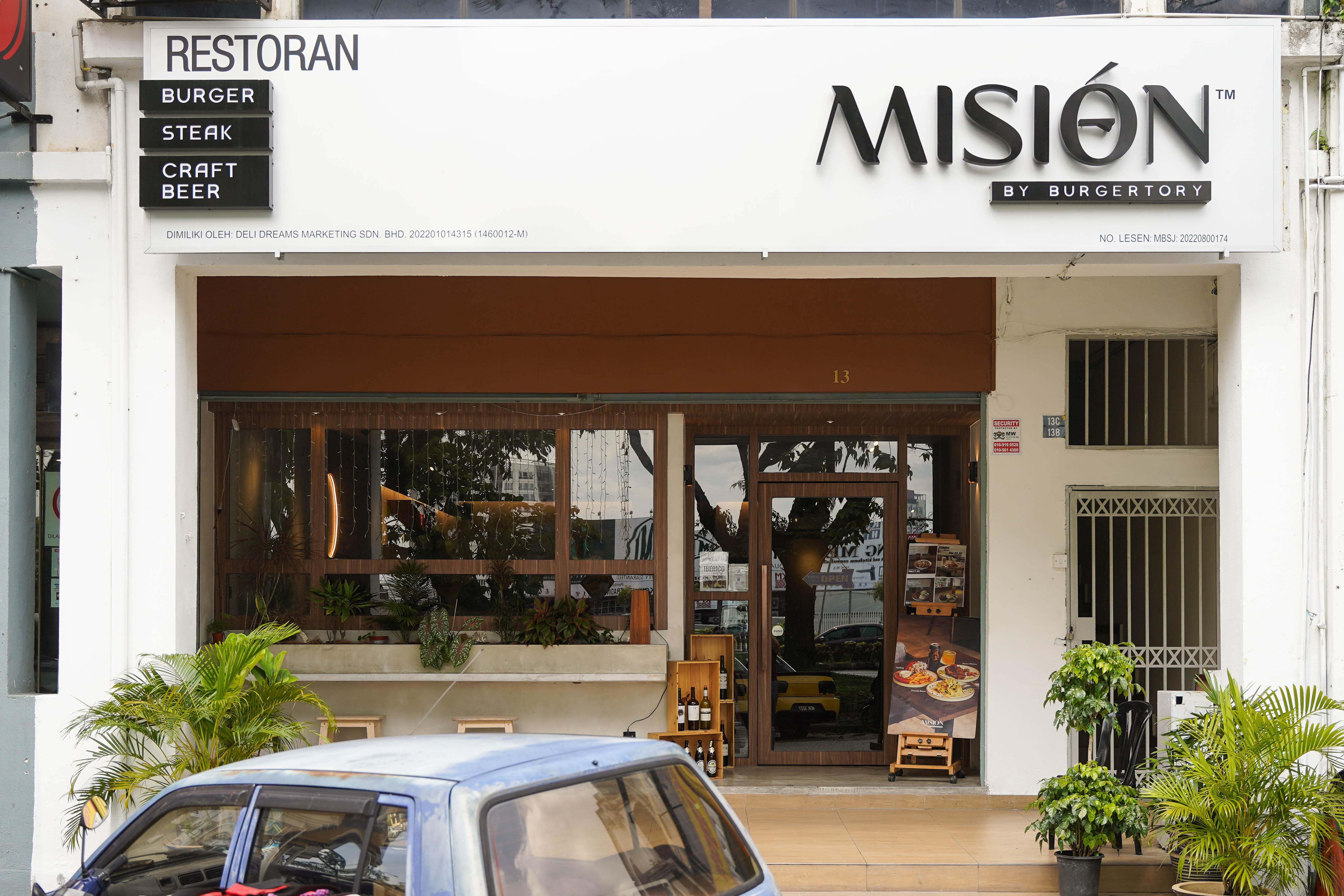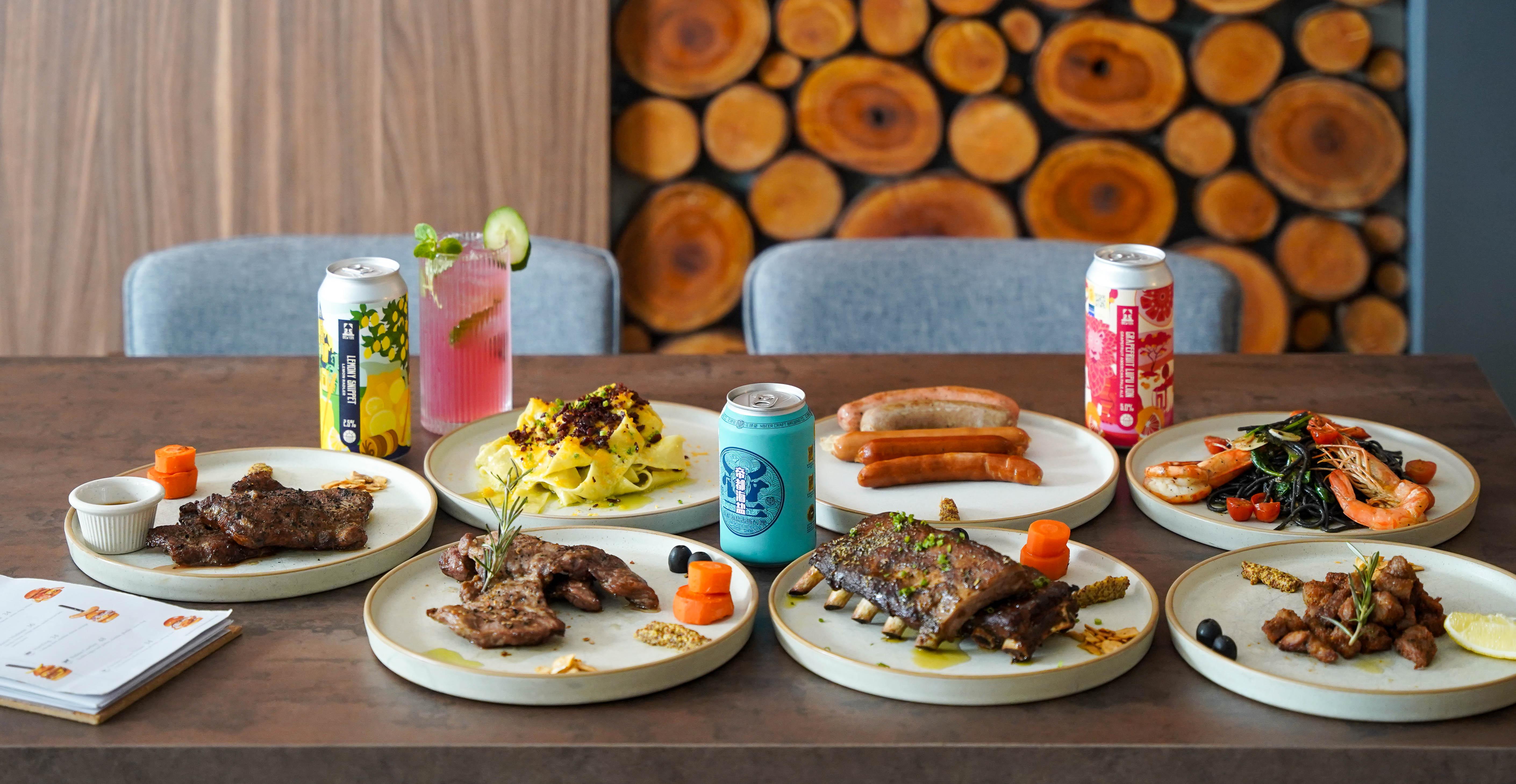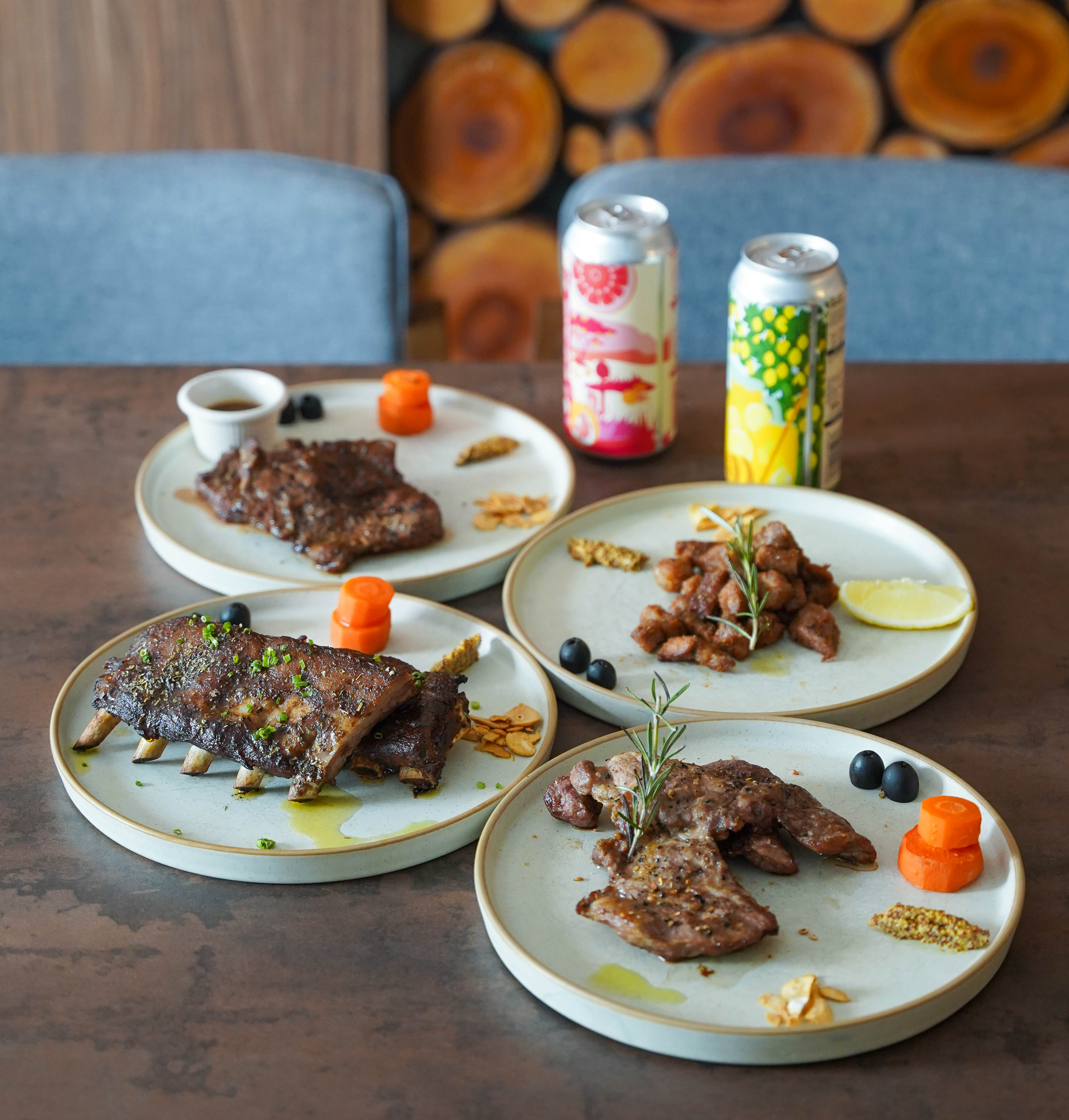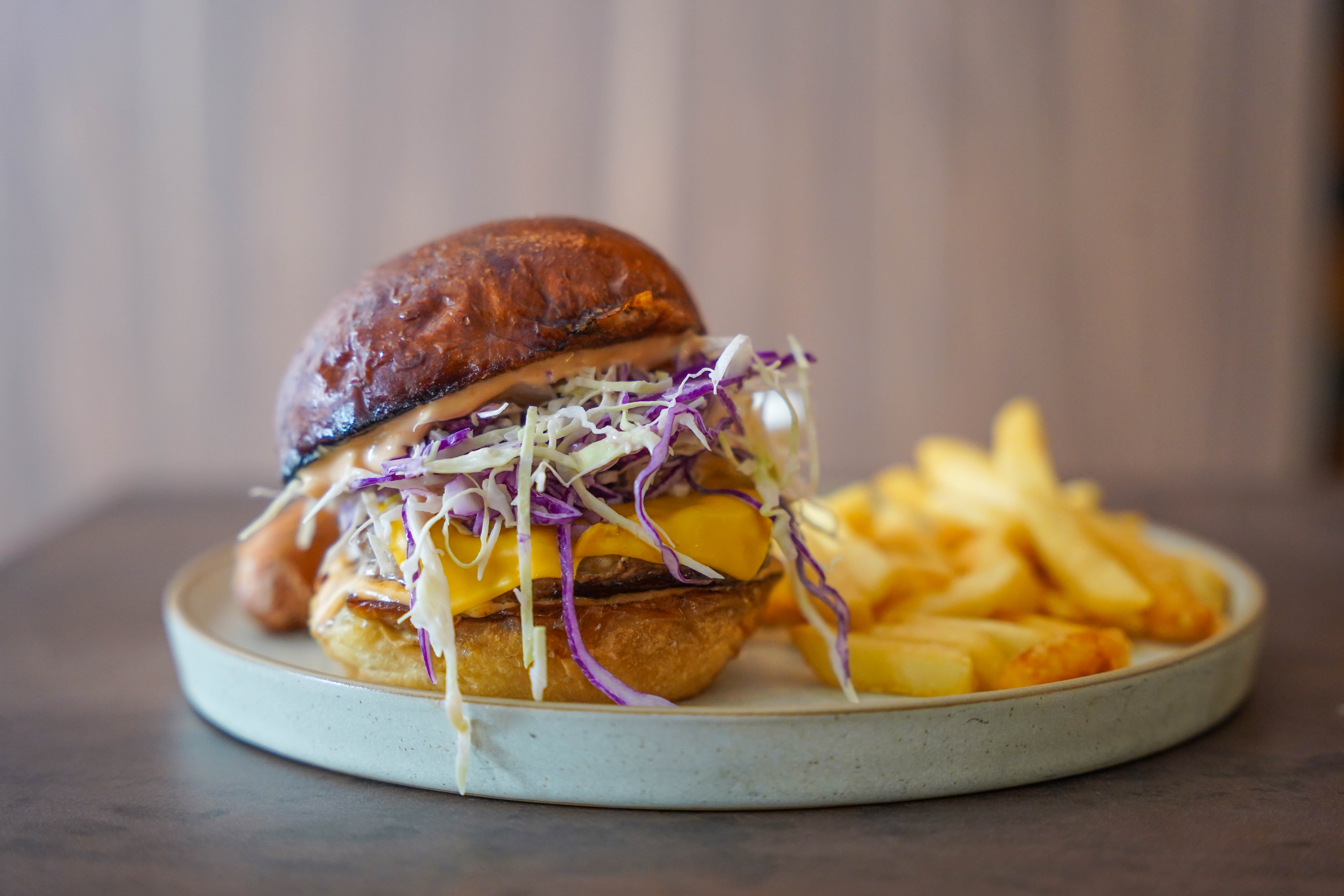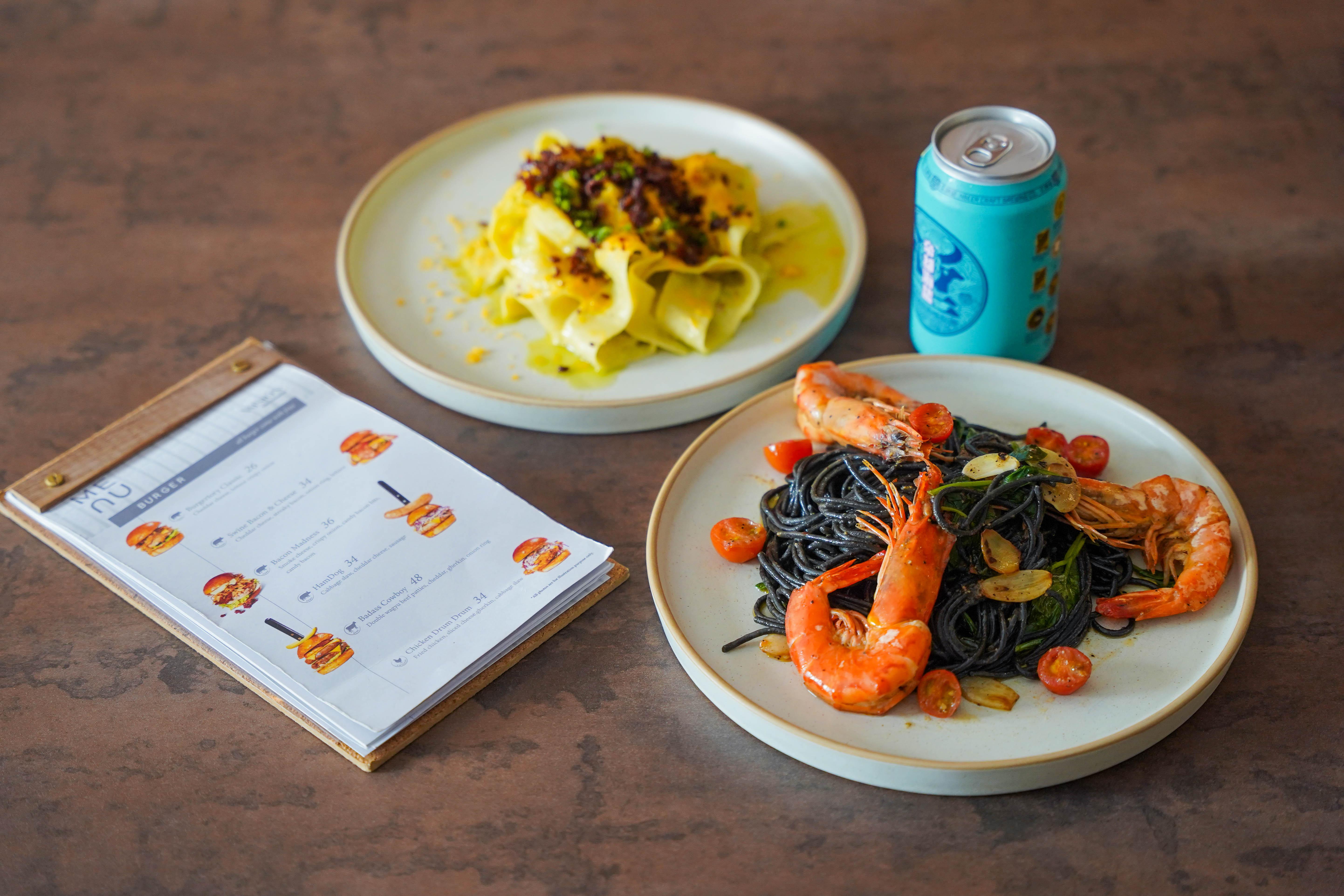 For the past six months, patrons have entered Puchong's Mision by Burgertory with a purpose: To sink their teeth into succulent, freshly grilled pork, from coveted cuts like Spanish iberico abanico to crowd-pleasers like chunky, plump sausages, plus playful pastas and princely pork burgers, coupled with cool craft beers and kombucha.
Mision is more than a family-friendly restaurant: It's a protein powerhouse where customers can choose from a variety of pork - as well as Japanese Miyazaki A5 beef, New Zealand lamb chops and Norwegian salmon - showcased in the chiller. 
If you purchase the meat to bring home, you'll enjoy a 15% discount off the reasonable prices. And if you have the meat expertly cooked in Mision's kitchen for dine-in here, no cooking fee is charged. Both ways, it's a win-win situation!
Fun fact: As its name indicates, Mision is a spin-off of Subang's long-enduring Burgertory pork burger specialist, broadening the brand's horizons beyond burgers, becoming a potent force in Puchong for meat-based Western fare.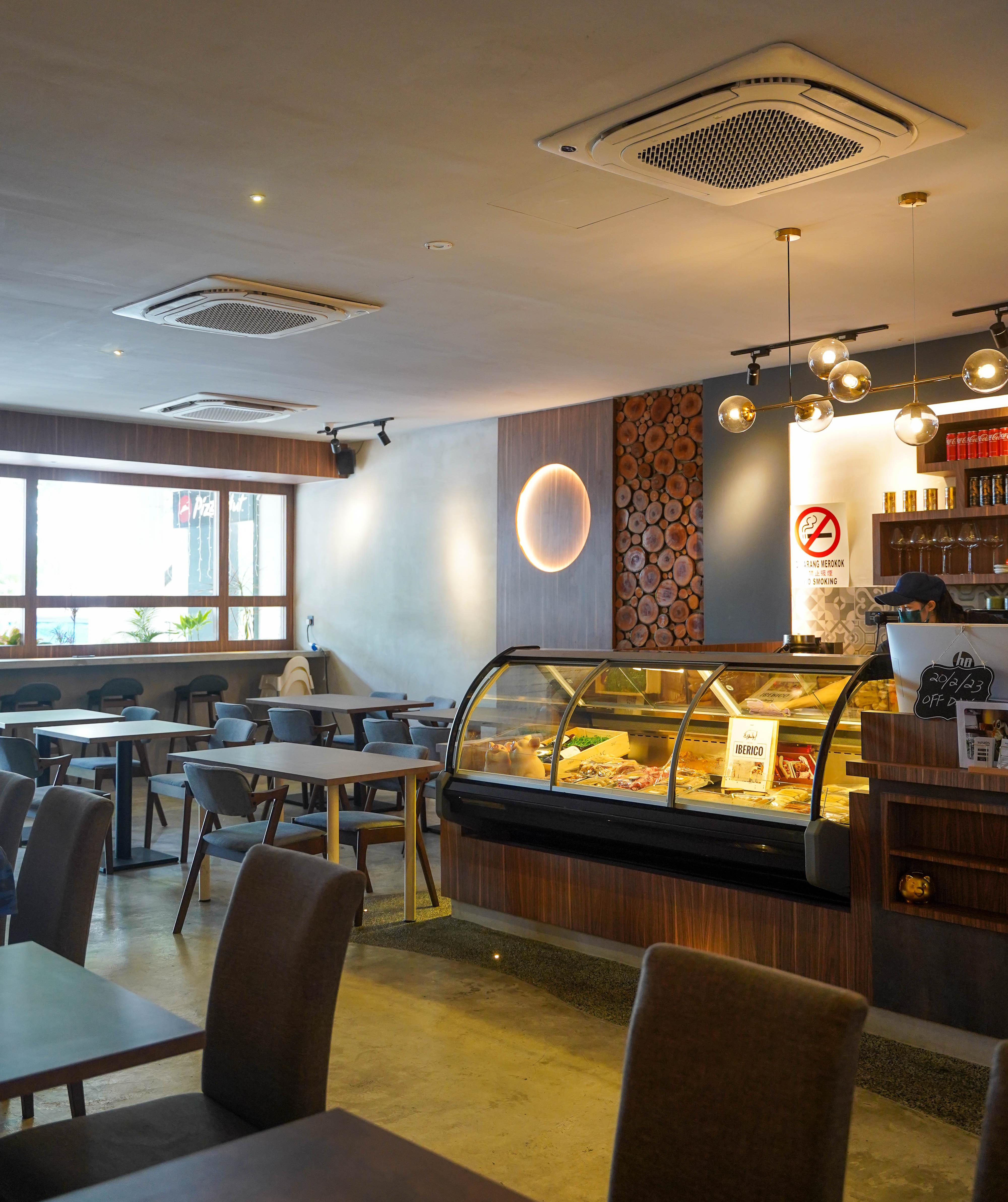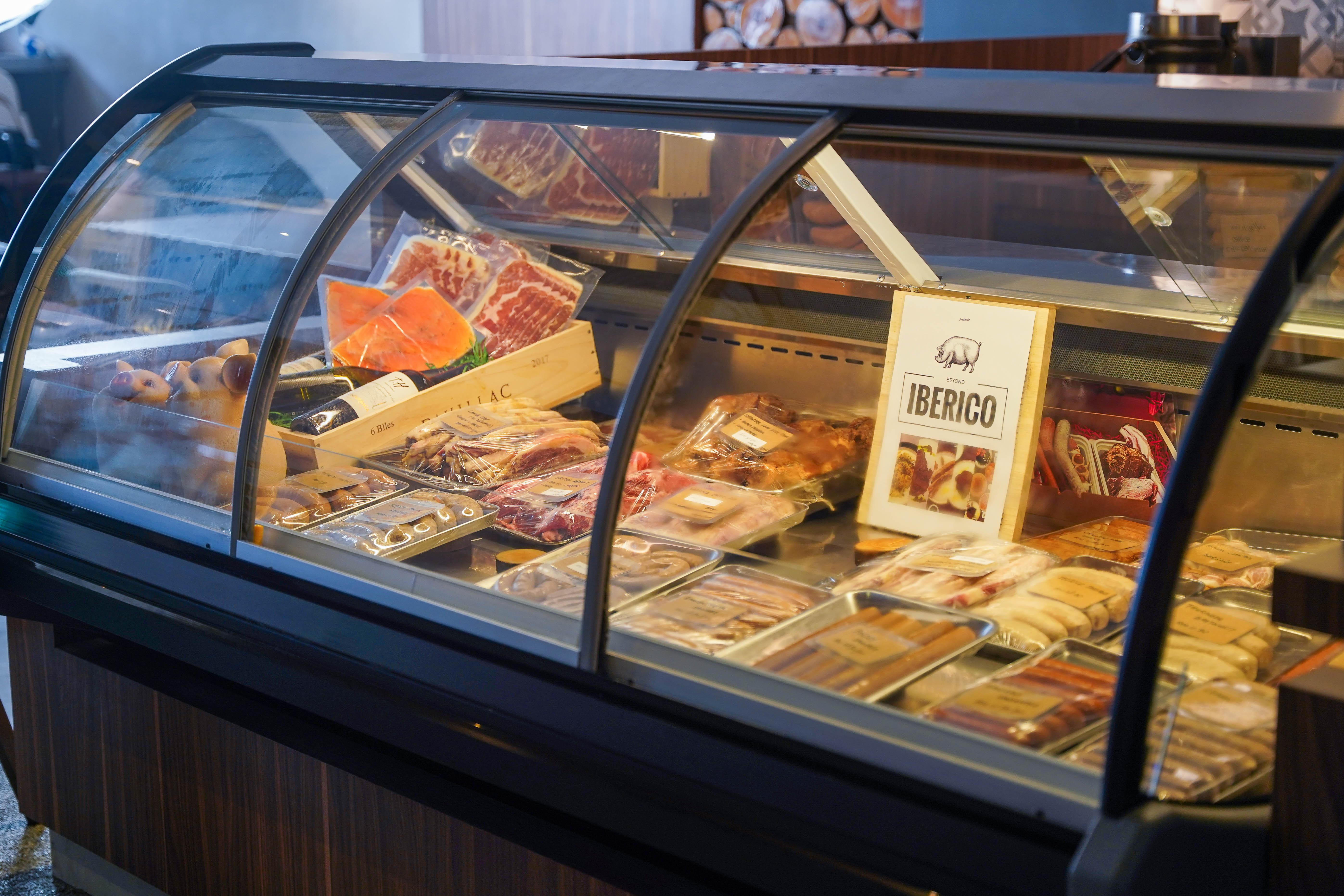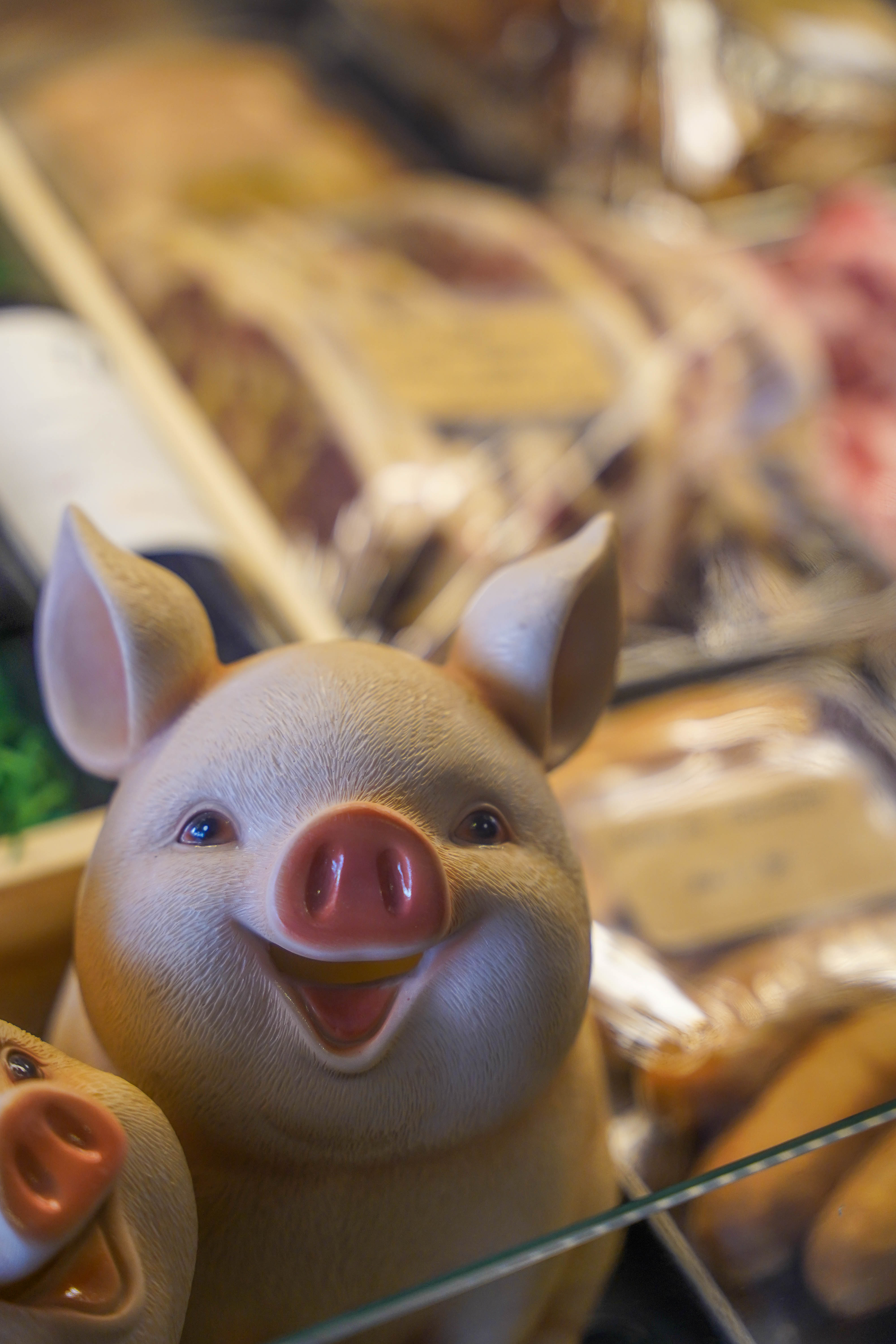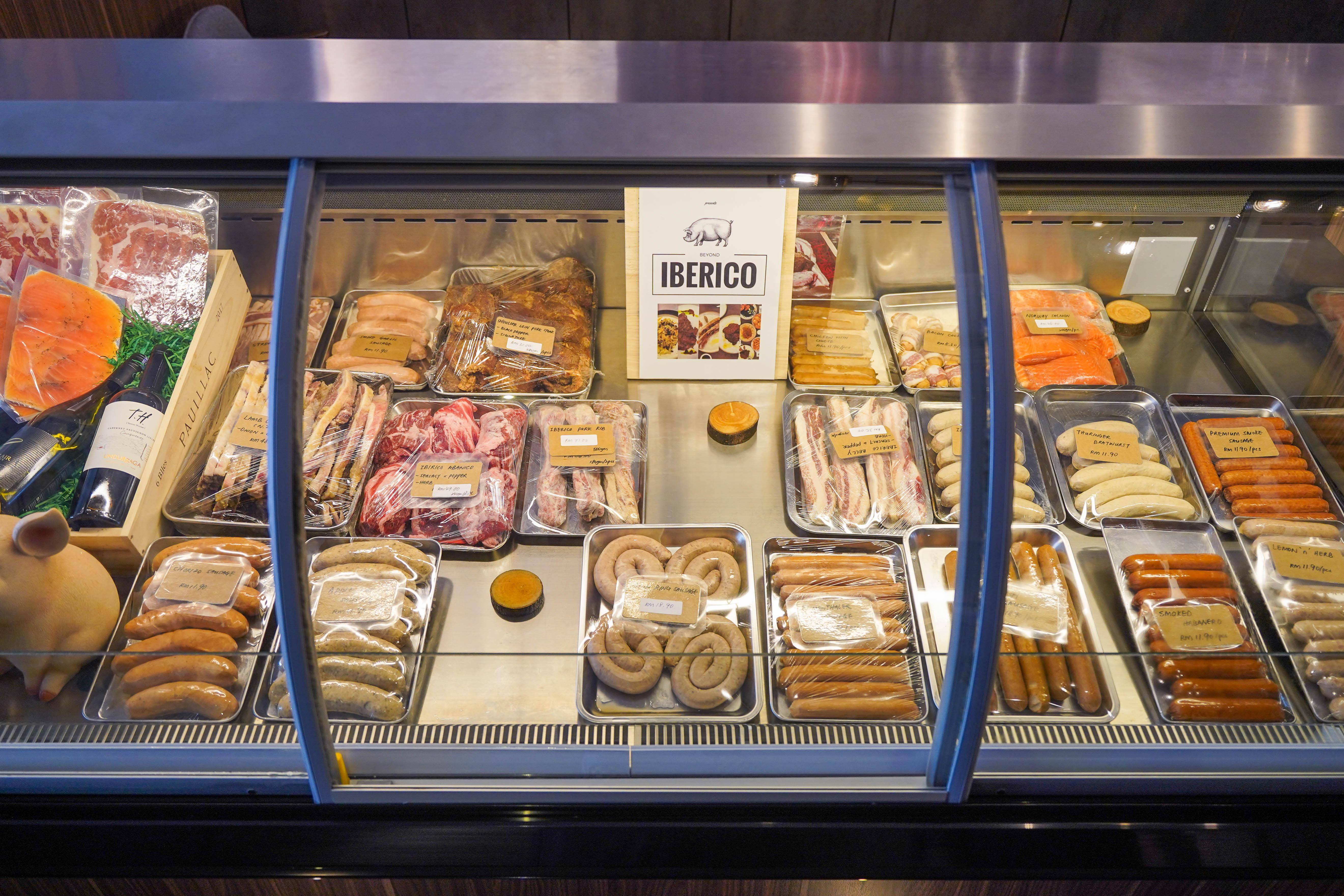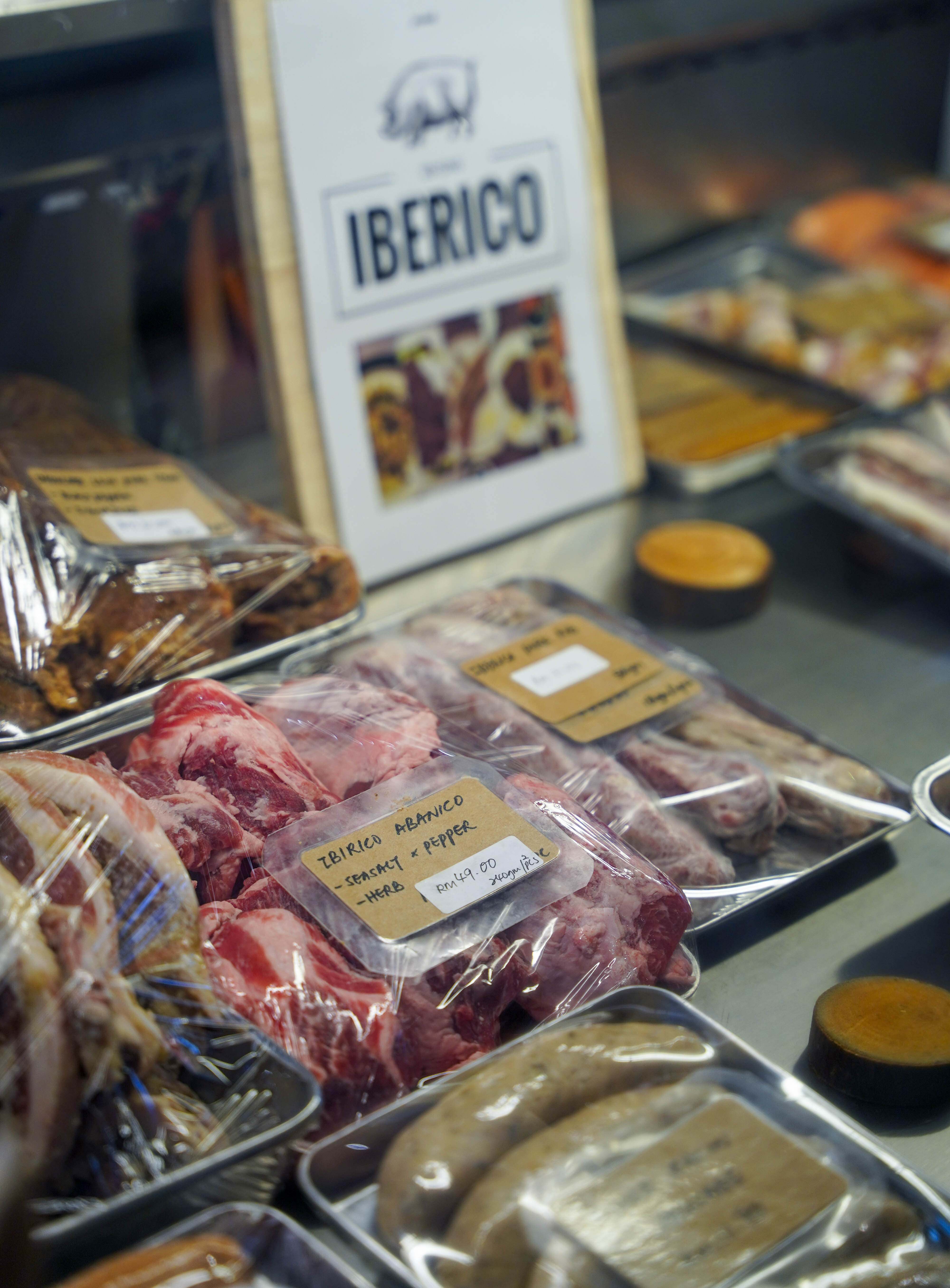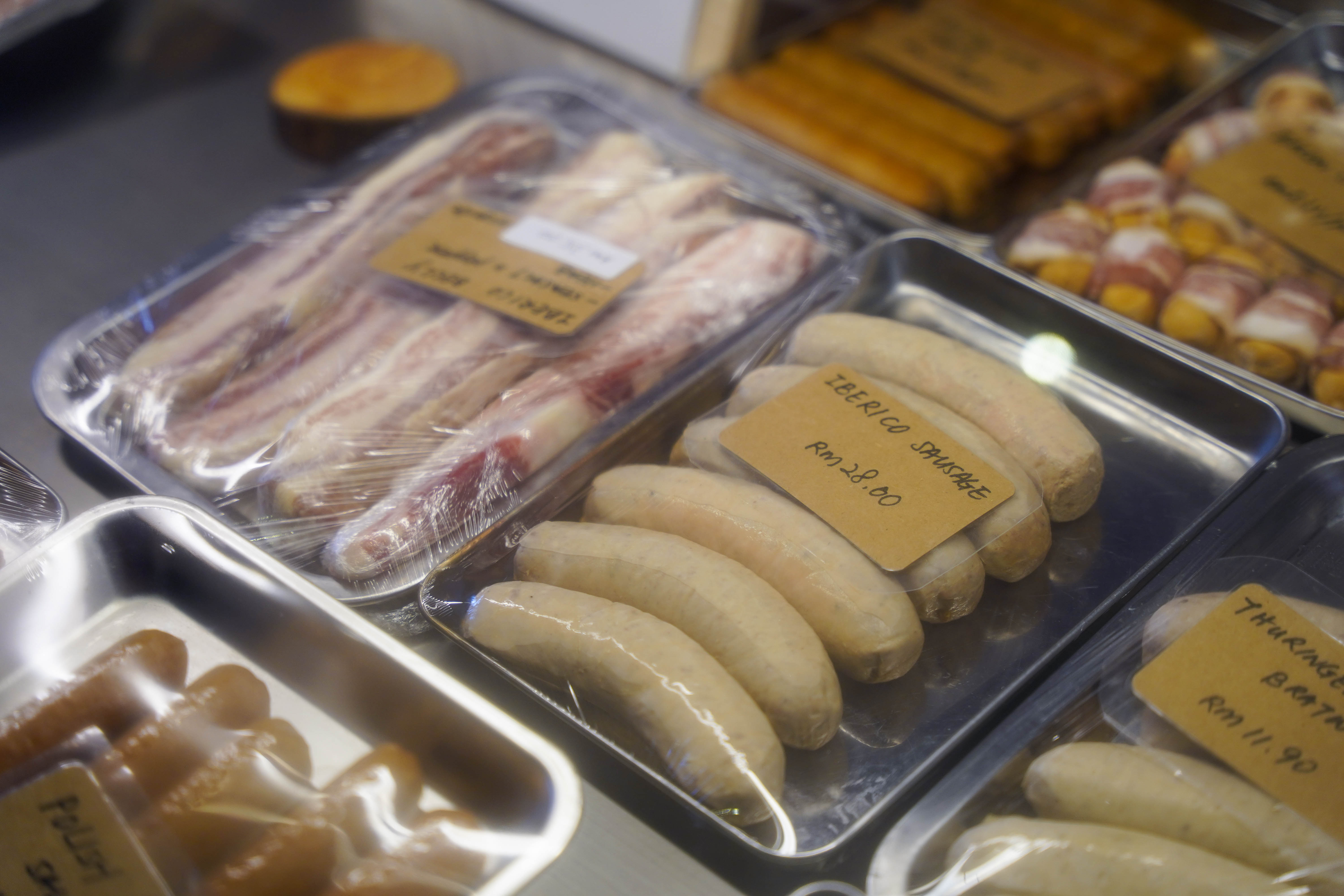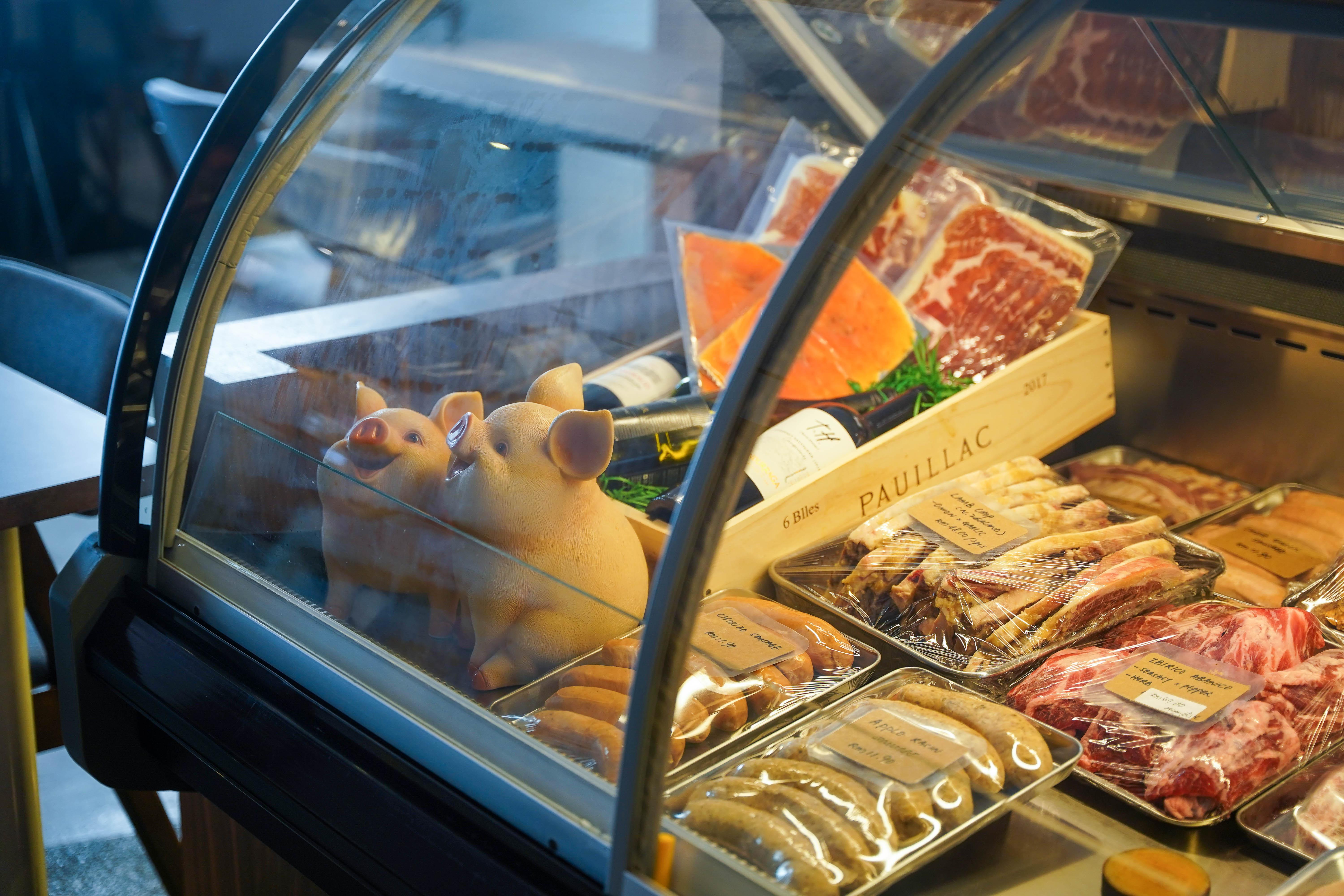 The centrepiece of Mision is its meat chiller, a bonanza of carnivorous pleasures.
Iberico is the star for the pork, spanning well-marinated choices of belly, ribs and rib fingers, charcuterie-style cold cuts and more. Beef isn't ignored, boasting top-tier Japanese Miyazaki A5 wagyu and Australian cuts, while lamb, chicken and salmon are all also available, covering all our protein requirements.
Everything is fabulously fresh - Mision even brings in its Norwegian salmon whole, filleting and slicing the fish in its own kitchen.
There's even Mision's own-cured bacon, bolstered by no fewer than 12 varieties of sausages, from German-inspired Thüringer Bratwurst and Lemon & Herb Sausages to Polish Sausages, Smoked Habanero Sausages, Apple Raisin Sausages, Bacon Cocktail Sausages and more. 
In the corner, the beer chiller beckons, tempting us with colourful craft beers from across the globe. Pop a cold one at the end of a long workday or to celebrate the weekend.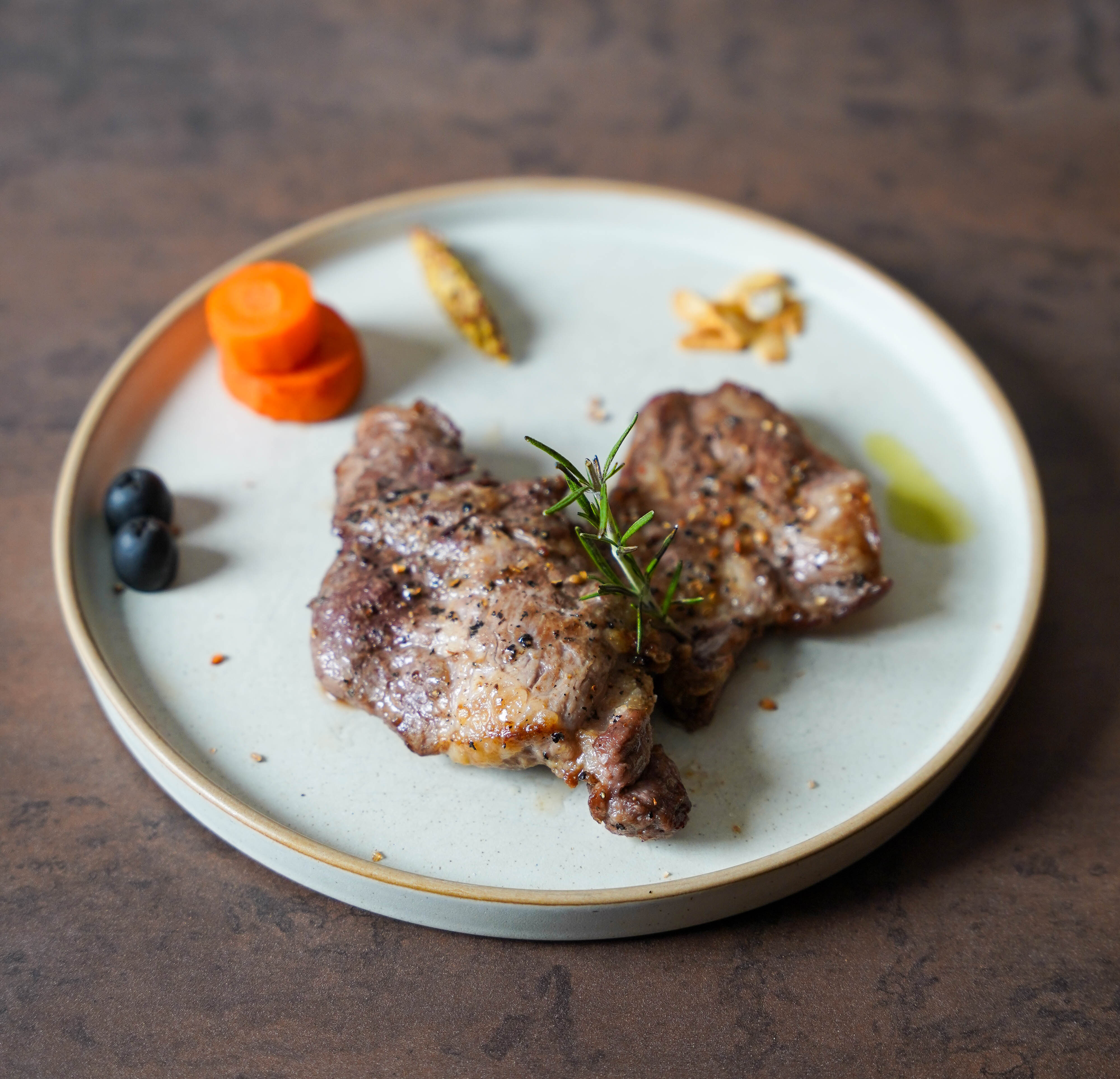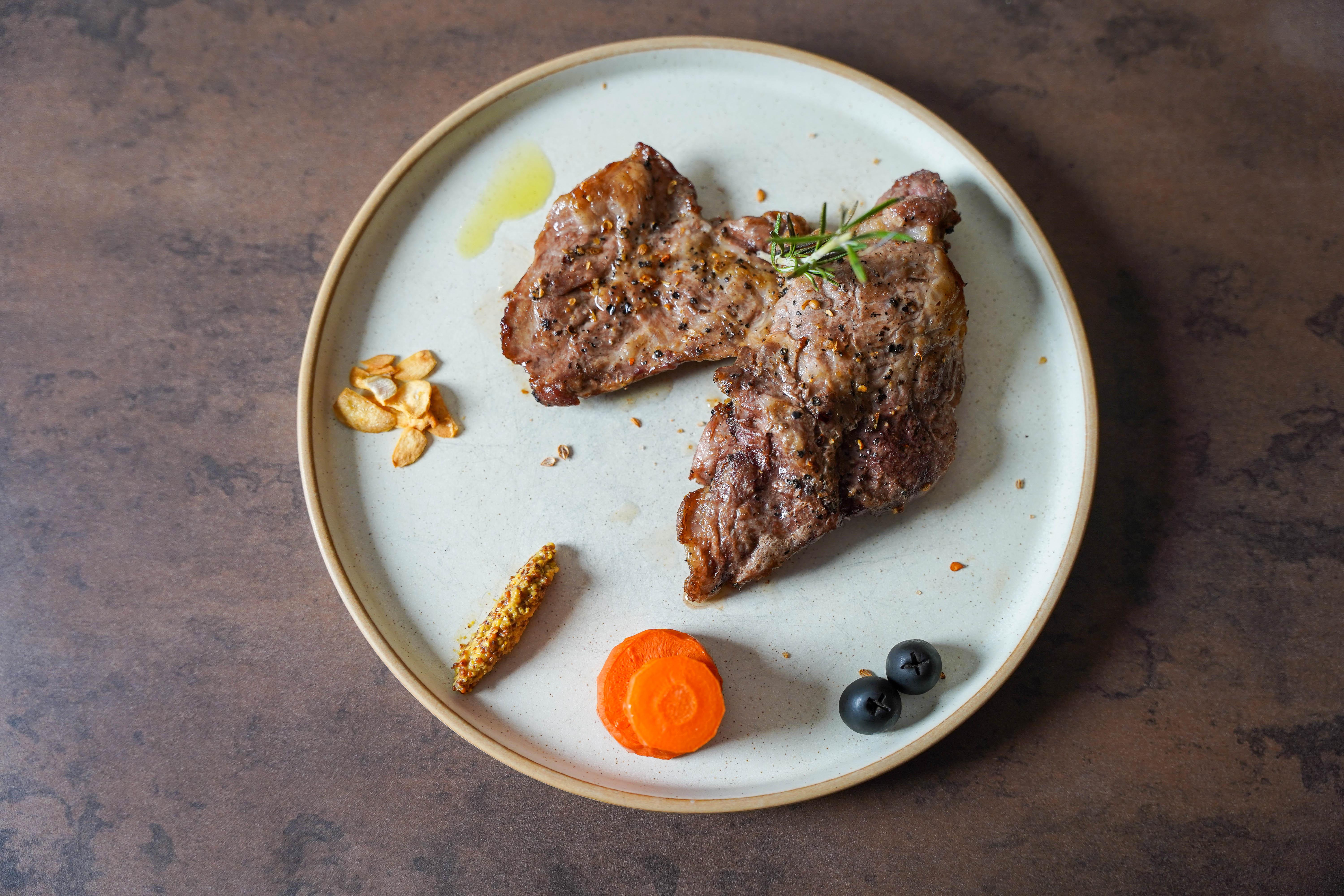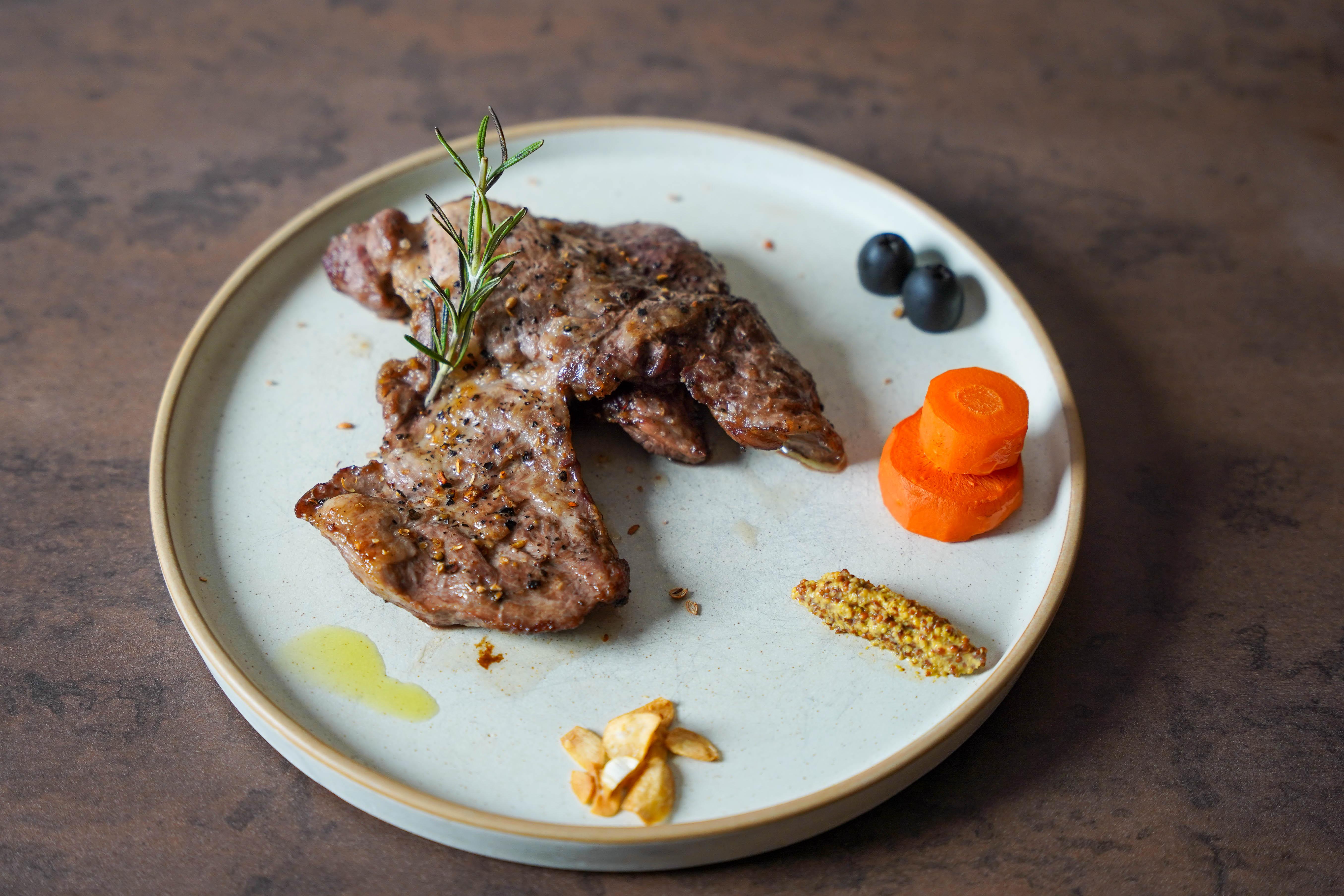 If you're exploring Mision for the first time, the Iberico Abanico (RM49) is the indulgence to try. It's the iberico equivalent of a juicy, tasty beef steak, bursting with full-bodied tenderness, brimming with a delicious depth of pure premium flavour. 
Mision's experienced team knows how to treat its meat with respect - this marvellously marbled cut has a clean, natural intensity, so it needs no heavy marination. Grilled pristinely with sea salt, pepper and rosemary for the perfect char, it's served with the elegant simplicity of carrots, grain mustard, garlic chips, olives and brown sauce, free of distractions.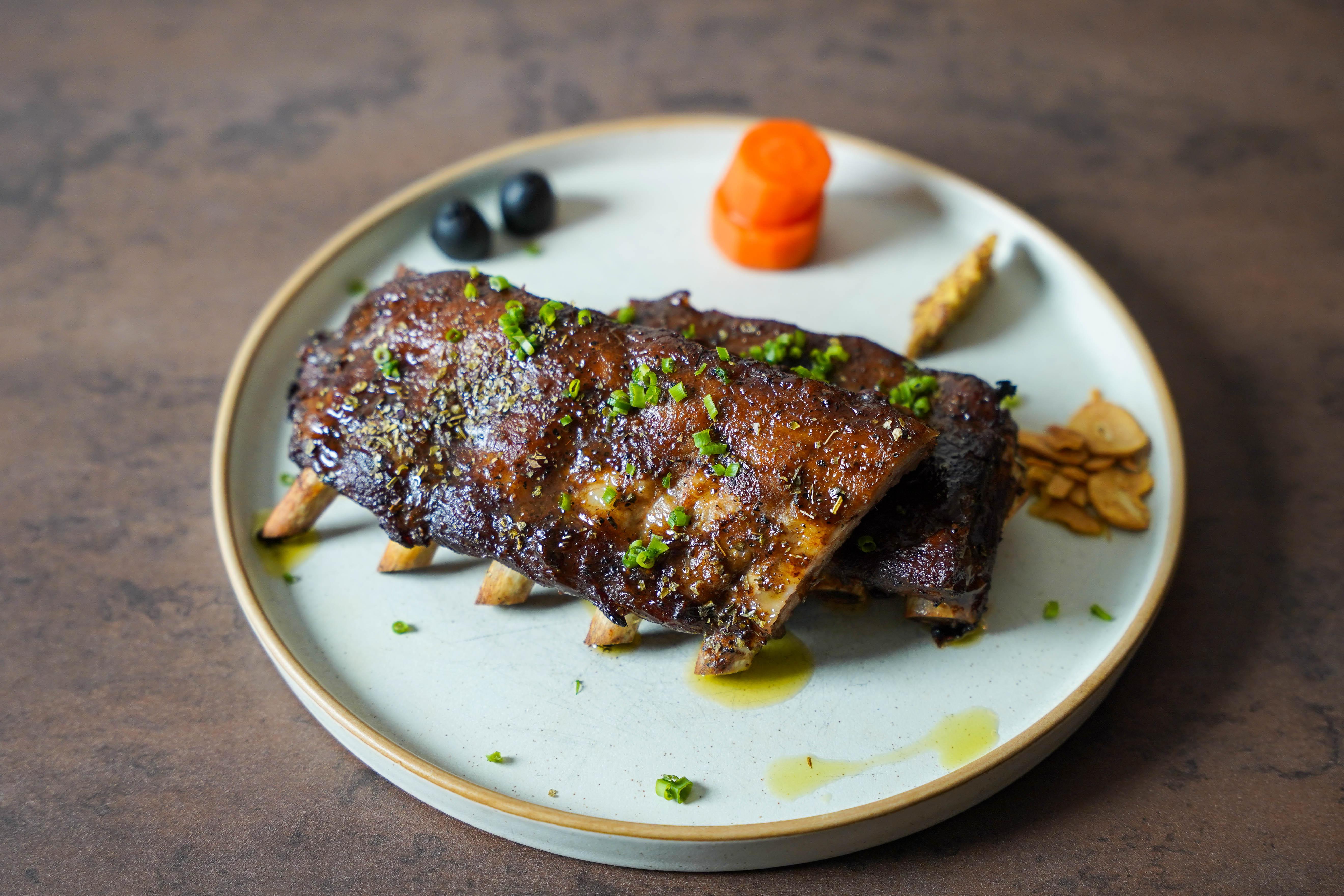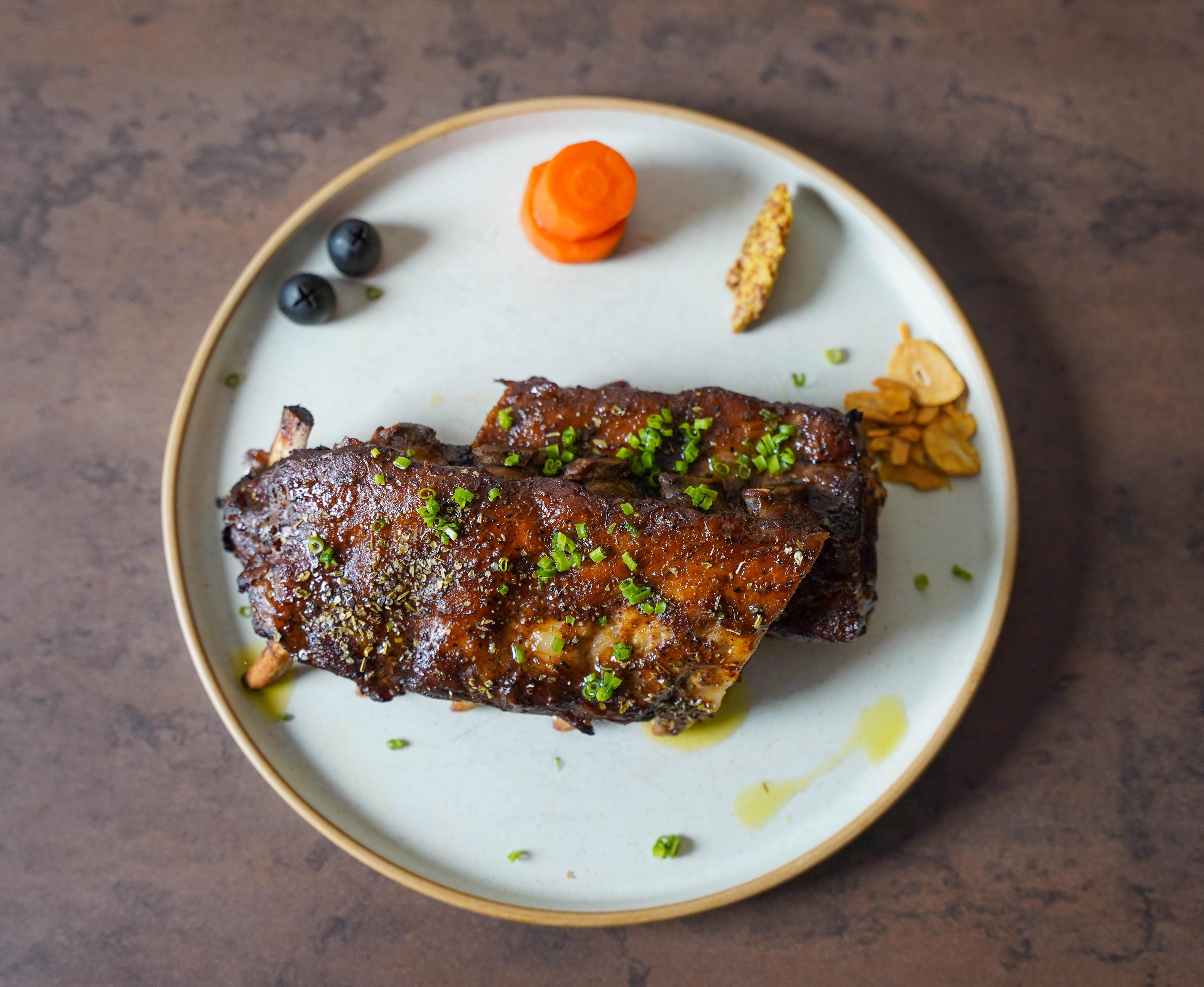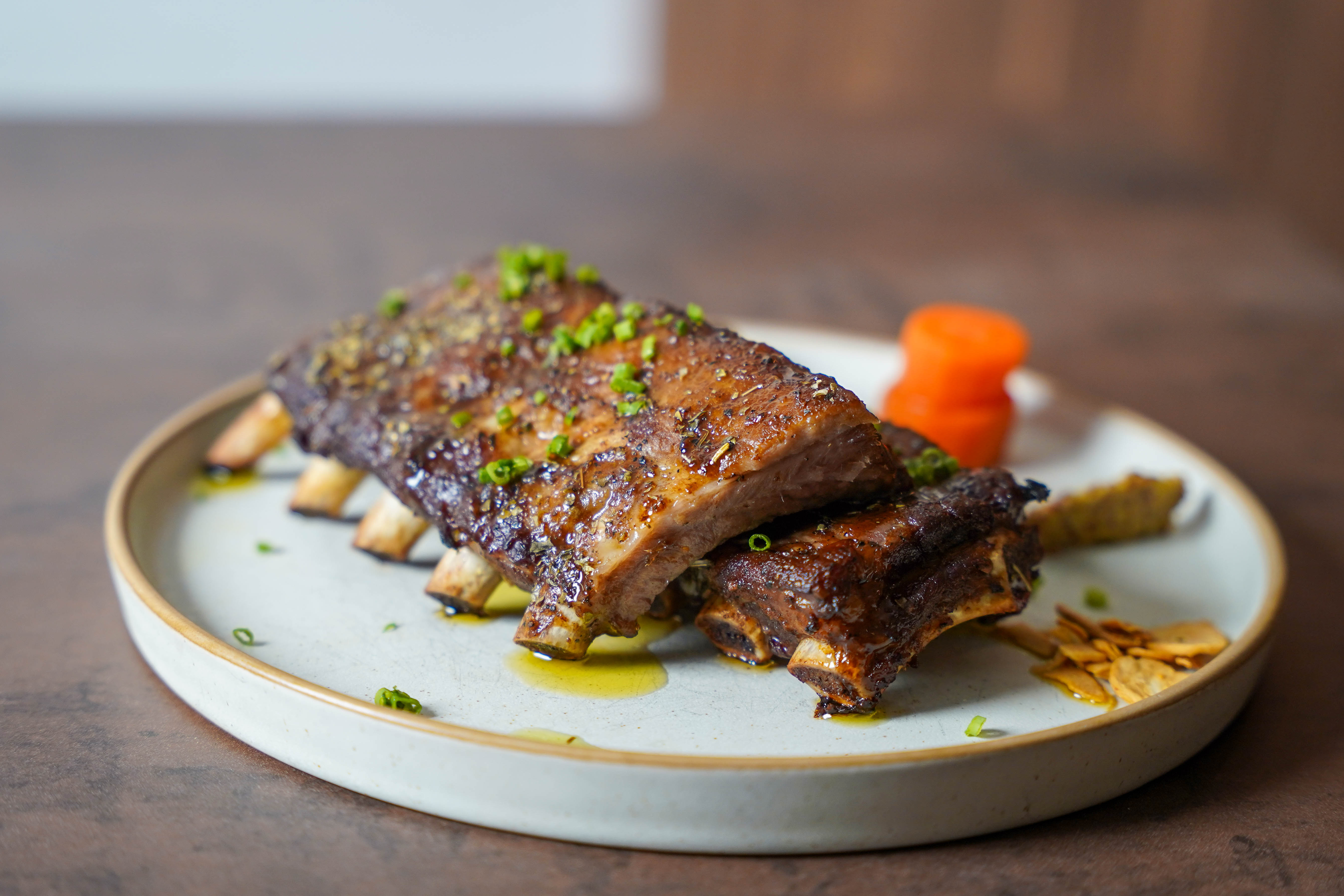 Iberico ribs are the caveman's choice, enjoyable to tear off the bone, with a lightly caramelised sweetness that yields to moist flesh inside, subtly seasoned with a pleasant balance of paprika, onions, garlic and coriander seeds (RM73).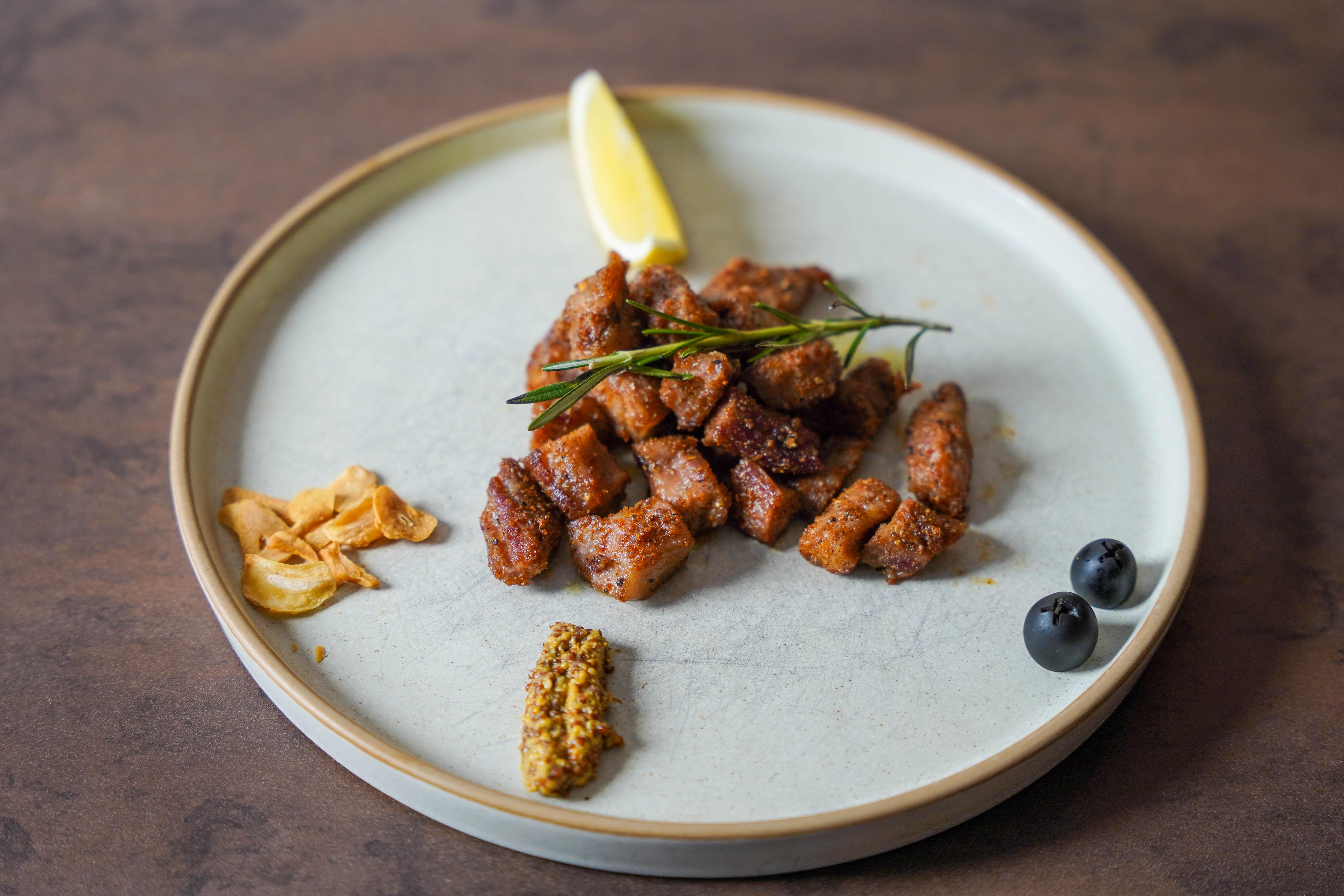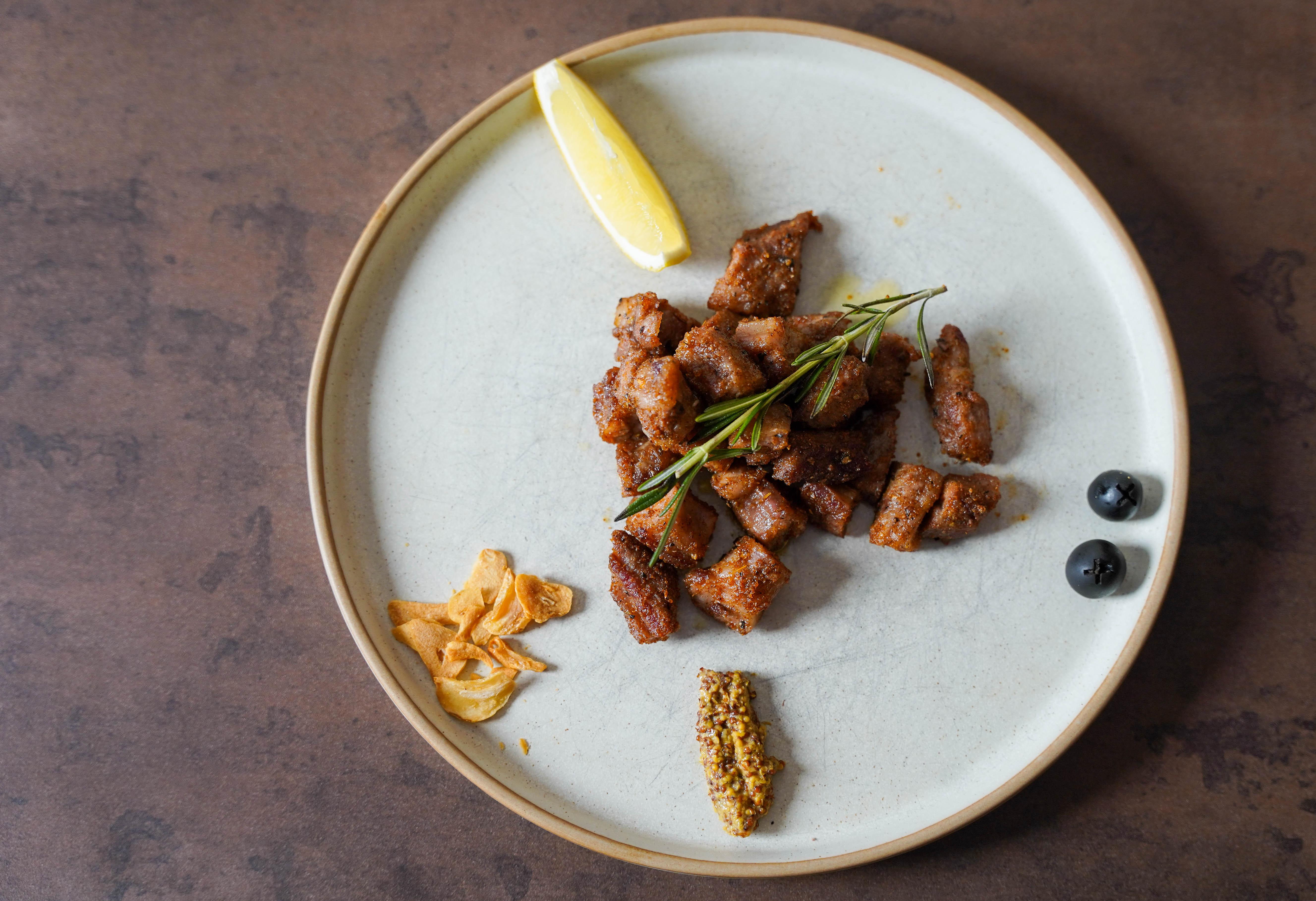 Iberico rib fingers (RM36) are ideal for snacking and sharing, good for go with beer. Once you start, you might not be able to stop munching!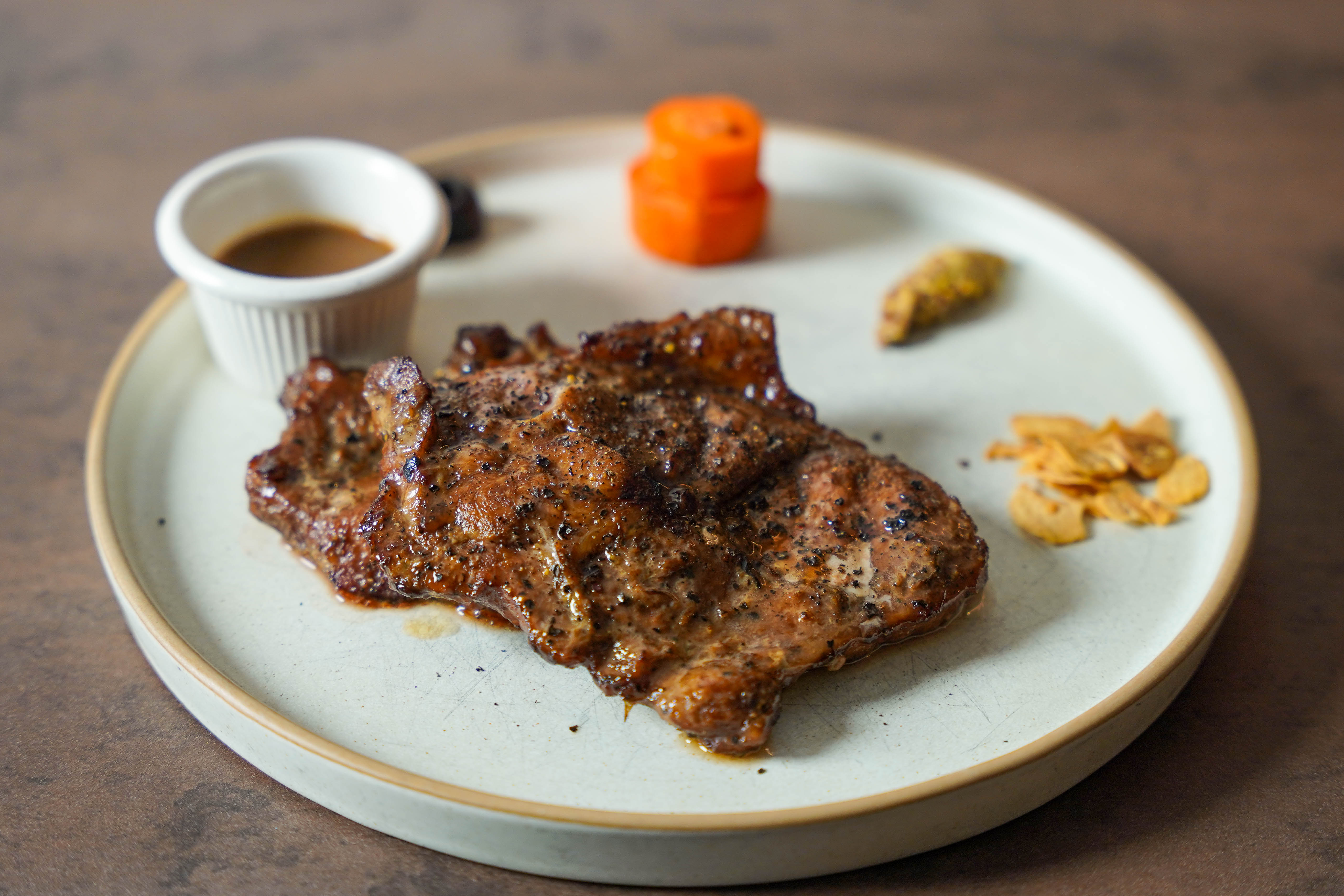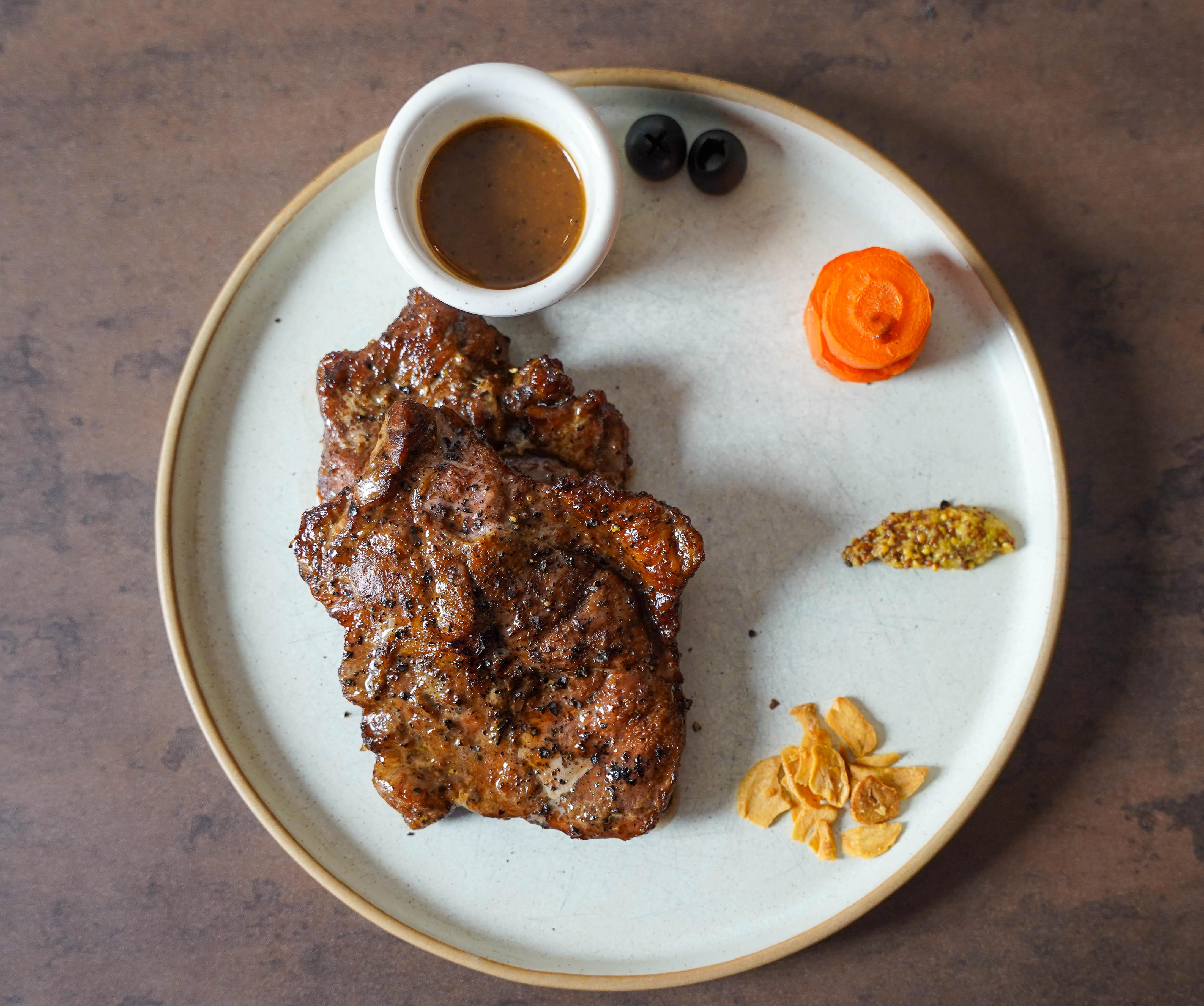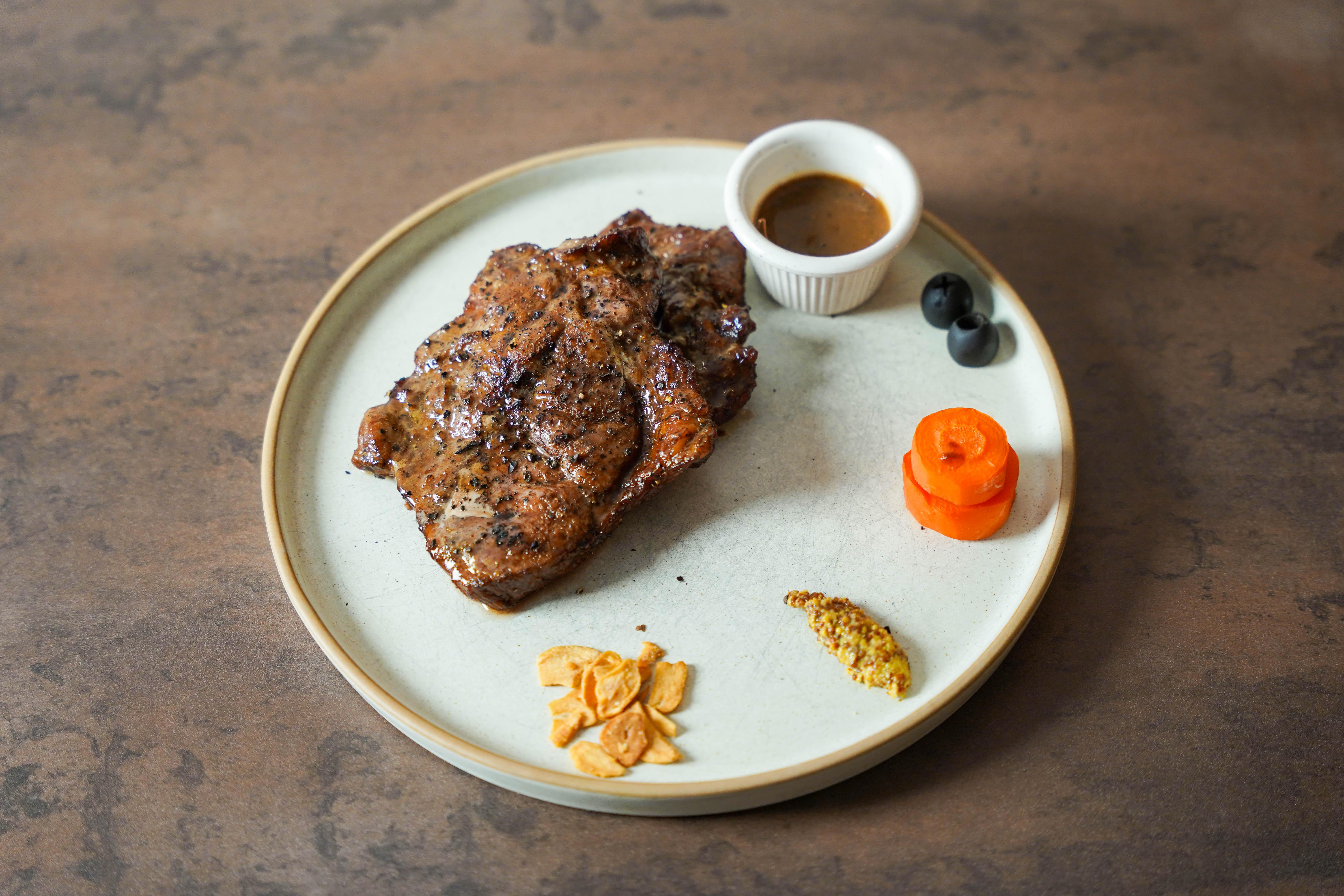 For a popular everyday pick, Mision's Signature Shoulder Loin Pork Steak (RM31) is cheerfully casual and wallet-friendly, featuring locally farmed pork, hearty and soulful, conveying notes of black pepper, garlic and roasted onions.
Side dishes such as Mision's Healthy Salad, Sweet Corn Salad, Bacon Potato Salad, Cheese Fries and Truffle Chips can be added on to round out the meal.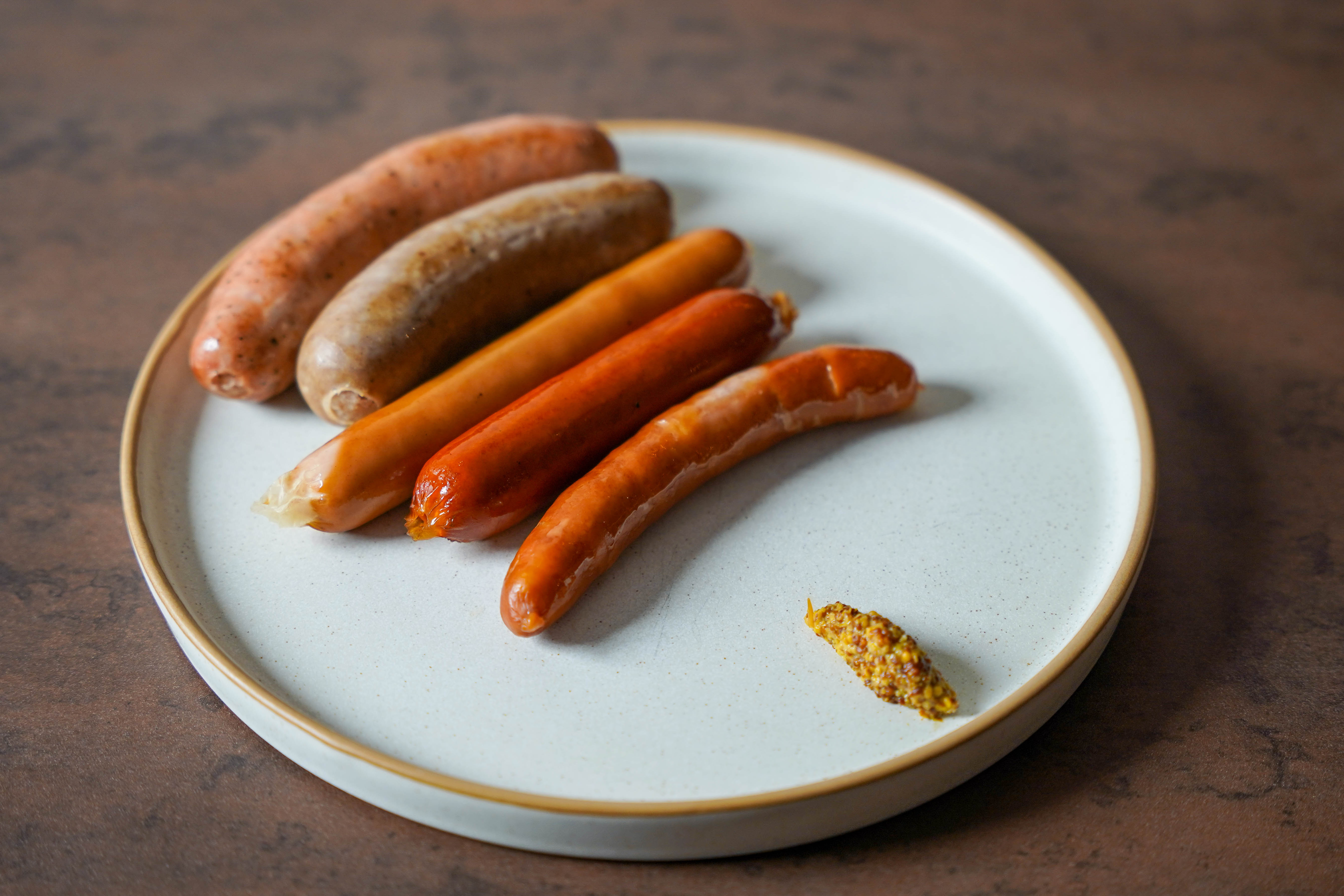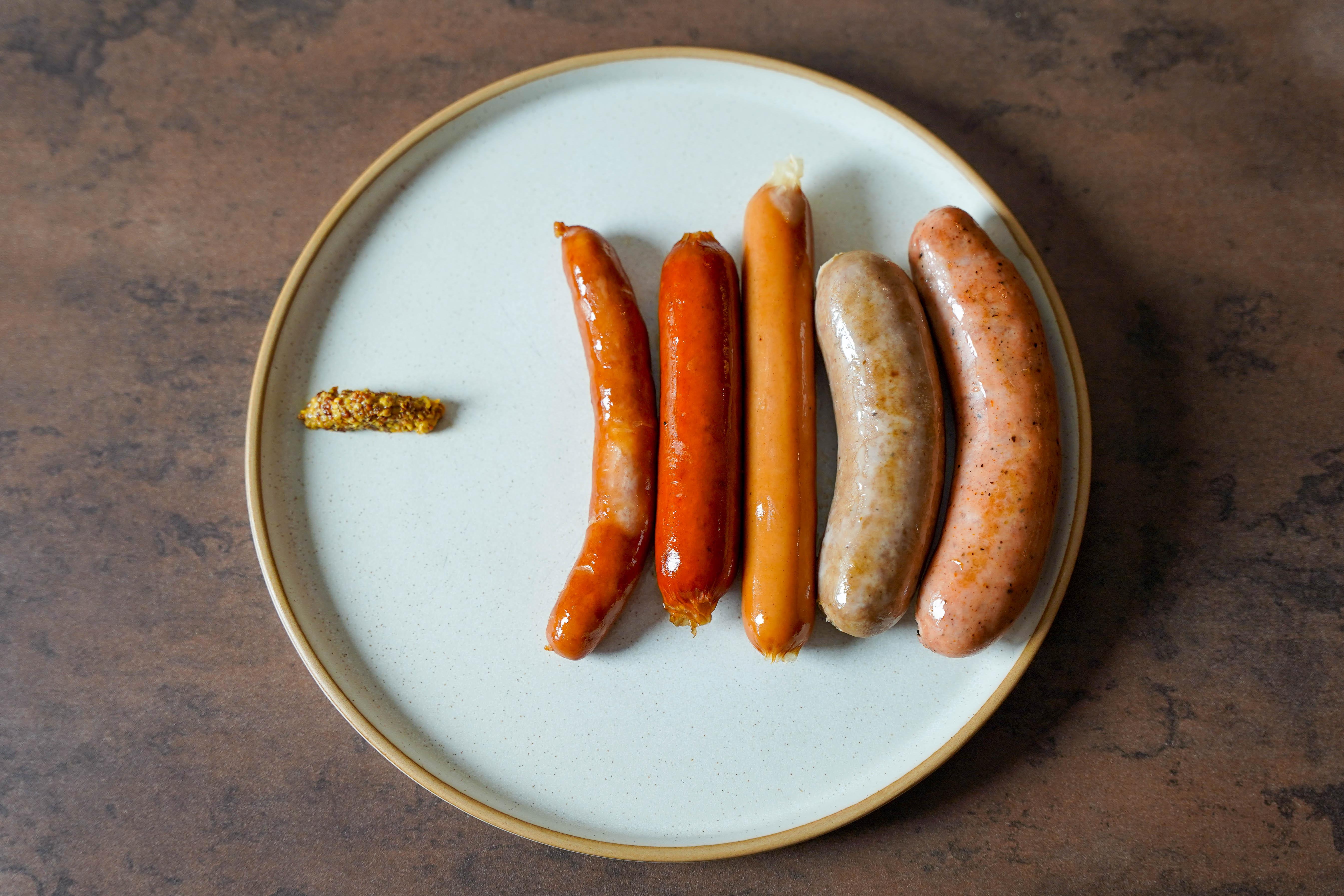 With so many sausages to select from, bratwurst buffs will be spoiled for choice here.
Mix and match to build your own sausage platter. Recommendations include the Spanish Iberico Sausage, German Sausage, the spicy Habanero Sausage, cheesy Emmentaler sausage, and the upliftingly fruity Apple Raisin Sausage. All convey their own special character, with robust flavours and rich textures. If you love sausages, make it your mission to visit Mision.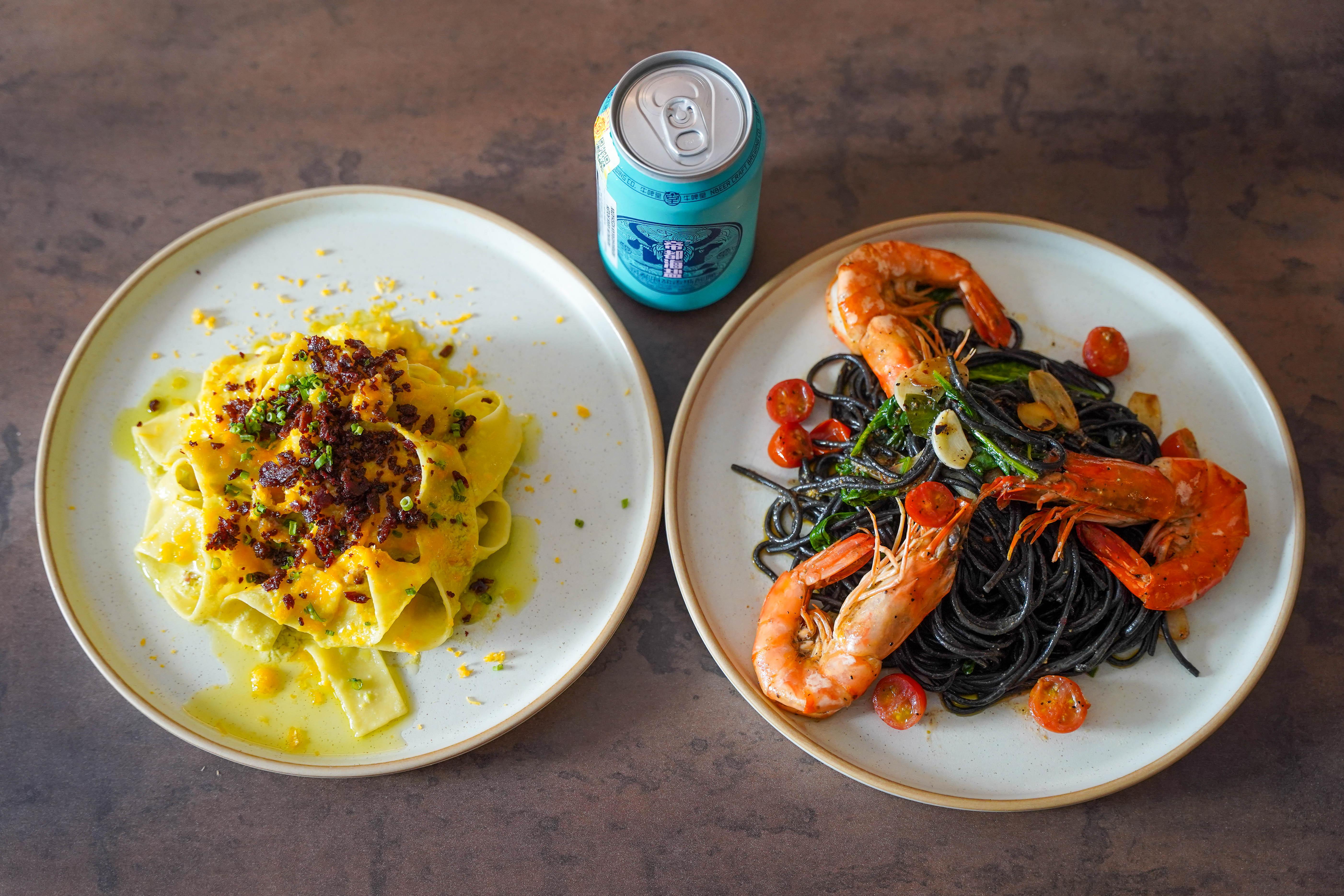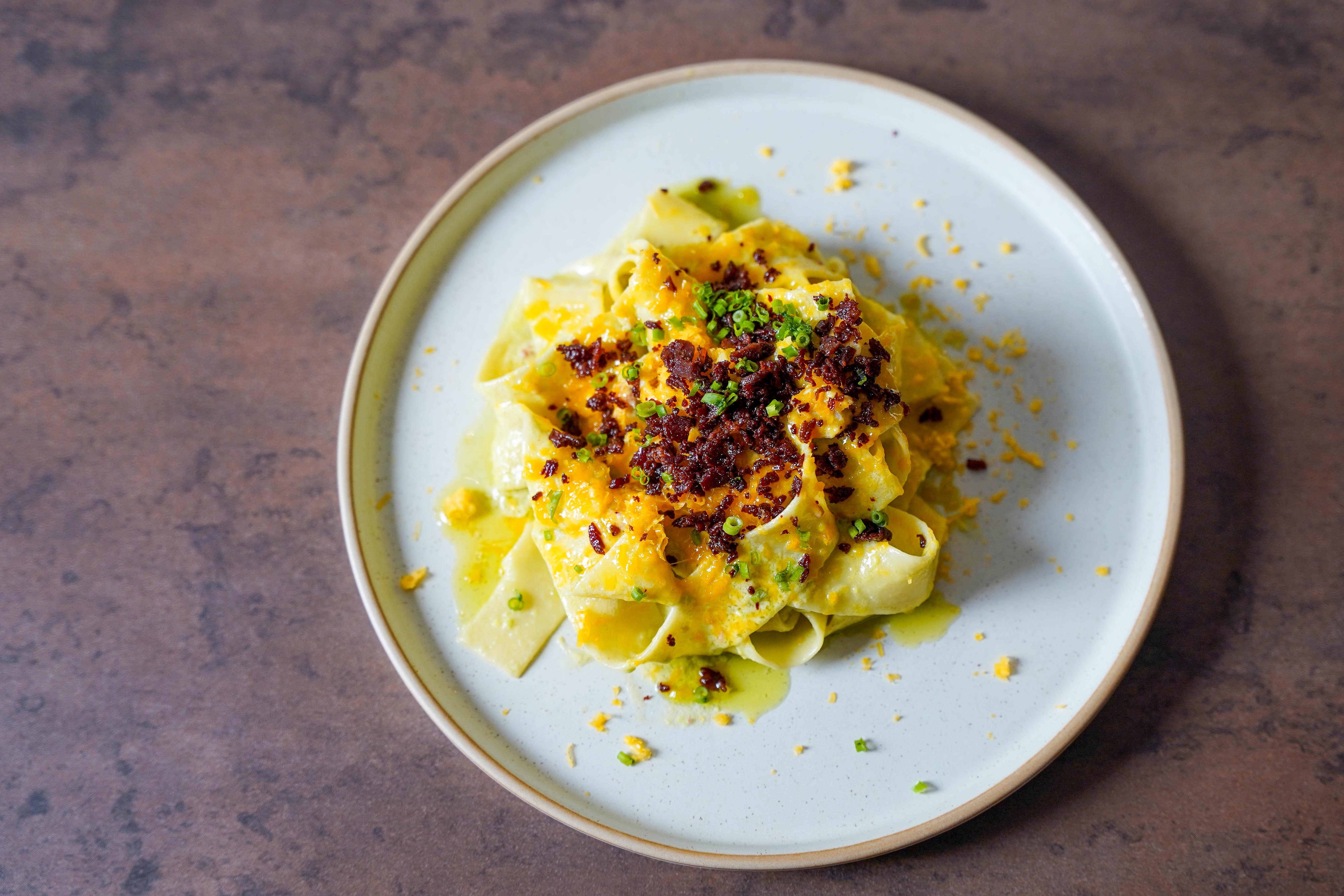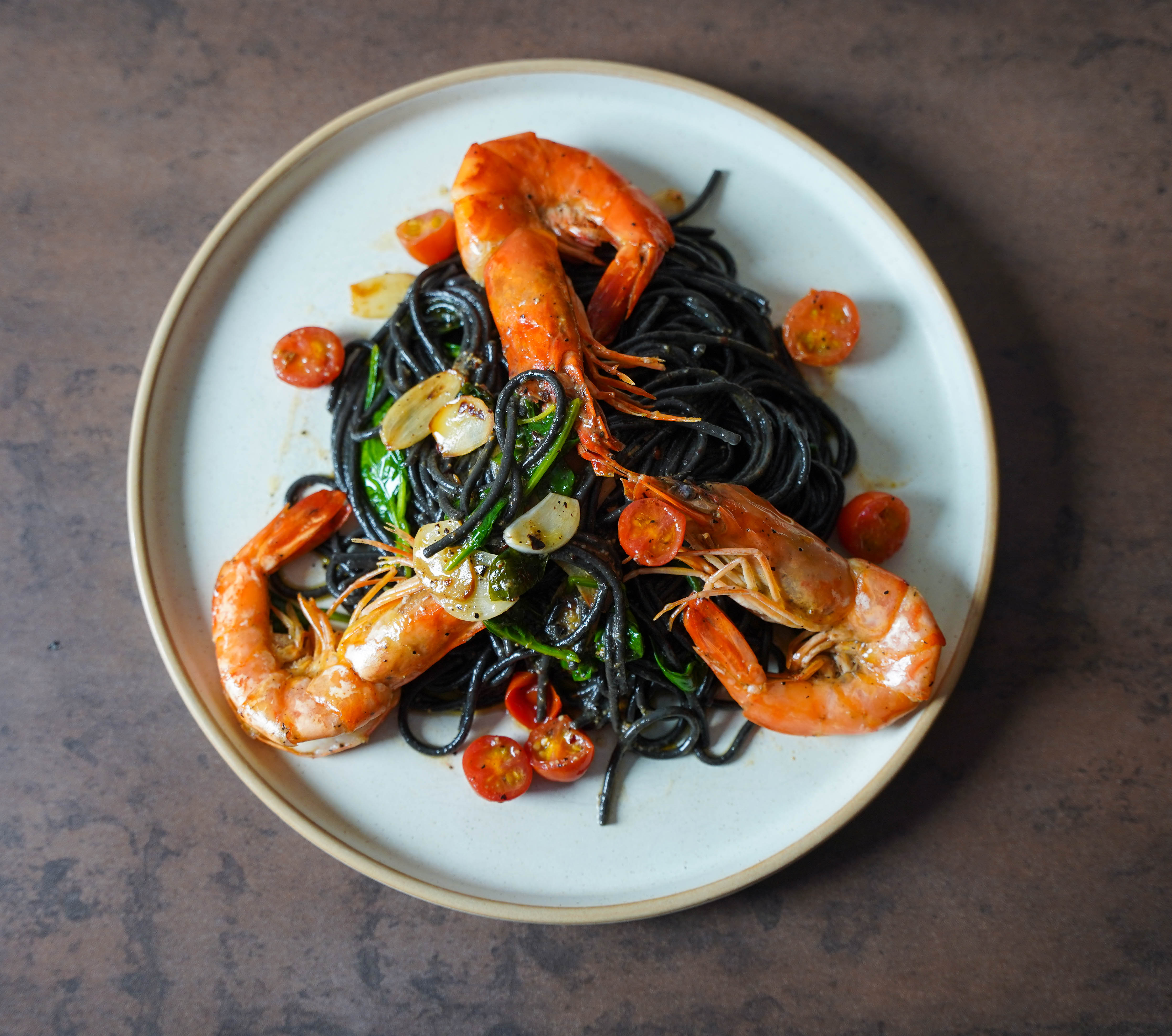 Mision also serves pastas like the Avocado Bacon (RM29), a creative concoction of pappardelle tossed in a thick blend of luscious fresh avocado, cream and bacon, showered with savoury crispy bacon and cheddar - a unique speciality that avocado devotees will desire.
Prefer seafood for your pasta? The Prawn Aglio Olio (RM32) brings on a blissful bounty of tiger prawns over squid ink spaghetti with extra virgin olive oil and cherry tomatoes.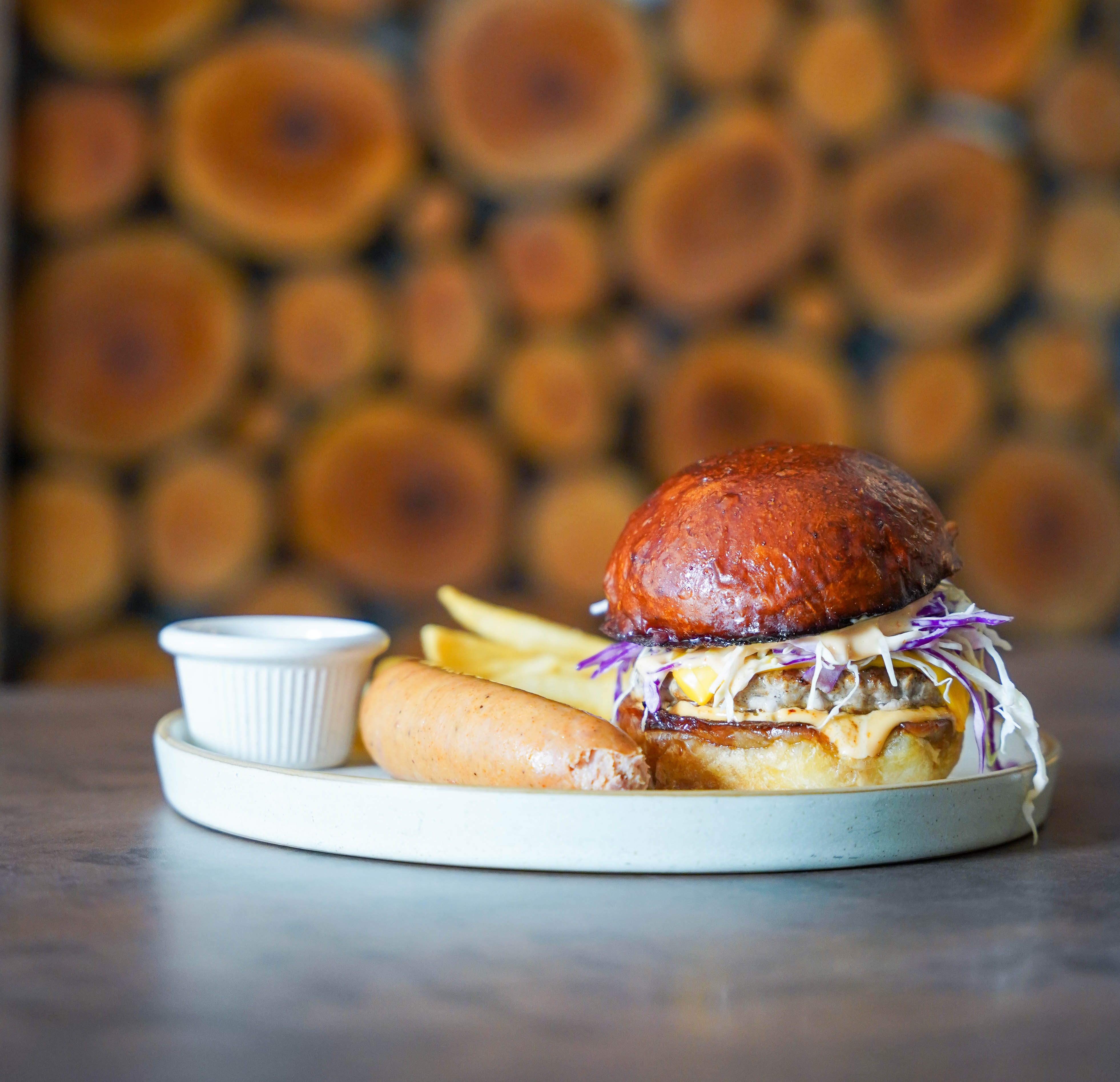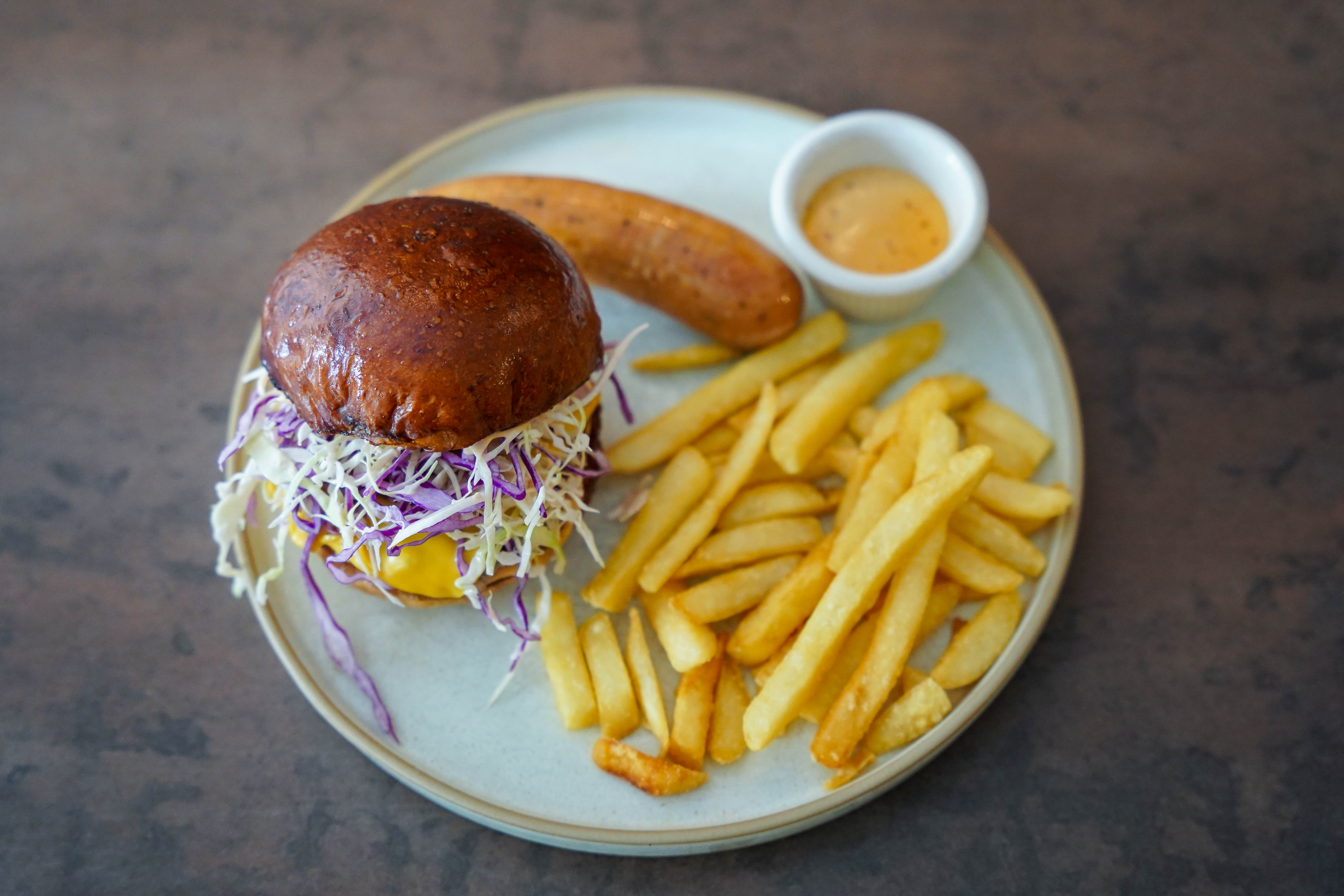 True to its roots, Mision also serves a selection of Burgertory burgers, so that residents of Puchong, Bukit Jalil and Cheras have a physically closer venue for their fix of pork burgers. These include longtime stalwarts like the Burgertory Classic and Swine Bacon & Cheese, plus the beef-based Badass Cowboy and fried chicken sandwich called Chicken Drum Drum.
There's one Mision exclusive that Burgertory buffs should travel here for: The HamDog (RM34 with fries) is a monumental burger, heaped with cabbage slaw and cheddar cheese over Burgertory's signature pork patty, with a gorgeously grilled sausage to pair with the patty.
Mision and Burgertory have perfected the art of burgers - the 150-gram pork patty is lovingly cooked to order, taking 15 minutes to assemble, so it's certainly not commercialised fast food. Even the bun is meticulously crafted, fermented for 12 hours, resulting in firm, flavoursome bread that holds it own beautifully.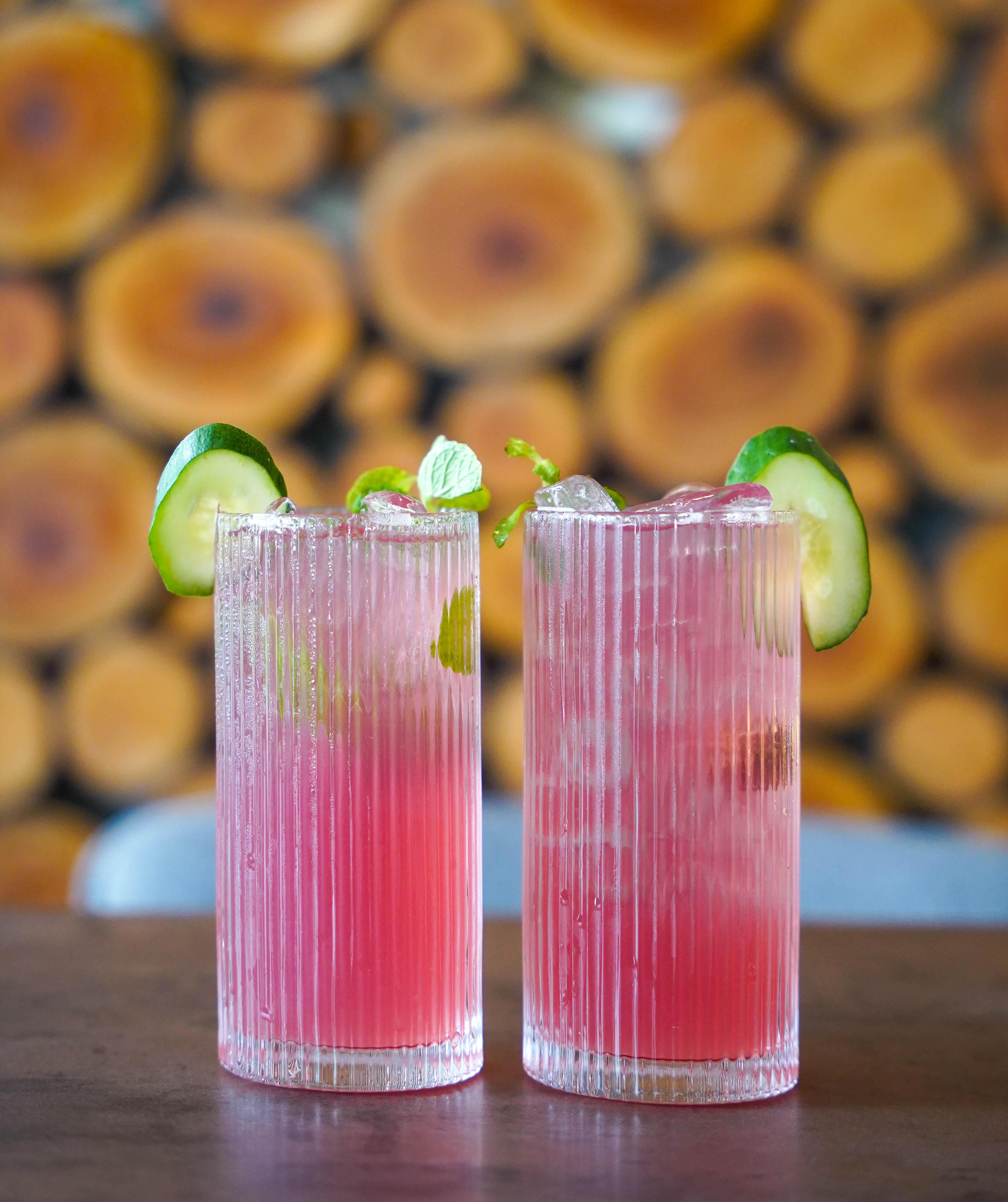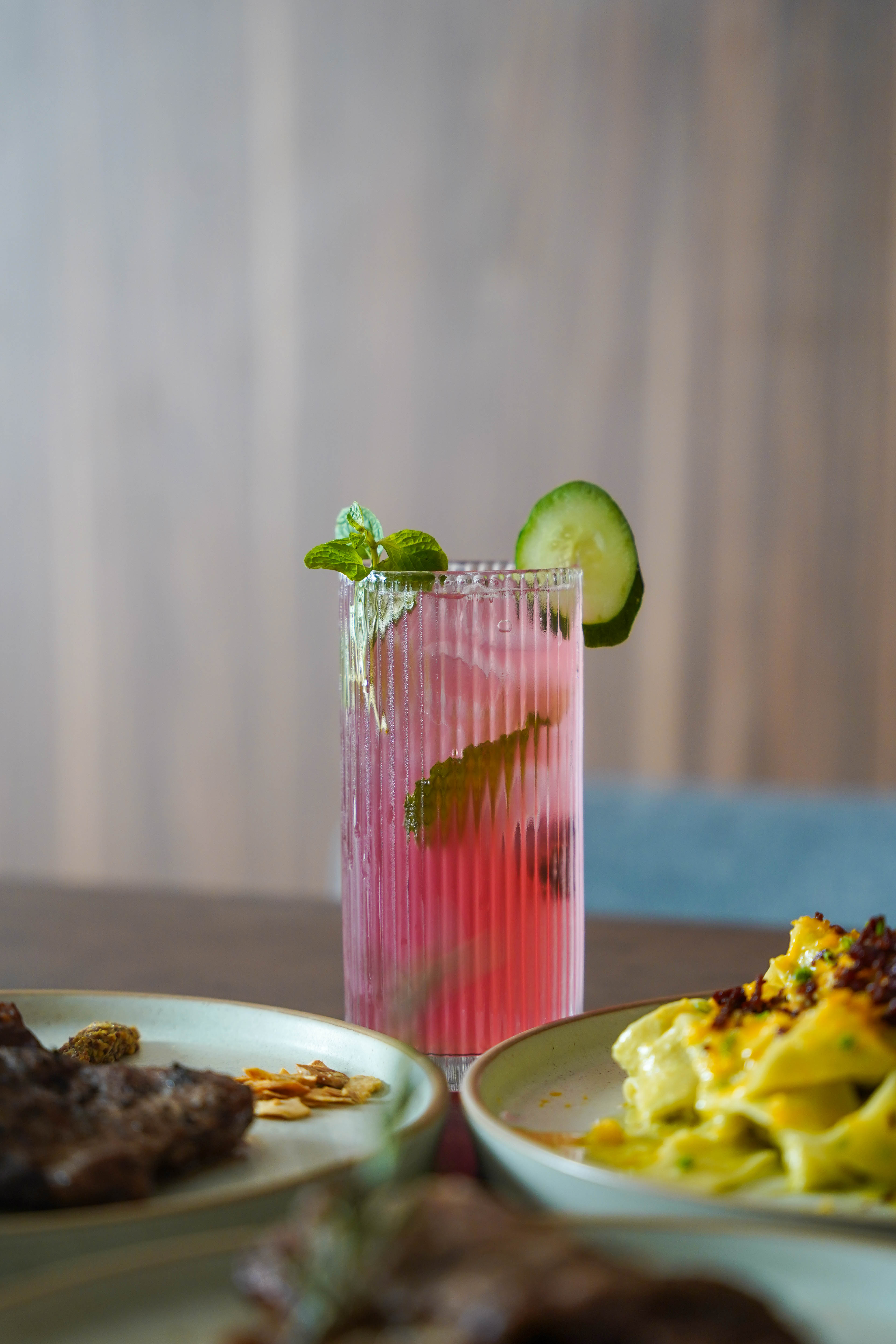 If it's too early for beer, never fear: Mision's range of Summer Kombucha (RM11) sparkles with lively flavours and fragrances - seasonal beverages like the Strawberry Rose or the Guava offer a perky, wholesome counterpoint to the food.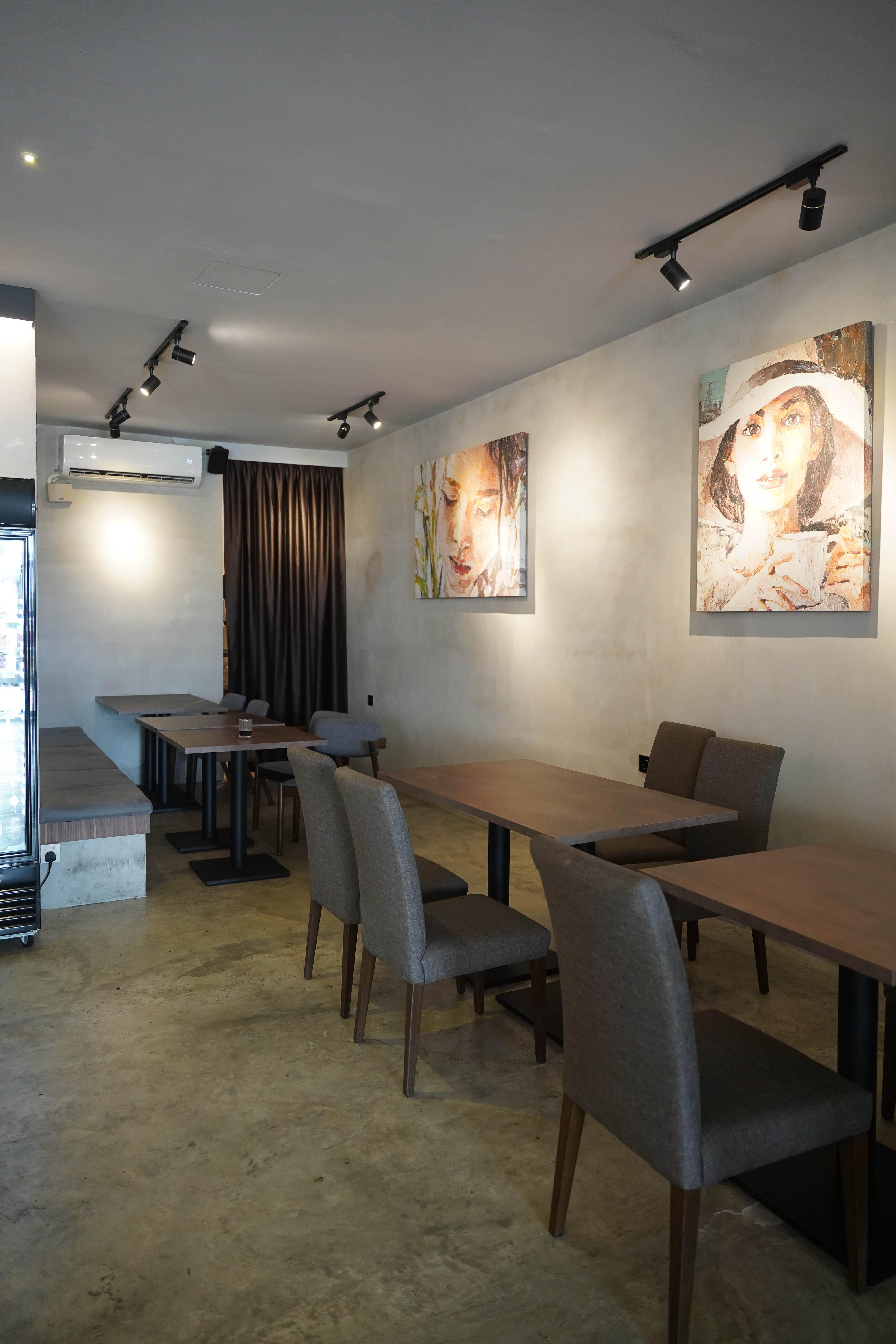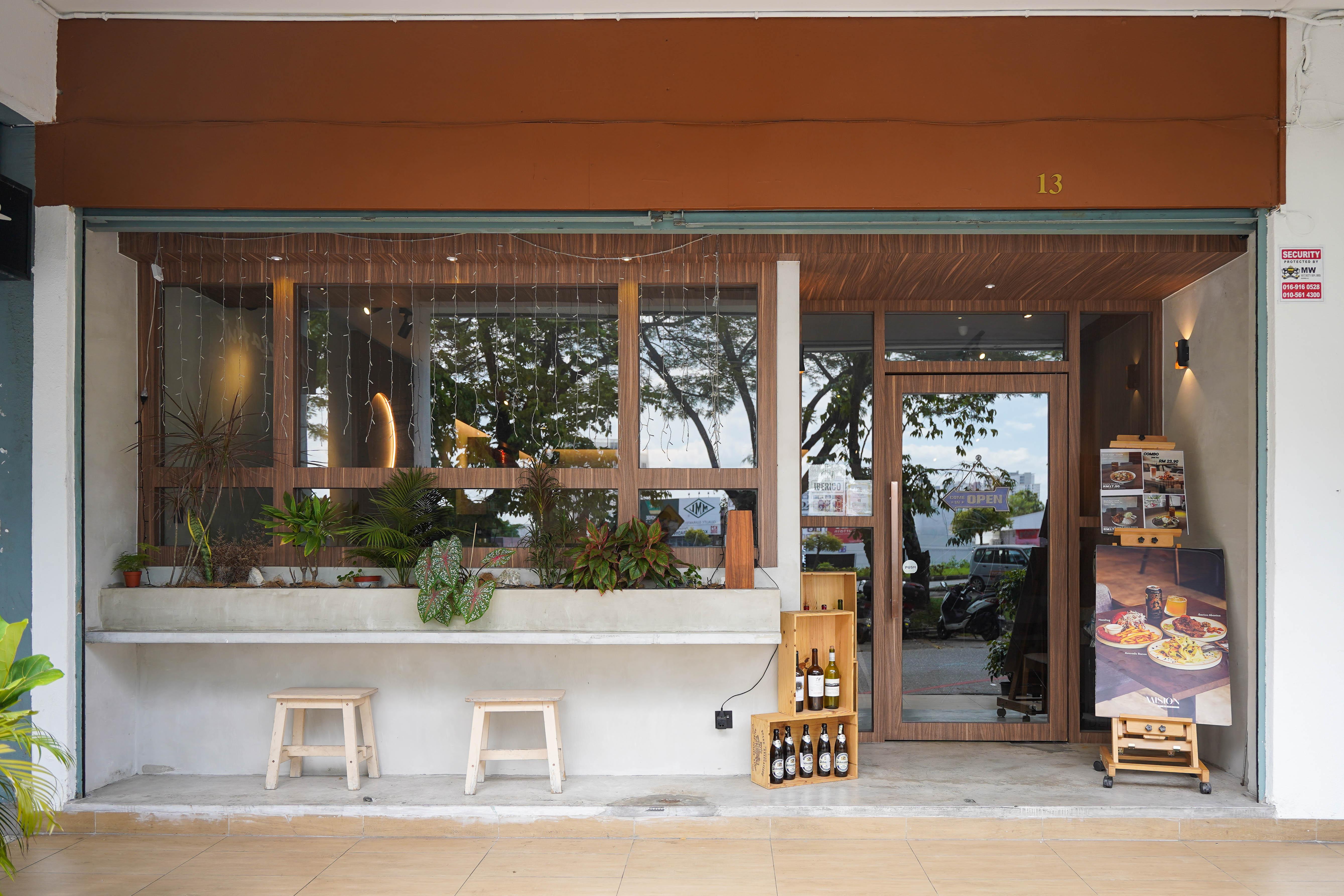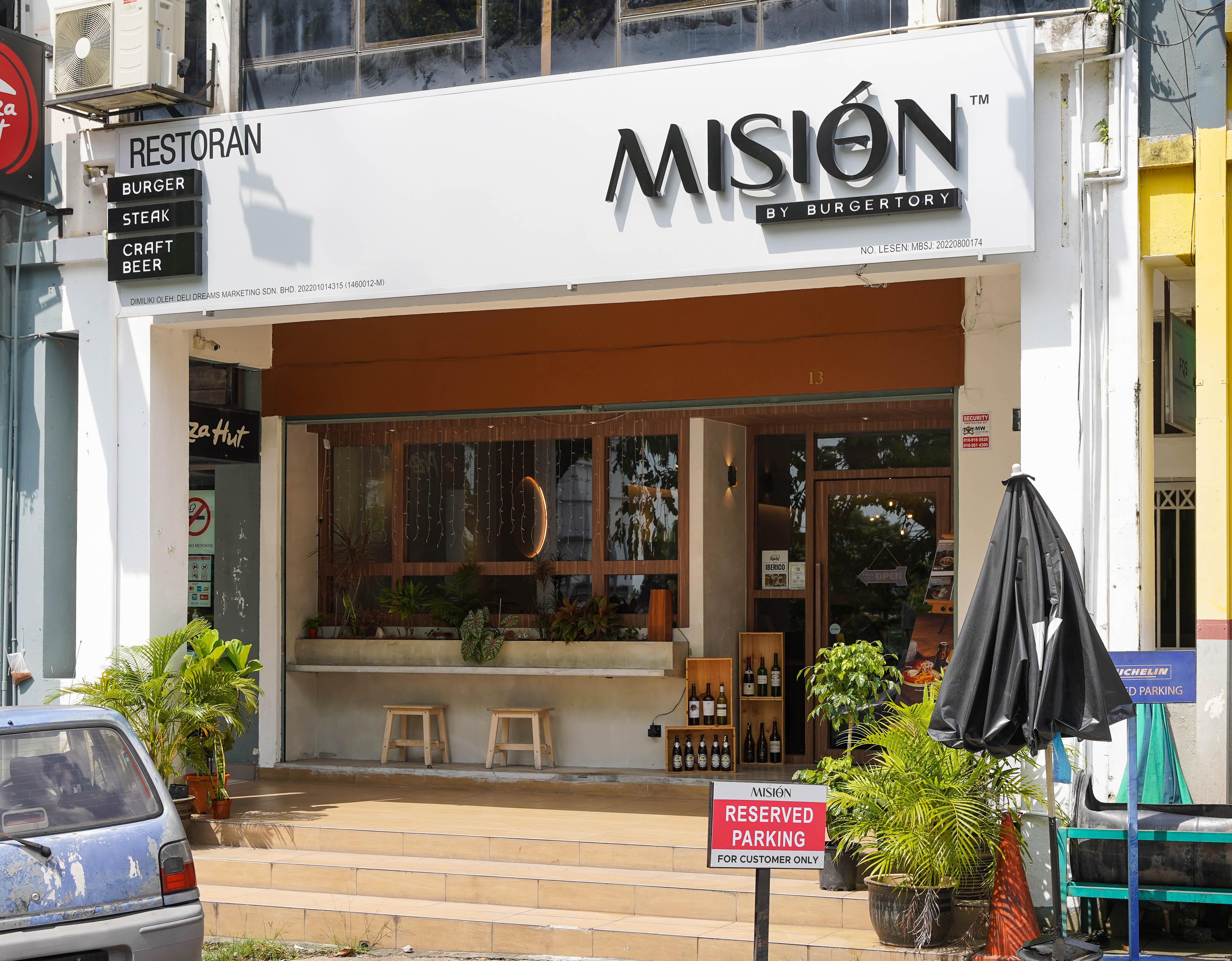 Mision by Burgertory
13, Jalan Kenari 22, Bandar Puchong Jaya, 47100 Puchong, Selangor.
Daily, 11am-10pm. Tel: 010-267-3193