Men Ken Do, United Point Residence
June 29, 2022
---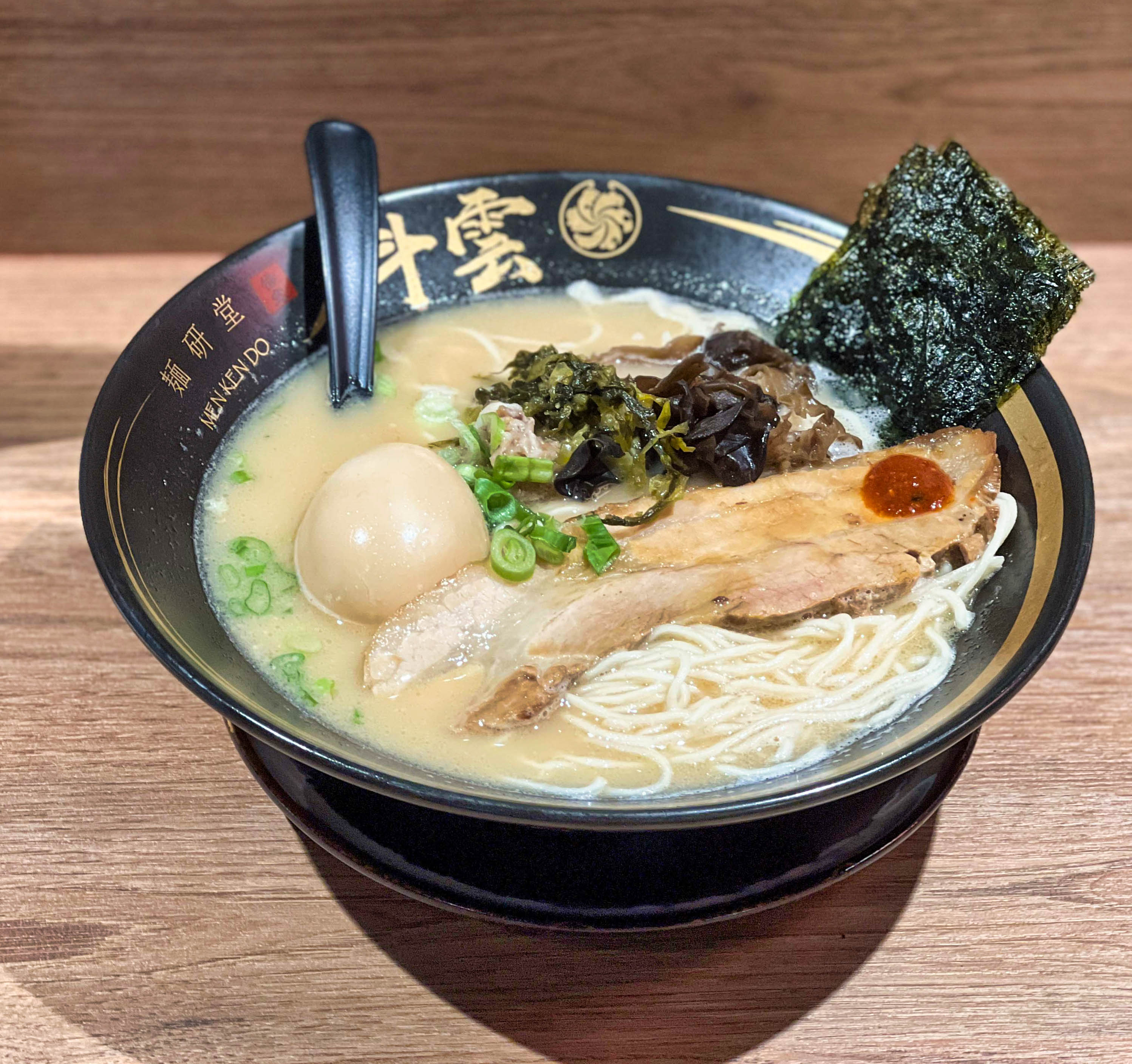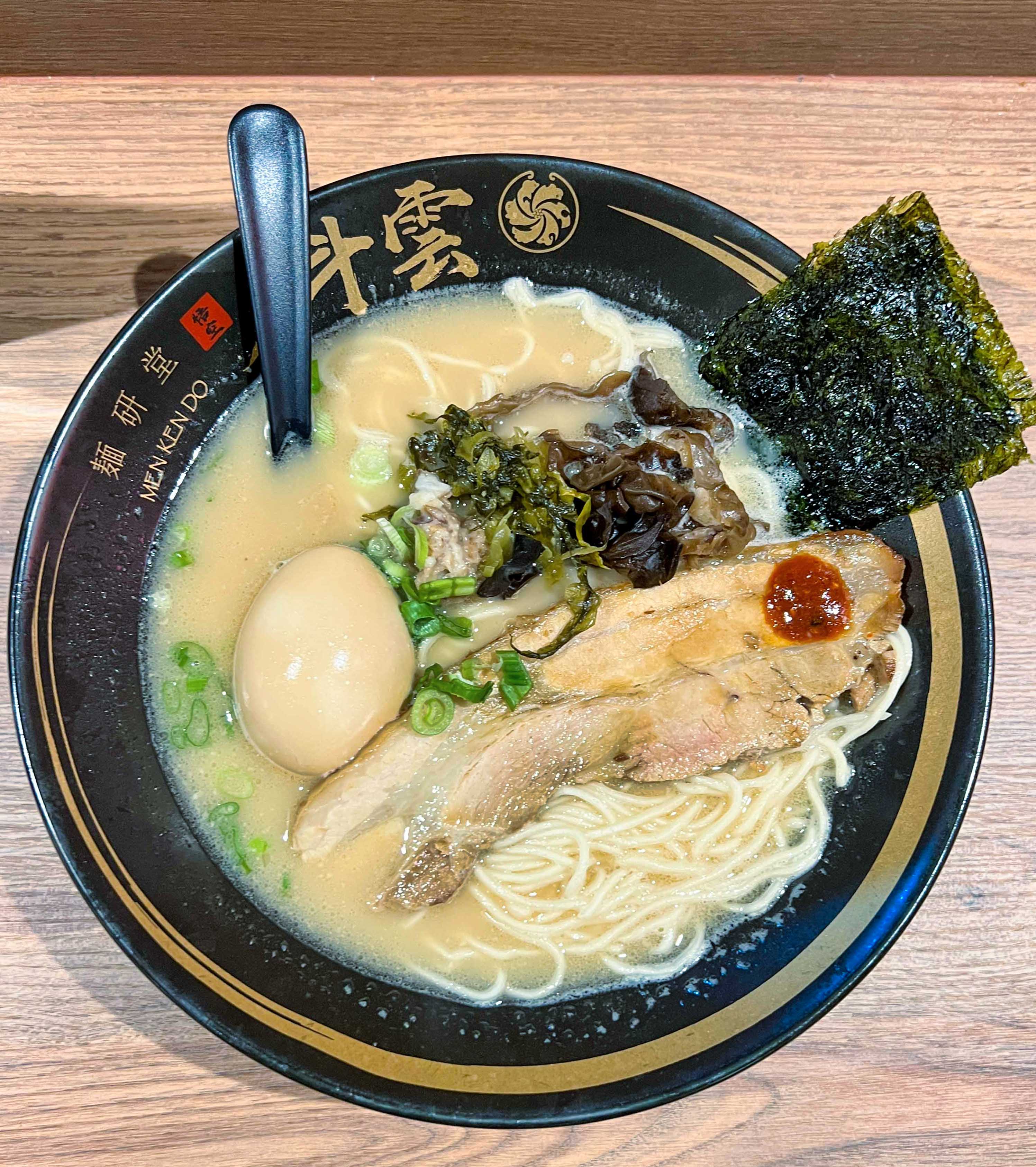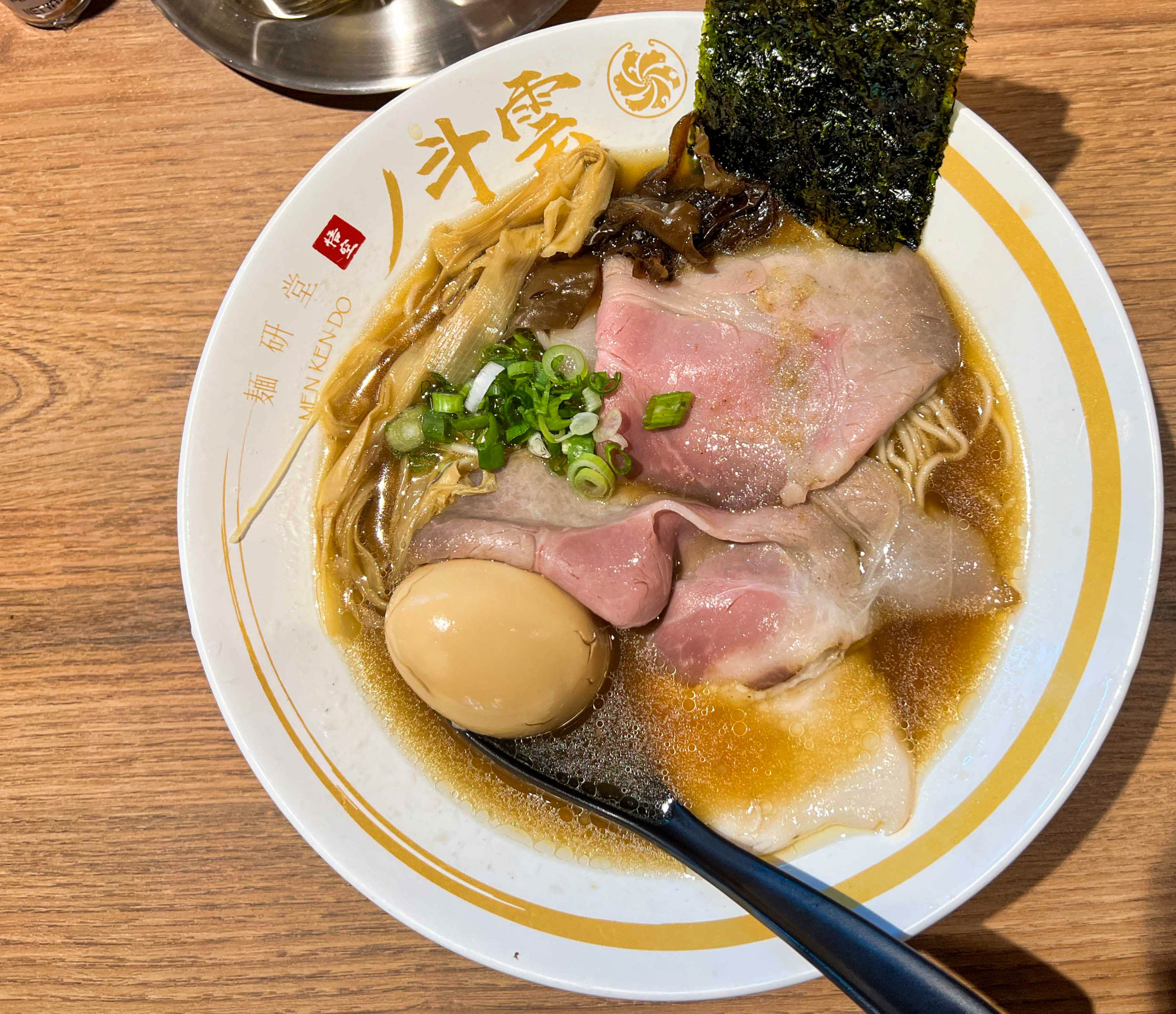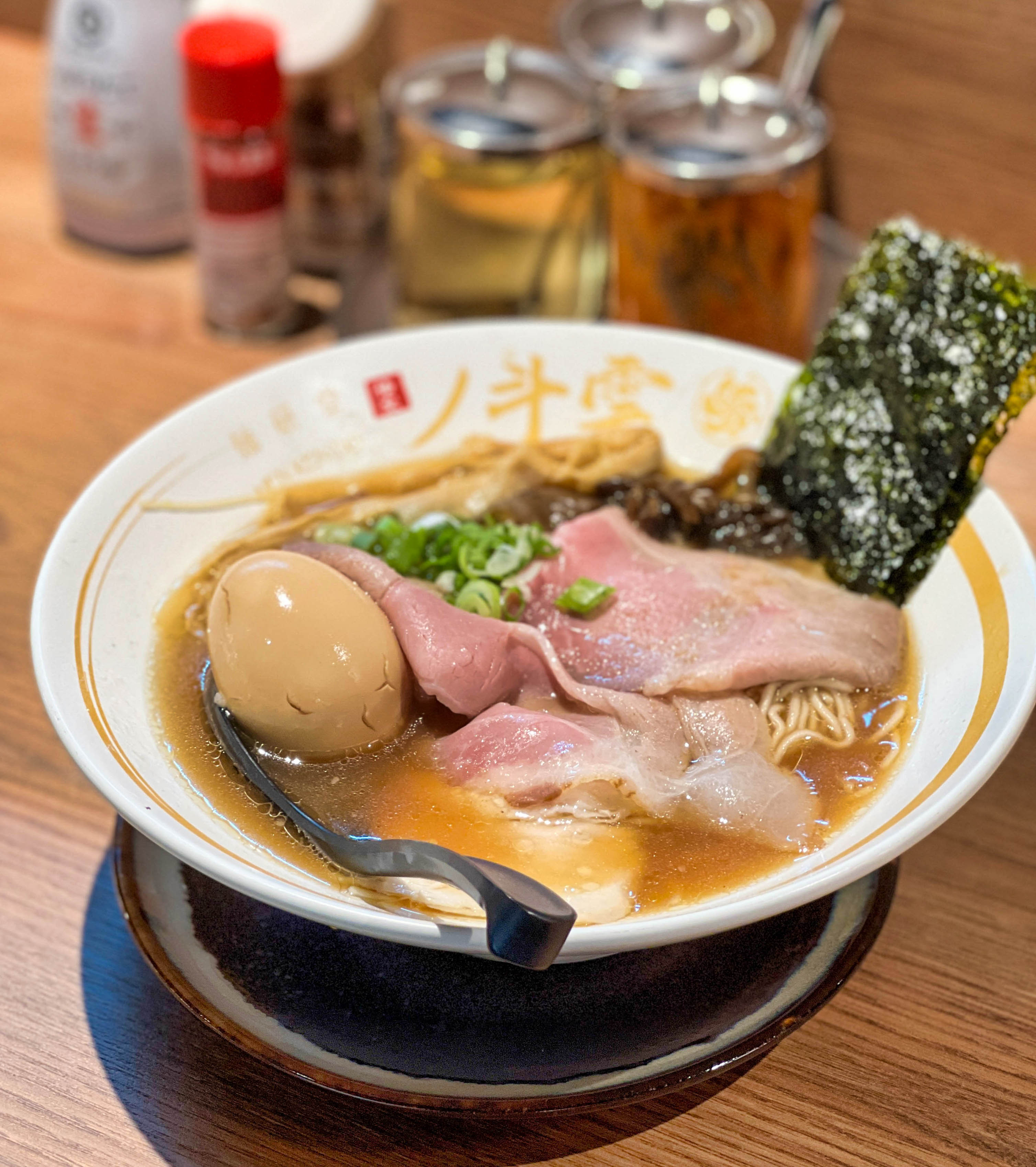 KL's newest contender in the ramen sweepstakes, Men Ken Do strikes in Segambut's United Point Residence, serving up a soft-launch menu that features two distinctly different broths.
The Ko Haku is the tonkotsu, made by slow-boiling crushed pork bones over two days for a soft, clean-tasting milkiness, served with noodles in your choice of texture (firm is about right, the Goldilocks option that most patrons would enjoy), topped with thick pork chashu, a molten-yolked egg, black fungus, and a touch of spicy miso - not a bad bowl for RM29.60.
The Kuro Gane is the chicken soup, prepared with free-range poultry, enriched with aged shoyu, bonito and chicken oil for significant depth. This is rounded out with smooth, succulent sous-vide pork and chicken chashu, our favourite ingredients here (RM27.80 per bowl).
The menu is expected to expand later with more broth possibilities, one with niboshi dried infant sardines, another with a paste of sesame and nuts, and more. Other add-ons like Parma ham for your ramen will also be available.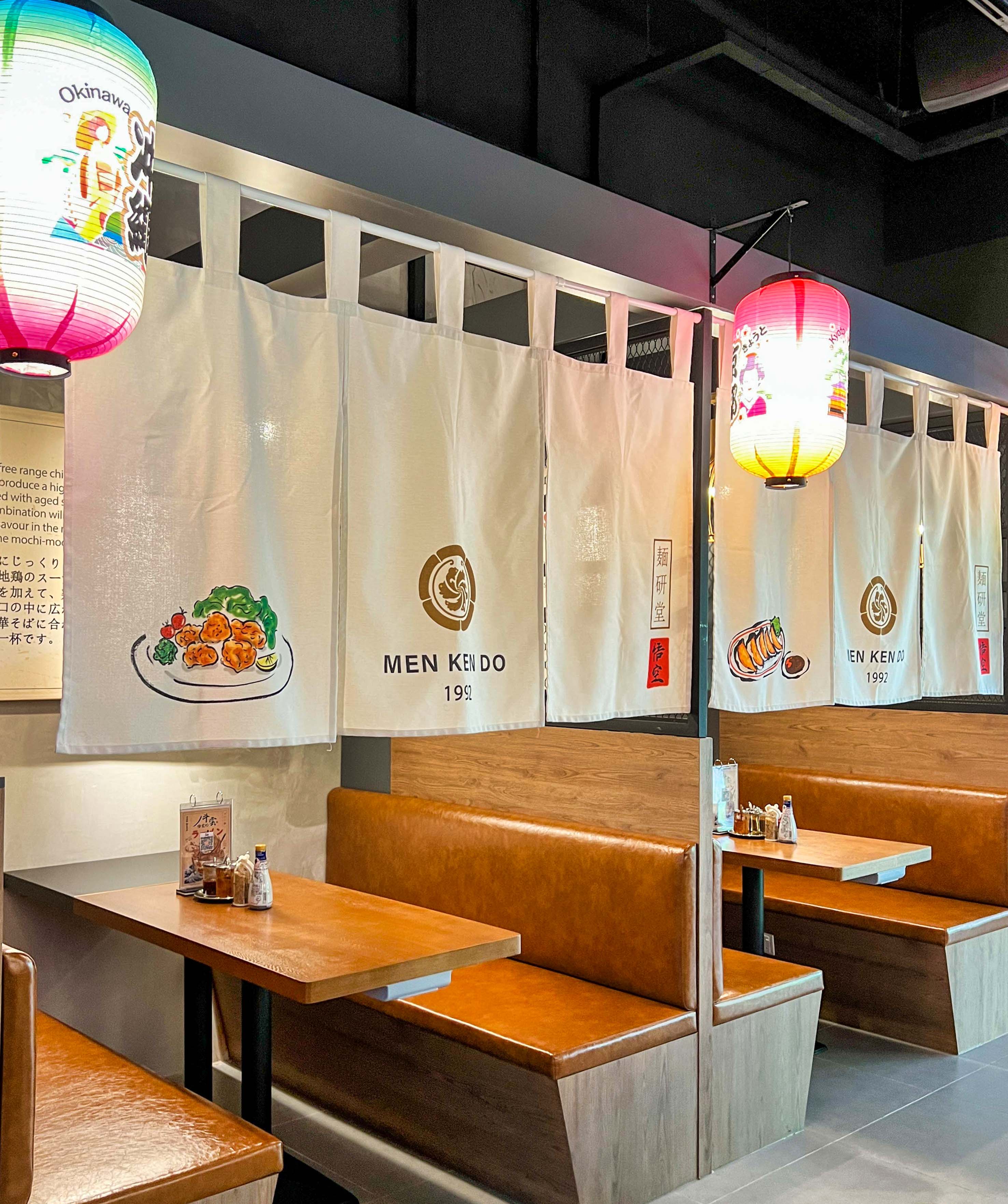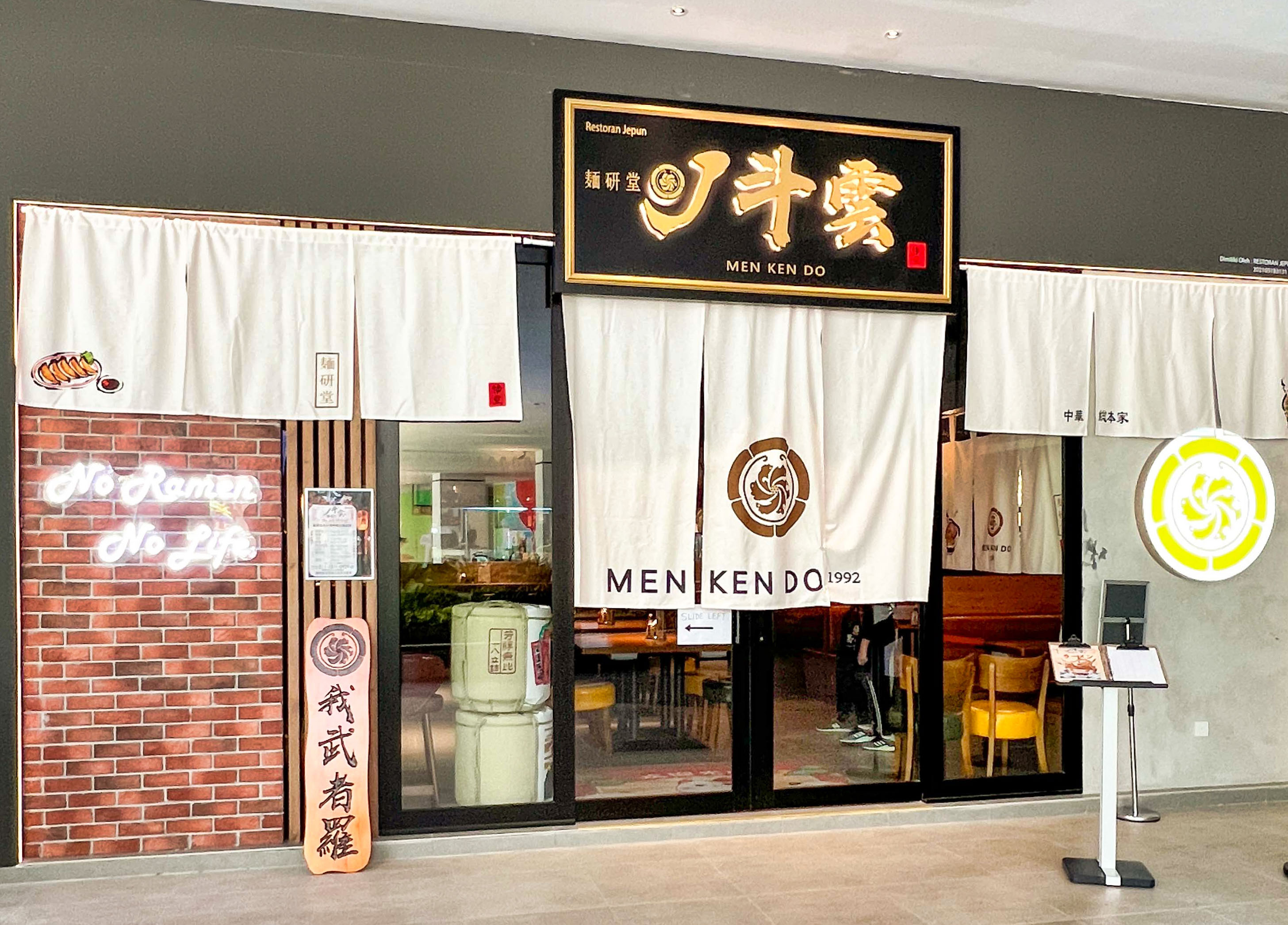 Men Ken Do
United Point Residence, Taman Segambut Aman, Kuala Lumpur.
---
You Might also Like