Lungo Coffee, Cheras Business Centre
August 30, 2022
---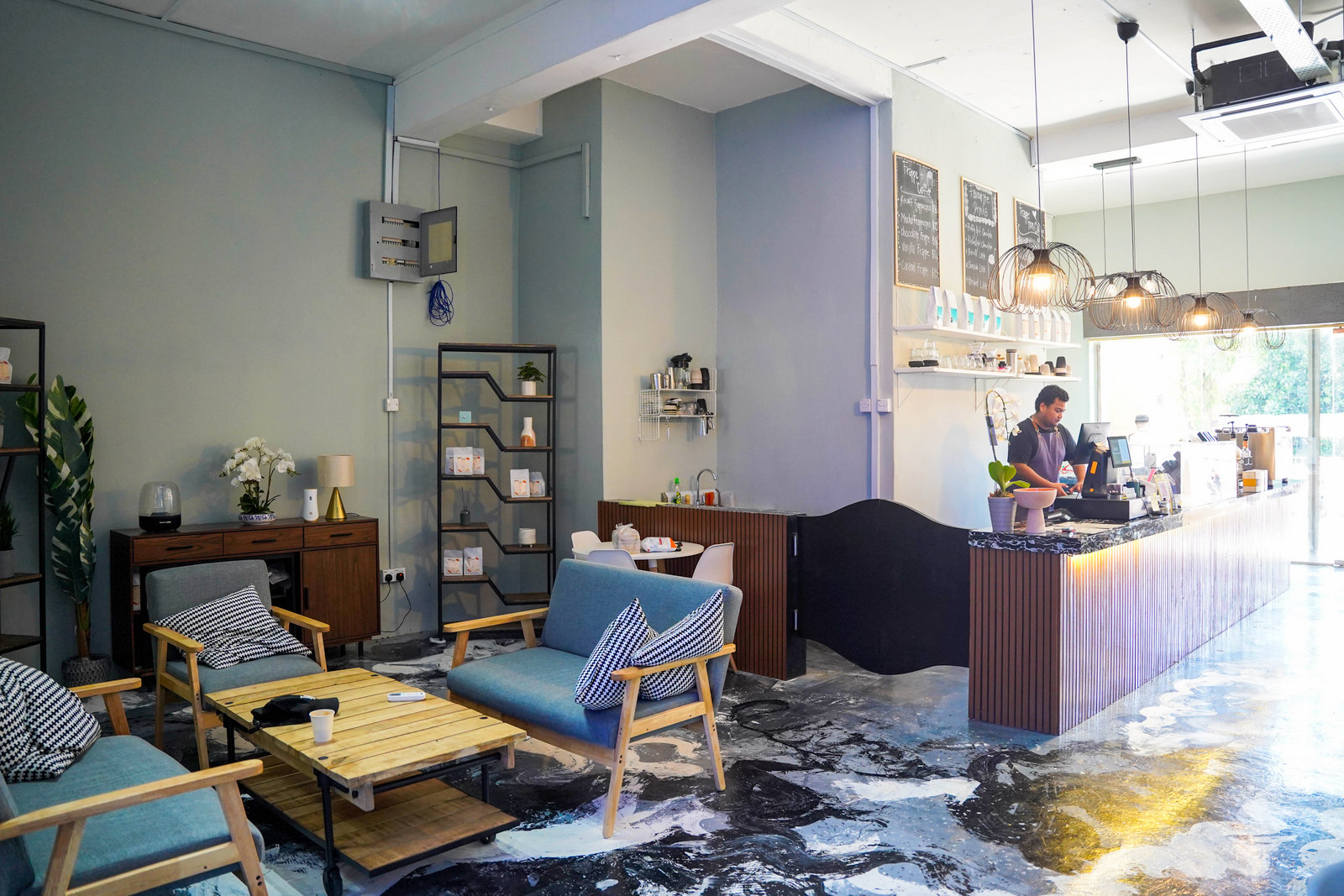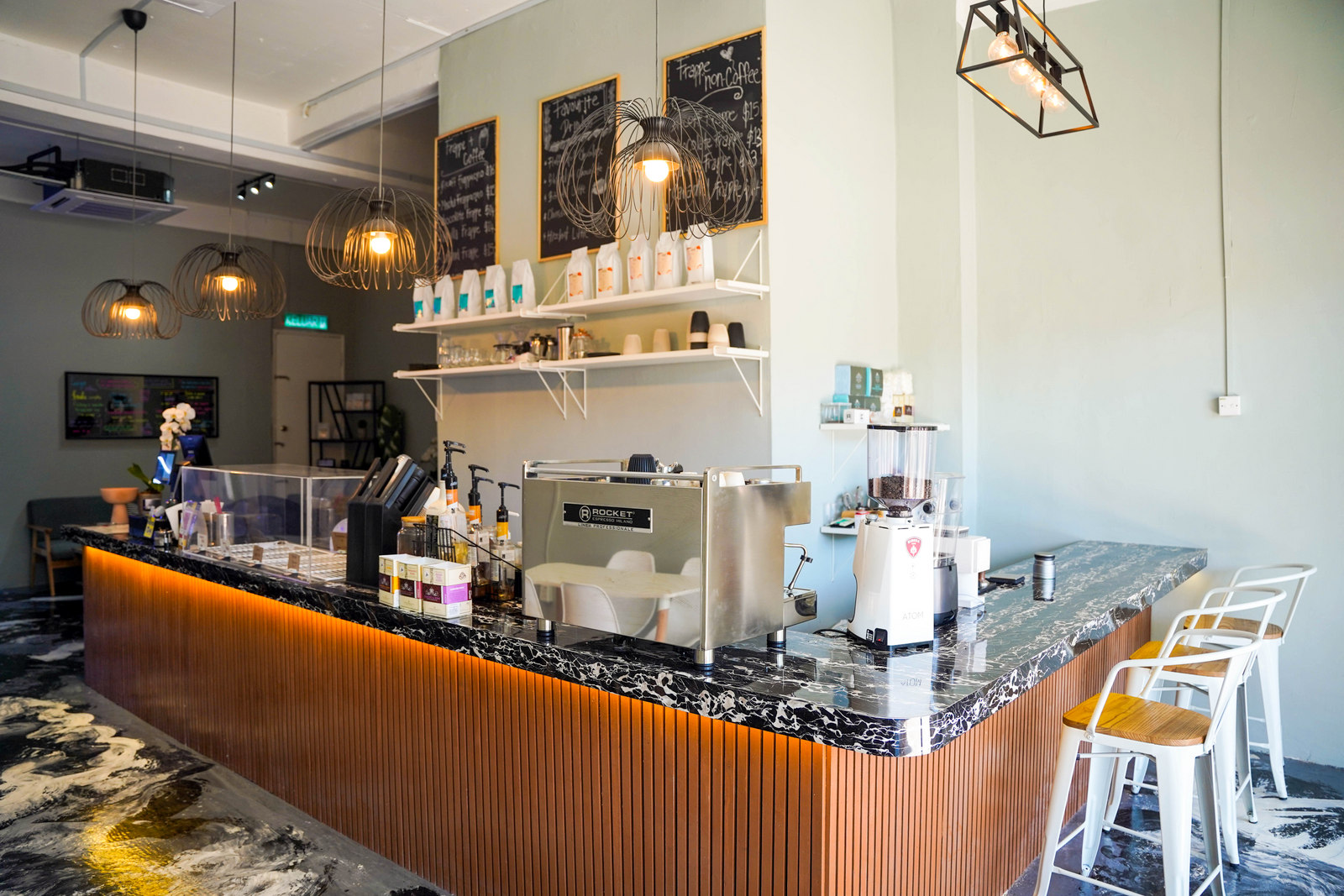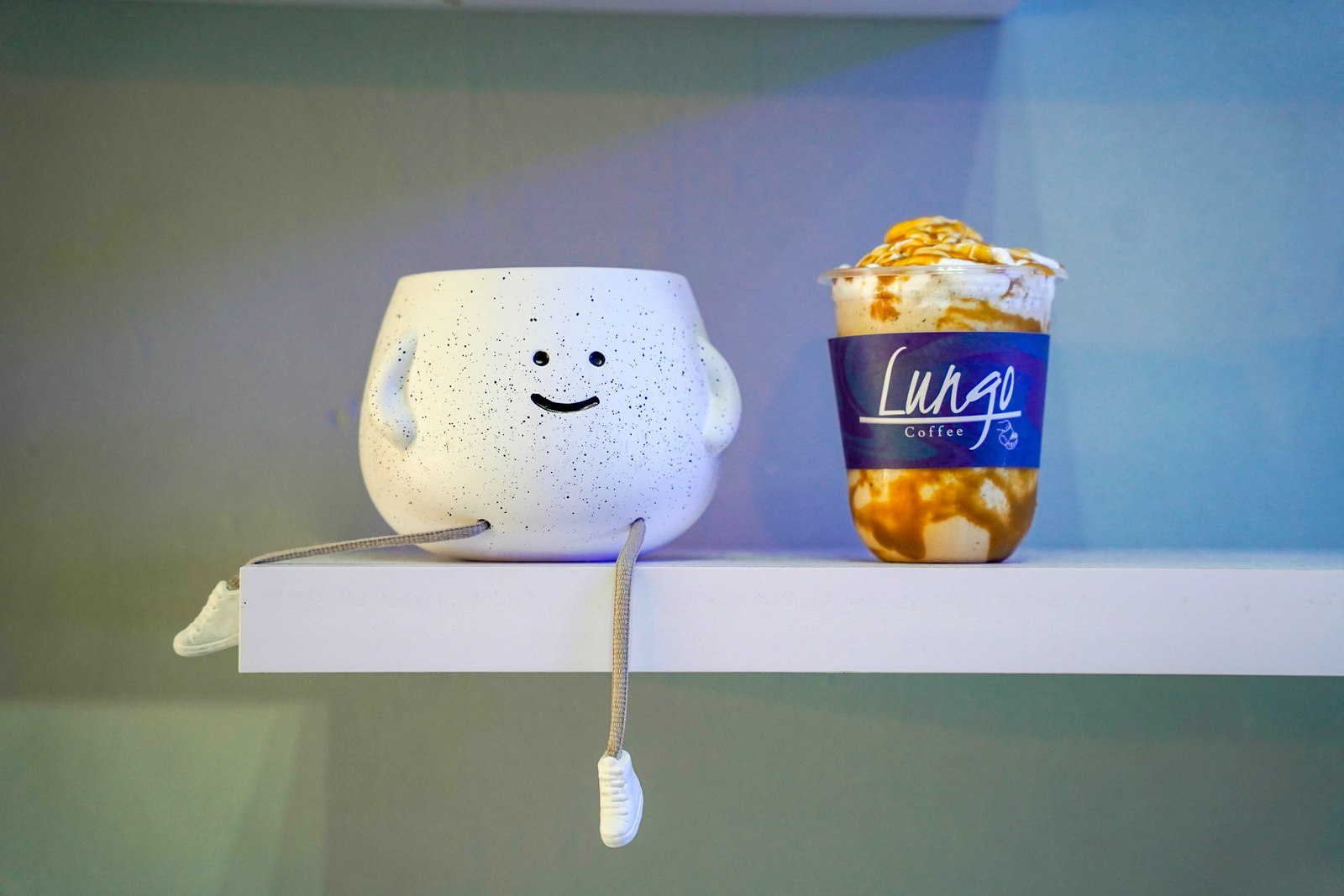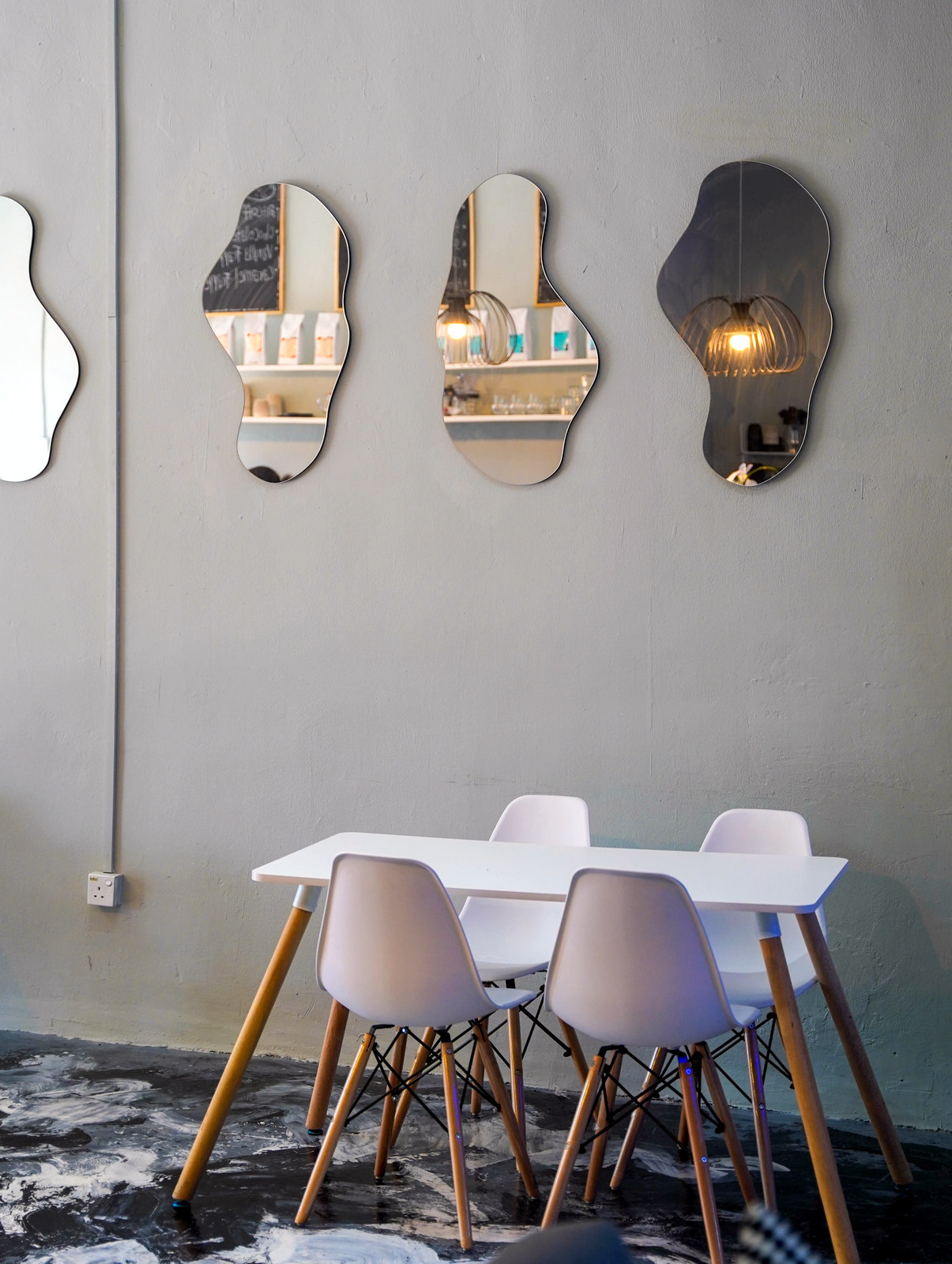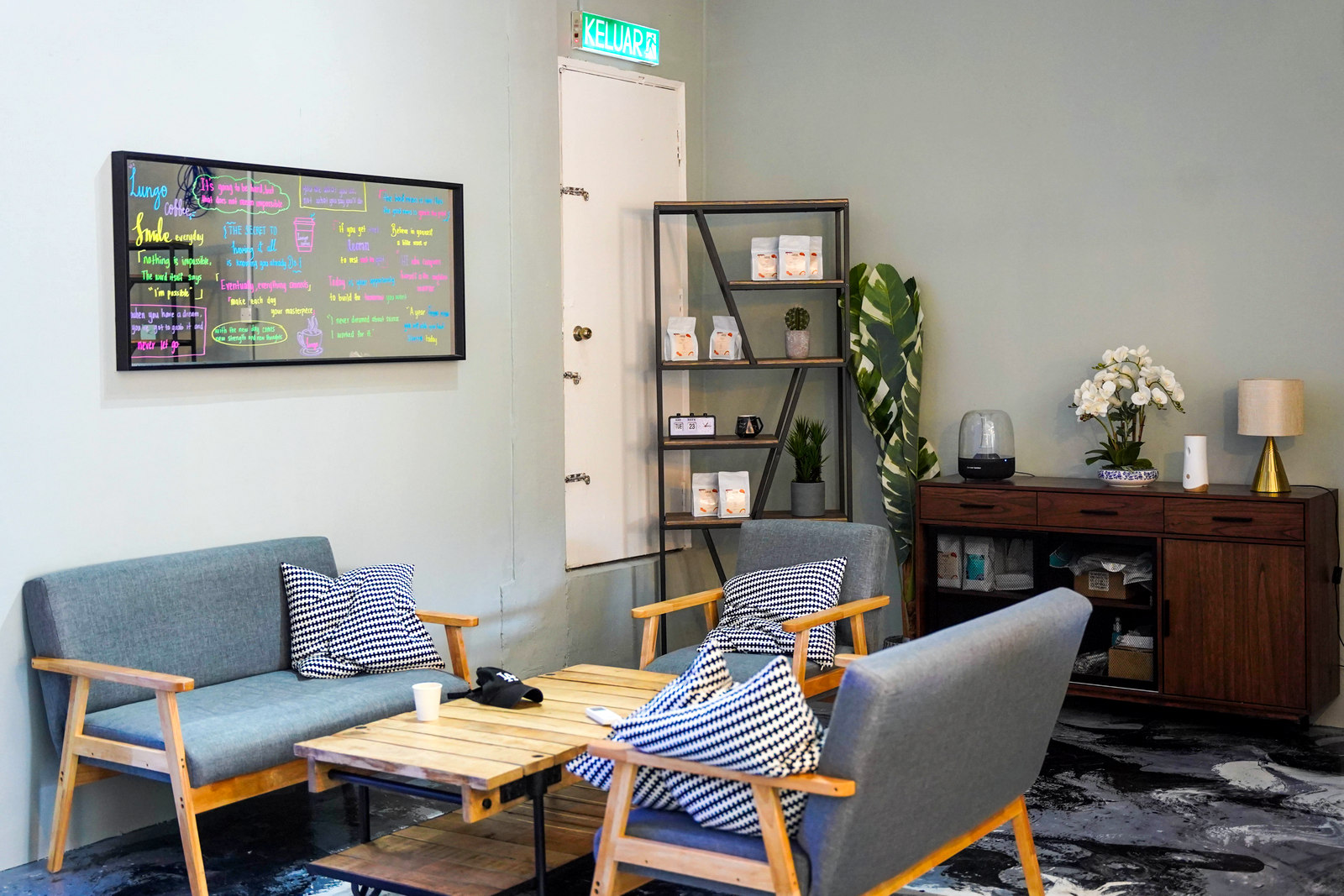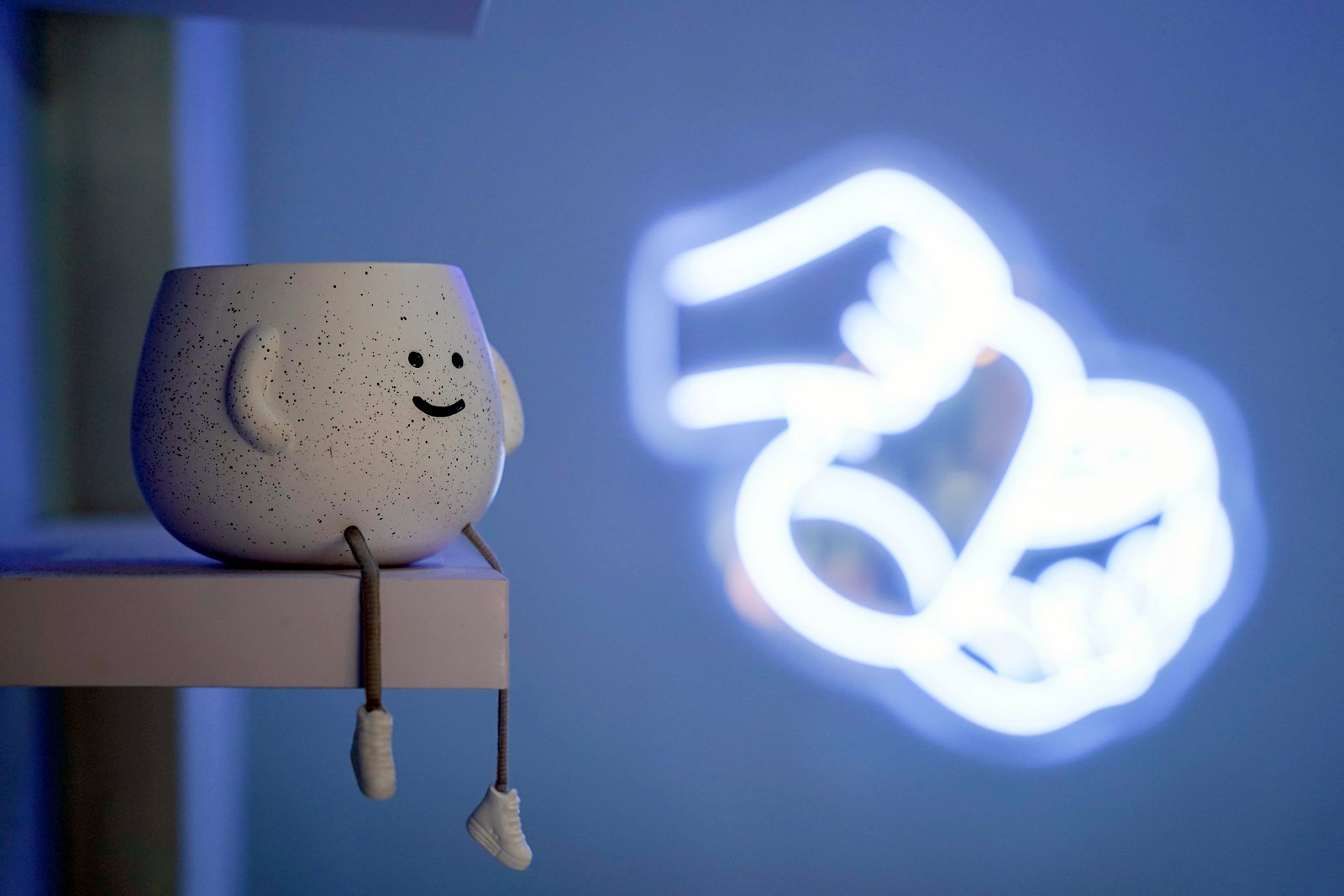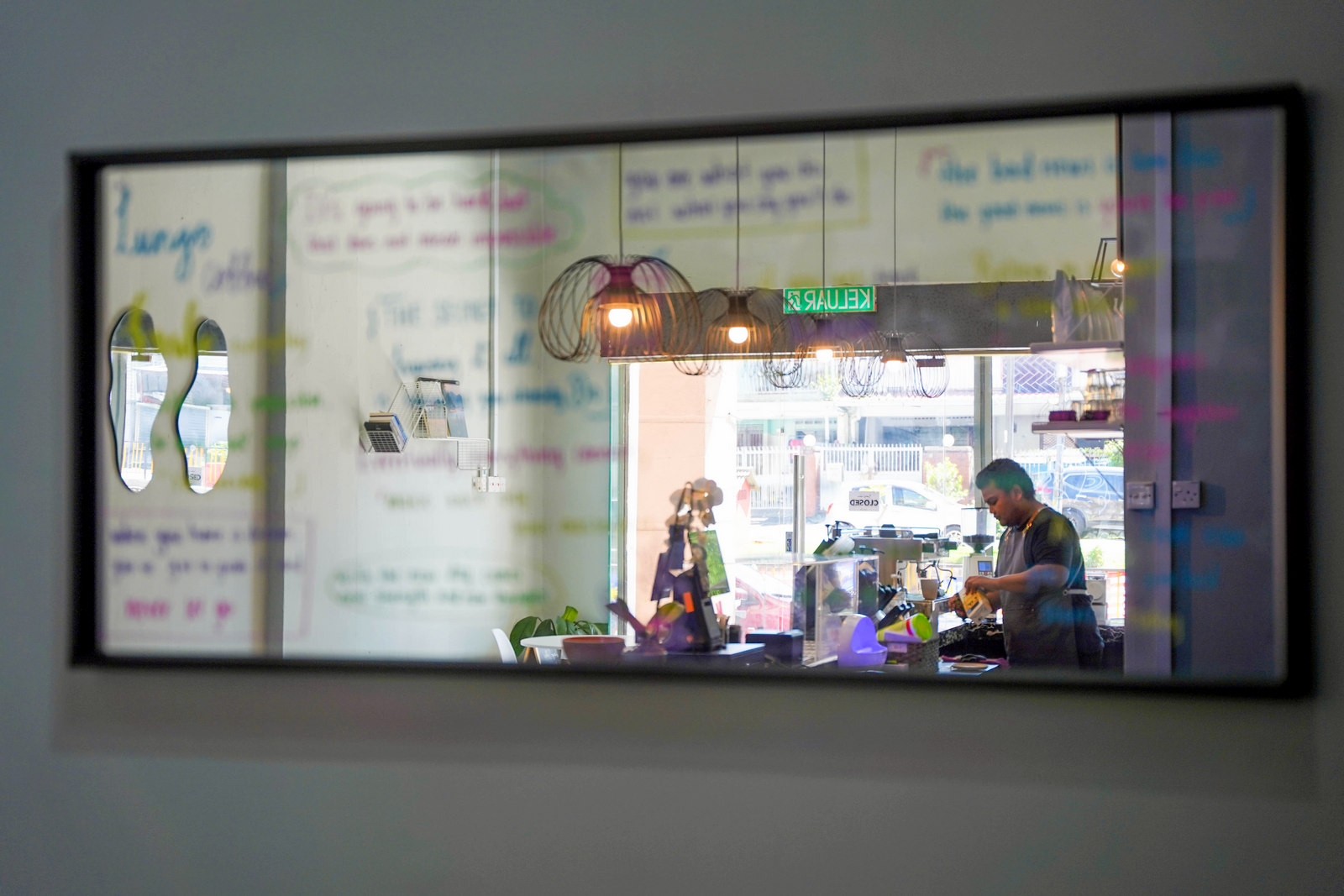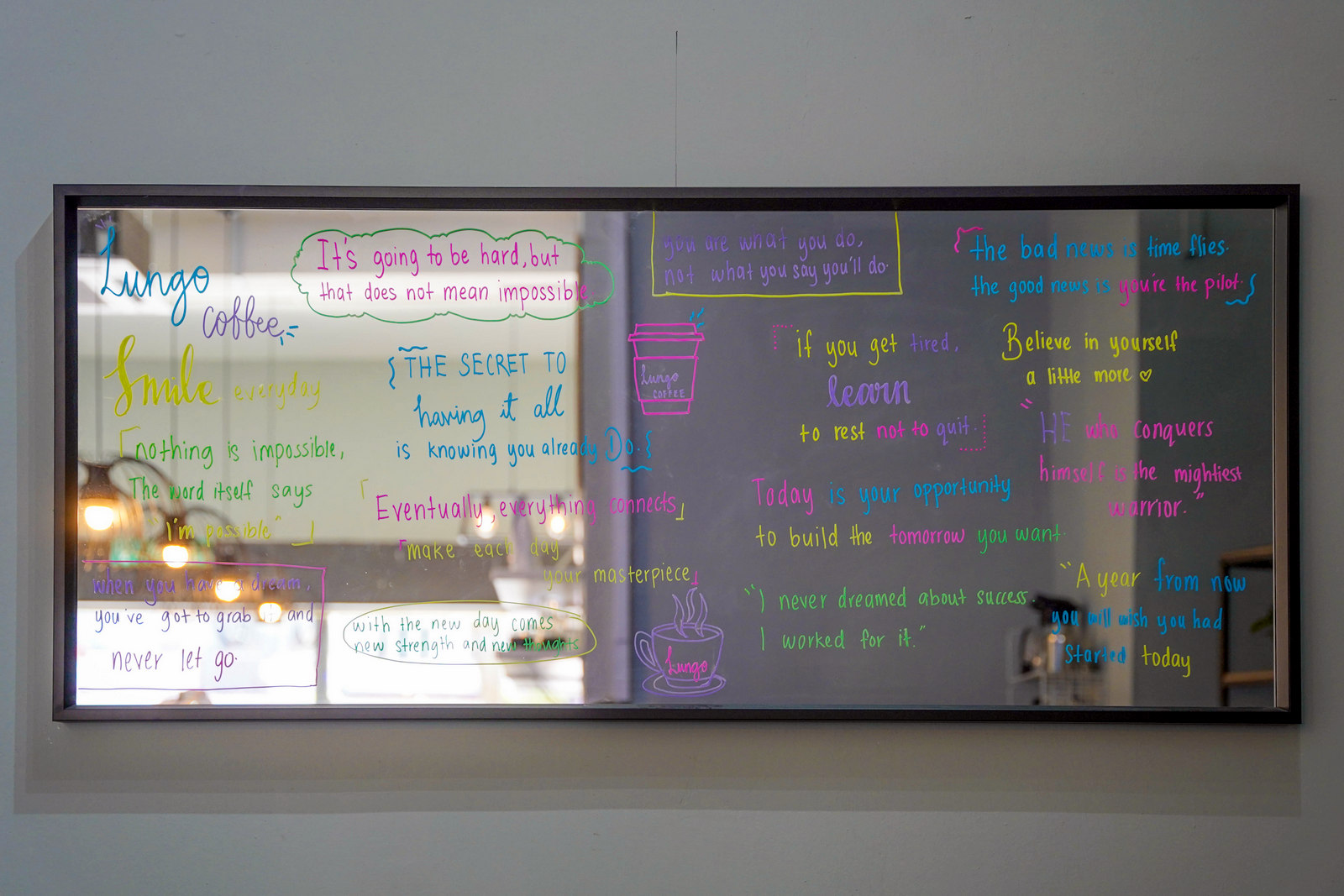 Lounge and linger at Lungo: This new Cheras cafe has been lovingly put together with fun food and fulfilling coffee. With comfortable corners set on textured epoxy-coated floors, customers can kick back and explore not only the menu but a mirror that's colourfully hand-illustrated with inspirational lines.
Lungo harnesses its own house blend for confident lattes and flat whites. The medium dark roast of Brazilian, Colombian and Sumatran beans is strong and satisfying, with rich notes of blackcurrant and dark chocolate.
The espresso bar currently rotates between the house blend and a signature blend, a medium roast of Guatemalan, Ethiopian Sidamo, Mexican and Javanese beans, with a unique flavour profile of bittersweet coffee blended with nutty toffee.
Hand-brewed coffee is also available, with a selection of single-origin beans that evolves every fortnight.
Fun fact: Lungo uses Huskee sustainable coffee cups, made from repurposed coffee husks. The cups 'lock' into a slot on the saucer to curb the risk of spillage.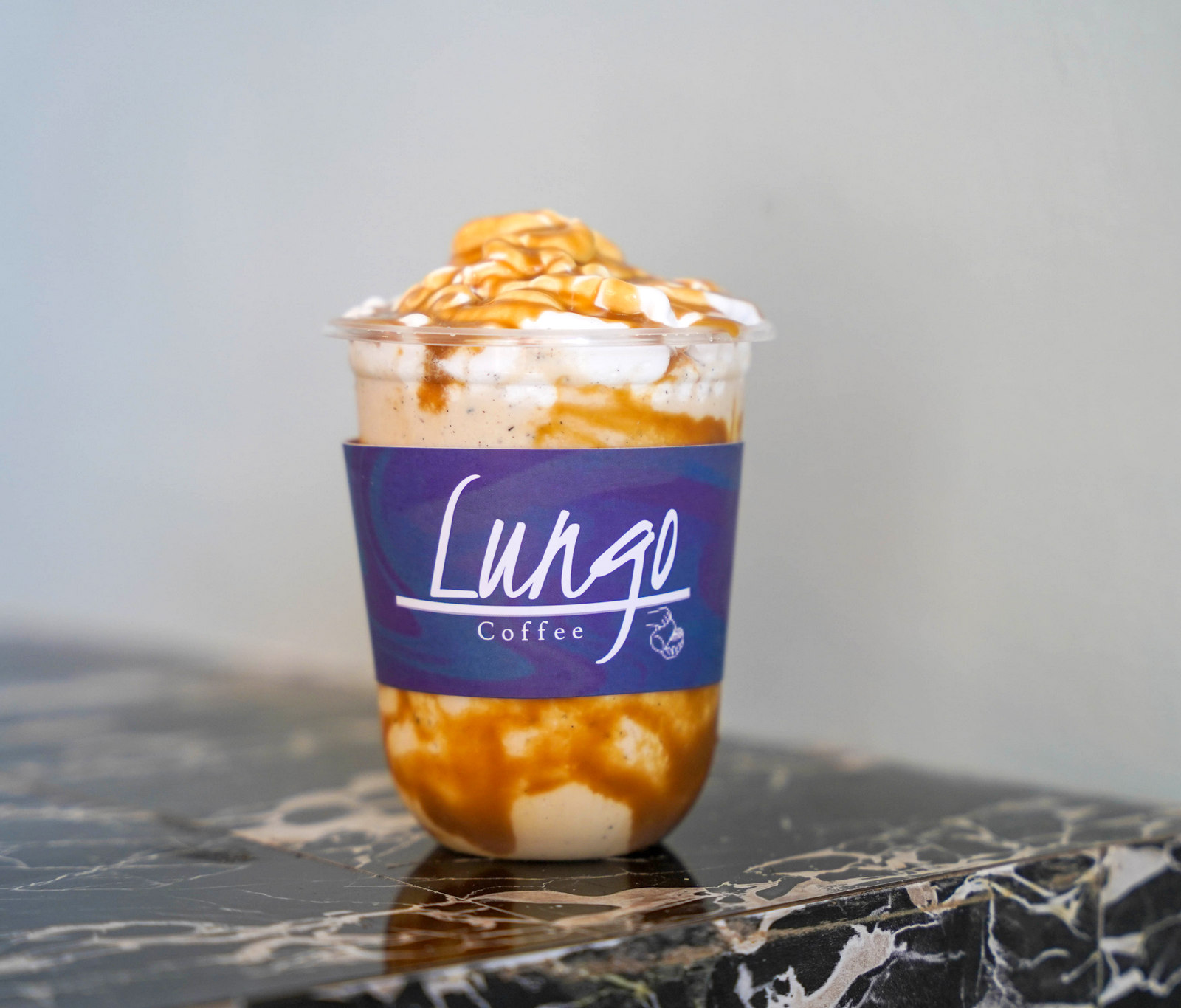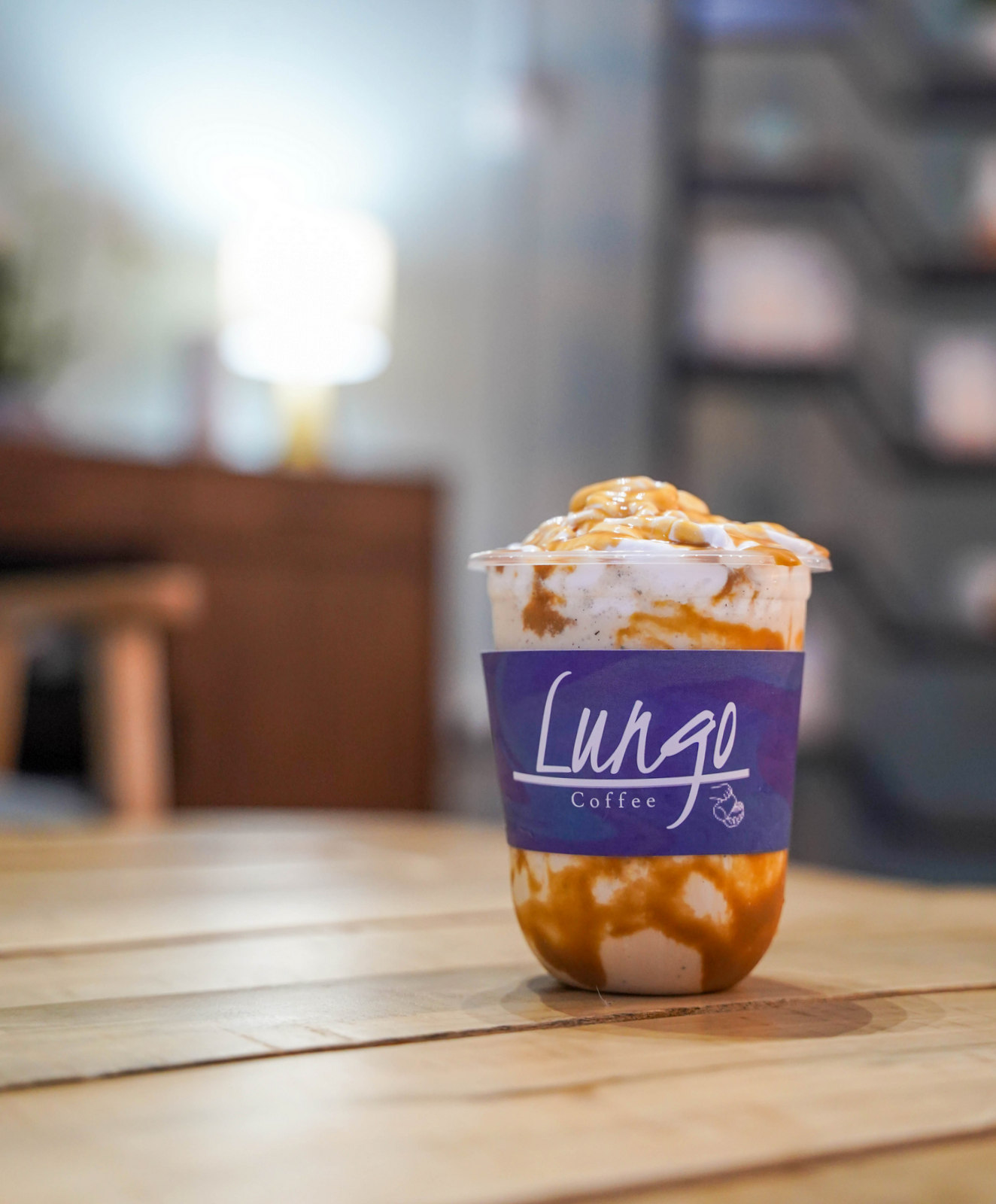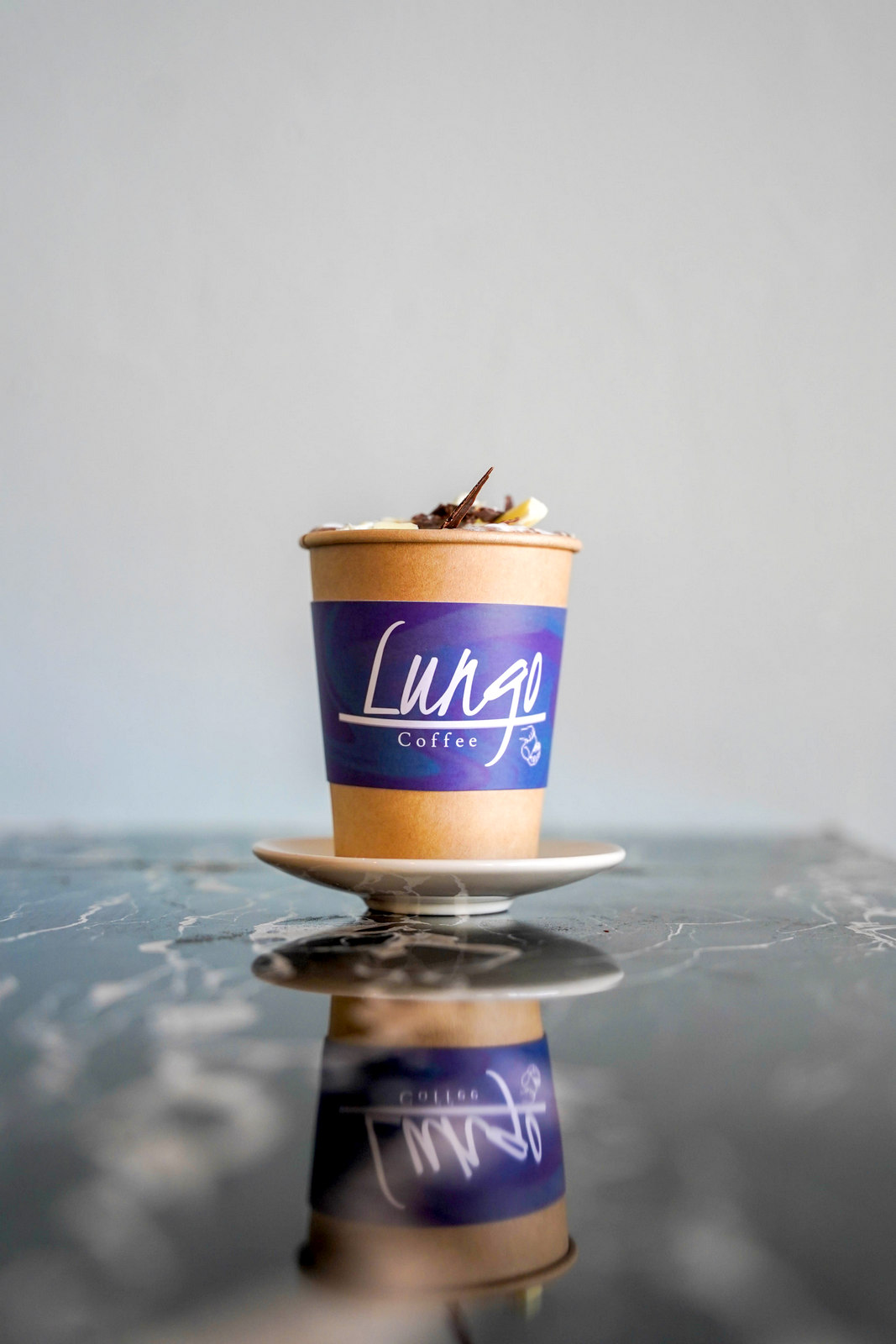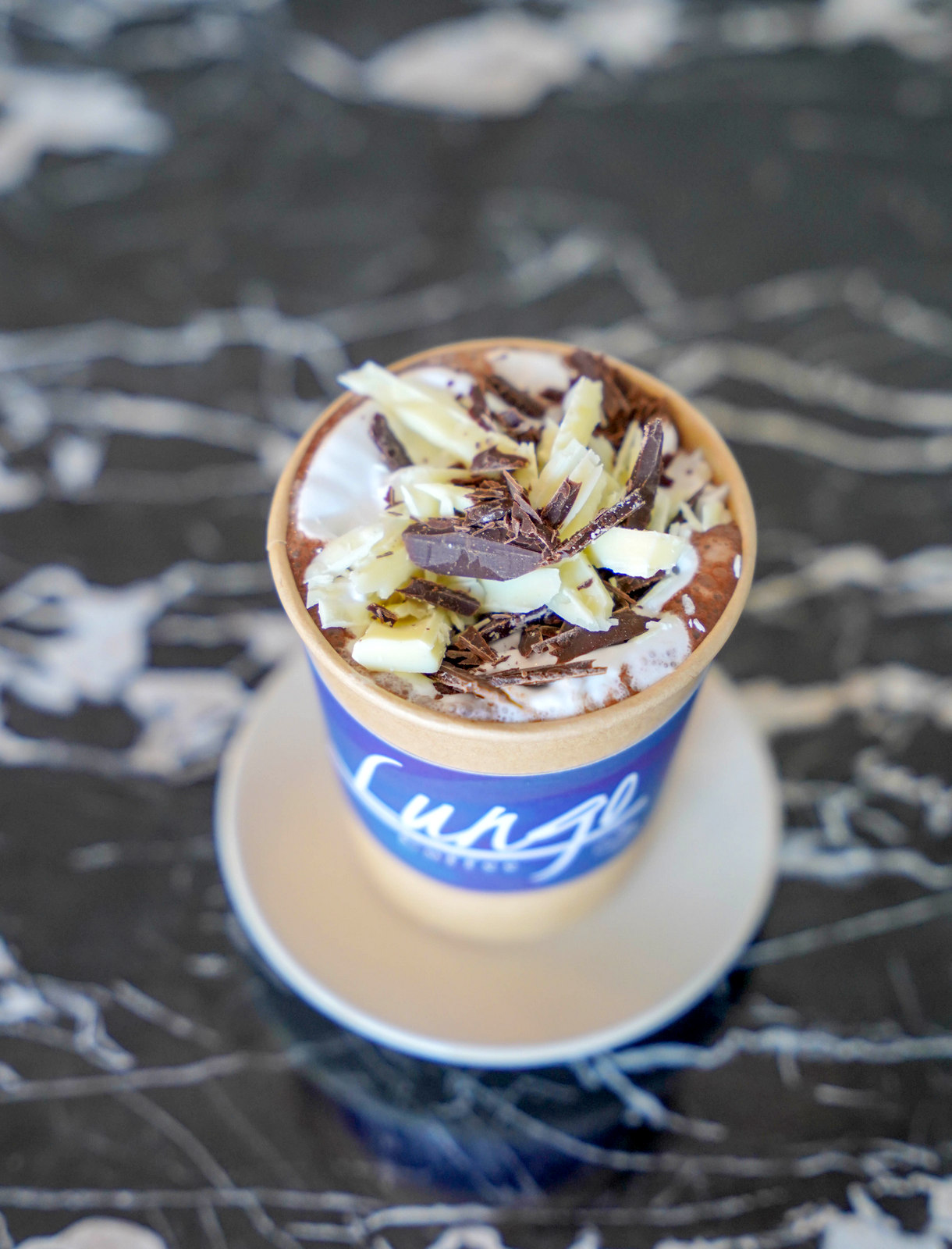 Cool caffeinated refreshment: Lungo's Biscoff Frappucino is irresistible with its Lotus caramelisation (RM16), while its Shaved Chocolate is scrumptiously showered with white and dark chocolate shavings (RM16.90).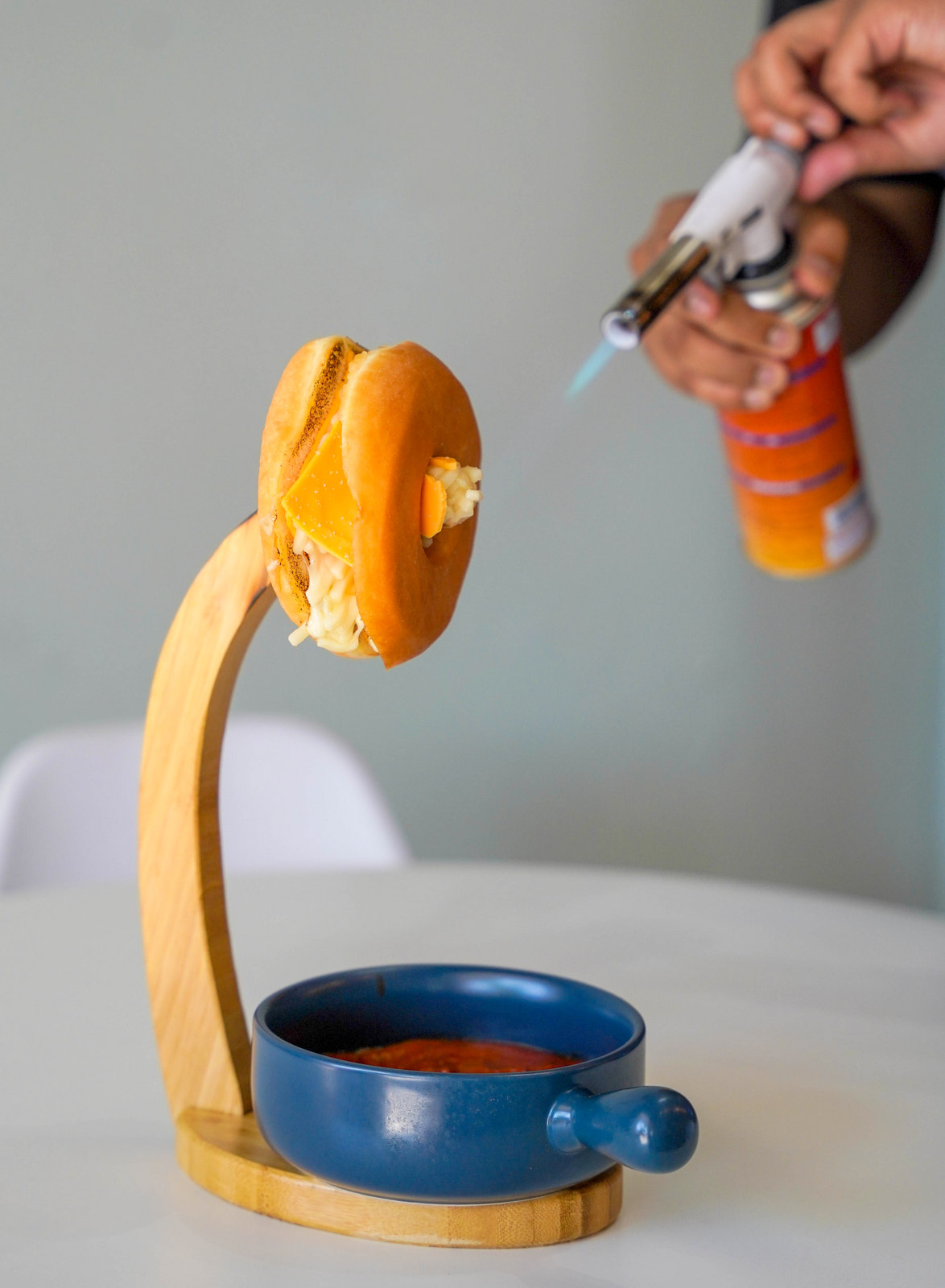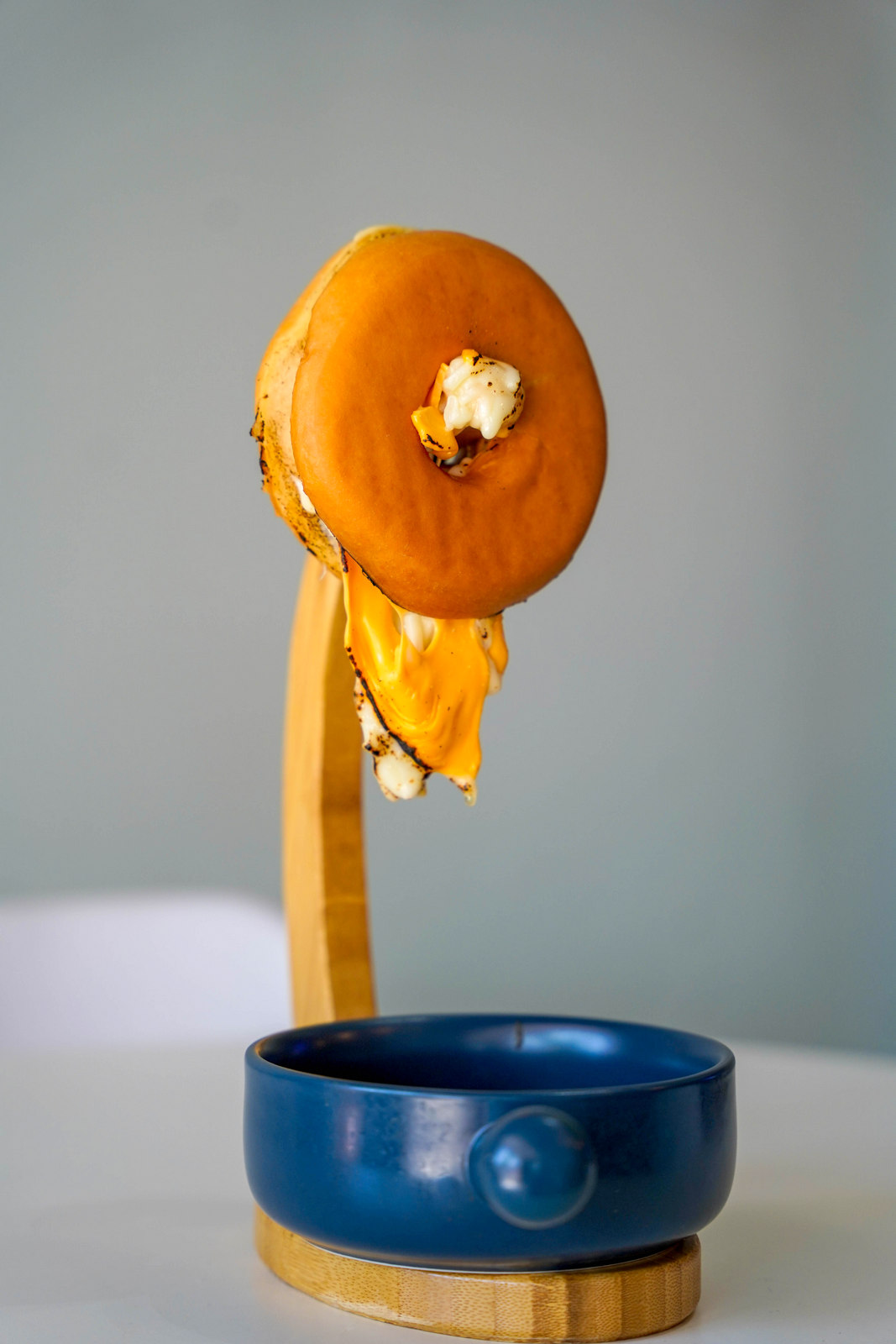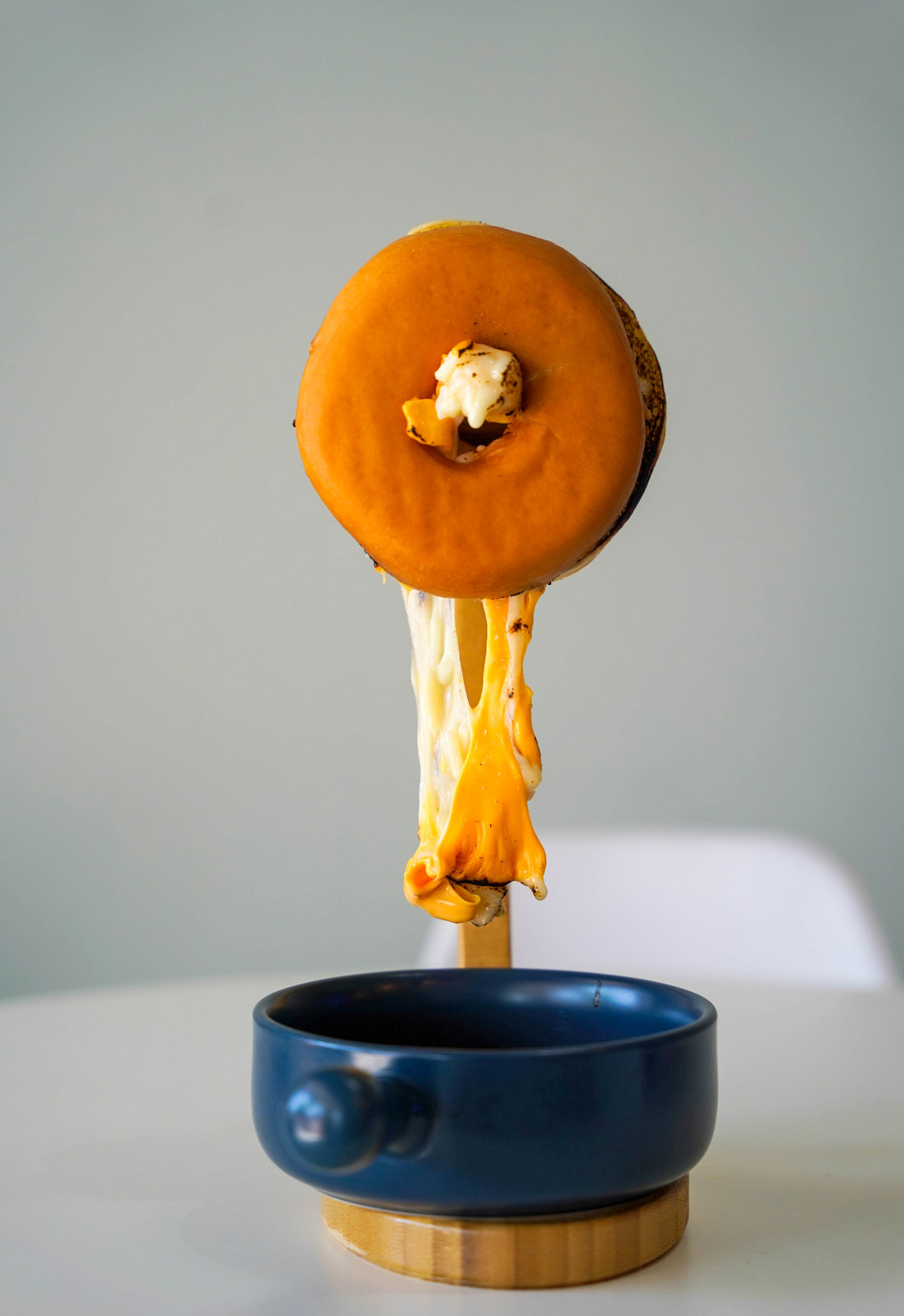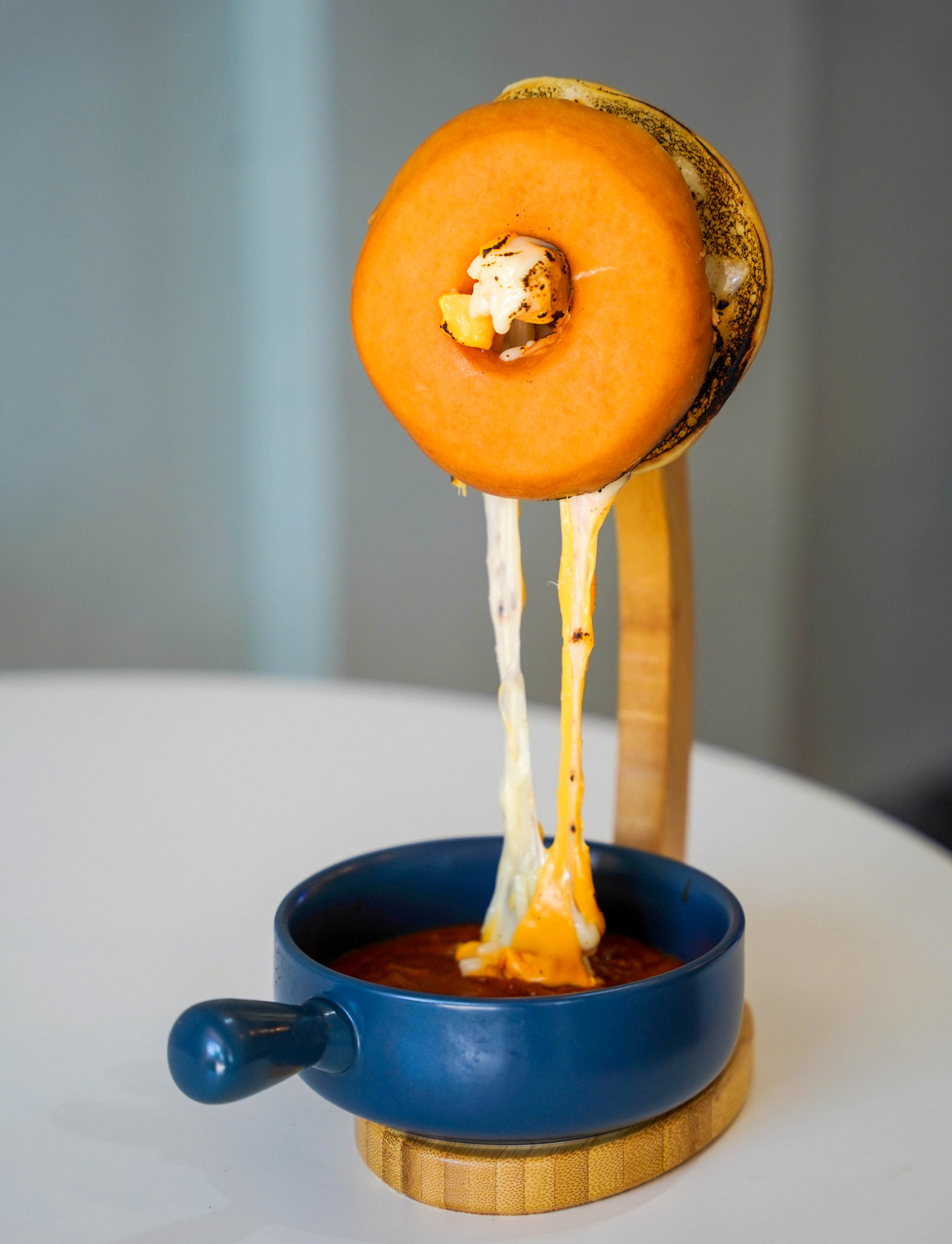 For a playful pleasure, pick the Doughnut Grilled Cheese (RM15) - a lightly airy, fluffy doughnut is stuffed with American cheese and mozzarella, strikingly hung above tomato-based pasta sauce. It's then torched so that the doughnut crisps up while the cheese melts thickly into the sauce for a savoury-sweet punch. You can add beef meatballs for RM5.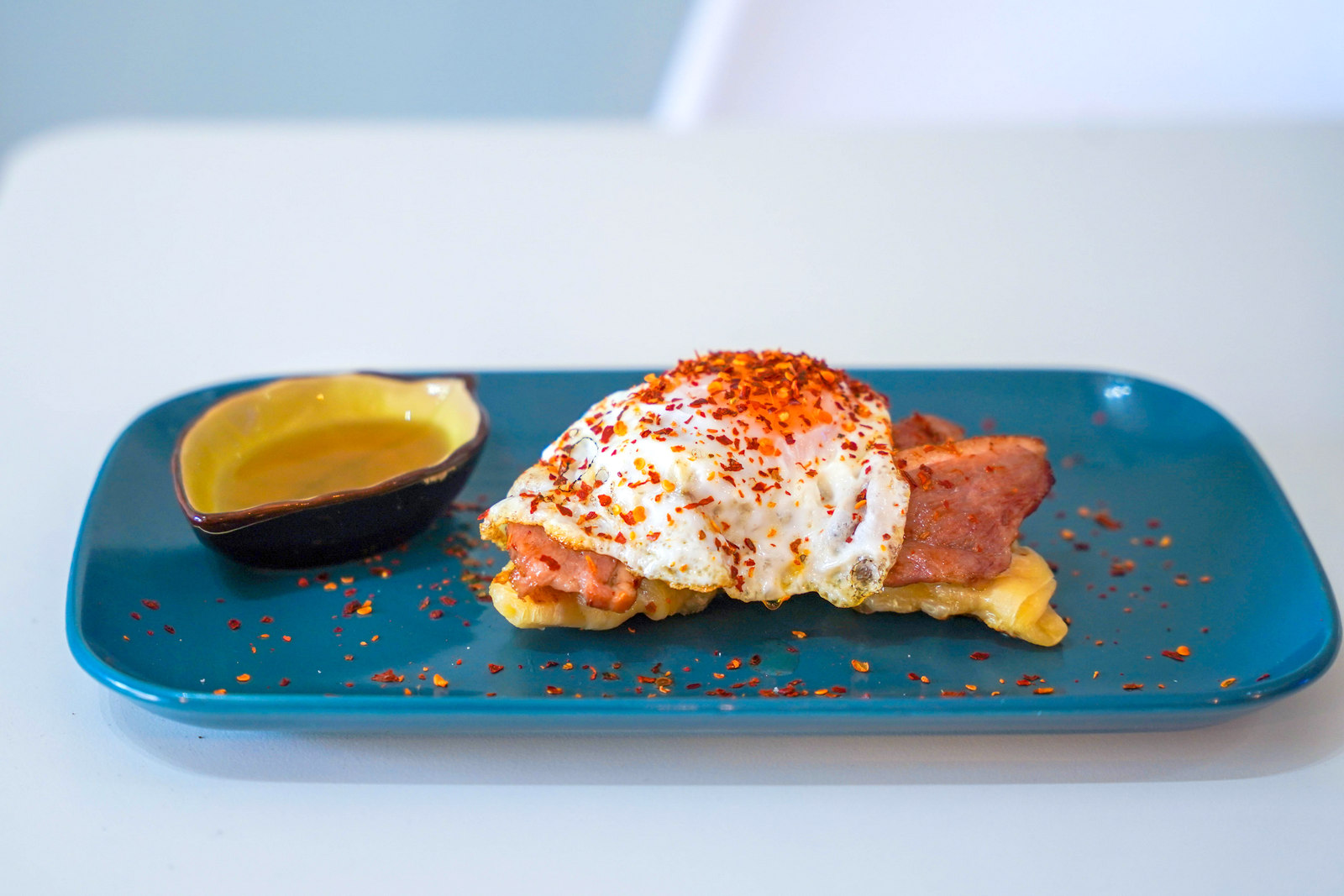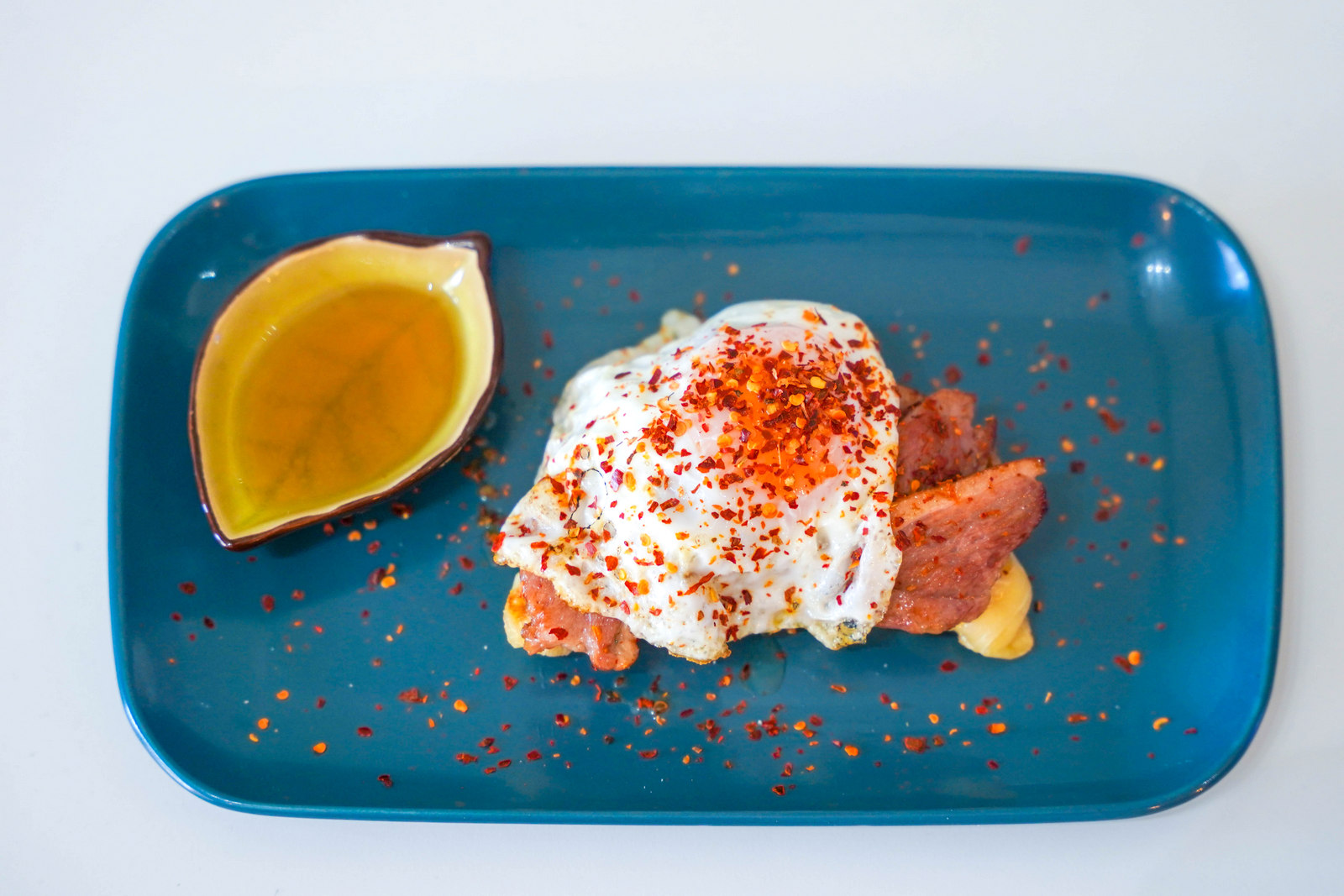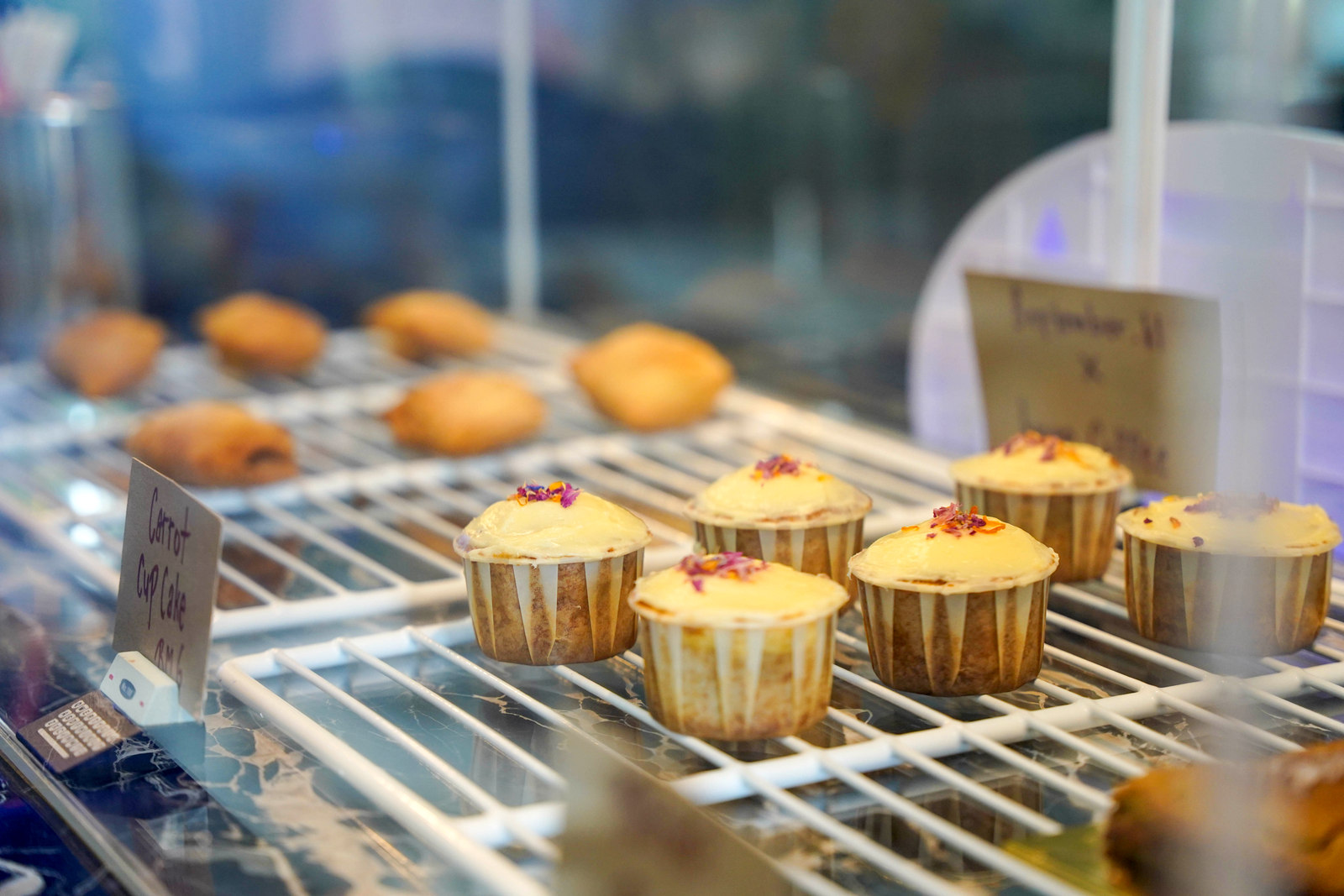 Another terrific temptation is the Duck & Croffle, lavishly layered with lots of smoked duck and a plump, runny-yolked sunny-side-up, paired perfectly with maple syrup (RM14).
Pastries and cupcakes are also available. If you're here in the afternoon, Lungo's lunch menu is value for money, starting from RM8 for Asian favourites like nasi lemak, nasi kukus ayam goreng, nasi ayam goreng kunyit, or Korean spicy drummettes - add on RM5 for a peach tea or lemon tea (normal price RM7).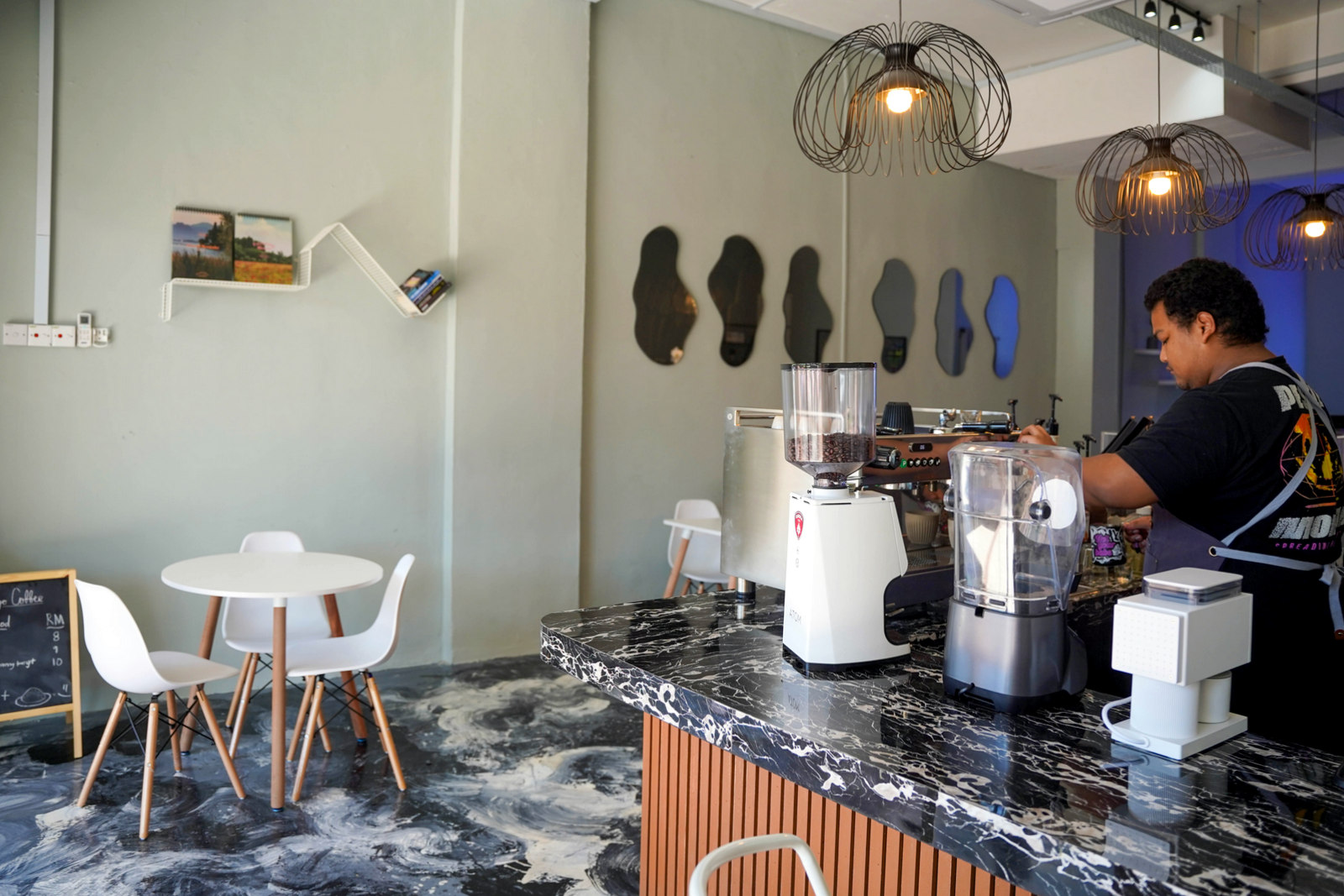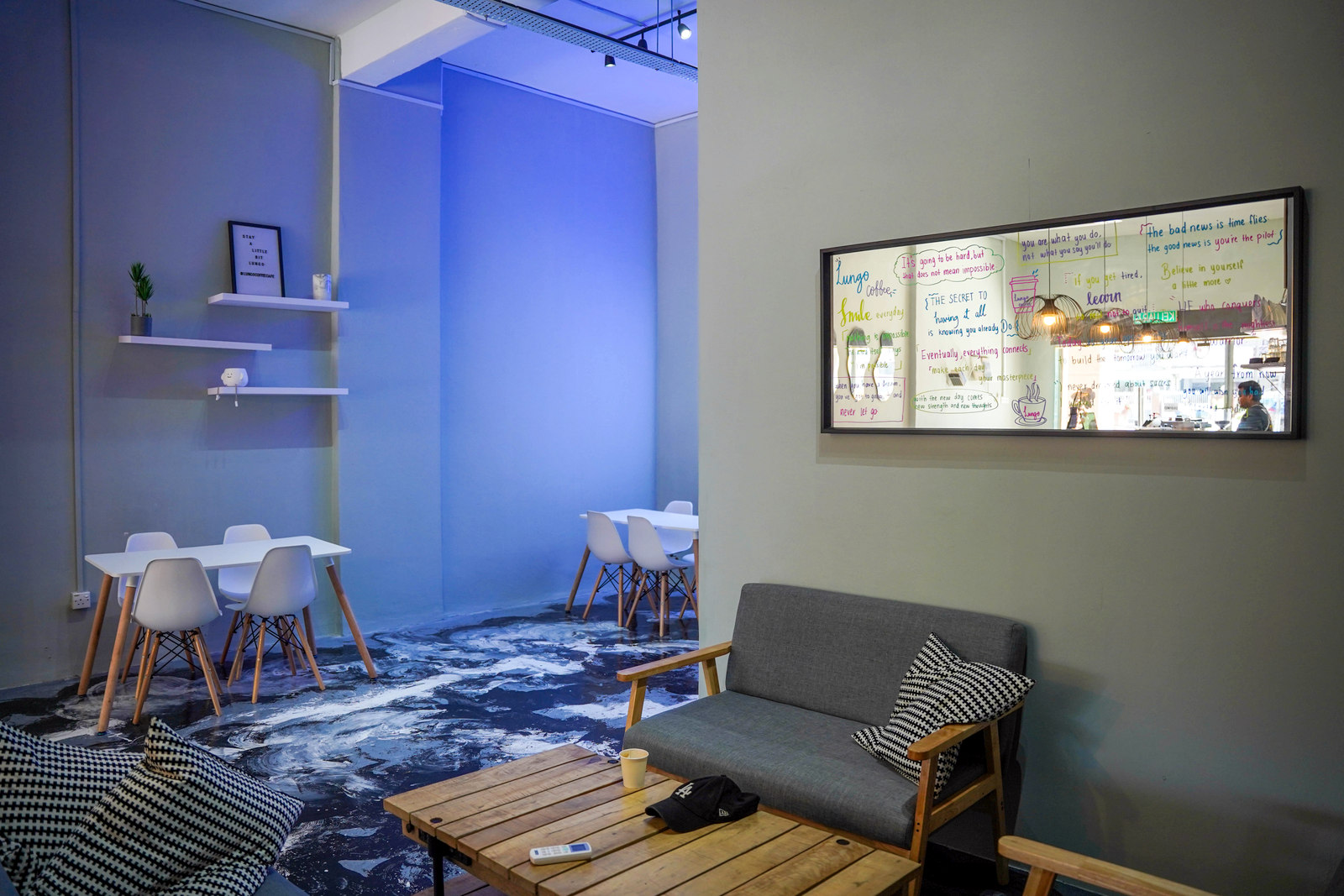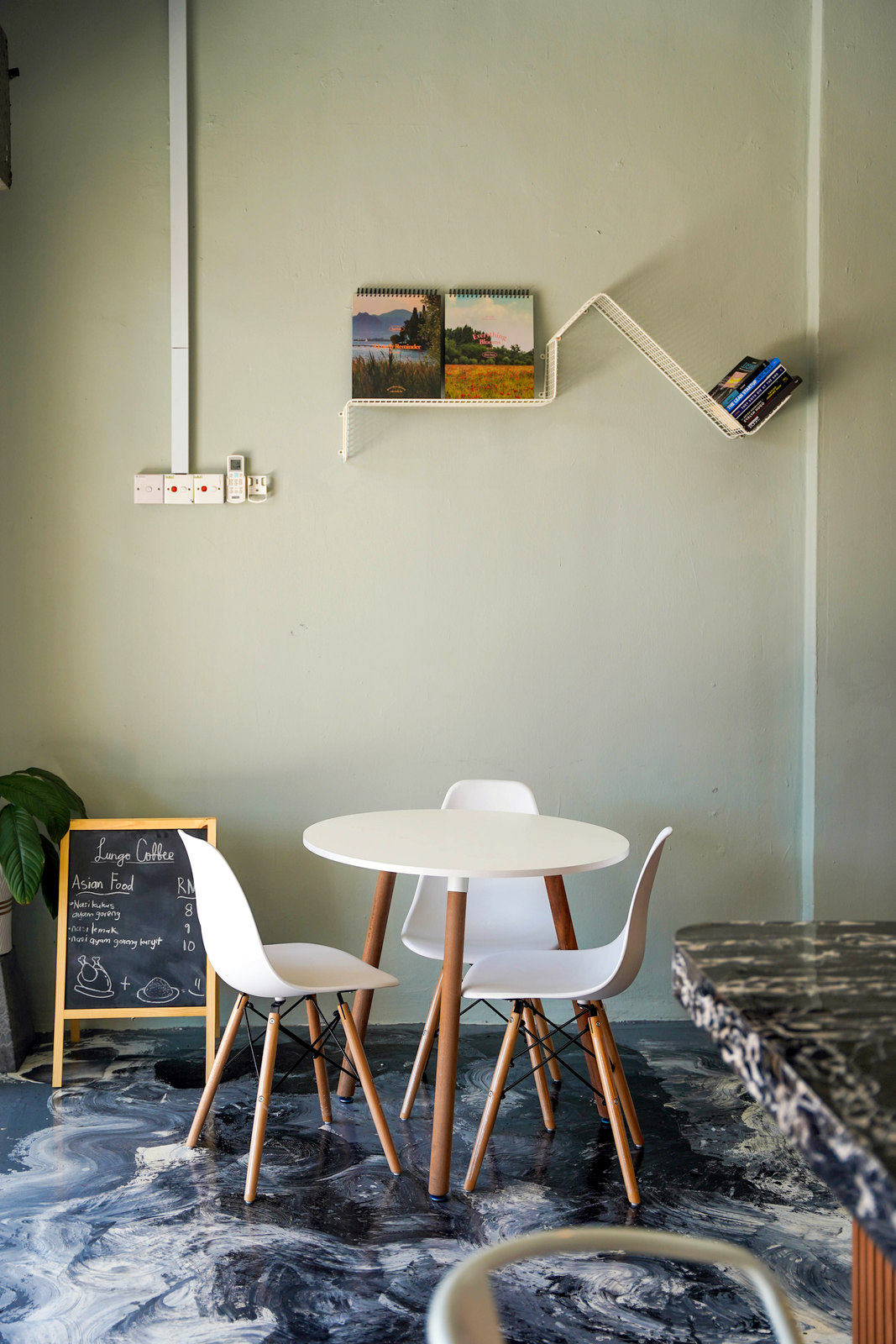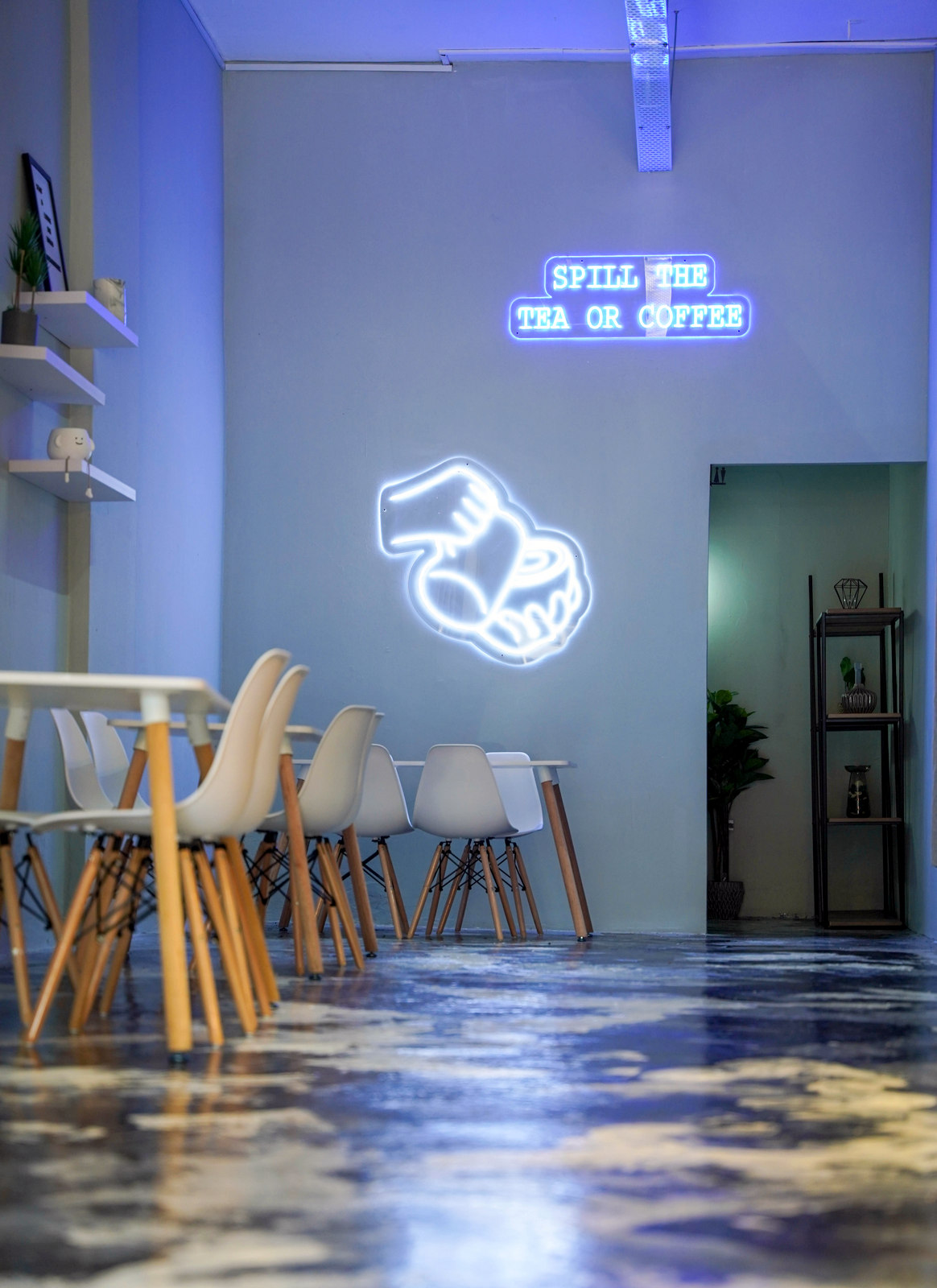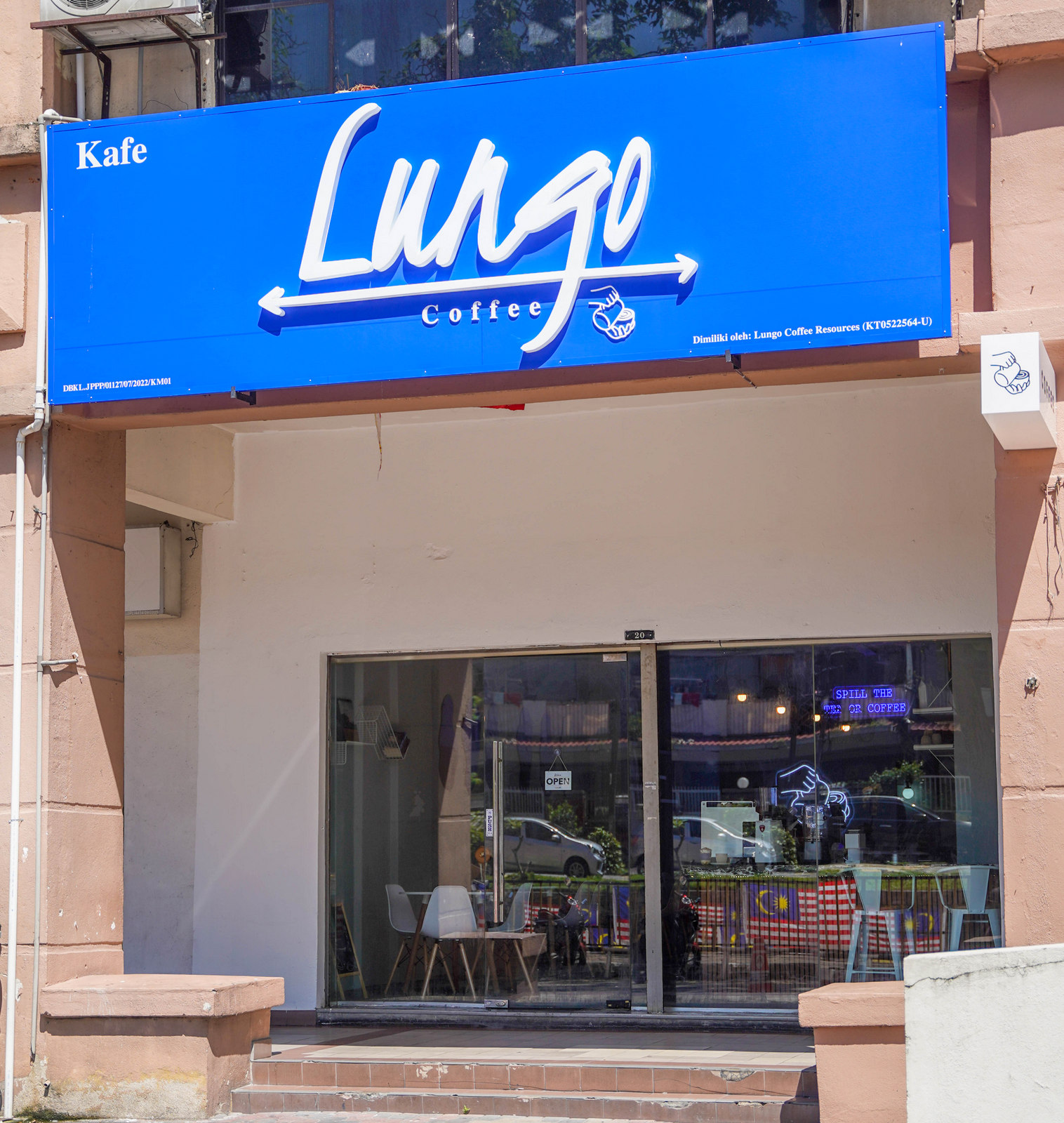 Lungo Coffee
No 20-G Block A, Jalan 5/101c, Cheras Business Centre, 56100 Kuala Lumpur.
Open Monday-Saturday, 9am-8pm. Tel: 03-9133-7181