Isan Kaya, Petaling Jaya
July 20, 2023
---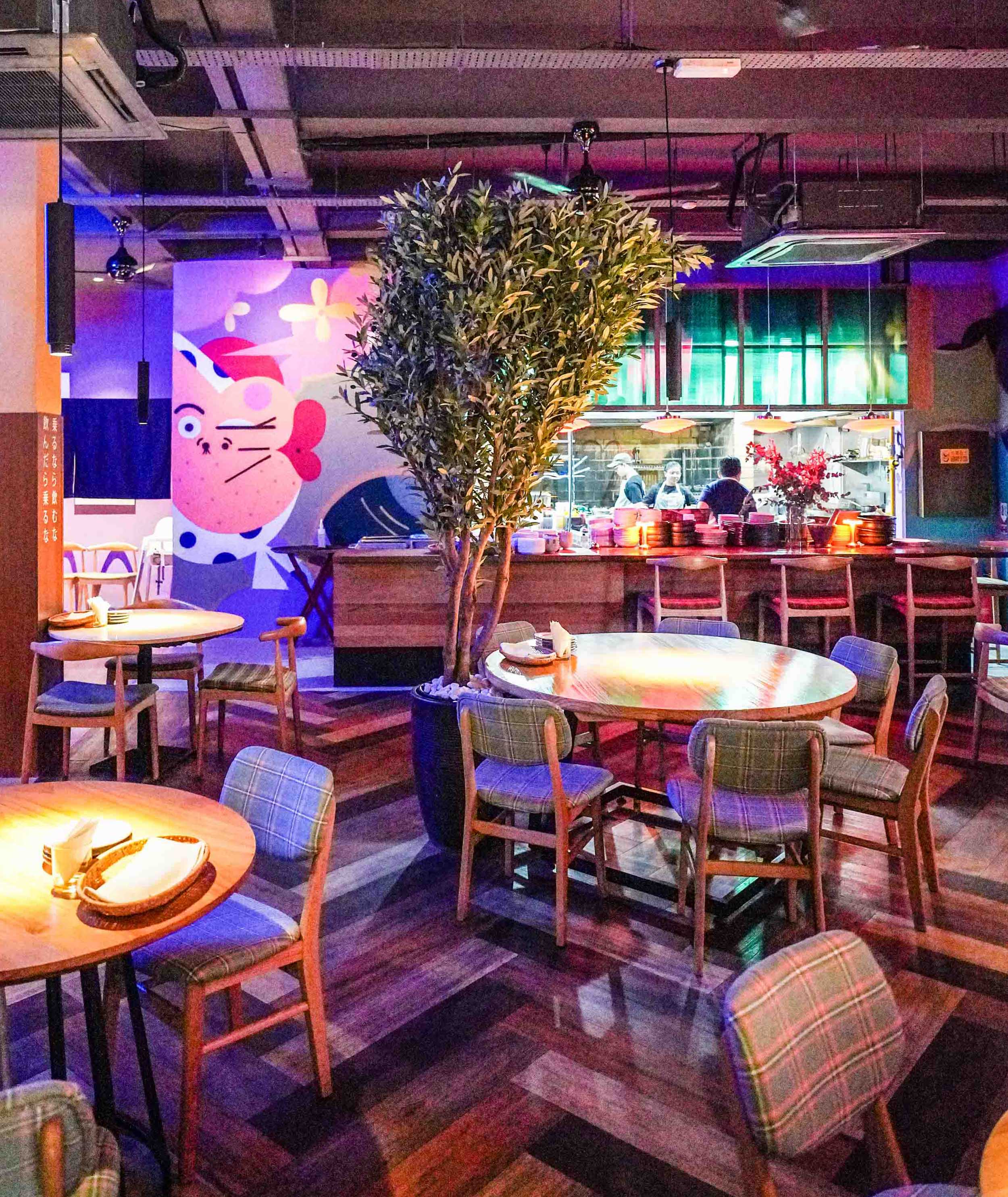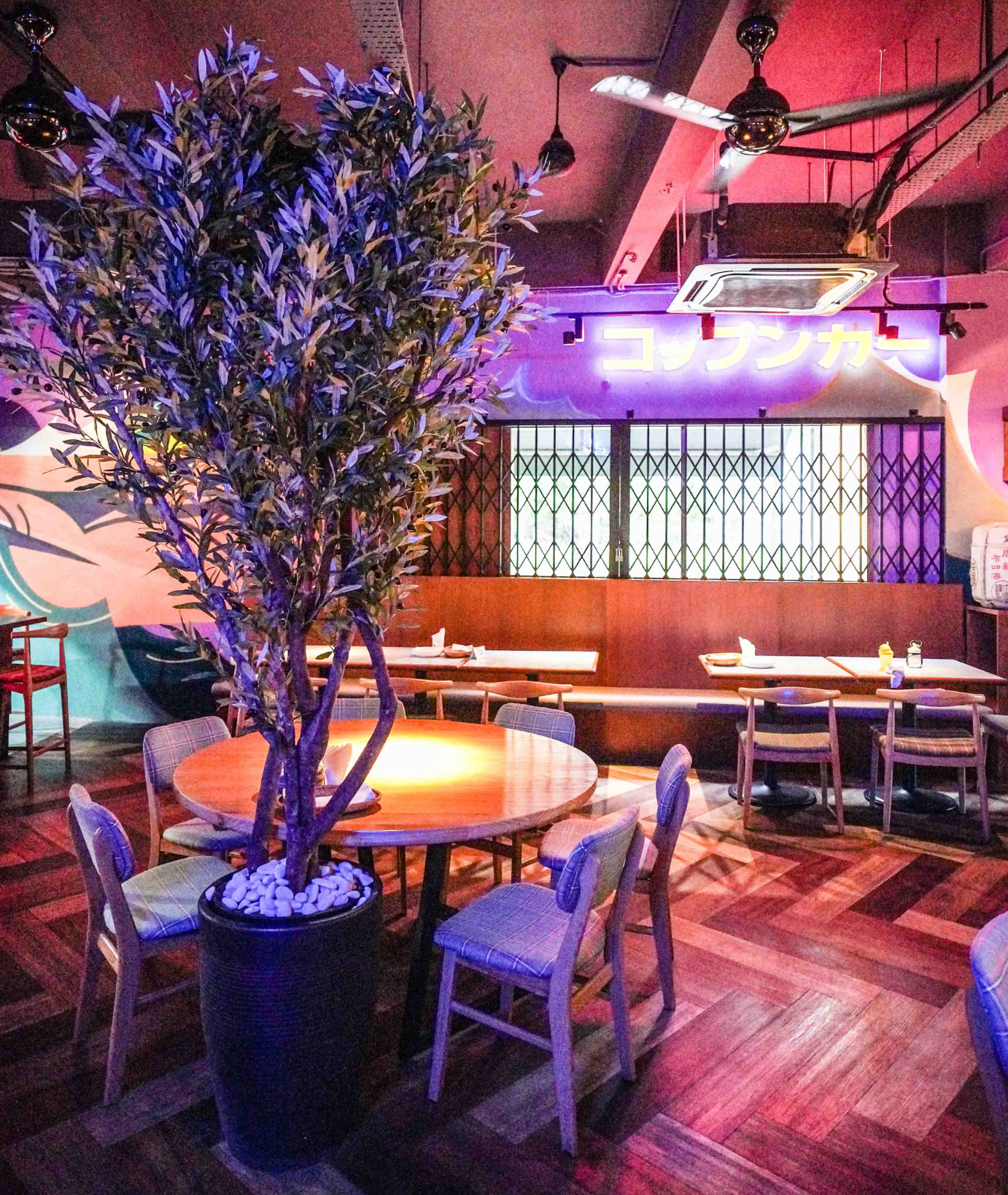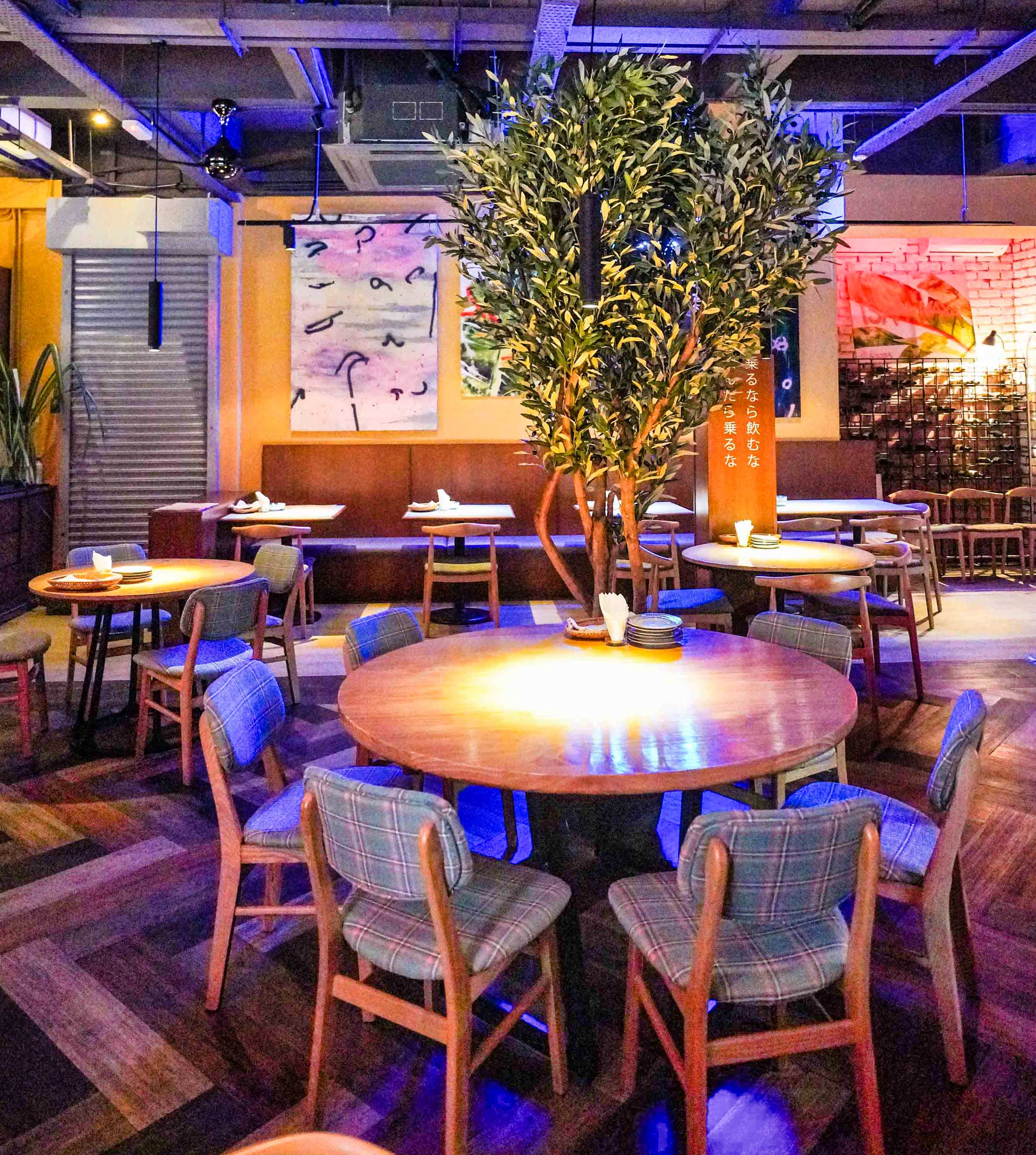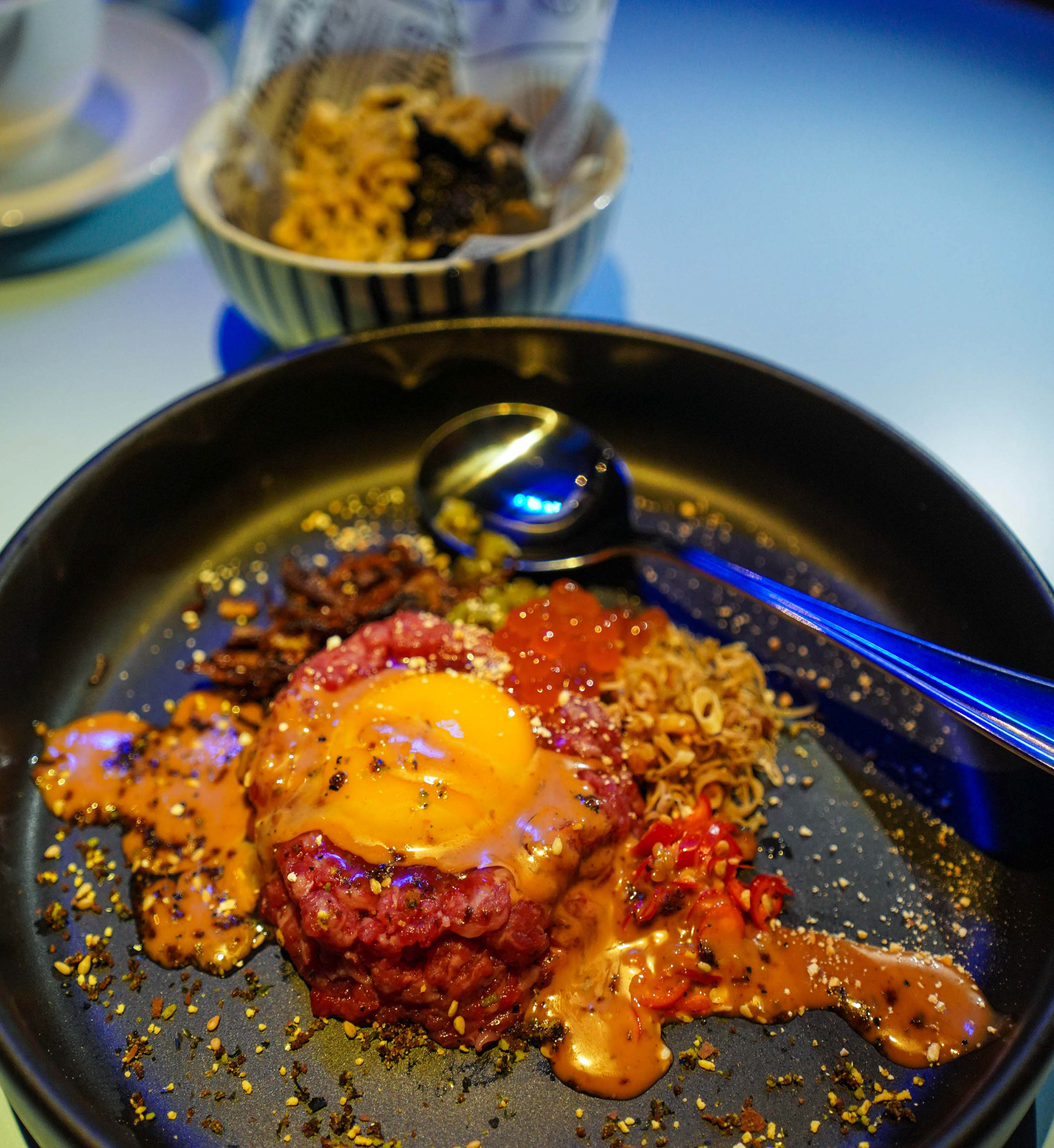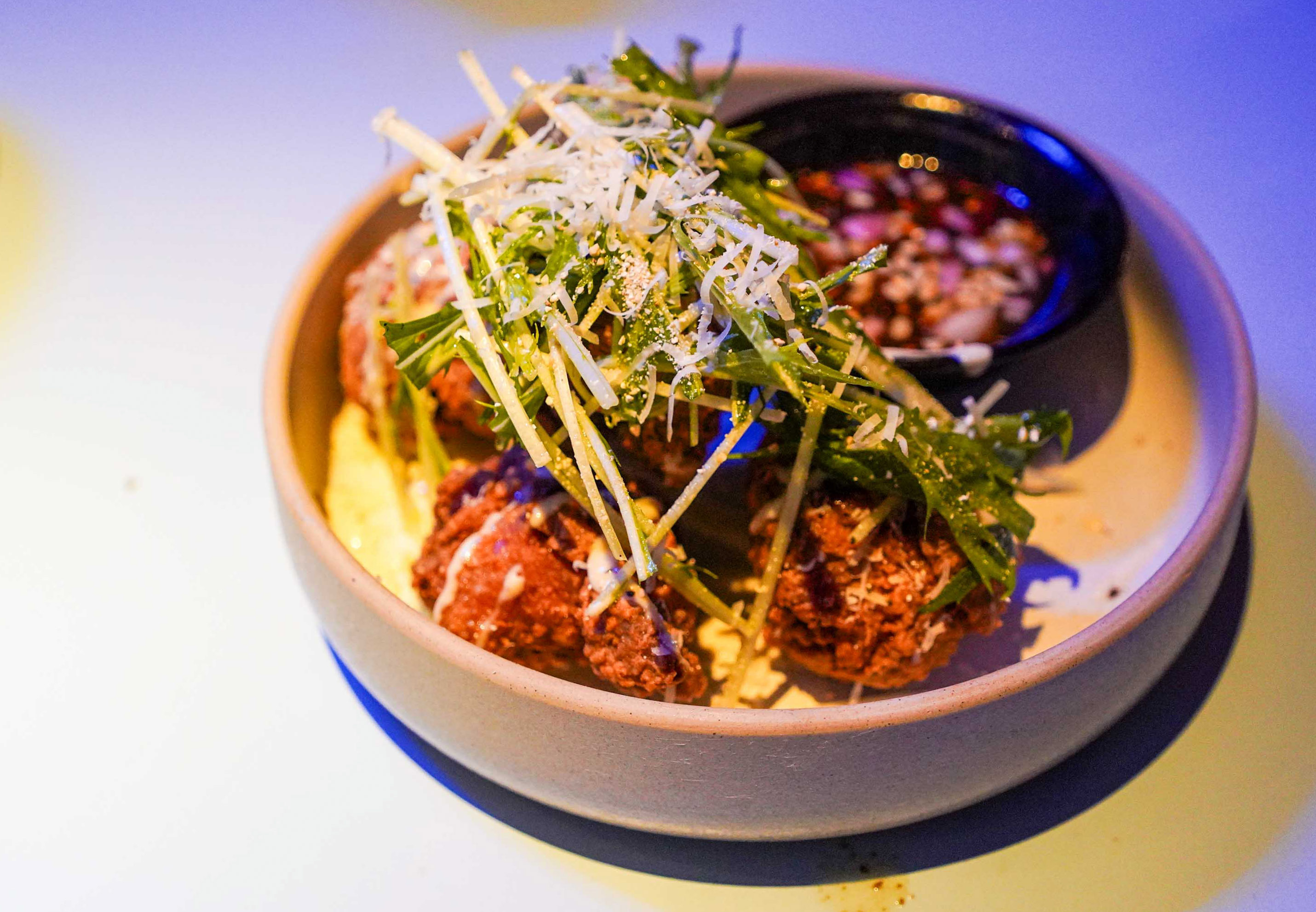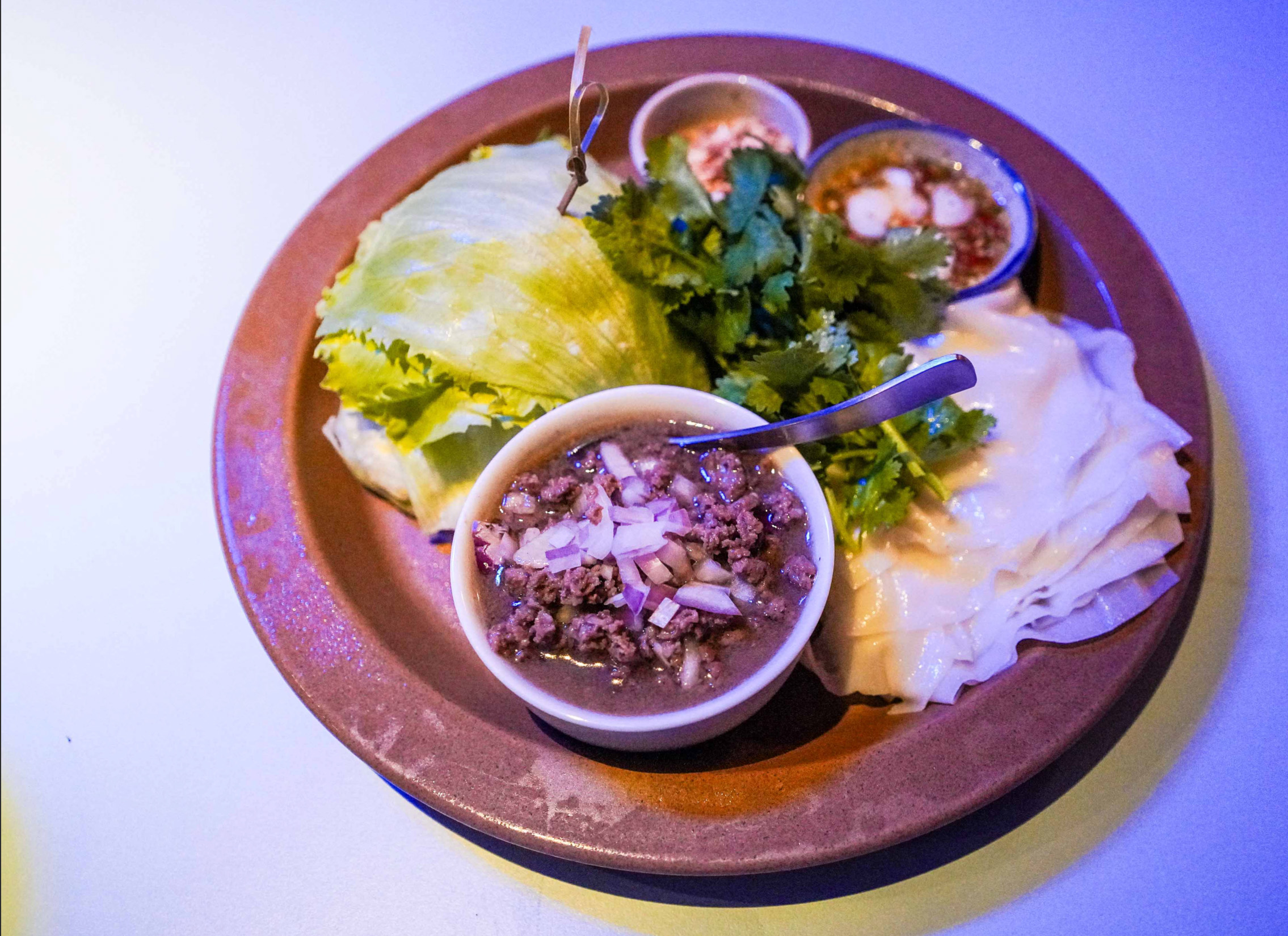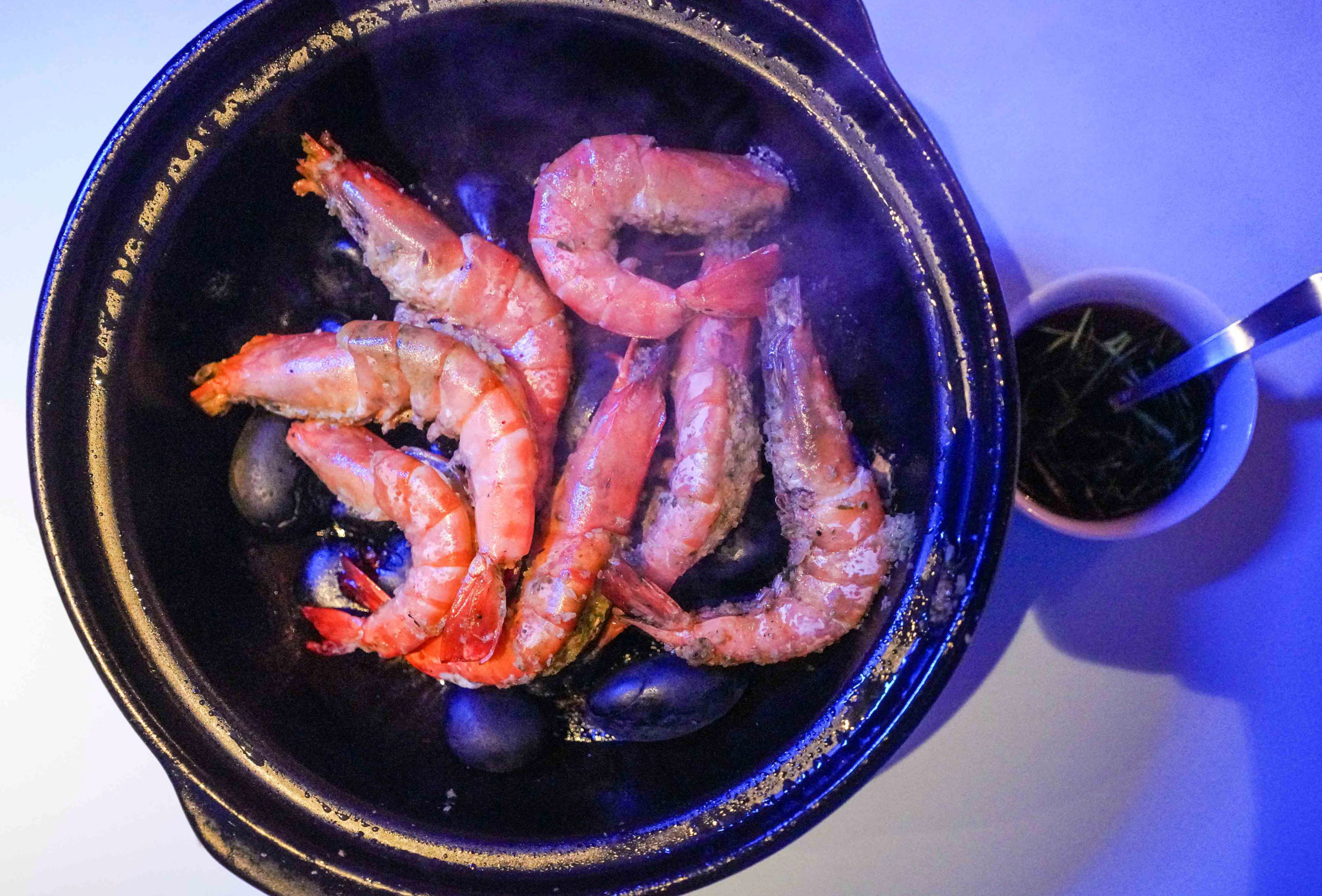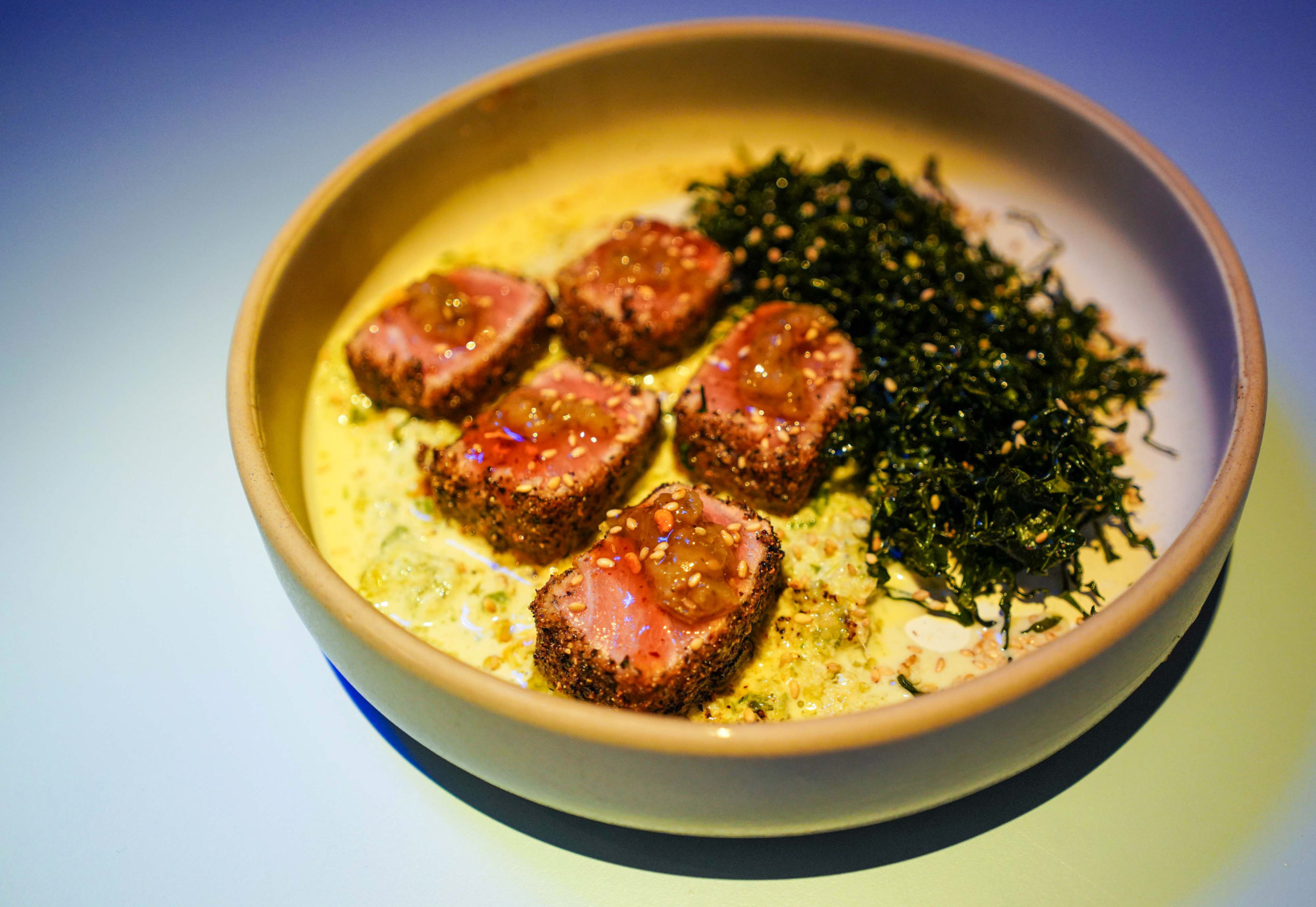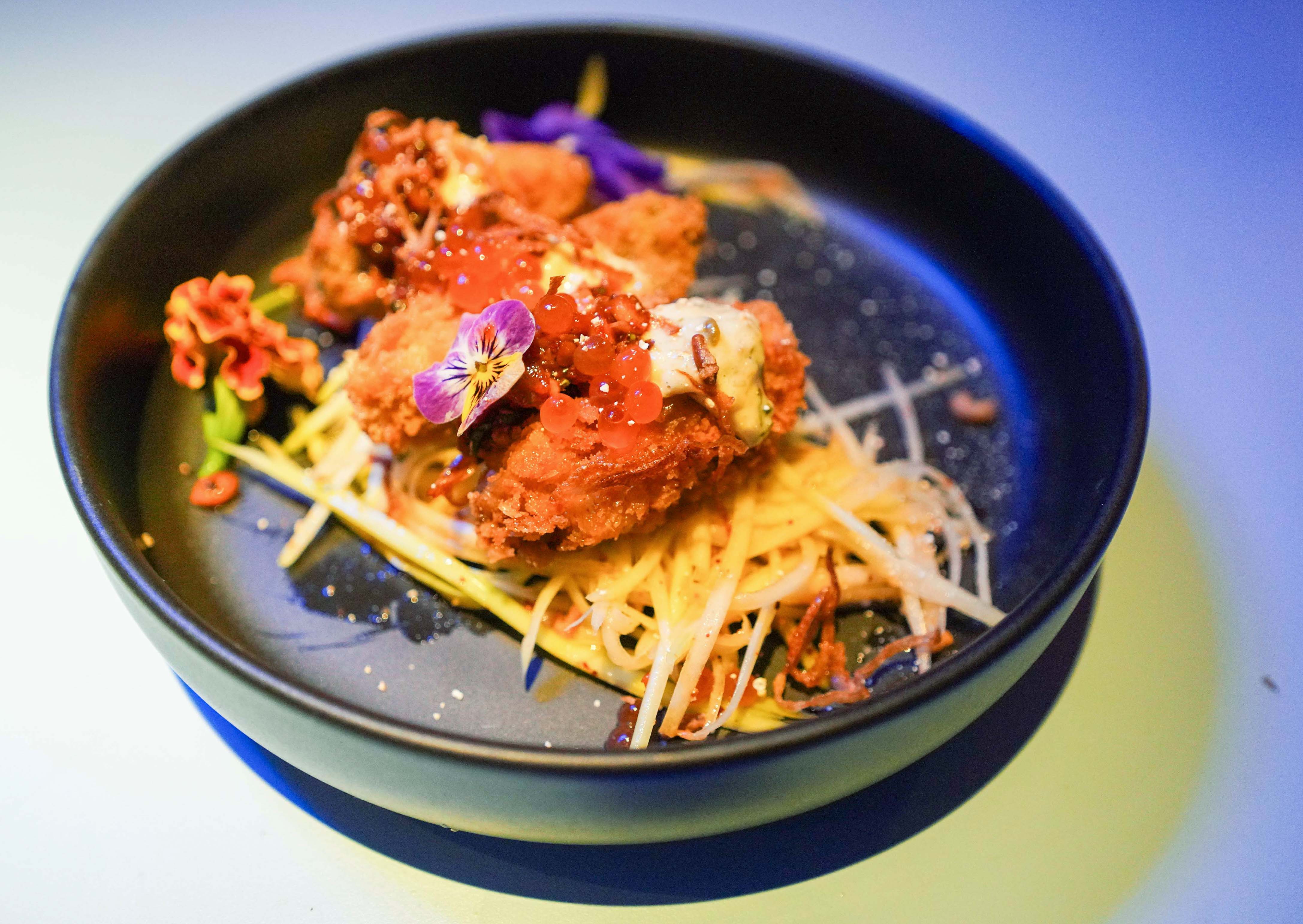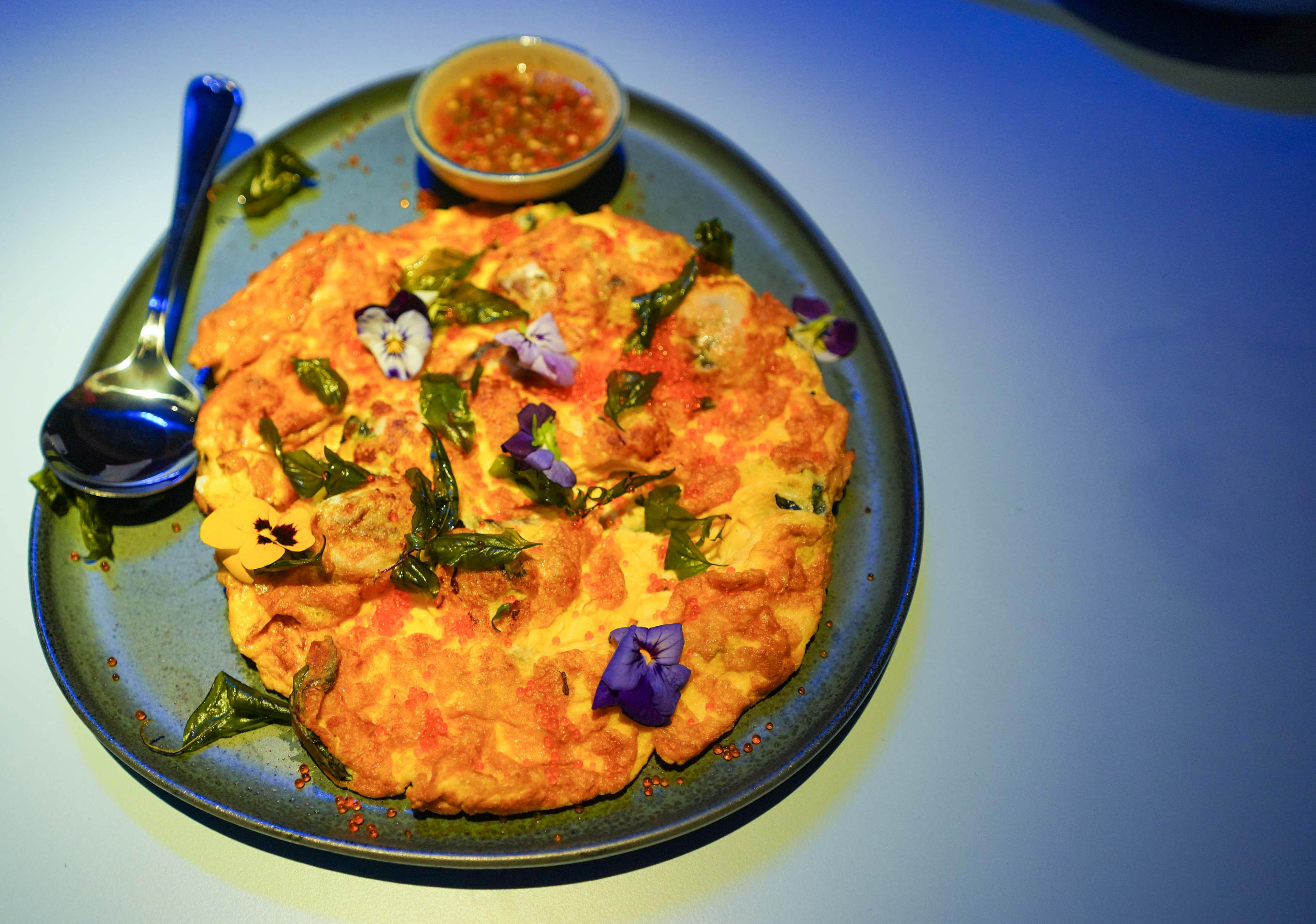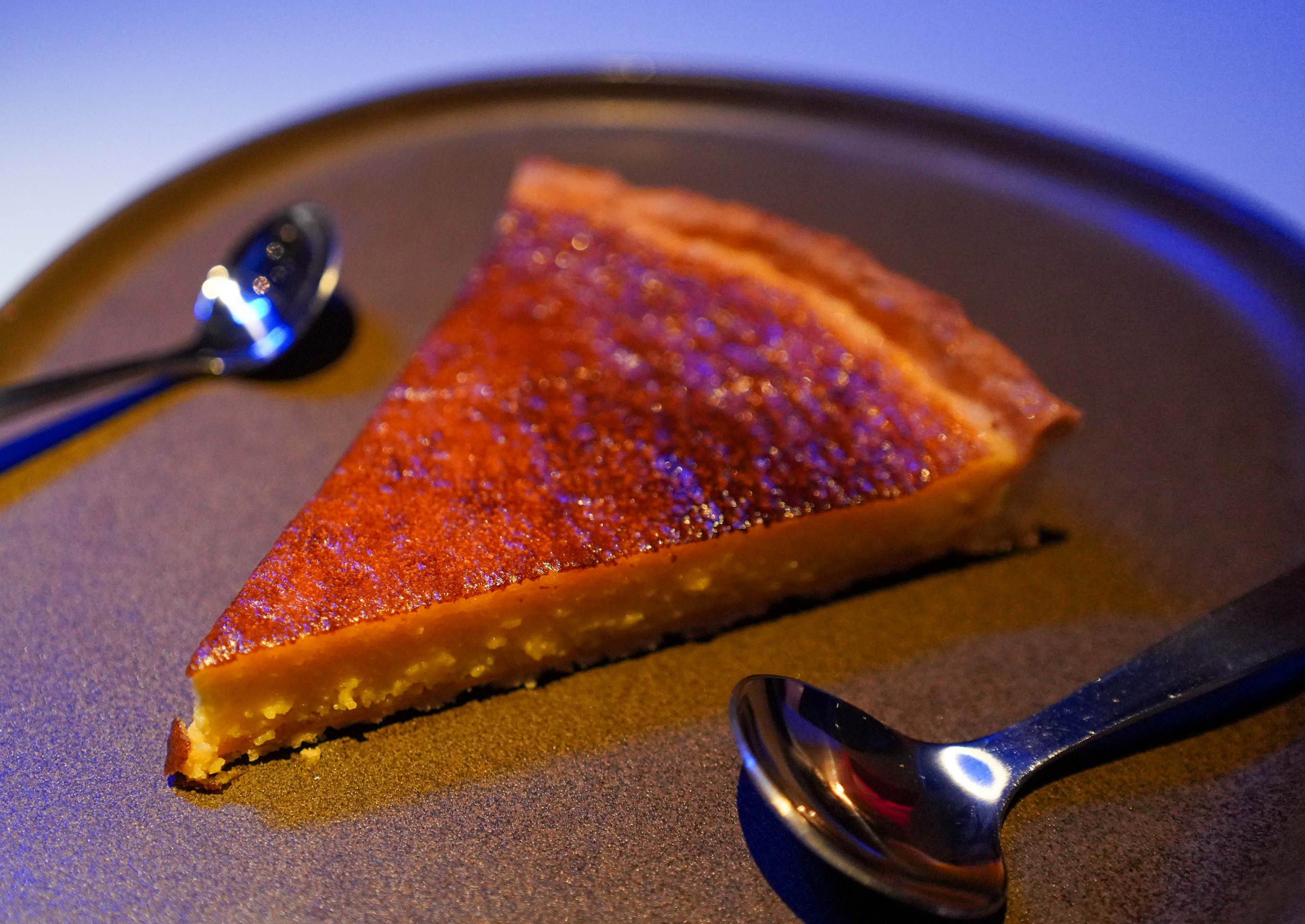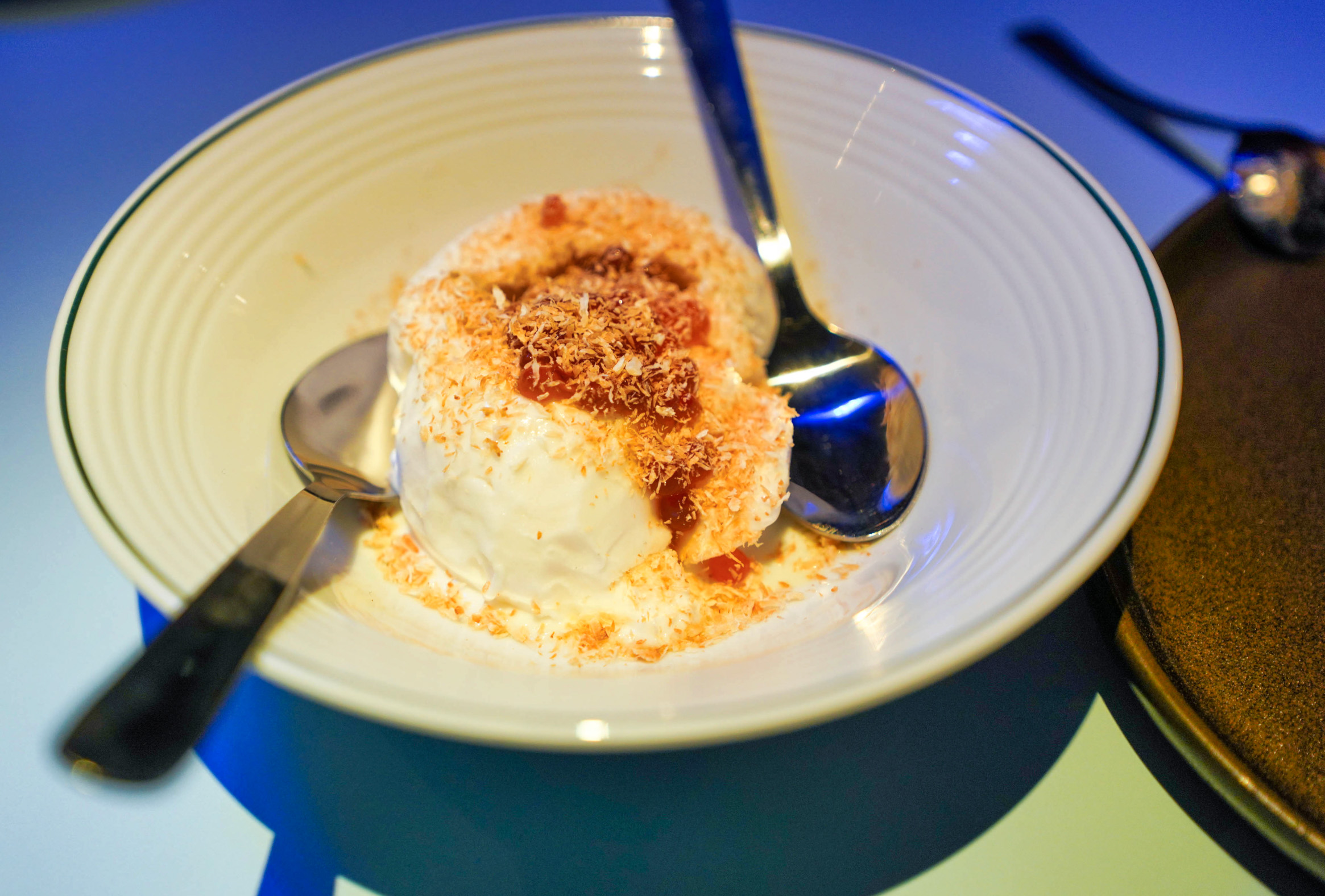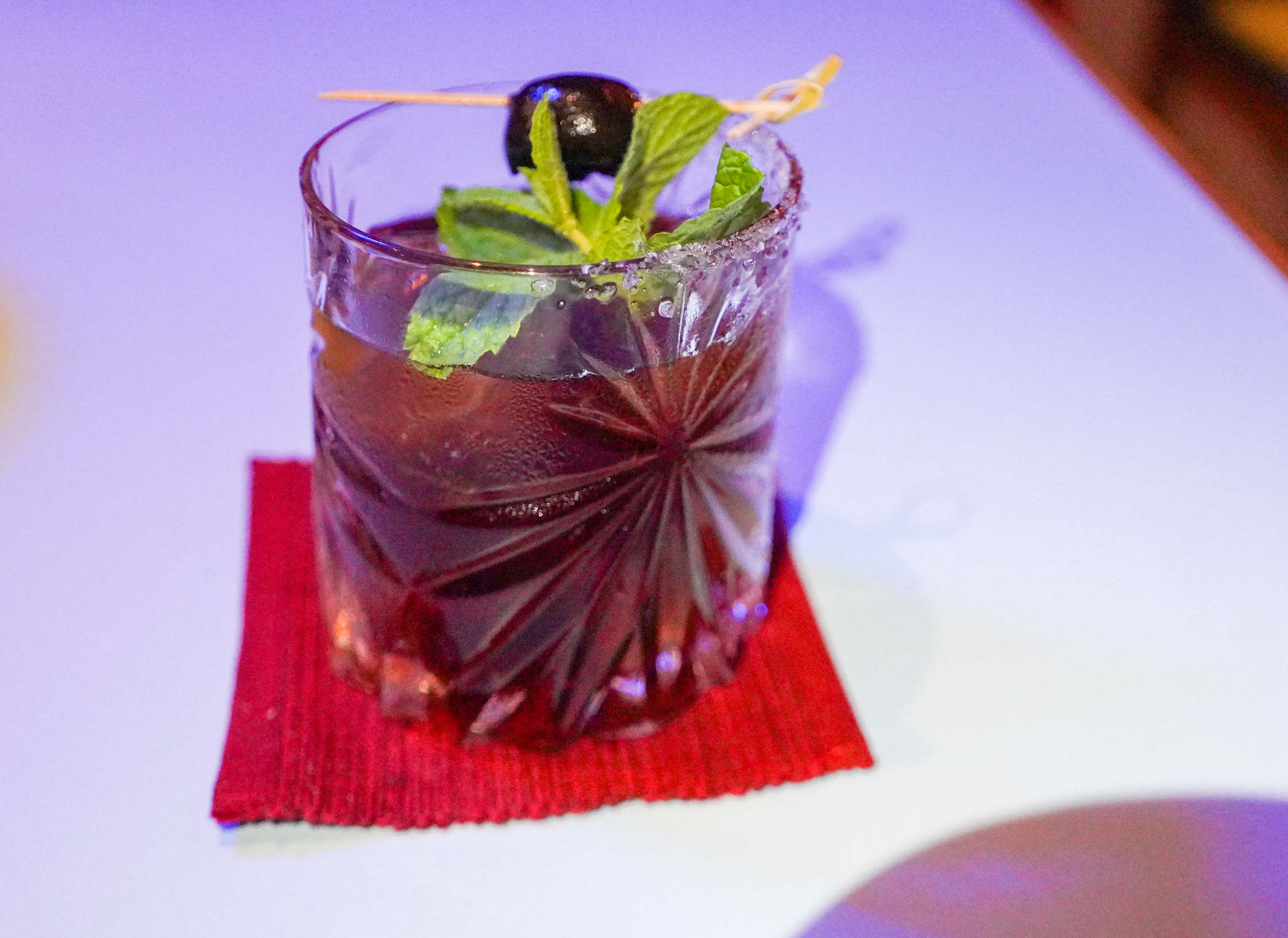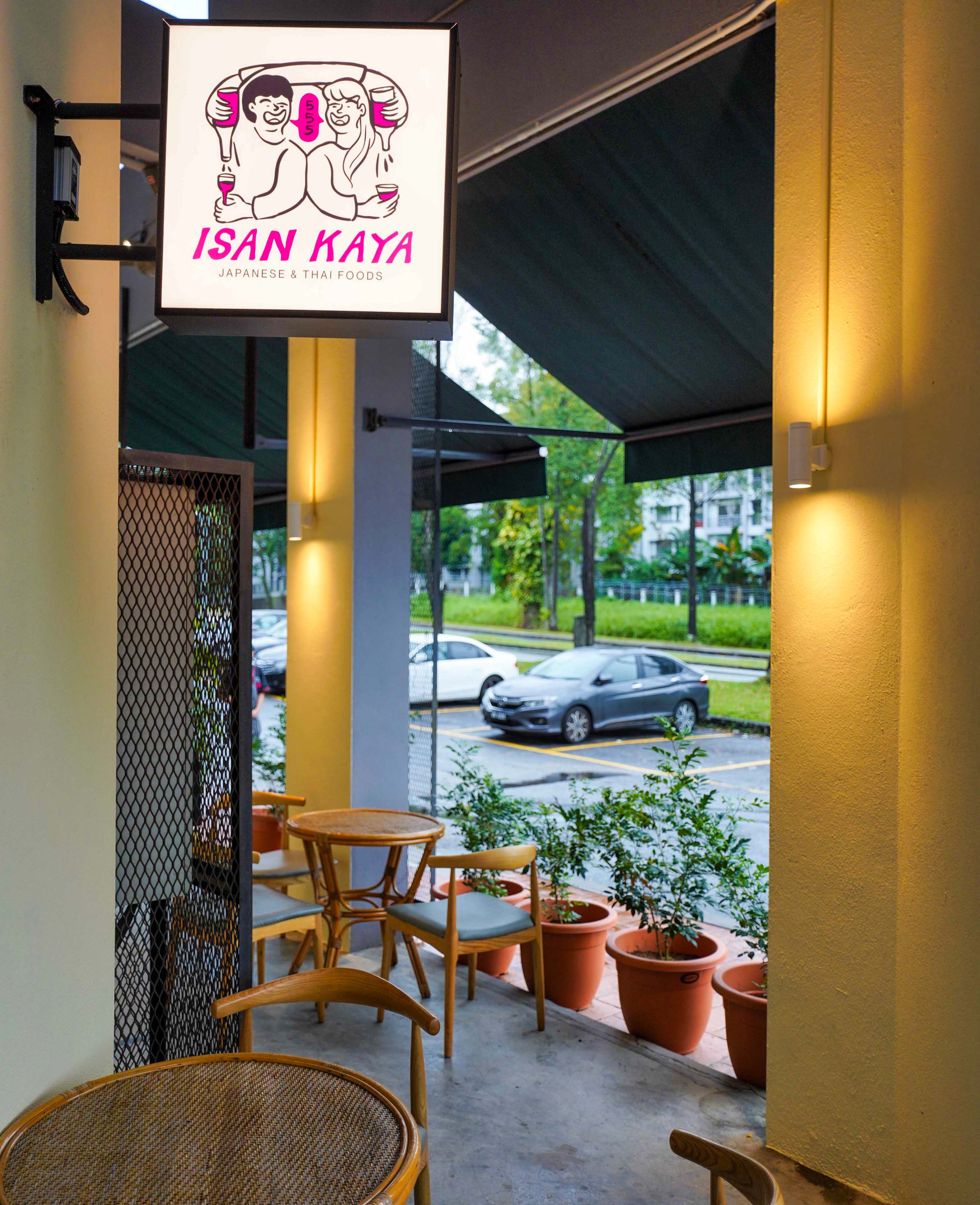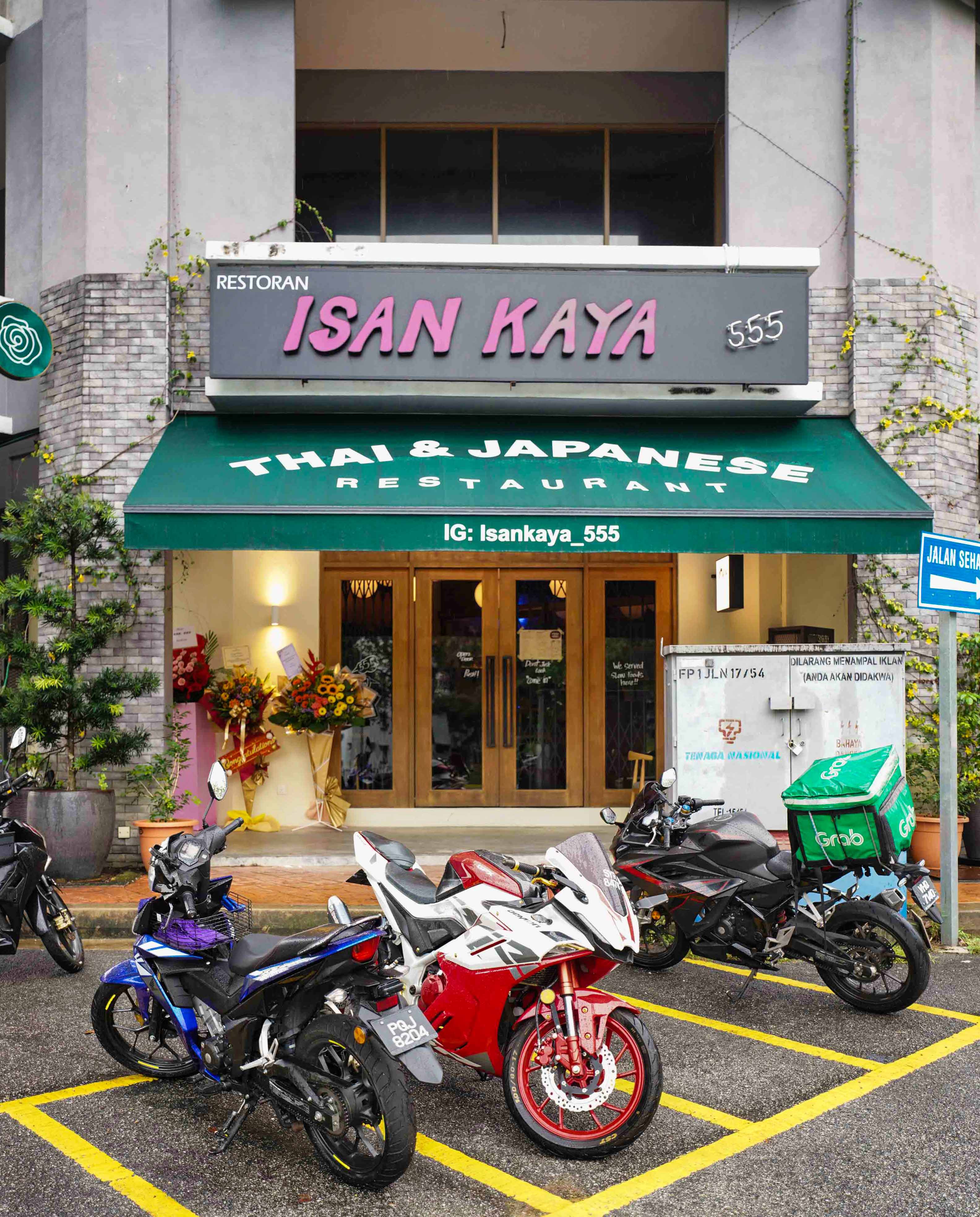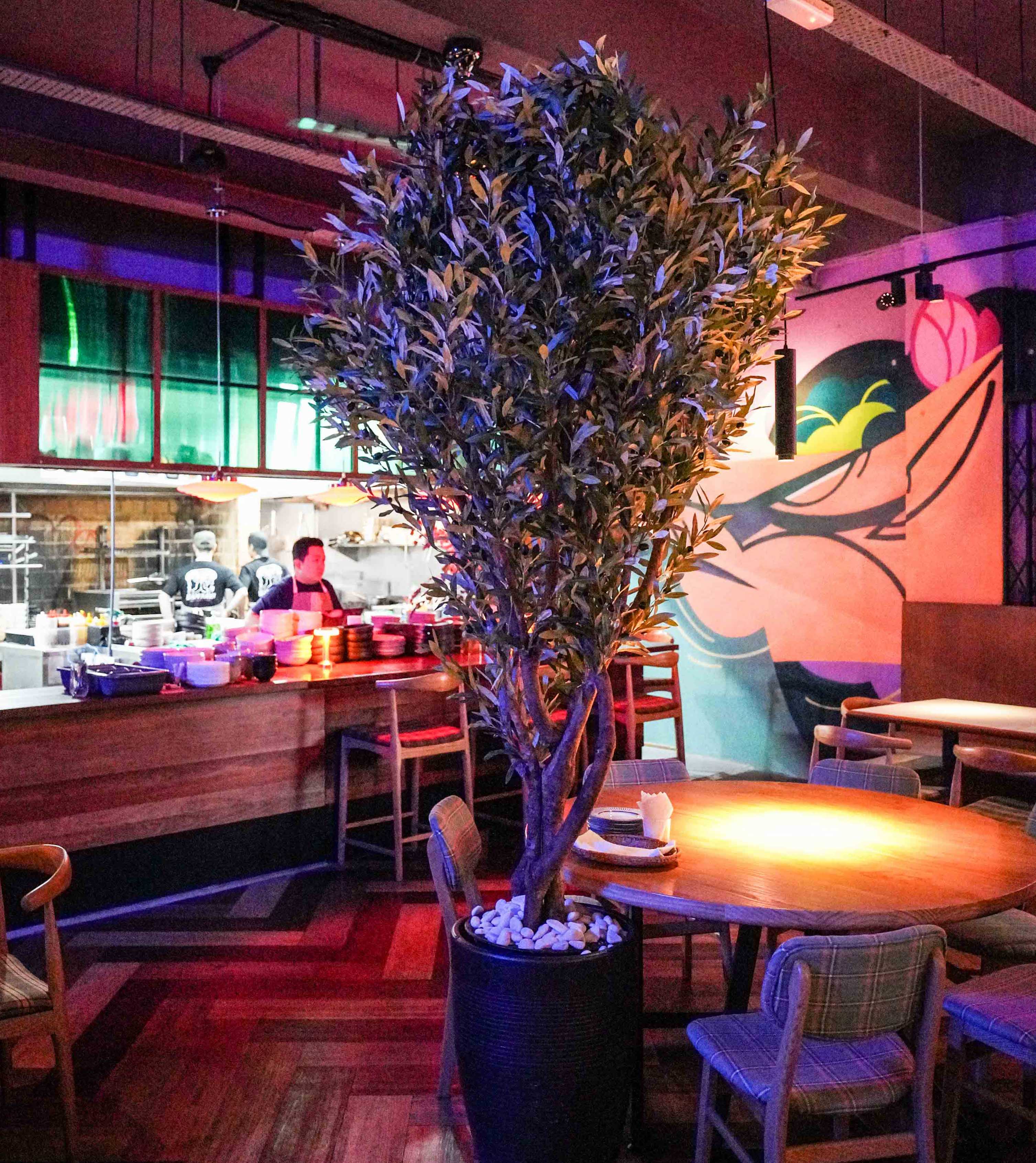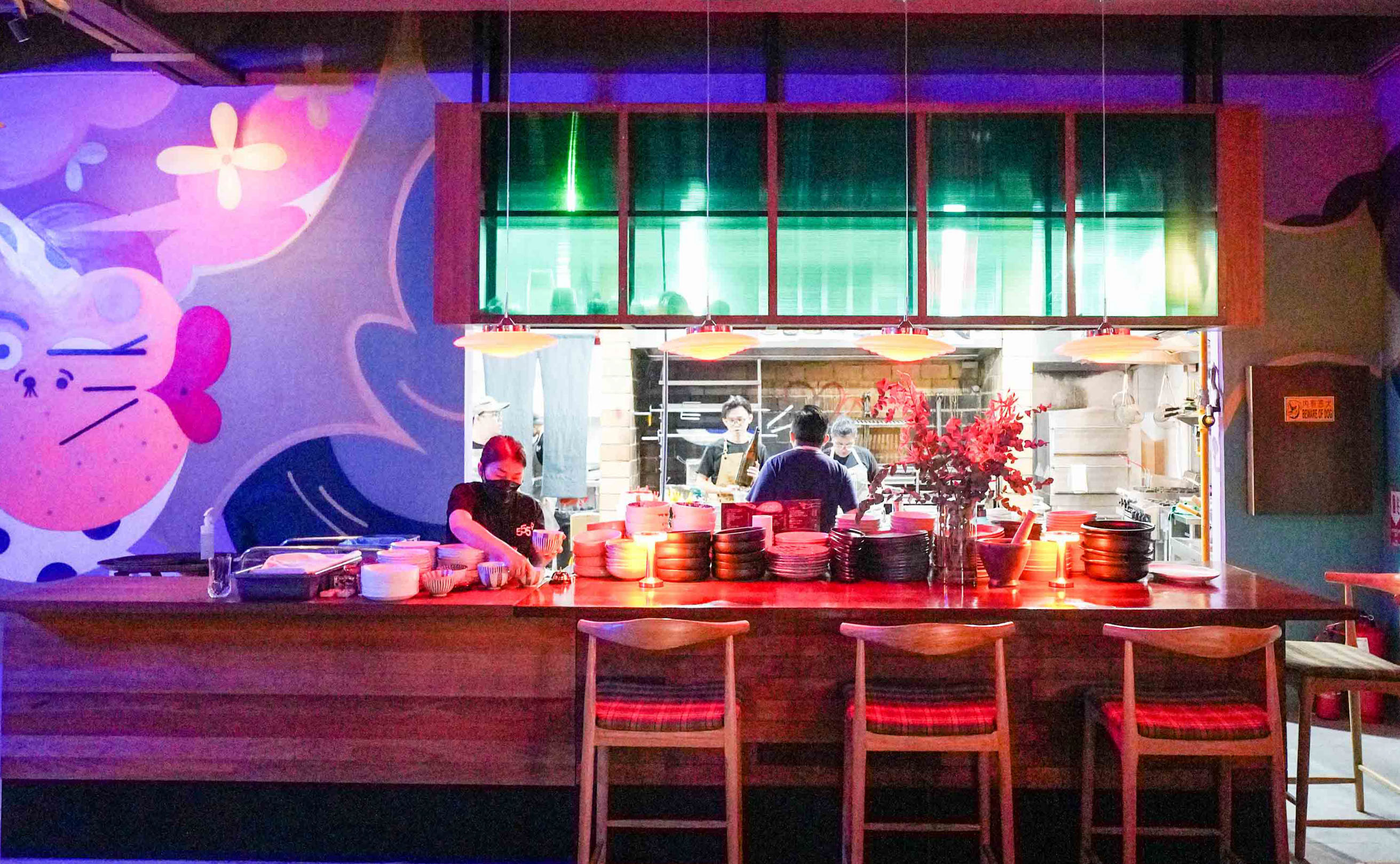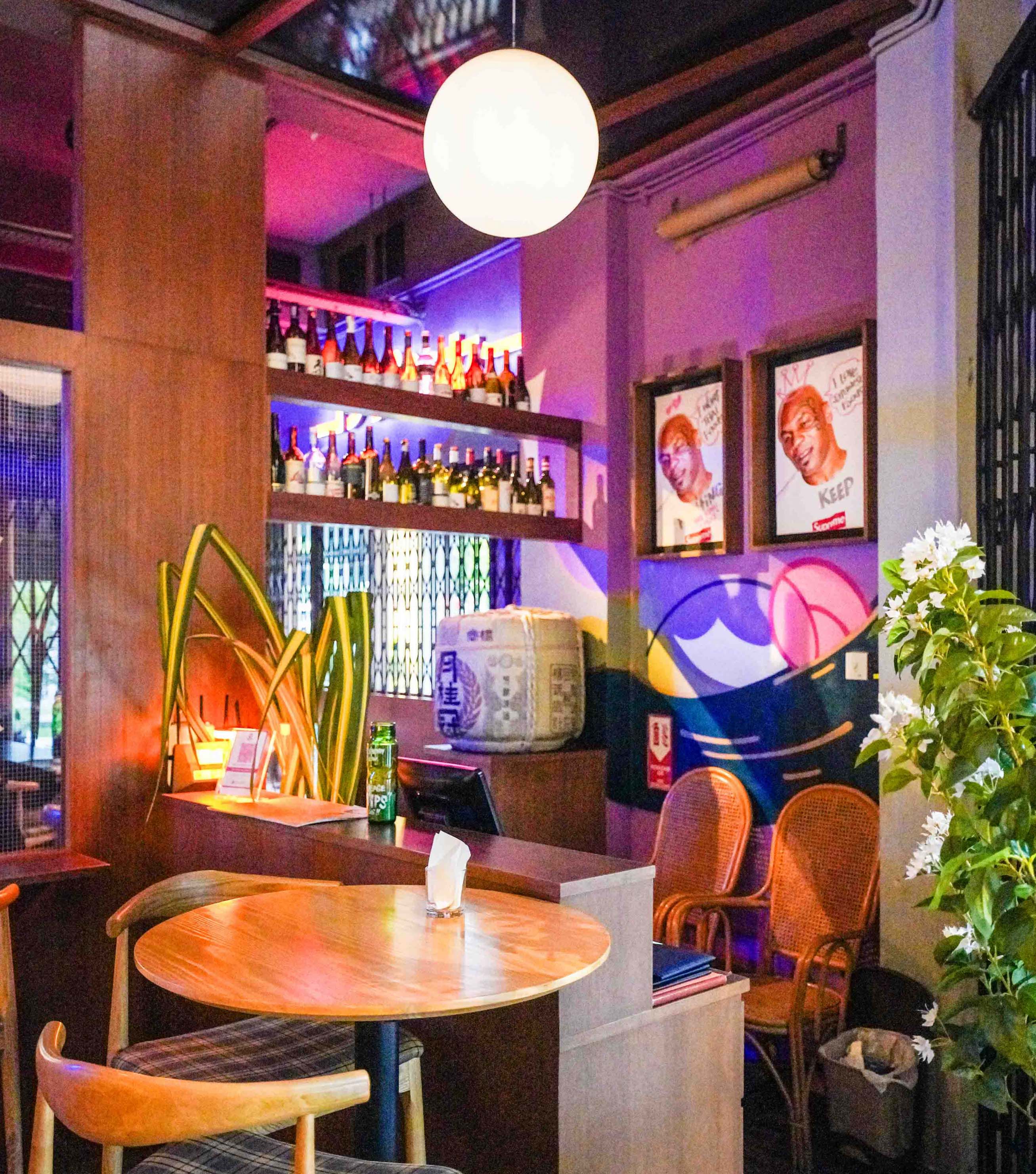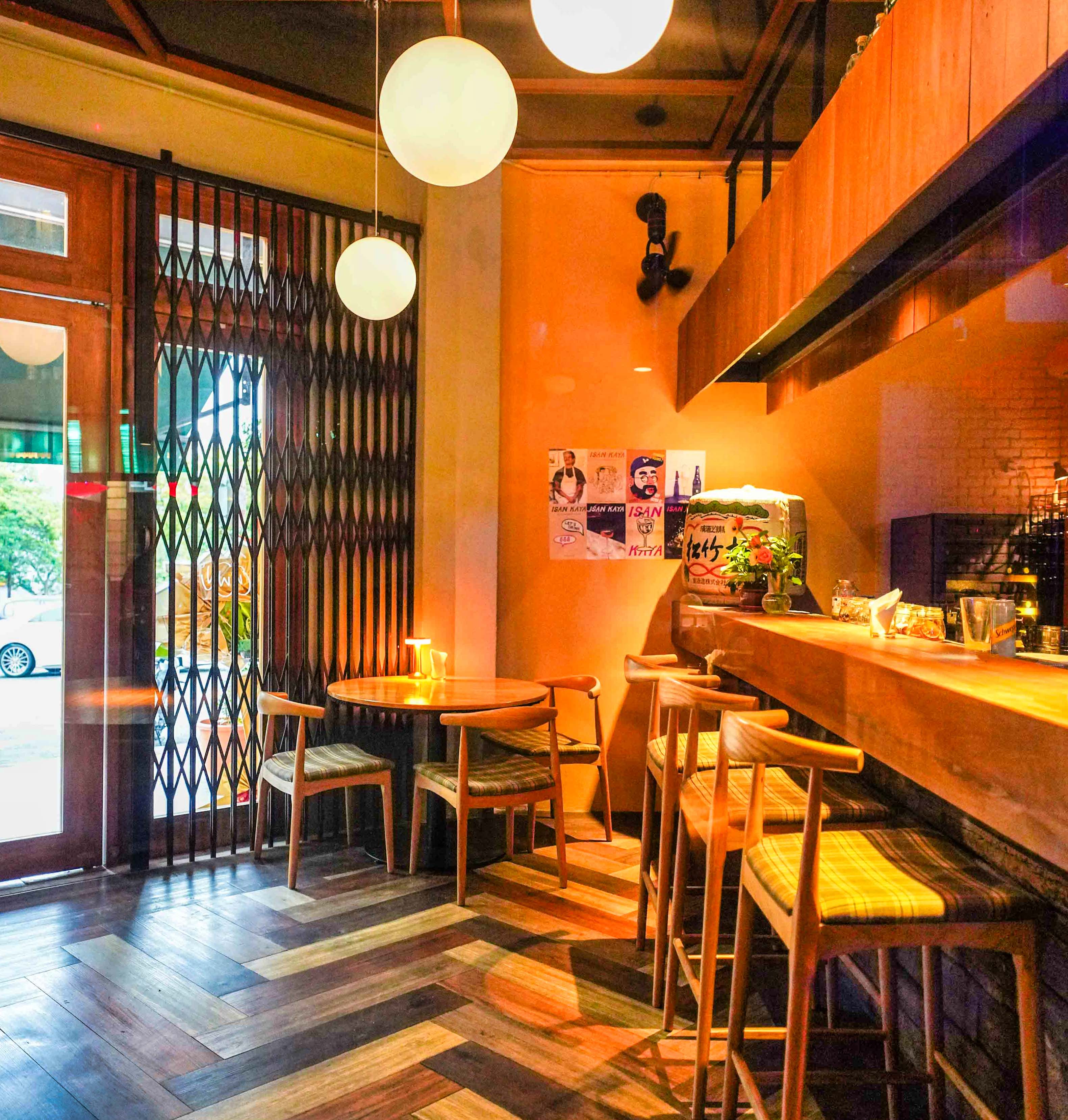 Section 17's new Isan Kaya offers one of the neighbourhood's most enjoyable encounters, bringing together inspirations from Tokyo and Bangkok in one bustling PJ restobar.
The menu, curated by the creators of Bangsar's Last Project, is flamboyant and fun, complementing the vibrant space lined with spray-painted graffiti-style art and playful Japanese and Thai calligraphy.
Start with meaty marvels to share, spanning a spiced-up wagyu beef tartare made tongue-tingling with cili padi, fragrantly flavoursome with lemongrass and sesame sauce, tasty and textured with ikura, fried shallots and roasted rice, to fried chicken karaage with furikake and salty-sour namtuk sauce, brightened with honey lemon mayo and mizuna leaves.
Have a hands-on experience wrapping up a minced lamb salad with lettuce, silky-smooth cheong fun-style rice paper rolls, coriander, peanuts and lime sauce, then move on to seafood - sauna prawns are succulent and sizeable, steamed with sake and Chinese wine, served strikingly on hot stones in a pot, while the pan-seared tuna steak is meltingly tender, coupled with lightly crisp deep-fried kailan shreds, cushioned with aromatic ginger chilli mayo.
Then, dive for Japanese oysters, fried in a soft omelette with tobiko and Thai basil leaves, complete with spicy lime sauce, as well as panko-crumbed, plated on papaya salad with egg tartar sauce and herb sauce. Desserts of fresh-baked jackfruit cake plus a wonderful coconut ice cream with briny pearls of ikura bring dinner to a satisfying end, with much more to still explore next time.
Before or after your meal, hang out at Isan Kaya's entrance bar, which mixes up equally eclectic drinks like asam boi-infused sake cocktails.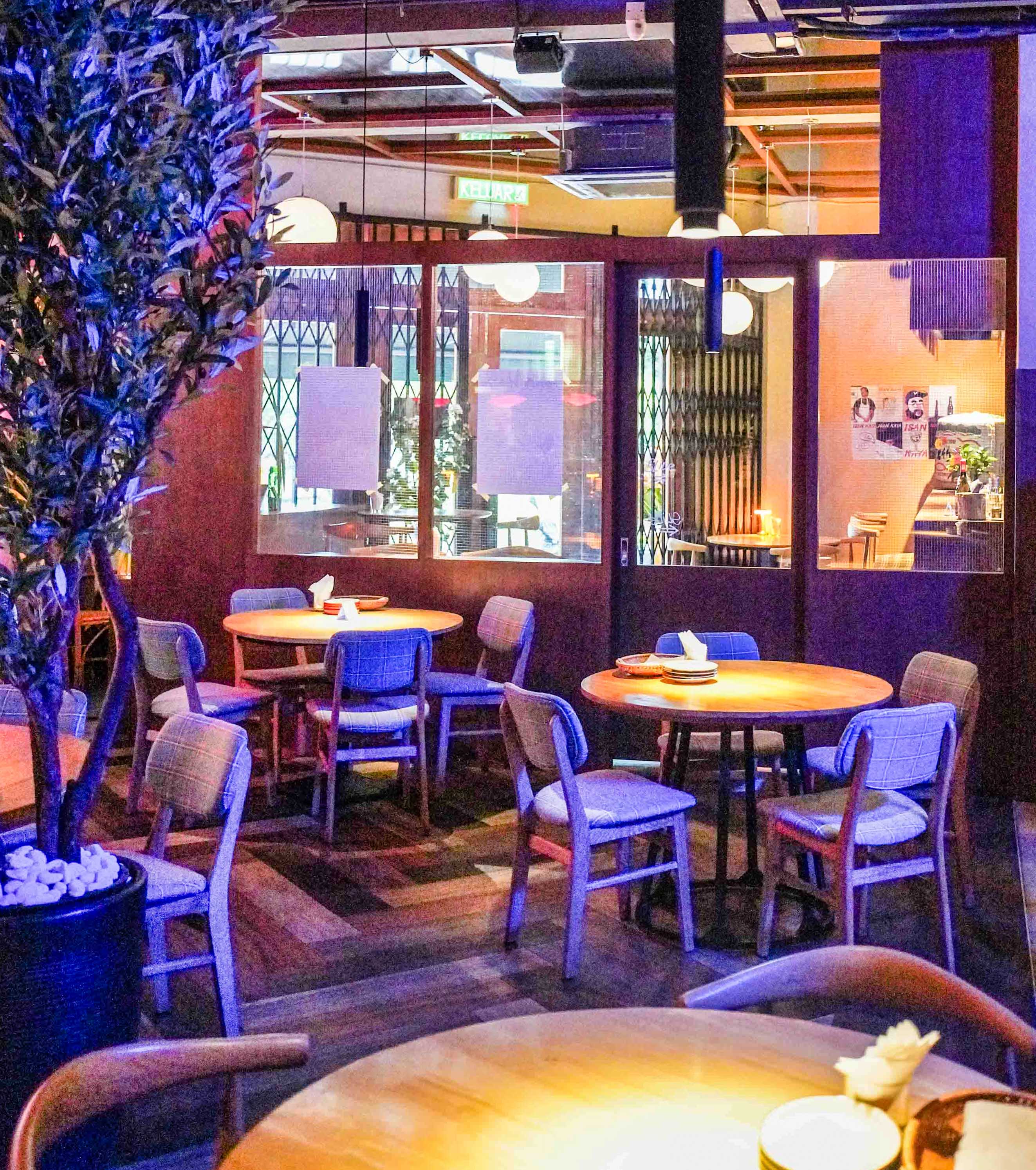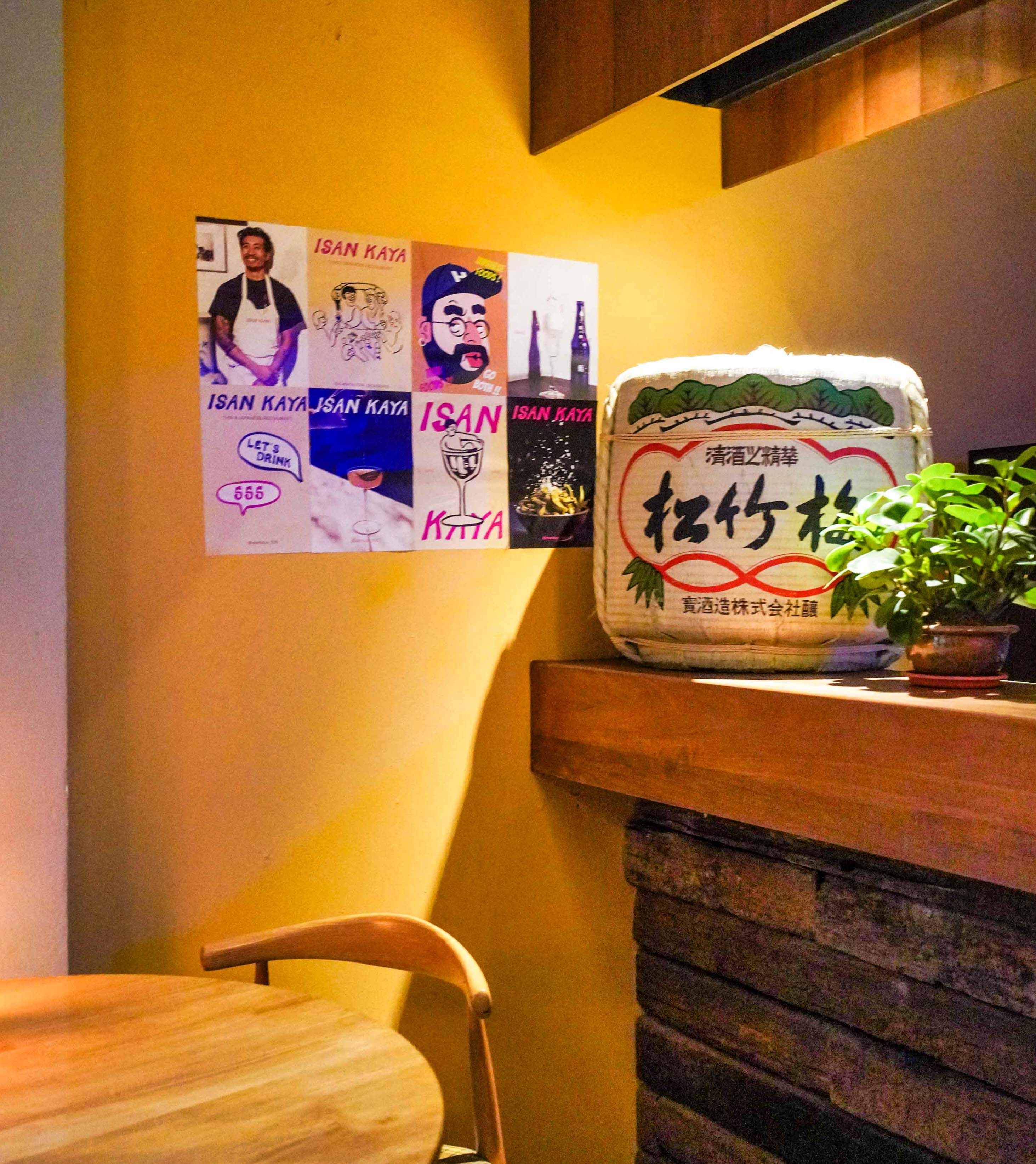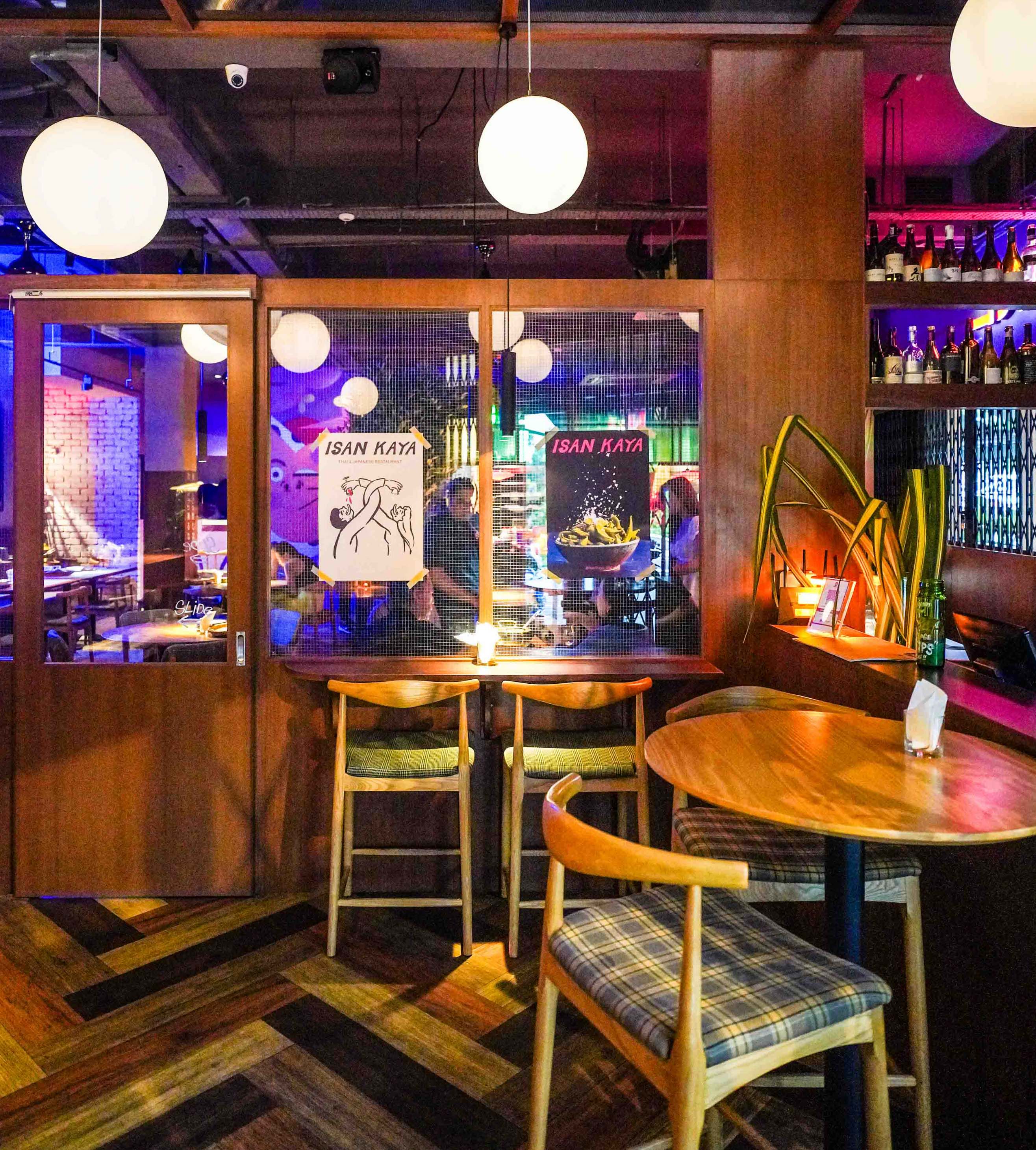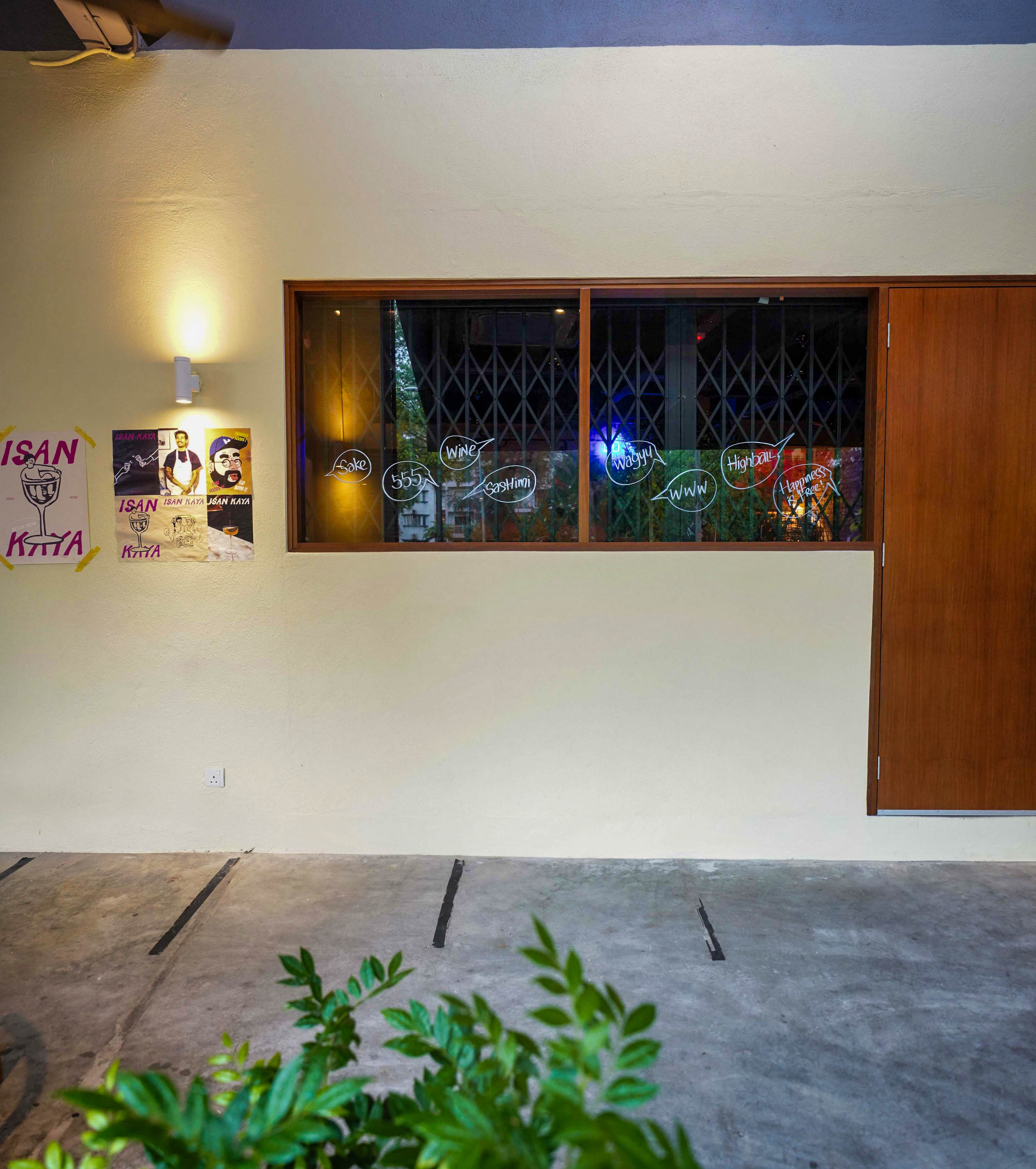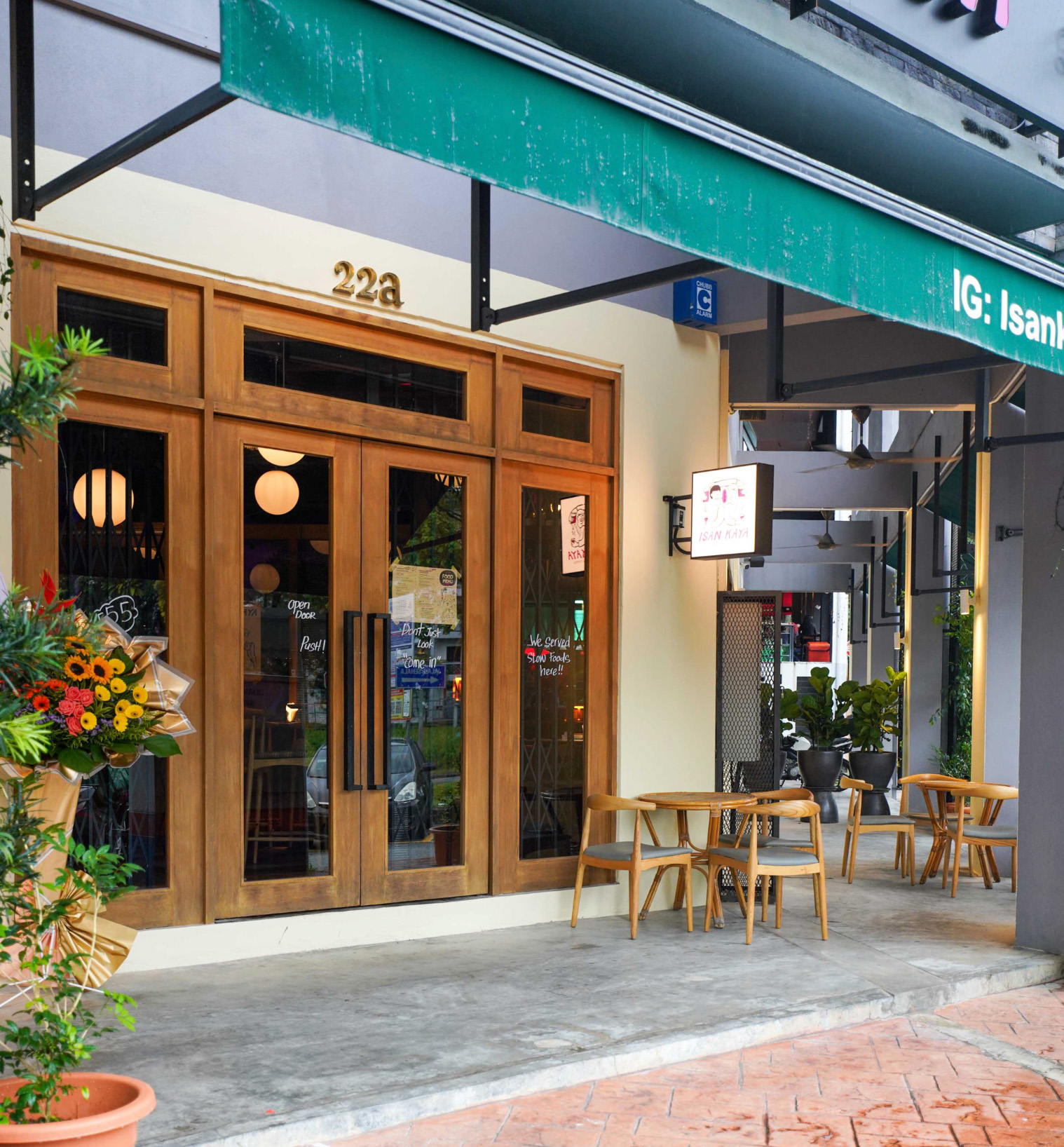 Isan Kaya
22A, Jalan 17/54, Seksyen 17, 46400 Petaling Jaya, Selangor.
---
You Might also Like