Hwaro BBQ Malaysia, Subang Jaya
July 15, 2022
---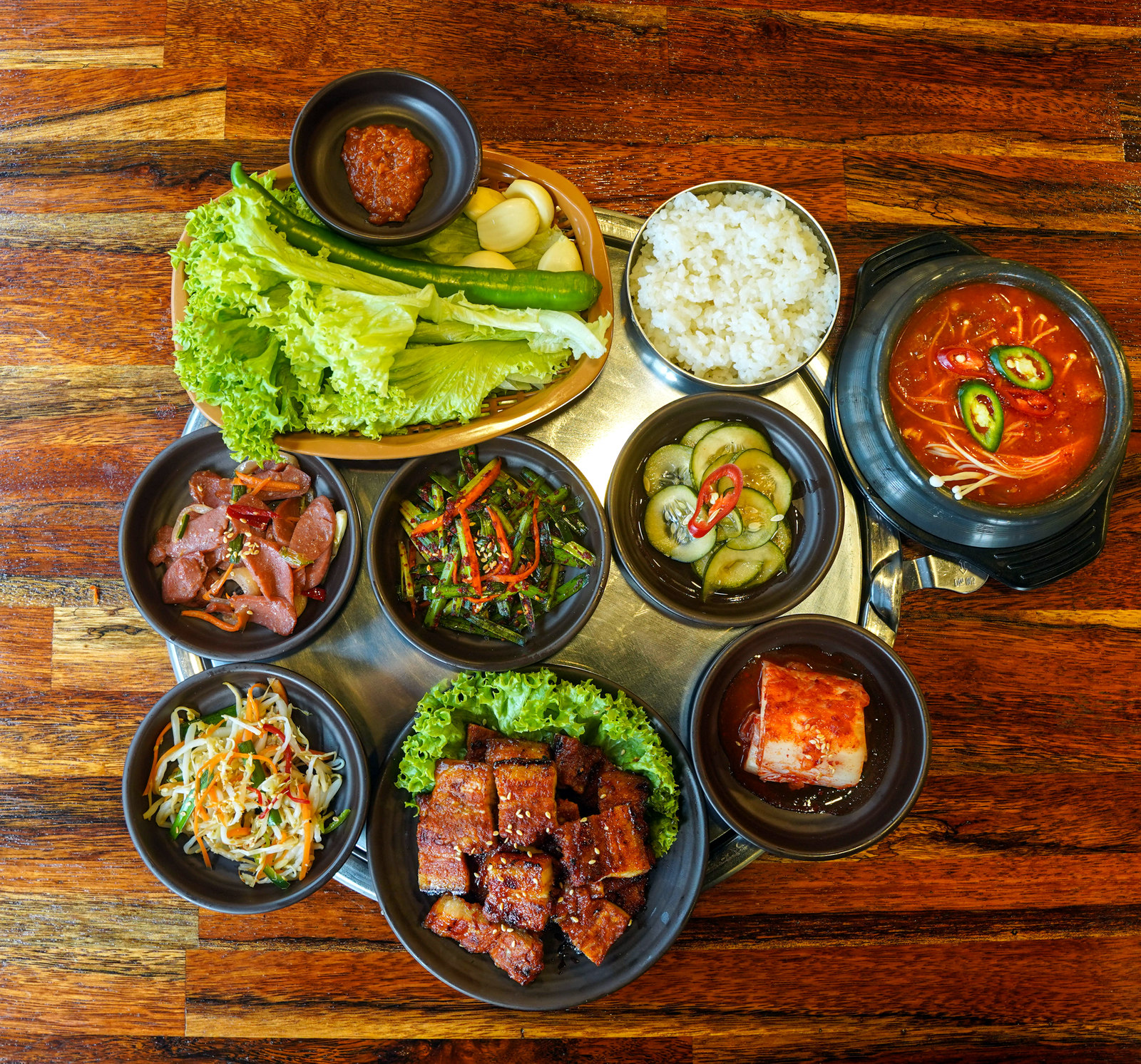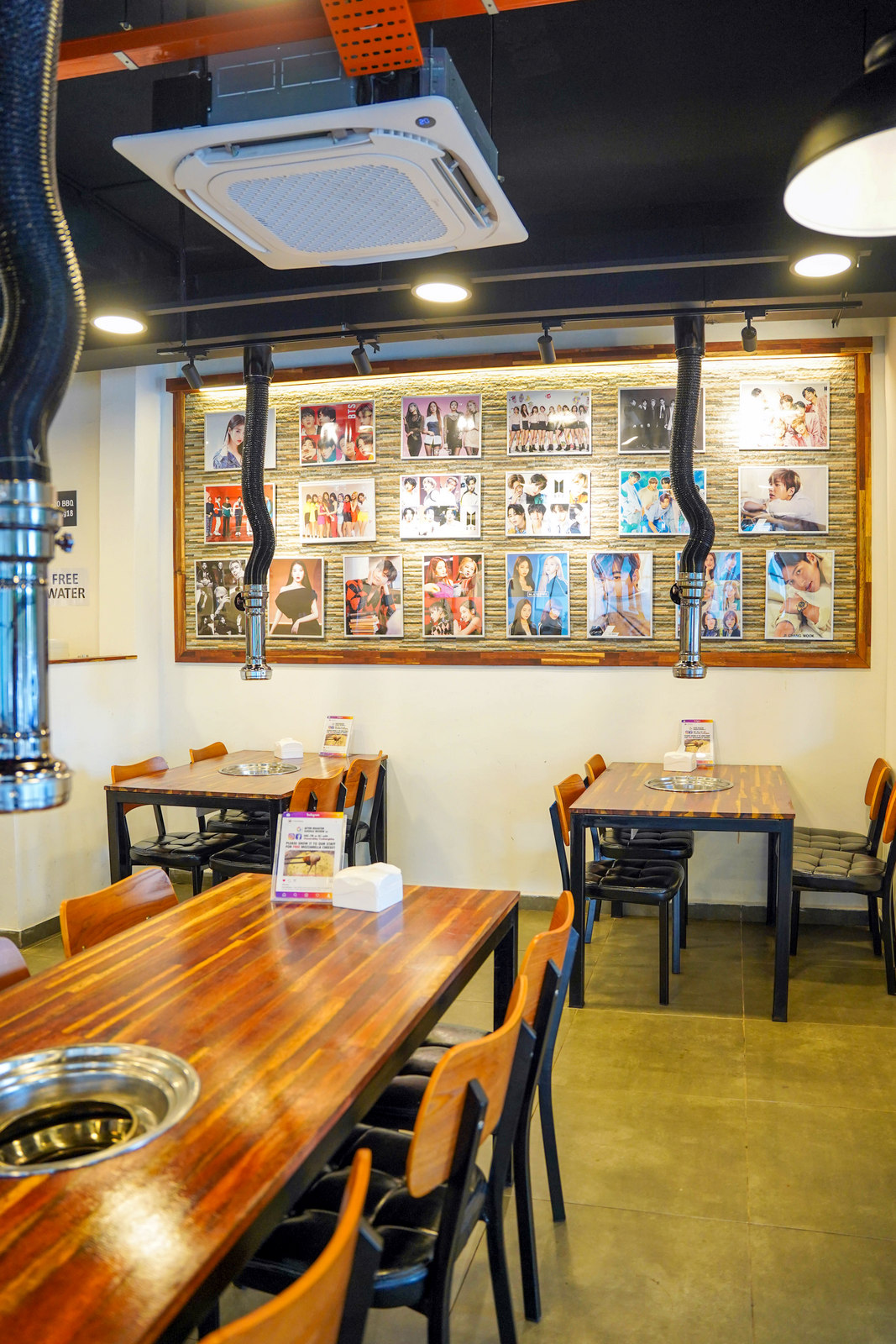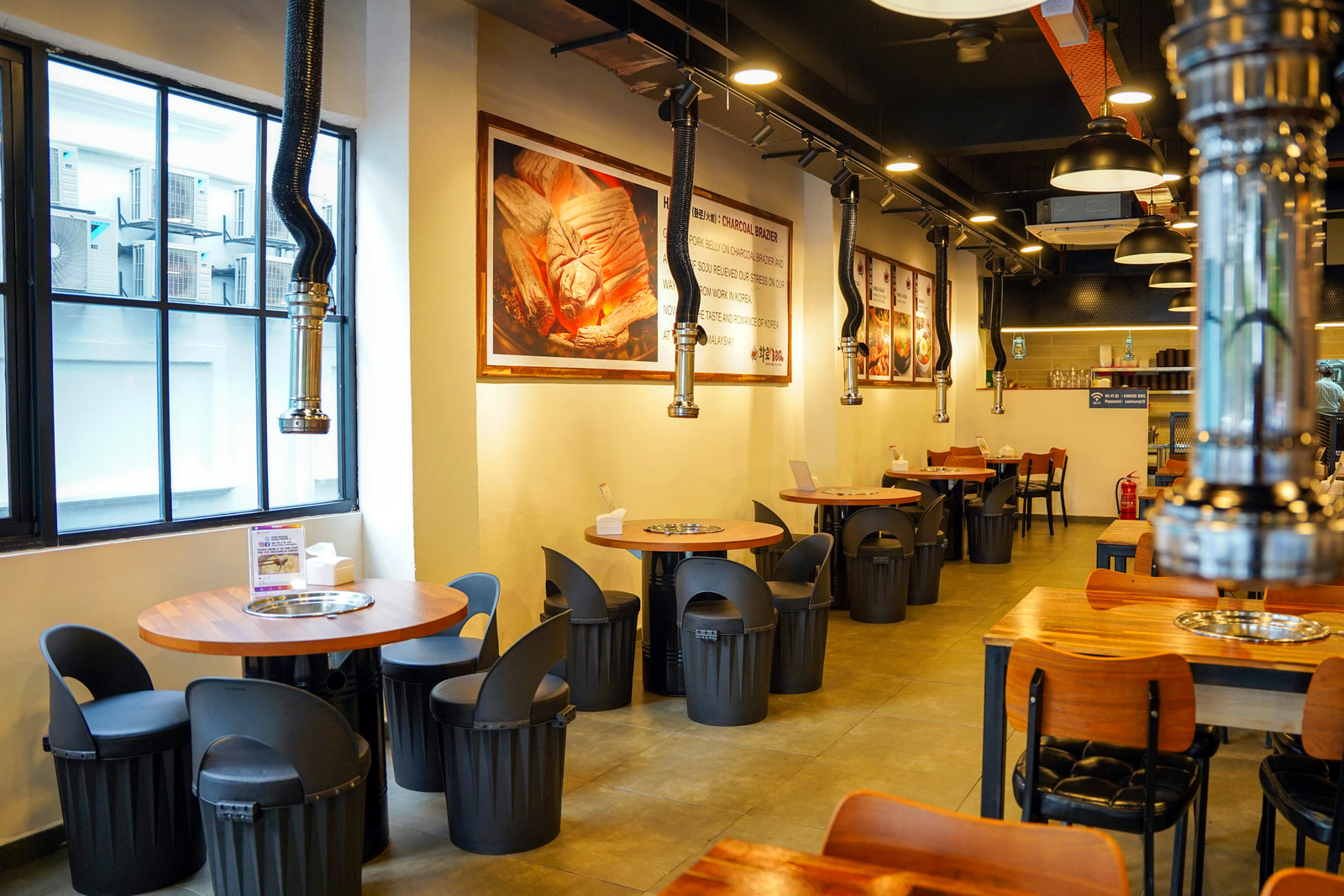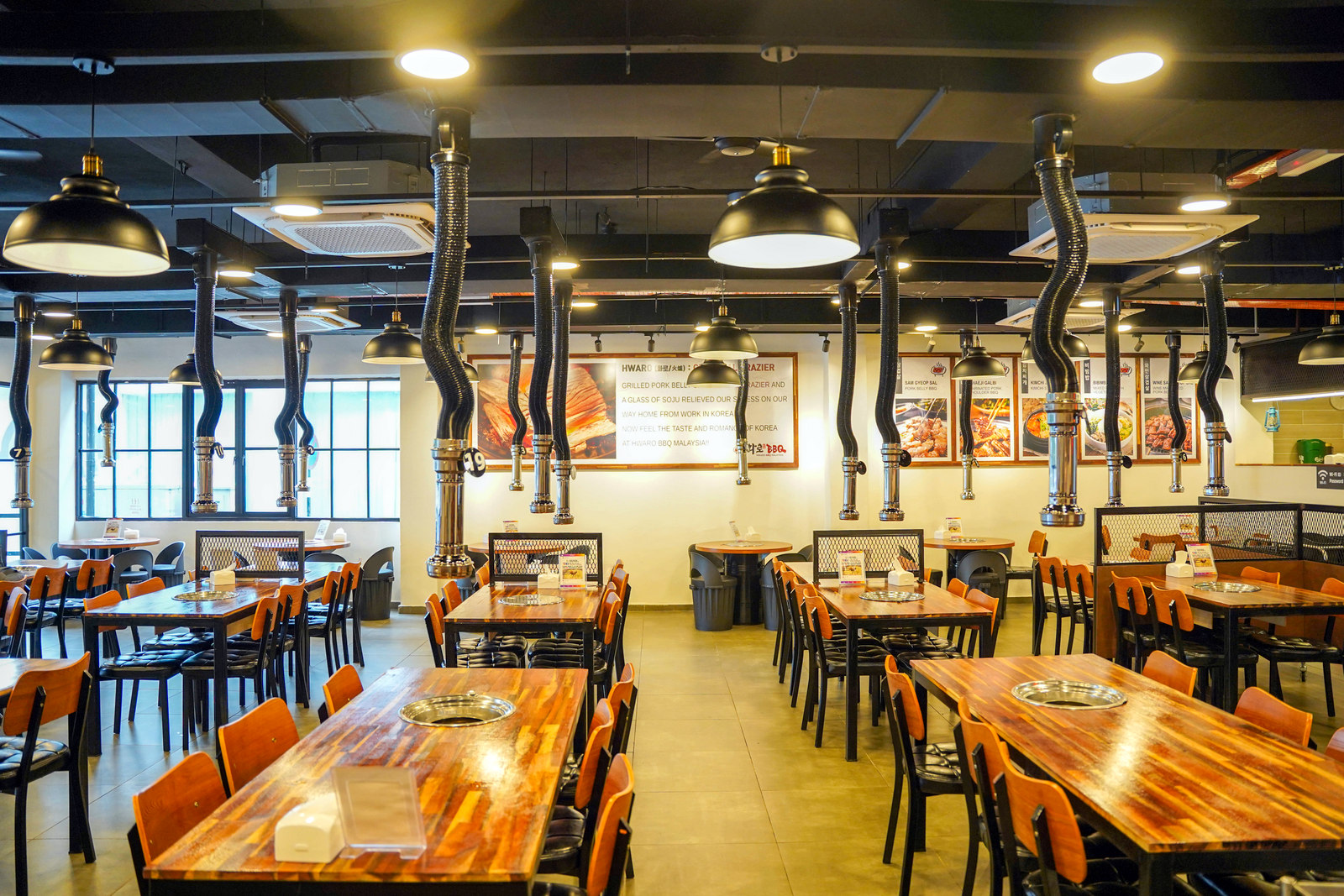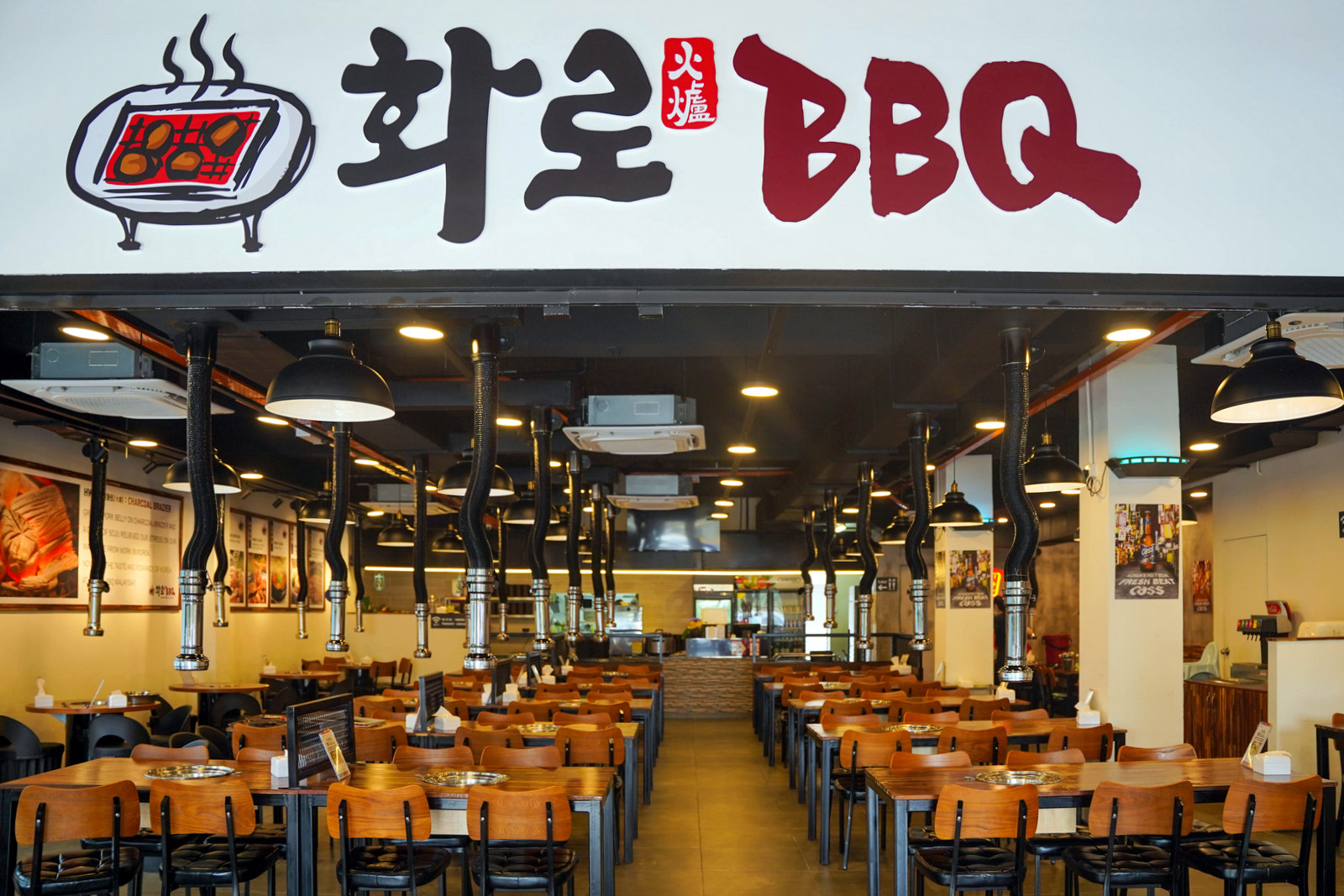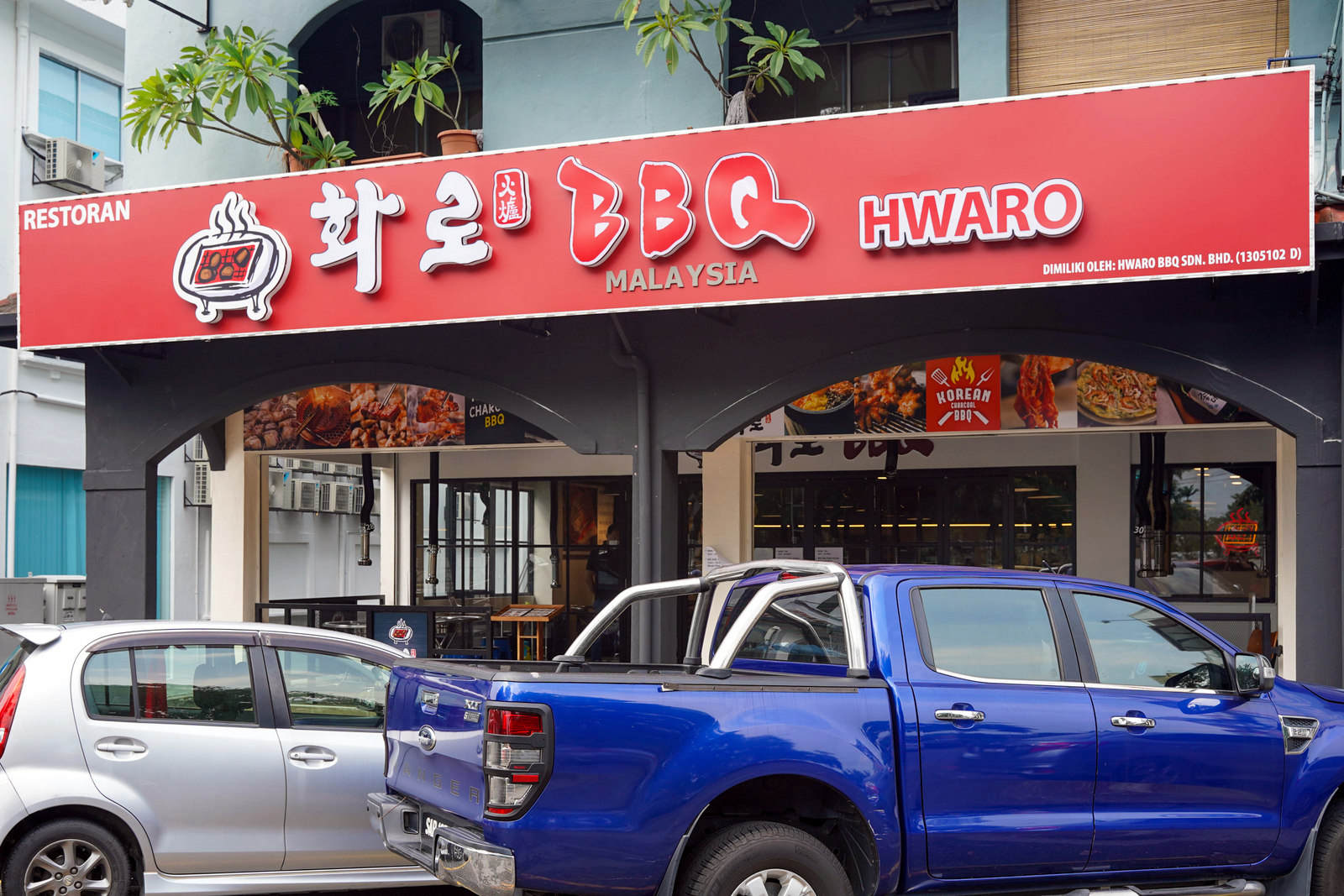 Fans of authentic Korean grilled fare have a fresh-faced spot to check out in Subang: Launched in April 2022, Hwaro BBQ Malaysia is spearheaded by a Korean husband-and-wife team from Seoul, serving up sizzling slices of scrumptious succulence in a space that showcases portraits of Korean food and pop bands like BTS and Twice.
From gochujang pork belly to Aussie beef ribeye, it's pure primal pleasure at Hwaro, but you'll also find the full spectrum of Korean rice, noodles, pancakes and stews. Also check out the RM23 lunch set specials, a hearty, colourful variety that's value for money.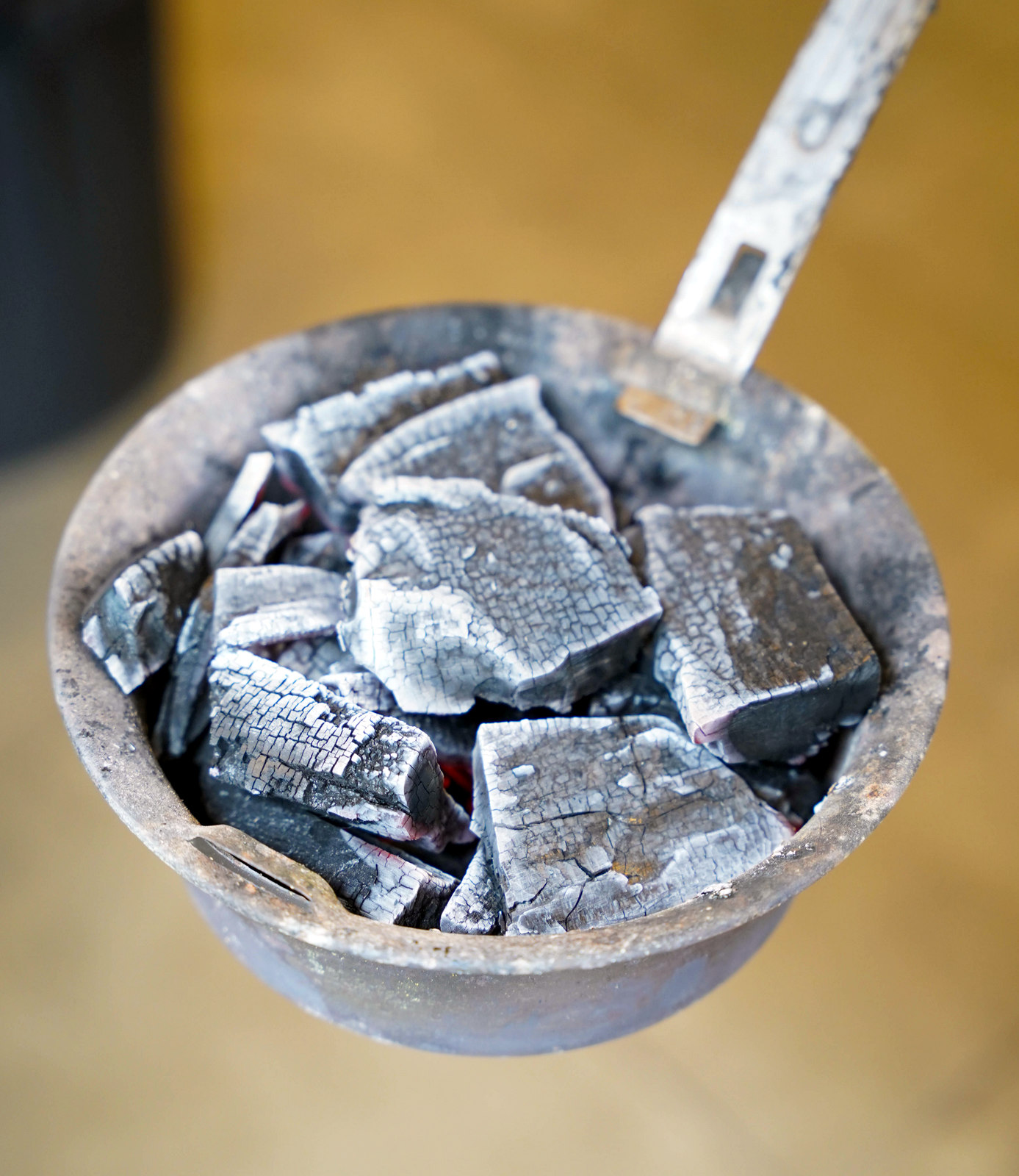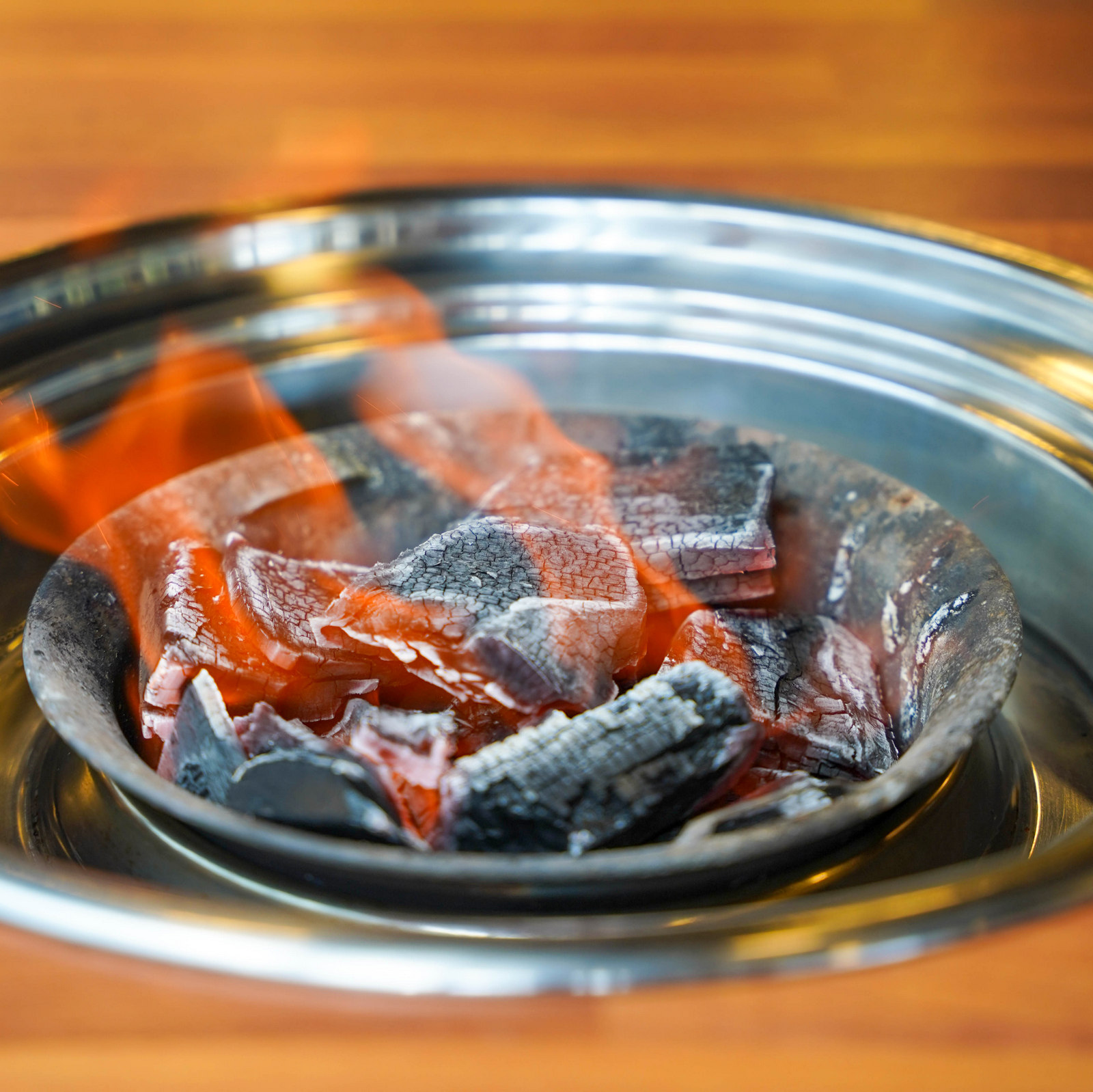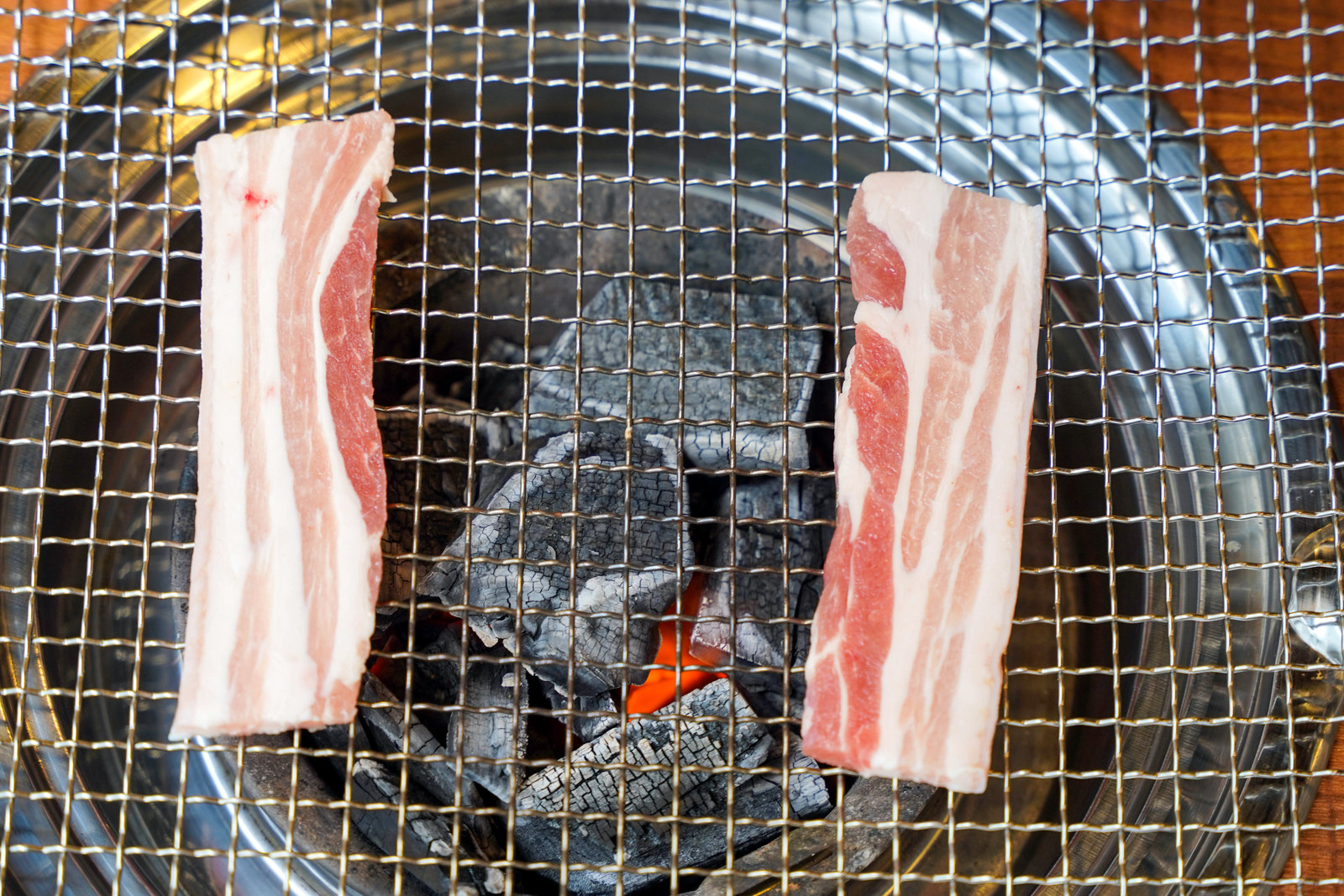 Hwaro is Korean for brazier, the pan that holds the burning charcoal for the barbecue. 
This restaurant's name is meant to evoke the favourite after-work pastime for South Koreans, stopping by a neighbourhood eatery for a delicious grilled dinner paired with a glass of soju.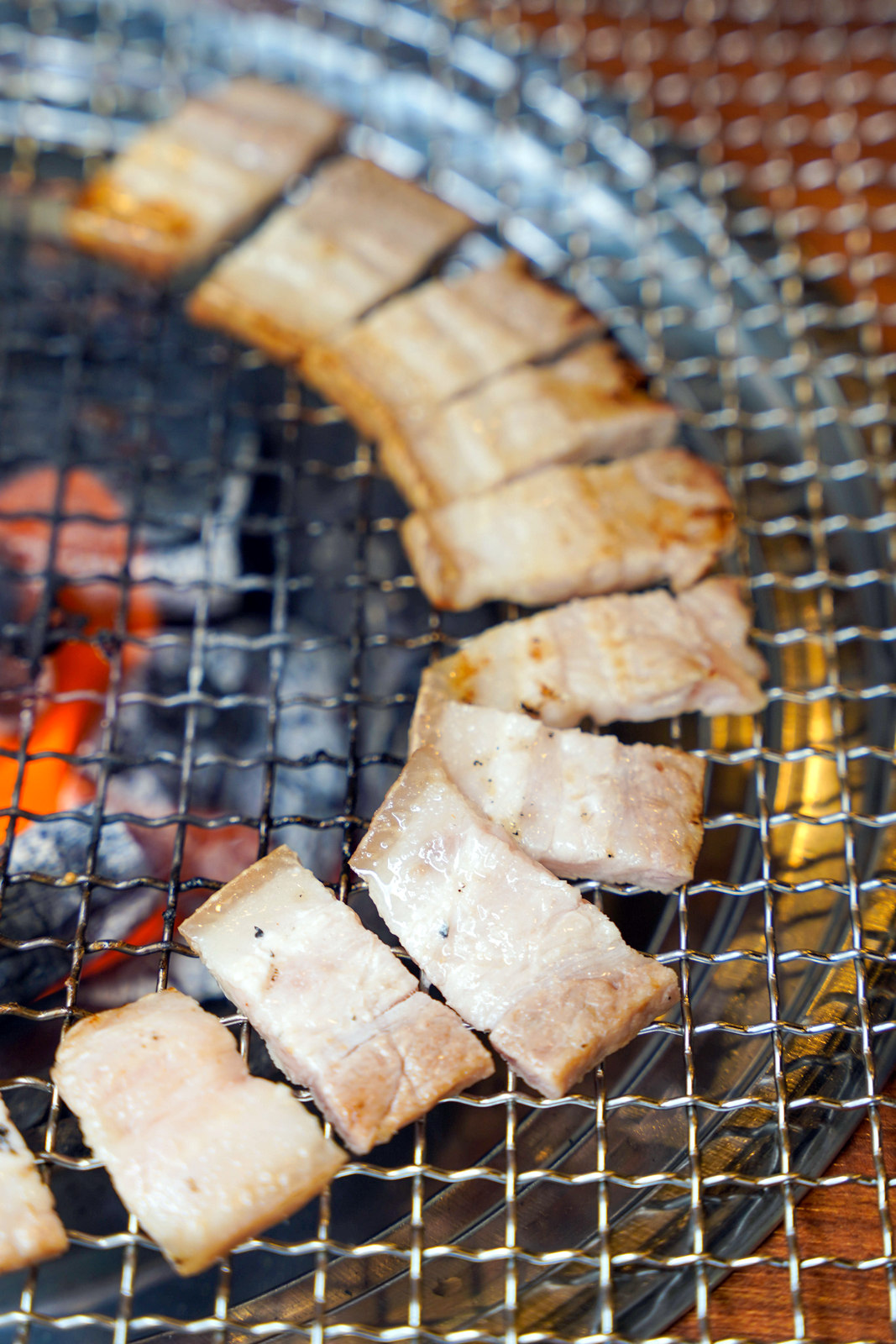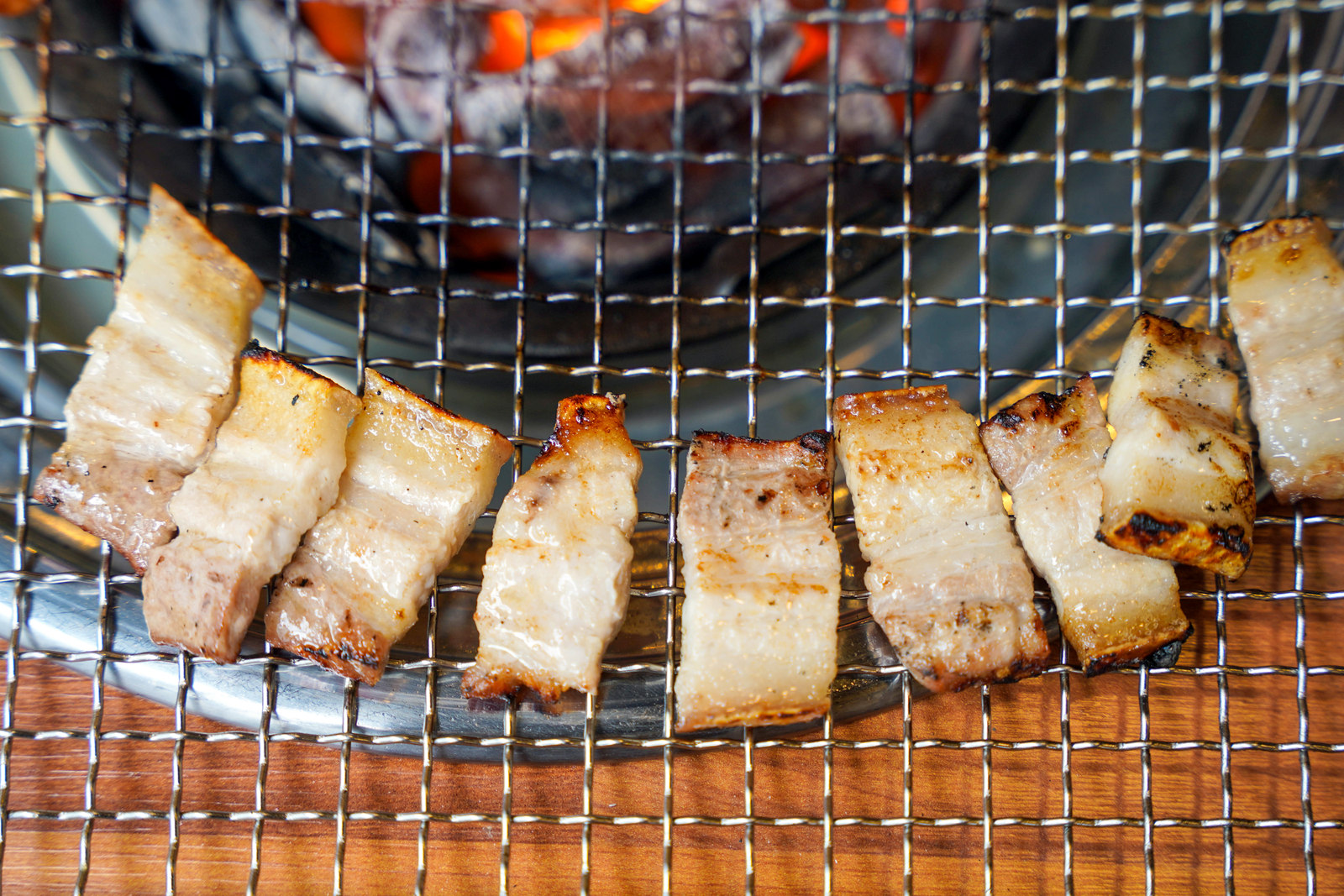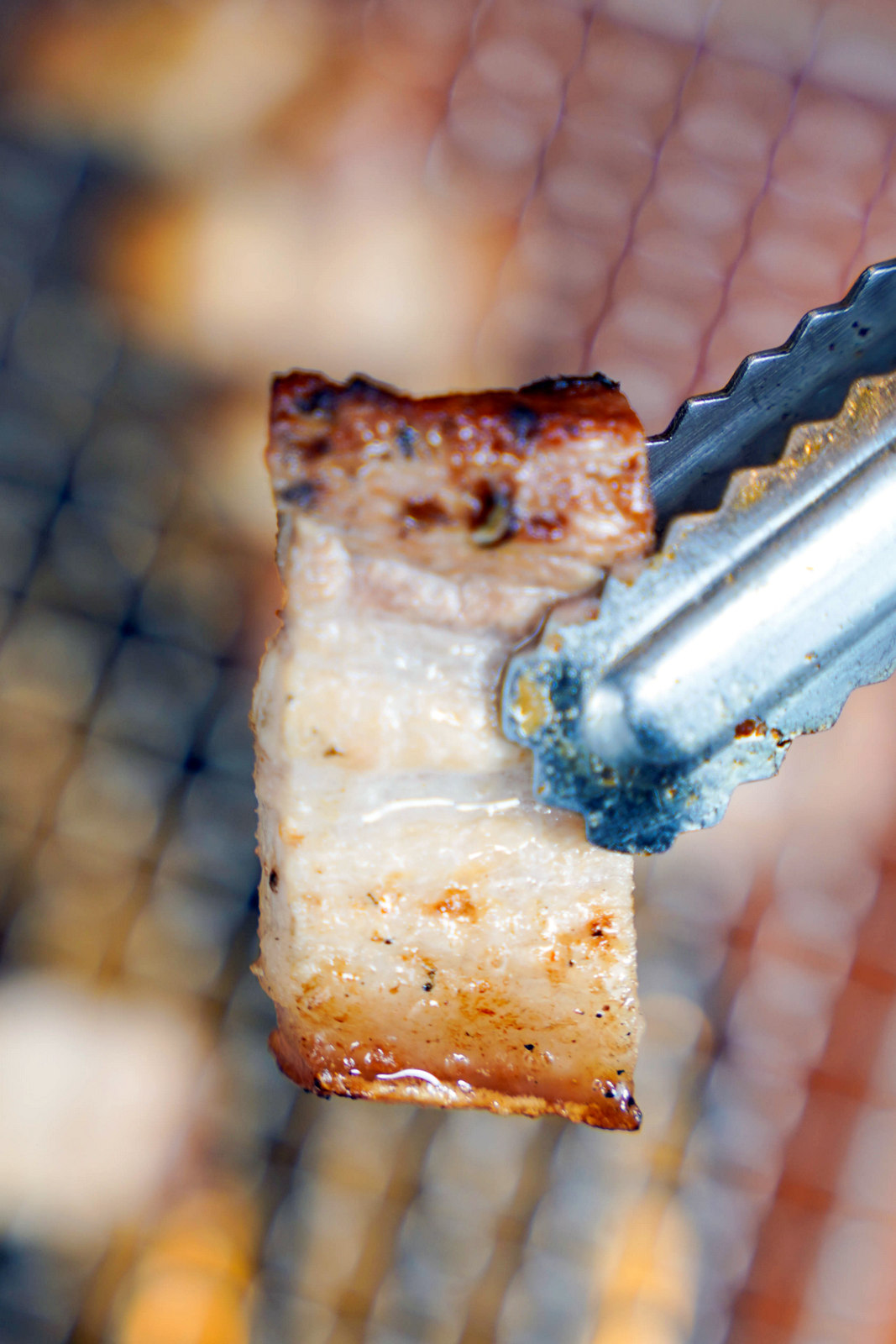 Start with signature highlights like Samgyeopsal - Grilled Pork Belly, tender and tasty after being marinated for about two days, lip-smacking for fans of this crowd-pleasing cut (RM30).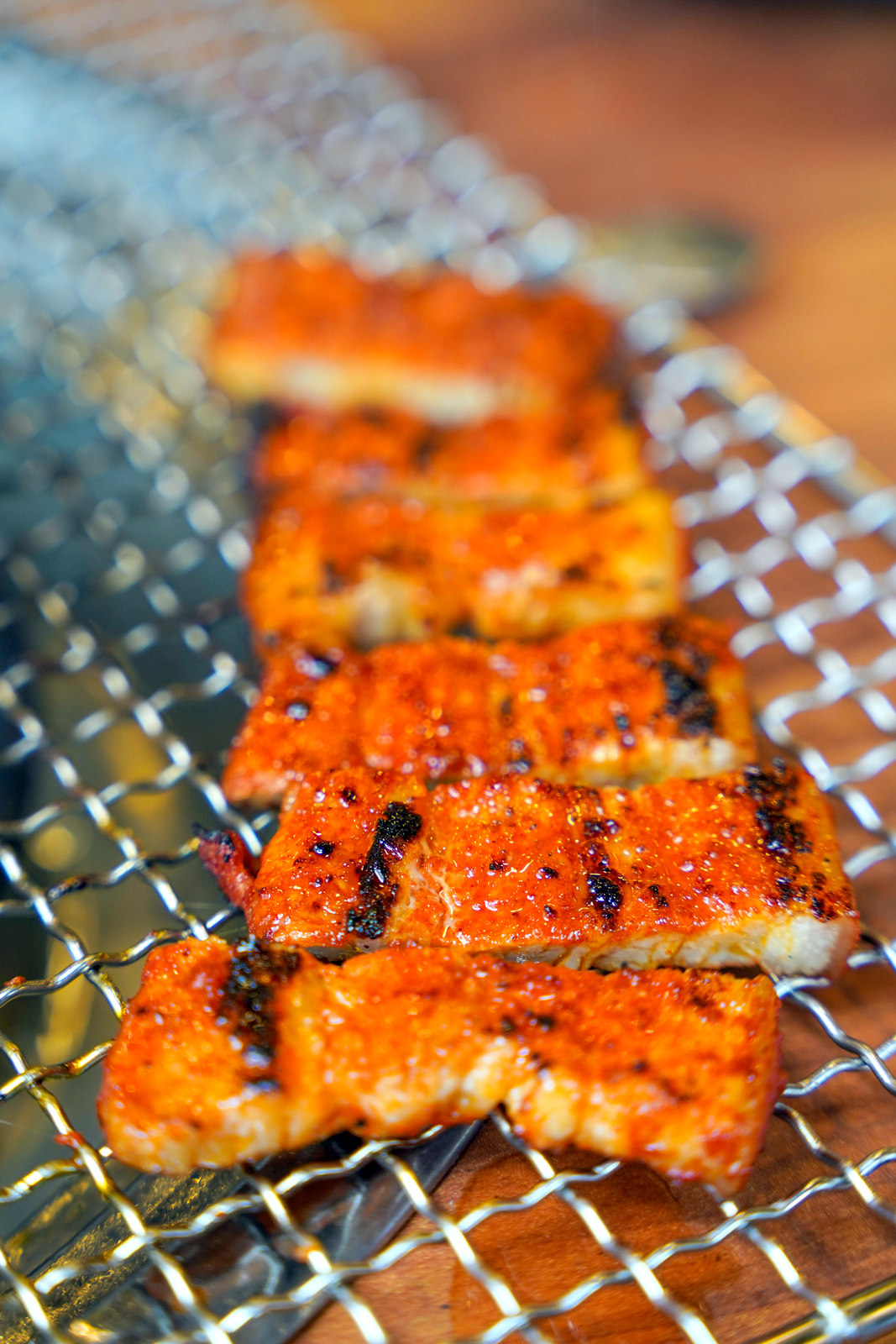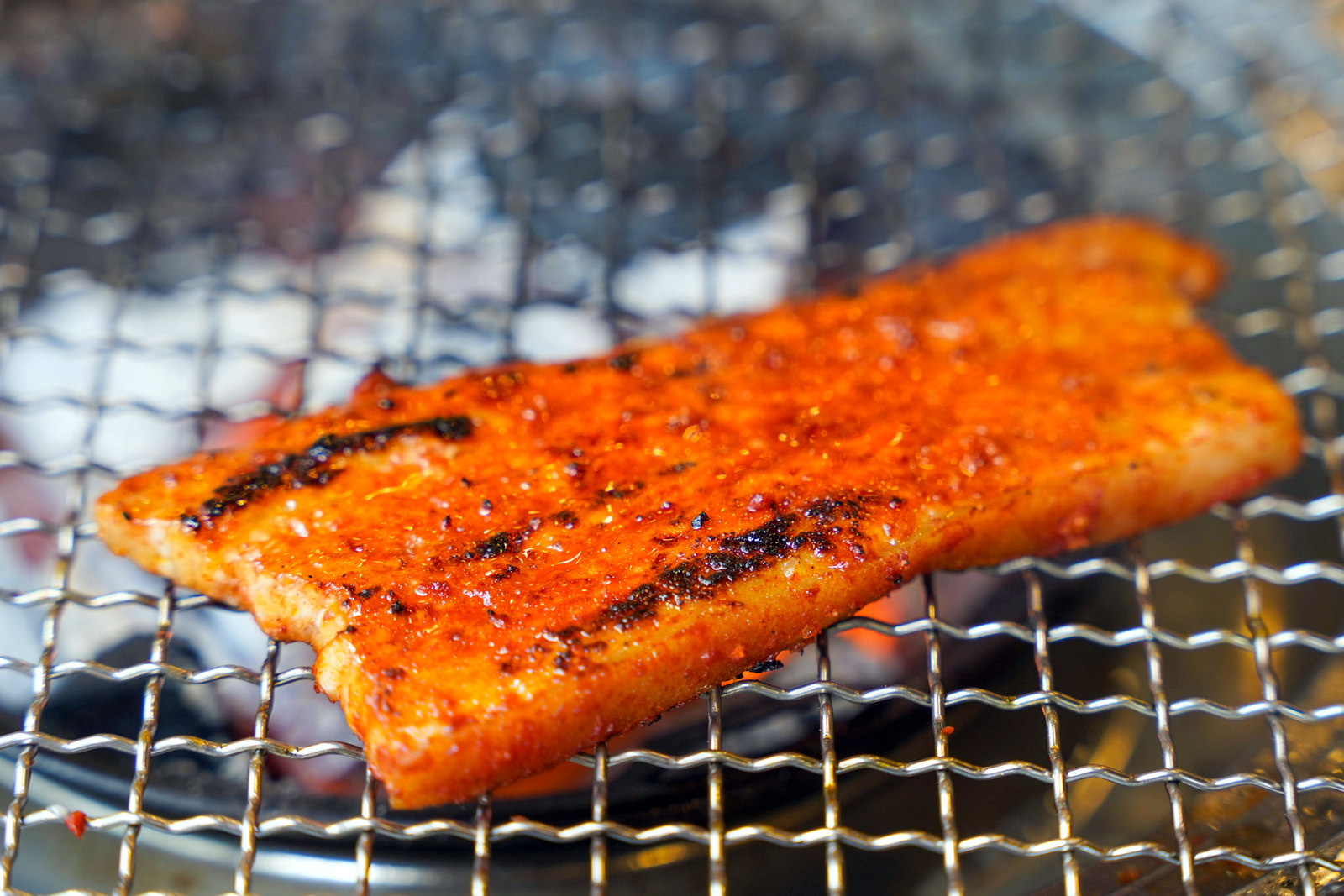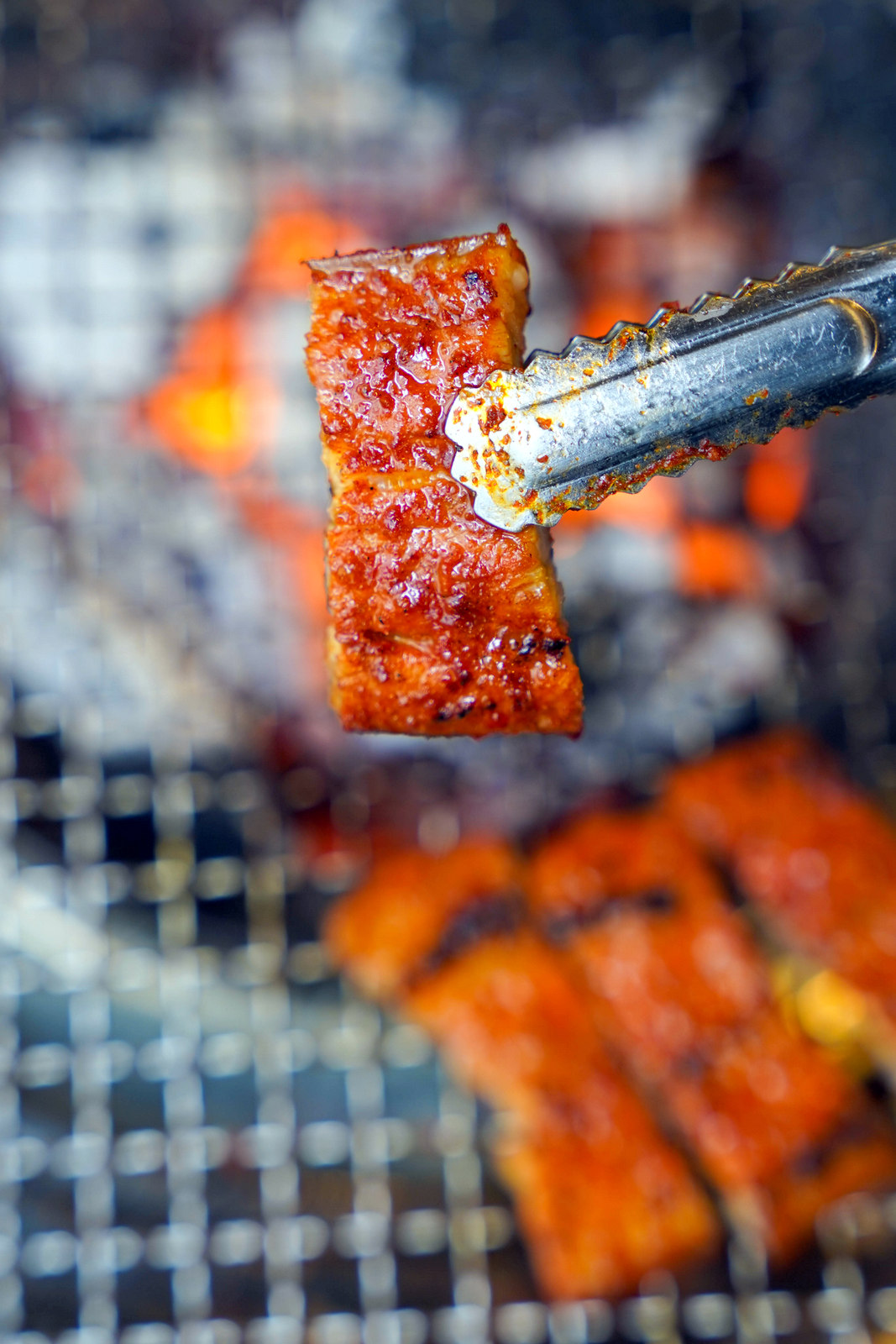 If you love the distinctive heat of Korea's fermented red chilli paste, check out Hwaro's Gochujang Samgyeopsal - Spicy Grilled Pork Belly that conveys the unmistakable savoury-sweet spiciness that fuels so many popular Korean recipes (RM35). Thankfully, this isn't too fiery, so it's suitable for everyone in the family.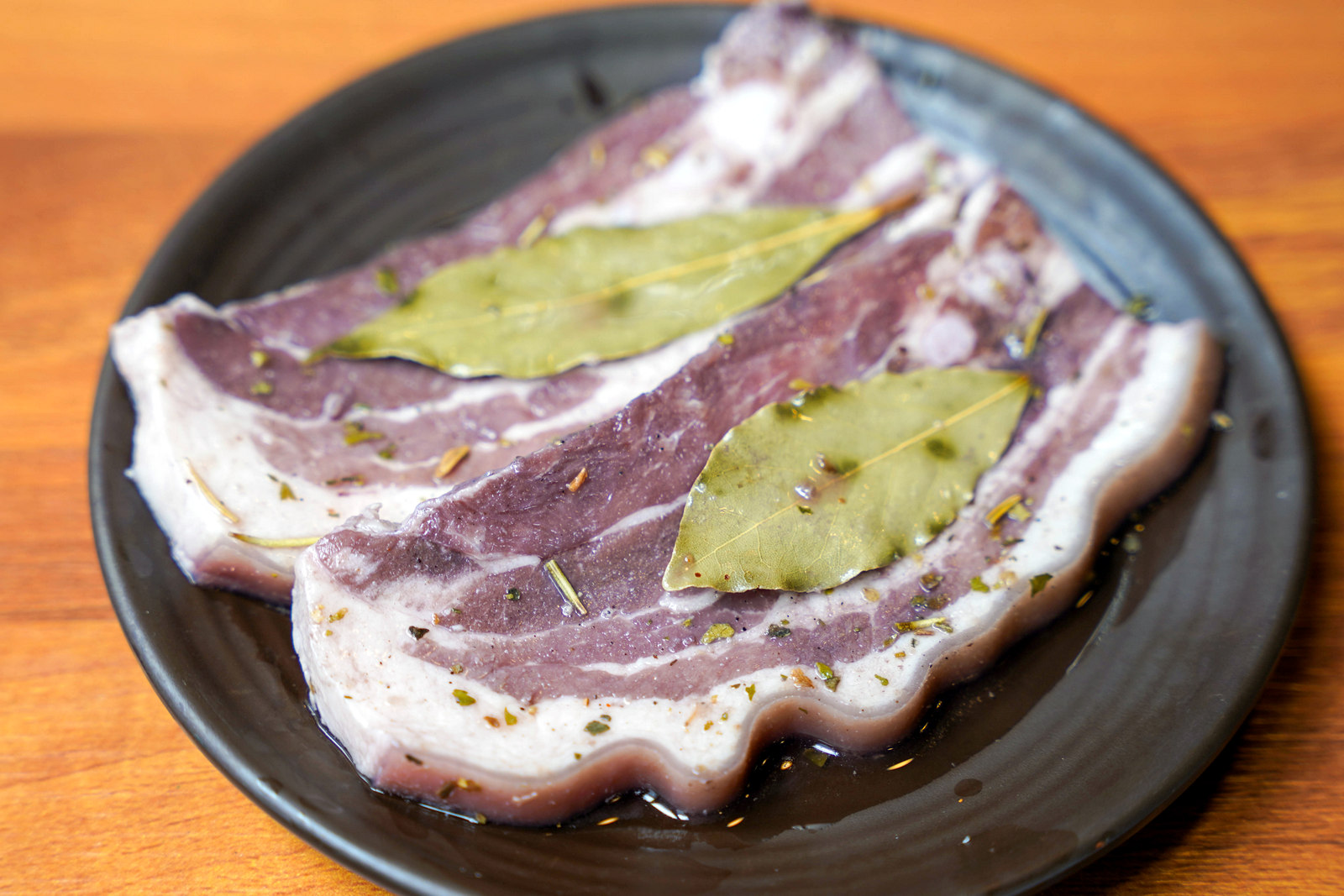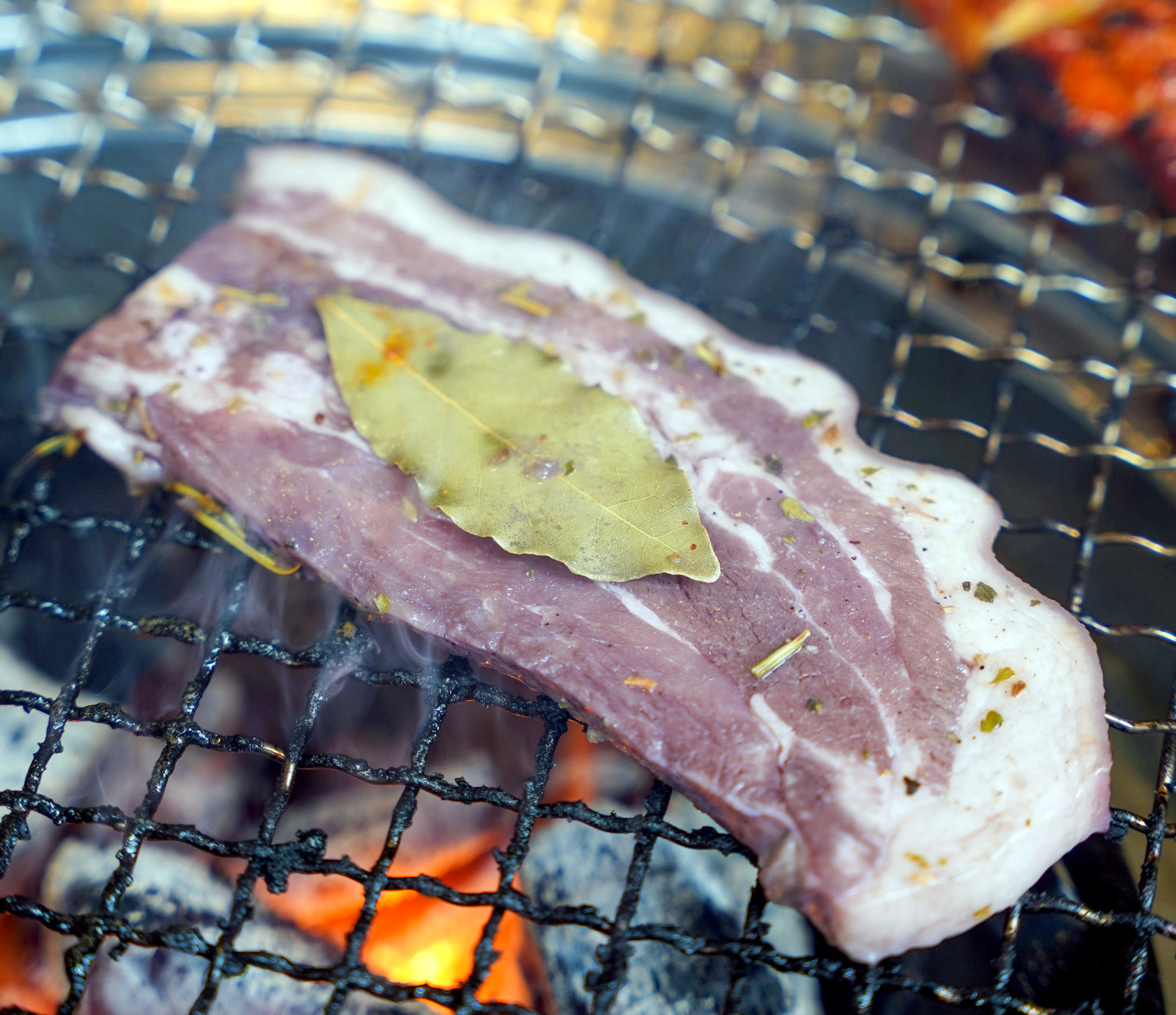 The Wine Samgyeopsal is Wine Marinated Pork Belly, recommended for its powerfully aromatic richness, with the marination enhancing the decadent depth of the herb-tinged, nuanced meat (RM36). This definitely deserves to be a bestseller.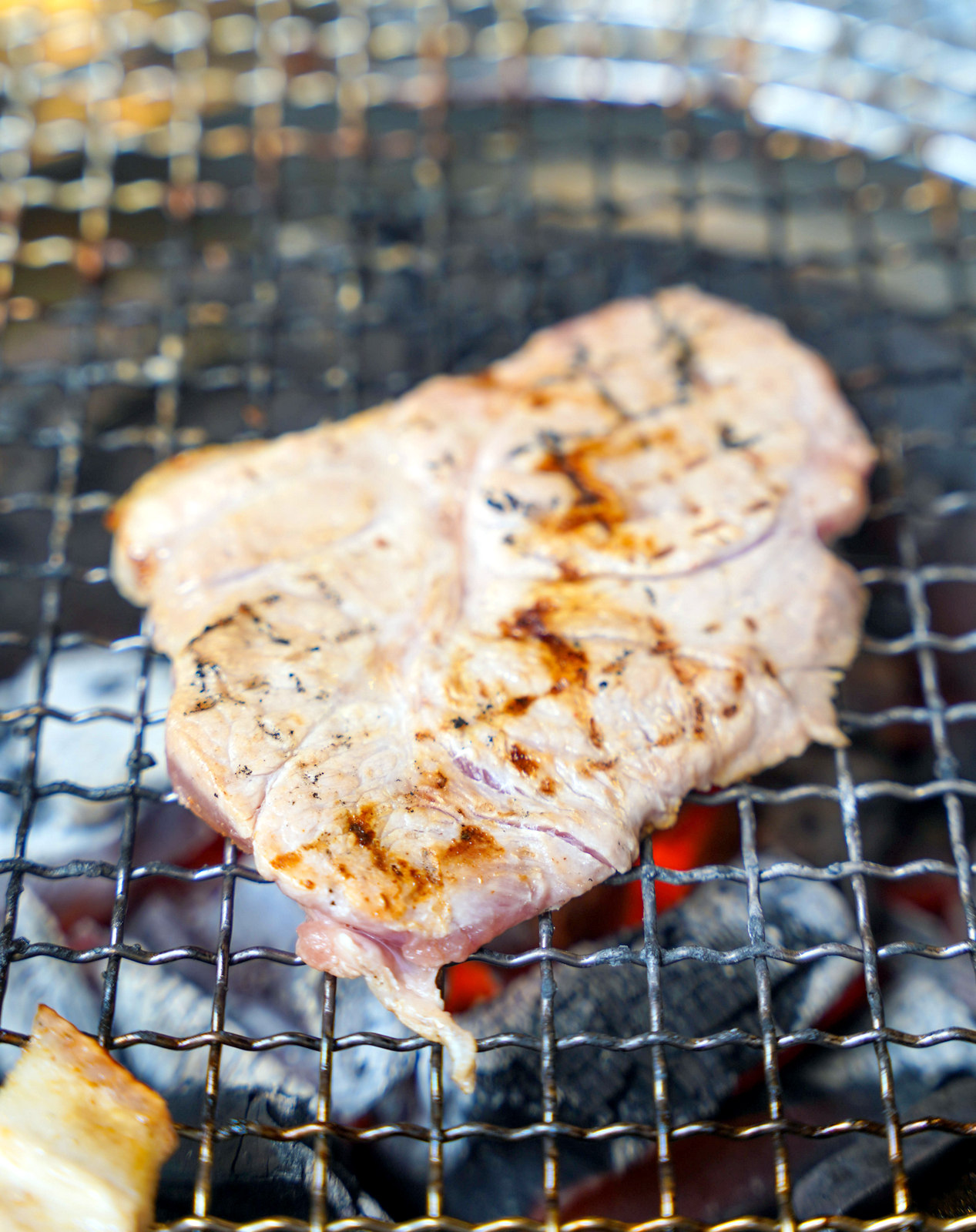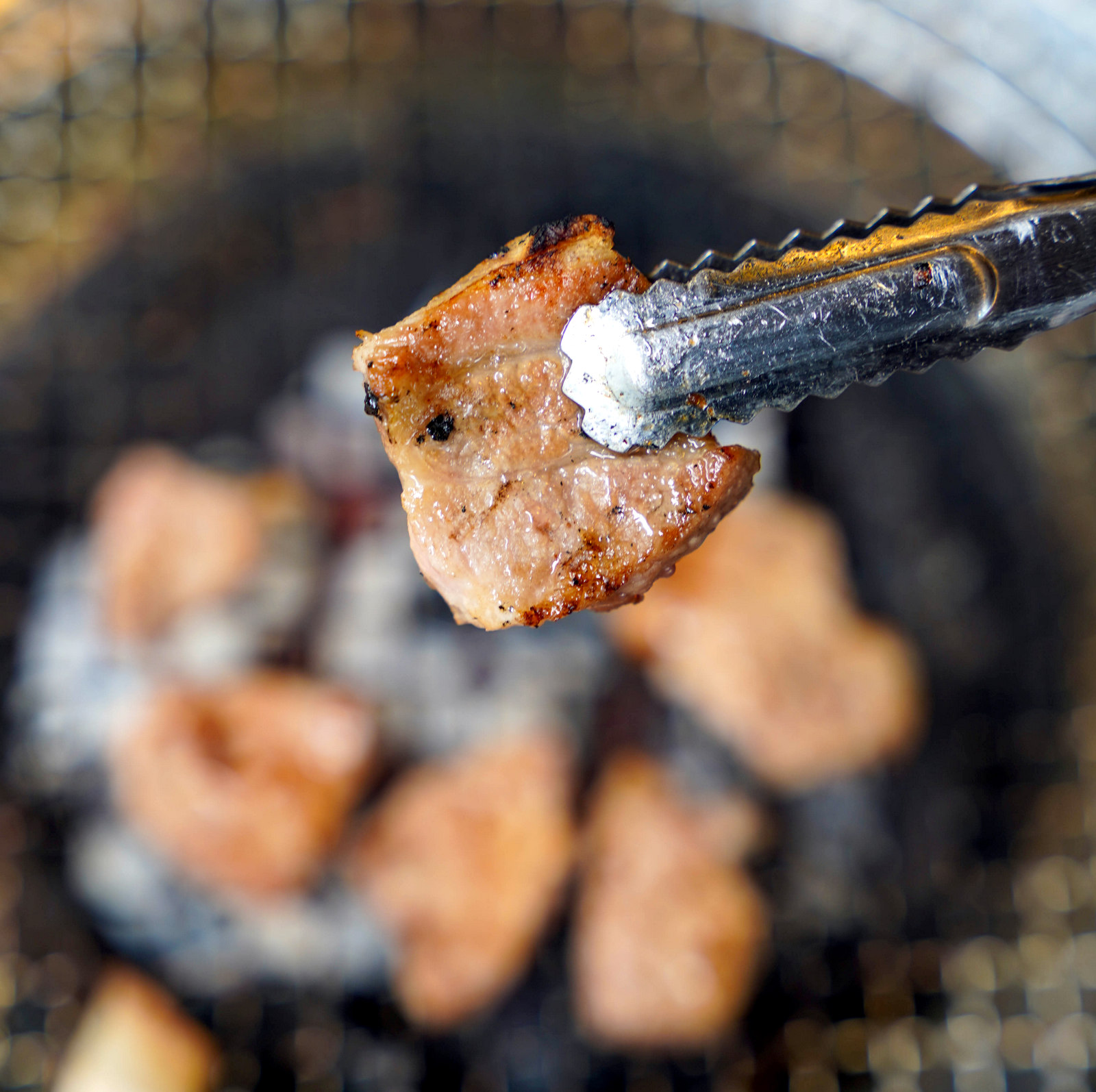 Moksal - Grilled Pork Shoulder - is a reliable classic, its familiar leanness marbled with a layer of fat for a carnivore-pleasing balance of flesh (RM28).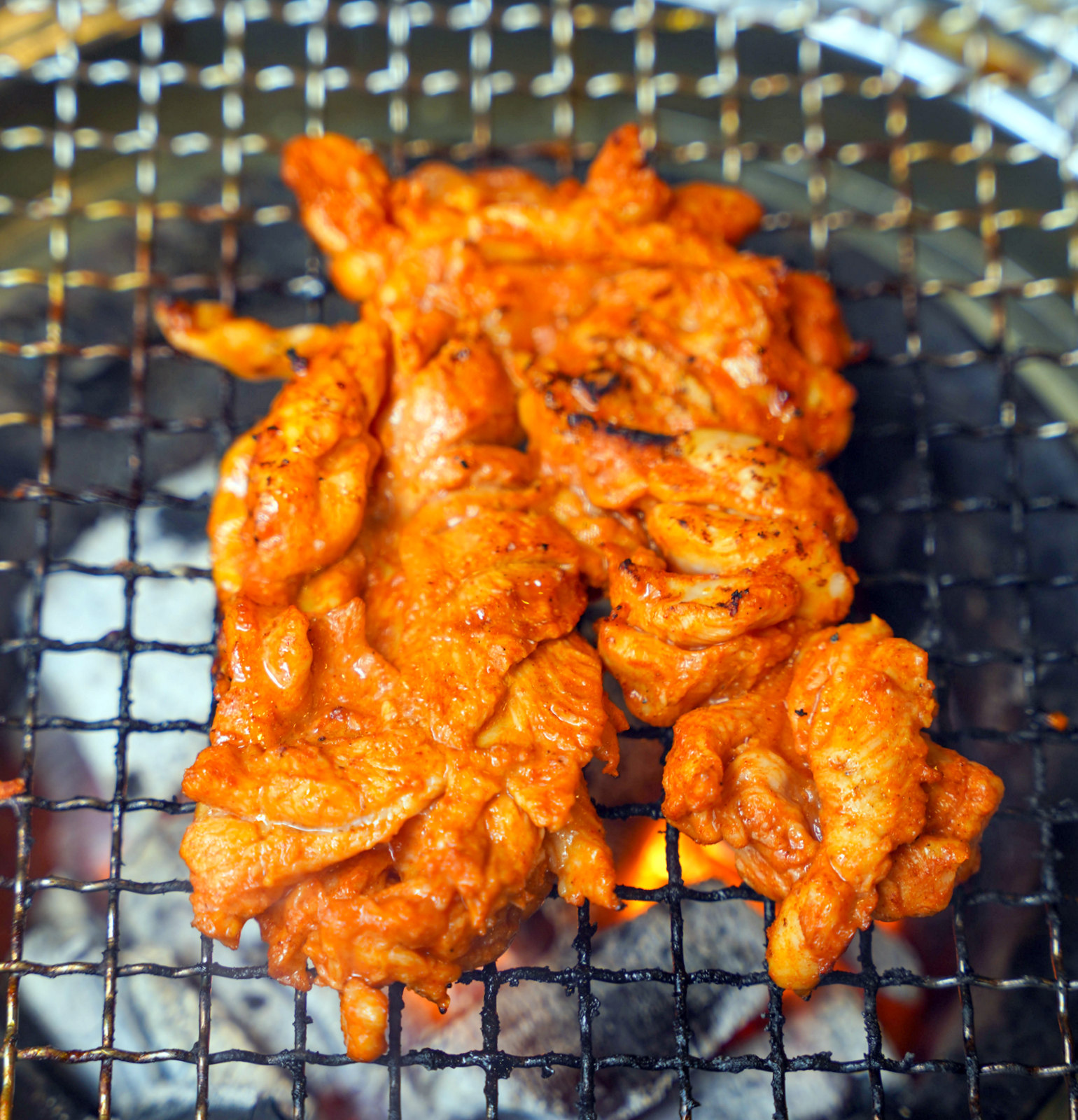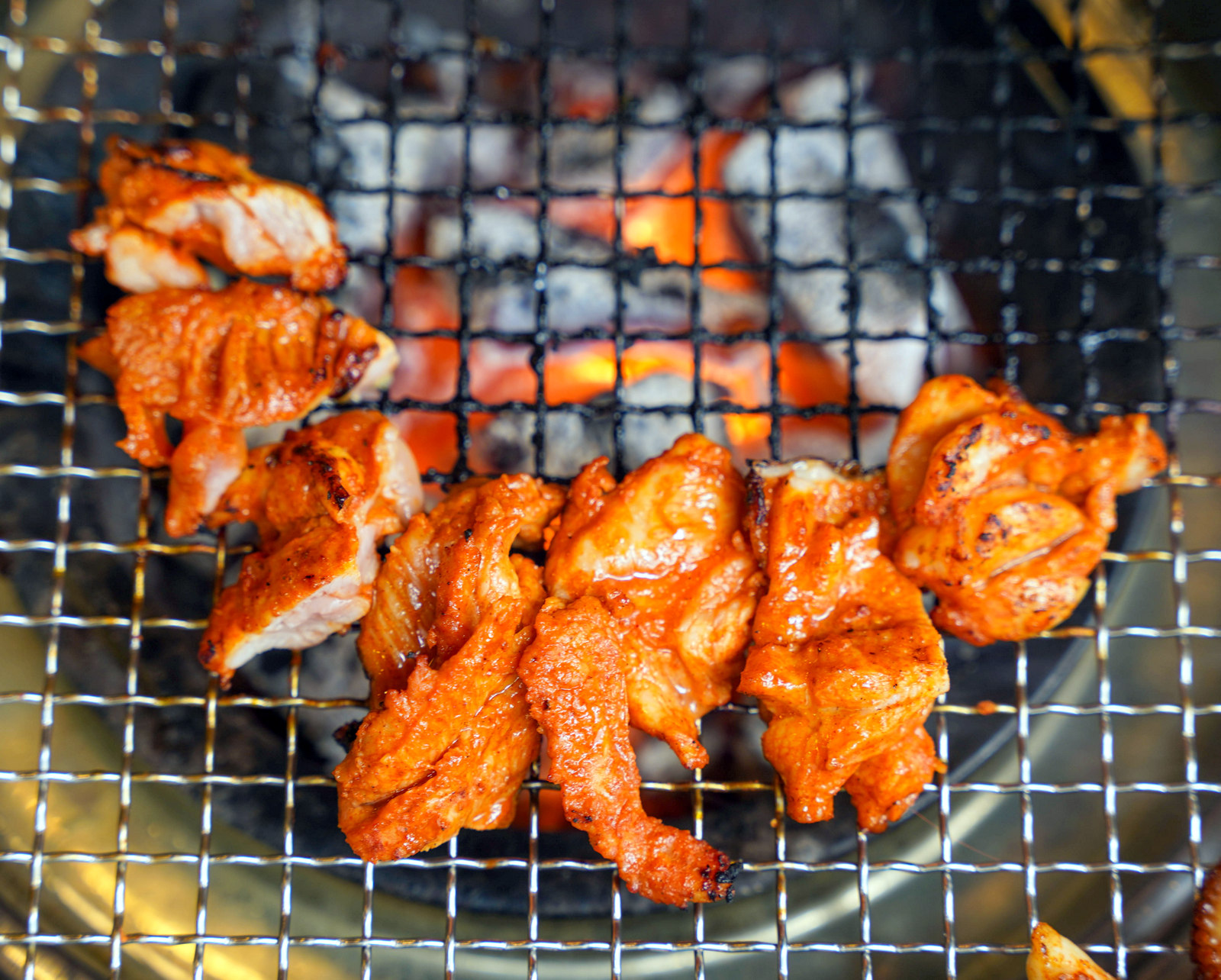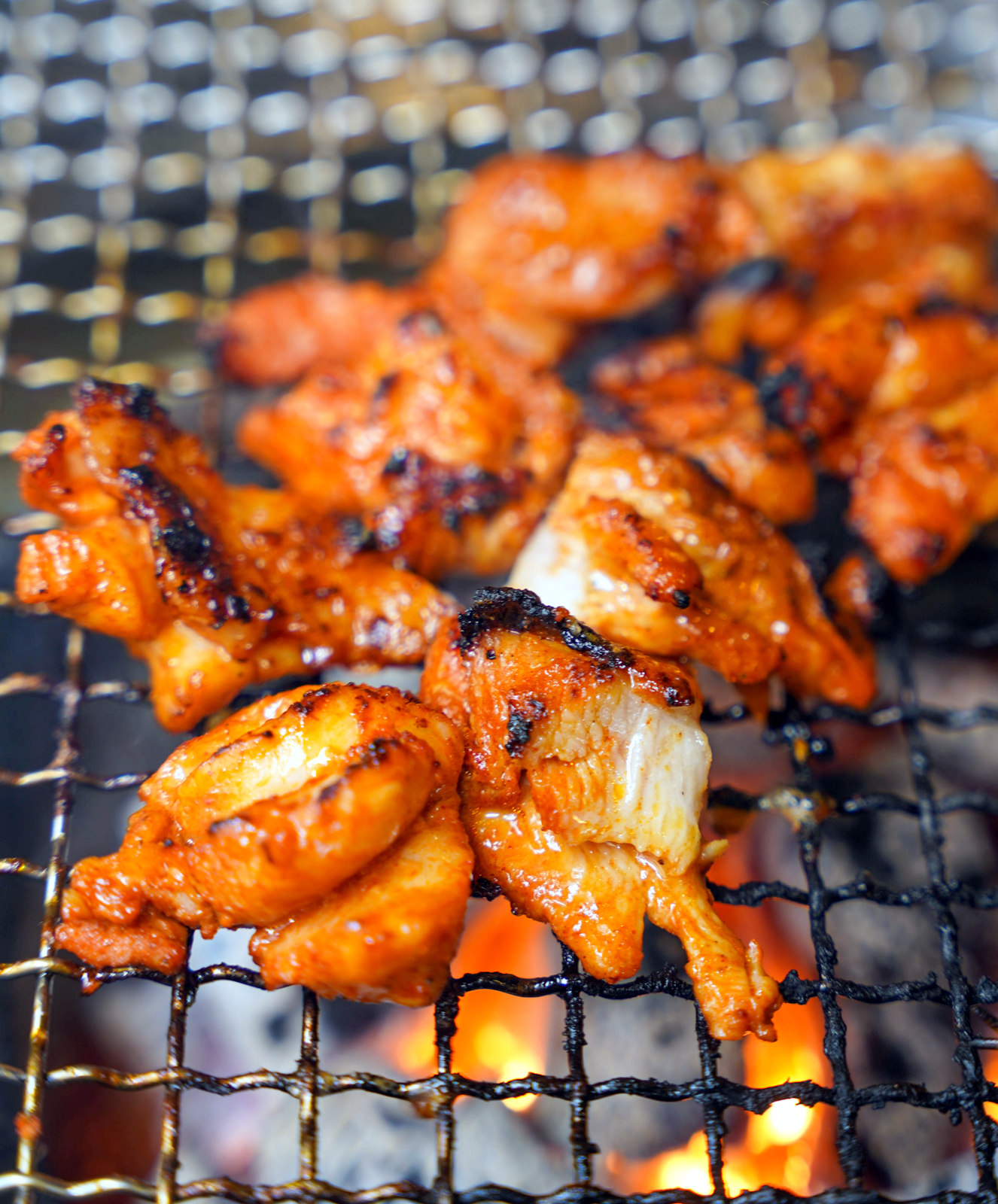 Beyond pork, Hwaro's Sutbul Dak Galbi - Spicy Grilled Chicken - is a safe bet, succulently cooked to a slight char that perfectly complements its gochujang-based flavour (RM35).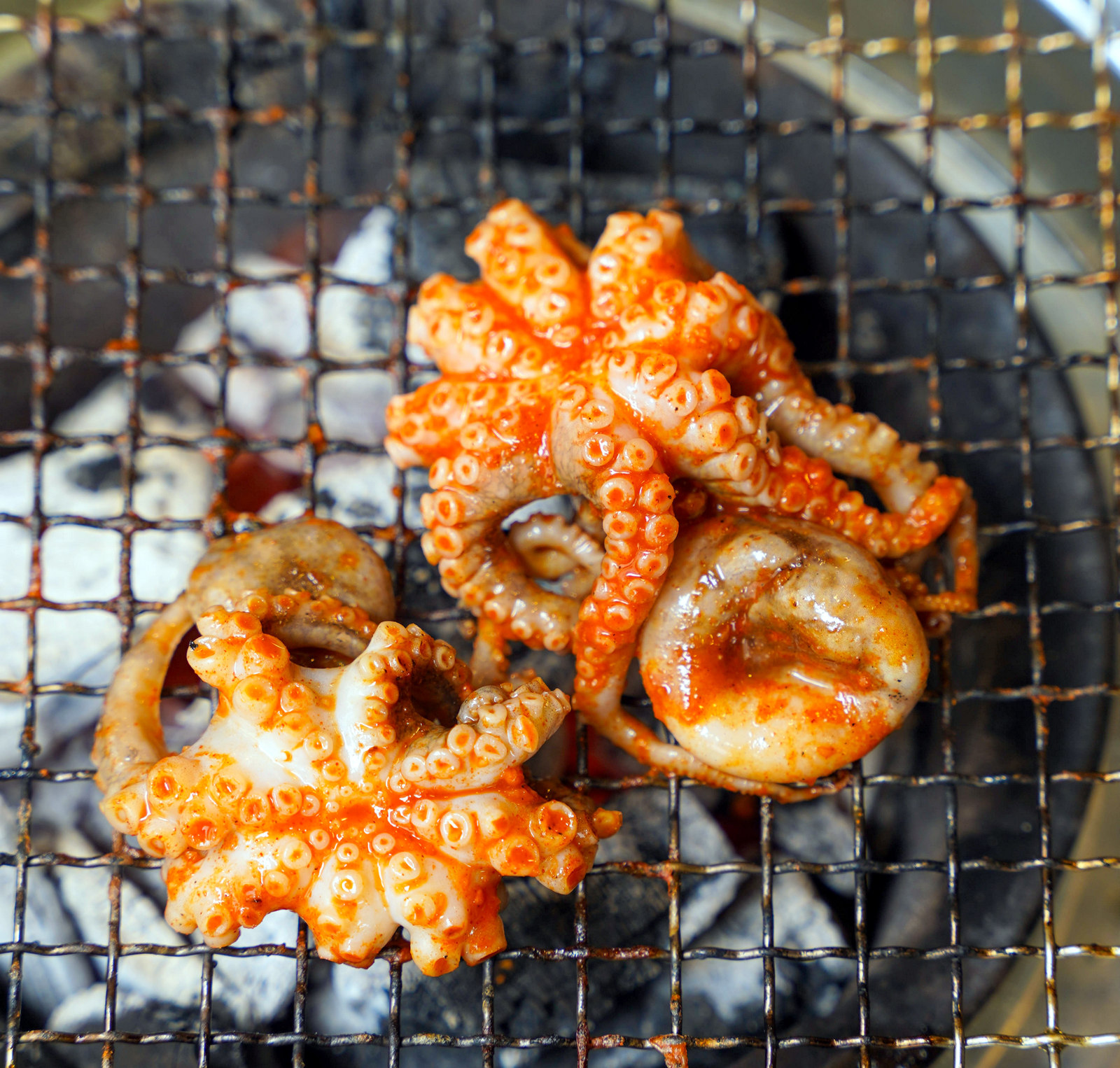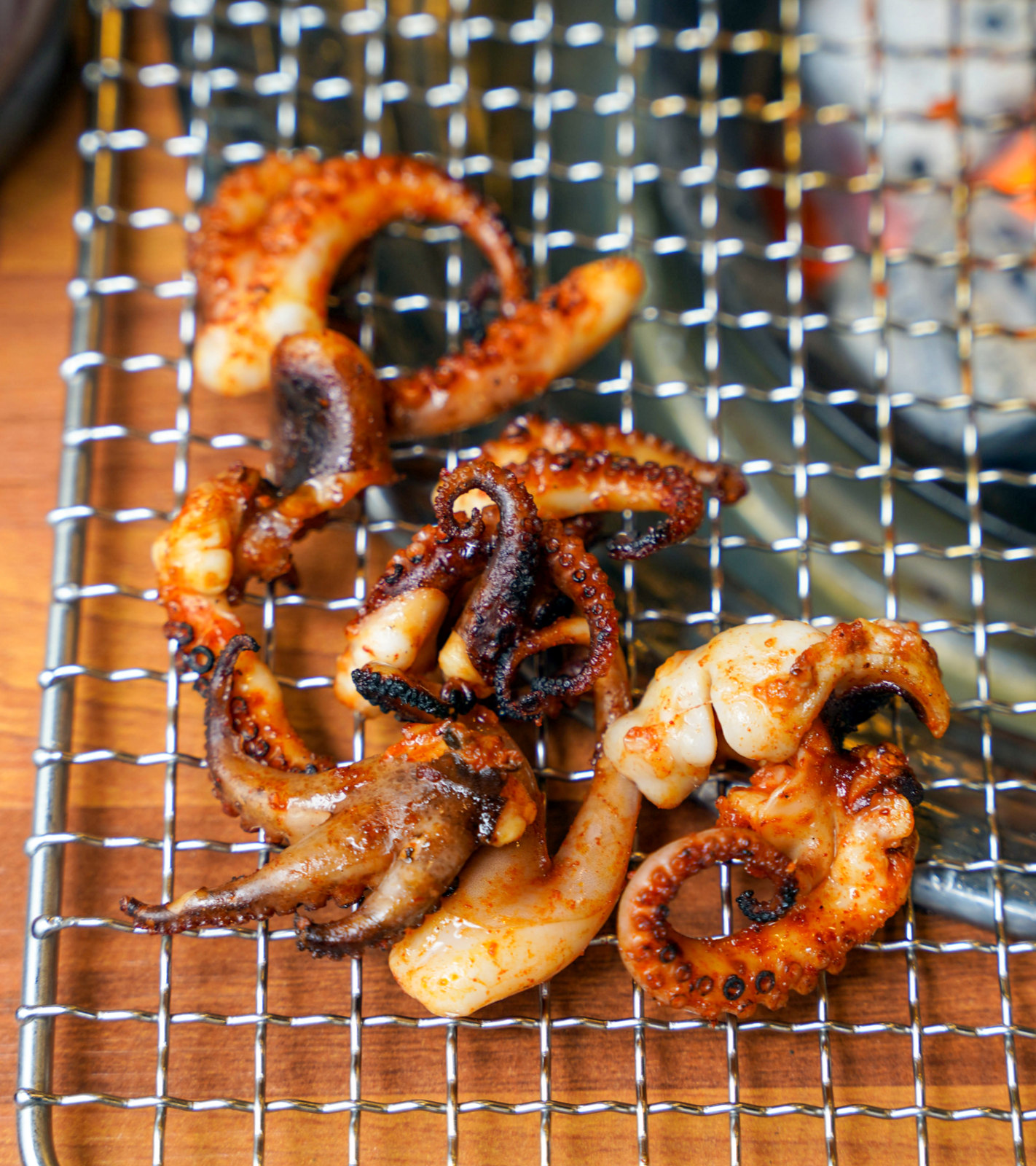 For seafood, munch on Jjukkumi Sutbul Gui - Grilled Baby Octopus - with a bouncy bite and juicy gochujang chew (RM37). This is fun and easy to grill with a group of family or friends.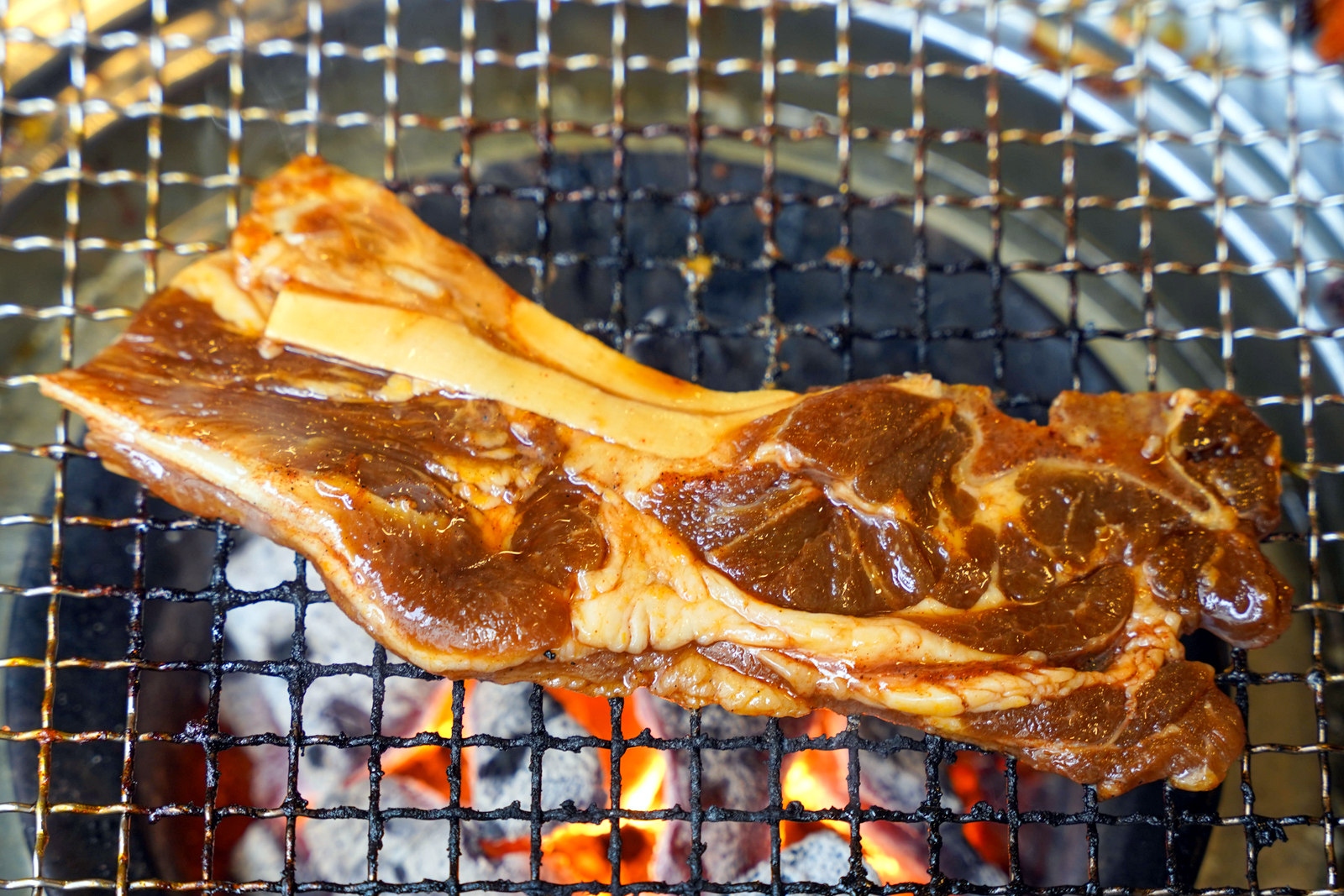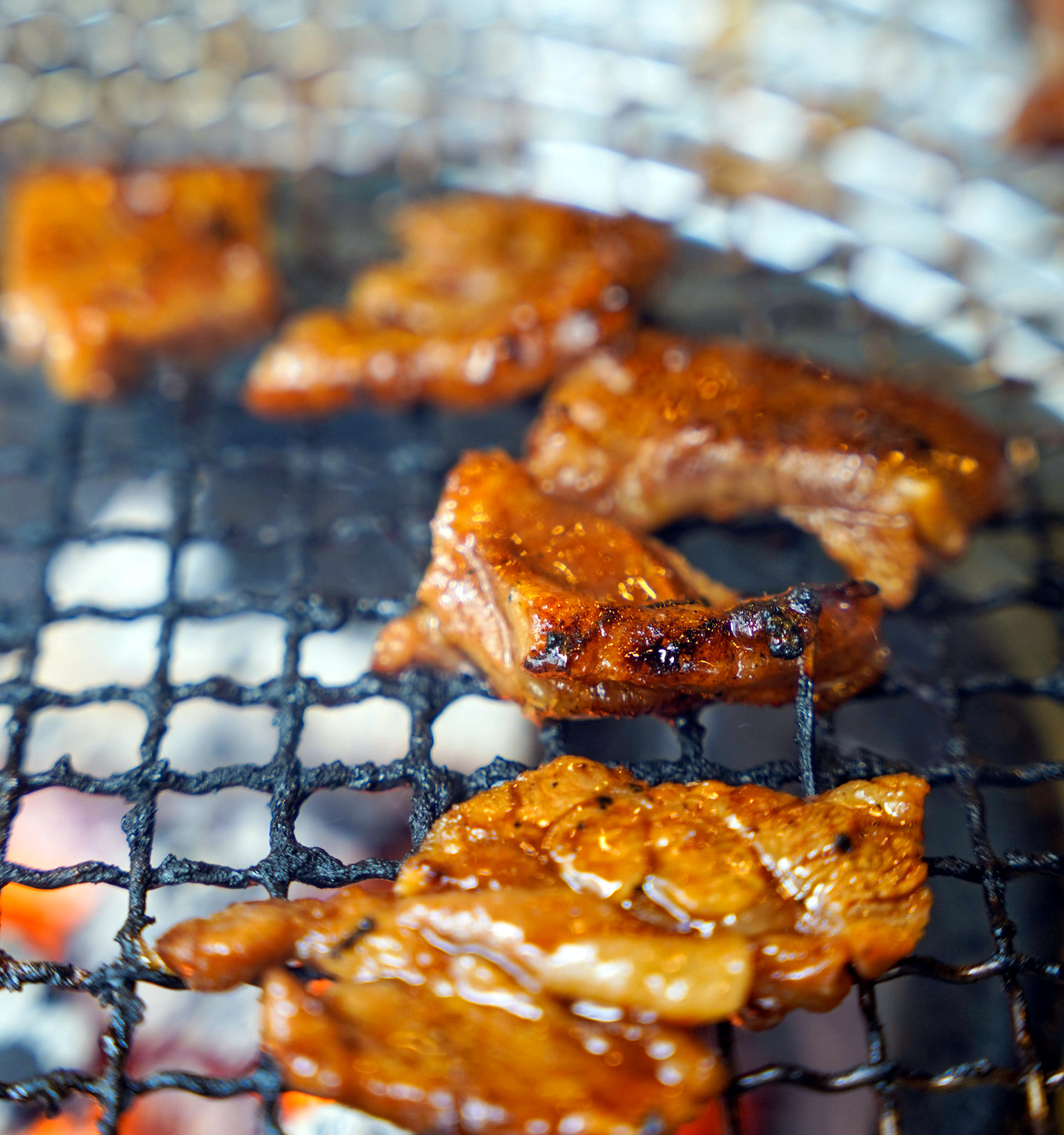 Red meat is also available, aged for around a week to make it sweeter and more supple.
Australian chilled lamb represents the pride of a land Down Under, featuring a moist, mouthwatering meatiness, punchy but not overpoweringly gamy (RM69).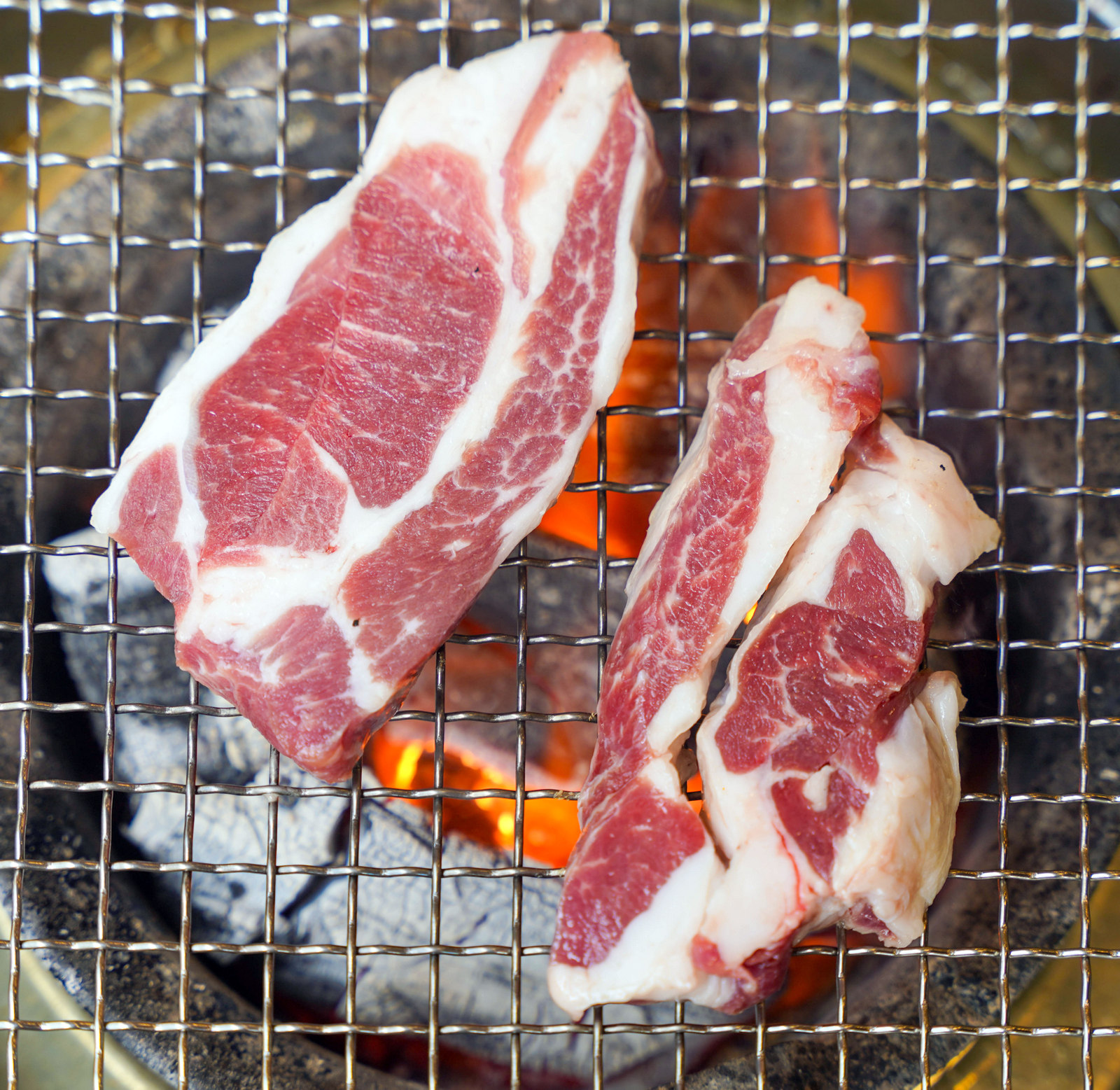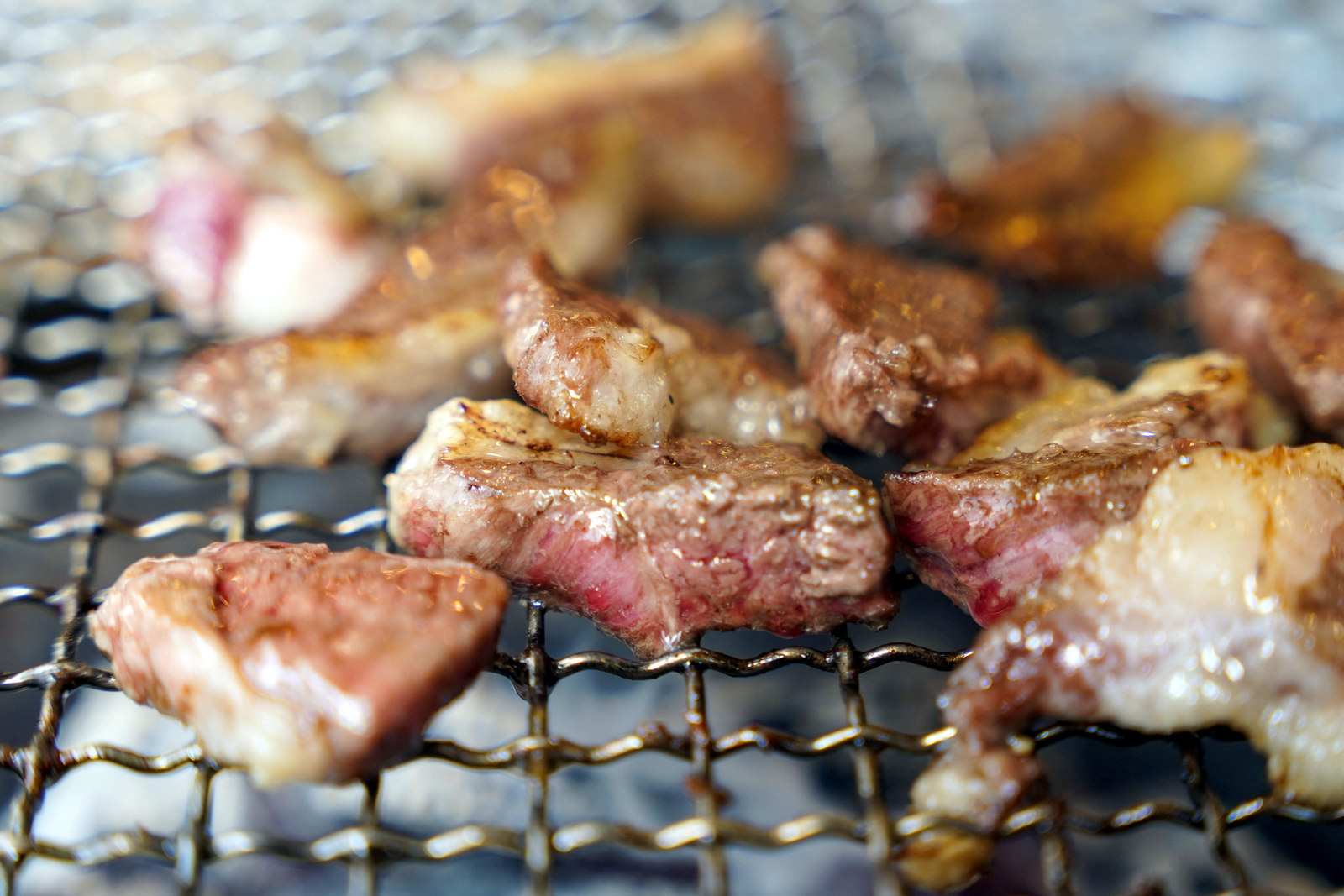 Beef buffs will relish the Deungsim - Australian Beef Sirloin - cooked medium-rare on the BBQ (RM68). Hwaro is hoping to eventually bring in Korean beef too, so keep an eye out for that.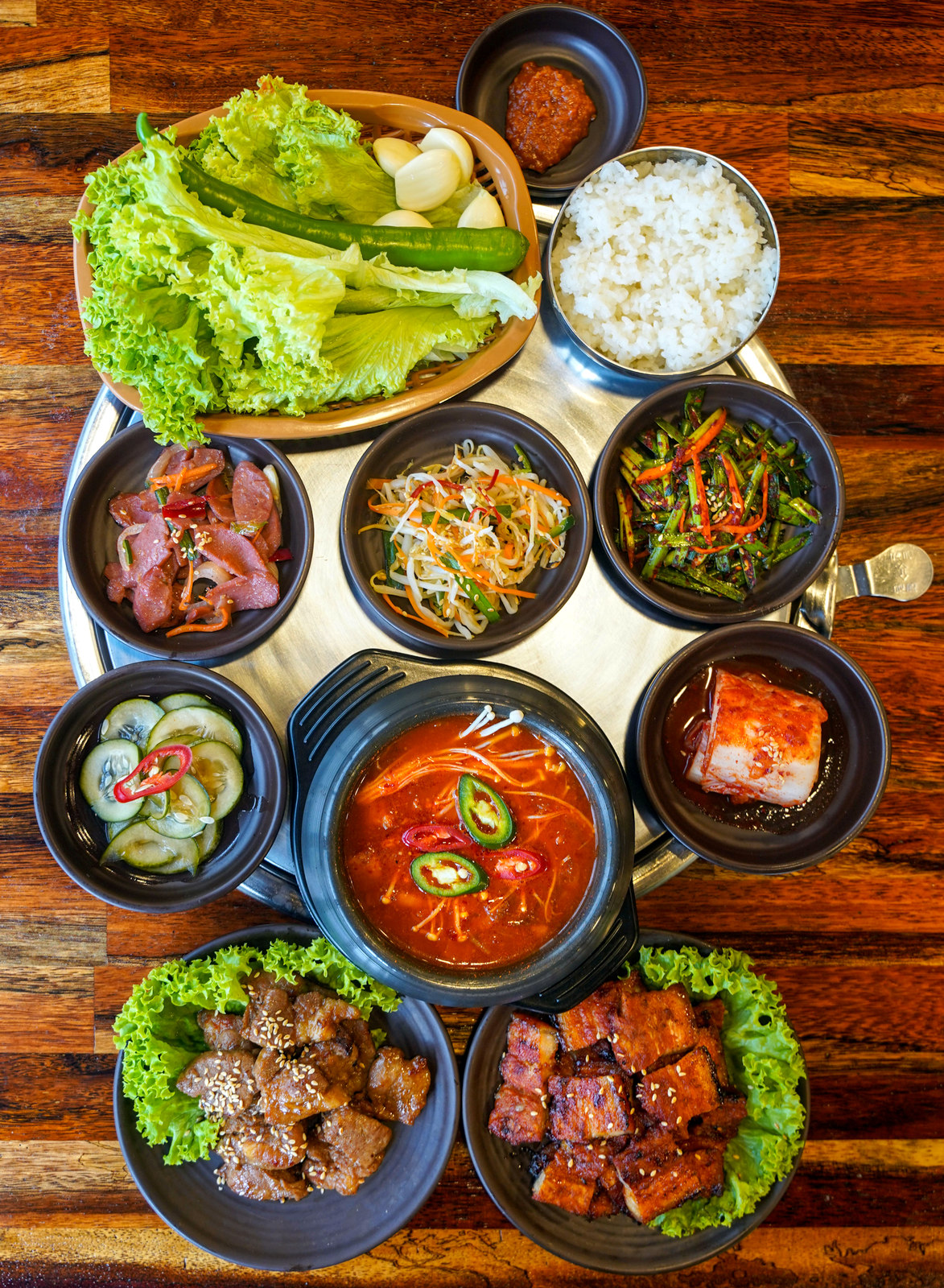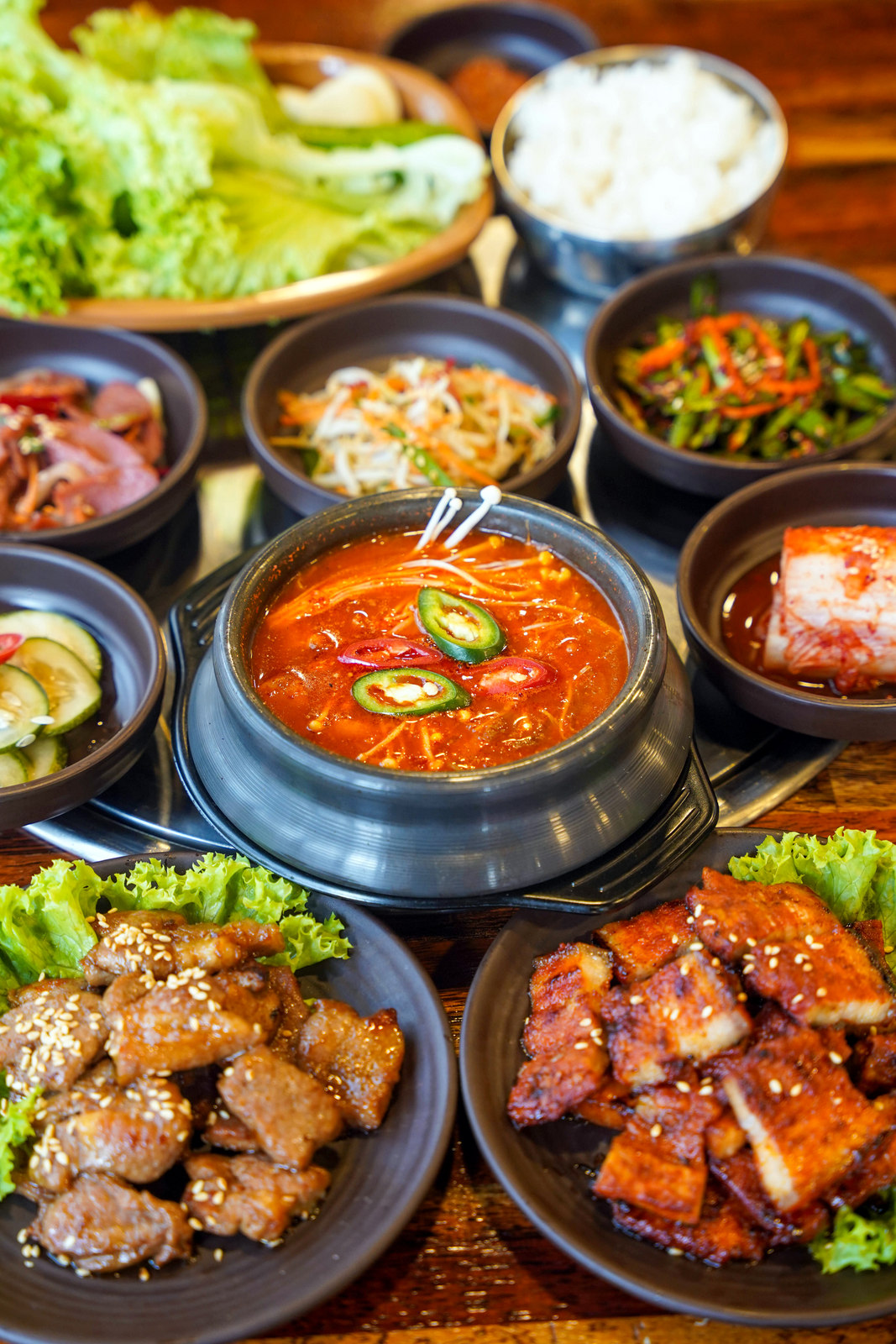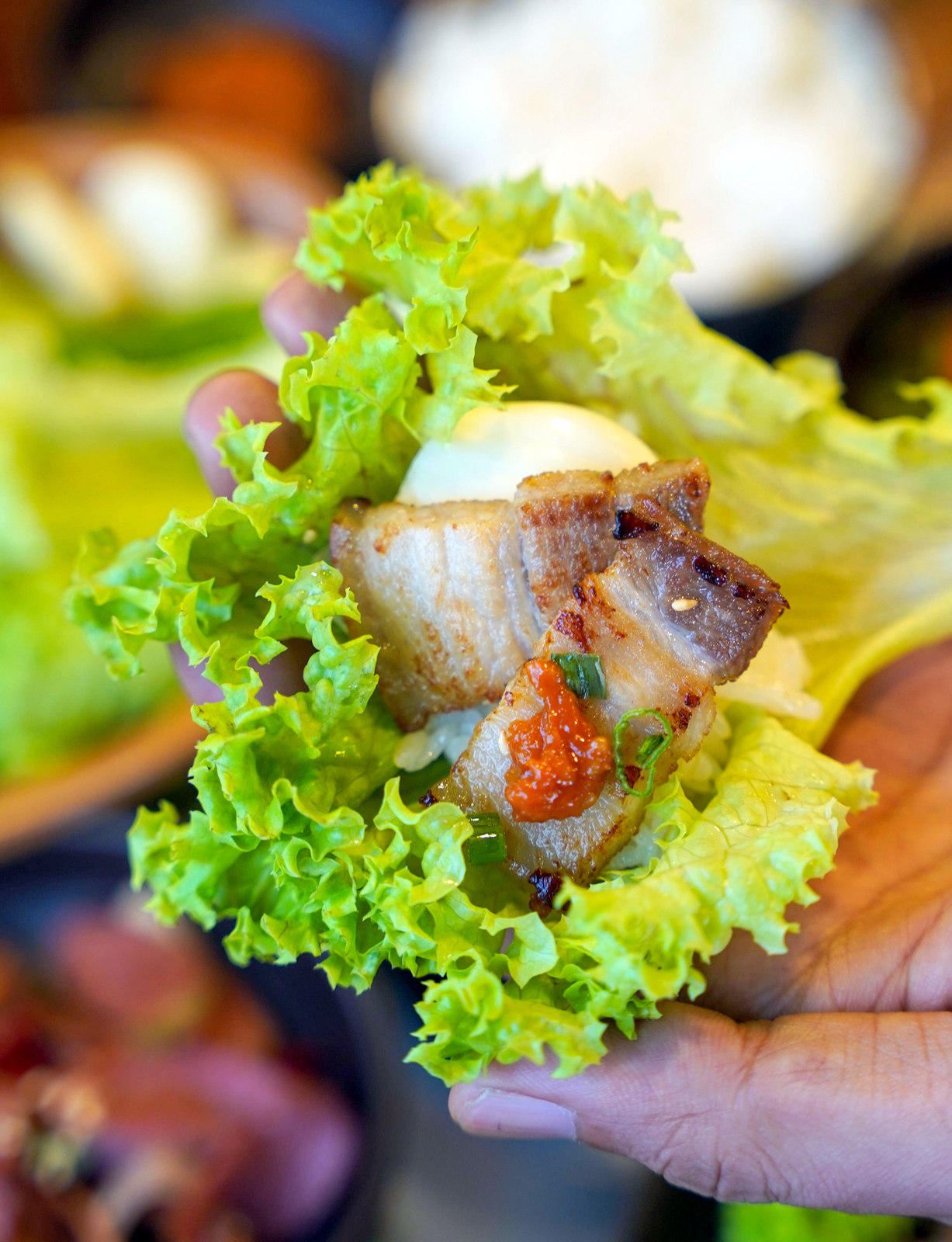 If you're here at Hwaro for a midday meal, explore the Lunch Specials at a bargain-hunter's rate of RM23 per person.
Choose from Grilled Pork Belly, Spicy Pork Belly, Marinated Pork, Stir-Fried Pork, or Stir-Fried Baby Octopus for your centrepiece, complete with sambap (lettuce with garlic, peppers and long green chillies) and five side dishes, comprising kimchi and other daily banchan.
The pork is a harmonious match for the crisp, wholesome lettuce - wrap everything together for an unbeatable combination.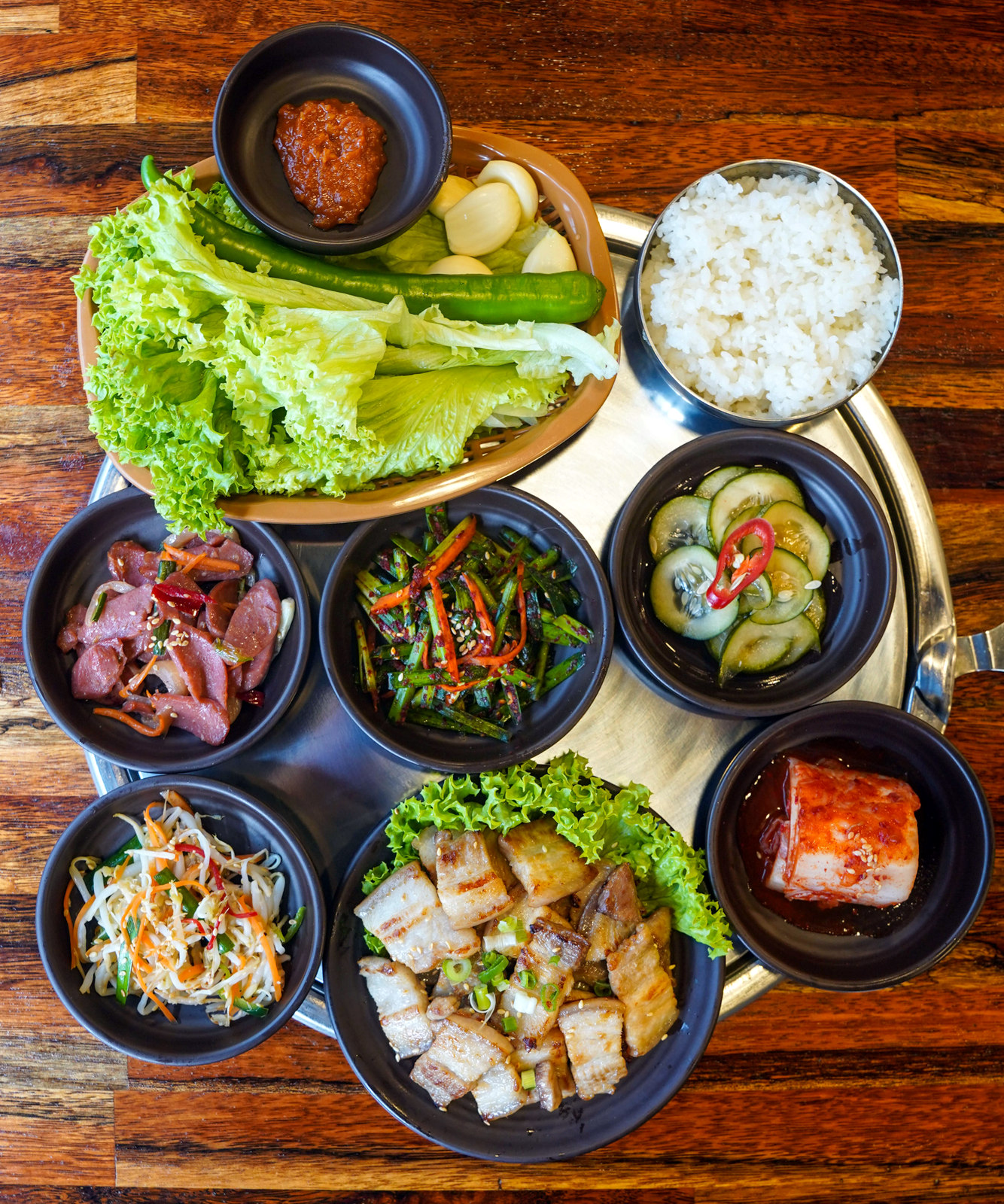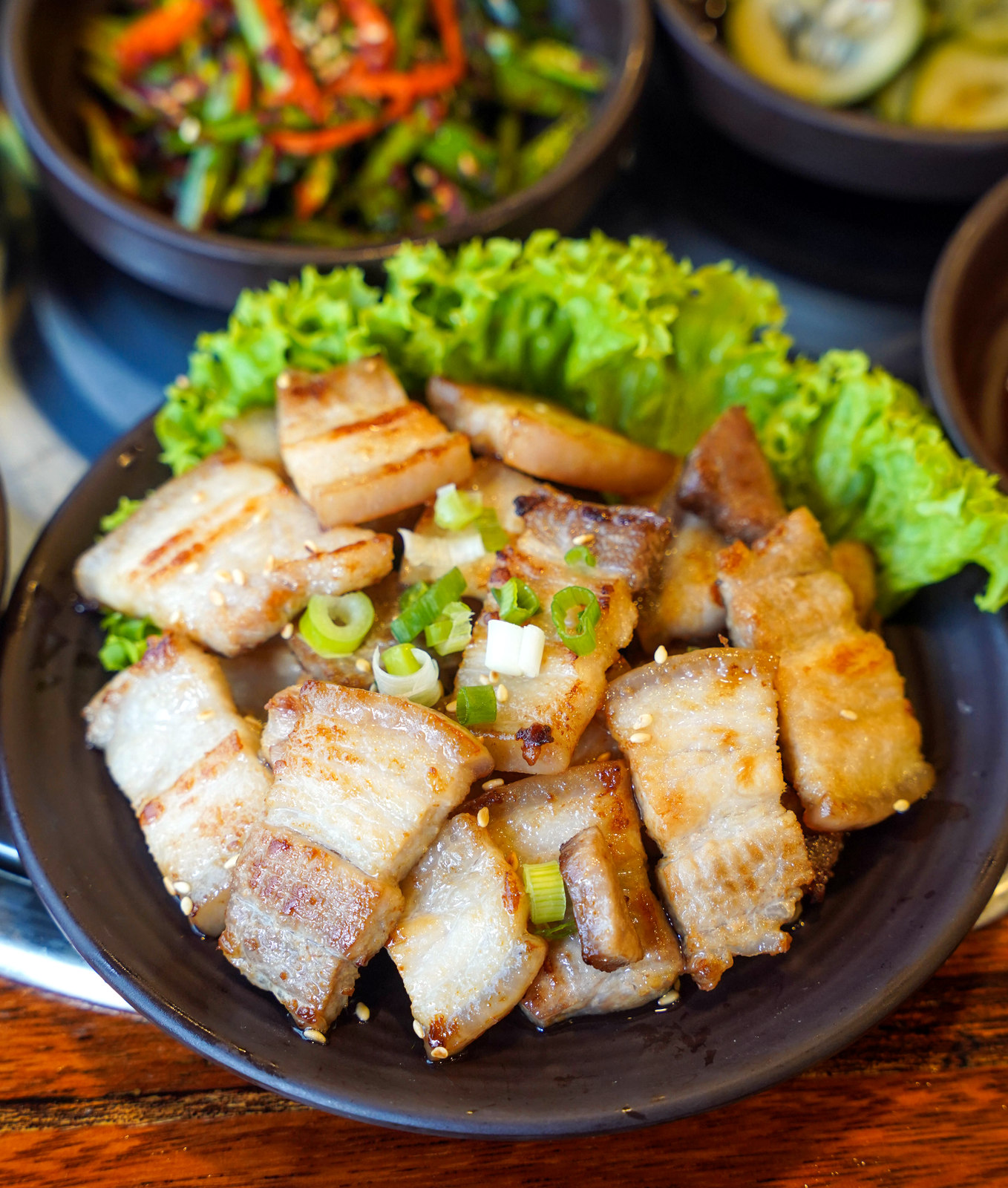 Grilled Pork Belly Lunch Special (RM23)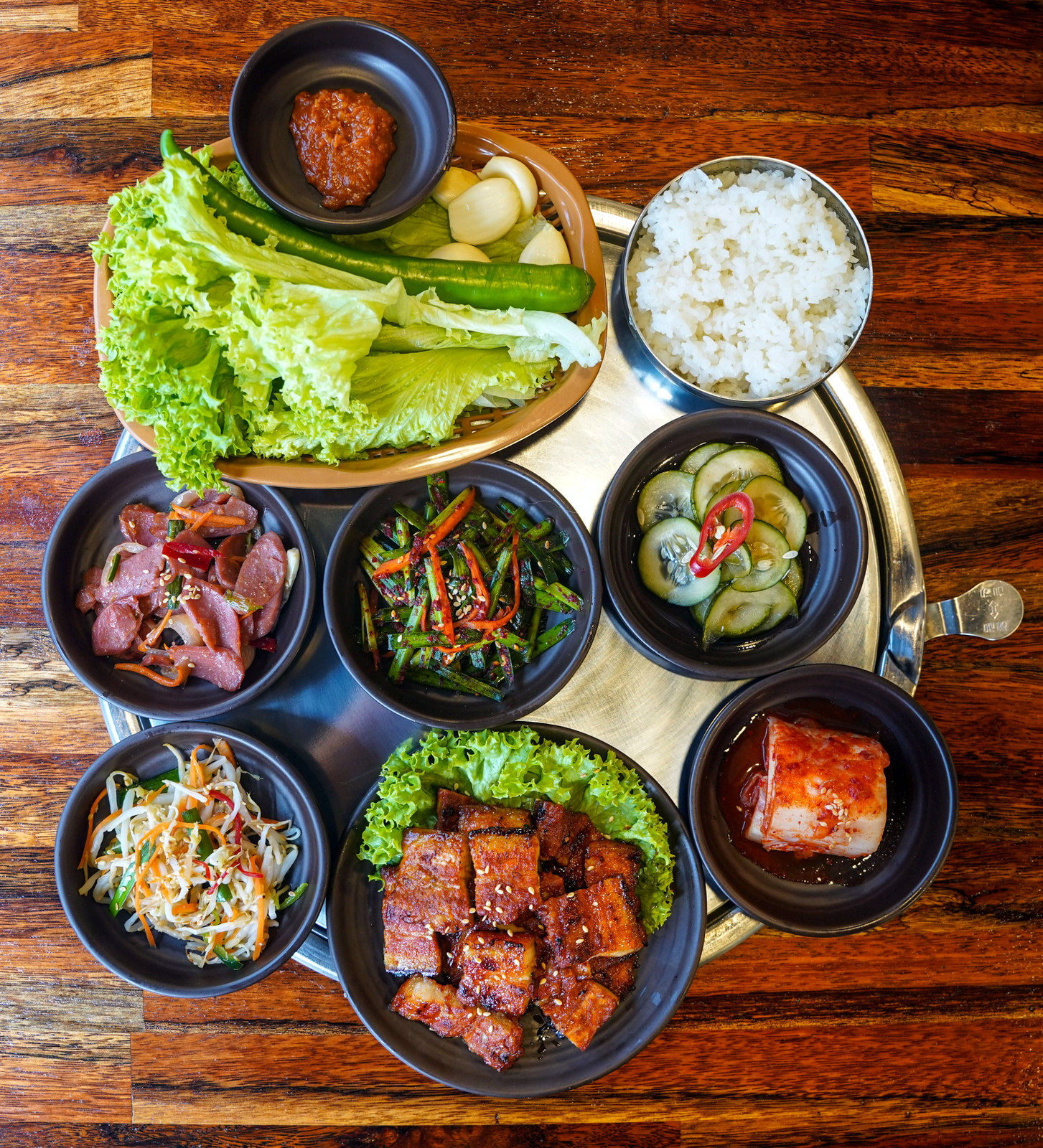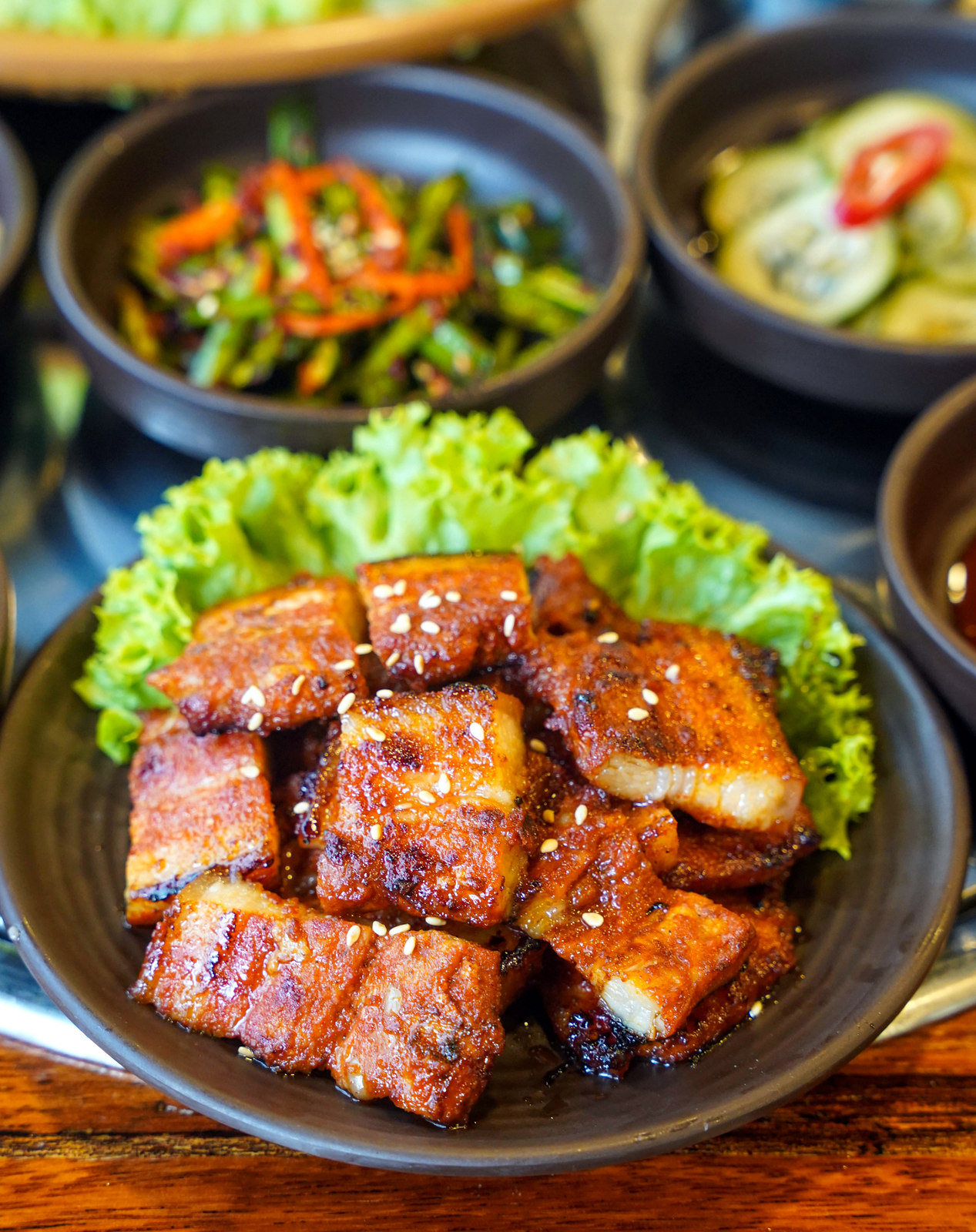 Spicy Pork Belly Lunch Special (RM23)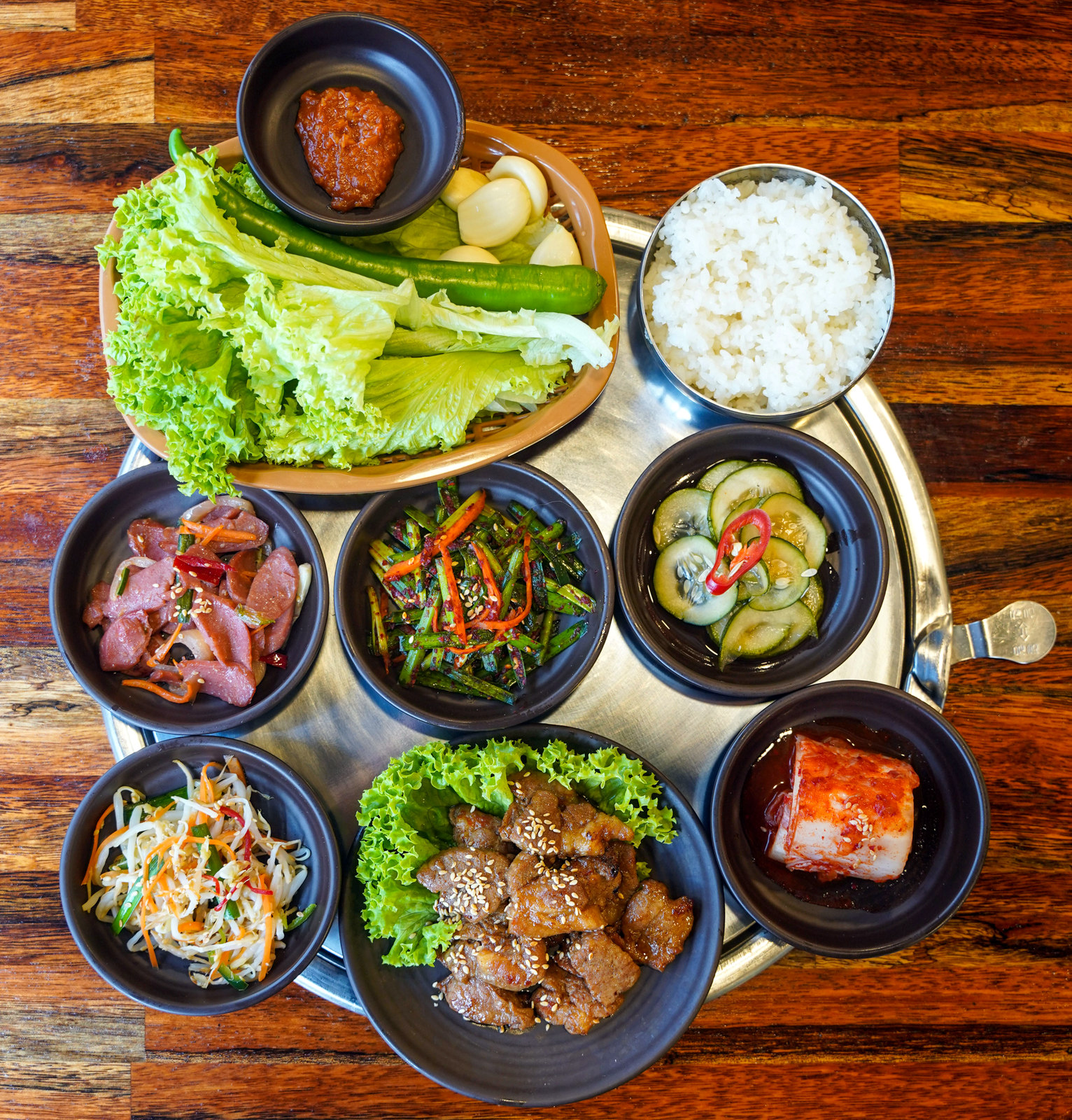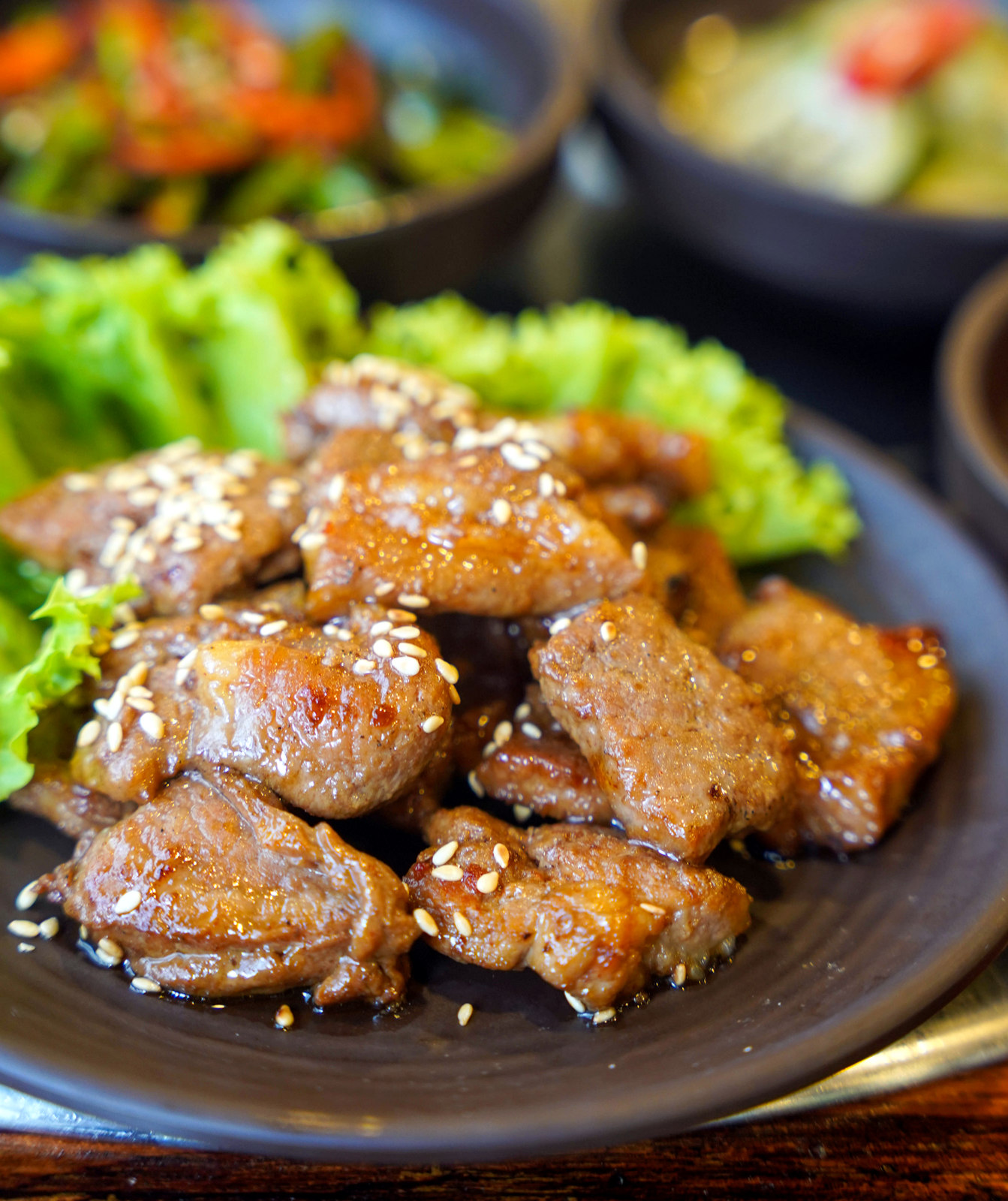 Marinated Pork Lunch Special (RM23)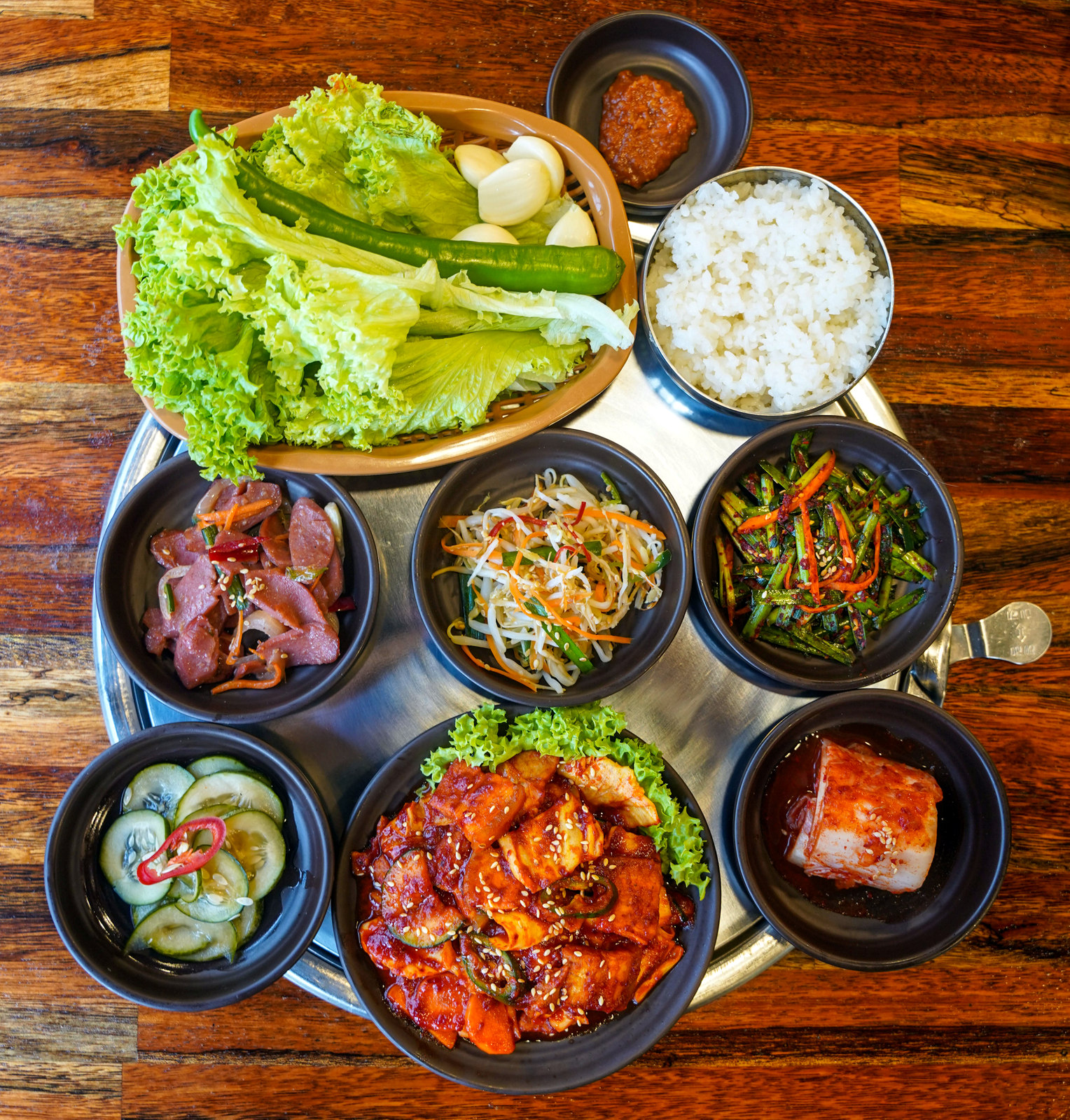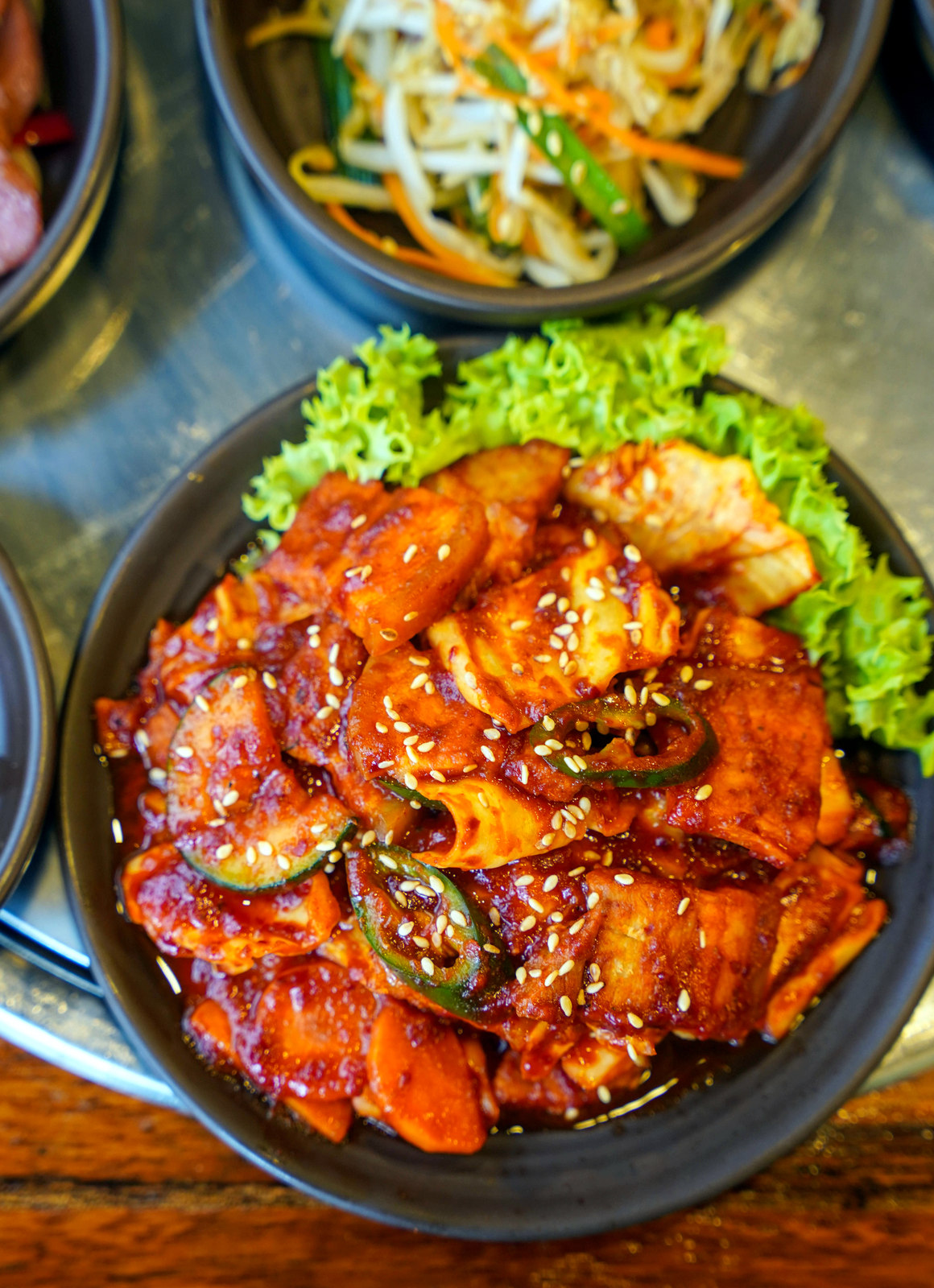 Stir-Fried Pork Lunch Special (RM23)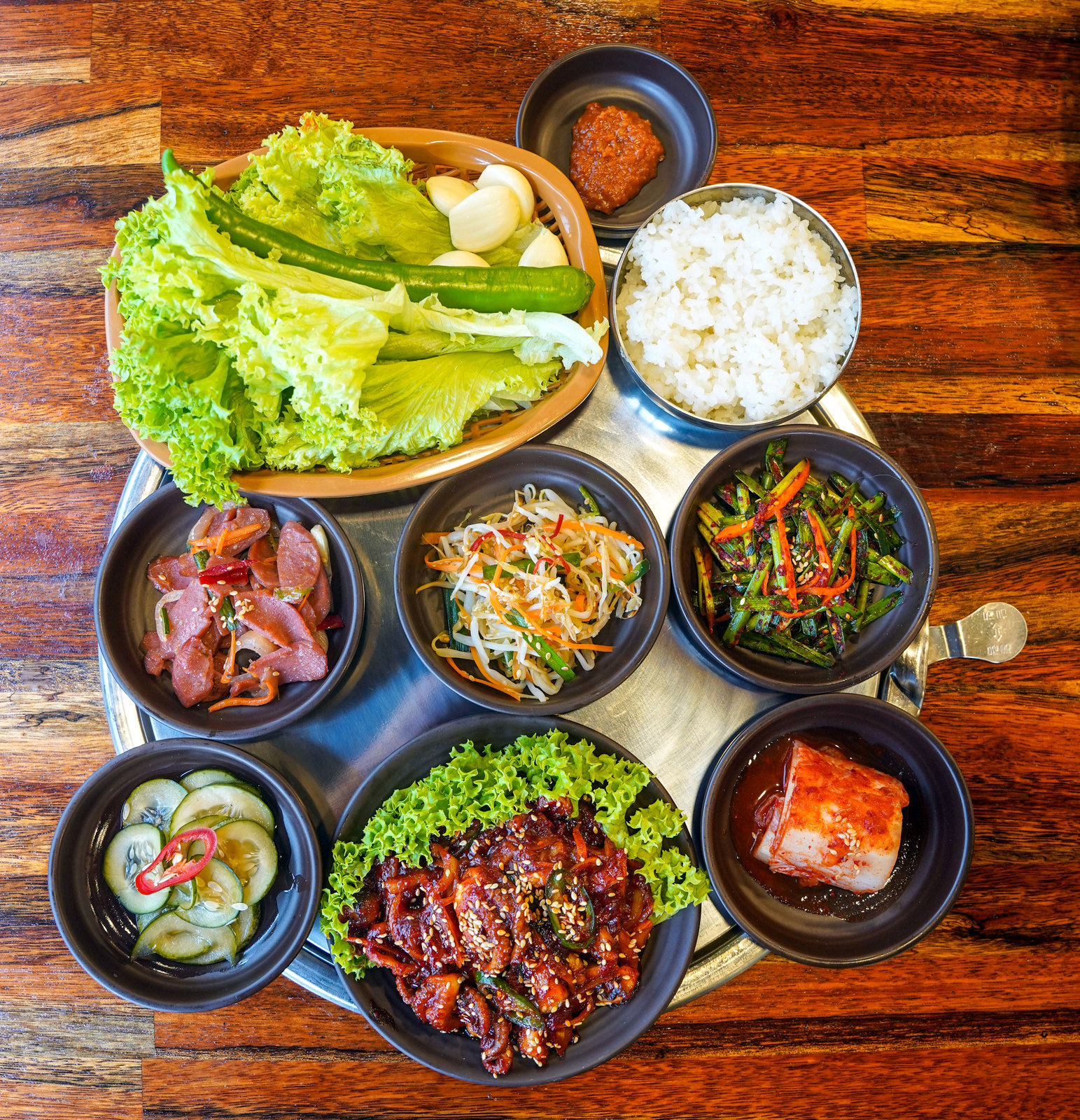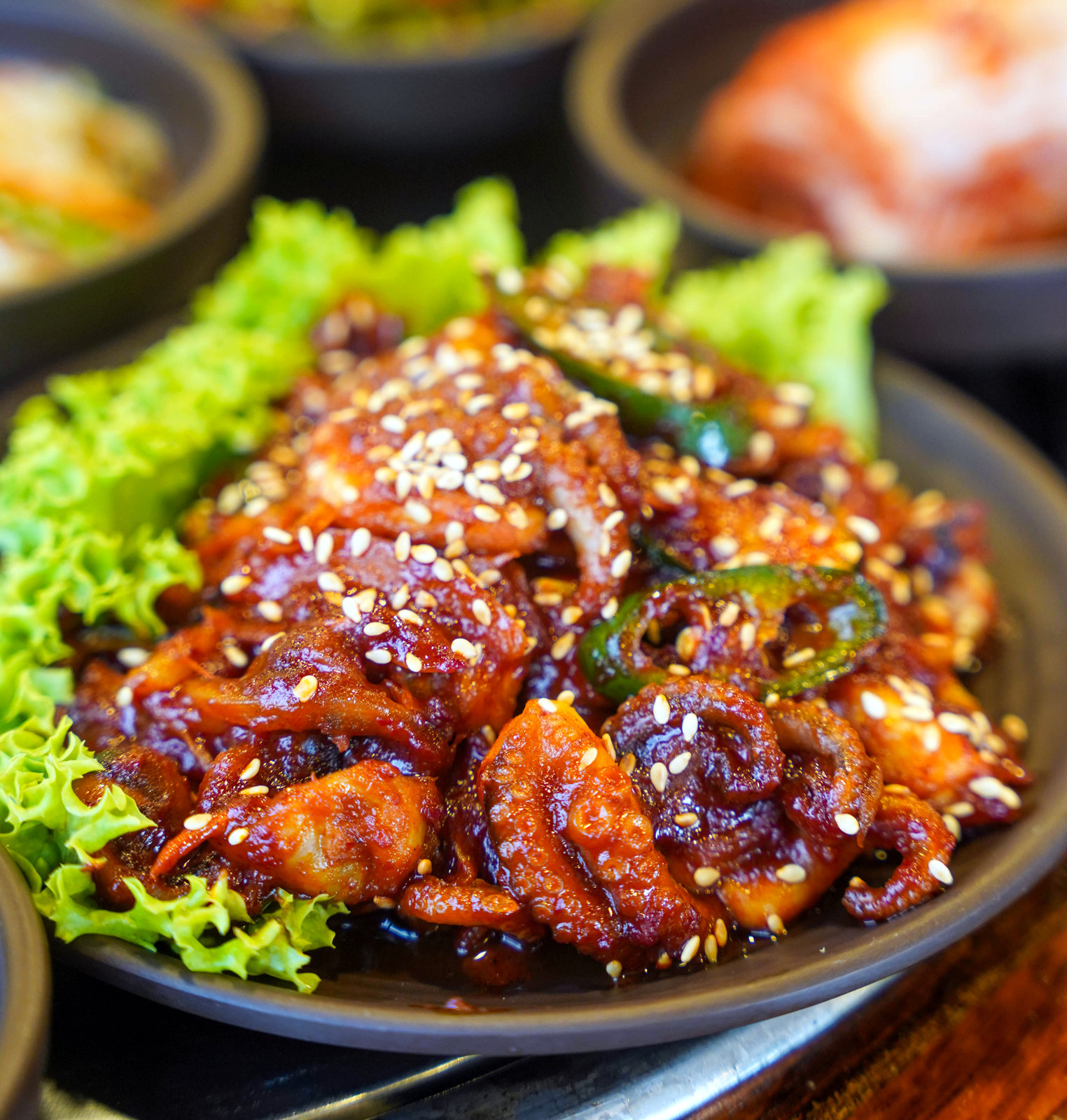 Stir-Fried Baby Octopus Lunch Special (RM23)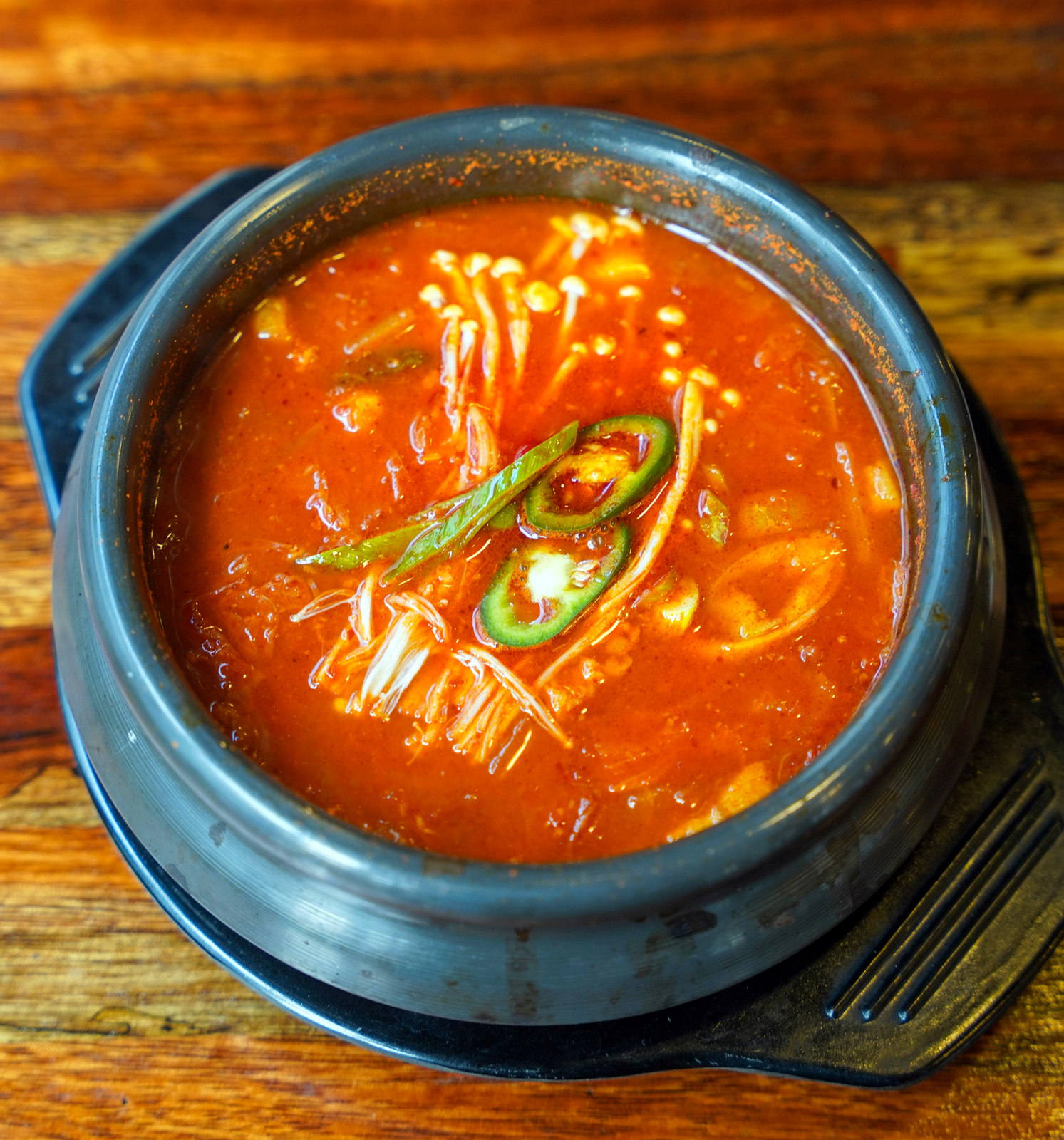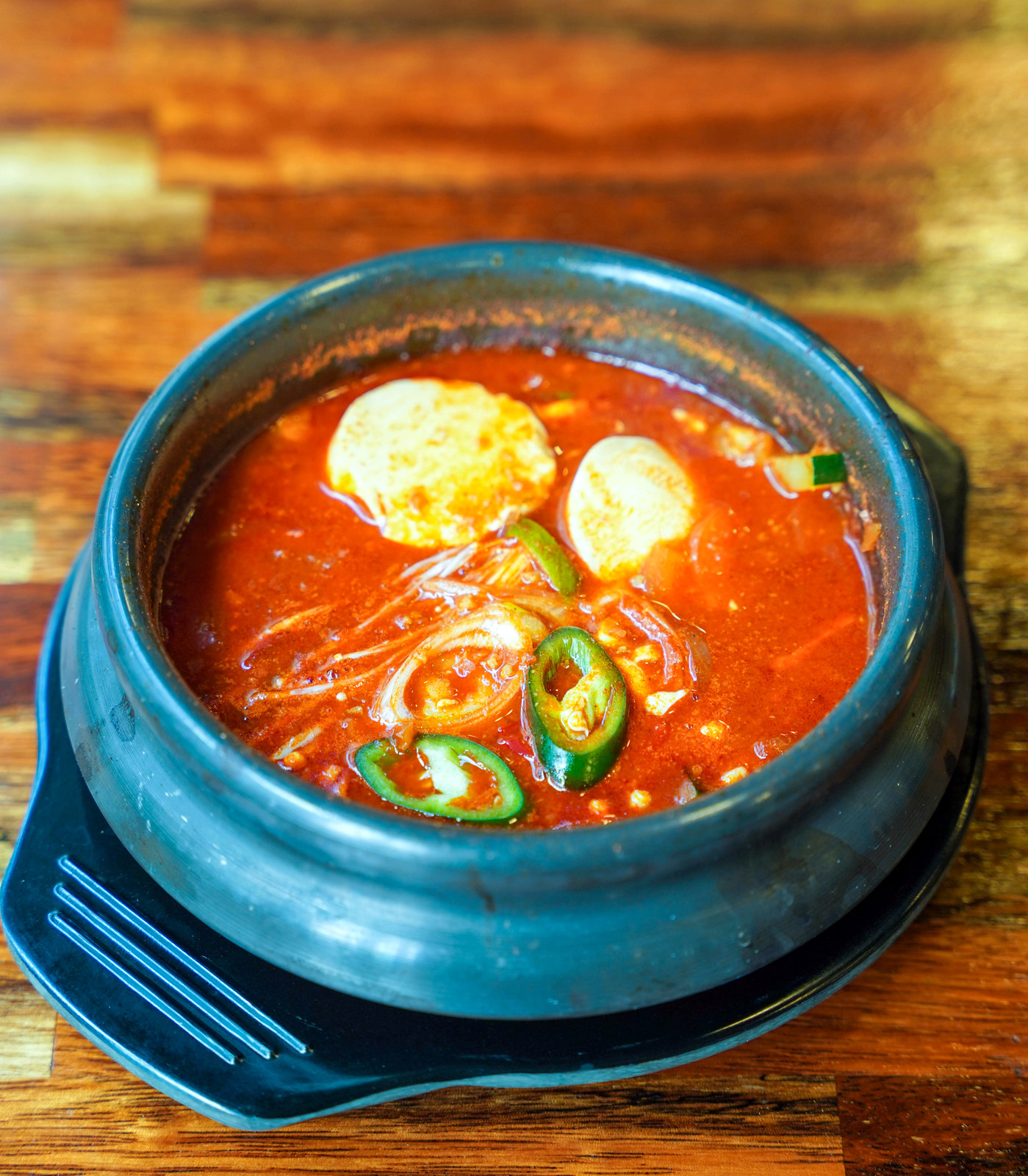 Beyond BBQ, Hwaro promises all the attractive delights of a full-fledged Korean kitchen.
For a soulful, sumptuous stew, order the Kimchi-jjigae, the time-honoured kimchi soup prepared with pork here (RM18), or Sundubu-jjigae, spicy soft tofu stew mixed with seafood such as baby octopus and crab, showered with leek oil (RM18).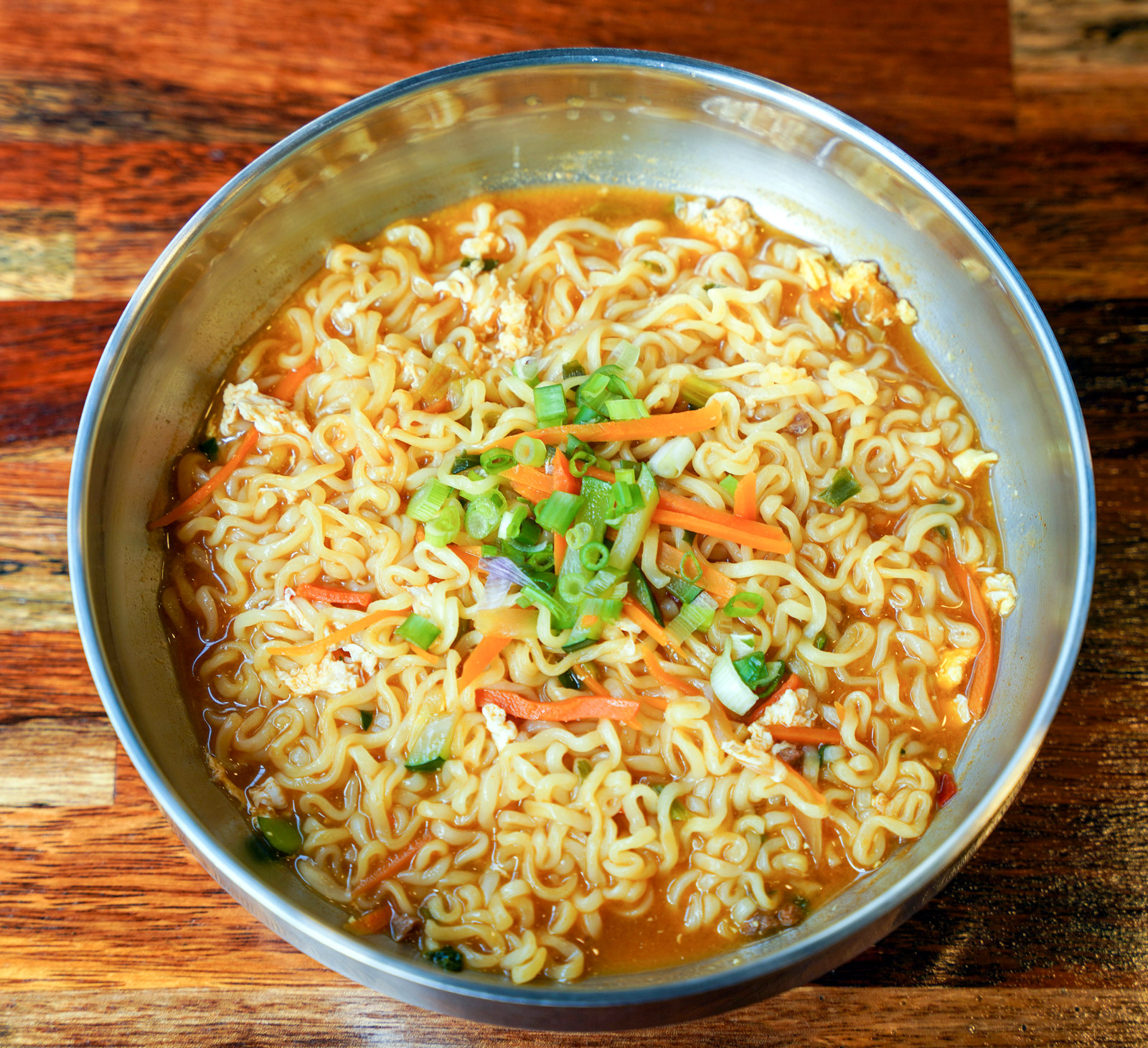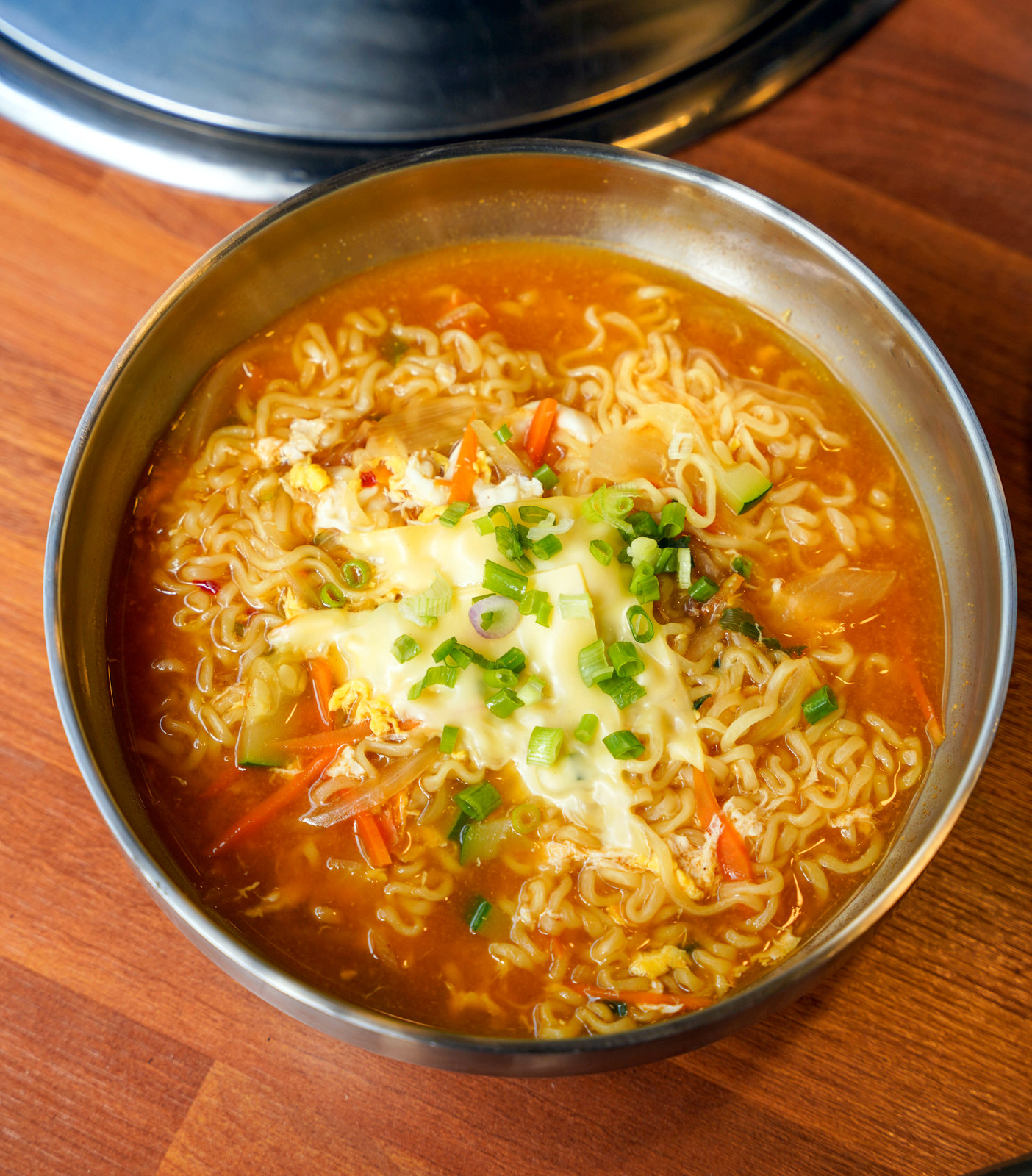 If noodles imported straight from South Korea are what you crave, slurp up Hwaro's soupy Ramyeon. child-friendly with the satisfying simplicity of egg and leek (RM15), or the Cheese Ramyeon if you prefer extra cheesiness to thicken the bowl (RM16).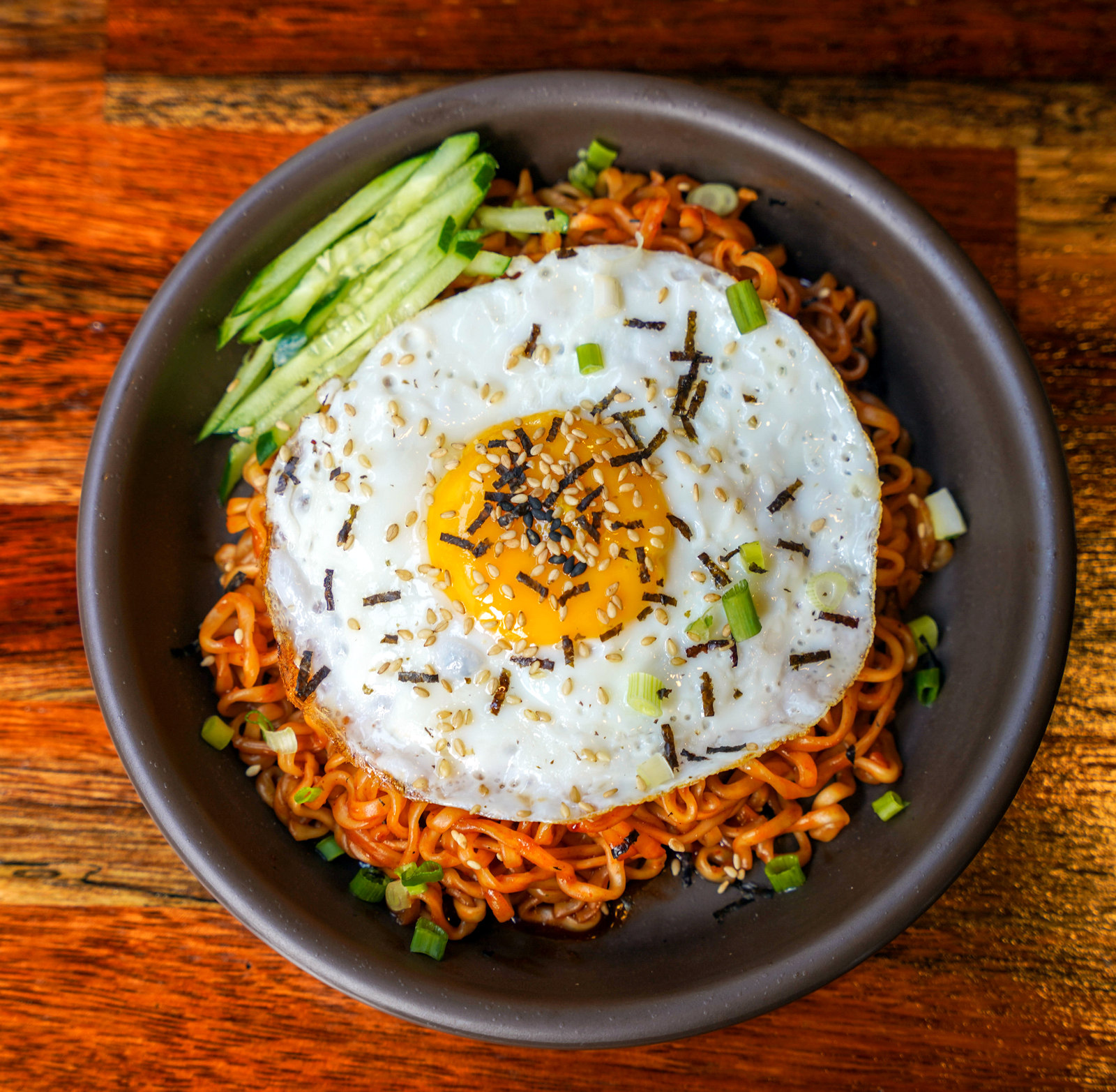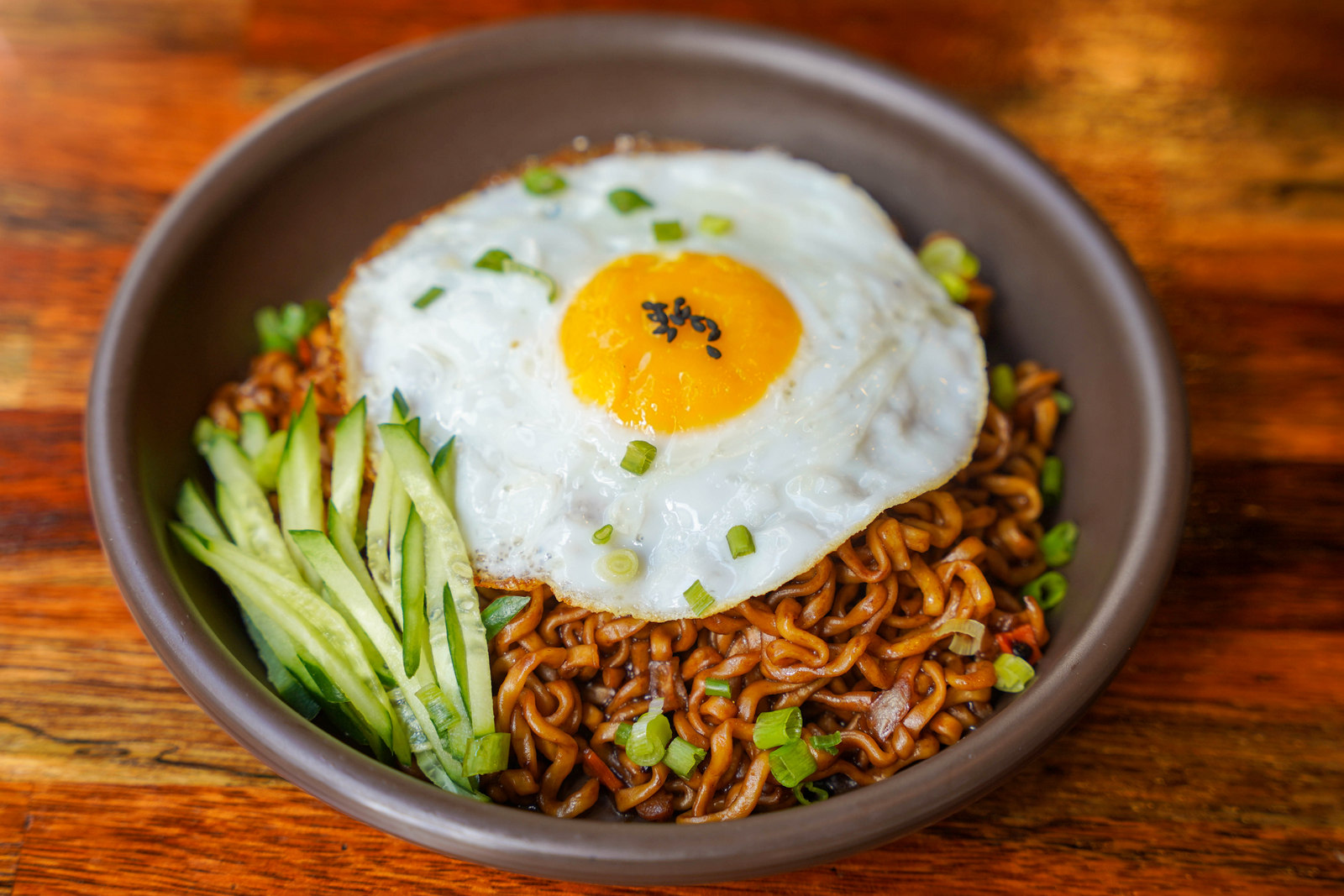 For fried noodles, choose from the super-fiery Buldak Bokkeum Myeon (RM17) or the much milder soy-based Japagetti (RM17).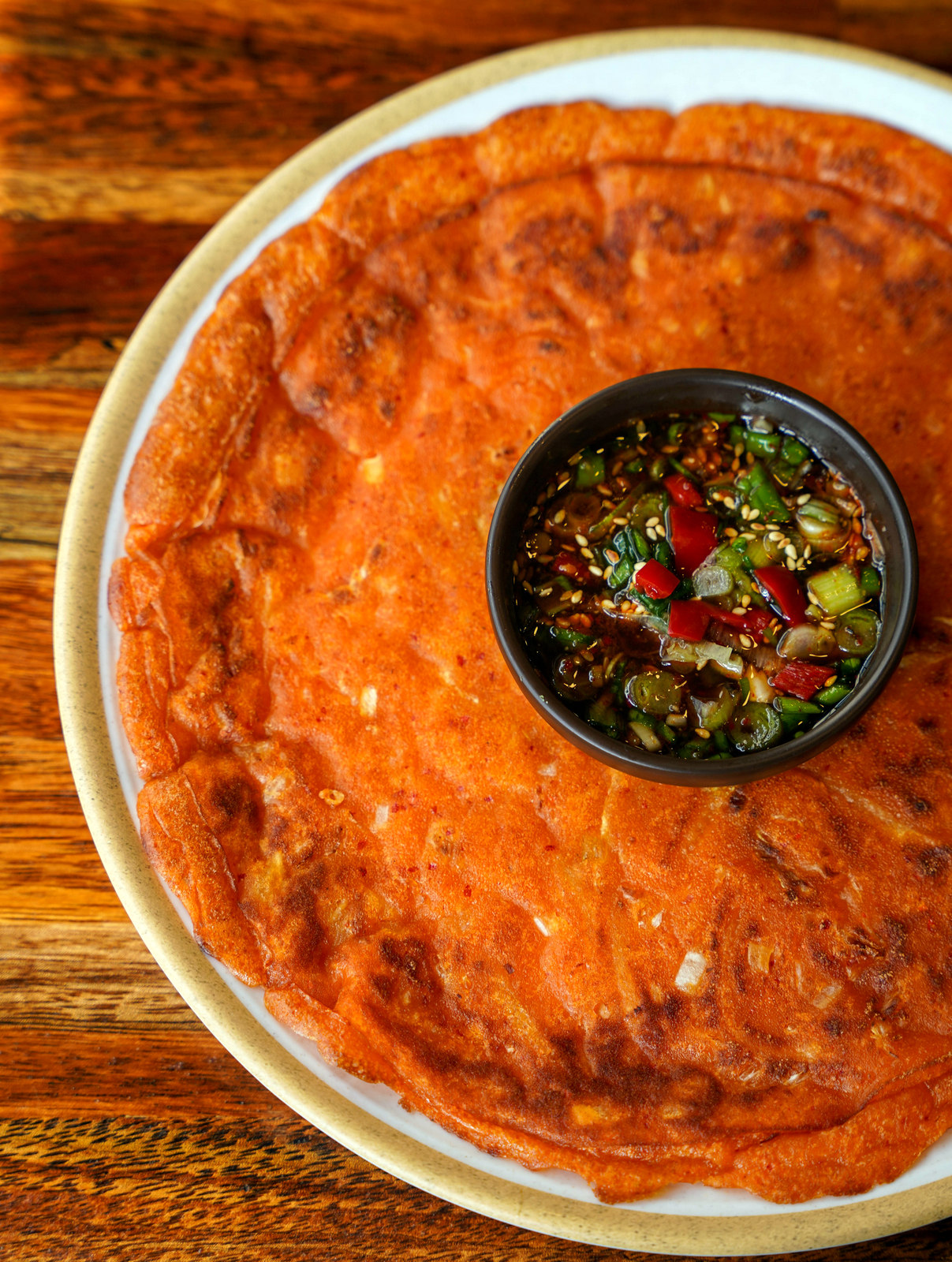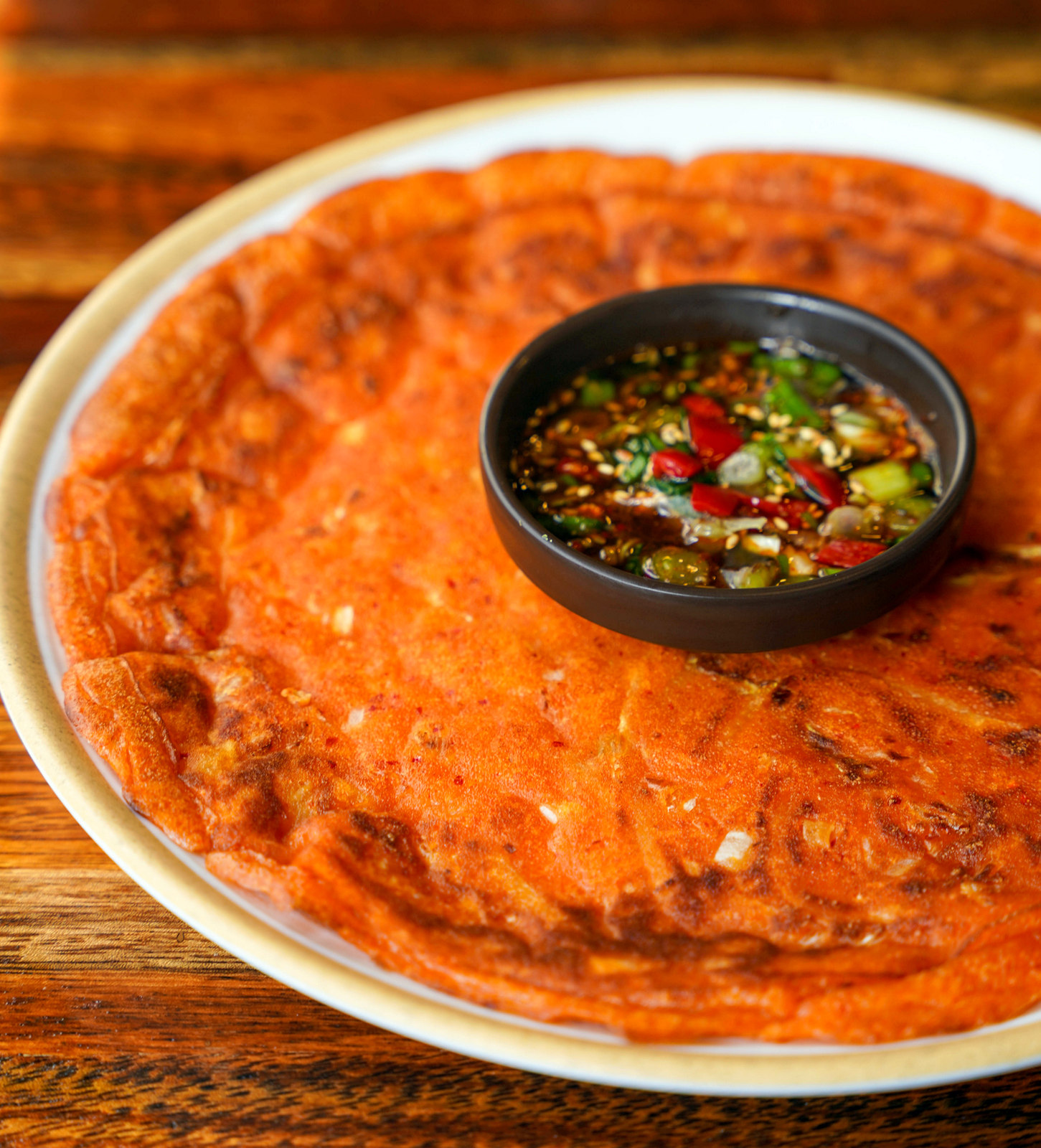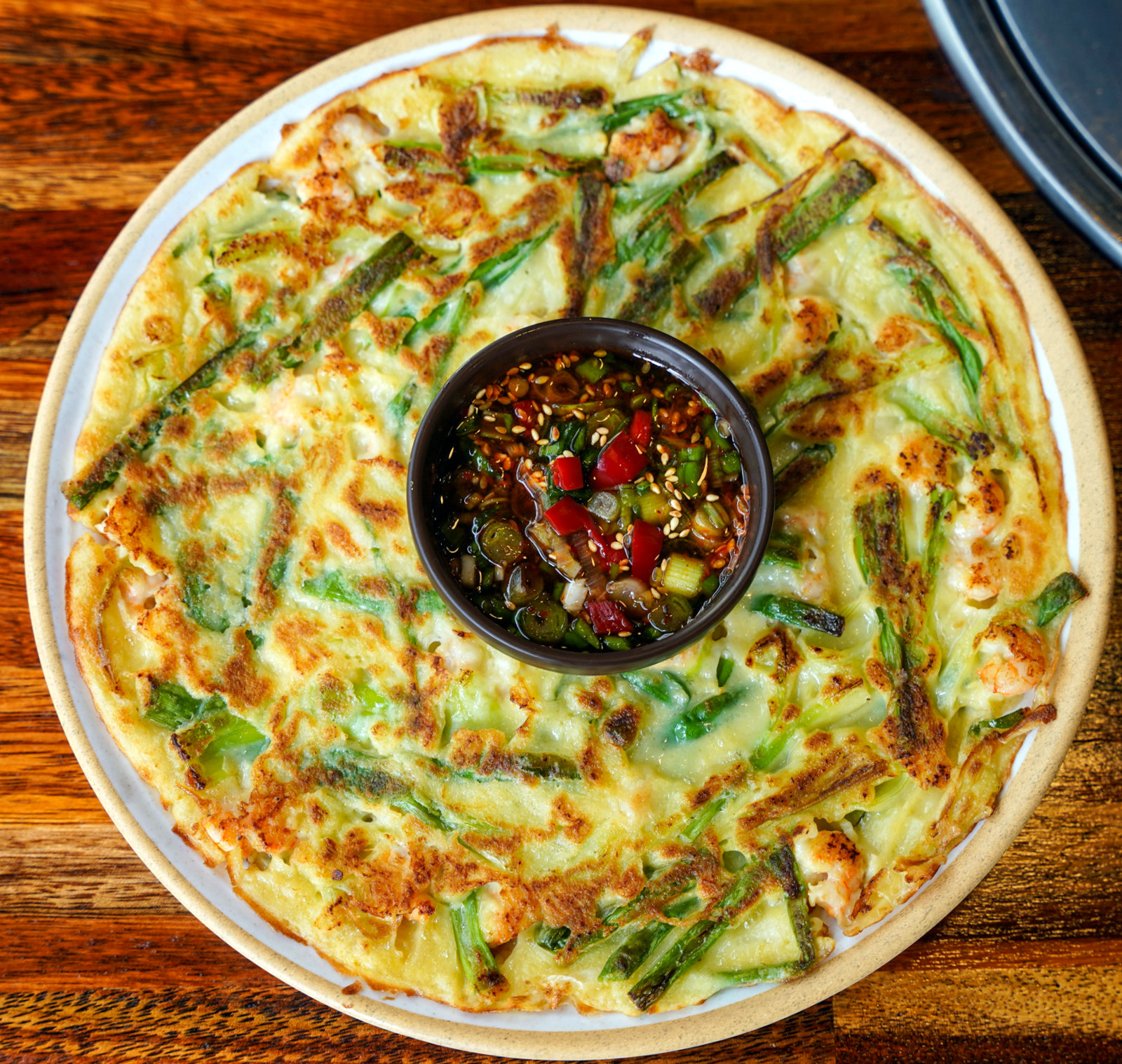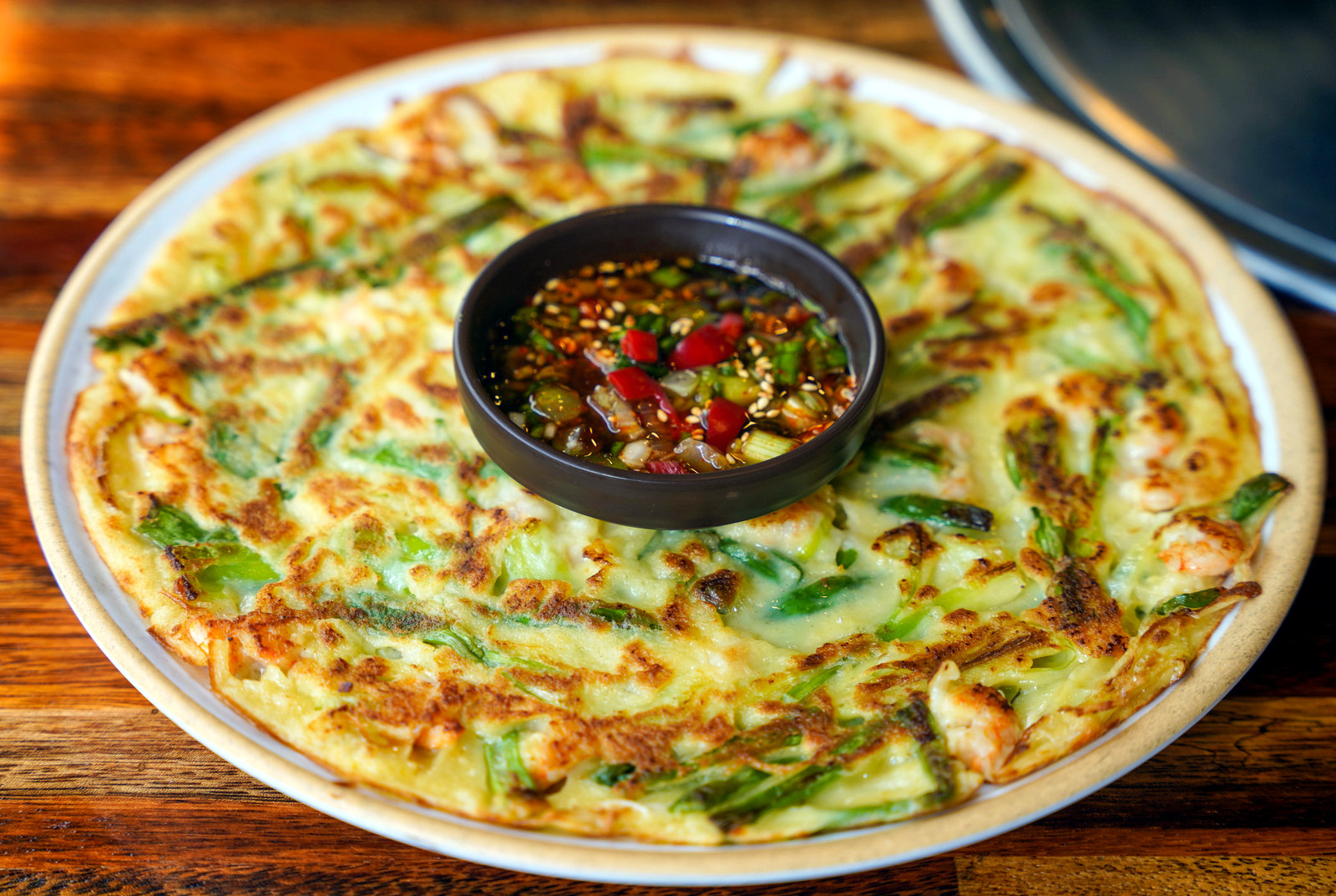 Pancake pleasure: Share in communal platters of Kimchi Jeon (RM23) and Haemul Pajeon, the seafood version with prawns and baby octopus (RM25) - the pancakes prove enjoyably thin and crisp, a blend of Korean and local flour.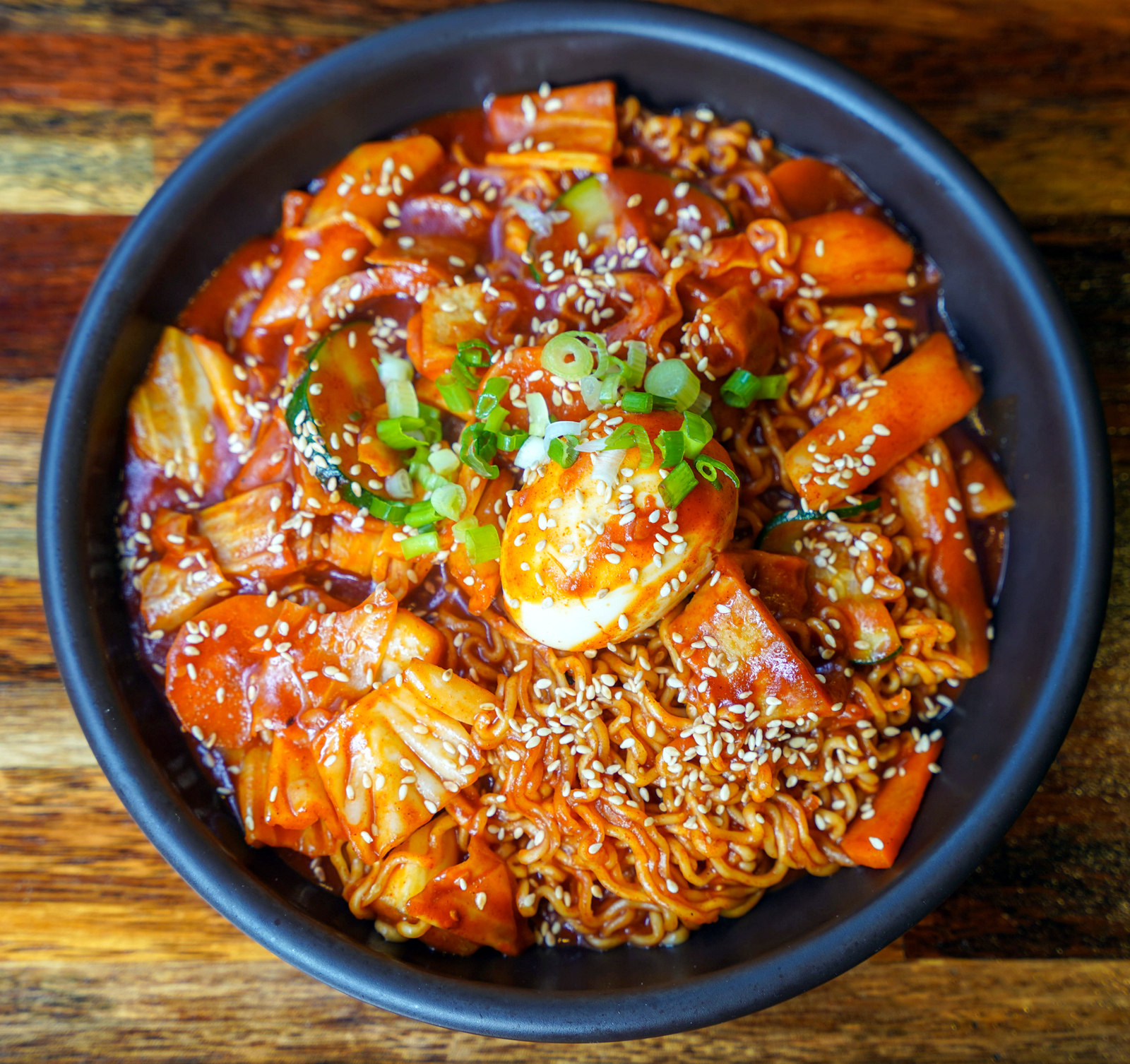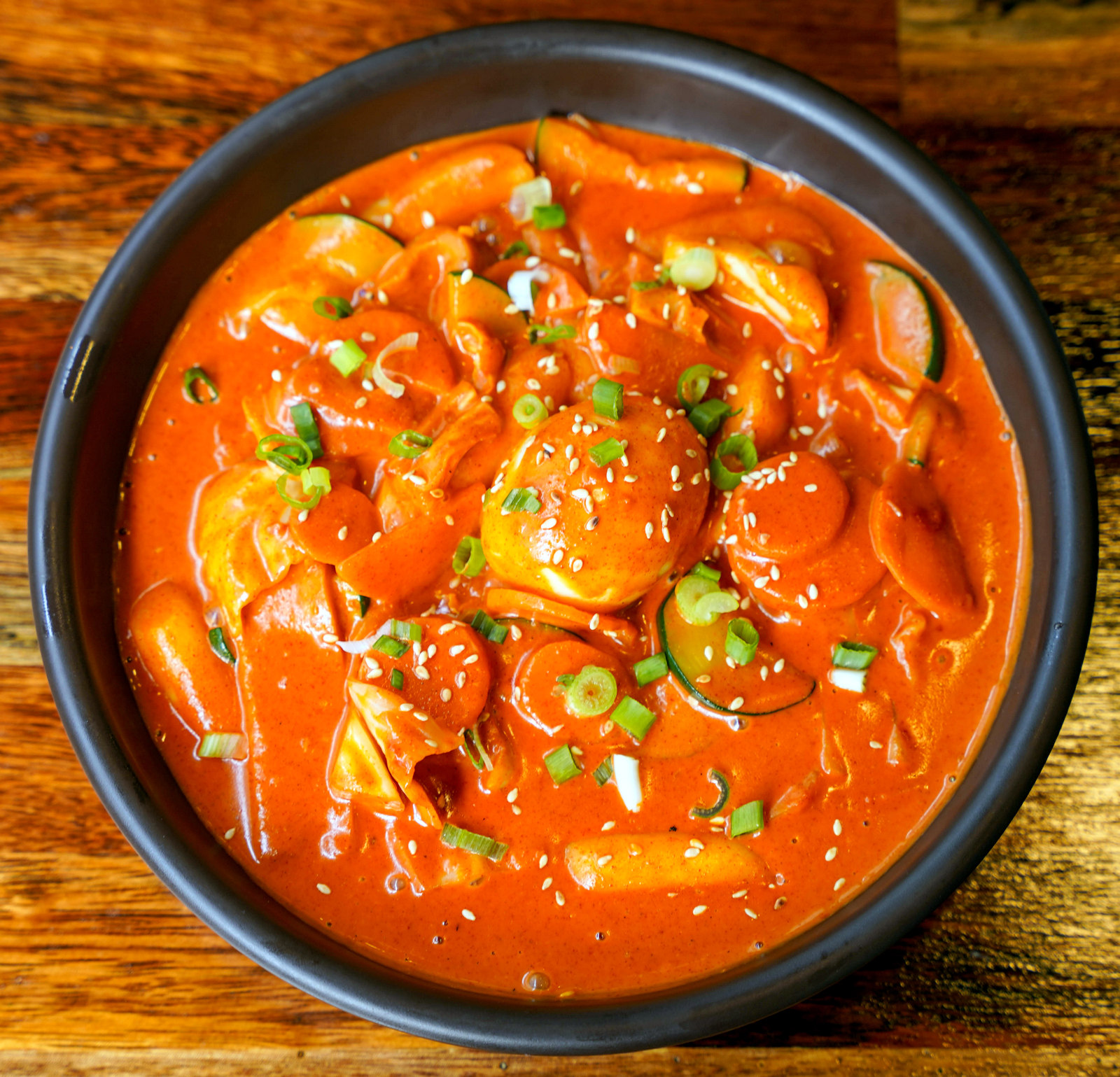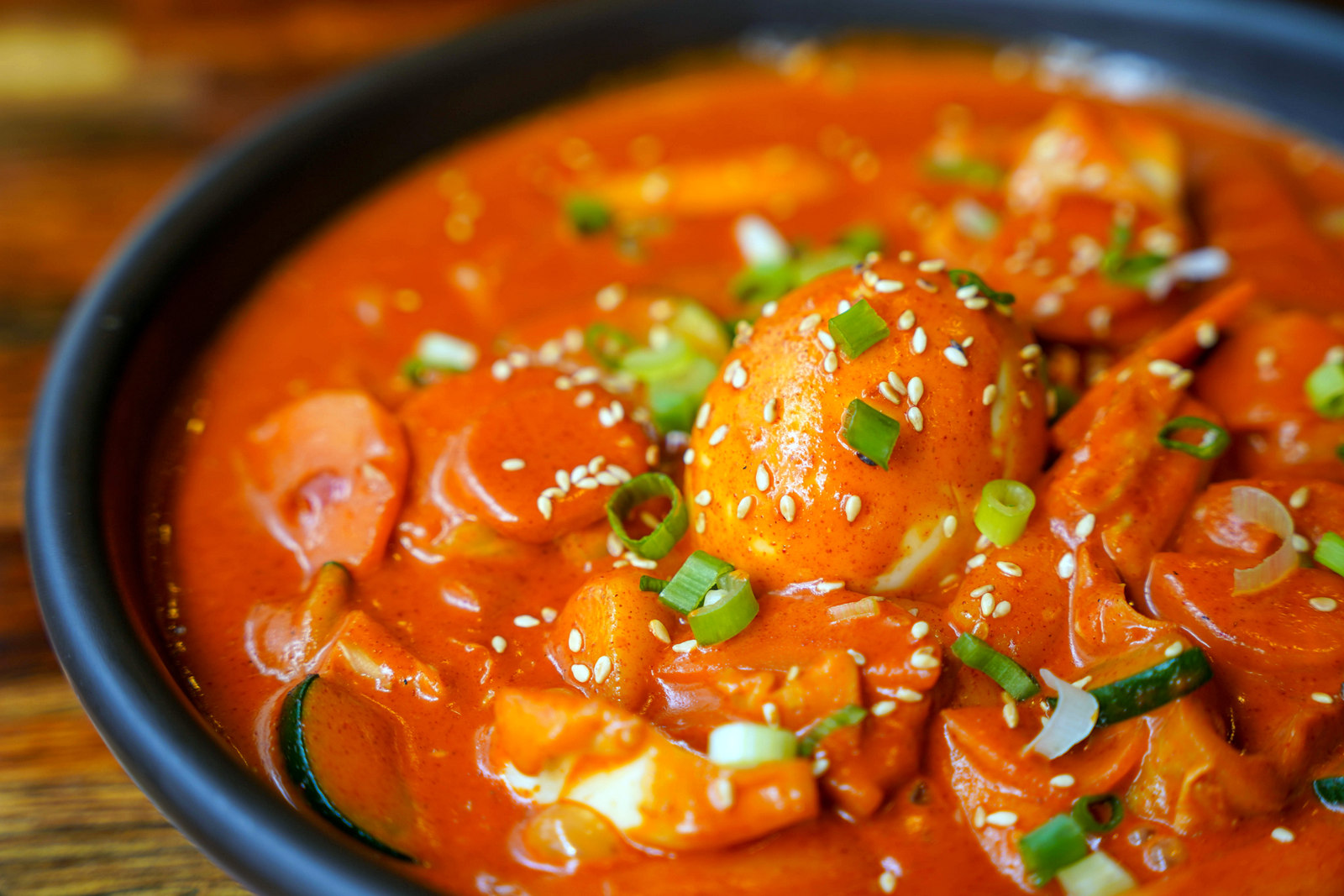 Time for tteokbokki? Try the traditional Rice Cakes on their own, thankfully not as spicy as they look (RM24), or mingled with noodles in Ramyeon Tteokbokki (RM25). For kids, have the Rosé Tteokbokki, soothed with cream for a gentler recipe.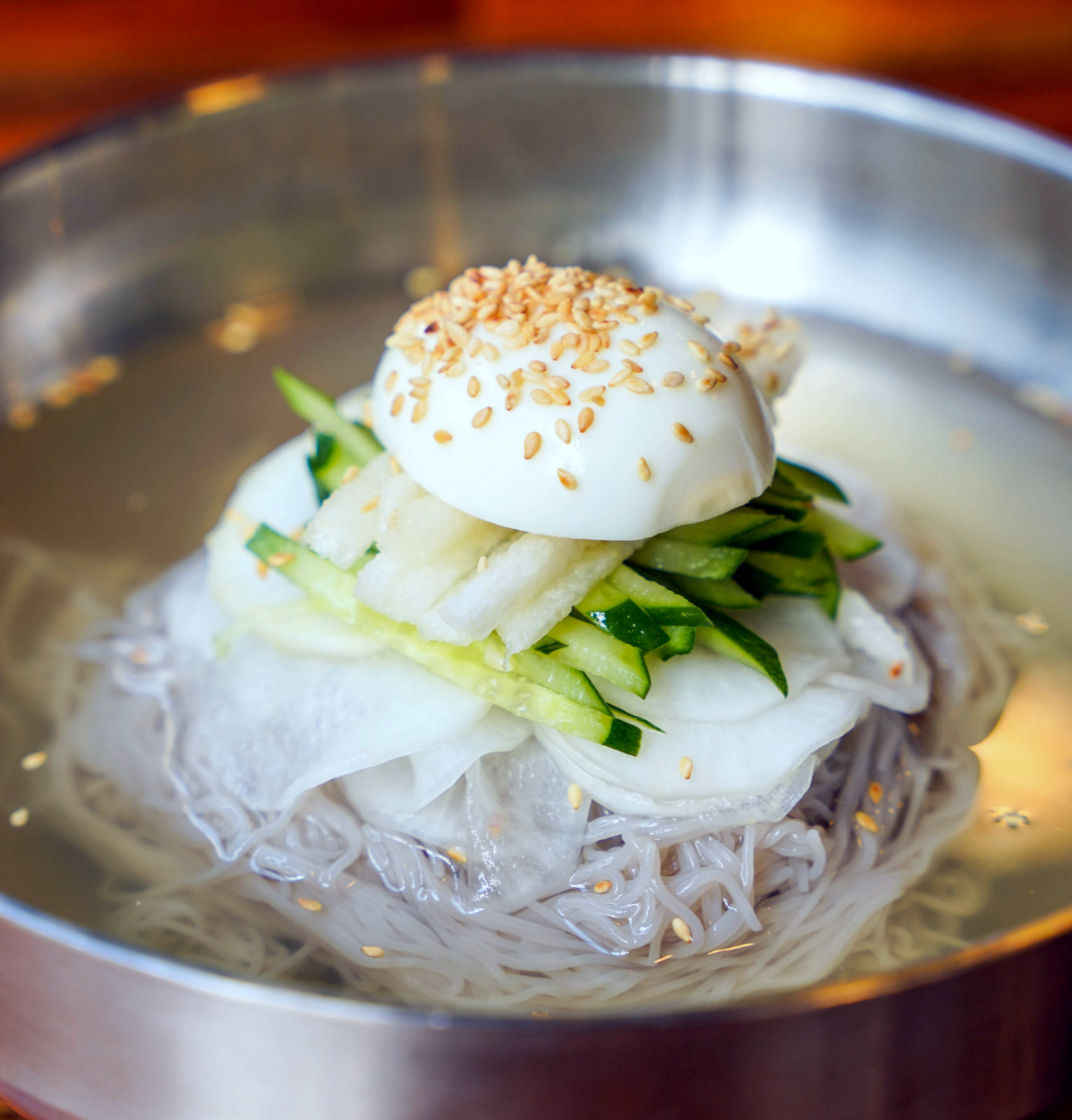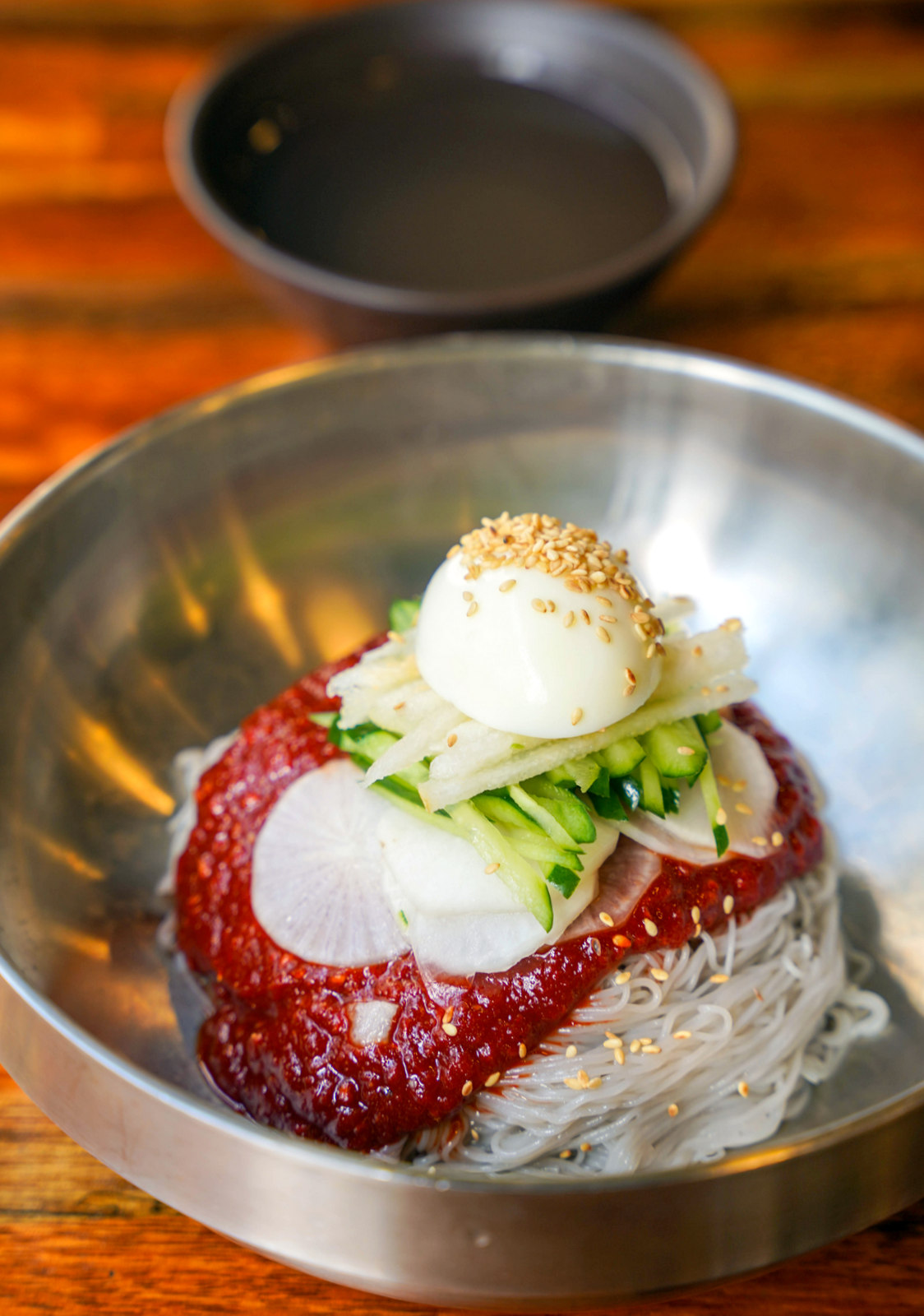 For refreshing coolness on hot days, order Hwaro's Cold Noodle Naengmyeon, swimming in a savoury soup. Alternatively, indulge in the contrasts of the Spicy Biebiem Namyeong, chilly in temperature but chilli-fuelled with gochujang to raise a sweat.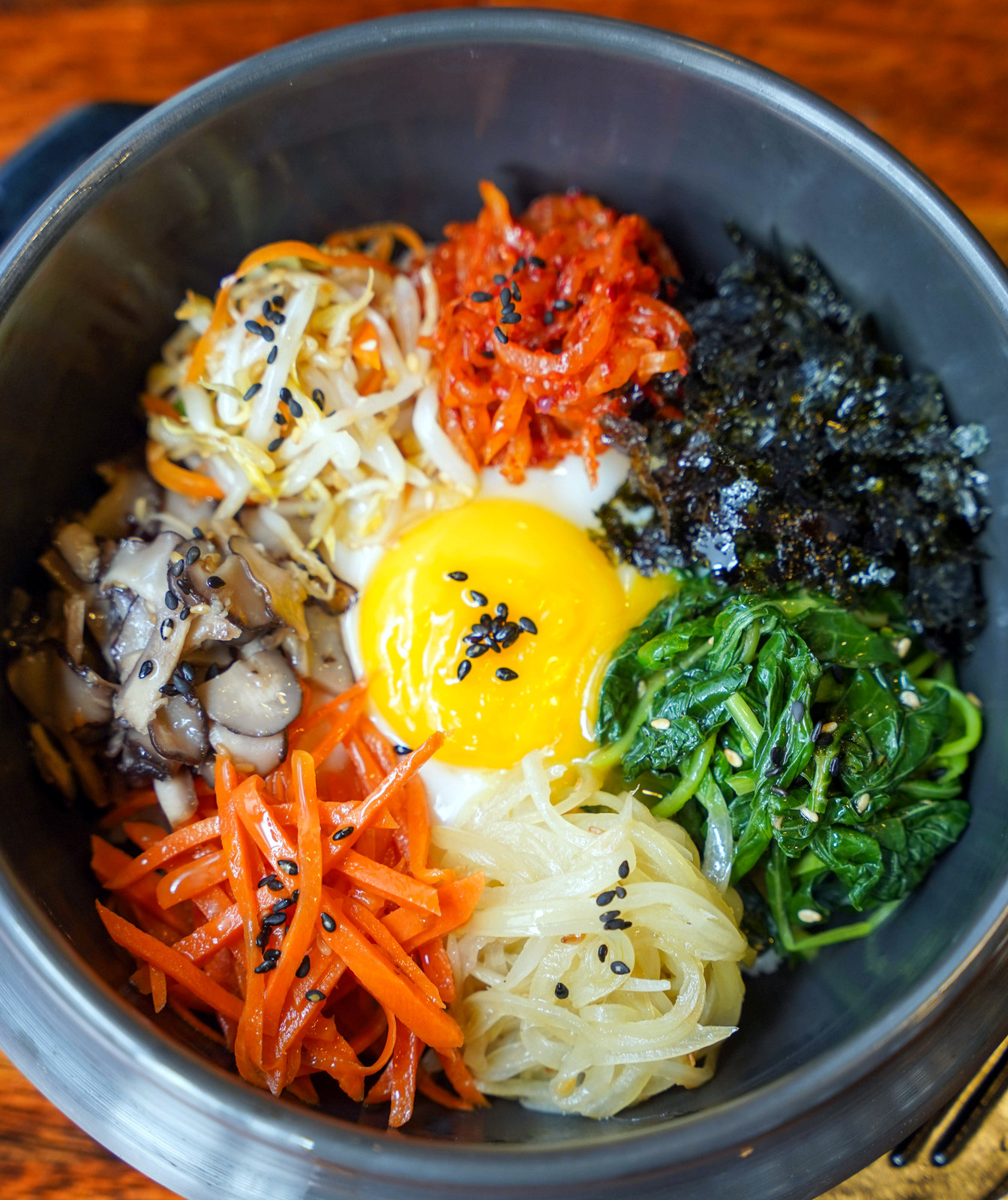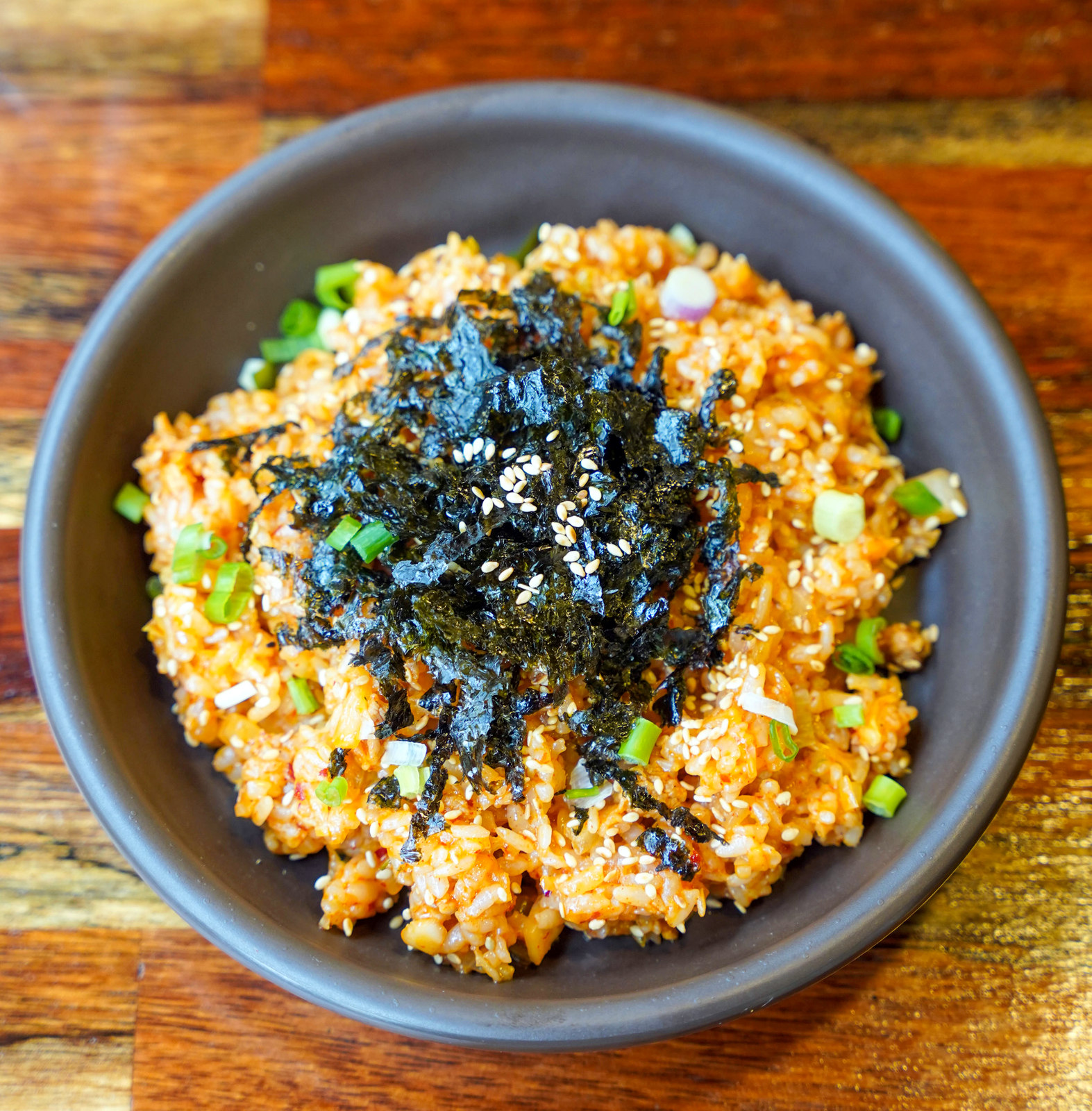 Rice enthusiasts, fear not: Everyone's fave, bibimbap, is vibrantly presented here, heaped with egg, mushrooms, beansprouts, long beans, pickled cucumber and amaranth over steamed rice, while the kimchi-tossed bokkeumbap with pork belly is the best bet for fans of fried rice.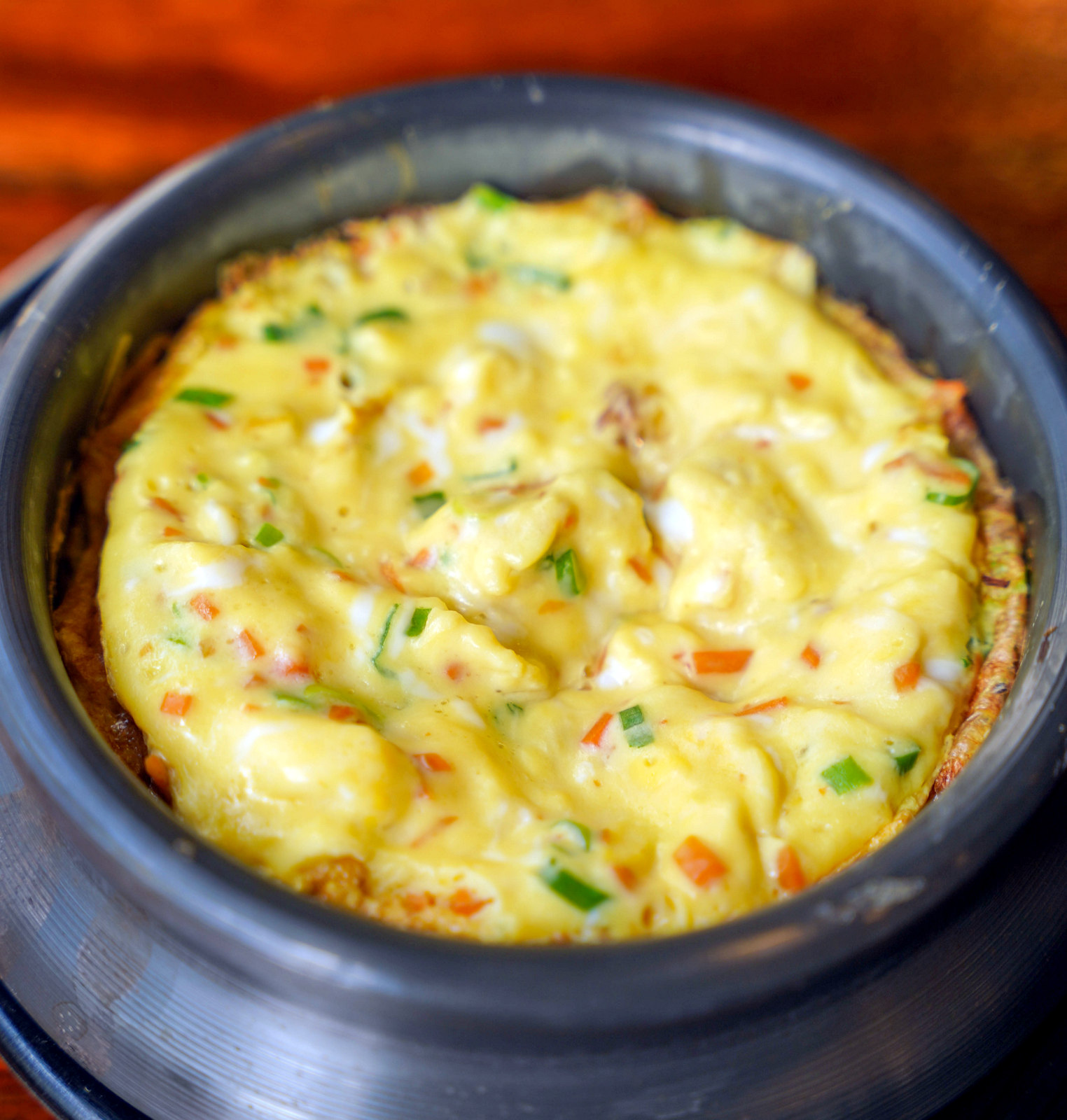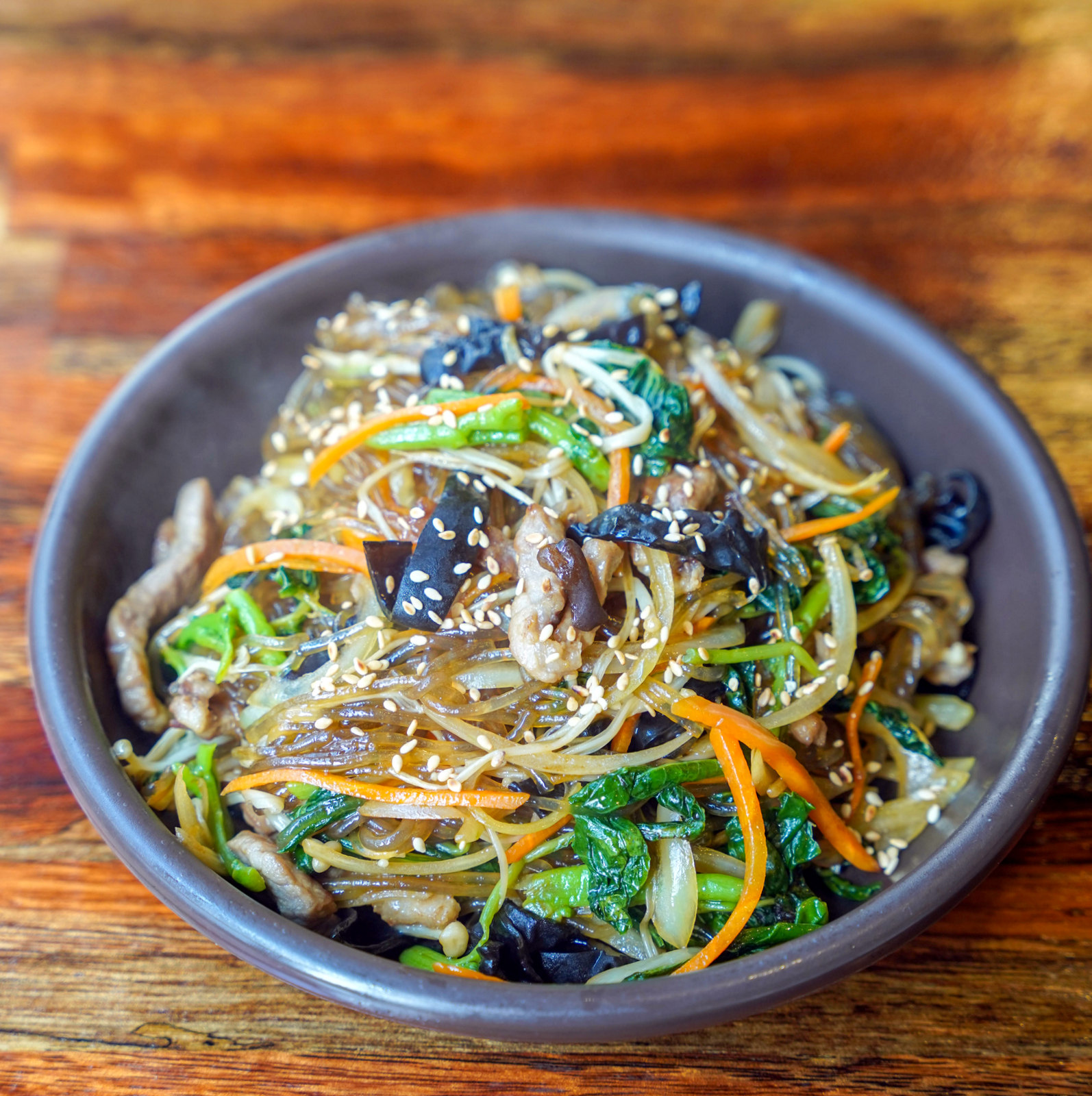 Hwaro's Gyeran Jjim is exemplary - superbly fluffy-custardy steamed egg - while the Japchae makes for a pleasant meal if you're steering clear of meat, featuring sweet potato noodles stir-fried with soy sauce and sesame oil.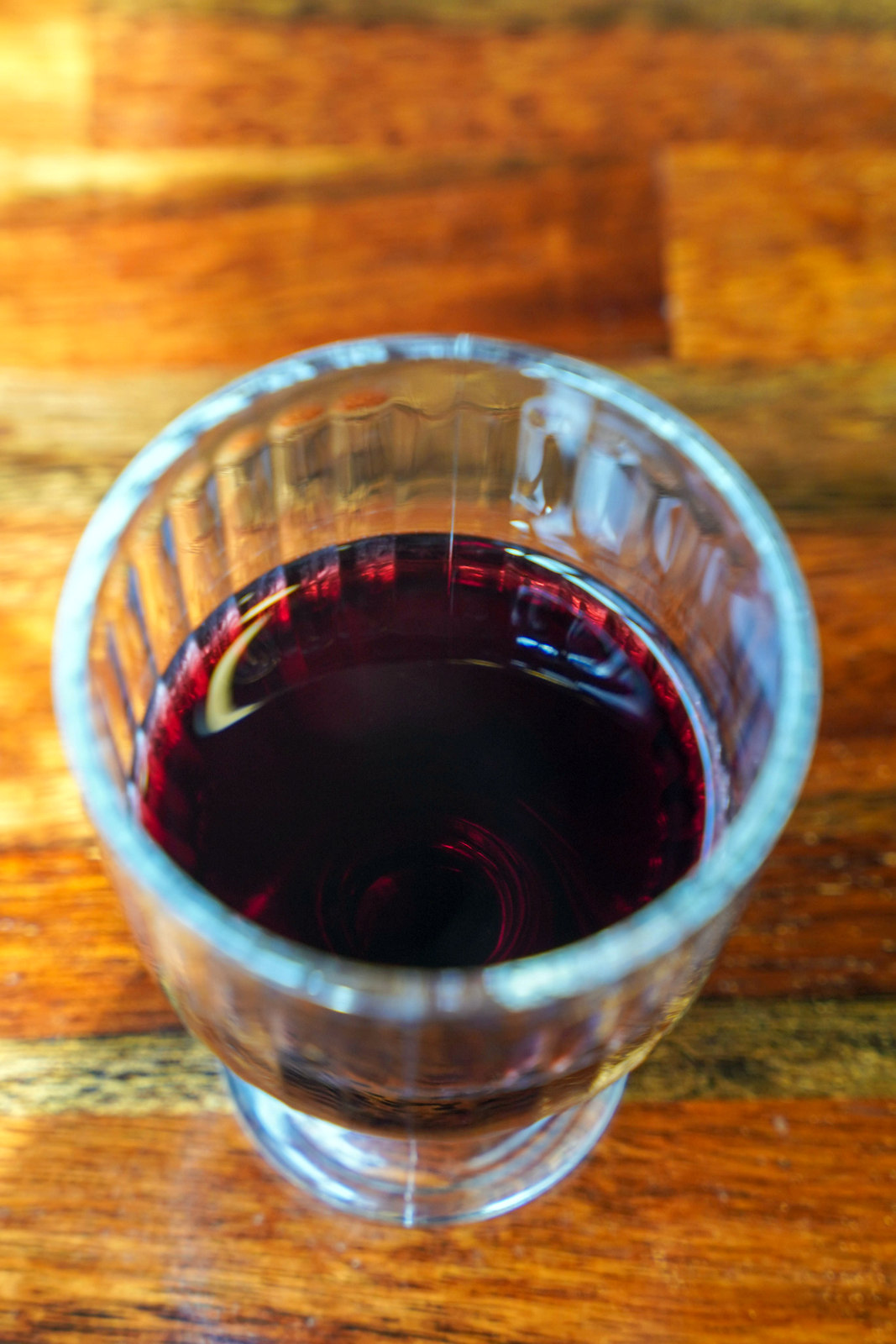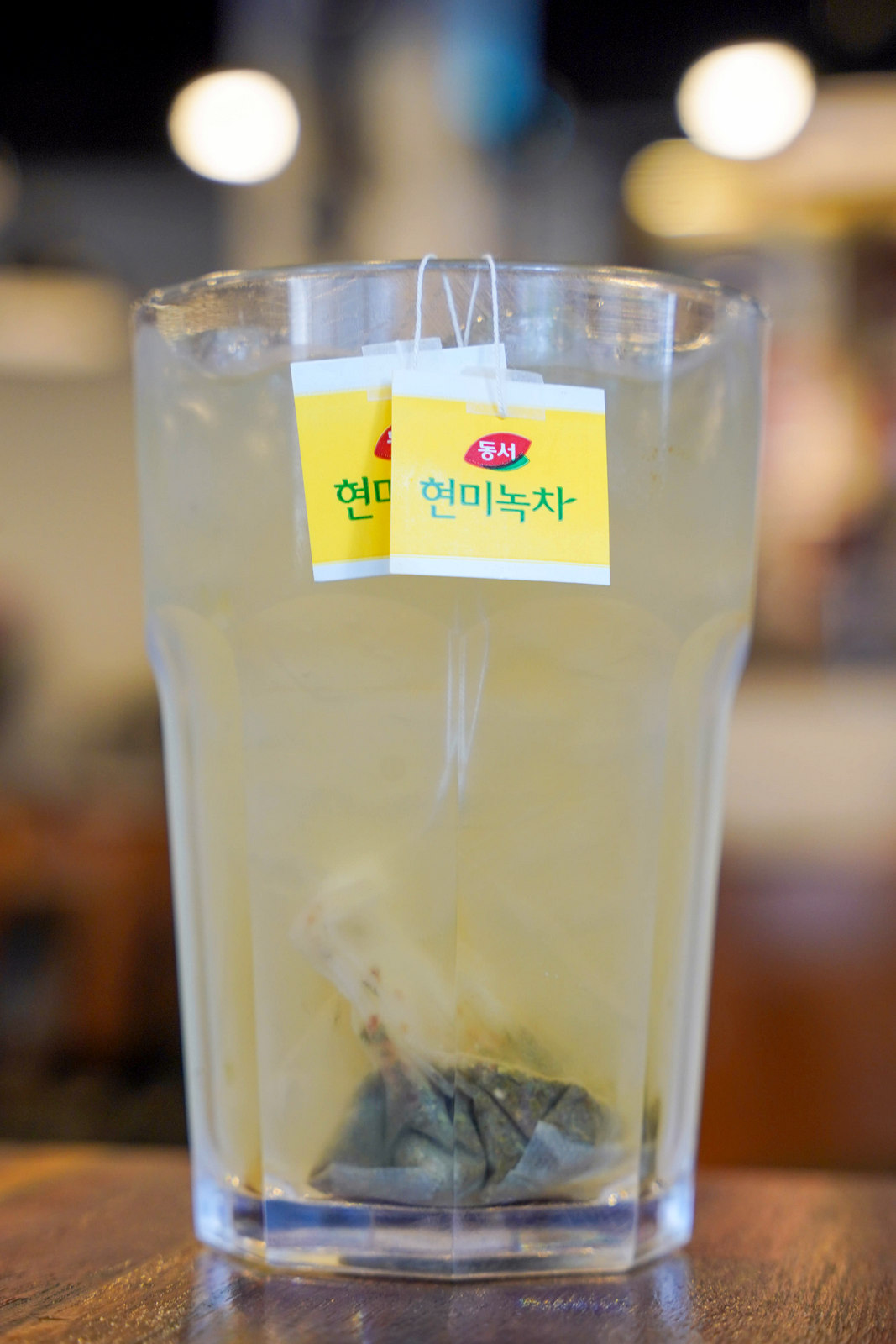 Beverages range from alcoholic beverages like wine for a celebratory mood to regular iced green tea for everyday occasions.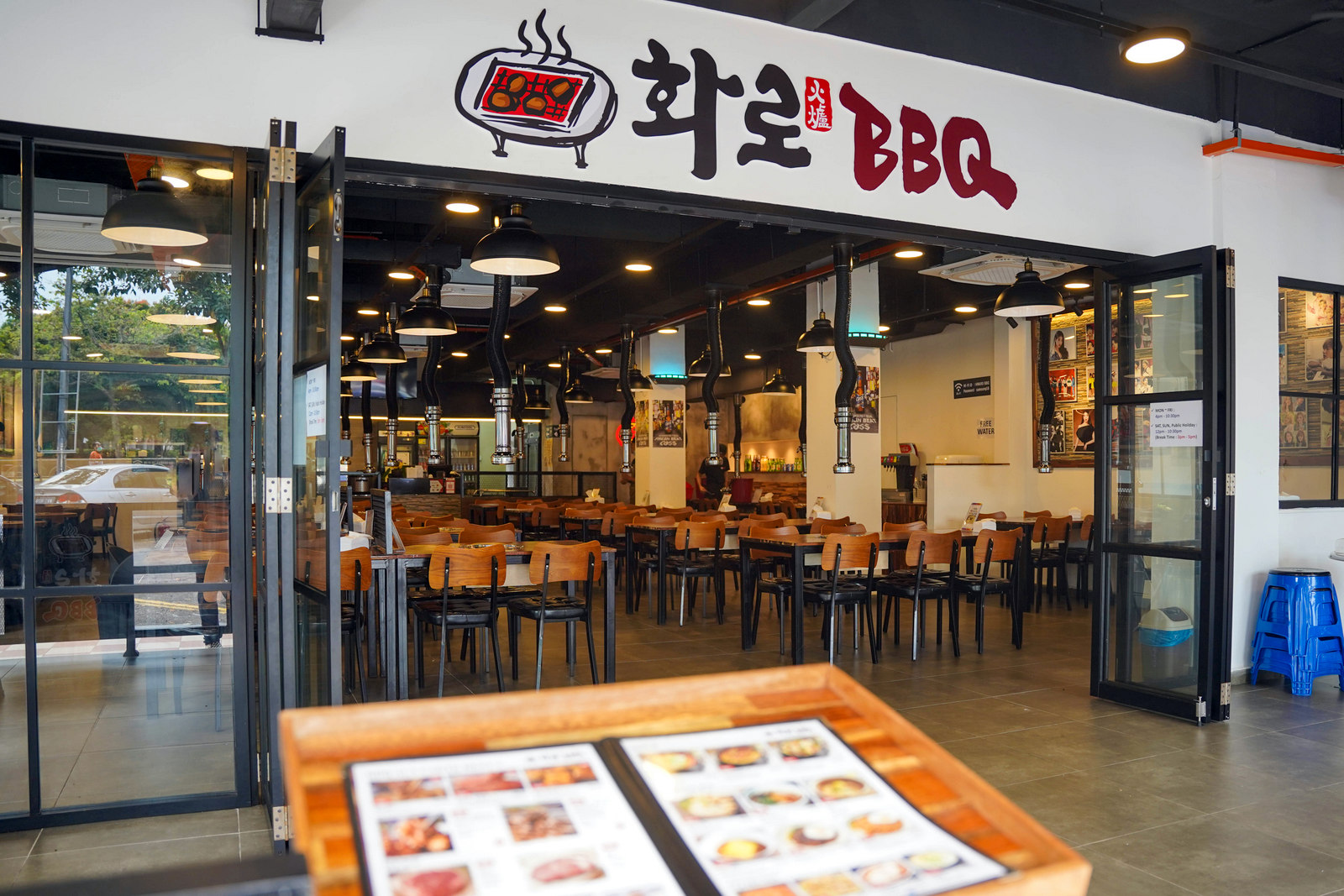 Hwaro BBQ Malaysia
39, Jalan USJ 10/1f, Taipan Business Centre, 47620 Subang Jaya, Selangor.
Open Monday-Tuesday, 4pm-1030pm; Wednesday-Sunday, 12pm-3pm, 5pm-1030pm. 
Tel: 03-8081-4206