Hut Sake Bar, LaLaport Bukit Bintang City Centre
October 5, 2022
---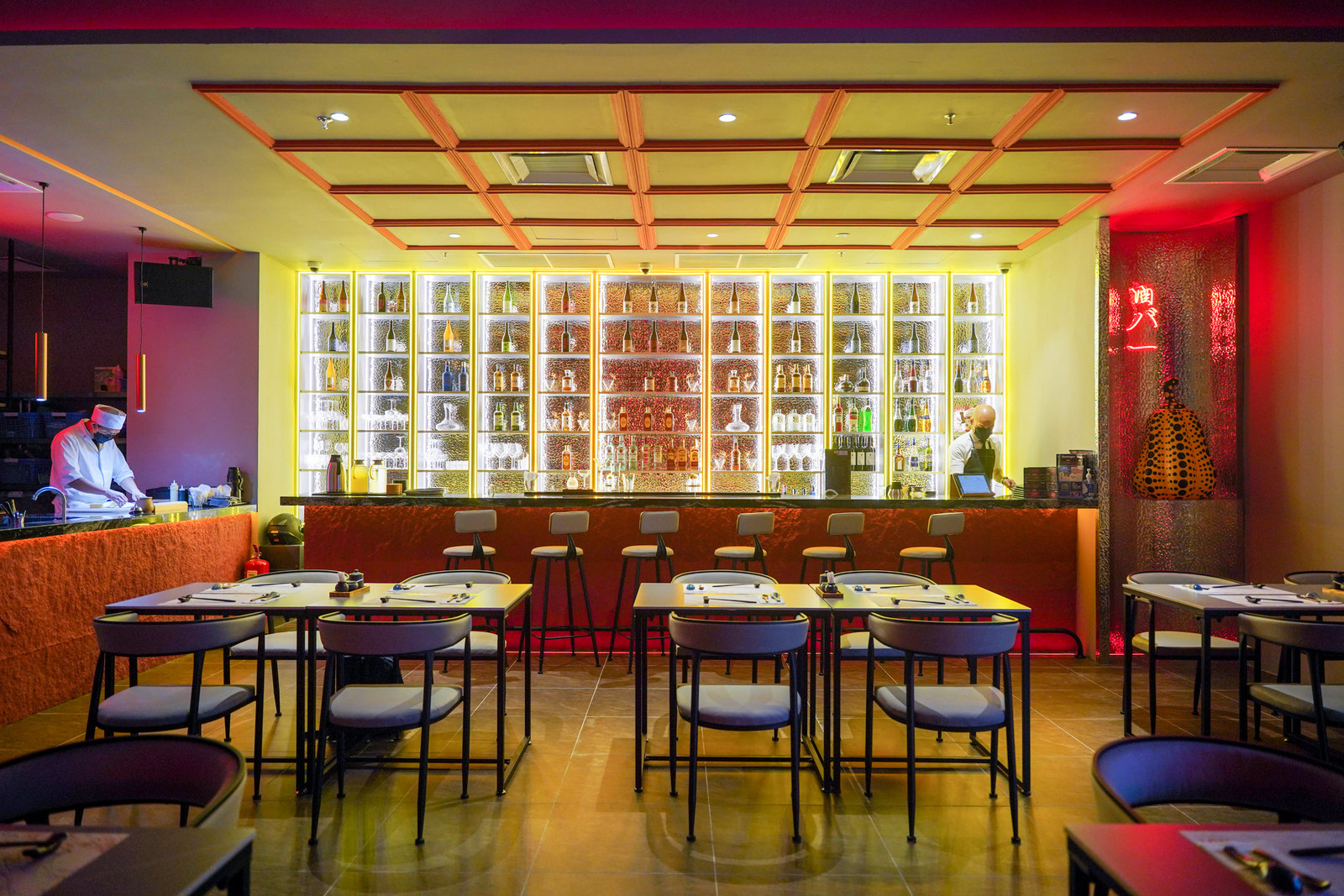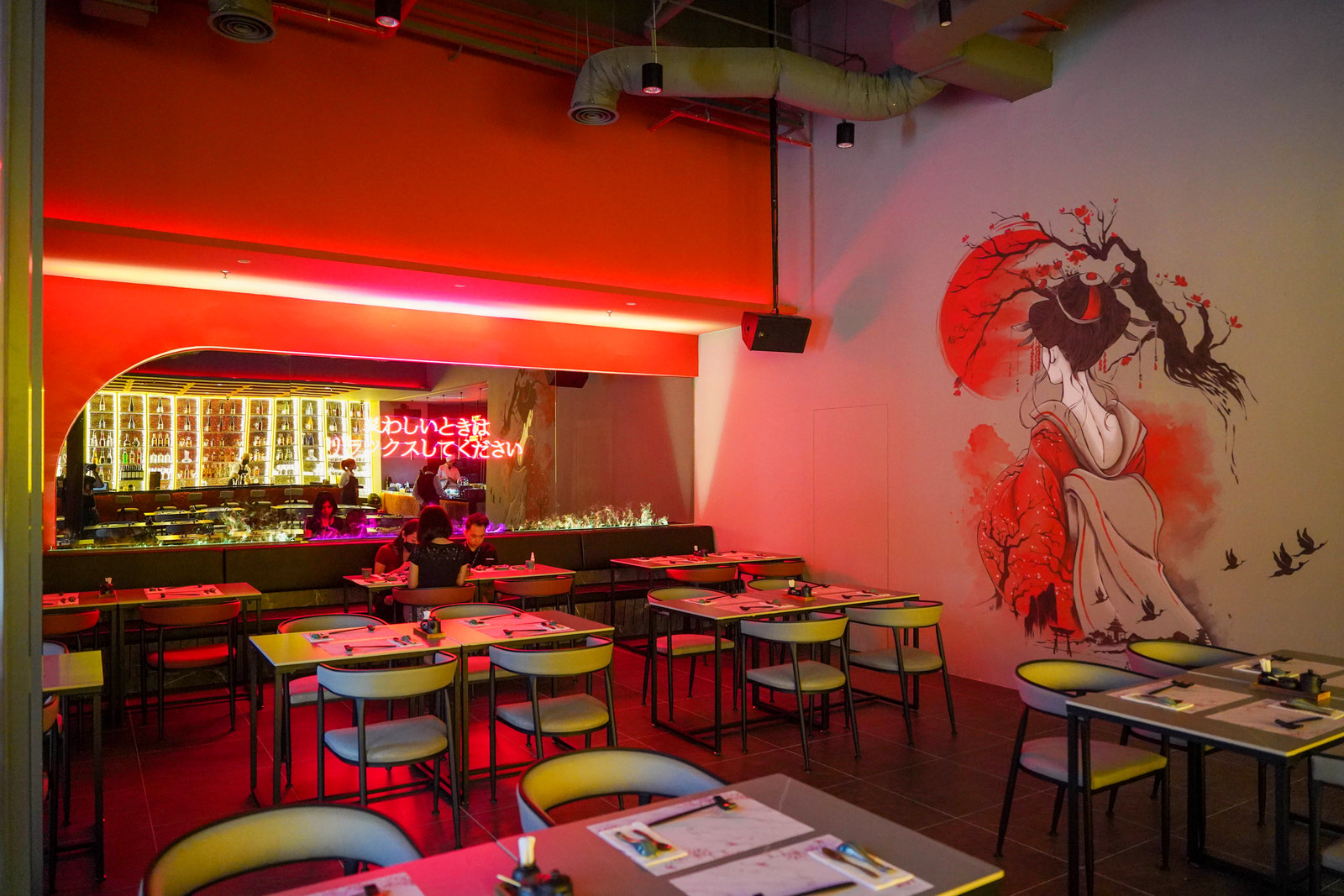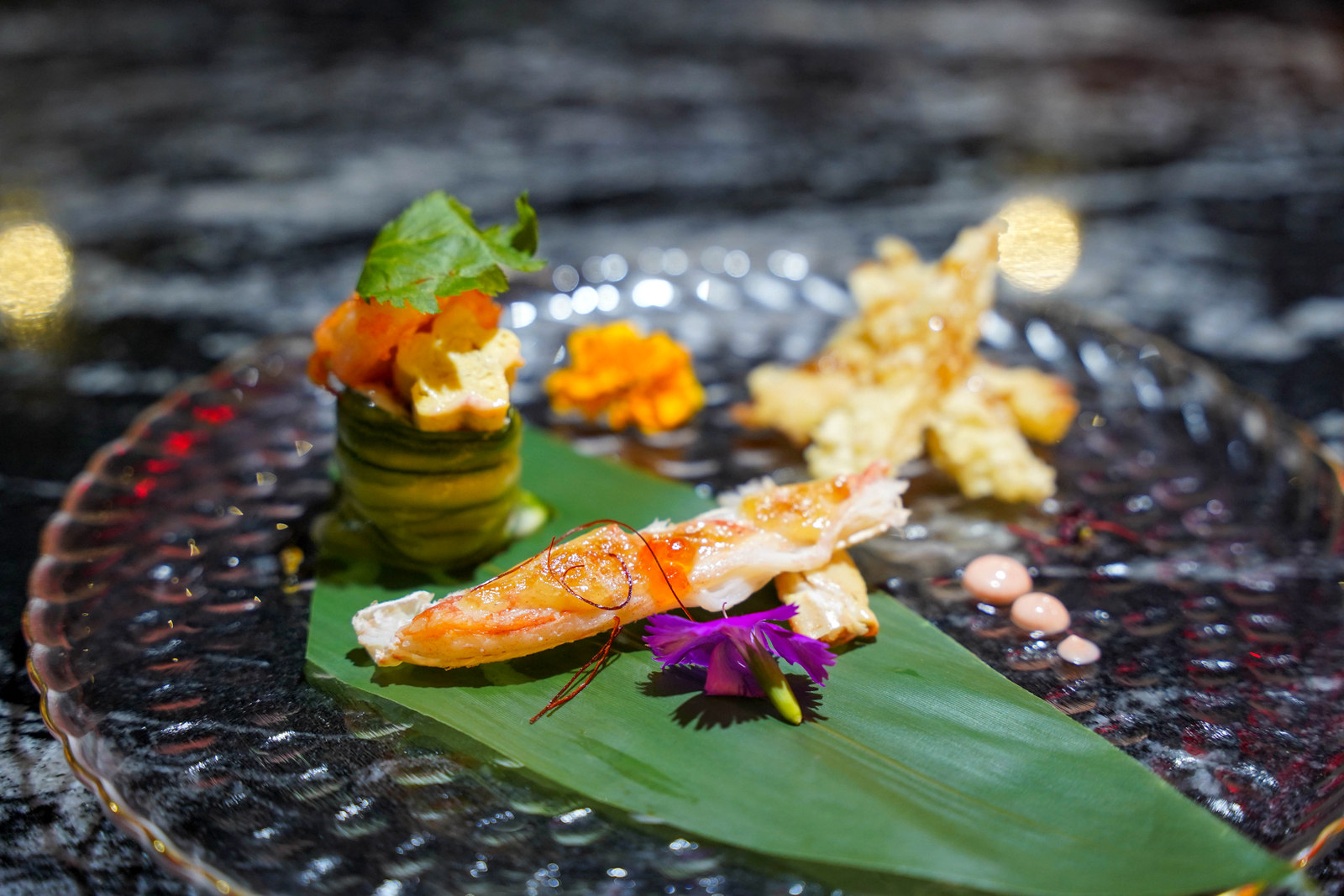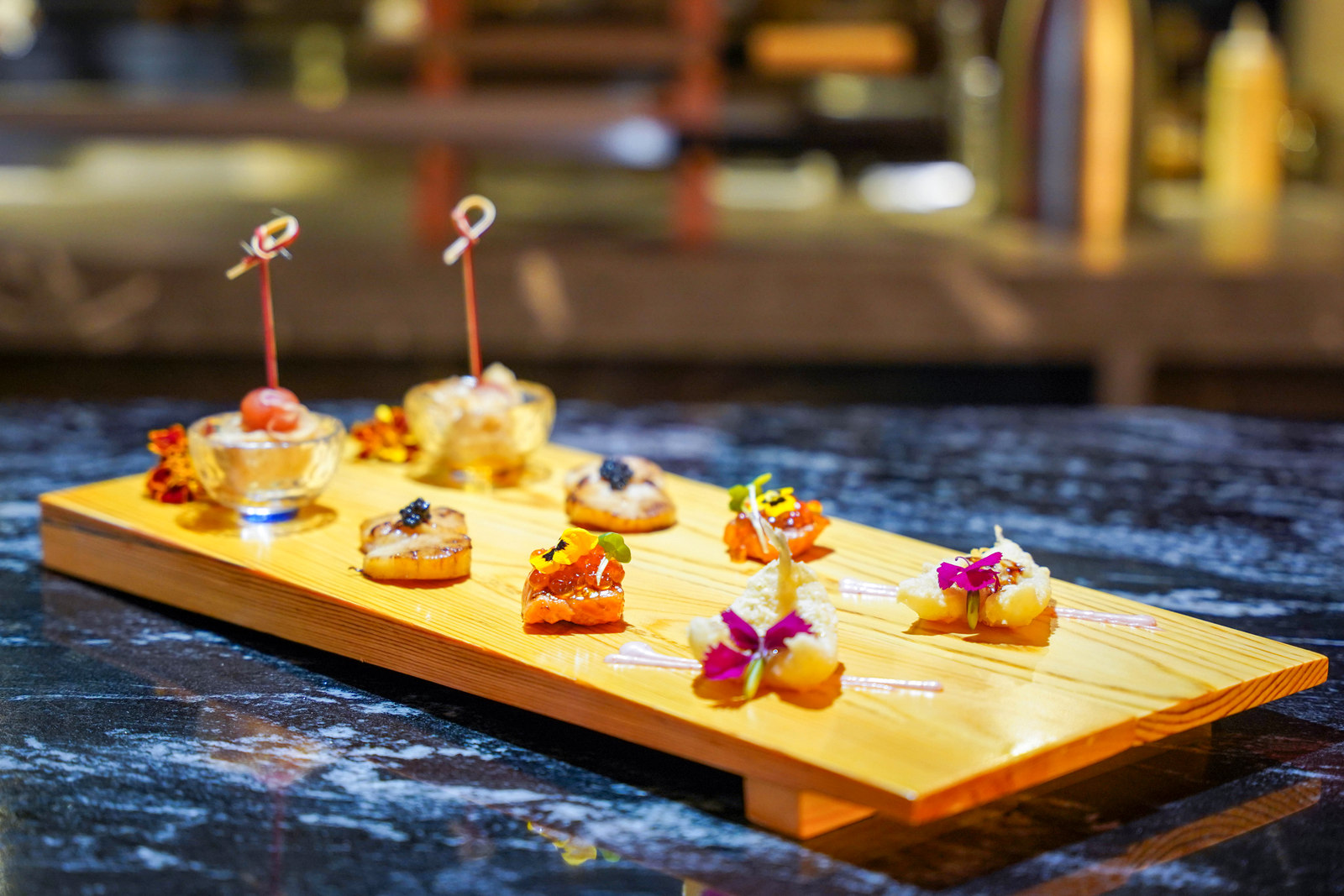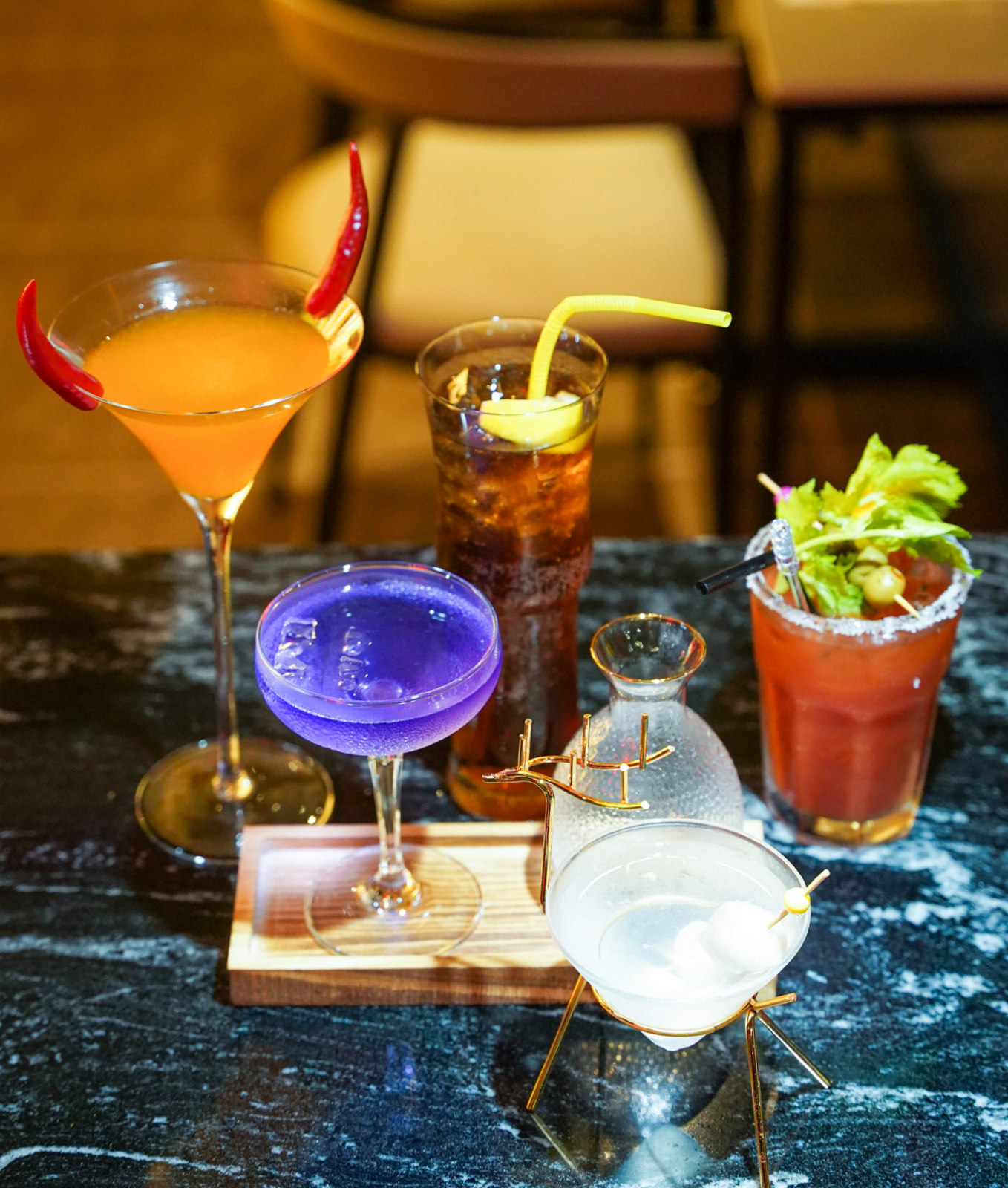 Hut Sake Bar is KL's snazzy new destination for Japanese dining and drinking, serving up a stylish take on contemporary cuisine and cocktails in LaLaport Bukit Bintang City Centre.
From set meals for couples with the sumptuousness of omakase feasts to creative beverages with a soothing sense of cool, Hut Sake Bar entices us with an exciting experience.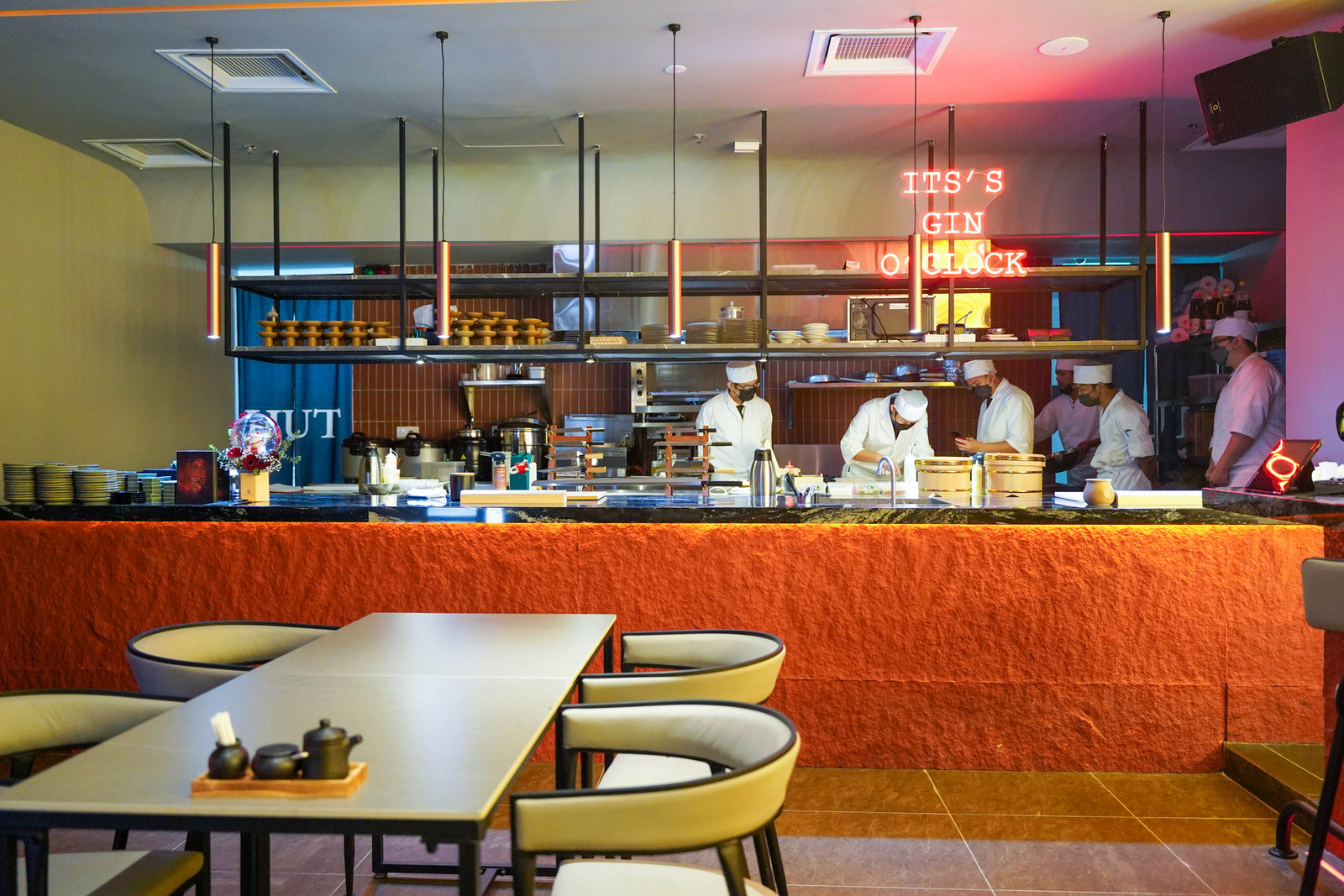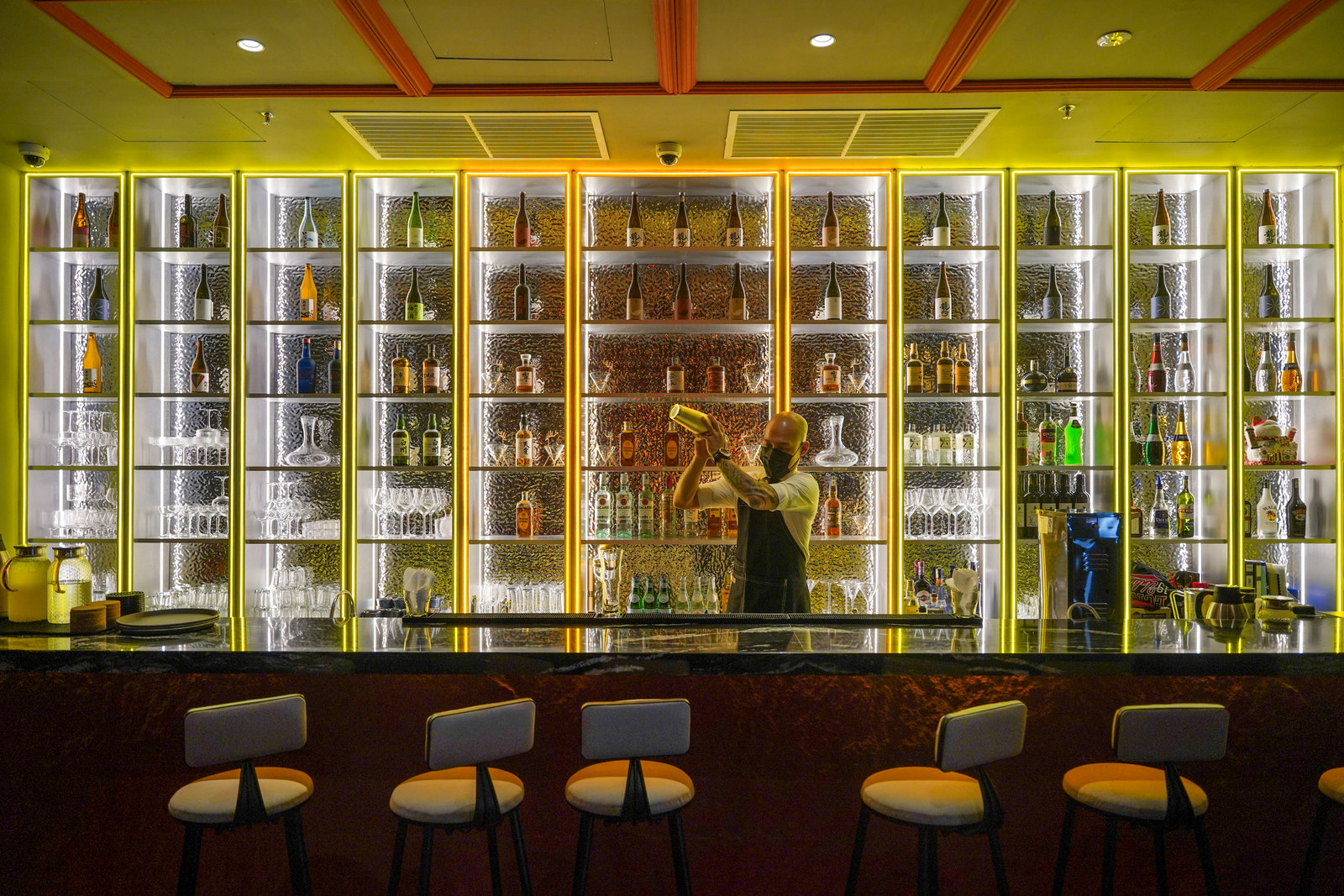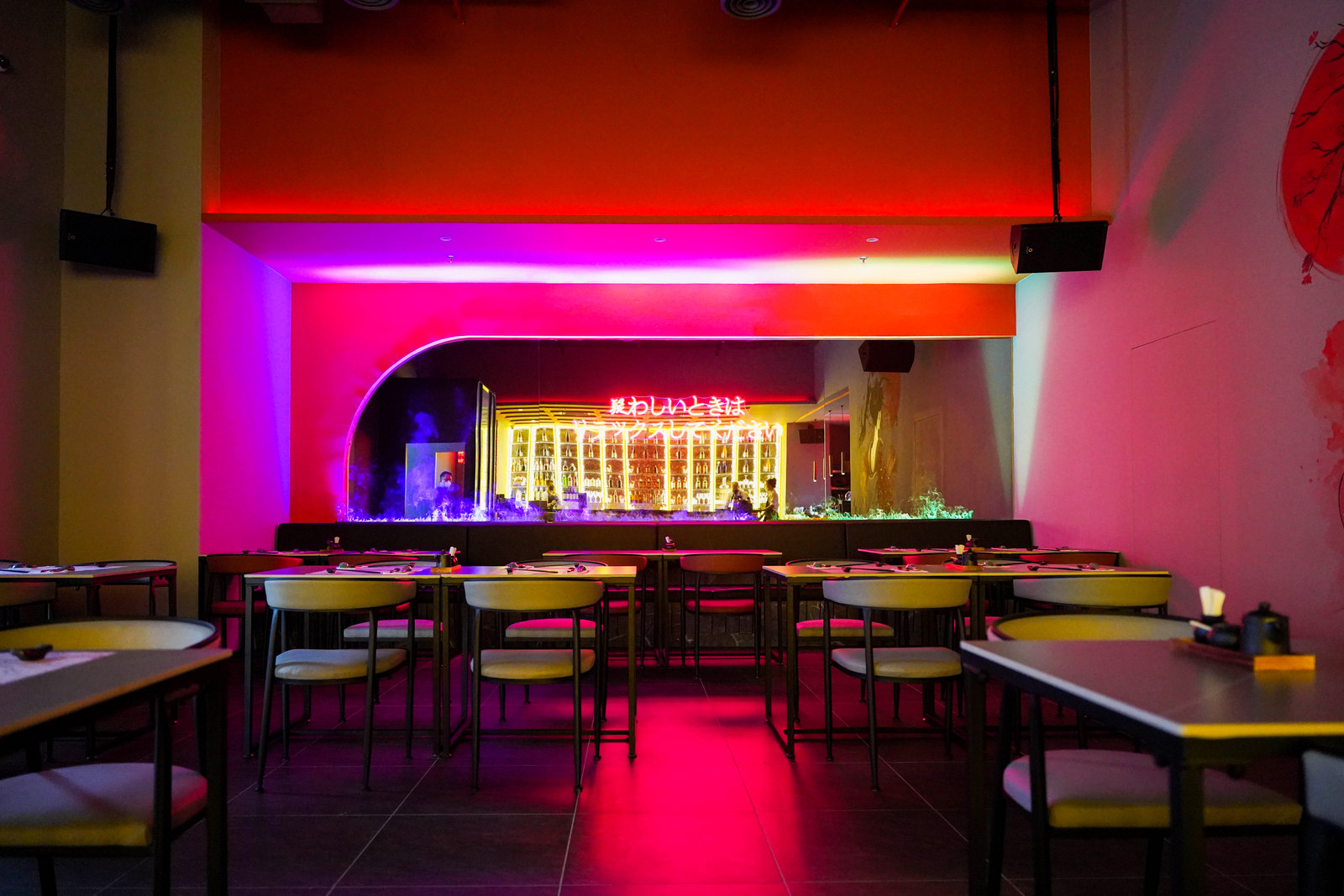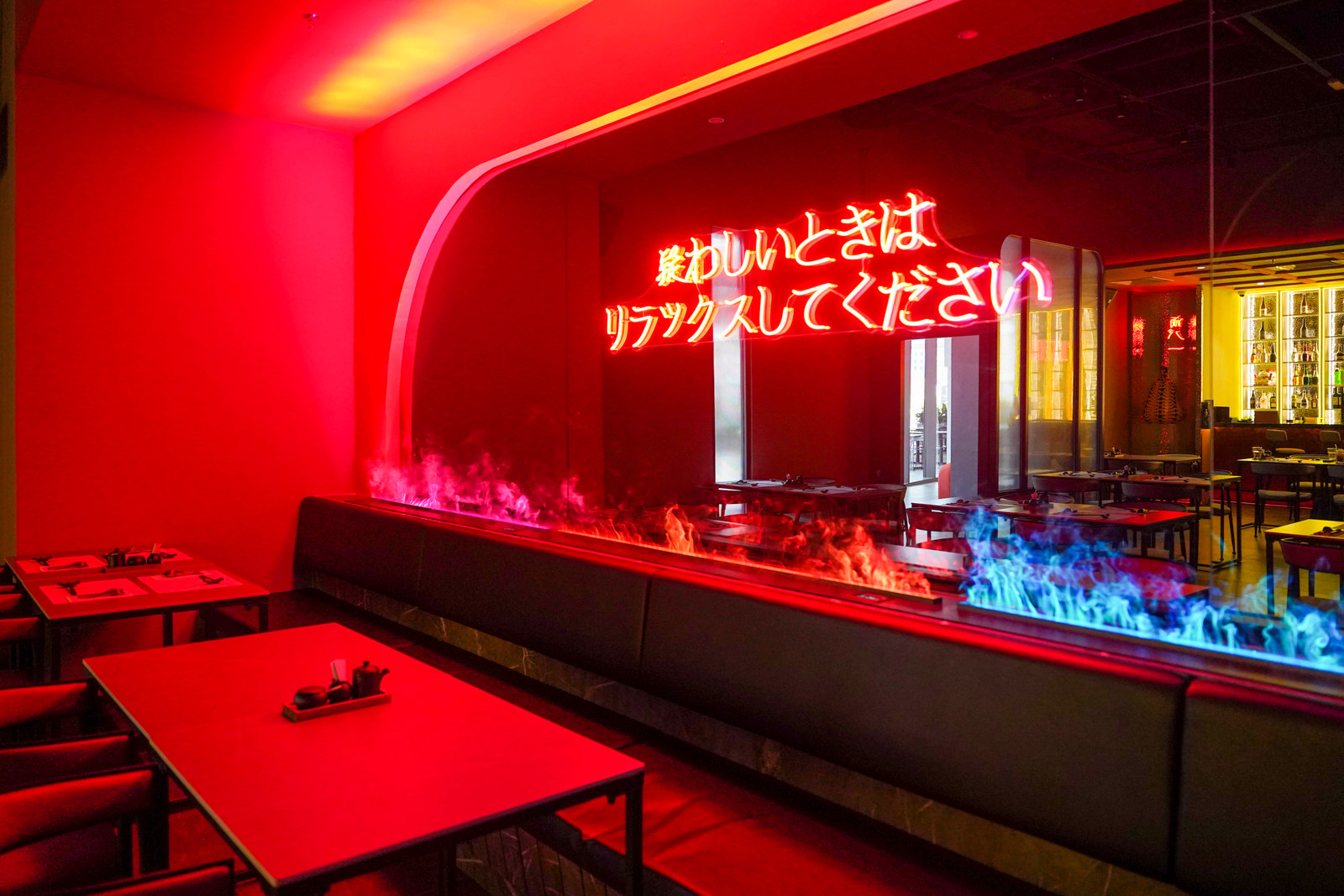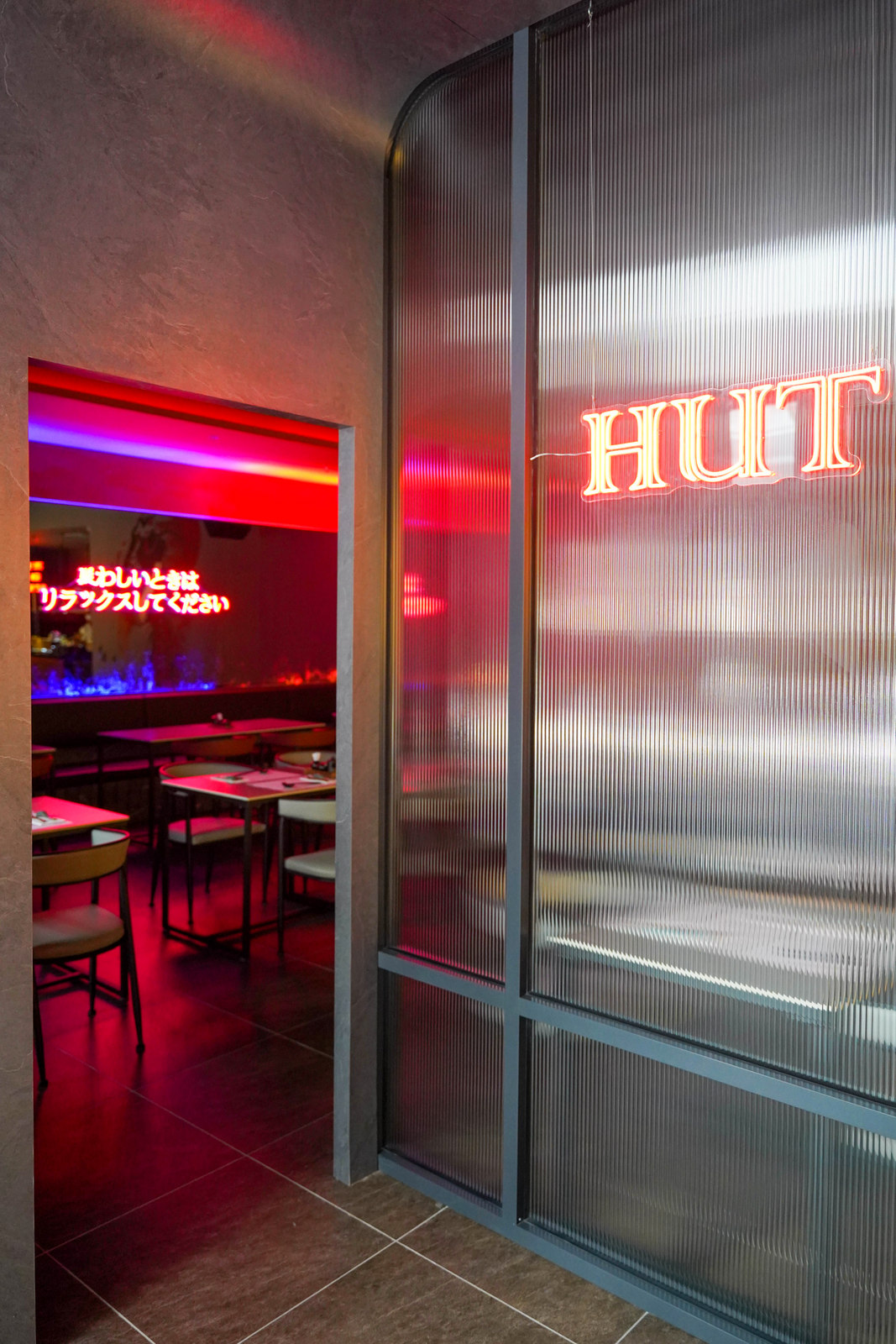 Stepping into Hut Sake Bar is a thrill for the senses. 
In the open kitchen, watch the chefs put together elaborate dishes to enjoy. At the bar, catch the mixologists shaking up a storm of spectacular drinks to savour. Neon-lit features infuse a colourful, cosmopolitan vibrance to the entire space.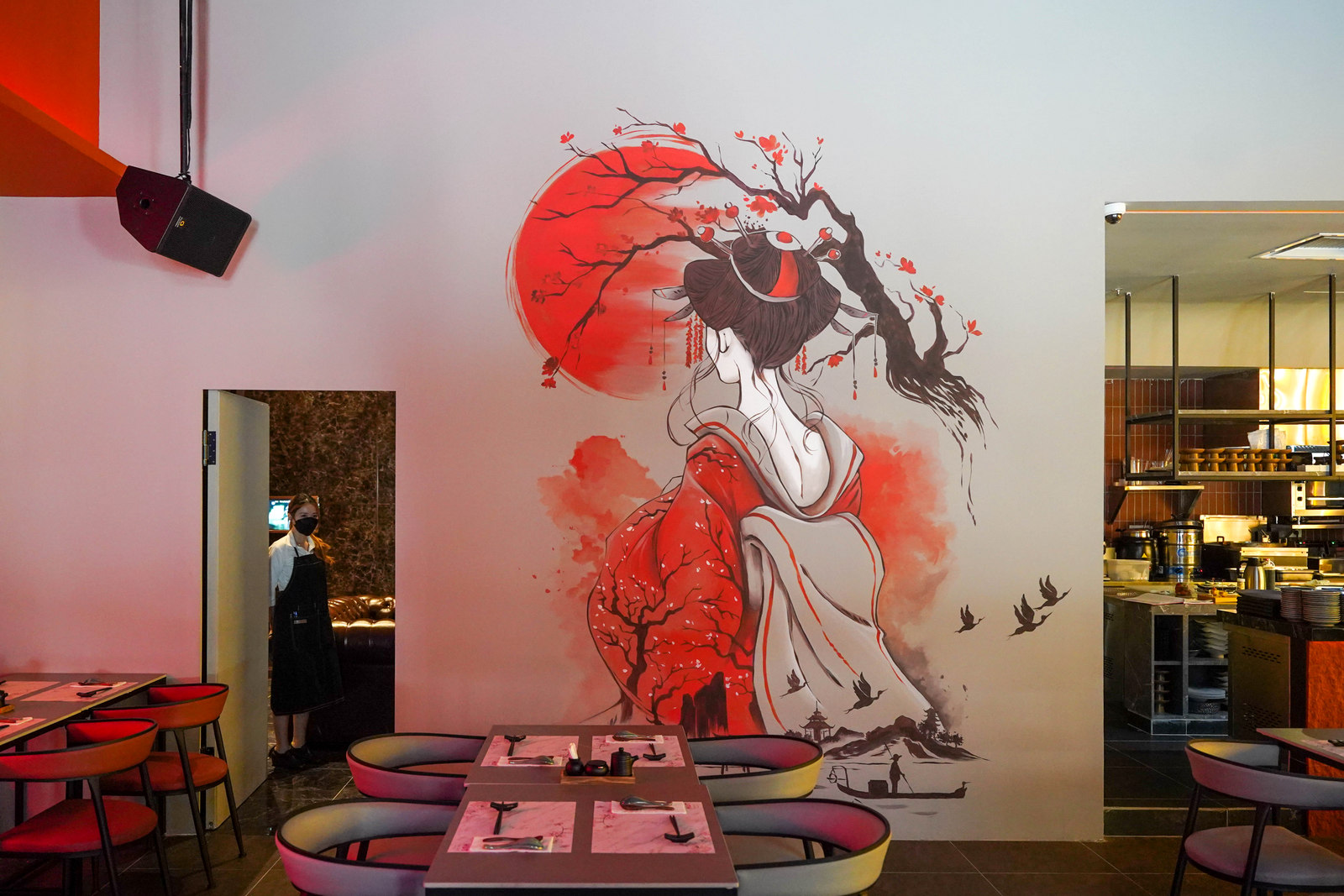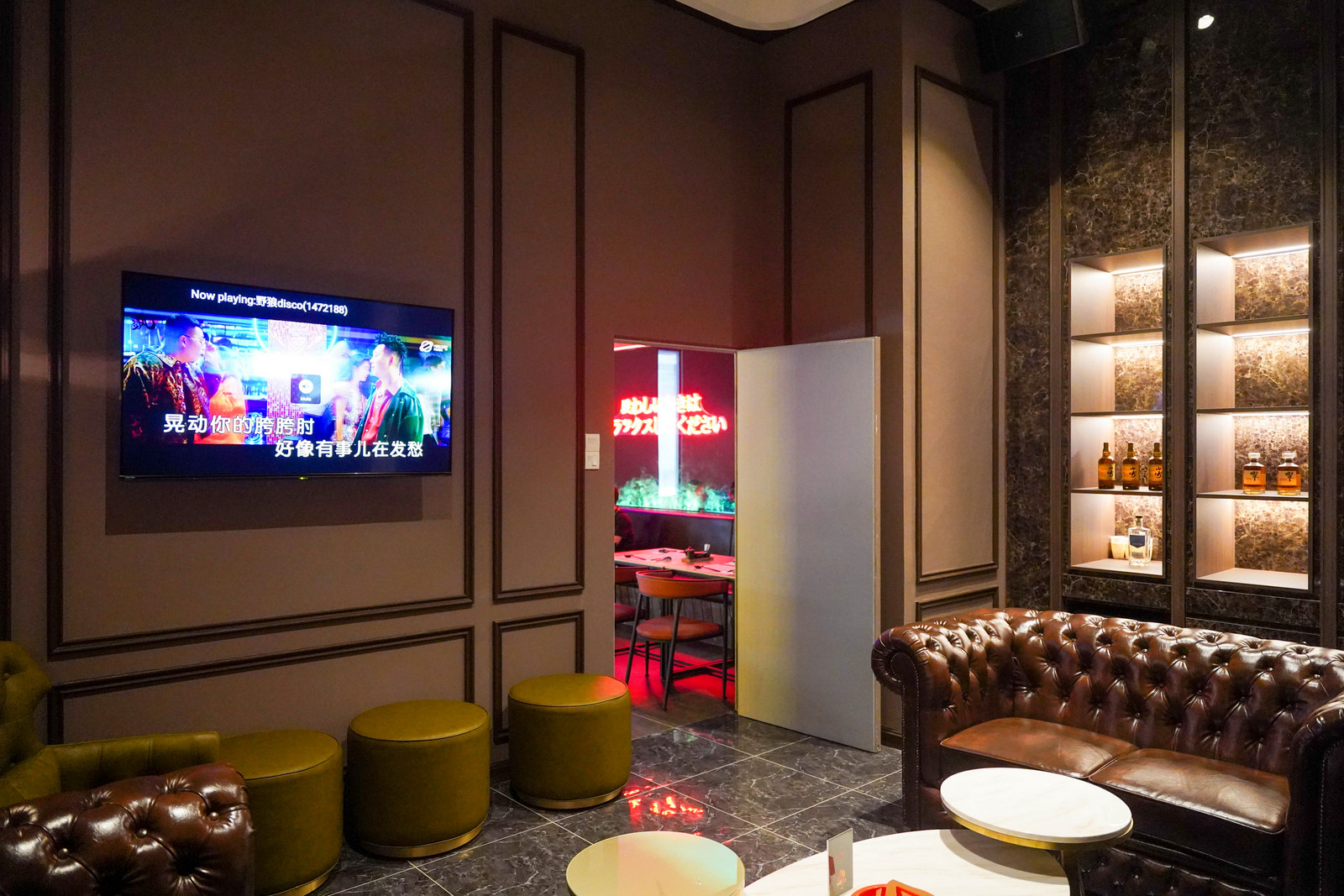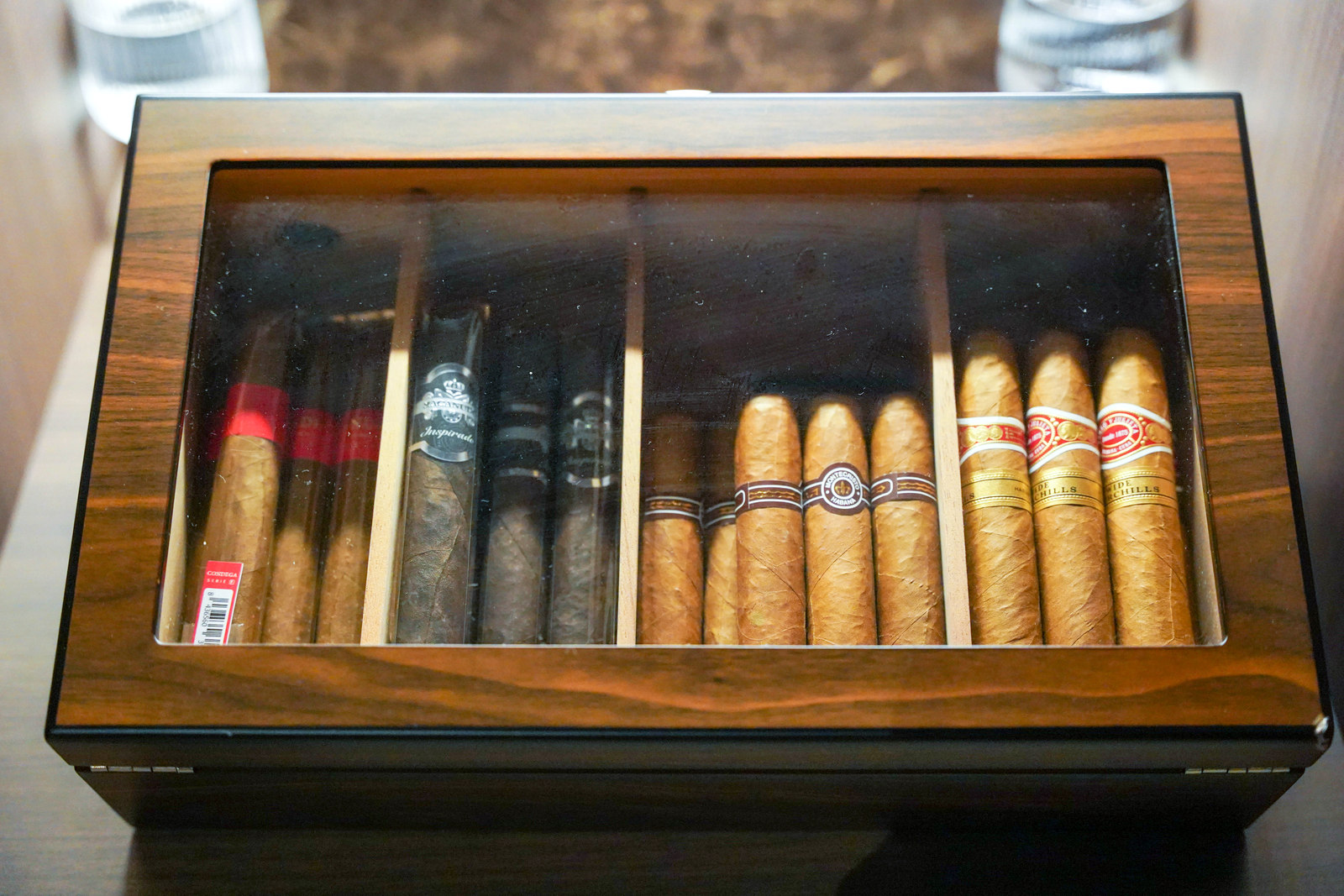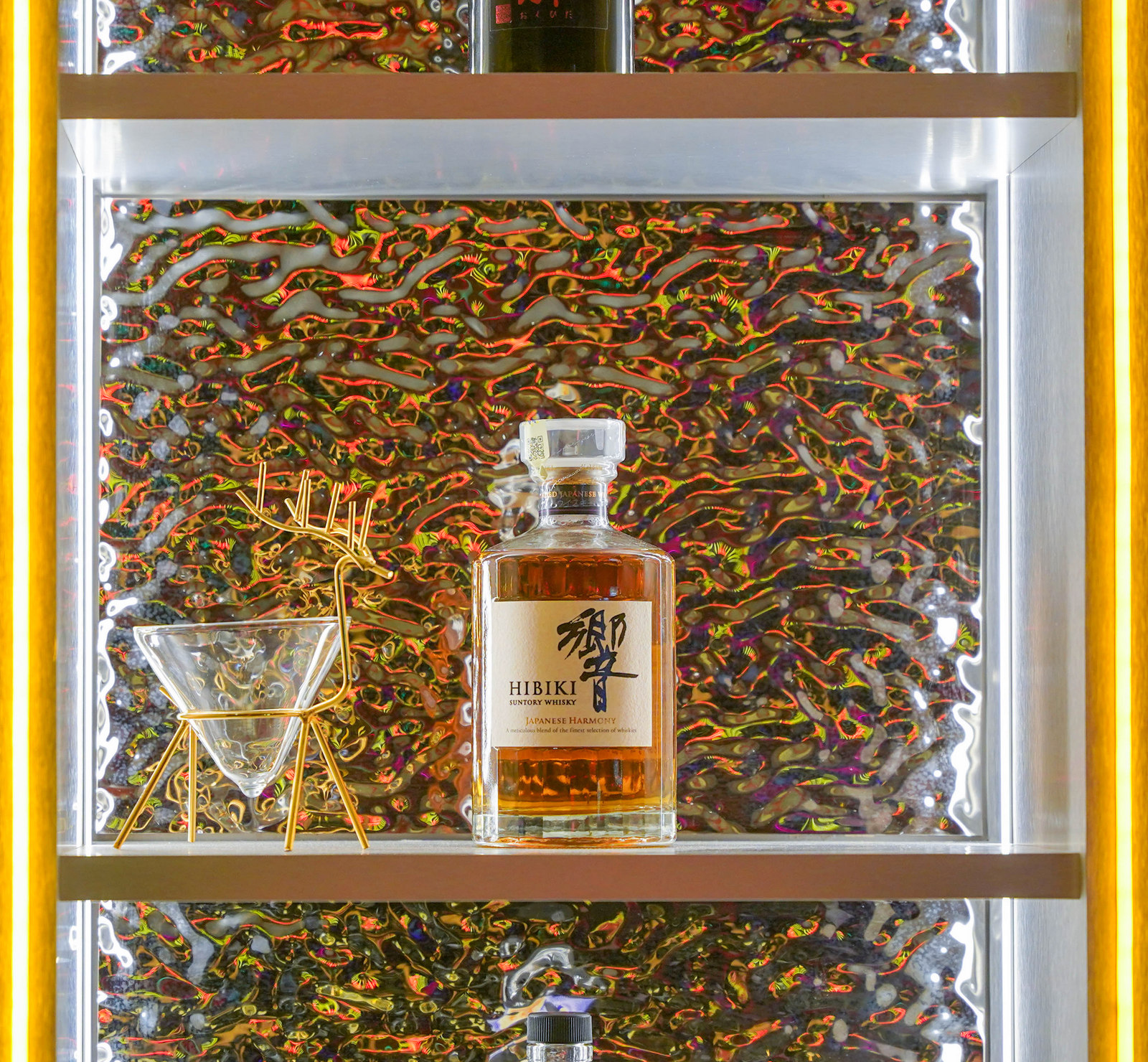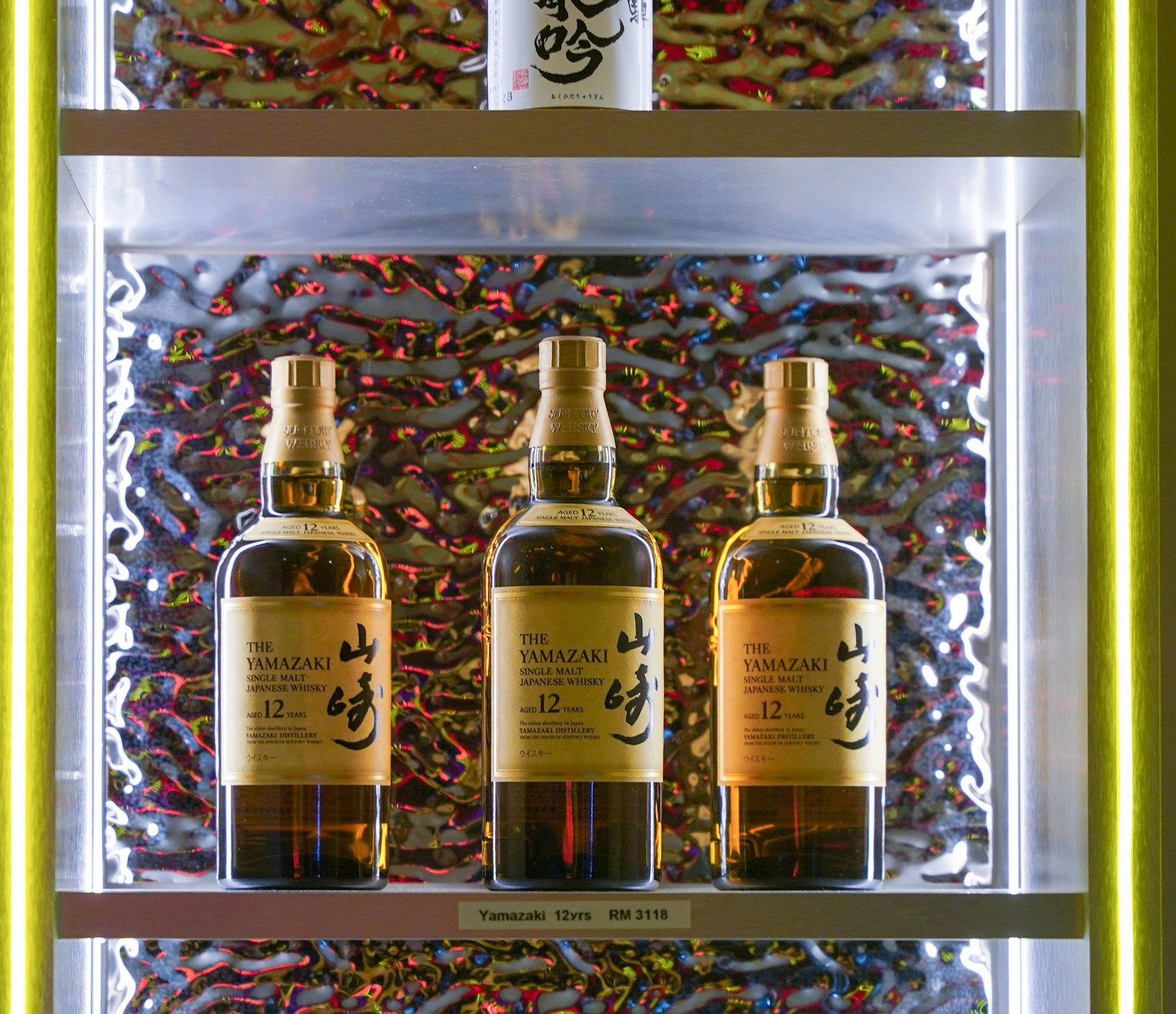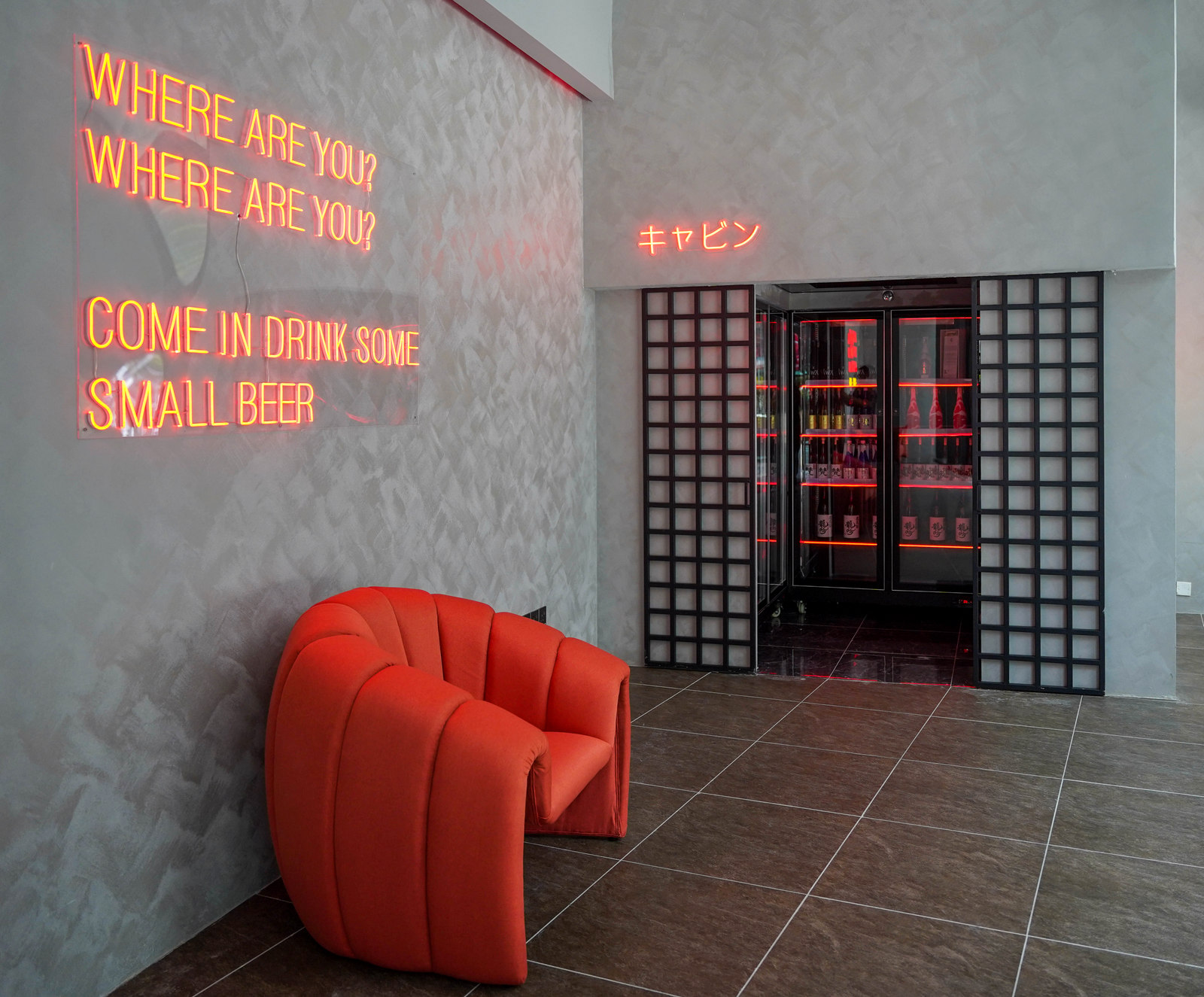 A private room is cleverly concealed, harbouring a comfortable lounge for cigars and karaoke. Select some fine Japanese whiskies and sake to make the evening extra-merry.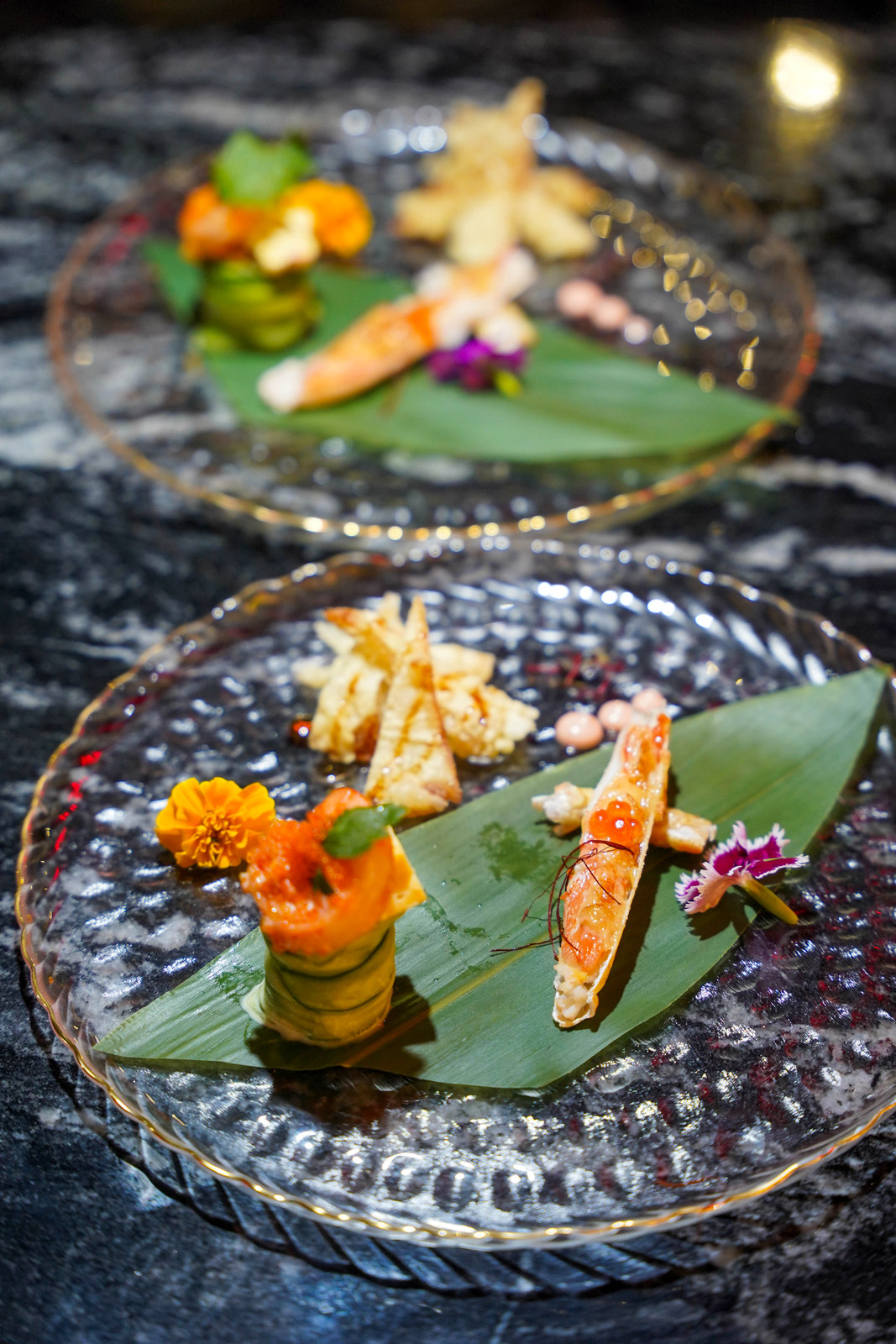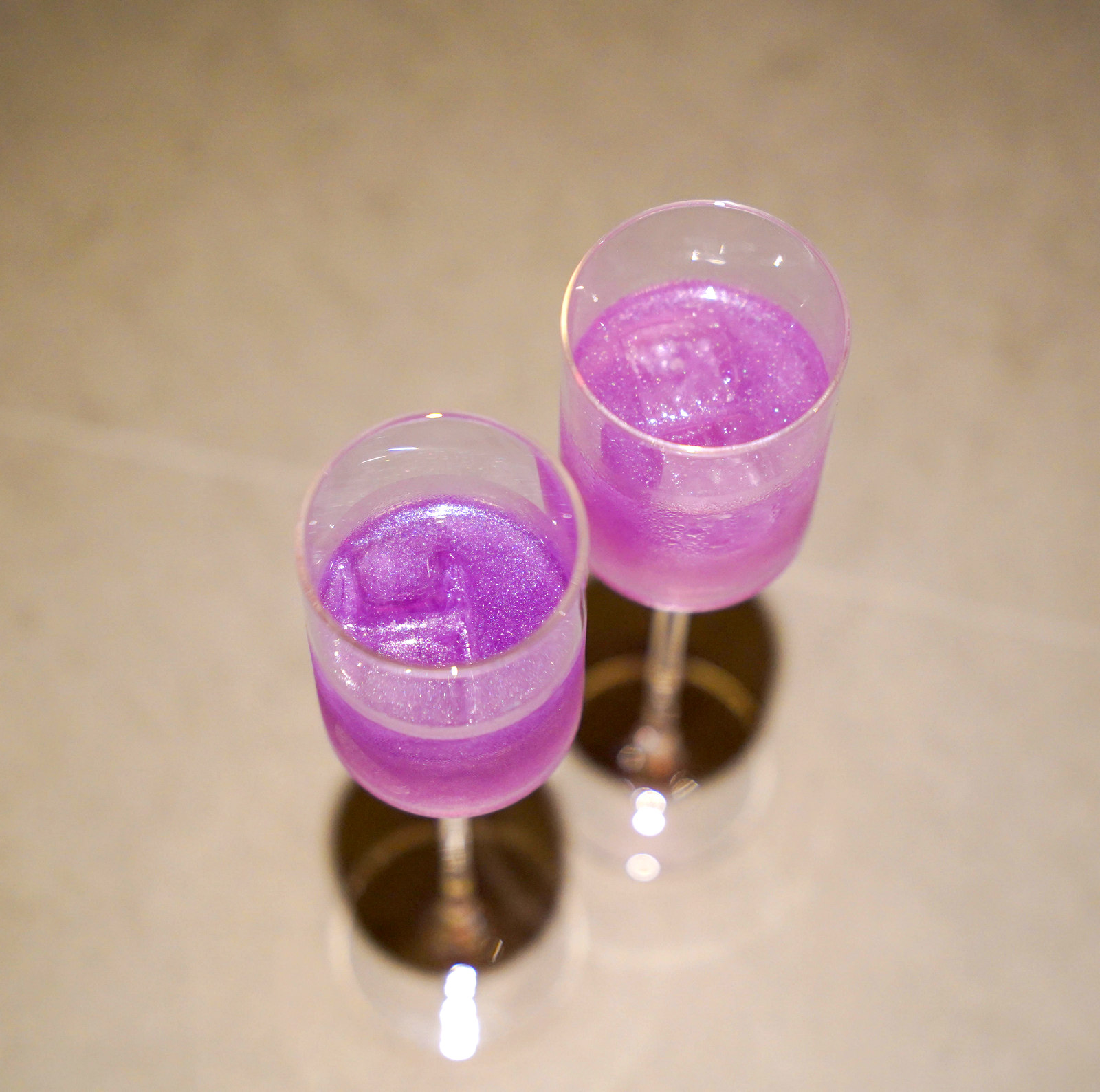 While Hut Sake Bar's selection includes a casual a la carte menu, its finest recommendations come from its multi-course set menus. 
The top choice is the Fuji Set (RM998 for two persons), which begins with three stellar starters: Fresh tiger prawn rolled with avocado, tempura of eihire stingray fin, and zuwai kani snow crab leg.
This is complemented by the Galaxy Cocktail, tinged with blue pea flower and sprinkled with edible silver dust for a starry shower on the cocktail's surface.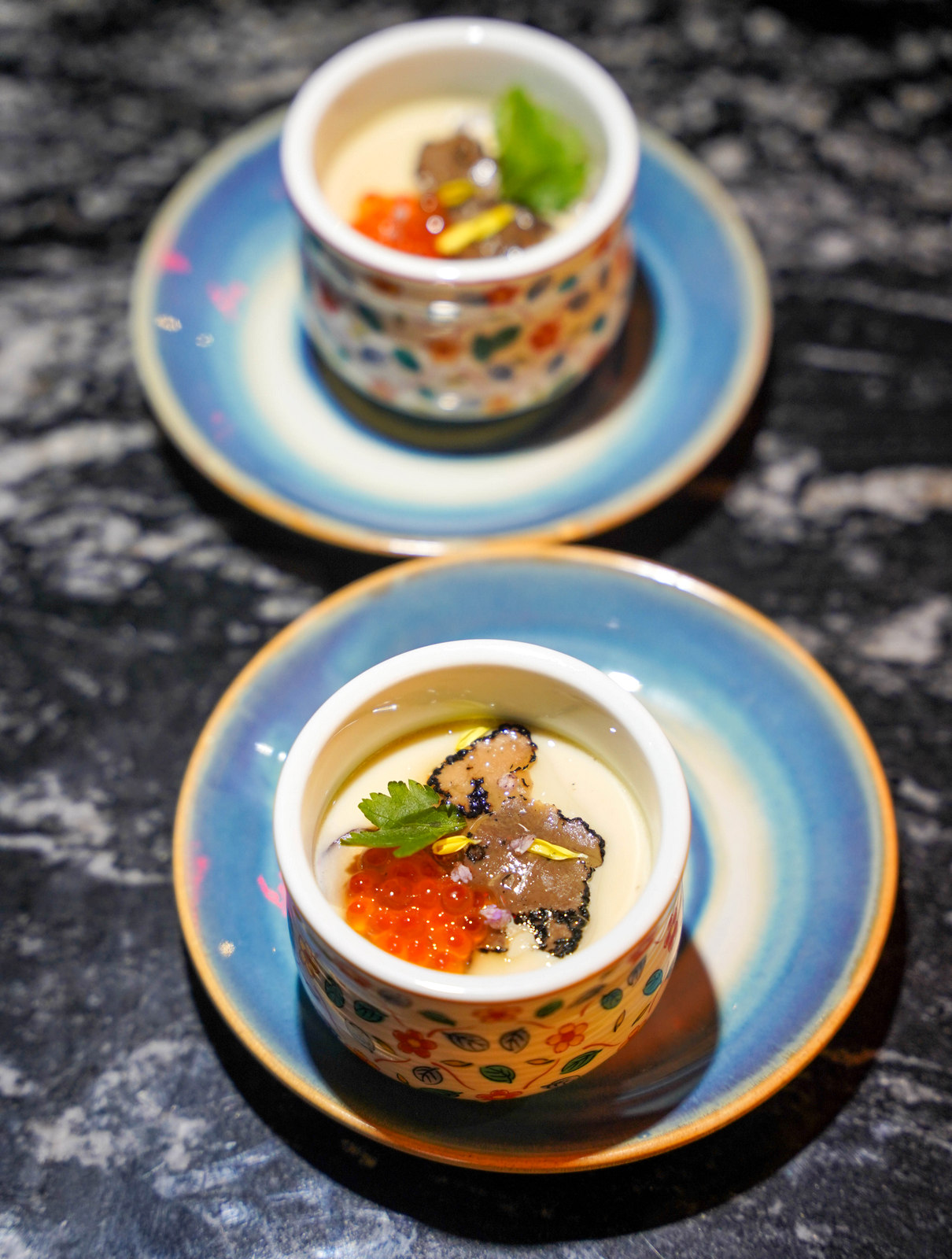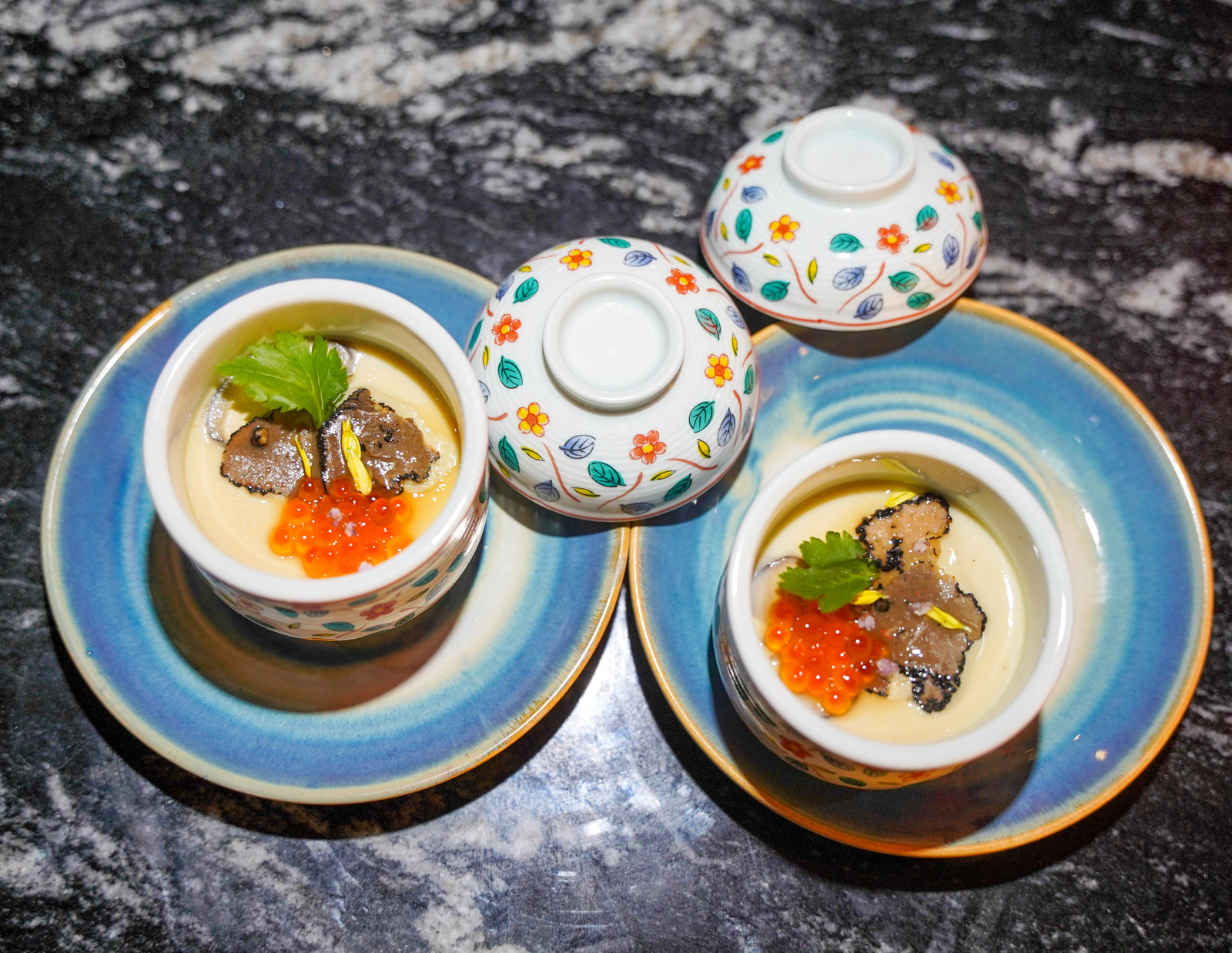 Chawanmushi is lent a lovely touch in the Fuji Set, layered with truffles and ikura for earthy, briny dynamics to punch up the custardy creaminess.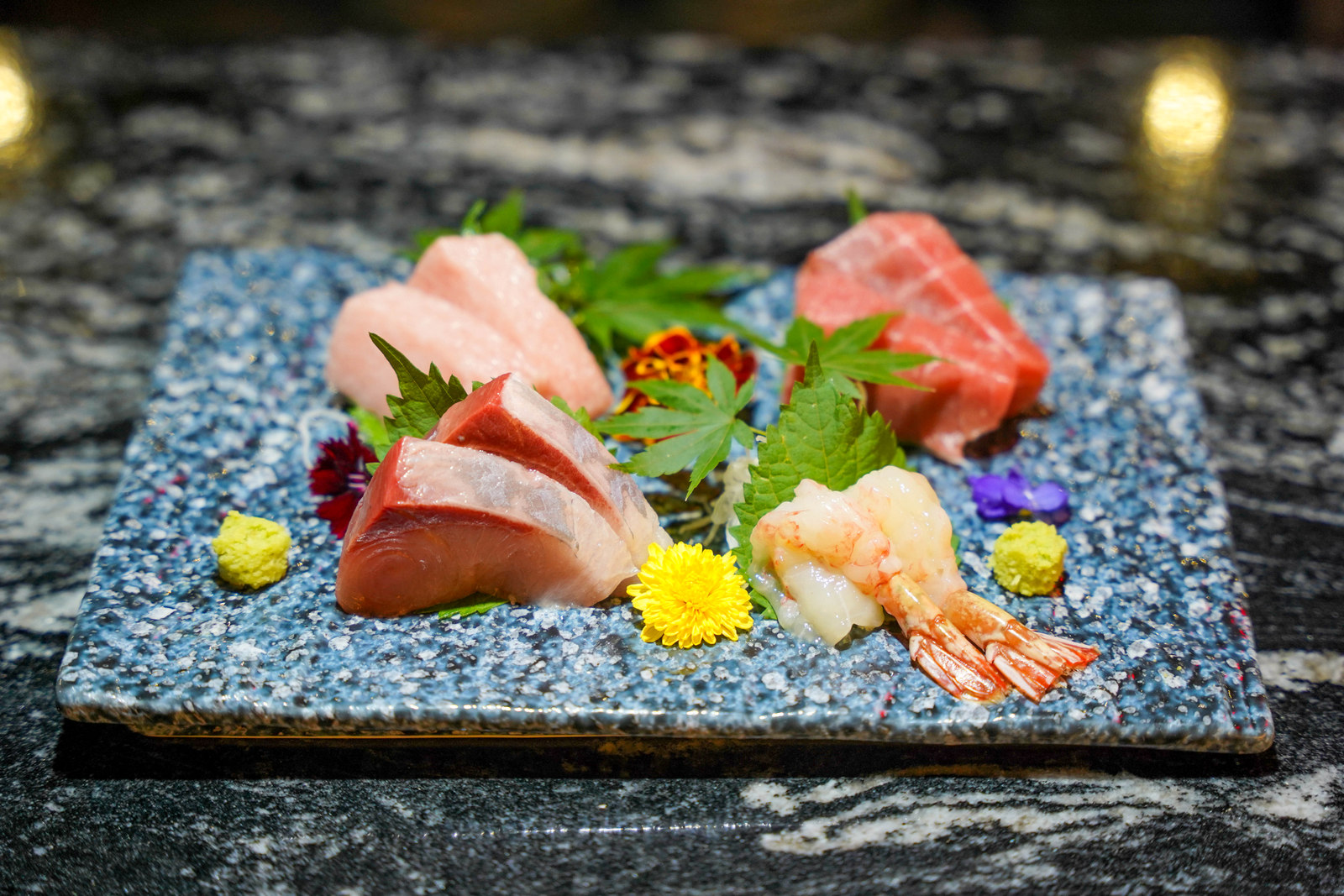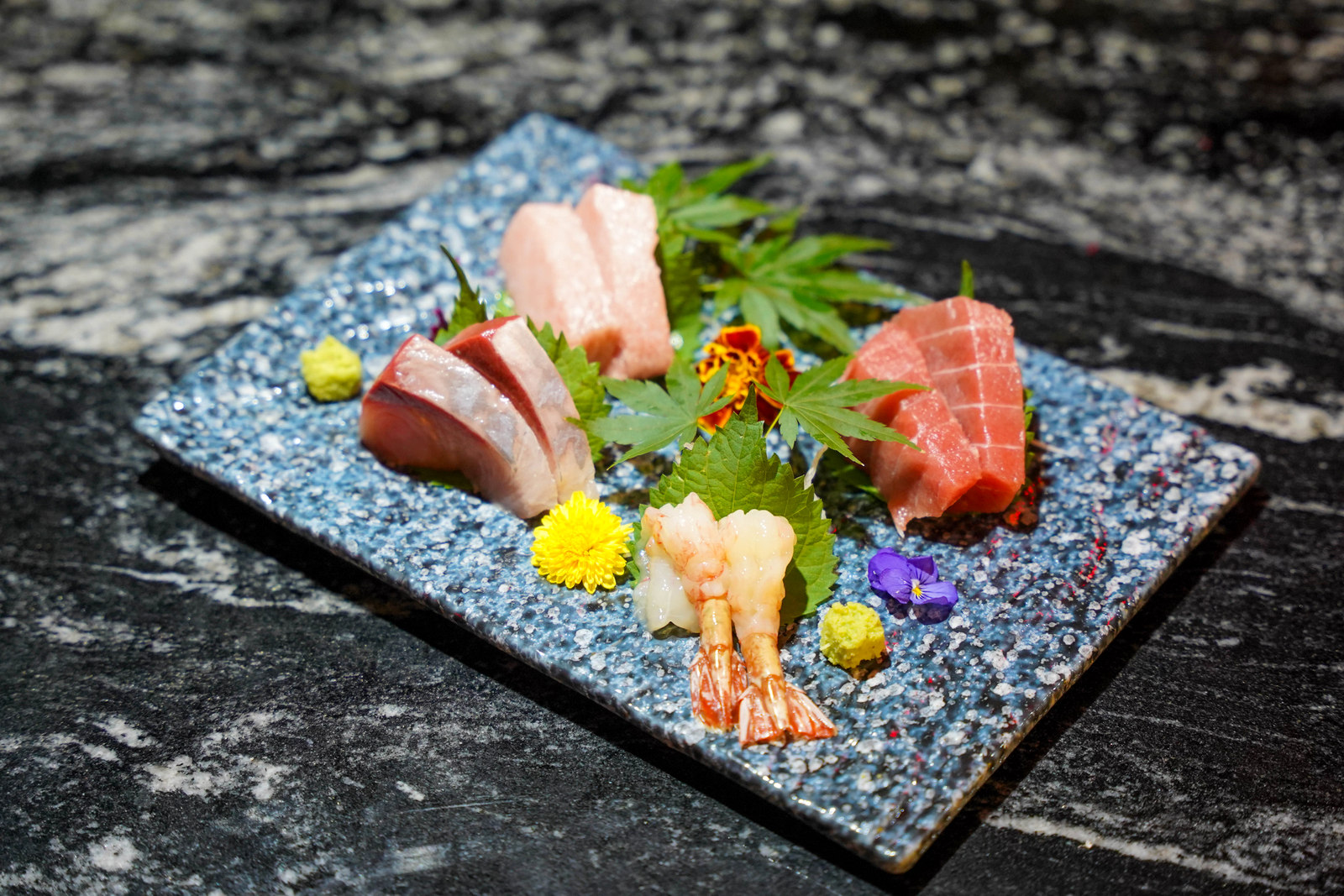 Four types of sashimi surface for raw, refreshing exuberance, a duet of tuna in the maguro and otoro, rounded out with hamachi and ebi of scintillating succulence.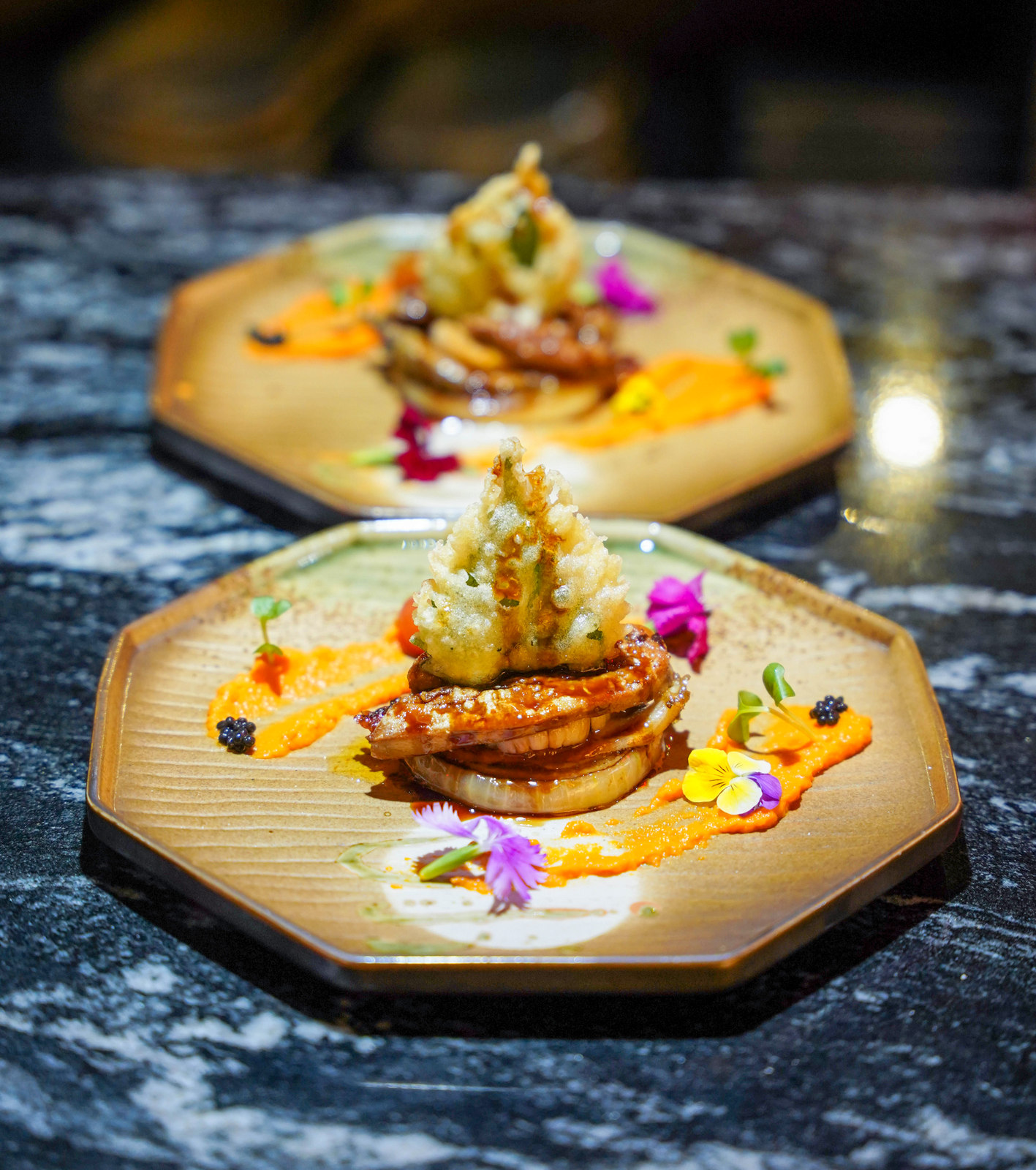 The most decadent dish of the Fuji Set is the foie gras with unagi, a melt in the mouth marvel, crisply crowned with a brightly battered shiso leaf and cushioned with a gently grilled onion.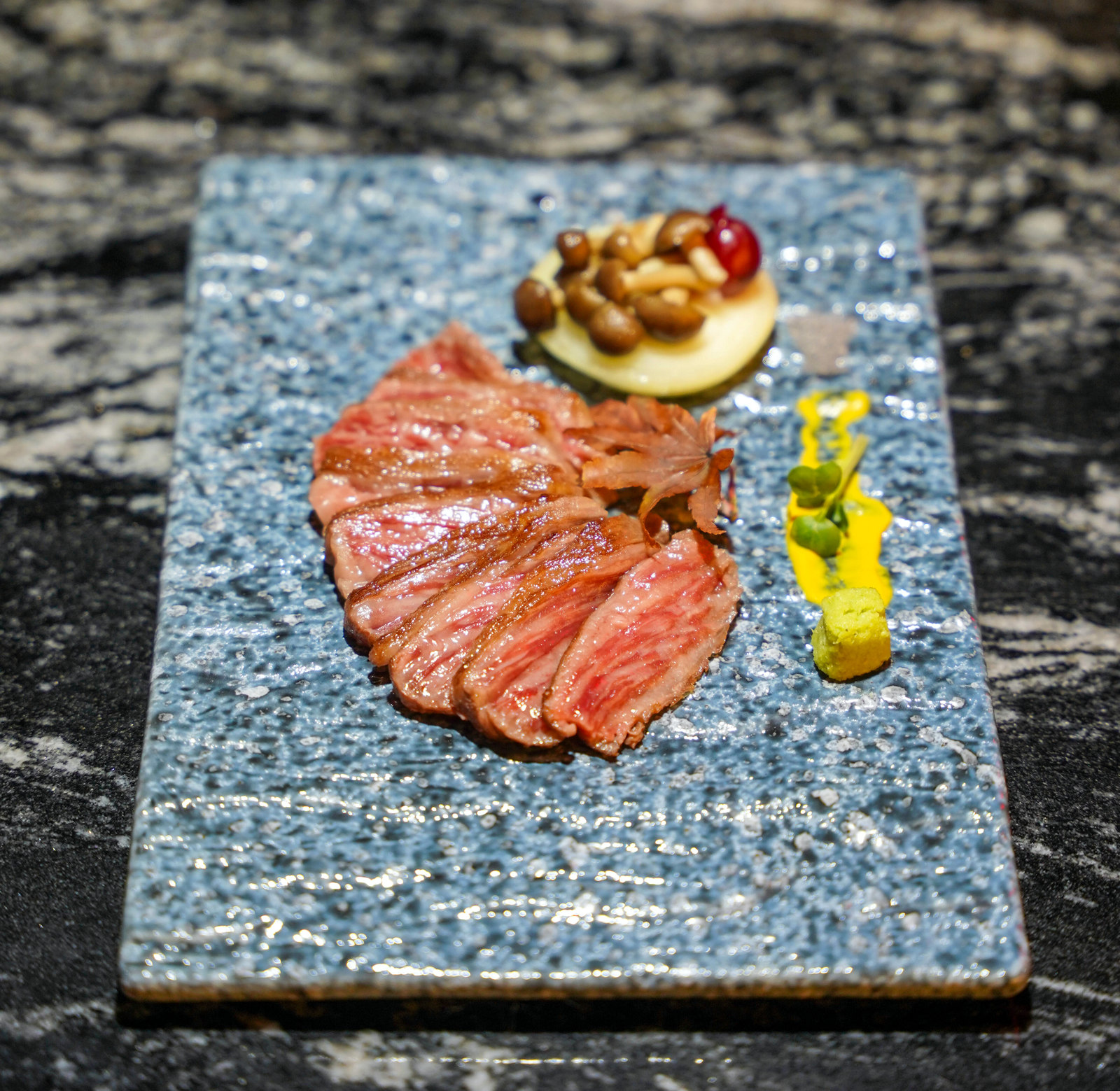 For beef enthusiasts, the fifth course might be your favourite - the most tenderly marbled Miyazaki A5 beef, crave-worthy with an 'umami' sauce to bolster the beef's natural richness, with the sweetness of shimeji mushrooms.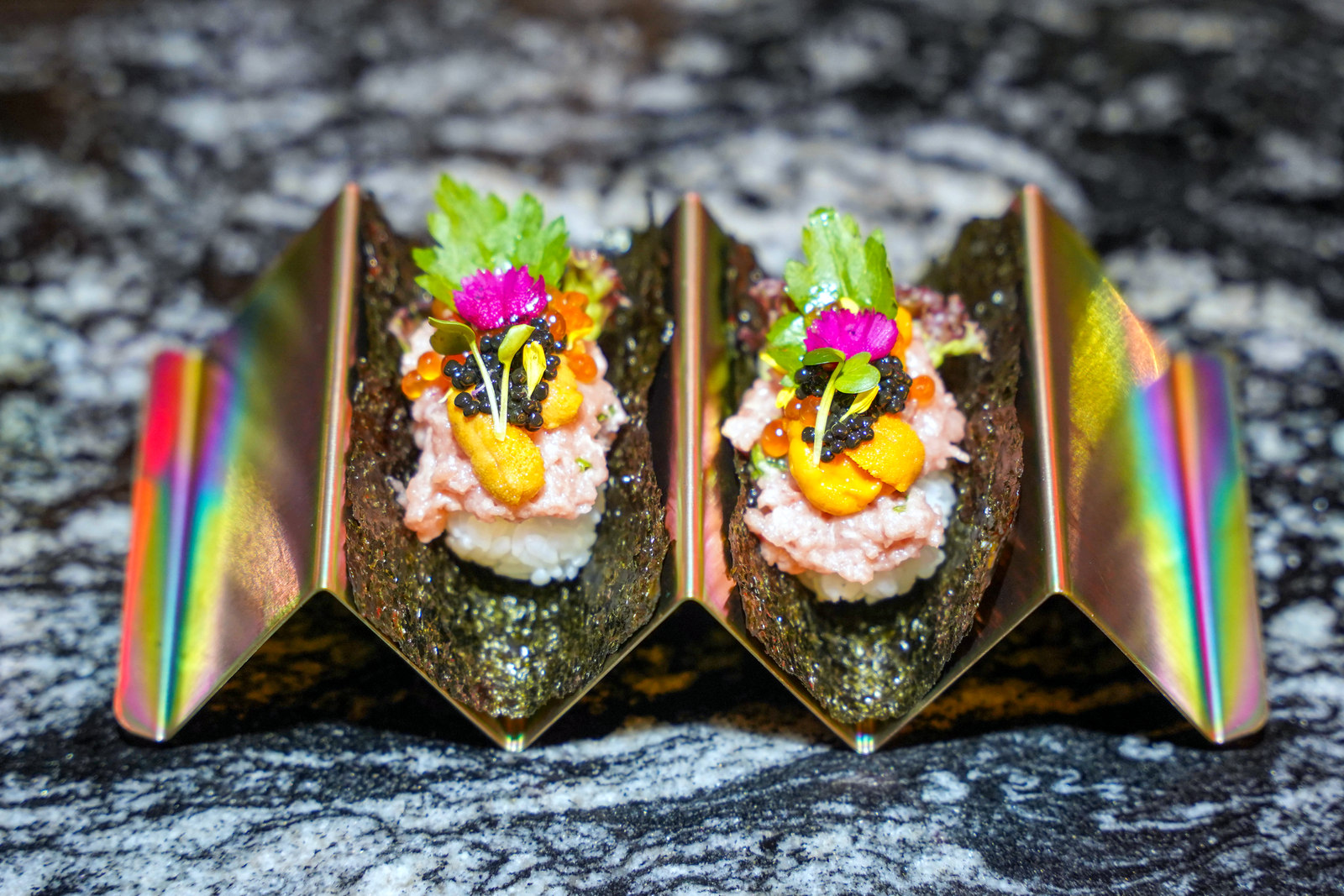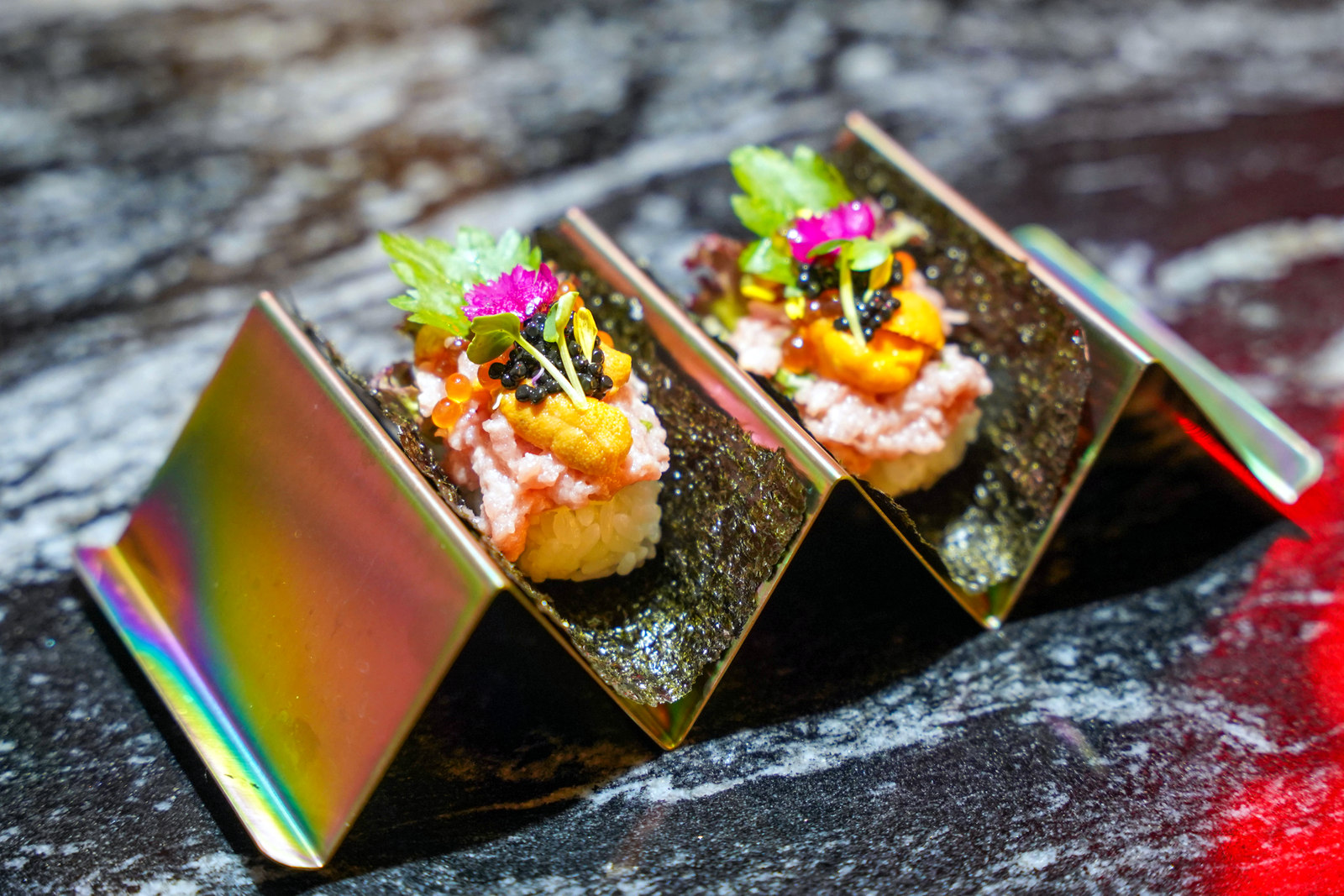 Temaki of toro, uni and caviar bring a brilliant flourish to Hut's hearty hand-rolls.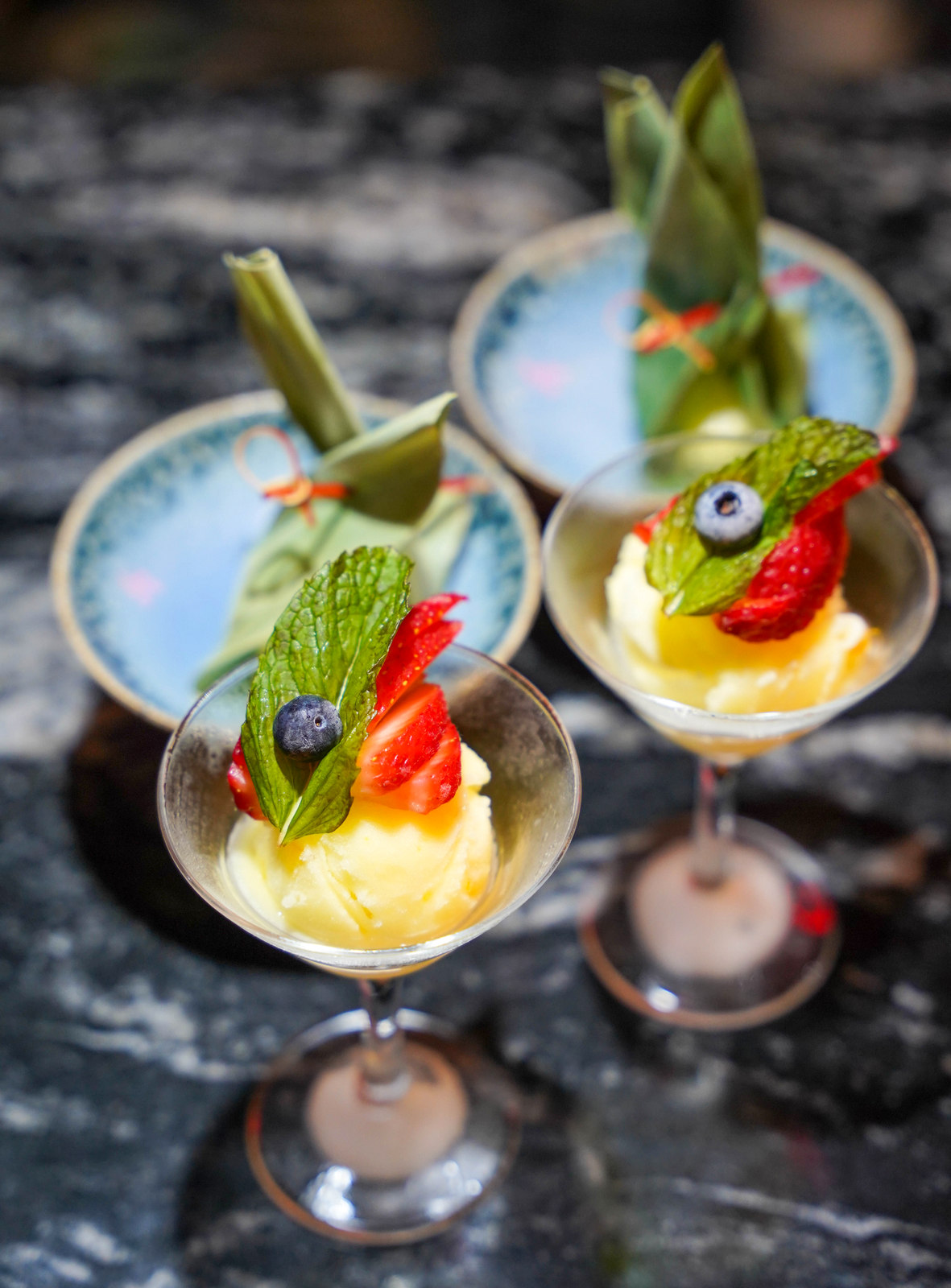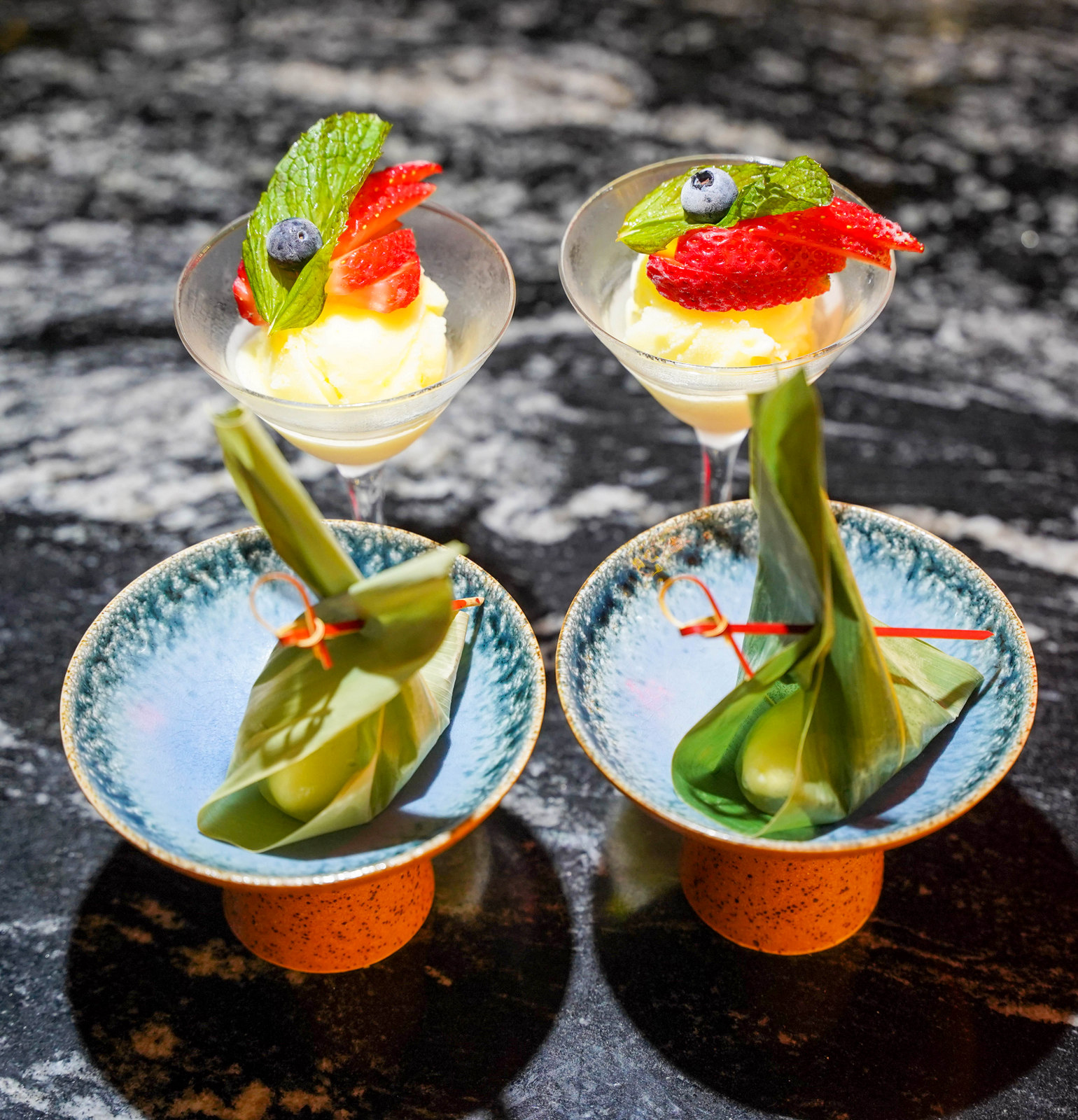 Desserts of the day might comprise fruit-topped yuzu ice cream plus mochi for a synergy of tangy, lively tastes with gloriously glutinous textures, wrapping up the Fuji Set with flair.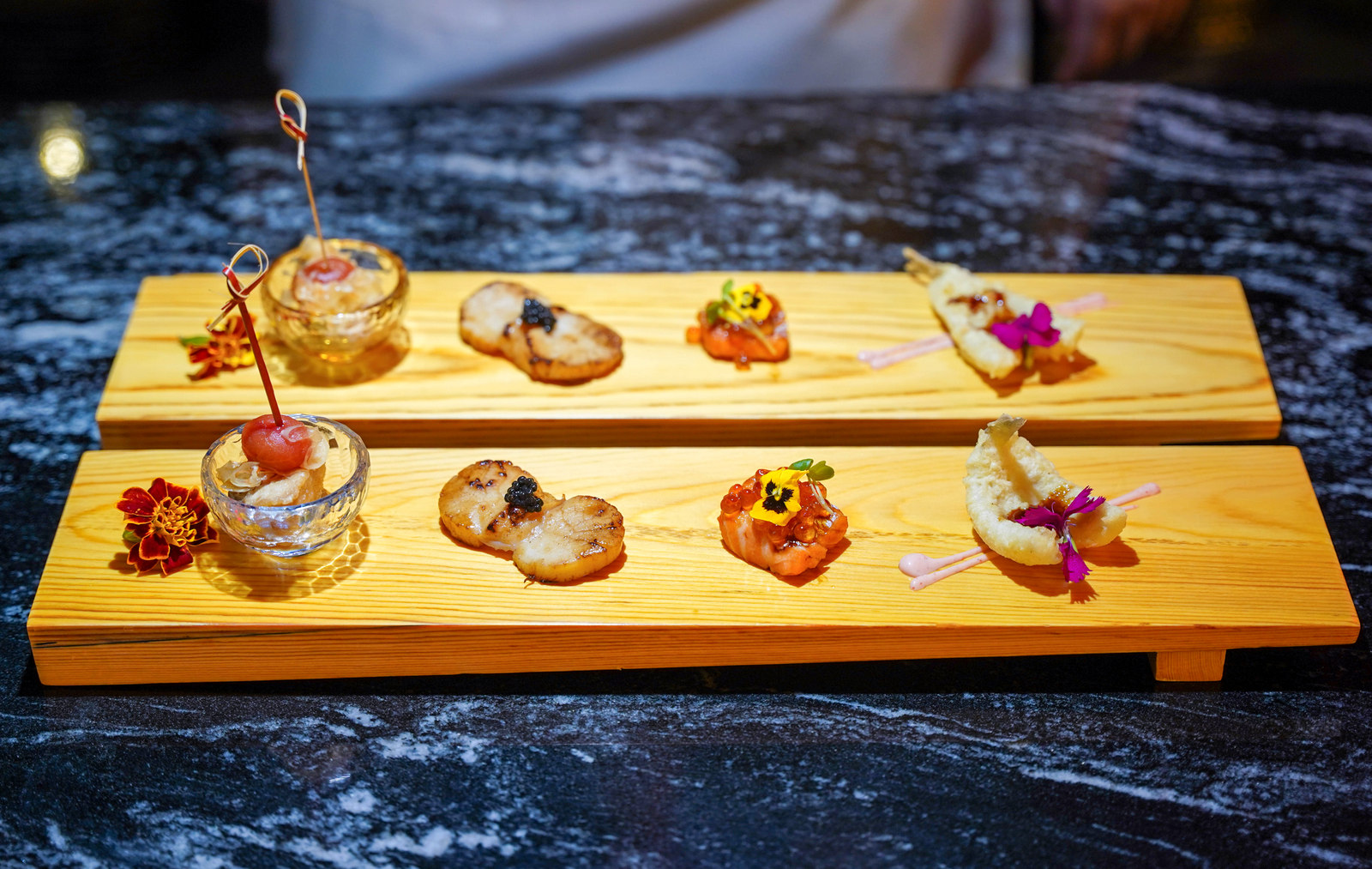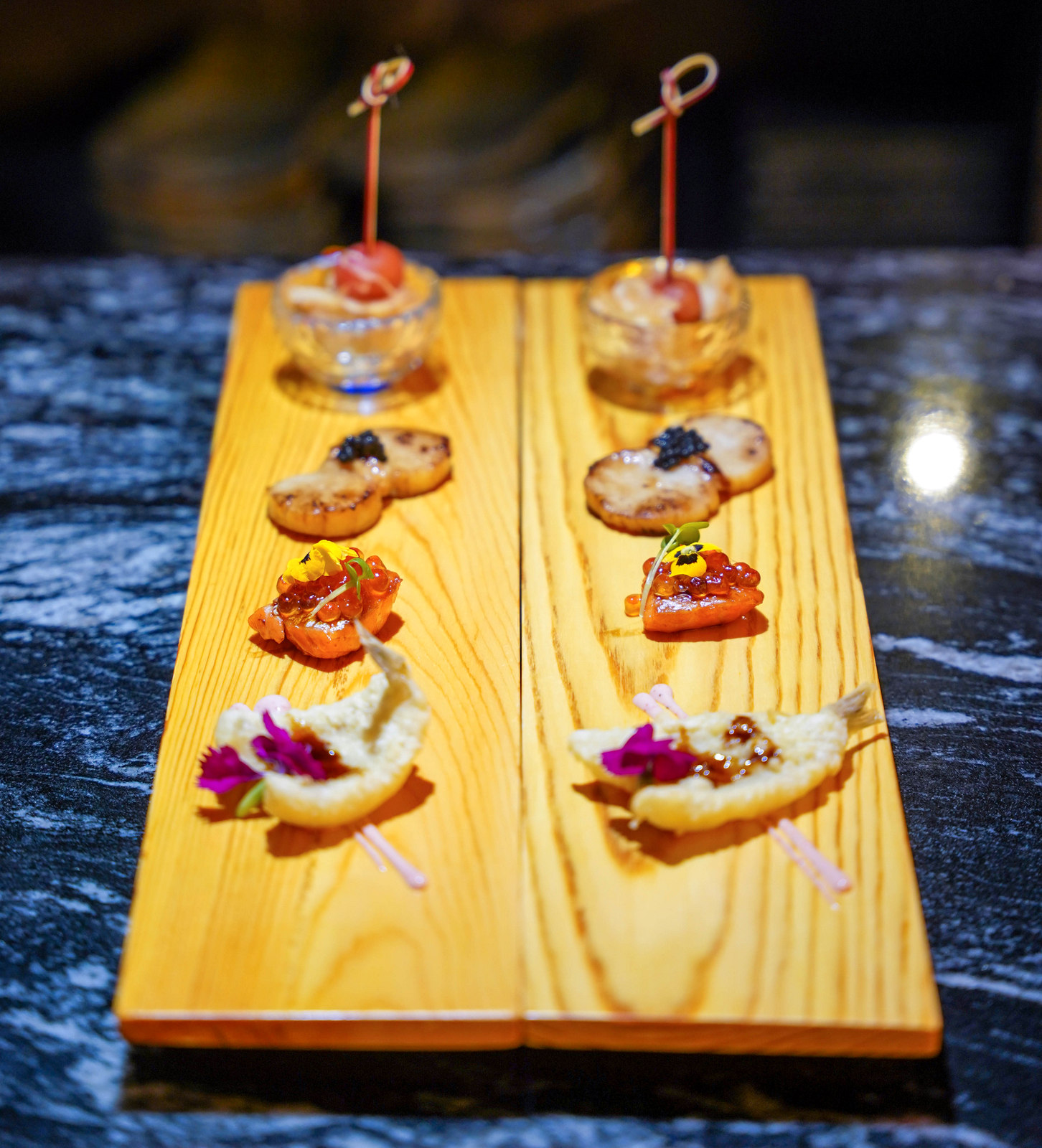 Hut Sake Bar showcases a variety of sets to select.
The Hana Set is another popular pick (RM698 for two persons). Its appetiser board is alluring with four distinctive delicacies of seafood - Japanese whiting kisu tempura, salmon with ikura, hotate with caviar, and nanbanzuke of marinated yellowtail.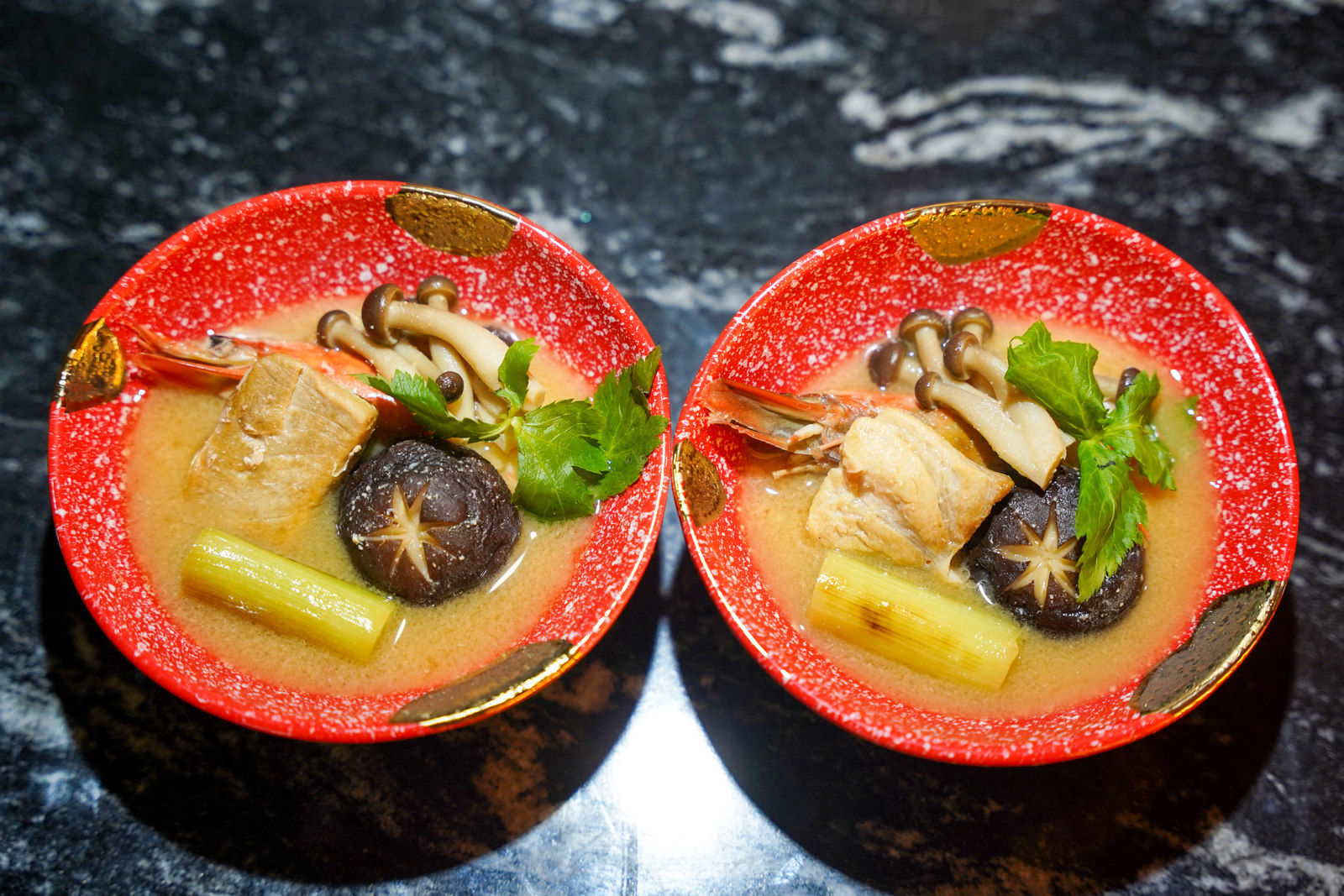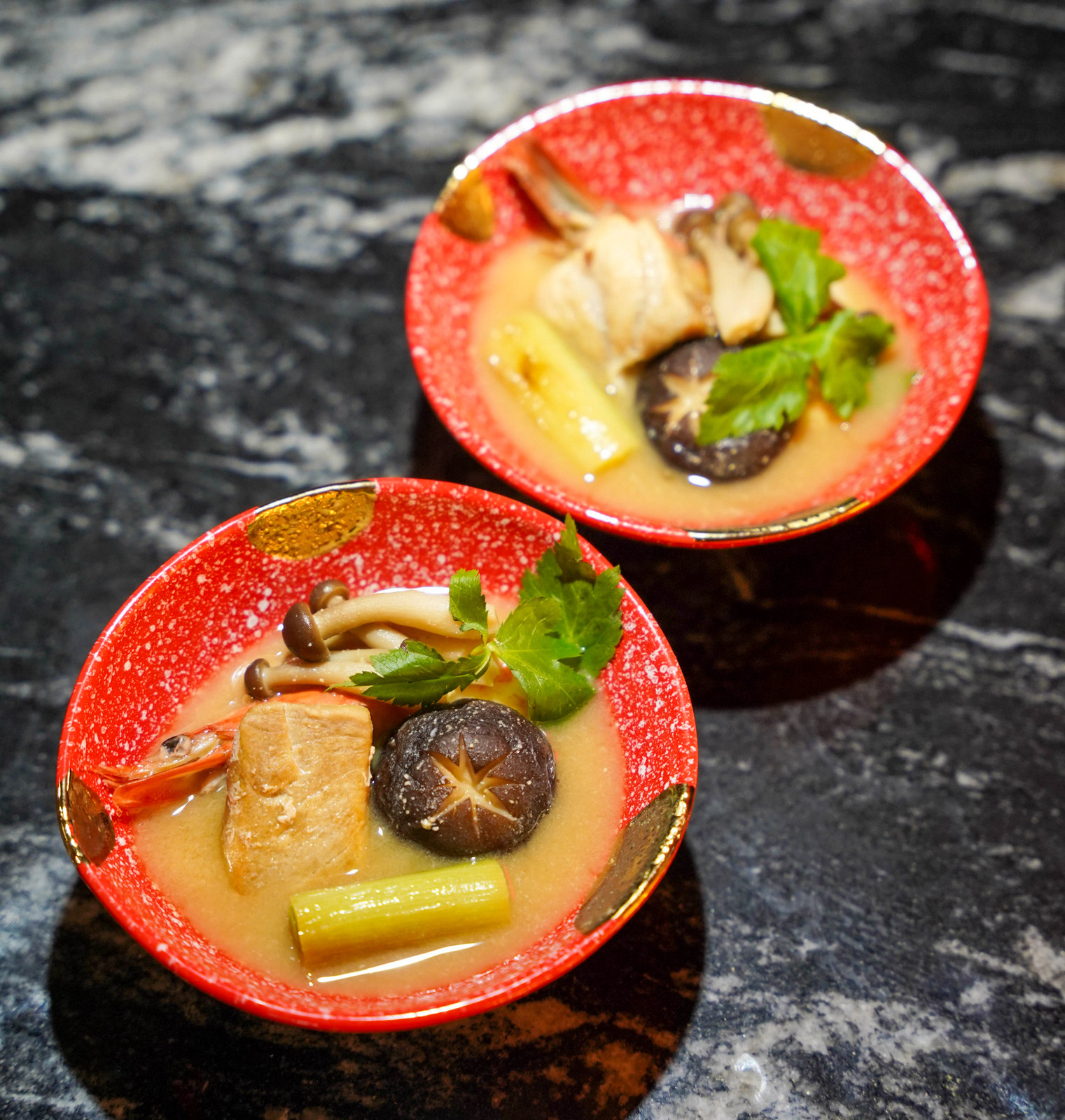 The second course of the Hana Set is soulful and comforting - the kaisen misoshiru is a nourishing, milky miso soup brimming with toro, tiger prawns, a medley of mushrooms and vegetables.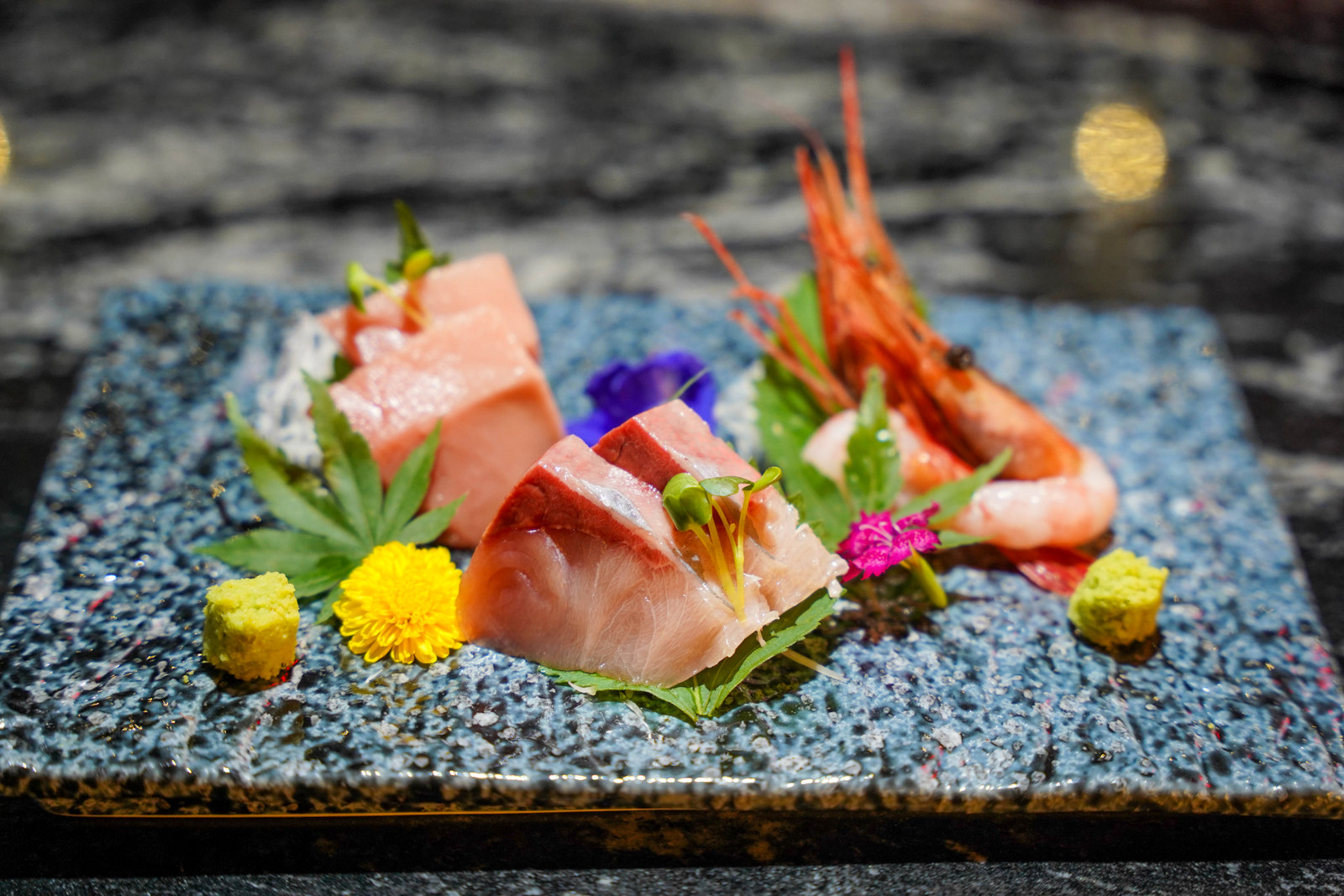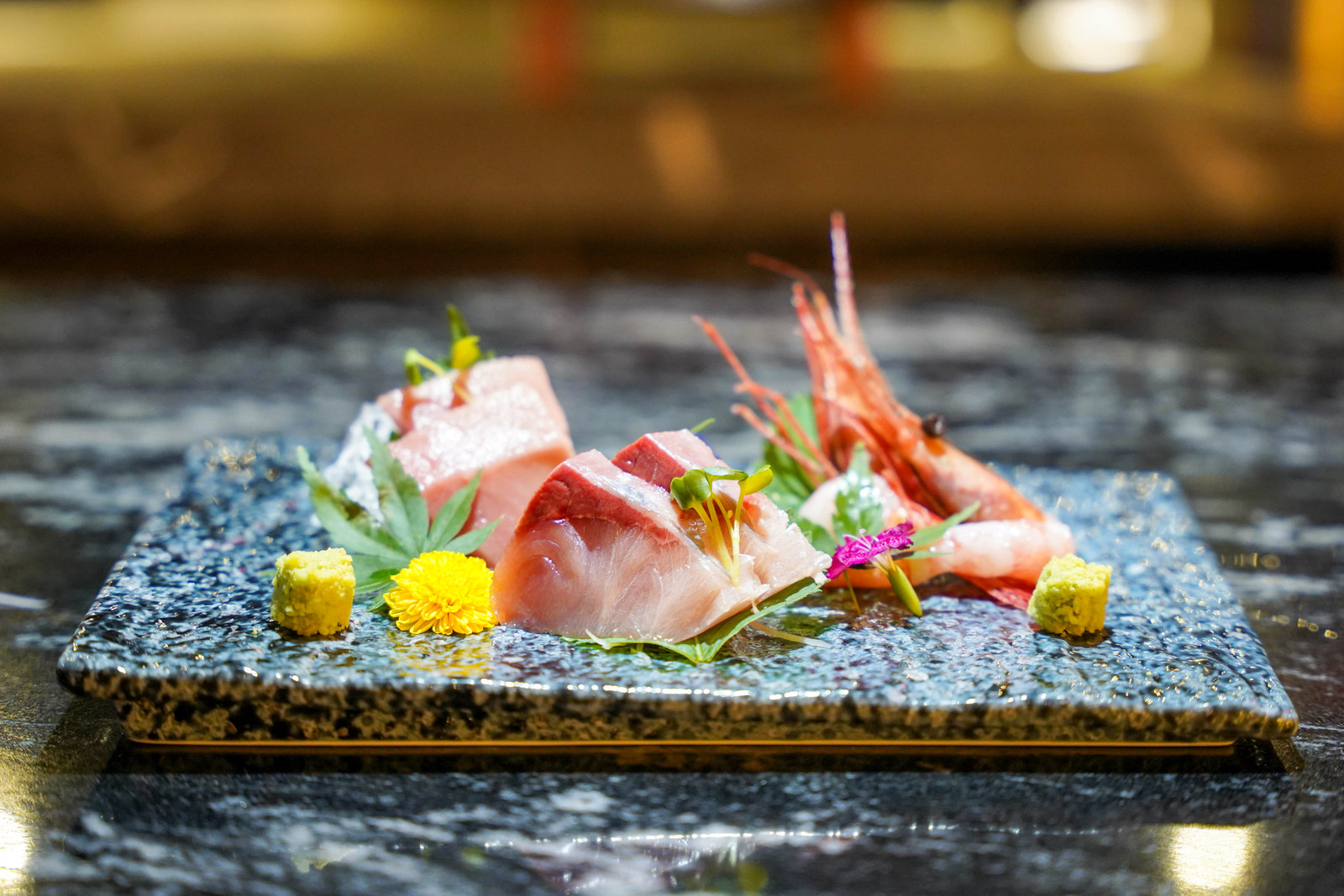 A trio of sashimi represents the best of the season, plated in an exquisite presentation.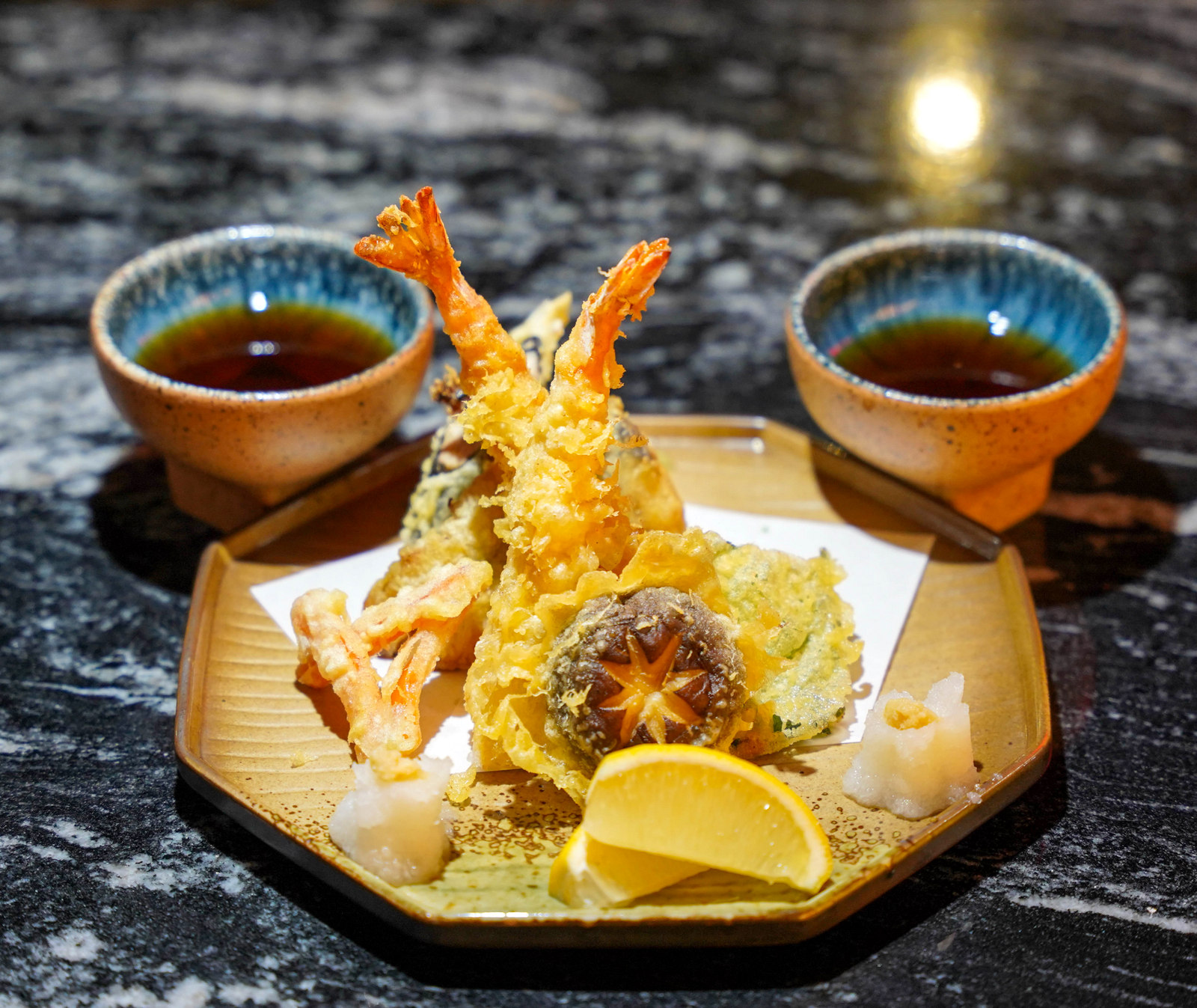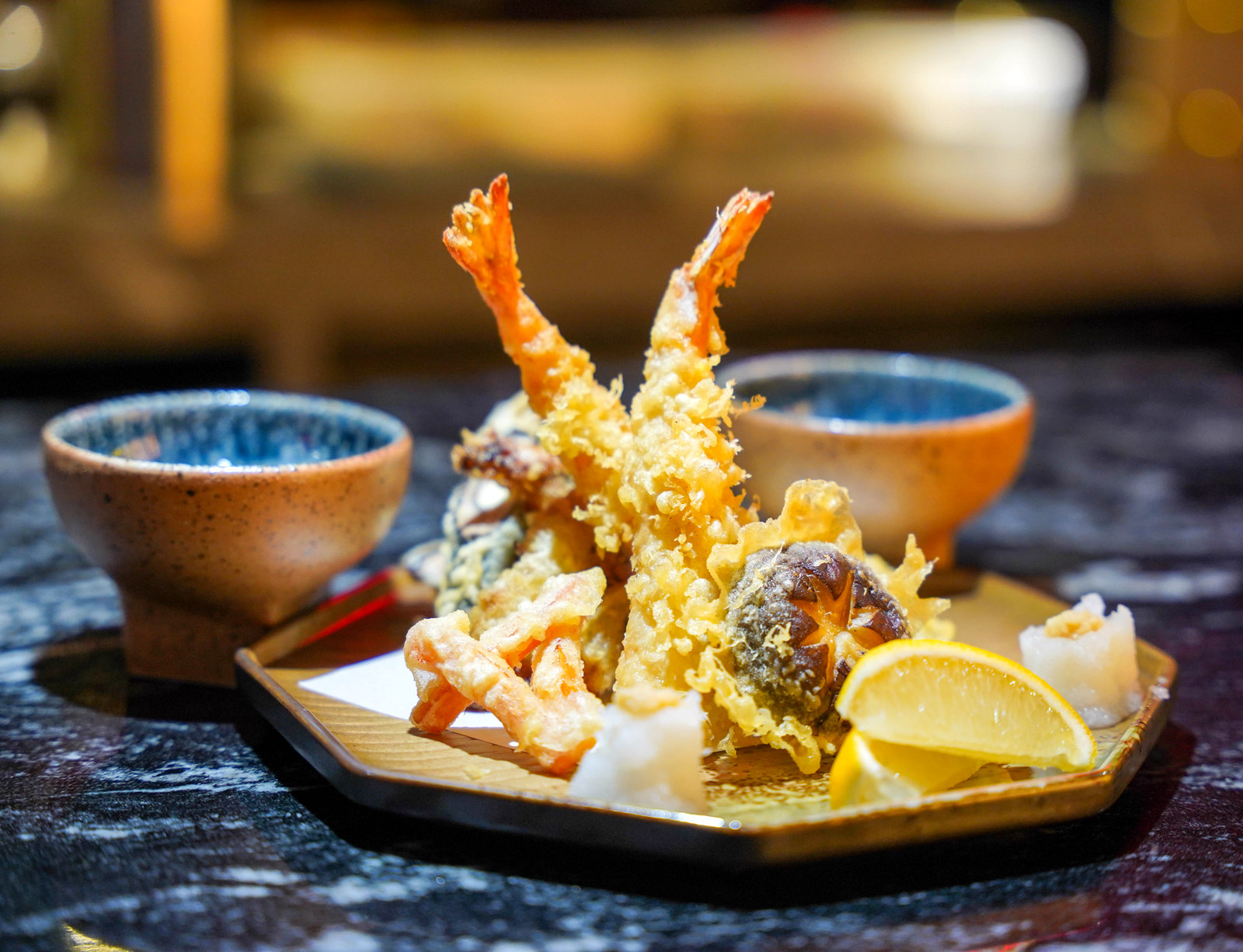 The joy of a juicy crunch is conveyed in the tempura moriawase, an ensemble of ebi, unagi and the chef's favourite fish of the week.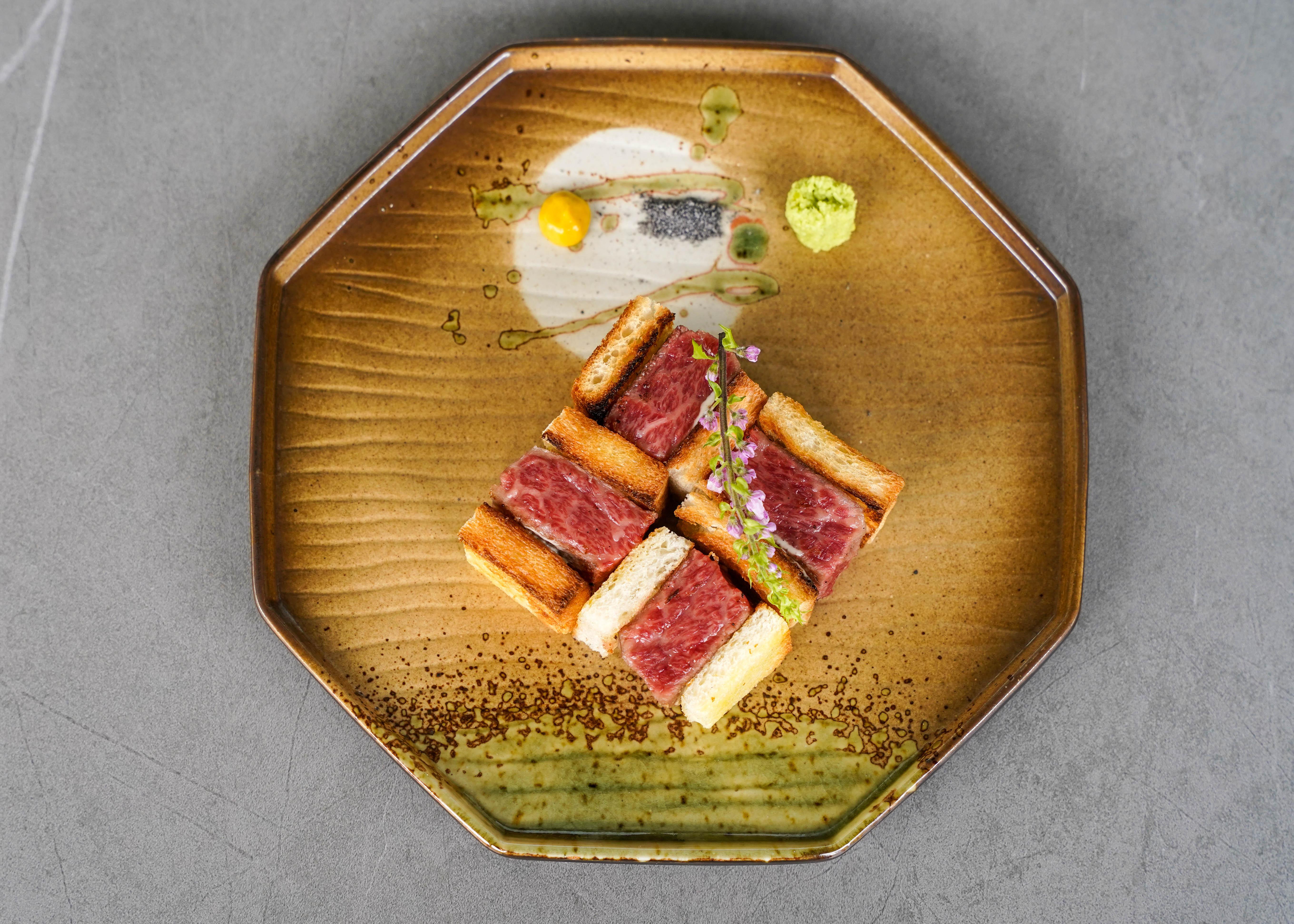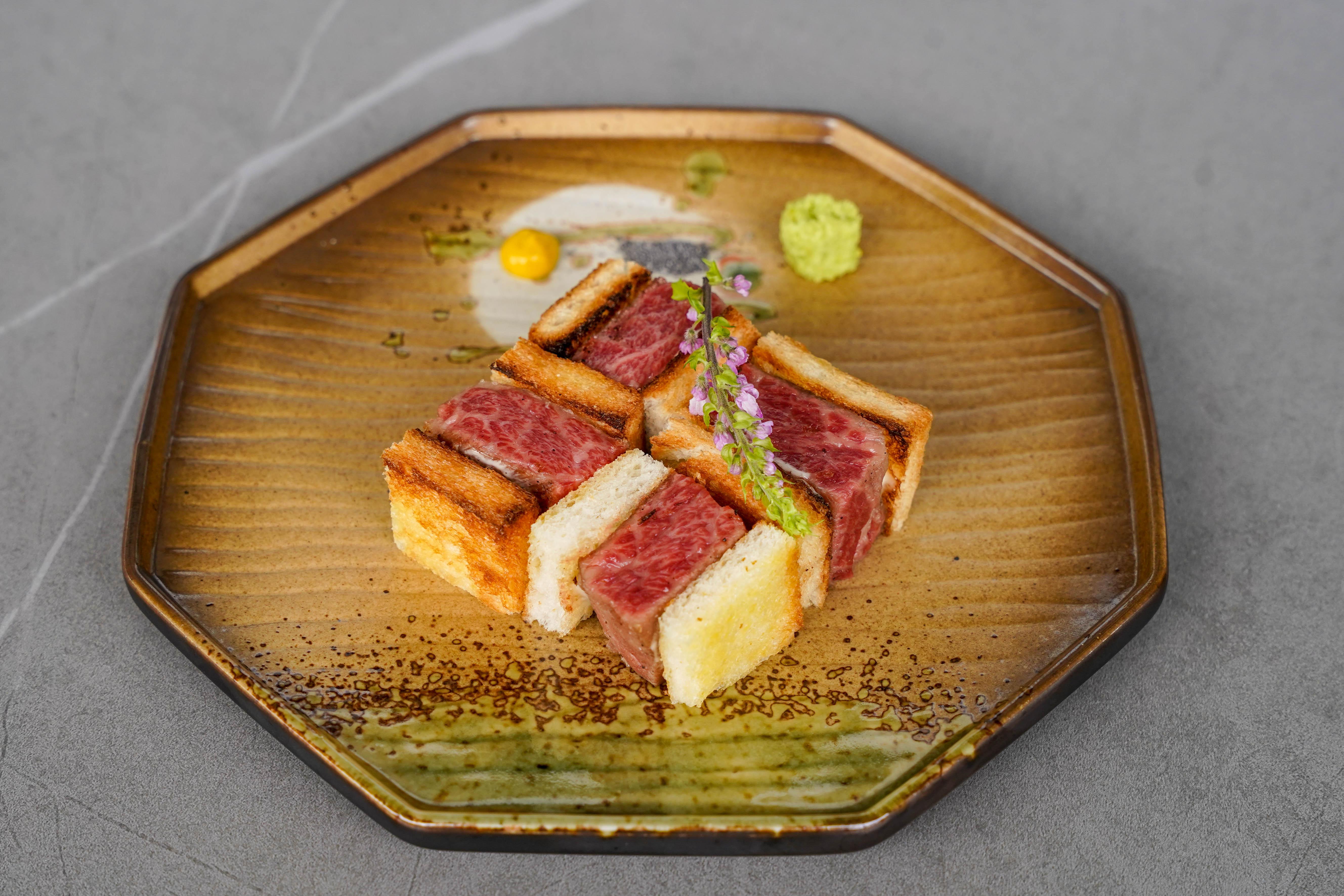 A Wagyu beef sandwich - thick, tender and triumphantly textured -  makes a welcome entrance for the Hana Set.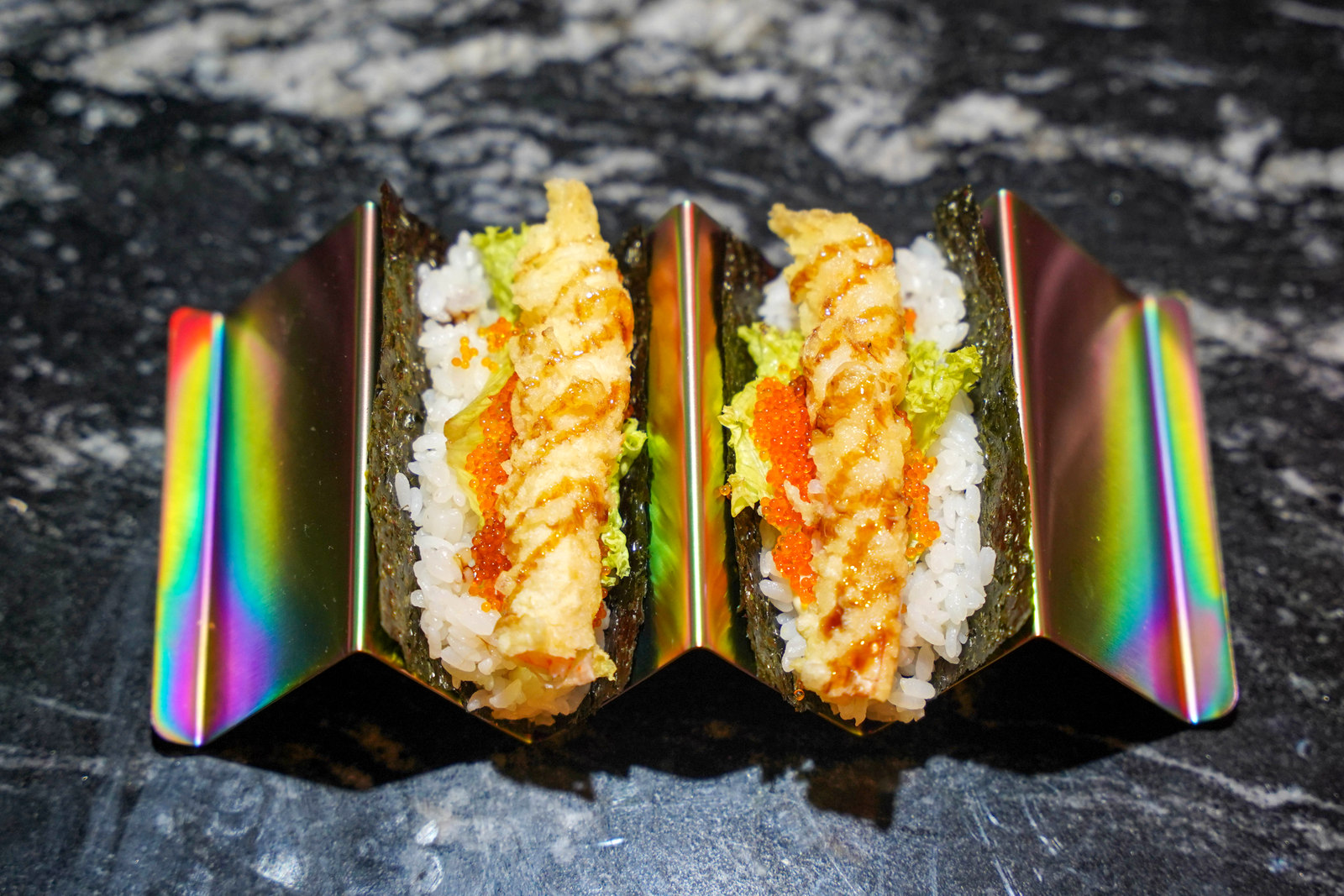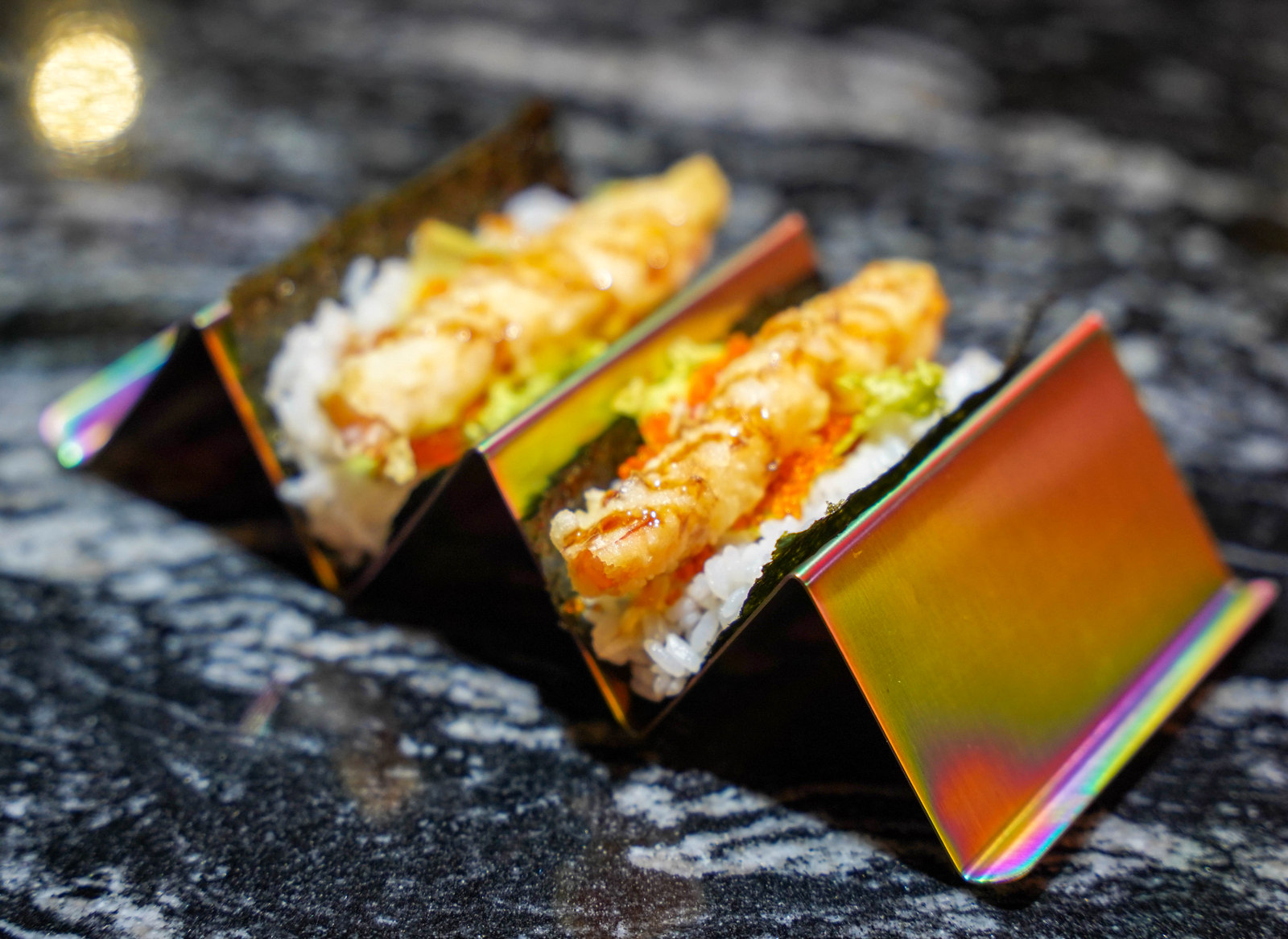 The temaki course of the Hana Set roars in with tiger prawn tempura, plump and pleasurable.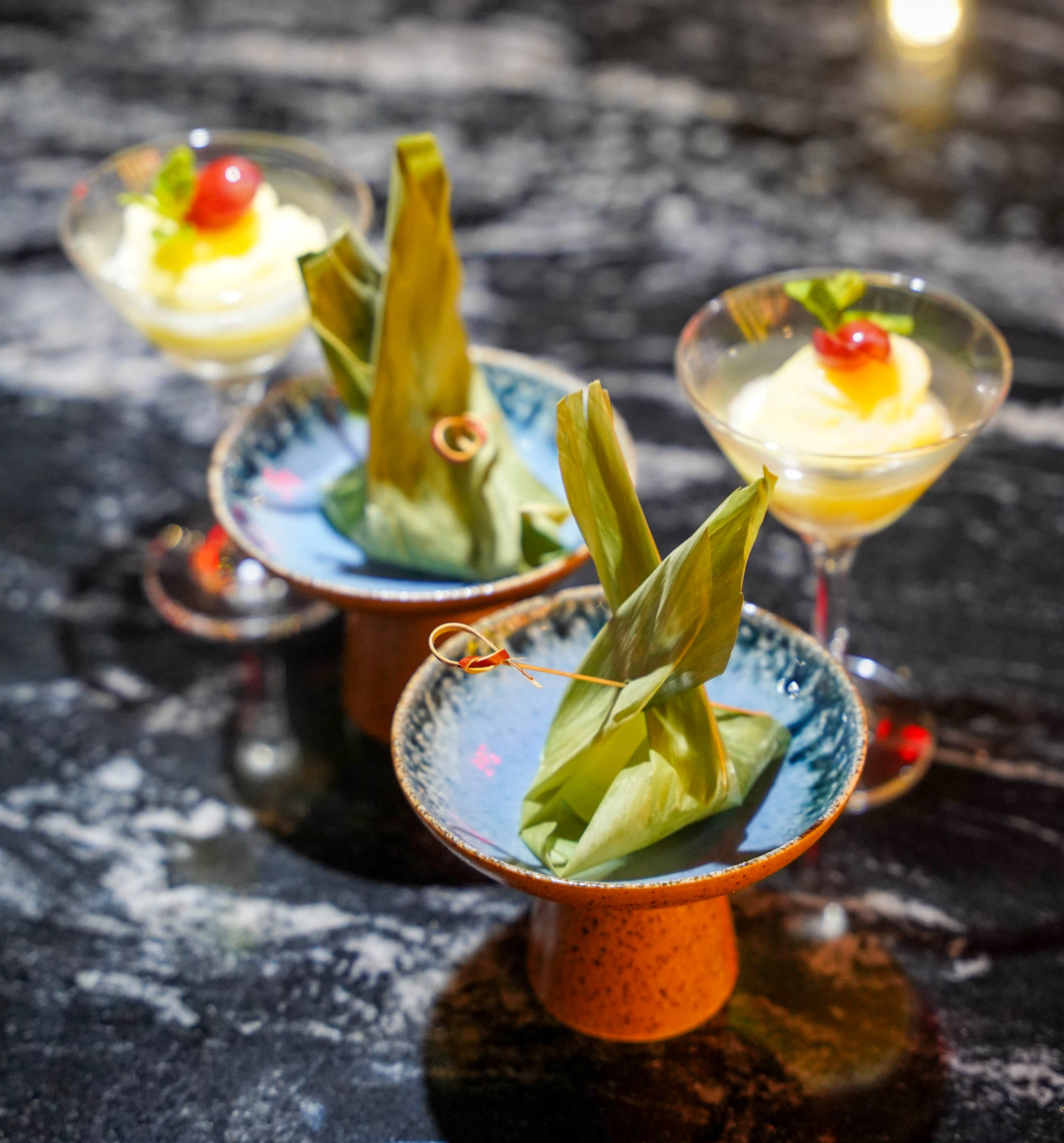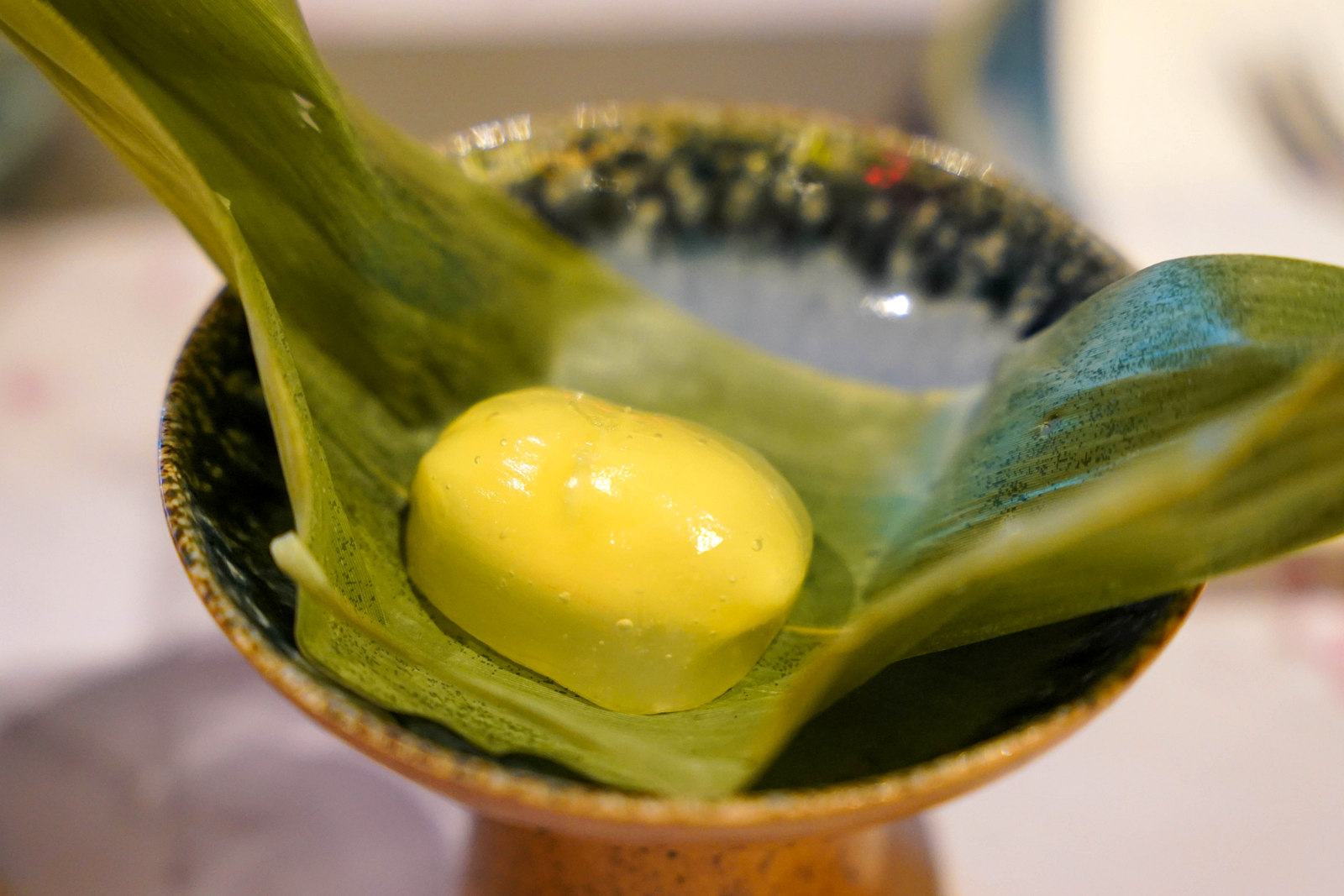 The Hana Set for our visit also concluded with yuzu ice cream and mouthwatering mochi.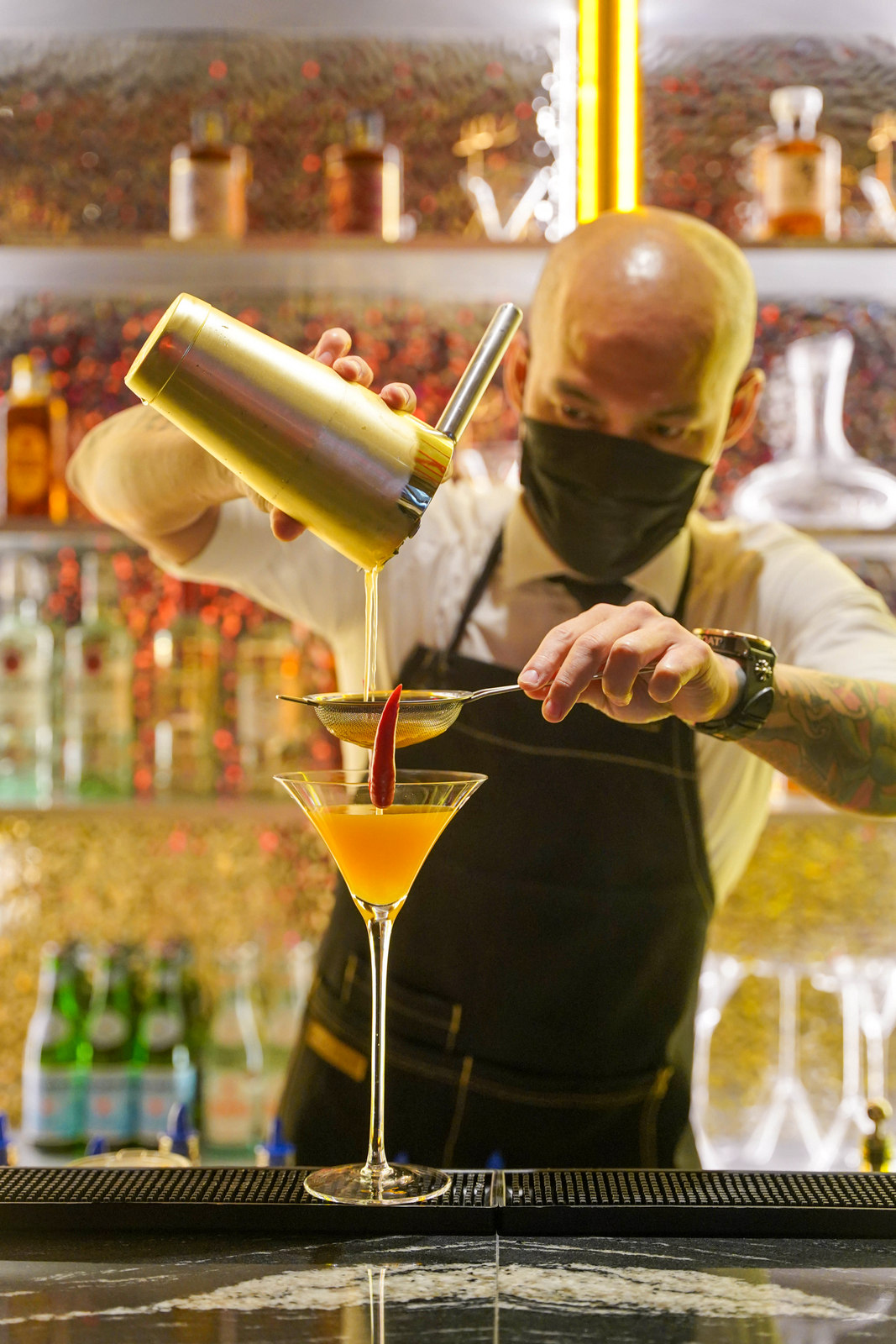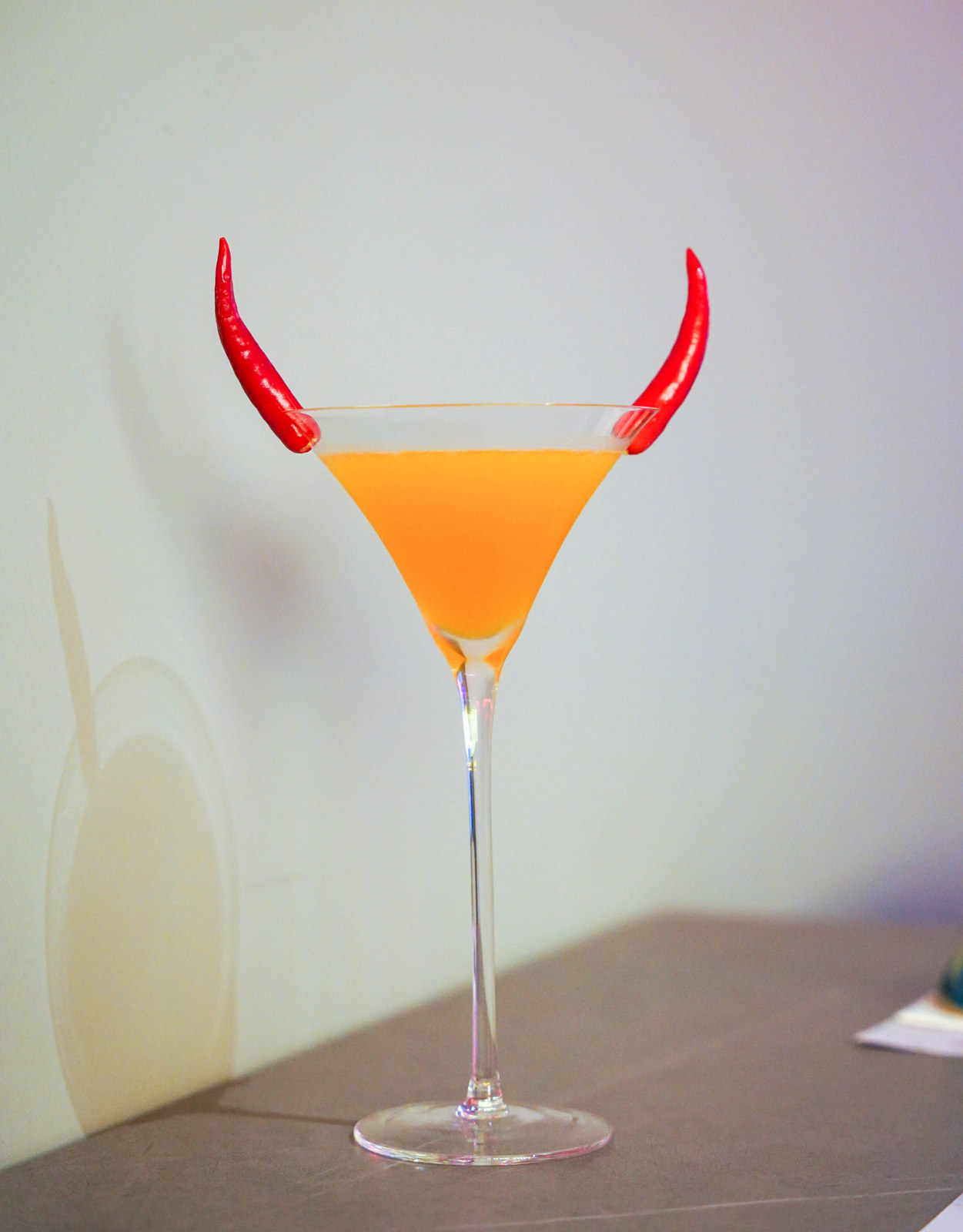 Complete your encounter with Hut Sake Bar by sampling the signature cocktails.
The Cilipadi Martini will spice up your night with its fiery chilli-infused vodka, balanced with passion fruit puree and lime juice for a zesty drink to instantly awaken your palate.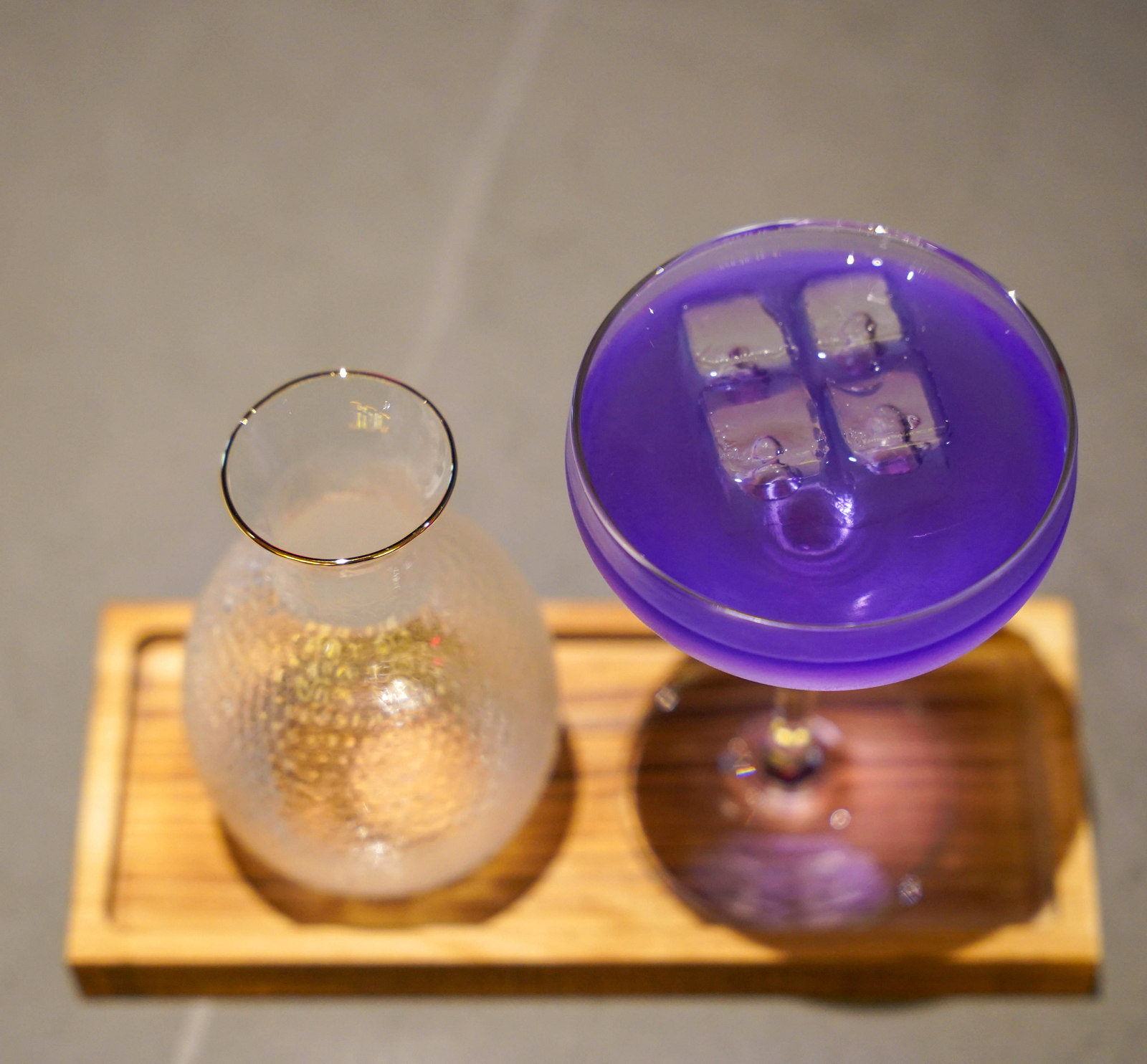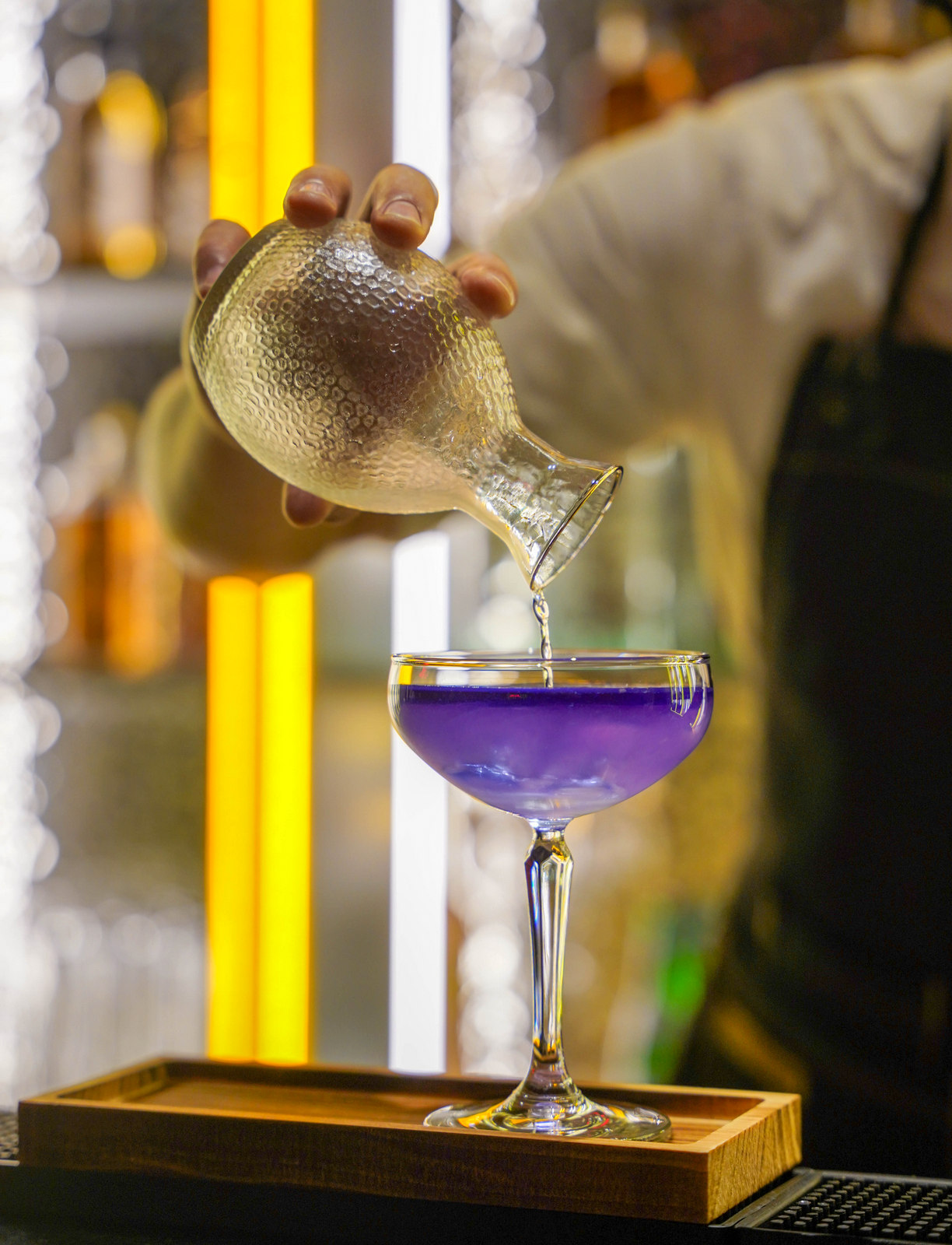 The Love Potion is naturally coloured with blue pea flower, infused in gin, blended with triple sec and a squeeze of lemon for a romantic rendezvous.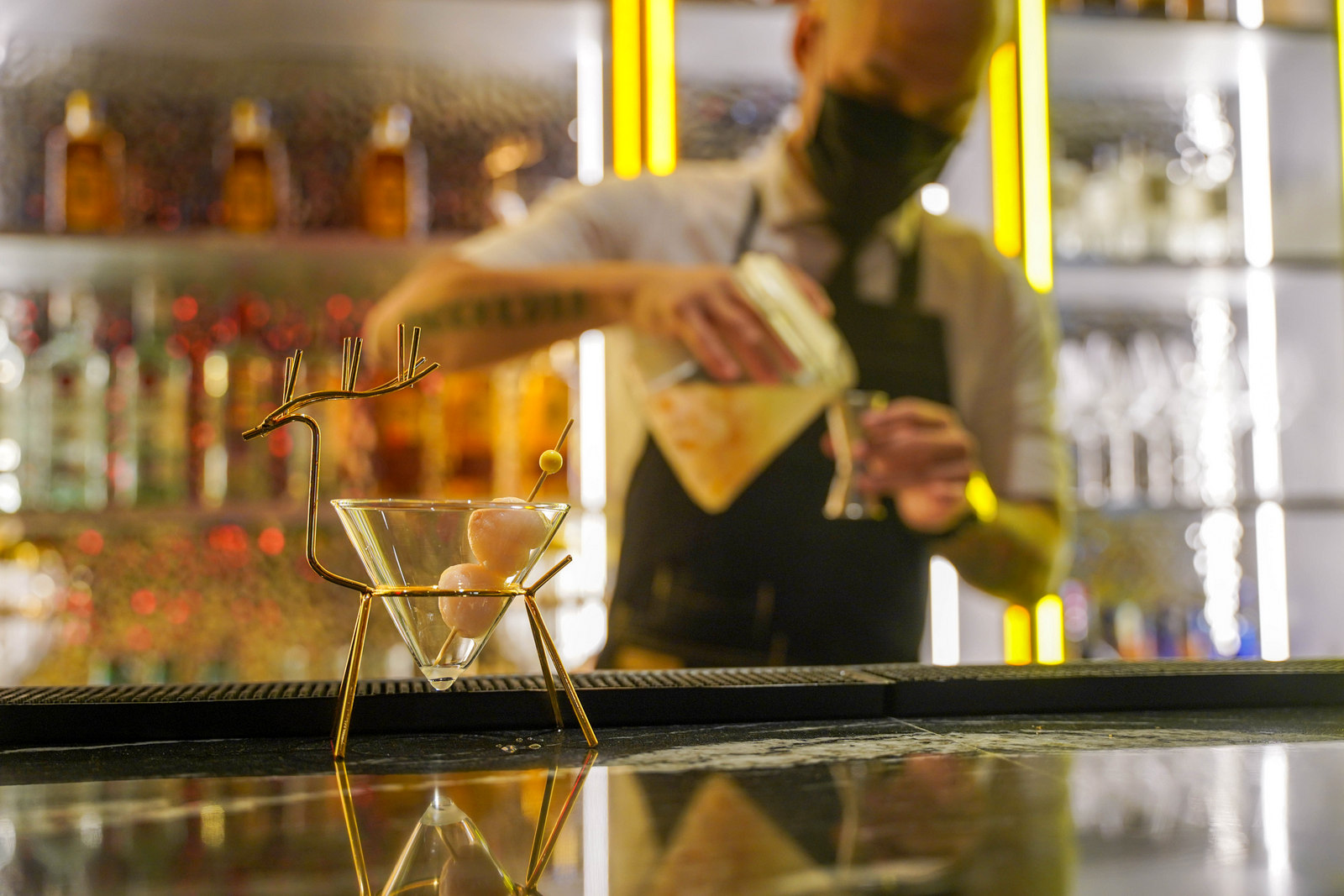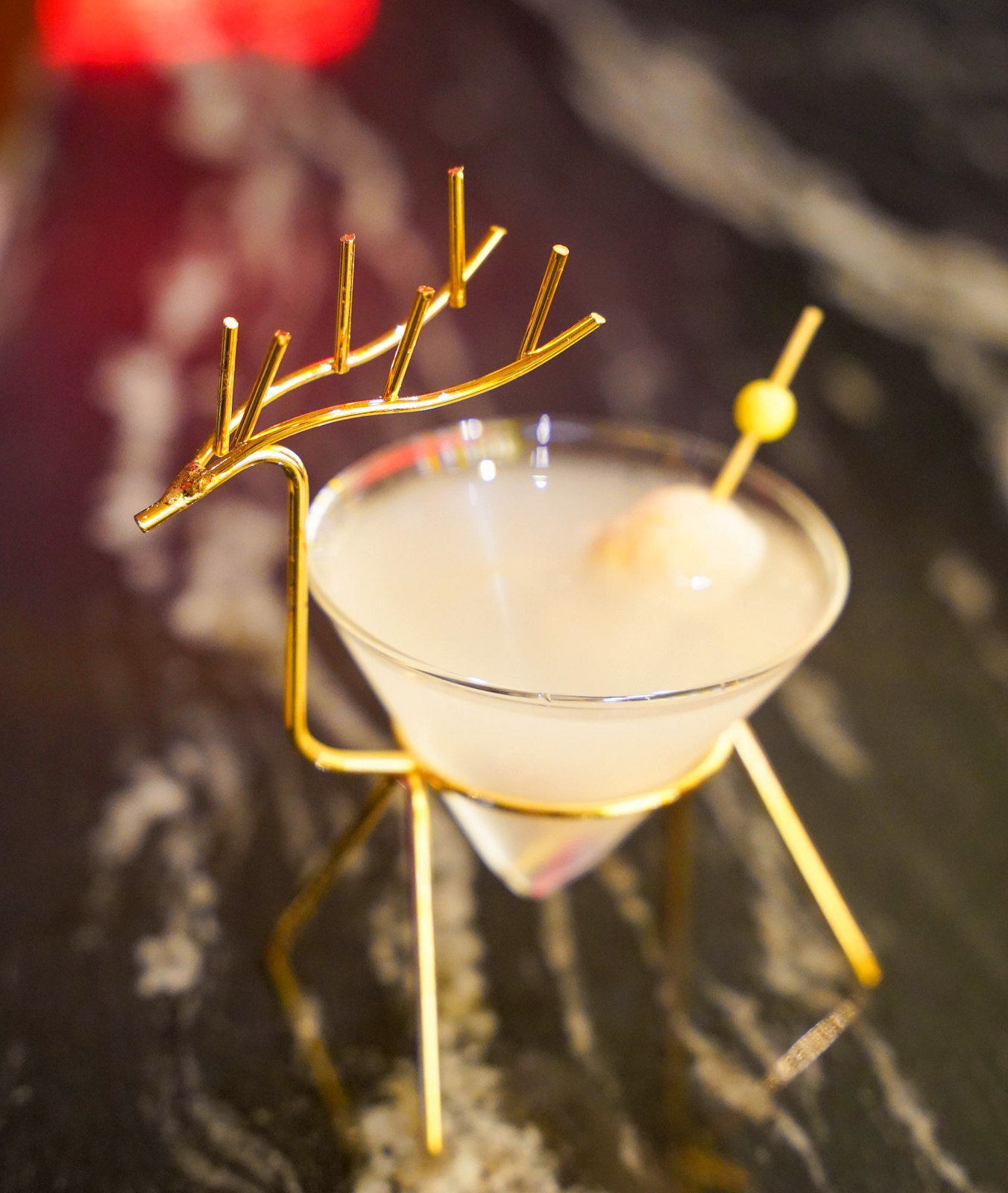 The Lychee Martini is another ravishing concoction, furnishing fruity, flamboyant fun.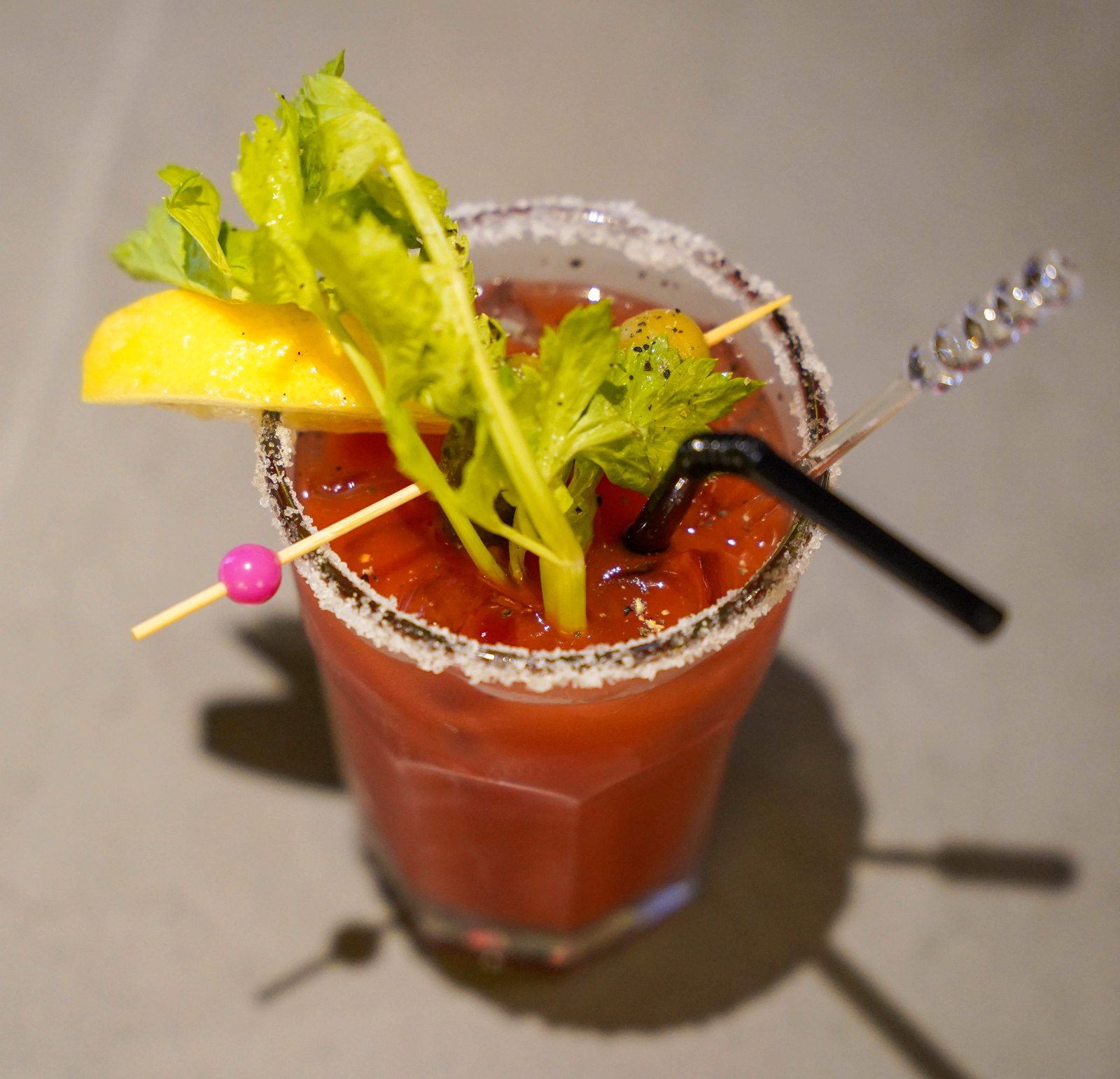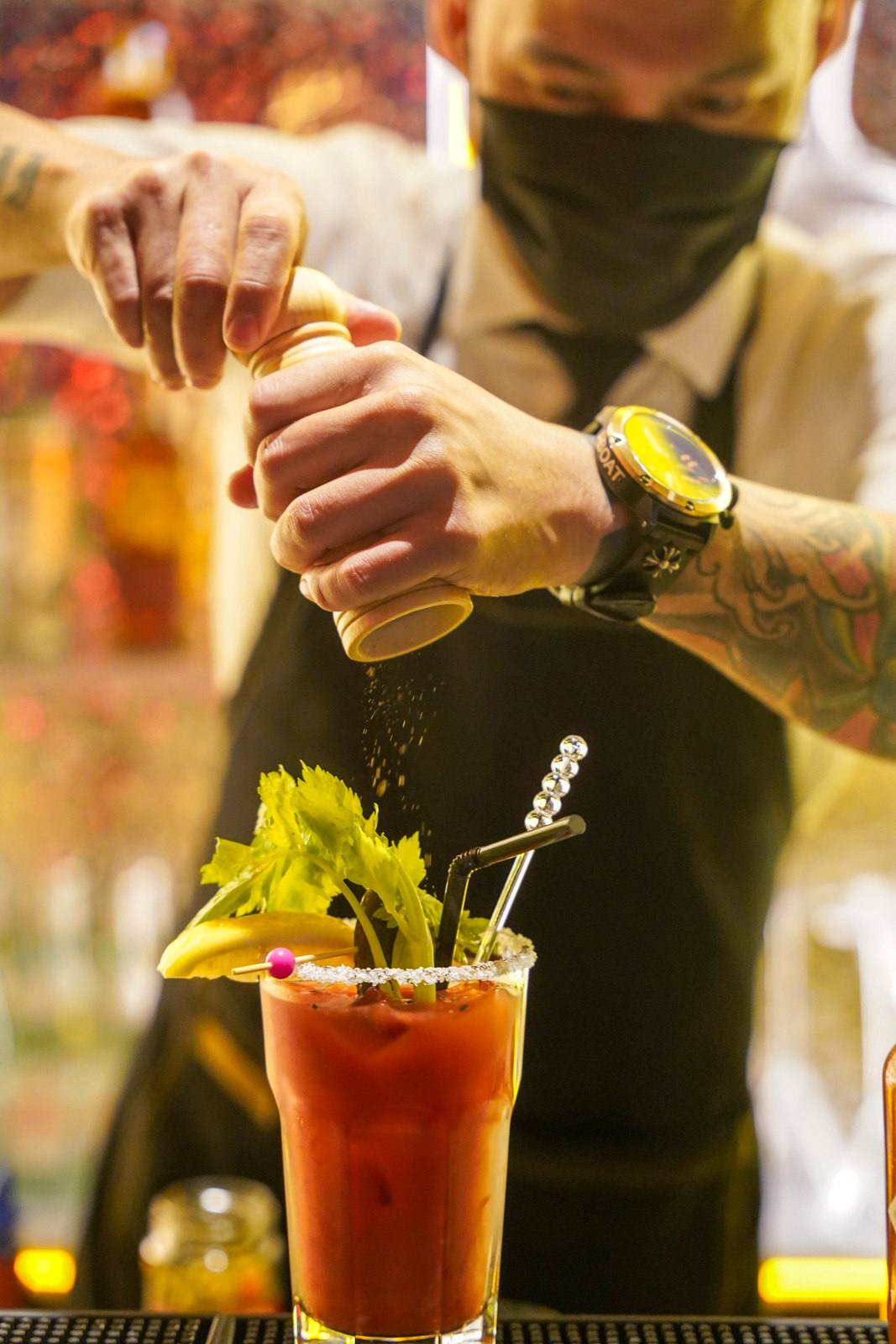 The bar is also capable of crafting classic cocktails like the Bloody Mary, potent and punchy with tomato juice and tabasco.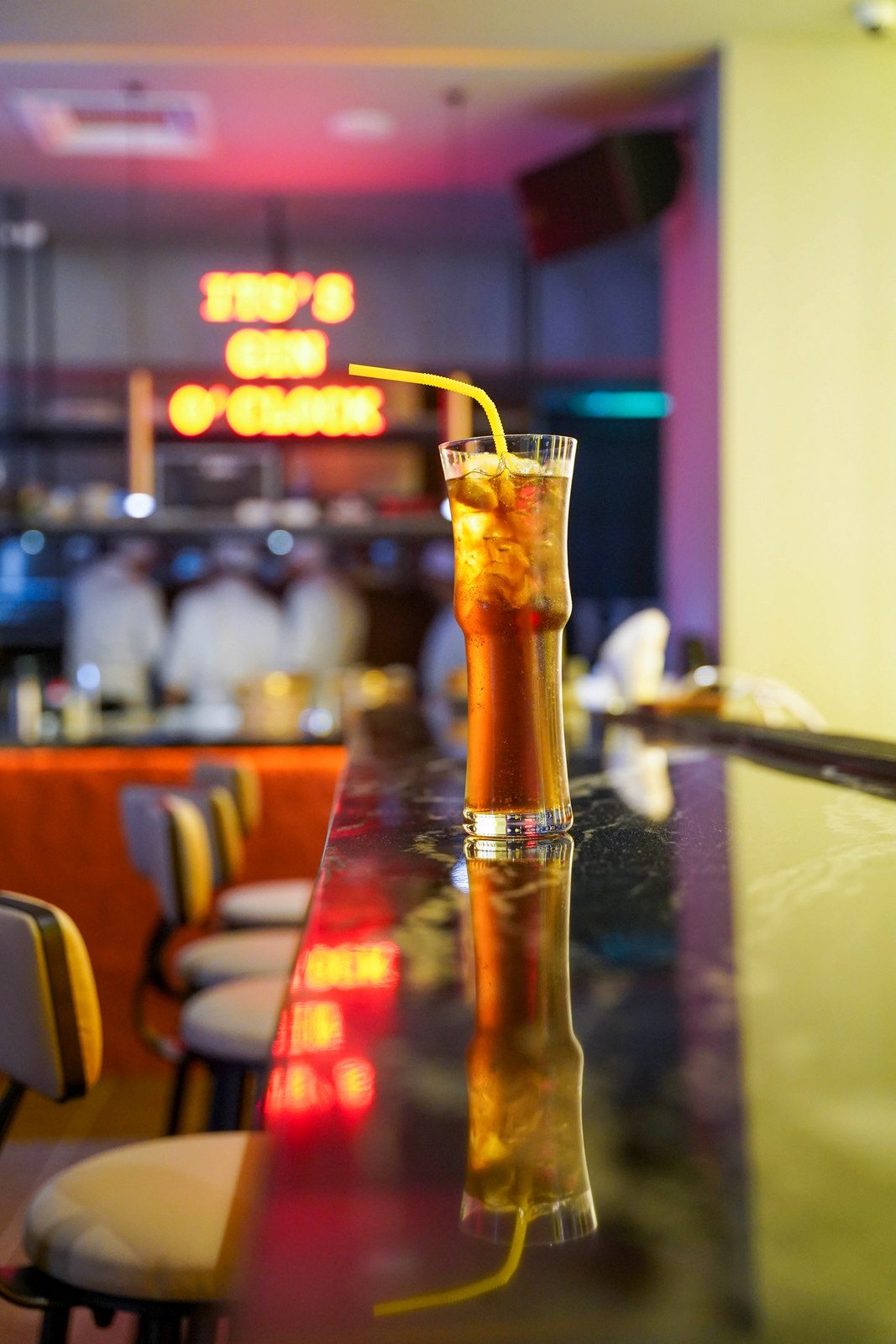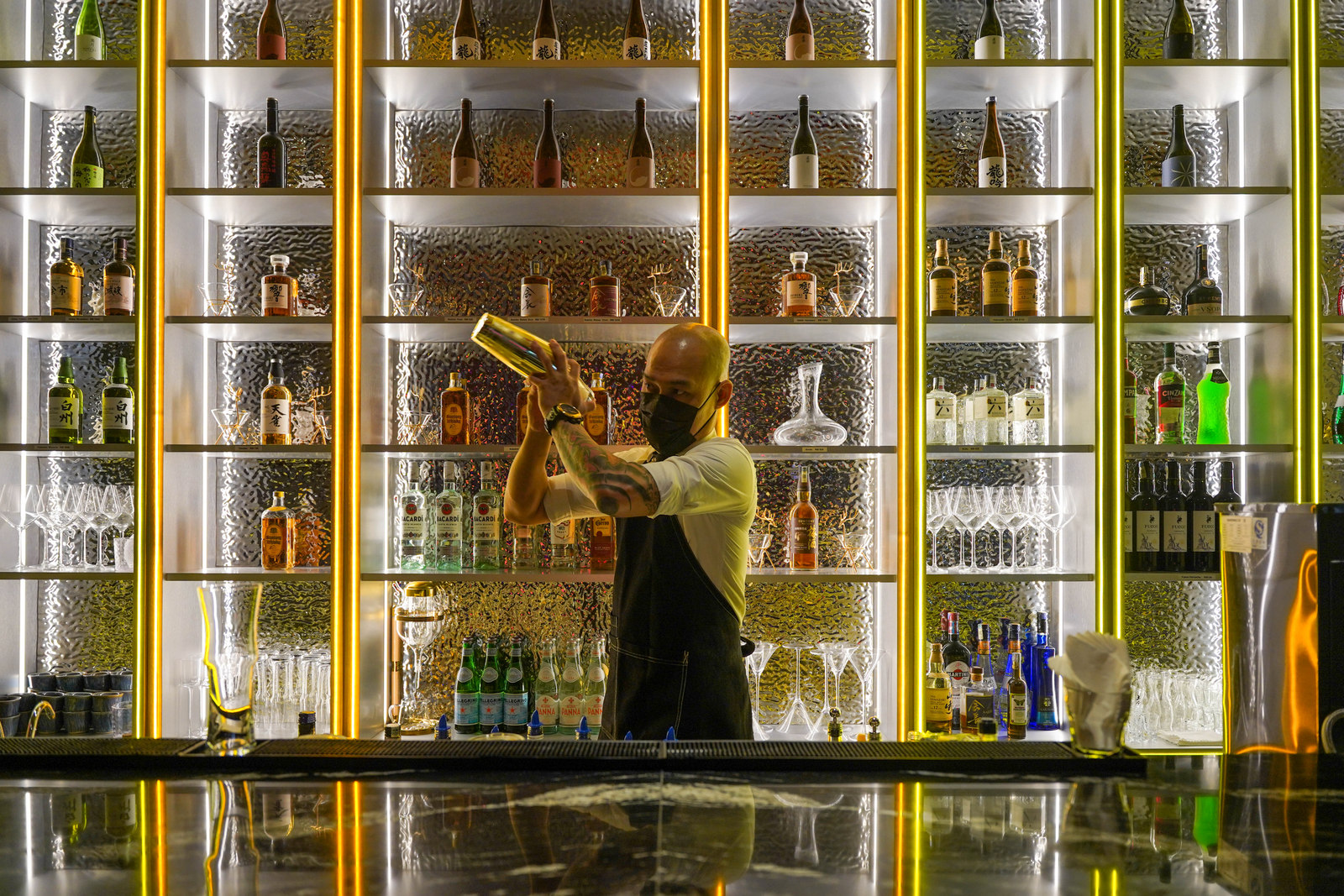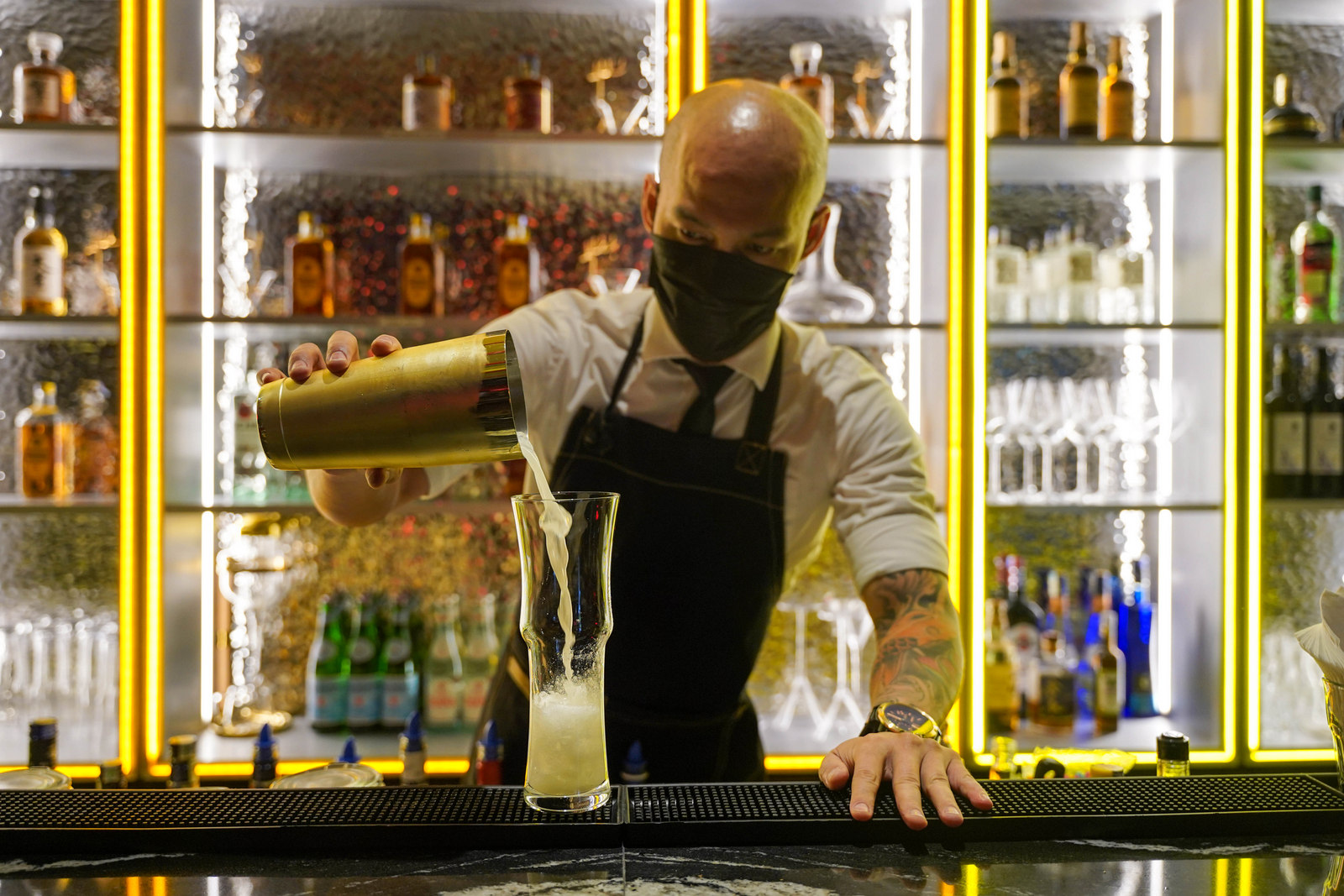 We'll leave with the Long Island, the combination of gin, vodka, rum, tequila and triple sec that'll have us floating out of Hut Sake Bar, happy to plan our return soon.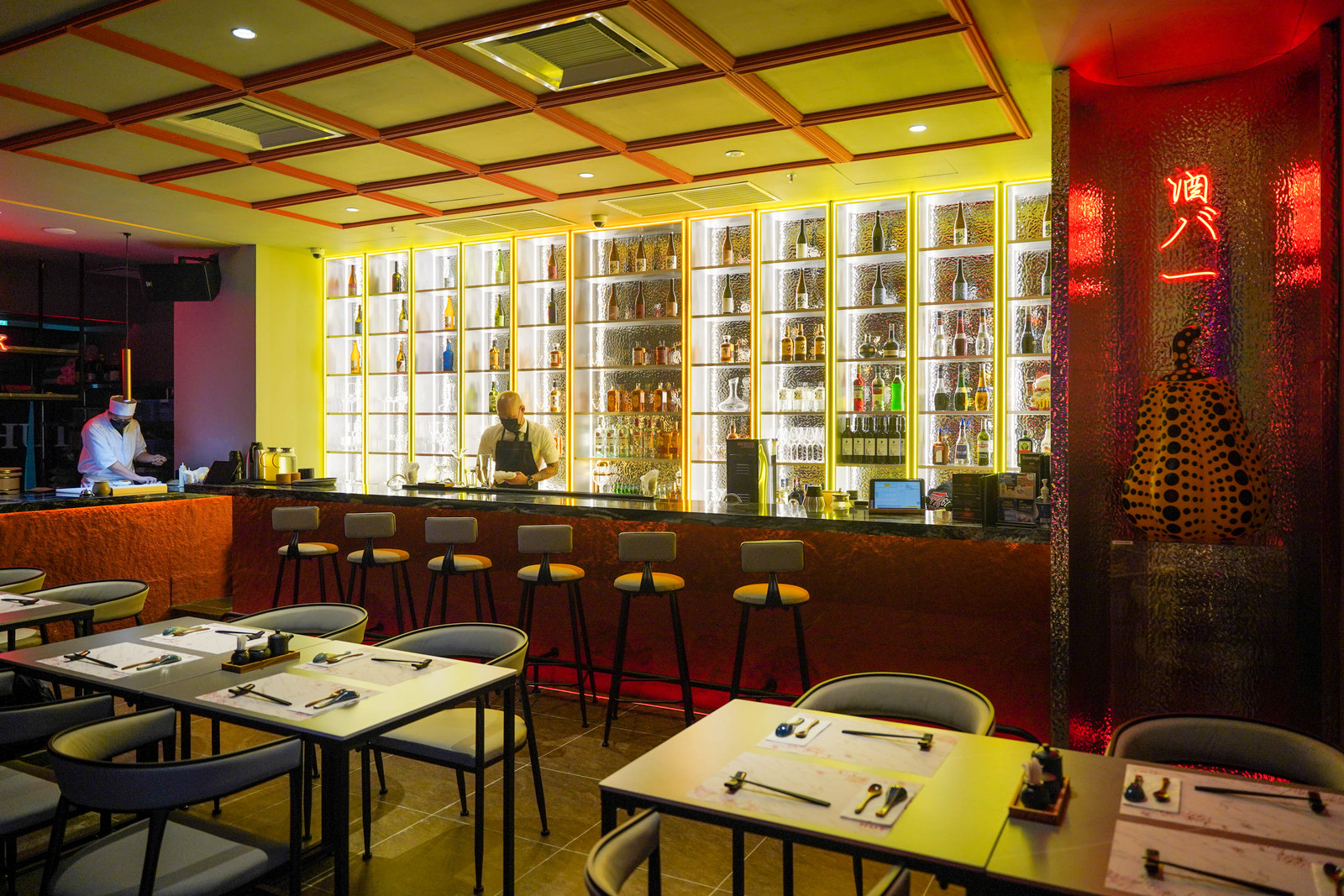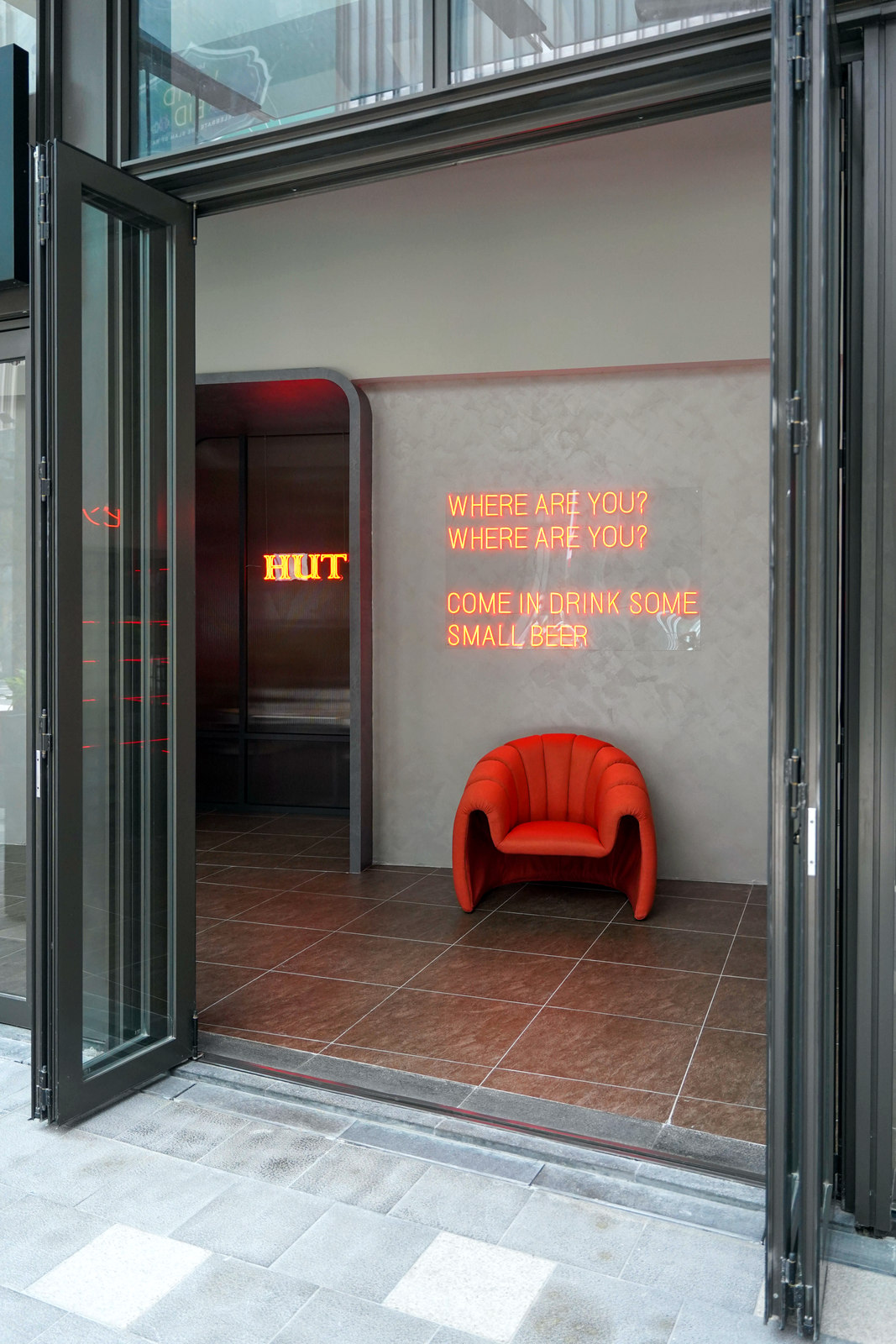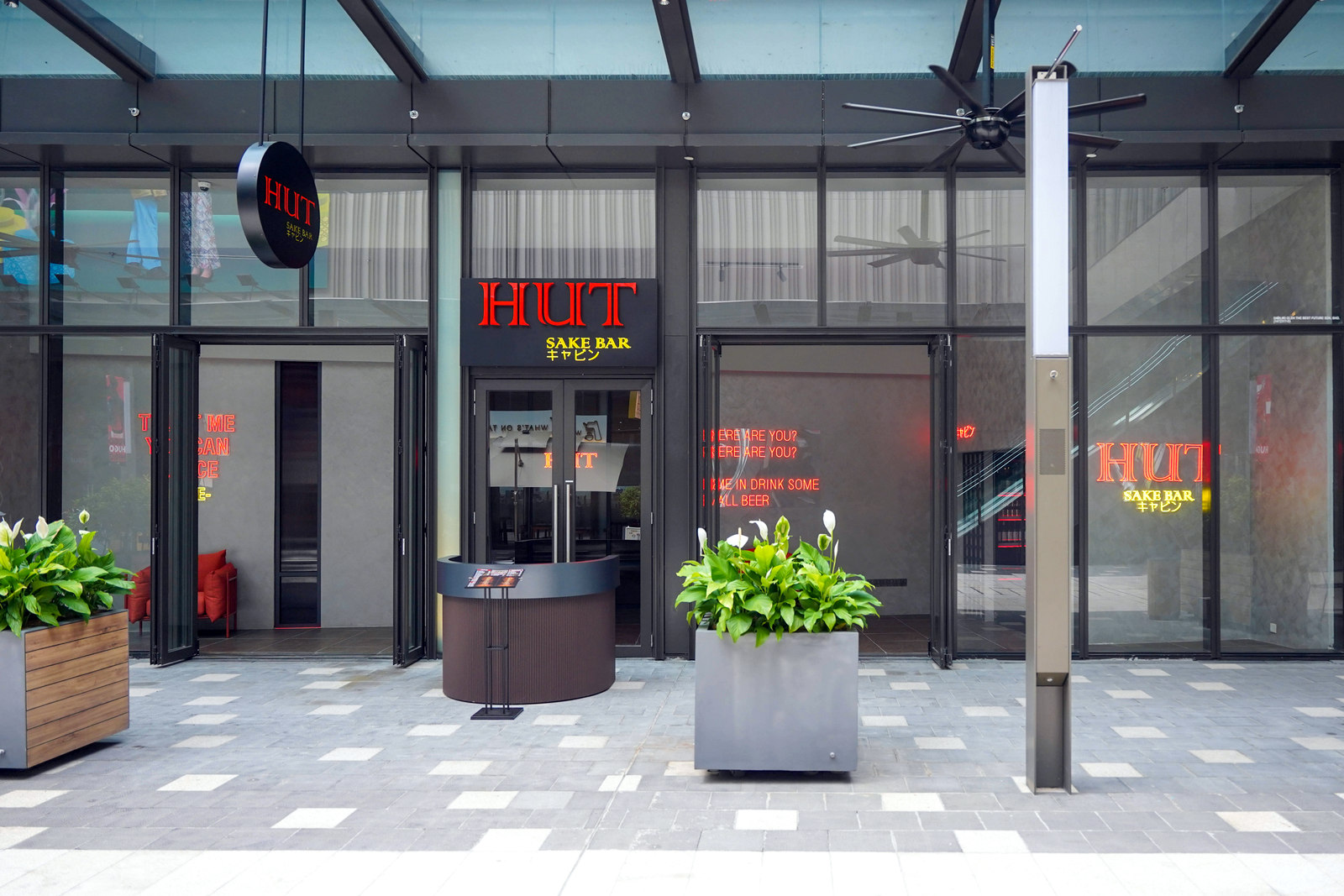 Hut Sake Bar
G97, Lalaport, 2, Jalan Hang Tuah, Bukit Bintang, 55100 Kuala Lumpur.
Daily, 11am-12am. 
WhatsApp: 011-3686-6881