Fujisawa Kyanpu Bar: Damansara Uptown's new camping-themed Japanese izakaya-inspired restobar
March 17, 2023
---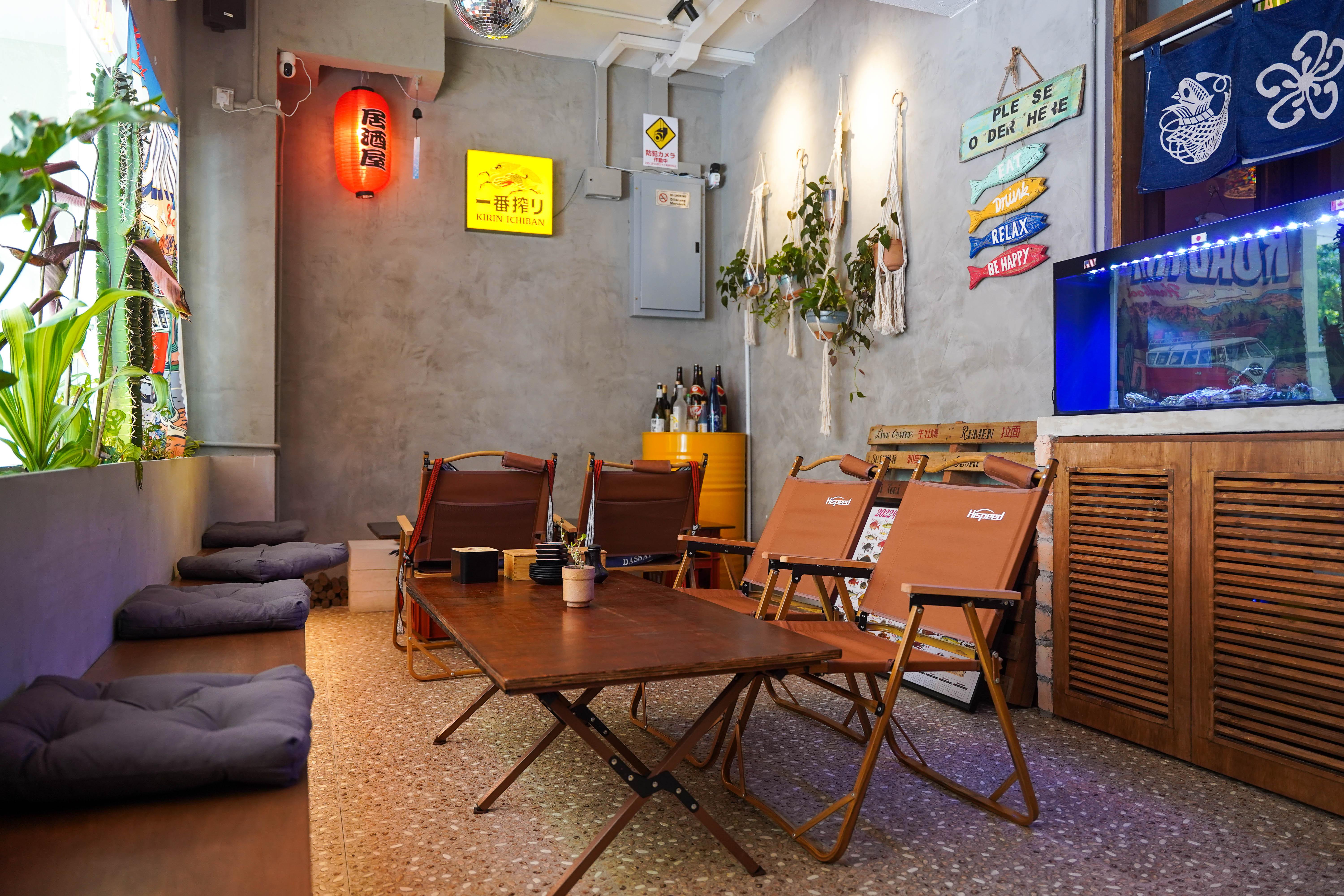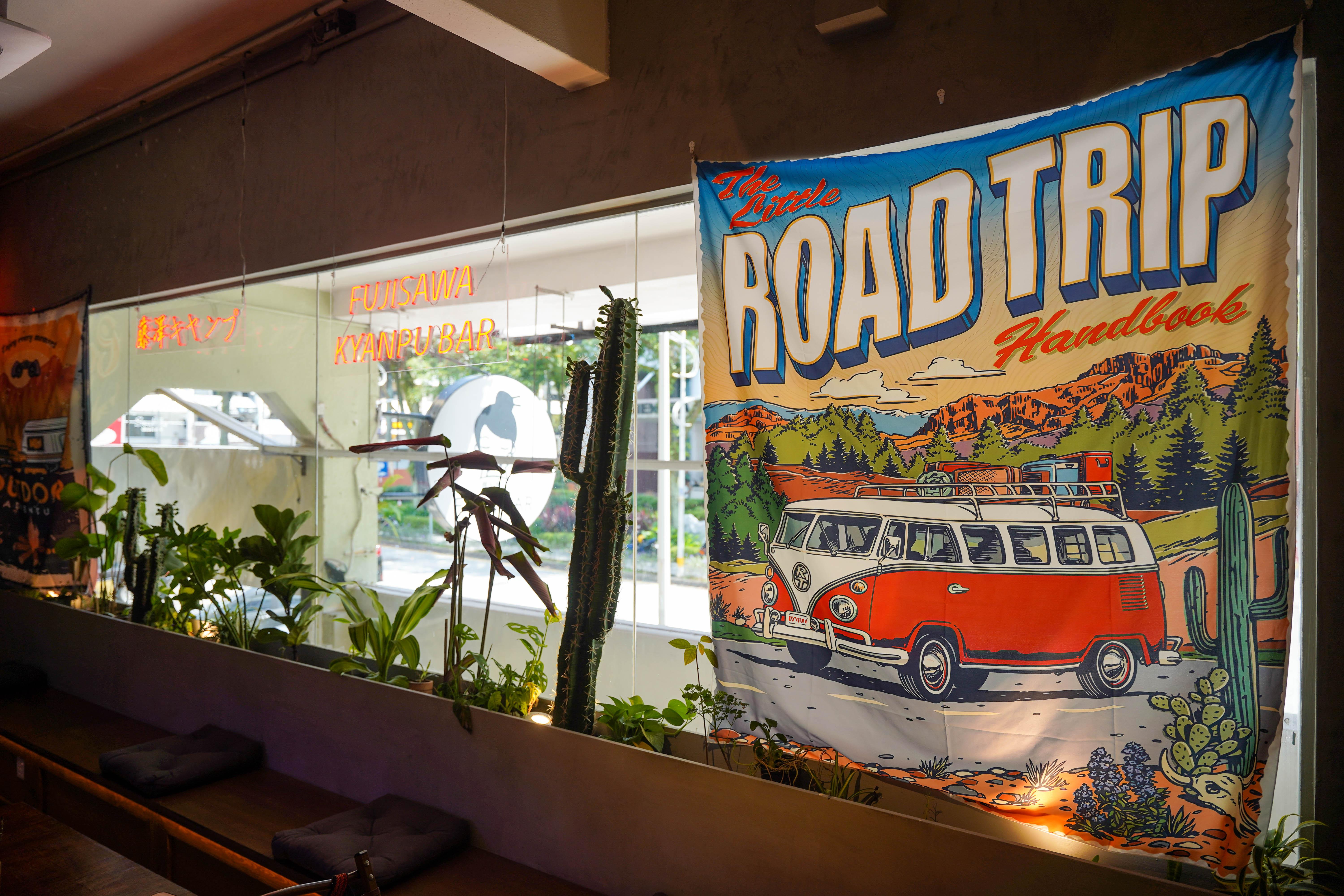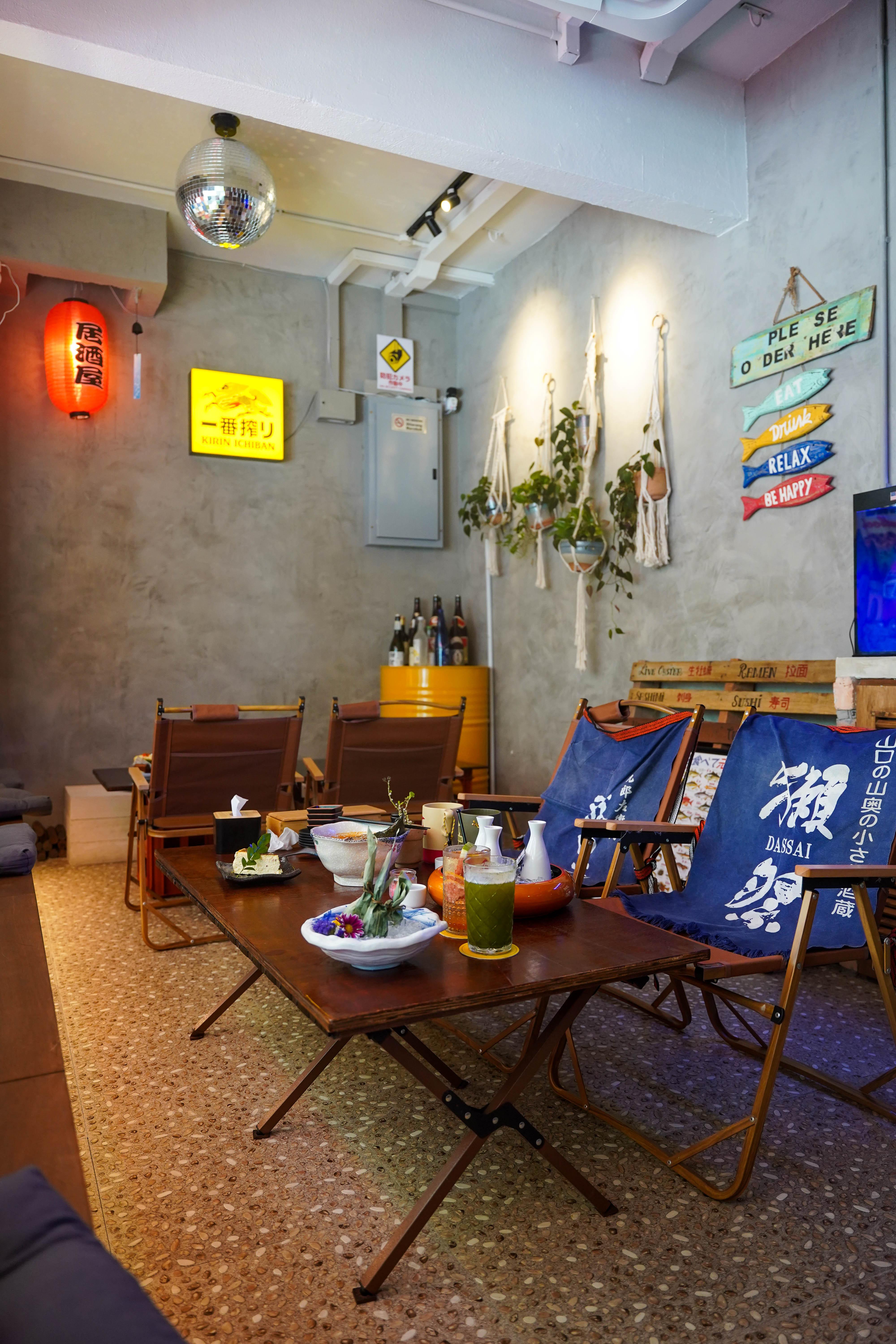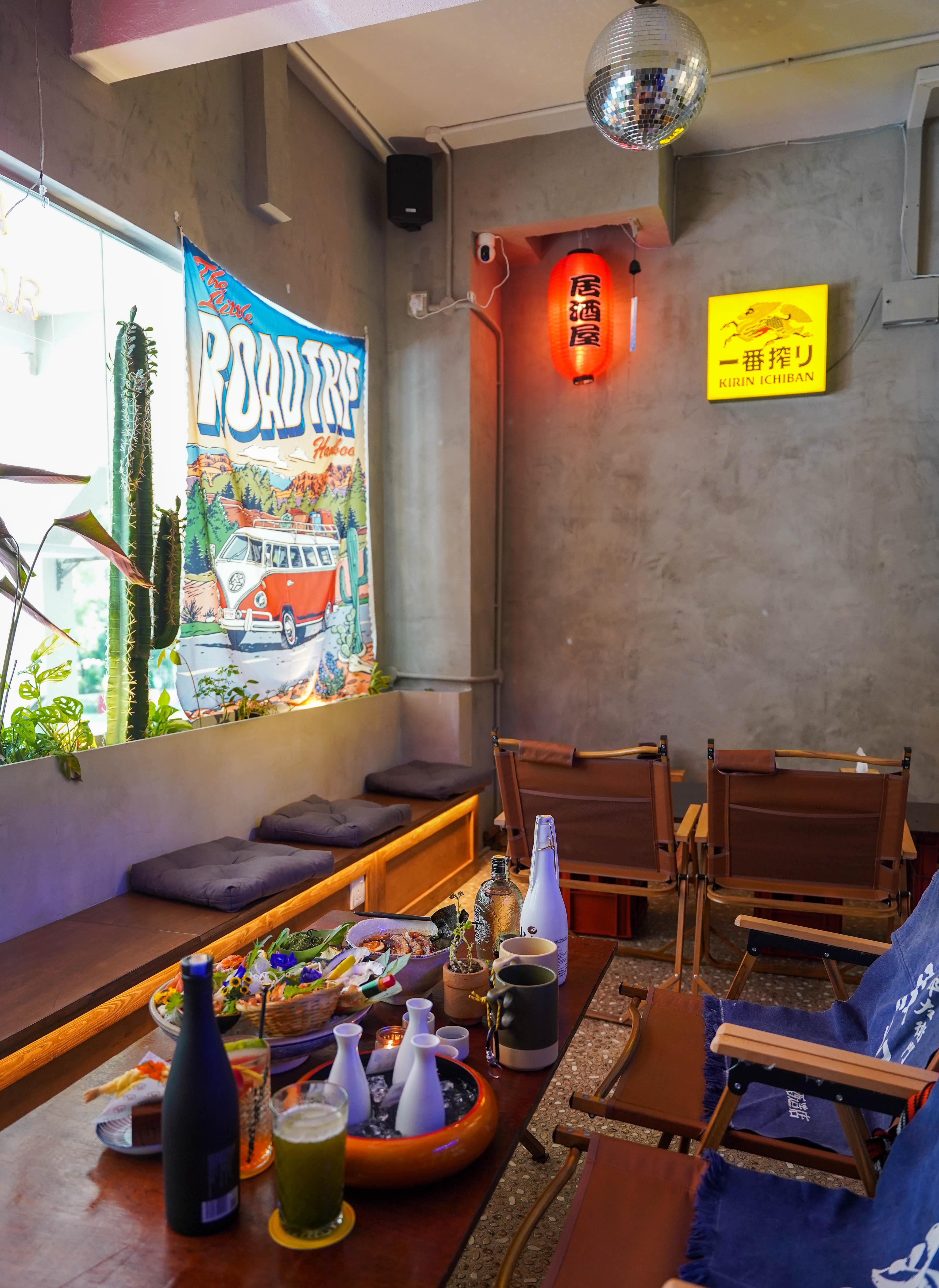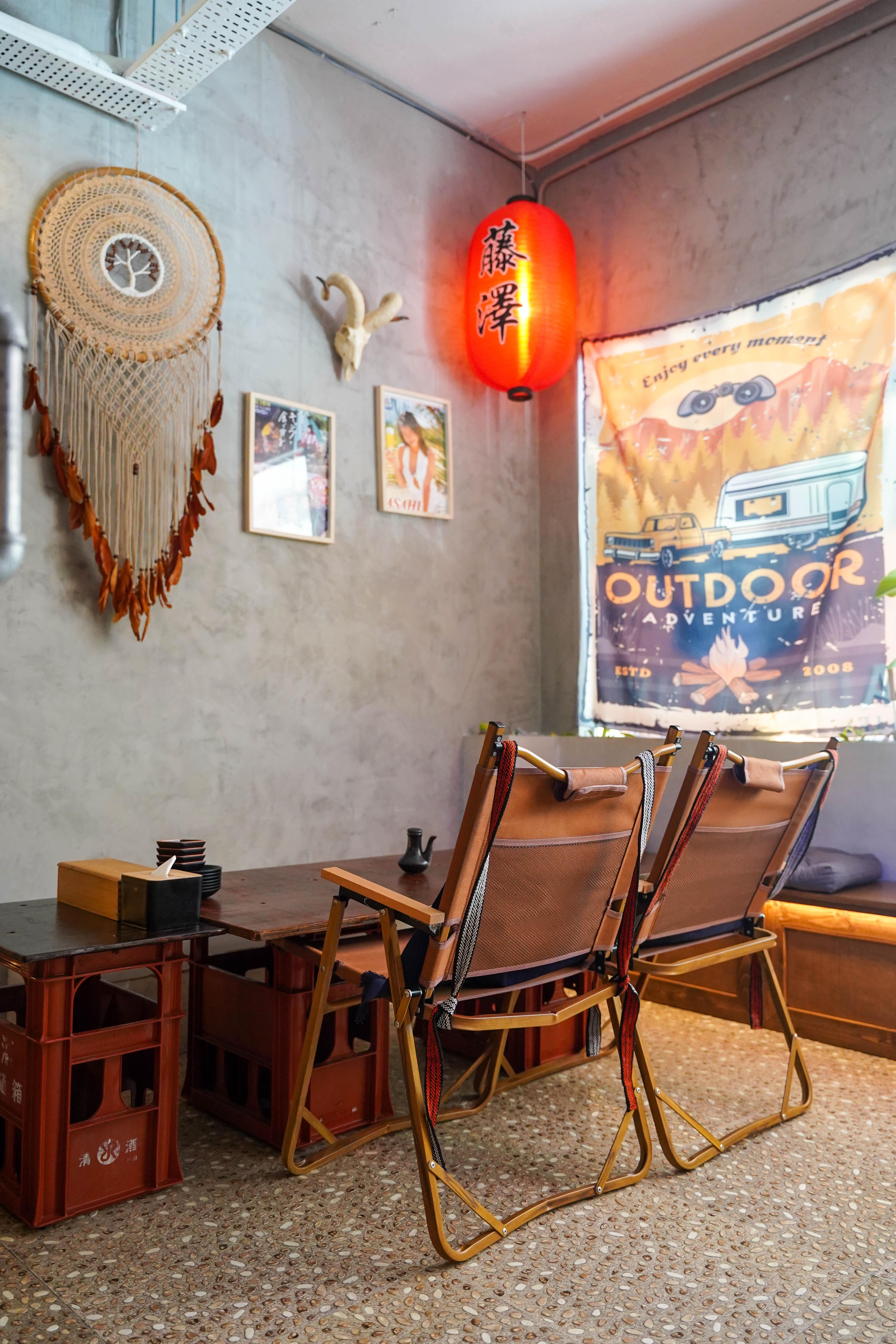 Fujisawa Kyanpu Bar is Damansara Uptown's distinctive new destination for Japanese izakaya-inspired fare, memorably served in a colourful setting inspired by camping themes.
With camping chairs coupled with low tables, complete with illustrated banners that evoke road trips and outdoor adventures, a meal at Fujisawa Kyanpu Bar feels like a campfire feast, perfect for smoky skewers, grilled meat and gorgeous seafood.
Fun fact: Fujisawa Kyanpu Bar (Kyanpu is Japanese for camping) is a playful bohemian spin-off of the Fujisawa Izakaya family of restaurants, which has outposts in Damansara Uptown, Sri Petaling and Kepong.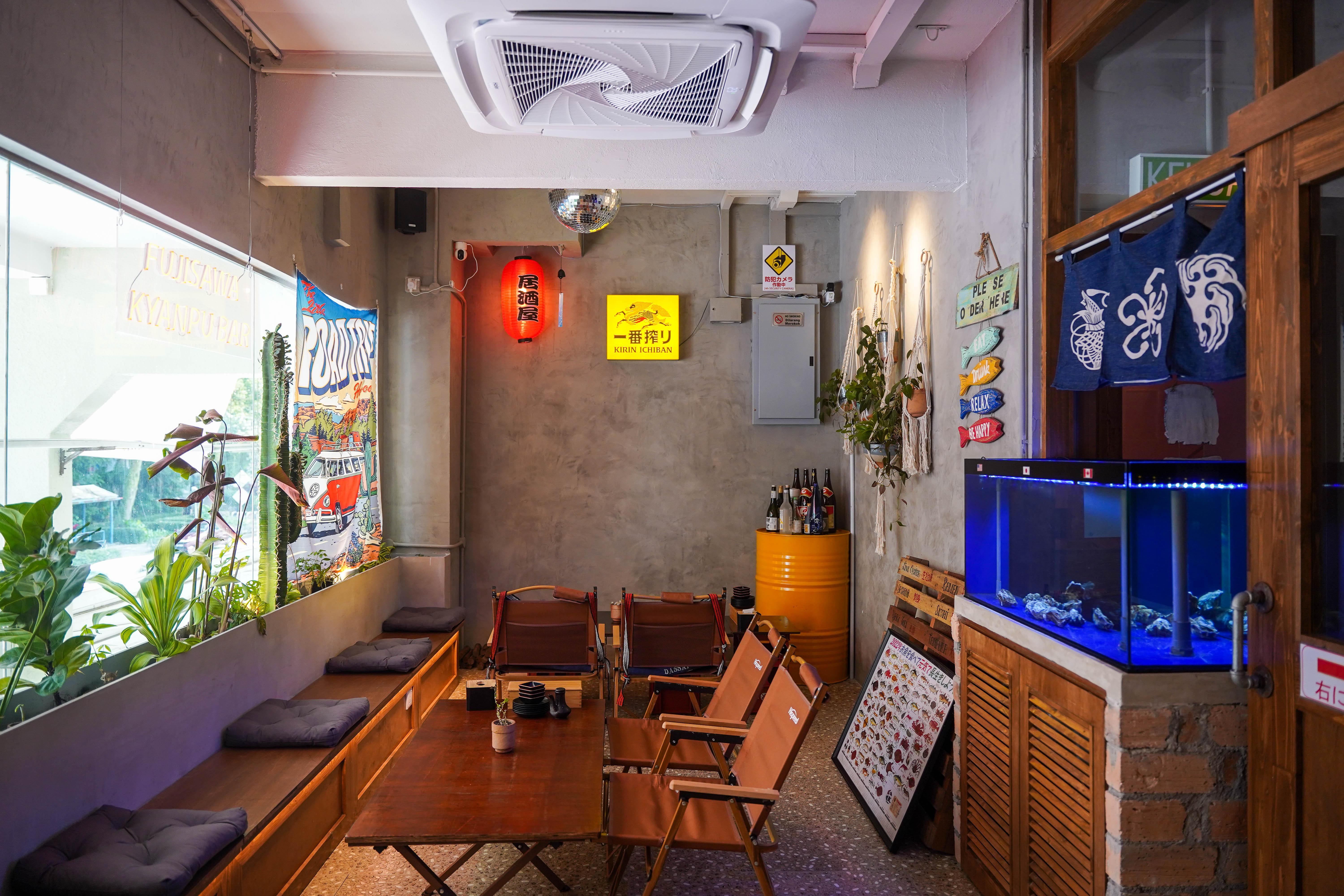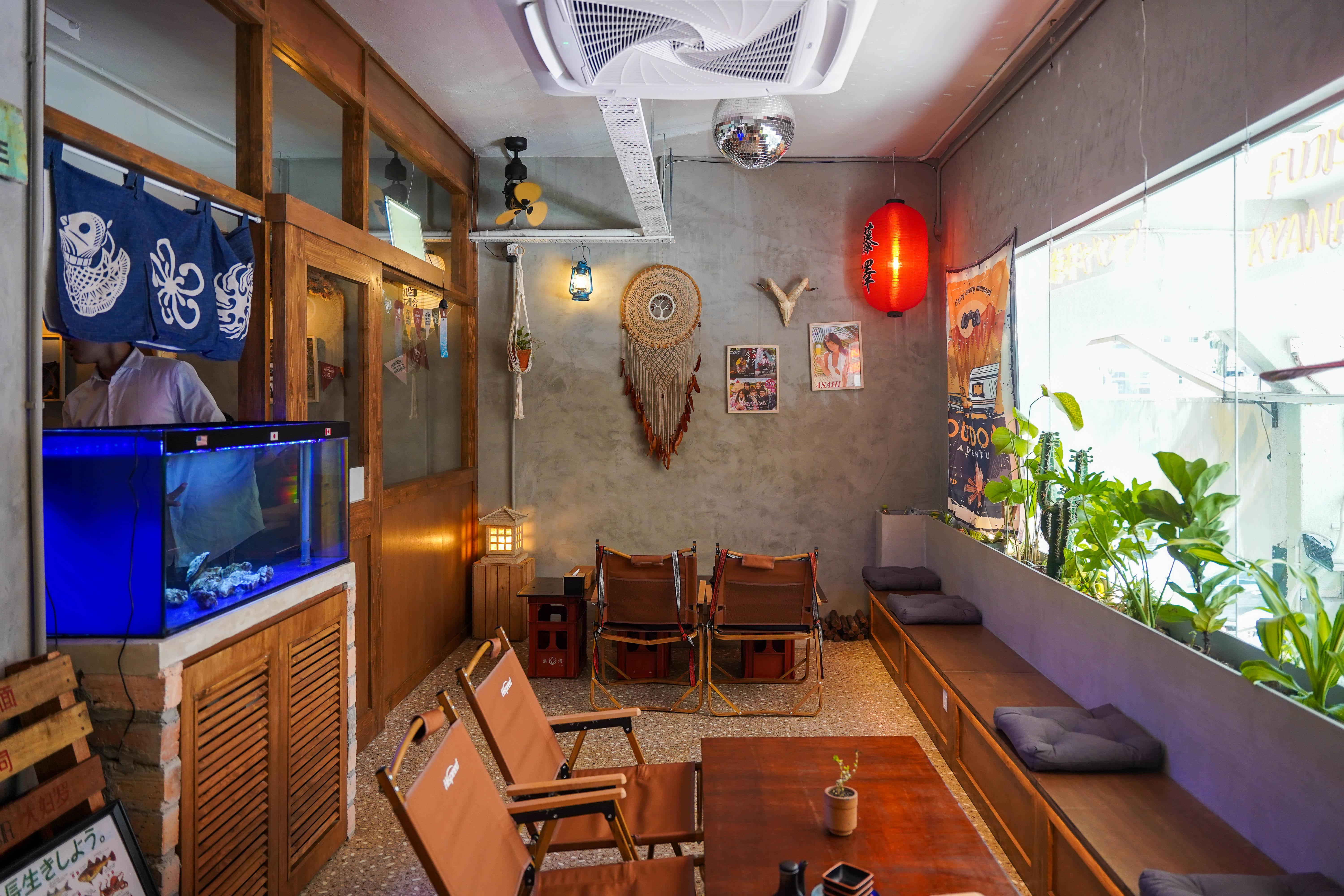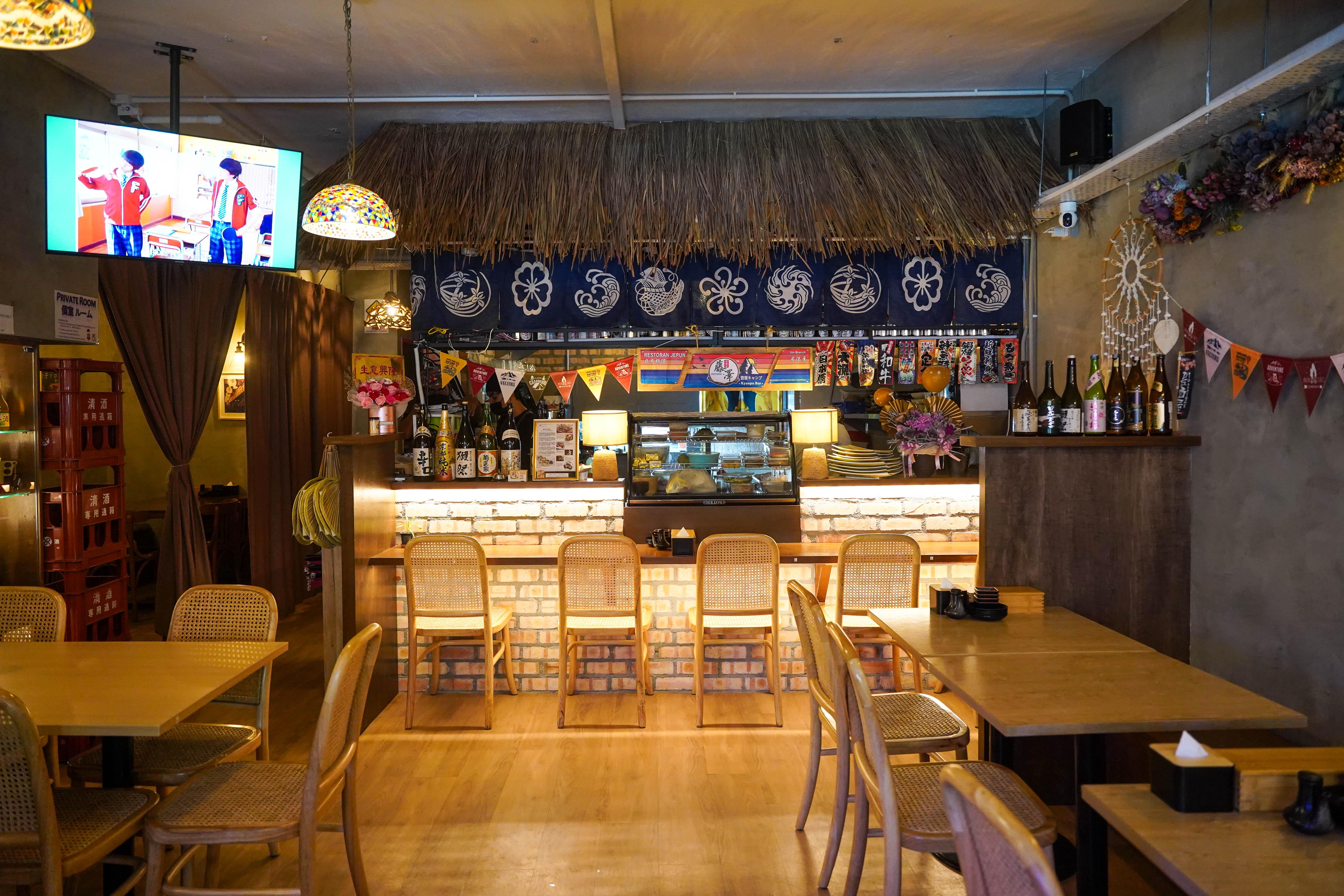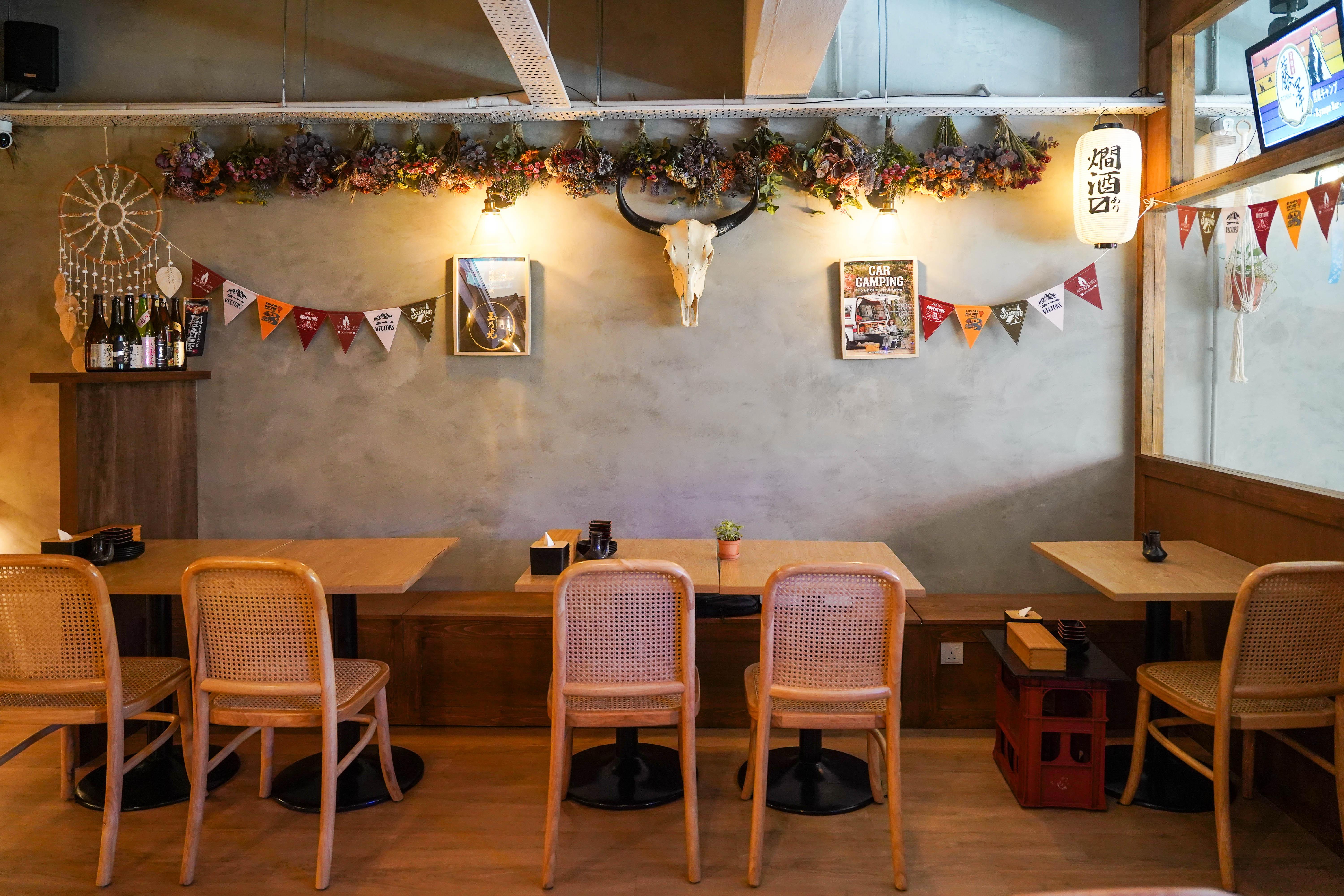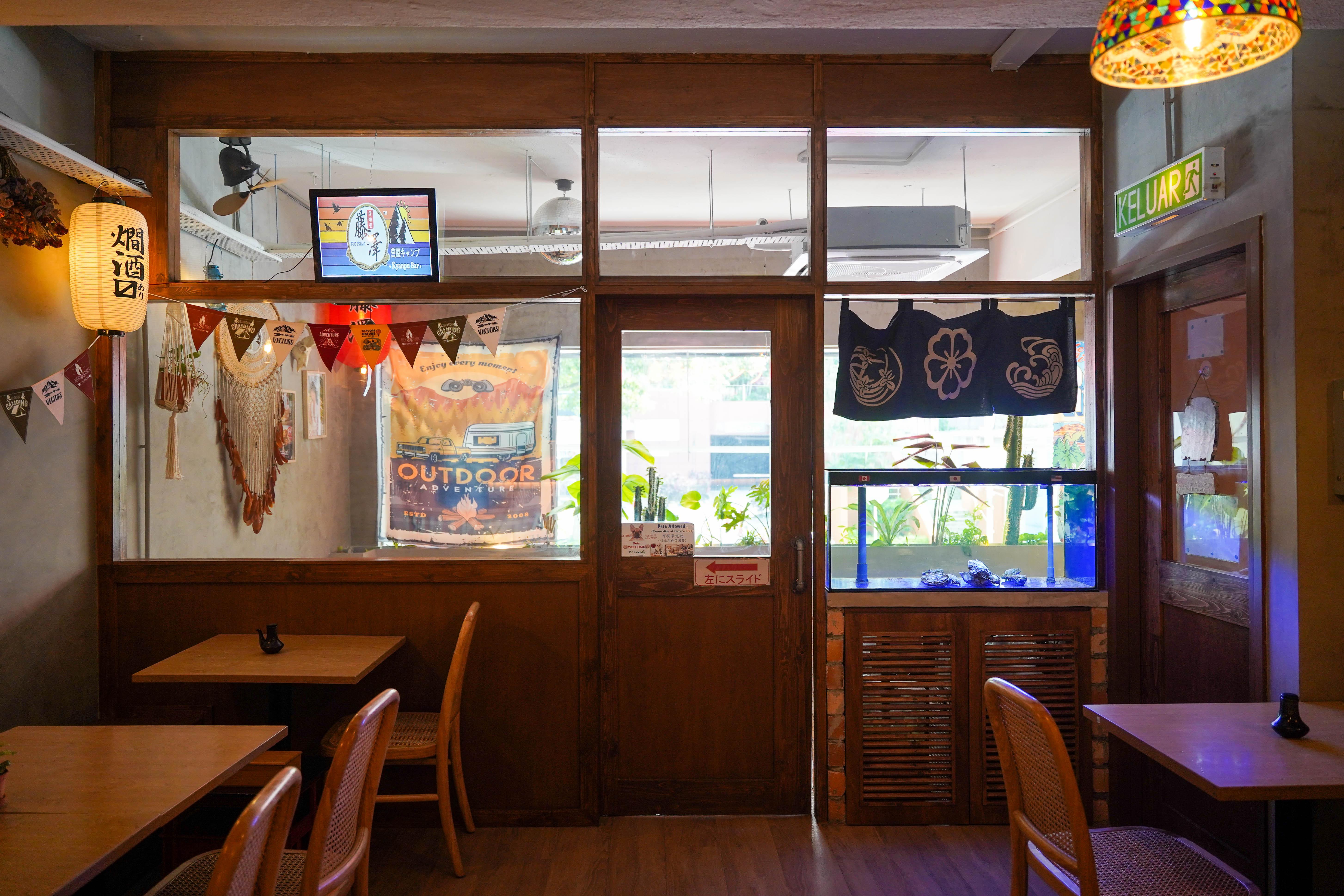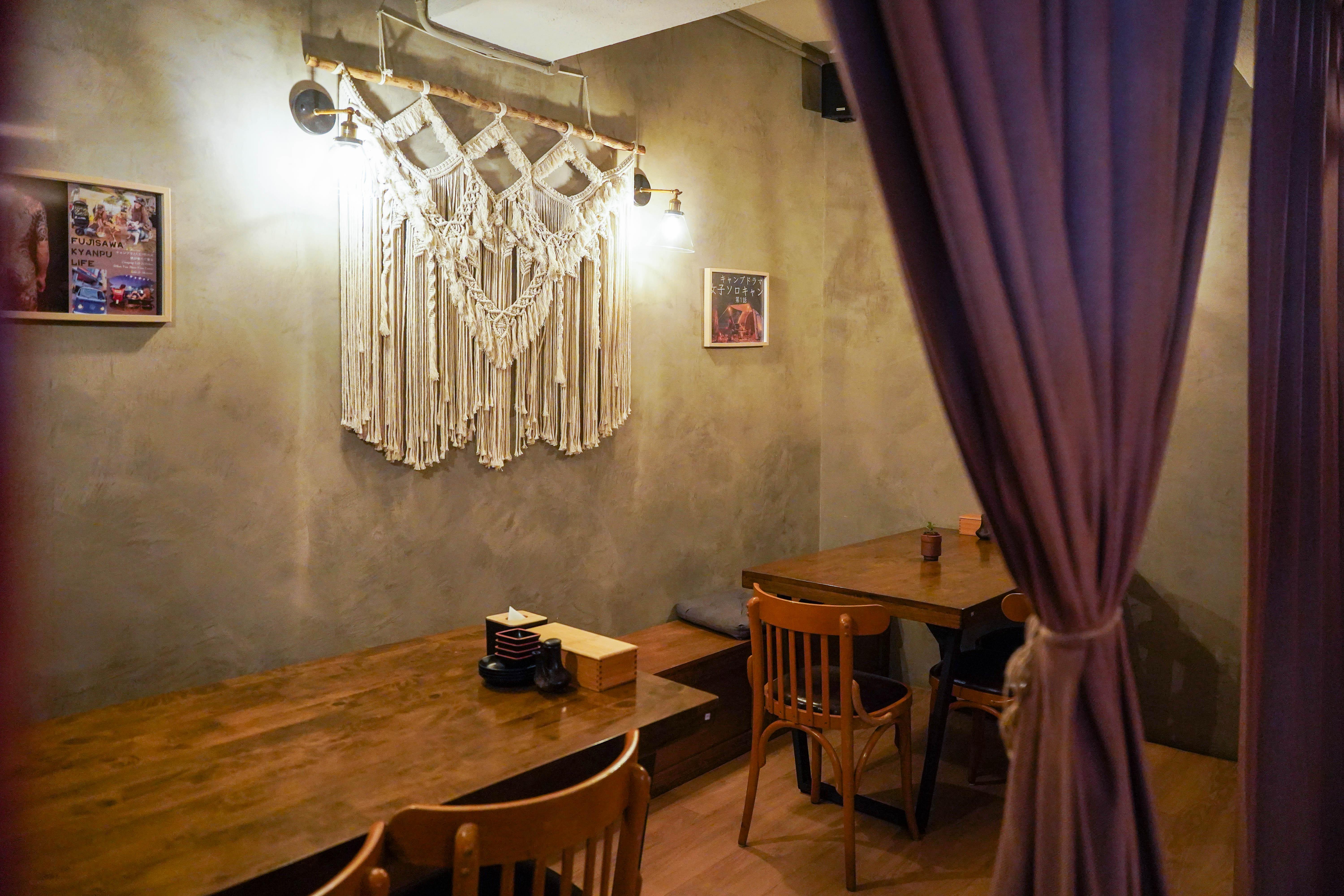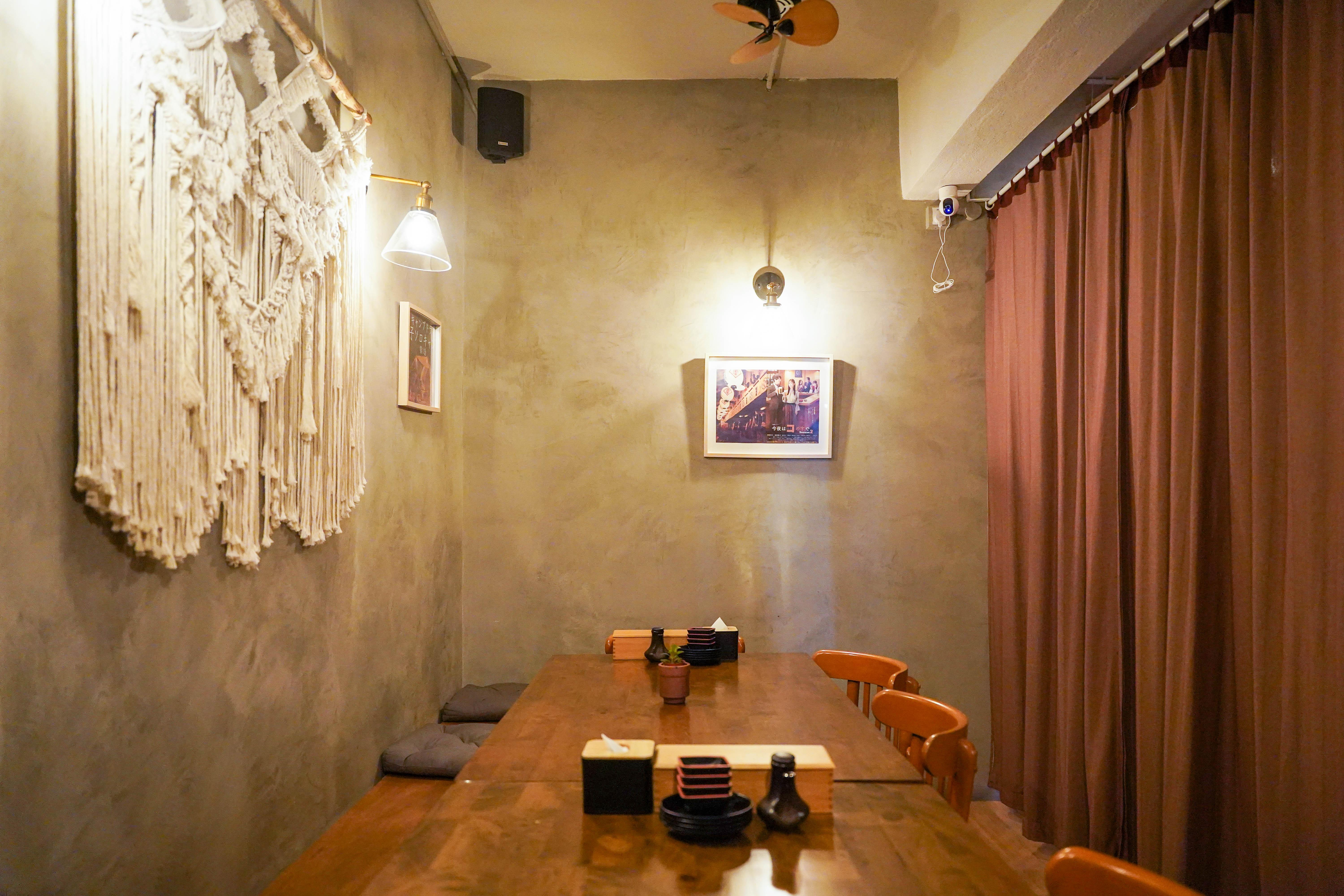 Fujisawa Kyanpu Bar has three main sections.
Its delightfully decorated terrace is our favourite, pet-friendly with lots of natural light and a view of the streets outside. 
The main dining hall is ideal for casual lunches and dinners, while a cosy, semi-private room provides an intimate space for special occasions or extra exclusivity.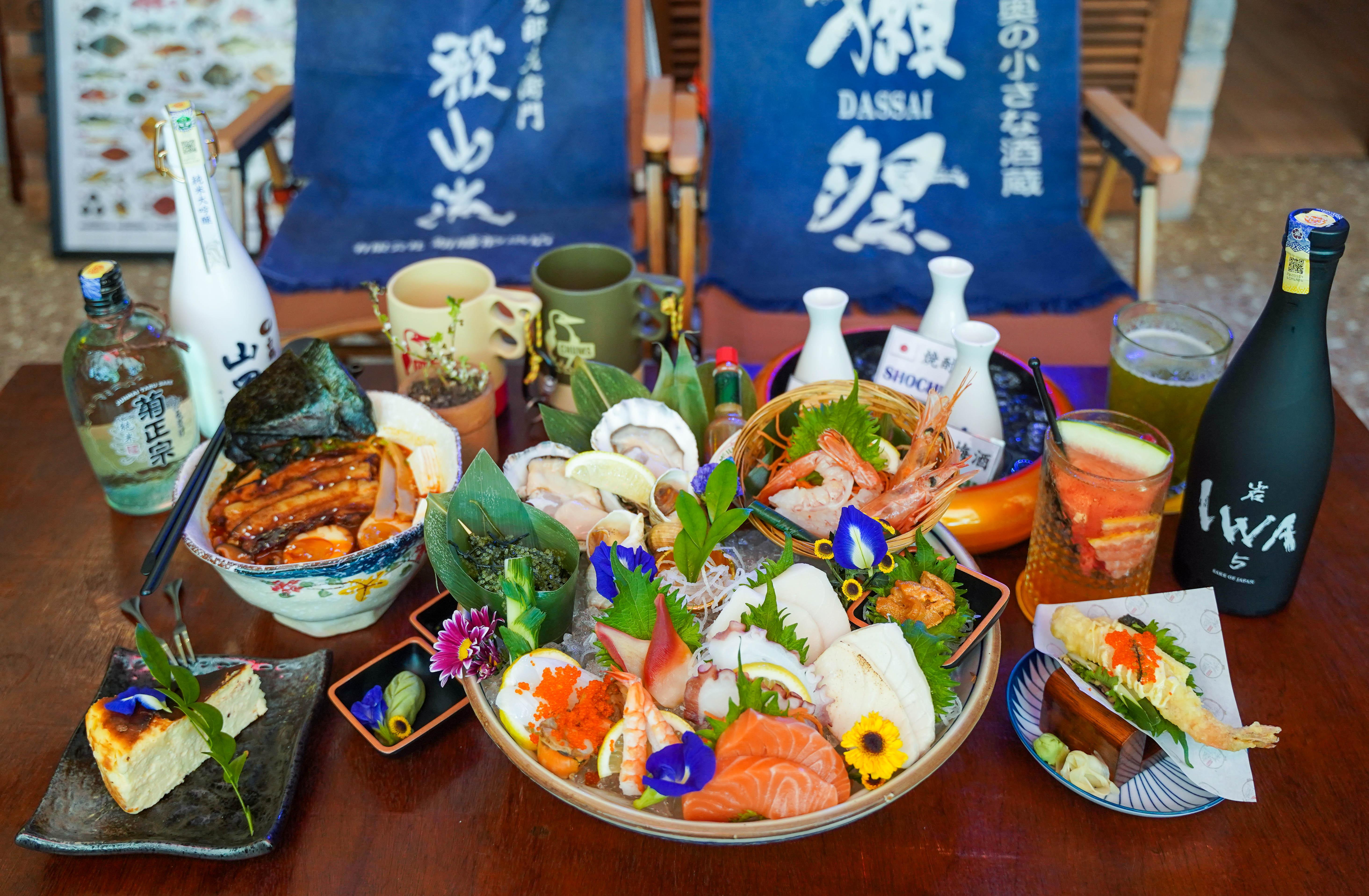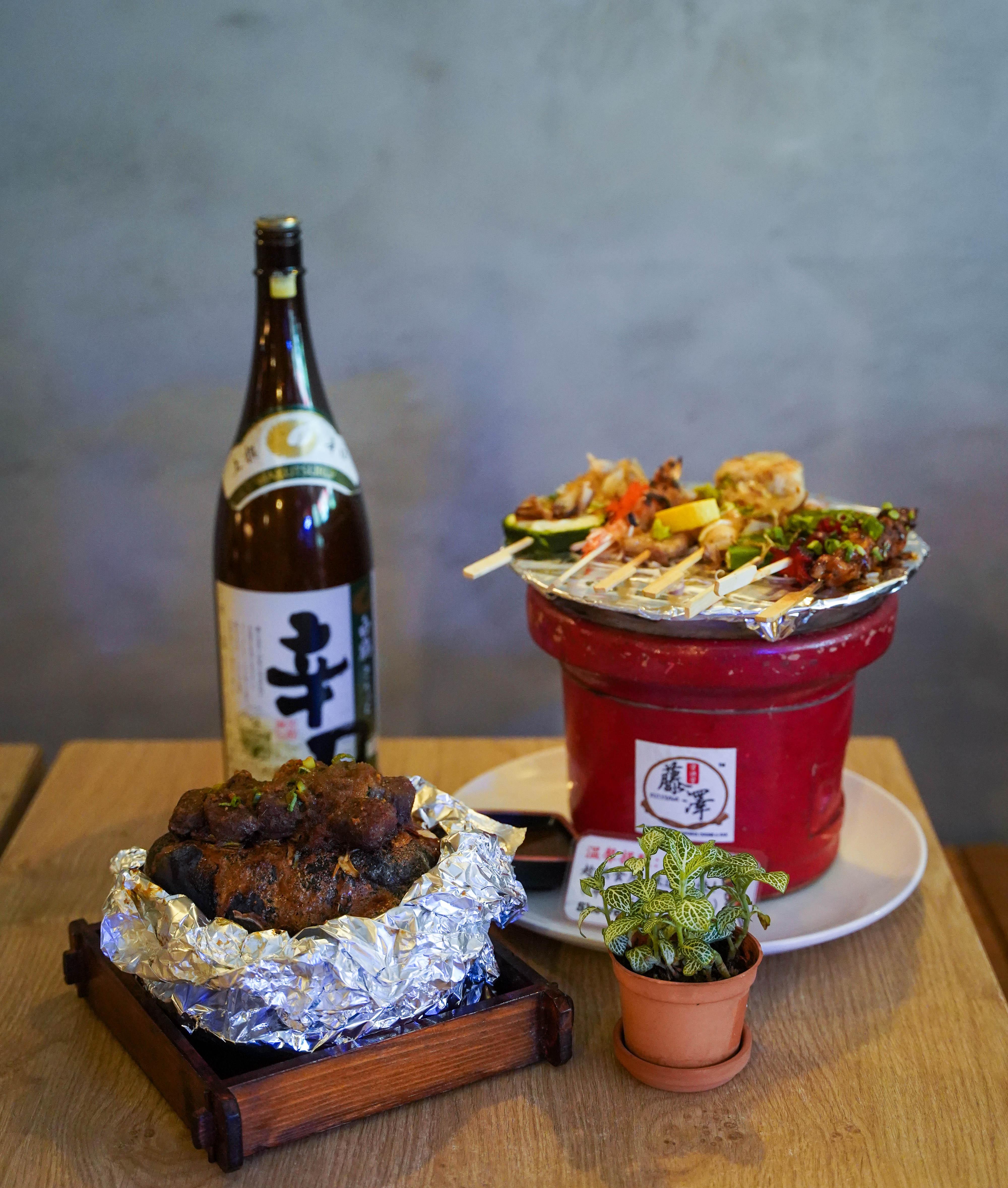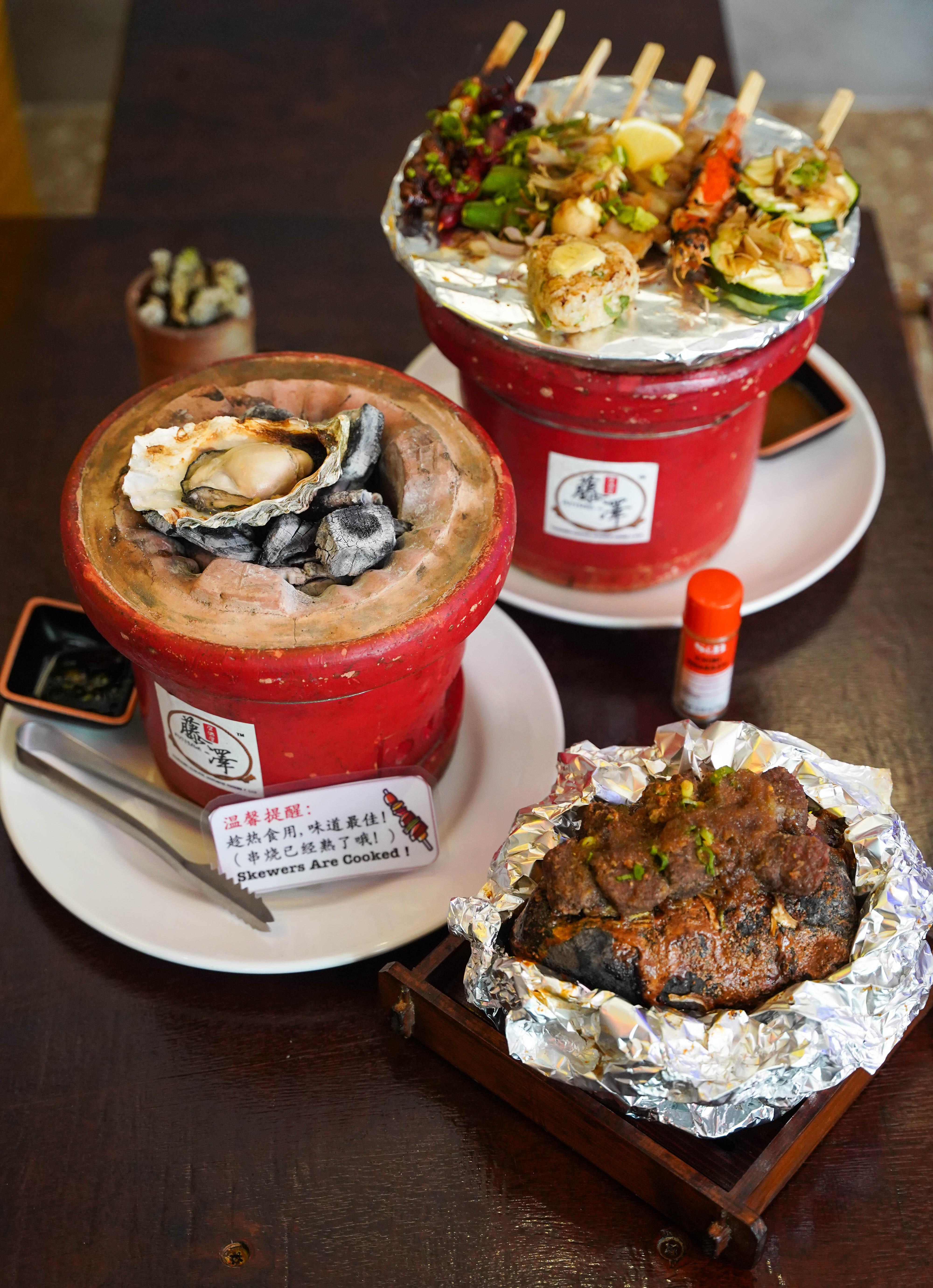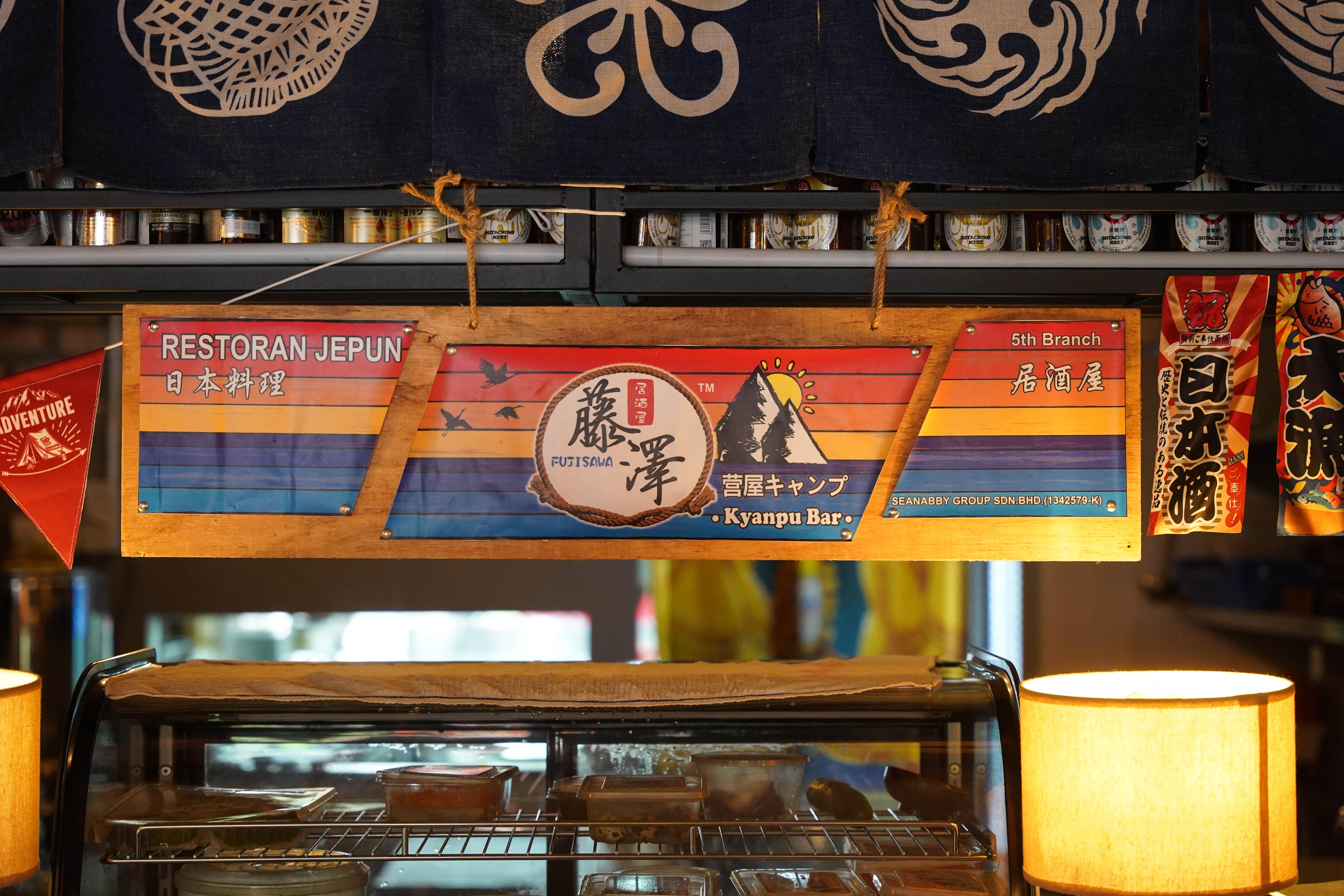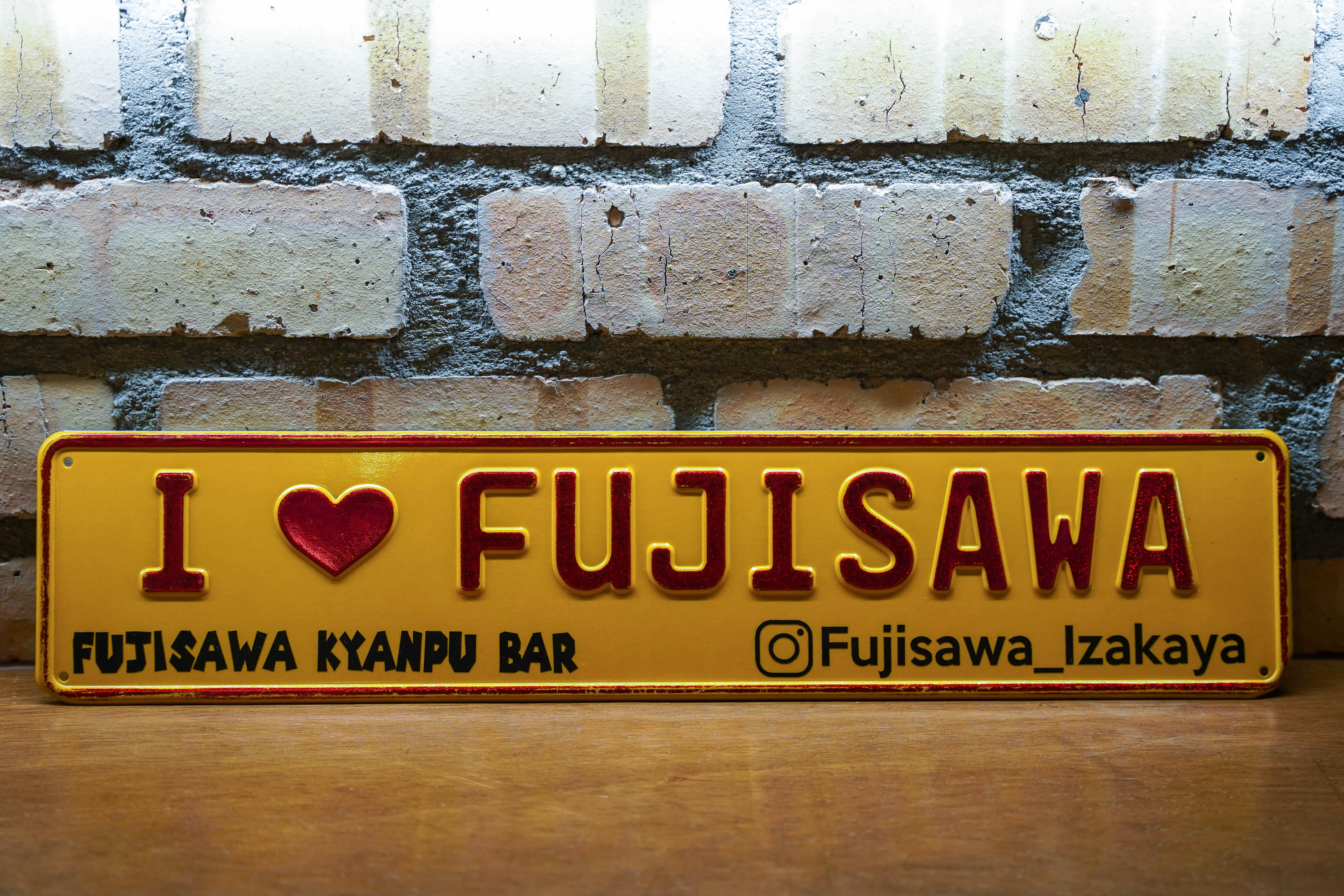 Fujisawa Kyanpu Bar's menu is wide-ranging, putting a modern spin on izakaya classics. From live oysters served in luscious styles to stone-grilled wagyu beef to ramen with a terrific kimchi tang, the kitchen is imaginative and impressive, ideal for a young generation of patrons seeking to encounter culinary excitement and experimentation.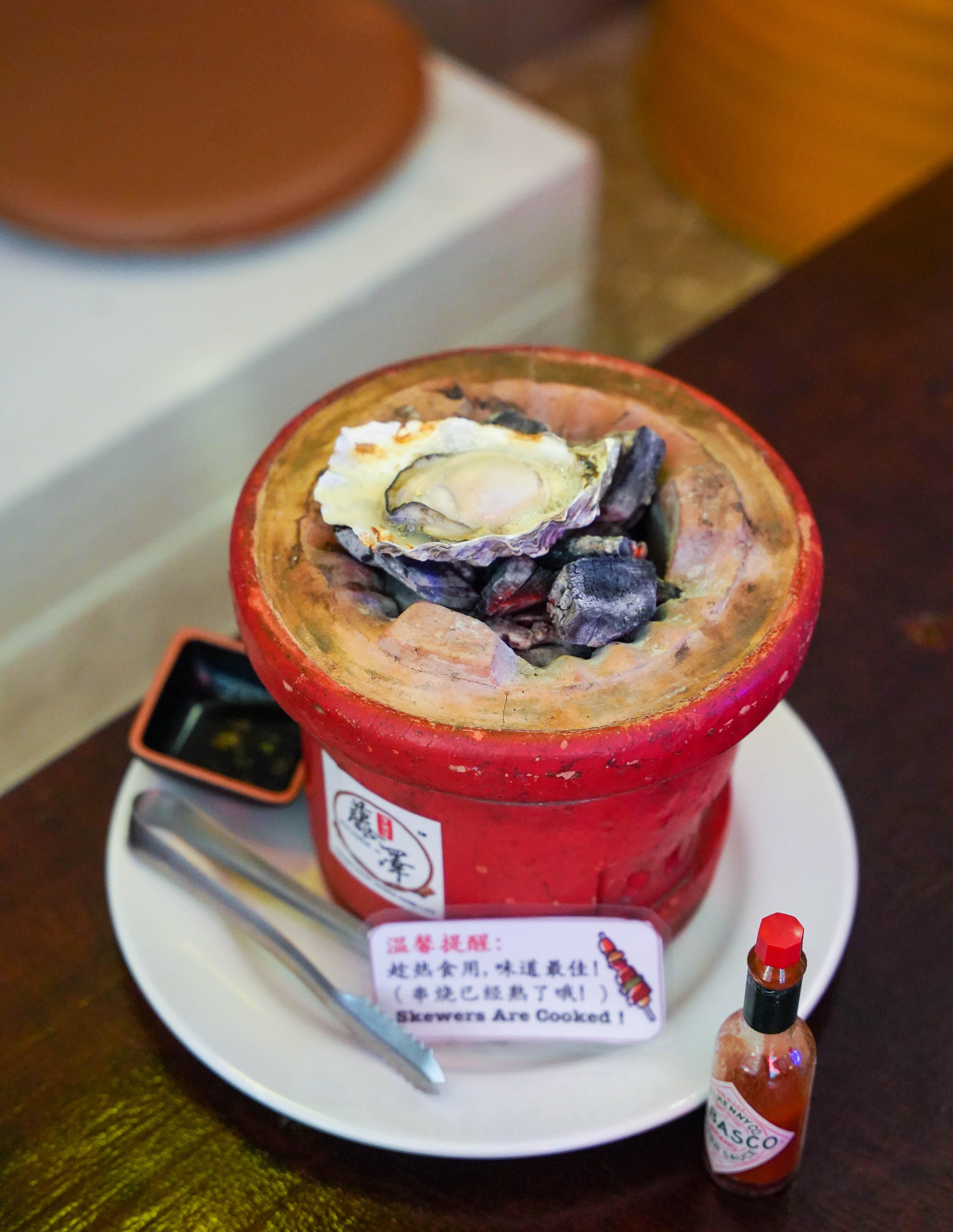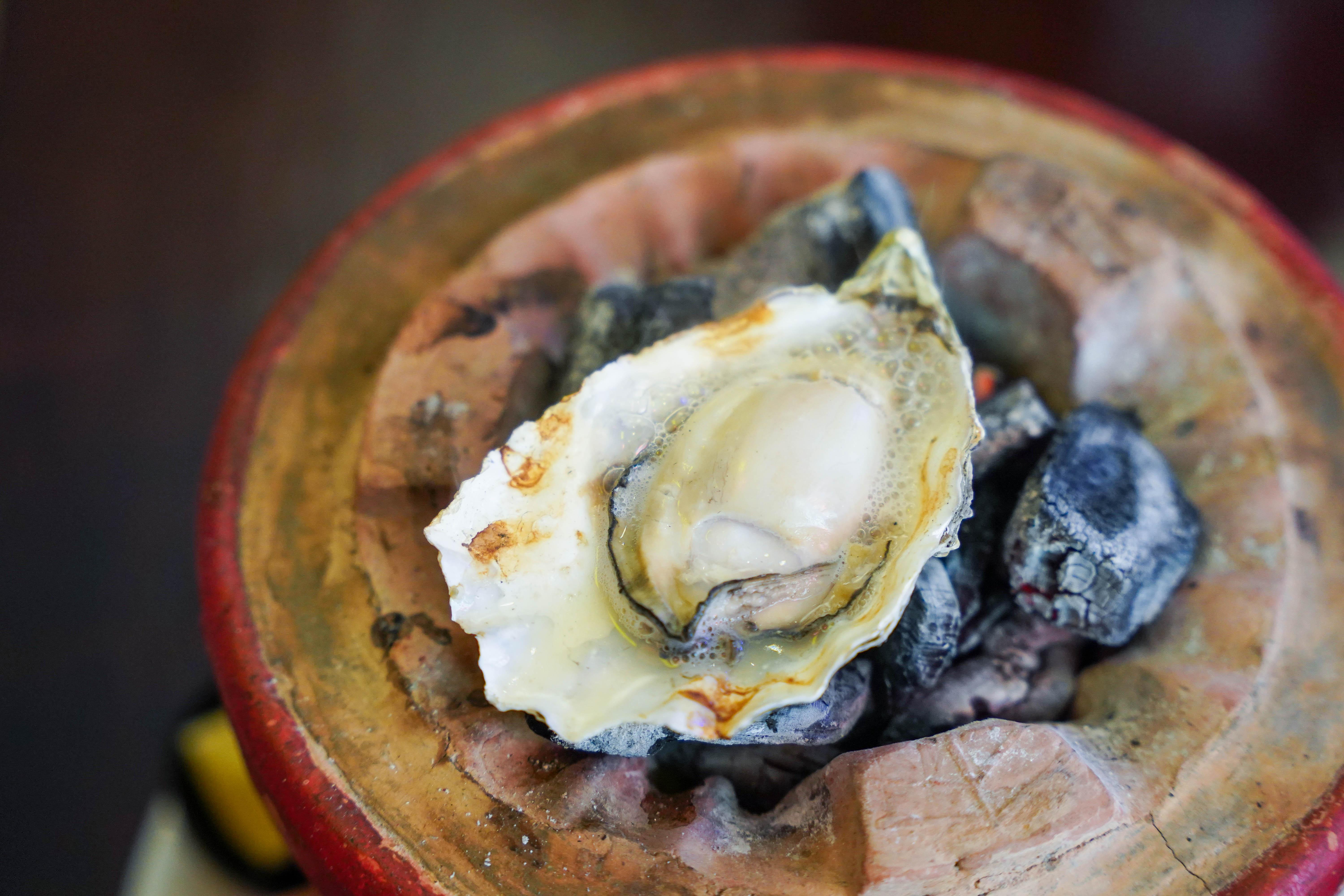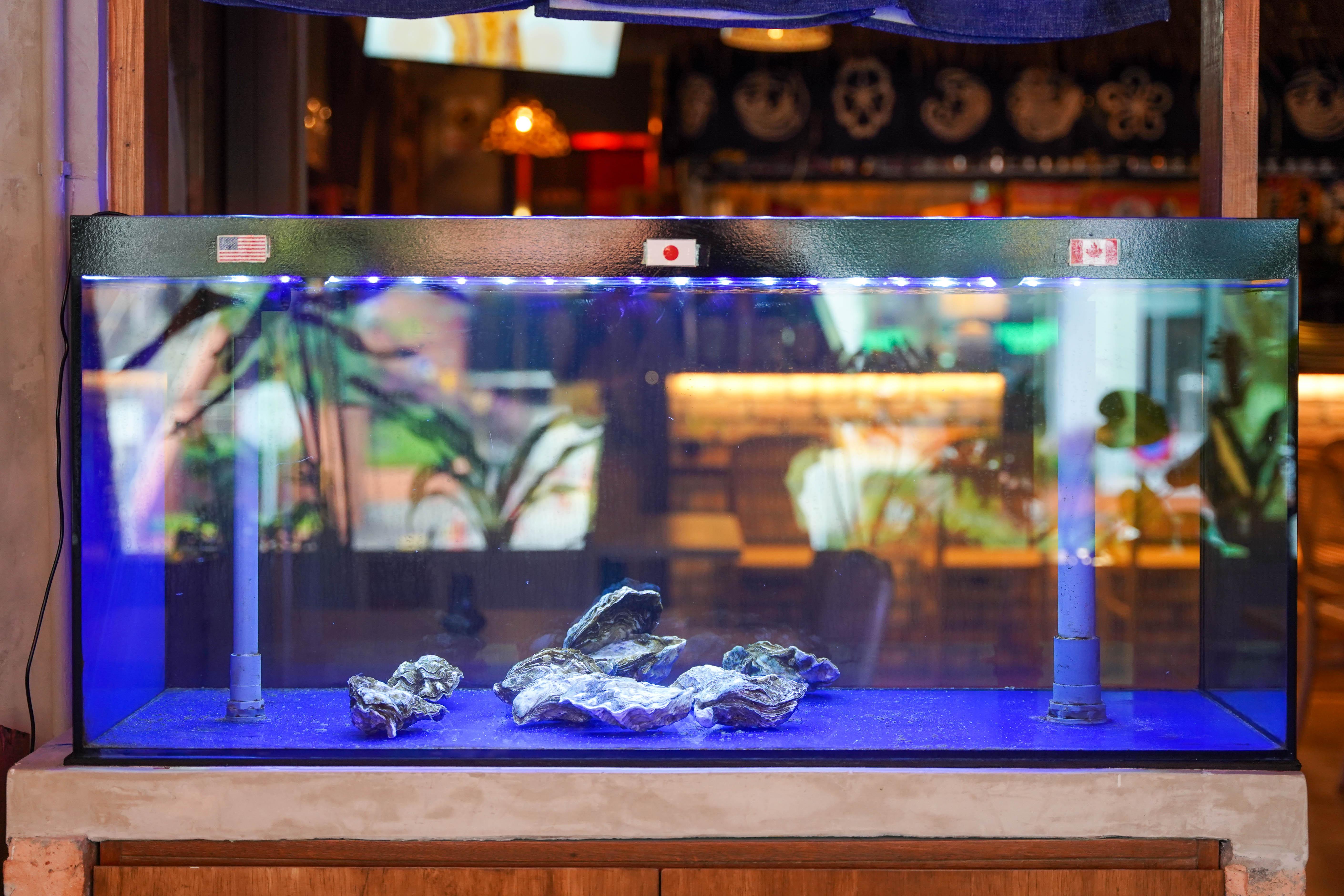 An aquarium of large oysters from the United States, Canada and Japan beckons irresistibly. These are plump molluscs with super-fresh, briny-sweet flesh. Savour their smooth succulence in sashimi or sumiyaki, charcoal-grilled in accordance with traditional Japanese roasting techniques, for a sultriness that harmoniously accentuates the oyster's naturally rich flavour.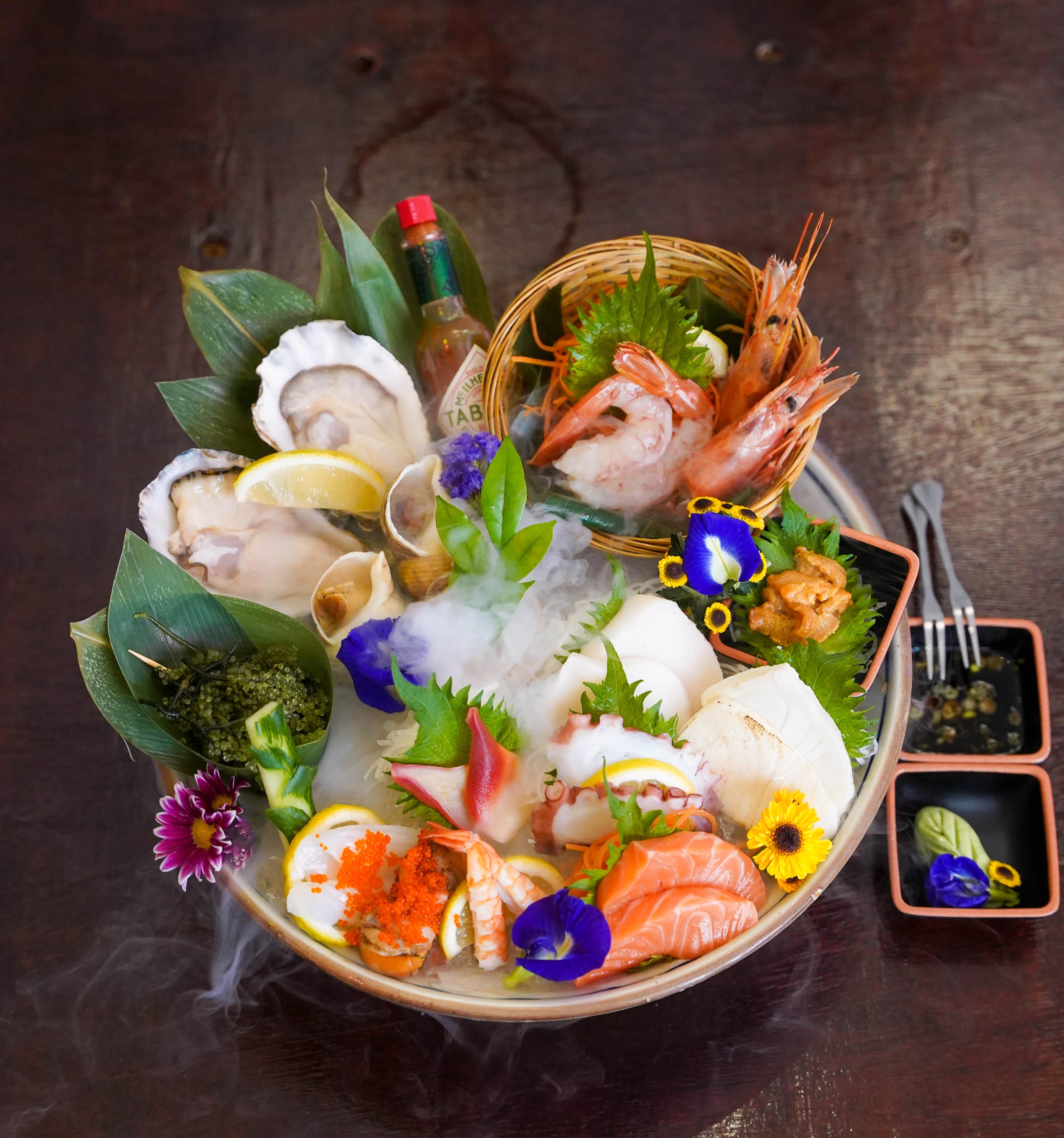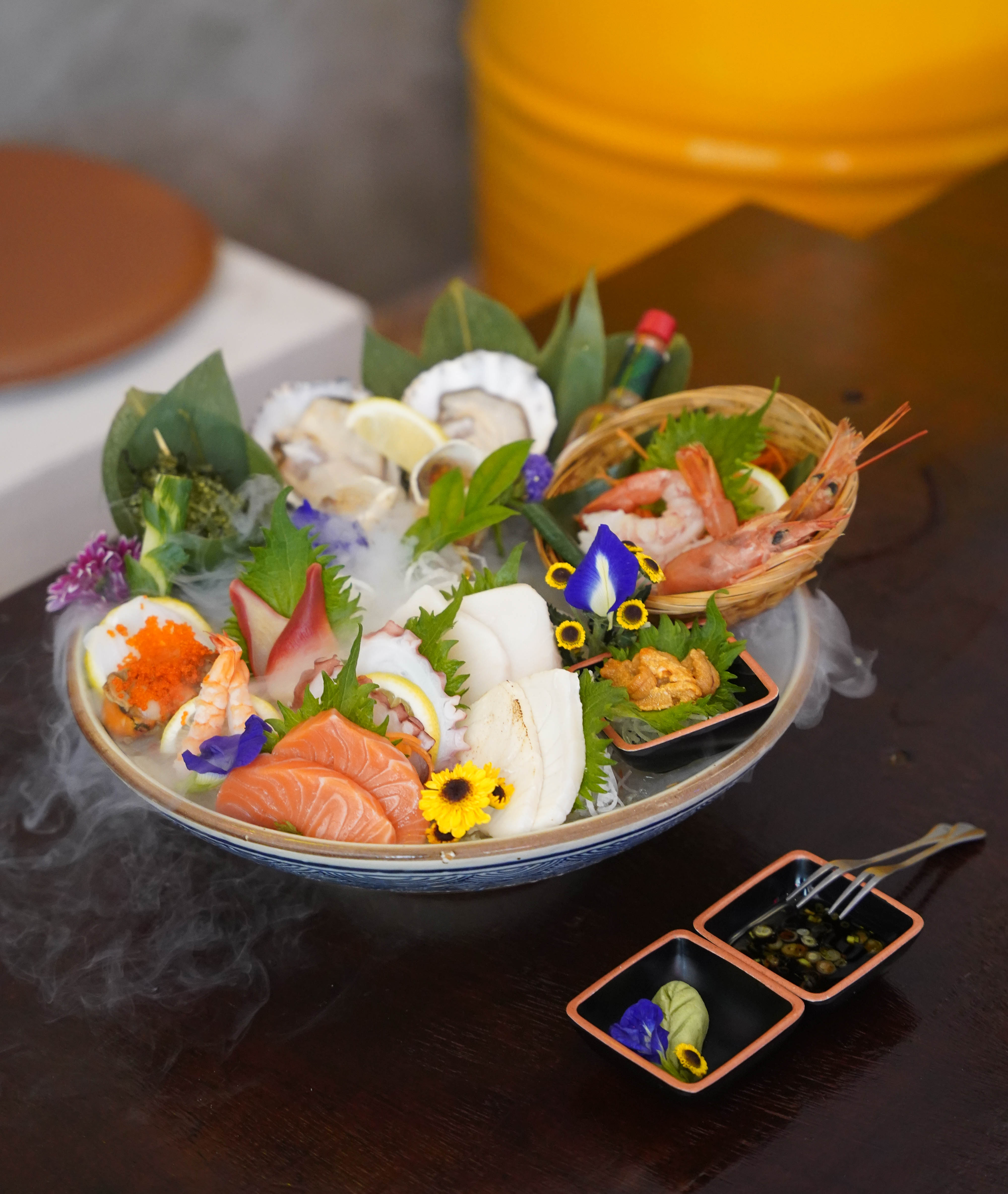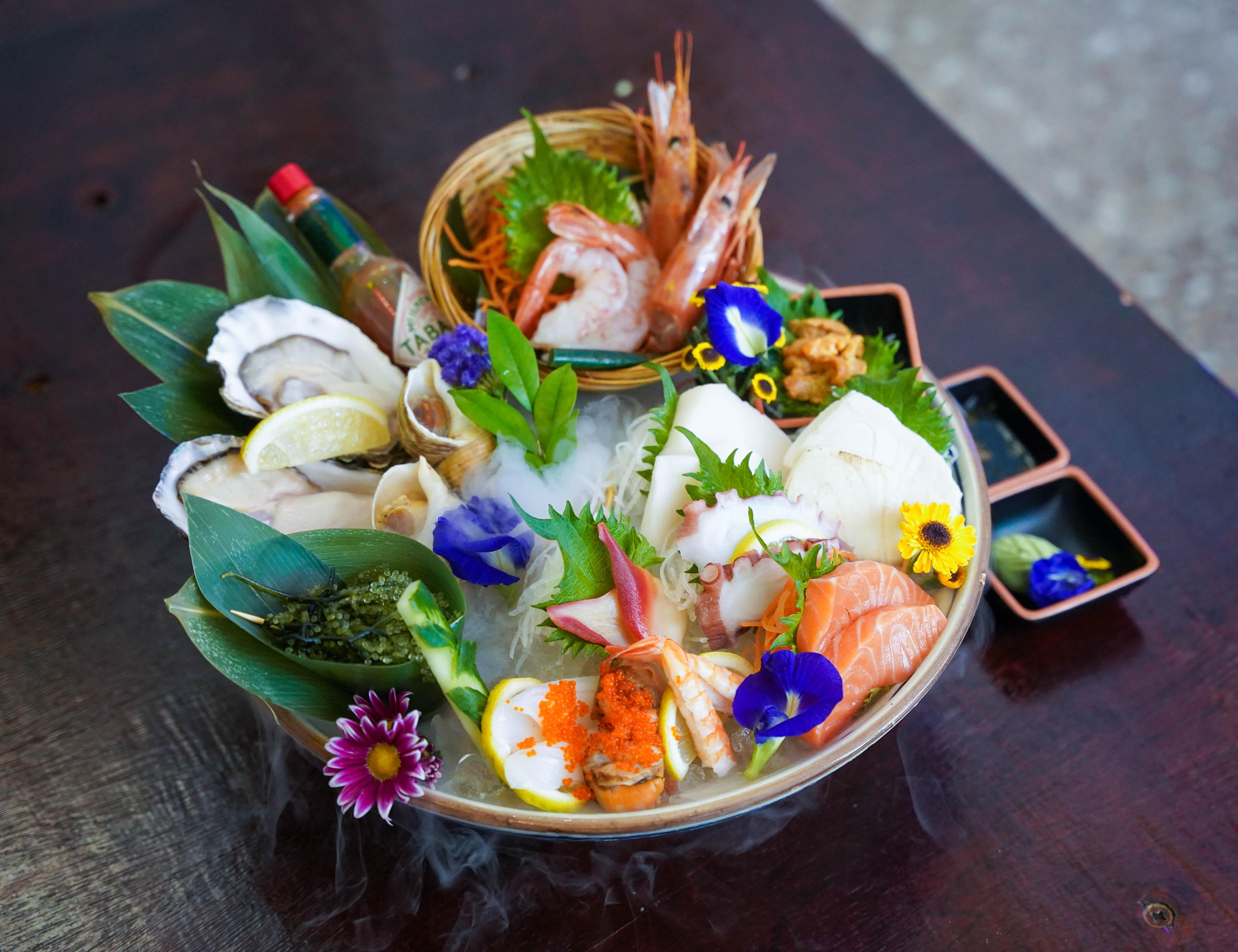 For sashimi at its most spectacular, sample the Sashimi Moriawase, which brings together crowd-pleasing favourites with unconventional choices.
Live oysters are a highlight here, elegantly assembled with thick, tender cuts of fish like salmon, shiro maguro and aburi shiro maguro, plus the beautiful bounty of the sea, showcasing aka ebi, tako, ika, ni hotate, hokkigai, ni ebi, tsubugai, tobiko, uni and umibudo.
From juicy shrimp to silky scallops, crunchy whelk to bursting sea grapes, this is seafood at its prime, a mouthwatering masterpiece for sashimi enthusiasts.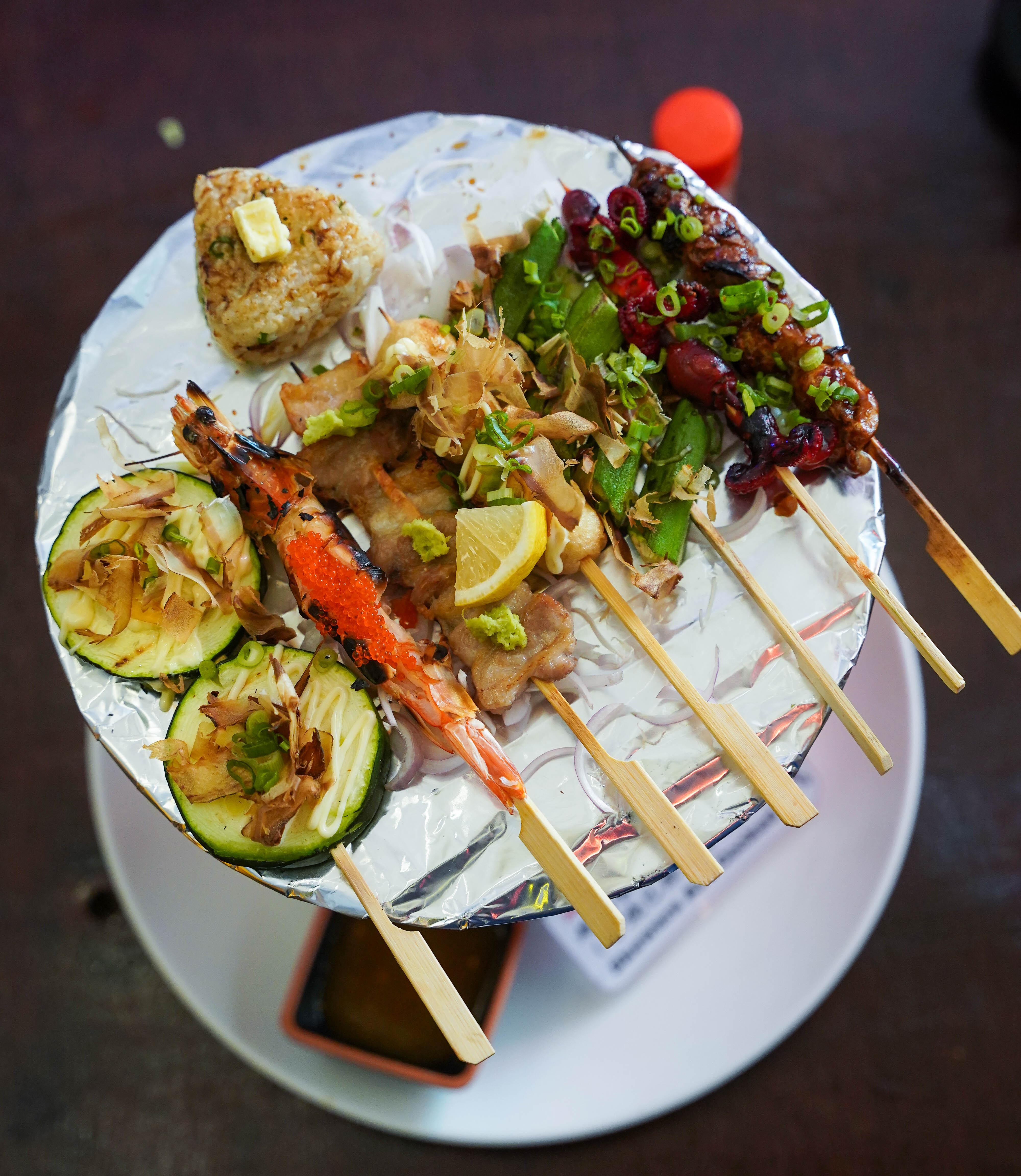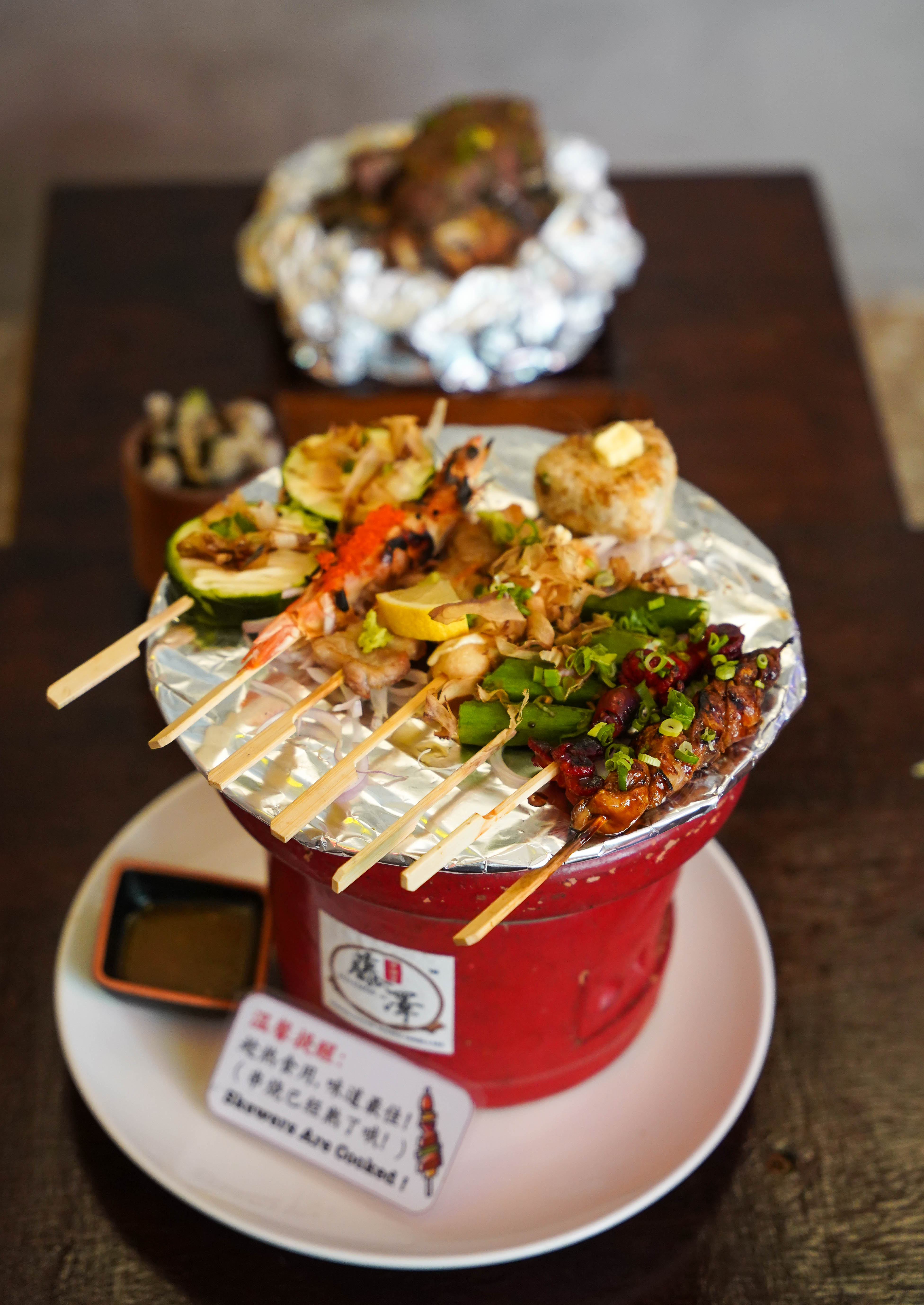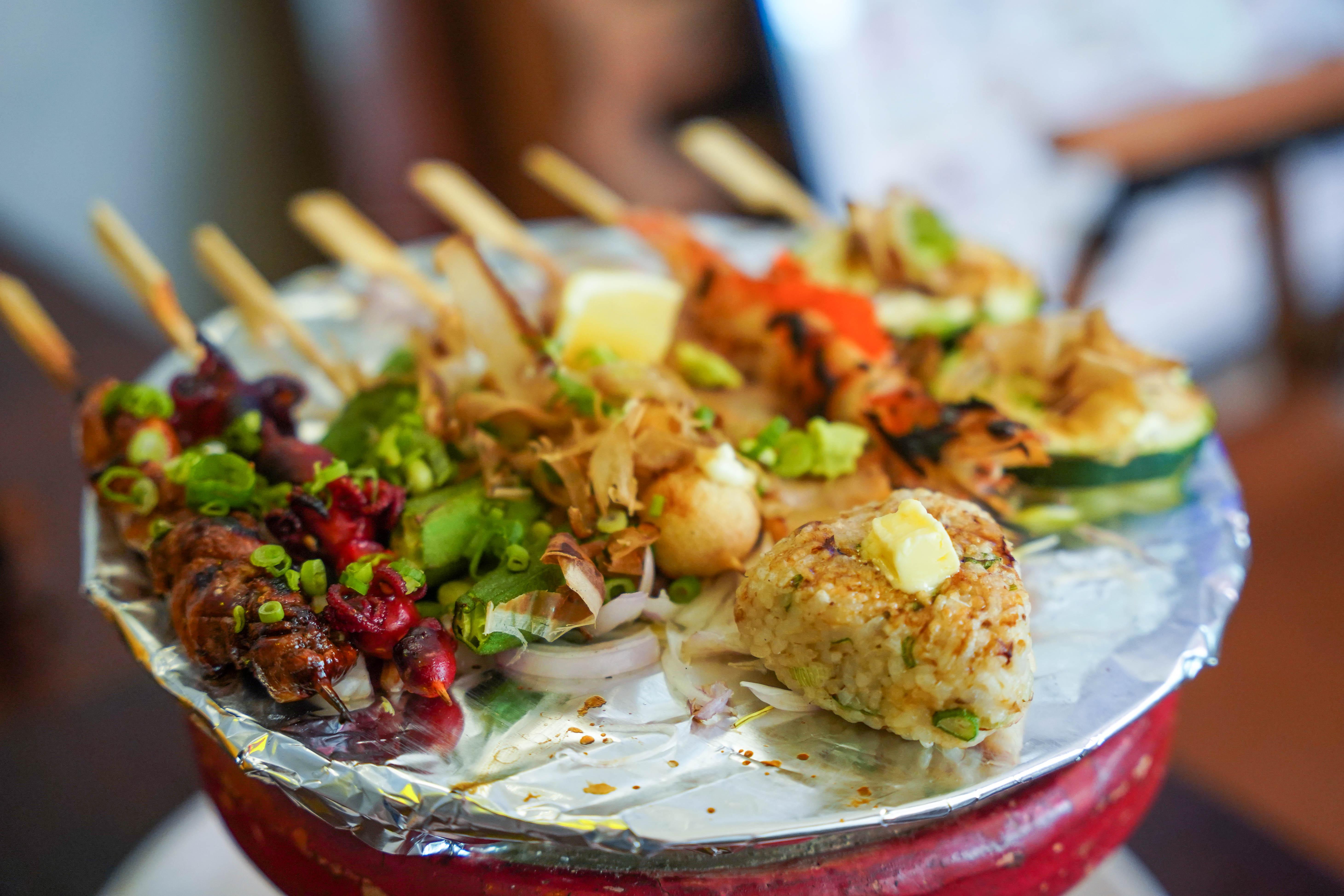 Cooked specialities also shine - the KushiYaki selection spans choices of meat such as pork, beef and chicken, bolstered by an assortment of seafood, including lovely roe-layered prawns, plus mushrooms and vegetables like okra. 
These are deliciously seasoned and delicately charred, letting the inherent virtues of the produce remain the star of the show, served with a crisp-surfaced onigiri rice ball.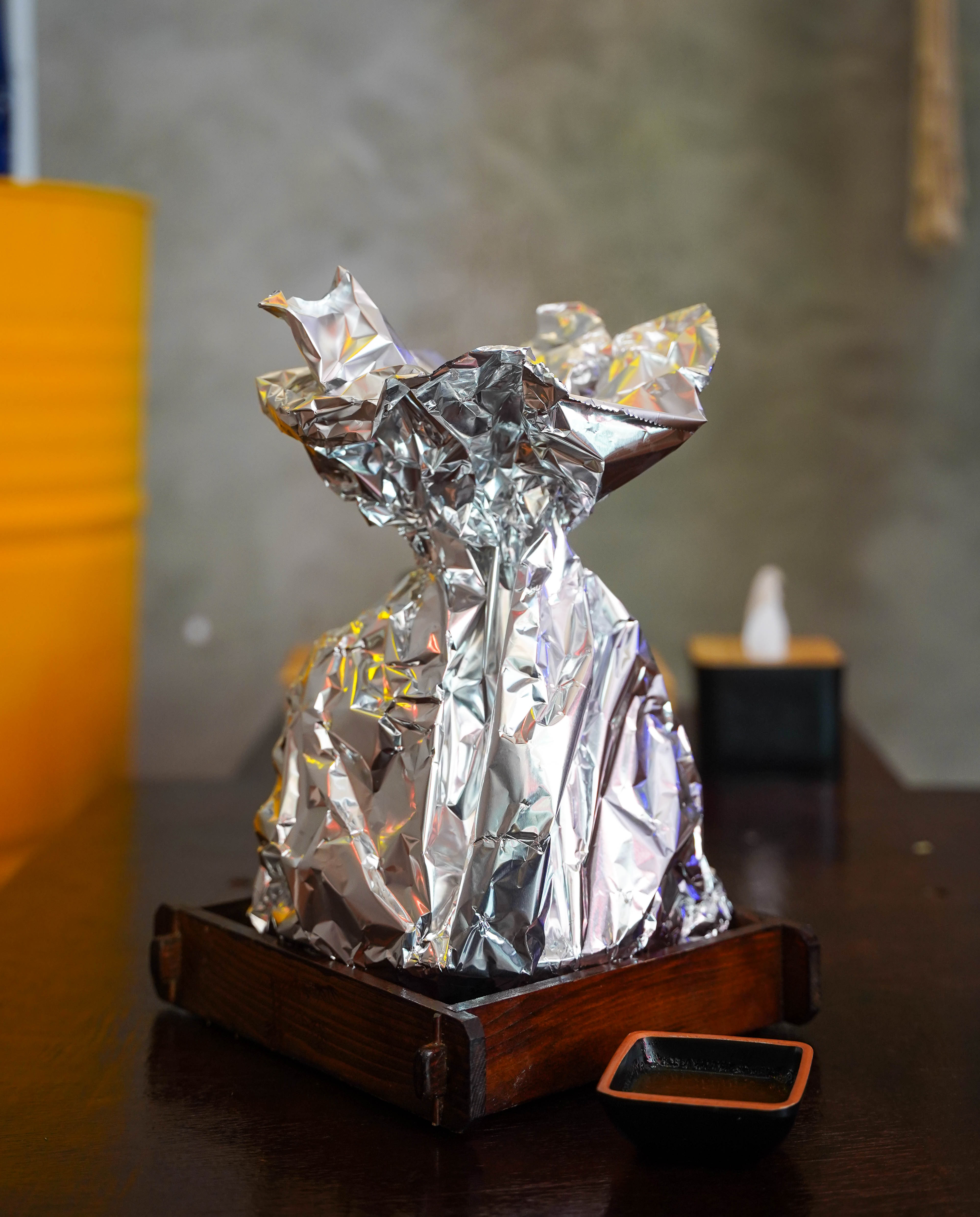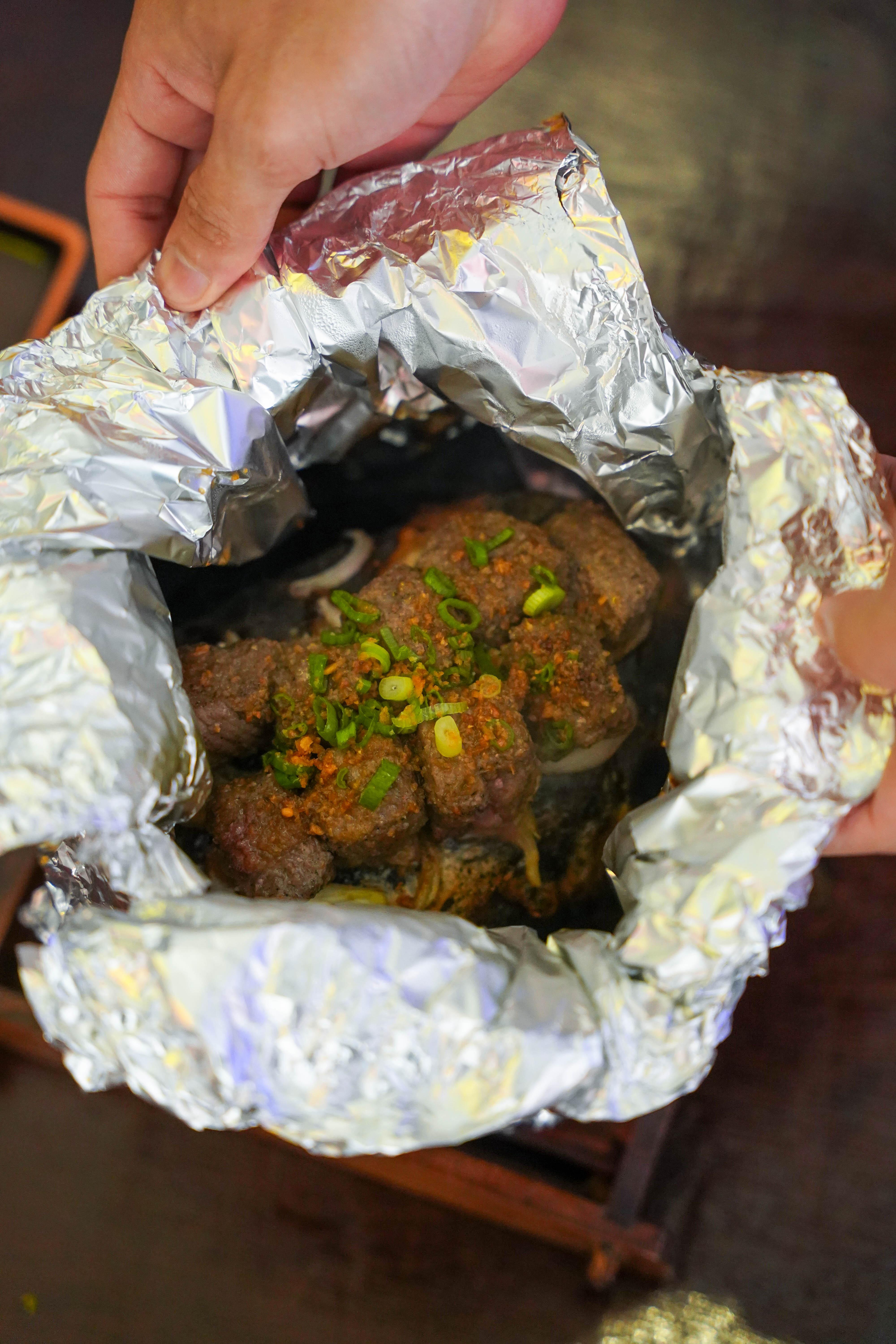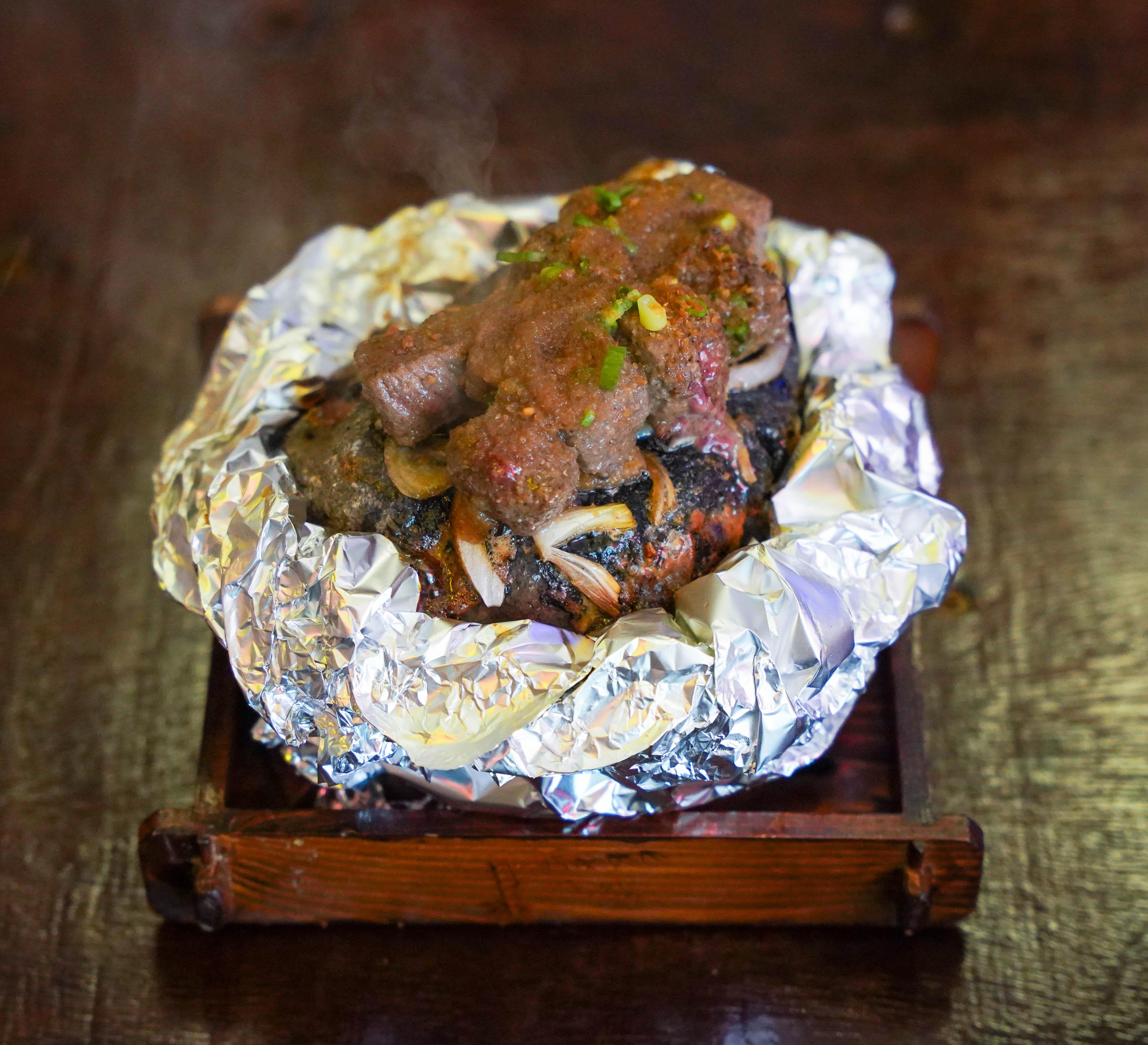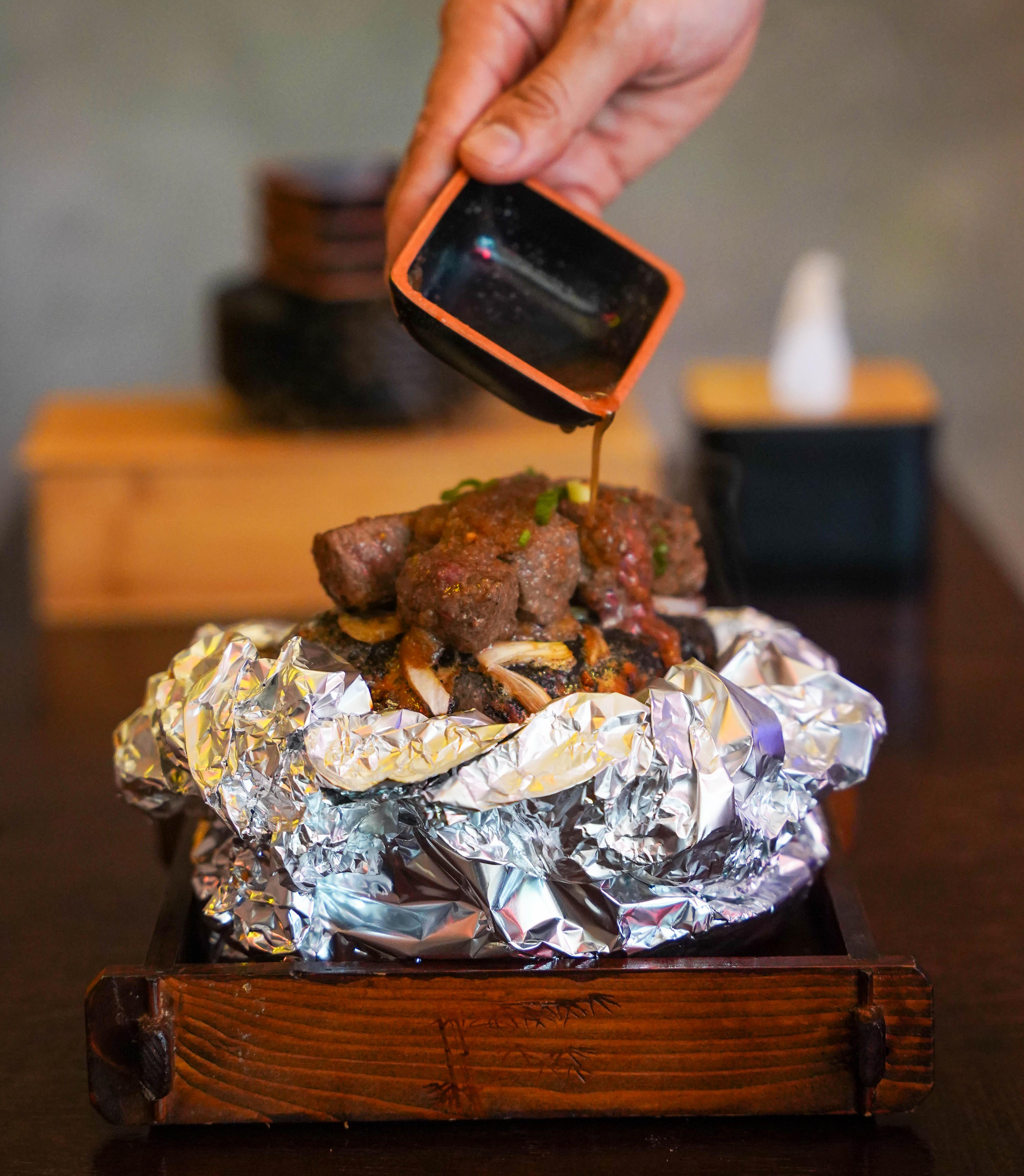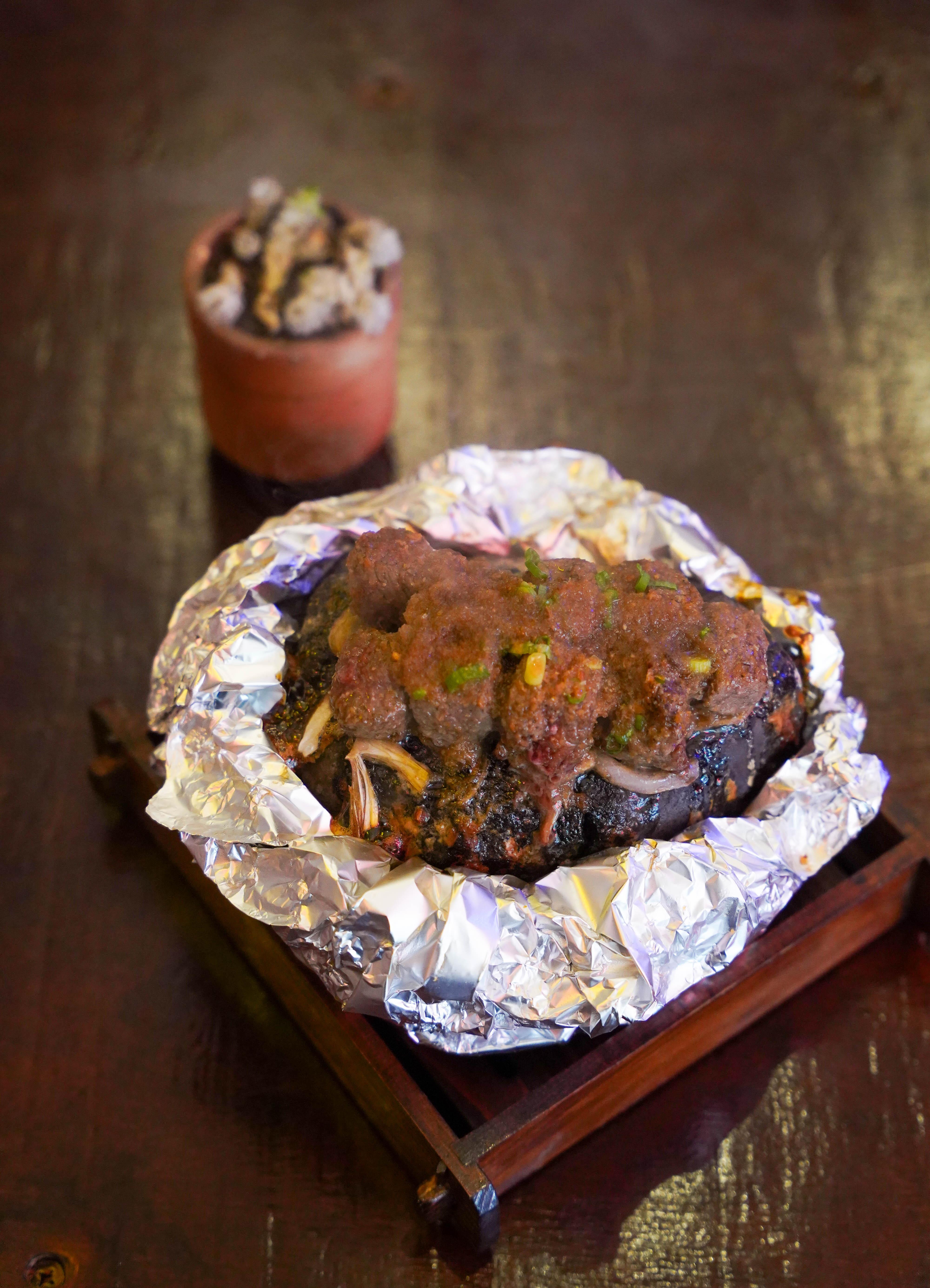 If you love beef, the Ishiyaki Wagyu is a must - primal pleasure, it's cooked on a hot stone in foil, the ultimate expression of beefy umami, with all its robust flavour and moistness locked into the meat, thickly sliced for hot-blooded carnivores to sink our teeth into.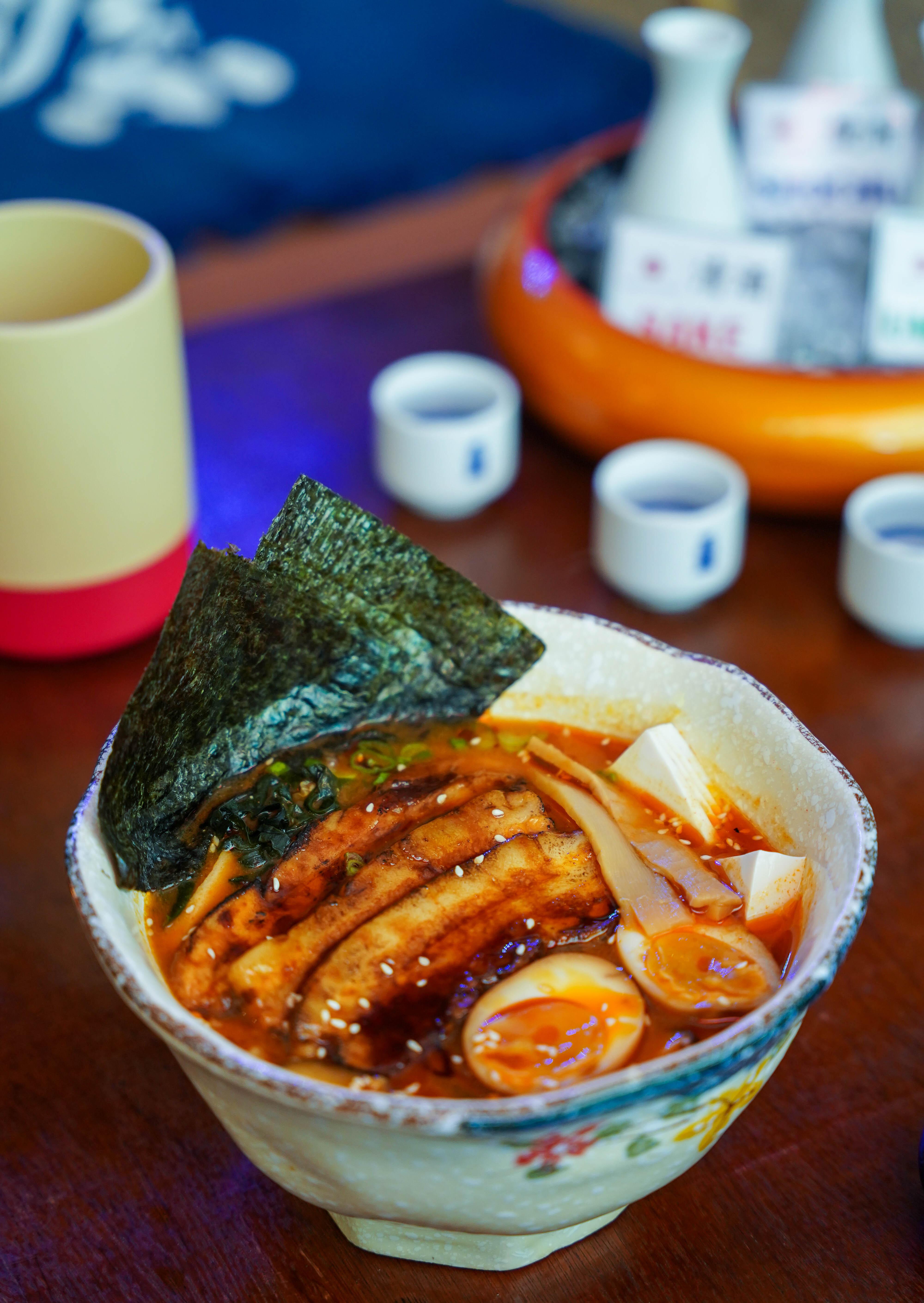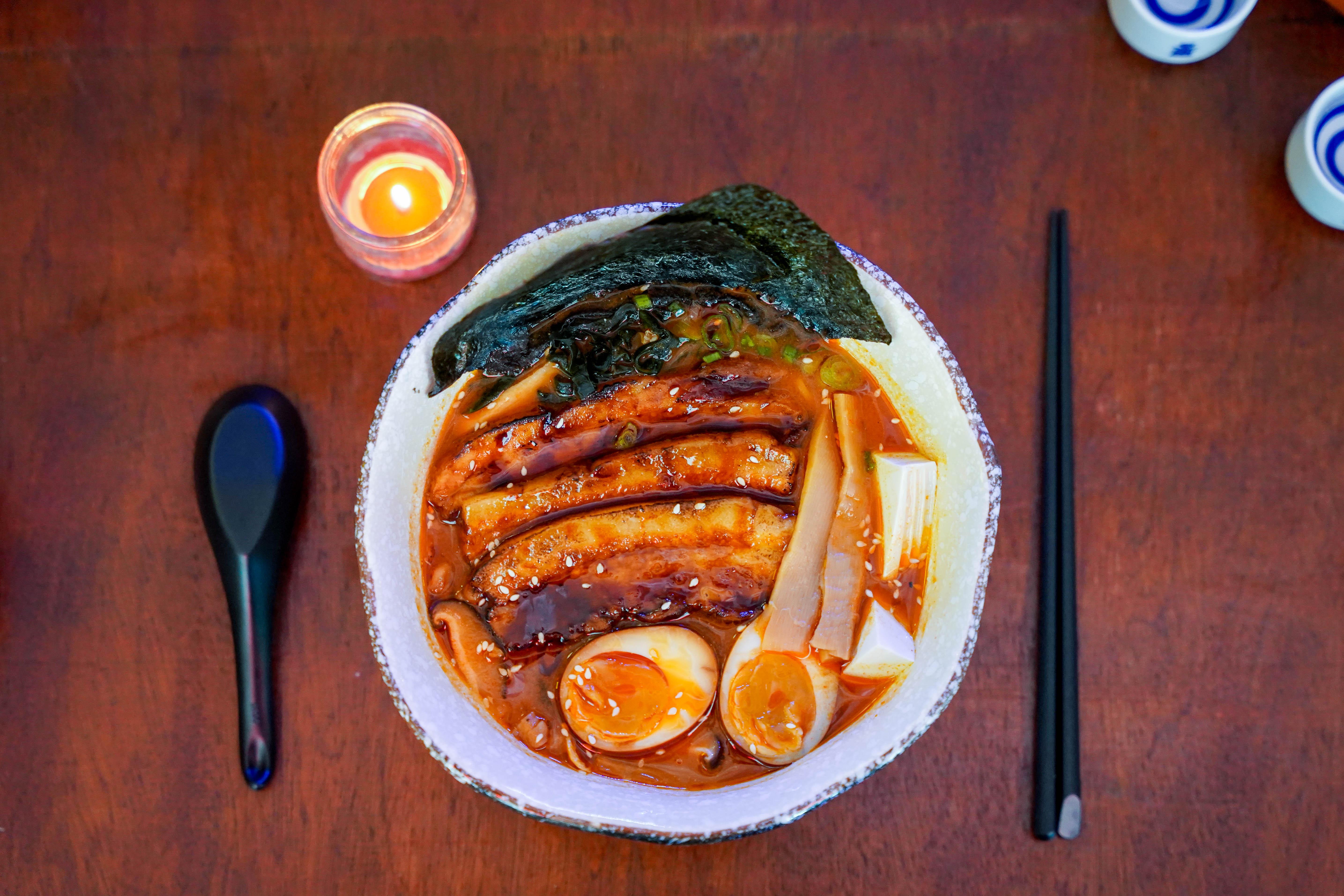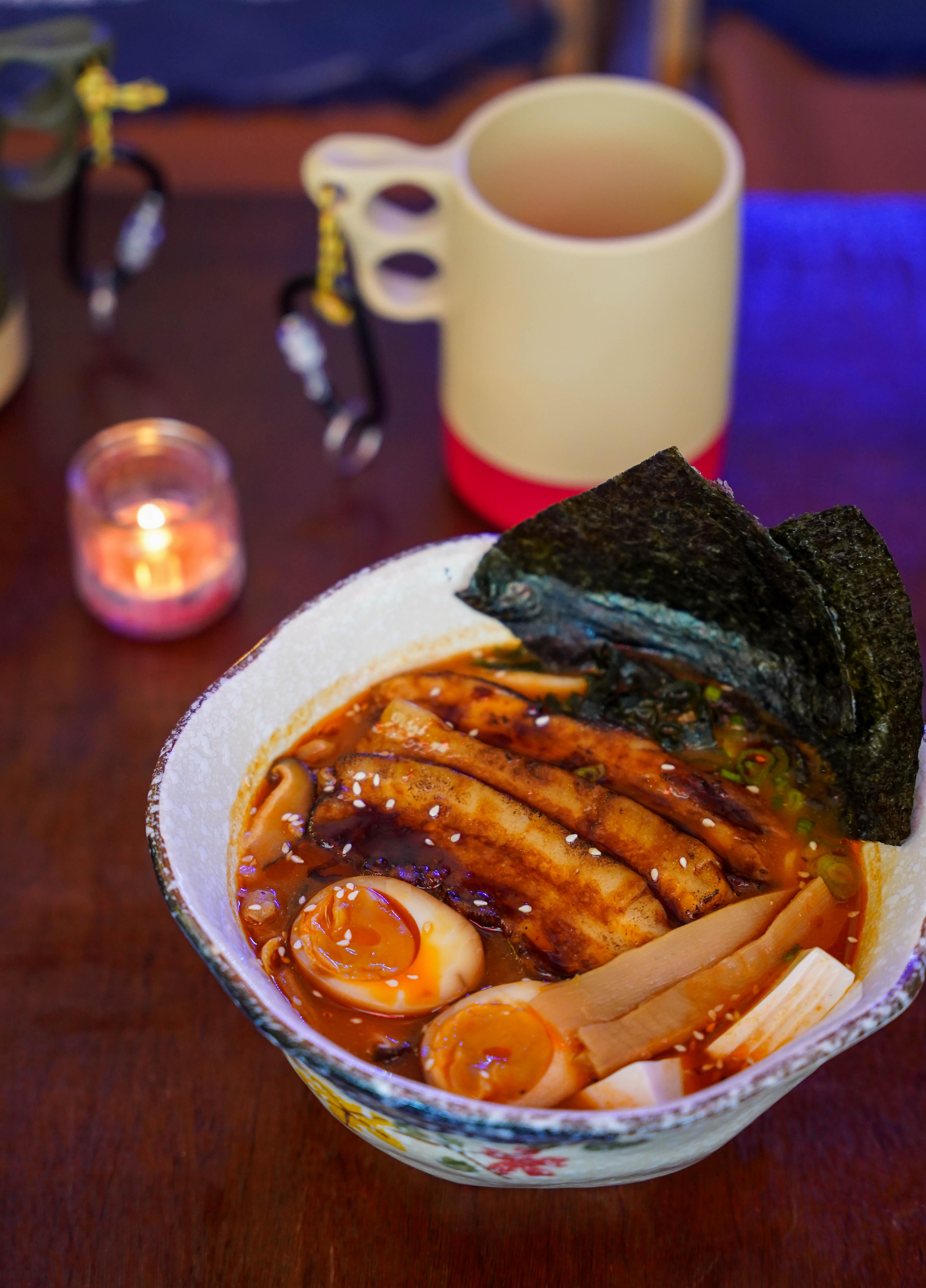 Fujisawa Kyanpu Bar's range includes ramen - for a perky, punchy bowl of soulful noodles, check out the Buta Chashu Kimuchi Ramen, with the fermented sourness of kimchi balancing the spiced savouriness of the deep, delectable broth with braised pork belly and soy-marinated eggs. Lively and lip-smacking.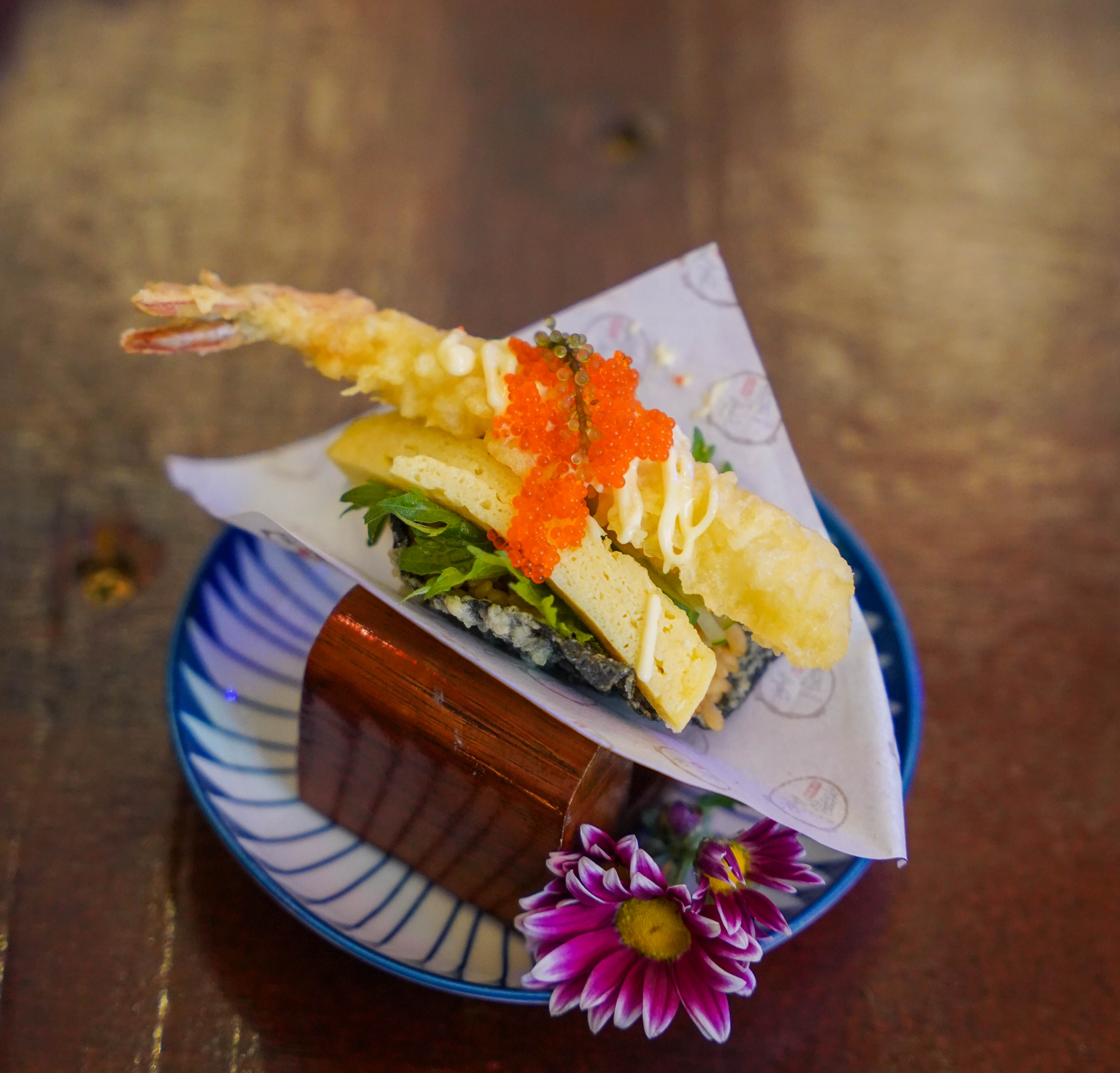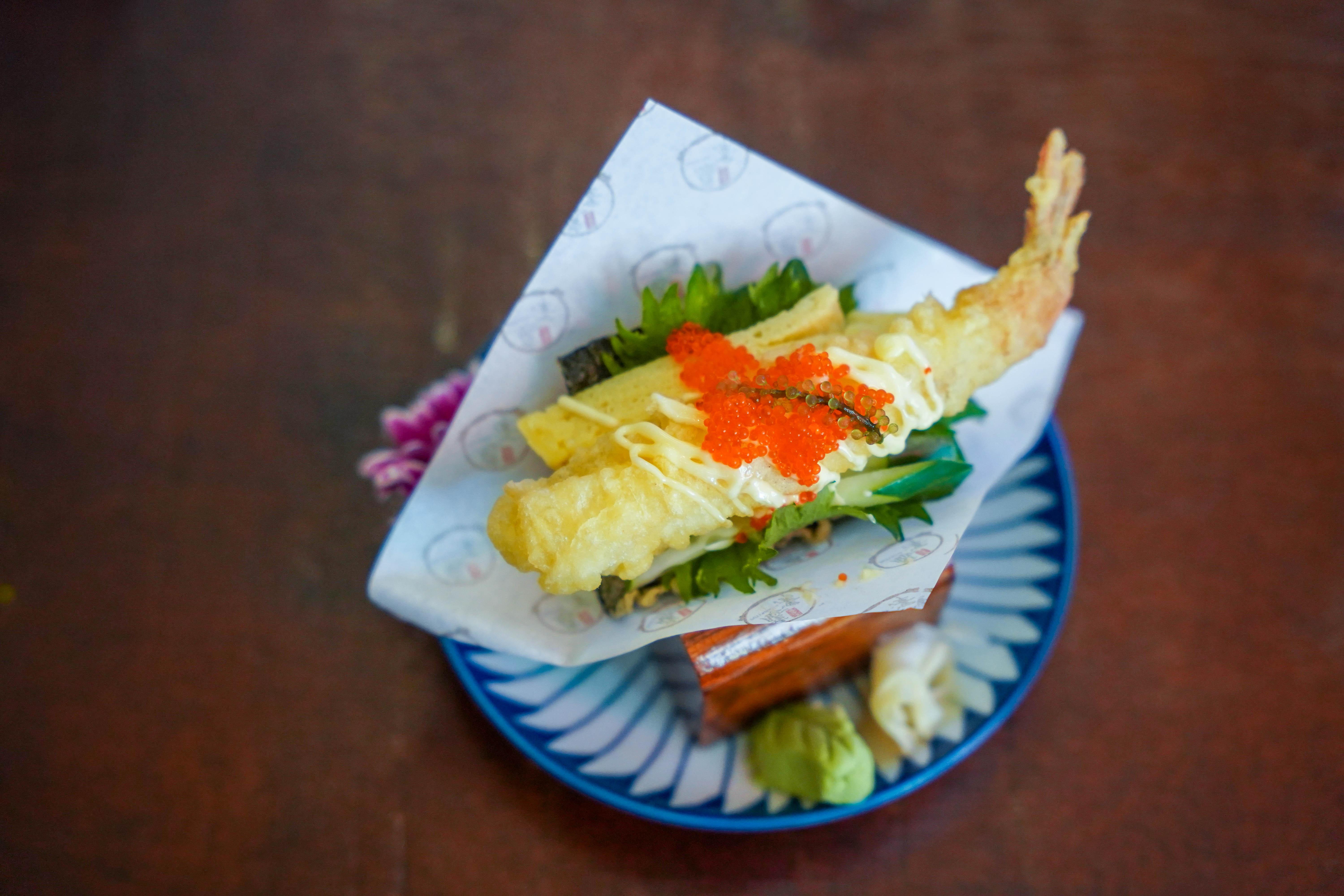 One of Fujisawa Kyanpu Bar's flagship snacks is the Ebi Tempura Nori Taco - a cheerful snack, starter or side dish, a crunchy cross-cultural hybrid of Japanese and Mexican influences, with battered prawn folded into a crackly nori sheet. Everyone at the table will enjoy this.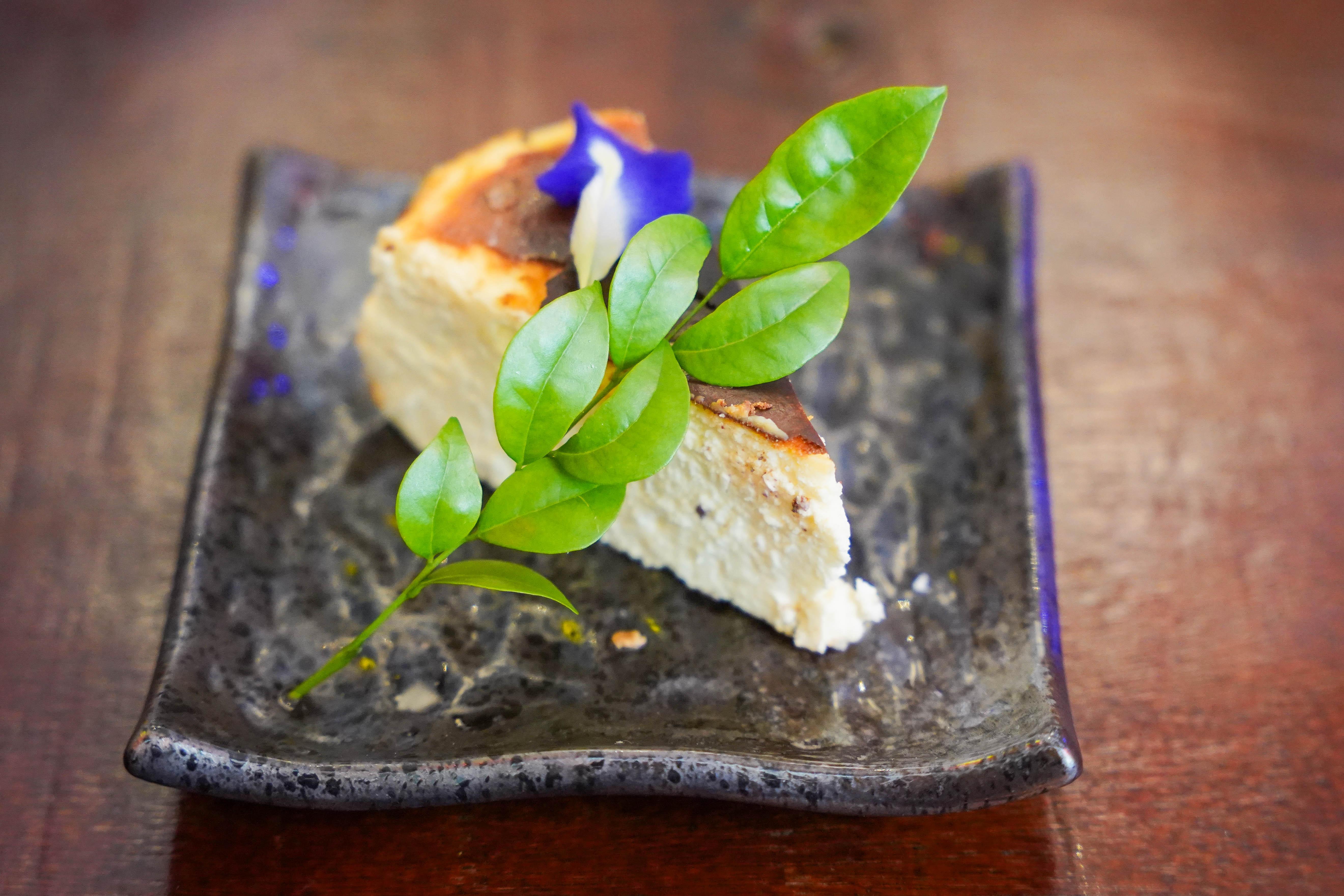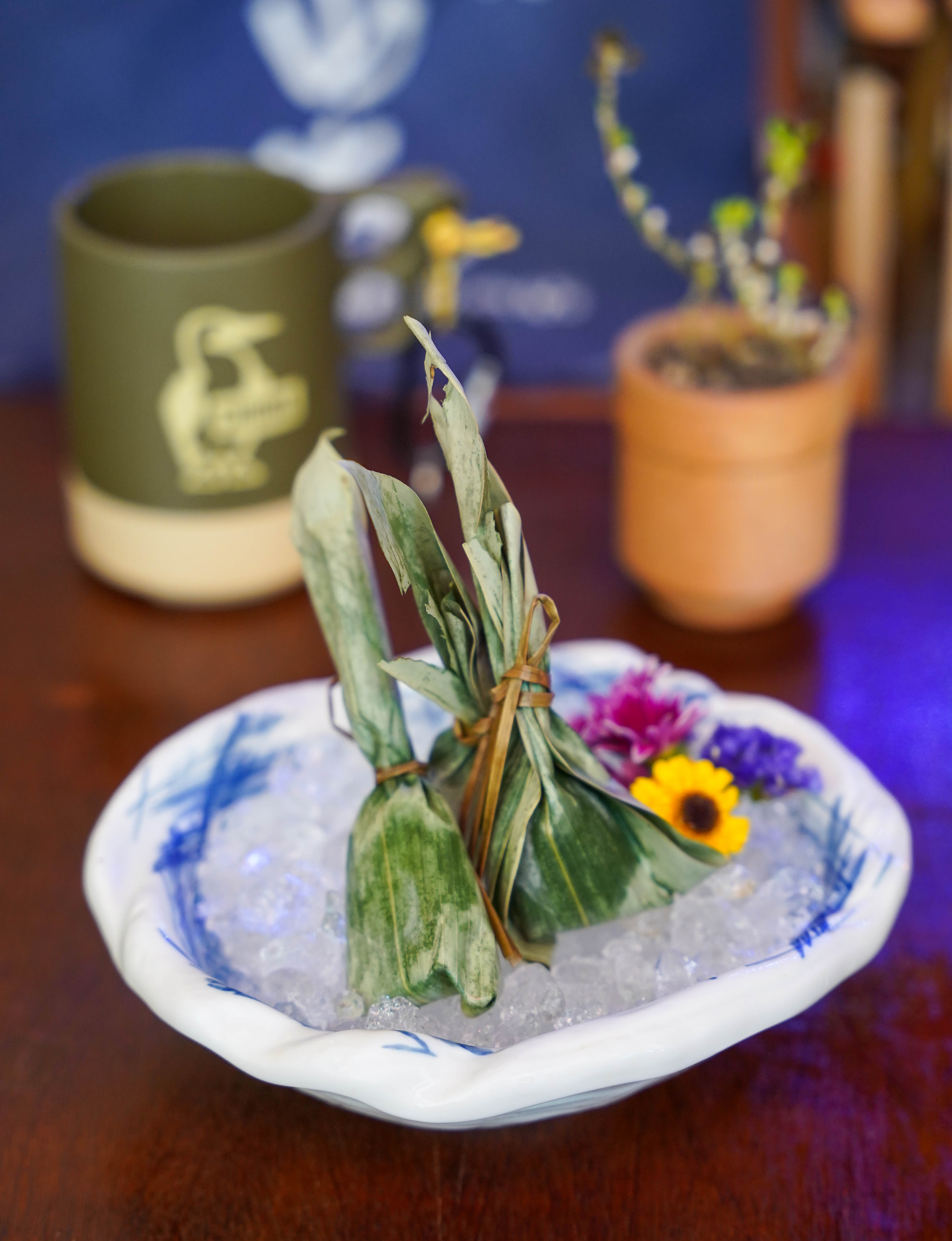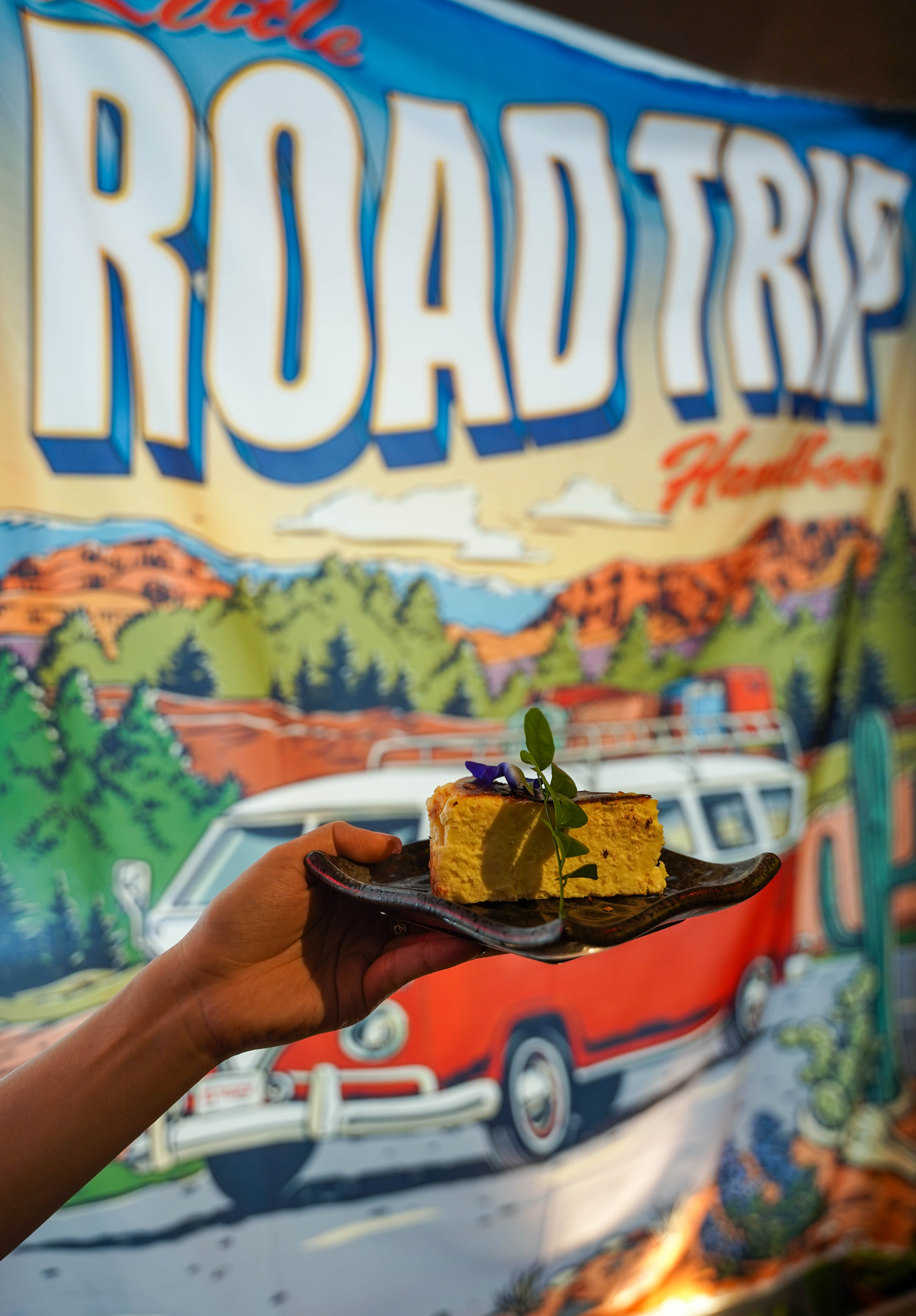 Save space for divine desserts: Creamy and dreamy, Fujisawa's own-baked burnt cheesecake is so addictive, we'd happily return here just for one slice (whole cakes are available by advance order). We also adore the leaf-wrapped wagashi, harbouring a hidden custard cream treat that's soft and sensuous.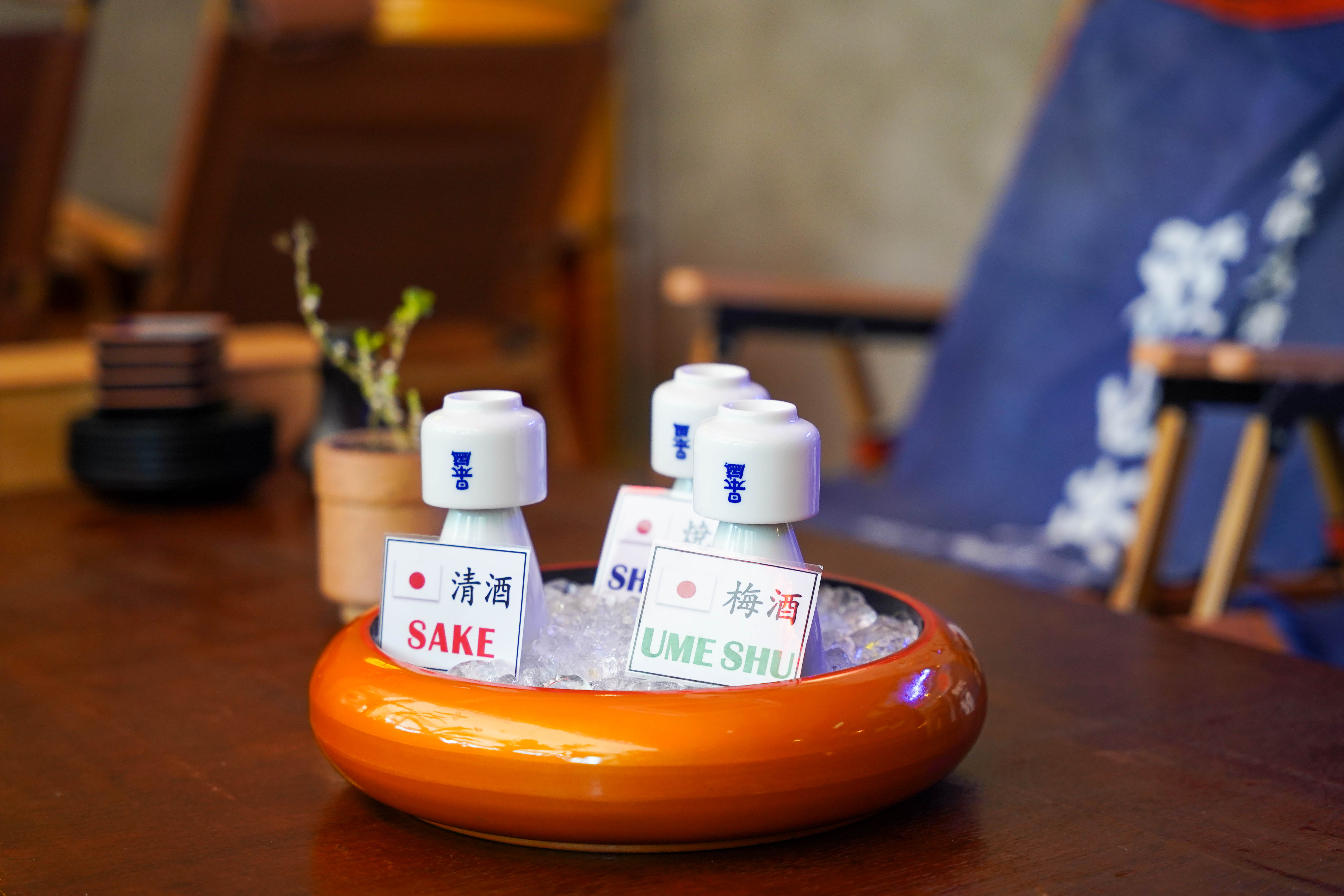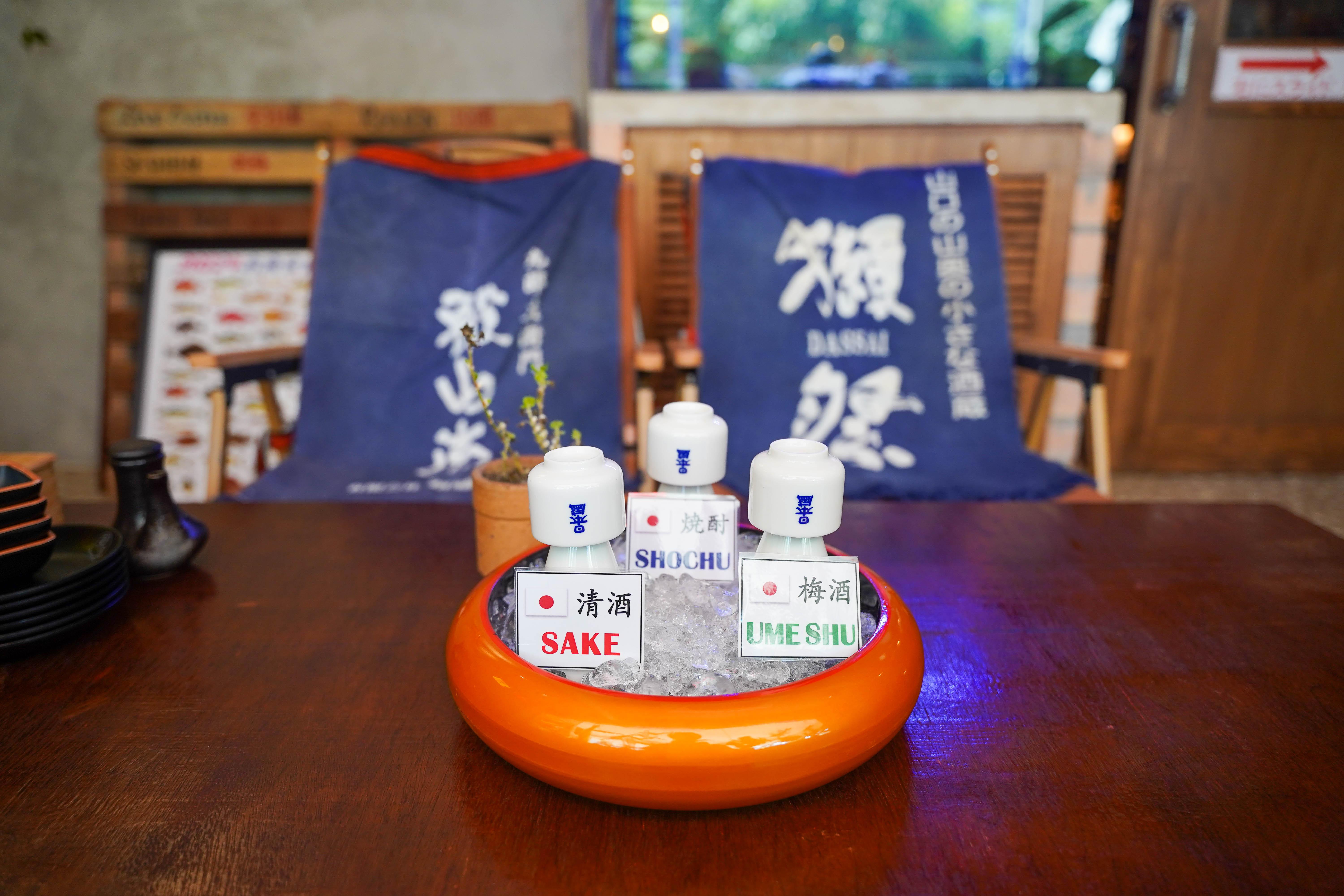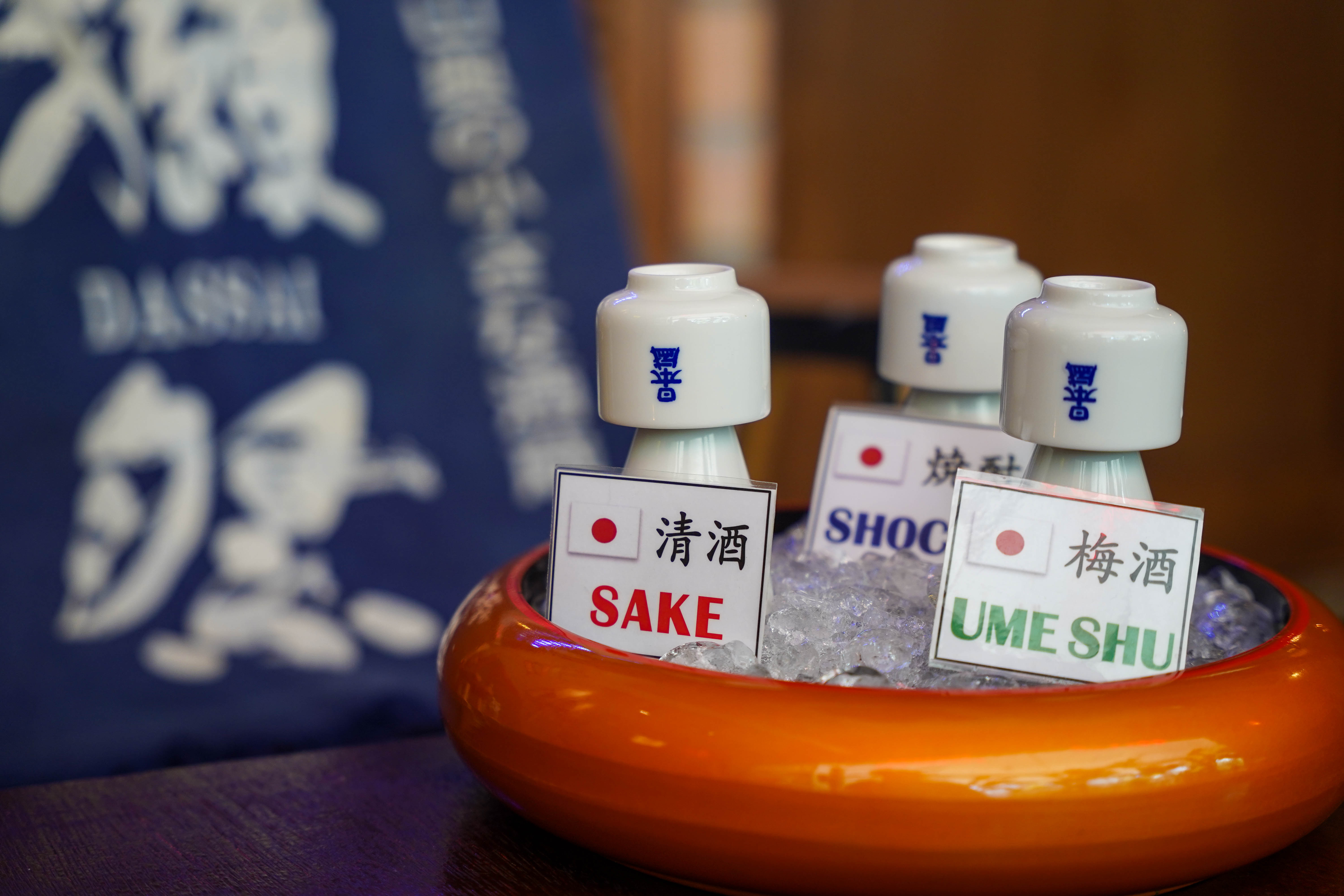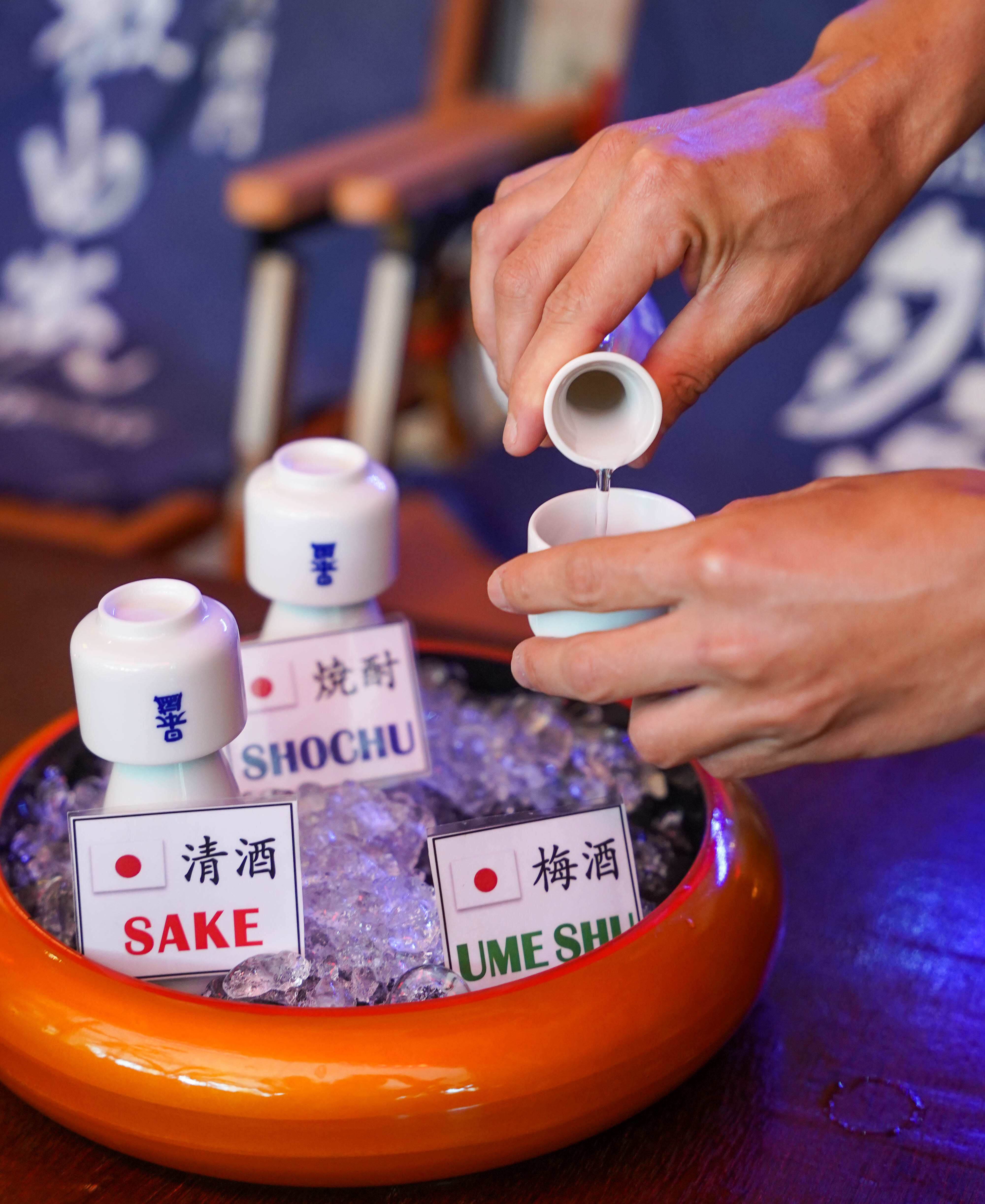 Fujisawa is also a fully stocked bar for excellent drinking experiences. 
For a fantastic introduction, order the tasting of three carafes - one brimming with sake, one with umeshu and another with shochu. This is a great guide for beginners, helping them understand the differences between the popular Japanese spirits and decide which they prefer.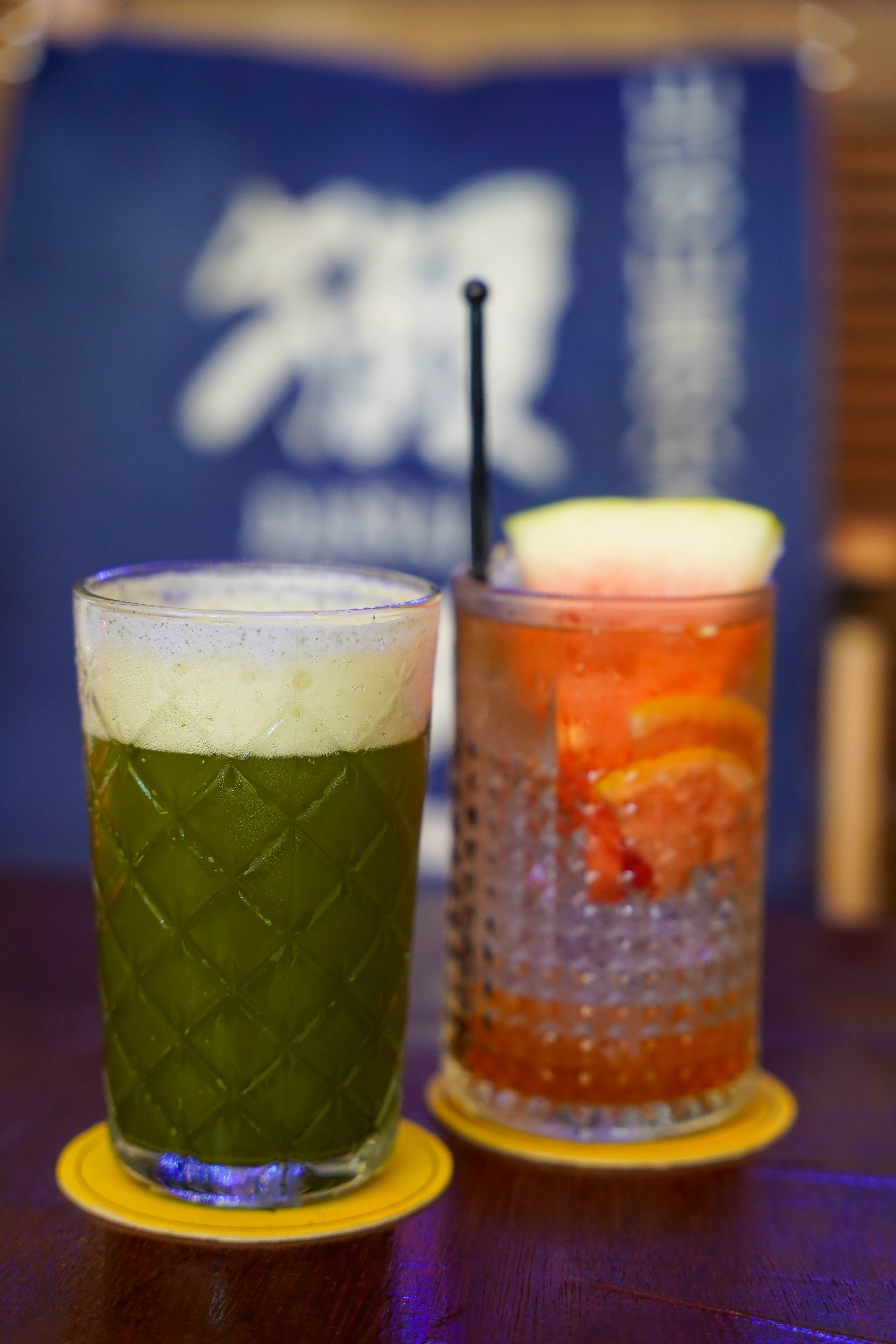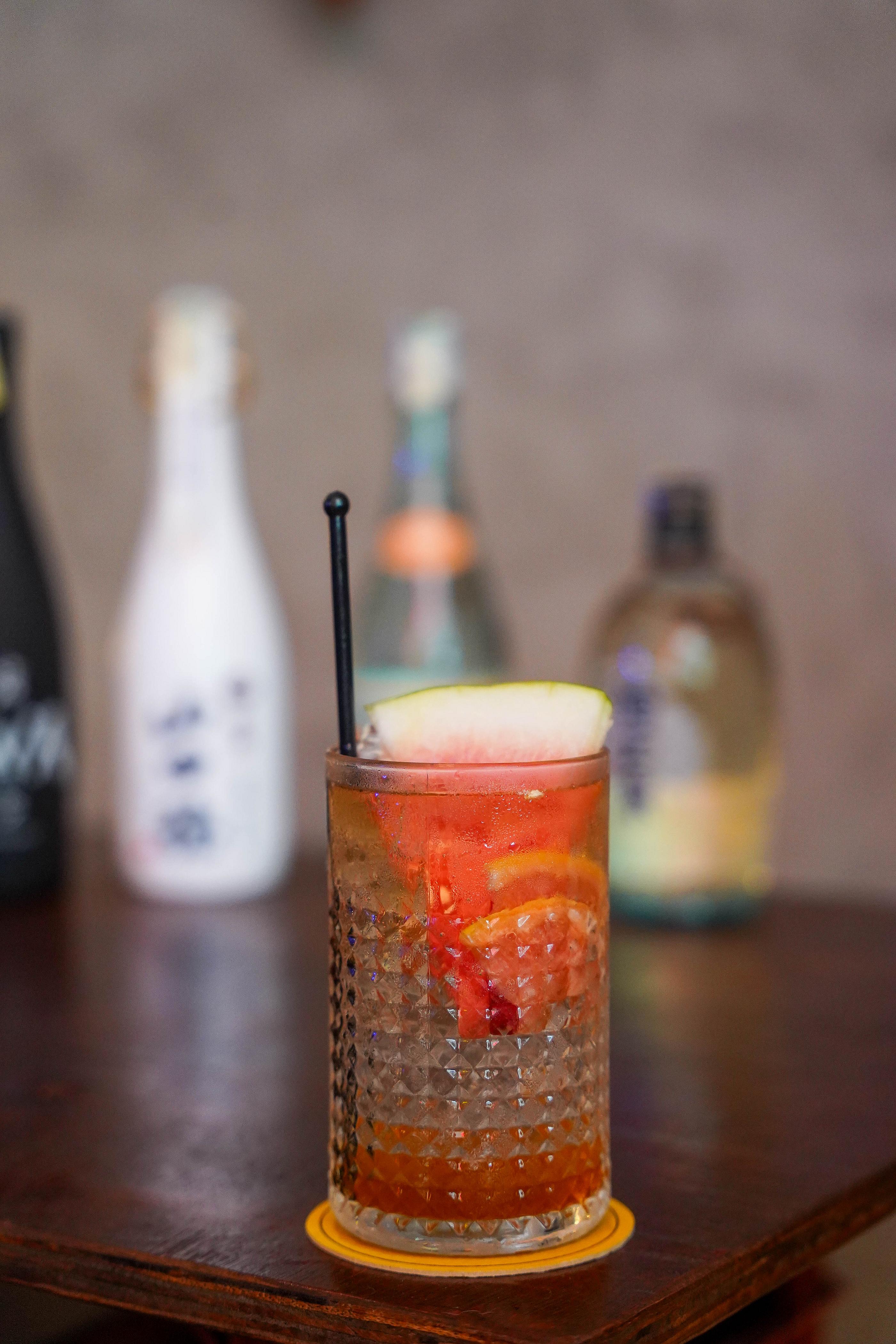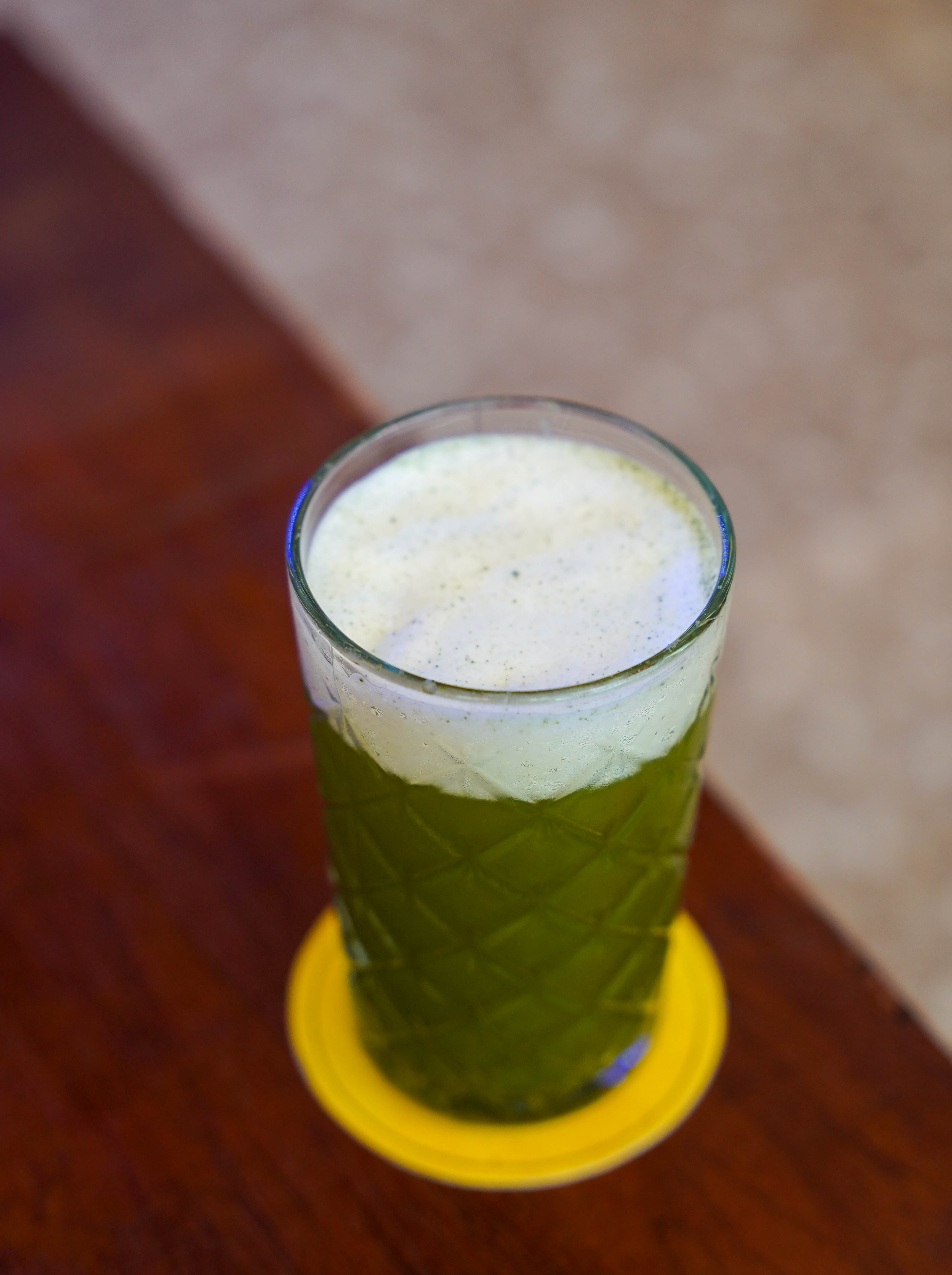 Japanese-inflected cocktails are worthwhile too - sip on the wonderful whisky-based Okinawa Highball, confidently mixed with shochu and soda, splashed with a refreshing watermelon slice, and the Matcha Beer, an effervescent, earthy mingling of Japanese matcha and beer. Fun fact: Fujisawa has a Buy 4, Free 1 offer for both the Okinawa Highball and the Matcha Beer.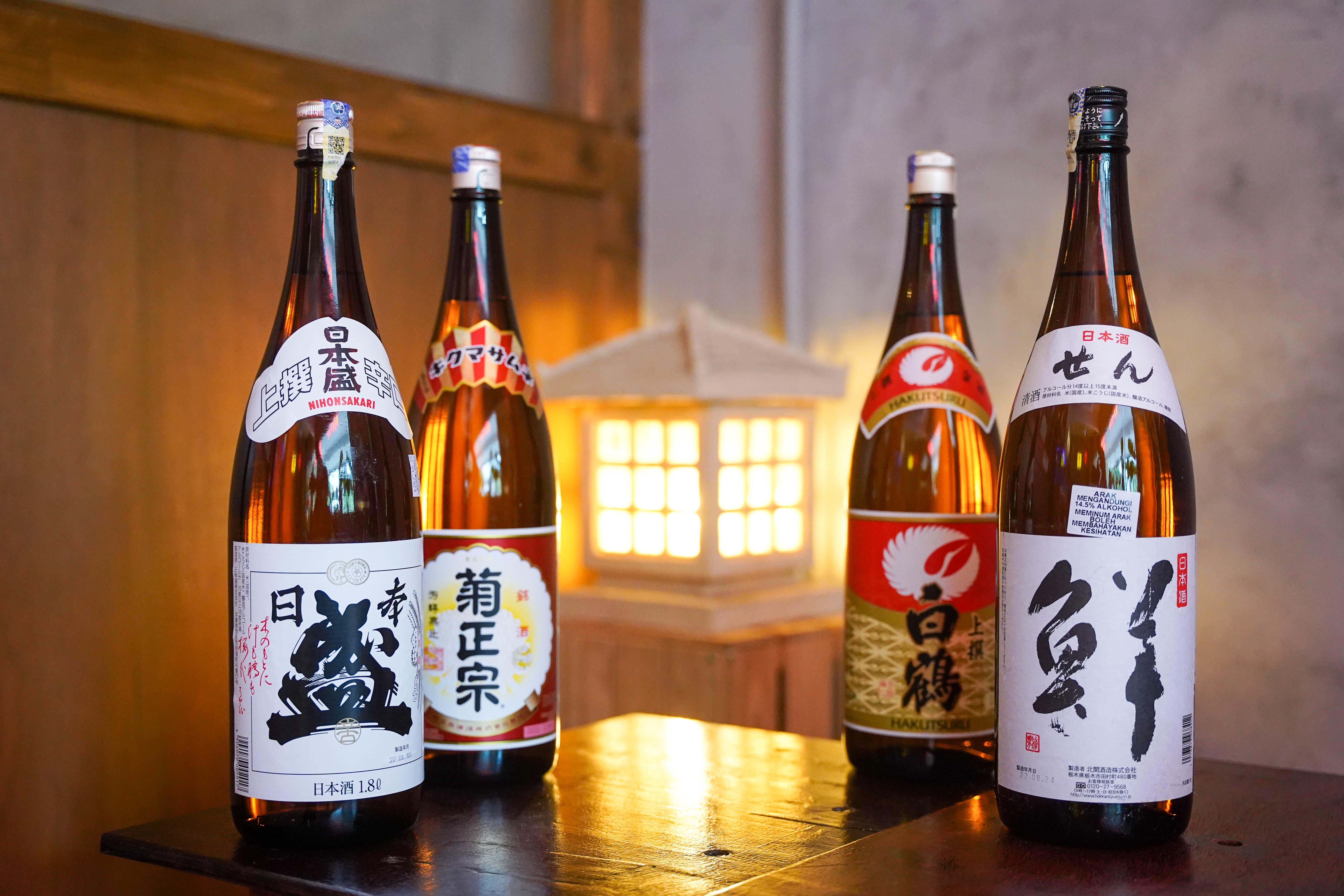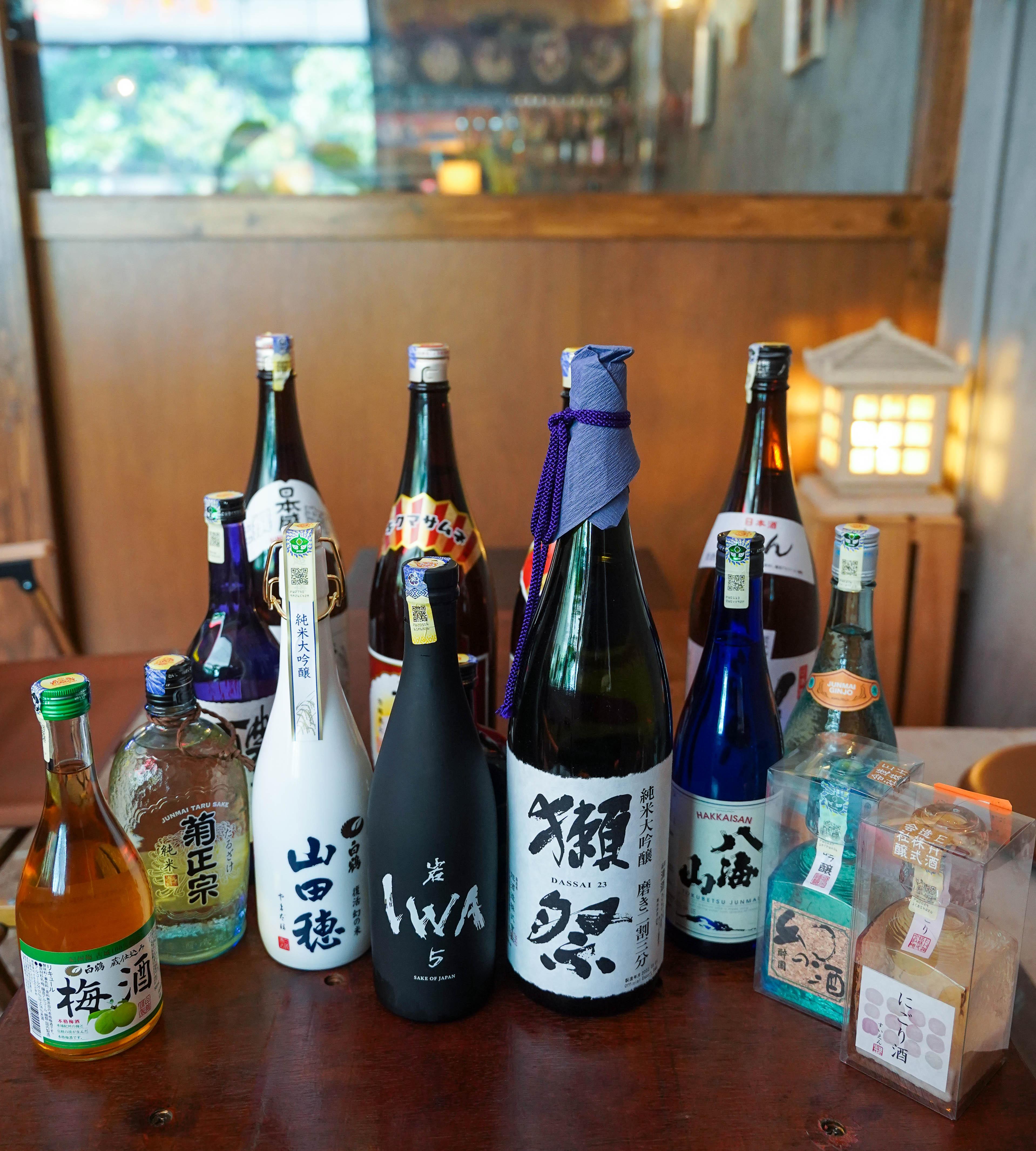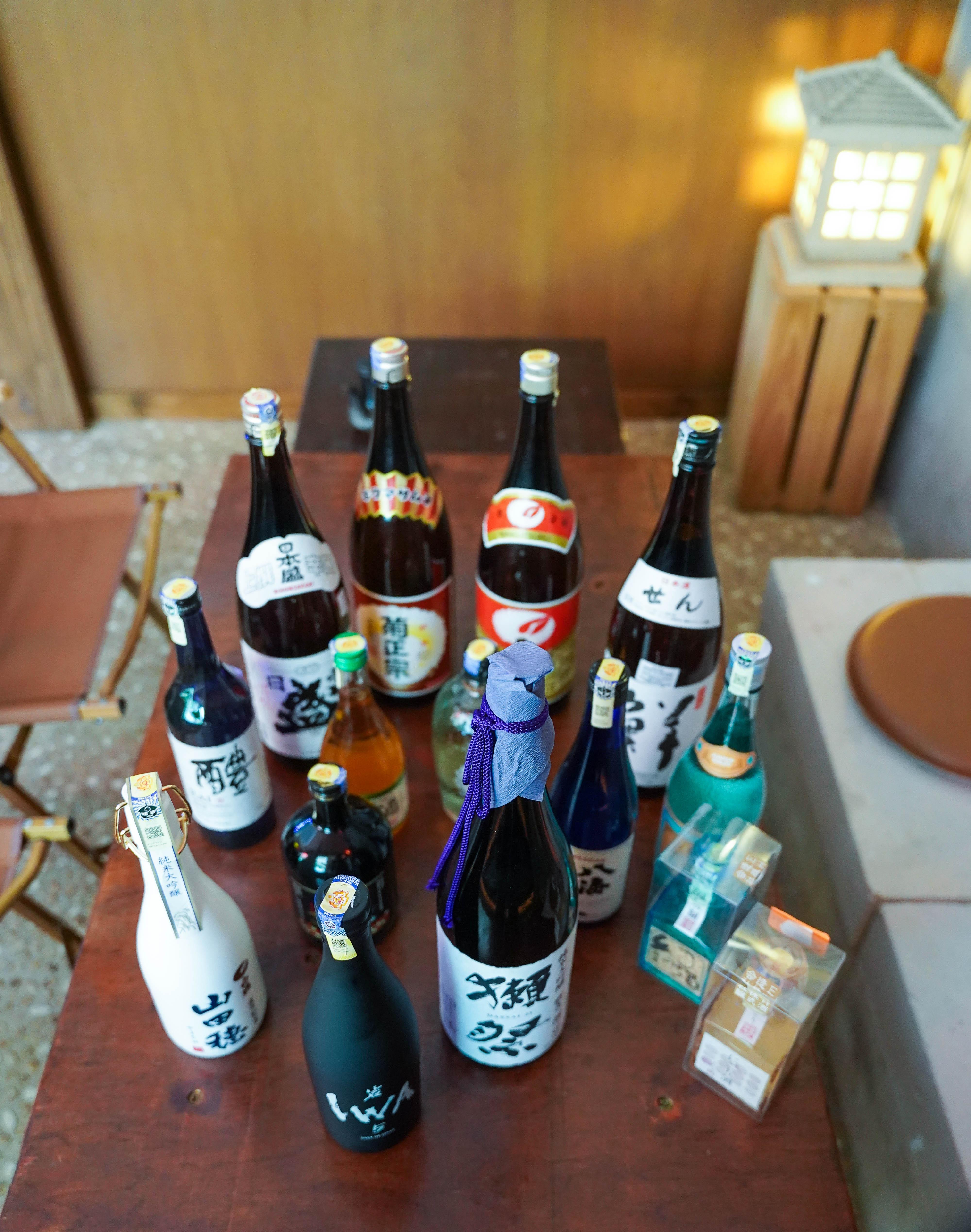 The selection of sake by the bottle is extensive, enough to explore through multiple visits. These cater to wallet-friendly budgets, starting at a very reasonable RM99 for 1.8-litre bottles.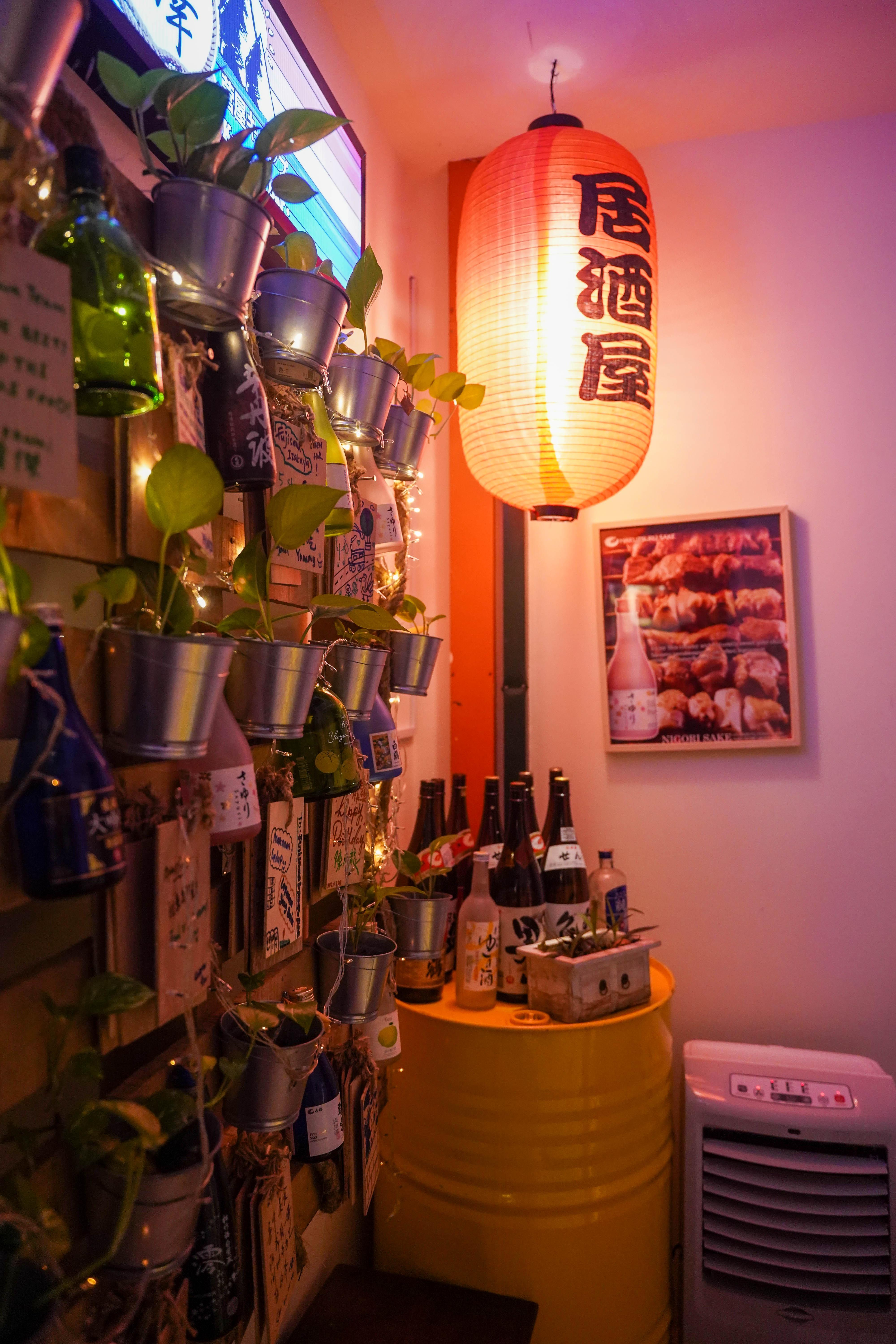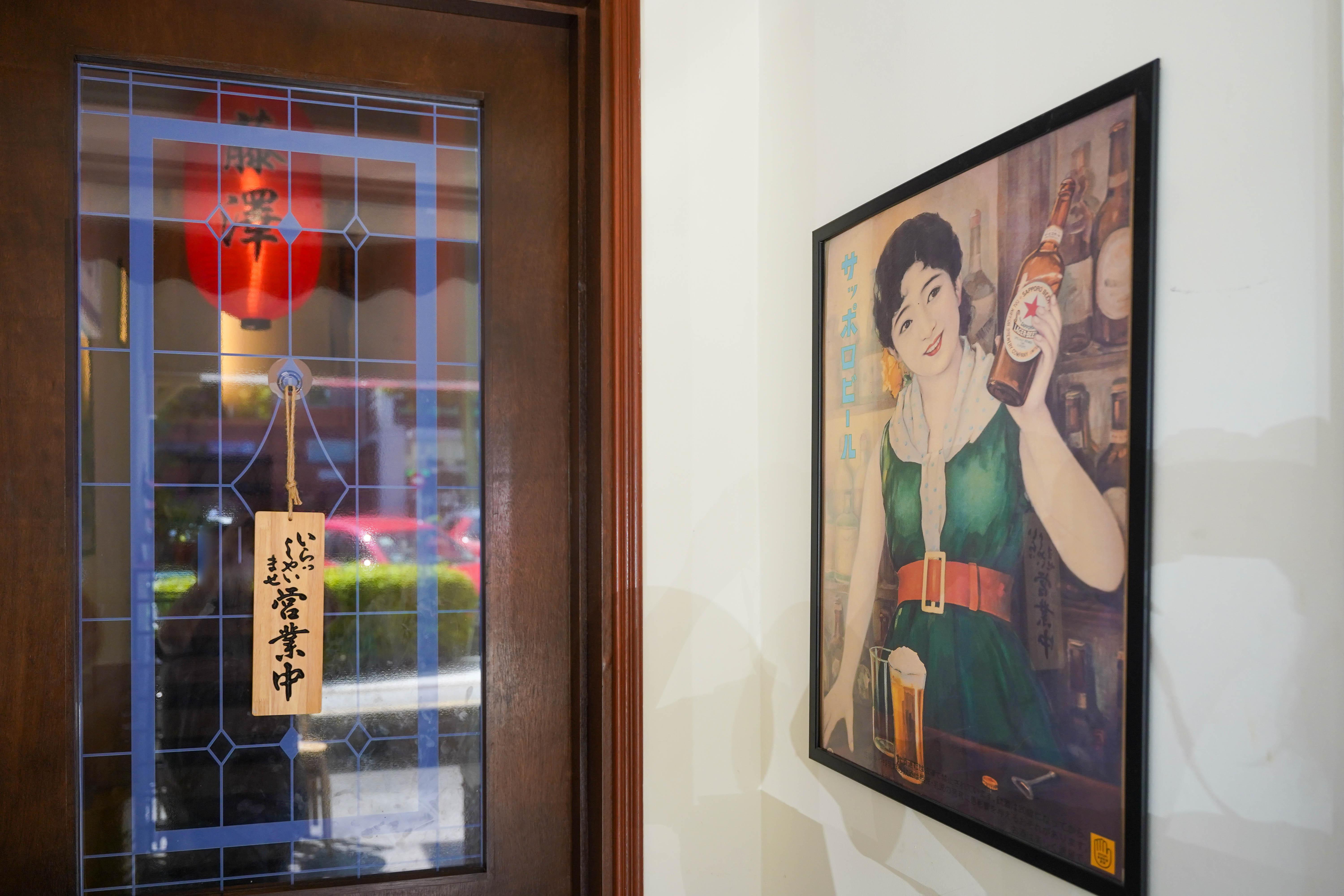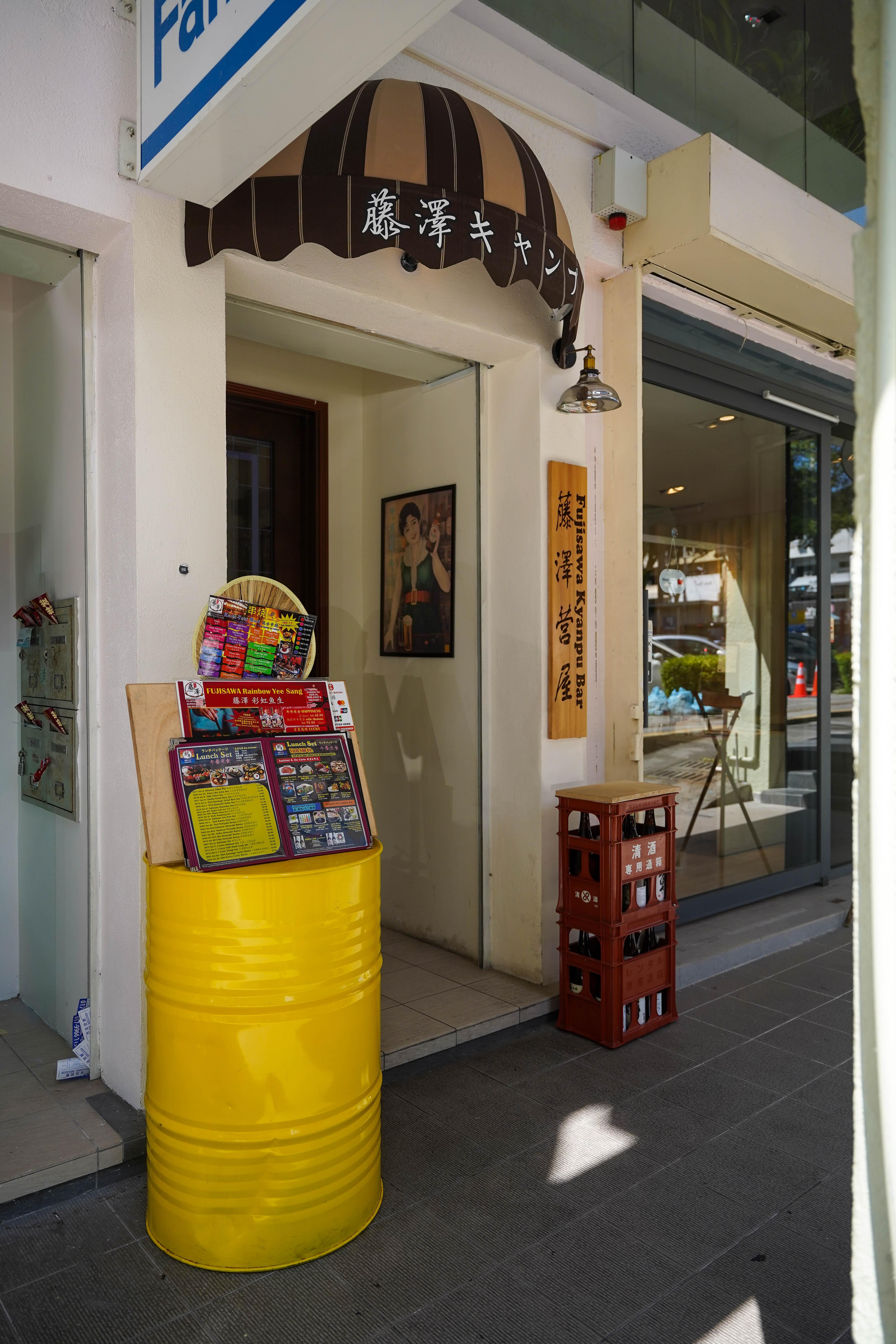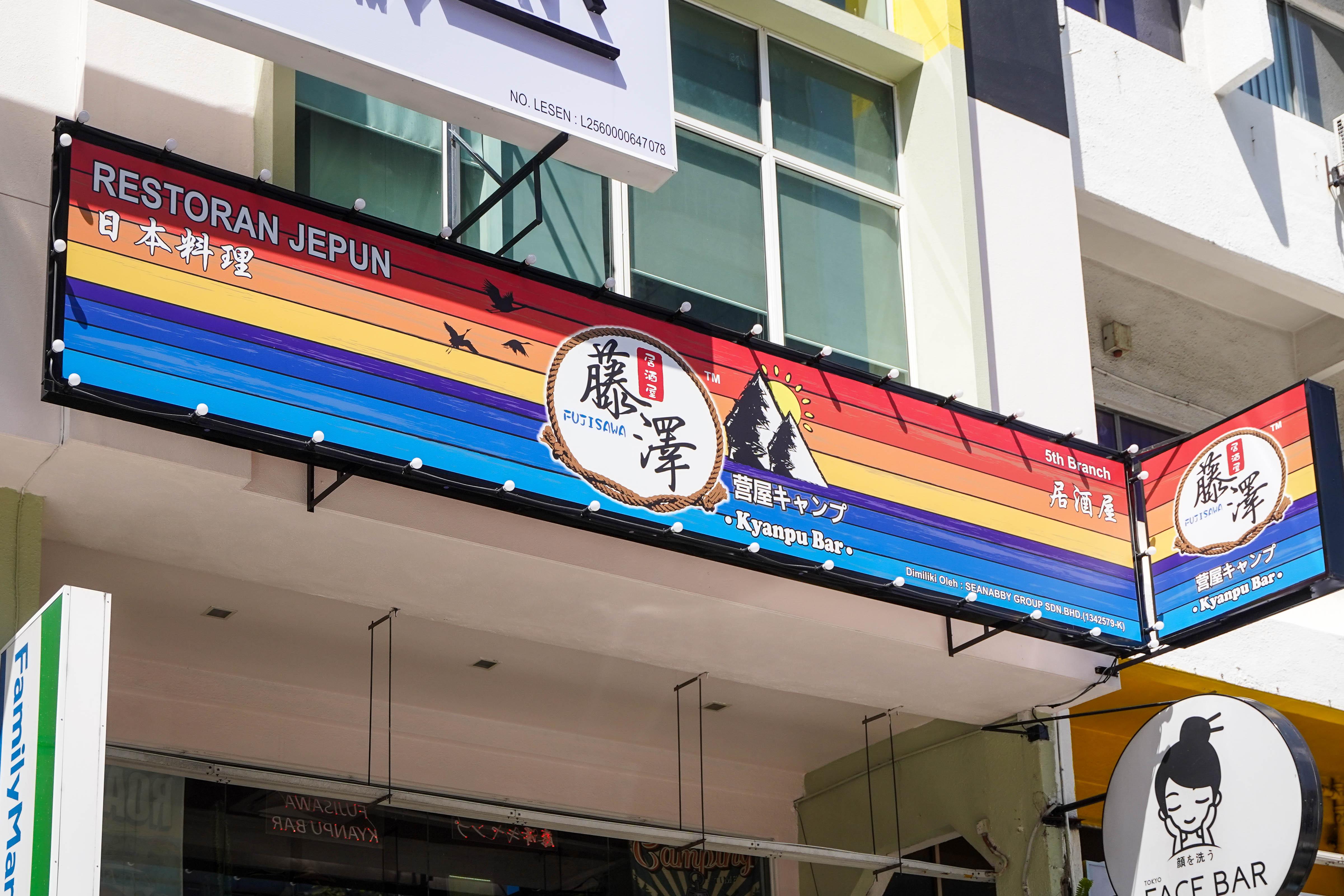 Fujisawa Kyanpu Bar 
14M, Jalan SS 21/39, Damansara Utama, 47400 Petaling Jaya, Selangor.
Open Sunday-Thursday, 12pm-3pm, 5:30pm-11pm; Friday-Saturday, 12pm-3pm, 5:30pm-12am. 
Tel: 011-3329-9218