Delicieux Coffee & Food: Kajang's delightful destination for creative temptations with Southeast Asian twists
September 29, 2022
---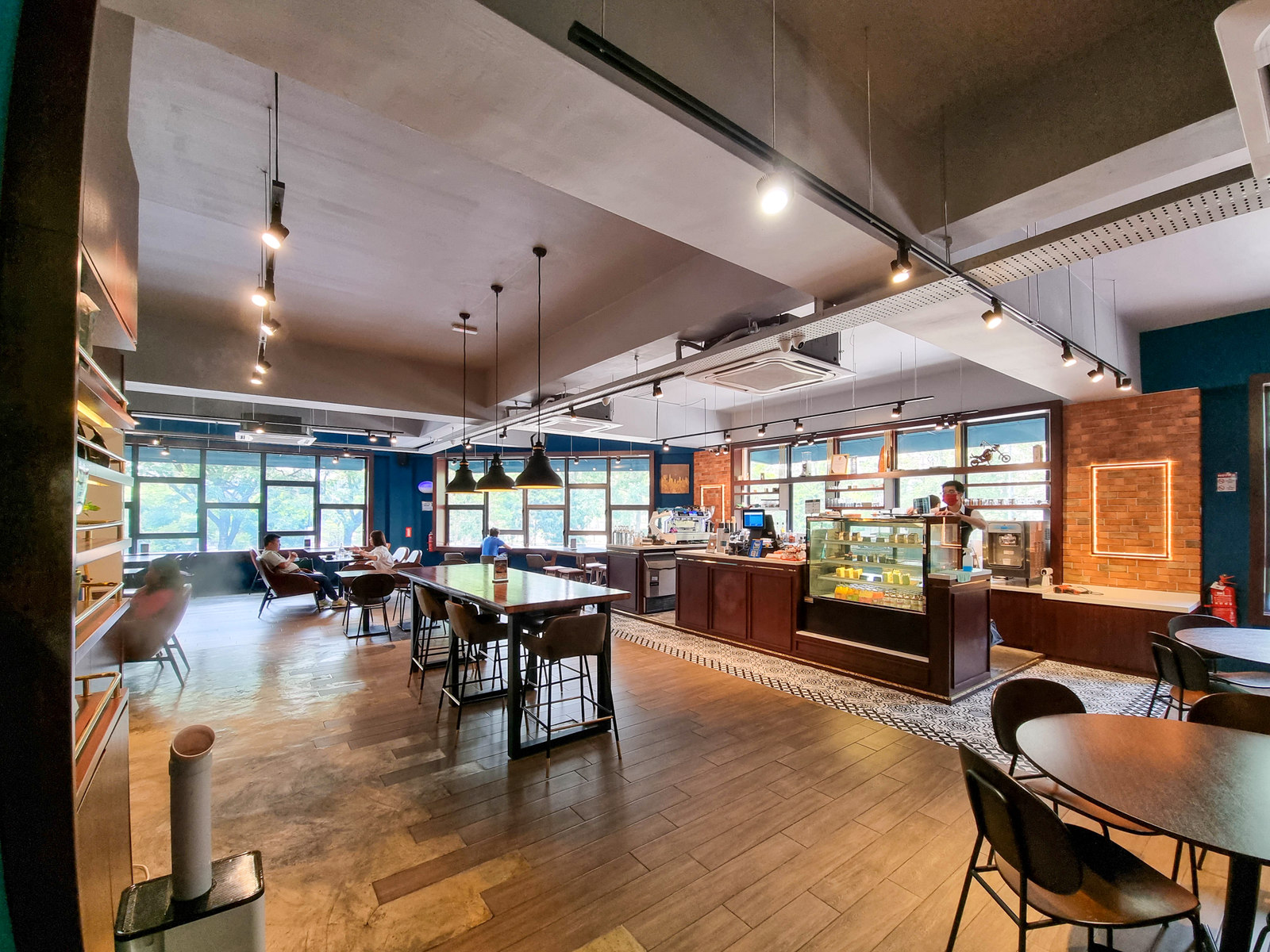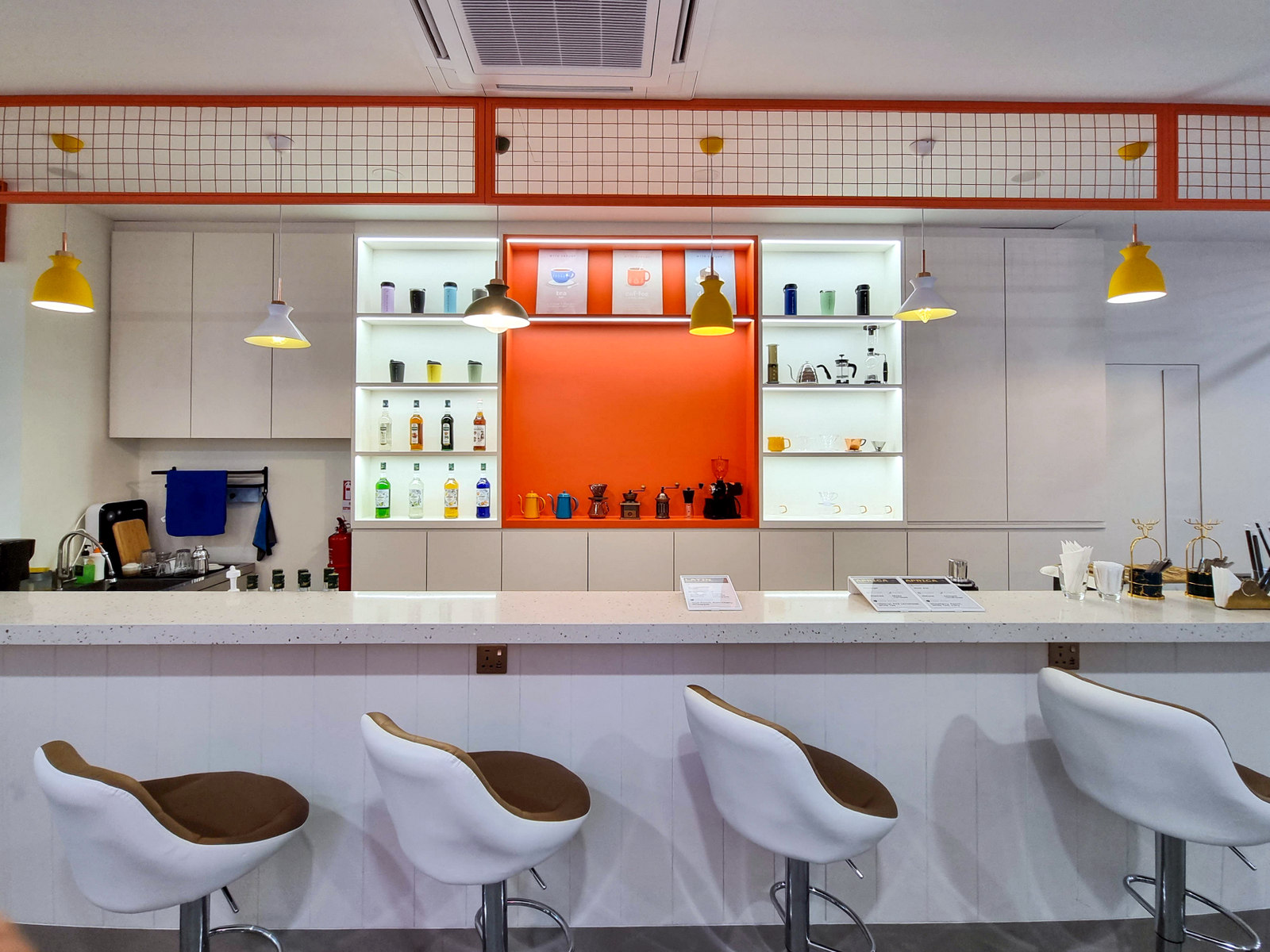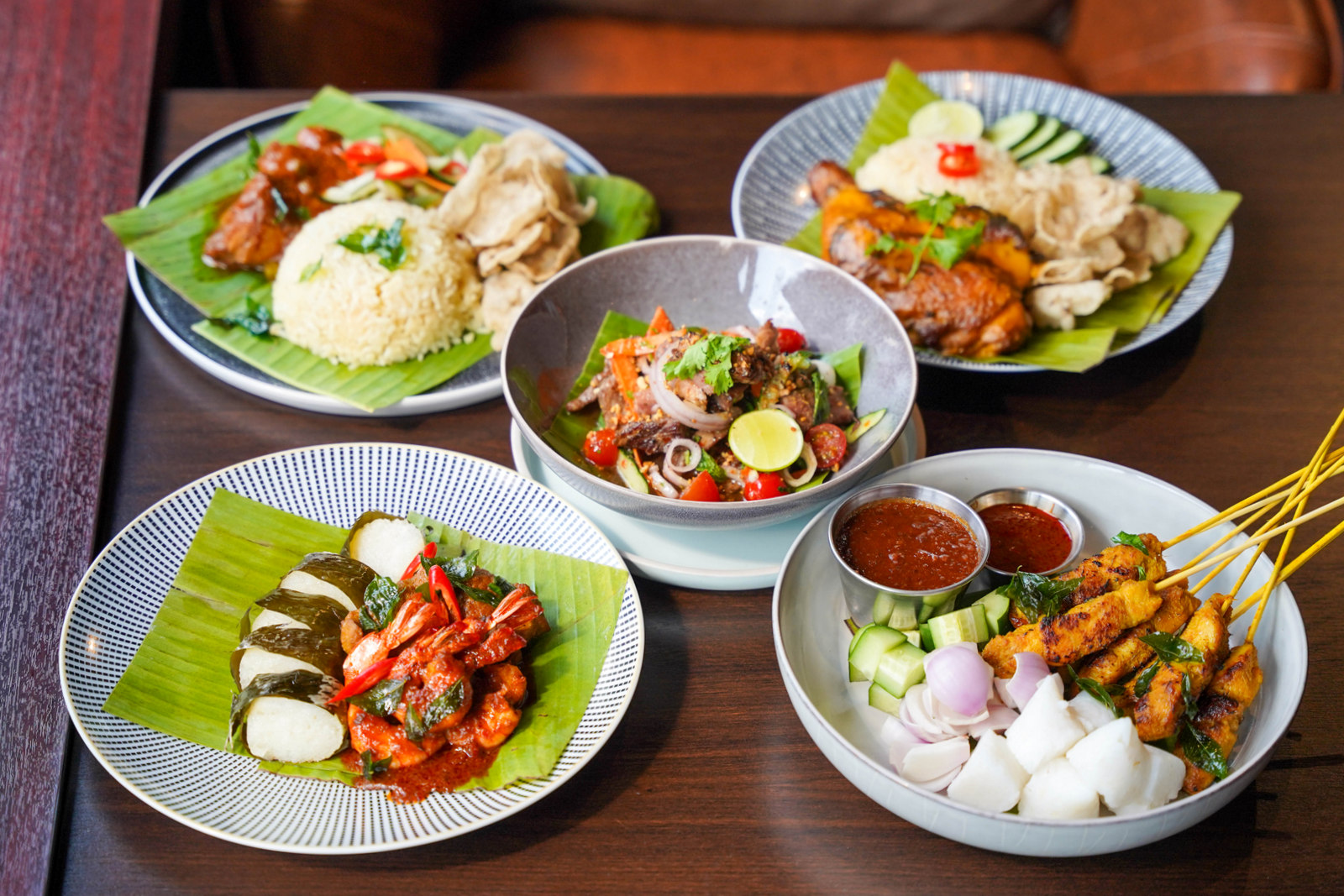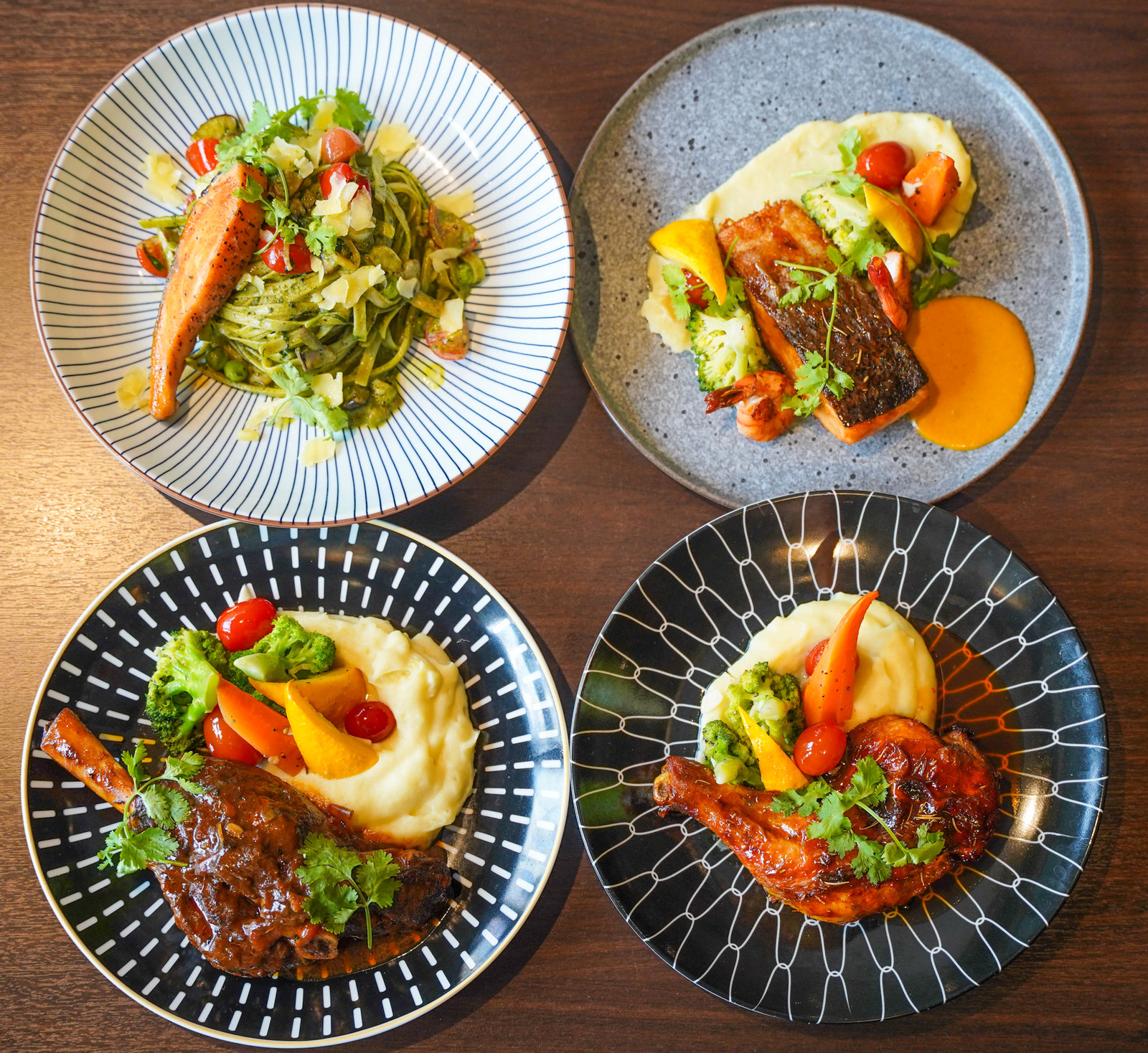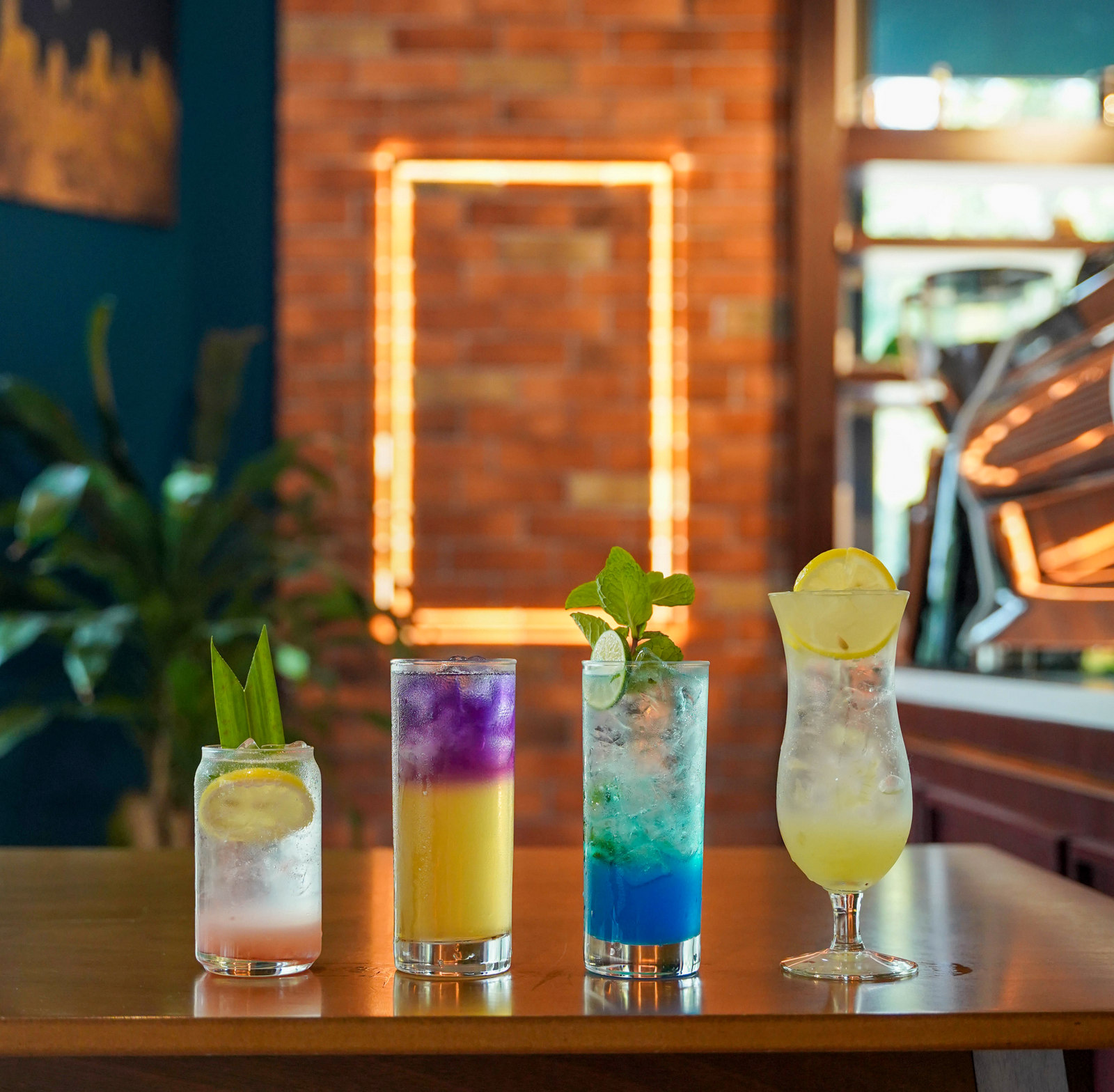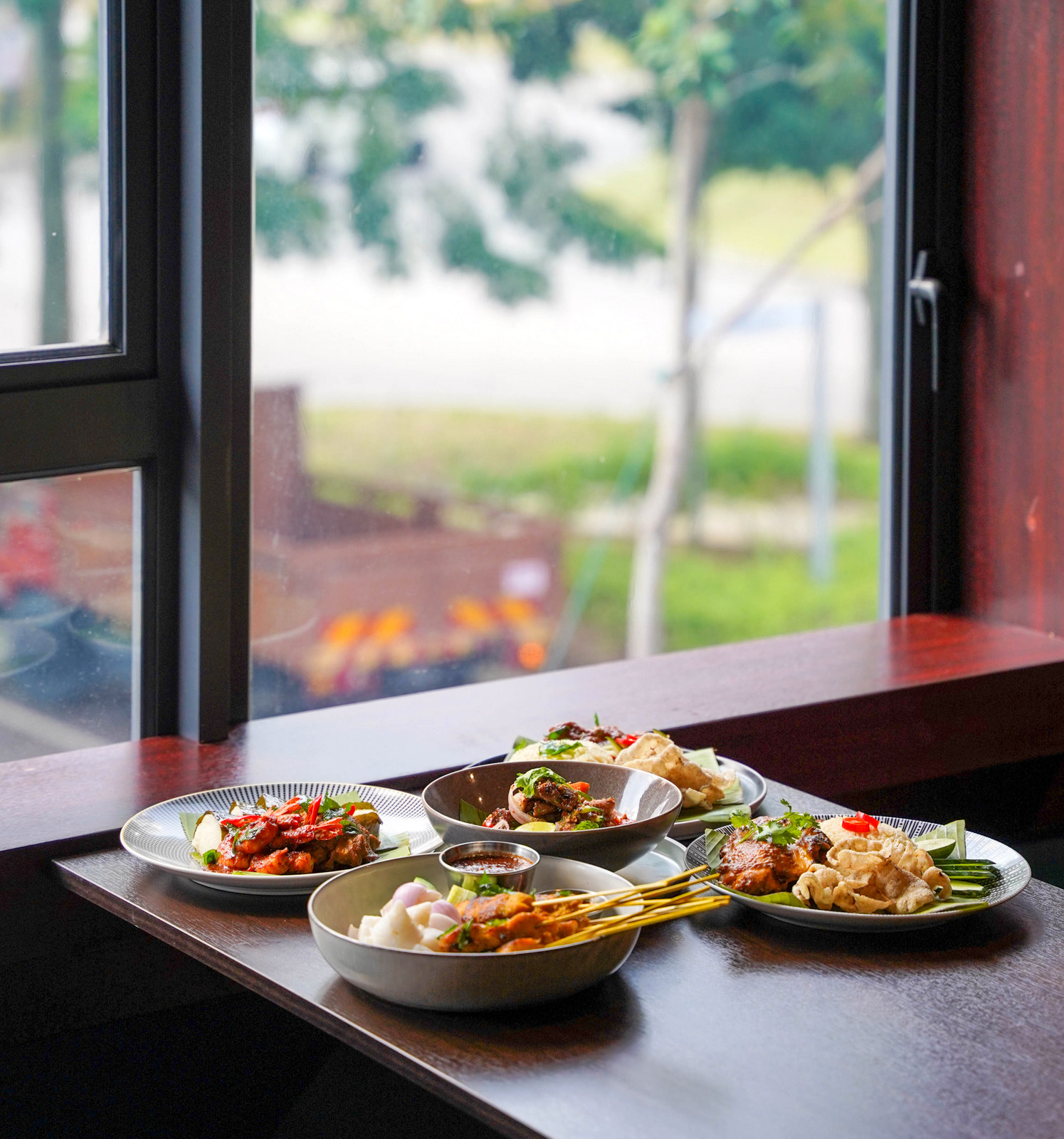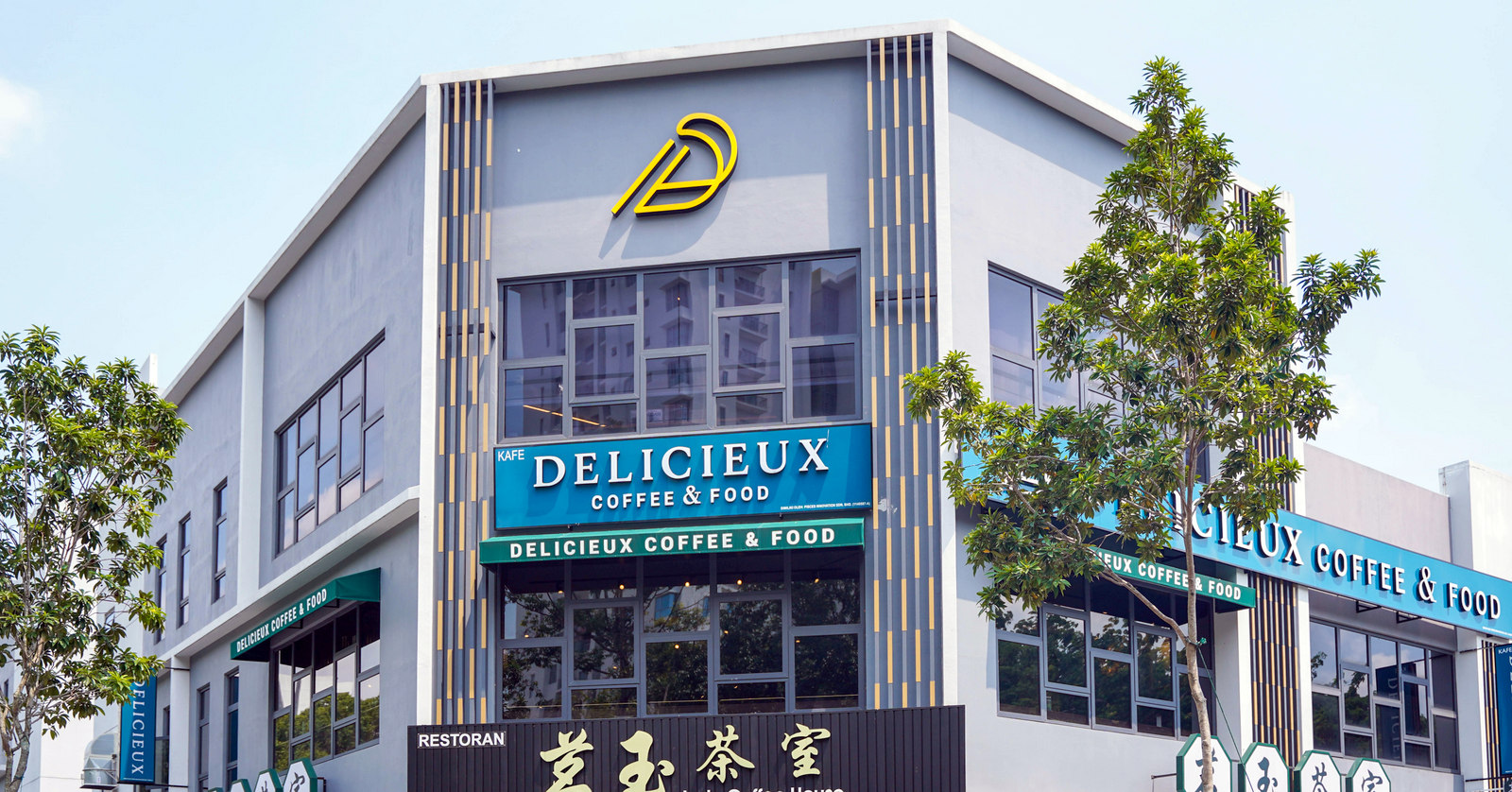 Delicieux is a delight: Founded in 2021 by two passionate young Malaysians, Jean and Feez, who met each other while working in a neighbourhood cafe, this destination in Kajang's Jade Hills serves heartwarming fare with Southeast Asian soul.
This restaurant is all about a good time, paying attention to every detail, from creating its own sauces for unique flavours to crafting a cosy, cheerful space for customers. 
Service is stellar too - it's no surprise that the ASEAN Food & Travel Awards earlier this year named Delicieux 'The Best Cafe Experience in Kajang.' 
Jean and Feez harness their talent and years of experience to excellent effect, backed by investor-mentor Lawrence Liew. 
Jean, a former barista and design graduate, oversees Delicieux's branding, business and operations, while Feez is a passionate chef who has honed his skills in hotels and cafes, sourcing top-notch produce and striving to turn each plate into a work of art.
For everything from freshly prepared Thai prawn sandwiches to Norwegian salmon with a luscious Malaysian percik twist, to local lemang with rendang chicken and sambal prawns, Delicieux lives up to its name, with its tagline "Proud To Serve You." Its coffee is terrific too!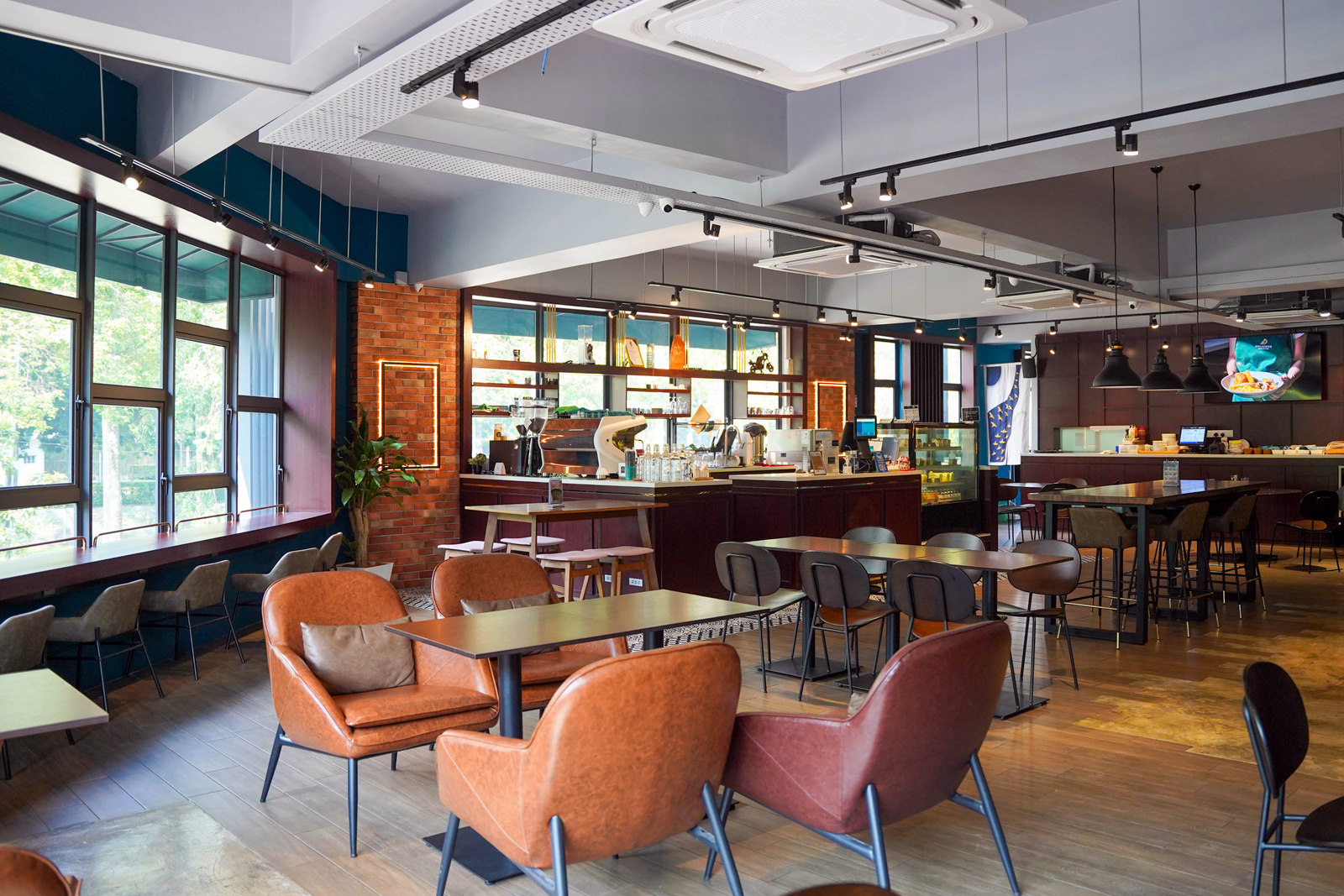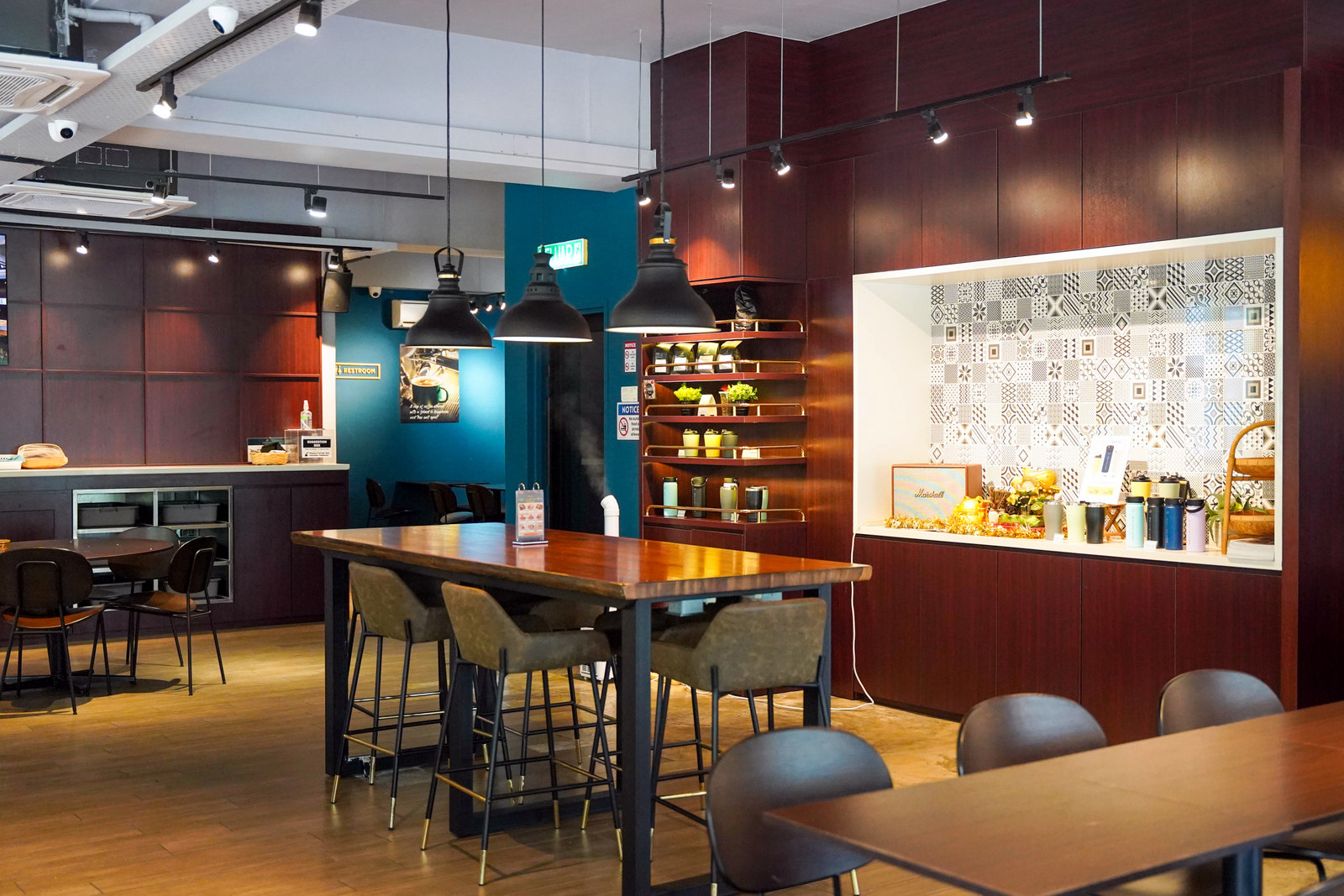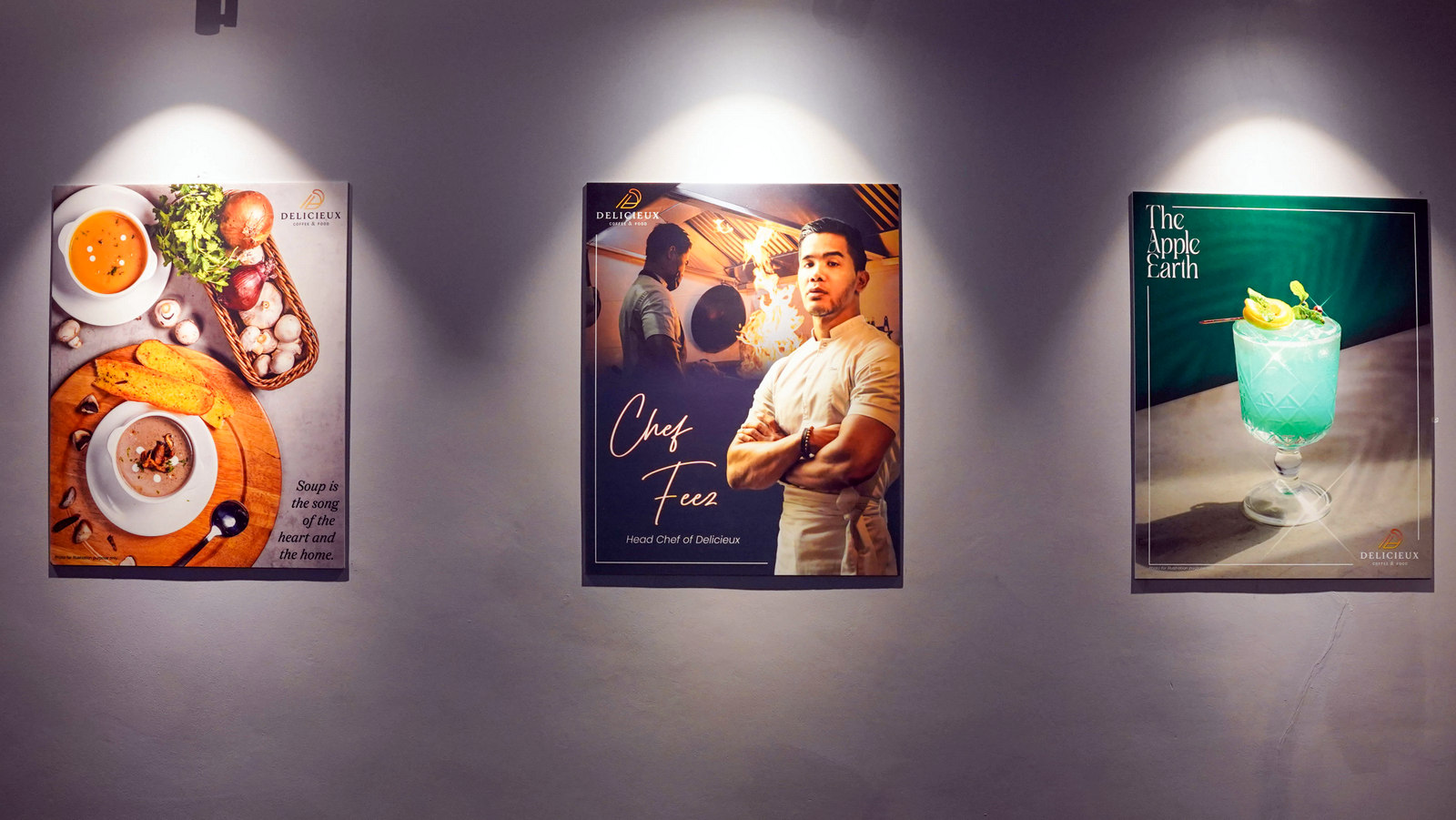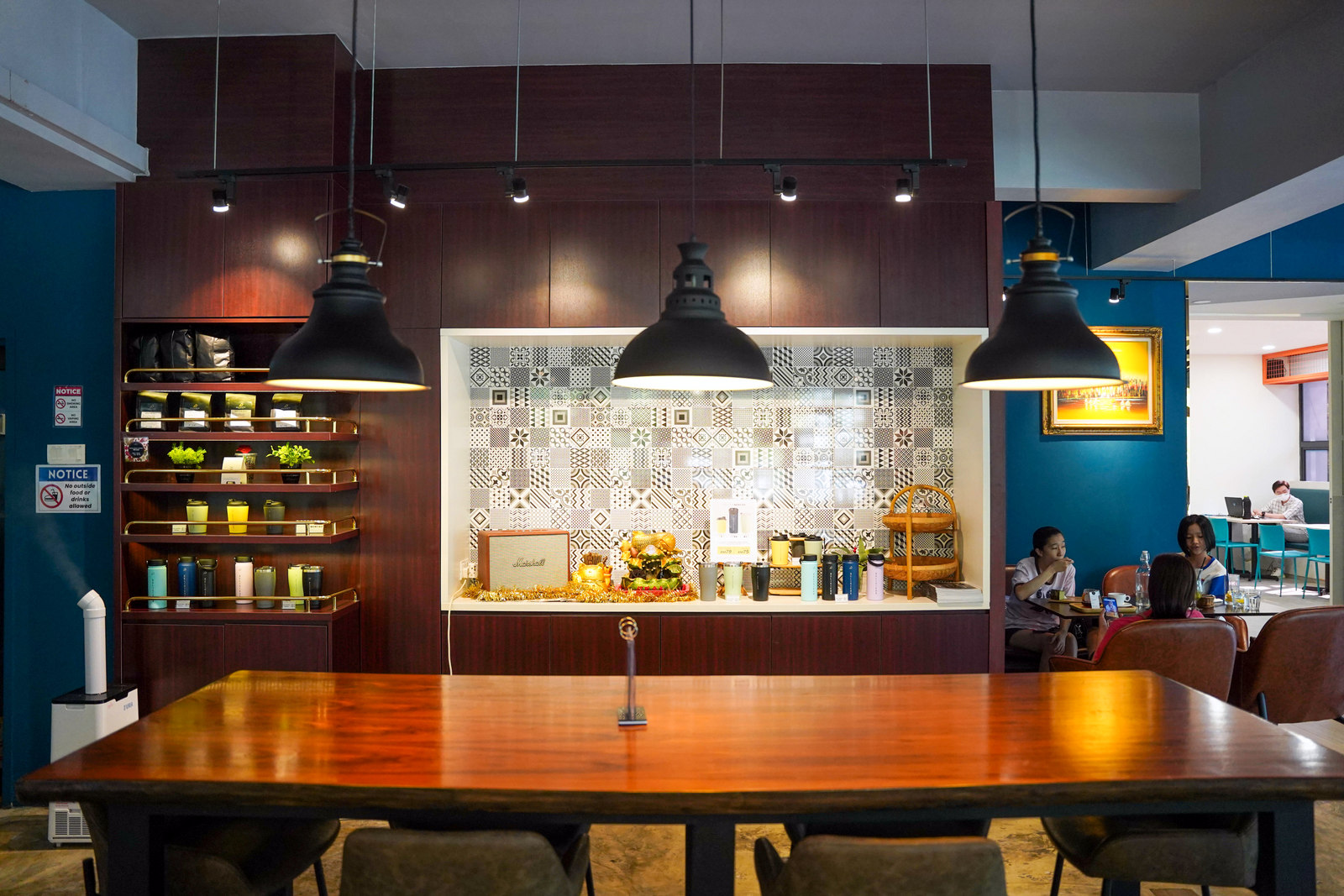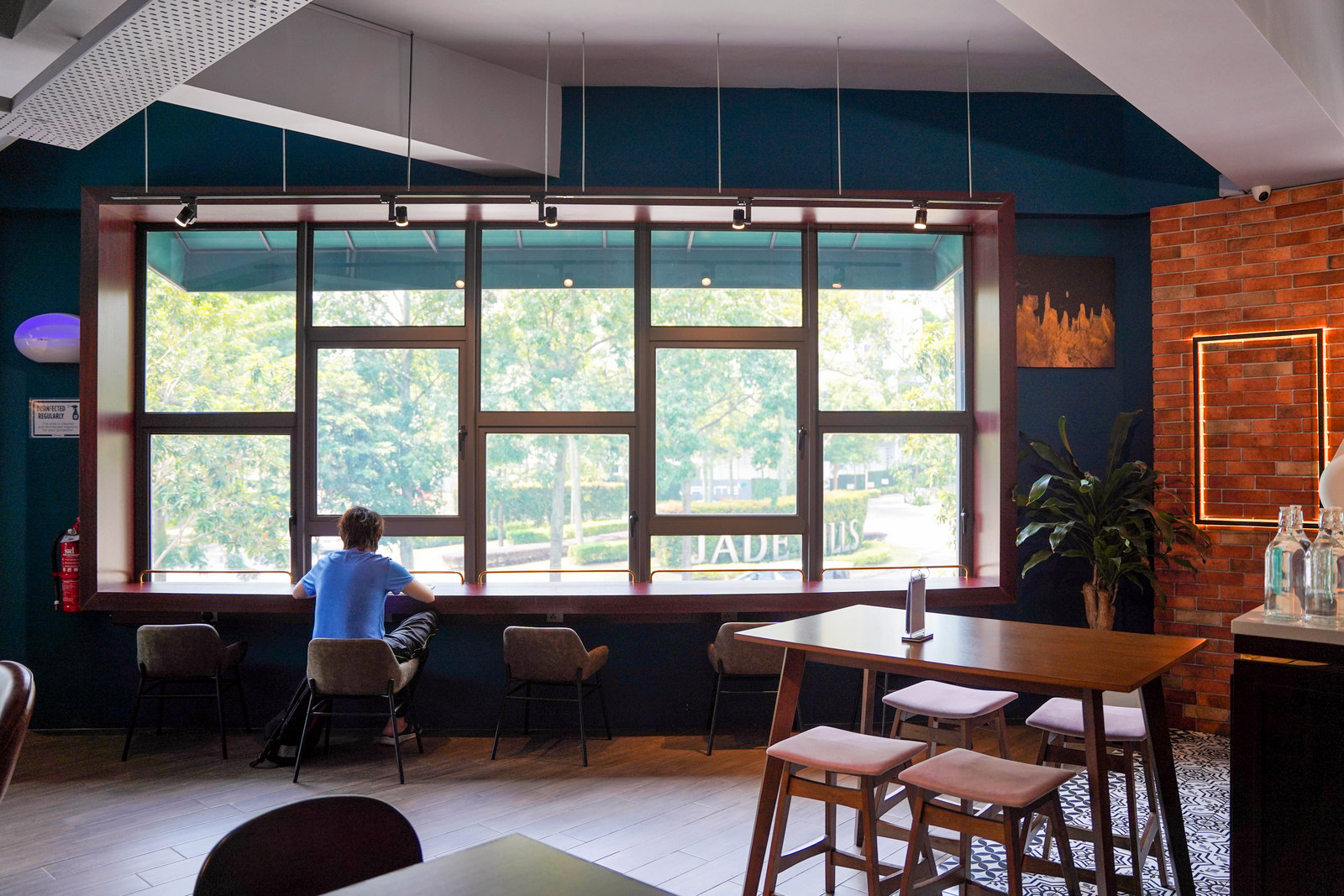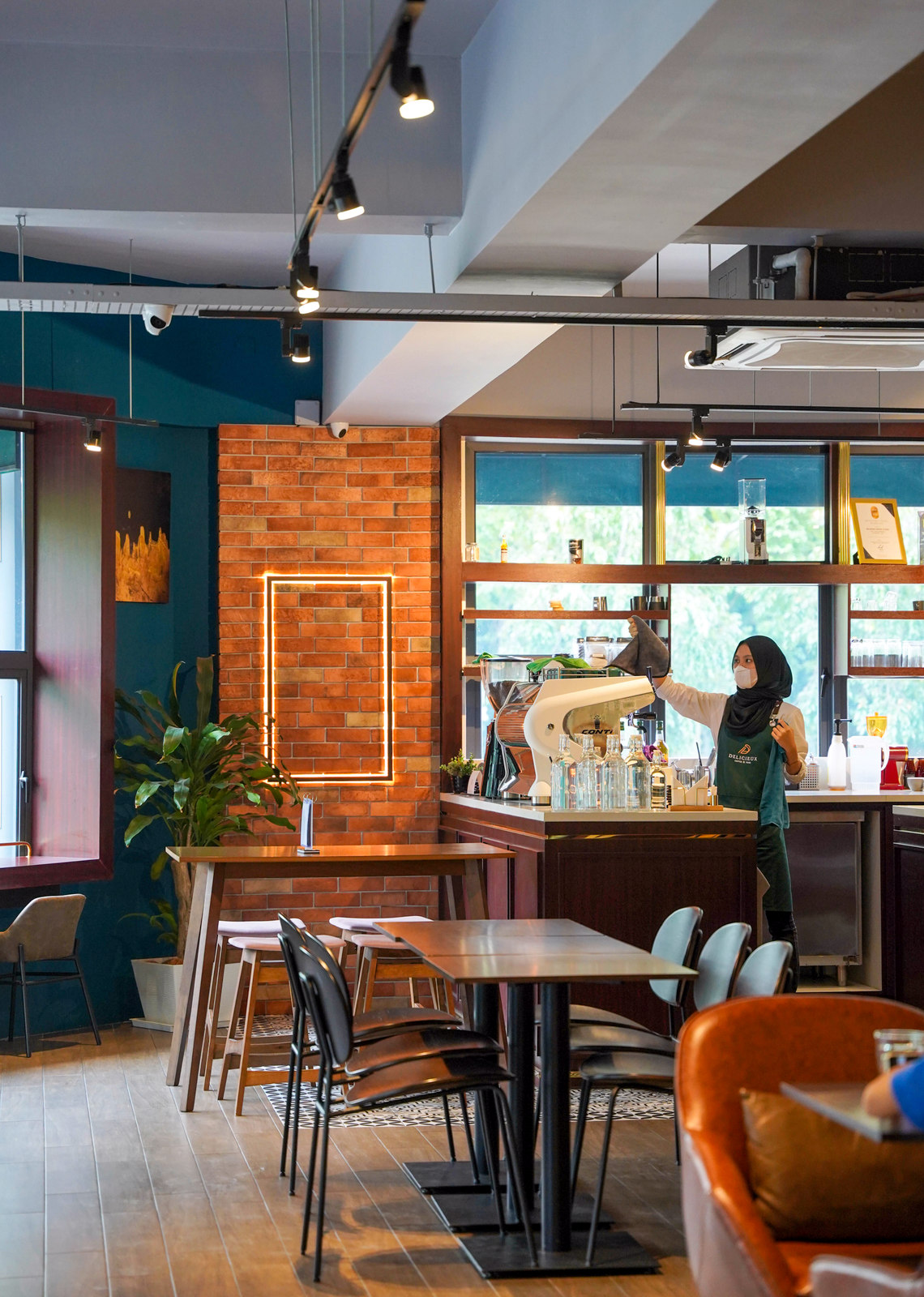 Delicieux features two distinct sections for guests in a comfortably large first-floor setting. 
Its main dining hall (Classic Elegance) fits about 50 customers, with warm, welcoming wood tones, striking a beautiful balance between casual and classically elegant, with wide windows that let in lots of natural sunshine. Ideal for leisurely conversations, relaxing or working on the laptop.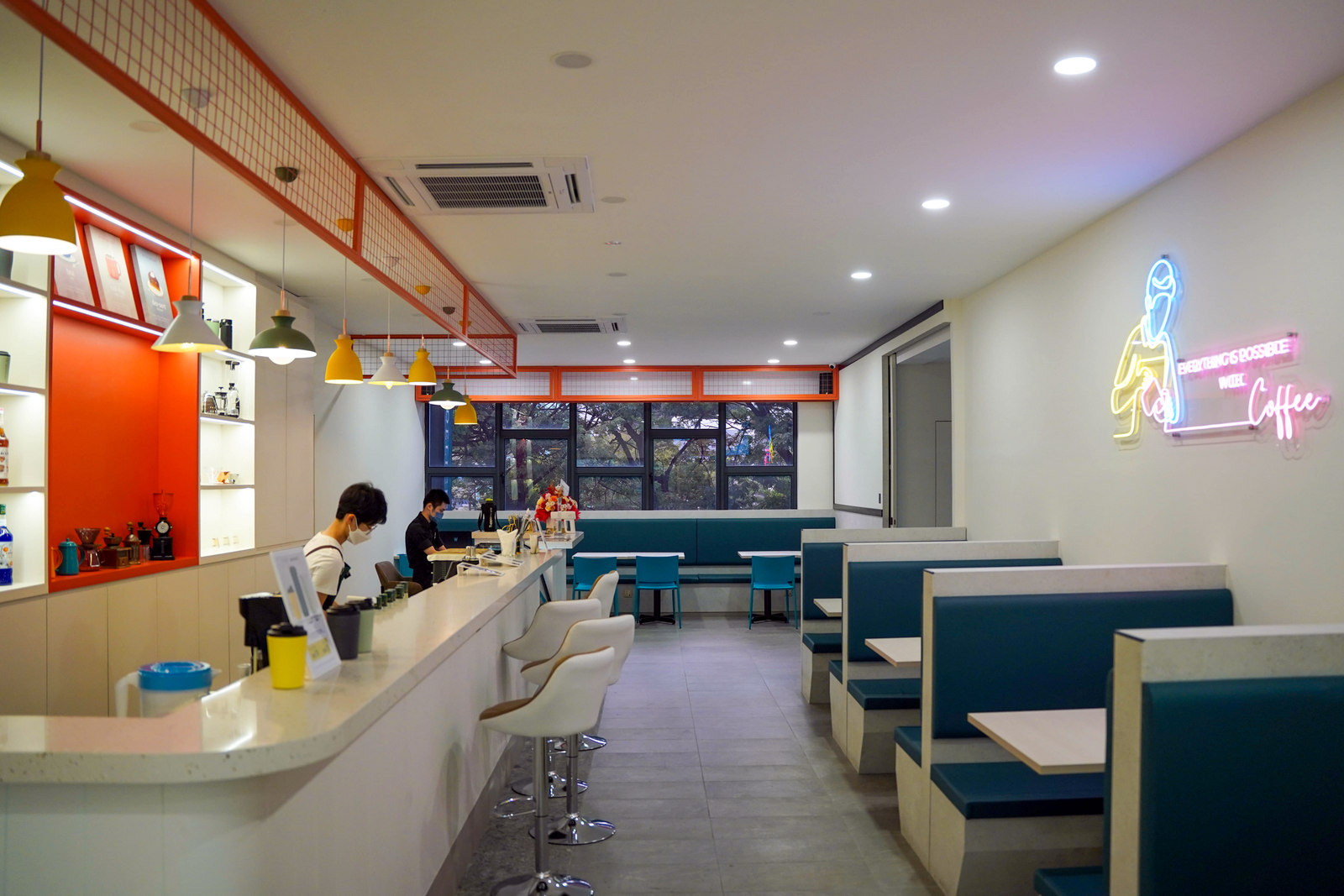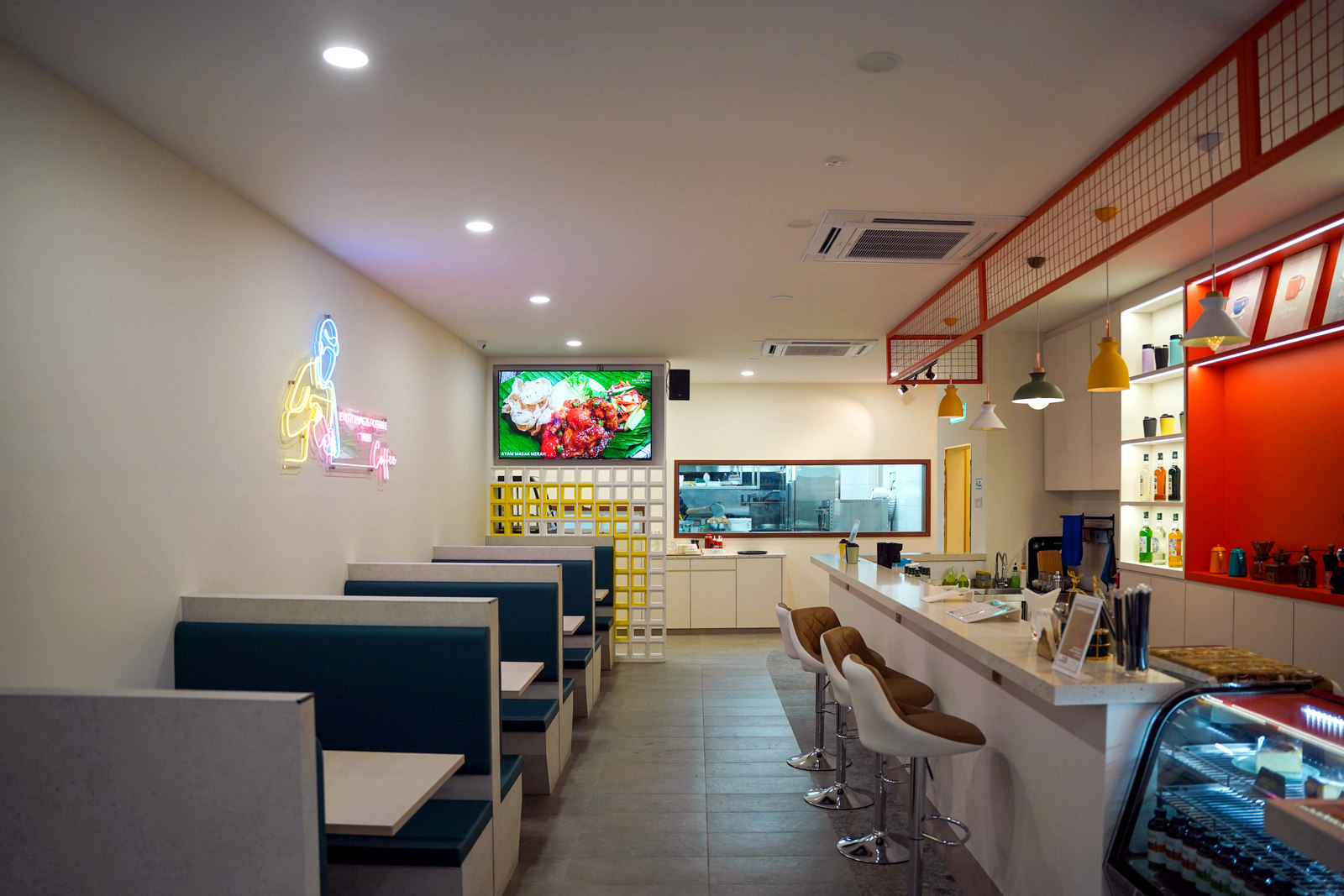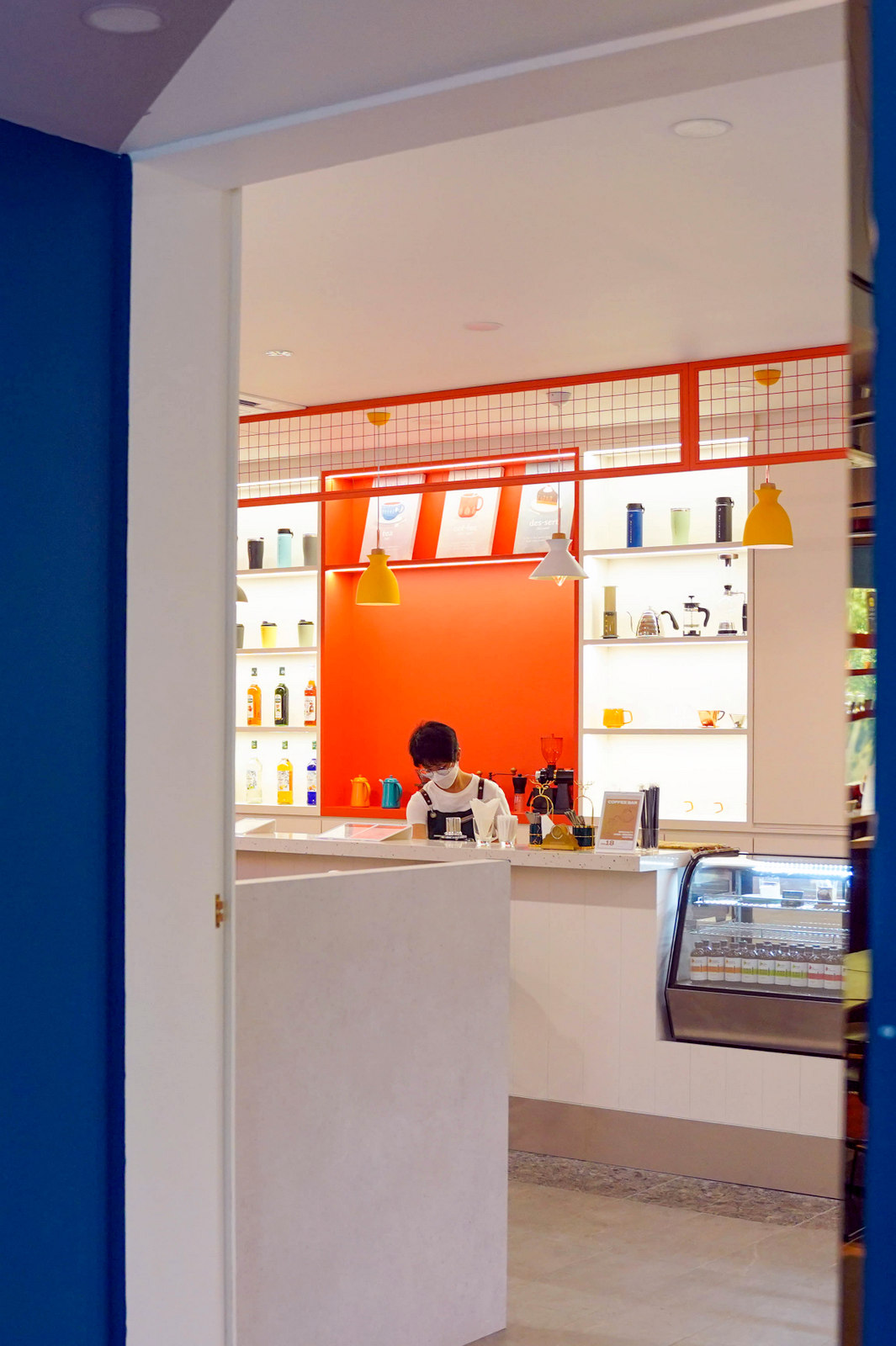 For chilling out, we like the Upbeat Retro section, blending vintage American diner vibes with futuristic tones, a more compact space for up to 30 persons. This is mostly where mocktails and hand-brewed coffee are made, but customers can order from the entire menu, no matter which ambiance they pick.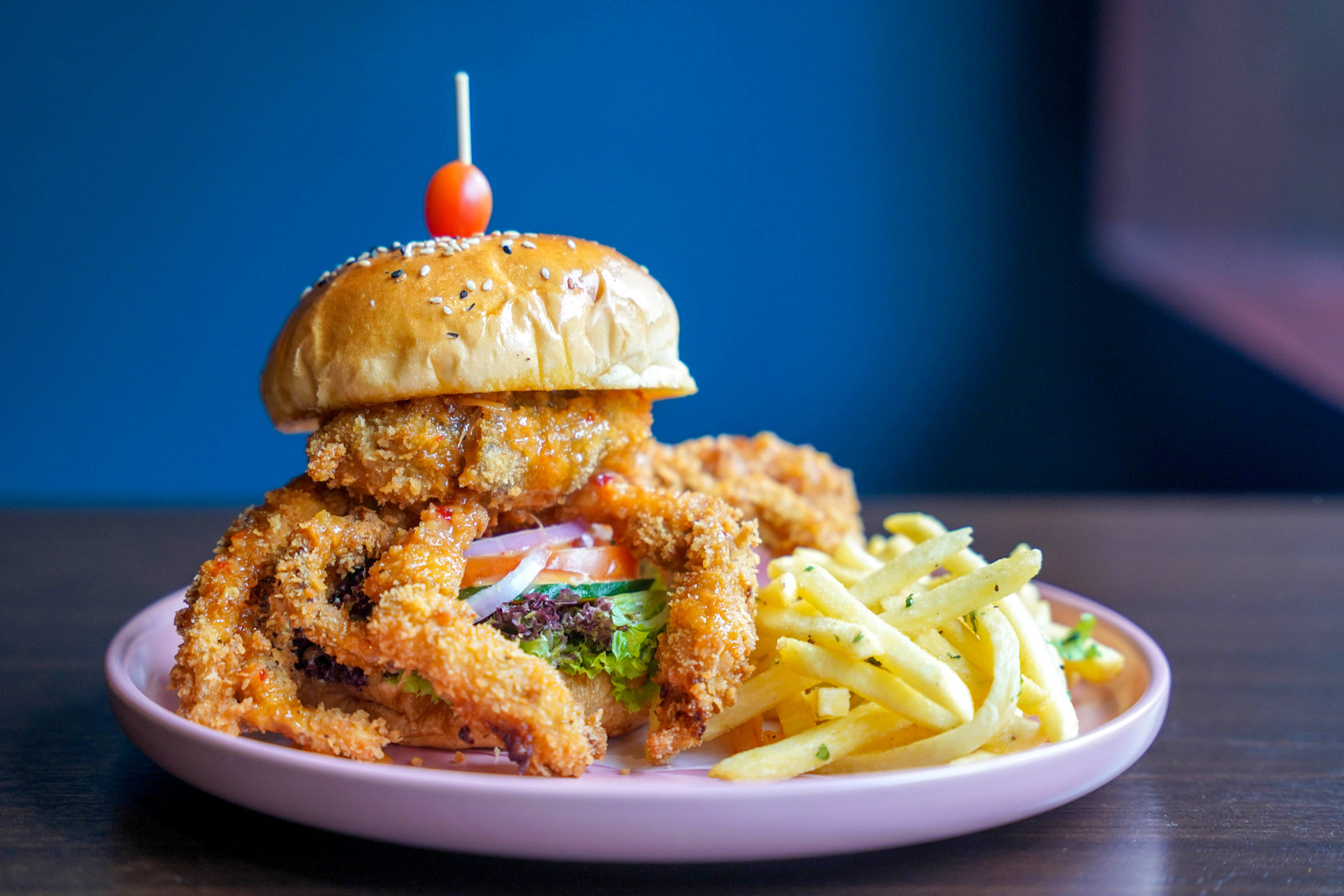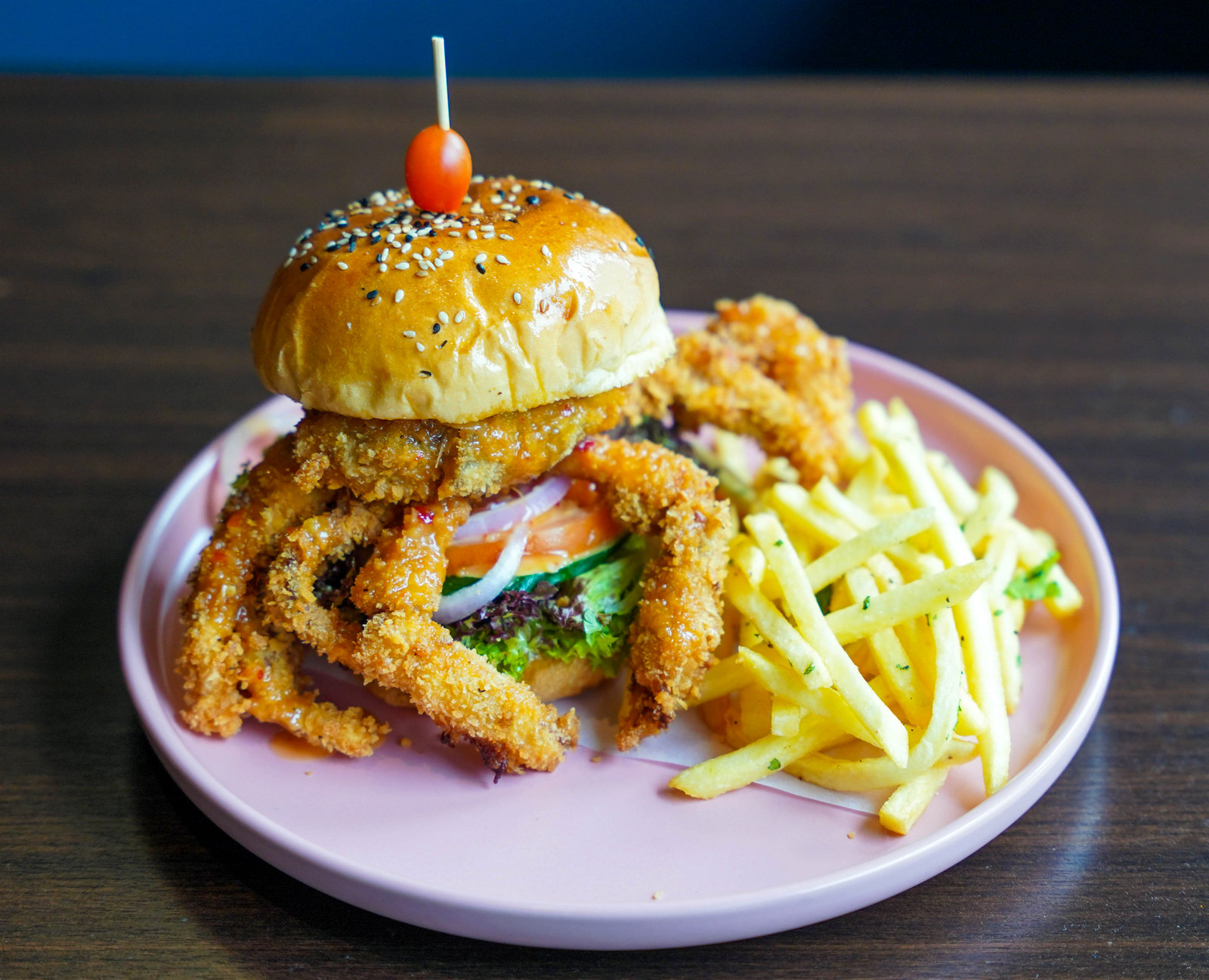 Delicieux's diversity of dishes promises something for everyone.
Sandwiches and burgers are built for big appetites. The Thai Prawn Sandwich may look like a New England shrimp roll, but one bite reveals a Thai surprise in the sauce, with the zesty, aromatic spiciness of kaffir lime leaves and bird's eye chillies kicking in (RM29; complete with fries and salad). It's lively, luscious and lip-smacking, with clean but complex flavours.
The Soft Shell Crab Burger is one of the most striking burgers we've seen in recent times, with its chunky, crispy claws stretching out from the bun - thick and tall, something to sink your teeth into if you crave a change from the conventional beef, chicken and fish burgers (RM35).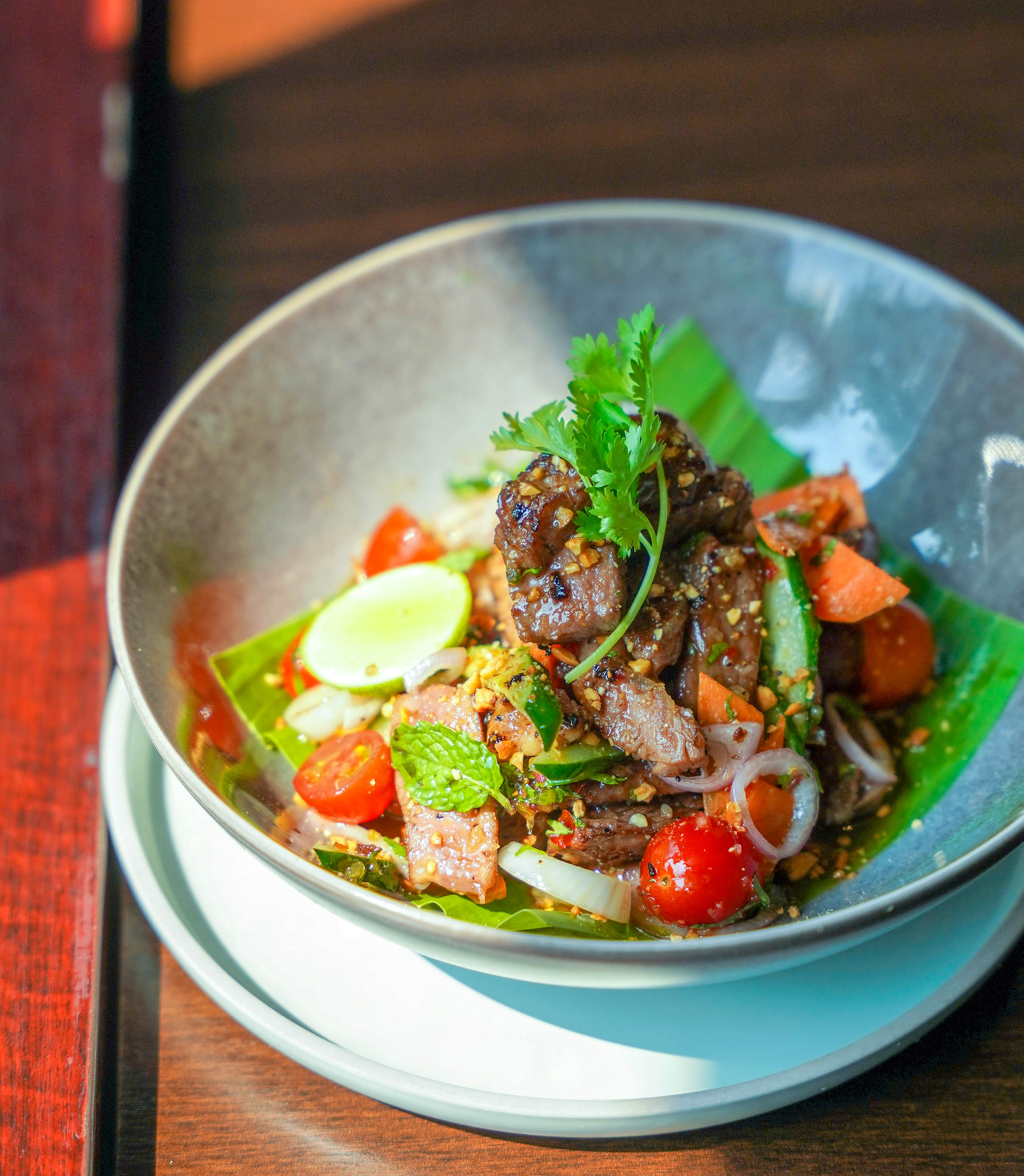 Chef Feez personally enjoys sweet-sour dynamics in his dishes, so he naturally celebrates Bangkok's fare in specialities like the Thai Beef Salad (RM30) - this is tossed with tantalising rib eye, perfectly cooked for maximum juiciness, jazzed up not only with beef jus but bunga kantan, with coriander for a herbaceous brightness and cili padi for a tongue-tingling punch. A full-bodied salad with a fragrant balance of protein and fibre, tangy to final forkful.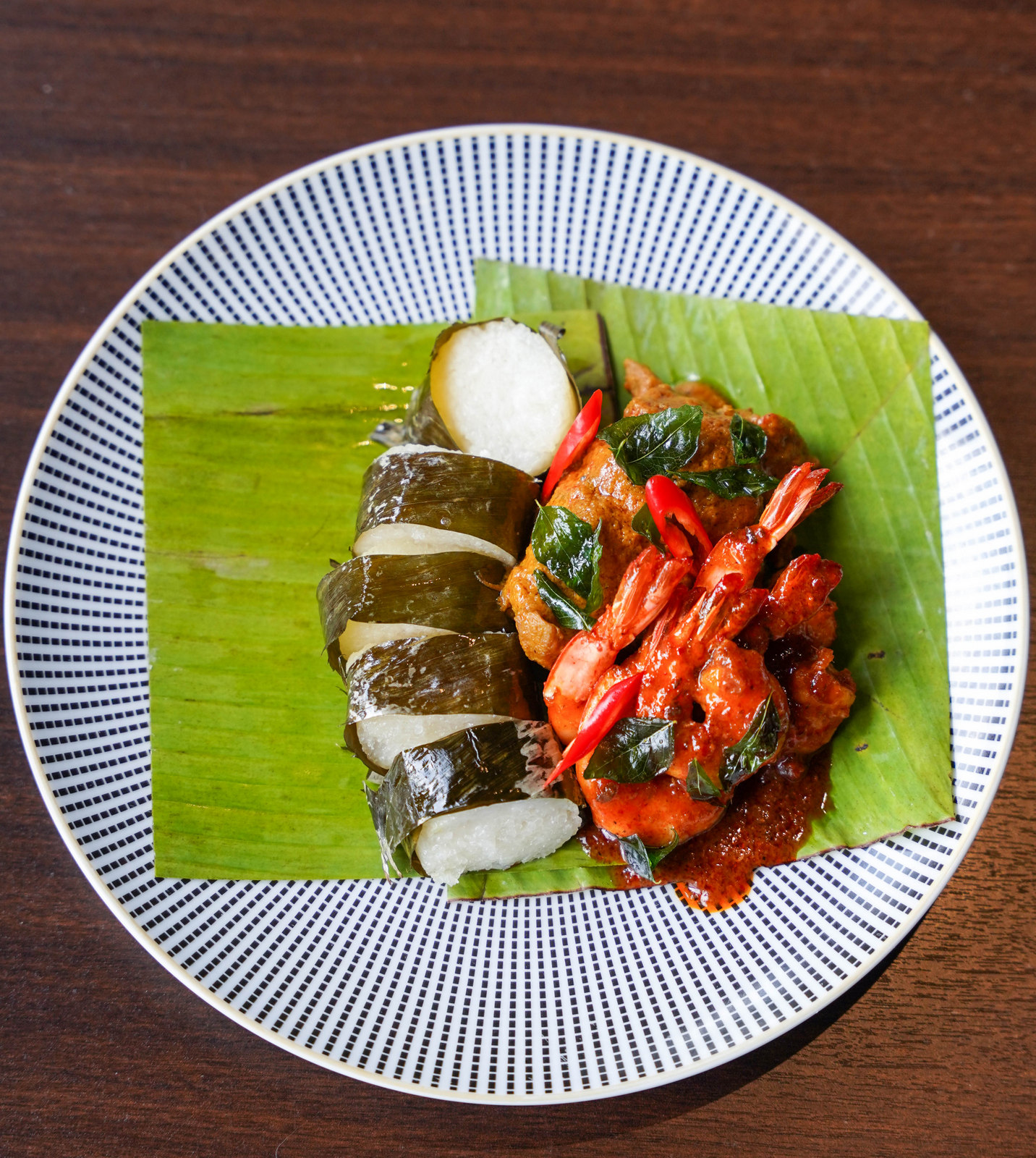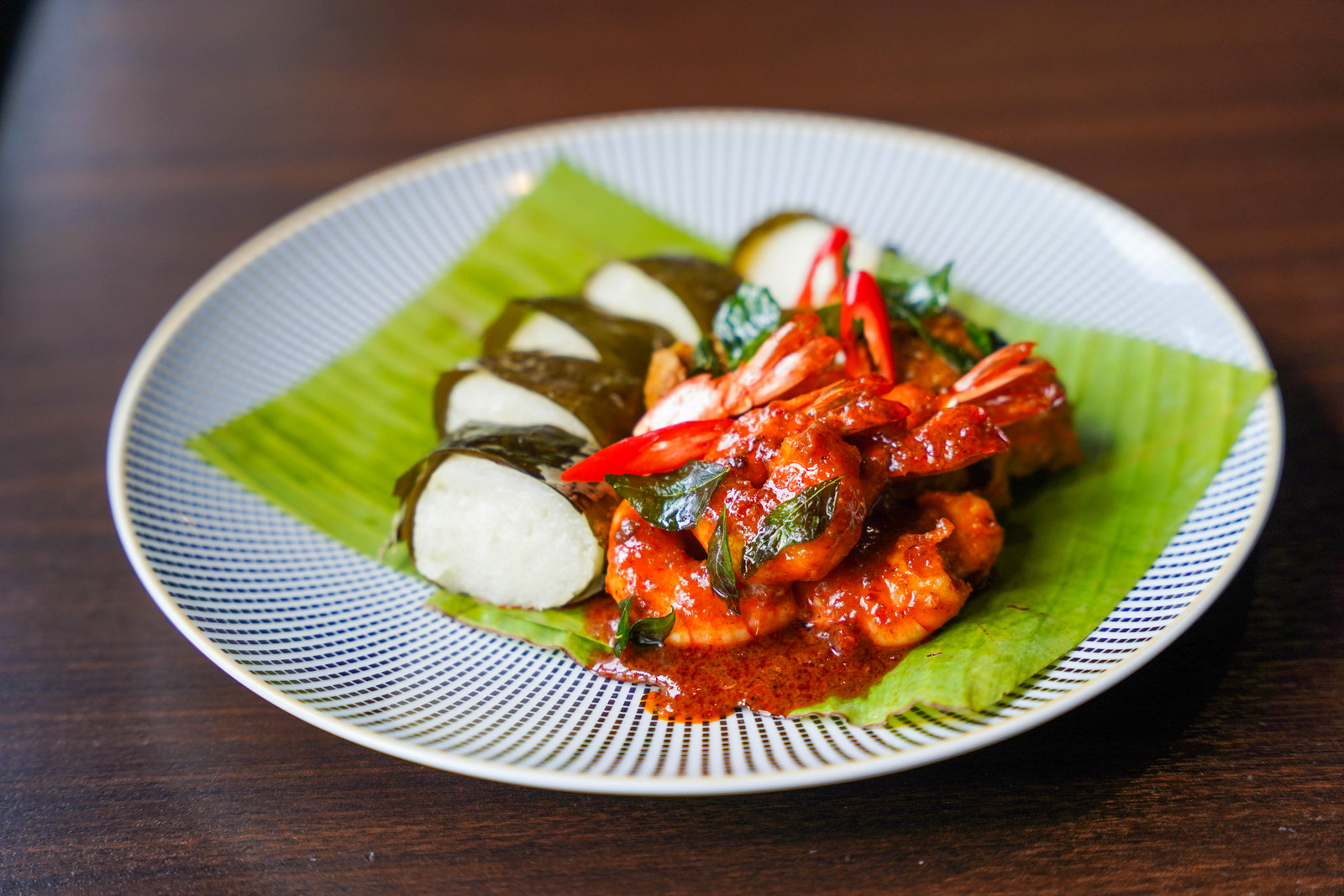 For those of us who want lemang all year round, the Delicieux Lemang (RM28) offers a compelling reason to head here. The glutinous rice is addictively sticky and santan-saturated, 
a mouthwatering match with sambal udang and rendang ayam, a cause for celebration. Shoutout to the prawns, which taste ultra-fresh, fabulous in the rich, nectarous sambal.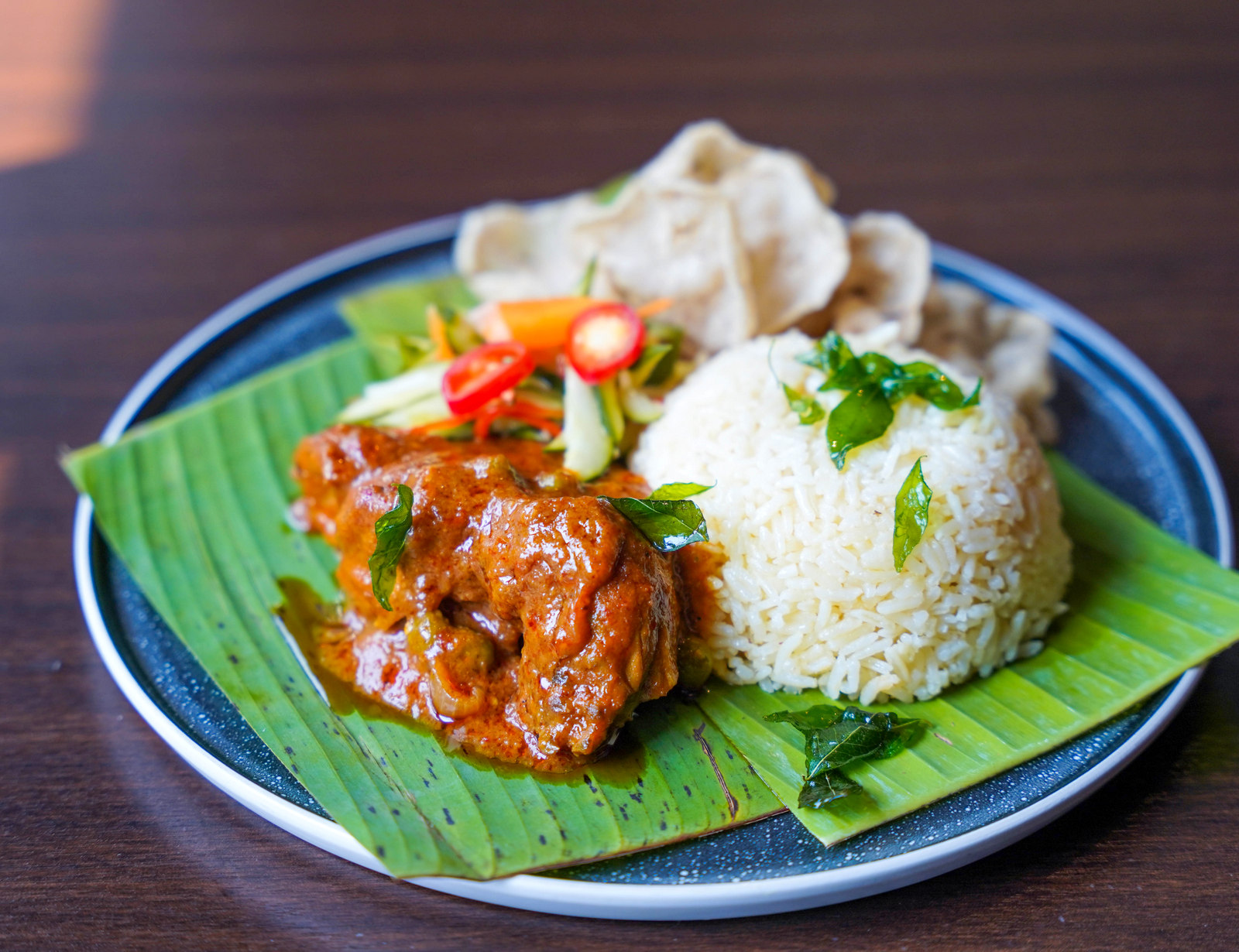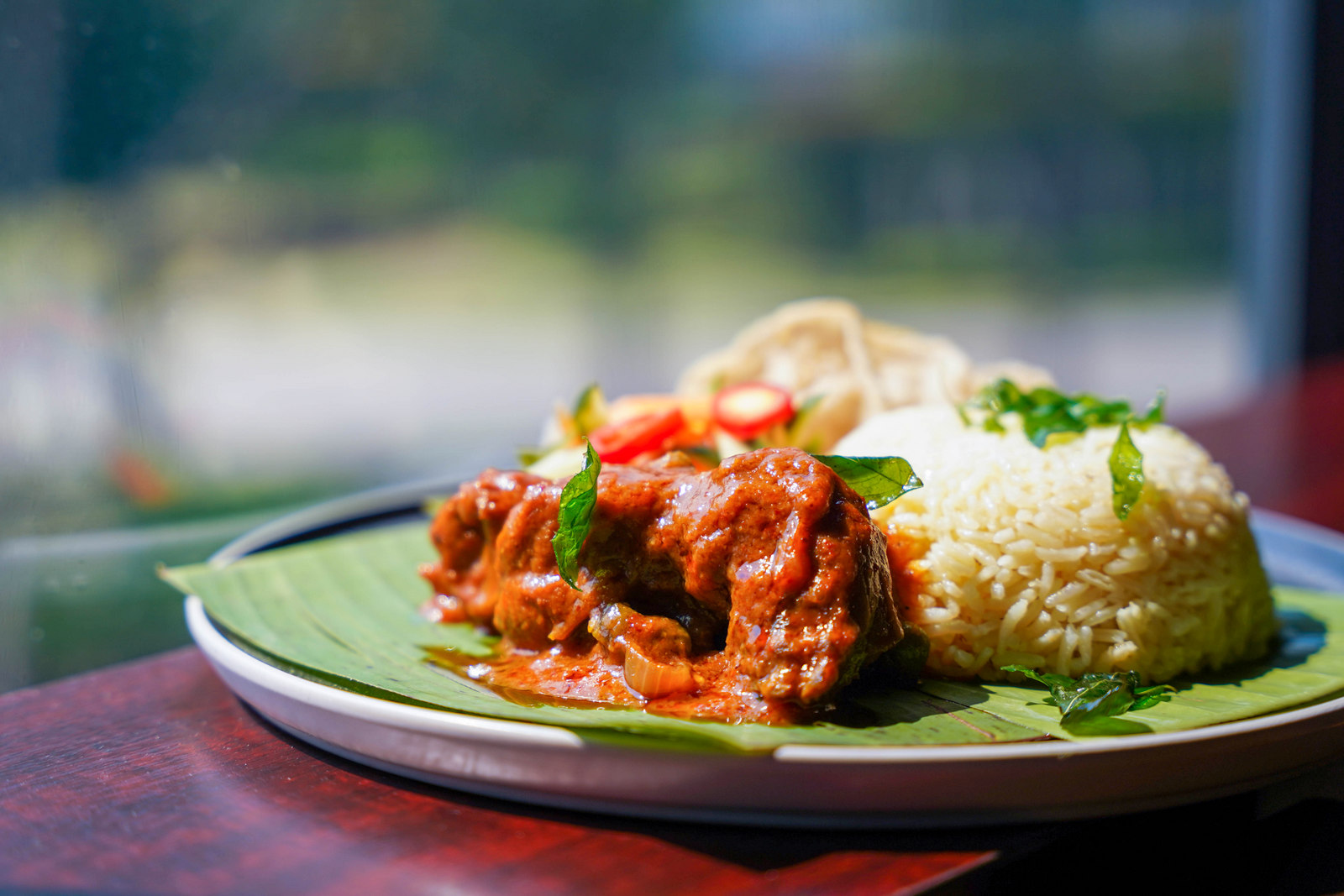 Rice platters promise a taste of tradition: Nasi Ayam Masak Merah (RM19.90 for lunch with a drink) is a fuss-free way to savour a classic favourite in a contemporary cafe, rounded out with keropok and acar for a meal that all generations can appreciate.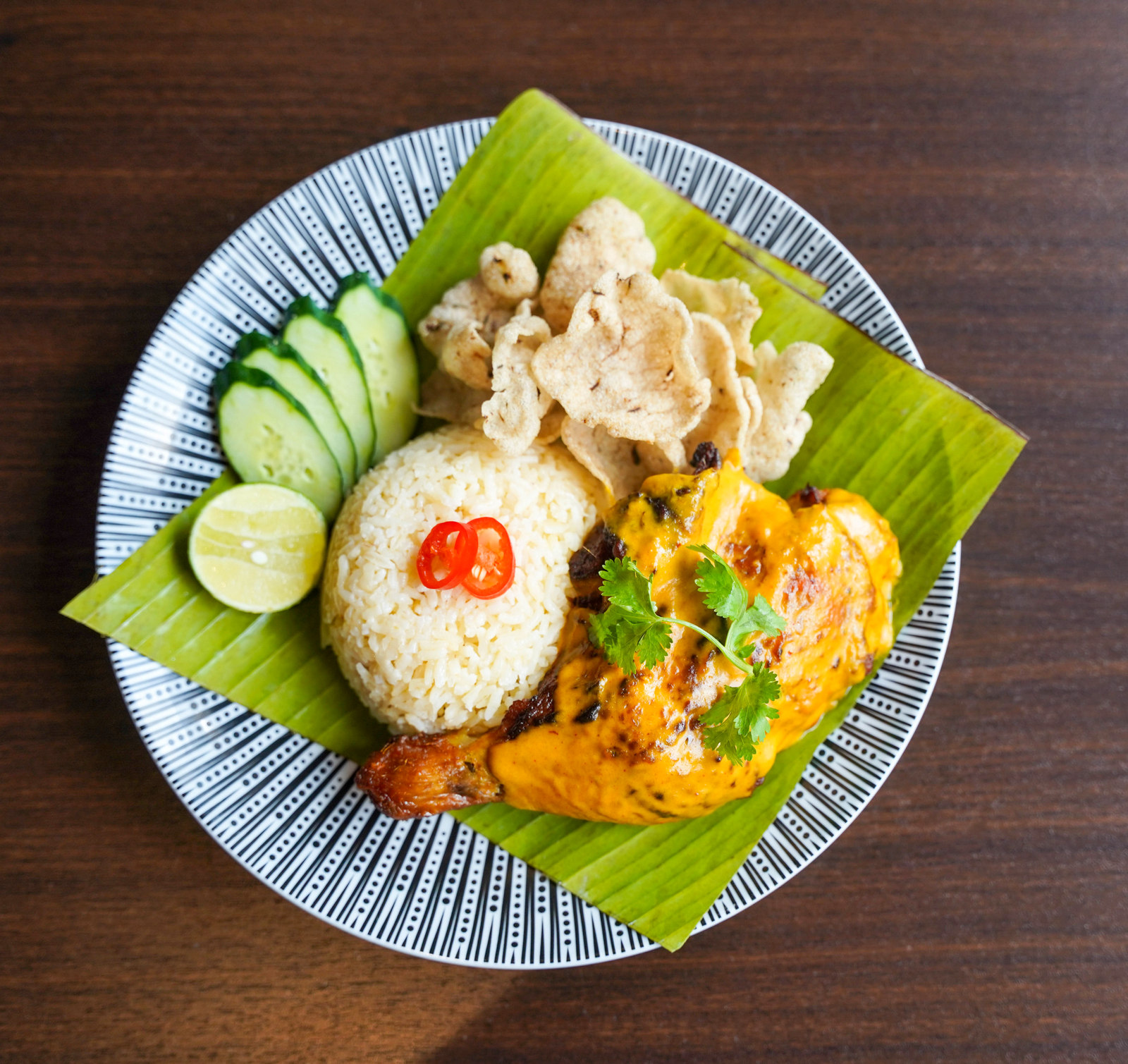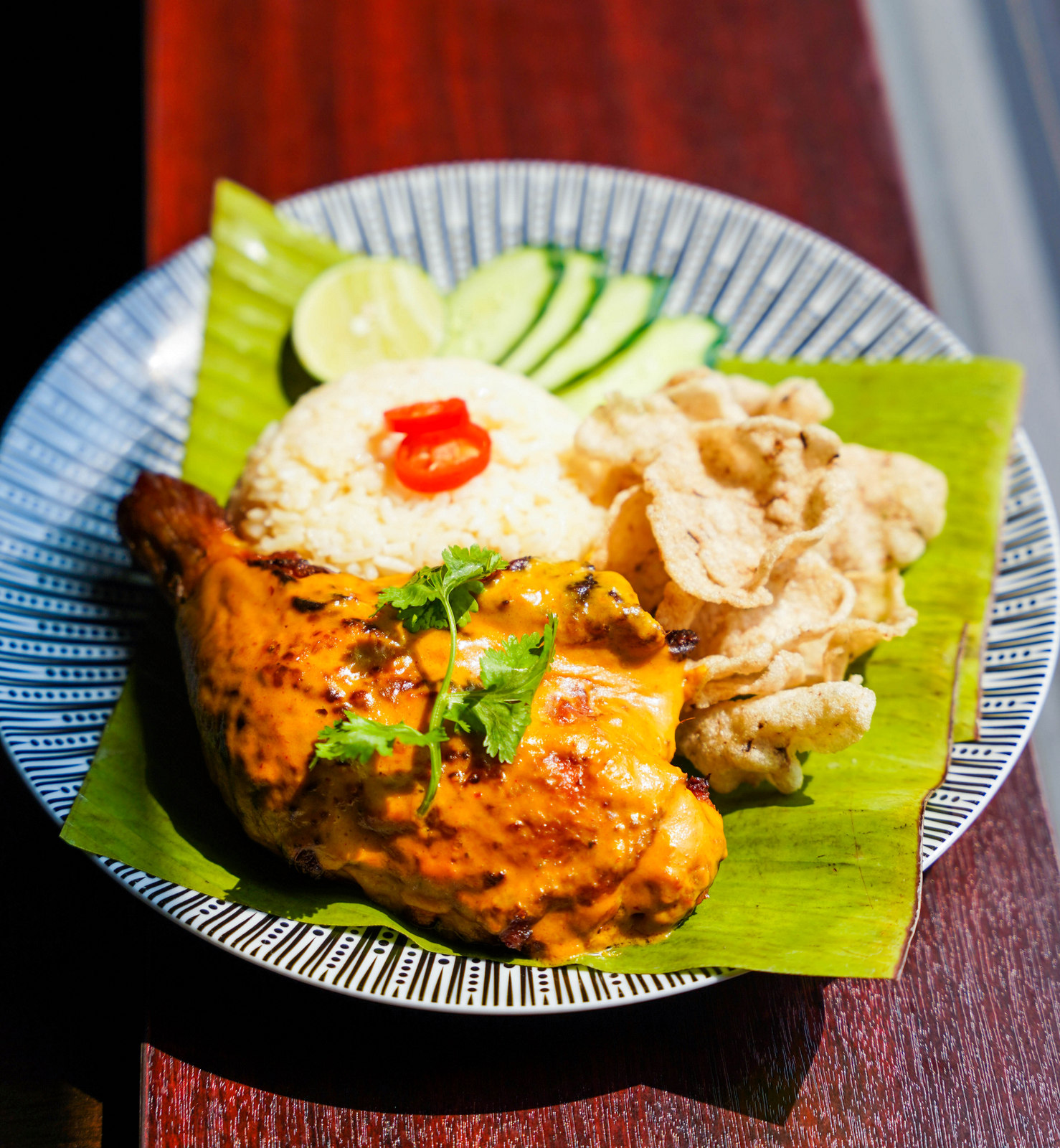 The Nasi Minyak Ayam Percik (RM28) honours the east coast in style, with a whole chicken leg dressed in delectable house-made percik sauce, powerfully satisfying, paired with lightly yellow rice that's worth the carbs and calories for a cheat-day indulgence.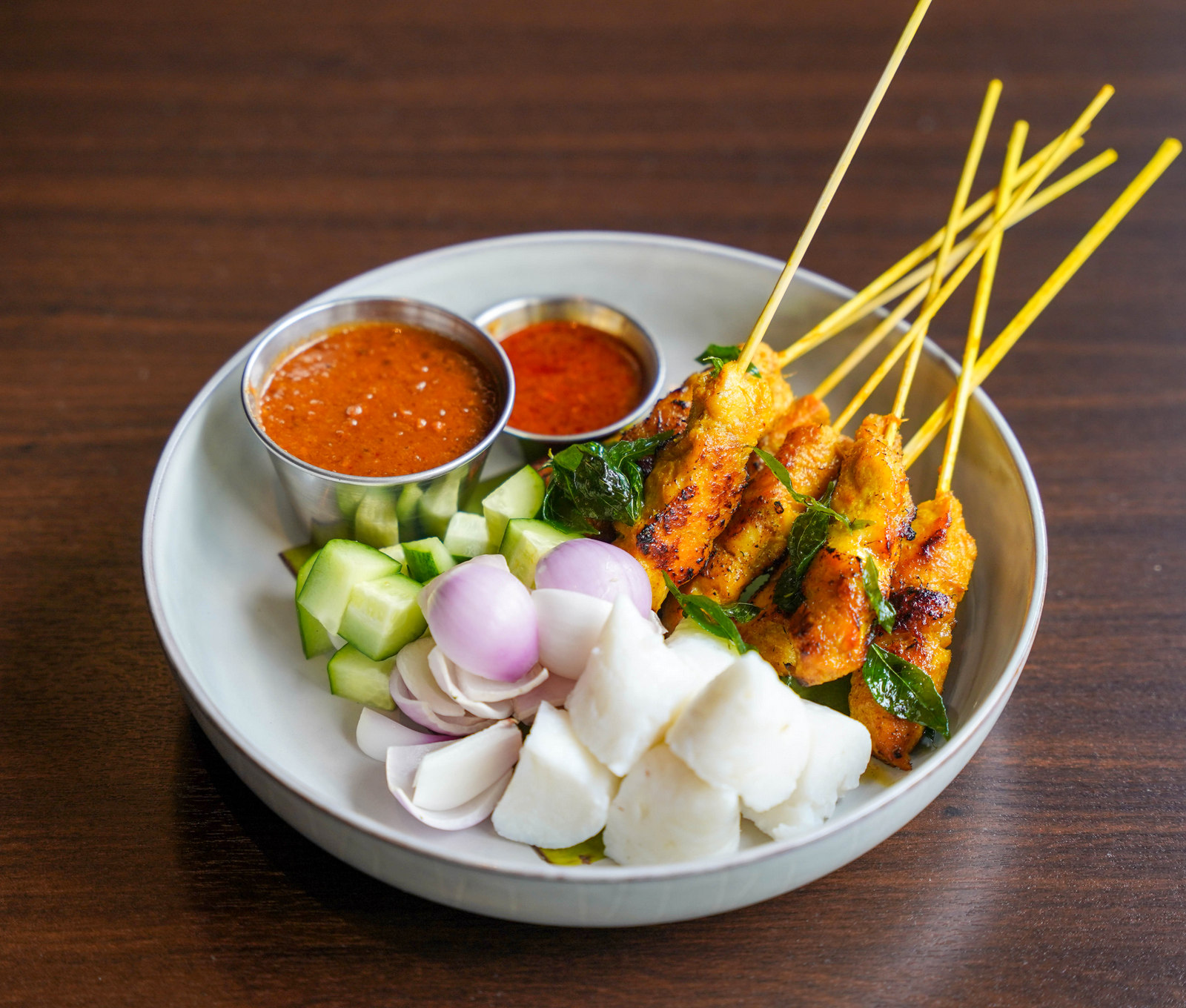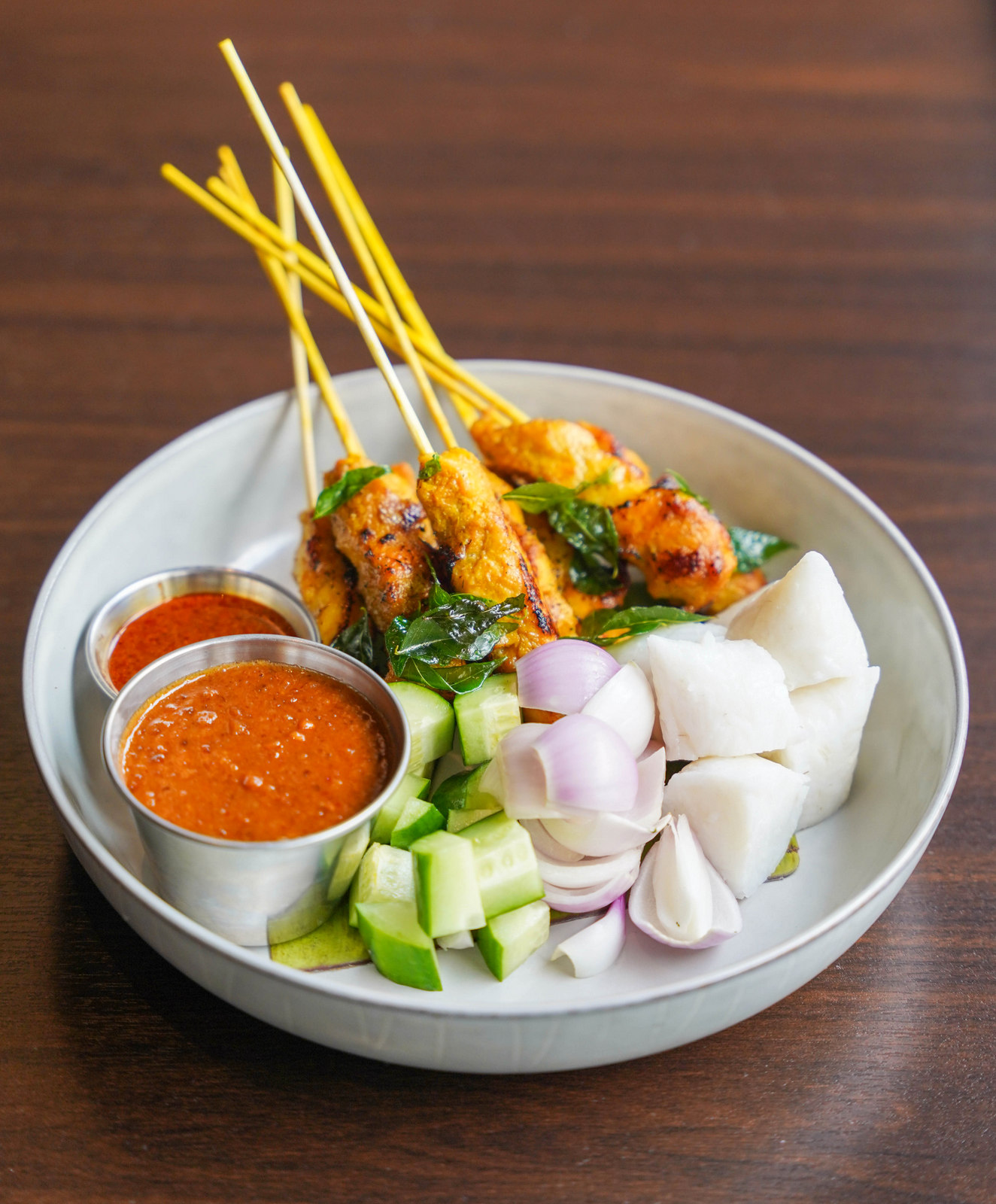 Delicieux's Chicken Satay might seem a bit costly (RM28), but it's impeccable - eight meaty skewers of poultry pleasure, lightly charred for a little smokiness, with lots of fresh ketupat, onions and cucumber, plus house-crushed peanut sauce, boldly nutty and buoyantly textured, doing justice to Kajang's reputation for the Klang Valley's tastiest satay.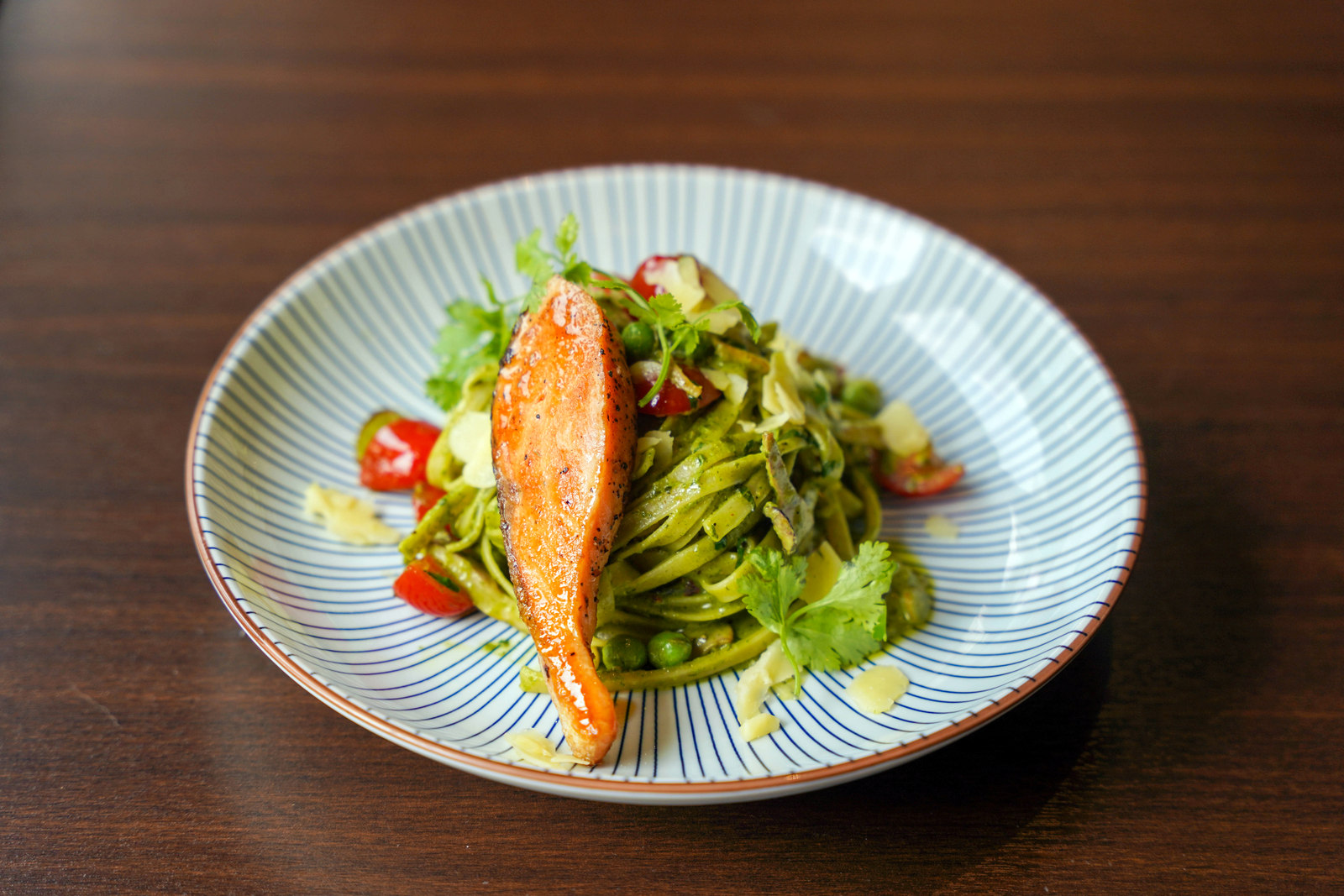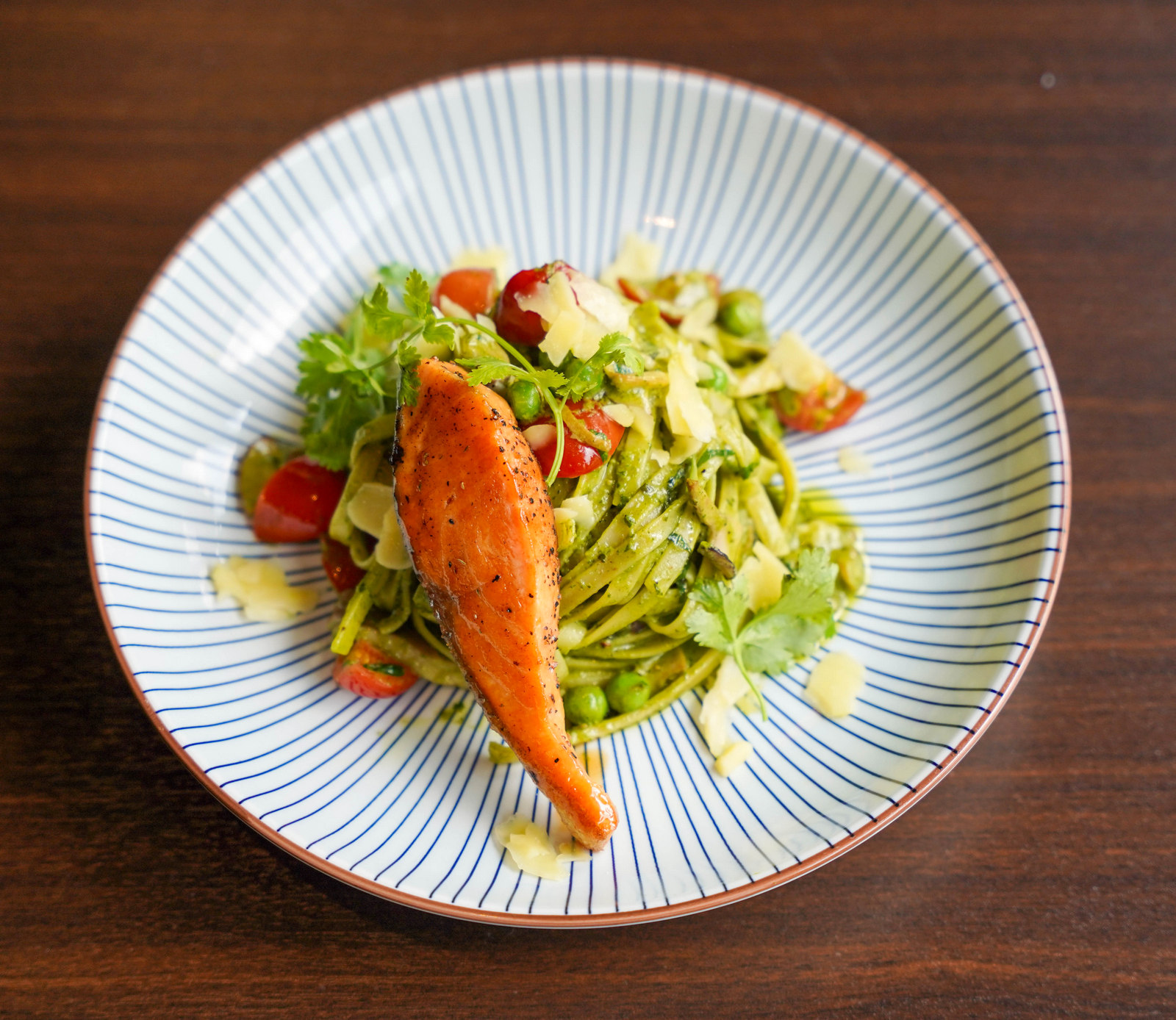 Even Western staples are reimagined in Delicieux's inventive kitchen: The Salmon Pea Pesto Pasta (RM30) remixes the familiar basil pesto preparation by pouring peas into the mix, making for a gorgeous green medley to accompany al dente pasta and moist, flaky salmon. Good enough to serve up at a full-fledged Italian eatery.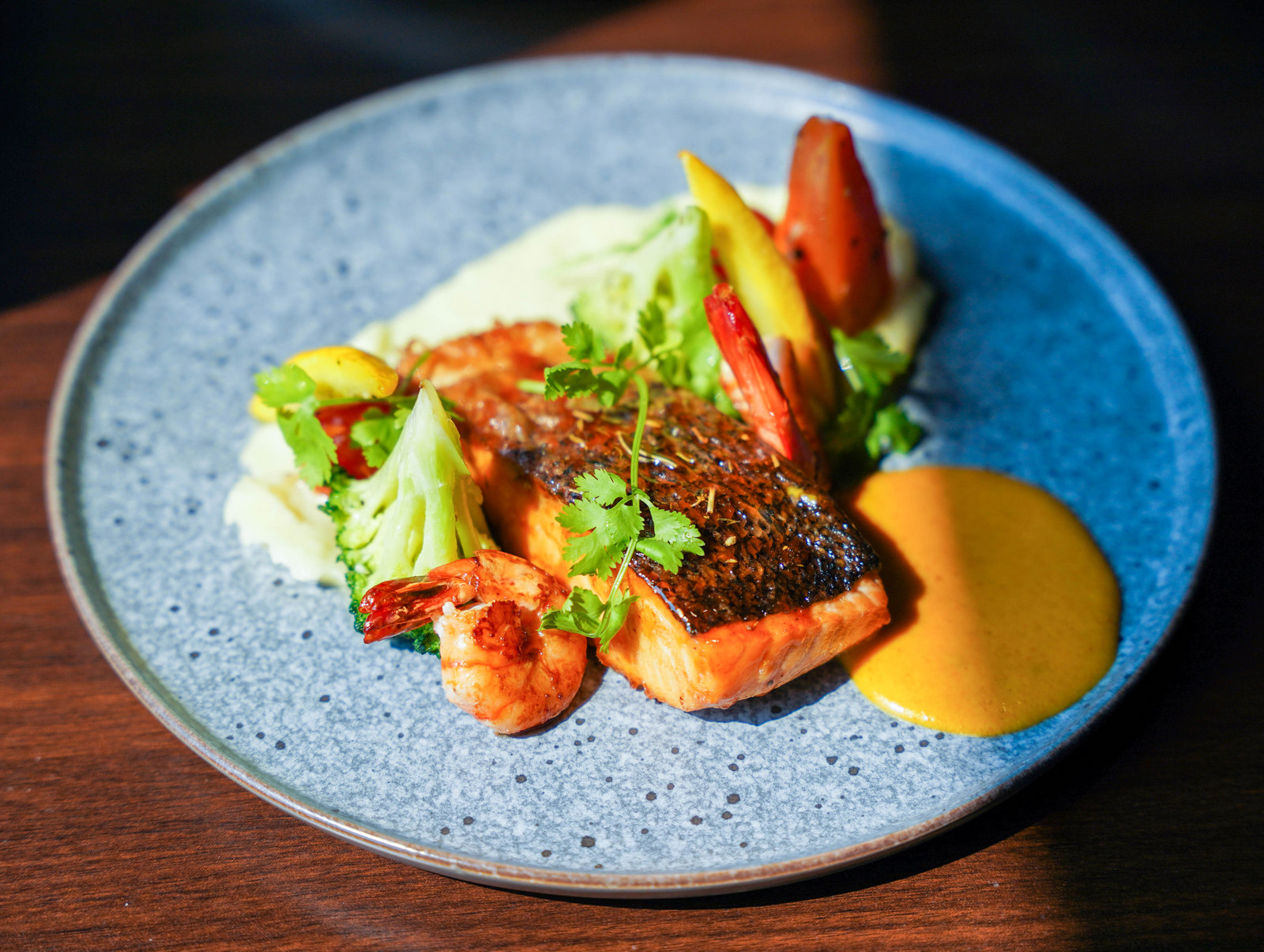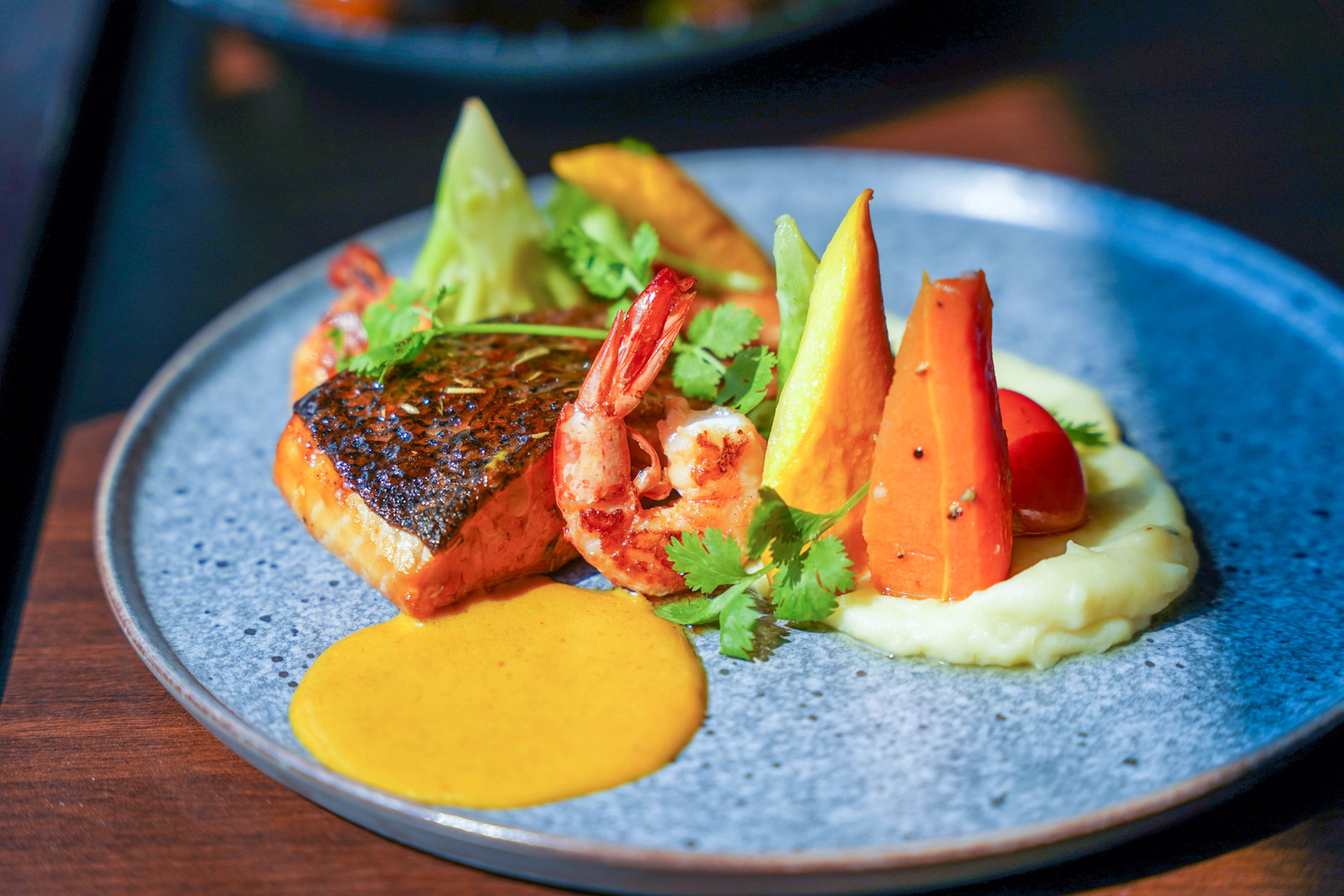 Norwegian salmon is also the star of the Yellow Coconut Salmon (RM36), enhanced with a Malaysian coconut milk gravy that brings a sweet, saucy depth to the salmon and shrimp, vibrantly plated with root vegetables and mashed potatoes.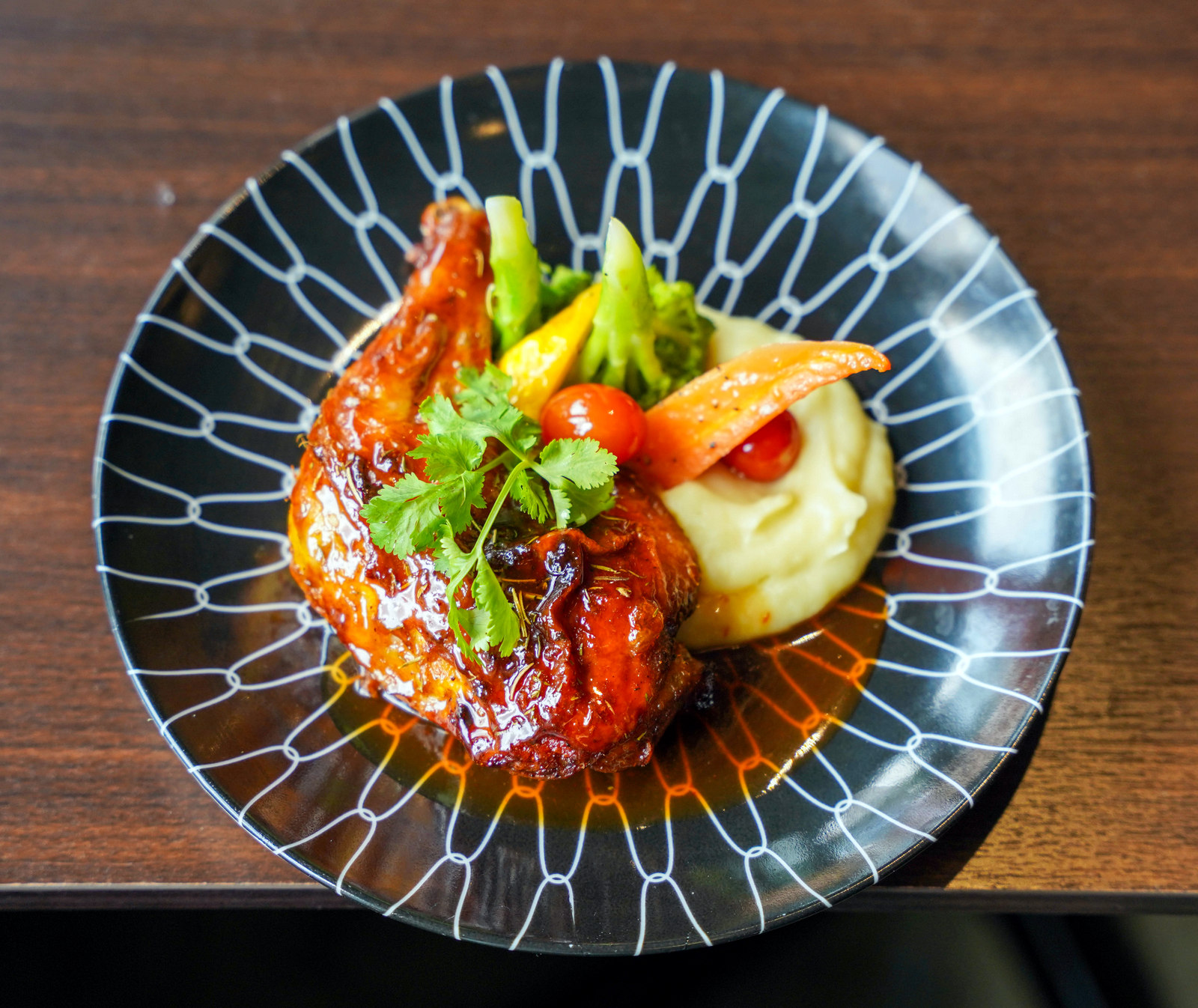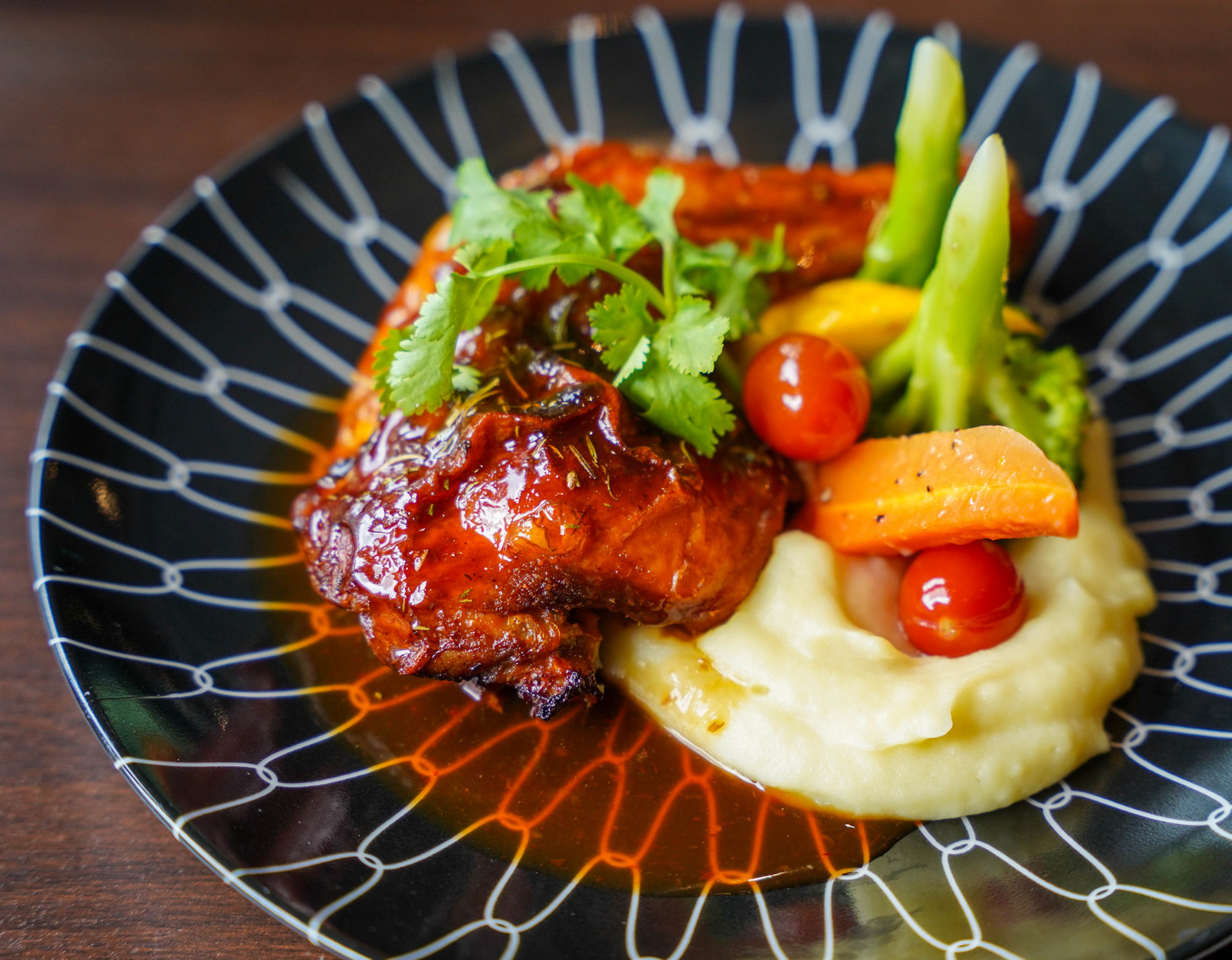 We're back to Asian influences for the Baked Chicken Leg (RM29), a quintessential crowd-pleaser, slicked up in a chilli-laced paprik sauce that packs sufficient heat, appealingly set on vegetables and mashed potatoes.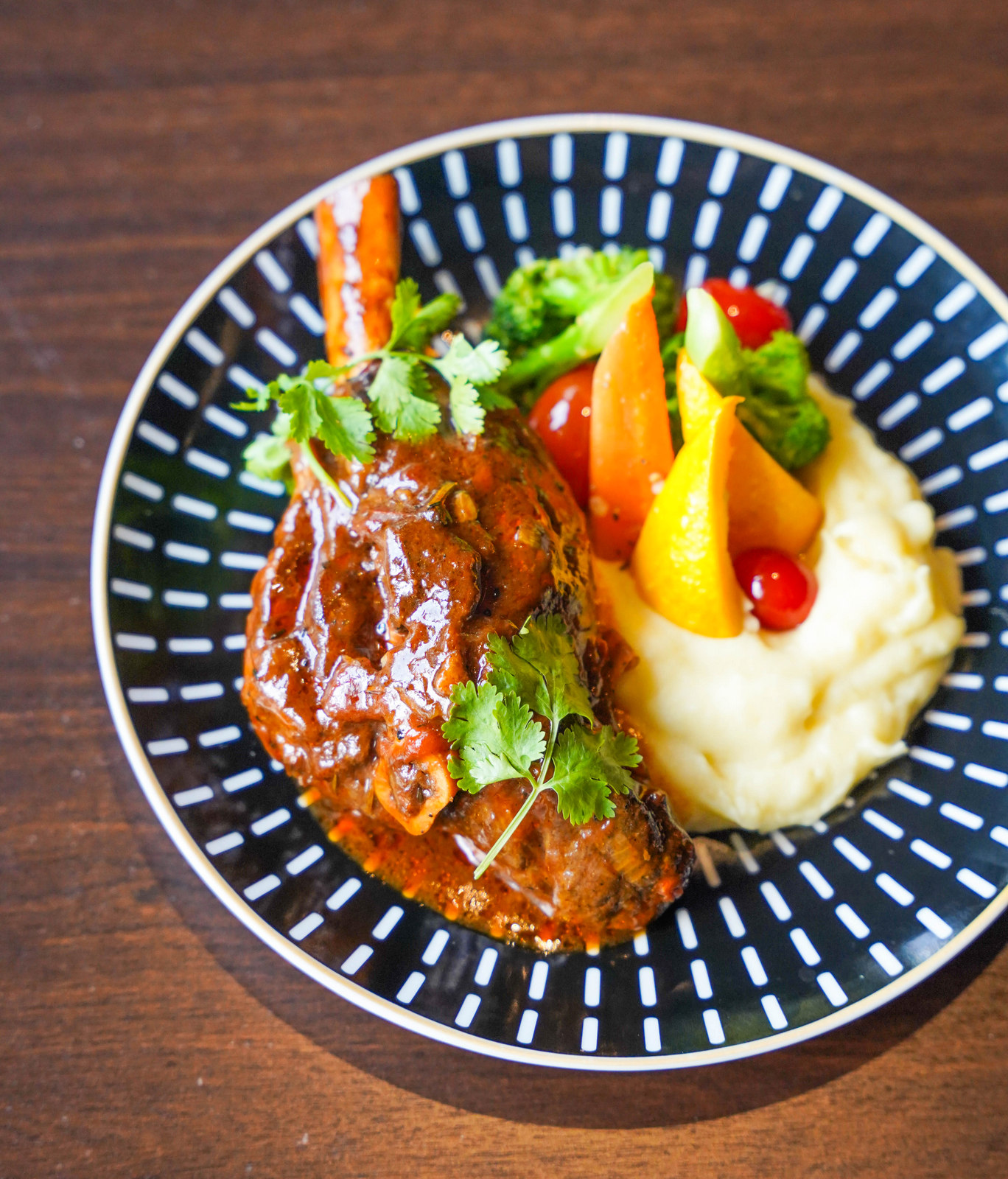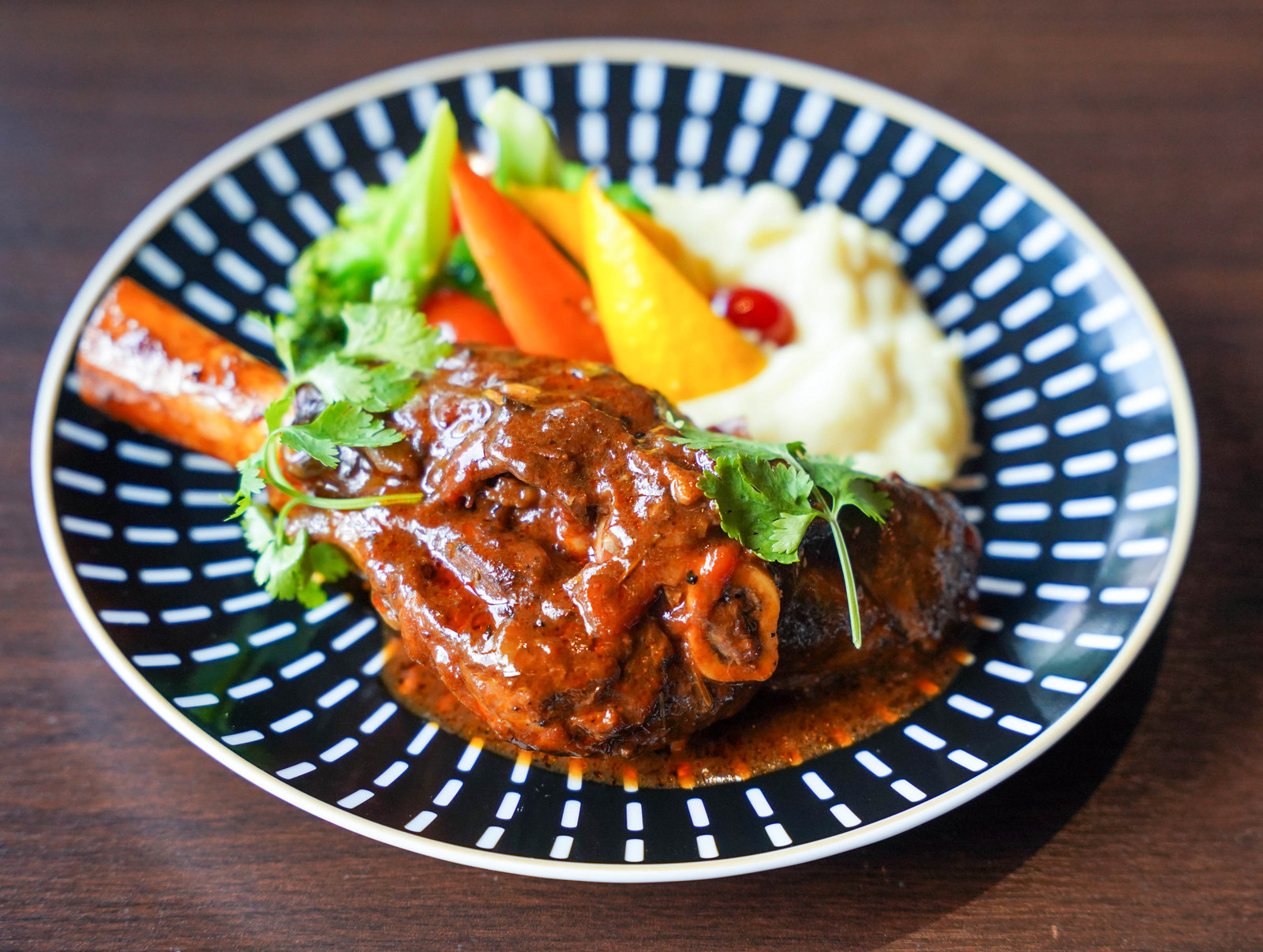 The Lamb Shank (RM46) takes 25 minutes to cook to order, but it merits the wait, yielding triumphantly tender meat in a brown sauce that complements the lamb precisely - a solidly satisfying order for carnivorous occasions.
True to its name, Delicieux Coffee & Food is serious about its caffeine too, which spans espresso-based and filter coffee.
The Hand Brewed Coffee (RM25) currently harnesses an Ethiopian single origin with fruity notes of strawberry and peach, for lingering here while escaping the hectic world outside.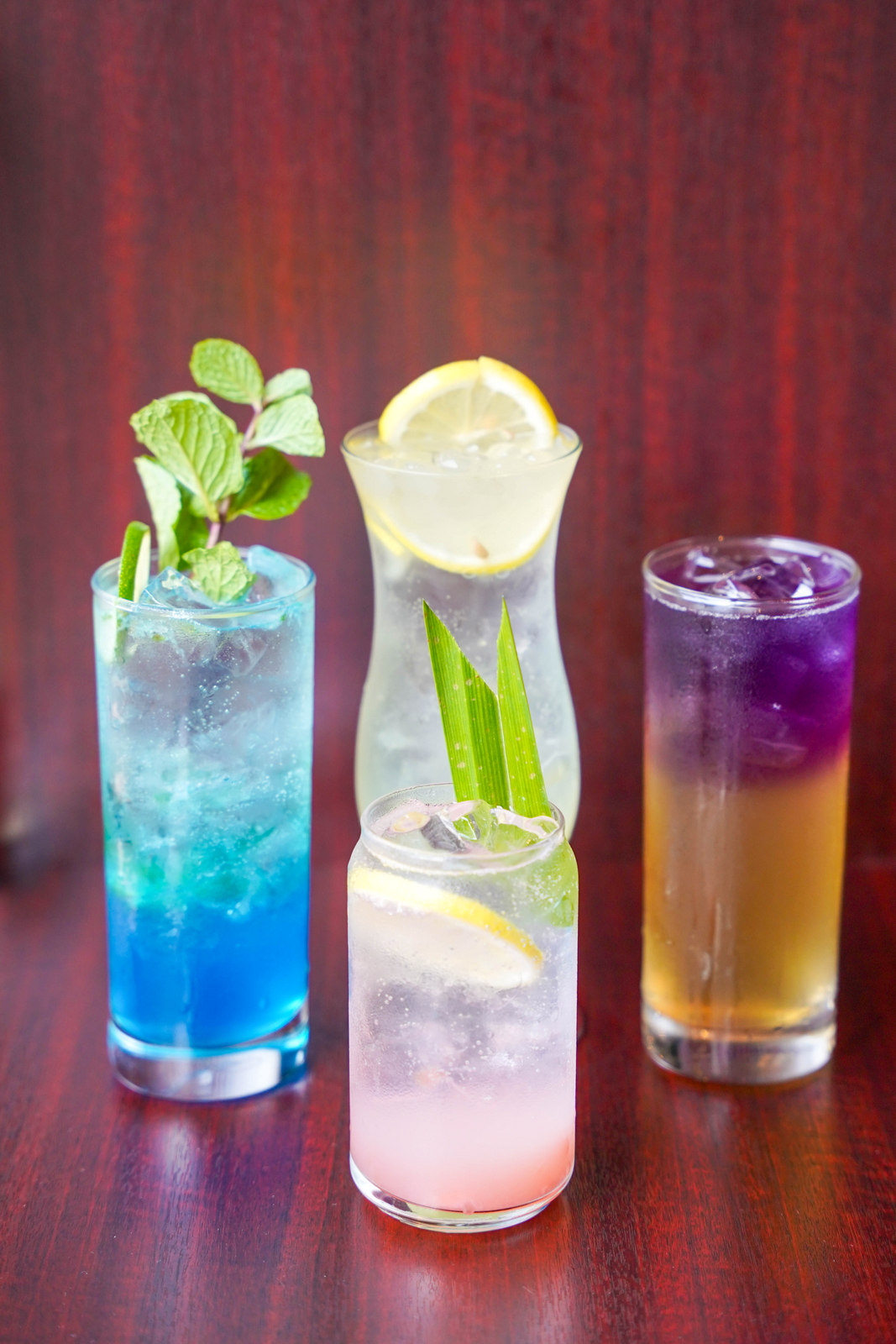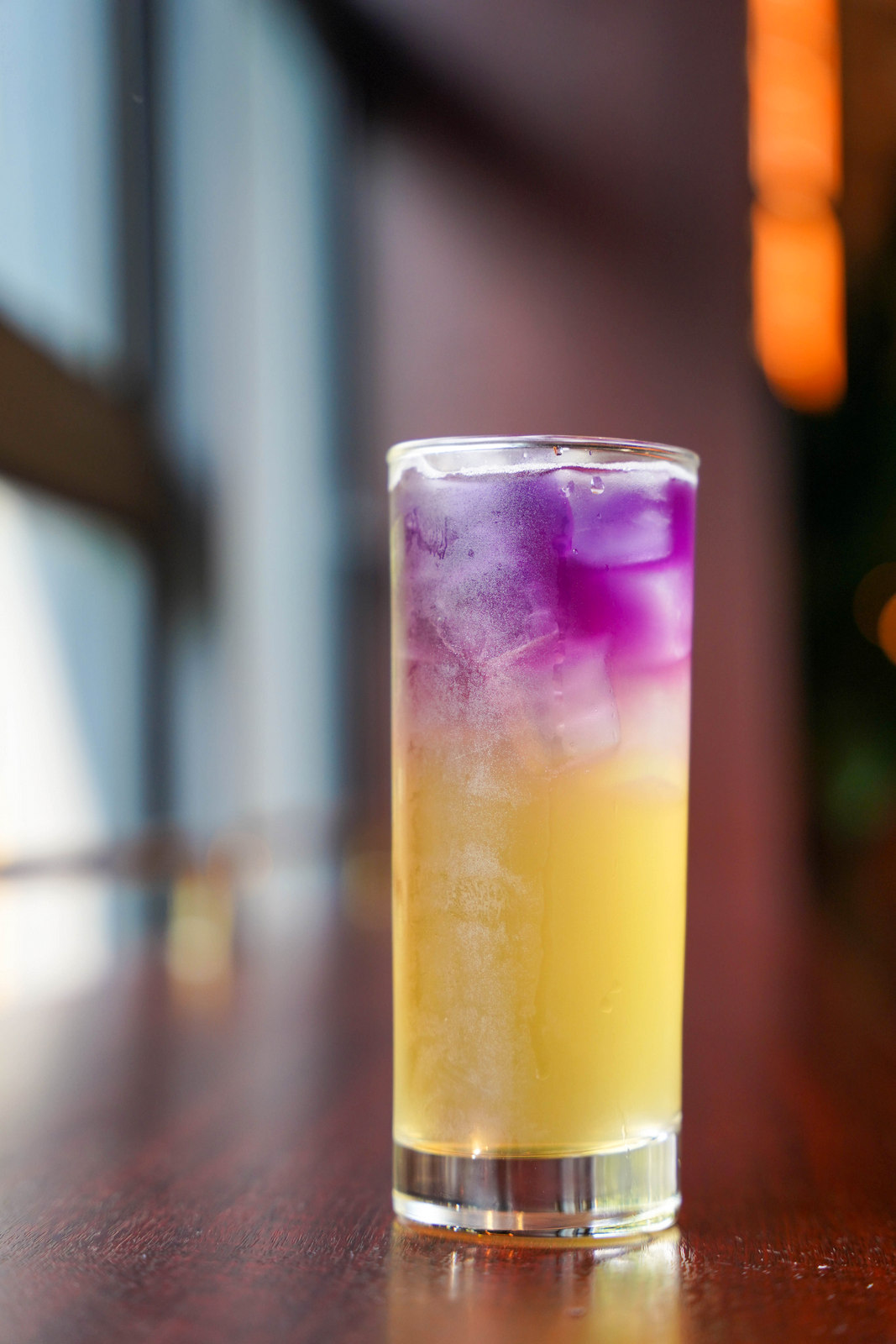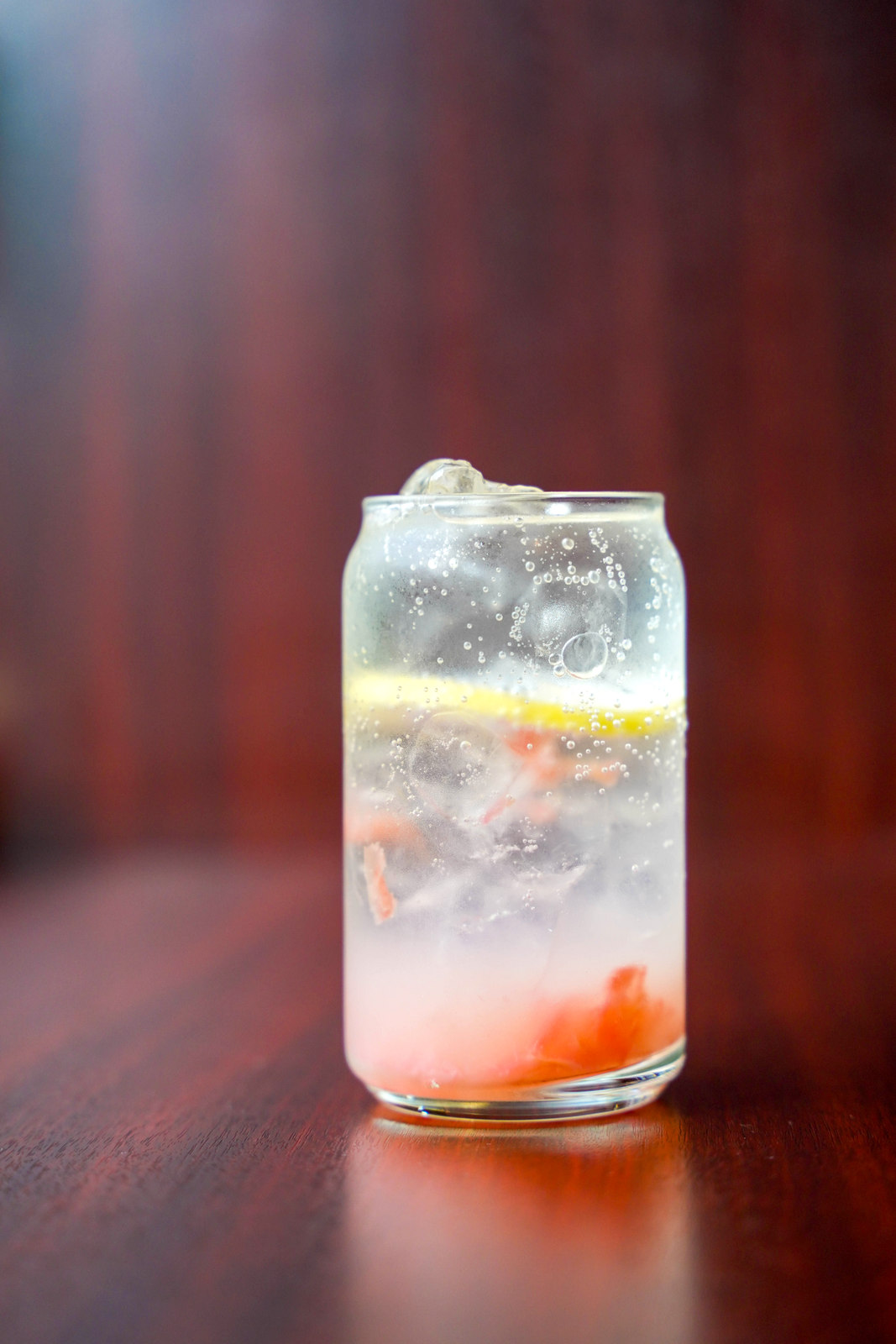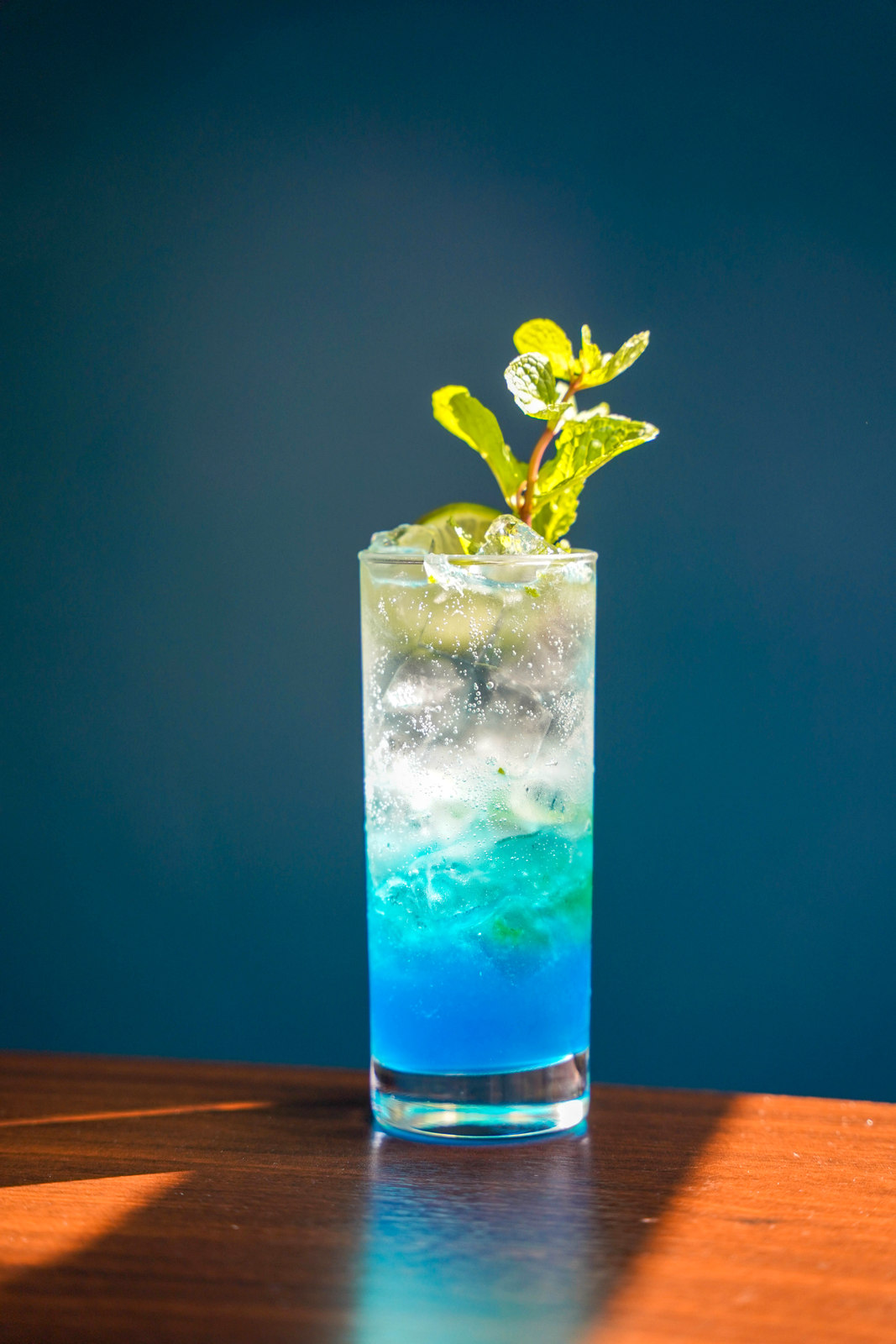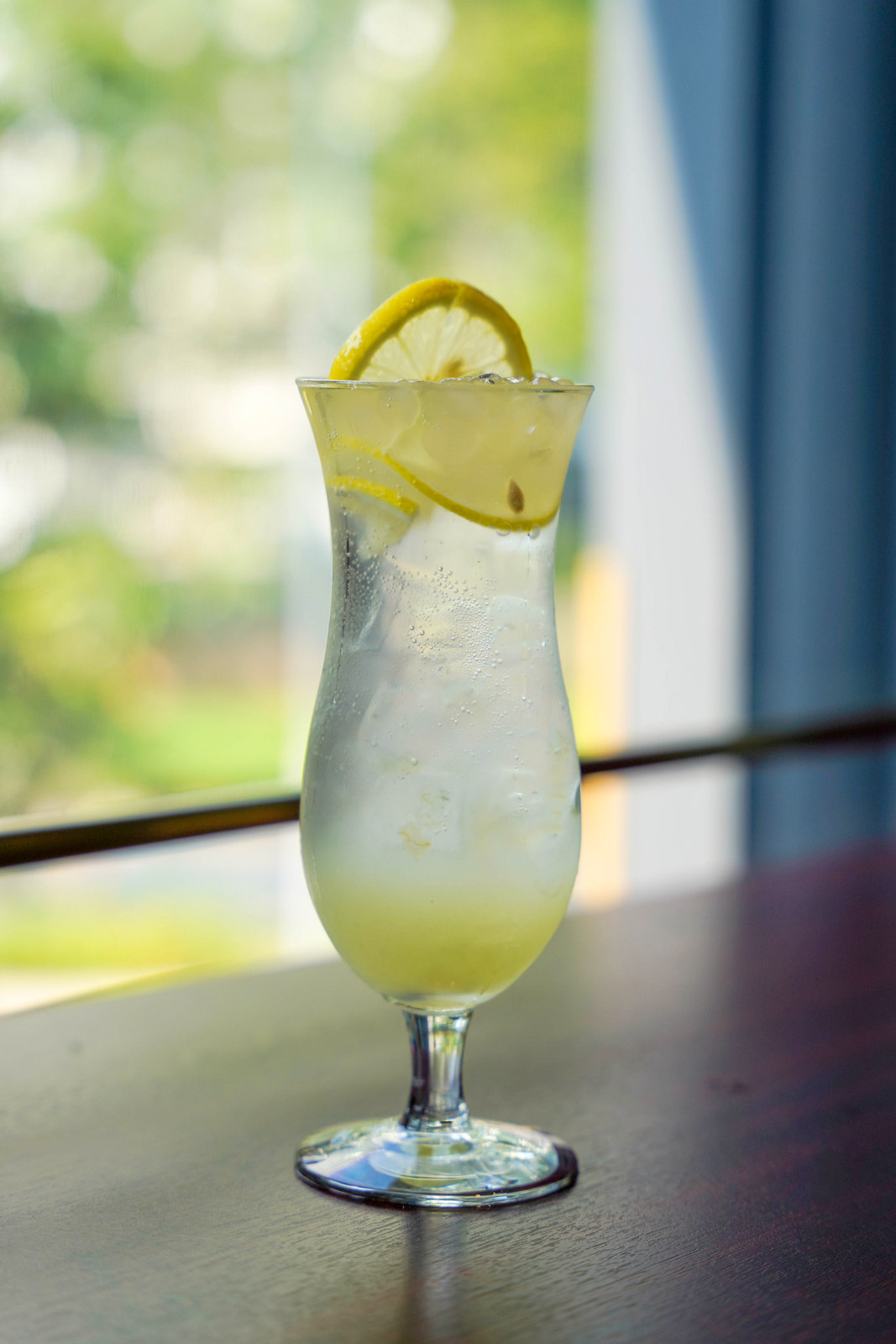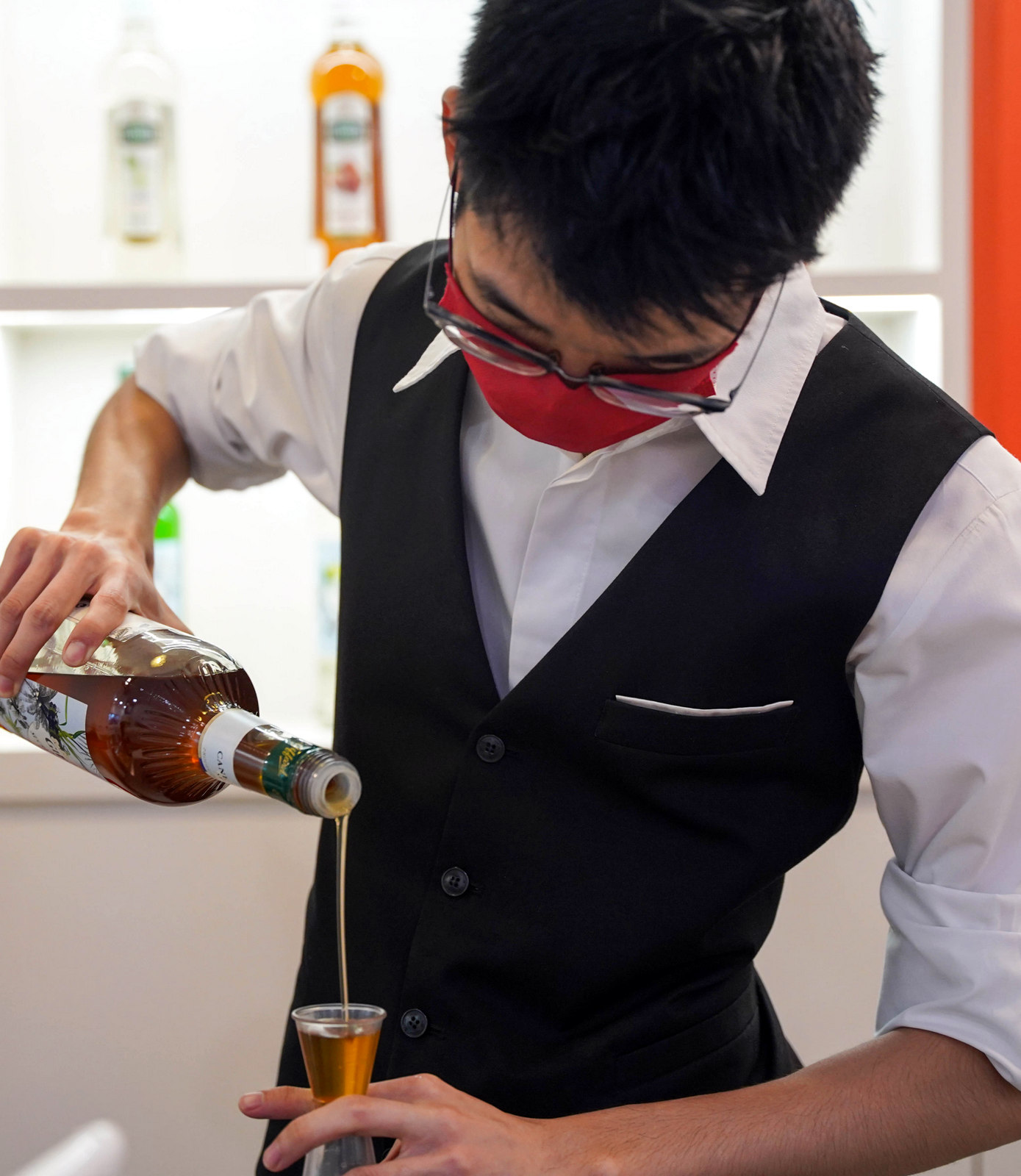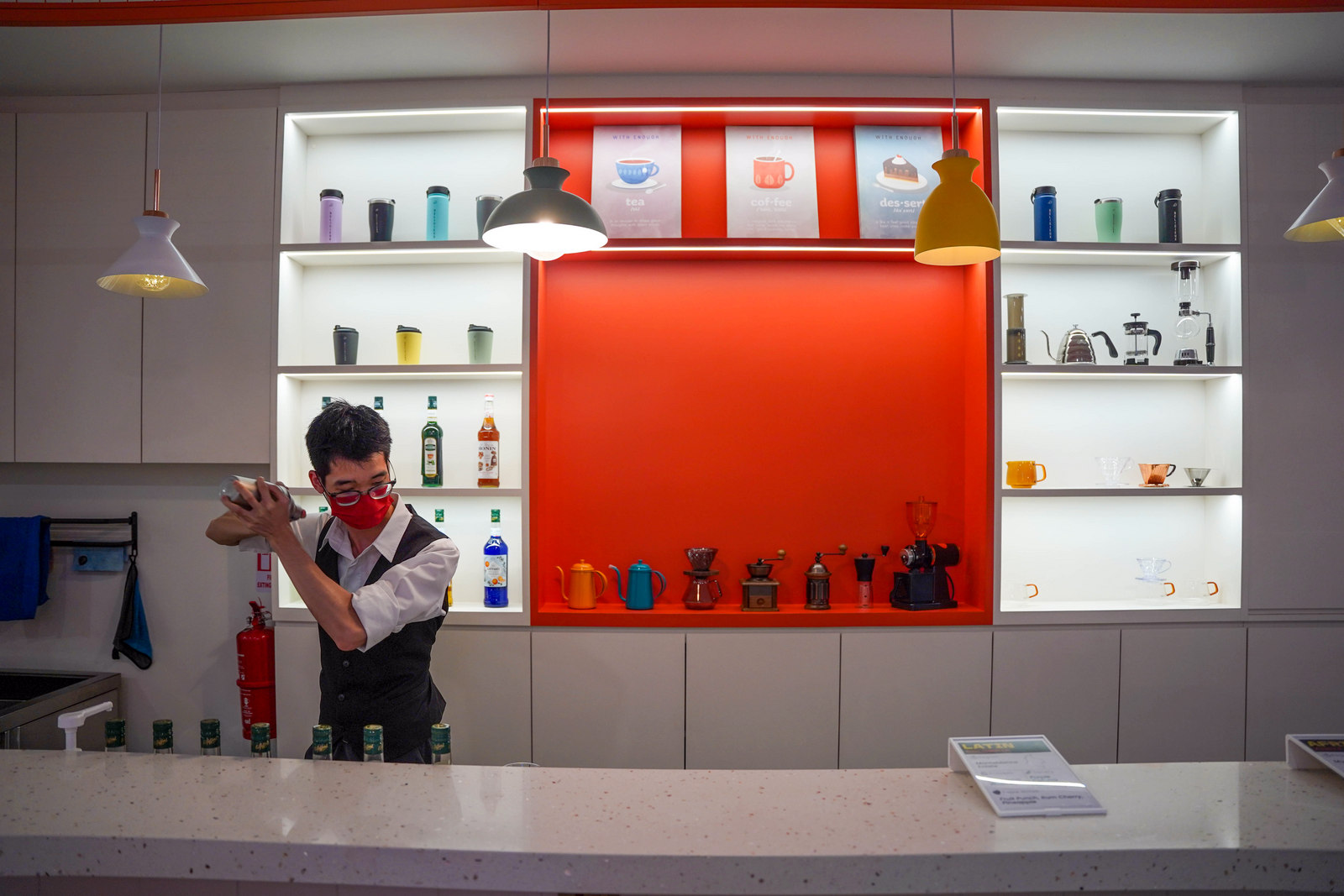 Mocktails work magic for quenching the thirst with playful splashes of colour.
Recommendations include the Salty Lemon (RM15; layers of honey and lemon with blue butterfly pea and pink sea salt), Ladies' Drink (RM16; fruity, floral and fizzy with lychee, rose and soda), Ocean Mojito (RM16; a calming icy blue with curacao, lime and mint) and the super-refreshing Aloe & Lychee (RM16; with QQ jelly for a cool chew).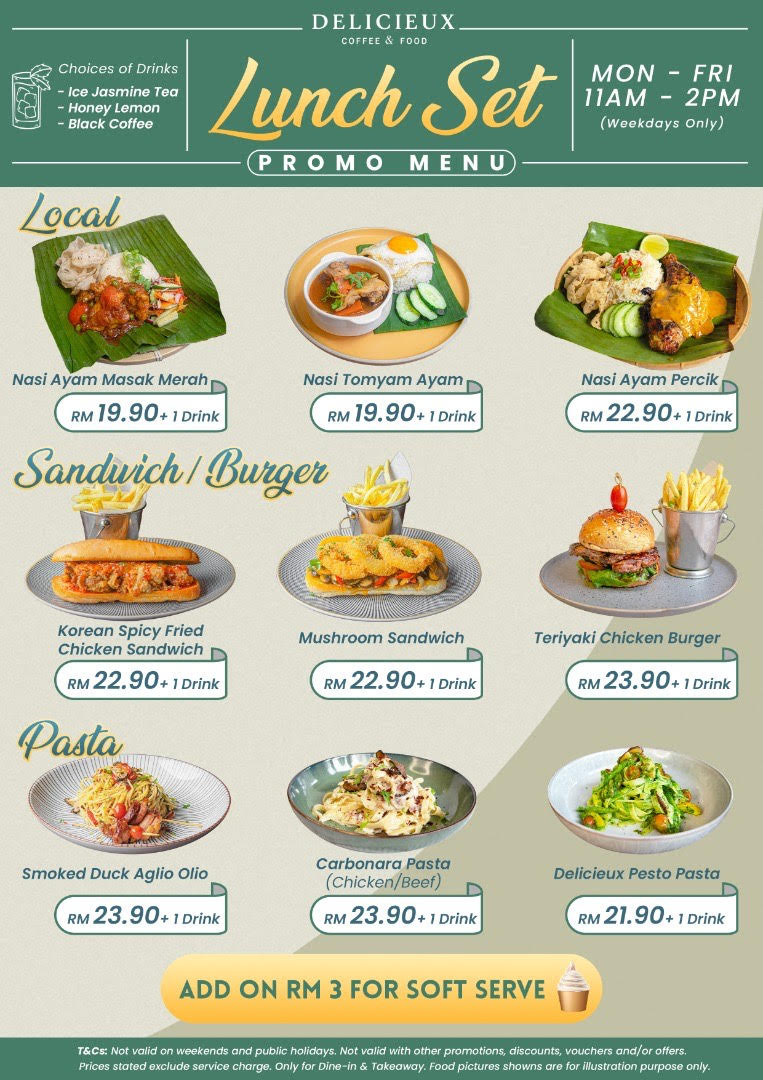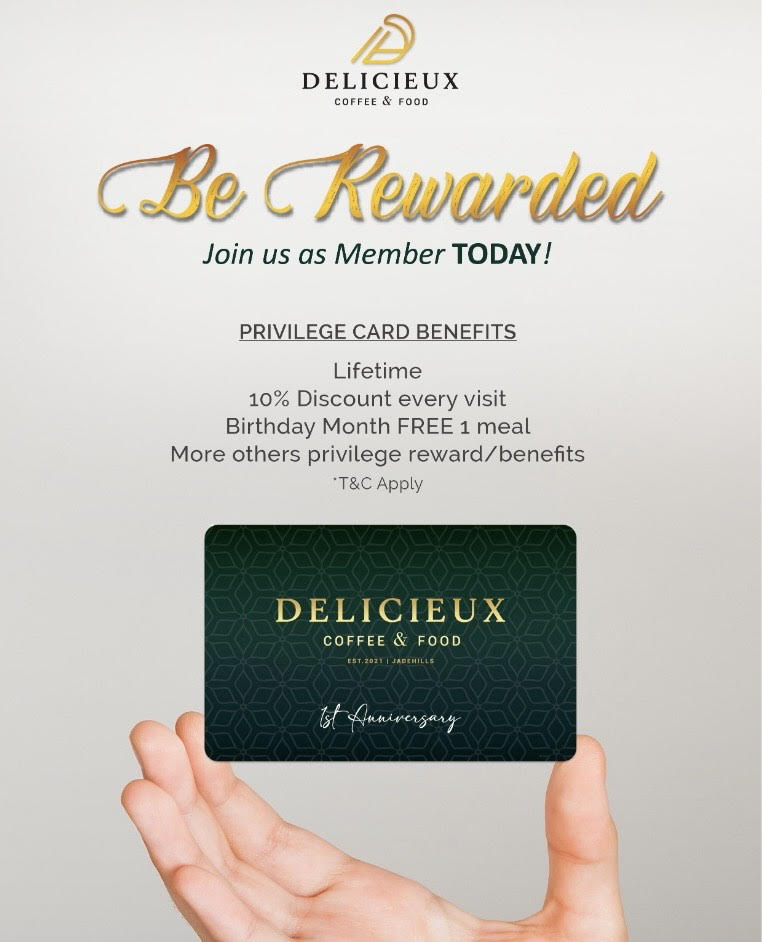 Delicieux regulars know to make the best of bargains by visiting for lunch on weekdays, Monday through Friday, when set lunches are available, starting at just RM19.90++ for a main course with a beverage. The lunch promotion menu will change seasonally.
You can also become a Delicieux Member to enjoy lifetime discounts for every visit and a free meal on the month of your birthday!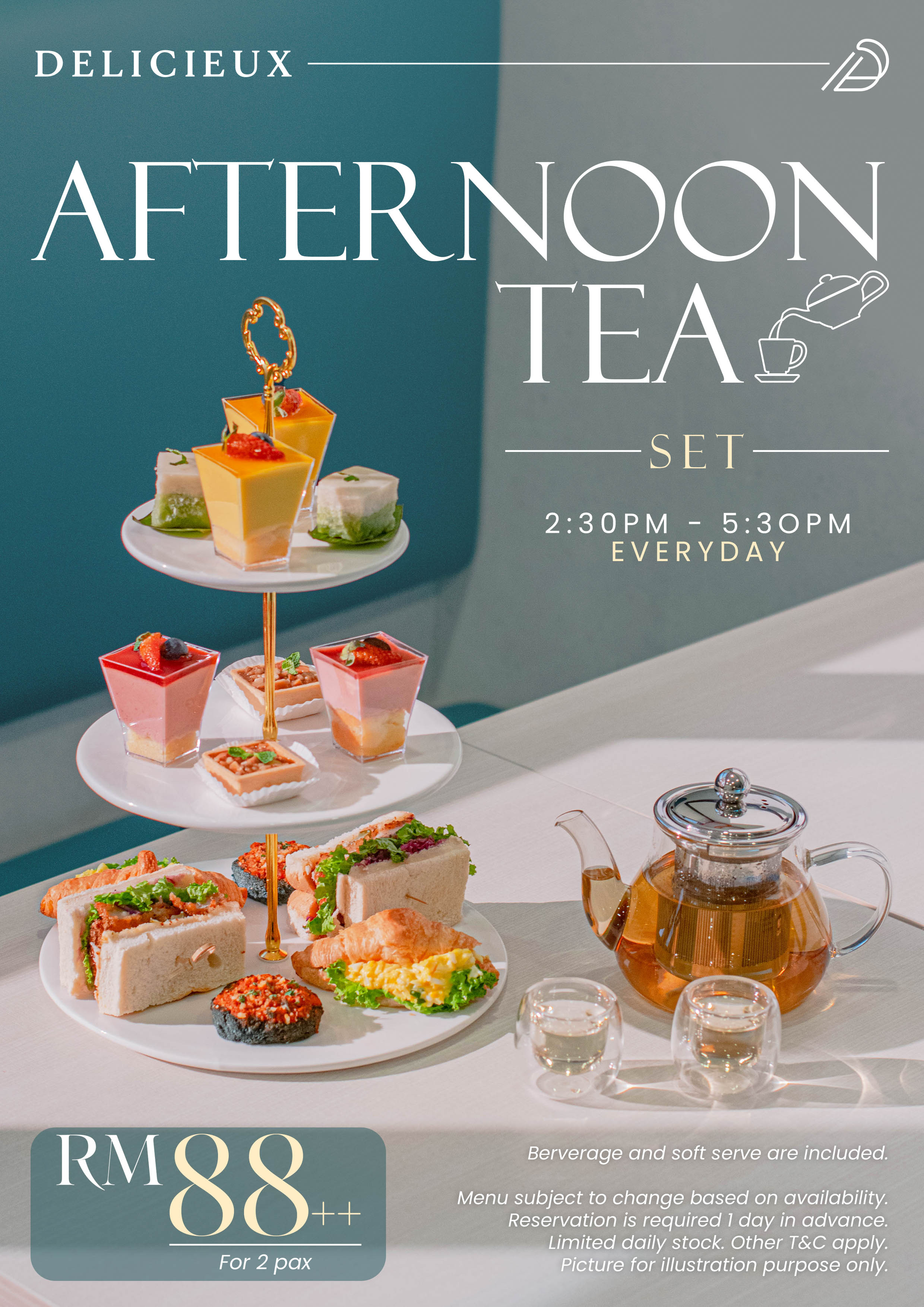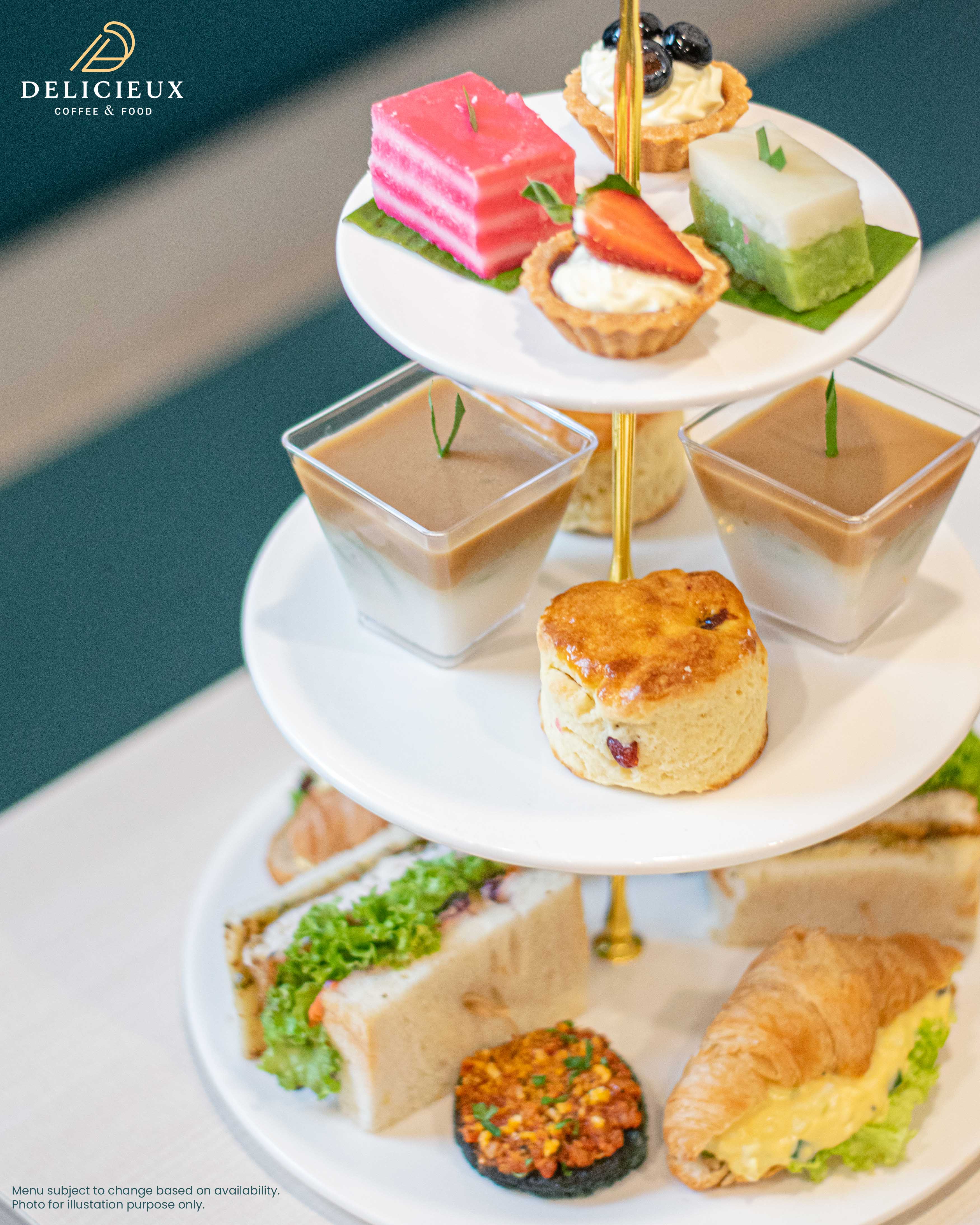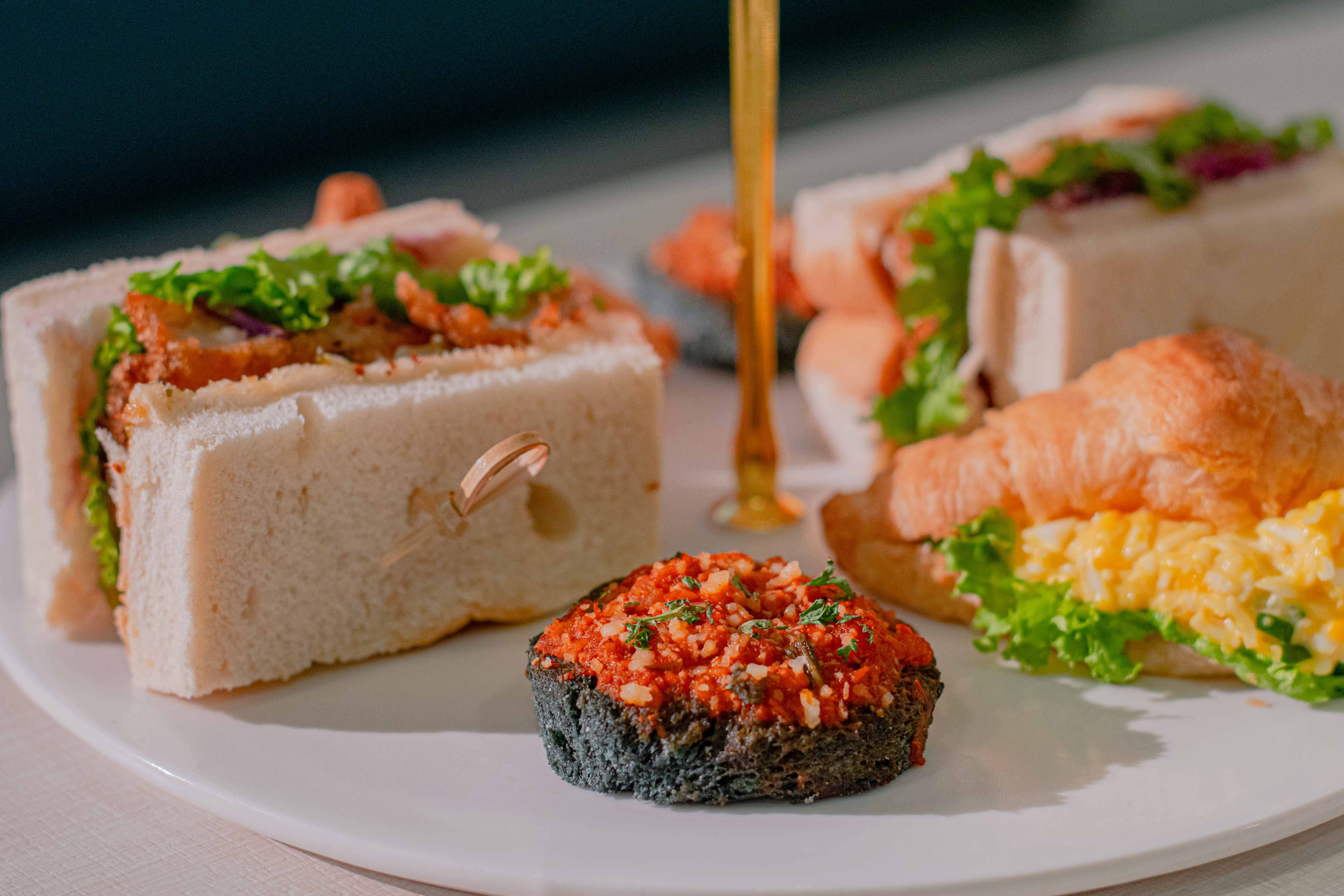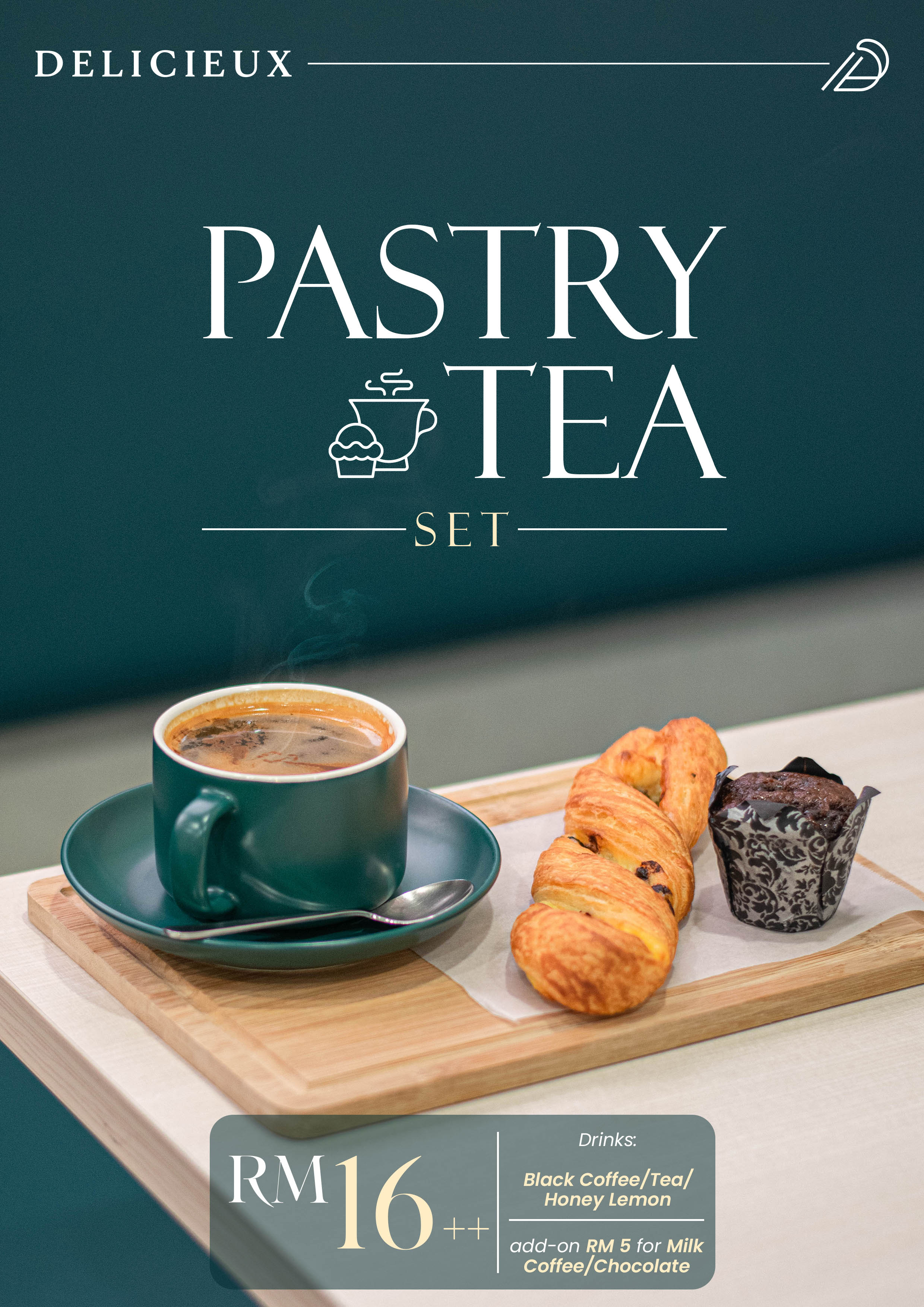 You can now also enjoy Afternoon Tea at Delicieux! Sip on something soothing with delectable treats to take your mind off the daily routine. It's the perfect way to spend the afternoon with your loved ones.
Delicieux's three-tier Afternoon Tea Set for two persons (RM88++) comes with drinks and soft-serve daily, 2:30pm-5:30pm via reservations at least one day in advance - WhatsApp Delicieux at +6012-408-6829 to order.
The menu is subject to change based on availabilities but includes Sweet Delights of Seasonal Desserts and Scones with butter and jam, Savouries such as Perch Fish Sandwich, Bolognese with Charcoal Bread, and Egg Mayo Sandwich, as well as a comprehensive coffee, tea and non-coffee selection such as Matcha Latte, Beetroot Latte, Mint Chocolate or Honey Lemon. 
There's always something interesting to check out here, such as Delicieux's own-made sambal to bring home!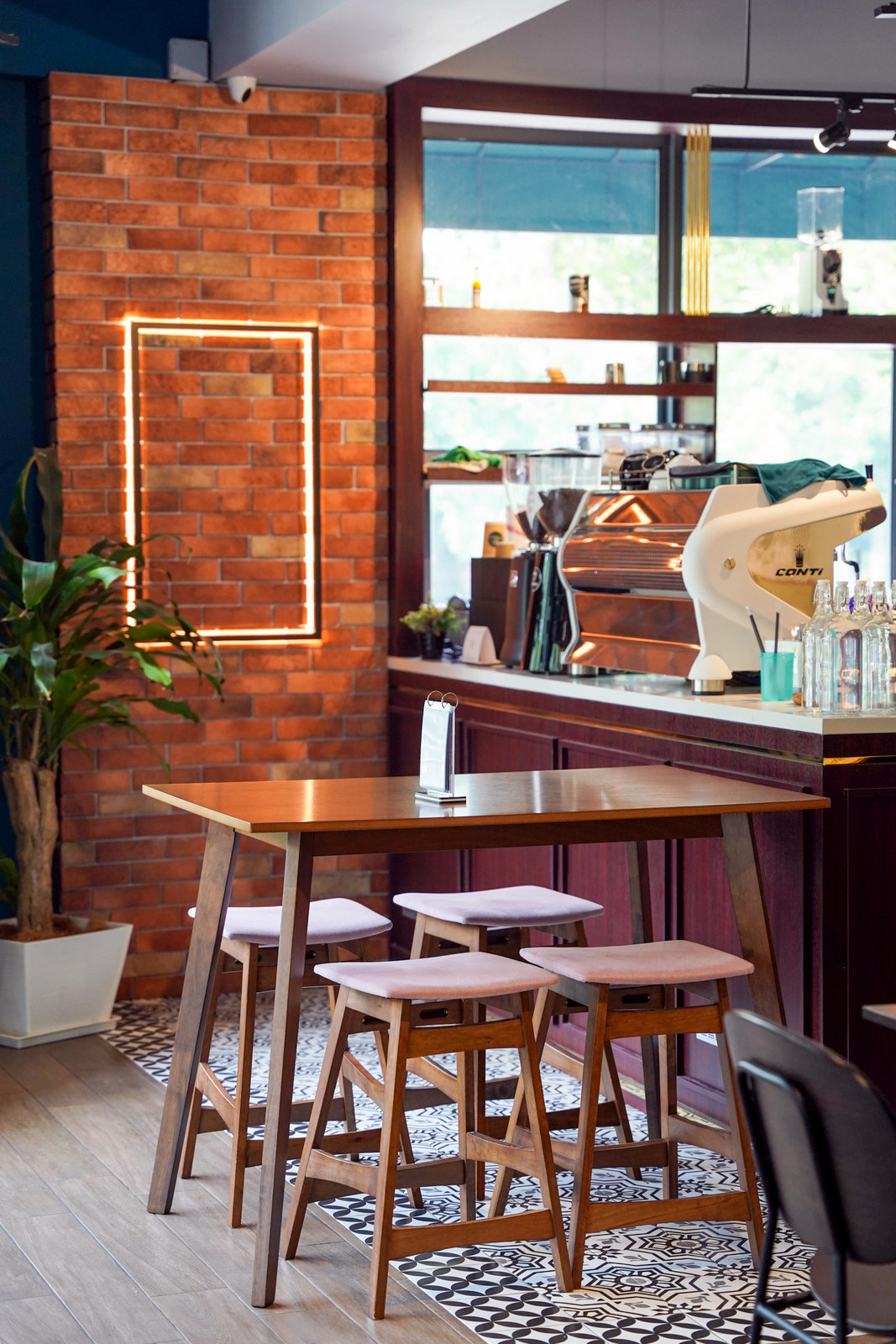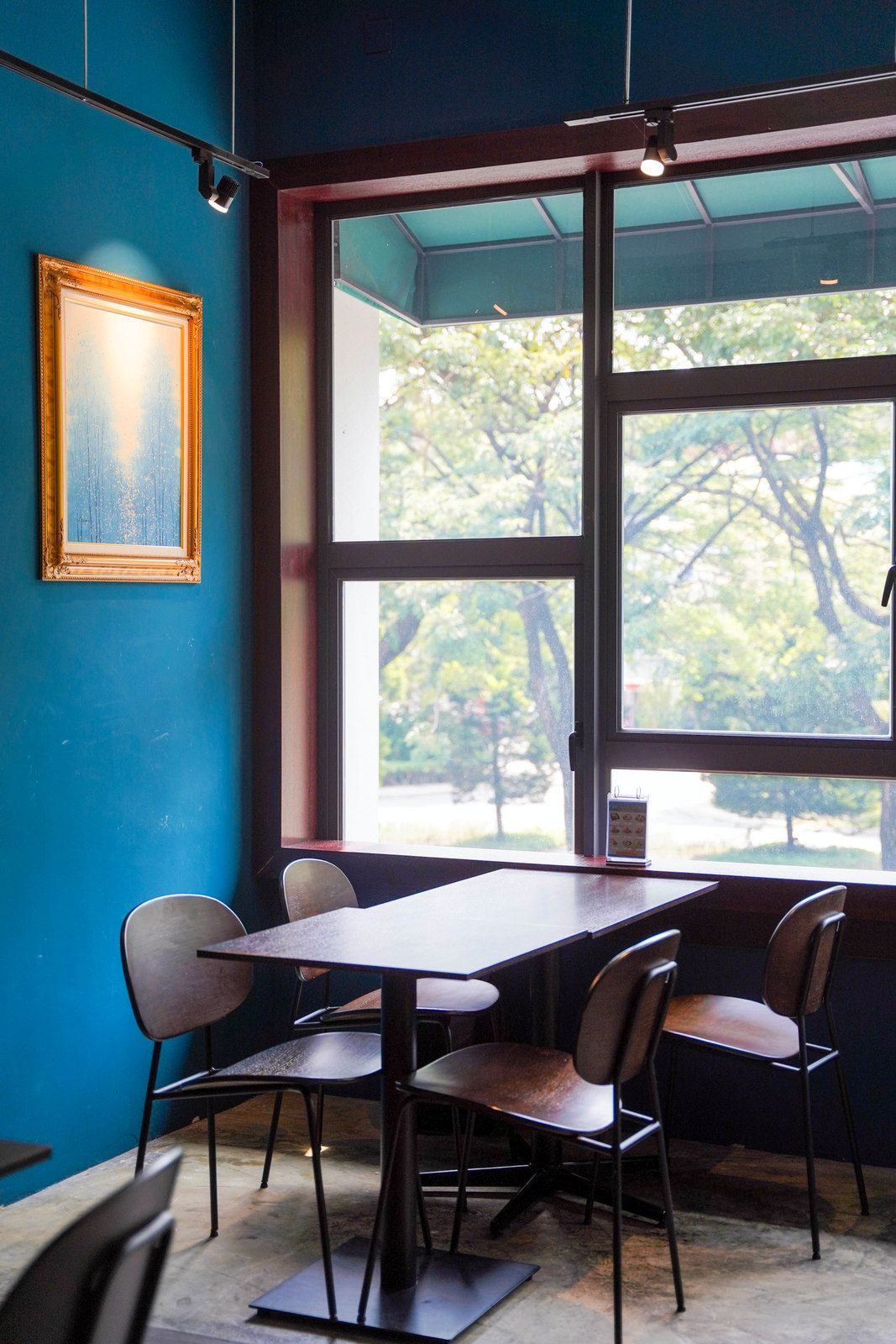 Delicieux Coffee & Food 
No 27-2, Jalan Dataran Jade 1, Dataran Jade, Jade Hills, 43000 Kajang, Selangor. '
Daily 11am-9pm. Order via WhatsApp: 012-408-6829
Website: 
delicieuxcoffeefood.com