Barbara Baking Studio brings Japanese-beloved cheesecakes & classes to Mont Kiara
November 2, 2022
---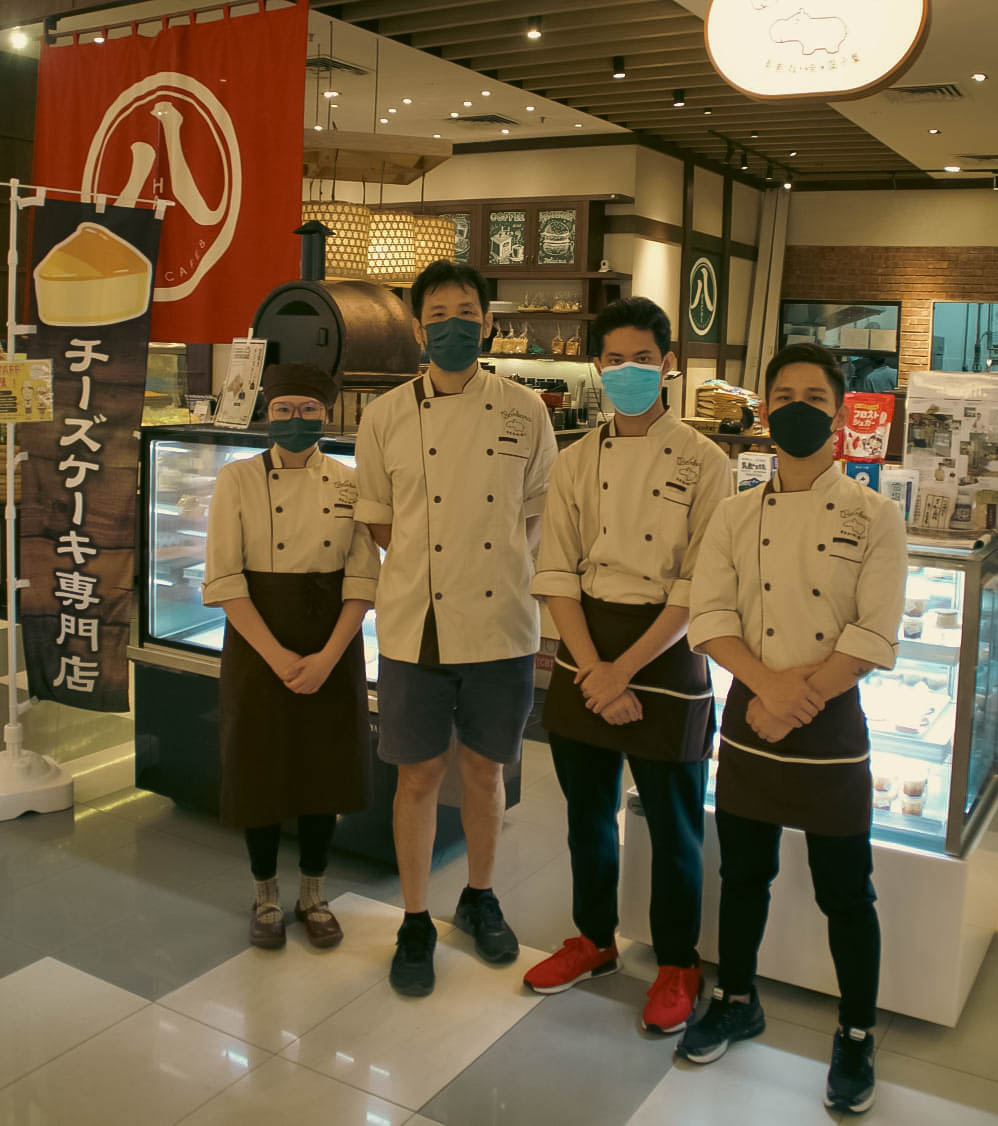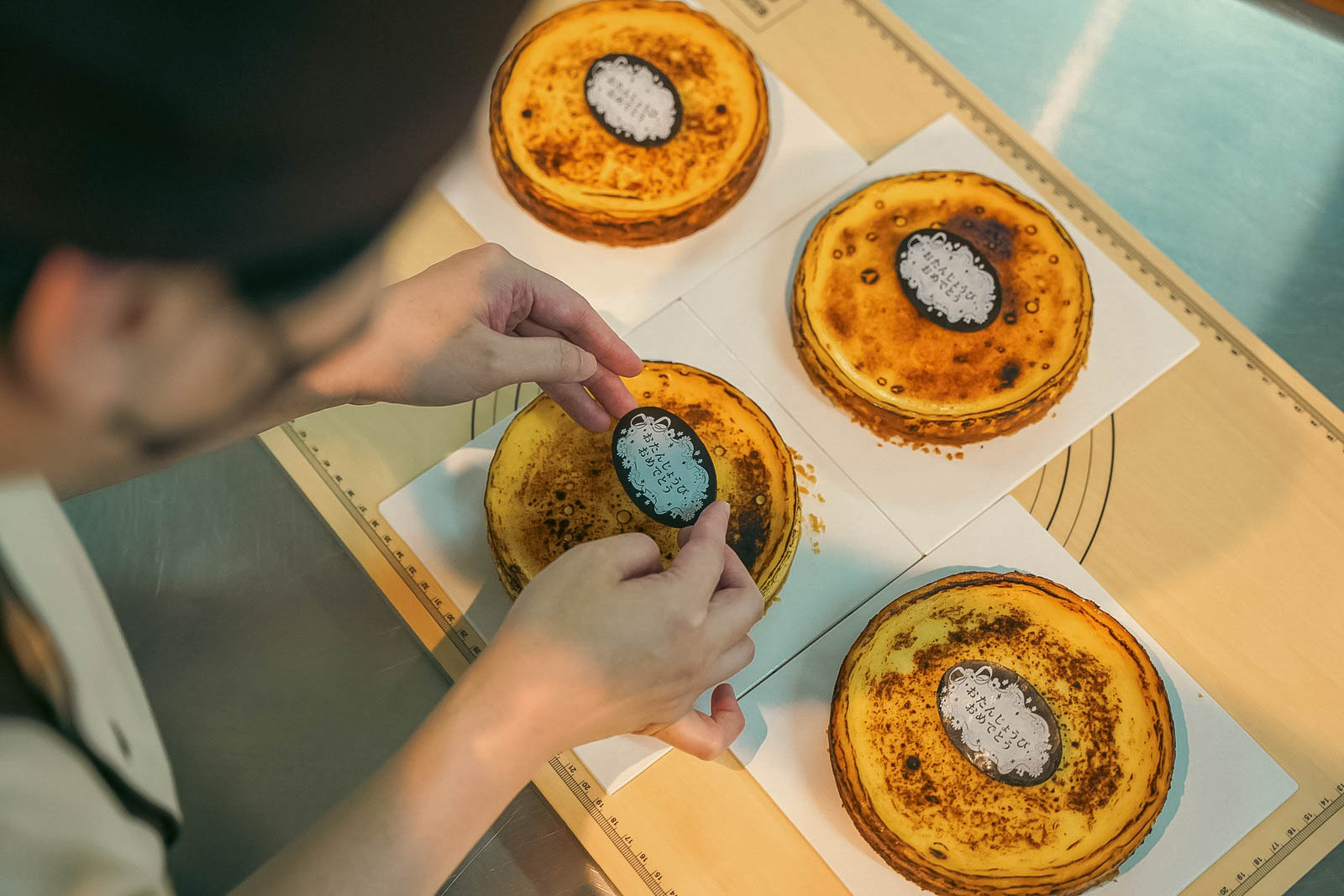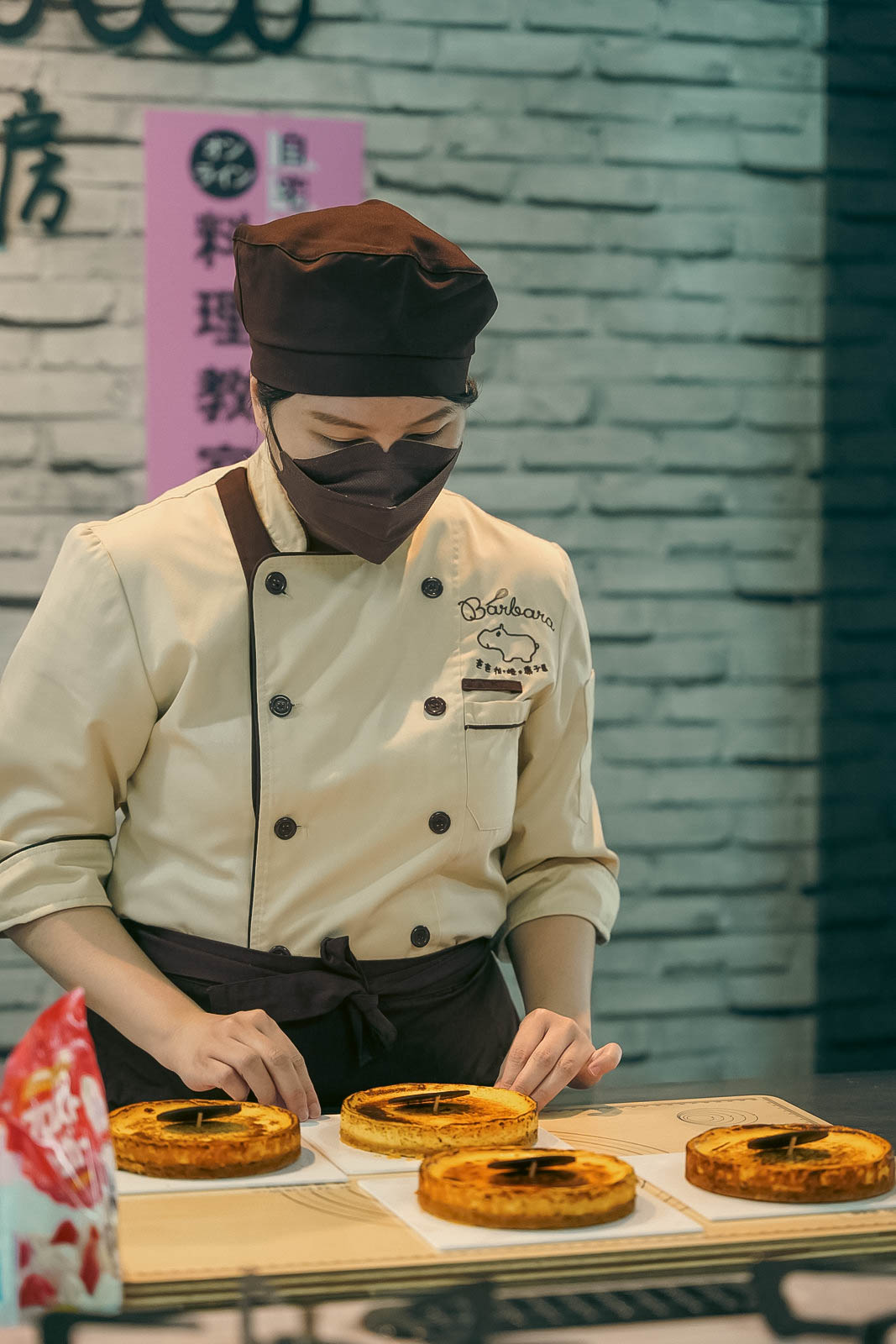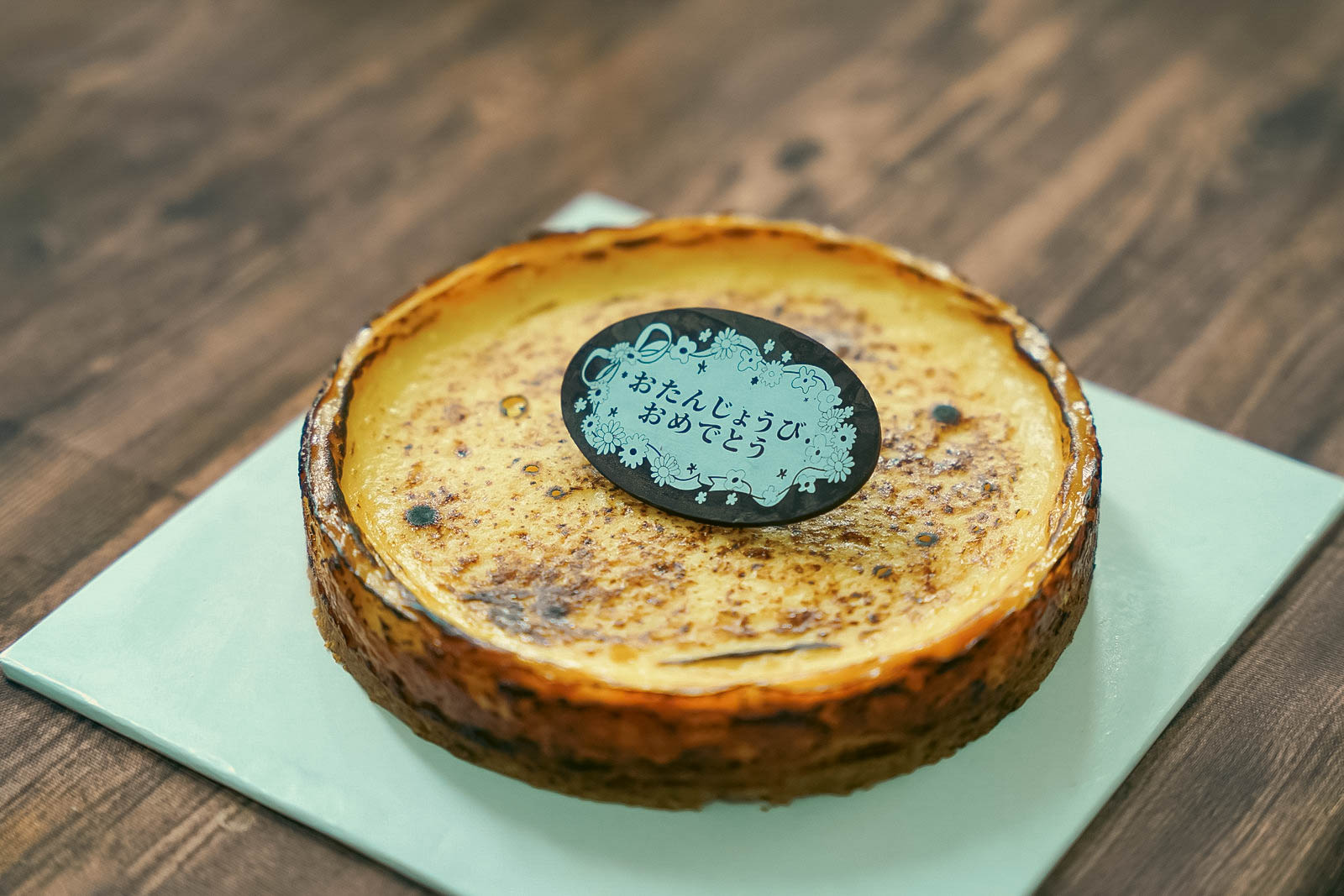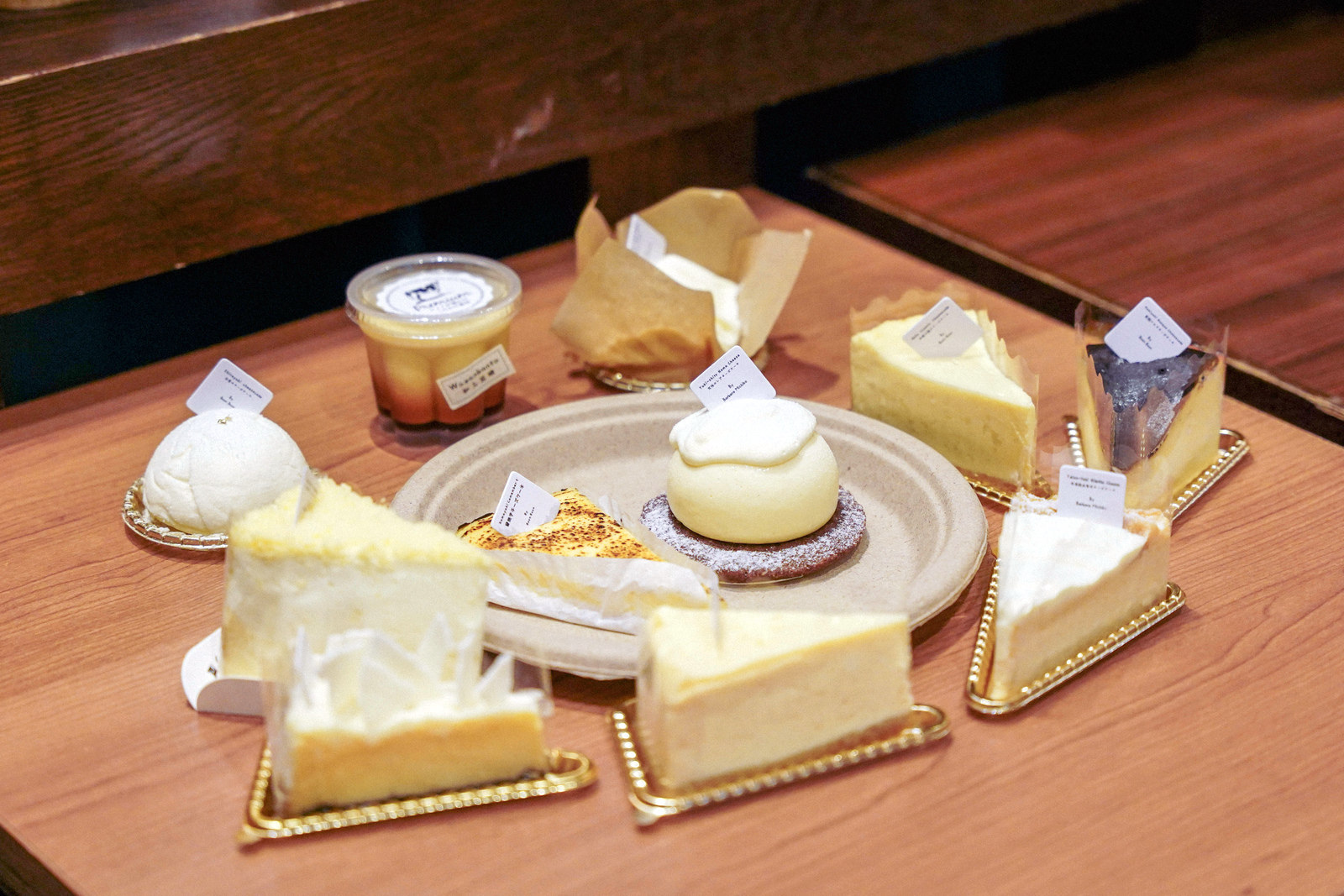 Celebrating Japanese-inspired cheesecakes, some baked with a Japanese-built oven, Mont Kiara's Barbara Baking Studio brings a beautiful taste of desserts that have become a big hit among Japanese expatriates in Kuala Lumpur. 
Barbara is a Malaysian baker with passion and purpose - she runs not only a baking business but baking classes too.
Together with her husband Boon Boon, Barbara has conceived more than 20 types of completely original cheesecakes, all freshly baked daily, harnessing different kinds of cheese, with carefully chosen sugars to preserve the original flavours of the cheese.
Key ingredients for the cheesecakes are sourced from Japan, spanning Japanese komeko gluten-free rice flour to sanonto soft brown sugar. Barbara Baking Studio prepares an assortment of its own exclusive cheese mixes, rounded out with handmade French butter cookie bases. Eggs are strictly kampung eggs.
Barbara's bestseller is the Kamayaki Camembert Cheesecake, a brilliant balance of melt-in-the-mouth cheese and a crisp cookie base to surprise the taste buds.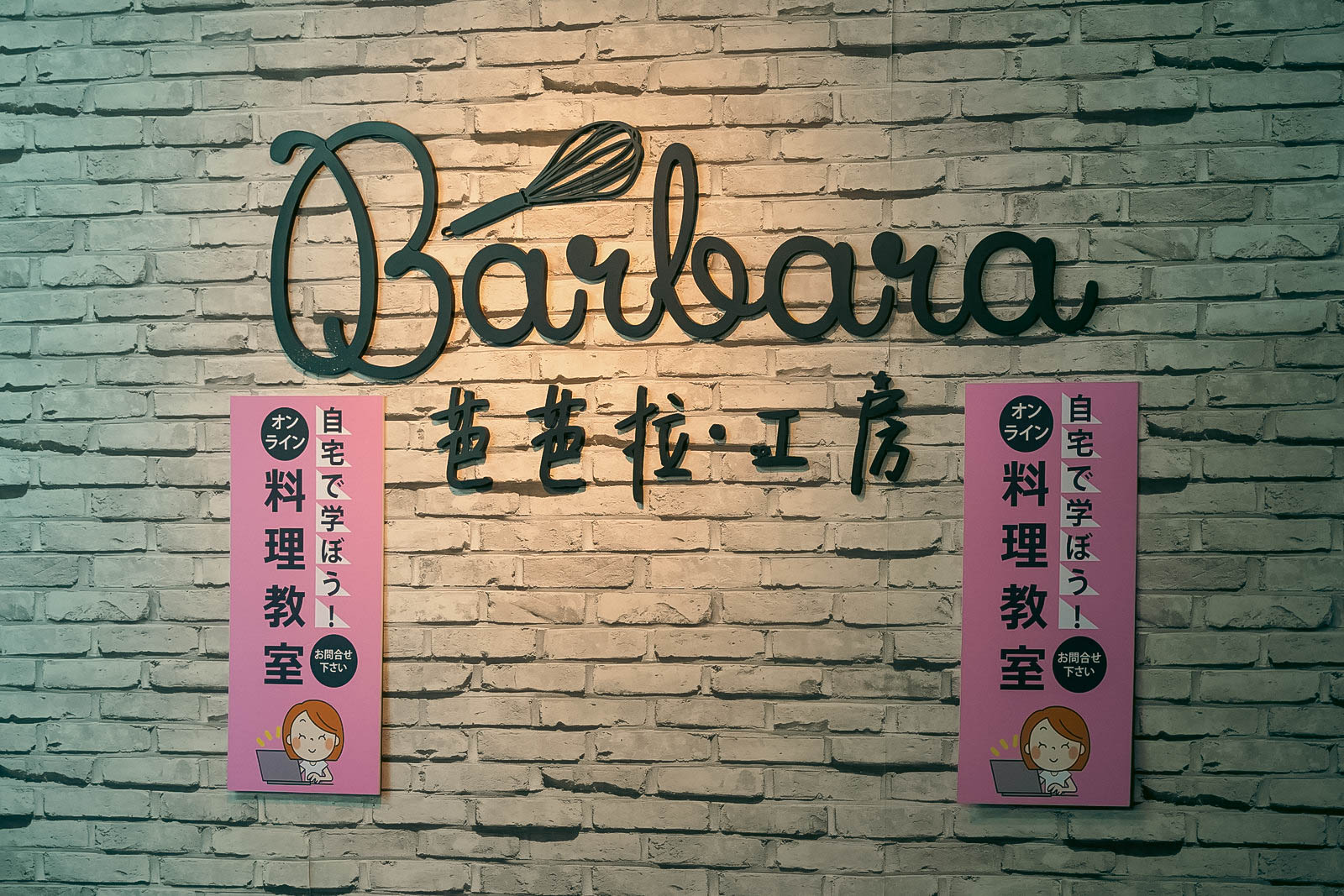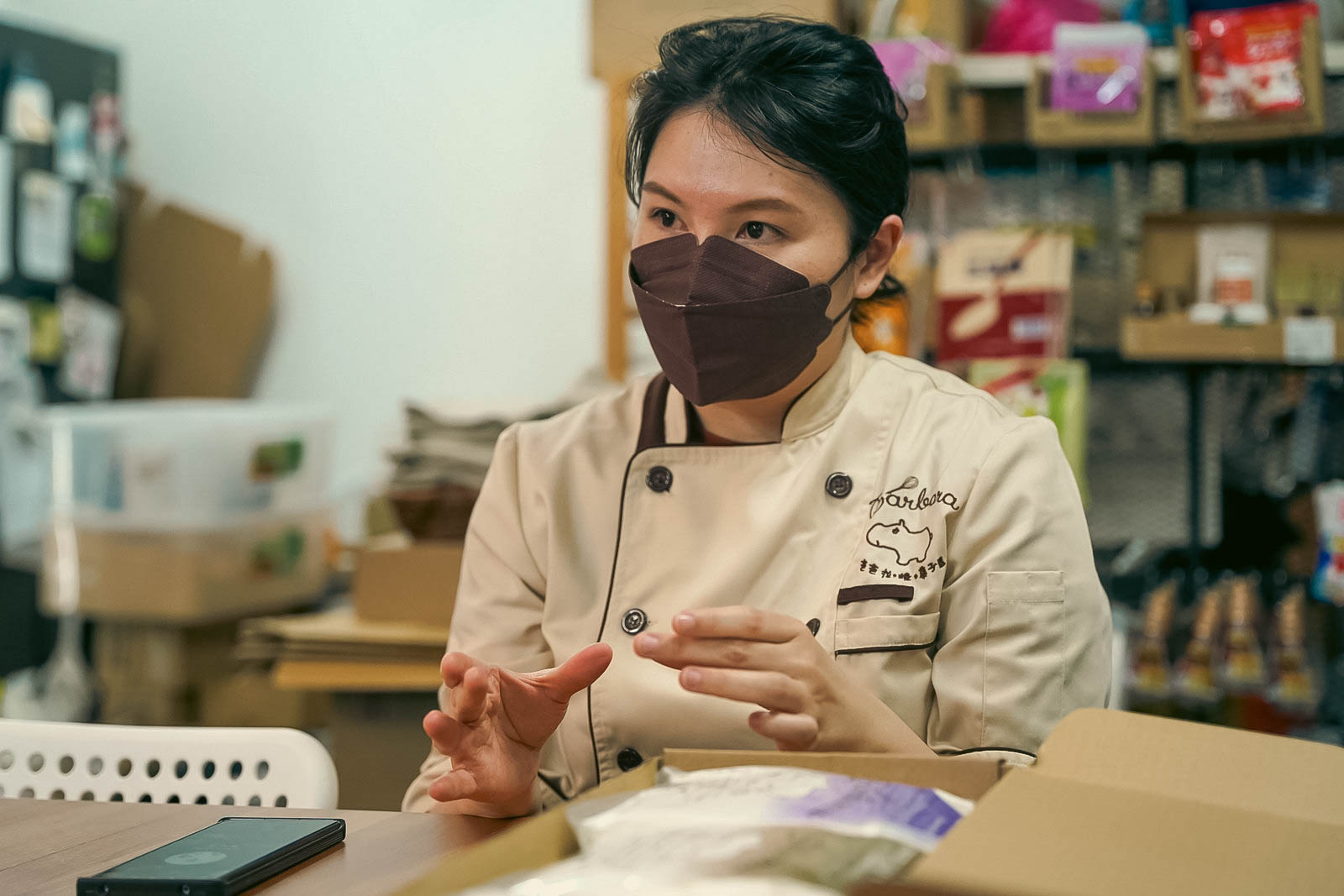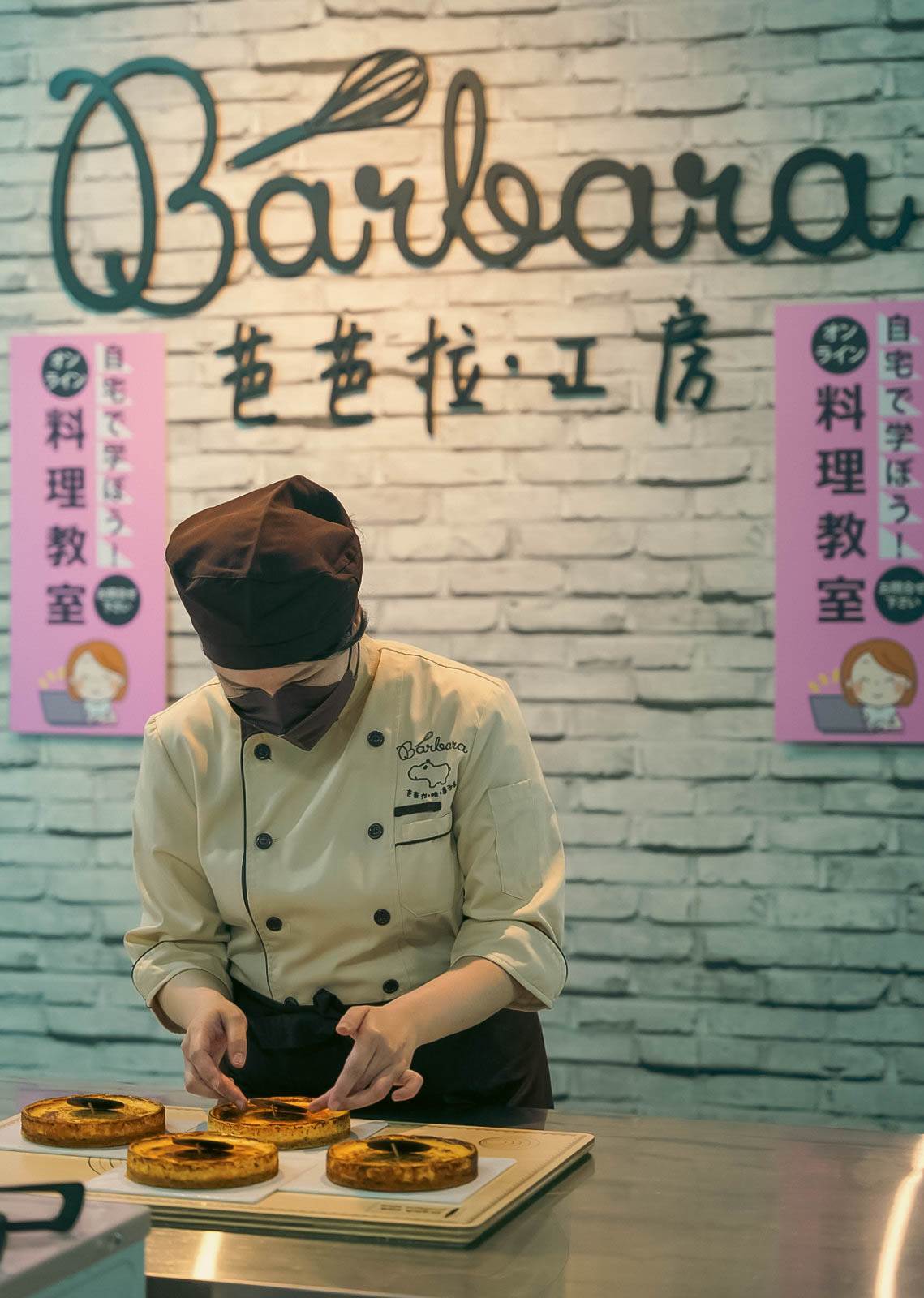 Barbara has been fascinated with Japan since she was young, when her mother was working in Tokyo. 
As a homemaker seeking to boost her skills, Barbara has travelled to Japan, Thailand, Singapore and Hong Kong to learn more about baking.
She now shares her knowledge and experience in baking classes, held online as well as physically at her Mont Kiara studio. She hopes to motivate other homemakers to potentially earn extra income from baking. 
Later this year, she'll be flying to Japan to conduct her own baking classes in Hiroshima.
Barbara Baking Studio offers everything you need to start using the baking ingredients and taste the final product. You can purchase the ingredients and cakes on the official website - 
barbarabakingstudio.my
- and the cheesecakes at their retail presence in 1 Mont Kiara.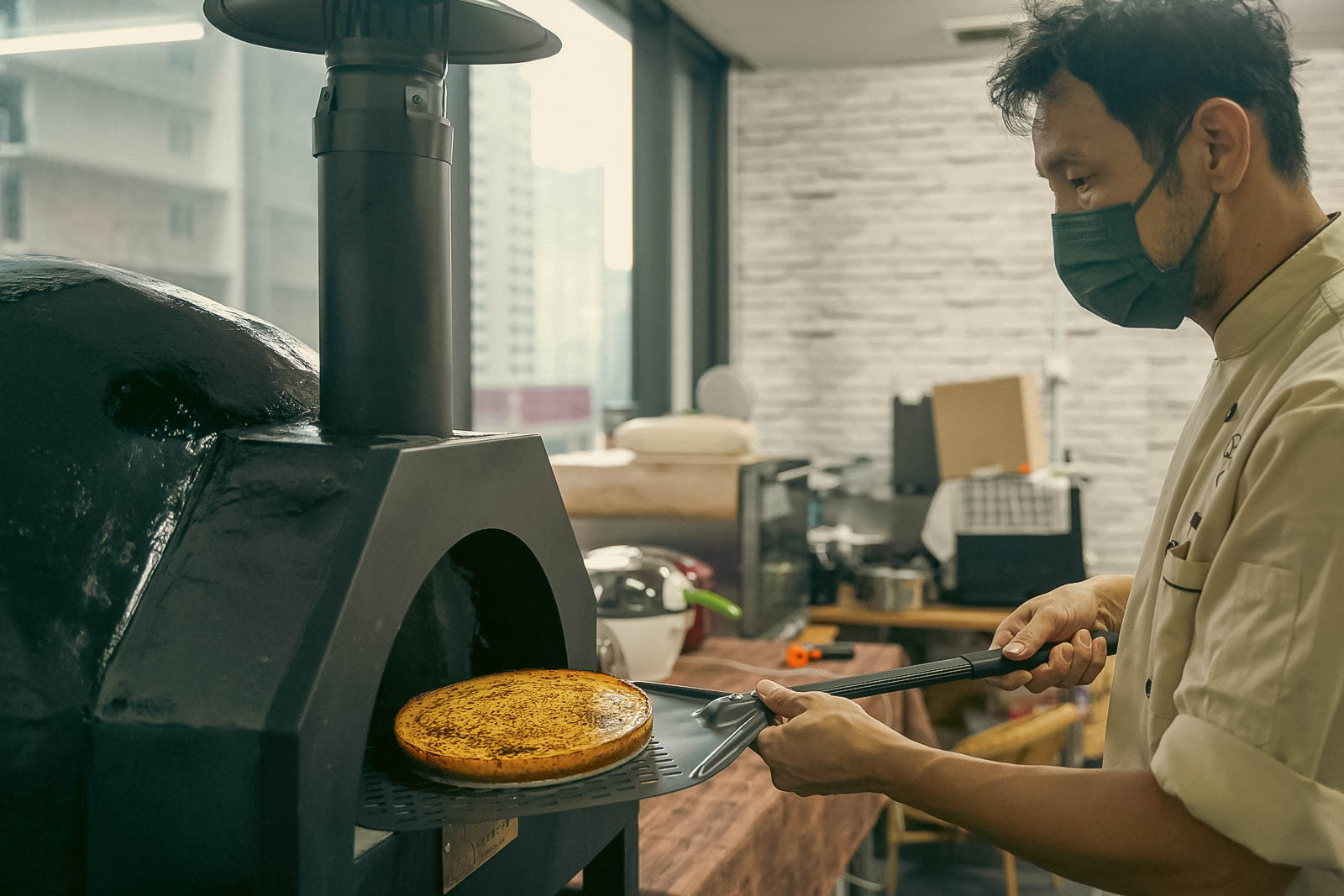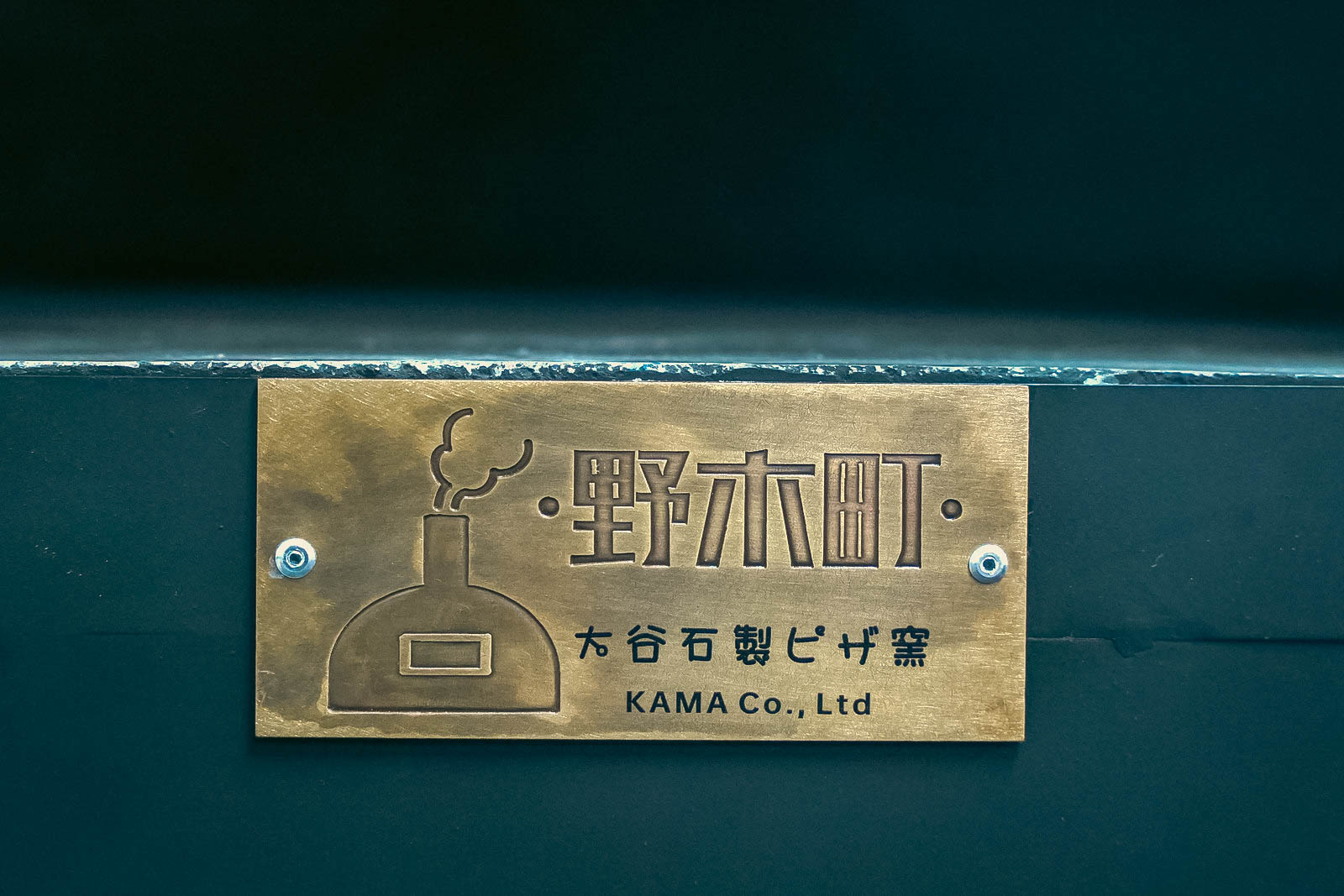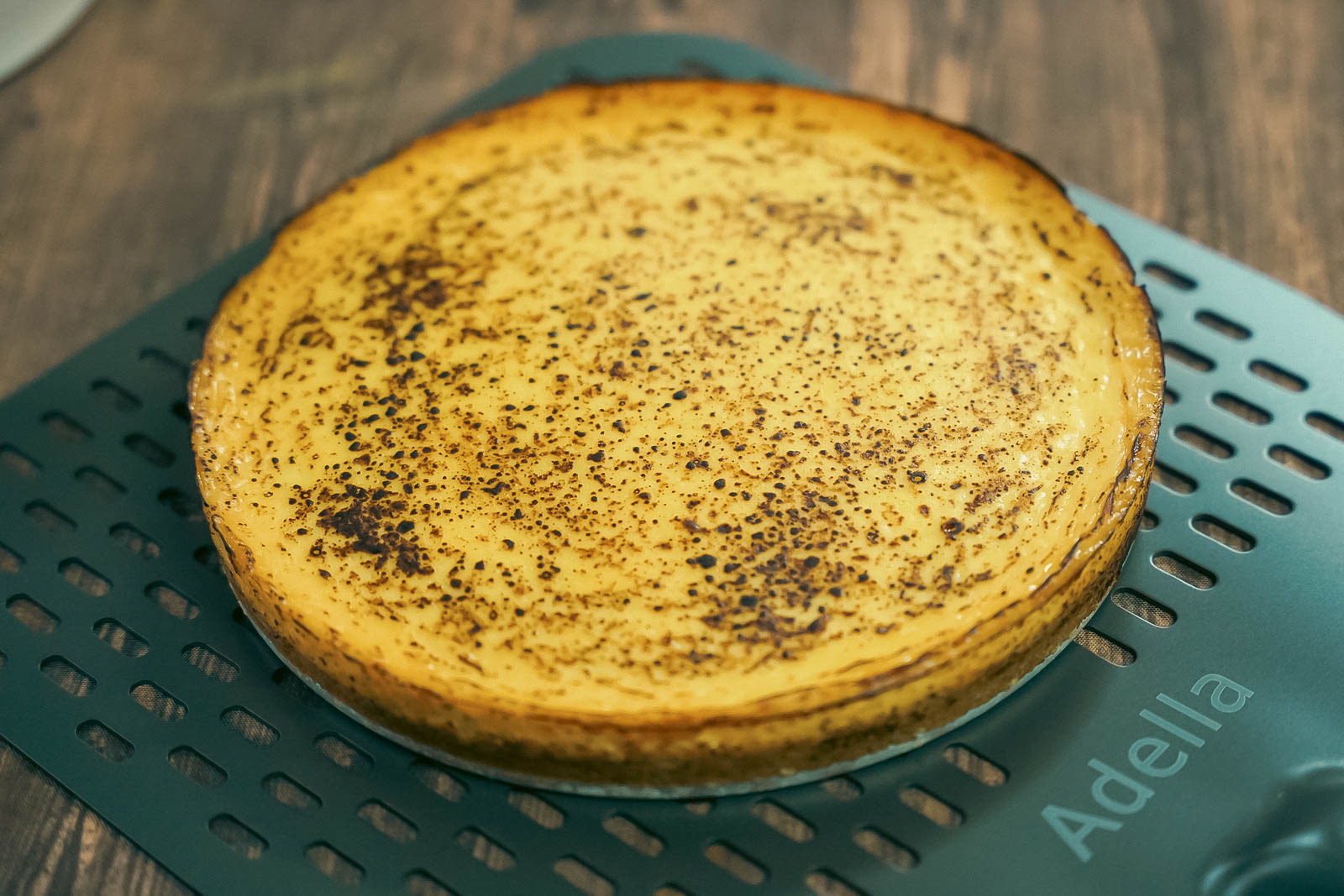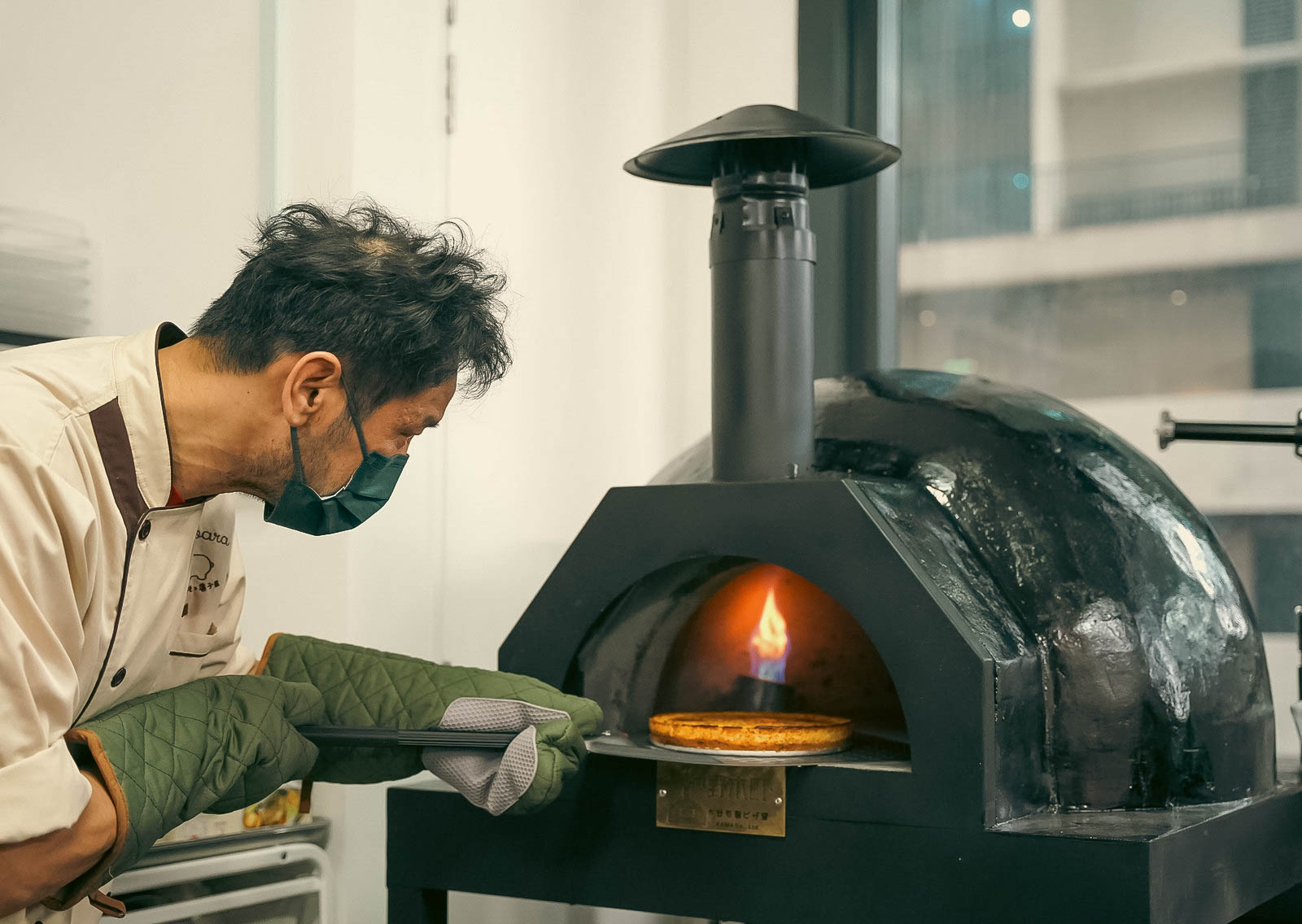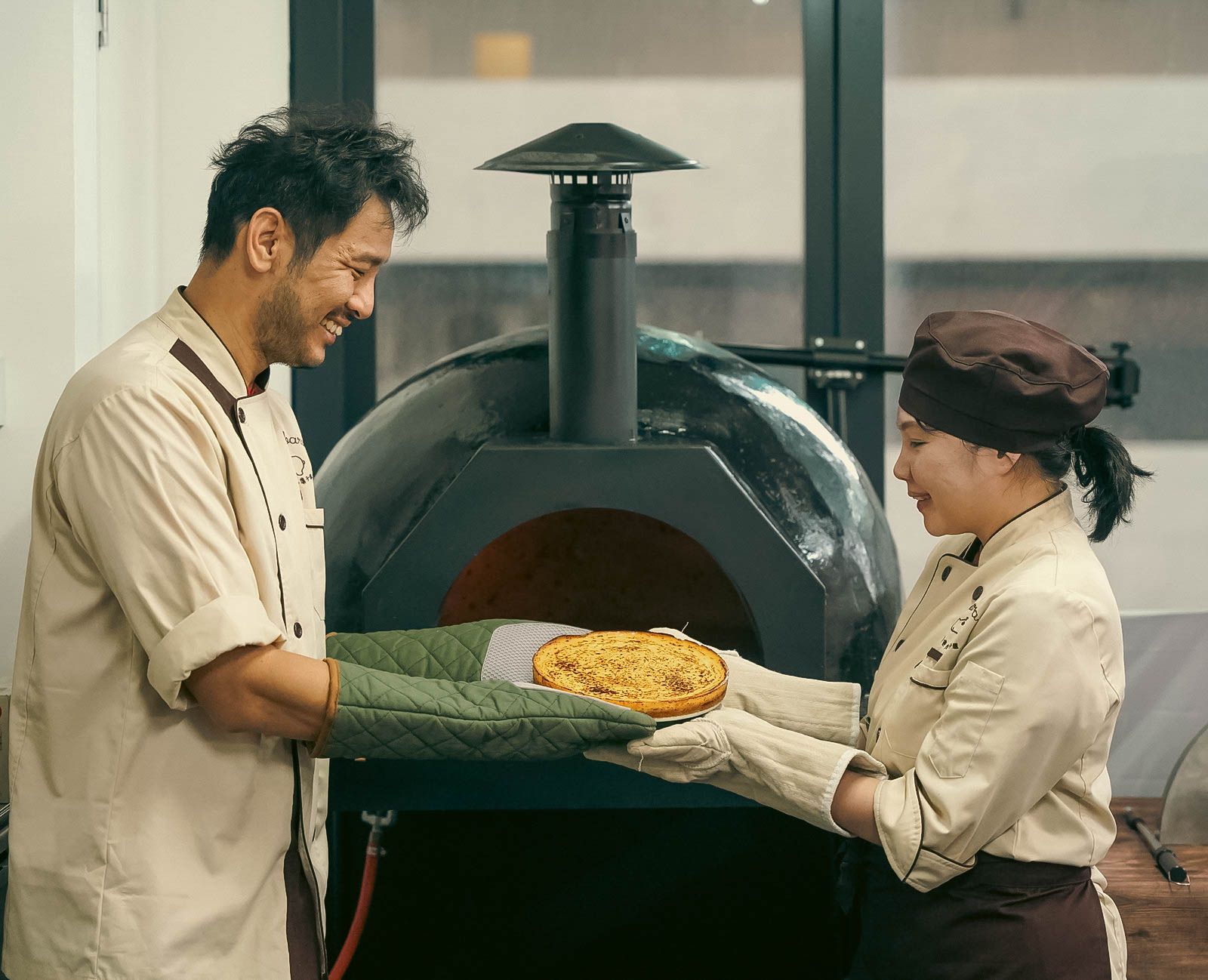 Barbara Baking Studio continuously elevates its craft - it recently imported its own oven from Japan, built by a respected brand that's widely used by Japanese bakeries.
This oven is currently fired up to bake the Kamayaki cheesecake and burnt cheesecake, but Barbara Baking Studio also plans to use it for other desserts and cookies, such as the cheese cookies that should be available by year end. 
The oven is a wonder, resulting in softer, smoother textures for the cakes, thanks to a far-infrared effect of the kiln. You'll experience a marvellous, melting chew, encased in a lovely caramelised exterior.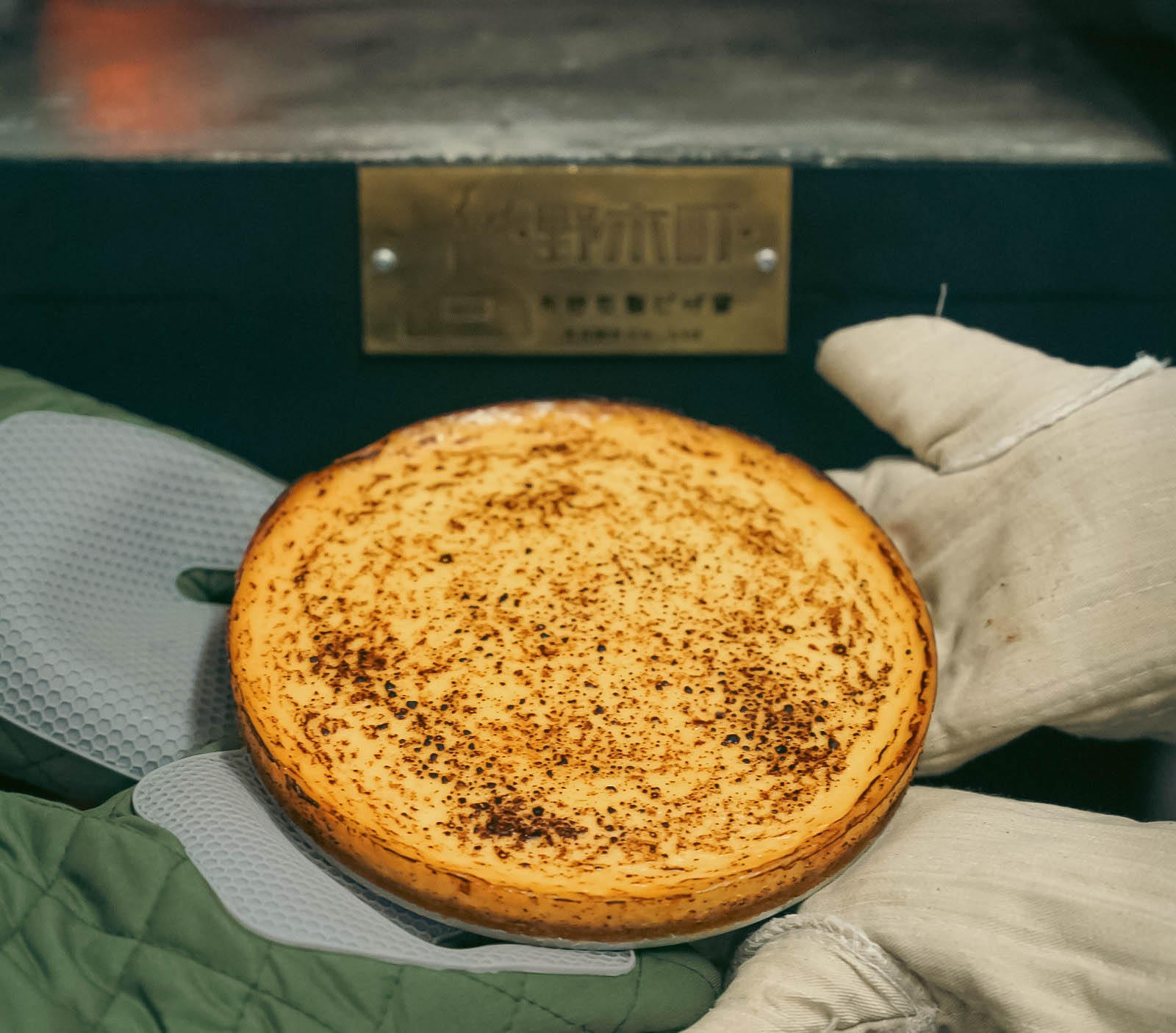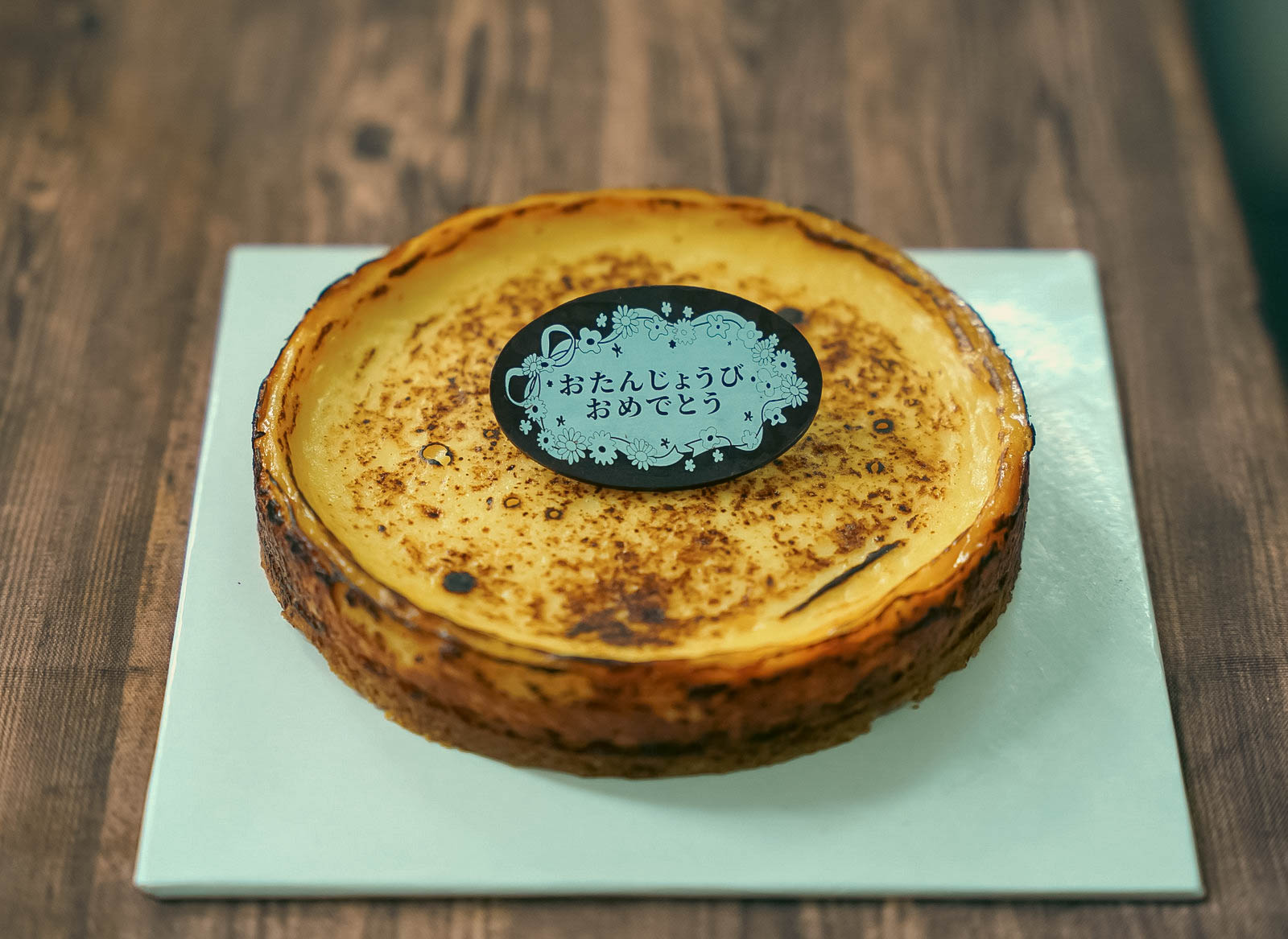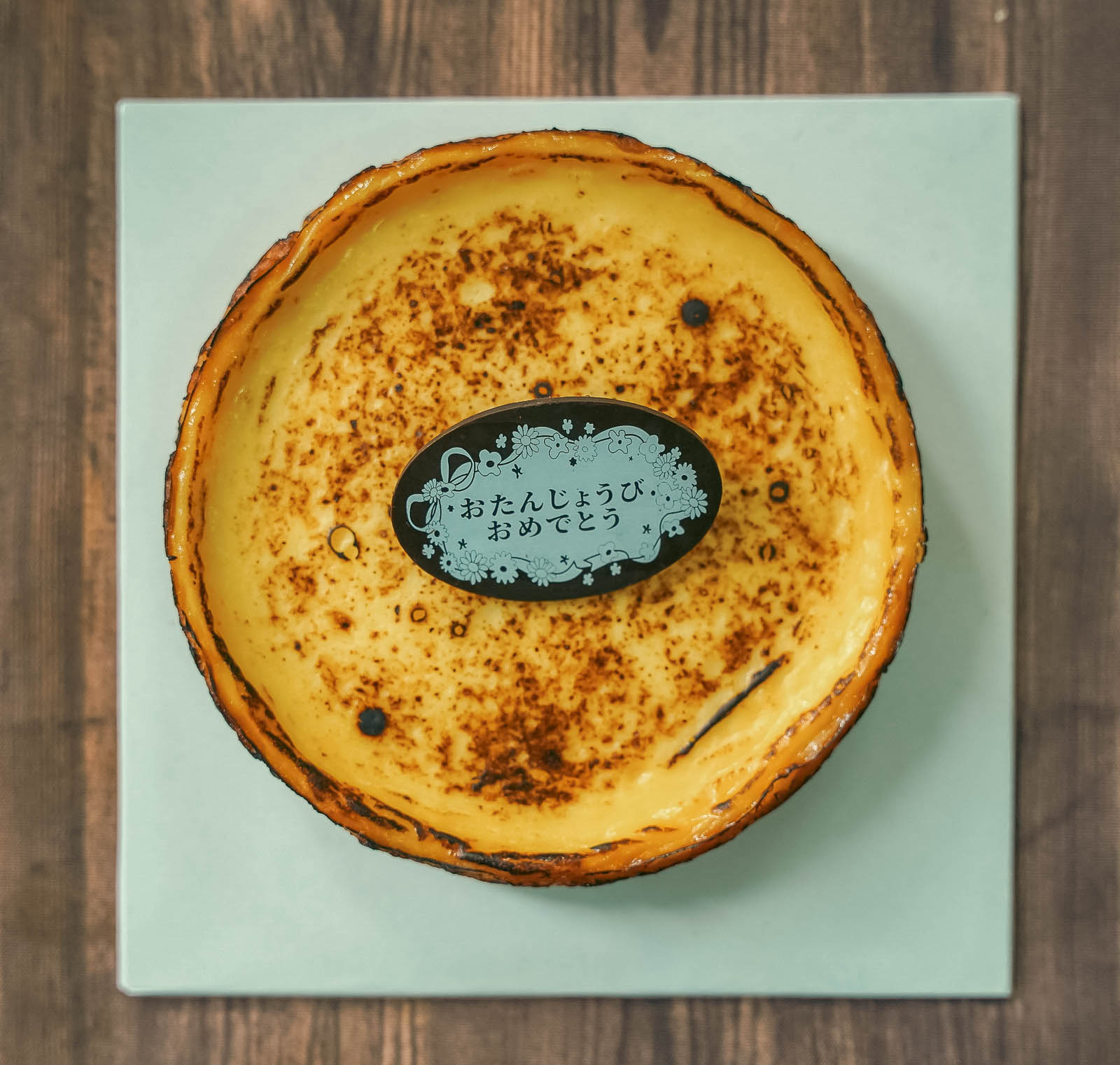 The ideal introduction to Barbara Baking Studio is the Kamayaki Camembert Cheesecake, crafted with camembert cheese and gluten-free flour.
This cake takes time to perfect, aged for 24 hours in low temperatures for a full-bodied chew. Japanese customers have snapped the Kamayaki cake up, praising it for its silky milkiness and rich cheesiness, reminding them of cheesecakes back home.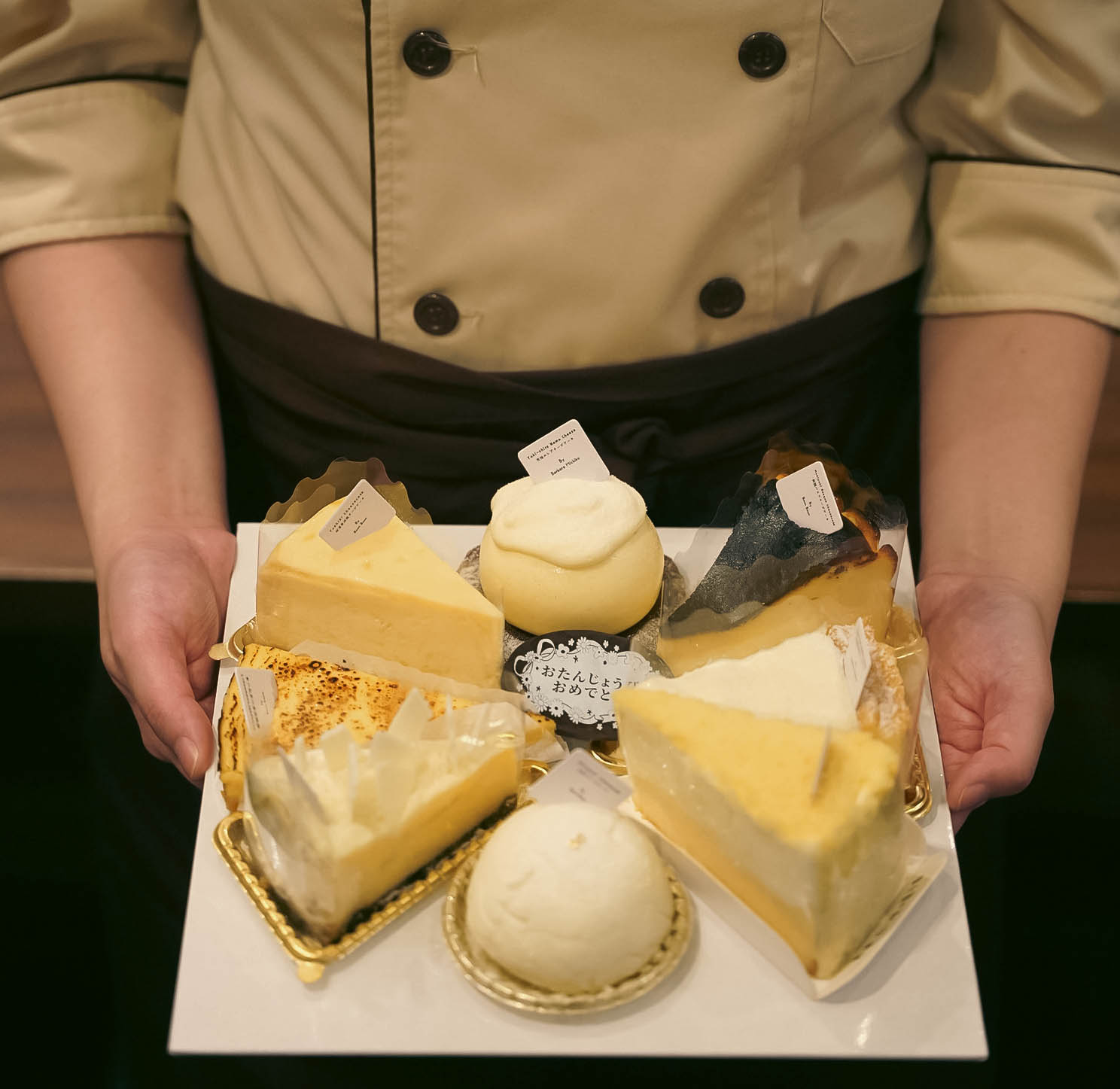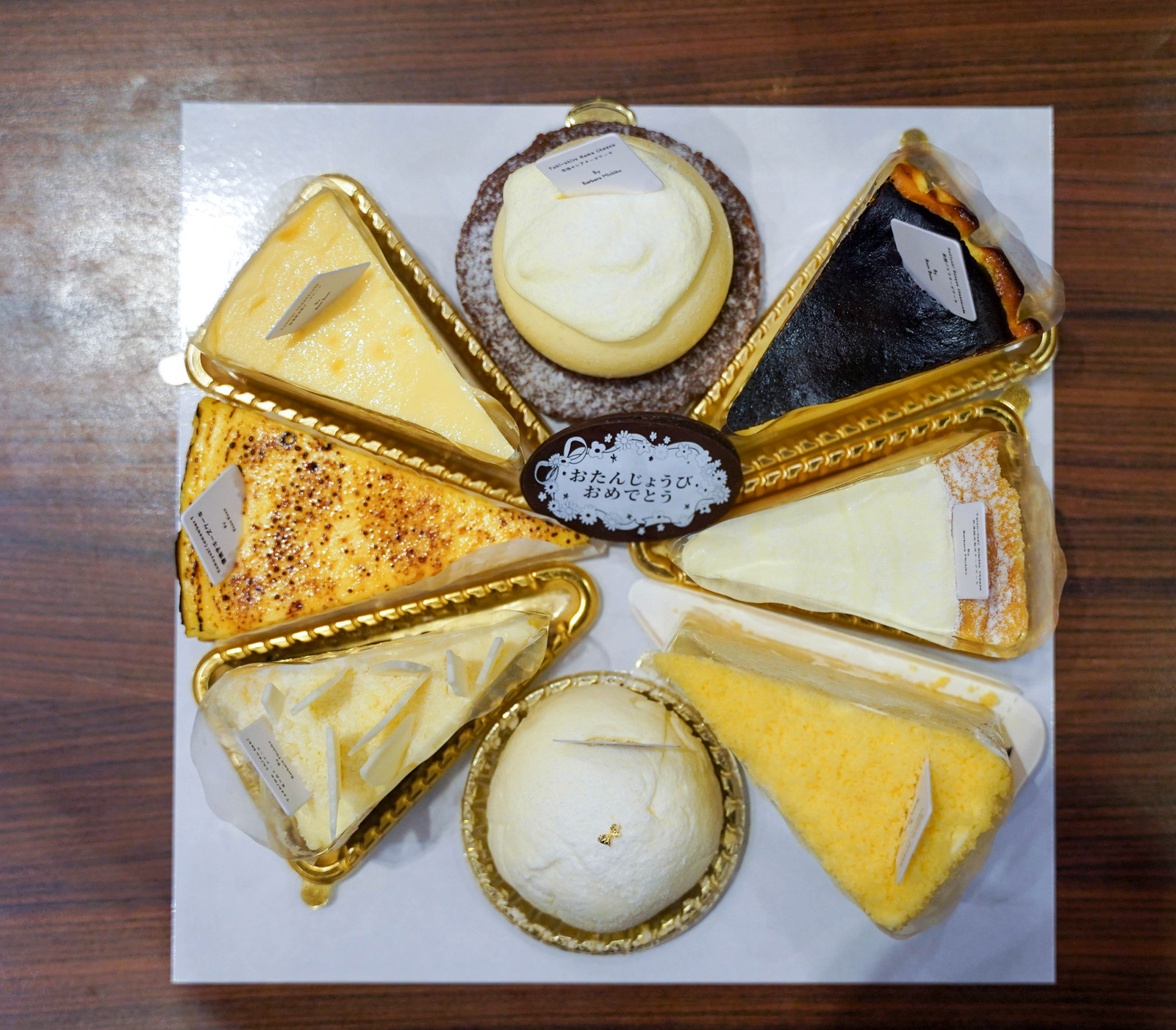 You can also sample the Kamayaki Camembert Cheesecake in a new set that showcases eight different slices of cake (RM188 per set).
These include the Wafu Classic Cheesecake, Makiyaki Basque Cheesecake, Yoshiki Chizukeki, Toshima Chizu Keki, Shira-Yuki (White Snow) Cheesecake, Teion-Yaki (Ricotta) Cheesecake,  and Yokishiro Nama Cheese. The ultimate indulgence for cheesecake lovers, with multiple varieties that we can't find elsewhere in Malaysia.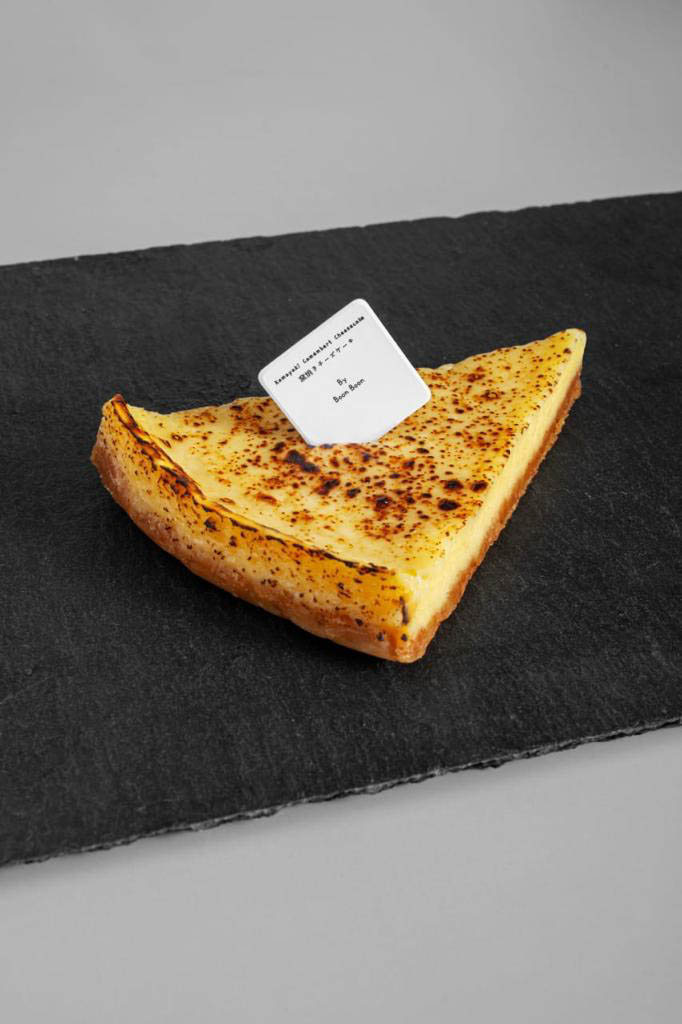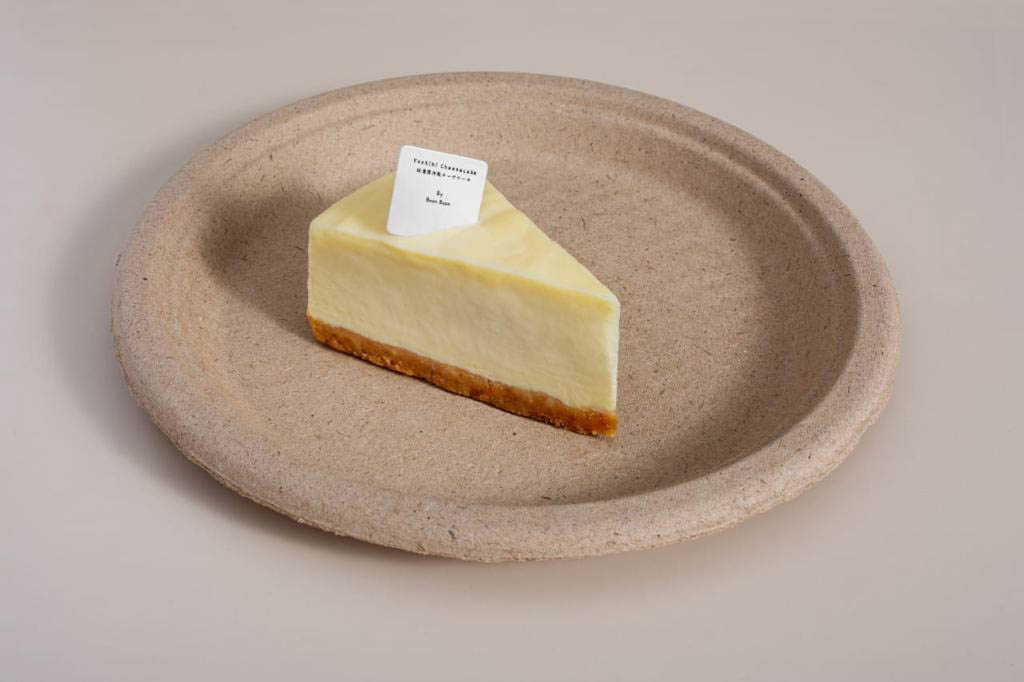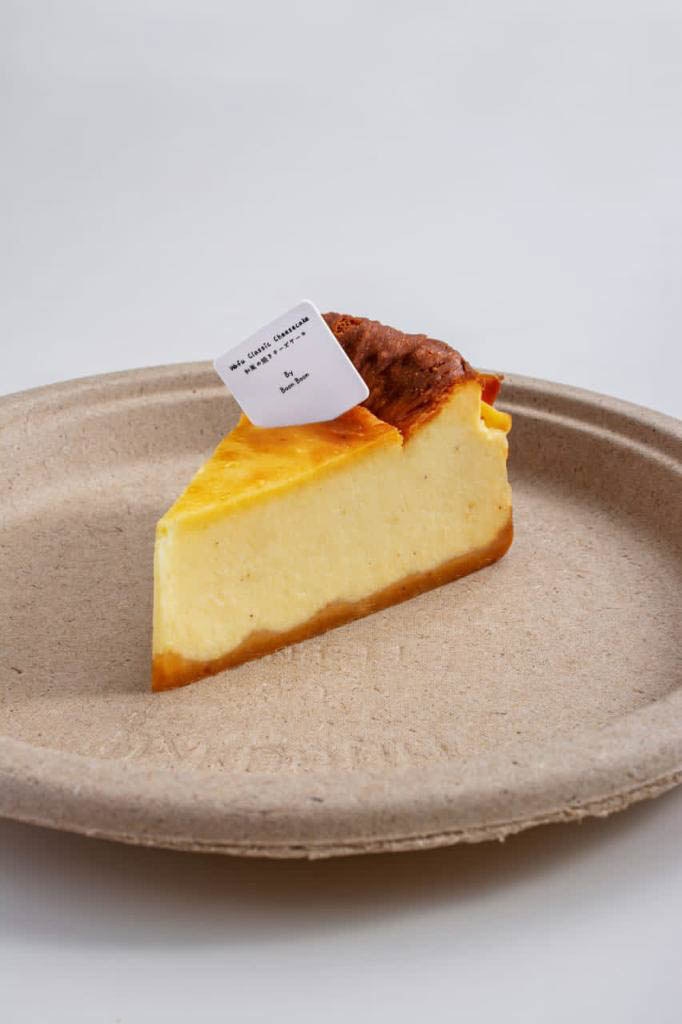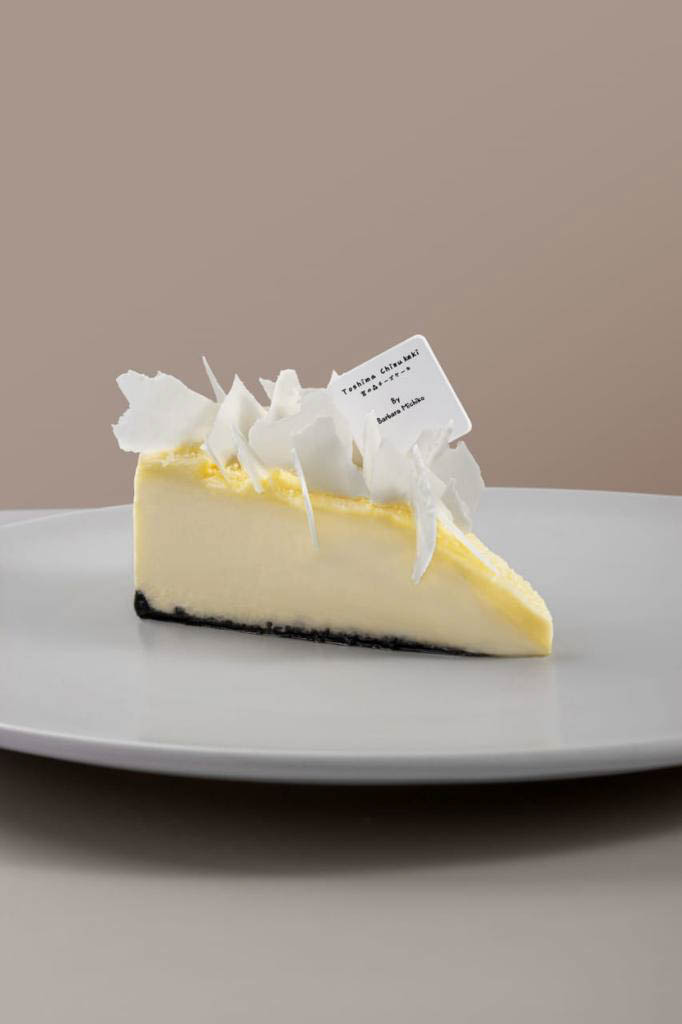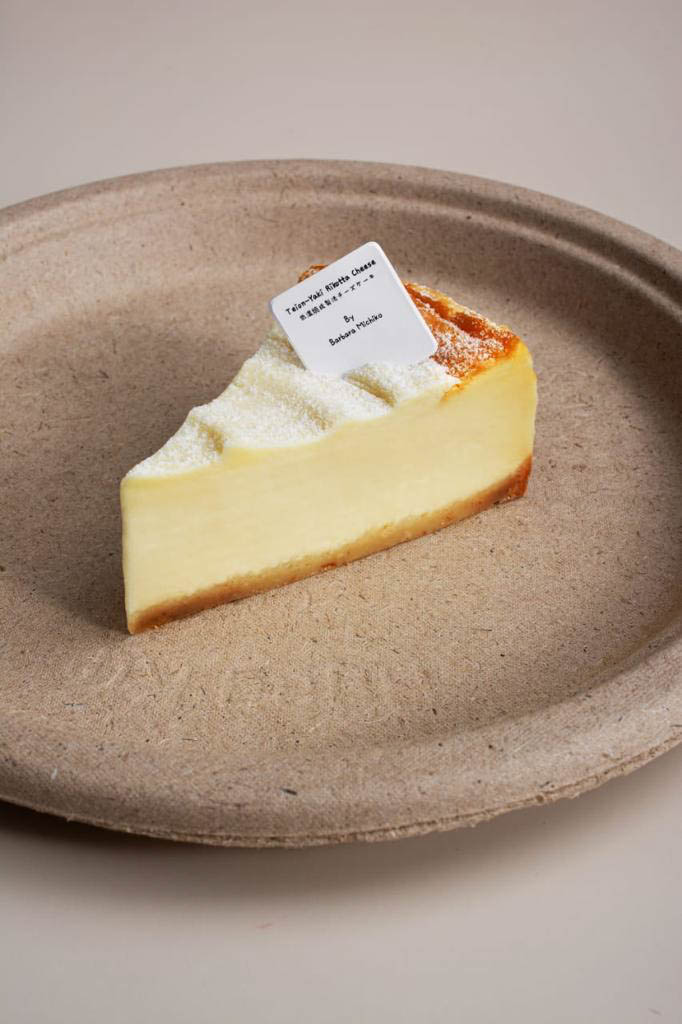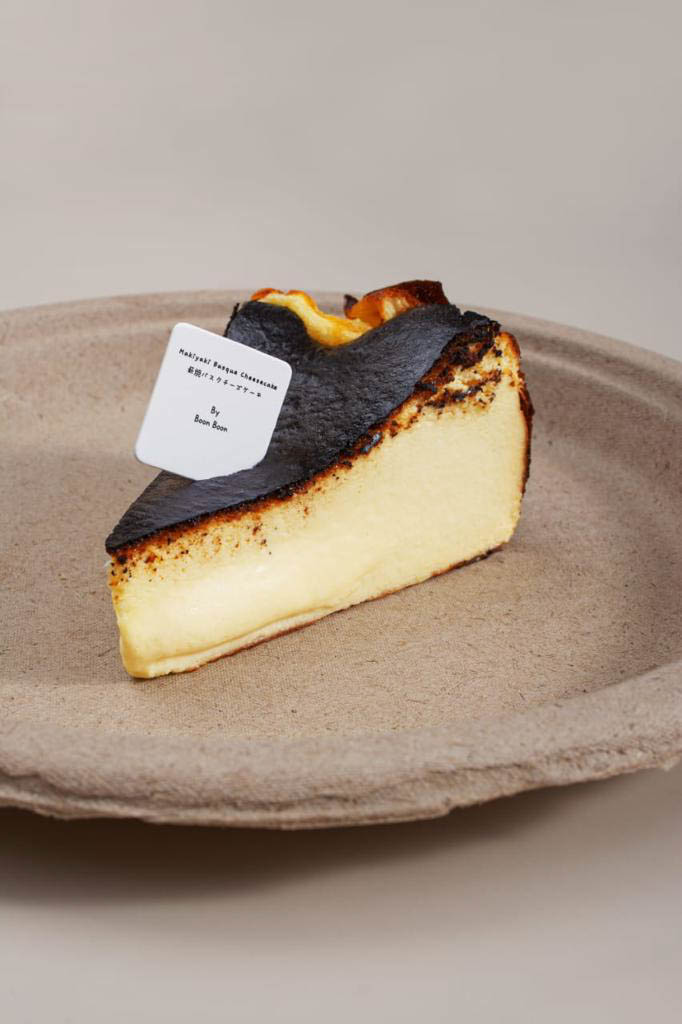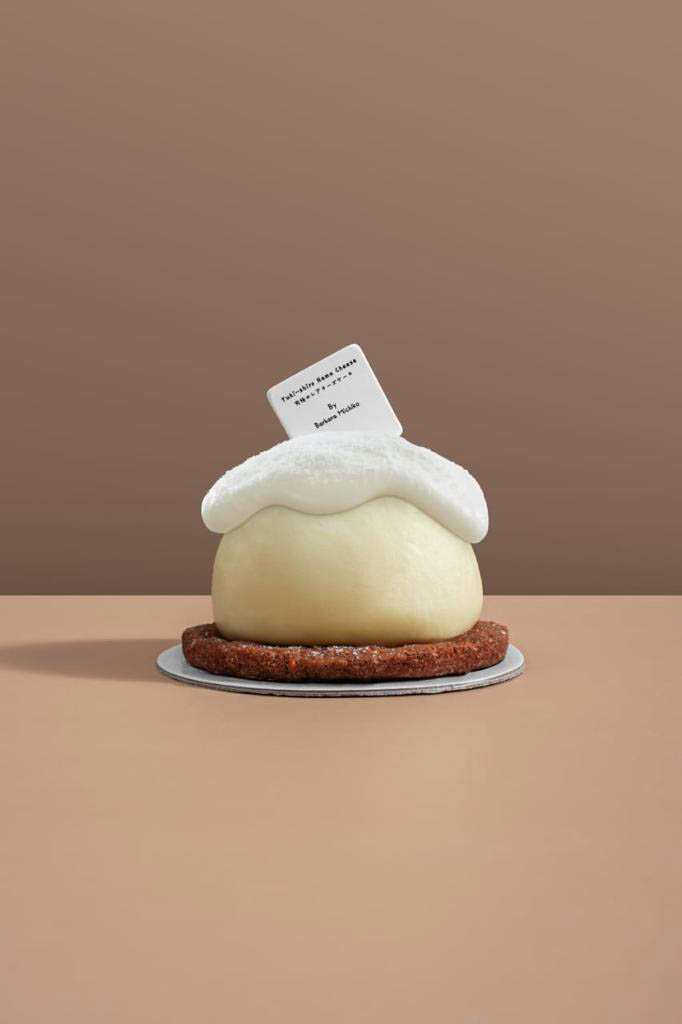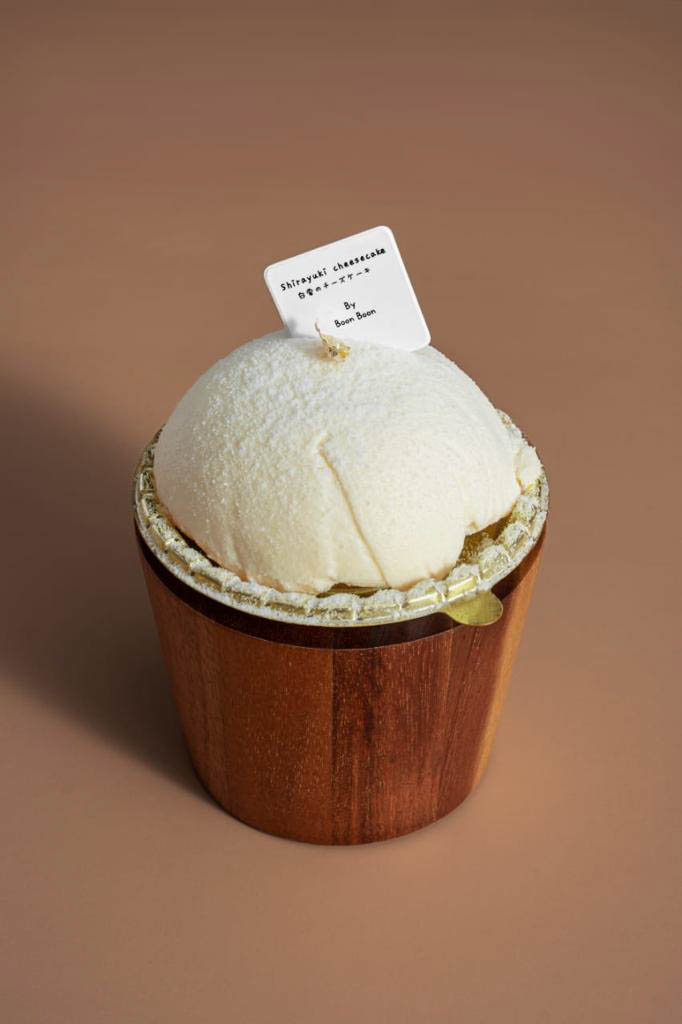 The set is a convenient way to try eight of Barbara's most recommended cheesecakes. Each one is different from each other - Barbara Baking Studio has done a lot of research and development to create its cheese mixes, using a variety of brands with distinct flavours and ingredients, resulting in cheesecakes of unique styles and flavours.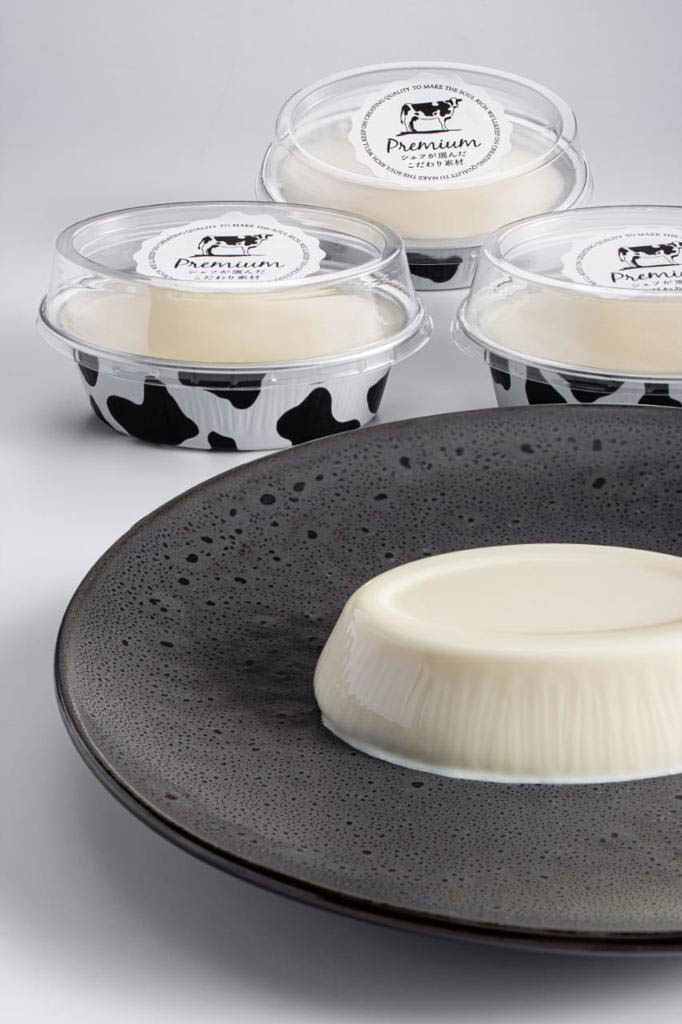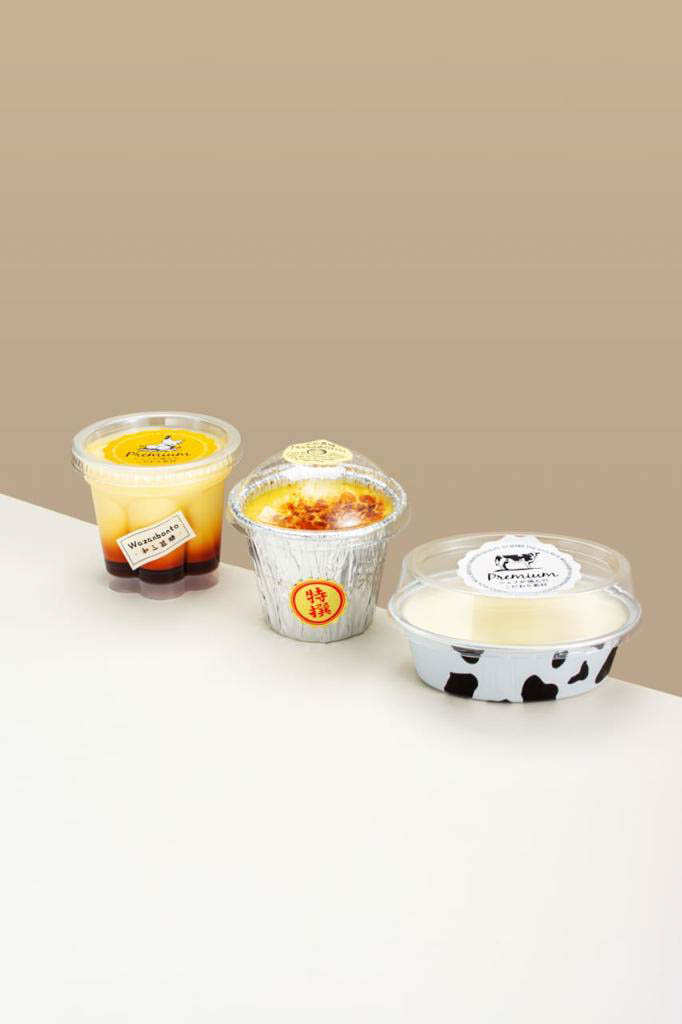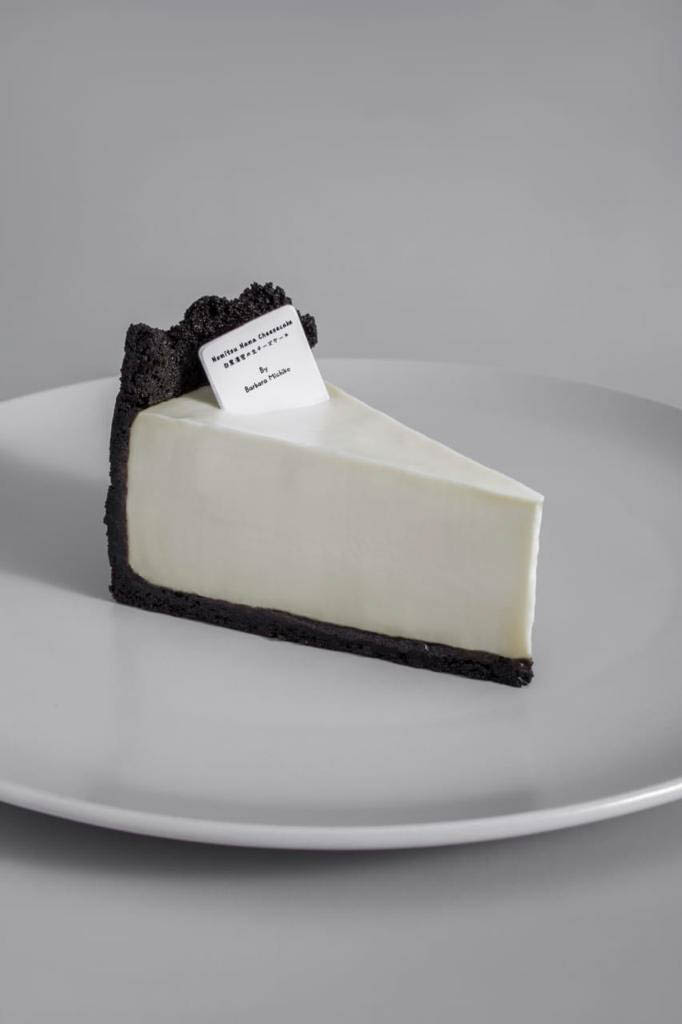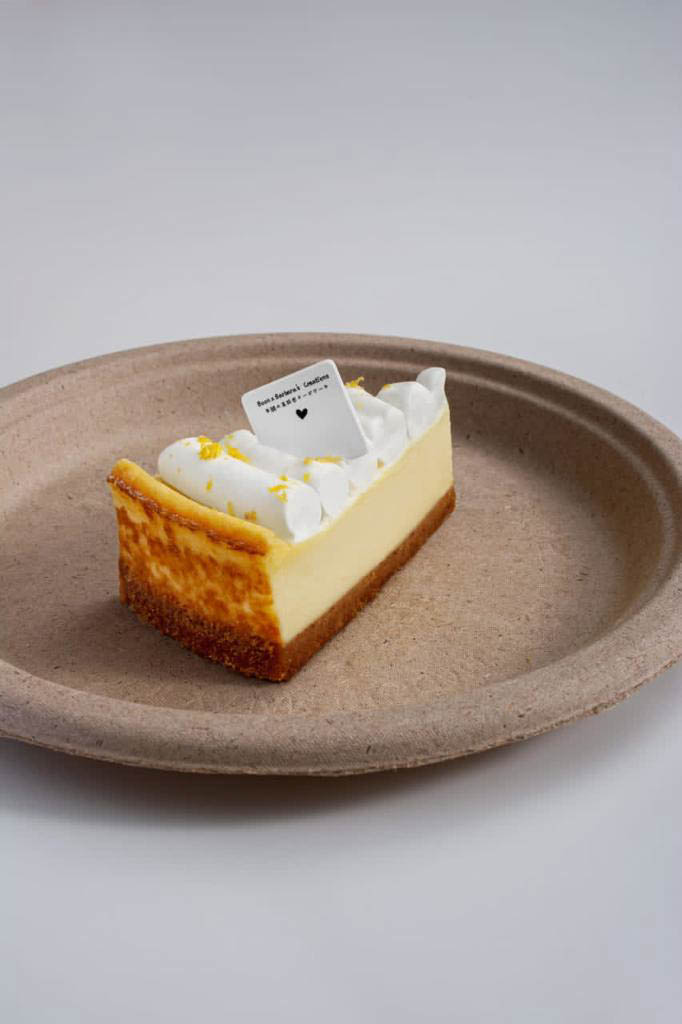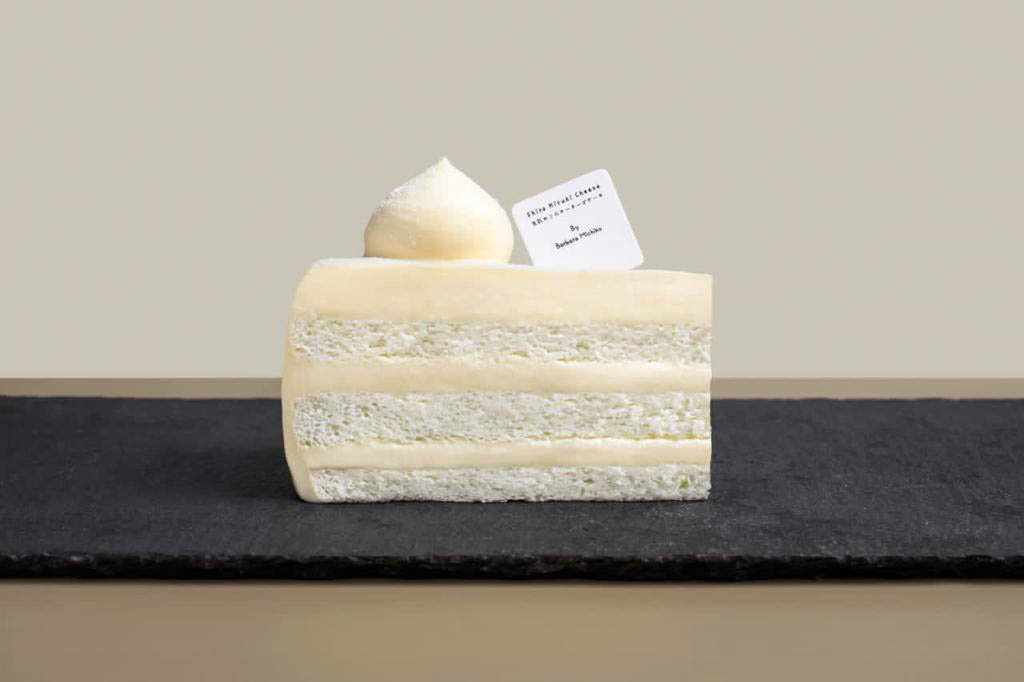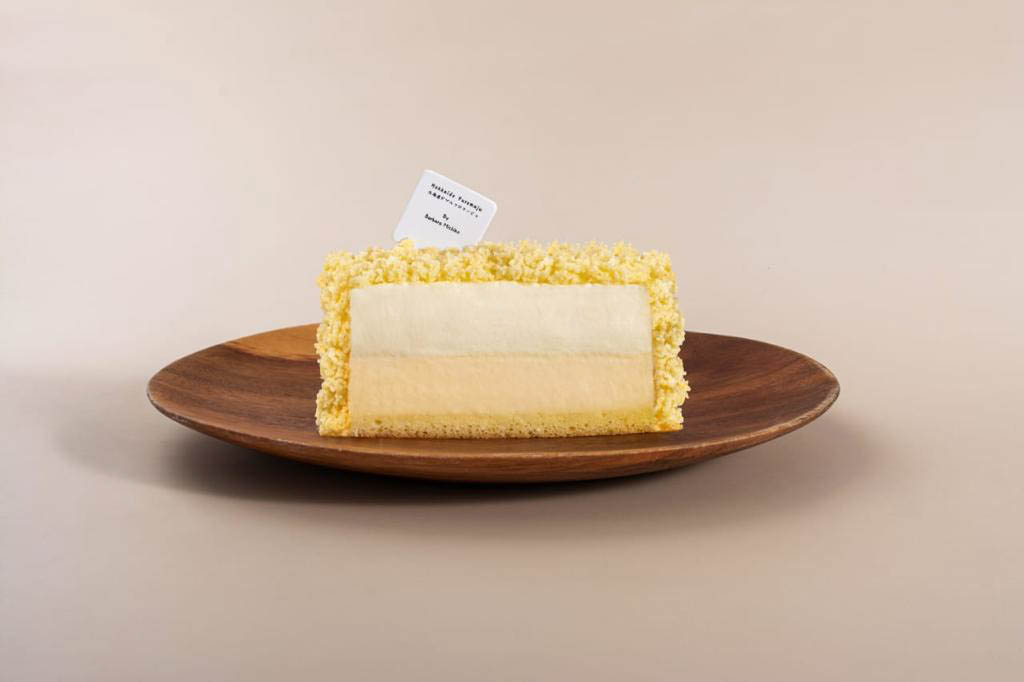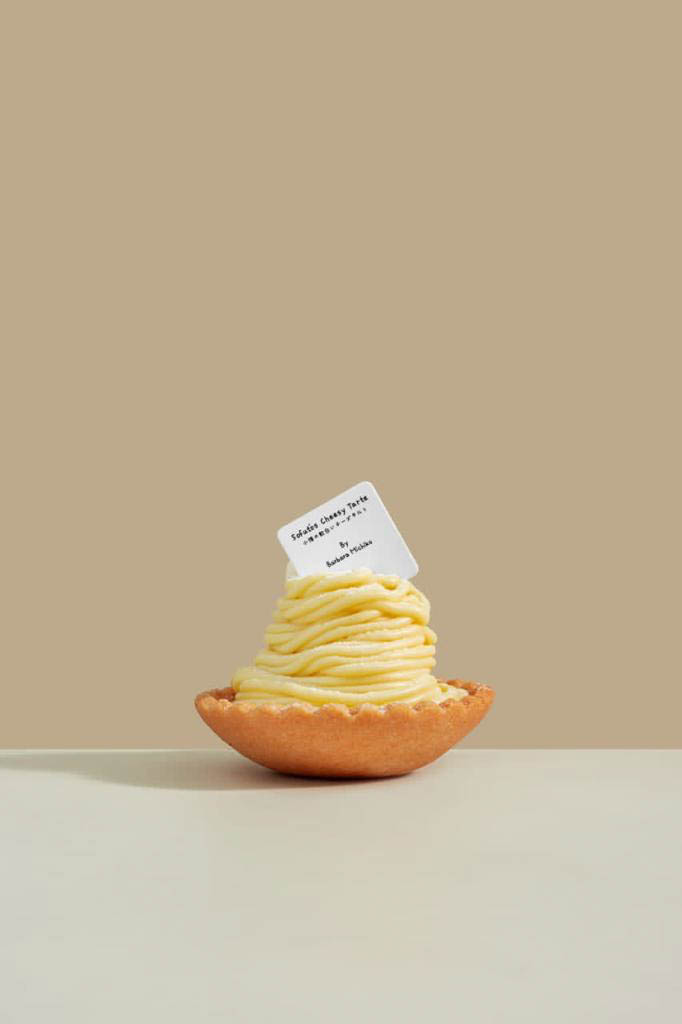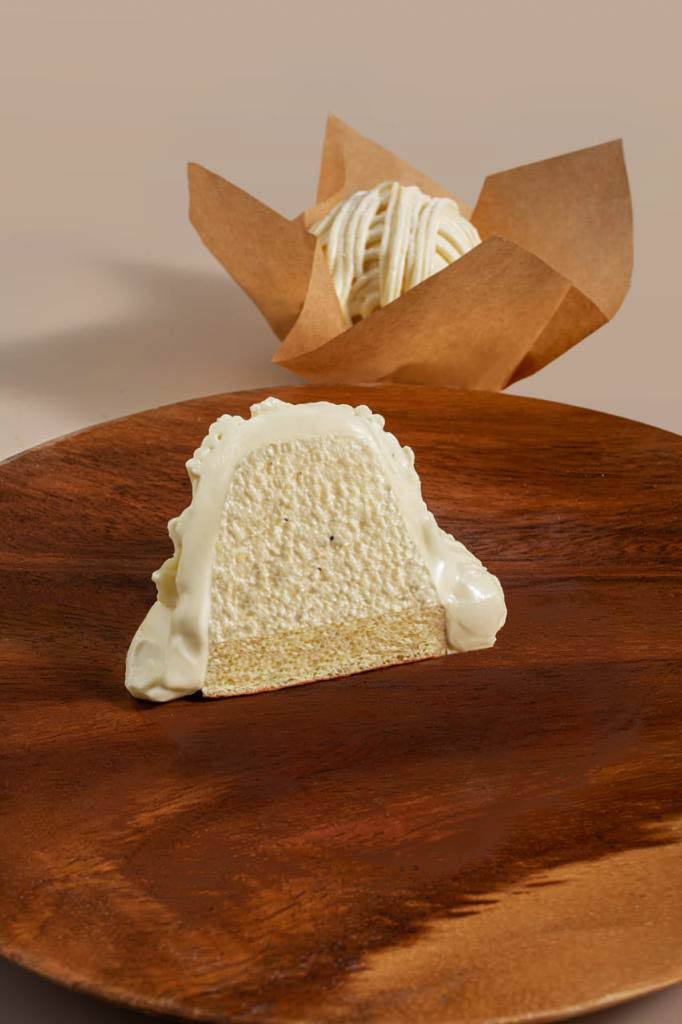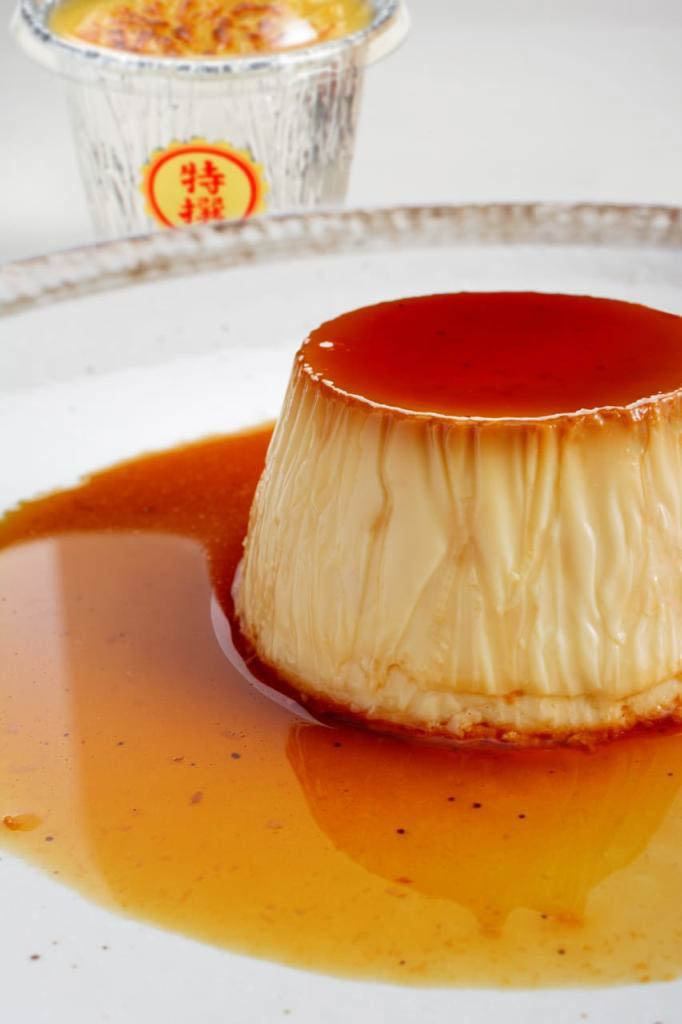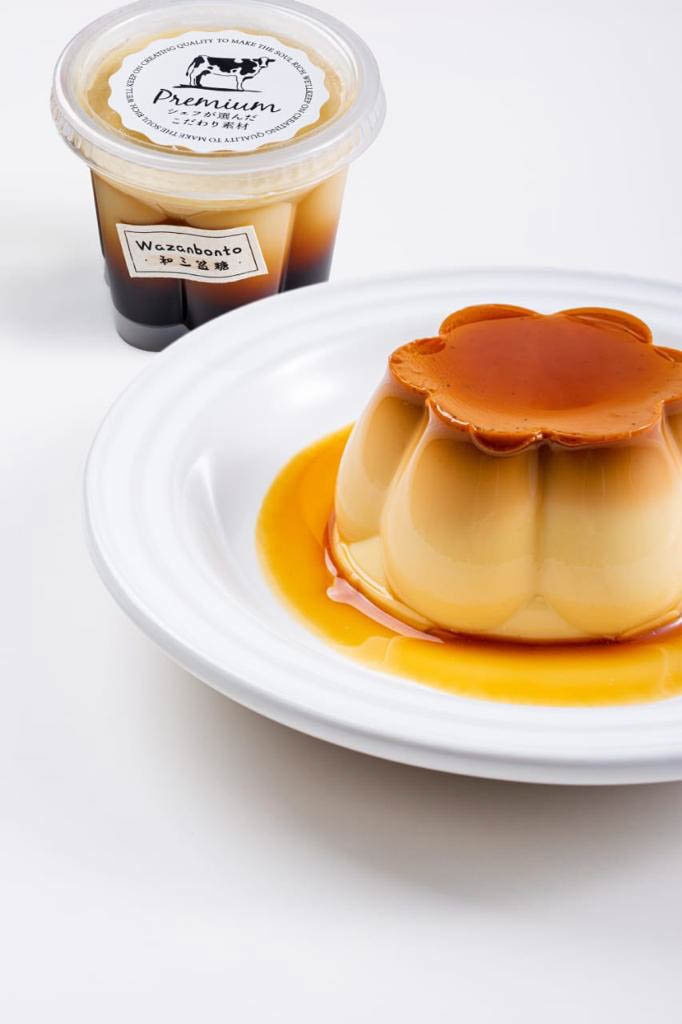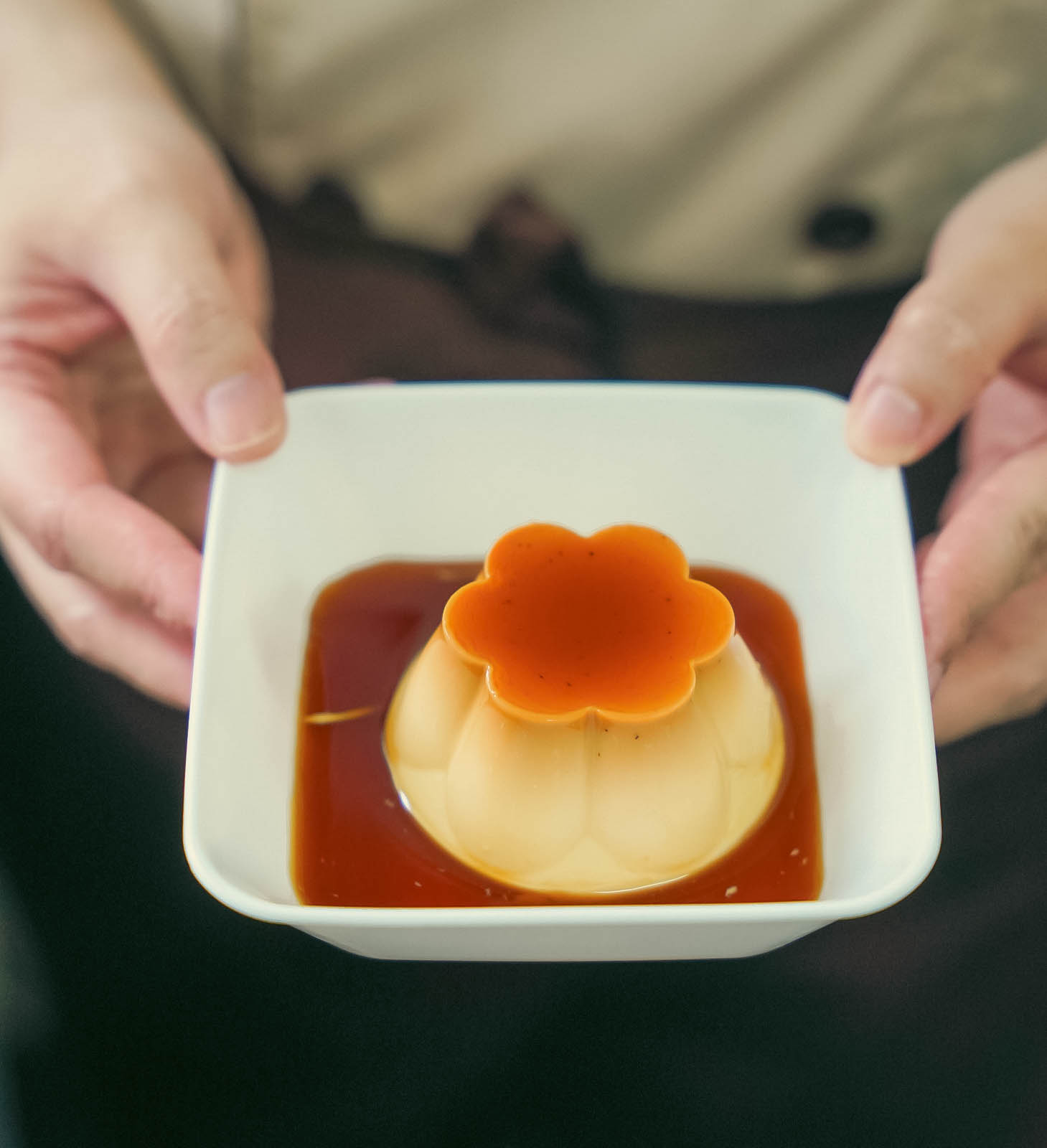 If you want to complete your Barbara Baking Studio cheesecake experience, also check out the Hokkaido Furomaju and Shiro Chizu Mont Blanc cheesecakes, as well as numerous other indulgences.
Another specialty is the pudding, made with Hokkaido milk and sugar, noticeably less sweet, with a tender, natural creaminess instead of an artificial gelatinous texture.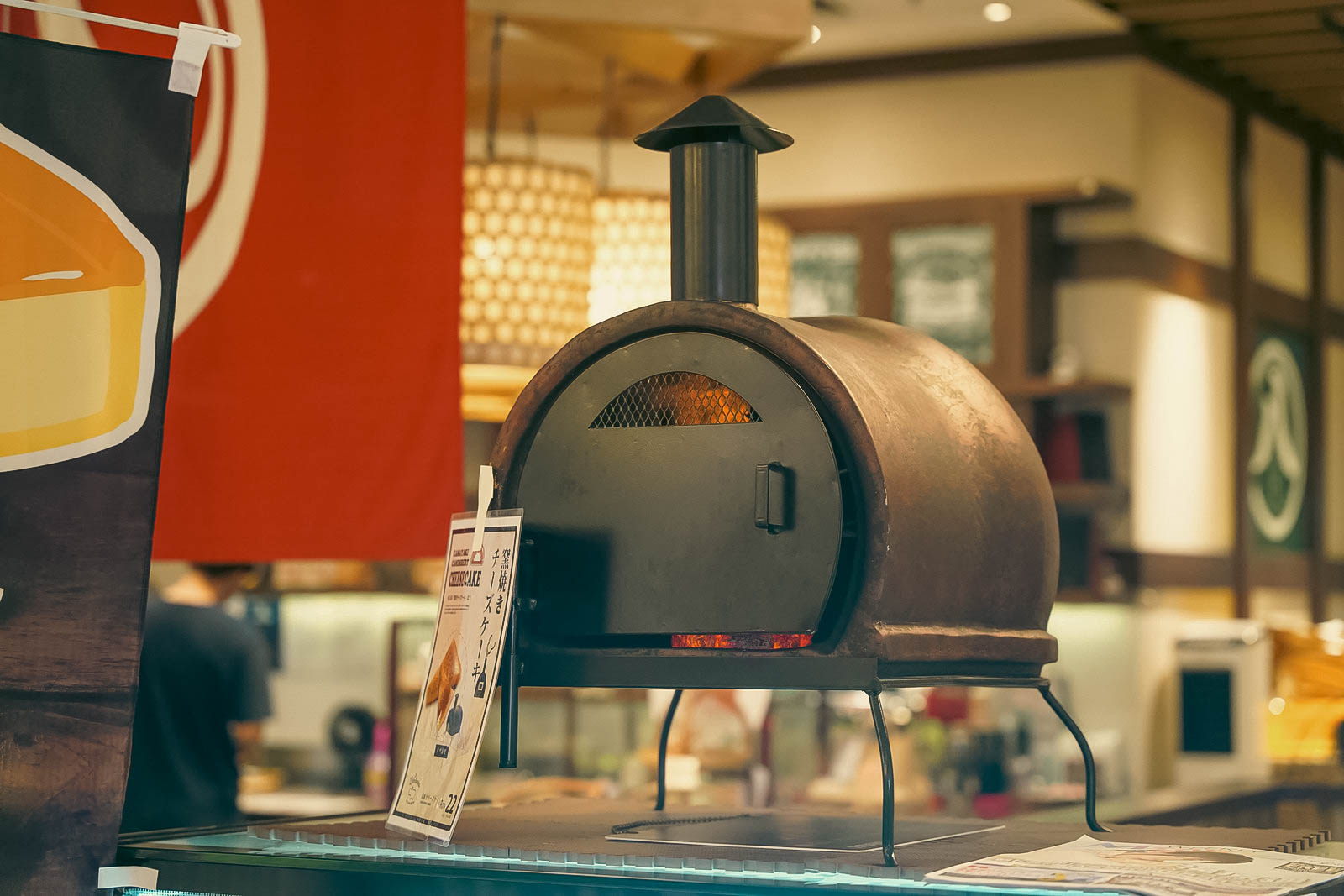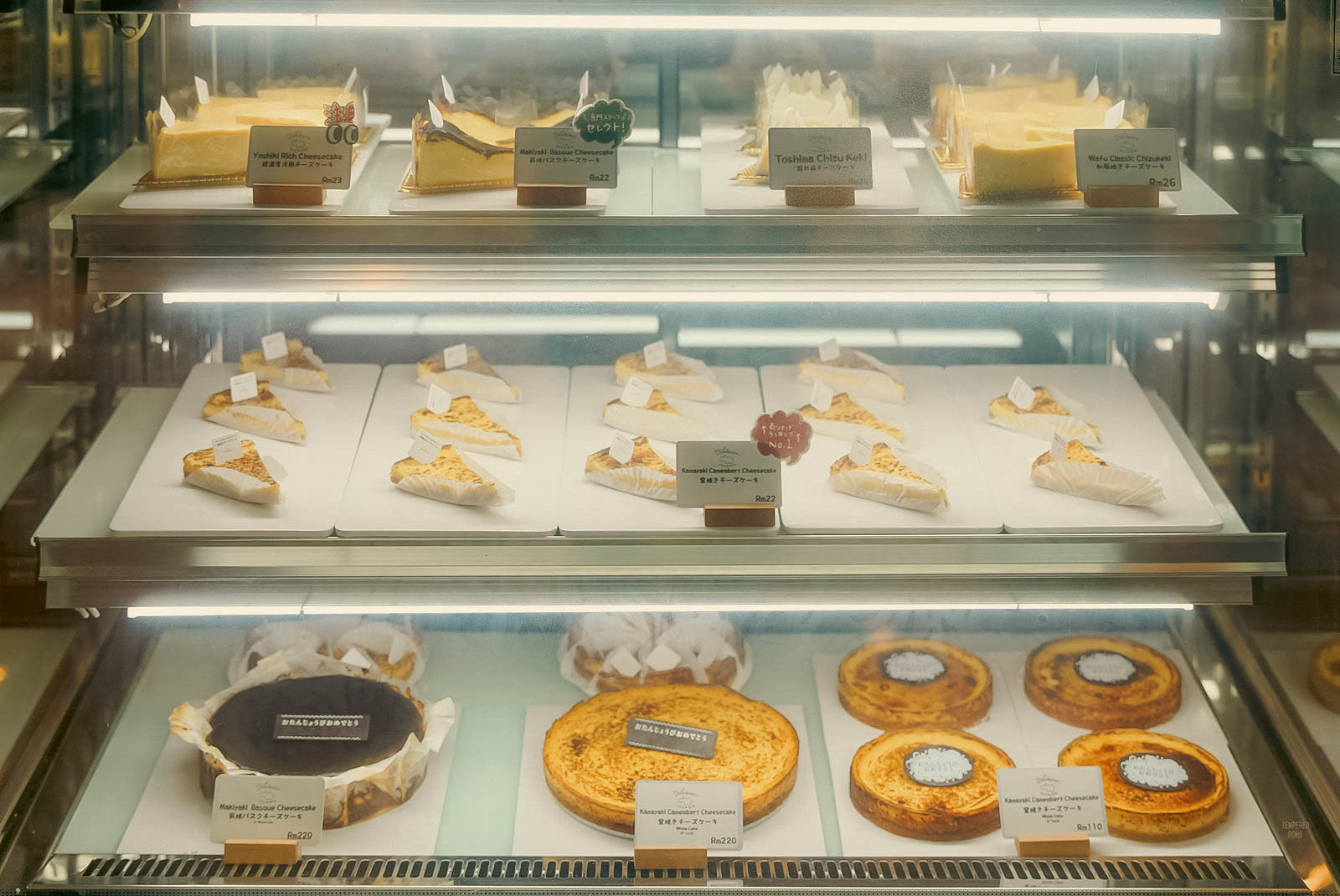 If you can't wait to check out Barbara Baking Studio's treats, head to  Bakery Cafe Hachi in 1 Mont Kiara, which has a corner dedicated to Barbara's temptations. You'll also find a charming mini replica of their special oven here.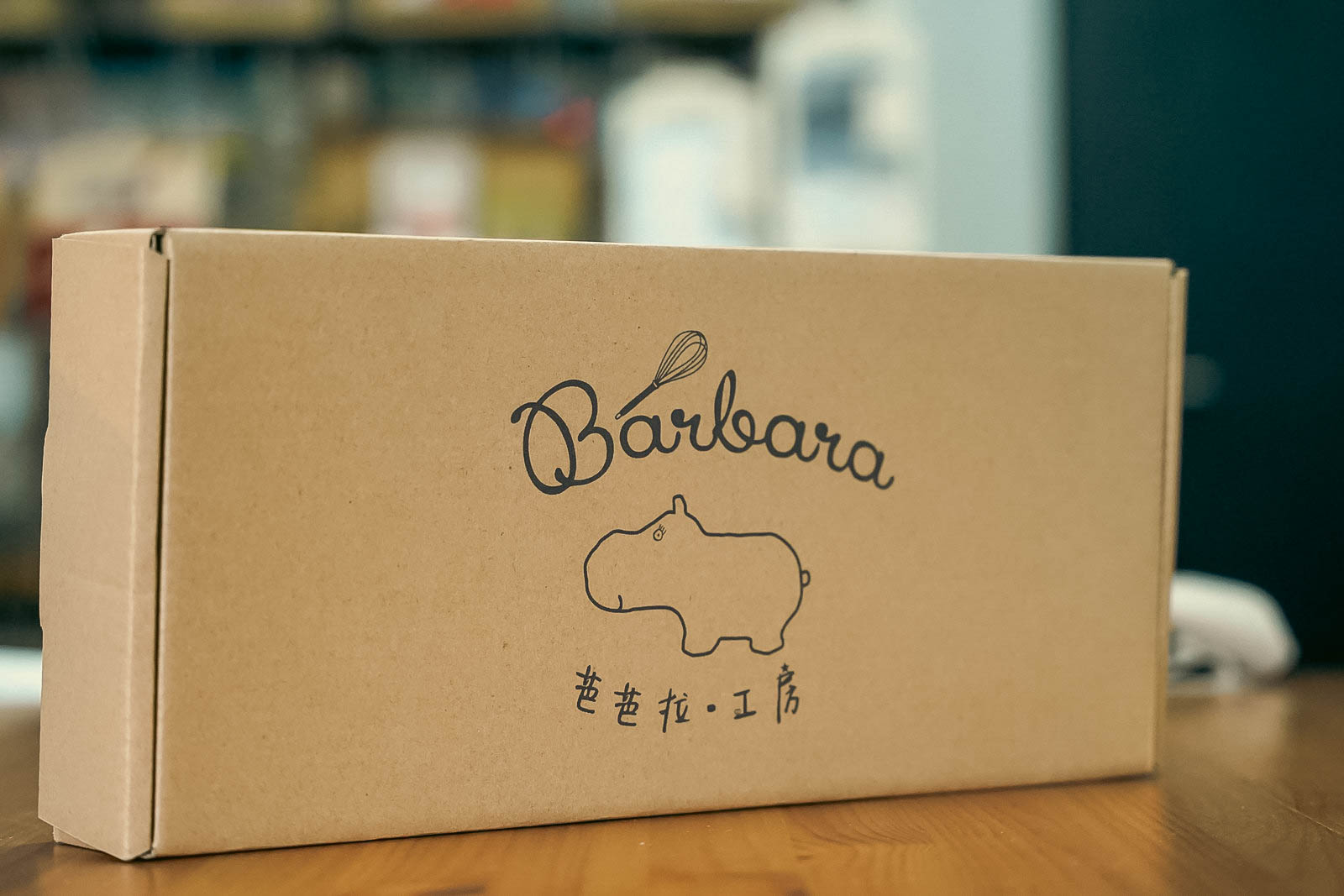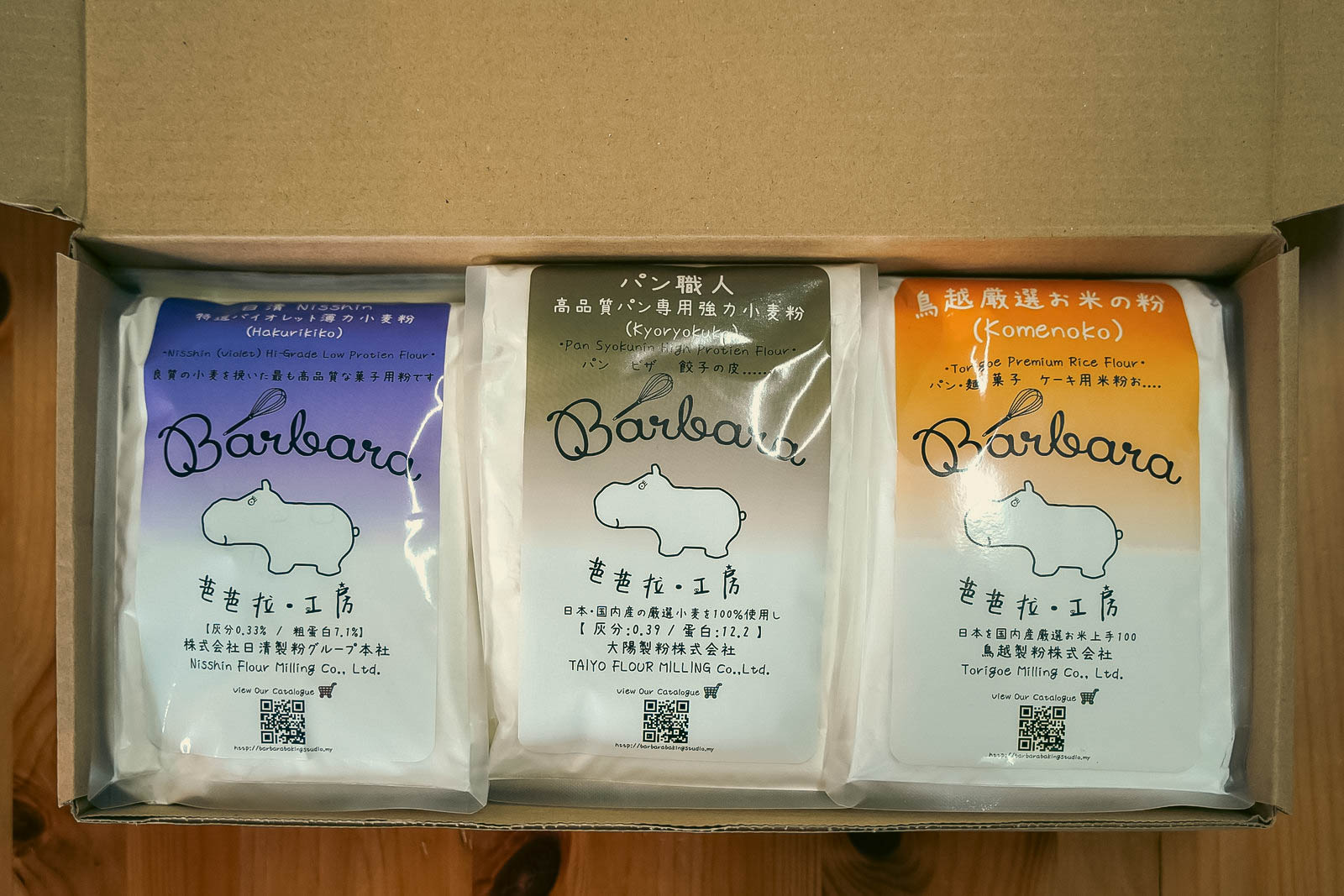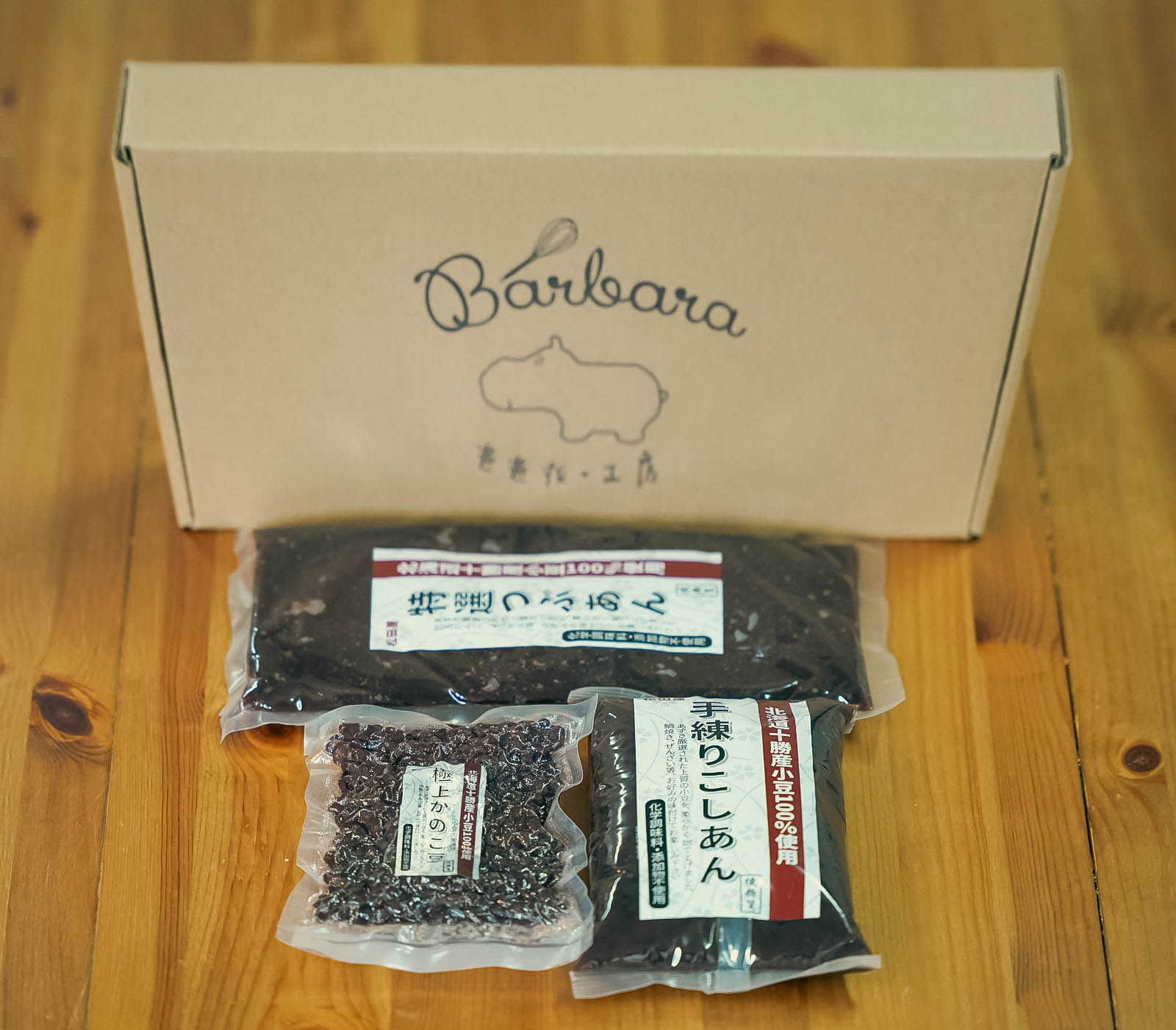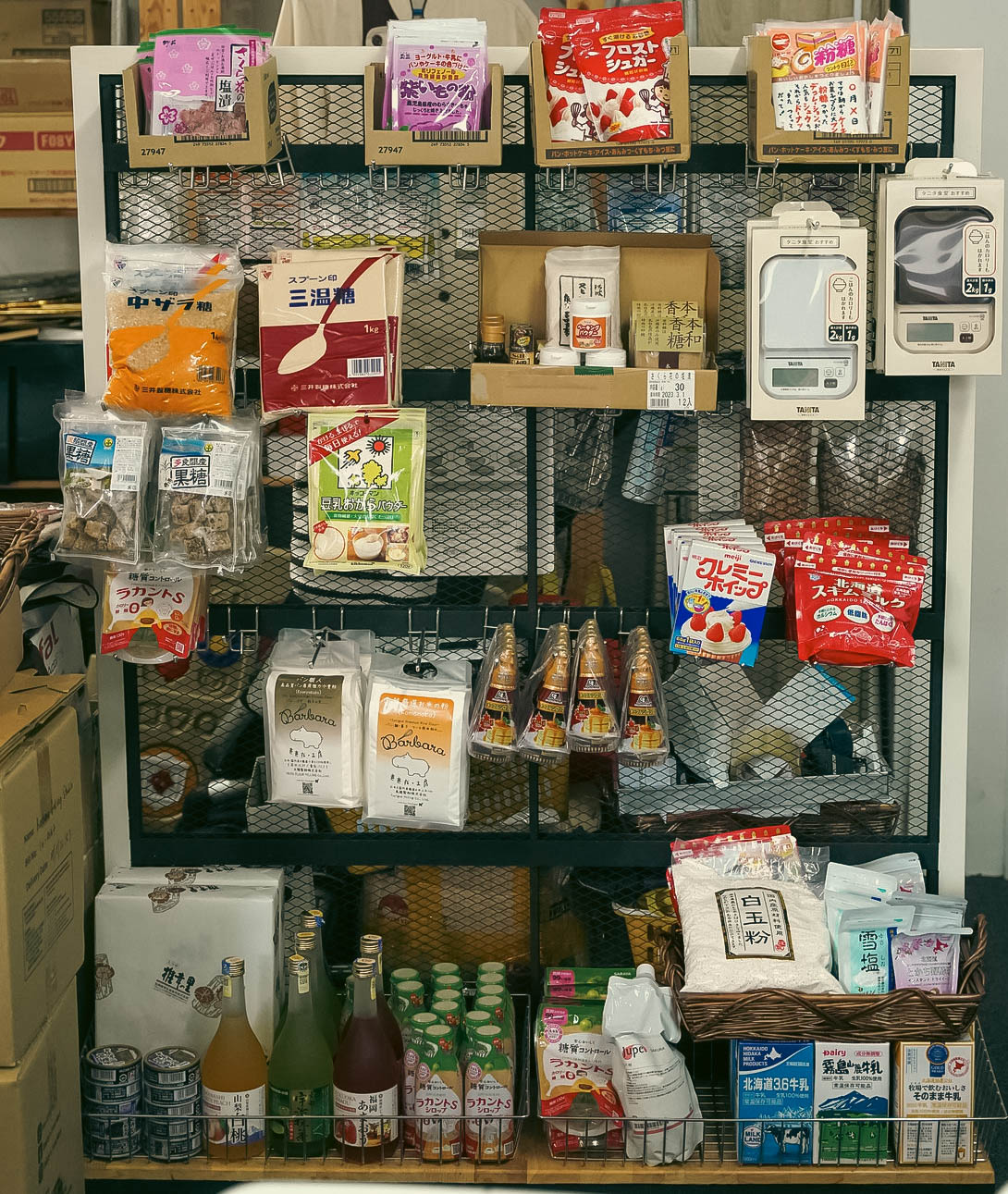 If you want to bake like Barbara, start by visiting her online store, stocked with plenty of premium products, including flour, such as the Komeko gluten-free rice flour that's highly recommended by Barbara for most cheesecakes, as well as high-protein flour for breads.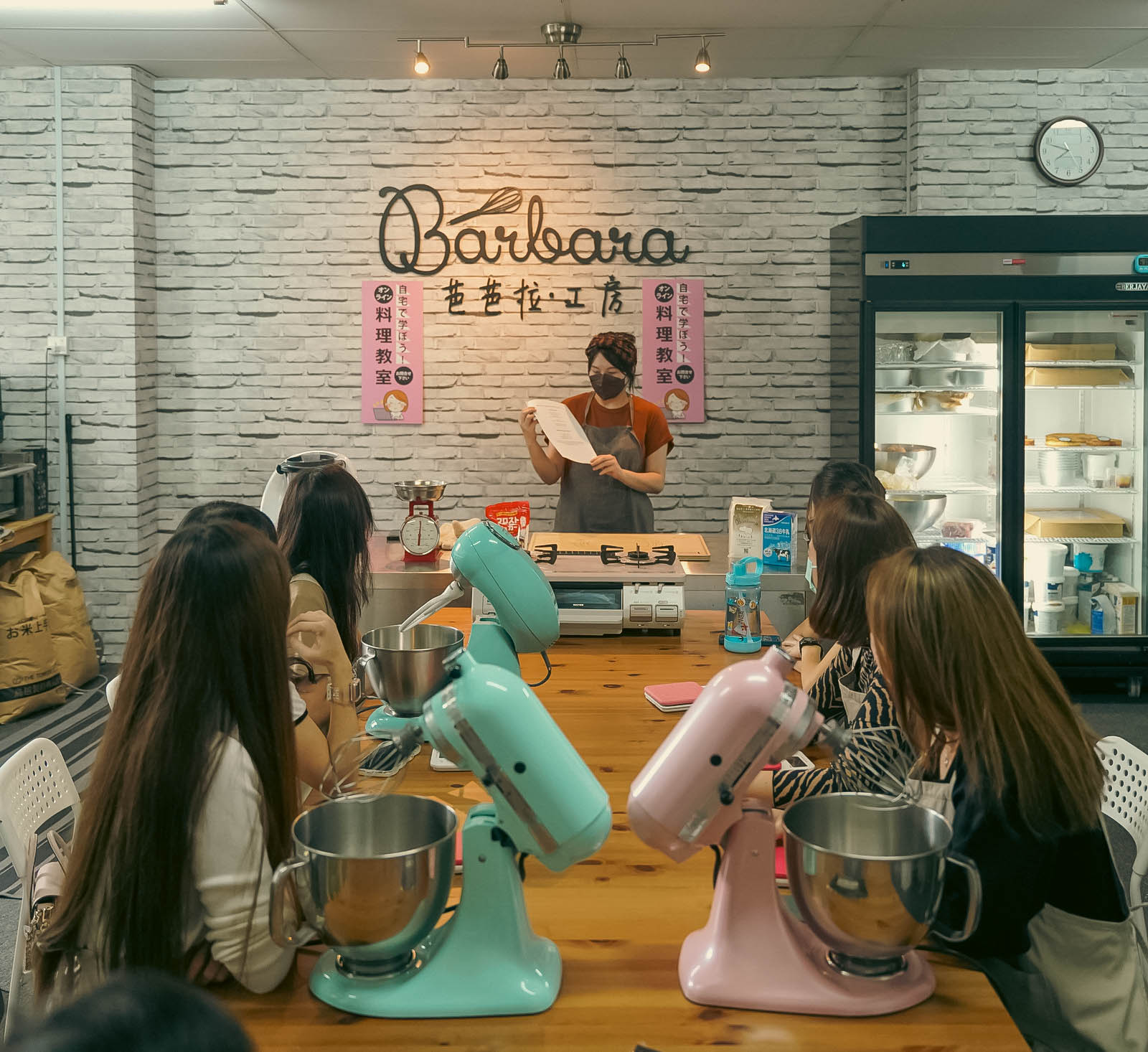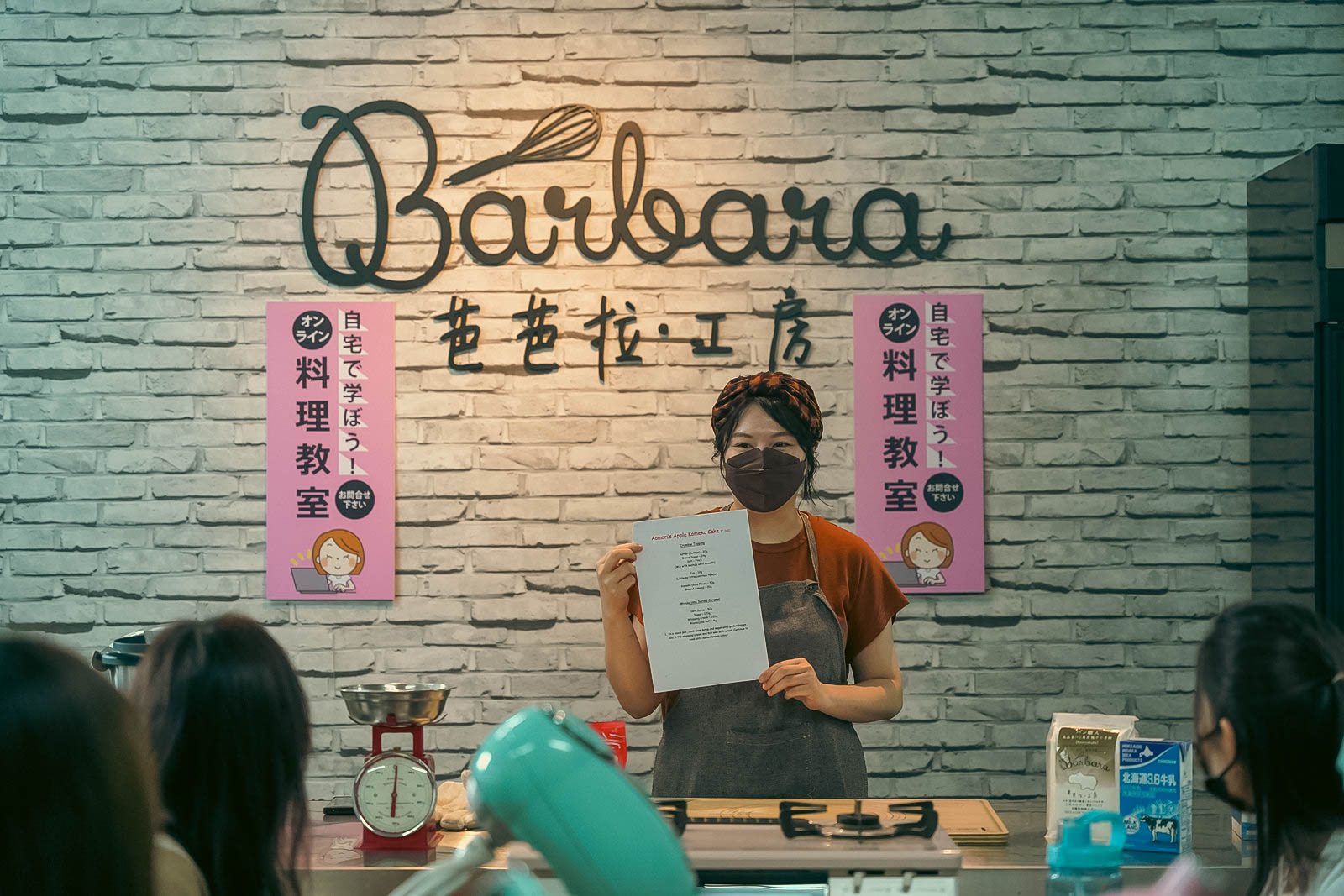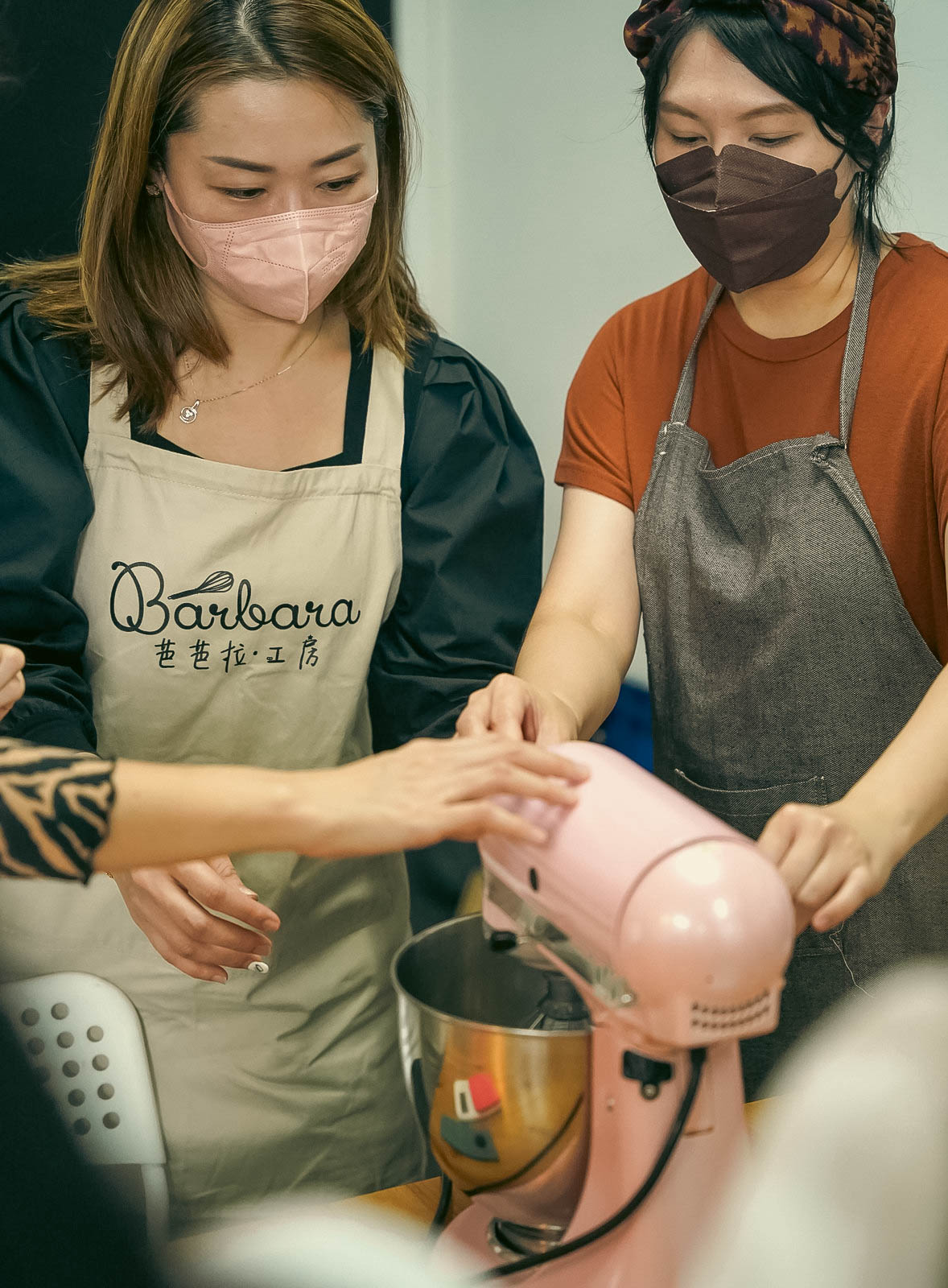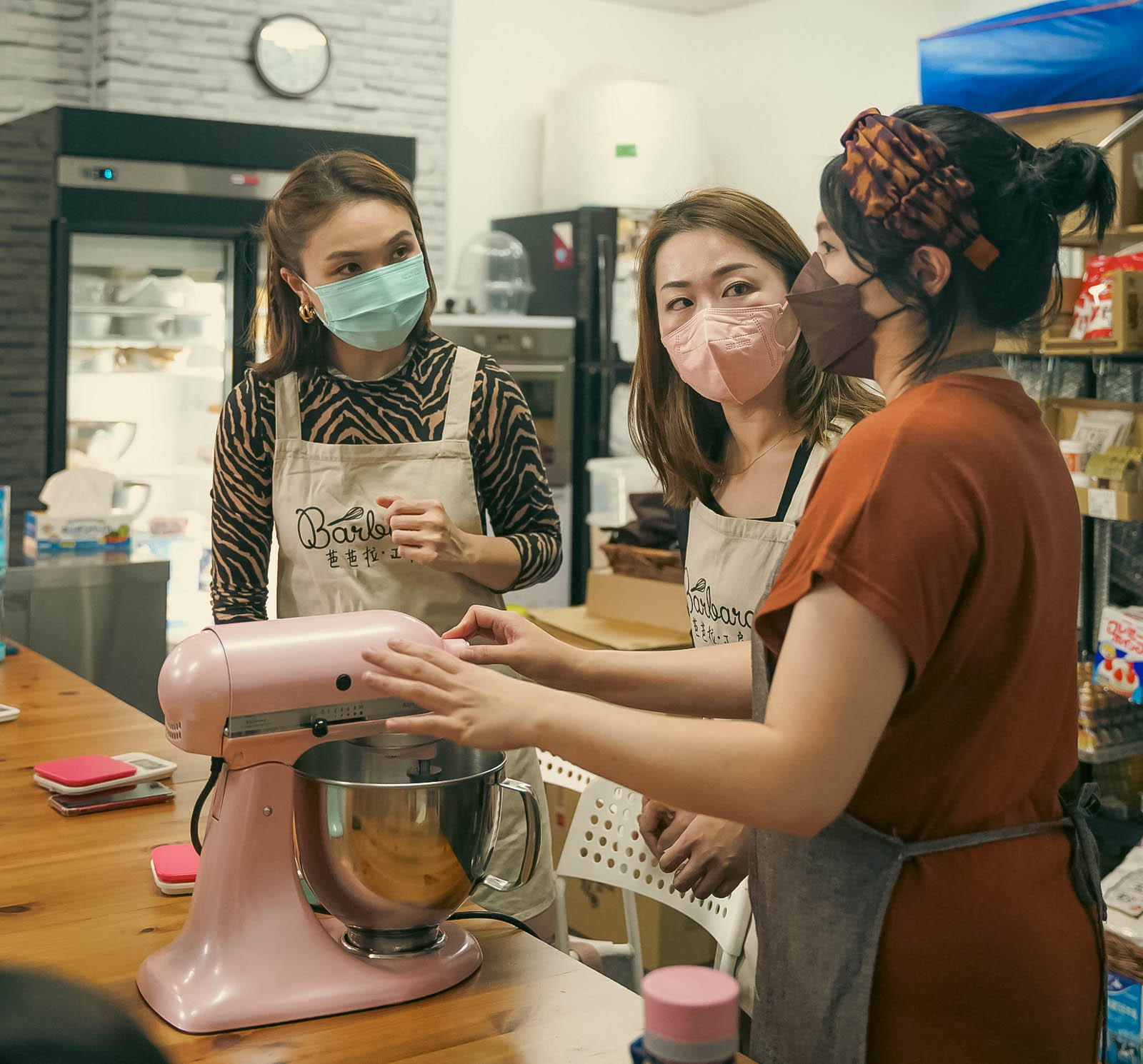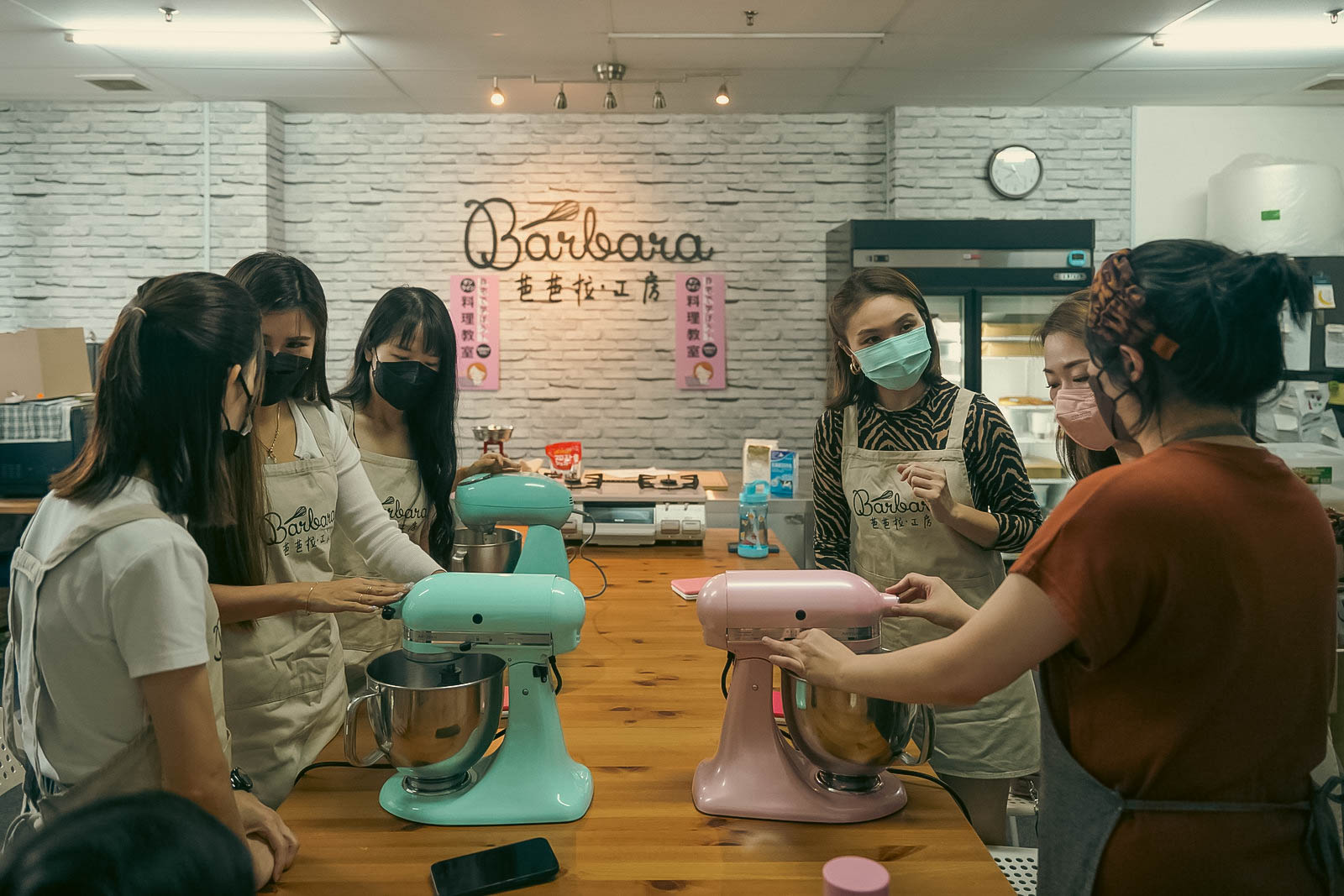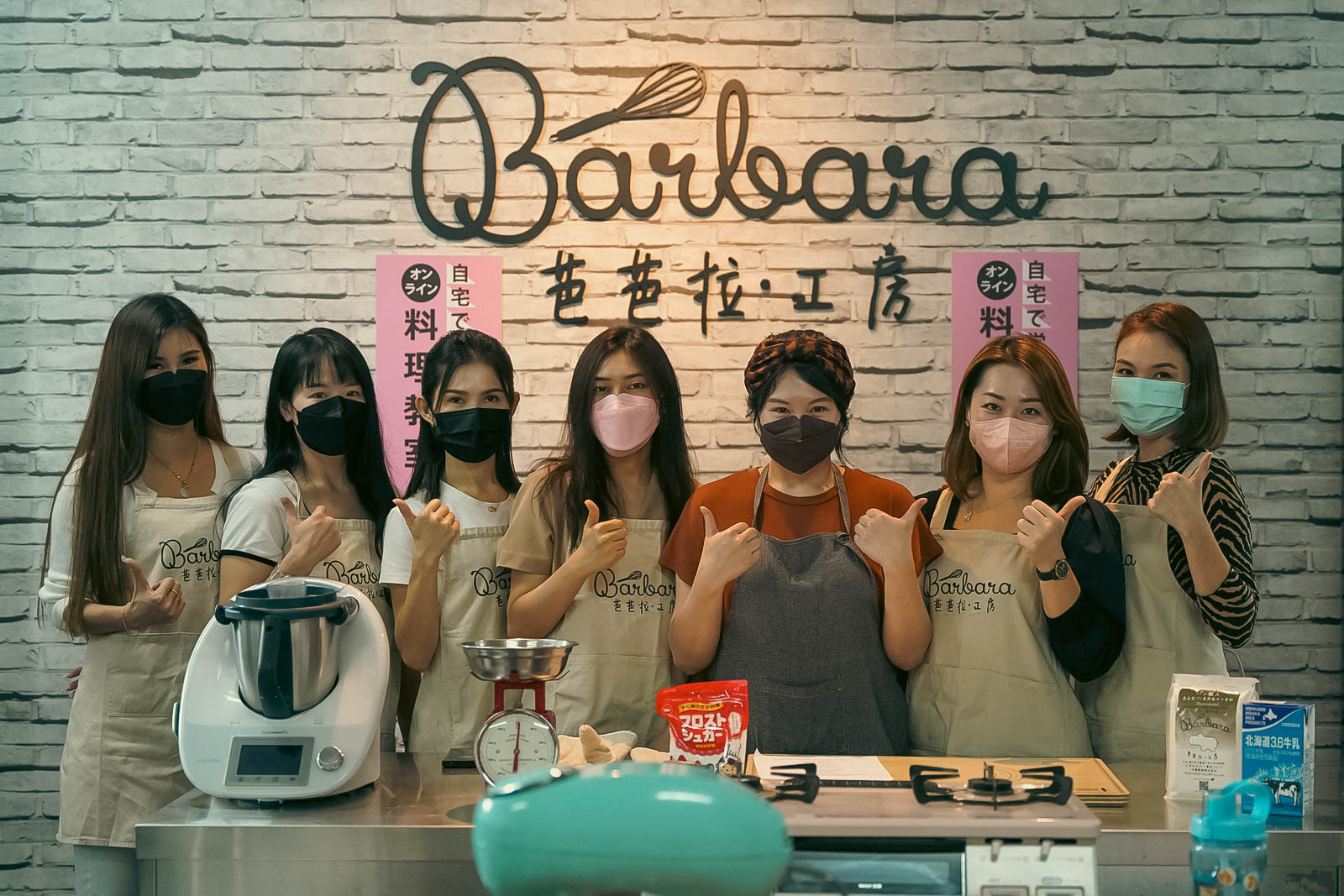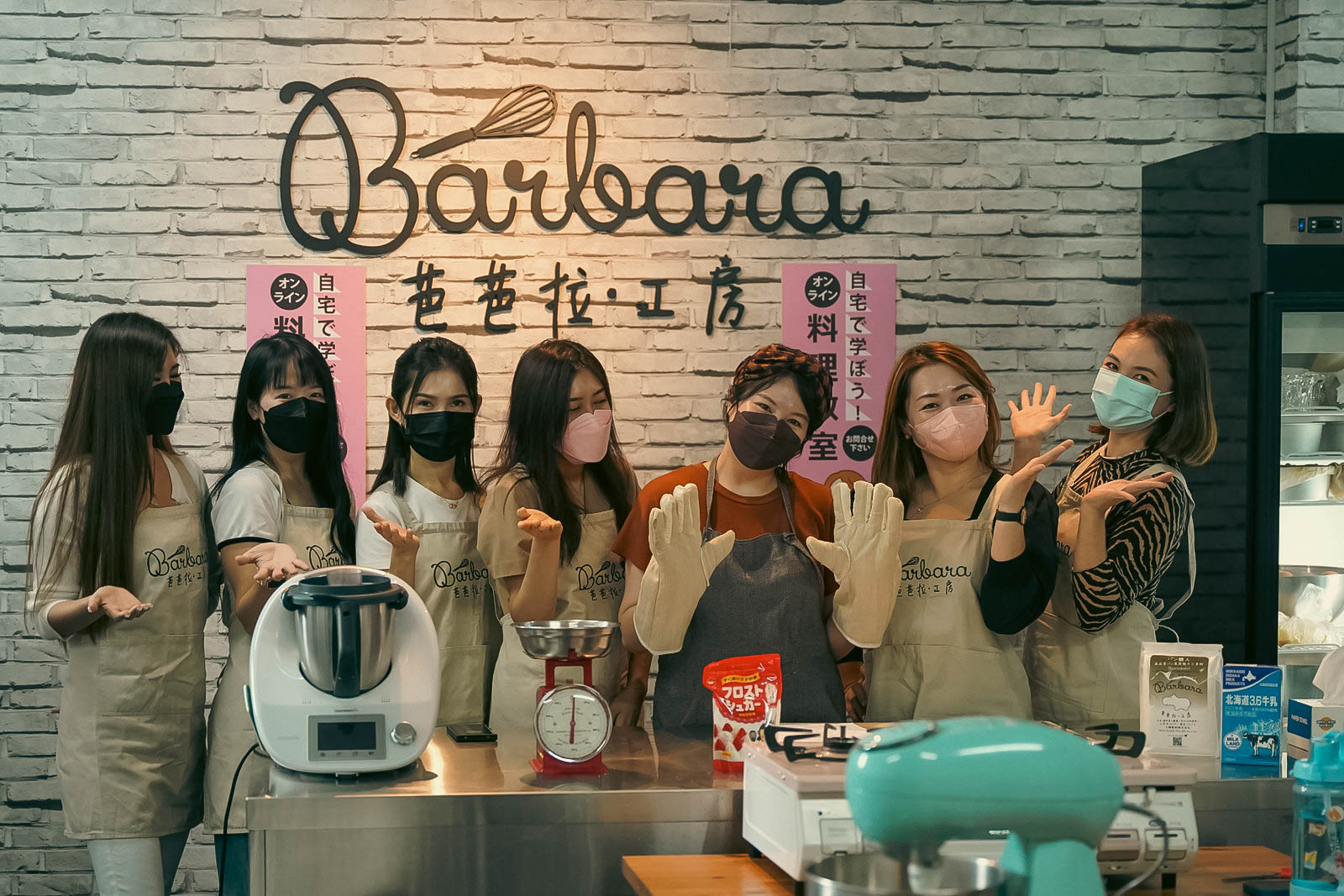 Bolster your baking capabilities with valuable lessons at Barbara's baking workshops, including online classes, small group classes at Barbara's studio in Arcoris Mont Kiara, and one-on-one private classes - every budding baker has an opportunity to learn from Barbara!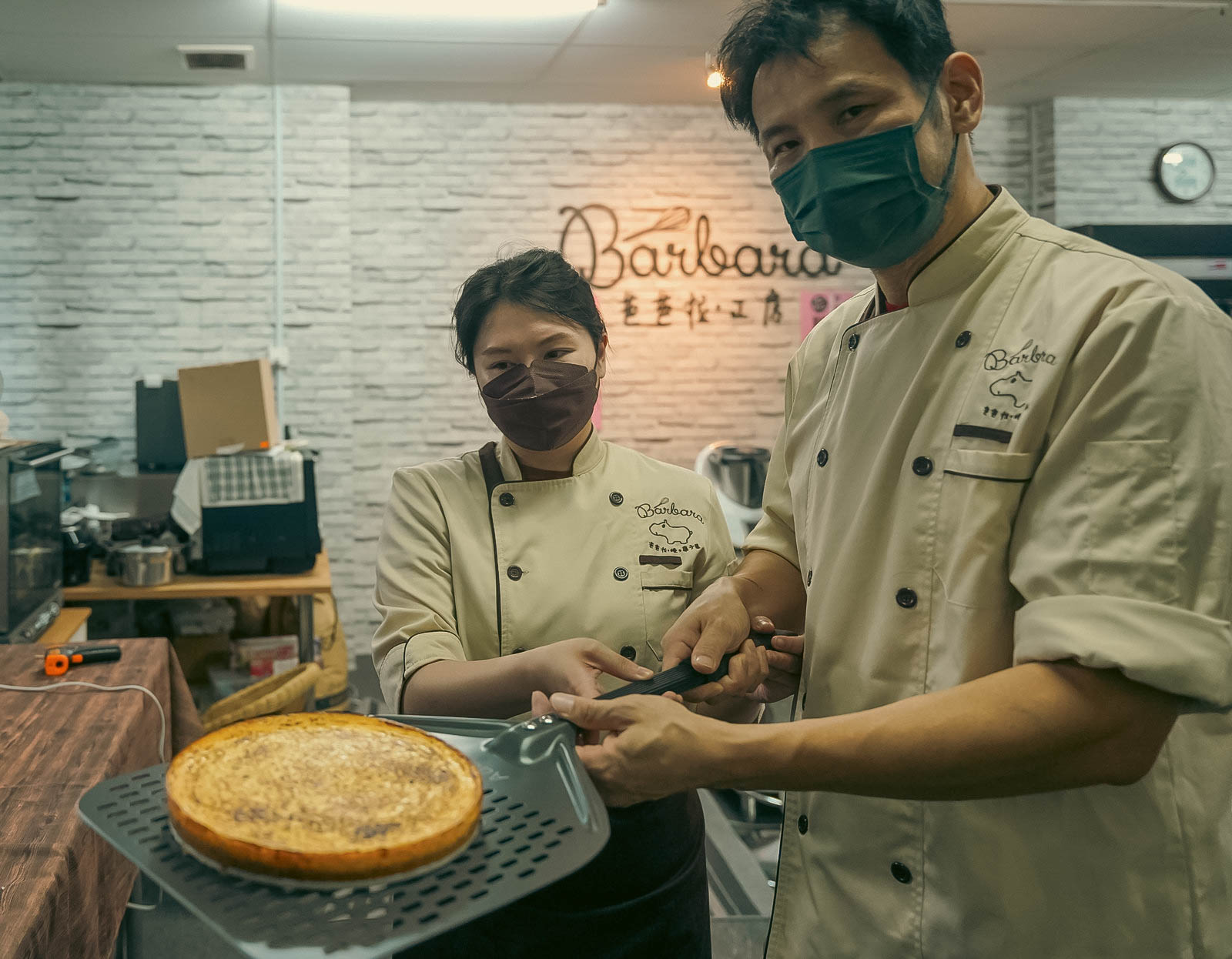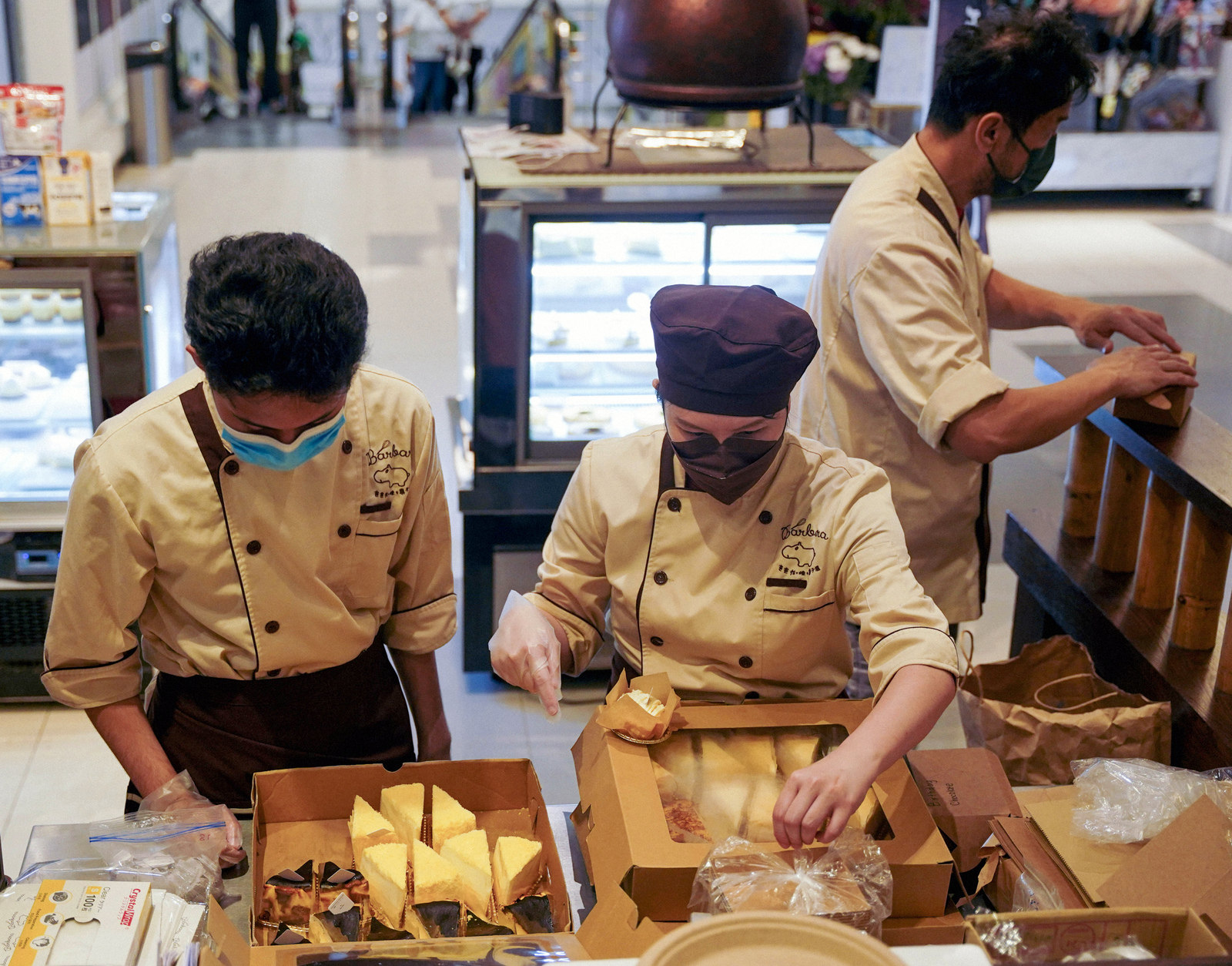 Barbara Baking Studio
Official website: 
Retail store: Unit G-20, 1 Mont Kiara, 1 Jalan Kiara,  Mont Kiara, 50480, Kuala Lumpur. 
Message Barbara Baking Studio on WhatsApp: