Alimama Kopitiam, Kepong
December 9, 2022
---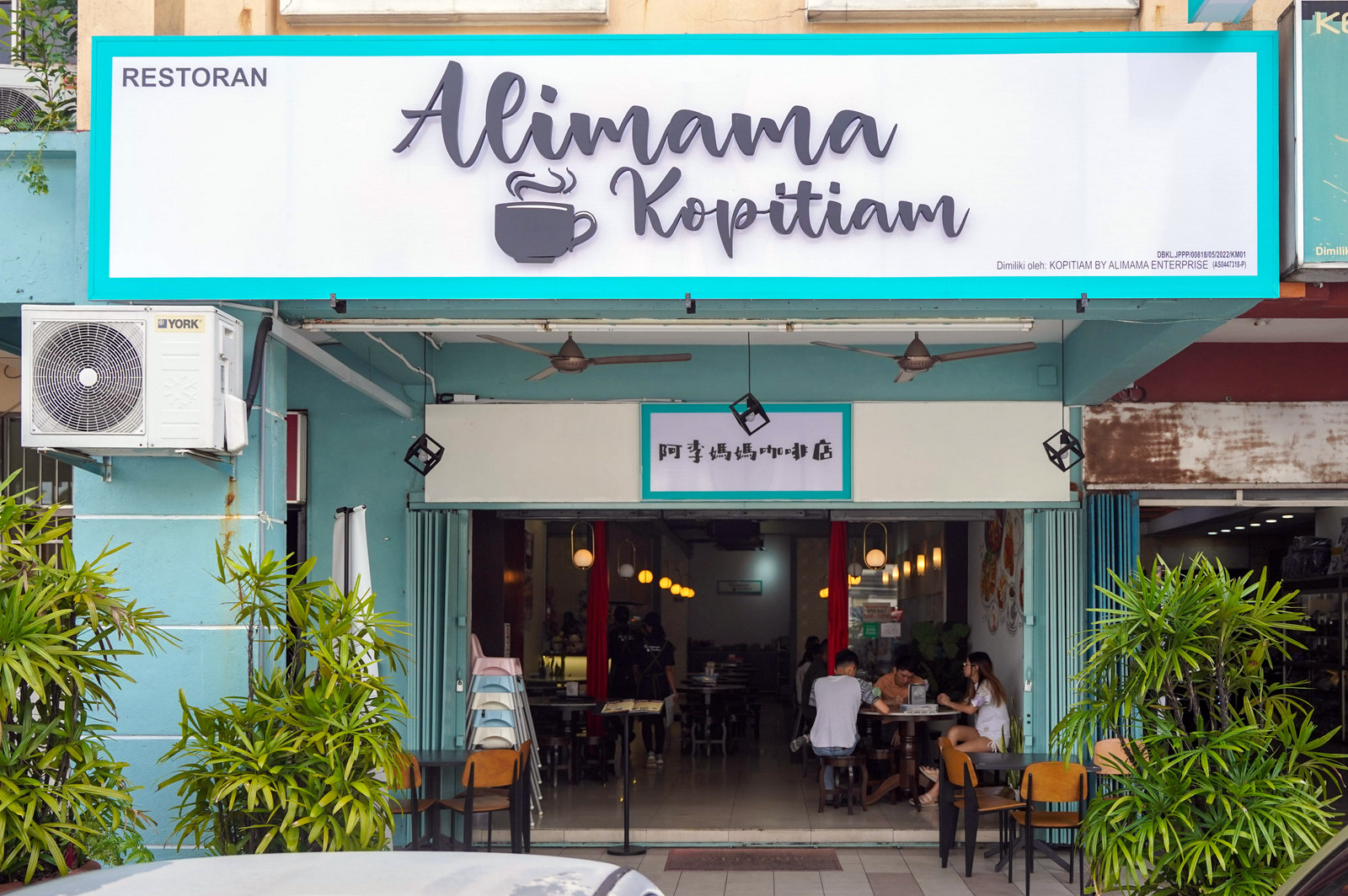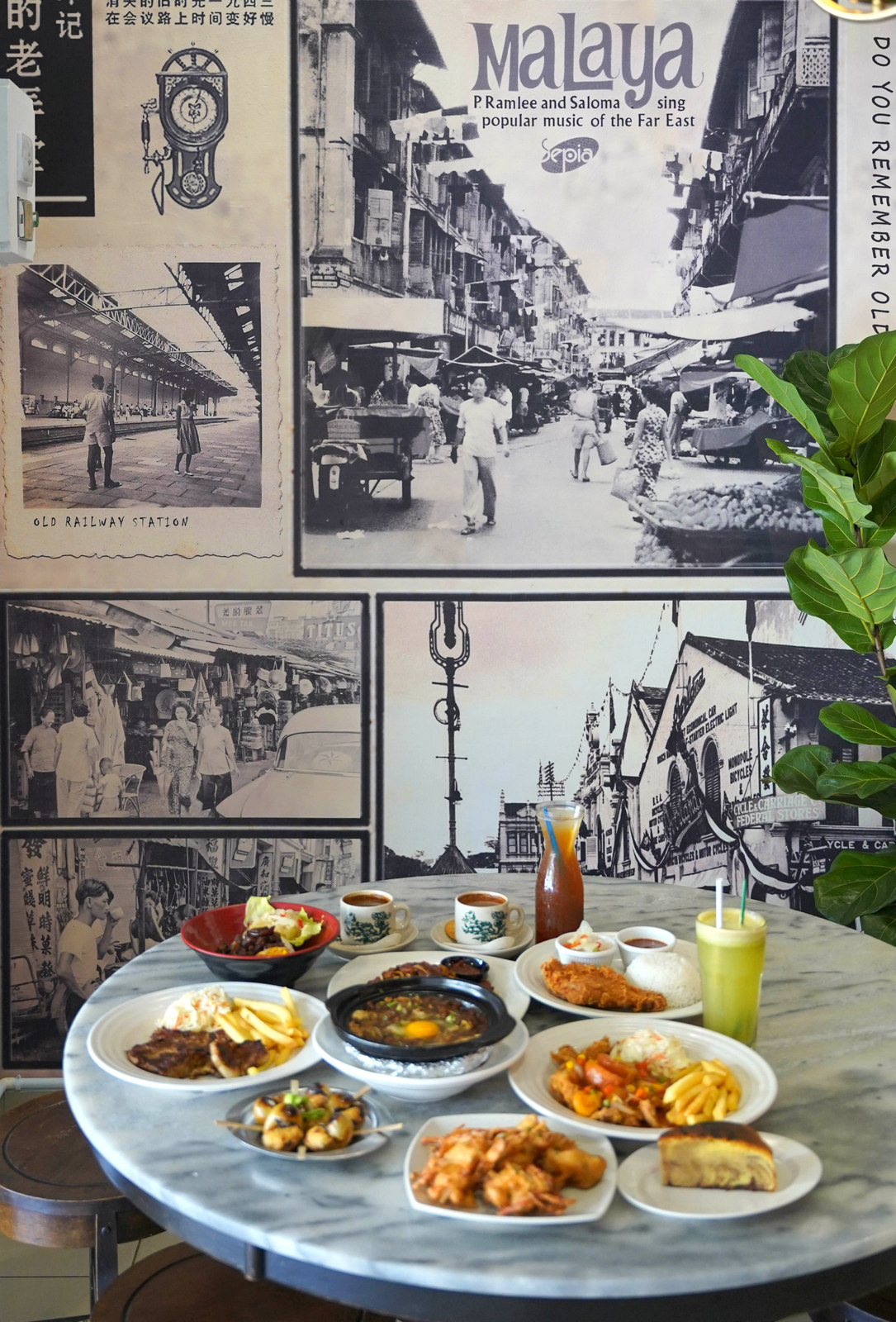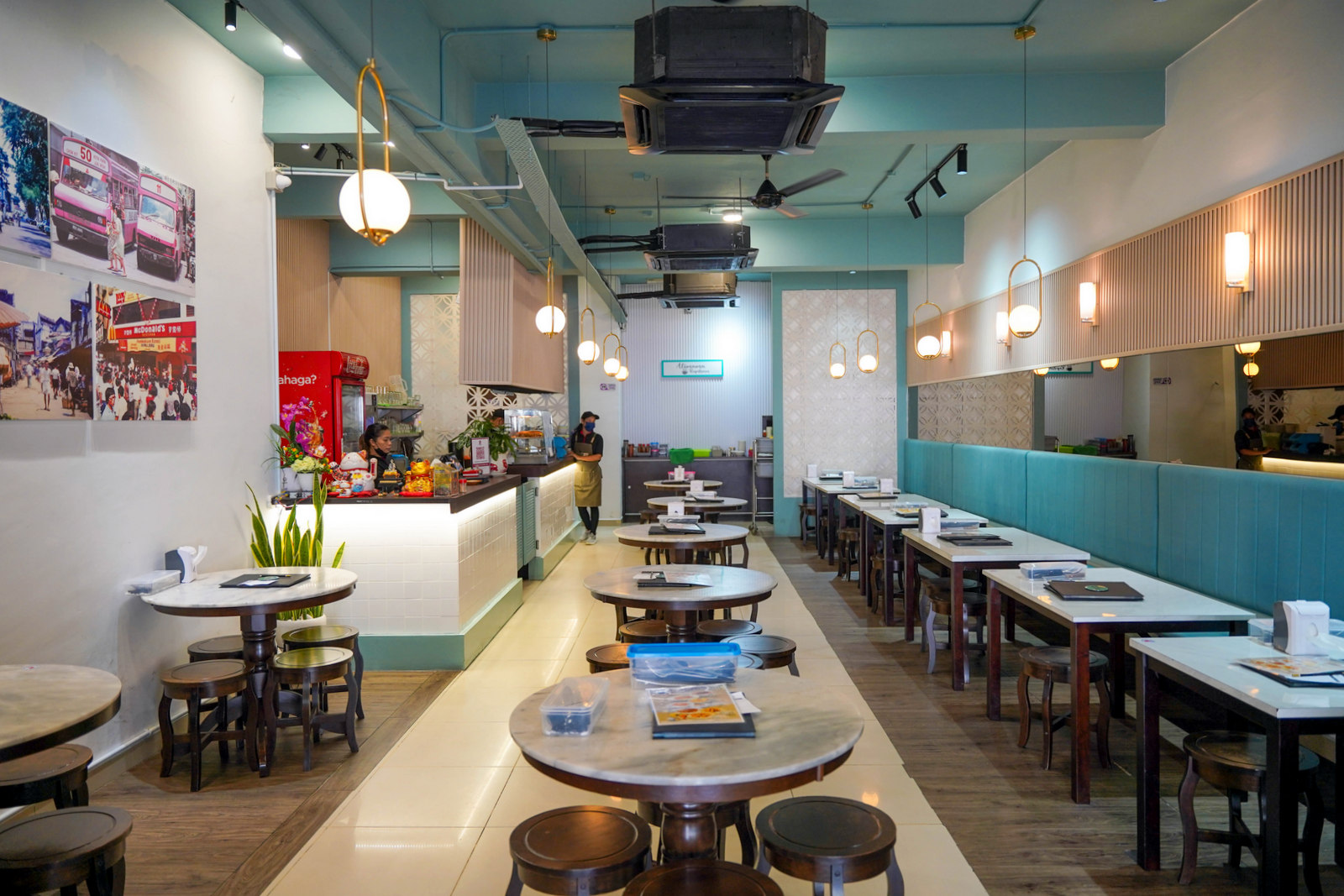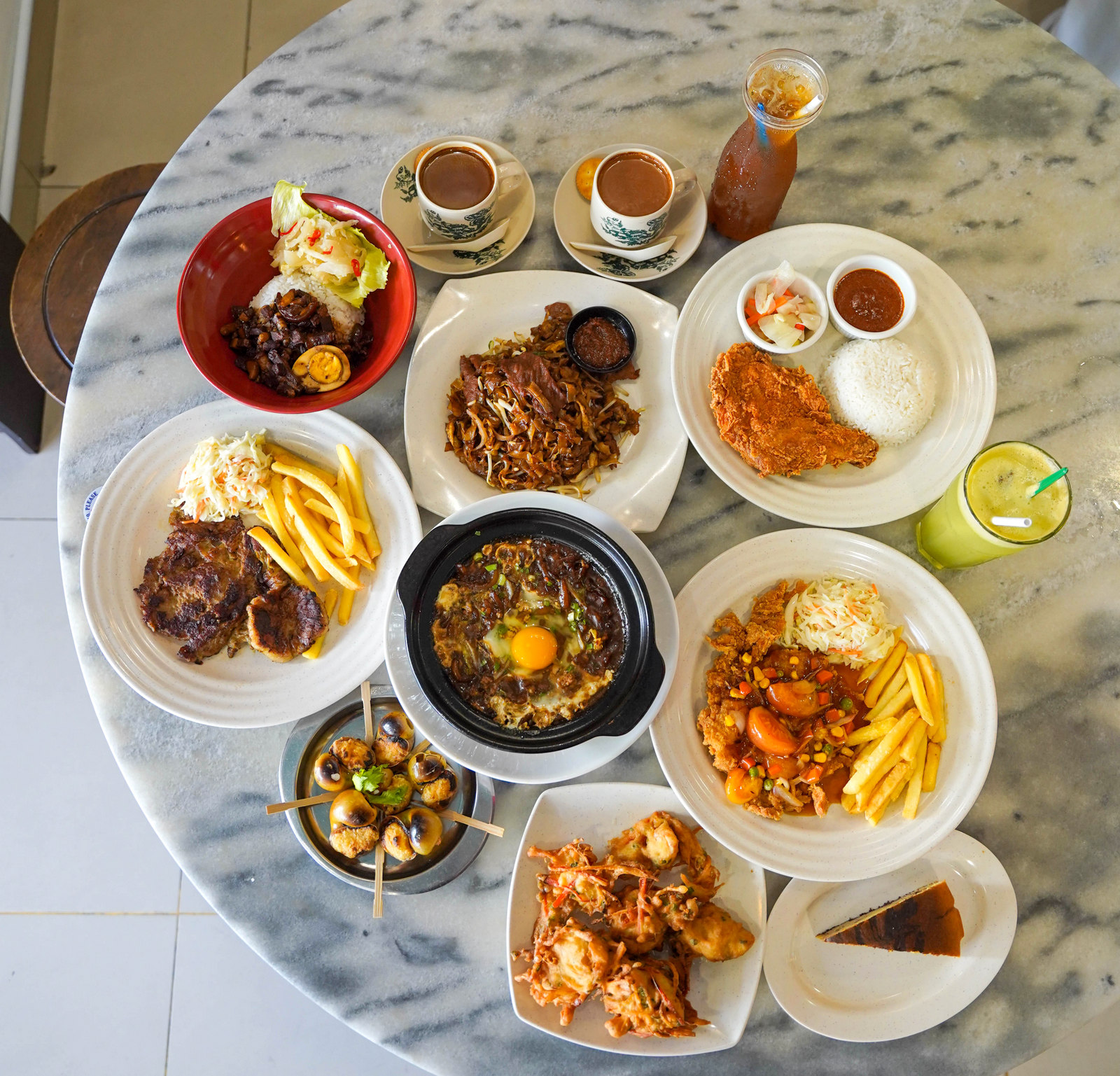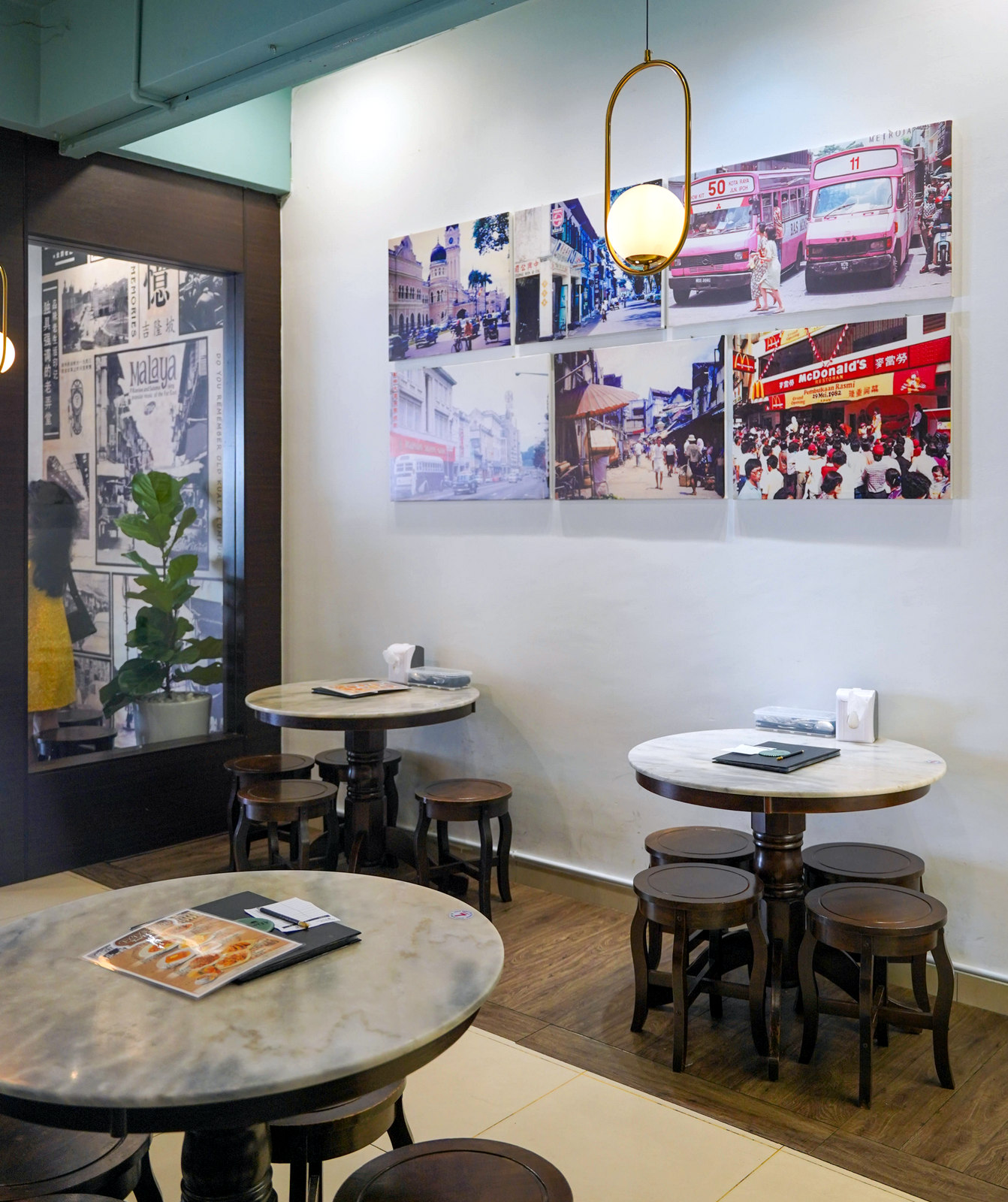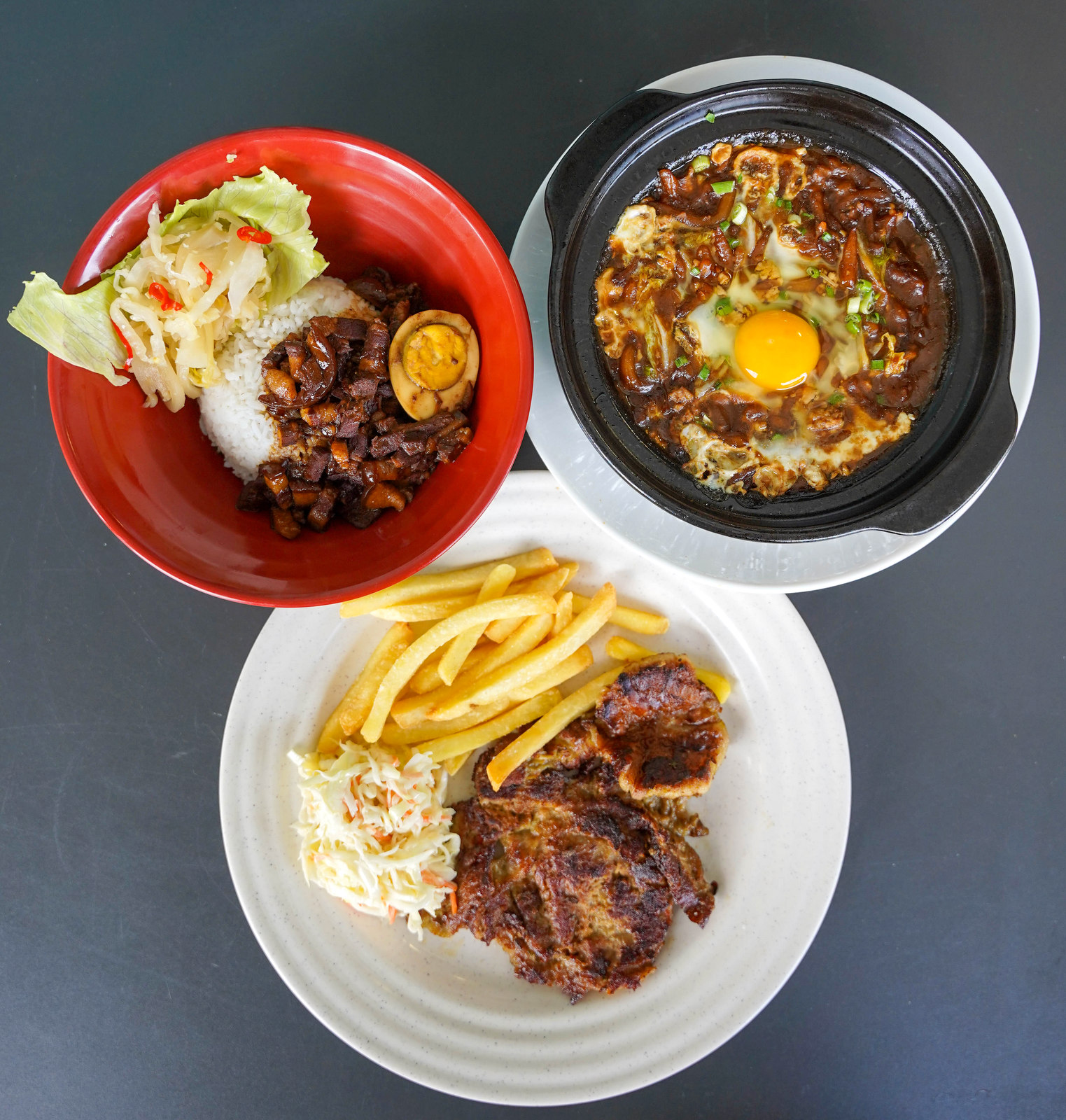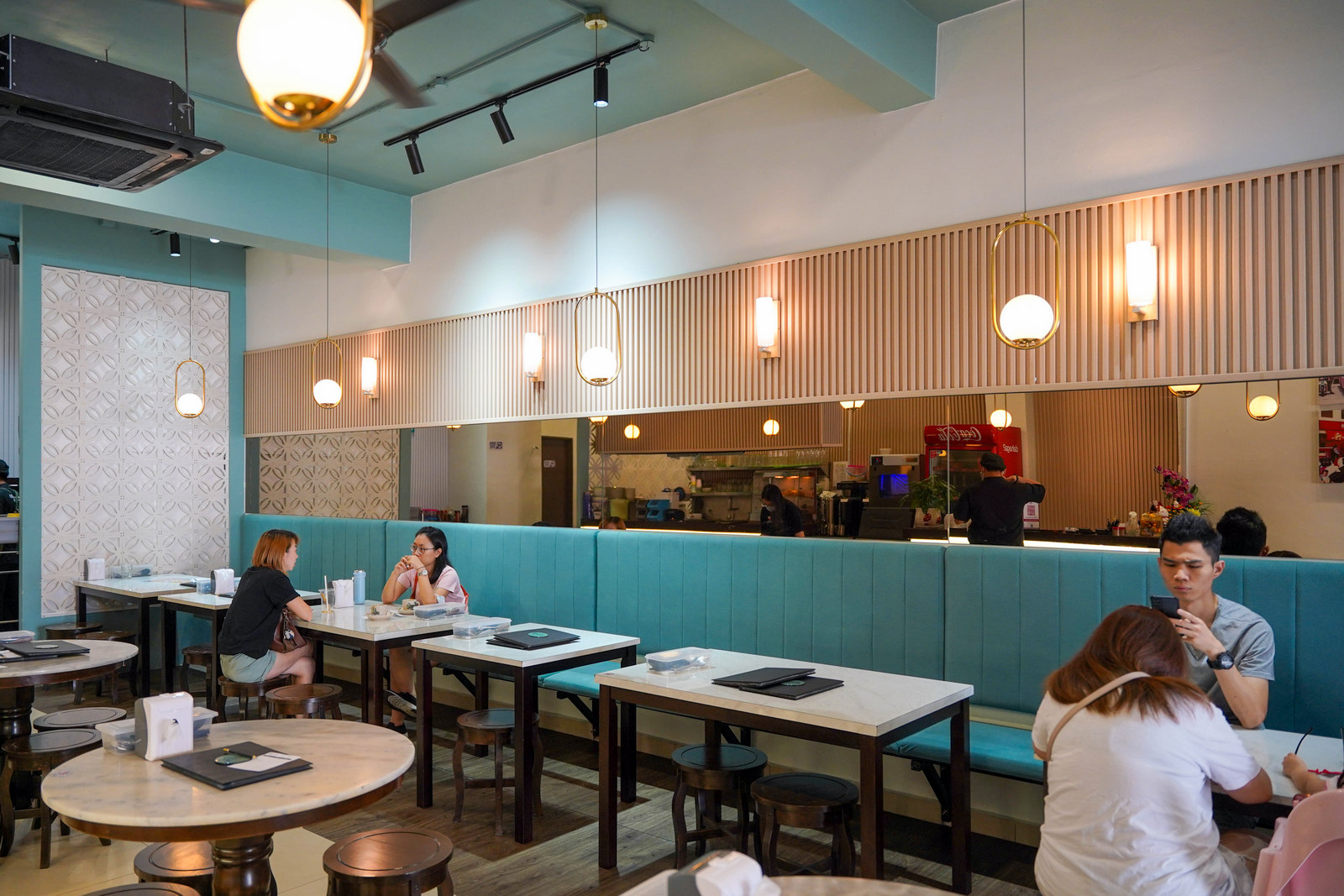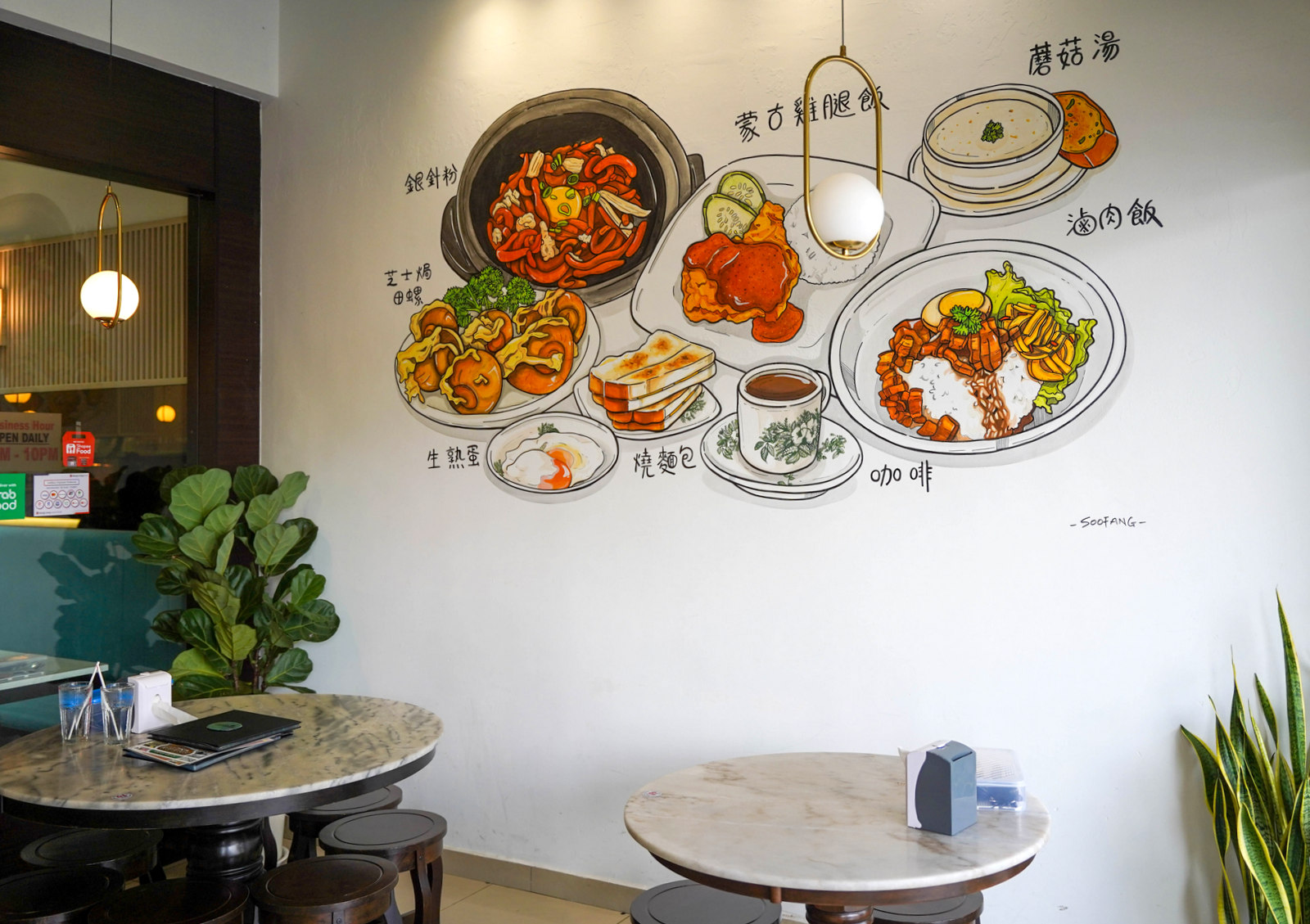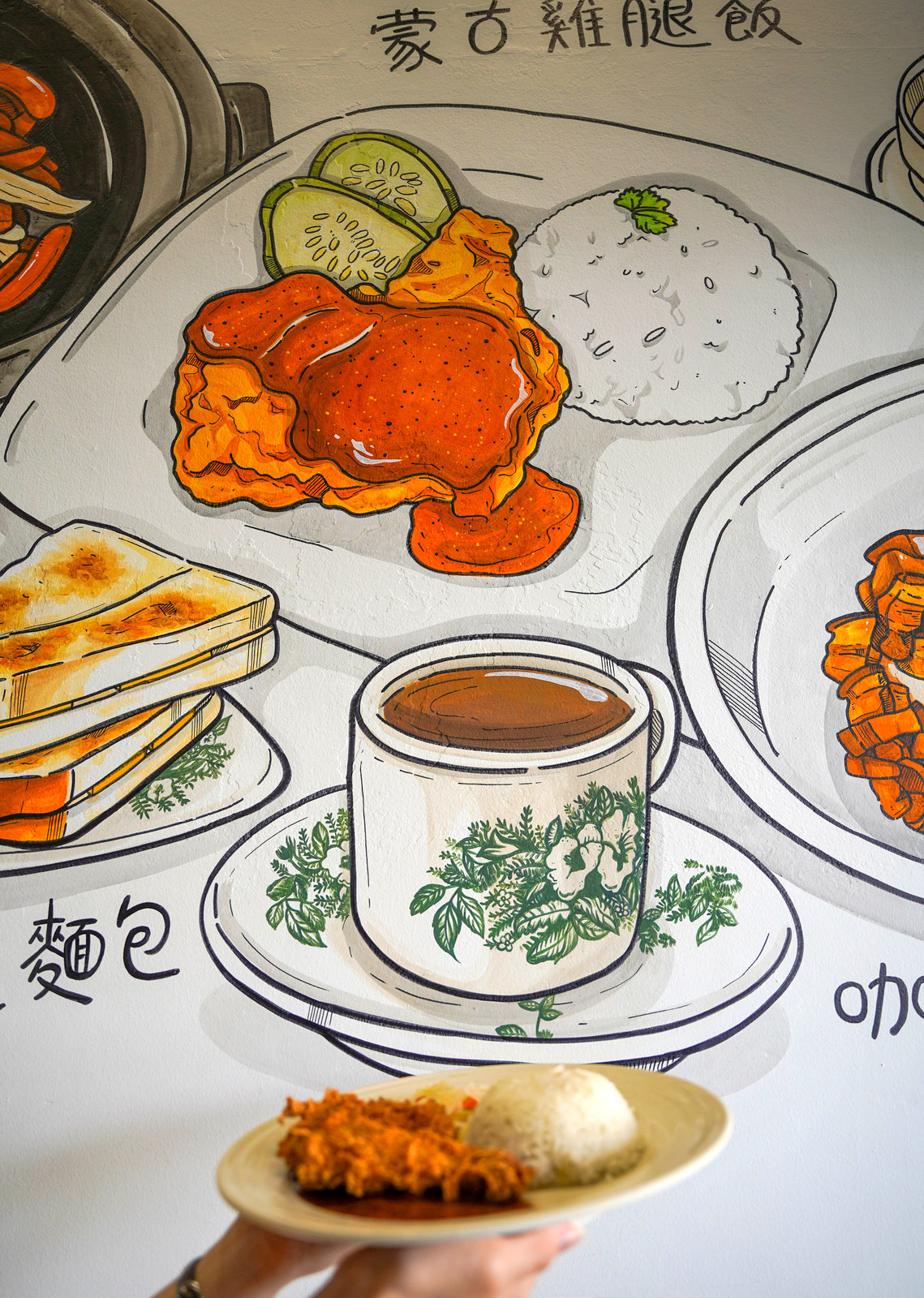 Launched this year, Kepong's family-run Alimama Kopitiam has fast become a neighbourhood favourite.
In the morning, many customers stroll in for a satisfying breakfast, a short walk from their homes and barely five minutes from the Kepong Baru MRT station.
By lunchtime, the crowd comes in for a wide variety of classic kopitiam staples, served at fair prices in a comfortable setting that blends contemporary flair with nostalgic flourishes, such as photos of KL's old pink mini buses.
The food comprises familiar favourites with tantalising twists, from Hainanese chicken chop to Taiwanese braised pork rice, claypot loh shu fun to marble butter cake, perfected by the family matriarch who harnesses 22 years of professional experience in restaurants.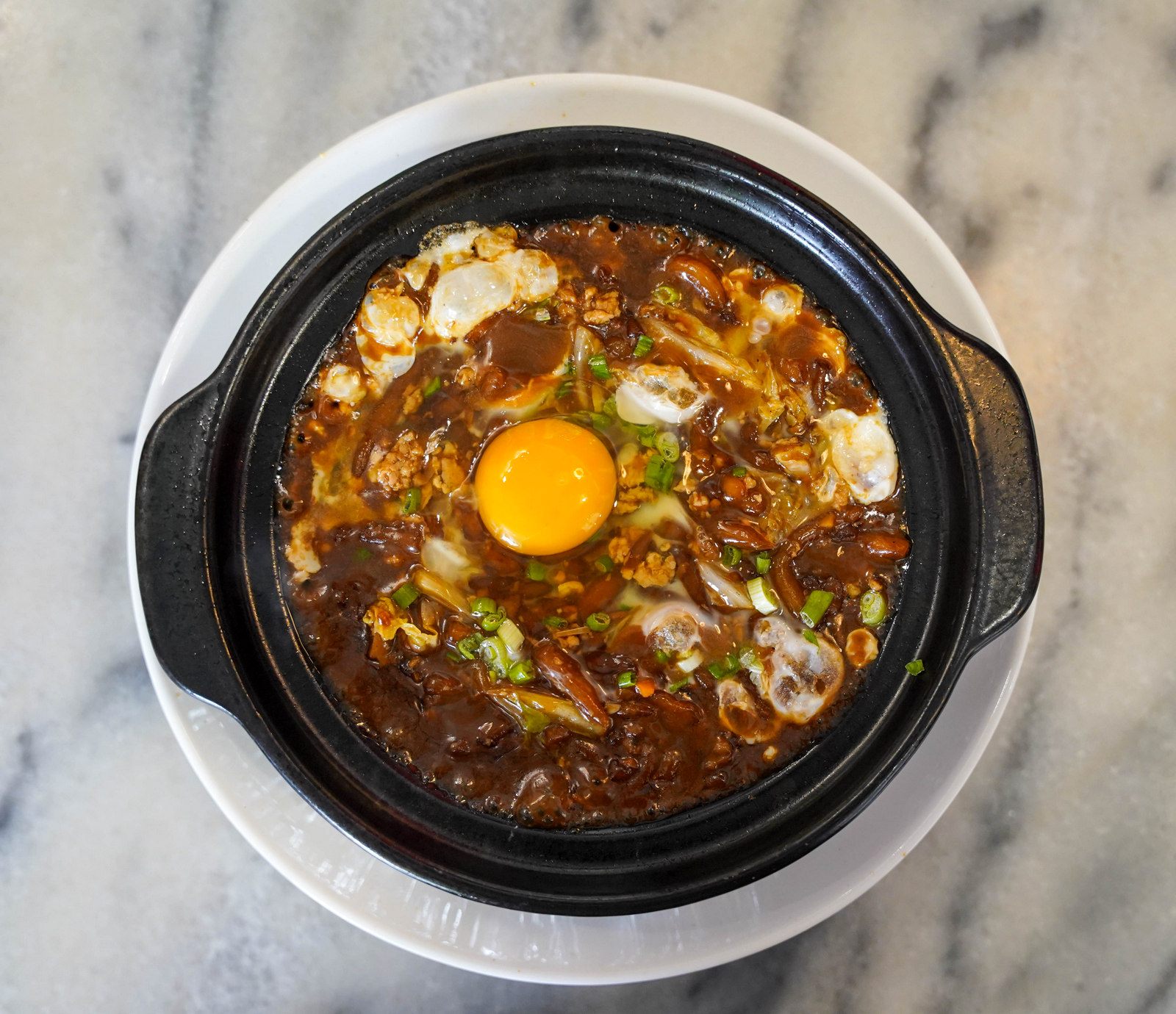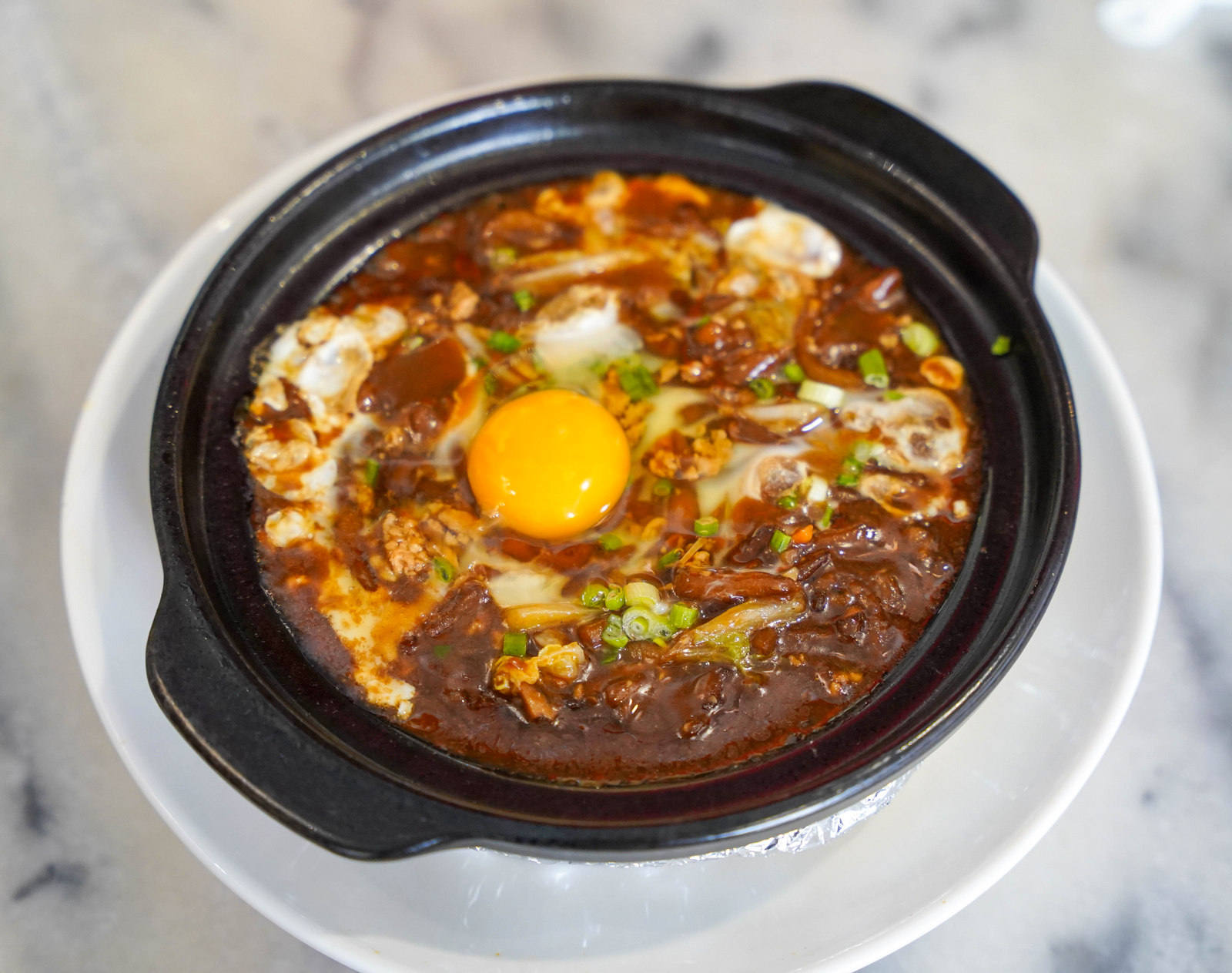 Seeking a hot, hearty meal? Start with Alimama's Signature Lo Shu Fun (RM15.90), soulful with salted fish, minced pork, egg, black mushrooms, carrots and cabbage, served in a claypot, helping to intensify the fragrance of the salted fish and keep the vegetables nice and crisp. A rich, robust recipe with plenty of flavour and texture.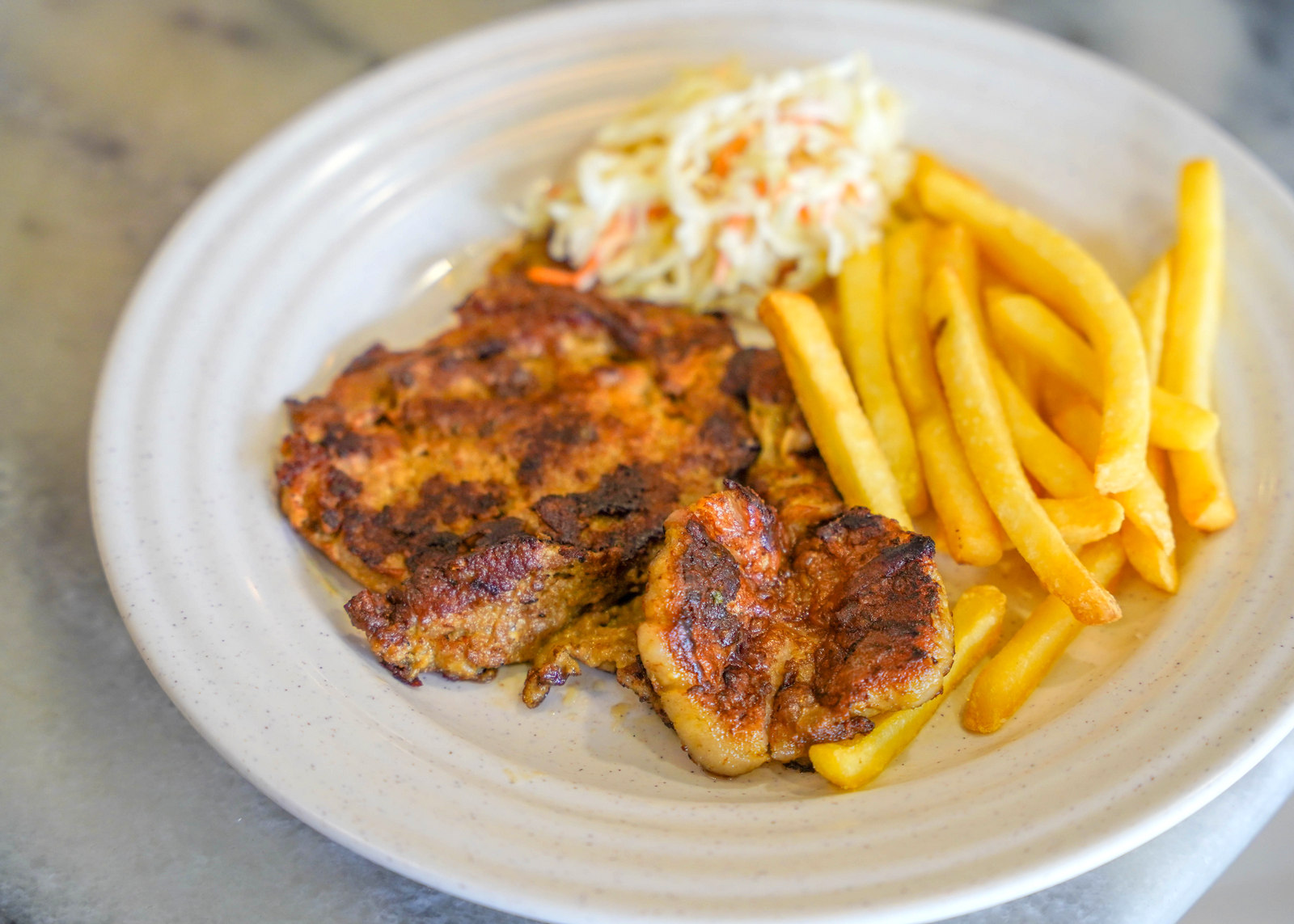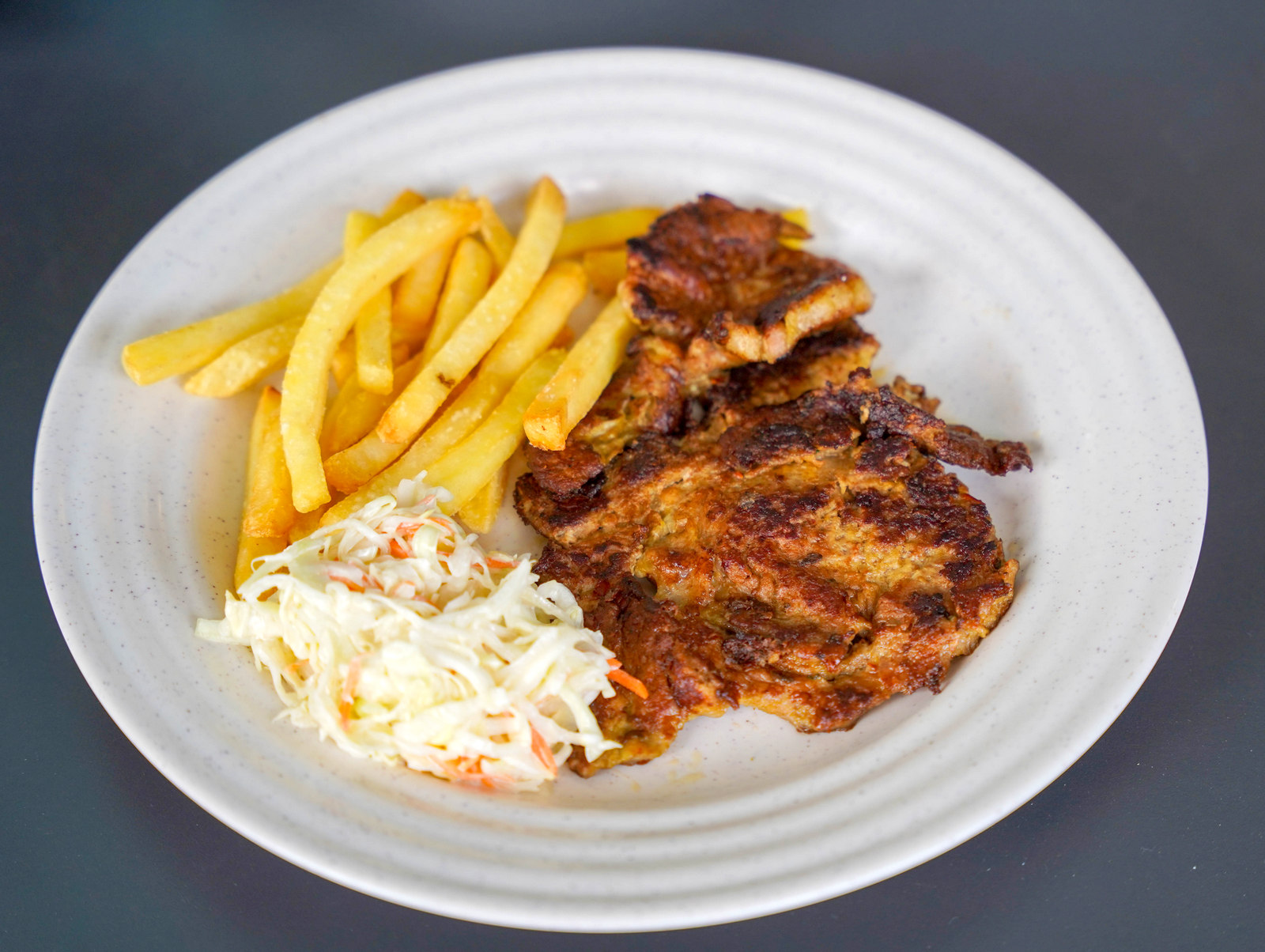 Alimama's Signature Grilled Pork Chop (RM19.80) is another flagship preparation - the pork is marinated for at least six hours with a secret blend of herbs, spices and five vegetables. The meat is so tender and tasty, there's no need for sauces or gravies on this protein-packed platter.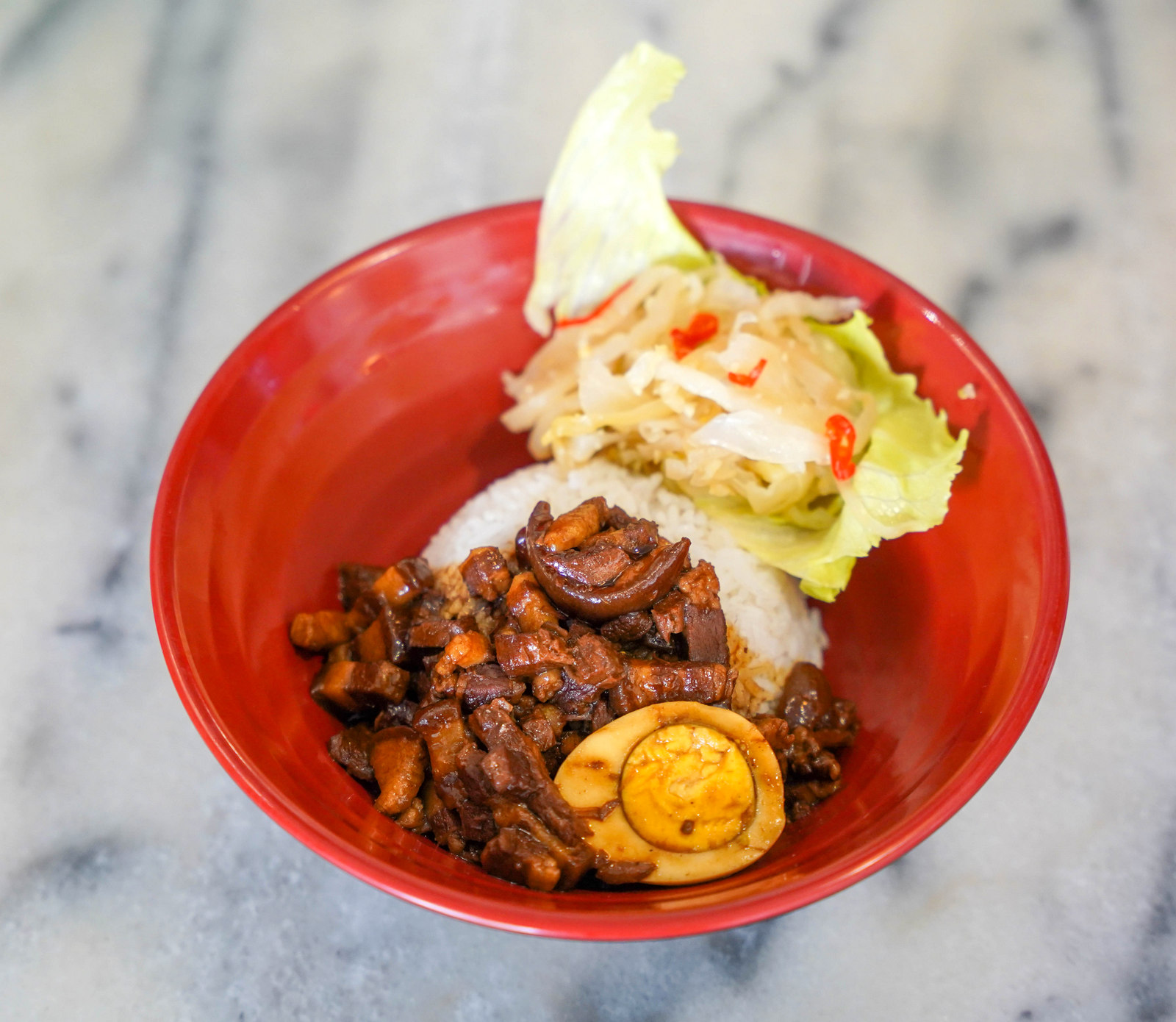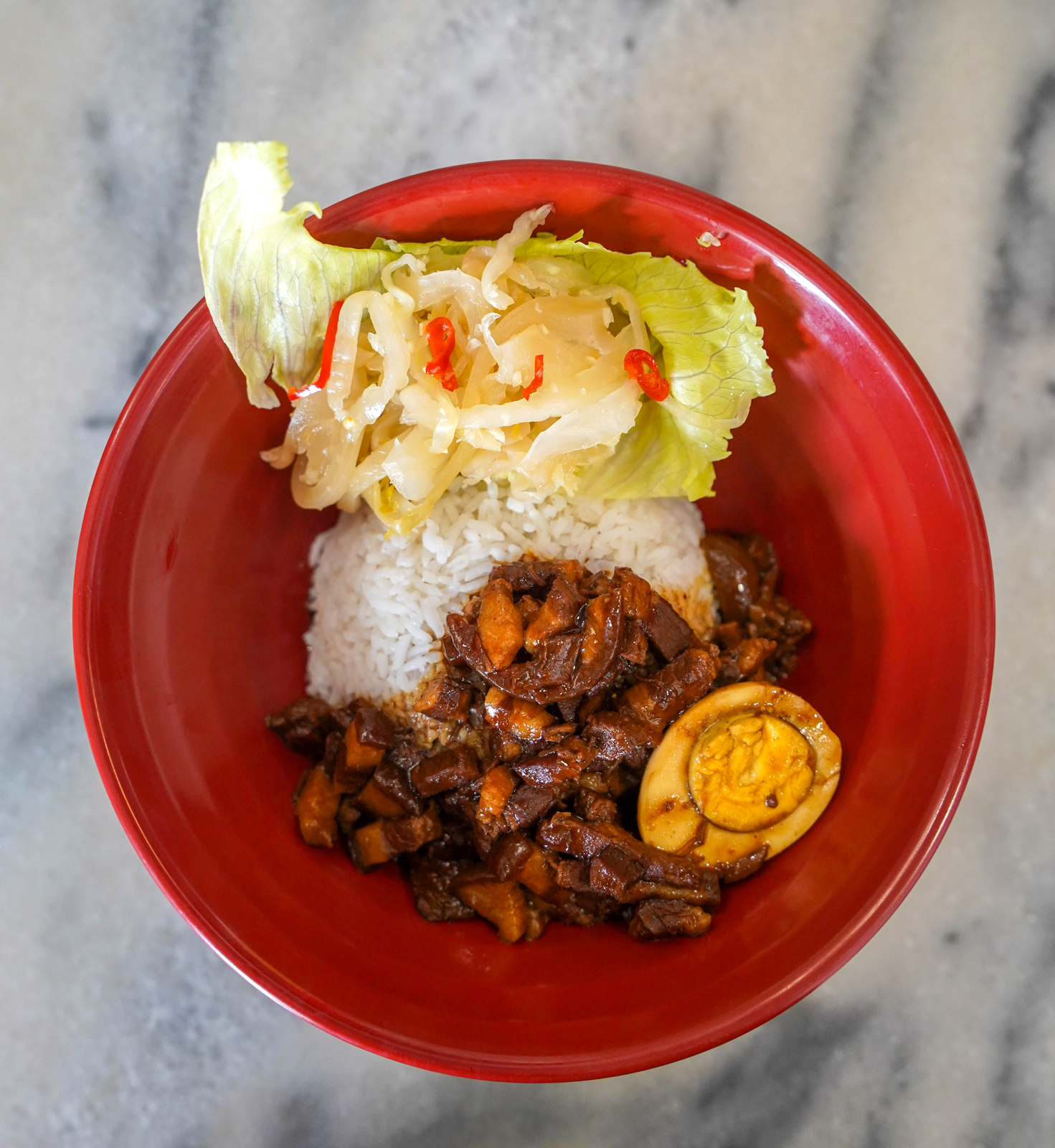 The Taiwanese Braised Pork Rice (RM15.90) is honest, heartwarming comfort food. Every element in this bowl is thoughtfully put together. Instead of minced meat, Alimama relies on three-layered pork belly, luscious with lard, resulting in exceptional juiciness, complemented by braised egg. It also comes with pickled vegetables, with a lively tang that balances out the pork beautifully.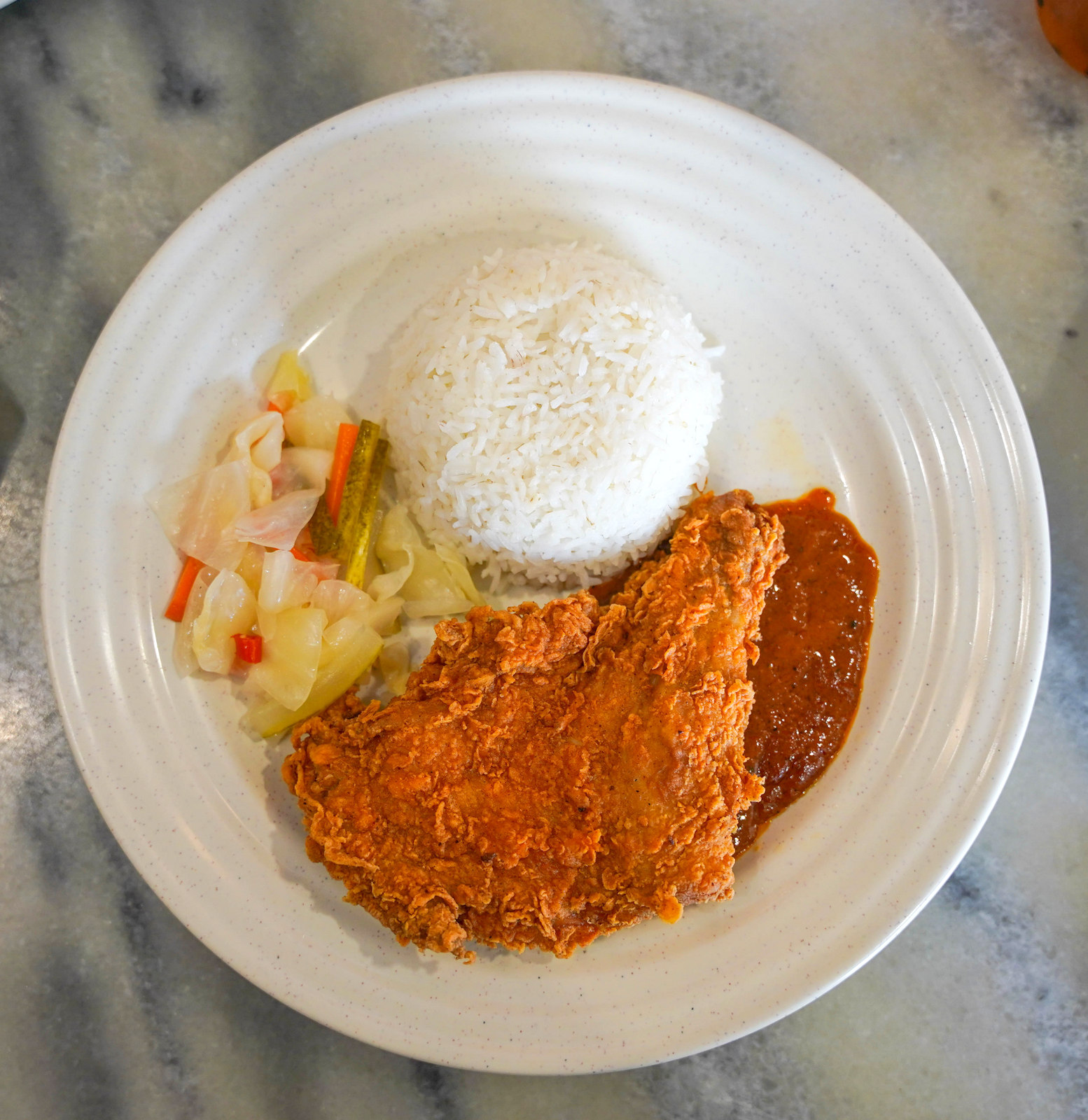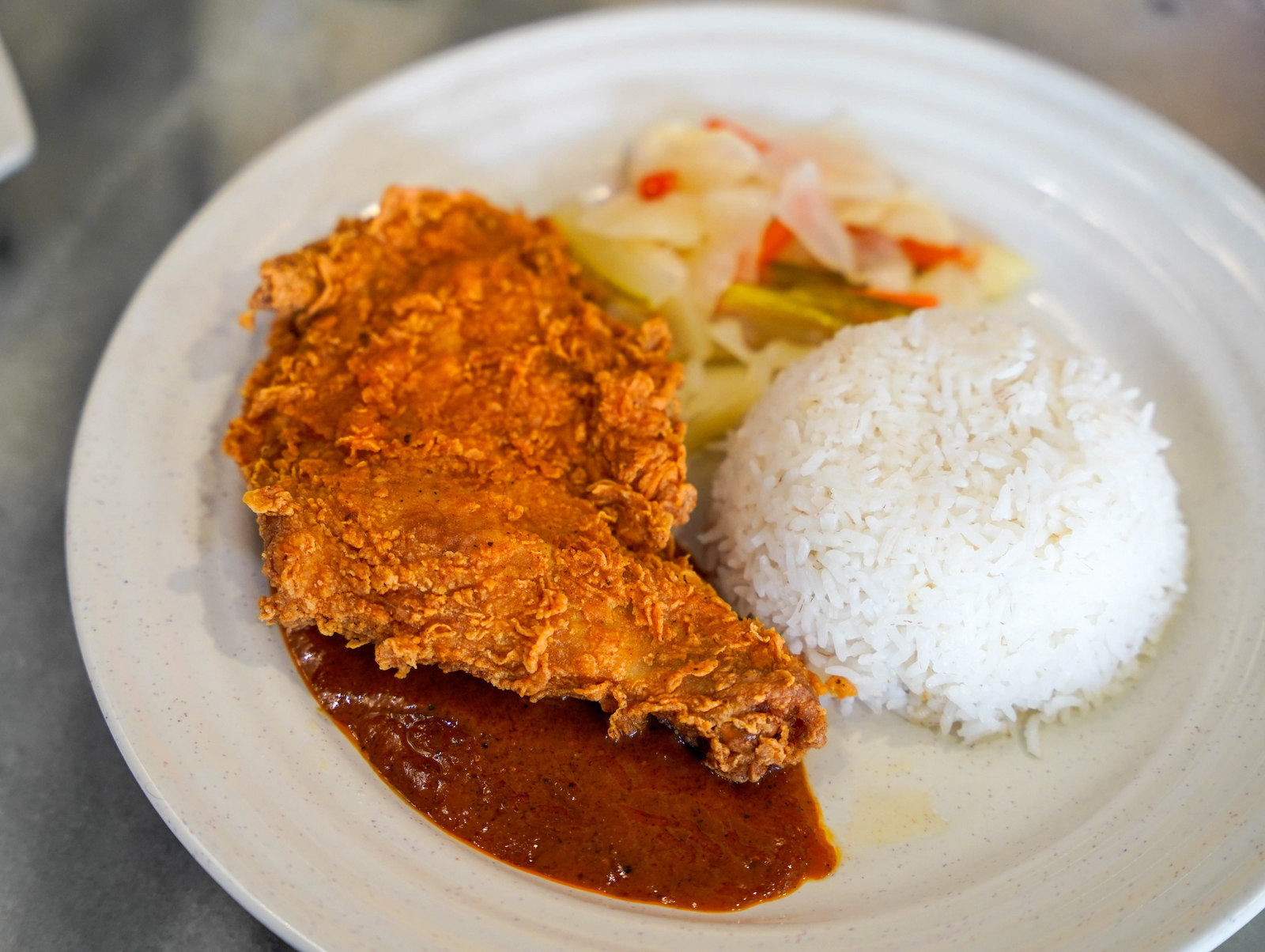 Prefer chicken instead of pork? Check out the Mongolian Fried Chicken Rice, which boasts thick, chunky cuts of succulent chicken, paired with pickles and sauces. We enjoyed the Mongolian sauce, smoothly creamy with butter and milk, subtly spicy with black pepper.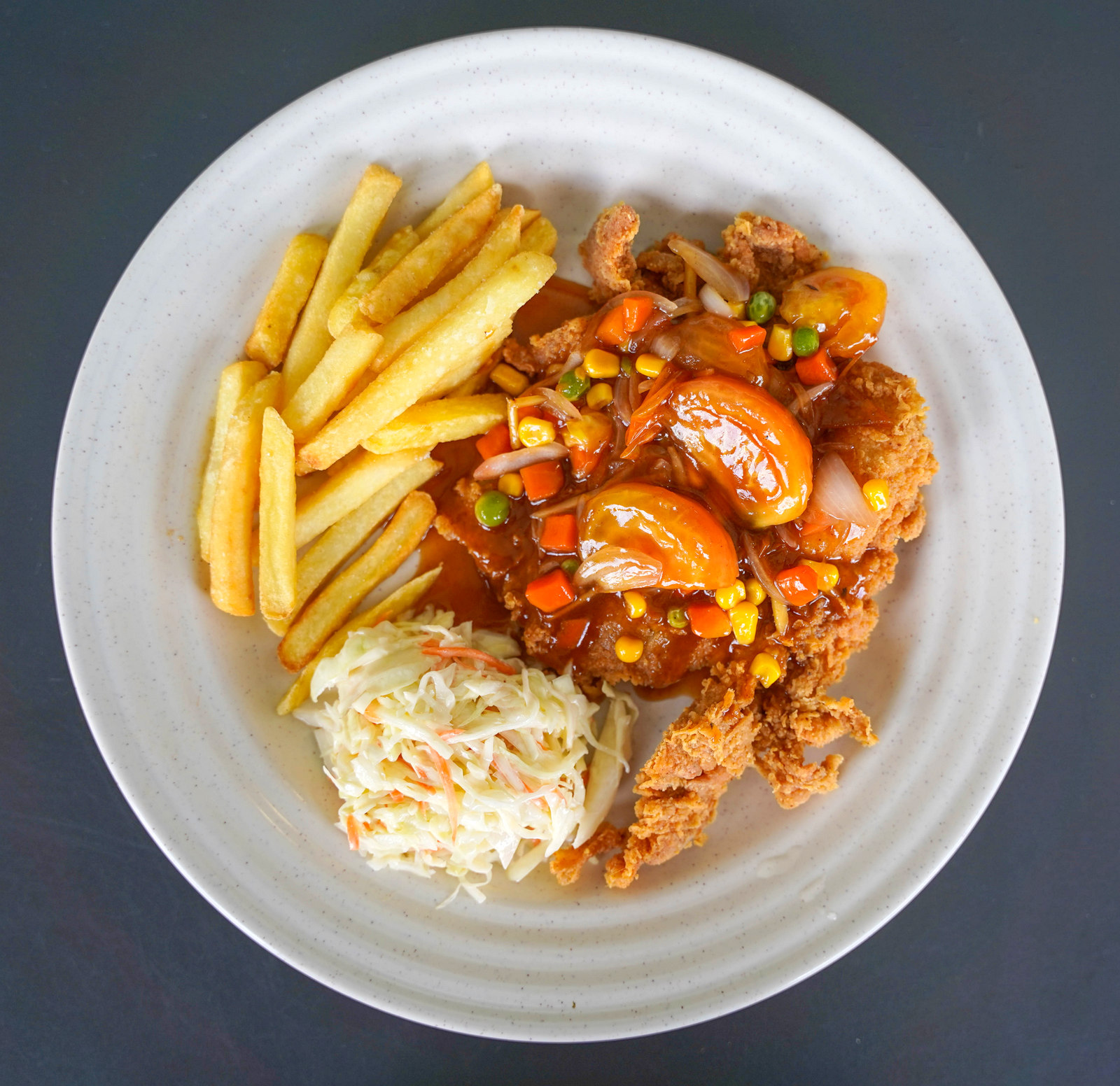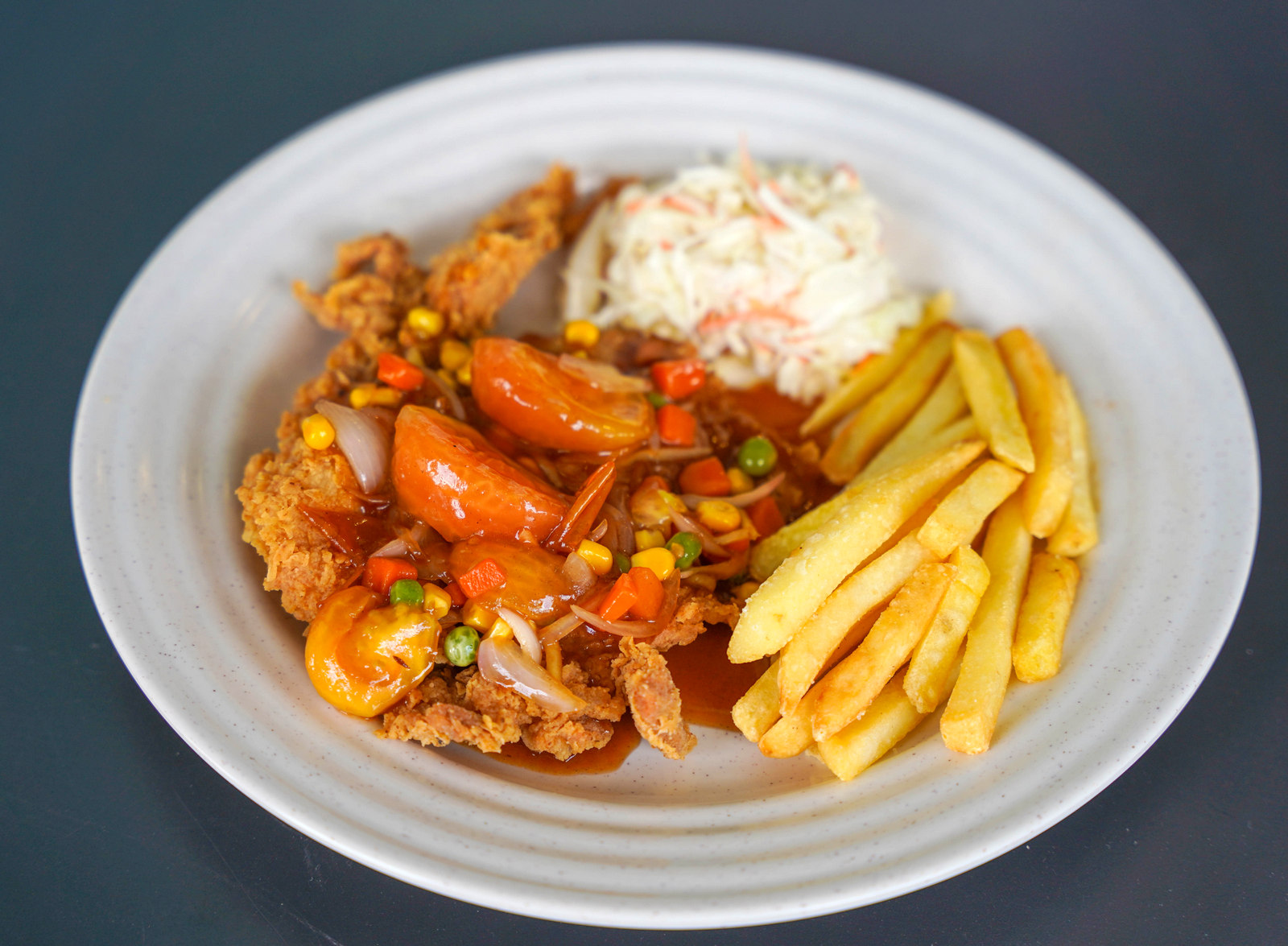 For those of us with a soft spot for Hainanese Chicken Chop, Alimama's rendition (RM19.50) hits the spot with crunchy-battered, boneless thigh meat, coupled with fries and coleslaw, slathered with sweet-sour, tomato-tangy sauce, pleasurably punchy. Alimama meticulously makes the sauce from scratch, shunning shortcuts like premixes.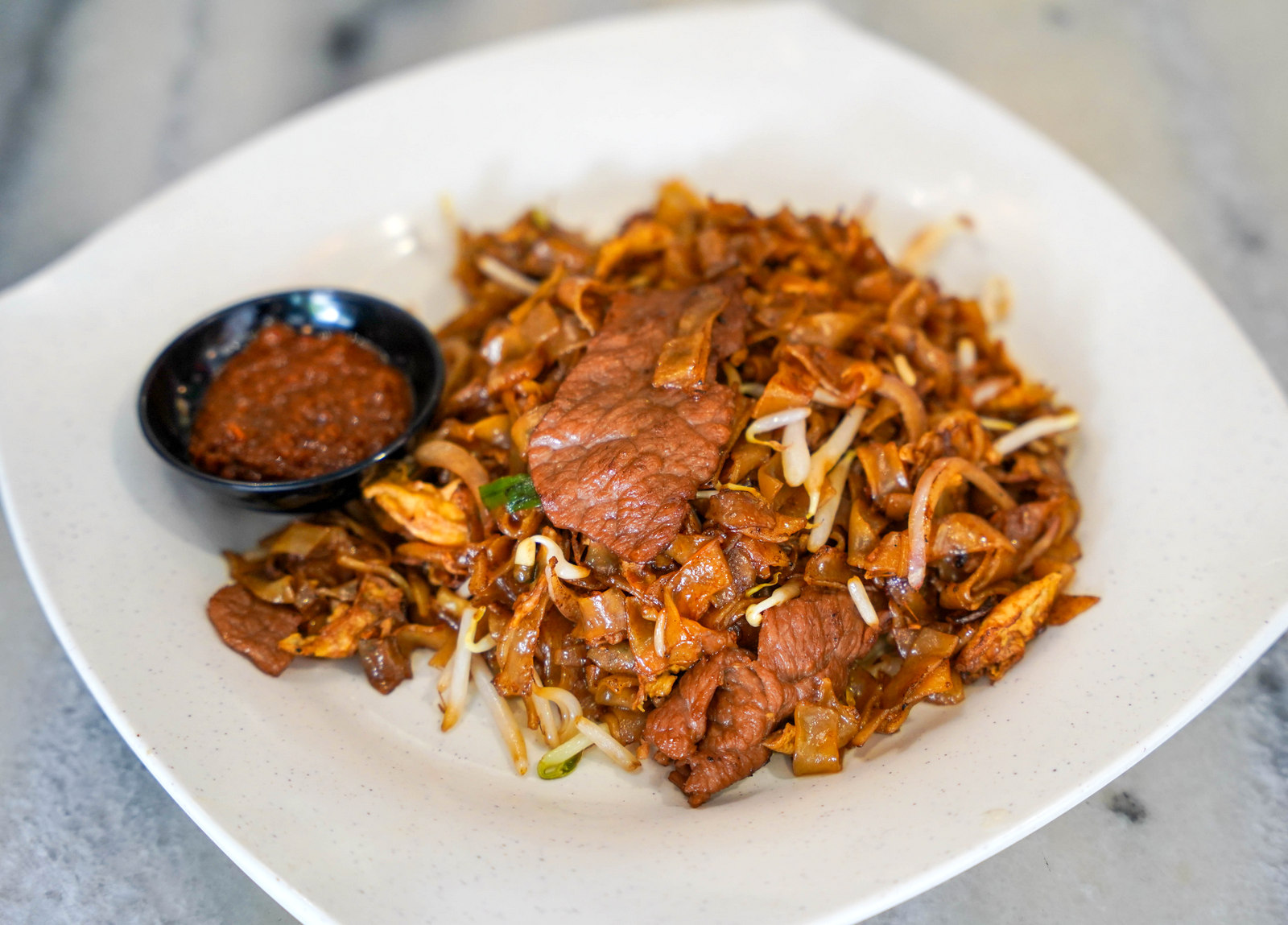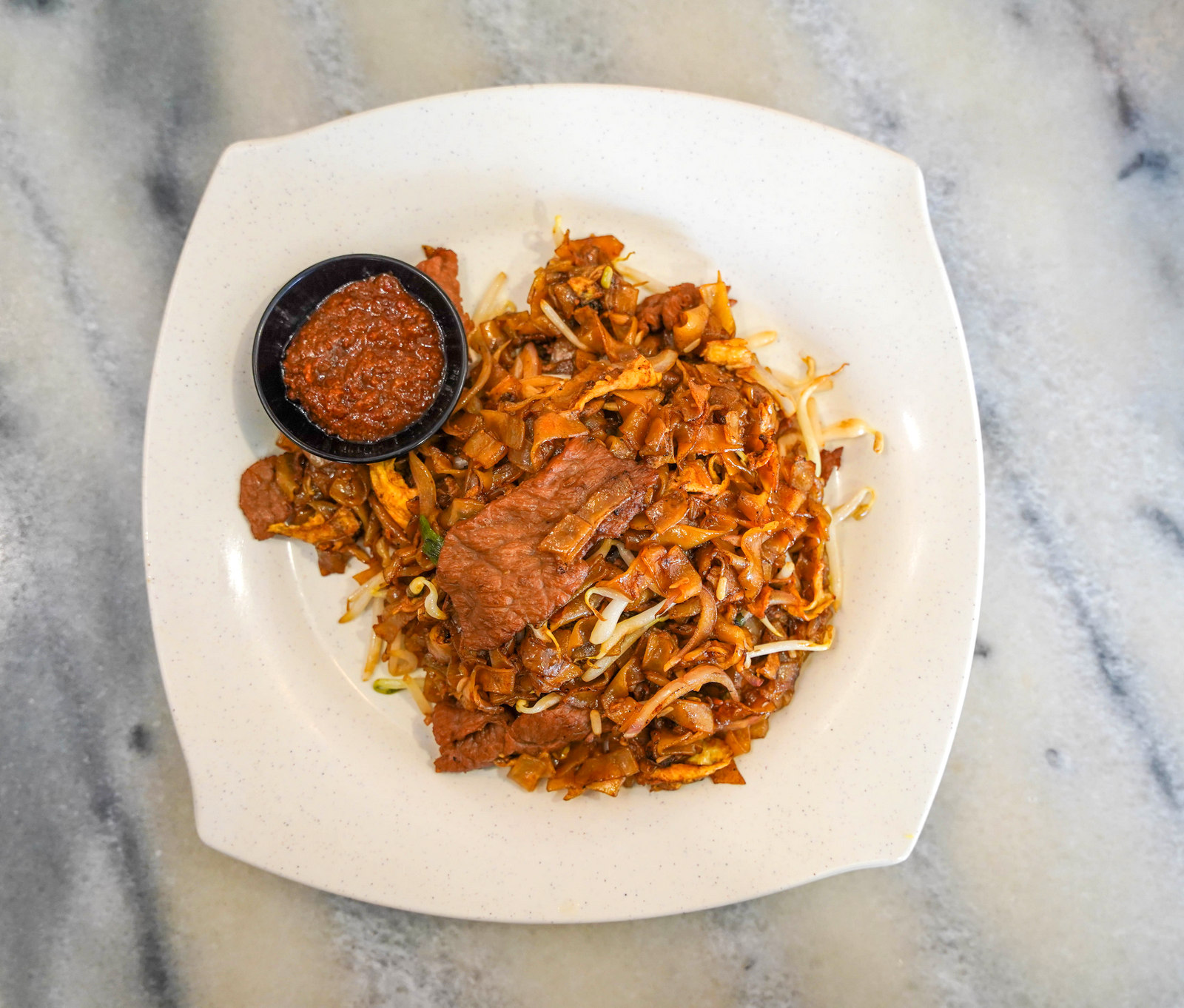 Other popular choices include Fried Hor Fun (RM14.90 with beef; also available with pork or chicken). With wonderful wok hei, the noodles prove smoky but not oily, while the beef is tender and clean-tasting.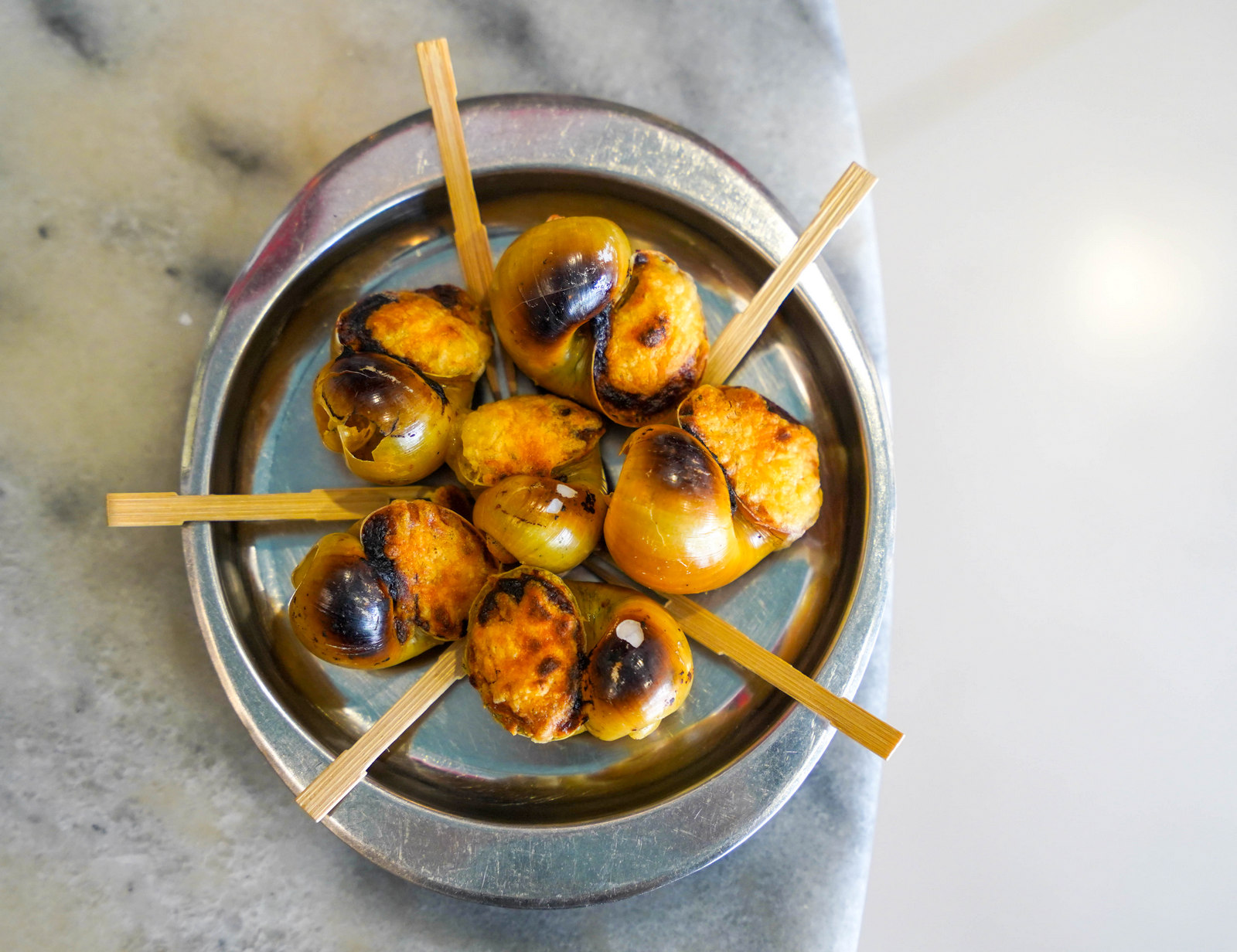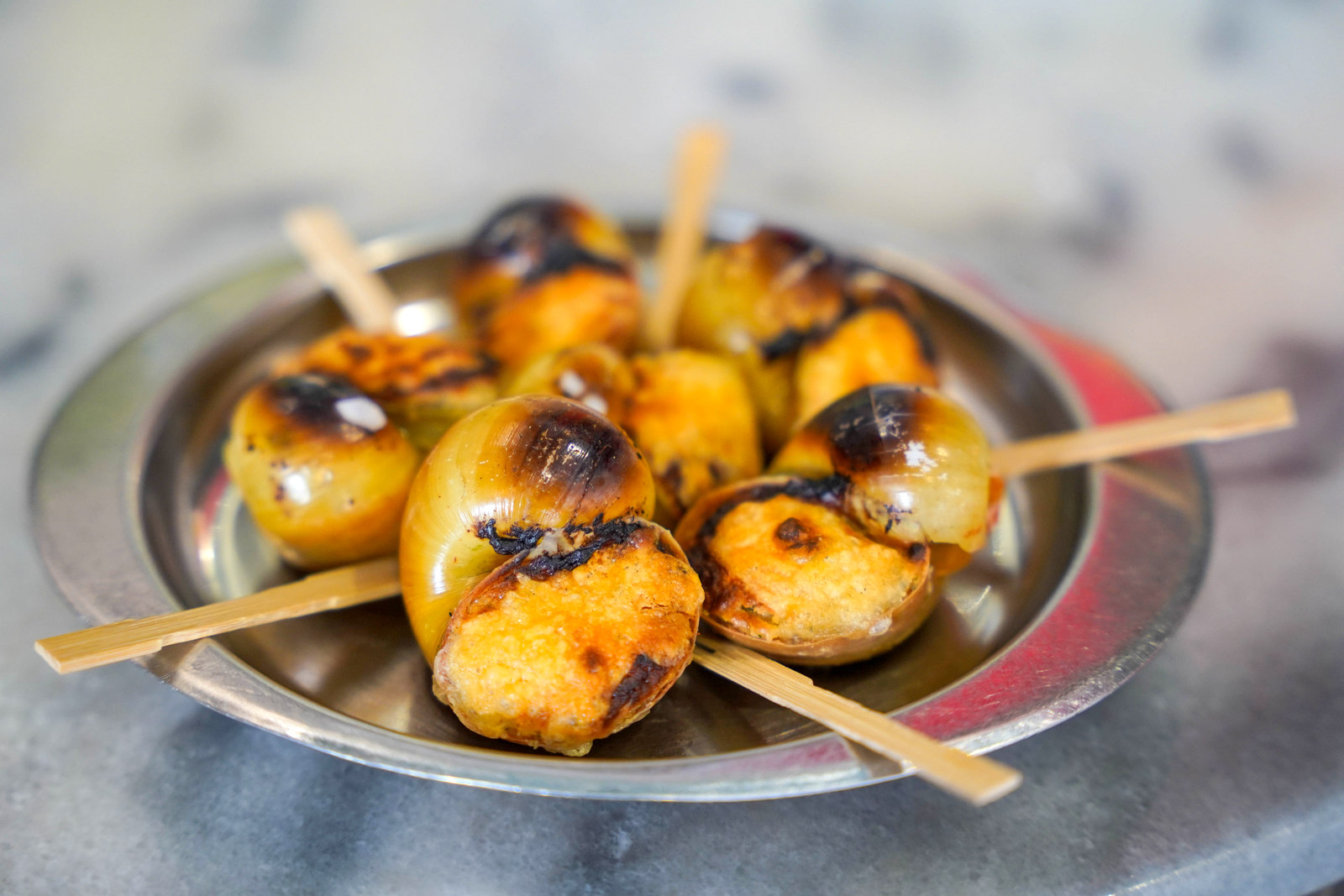 For an appetiser or snack, munch on Alimama's Signature Cheese Baked Escargots (RM28.90) - the snails have been painstakingly removed from the shells, carefully cleaned, then placed back in with cheese, baked for 10 minutes. Reasonably priced for the portion and quality, the escargots are an addictive indulgence with garlic cheese stuffing instead of a conventional sauce.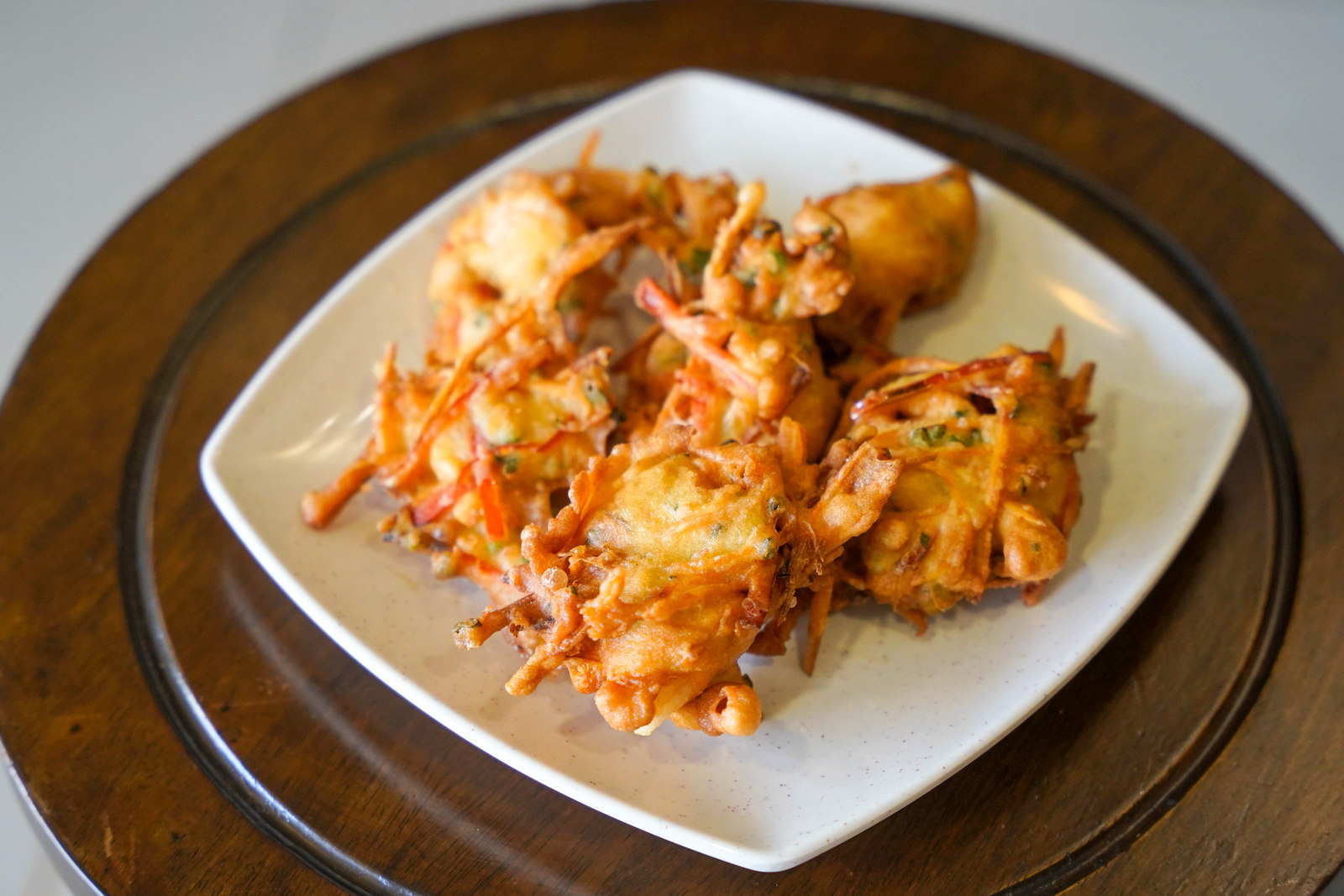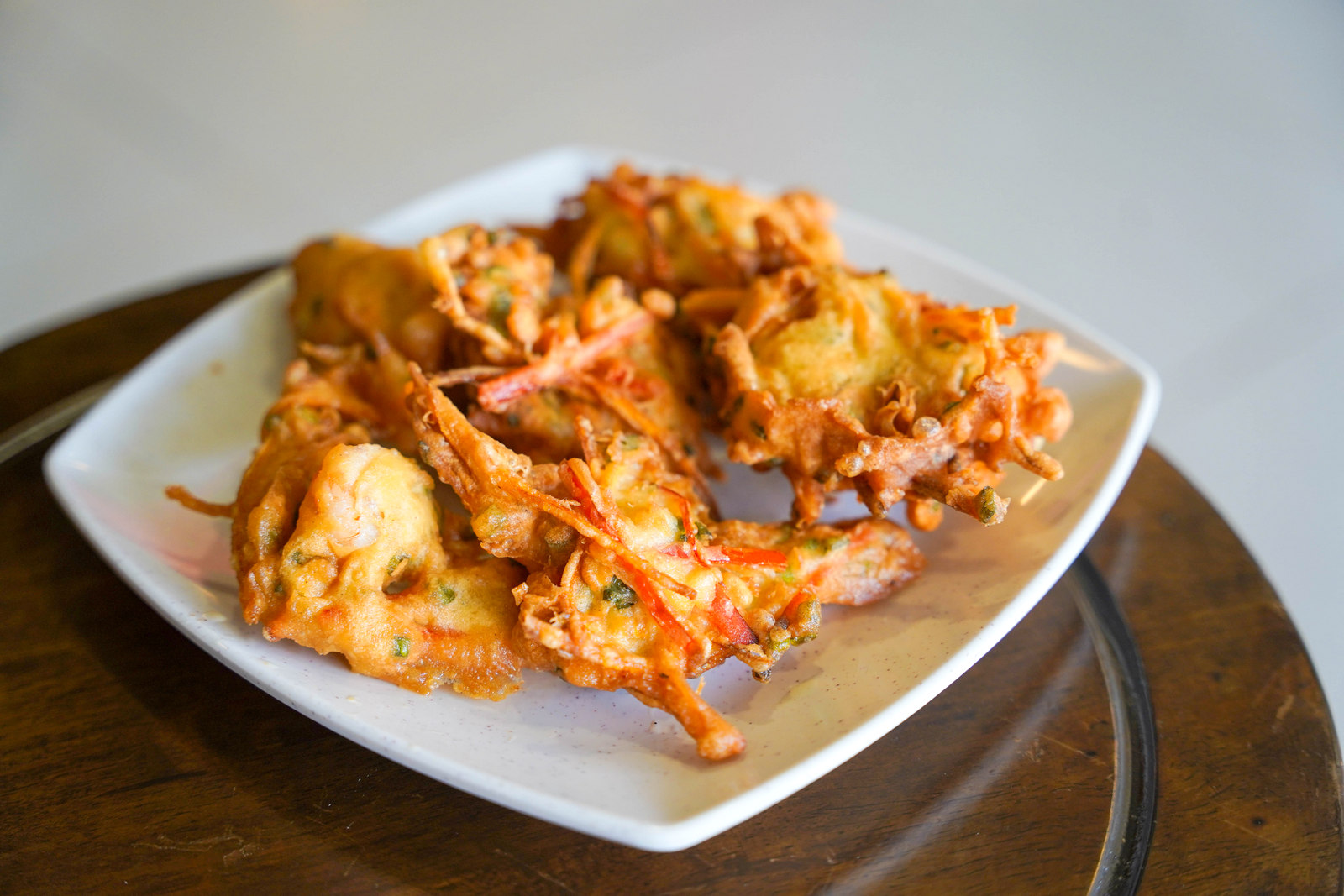 Local temptations also fare well - the Cucur Udang (RM10.90, including a choice of drink that comes with the tea time value set) is extra-crispy, stuffed with substantial slices of prawn flesh for a sweet-savoury teatime treat.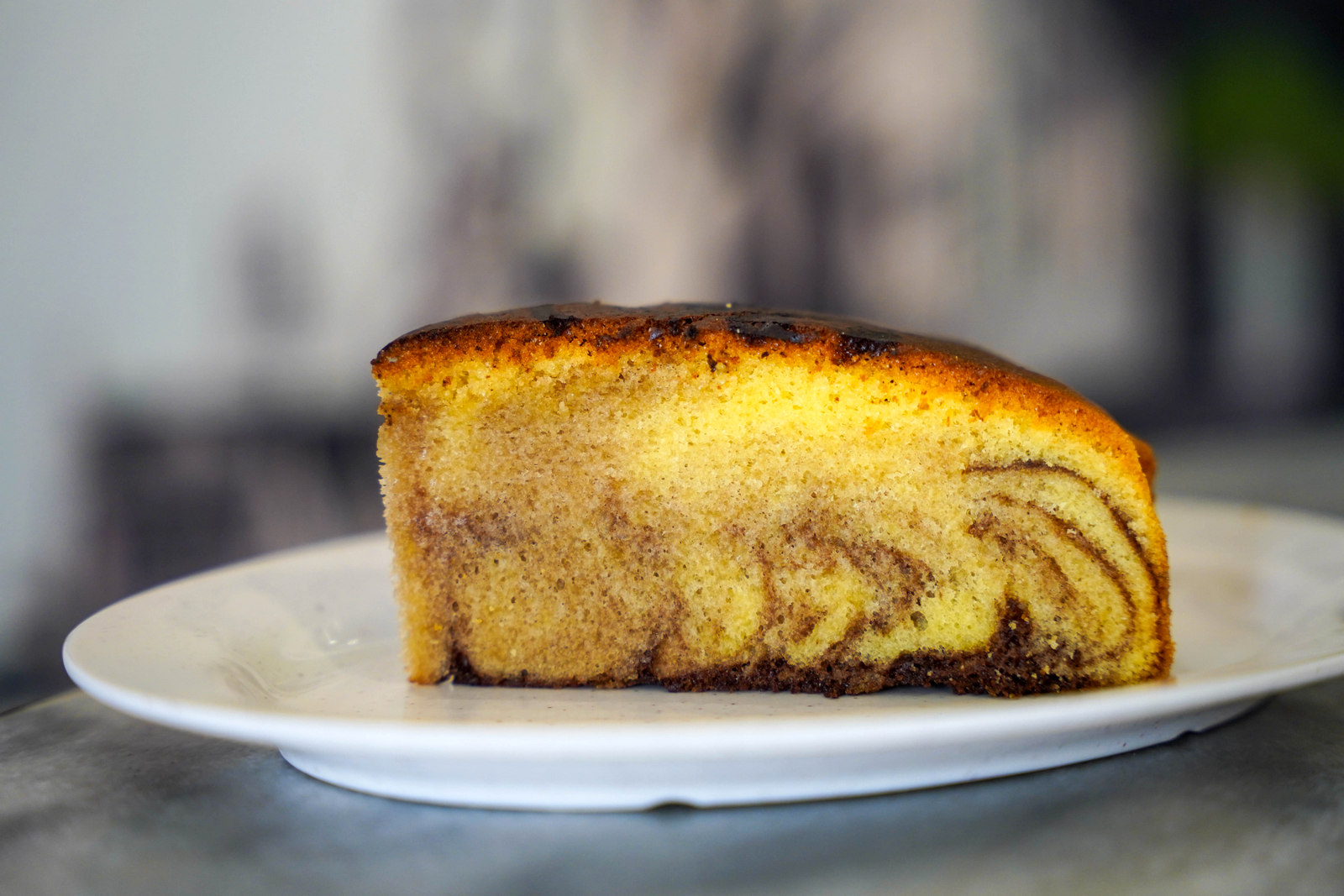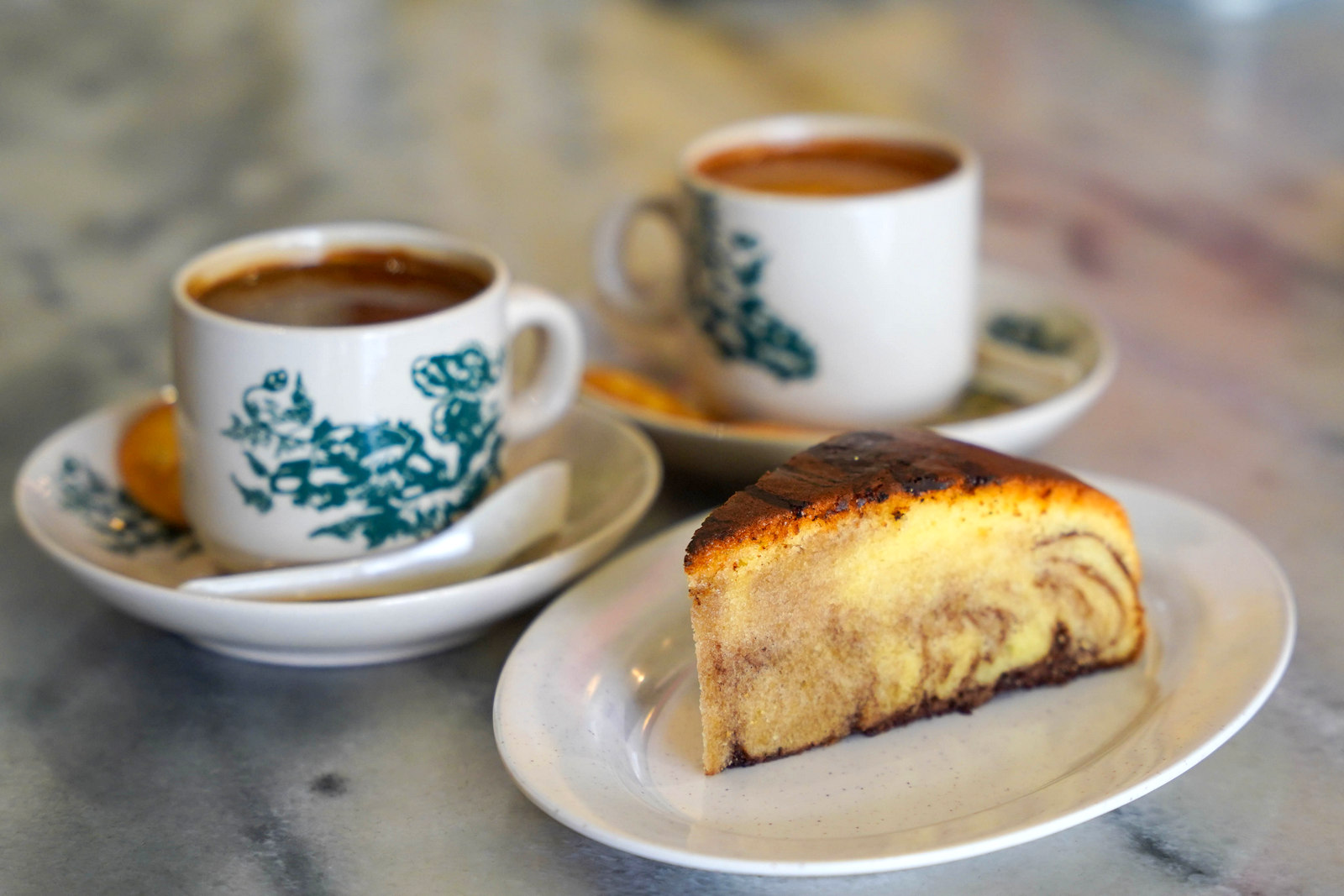 Alimama Kopitiam takes special pride in its Marble Butter Cake (RM5.90 per slice).
The recipe for this cake is more than 20 years old, baked by the owner for her beloved household. It's a moist, aromatically dense cake with charming hints of cocoa. Customers can preorder full-sized cakes at RM29.50 for a 7-inch and RM60 for a 10-inch.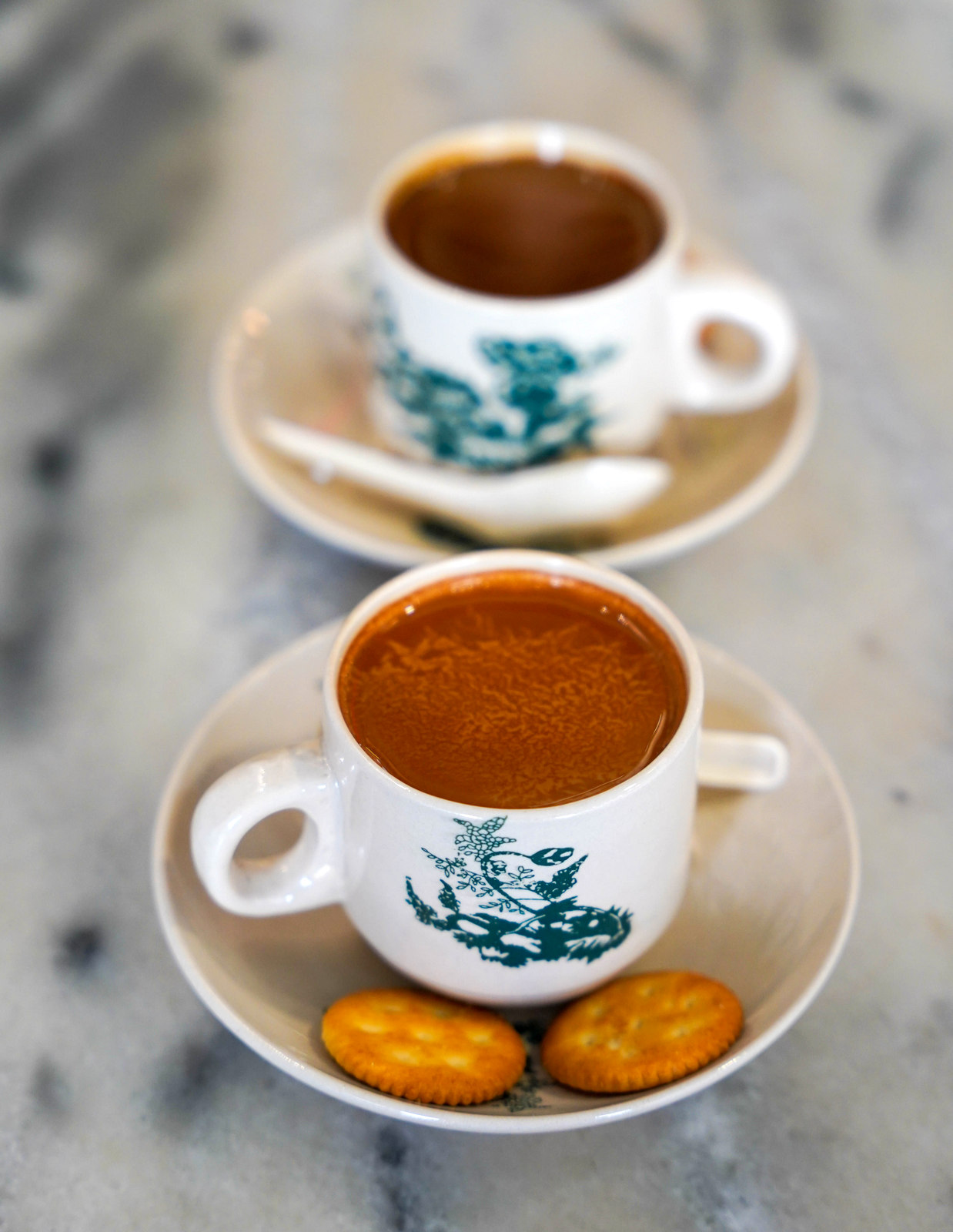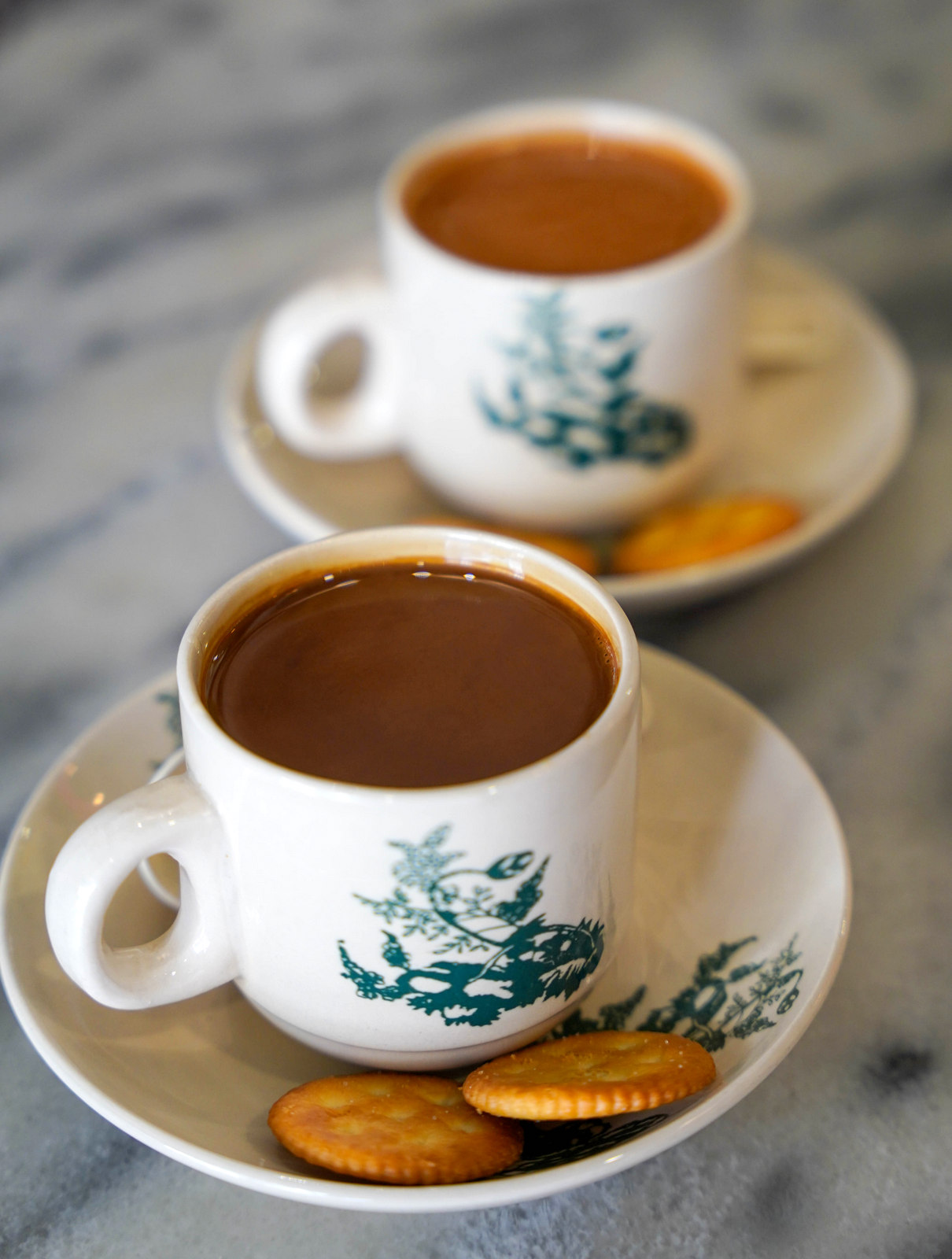 Complete your Alimama Kopitiam experience with Hainan Kopi (RM3.30) and Hainan White Coffee (RM4.50) - all the coffee and tea here are authentically sourced from an old-school Malaysian coffee factory whose fourth-generation owners have produced coffee for close to a century. Expect strong but balanced coffee at Alimama, ideal for kickstarting the day.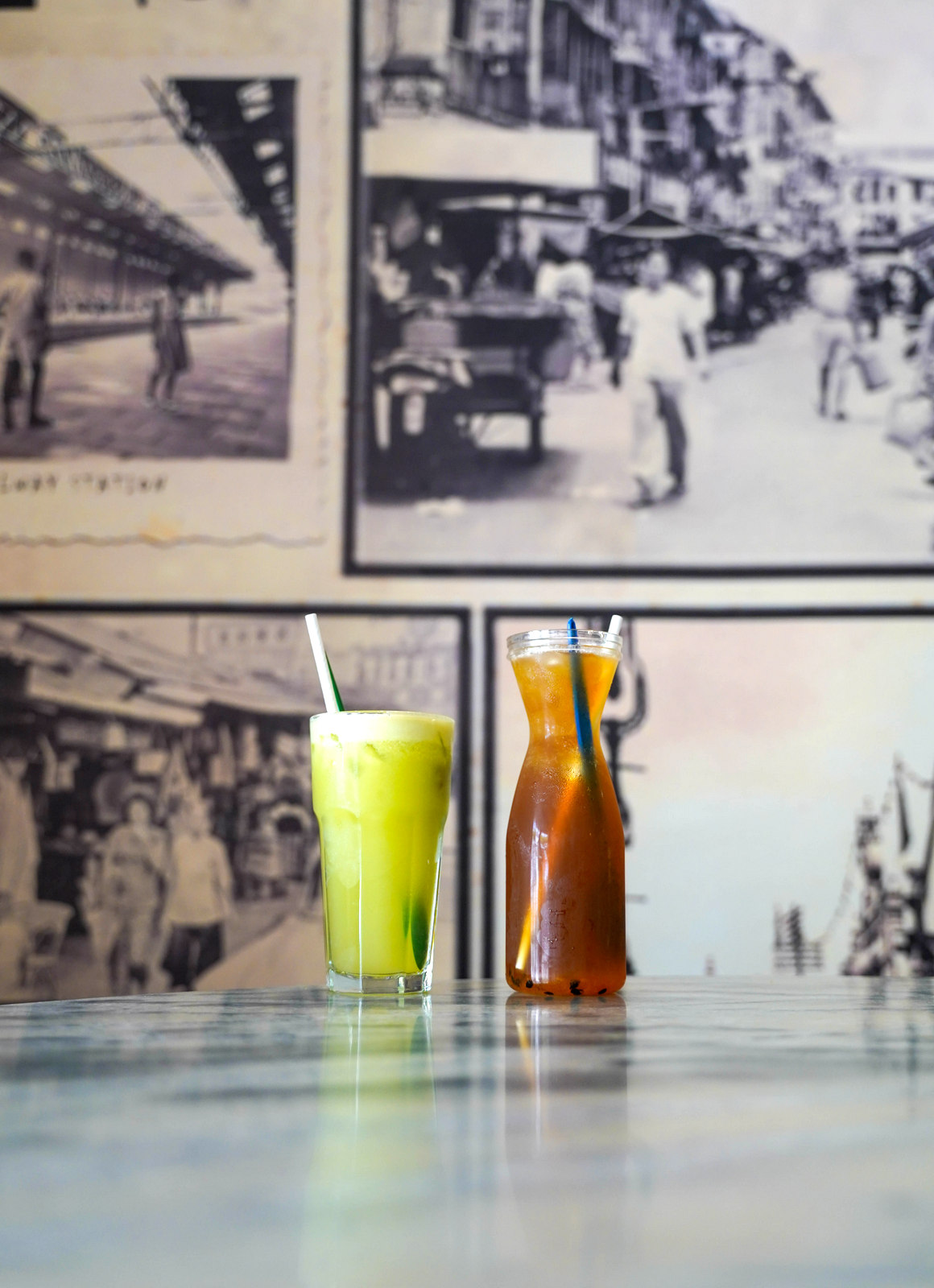 If you prefer fruity refreshments on a hot afternoon, sip on Alimama's Apple Juice with Sour Plum (RM7.90) and Passion Fruit Tea (RM5.90) for cool, soothing rejuvenation.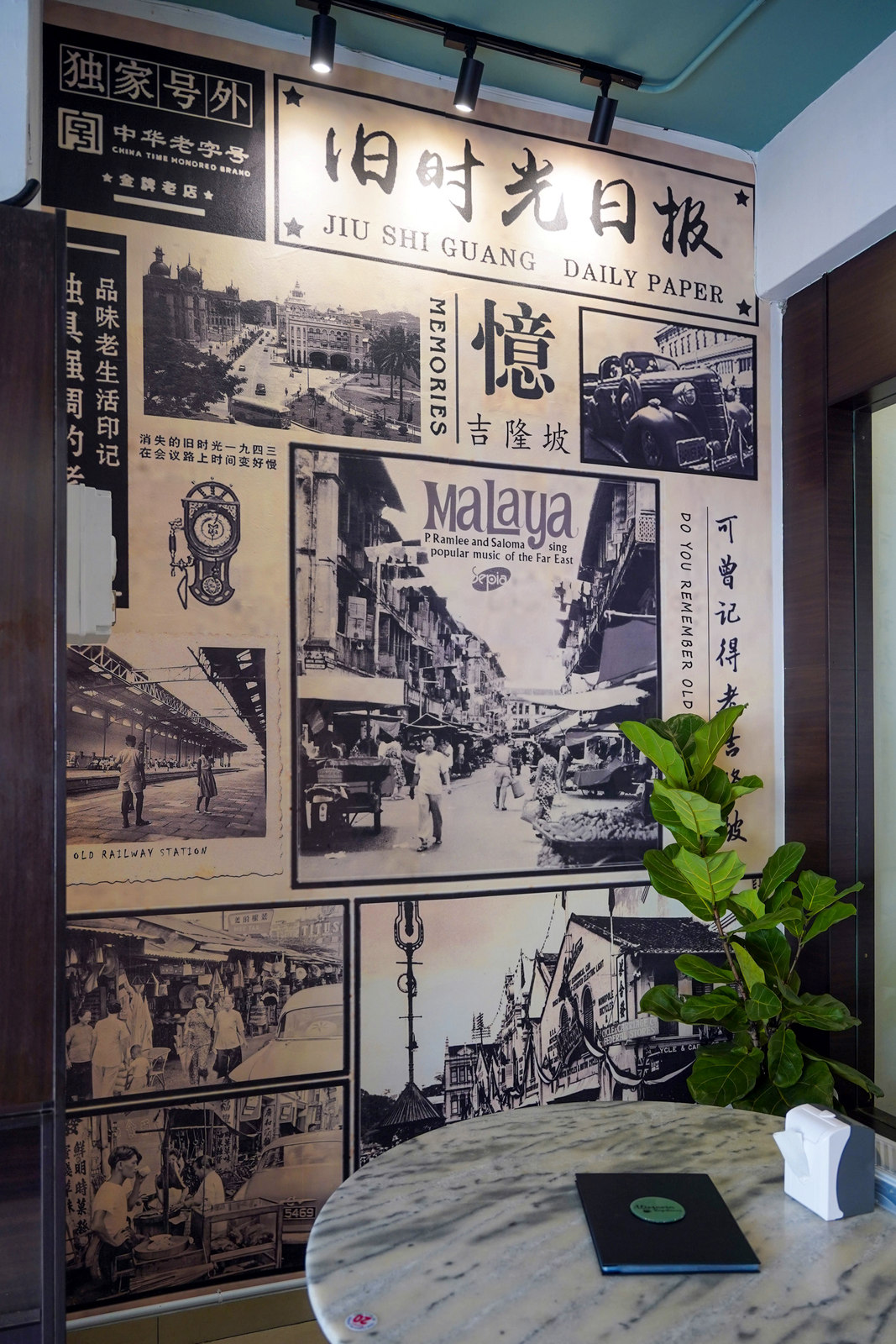 Alimama Kopitiam
132-G, Jalan Rimbunan Raya, Laman Rimbunan, Kepong, 52100 Kuala Lumpur.
Daily, 8am-10pm. Tel: 03-6241-7728