Yatai, LaLaport Bukit Bintang City Centre
October 19, 2023
---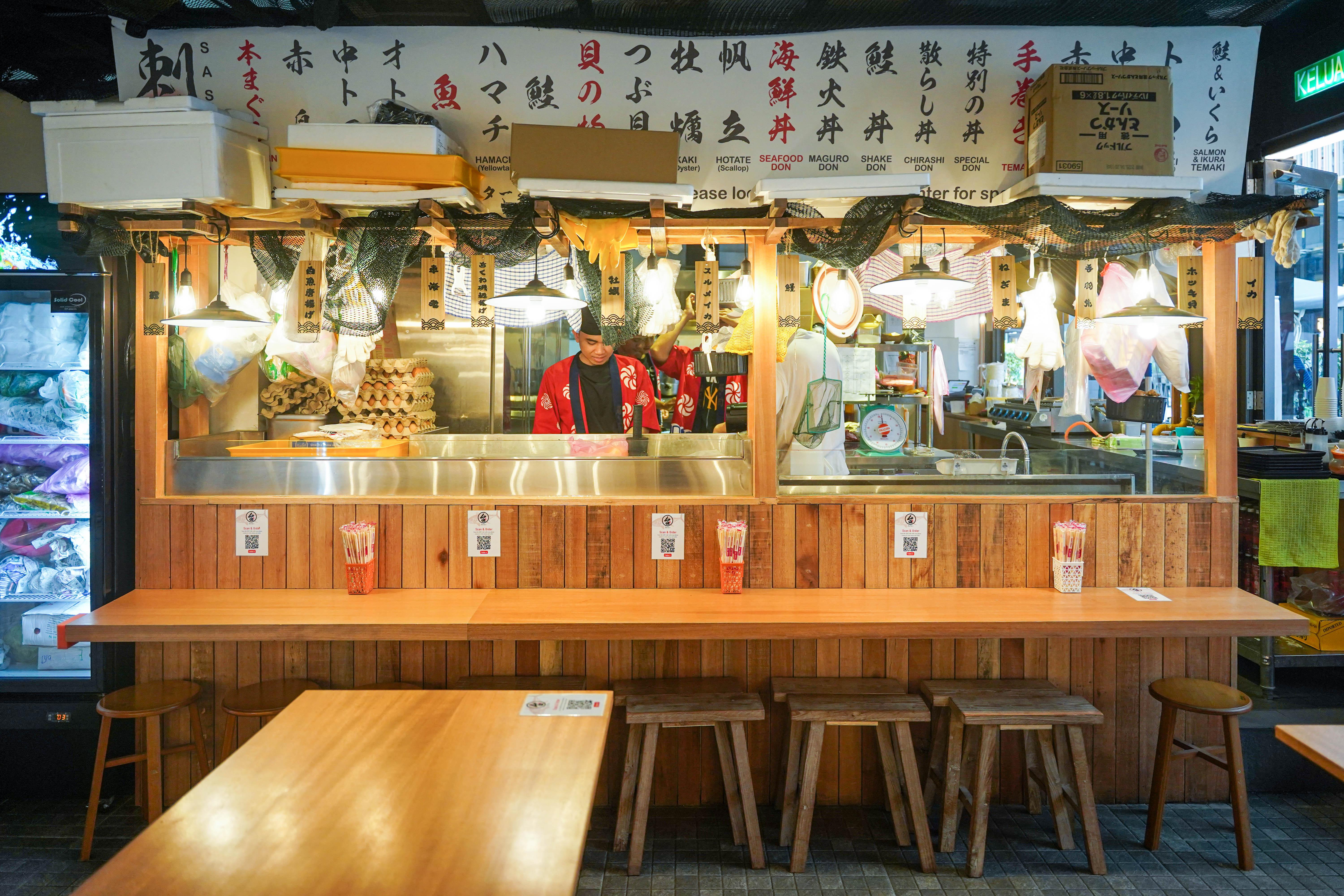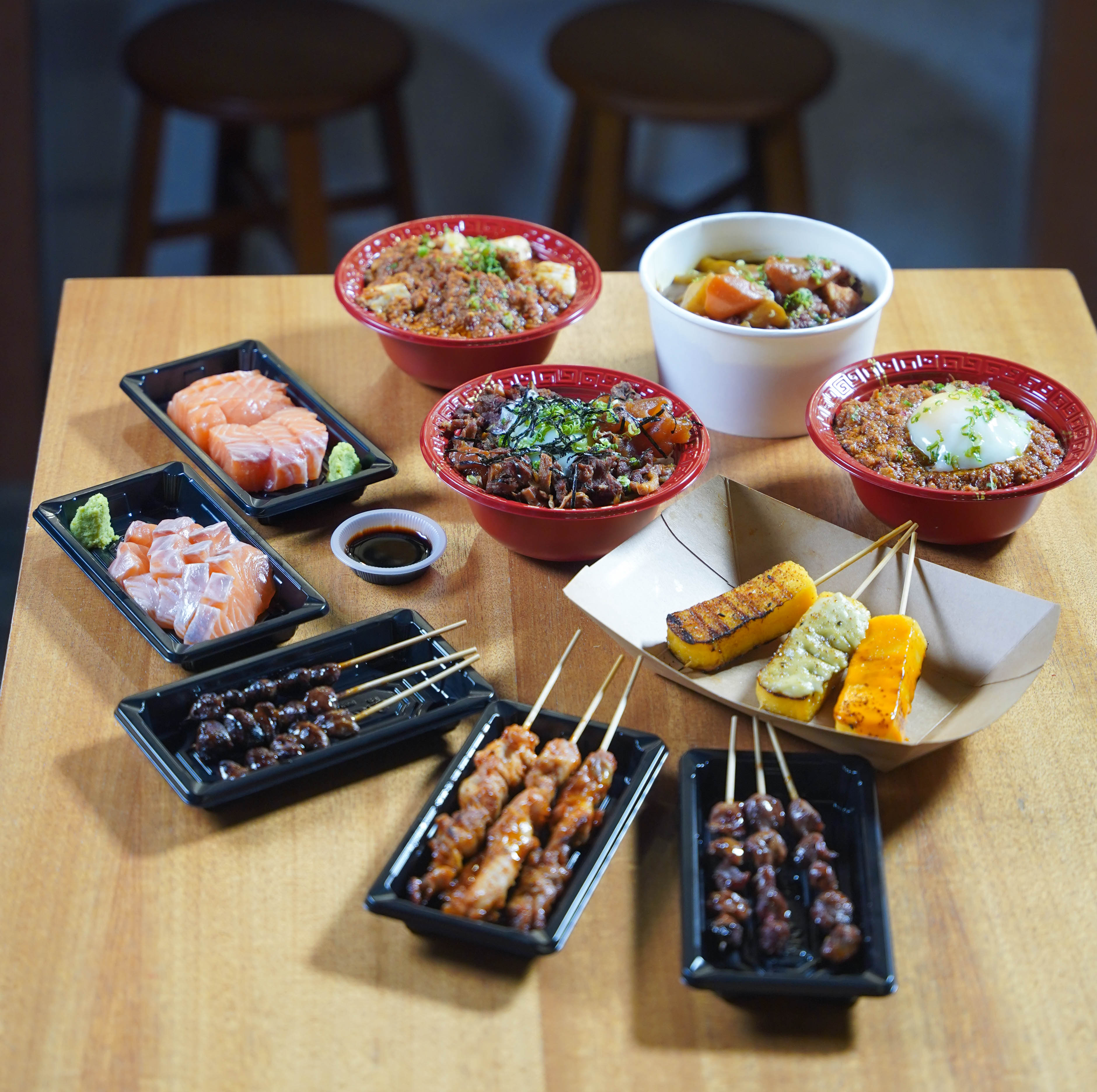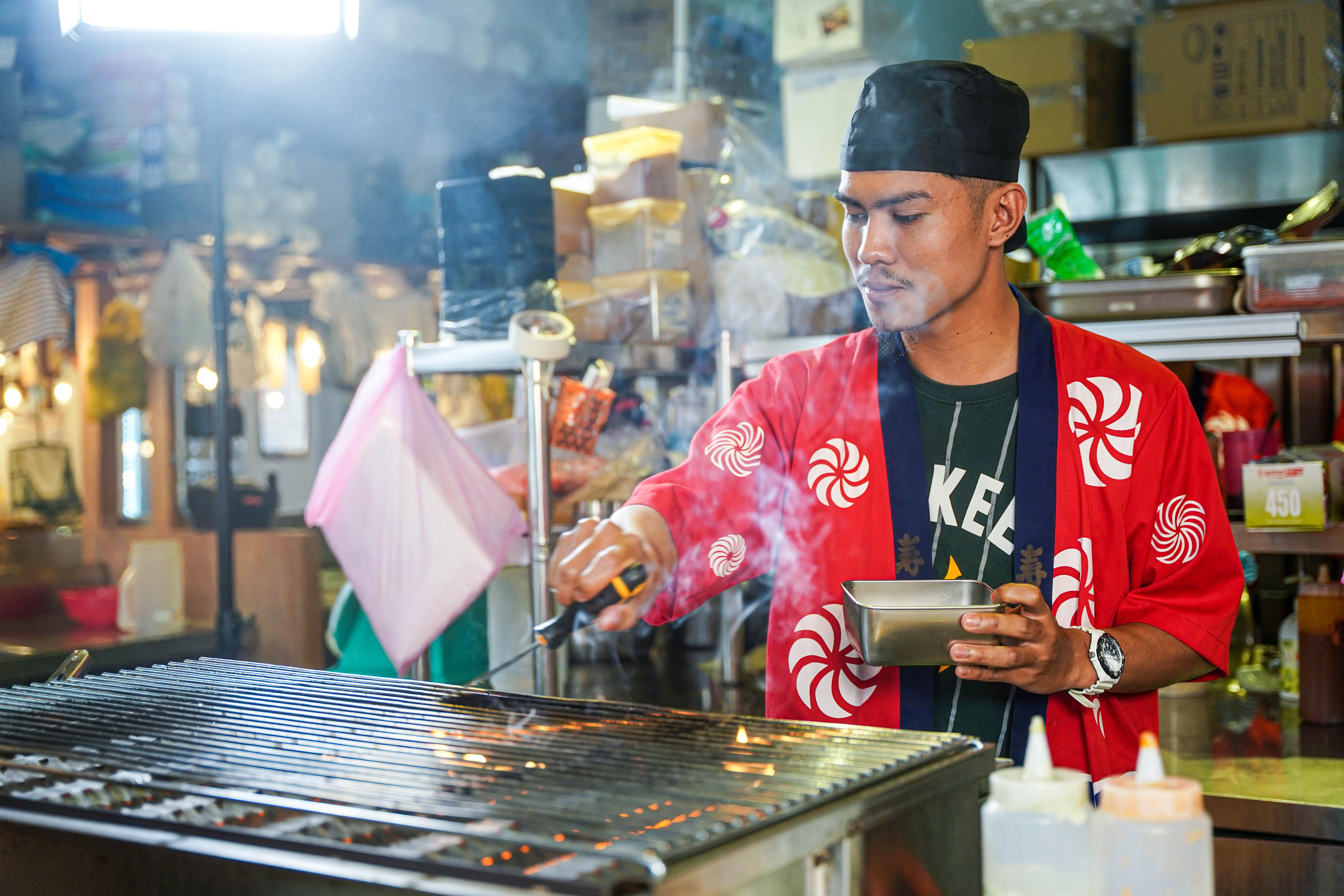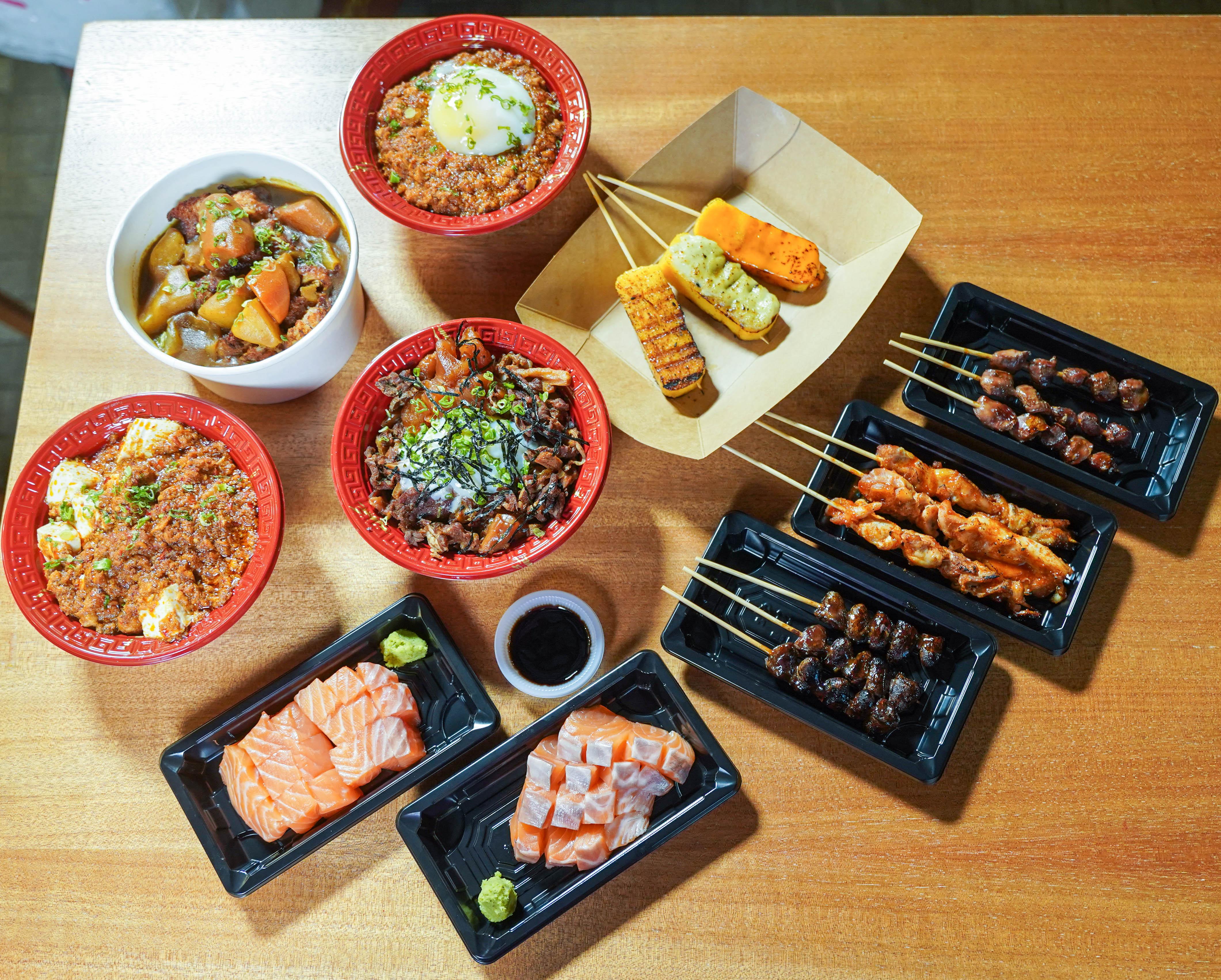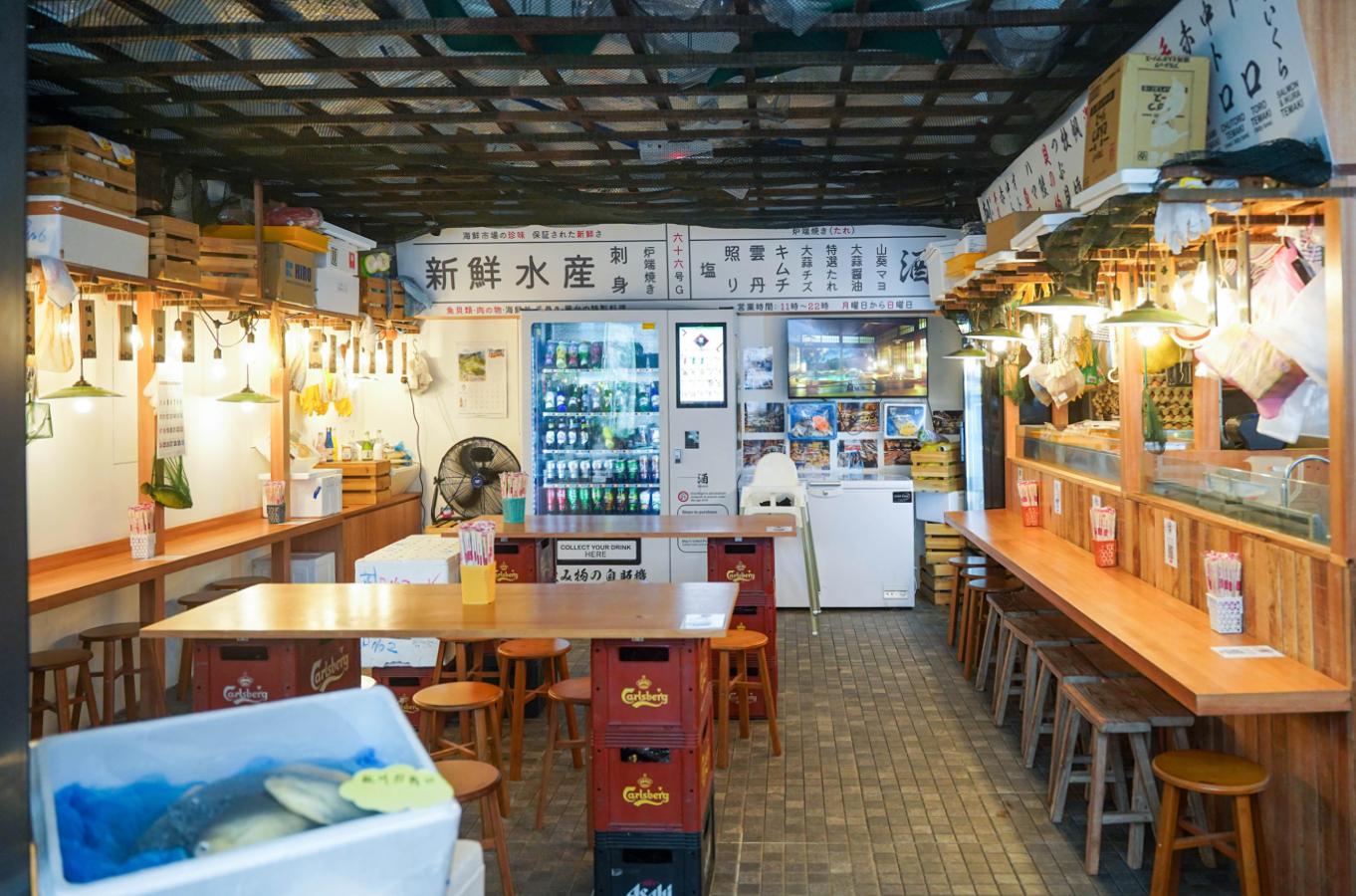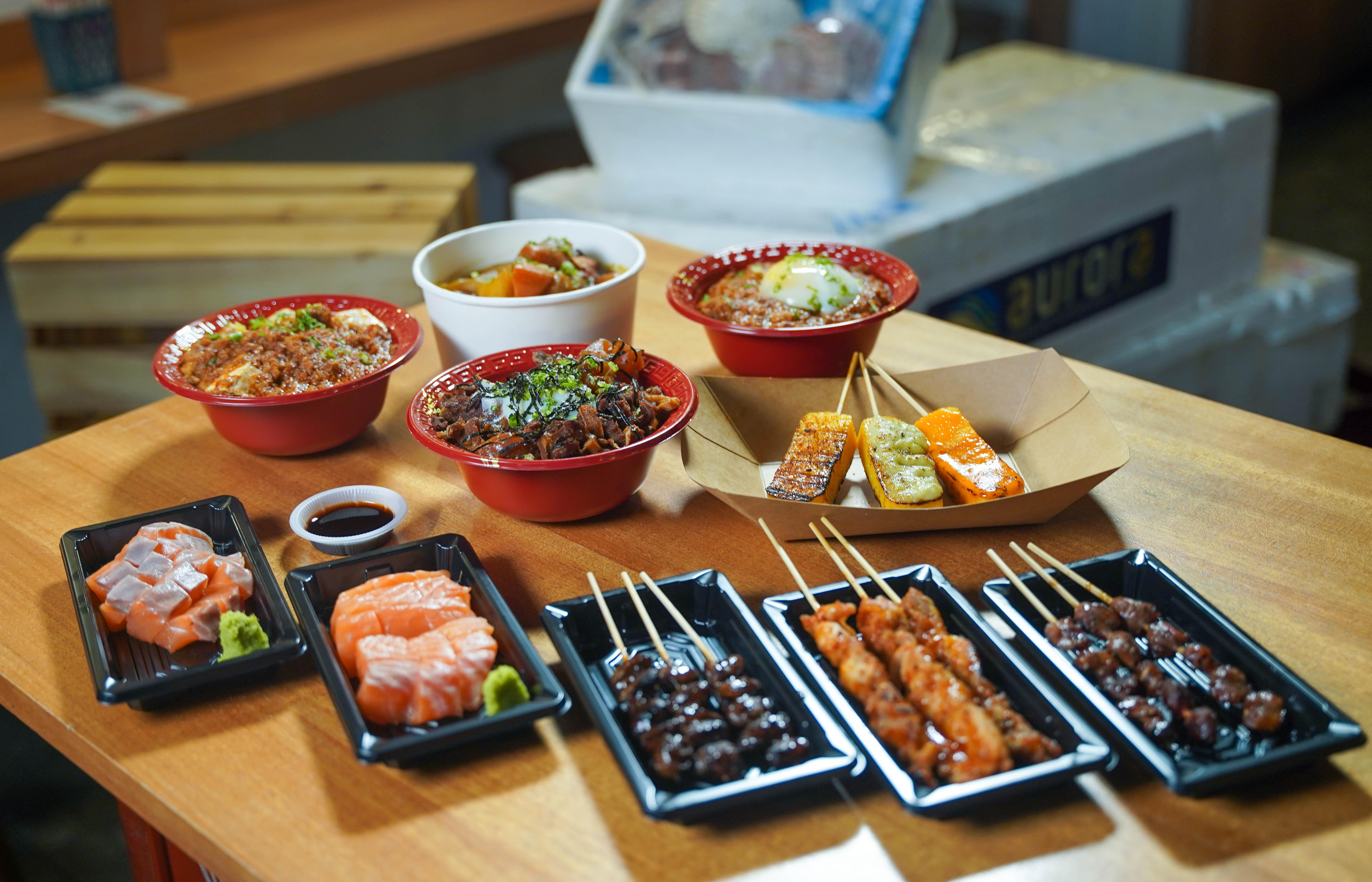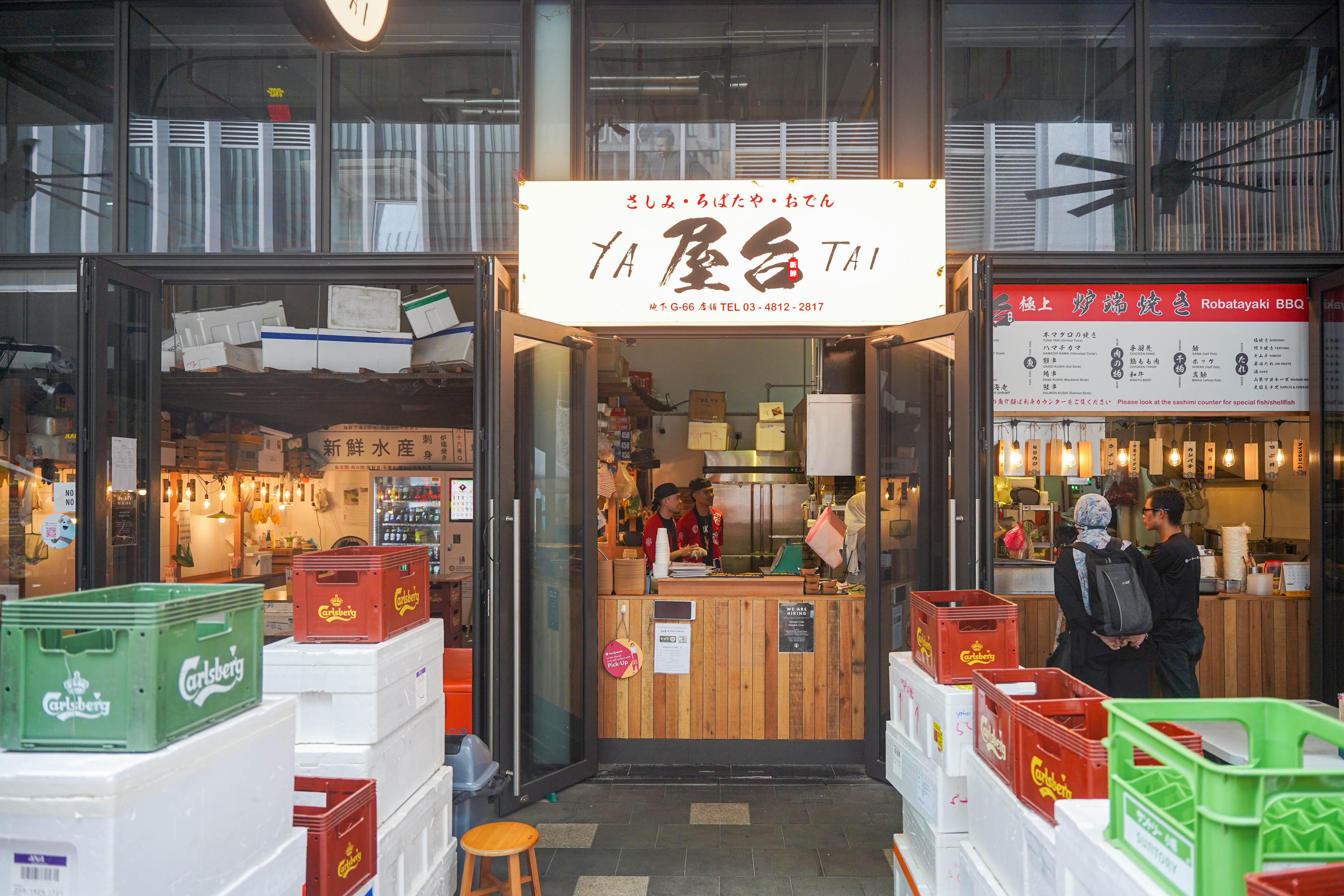 A restaurant inspired by Tokyo's fish markets, serving soulful street fare in the heart of LaLaport Bukit Bintang City Centre: Satisfy your cravings for smoky barbecued skewers, succulent sashimi and scrumptious rice bowls in a journey of Japanese flavours at Yatai!
For an amazingly affordable meal, Yatai's udon starts as low as RM9.90, while sake starts at RM21, served in an environment that entirely evokes Japan. 
Fun fact: Yatai literally means 'shop stand,' referring to the street food stalls across Japan.
Watch our video above on Yatai and Kafe Dolce at LaLaport Bukit Bintang City Centre.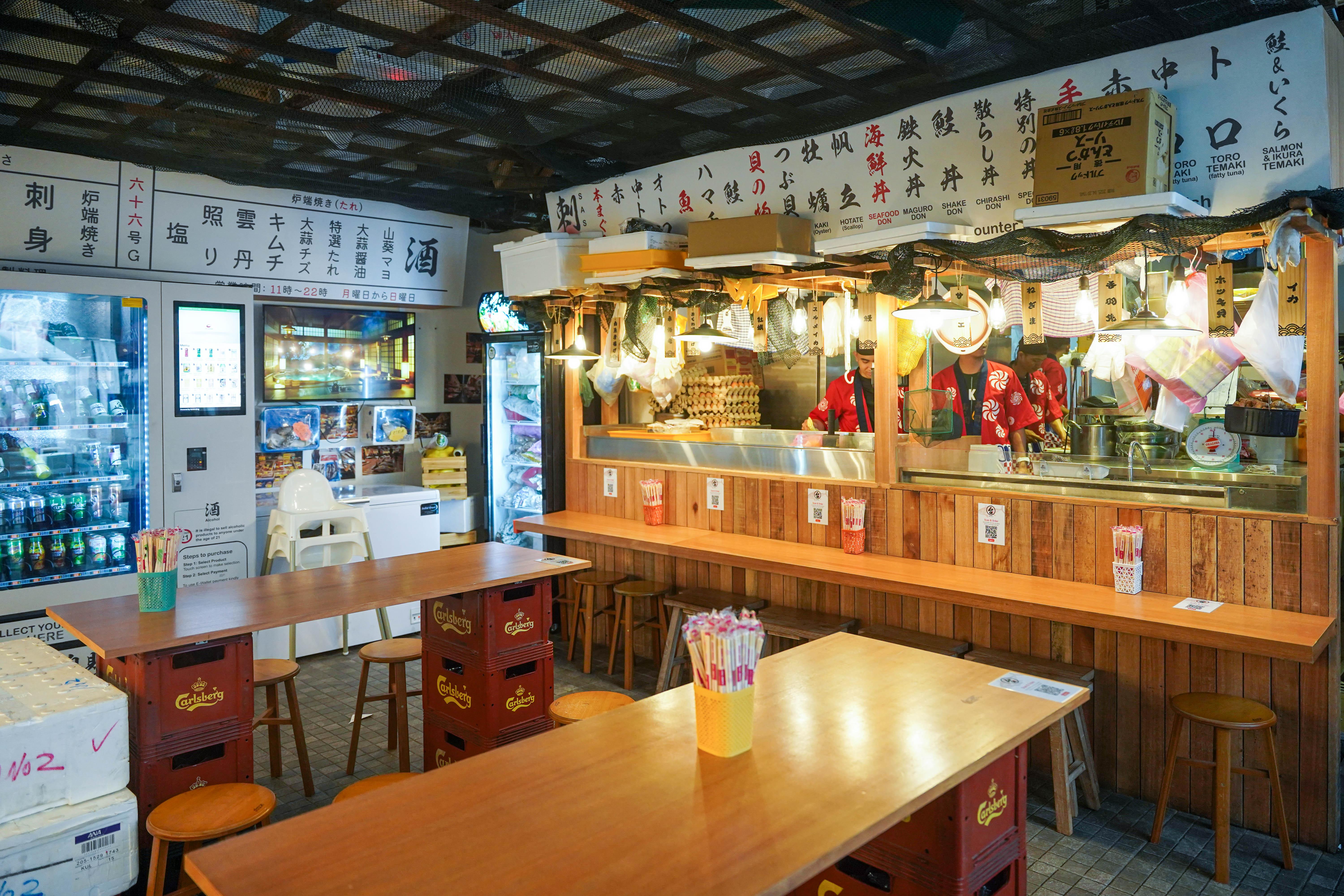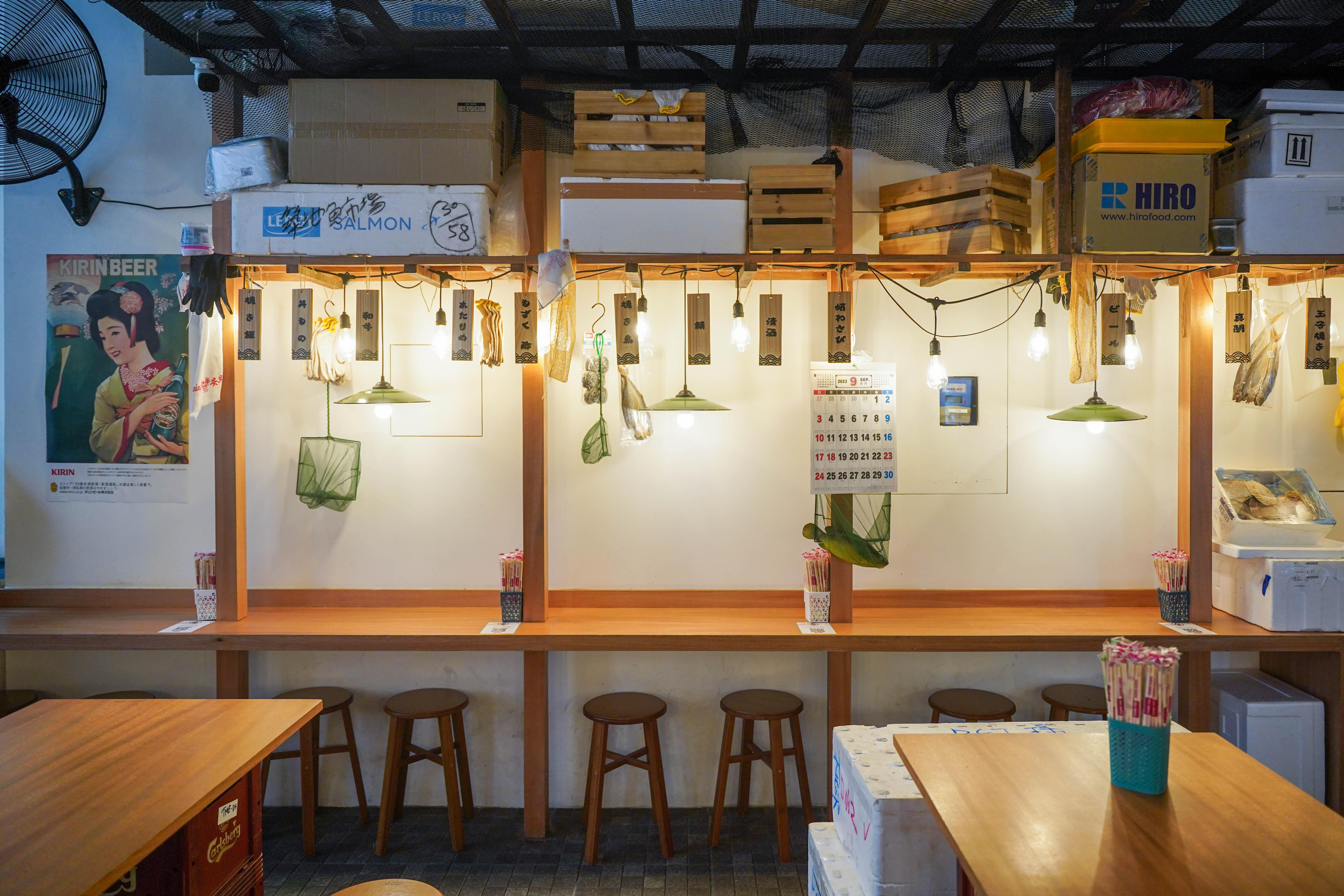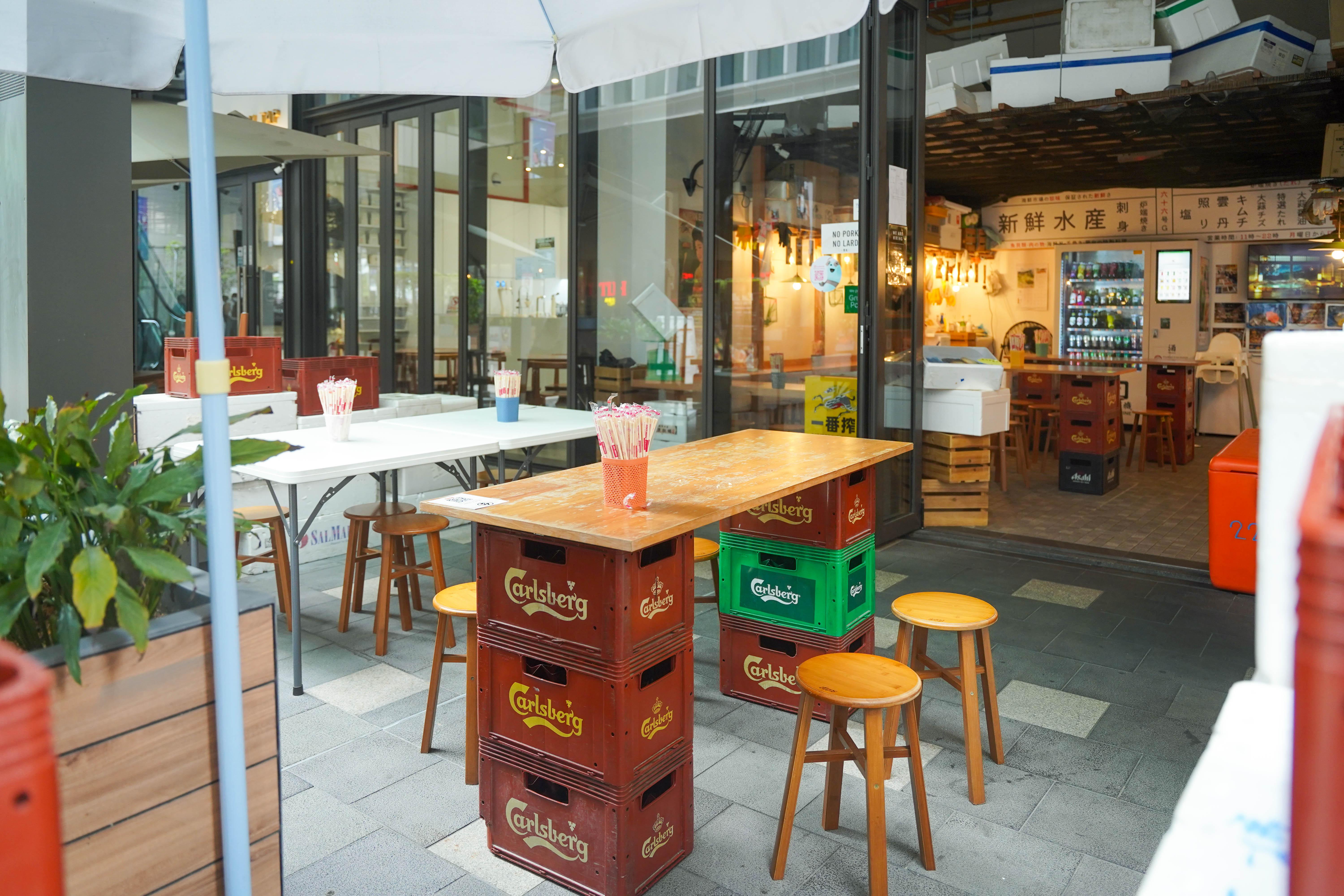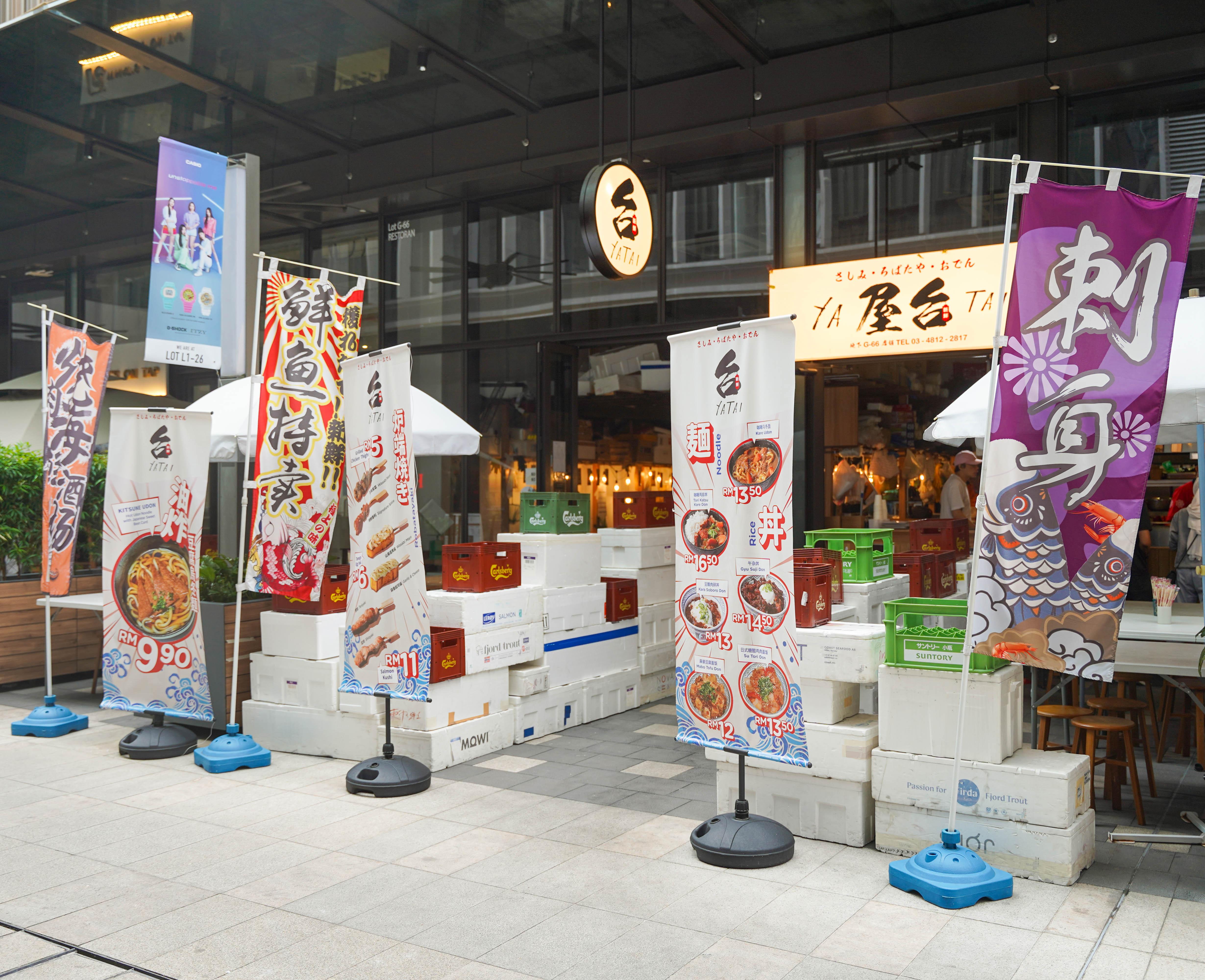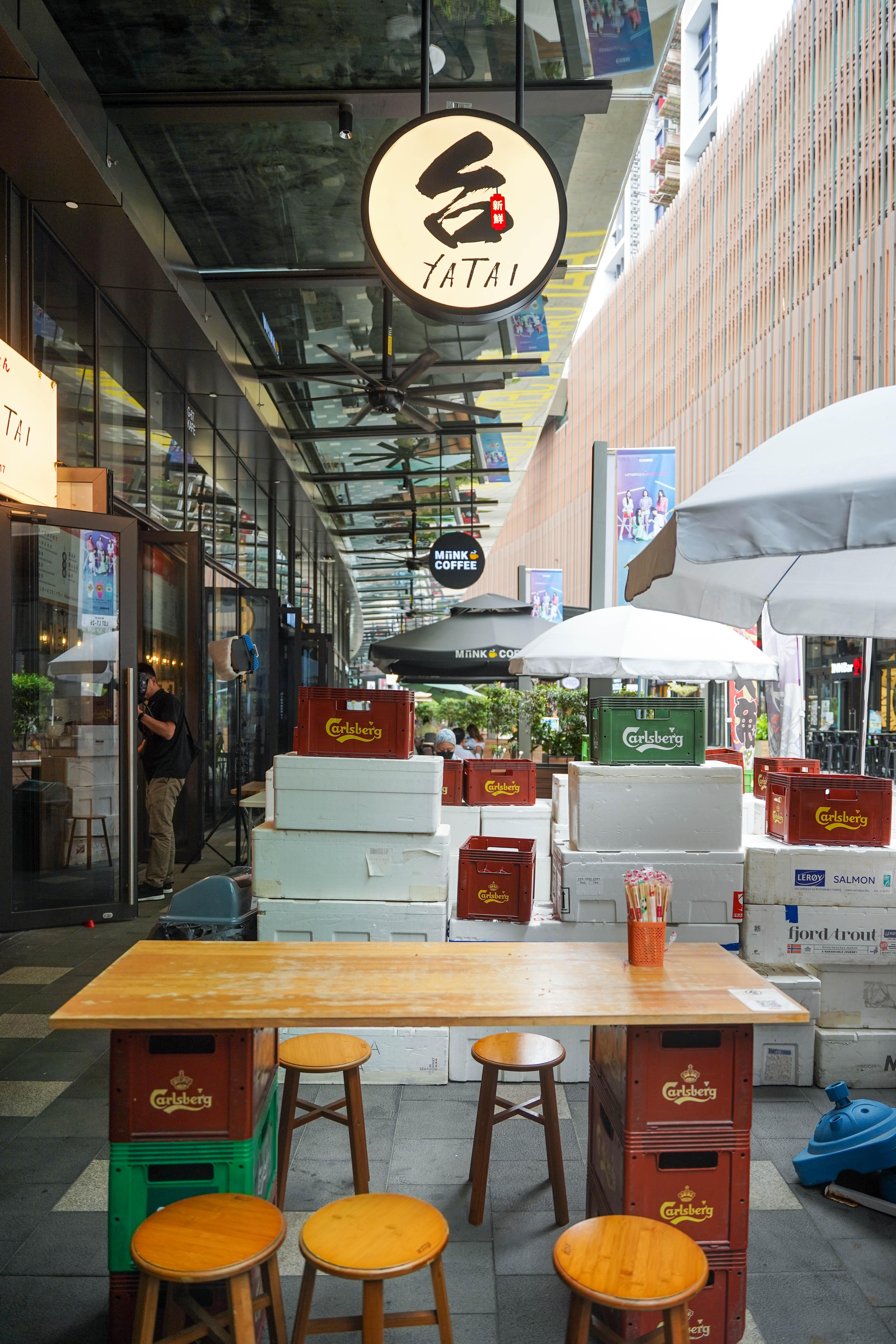 With seating spaces both indoors and outside, Yatai promises a casual, cheerful setting, striving to bring an exciting Japanese experience to KL, complete with Japanese calligraphy and artwork.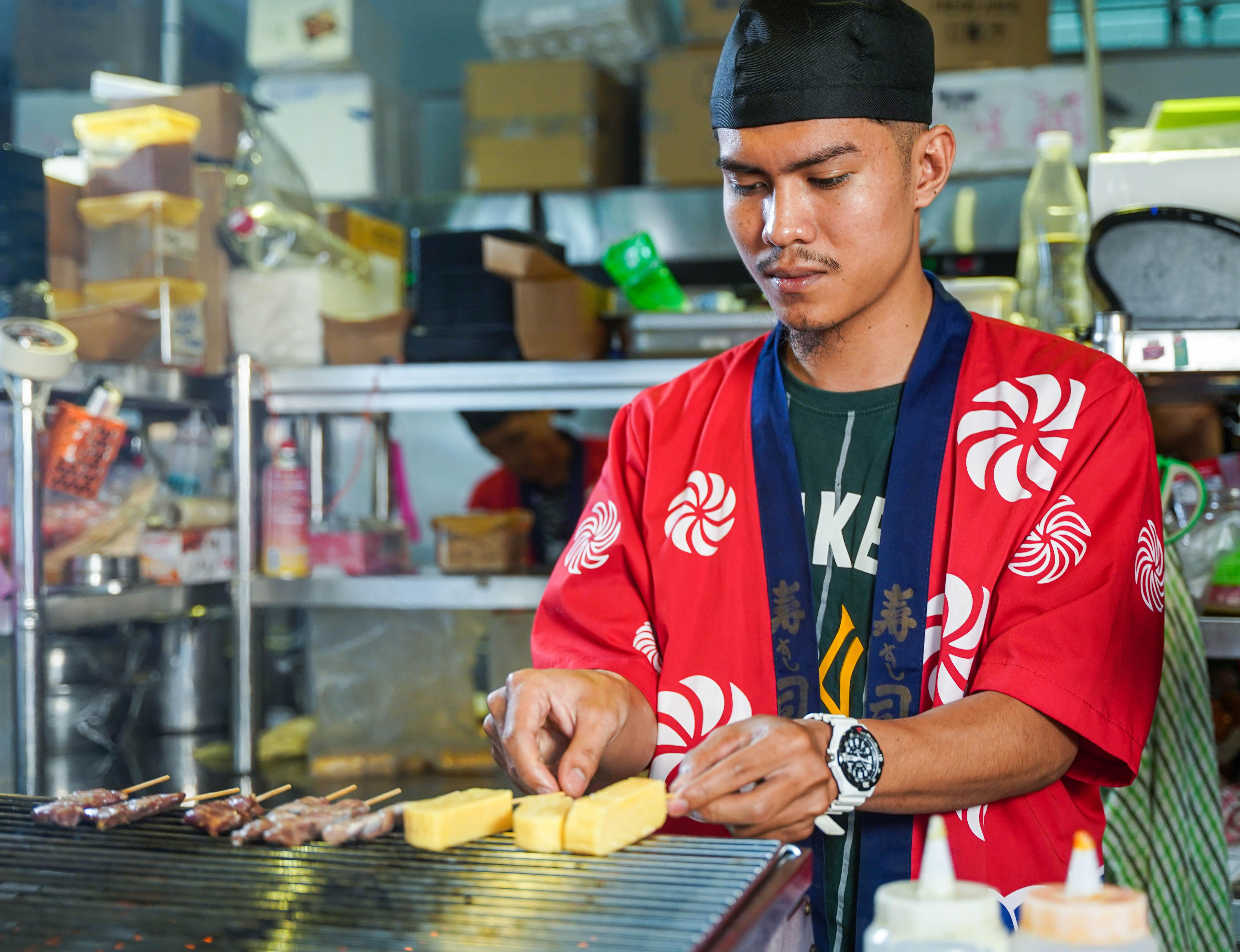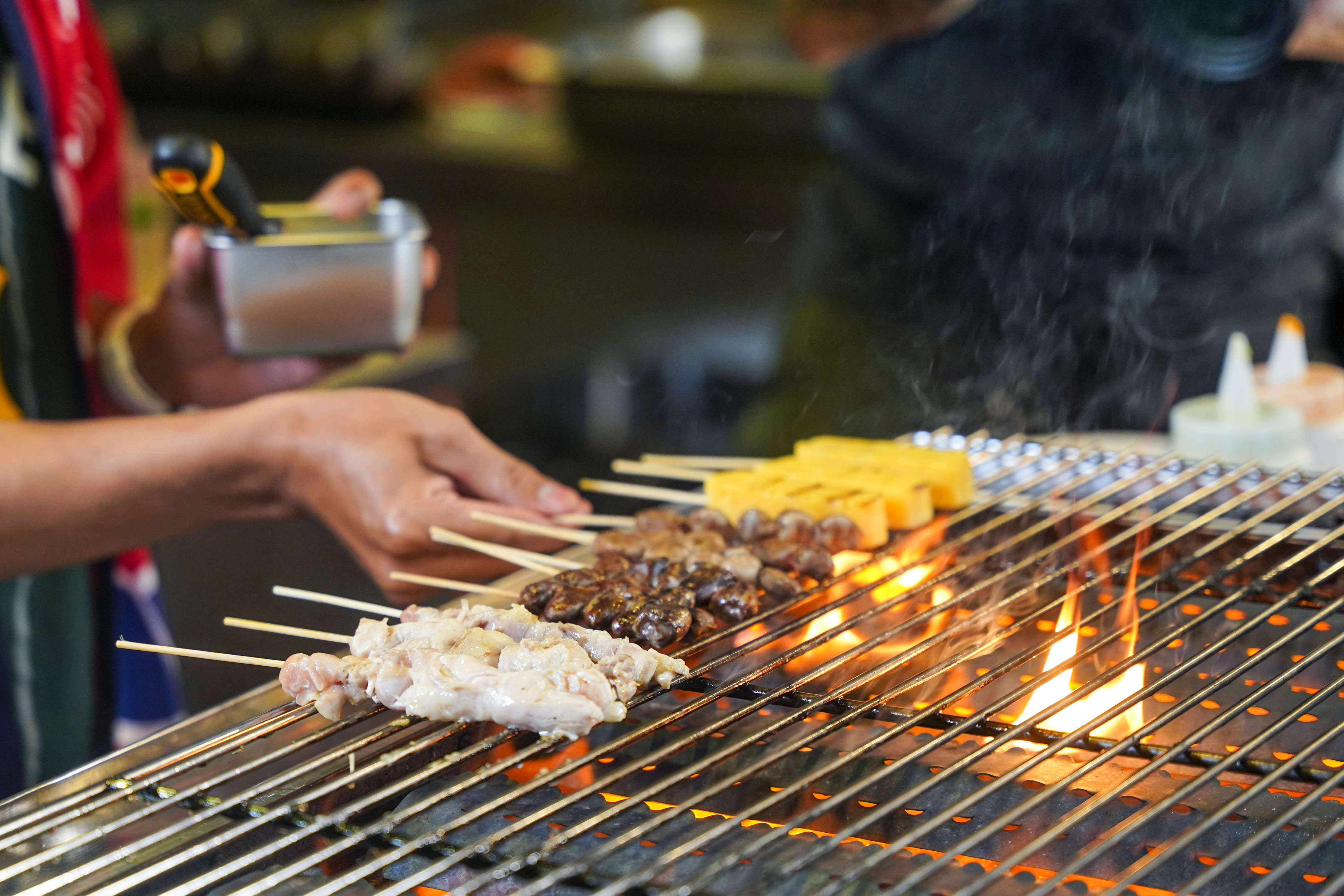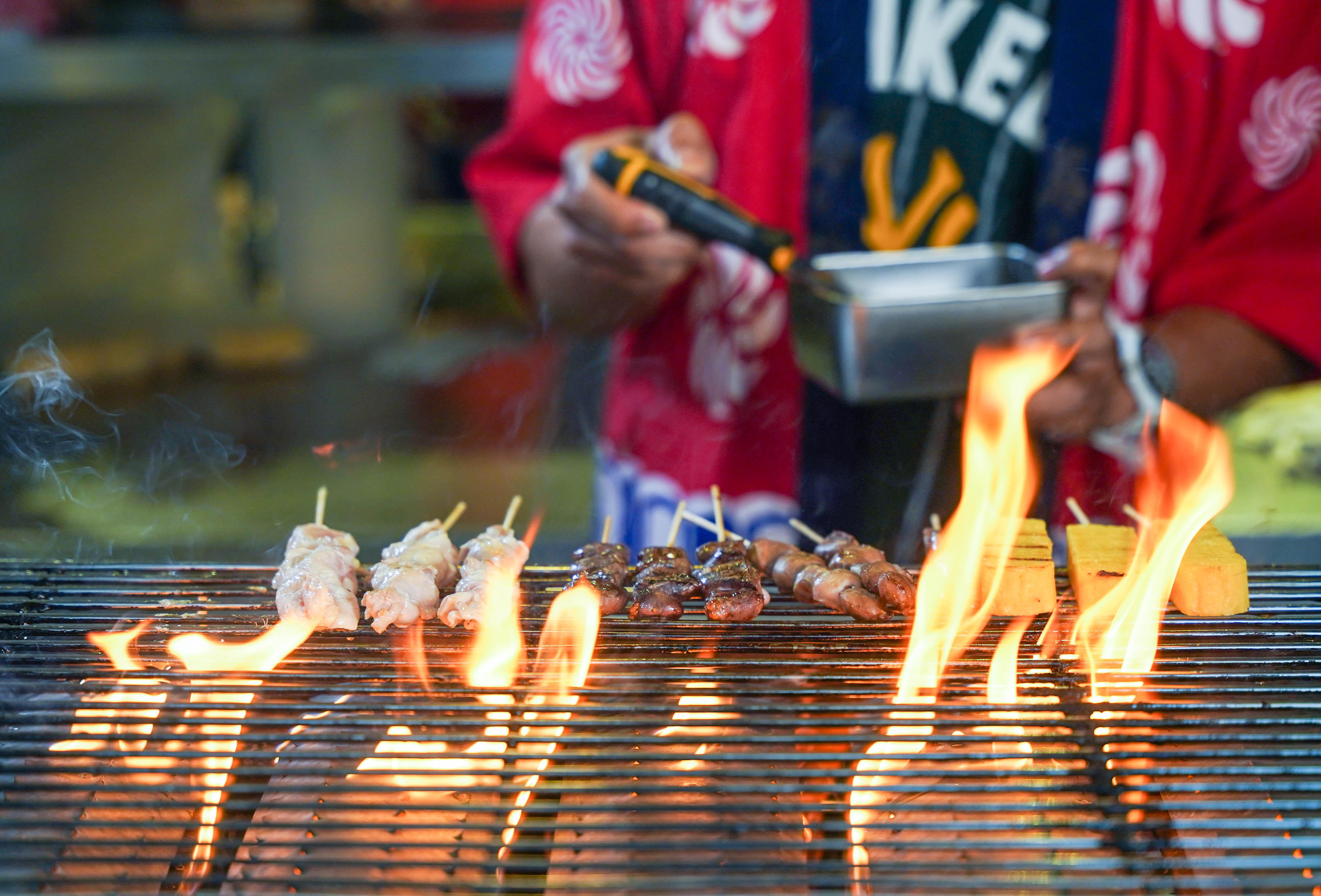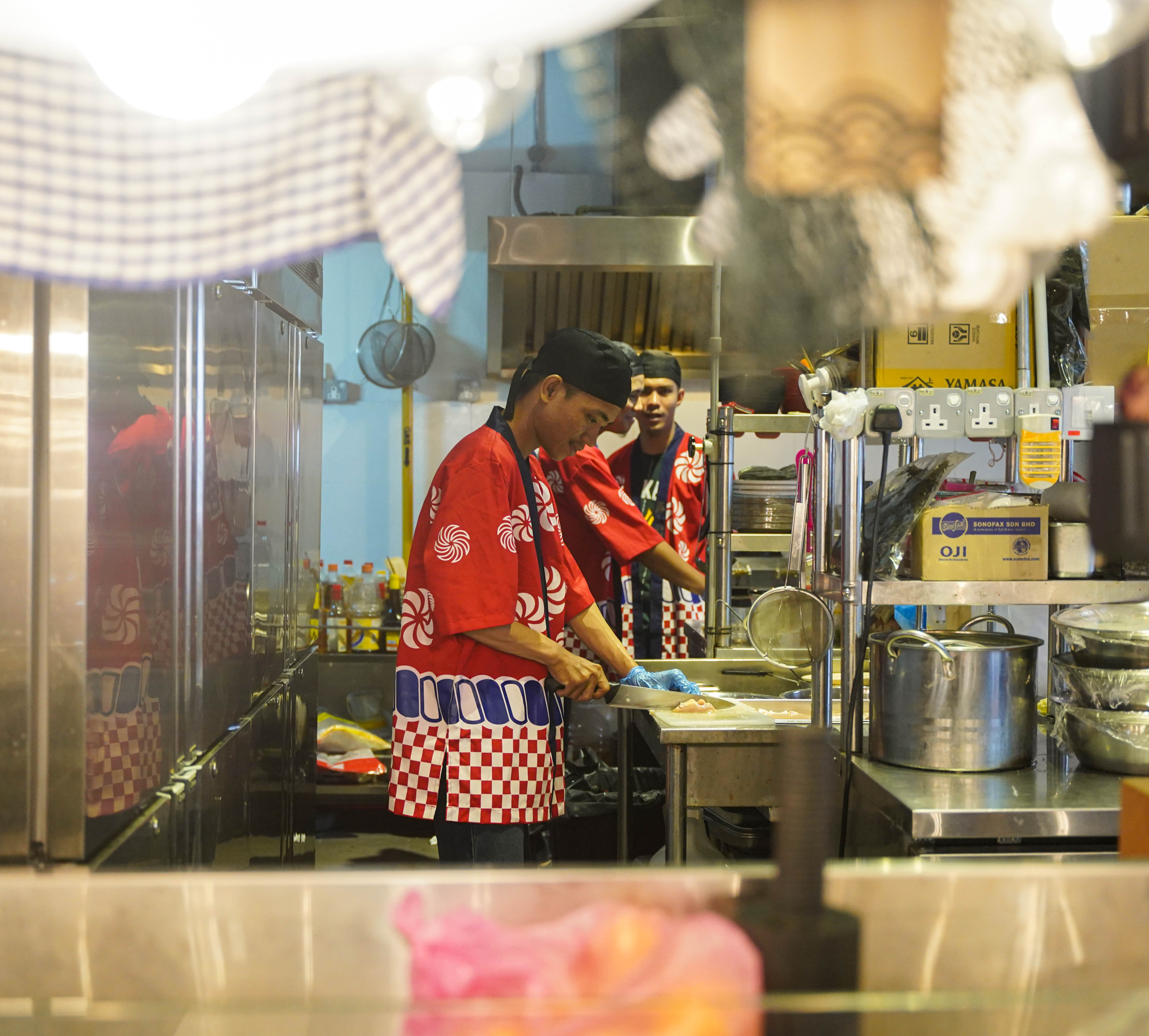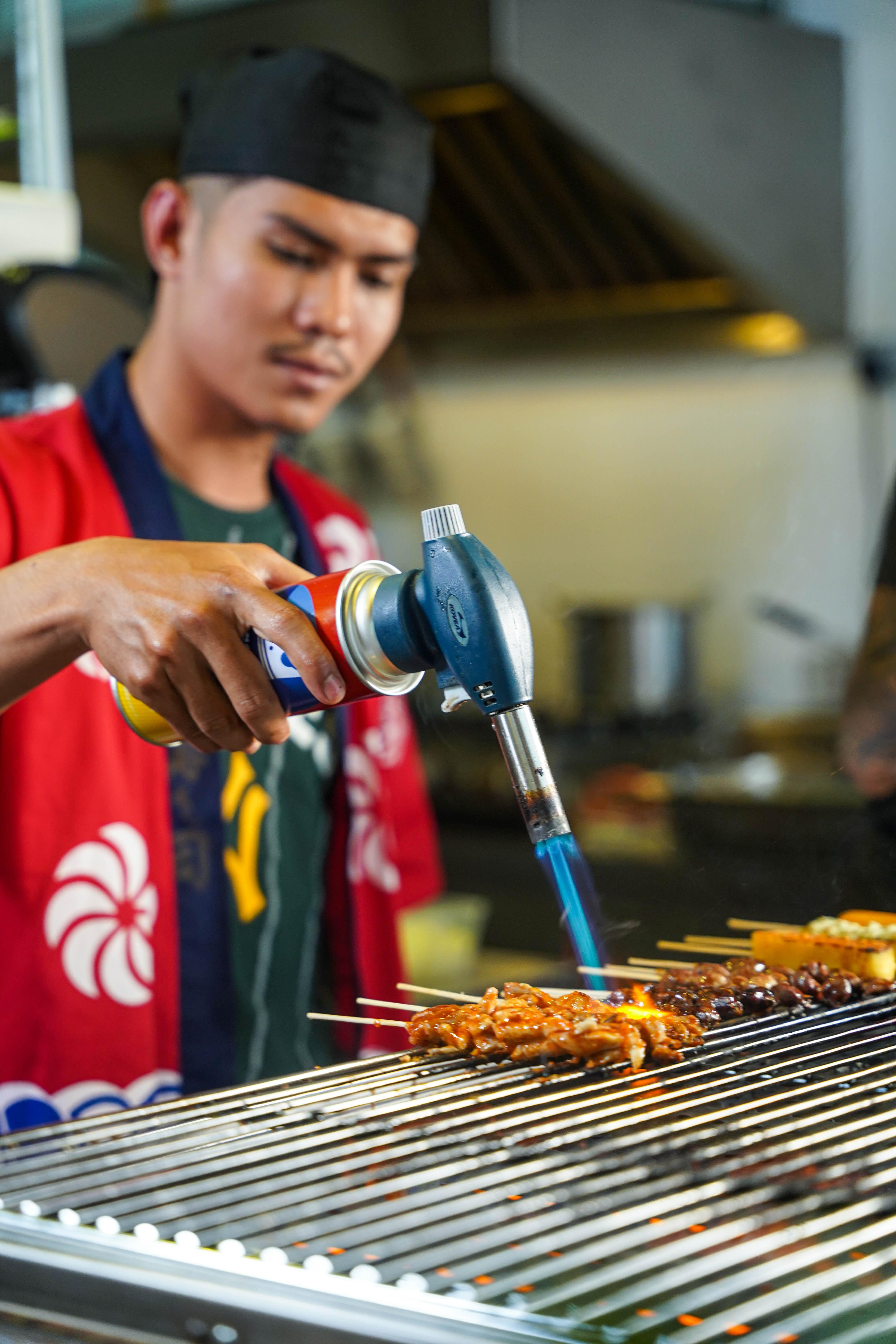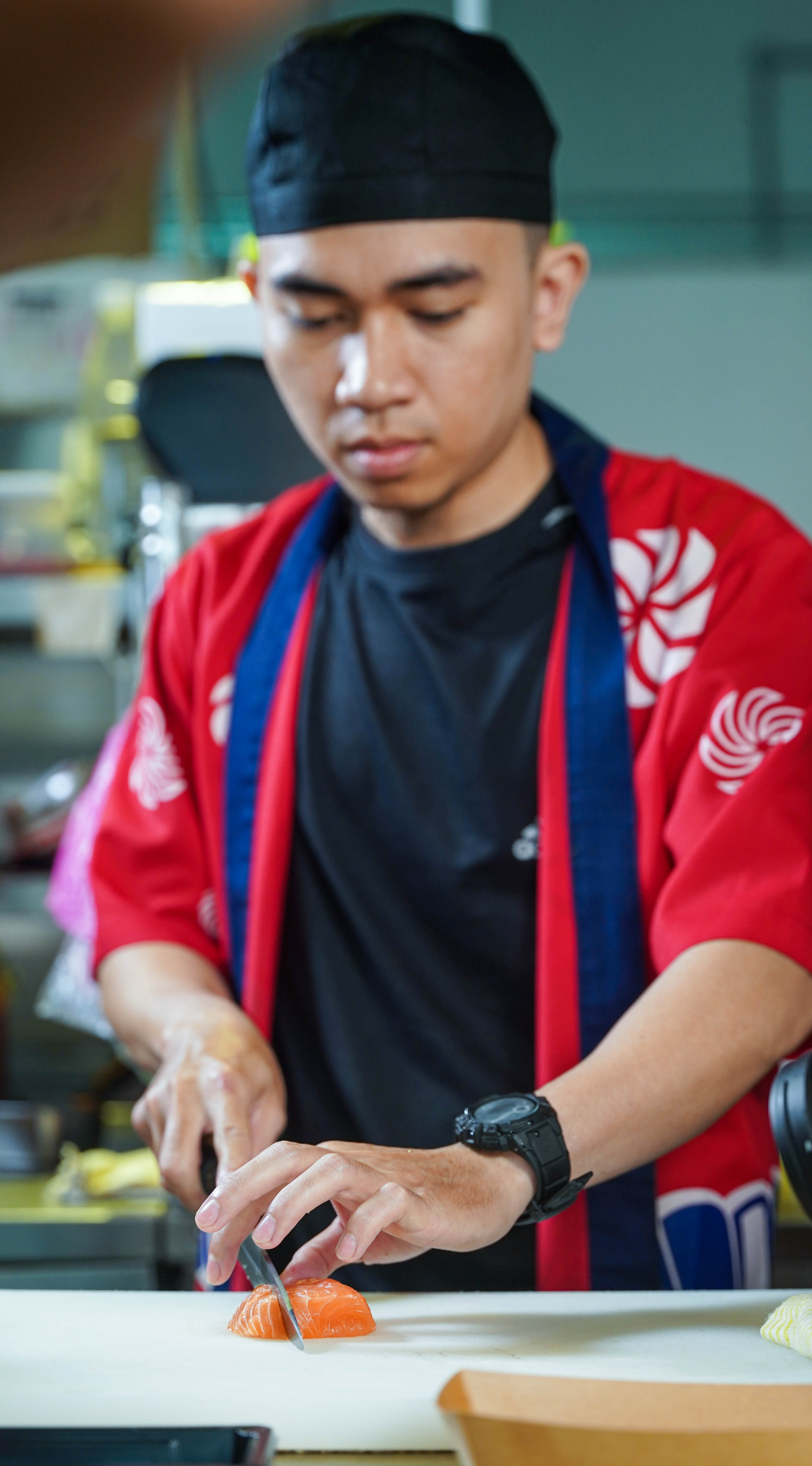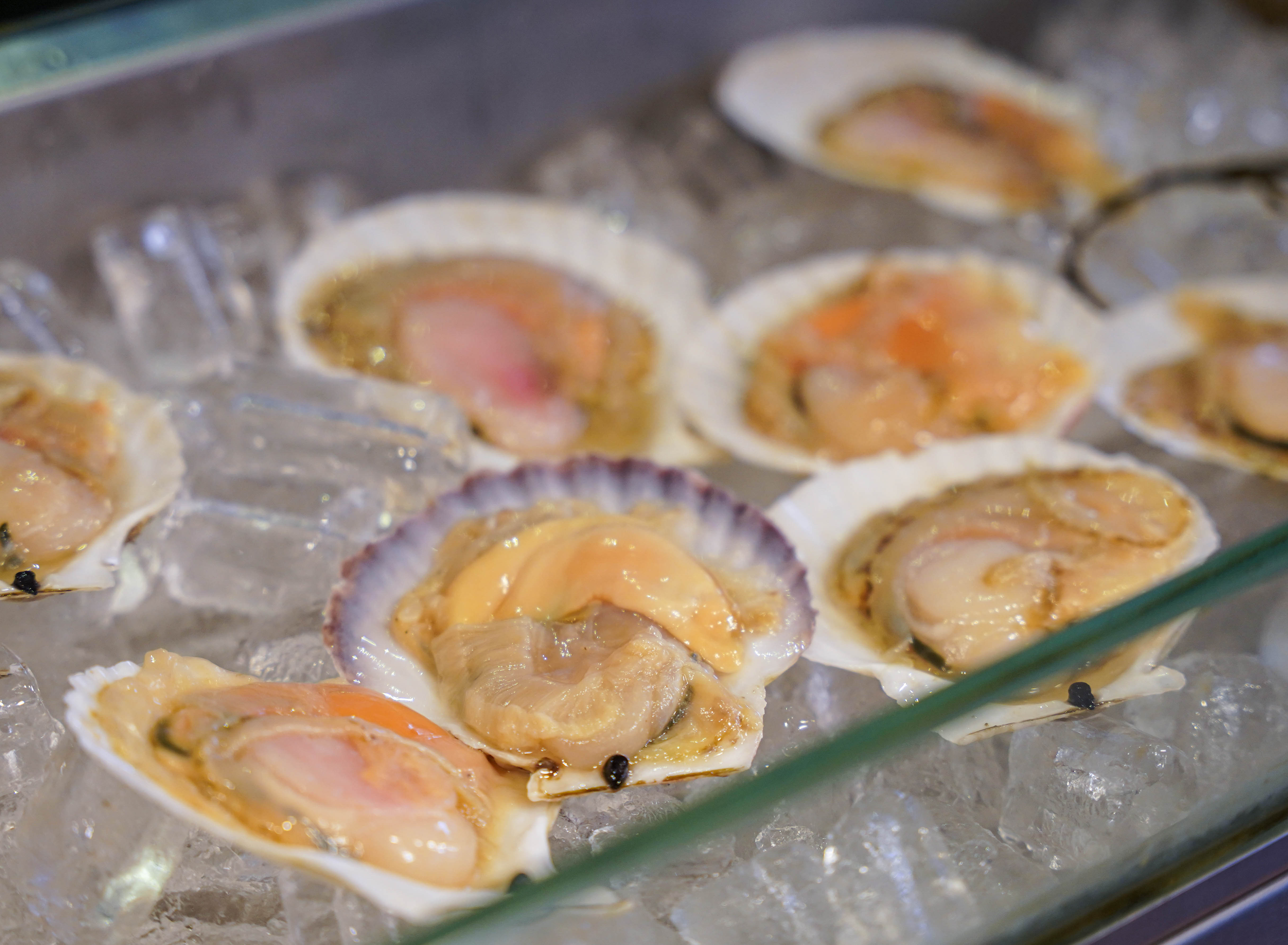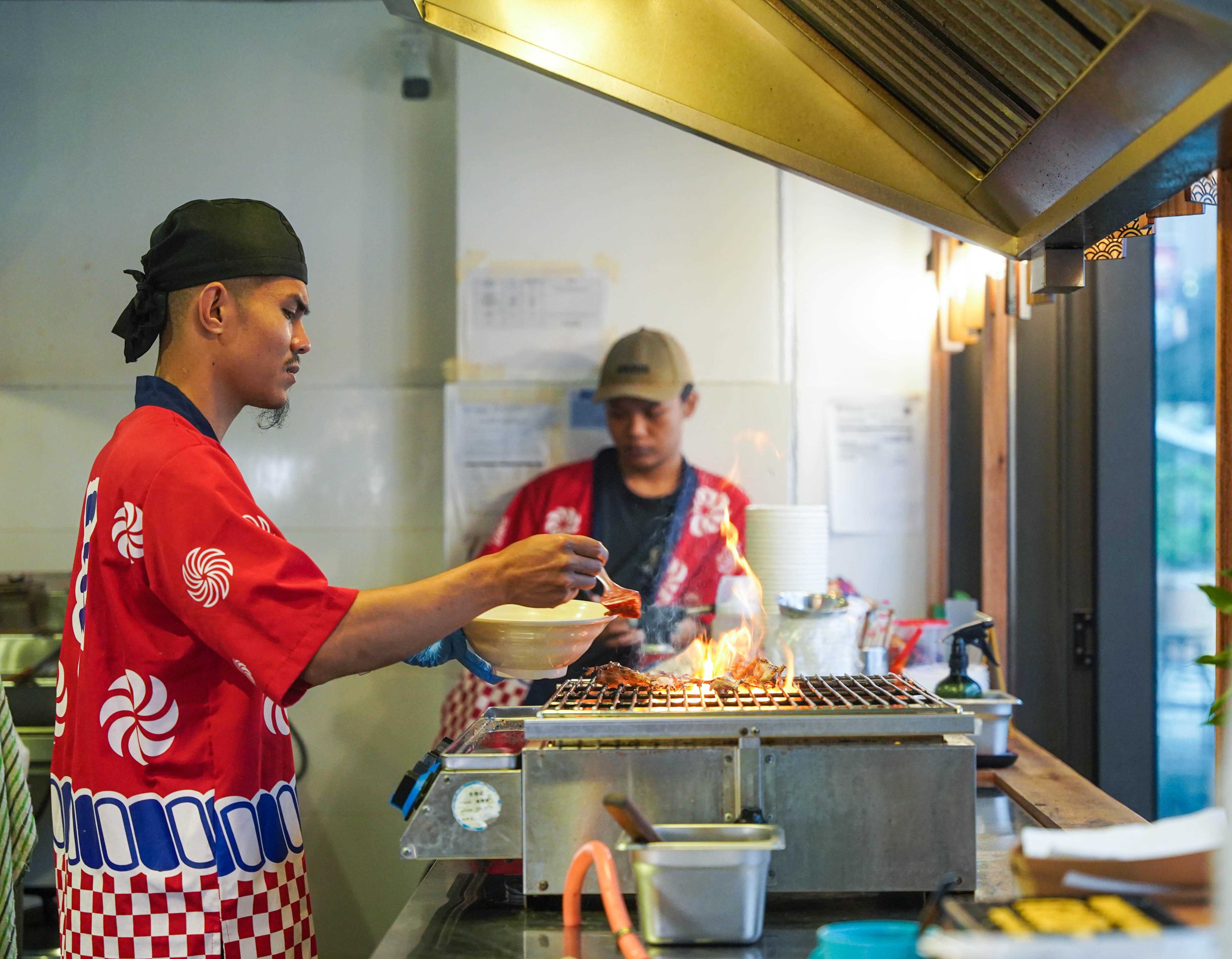 Catch all the cooking action after you order - from the slicing of the sashimi to the grilling of the kushiyaki on open flames, Yatai captures the mouthwatering magic of an open kitchen.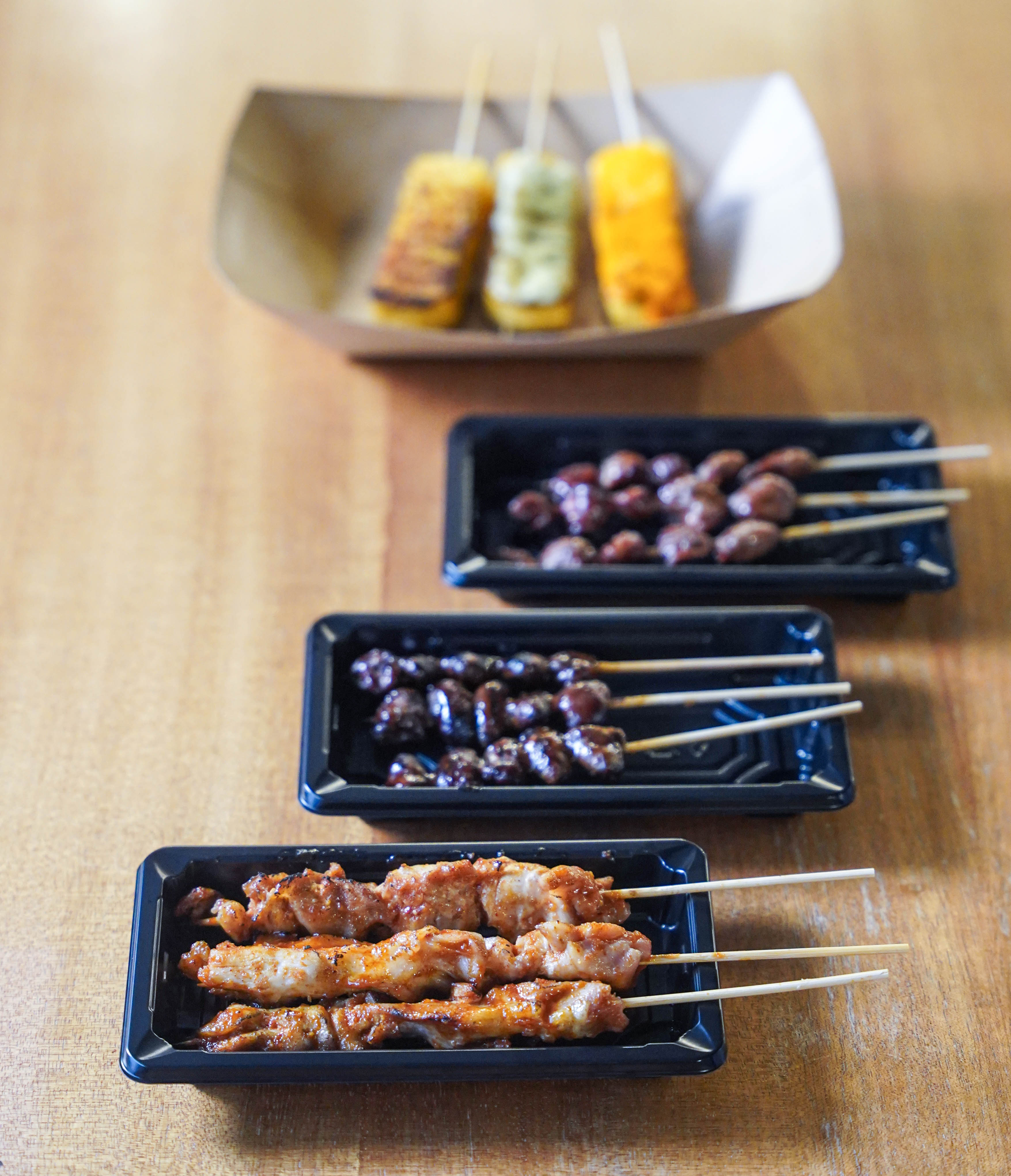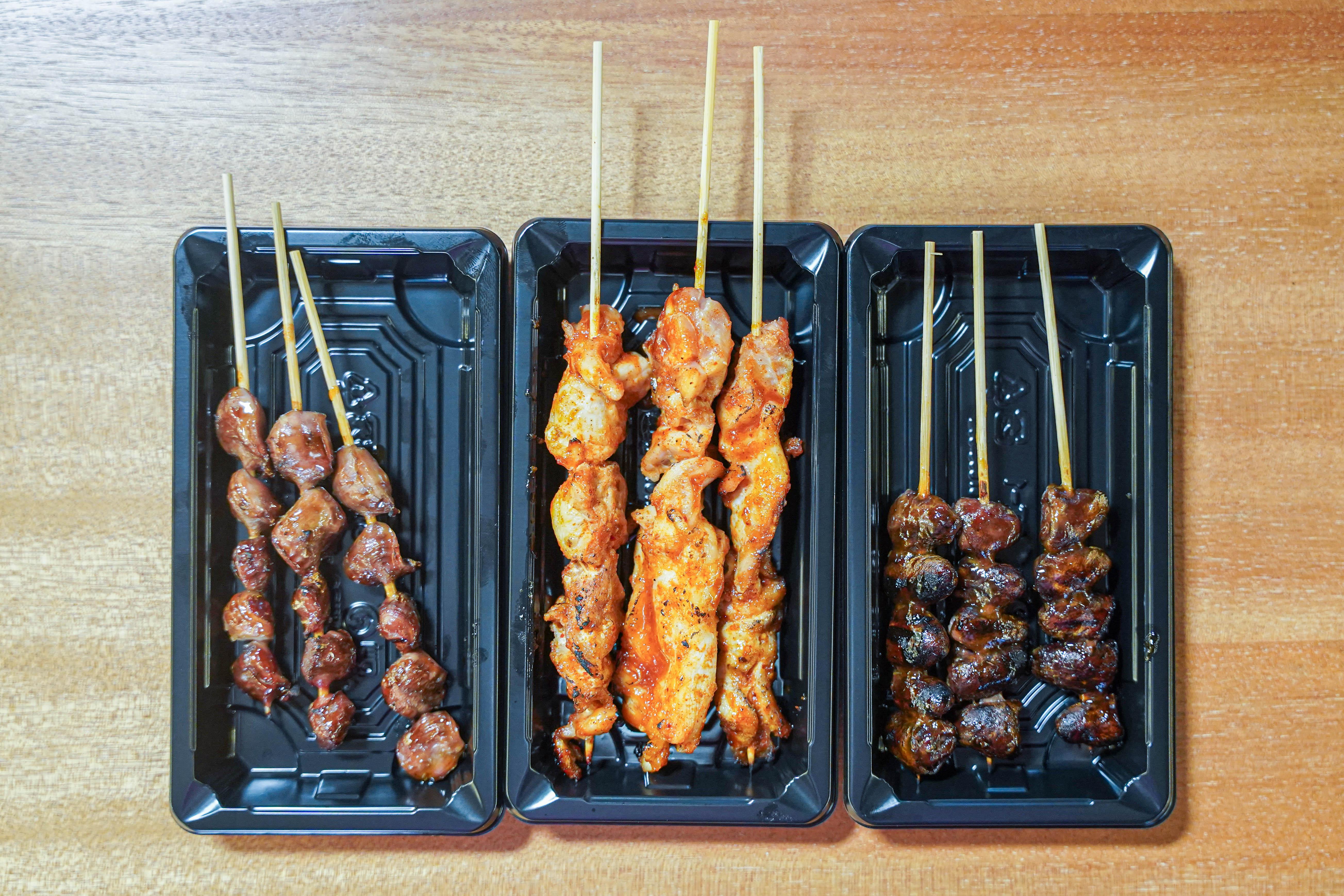 Start with skewers - Yatai's pork-free selection includes yakitori favourites, from meat to organs, affordably priced at RM5 each for the juicy, savoury chicken thigh, heart and gizzard. Lusciously lip-smacking!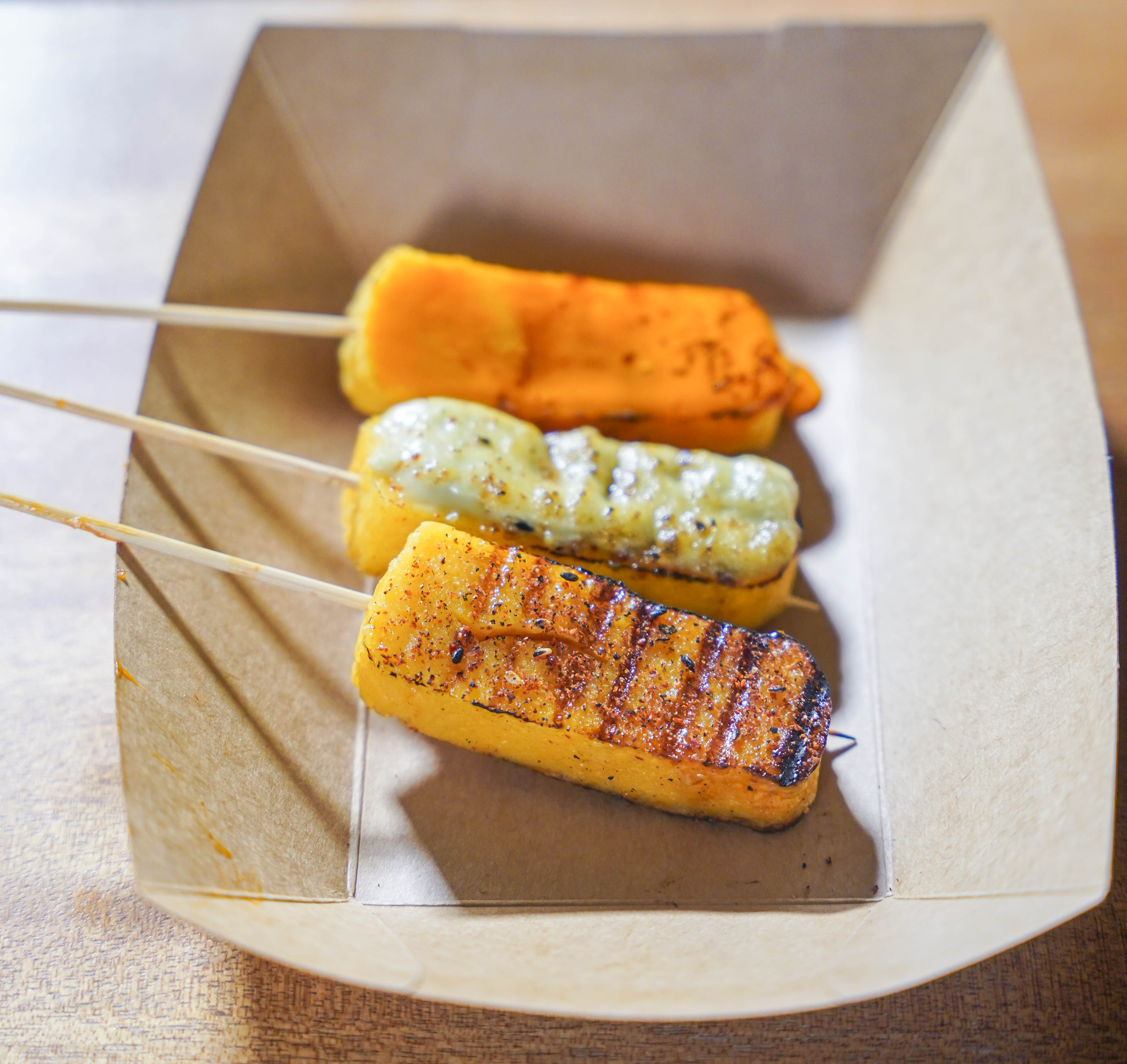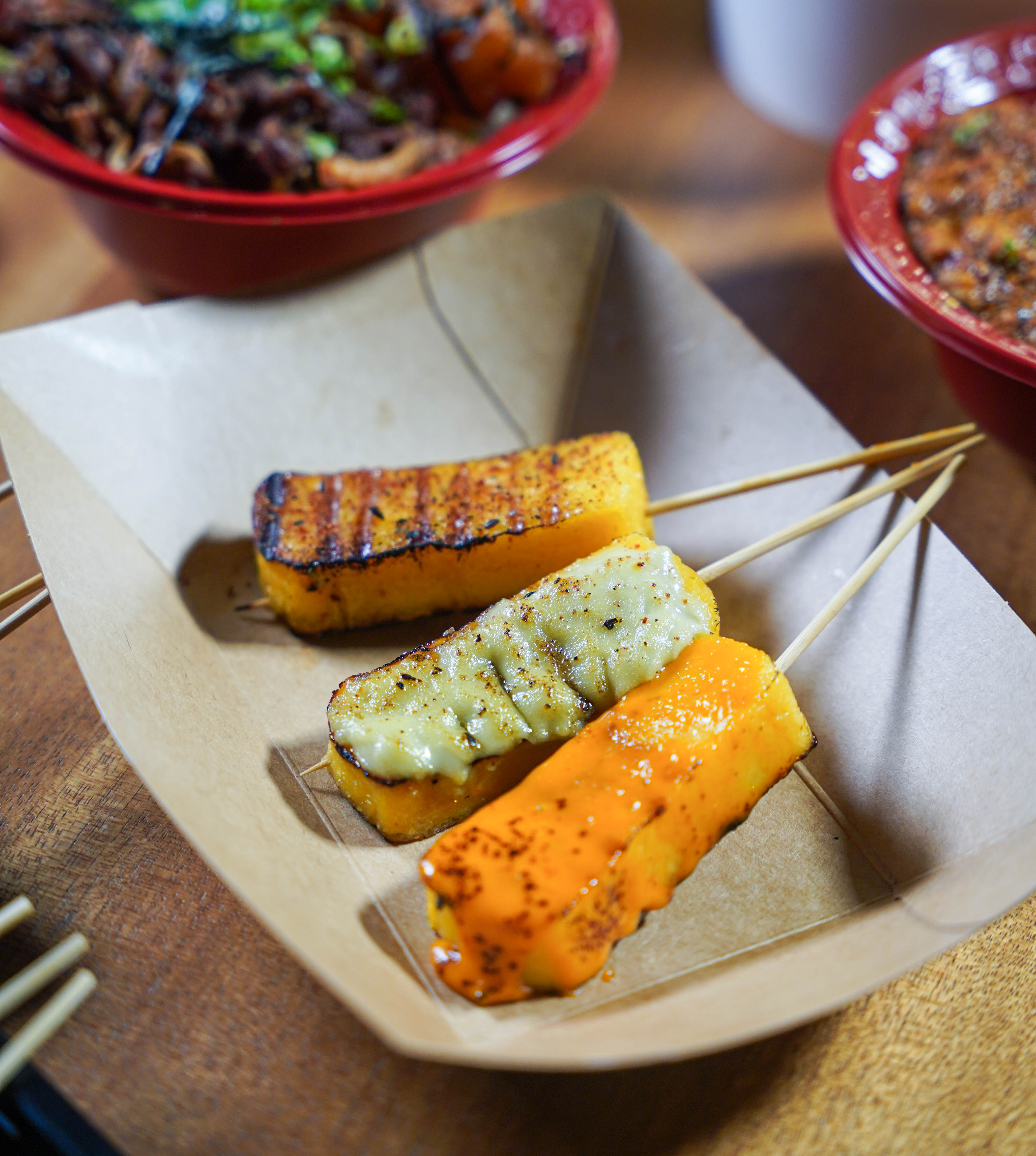 Yatai's Tamago (RM6 each) is also a fun treat - these Japanese omelette sticks come with playful seasonings like the Signature Spice, Wasabi Mayo, or the premium Uni Paste (+RM2), enhancing these egg classics with a tasty kick, irresistible for all generations of customers.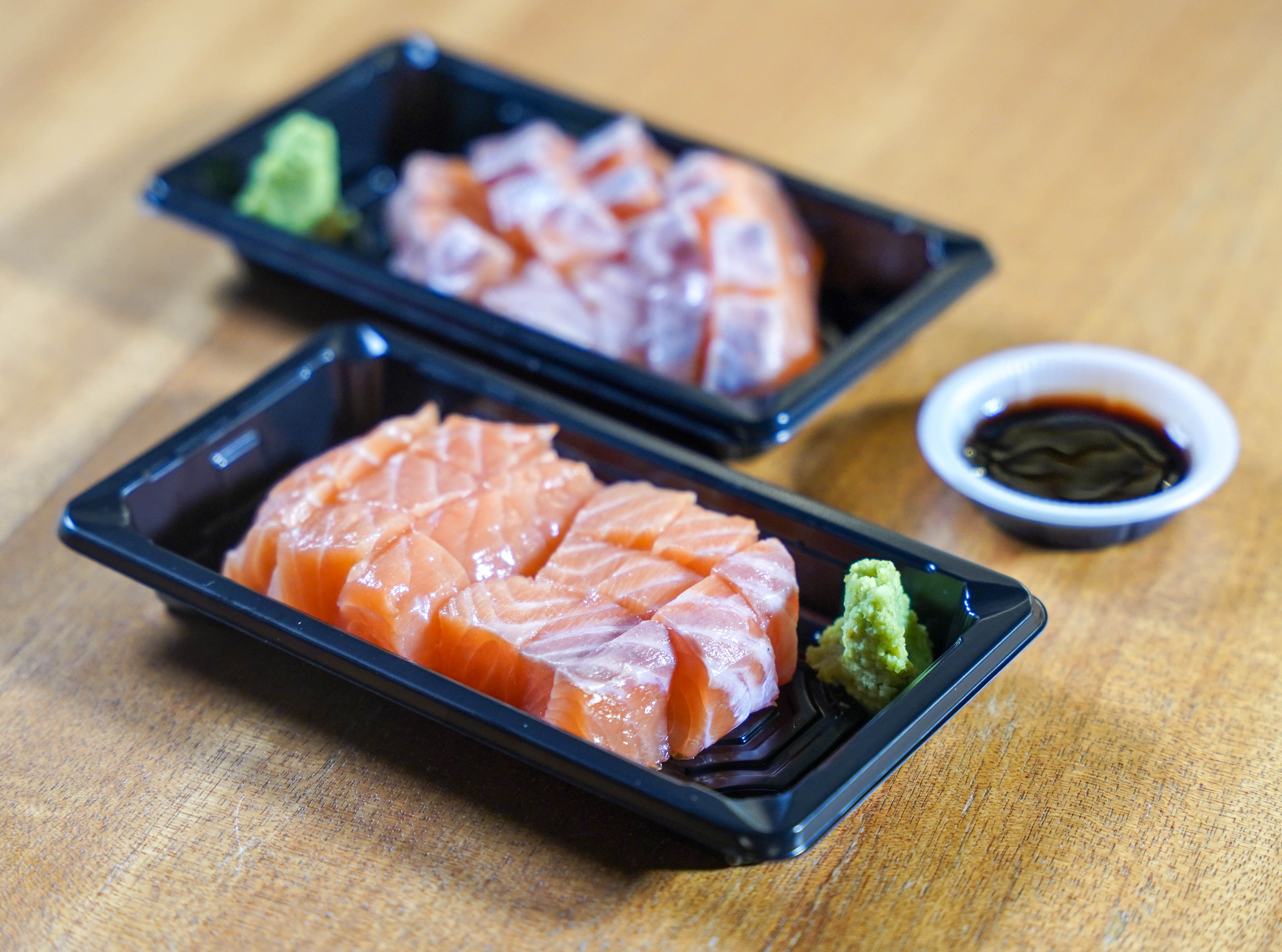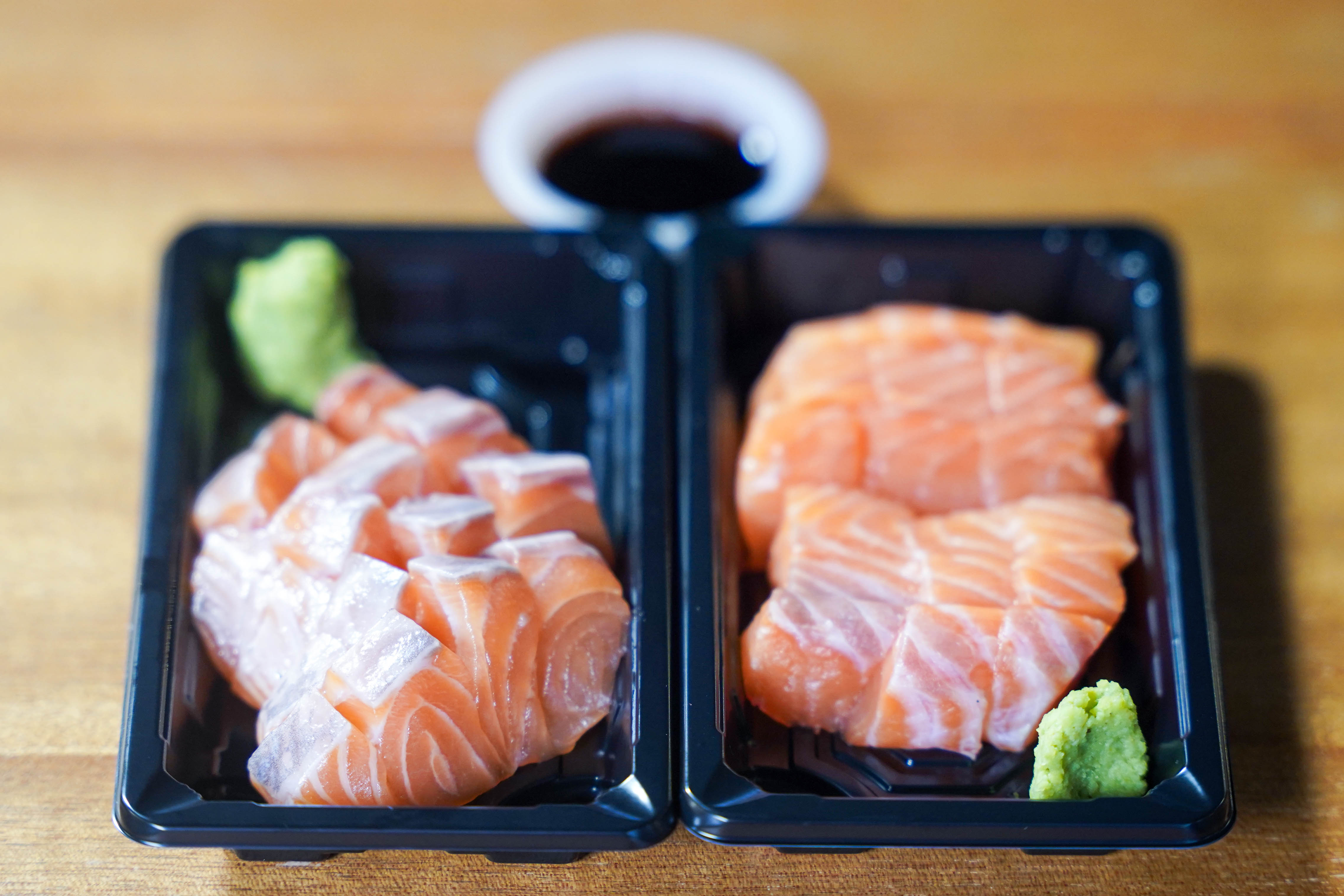 Norwegian Salmon Sashimi is another highlight (RM17 for 50g, RM27 for 100g, RM38 for 150g; served with soy sauce and fresh wasabi) - sumptuously smooth, delicately delicious.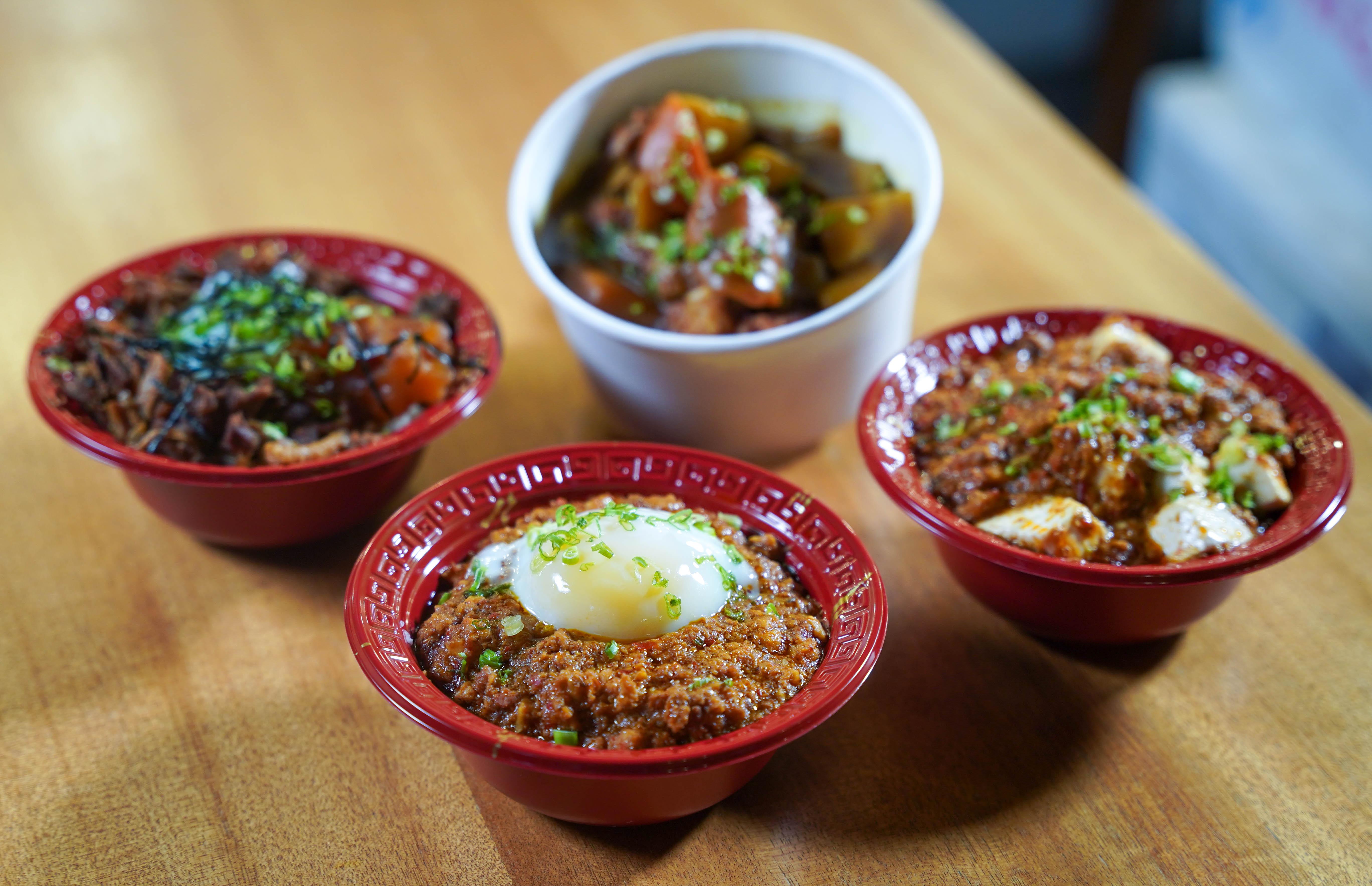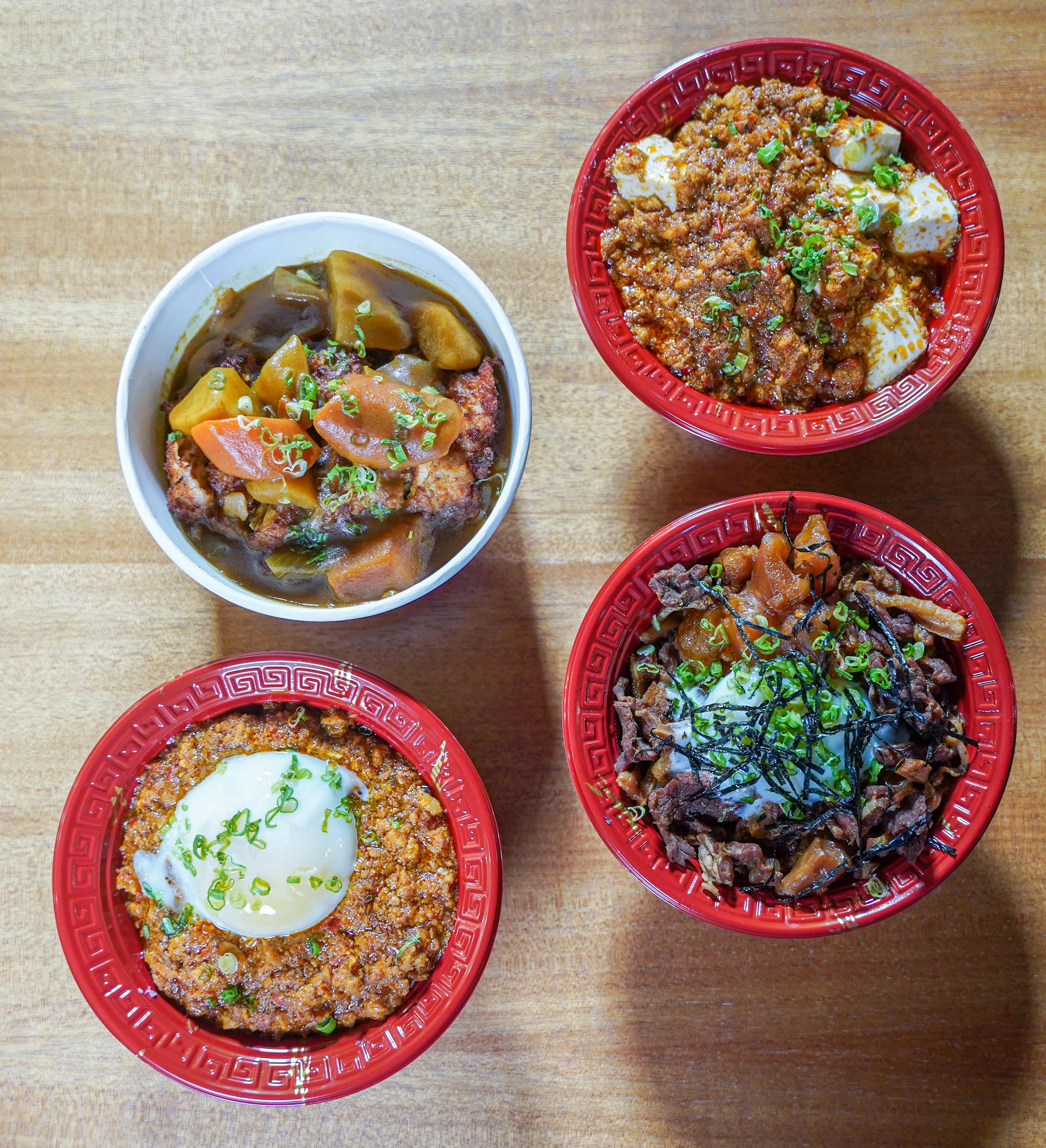 For a hearty single-portion lunch or dinner, Yatai's range of rice bowls showcases something for everybody - we could happily have a different bowl every afternoon throughout the week.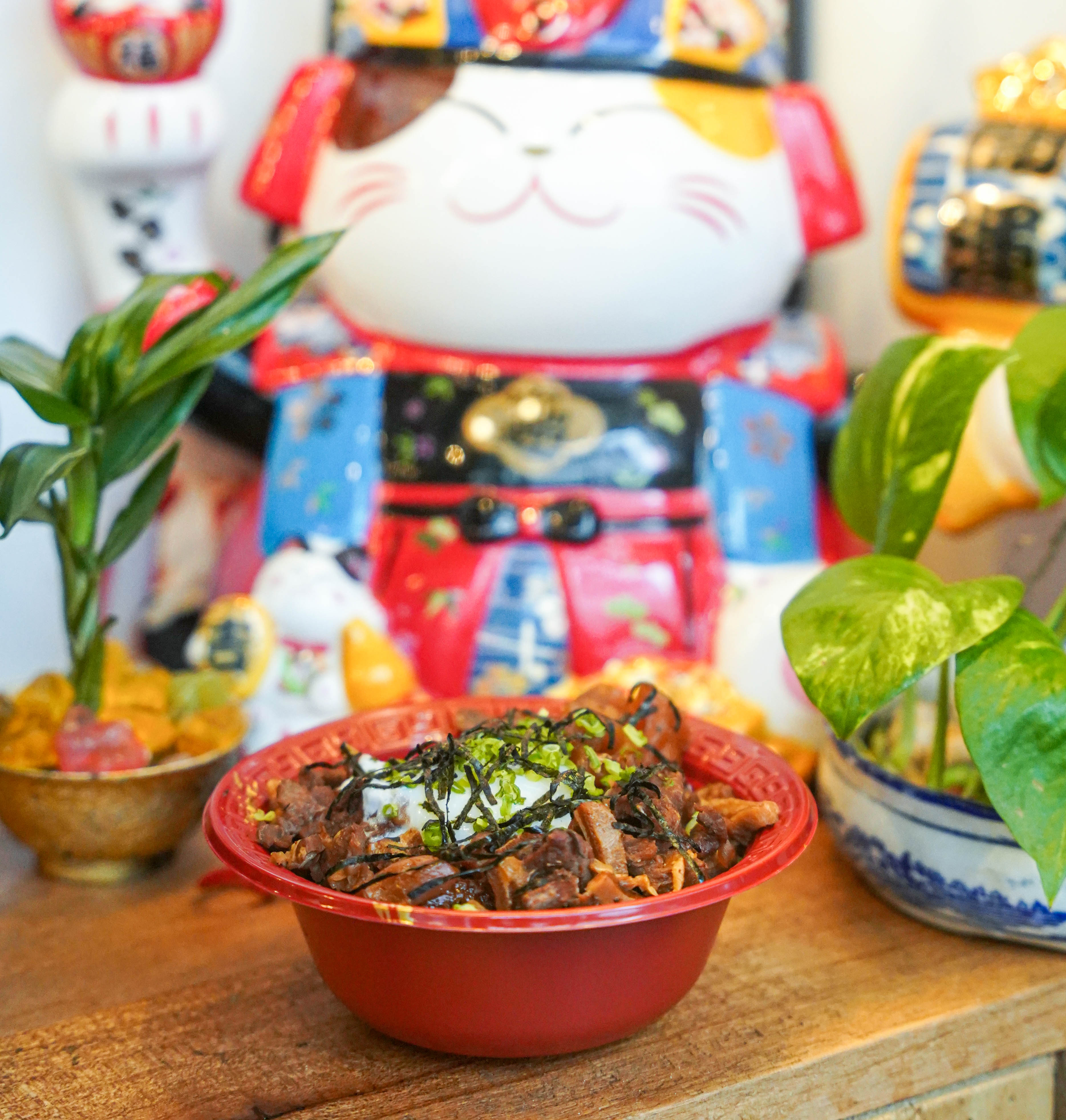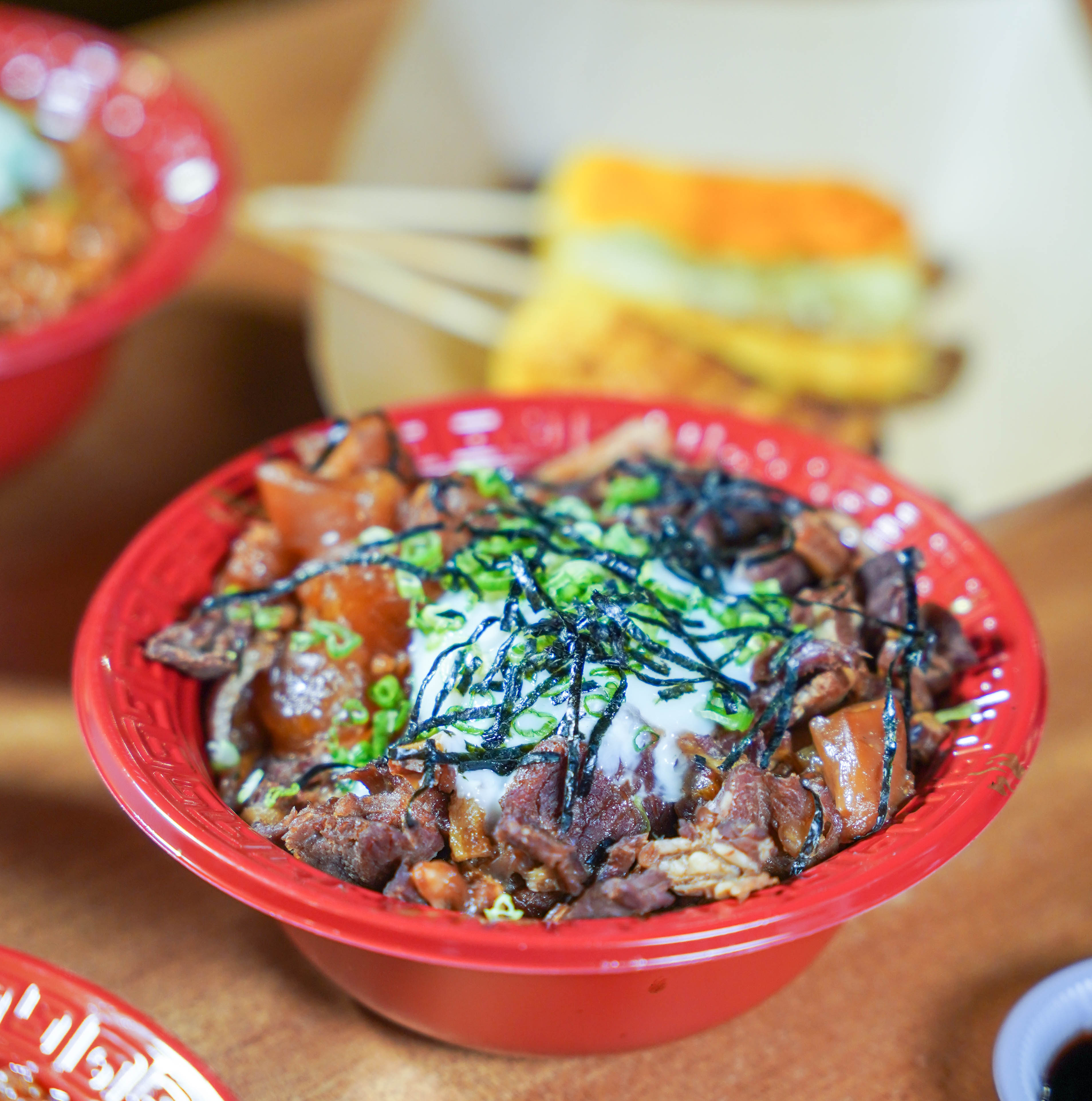 The Gyu Suji Don (RM14.50) is comforting with tenderly braised beef and tendons, meaty and gloriously gelatinous, a can't-fail combination with onsen egg, miso and seaweed on rice.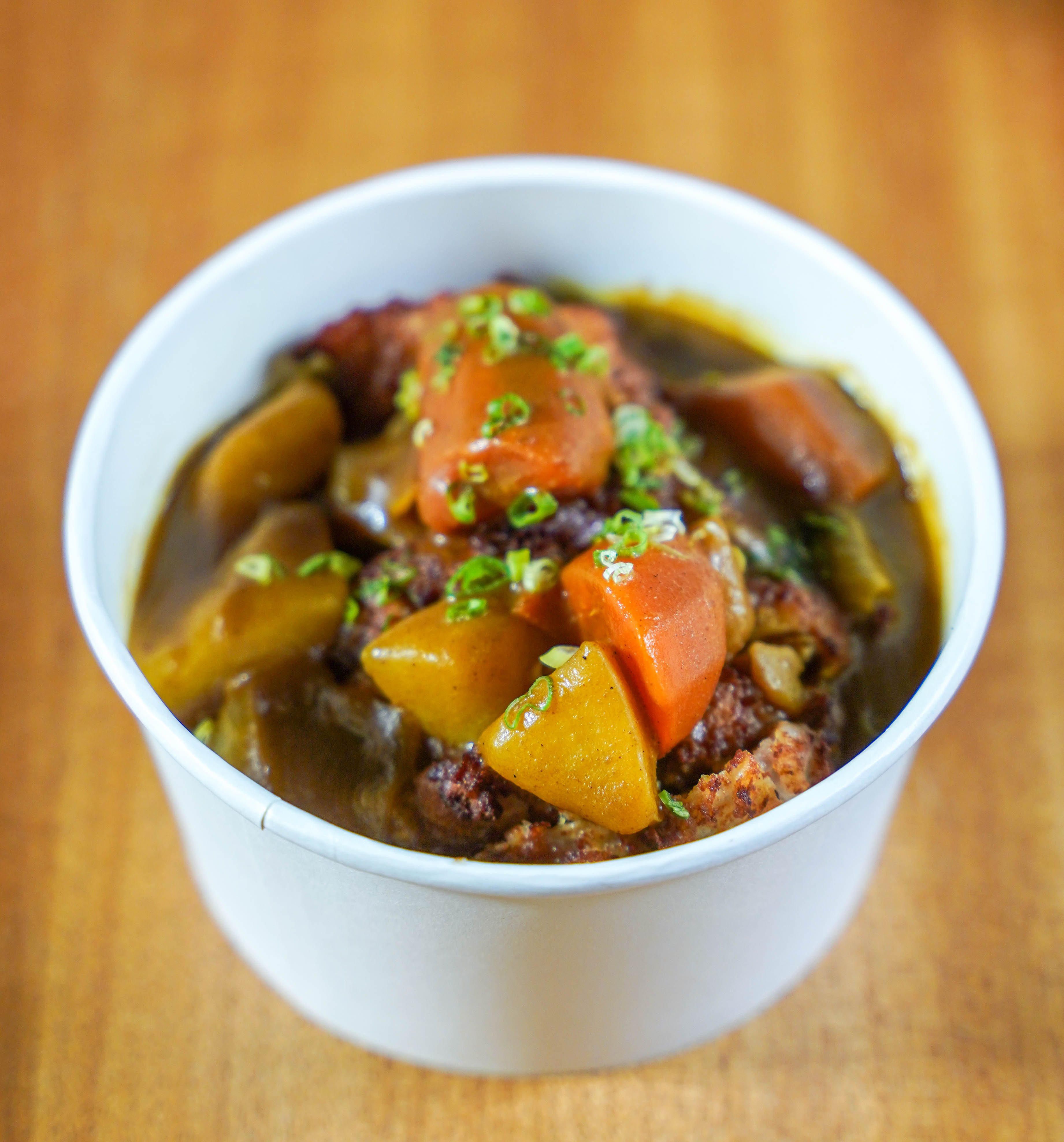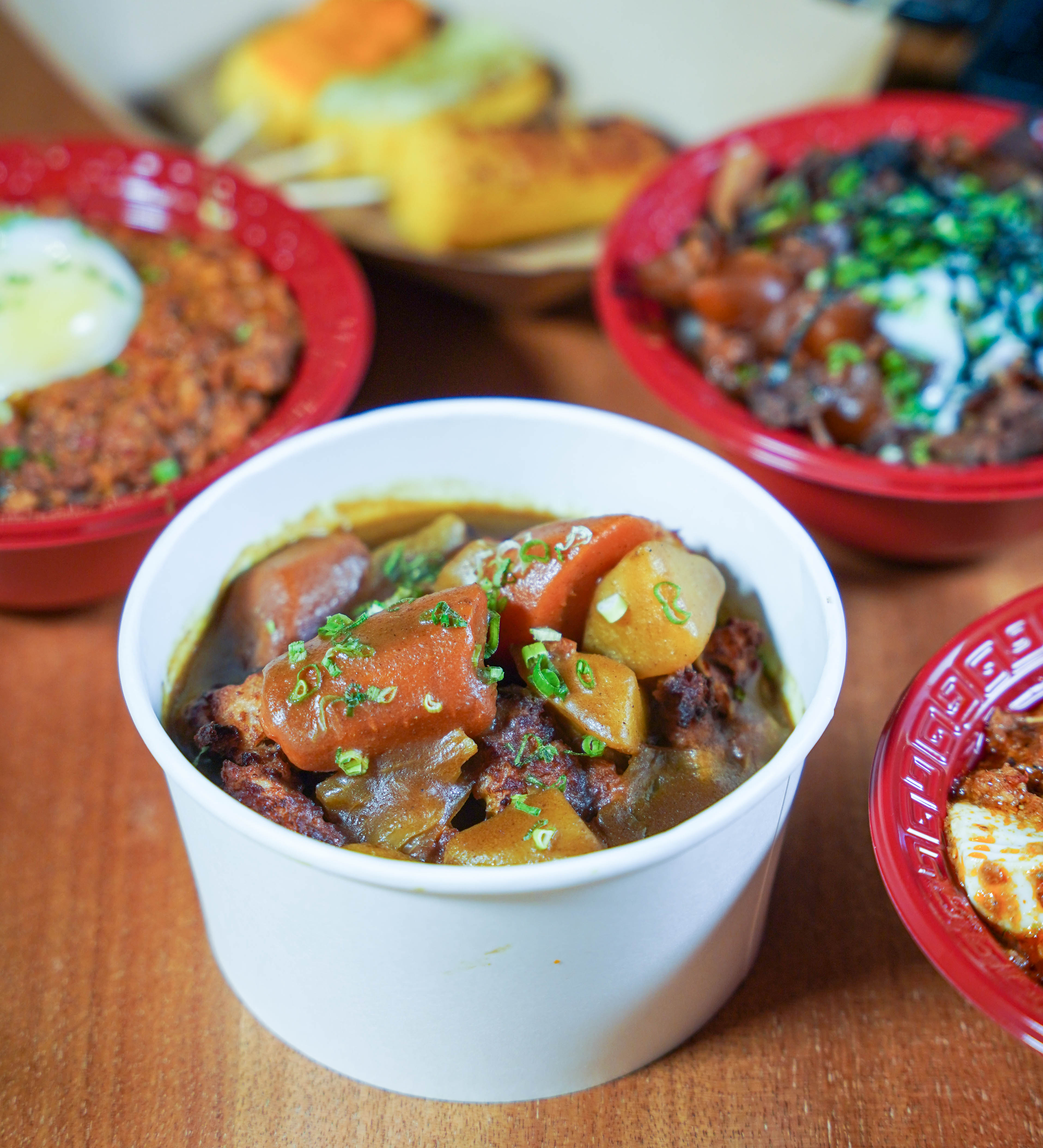 The Tori Katsu Kare Don (RM13.50) combines creaminess and crunch, courtesy of a soothing coat of Japanese curry, crowned with a chunky deep-fried chicken cutlet, carrots and potatoes.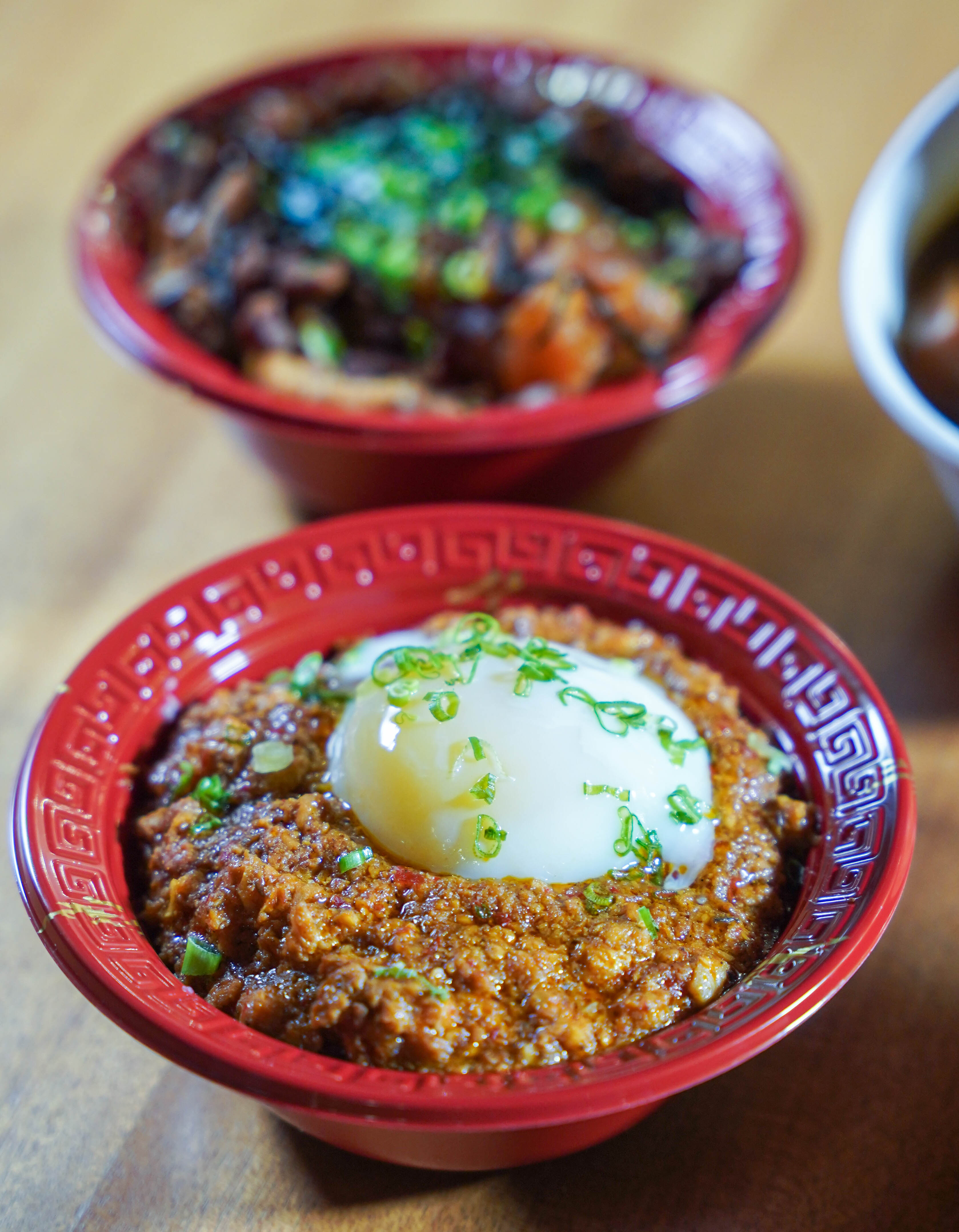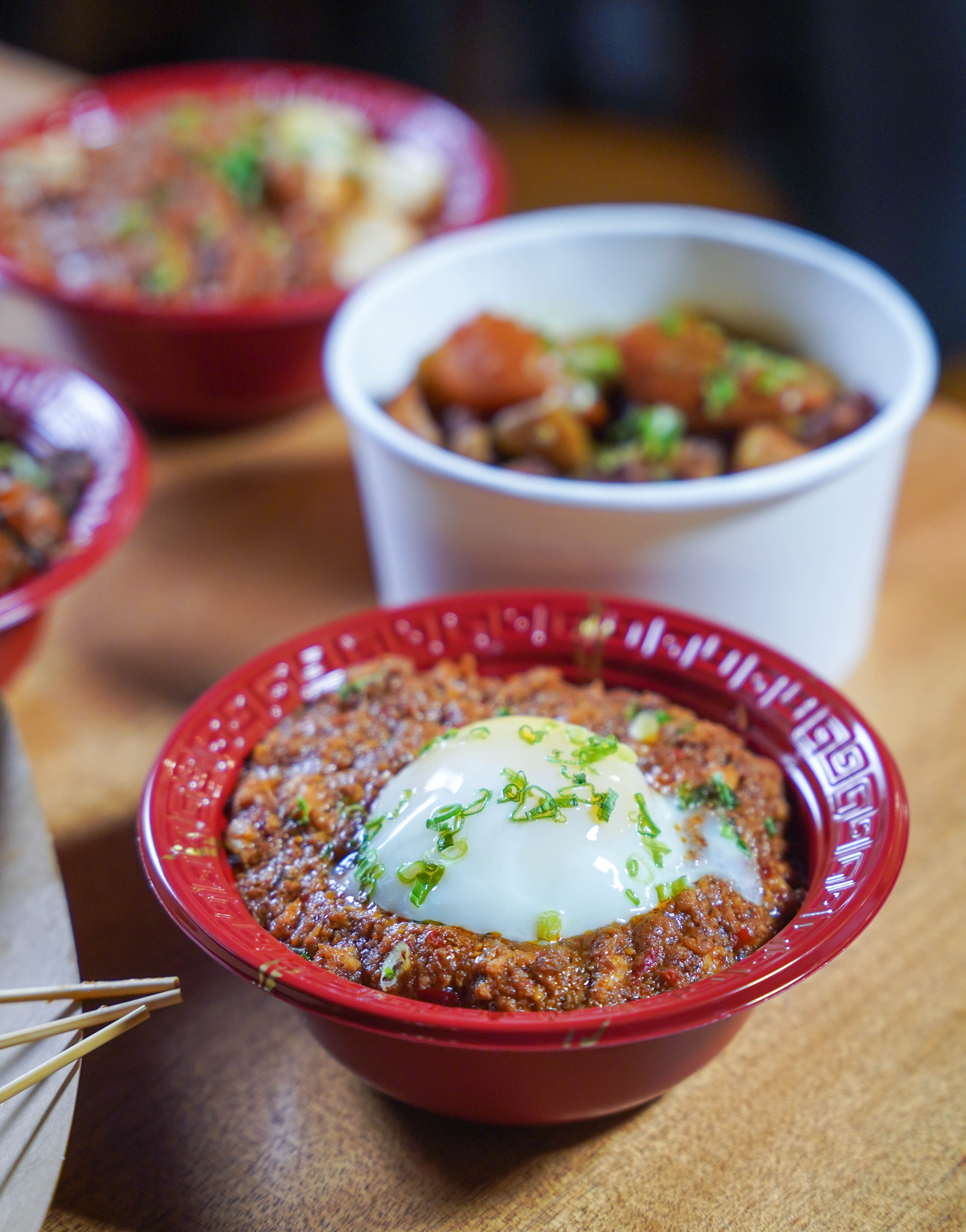 Prefer a spicy kick? Check out the Kara Soboro Don (RM13), blanketed with minced chicken in chilli bean paste, topped with an onsen egg that flows richly over this robust ensemble.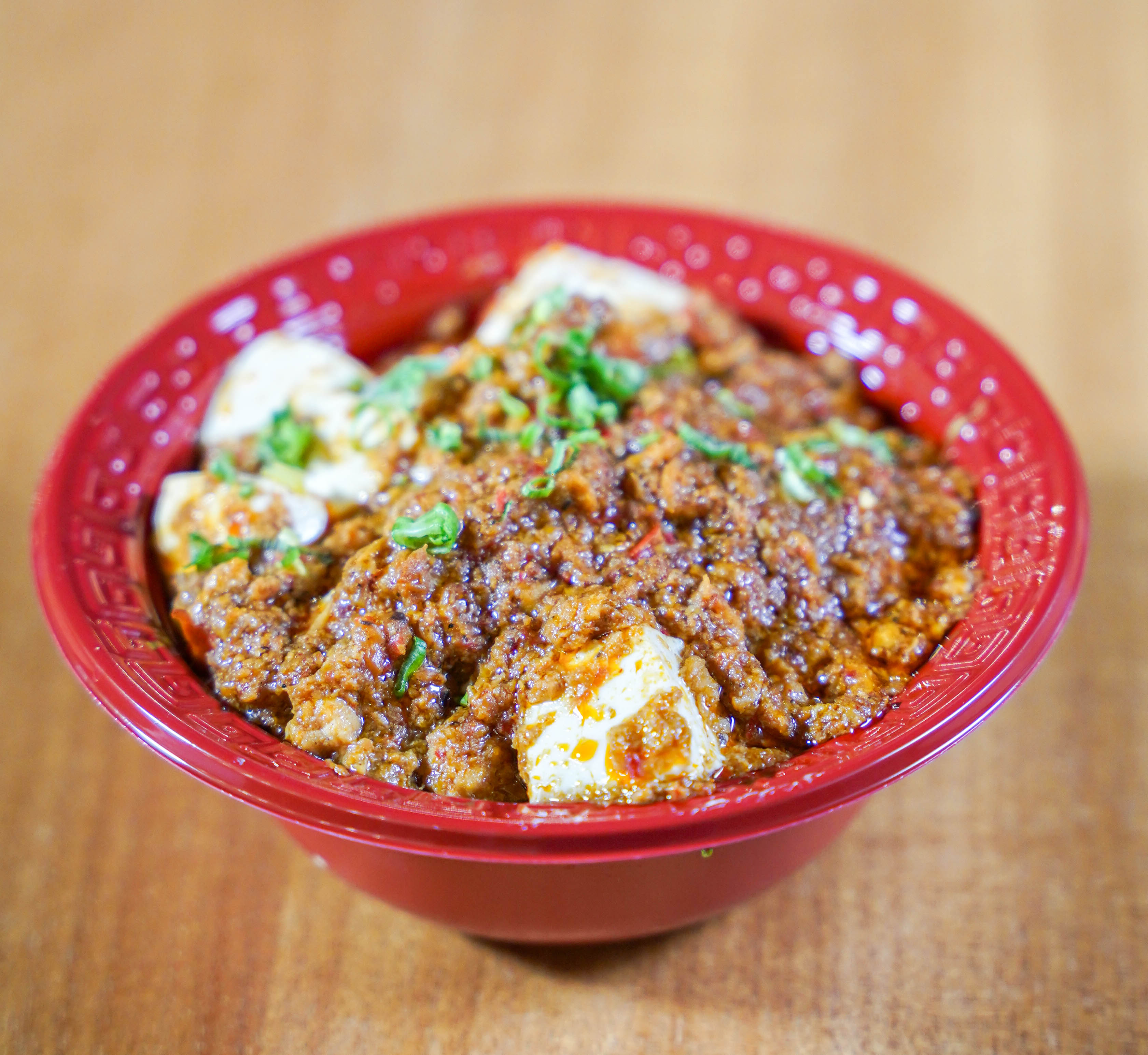 For a meat-free bowl, indulge in the Mabo Tofu Don (RM12), a chuka-style creation influenced by Japanese Chinese traditions, with tofu bean paste that's tinged with spicy heat.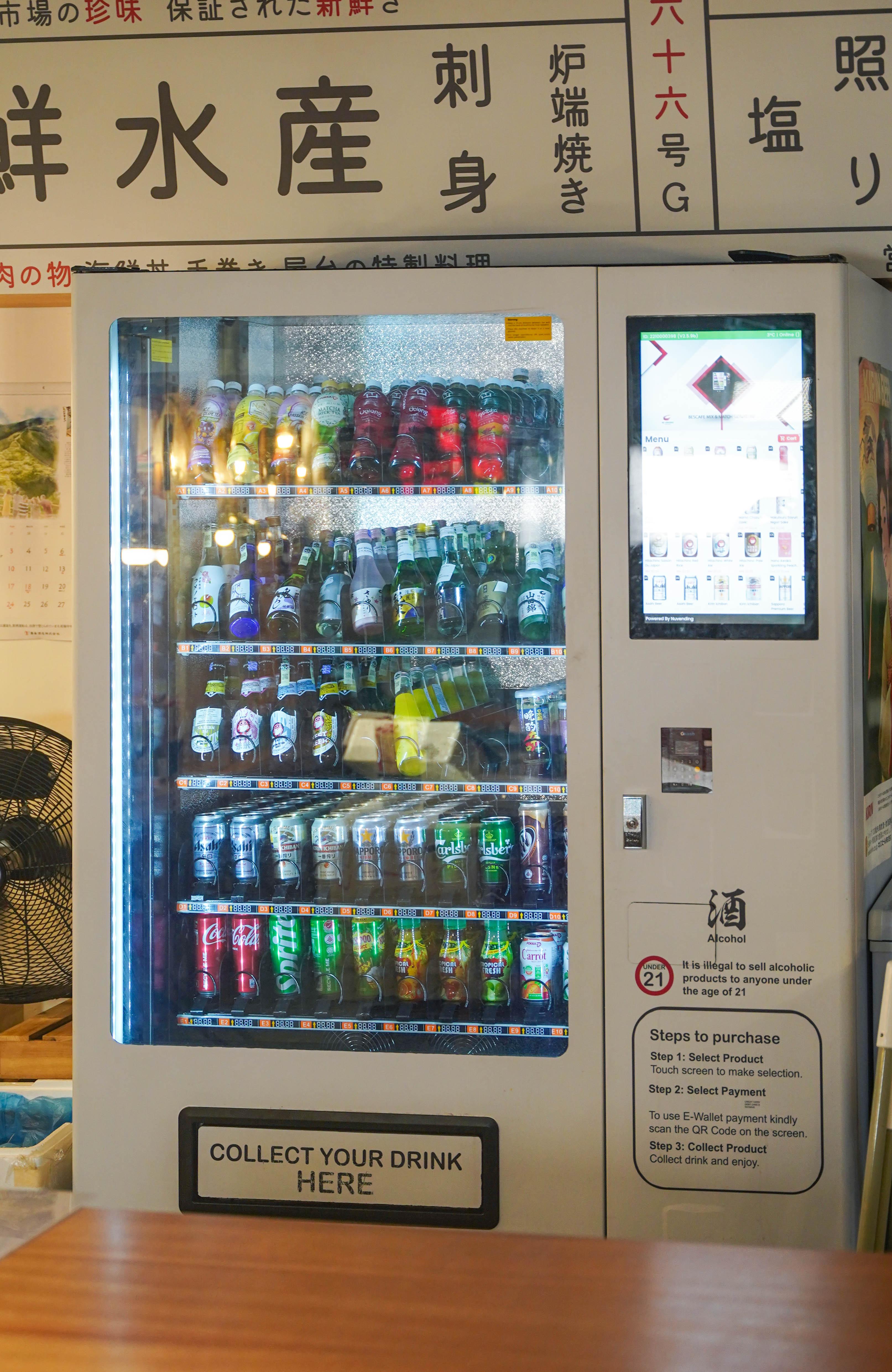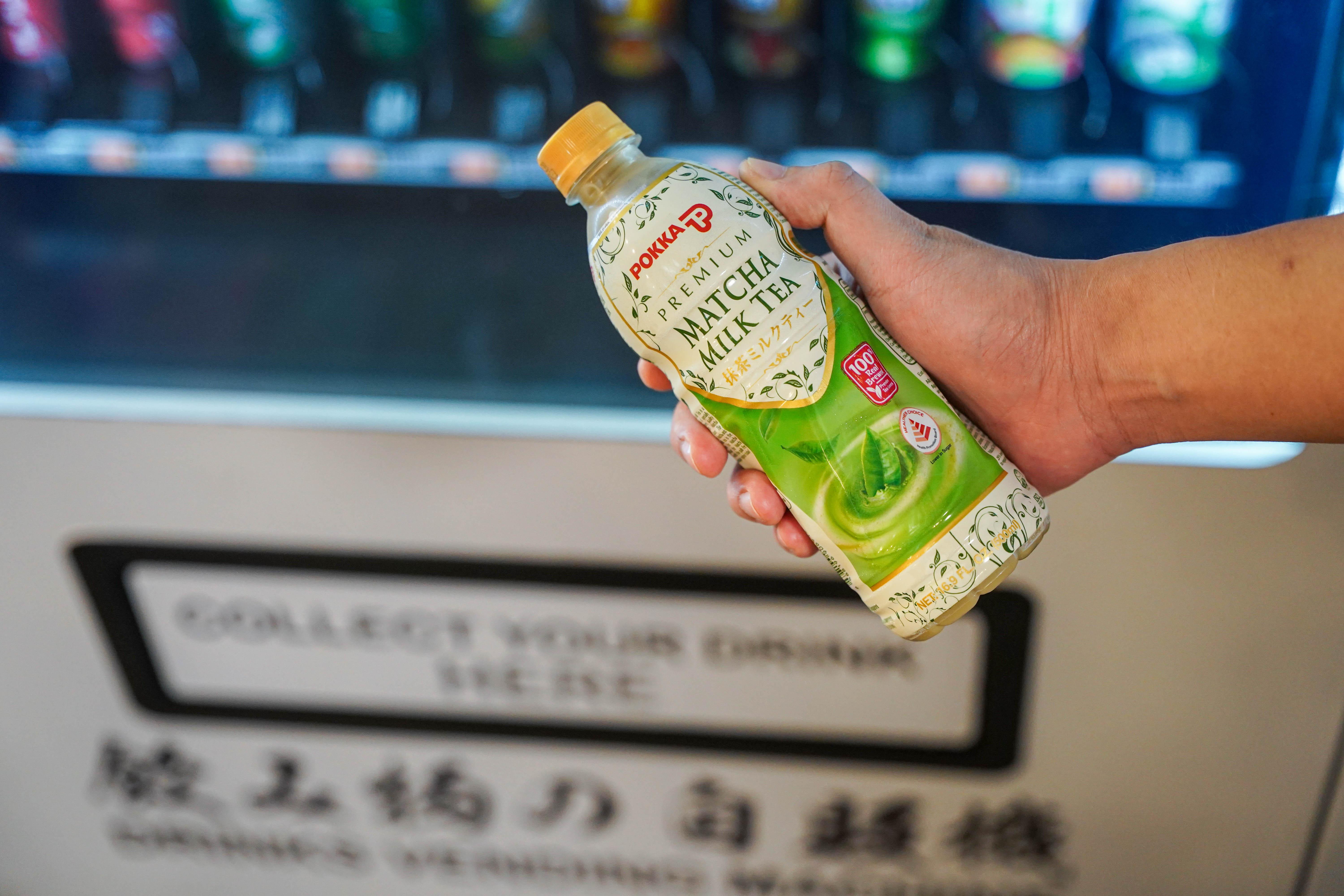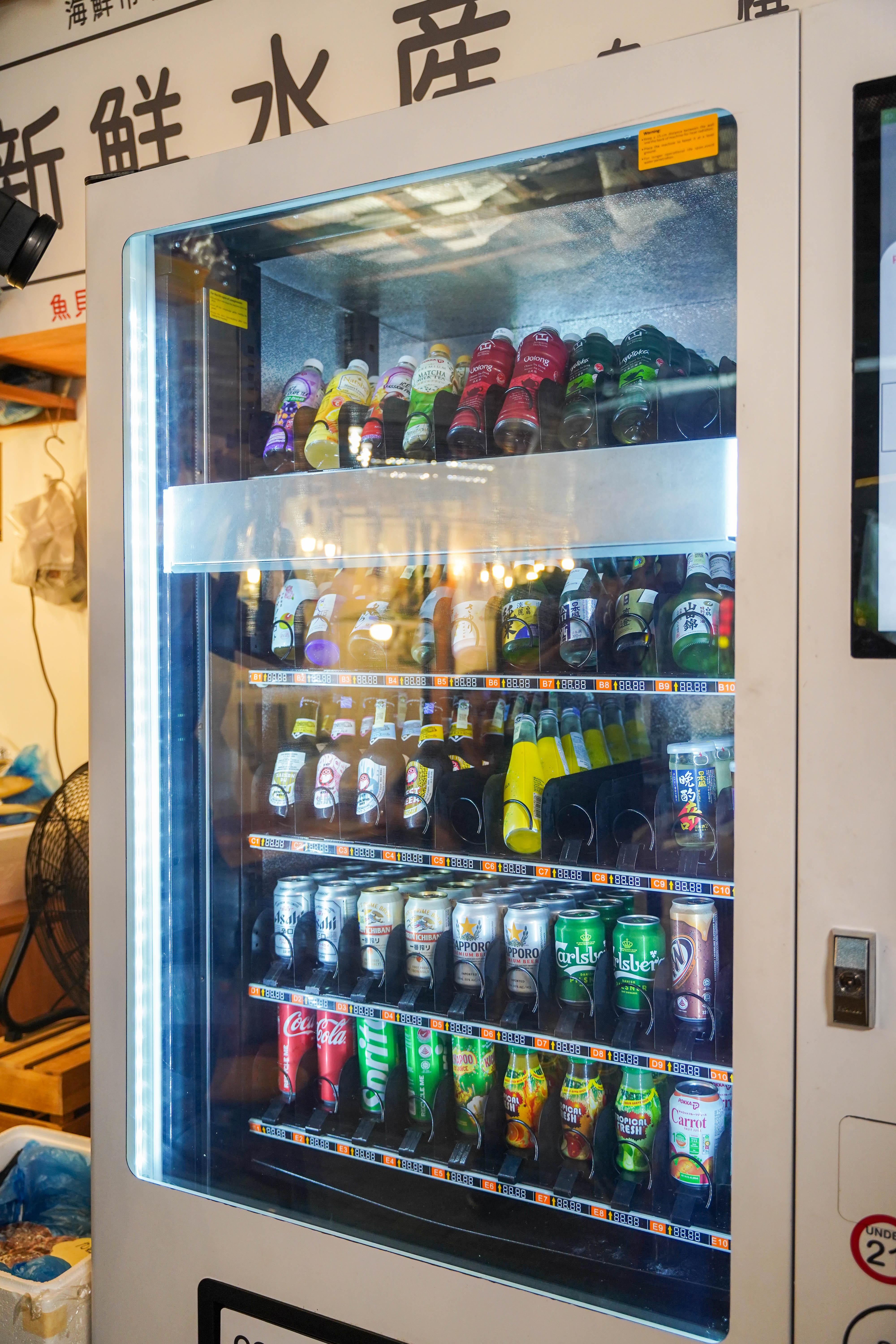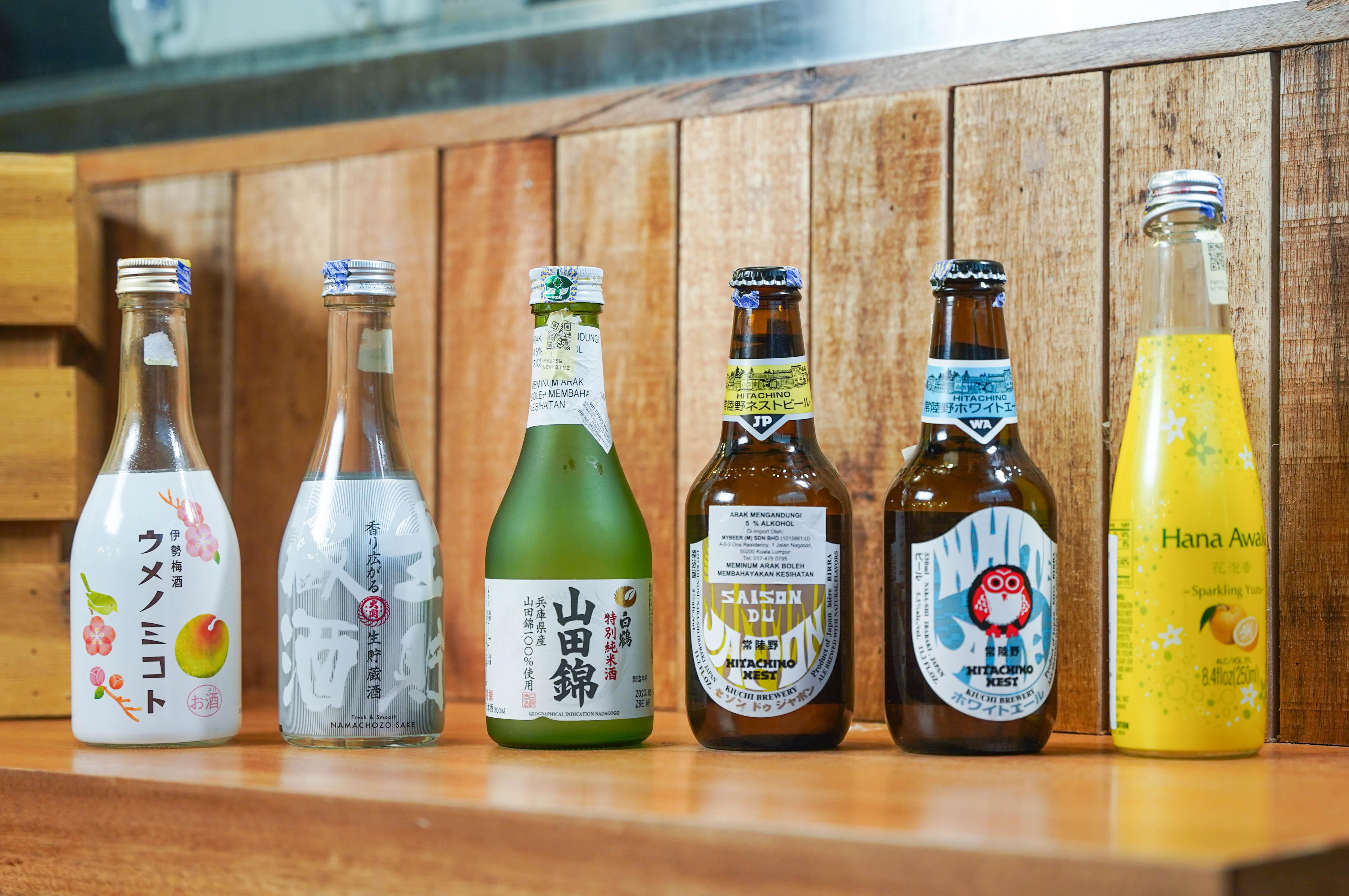 For beverages, Yatai serves drinks distinctively through a vending machine - a special attraction in its own right. Simply make your selection at the machine; your chosen bottle will be lowered and pushed out on a metal bar, spanning Japanese sake and craft beers to non-alcoholic thirst-quenchers.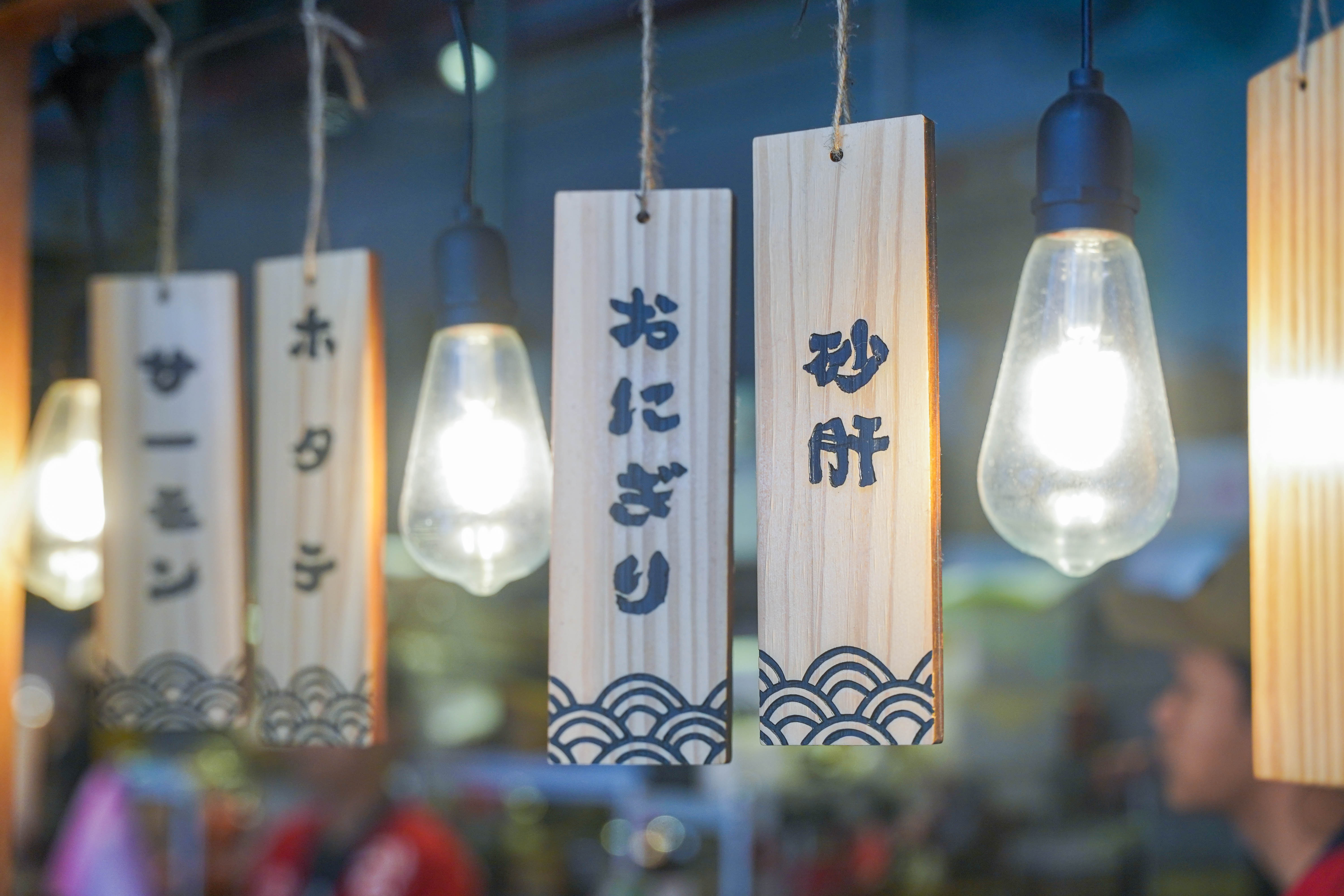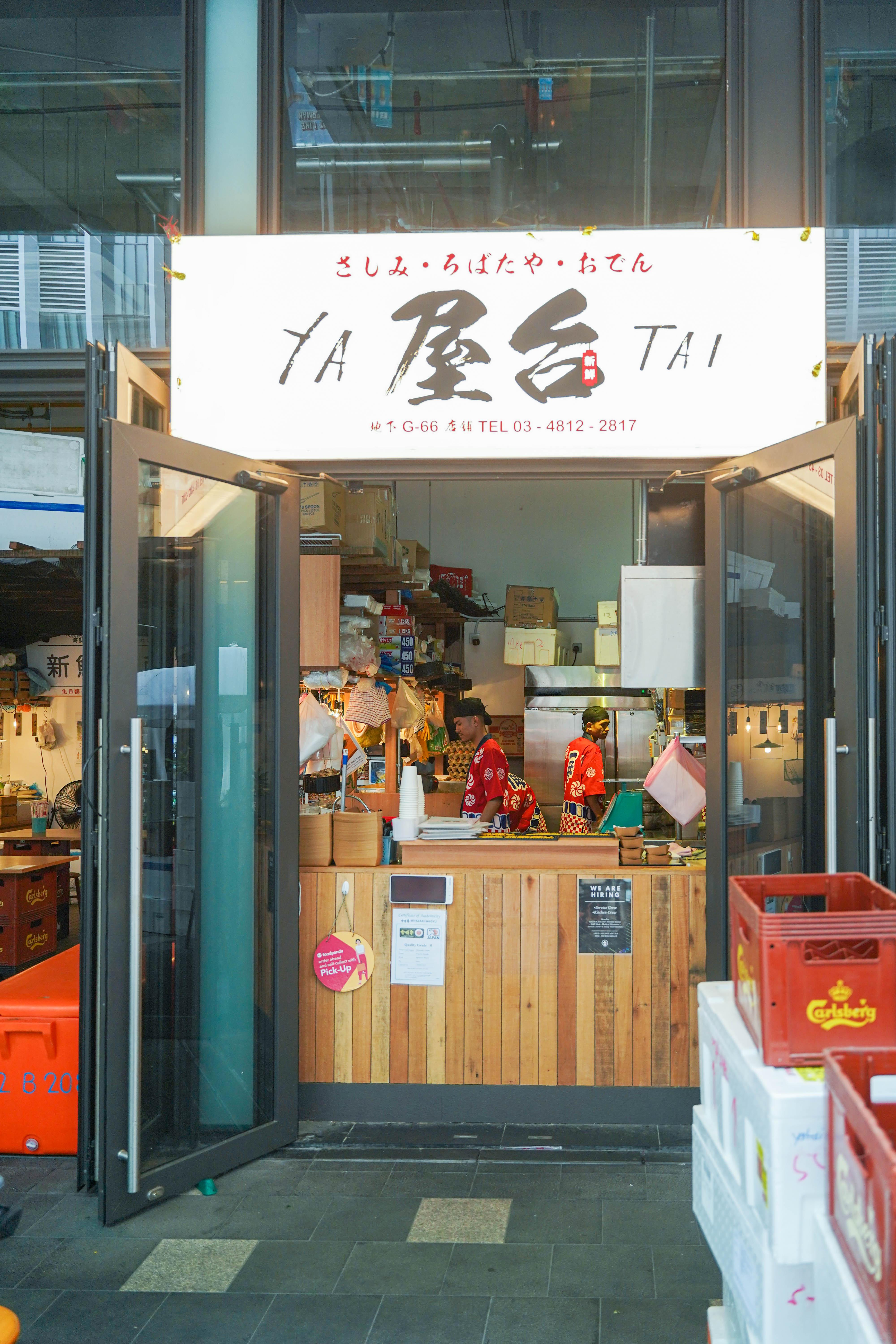 Yatai
Lot G-66, Mitsui Shopping Park Lalaport, 2, Jln Hang Tuah, Bukit Bintang, 55100 Kuala Lumpur. 
Daily, 12pm-9:30pm. Tel: 03-4812-2817
---
You Might also Like