Yakiniku Syokudo Yae, Kepong
October 26, 2023
---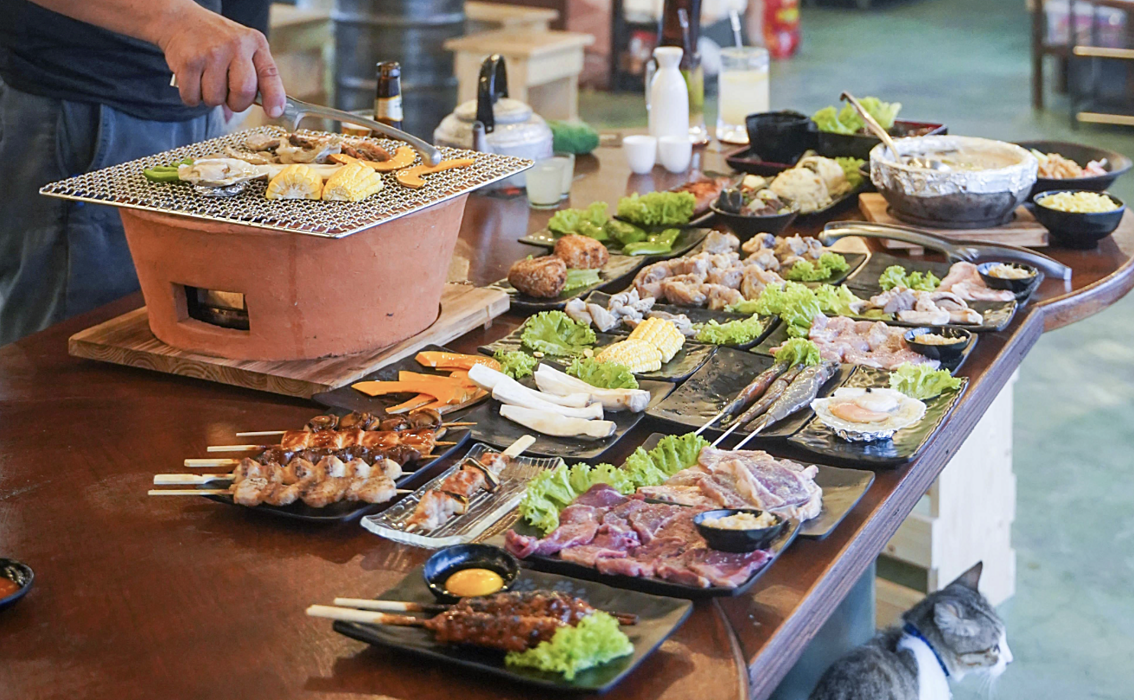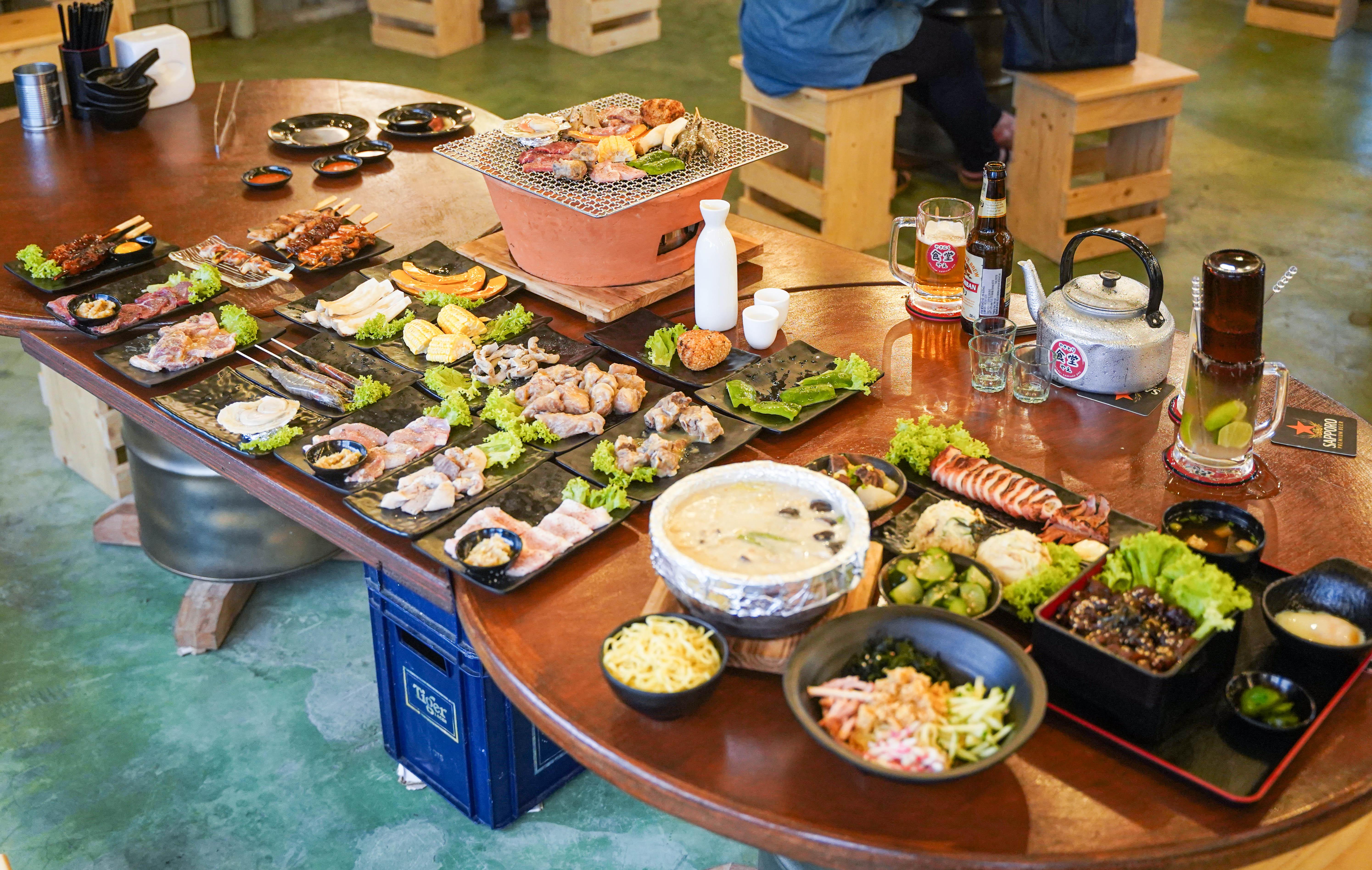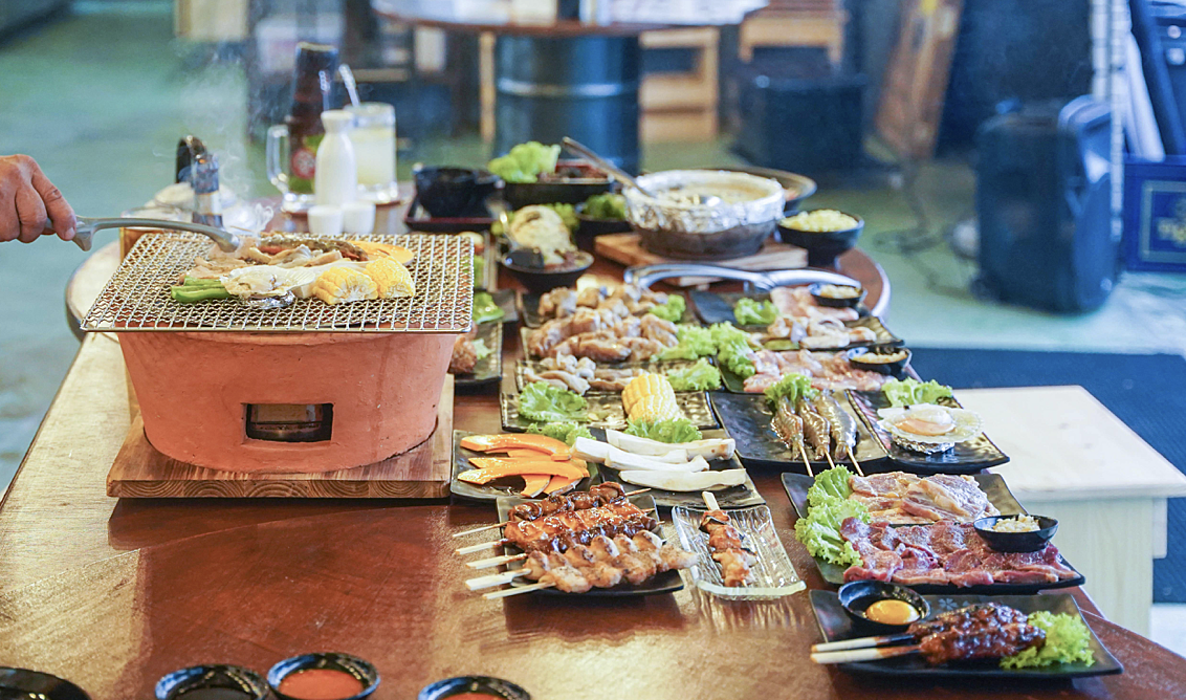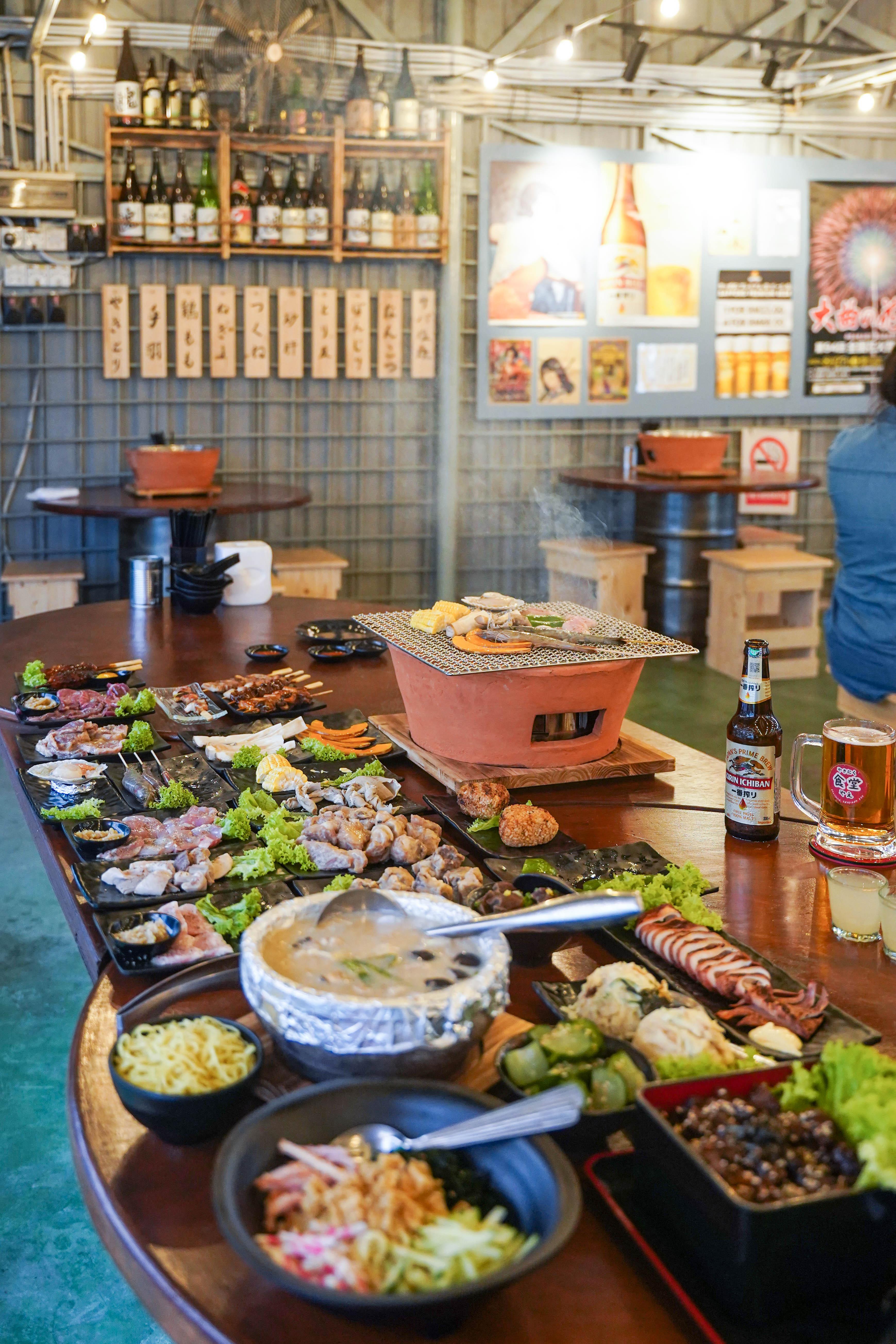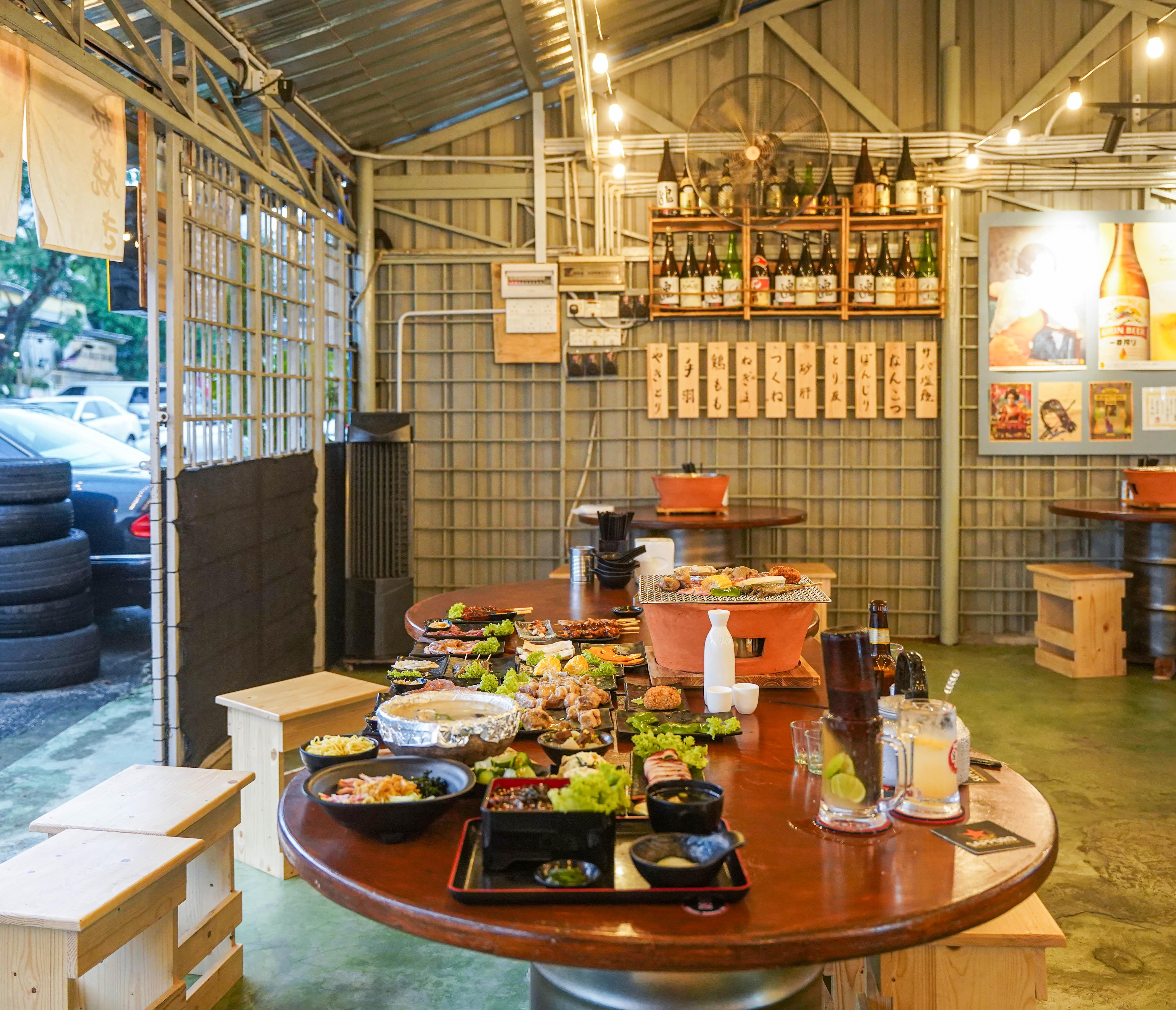 Yakiniku Syokudo Yae is Kepong's new Japanese BBQ specialist for a casual, cheerful affair, grilling up everything from meaty slices to mouthwatering skewers.
With a sheltered alfresco space that channels the spirit of cherry blossoms by the street, lit by crimson lanterns and brightened with colourful posters, Yakiniku Syokudo Yae is a delicious destination for authentic charcoal-fuelled Japanese dining and drinking.
Whether you're seeking a playful cook-it-yourself feast of pork ribs, beef tongue and lamb shoulder or a confident kitchen-prepared meal, Yakiniku Syokudo Yae is worth checking out. We love its soulful specialities like the Sumibi Butayaki Don and Tonkotsu Nabe with Ramen.
Fun fact: Yakiniku Syokudo Yae is founded by Akita-born Sasaki Yaeko, who has lived in the Klang Valley for more than 15 years with her husband, a Malaysian chef who worked in Japan for two decades. She strives to offer a  fun, fuss-free experience that's true to her homeland.
Open late till 1 a.m. every night, Yakiniku Syokudo Yae is ideal for midnight munchies!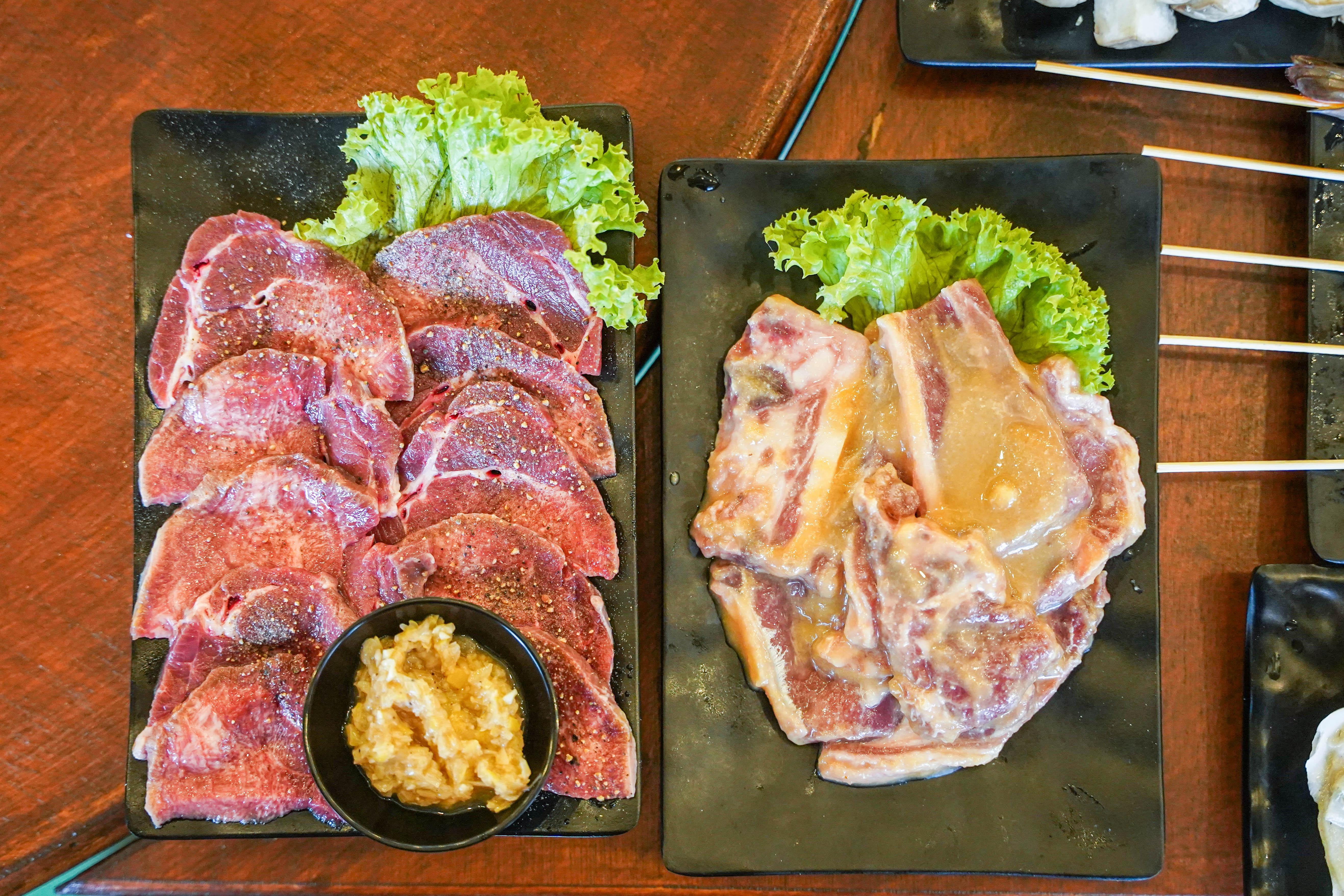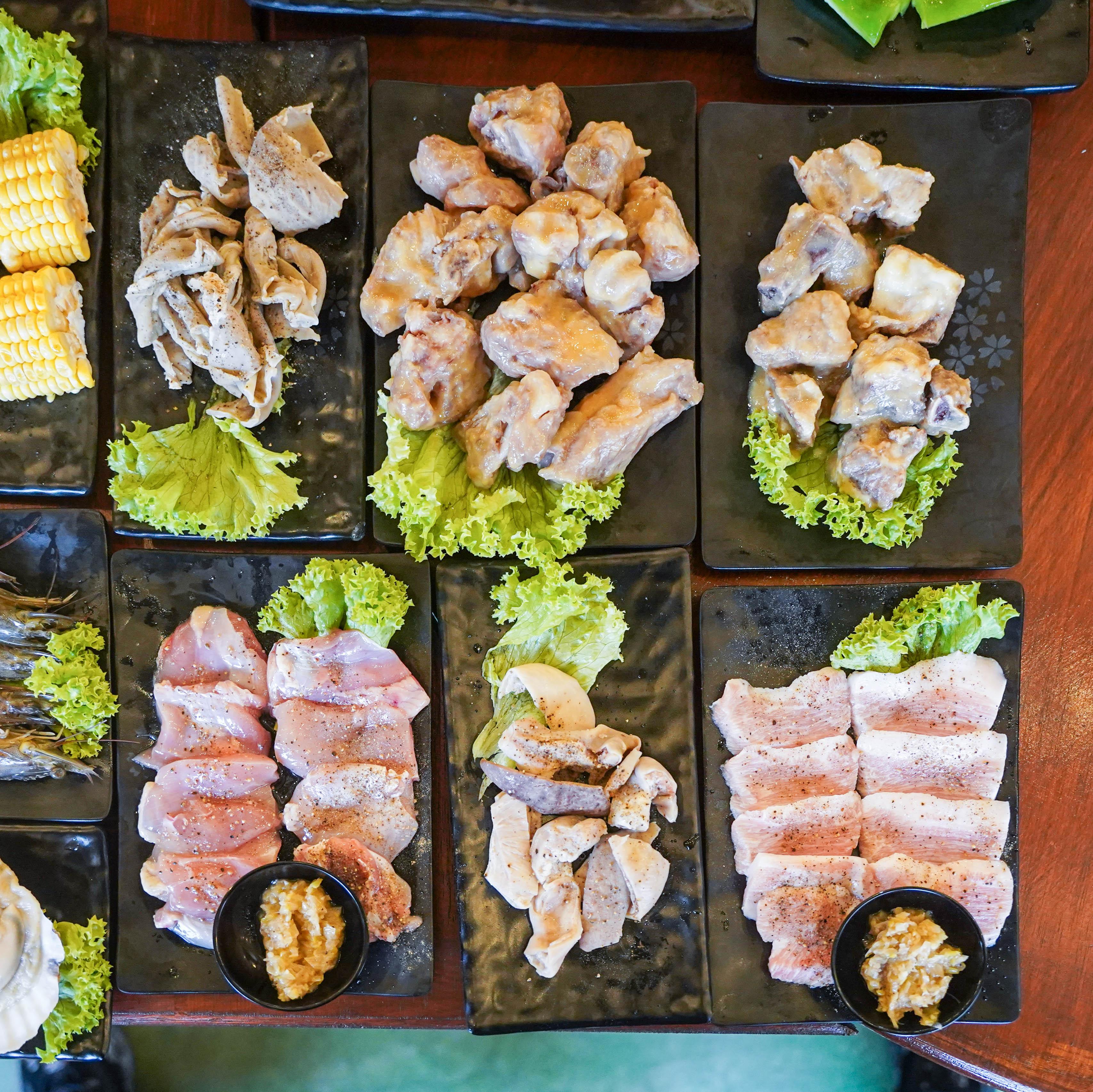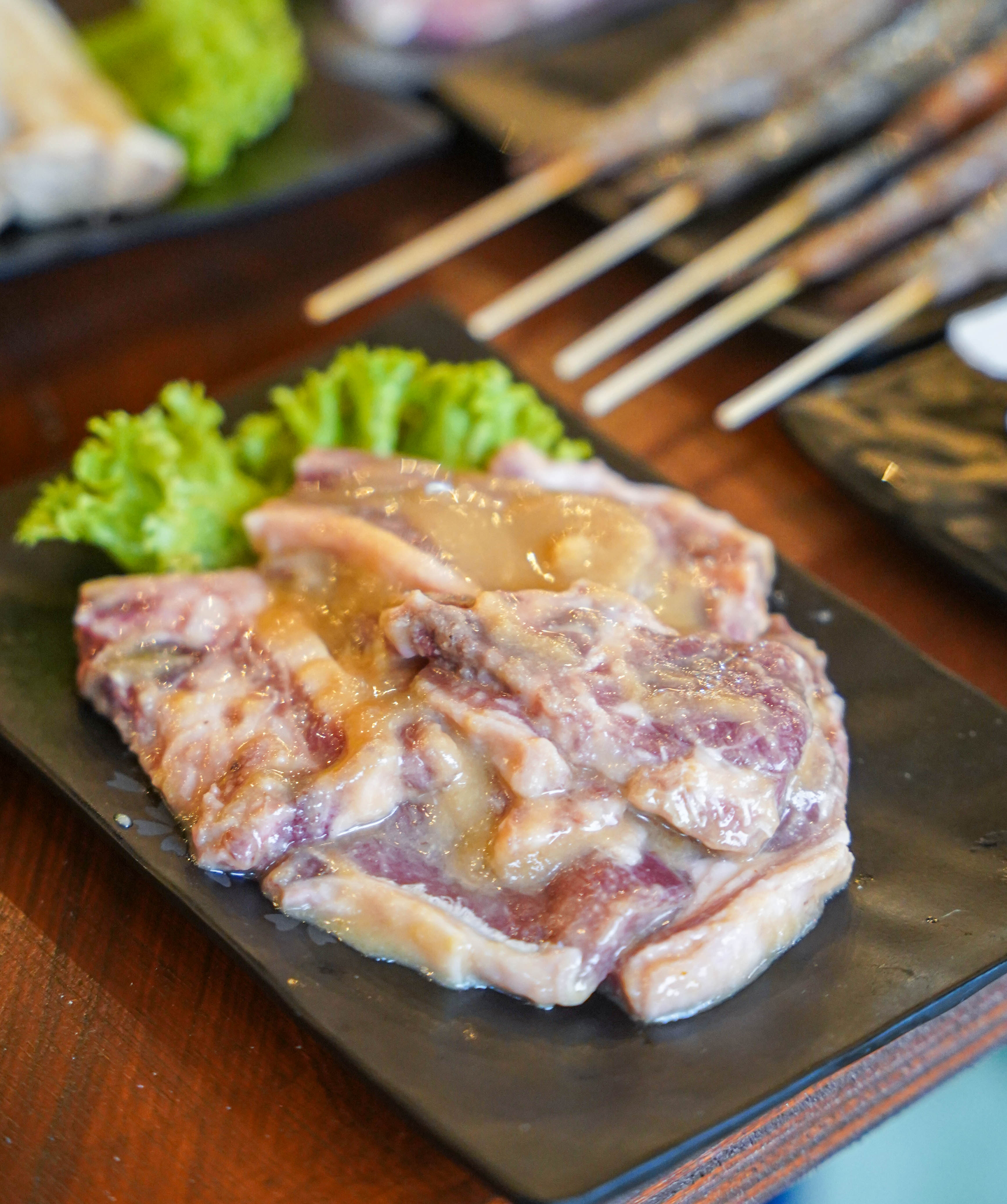 Yakiniku Syokudo Yae's menu includes many must-tries, such as the brilliant Beef Tongue, served with a condiment of imported Japanese leek in the classic style of Akita city. 
This is truly a rare opportunity in KL to try the beef tongue in a regional Japanese recipe - the Japanese leek enhances the beef tongue with a naturally earthy sweetness!
Nevertheless, Yakiniku Syokudo Yae proves that yakiniku is not just about beef - the restaurant serves a wide variety of pork, chicken, lamb, seafood, mushrooms and vegetables.
Yakiniku Syokudo Yae is particularly a pork specialist - it serves a variety of parts, such as tongue, intestines, stomach and much more. It's nice to experience many different pork parts in one sitting.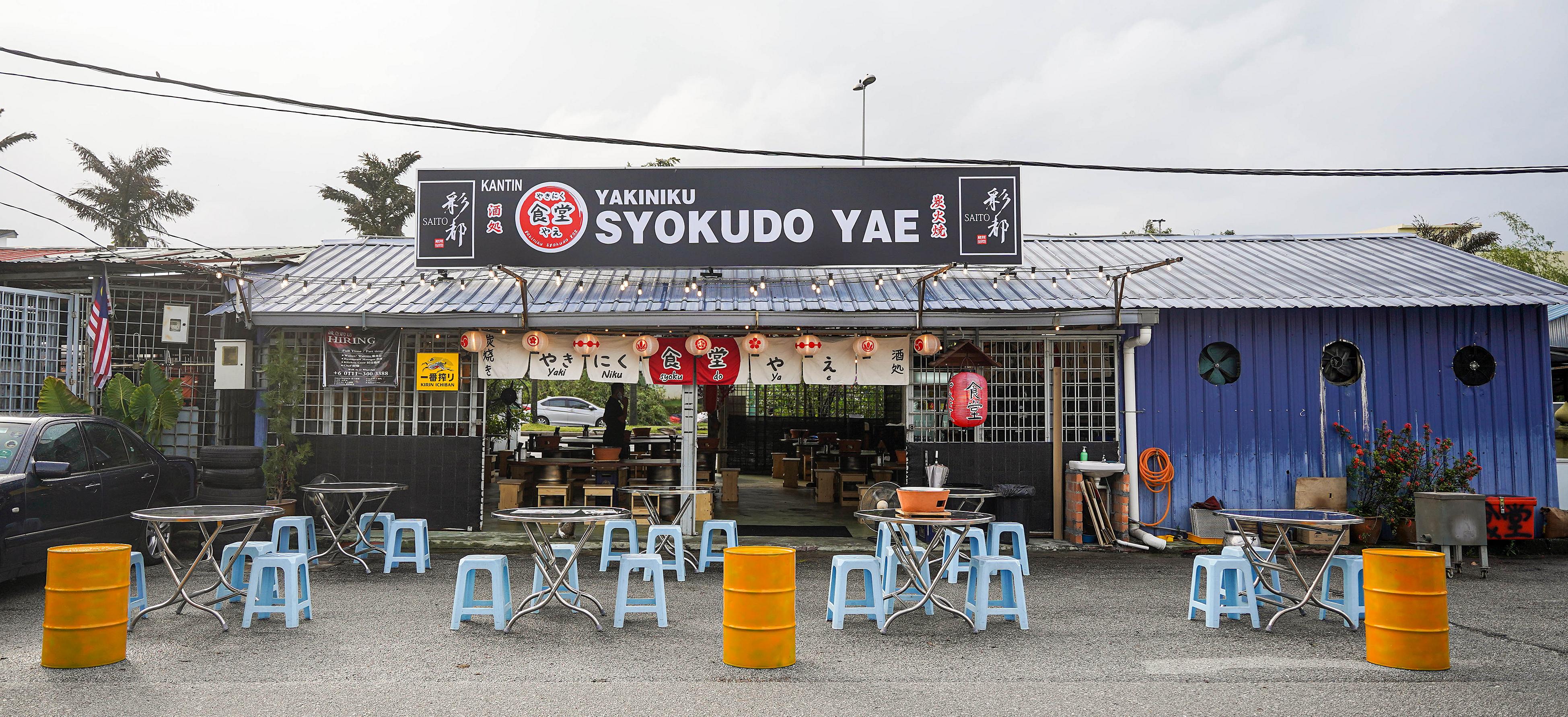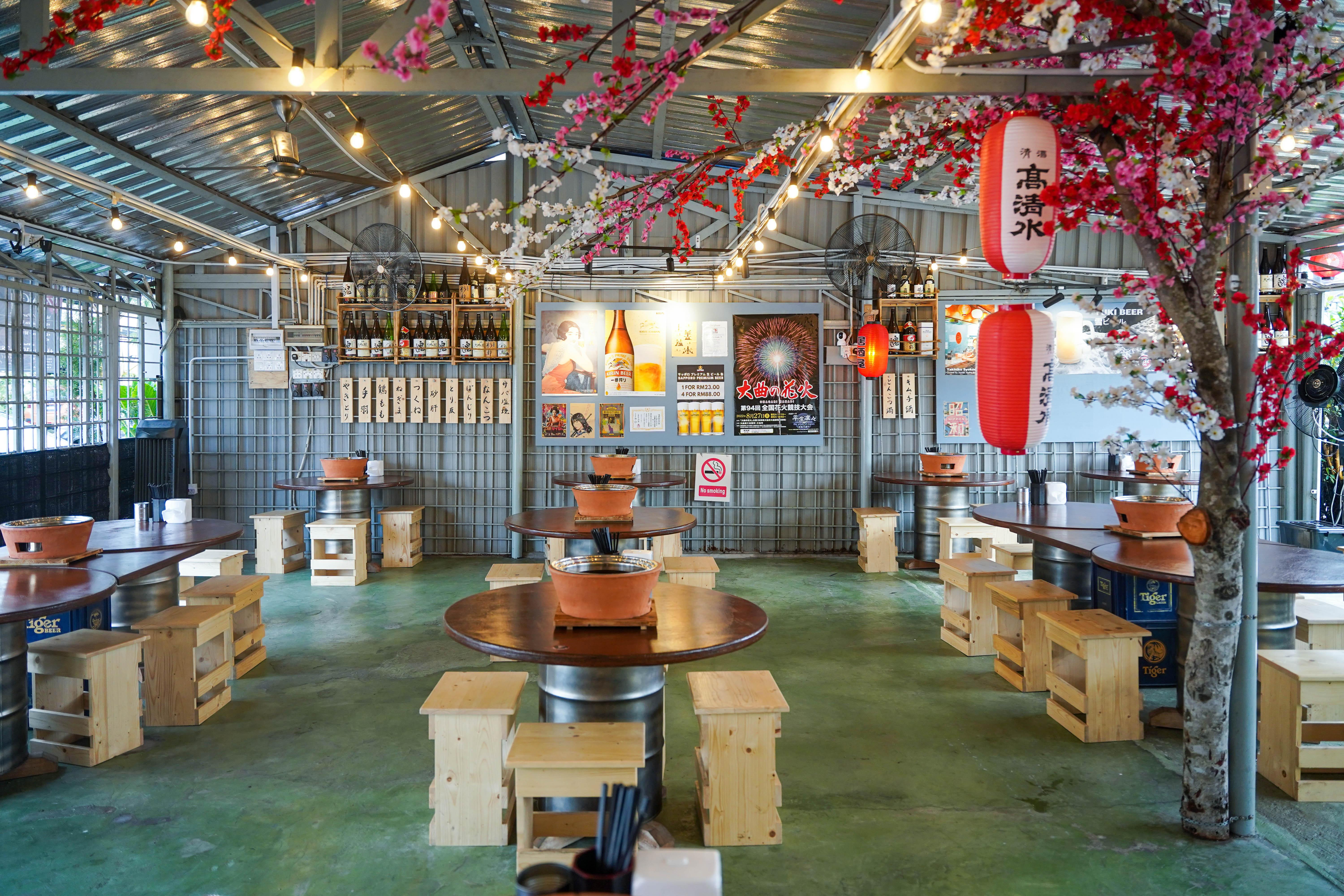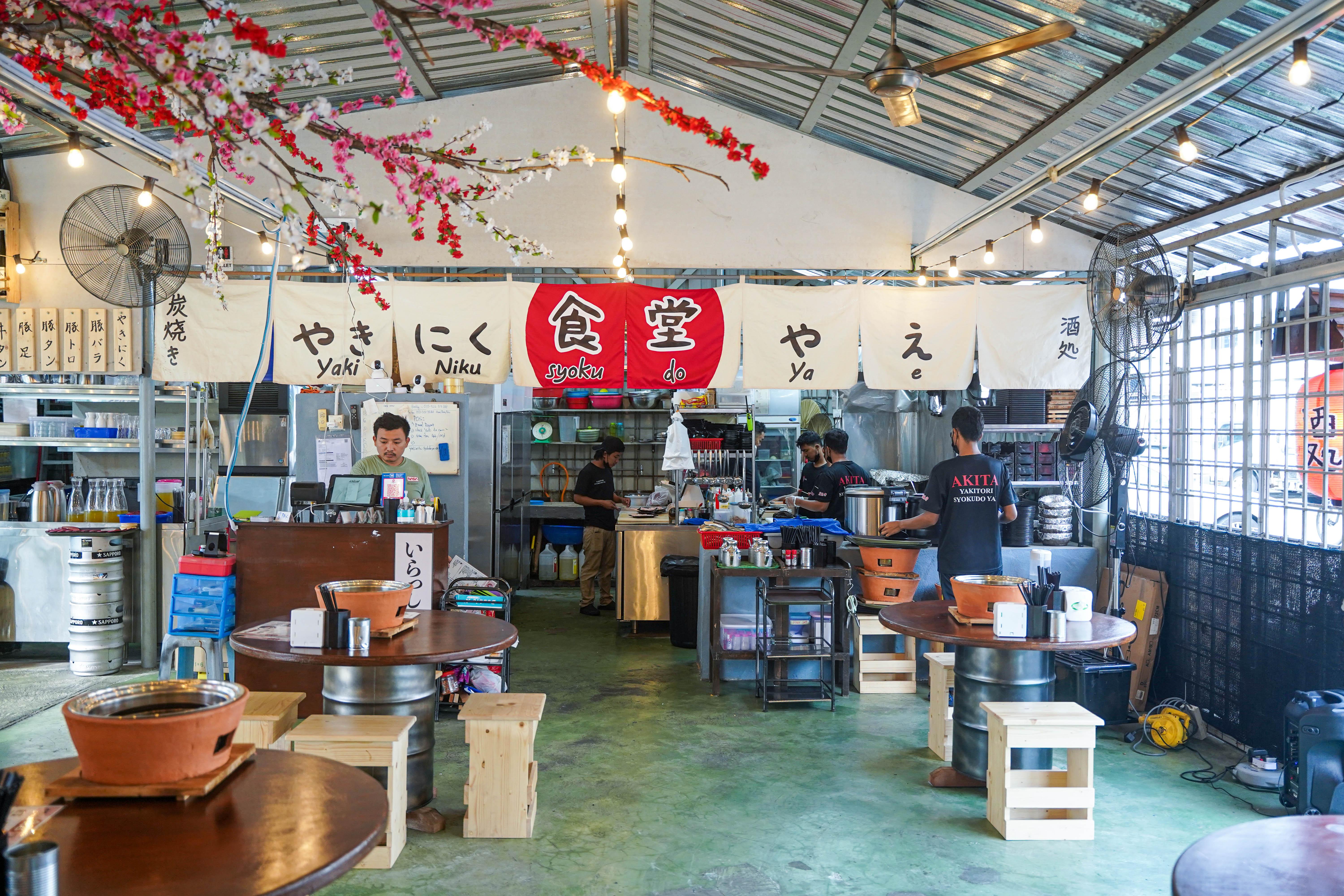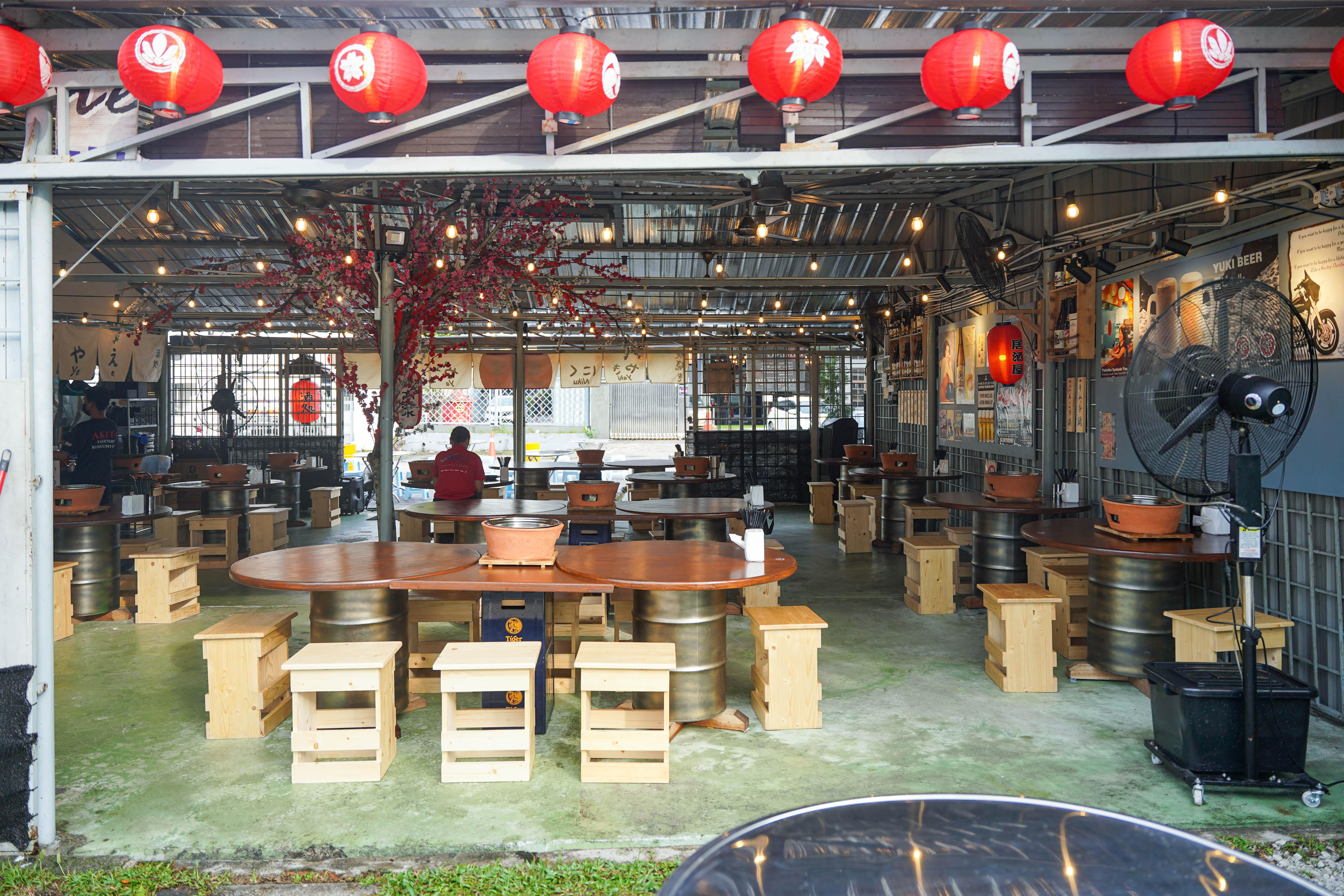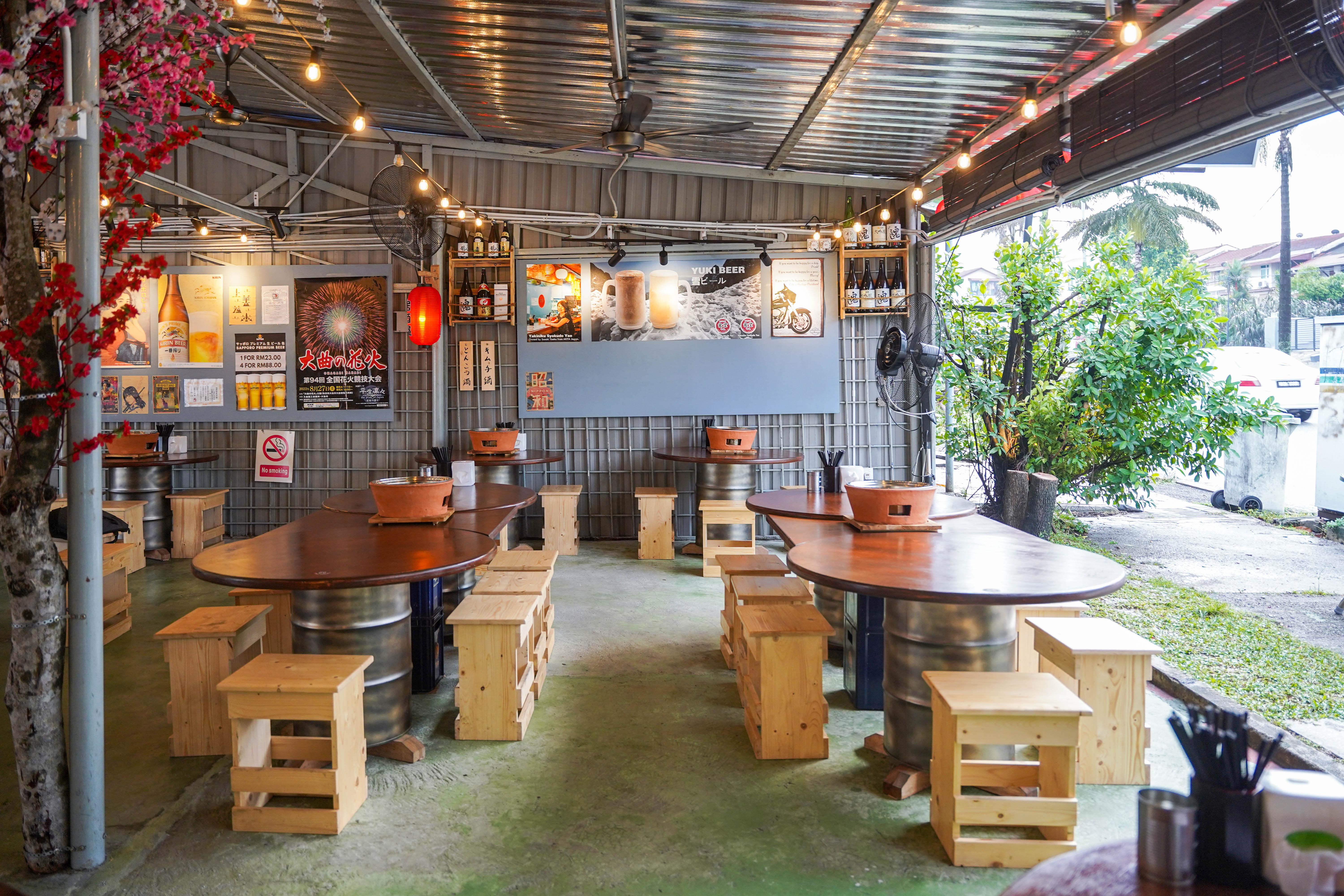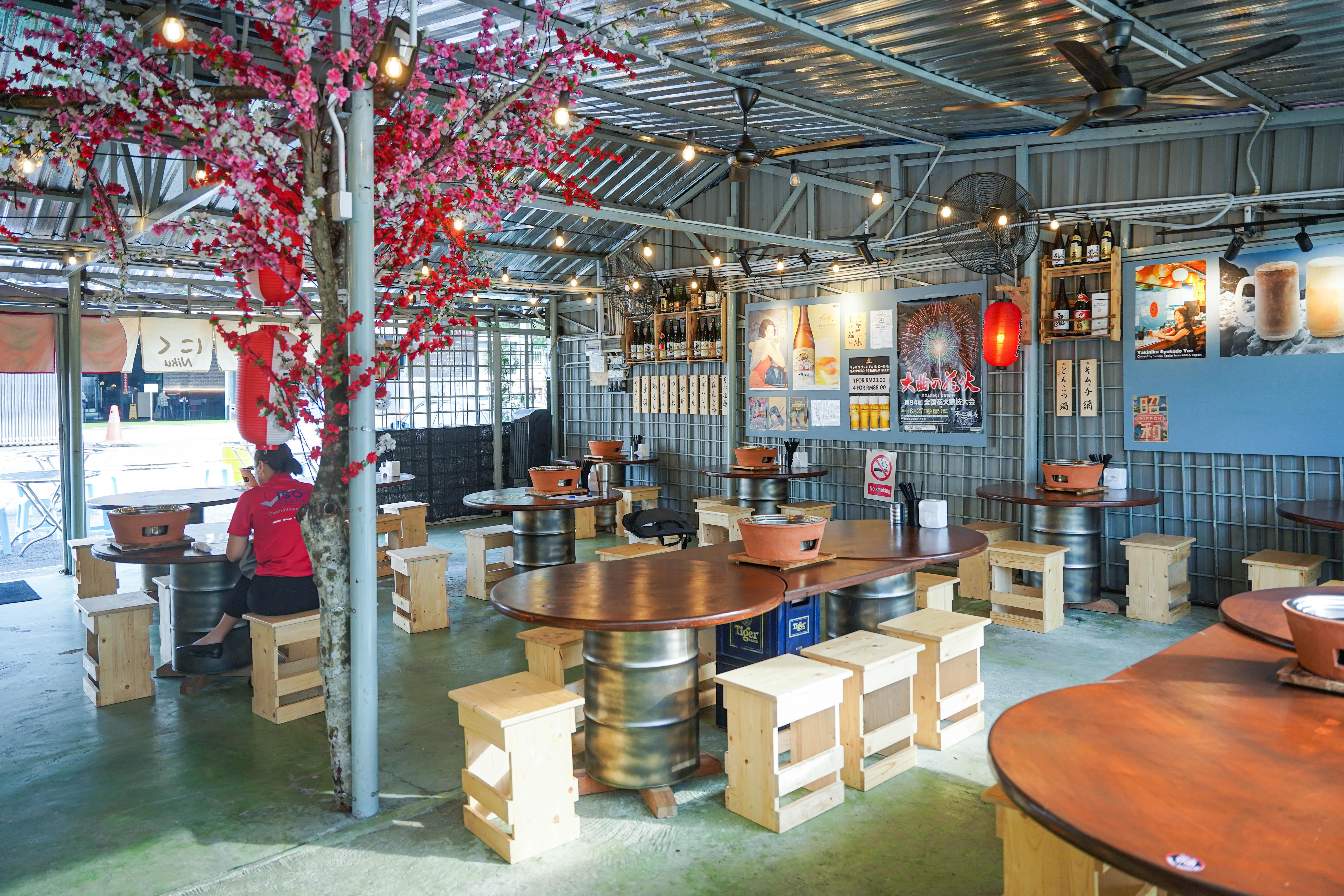 Yakitori Syokudo Yae opened in August 2023; it's a distinctive roadside restaurant in Taman Bukit Maluri, welcoming everyone to come as they are - perfect for a relaxing weekday dinner with colleagues or a weekend get-together with family and friends.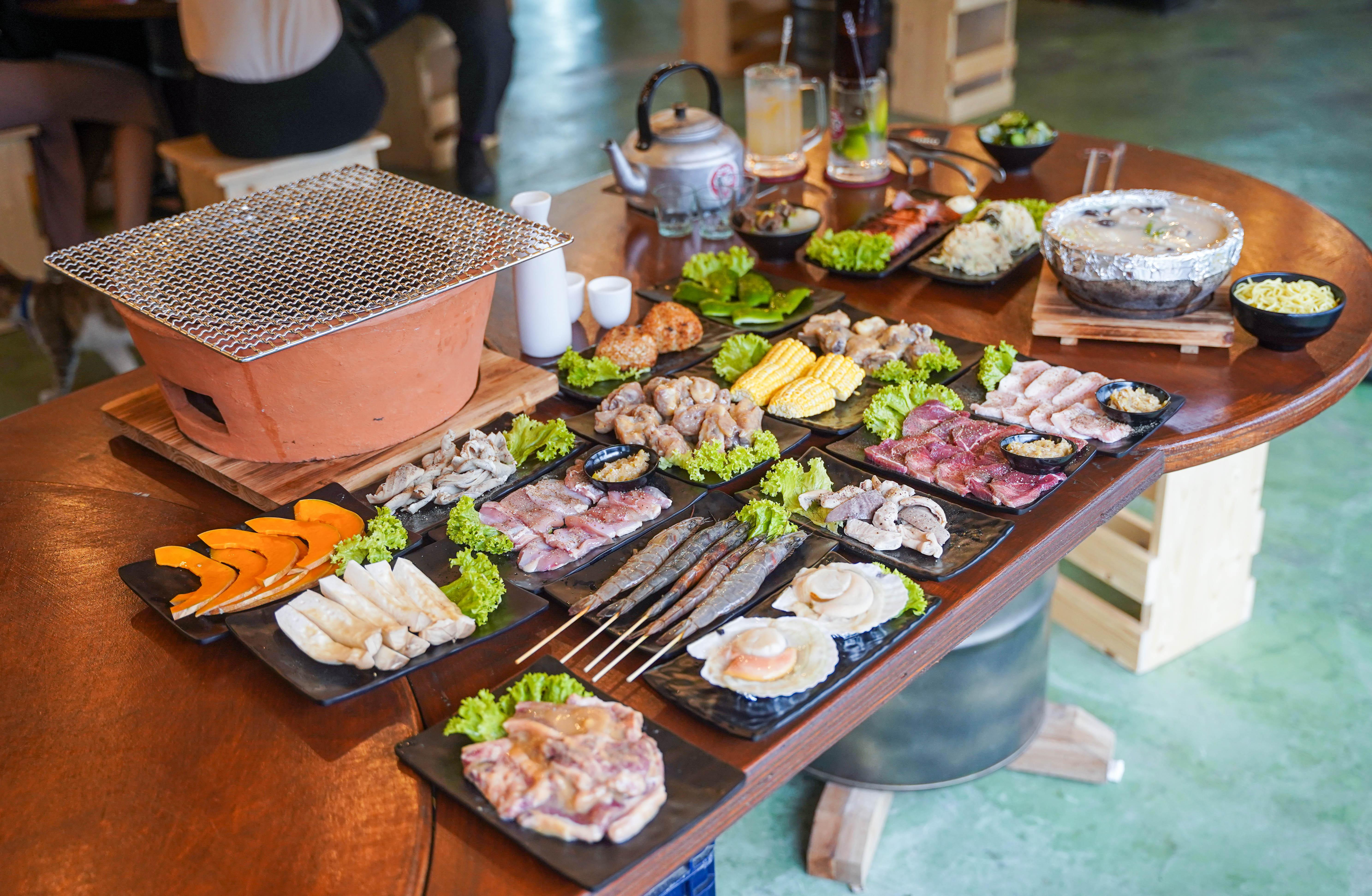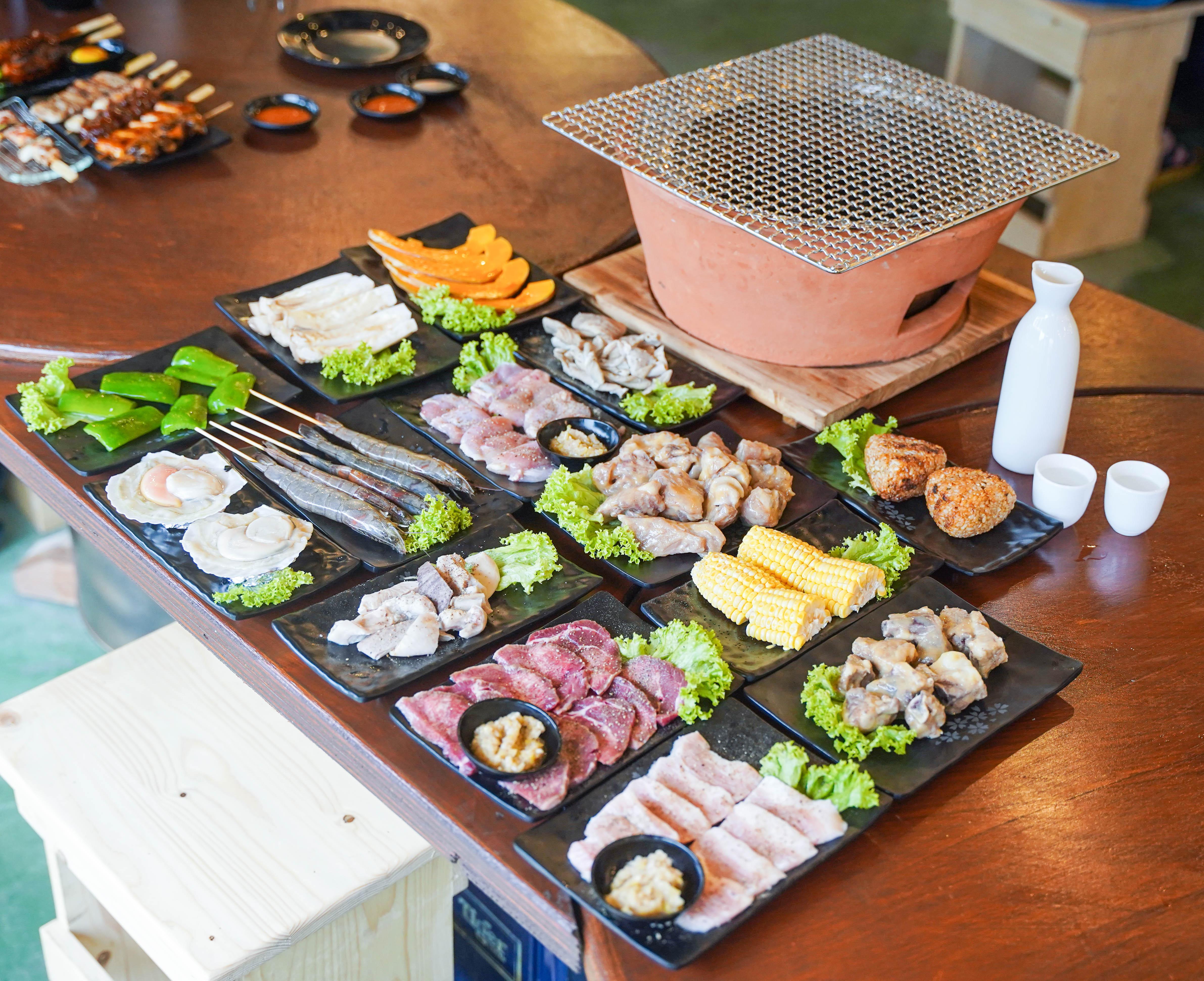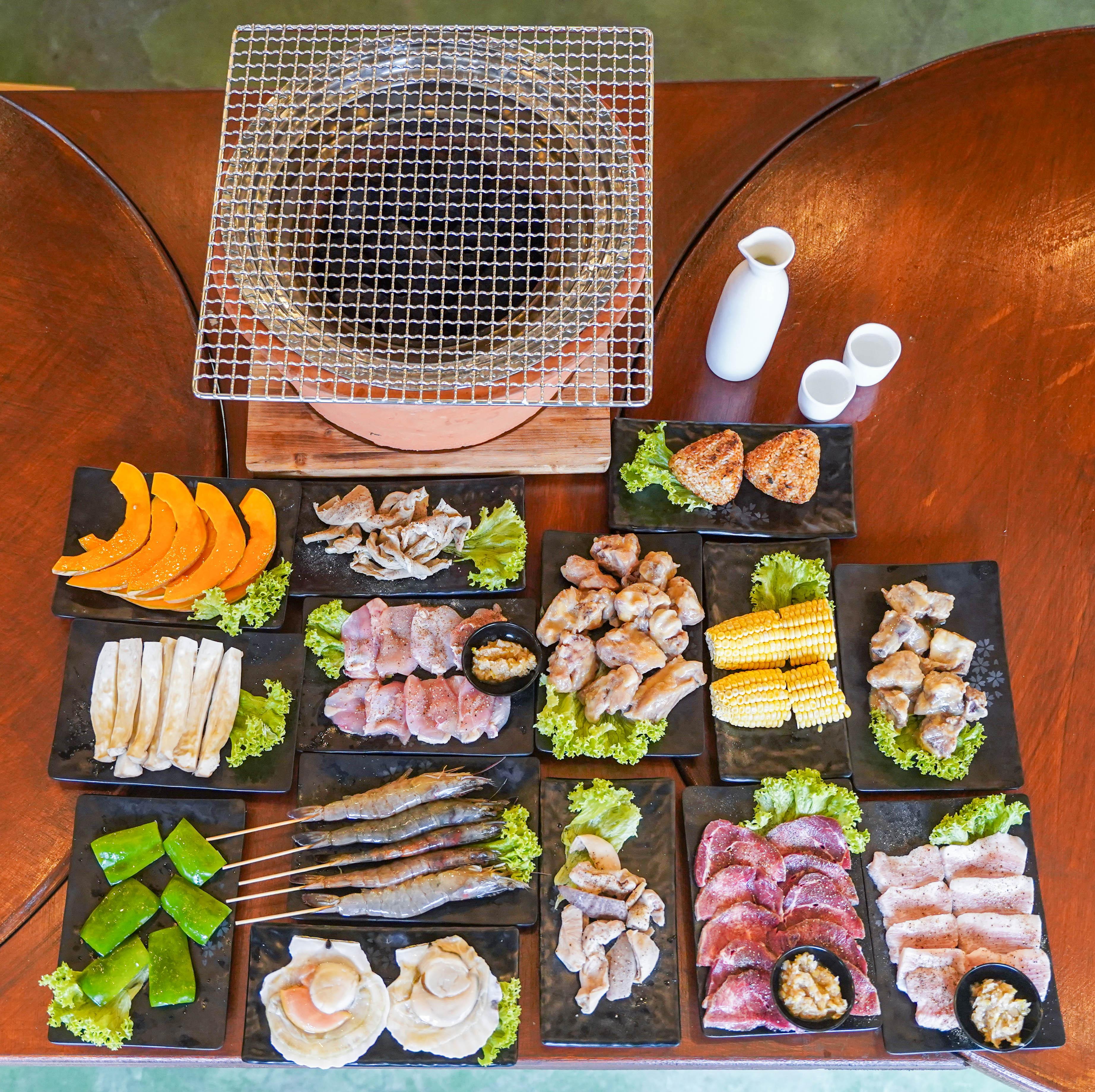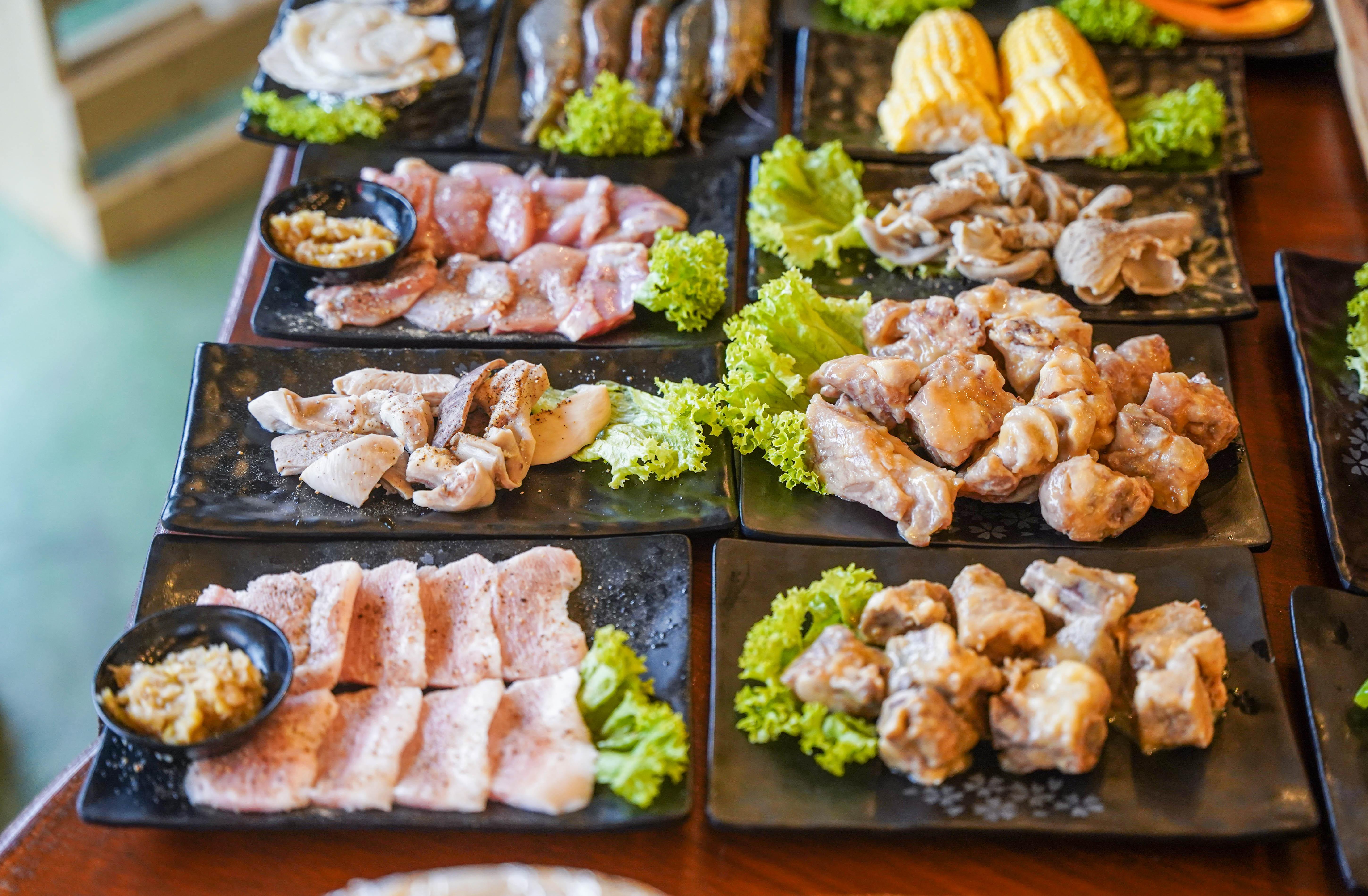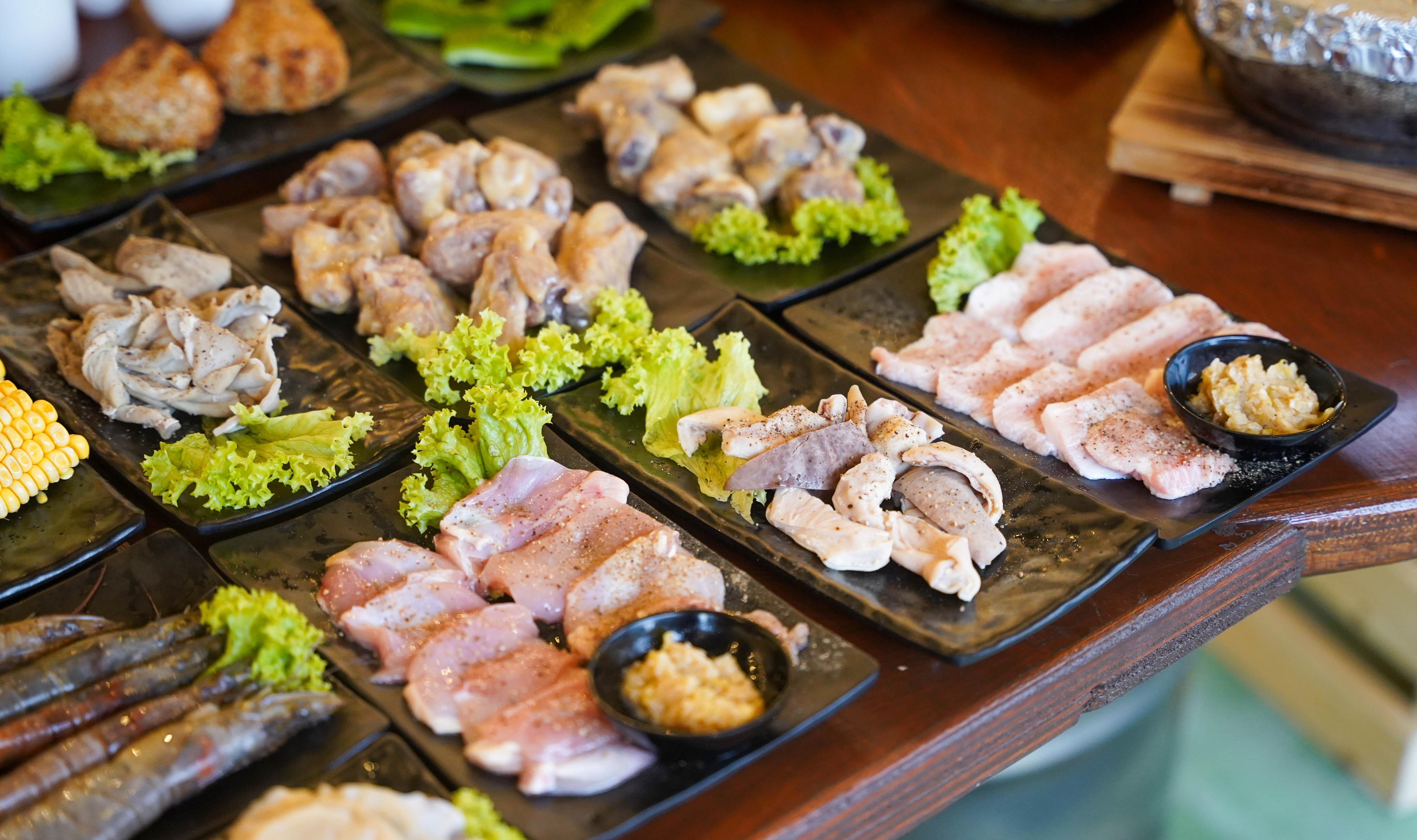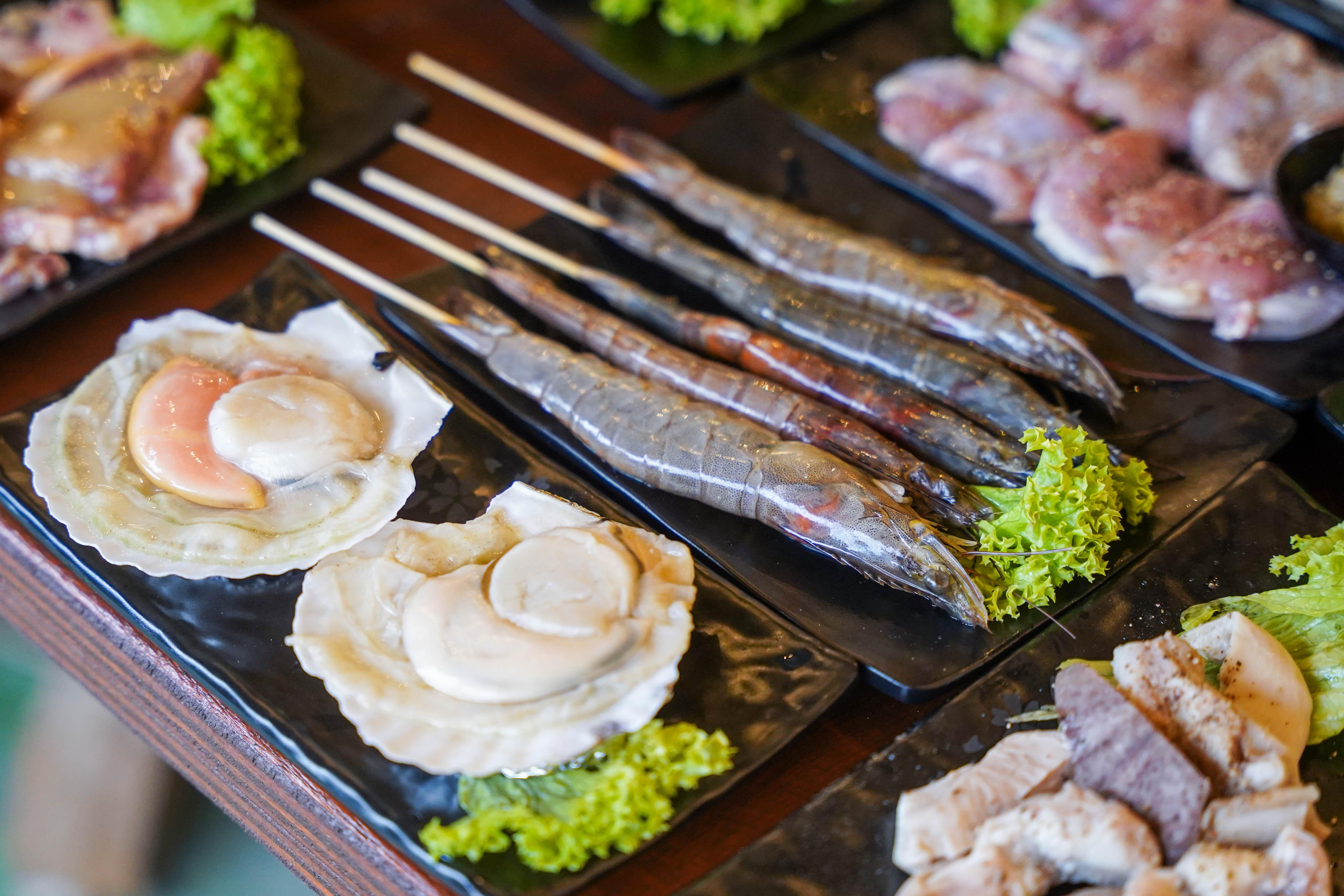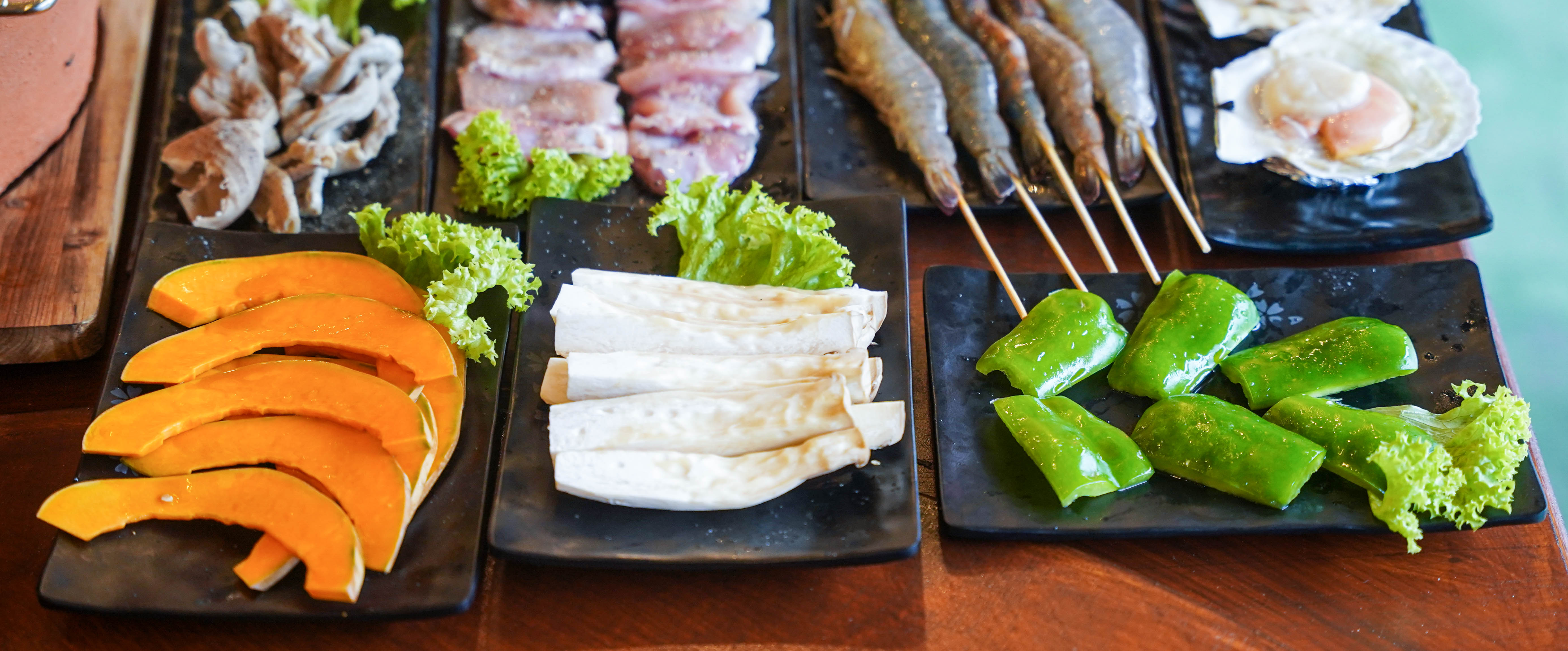 As the restaurant's name promises, yakiniku is the top temptation.
The meat is not marinated or masked with heavy sauces - Yakiniku Syokudo Yae strives to showcase the pure, original flavours of the fresh meat, seasoned with the simplicity of salt and pepper, gorgeous for grilling.
For pork enthusiasts, recommendations include Pork Ribs (RM18), Pork Leg (RM16), Pork Neck (RM12), Pork Stomach (RM14) and Small Intestines (RM11), succulently sliced and generously portioned to share. 

For other meat and seafood, try the Chicken Thigh (RM12), Lamb Shoulder (RM20), Shell Scallops (RM16) and Prawns (RM16) - everyone will have their favourite. We love the tender, textured beef tongue and the firm, fleshy prawns.
Round out your meal with Eringi (RM6), Sweet Corn (RM6), Pumpkin (RM6) and Capsicum (RM6), all affordably priced for a wallet-sensible spread. Yakiniku Syokudo Yae takes pride in its produce, relying on quality ingredients like Japanese-sourced negi (long onions).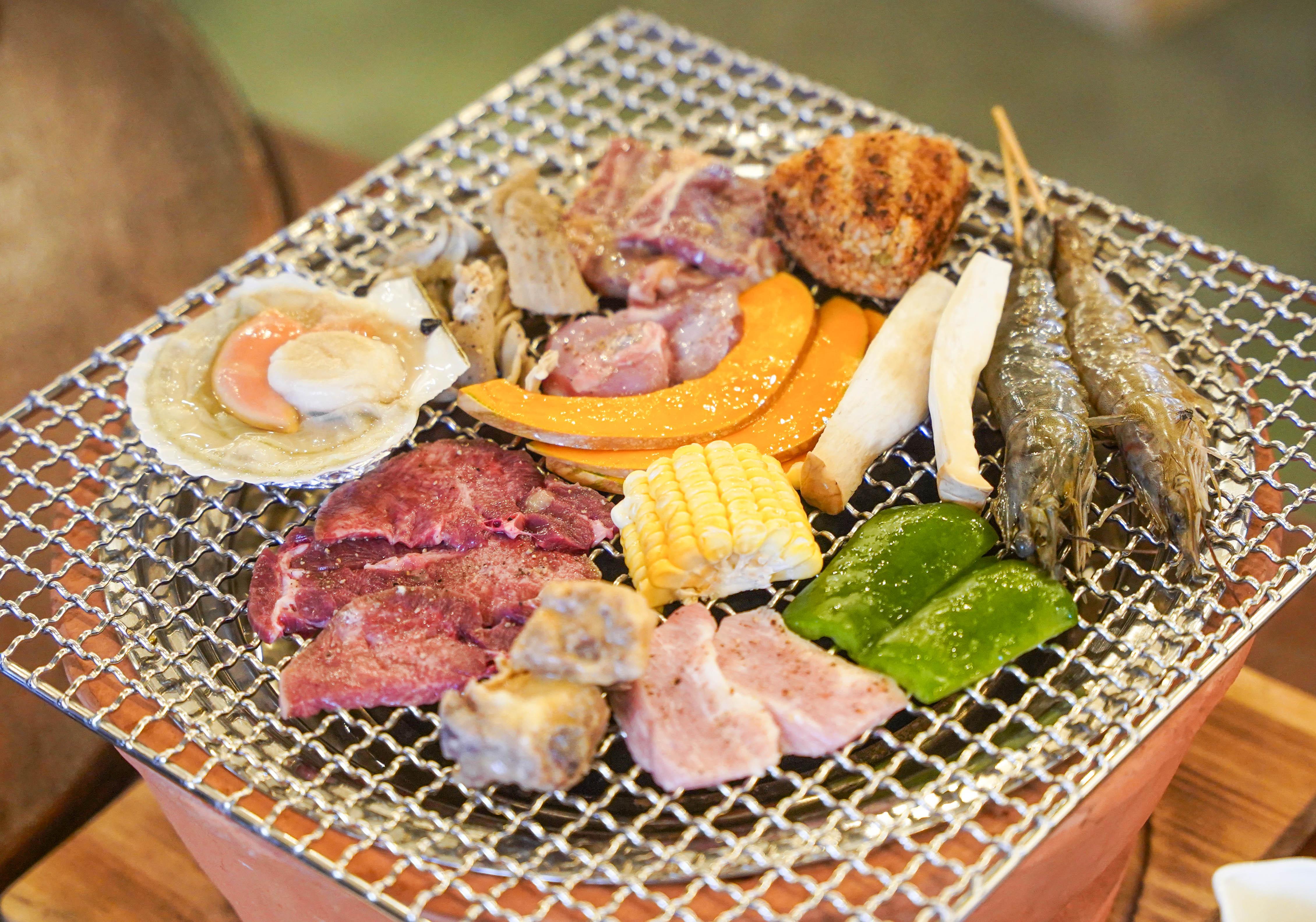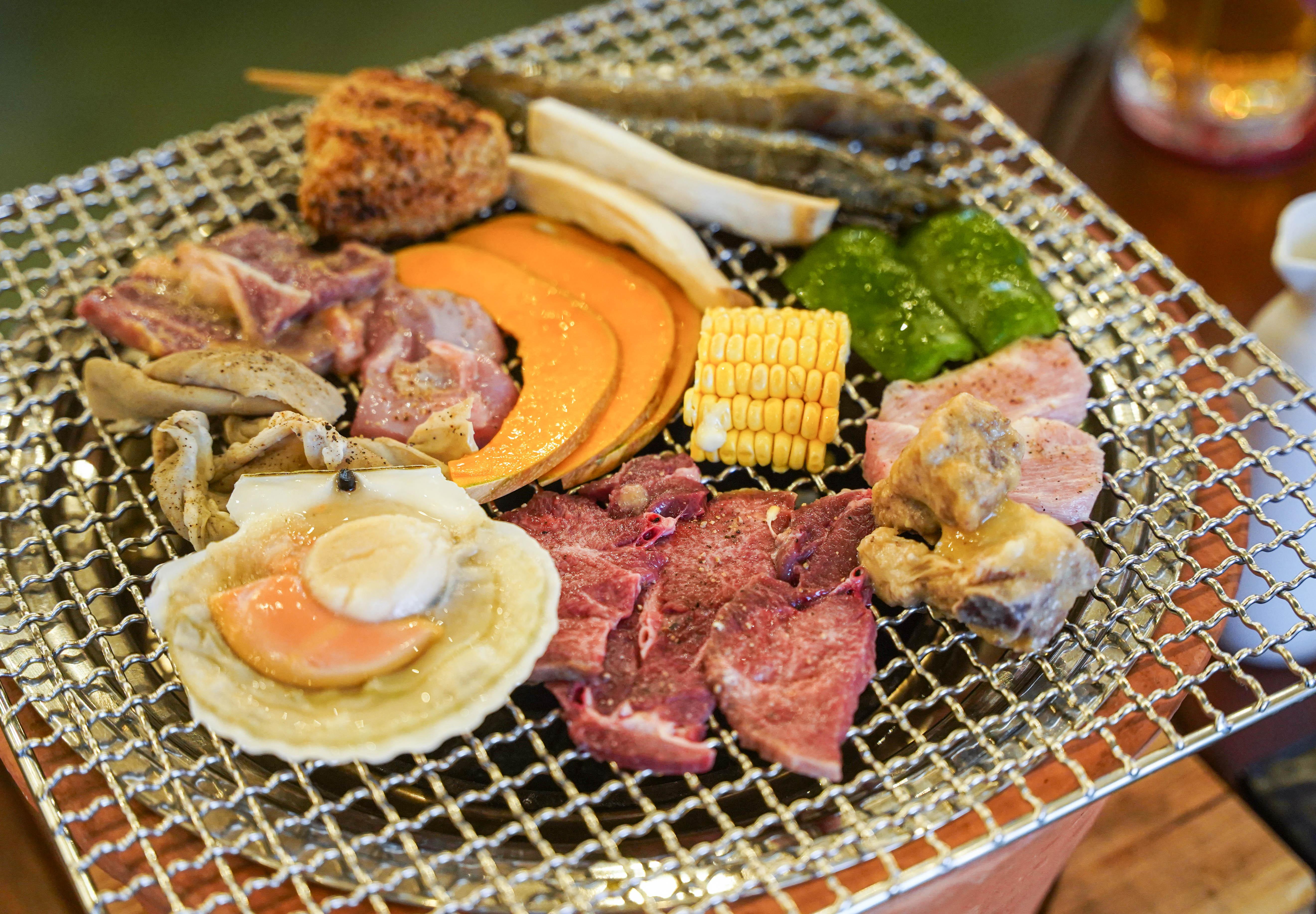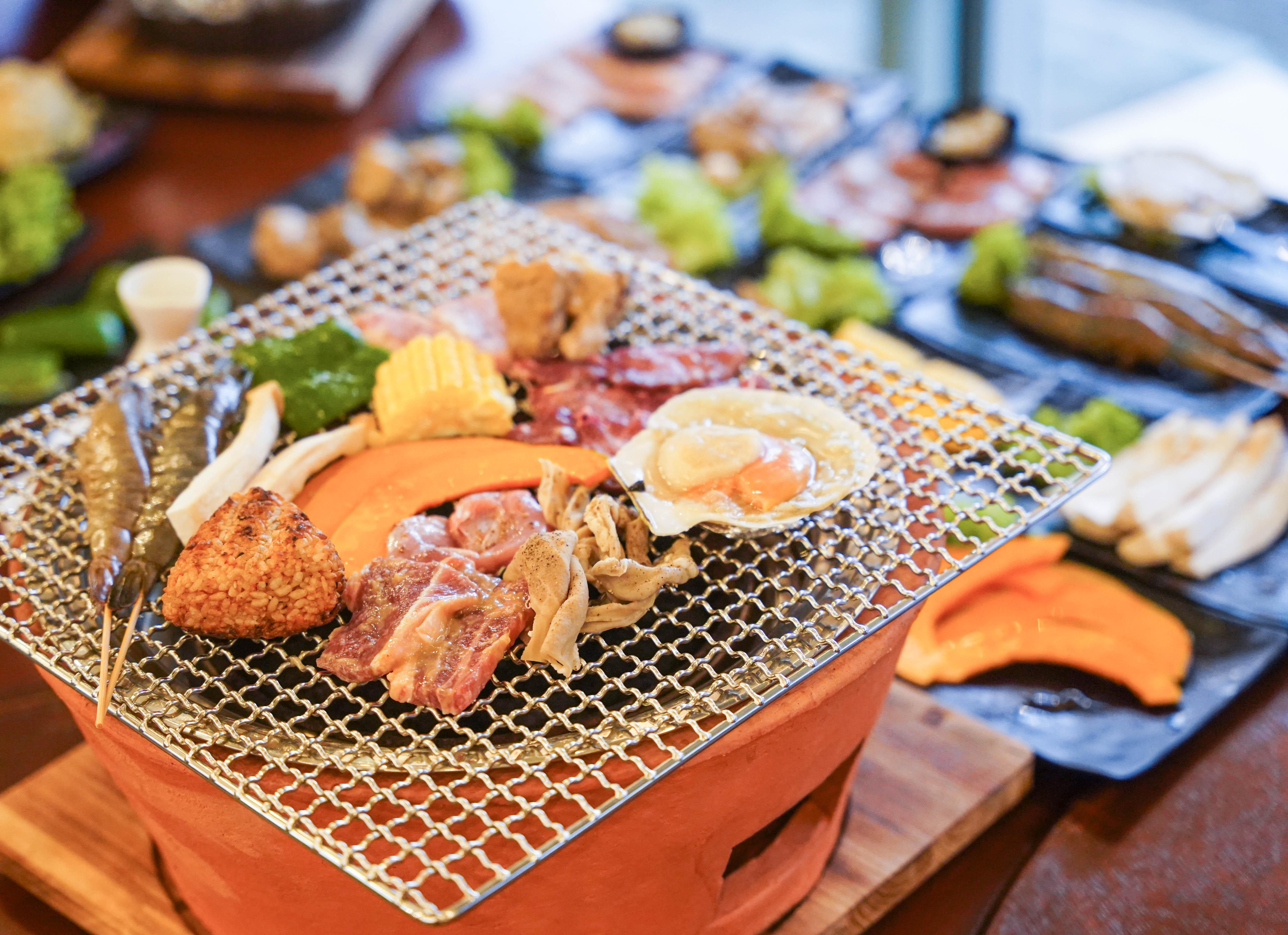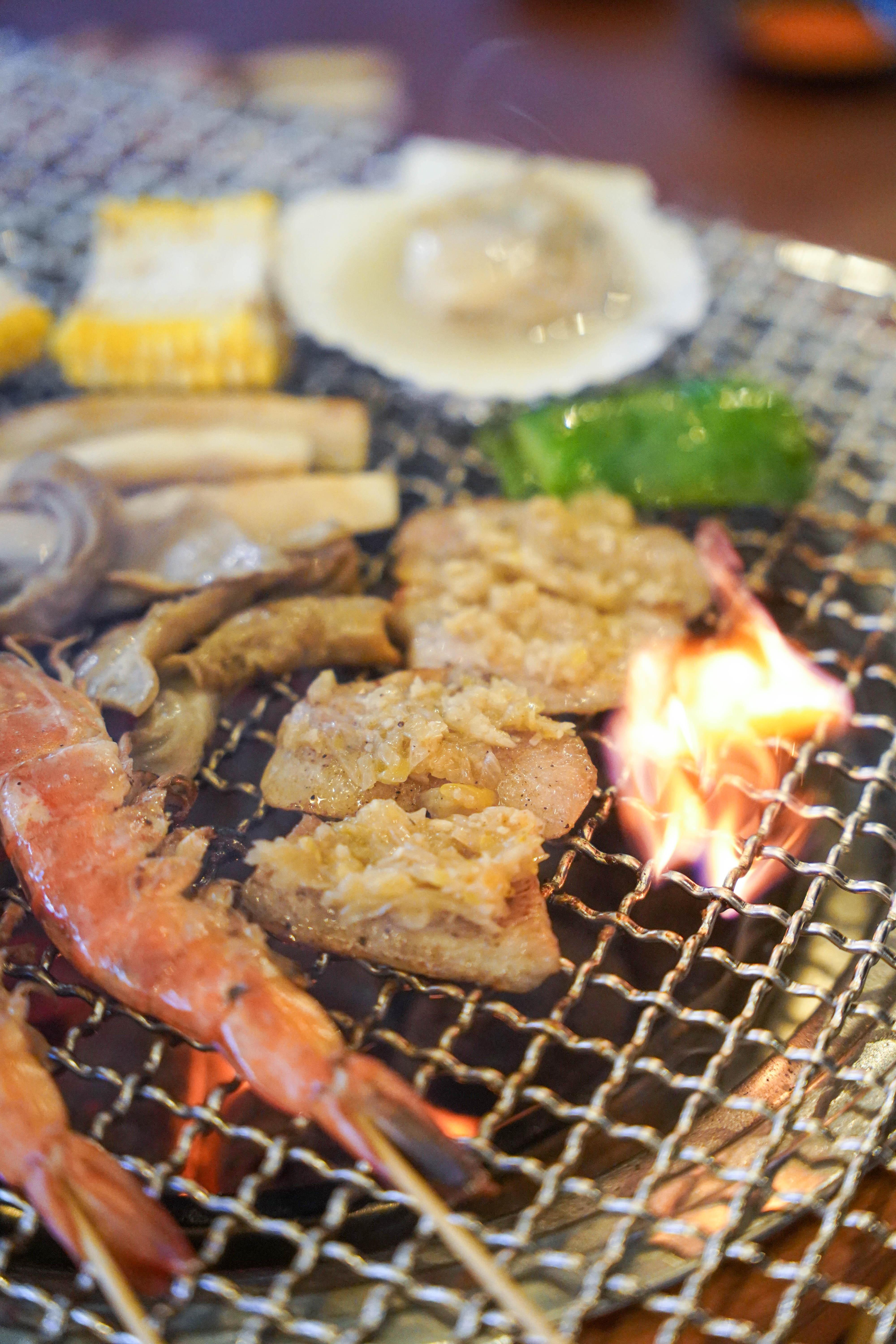 Charcoal-cooked at the table, this is an enjoyable way to spend the evening, with the primal heat patiently fuelling the fabulous food with fire and flames. The result is lightly smoky fare, gently charred to the bite, gloriously juicy to the chew.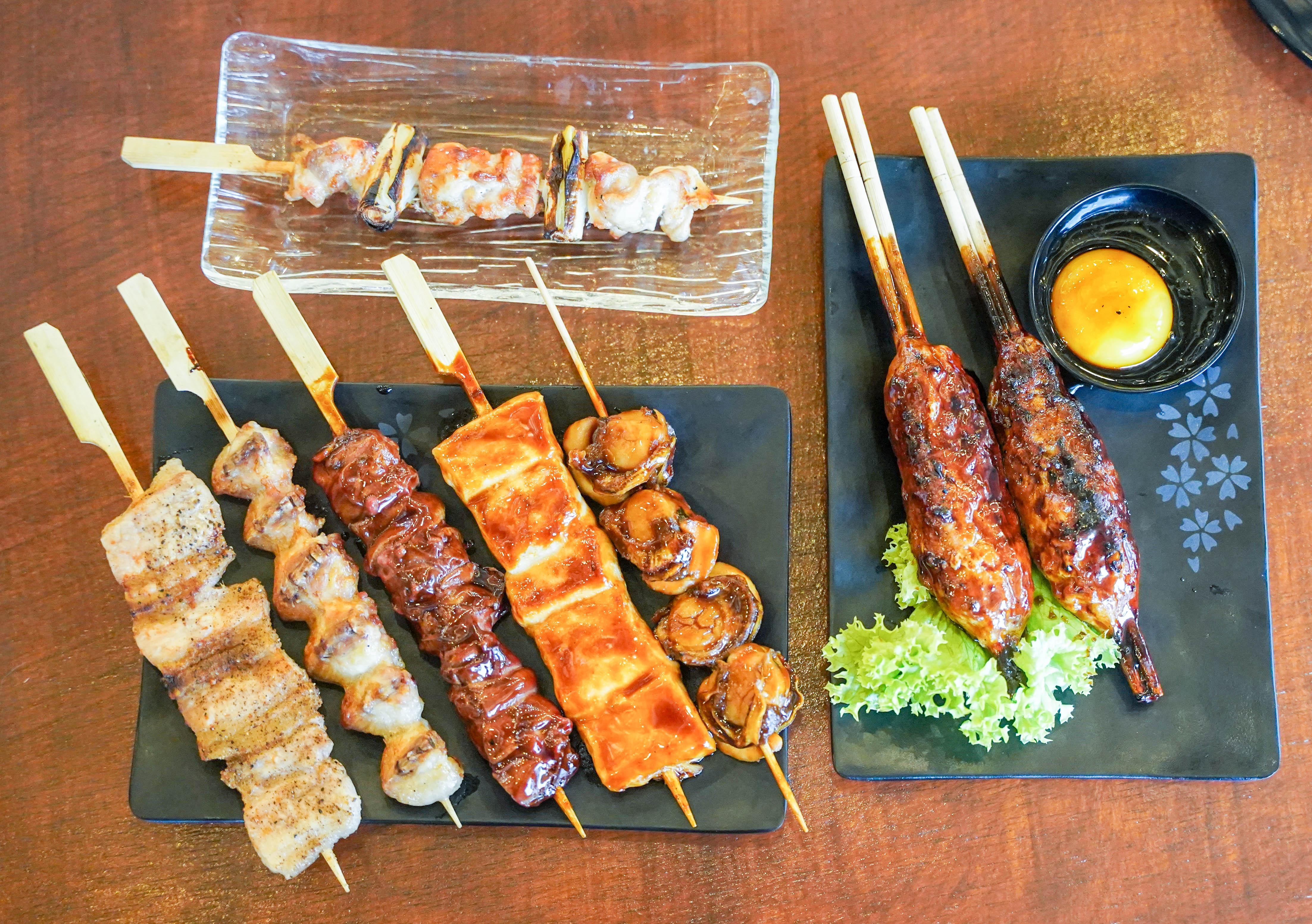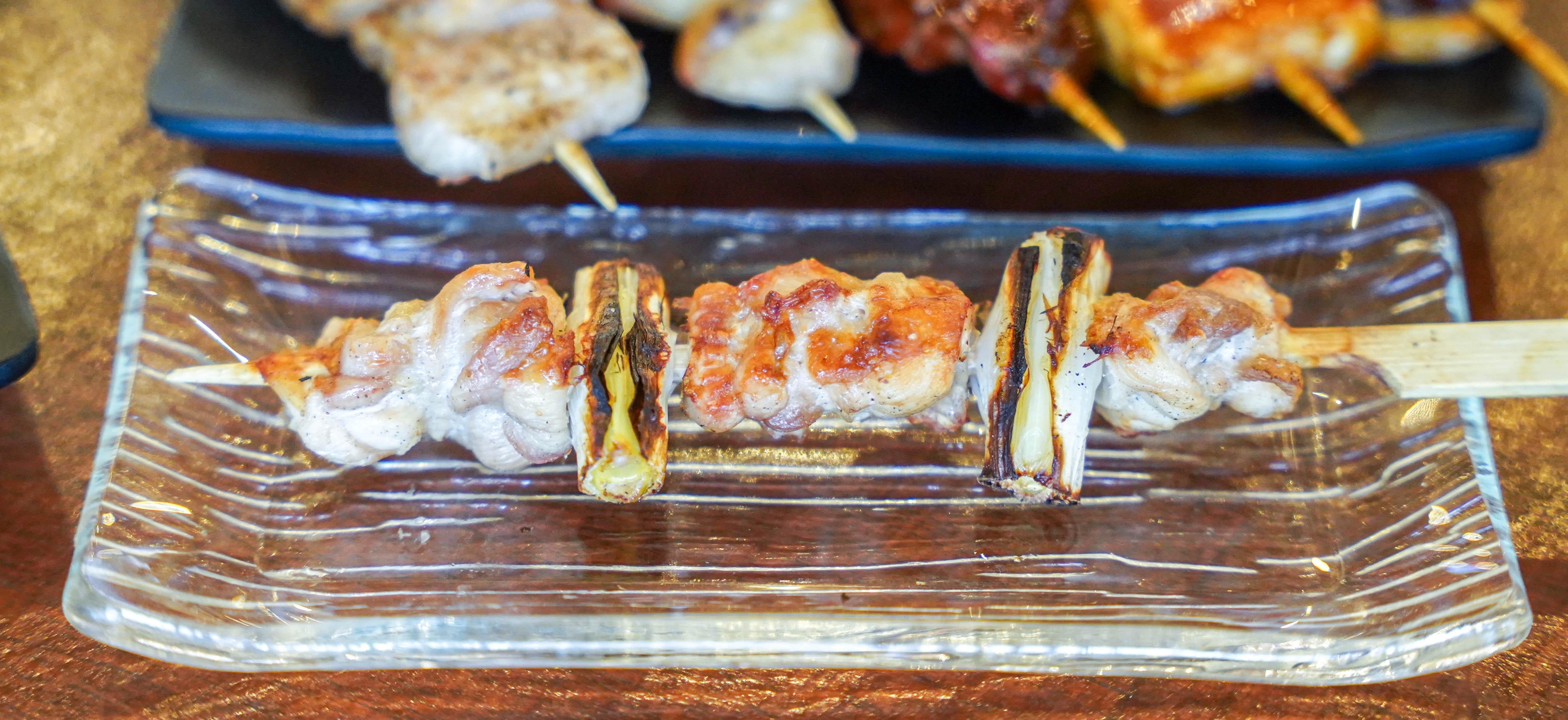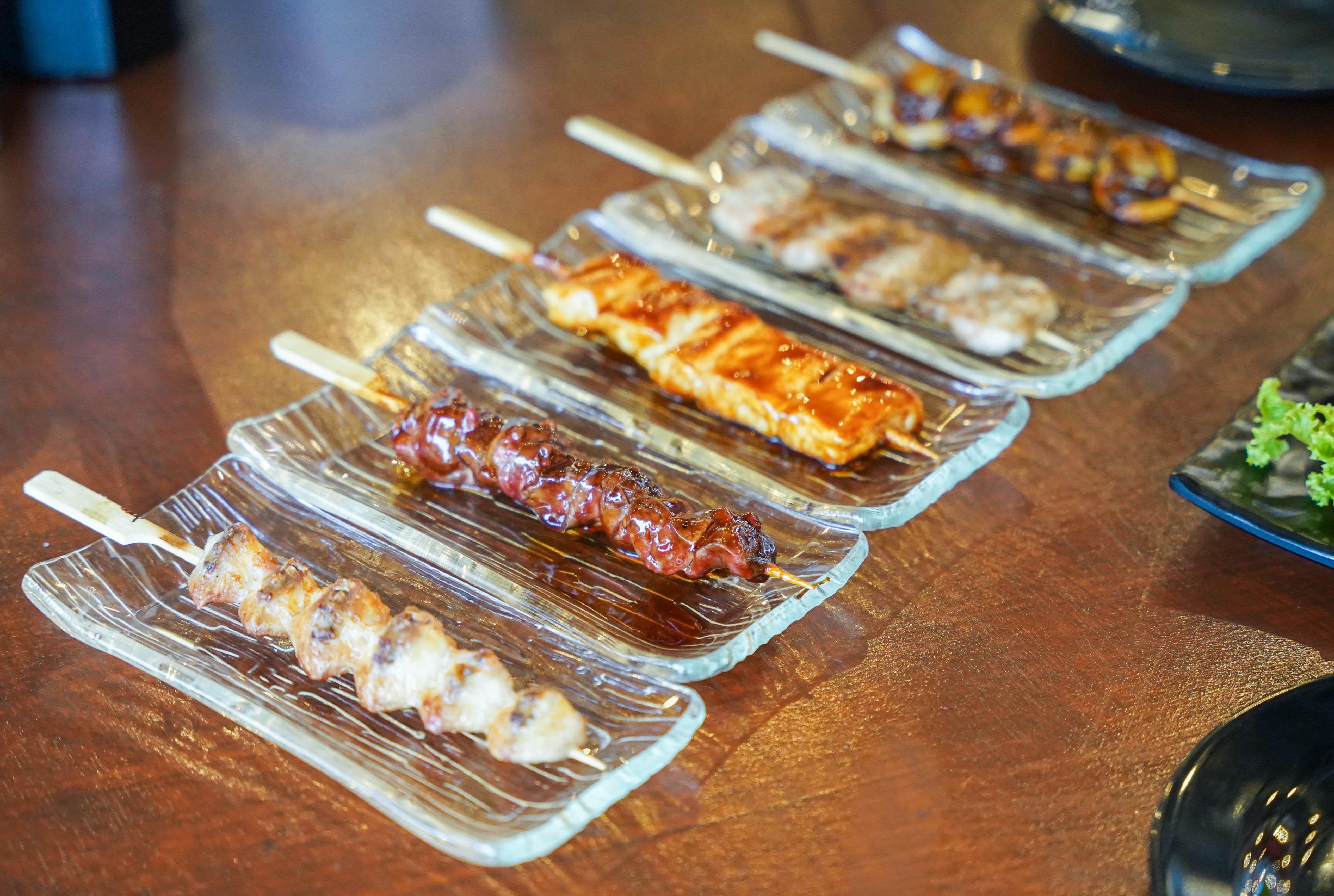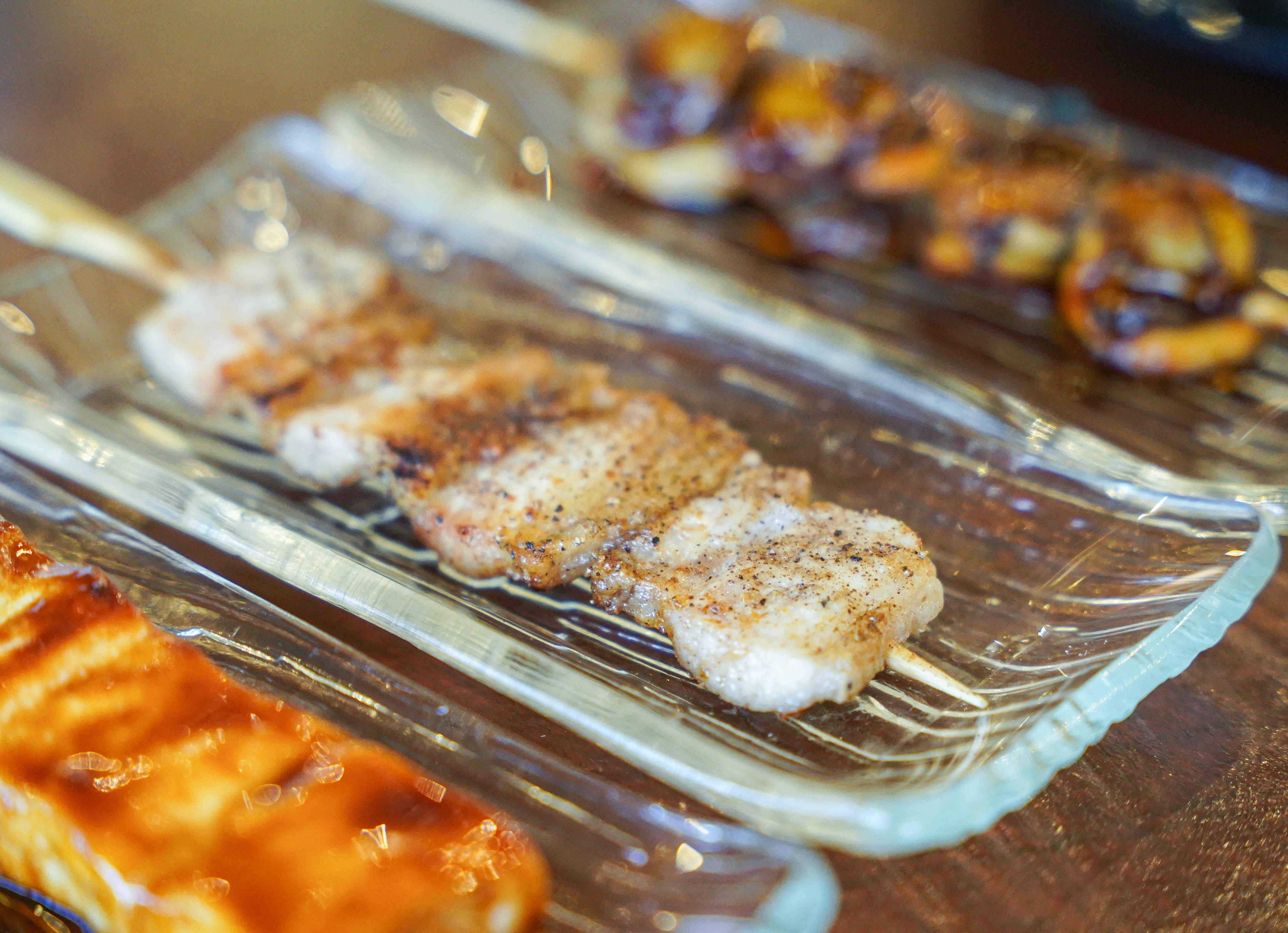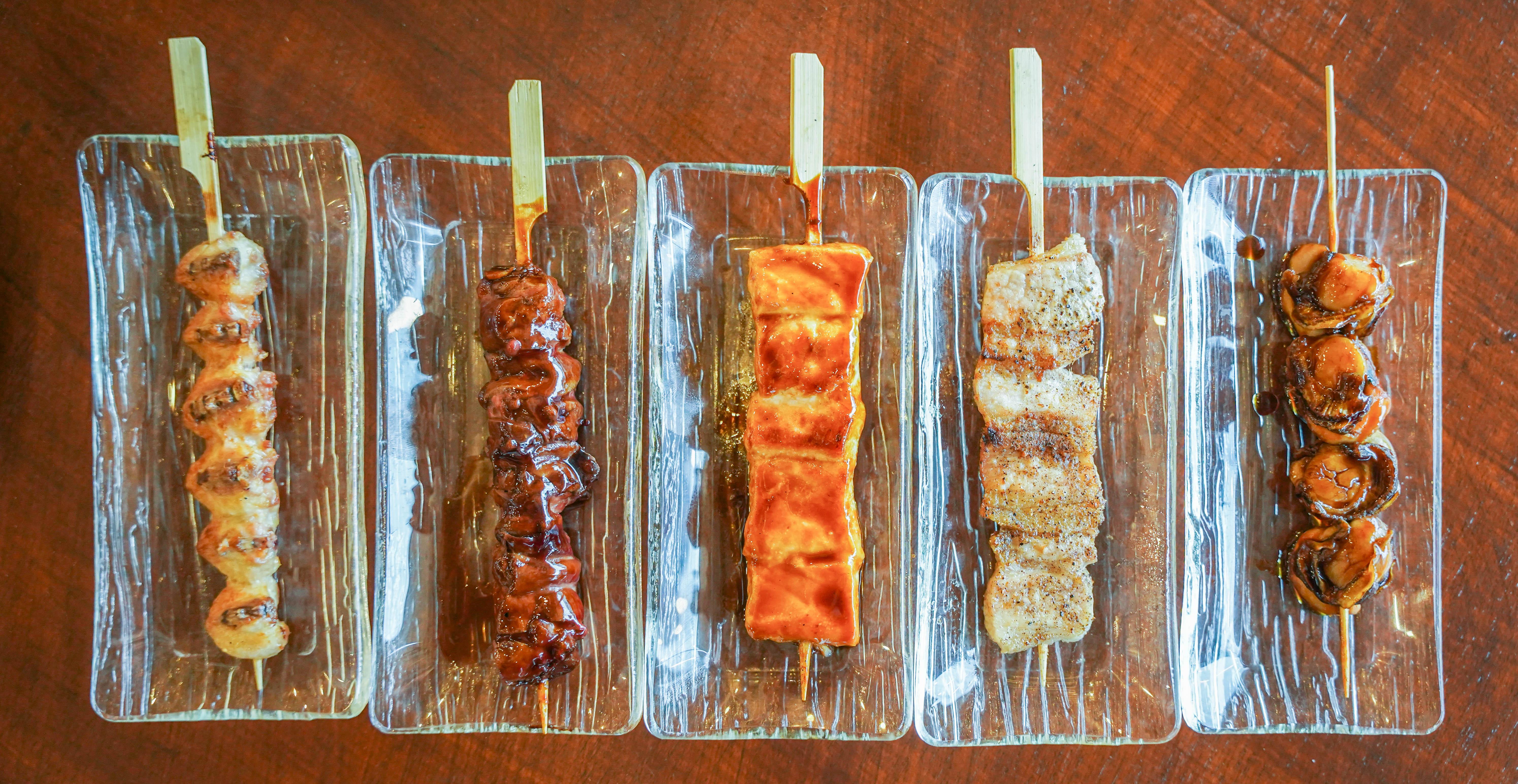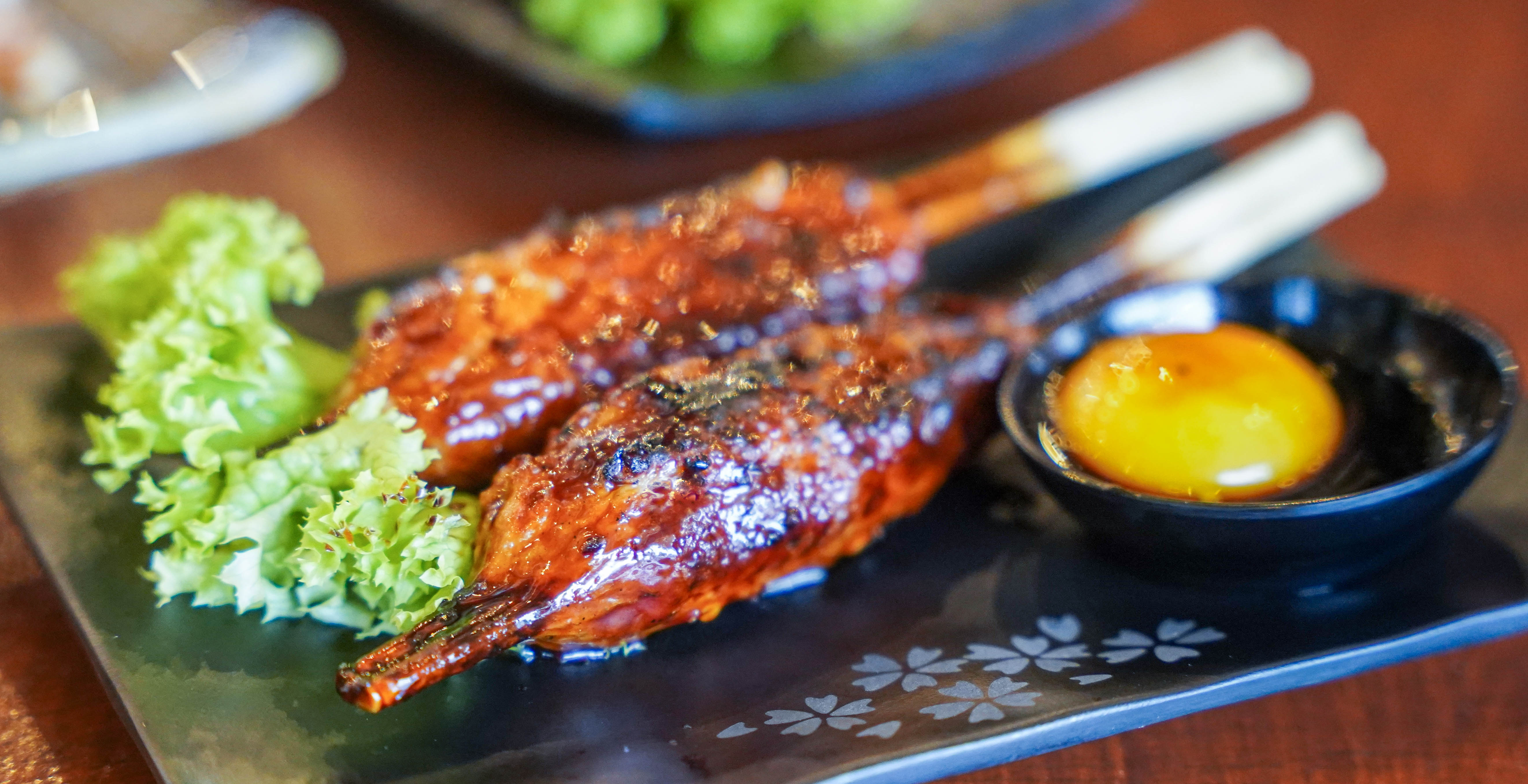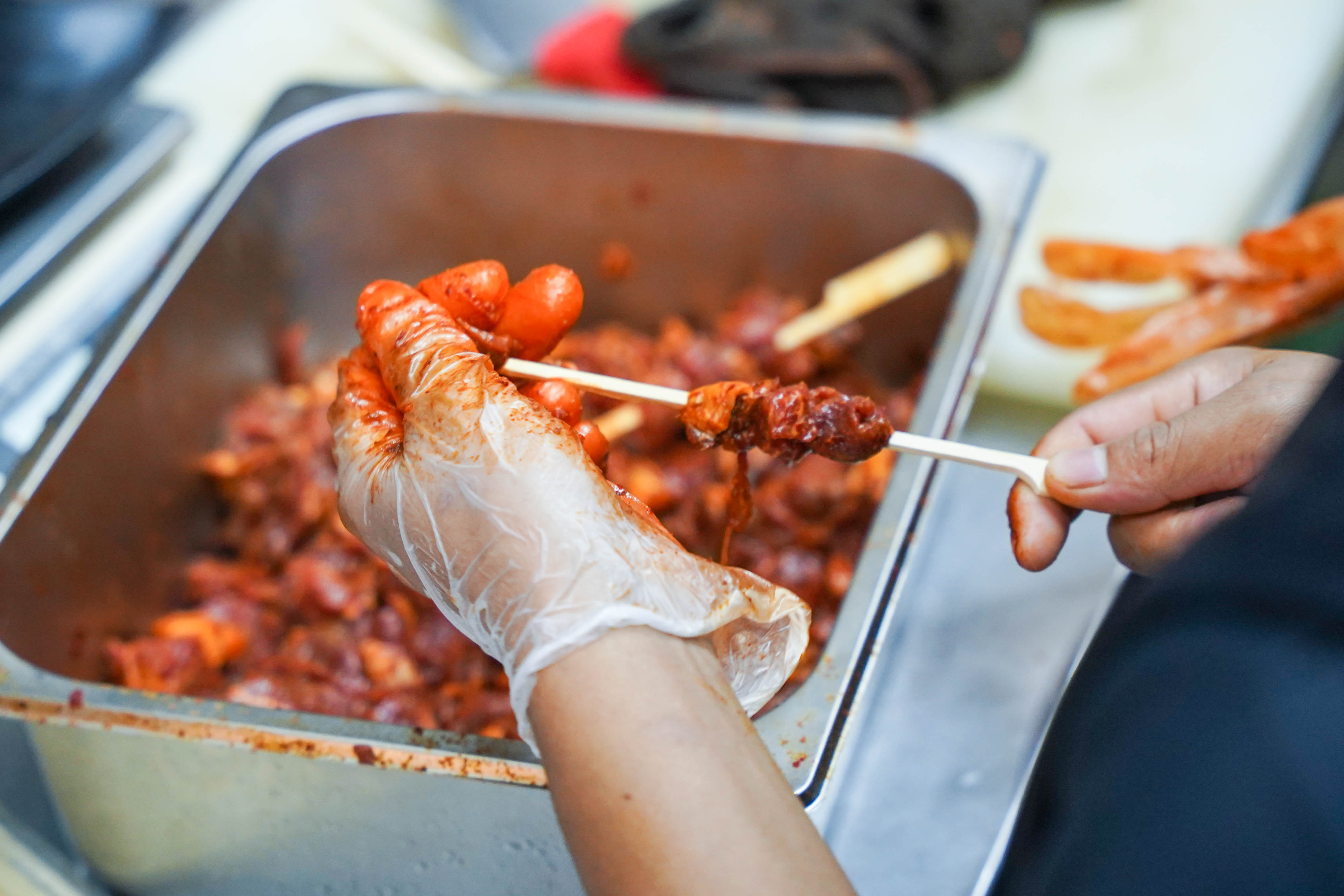 Yakiniku Syokudo Yae also boasts a full-fledged kitchen, confident and capable - the kushiyaki selection is worth exploring, with yakitori specialities such as Negima (RM5.50; chicken with scallions), Bonjiri (RM4.50; lip-smacking chicken tail) and Tsukune (RM12; classic chicken meatballs), bolstered by other picks like Buta Bara (RM7; pork belly), Hotate (RM6; scallops) and White Tuna (RM8).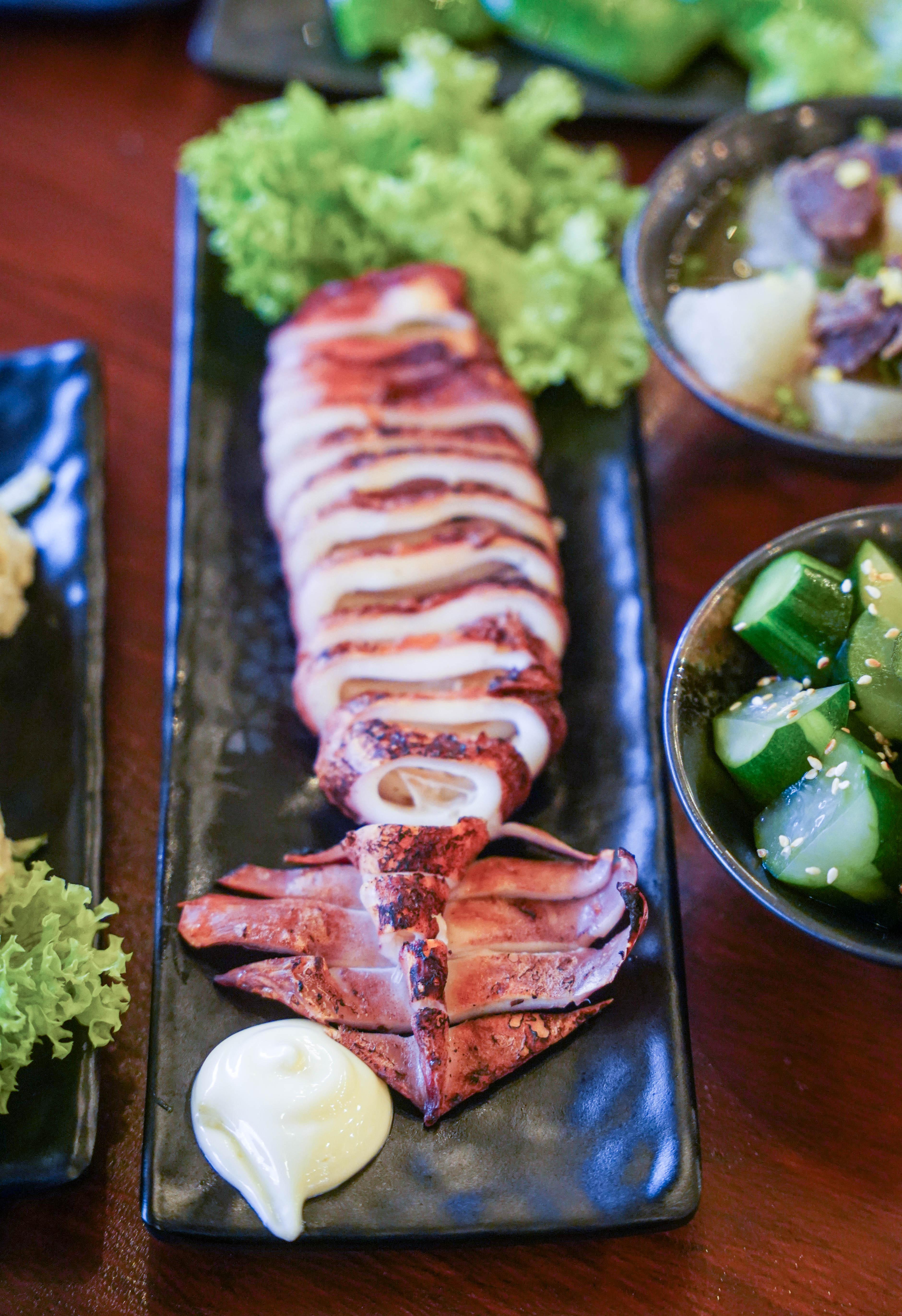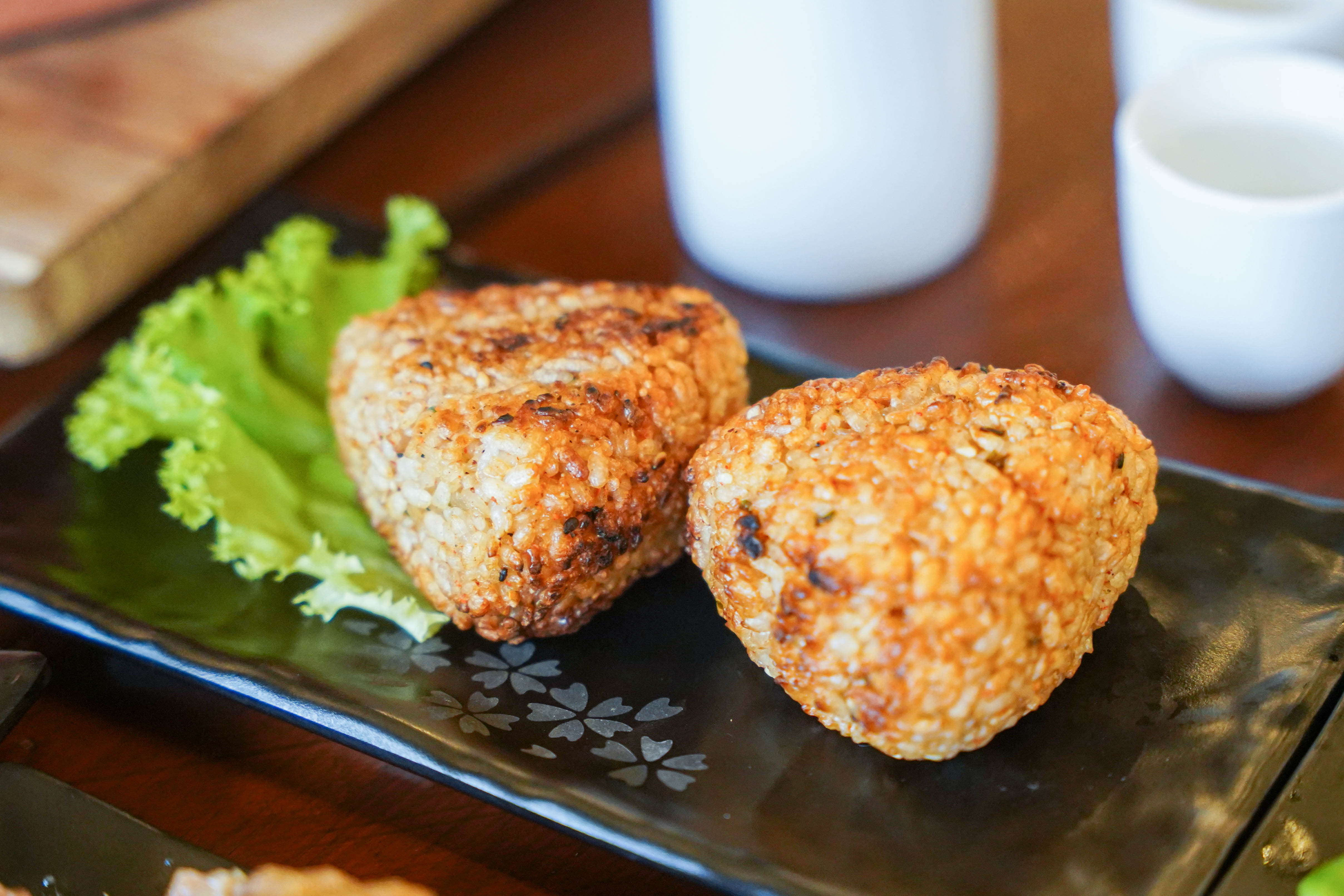 Complete this sultry grilled encounter with the Japanese Squid, meaty and mighty (RM24.90), and Onigiri for a fine fix of grainy goodness in these triangular rice balls (RM6).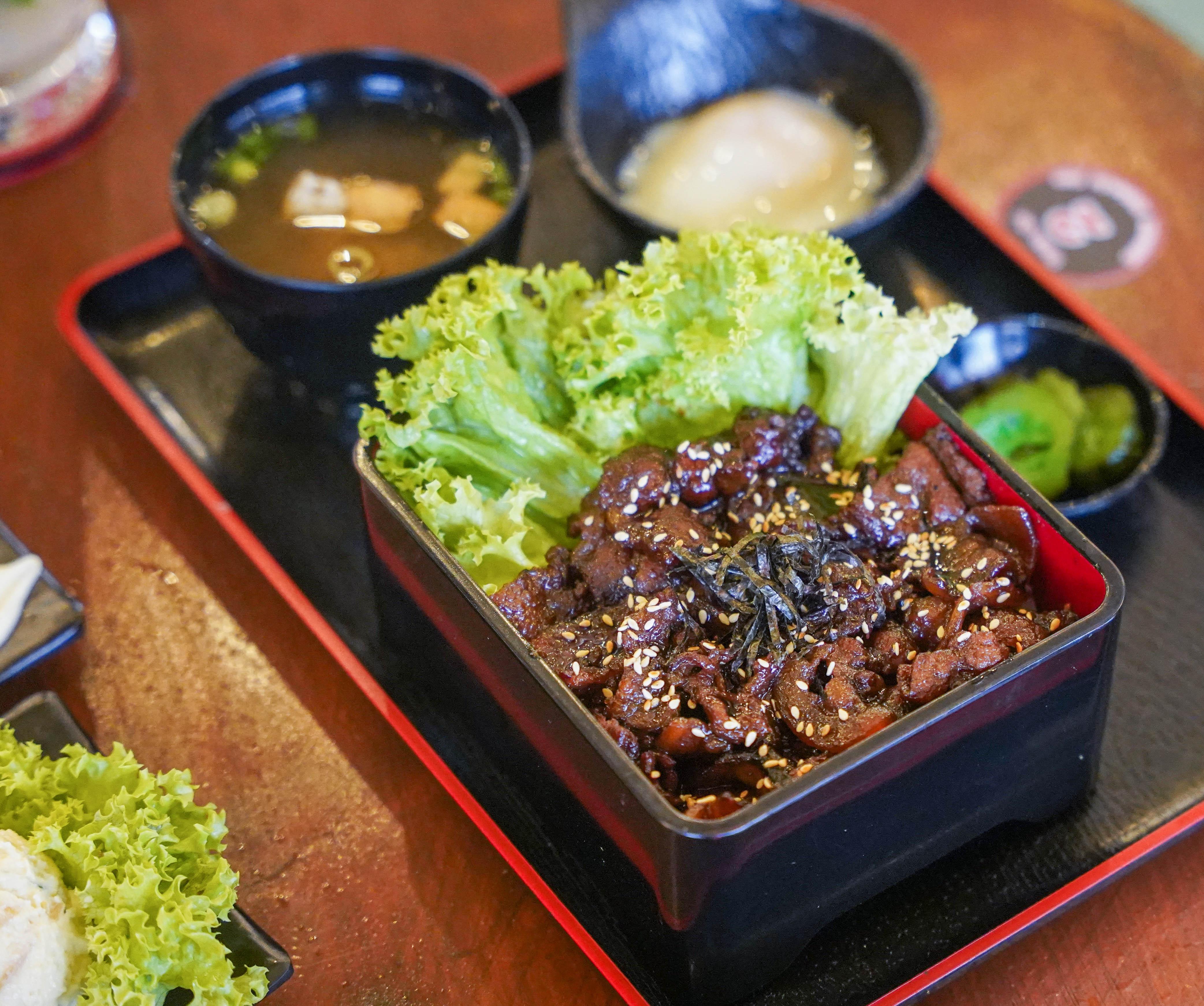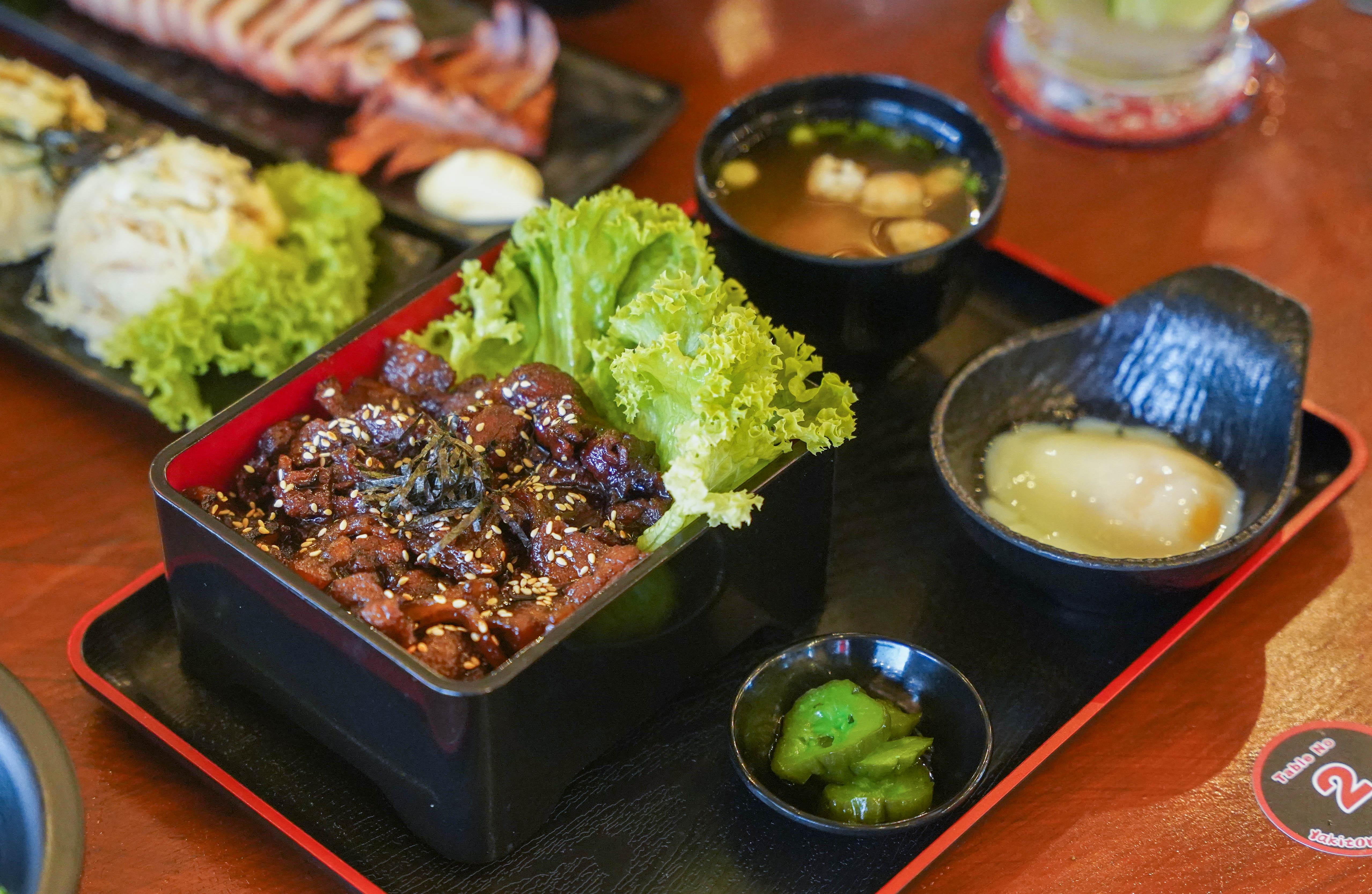 For single-serving meals, the Sumibi Butayaki Don (RM22.90) earns high marks - this is superb, showcasing lusciously thick slices of pork belly, charcoal-cooked and teriyaki-marinated, layered with sesame seeds over steamed rice, served with soup, egg and pickles for well-balanced nourishment. We'd happily return to Yakiniku Syokudo Yae just for this dish!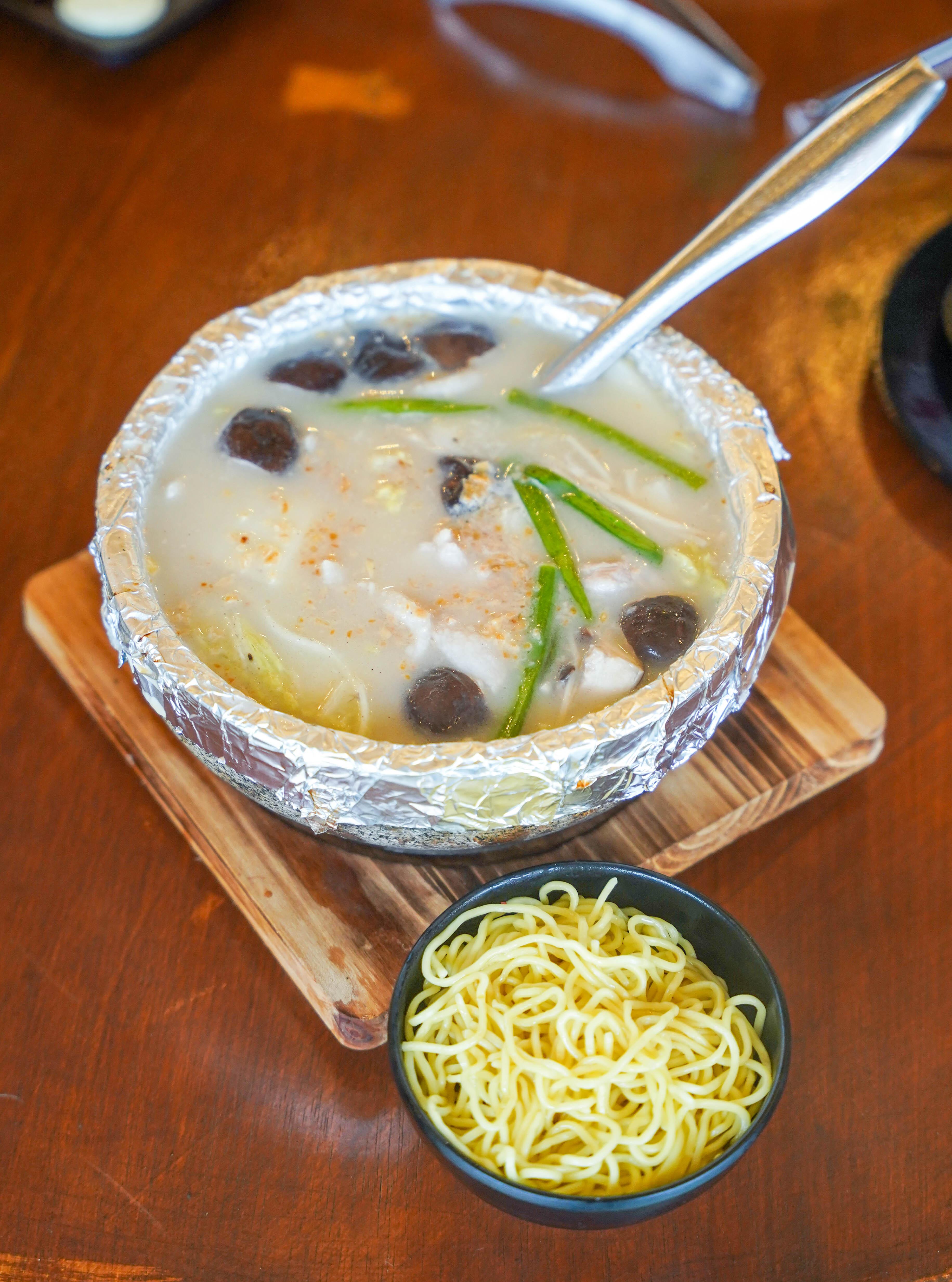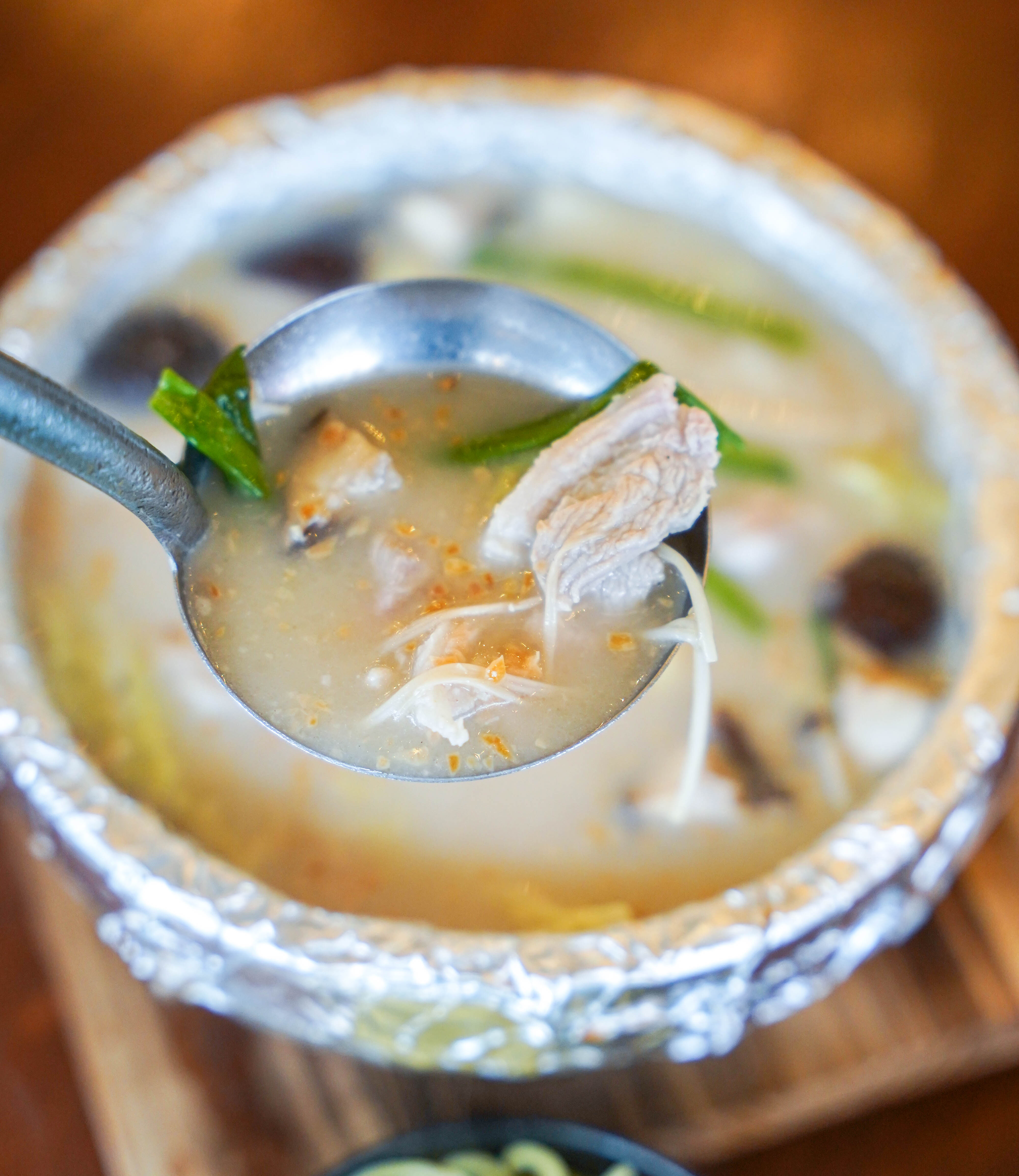 The Tonkotsu Nabe with Ramen (RM25) is also ultra-comforting - creamy, slow-cooked pork broth, served steaming-hot, brimming with plenty of meat and vegetables, paired with noodles.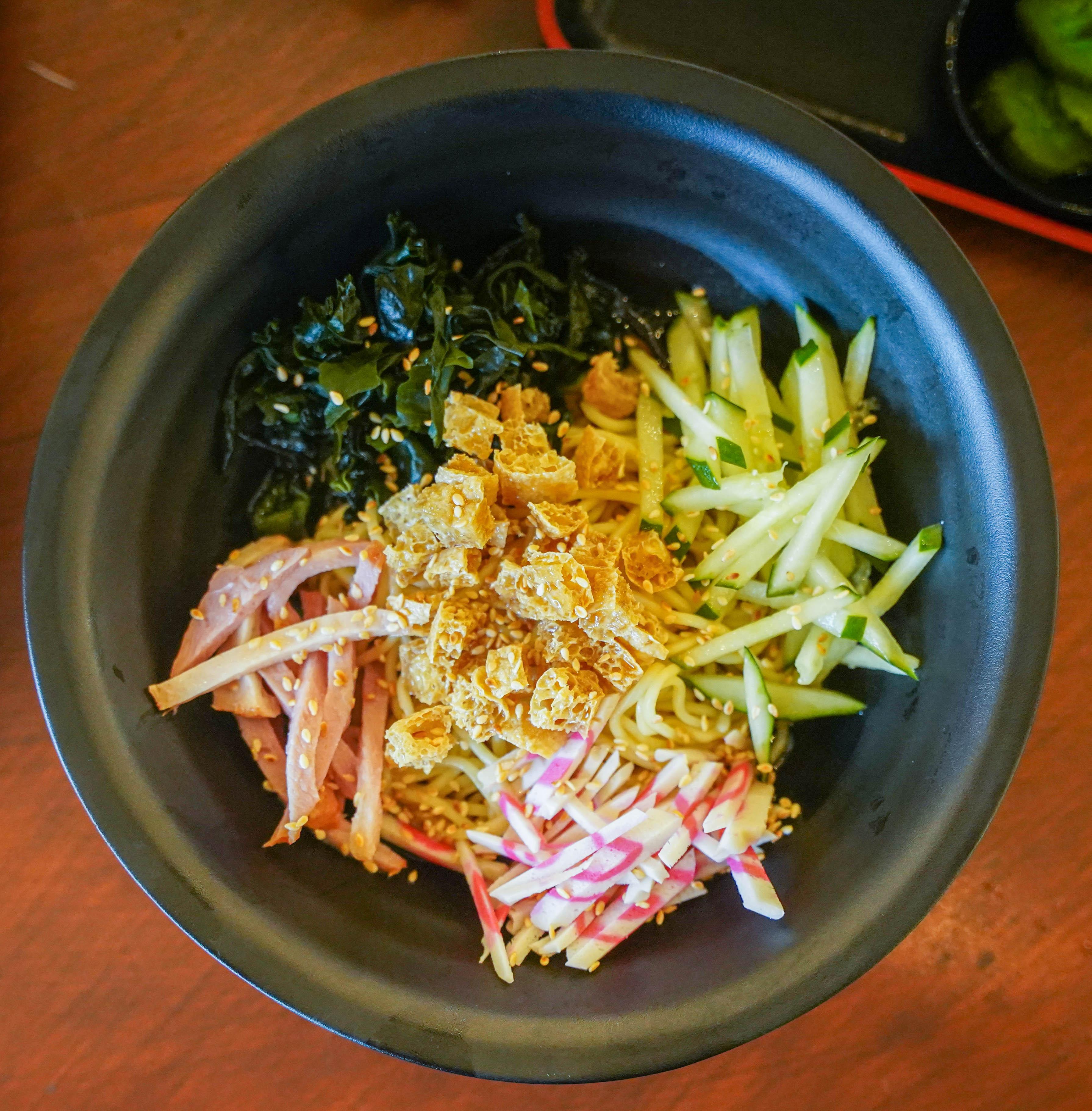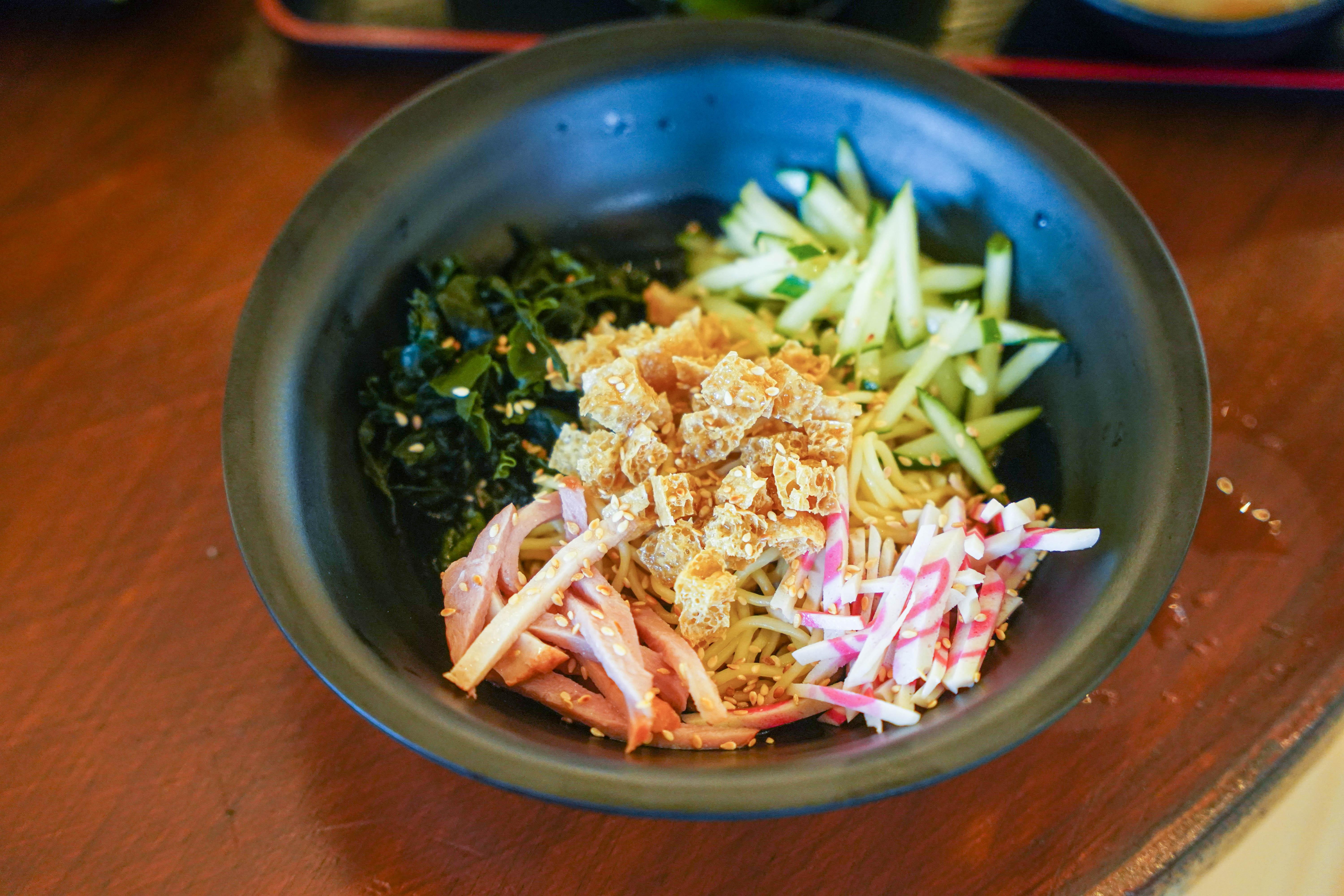 The Reimen (RM17) is intriguingly irresistible too - cold noodles with a full-bodied chew, blanketed with strips of meat and fish cakes, cucumber, seaweed and sesame, for a refreshing bowl that'll perk up the palate.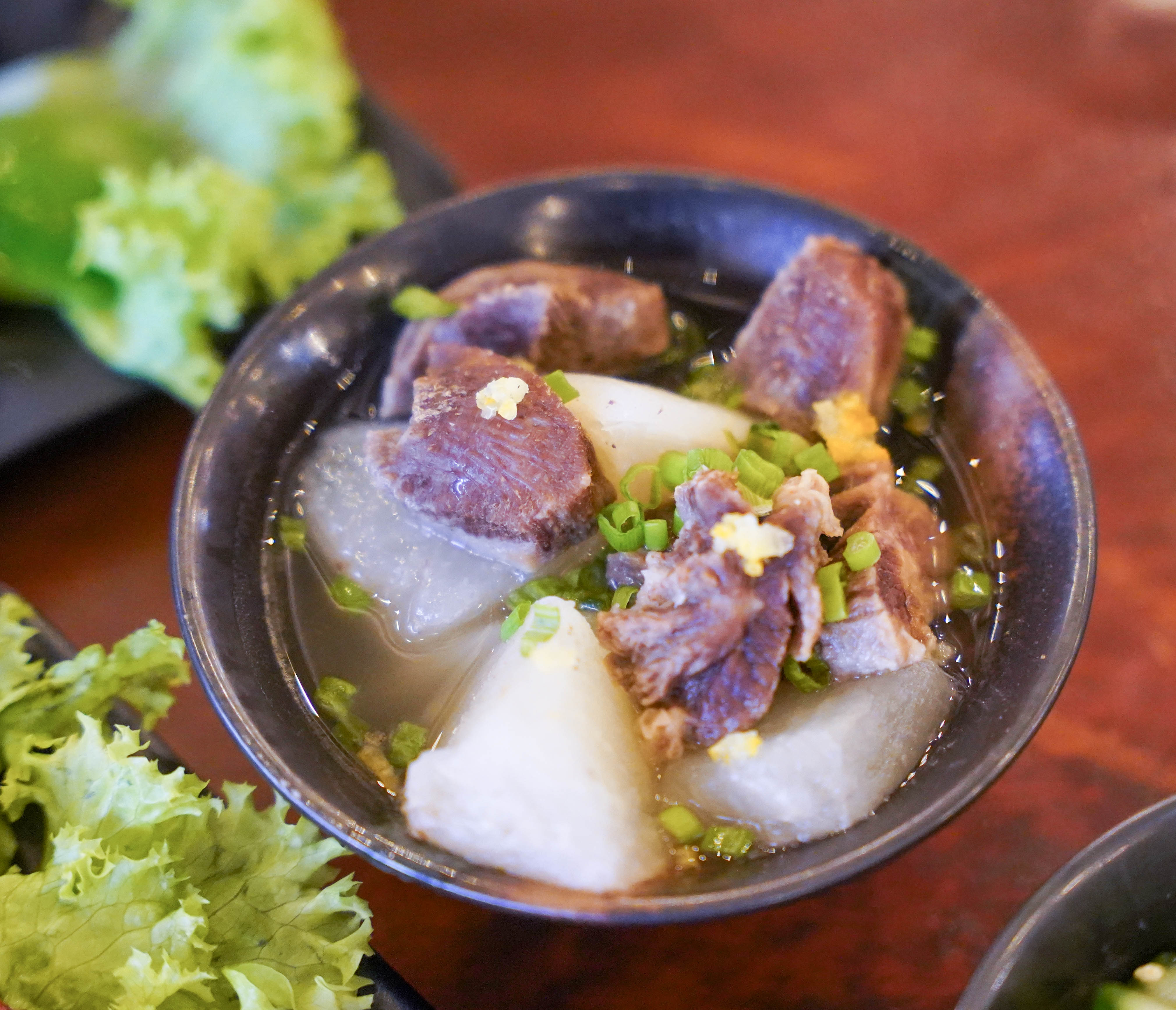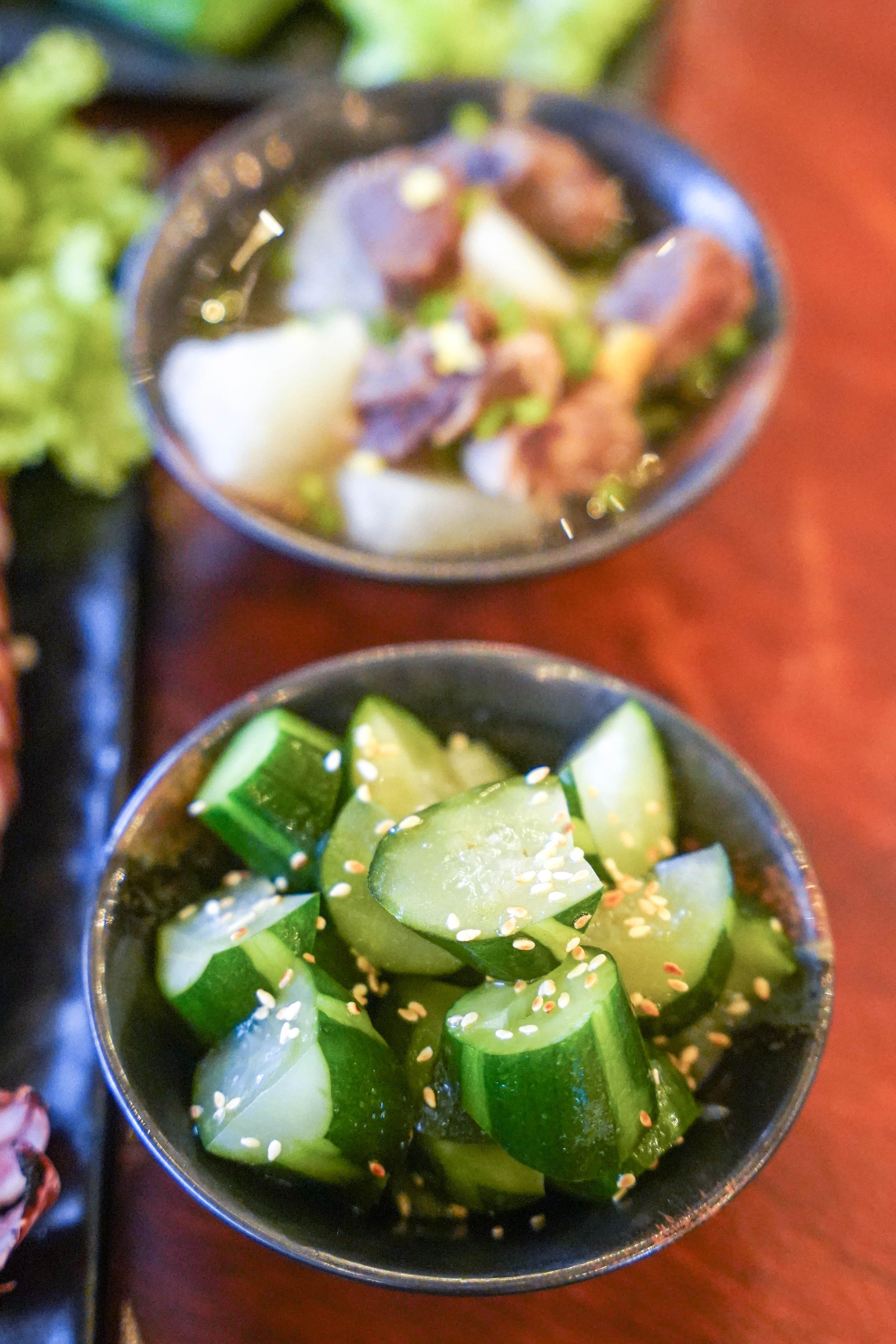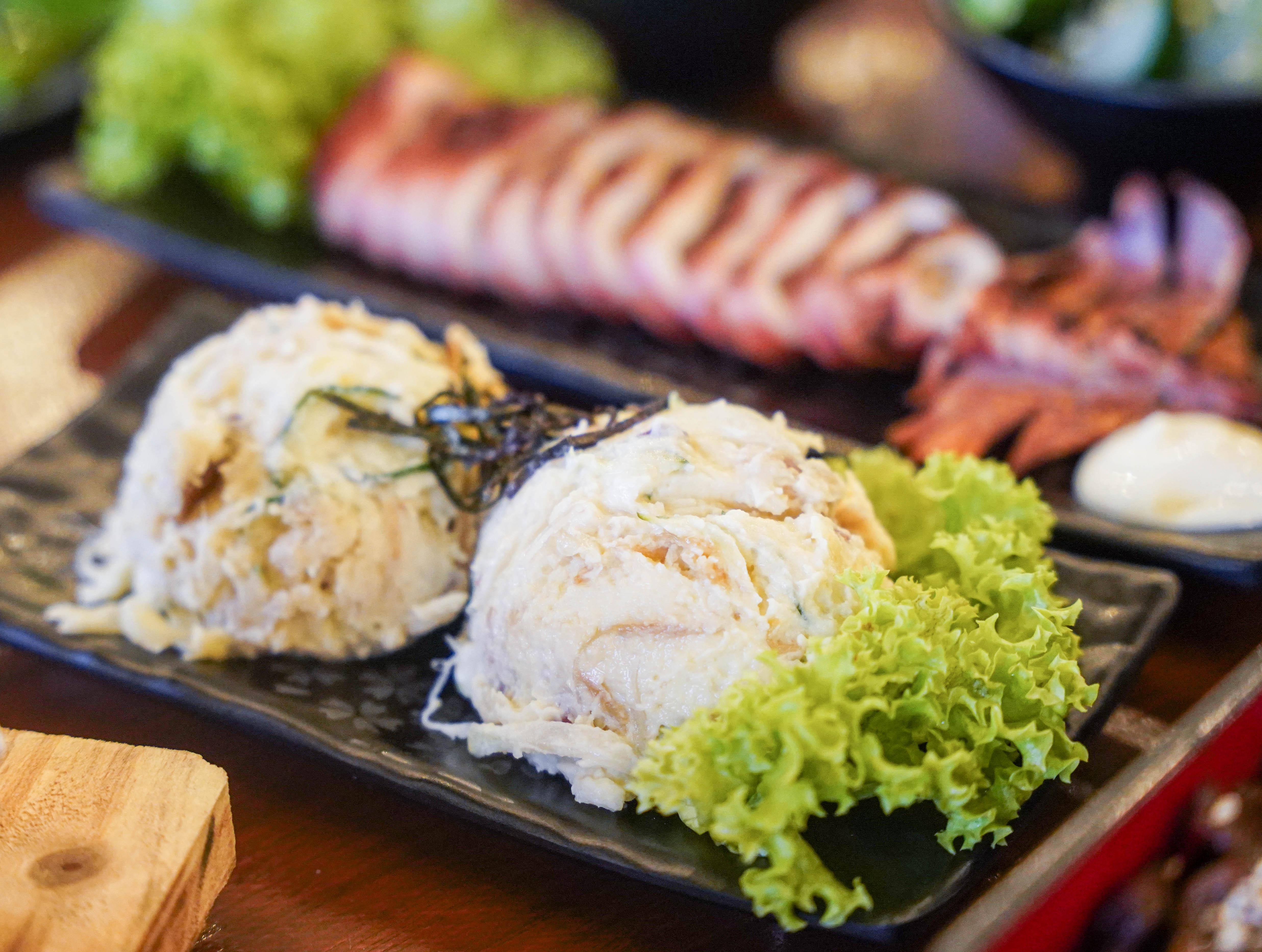 The Braised Beef Tongue with Daikon (RM9) is another should-try - the chunks of beef tongue are moist and mouthwatering, representing the essence of time-honoured Japanese cooking. The cooling Dashi Kuri (RM4.90) and creamy Potato Salad (RM12.90) make for attractive accompaniments for fibre and carbs.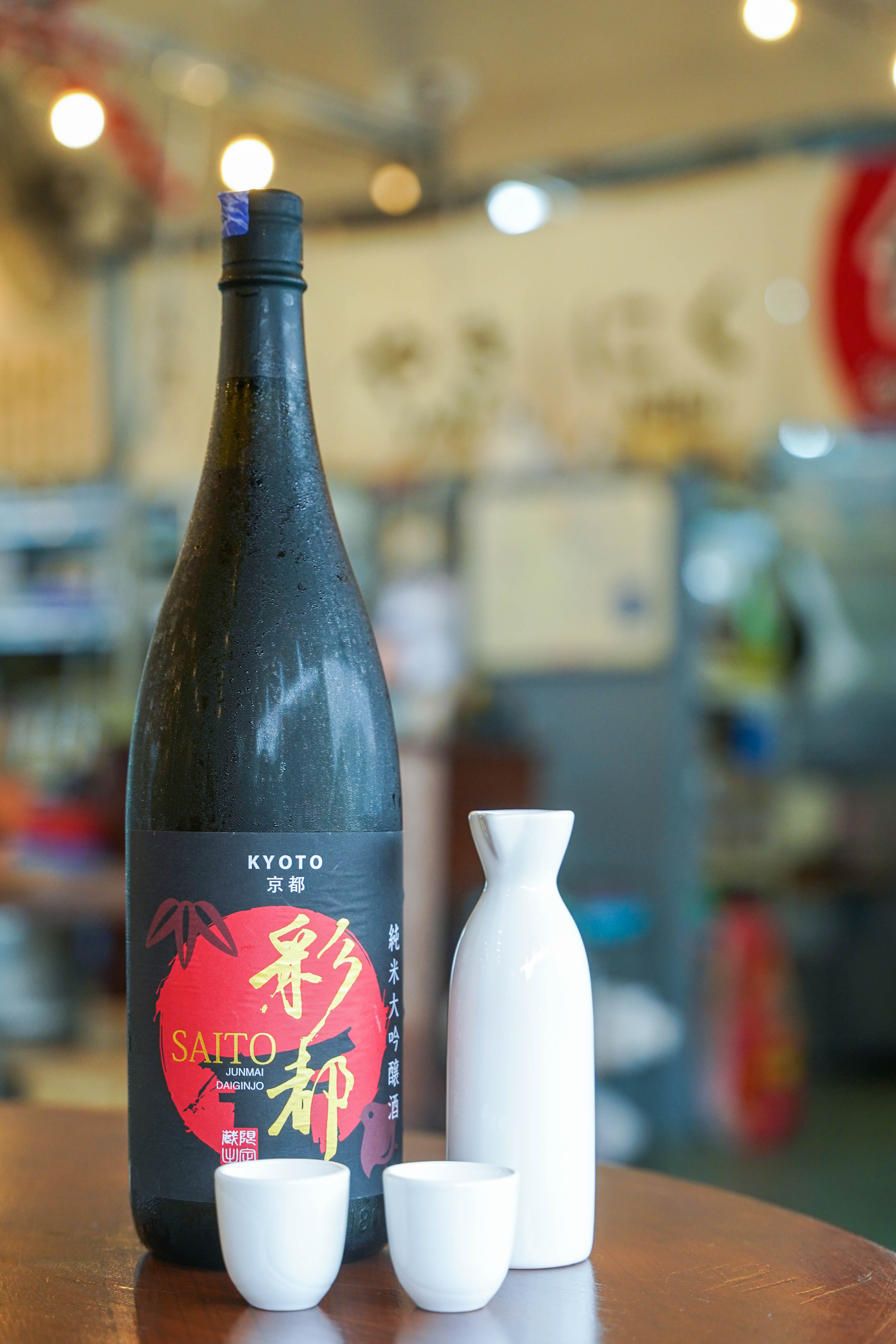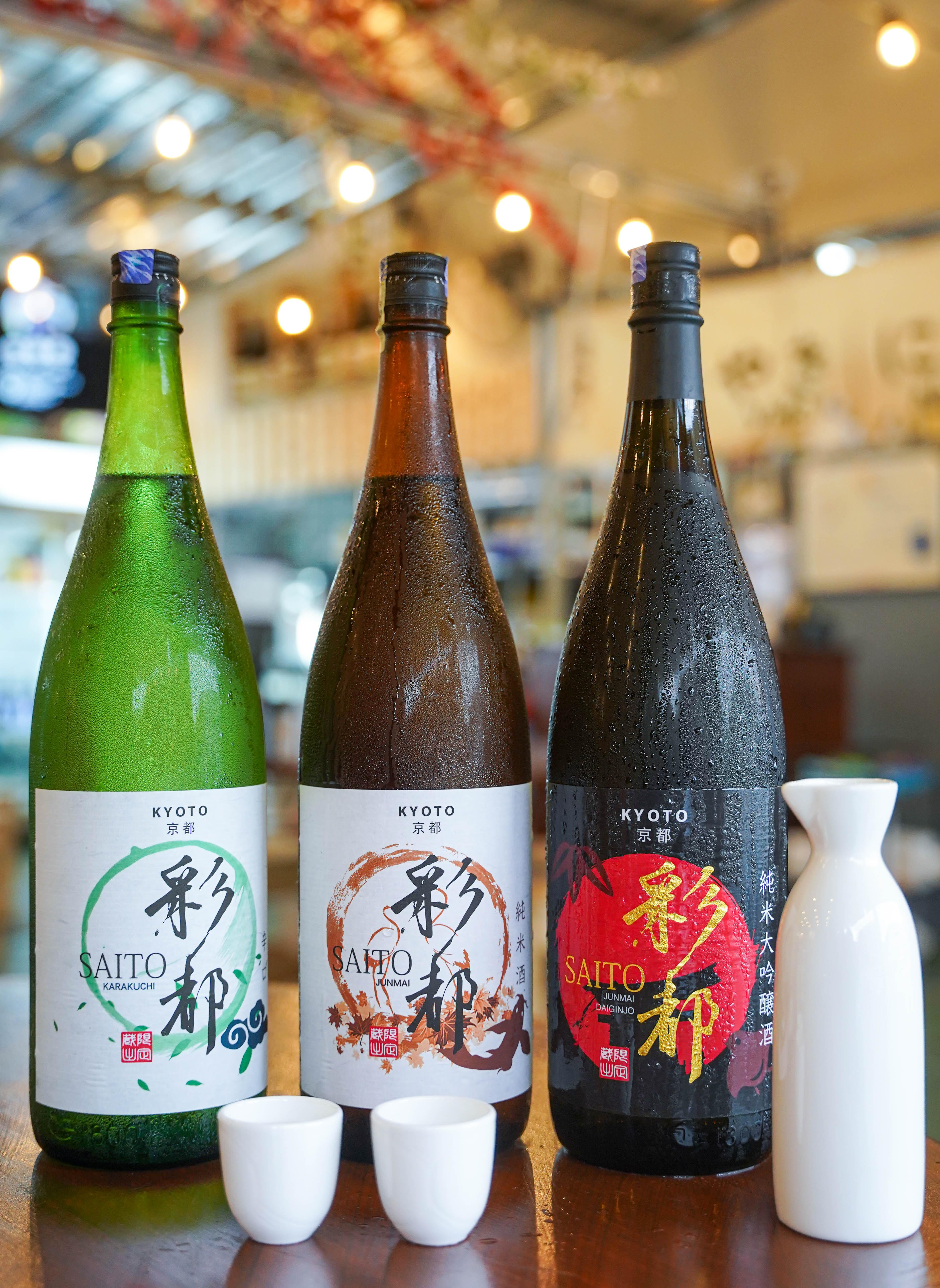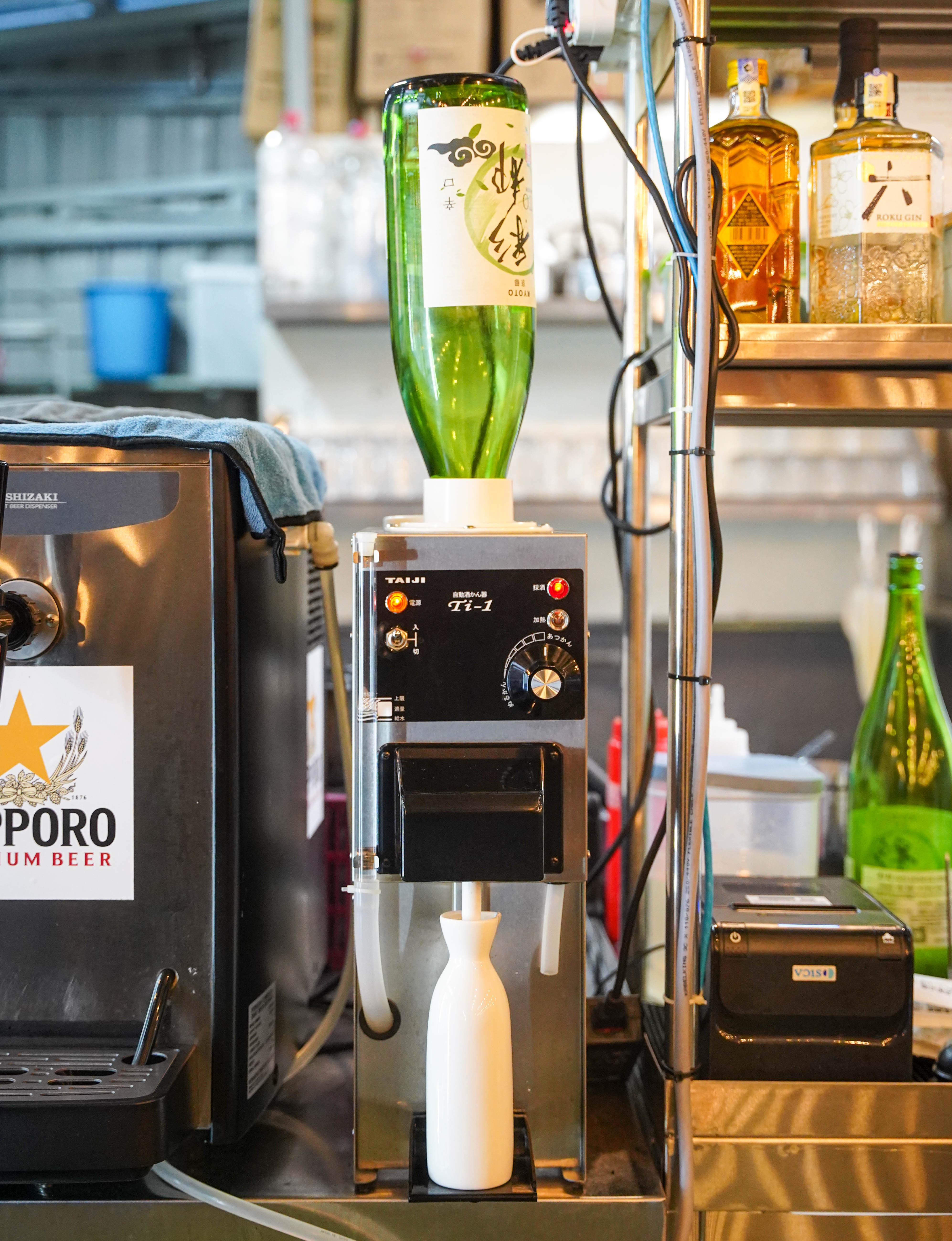 An impressive range of classic and contemporary Japanese alcoholic beverages are available at Yakinuku Syokudo Yae. For patrons who care about sake, the restaurant boasts a Japanese-built sake-warming dispenser to serve sake precisely and efficiently at the right temperature.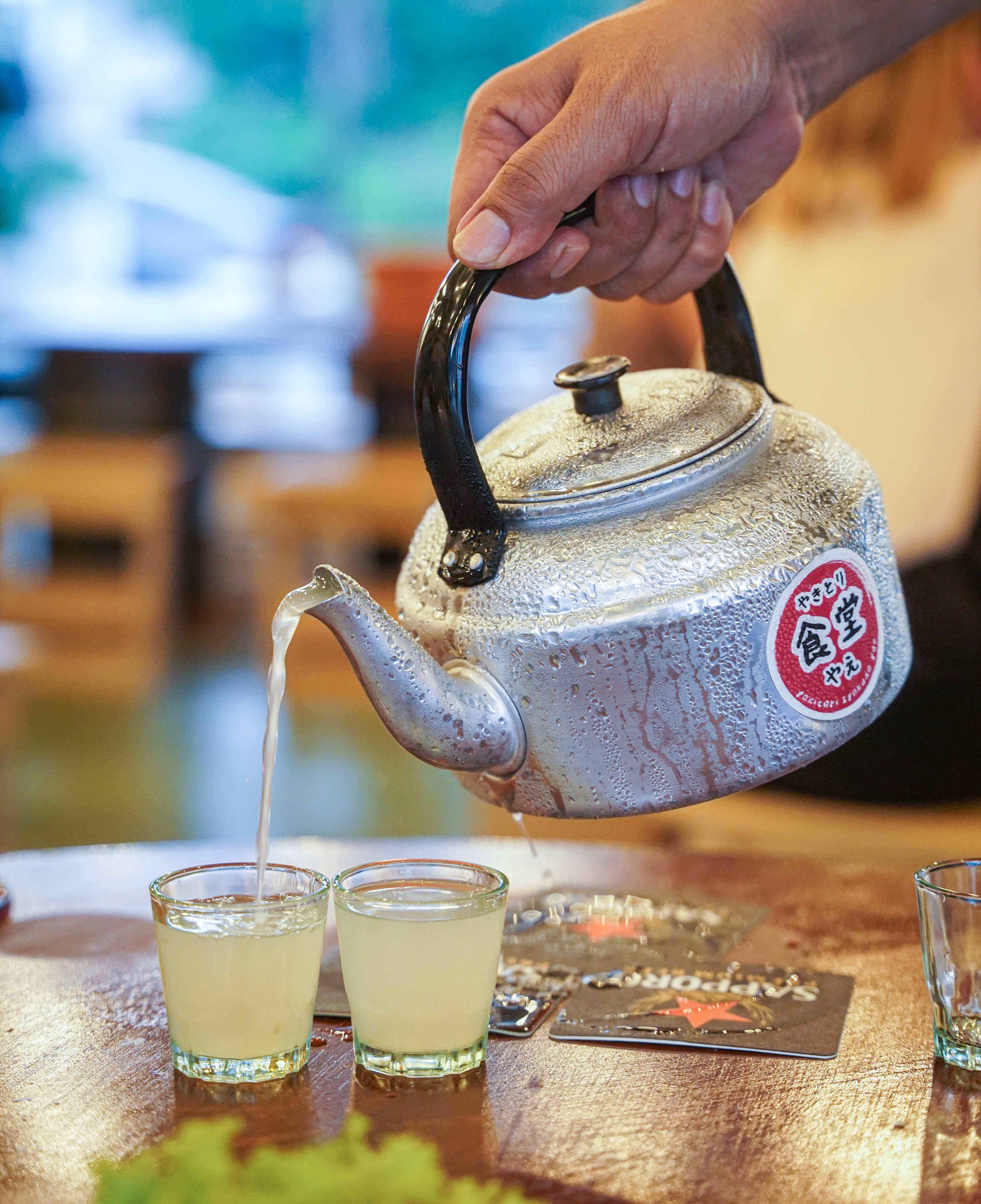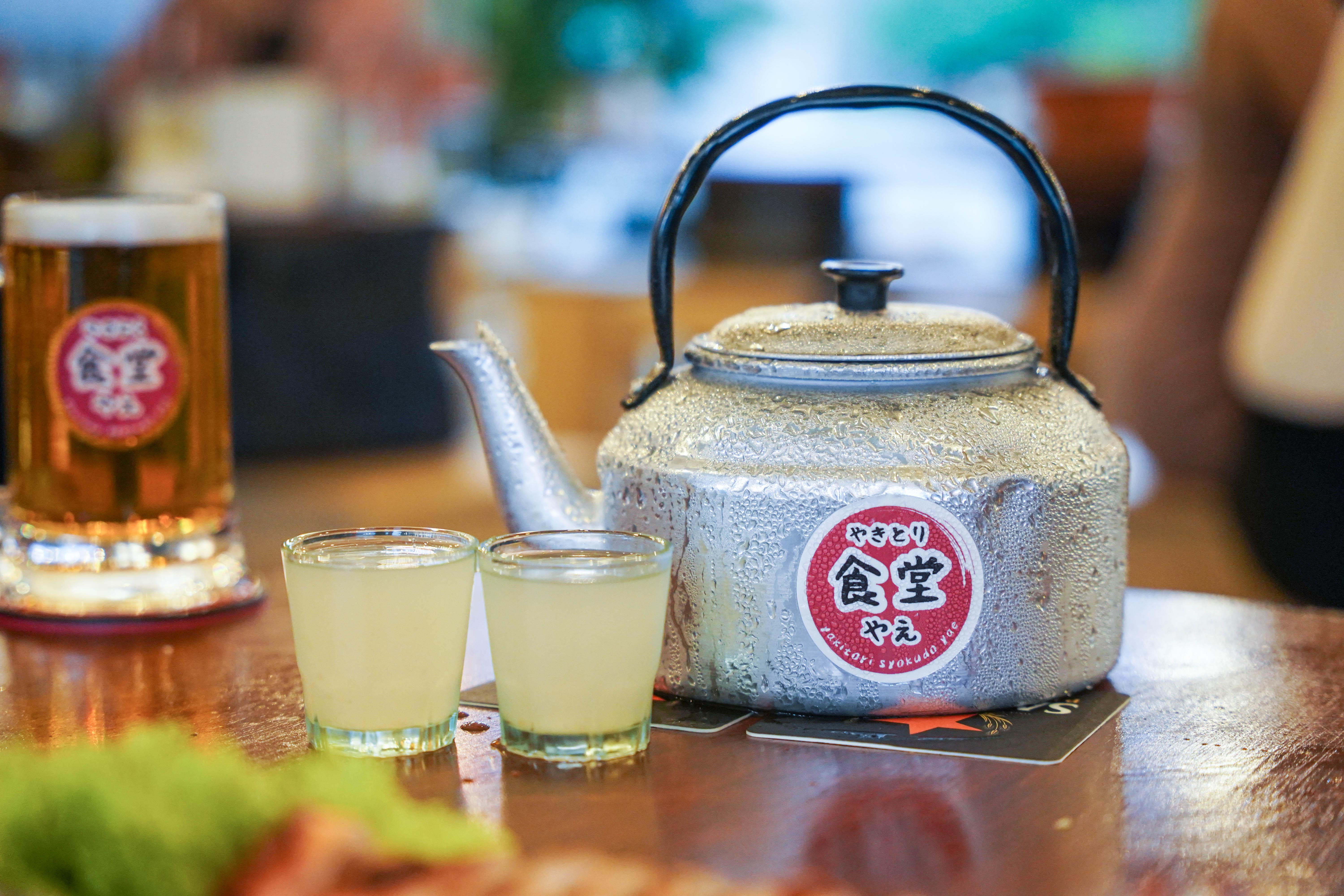 The Syokudo Yae Sour (RM48.90) is a signature drink, originally from Yakiniku Syokudo Yae's sister restaurant in PJ, Yakitori Syokudo Yae in Jaya One, blending chilled soju with yuzu, poured playfully out of a frosty kettle.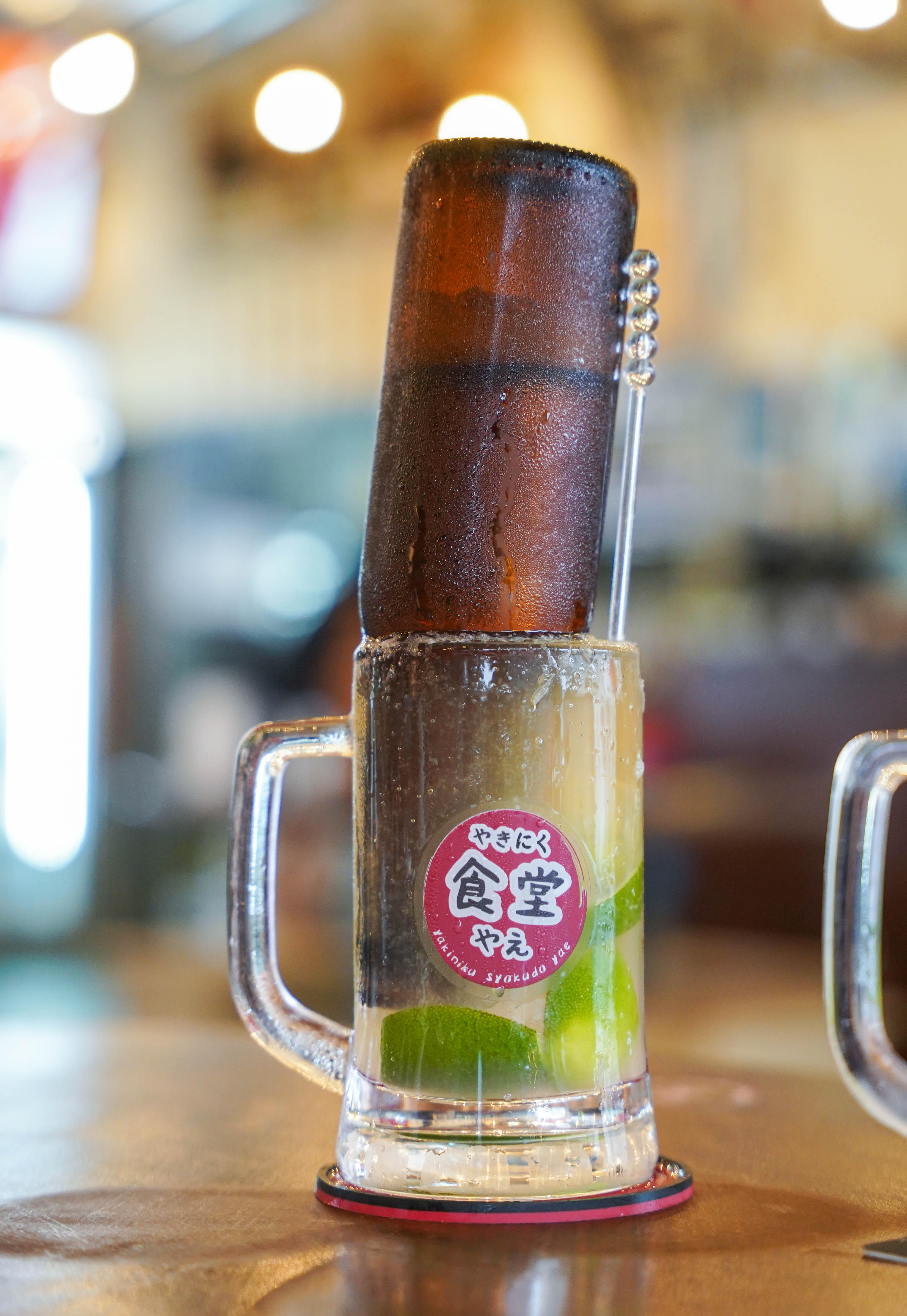 The Wow Beer (RM24.90) lives up to its name, with a bottle of beer perched in a mug of beer, bringing together lime-laced soju with beer for double the kick.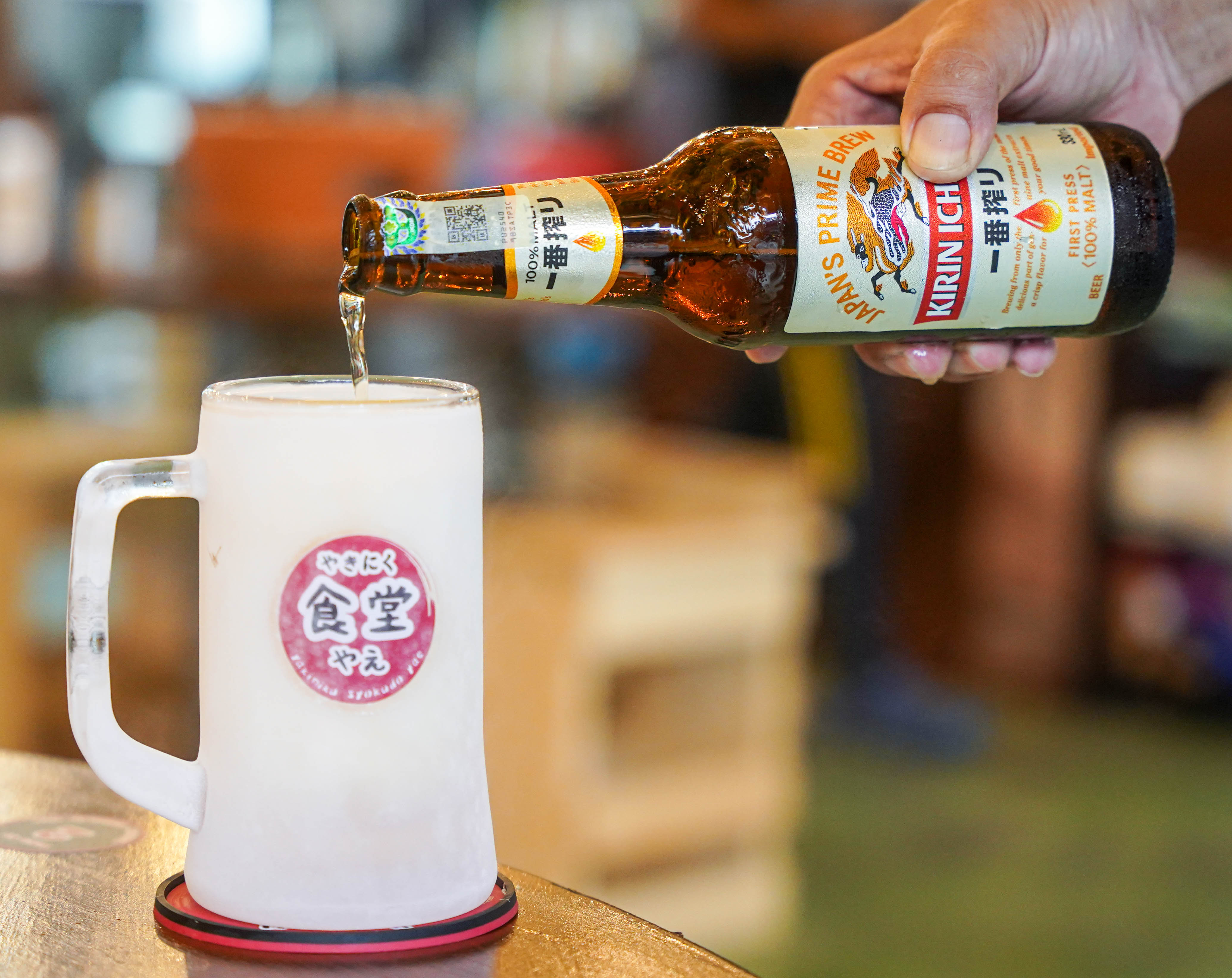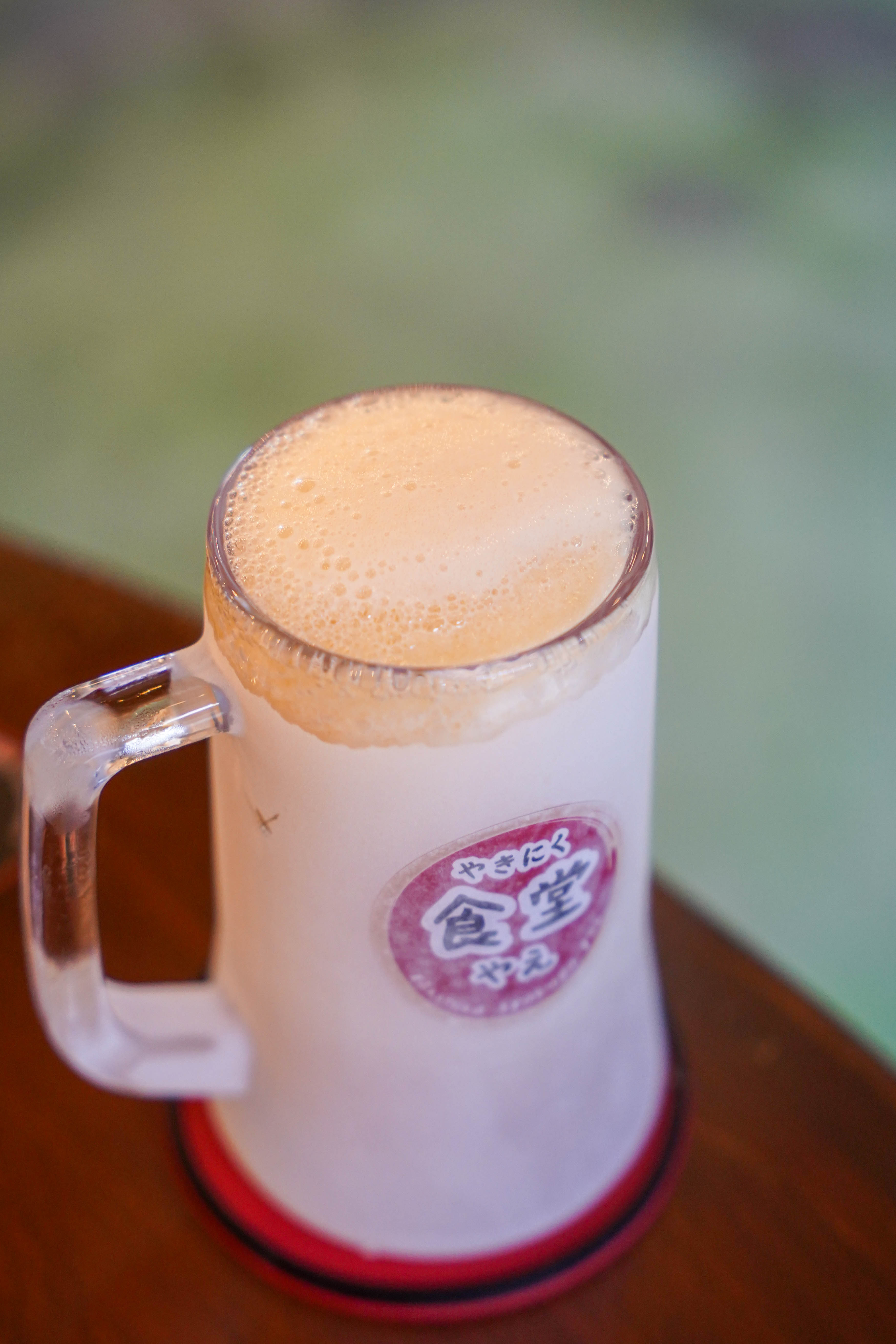 We can't go wrong with Kirin beer (RM20), served ice-cold for maximum pleasure with a snowy-foamy top.
For kids, non-alcoholic mocktails like the Yuzu Soda (RM12.90) are offered, lively and rejuvenating with a fizzy, tangy punch.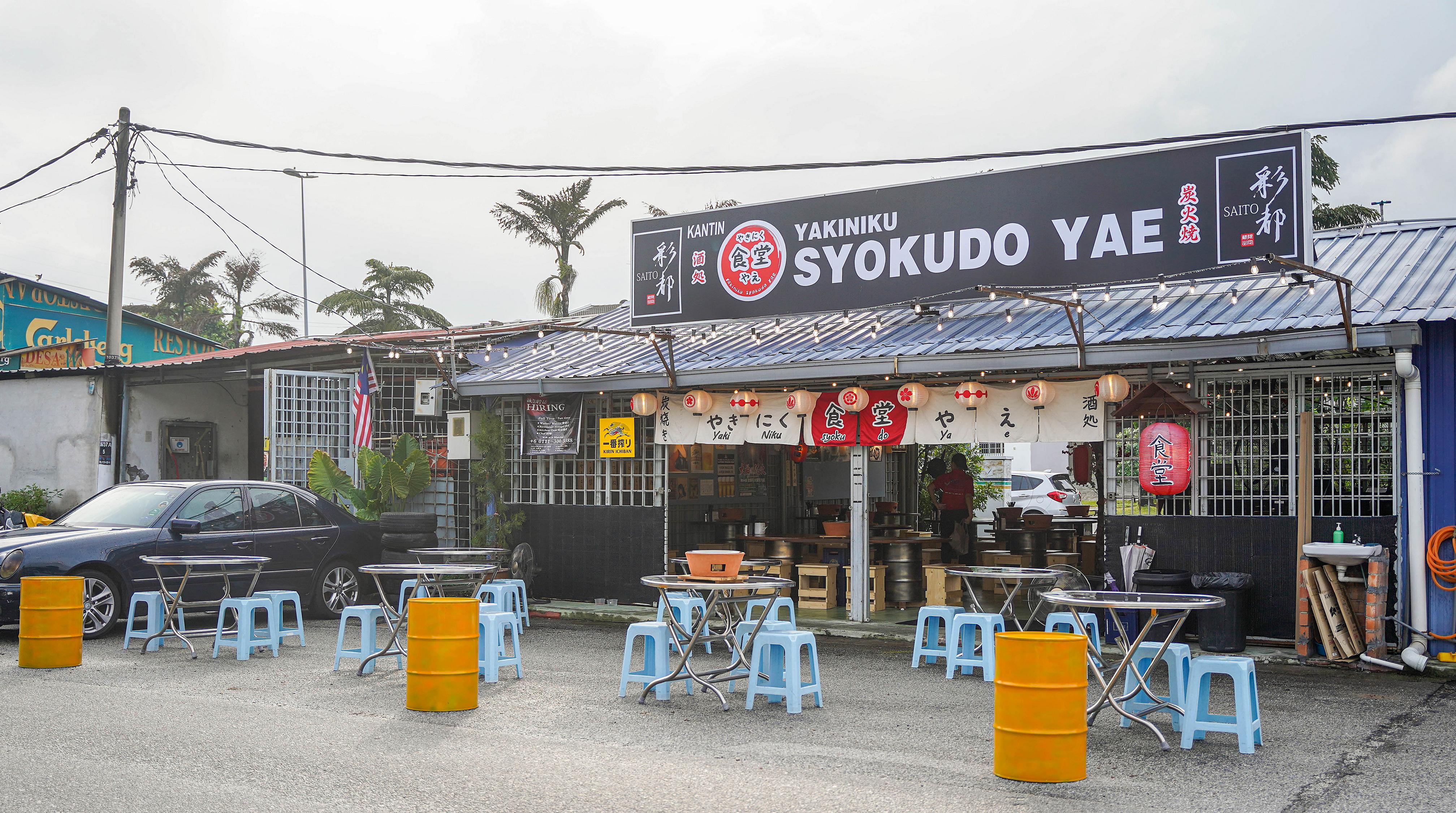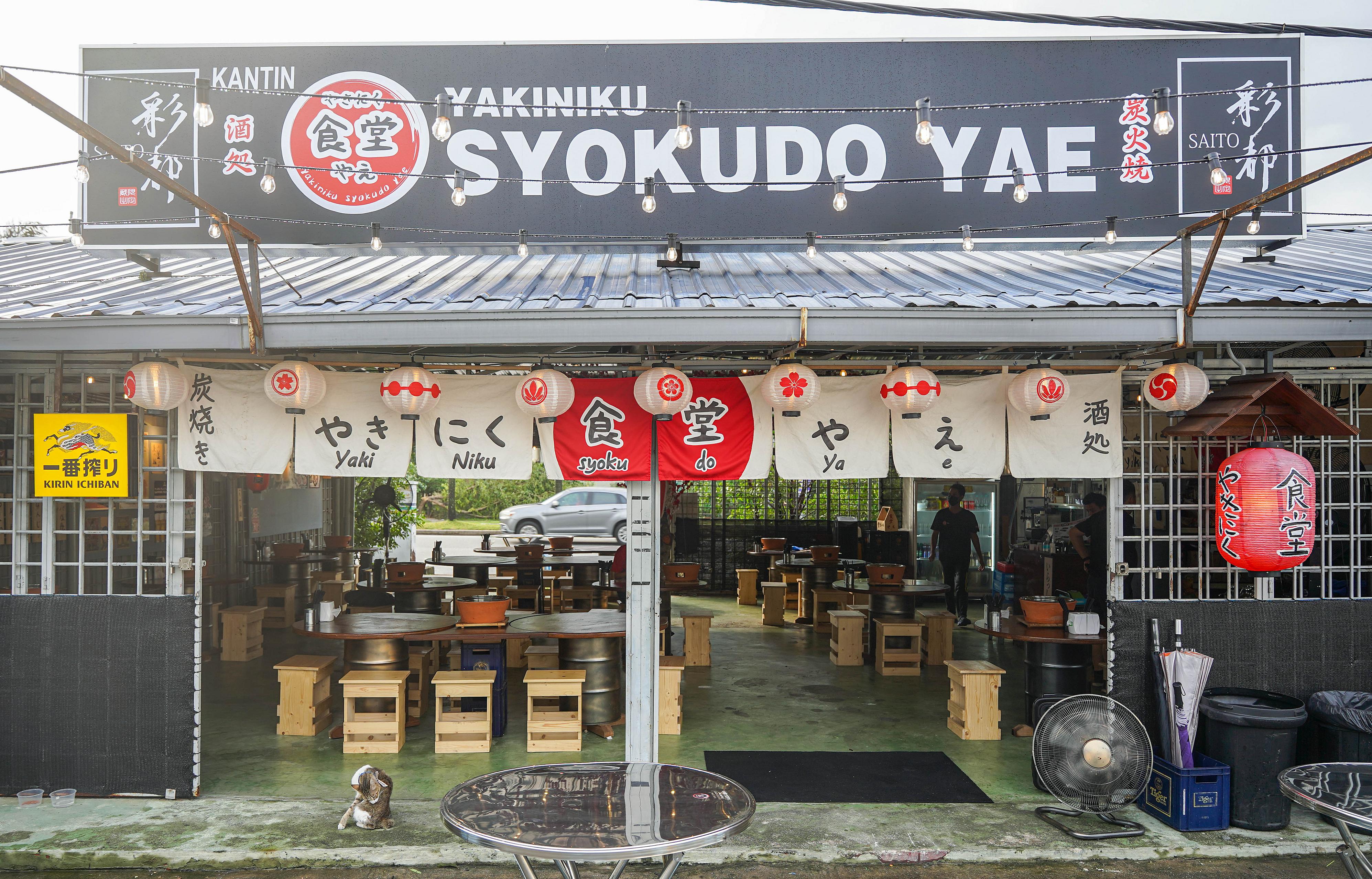 Yakiniku Syokudo Yae
Jalan 6/37a, Taman Bukit Maluri, 52100 Kuala Lumpur. 
Daily, 5pm-1am. Tel: 010-322-3388