With stone pots & hot plates, Eighteen Good Taste brings the heartwarming heat of Nanyang-inspired comfort food to Klang
March 5, 2023
---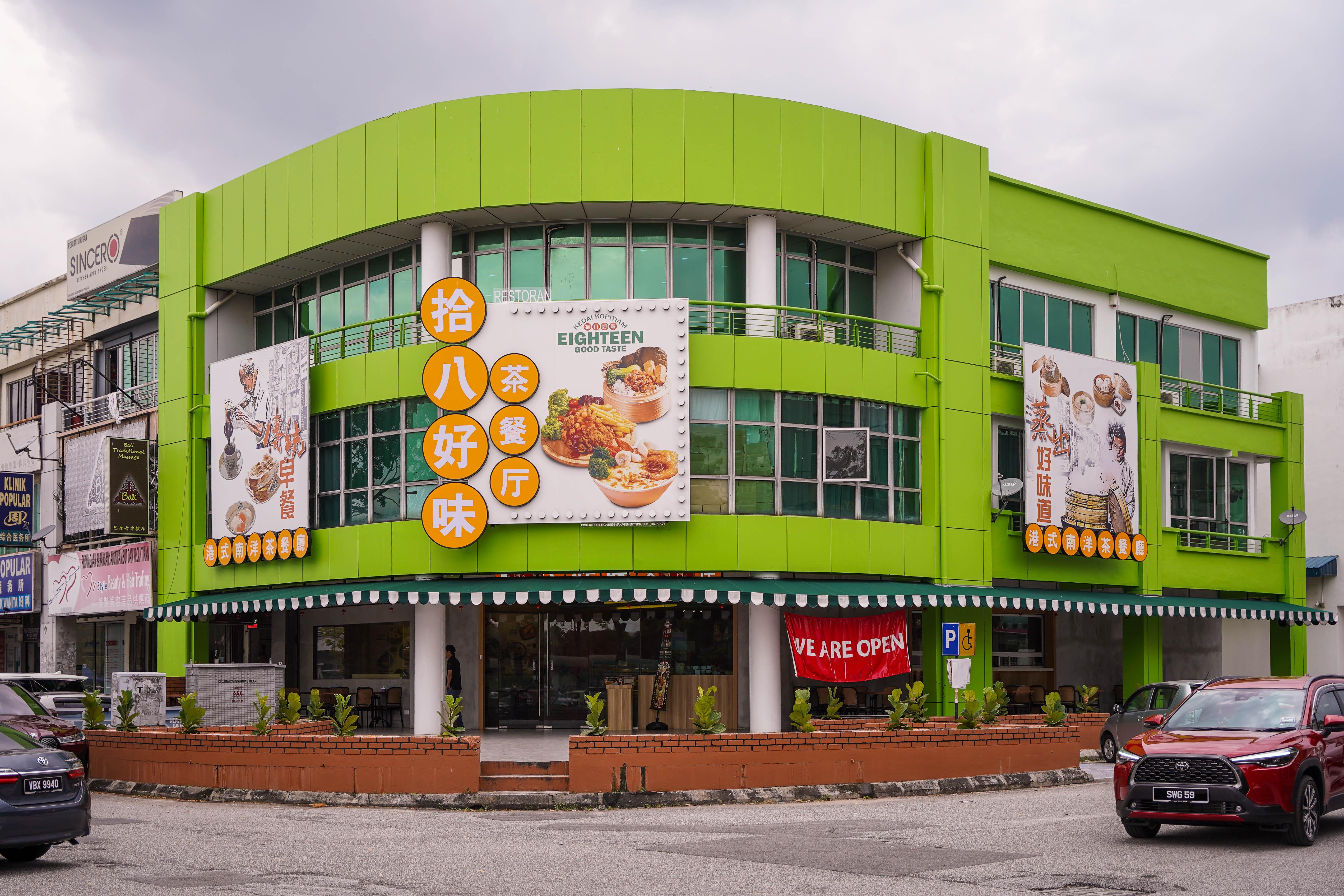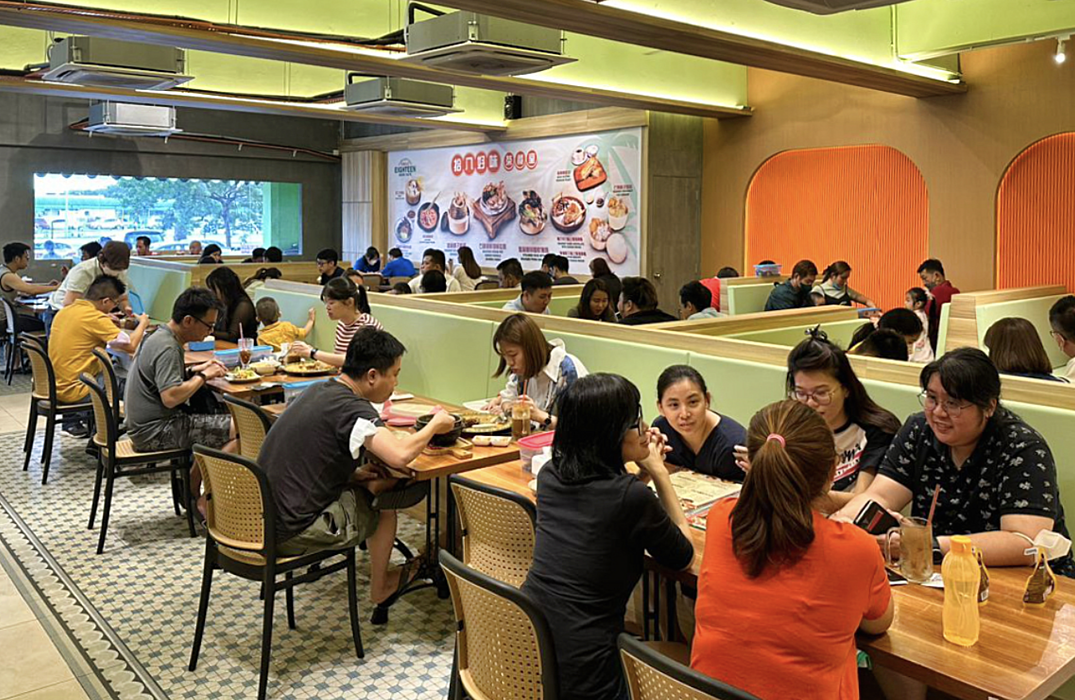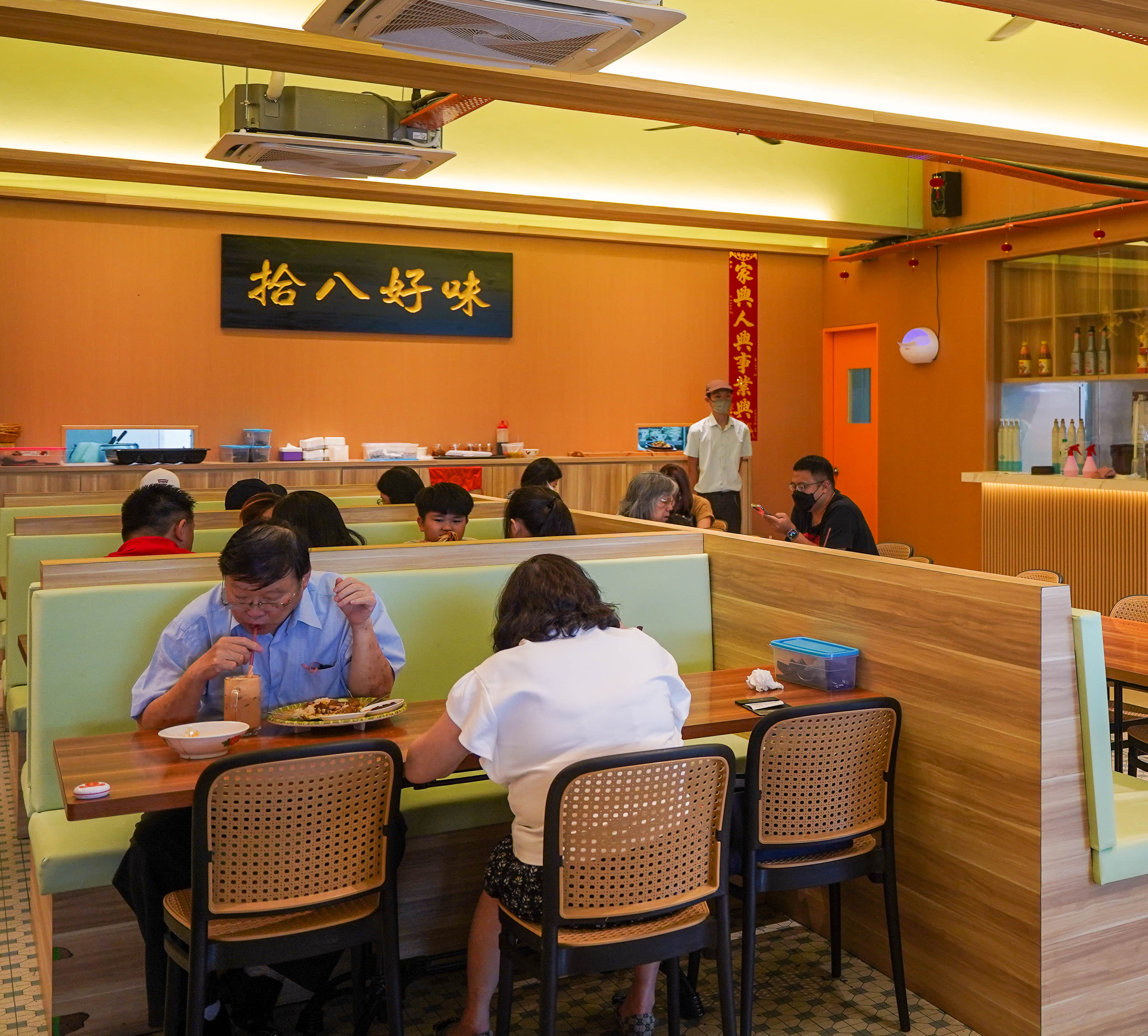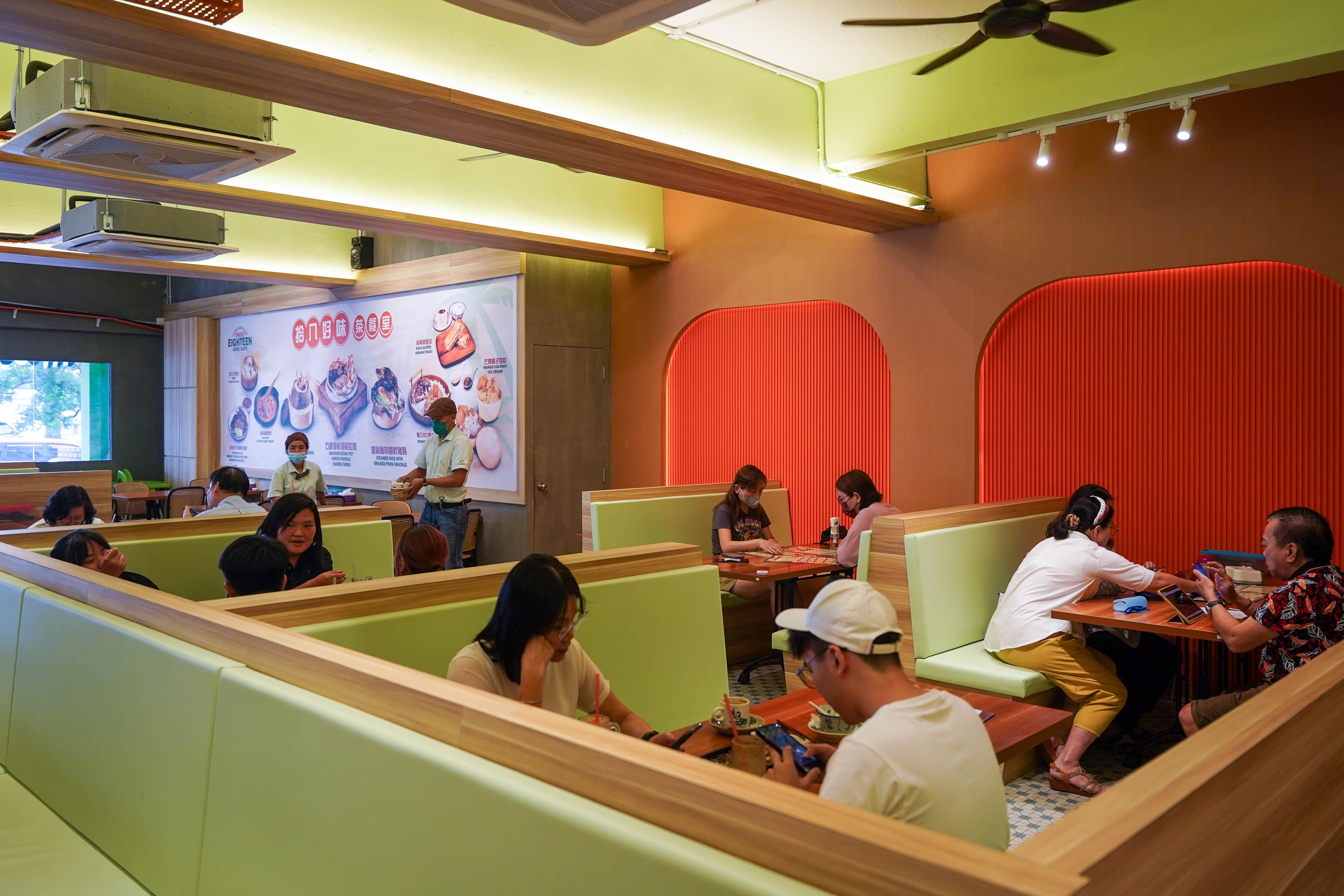 Inspired by Hong Kong culinary traditions, infused with a modern Malaysian kopitiam spirit, Eighteen Good Taste brings Nanyang-inspired comfort food to Klang, spanning soulful stews and stir-fries to hearty soups, noodles and buns.
With a menu brimming with claypot, hot plate and stone pot recipes, Eighteen Good Taste's mission is to serve heartwarming flavours, channelling the honest heat of lovingly cooked fare.
These sizzling hot plates and steaming stone pots ensure that customers can savour their meal at the kitchen's ideal temperature, like how a mother encourages her children to eat their lunch while it's still fresh and warm.
It's no surprise that Eighteen Good Taste has become a popular crowd-pleaser in Klang, with more branches planned this year in the Klang Valley. For opportunities to invest in this brand or to open new Eighteen Good Taste branches, please contact 012-452-4934.
This bright, big setting in Klang can comfortably fit 130 customers, with indoor and alfresco areas. Conveniently, every table has power points to recharge your devices. Complimentary WiFi is available.
Affordability is also an assurance - most main courses here cost under RM20, inclusive of rice and side dishes.
All the recipes have been crafted by a veteran Ipoh-born chef with more than two decades of experience. Later in 2023, the brand will also launch a signature chicken recipe that features 18 ingredients, in a tribute to Eighteen Good Taste's name.
Customers who like and share Eighteen Good Taste's Facebook page - facebook.com/eighteengoodtaste - are entitled to a RM5 discount on a single receipt, Monday to Friday, with a minimum spend of RM50.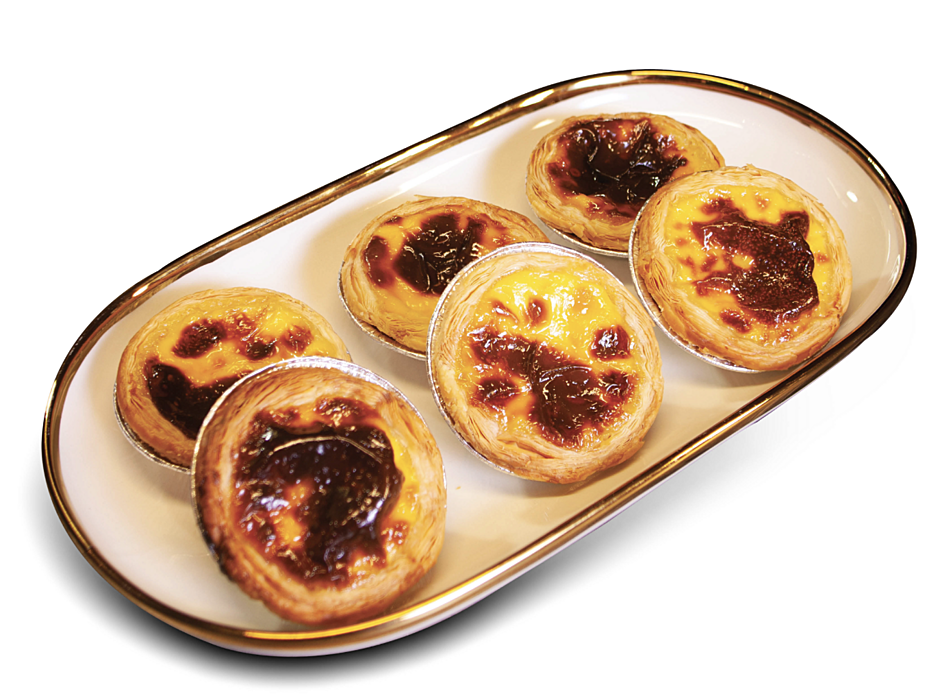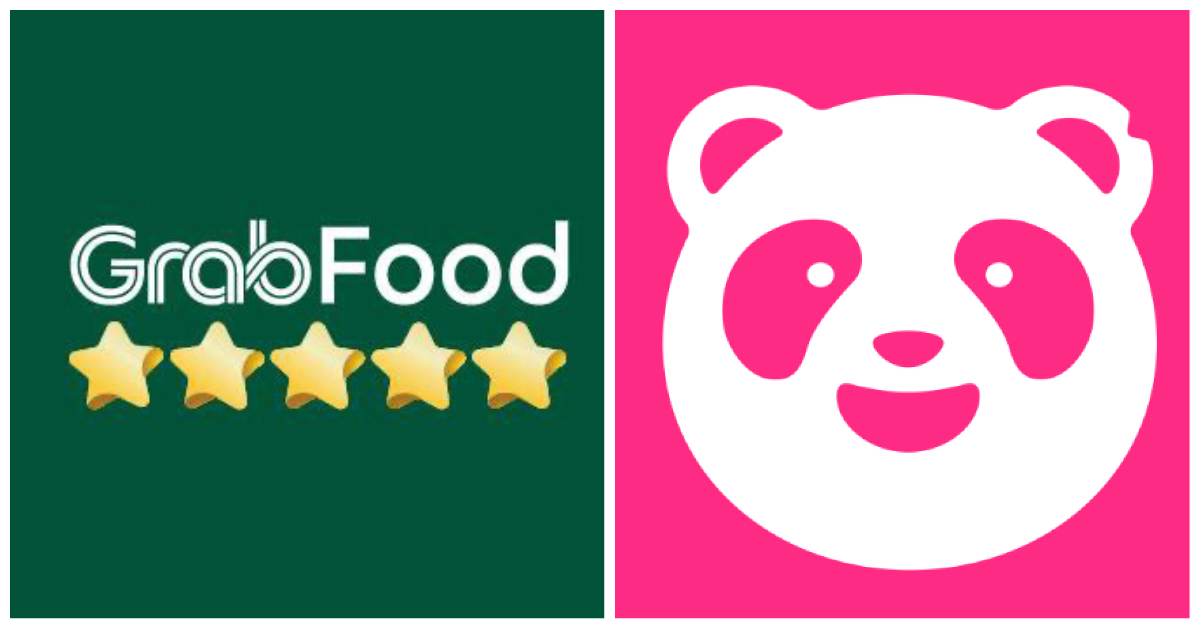 If you crave these recipes in the comfort of home, Eighteen Good Taste's entire menu is also available to order on GrabFood and Foodpanda. For a brilliant bargain, add RM1 to enjoy a free drink and one Portuguese egg tart whenever you order a main course!
Watch the videos above to learn more about Eighteen Good Taste.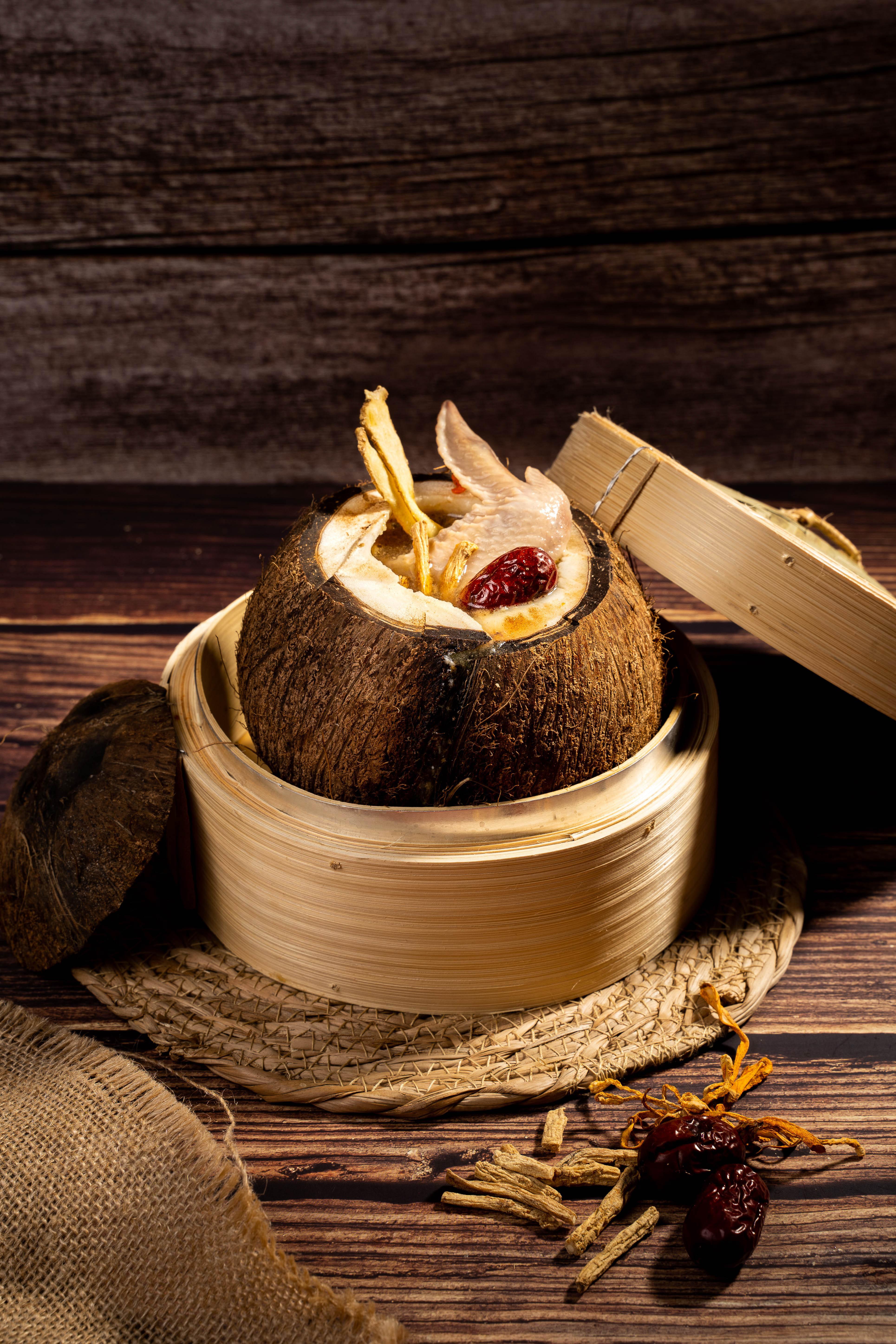 If a nourishing soup is what you need, Eighteen Good Taste's Coconut Double Steamed Chicken Soup promises revitalising sustenance, steamed for up to three hours with time-honoured Chinese herbs, served in a whole coconut.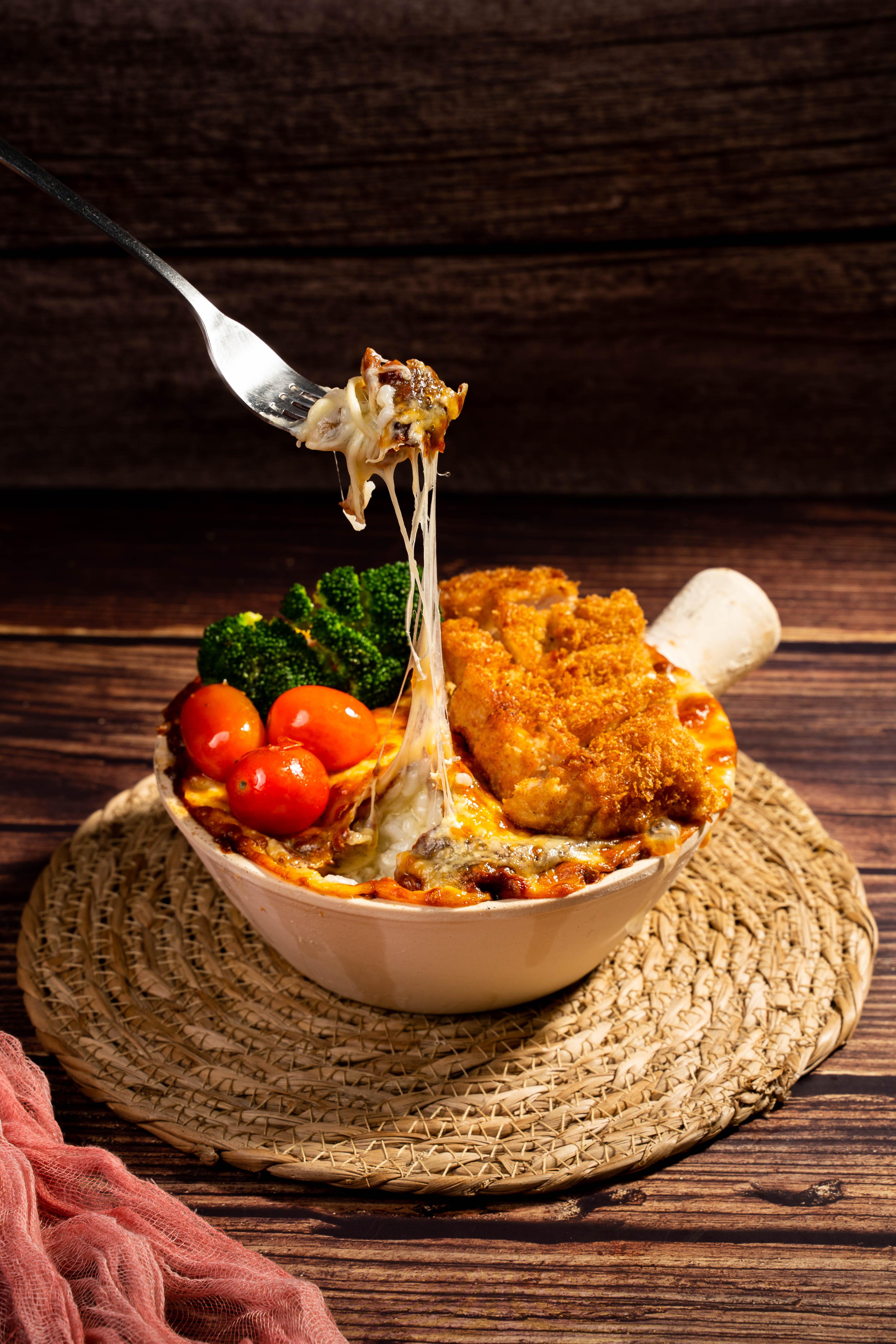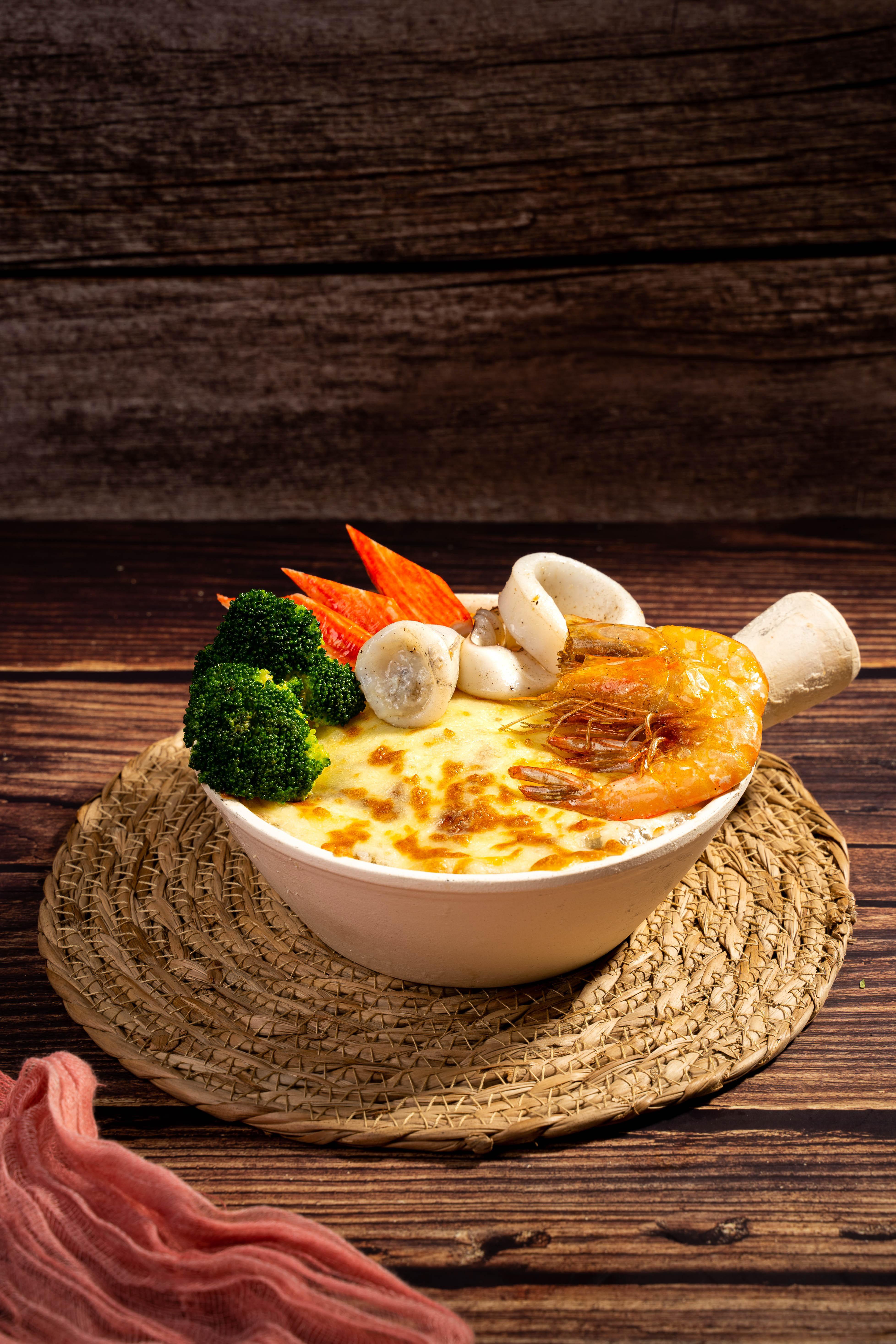 Cheese-baked Rice with Chicken Chop is also a mouthwatering mix of Asian and Western influences - the crispy, juicy chicken chop is a marvellous match with the mozzarella that blankets the baked rice with vibrant vegetables. Claypot Cheese Baked Rice with Seafood is also available.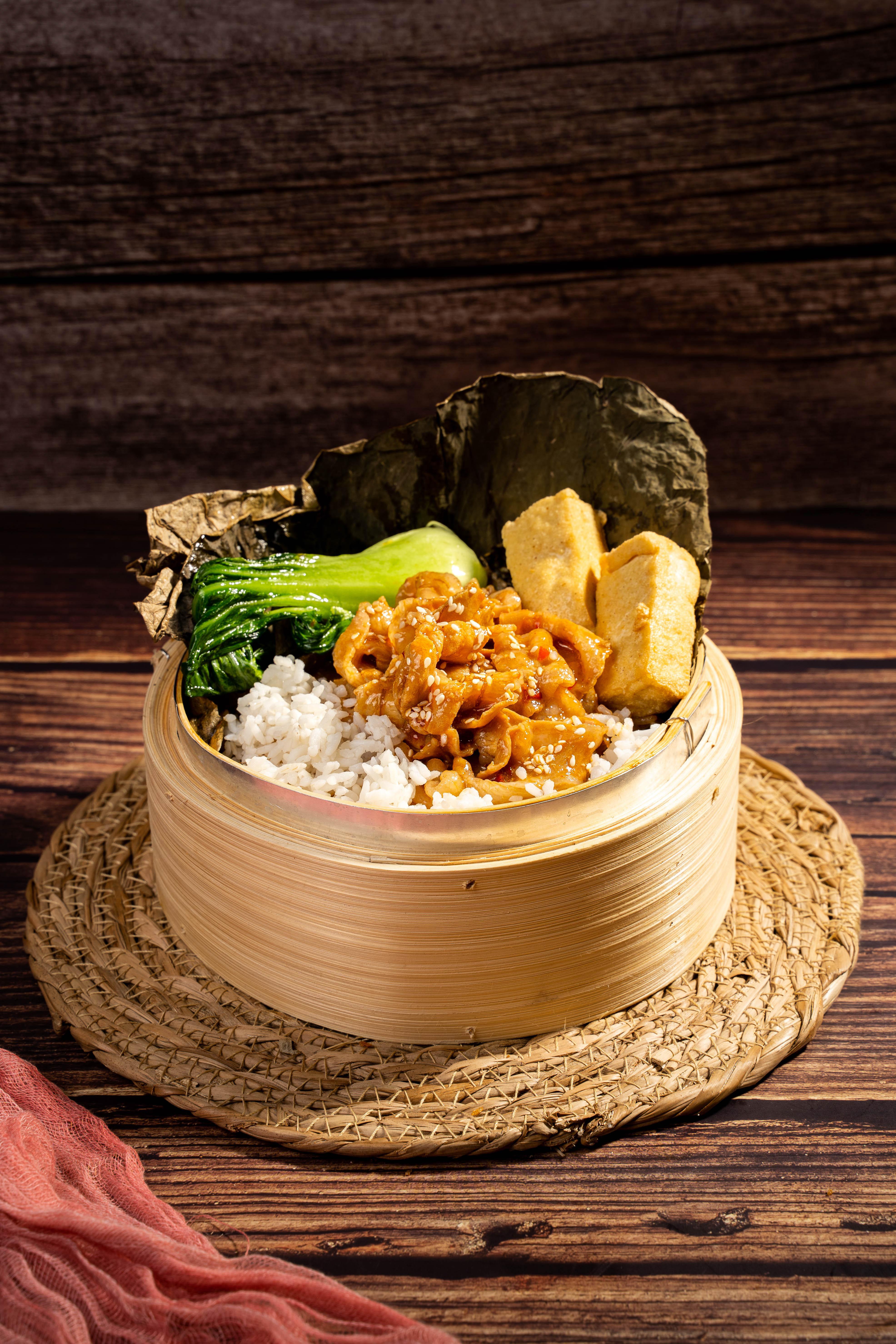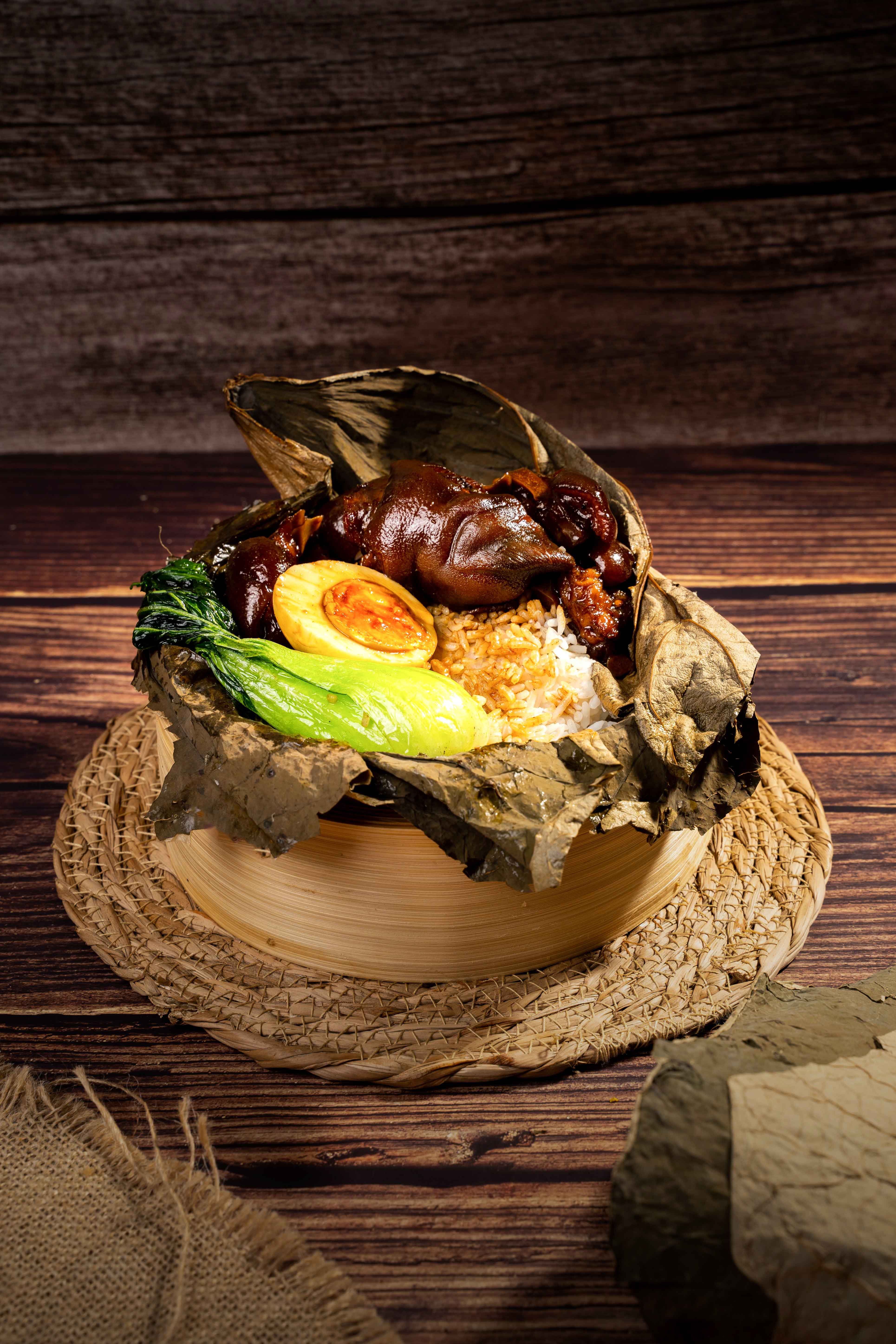 The Steamed Bamboo Rice series is also stellar. The Double-Cooked Sliced Pork Belly and Braised Pork Knuckle are both irresistible beauties, served with rice enveloped in the aromatic fragrance of lotus leaves, resting in elegant bamboo steamers.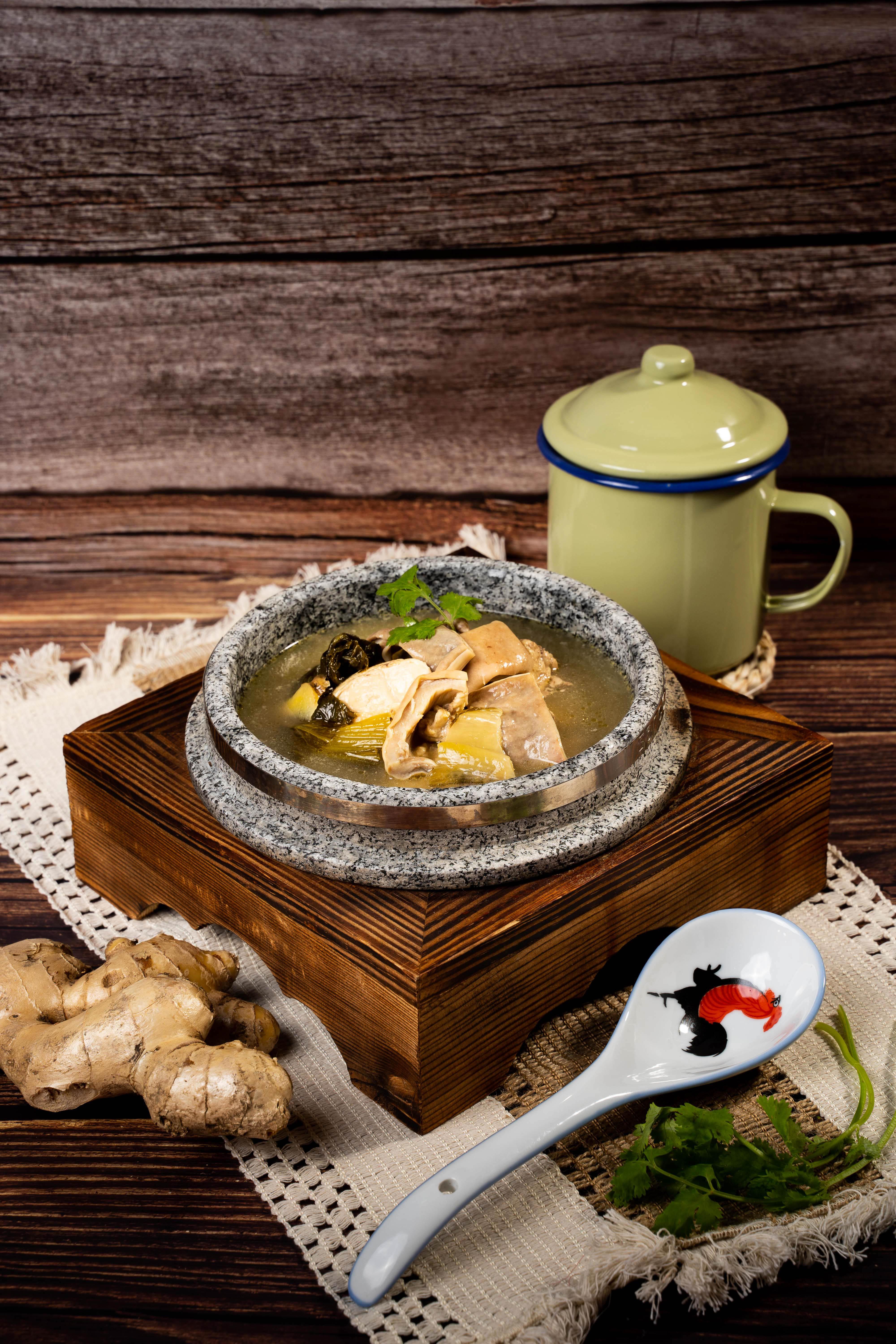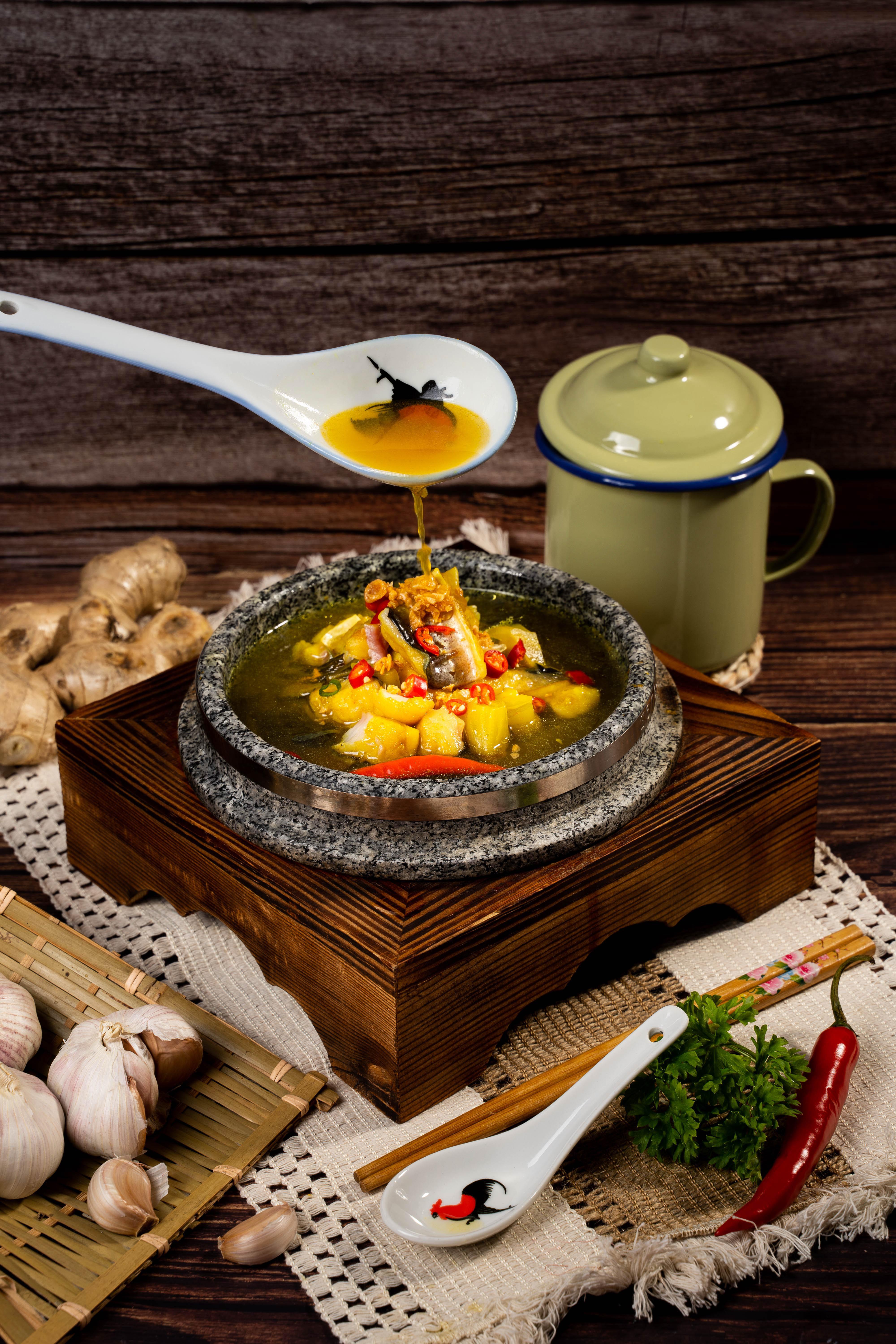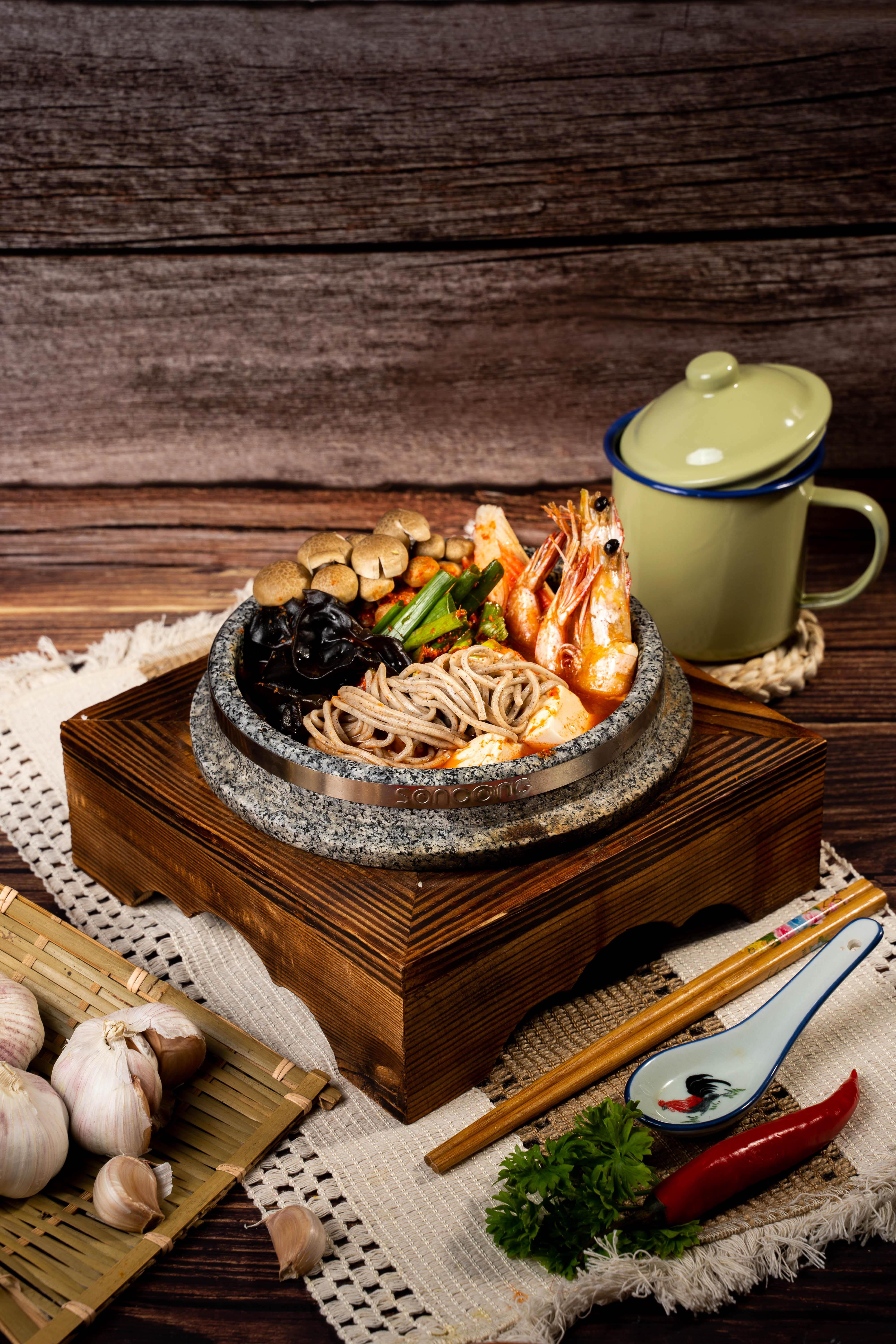 Stone pot recipes will soothe the spirit: Select from Stone Pot Pork Belly Soup, Stone Pot Golden Soup Fish or Stone Pot Seafood Kimchi Noodles.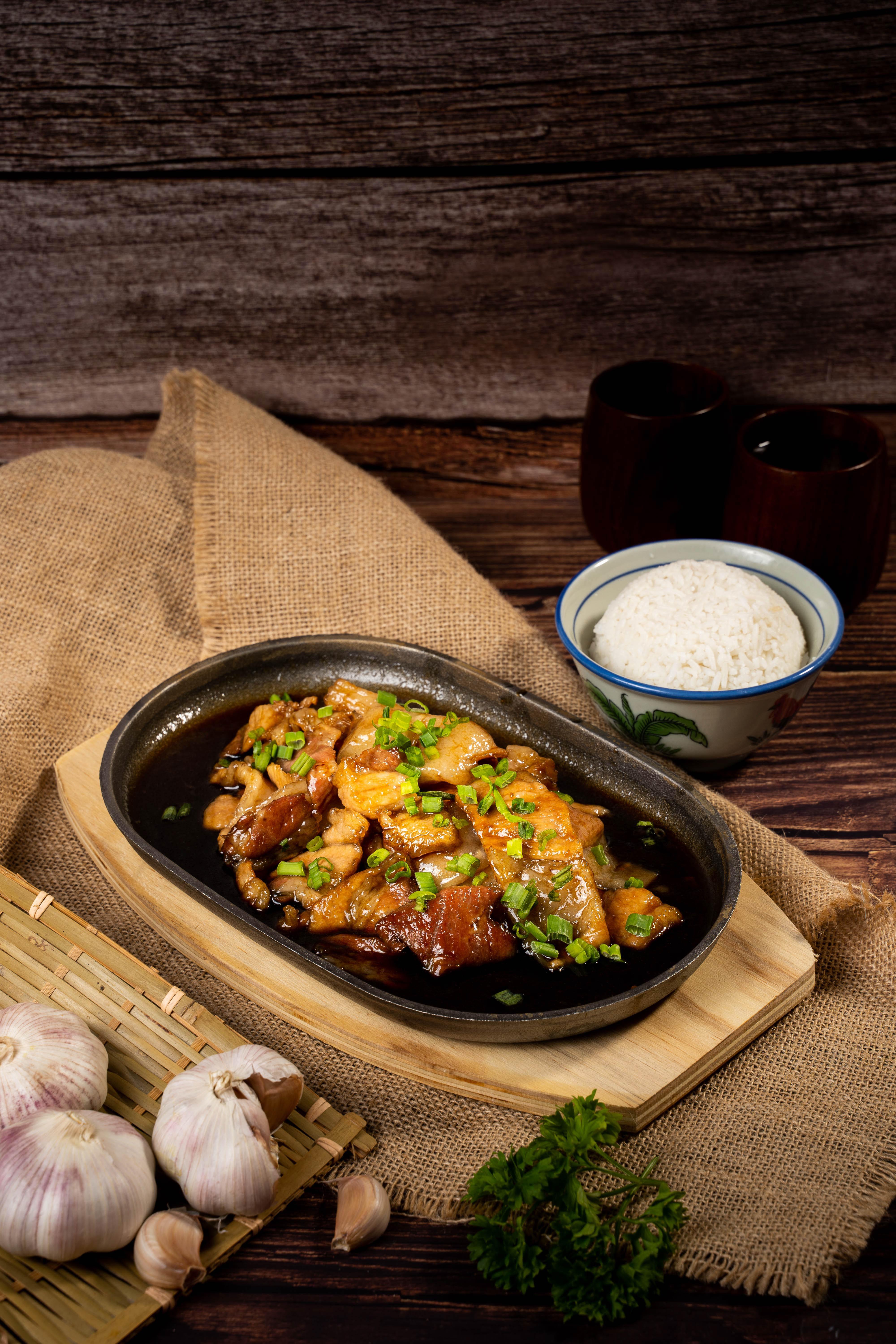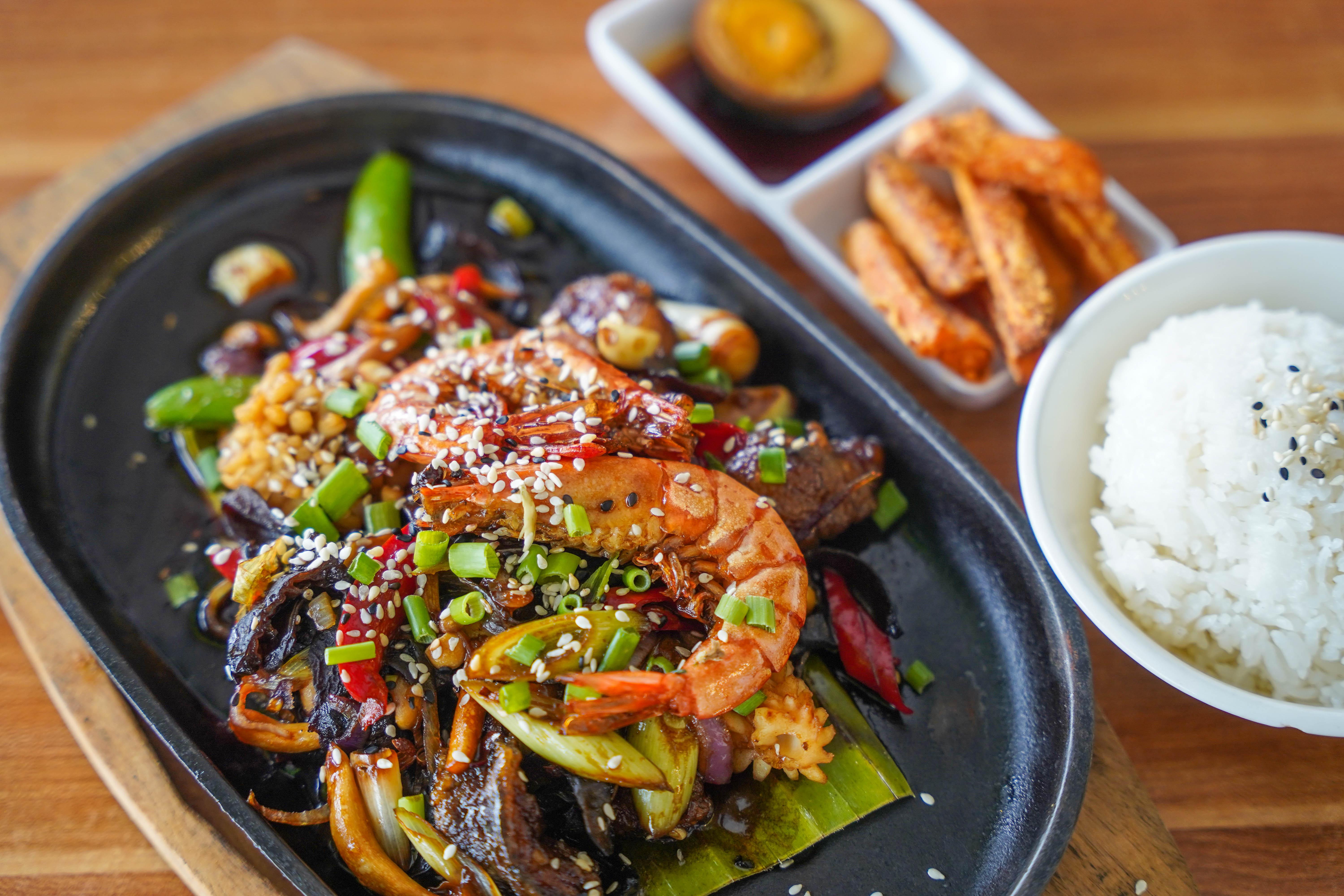 Sizzling hot plates include the Sizzling Ginger Onion & Pork, Sizzling Spicy Chicken and Sizzling Seafood Platter.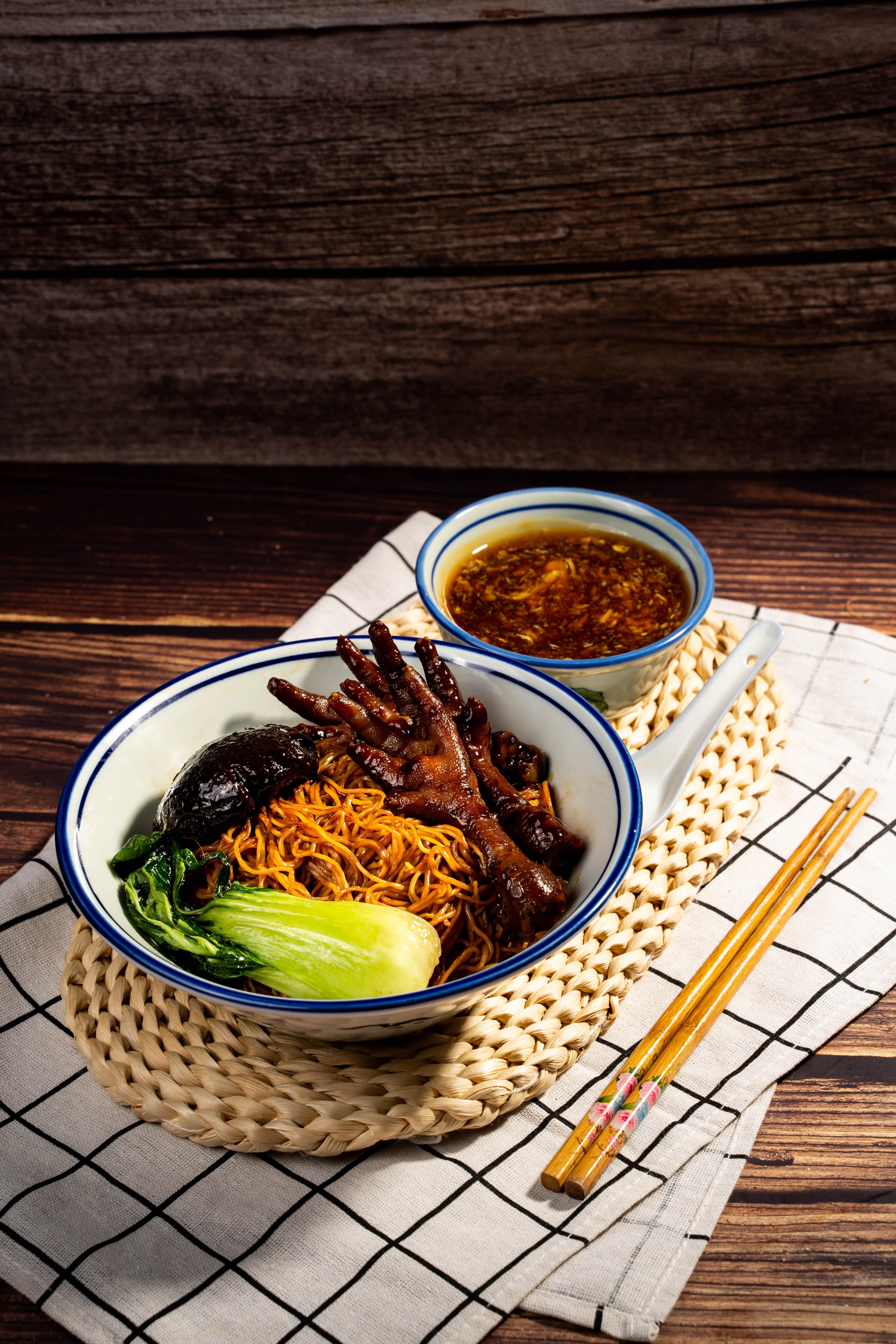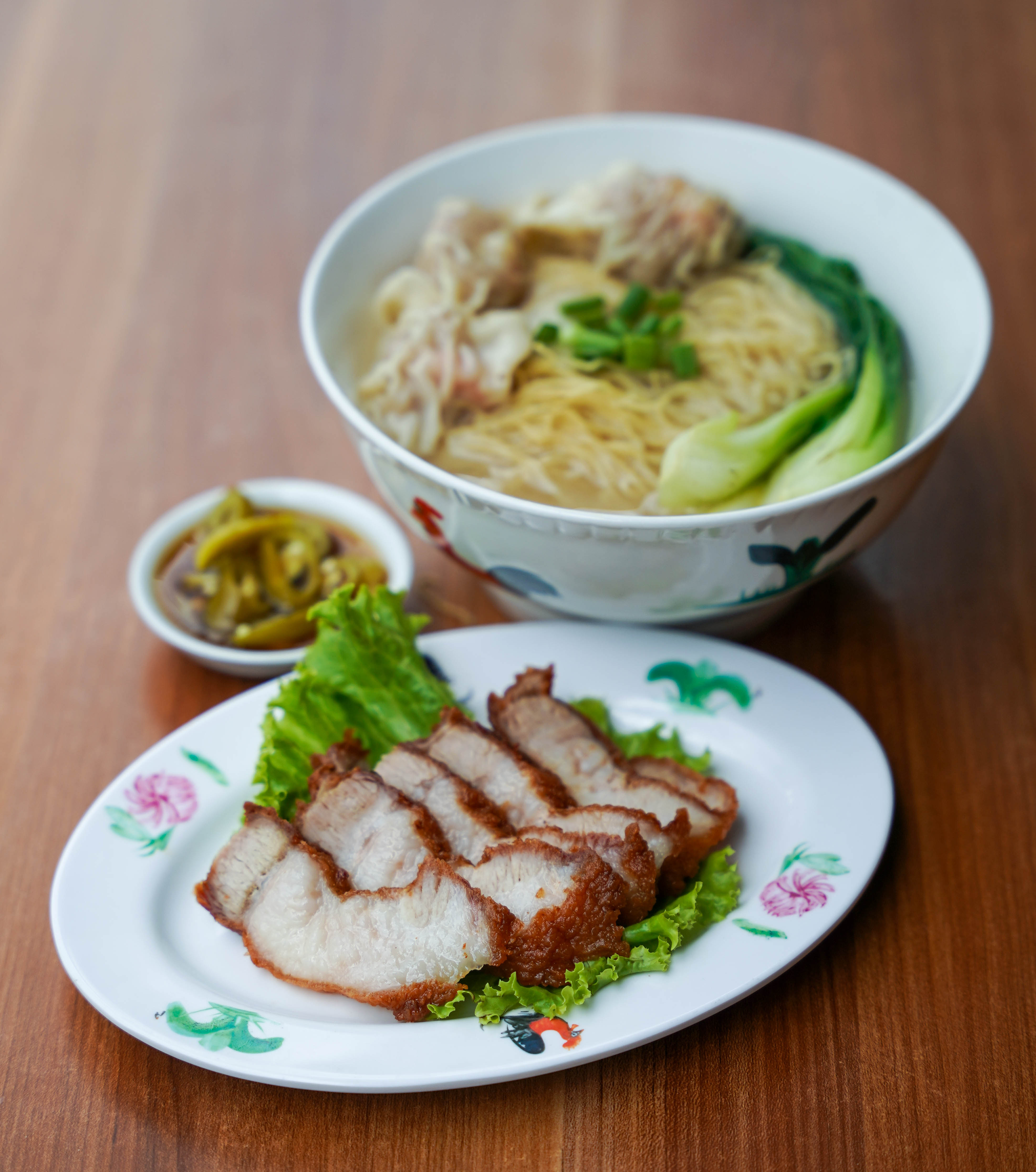 Noodles galore: The Penang Style Braised Chicken Feet with Mushroom Noodles boast bamboo noodles for a reliable-quality taste and firm texture for a confident chew. Customers can also relish the noodles dry or in soup for the Fermented Bean Curd Deep Fried Pork Belly Noodles.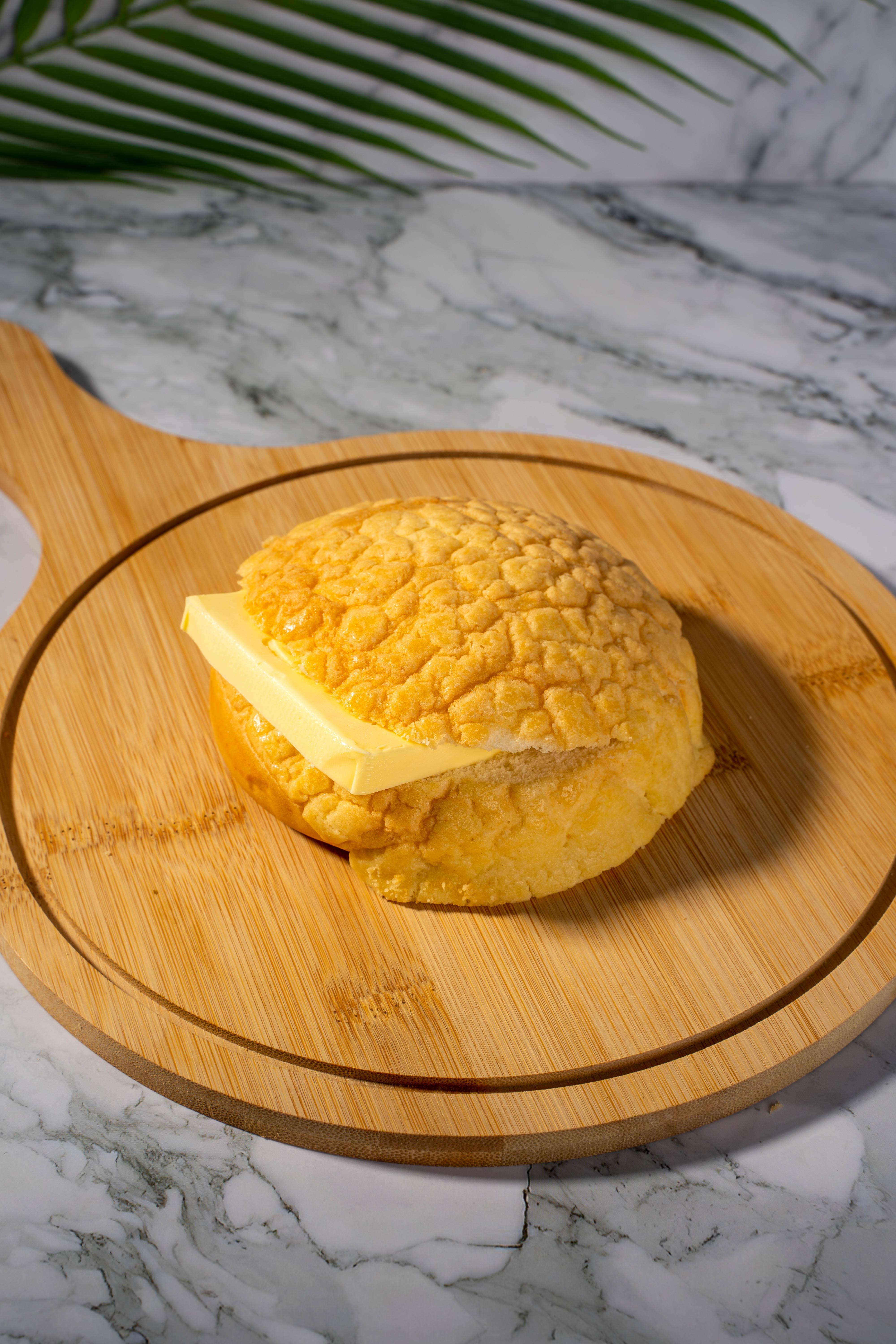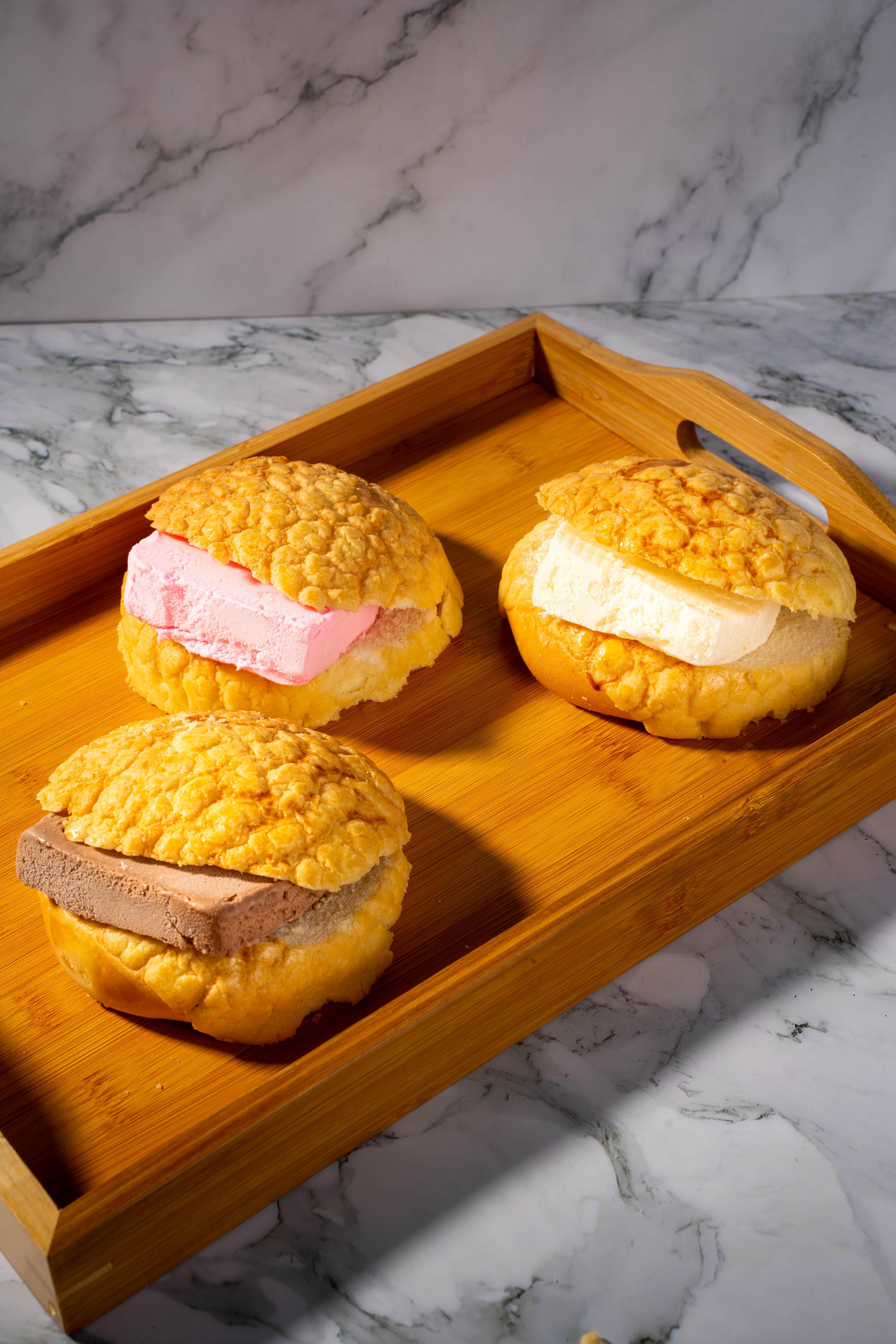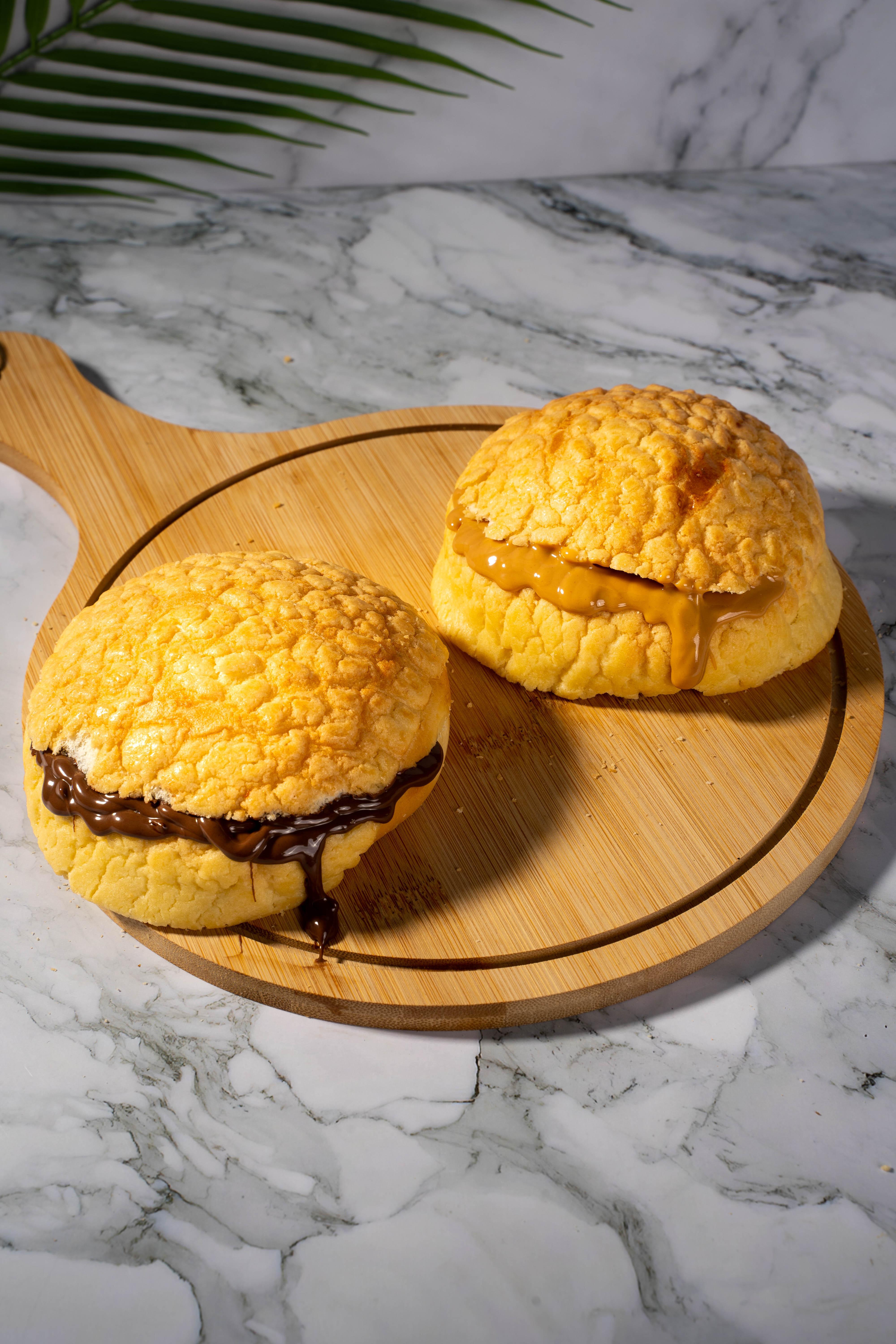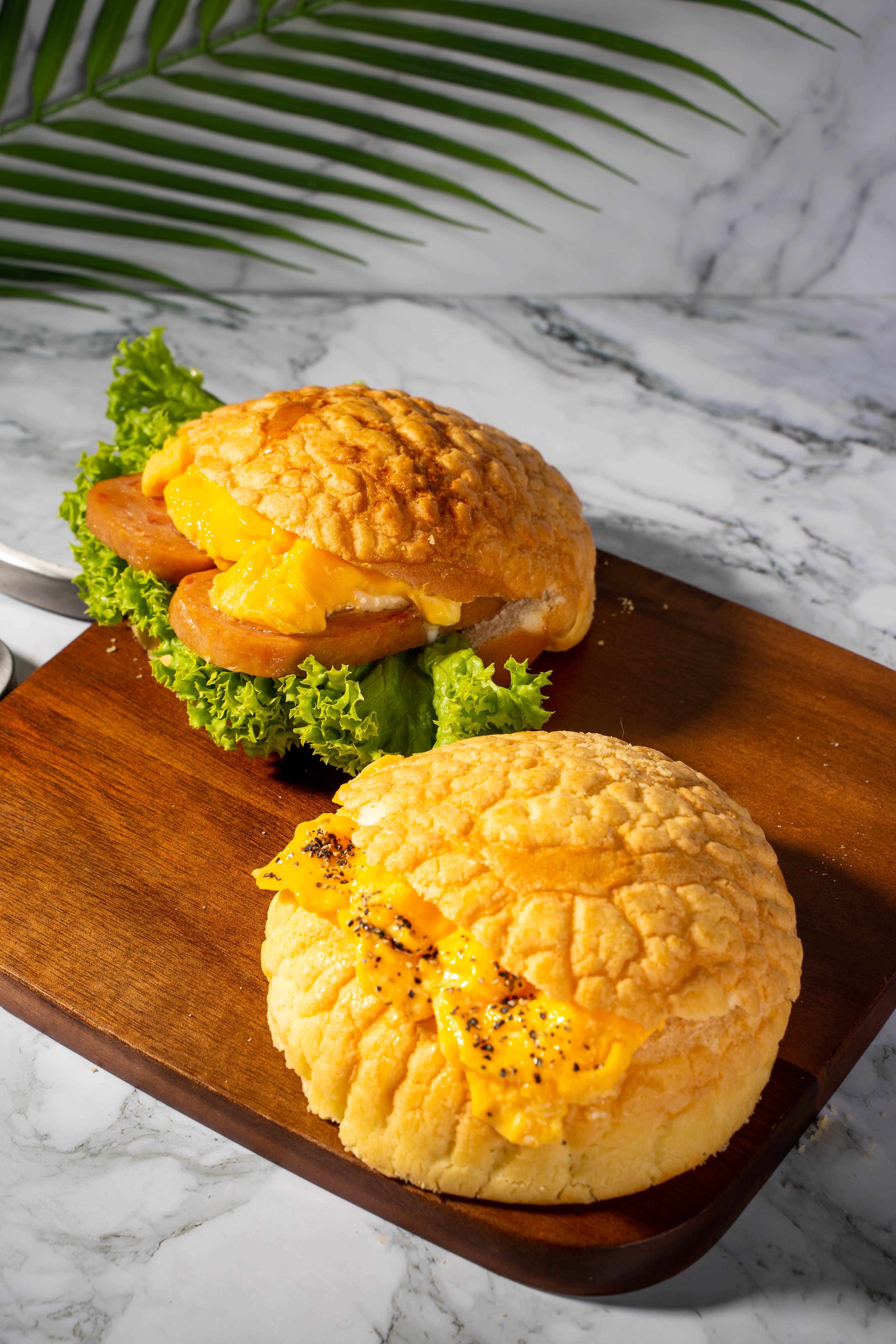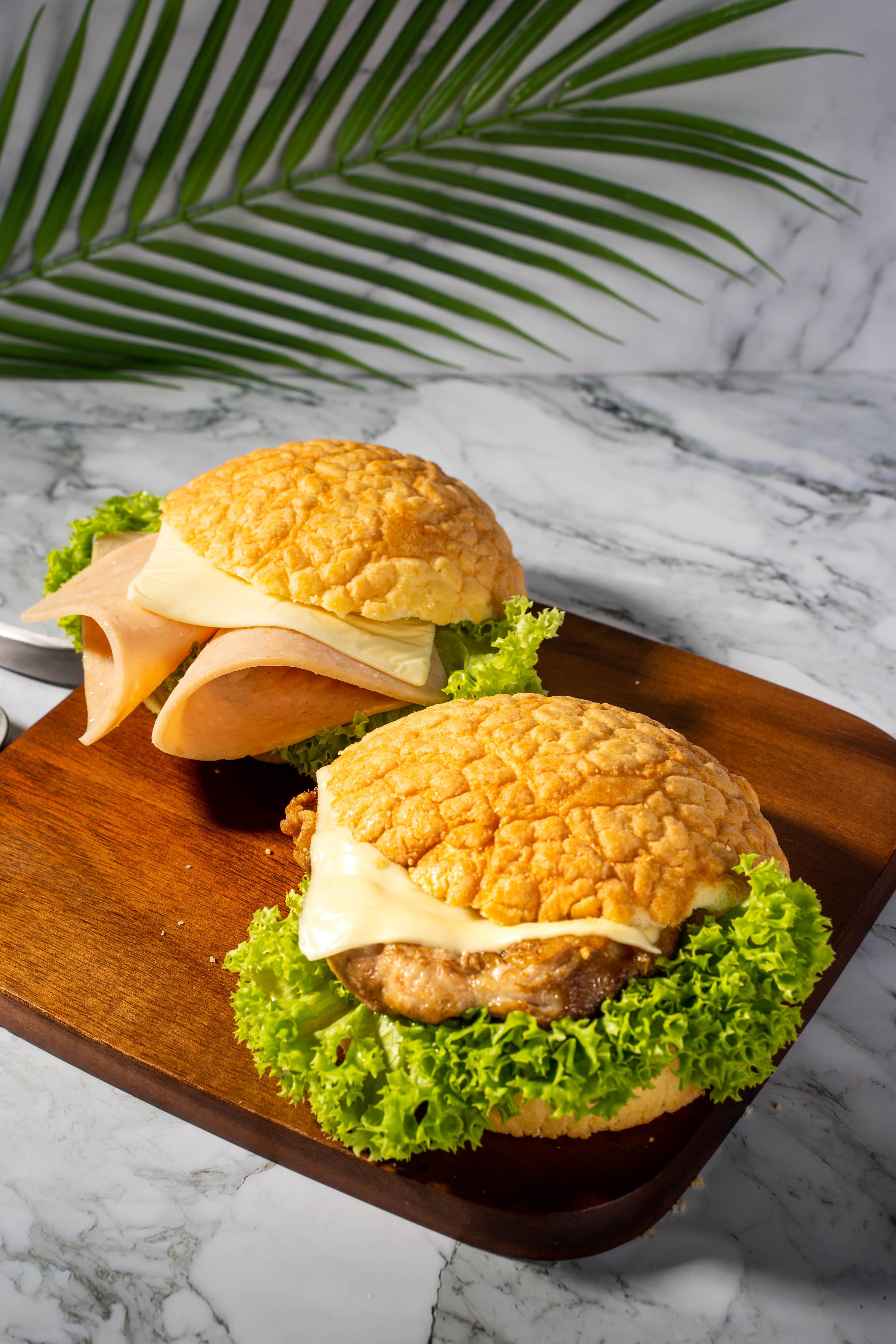 For a lighter snack, polo buns are prepared fresh to order. 
Playful varieties include the Original Polo Bun, Ice Cream Polo Bun, Nutella with Taiwan Mochi Polo Bun, Peanut Butter with Taiwan Mochi Polo Bun, Luncheon Meat with Scrambled Egg Polo Bun, Scrambled Egg Polo Bun, Ham with Cheese Polo Bun, and Chicken Chop with Cheese Polo Bun (RM14.90).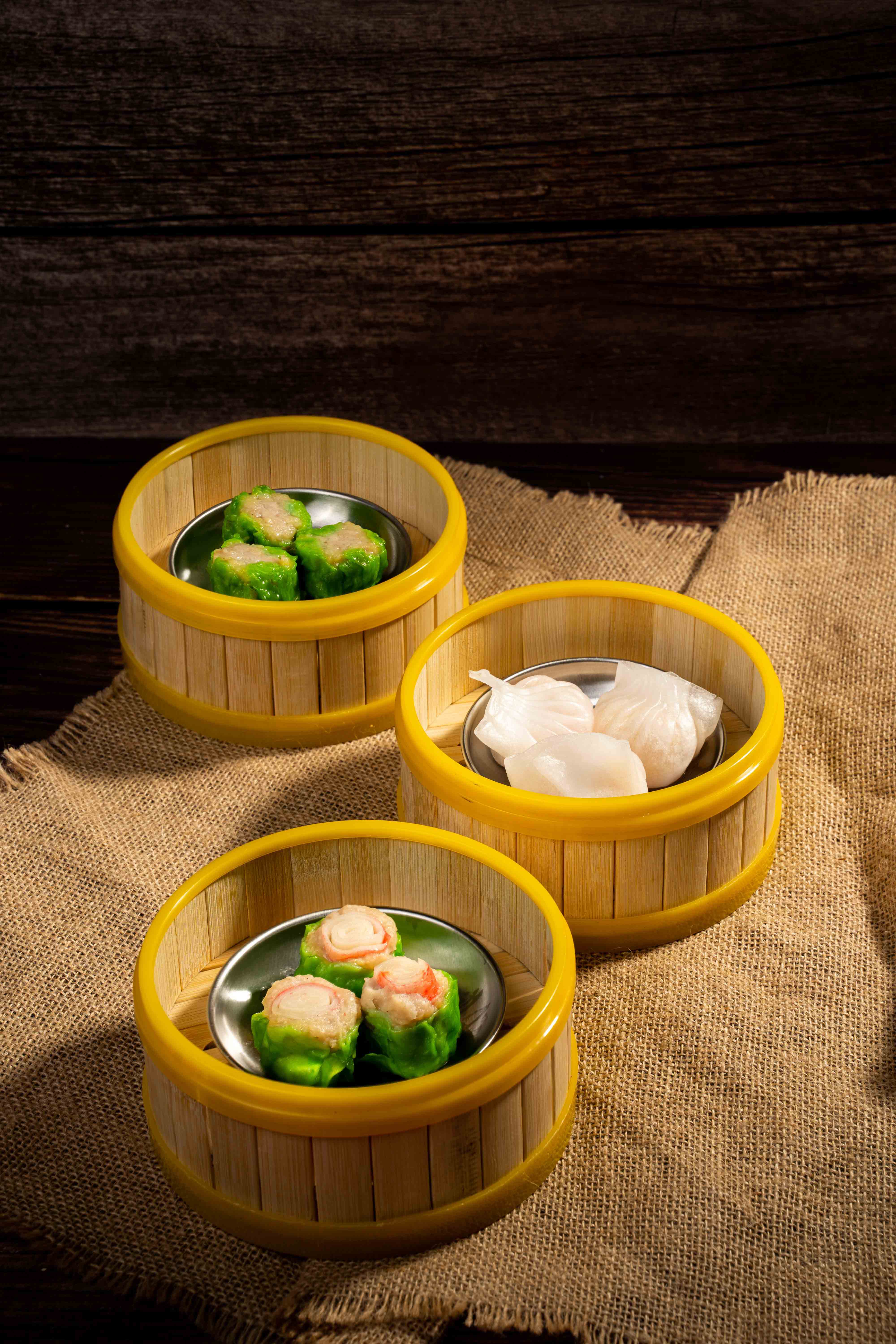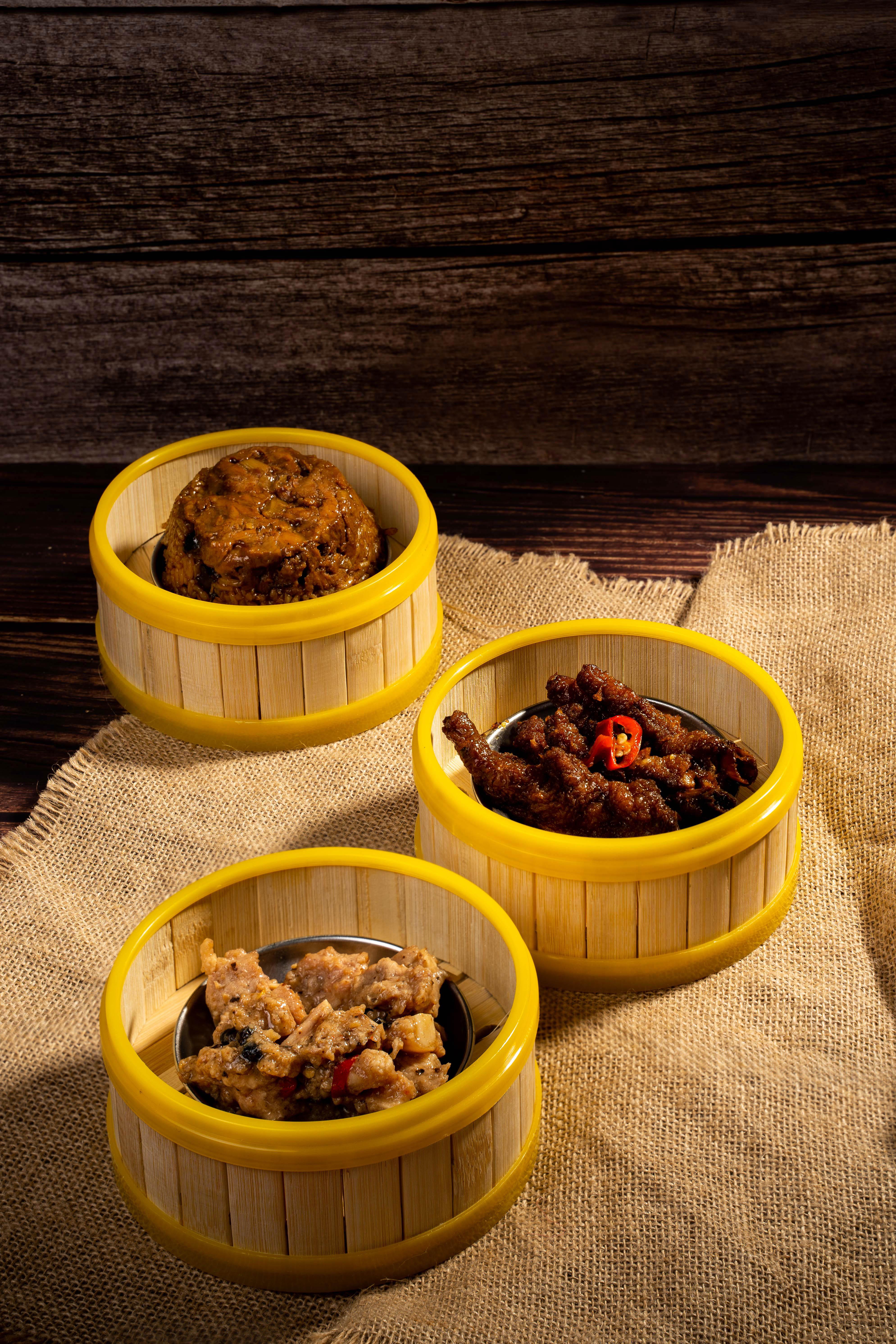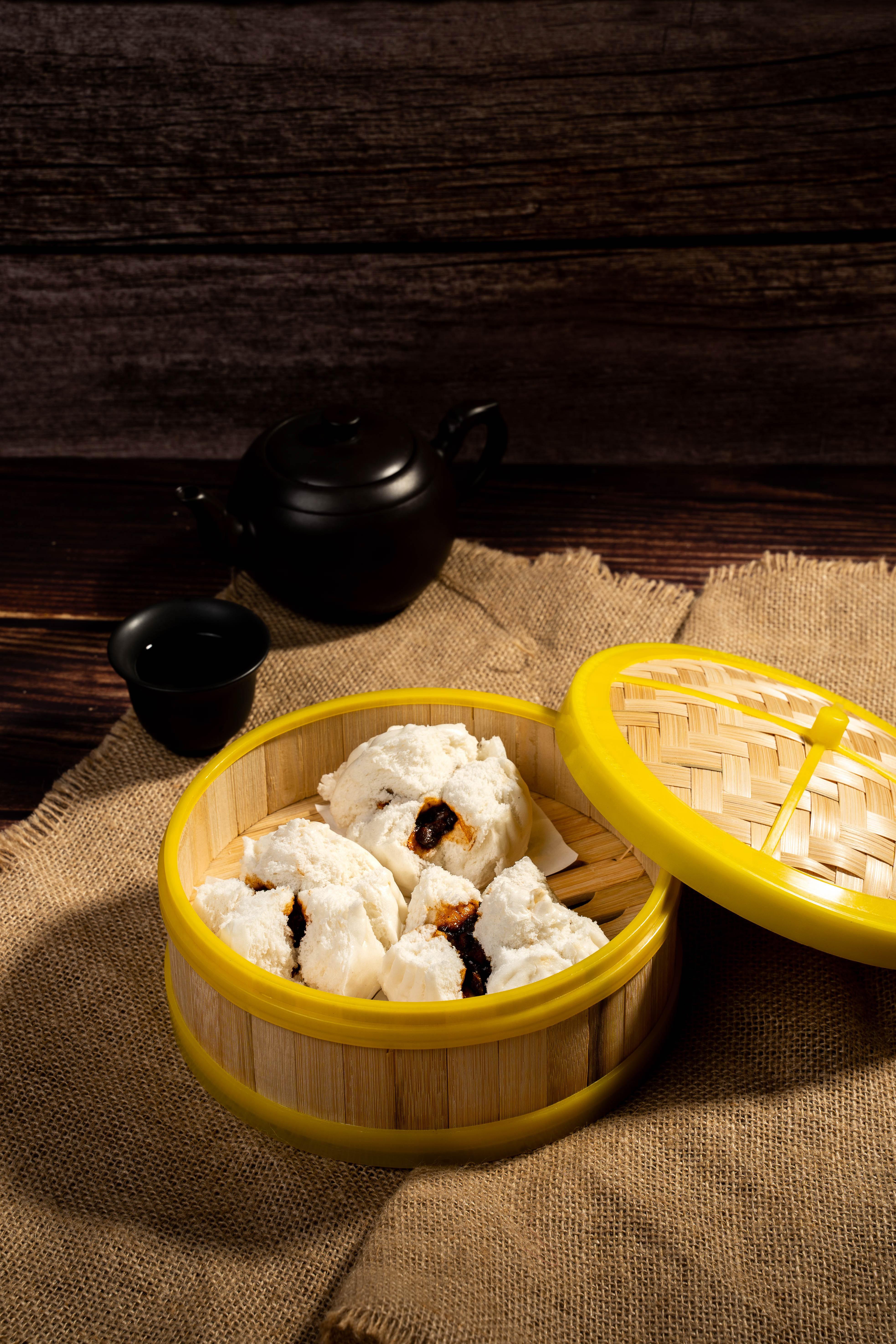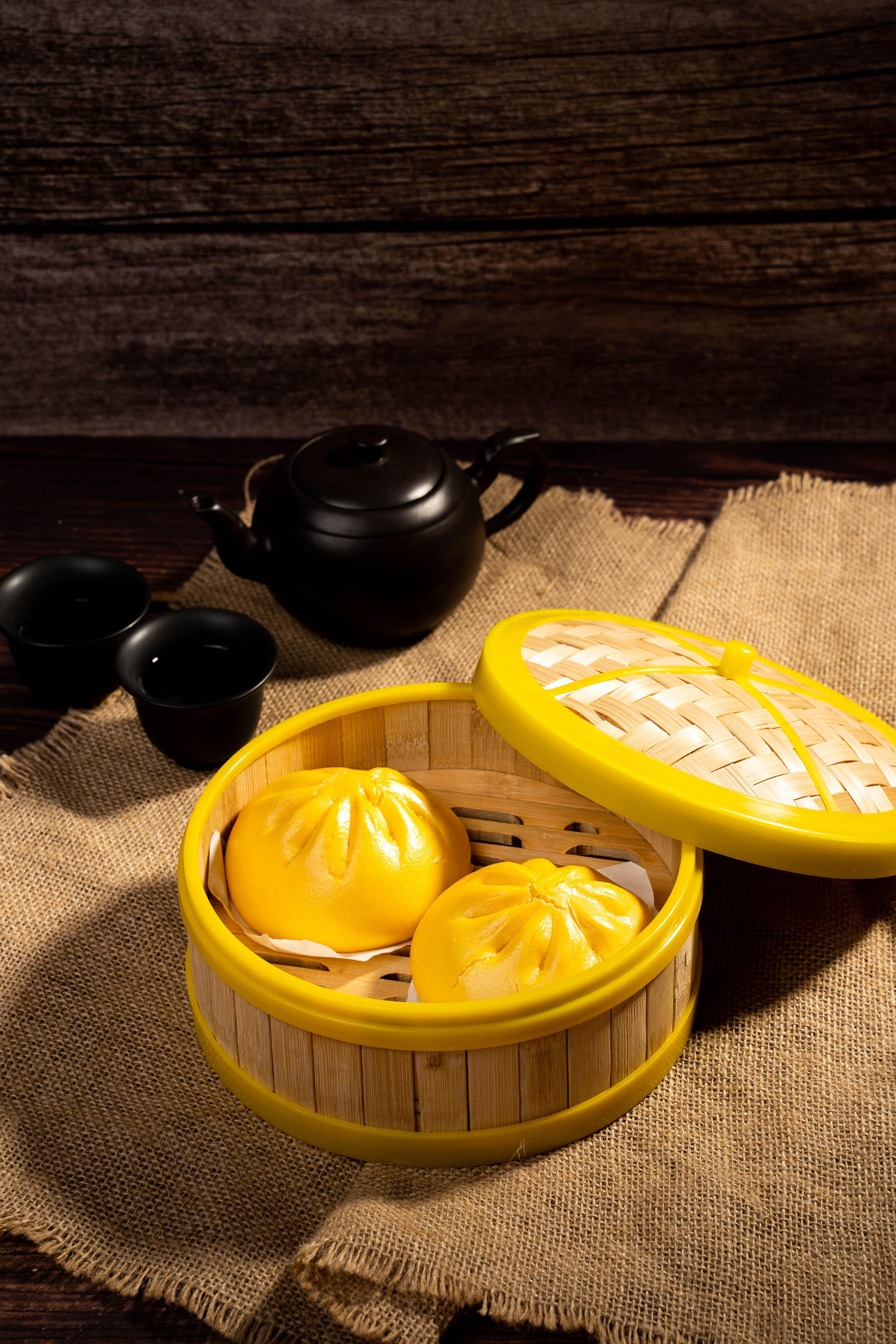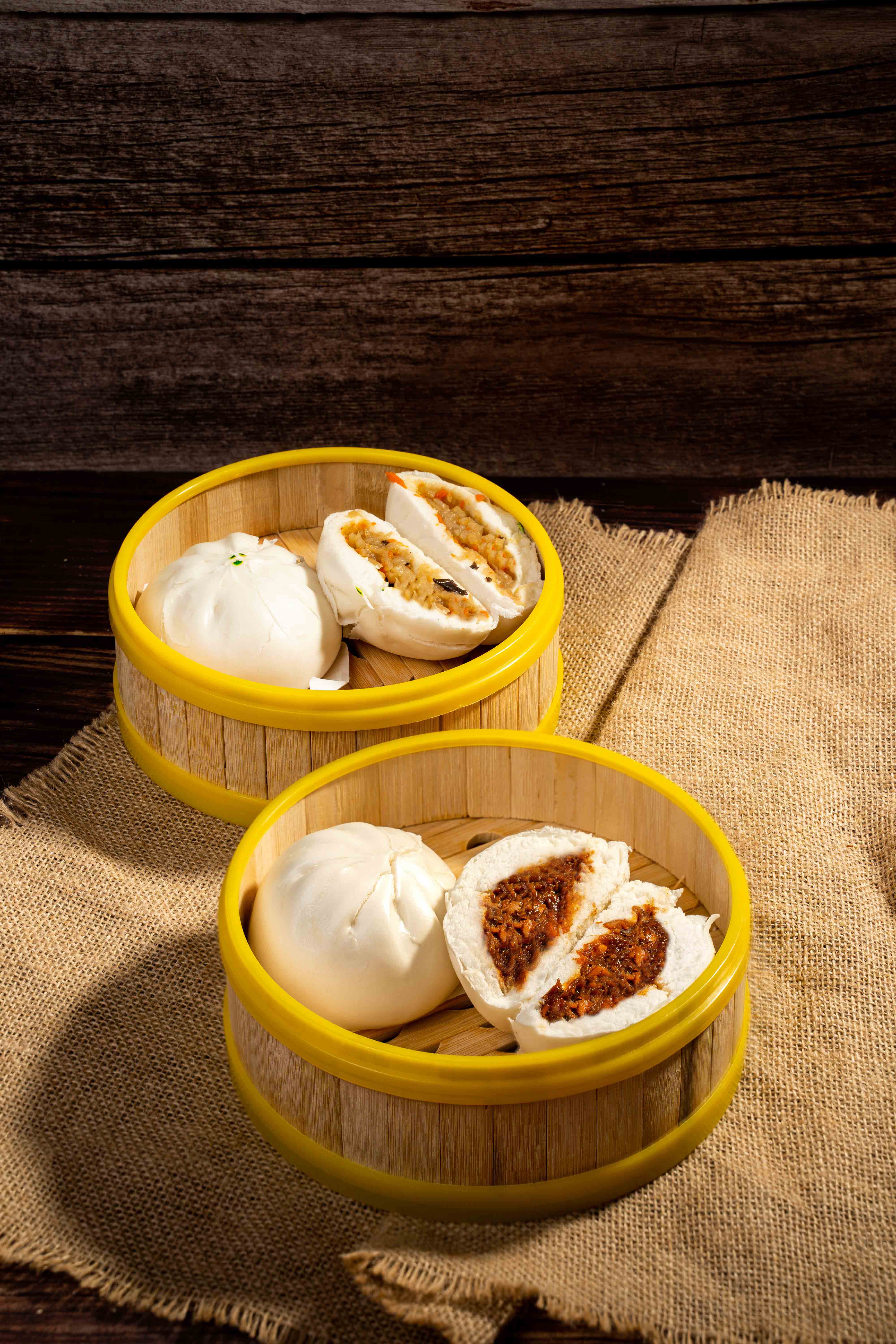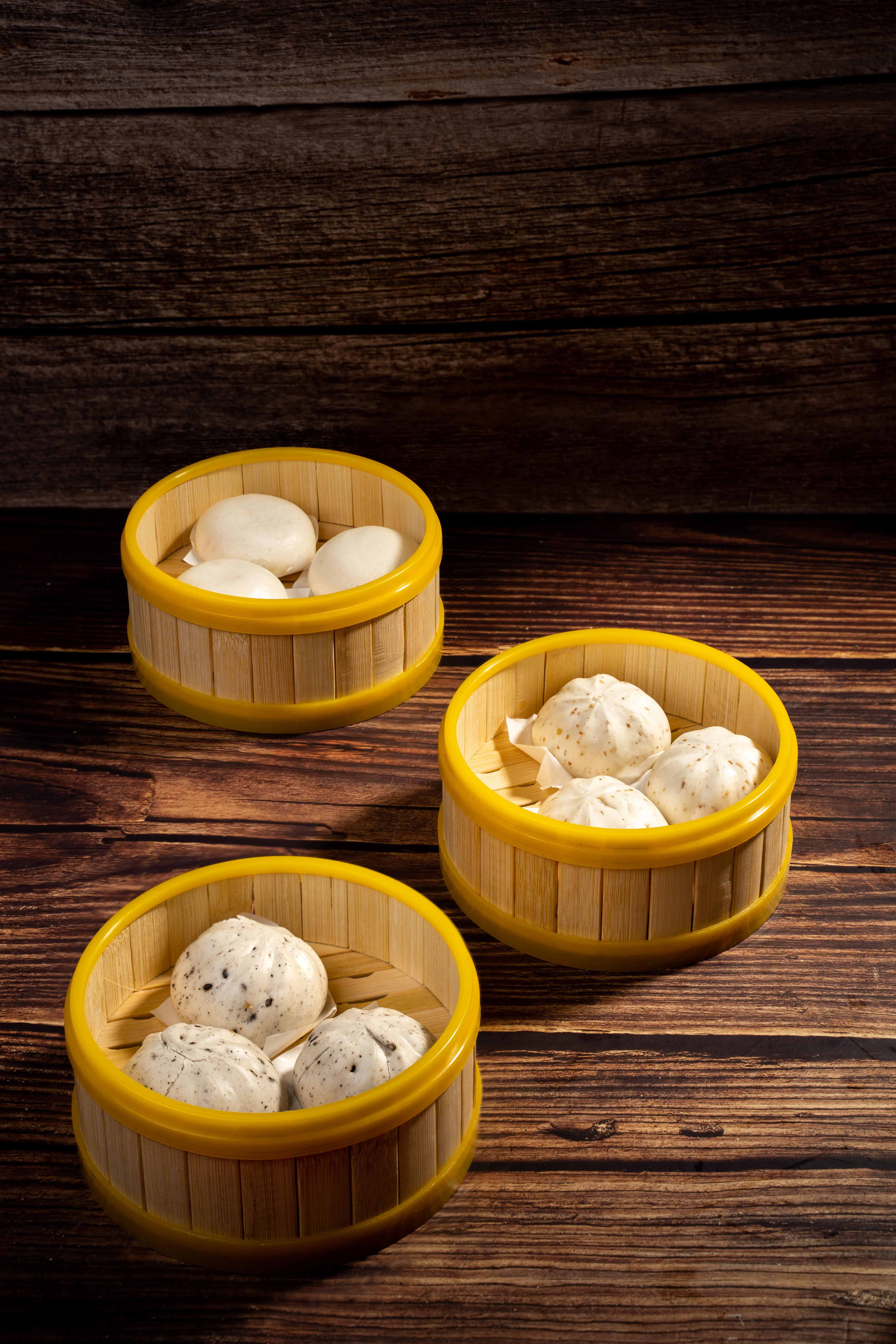 Dim sum is a delight too, with a delightful diversity of Siu Mai, Steamed Prawn Dumplings, Dumplings with Crab Stick, Chicken Sticky Rice, Spicy Steamed Chicken Feet, Steamed Pork Ribs with Fermented Black Beans, Fu Zhou Char Siu Buns, HAHA Char Siu Bao, Salted Egg Yolk Custard Buns, Pandan Kaya Mini Buns and more.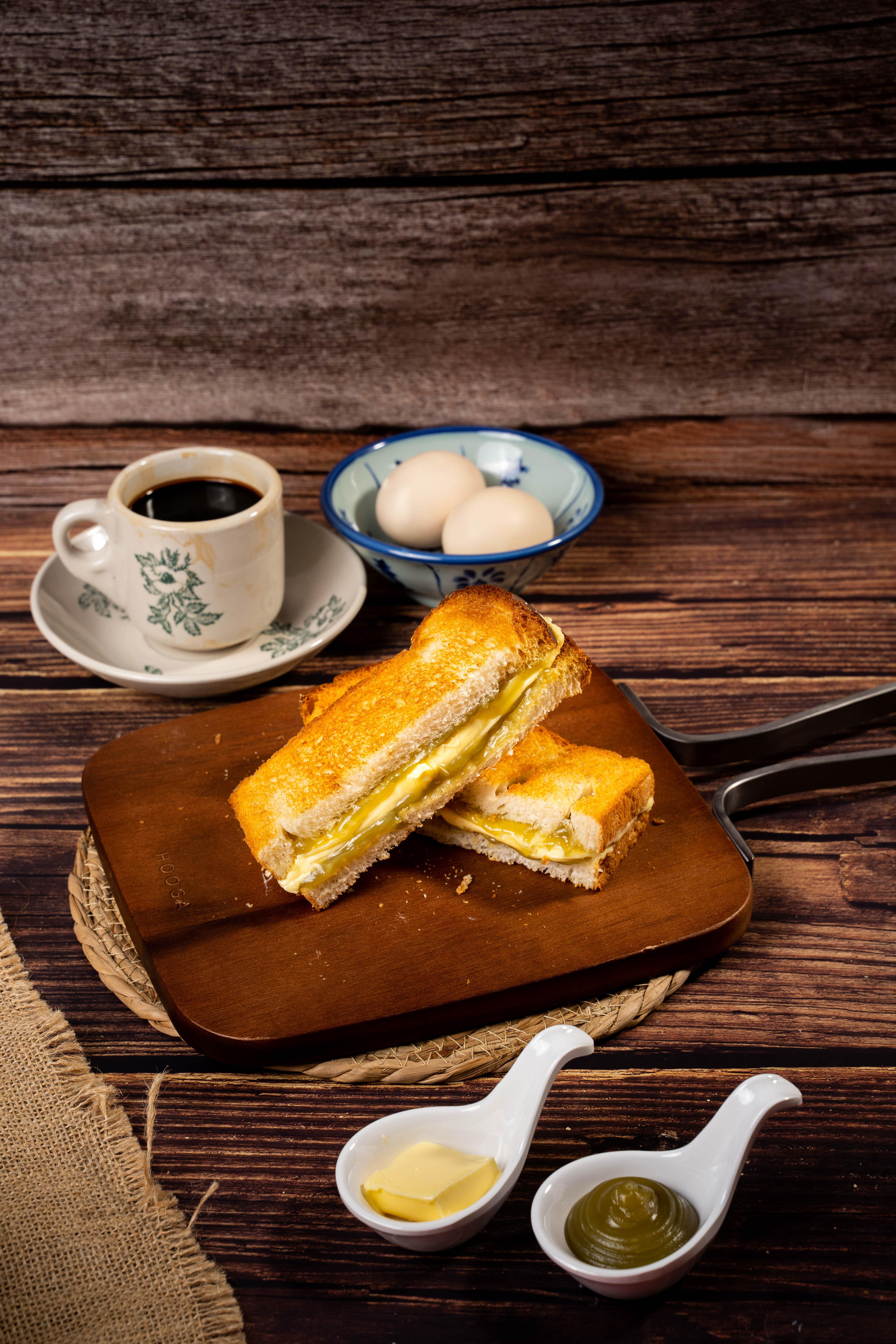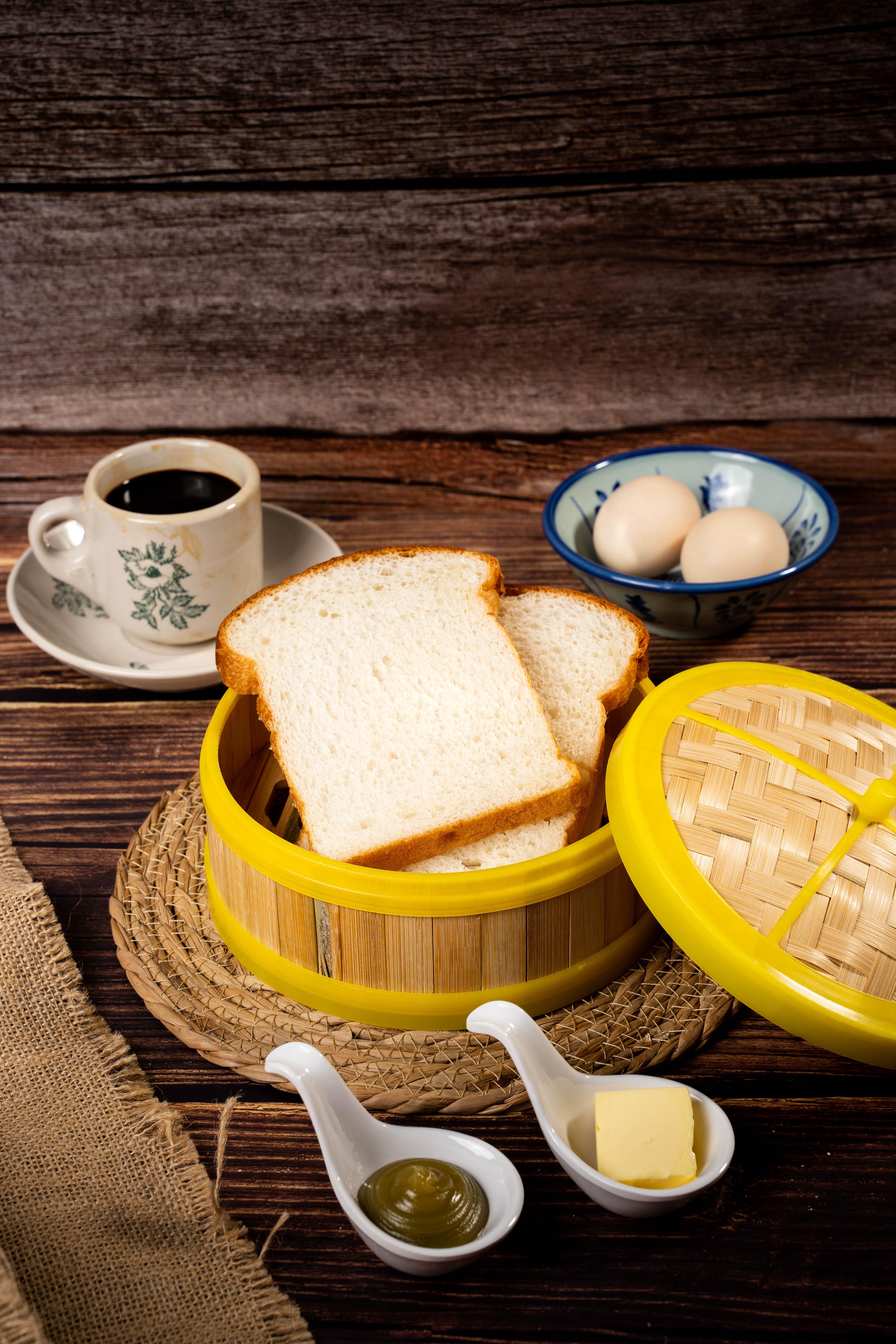 Enjoy your Kaya Butter Hainam Bread, toasted or steamed, with super-kao Penang-roasted traditional koptiaim coffee.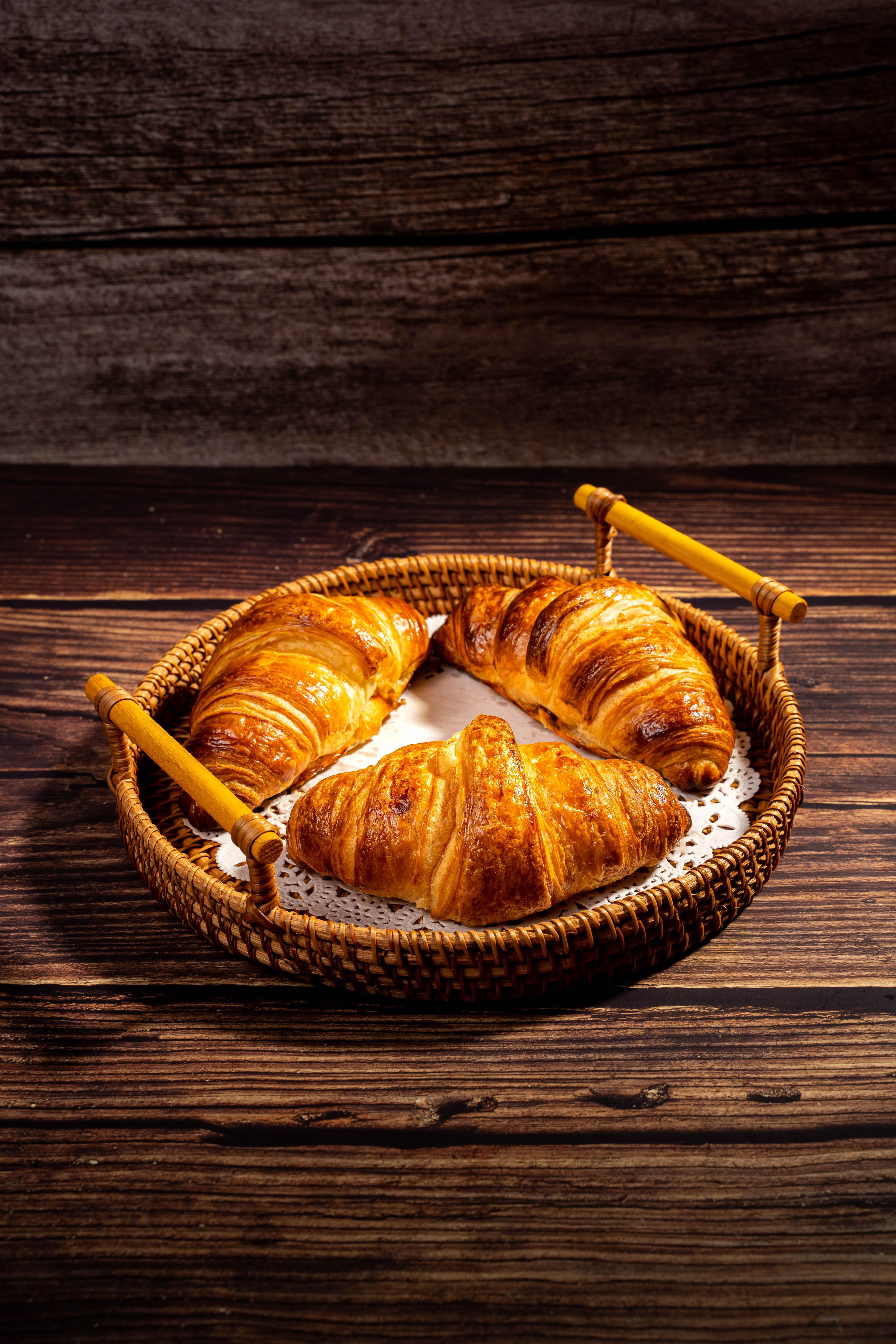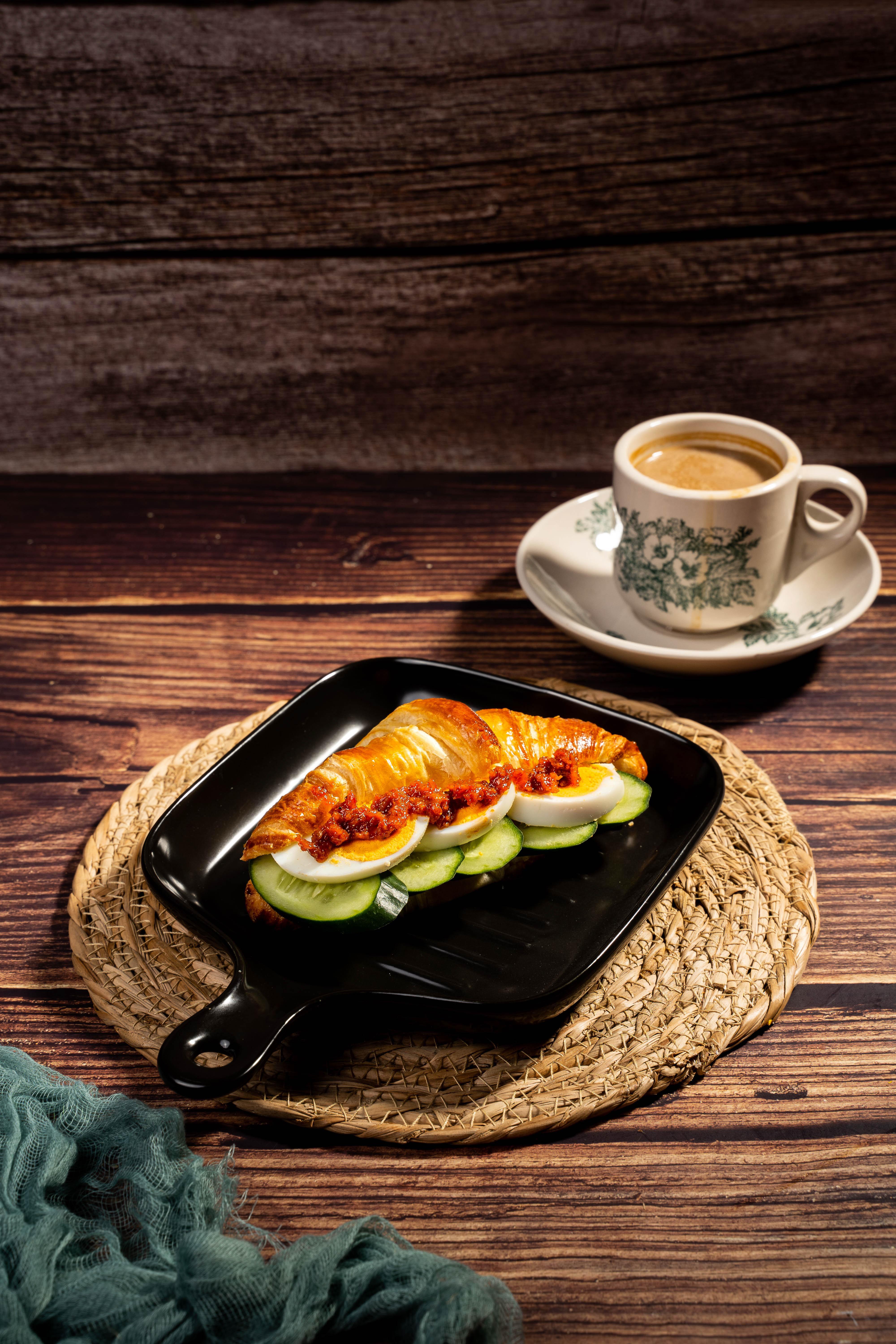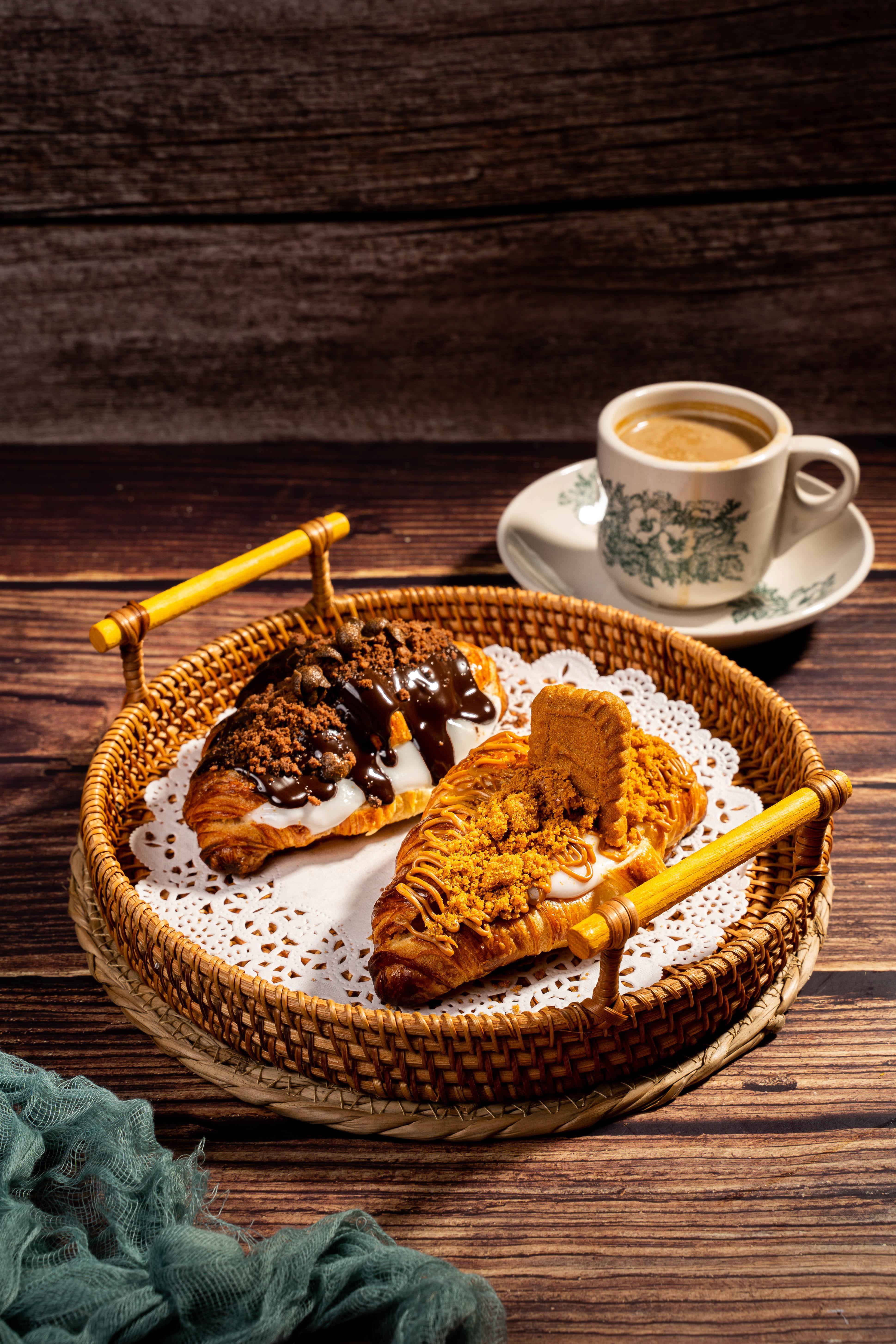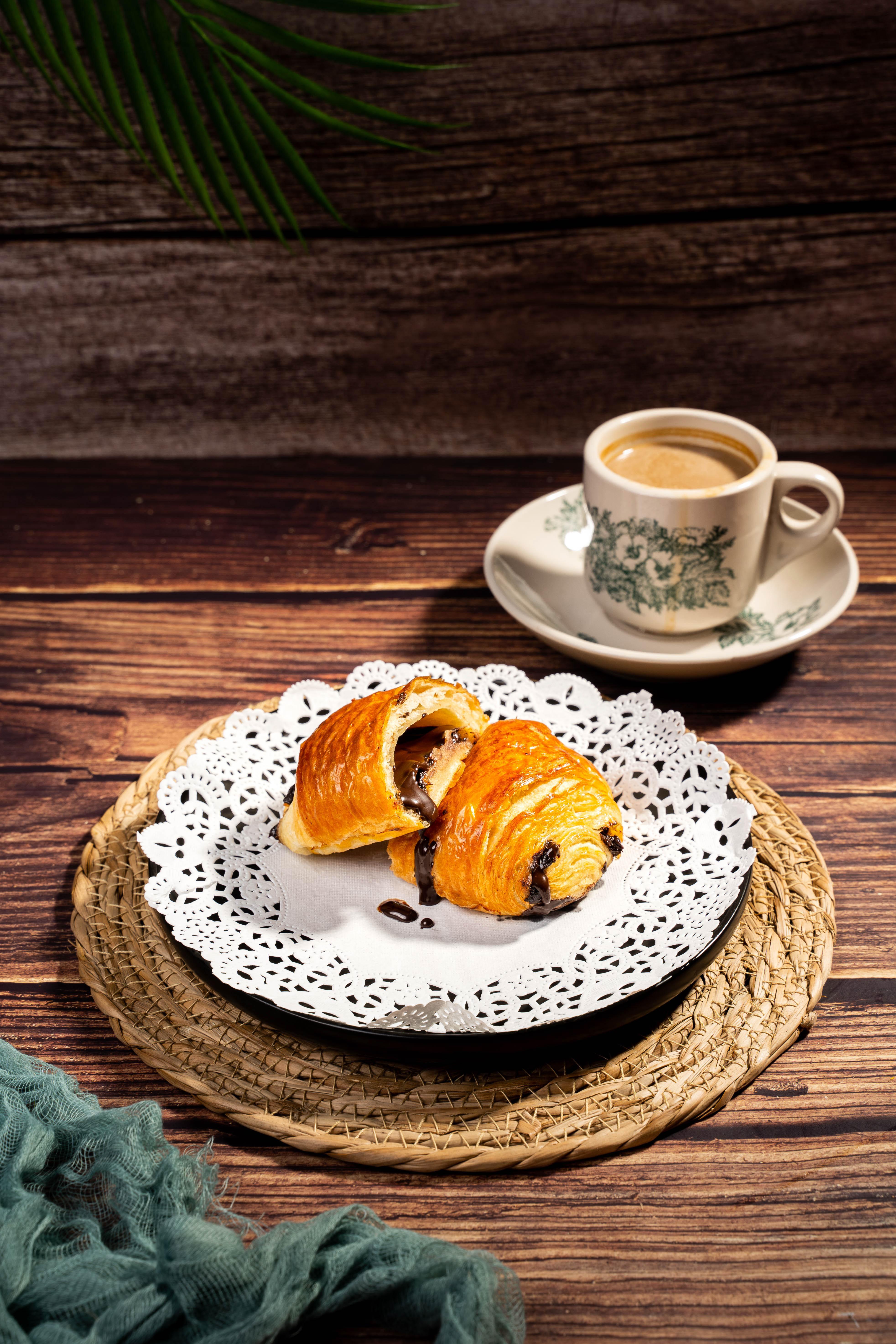 Prefer French-style pastries such as croissants, but with Malaysian and international twists? Try the Croissant Series that includes the Nasi Lemak Flavoured Croissant, Crunchy Dark Chocolate with Taiwan Mochi and Lotus Biscoff with Taiwan Mochi, as well as other temptations like France-Made Pain Au.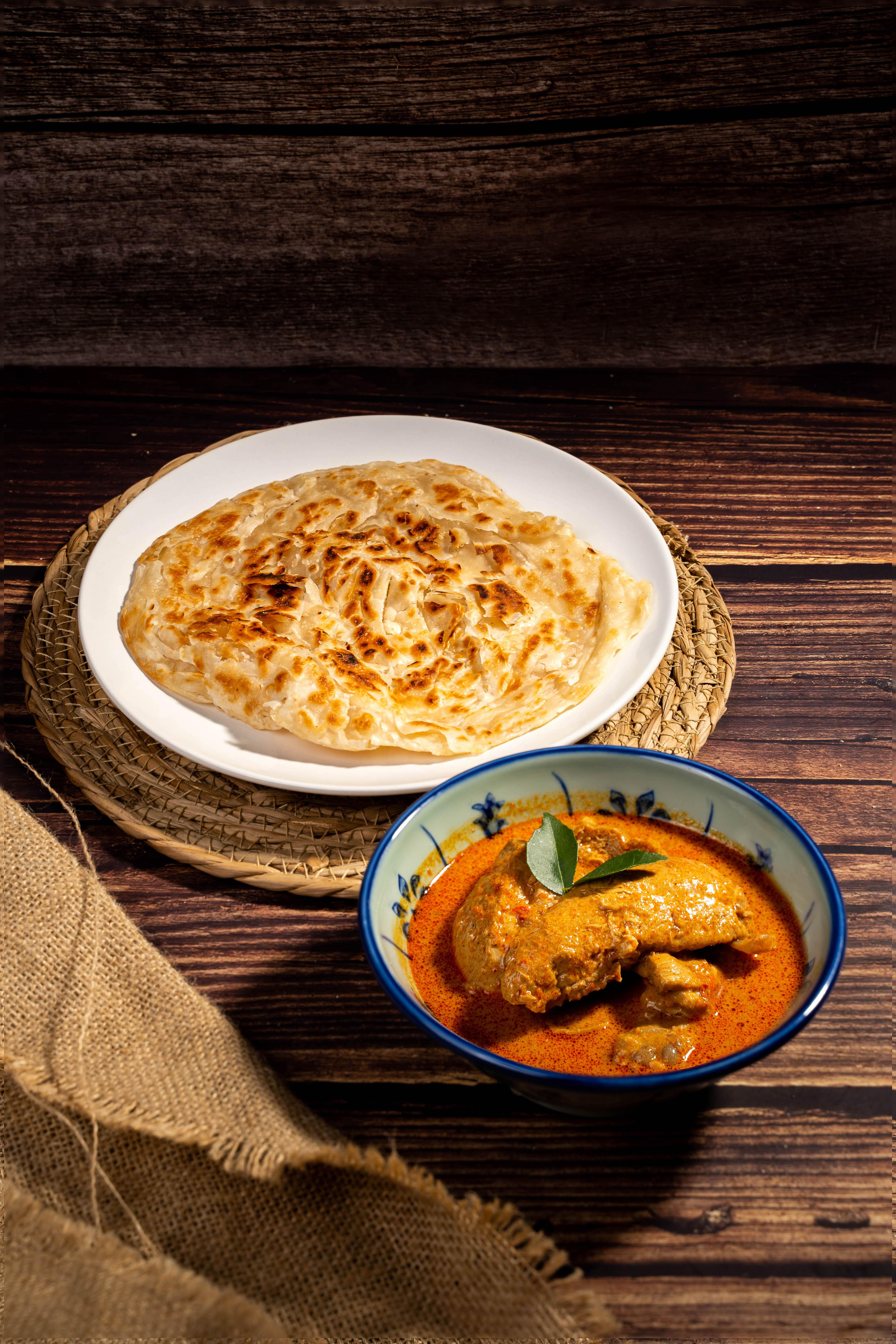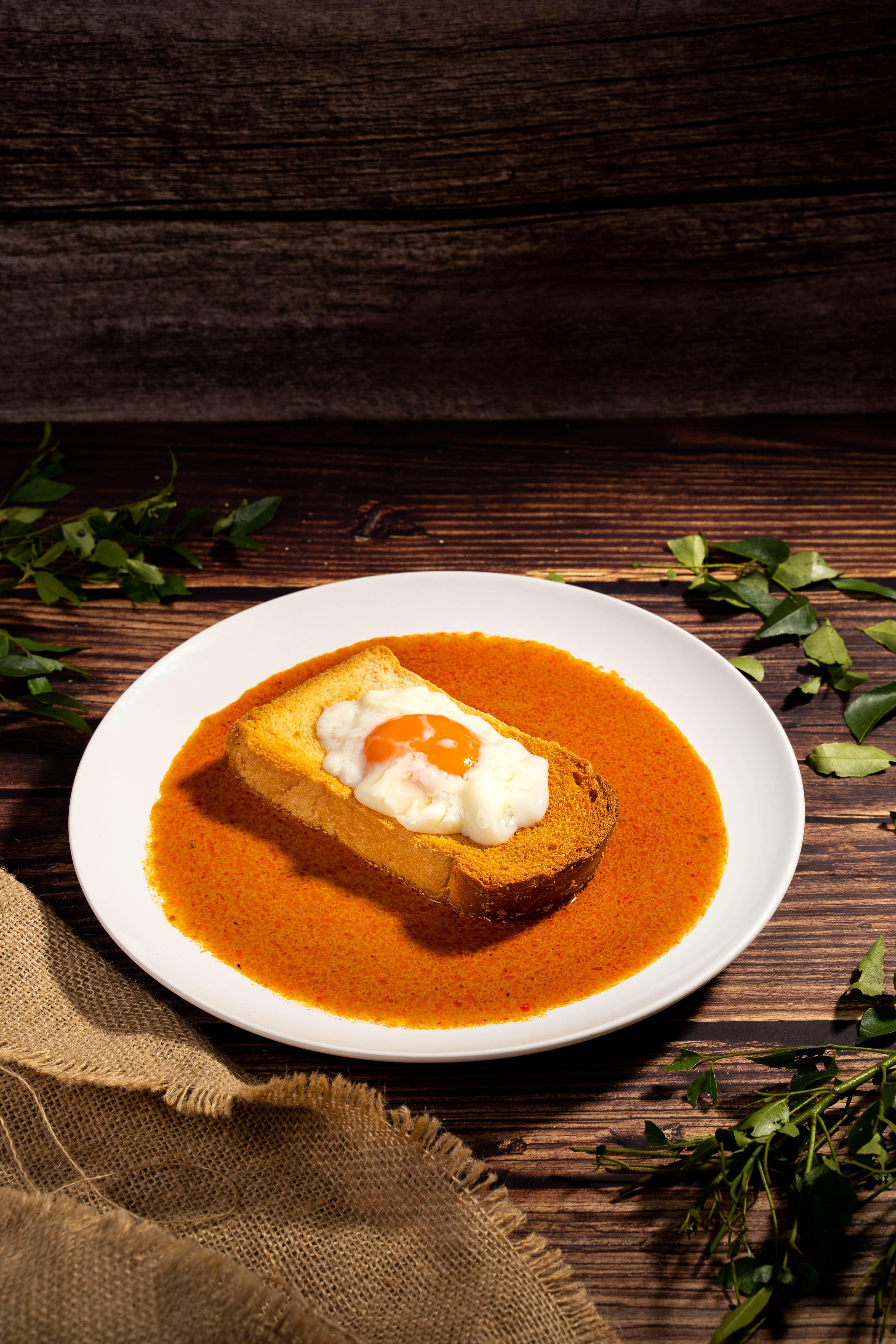 For roti canai and toast enthusiasts, check out the range that spans Roti Canai Curry Chicken to Curry Banjir with Soft Boiled Egg and more.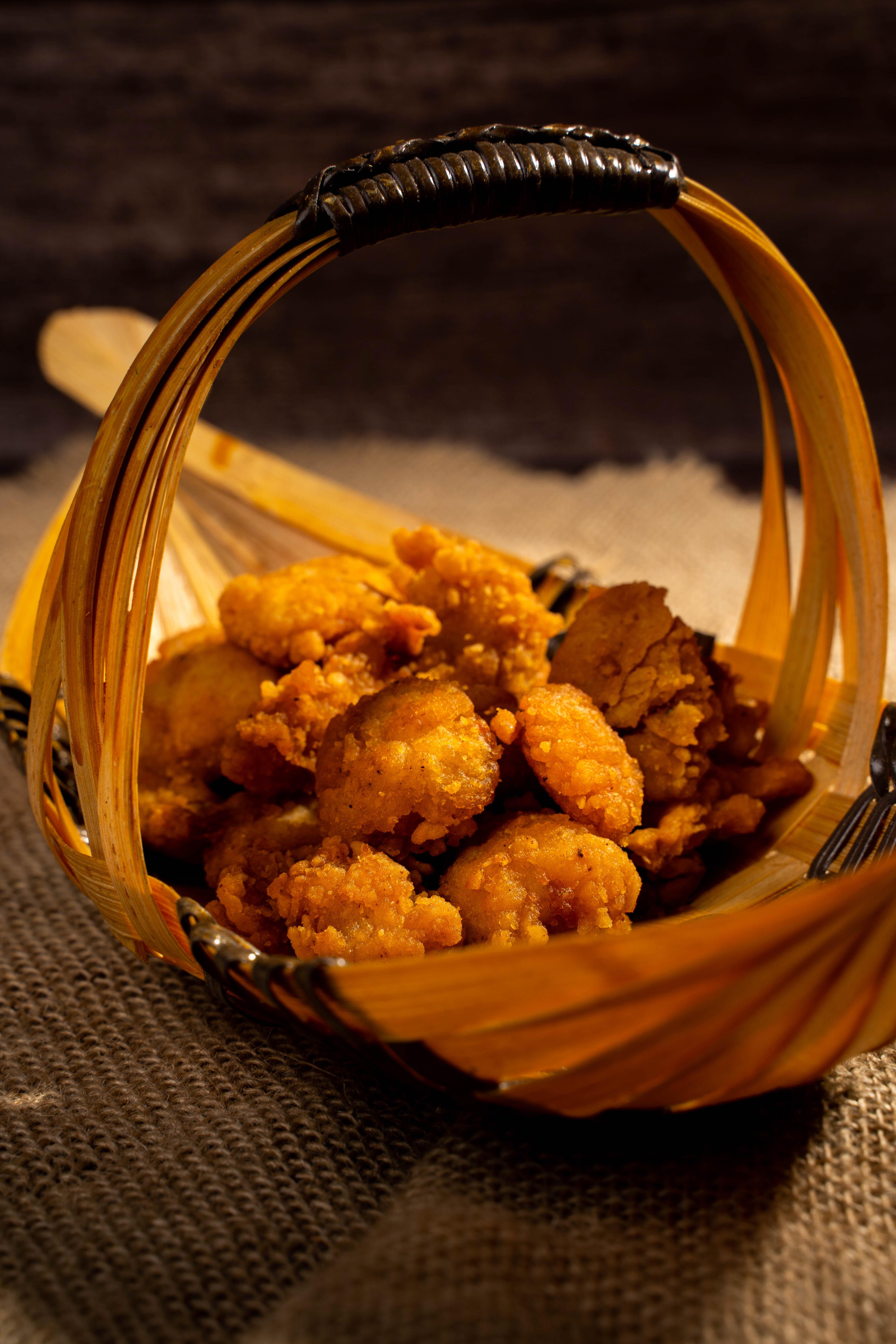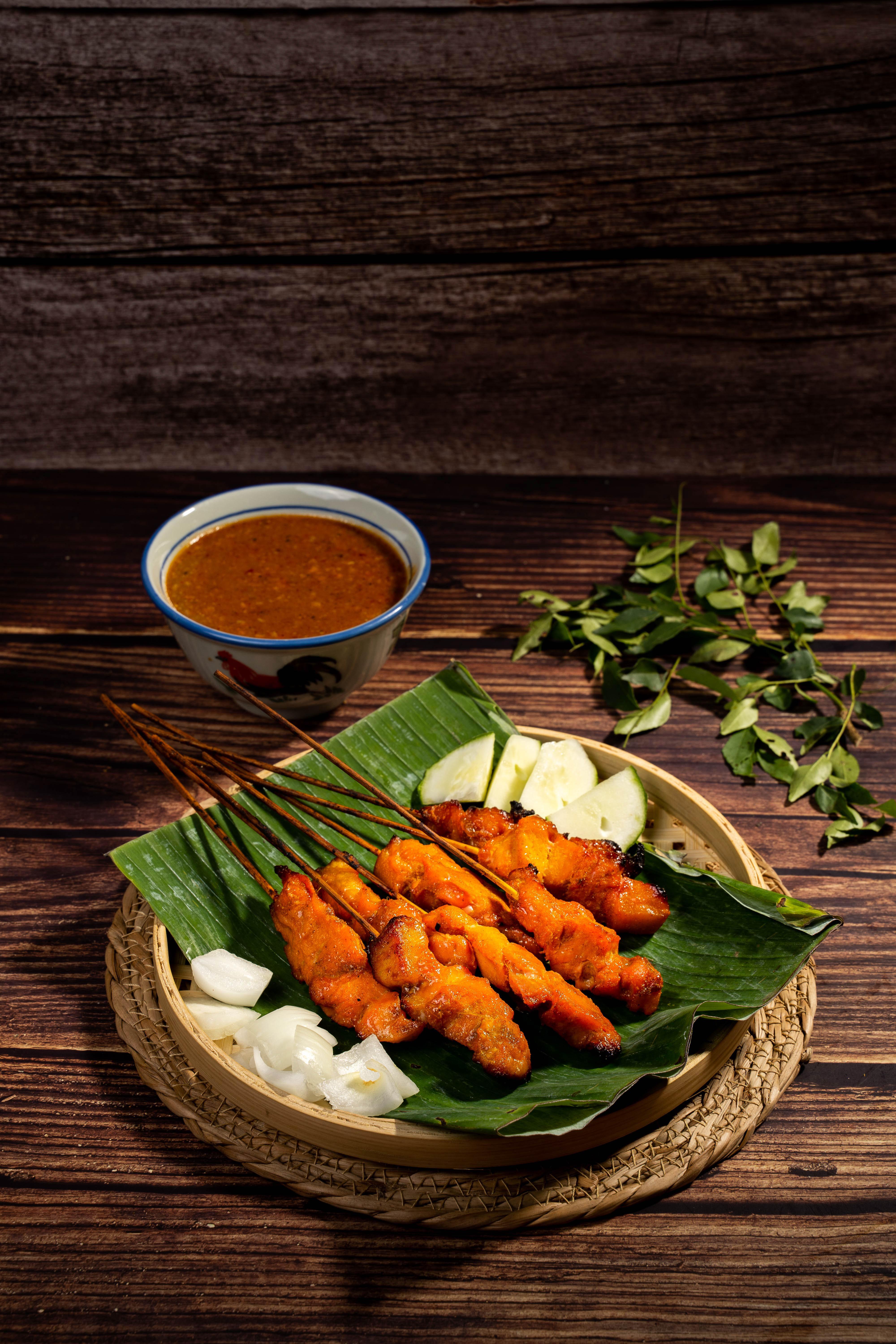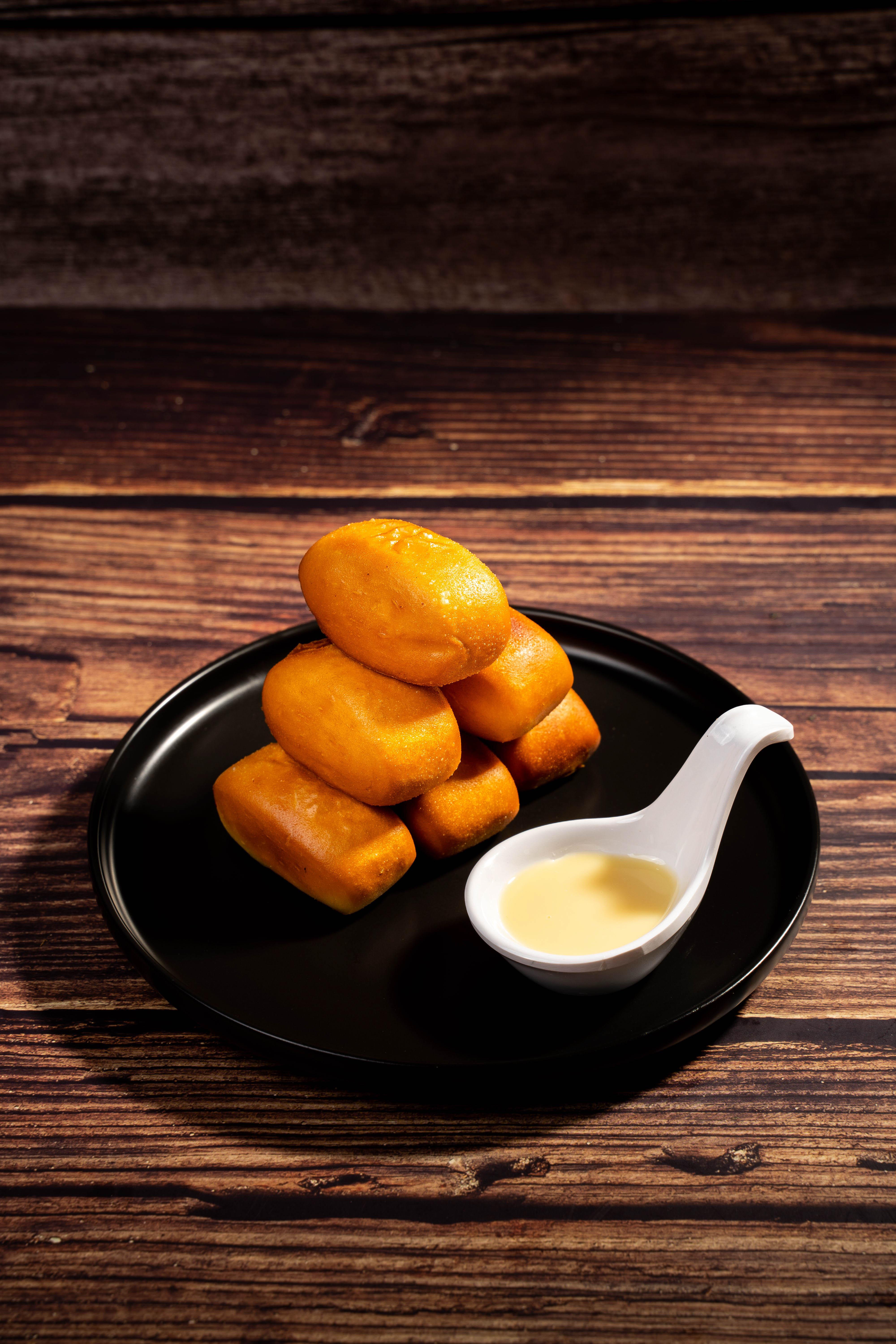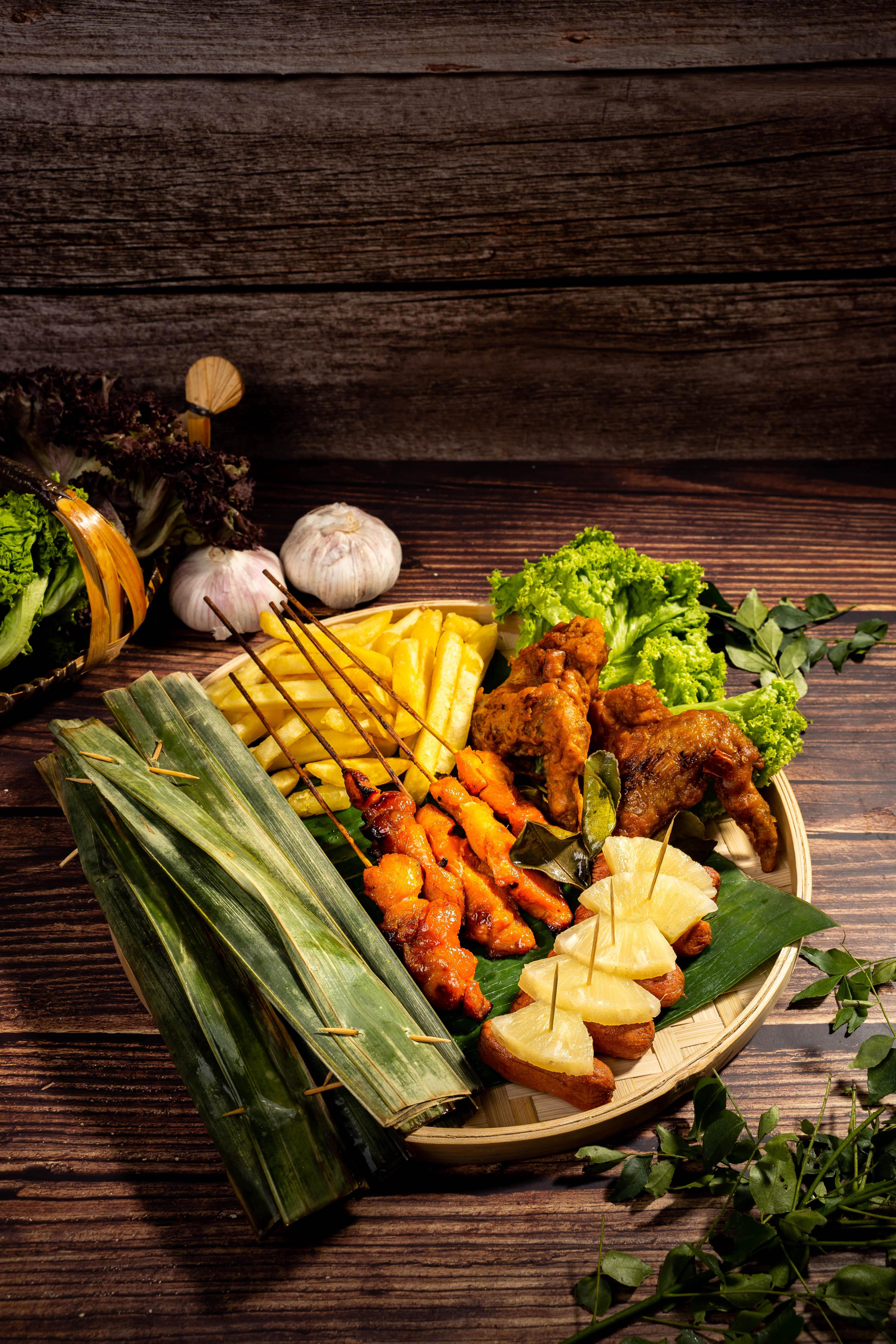 For fun snacks to share, munch on the Crispy Popcorn Chicken, Malaysian Style Chicken Satay, Fried Mantou with Condensed Milk, and the Party Snack Platter.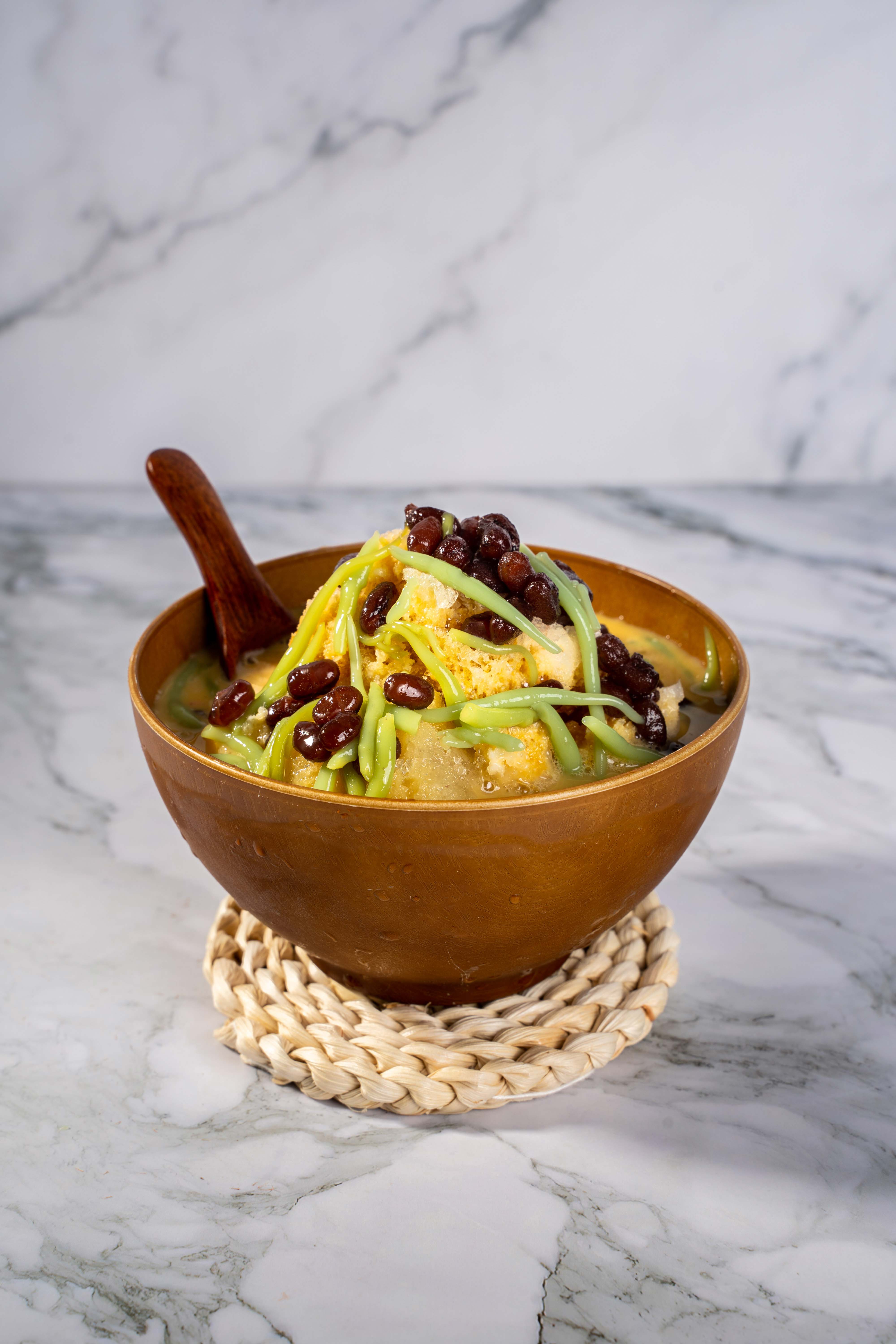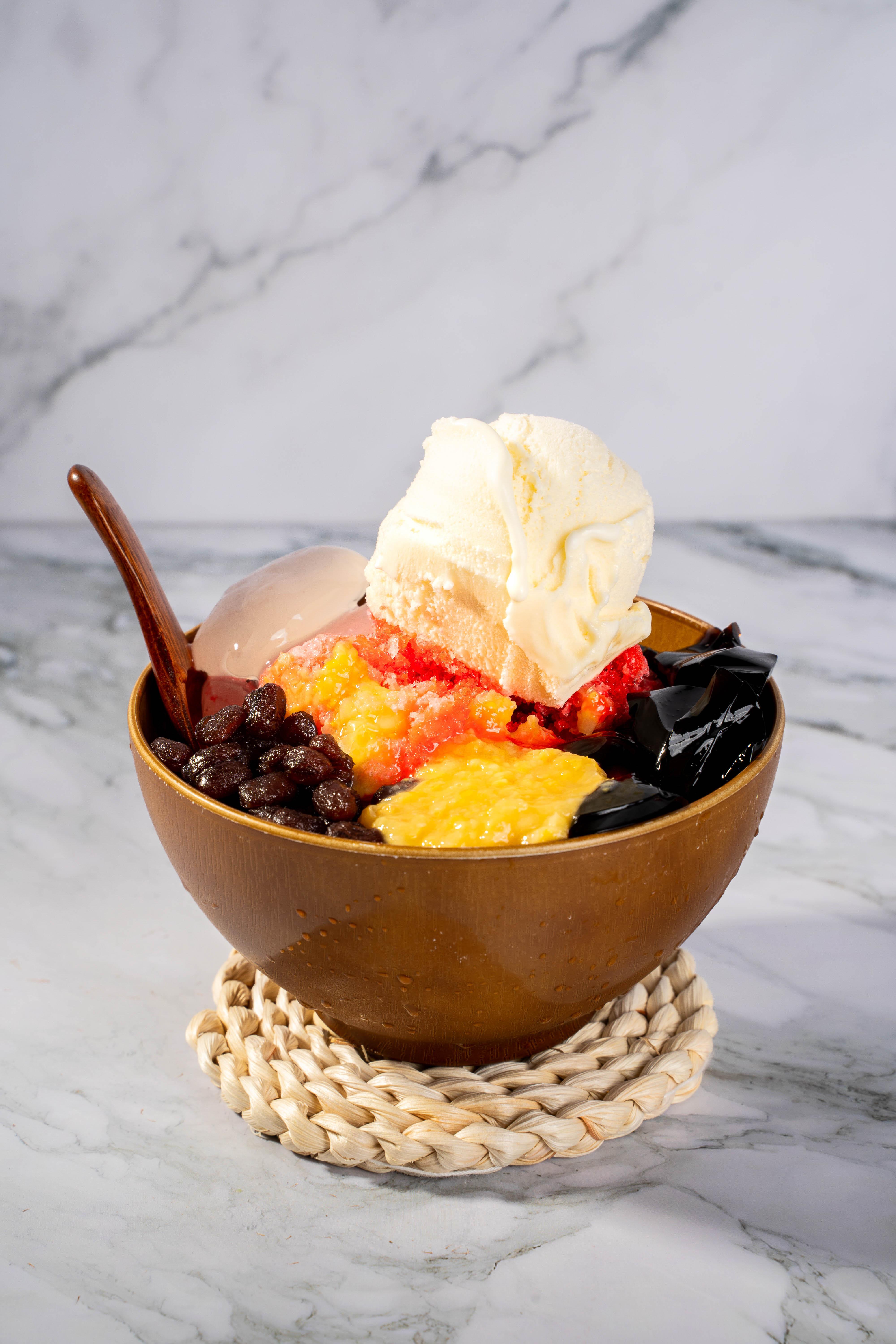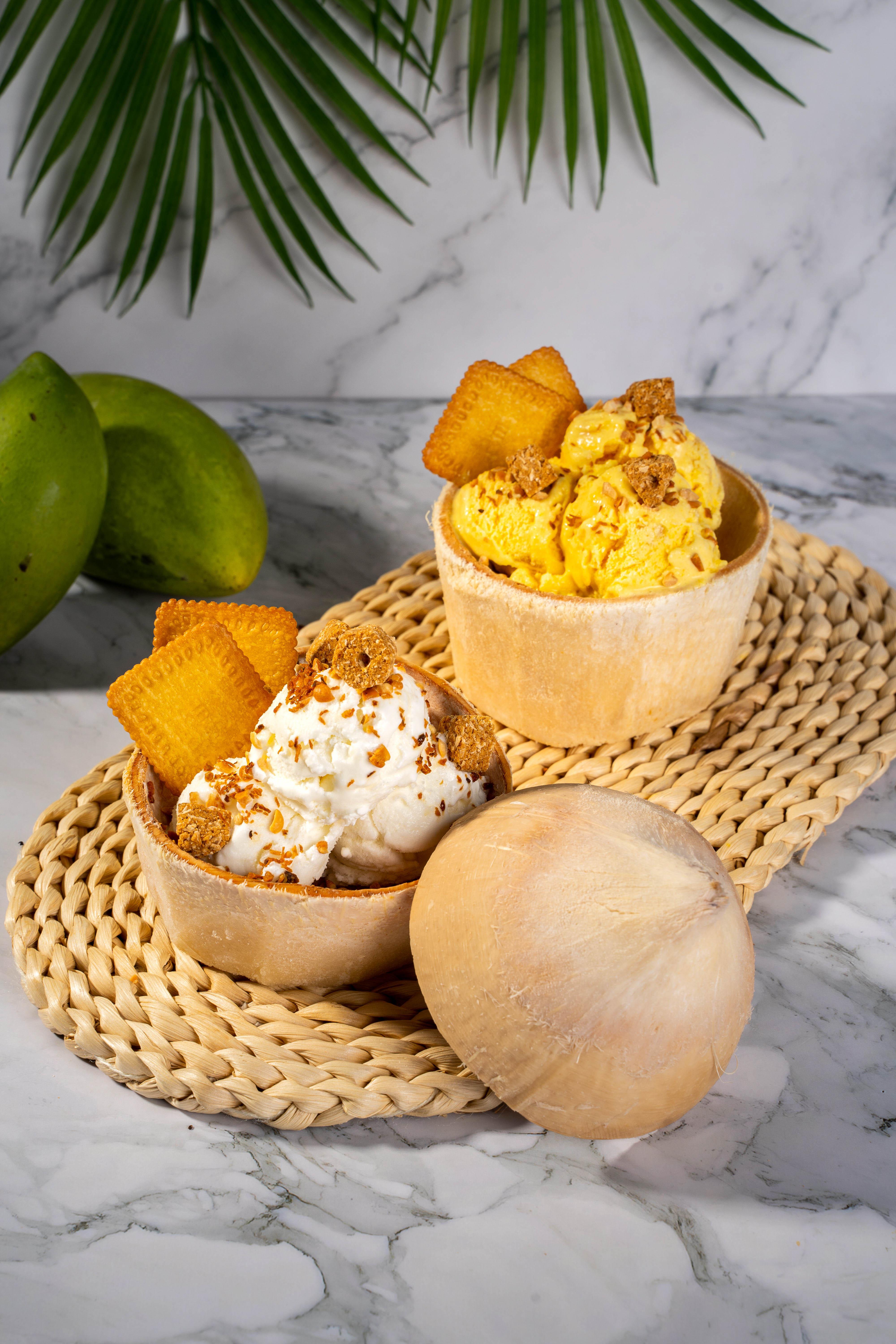 Colourful, cooling desserts comprise perennial favourites like Cendol, ABC, Coconut Ice Cream and Mango Ice Cream.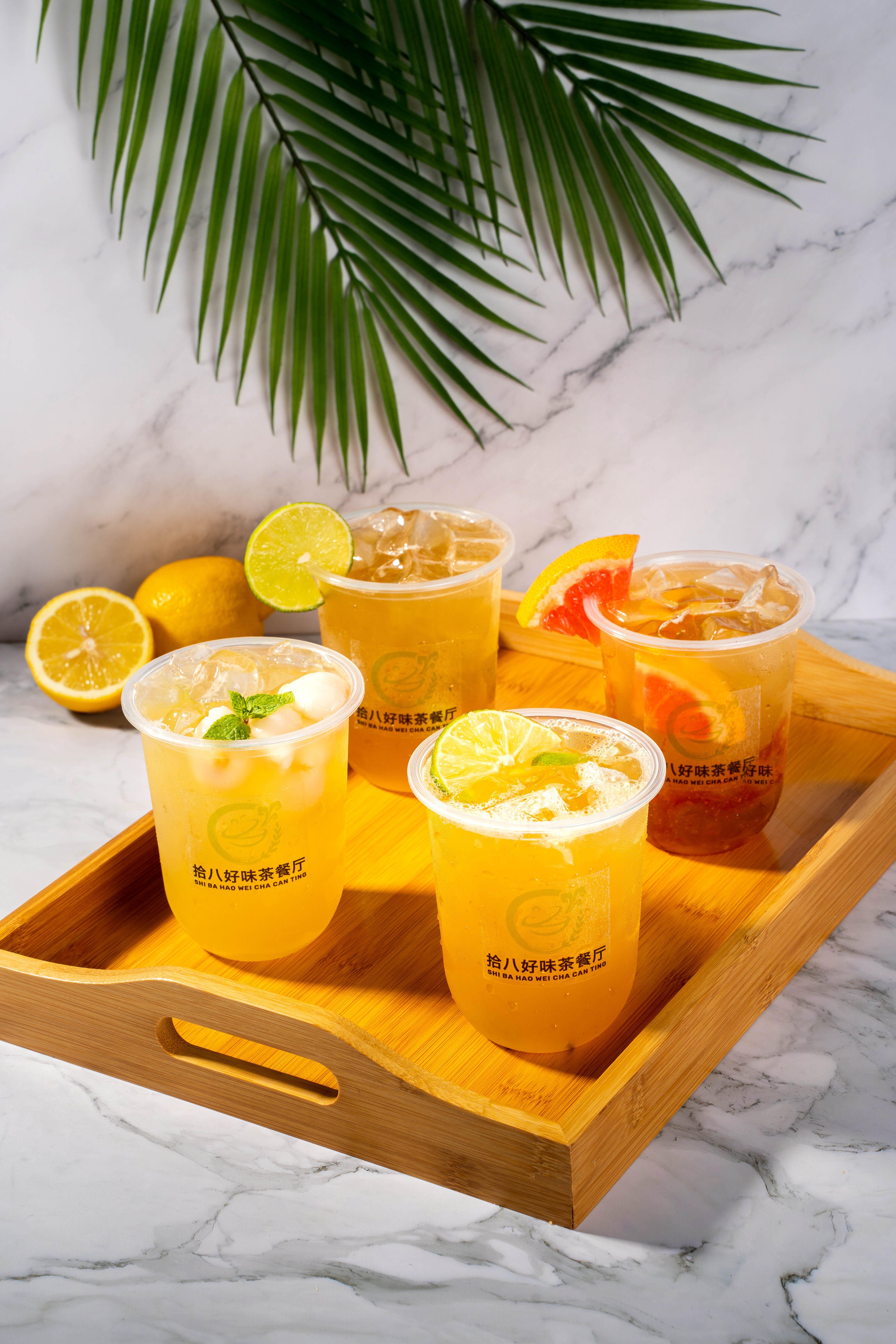 Tea devotees will enjoy quenching their thirst with the Jasmine Peach Lime, Jasmine Passion Lime, Jasmine Grapefruit and Jasmine Lychee Lime.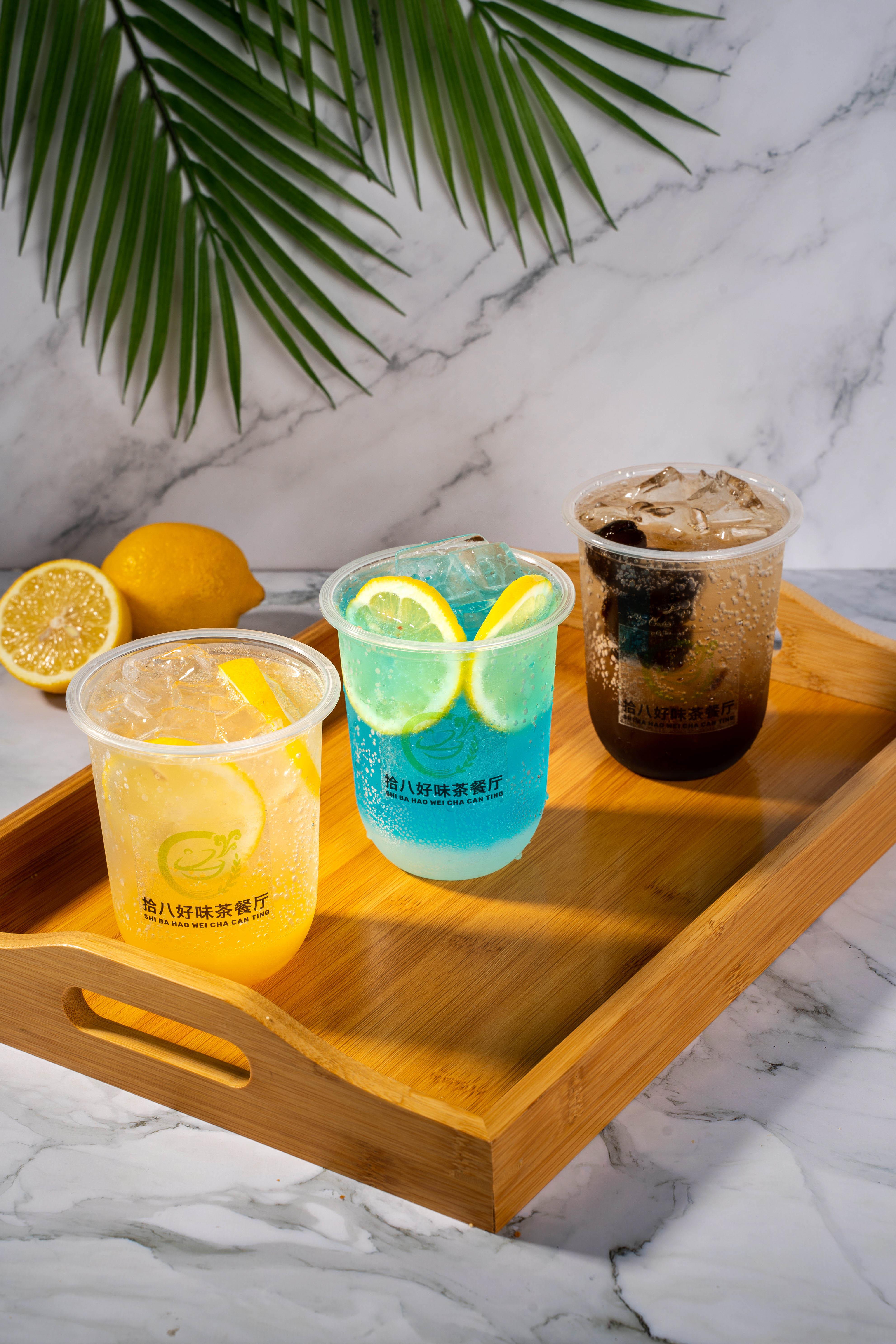 Alternatively, sip on fizzy, zesty refreshments like the Passion Lime Soda, Blue Lemon Lime Soda and Salty Plum Soda.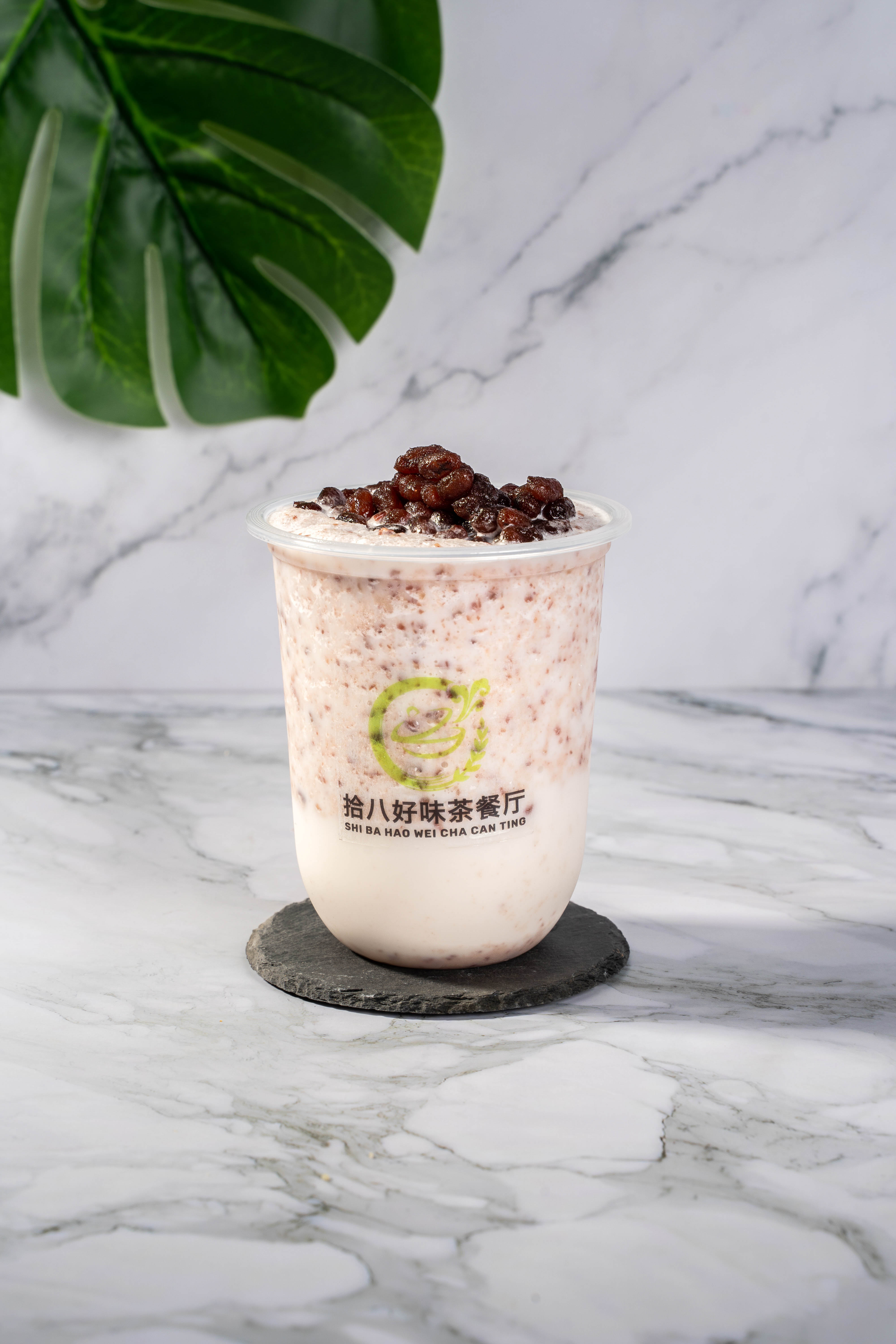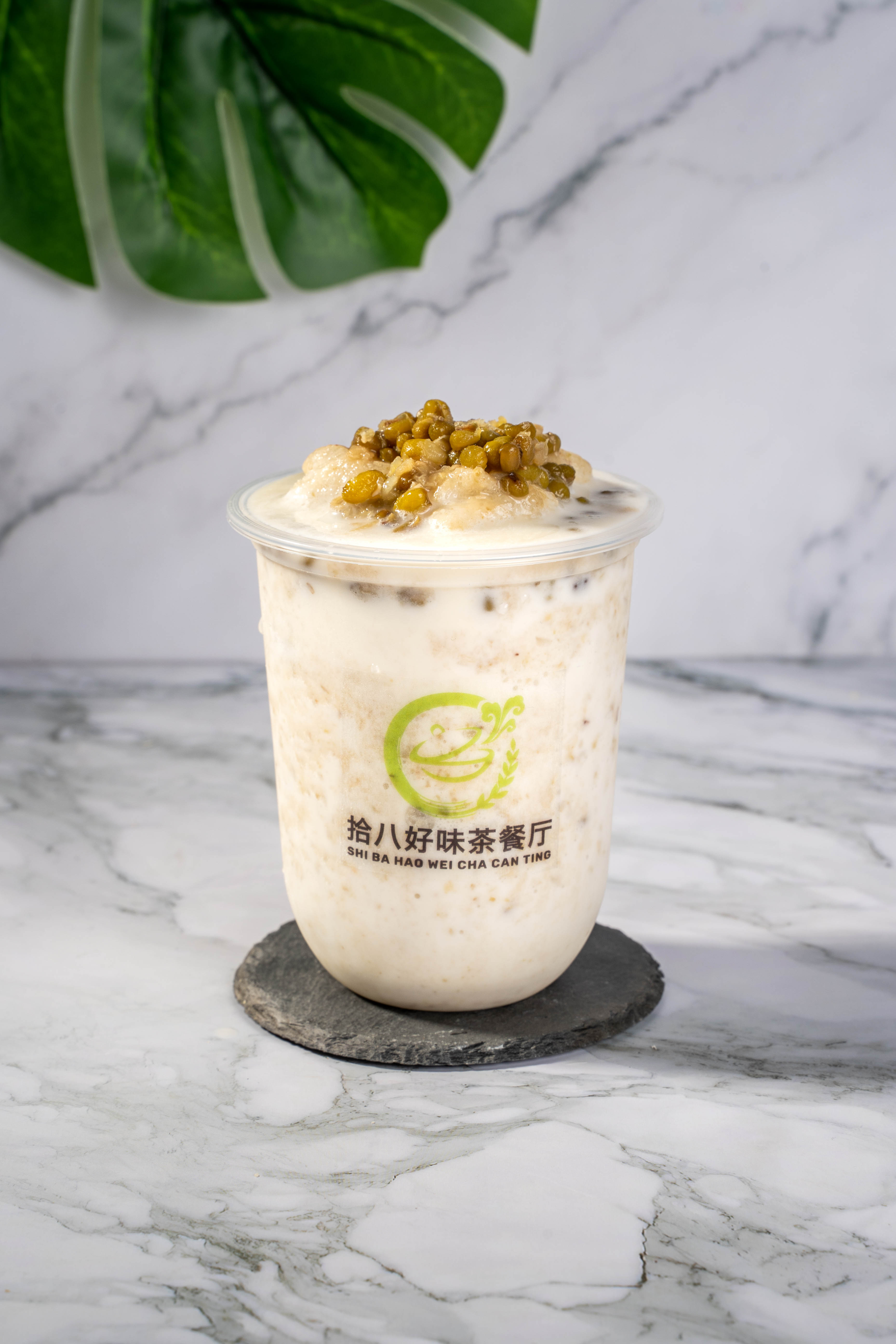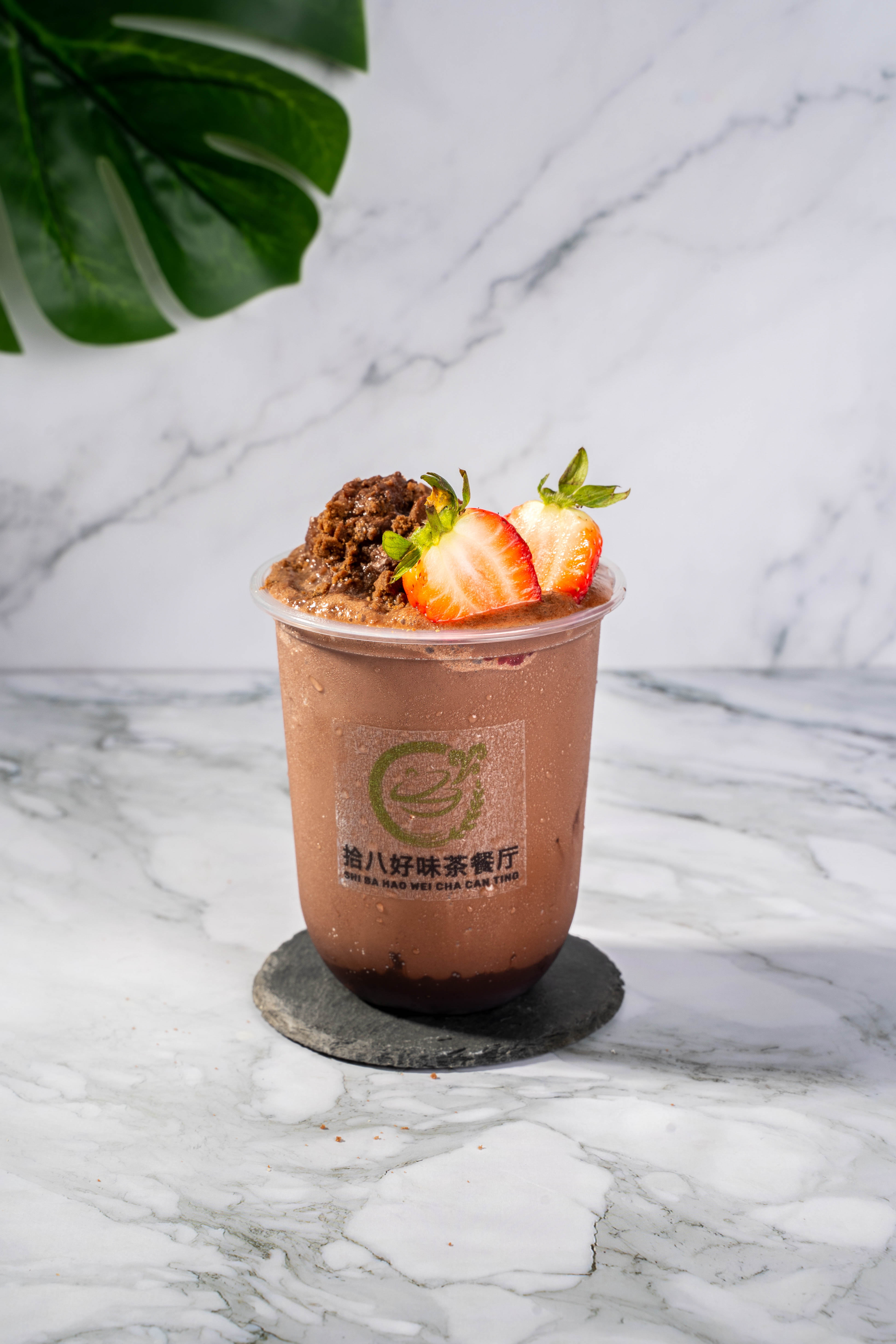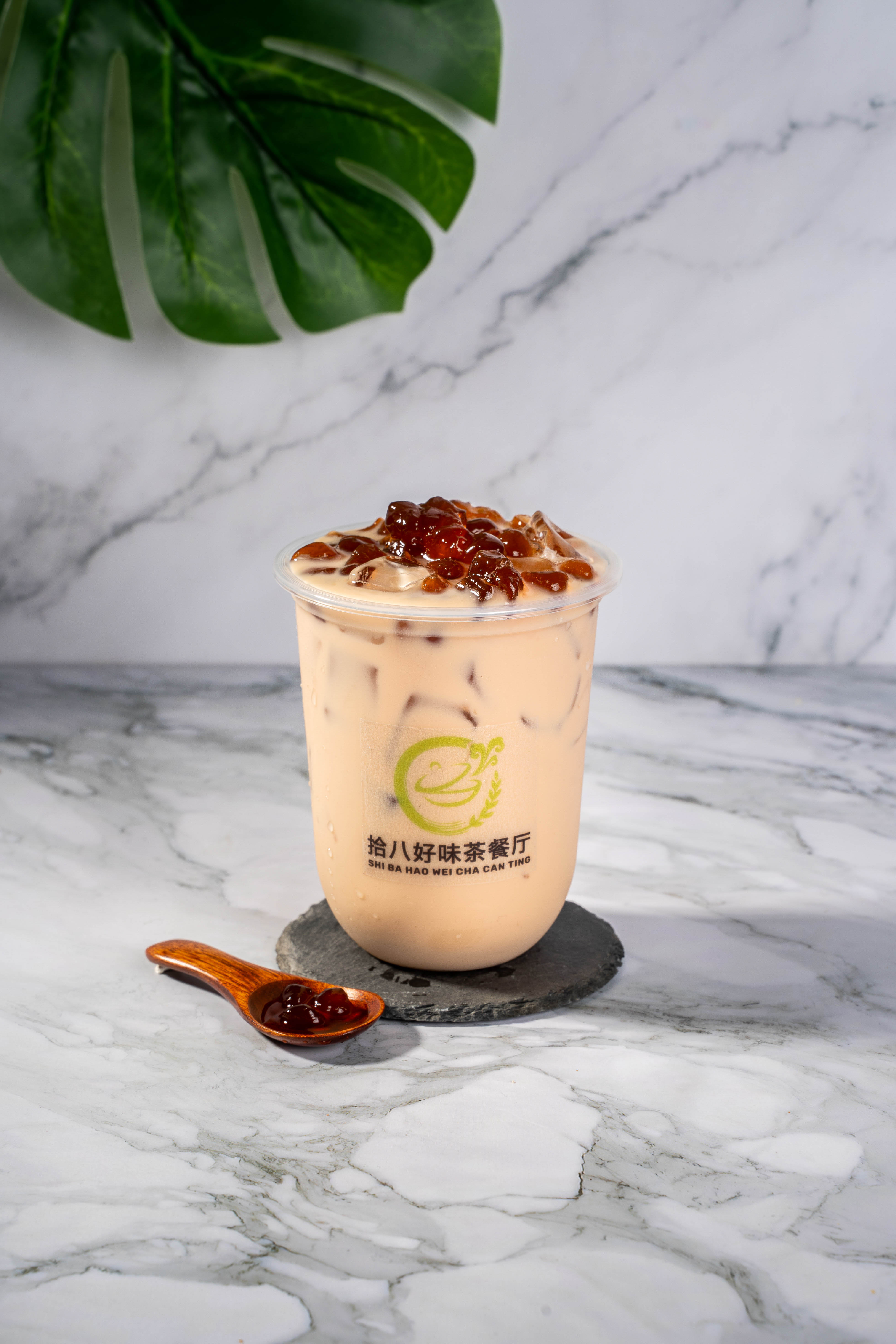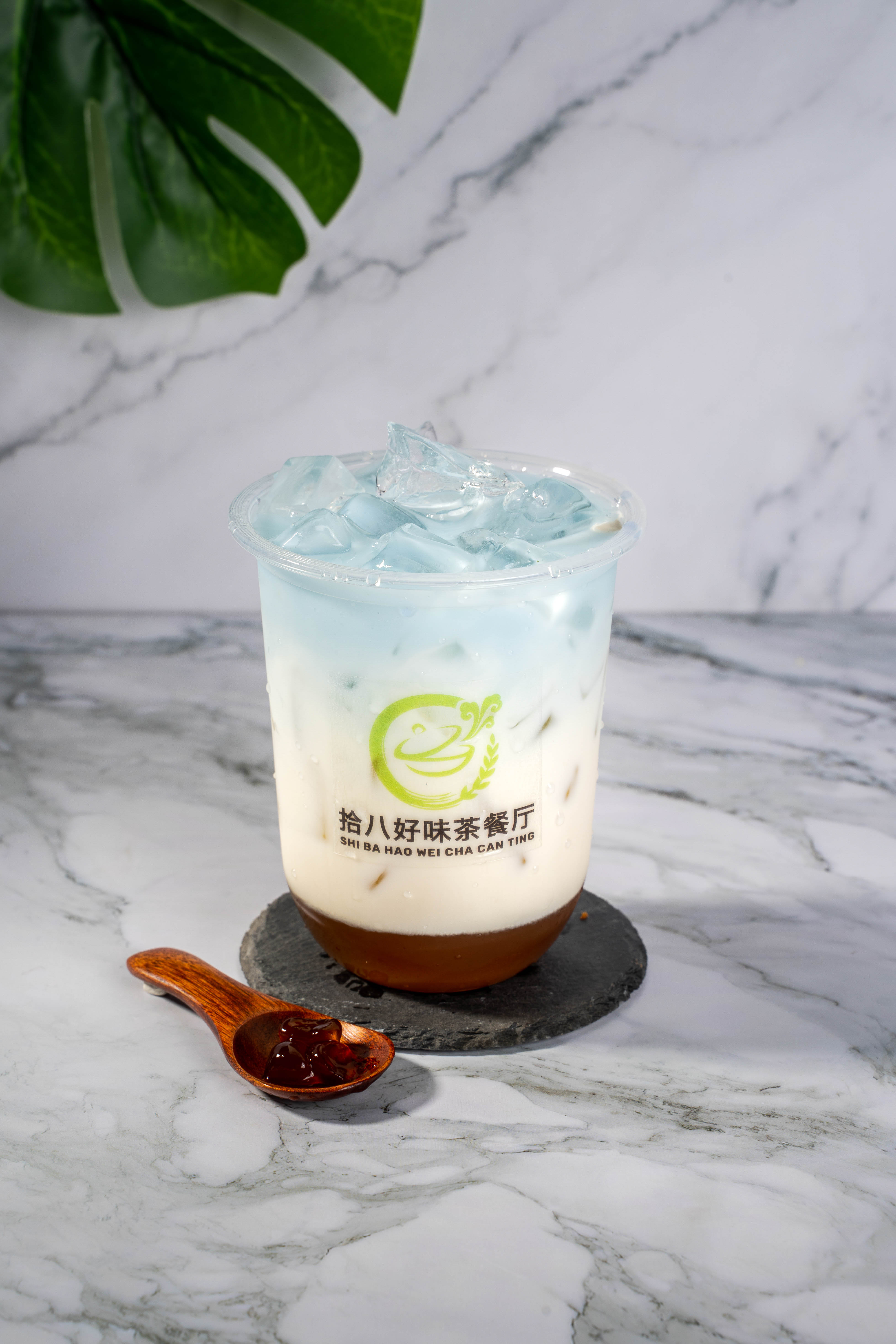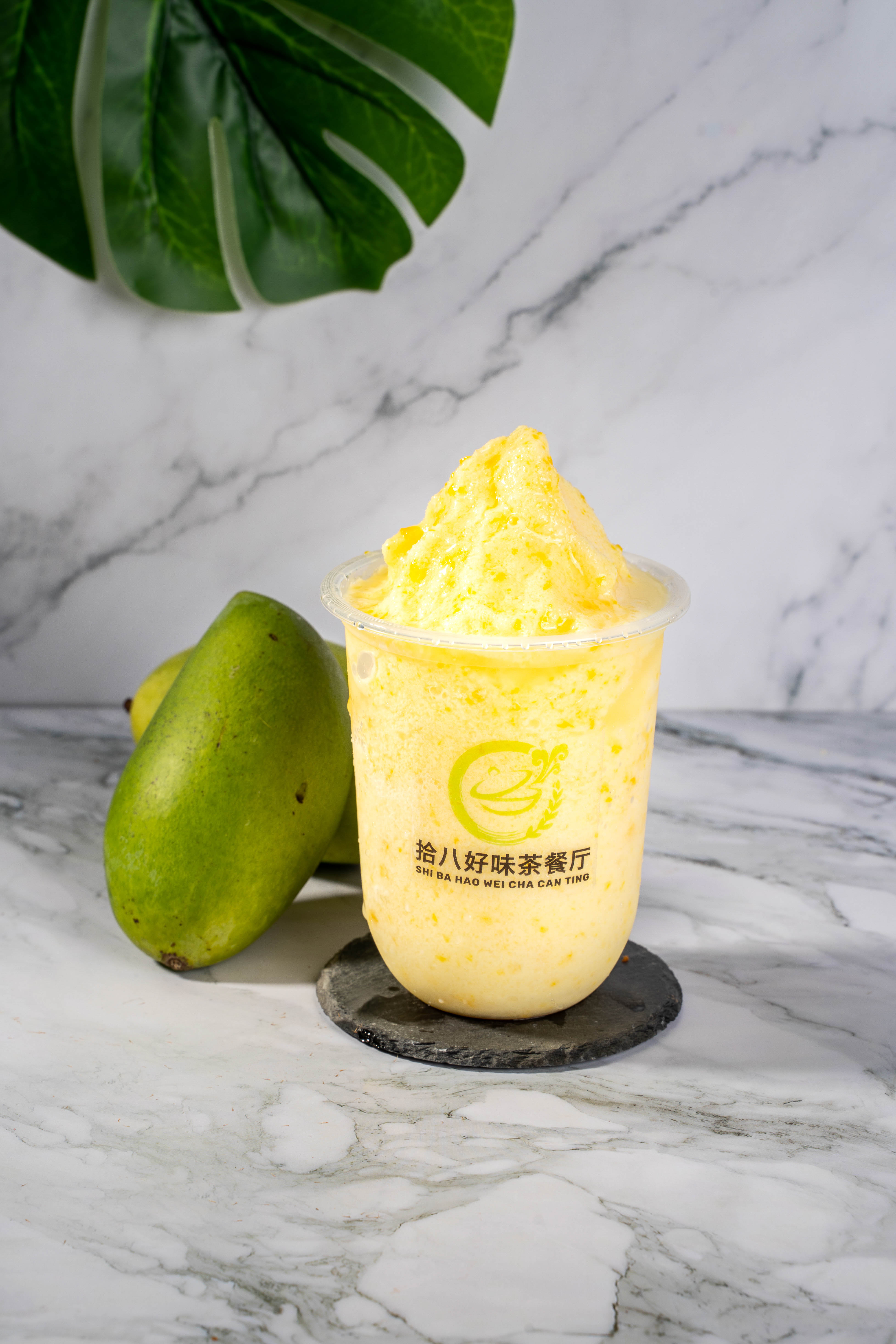 Lusciously creamy and icy beverages include the Genmaicha with Red Bean, Green Bean Milkshake, Chocolate Strawberry Milkshake, Agar Pearl Milk Tea and Jasmine Blue Milk Tea, all satisfying on a hot, humid afternoon. If you love fruity flavours, your best bets include smoothies like the Trio Mango Smoothie.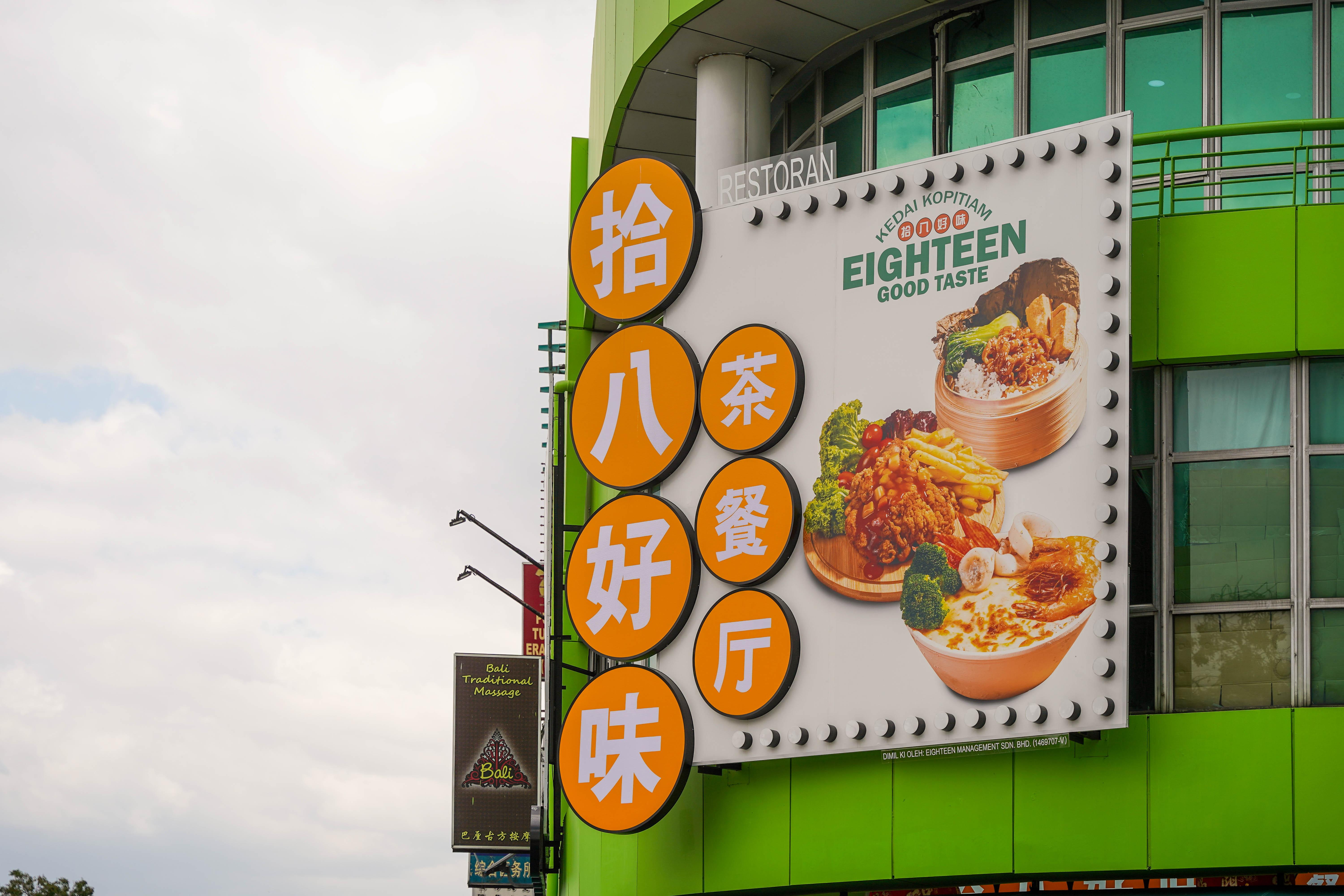 Eighteen Good Taste
No 1-0, Jalan Batu Nilam 5, Bandar Bukit Tinggi Klang, 41200 Bukit Tinggi, Selangor.

Open Sunday-Thursday, 8am-1030pm; Friday-Saturday, 8am-12am.
Tel: +6016-623-2676
Facebook: 
facebook.com/eighteengoodtaste
Driving directions: Click here