With a resilient heart & resourceful spirit, Leen's honours the modern soul of Syrian cuisine in TTDI
March 26, 2023
---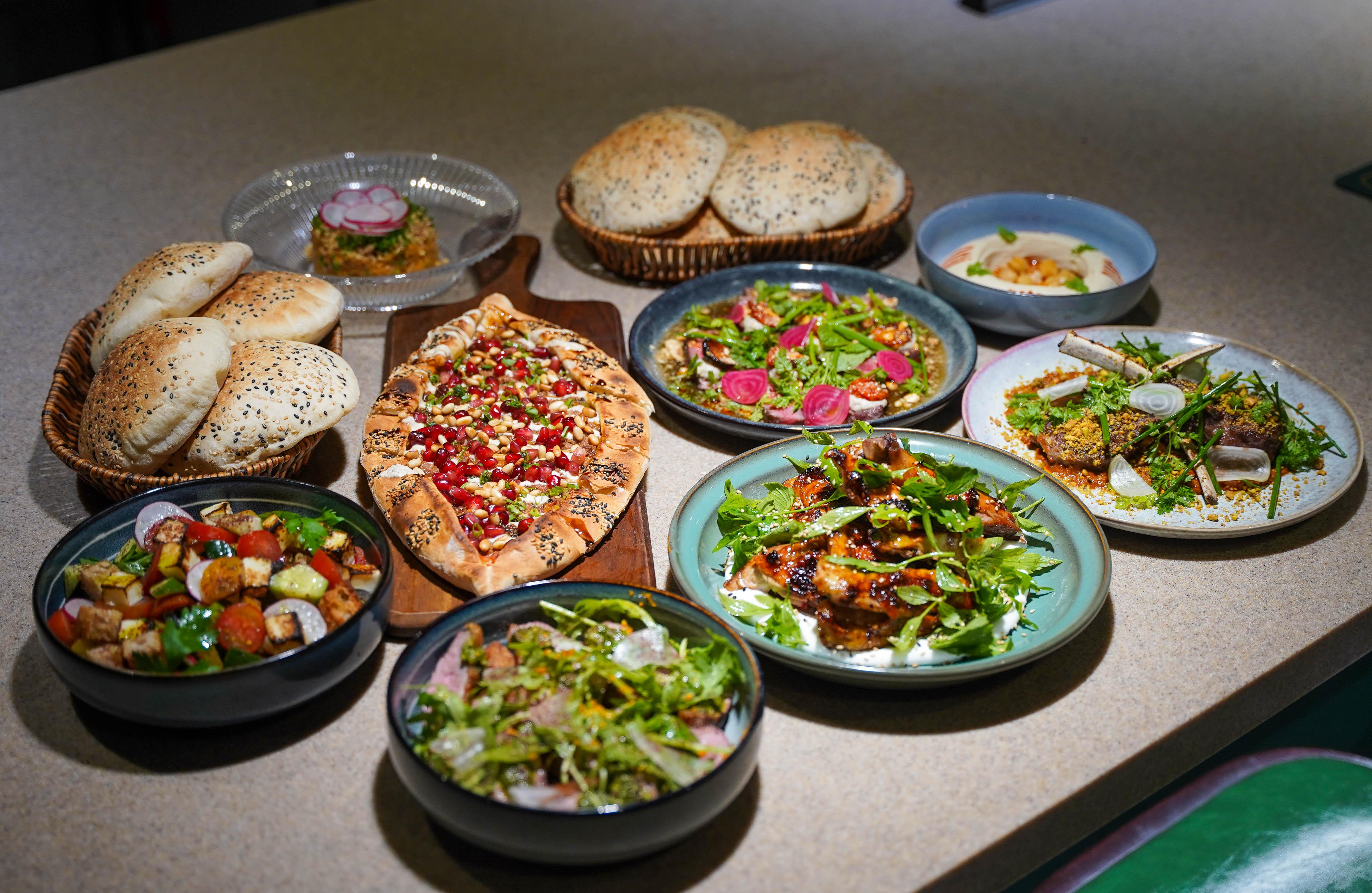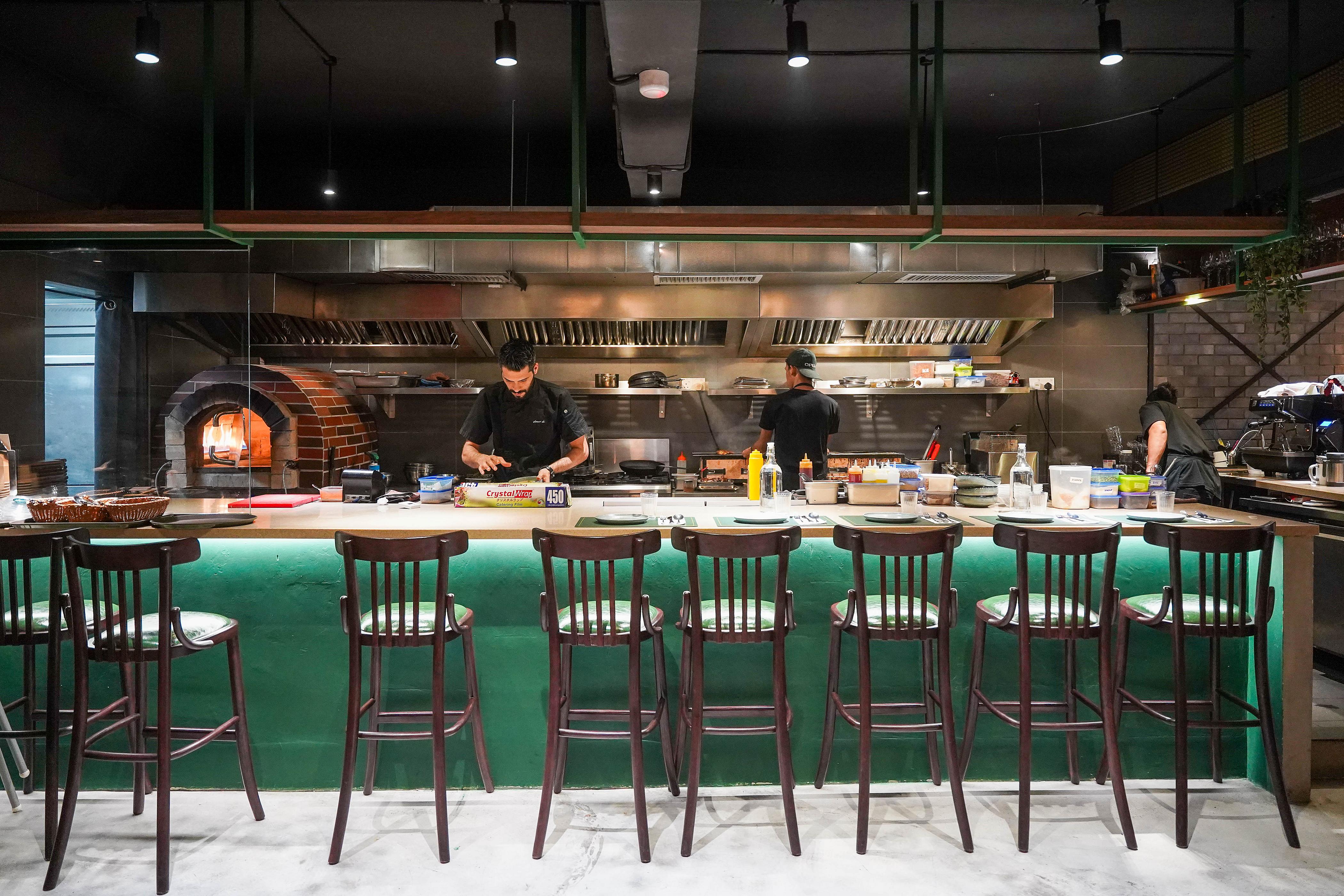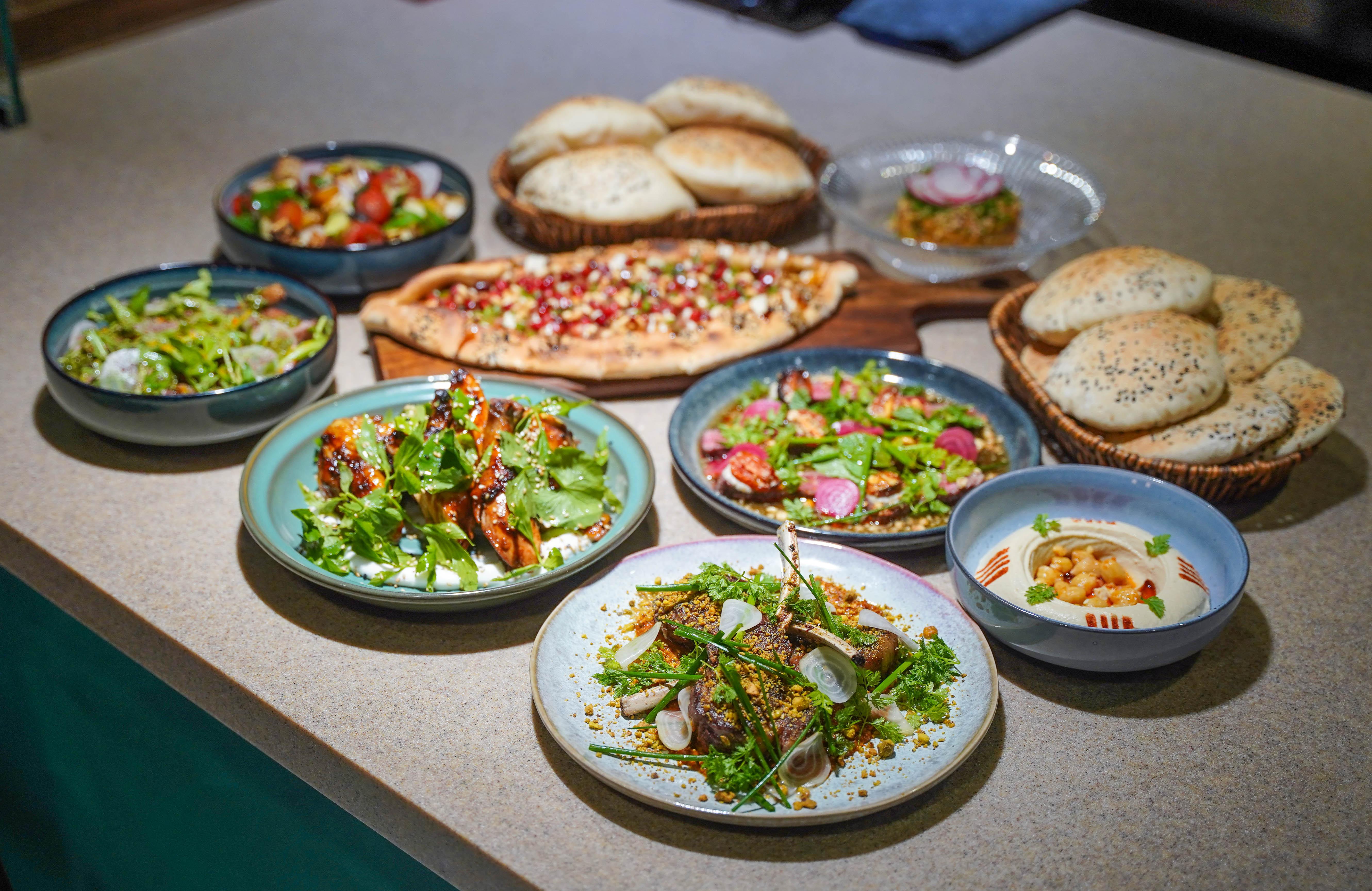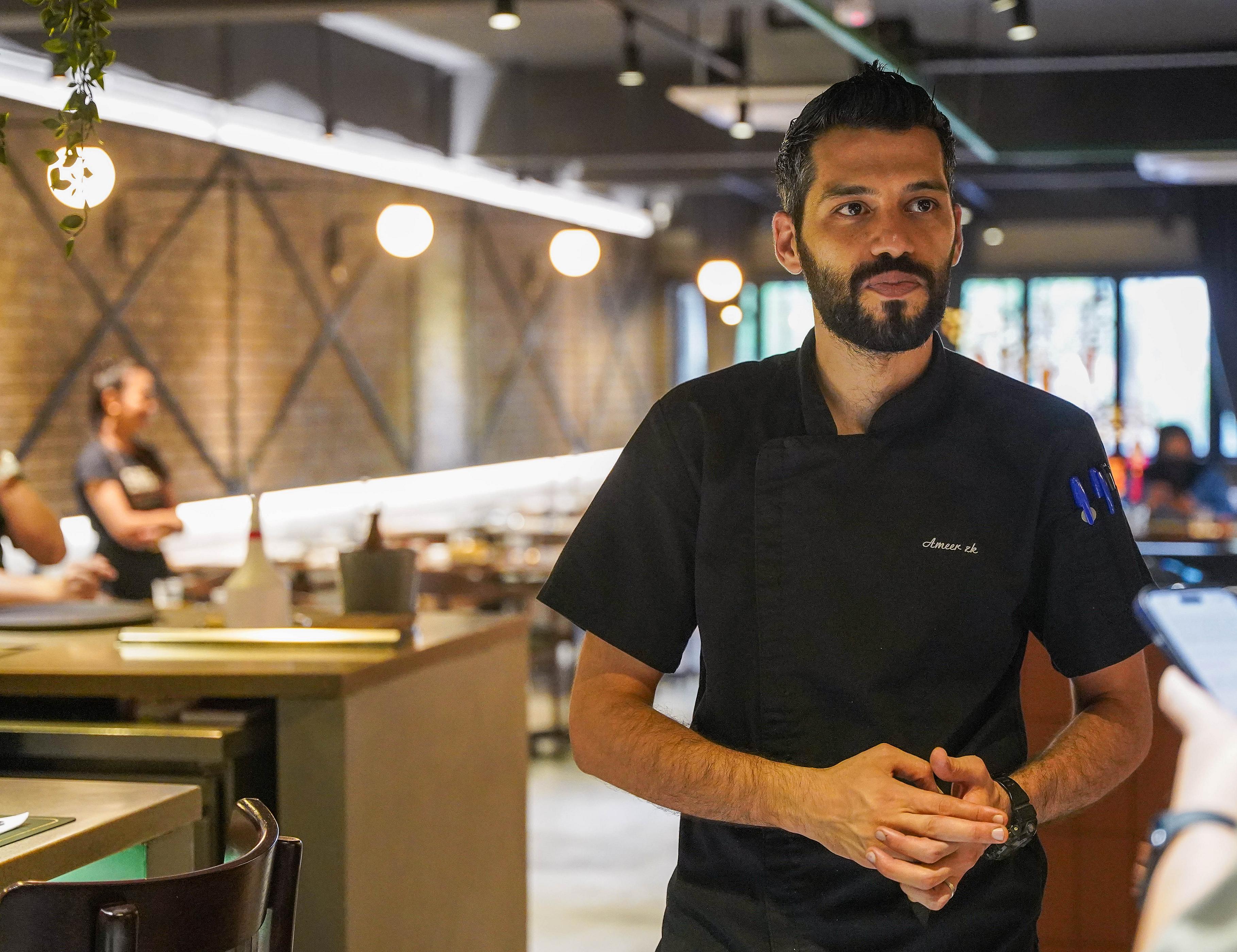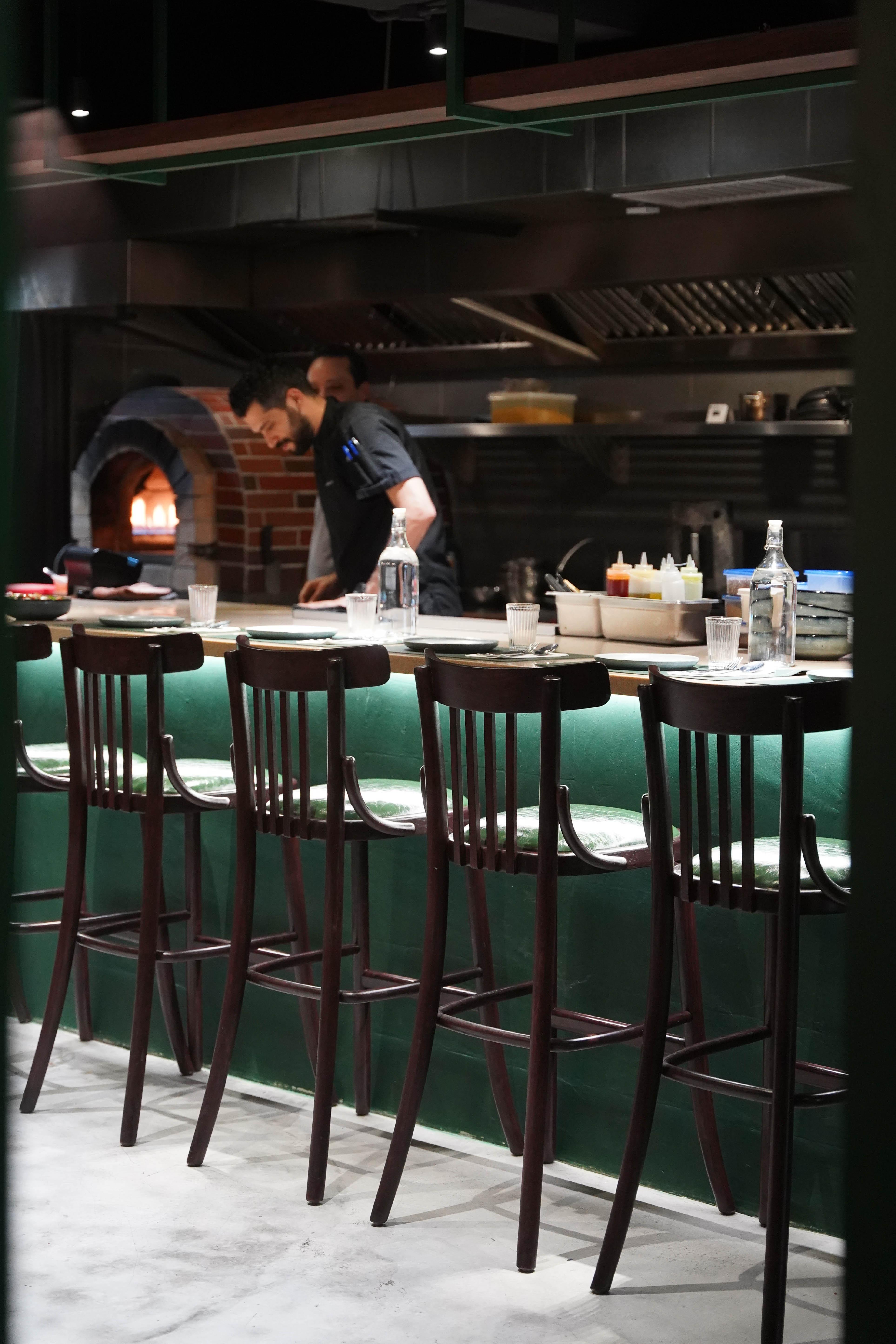 Damascus-born chef Ameer Alzalek hasn't been back in his homeland for a decade. But in his restaurant, he crafts recipes that represent the soul of Syria, revealing the story of its resilient, resourceful people who've rebuilt their lives in faraway places.
It'll be a long time before most of us have the chance to travel to Syria, which has been overtaken by conflict since 2011. 
That's part of why Leen's in Taman Tun Dr Ismail is a special destination - it affords a rare glimpse into a cuisine with its own character within the class of Middle Eastern cooking, with sharpness and subtleties that reshape familiar fare, spanning hummus laced with Syrian olive oil to the Arabic equivalent of steak tartare. 
The liveliness of Syria's food is embraced in the words of the country's premier poet, Nizar Qabbani, who wrote longingly of prickly pears, quince jams, blackberries, peaches and pomegranates, green plums and green almonds, the sacred herb of tarragon and clouds of cloves and cinnamon.
Ameer reimagines Syrian comfort food from the perspective of a contemporary, cross-cultural chef, recreated with layers of vibrant flavours and vivacious textures - wagyu beef with eggplant puree, hazelnuts and spiced oil; lamb with muhammara and pistachios; prawns with dukkus and tomato water.
Ameer - a gentle, gracious chef - says he'd rather not talk about himself, preferring his fare to speak for itself. But he's fast to credit his peers who've inspired him, from fellow Syrians working in kitchens in Dubai to Malaysian colleagues who've helped broaden his horizons.
If you respect thoughtful, perceptive cooking that explores fresh territory with elegance and enthusiasm, regardless of provenance or citizenry, Leen's is a restaurant worth honouring.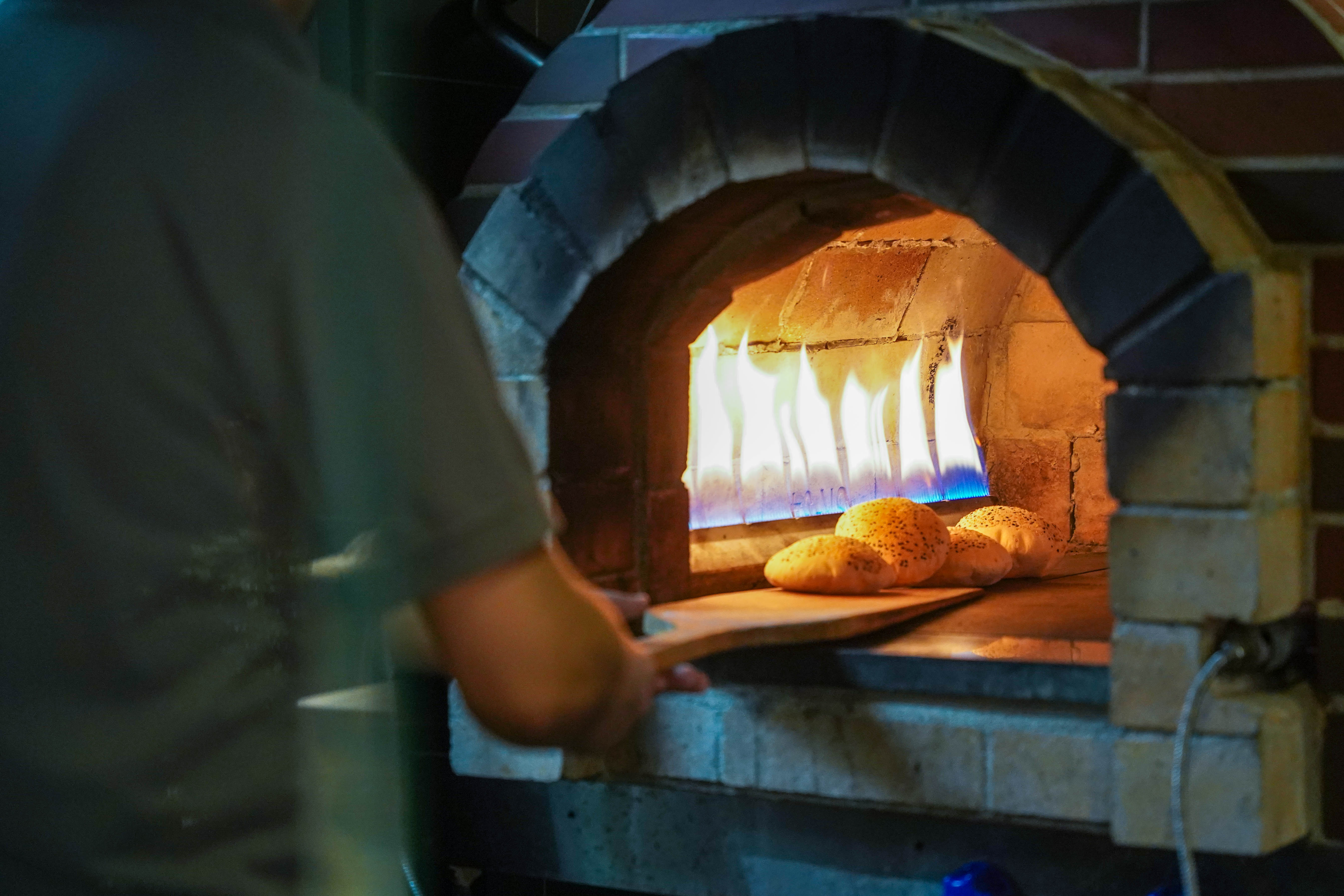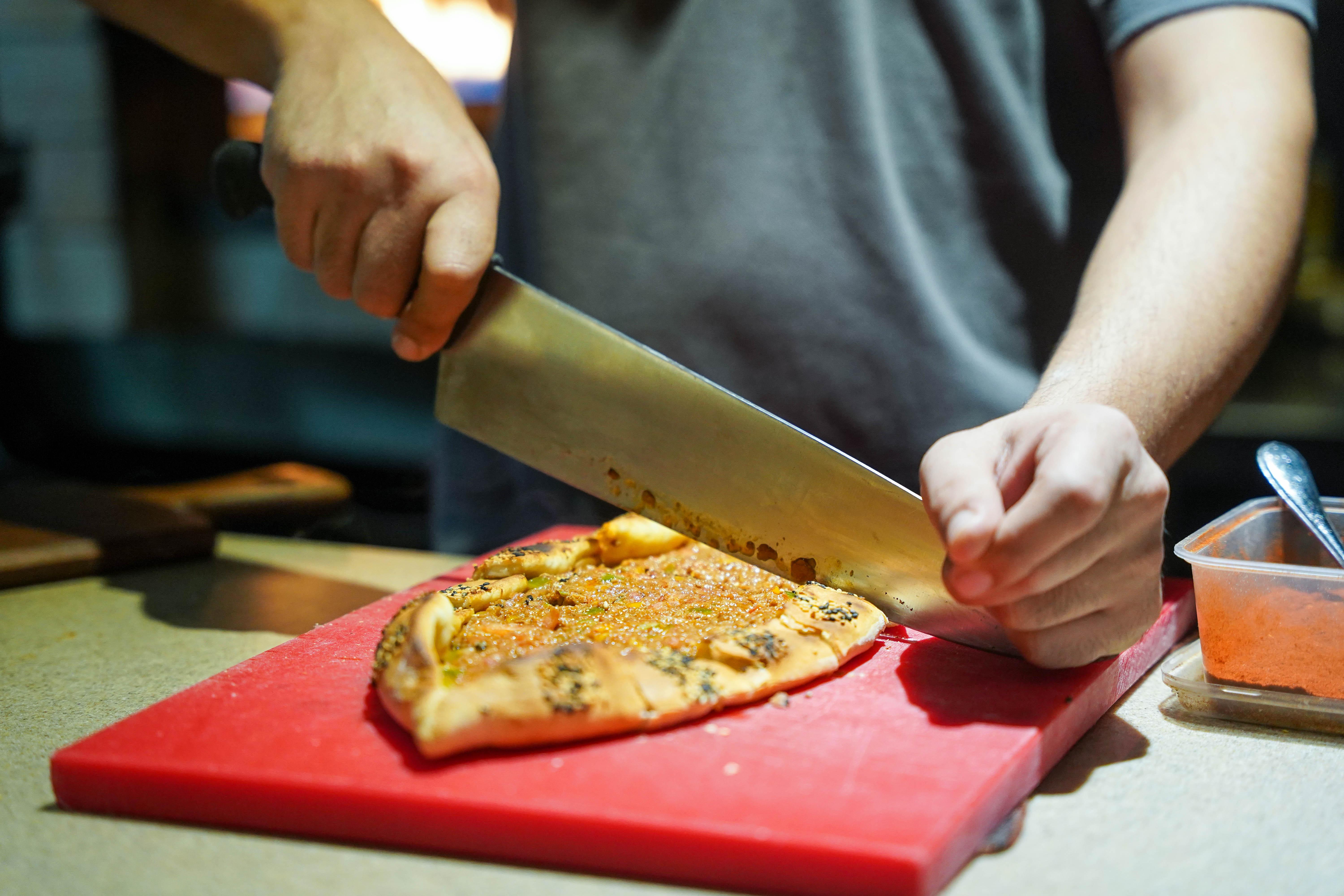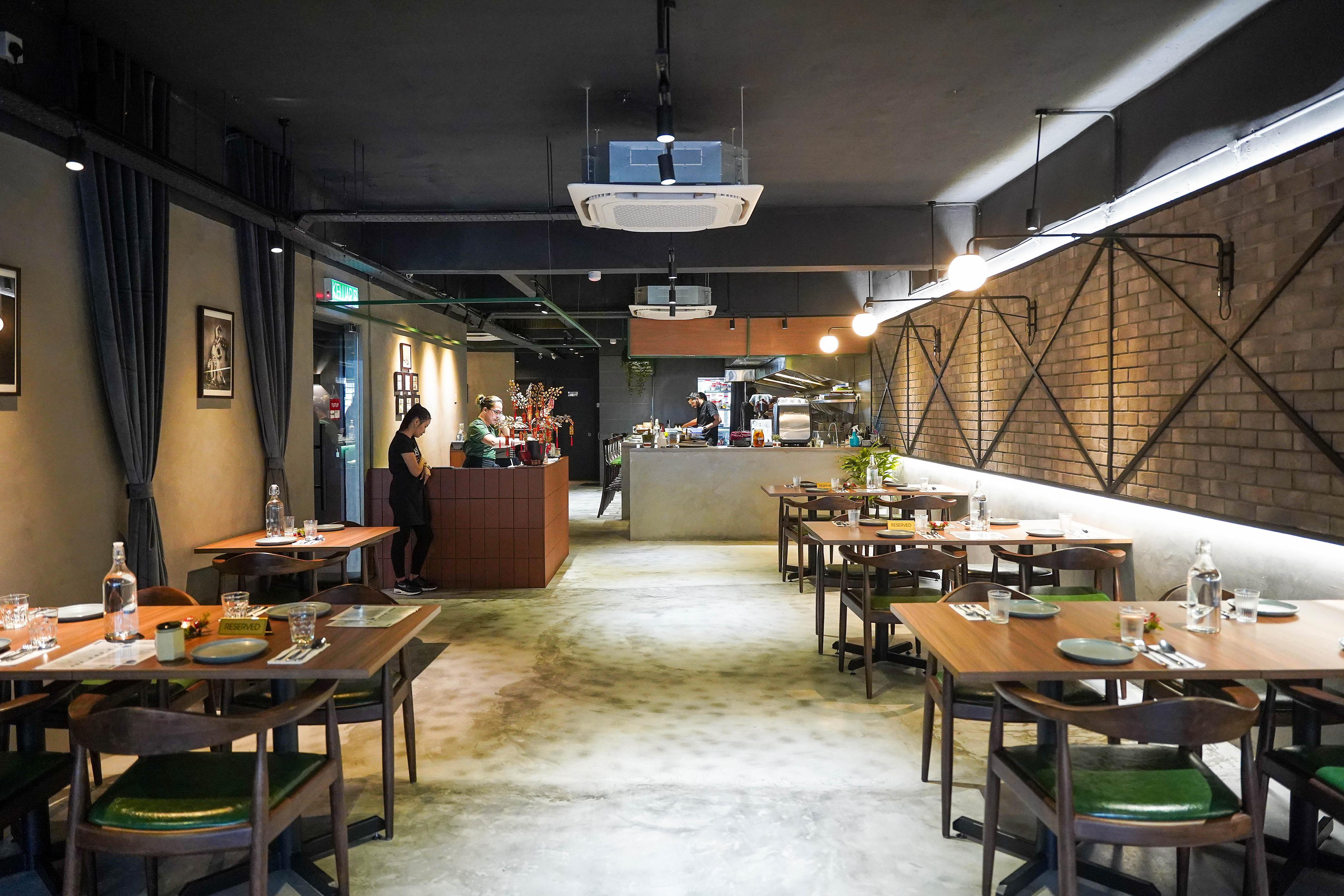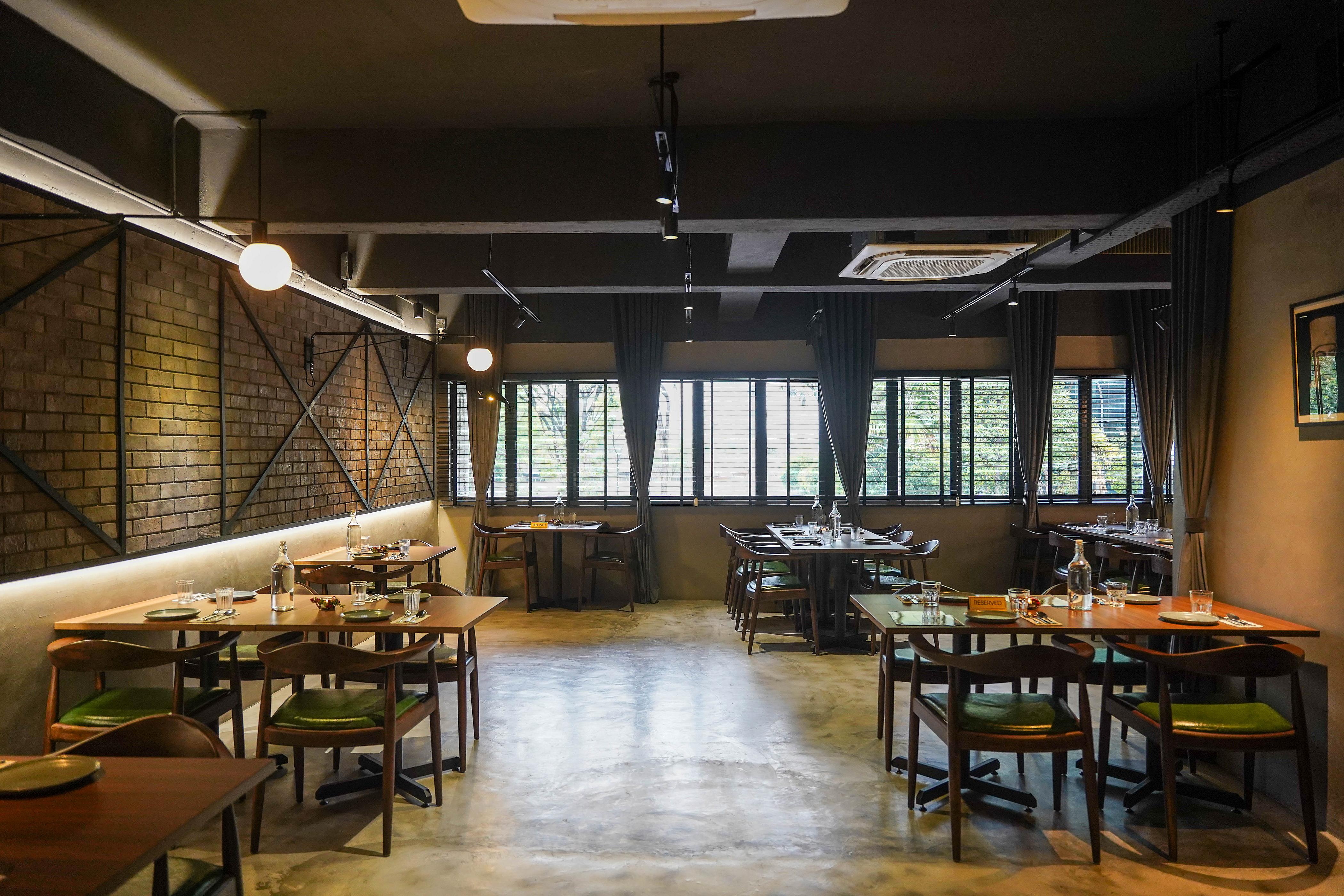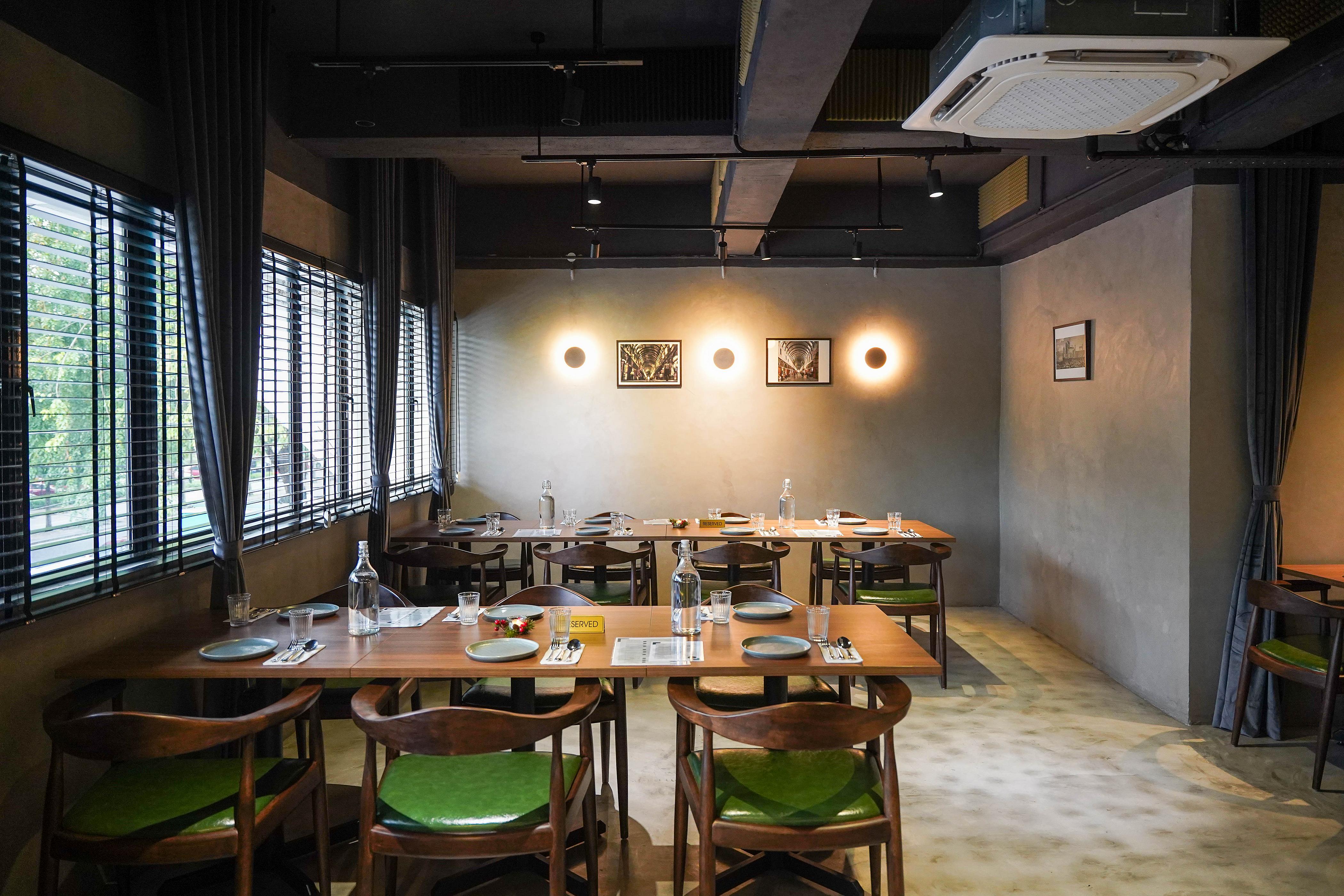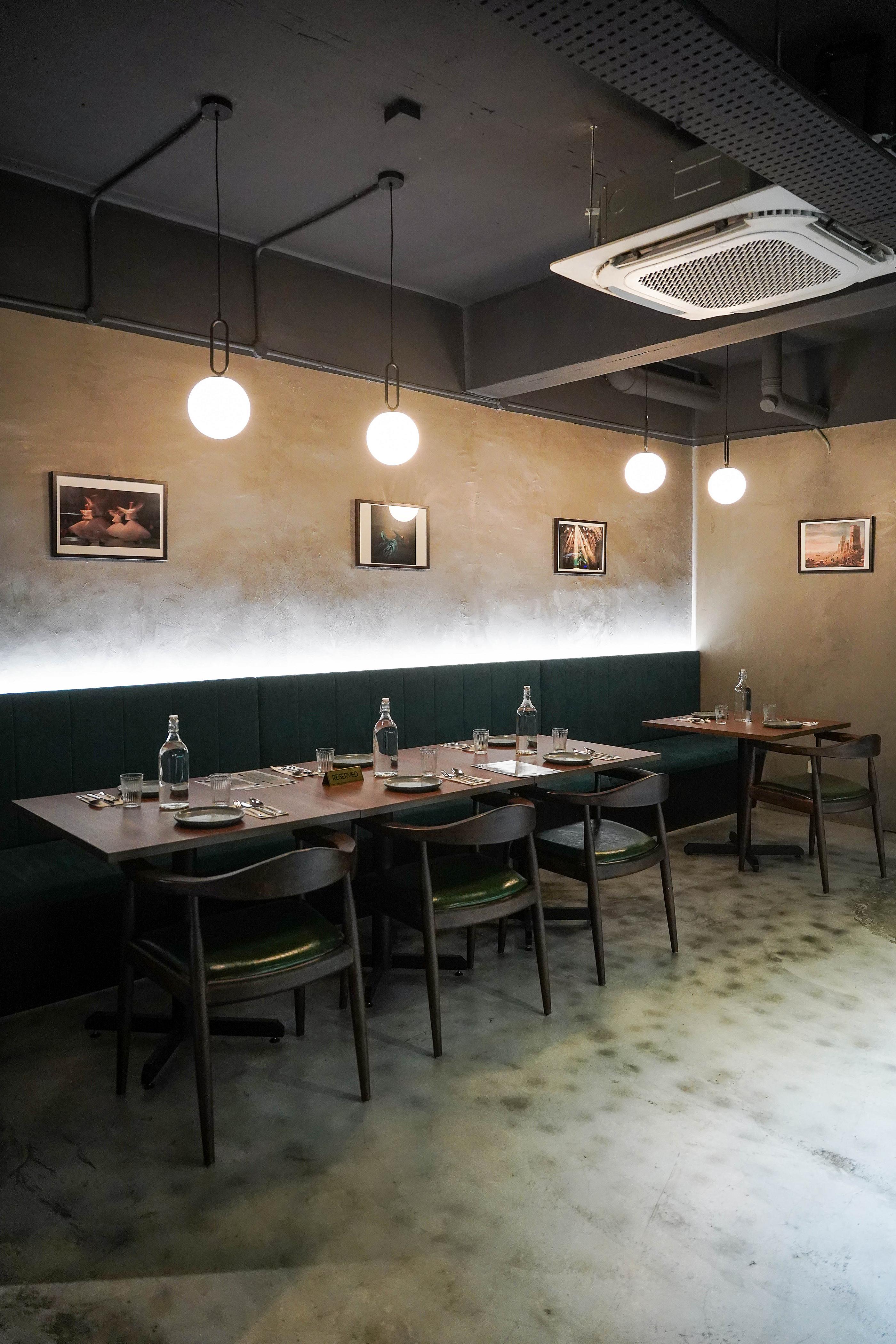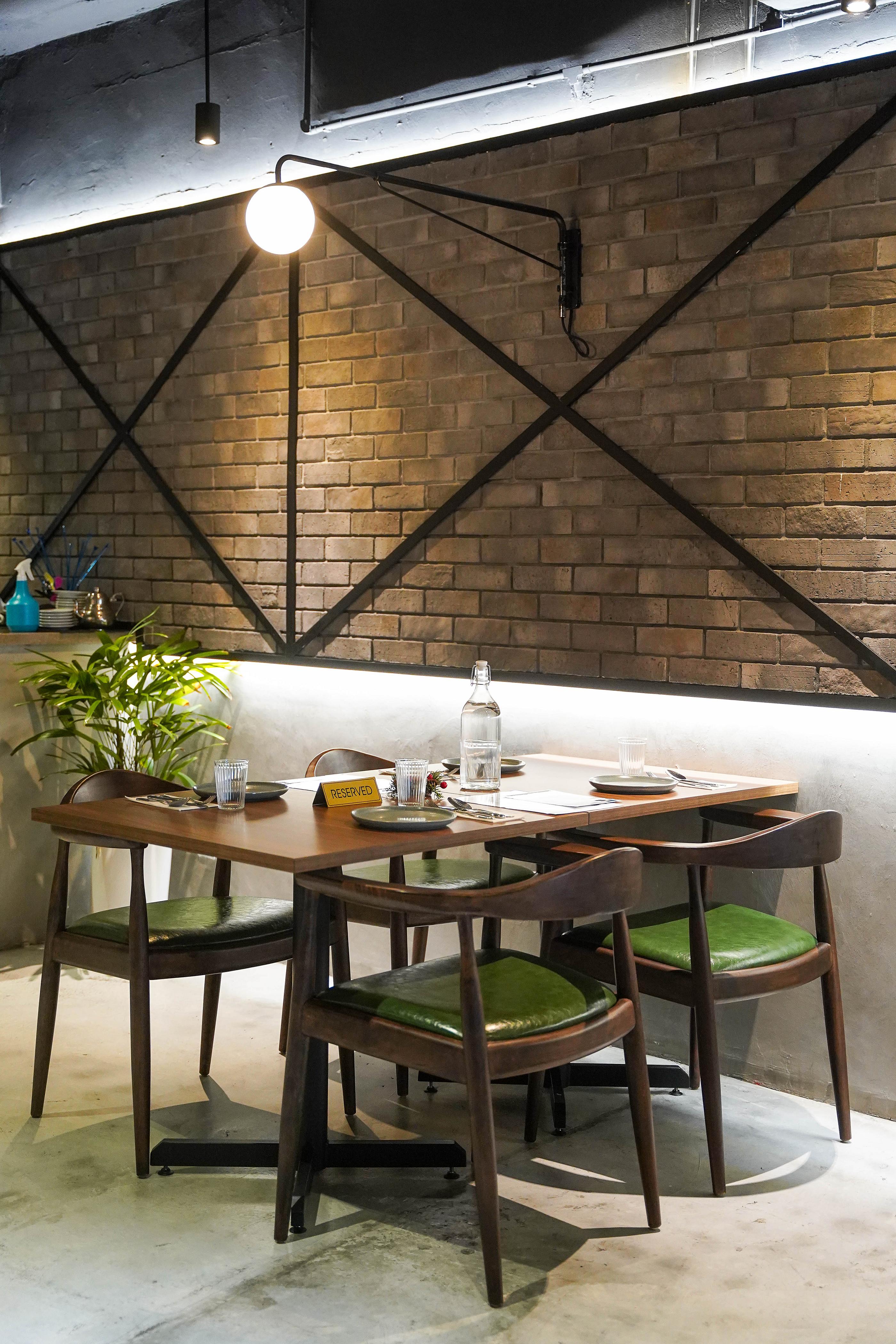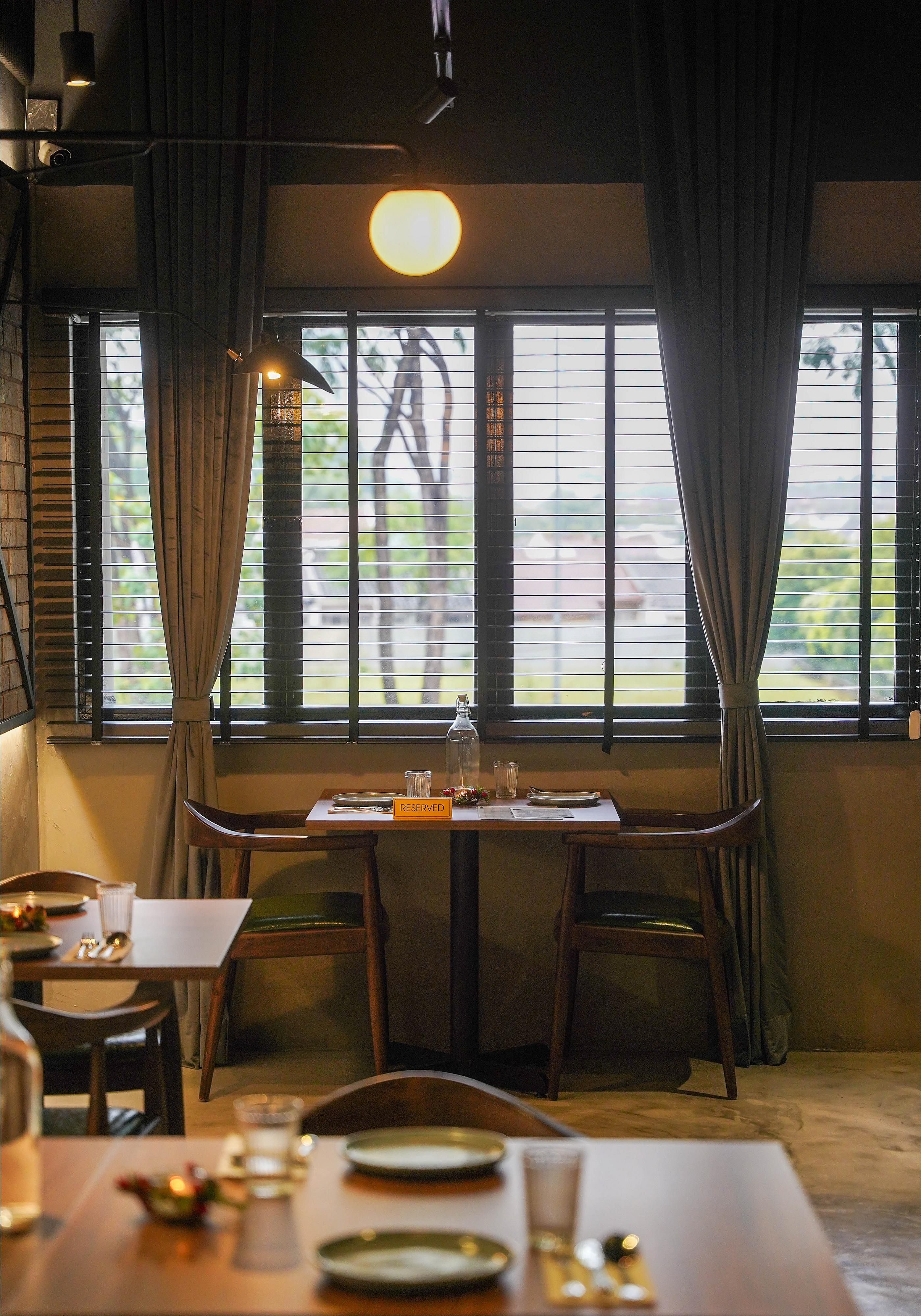 Each evening, Leen's comes alive with laughter and conversation, reverberating through a spacious restaurant where everyone feels comfortably at ease. 
Many customers covet seats at the chef's counter, warmed by the heat of the brick oven where puffy, pillowy Arabian bread emerges. It's also where the intricacies of Leen's produce and preparations are unveiled, where meat is seared, vegetables are sliced, spices are scattered.
We love the tables by Leen's windows too, overlooking the neighbourhood as the sun sets, as dusk brings us one of KL's most delightful dinners, quite unlike any in other Mideast eateries.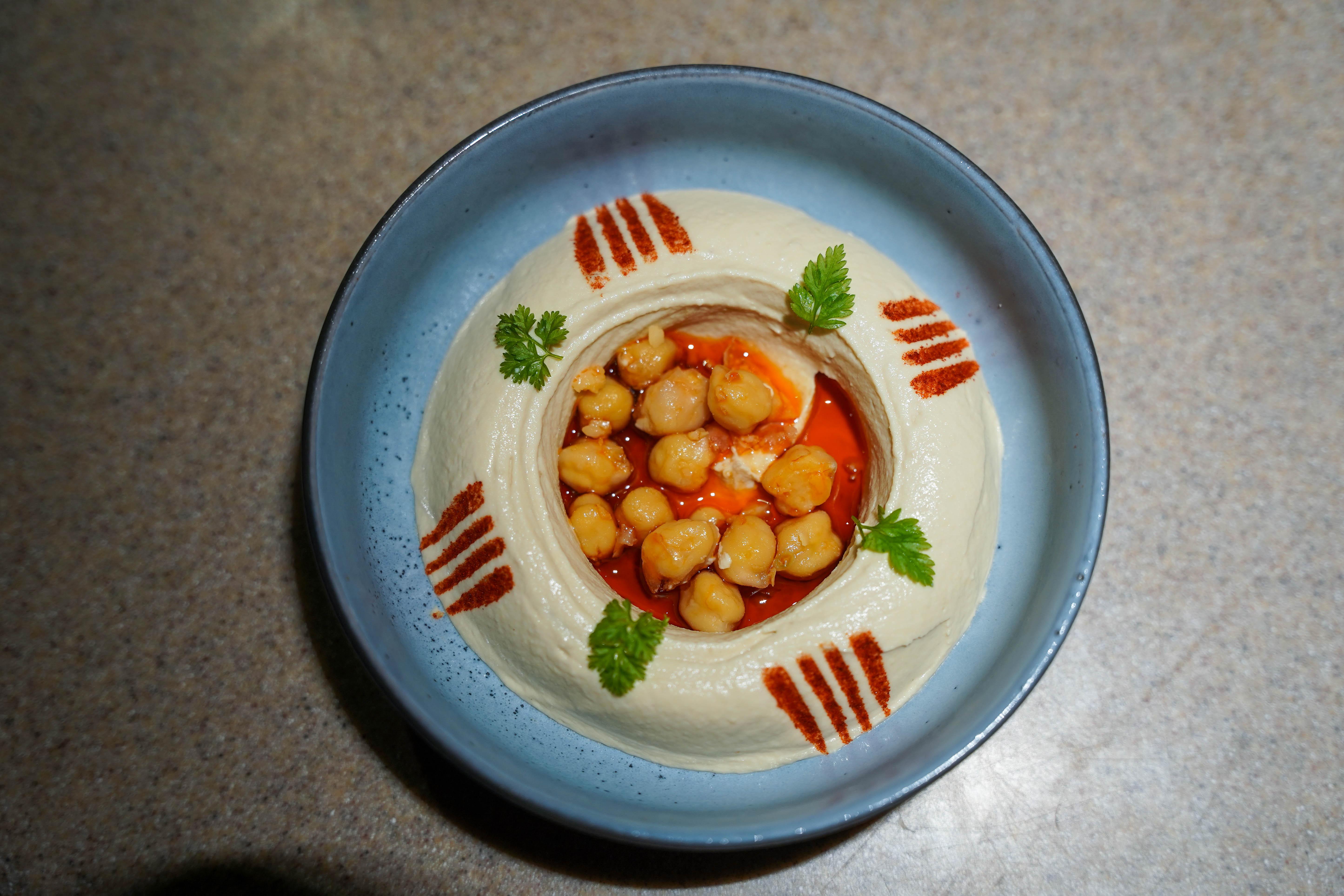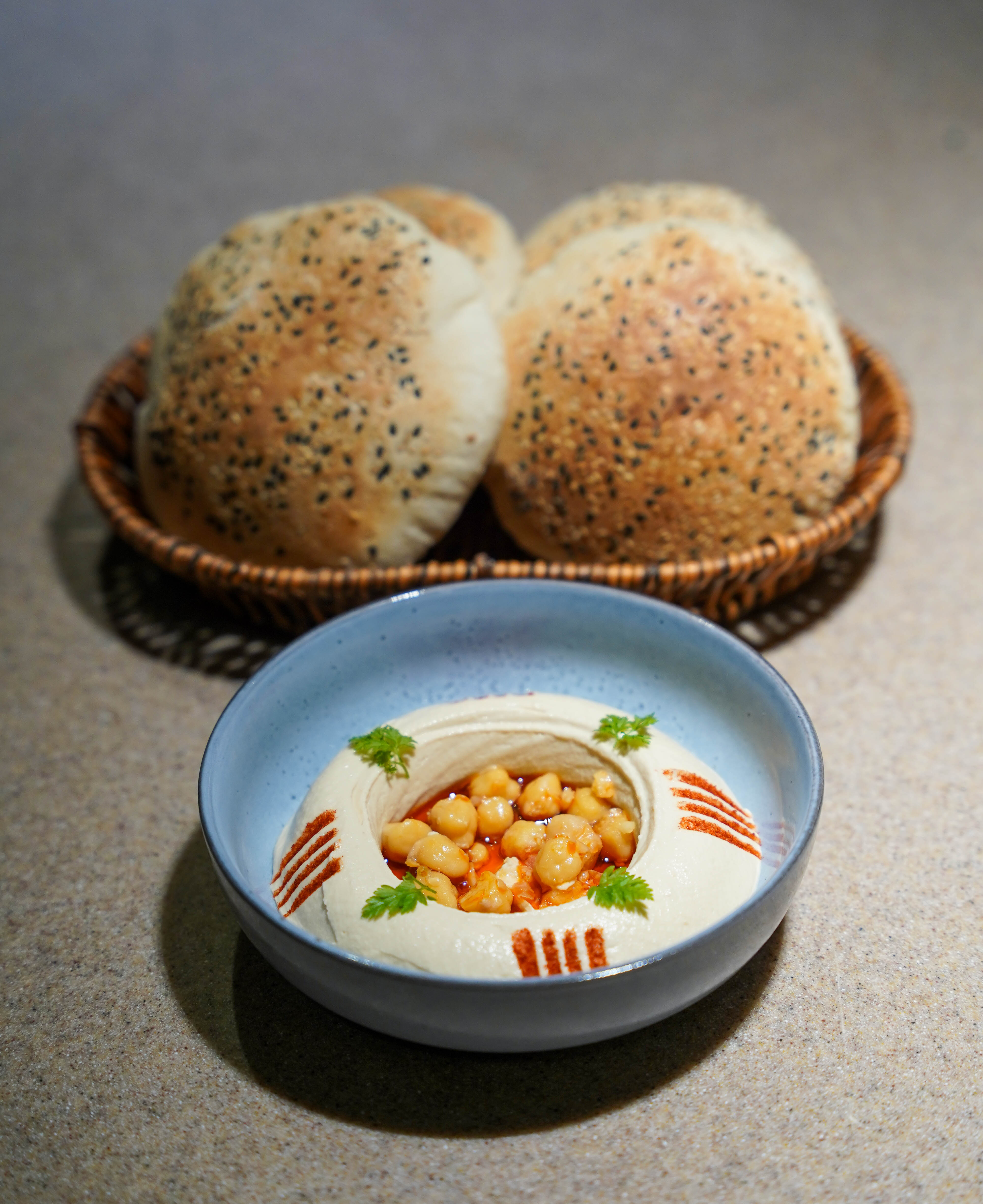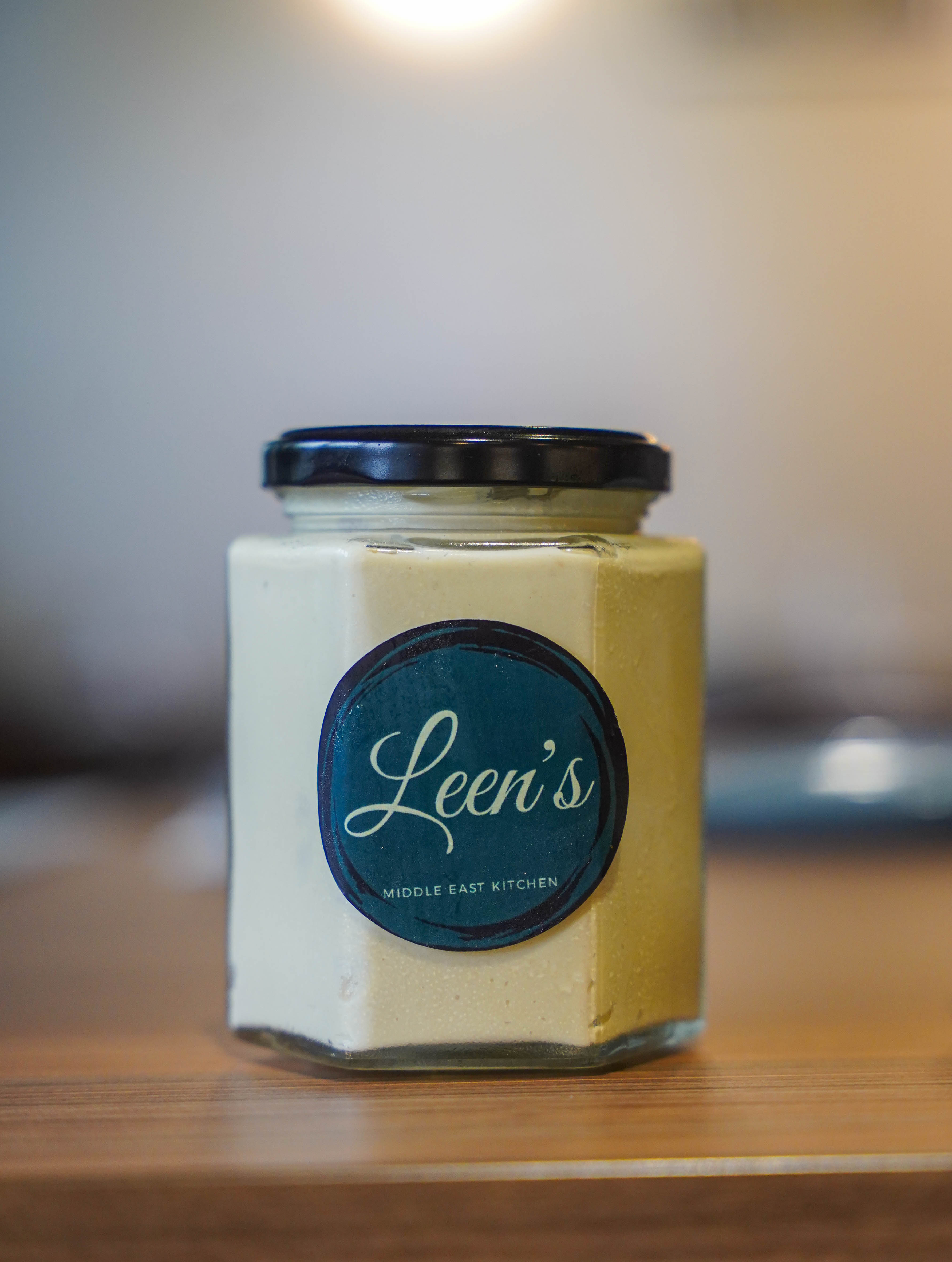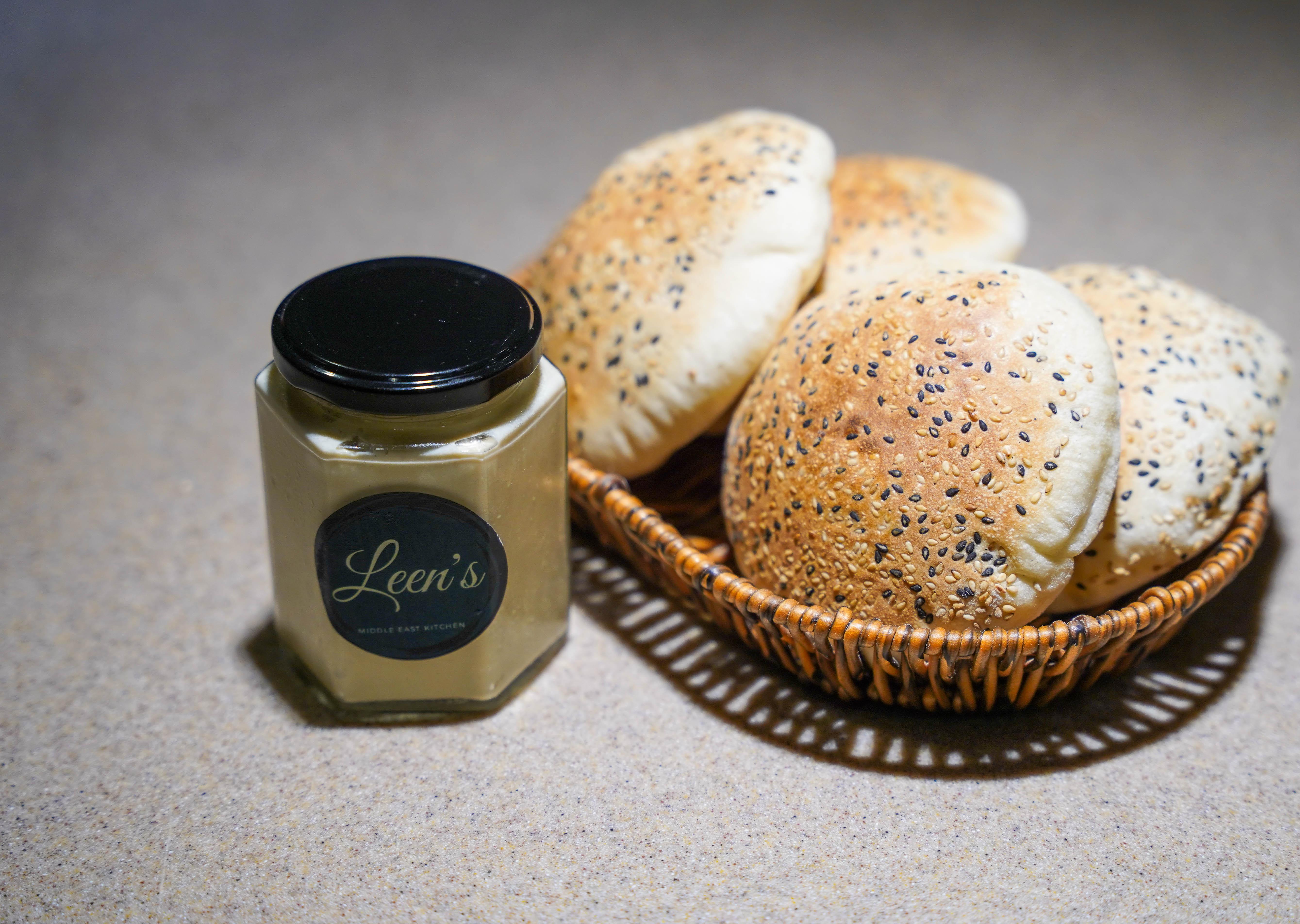 Practically every patron has raved about Leen's Smoked Hummus (RM28, served with fresh, fluffy-hot Arabic bread to scoop up the spread), for undeniable reason. 
It's all true - this is the city's most addictive hummus, a thick, smooth blend of mashed chickpeas and tahini, topped with whole chickpeas, paprika oil and Leen's secret weapon - an infusion of charcoal-smoked Syrian olive oil that lends a pronounced sultriness, a surprisingly delicious depth to elevate what looks like conventional hummus.
Beginning this month, Leen's basic hummus is also available to take home, at RM30 for a jar and four pieces of Arabic bread. Bring the jar back to Leen's to get a hummus refill for RM25.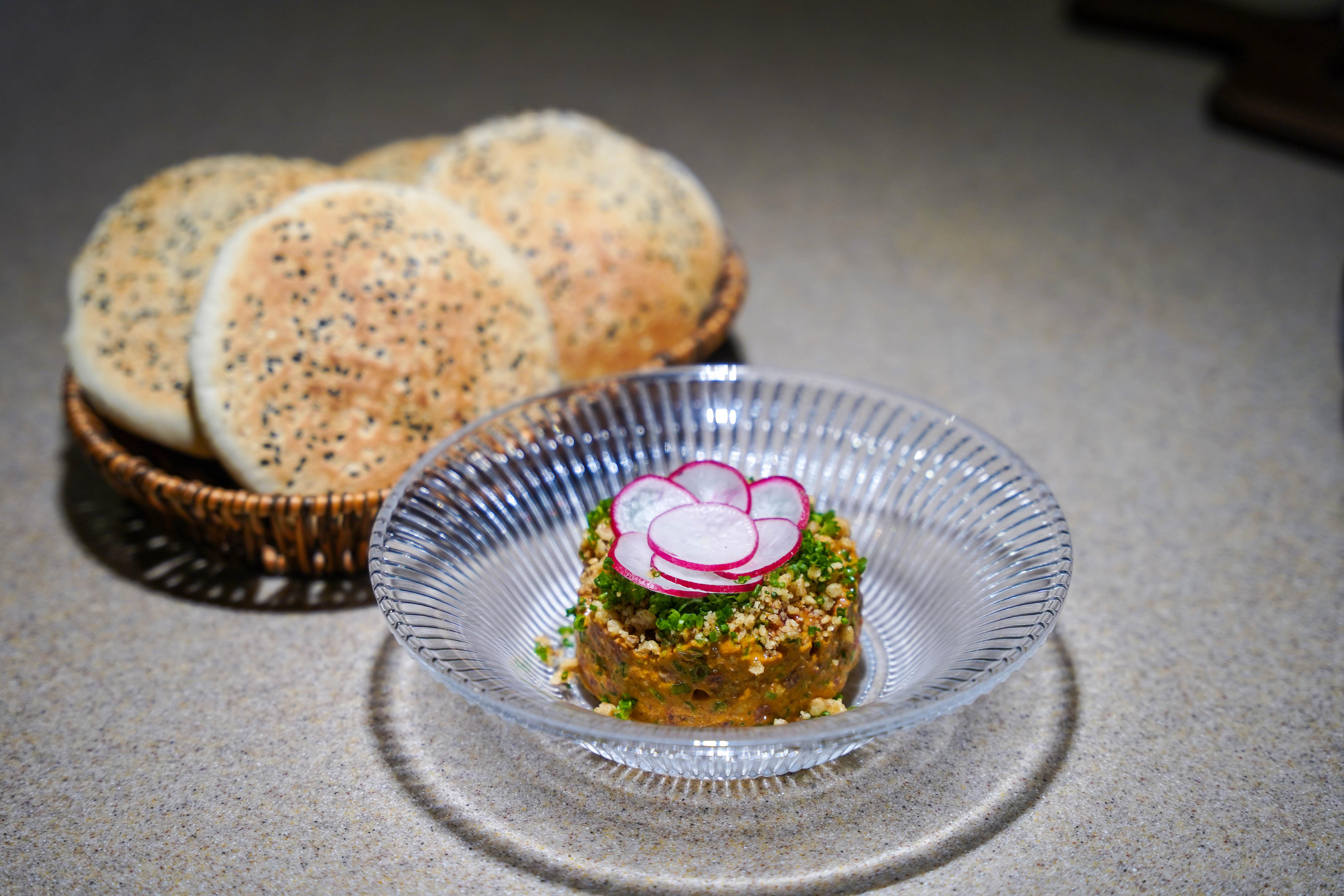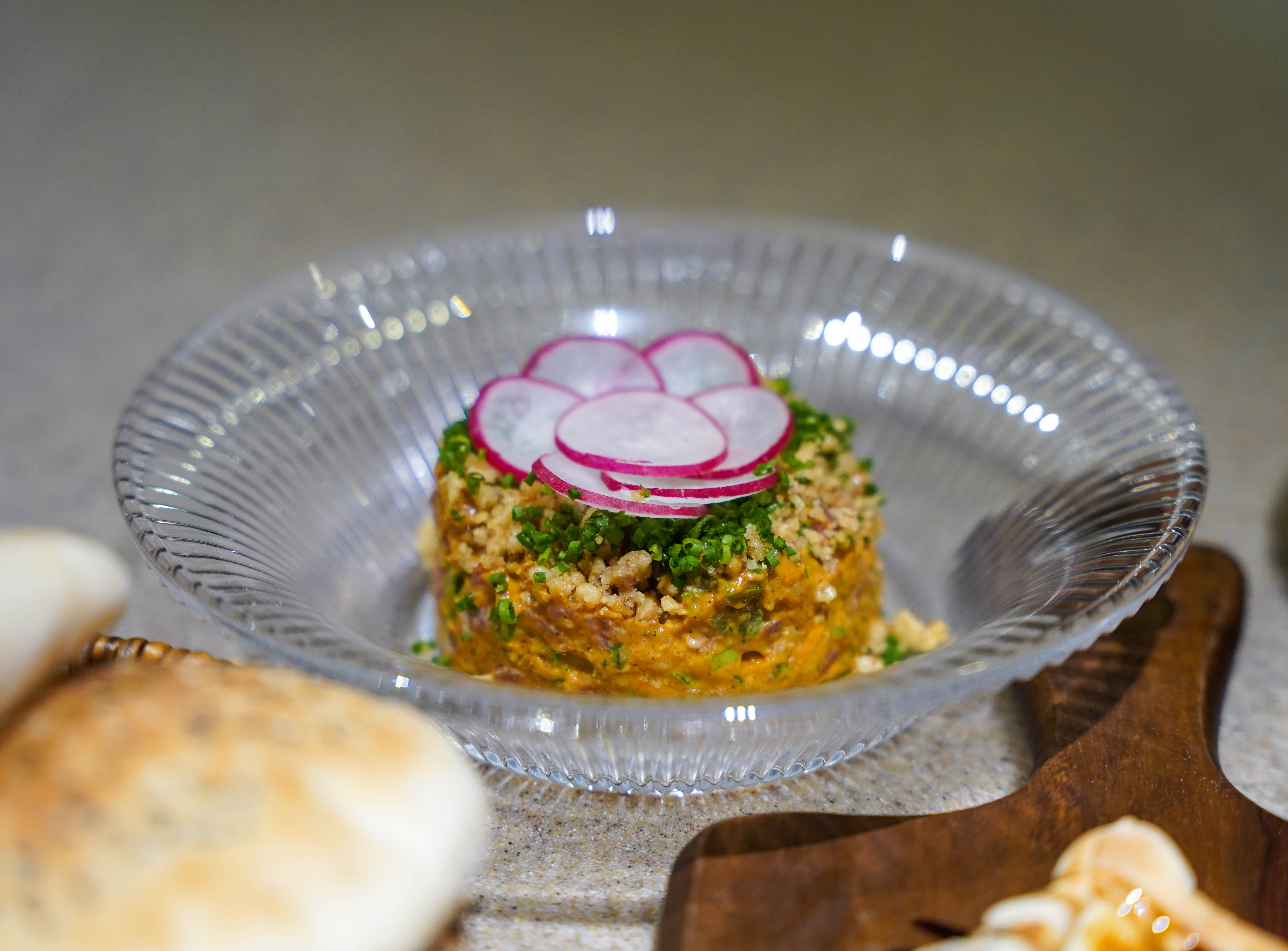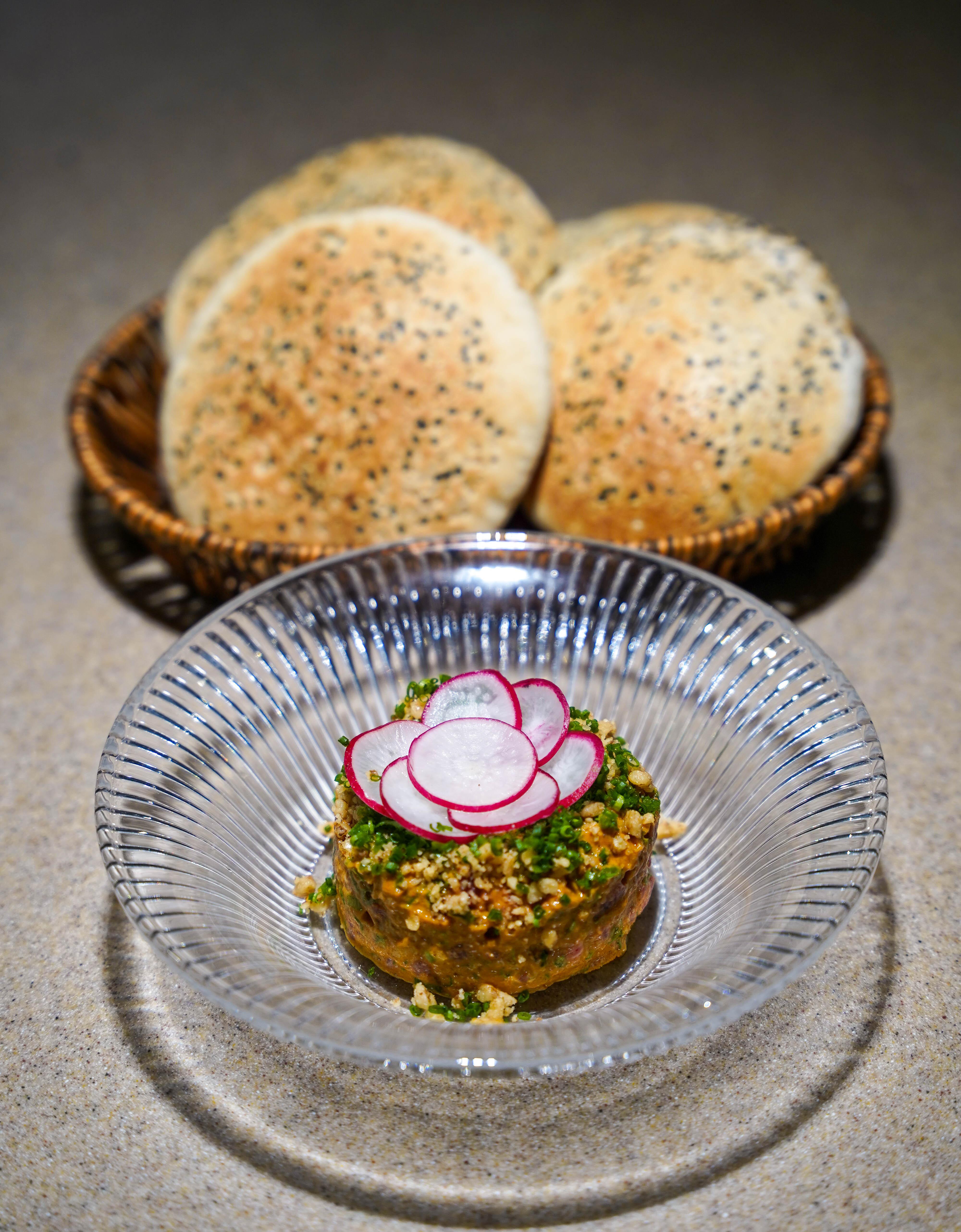 Leen's Beef Kofta Tartare (RM68 with bread) is another remarkable starter, comparable to French steak tartare but more absorbingly aromatic - minced Australian Black Angus beef mixed with harissa for a peppery piquancy, garlic sauce, lemon juice, walnut and chives in precise proportions. The result is a dance of the delicate and dense, a dabke on the taste buds.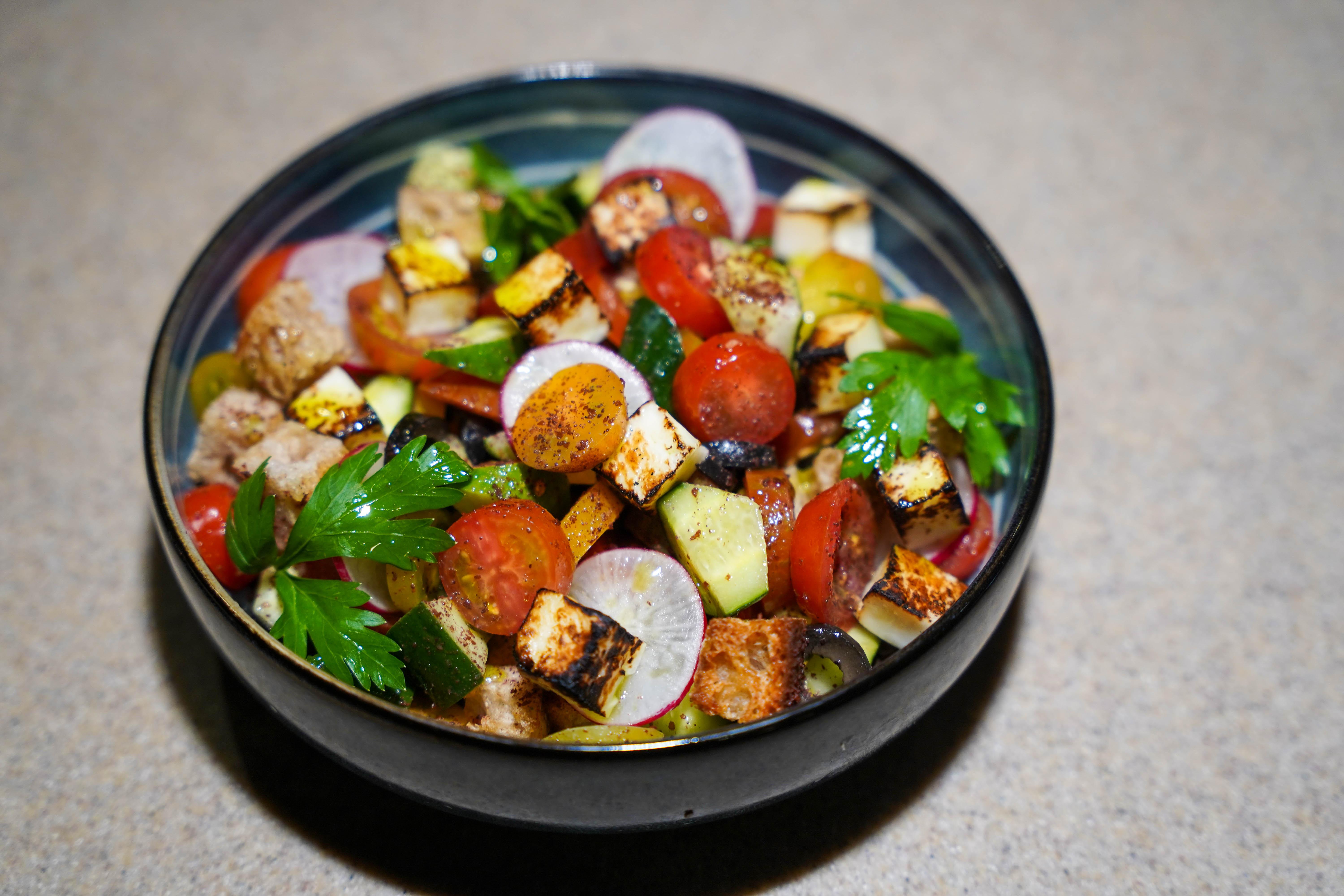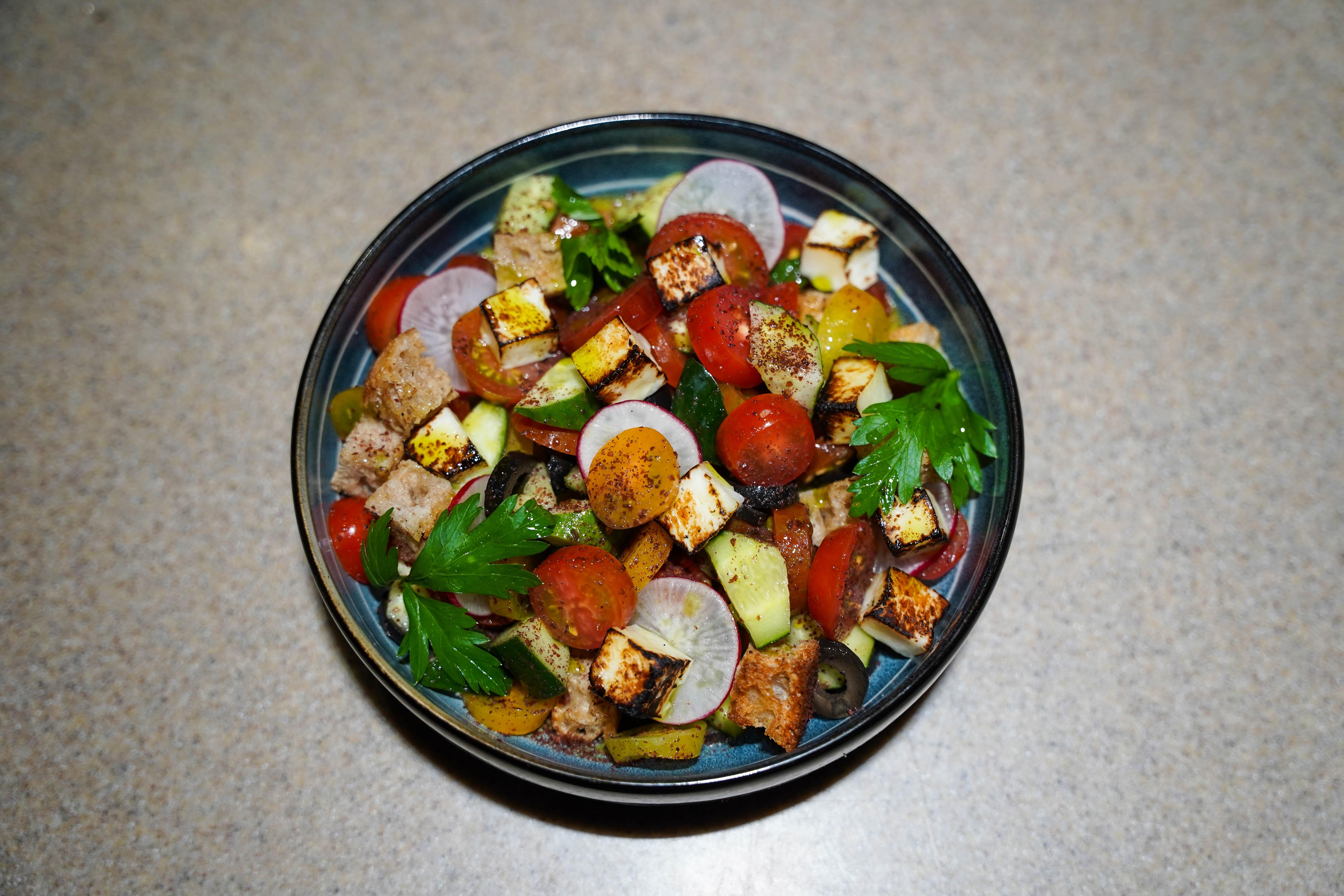 The Haloumi Fattoush (RM35) is a lip-smacking salad, bursting with buoyant colours and flair - juicy heirloom tomatoes tossed with kyuri, toasted sourdough croutons for a charred crunch (a full-bodied change from the sliced pita in typical fattoush), rounded out with the savouriness of haloumi cheese and brine of olives in exuberantly earthy spring onion dressing.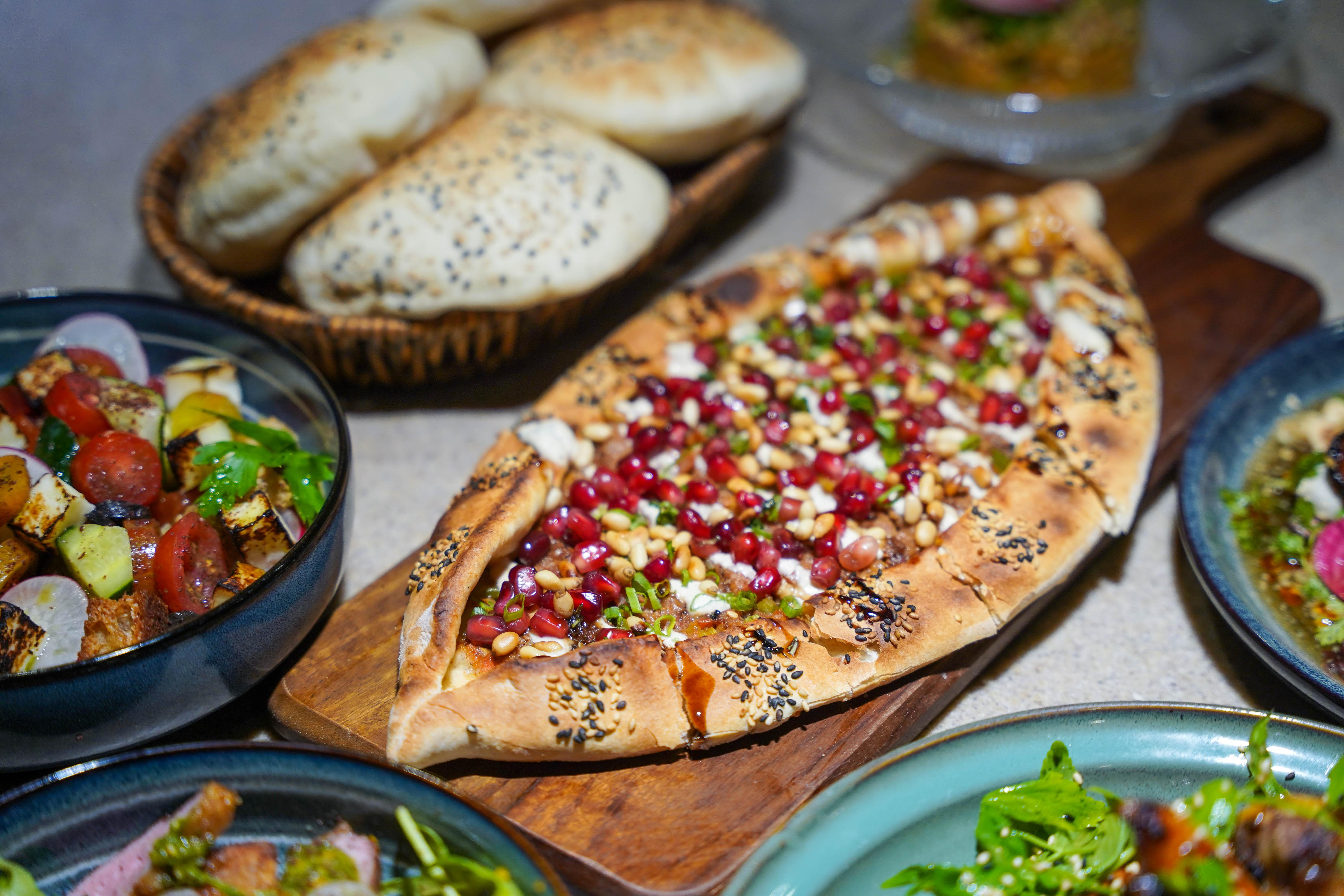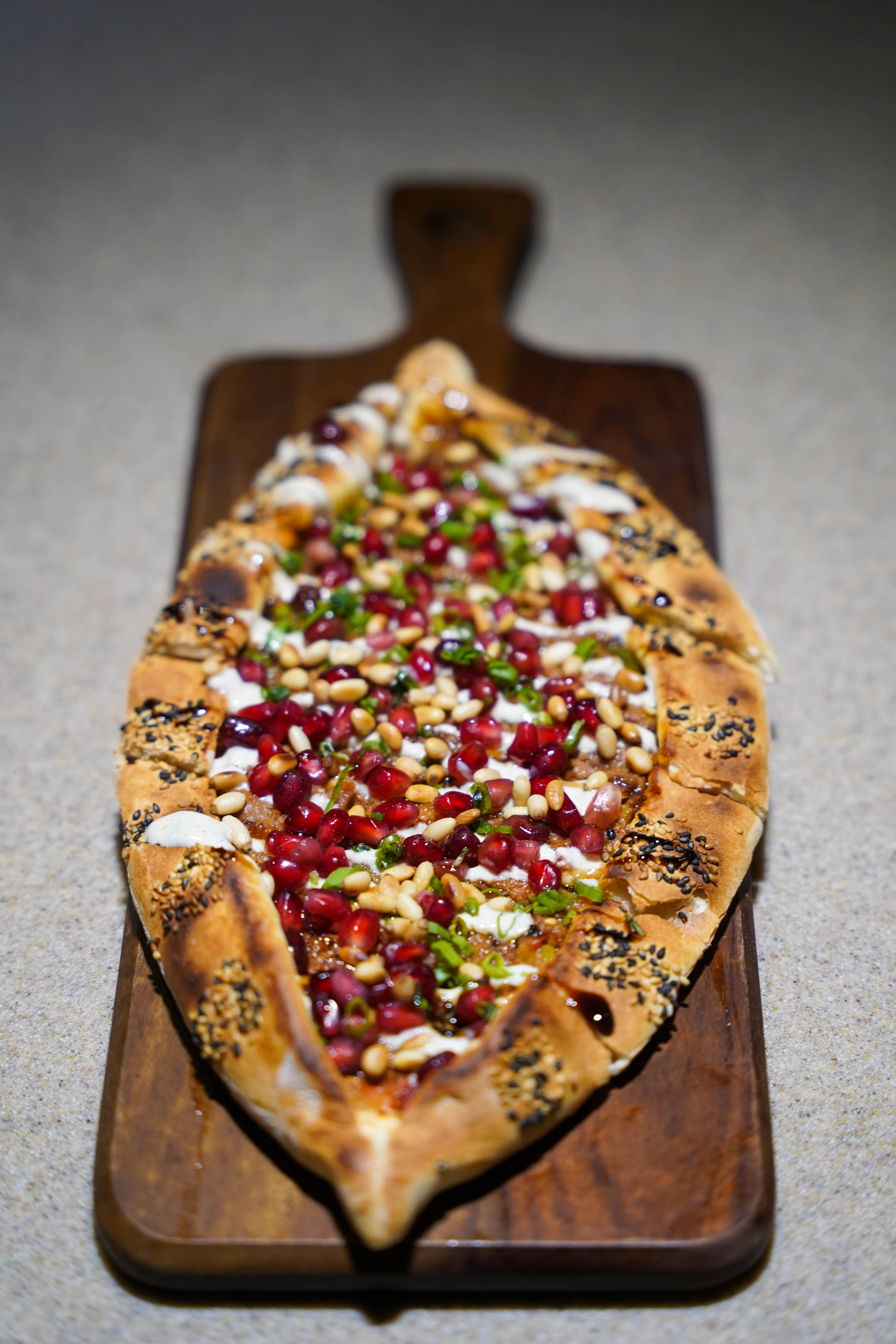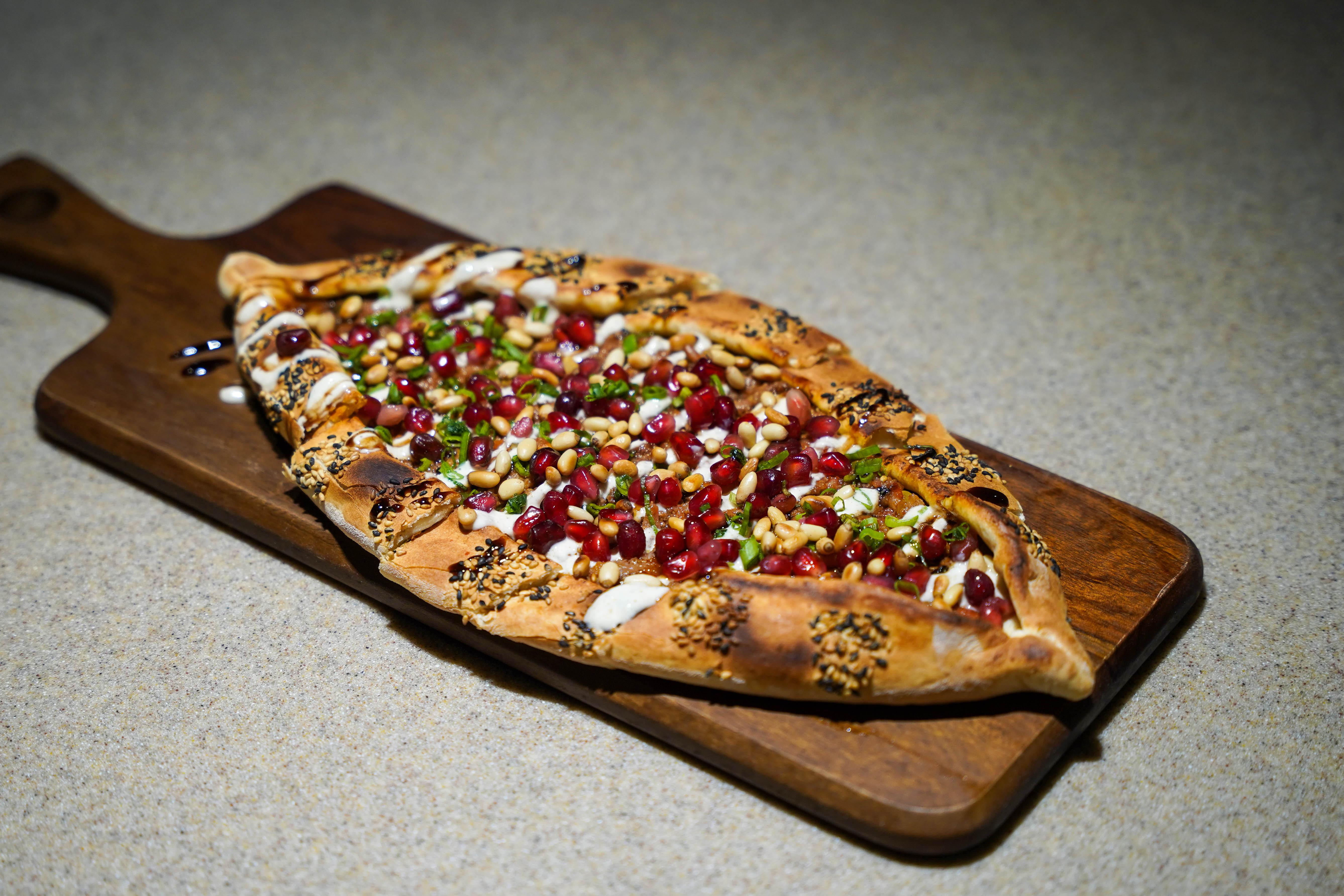 Pide, the oval-shaped flatbread with a bounty of toppings, is a Leen's signature that can often be spotted on most tables. 
The restaurant recommends the Mariah Pide (RM45) for meat eaters, blanketed with minced lamb and dark-red jewels of pomegranate seeds and pomegranate sauce, a balance of gaminess and bright tartness, finished with tahini and pine nuts. 
A truffle-tinged mushroom pide with onions is also available.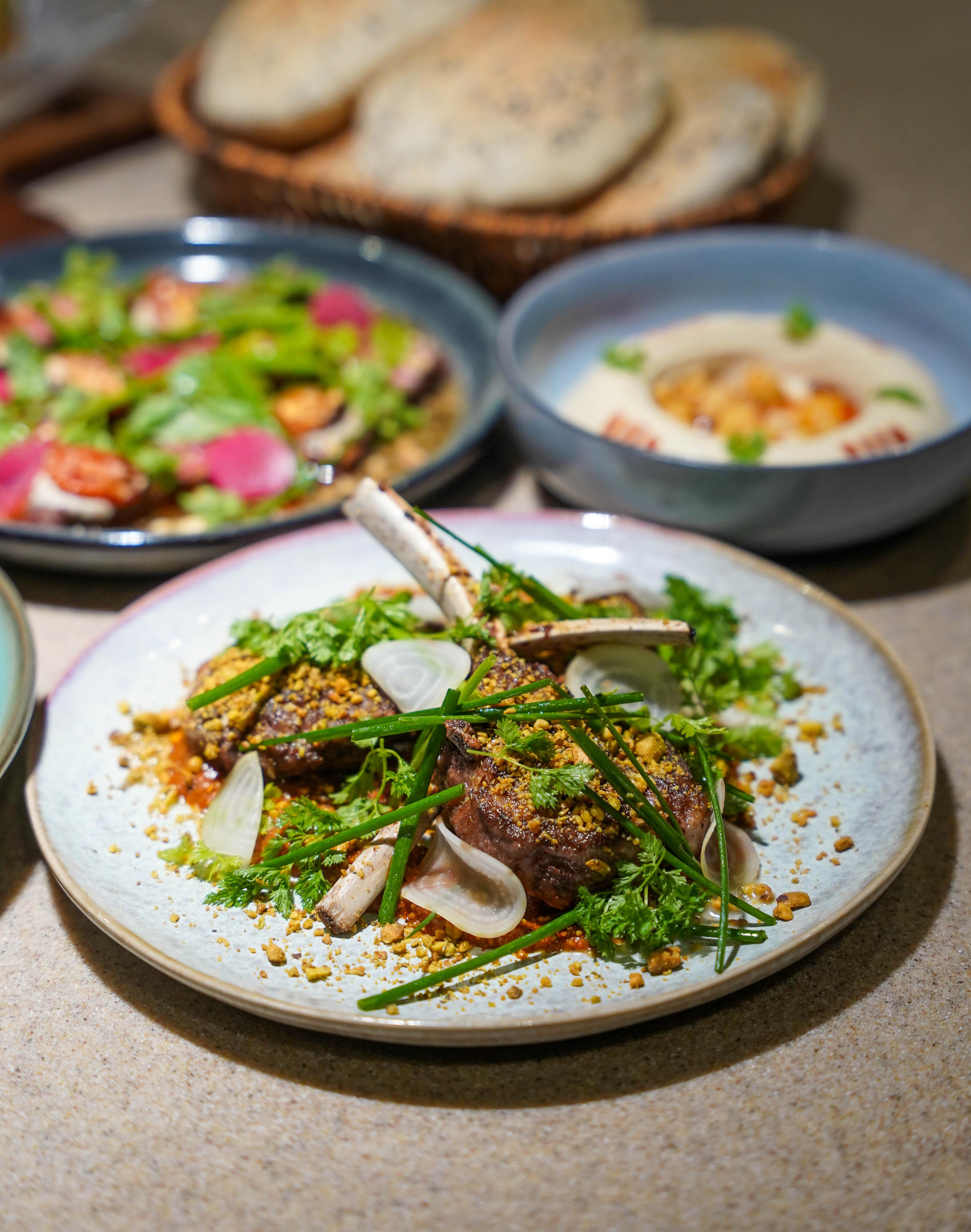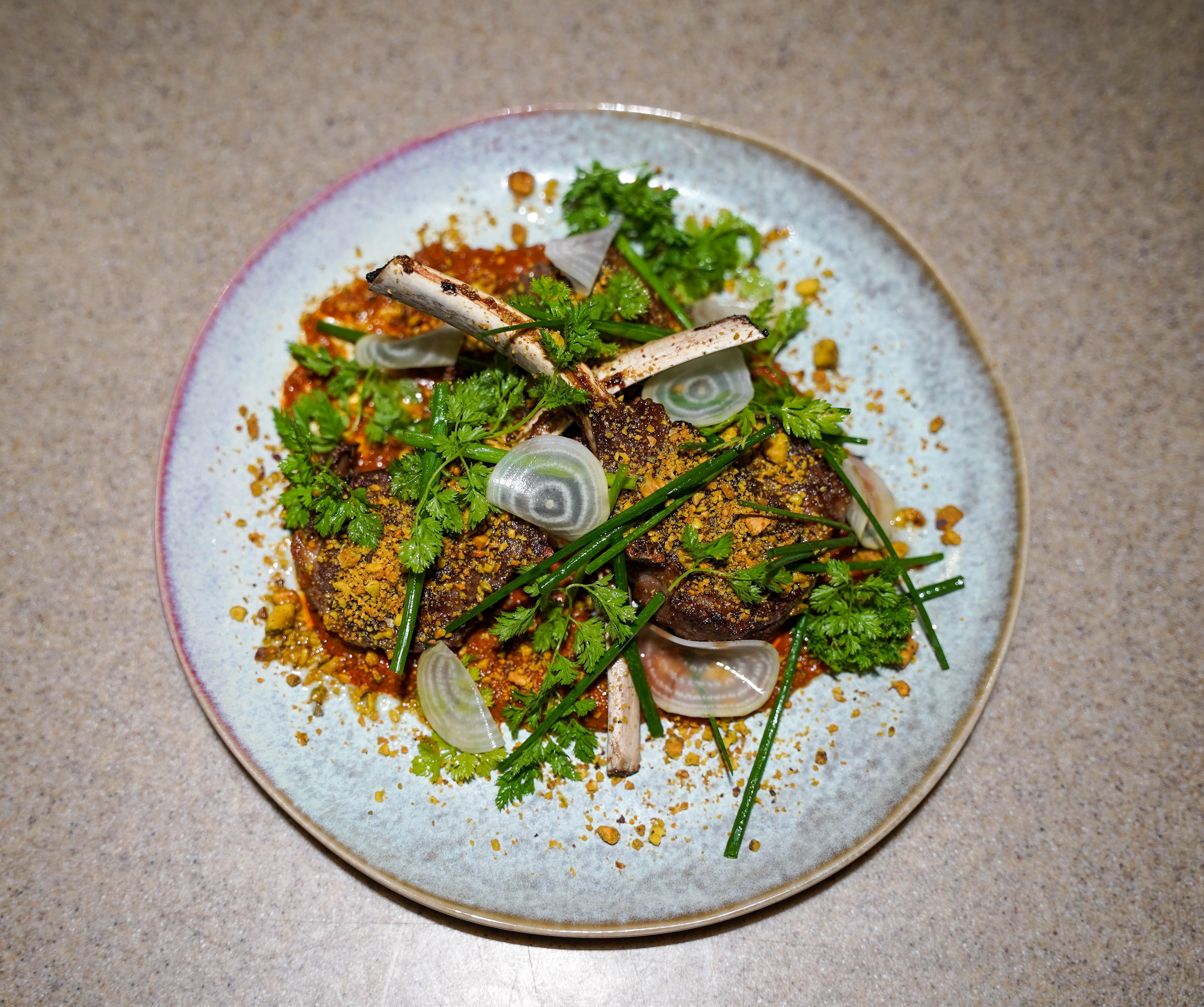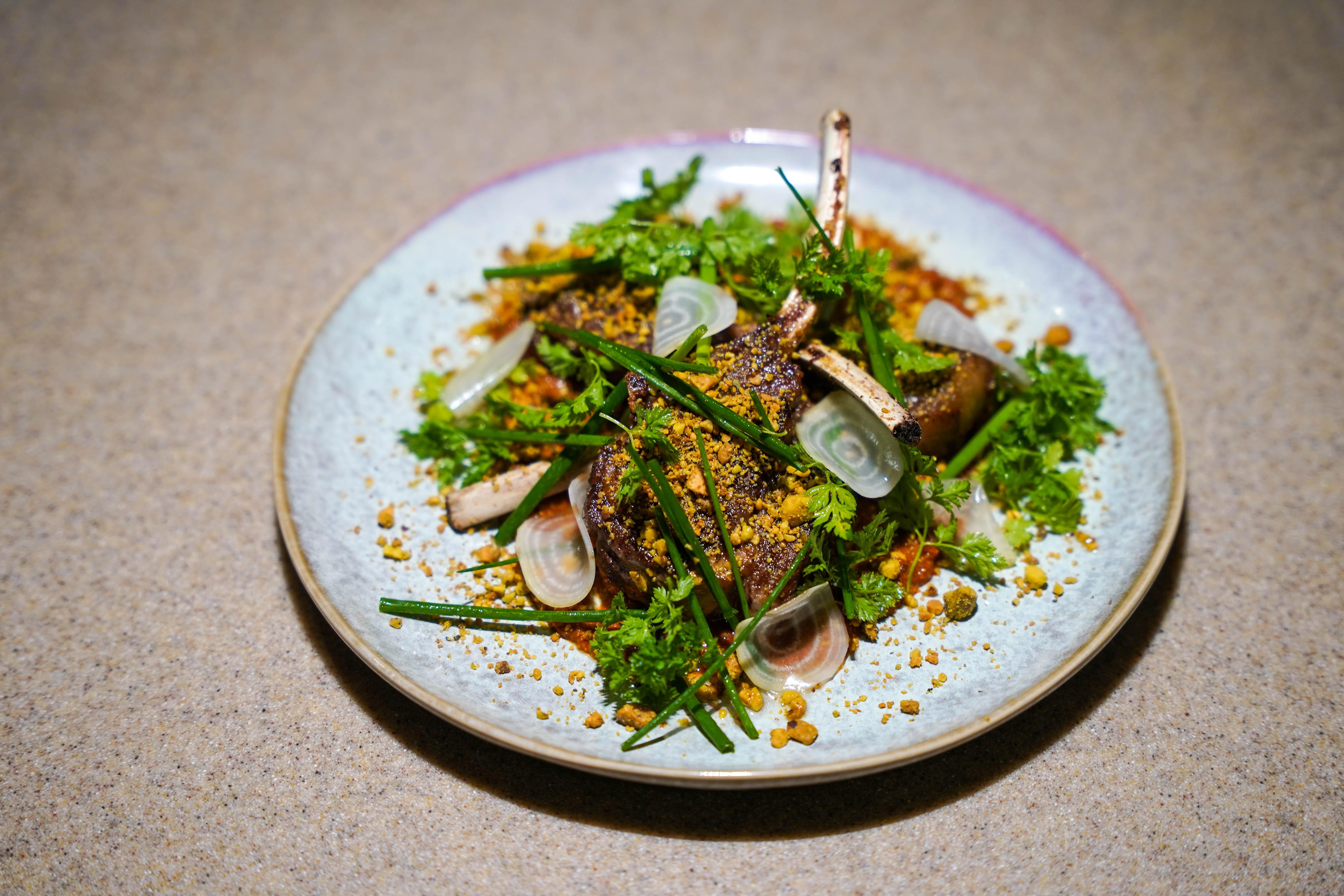 Leen's most impressive concoctions might be its main courses for sharing - elaborate centrepieces of luscious protein with a robust harvest of vegetables, herbs and spices, sauces and seasonings.
Syrians reputedly relish their food with more tang and zest than some of their neighbours, a philosophy embodied in Leen's Australian lamb rack (RM88), which marries the smoky, sweet and sour on one prodigious plate.
The lamb is perceptively pan-seared, perfect with pistachios, chives, chervil and pickled white beetroot on muhammara, a spread of walnuts, red bell peppers and pomegranate molasses. This is meat at its most uplifting, soaring through high and low notes of flavour - possibly our favourite lamb dish in KL right now.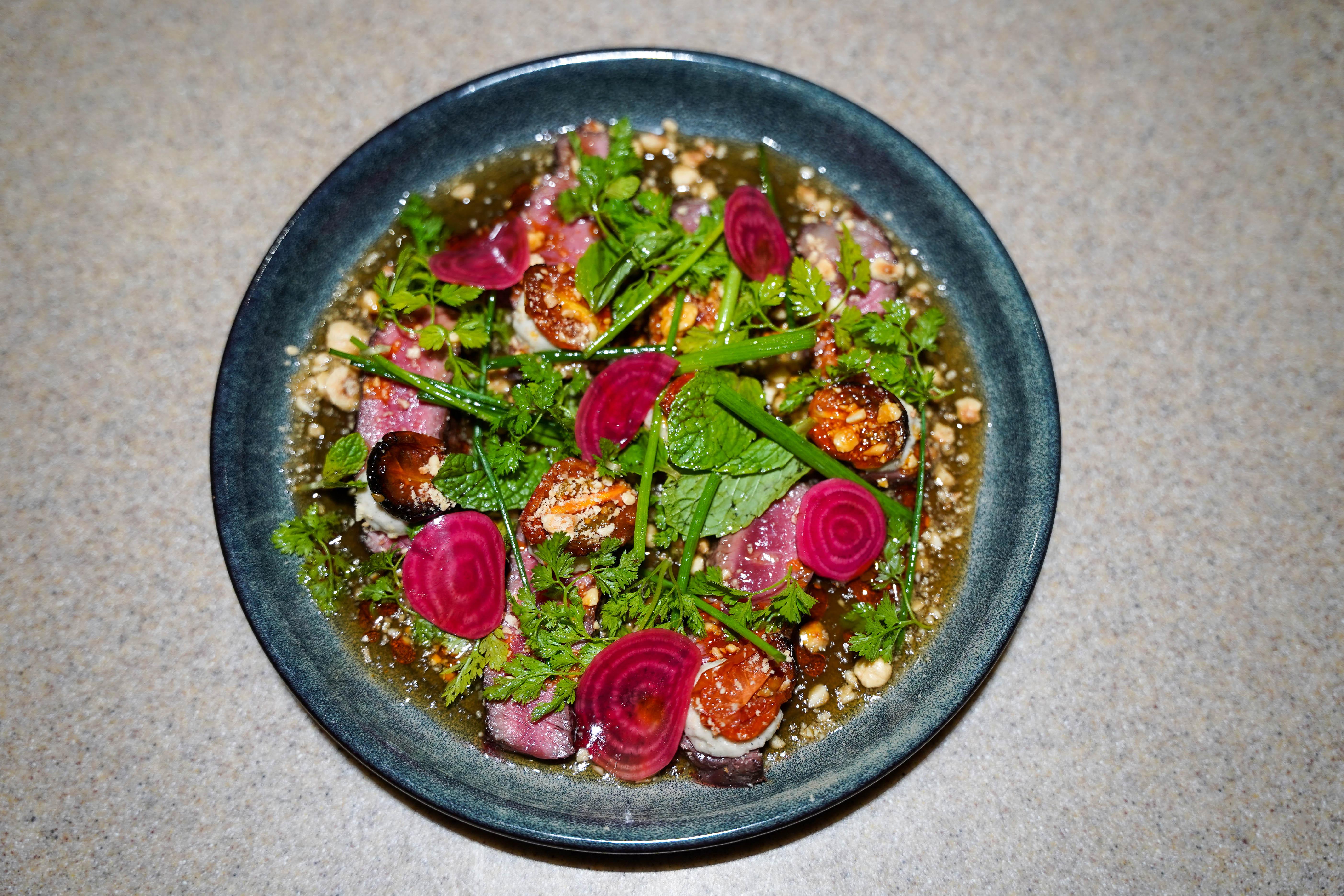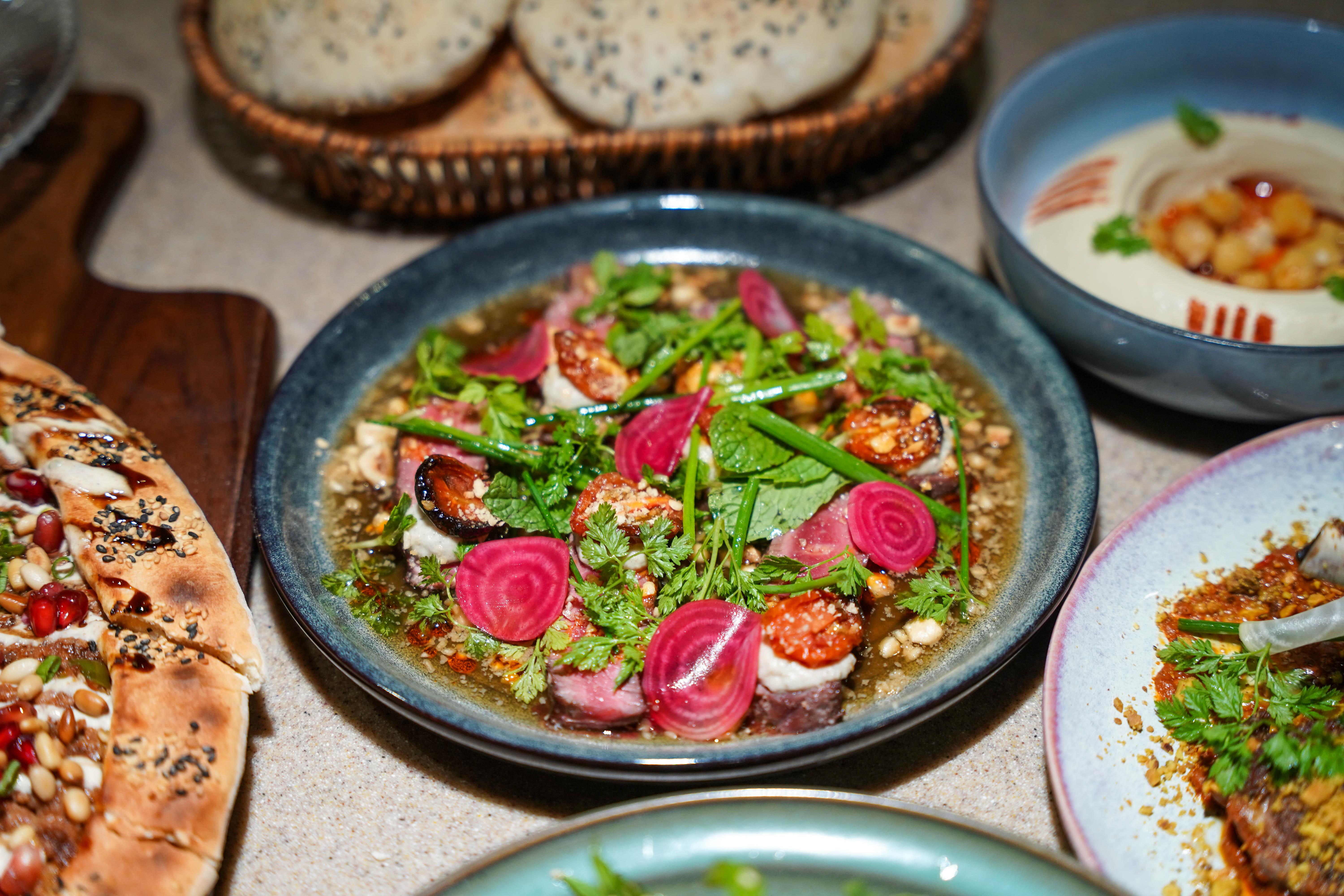 The Wagyu Beef is wonderful too (RM78) - 100 grams of Australian BMS2 striploin, perfectly medium-rare, swirling in the crimson shimmer of eggplant purée, tomato raisins and pickled red beetroot, sprinkled with roasted hazelnuts for crisp, showered with beef jus and a house-blended 12-spice oil that fragrantly conveys cardamom and more.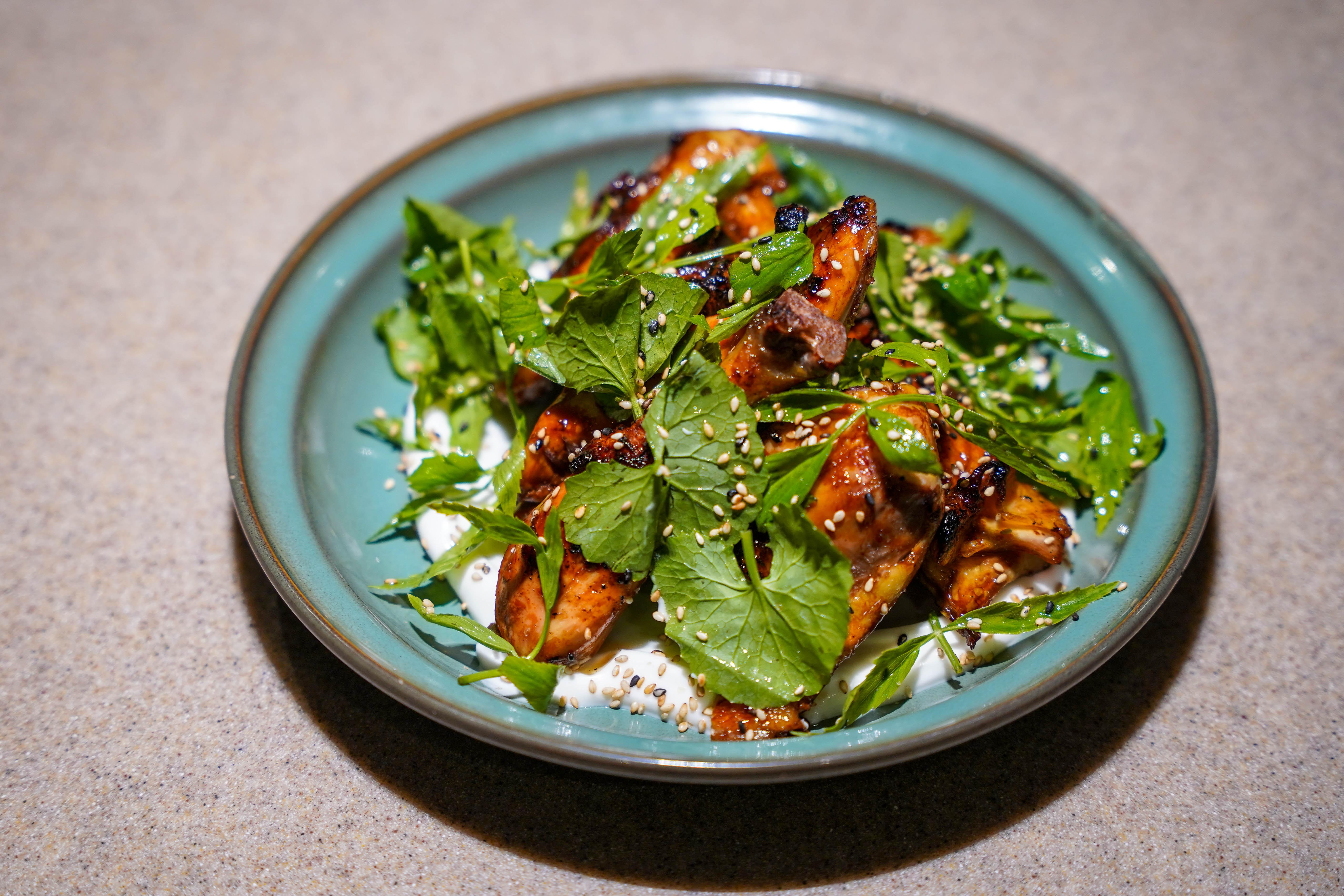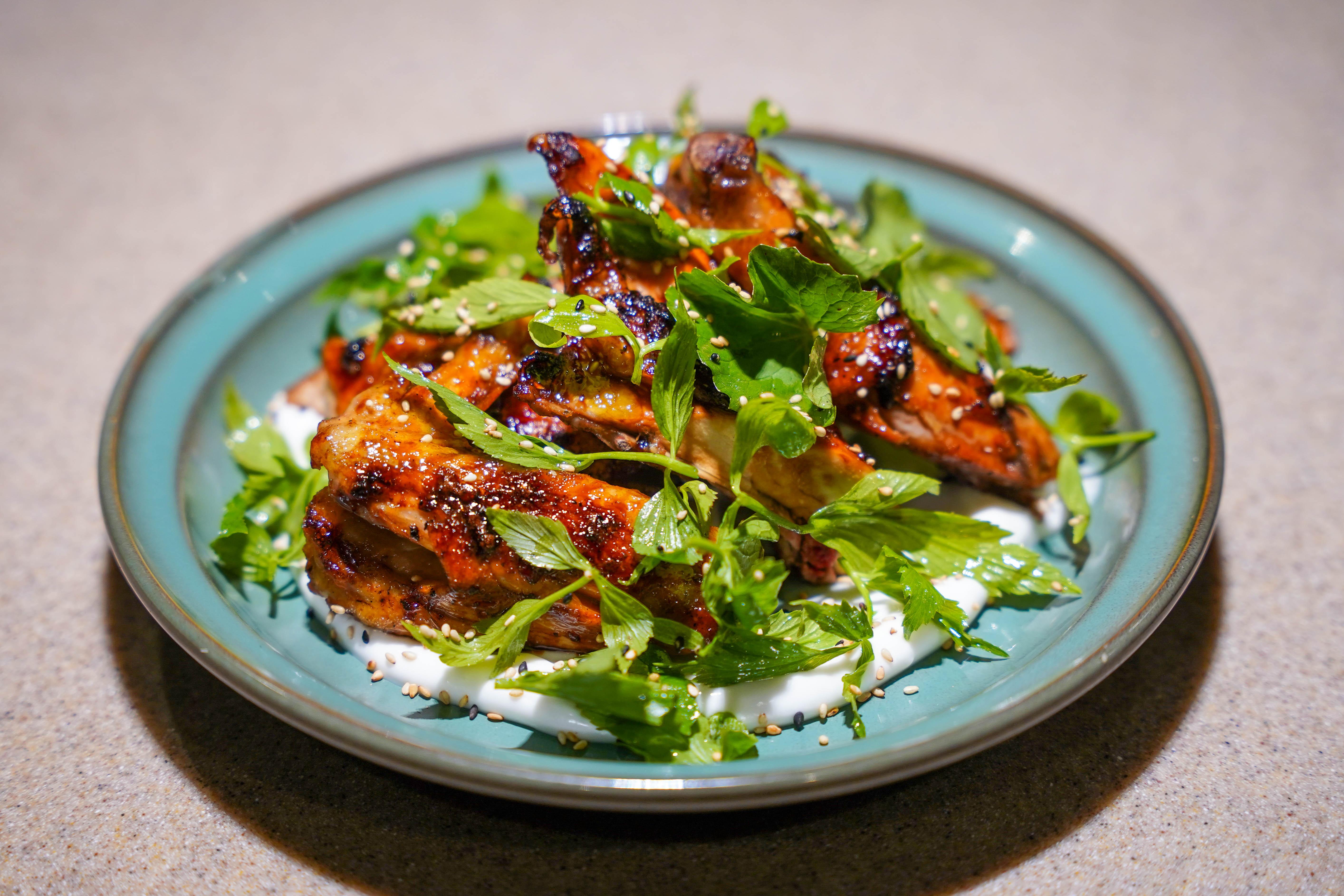 Syrian food is a marvellous melting pot, integrating Southern Mediterranean and Southwest Asian influences. 
In KL, Leen's seamlessly harnesses Malaysian kampung chicken and ulam-ulaman for poultry pleasure (RM63) - the fowl is brilliantly brined, sous-vide cooked, then grilled and glazed with a soy sauce reduction that resembles Japanese tare, mingling with garlic sauce, ginger, cinnamon, cardamom, star anise, shallots and sesame seeds, brightened with sumac as well as lemon and orange zest, made herbaceous with a generous lashing of daun selom and ulam raja.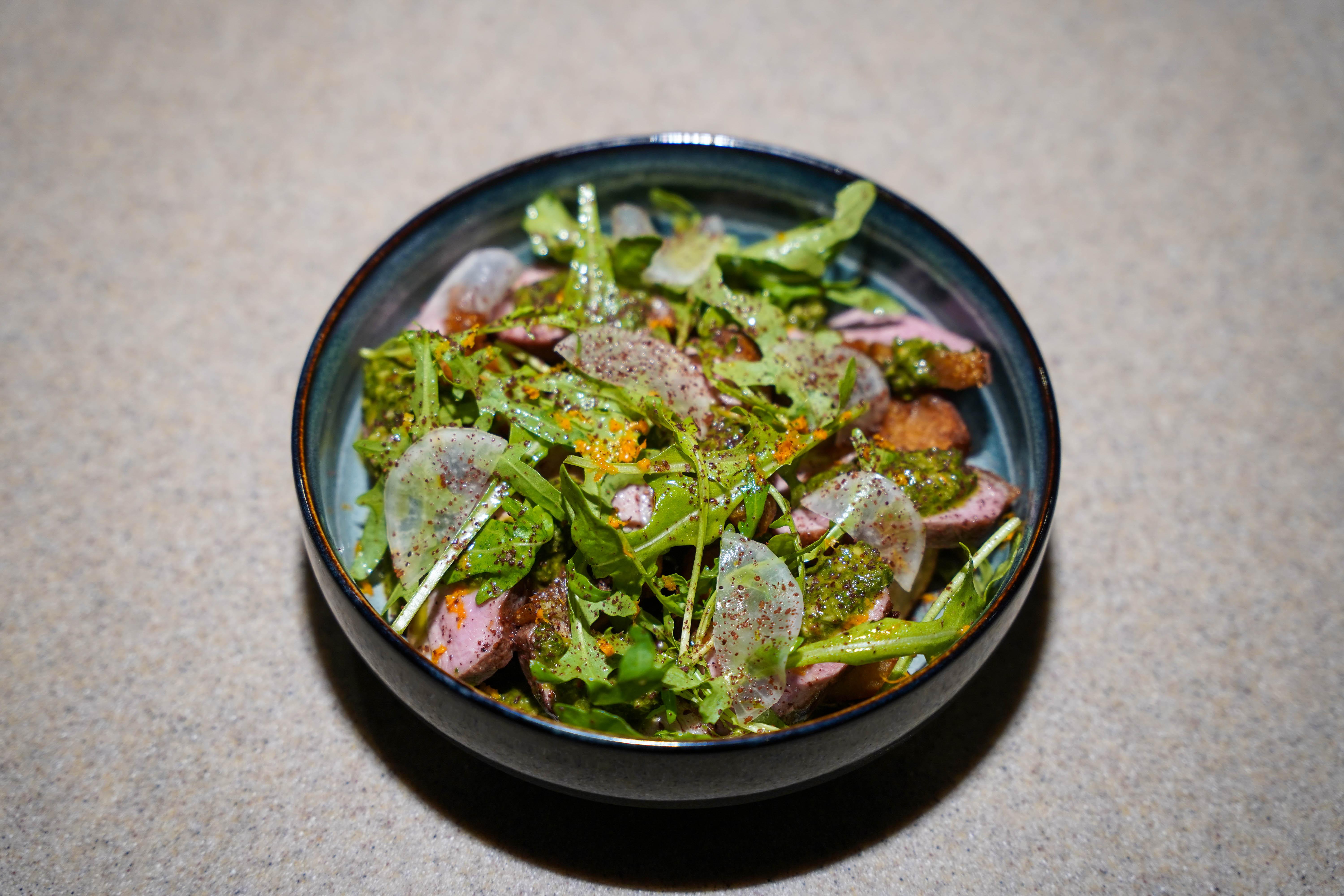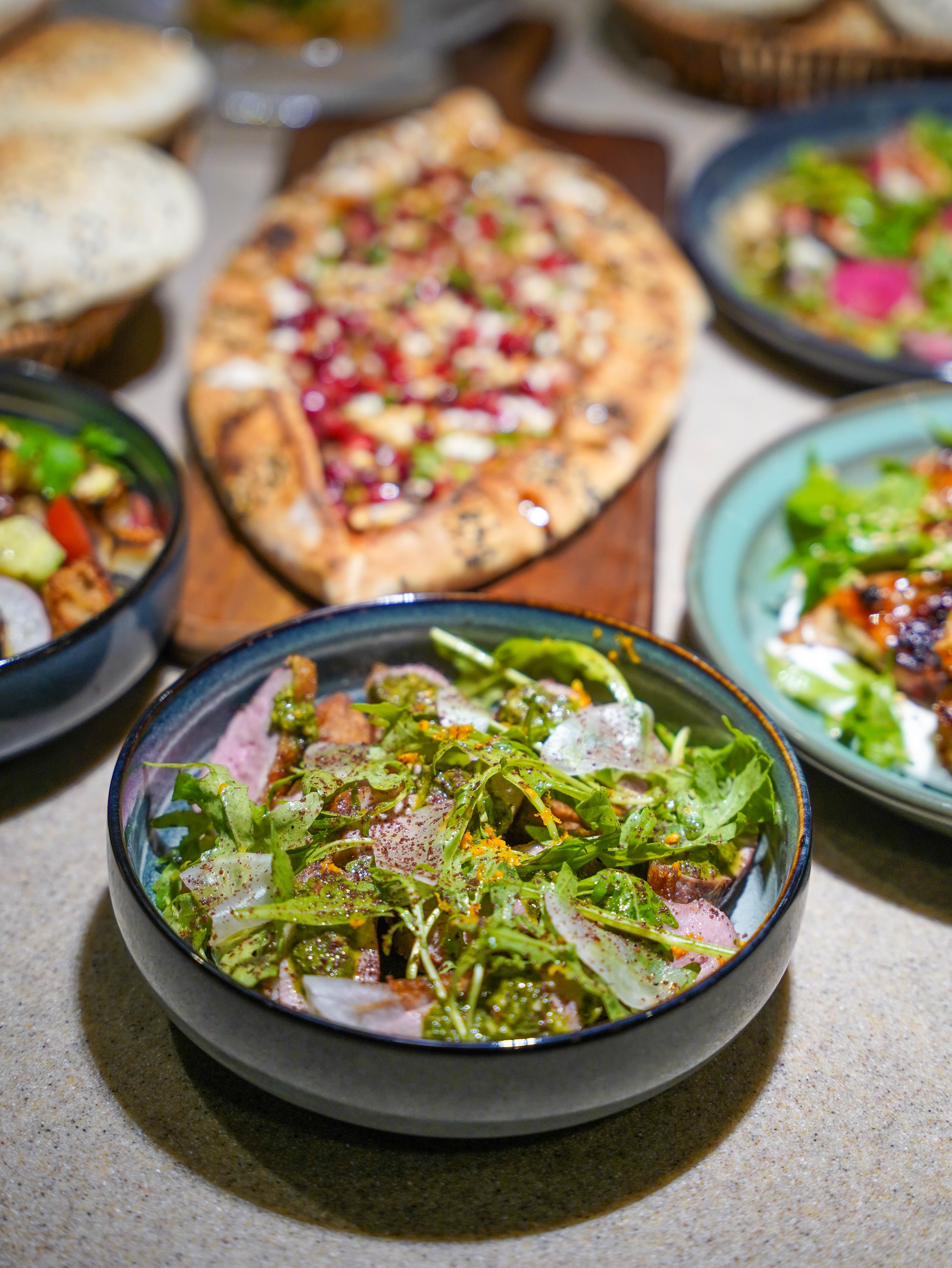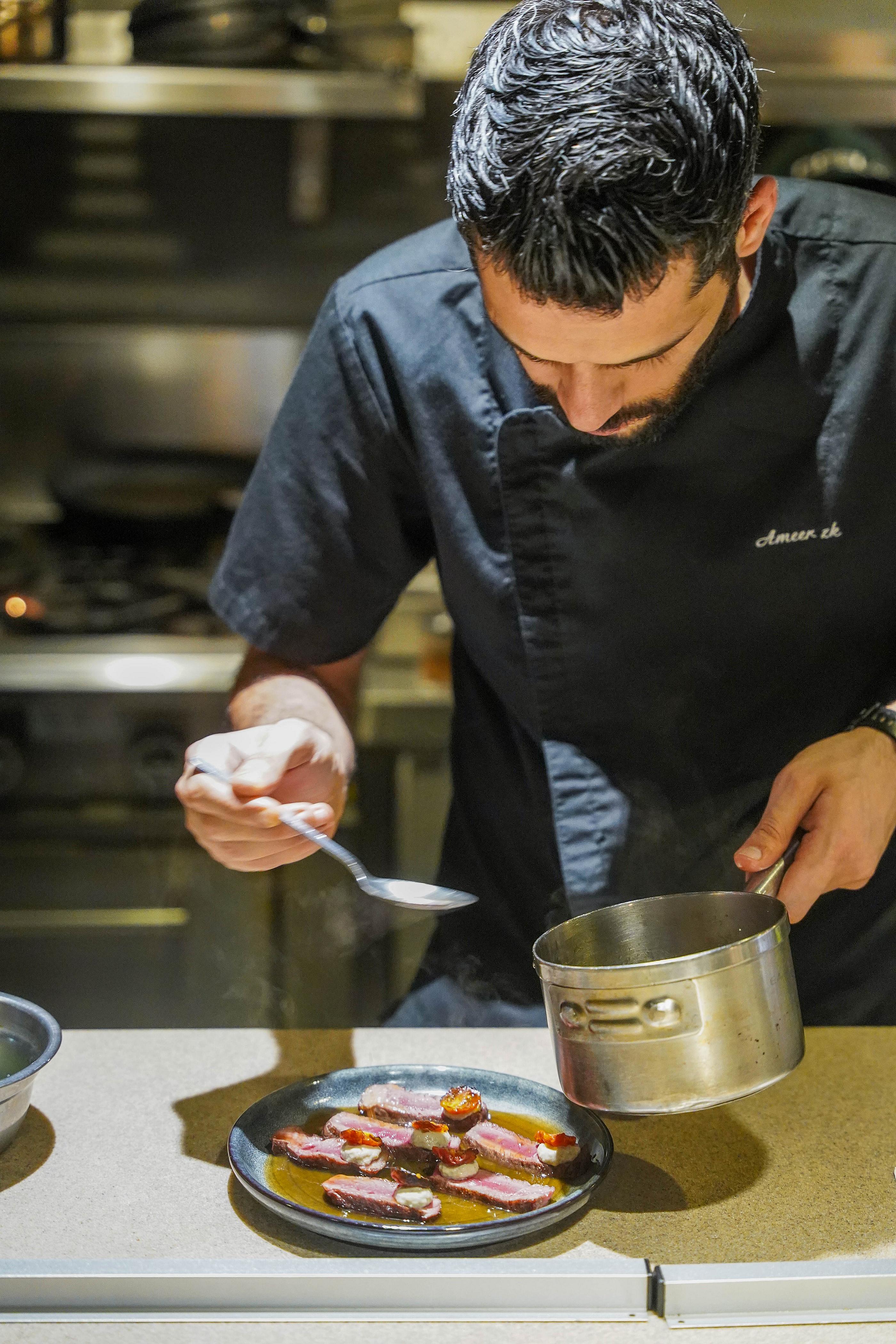 Duck isn't considered a Syrian staple, but Leen's does delectable justice to its four-day dry-aged Duck Breast (RM68), slow-cooked with a medley of spices on a pan to render a crispy skin, cushioned with batata harra crispy potatoes and chimichurri, coated with orange zest, rocket leaves, pickled radish, pegaga and mint leaves. Duck breast might be a cliche at many restaurants, but Leen's makes it invigorating again. Order this, without fear or hesitation.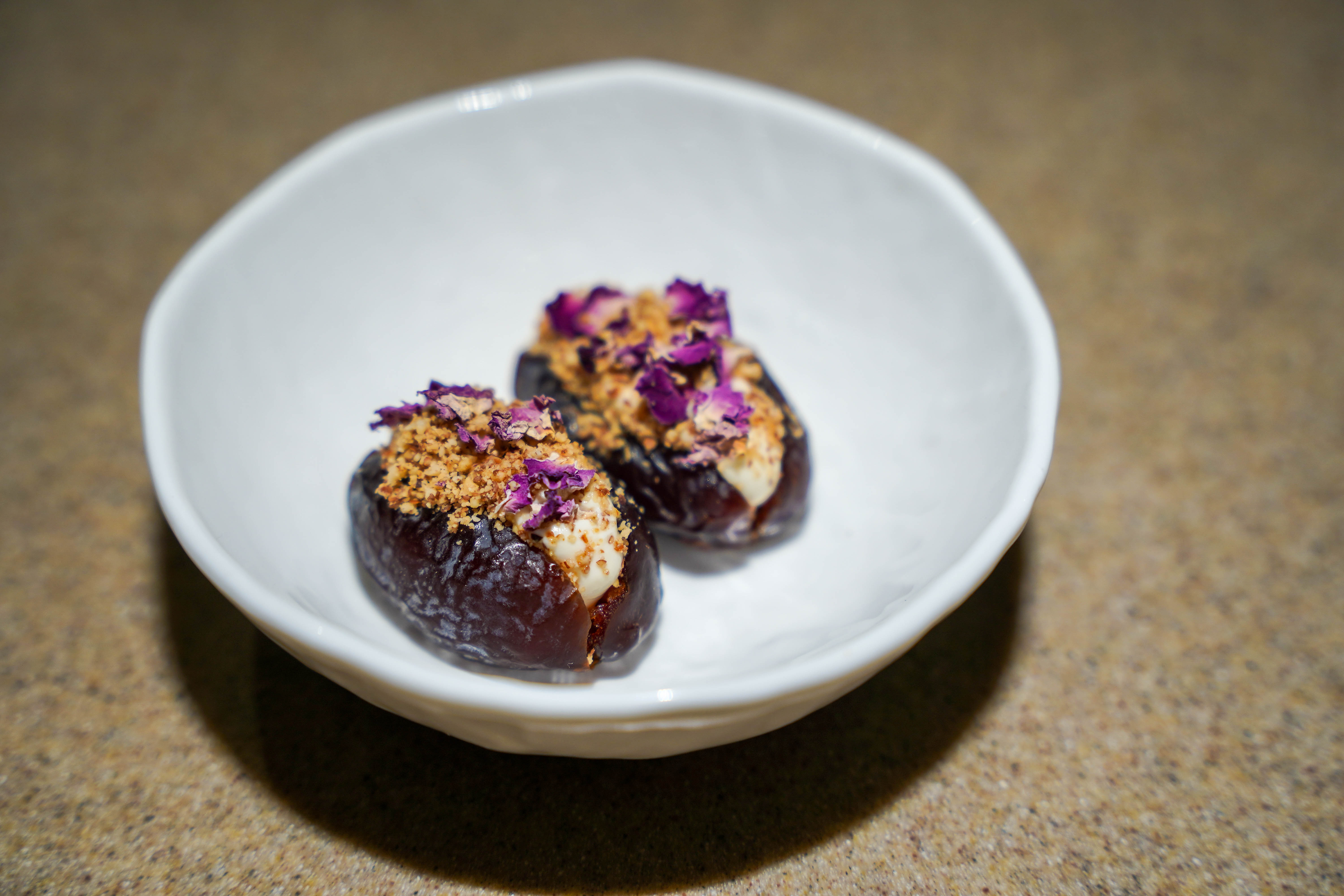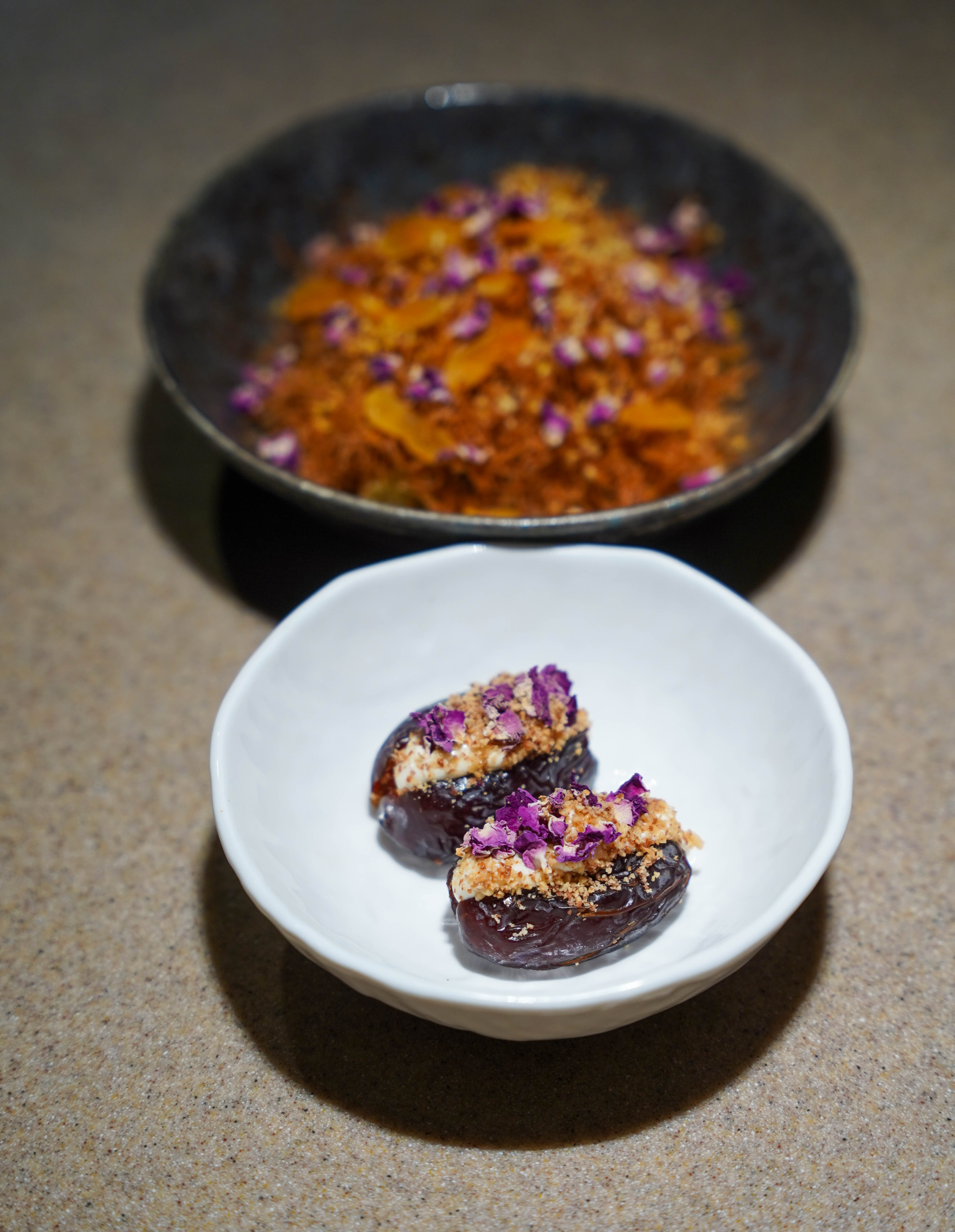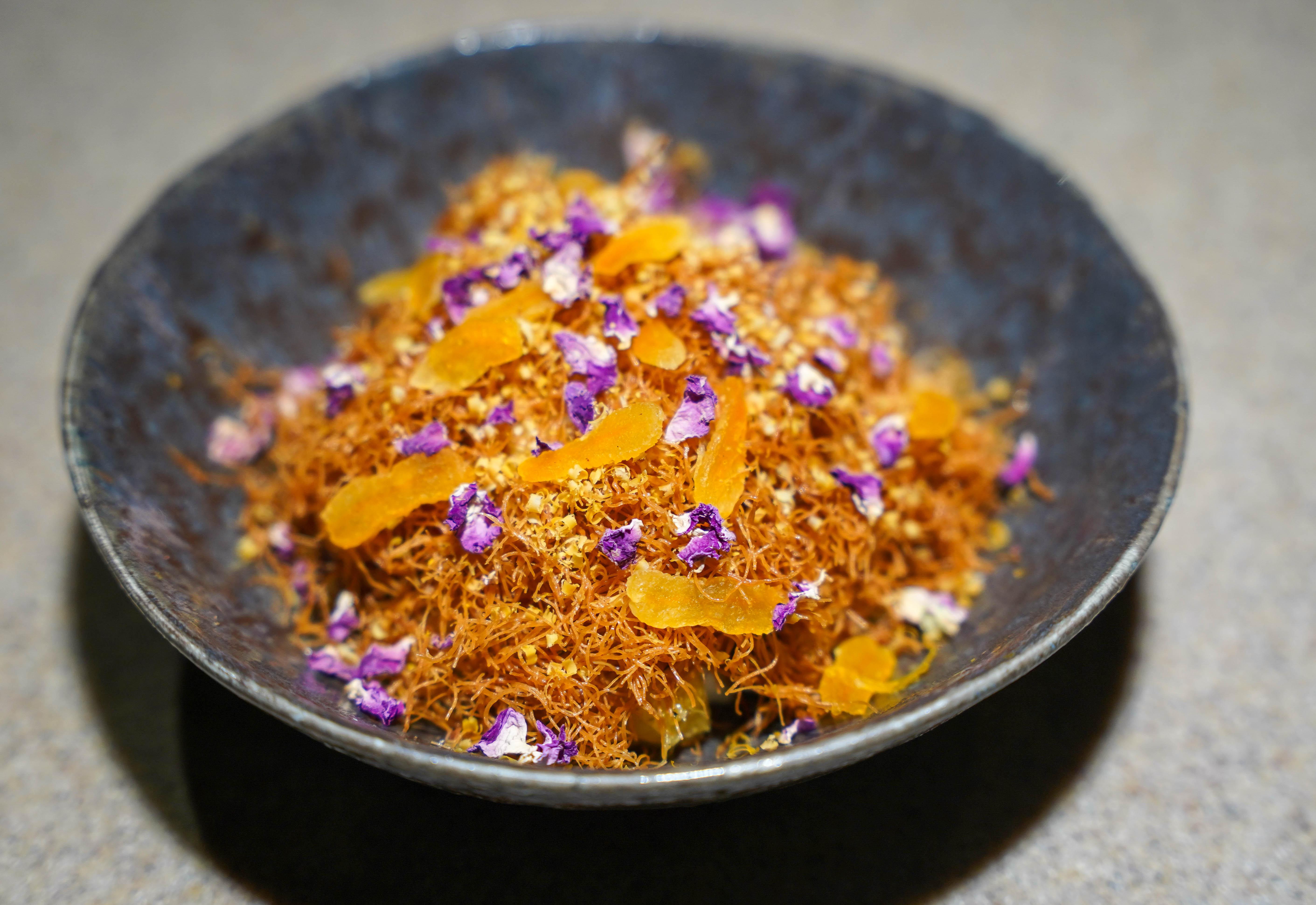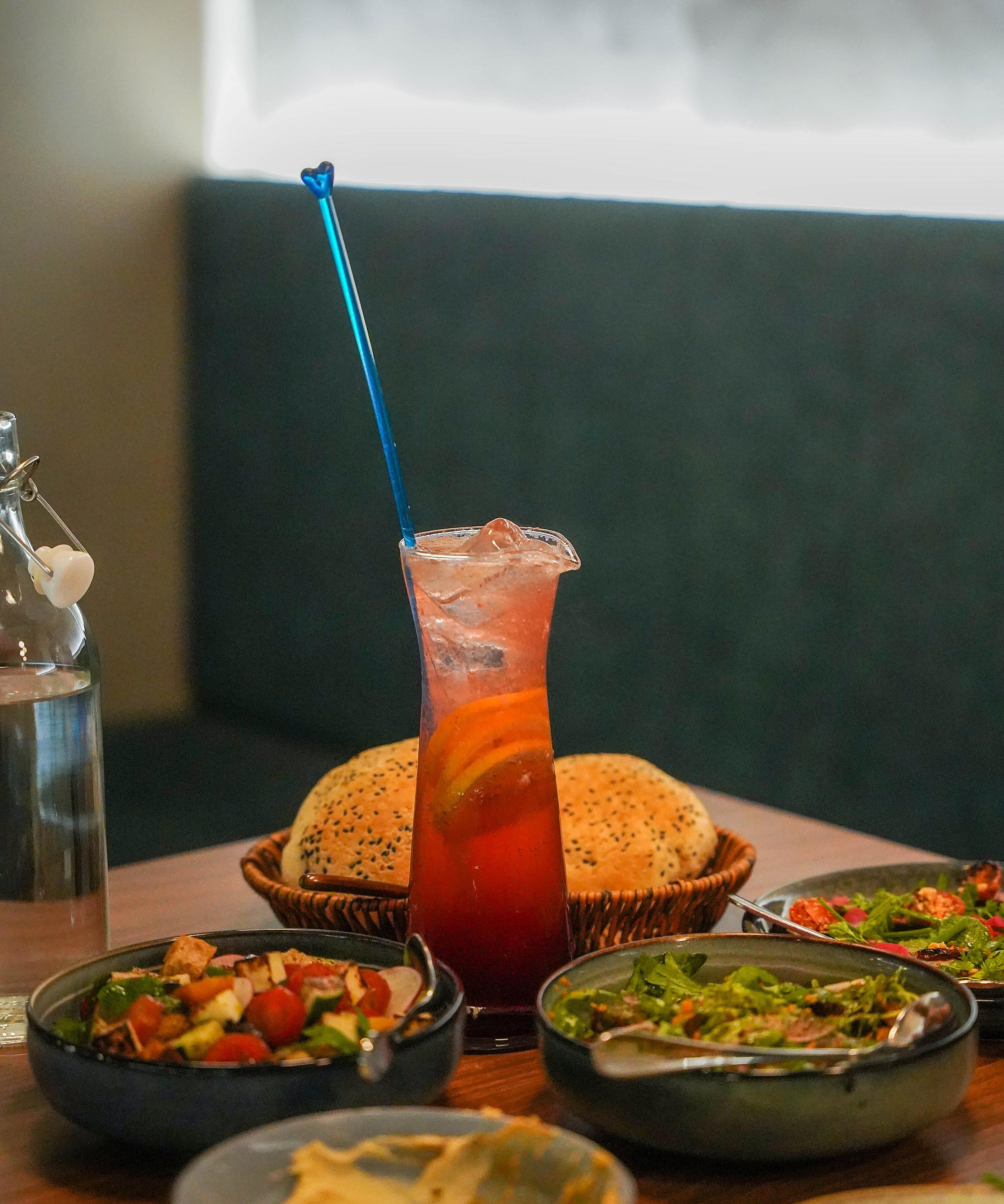 For the sweet finale, save space for the Ramadan-friendly Kurma Labneh, stuffed with strained yogurt, honey and roasted almond (RM10), and Kunafa Ice Cream, smoked pistachio cream espuma concealed beneath a bird's nest of crackly kataifi pastry and dried apricots (RM28).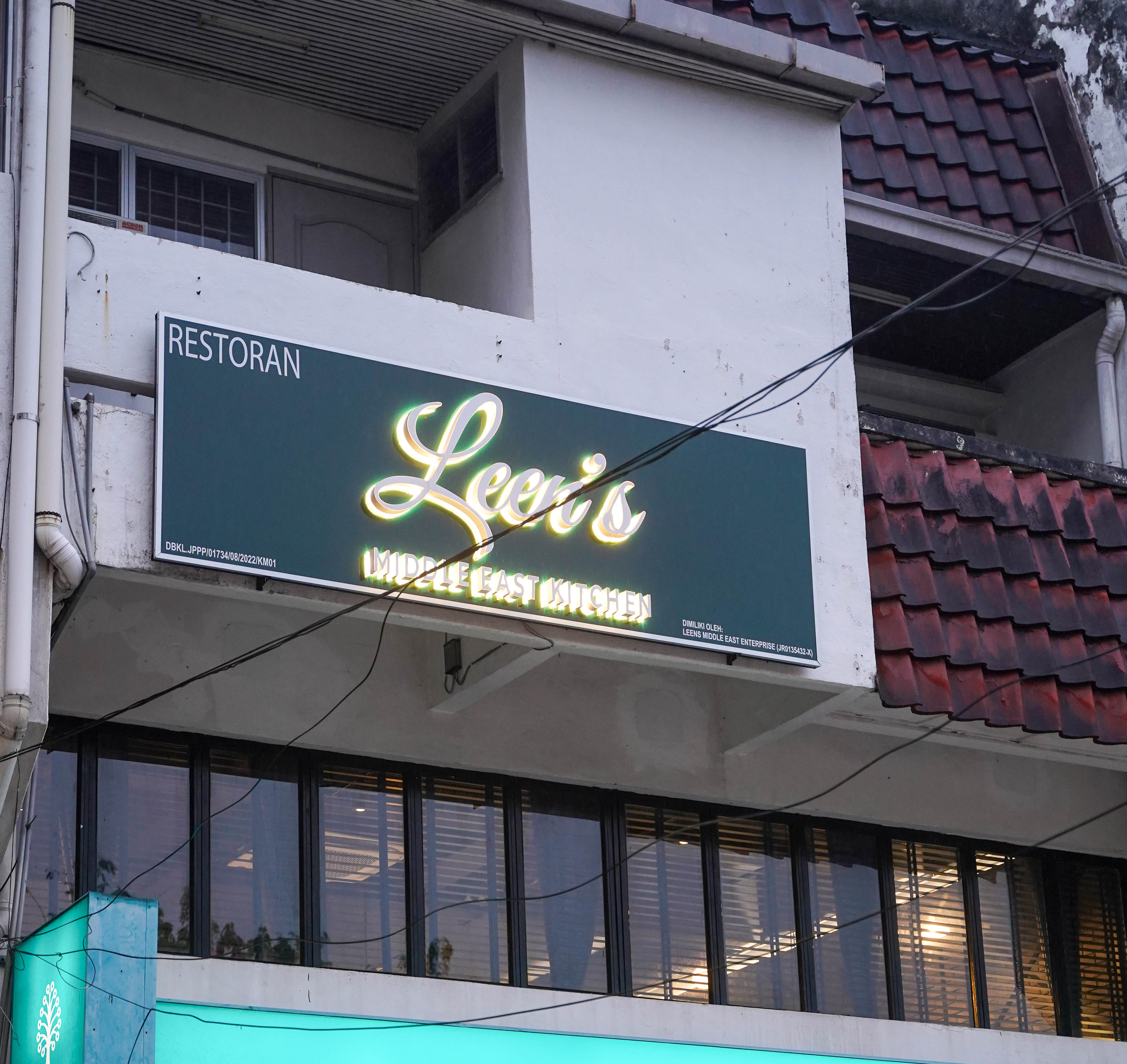 Leen's Middle East Kitchen
136, Jalan Burhanuddin Helmi, Taman Tun Dr Ismail, 60000 Kuala Lumpur.
Daily, 6pm-12am. Tel: 011-7020-7551