WineLust: A natural wine bar & vibrant meat-focused kitchen in JioSpace Petaling Jaya
September 6, 2023
---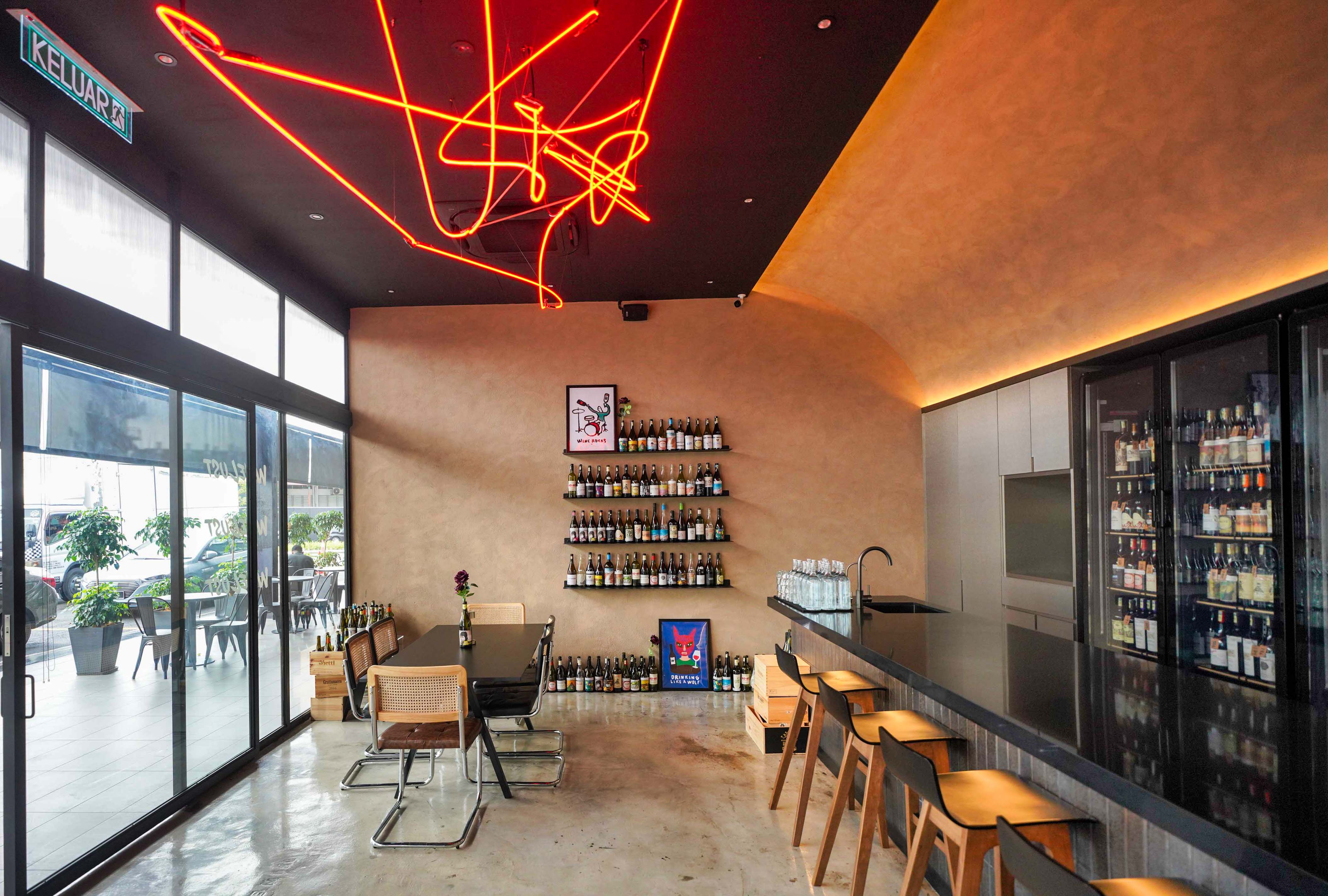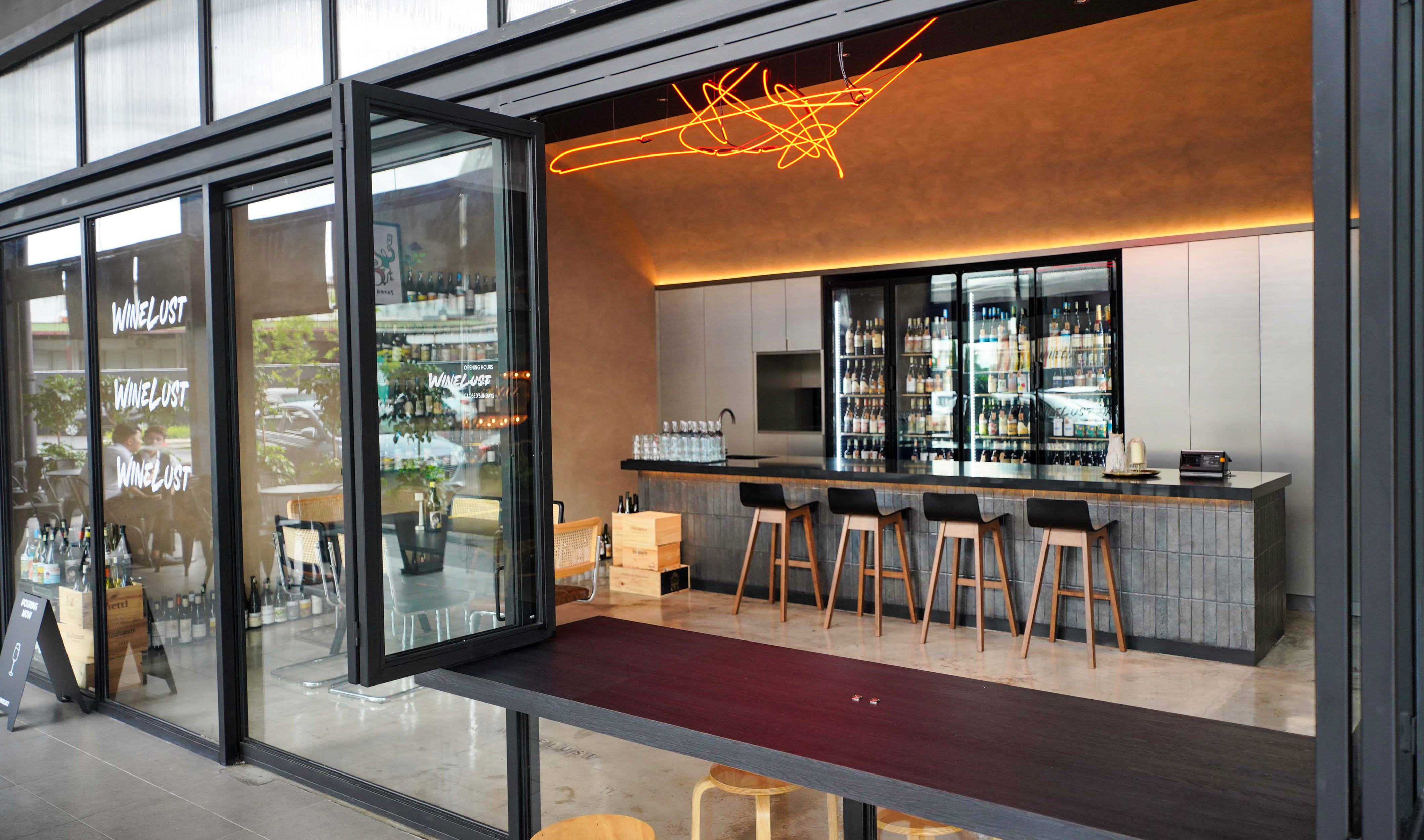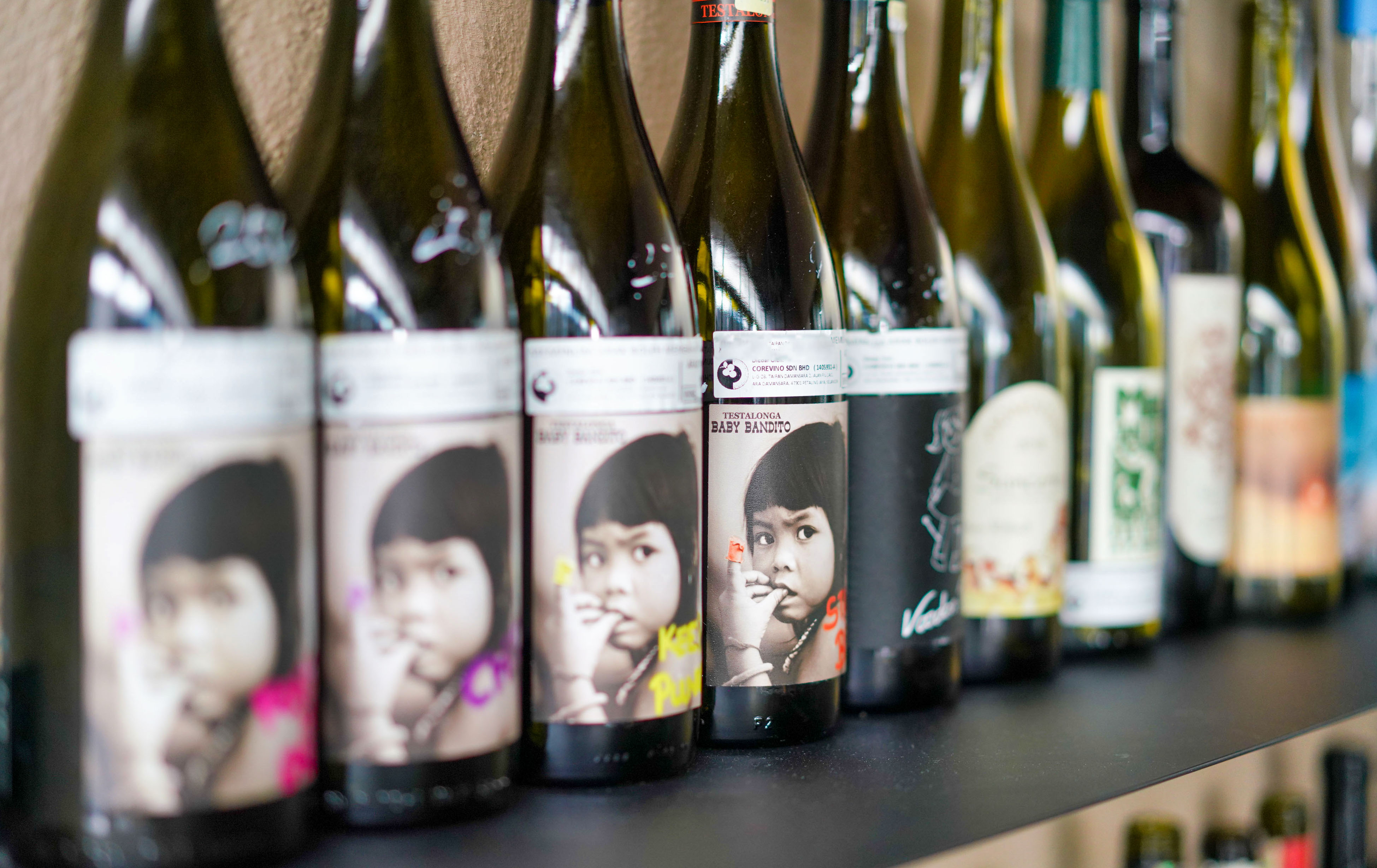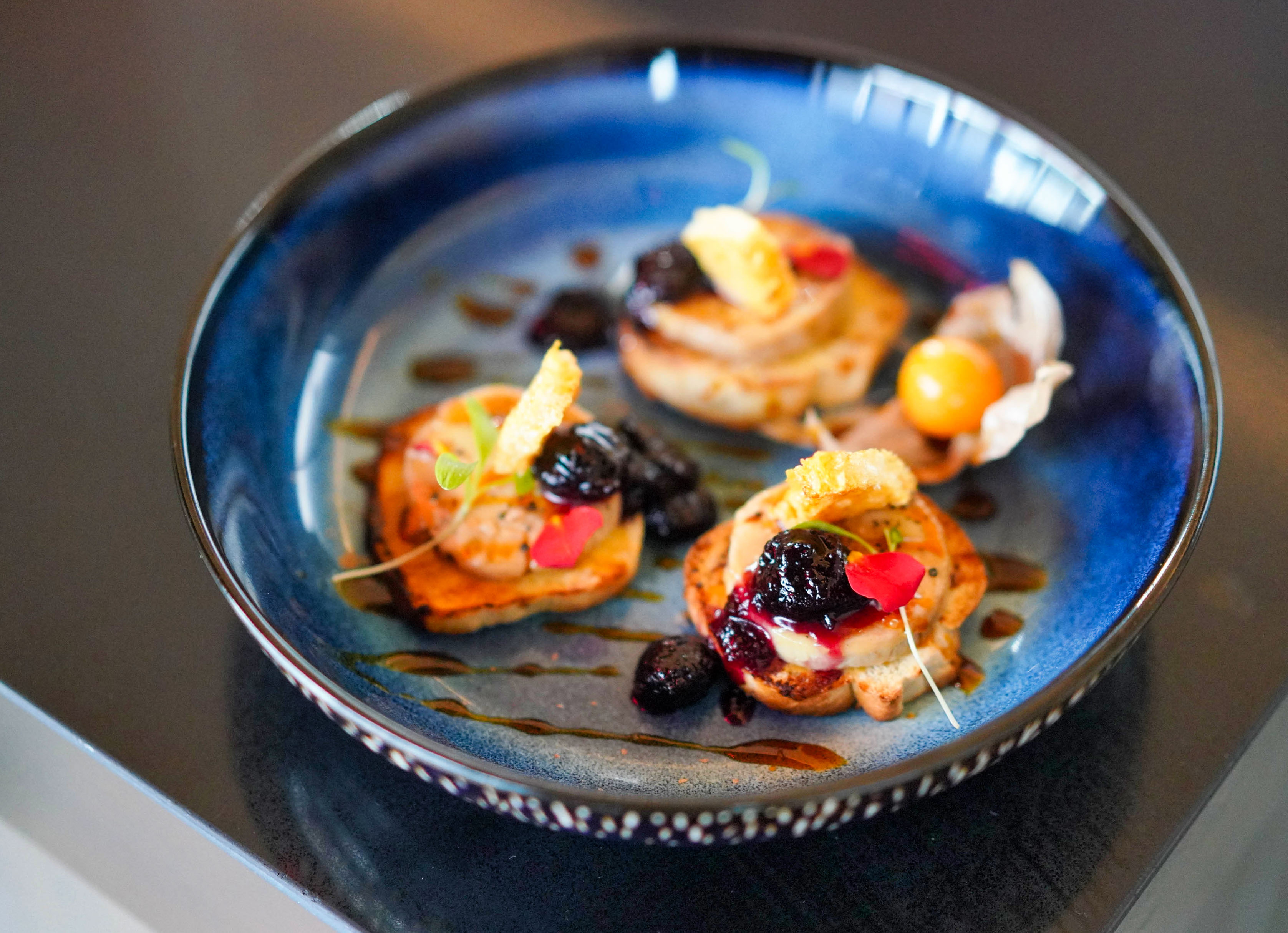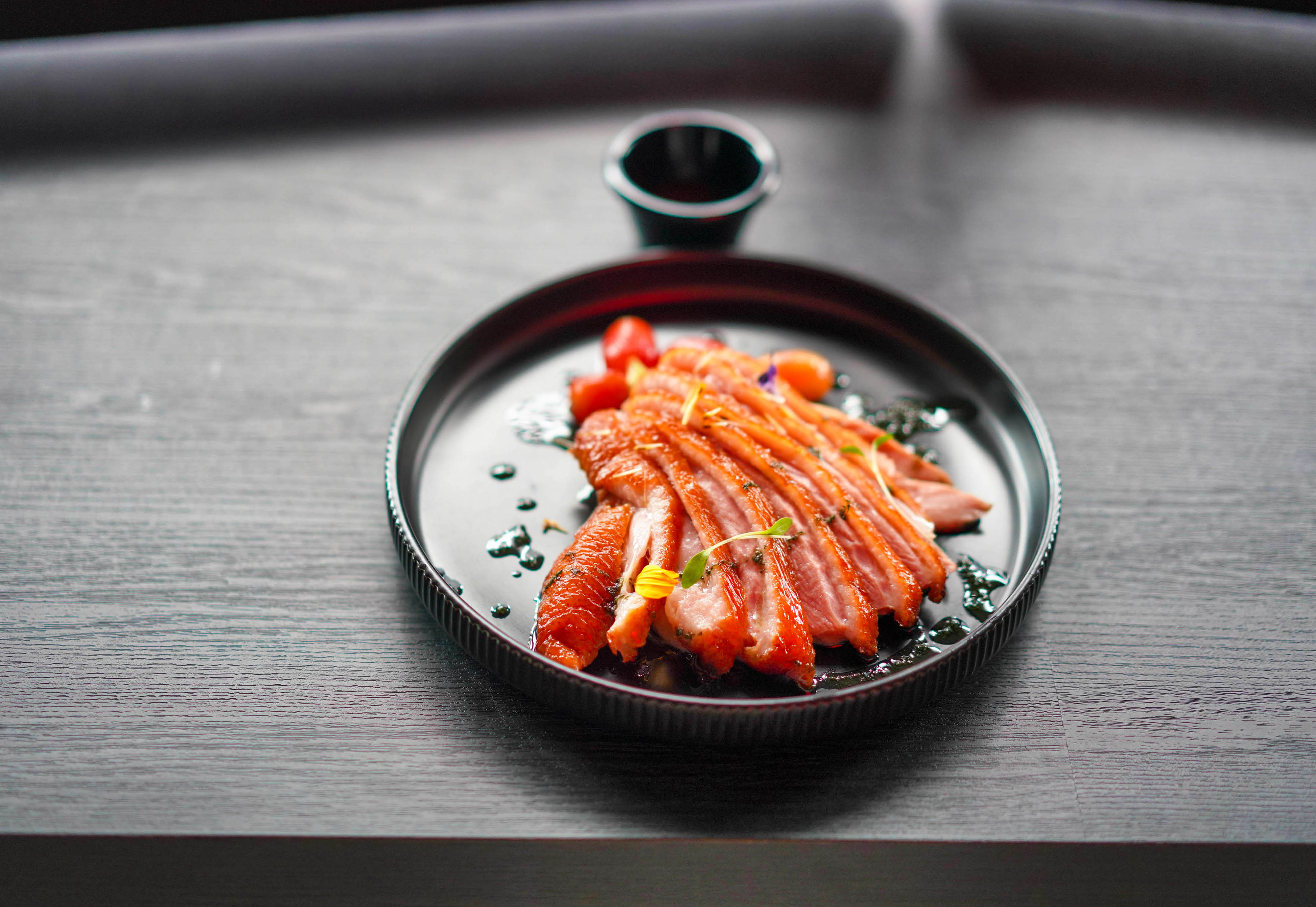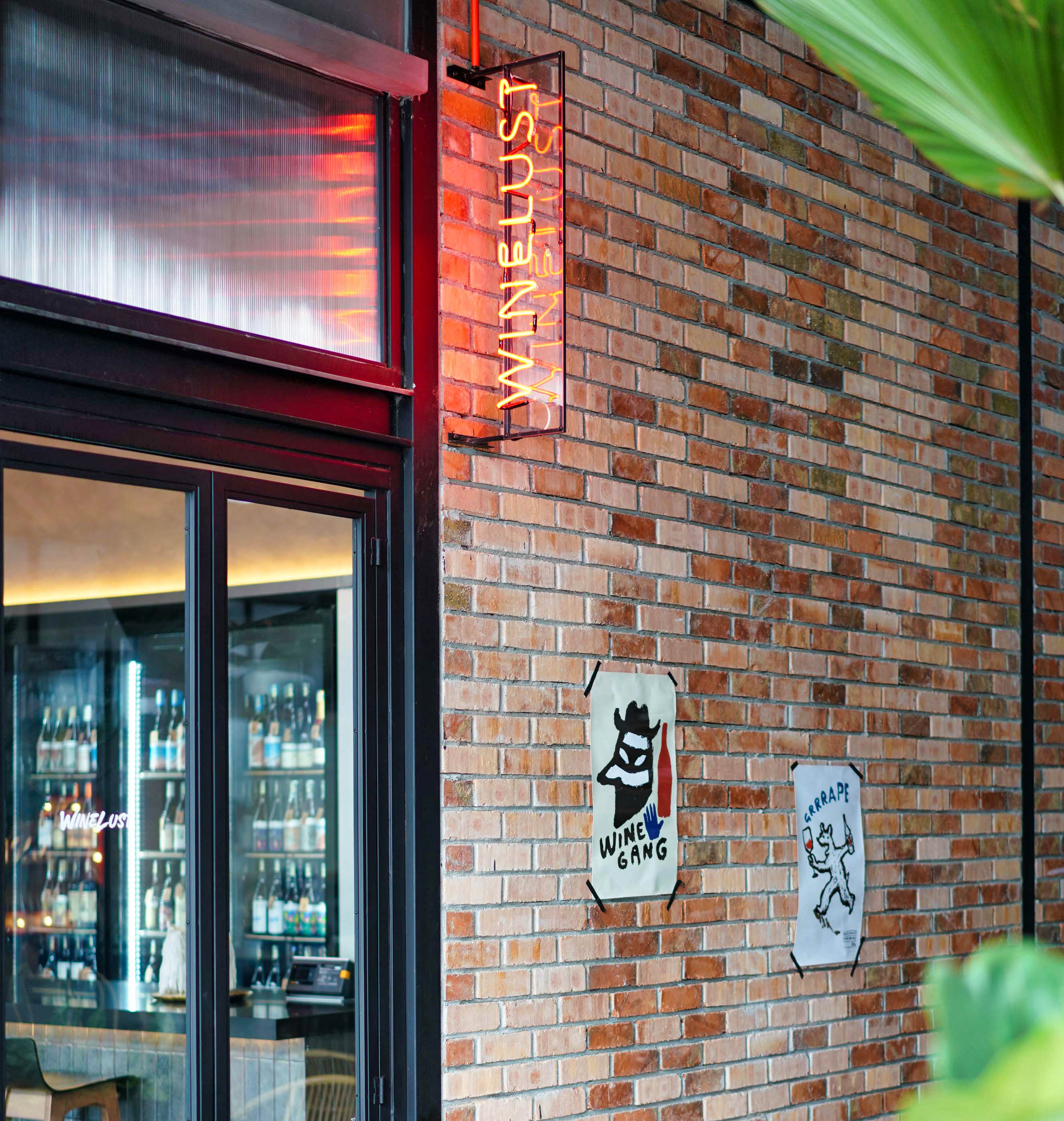 WineLust is PJ's new premier bar for natural, biodynamic and organic wines, spotlighting small-batch producers who pour traditional winemaking methods into each bottle, avoiding additives, pesticides and herbicides.
If you crave an exciting exploration beyond conservative Cabernets and Chardonnays, WineLust can satisfy your inner oenophile's wanderlust. 
Restocking every week, WineLust values wines of character, uncommon and unpredictable, unfiltered and untamed, served by the bottle and a rotating selection by the glass. 
Set in Section 19's lively JioSpace F&B-and-events hub, WineLust boasts its own full-fledged kitchen, RÒU, with a vibrant meat-loving menu curated by award-winning chef Yenni Law.
Pop open an orange wine from a sustainability-focused New Zealand vineyard, paired with Spanish pork jowl and a salsa of rambutan and mandarin oranges, exclusively at WineLust.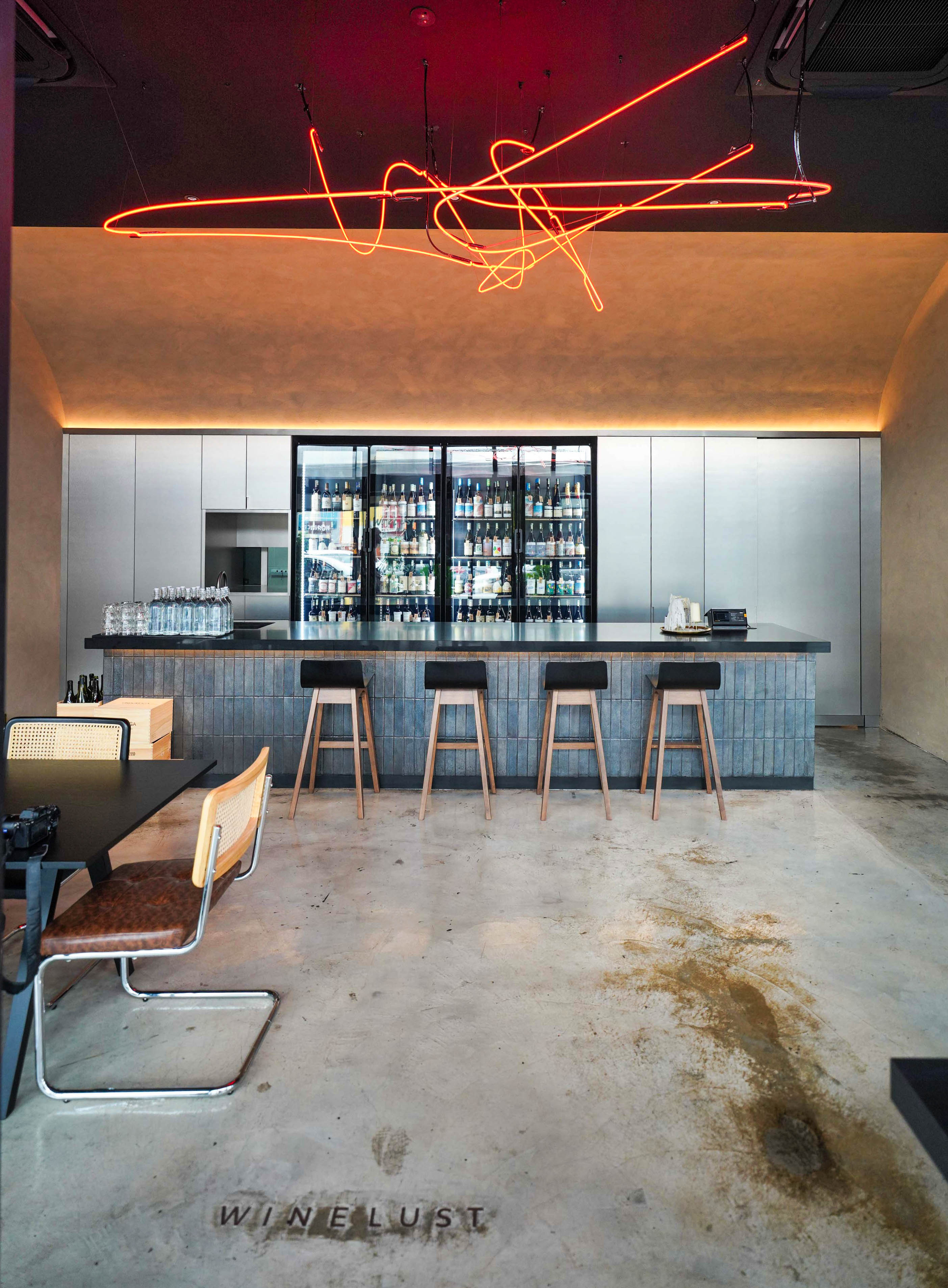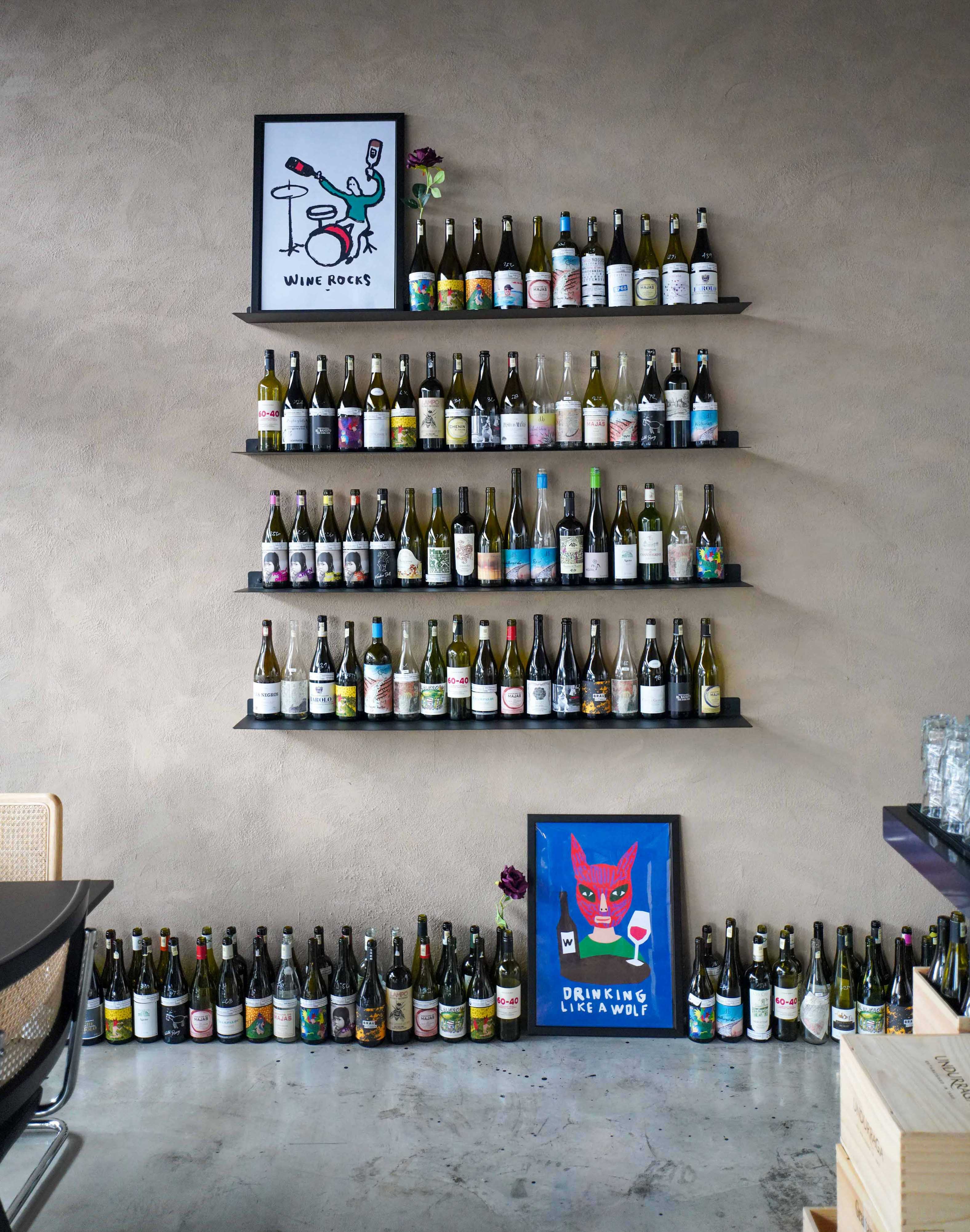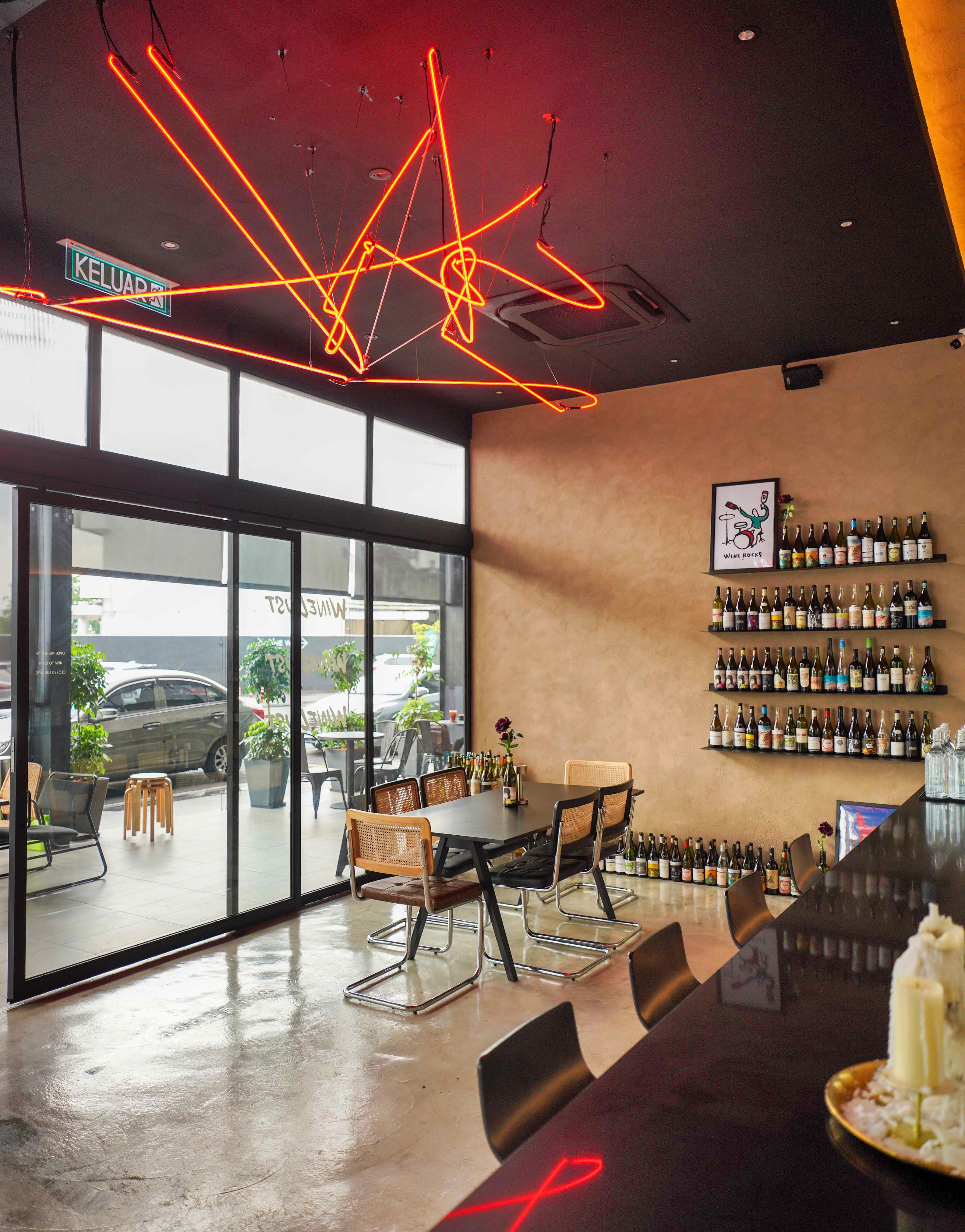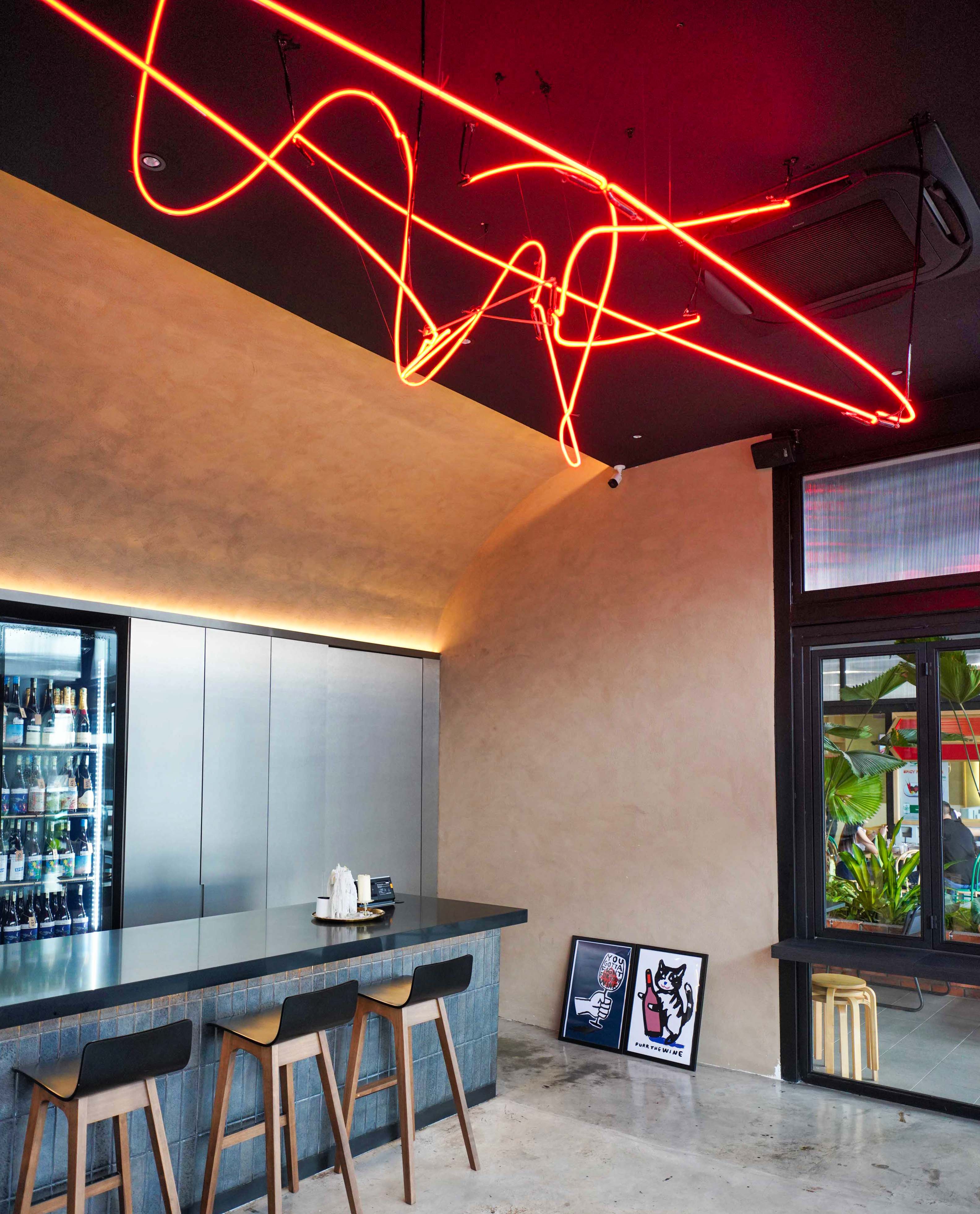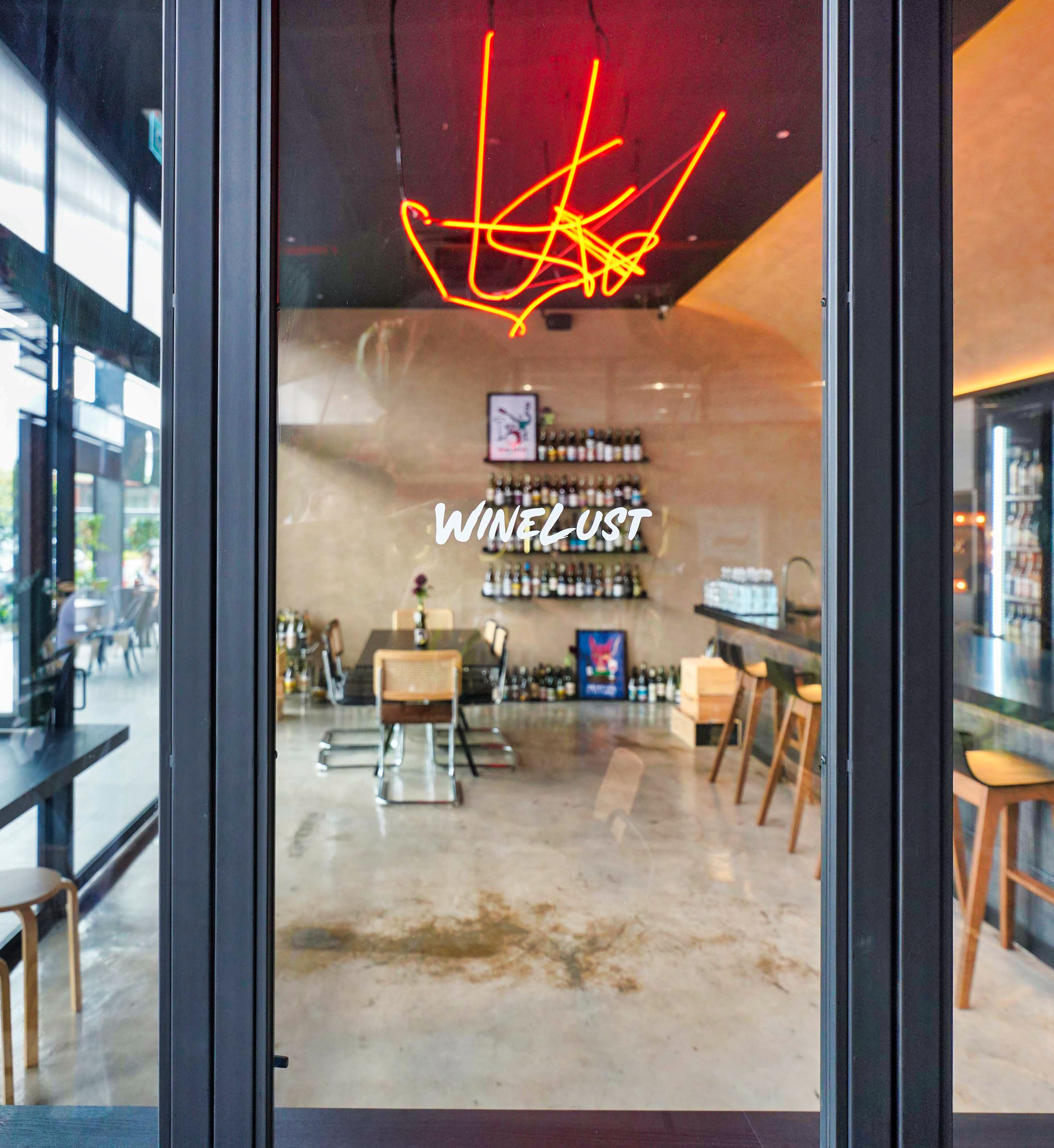 We love WineLust's simple, spartan setting, unconcealed by walls, with natural light flowing in to reveal a sense of space. Customers can choose to hang out inside or take a table at the alfresco area outside - WineLust opens bright and early at 4pm, pouring until midnight, with busking-style musical performances on Friday nights.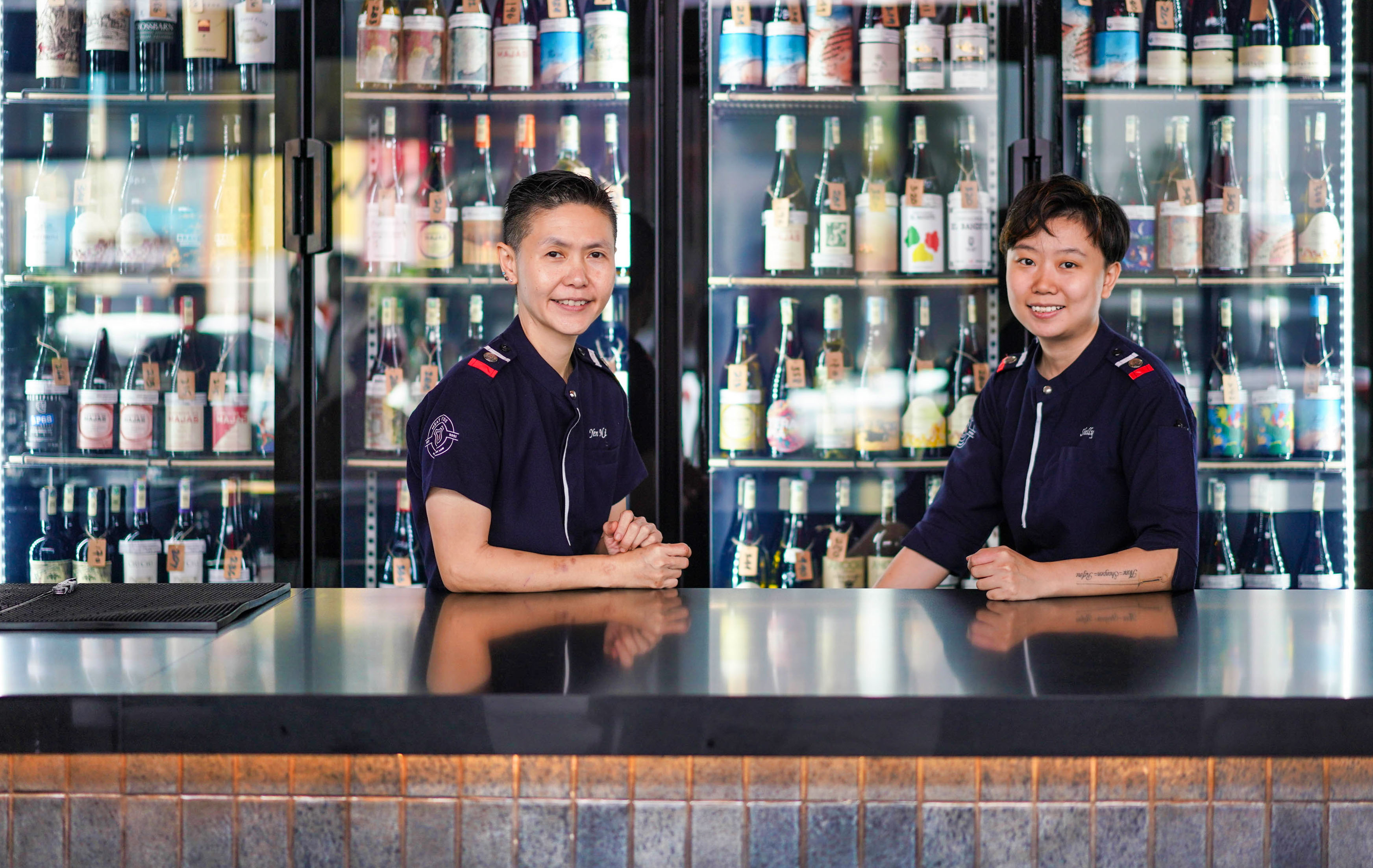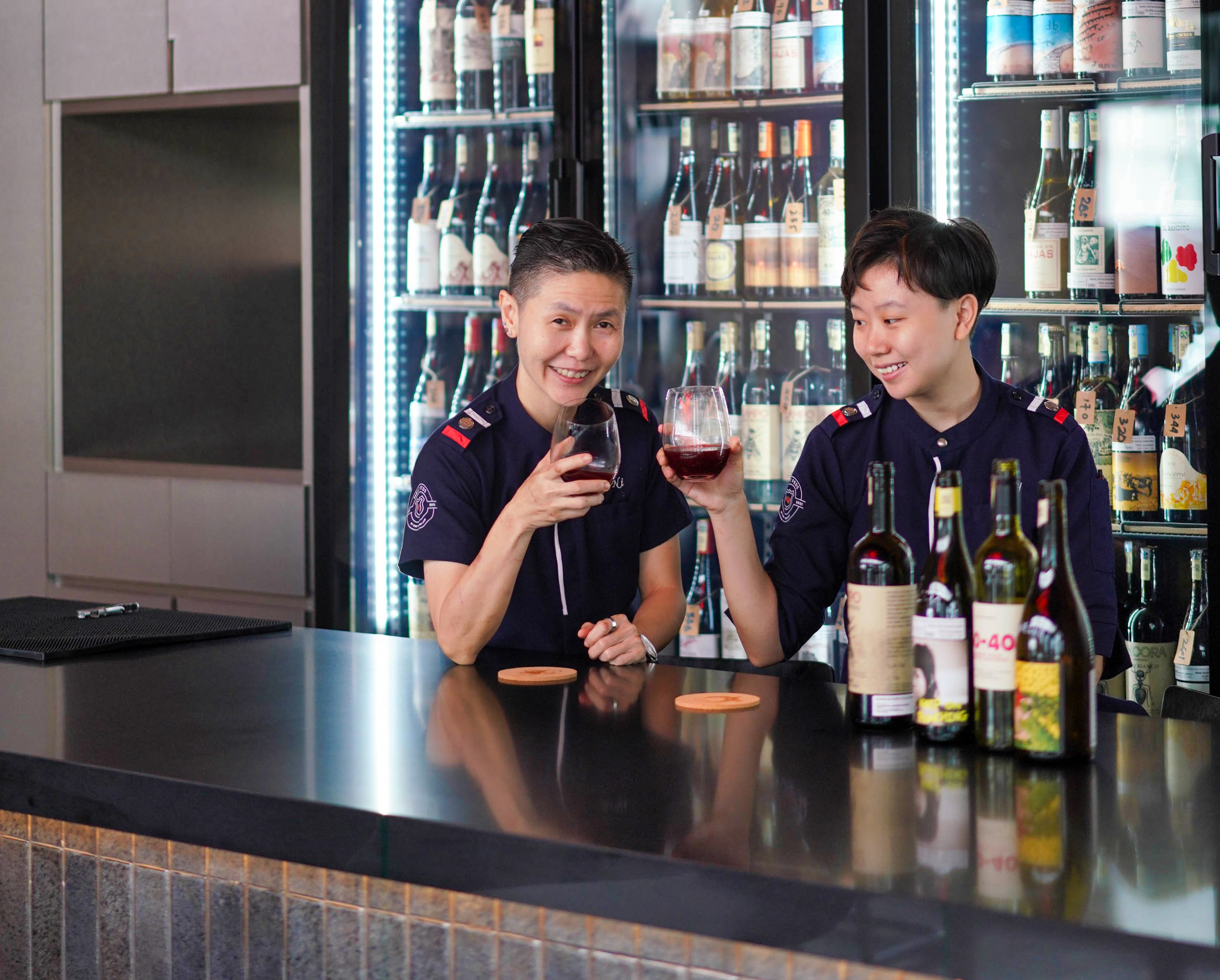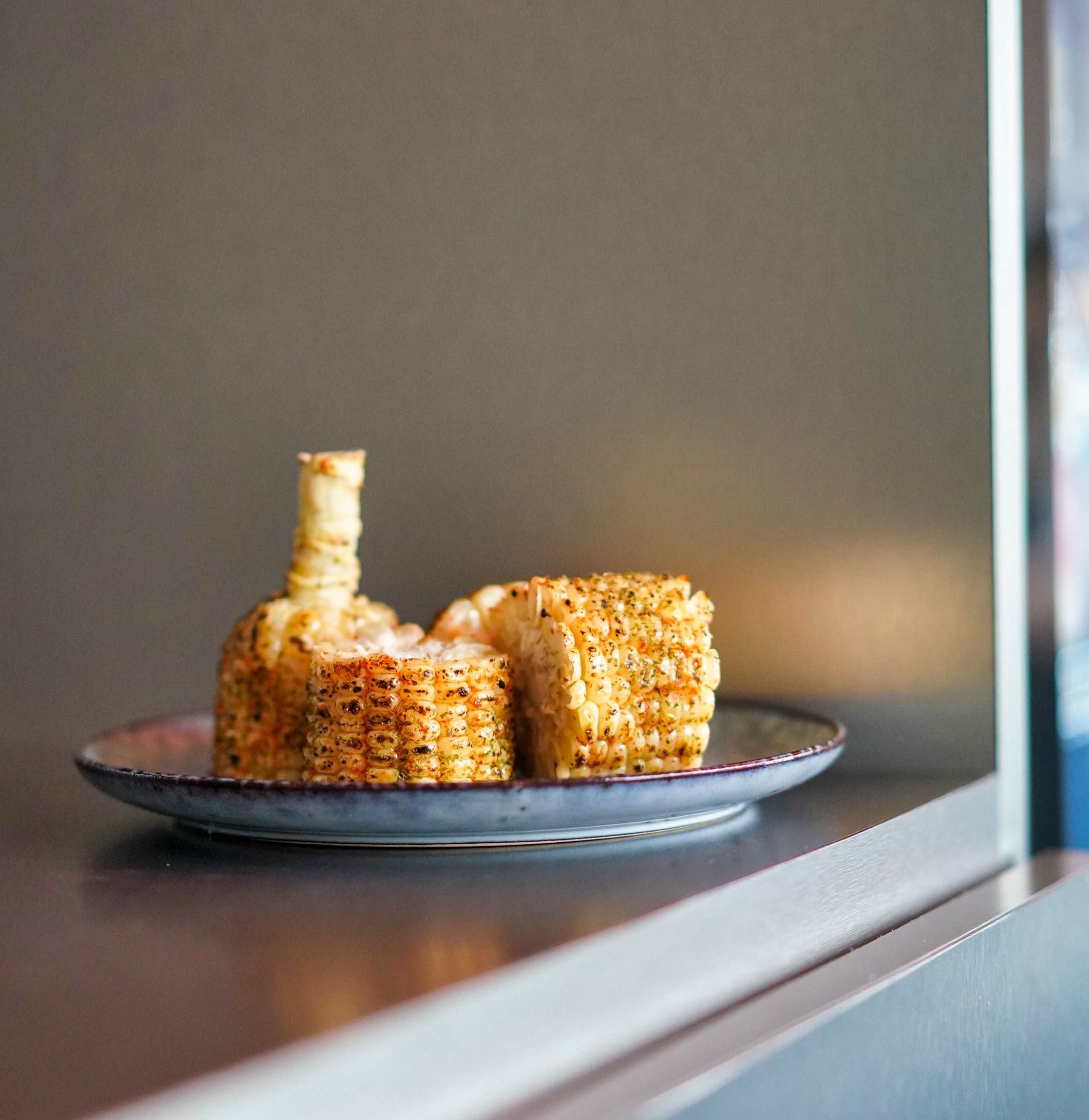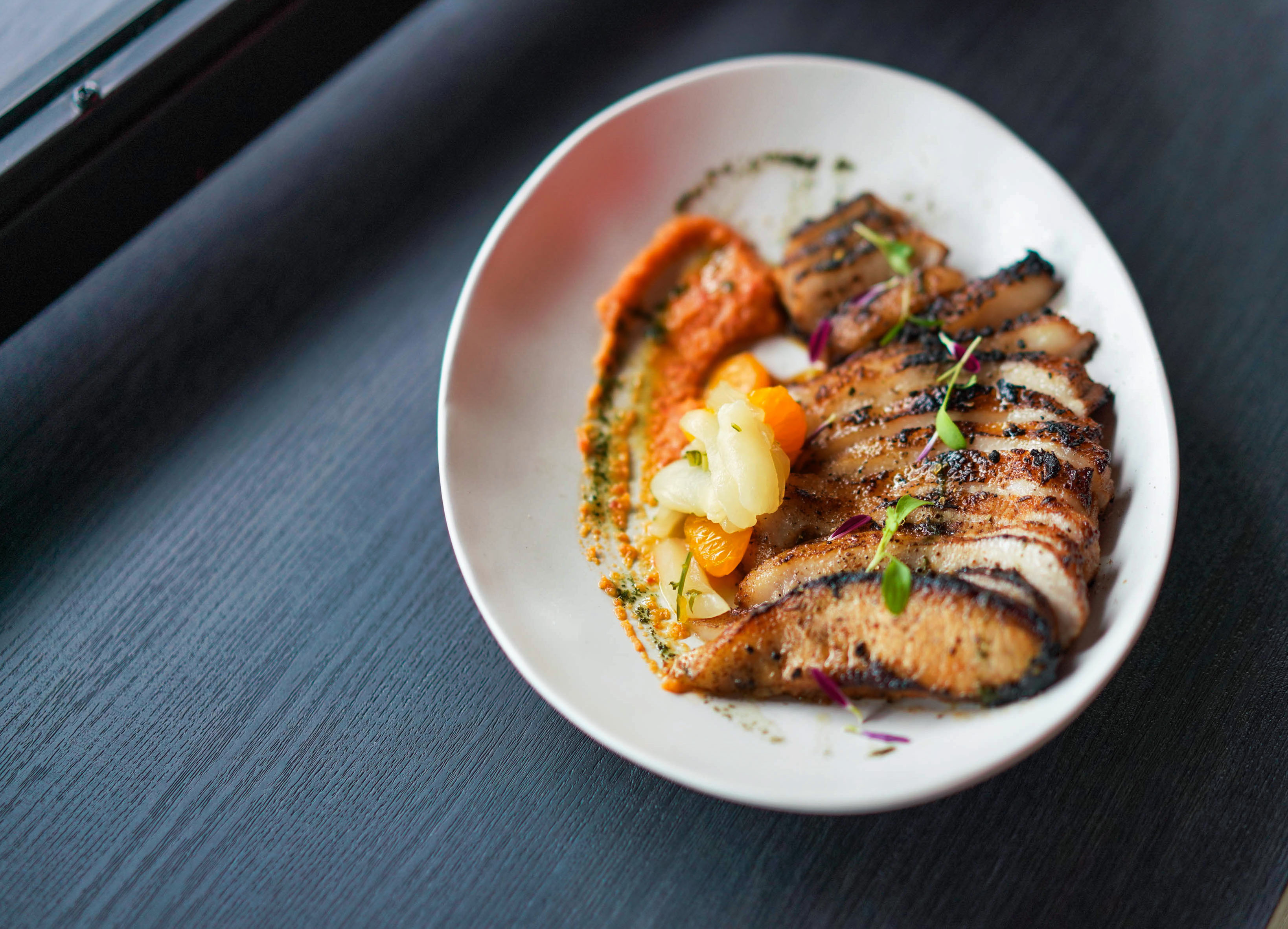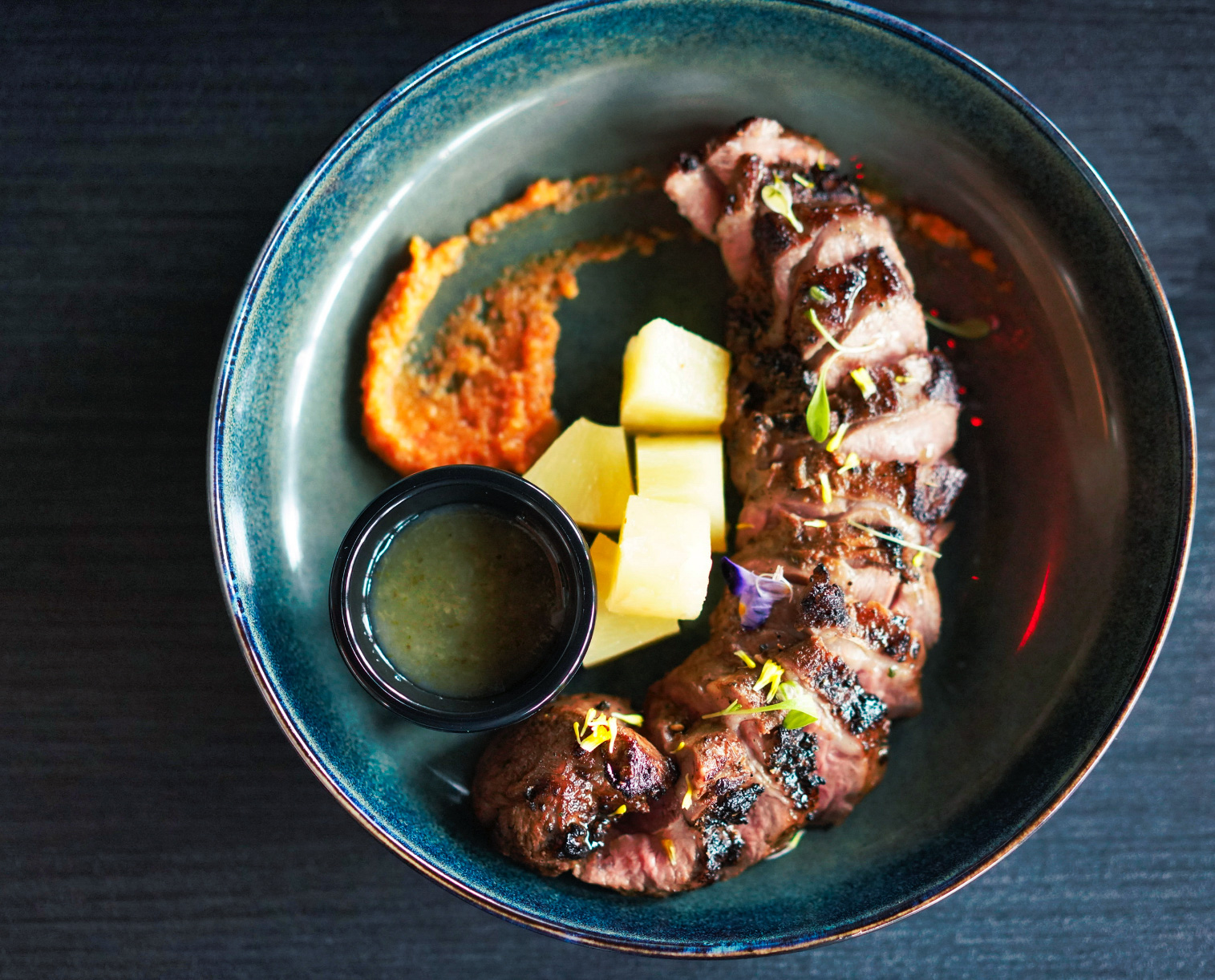 The kitchen,  RÒU, is WineLust's collaboration with veteran Malaysian chef and cookbook author Yenni Law and her partnering chef Shelly Saw. 
Both women bring remarkable talents to the table, harnessing Yenni's decades of experience at her own hugely respected restaurants, reinforced with recipes that earned Shelly top honours at the Selangor International Culinary Festival 2019 and other culinary challenges.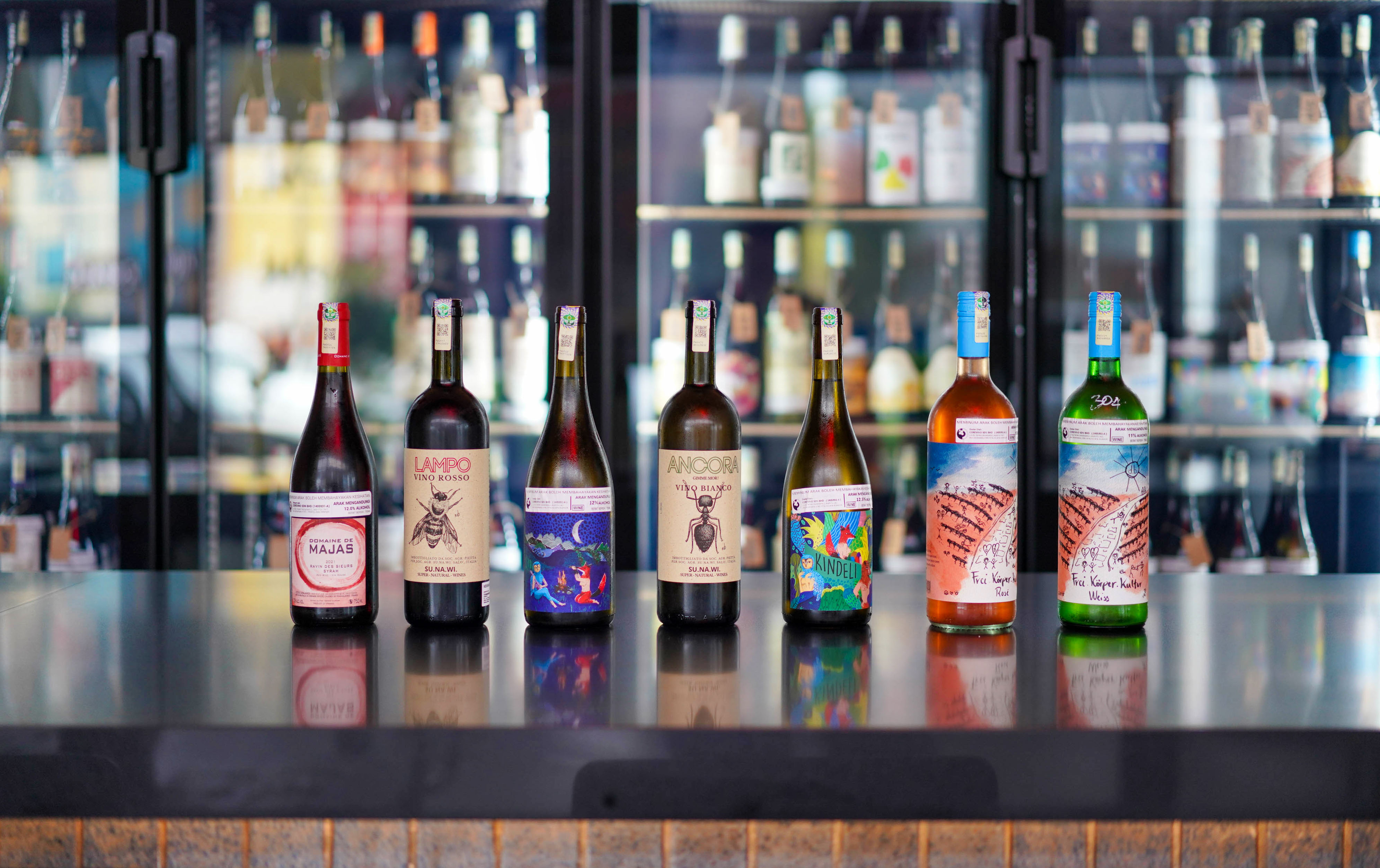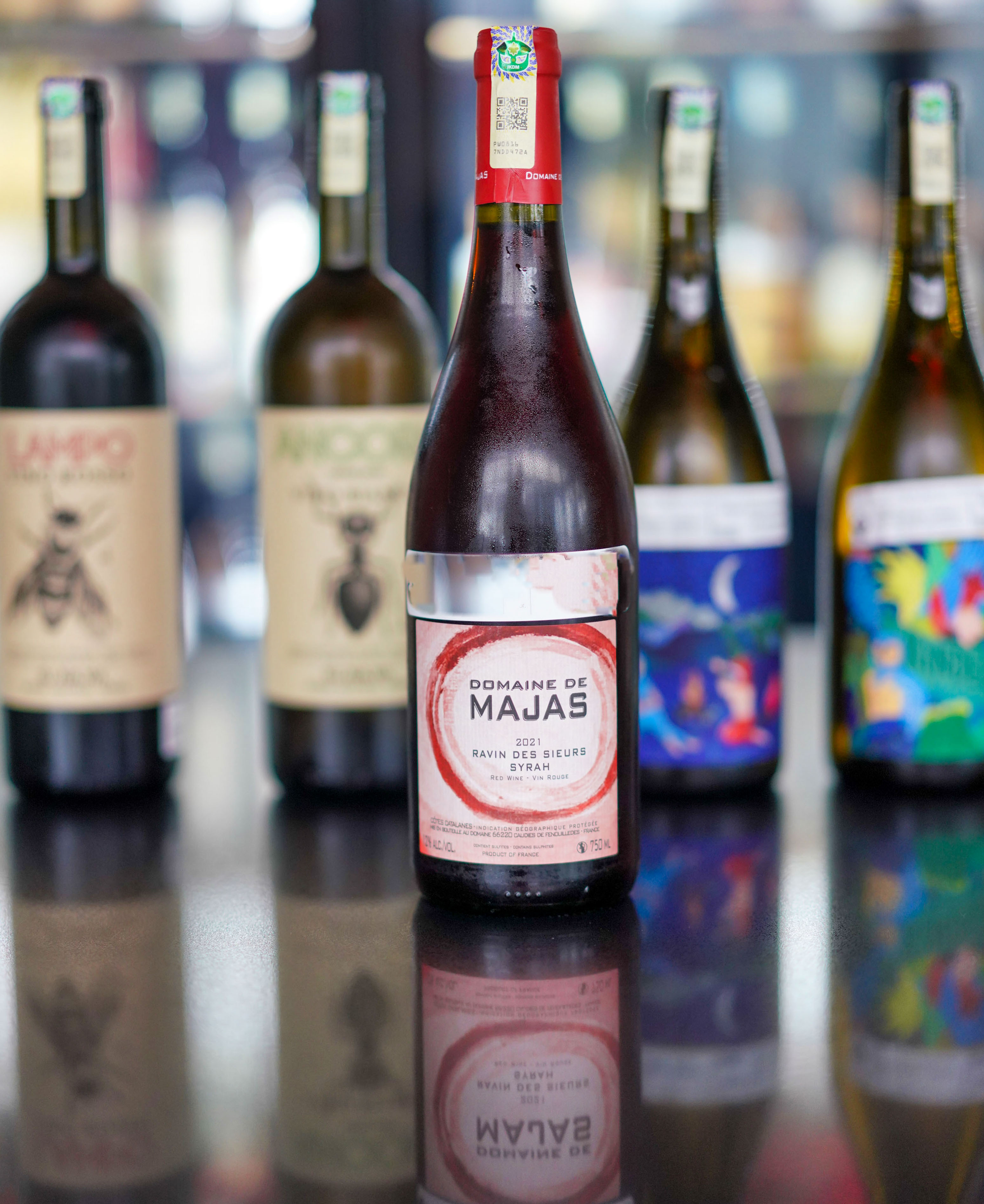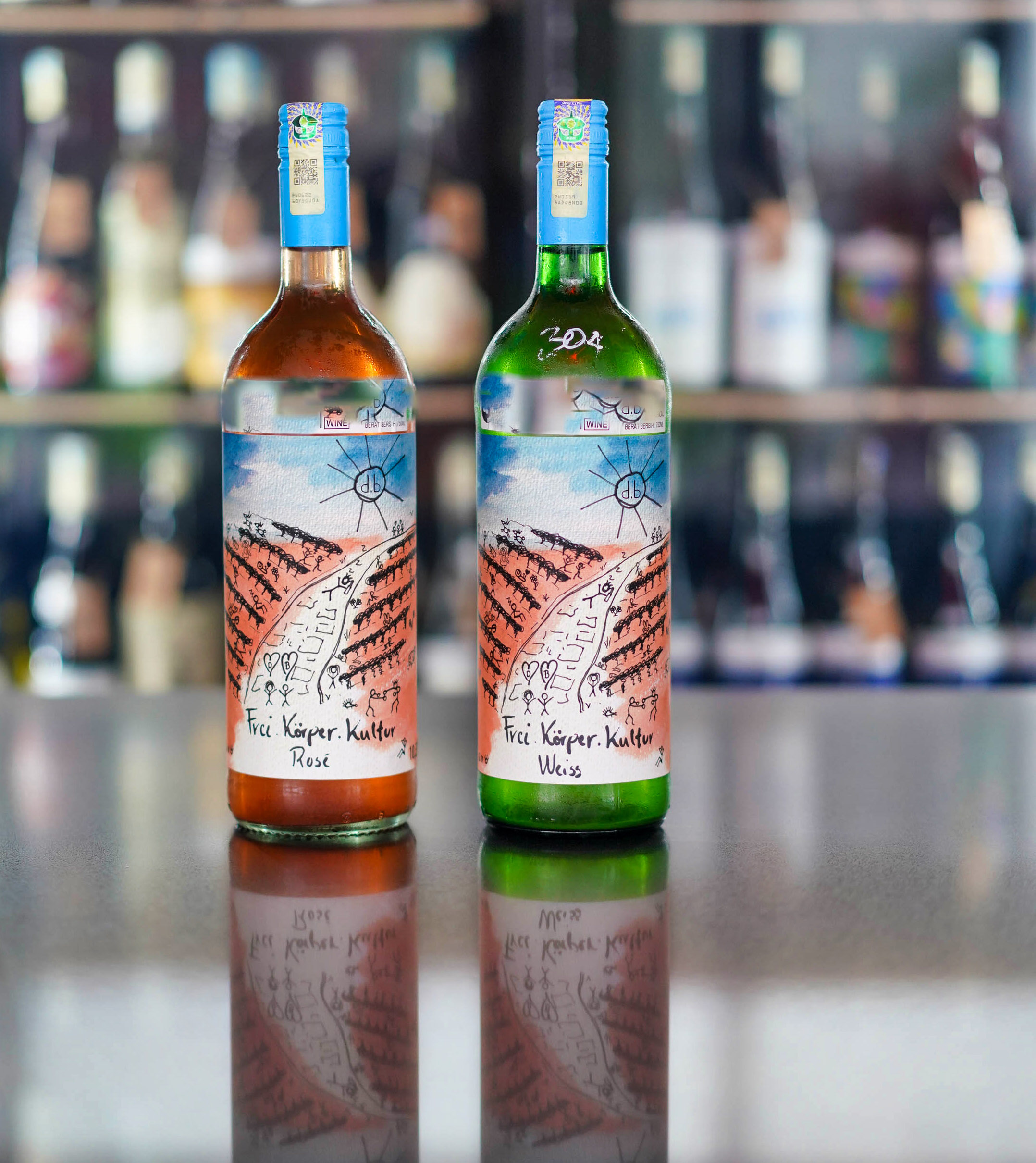 The first step for every customer at WineLust is choosing a bottle - a fun experience with numerous colourful labels to explore.
Independent wine producers form the foundation of WineLust's selection, with prices between RM180 to RM600 per bottle. 
House pours by the glass are also available, highlighting different labels weekly.
Every bottle tells a unique story. 
Recommendations include the Majas Ravin des Sieurs Syrah, identified as alluring with funky aromas, crafted by an organic-certified estate in the south of France; the Freikorperkultur natural orange and rosé from Germany, punchy and velvety with floral and fruity notes of summertime; and the Kindeli biodynamic field blends by Australian-born Alex Craighead, cultivated in the clay soils of Nelson, New Zealand and aged in amphora.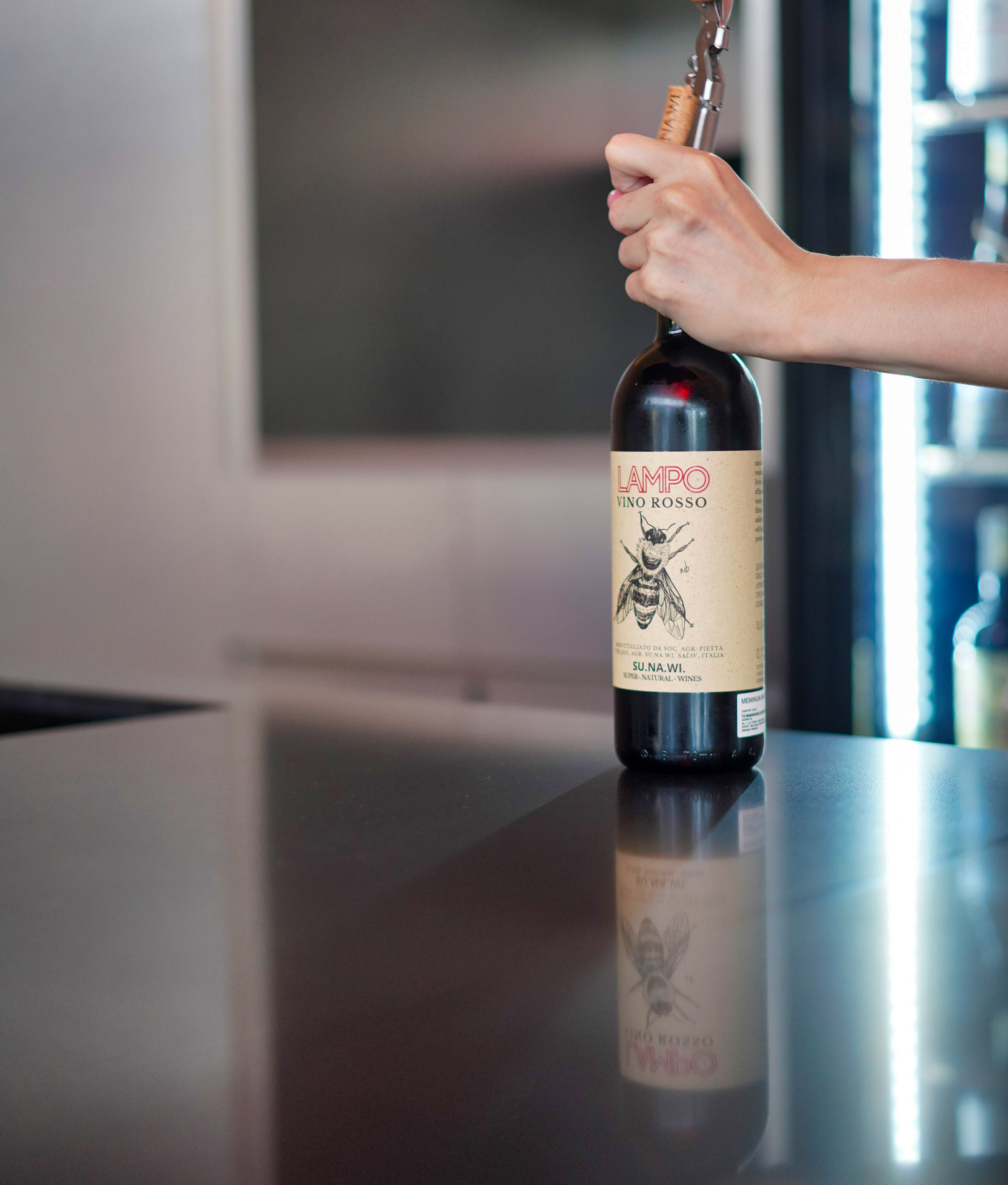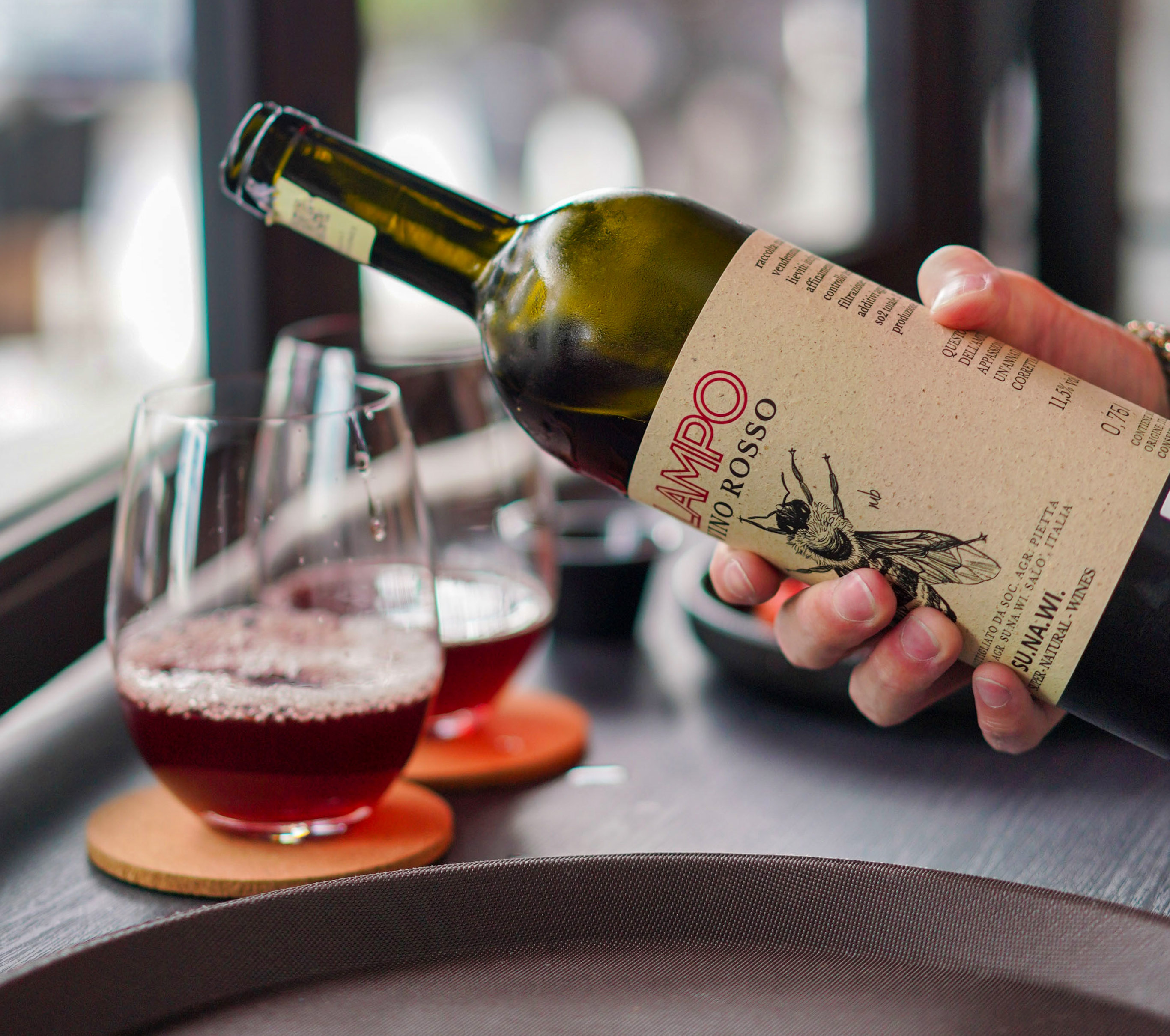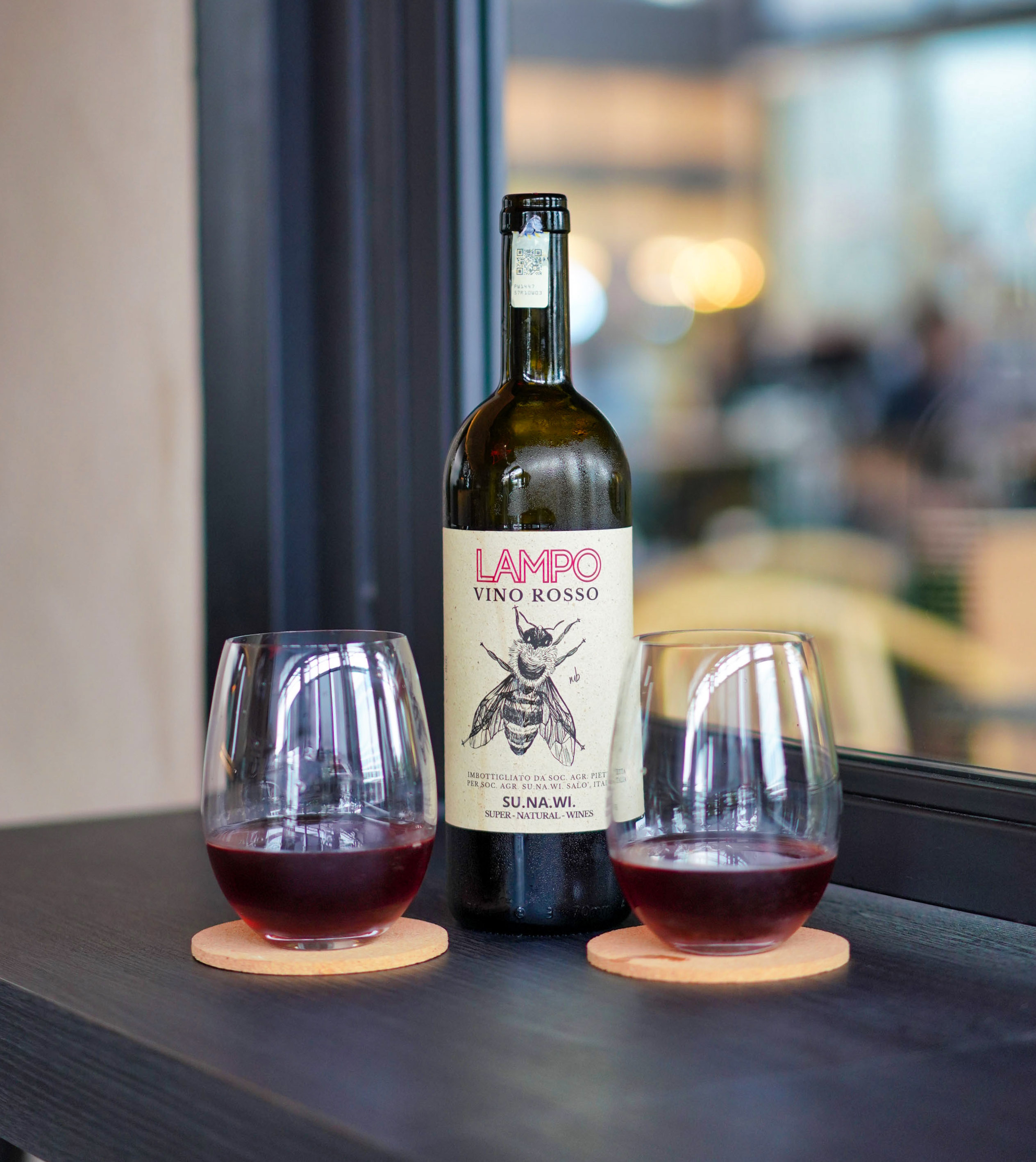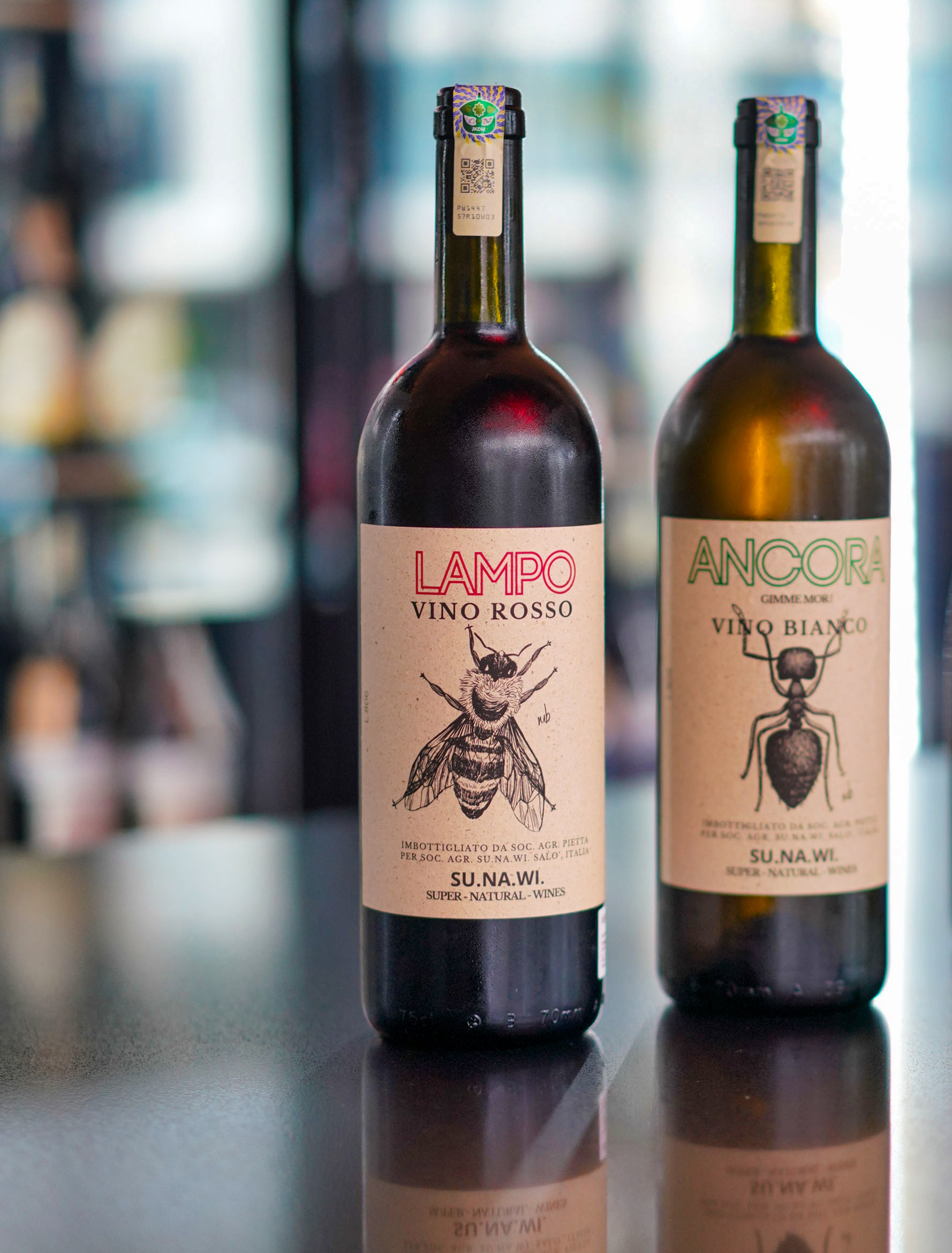 For a versatile introduction, our best bet might be the Sunawi Lampo Vino Rosso, described by some as reminiscent of kombucha transformed into a red wine, fragrant with a herbaceous uplift, courtesy of grapes harvested by hand in northern Italy. It's an exuberantly zesty wine, matched impeccably with RÒU's European-accented cooking.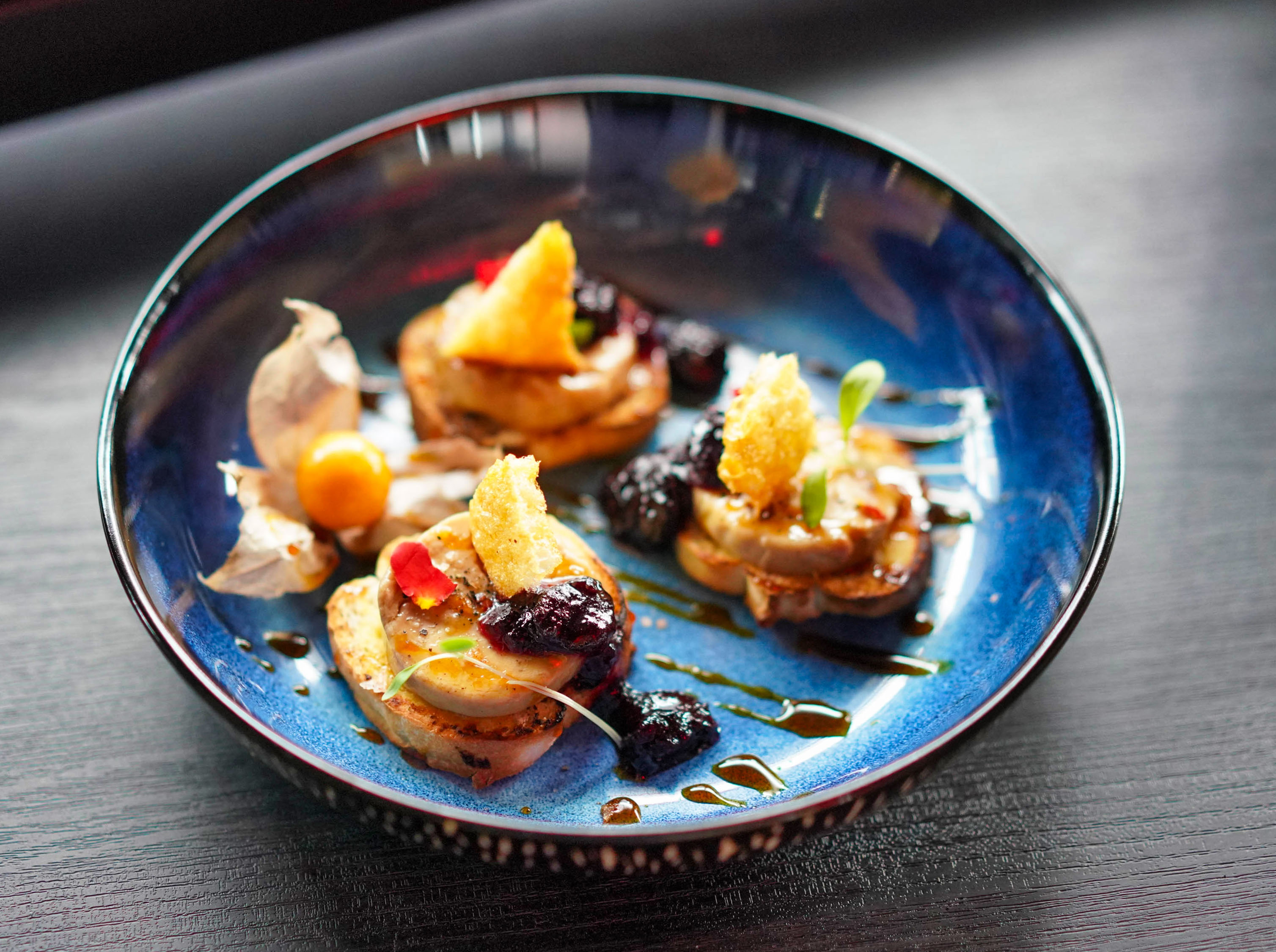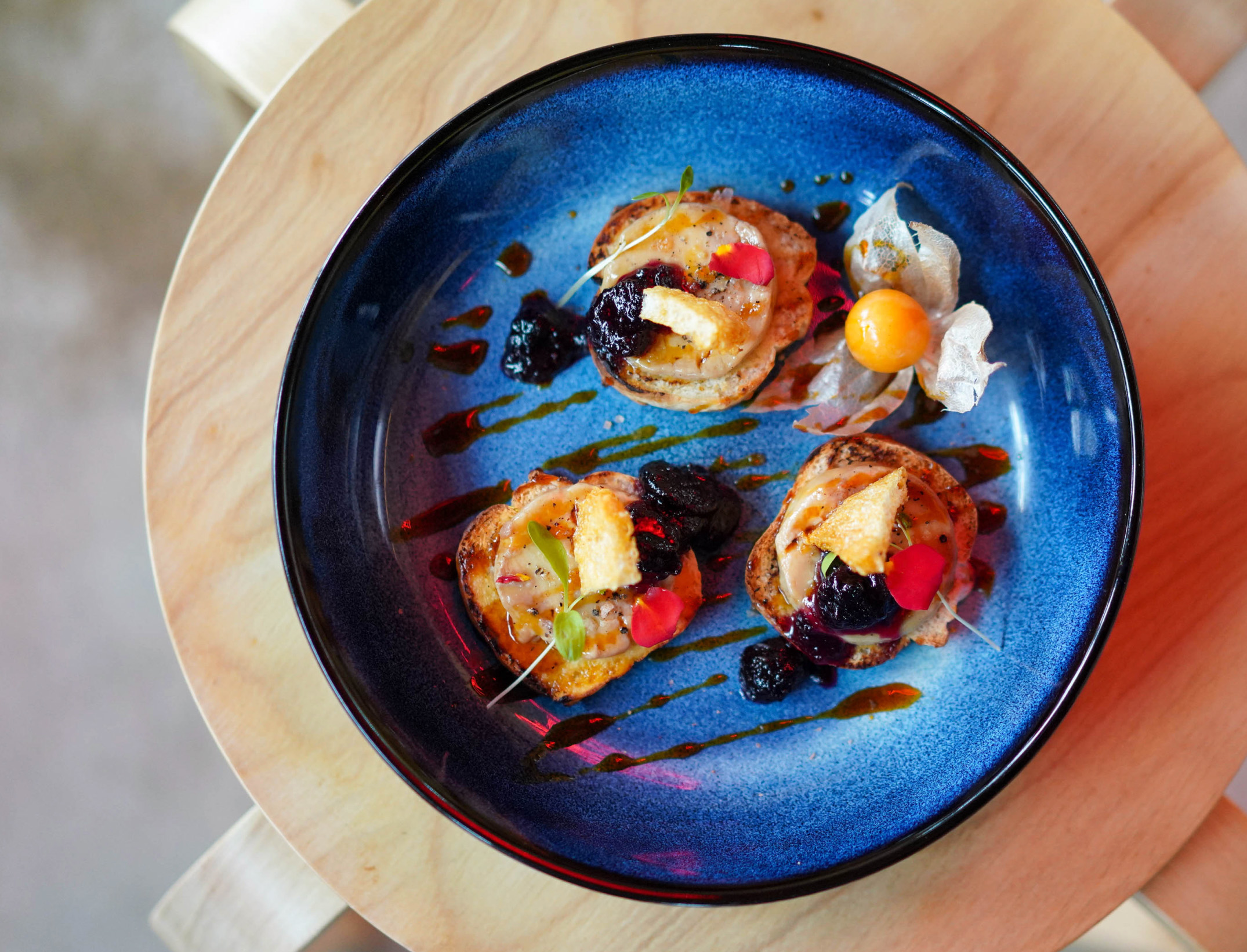 RÒU's menu promises playful touches of gastronomic wit and wisdom.
The Hi-So Foie Gras (RM87) showcases the Hudson Valley duck liver of New York, plump and luscious with a bold, clean depth of flavour, brandy-cured for extra richness, served as captivating canapés coupled with berry compote on miso butter toast, spruced up with palm sugar molasses, sea salt and crispy pork cracklings.
It's a spectacular starter, illustrating RÒU's commitment to thoughtful originality, delivering a diversity of delicious dynamics through painstaking preparations.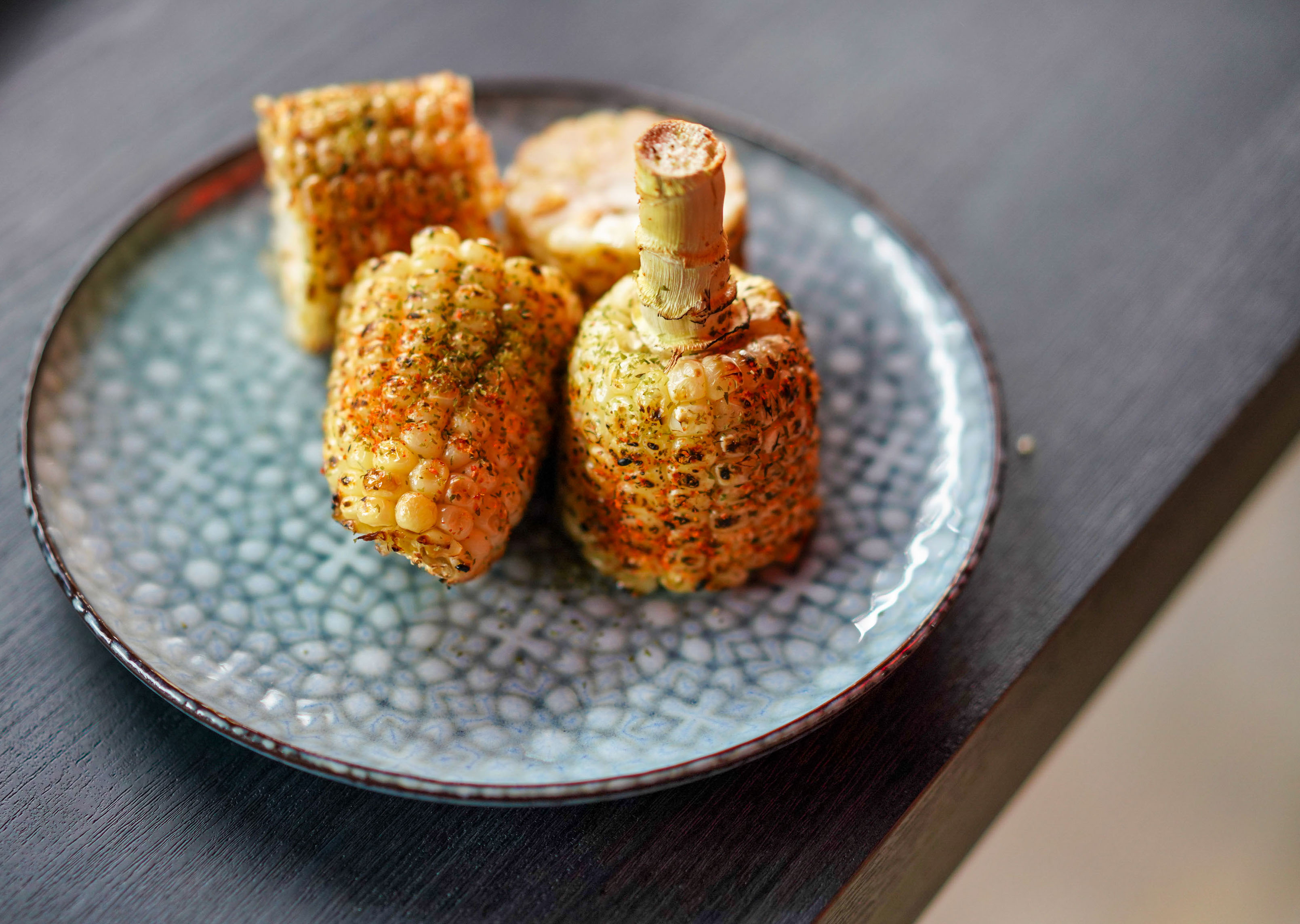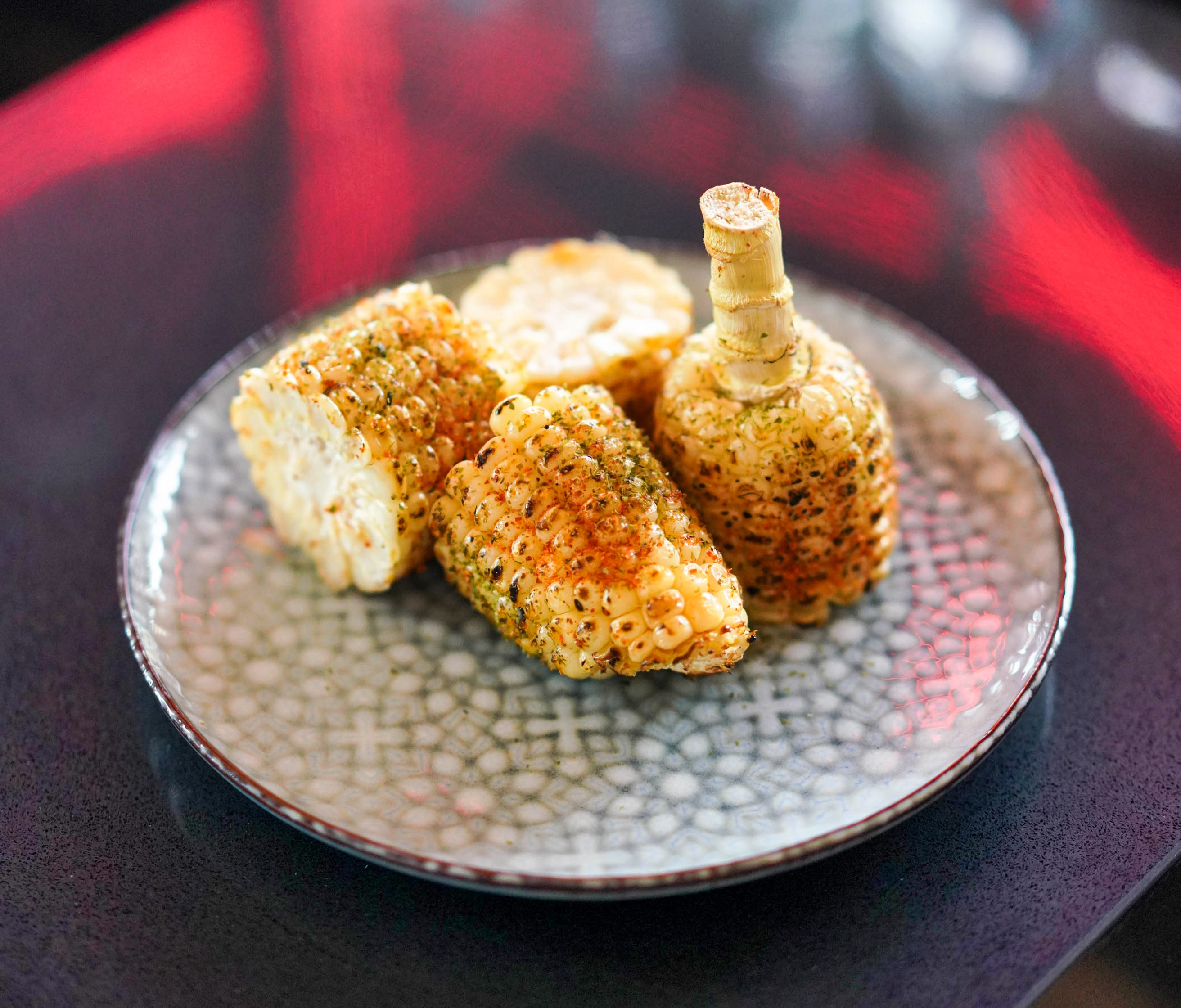 Even the Corn-fident (RM25) isn't merely grilled on the cob. 
These Cameron Highlands yellow-and-white beauties come sprinkled in RÒU's special spice mix, hinting at Japanese chillies and seaweed, bringing together the sweetly juicy harvest of the earth with the briny umami of the sea.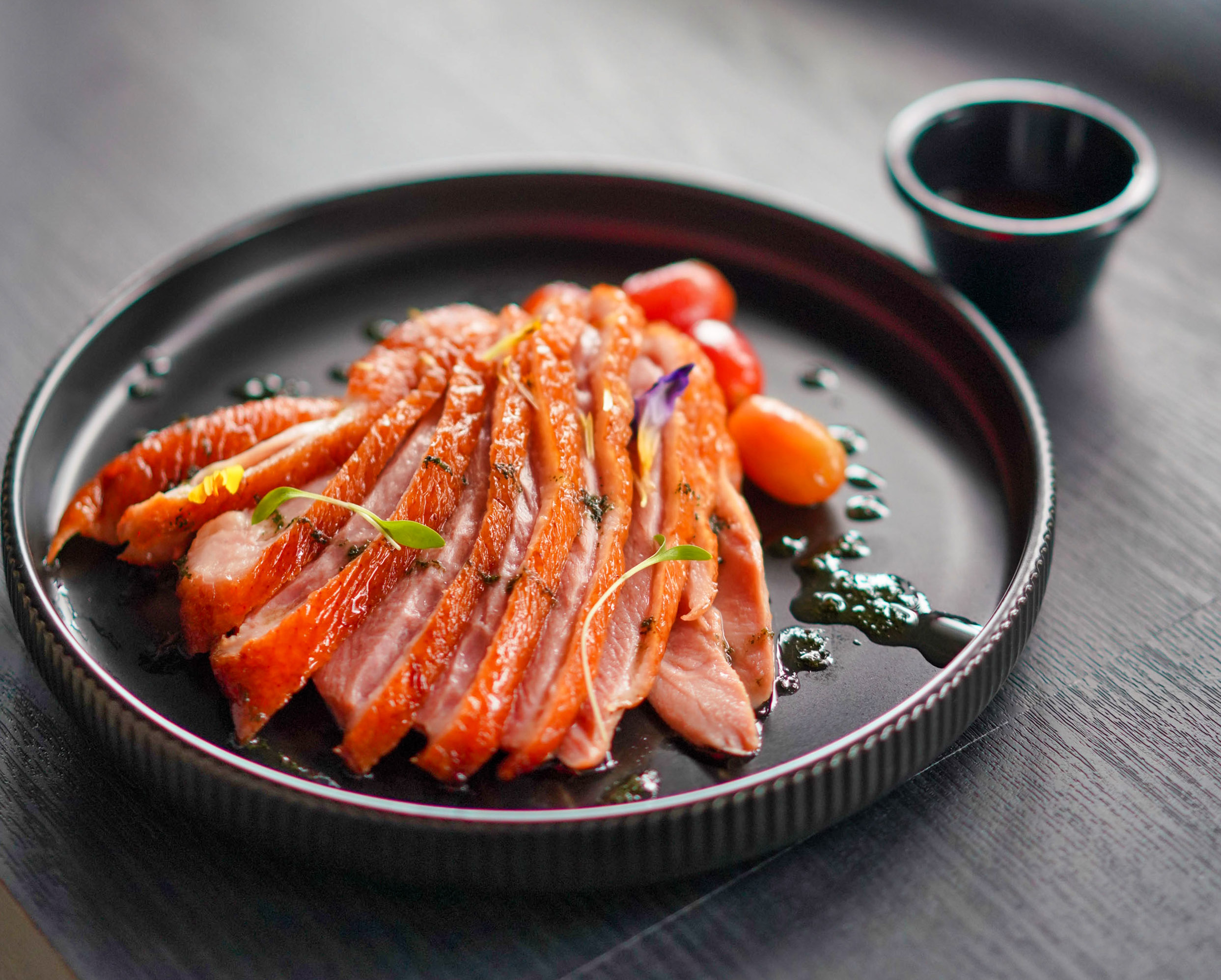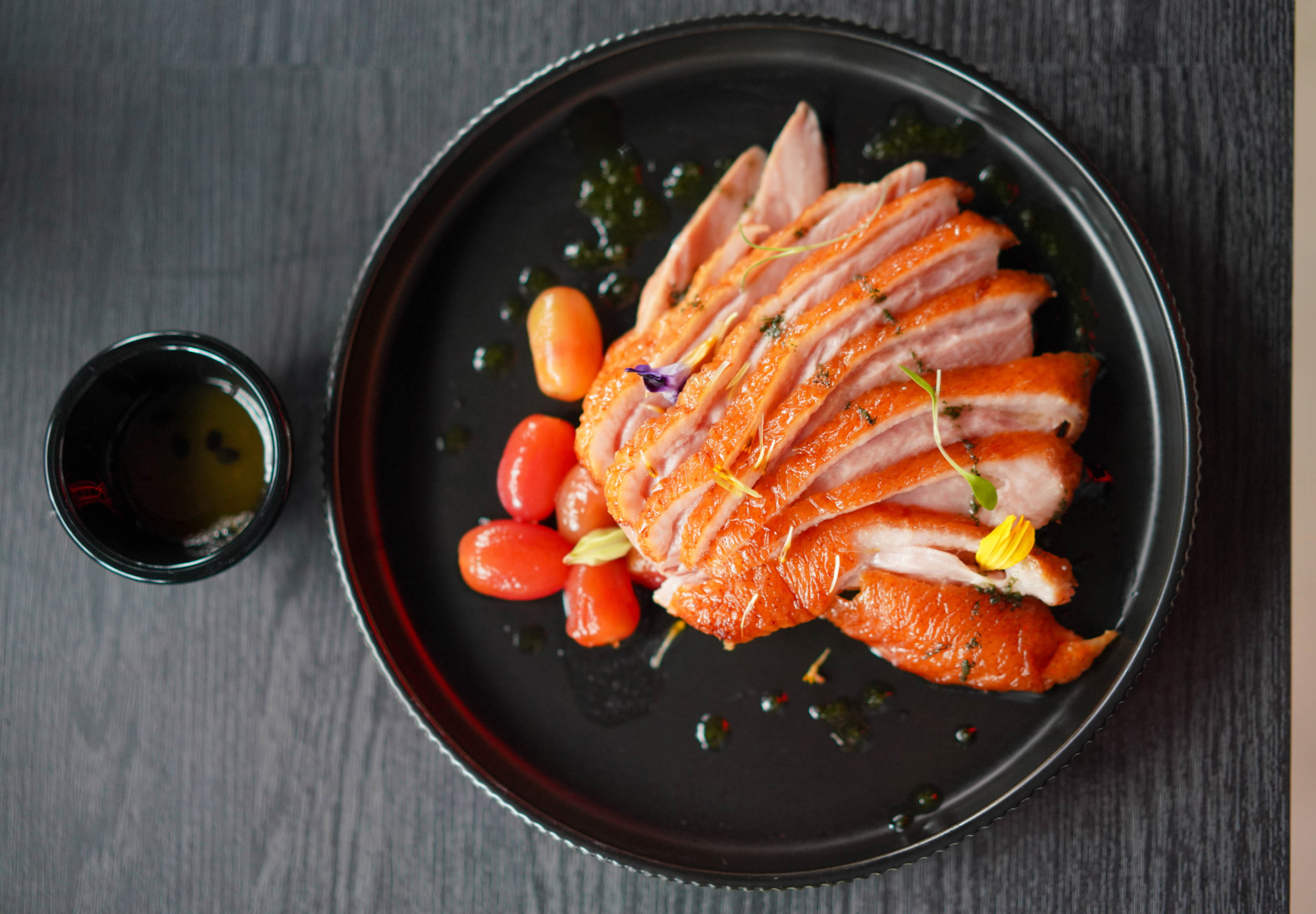 Banishing the cliche of mass-market smoked duck from its kitchen, RÒU cures, brines and smokes its rendition, relying on techniques that have earned chef Shelly deserved accolades.
Donald's Breast (RM89) is now our favourite smoked duck in the Klang Valley, full-bodied with a pure, fleshy voluptuousness that does justice to Italian-bred Muscovy, gently scented with rosemary and sage, buoyed by the perkiness of plum sauce and pickled cherry tomatoes.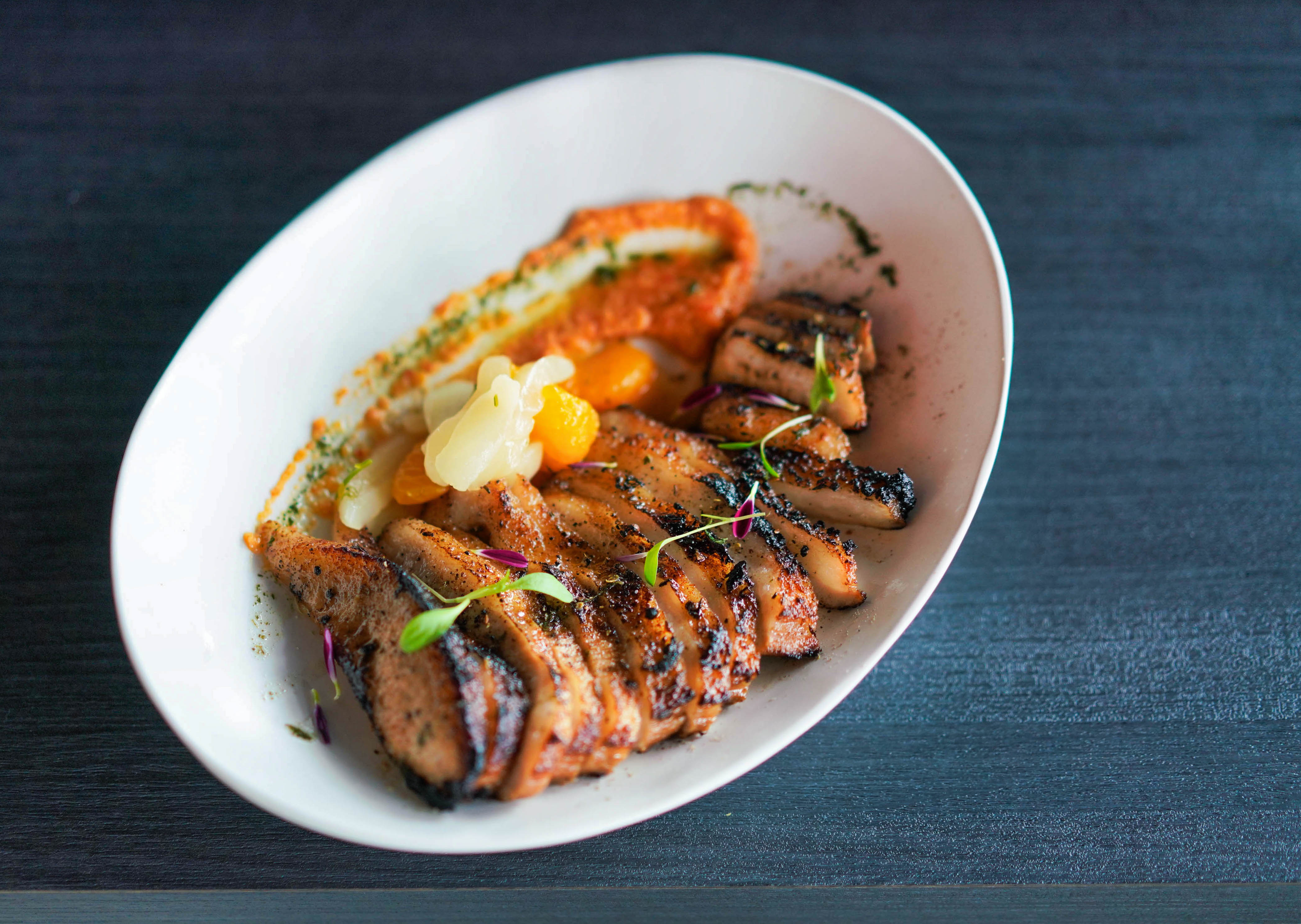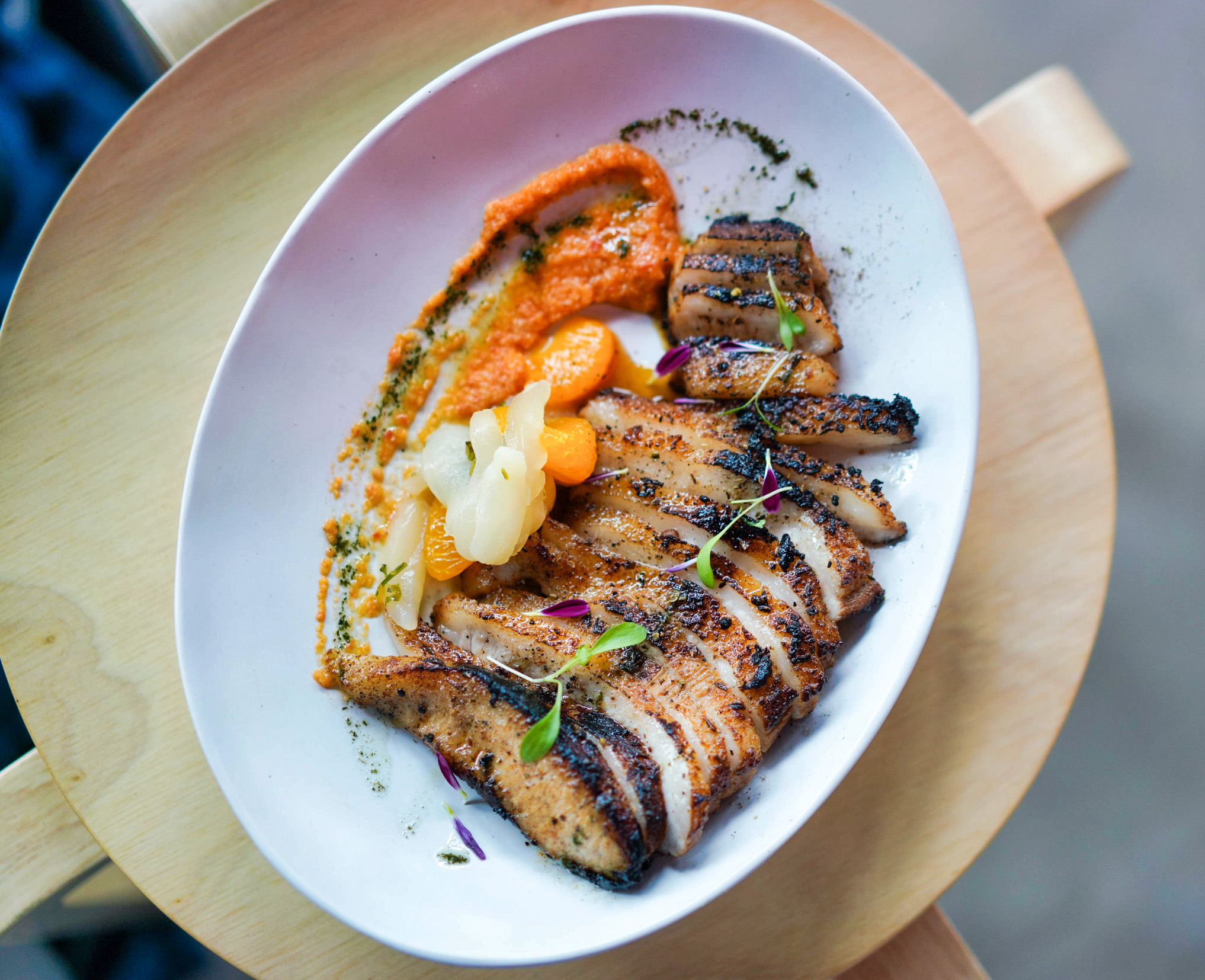 Fans of off-cuts, check out WineLust for RÒU's Spanish white pork jowl.
The Jabbing Jowl (RM68) conveys an indulgent bite with a luxurious smoothness, lightly mala-spiced for hints of flavoursome heat, enlivened further with a salsa of nectarously ripe rambutans and mandarin oranges.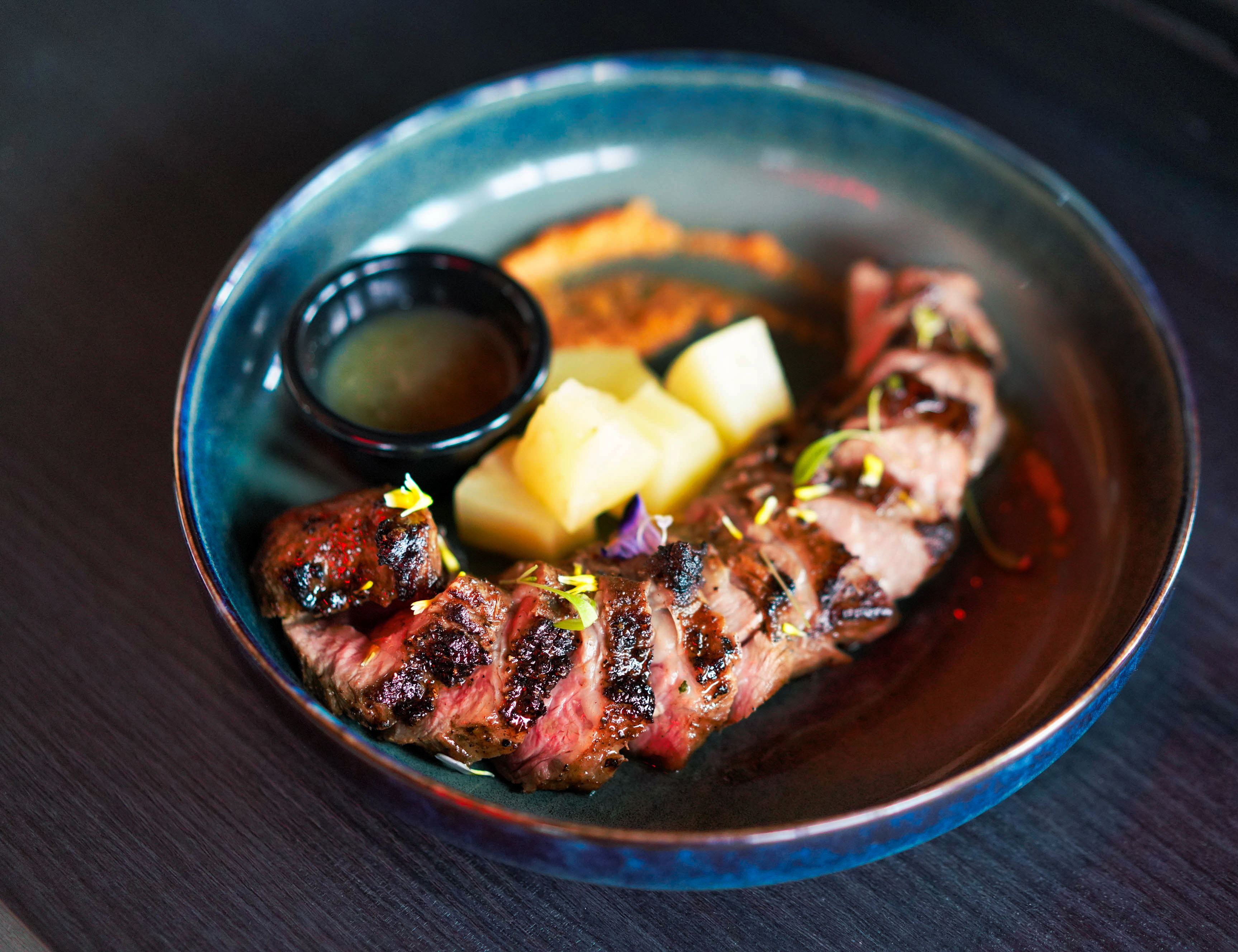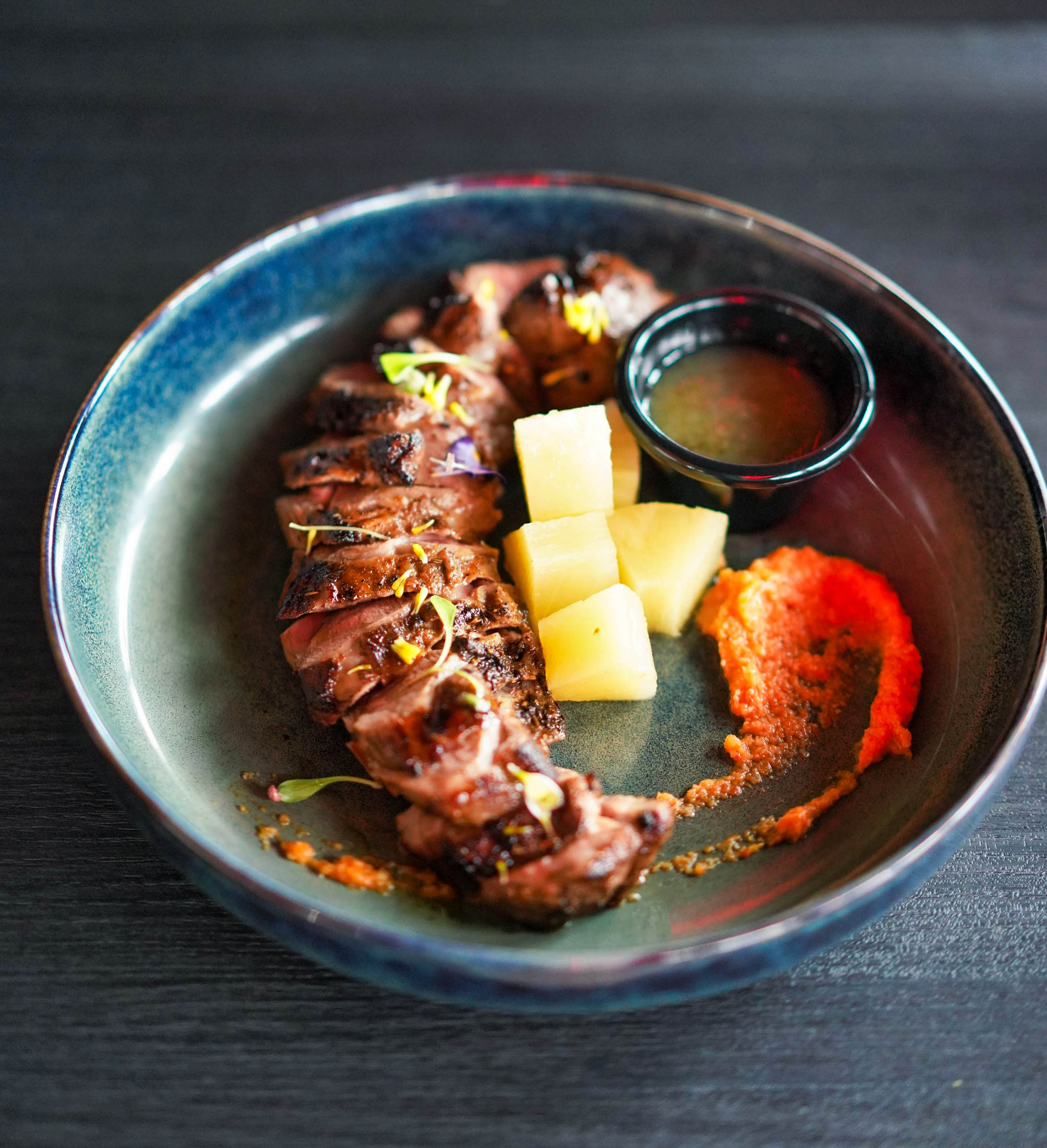 Also steering clear of run-of-the-mill racks, RÒU revs up our carnivorous cravings with its New Zealand lamb neck fillet, cooked like a steak. 
For Mary's Pet (RM167), the neck's high fat content breaks down exquisitely to enhance the lamb's taste and tenderness - the meat needs no marinade whatsoever, sharply balanced with pickled pineapples, mint sauce and red chimichurri.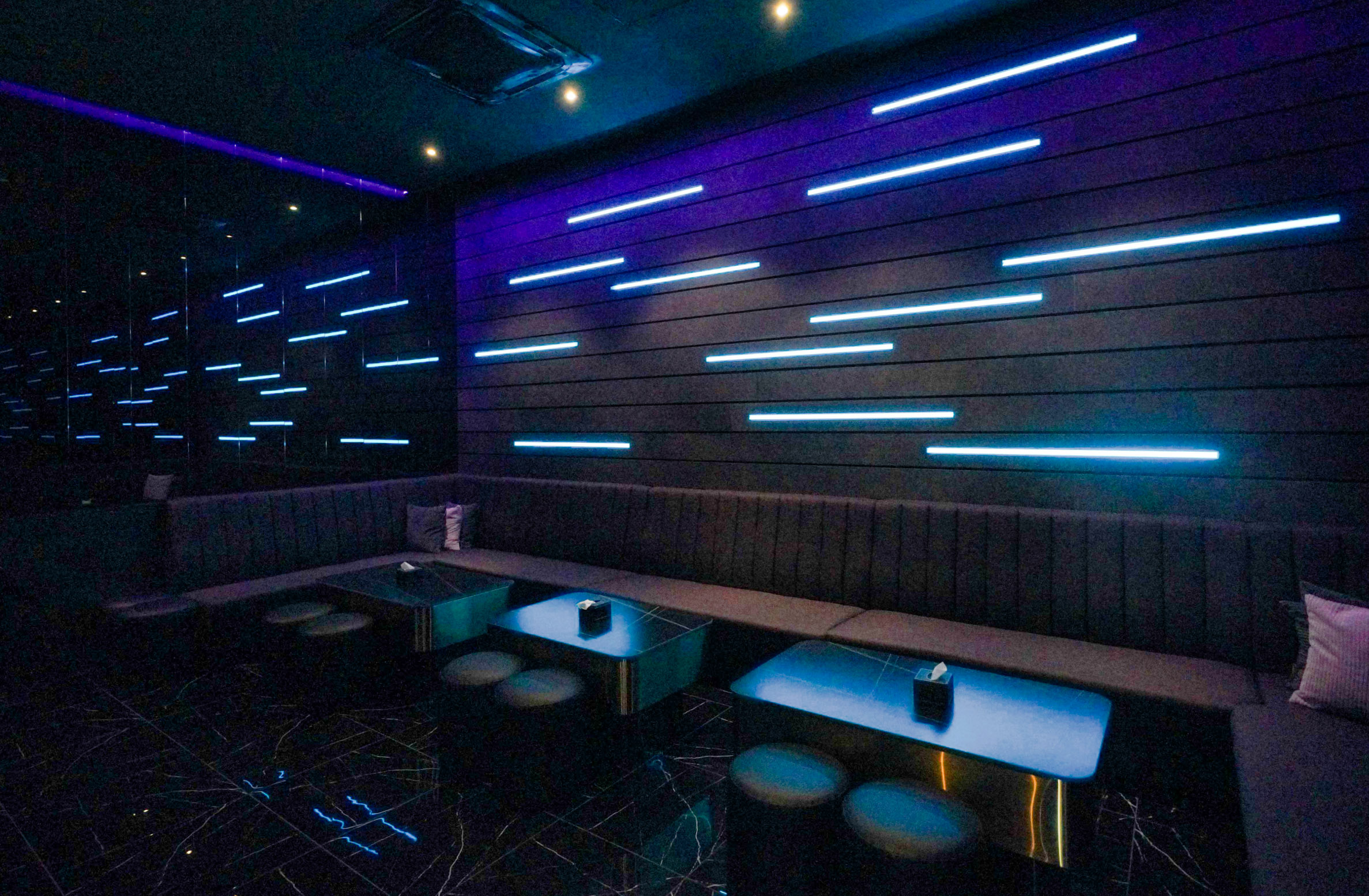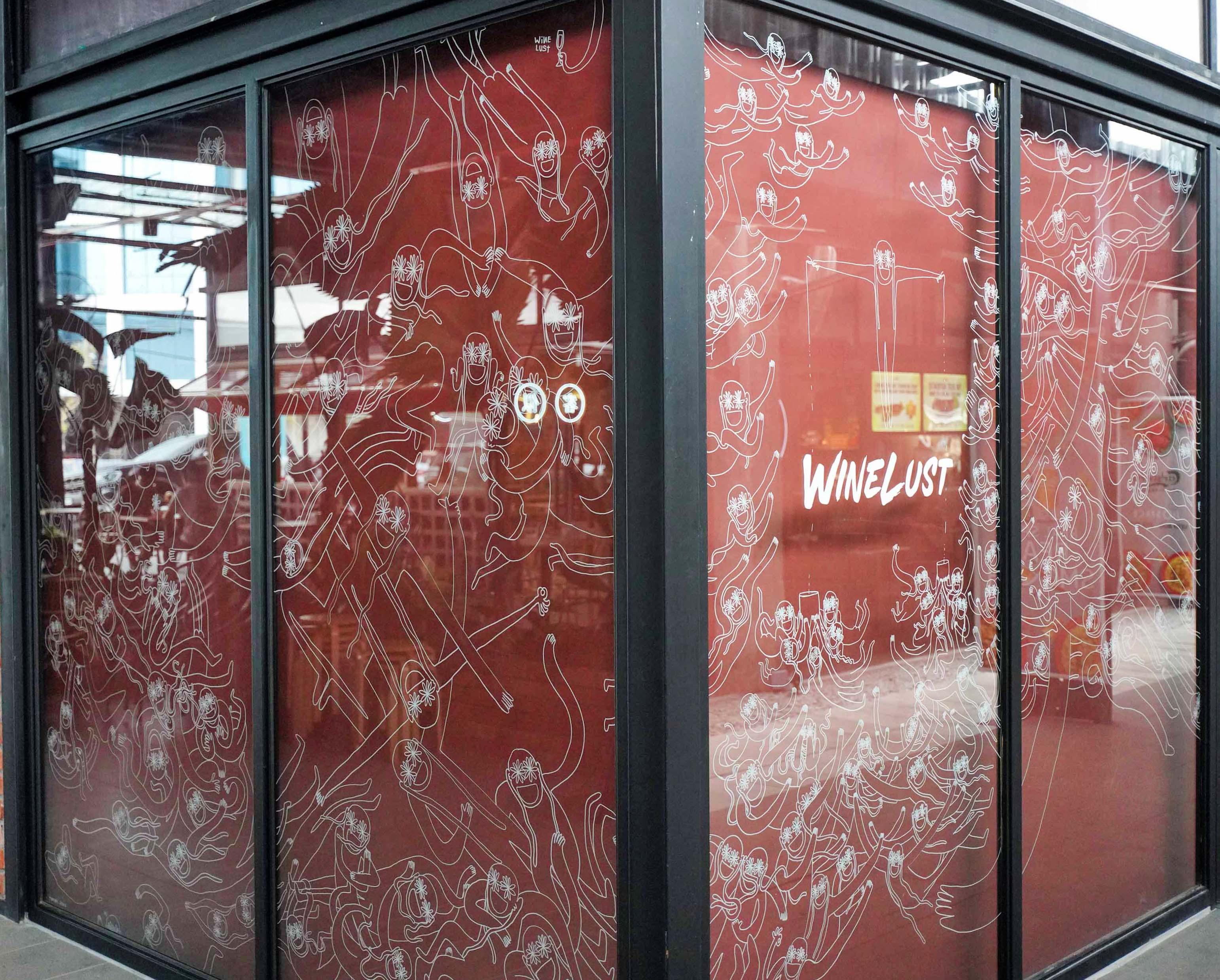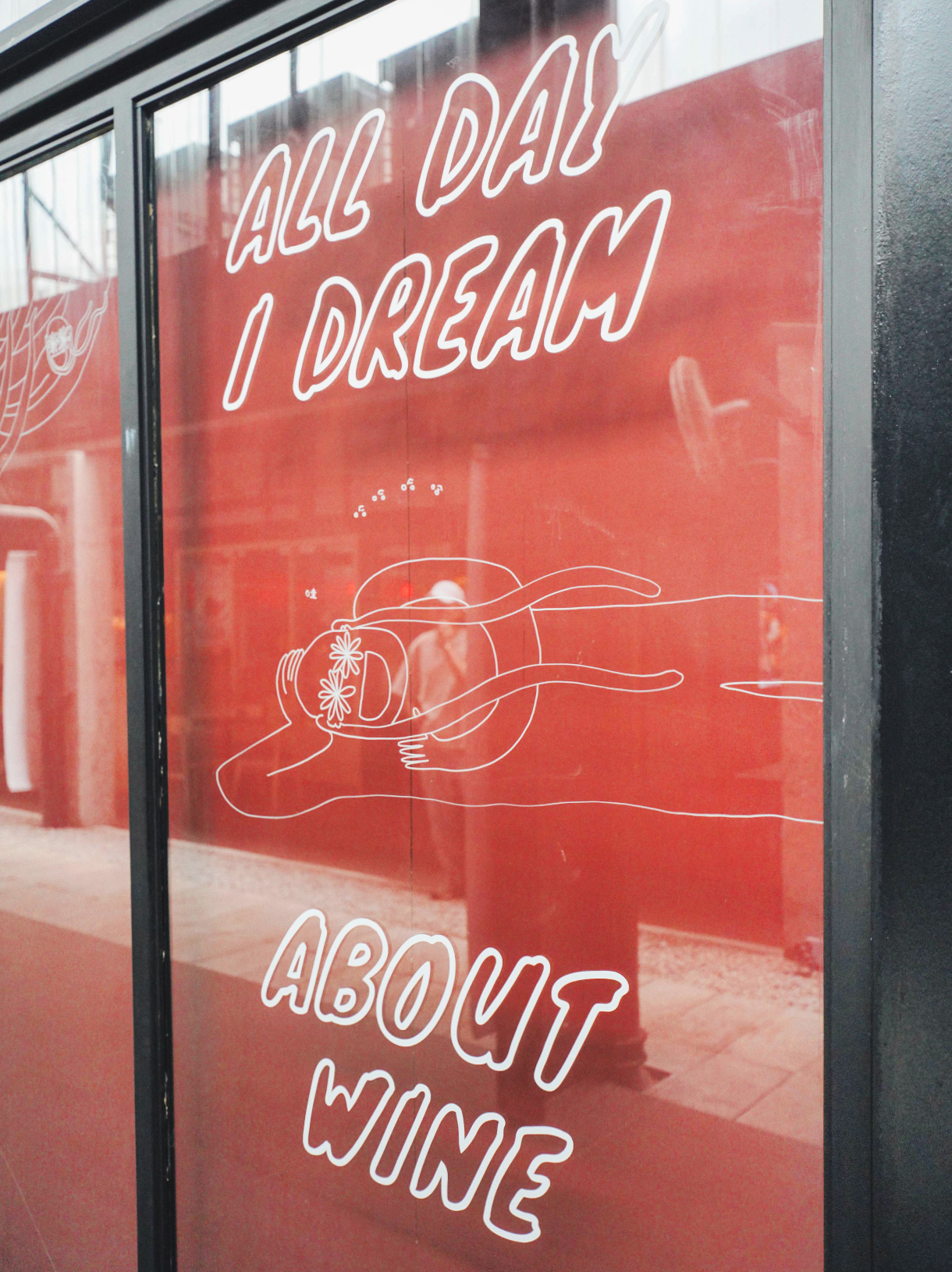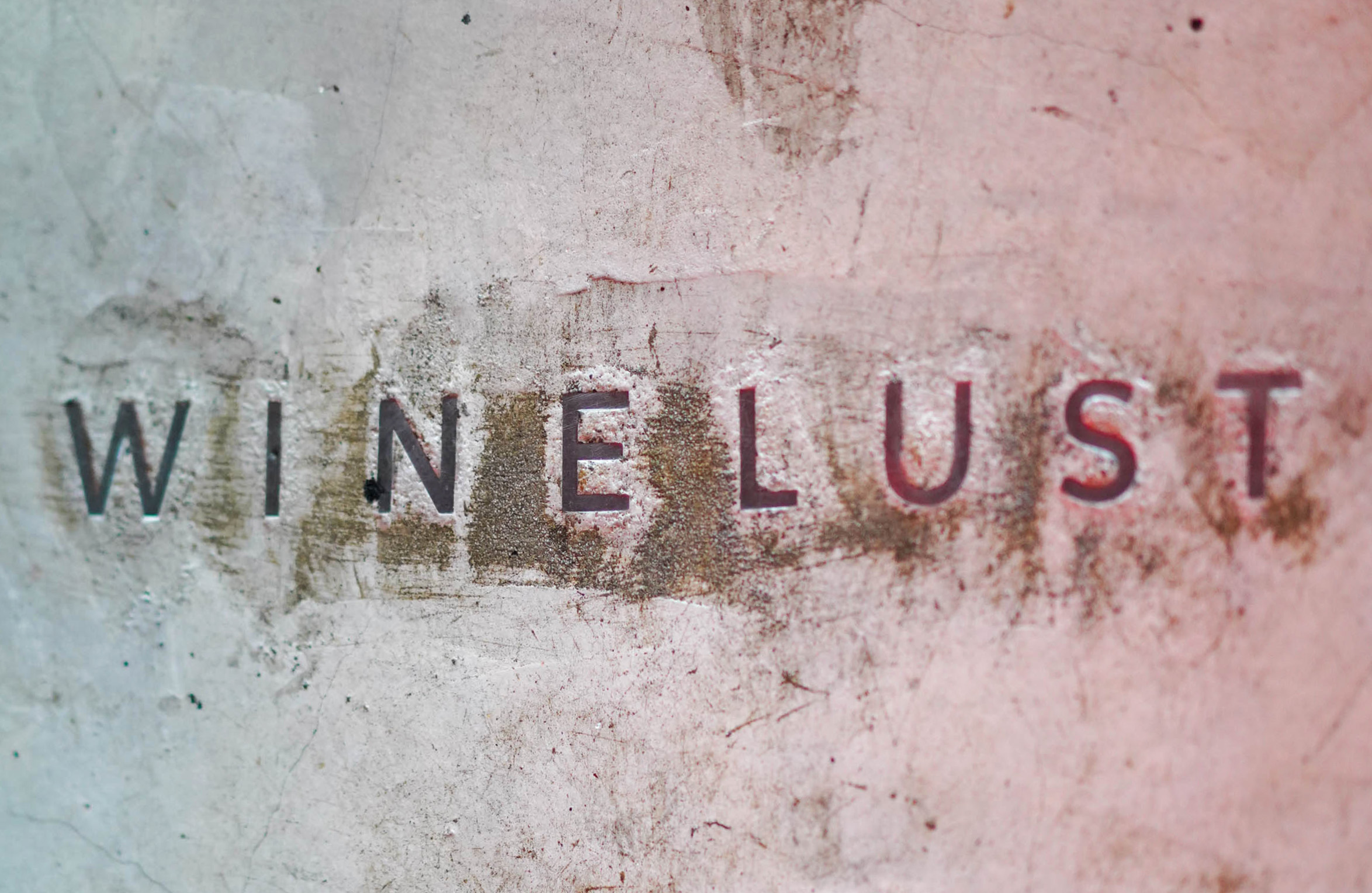 WineLust also has a secret private room that's perfect for intimate celebrations. Whisky and brandy can be served by the bar for guests in the private room.
While visiting, check out WineLust's custom-designed artistic flourishes, including hand-illustrated murals on the glass walls.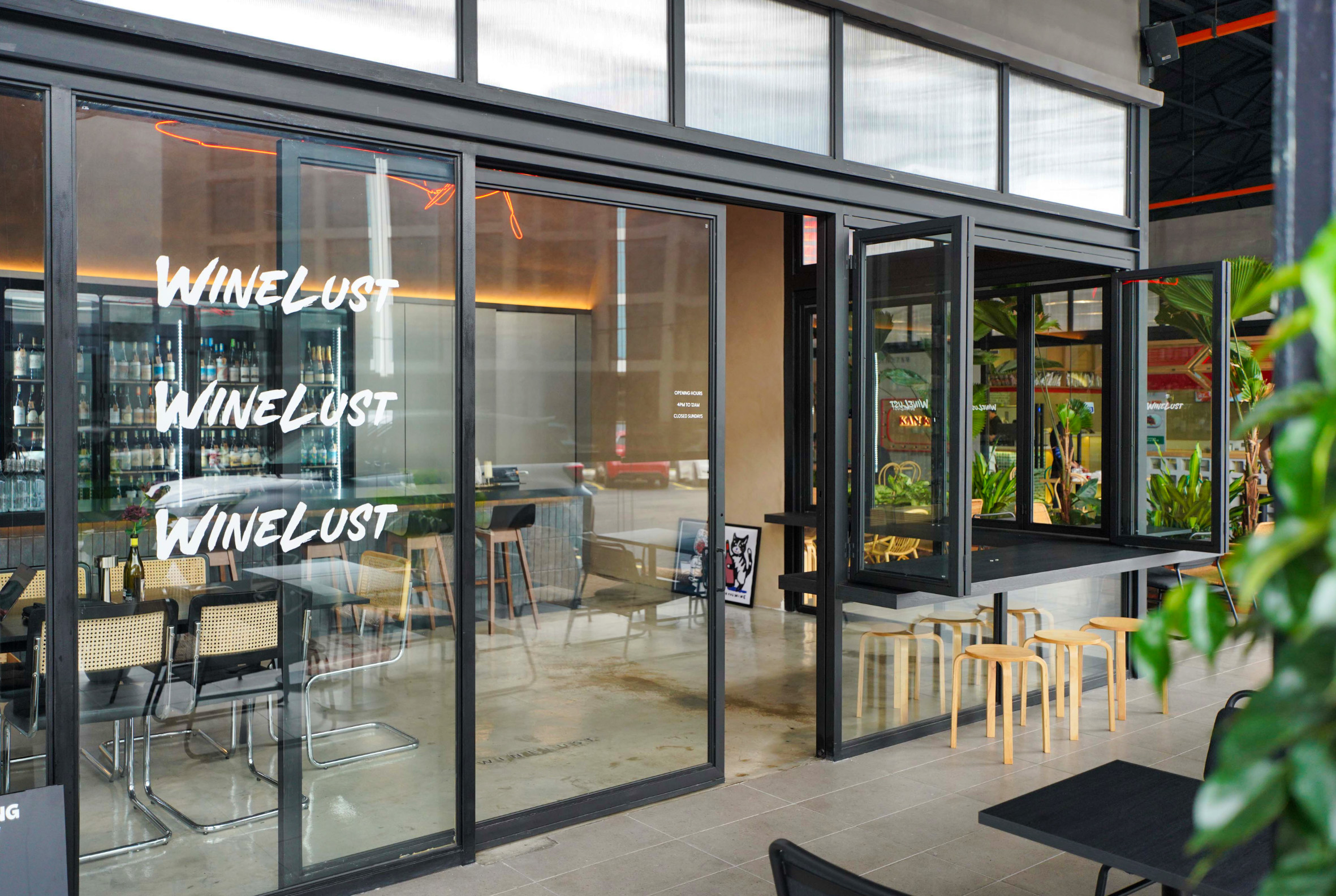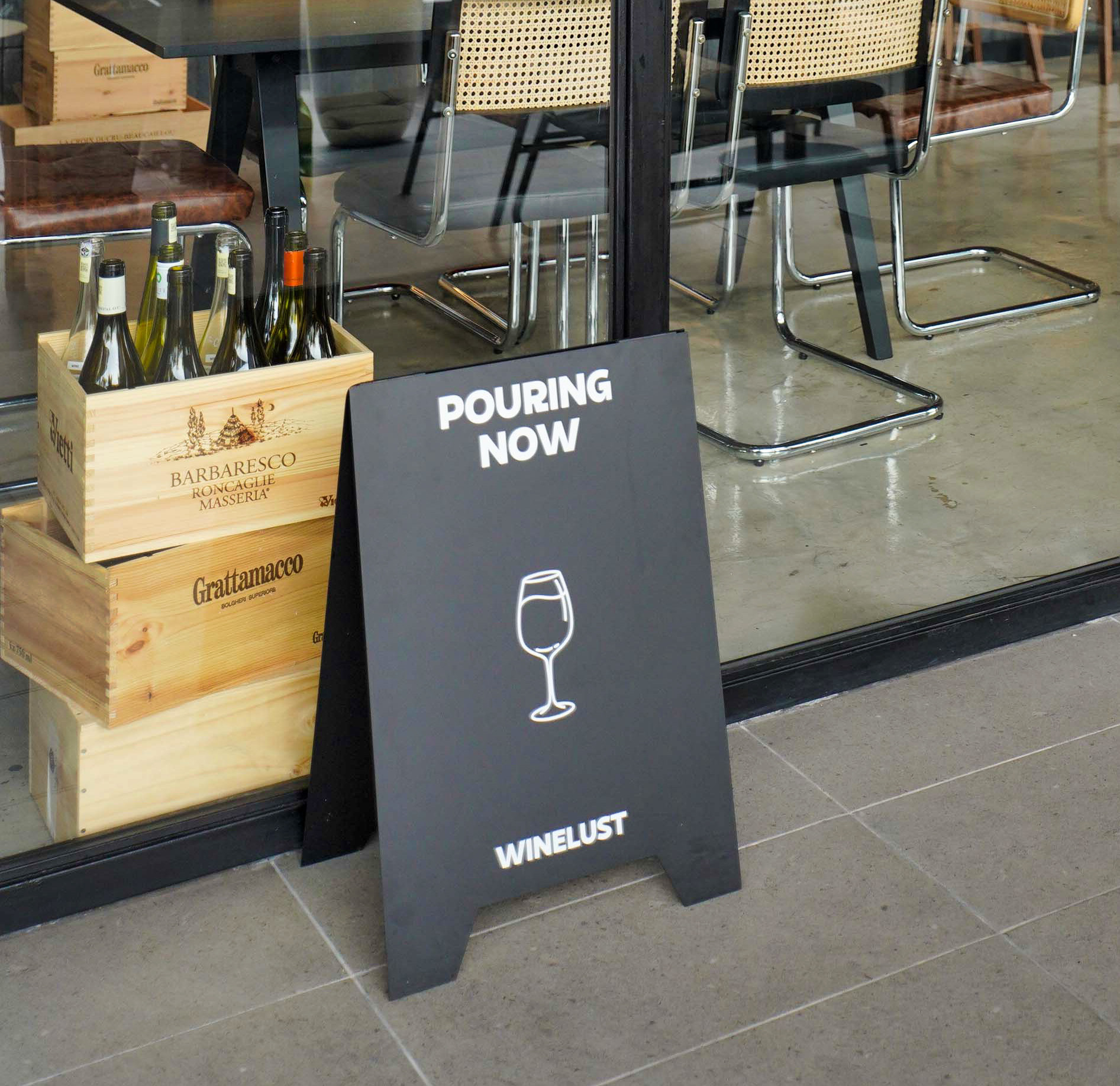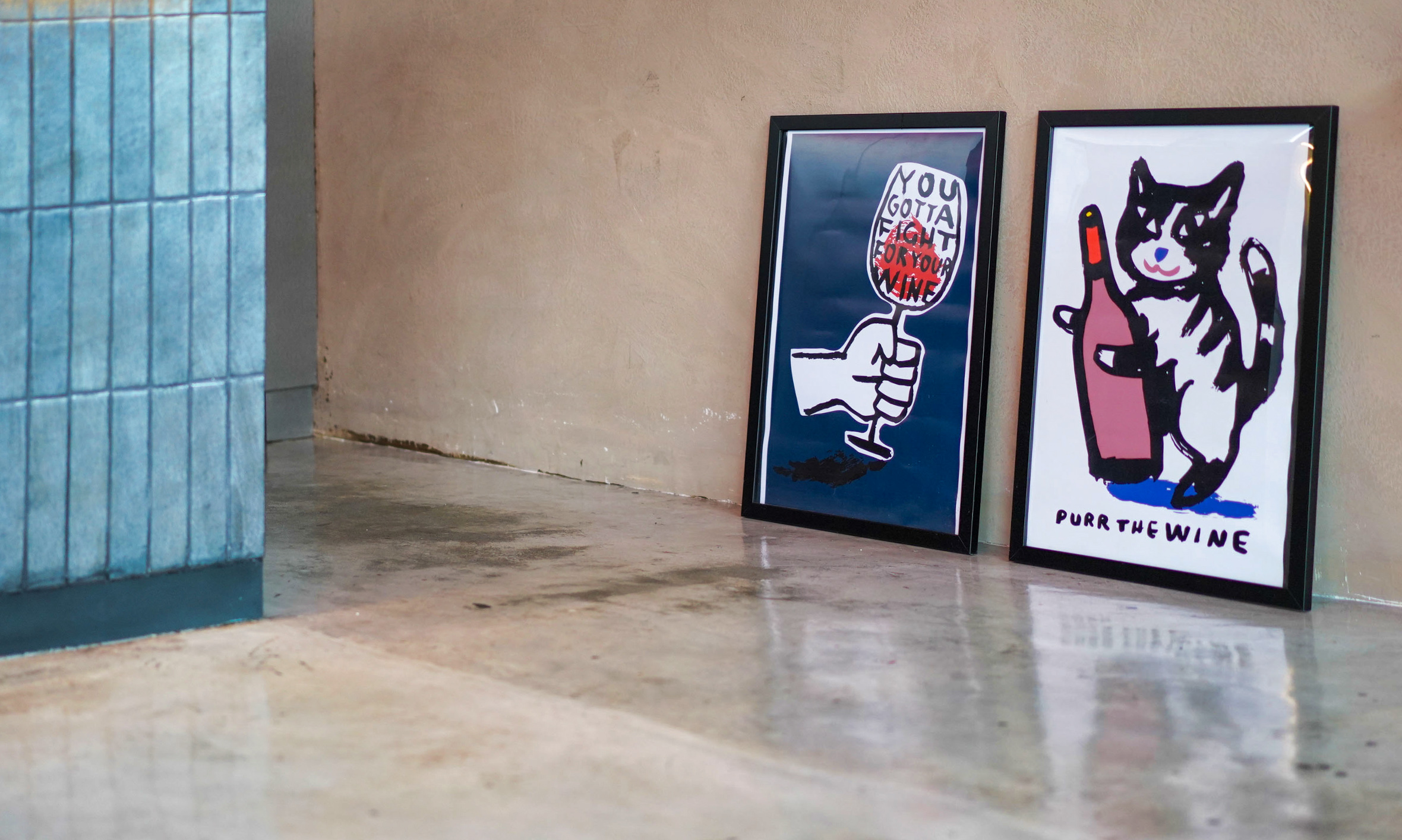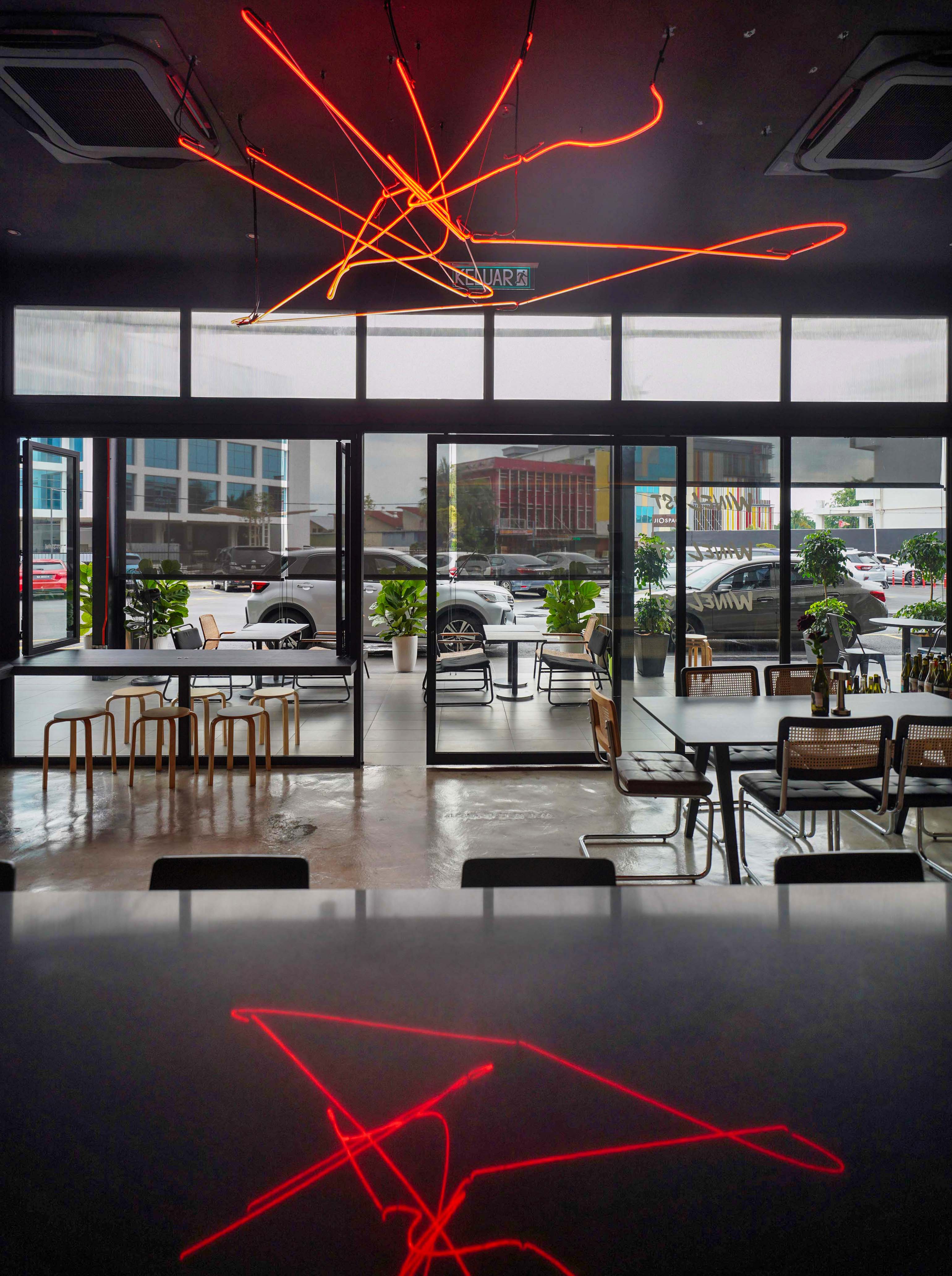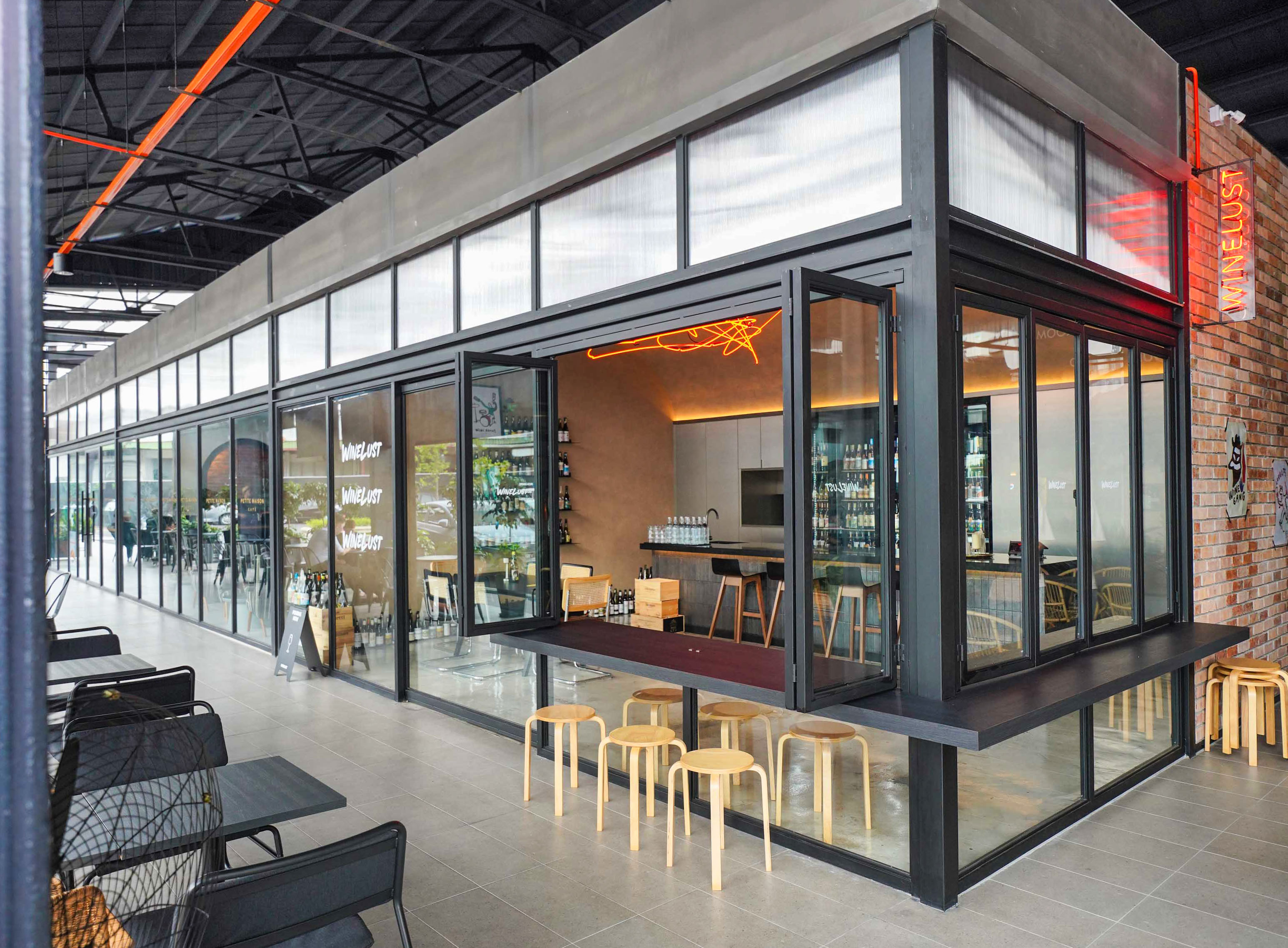 WineLust
3&6, Lot 1, JioSpace, Jalan 19/1b, Seksyen 19, 46300 Petaling Jaya, Selangor.