Wheatcraft Artisan Bakery weds charming cinnamon rolls, bagels & more with ambitious all-day brunches
January 31, 2023
---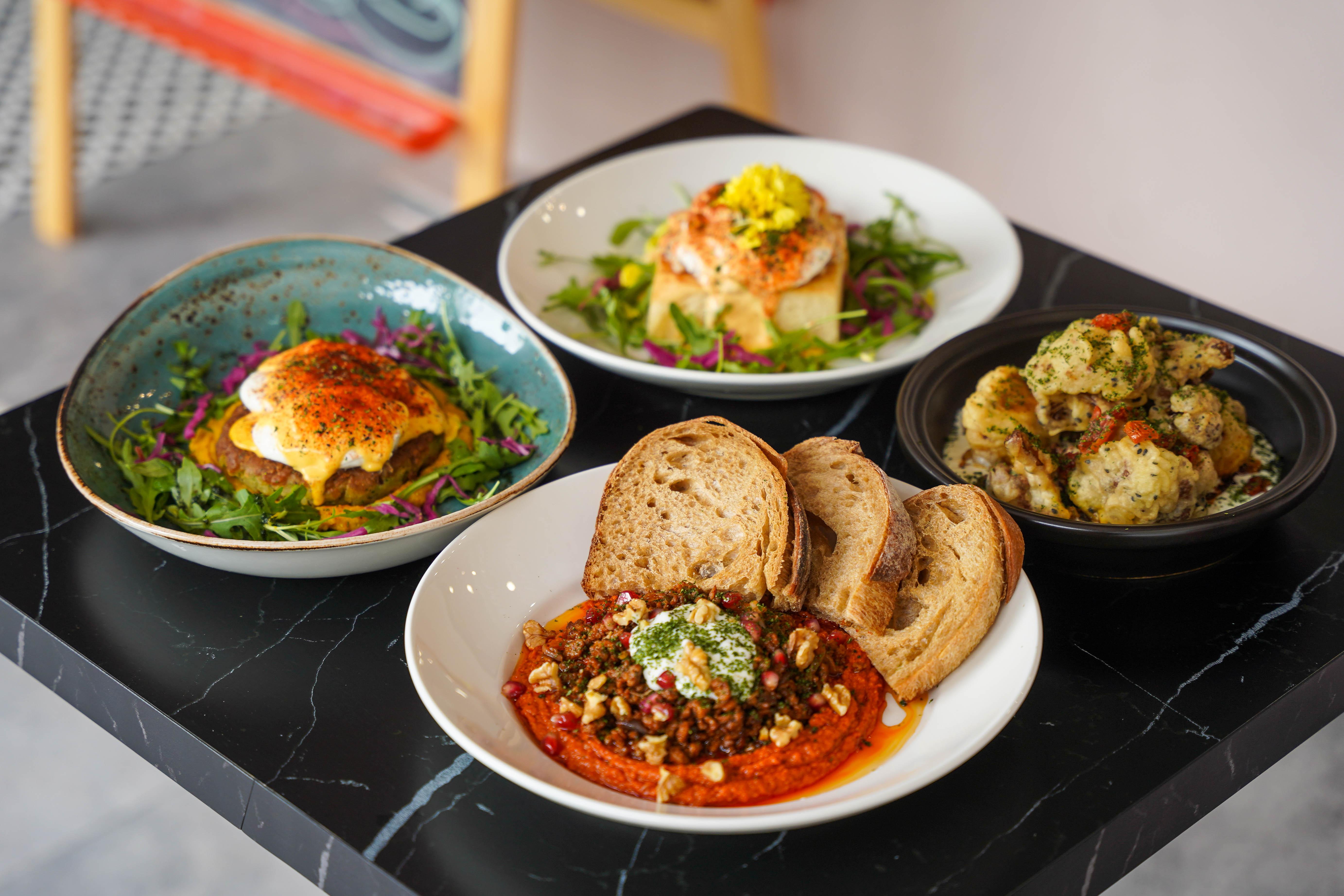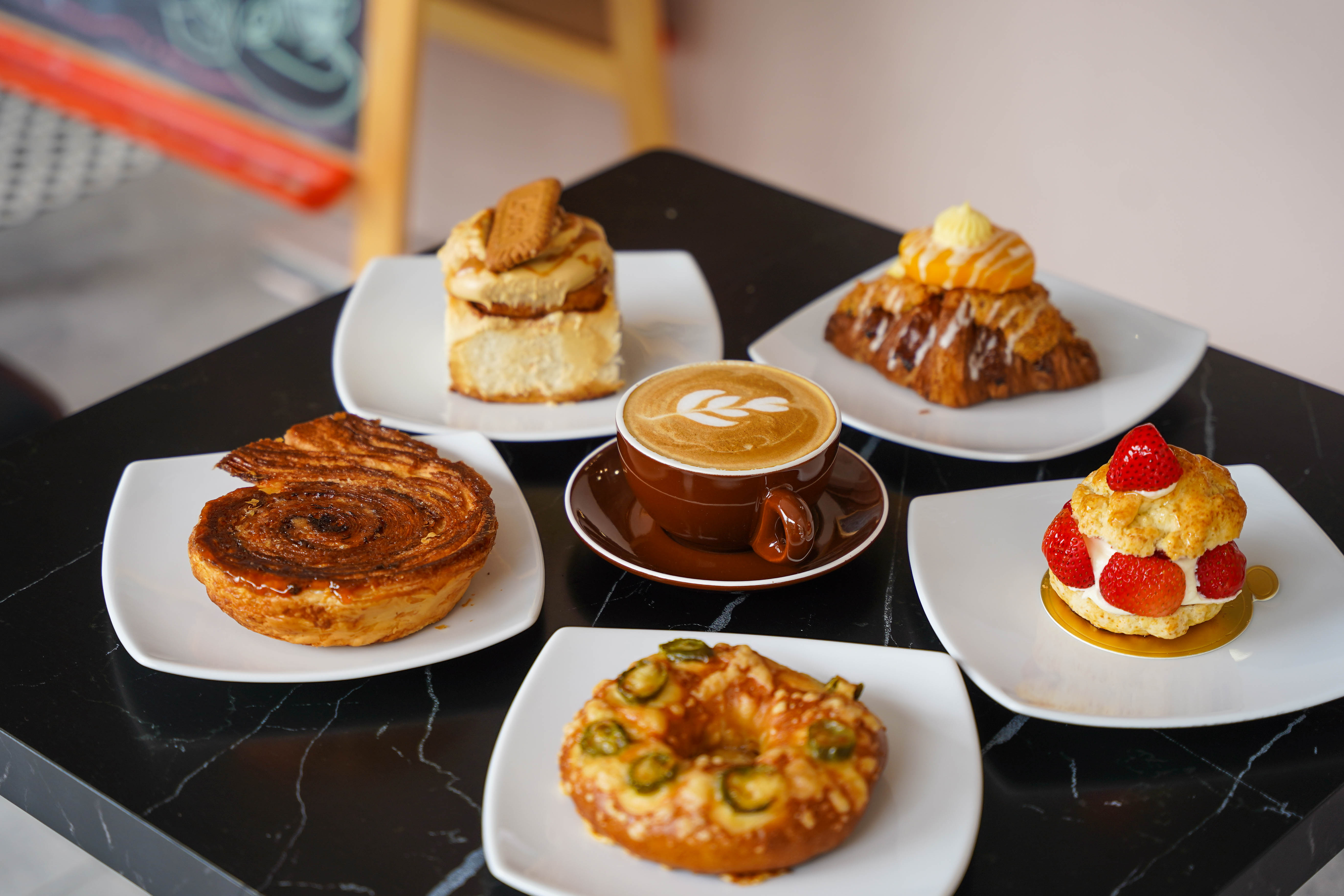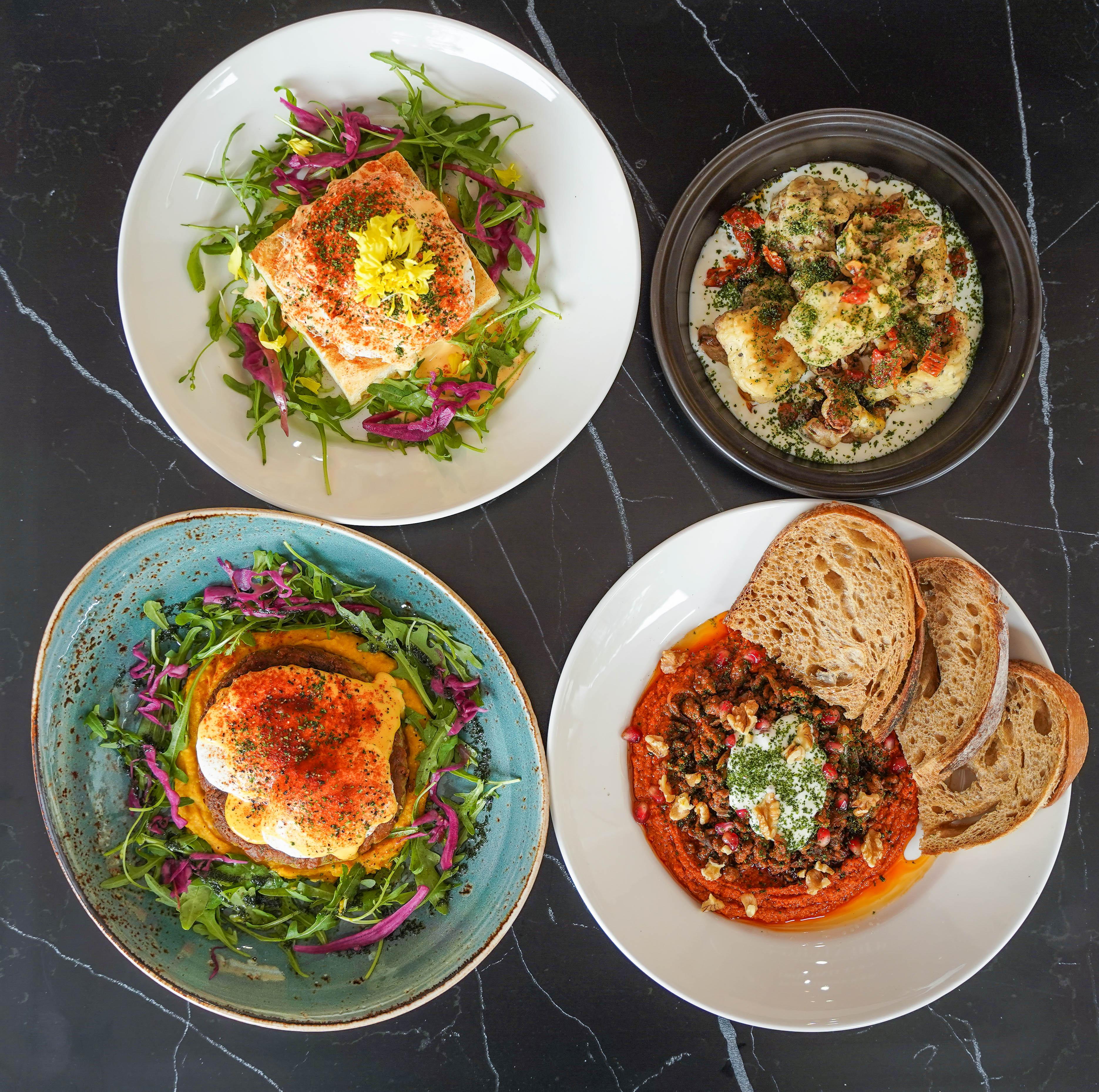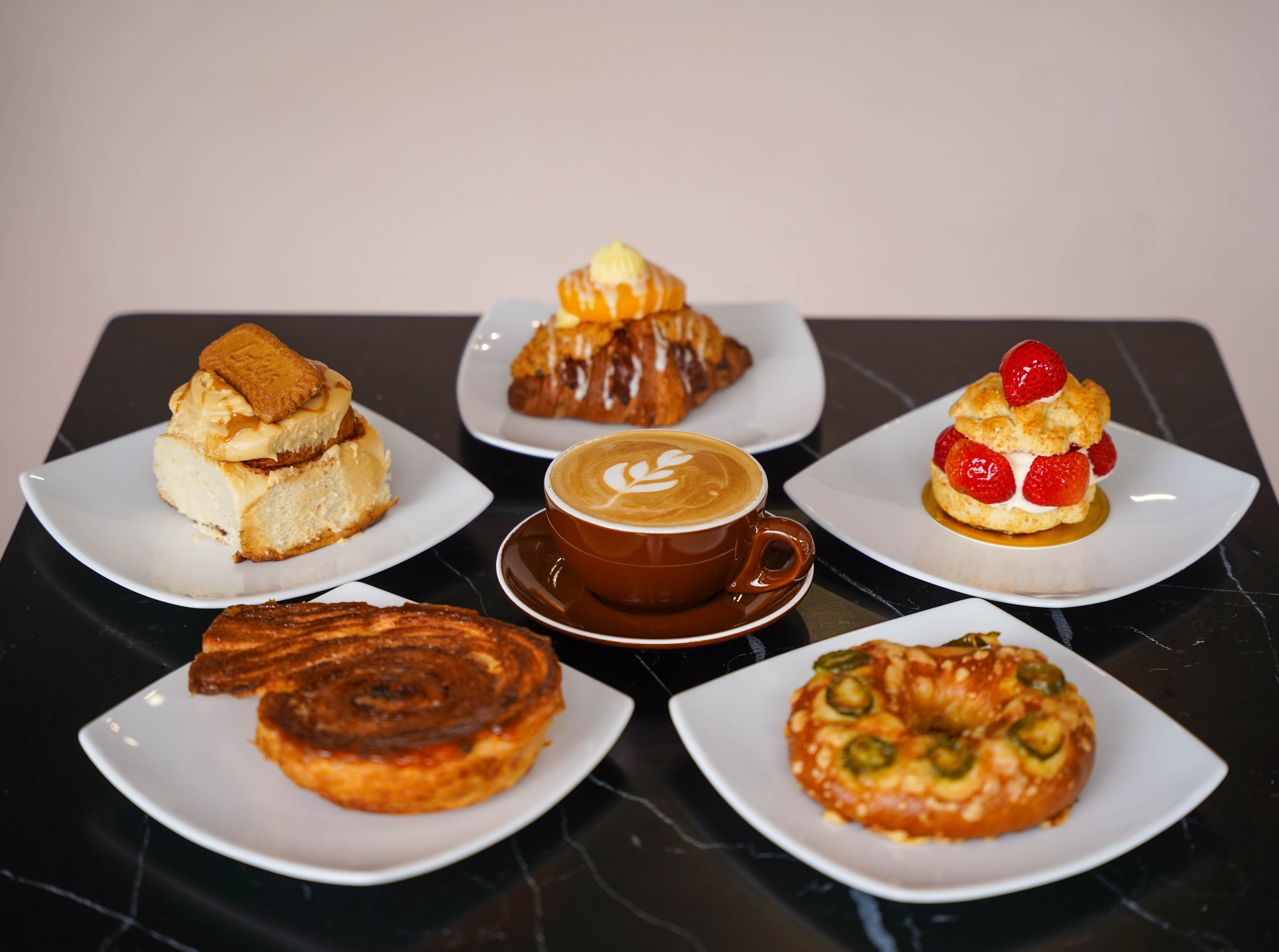 When we first stepped into Wheatcraft Artisan Bakery six months ago, we enjoyed snacking on its well-crafted cinnamon rolls and croissants, a testament to the talents of its bakers.
Since then, Wheatcraft has earned as a distinction as one of Mutiara Damansara's favourite cafes for fresh comfort fare, conceived with top-tier ingredients like French flour and butter.
The kitchen now soars beyond scones and bagels - it has rolled out an ambitious all-day brunch menu that leaps from Crab Eggs Benedict to Middle Eastern-inspired pleasures like hummus, labneh and muhammara, the perfect companions for its bakes.
Wheatcraft has become a destination not only for its neighbourhood - if you crave creative concoctions like broccoli pancakes, complemented by boulangerie classics like kouign-amann, bookmark Wheatcraft for an enjoyable meal in 2023.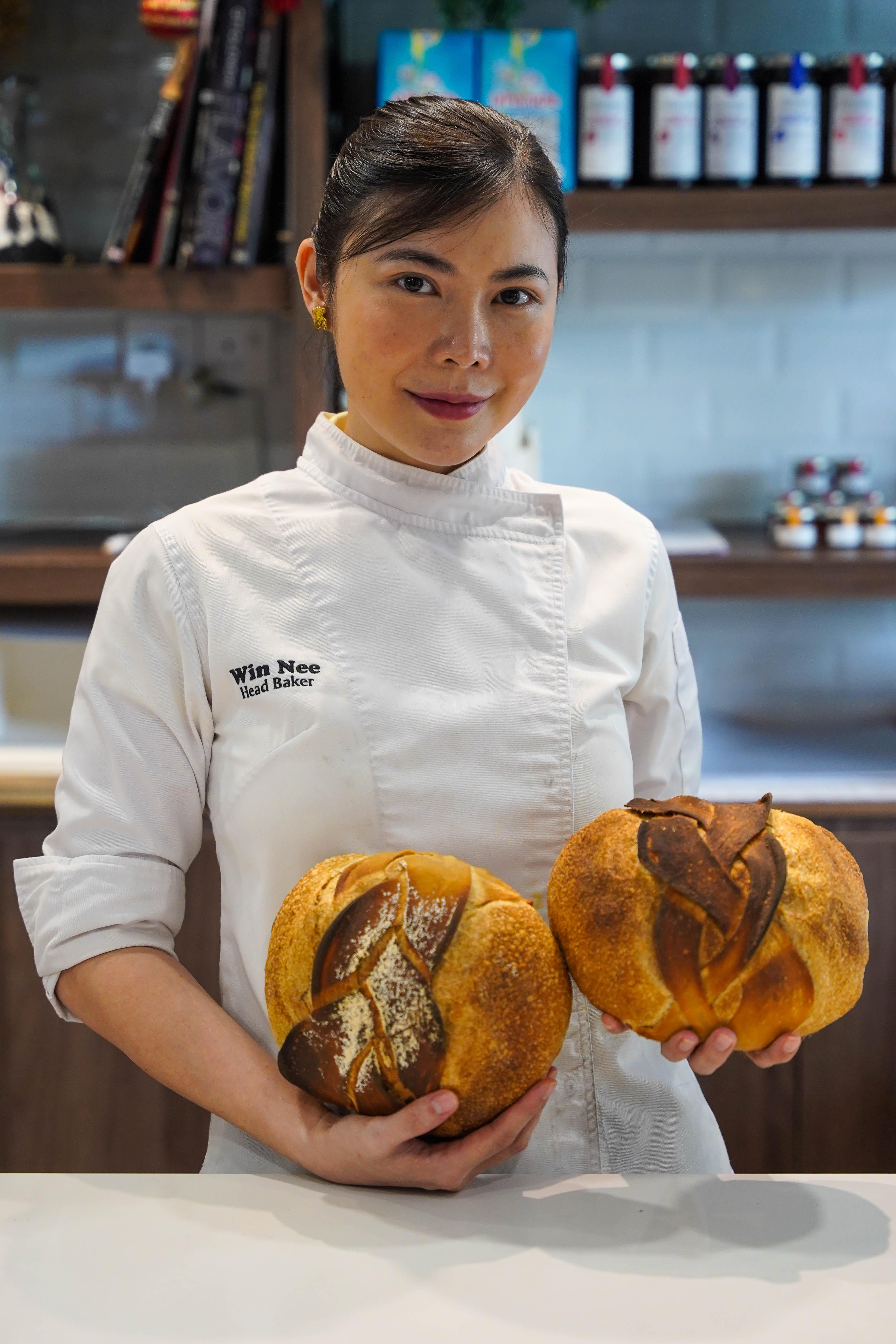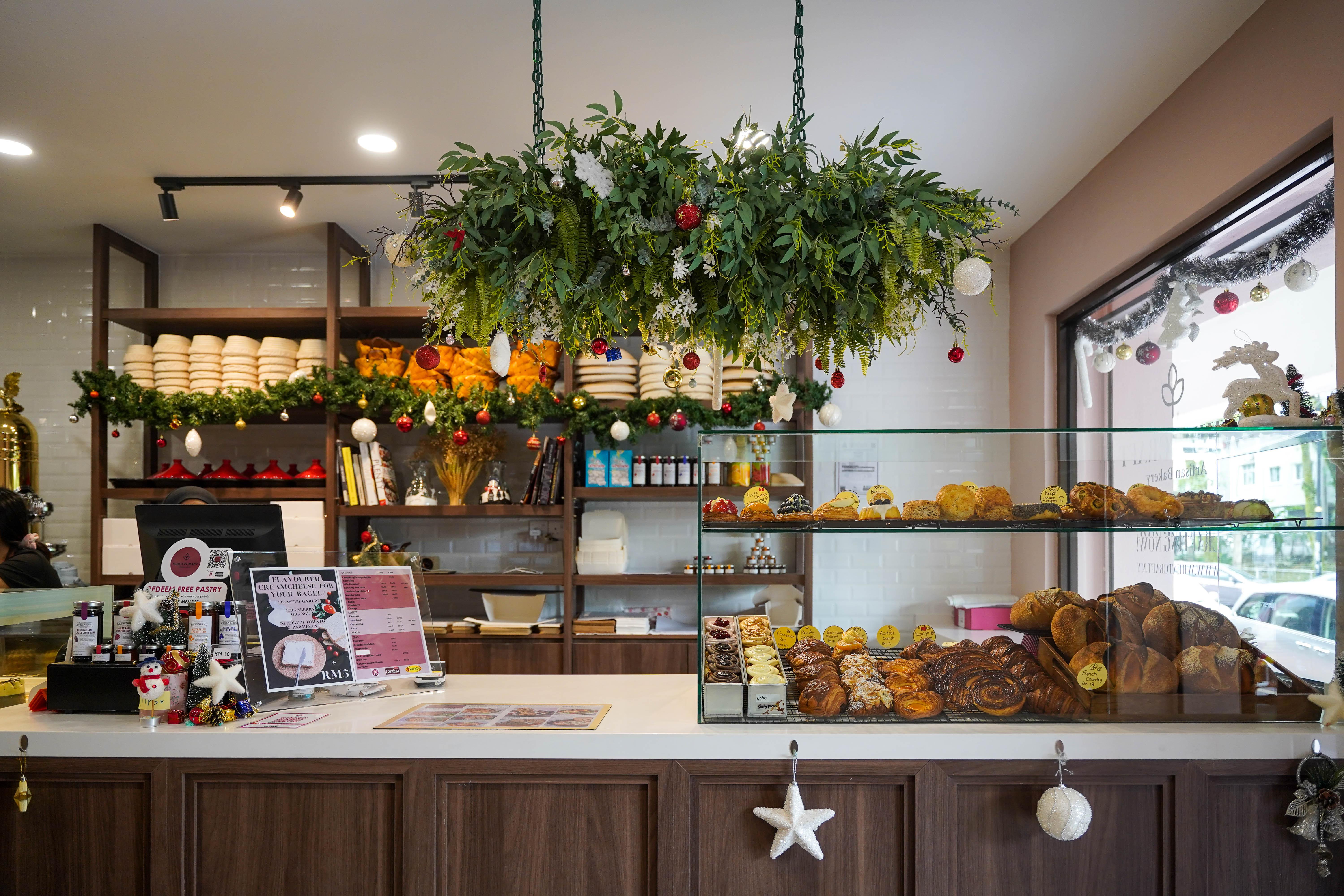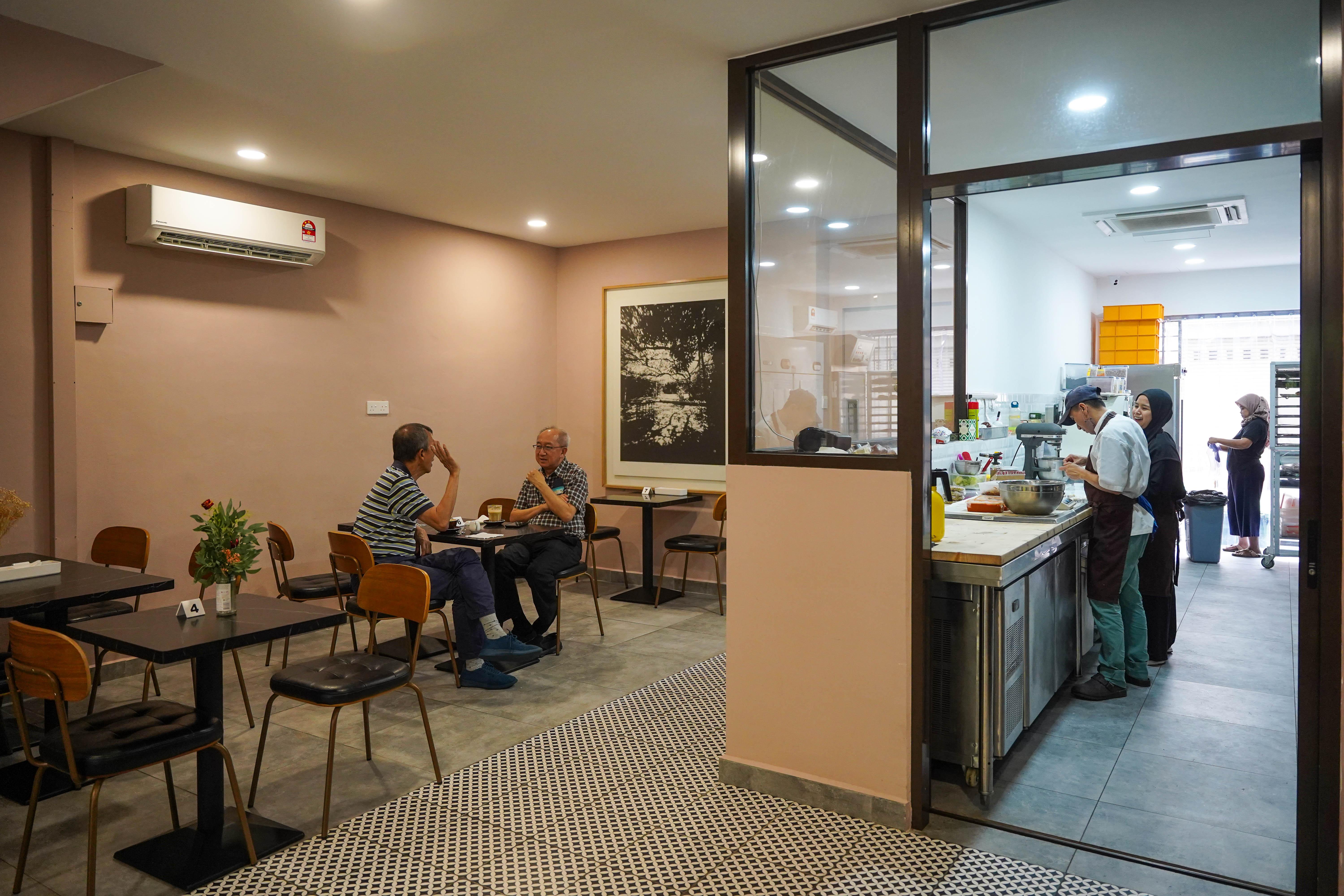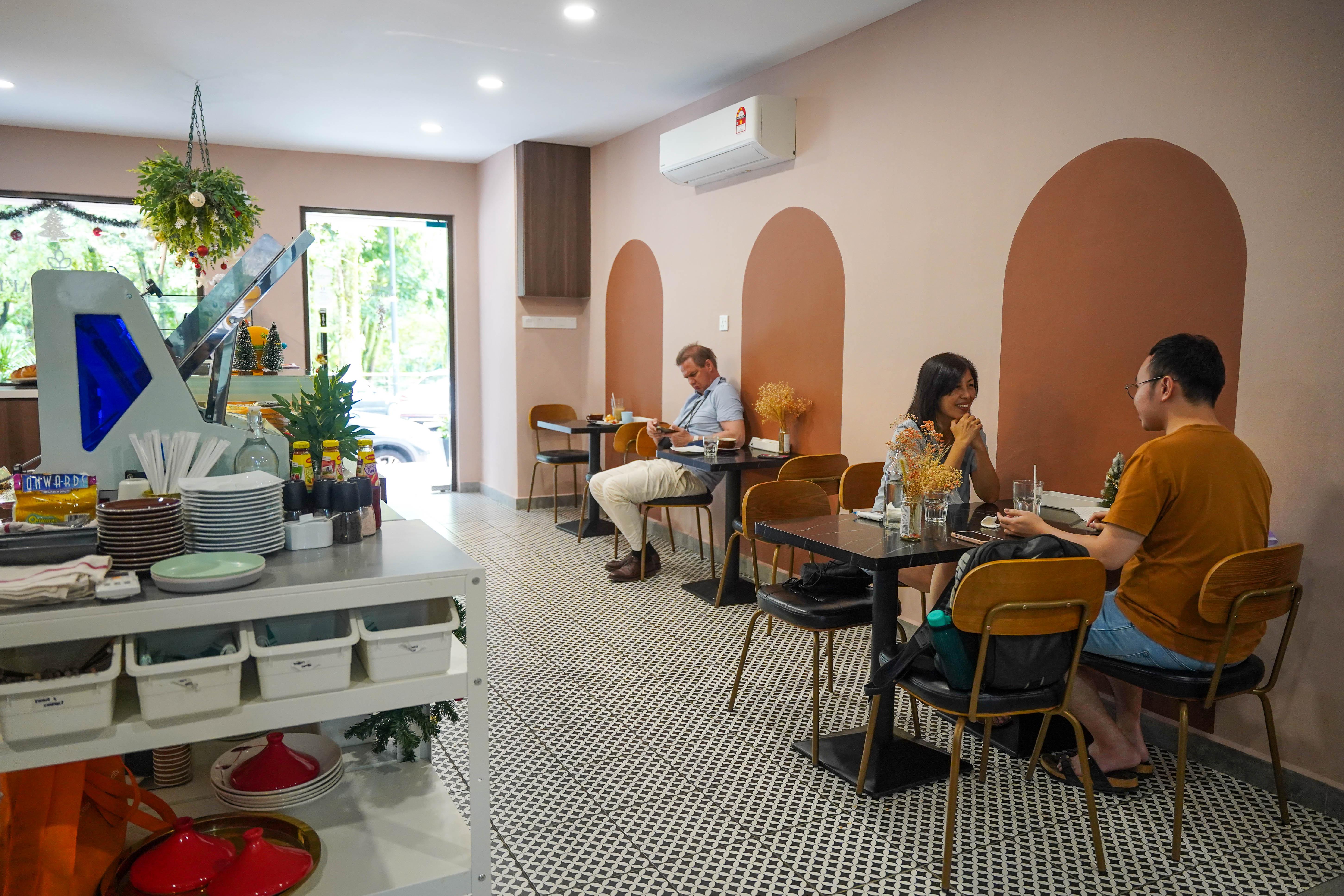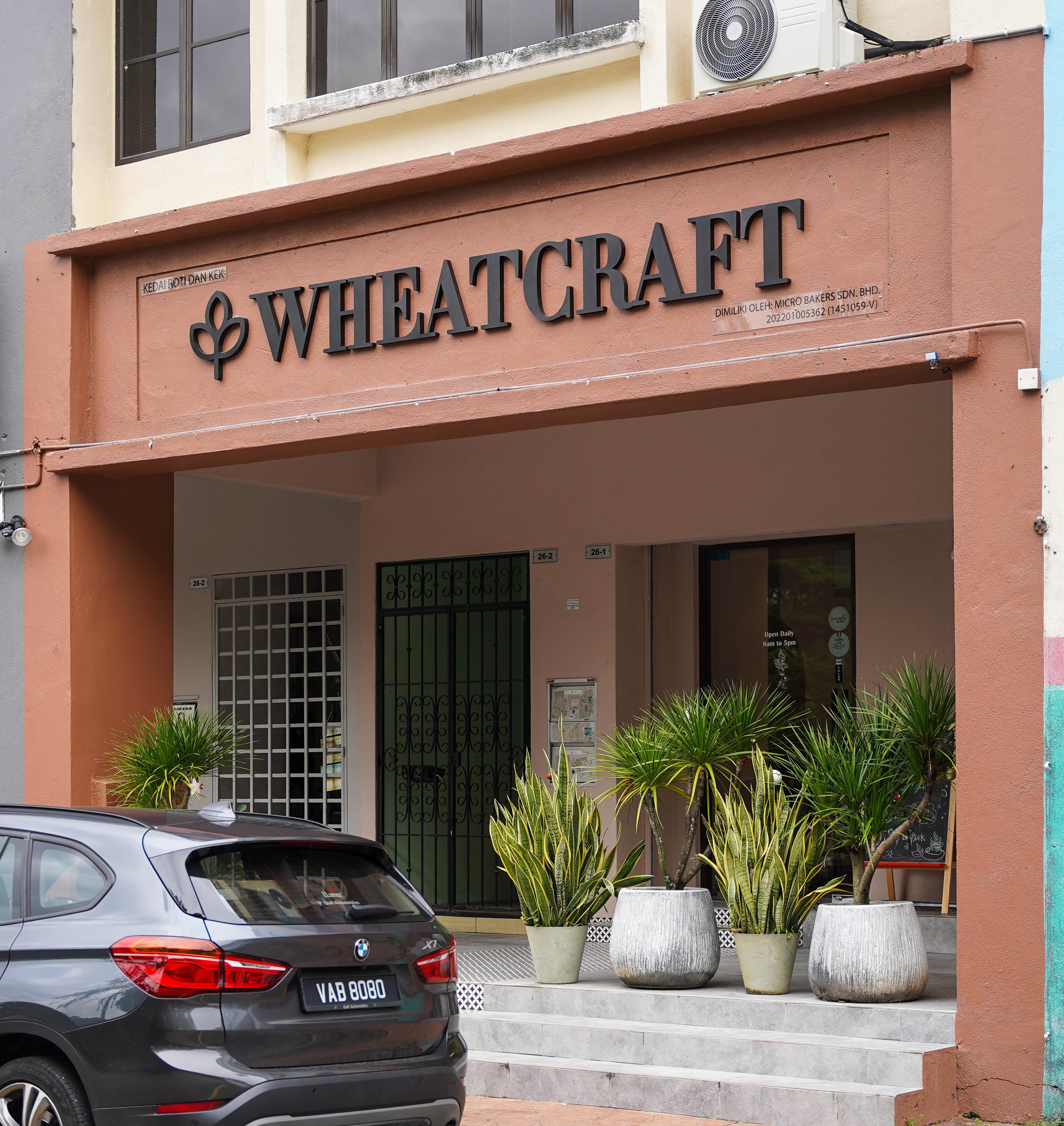 Wheatcraft's main founder Win Nee isn't a newcomer to baking - she has honed her craft for more than a decade, first as a home baker, then professionally in the supply sector since the mid-2010s.
Married to a Swiss husband who's also in the business of bakery supplies, Win Nee is passionate about fundamental ingredients and techniques. Wheatcraft specialises in sourdough bread throughout its range and relies on French-churned Candia butter and French mineral-rich flour for its laminated pastries, resulting in satisfyingly textured, aromatic attractions.
Their efforts haven't gone unrecognised. Many customers visit Wheatcraft multiple times every week; the cafe's popularity has been buoyed by word of mouth, with fans introducing their families and friends to Wheatcraft.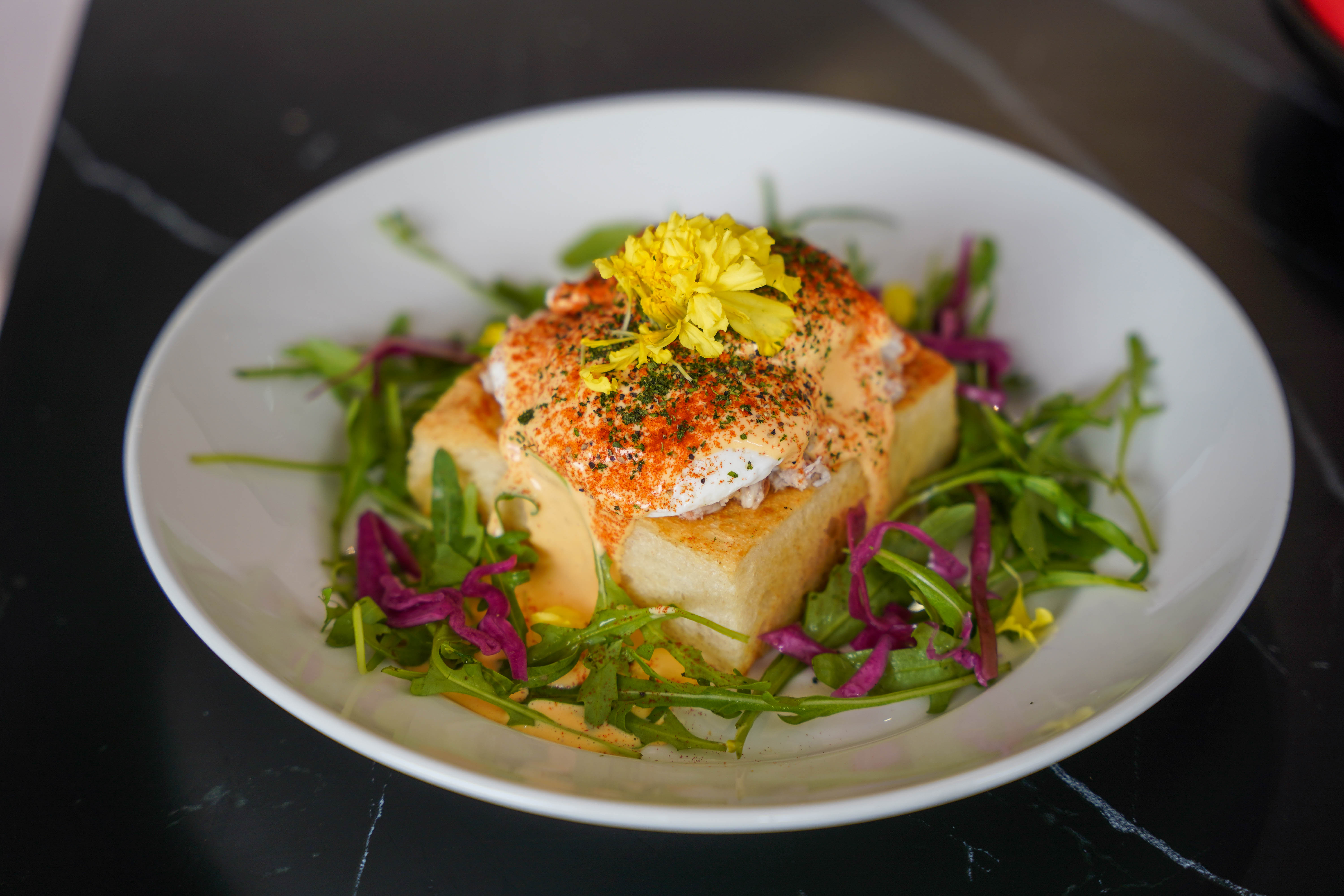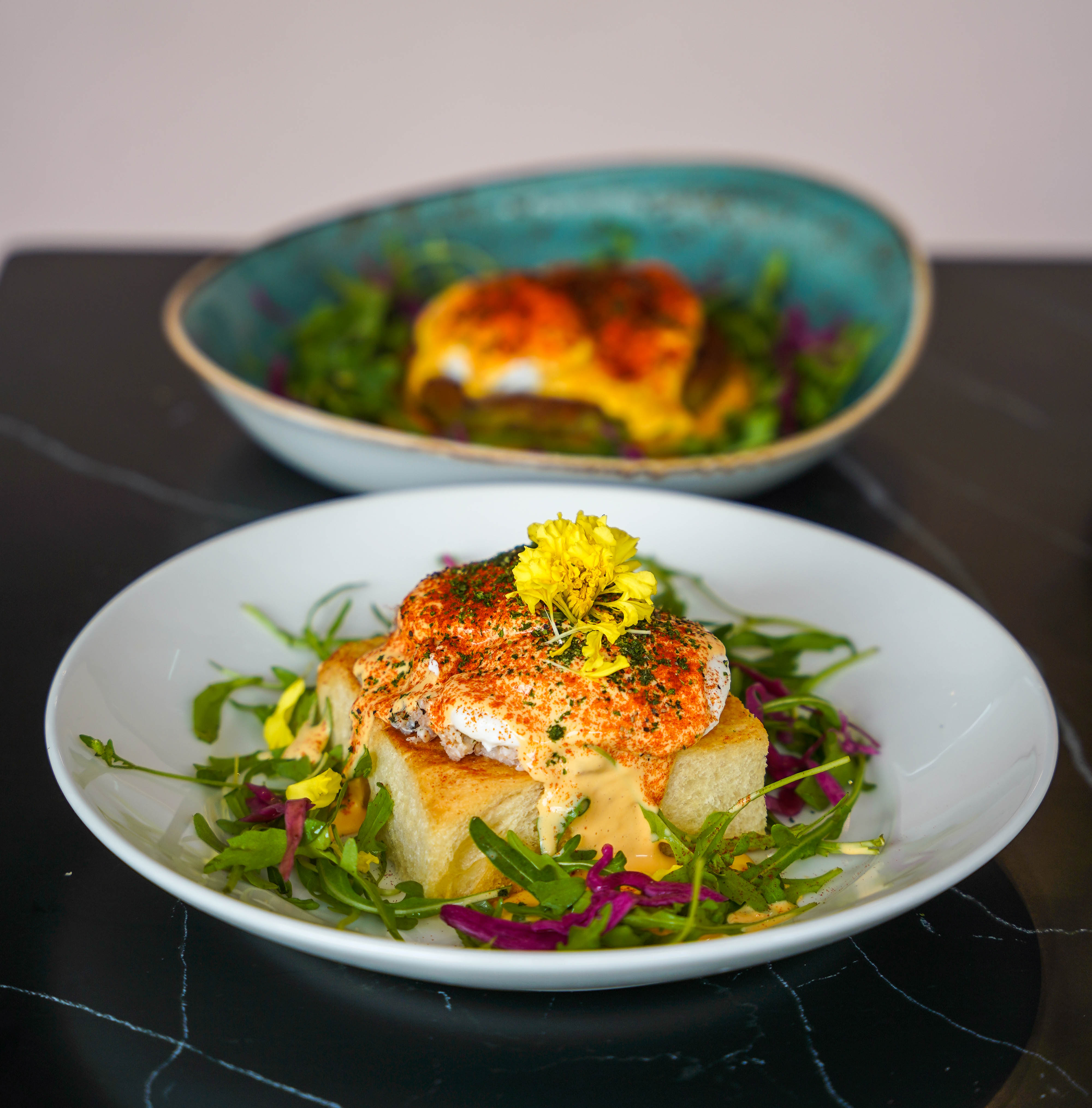 Wheatcraft's Crab Eggs Benedict (RM35) illustrate how the team here takes the initiative to make its recipes stand out - these aren't cliched, conventional eggs Benedict.
Wheatcraft harnesses a light, thick and fluffy sourdough brioche for its base, enriched with plenty of premium butter, blanketed with poached eggs and wild-caught pasteurised Indonesian crab, fleshy, moist and full-bodied, a fun change from the bacon, smoked salmon or spinach that typically top most variations of eggs Benedict.
Beautifully vibrant and lively, the ensemble is brightened with citrusy lemon hollandaise sauce, harmonious with herbaceous, zesty and smoky nuances of dill, rocket and paprika.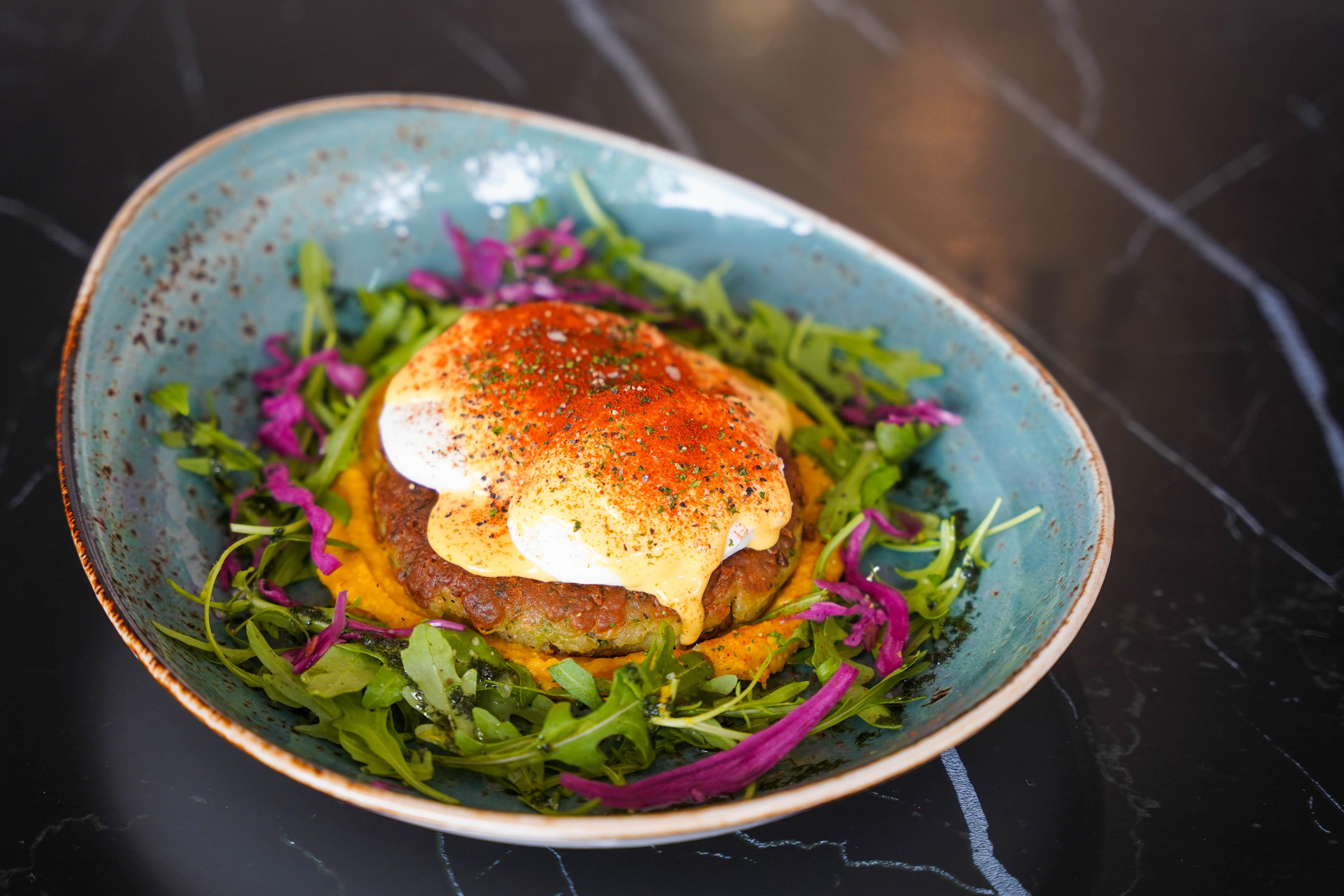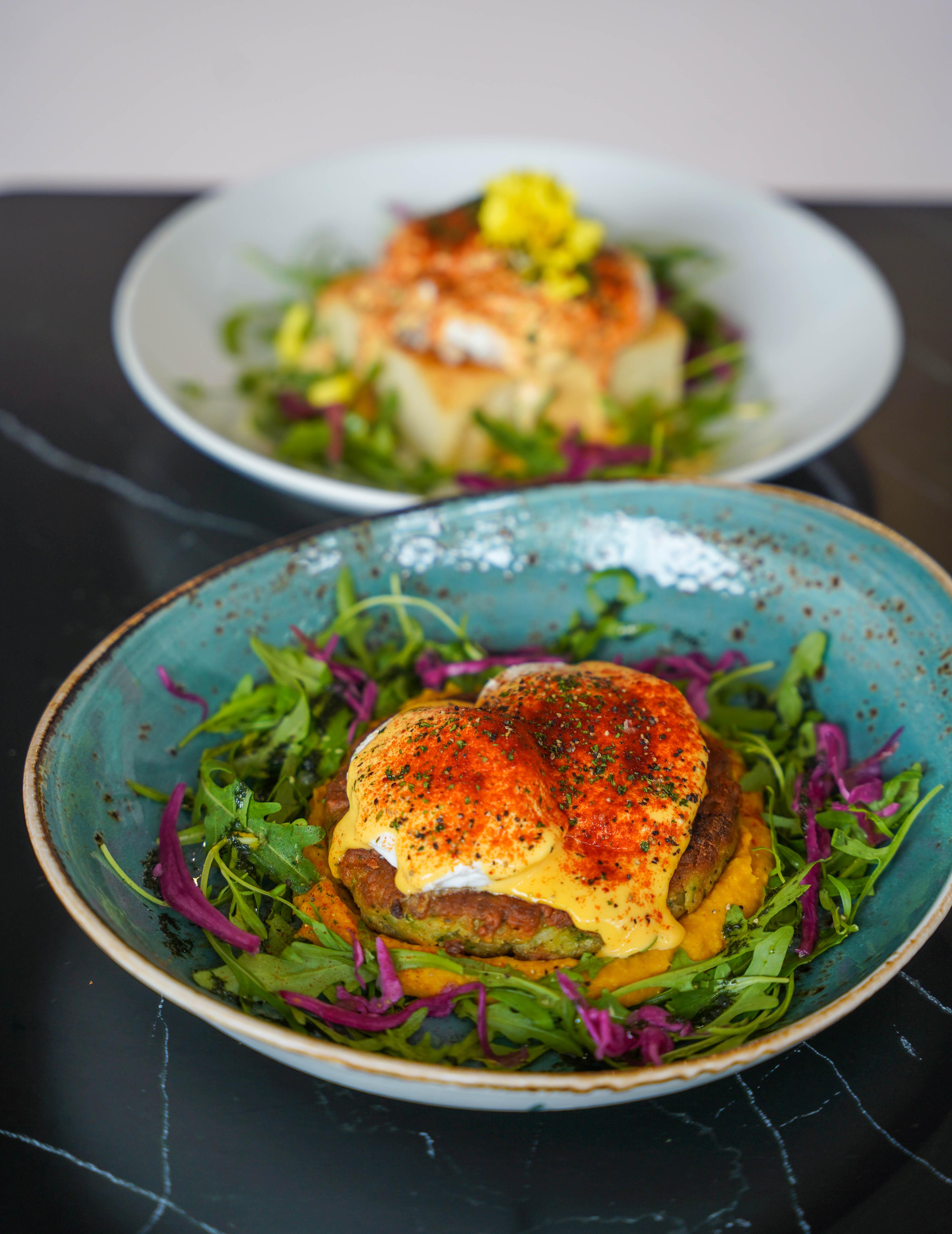 Plump poached eggs also emerge in this next serving, but they're not the star of the show, partnered with two further layers that come together captivatingly in the Broccoli Pancake & Pumpkin Hummus (RM29).
The pancake conveys the bite of finely chopped broccoli mixed in the batter, bolstering its texture and taste, while the pumpkin hummus is sweetly earthy and sumptuously creamy. Combined with the eggs, this meat-free marvel is mouthwatering with vegetable-forward flavours, irresistibly underscored by its natural green-and-orange colours.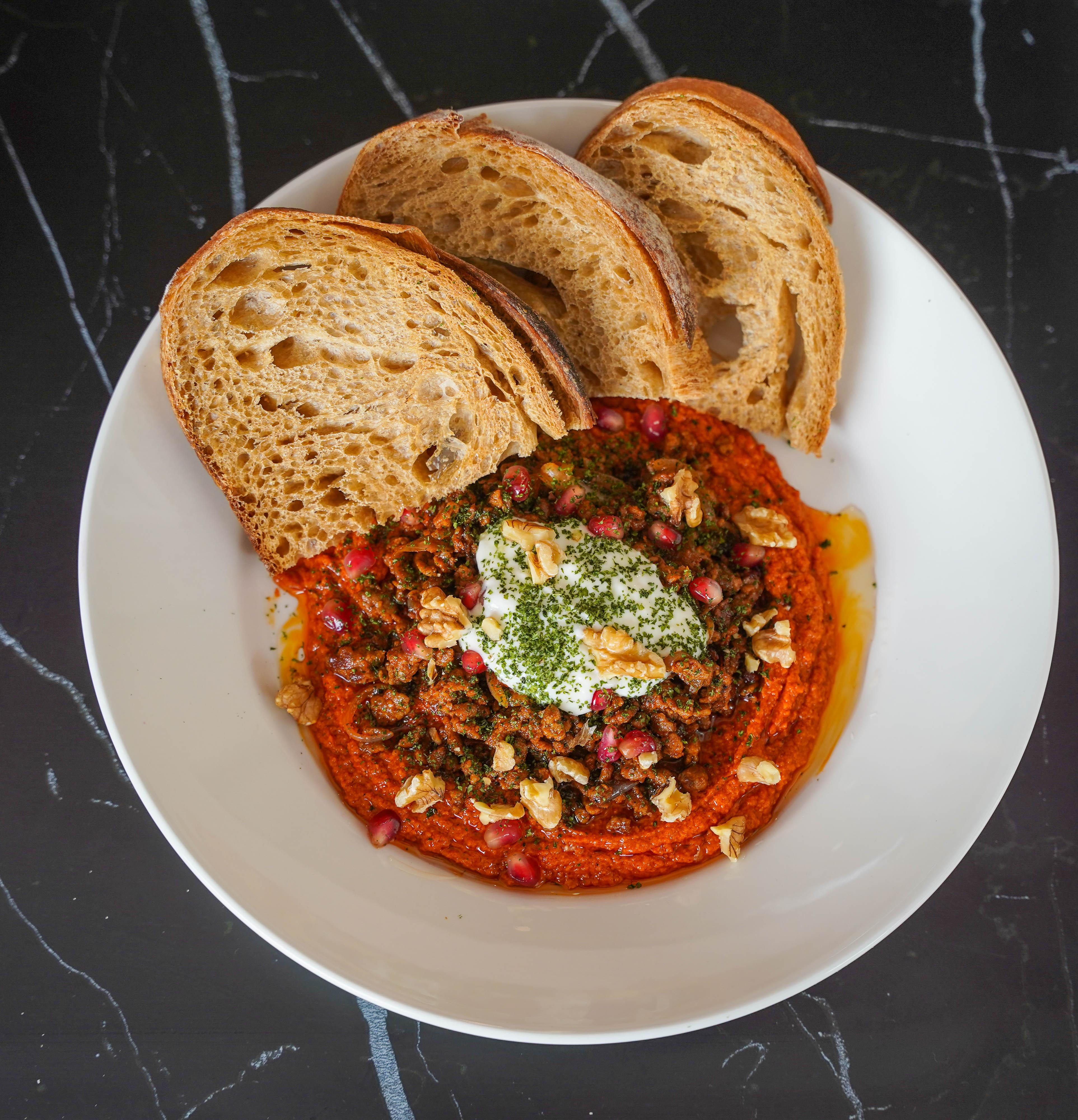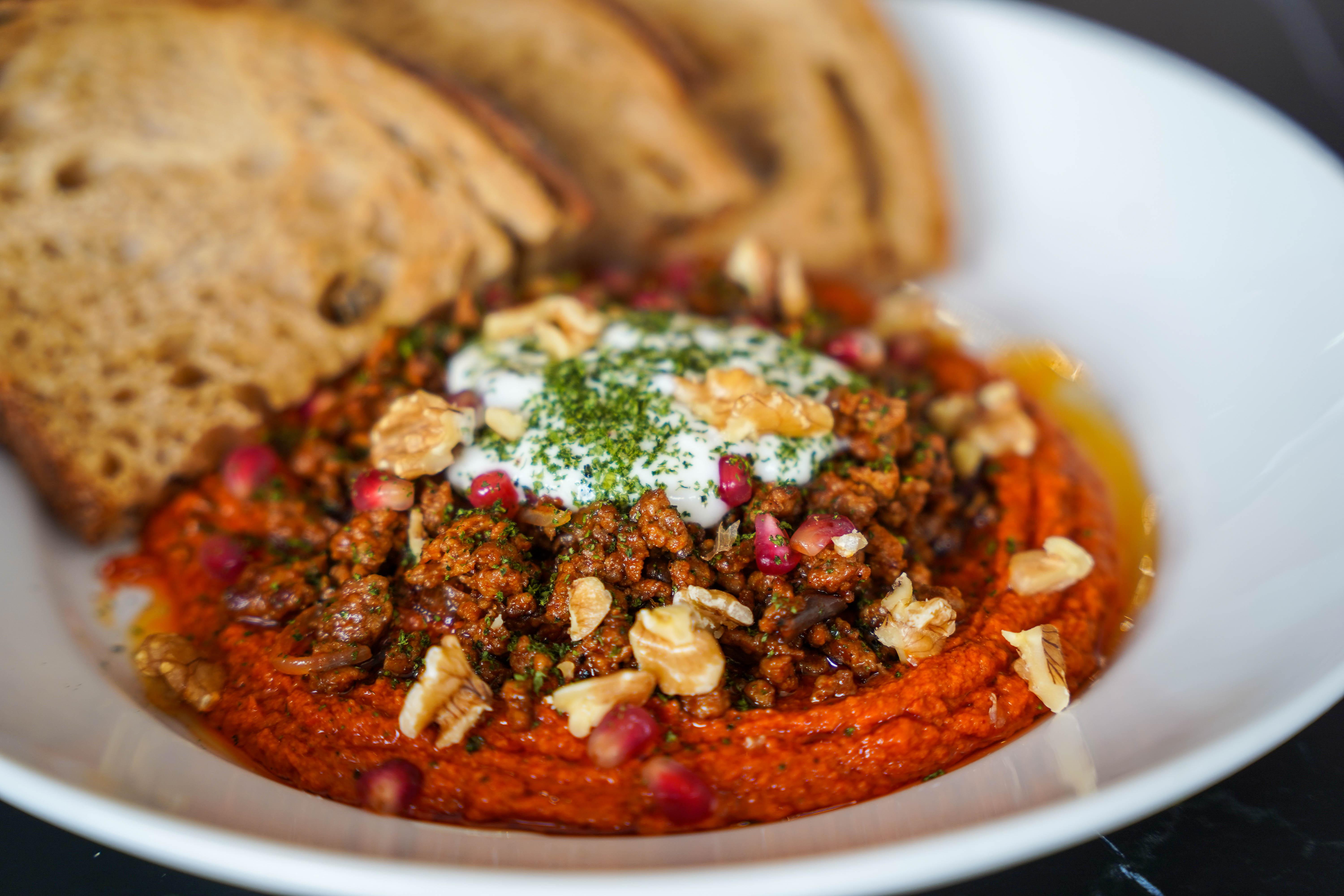 The Minced Lamb & Muhammara (RM32) channels Middle Eastern influences into a contemporary crowd-pleaser, robust and soulful.
The roasted Syrian-origin dip of muhammara is blended with red bell peppers, showered with walnuts and pomegranates, scrumptious even on its own, slightly spicy with a nifty nuttiness and tang. It's turned into a complete, hearty meal with meaty minced lamb, rounded out with country loaf slices that mop up the muhammmara magnificently.
Fun fact: If you purchase a full country loaf here, you'll notice its braided crust, a signature Wheatcraft look that offers a distinctively playful touch.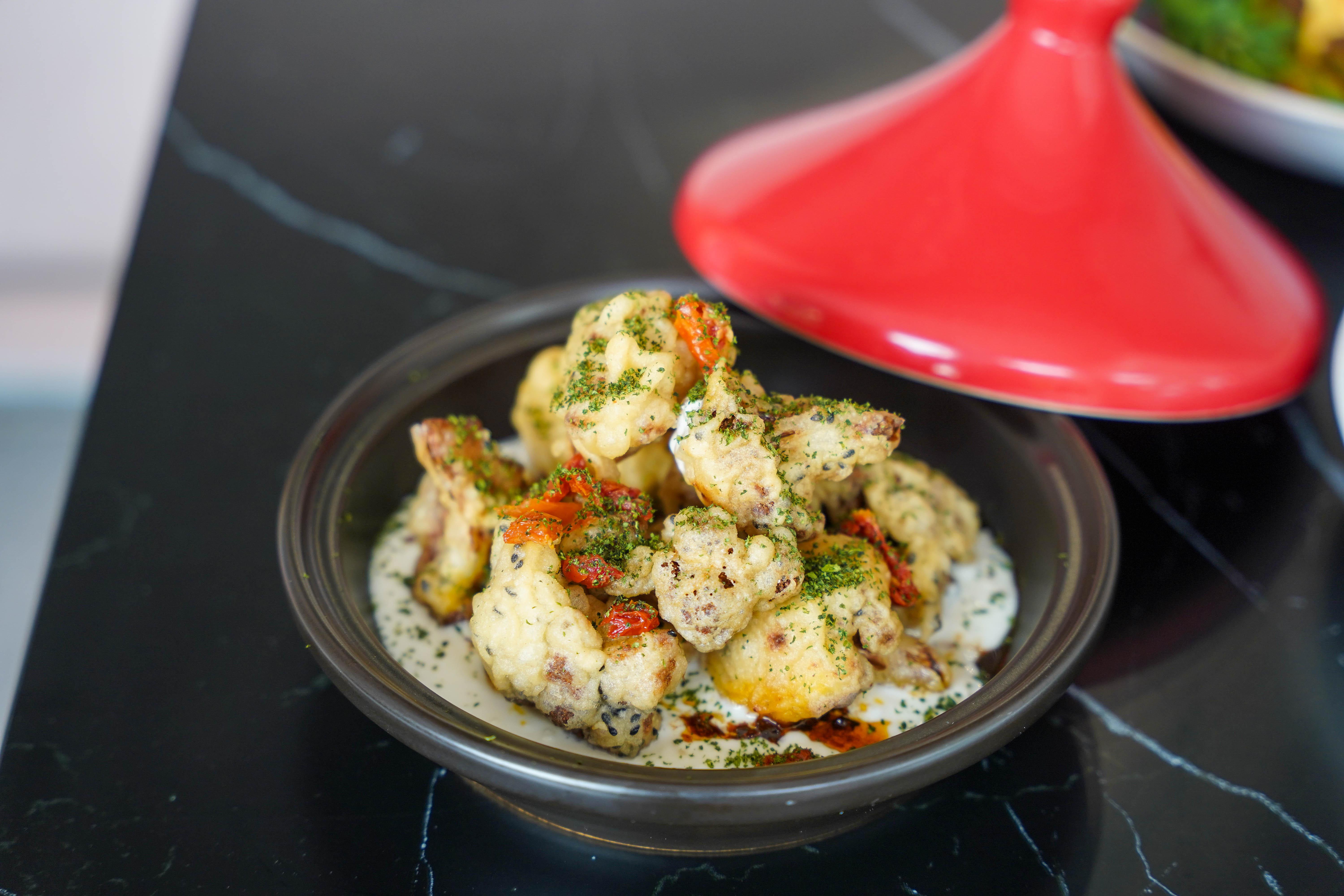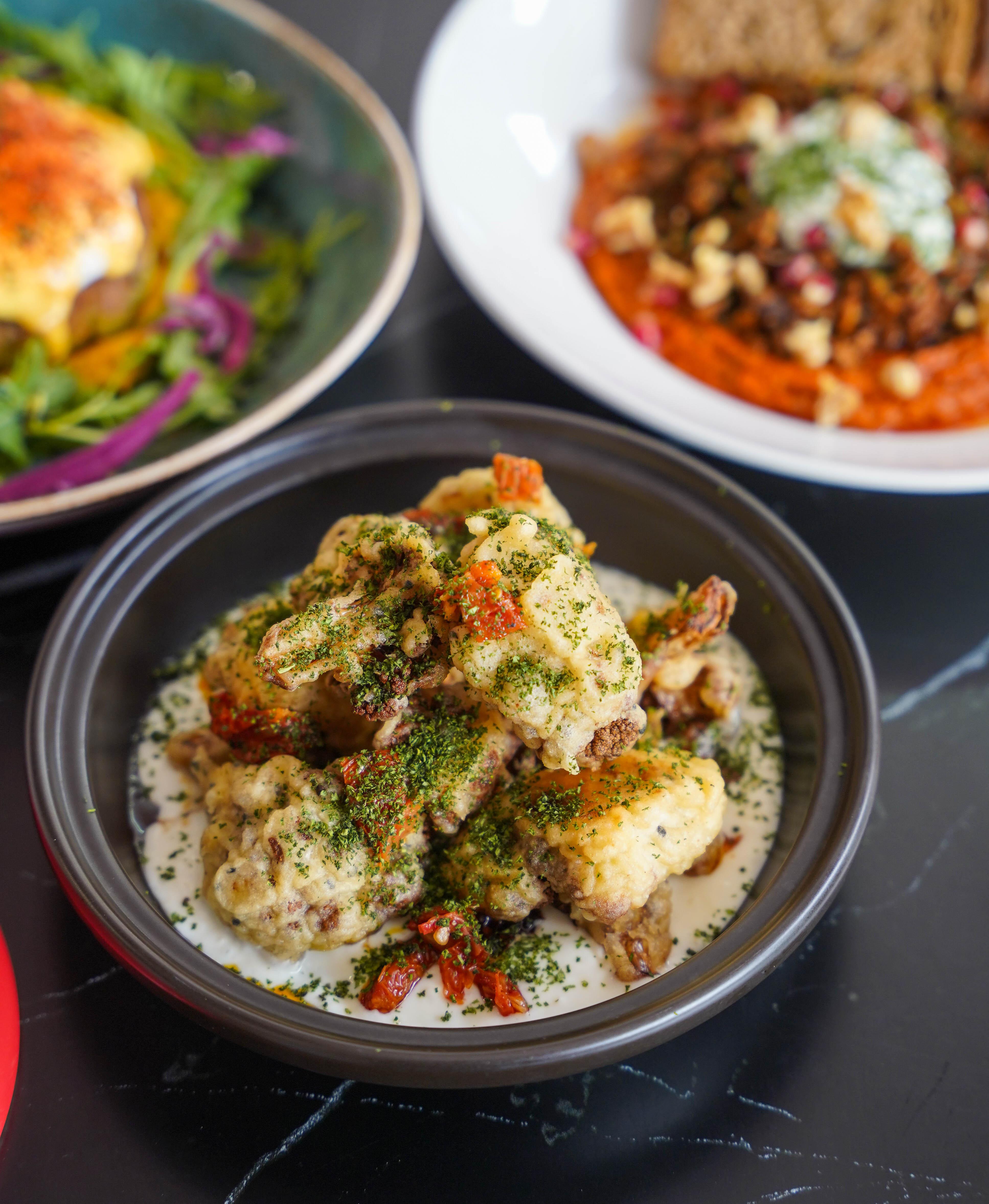 Vegetarians have lots of wholesome choices at Wheatcraft.
The Crispy Cauliflower & Labneh (RM26) is punchy, comprising spiced chunks of battered cauliflower, cushioned with strained yoghurt for a potent piquancy, drizzled with olive oil - epitomising the Mediterranean diet, this is evidence that a health-conscious lunch without too much carbs can still be savoured at a bakery-cafe.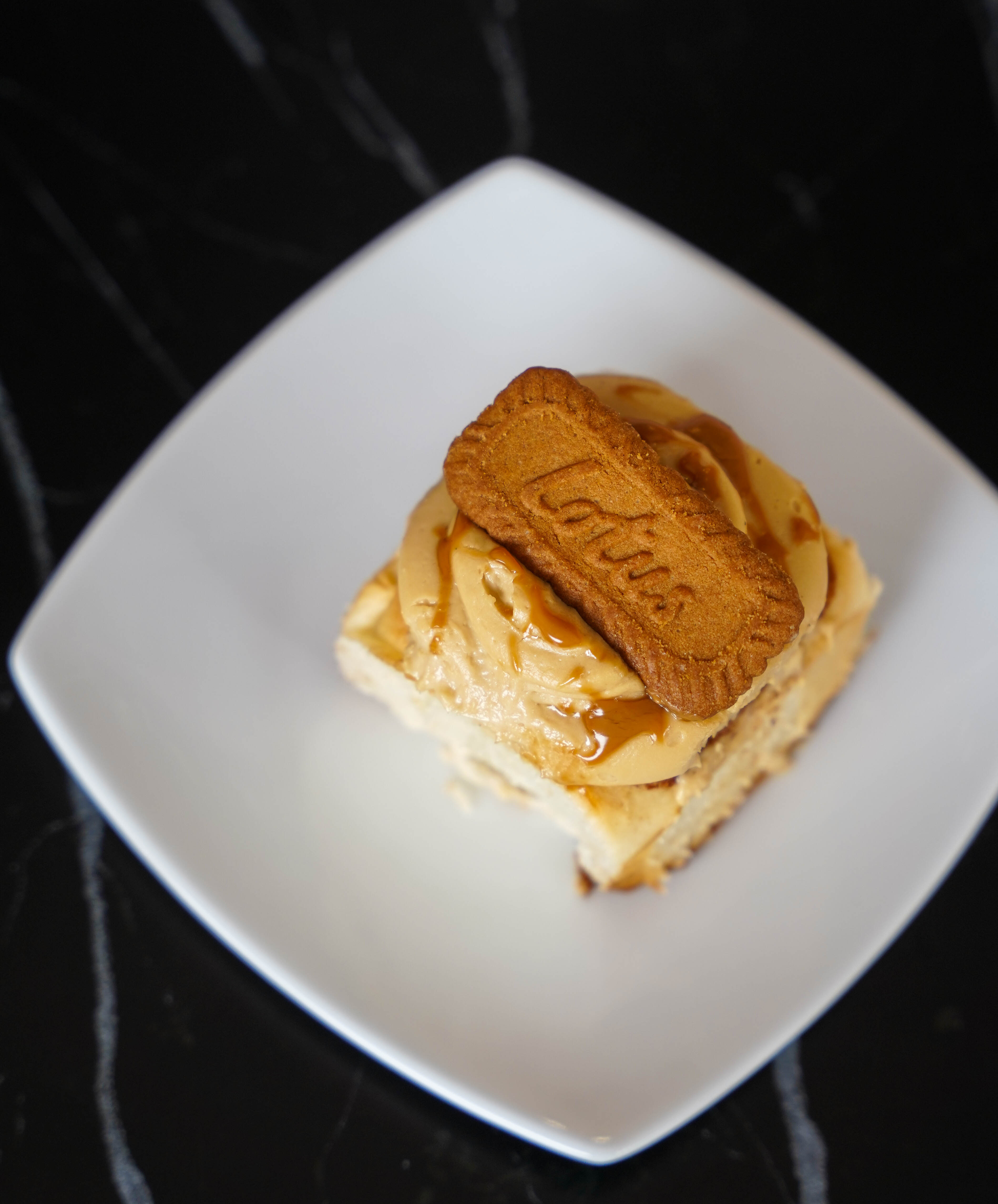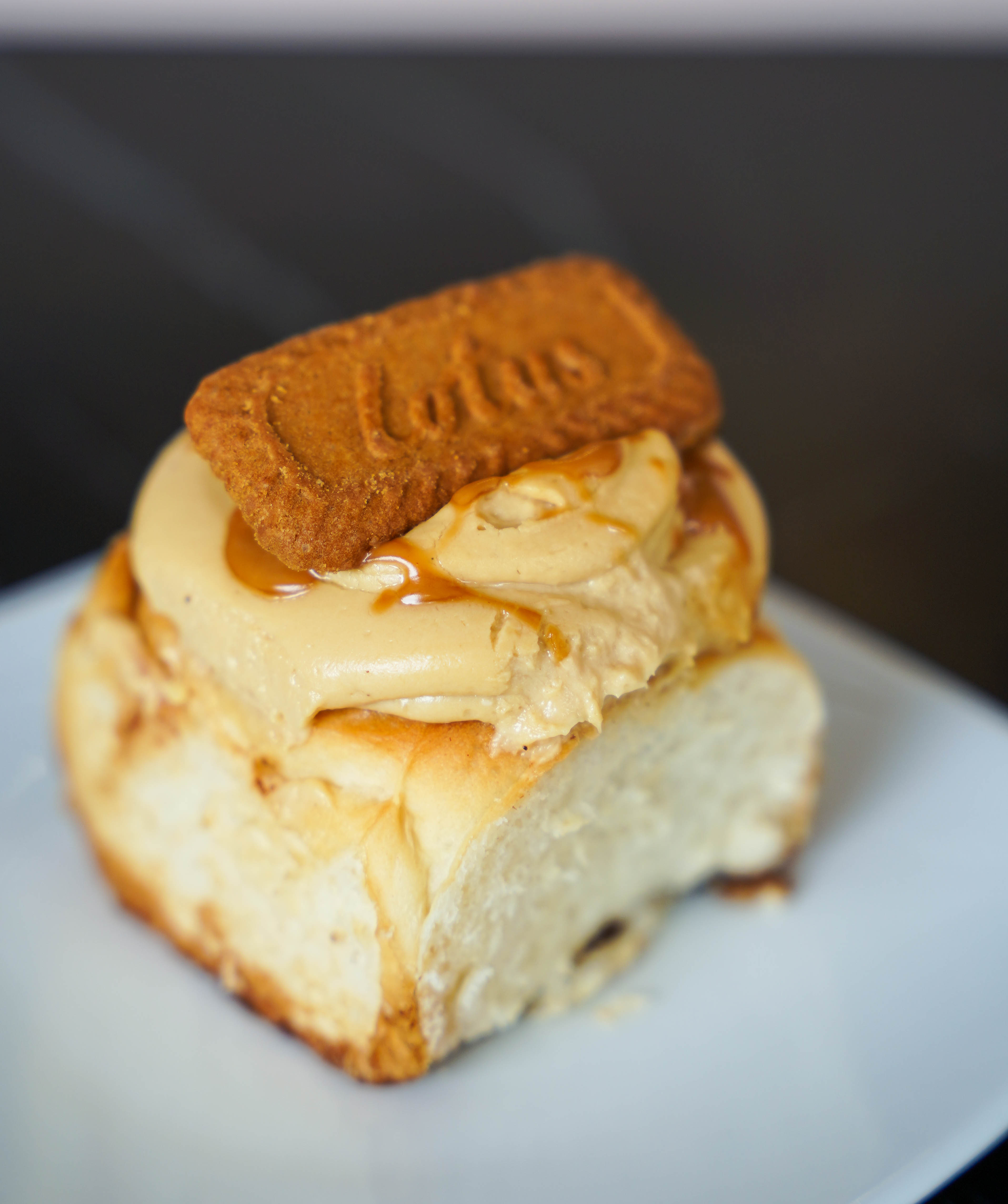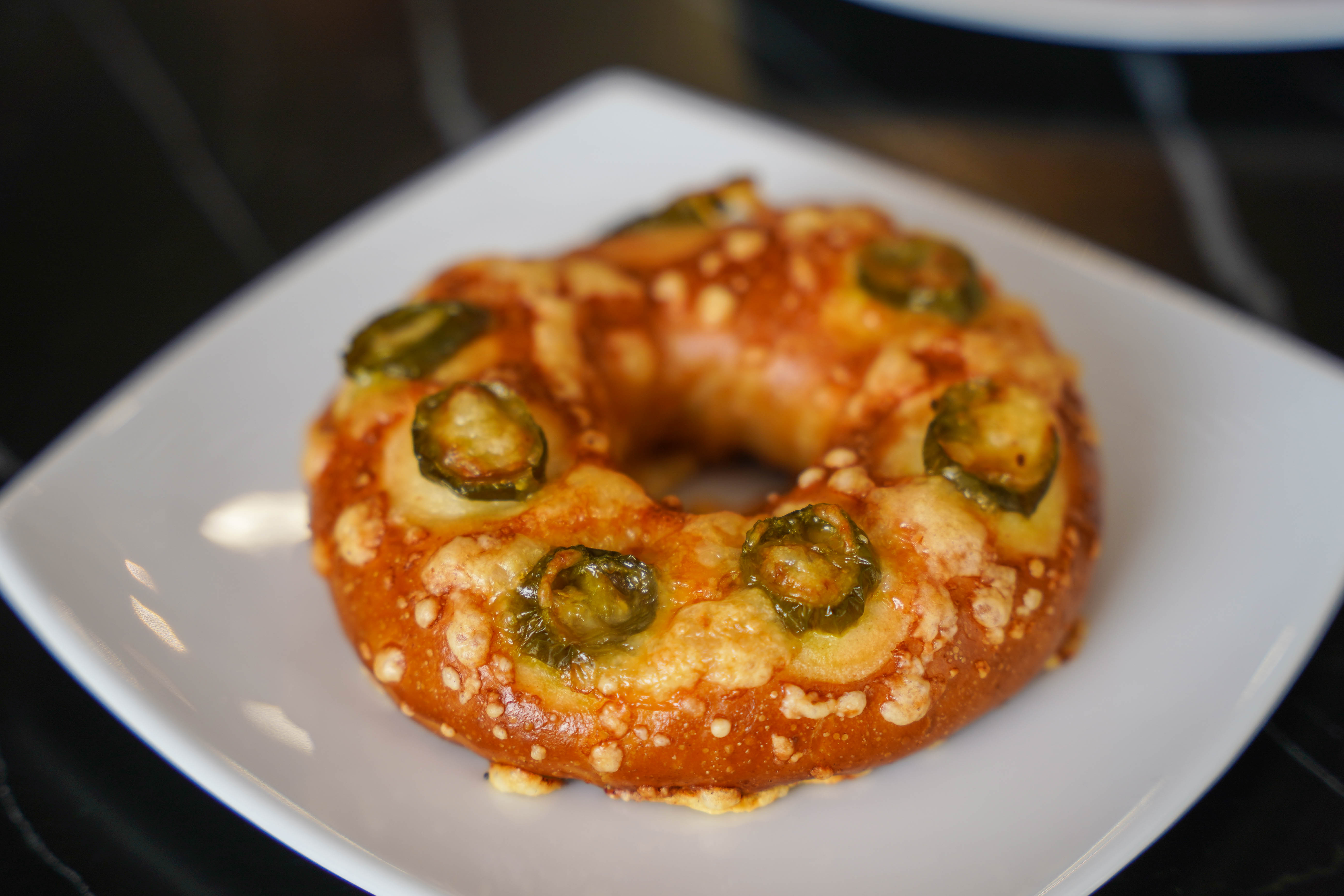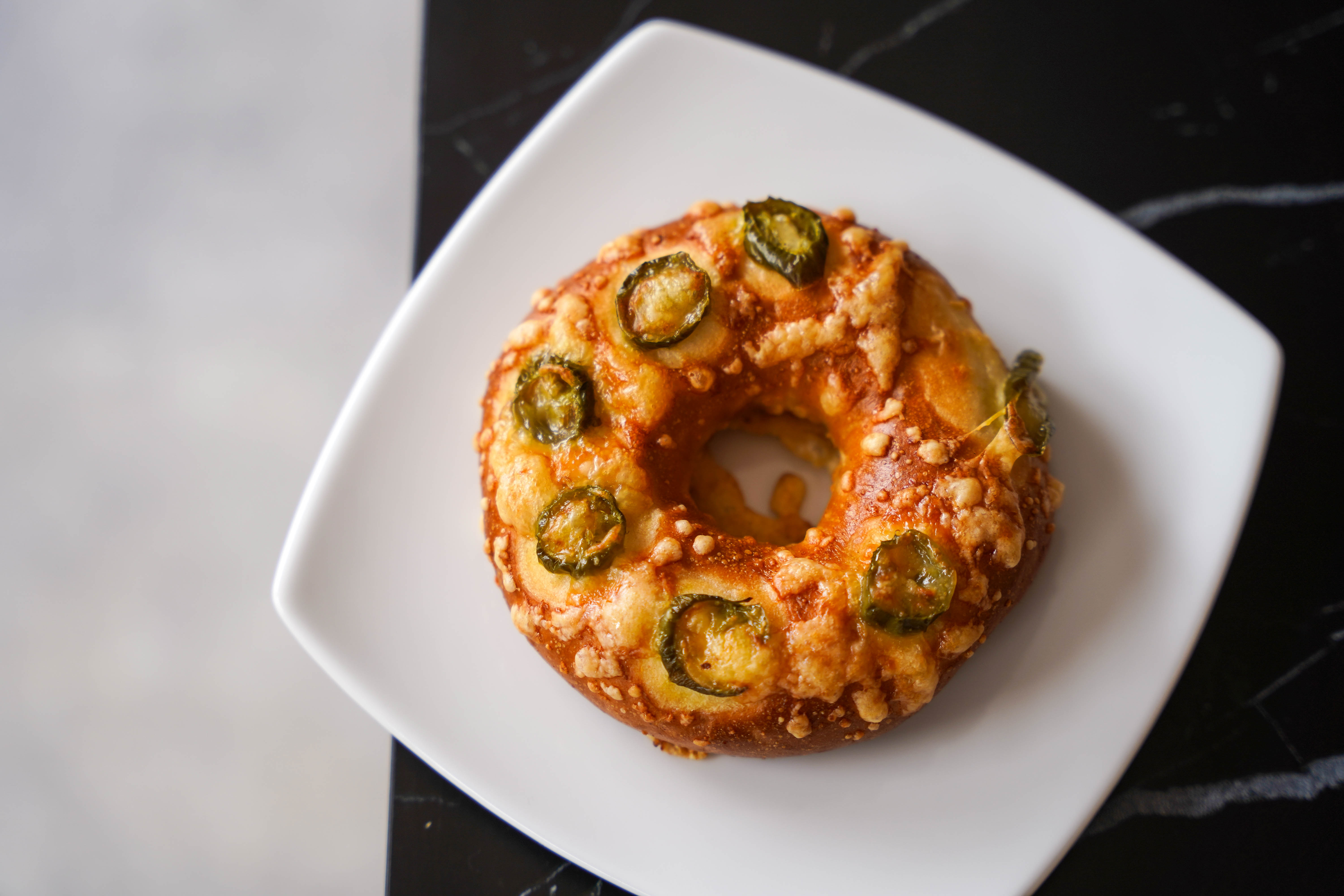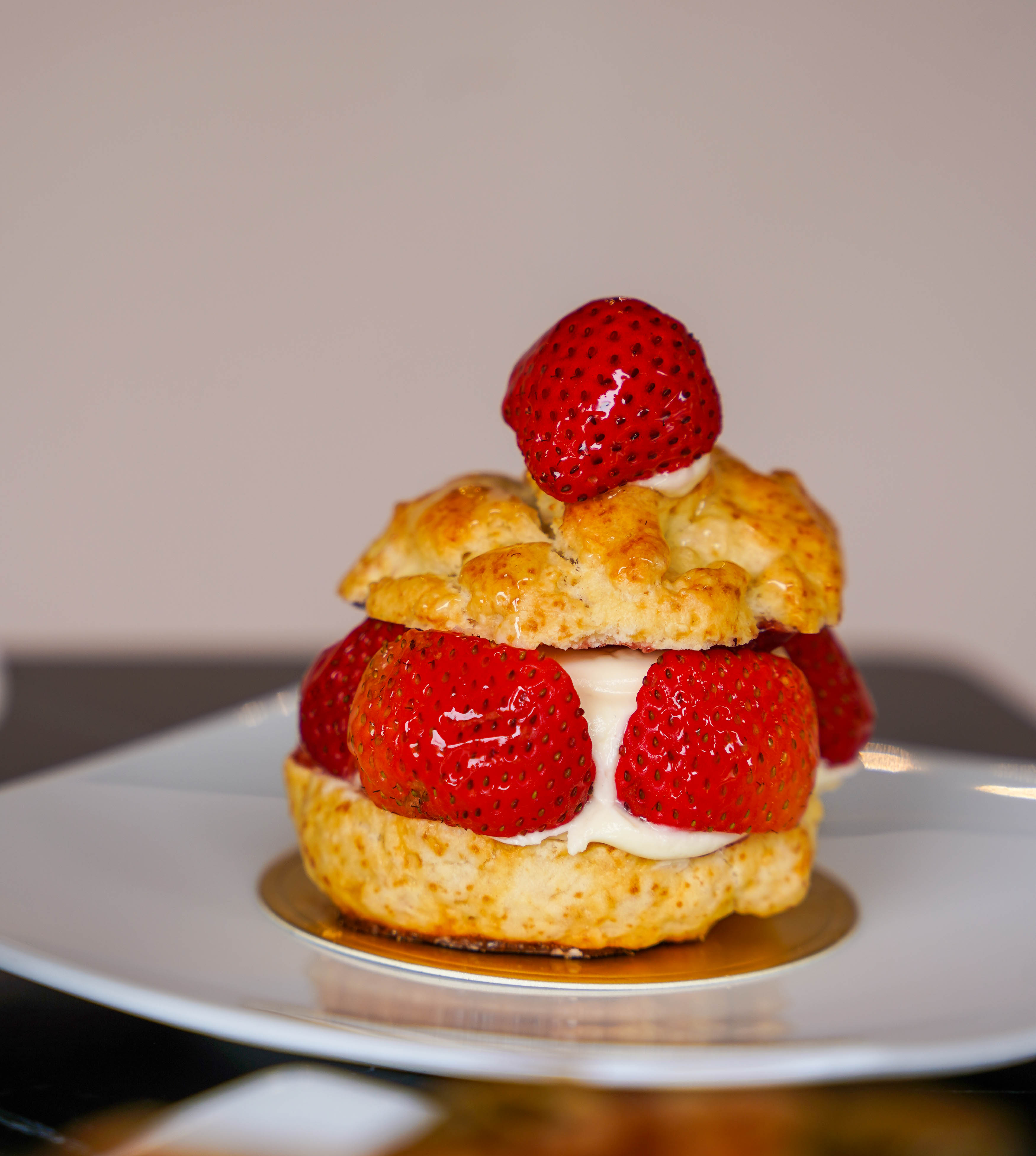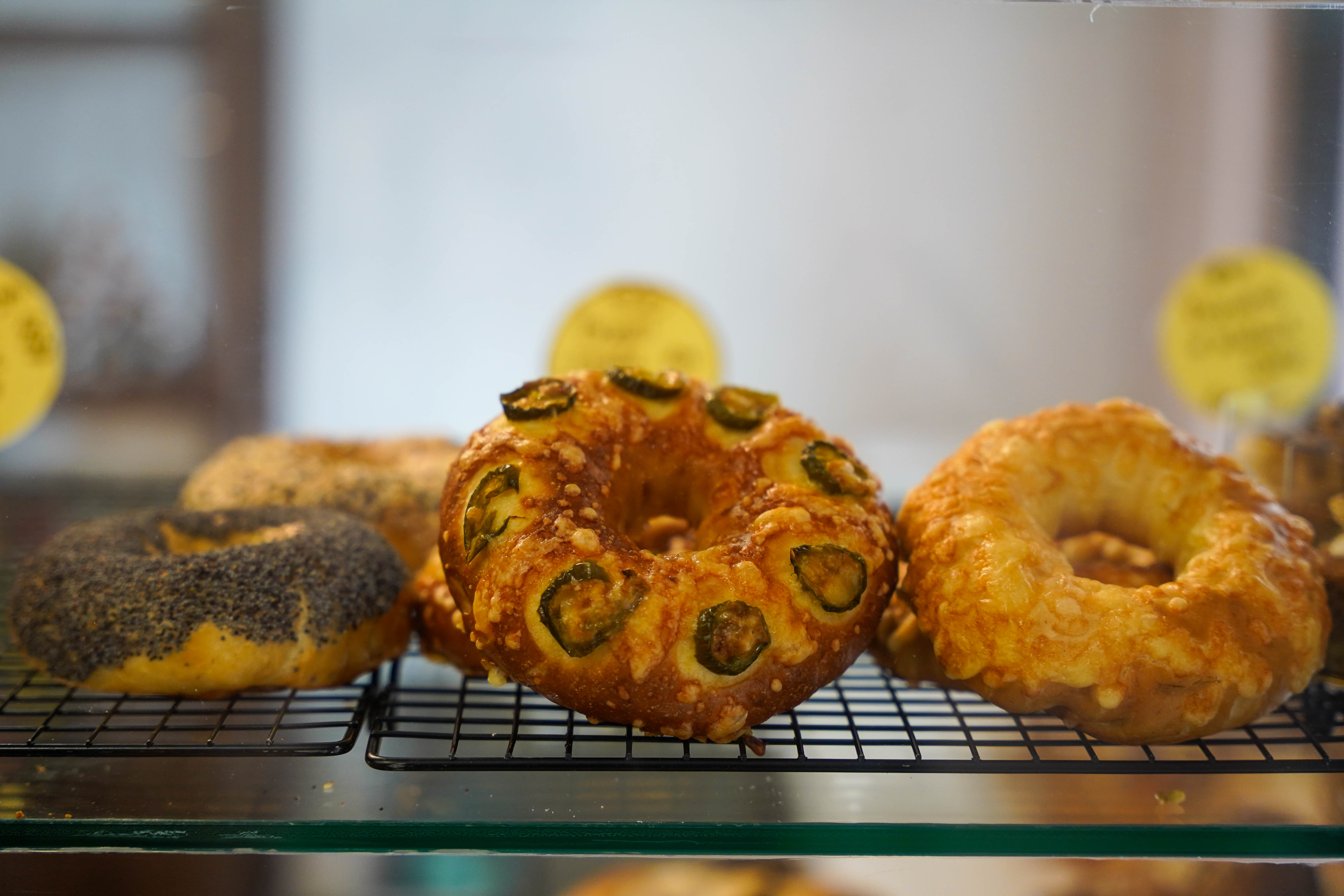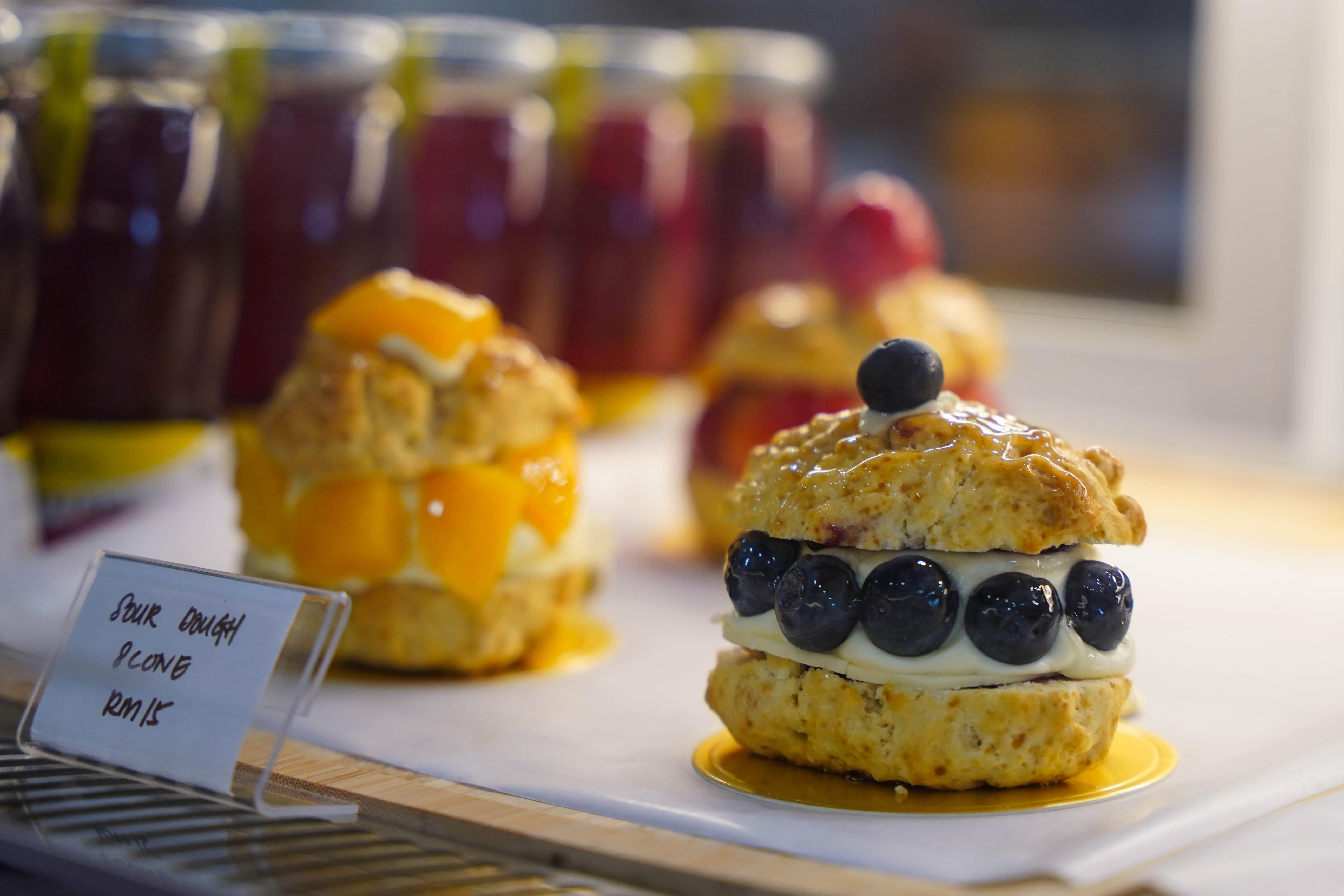 For a light bite or lovely takeout, Wheatcraft's counter is brimming with something for everyone. Its flagship bakes are its vast variety of cinnamon rolls with savoury and sweet toppings, bolstered by bagels and sourdough scones. 
The cinnamon roll with Biscoff (RM10) is our best bet, a young-at-heart indulgence, made nectarous with dark brown molasses for a fragrant depth, not sickly sugary, with a soft chew that'll keep us coming back for more.
The bagels are also terrifically toothsome, served hot and toasty, straddling the line firmly in texture, not too stiff but not too airy - we like the one with jalapenos and cheese (RM10), with a hit of heat and a sliver of savouriness in each mouthful.
The sourdough scone (RM15) is mighty popular too - yet again, Wheatcraft nails the texture, neither too cakey nor too biscuity, decadently sandwiched with strawberries and cream cheese frosting in the middle, instead of on the side, for a strikingly spectacular scone.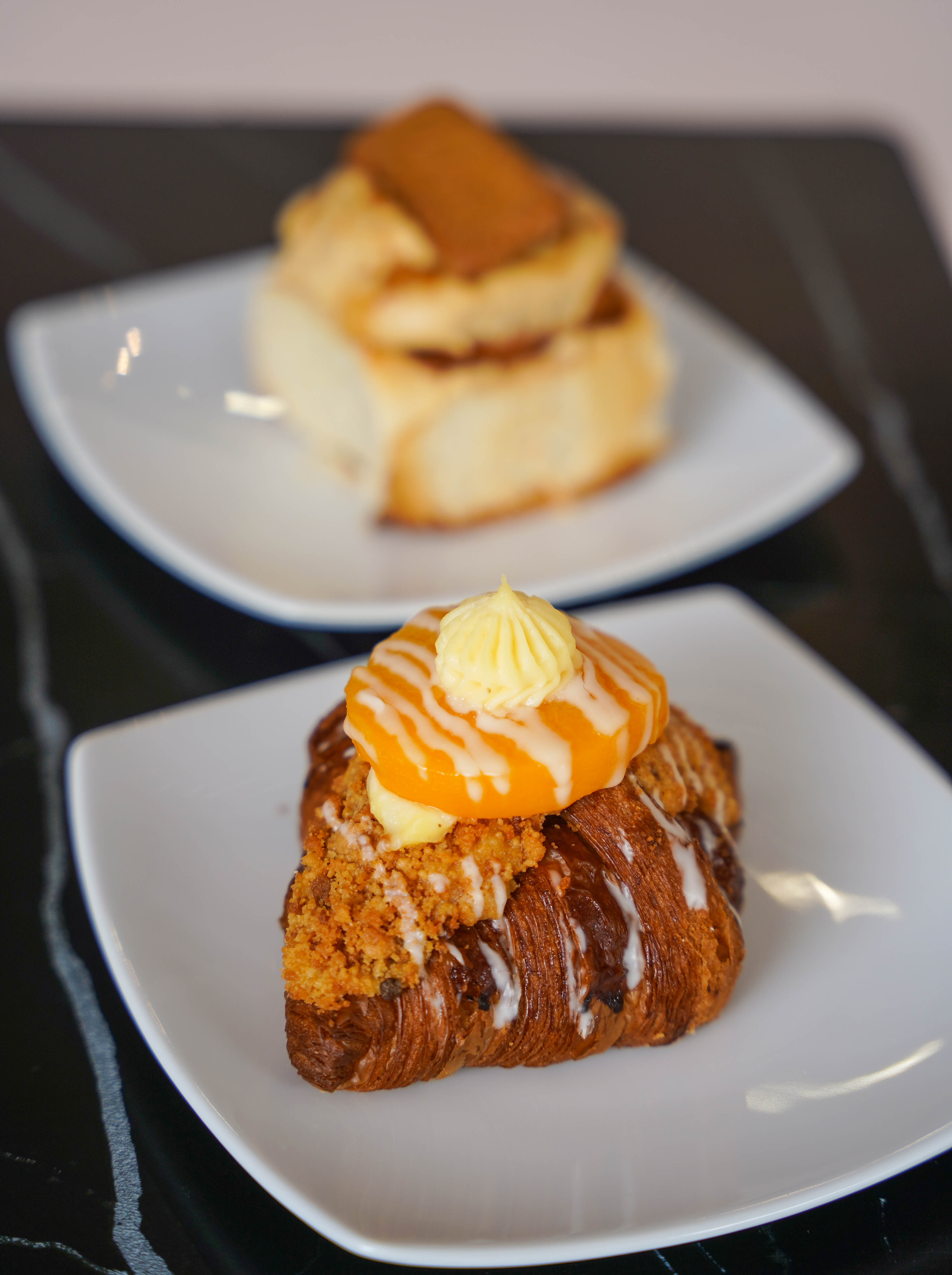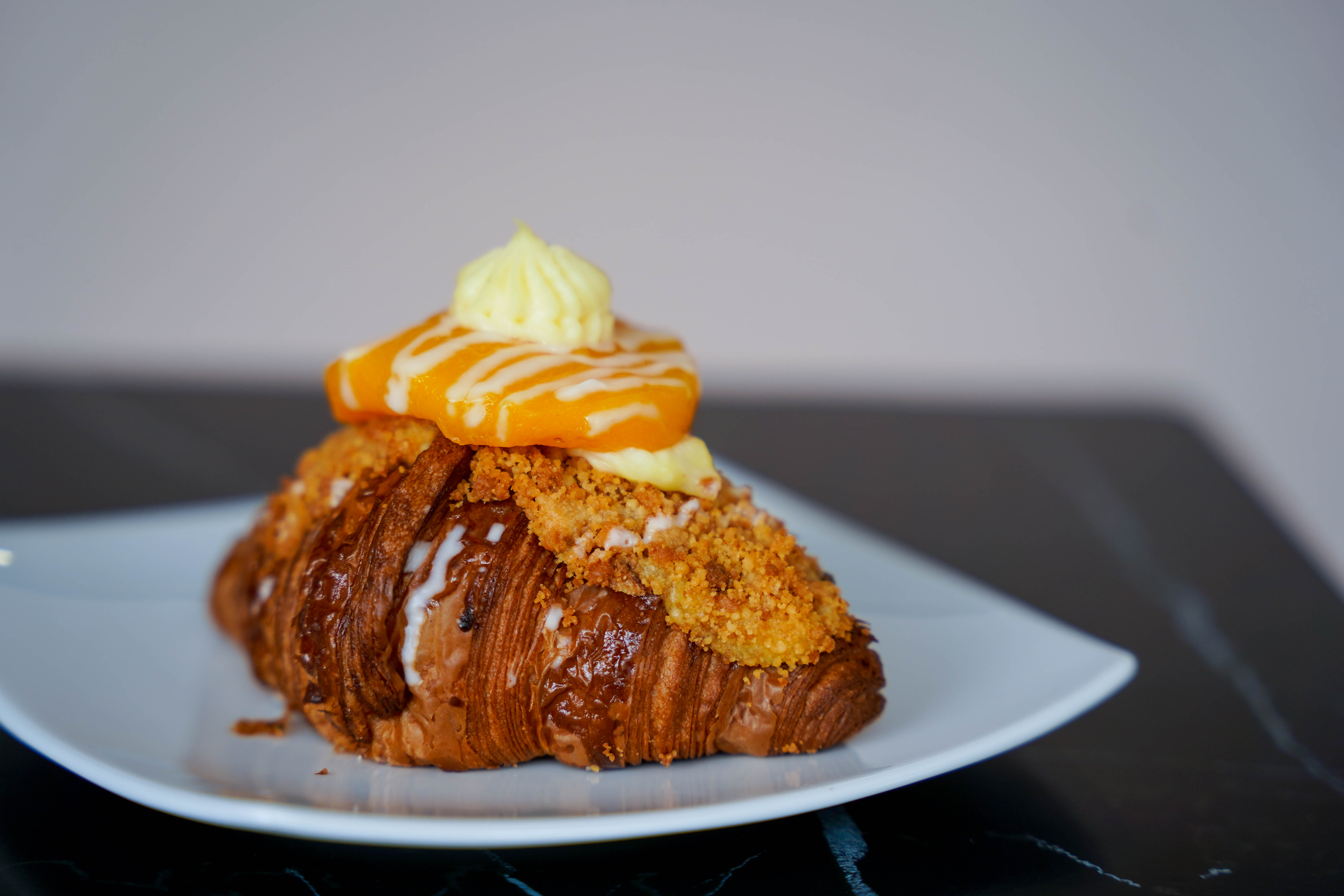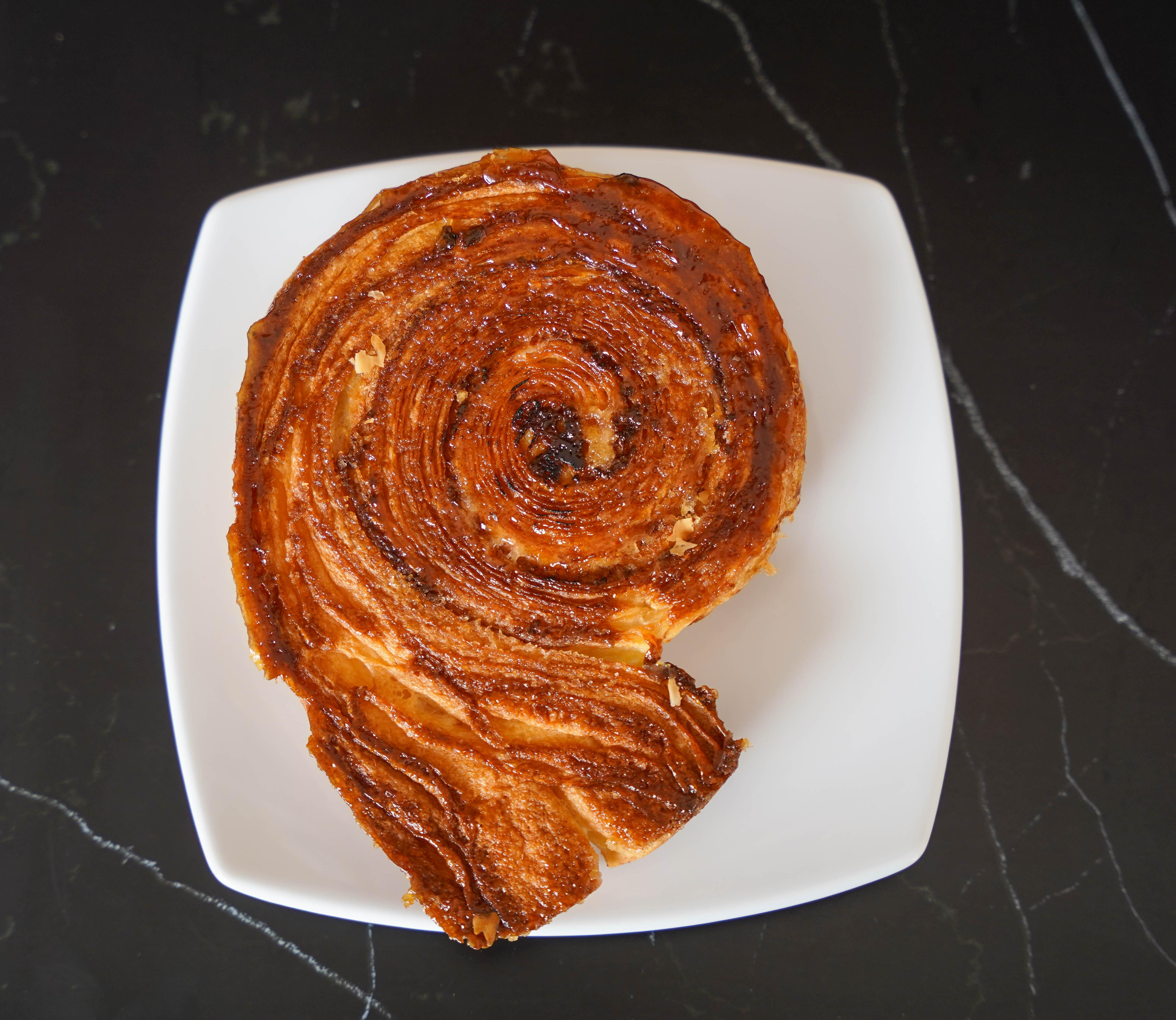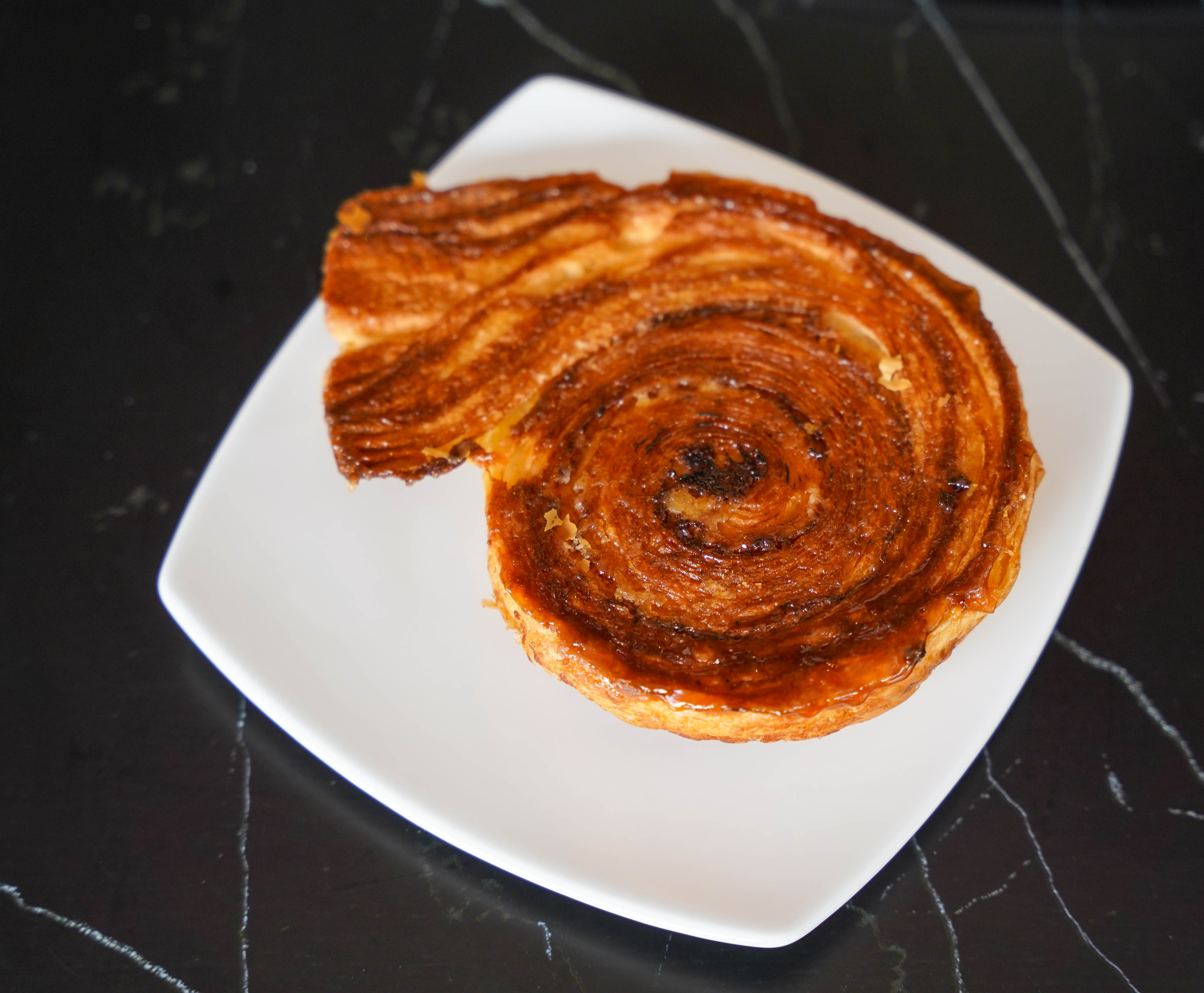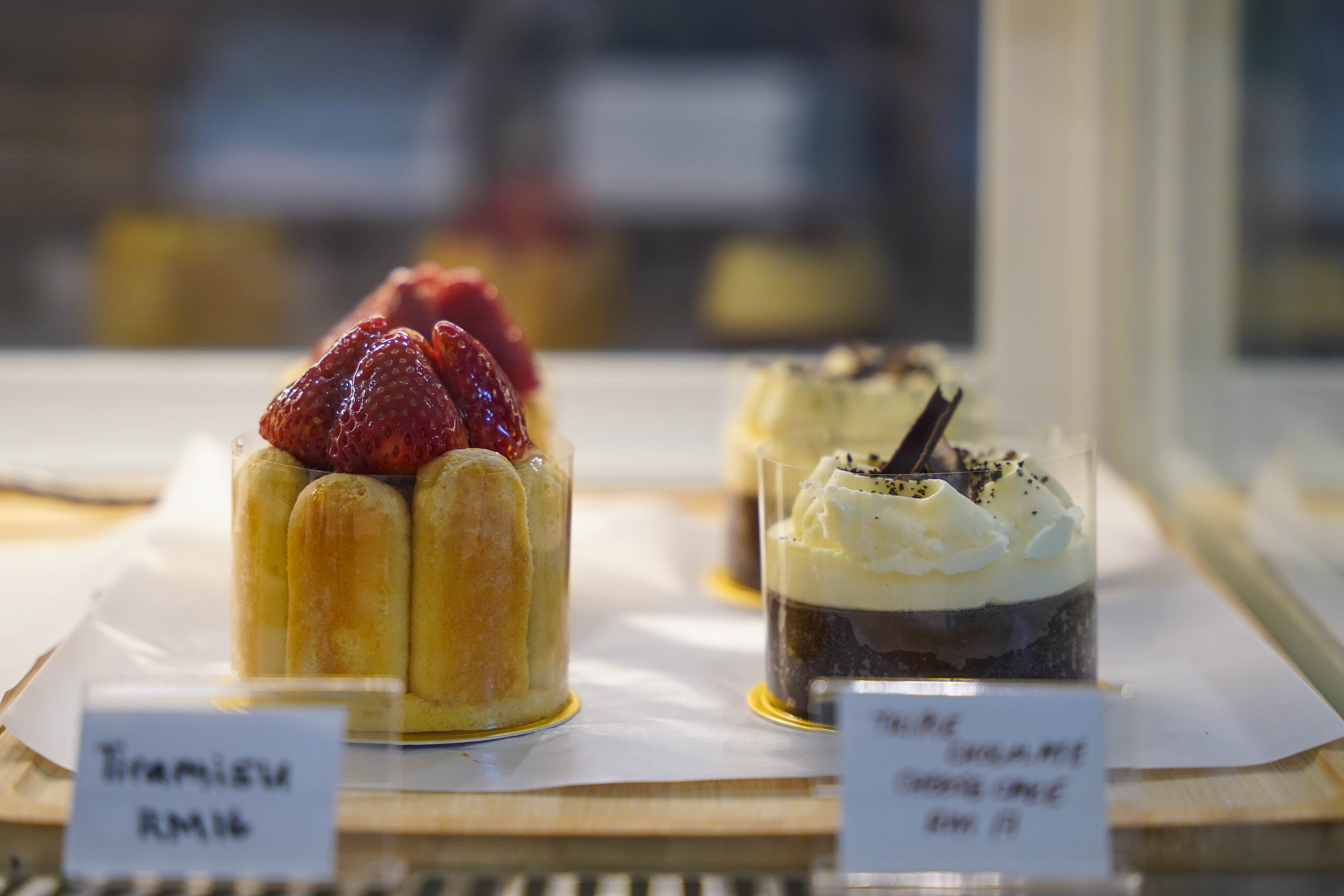 This cafe is a mini-pâtisserie in its own right, confidently tackling famed French favourites with a Wheatcraft flourish. 
The Peach Cobbler Croissant (RM15) takes croissants to the luscious level of plated desserts, with ripe, juicy peach atop the crackly-flaky pastry, while the kouign-amann conveys a character of its own, not as sweet as most versions, but with a heftier, bolder chew (RM9).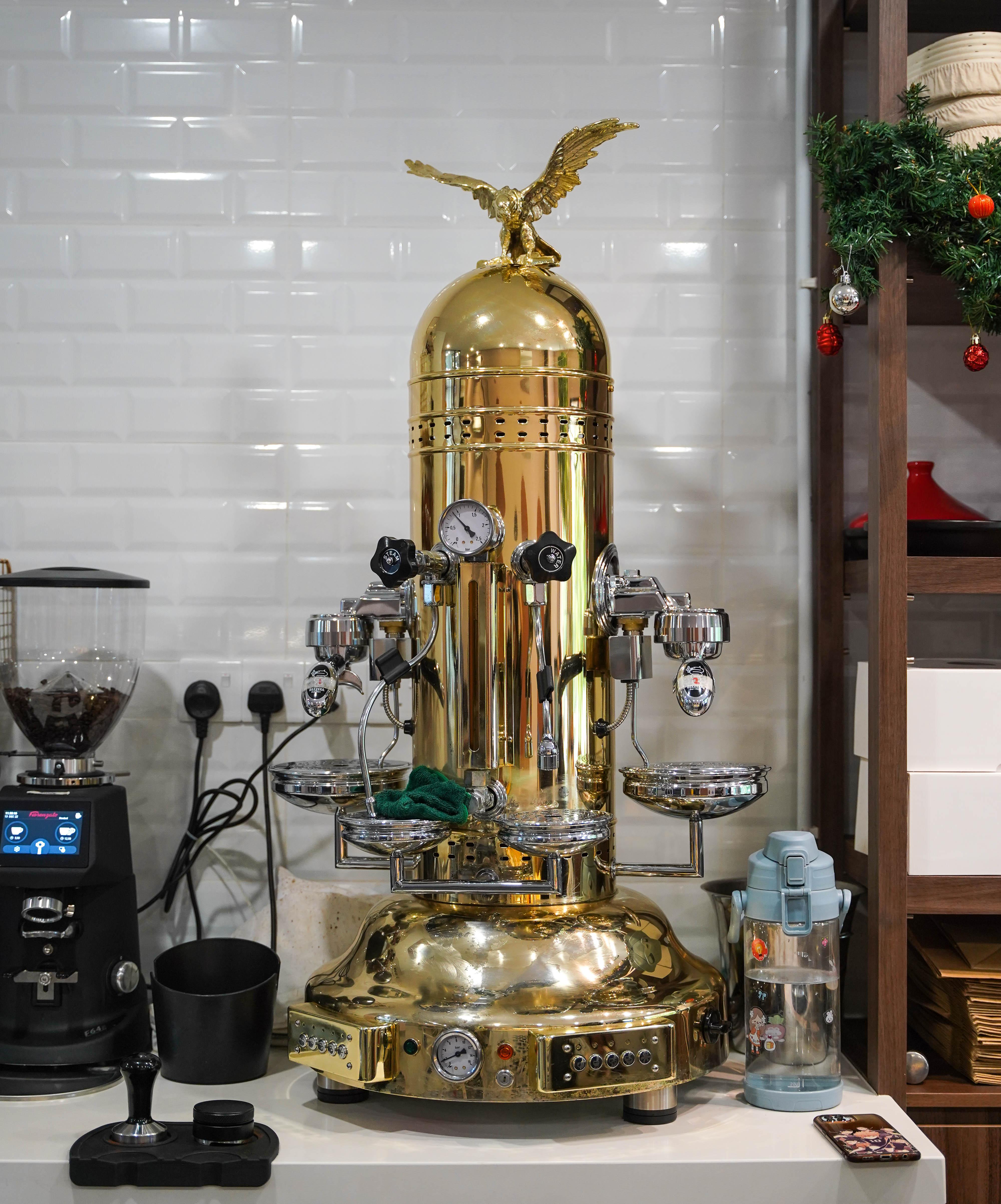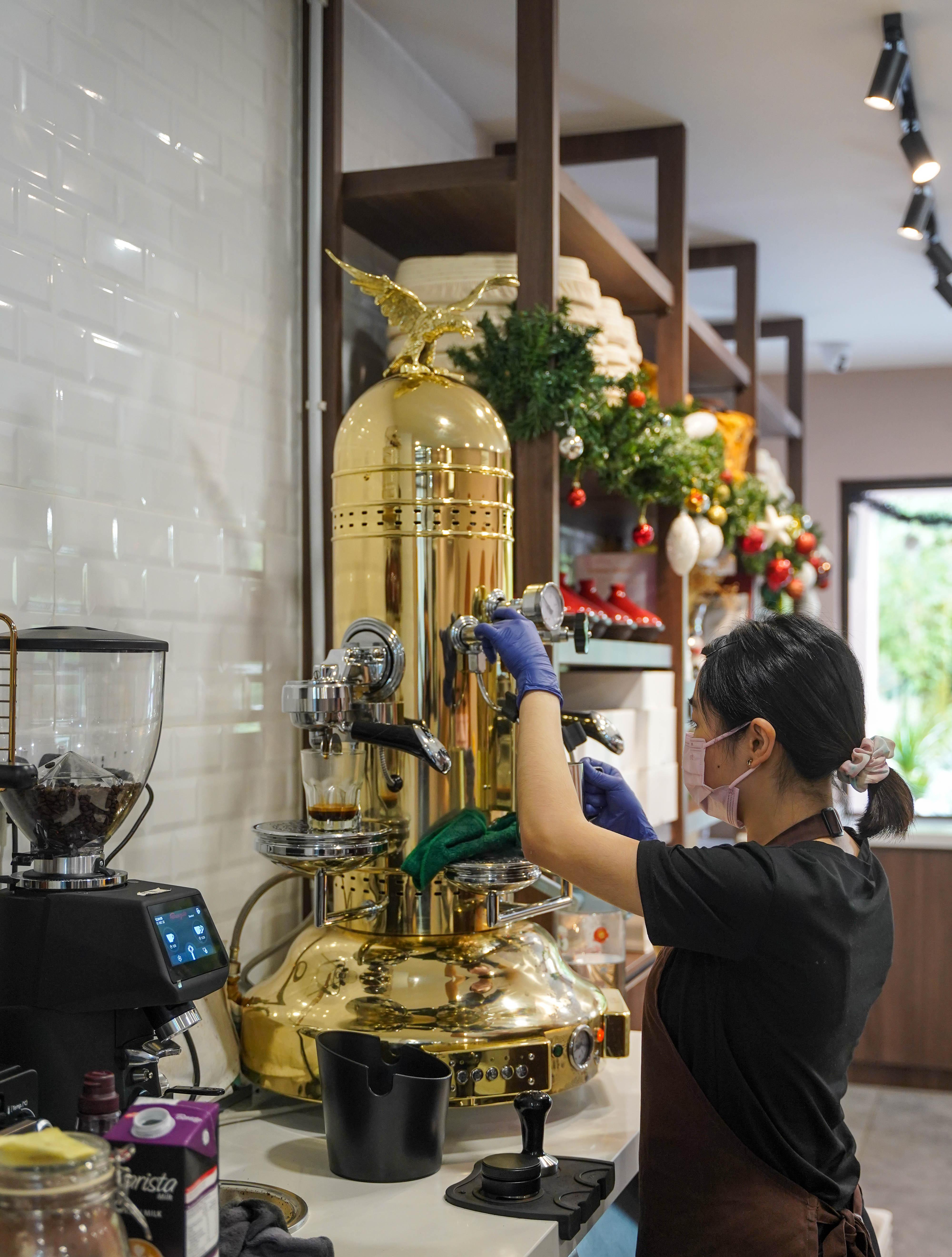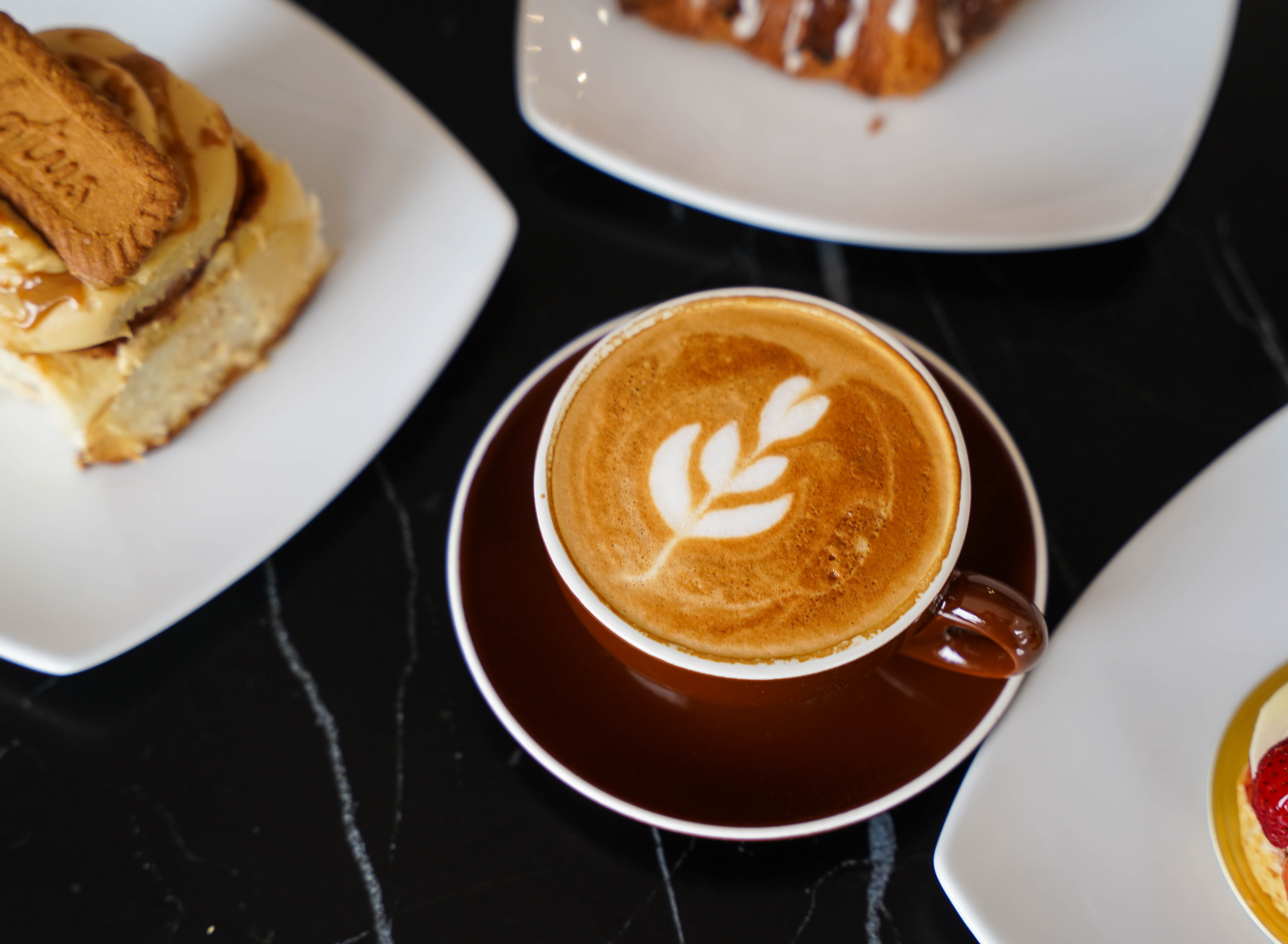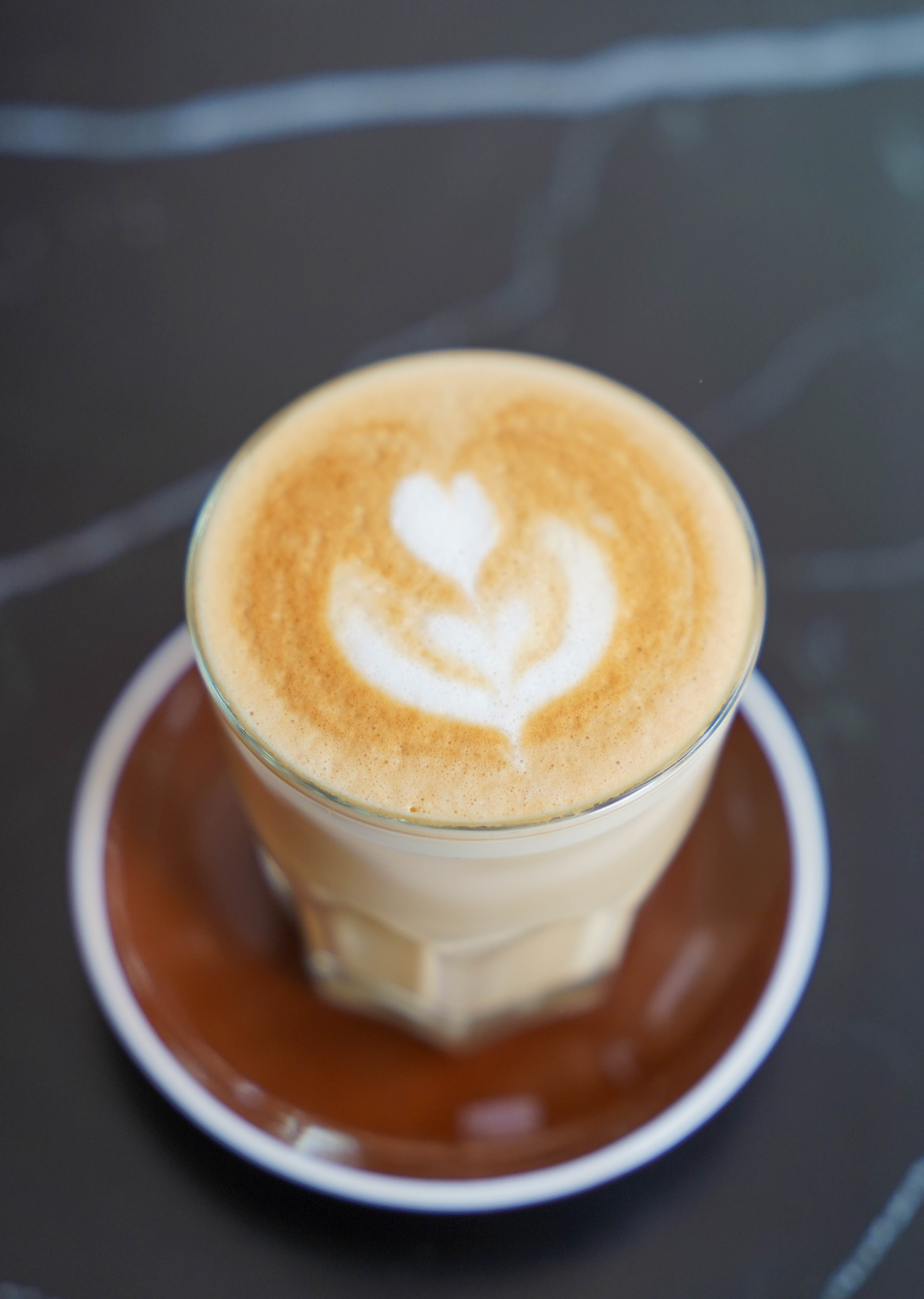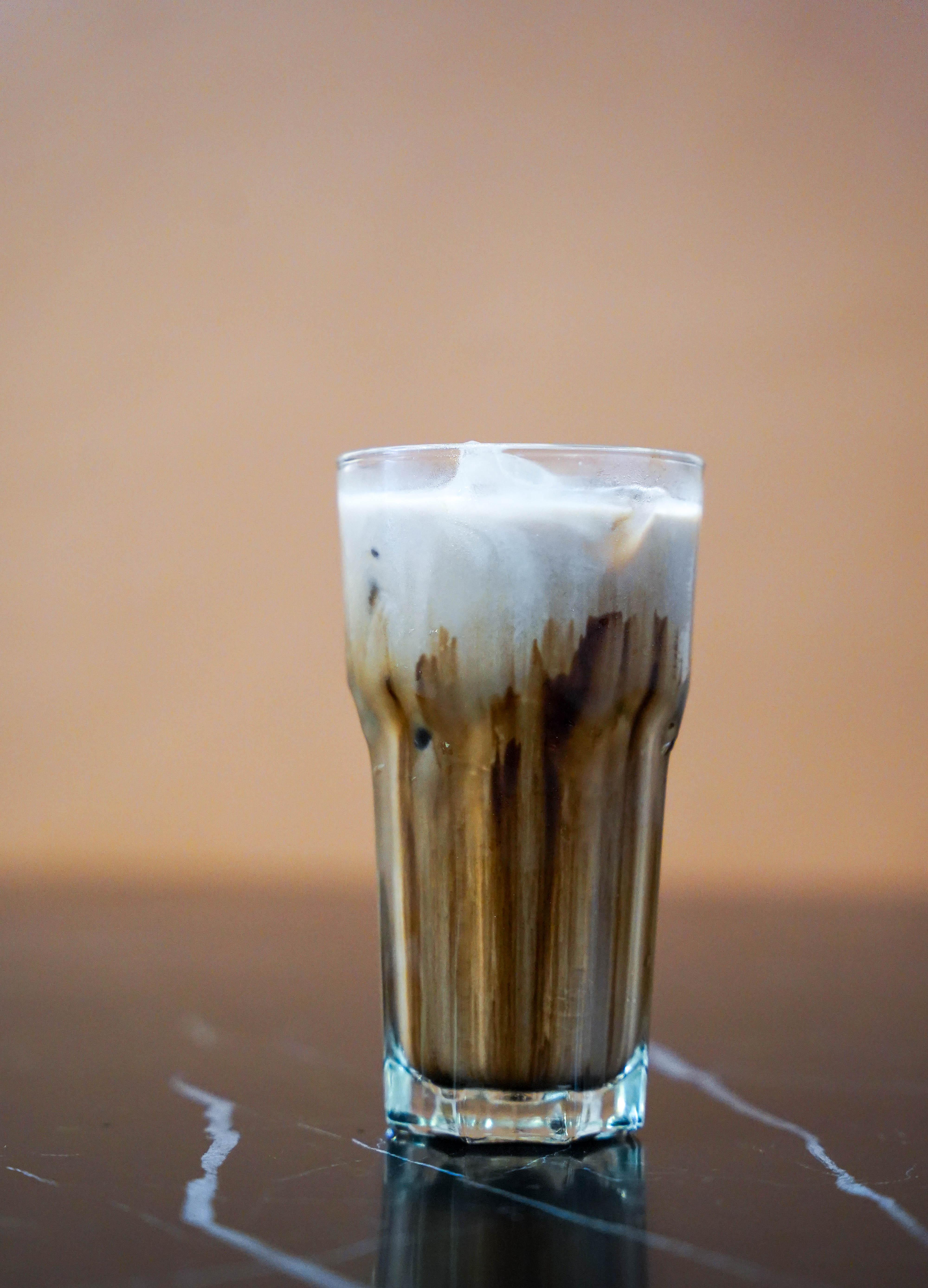 Even if it's your first time at Wheatcraft, you'll probably notice the hand-built, motor-pump Bezzera Eagle coffee machine behind the counter, evoking 1800s Belle Epoque designs. It's a copper-sleek conversation piece that succeeds in providing well-balanced lattes (RM12).
Steering clear of caffeine? You're in luck here - sip on the Iced Caotina Chocolate (RM15), a blend of Swiss milk and dark chocolate, for a lip-smacking chilled cocoa beverage.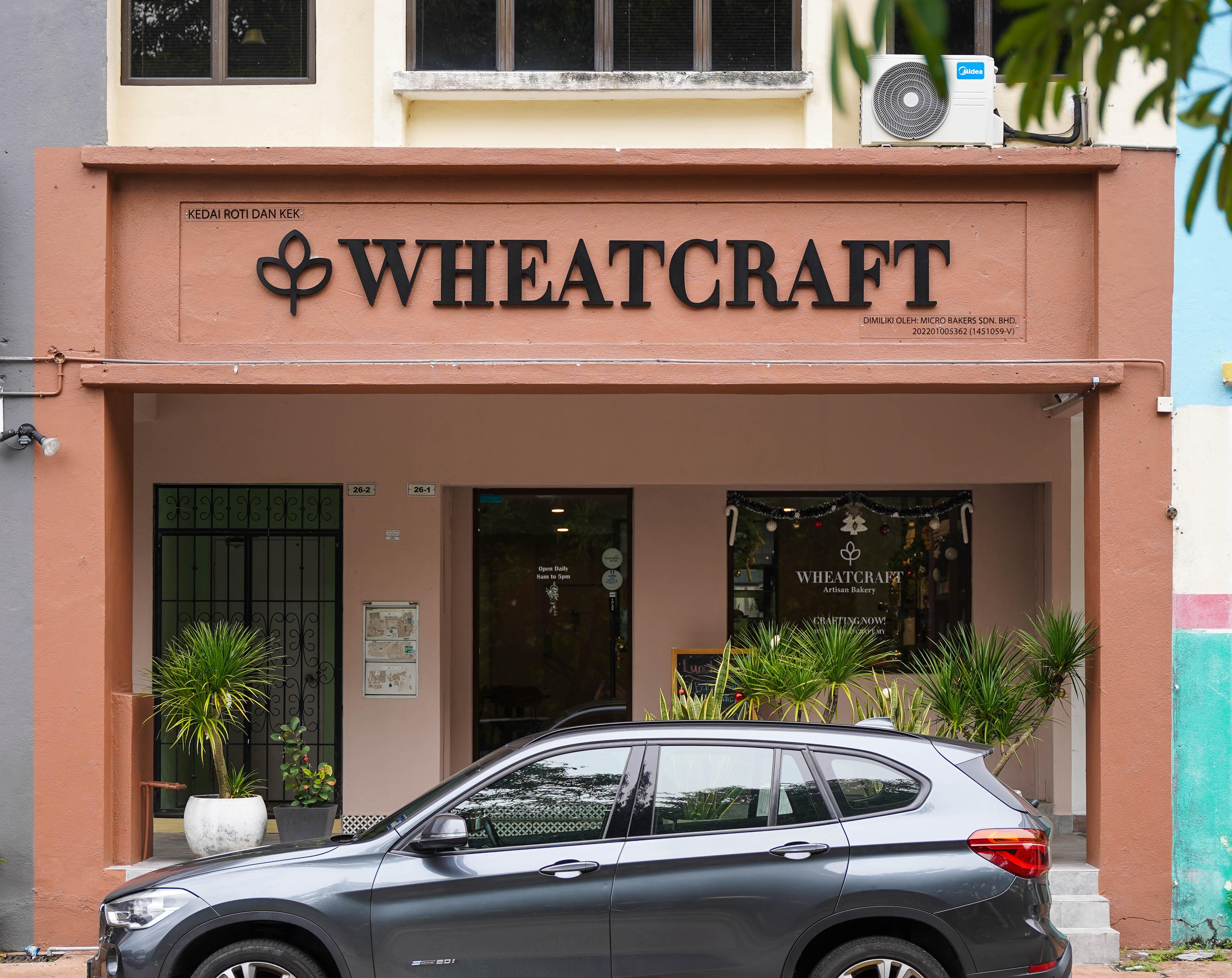 Wheatcraft Artisan Bakery
26-1, Jalan PJU 7/16, Mutiara Damansara, 47810 Petaling Jaya, Selangor. 
Daily, 8am-5pm. Tel: 011-1429-8881