Undisclosed Location: PJ's Mexican-Malaysian cafe by day turns into tequila & mezcal bar by night
September 6, 2022
---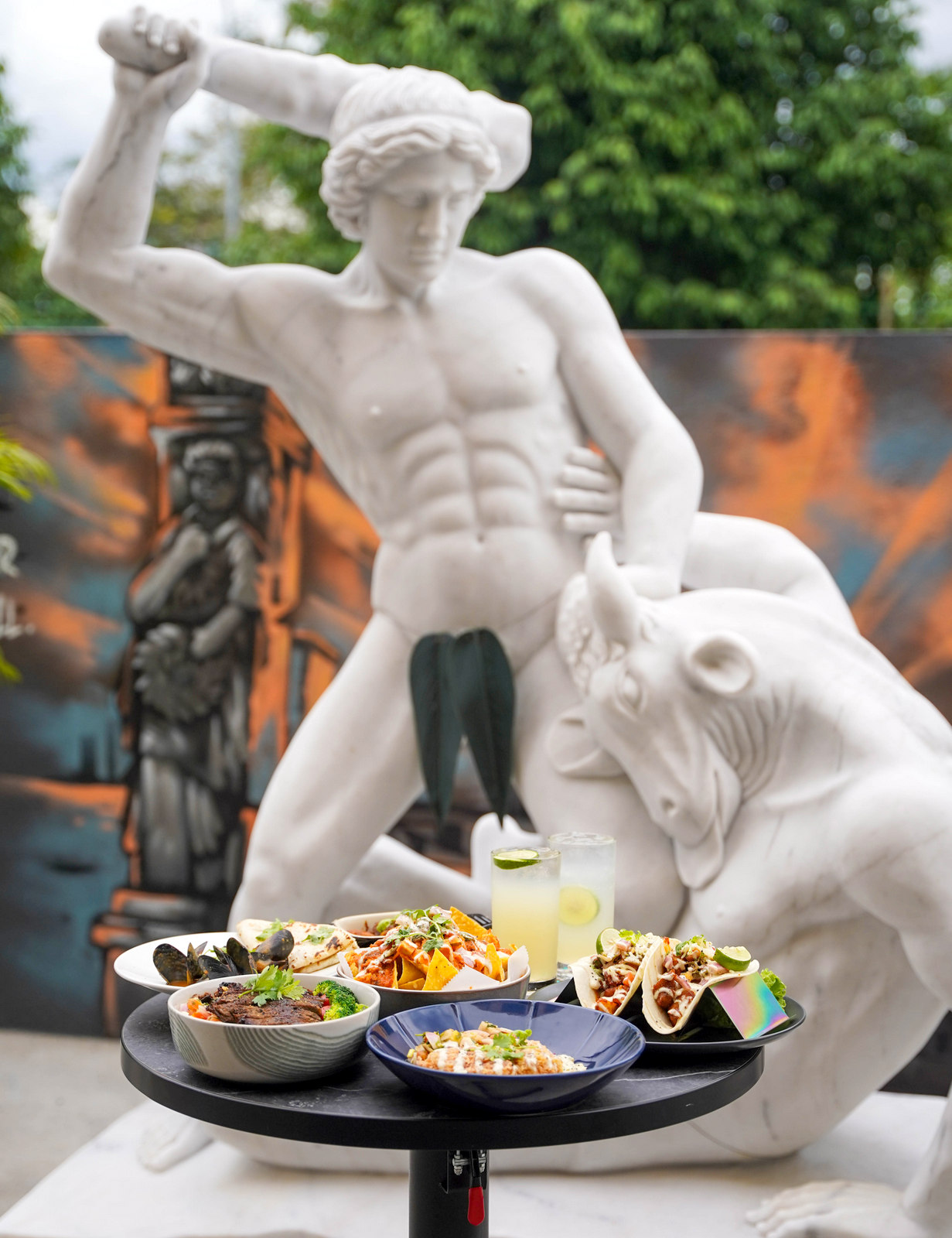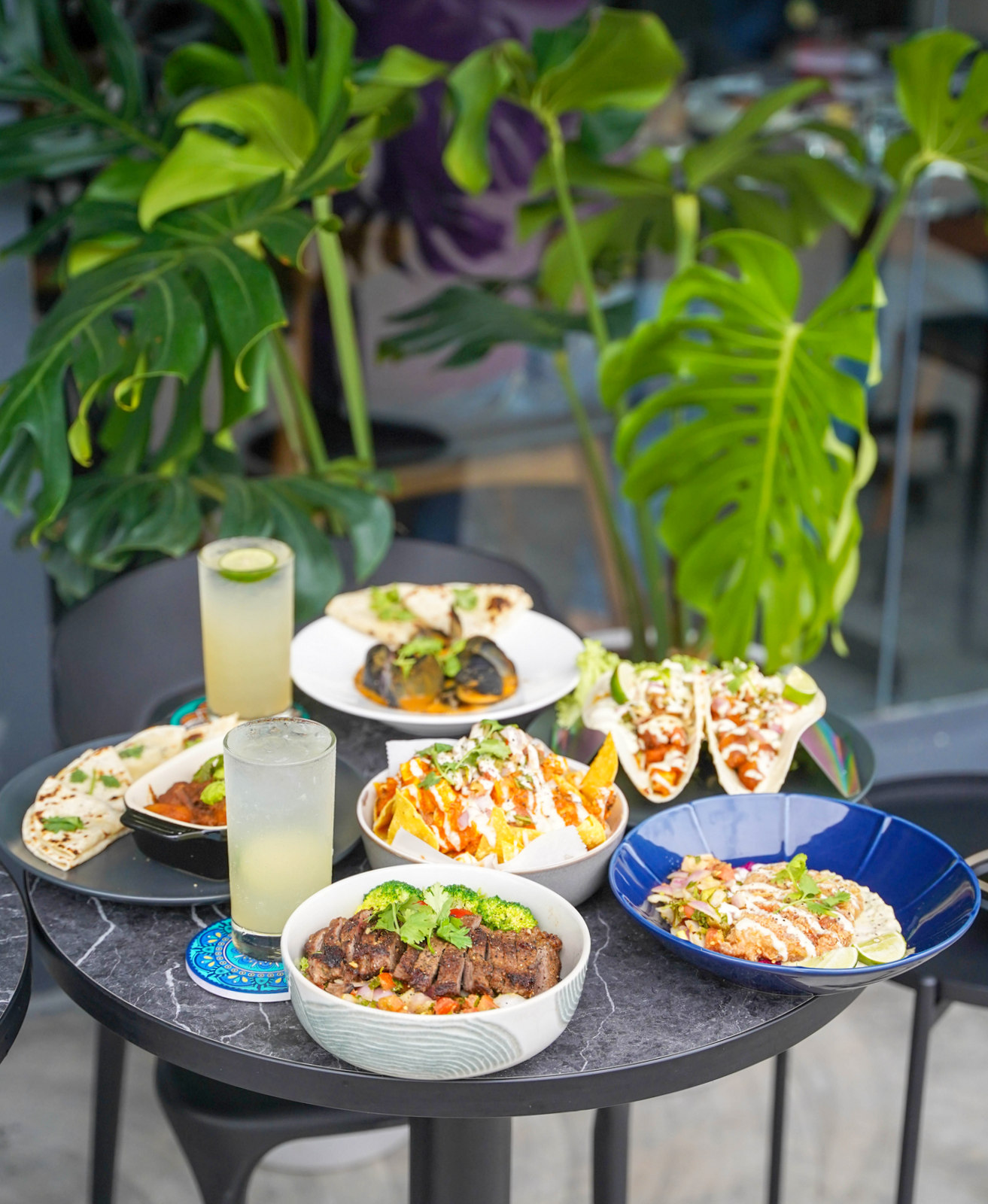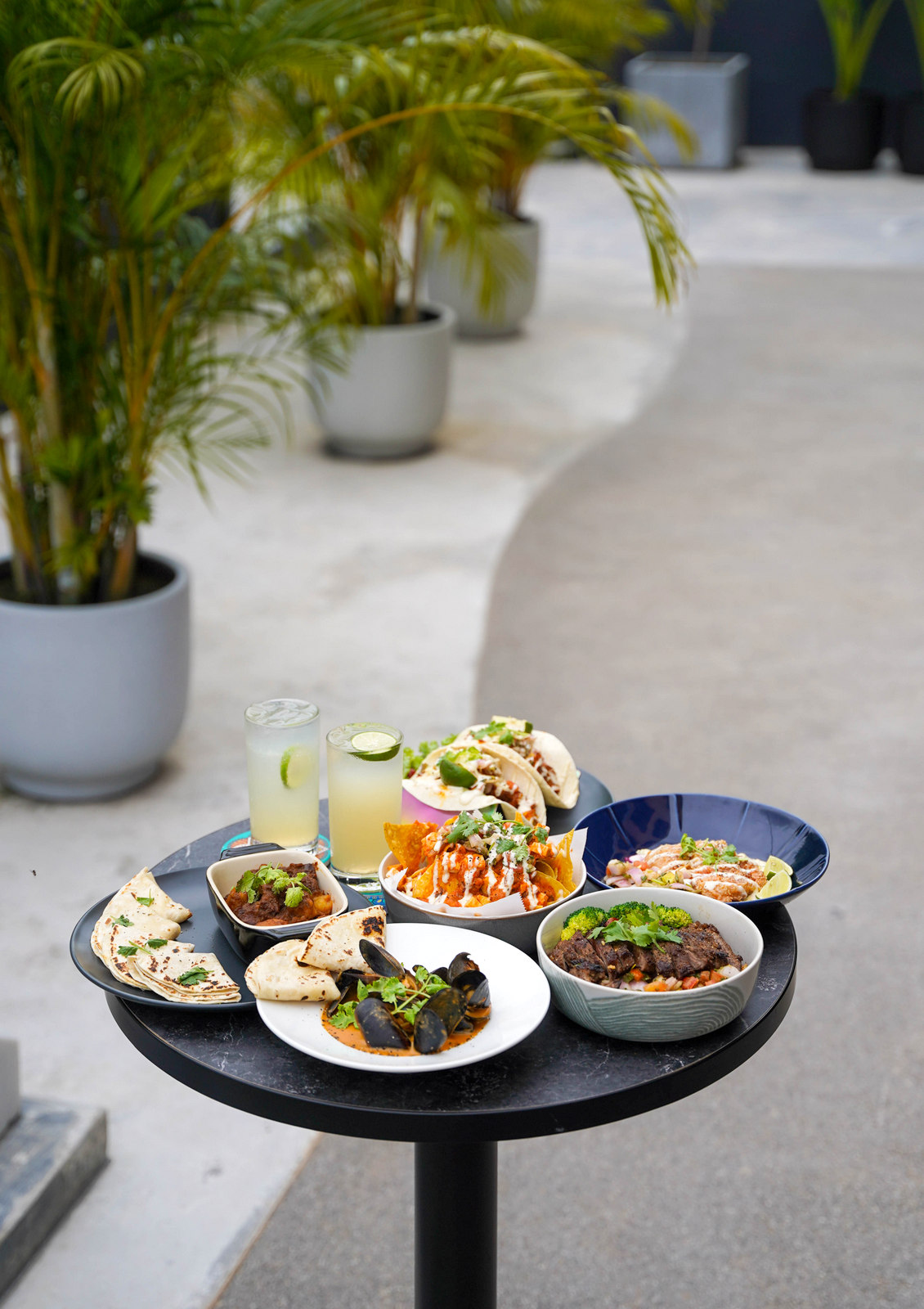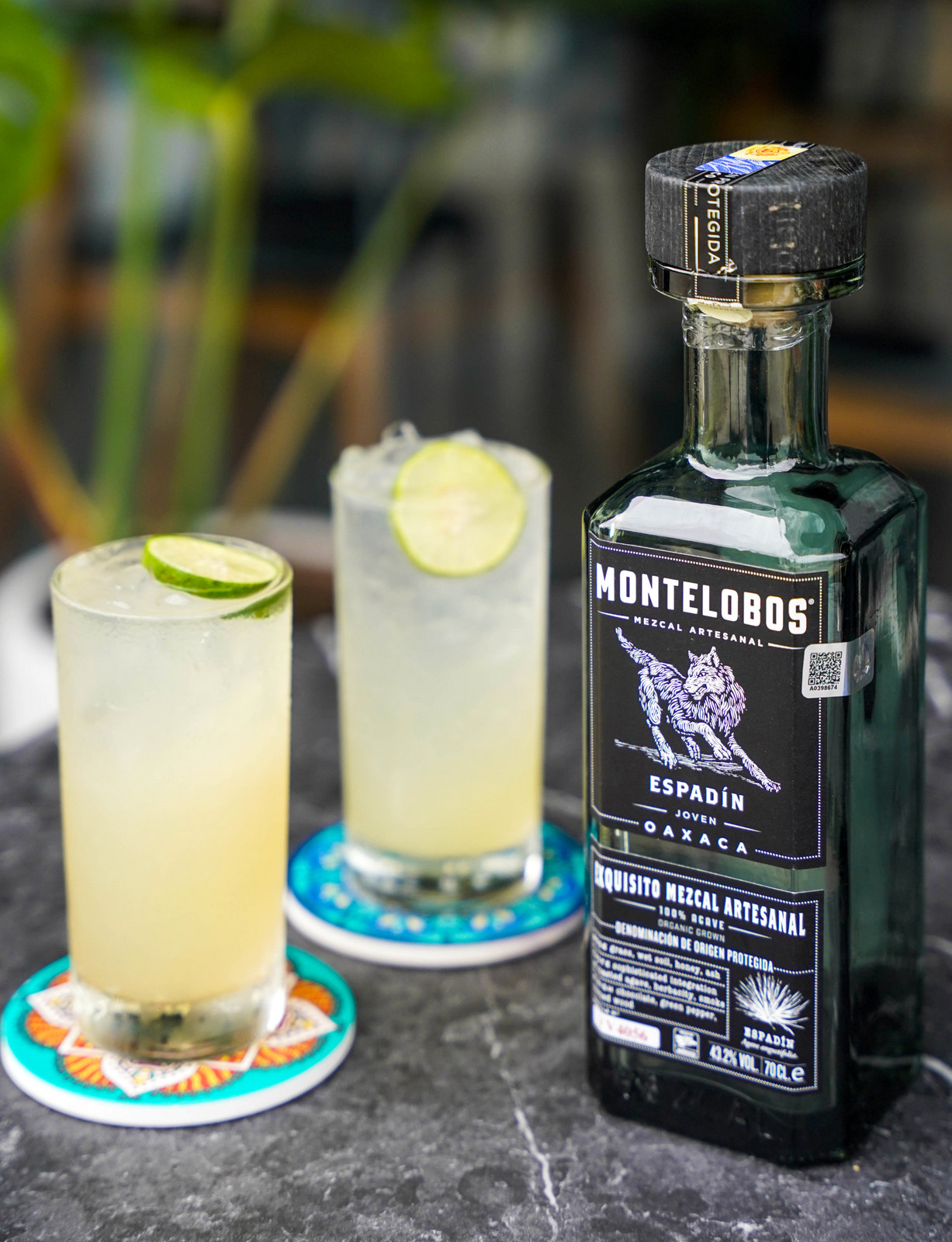 One of PJ's most popular new cafes of 2022 is bumping up the buzz: Undisclosed Location is not only expanding its Malaysian-Mexican menu and extending its hours, it's evolving into an exciting destination for fans of spirited evenings.
By day, customers indulge in inventive takes on tacos, nachos, rice bowls and main courses that meld South American and Southeast Asian influences - think Tex-Mex sirloin beef fajitas spiced up with Thai Nam Jim Jaew sauce.
By night, Undisclosed Location unveils an even more playful side. 
It's now open for dinner on Friday, Saturday and Sunday, serving Mexican-inspired fare plus Mexican-sourced tequila and mezcal.
Founder Mervin Chin shines a modern light on Mexico's centuries-old distilled delights - you'll discover mezcal in intriguing new experiences, including a one-of-a-kind cocktail with Bentong ginger beer!
As a bonus, the cooking here is a marvellous match with Mexican liquors - saucy, tangy meat that pairs perfectly with smoky mezcal. citrusy and herbaceous recipes that go gorgeously with the agave of tequila.
Keep a close eye on Undisclosed Location - in future months, expect special BBQs dedicated to Mexican-style barbacoa, a must for grilled meat enthusiasts, and a celebration of Mexico's Day of the Dead in November.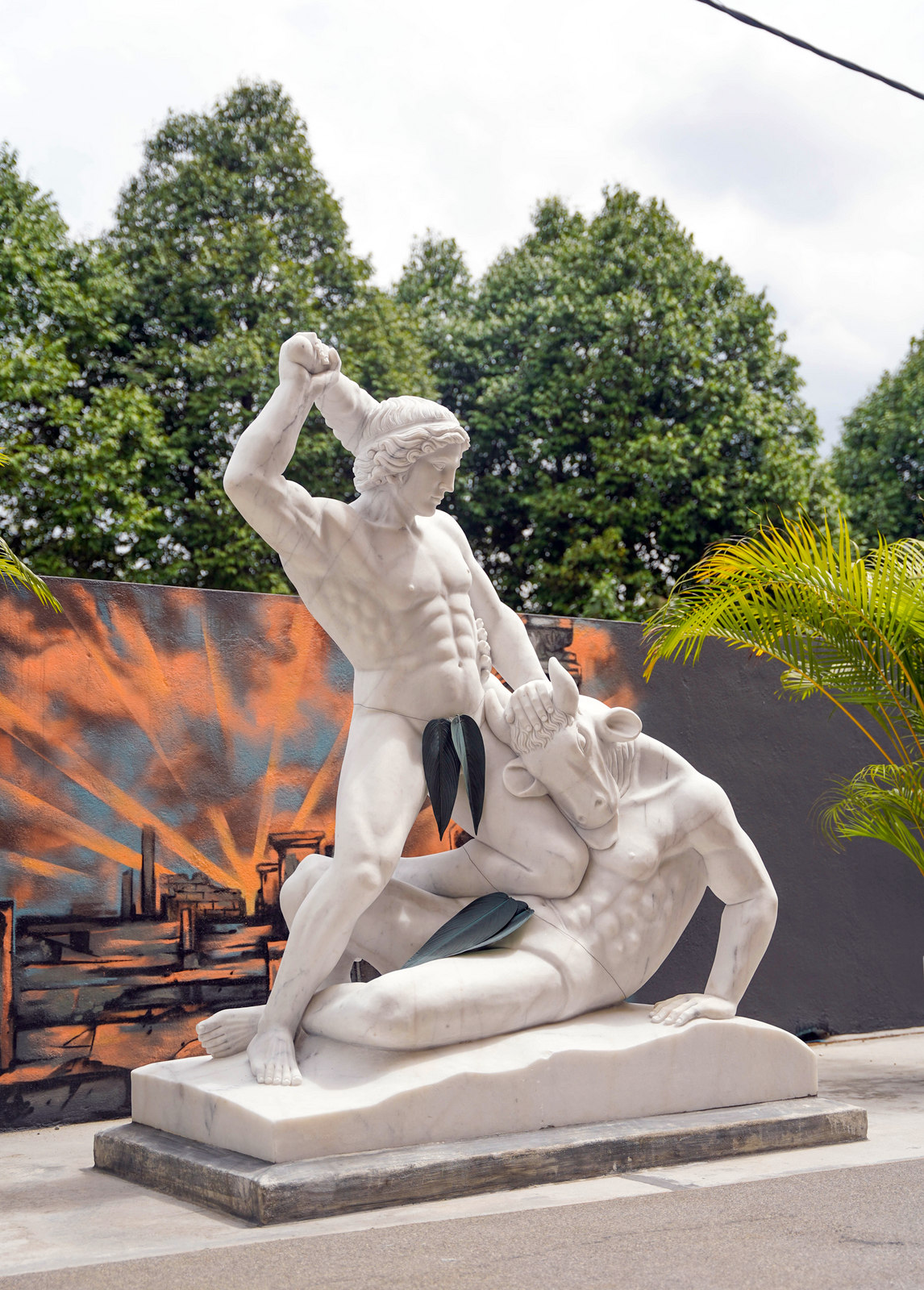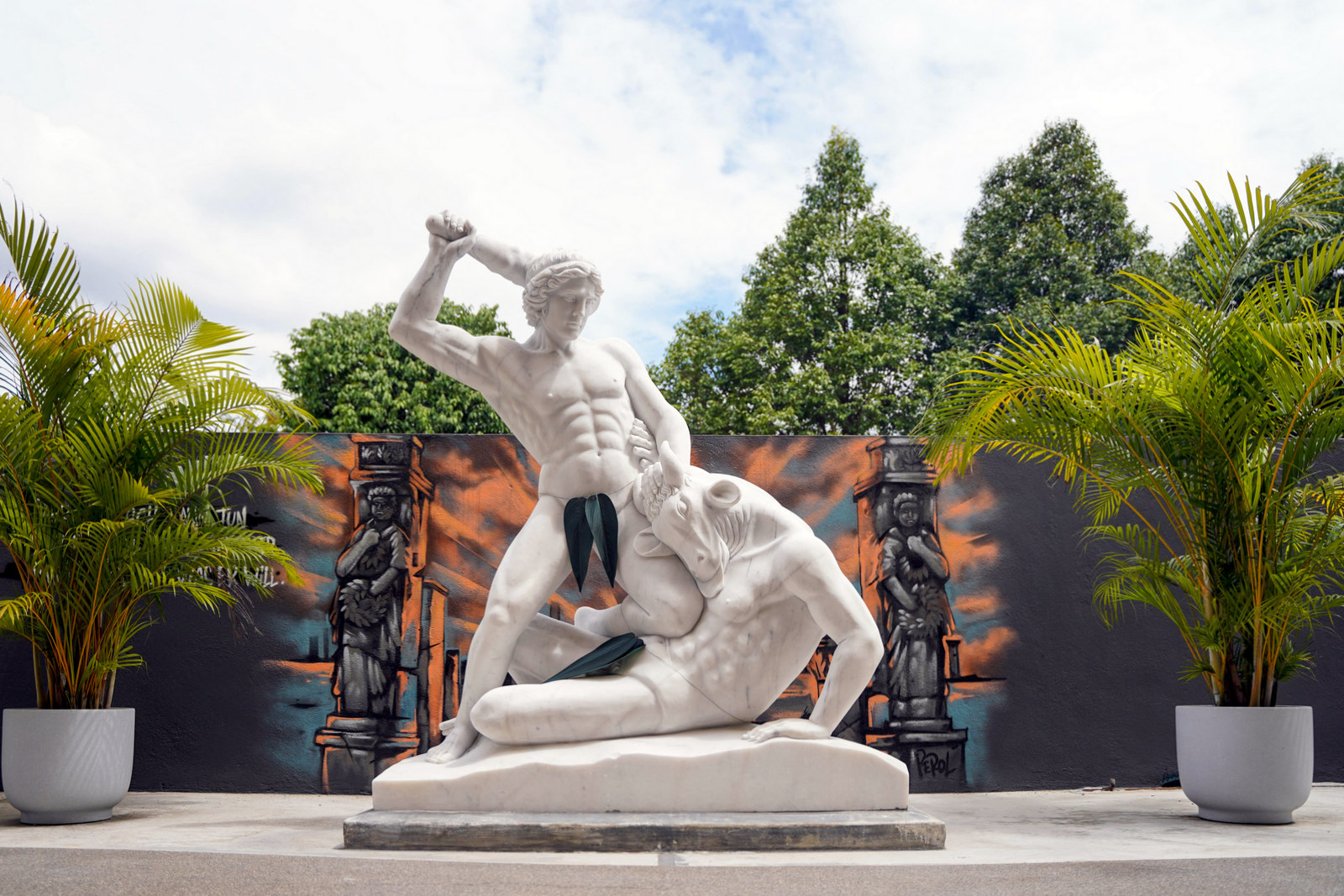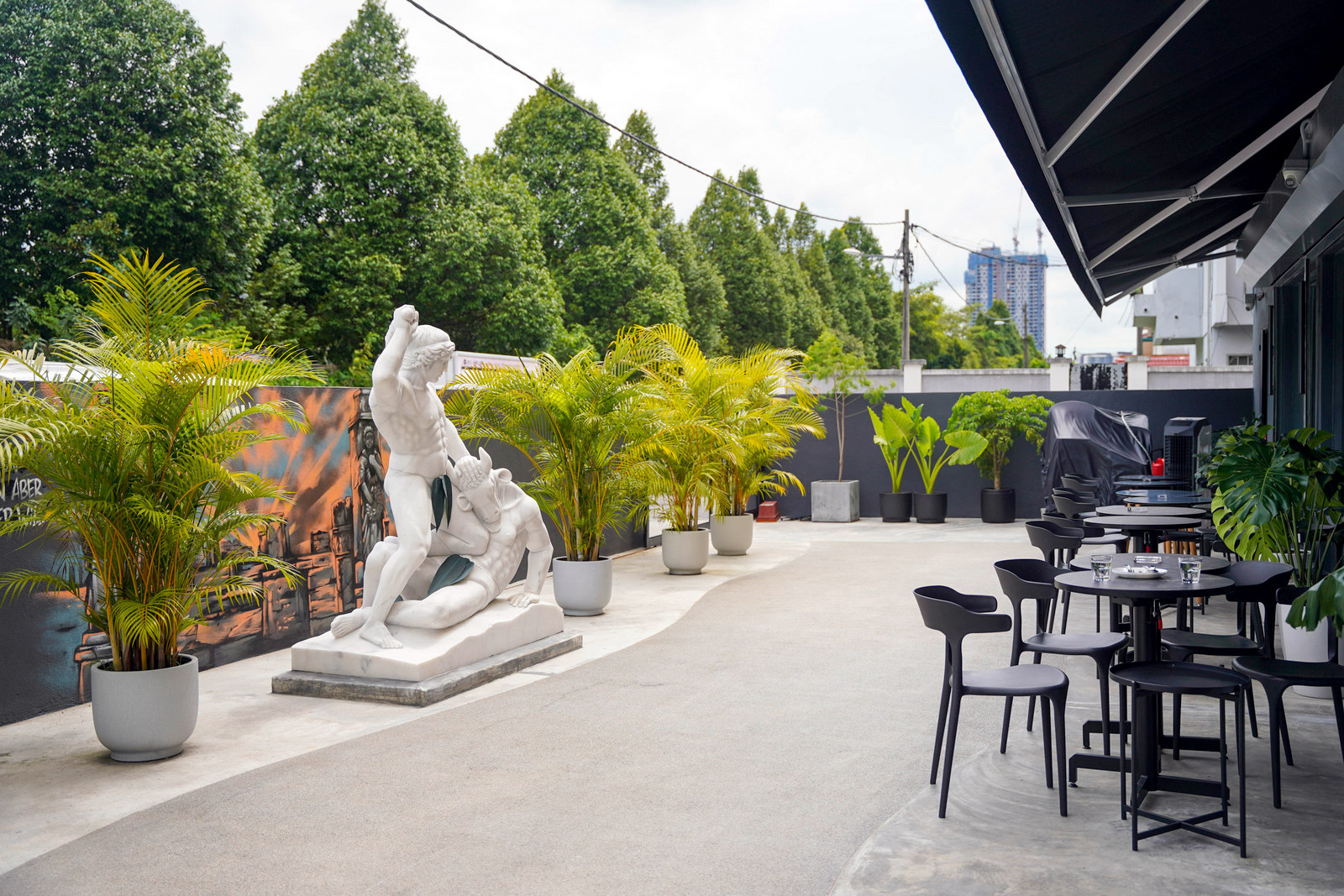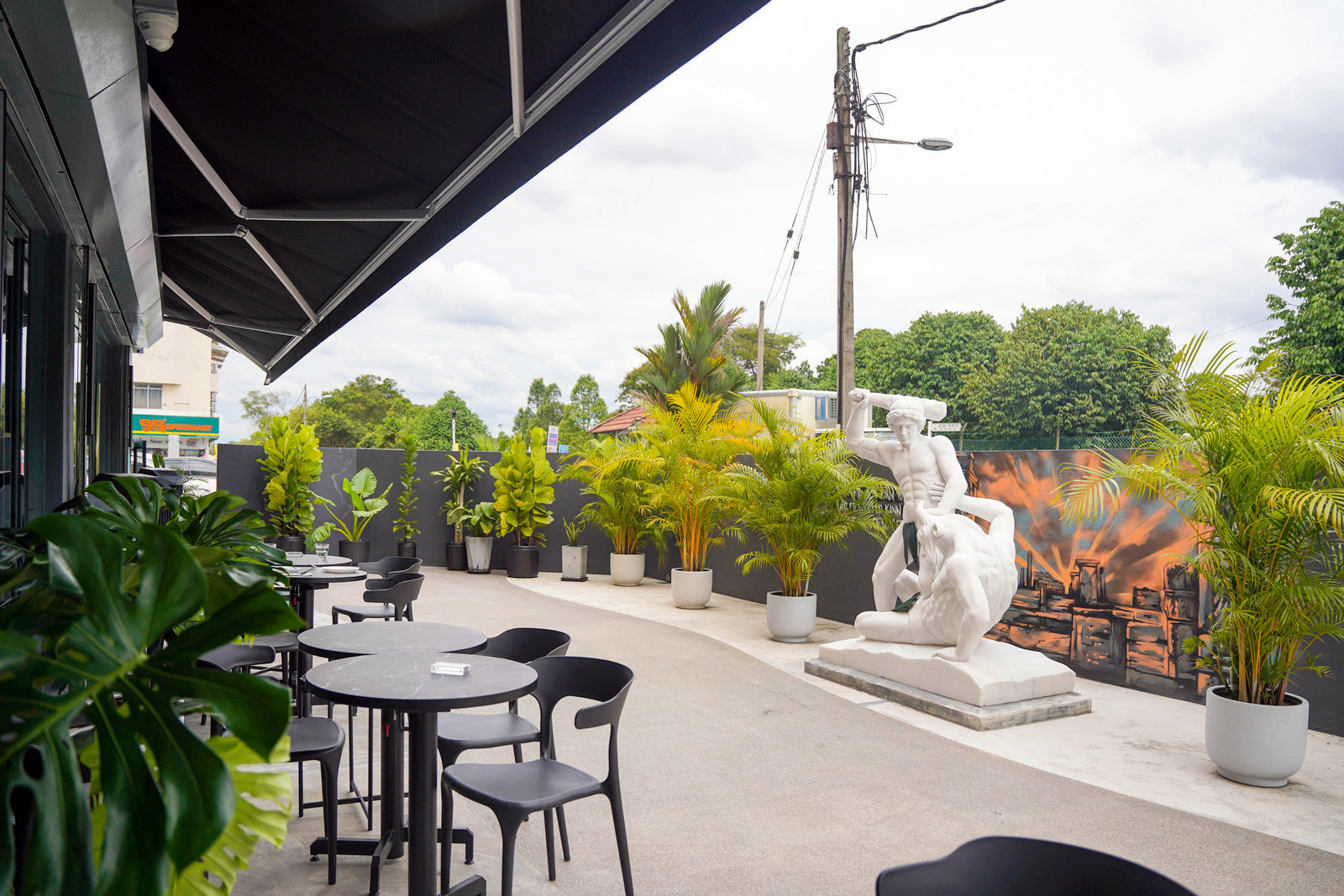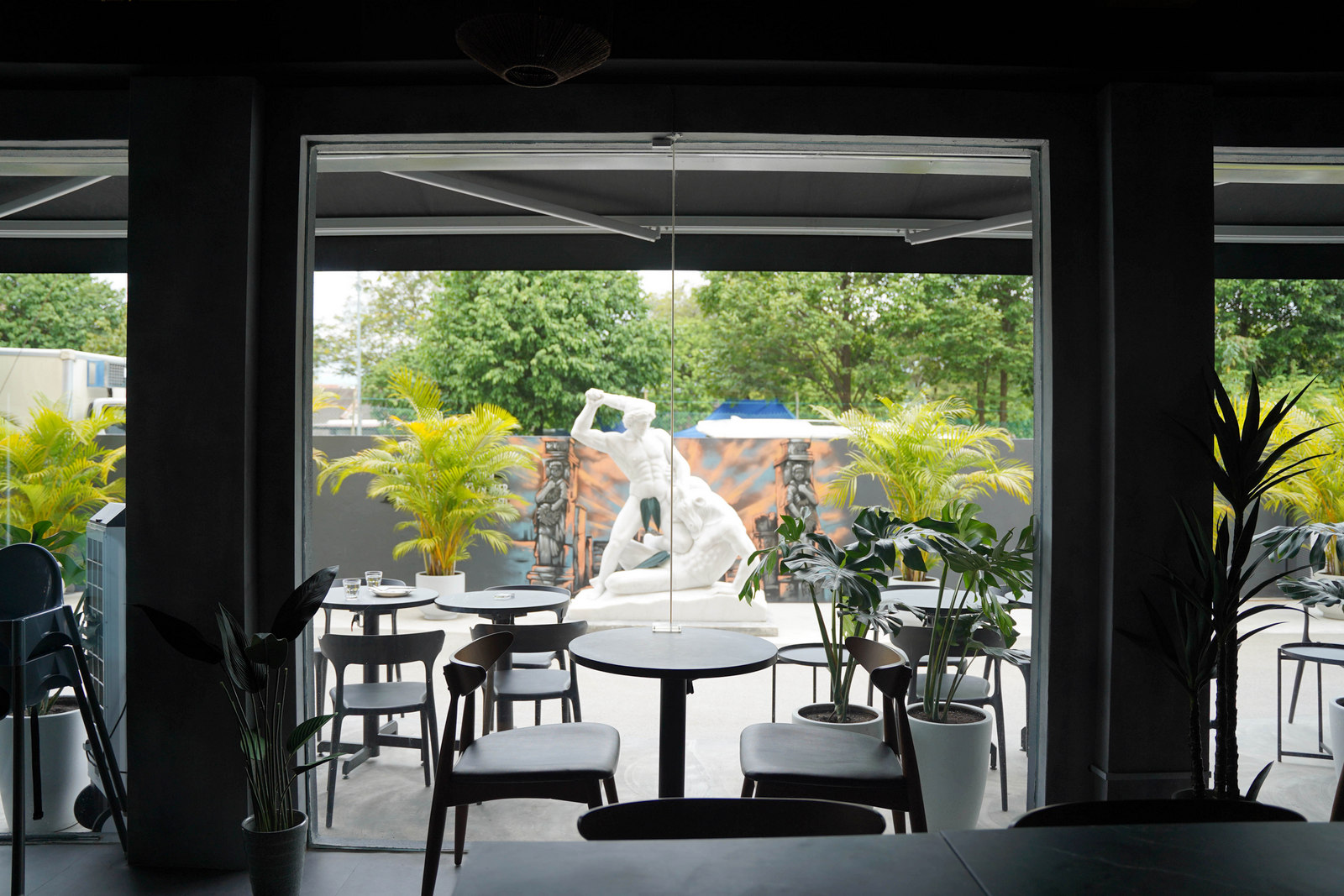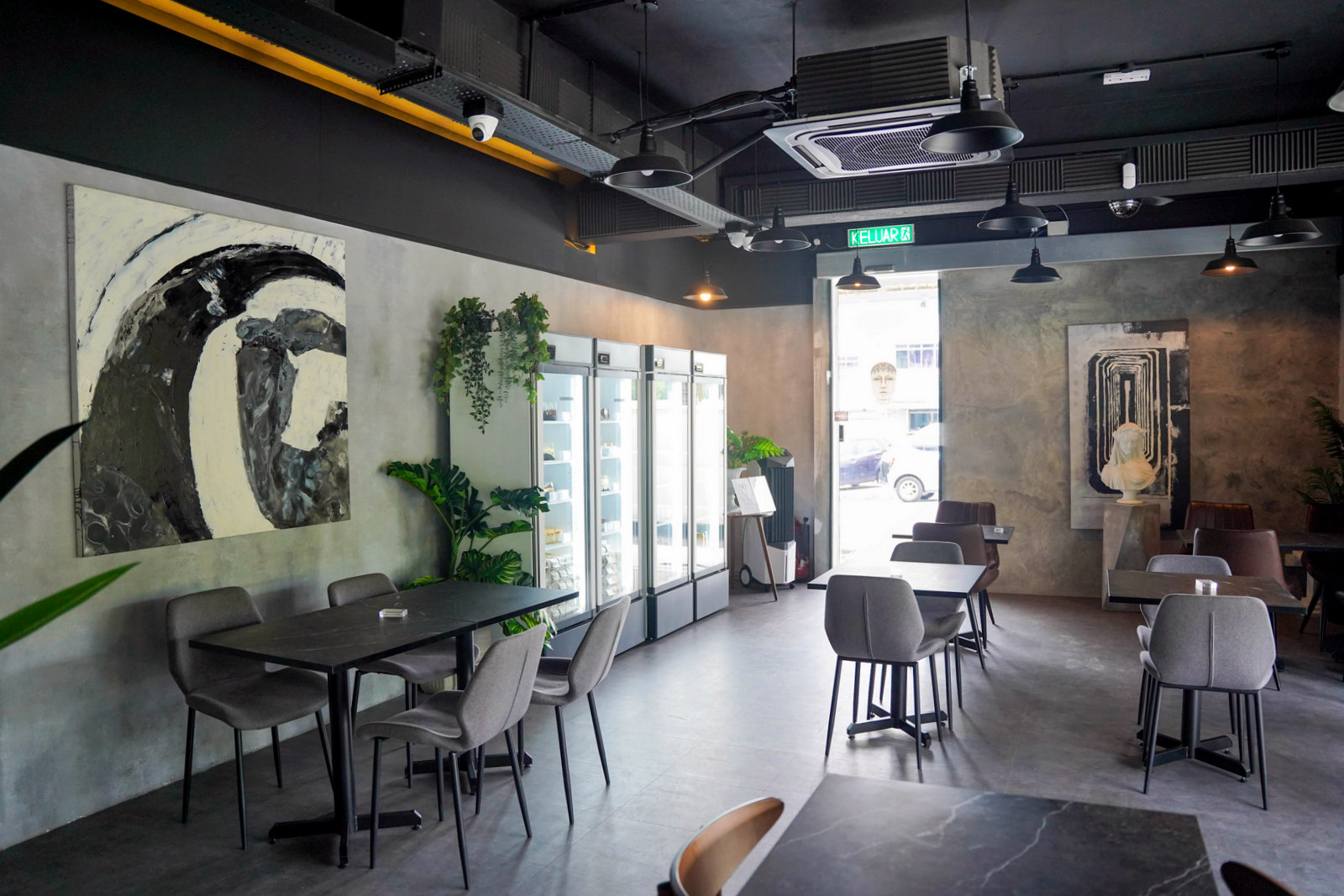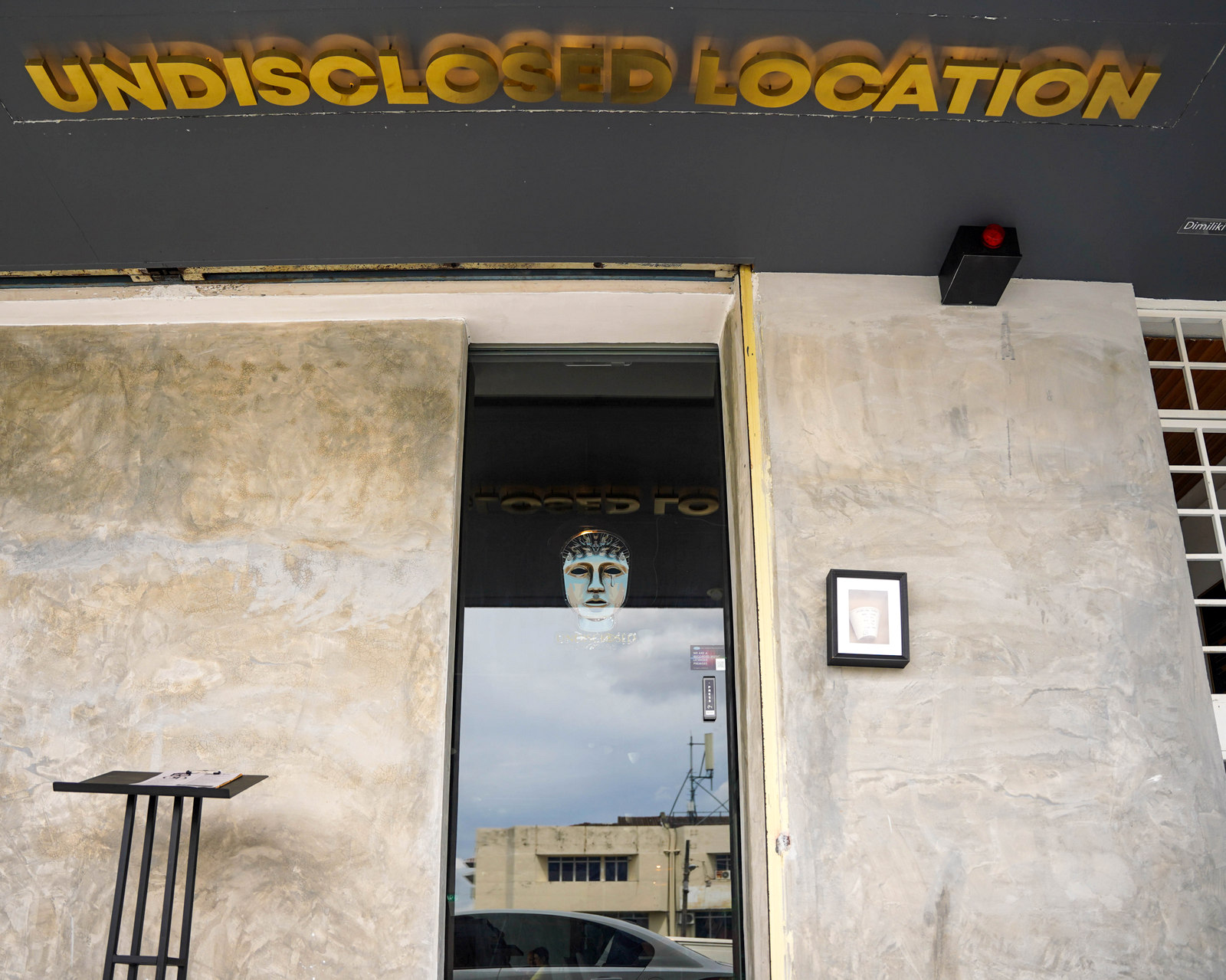 Undisclosed Location's Greek-inflected setting has become instantly recognisable - particularly its courtyard, where the marble sculpture of Theseus' triumph over the Minotaur has ignited the interest of cafe lovers in Greek mythology. It's a spacious alfresco area for cool, calm evenings, though customers who crave air-conditioned comfort can easily retreat indoors.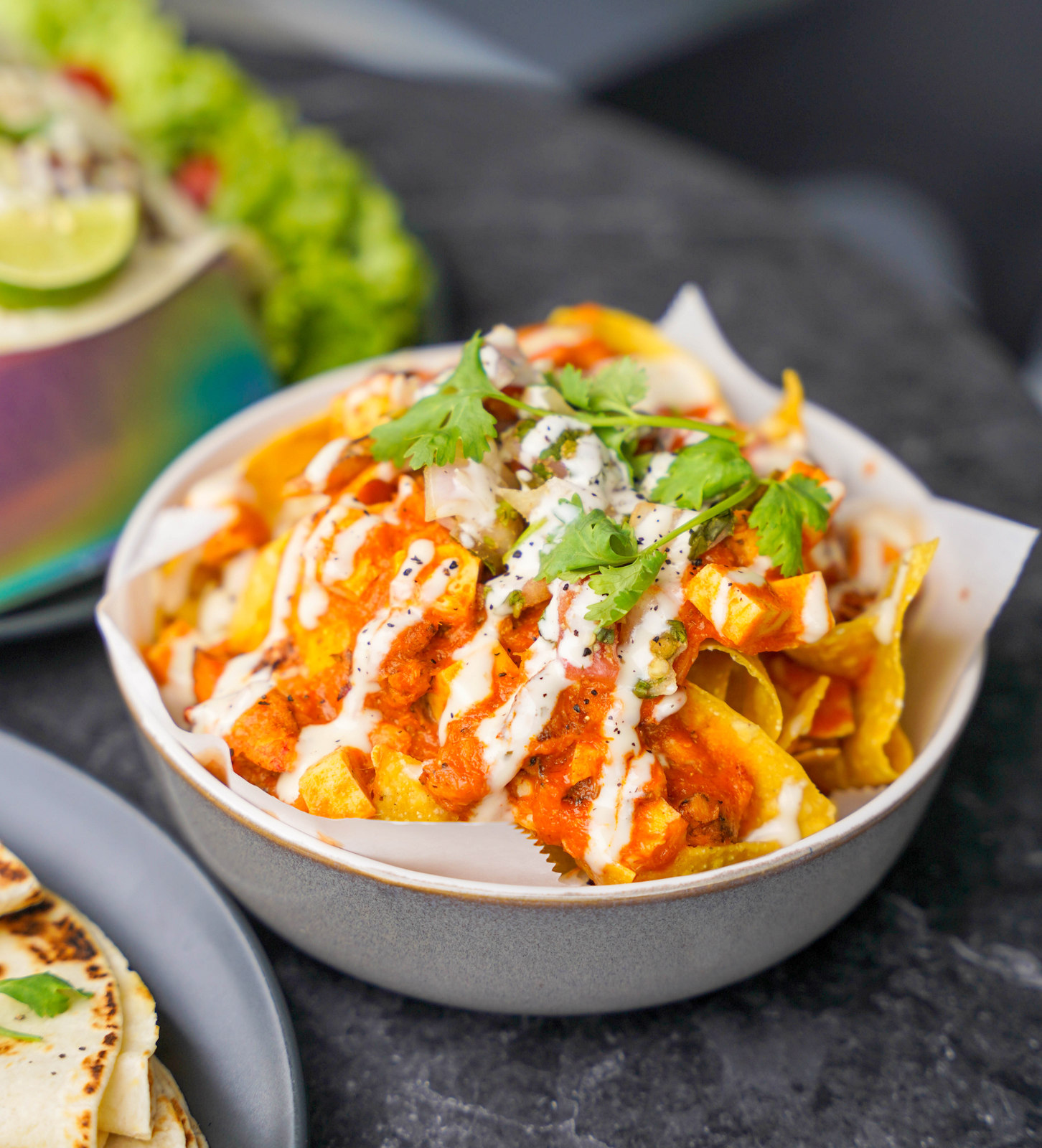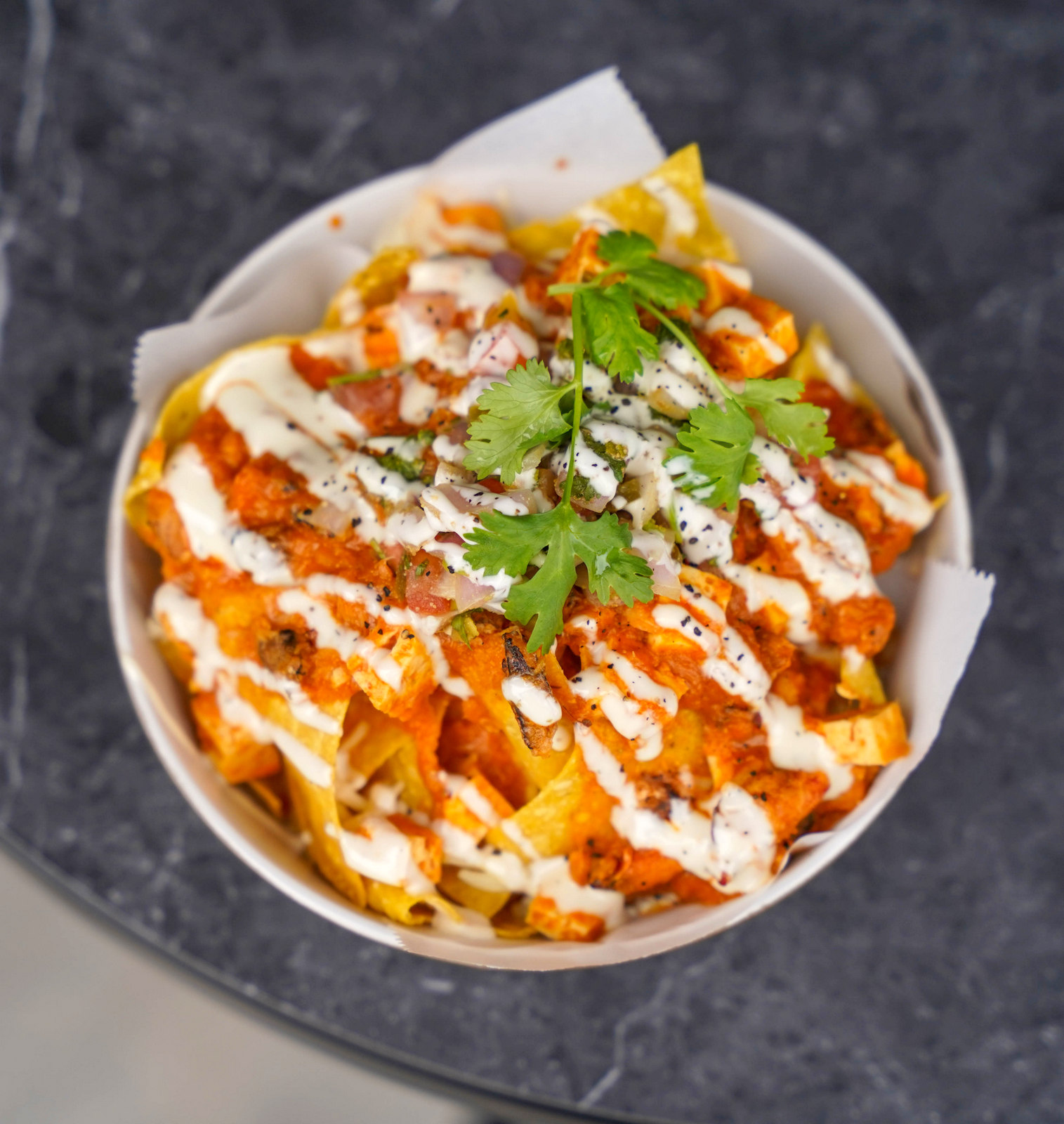 Undisclosed Location infuses a unique flourish into all its creations.
Nachos may sound like a cliche, but the kitchen transforms them into a reinvigorating starter, swapping out the typical toppings of minced chicken or beef for unconventional Flower Crab with Tofu in Chilli Crab Sauce (RM30).
You'll find flaky, fleshy bites of real crustacean - the tortilla chips are crowned with at least half a fresh flower crab and morsels of tofu in a sweet-sour sauce with lots of zing and zip, buoyed further by salsa fresca for a true Malaysian-Mexican medley.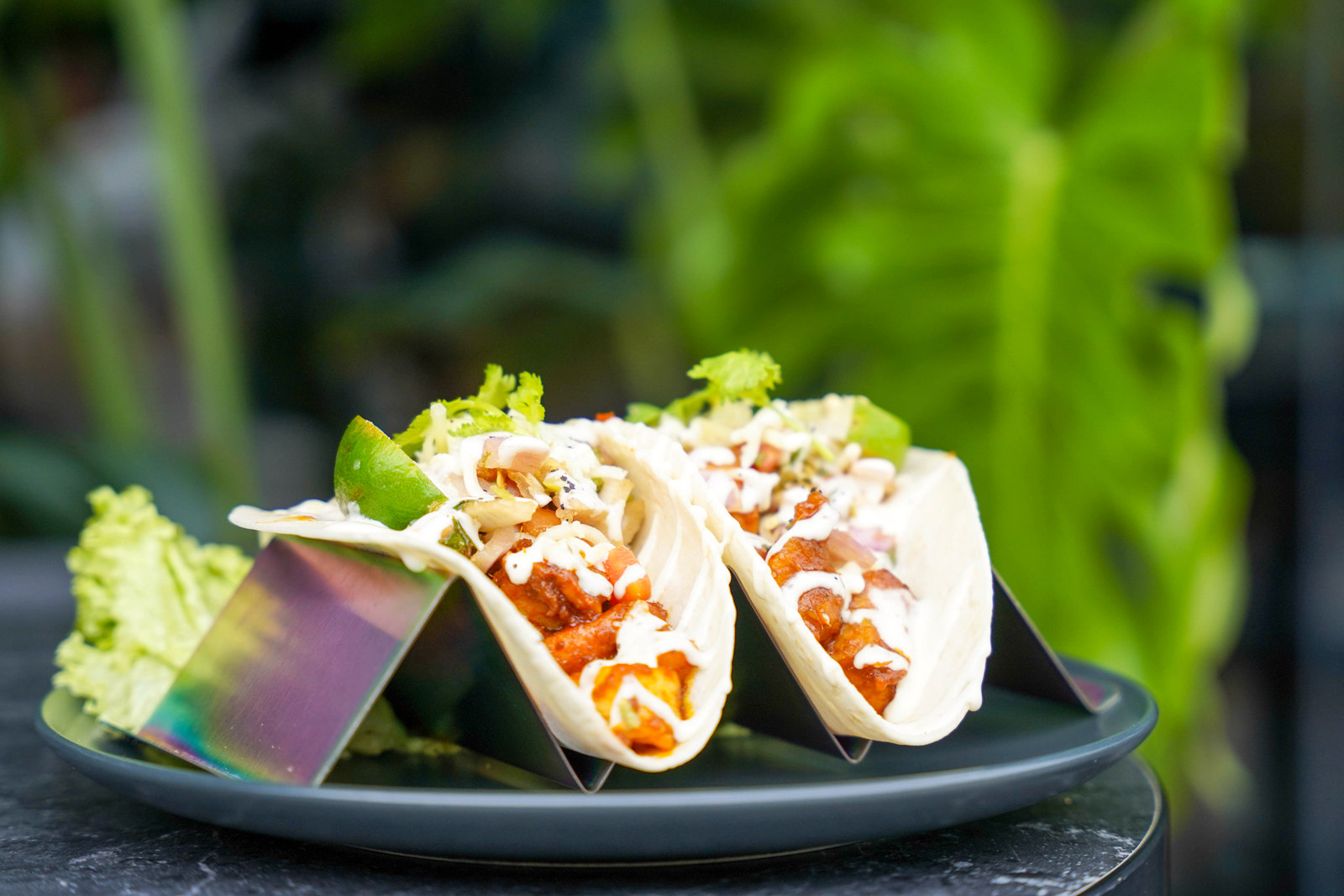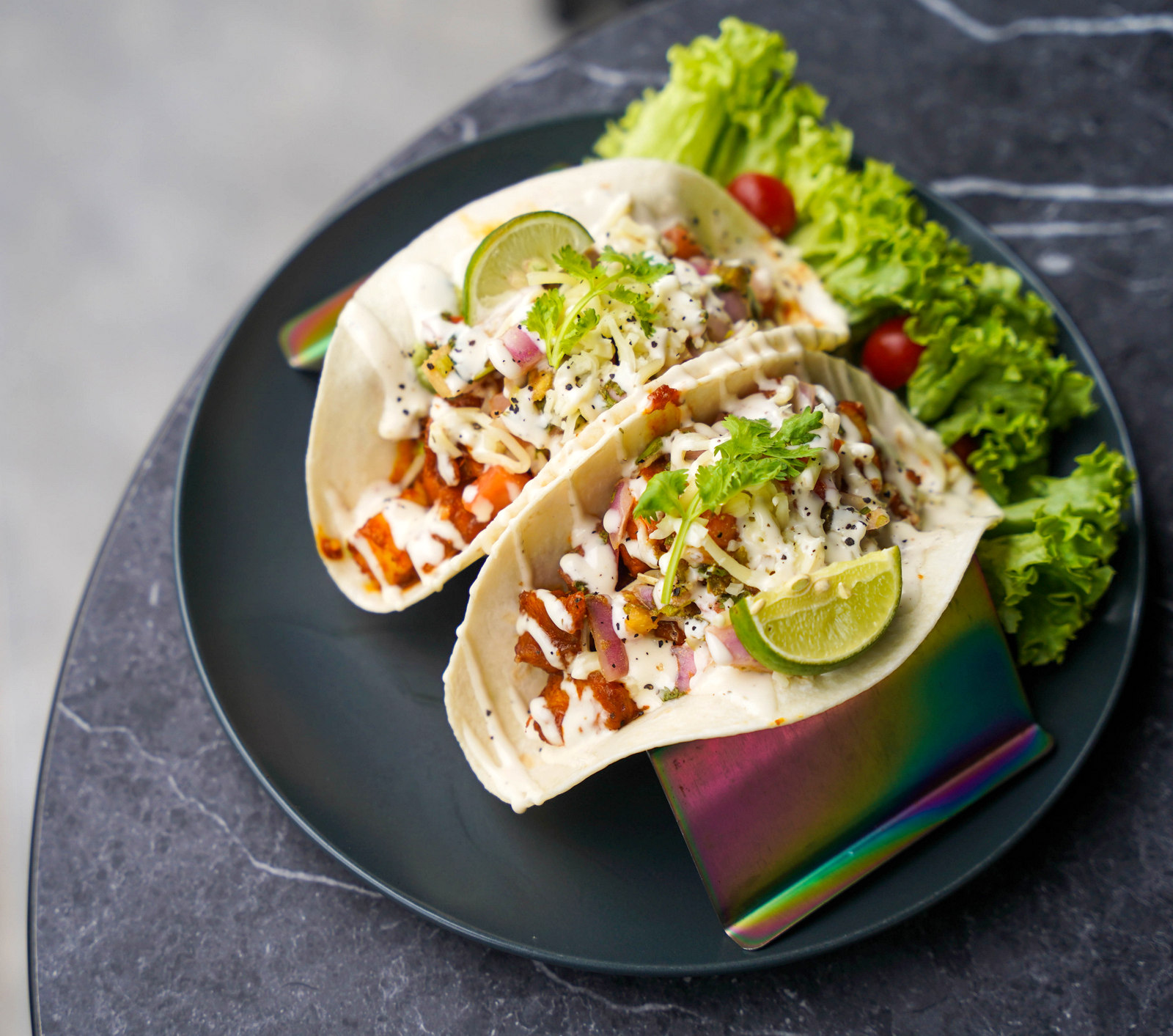 We could spend an entire weekend exploring Undisclosed Location's diverse tacos.
From the O.G. Classic Smoked Beef or the Chilli Cilantro Lime Prawn with Mango Salsa that pay homage to Mexican traditions, to the Malaccan Asam Fish, Indian Chicken Chettinadu Varuval and Japanese Namban Chicken, there's a taco for every taste bud here - even the Hangover Eggs & Steak for the Sunday morning after too many cocktails on Saturday night.
Our choice for this visit: Indonesian Peanut Chicken Satay (RM25), plump and packed with turmeric-marinated chicken, peanut sauce, nasi impit, lime crema, guacamole, salsa fresca and jalapeno - who knew that nasi impit and guacamole could come together so harmoniously?
Fun fact #1: Undisclosed Location's chef is Java-born - her interpretation of Indonesian skewers is subtly different from Malaysian satay, with a creamier, sweeter peanut sauce.
Undisclosed Location's tacos might seem subversive, but they're not a gimmicky novelty - they taste terrific, with all the rich, vibrant flavours and textures that tacos are beloved for.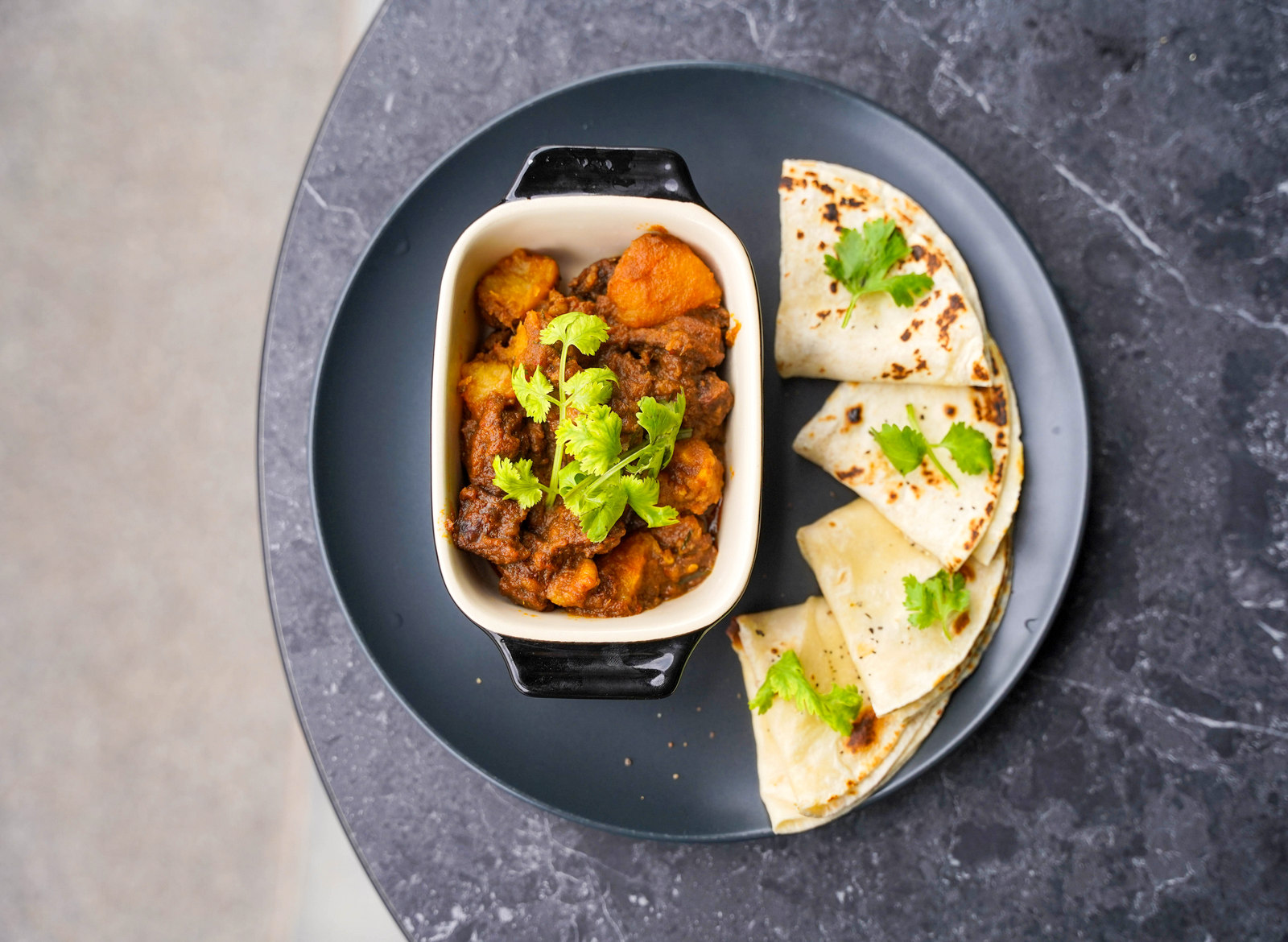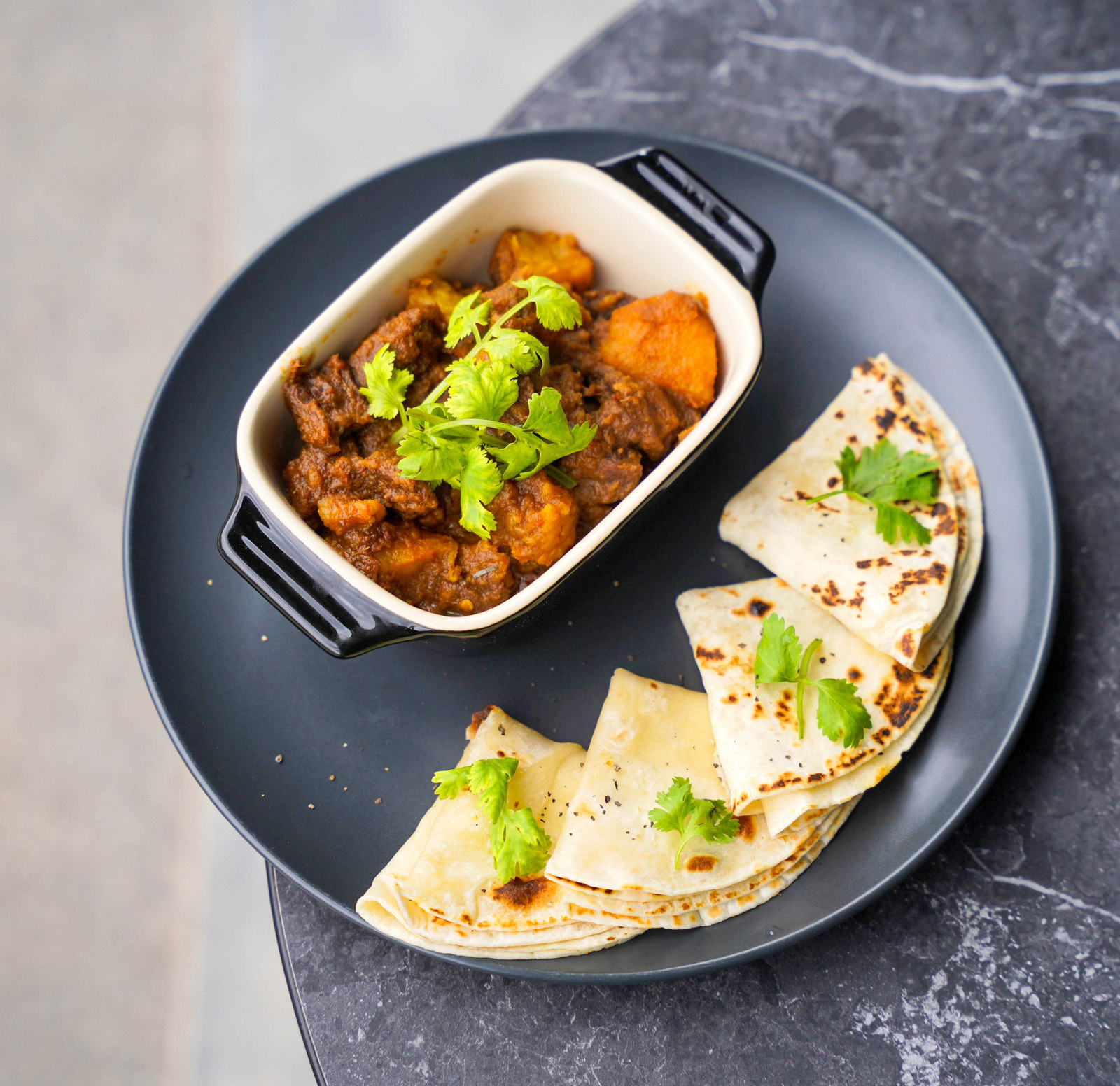 The Nusantara muse is also mouthwatering in the Slow-Cooked Indonesian Lamb Stew (RM46), which brings on the heat with New Zealand lamb rump simmered to succulence for eight hours, medium-spicy with cili padi and coconut milk, complete with potatoes and warm tortillas. A fuss-free comfort-food pairing of protein and carbs, soulful and hearty.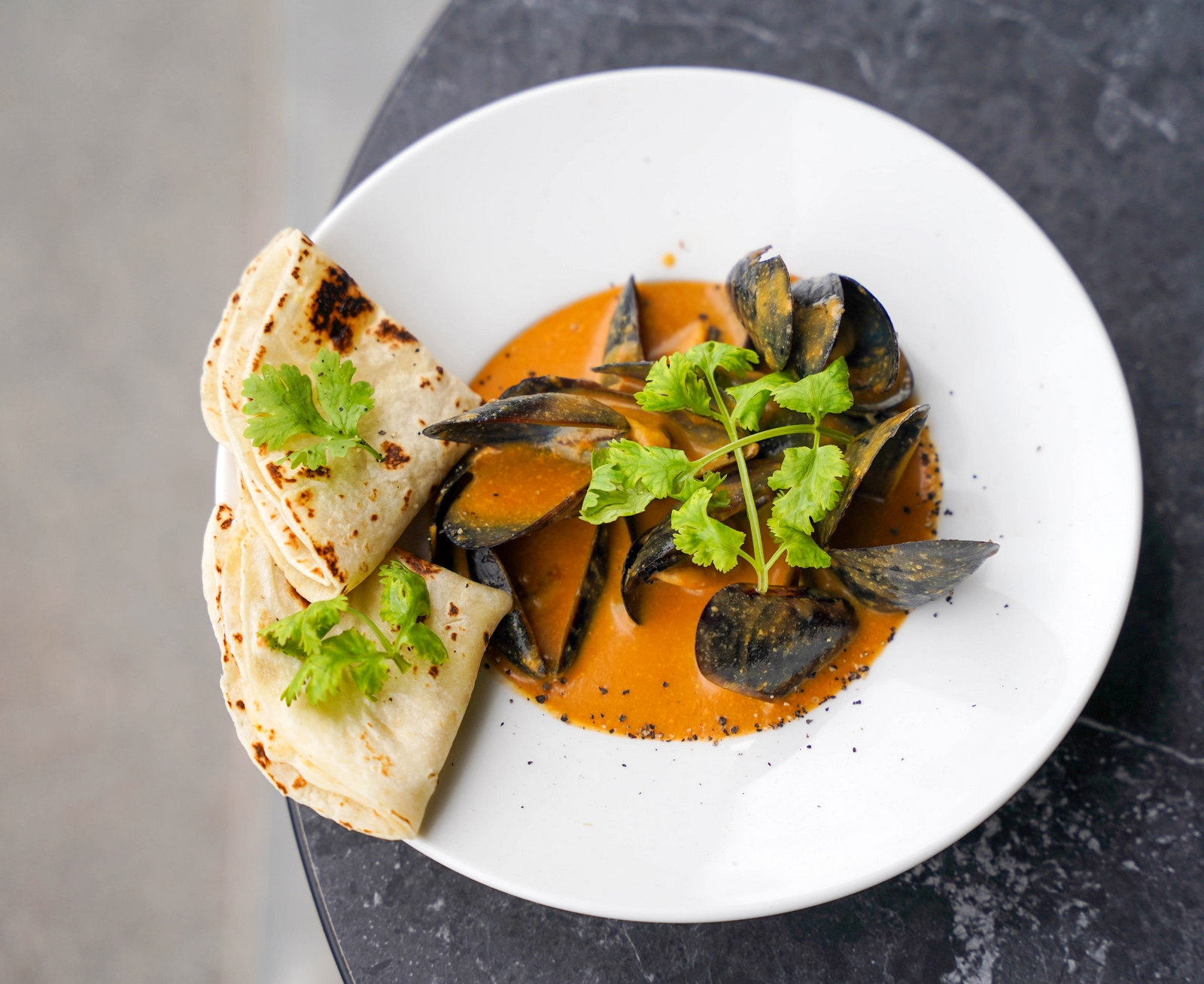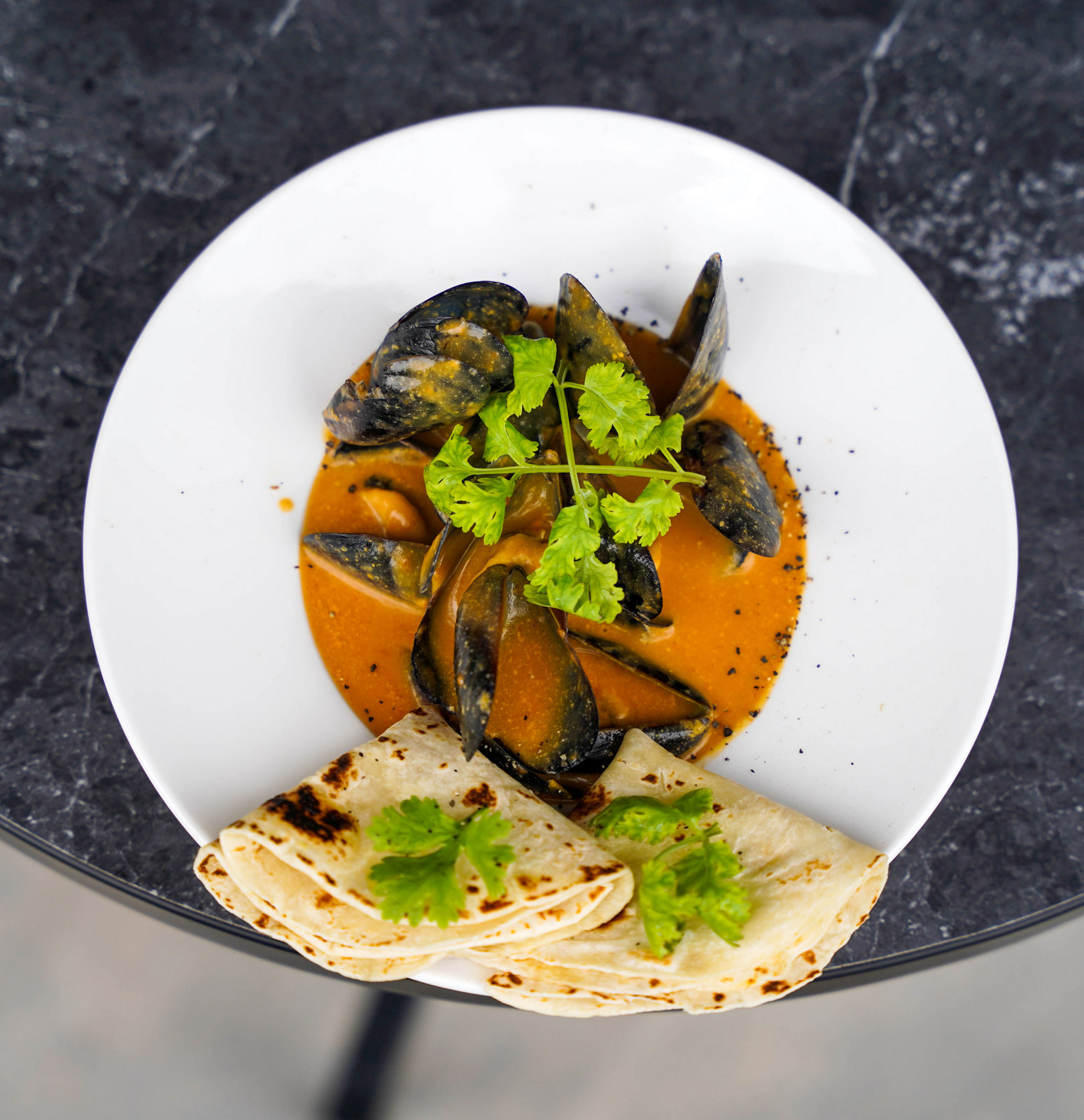 If seafood is your irresistible temptation, Black Mussels in Prawn Bisque (RM35) are Undisclosed's top treat for you. The tortillas make a lovely companion - use them to scoop up the mussels and soak up the bisque, summing up the sweetness of the sea in each mouthful.
Fun fact #2: Undisclosed Location makes its own prawn bisque from scratch, curbing wastage by harnessing the head and shells after the prawn meat has been prepared for the tacos.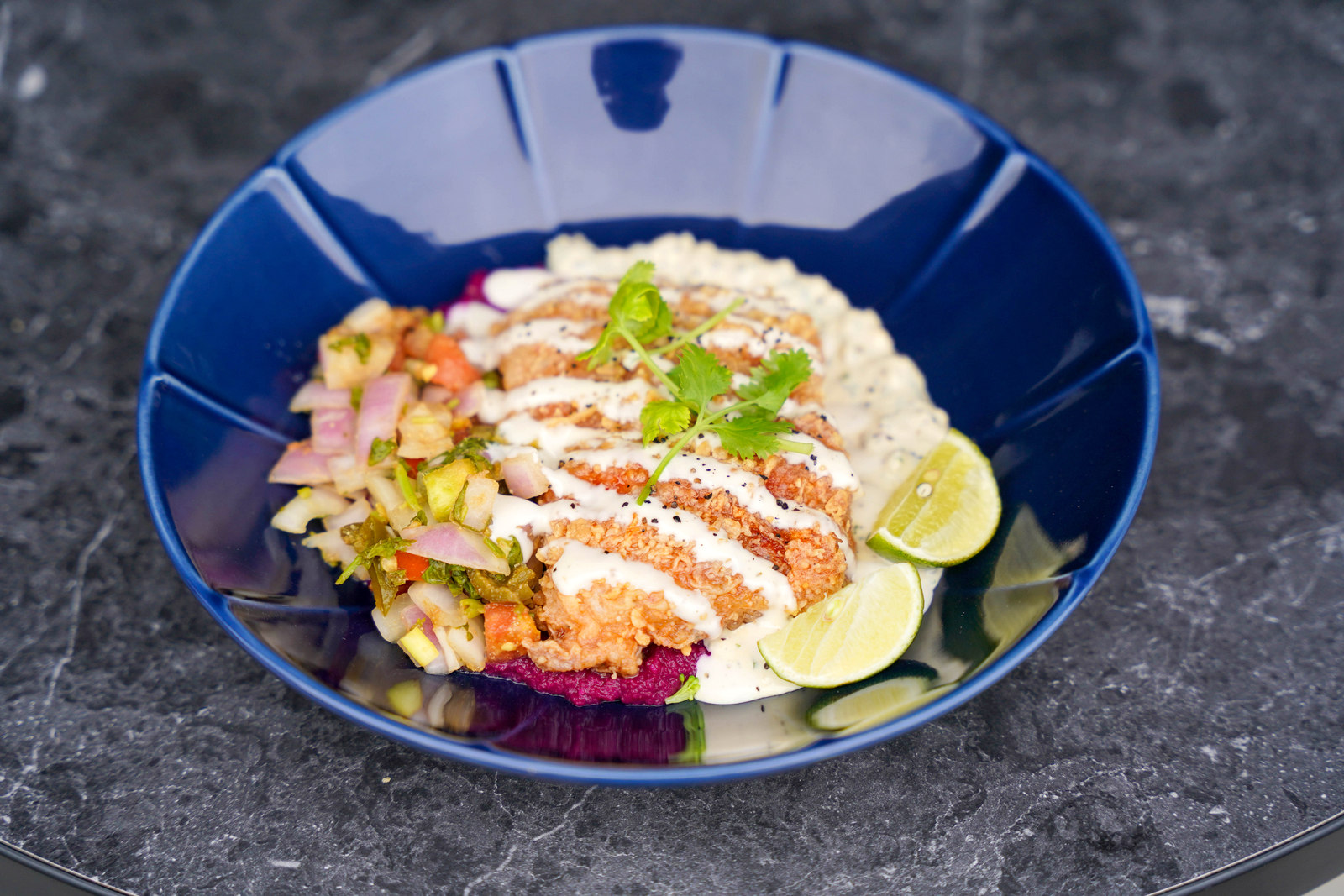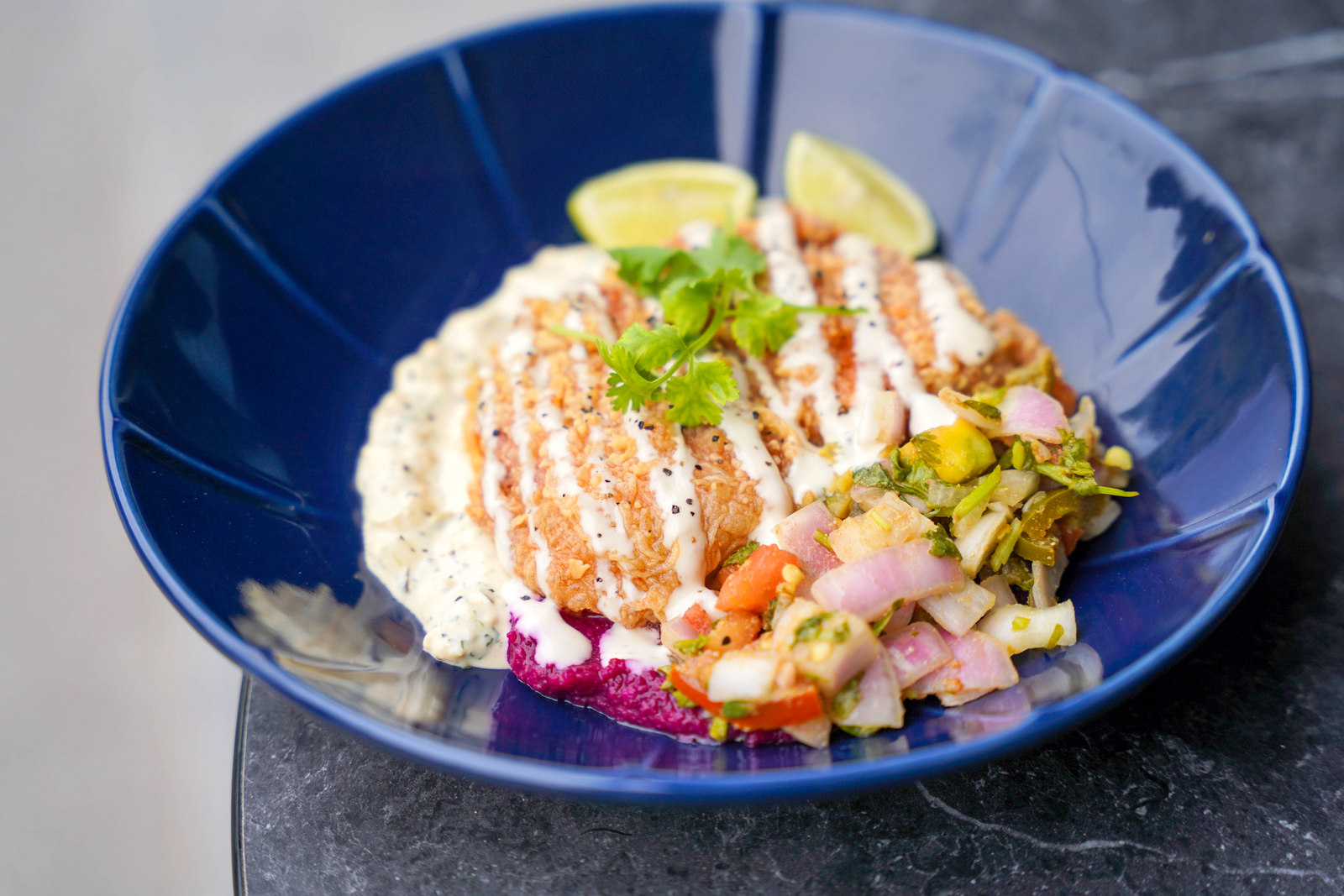 It's not all about tortillas at Undisclosed Location - the kitchen is capable of elaborate meals like Battered Fish & Salsa with Godlike Tartar Sauce & Beetroot Hummus (RM36).
If you love fish, this is your dish: Crisply battered creole perch, lusciously cushioned with mildly earthy beetroot hummus and zesty salsa fresca, lip-smackingly lined with house-crafted tartar sauce. It's a joyful symphony for the palate.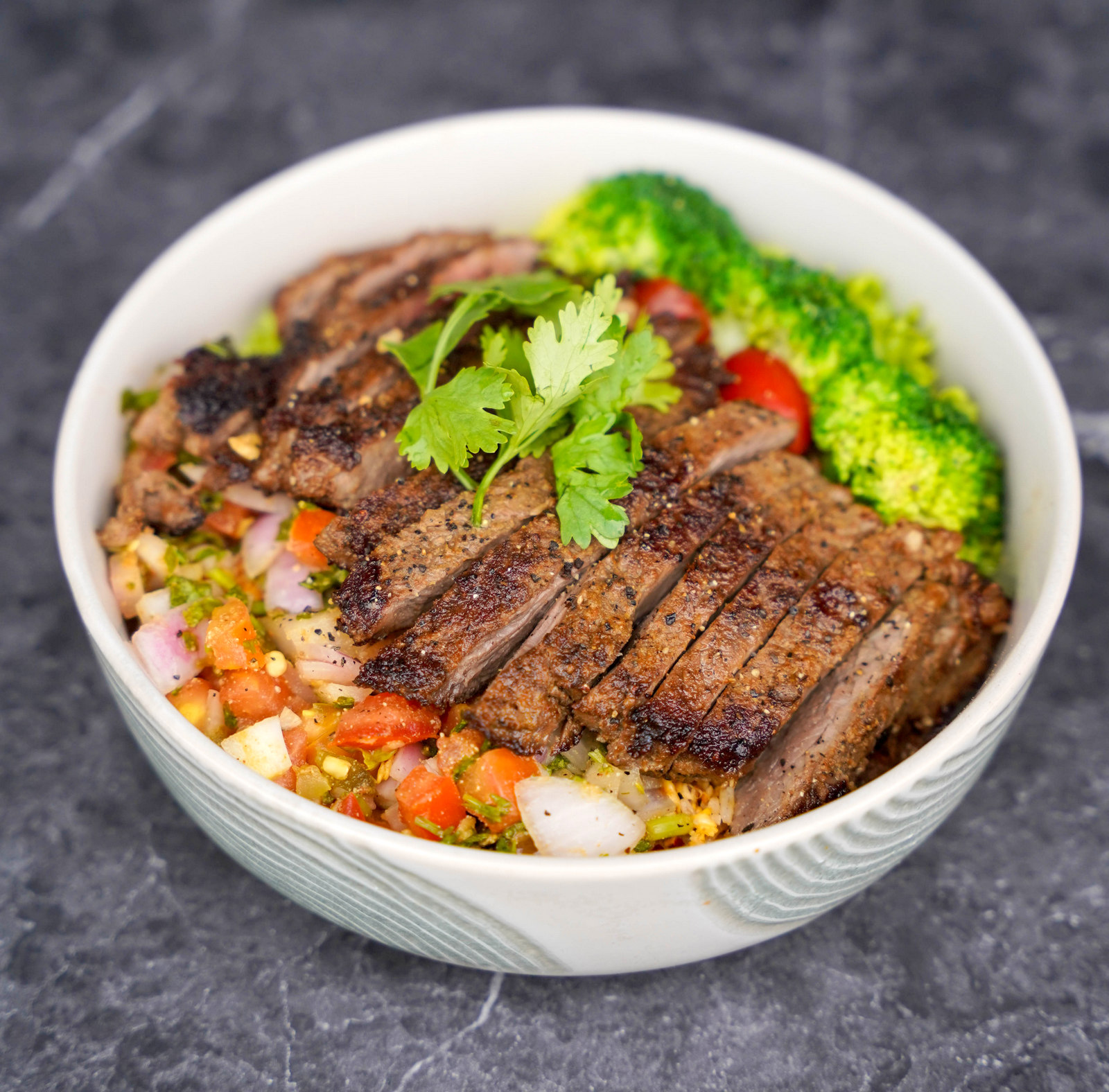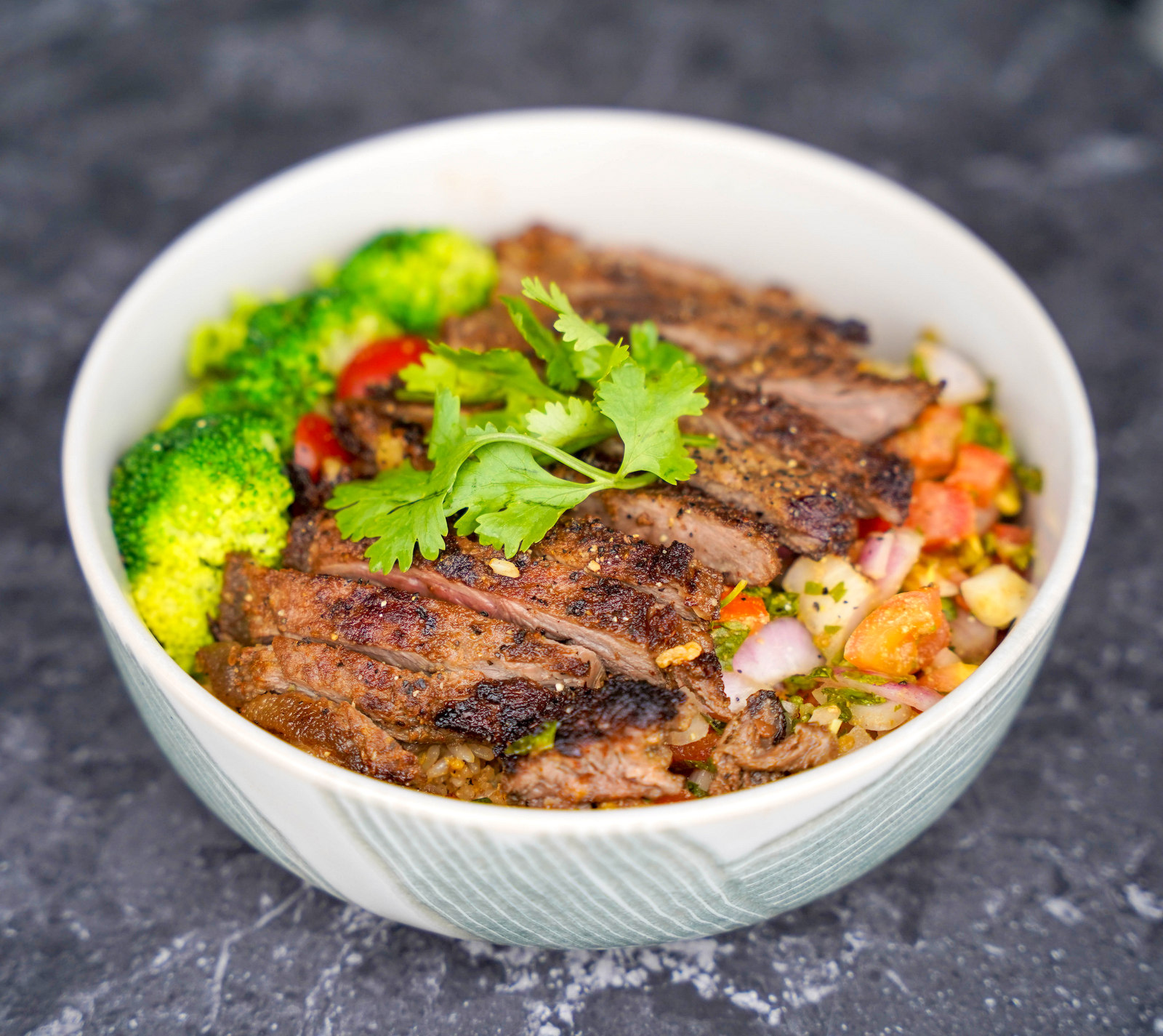 The most full-bodied offering is the NZ Sirloin Beef Fajitas with XO Egg Fried Rice (RM47), a twist on crowd-pleasing rice bowls.
The NZ sirloin is admirable even on its own, a robust steak flavoured with carne asada seasoning. But it's convincingly coupled with XO fried rice, tossed with dried shrimp, scallops, shallots, garlic and chilli oil for a mellow umami that enhances the ensemble without overpowering the beef.
There's much more to try here - from grilled herbed lamb shoulder with chimichurri to Undisclosed Location's rendition of pollo asado, chicken marinated with cumin, oregano and paprika, this is a cafe of ambition and an abundance of attractions.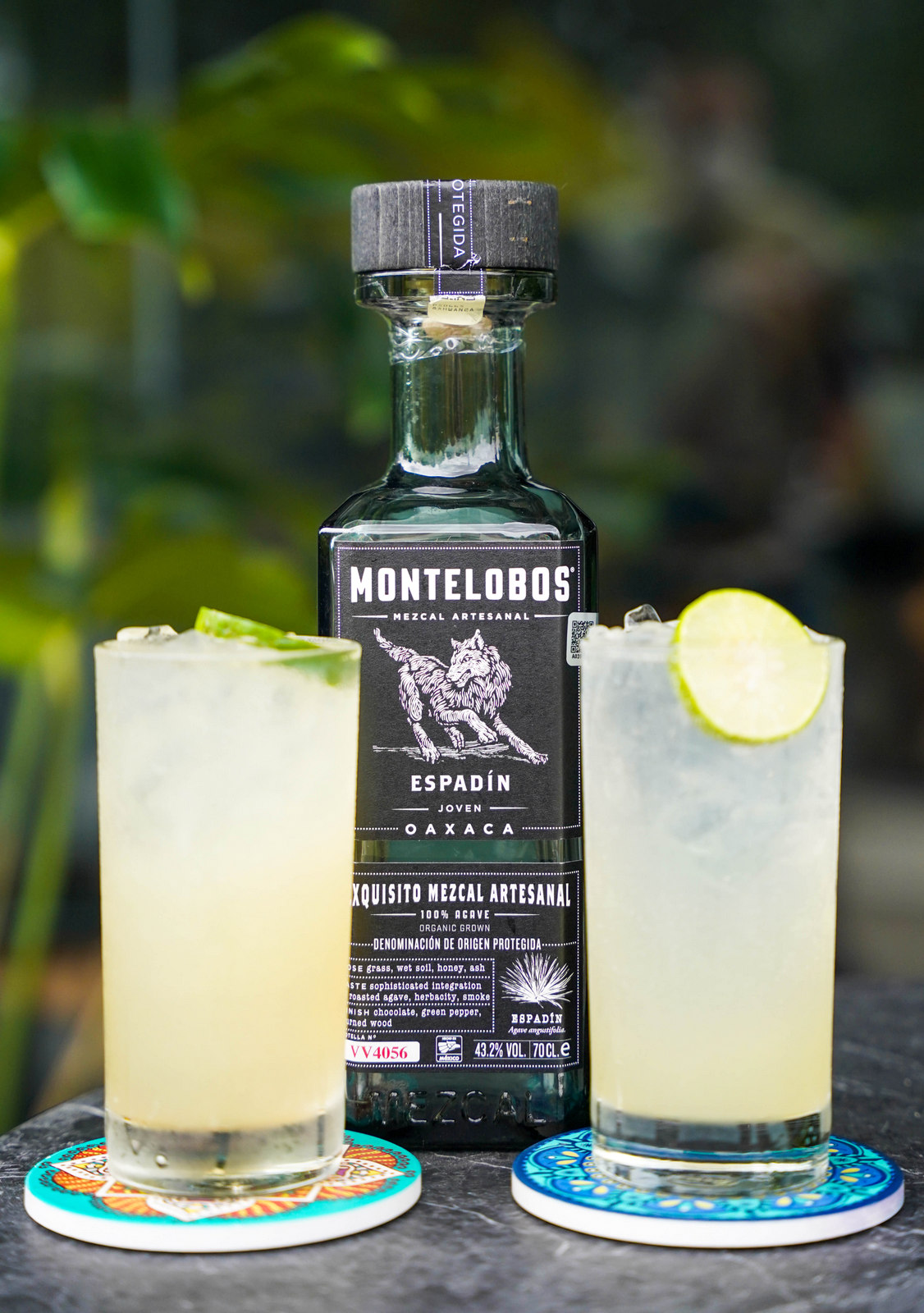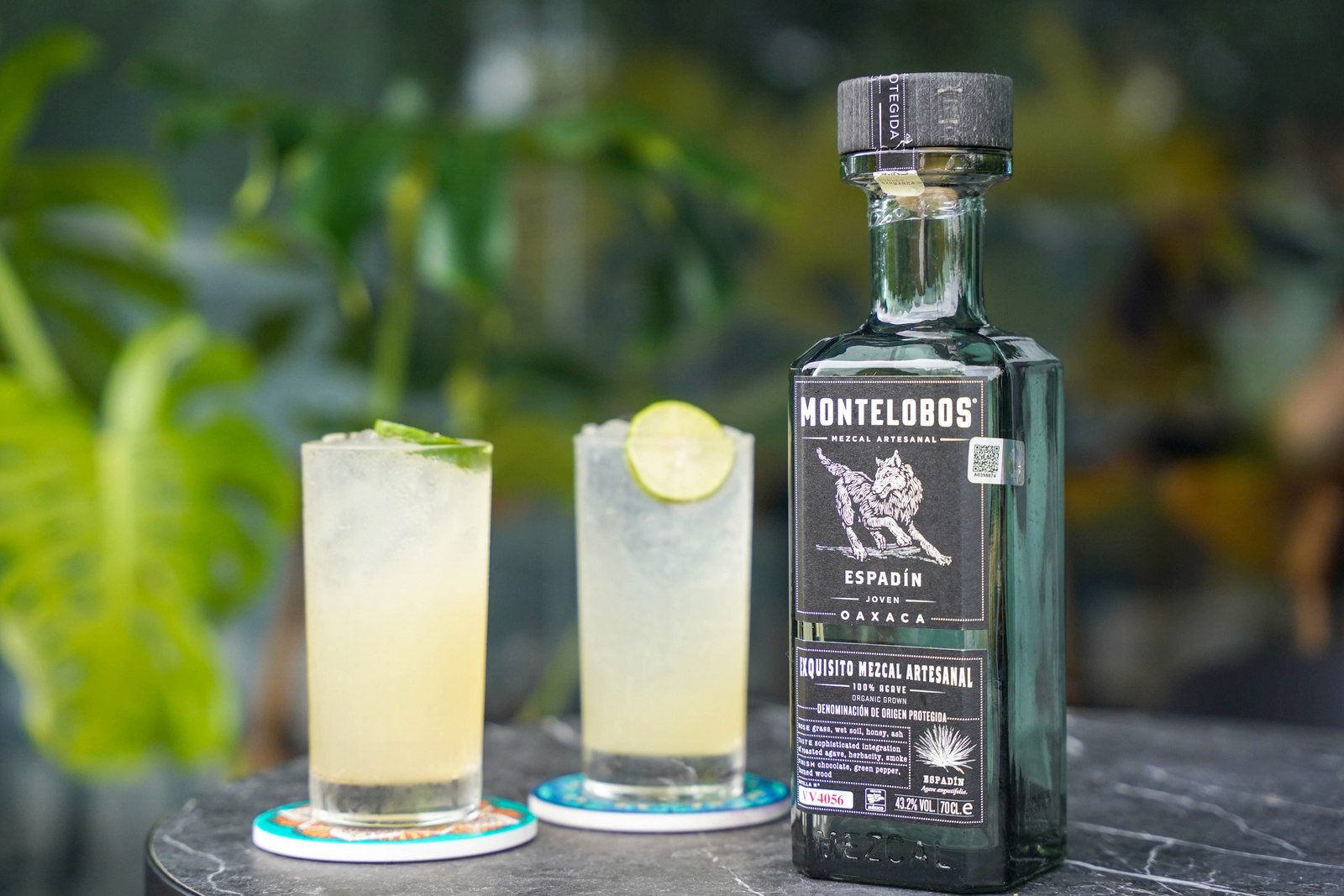 Before the sun sets, Undisclosed Location is ready to work magic with tequila and mezcal.
The highball drinks are happiness in a glass, complex and refreshing without subduing the mezcal - you can taste the purity of the Montelobos Espadin, an artisanal mezcal made in Mexico's southwestern Oaxaca state, where people are known to say, "para todo mal, mezcal; para todo bien, también" (for everything bad, mezcal; for everything good, the same).
Potent potions include the Oaxaca Highball (RM30), which brightens the slightly sultry smoke of the Montelobos Espadin Mezcal with elderflower syrup, soda water and lime juice.
Also check out the Mezcal Mule (RM30), reinventing the Moscow Mule with a Mexican-Malaysian synthesis, blending Montelobos Espadin Mezcal from the Oaxaca highlands with Bentong ginger beer from Pahang's highlands, peppery with a fragrantly sharp edge, mixed with lime juice and agave syrup. This one's a knockout!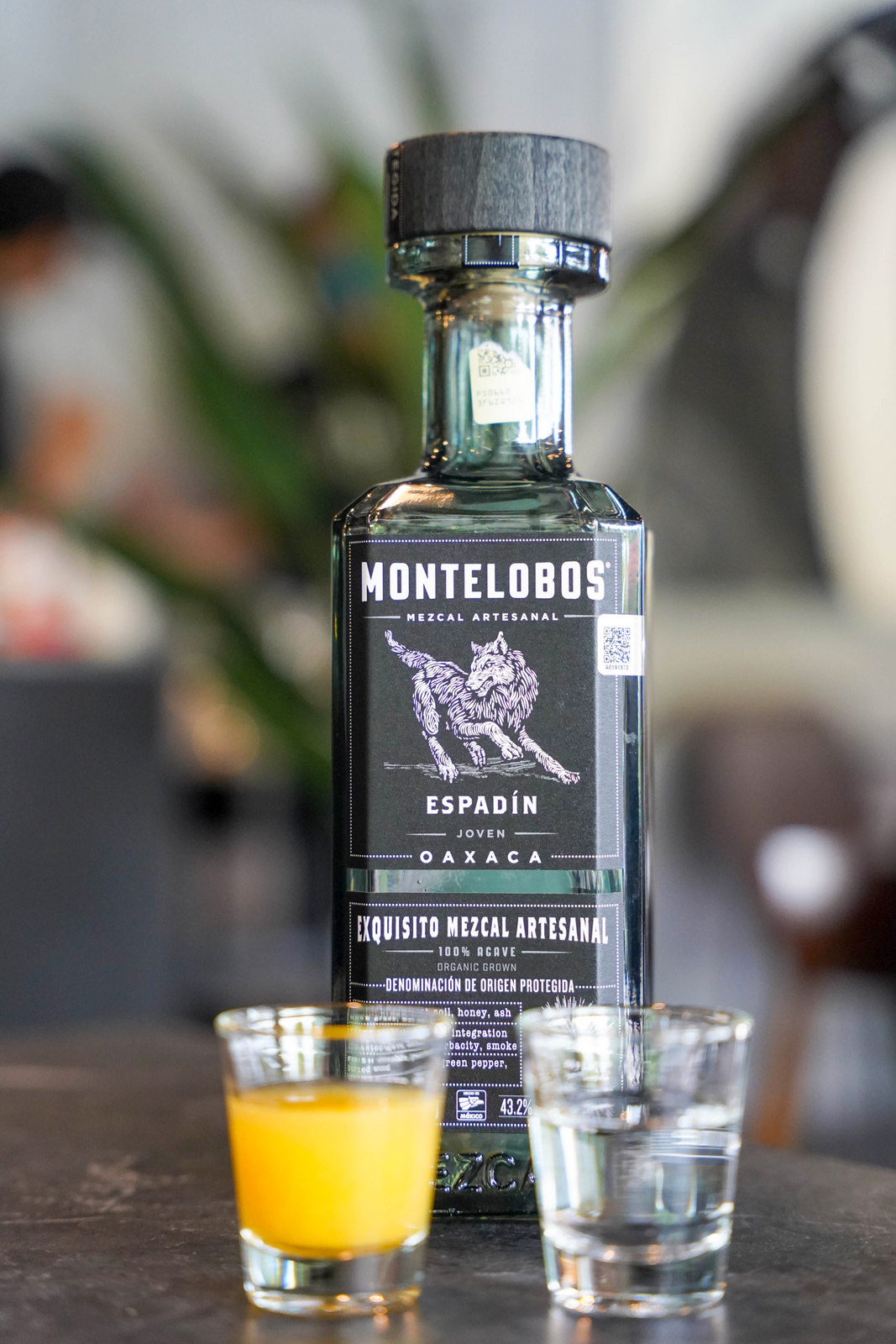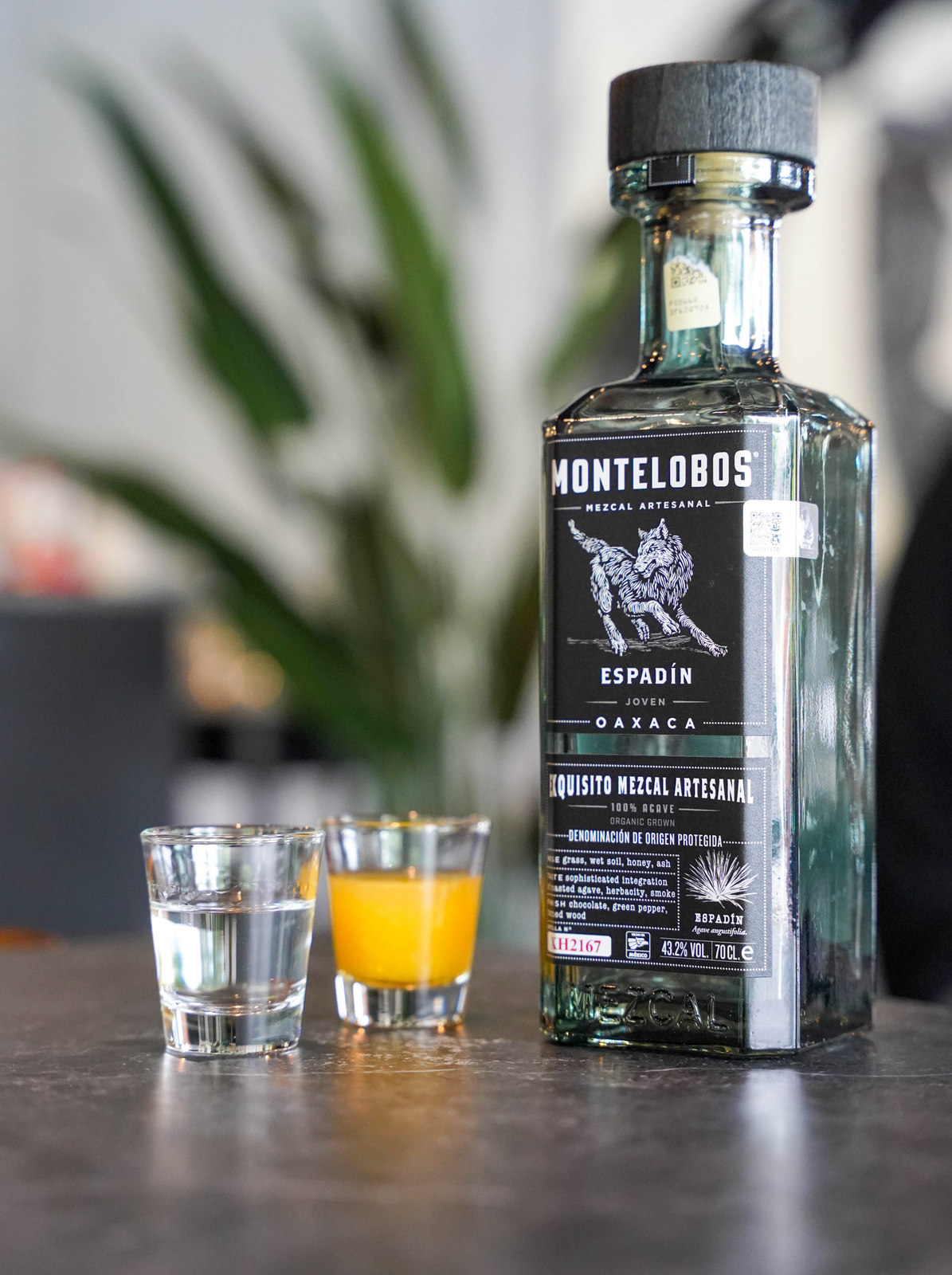 For a well-rounded encounter with mezcal, Marvin also encourages ordering it neat, sipping slowly instead of shooting it all down, savouring it like a young whiskey, gently chased with orange juice instead of lime. Para todo bien, mezcal, indeed.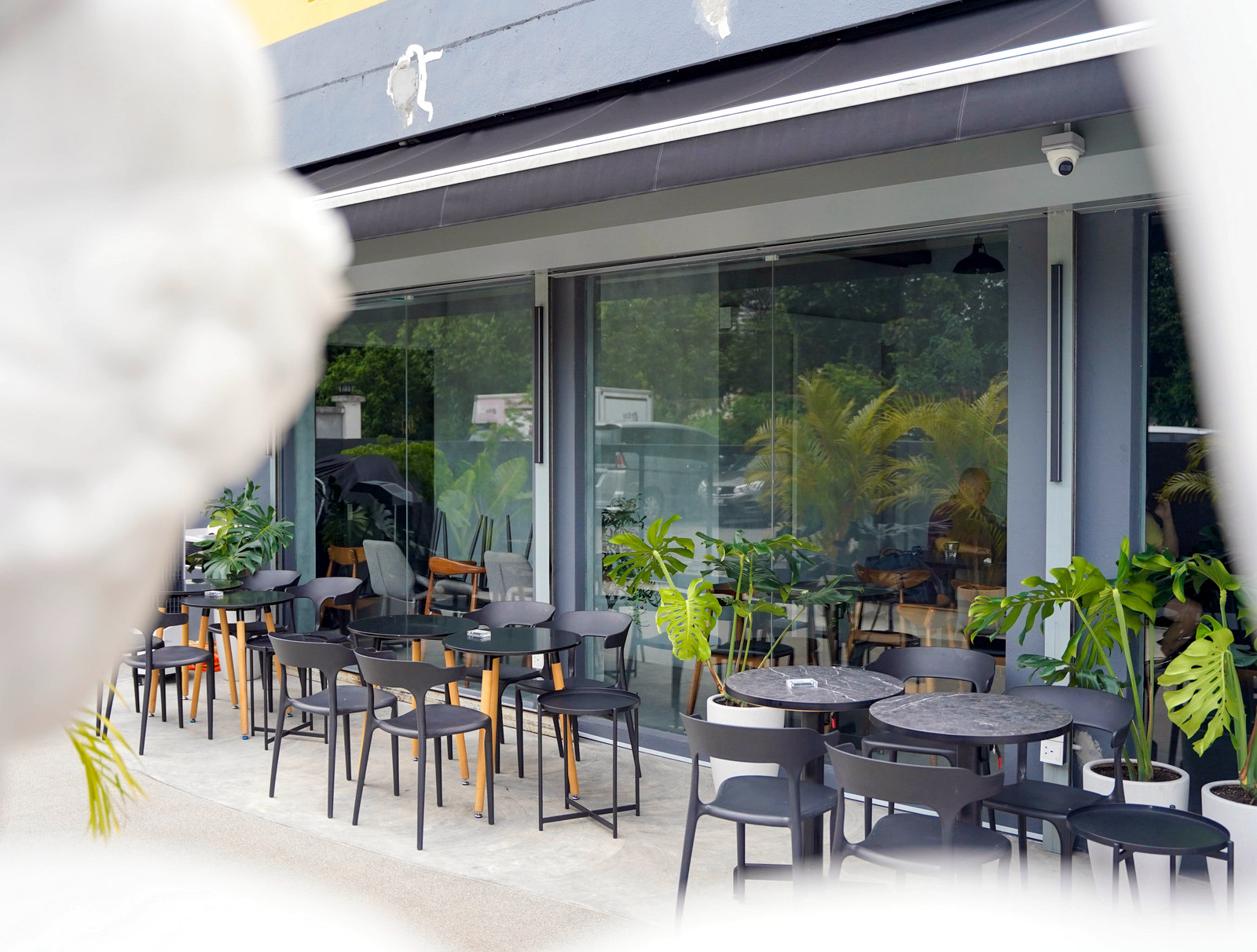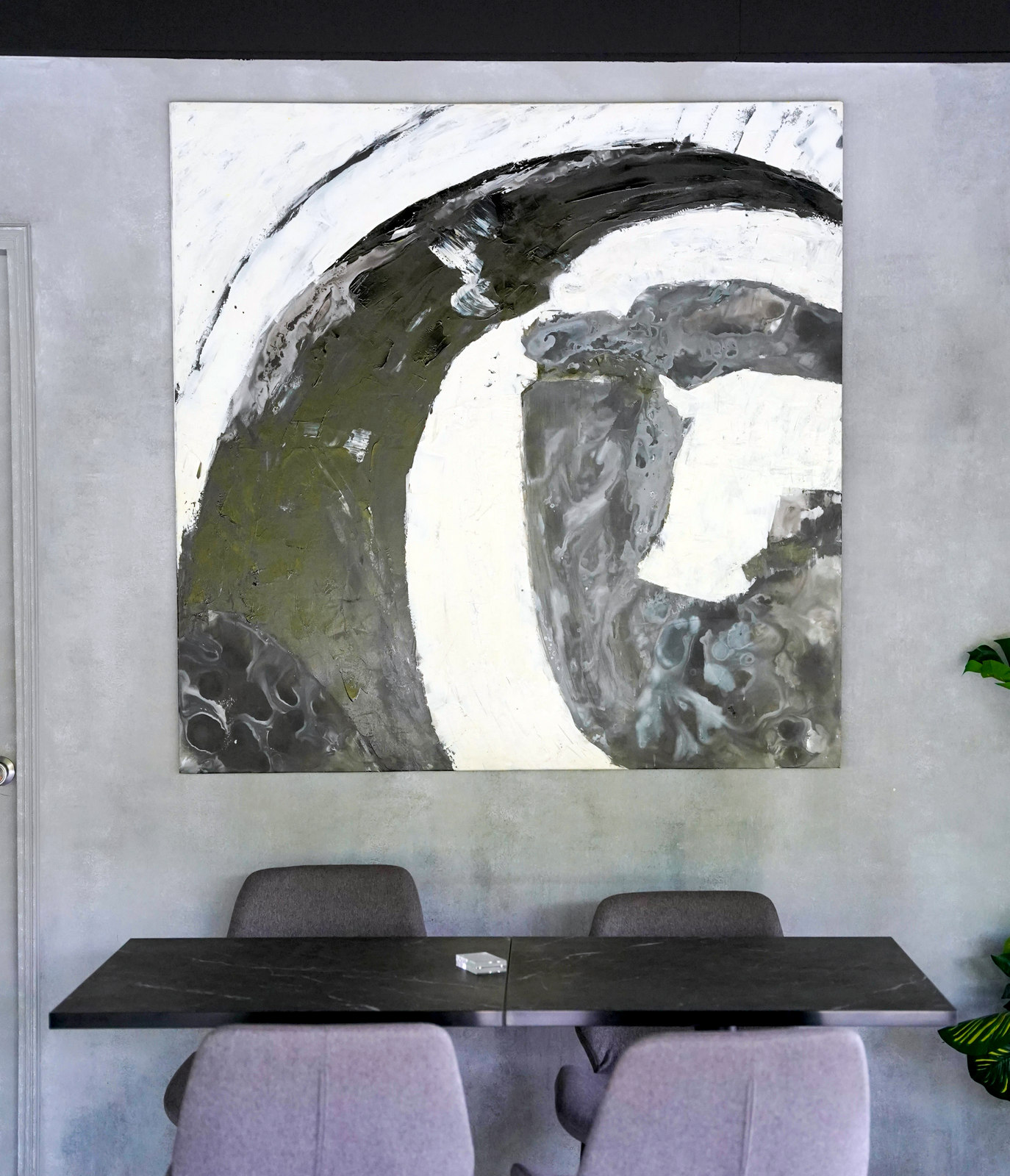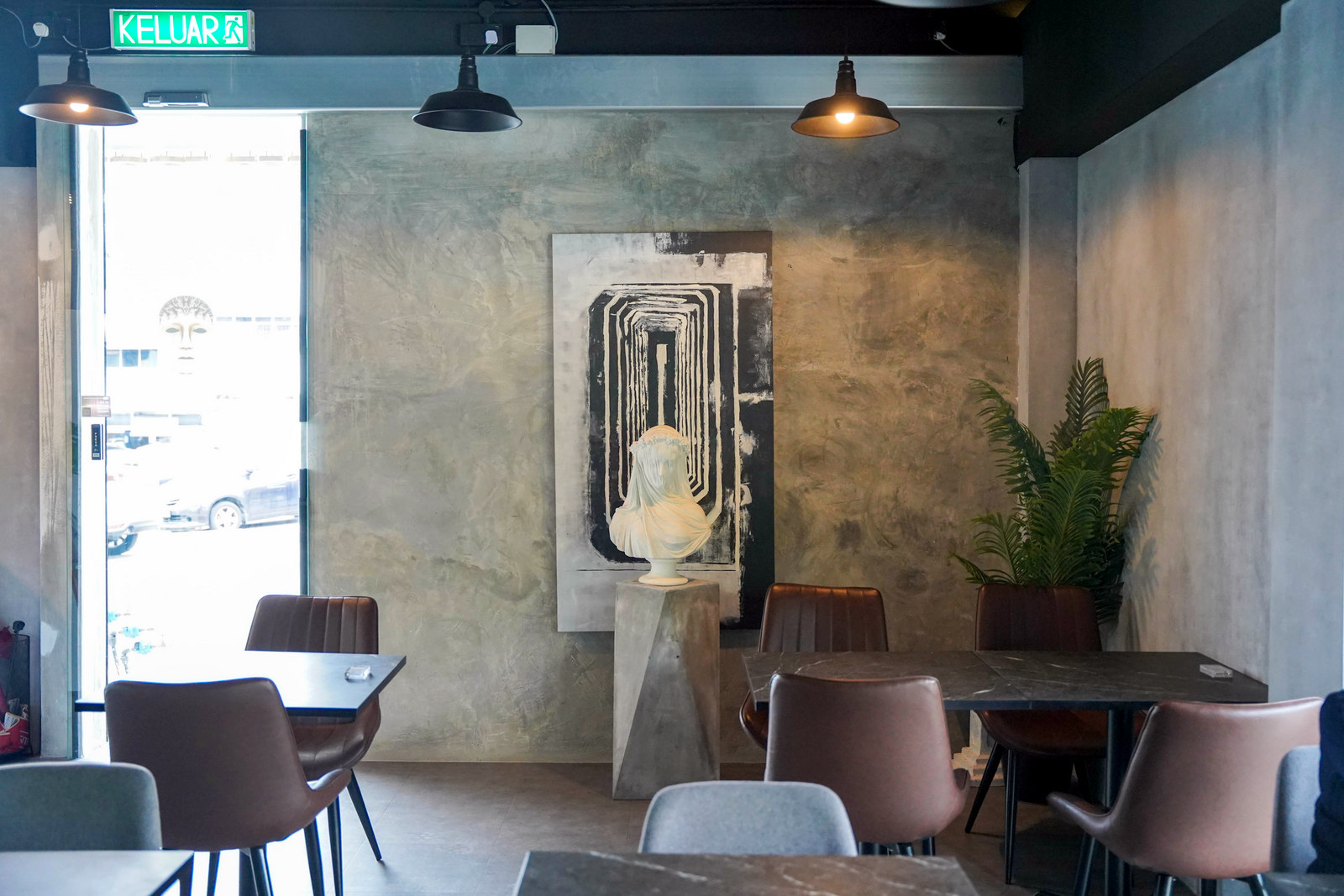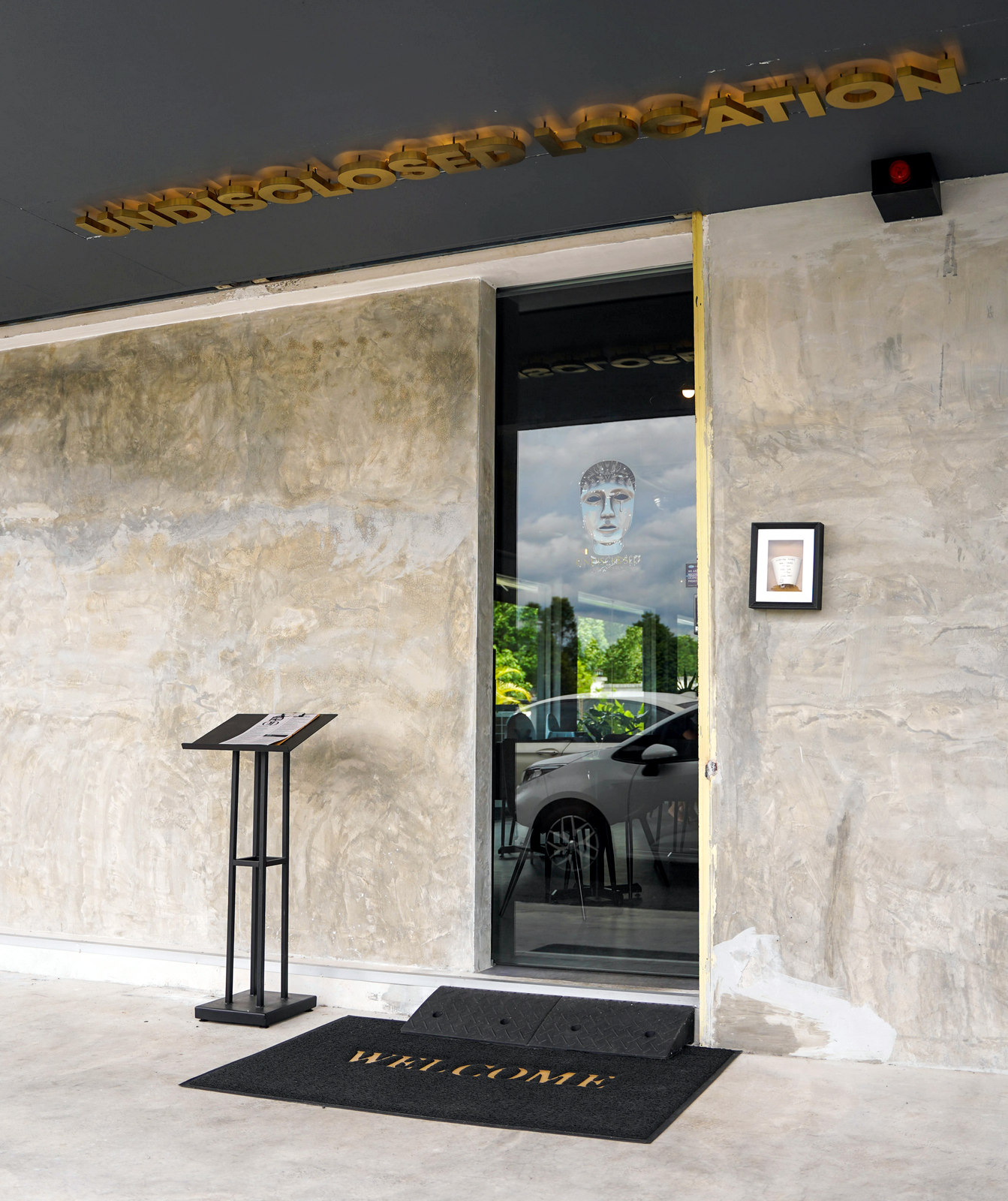 Undisclosed Location
1, Jalan SS 4c/5, Taman Rasa Sayang, 47301 Petaling Jaya, Selangor.
Open Monday, Wednesday, Thursday, 11am-6pm; Friday-Sunday, 11am-9pm. 
Tel: 012-902-6648