Uchiya Mazesoba in TTDI serves slurp-worthy handmade dry ramen with hearty halal ingredients
September 20, 2023
---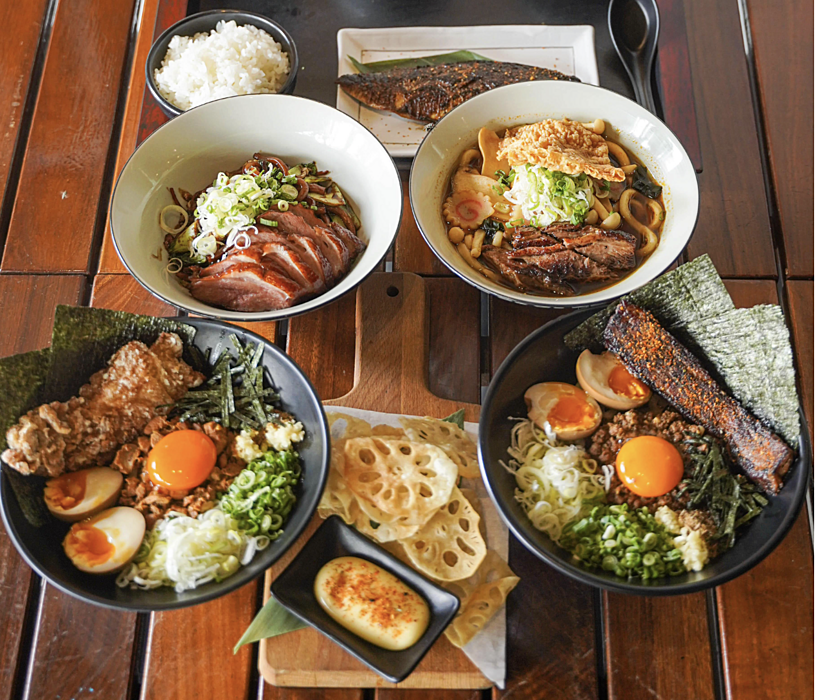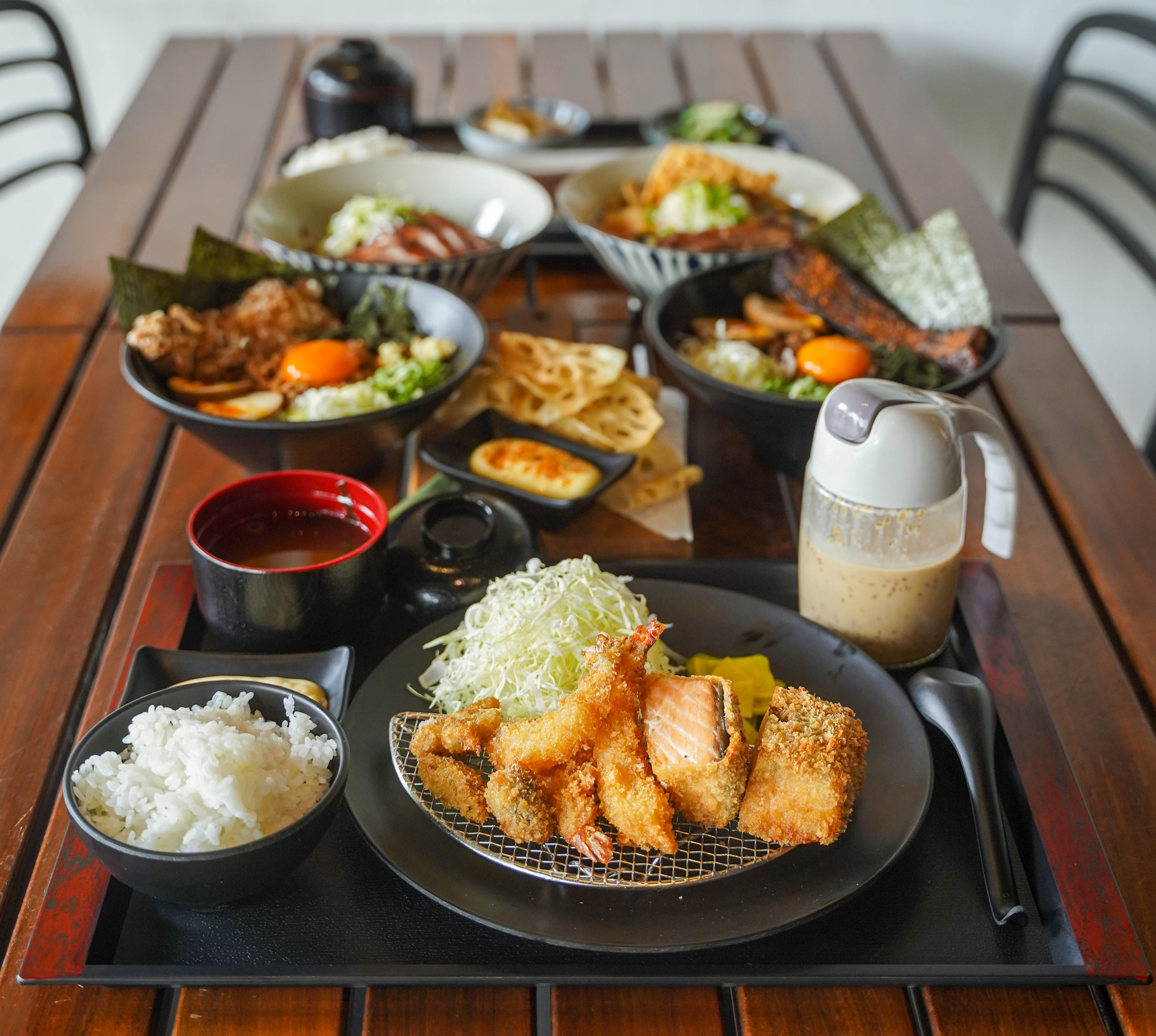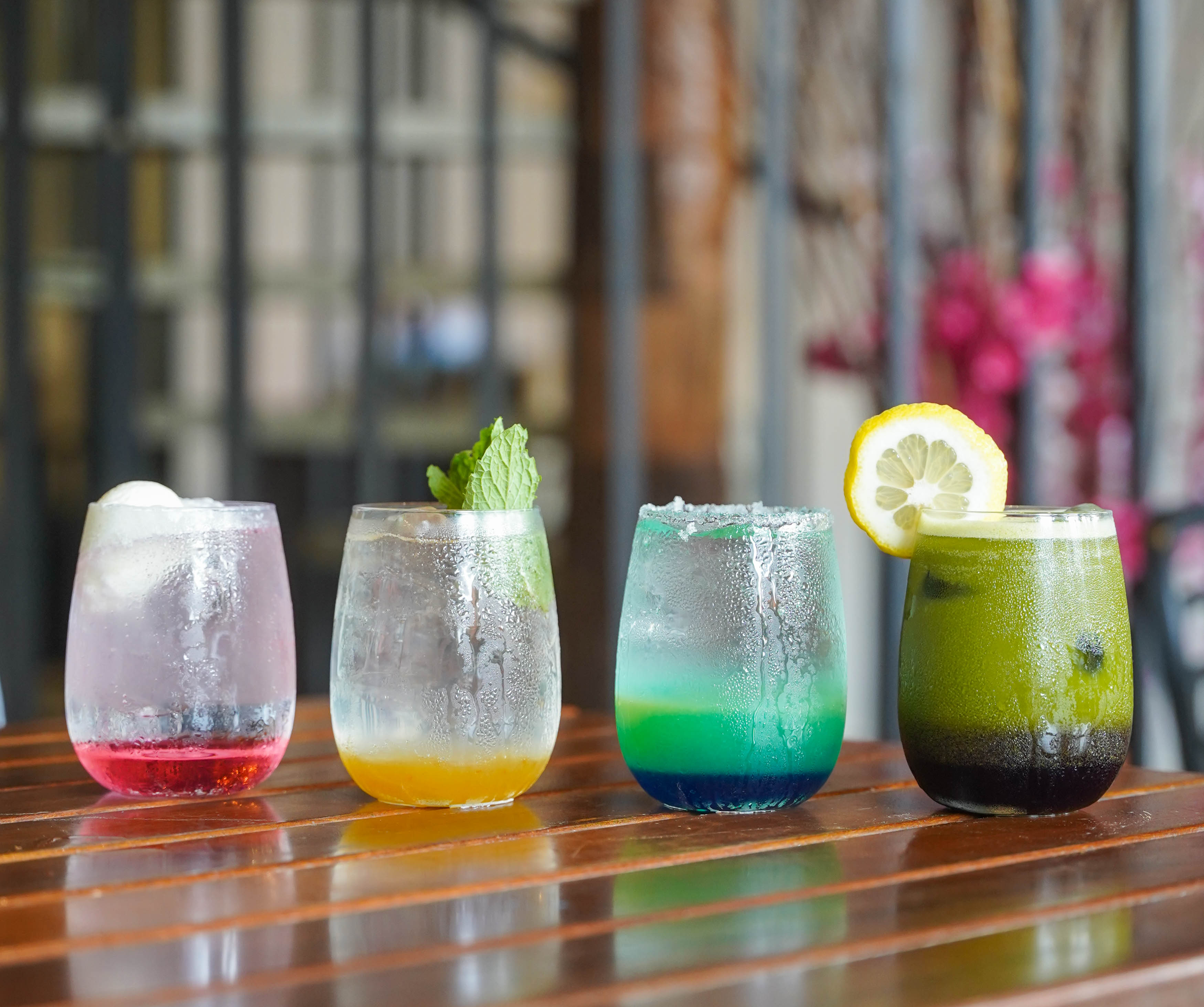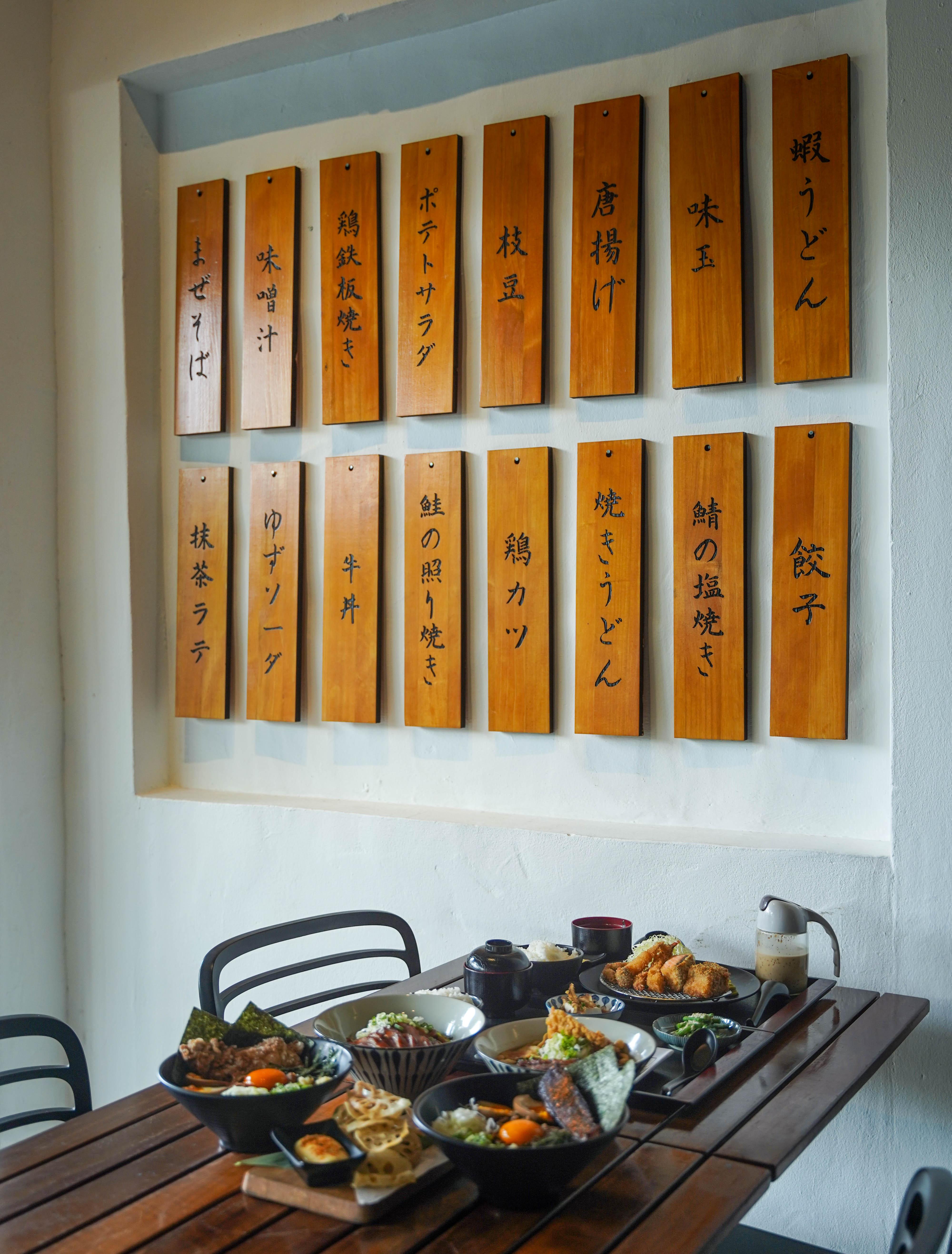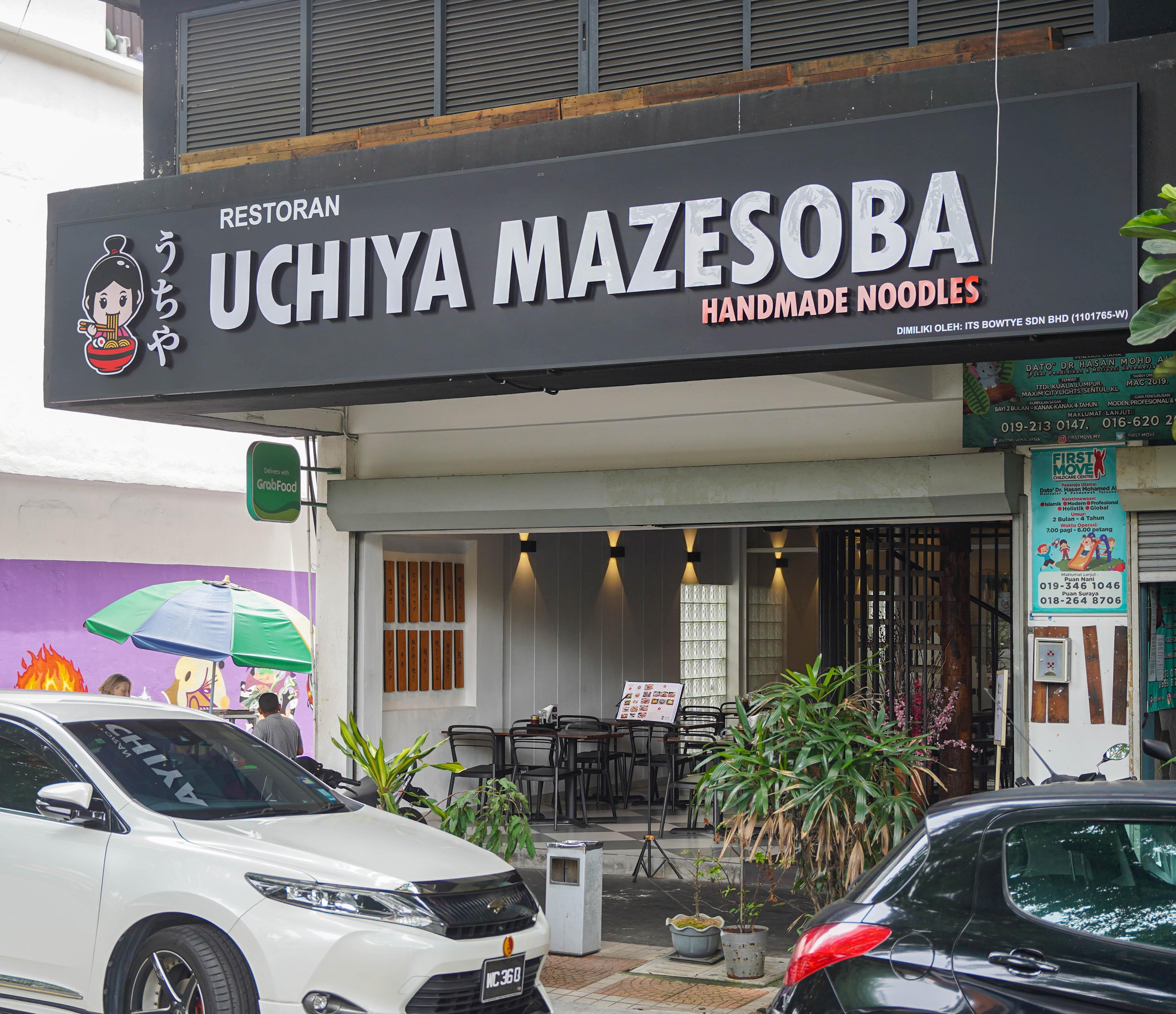 Handmade Japanese noodles with hearty halal ingredients: Uchiya Mazesoba takes pride in its namesake Nagoya-inspired dry ramen that can be savoured by everyone, heaped with battered chicken or beef brisket for one of Taman Tun Dr Ismail's most satisfying meals.
Launched in June 2023, Uchiya Mazesoba has fast become a TTDI neighbourhood favourite - its flagship mazesoba makes for a soulful bowl that starts at RM20, bolstered by a selection of other noodles and rice sets too.
If you relish rich, robust Japanese flavours, mix up a bowl of Uchiya's mazesoba for a mouthwatering medley of pleasantly chewy noodles with sumptuously seasoned minced meat, chives, green onions, nori, soy-marinated egg, and a luscious raw yolk.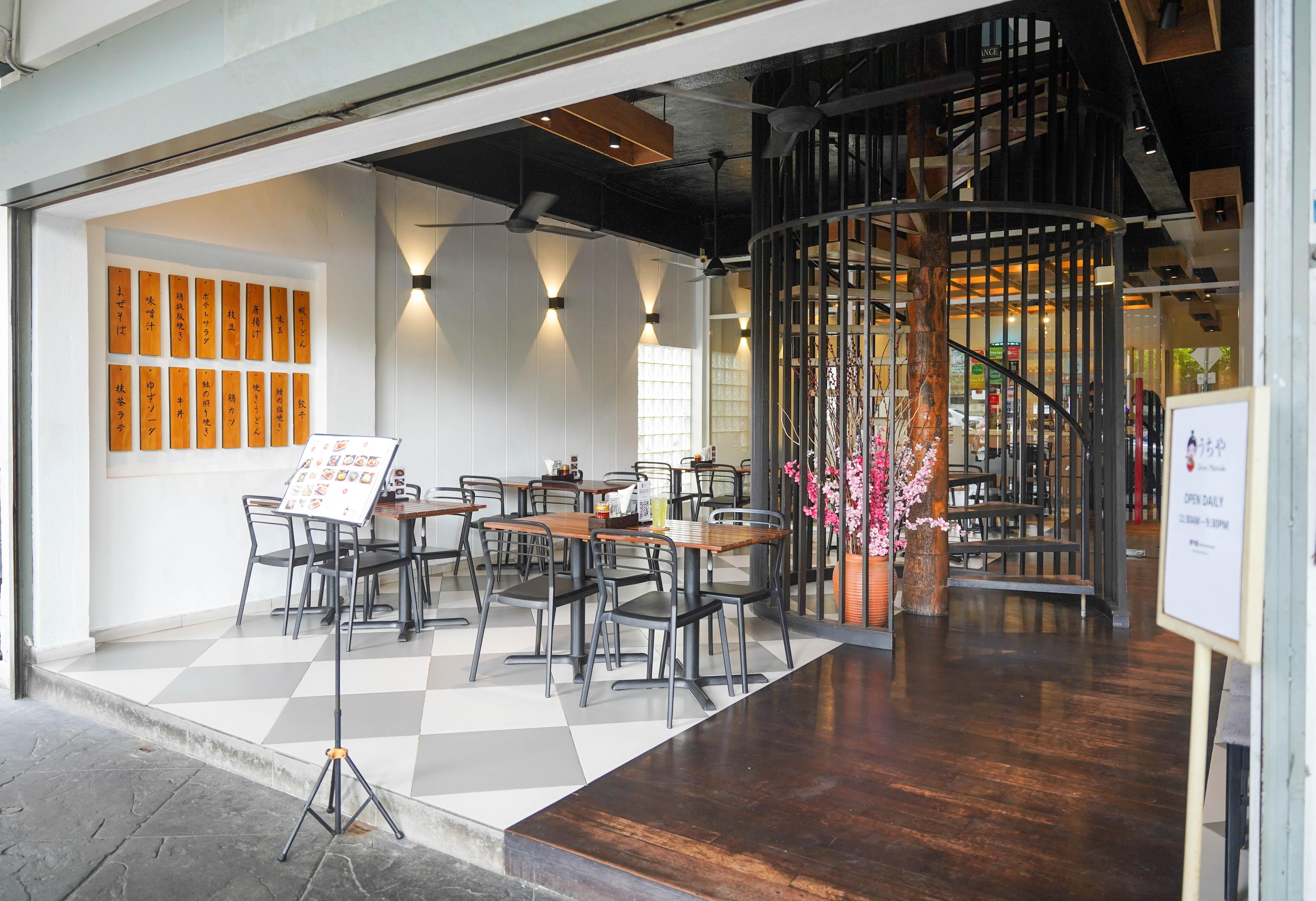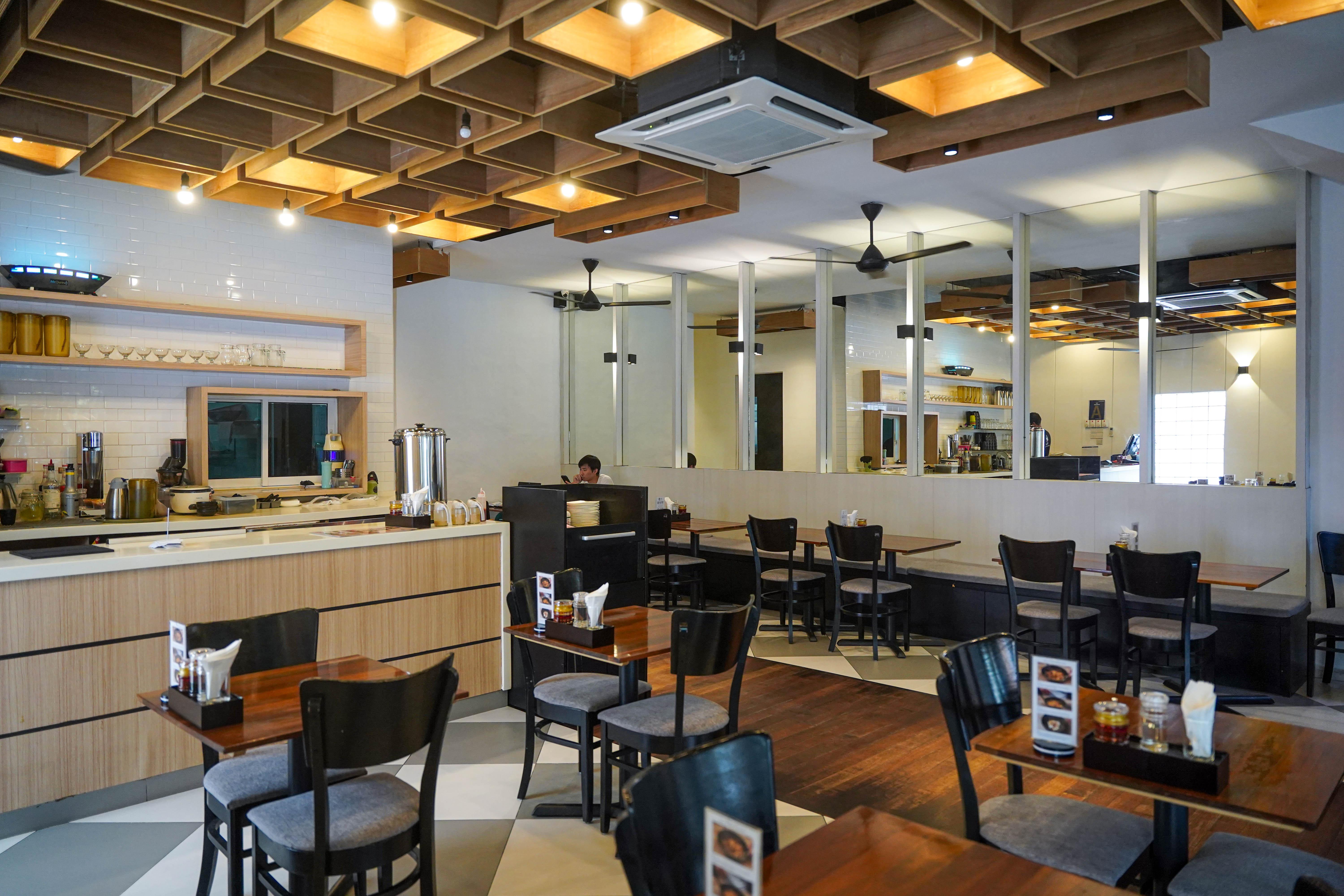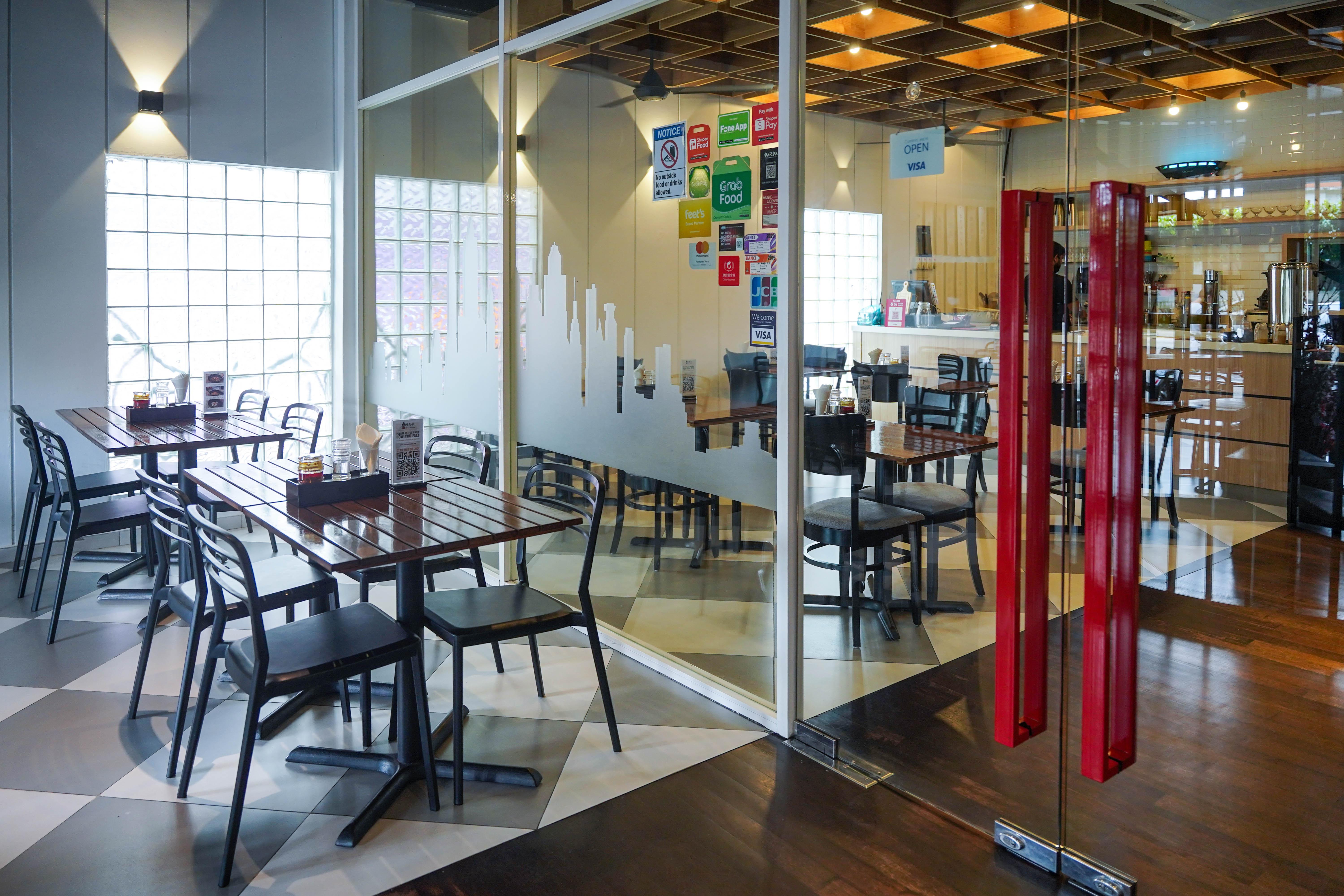 Uchiya Mazesoba's space is bright and welcoming, perfect for a fuss-free lunch or dinner. Alfresco and air-conditioned areas are both available on one of TTDI's most popular streets.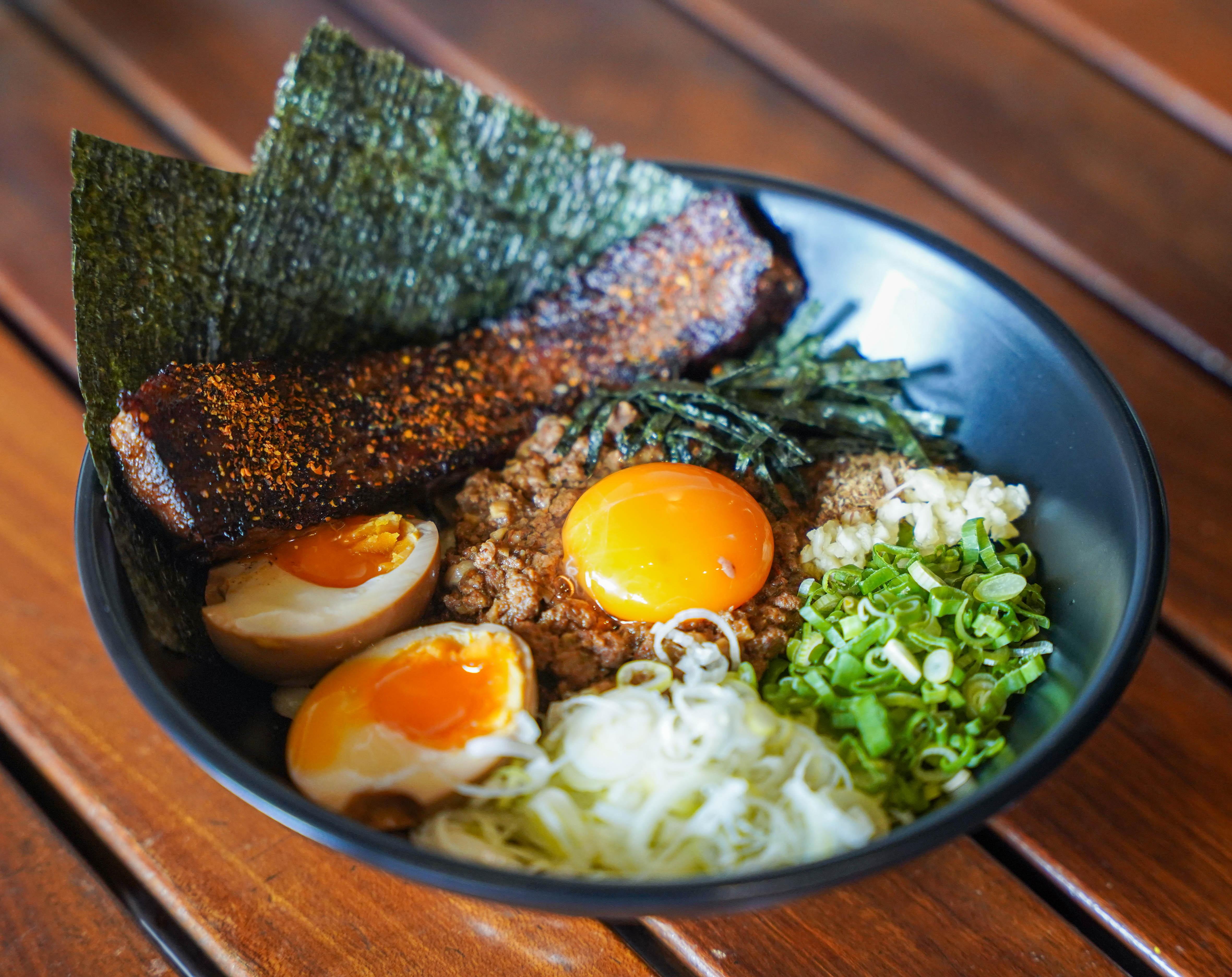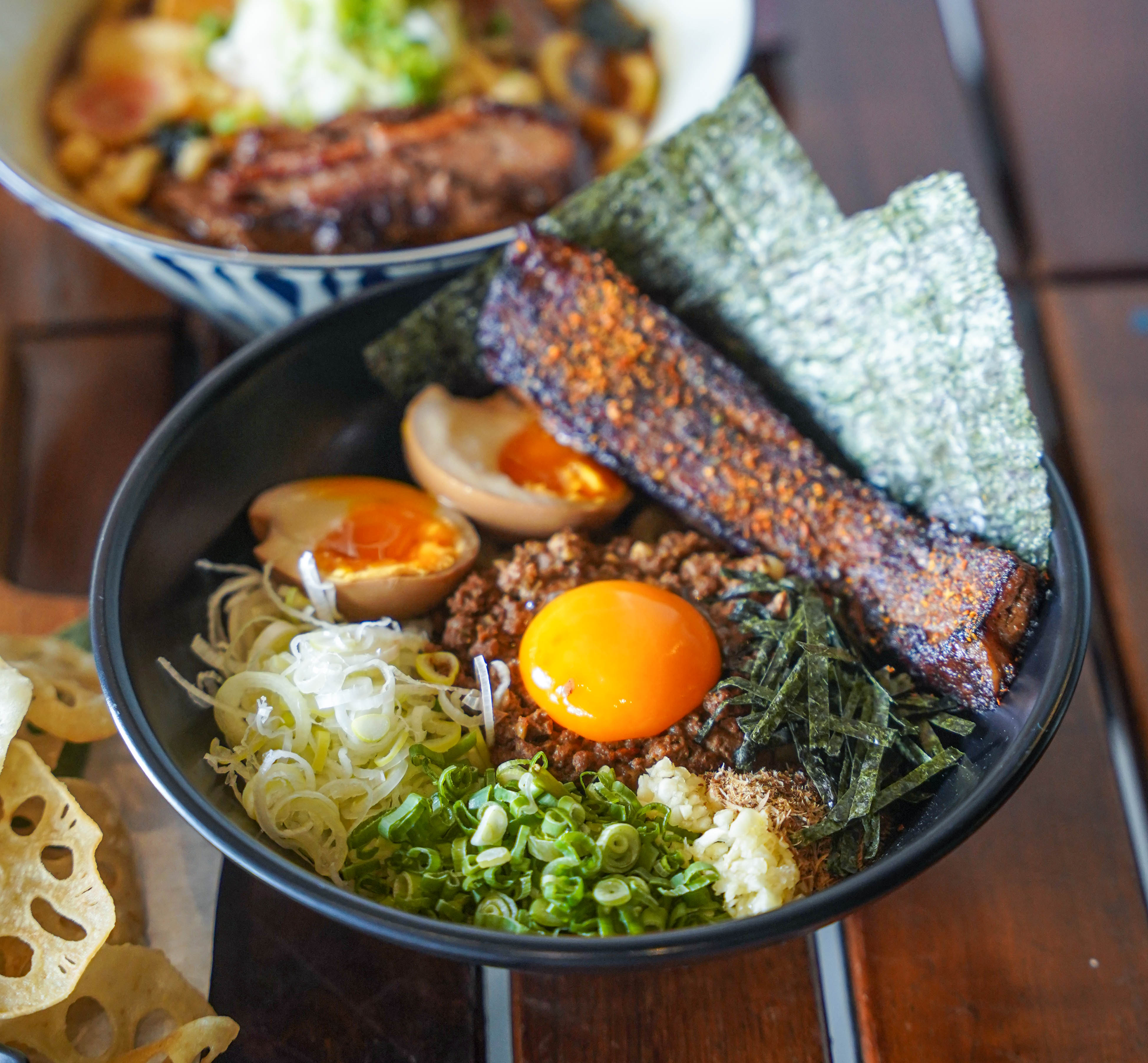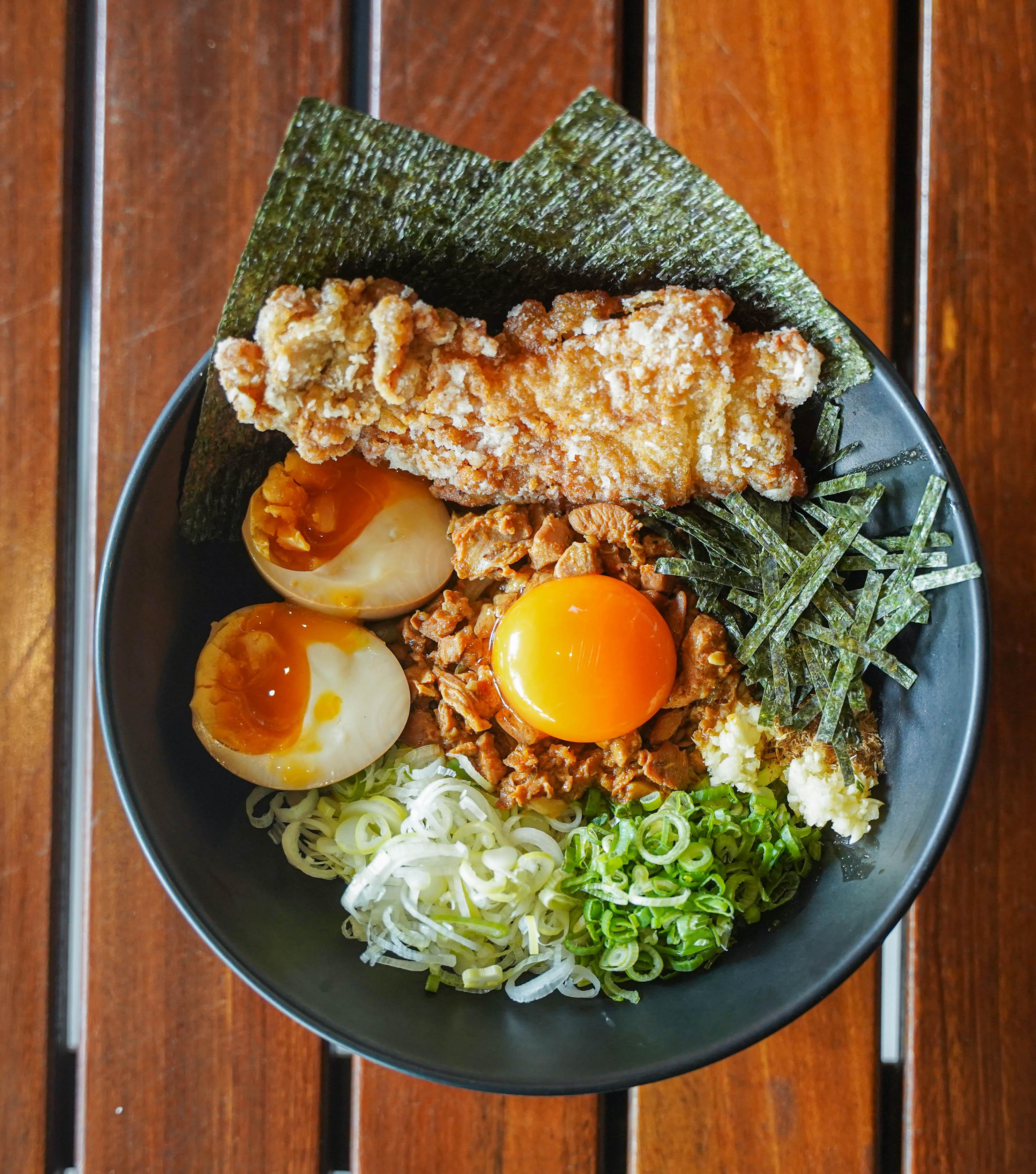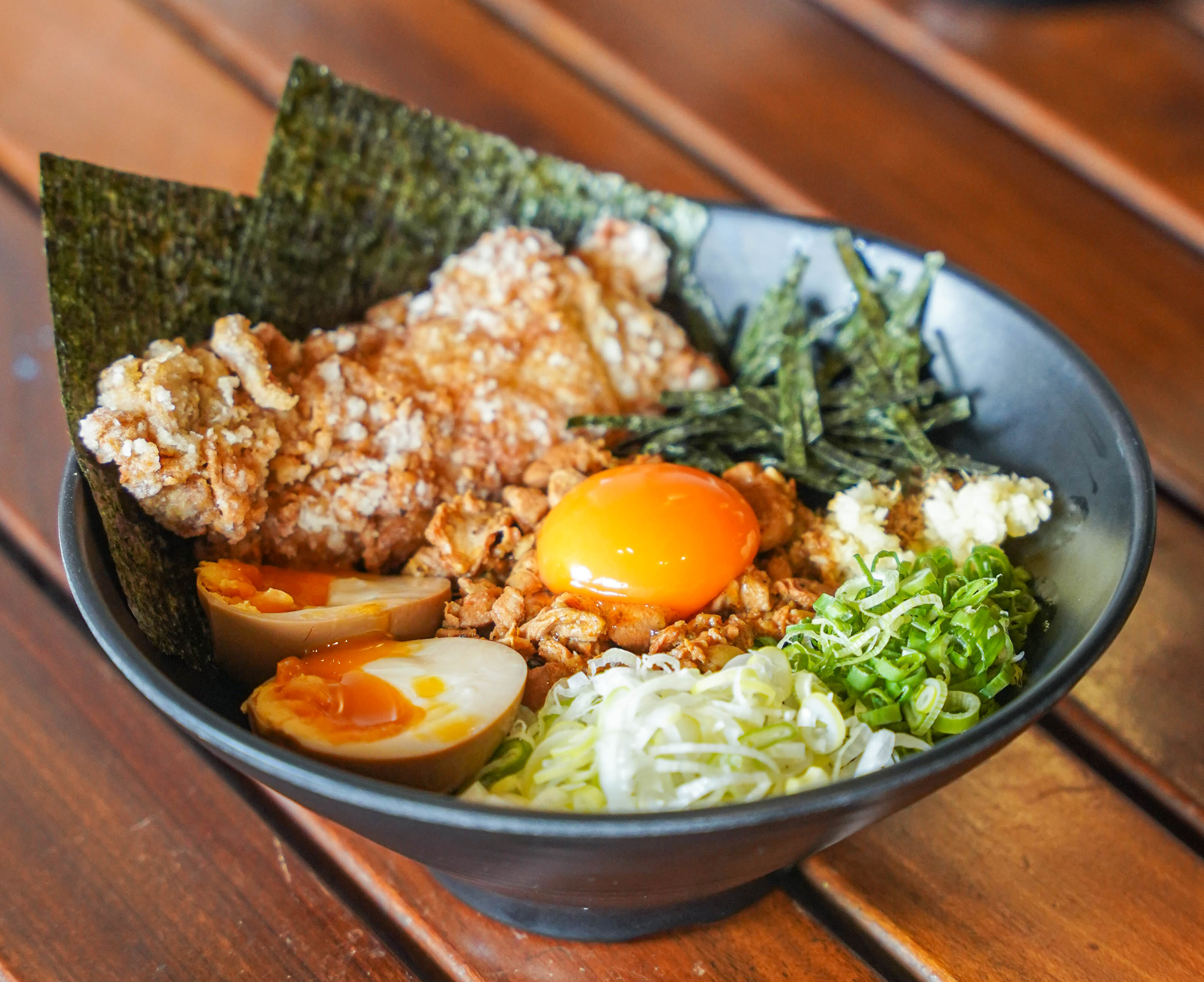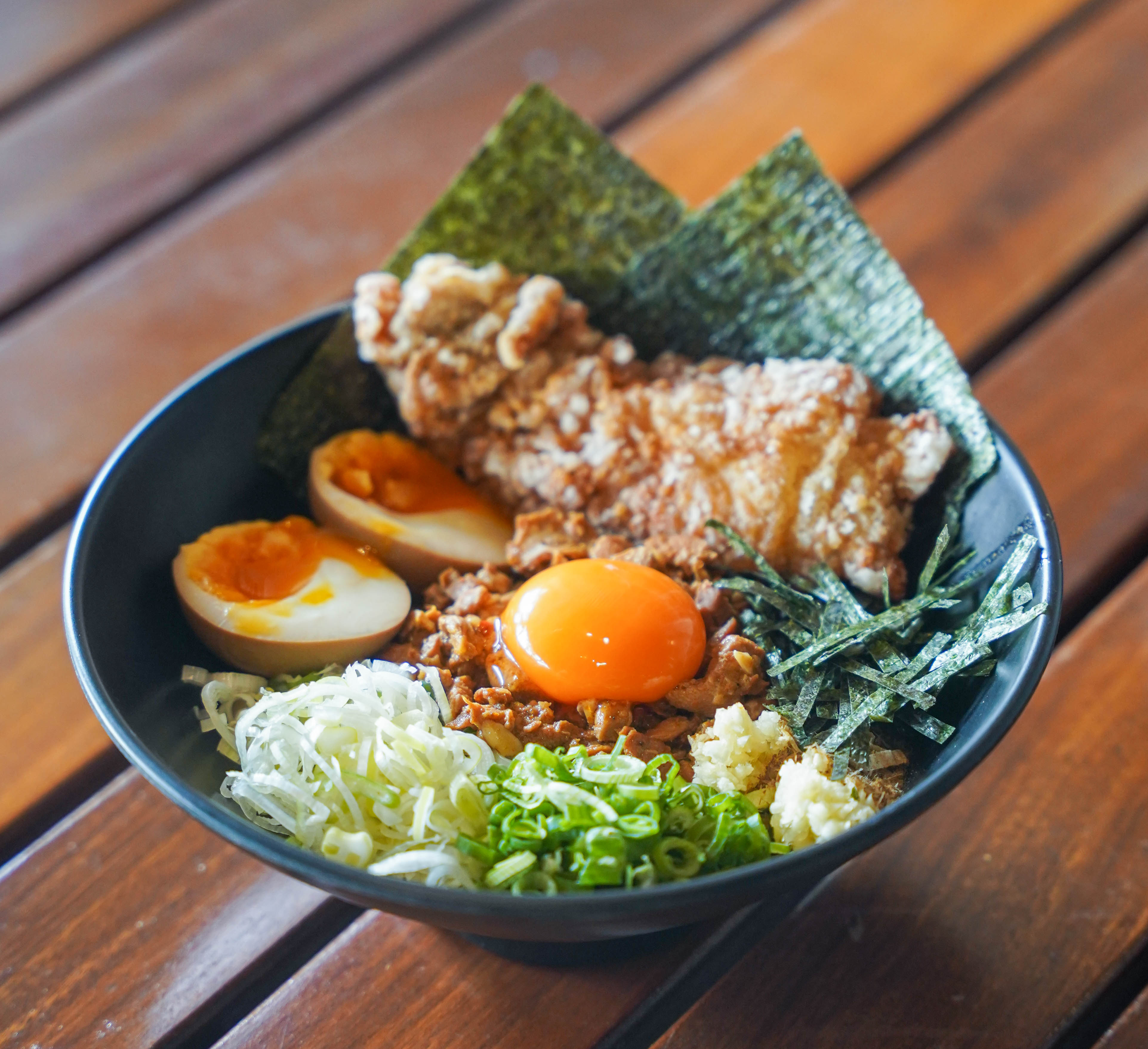 Uchiya's mazesoba - also known as aburasoba - features a foundation of udon that's handmade fresh daily every morning in the restaurant's own kitchen.
The noodles boast a bouncy, smooth springiness - a beautiful base for the toppings.
All of Uchiya Mazesoba's toppings are sourced from halal-certified suppliers, making this one of KL's best bets for Muslim-friendly mazesoba.
A basic bowl with minced chicken costs RM20, while the minced beef version is RM23. But for the ultimate Uchiya experience, customers can indulge in the specials, which showcase a choice of beef brisket or deep-fried chicken thigh. 

The Beef Mazesoba Special (RM35) comes with a large, long slab of fleshy beef brisket, extra-tender and exceptionally tasty with a sweet beefiness.
The Chicken Mazesoba Special (RM28) has a super-crispy, chunky chicken thigh, crackly to the bite and succulent to the chew.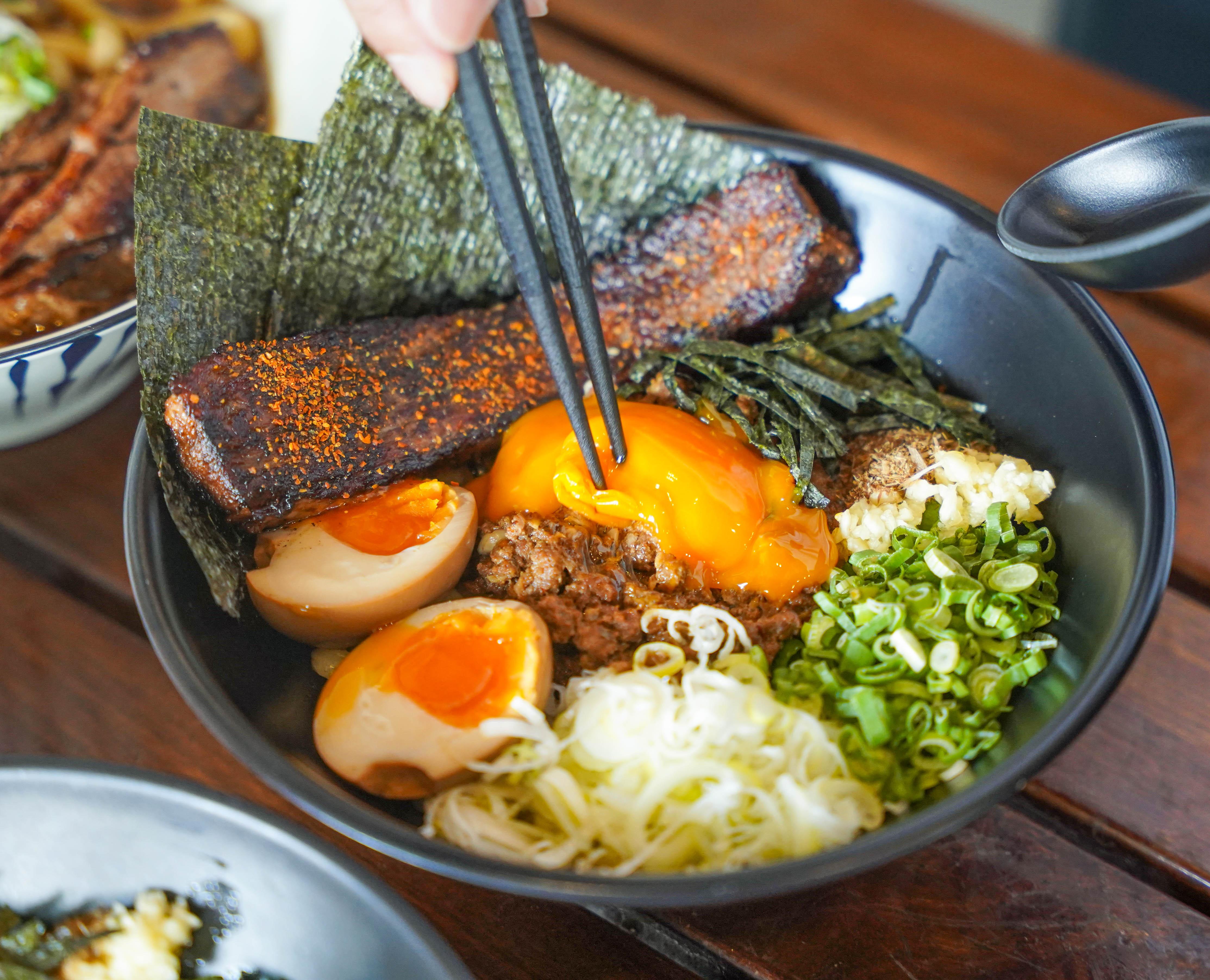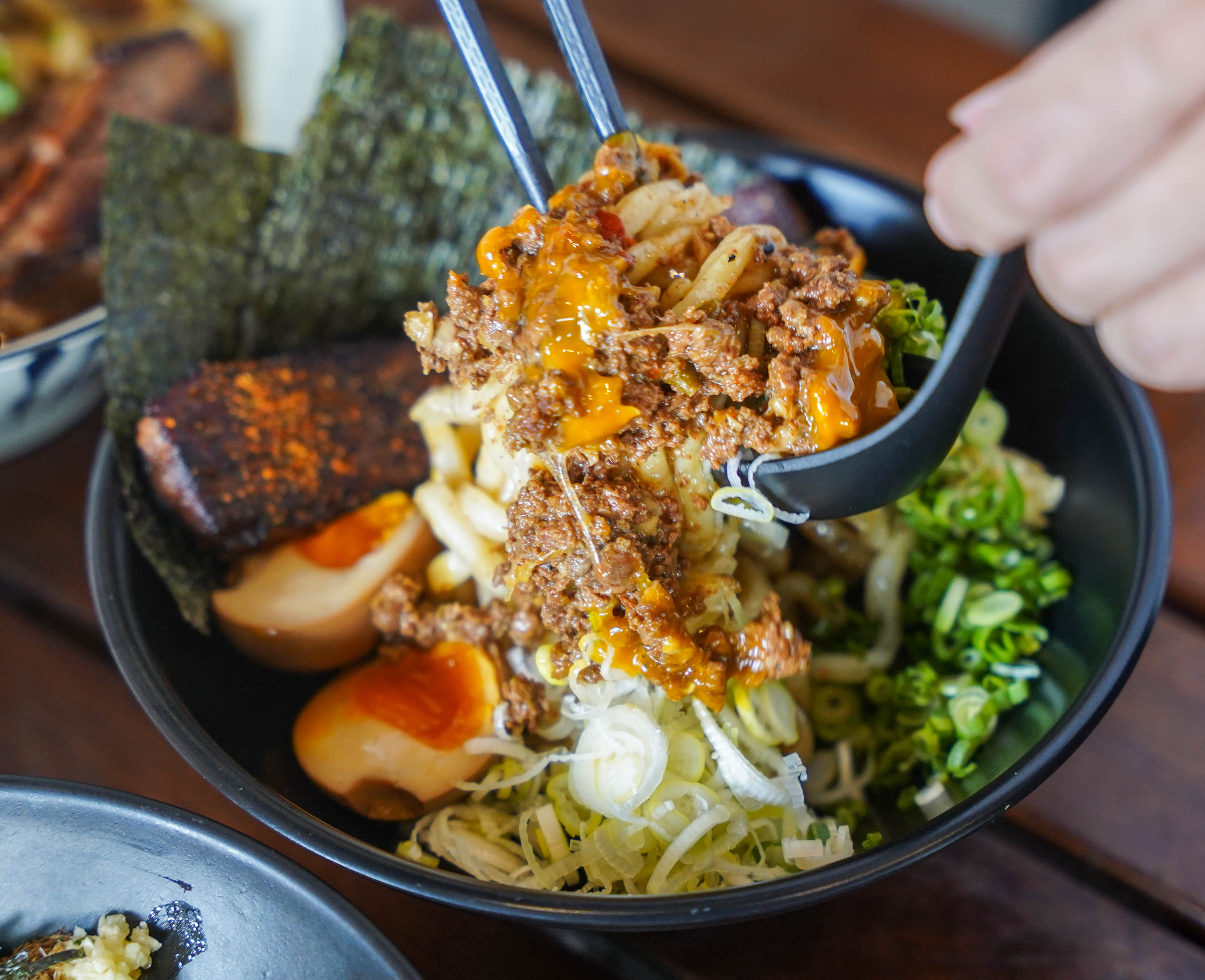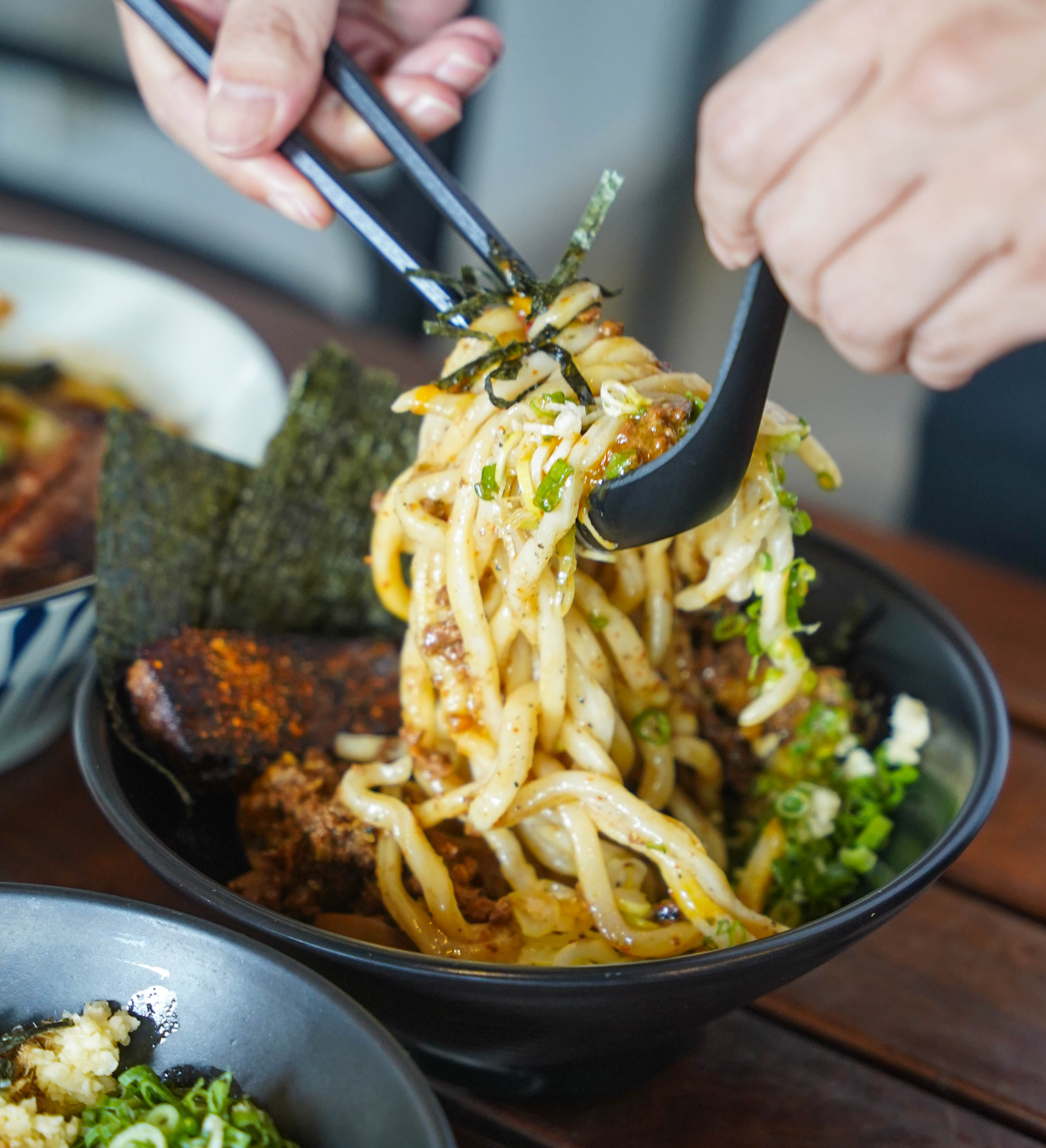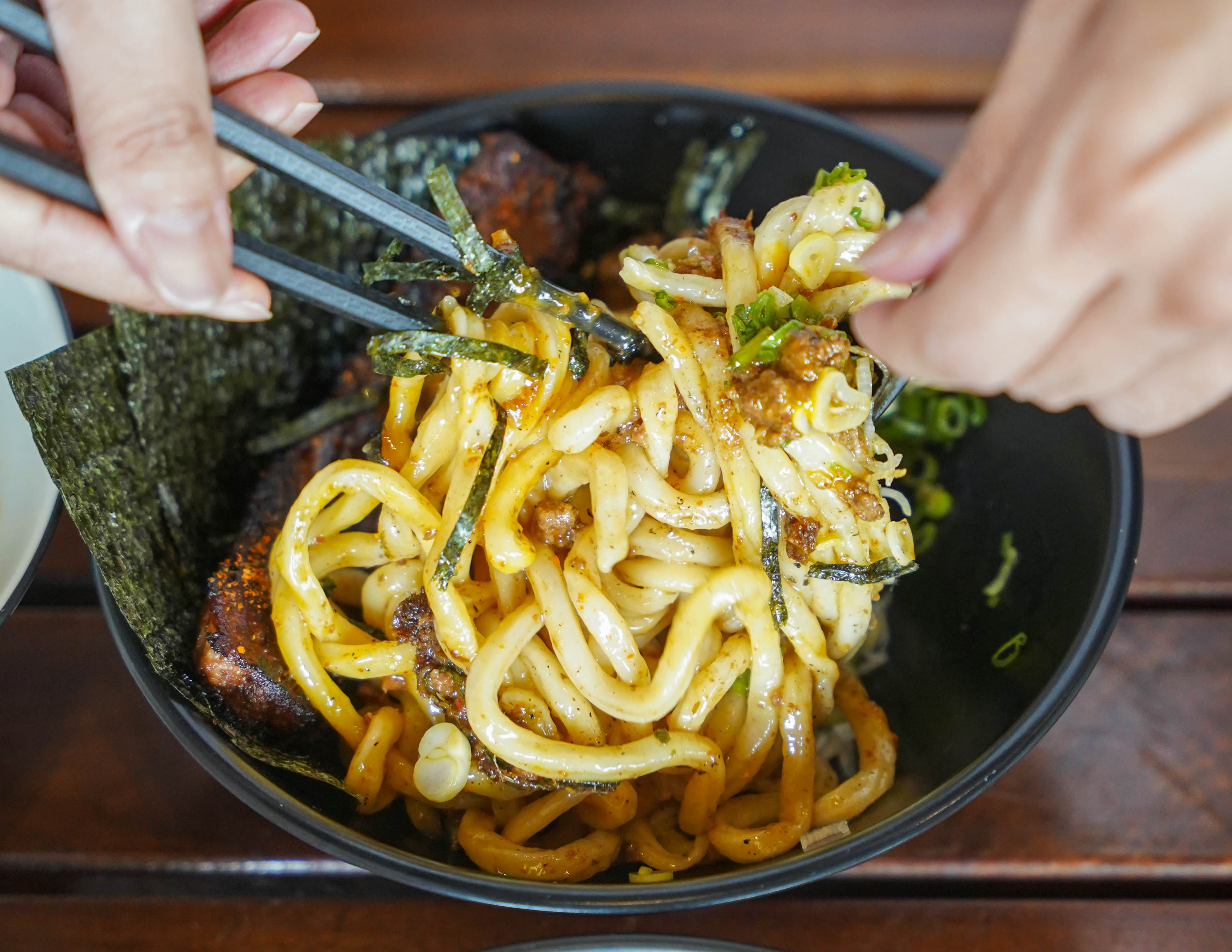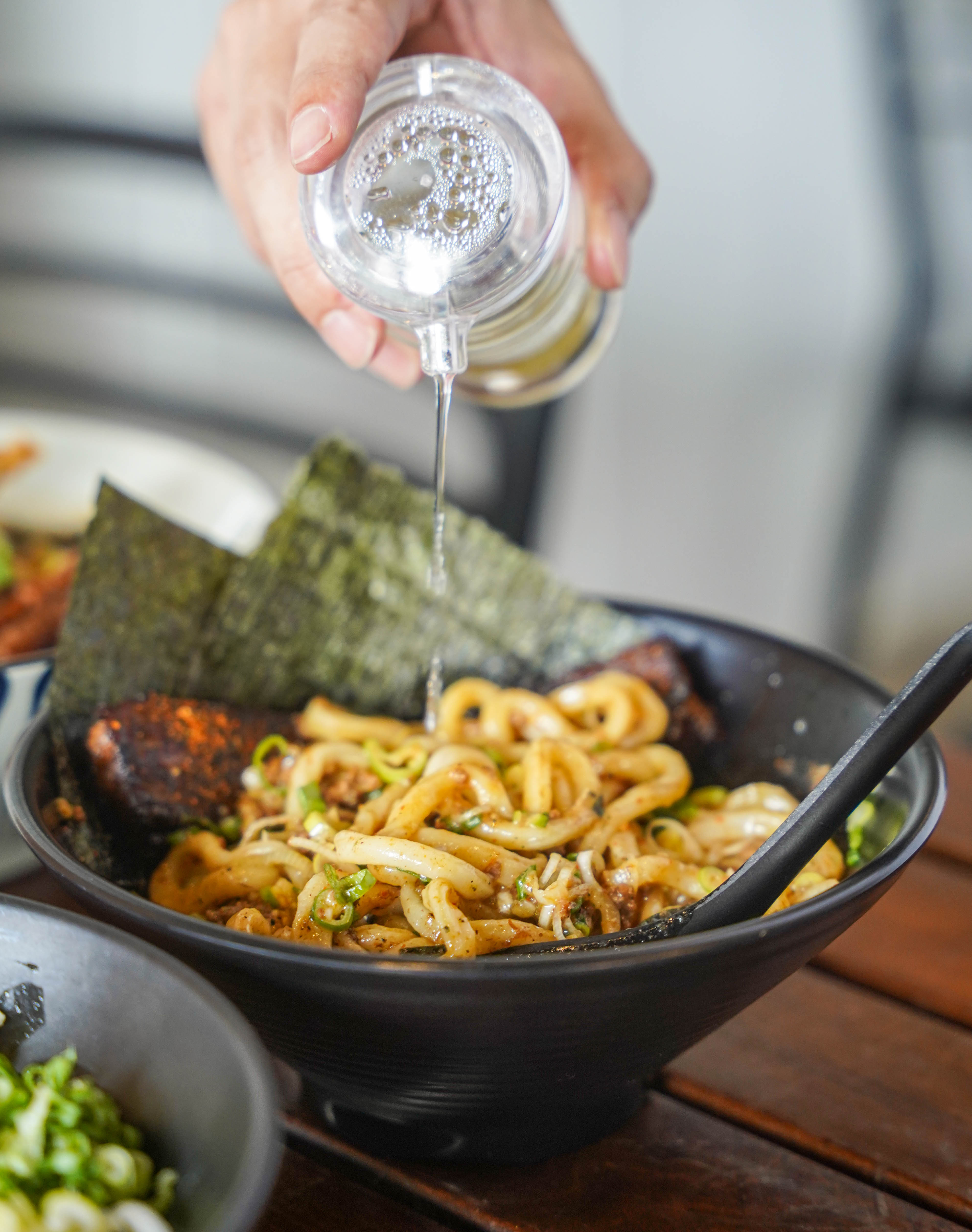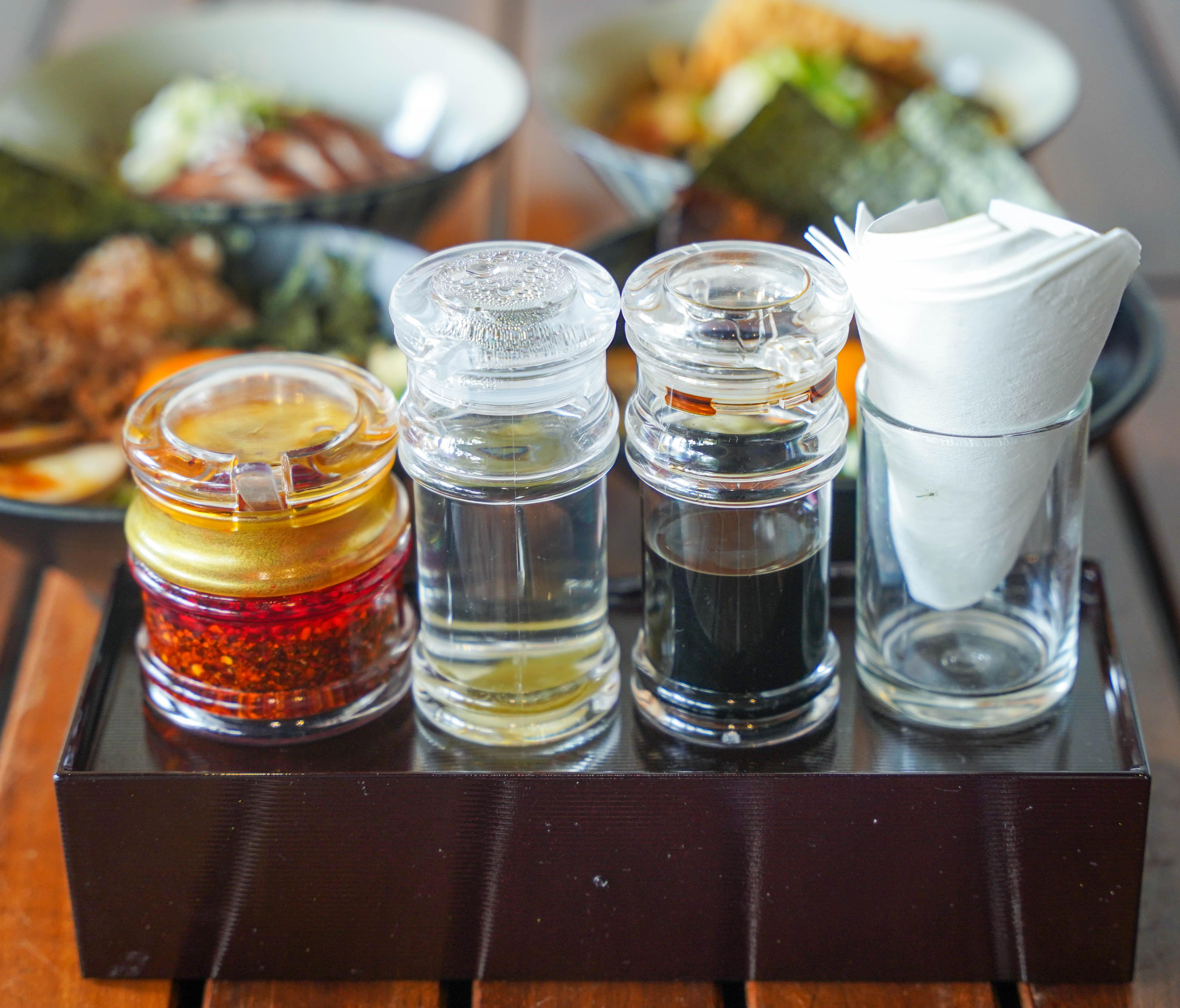 The fun of mazesoba starts with mixing the warm, full-bodied noodles thoroughly, so that the udon is coated in the moist minced meat, vegetables and slick sauce. Then, add kombu vinegar for a briny, tangy punch.
The mixed noodles convey a creamy texture, courtesy of the raw egg yolk and the whole shoyu eggs, enhanced by the subtle kick of Uchiya's seven-spice mix. Portions of every ingredient prove well-balanced and generous, so each strand of the noodles is lip-smacking.
For patrons who crave heat and aromatics, Uchiya recommends splashing garlic chilli oil into the noodles. And once you've finished the noodles, you can even request complimentary rice to soak up the remaining sauce.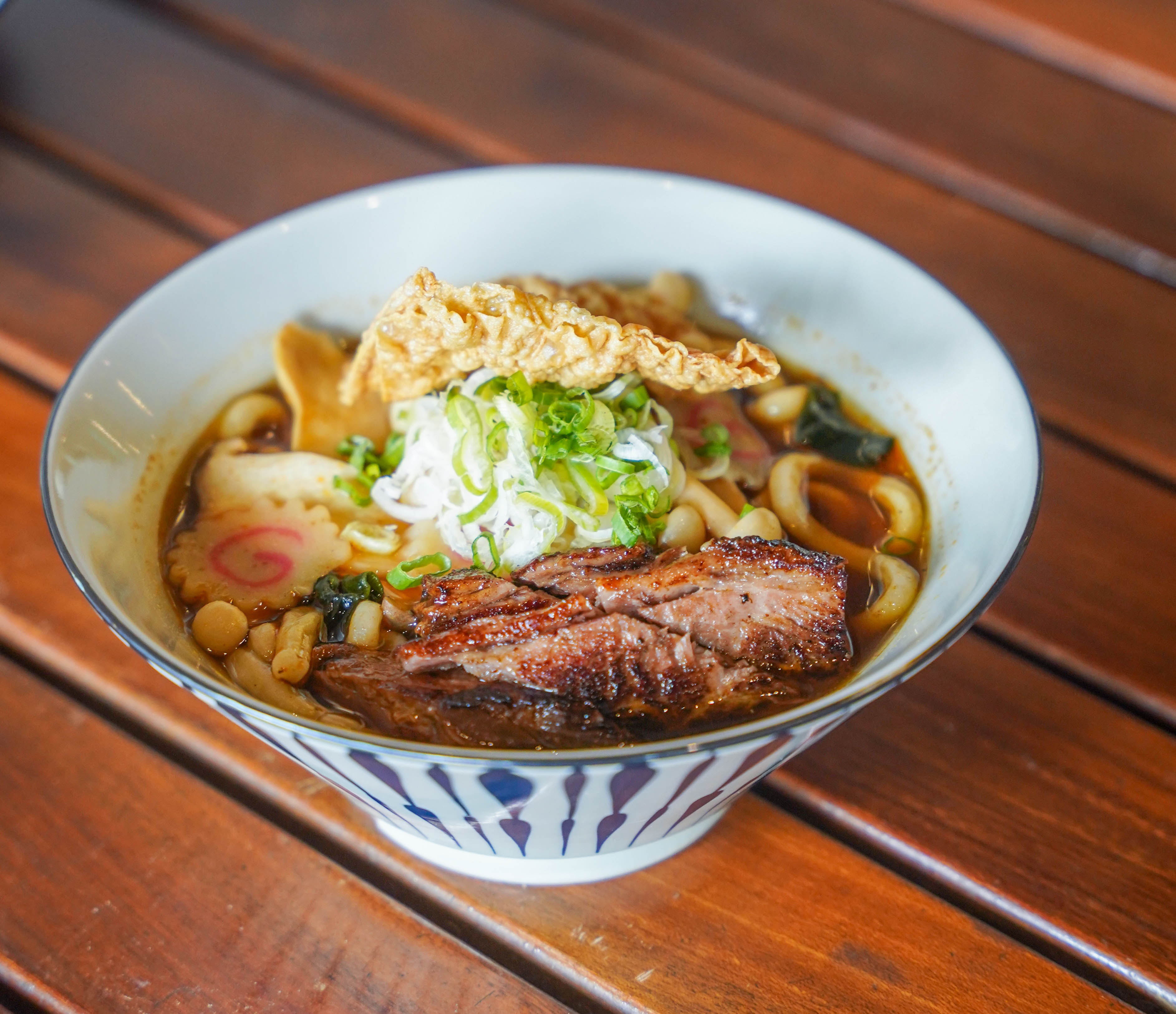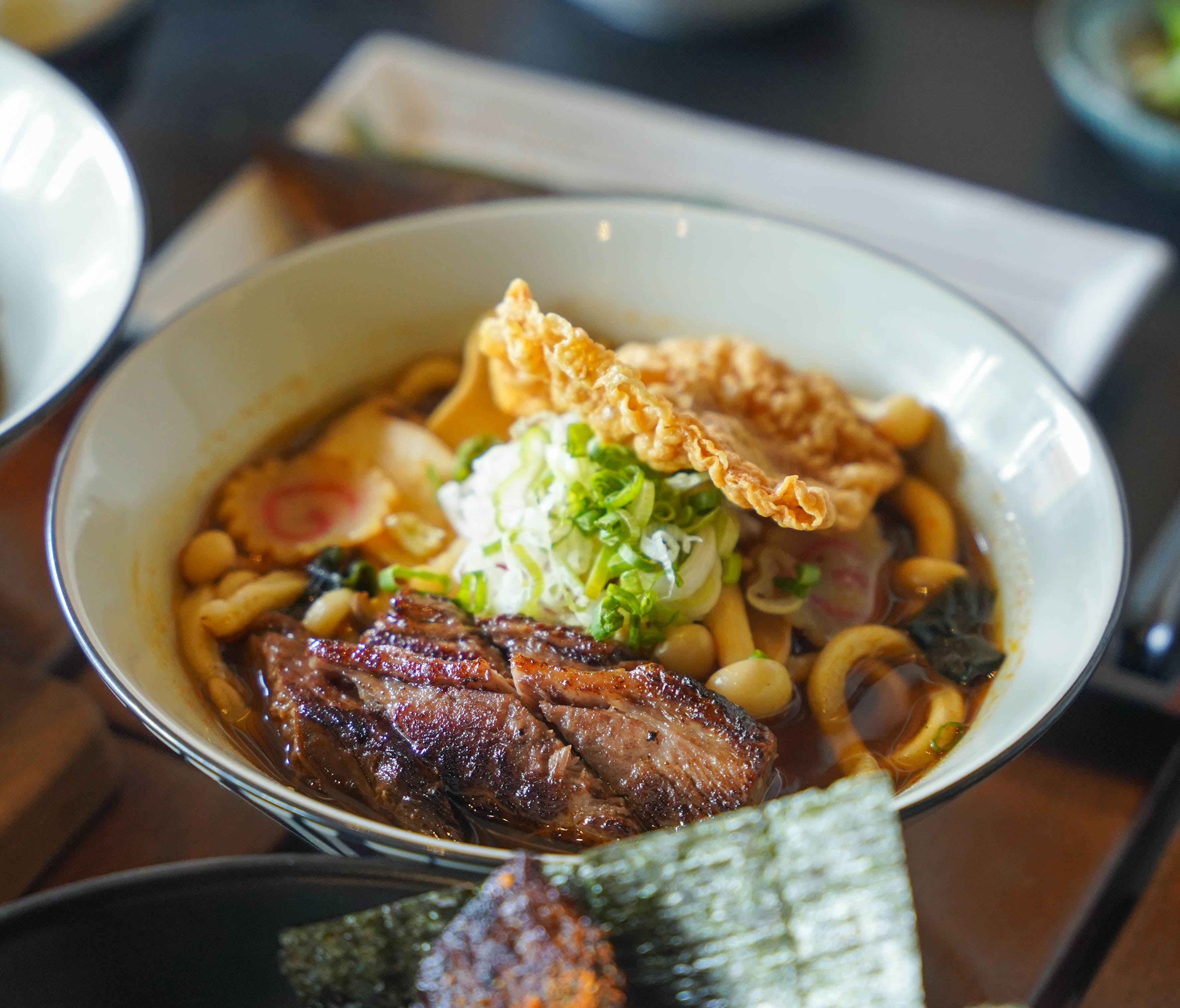 If you prefer udon with soup, Uchiya has you covered too. 
The Beef Udon (RM28) is a more flavour-packed protein powerhouse than the typical udon recipe, thanks to the mighty beef brisket, bathed in a five-hour slow-simmered beef broth that's deep and delightful to the final sip.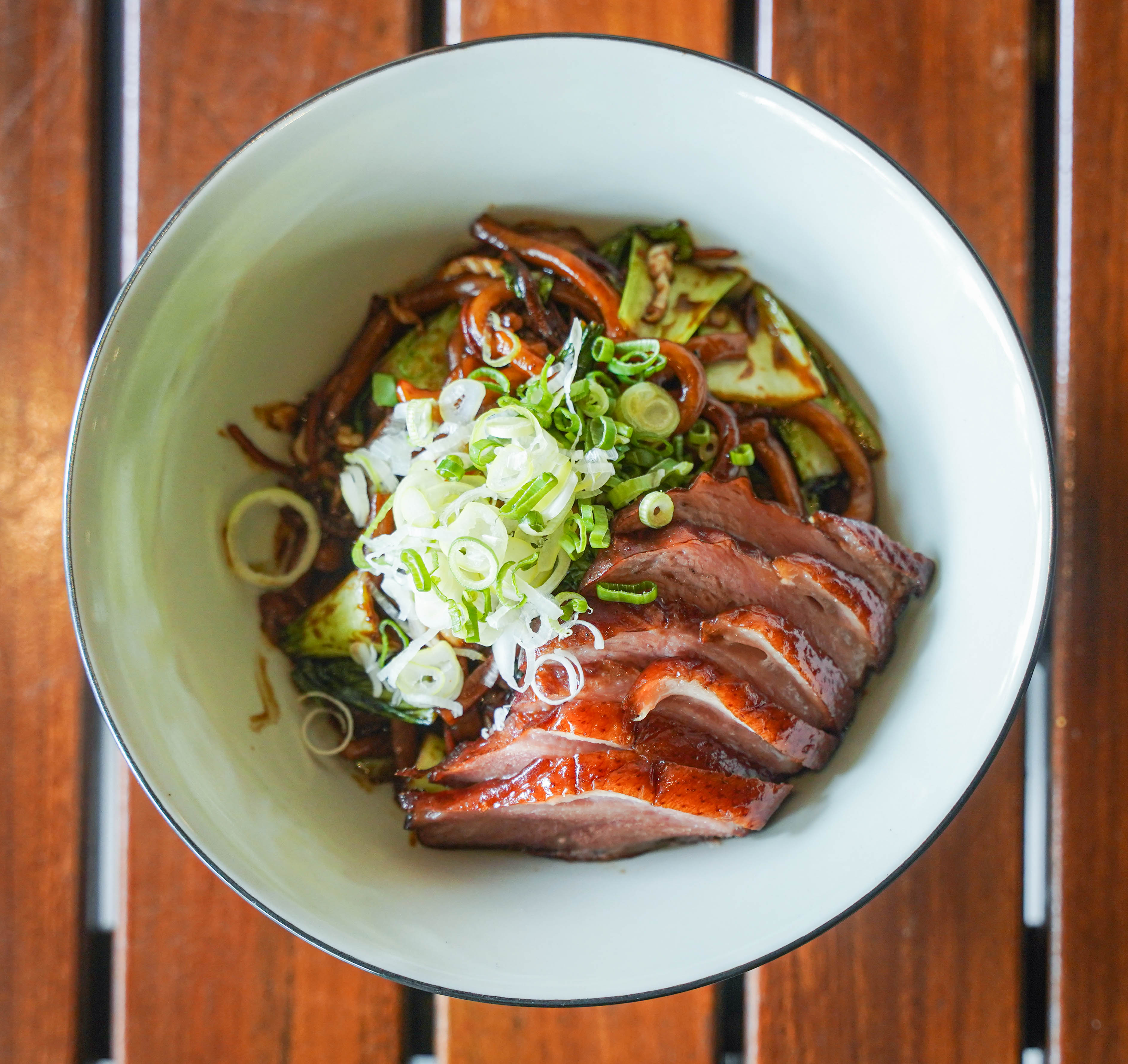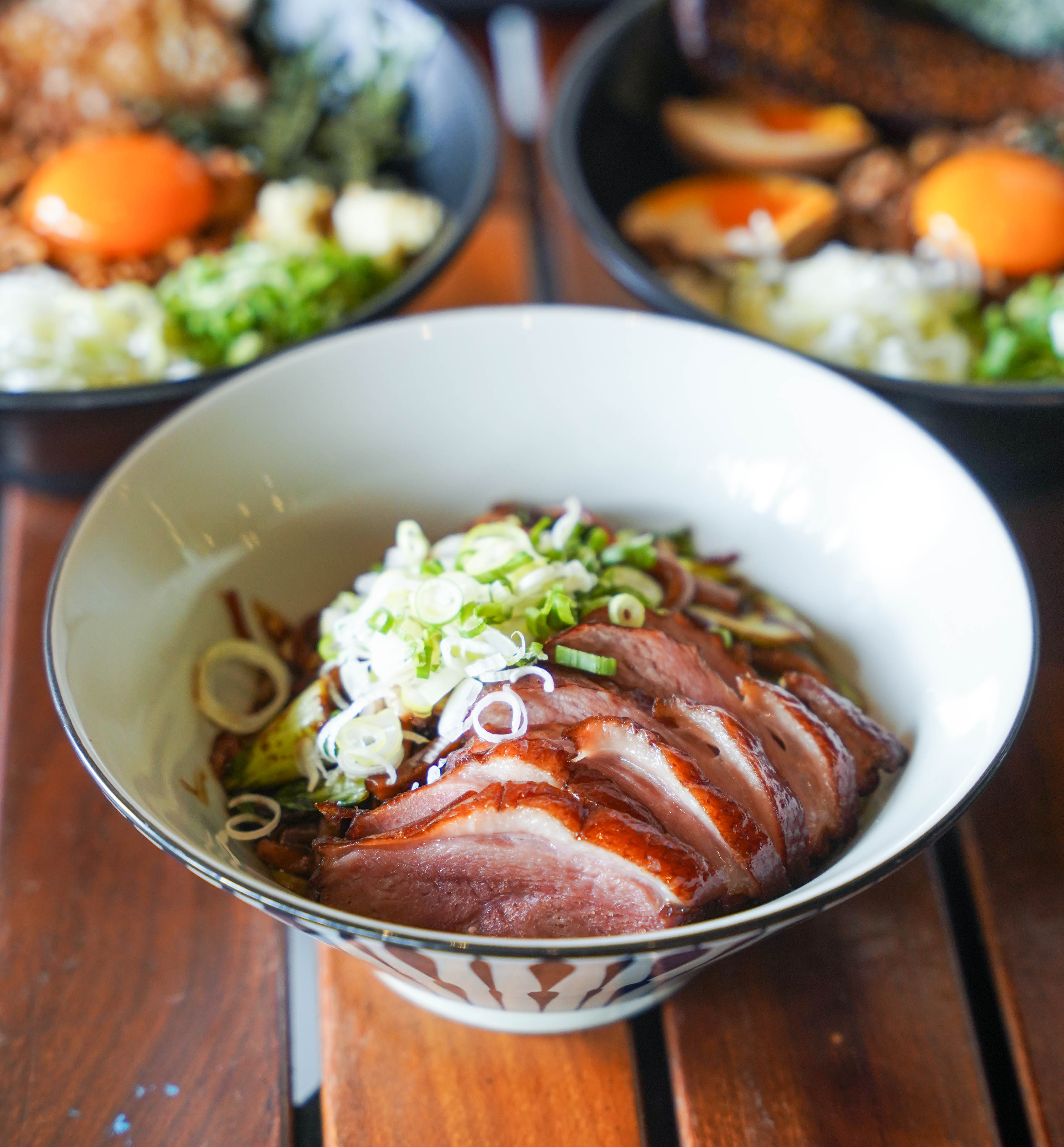 How about stir-fried udon? The Smoked Duck Yaki Udon (RM25) is a crowd-pleaser, with noodles that could easily be enjoyed on their own, topped with thick, juicy slices of duck.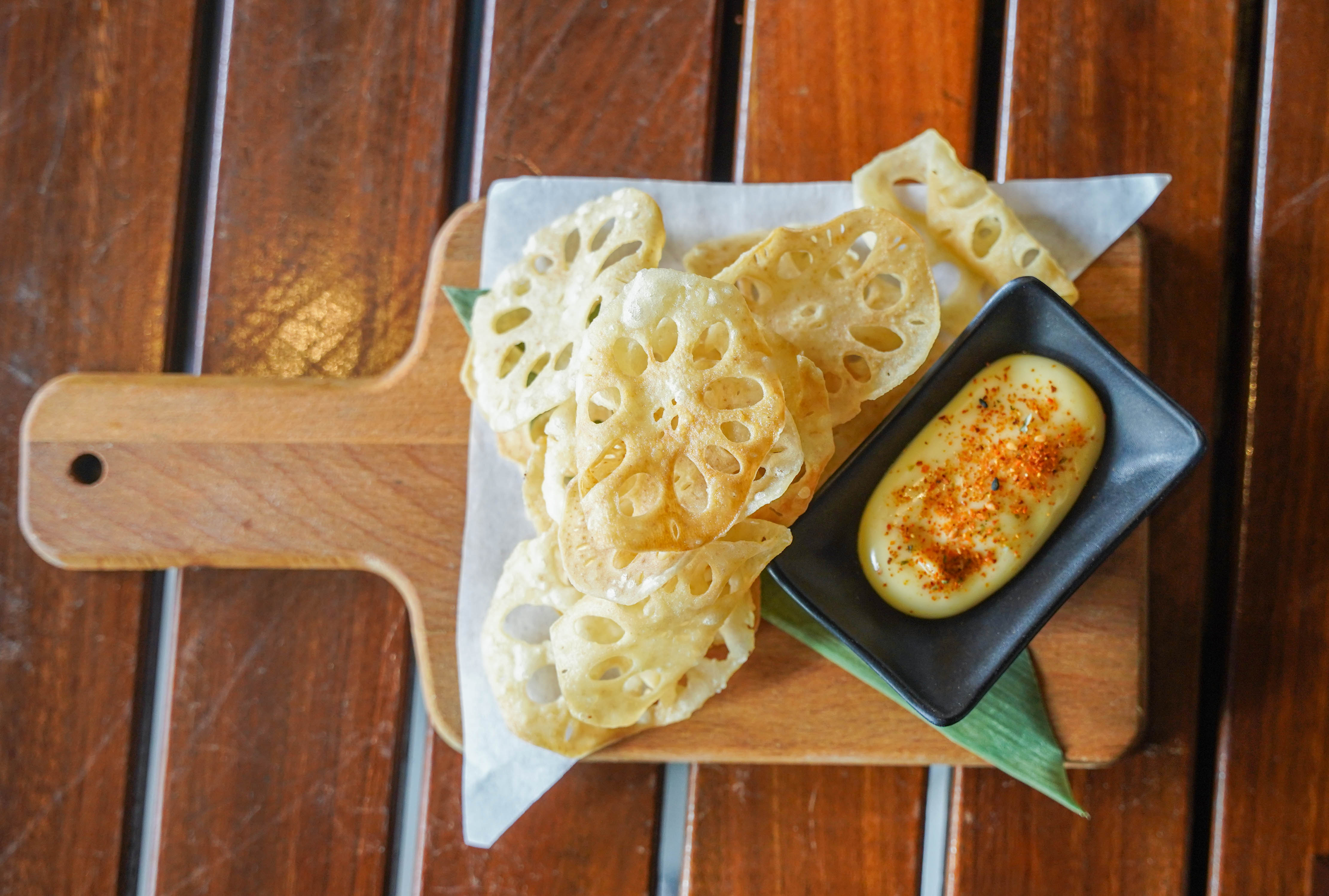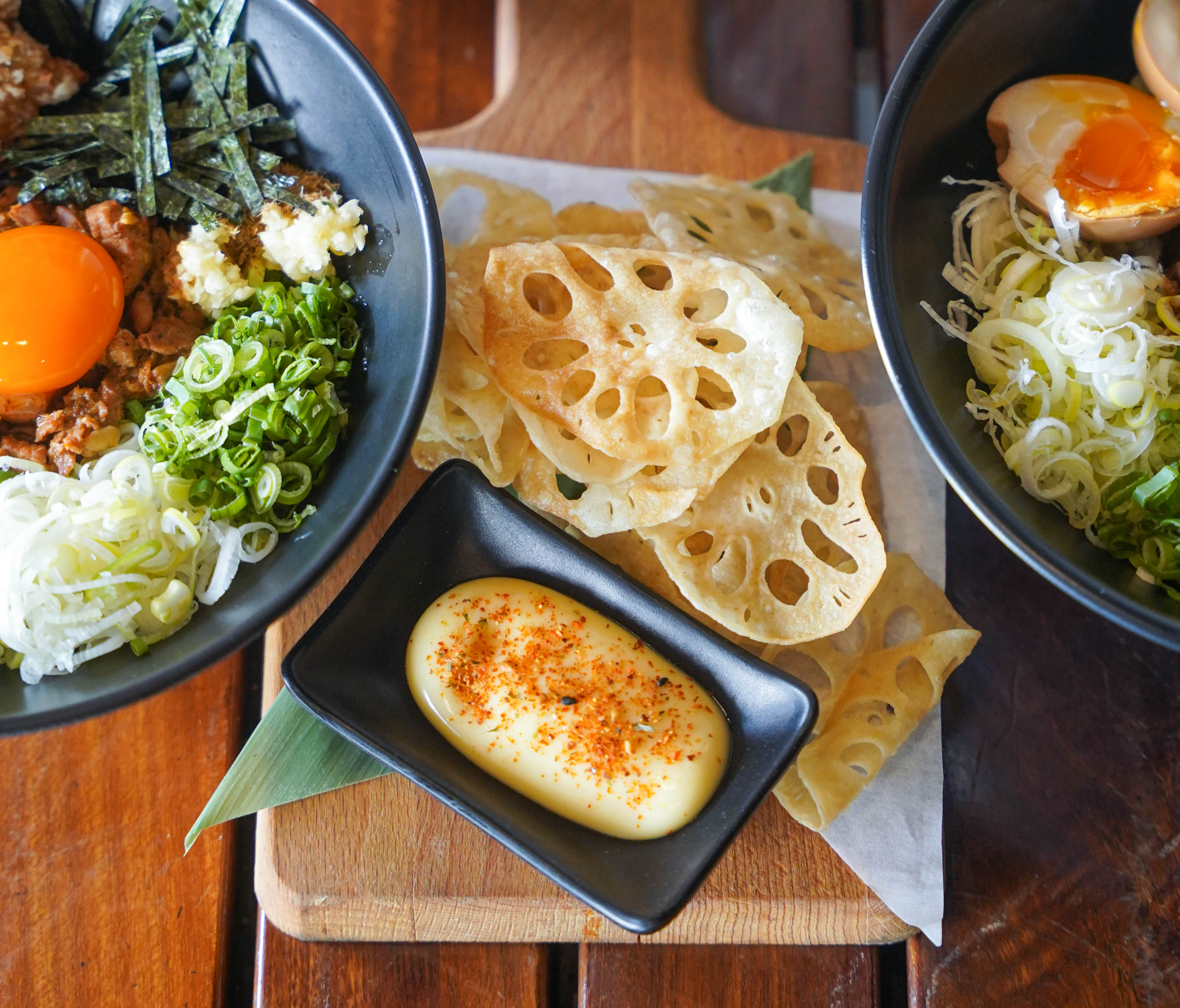 Renkon Chips (RM12) are a recommended side dish to share - addictive lotus chips, fresh and crunchy, delightful to dip in Uchiya's seven-spice mayonnaise.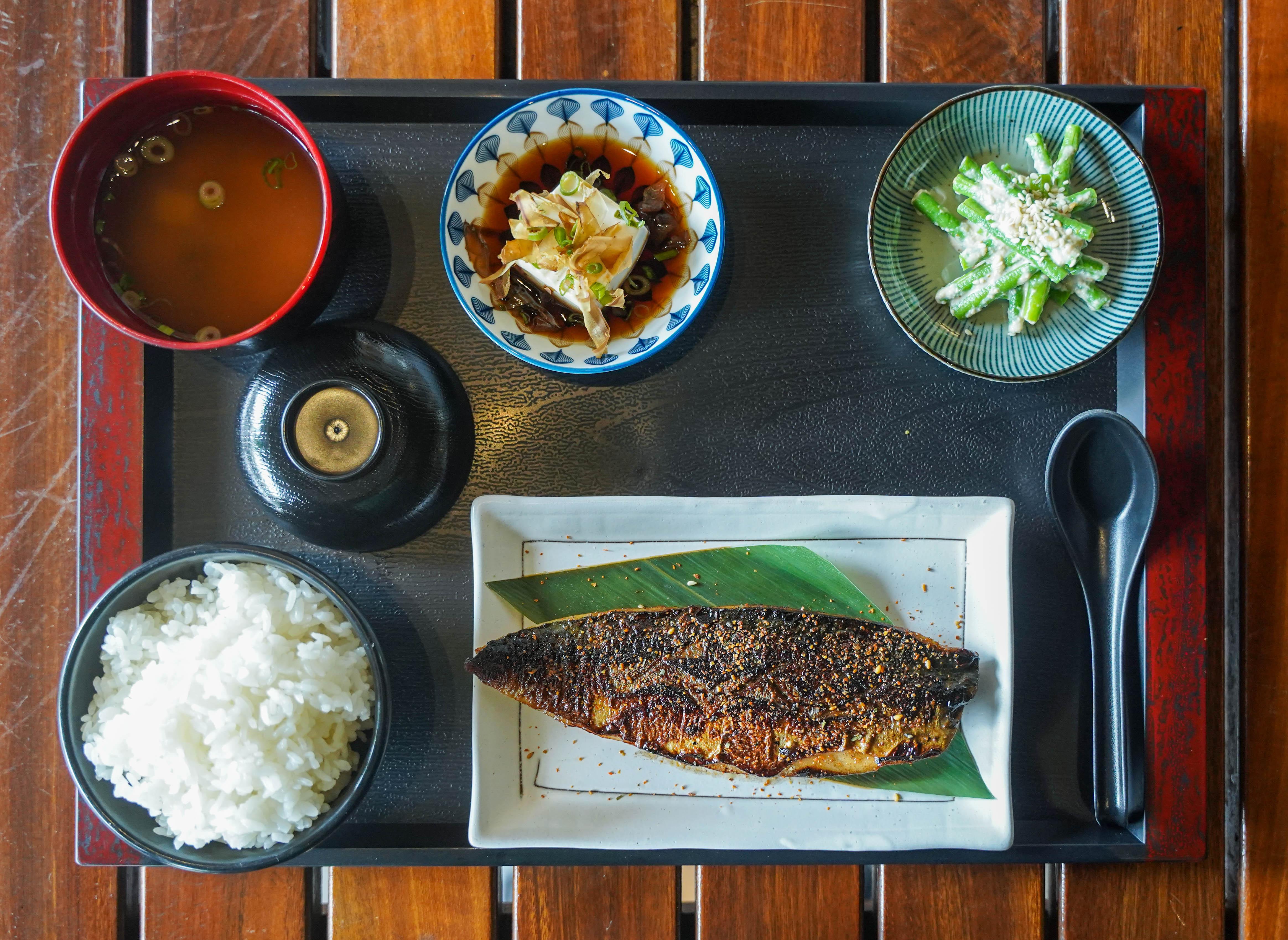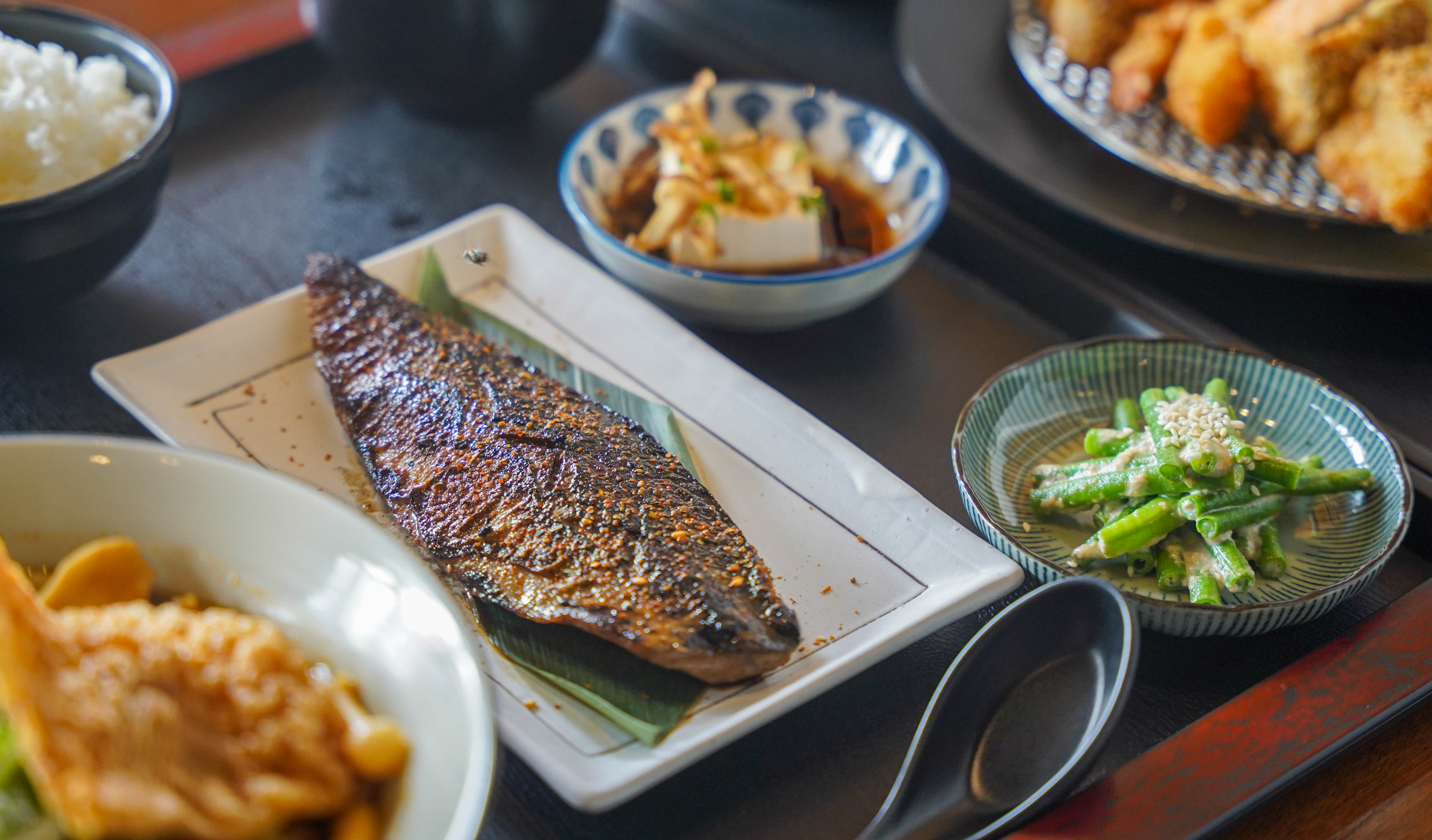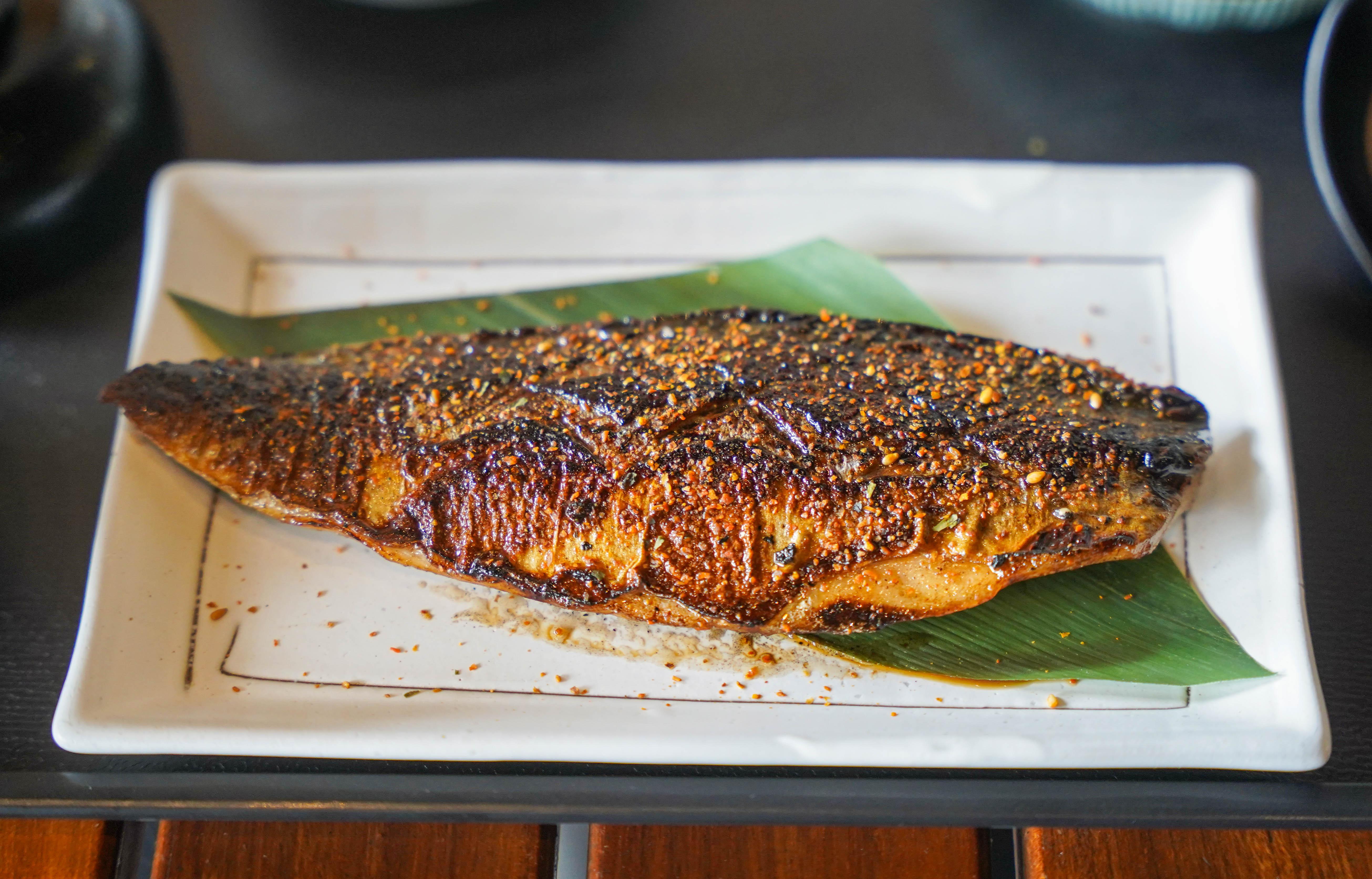 For your friends who must have rice, Uchiya's rice sets will placate their palate.
The Grilled Saba set (RM26, with salad, tofu and miso soup) is notable for its preparation. Instead of being simply salt-grilled, the fish is potently laced with shoyu, katsuobushi, sweet soy sauce, black pepper, sesame oil, garlic and gochujang - the result is a more memorable mackerel, with a profoundly fragrant balance of umami, earthiness, smokiness and spiciness. A should-try for saba enthusiasts.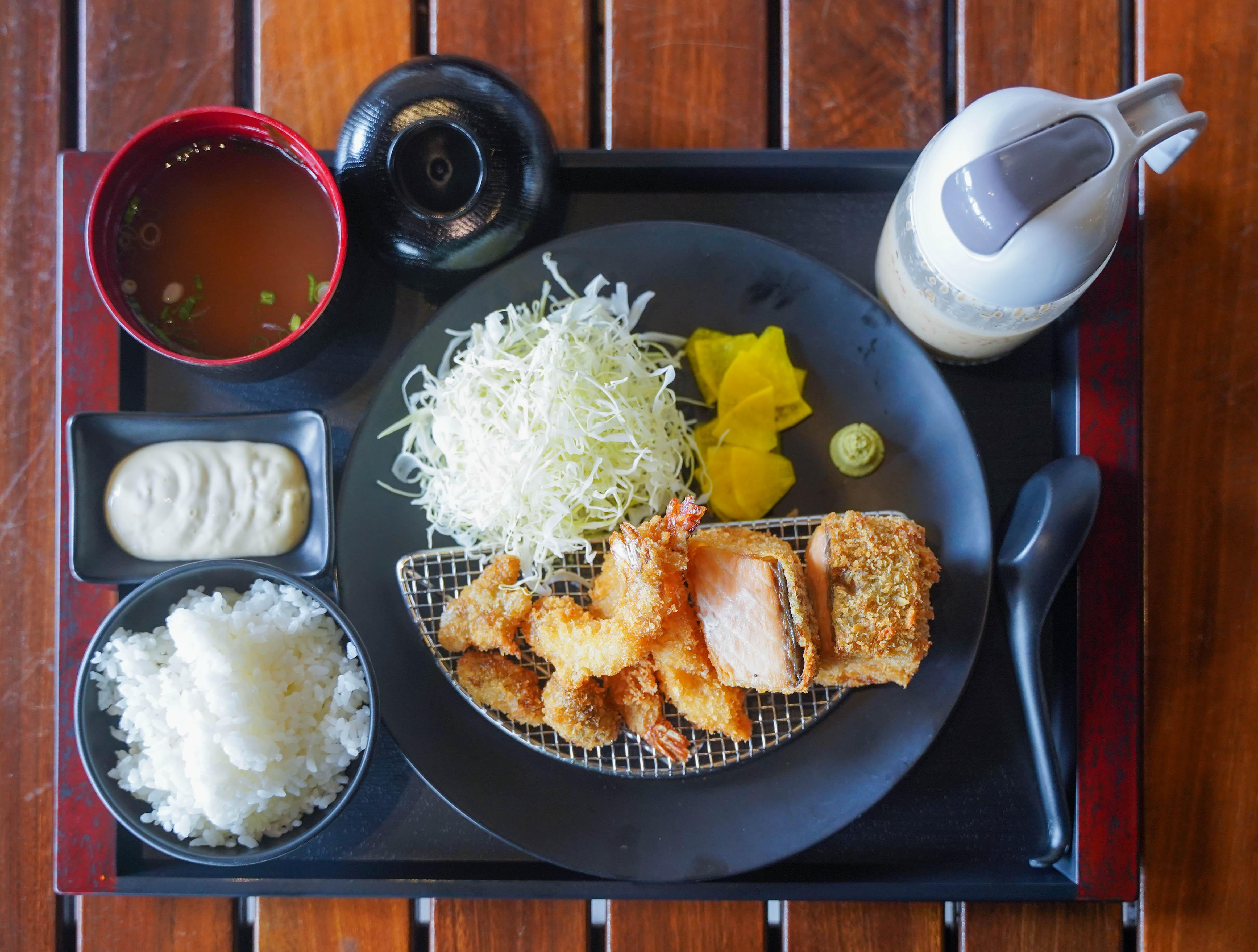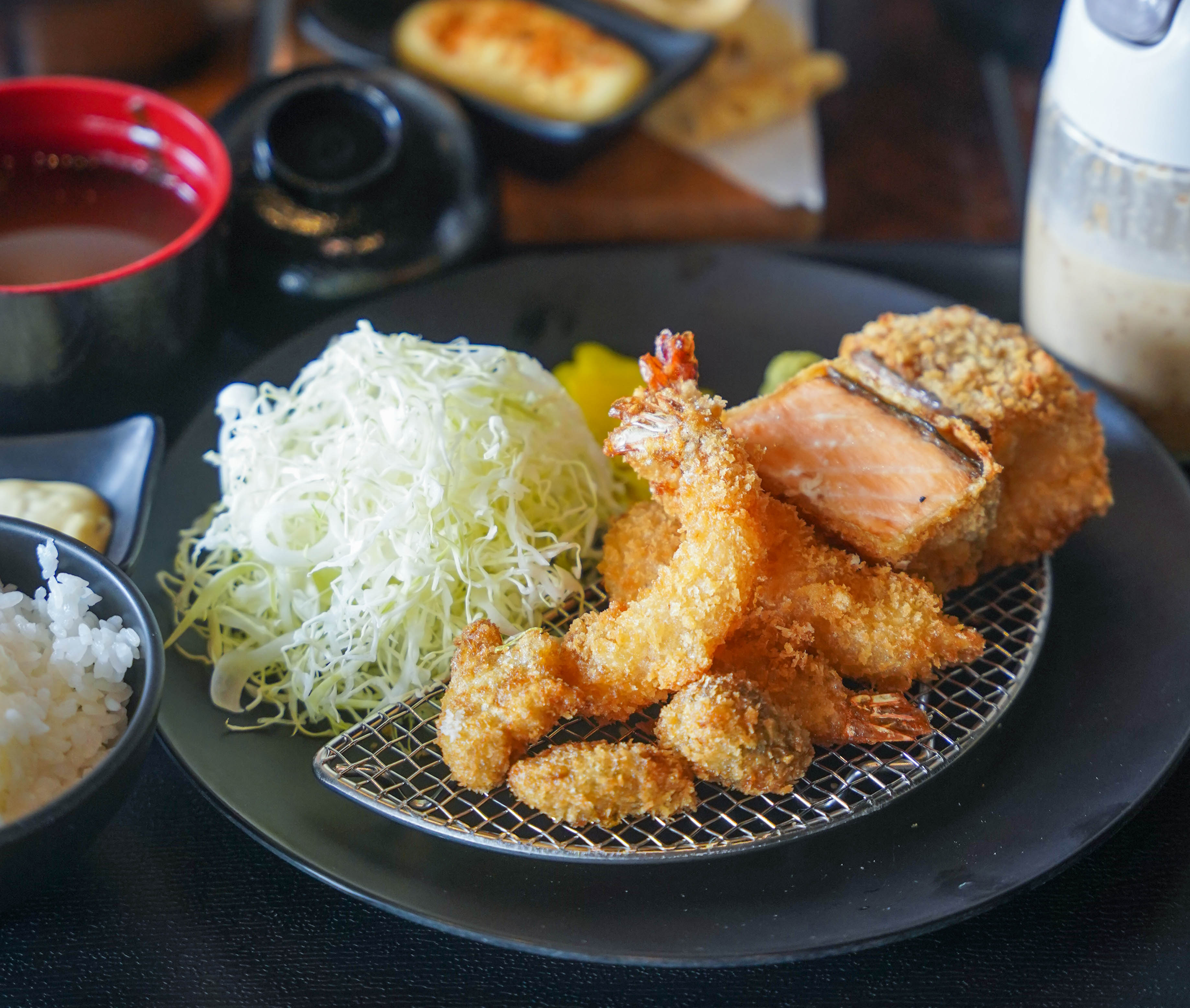 The Seafood Katsu Rice (RM42, with salad, pickled daikon and miso soup) is irresistible with a gorgeously golden breaded trio - plump prawns, firm salmon and mellow mussels - partnered with sesame dressing and tartar sauce.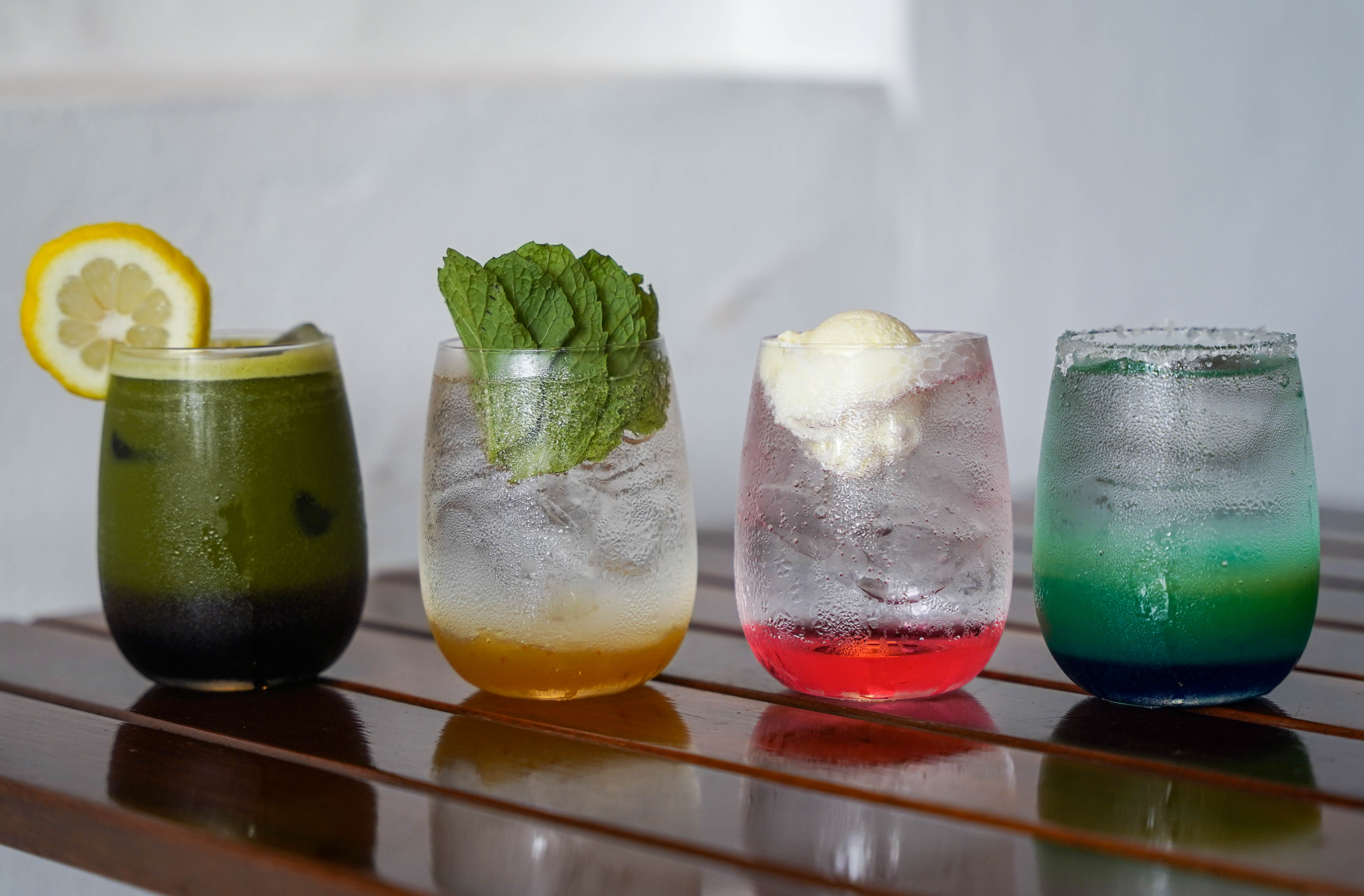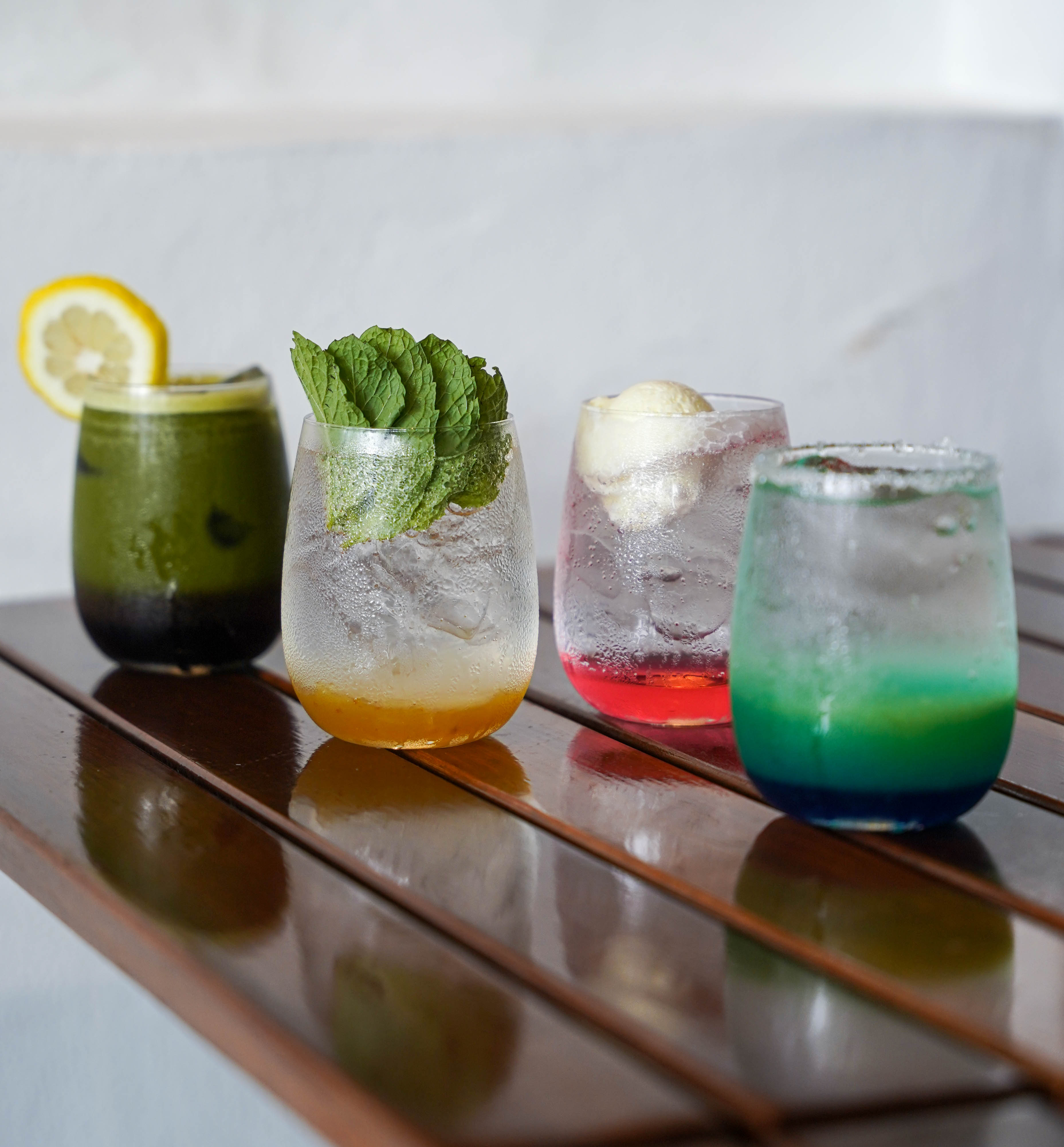 Colourful cafe-style coolers with Japanese influences are the ideal companion to the meal.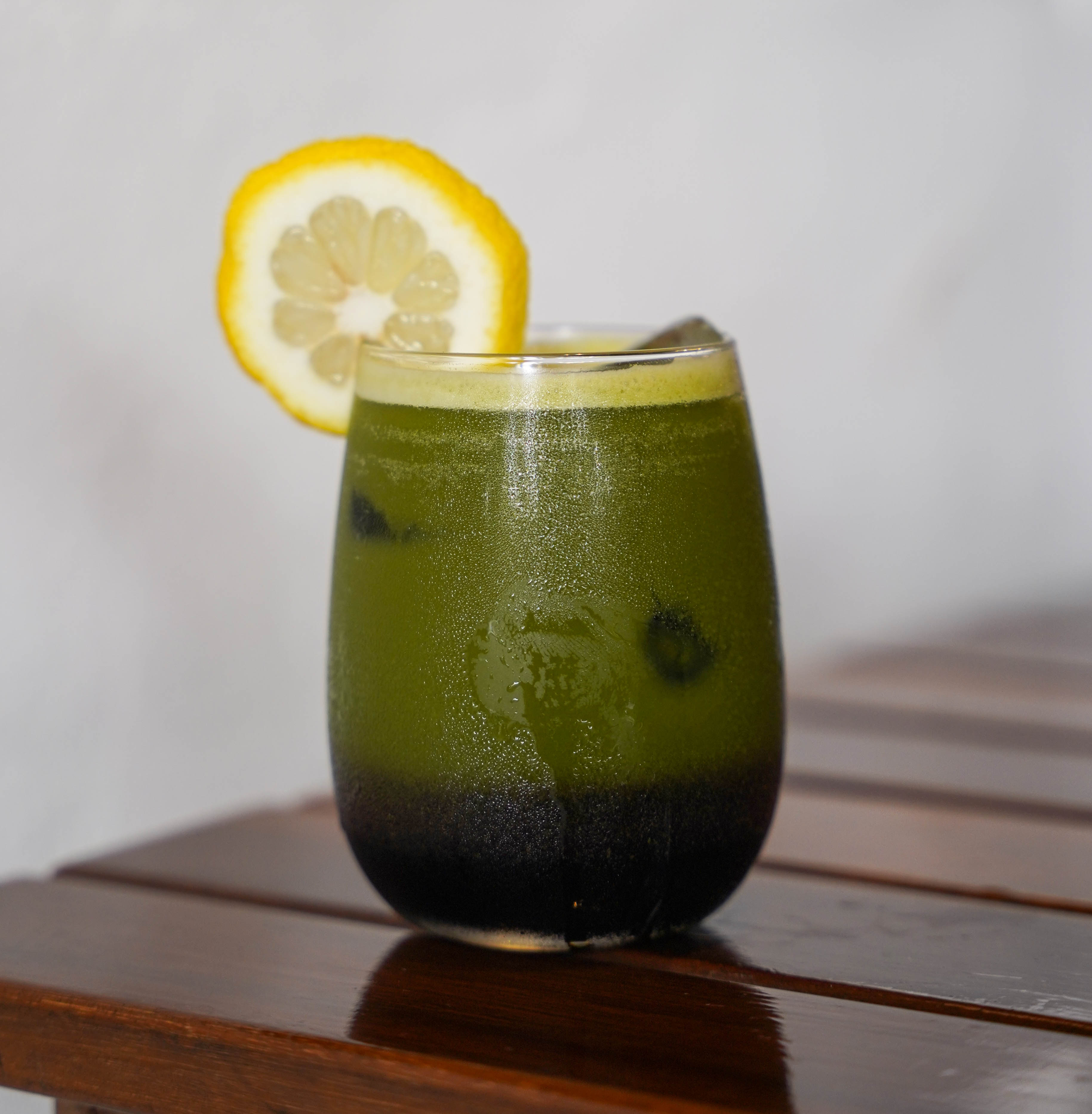 The Butterfly Pea Matcha (RM16) harnesses premium Japanese matcha for a bittersweet symphony of soothing liveliness.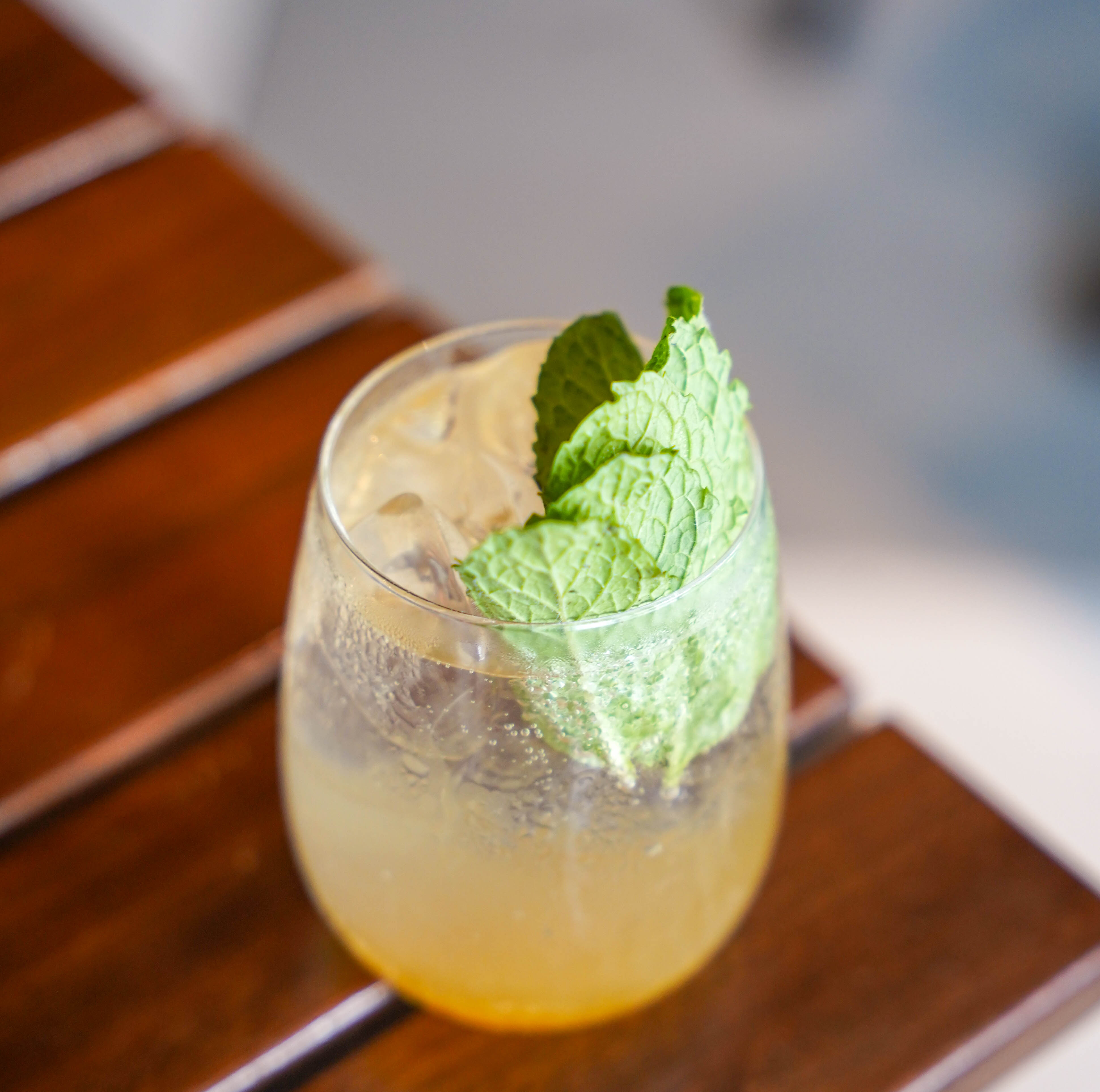 The Yuzu Soda (RM16) is energisingly reviving, not too sweet, jazzed up with citrusy confidence. Perfect for hot, humid afternoons.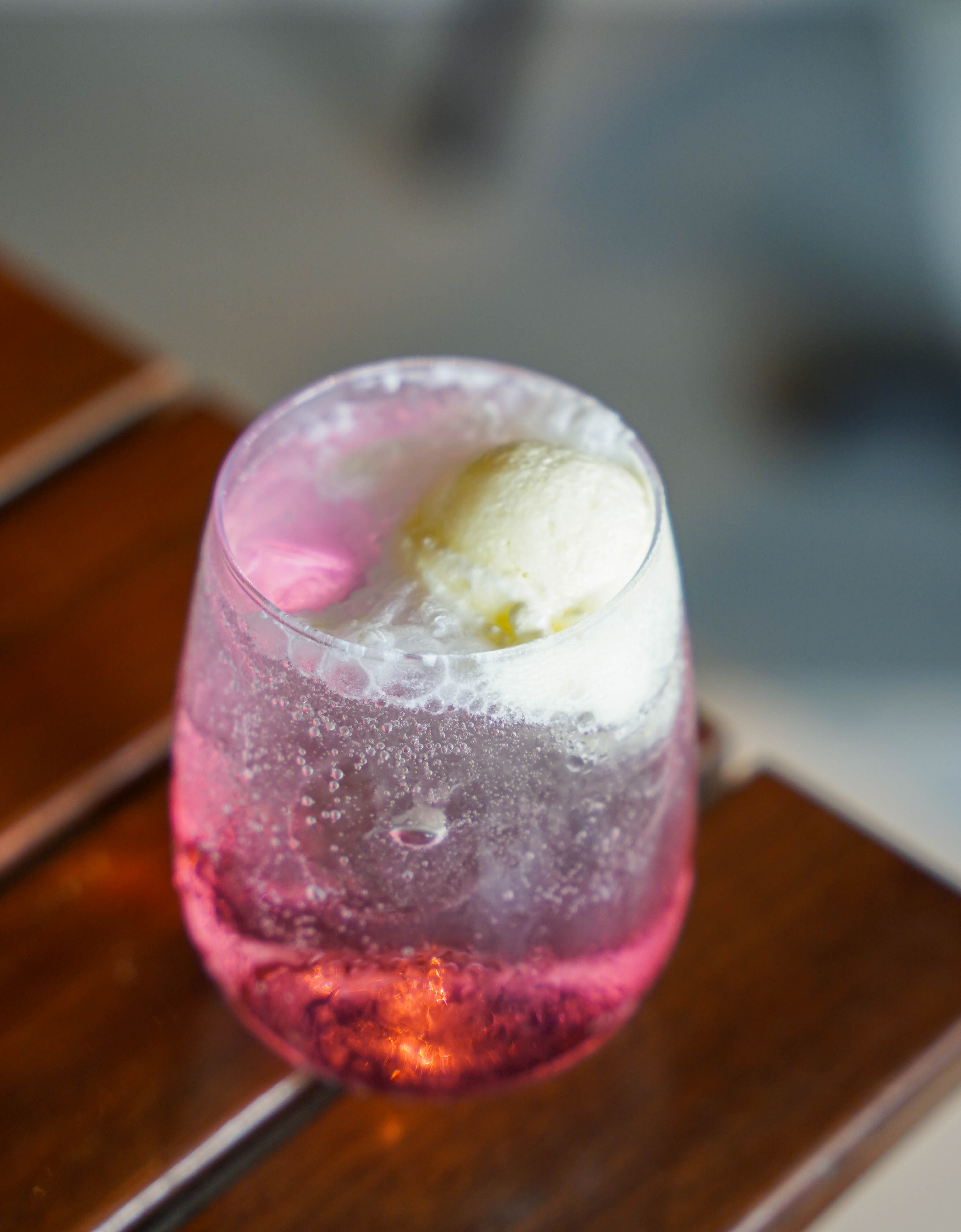 The Rose Ice Cream Soda (RM16) is popular among kids and the young-at-heart, channelling a floral sense of childhood nostalgia with its perky, fizzy playfulness.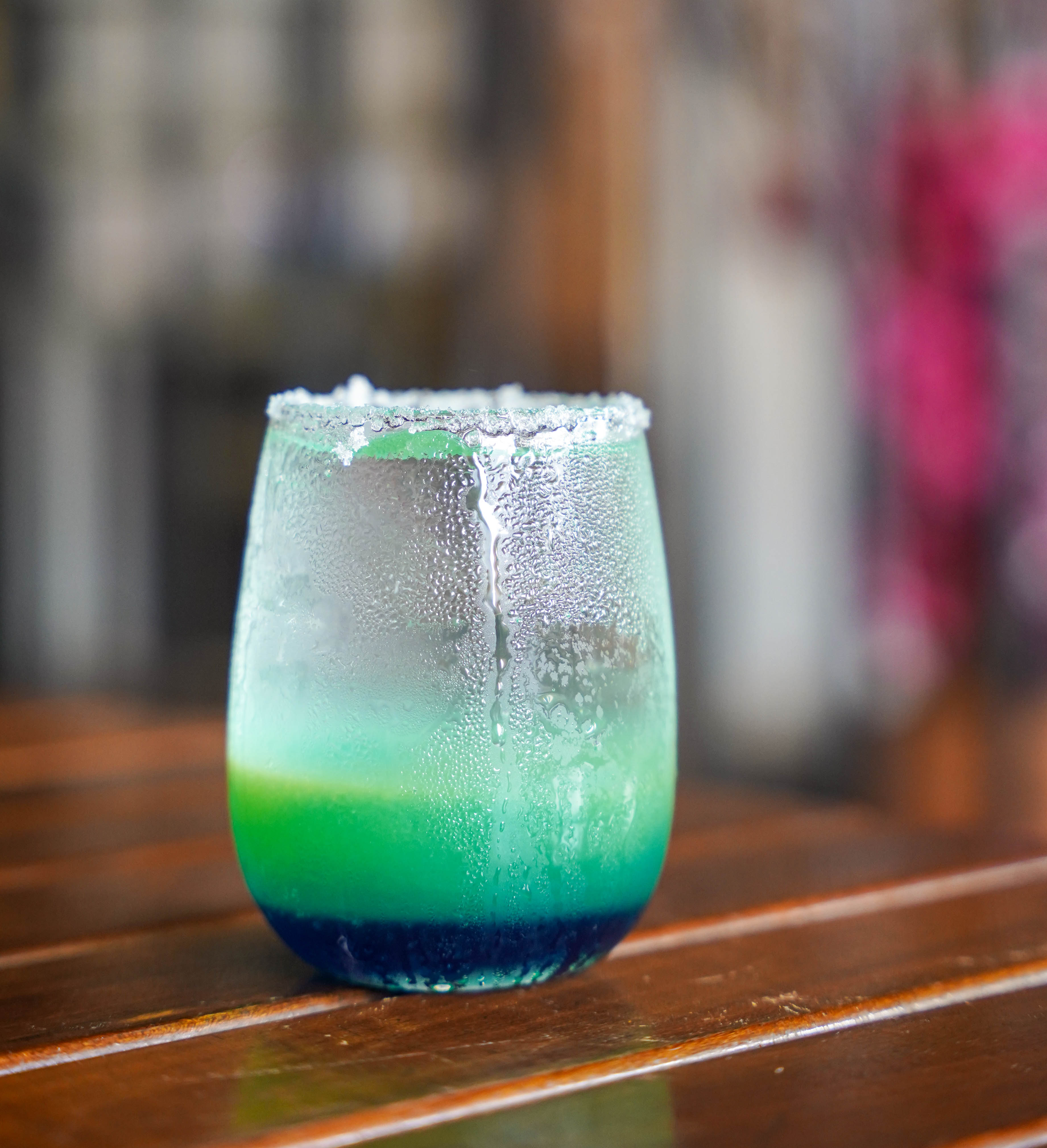 The Marina Dream (RM16) also evokes a fun fantasy, a non-alcoholic mocktail of blue curacao, orange juice, lemon juice, mint syrup and soda, zesty like a powerful fruit punch.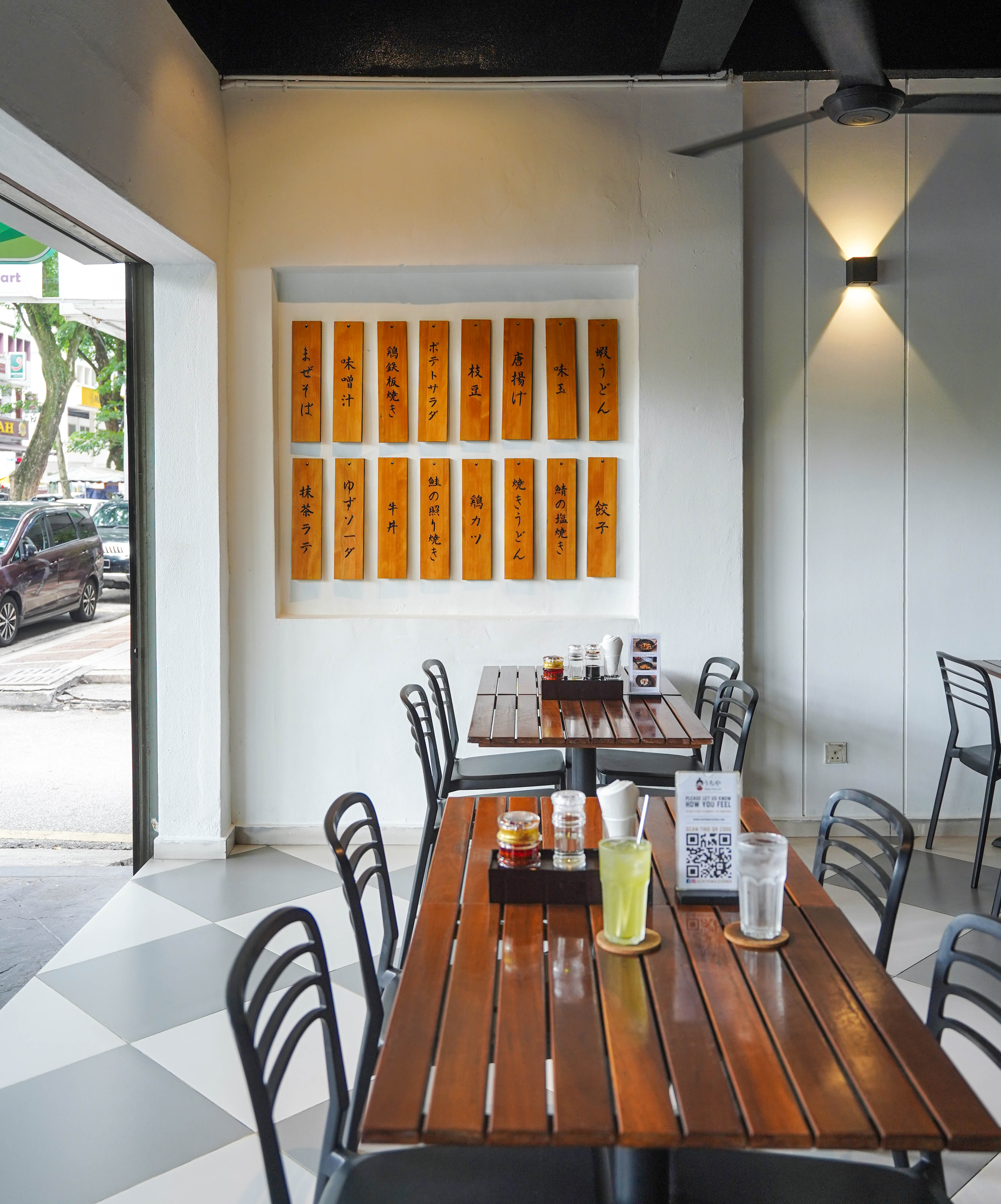 Uchiya Mazesoba 
153, Jln Aminuddin Baki, Taman Tun Dr Ismail, 60000 Kuala Lumpur.
Open Monday-Friday, 11:30am-3pm, 5pm-10pm; Saturday-Sunday, 11:30am-10pm. 
Tel: 03-7733-3068