Tsubaki Omakase, Taman Tun Dr Ismail
June 18, 2022
---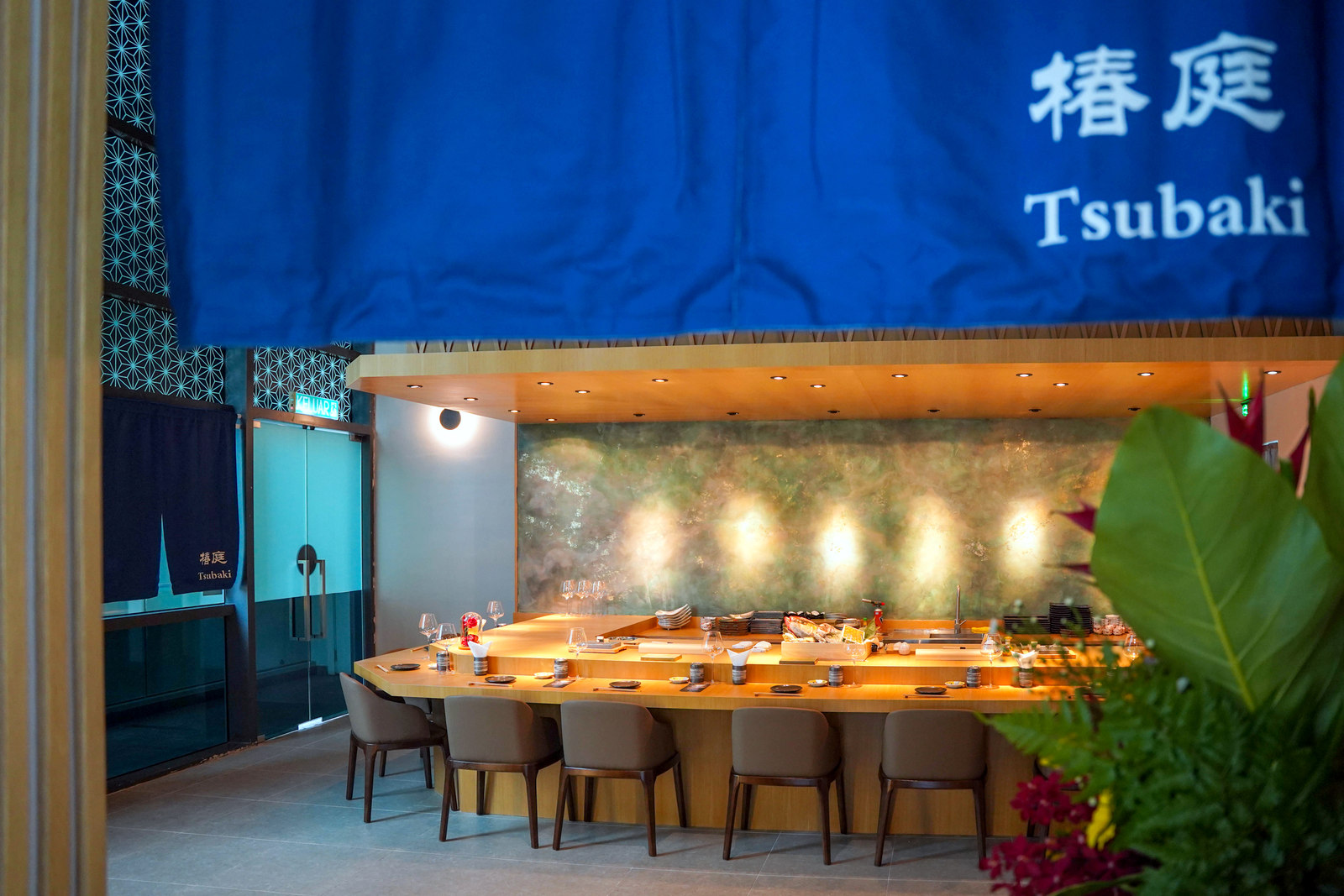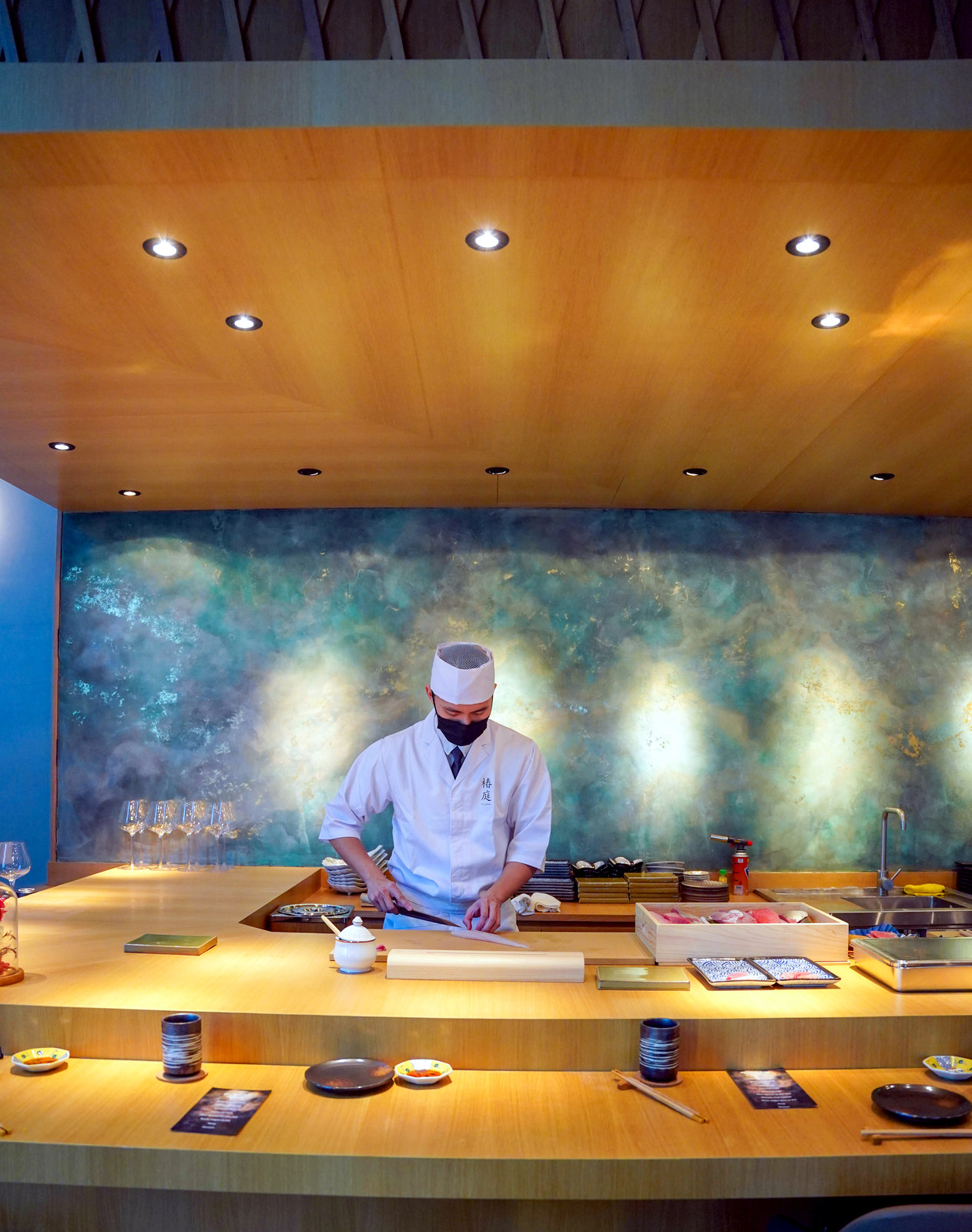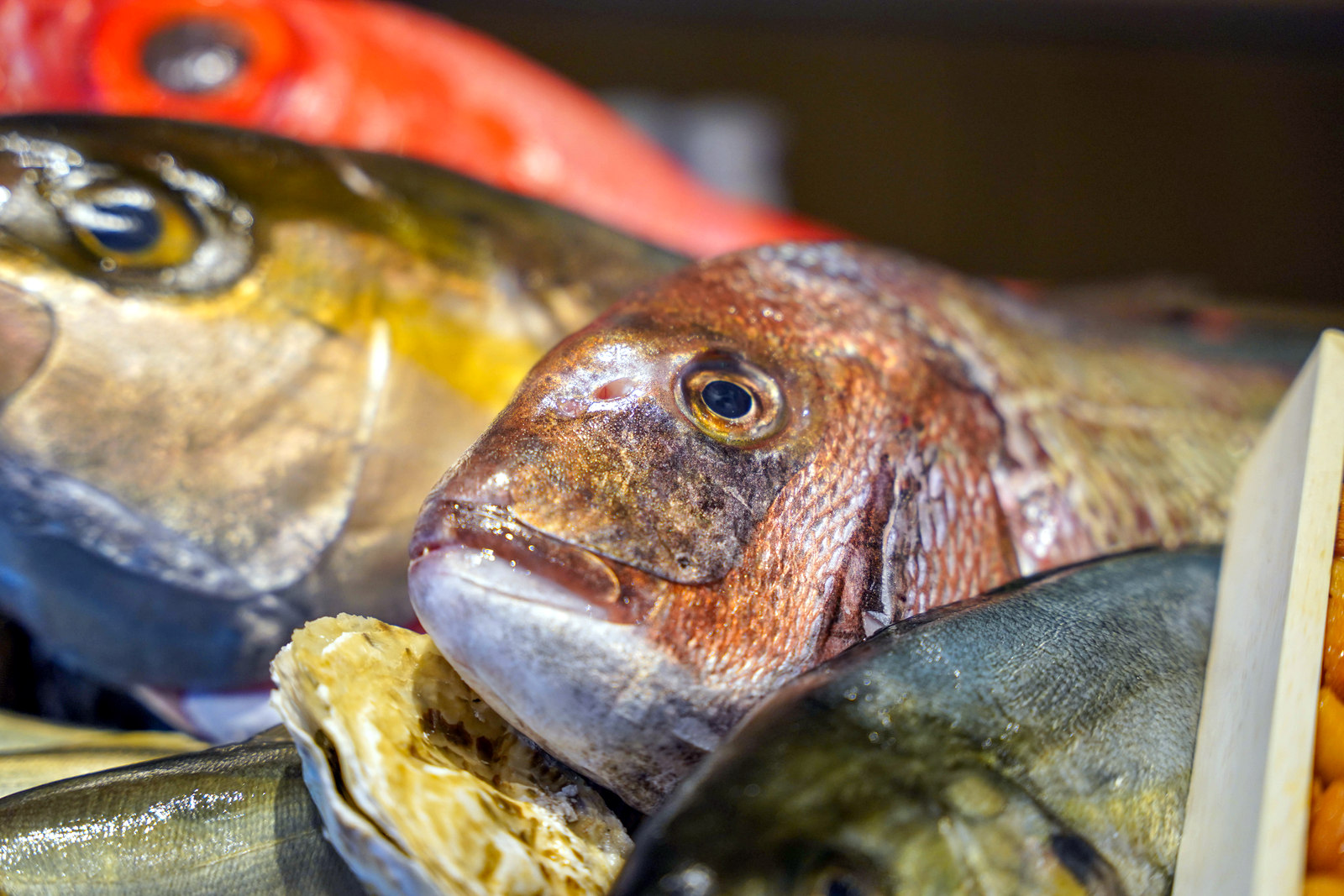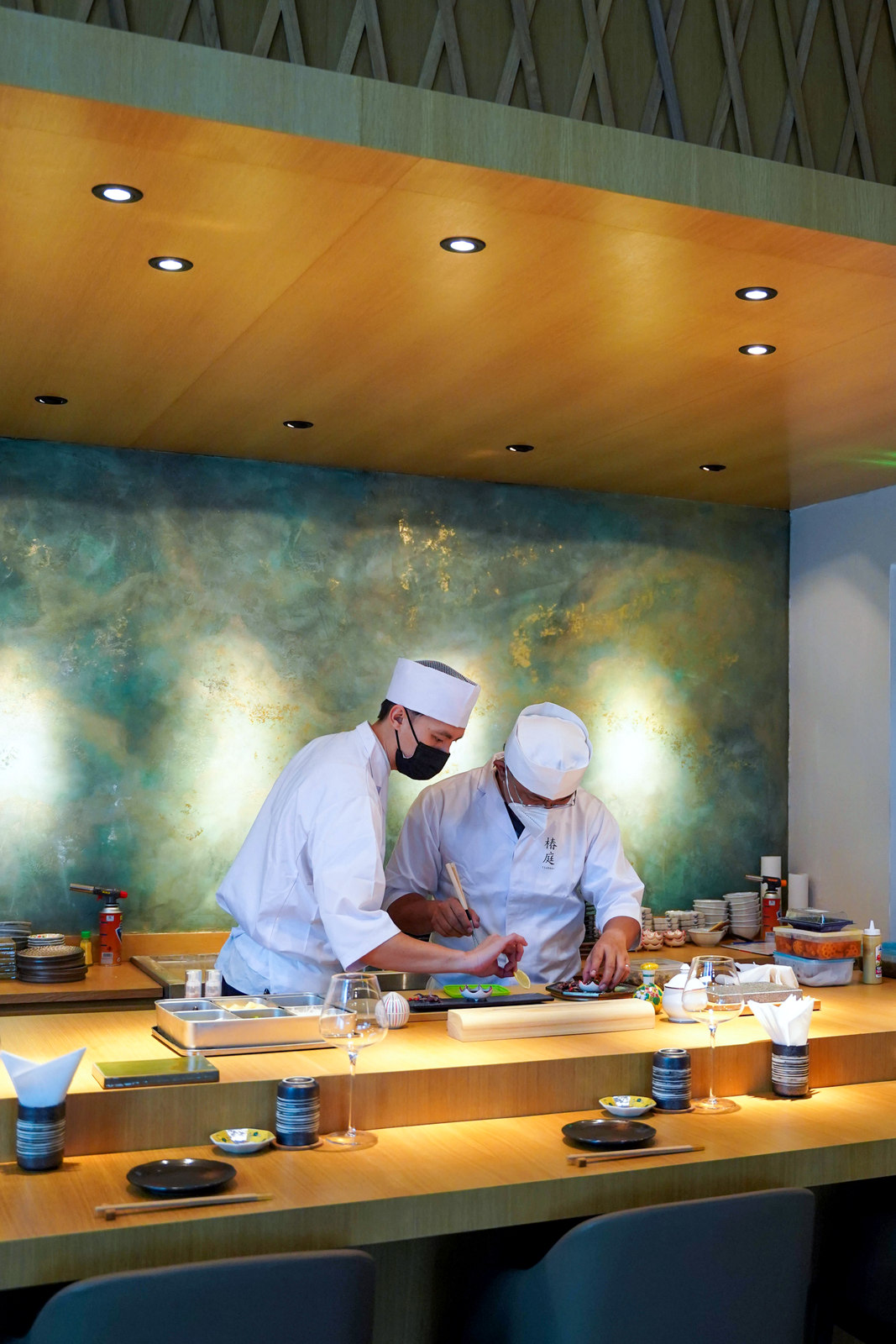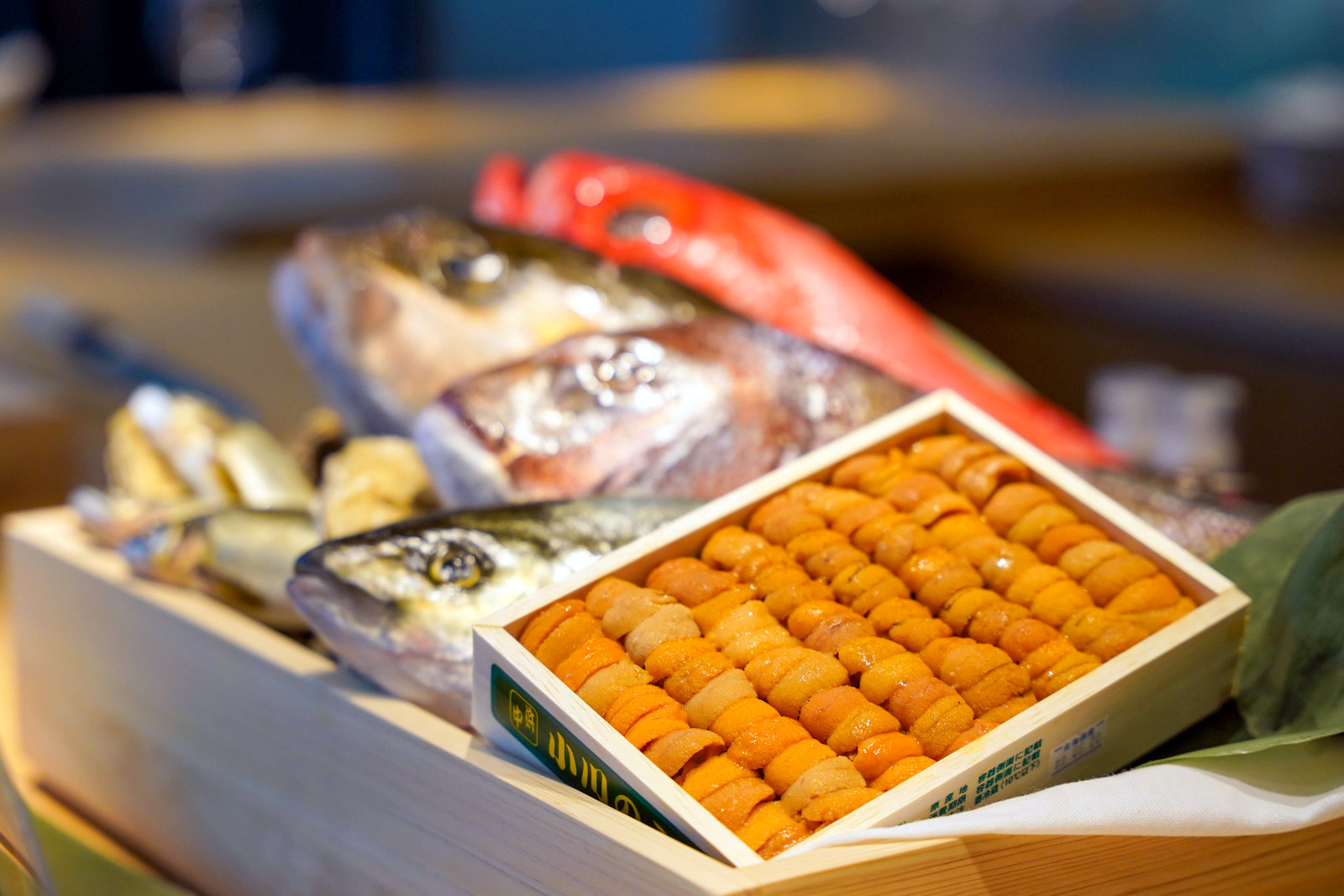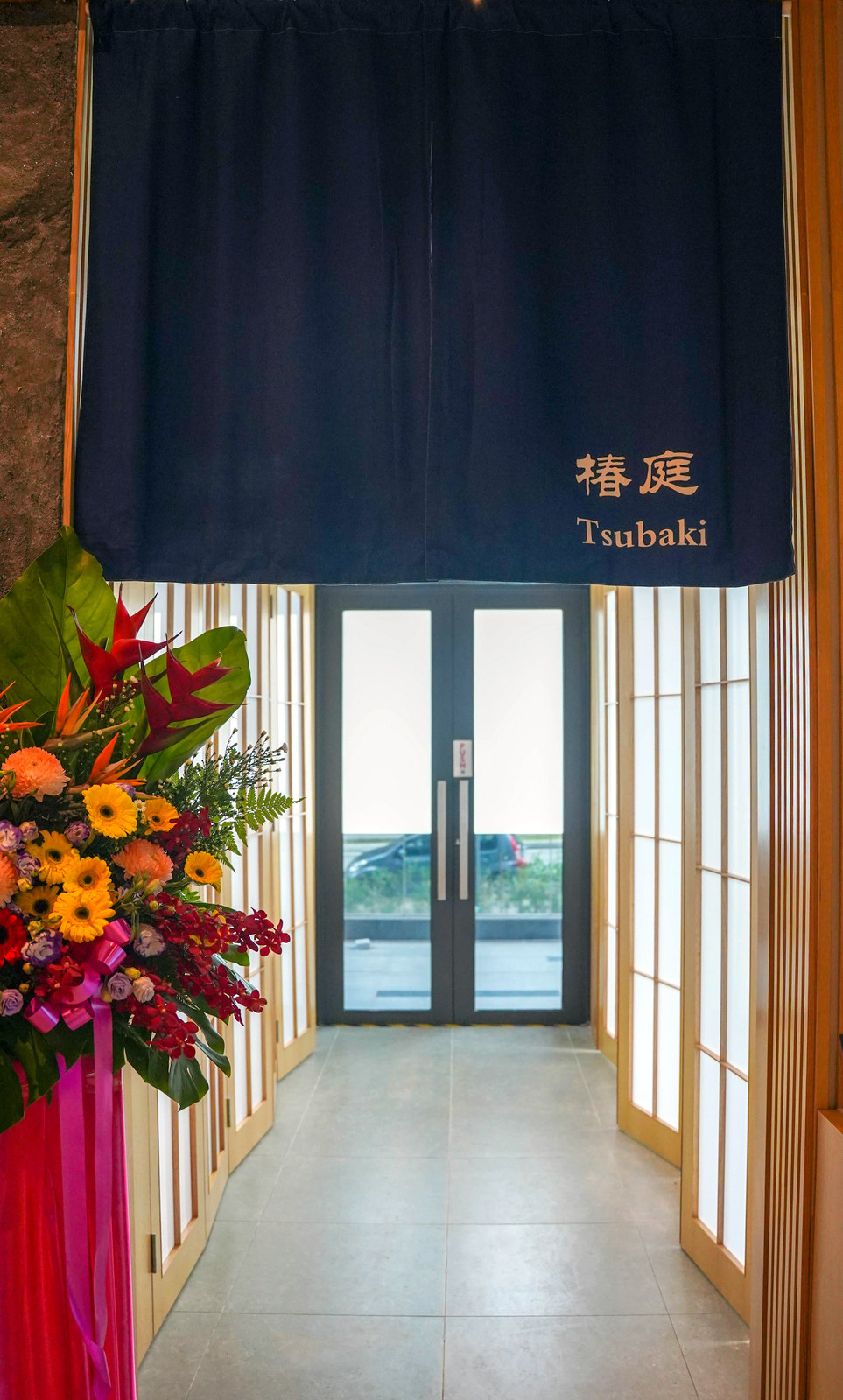 TTDI's new Tsubaki brings a sense of shimmering artistry to the omakase experience, from its meticulous take on Japanese cuisine to its murals exclusively painted for the restaurant by British-born illustrator Melanie Bayoud.
Website: tsubakiomakase.com
For reservations, click here.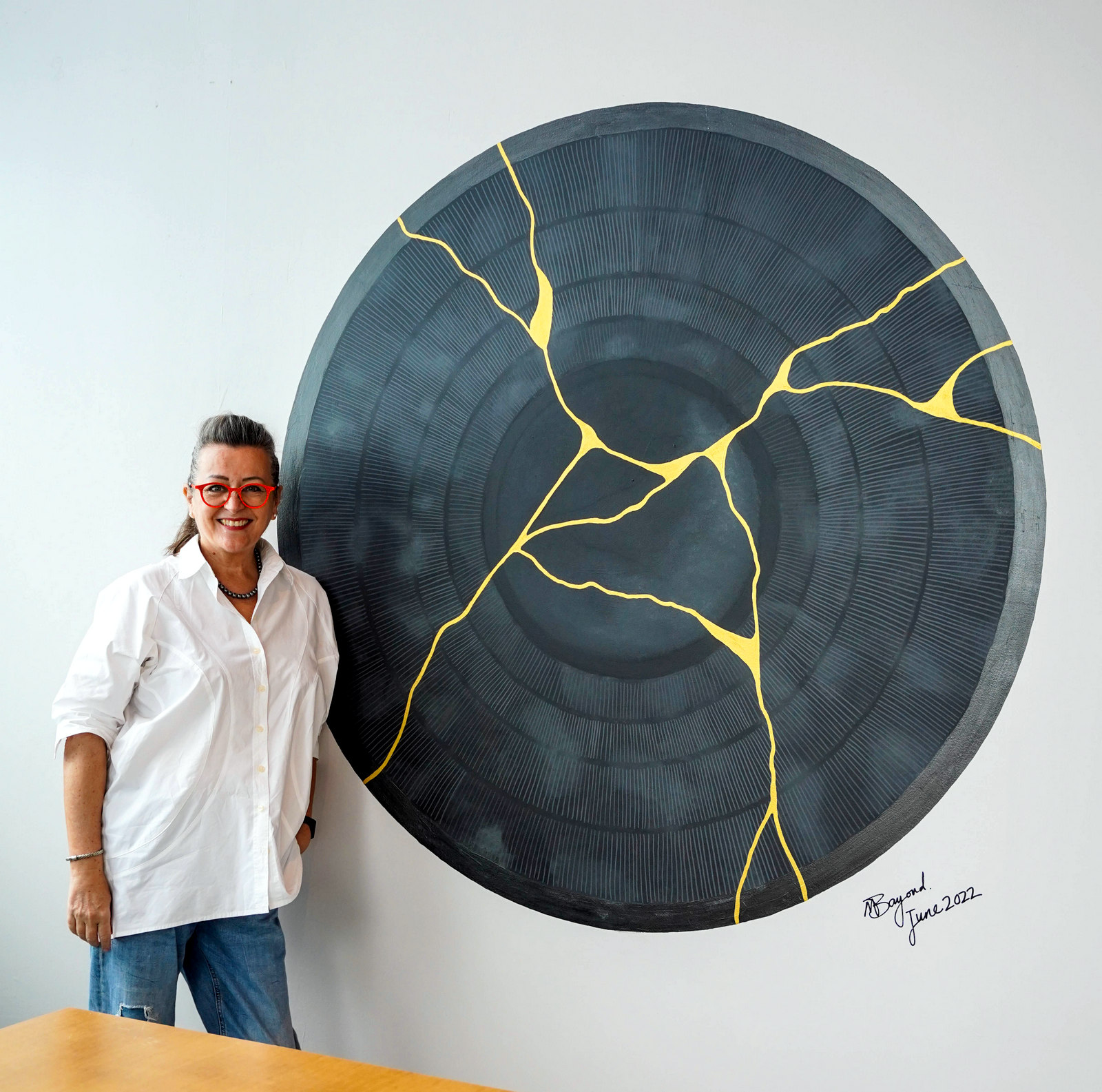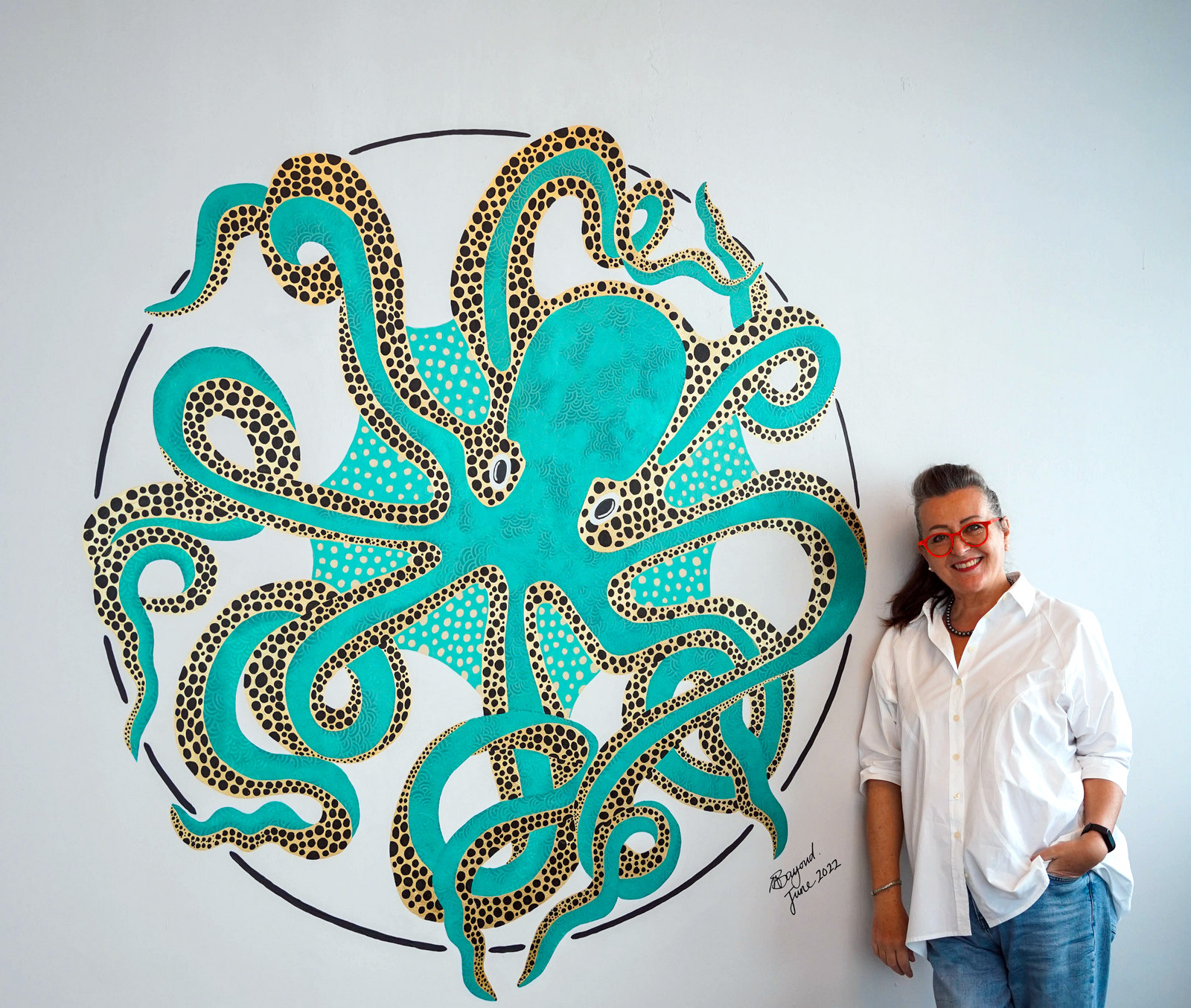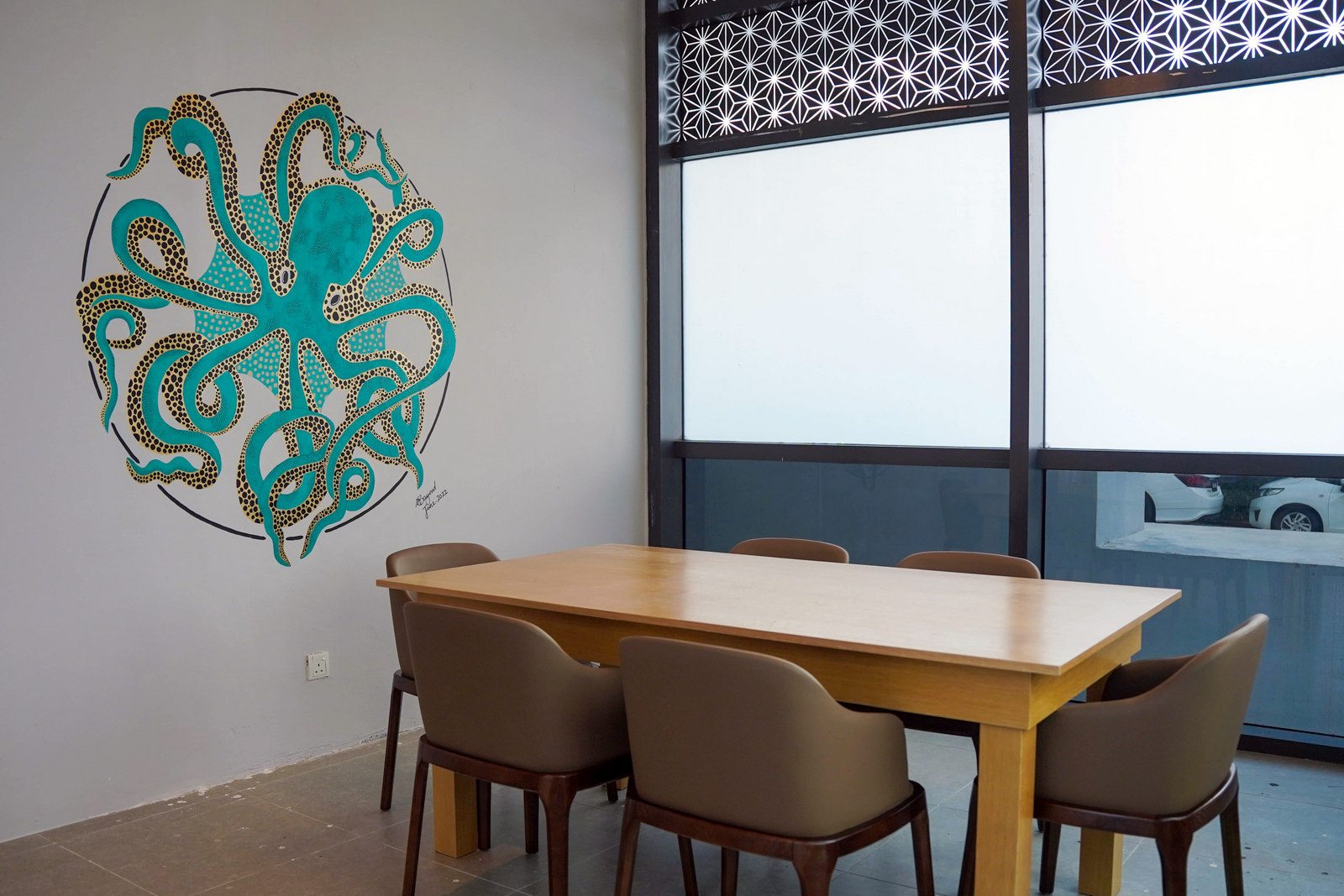 Tsubaki's two private rooms are a distinctive delight for fans of thoughtful artwork.
KL-based Bayoud spent five days working on the two Japanese-inspired paintings.
The first one represents Kintsugi, the craft of repairing broken pottery with lacquer. Bayoud, a former psychiatric nurse, says the streaked plate in her acrylic illustration - painstakingly completed with six layers of paint - reflects how all of us are broken in some way and seeking to mend ourselves.
The second work is influenced by Japanese artist Yayoi Kusama, known for polka dot patterns in her installations. Bayoud's dots make up part of an octopus' tentacles, characterising fresh Japanese seafood, lined with golden hues that parallel the chef's counter at Tsubaki.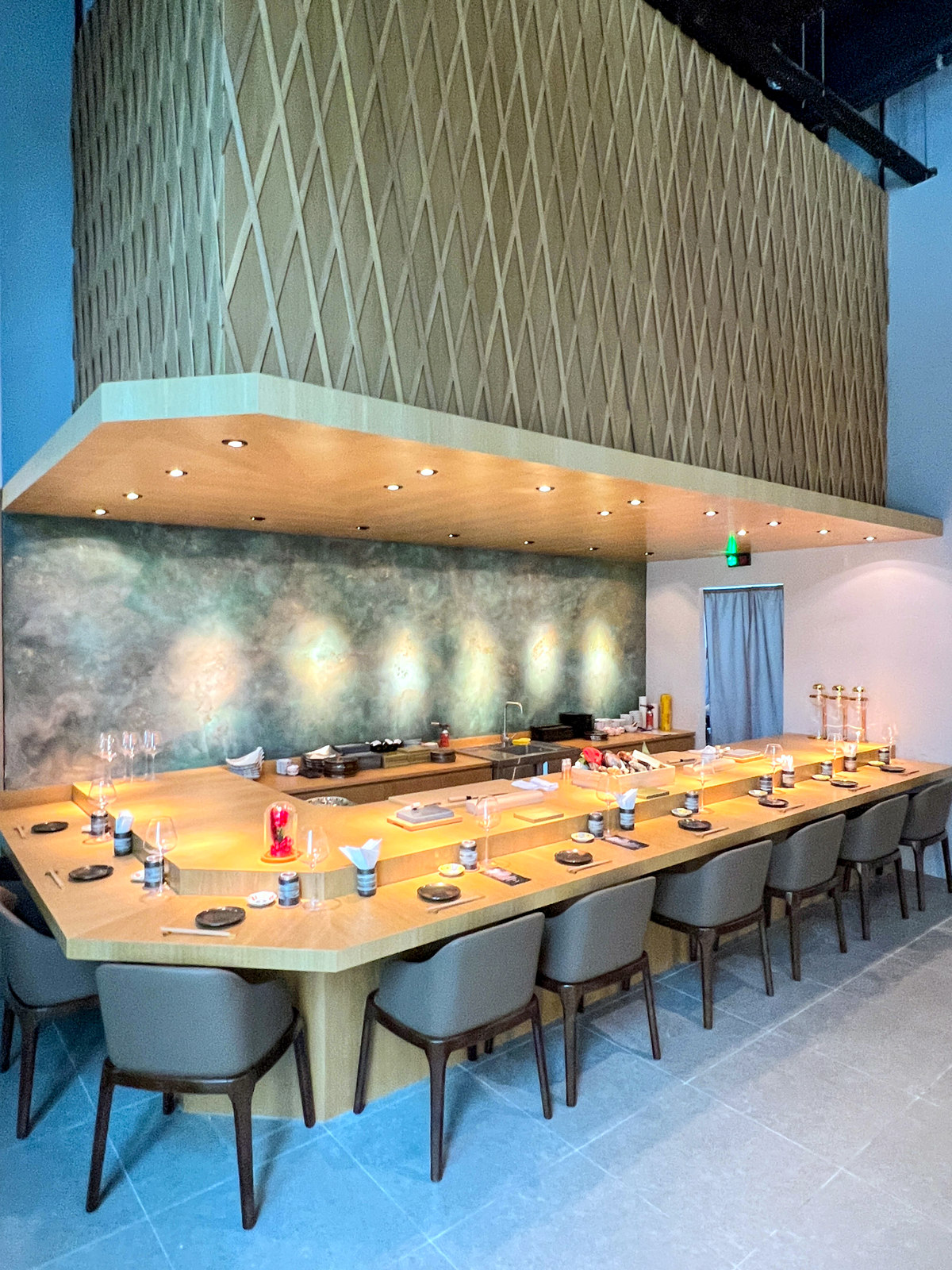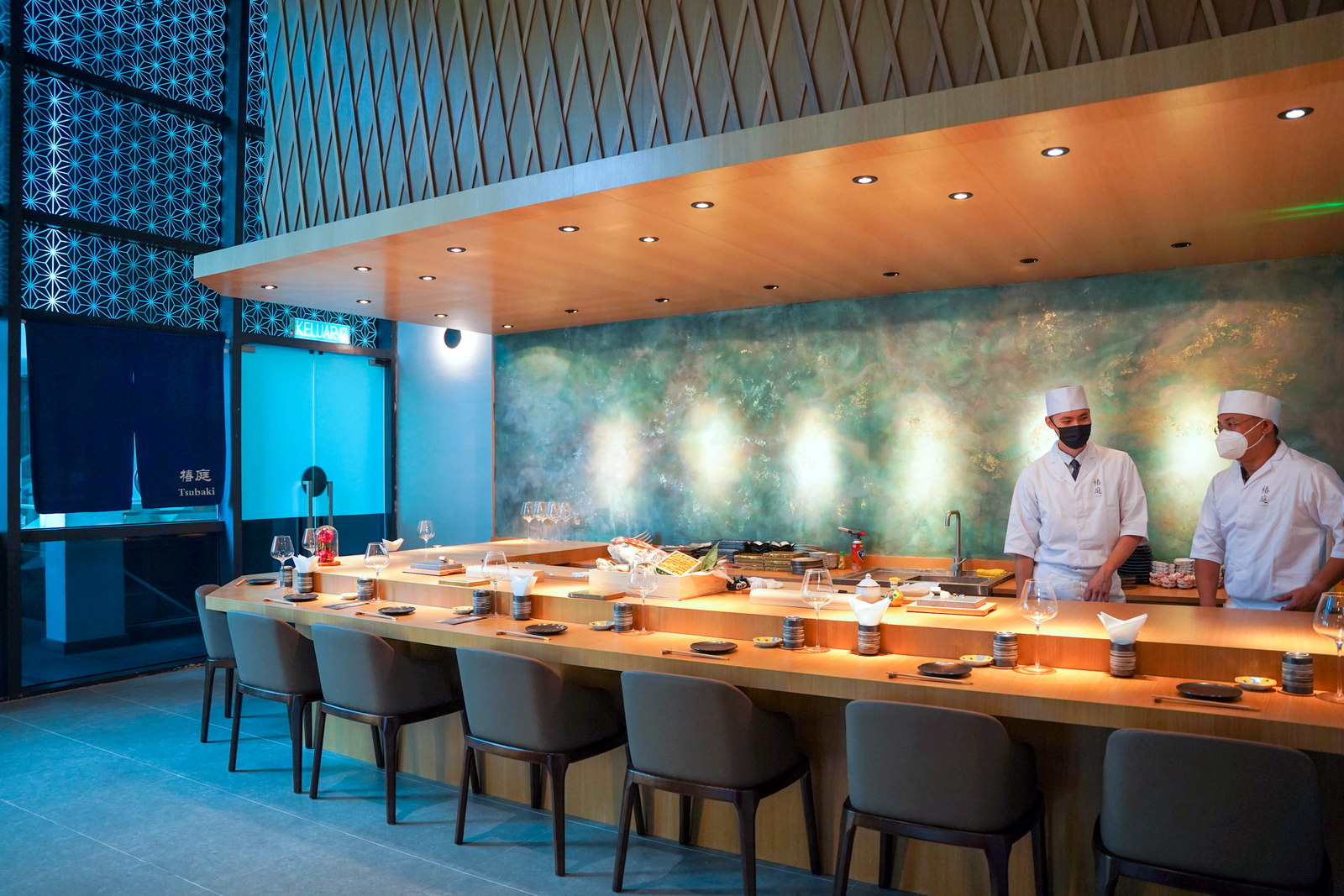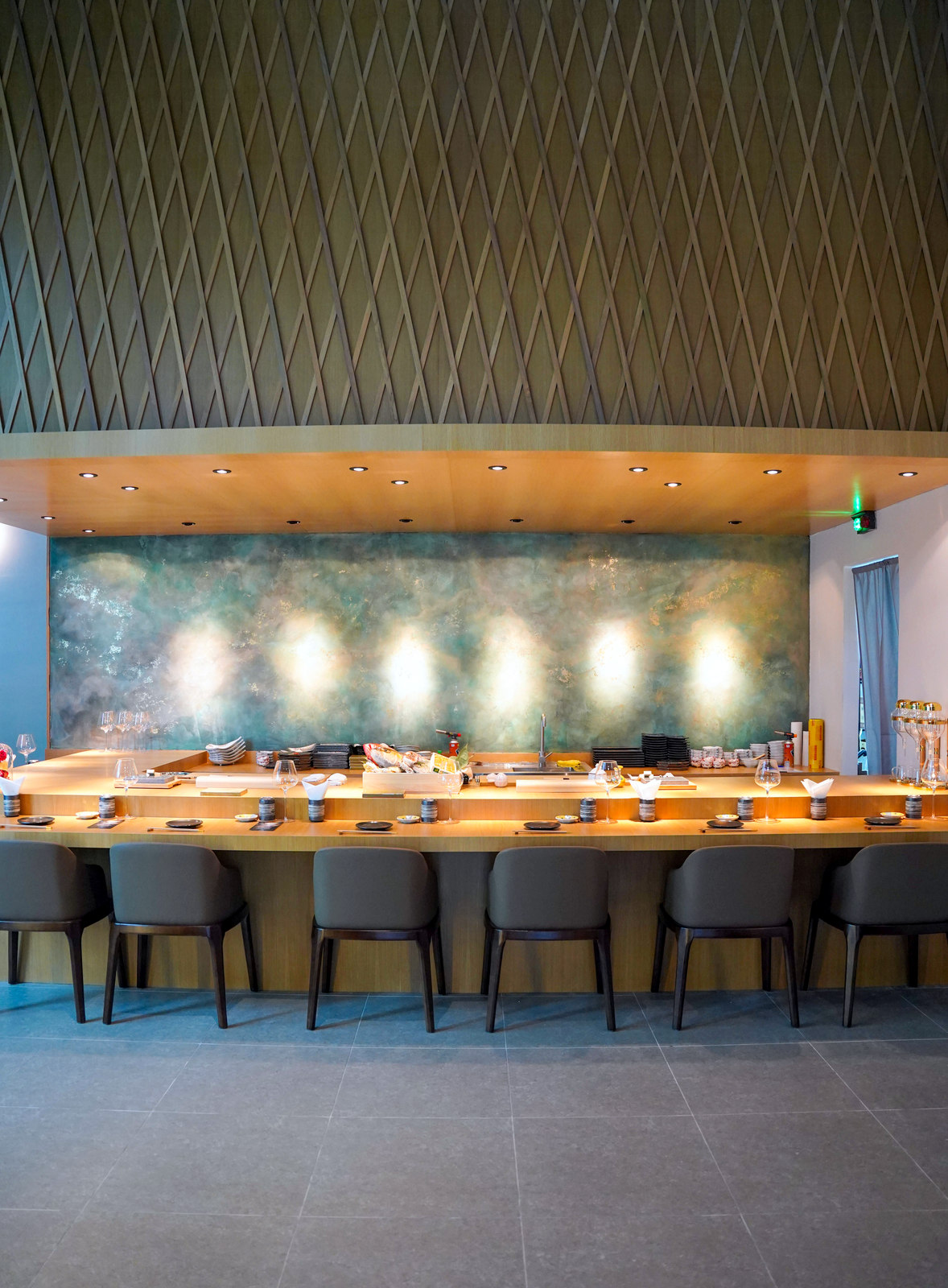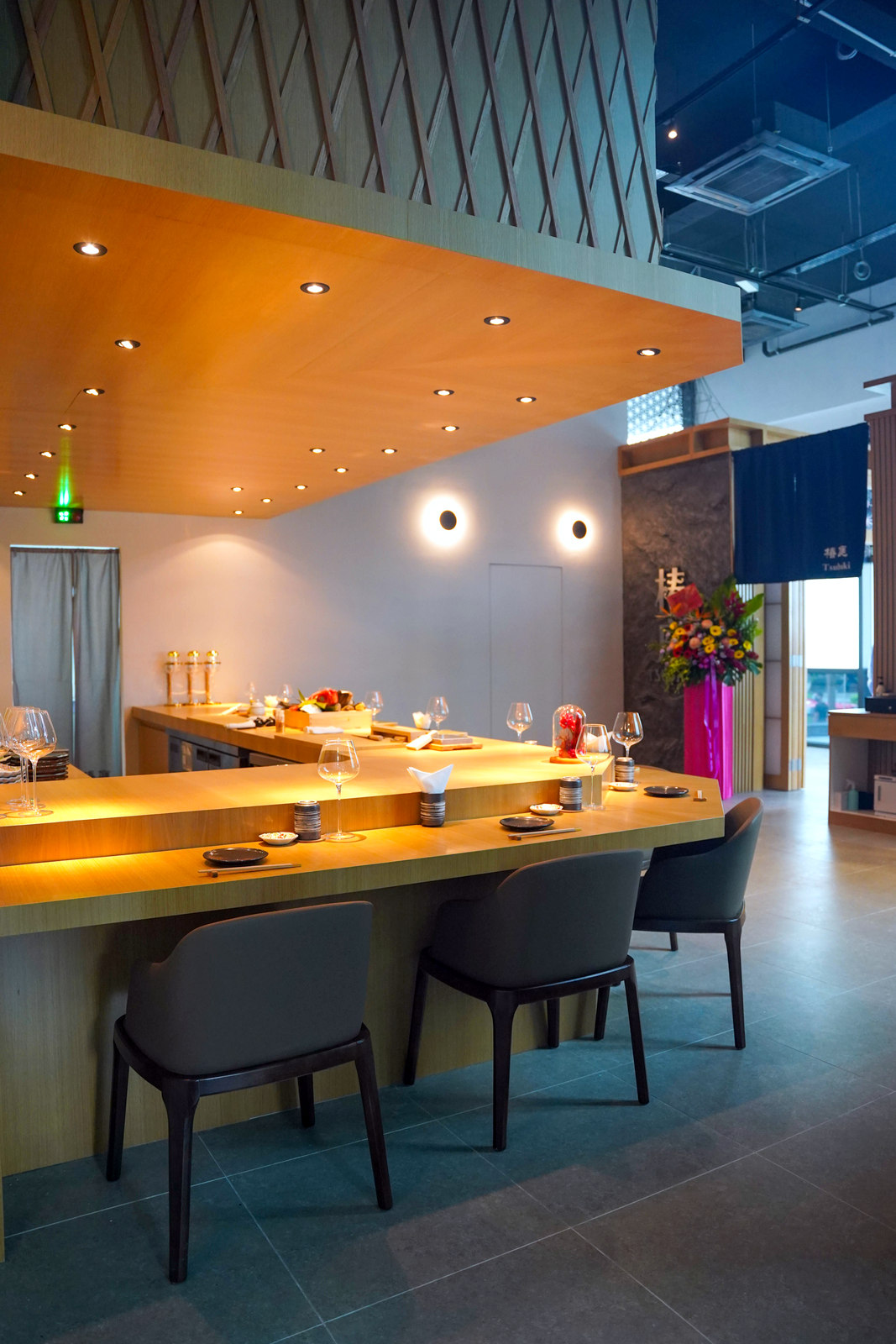 While Tsubaki's private rooms are beautiful, the chef's counter is captivating too, with its experienced team showcasing their efforts in front of a quartz composite backdrop with hand-brushed 24k gold foil, a masterwork of striking effect in its own right.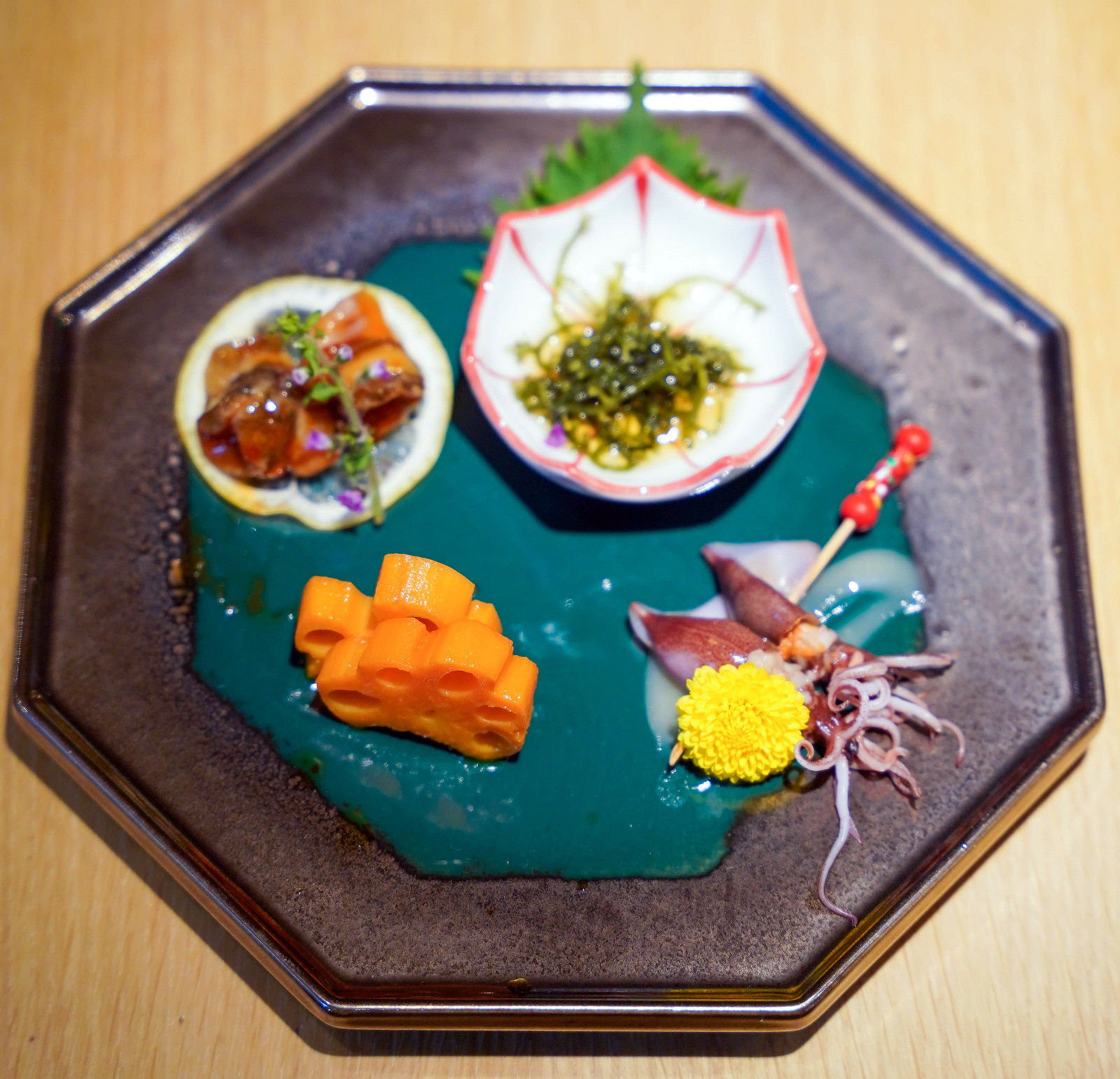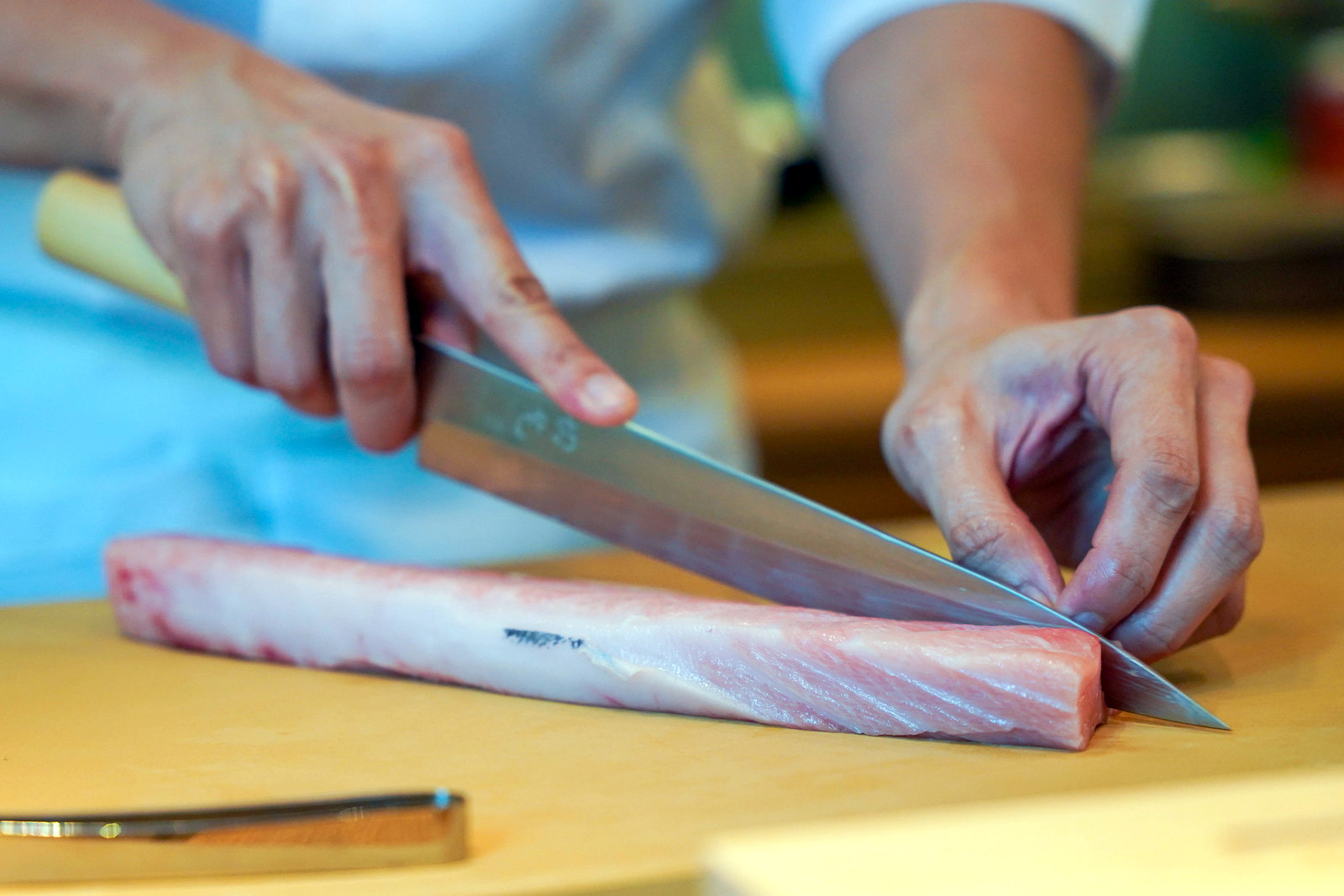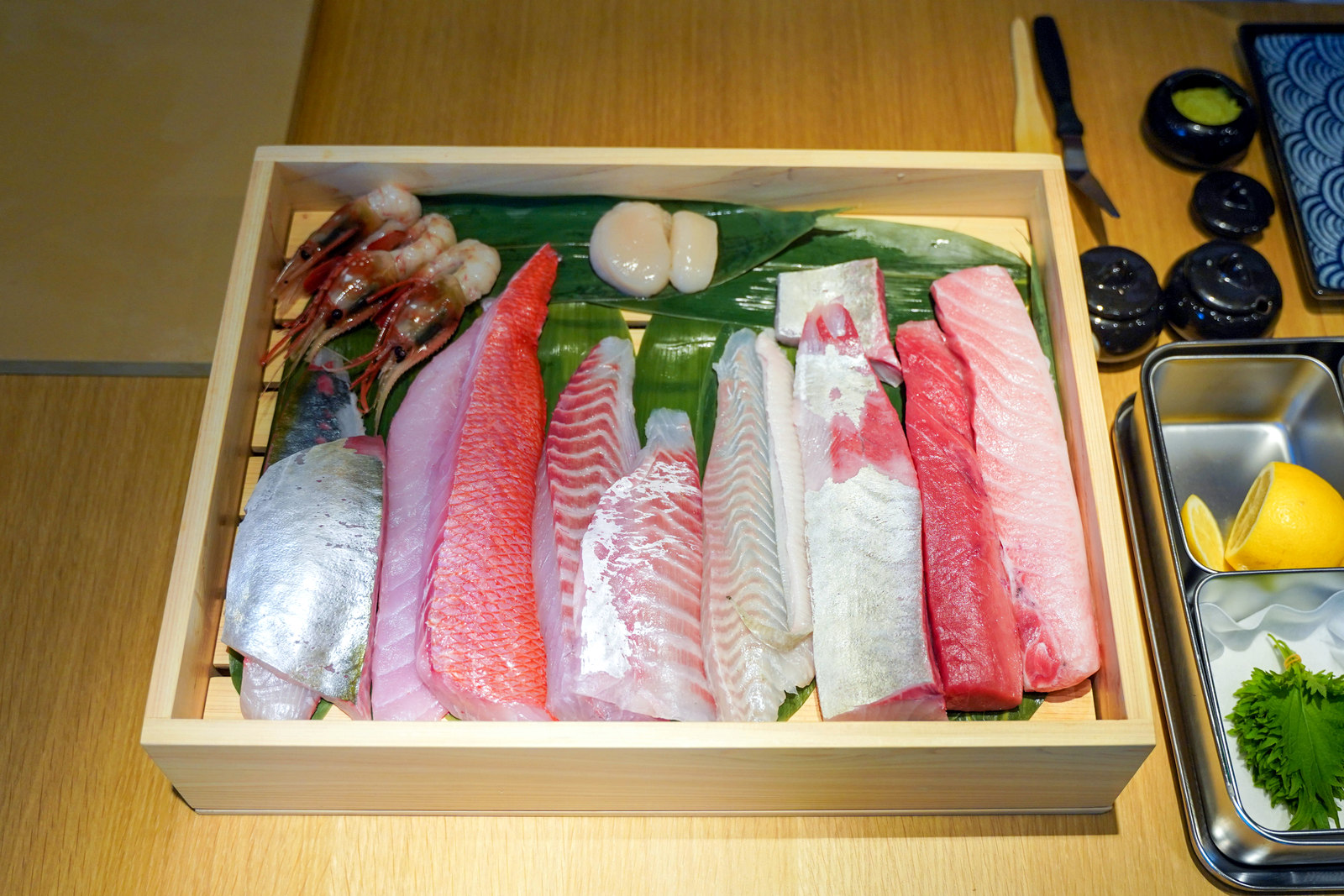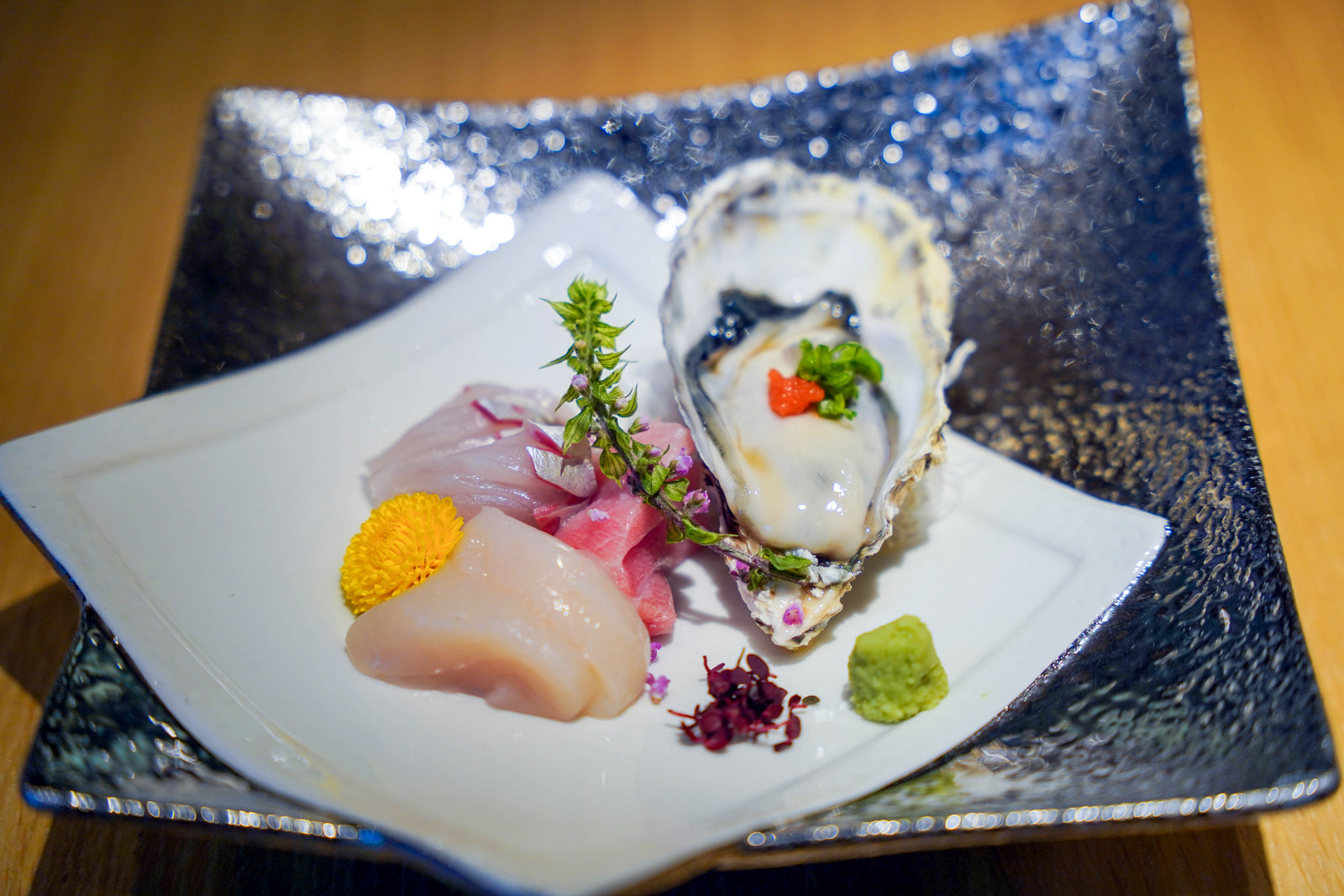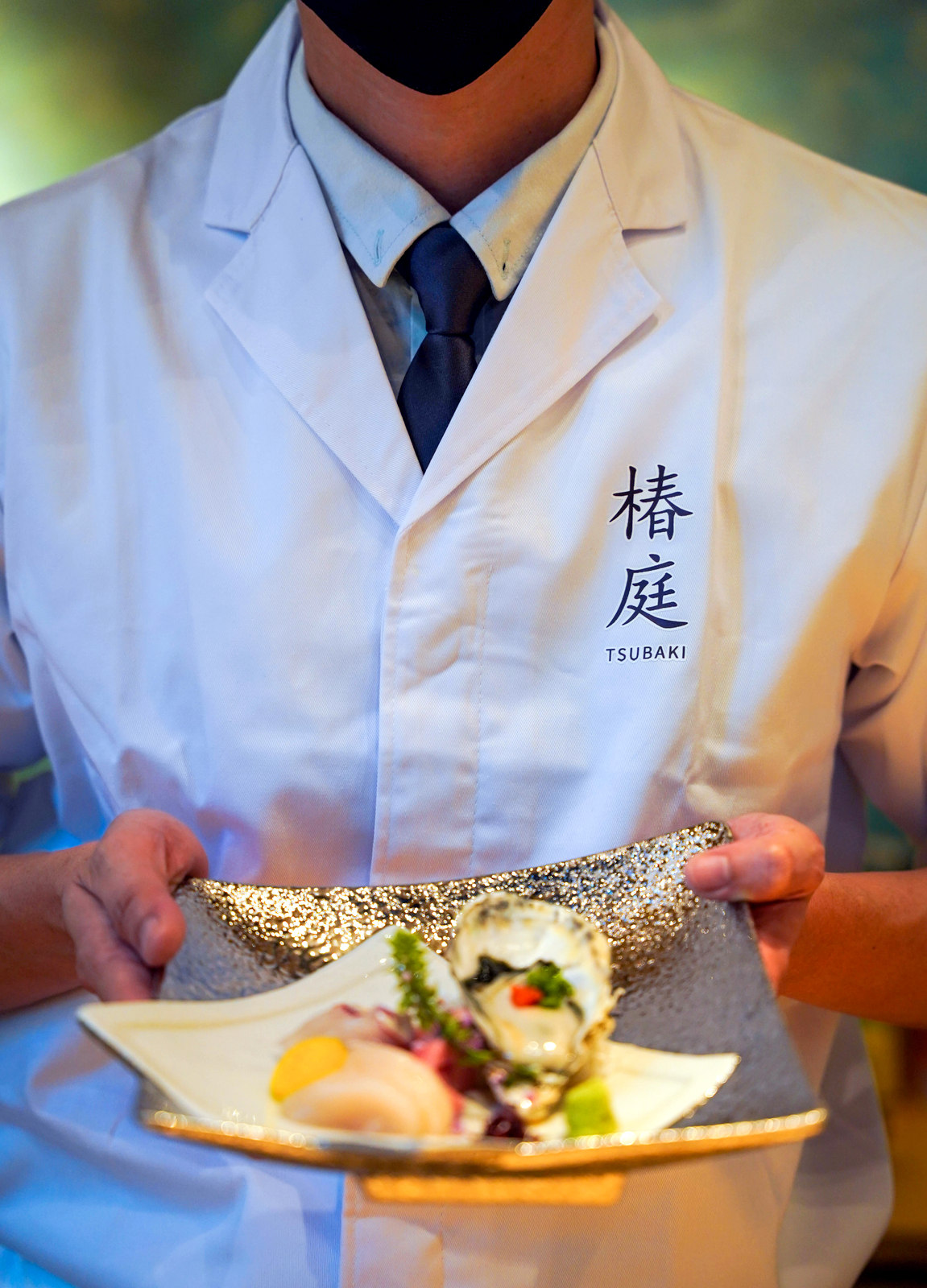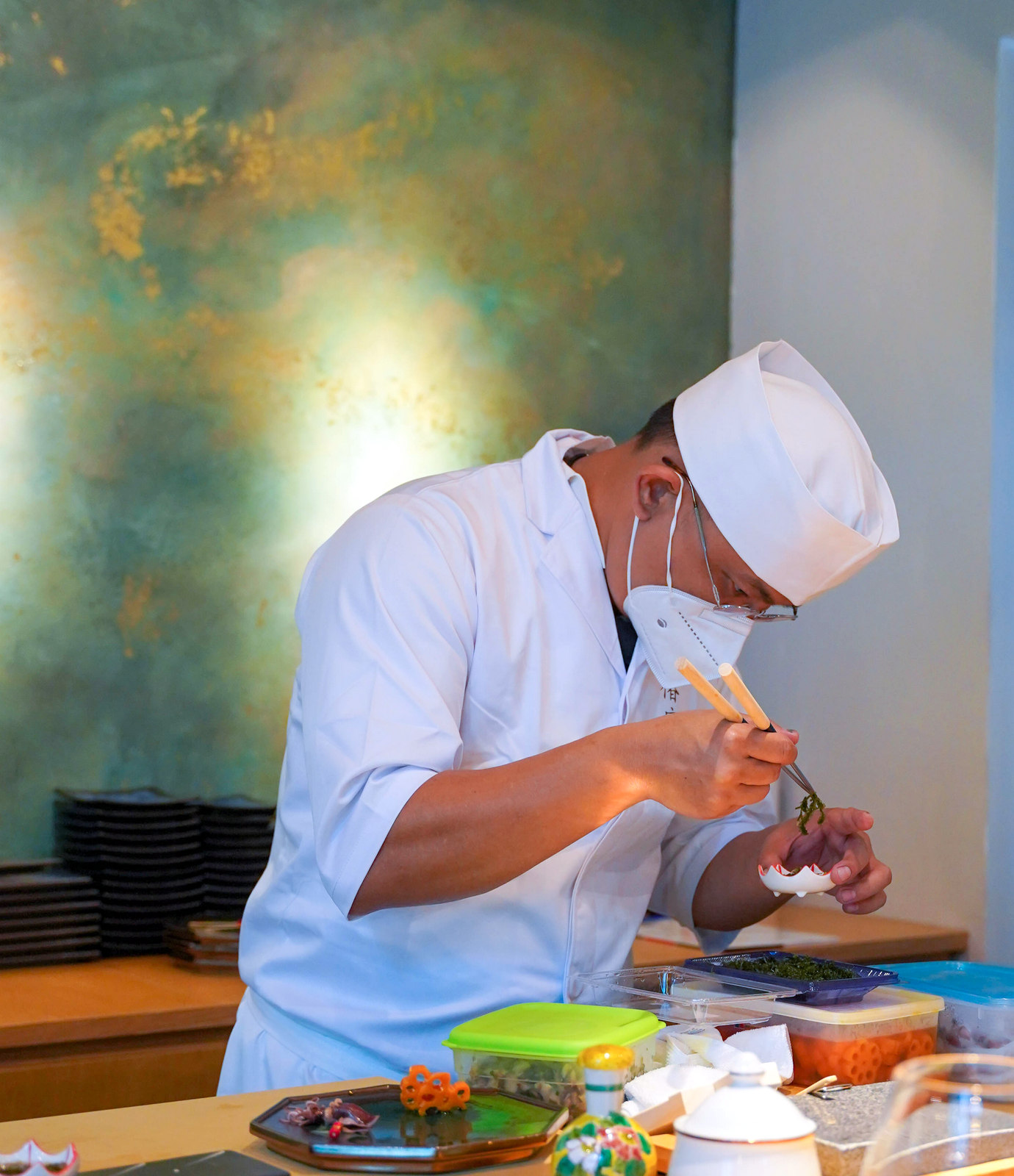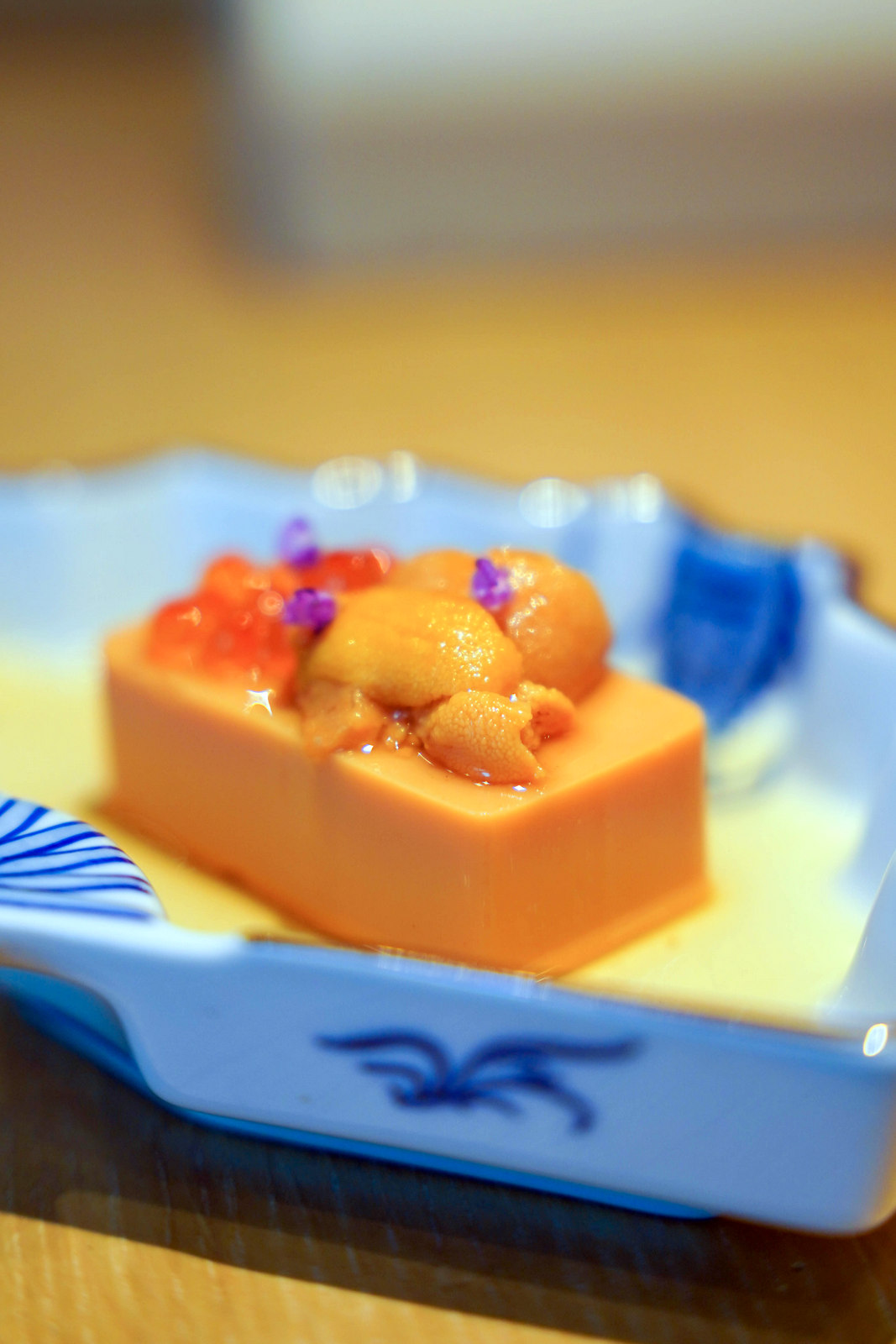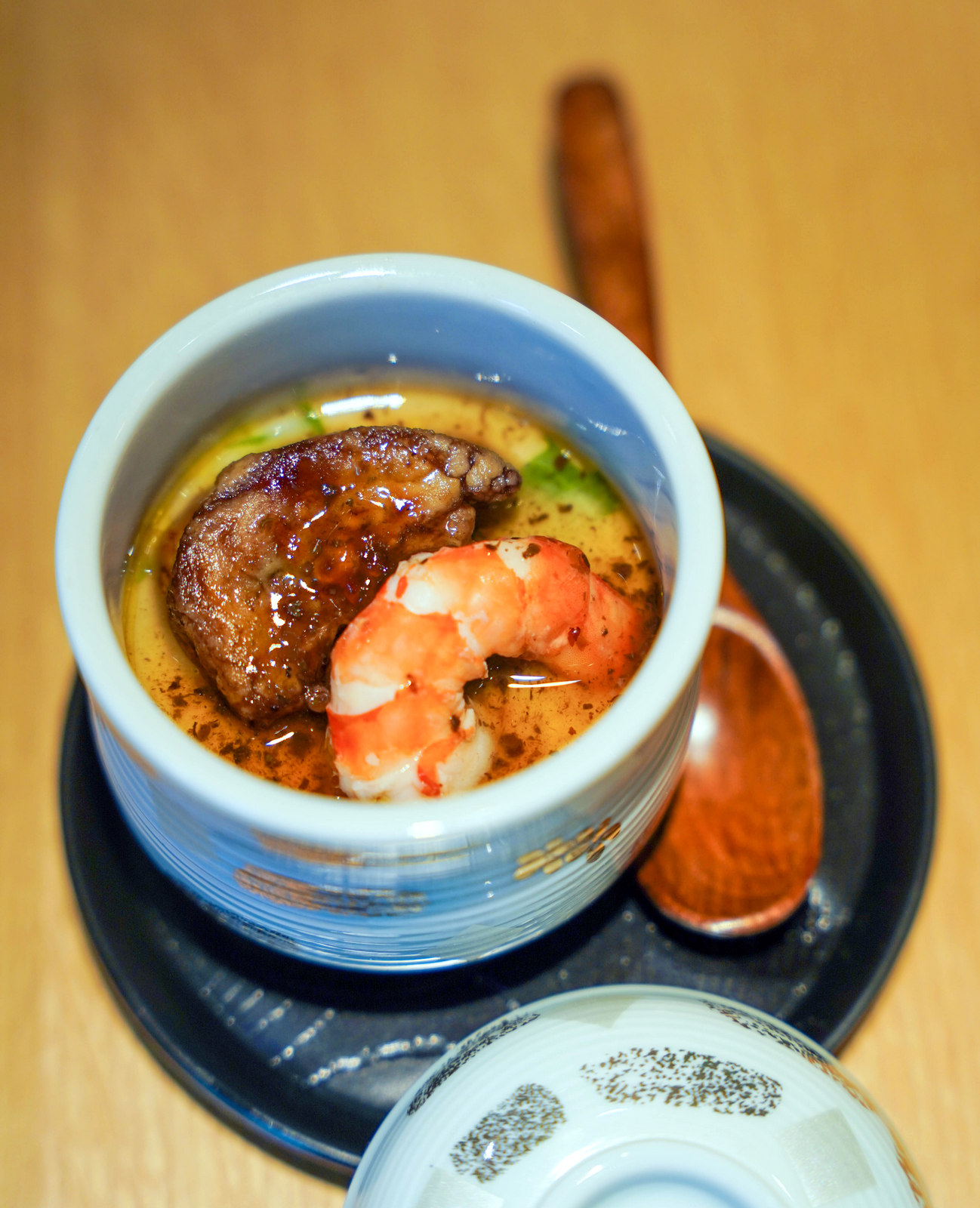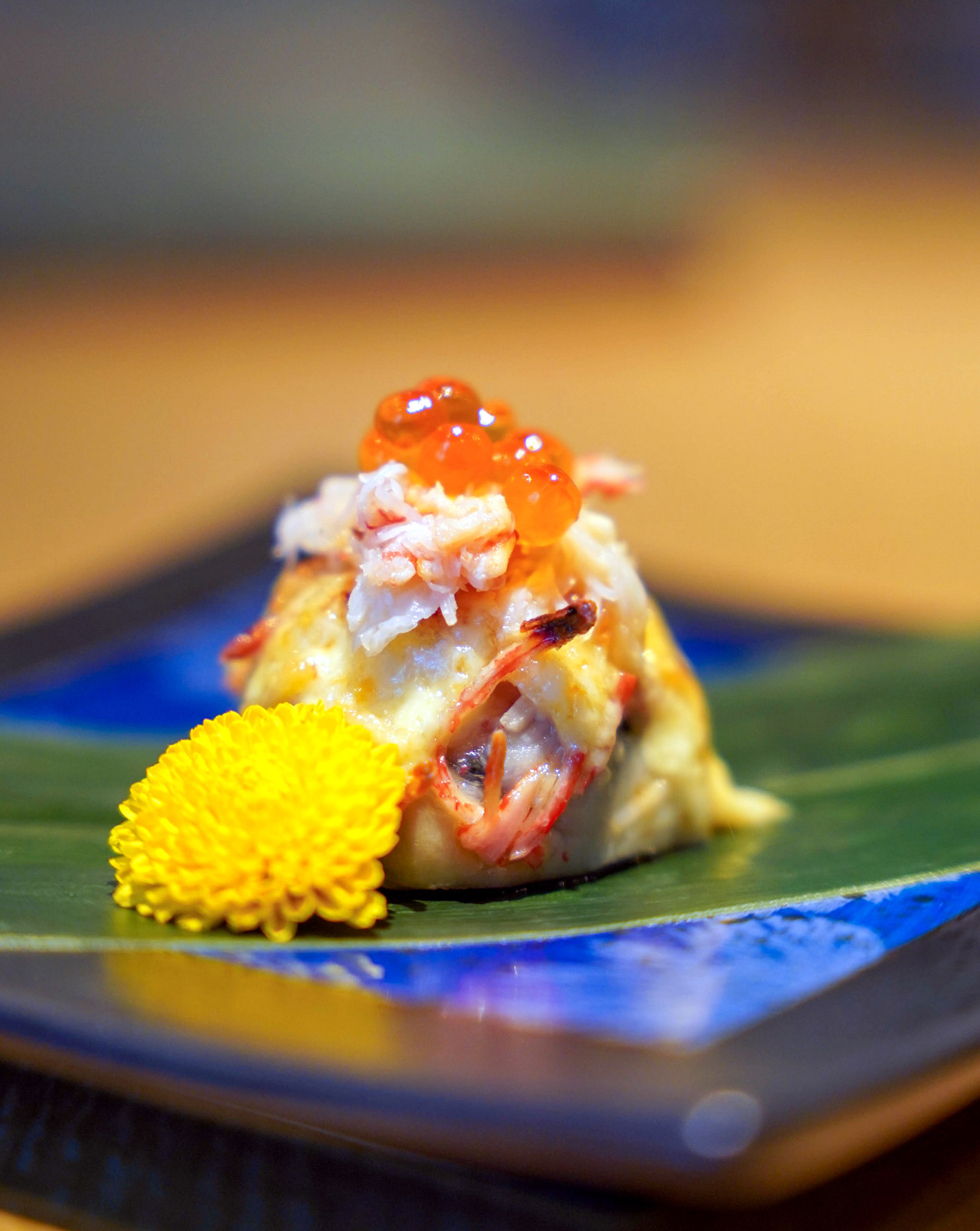 Tsubaki's omakase experience spans various price points.
The Omakase Raku (RM698) is recommended for a top-flight immersion in Tsubaki's capabilities, kicking off with four kinds of appetisers that might include specialities like tsubugai, sea grapes, pickled lotus roots and marinated firefly squid, followed by full-bodied sashimi in four forms, potentially Shigoku oyster, Hokkaido scallops, Kampachi and otoro.
Graceful, gorgeous ensembles of a cold entree, a steamed dish and a seasonal dish ensue - uni tofu topped with more uni for sea urchin enthusiasts, chawanmushi with foie gras and prawns, and snow crab flesh bundled with Japanese sea bream.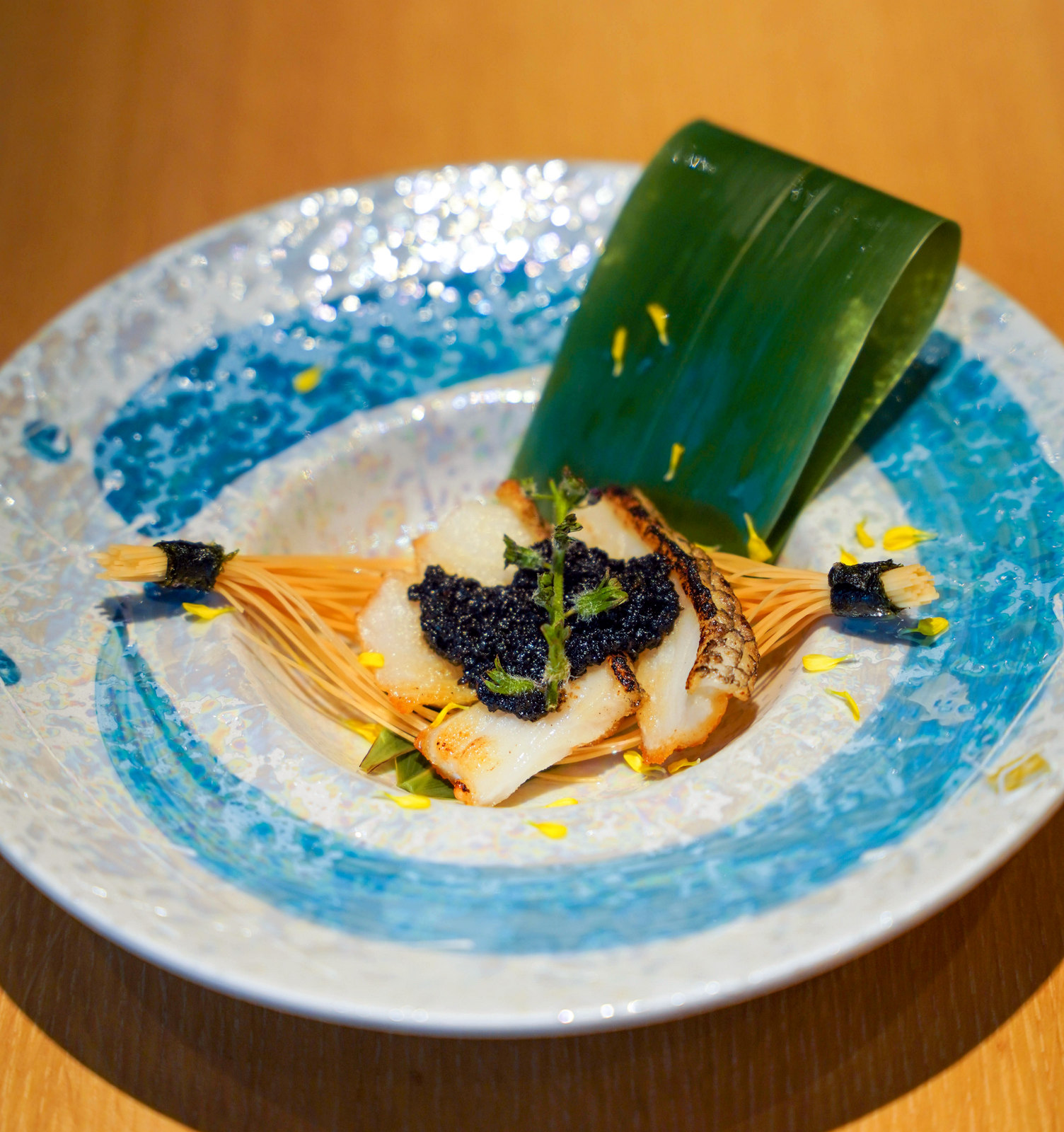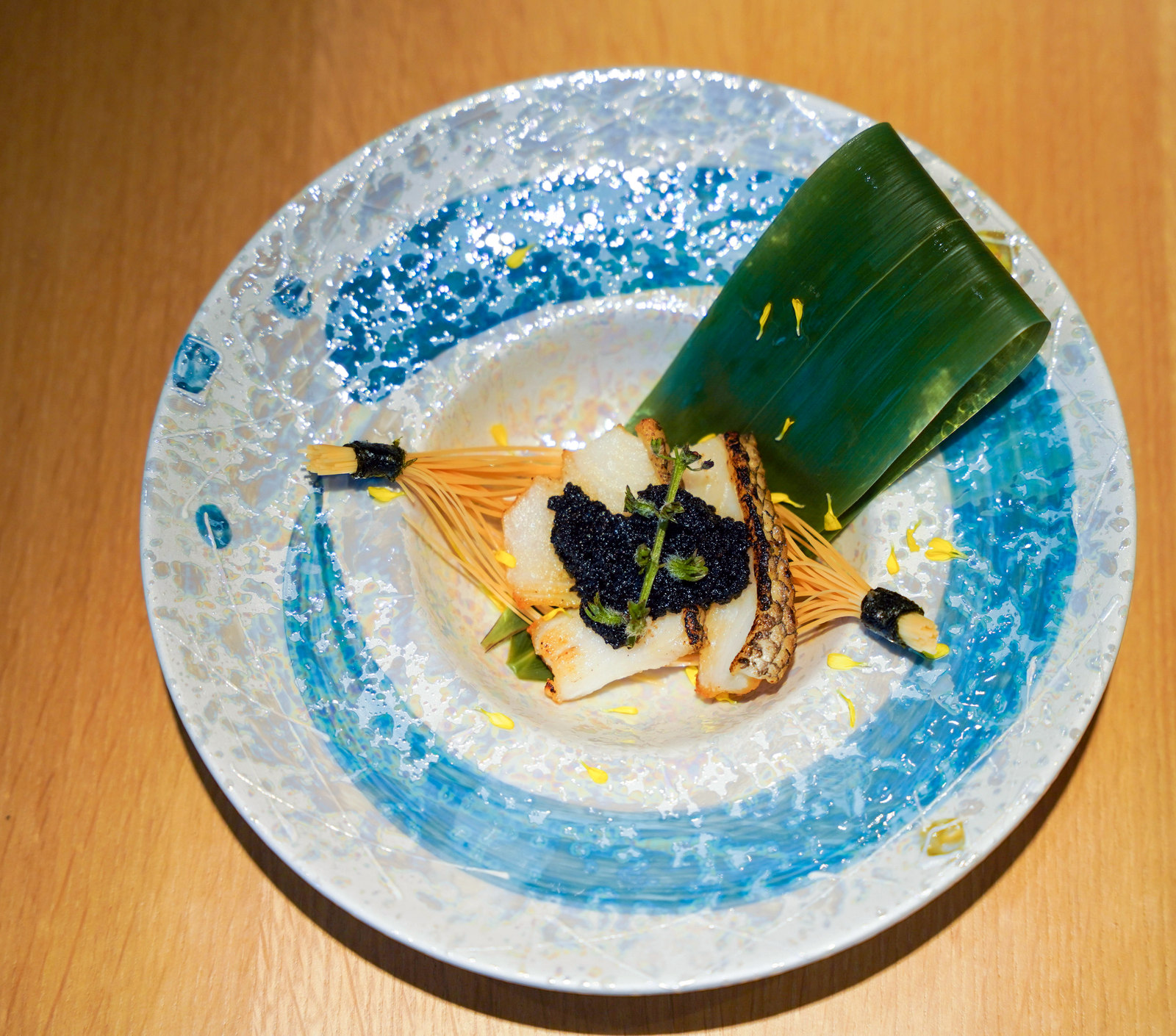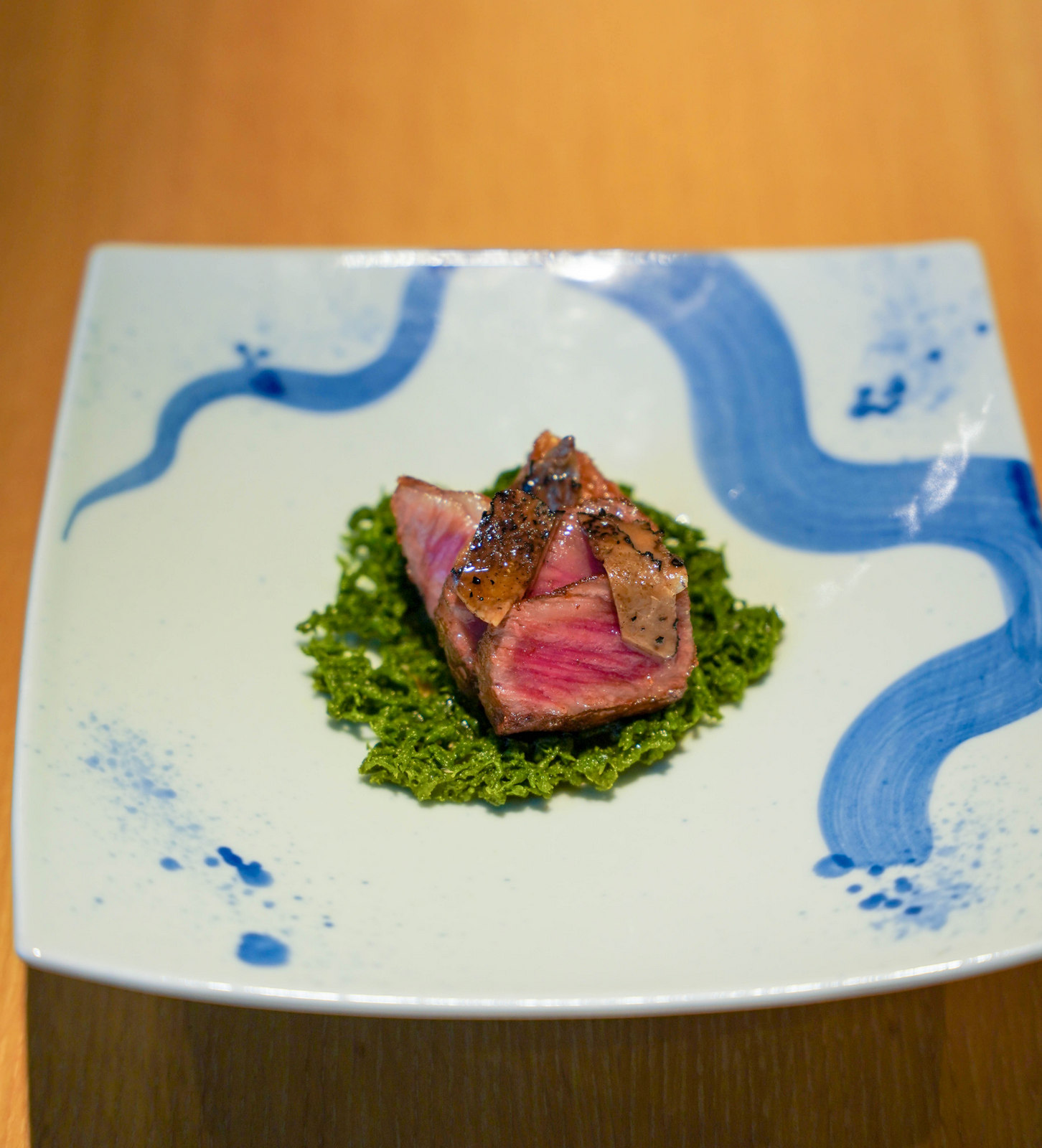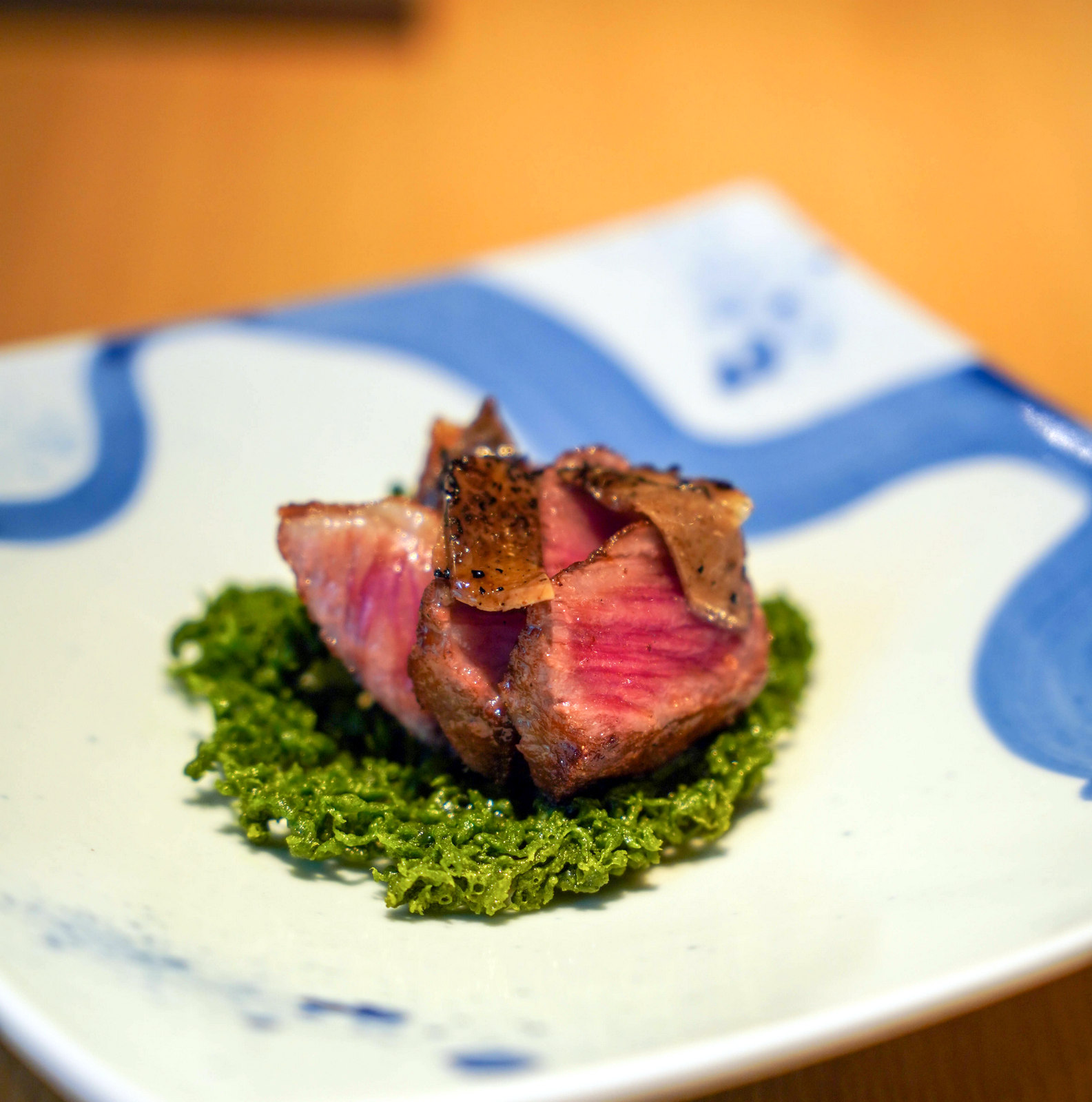 The Chef's Specials for the Omakase Raku are memorably noteworthy, channelling seafood and meat in engaging fashion.
Cod is pan-fried with a decadently delicious nori butter sauce, laid on crispy strands of somen shaped like a boat, while Miyazaki A5 sirloin beef is imbued with truffles for aromatic allure, cushioned with crunchy baby spinach for textural contrast to the succulent meat.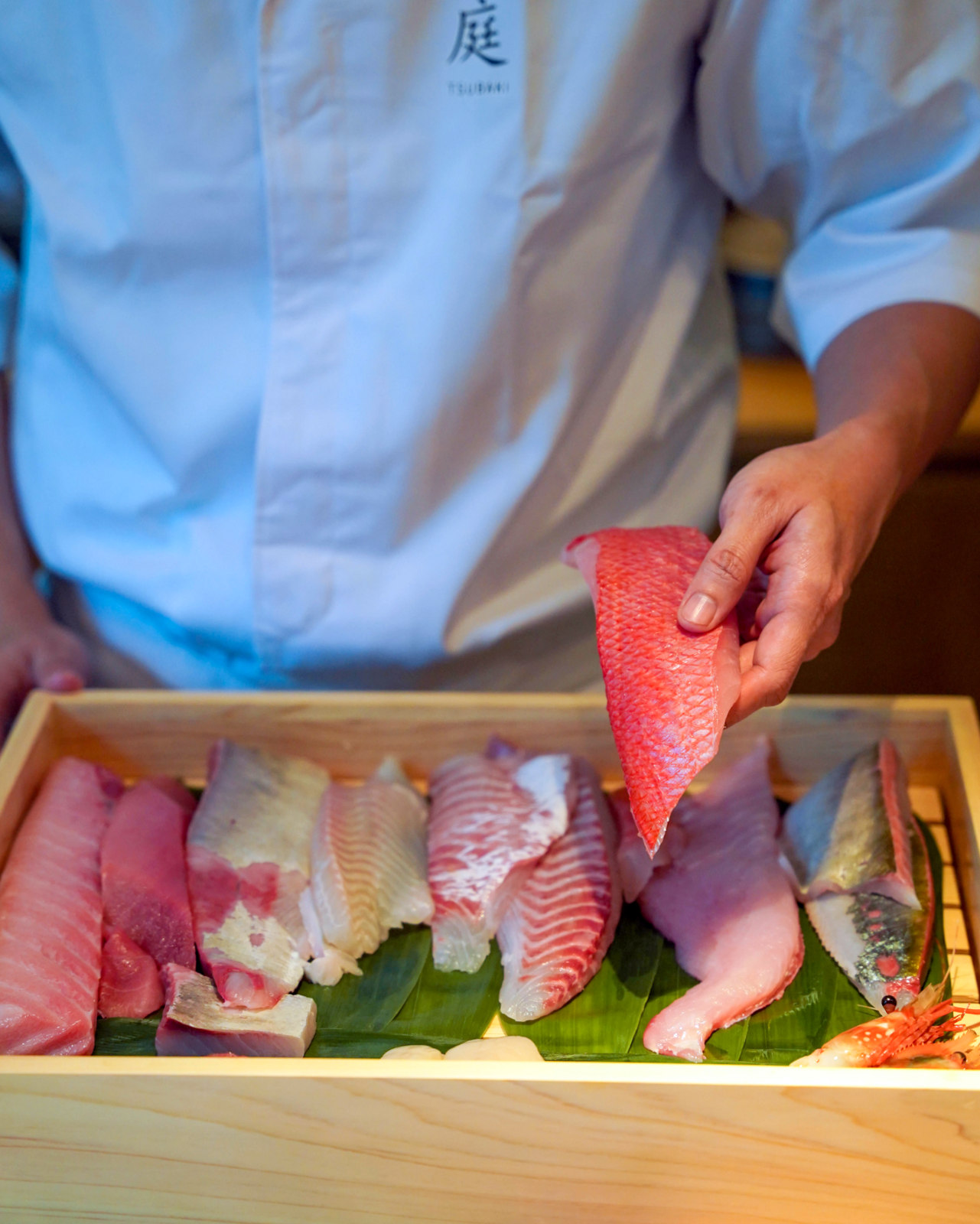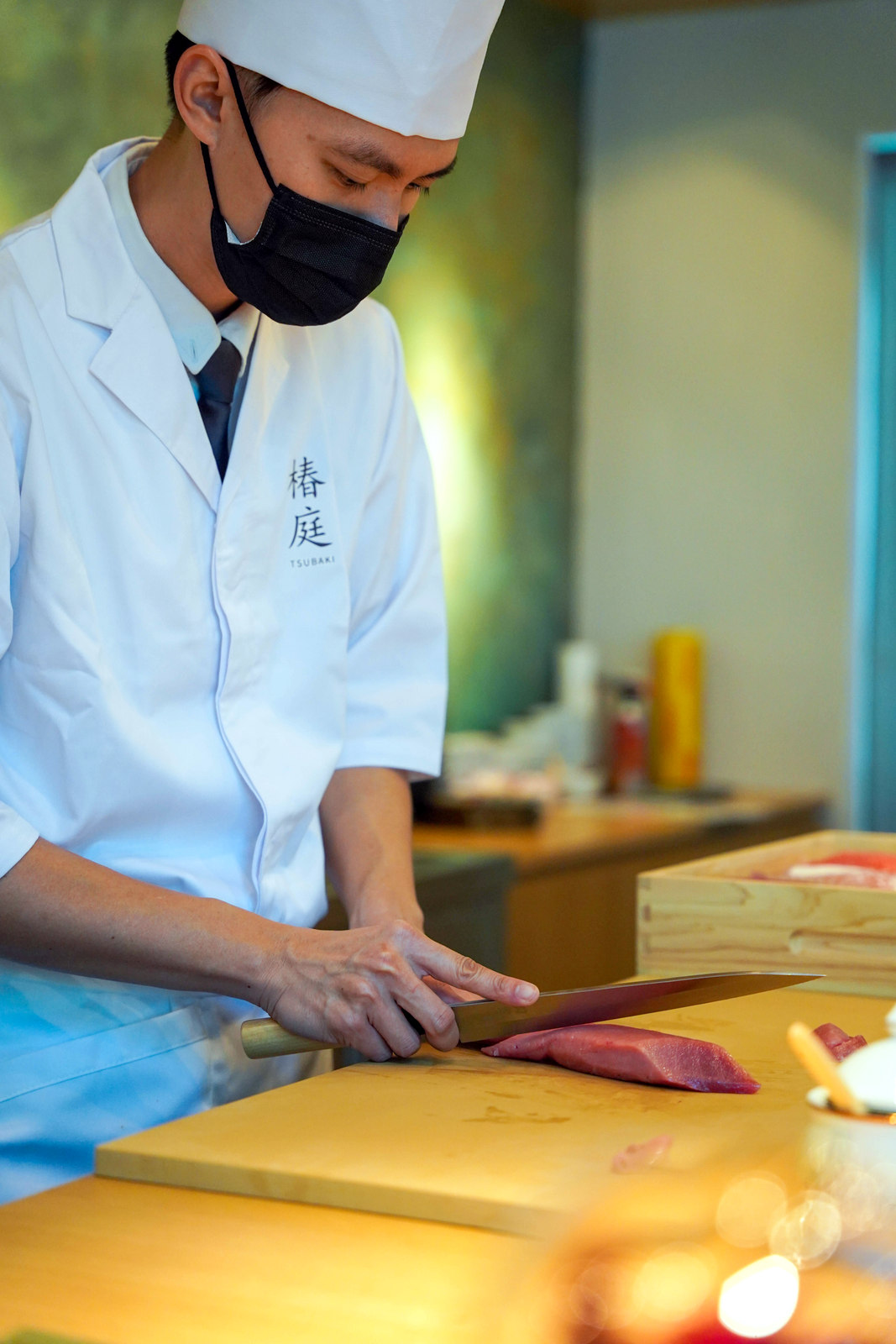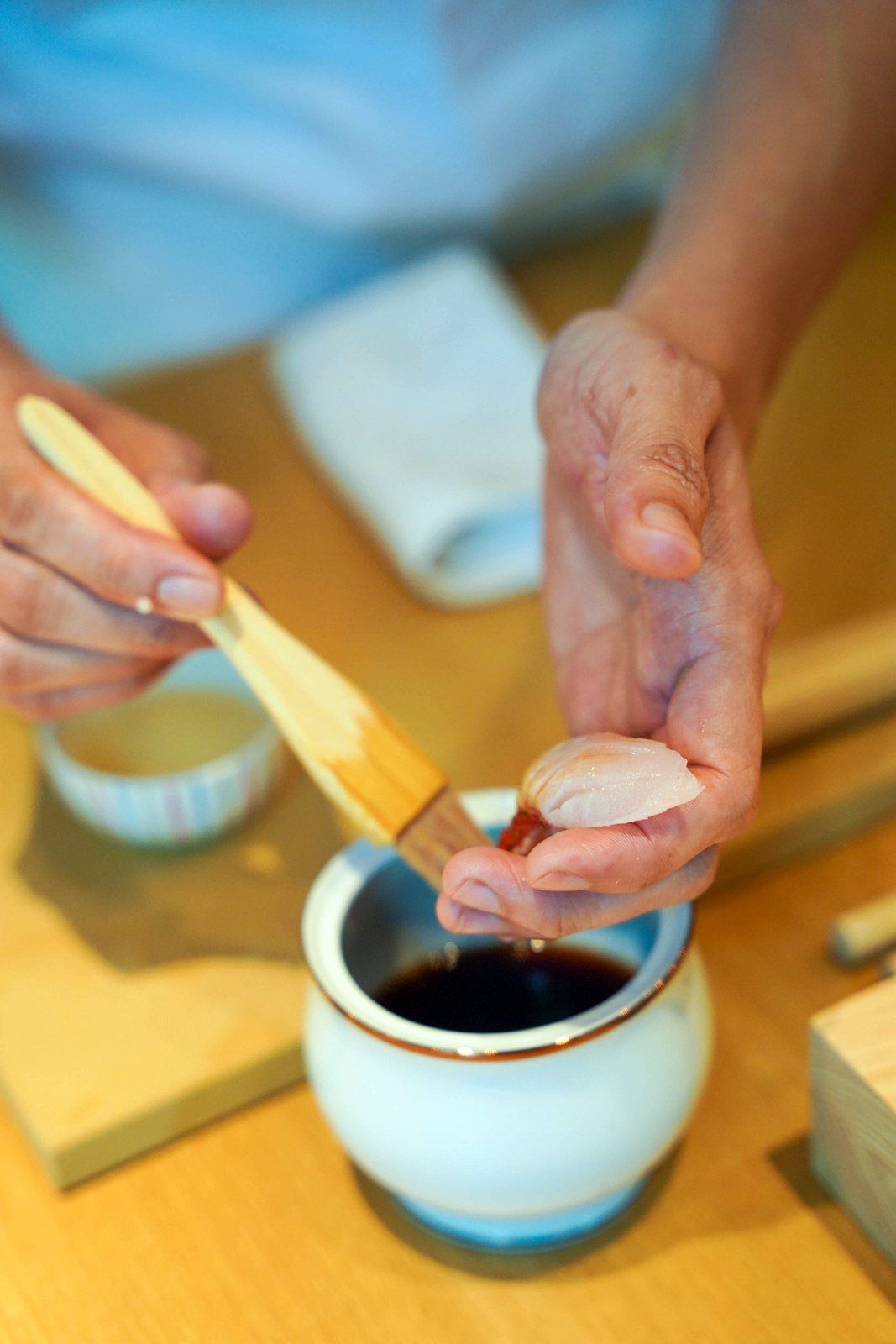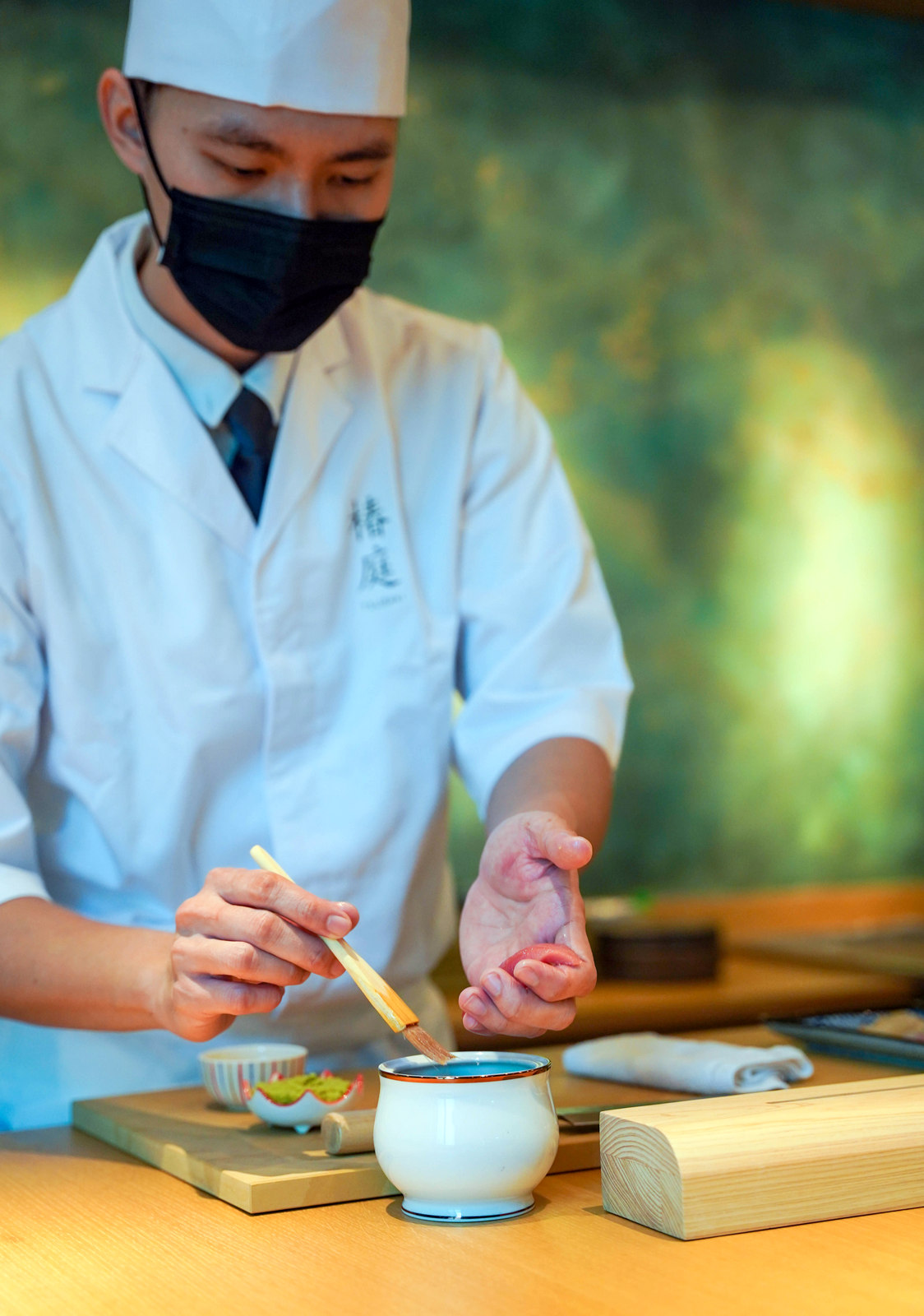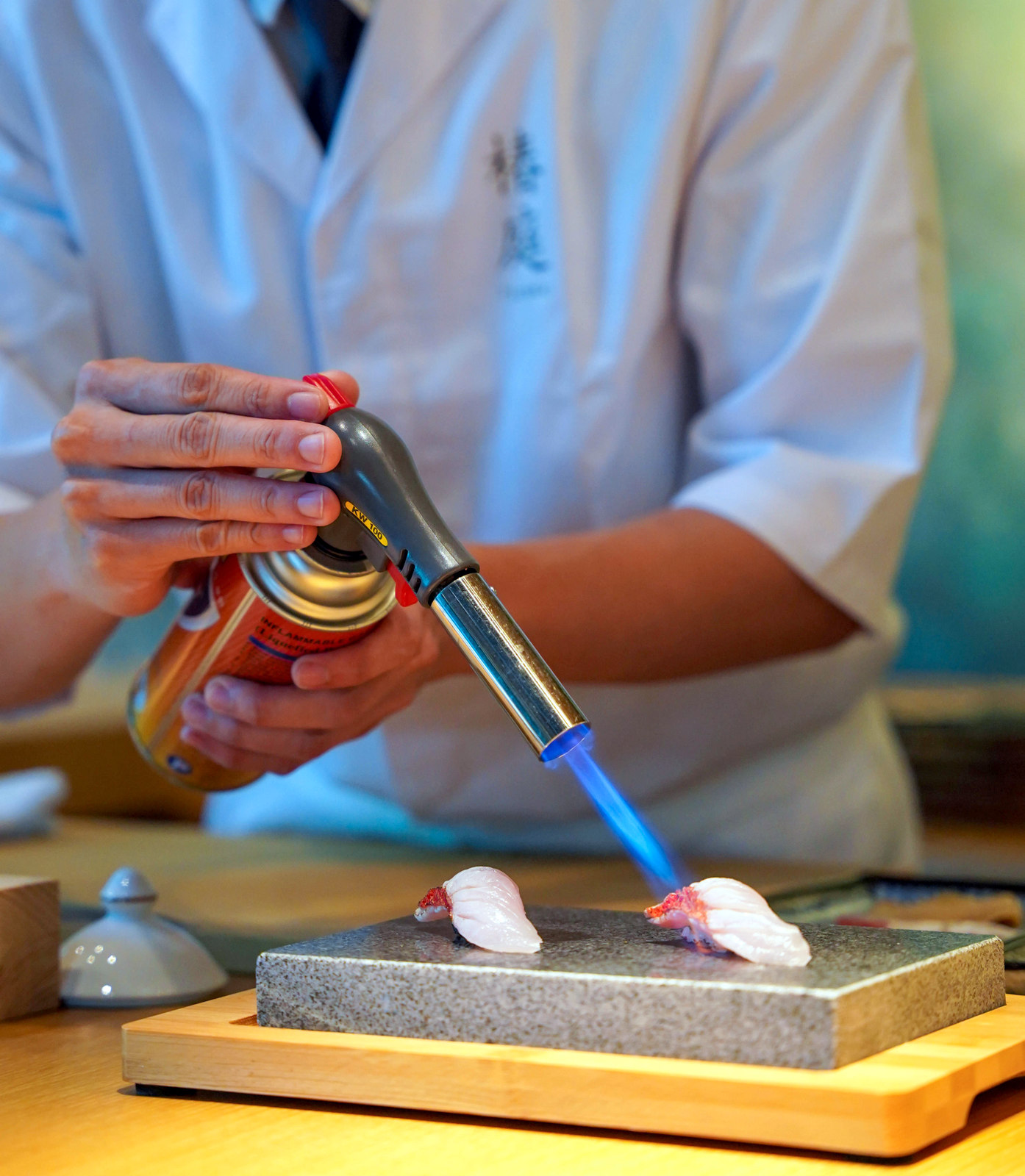 Sushi takes us to the climax of our courses - watching the chefs at work is calming and compelling, with each step carefully perfected.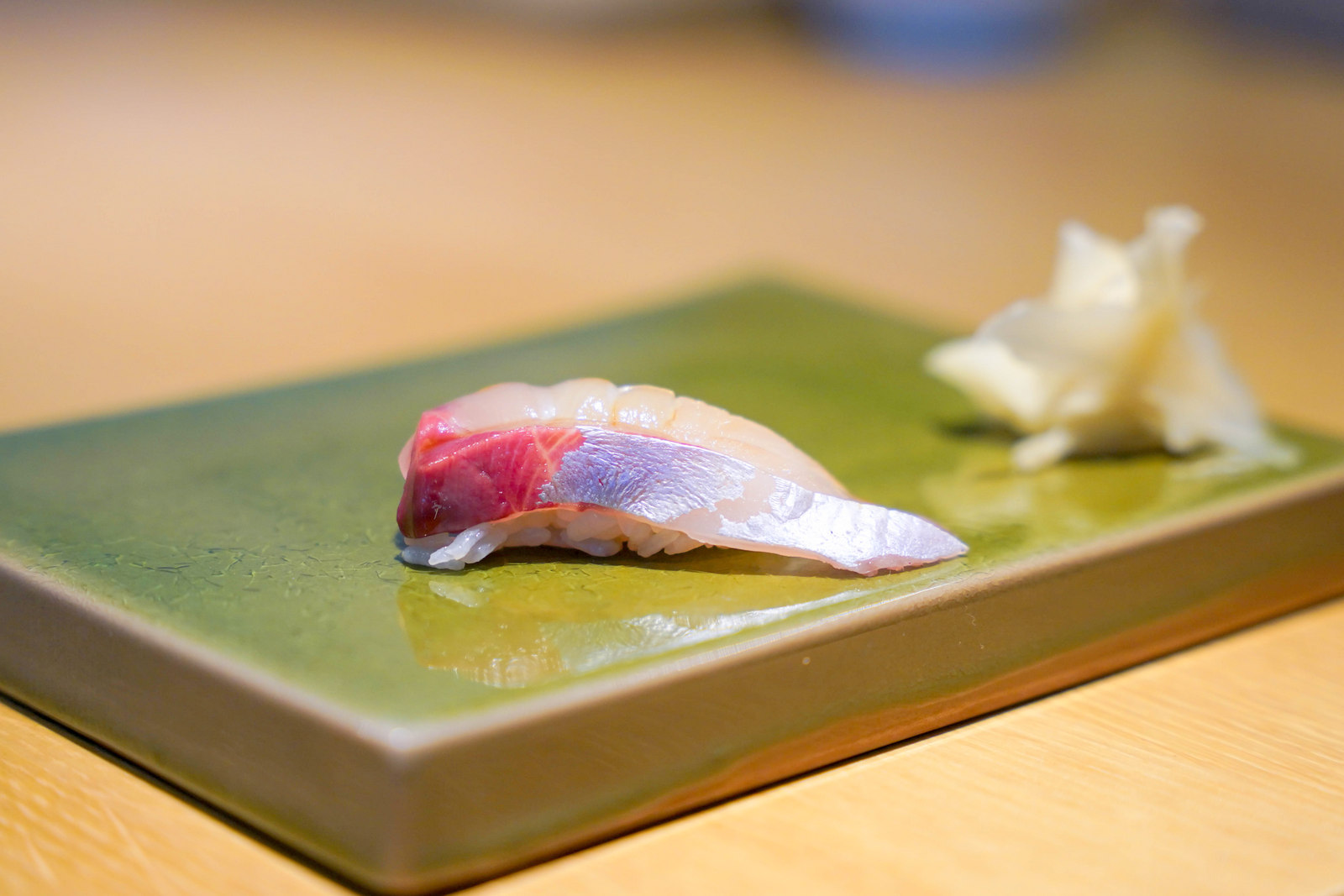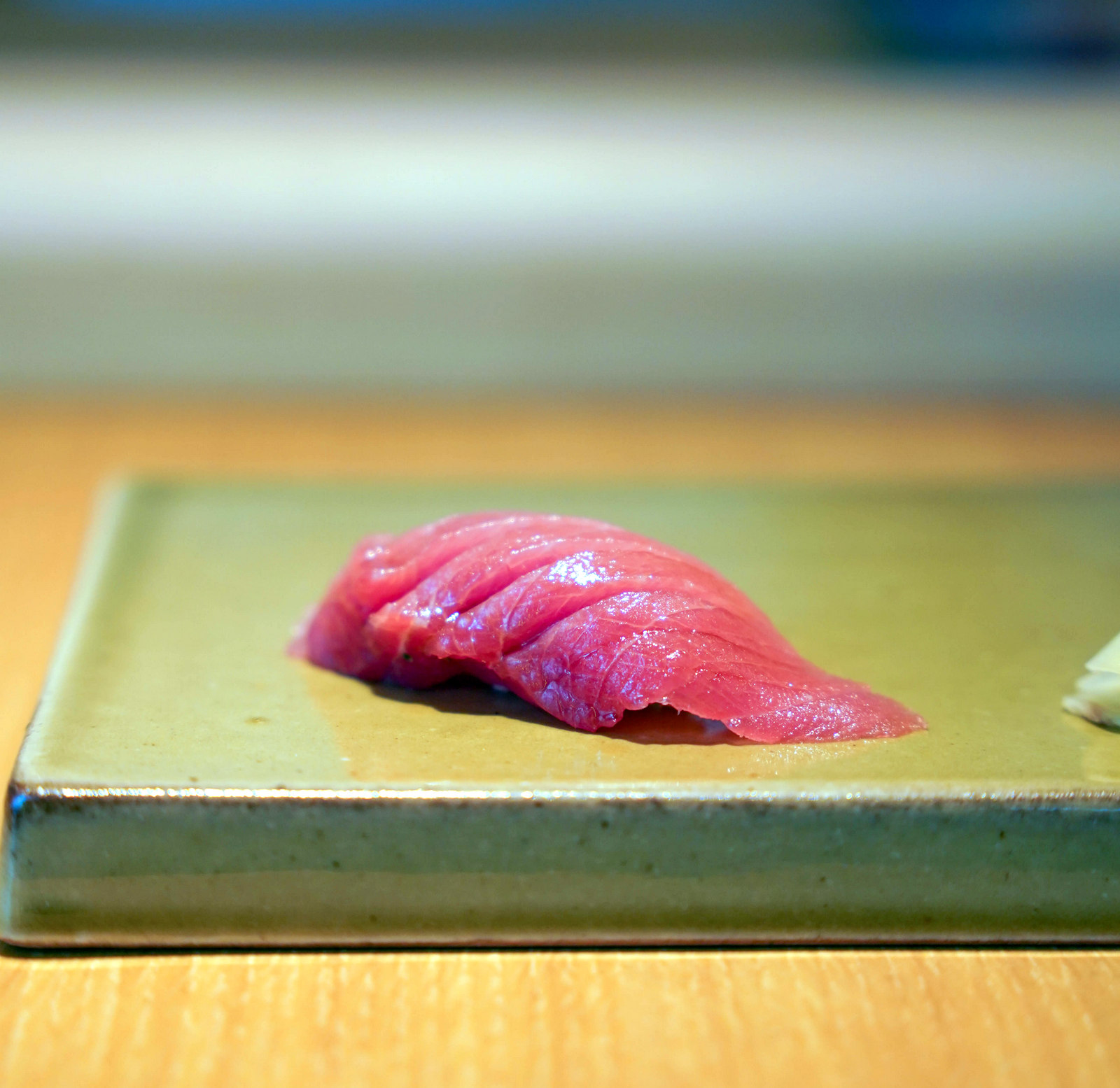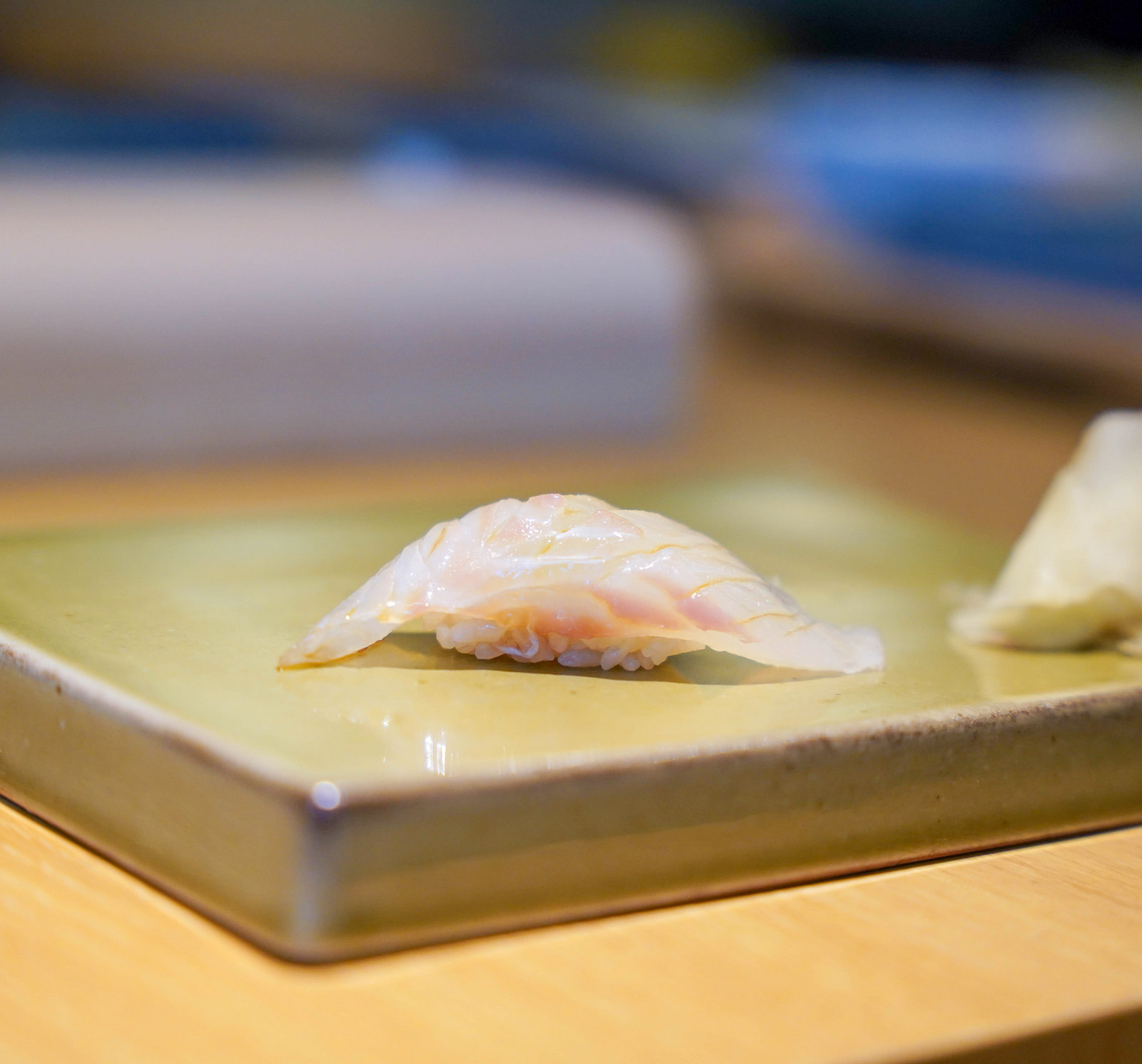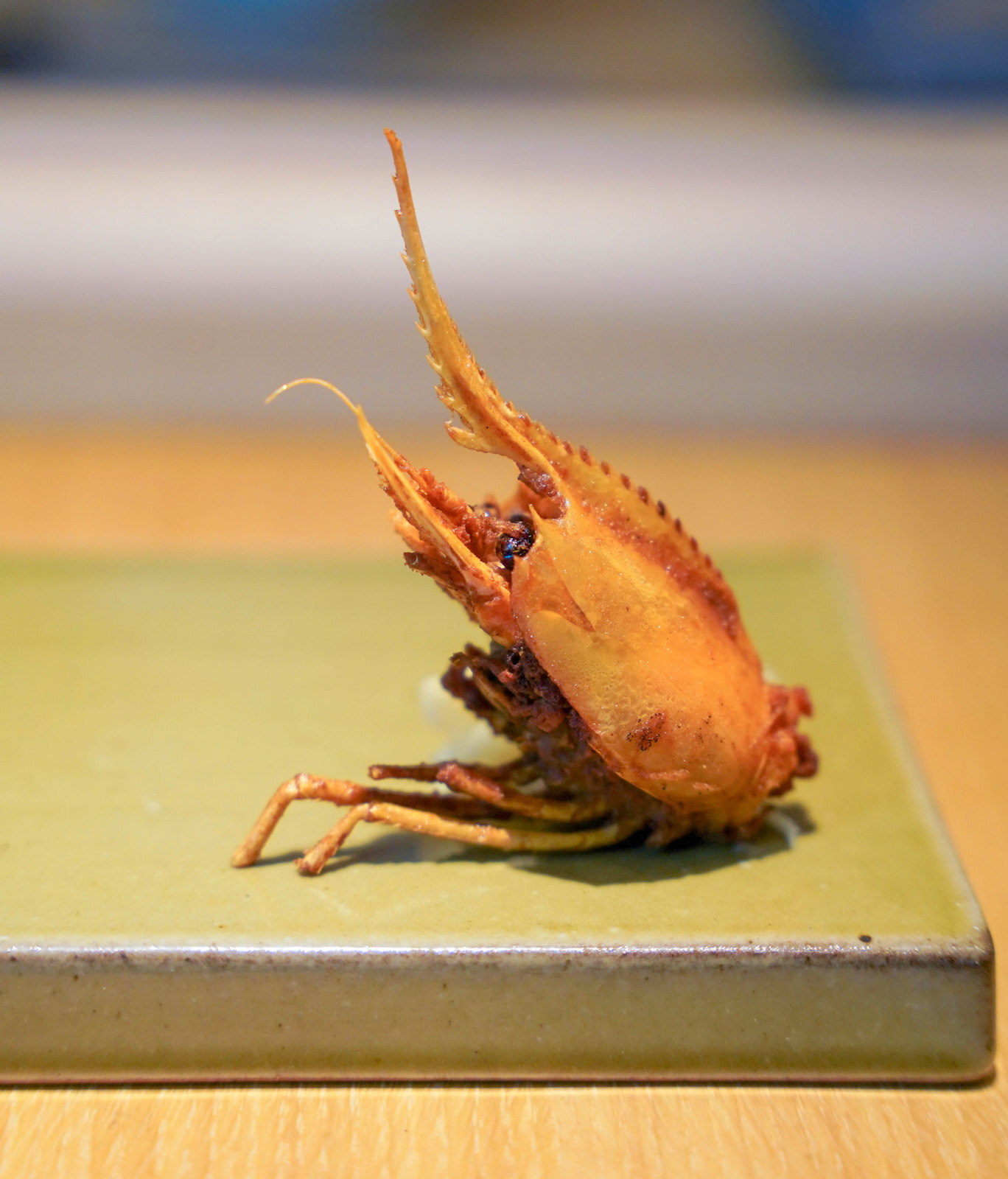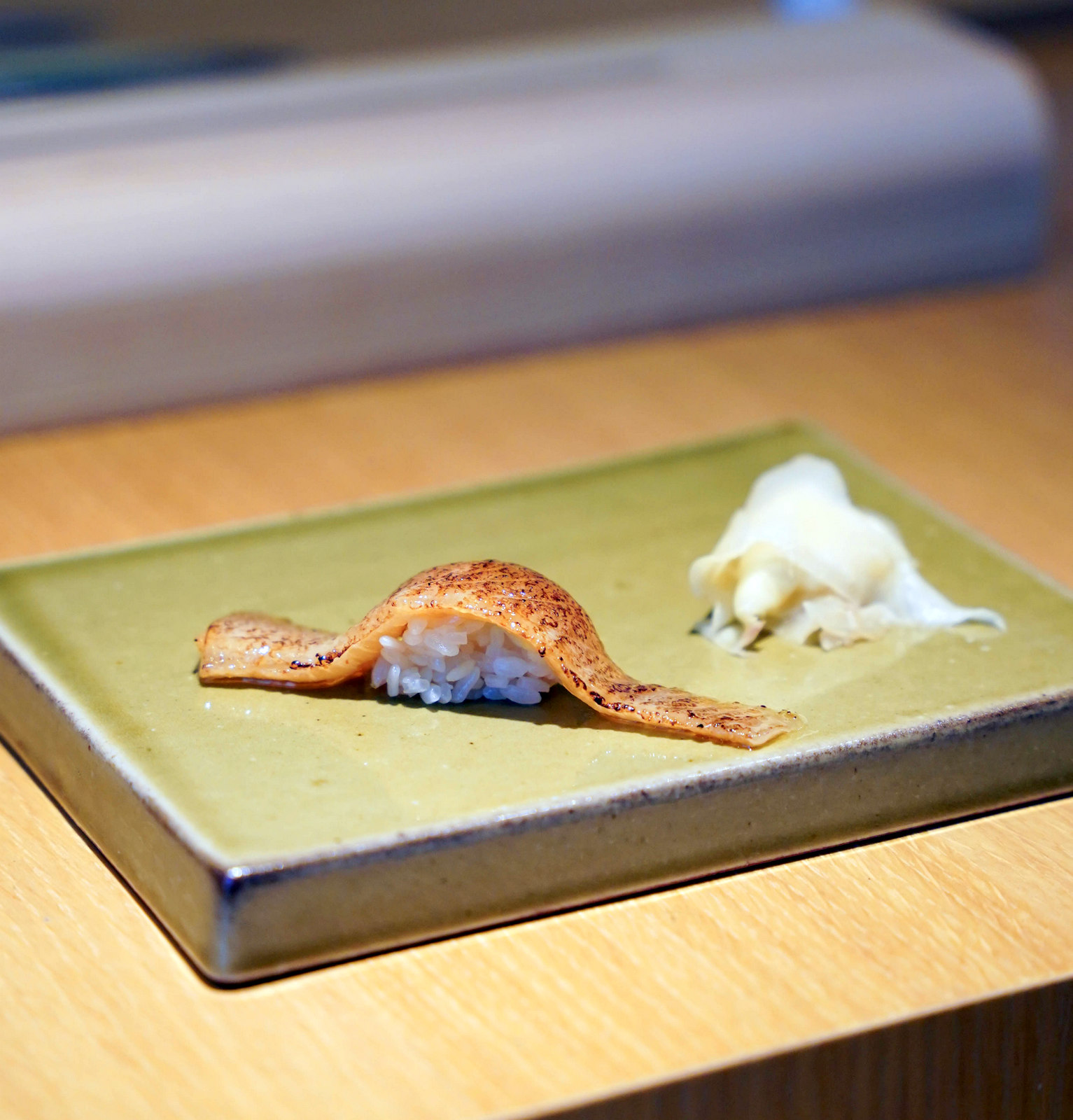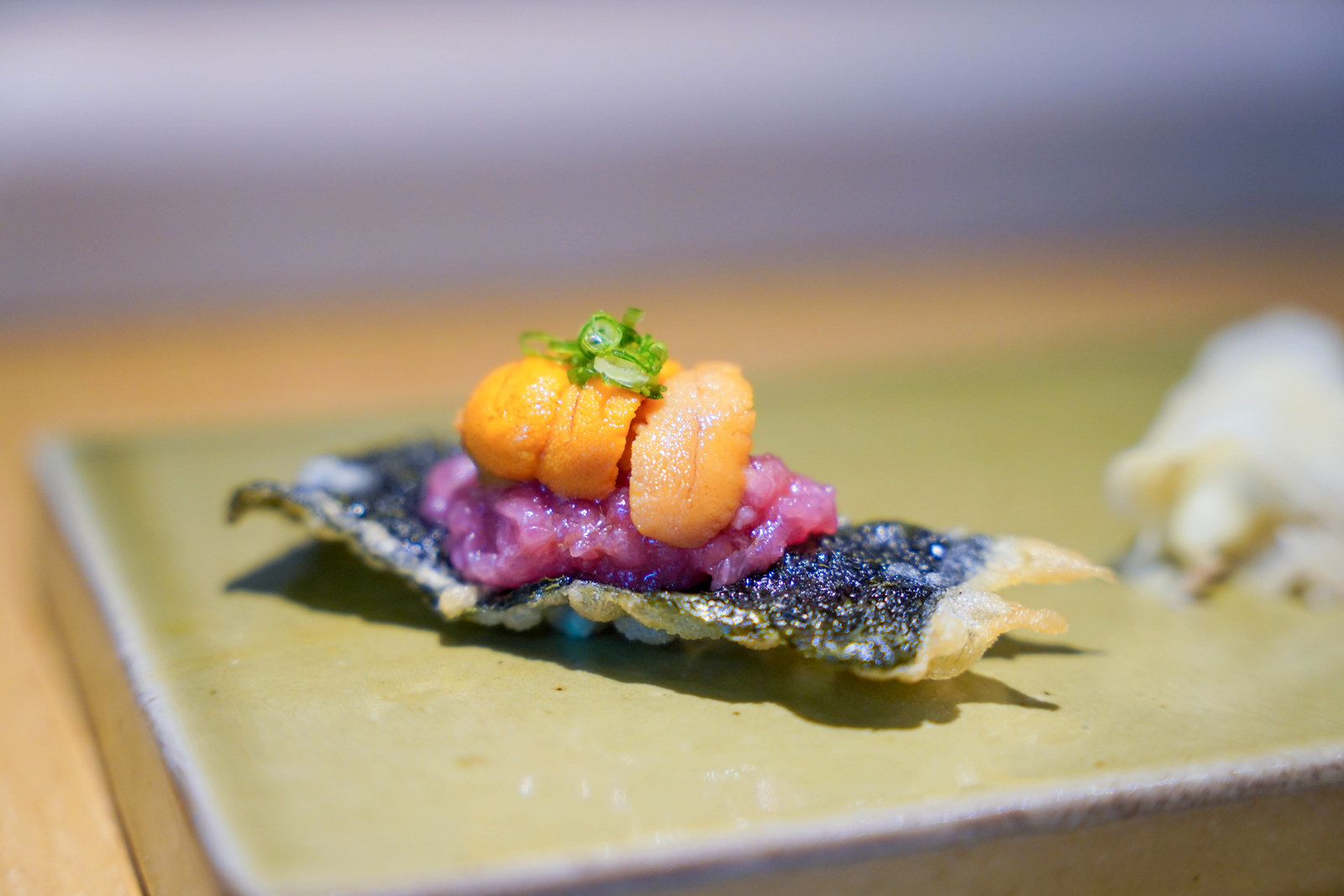 We're reassured by the chefs of the freshness of Tsubaki's fare, spanning seven courses of kinmedai to chutoro, hirame to botan ebi, plus the deep-fried prawn's jumbo head, luscious engawa to lovely uni and negitoro spread over lightly battered nori.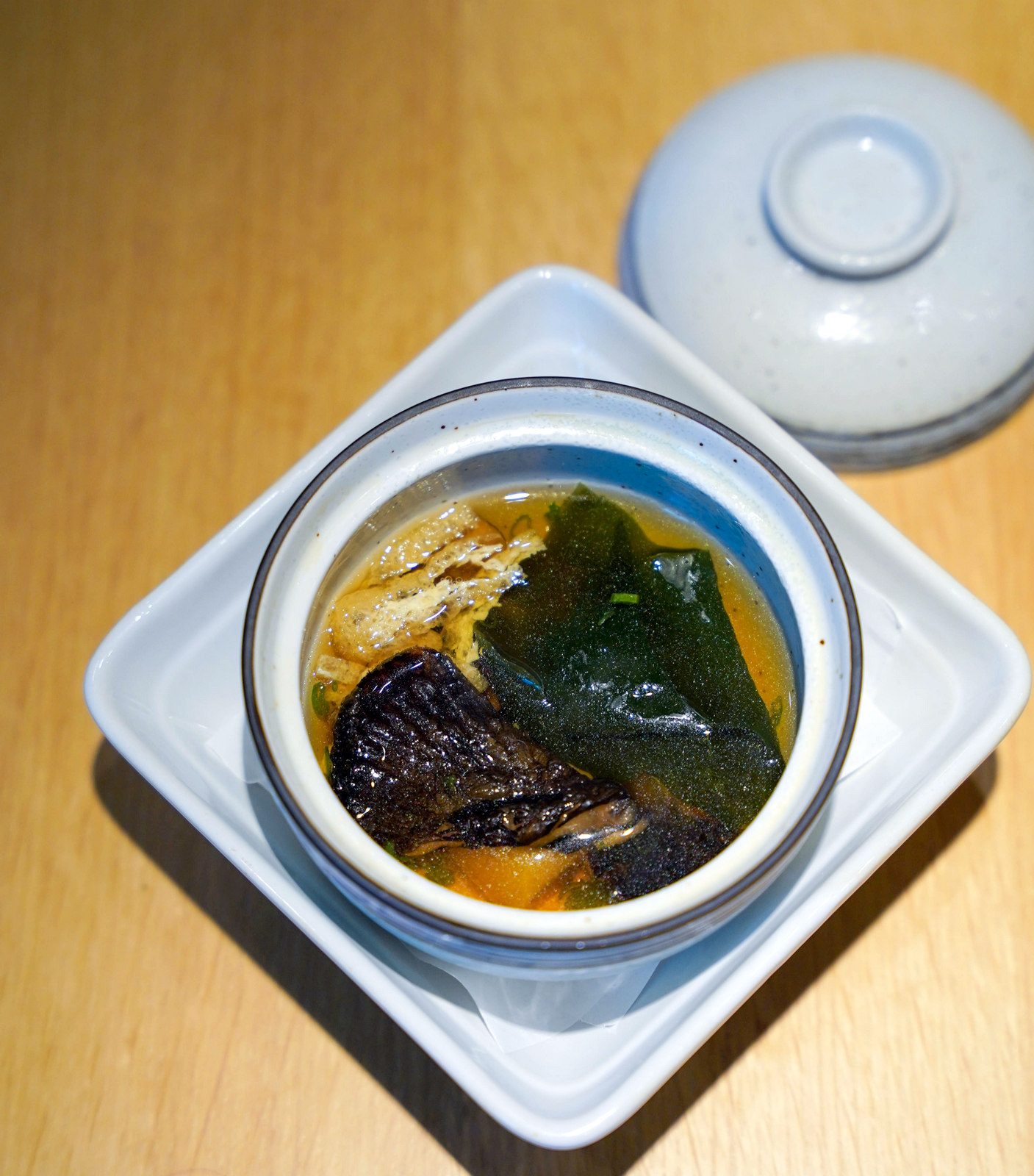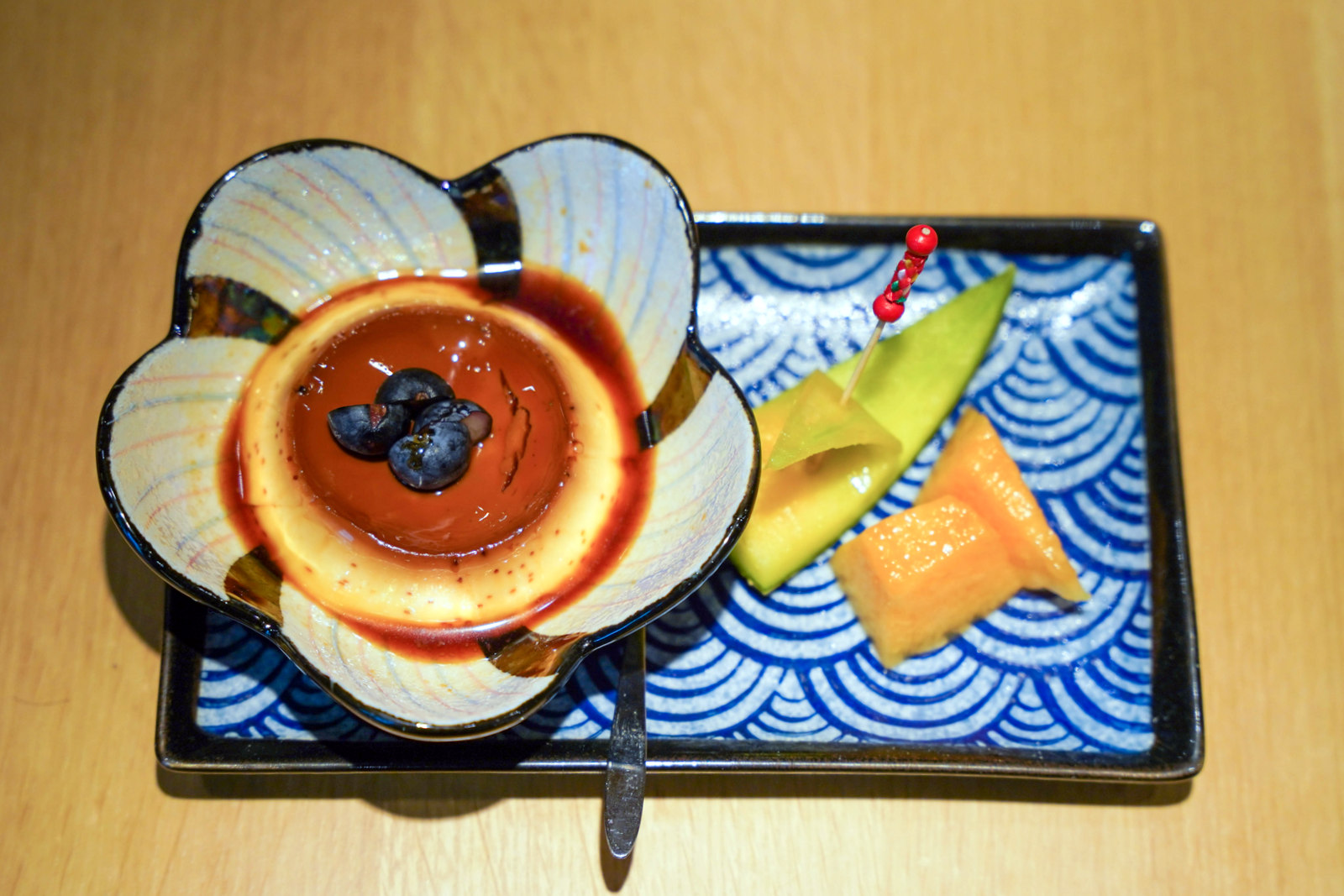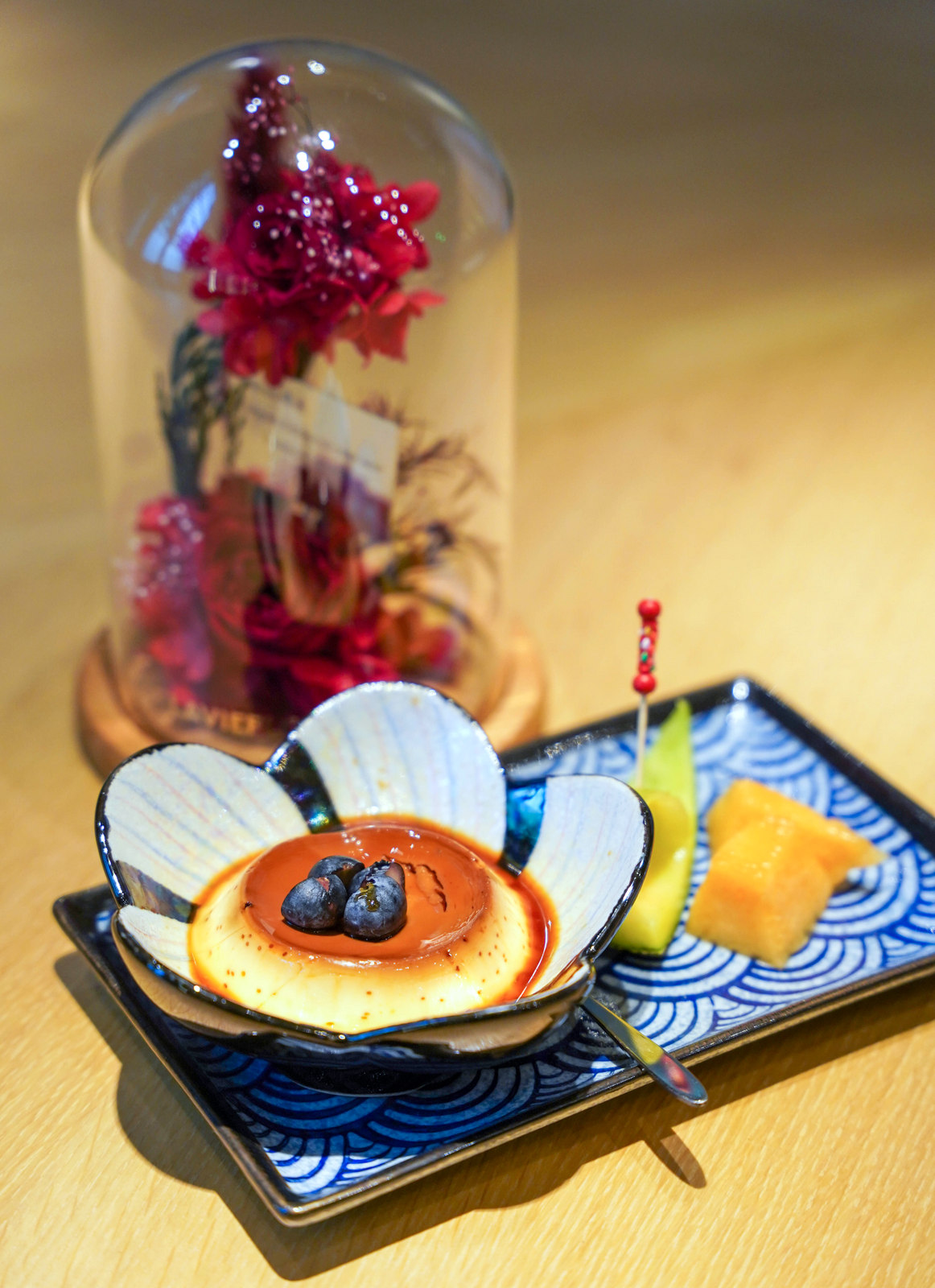 The Omakase Raku meal concludes confidently with a fish soup of fleshy fugu fins and a dessert of creme caramel with ripely nectarous Yubari melon.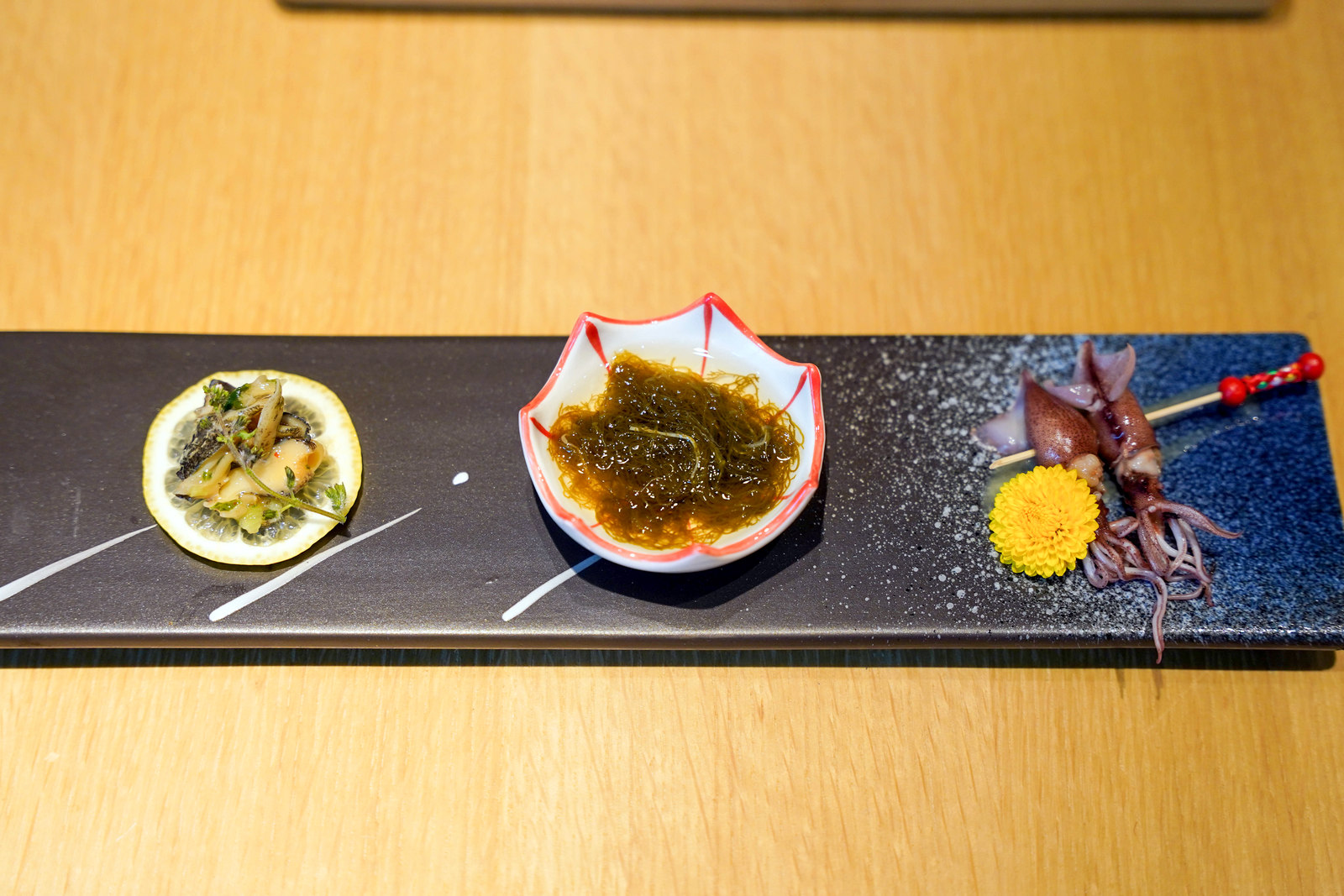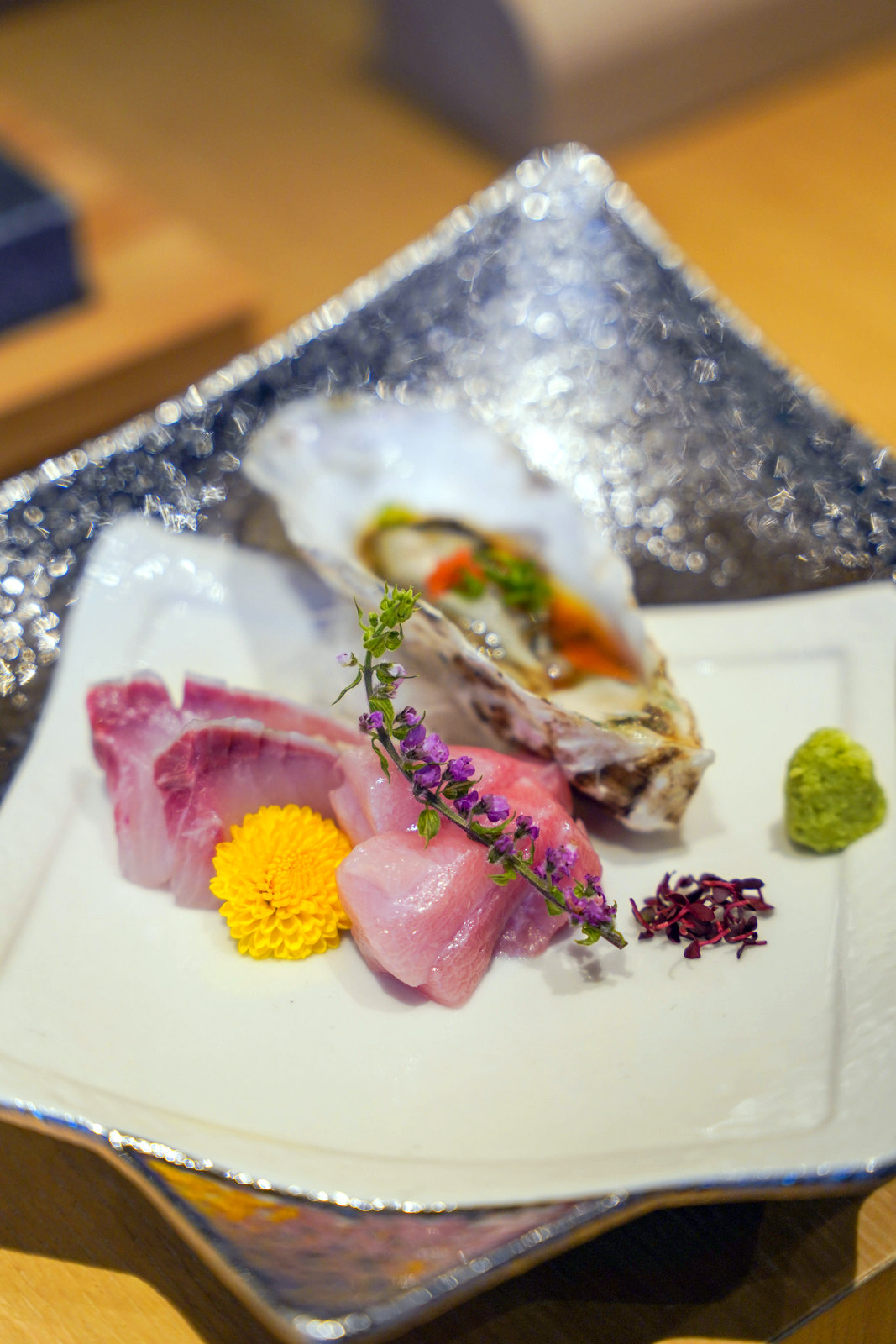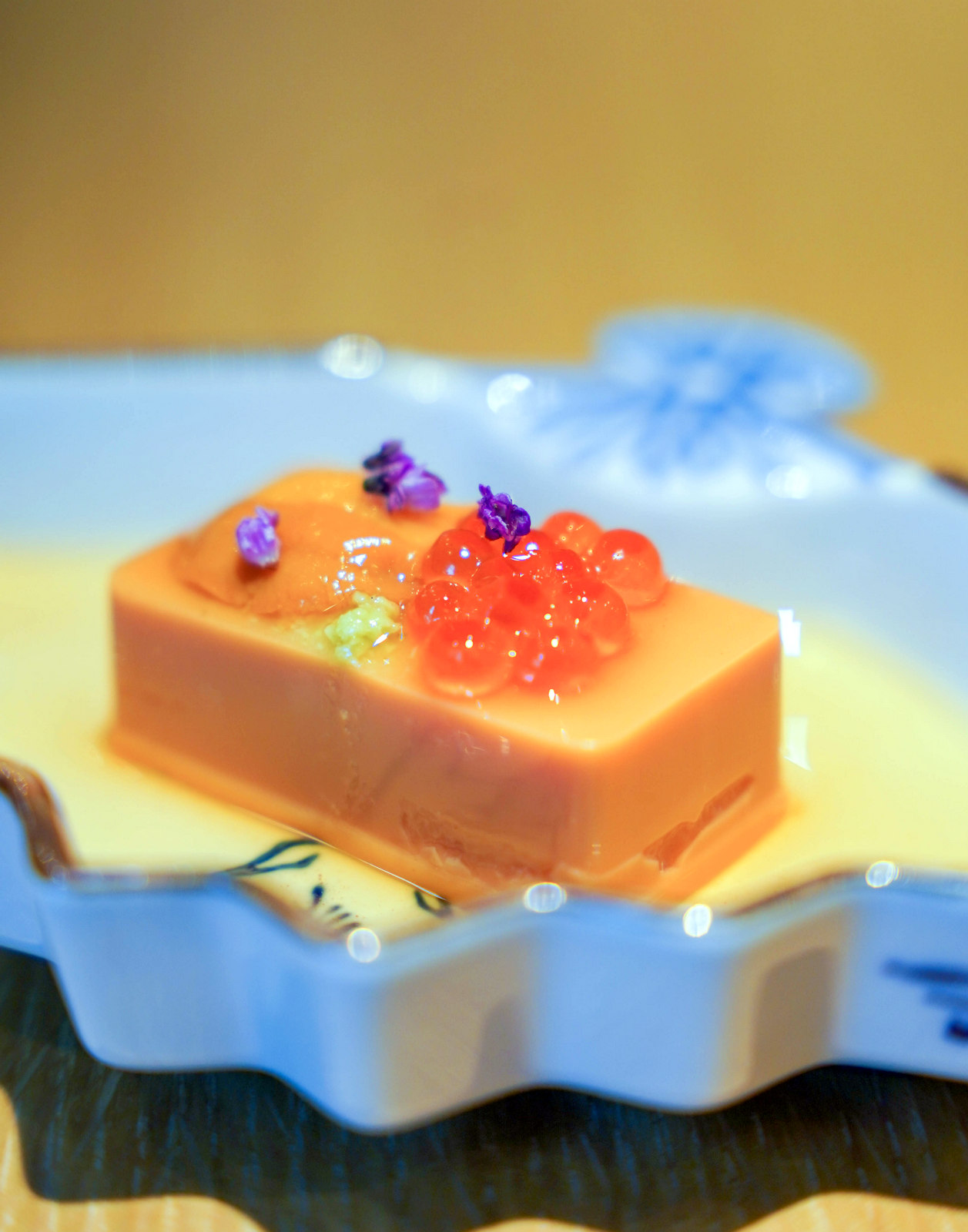 Patrons on a tighter budget can try the Omakase Ten (RM498), still enjoyable from start to finish. You'll discover three appetisers in this set, possibly including tsubugai whelk liver tinged with wasabi, mozuku in house-made vinaigrette, and marinated firefly squid, a delicacy whose season typically runs through late June. 
Sashimi also spans three types, such as pristine Shigoku oyster, shima aji and kinmedai, plus the sea urchin tofu that's currently part of both the Omakase Raku and Omakase Ten courses.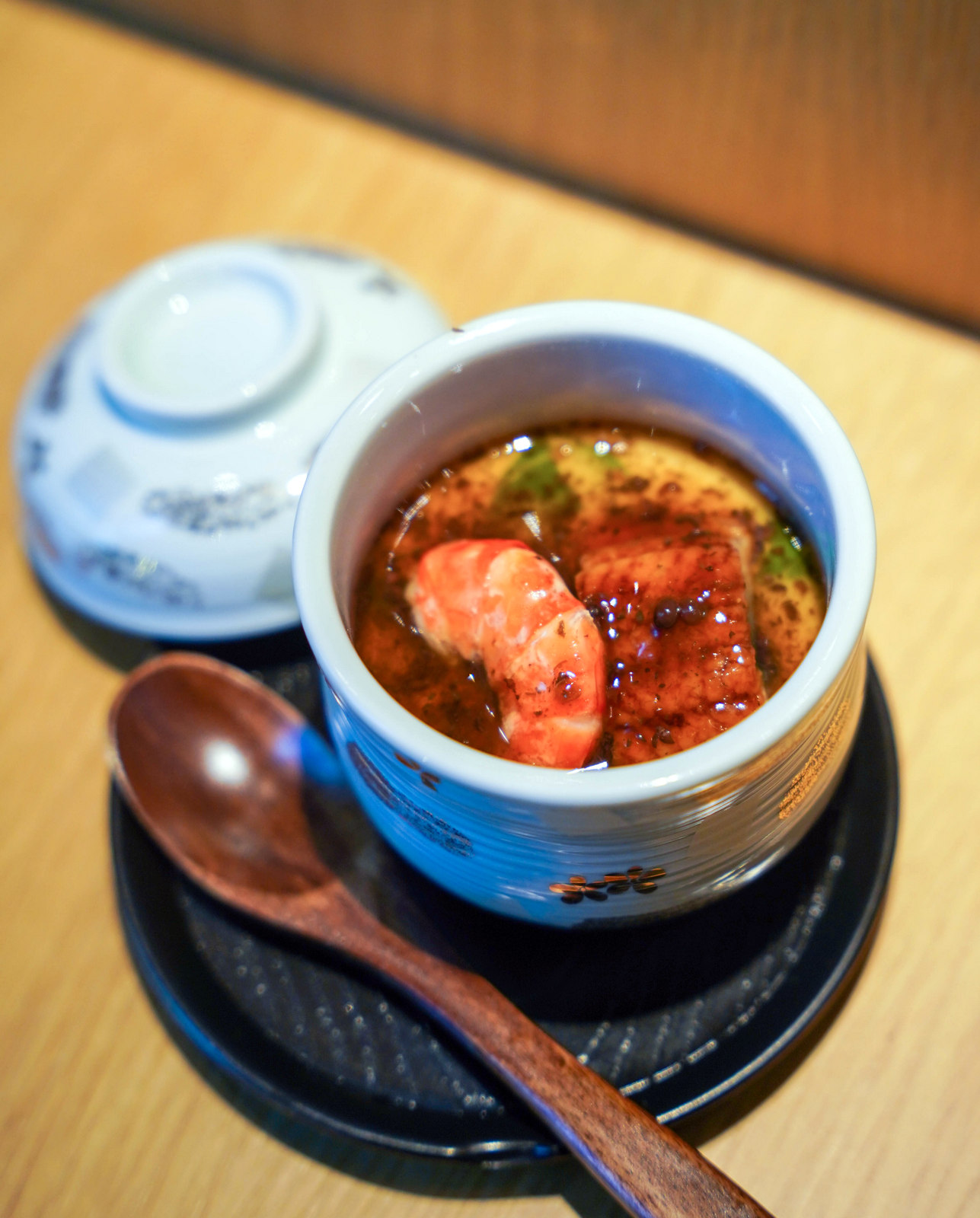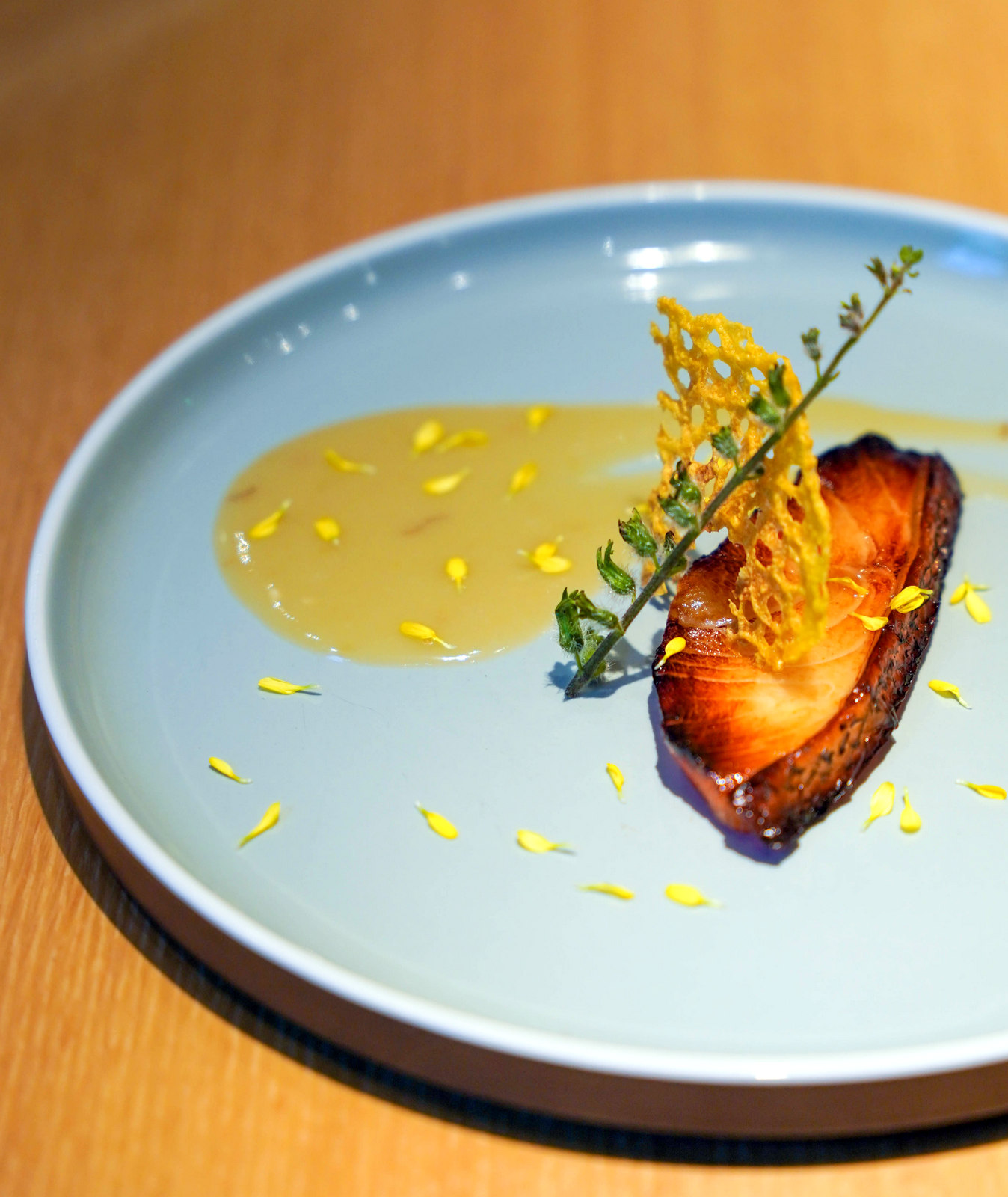 Steamed and grilled highlights for the Omakase Ten menu now include rich, robust unagi chawanmushi and boldly browned cod flavoured with the elegant sweet-savoury depth of saikyo miso.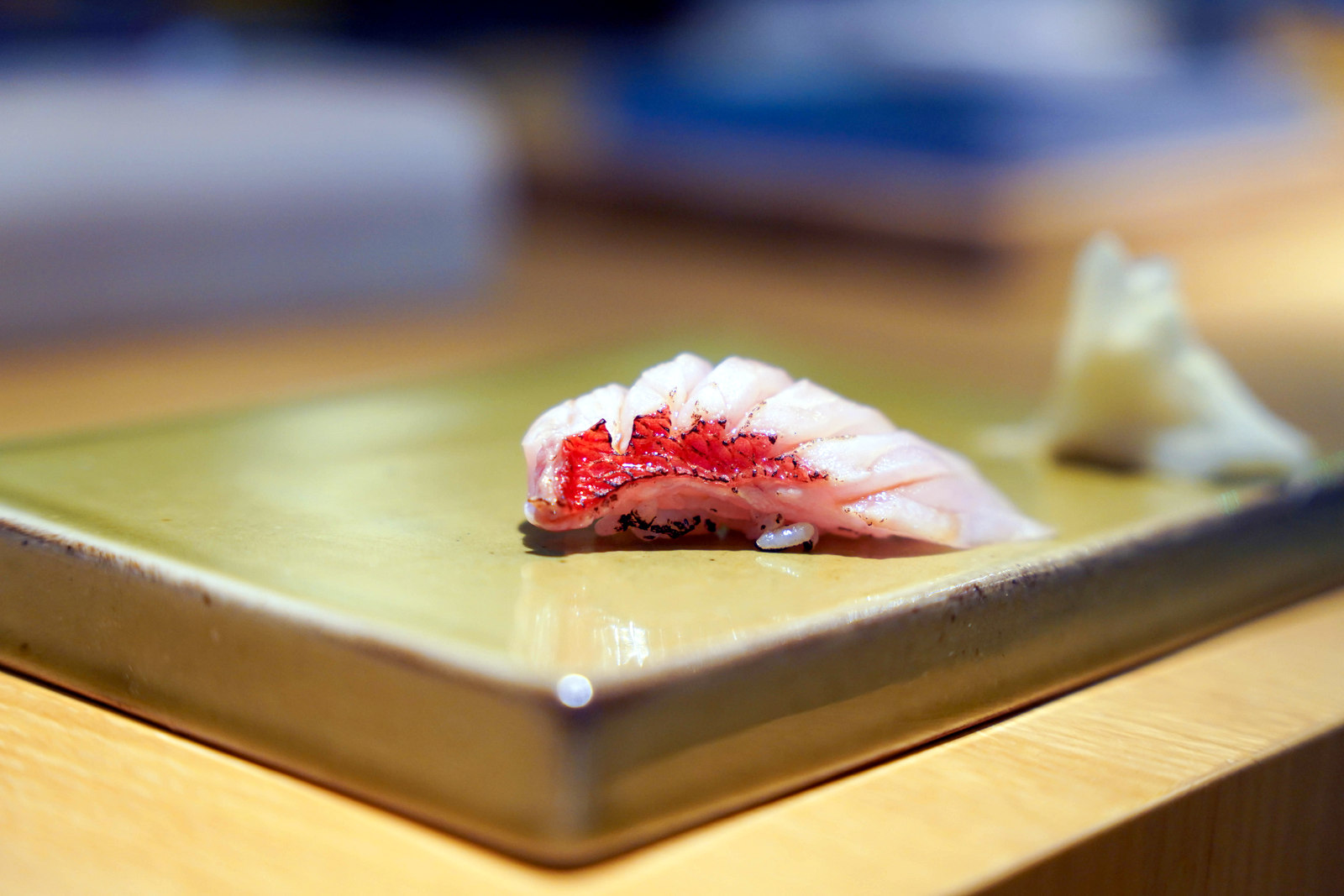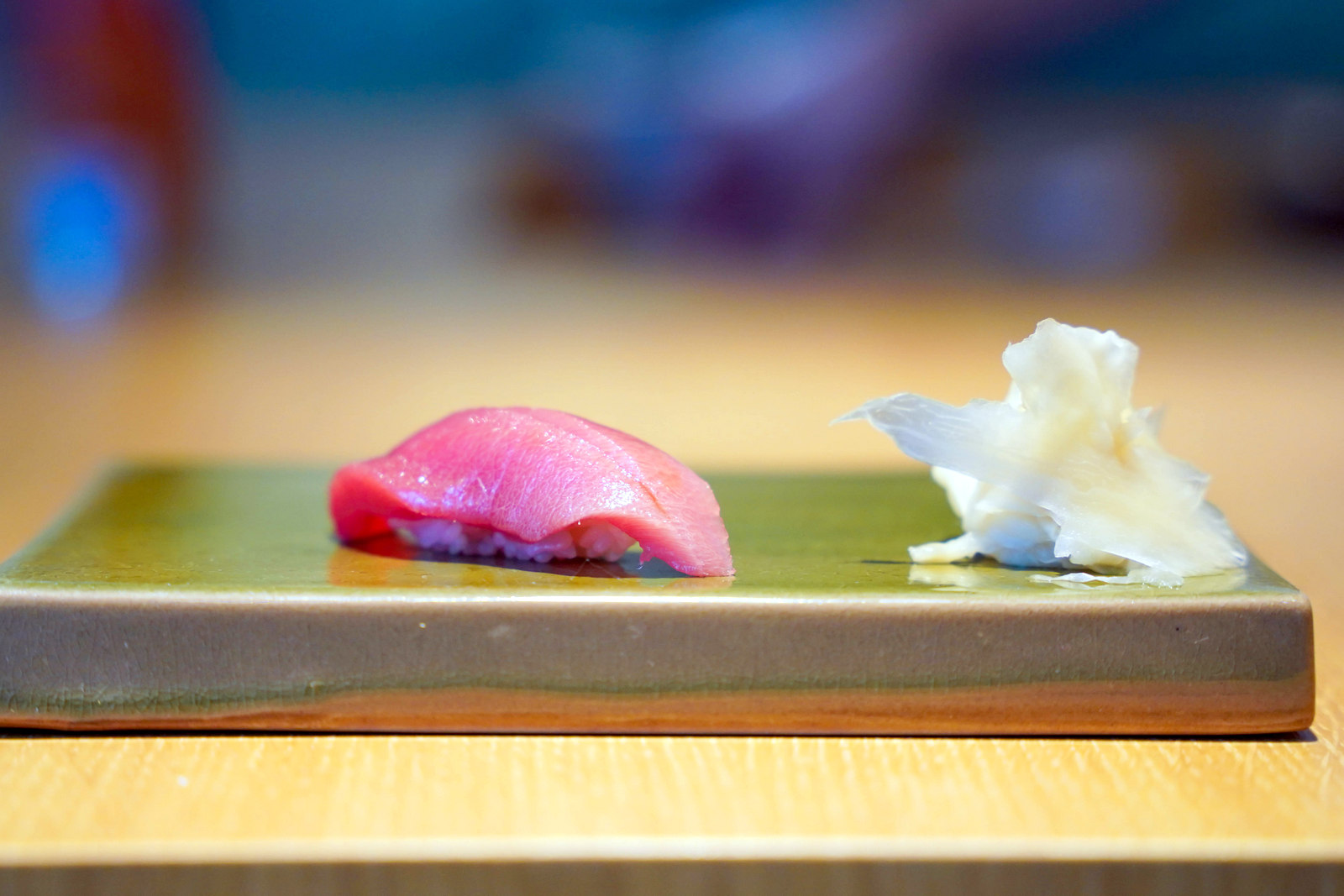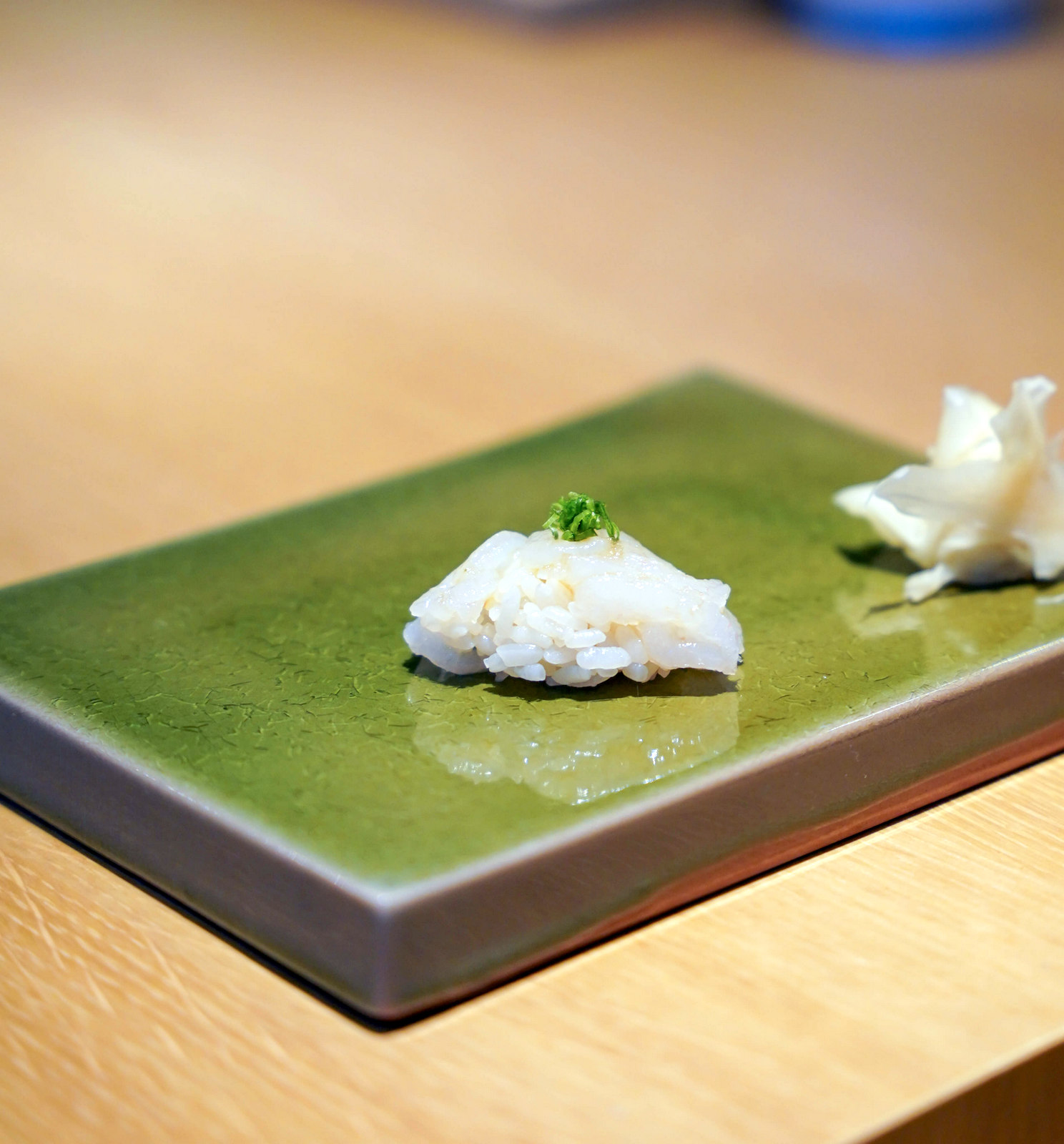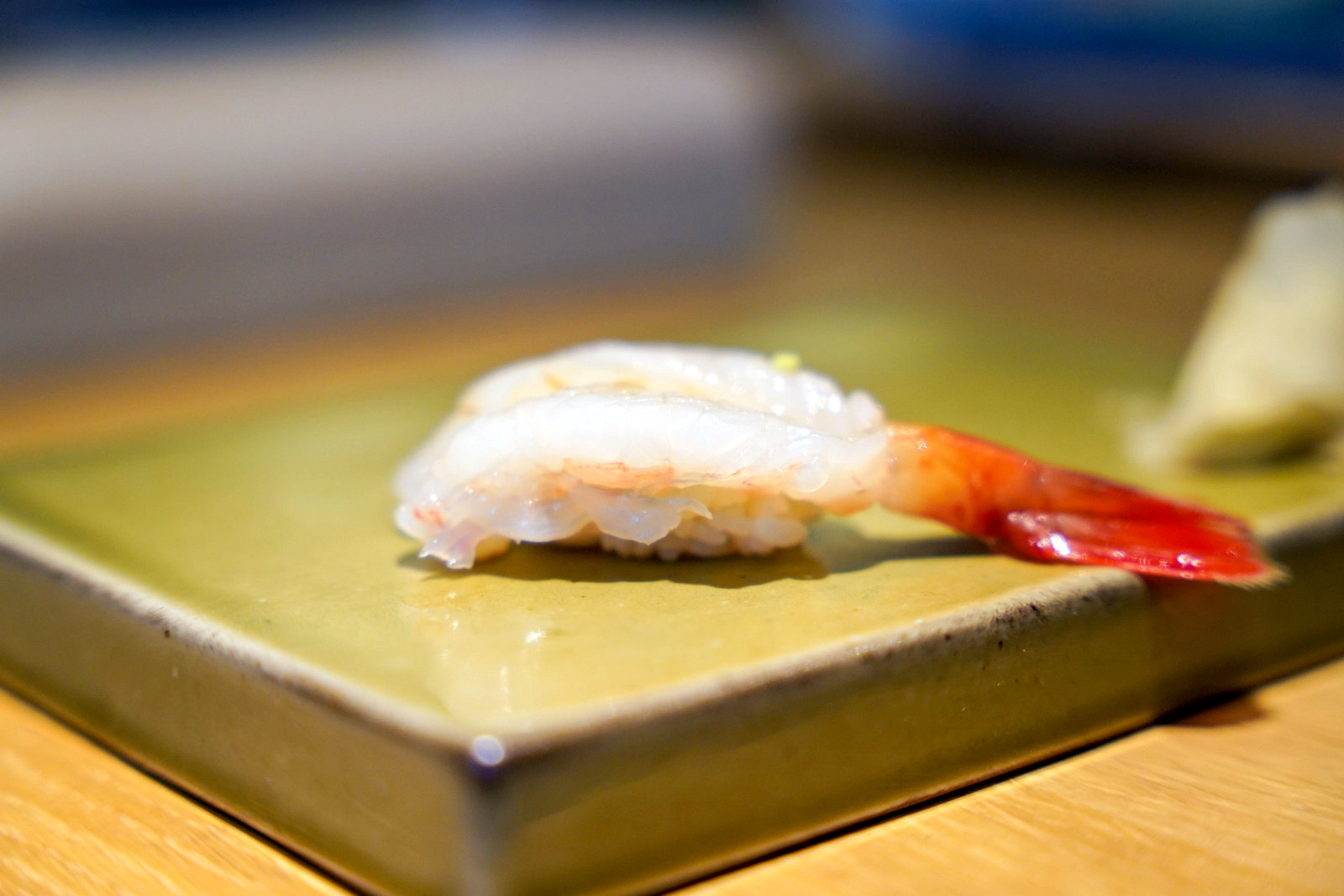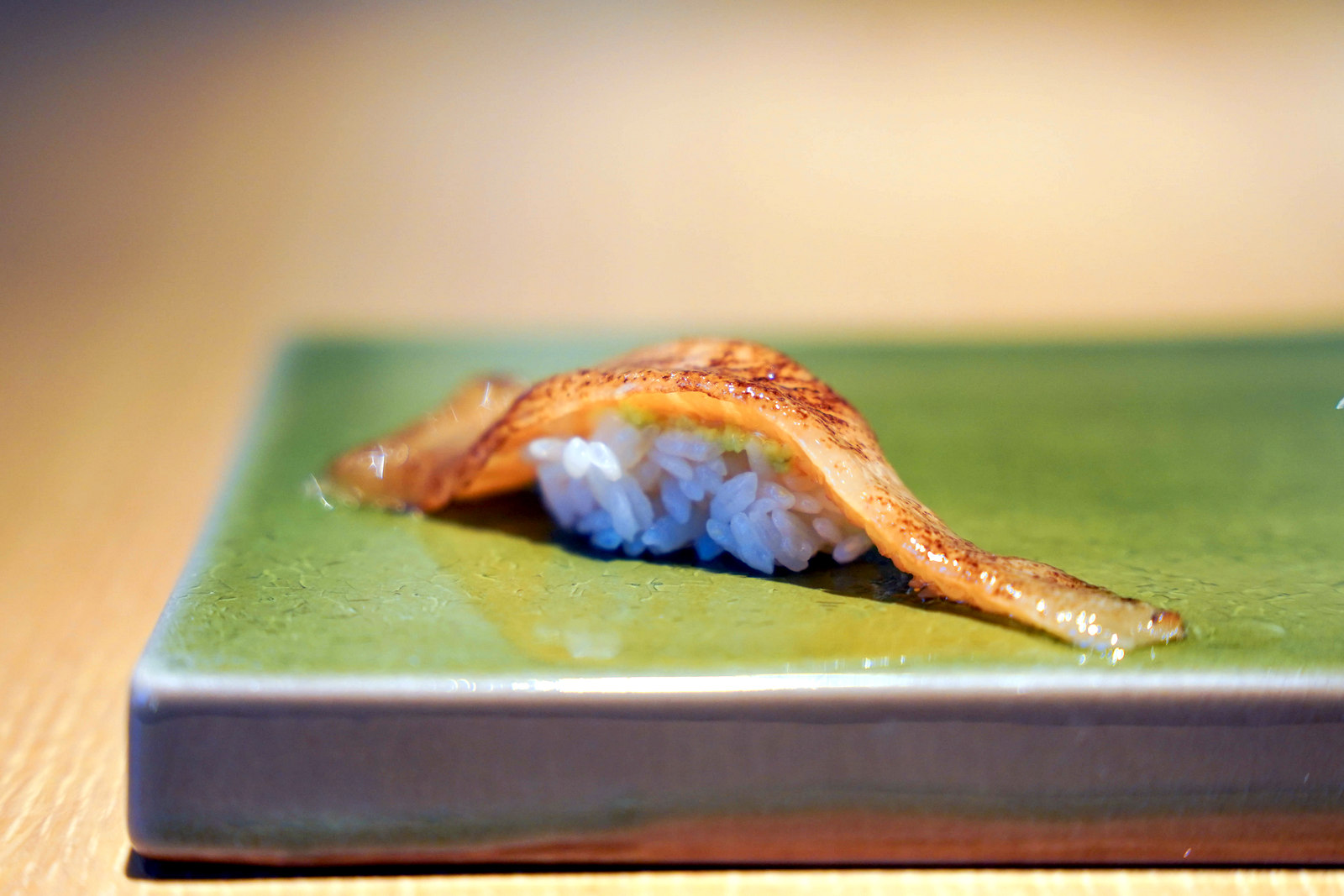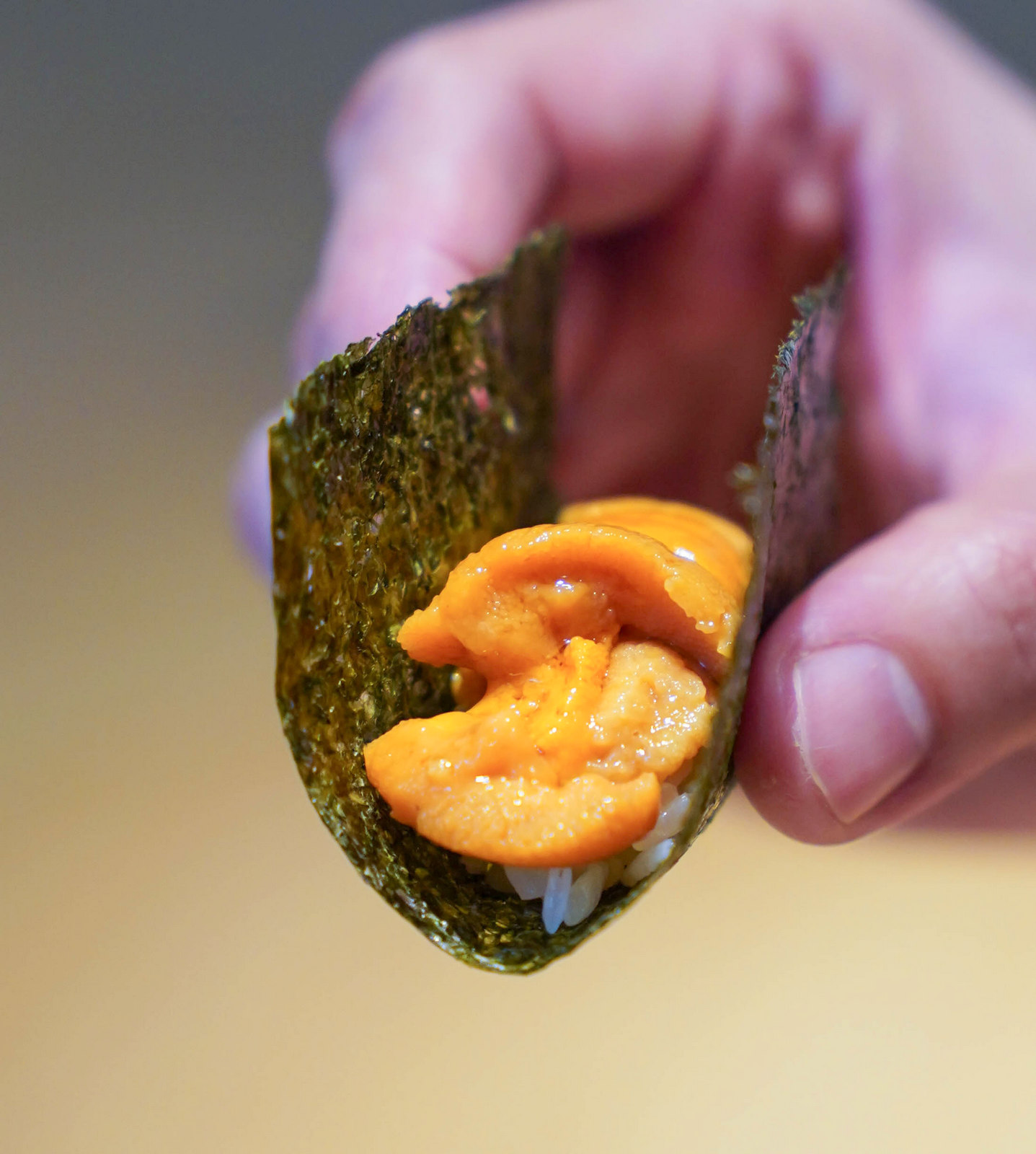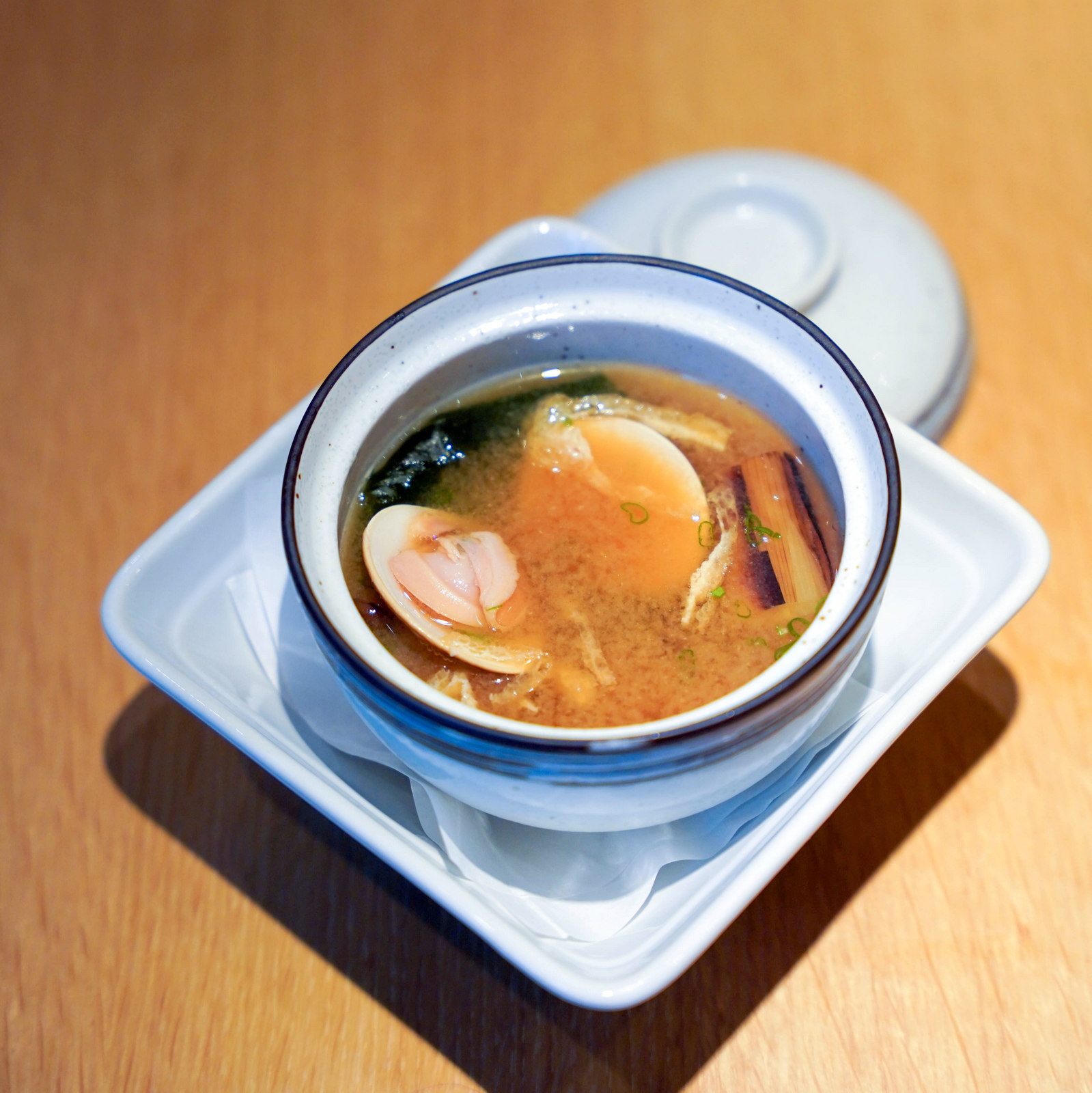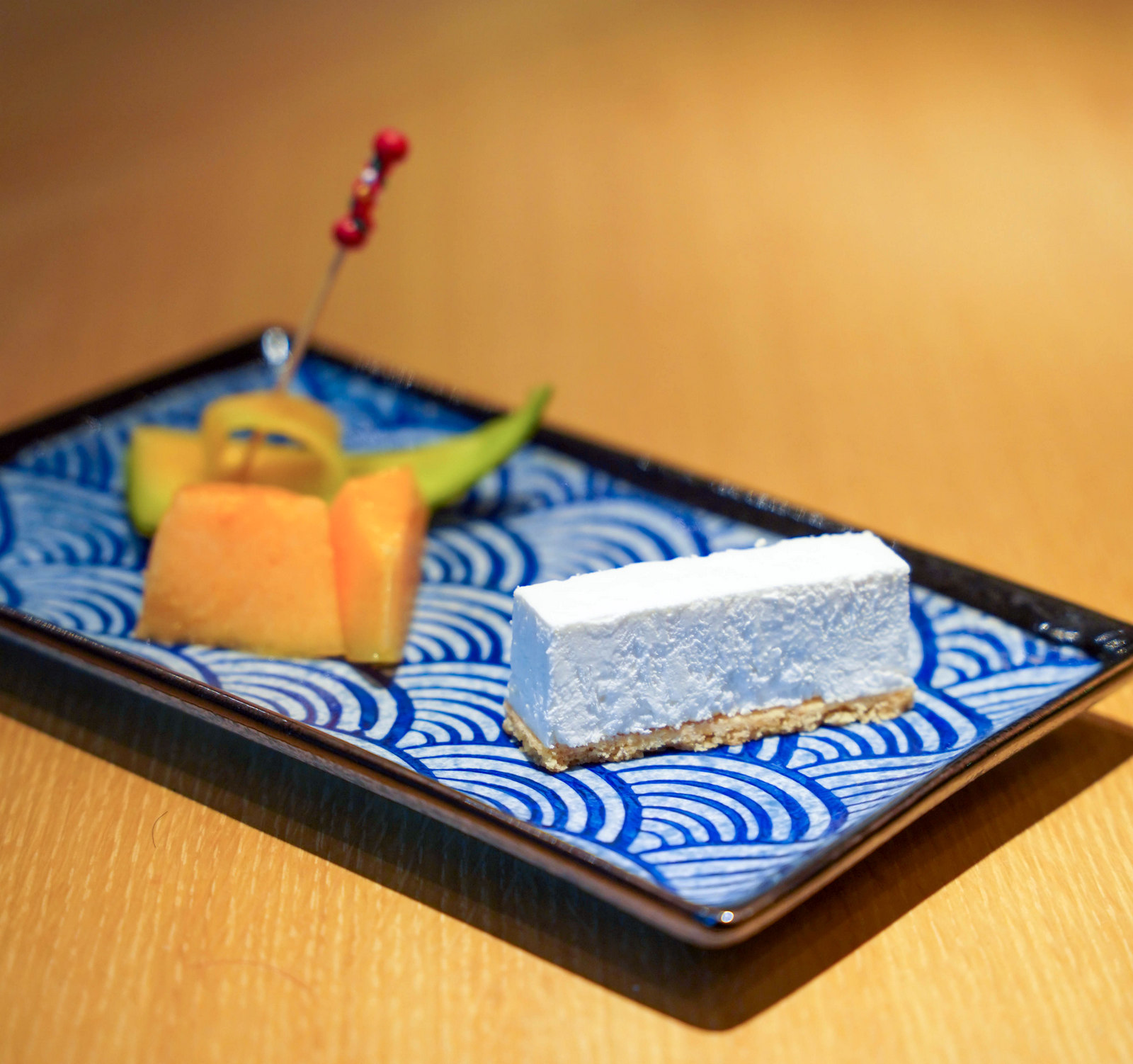 The Omakase Ten selection takes its sushi seriously too, with six possibilities like akami, shiro ebi and engawa leading up to a plump sea urchin handroll, paving the path for a soothing, steaming-hot soup of hamaguri clams from Japanese shores, and a fittingly sweet pairing of yuzu cheesecake with Yubari melon.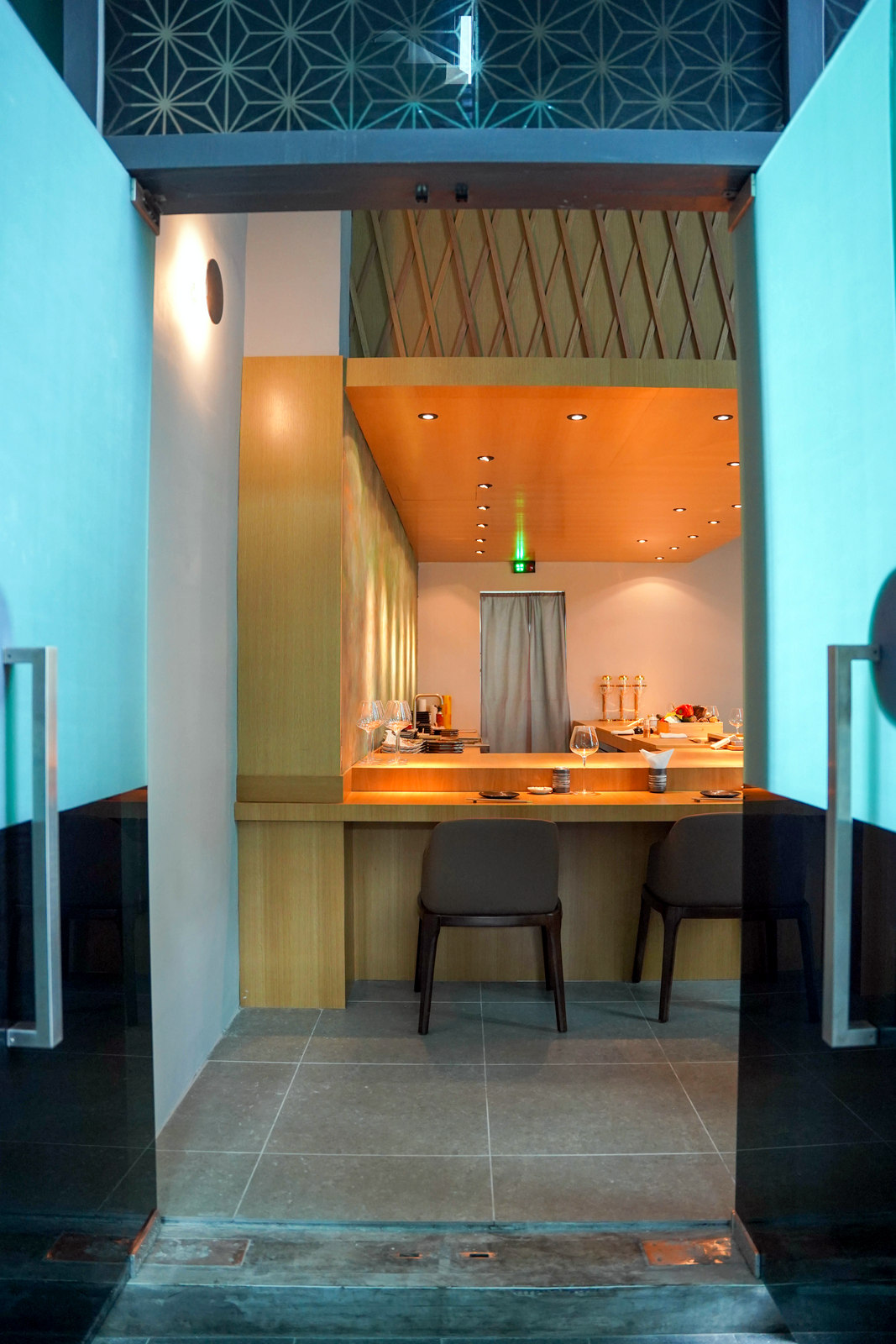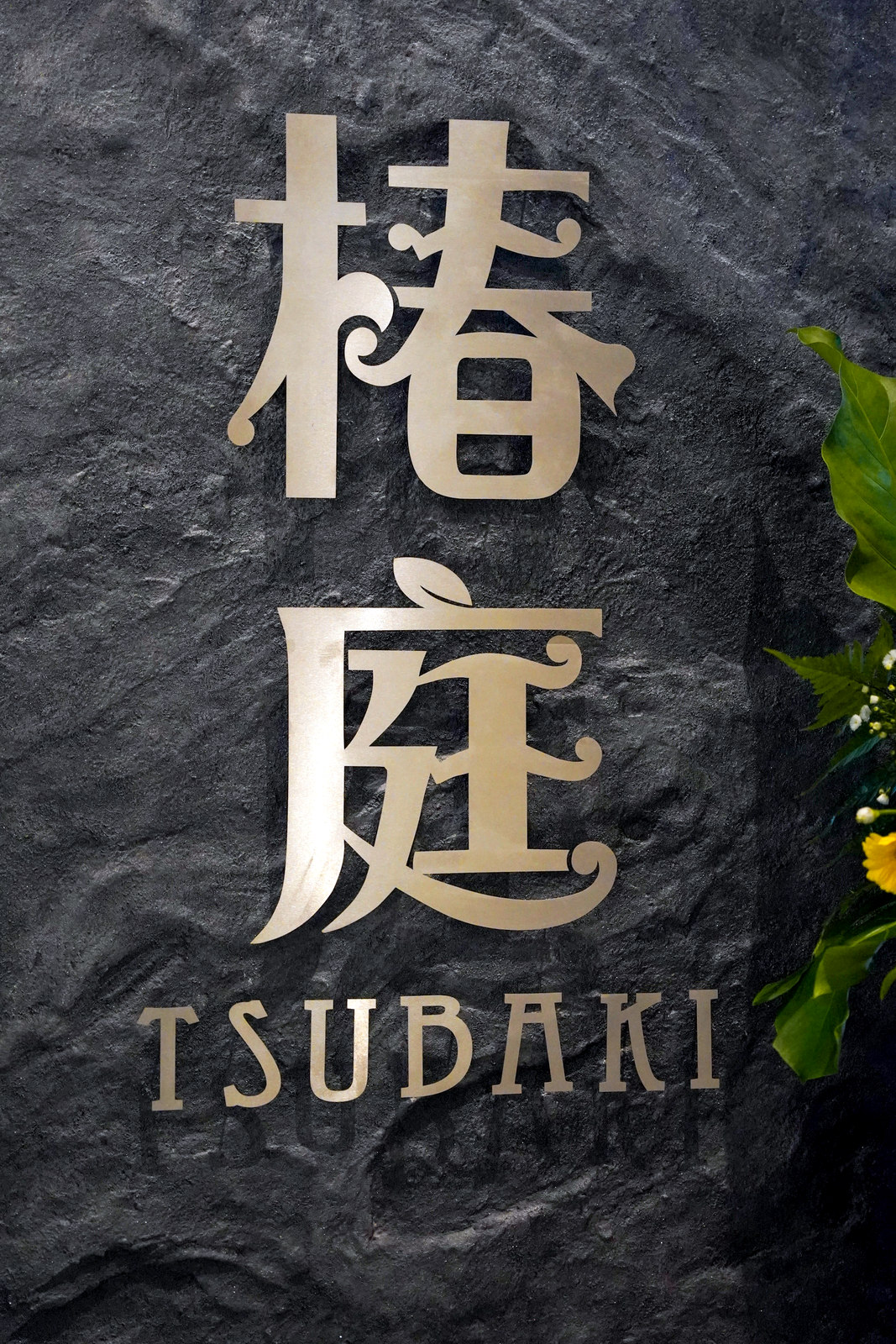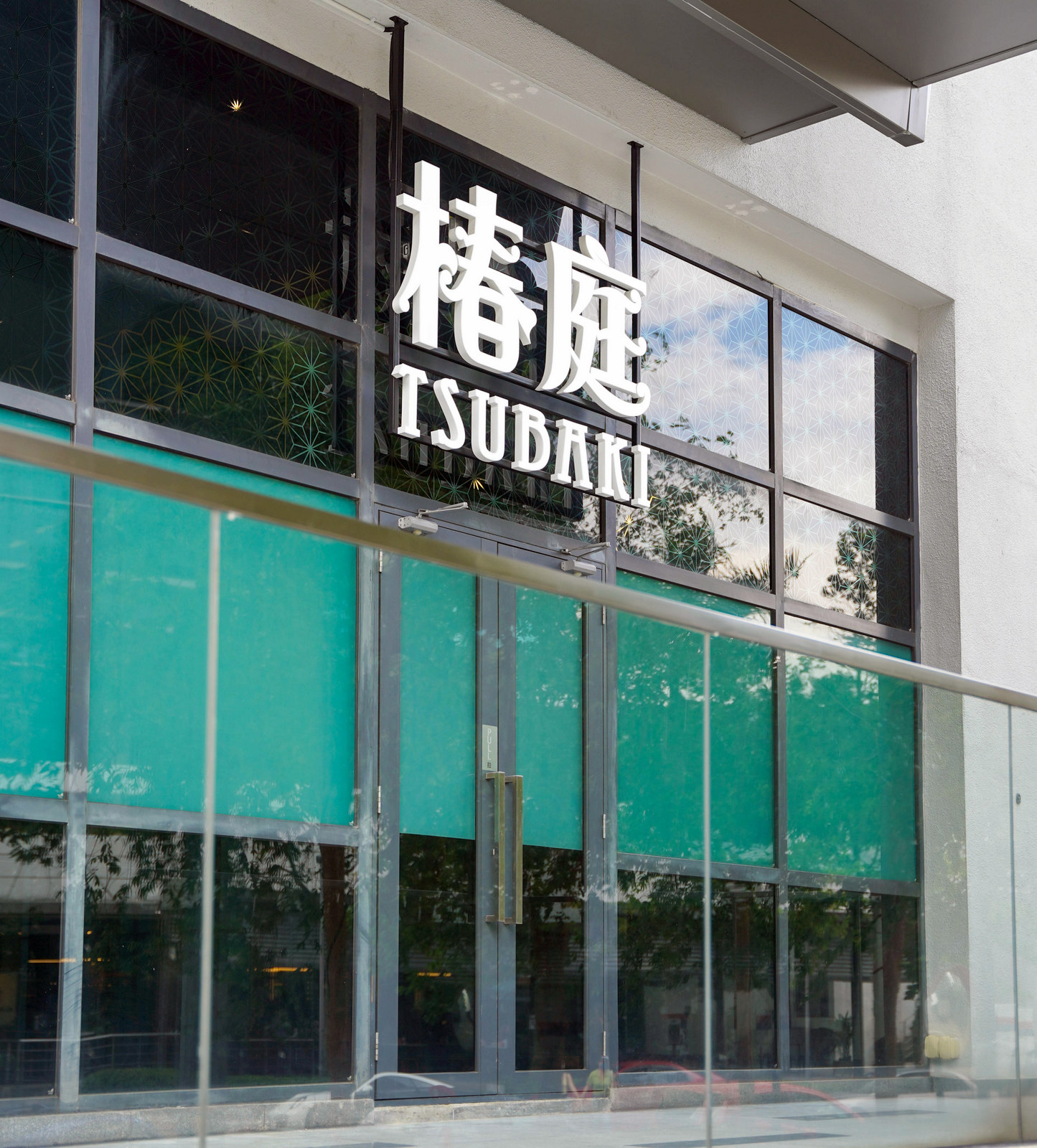 Tsubaki
Greens Terrace, Unit 2-1, Jalan Wan Kadir 3, Taman Tun Dr Ismail, 60000 Kuala Lumpur.
Open Tuesday-Sunday, 11am-2:30pm, 5:30pm-10:30pm. Tel: 011-3309-6881
Website: tsubakiomakase.com
For reservations, click here.