TIEN by PUTIEN: KLCC's new pork-free paradise for authentic Fujian Chinese cuisine
June 16, 2023
---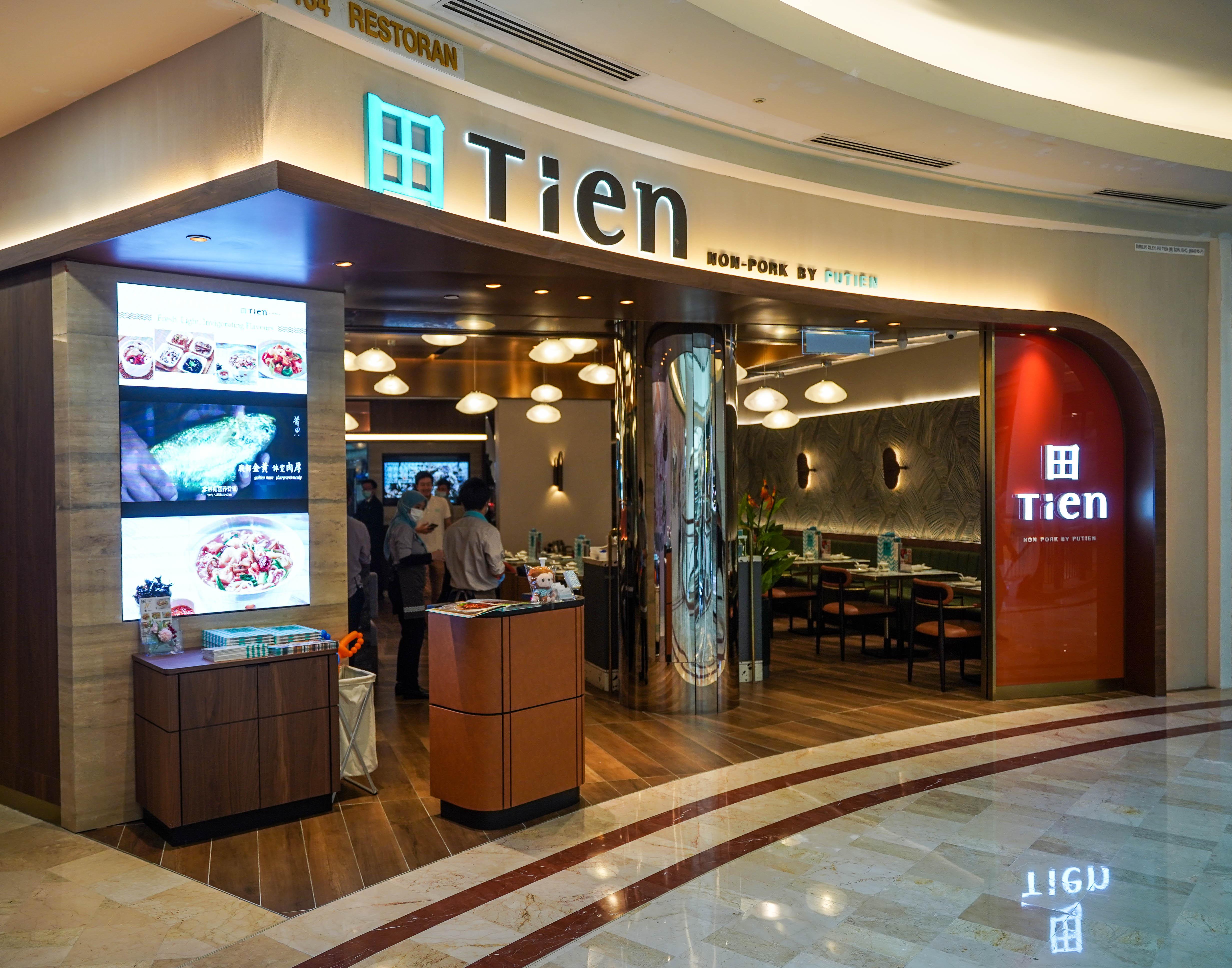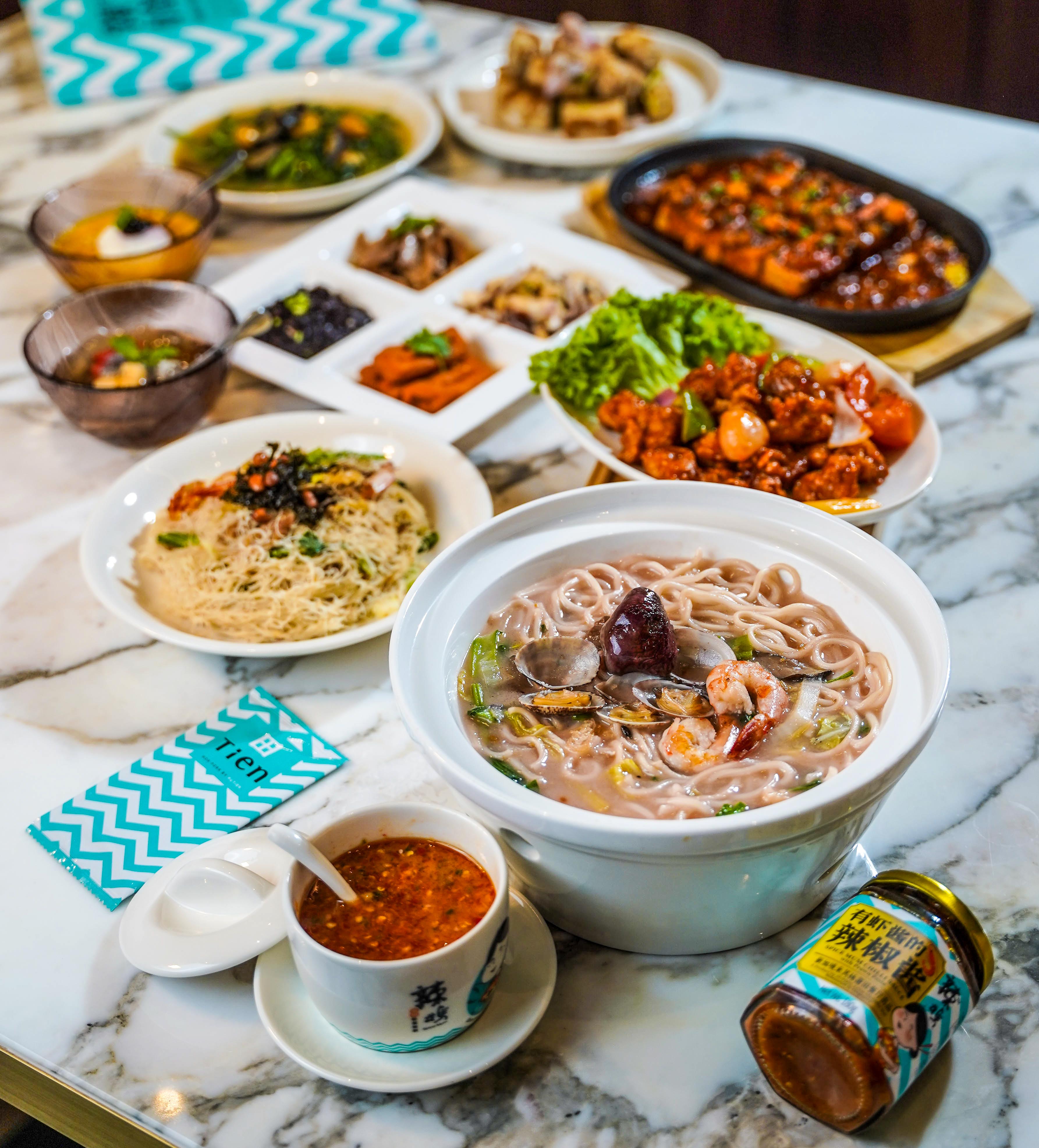 For more than a decade now, we've enjoyed many meals at PUTIEN, relishing its recipes  inspired by the bounty of the land and treasures of the sea from China's coastal city of Putian in Fujian province.

This year, a fresh chapter unfolds for the brand in the Klang Valley, with its first pork-free restaurant - TIEN by PUTIEN - launching in Suria KLCC.
TIEN upholds PUTIEN's assurance of authentic Fujian Chinese cuisine, honouring the province's culinary culture with conscientiously chosen ingredients, beautifully balanced seasonings and time-honoured techniques.
From the Red Mushroom Lor Mee to Stewed Yellow Croaker with Sauerkraut, TIEN's delights are deliciously distinctive, welcoming every Malaysian gastronomic explorer to a transporting new experience in KL's city centre.
Watch our video above to see more of TIEN by PUTIEN.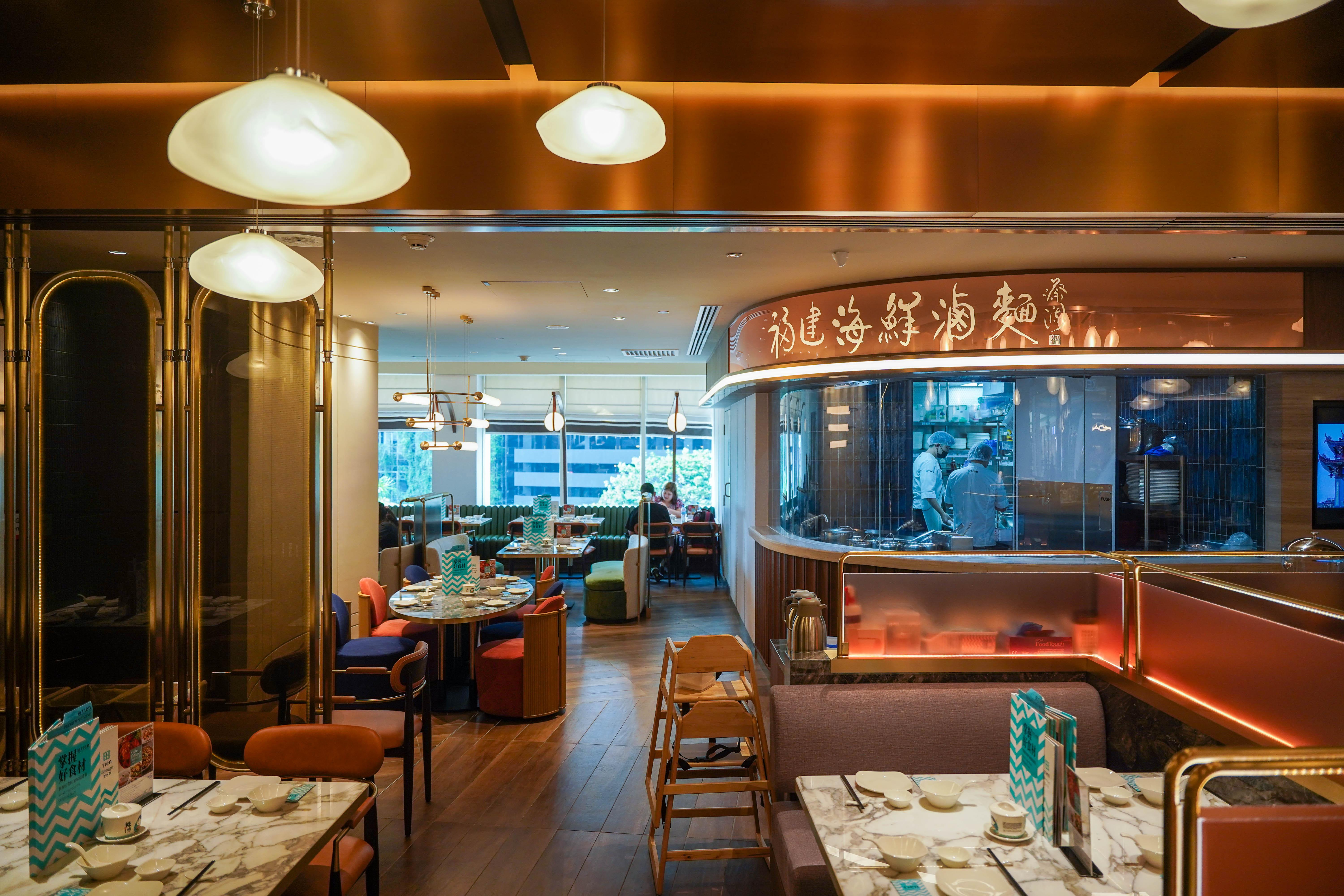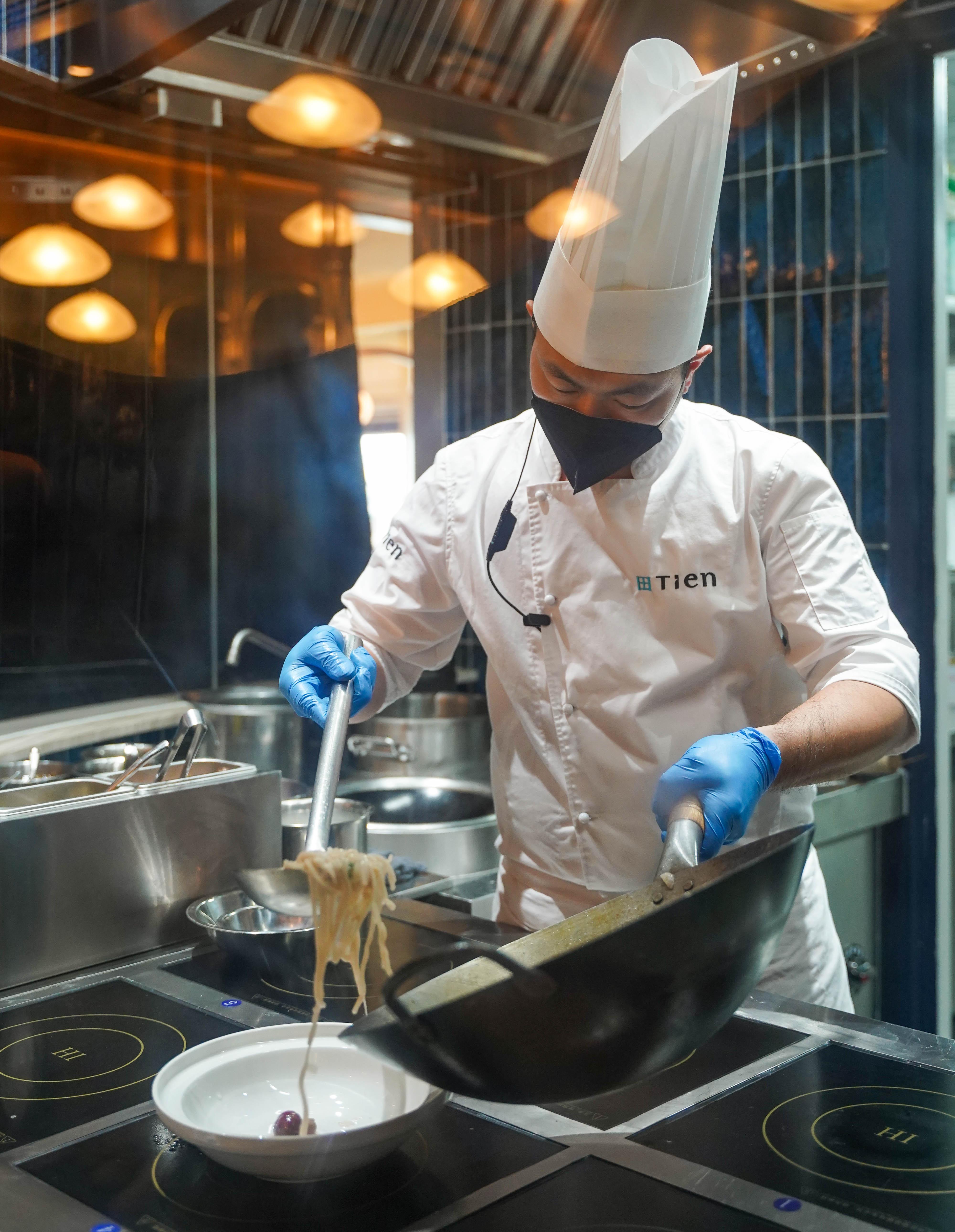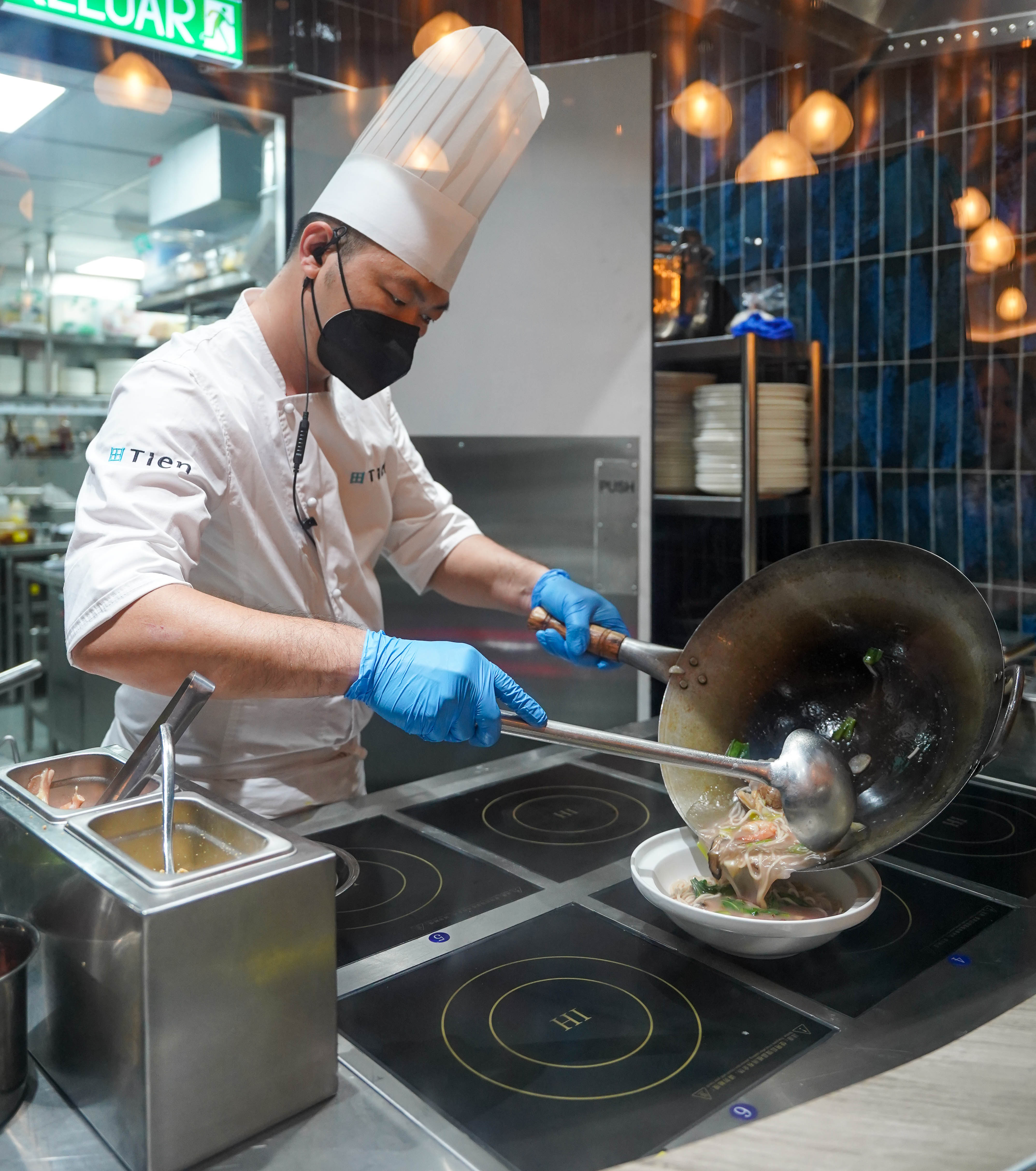 TIEN by PUTIEN is a feast for the senses - its setting is elegant enough to impress but sufficiently casual for everyday lunches and dinners, beckoning the mall's shoppers and corporate workers. Step in and see the skilled culinary brigade cook up a feast of noodles, rice and main courses, fresh and hot from the kitchen.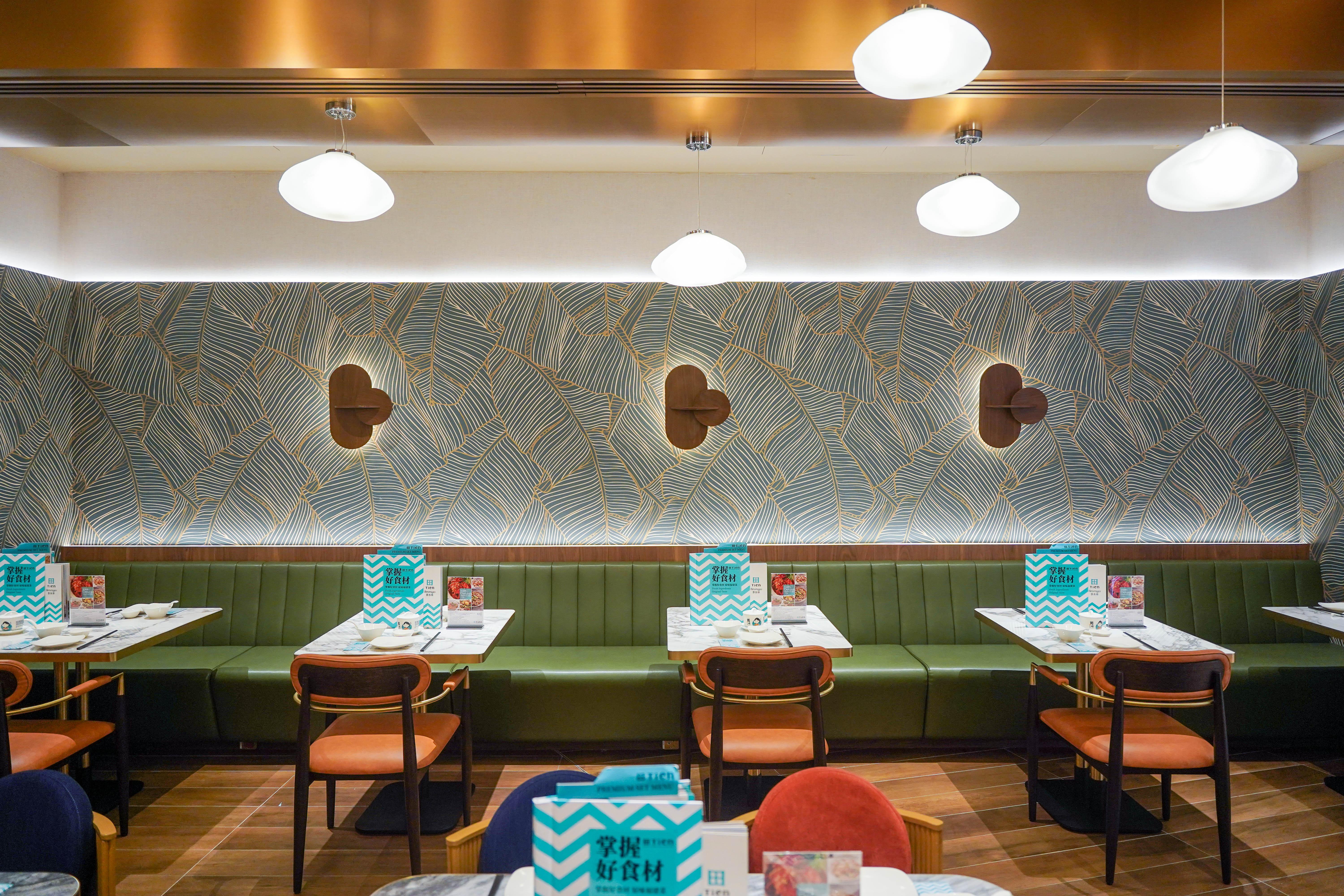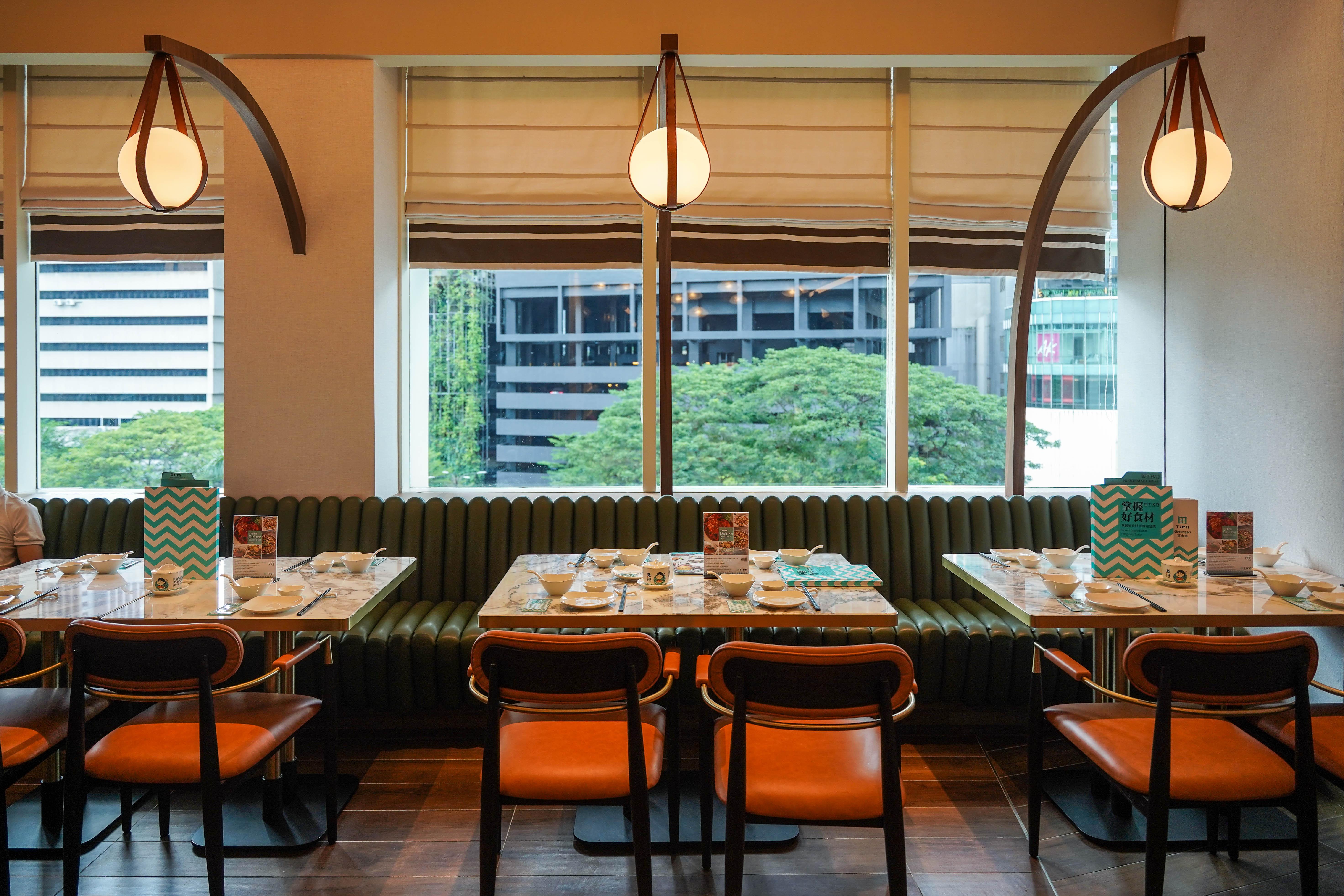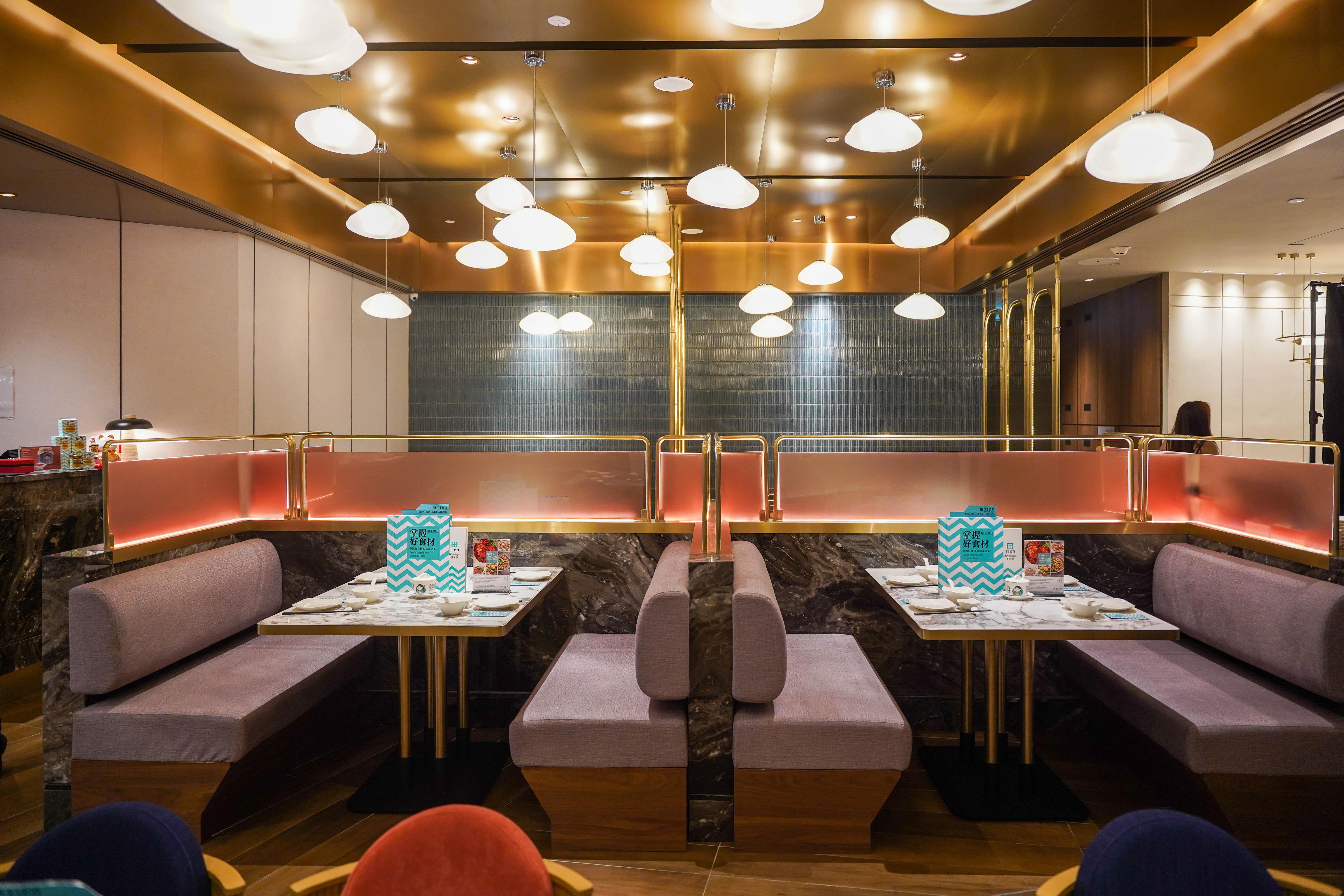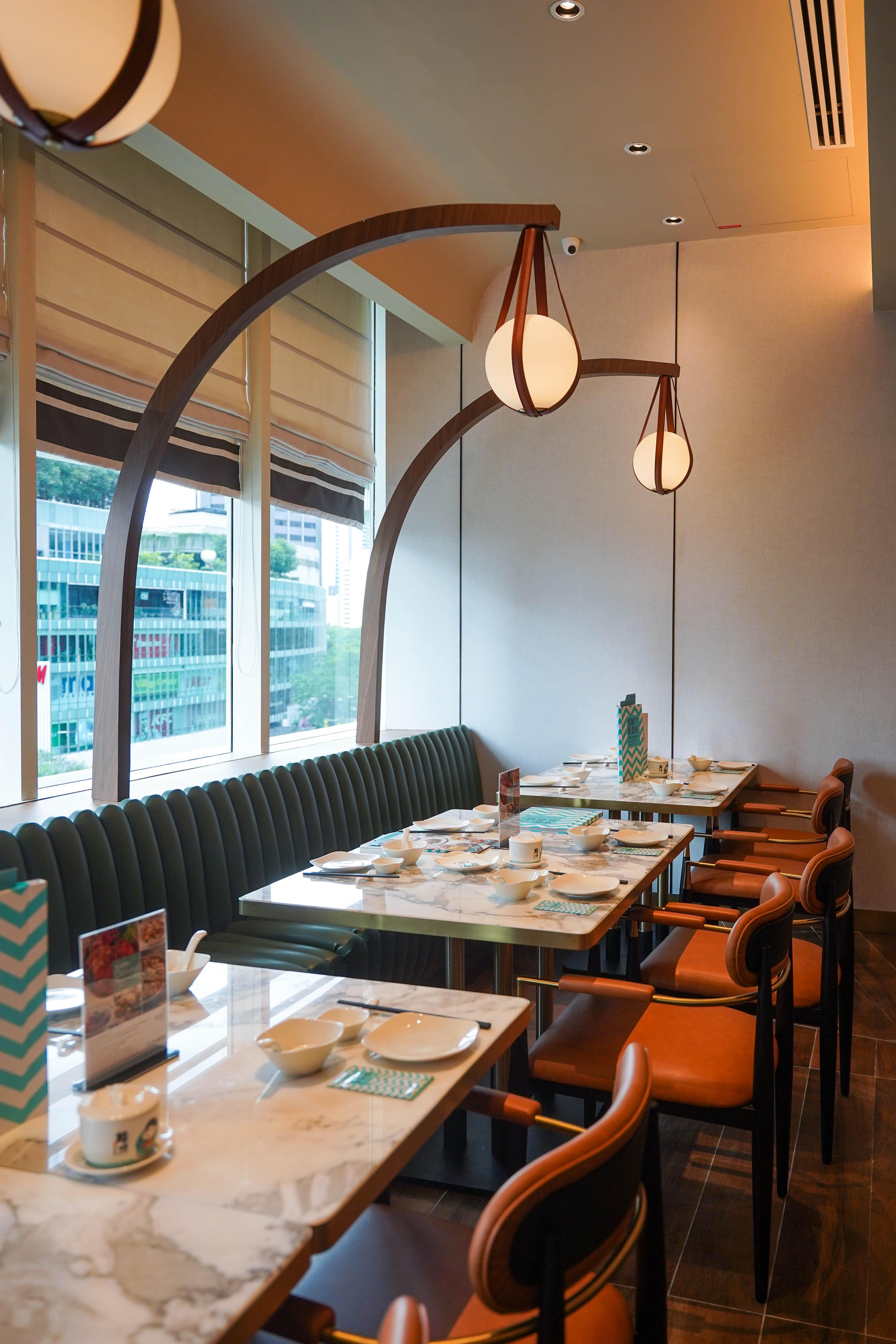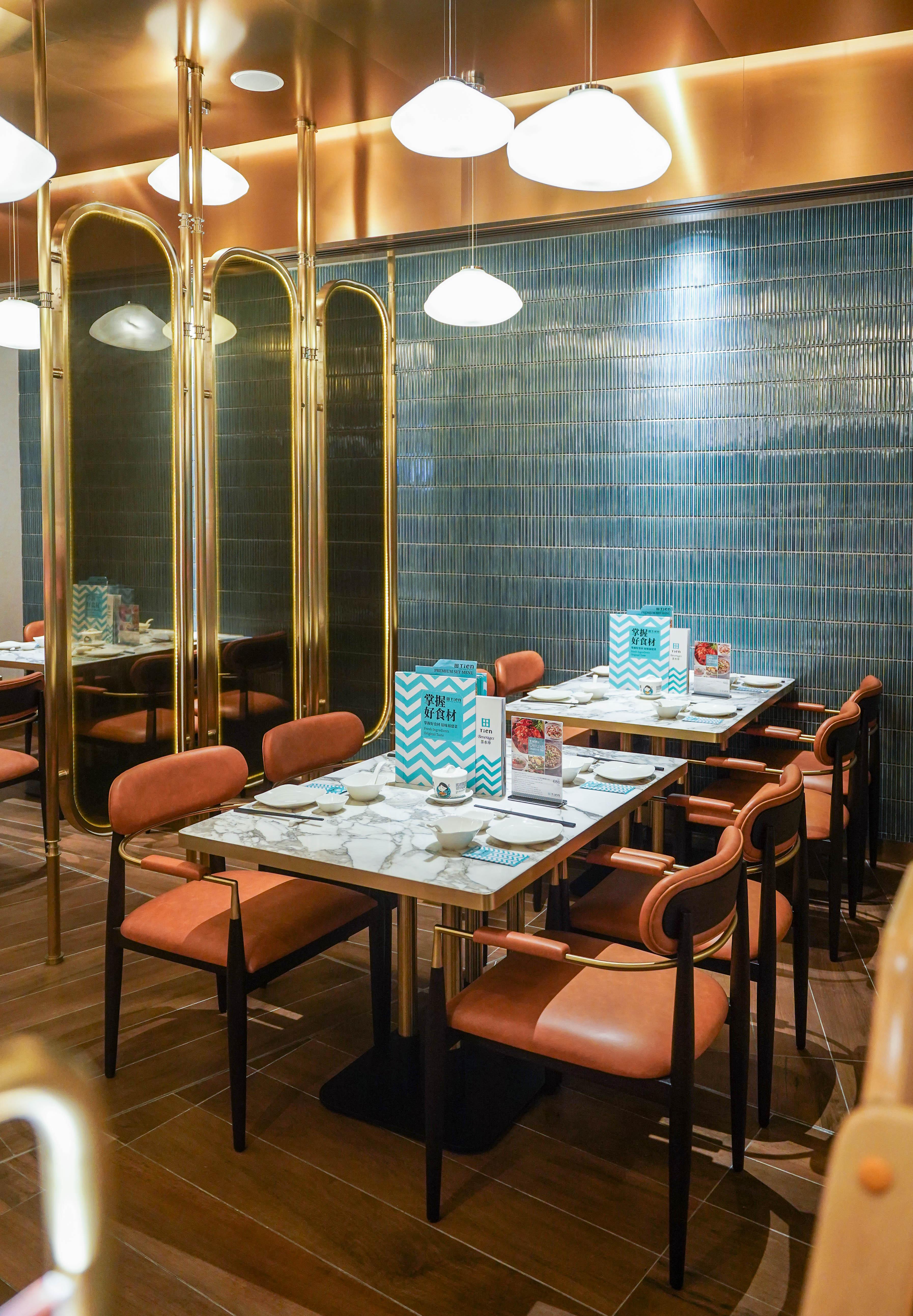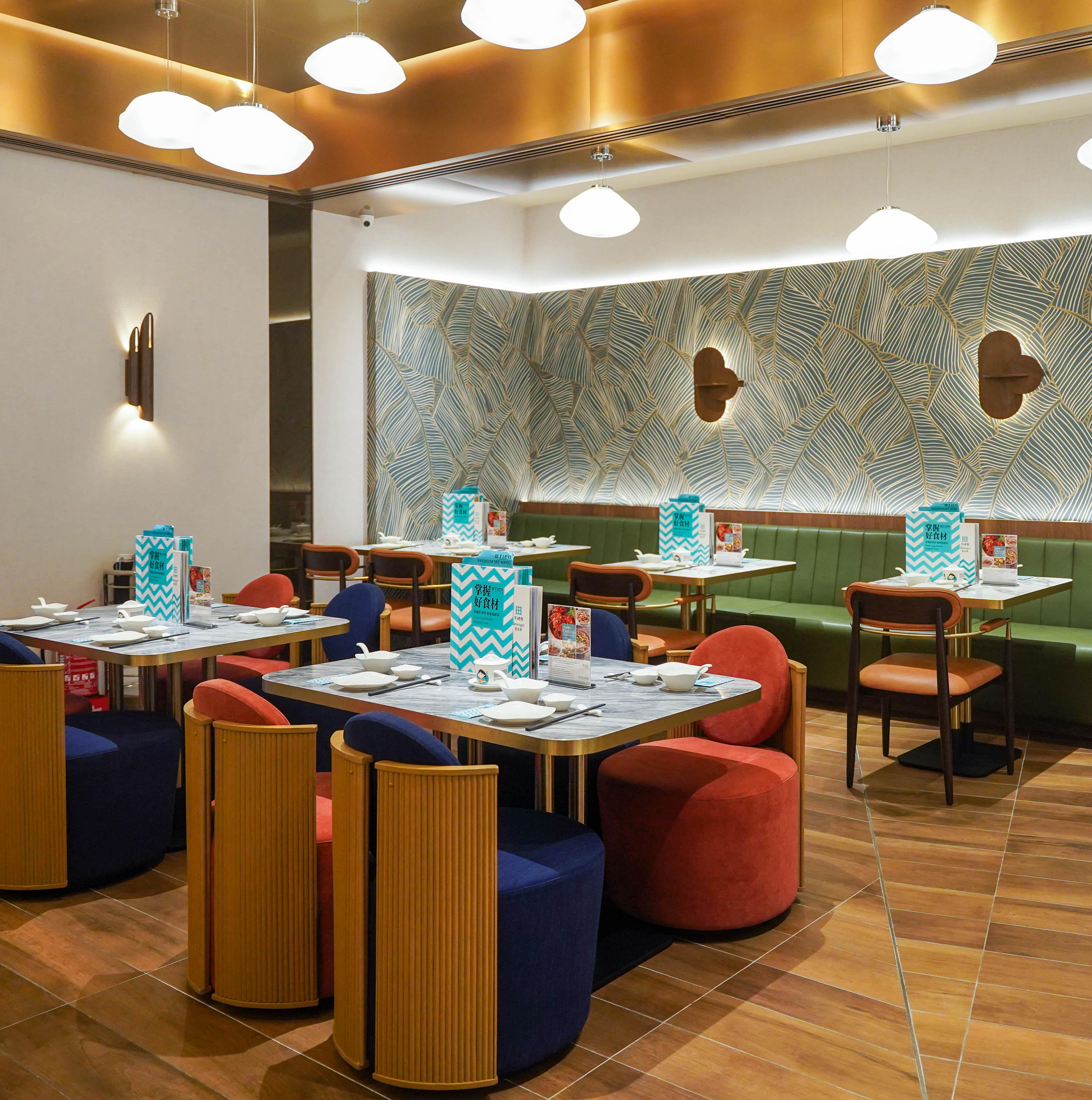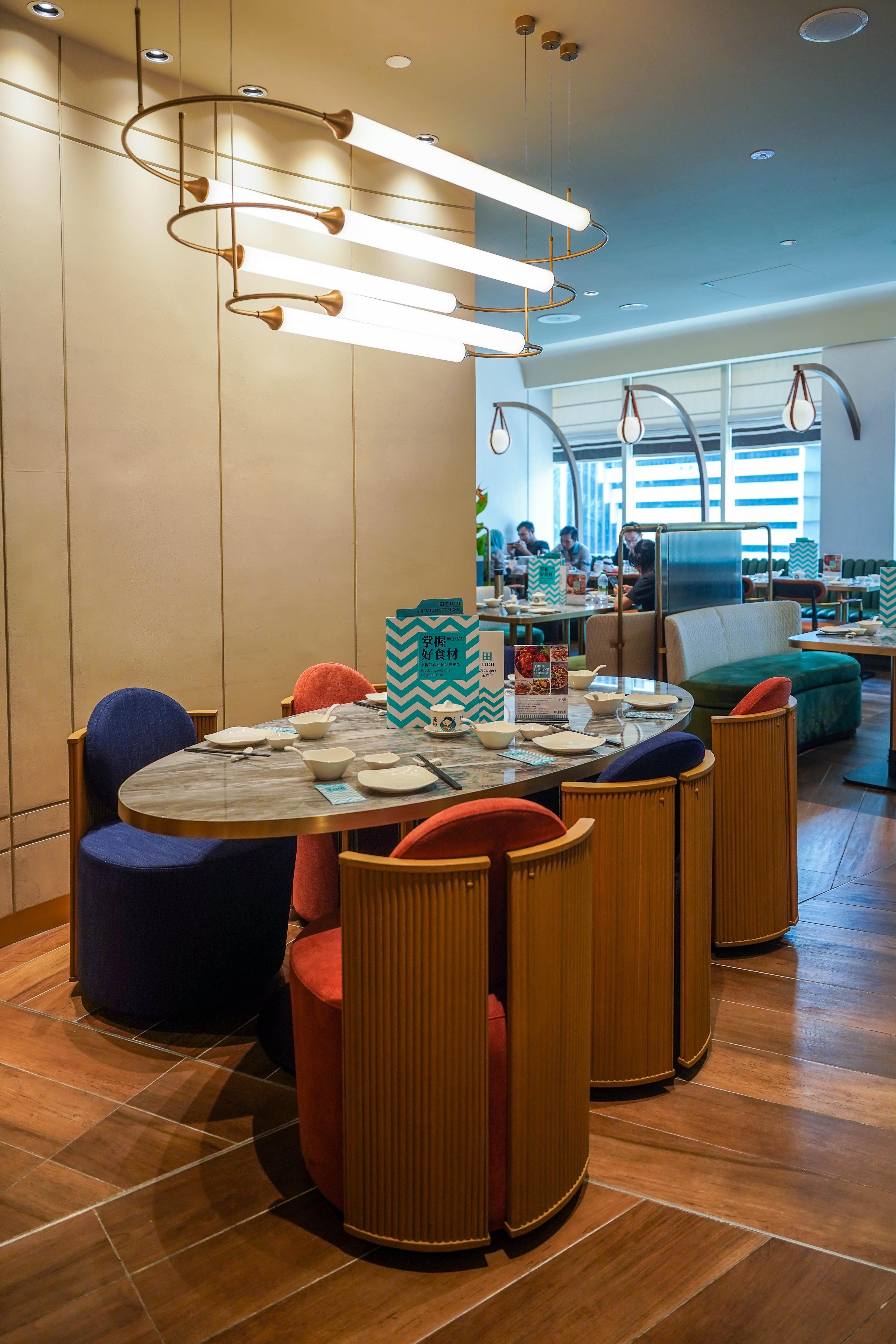 With plenty of corners to check out, plus wide windows that peer over the heart of the city, TIEN by PUTIEN is comfortable for every occasion, lined with stylish touches that elevate it as a contemporary venue.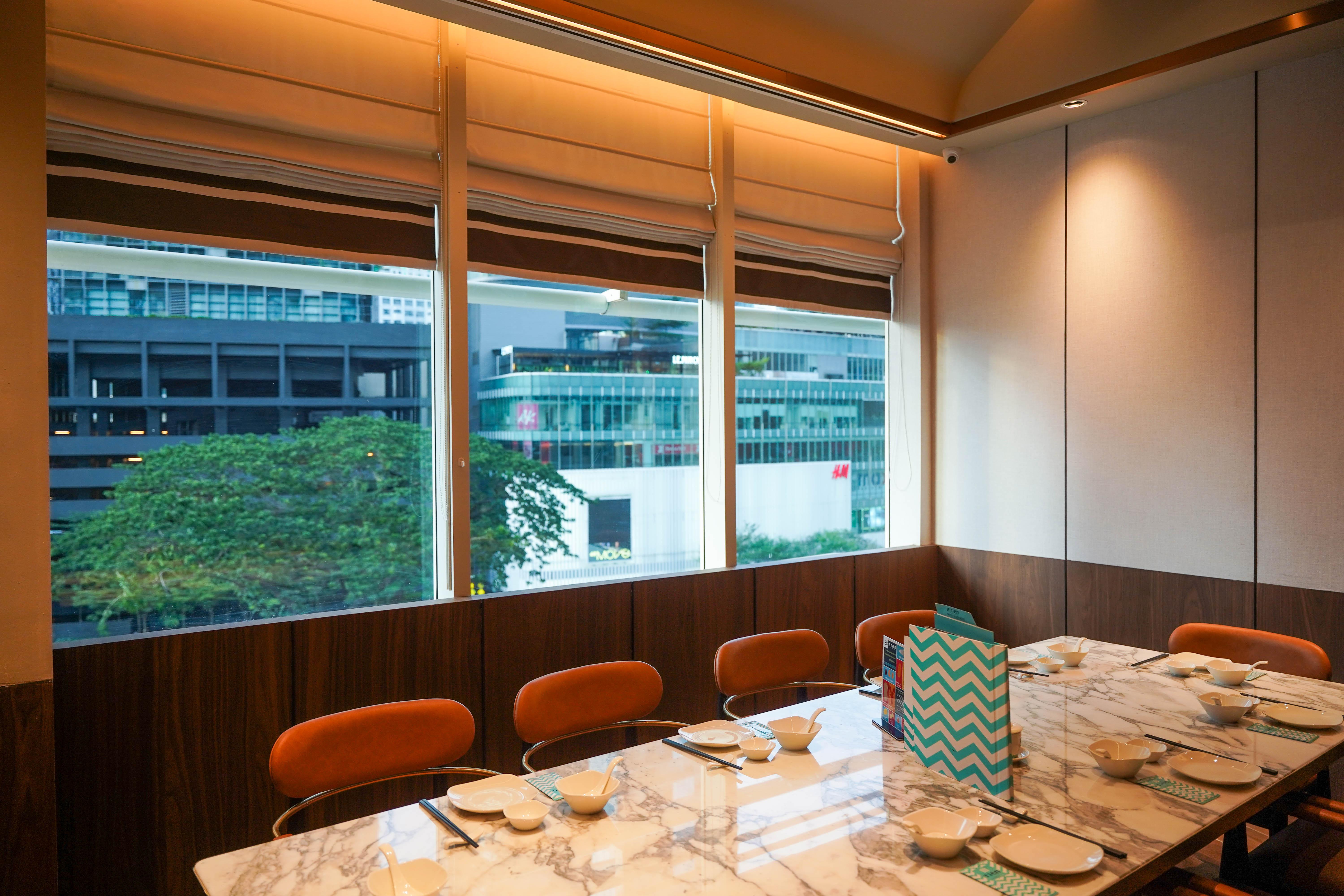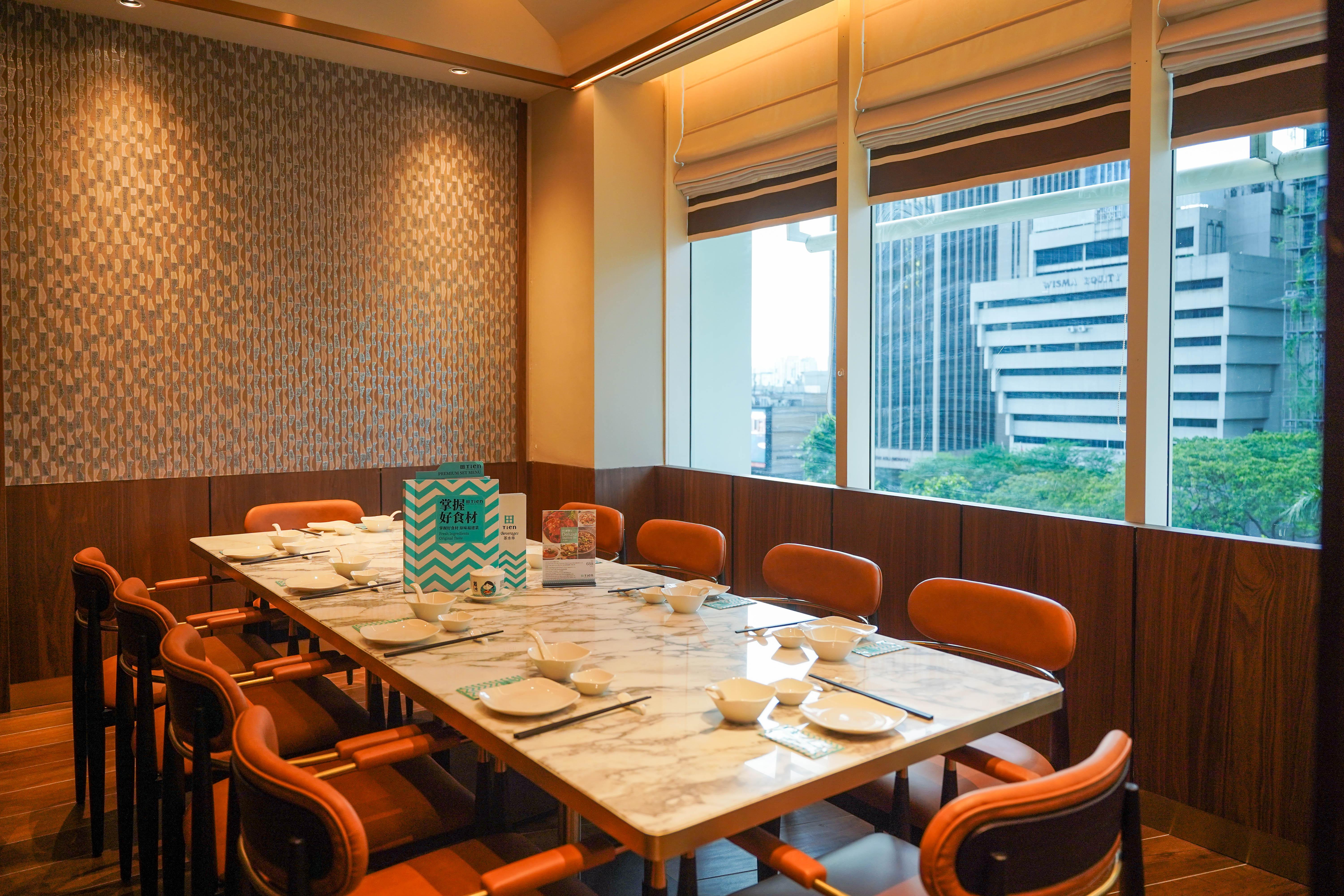 A private room is perfect for business lunches or intimate celebrations with family and friends, capable of hosting up to 12 patrons. 
For larger milestones, the entire restaurant is also available for private bookings.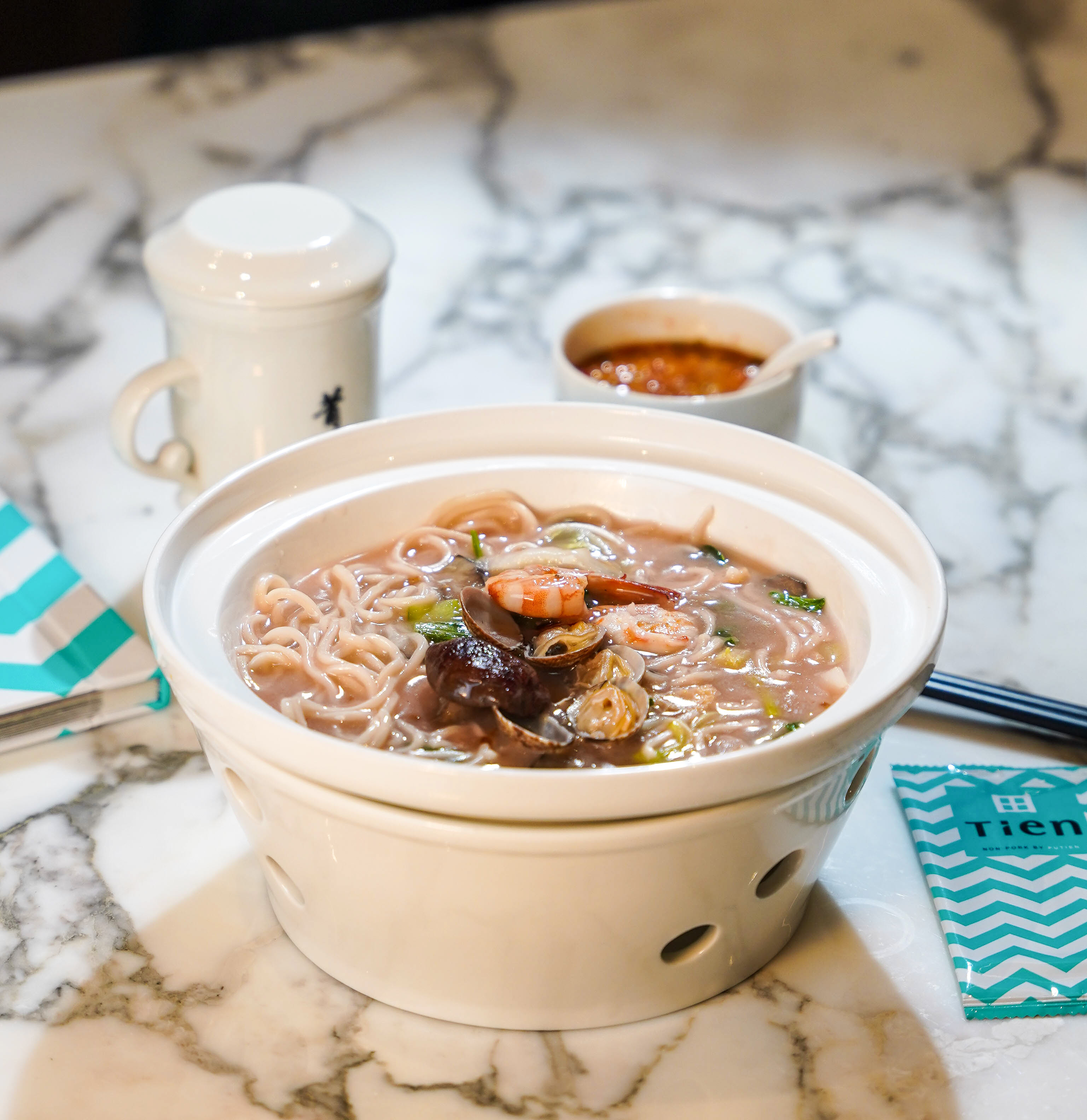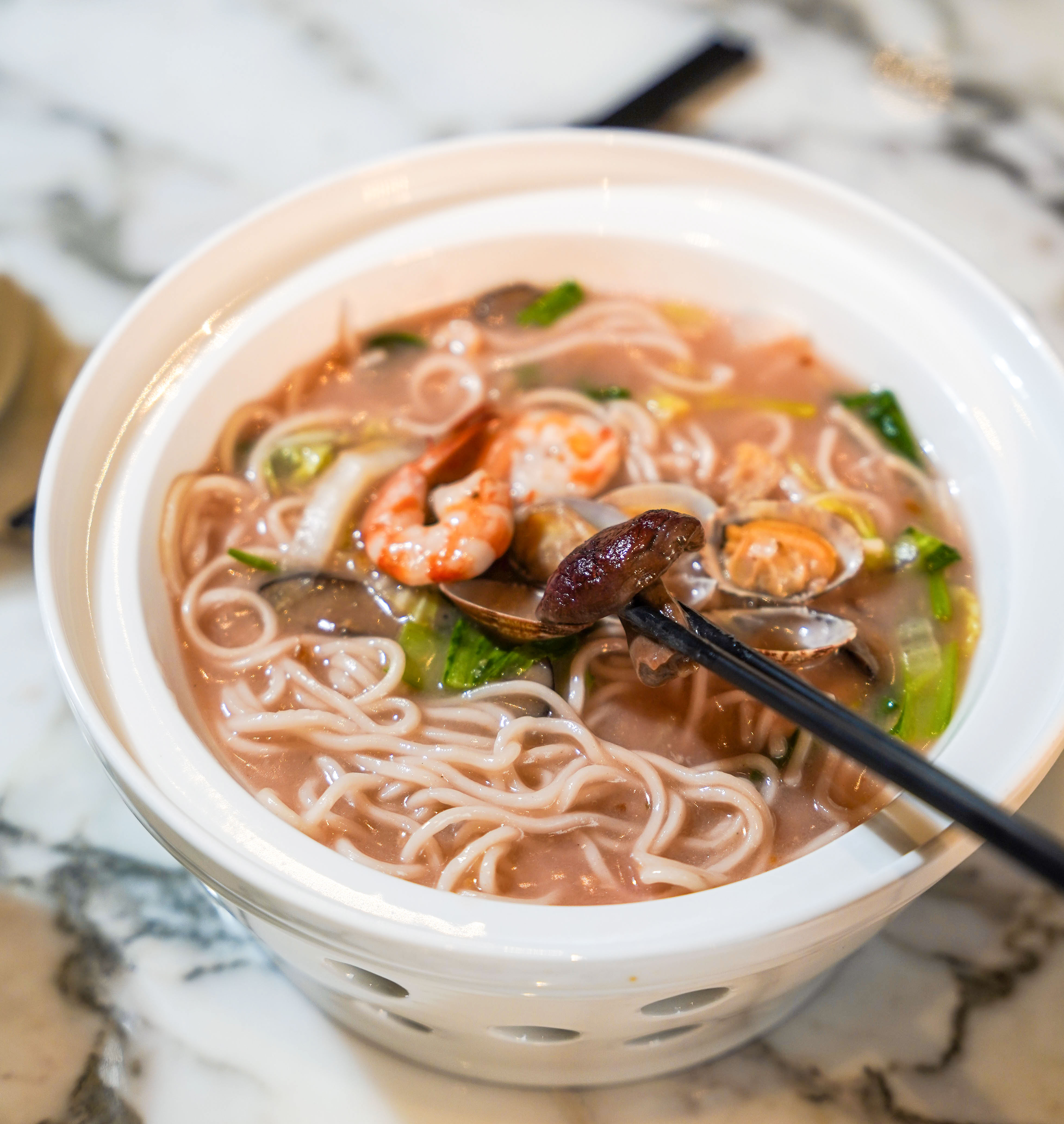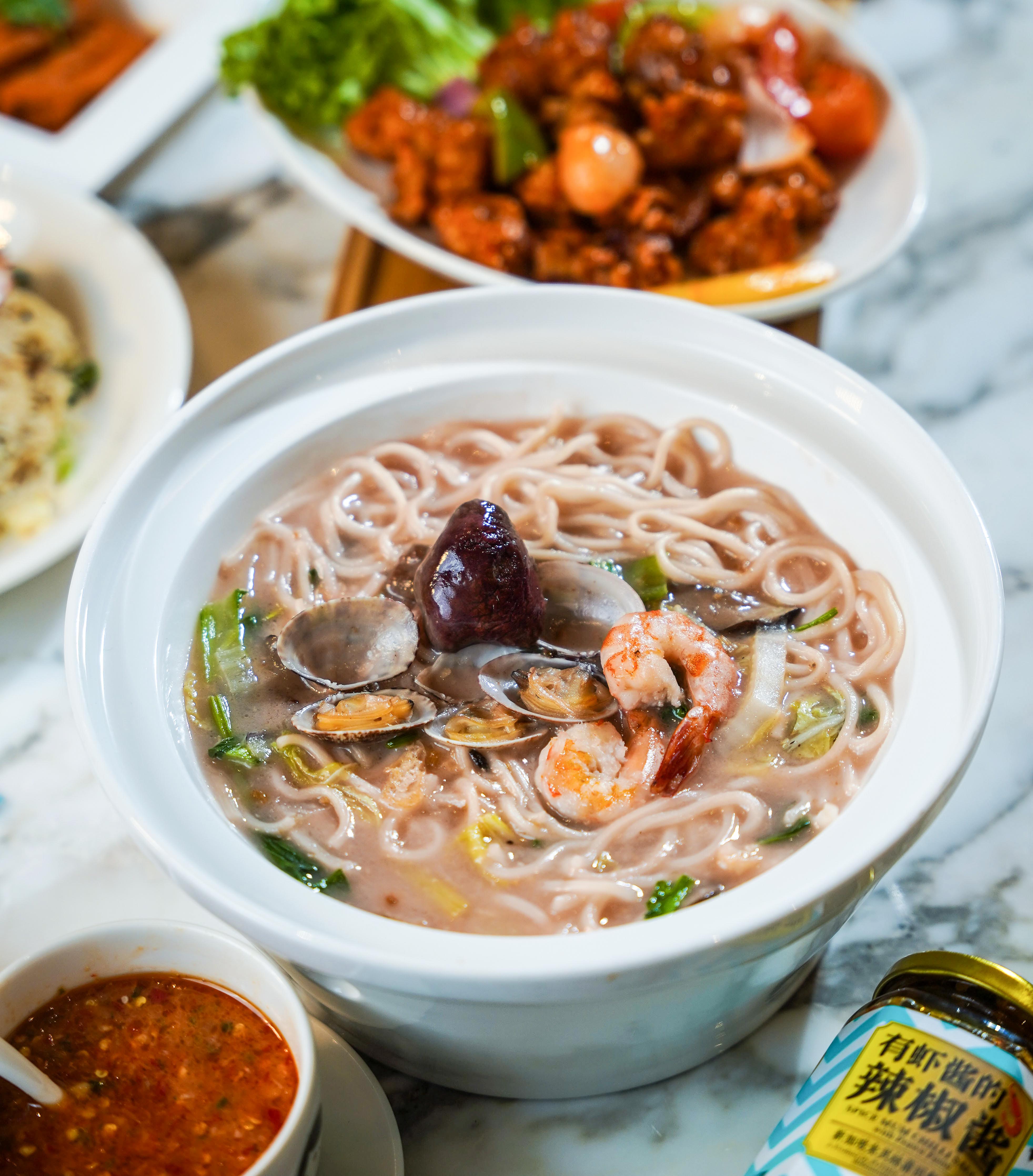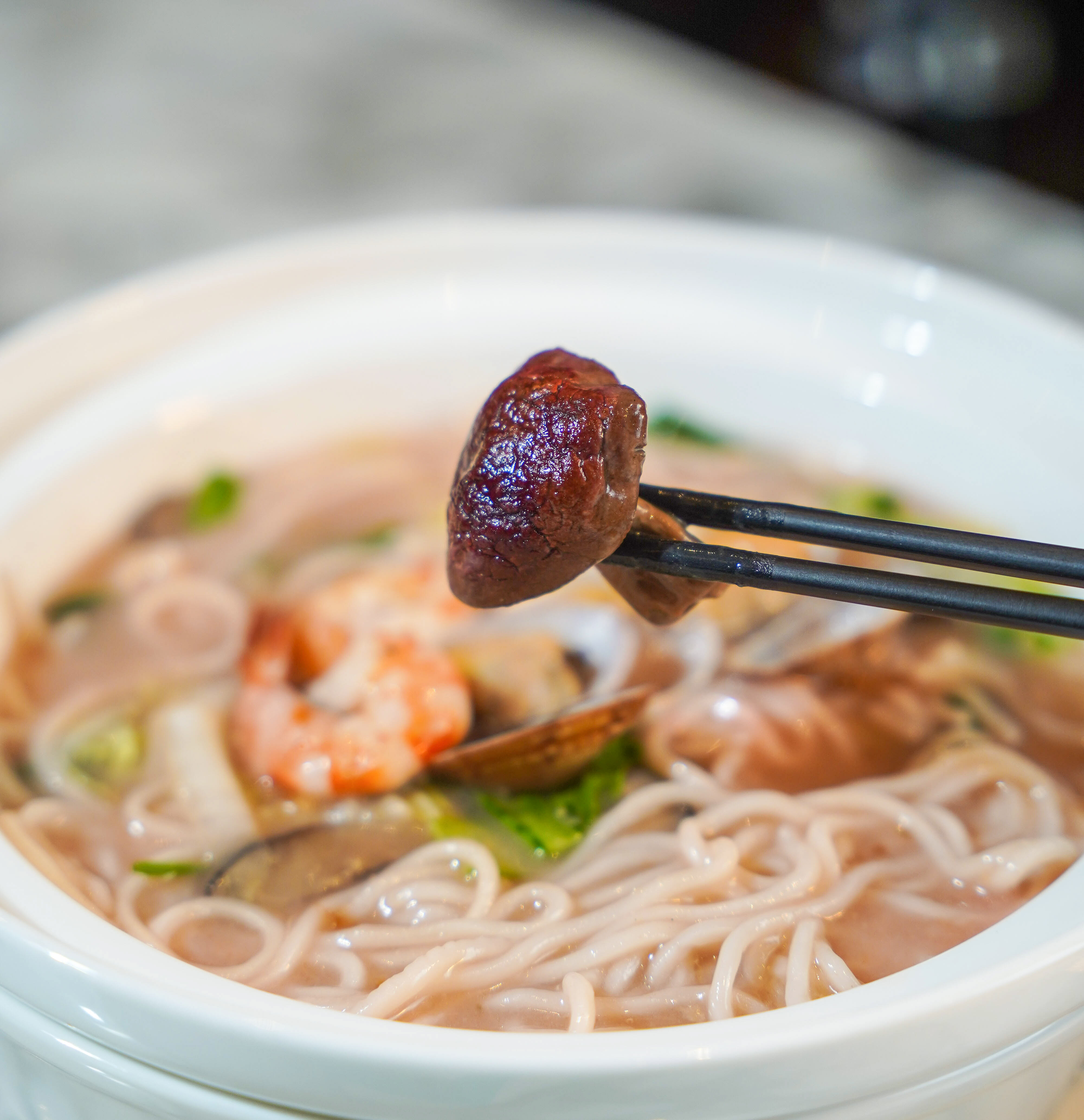 Ultimately, TIEN by PUTIEN's main star is its menu.
If this is your first time experiencing the PUTIEN repertoire, try the TIEN Red Mushroom Lor Mee (RM26). This hearty bowl of velvety-smooth noodles showcases a soulful depth of flavour, thanks to no fewer than 14 fresh ingredients infused in the creamy-rich, milky broth. Crowned with coveted red mushrooms foraged from Chinese mountain ranges, plus clams and prawns, this brings together the land and the sea with a clean, clear taste profile.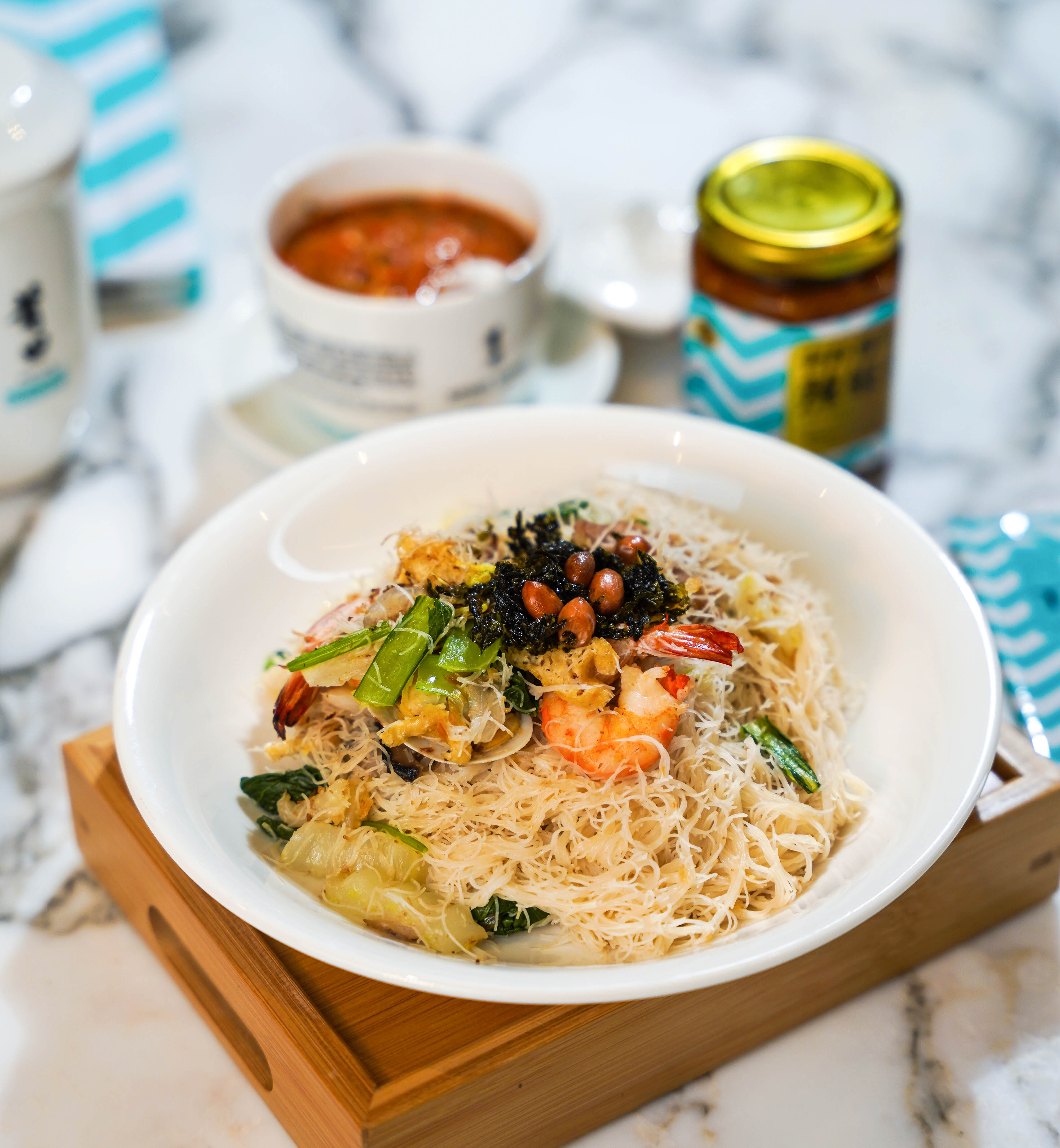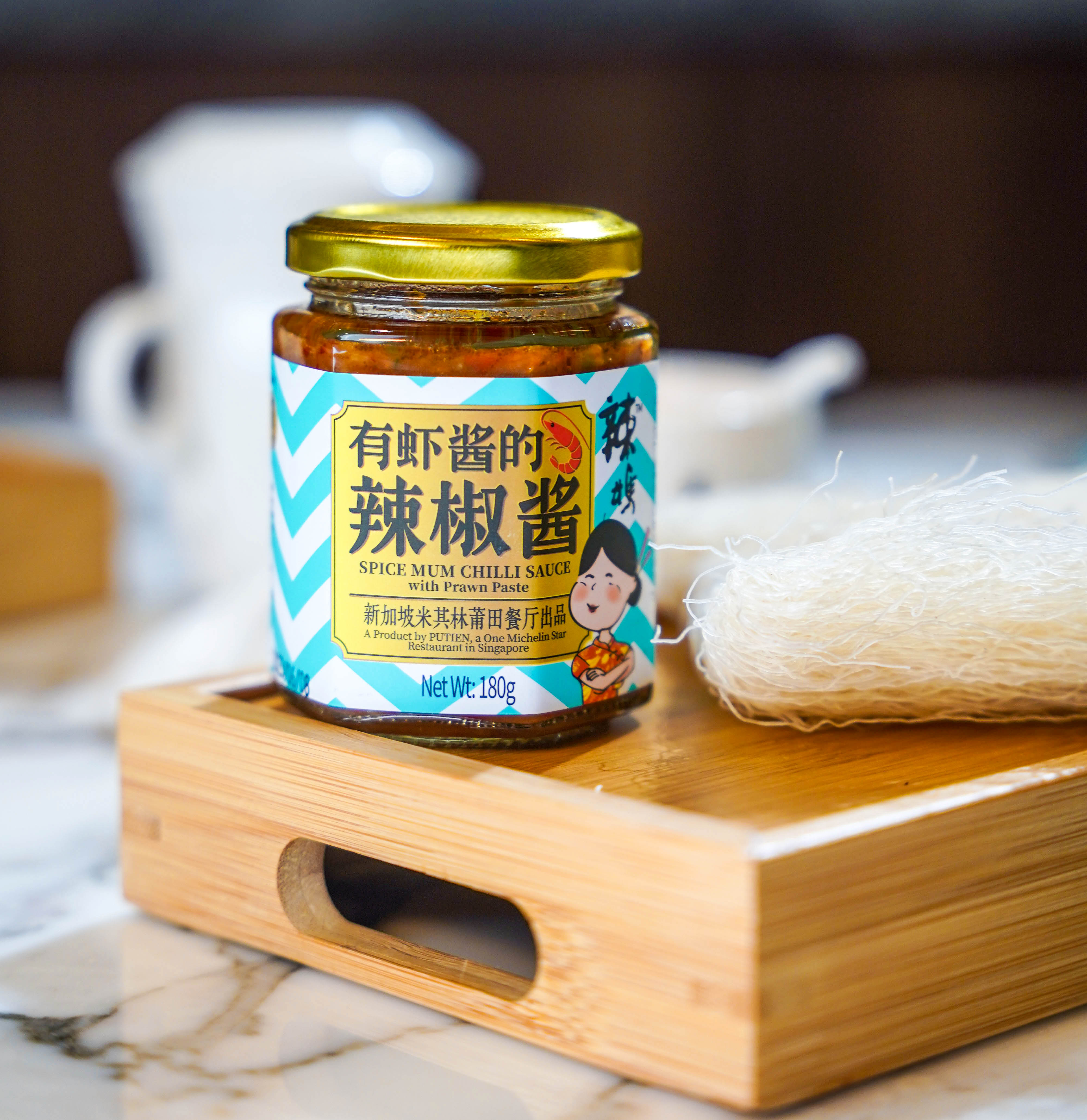 The Fried Heng Hwa Bee Hoon (RM32) is a cornerstone of PUTIEN and TIEN, harnessing handmade noodles crafted with Xinghua rice flour from Huangshi Town, Putian. In a testament to TIEN's painstaking processes, these marvellously thin, non-clumpy noodles are sun-dried for a springier texture, a spectacular foundation for umami-rich toppings.
Pair the noodles with the PUTIEN Spice Mum Chilli Sauce, served complimentary at every dine-in table, hot and sour, spicy and sharp. Customers can bring the sauce home (RM17 per bottle) for their entire family to conveniently enjoy.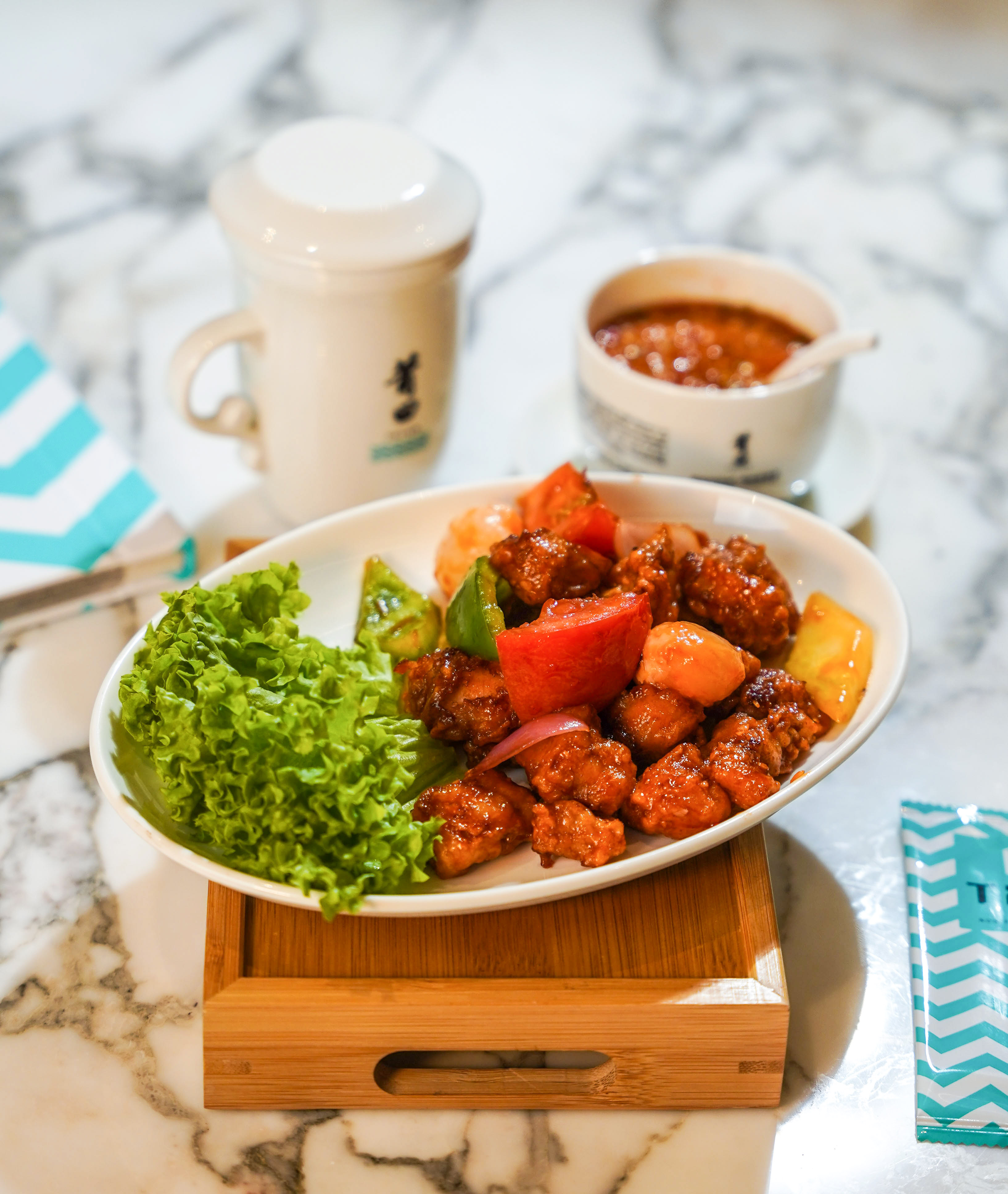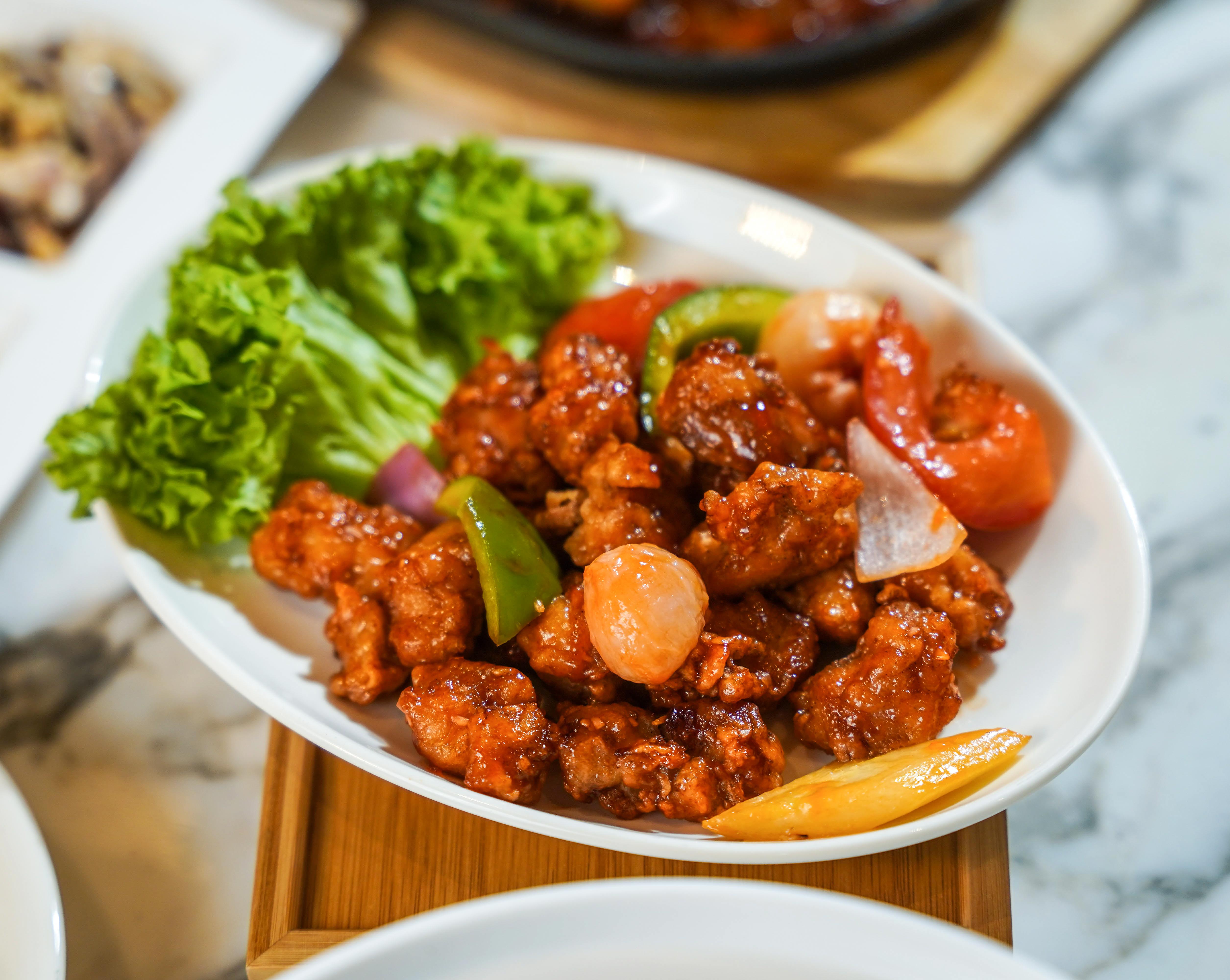 The TIEN Sweet & Sour Chicken with Lychee (RM33) is another star attraction, a popular traditional Fujian treat with a terrific balance of sweet and sour, with the secret weapon of real lychees. There's extra thoughtfulness poured into this - the chicken is sliced in a similar size as the lychees, ensuring a luscious harmony of flavours and textures.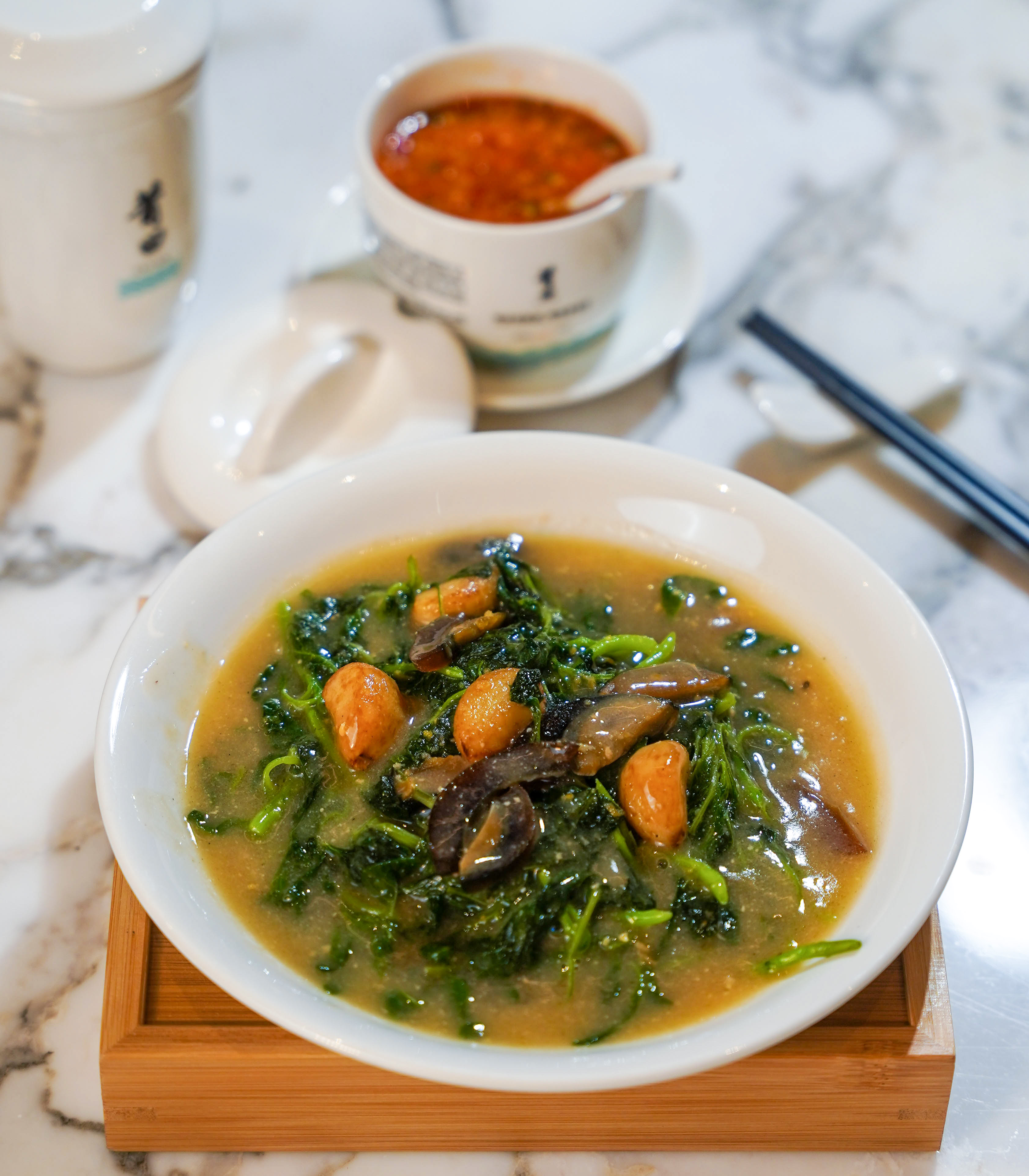 Perennial PUTIEN bestsellers at TIEN include the Seasonal Vegetables in Superior Stock (RM33), currently comprising tender Chinese spinach immersed in a luxurious supreme stock of century eggs and salted eggs for decadent spoonfuls of flavour.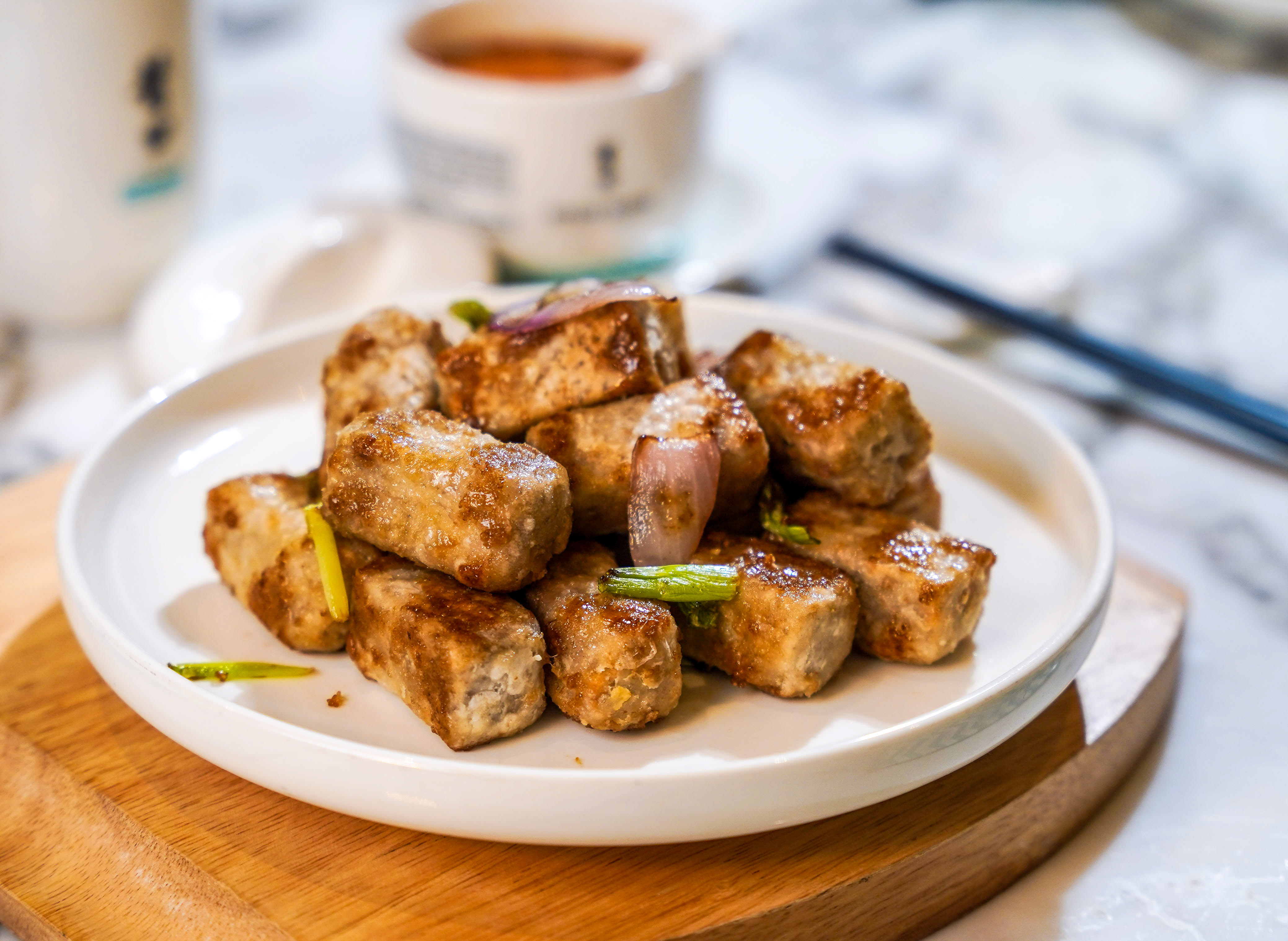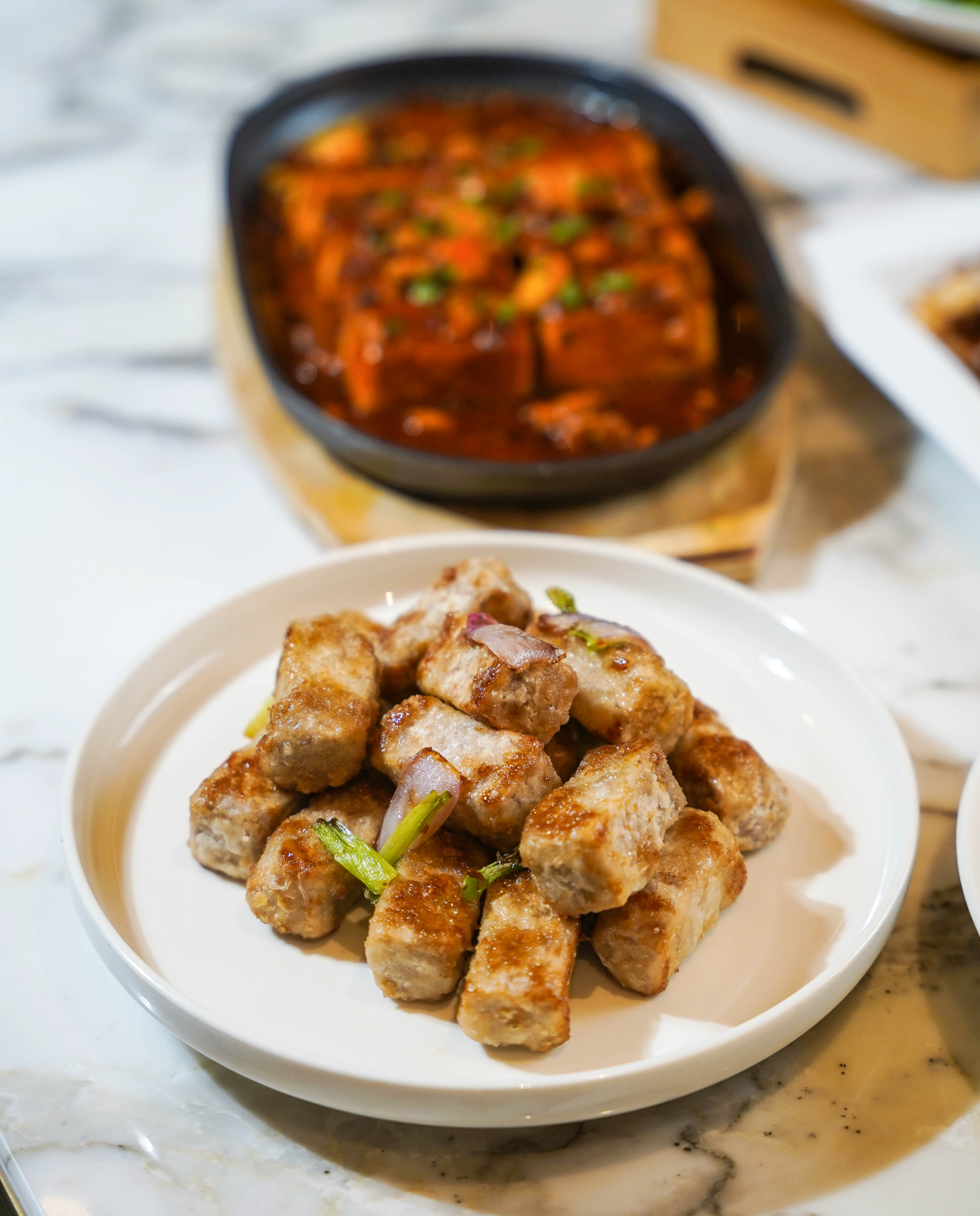 We're happy to polish off a full plate of the Stir-fried Yam (RM32), crispy brown to the bite, melt-in-the-mouth to the chew, best eaten hot to savour its sweetly charred flavour. 
Utterly addictive, evoking a street snack that's the equivalent of Fujian's French fries.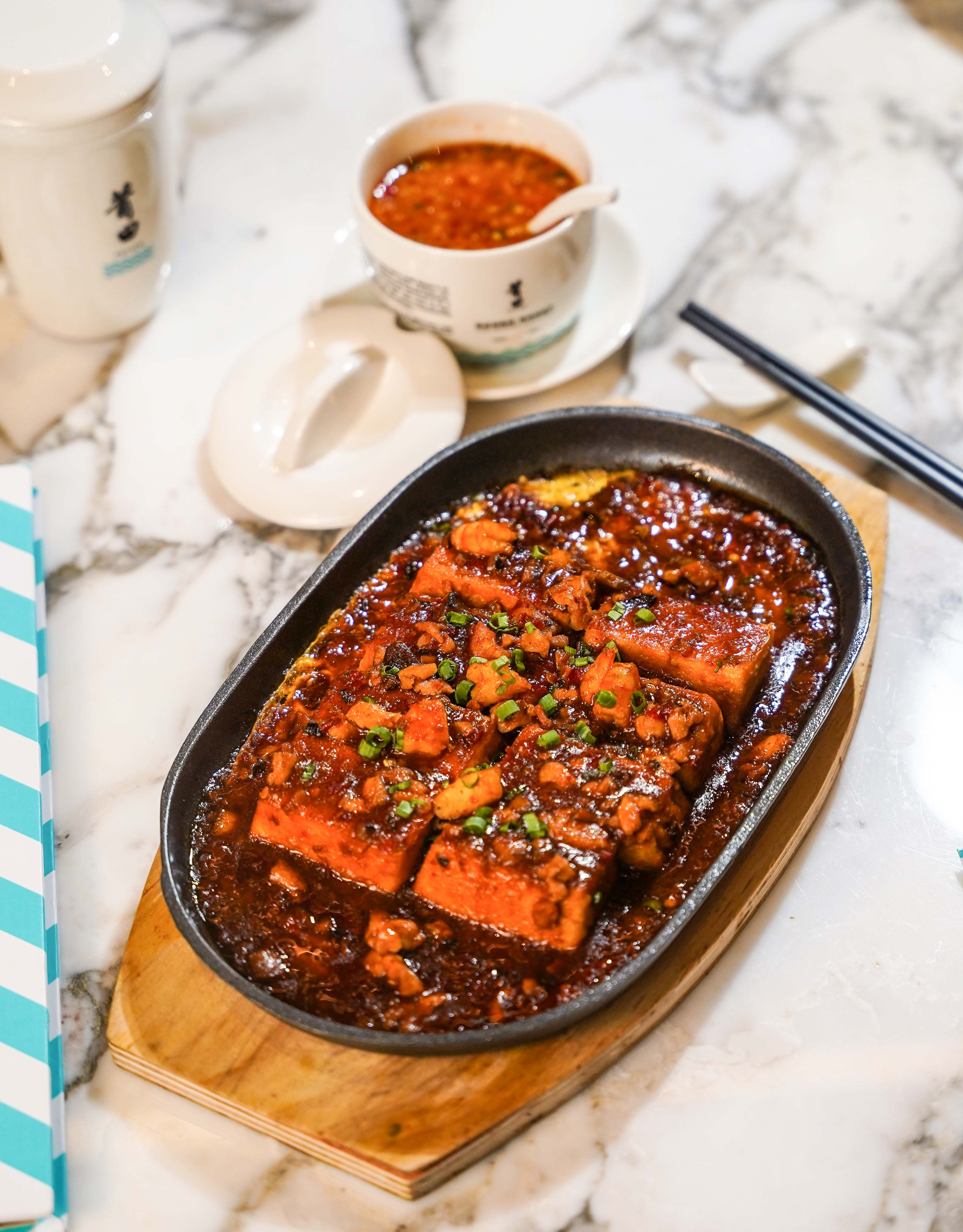 Even PUTIEN's longtime patrons have a reason to visit TIEN - exclusive new dishes introduced only at TIEN include the Sizzling Beancurd (RM38), indulgently simmering with seafood and eggs that create a slim omelette-like layer at the base of the pan.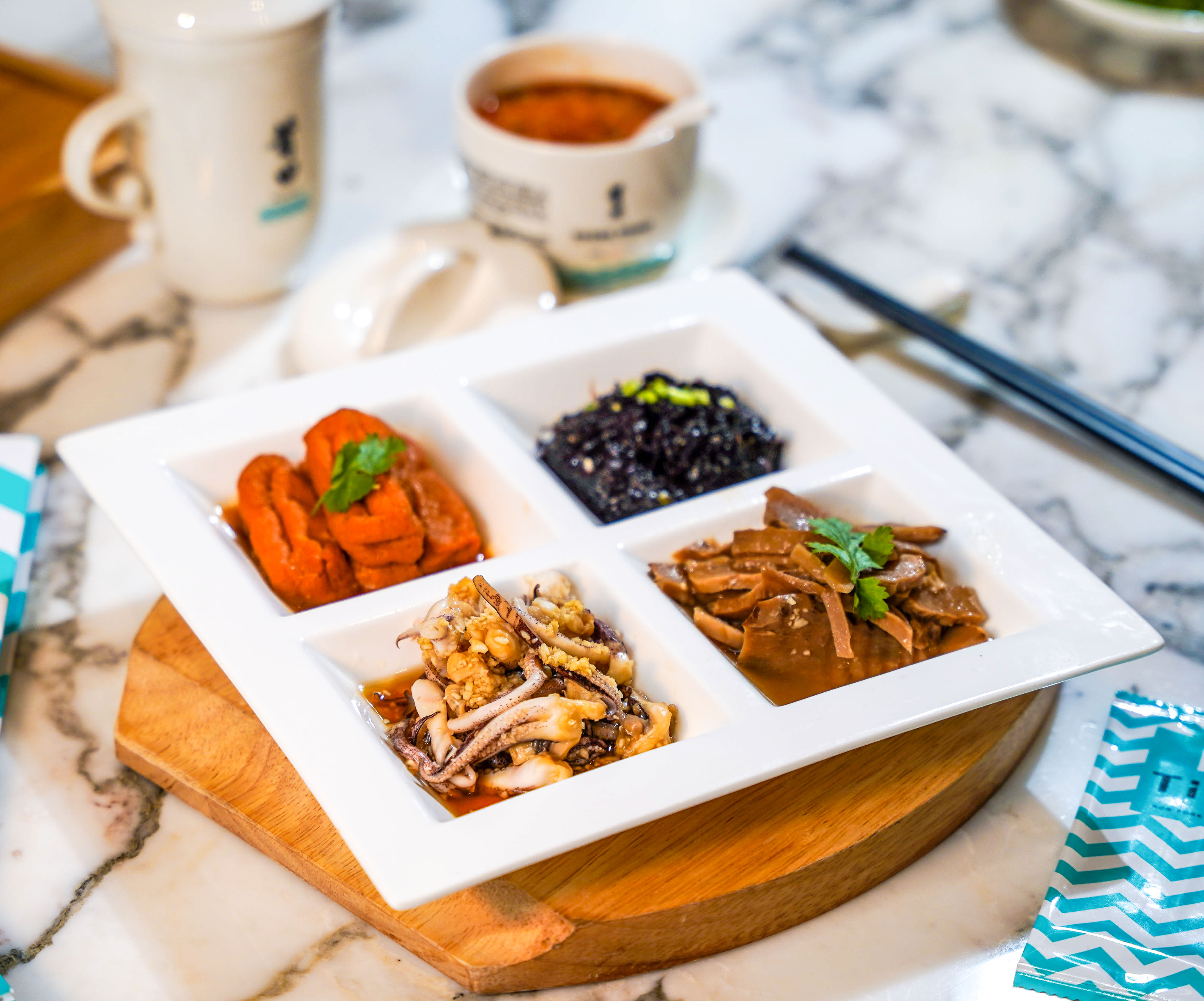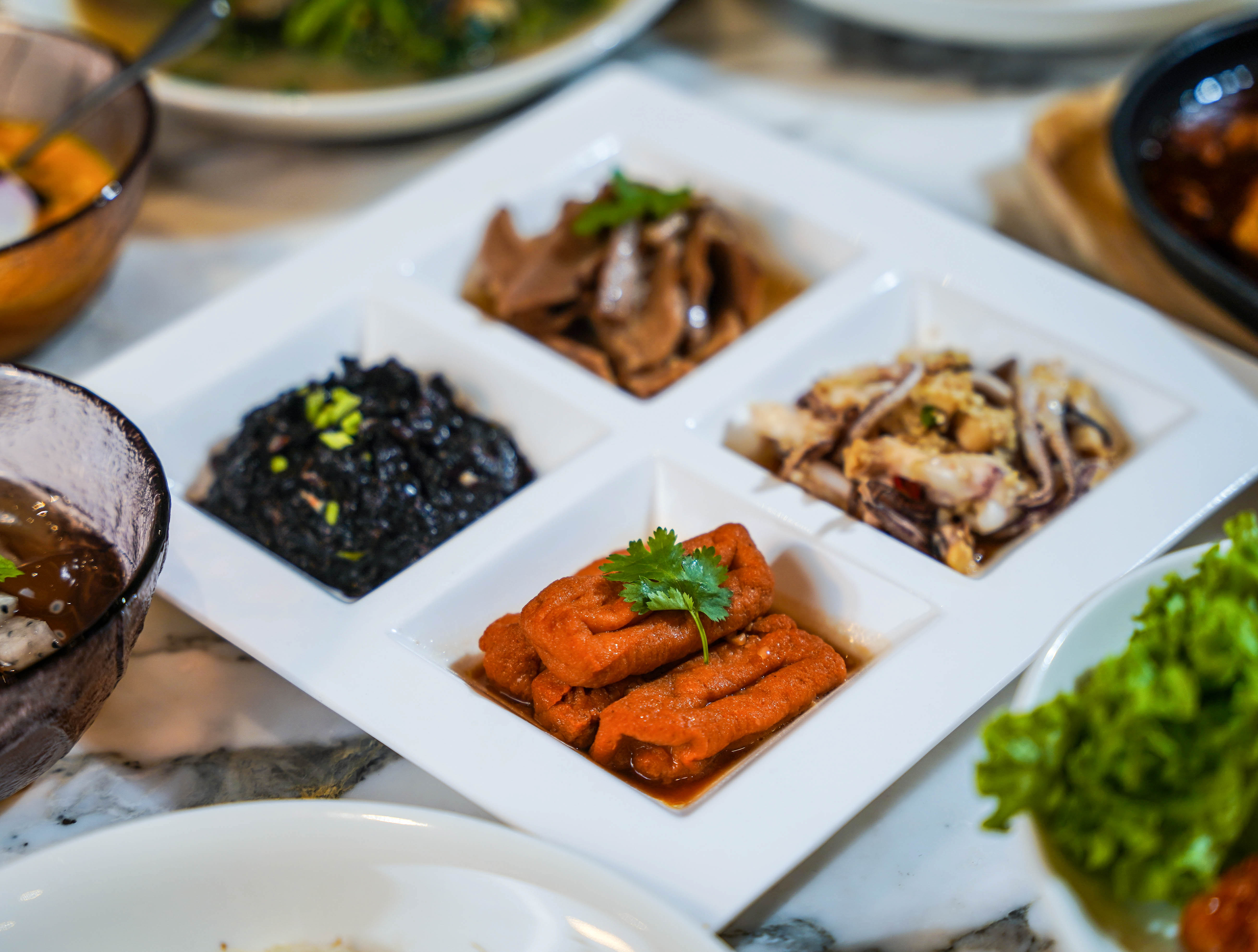 Also don't miss the Starters Platter (RM46), a sampler of specialties such as octopus, braised tofu, braised bamboo shoots, and of course, PUTIEN's renowned first-harvest seaweed, featuring Fujian's first seasonally cultivated batch of full-grown, high-grade seaweed, with a significantly more potent and pronounced brininess than commercially processed seaweed.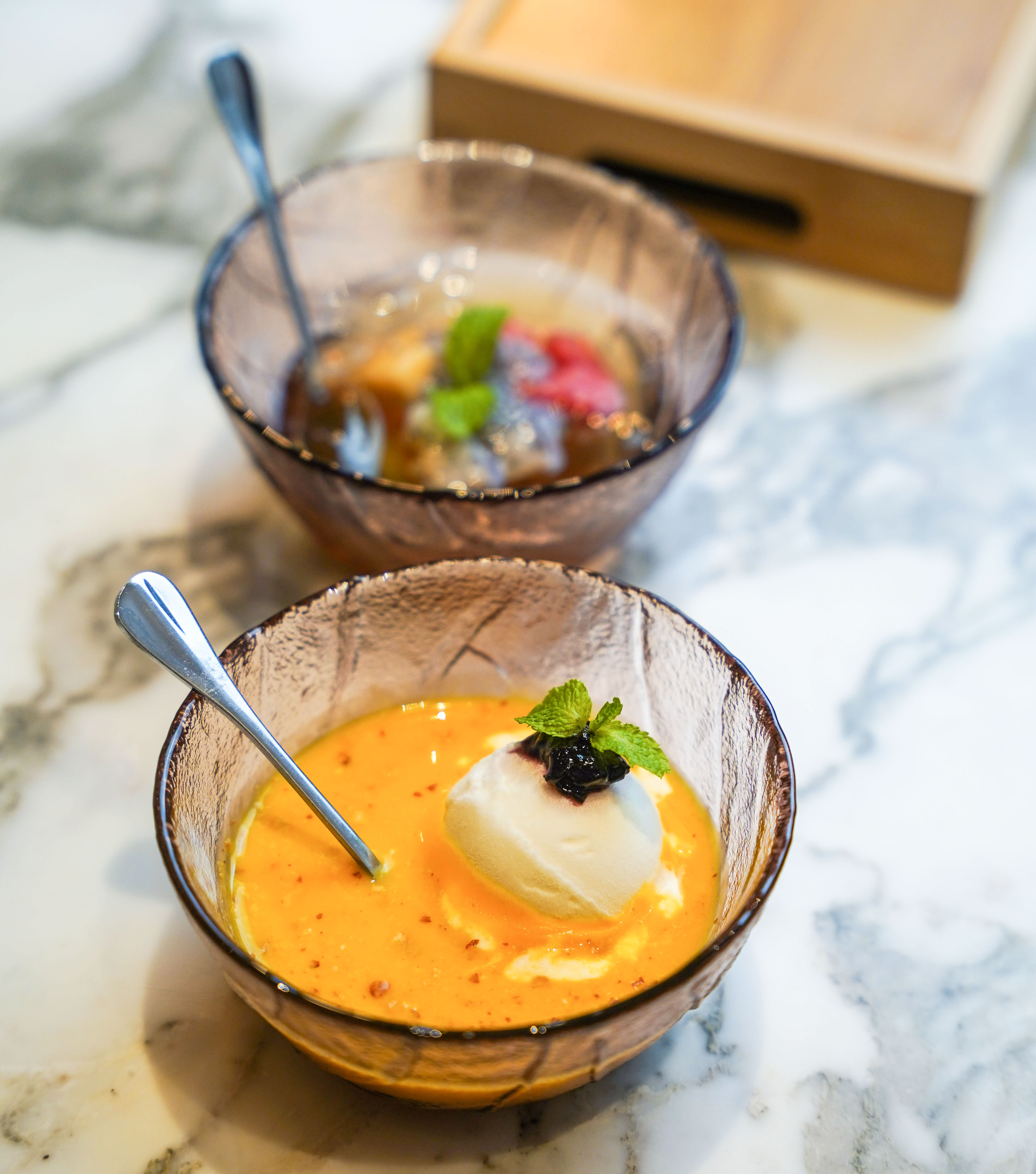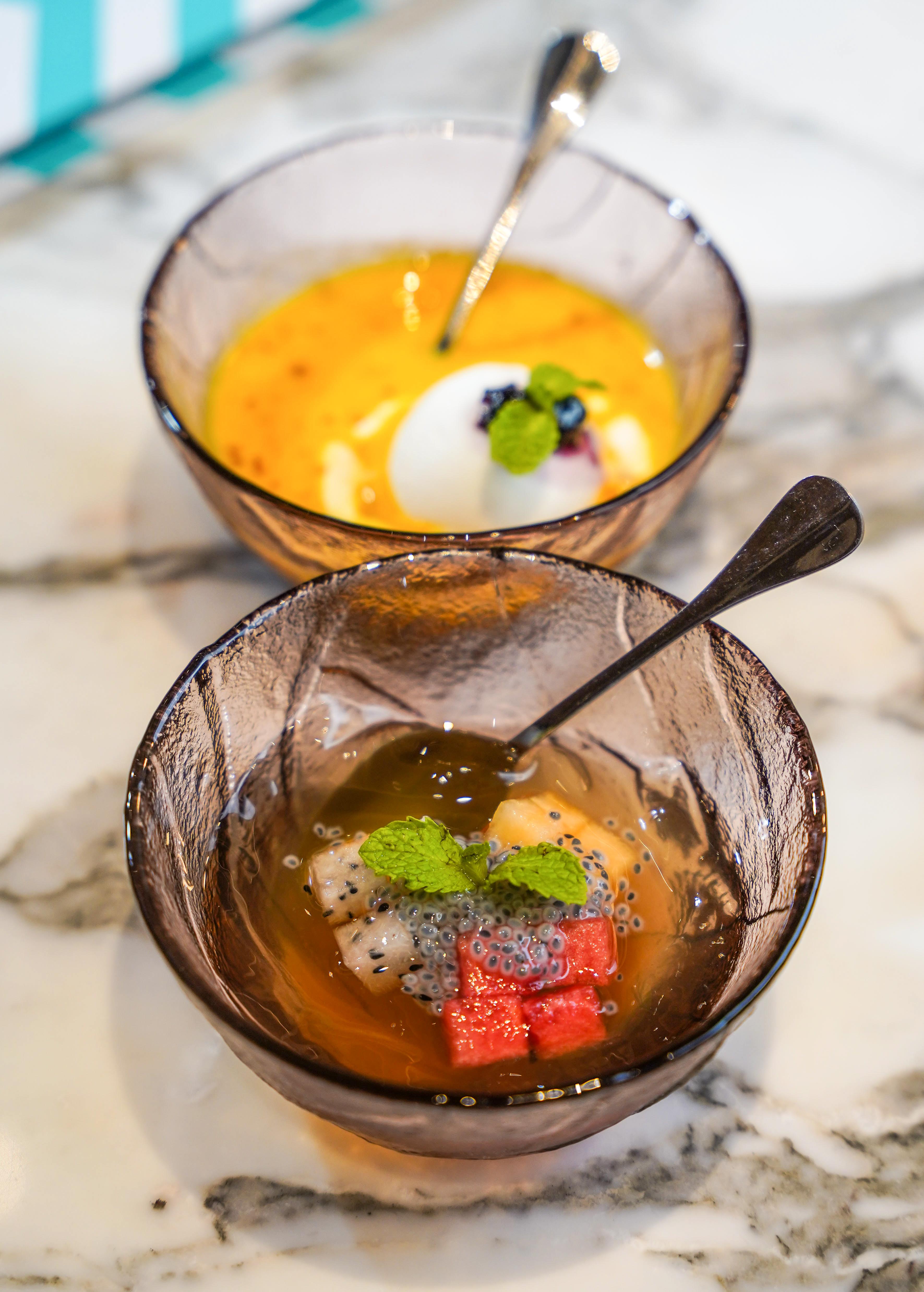 TIEN's desserts include palate-perking delights like Pumpkin Cream with Ice Cream (RM20; coconut ice cream with pumpkin santan puree, crushed peanuts and blueberry sauce) and Chilled Lemongrass Jelly with Fruits (RM13; house-made jelly with black seeds and cubes of honeydew, watermelon and dragonfruit). 

For Chinese cuisine enthusiasts, a trip to TIEN by PUTIEN is a must, solely at Suria KLCC. Everyone is welcome to enjoy a feast at this pork-free venue, serving unique Fujian flavours with a flair for authenticity.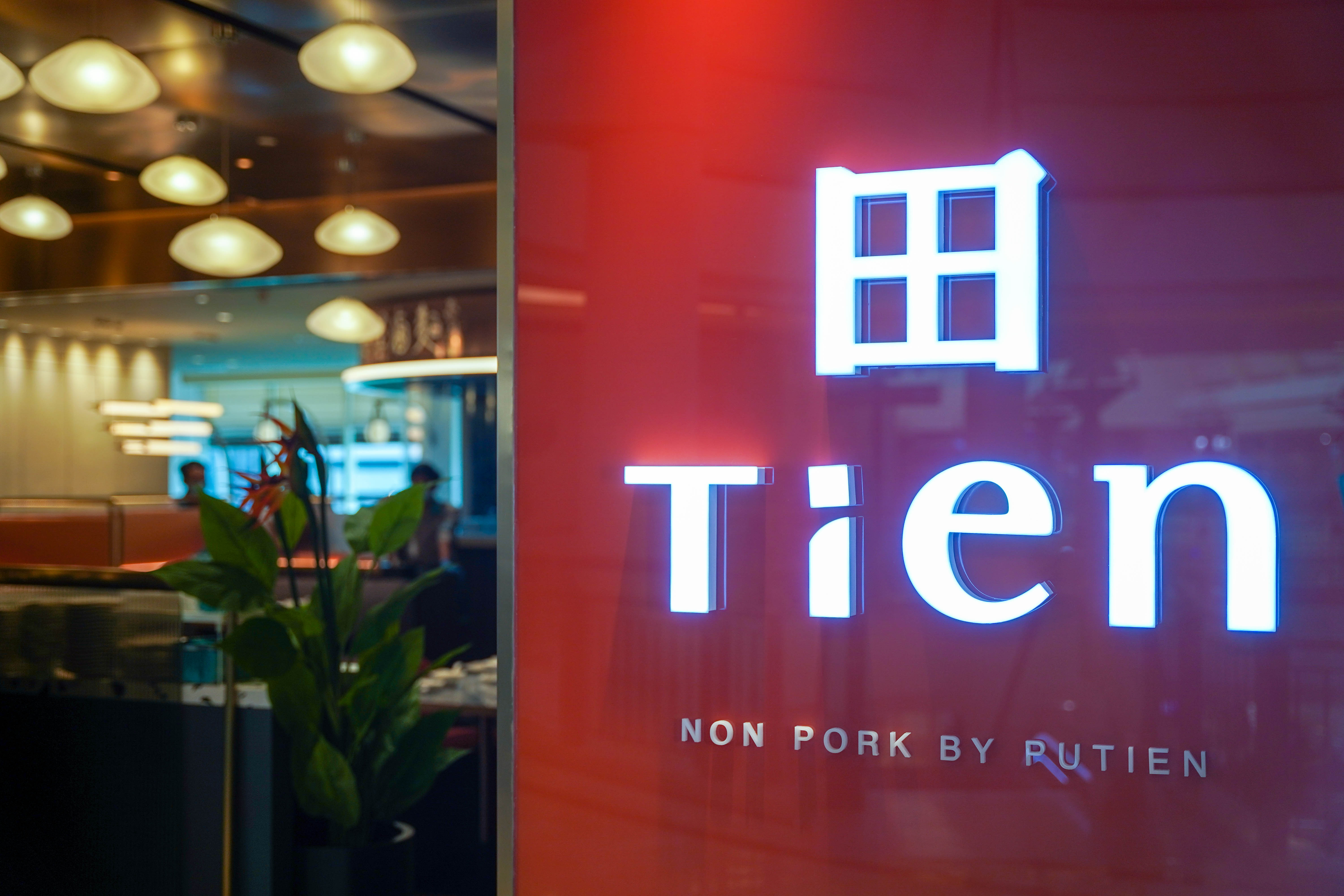 TIEN by PUTIEN
Lot 434, 4th Floor, Petronas Twin Tower, Kuala Lumpur City Centre, 50088 Kuala Lumpur. 
Daily, 11am-10pm. Tel: 03-2181-2839
FB: 
facebook.com/tienbyputien 
IG: 
instagram.com/tien.by.putien