The White Forest, Scarletz Suites
September 17, 2023
---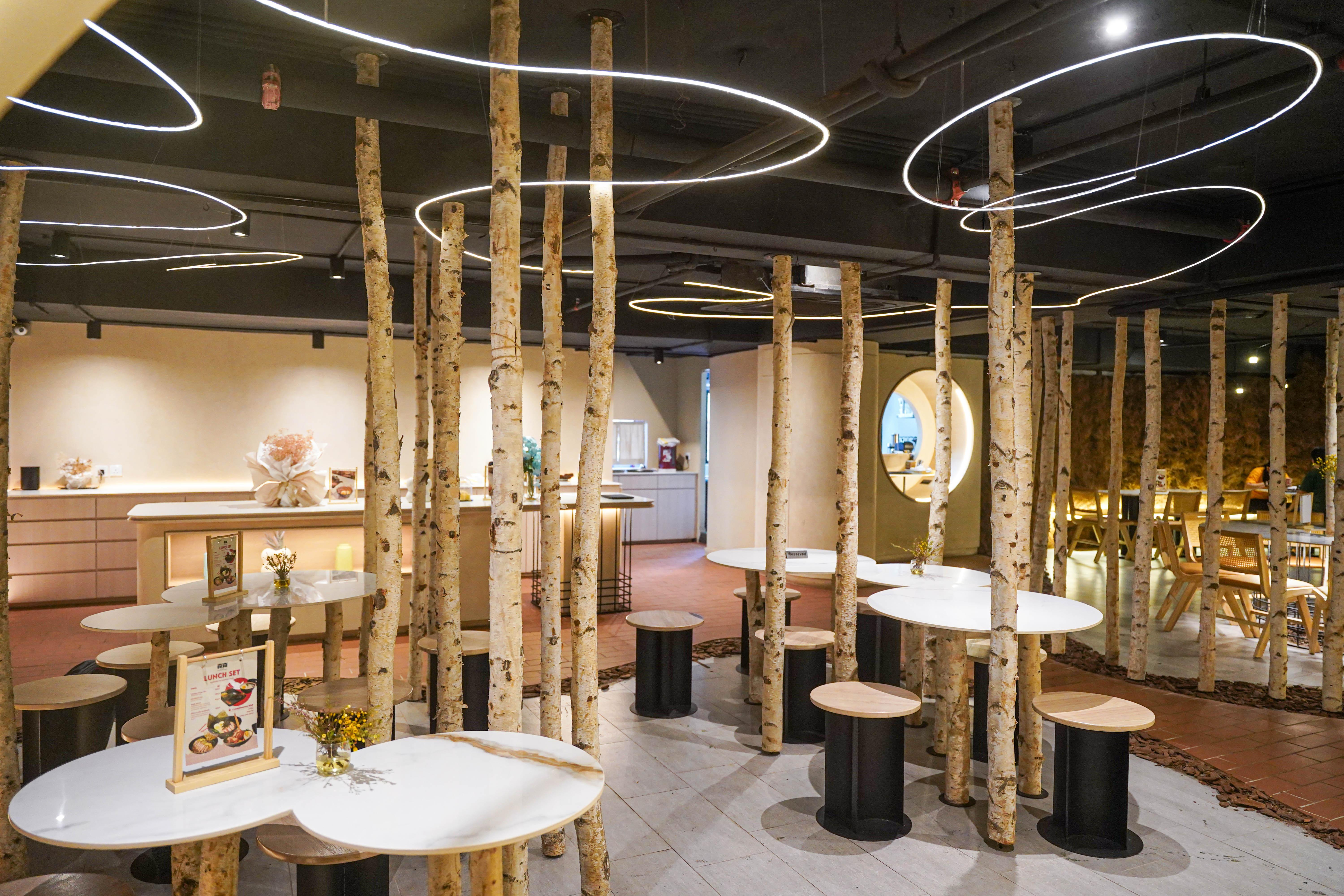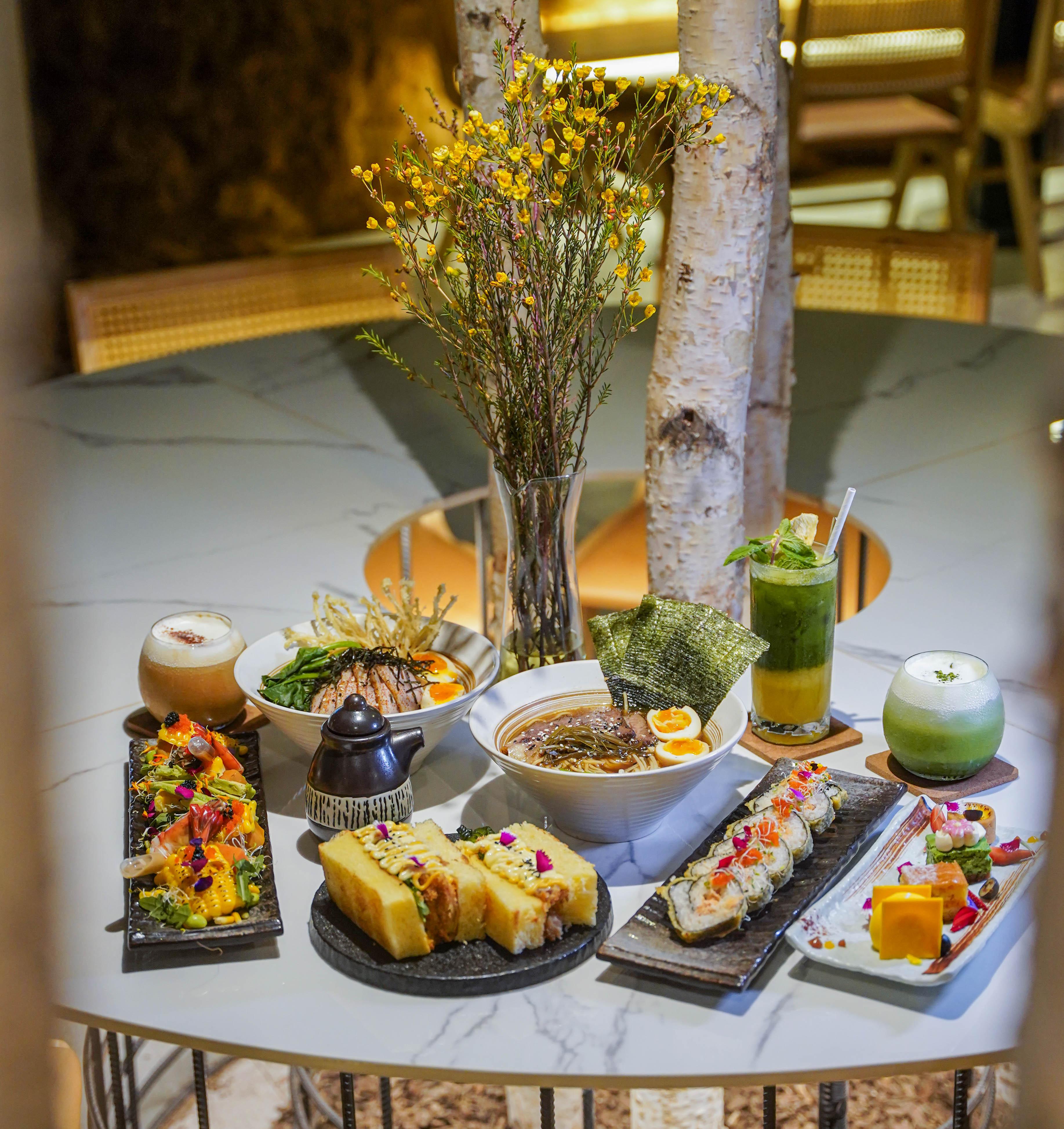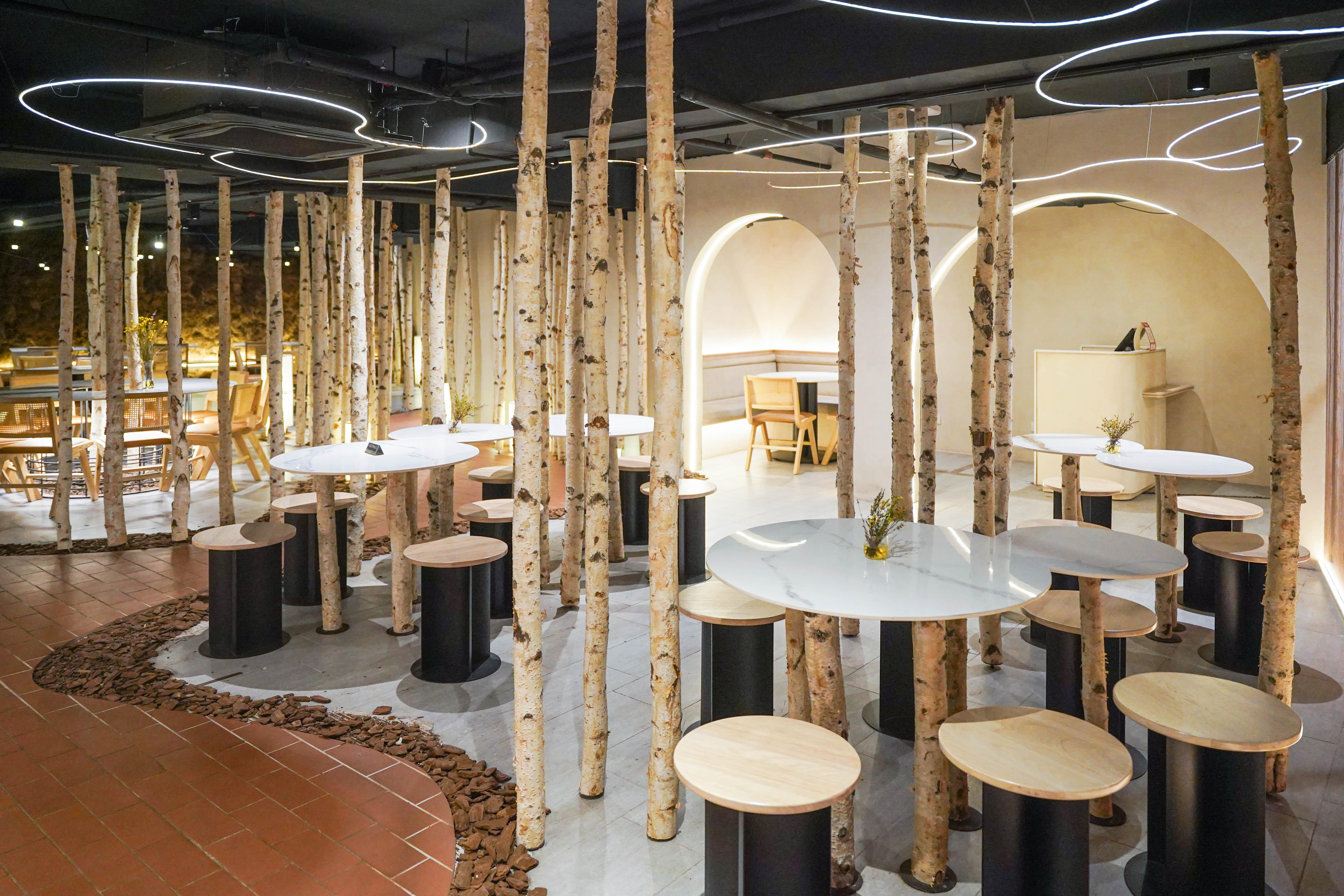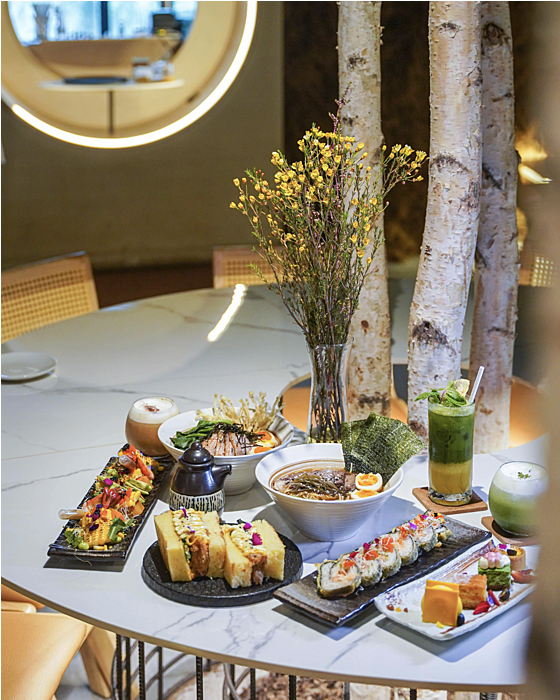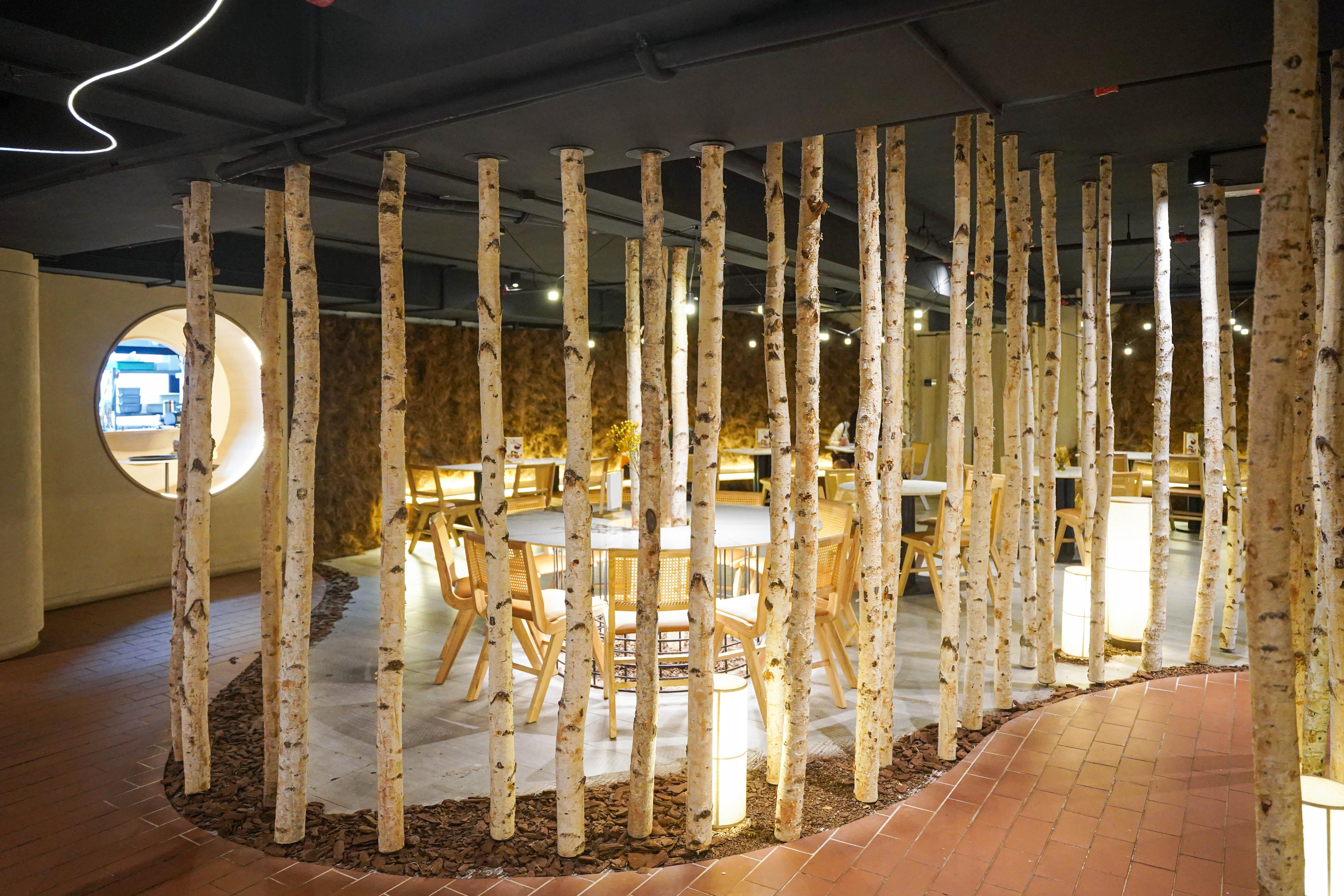 Since launching in the past four months, The White Forest has enchanted countless customers with its serene setting in the city centre's Scarletz Suites, inspired by rustic birch landscapes of slender, silvery tree trunks.
In Celtic folklore, the sacred birch embodies purity, rebirth and renewal. Here, it heralds KL's woodland wonderland, promising a revitalising meal with modern Japanese flourishes.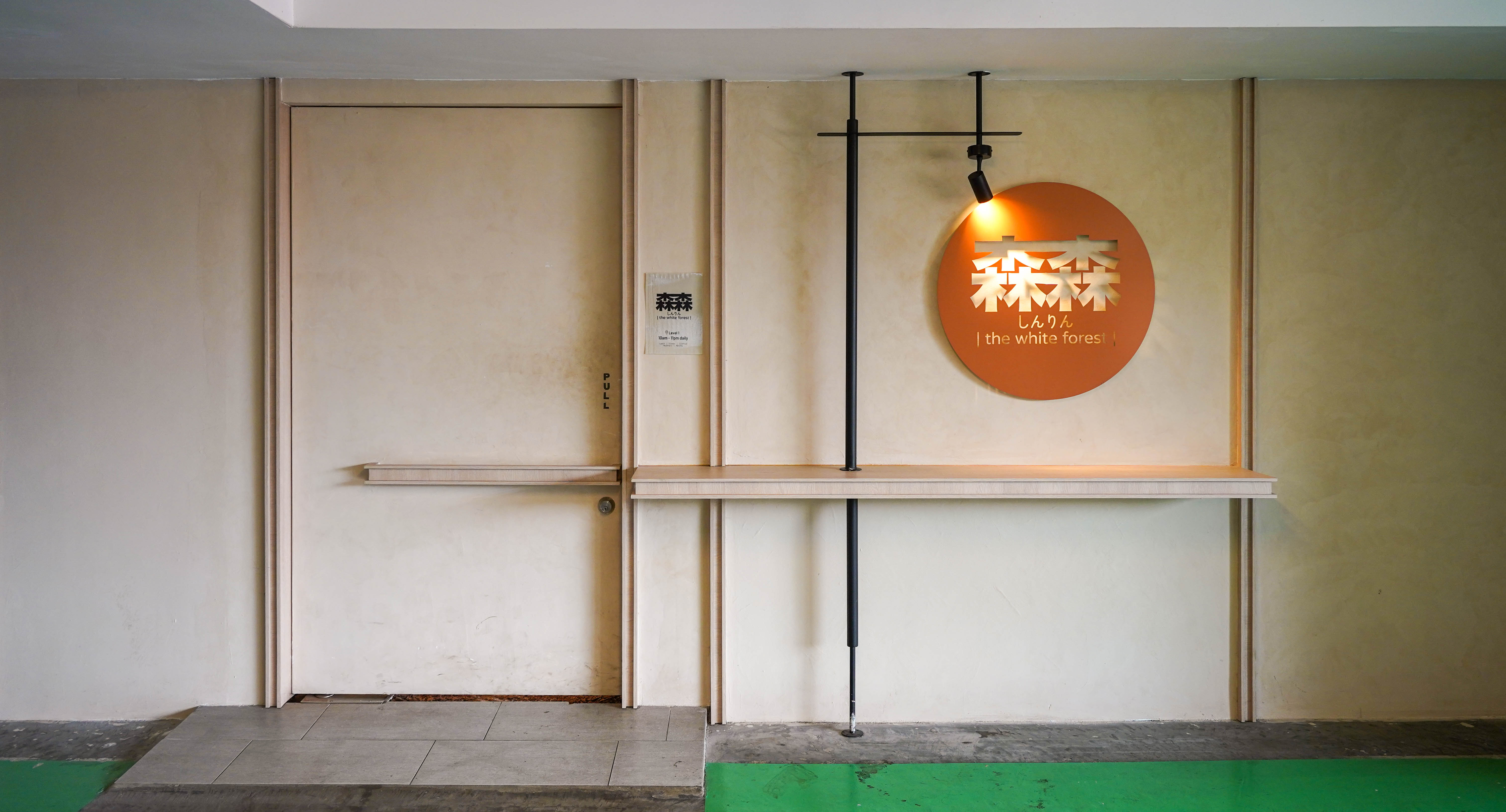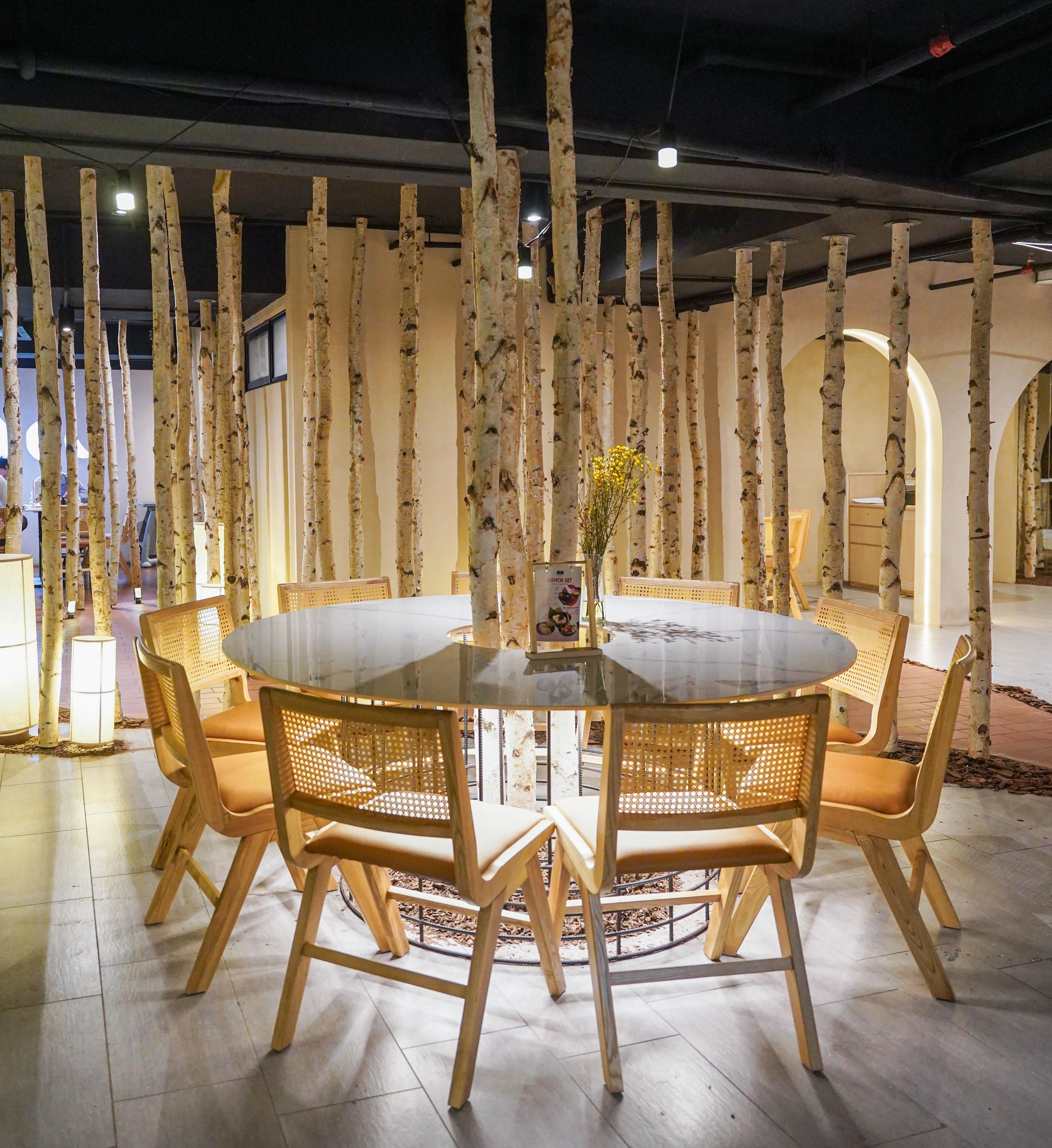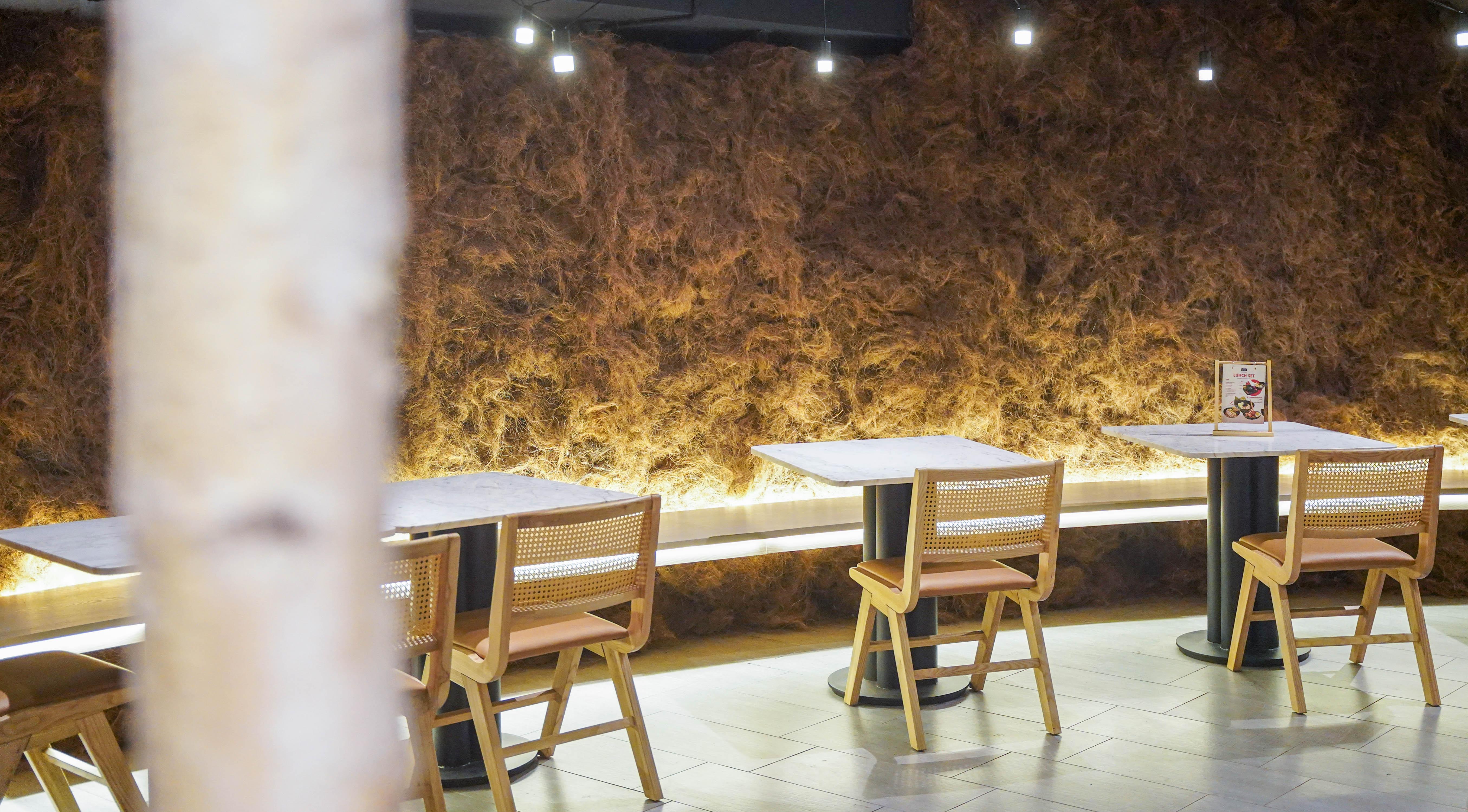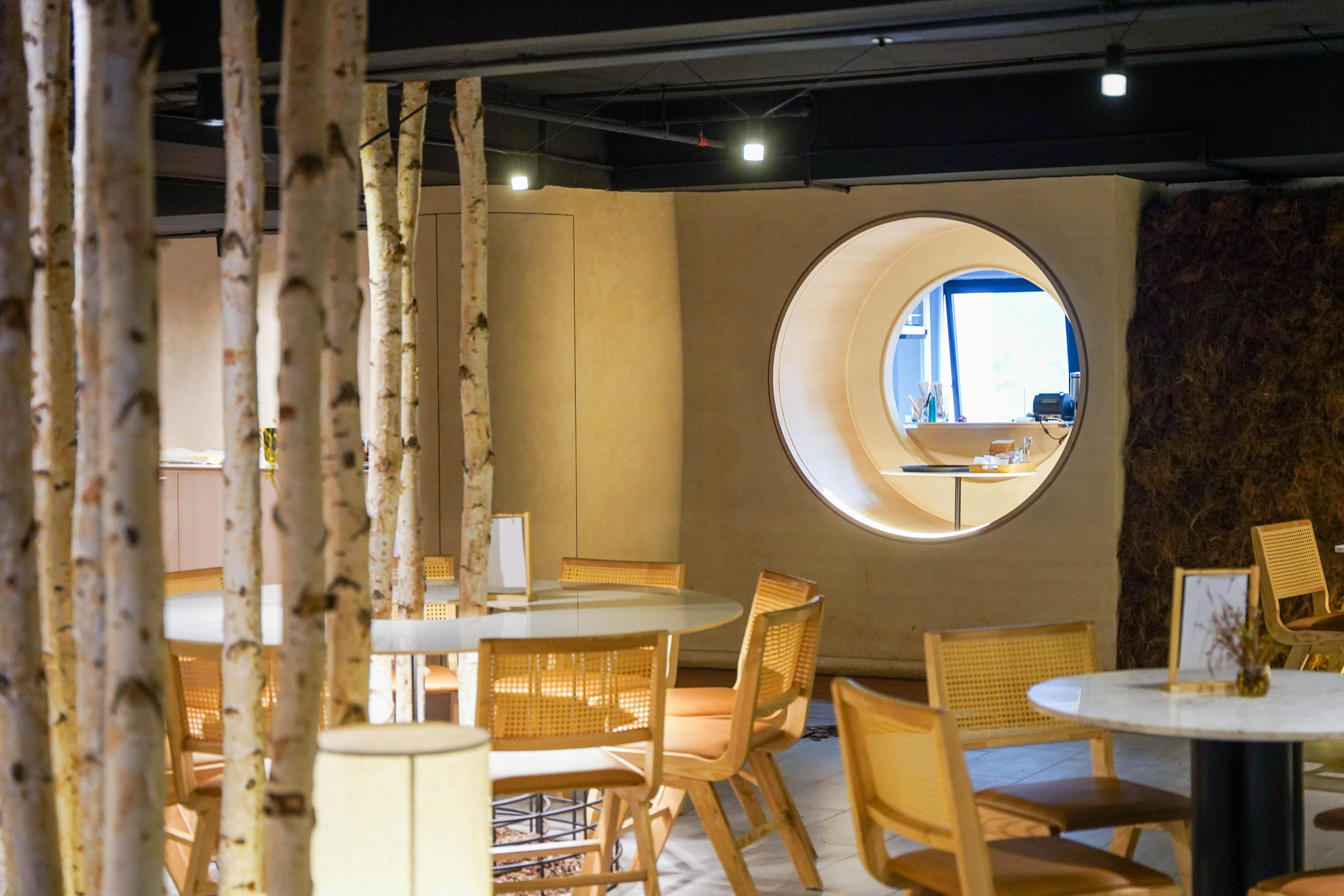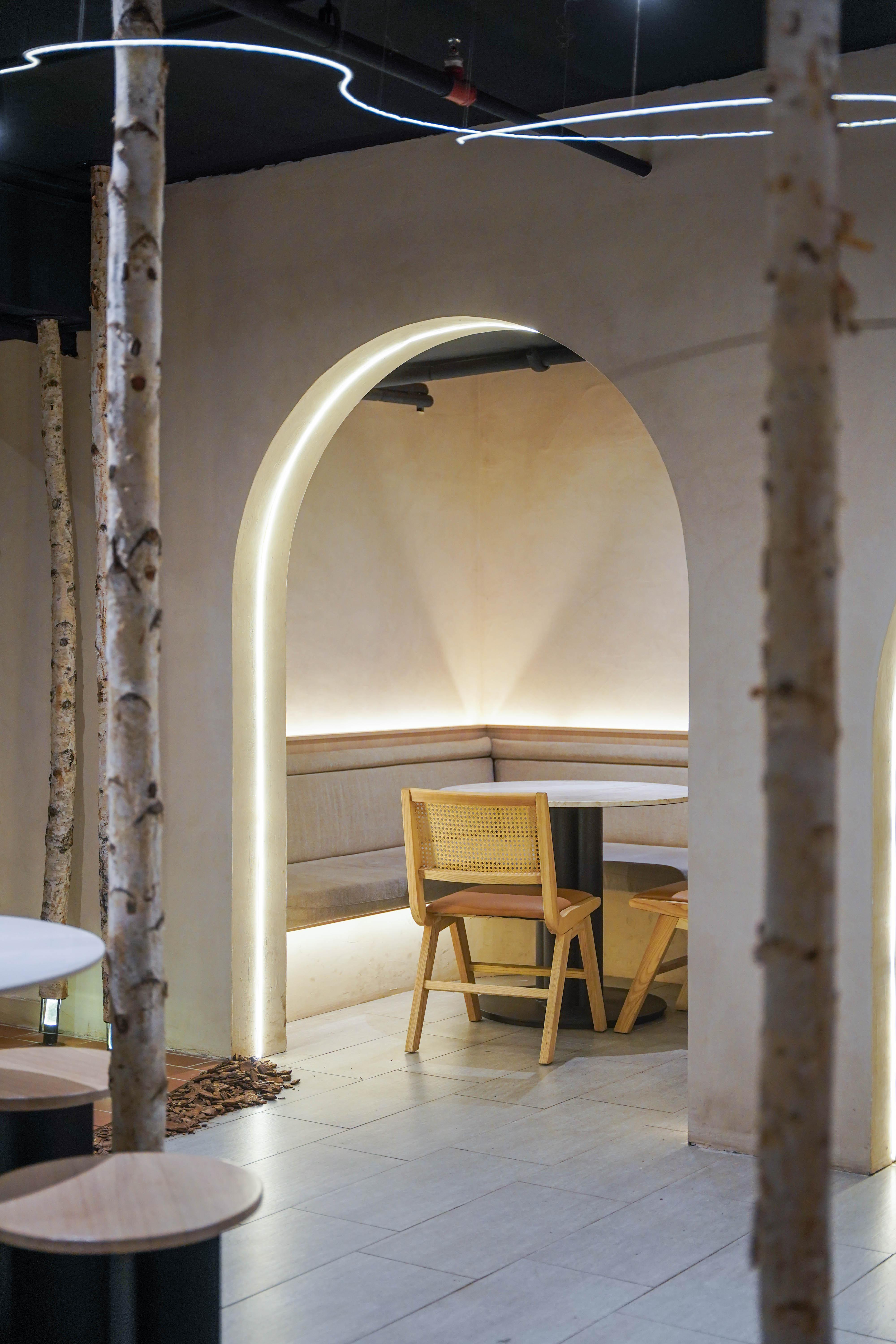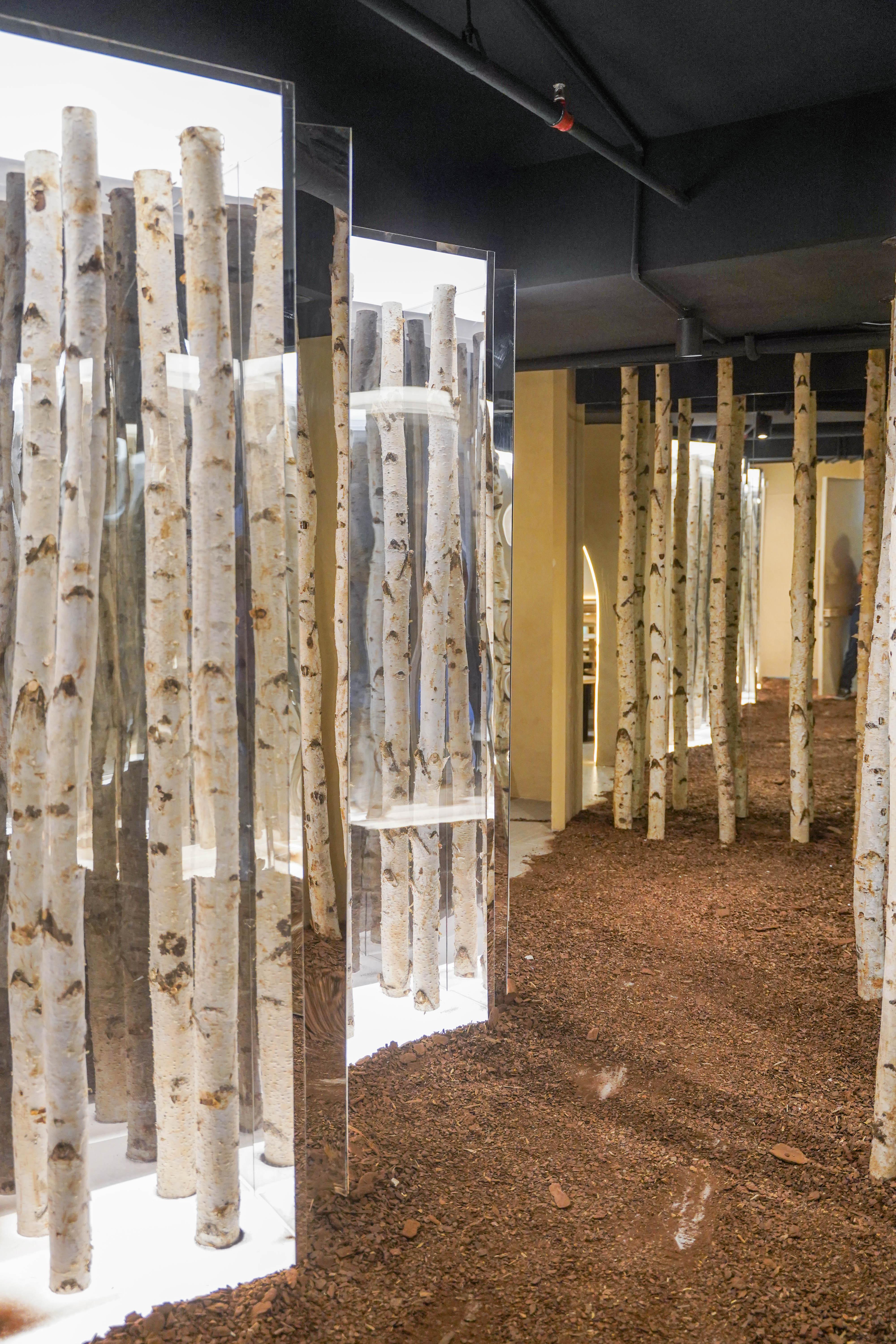 To find The White Forest, locate the entrance in the parking lot of Level 1 of Scarletz Suites on Yap Kwan Seng Road, a five-minute drive from KLCC.
Wander inside for a brush with nature in surprising styles, stepping on pine wood chips as you stroll through the pale white barks, textured to the touch.
Then explore the elegant menu, putting a sumptuous spin on rice bowls and ramen, sandos, salads and sushi rolls, complete with colourfully vibrant desserts and drinks.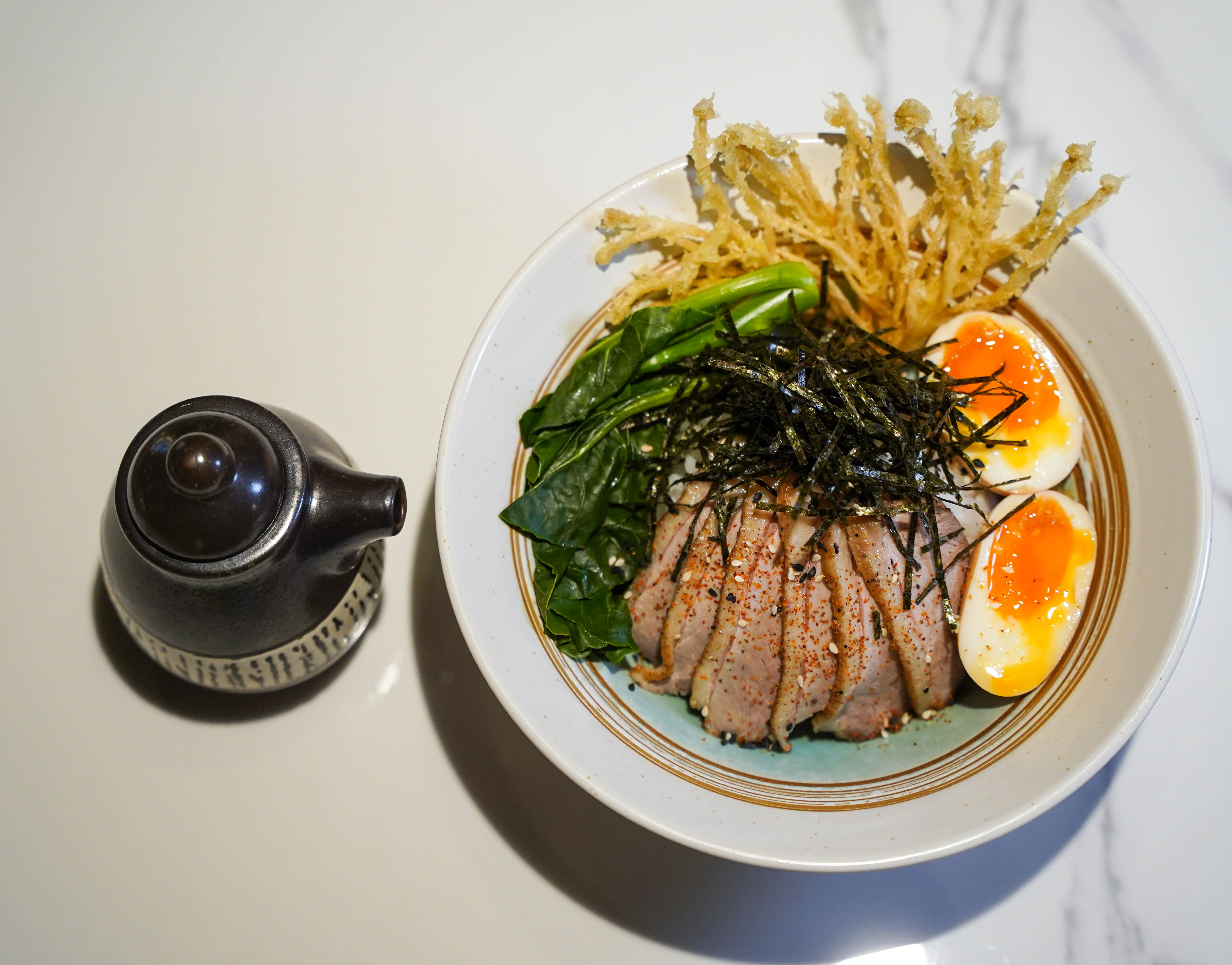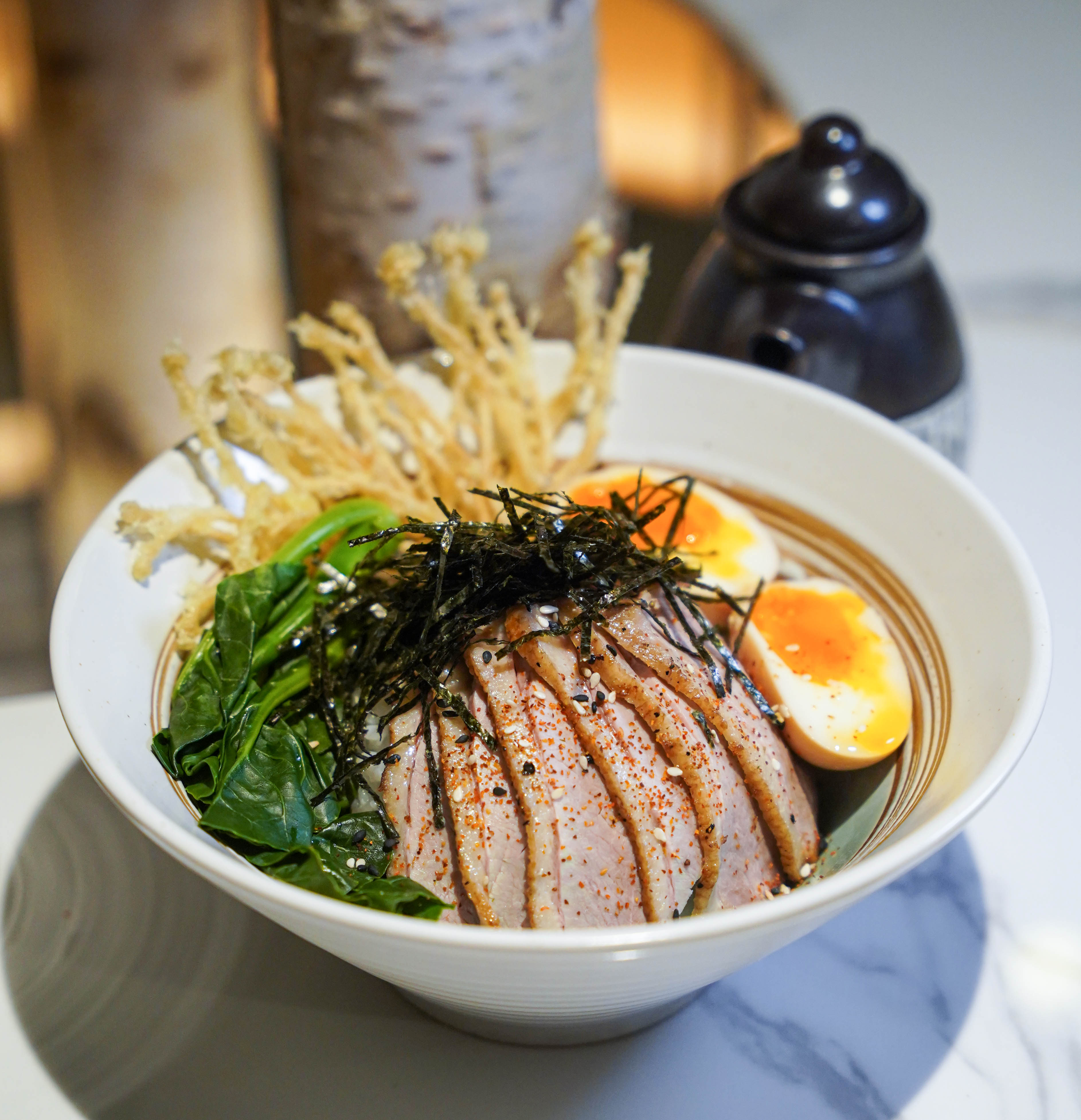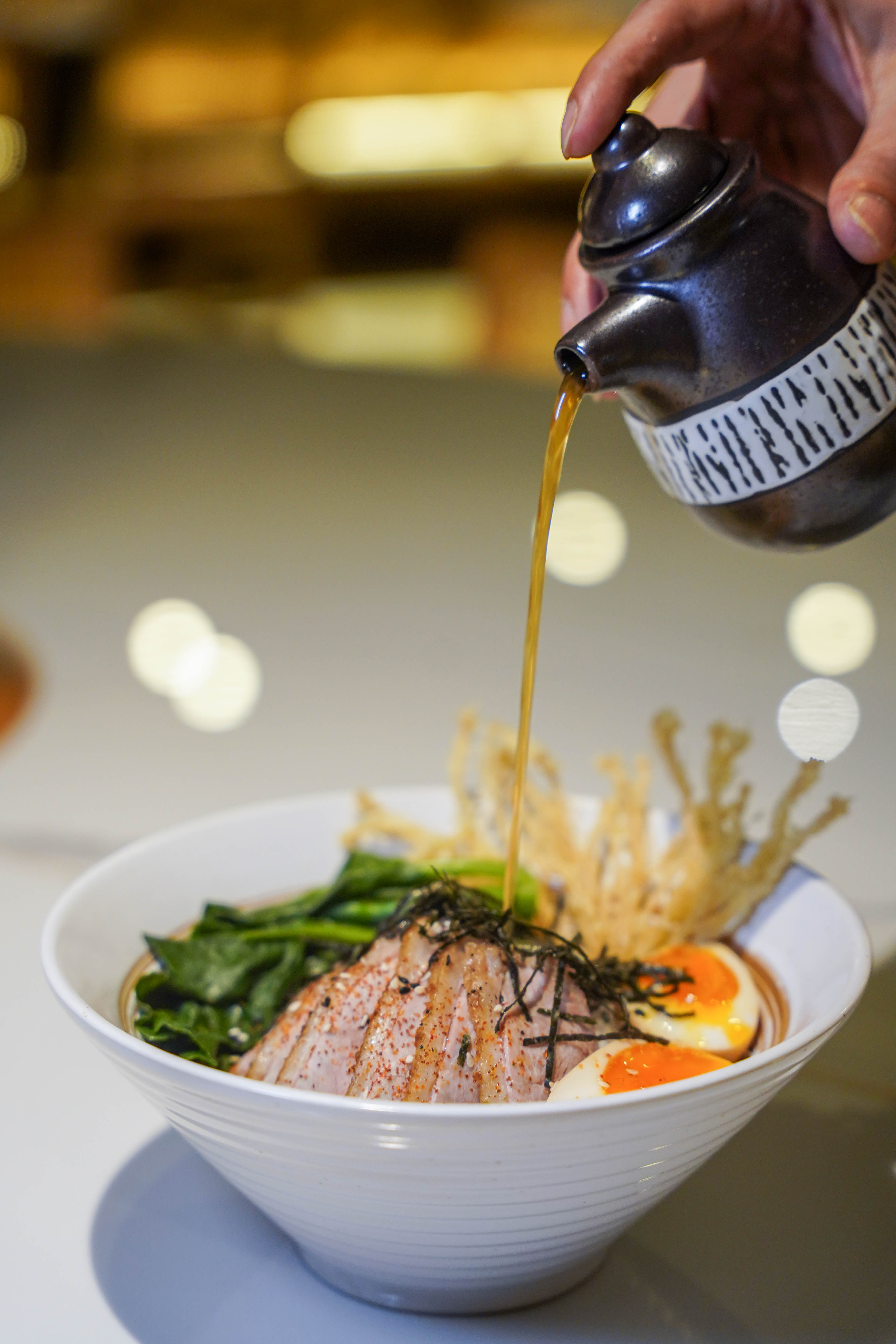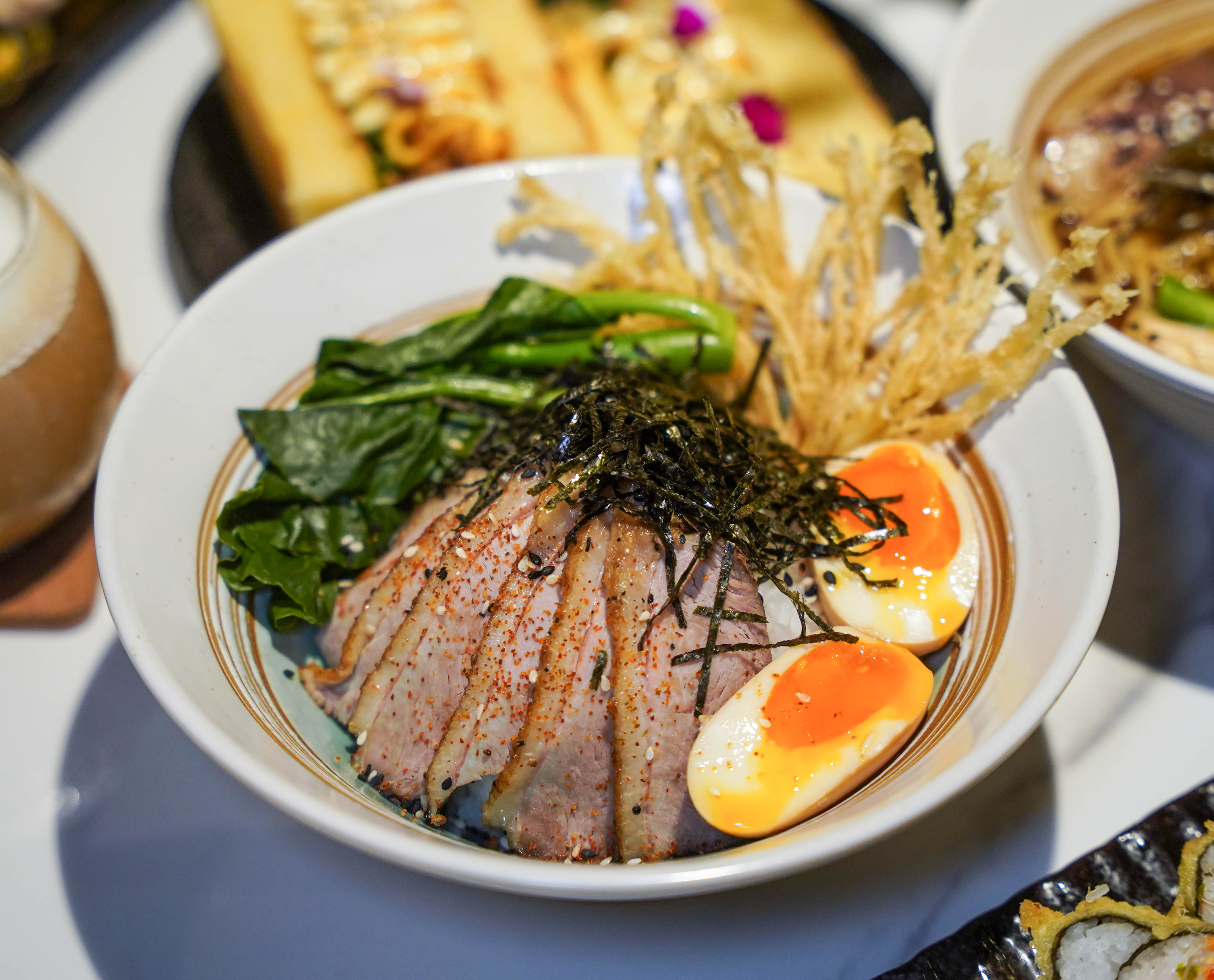 For soulfulness with sophistication, the Ahiru Donburi (RM33) is an admirable Japanese rendition of duck rice, lavished with a soft-boiled soy egg, pickled cucumber, battered mushrooms, vegetables and dried seaweed on steamed rice.
The duck is delicious, slow-cooked for 18 hours, resulting in a sous vide tenderness with a clean, clear richness of flavour, to be poured over with a delicately light, aromatic duck broth. It all comes together for a comforting, well-balanced bowl.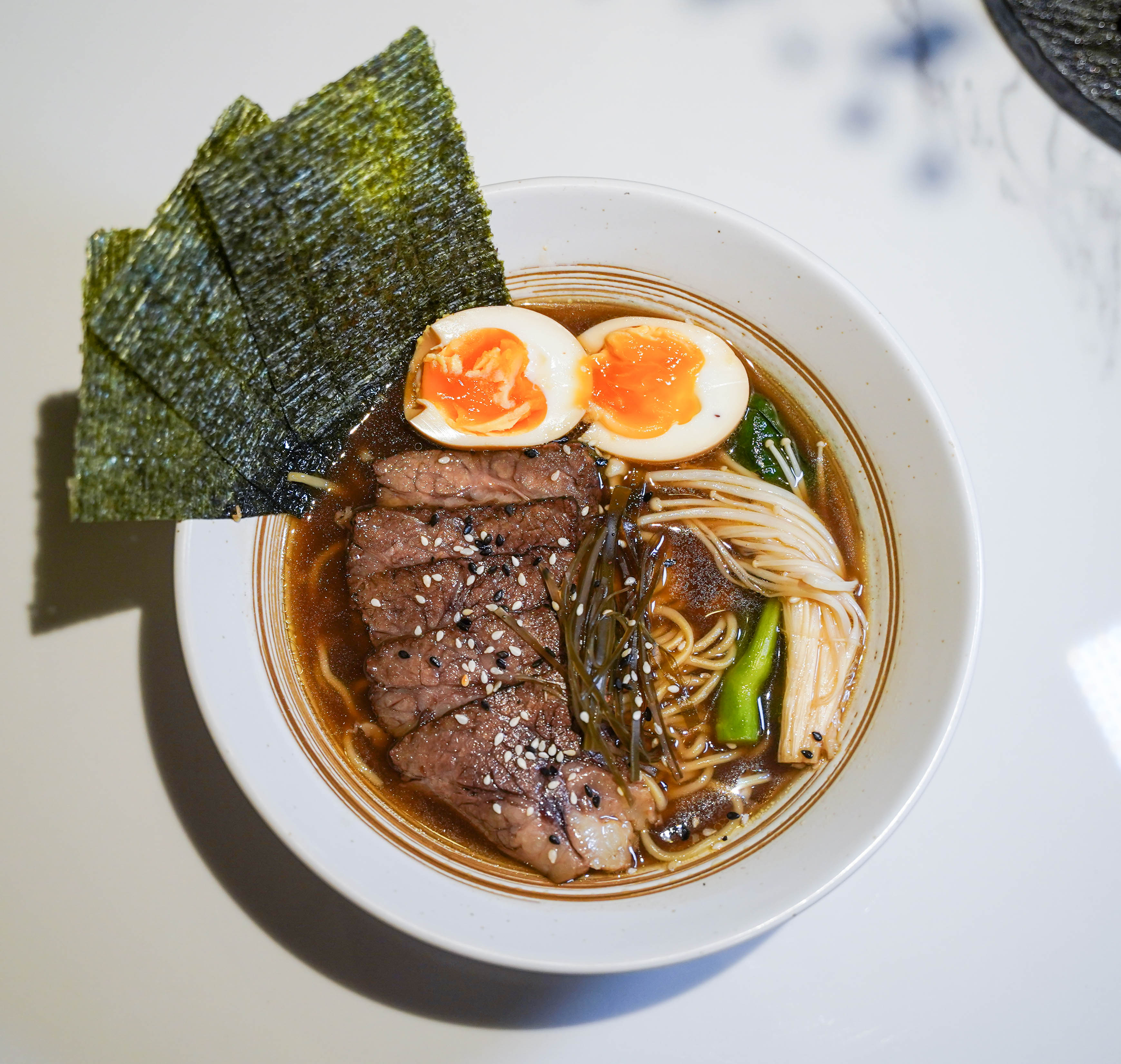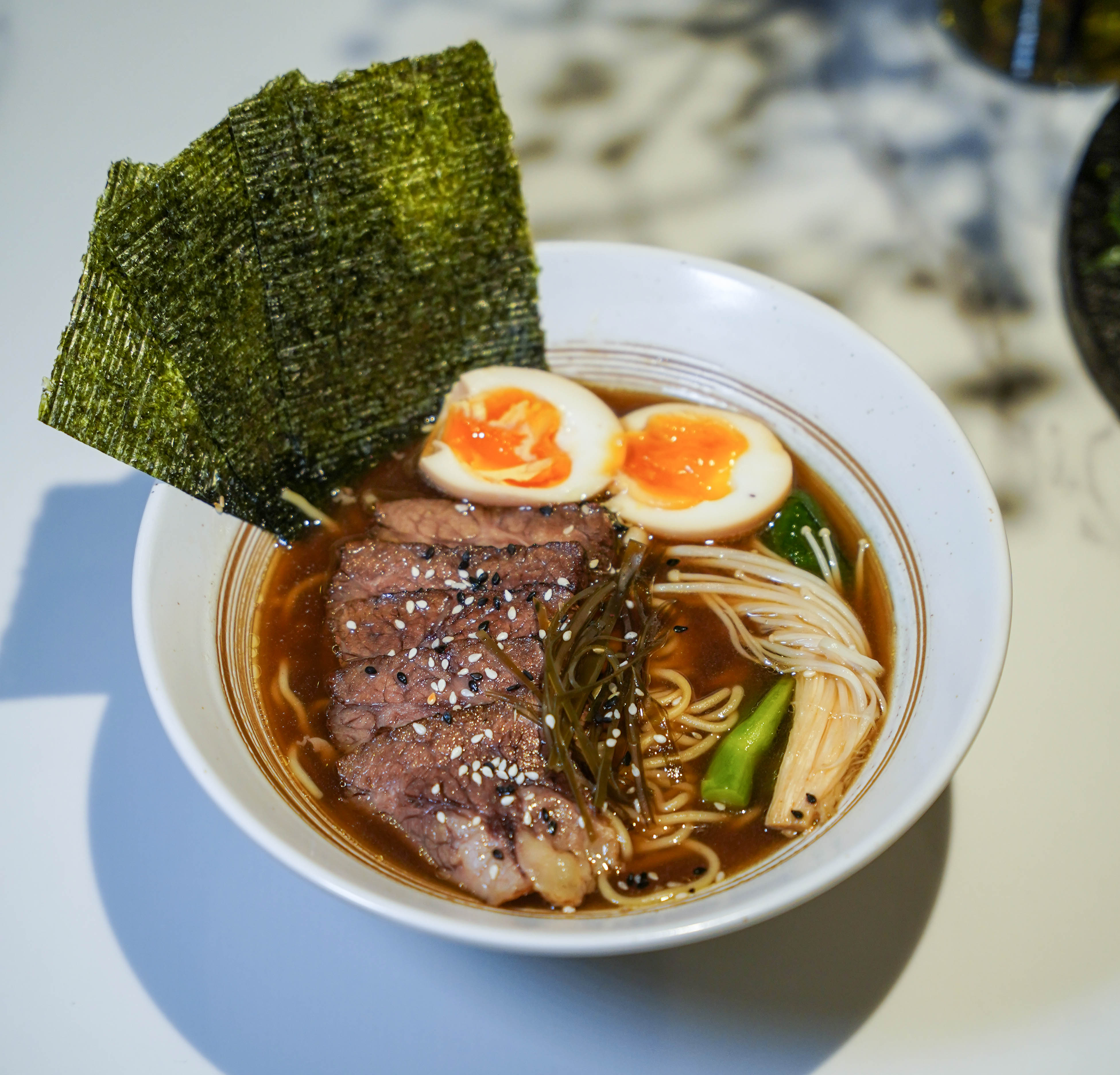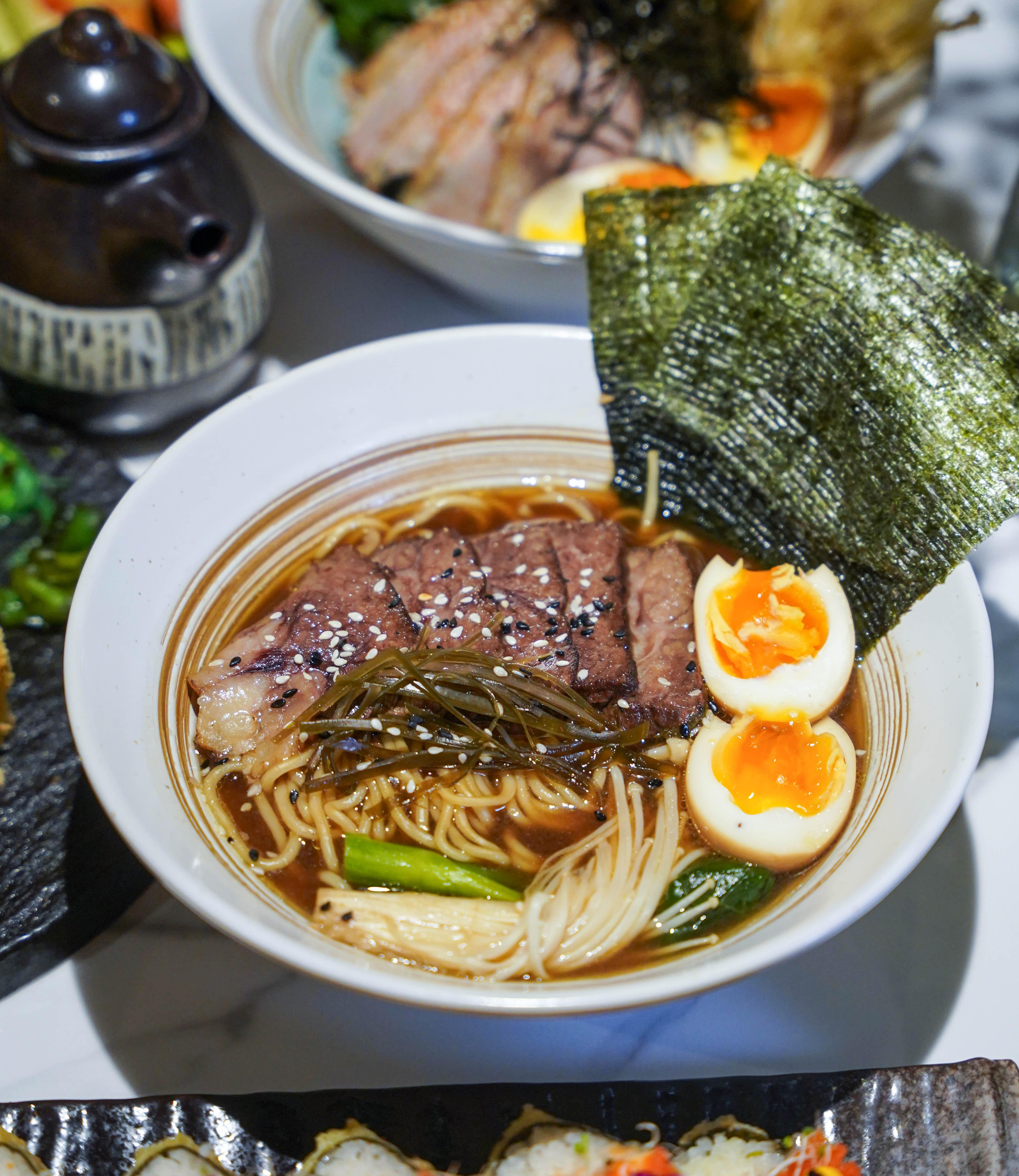 Noodle enthusiasts, check out the Beef Ramen (RM33), a nice change from the more conventional pork and chicken ramen in KL.
The Australian beef chuck roll is patiently braised for six hours, yielding a thick-cut, tantalising succulence with a bold robustness - the ideal companion for the handmade springy noodles, rounded out with a soft-boiled egg and seasonal vegetables in premium duck broth. A delight to the last slurp!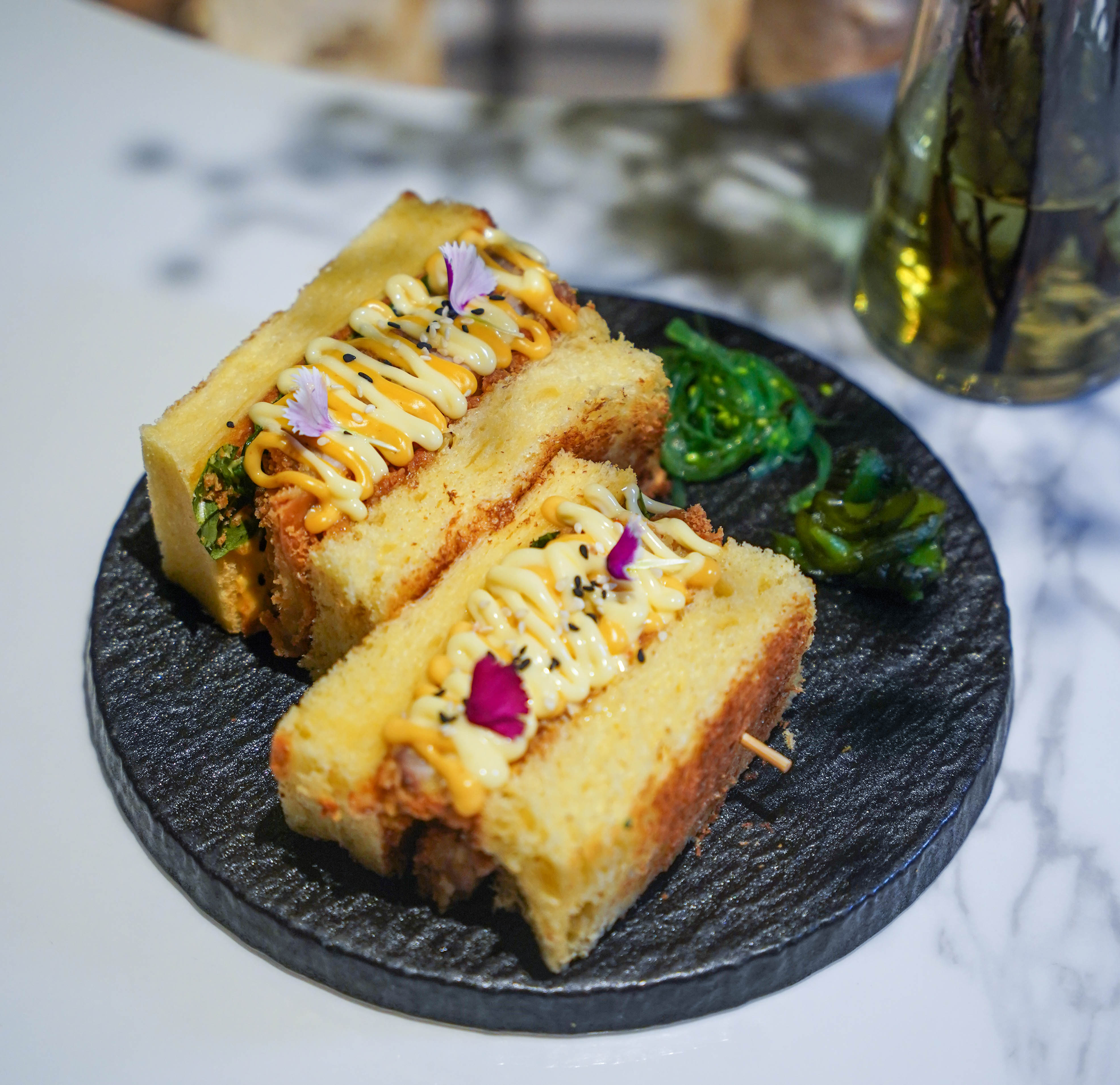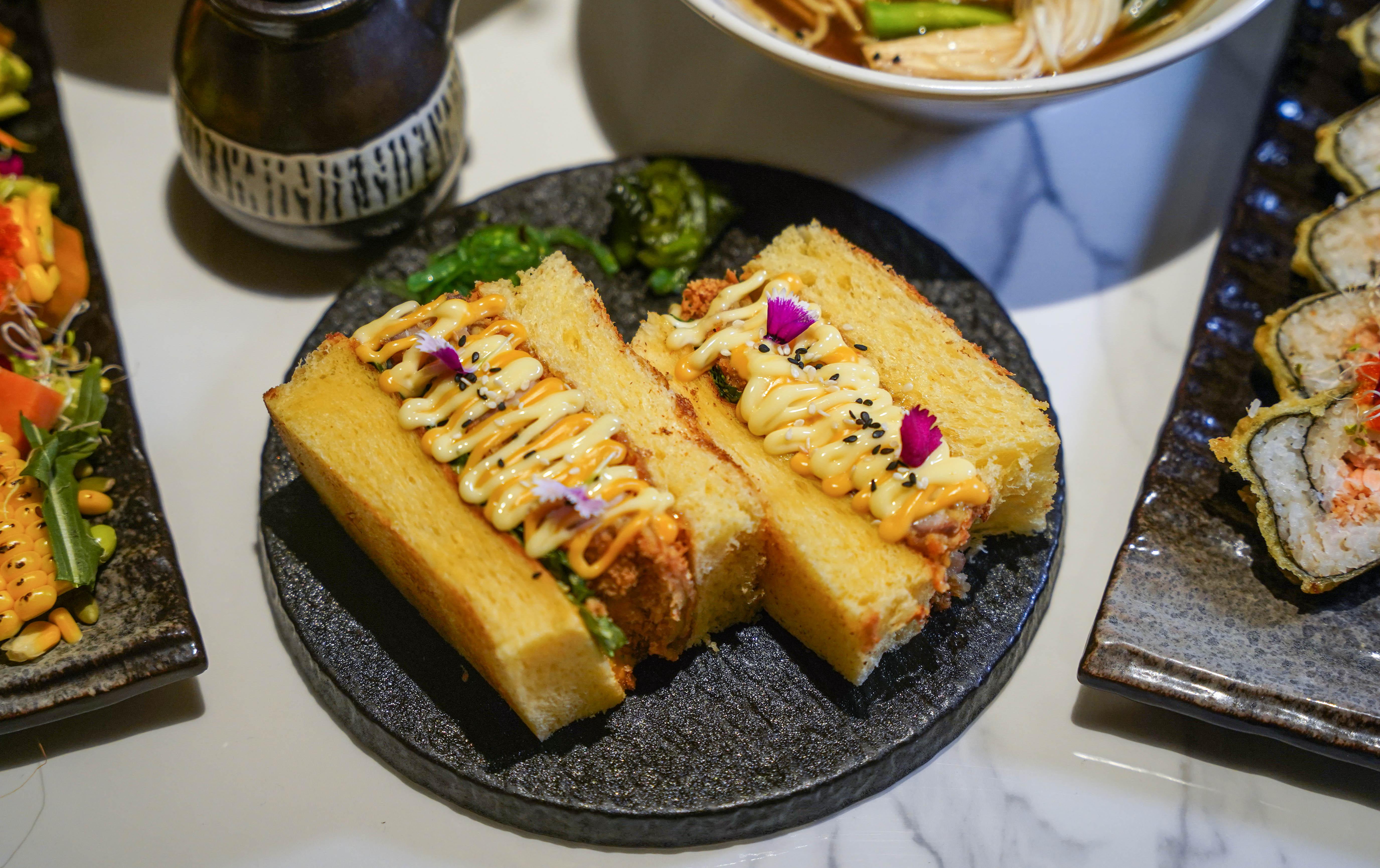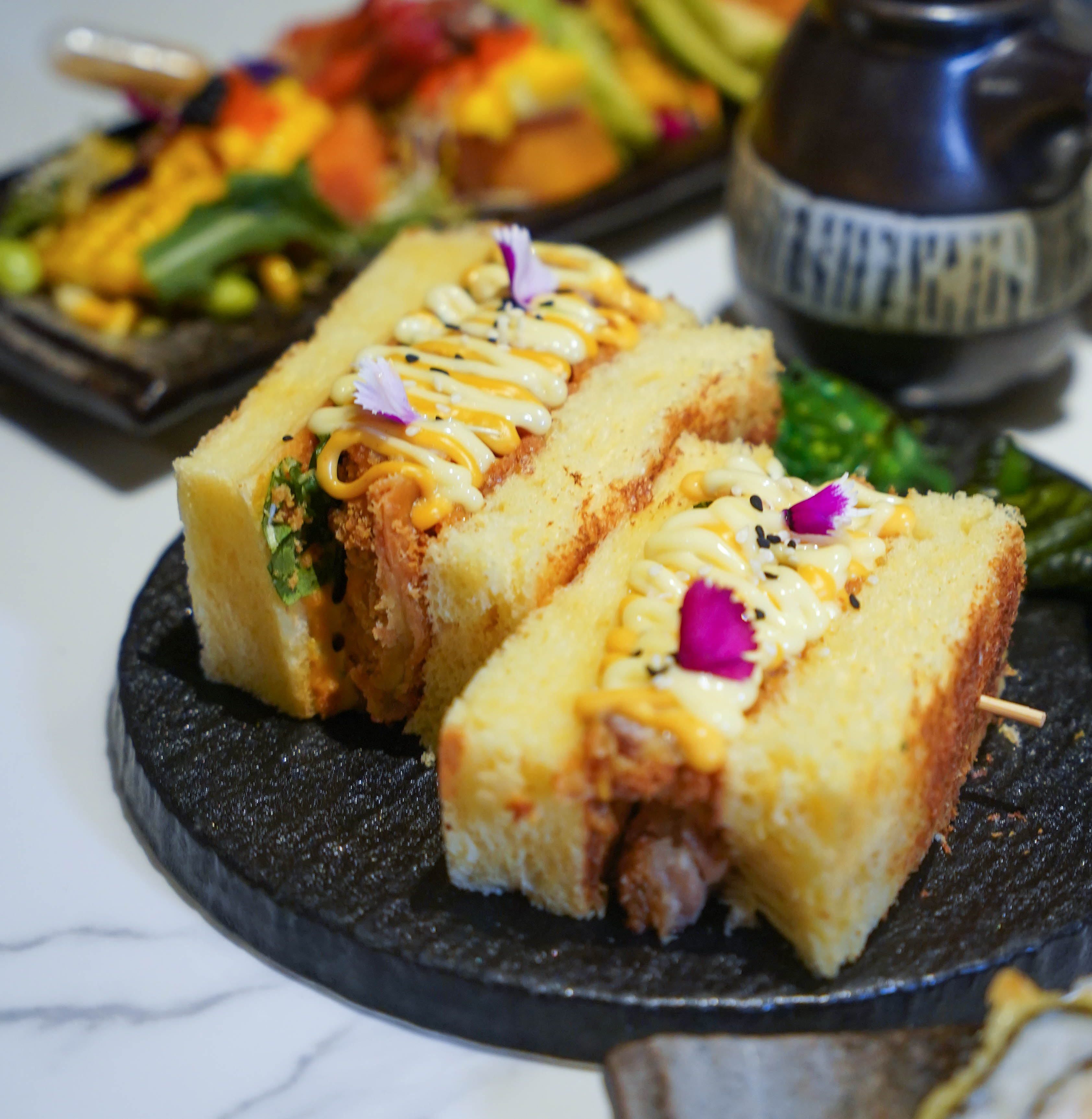 Sandwich fans can sink their teeth into the Chicken Katsu Sando (RM18) - the brioche is gently toasted for a fluffy airiness, complementing the filling of fried panko chicken thigh with cheese sauce and Japanese mayo. The boneless chicken meat is plumply packed in the sando, with a crackly breading that harbours a confident juiciness.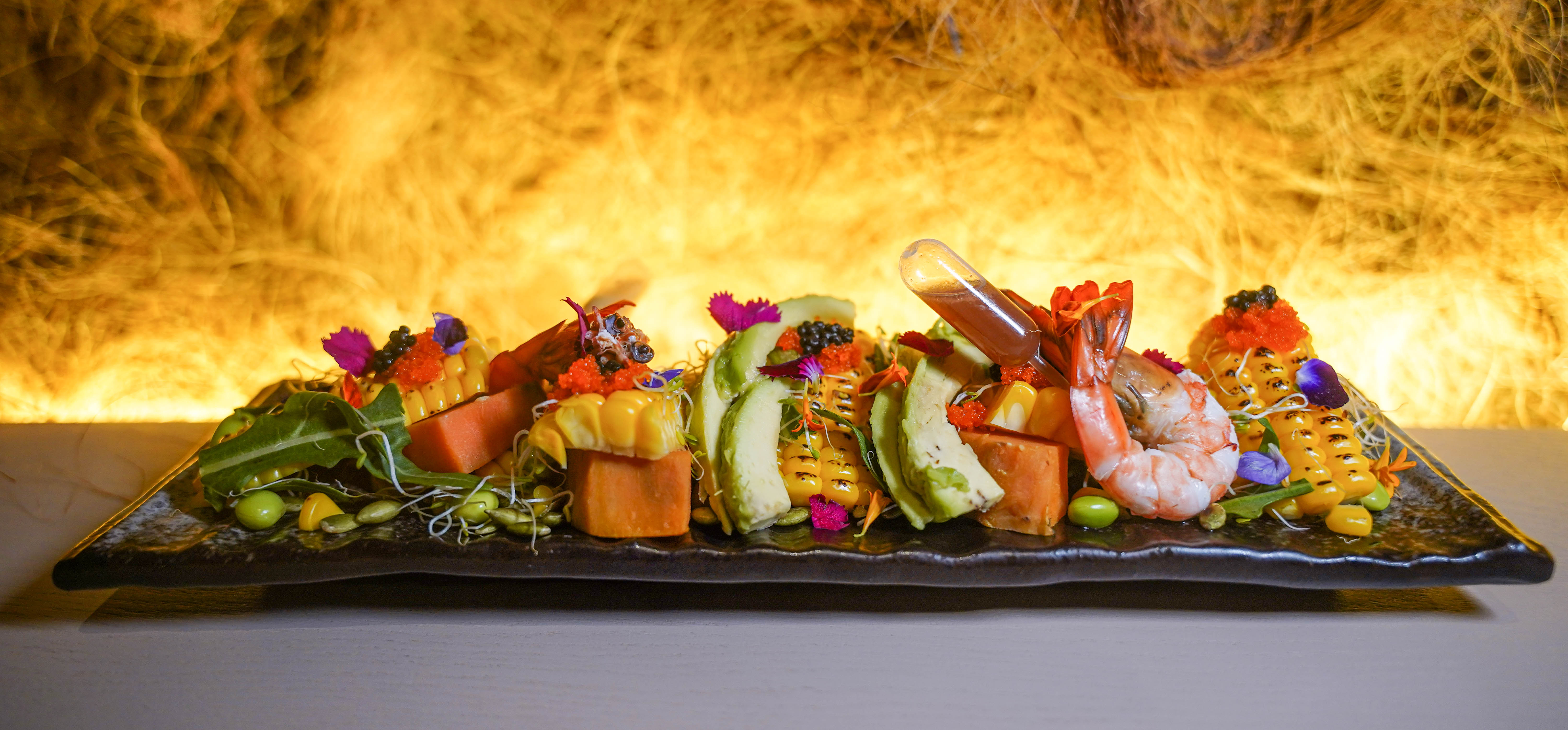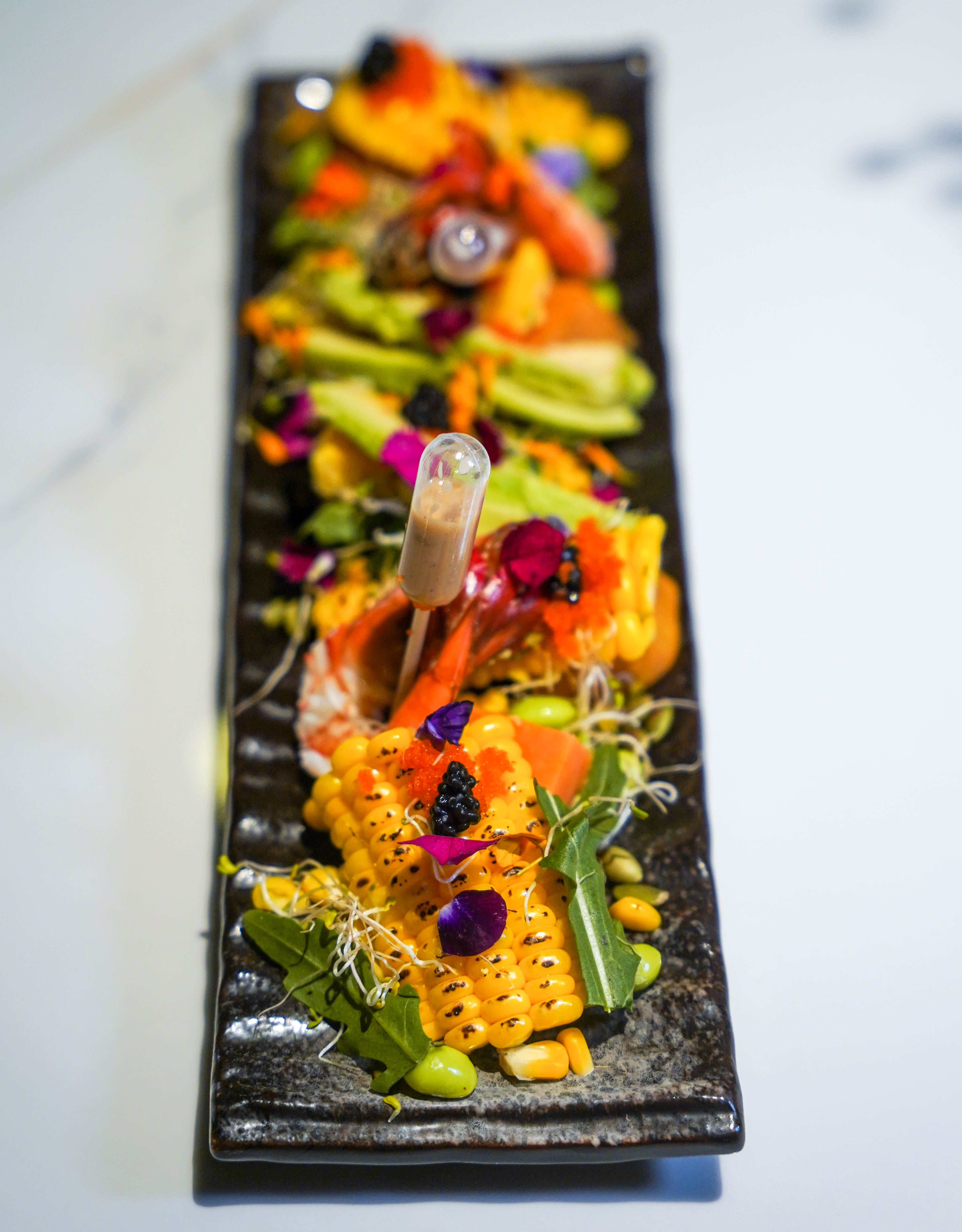 For a starter to share or a wholesome light meal on its own, the White Forest Salad (RM26) is a beautiful harvest of the earth's bounty - grilled white corn, Japanese sweet potatoes, avocado and vegetables with fresh tiger prawns for protein, dressed in shoyu and roasted sesame sauce.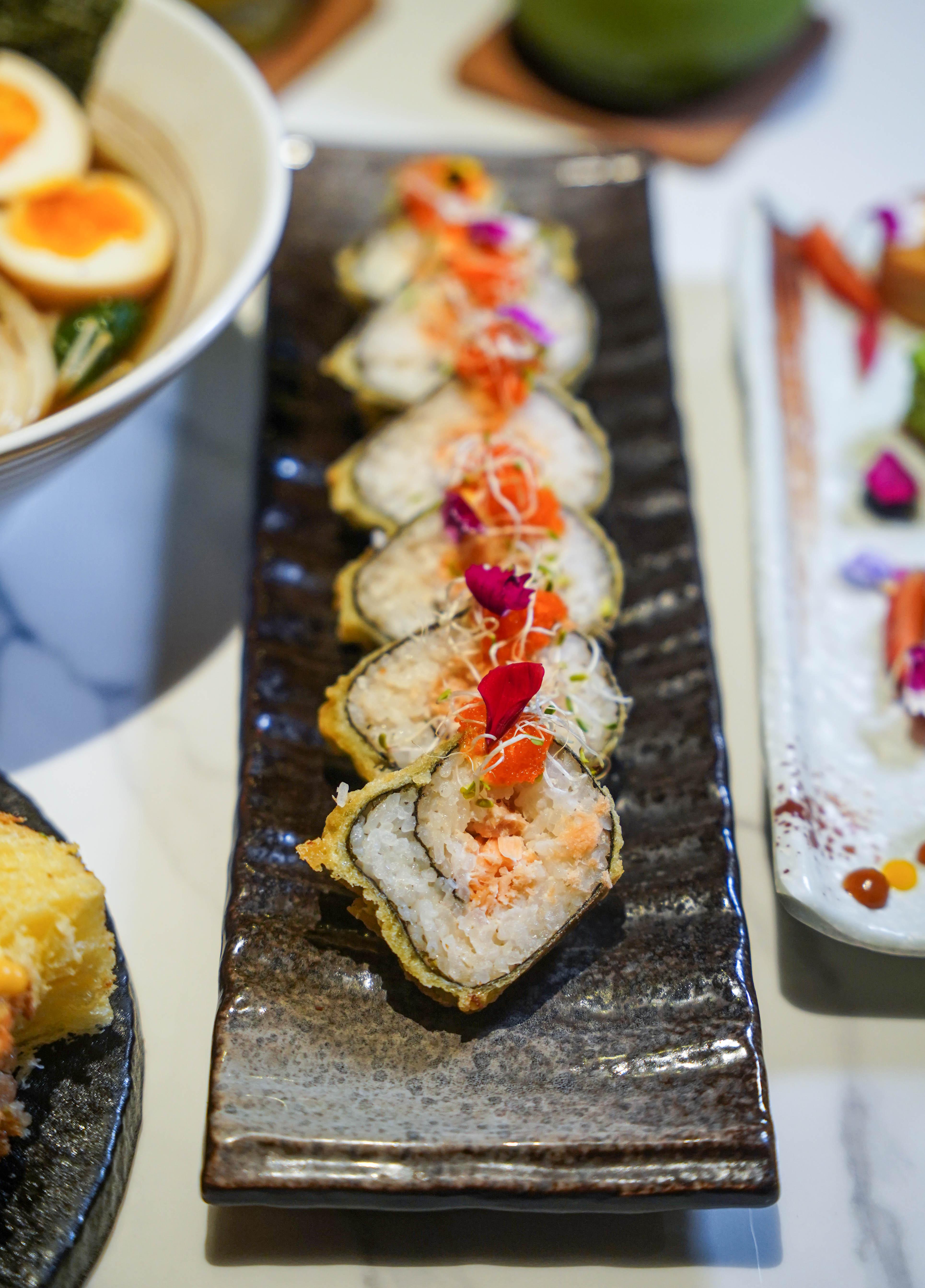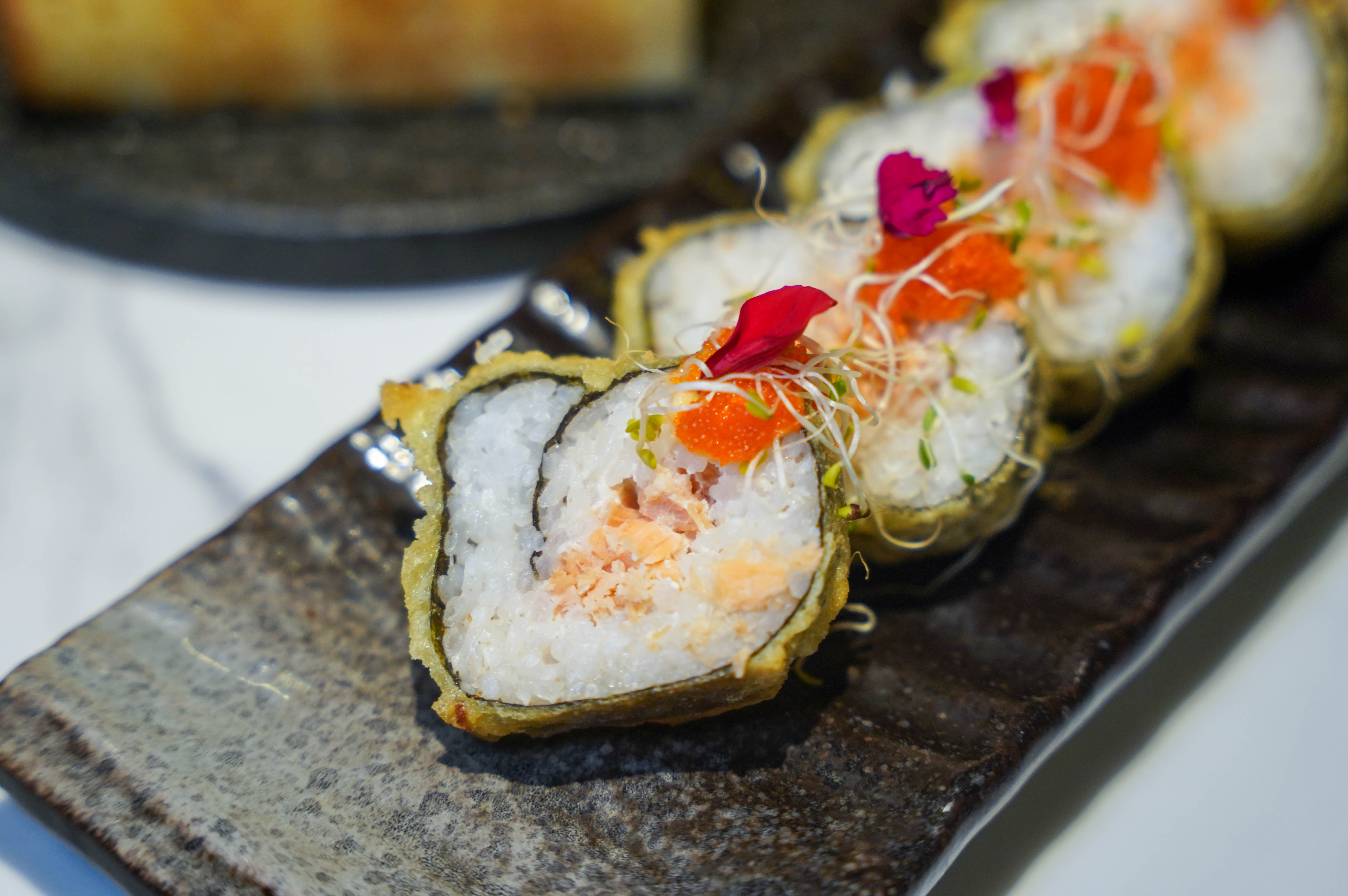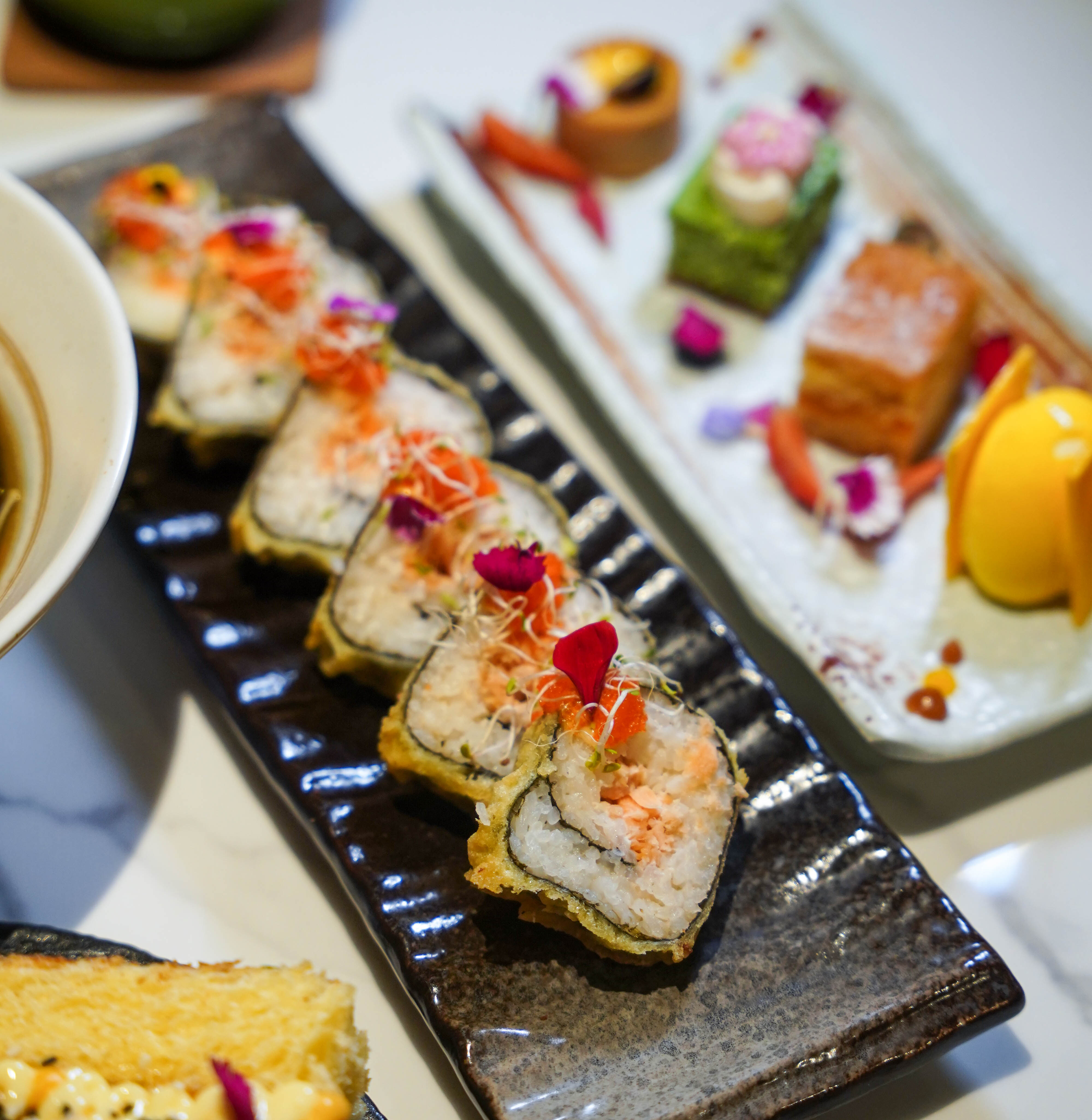 The Fried Salmon Roll (RM19) is also a satisfying snack for friends to munch on - a maki of minced Norwegian salmon, coated in nori, ebiko and tempura batter for a contrast of textures.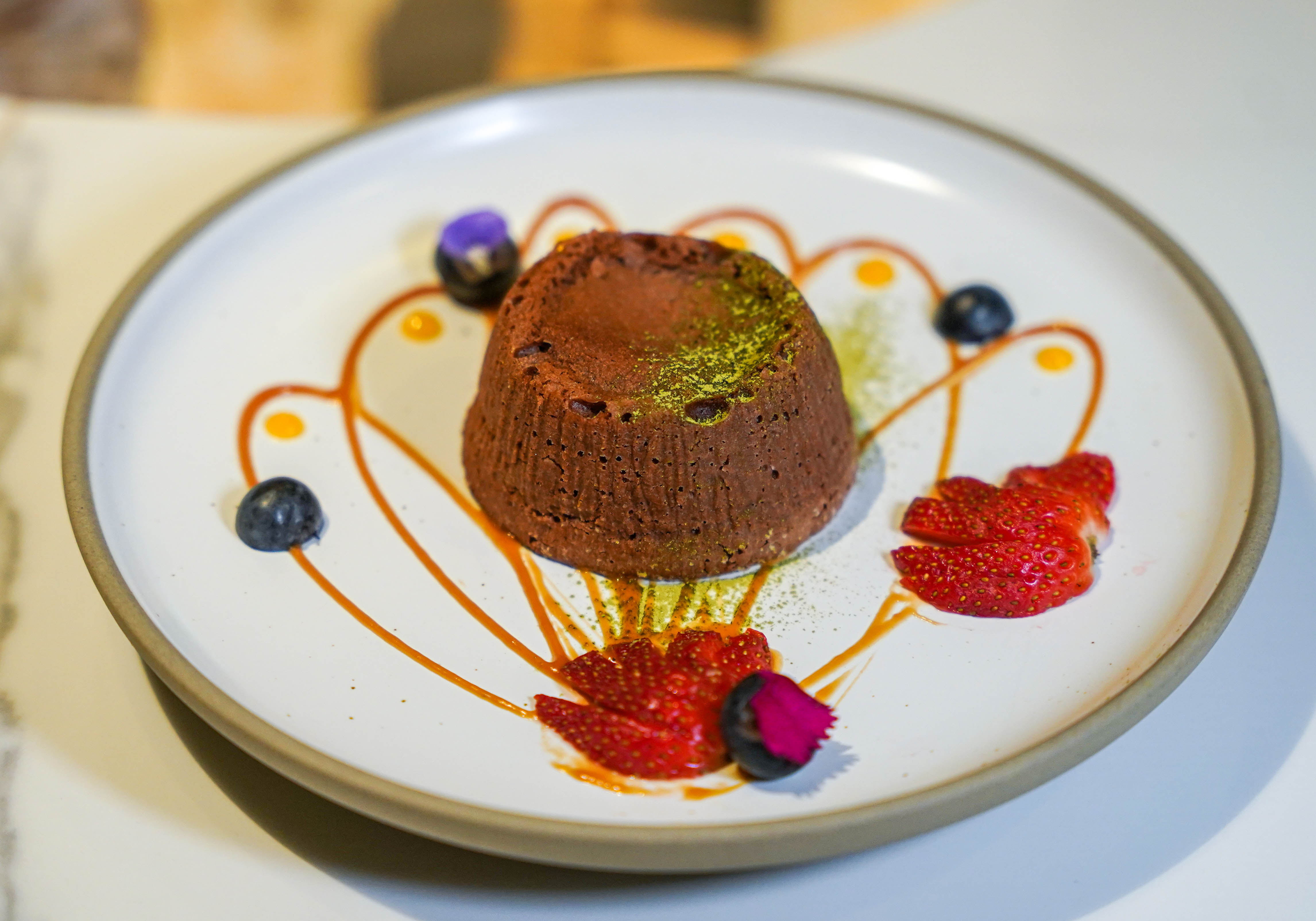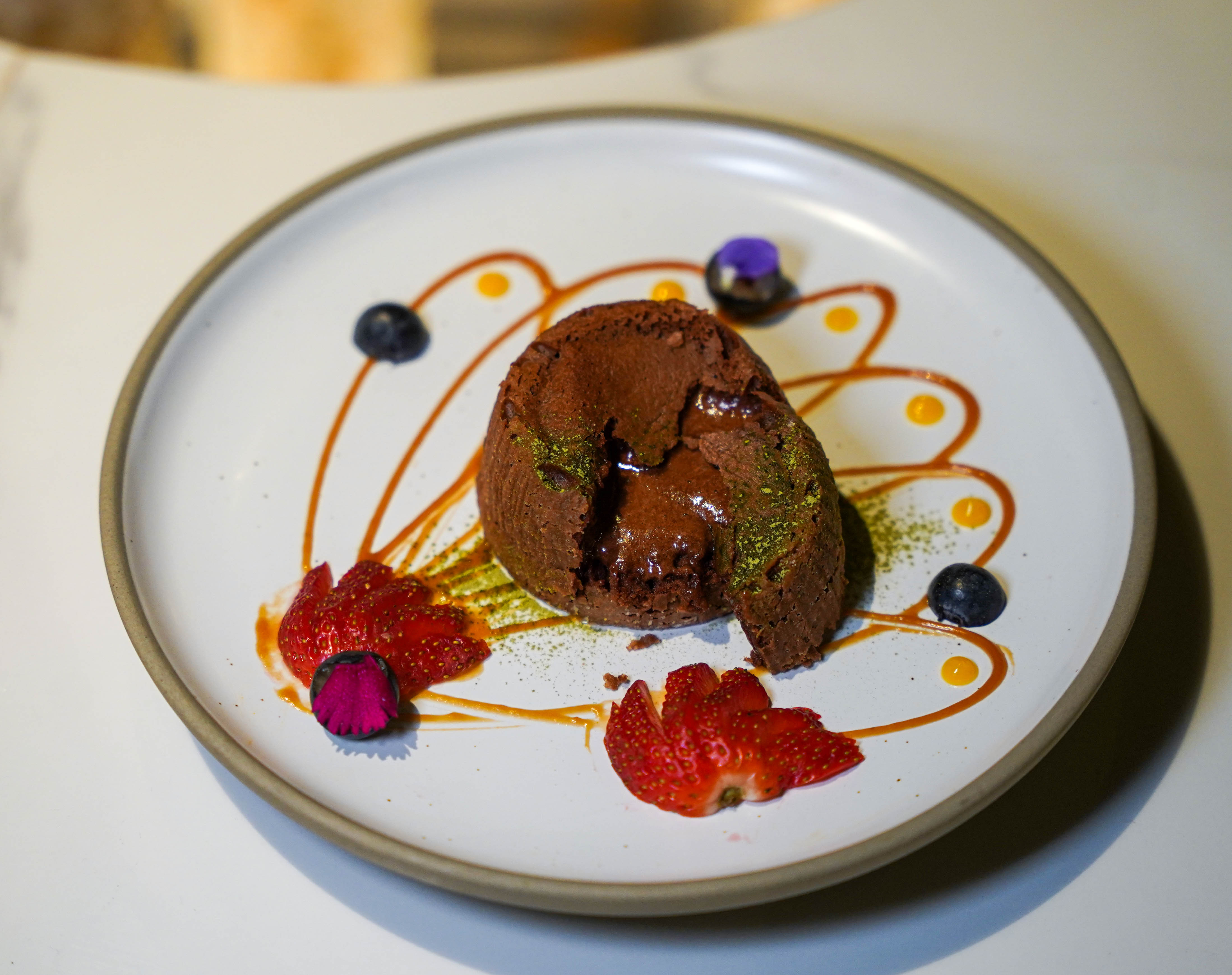 For dessert, The White Forest's Matcha Molten Cake (RM19) harmoniously infuses Japanese flavours into a European classic - the matcha and chocolate are both top-tier, coming together for a luxuriously bittersweet smokiness, served hot and sumptuous.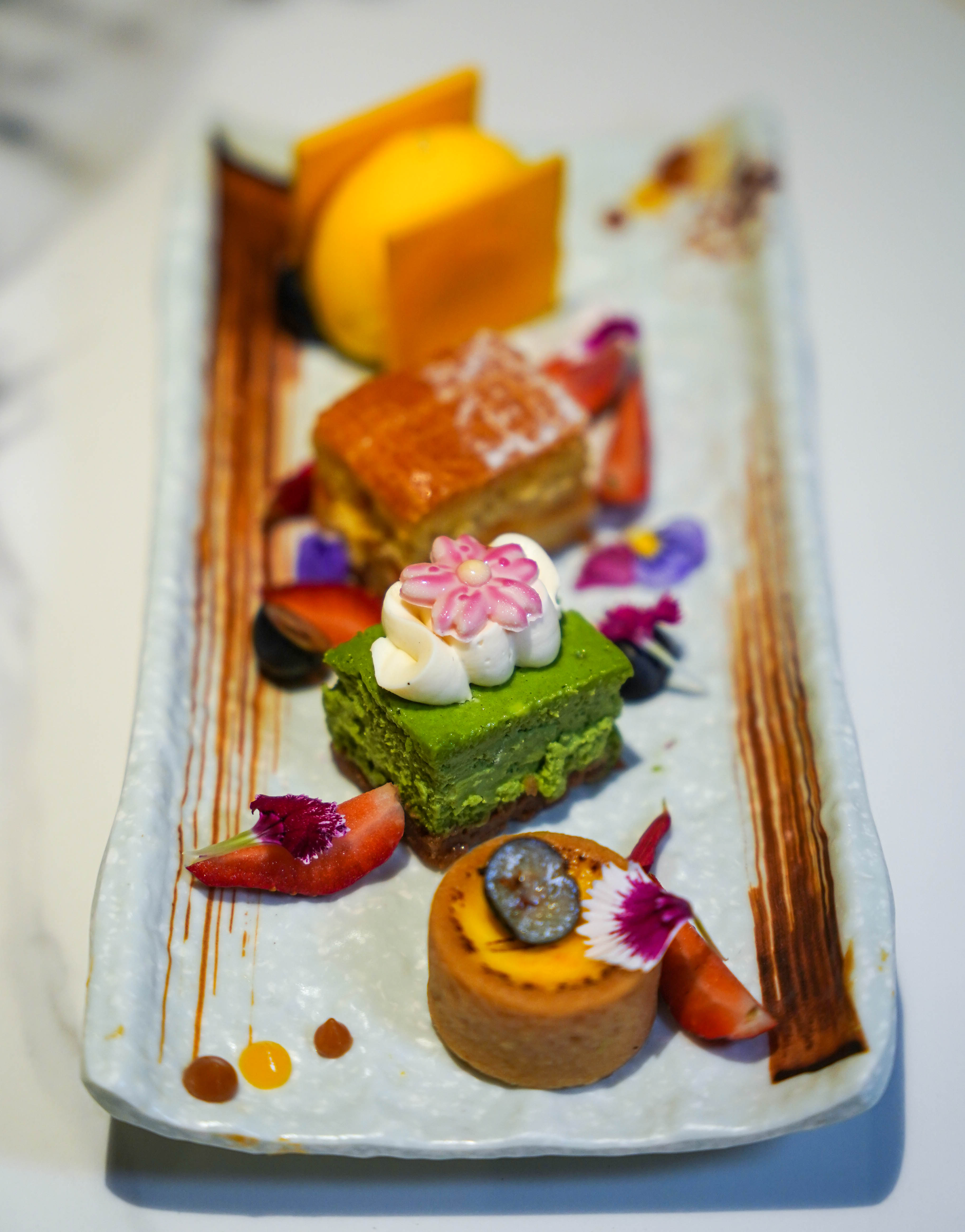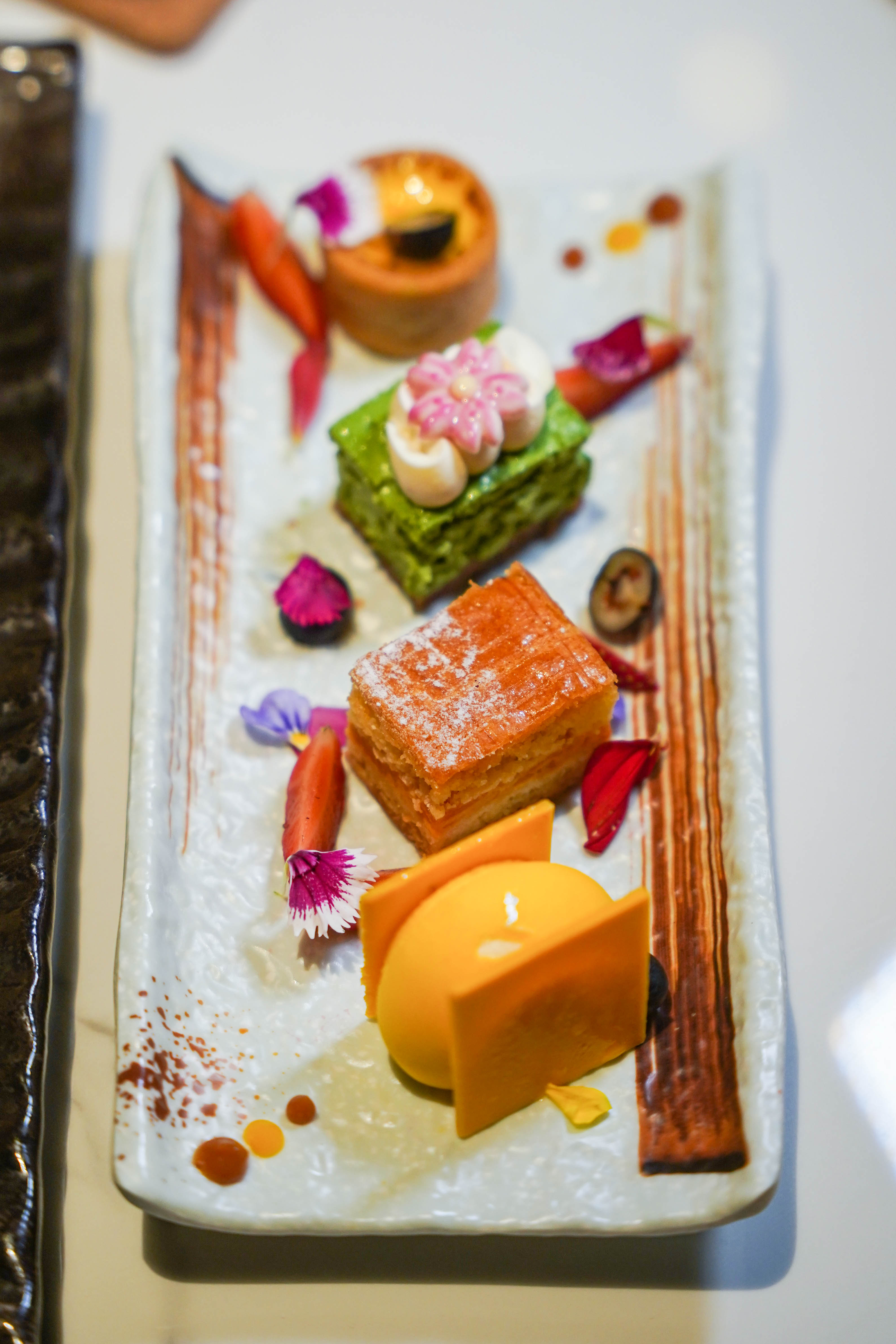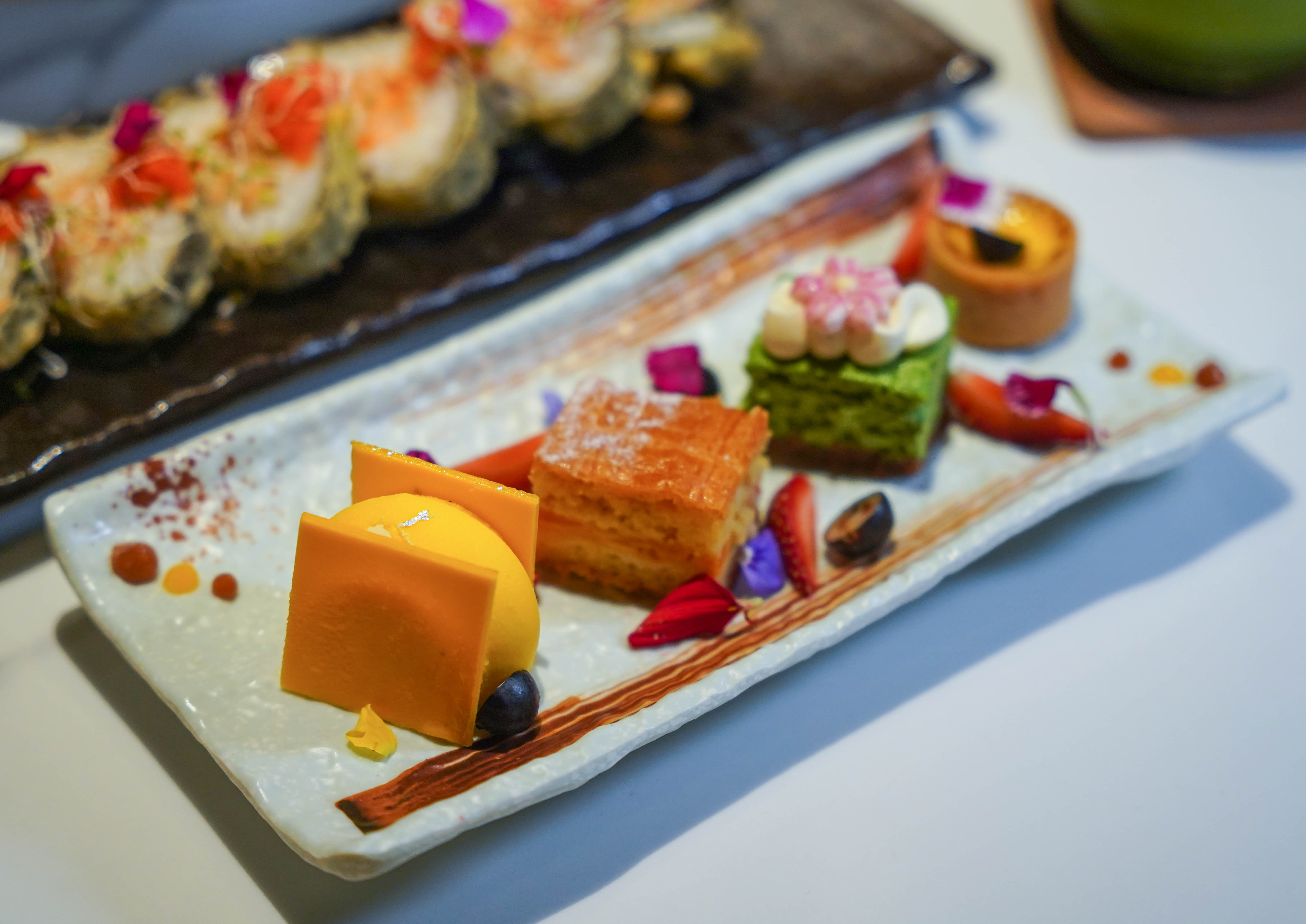 For an IG-worthy sweet finish, the TWF Dessert Platter (RM25) is a too-pretty-to-eat platter of Japanese-influenced lime yuzu cake and green tea cheesecake with Malaysian-inflected jackfruit gateau basque and durian creme brulee. Each piece is bright and buoyant, fragrant and flavourfully fruity, tasting as lusciously terrific as it looks.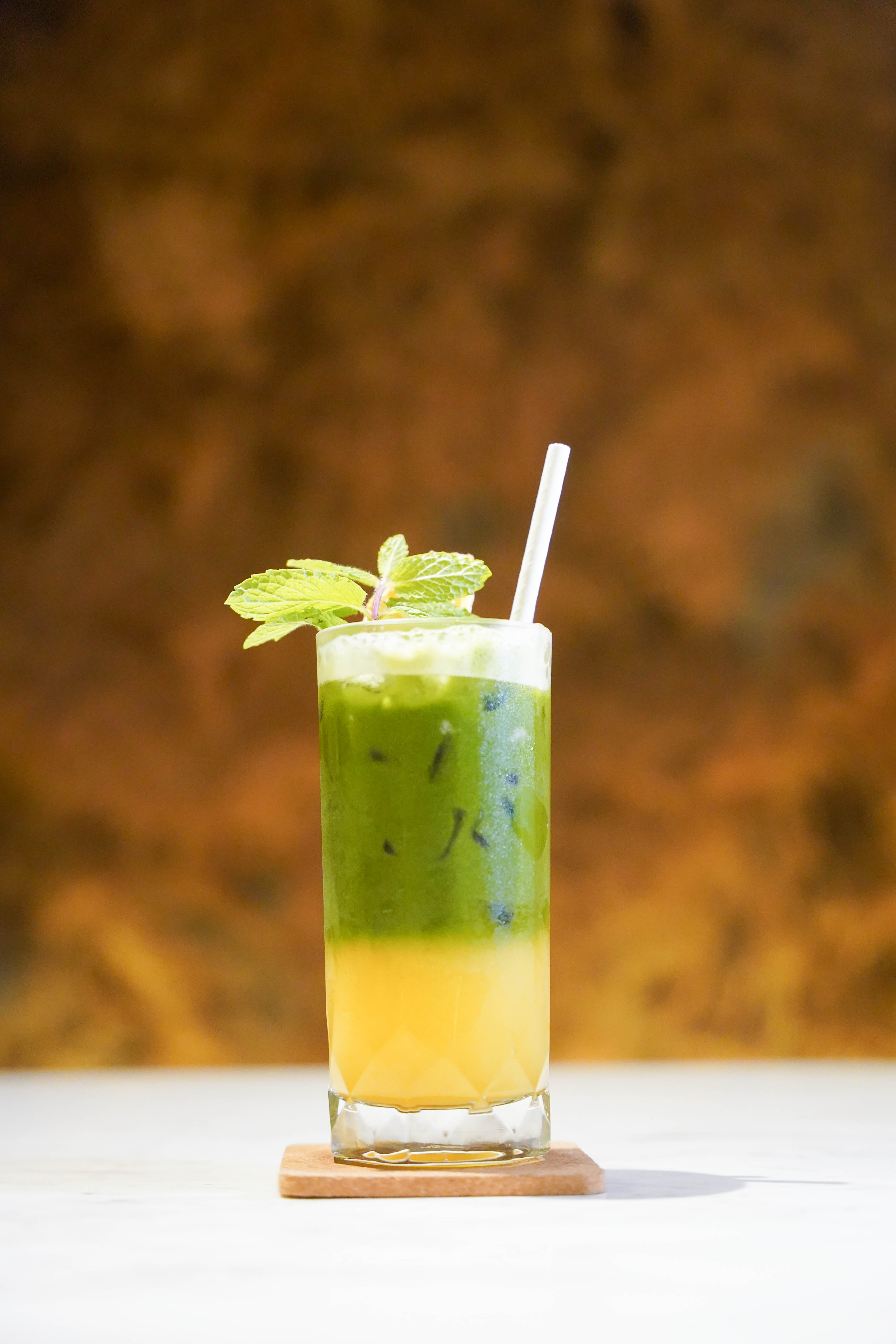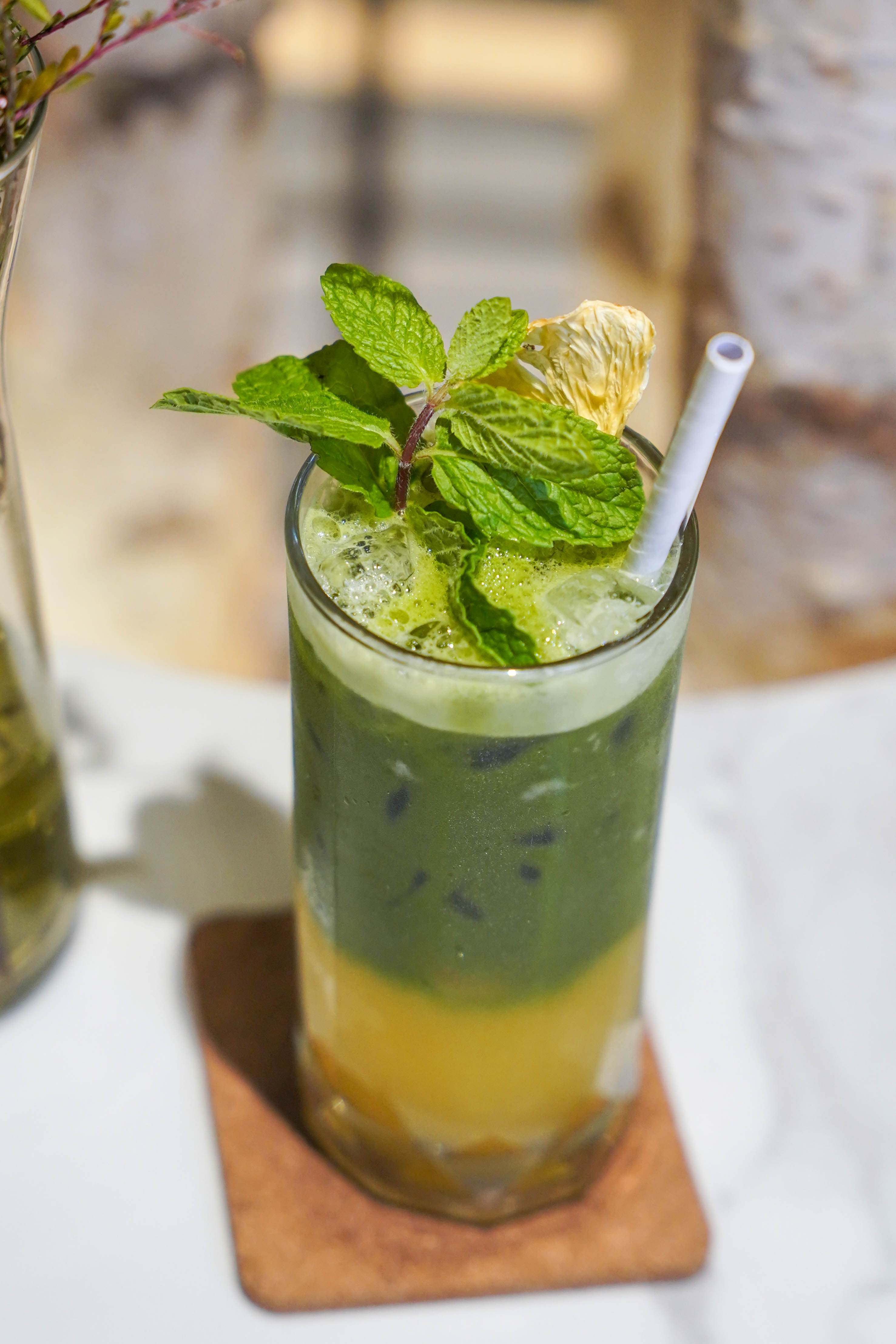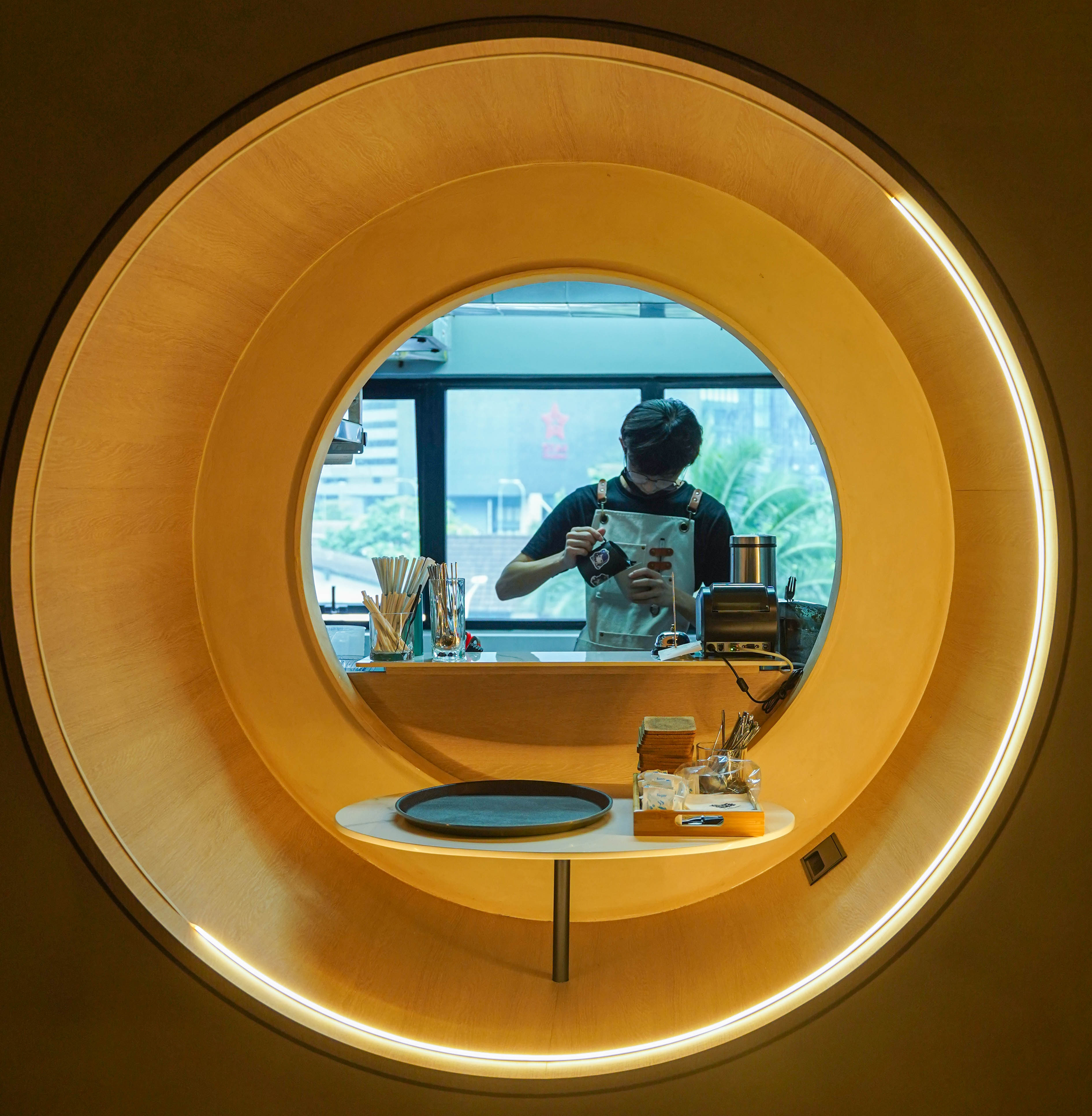 The White Forest's curation of coolers meets the mark for a modern cafe's thirst-quenchers.
The Matcha Rita (RM16) blends matcha with passionfruit puree and lemon juice, soothing with silky-smooth sips of ripe, nectarous sweetness.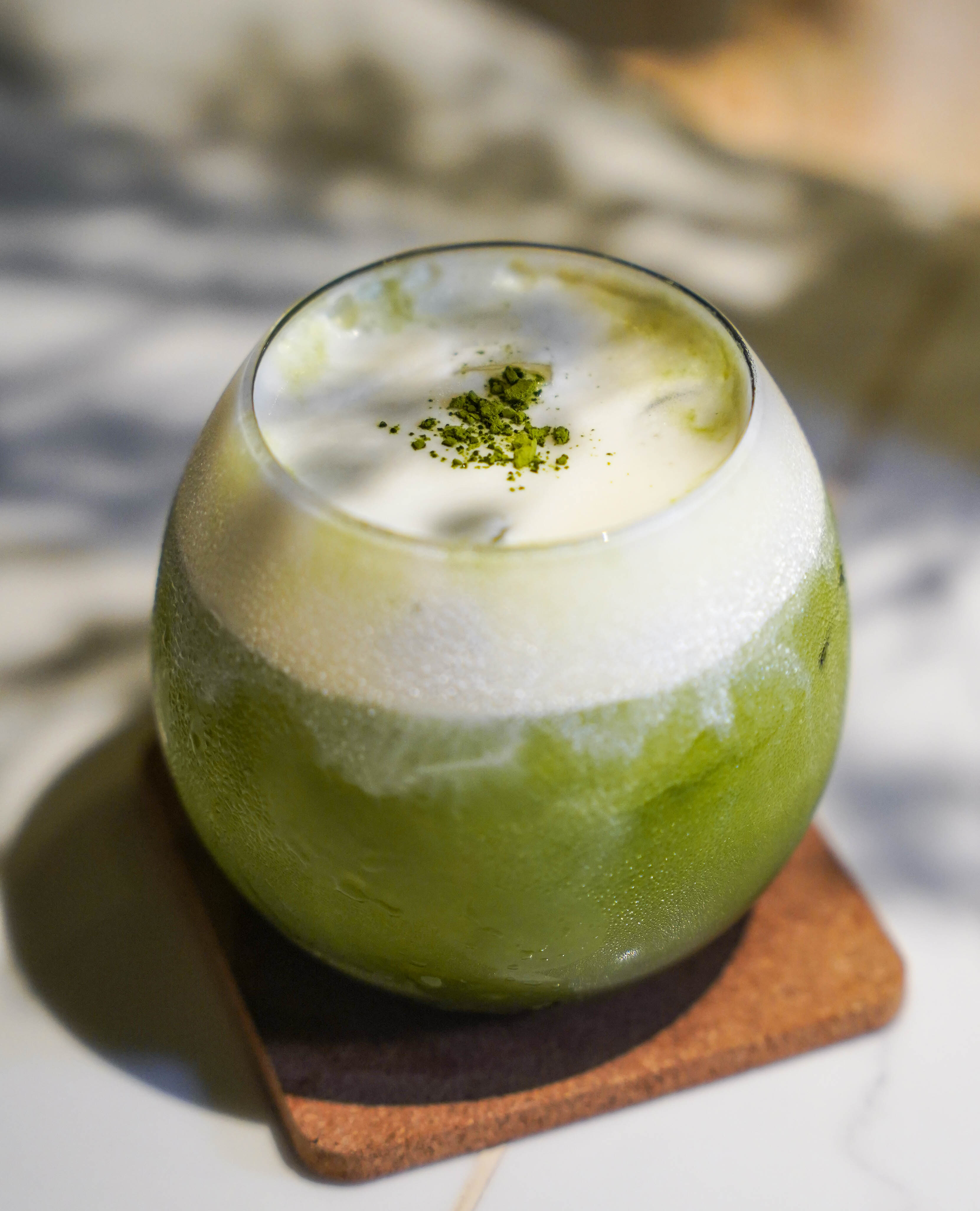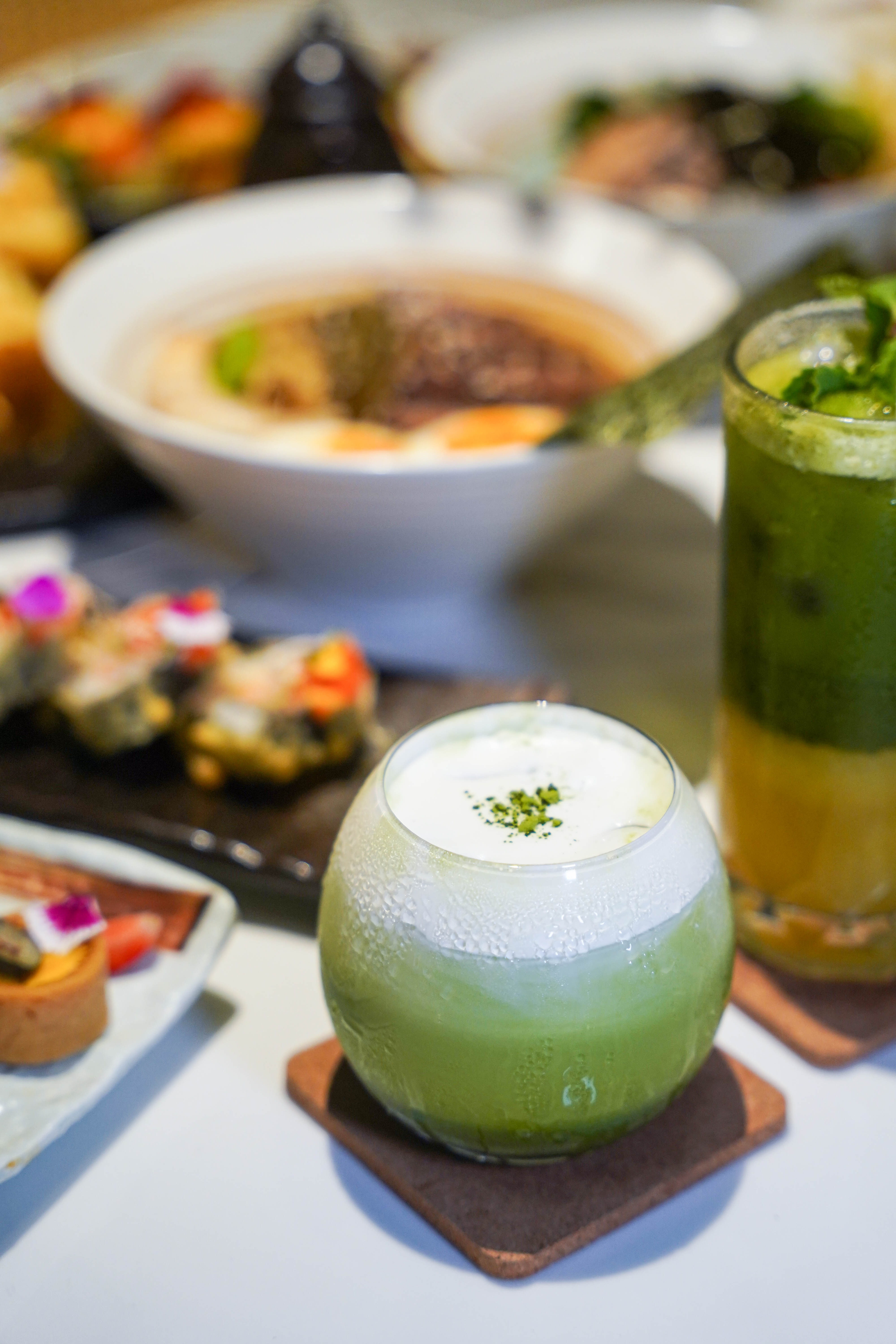 The Matcha Macchiato (RM16) enhances the earthiness of matcha with a savoury, frothy layer of salted cream cheese and milk - a match made in matcha heaven!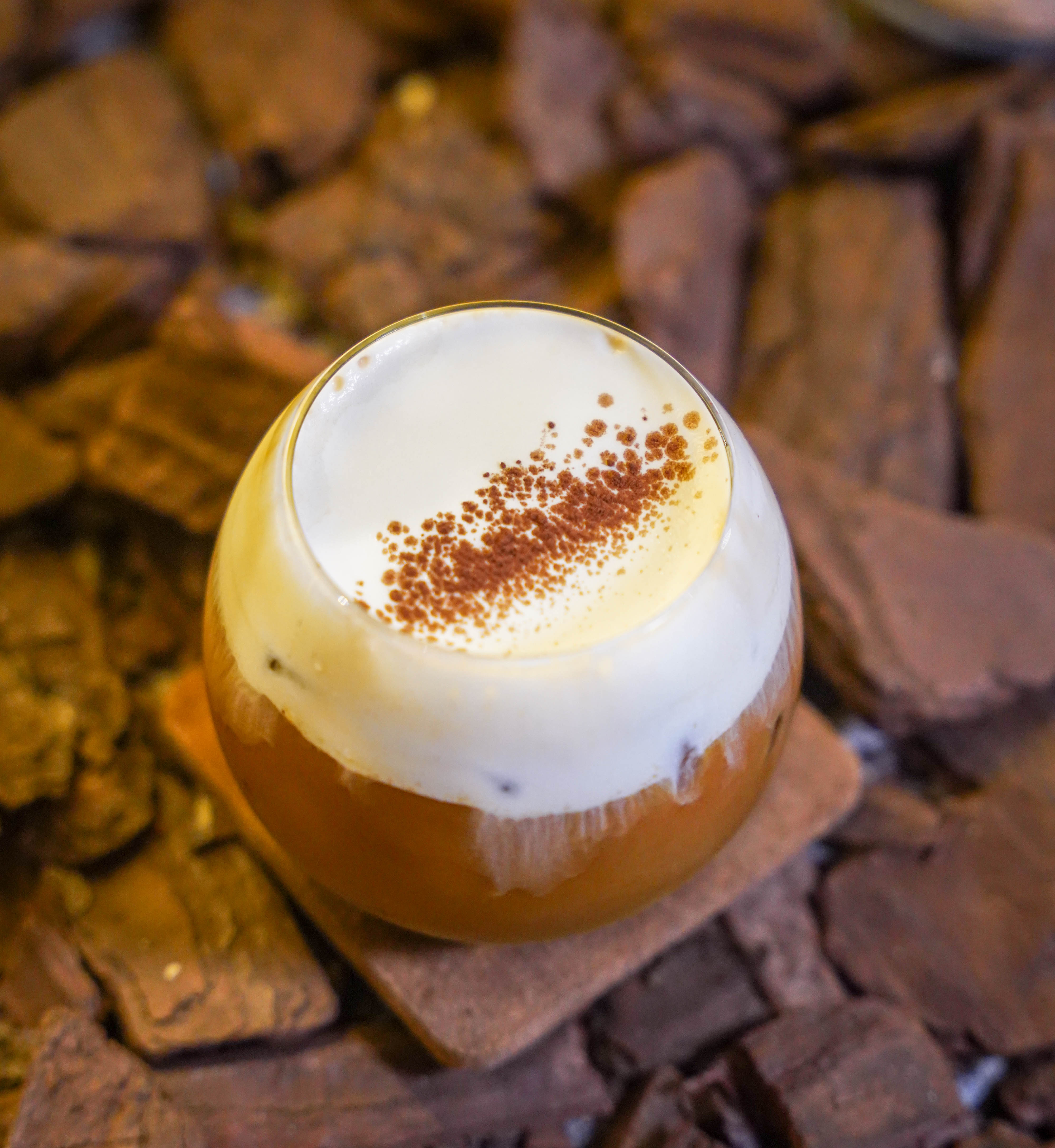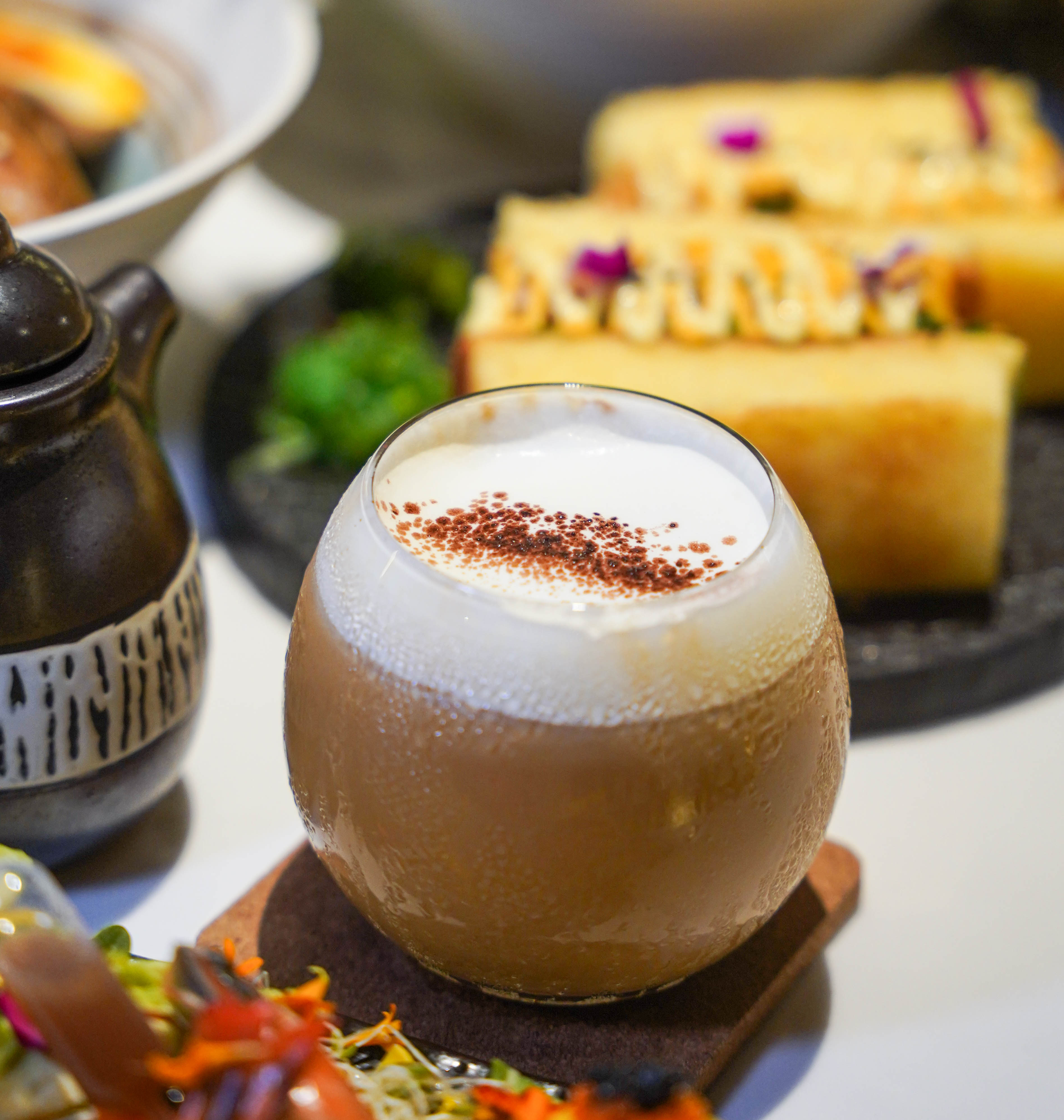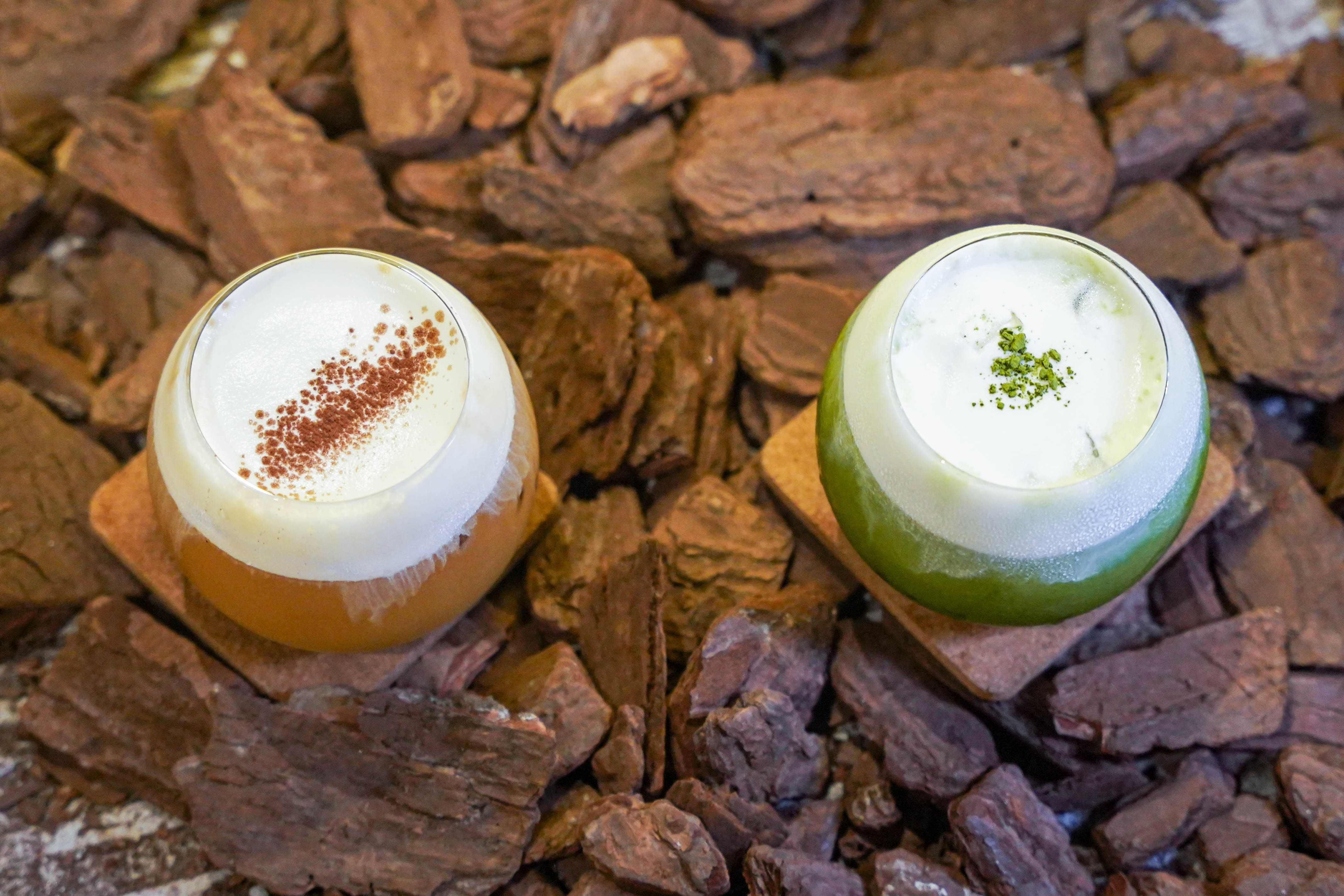 The Kofi Macchiato (RM16) harnesses a medium-roast brew for a full-bodied beverage with the signature salted cream cheese and milk top, showcasing how coffee and cream cheese can combine for a memorable, mouth-watering experience!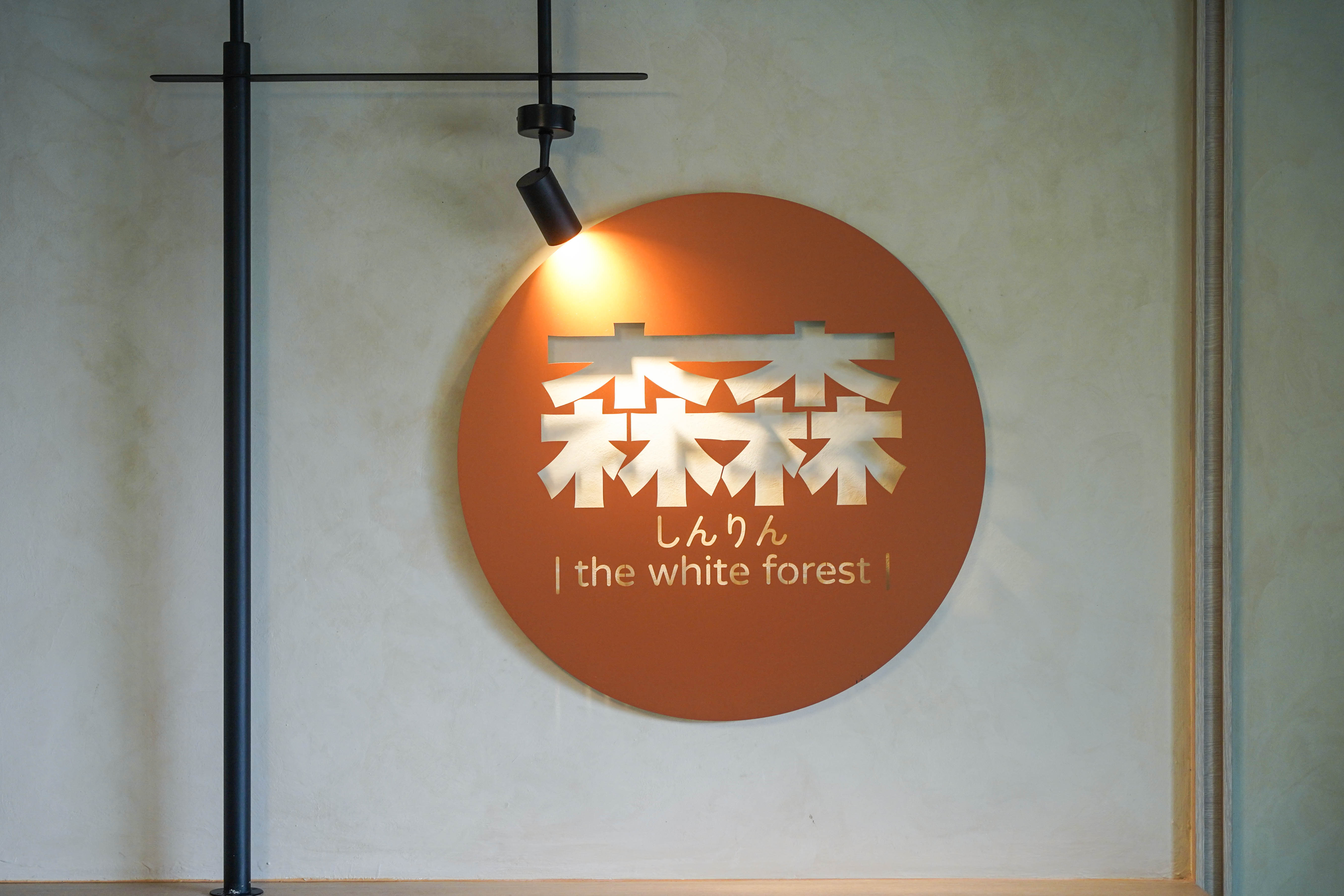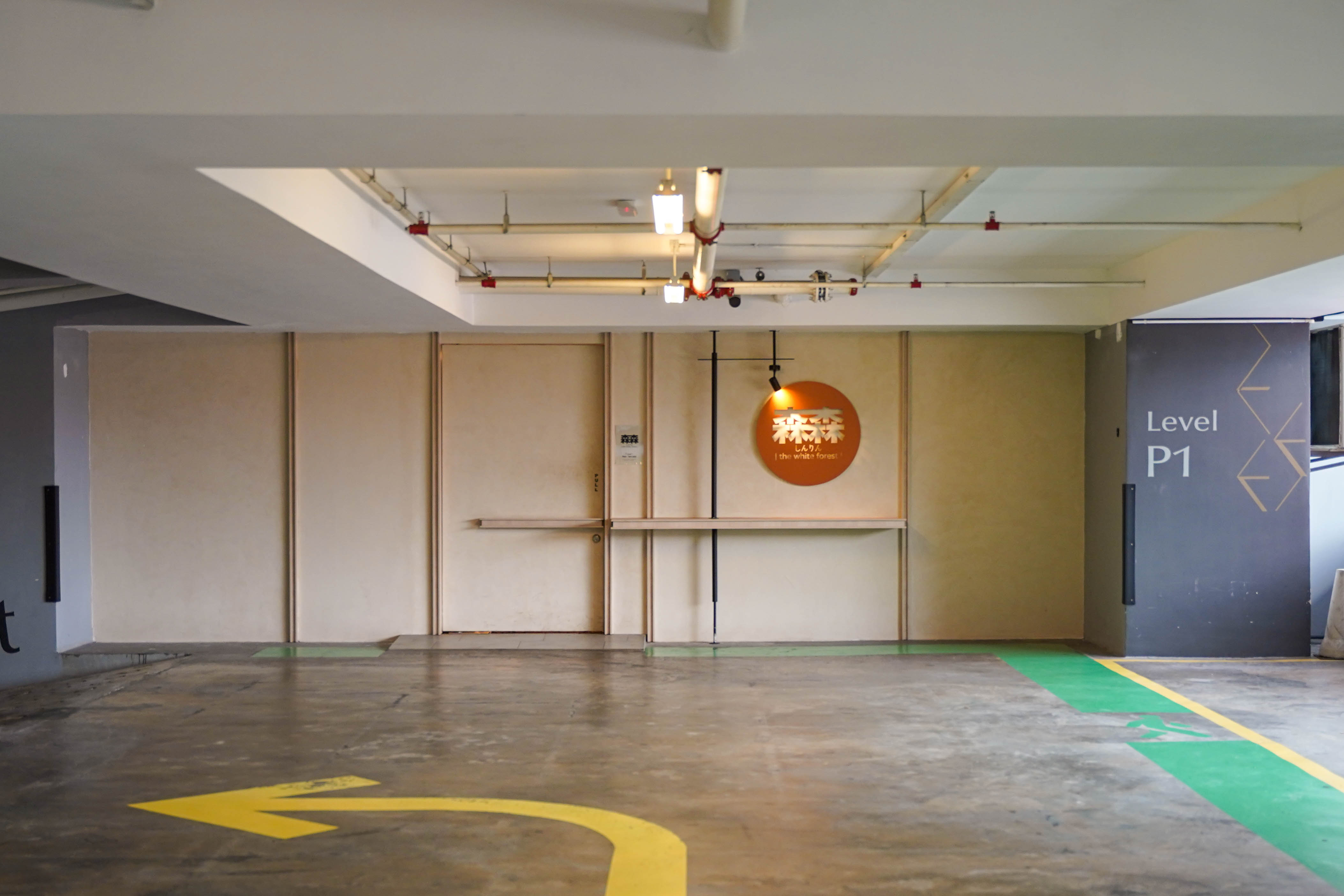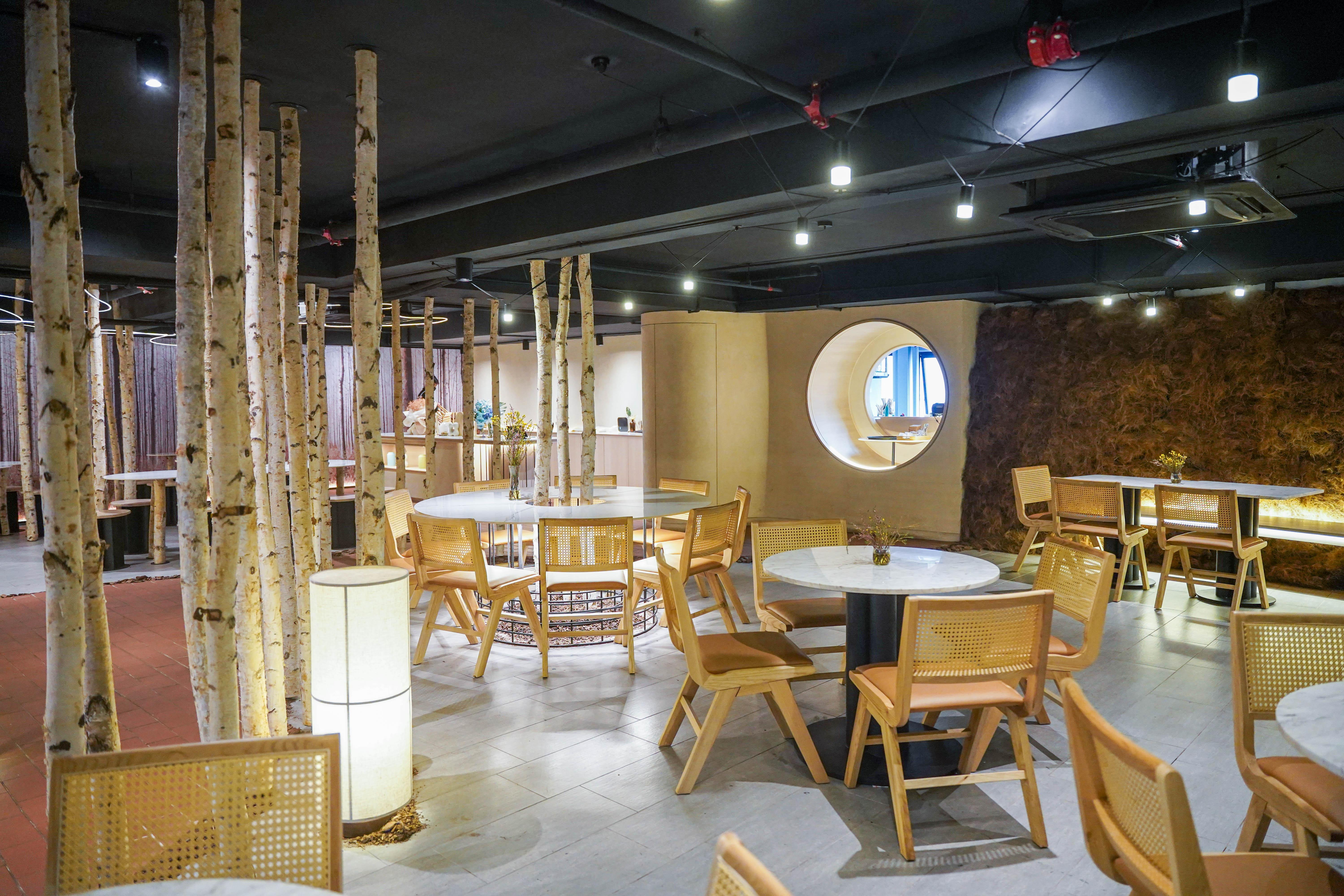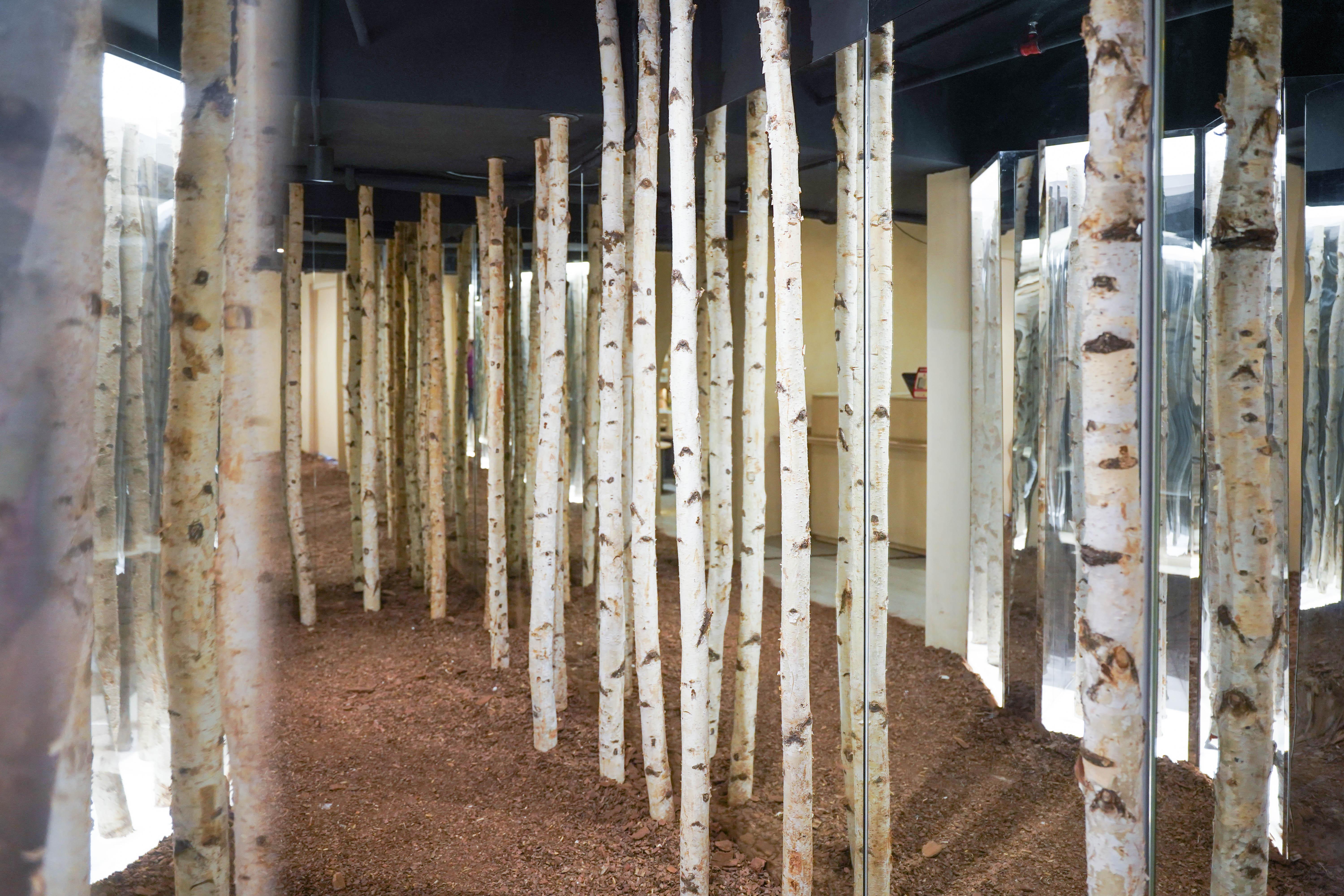 The White Forest 
Level 1, Scarletz Suites @ KL City Centre | EXSIM, 10, Jalan Yap Kwan Seng, Kampung Baru, 50450 Kuala Lumpur.
Daily, 10am-11pm. 
Tel: 012-272-7817