The Bread Bar: 4 AM baking for loaves that take three days to craft, uniquely paired with polenta, hummus & more
March 17, 2022
---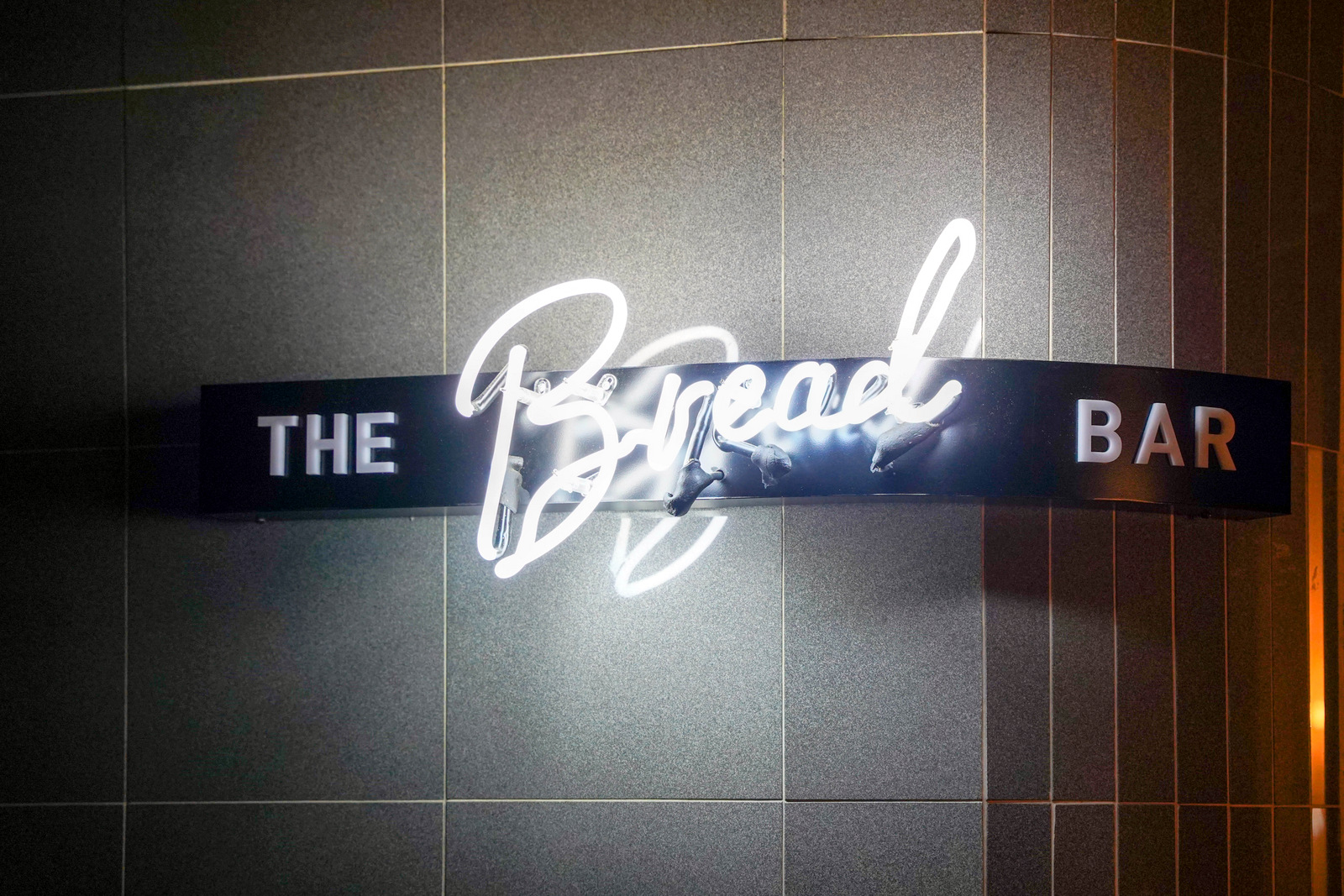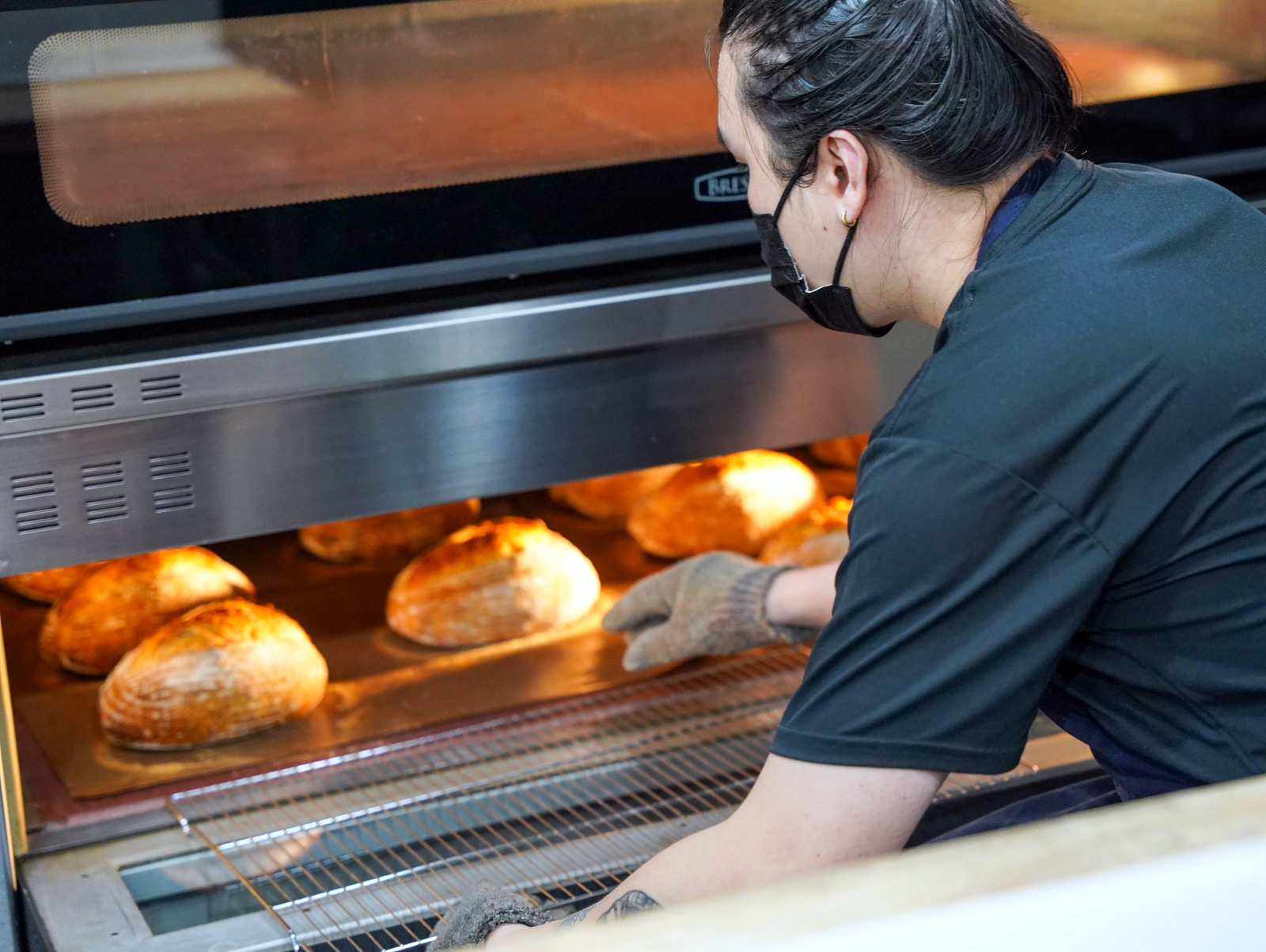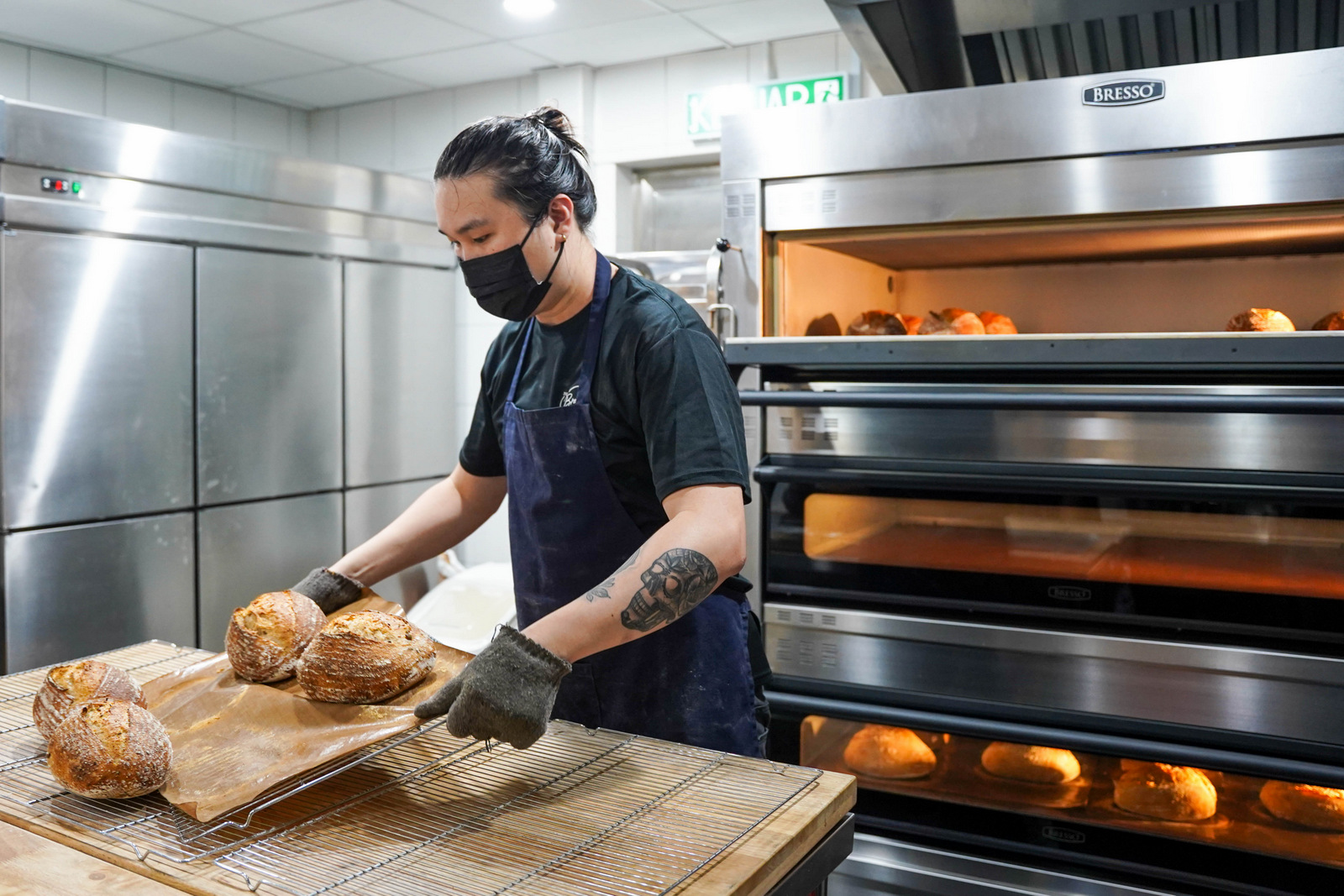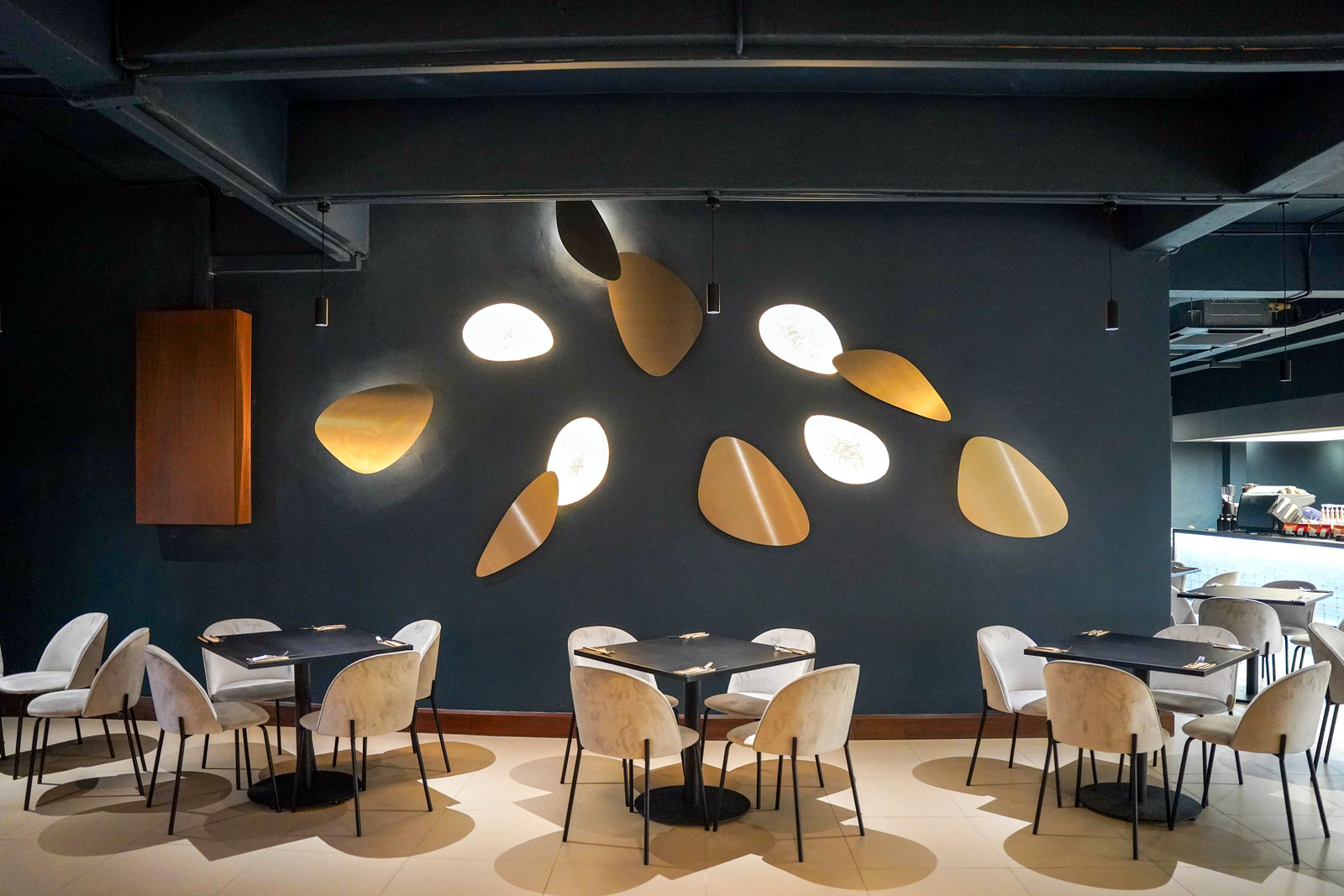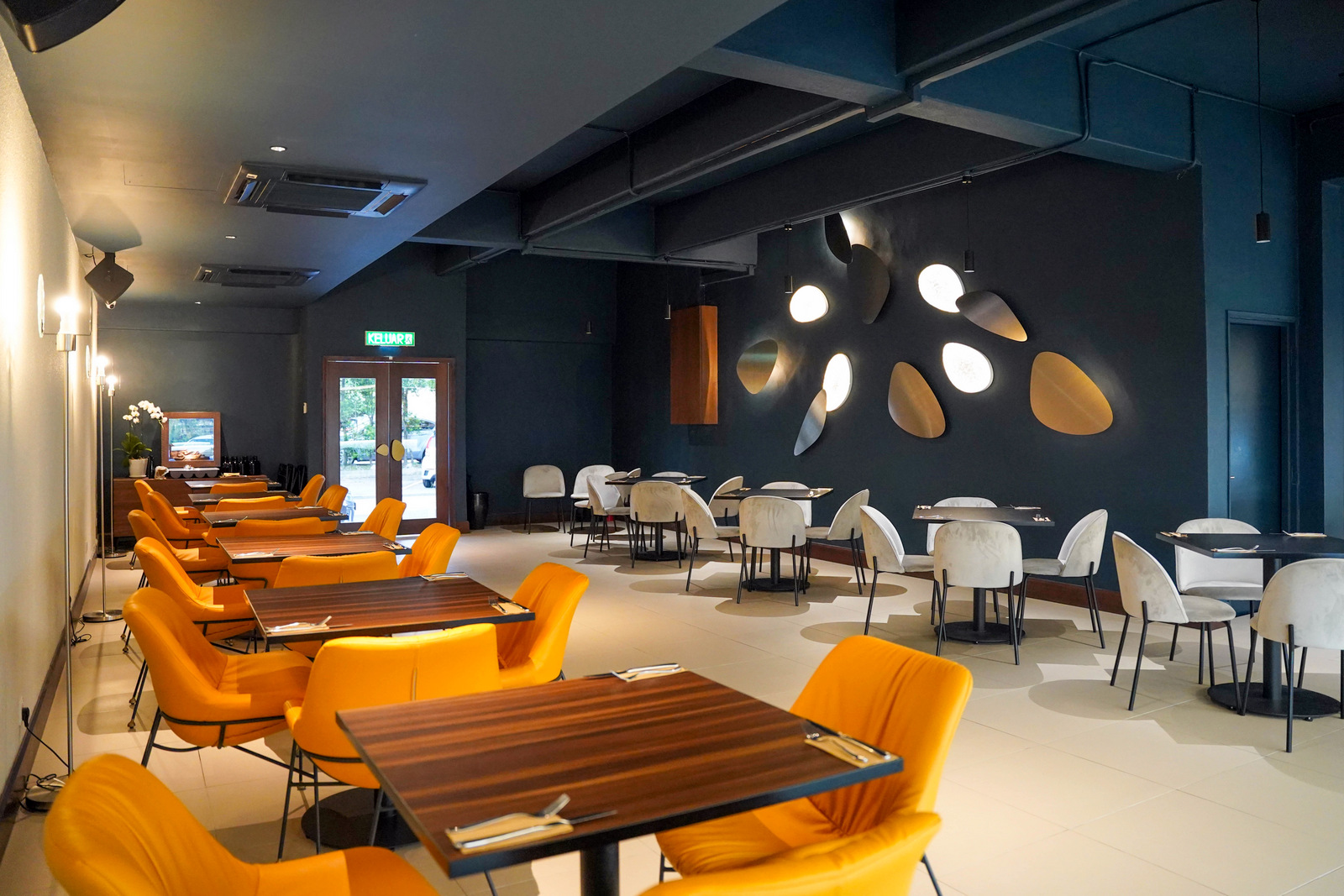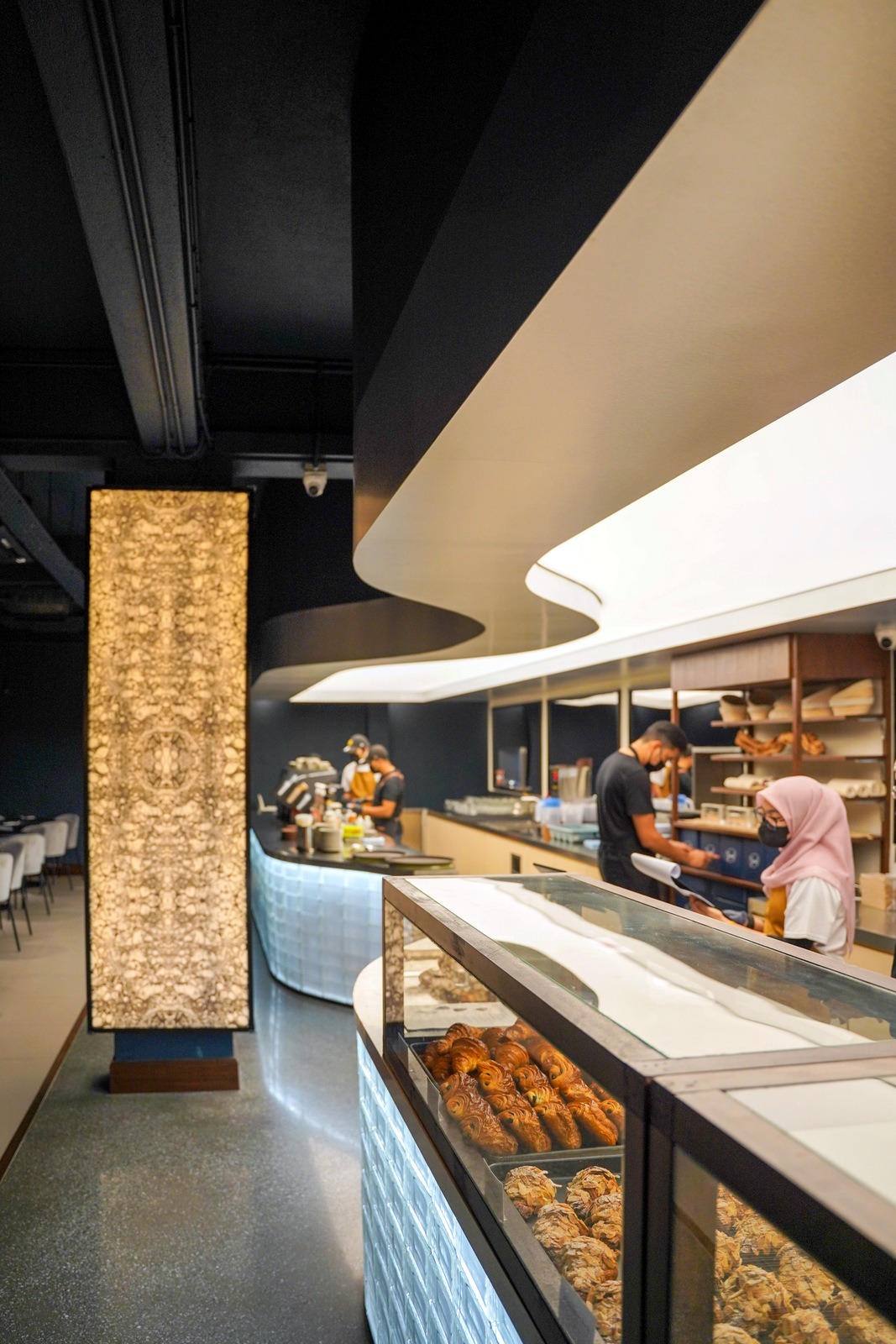 It's 6 AM on a Monday morning, a full hour before sunrise, two hours before The Bread Bar opens up to the week's first customers, the earliest birds eager to catch a croissant.

But its team has been tending the ovens since 4 AM. On one corner, a baker kickstarts the process of bread-making, methodically mixing dough, stretching and folding it. Nearby, his comrade checks the temperature of dough on the rise, rotating it from room to chiller. Another baker removes the final results, a tray of loaves that took three days to shape and ferment.
In a city overrun by stylish new bakeries, The Bread Bar - born two days before Christmas 2021 - ranks among KL's most thoughtful and thorough. Every move has a purpose, from using 10 different types of stoneground flour to selling only whole loaves instead of halves.
But The Bread Bar isn't just about soulful, old-school bakes crafted with skill, heart and extraordinary patience, served in a sleek, new-school setting that's an Instagram magnet. 
Its hot meals, ensnared in a swirl of Middle Eastern spices, score points for ambition and execution too, courtesy of a Malaysian chef-founder with robust culinary credentials.
We took a deep dive with chef Marc Raphael Joseph into The Bread Bar's behind-the-scenes secrets, why its baking and cooking are a just bit different, and what its future holds.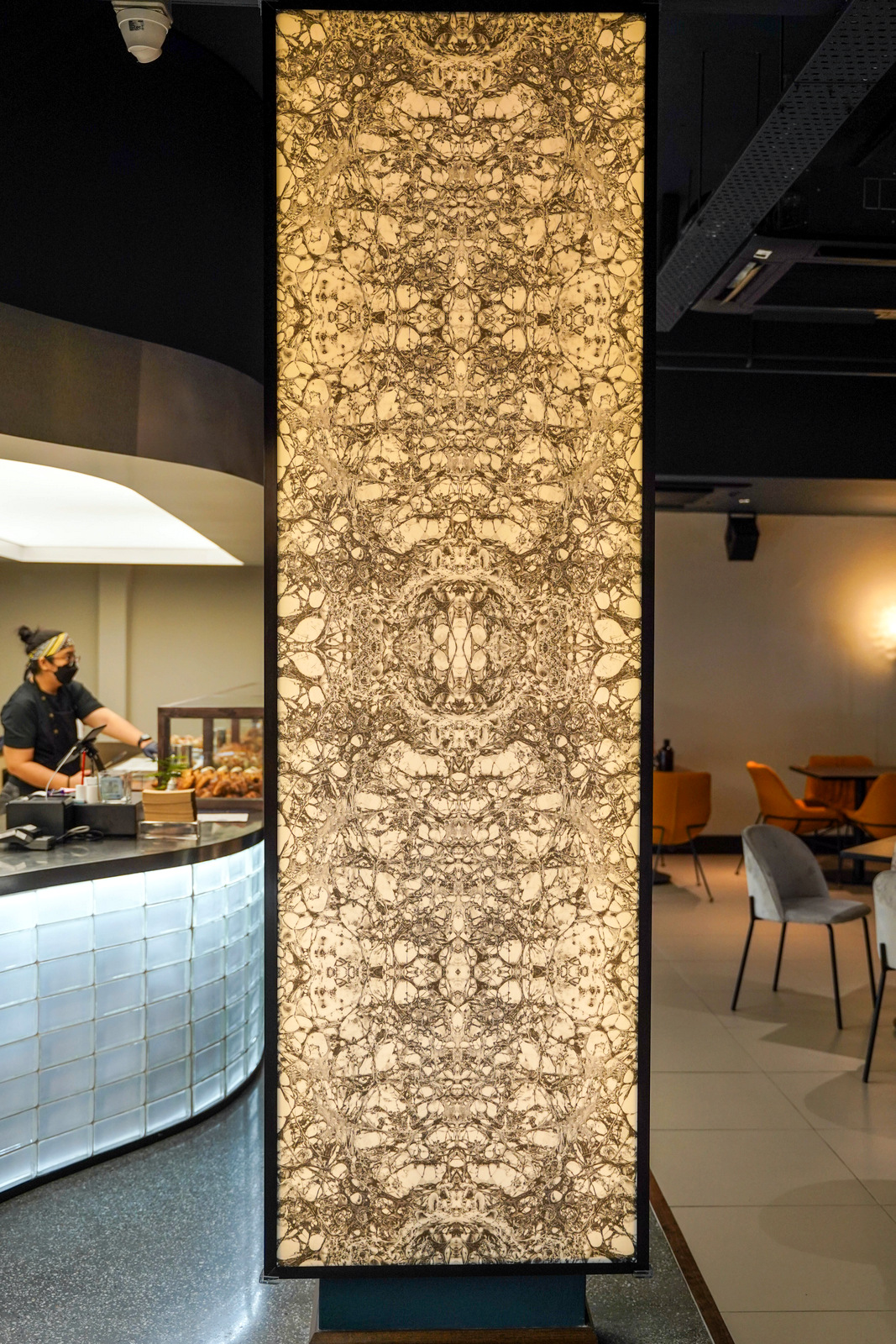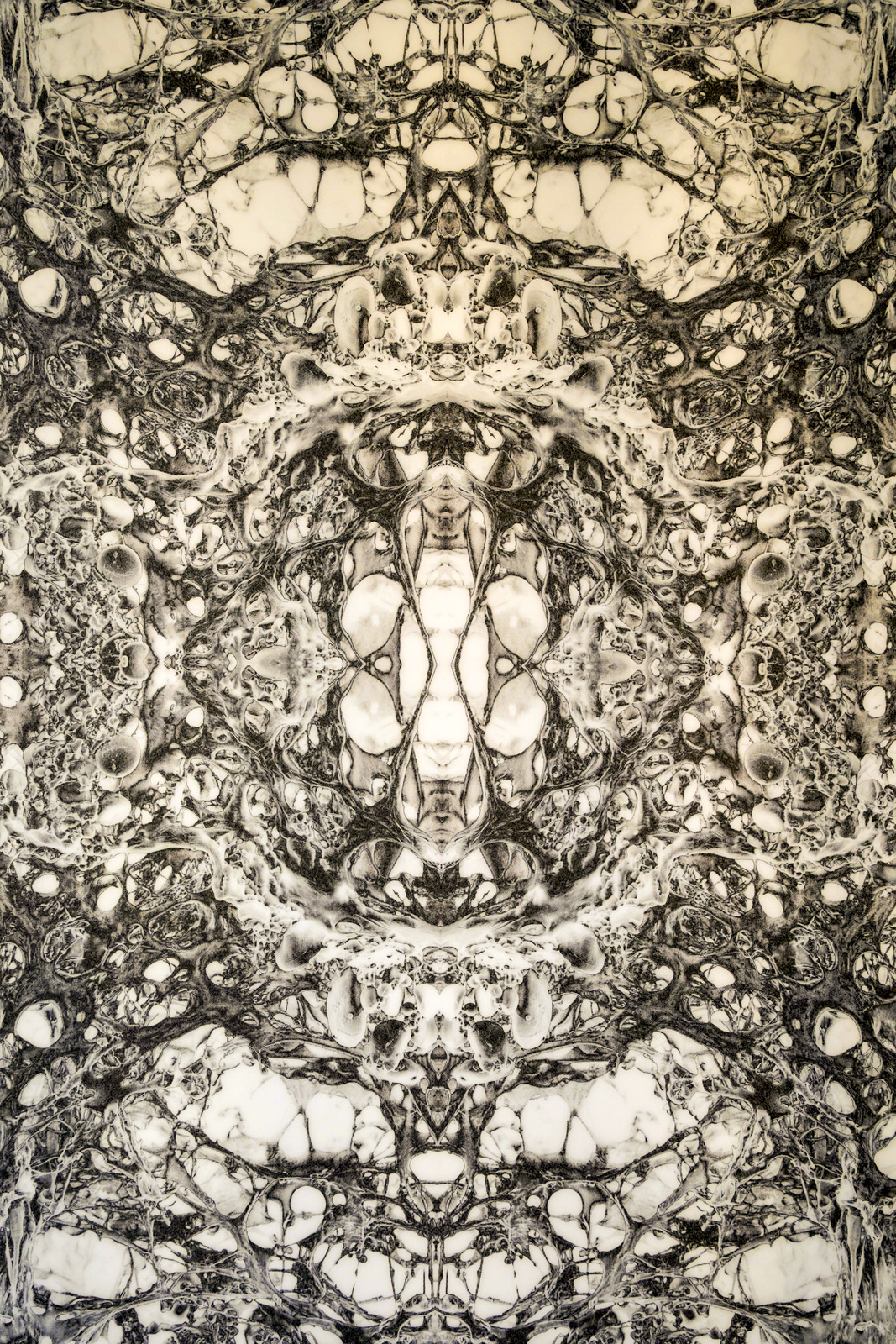 Marc's career spans top-tier, French-inflected restaurants in KL where he learned valuable perspectives. But his experimental streak stretches back to his teens, encouraged by strong women in his family such as his grandmother, whose spice cabinet he raided for his kitchen escapades. His earliest exploits with bread, a dozen years ago, showed him that it's not as simple as it looks, that consistent outcomes can be elusive.
At The Bread Bar, Marc has assembled a team he trusts and has known for many years. Together, they bring a sense of meaning and mindfulness. Subliminal clues about bread abound: The patterns on the pillars represent the gluten matrix, the micro-holes of dough seen under a microscope. Other elements, such as sculpted shapes on the wall and door handles, represent the air pockets in bread.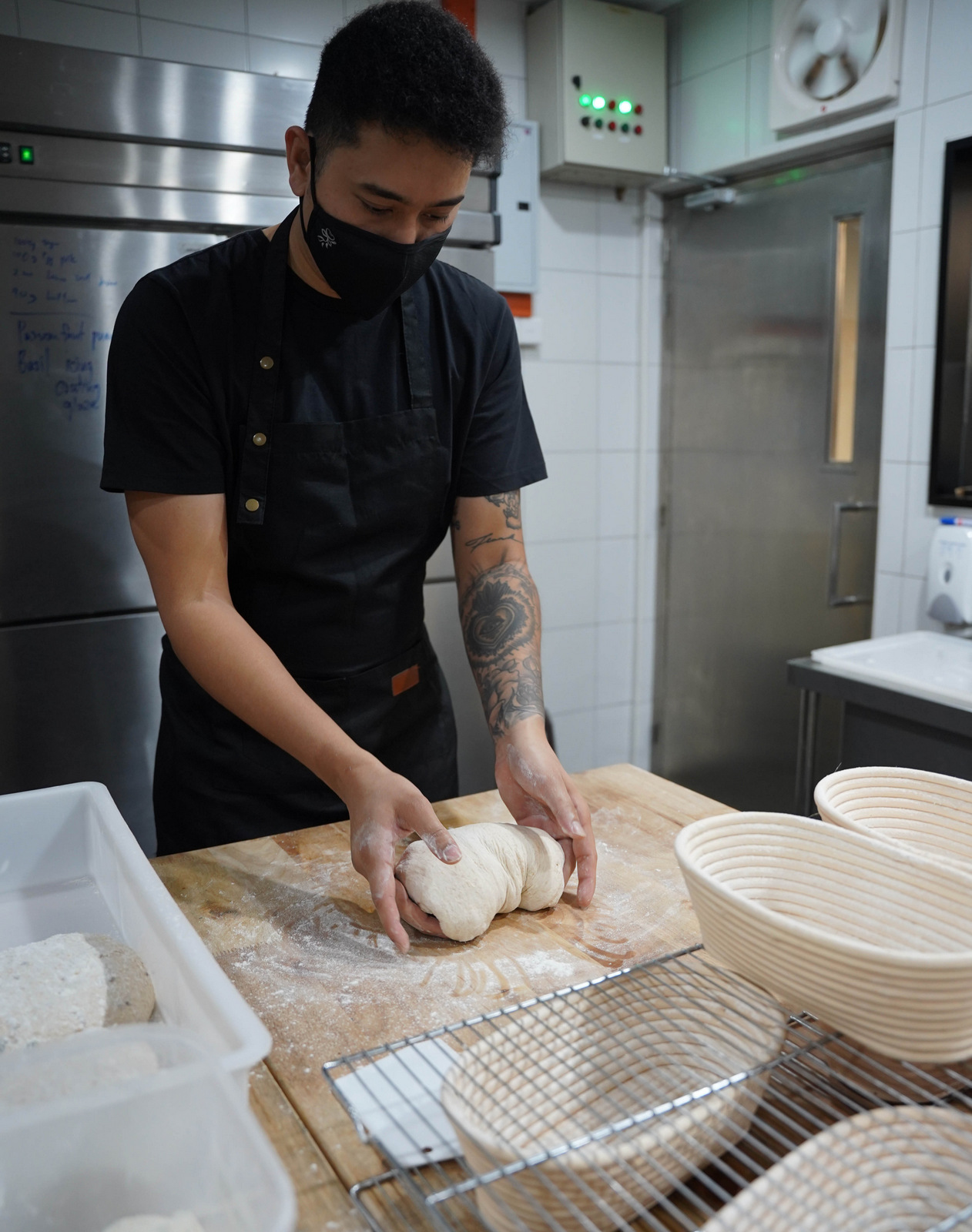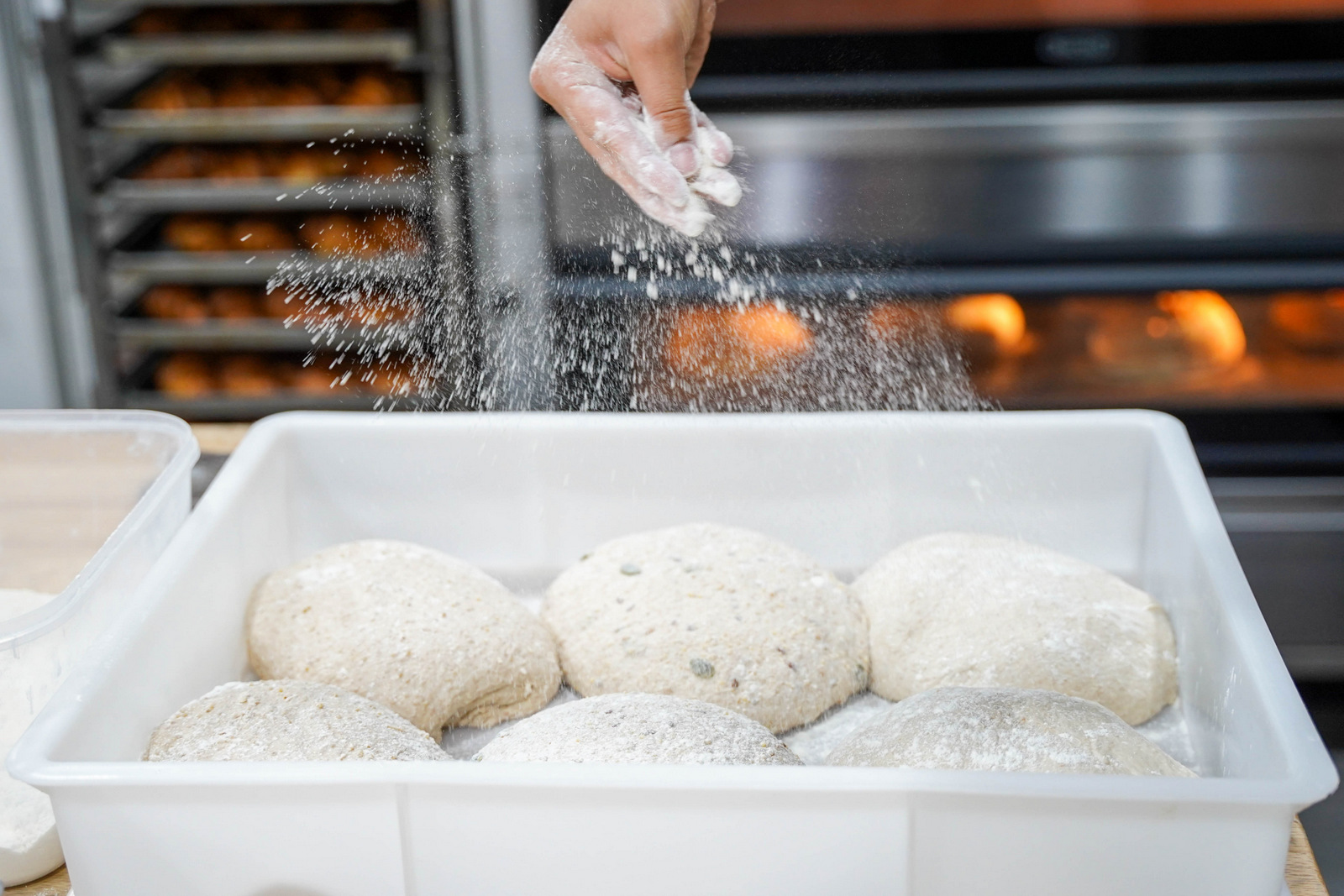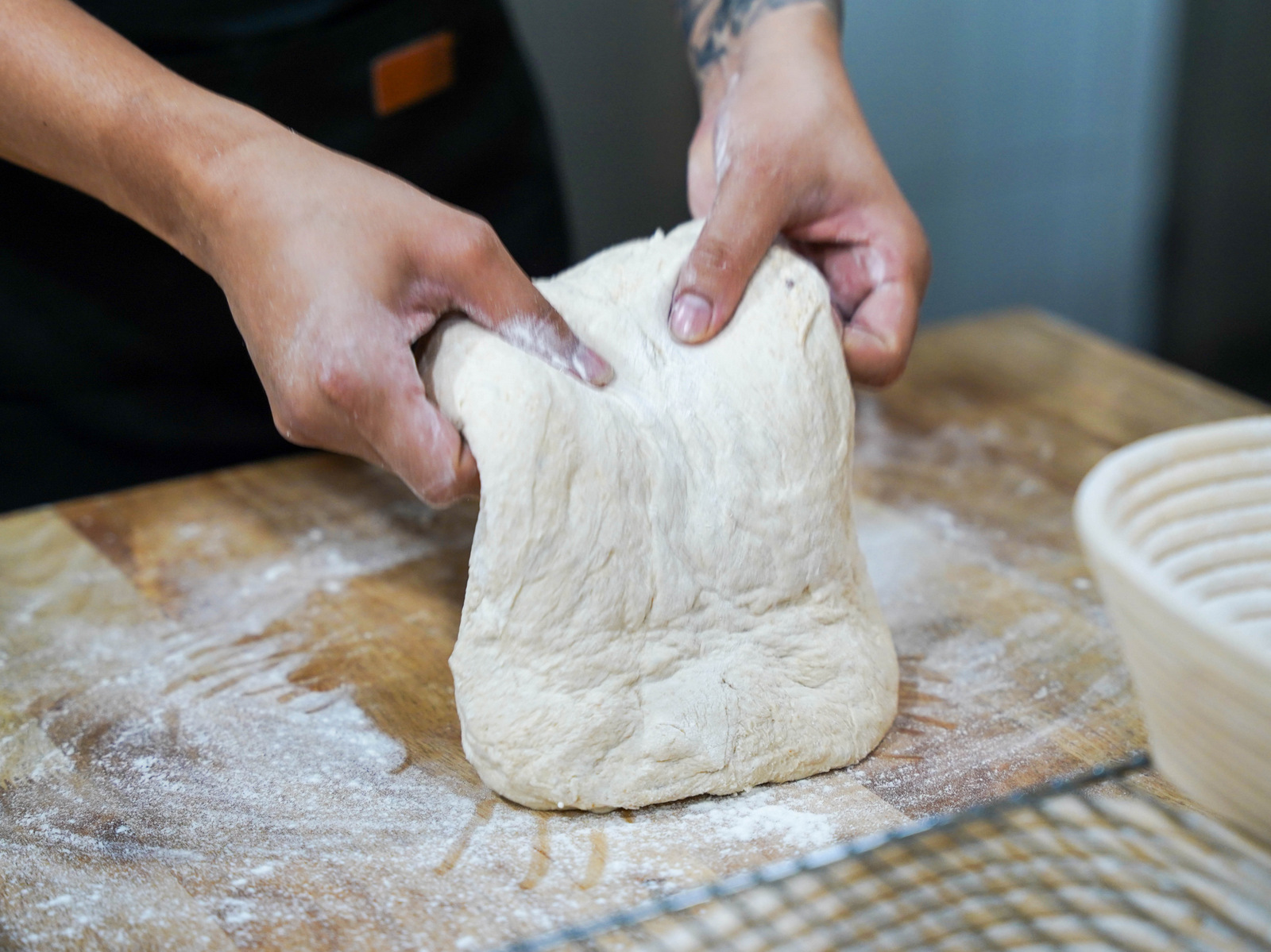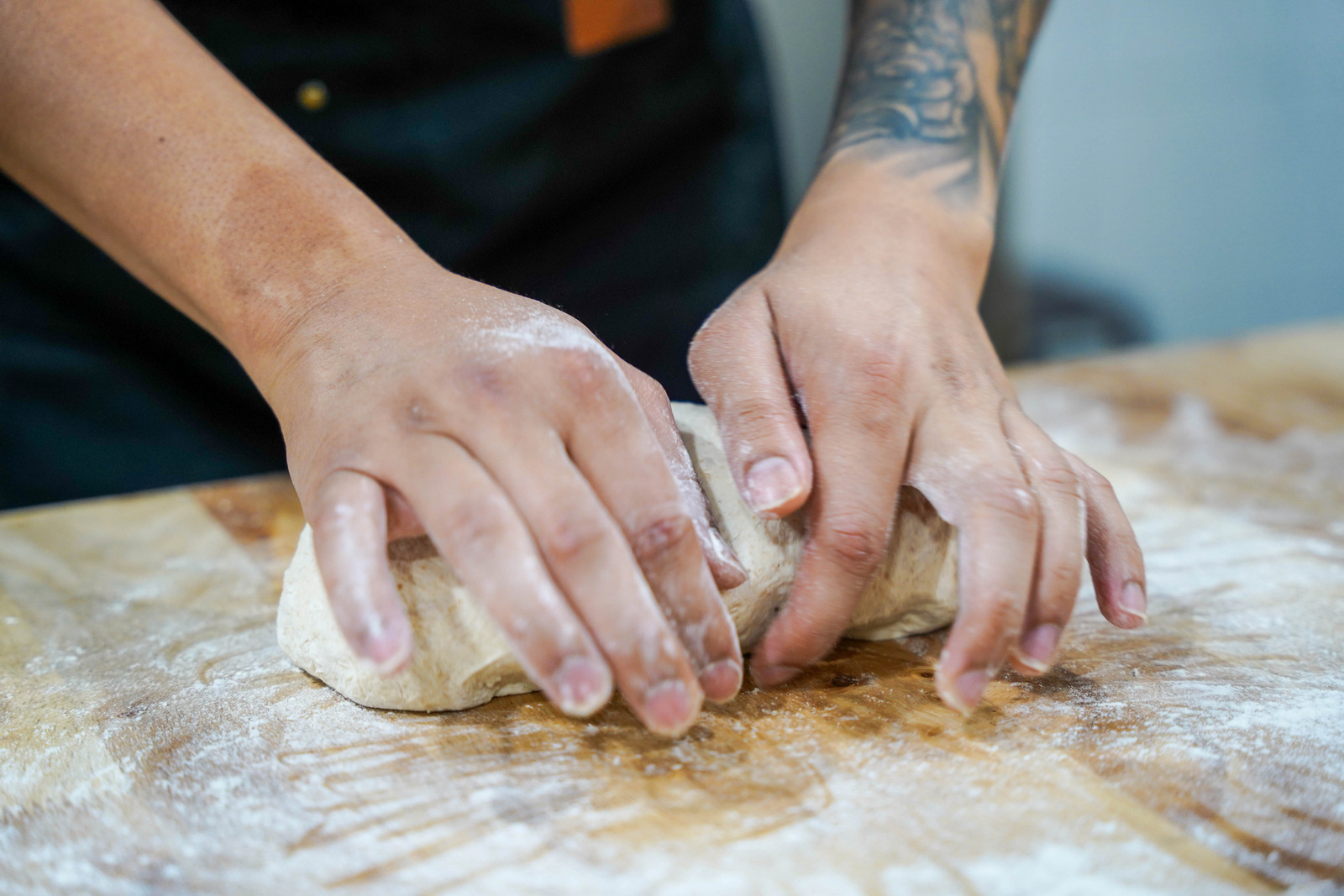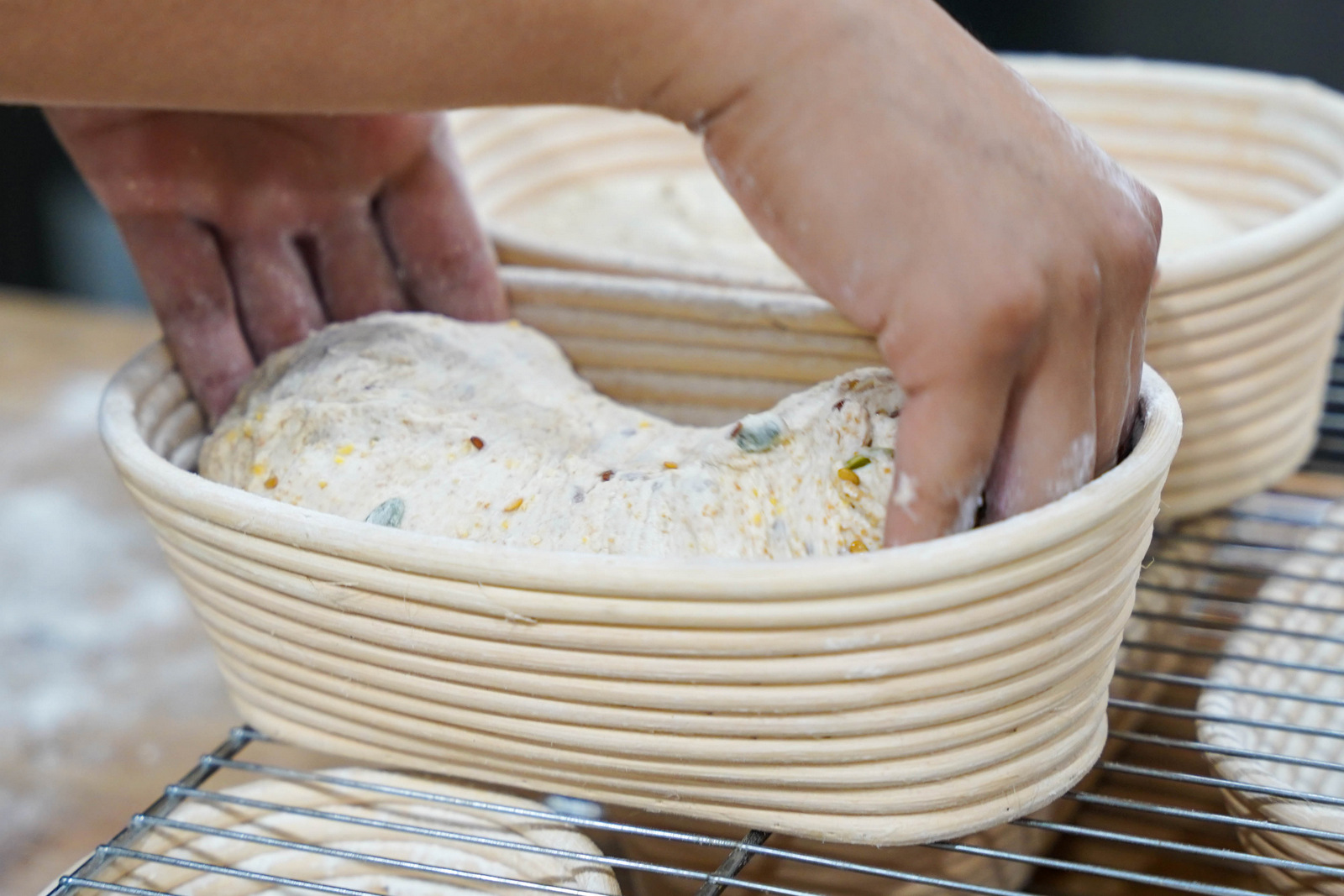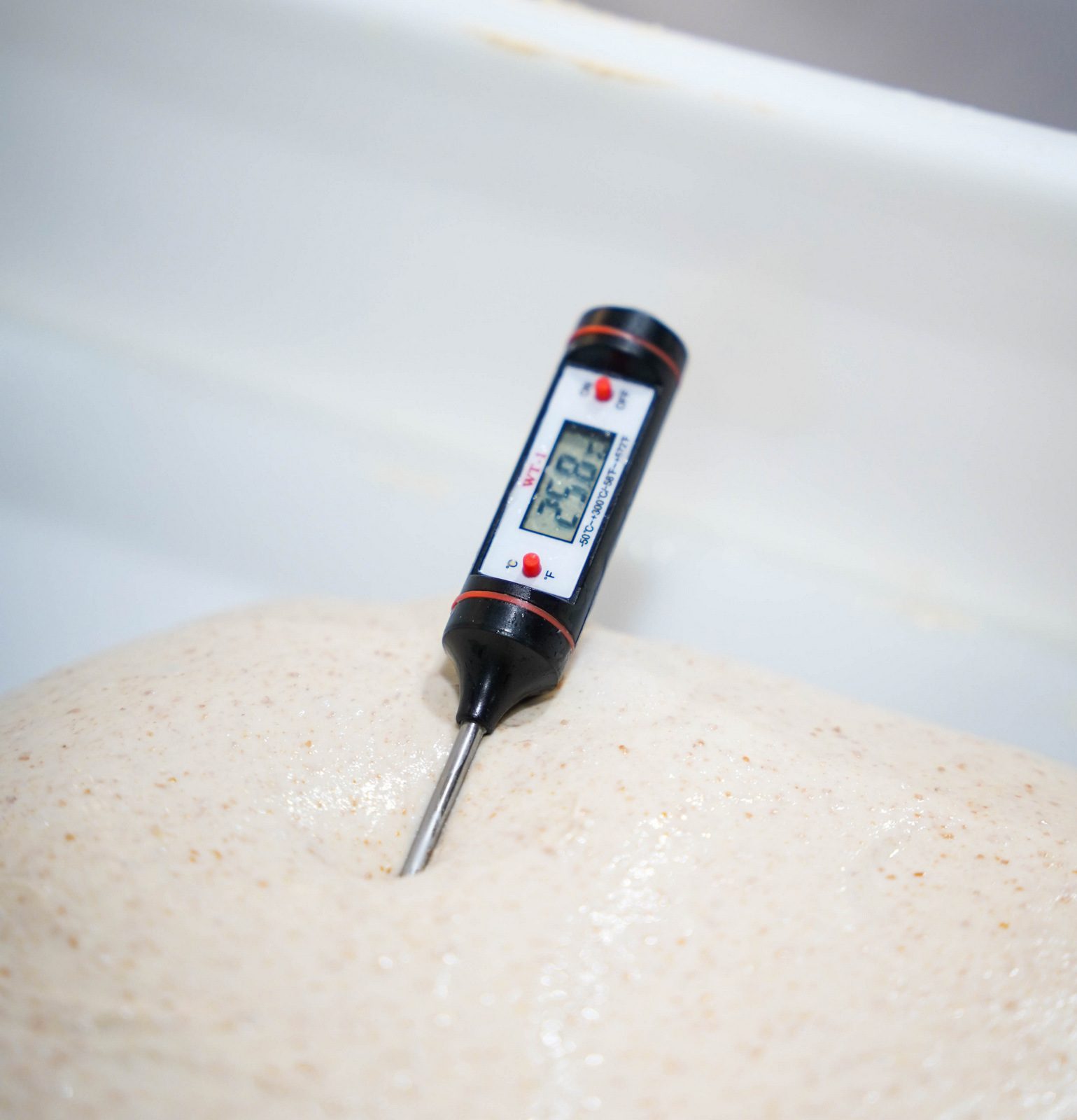 The Bread Bar takes three days to craft each loaf, harnessing the time-honoured foundations of flour, water and salt, shunning the sped-up mass production of modern, chemical-laden bread.
About 10 types of flour are channelled into the bread and pastries. All the flour is stoneground and organic, more nutritious and flavoursome than commercial flour.
The Bread Bar's patience for lengthy fermentation means the flour becomes fully hydrated, which has significant health benefits. You'll feel less bloated from this bread, since it's easier for your stomach to break down. Its natural probiotics are helpful for digestive issues.
All the bread here is sourdough-based, with a starter that's closer to a 60:40 ratio of flour to water instead of 50:50, making the baking easier to control and the flavour more pronounced. Three days of fermentation lets nature do its job, completely hydrating the dough; the sourdough starter - rambunctious and rarely predictable - is added at just the right time for flavours to develop.
The result is a pleasing loaf with a gently crisp, uniform crust, never too thick or tough, harbouring a crumb that's not too dense, with a creamy-moist chew. Its tang is carefully calculated, closer to the dairy notes of yogurt and sour cream, instead of vinegary sharpness.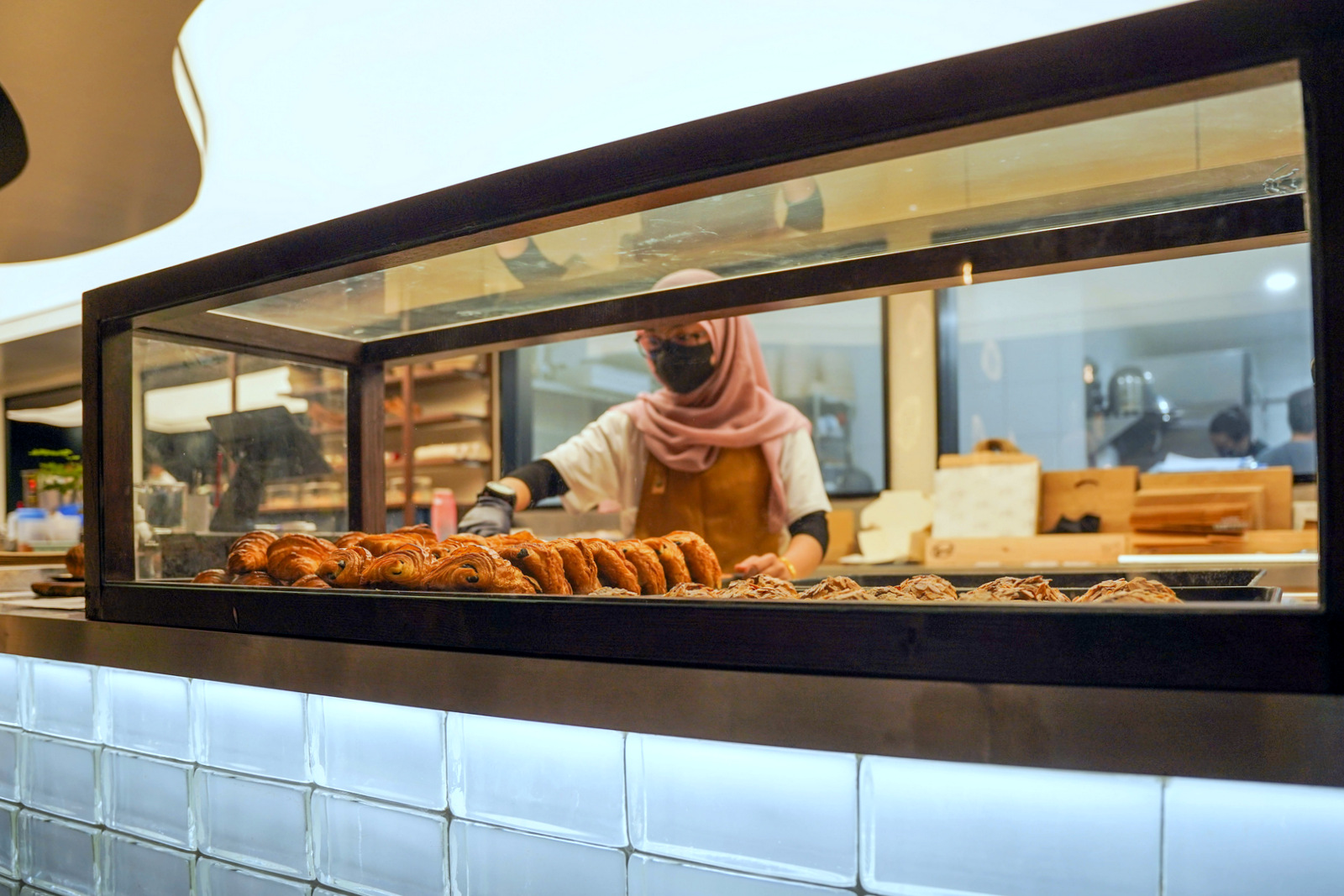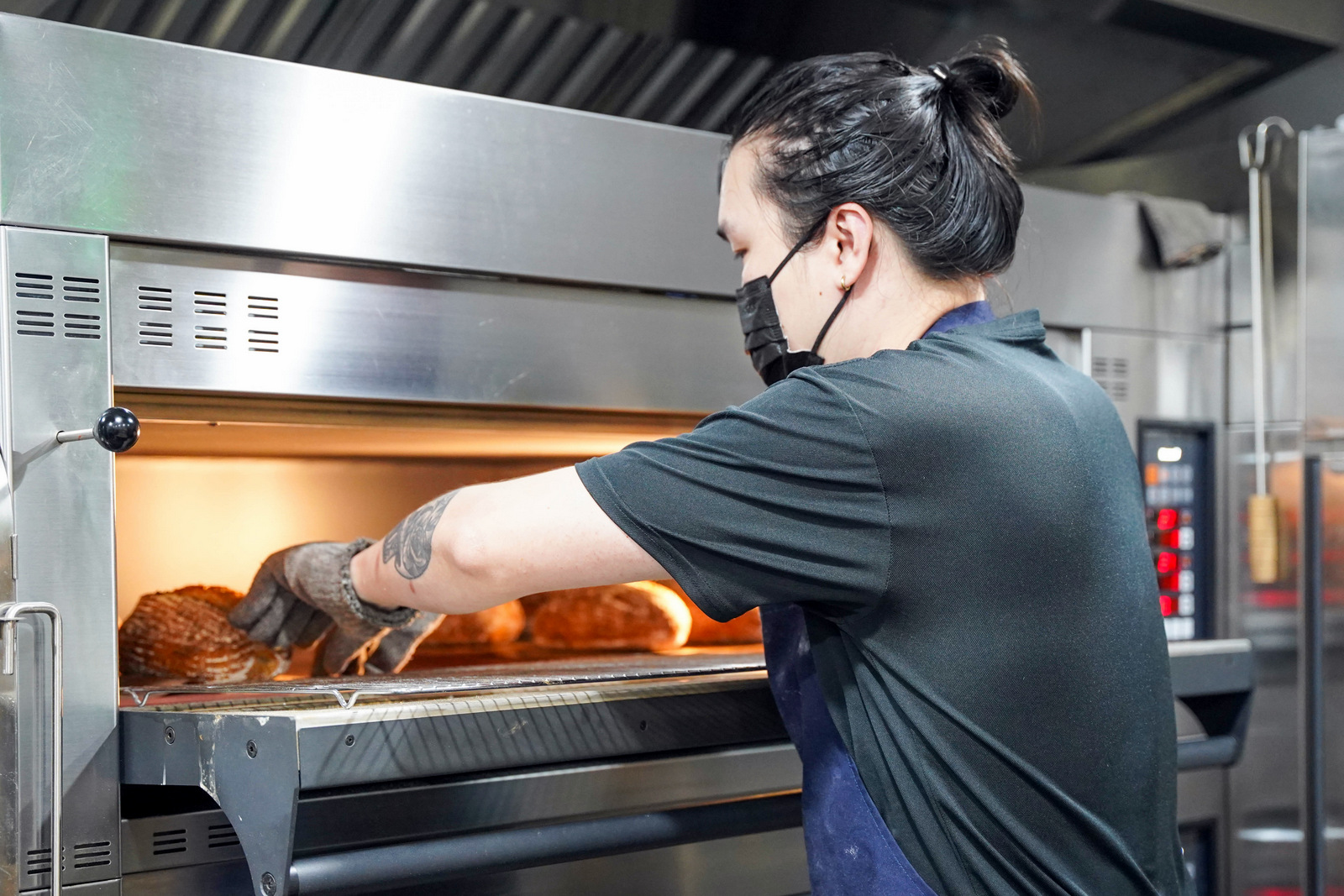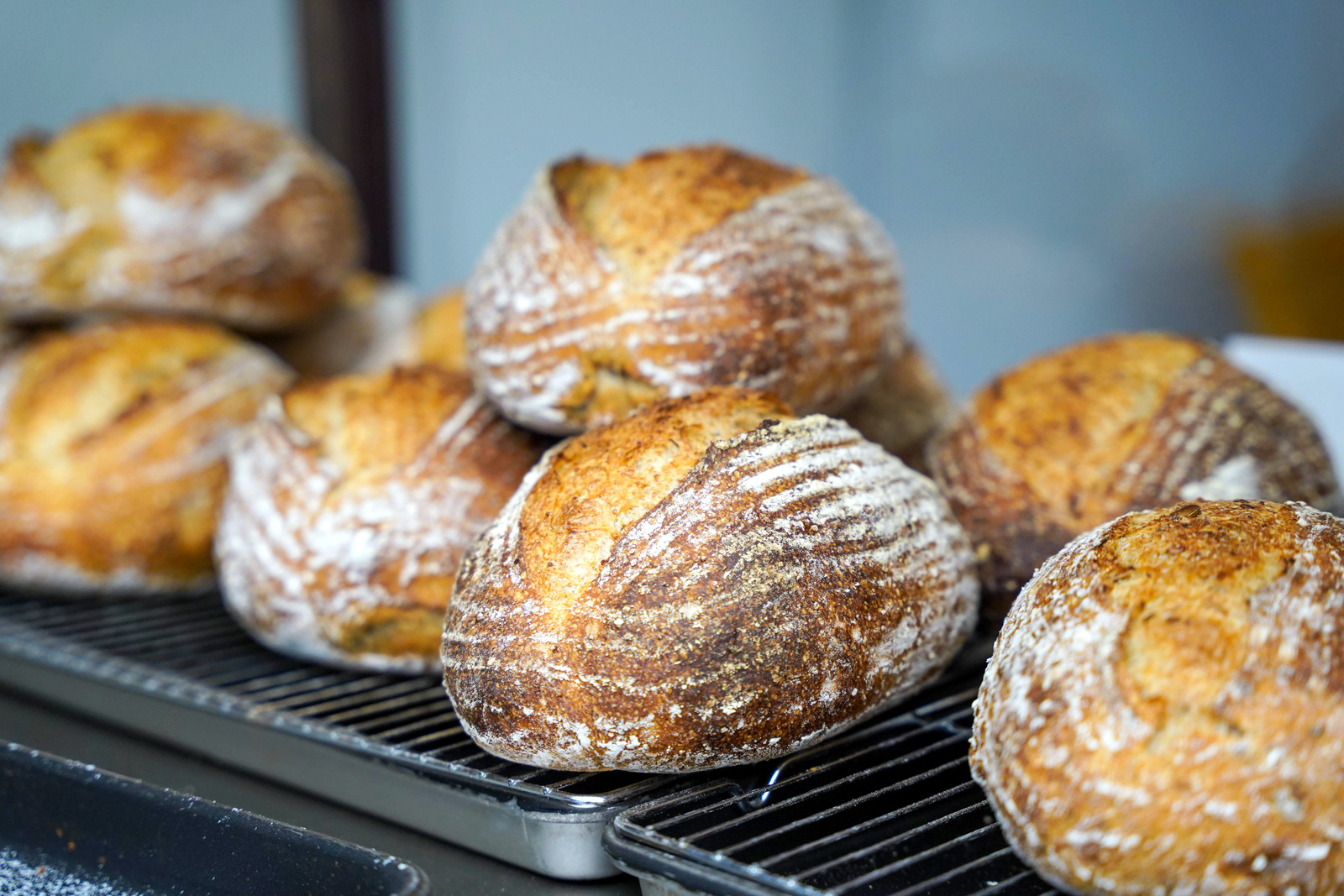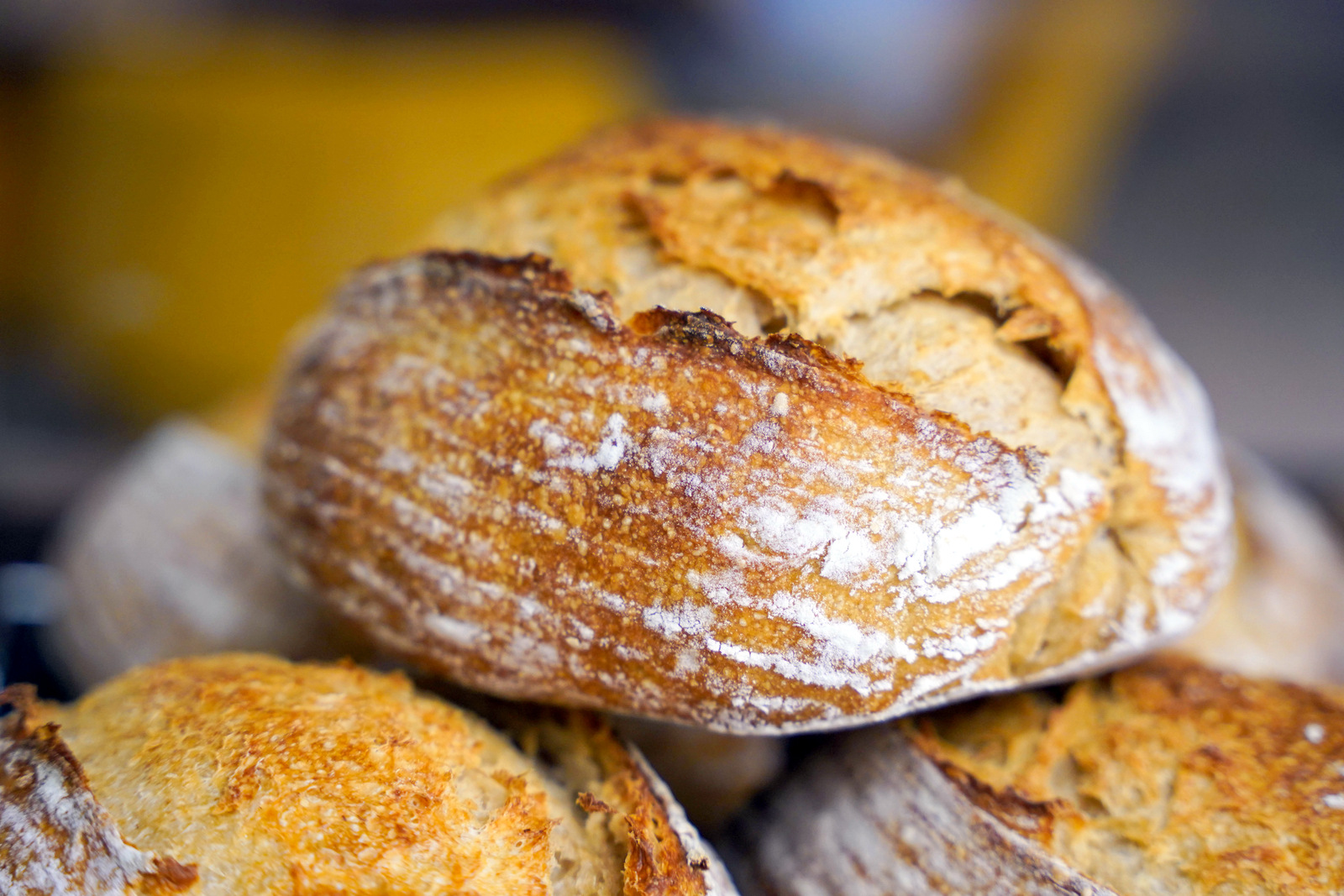 Of The Bread Bar's loaves, the wholemeal rye is the most basic, but it isn't exactly basic, boasting a blend of wholemeal flour and rye flour, mixed with four other flours, such as French-style T65 high-protein flour with a strong tolerance for fermentation. This country brown is the basis for The Bread Bar's sandwiches, with a milder flavour profile that holds other flavours nicely.  
The signature loaf is the toasted millet sourdough, featuring millet grains toasted for a unique smoky sweetness. We love the ancient grain loaf too, tasty and textured with mixed flax seeds, pumpkin seeds, amaranth and cornmeal.
Every type of bread here has its own specific flour blend, hydration level, handling technique and fermentation time. The Bread Bar doesn't sell half-loaves, because pre-slicing exposes the crumb to the elements and dries it up. Its loaves are delicious to eat on the same day or to toast three days later without losing too much tenderness.
Bread-making can be an unforgivably precise craft that demands absolute focus. Of every 20 loaves baked, The Bread Bar might choose not to sell three or four because of taste and textural imperfections - sometimes they're too dense or too flat, with the air knocked out - caused by minute changes in temperature or humidity. So the loaf you'll hold in your hands is assuredly as good as bread gets.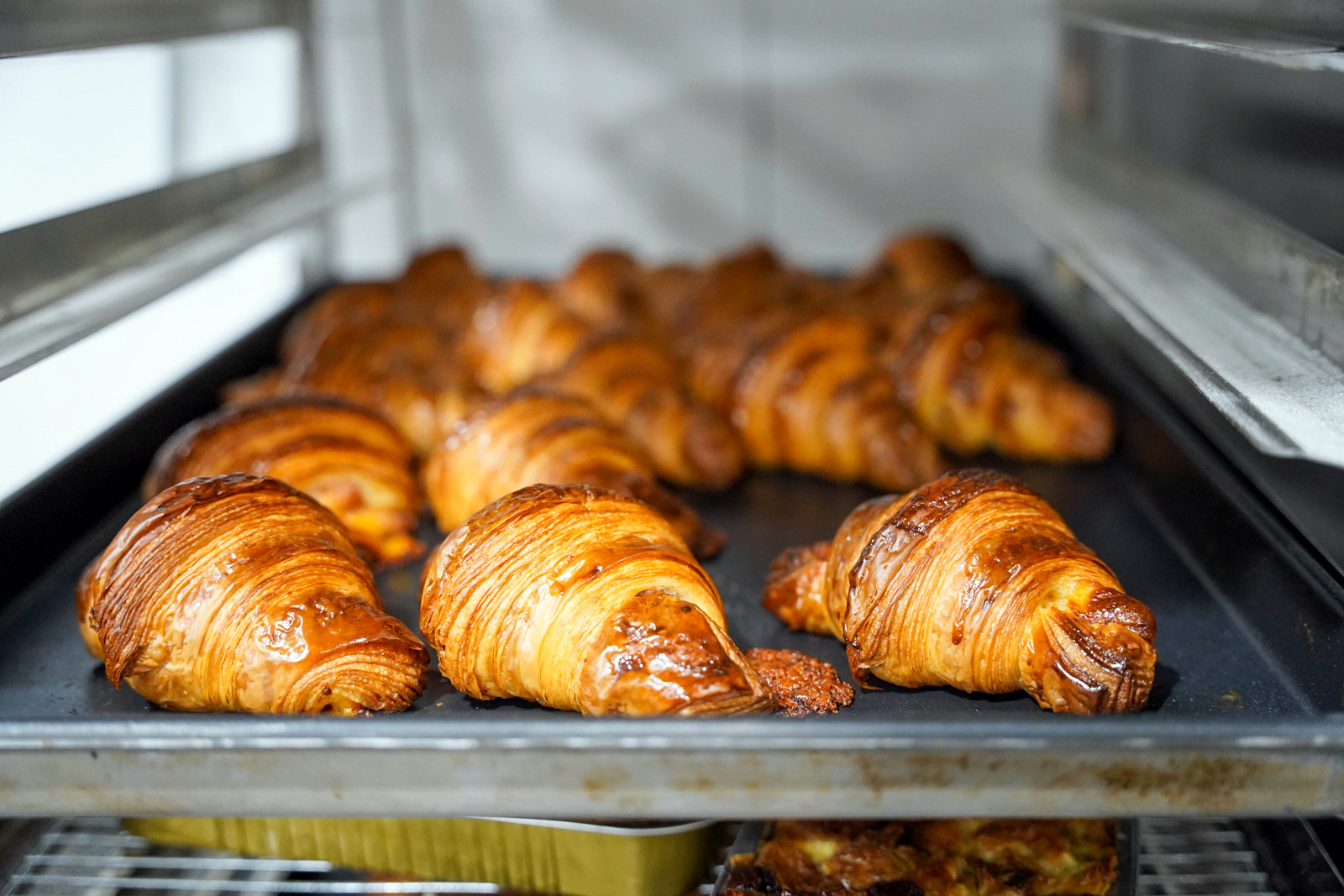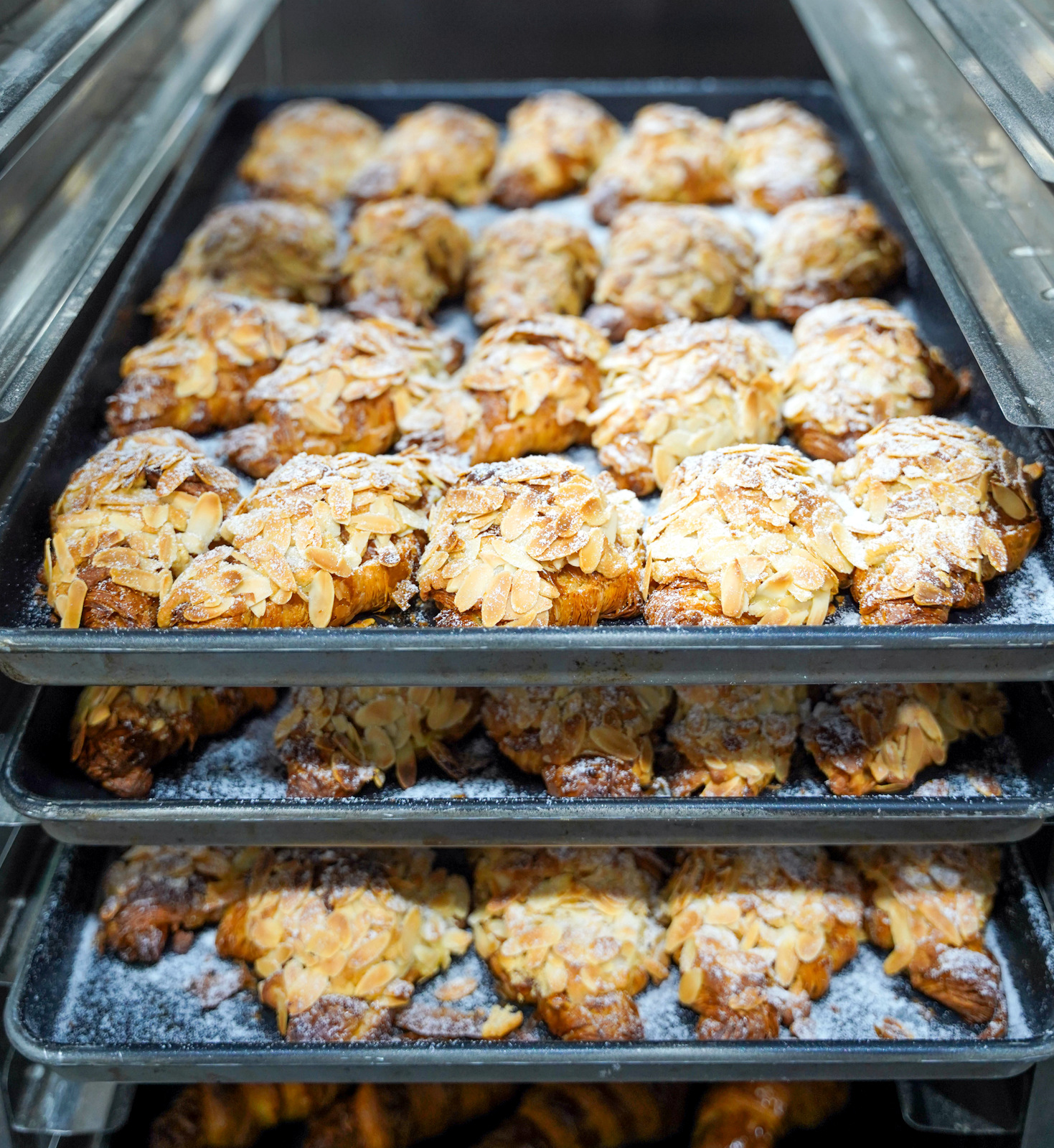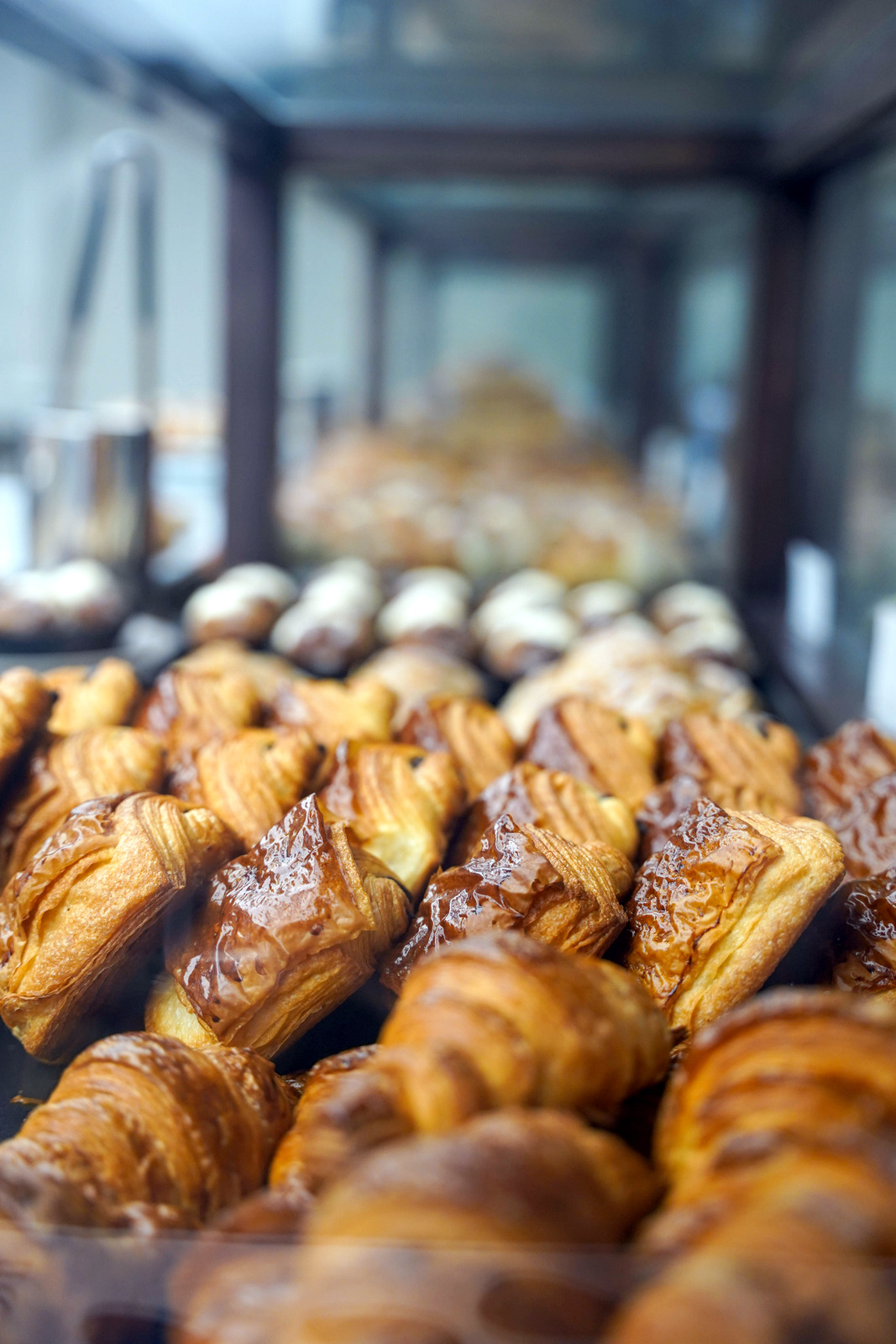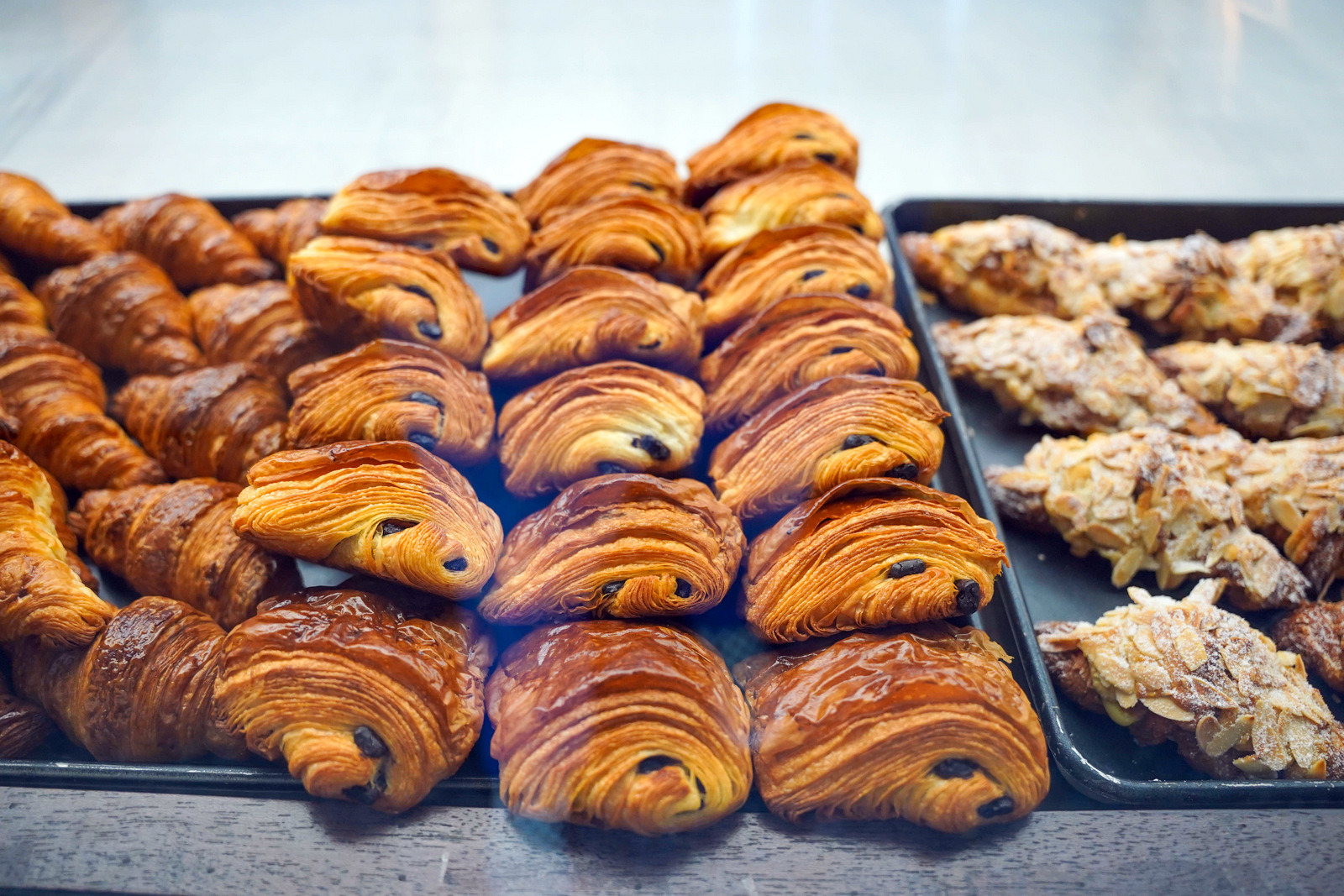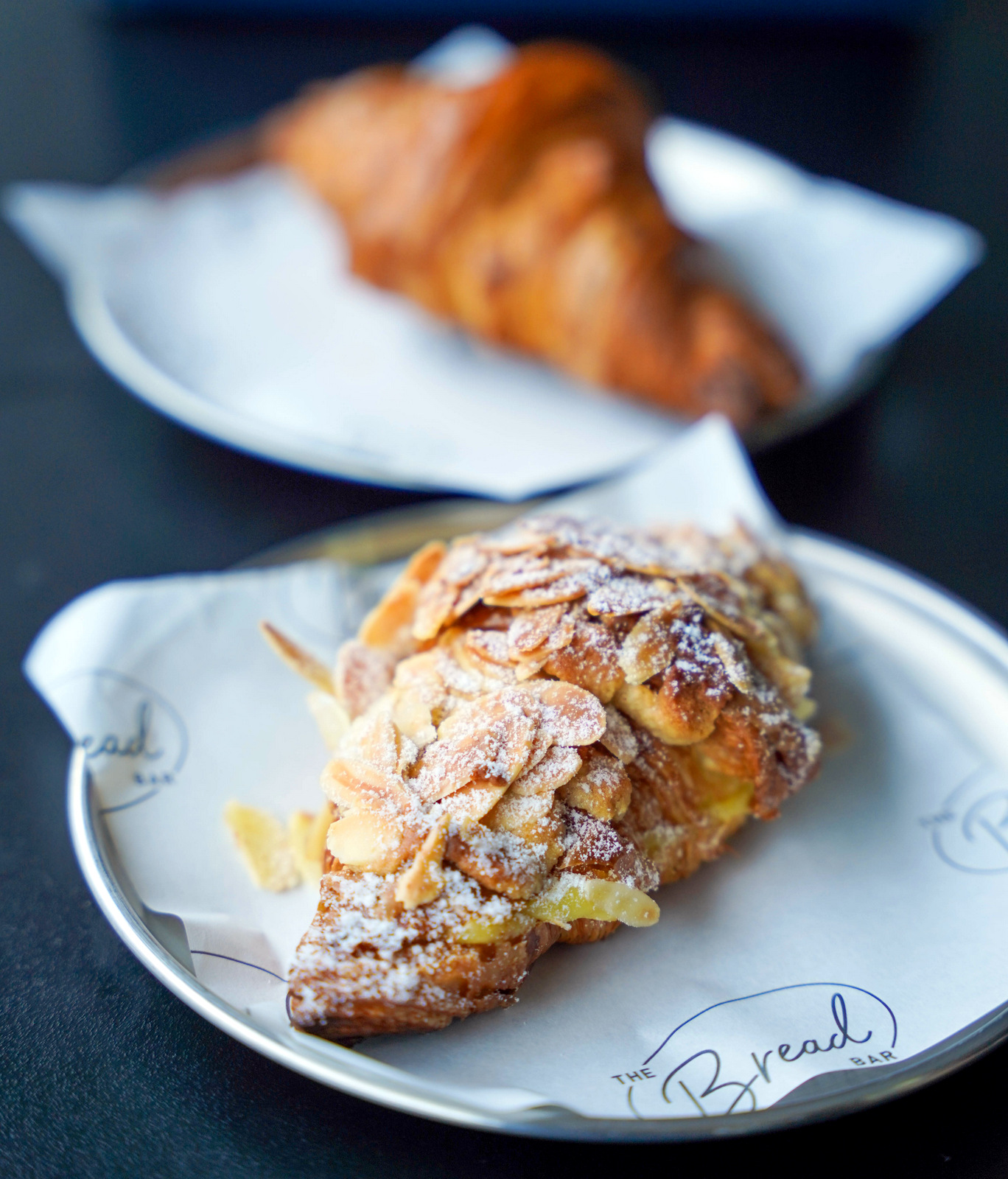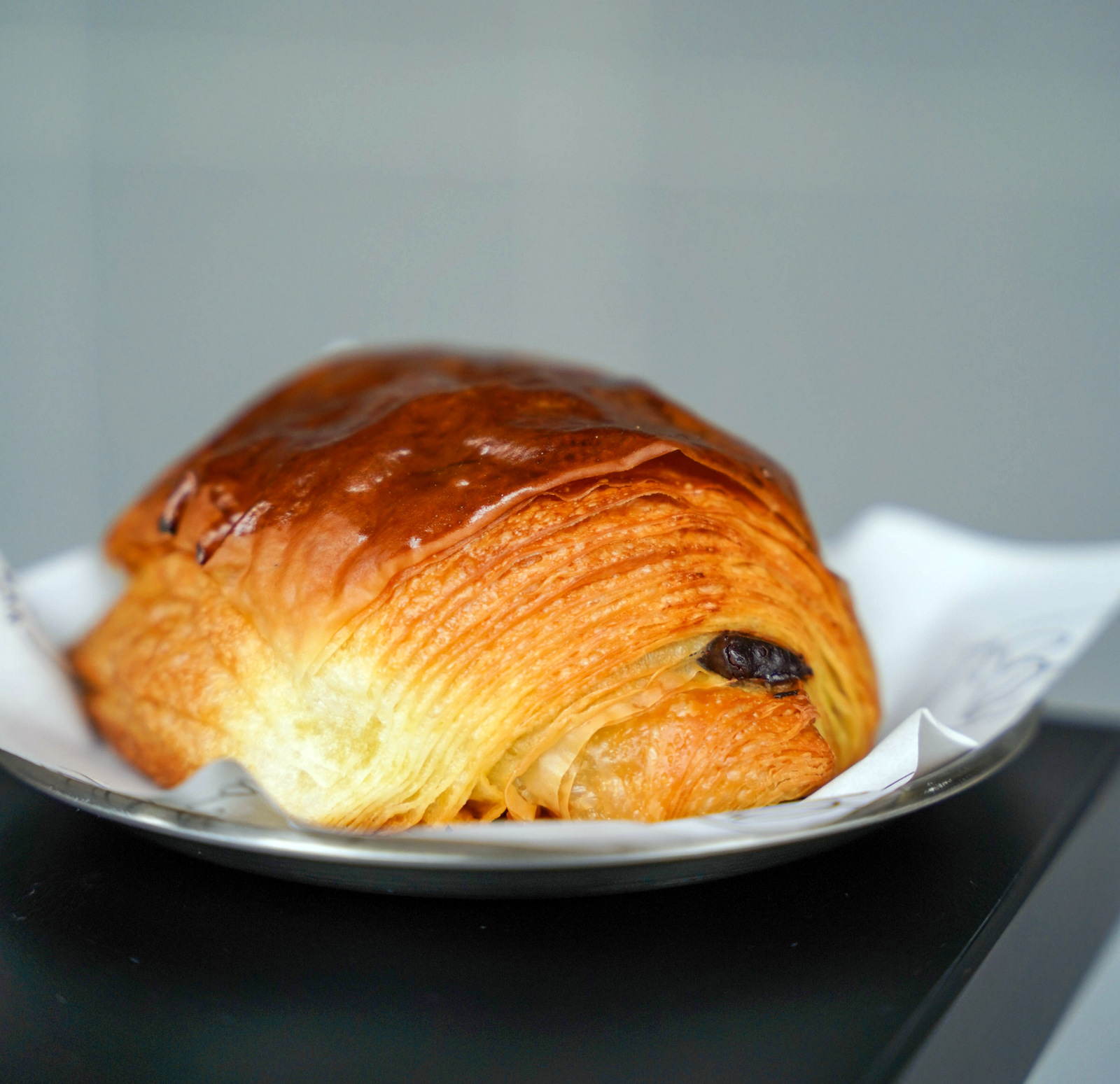 Even the croissants emerge from three days of work with fresh yeast, from the initial sheeting, setting and shaping to stretching and 12 hours of overnight proofing. Of every 300 croissants rolled out, 30 to 40 might never be publicly sold because they're not up to the The Bread Bar's benchmark for flaky, fluffy, lightly crackly quality.
The focaccia is also distinctive, a blend of five flours such as spelt, assertively topped with assorted olives and sun-dried tomatoes or aged cheddar and splashes of extra virgin olive oil.
The rest of The Bread Bar's repertoire runs deep through boulangerie classics like almond croissants, pain au chocolat and vanilla custard danishes.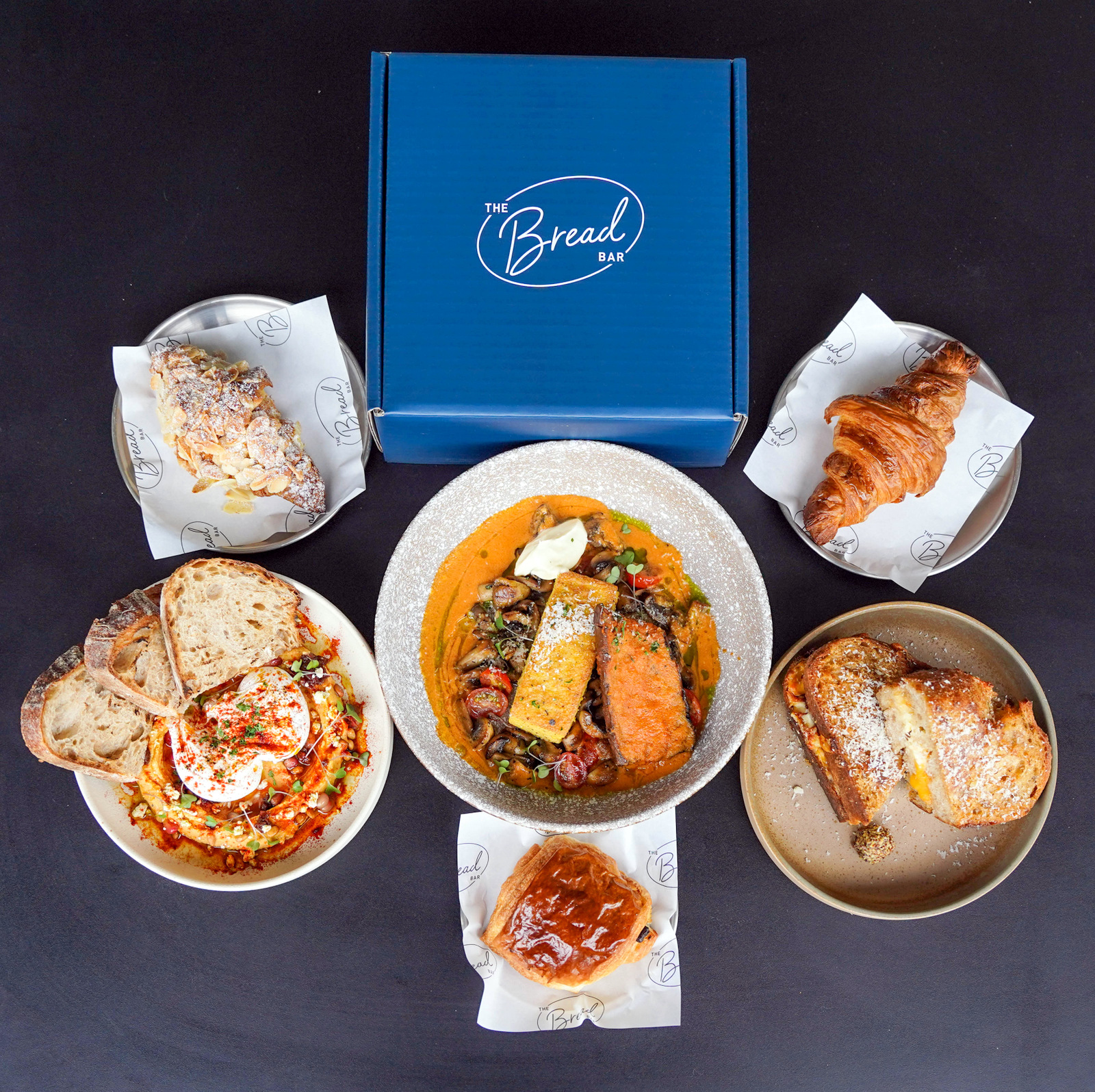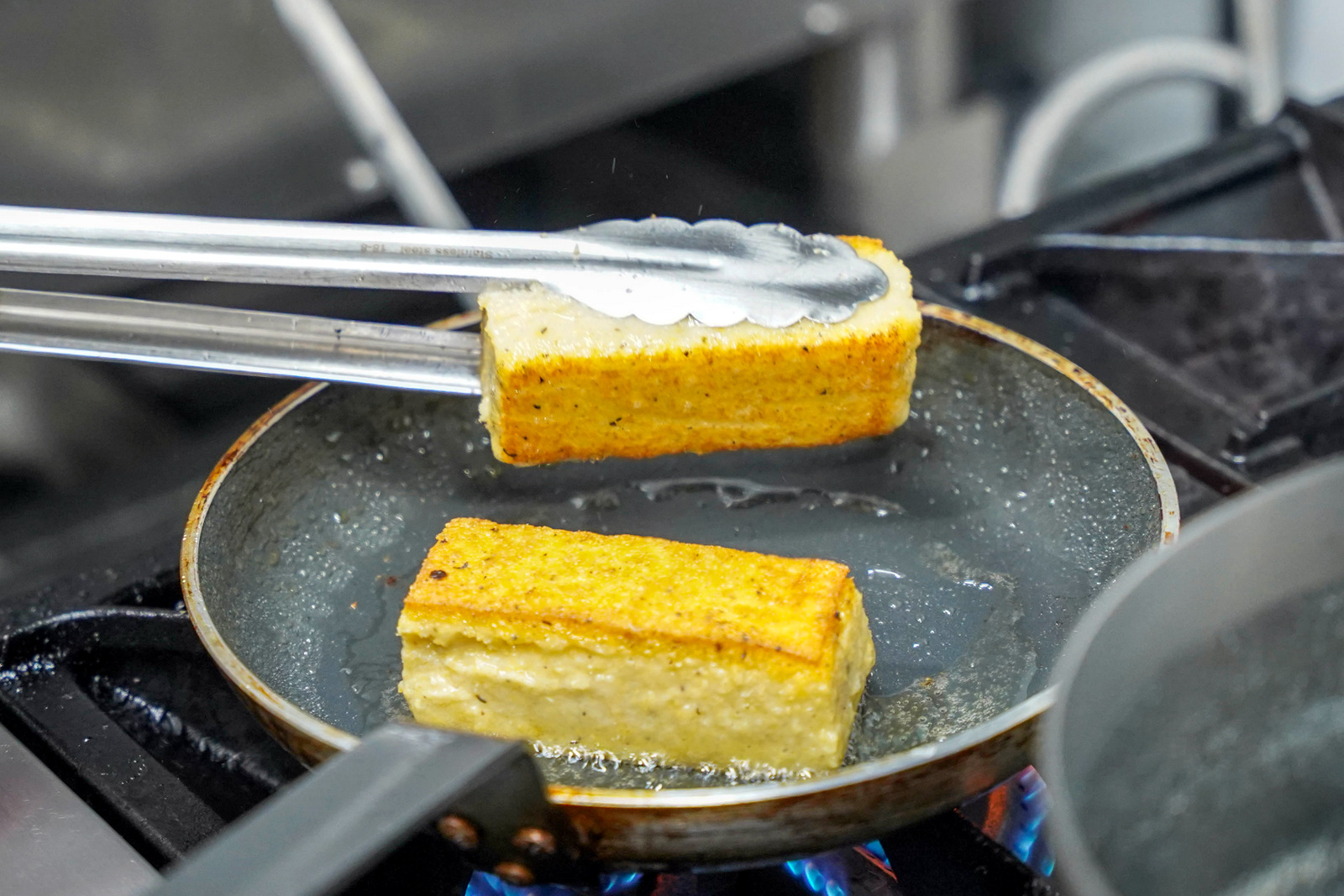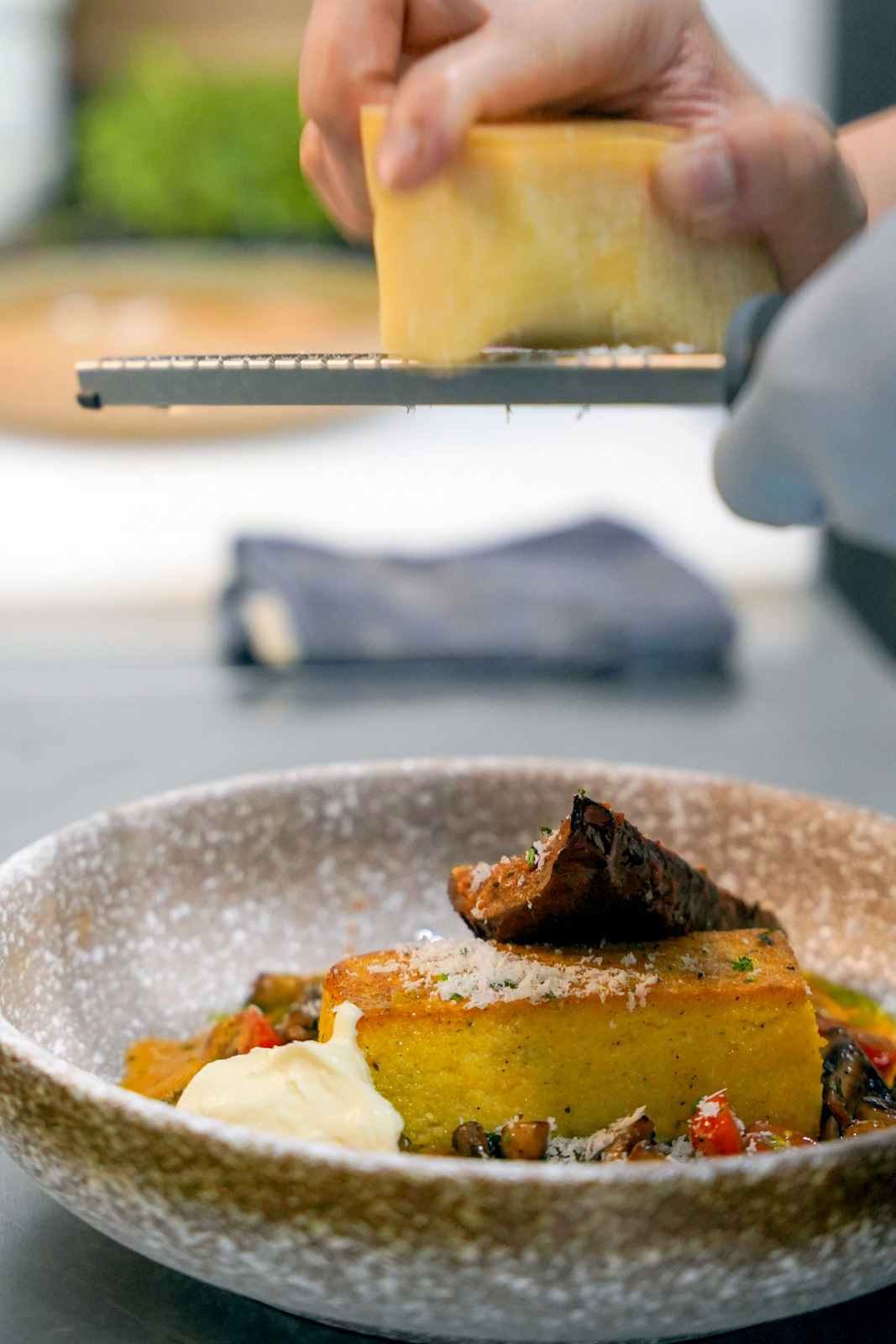 The bakery and kitchen work hand-in-hand, so that baked fare is synergised with meal recipes. The hot-food menu is compact, with quality as its priority, spotlighting restaurant-style dishes in a breakfast setting.
We love The Bread Bar's emphasis on Arabian and Mediterranean spices, evoking the earthy-sunny dynamics in cooking traditions that stretch from Algiers to Muscat.
With a kitchen populated by chefs from a fine-dining background, there are no boundaries. Organic millet is transformed into a risotto that tastes as rich as an Italian trattoria's but is healthier as a whole-grain choice. Searing and basting with butter are as widely practised as in a French brasserie.
For now, The Bread Bar closes at 5:30 PM, but it will eventually to open for dinner, promising a different menu that's more bistro-like with an experimental edge.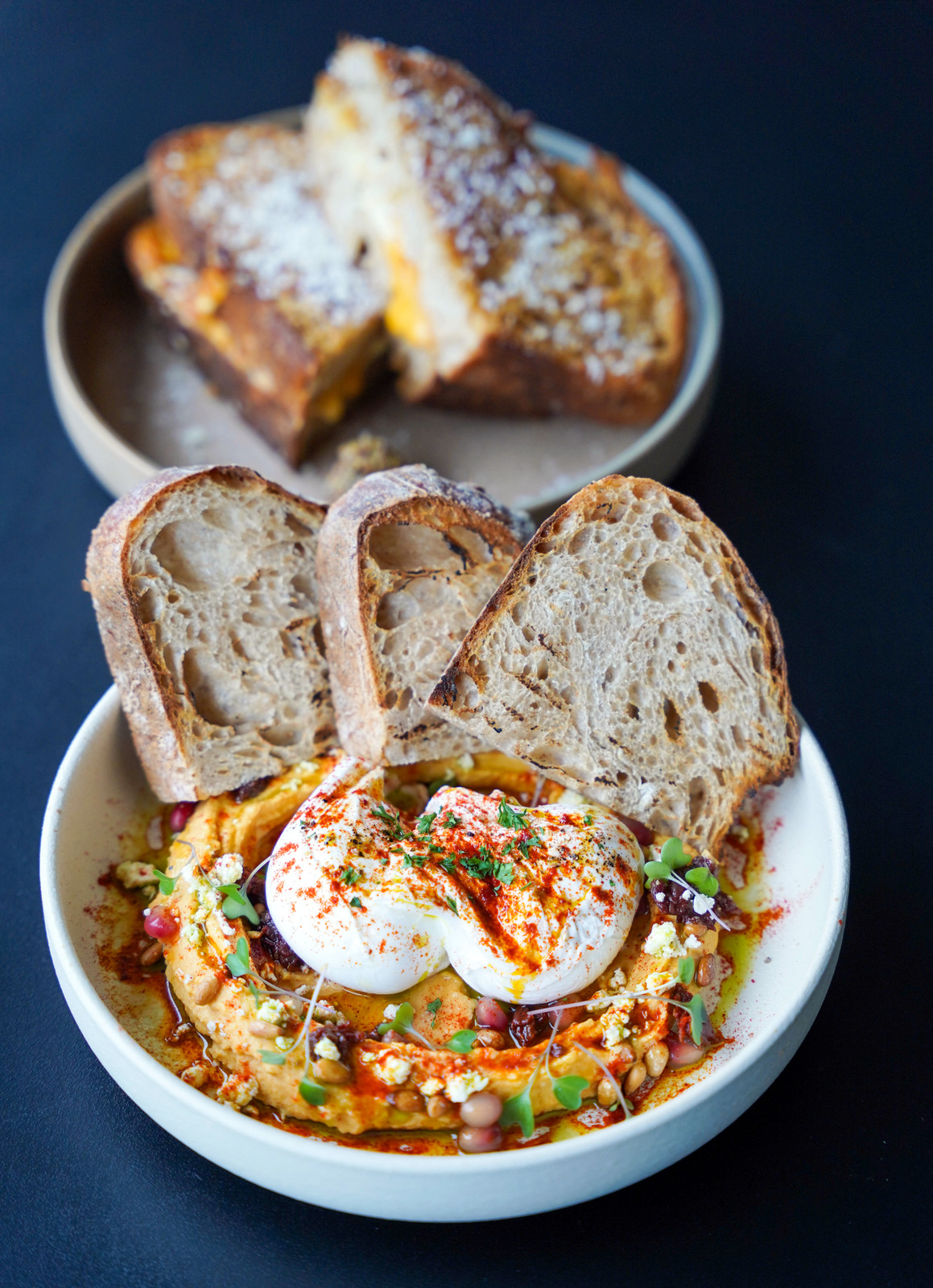 The Roasted Sweet Potato Hummus (RM32) is the ideal introduction for a bowl that brings together the bakery and the hot kitchen.
This isn't conventional hummus - it remains chickpea-based but with a wholesome-carb twist, mixed with sweet potatoes that have been steamed, then roasted for a nuanced experience. It's topped with toasted pine nuts, feta, smoked paprika, sun-dried tomatoes and pomegranates for bursts of sweetness, tart and zesty, thick and hearty, rounded out with plump poached eggs and sourdough slices to dip and dunk.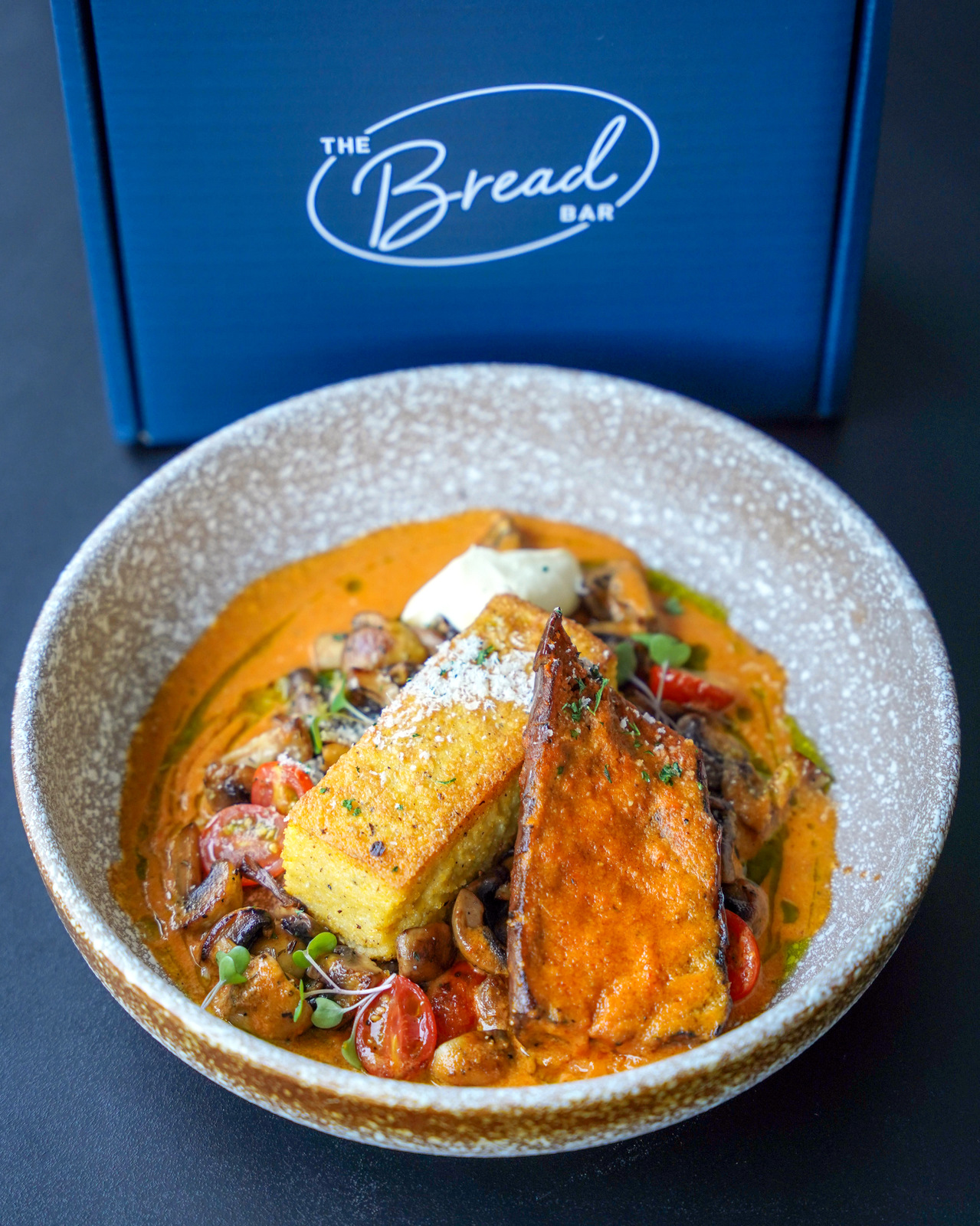 The Crispy Polenta Slice (RM32) makes a mouthwatering marvel of boiled, butter-cooked cornmeal, another relatively unorthodox carb substitute, set and sliced in rectangles, swimming in zaalouk sauce, a puree of tomatoes, garlic, toasted spices and vegetable stock.
Beside the polenta is eggplant, roasted till soft but not slimy, showcasing a five-spice rub that hints unmistakably of the Middle East. Cherry tomatoes and mushrooms, Parmesan and sour cream help to balance the virtue of vegetables with the vice of butter and cheese.
Everything on the plate is there for a reason, elevating each other - no single ingredient is the prima donna. The polenta works best eaten in unison with the eggplant, mushrooms and sauce, providing a comprehensive snapshot of the ensemble.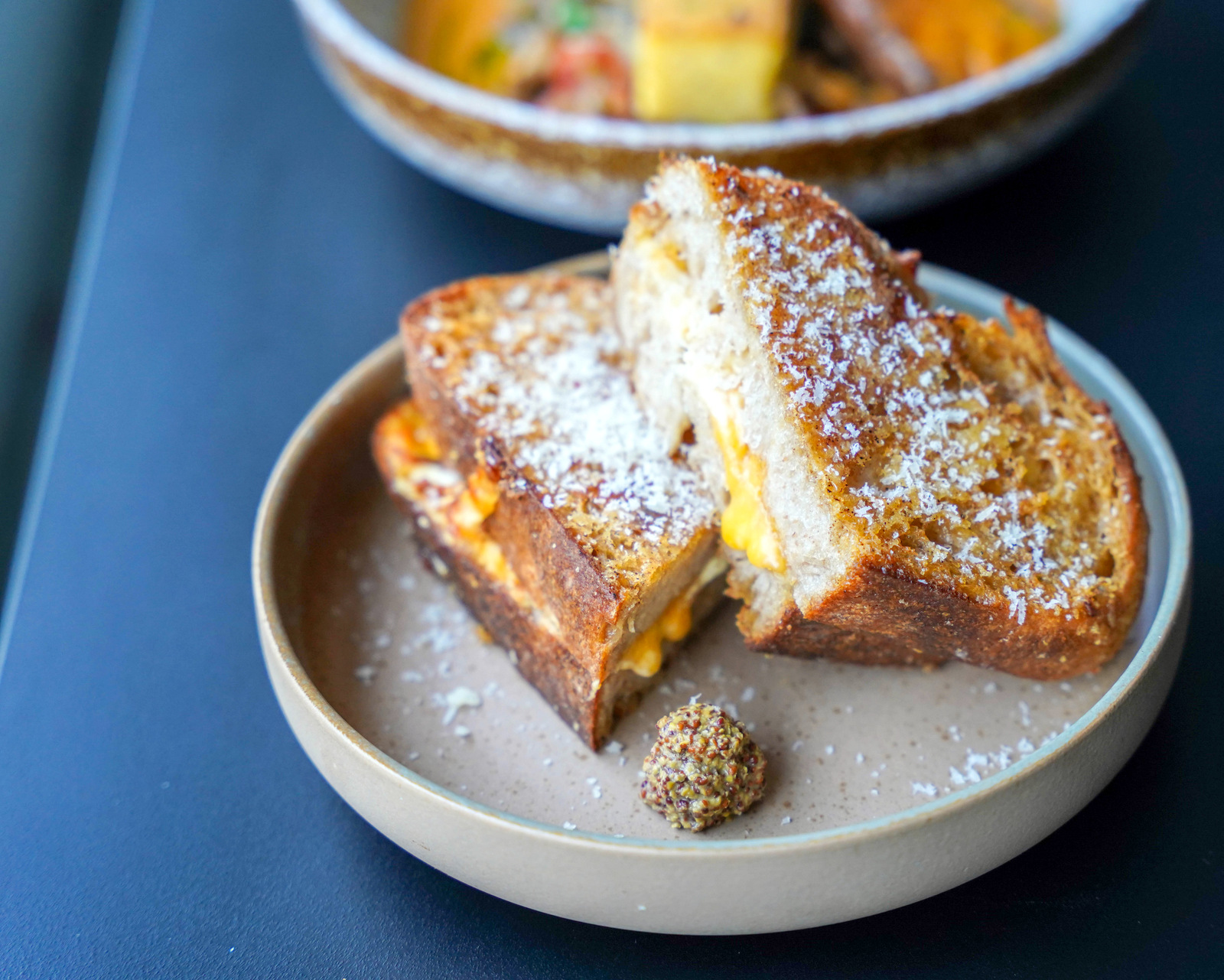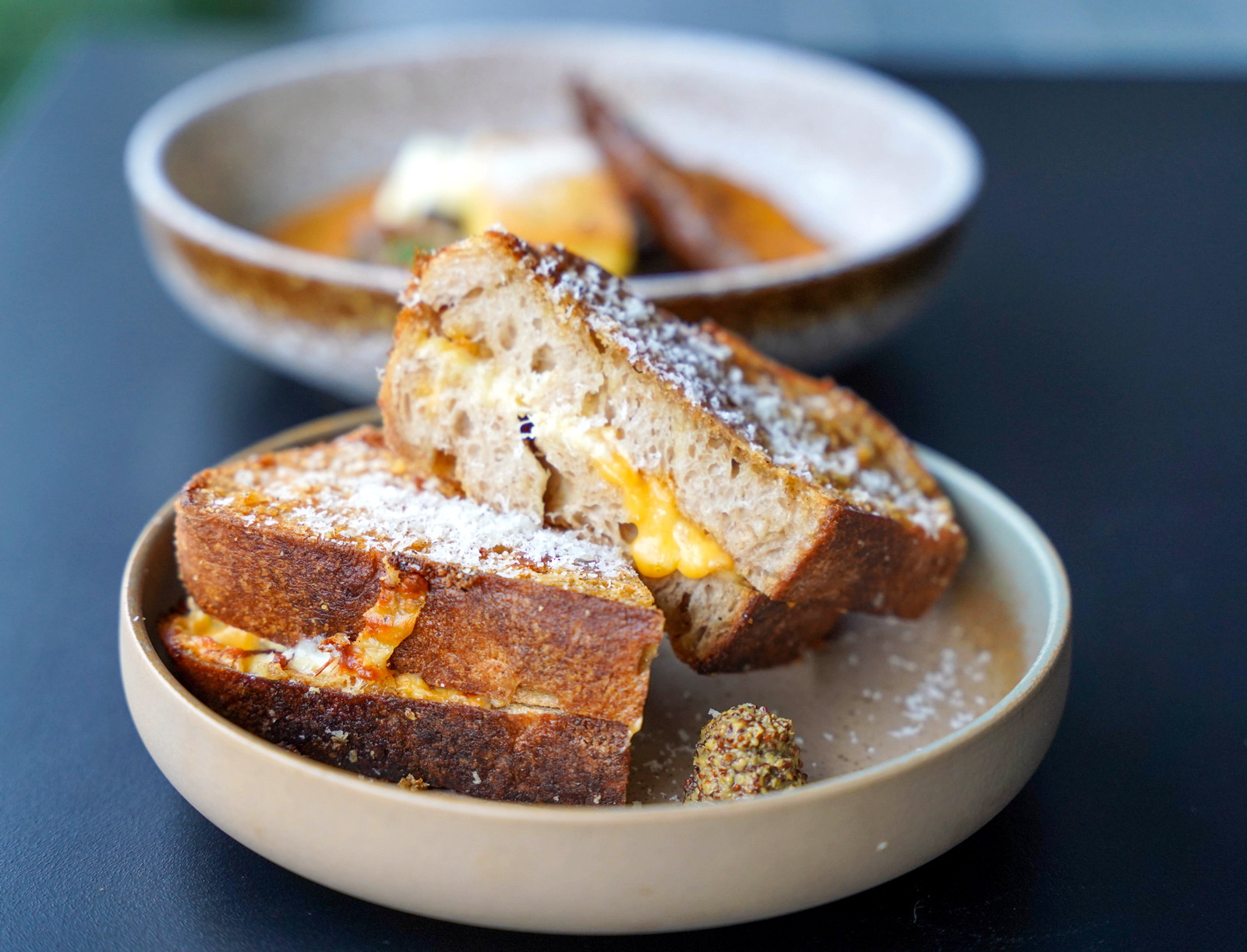 The Signature Grilled Cheese Sandwich (RM26) is a should-try for grilled cheese gourmands.
The Bread Bar keeps its five-cheese blend a secret, so customers can have fun trying to figure it out. Is there brie? Certainly cheddar. Maybe mozzarella? Potentially Parmesan.  Satisfying on its own, but spectacular with the French wholegrain mustard to pierce through the layered, full-bodied decadence. Propelled by a chef's perceptive know-how, this is not a grilled cheese we could easily whip up at home.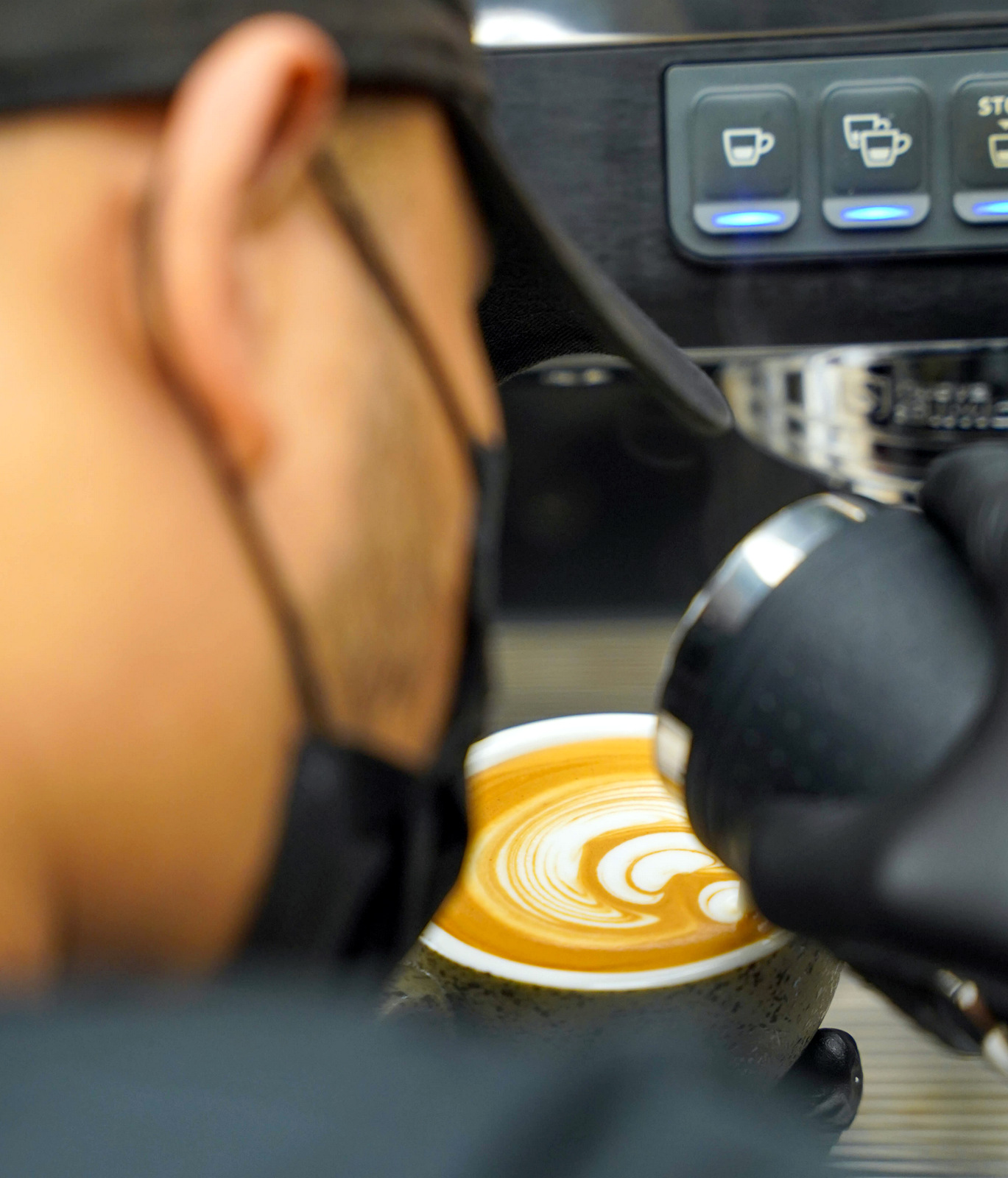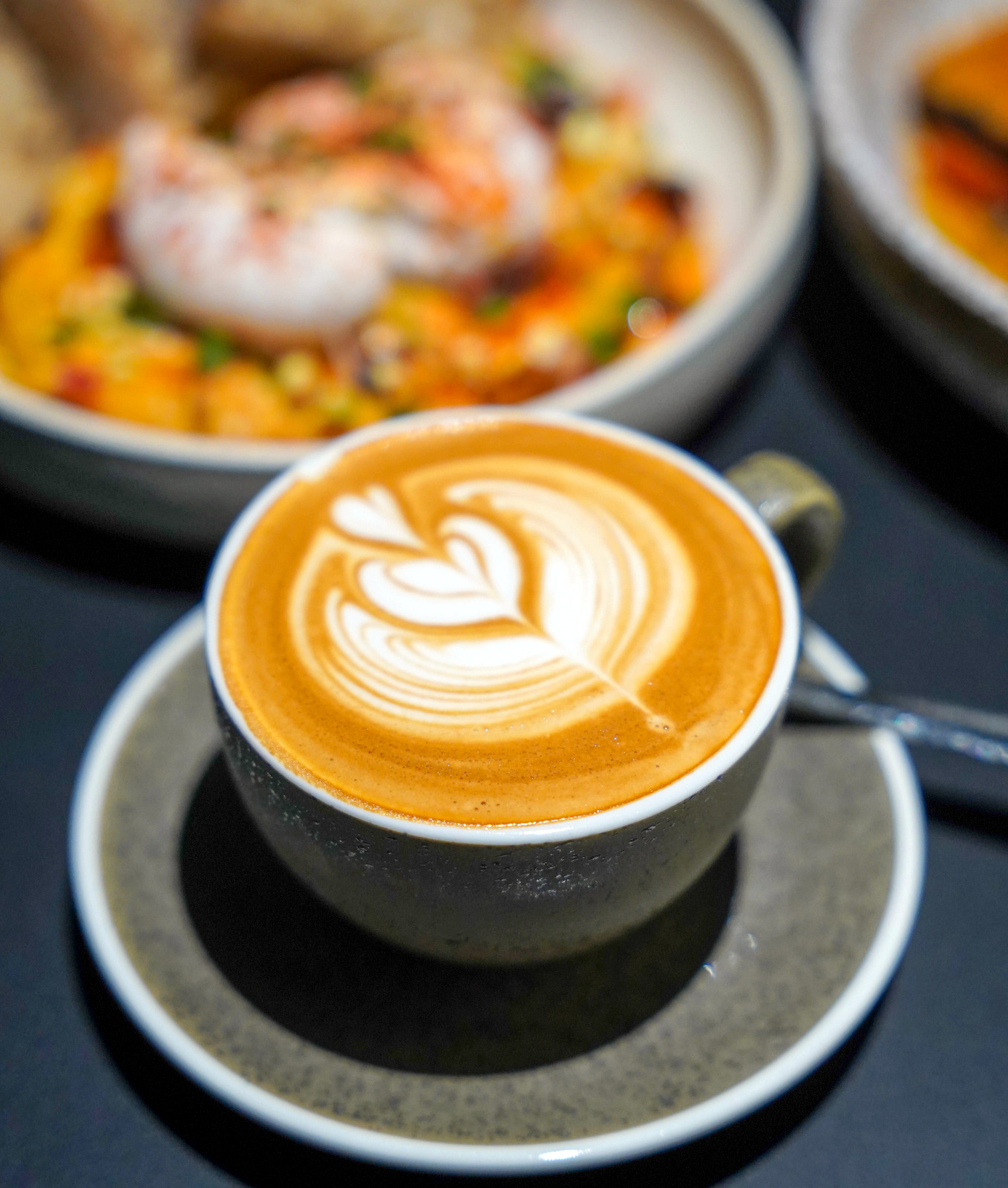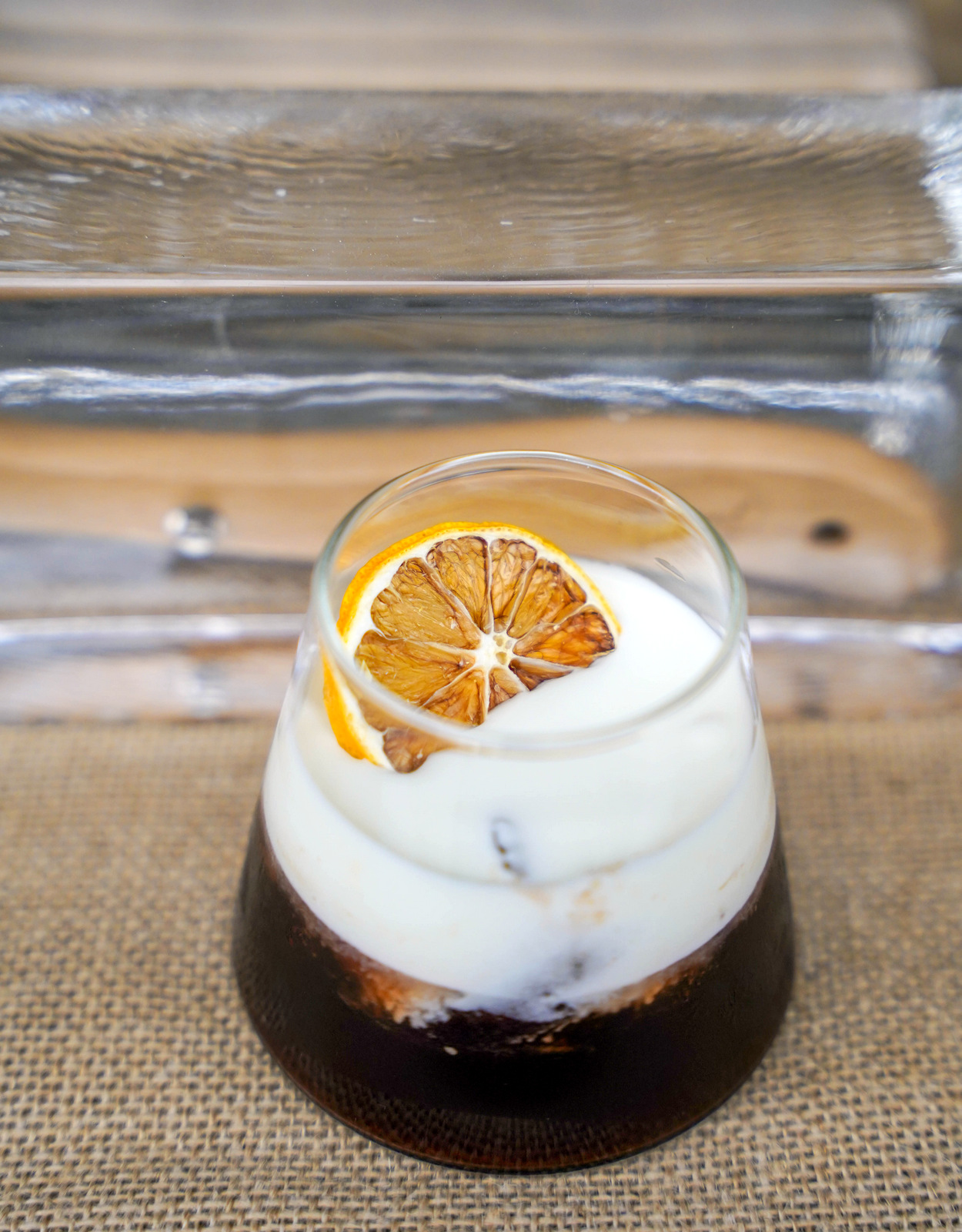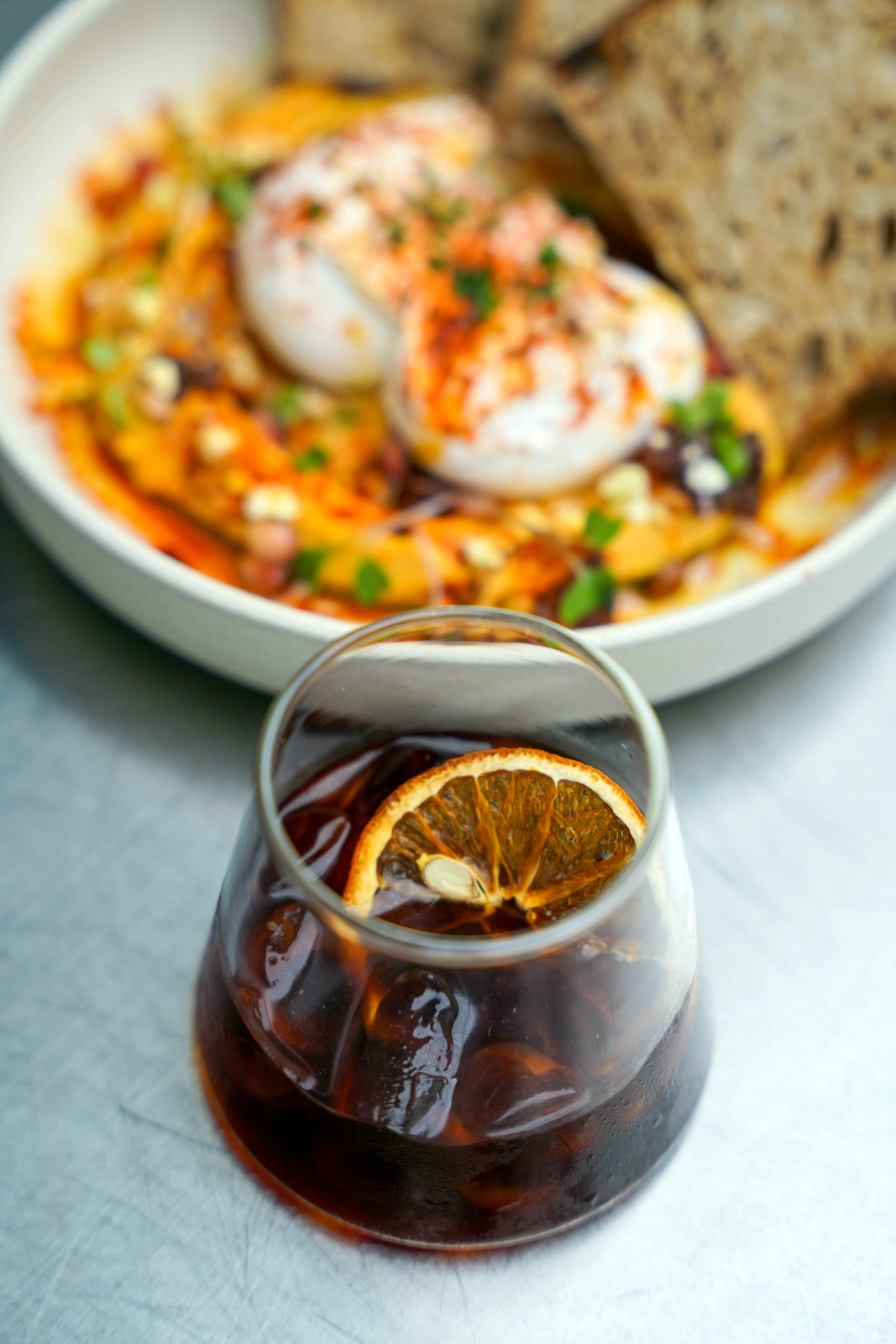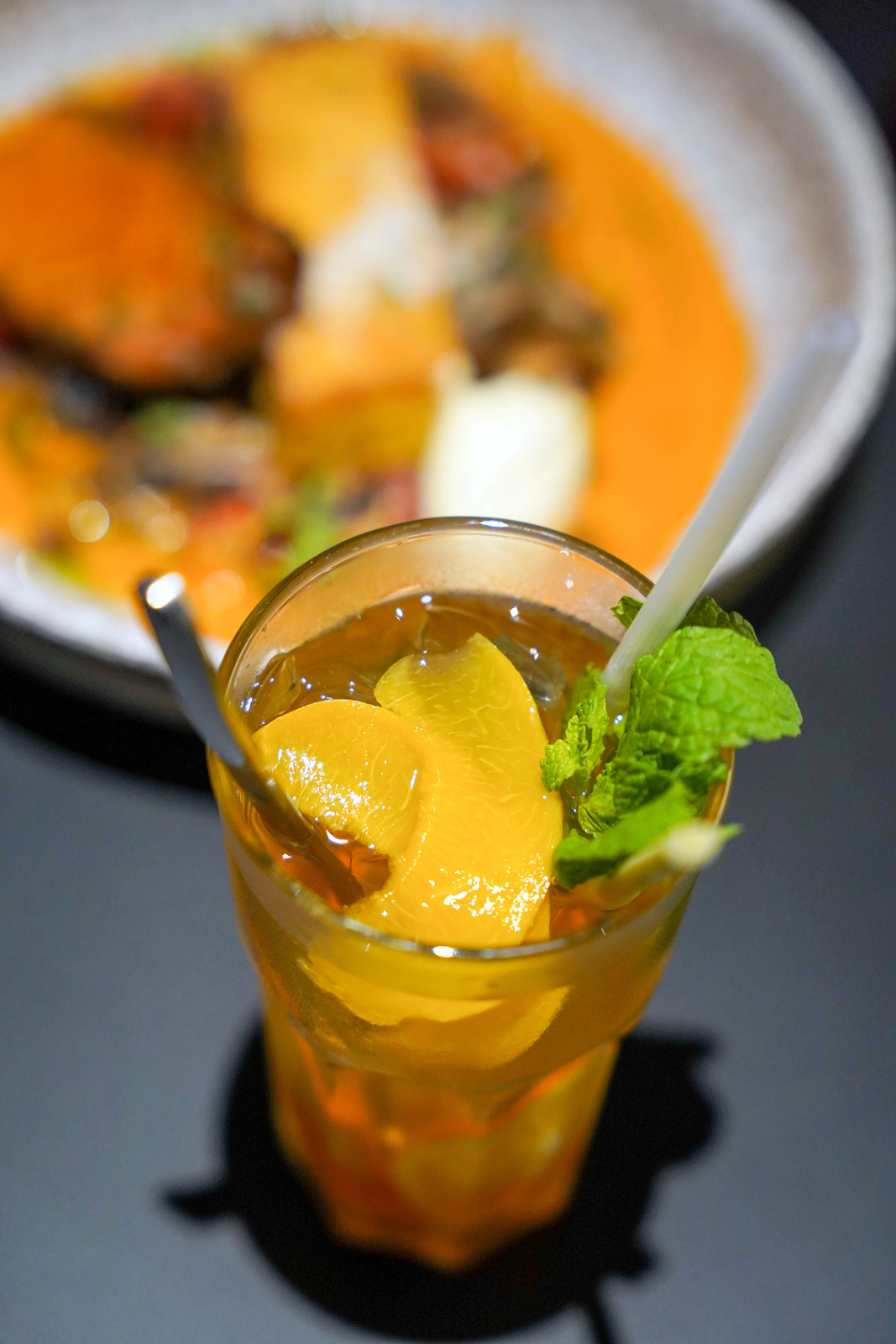 Coffee is taken seriously too. The current chocolaty-nutty house blend of two seasonal Brazilian single-origins and one Ethiopian produces long blacks and lattes that are strong enough for a kopitiam-loving kick without overpowering the food.
While The Bread Bar isn't a cocktail bar, it does a delightful range of non-alcoholic mocktails laced with balanced Sumatran coffee, perfect to pair with pastries and hot plates.
Sip on the soothing Lemon Mousse Long Black, The Bread Bar's own cold brew coffee mixed with black tea, topped with house-whipped cream, lemon zest and lemon juice (RM18), or the punchier Old Fashioned, cold brew with house-made bitters, including lemon zest, orange peel and aromatics like star anise fermented for a week ((RM18).
Prefer tea with a fruity flourish? Try the Peach Orange Lemongrass Tea, mingling oolong tea with ripe slices of peach, oranges and lemon (RM13). The Bread Bar relies on tea from Australian brand Tea Drop, whose Fruits of Eden flavour is naturally nectarous with bits of dehydrated fruits in the tea bag.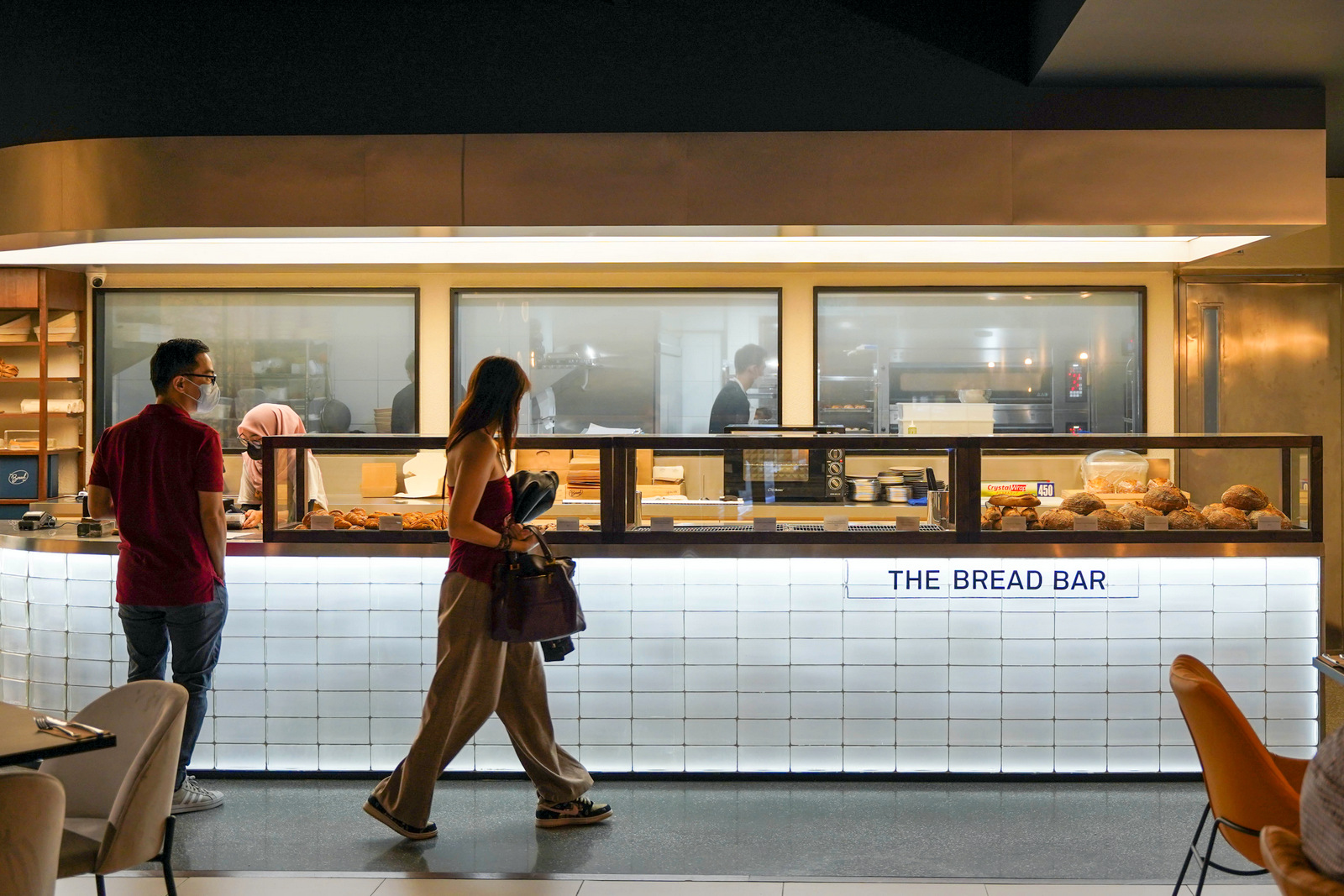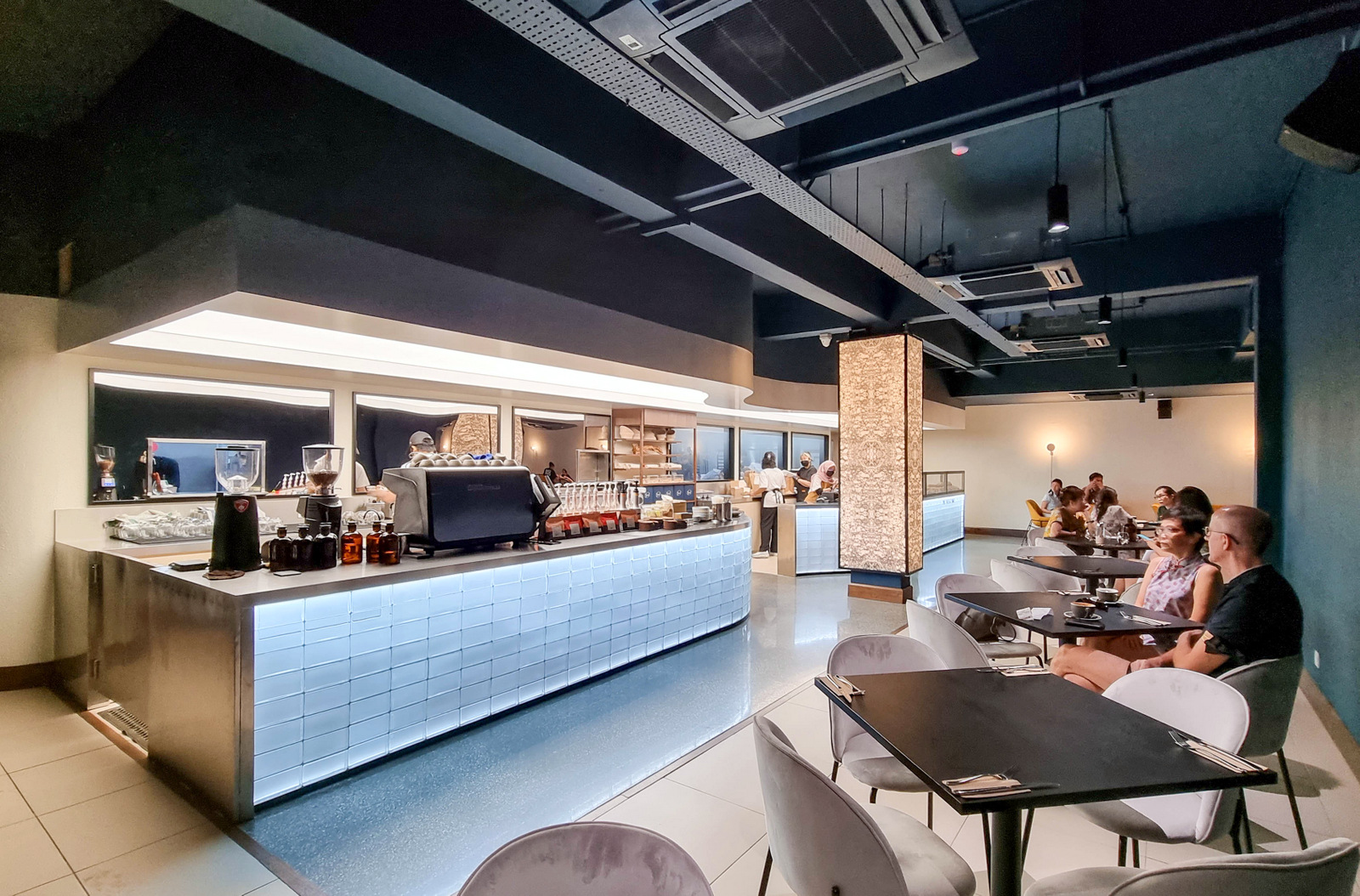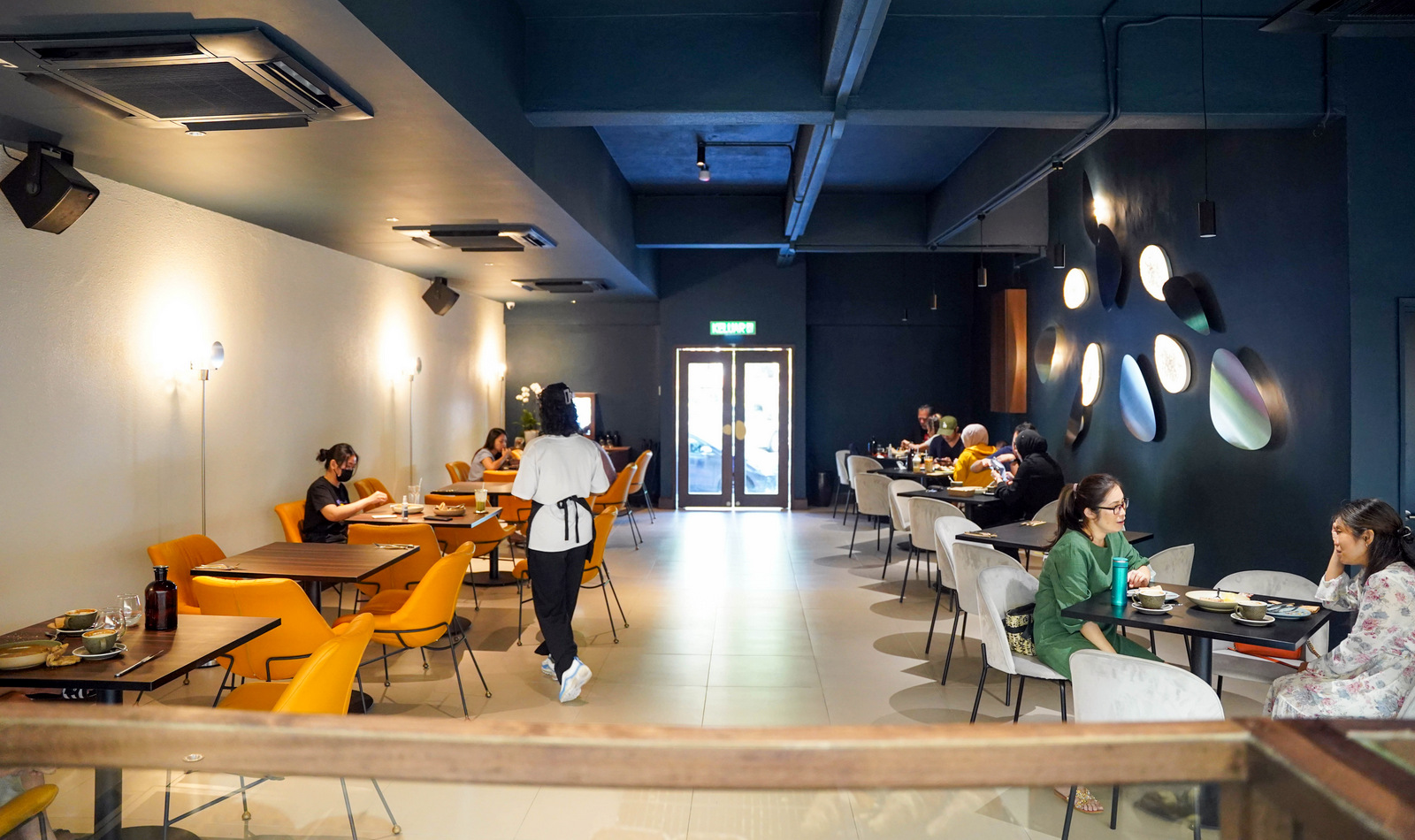 By 8 AM, residents on neighbourhood strolls are popping in, perhaps unaware of how their morning meal has been meticulously made. With not a lot of natural sunlight inside, it's easy to envision The Bread Bar's eventual evolution from bakery by day to bistro by night, complete with an electro swing soundtrack of Caravan Palace's retro-futuristic grooves.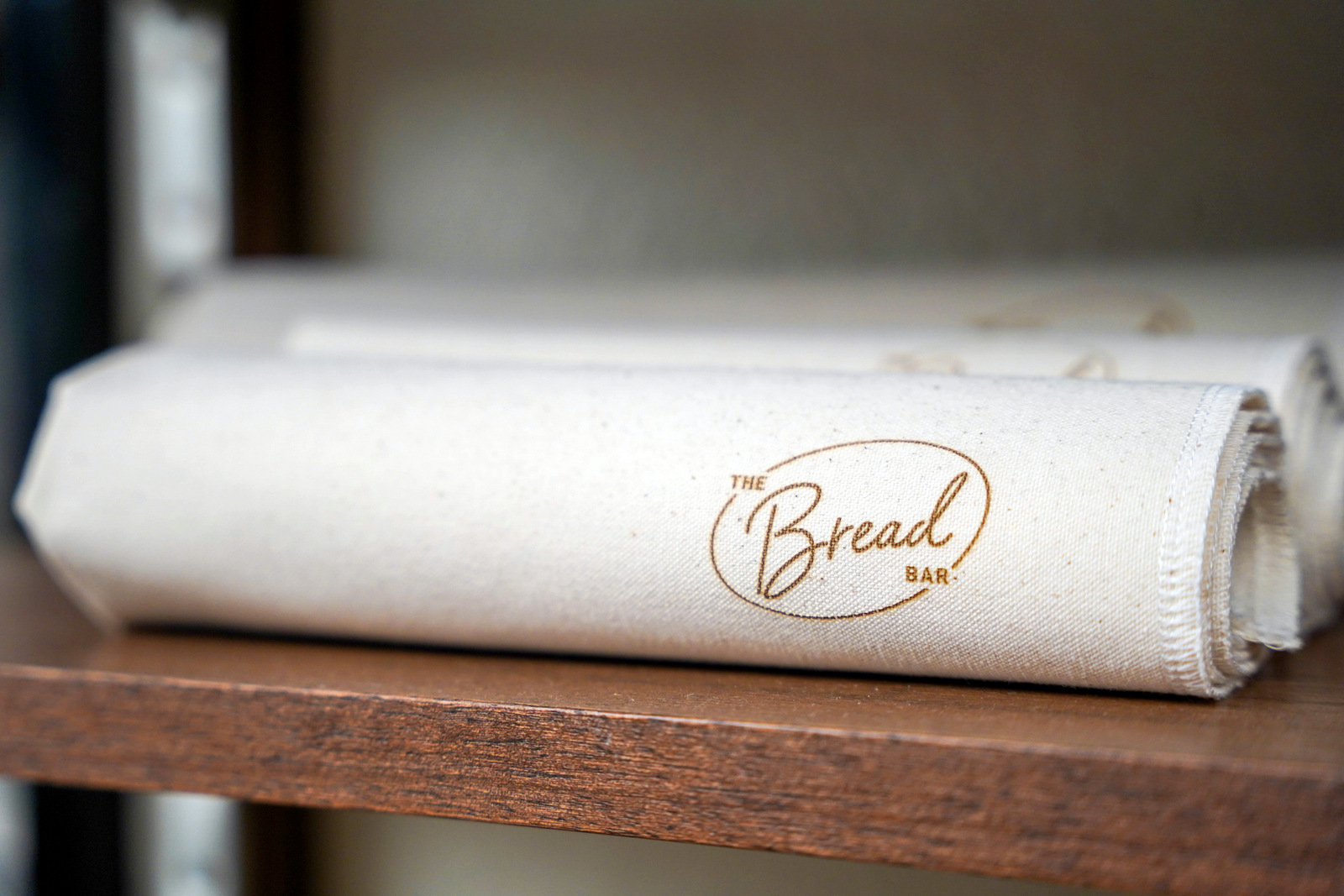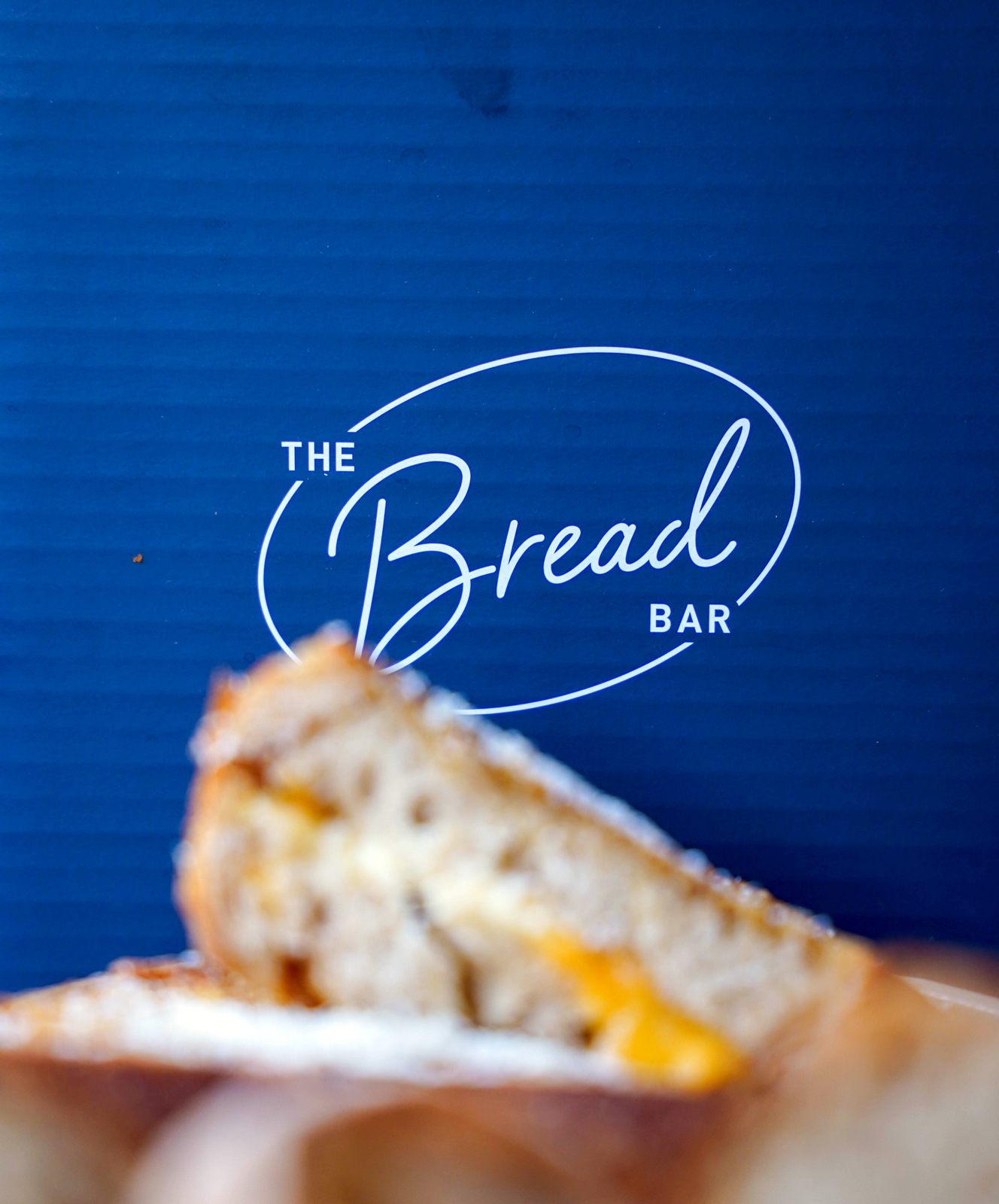 The Bread Bar
57, Lorong Rahim Kajai 13, Taman Tun Dr Ismail, 60000 Kuala Lumpur. 
Open Thursday-Tuesday, 8am-530pm. Closed Wednesday. Tel: 017-637-5626