Tandoor Grill relaunches with authentic North Indian attractions in KL's city centre
June 26, 2023
---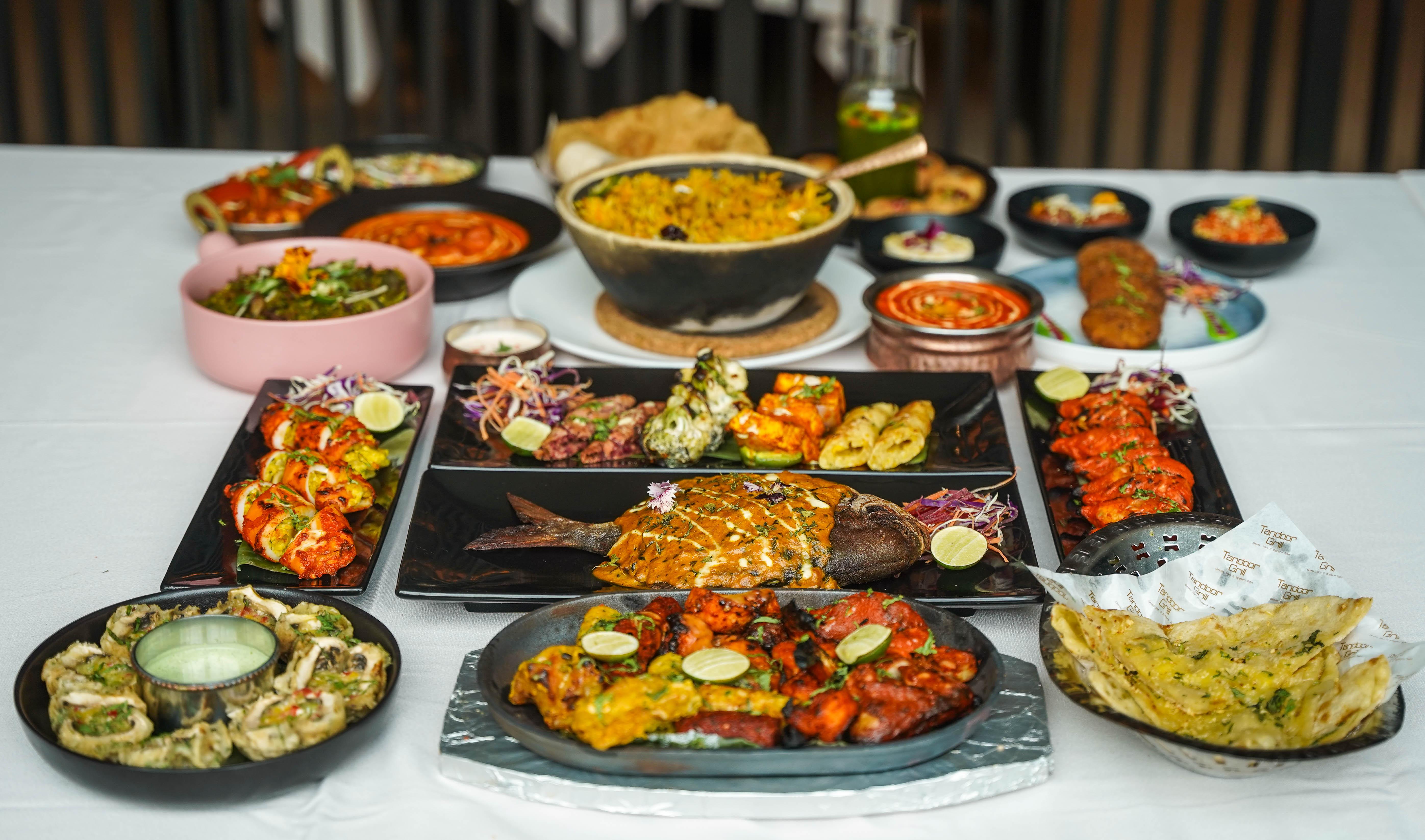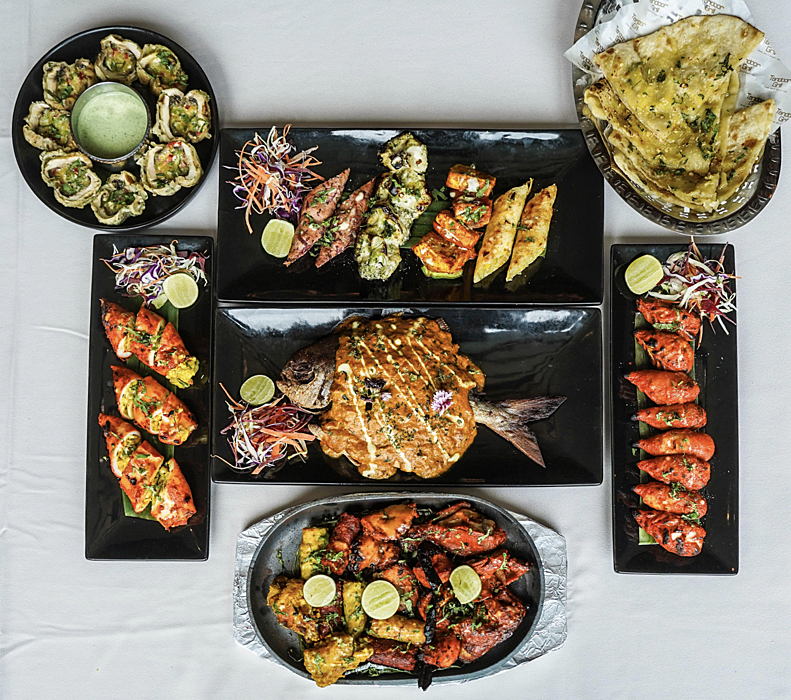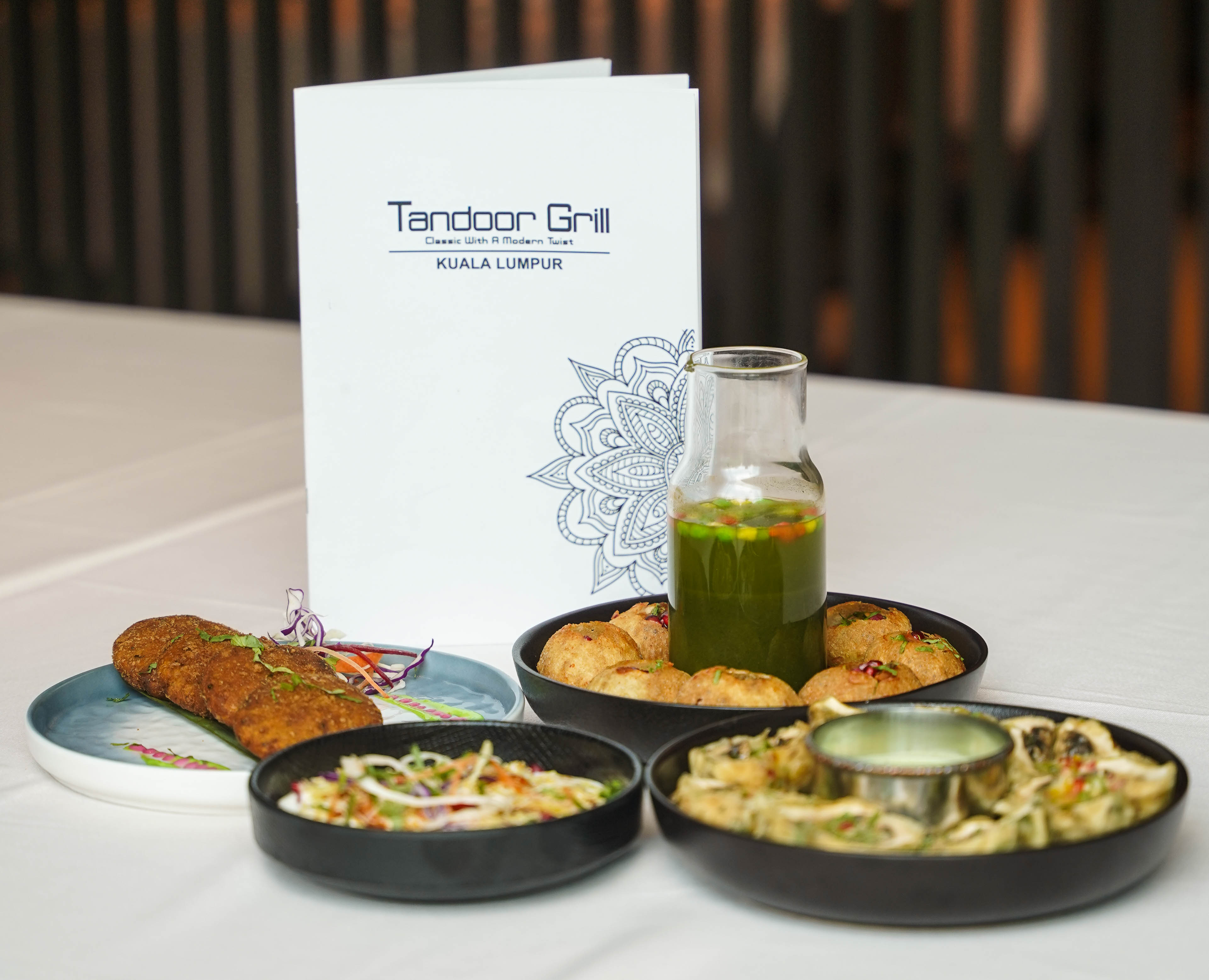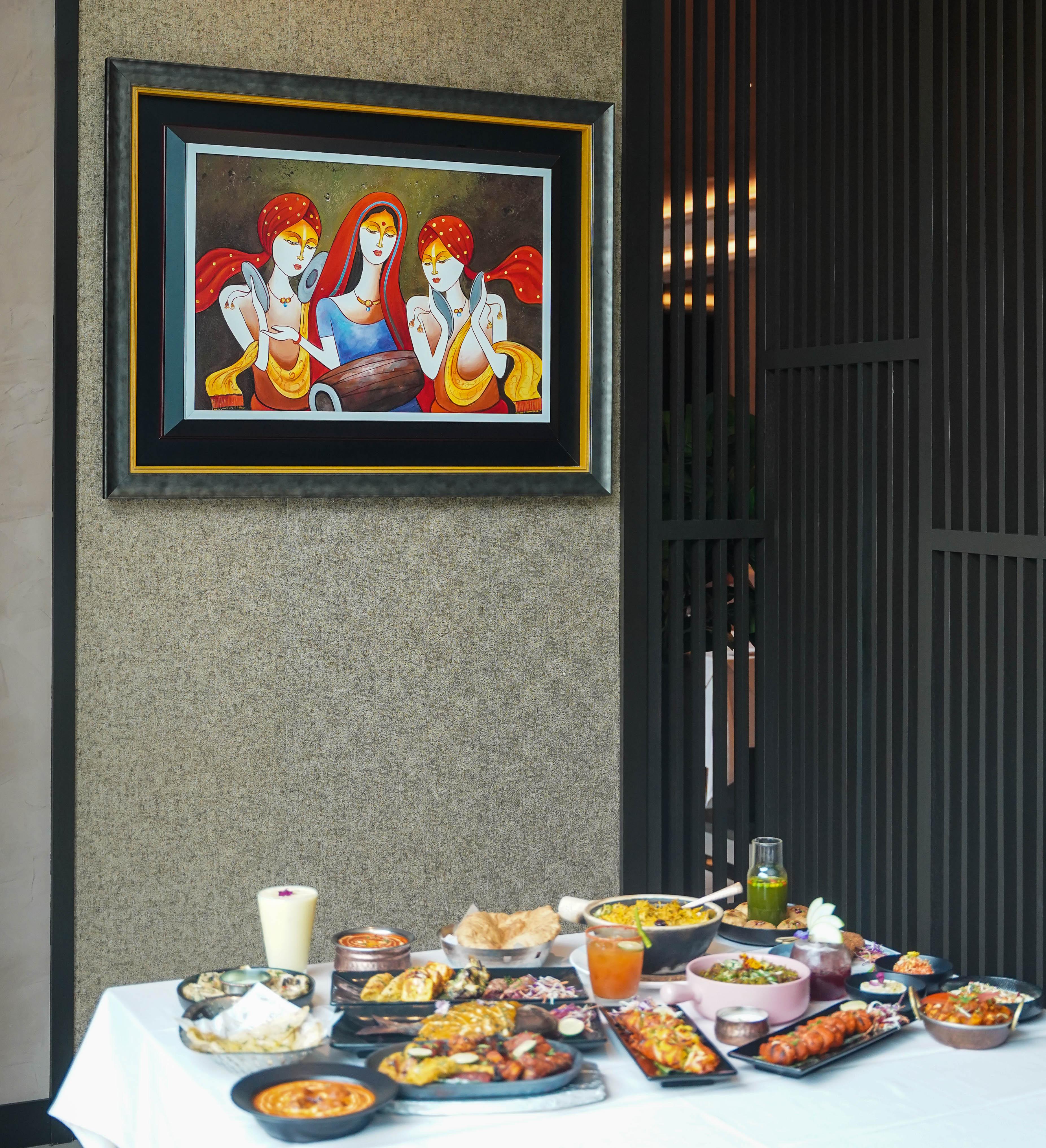 Bringing back authentic North Indian attractions to KL's city centre, Tandoor Grill has relaunched on Ampang Road after a year-long hiatus.
This is a restaurant run with passion and pride, founded by three second-generation Malaysian siblings who seek to pay homage to their family's Indian culinary heritage.
Tandoor Grill remains reassuringly true to the roots of its inspiration. 
Its founders have personally hand-picked seven skilled chefs from North India, mainly from Uttarakhand state. 
Its recipes are rich in taste and texture, harnessing top-tier, Indian-sourced whole spices for Tandoor Grill's own mixes and masalas.
Every ingredient is impeccable - meat, seafood and vegetables are restocked in small batches every two or three days, ensuring prime freshness.
If you're searching for true North Indian flavours that come vividly alive in KL, Tandoor Grill should satisfy your cravings for everything from biryani to tandoori, pani puri to palak patta chaat, and much more in a sumptuous setting.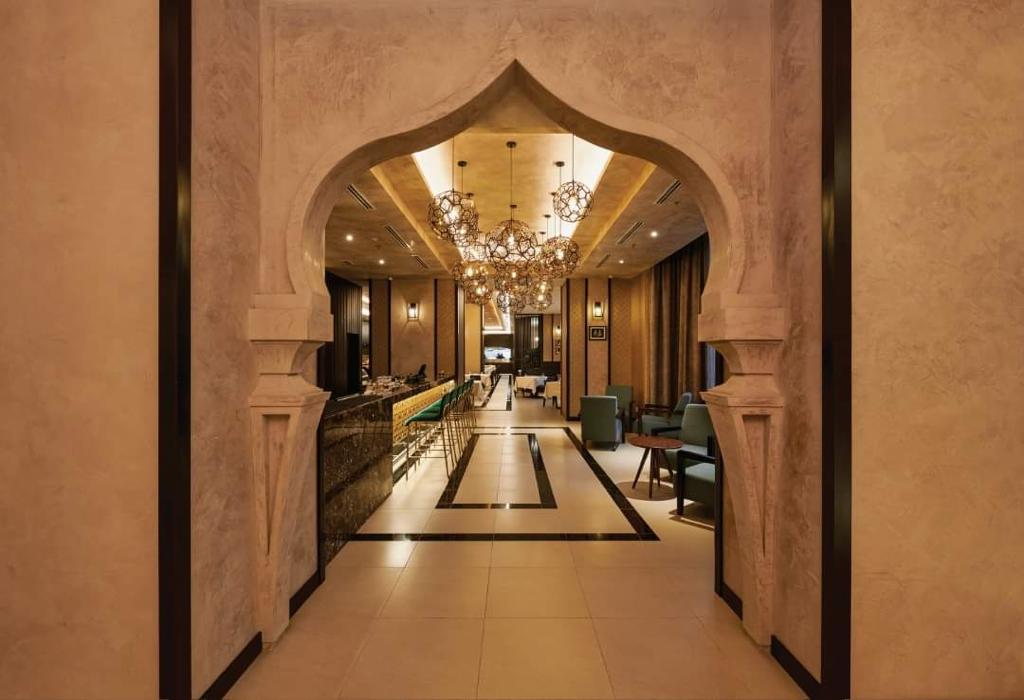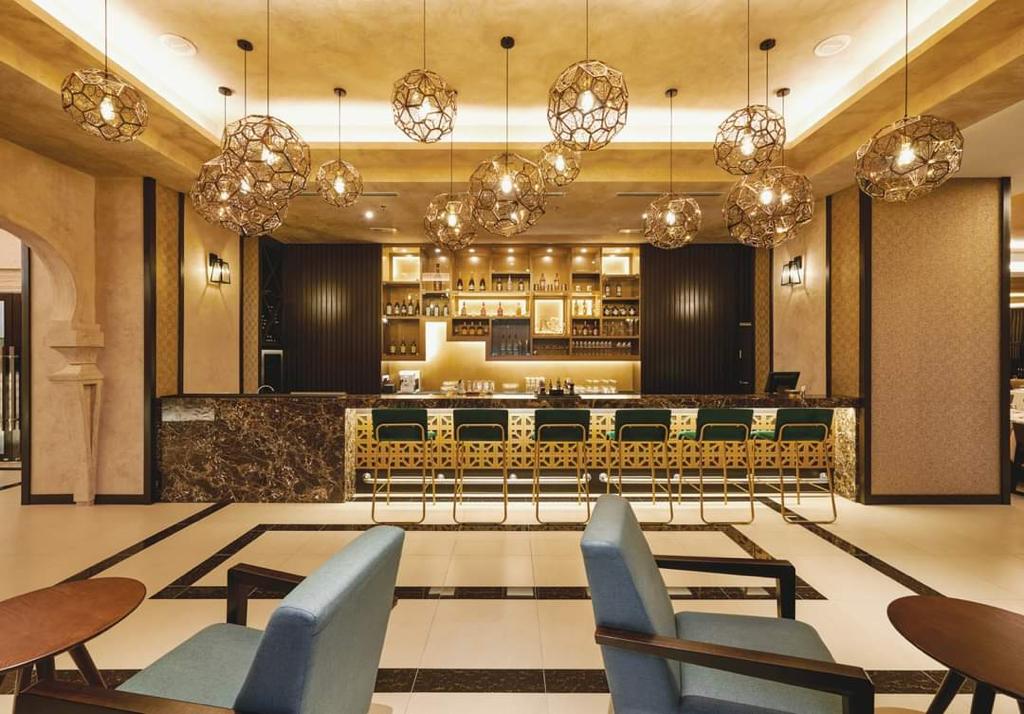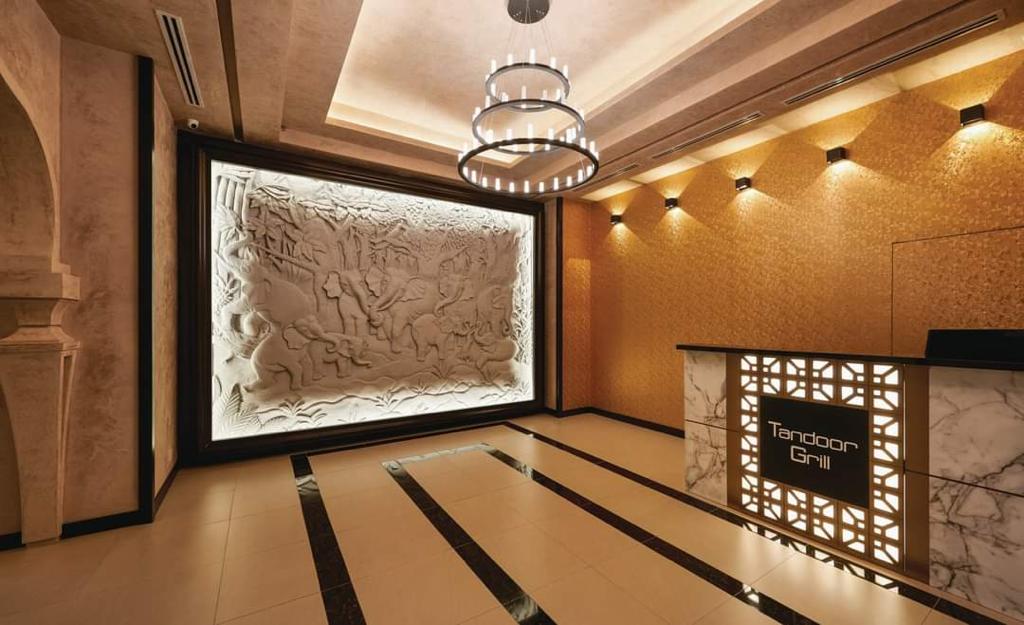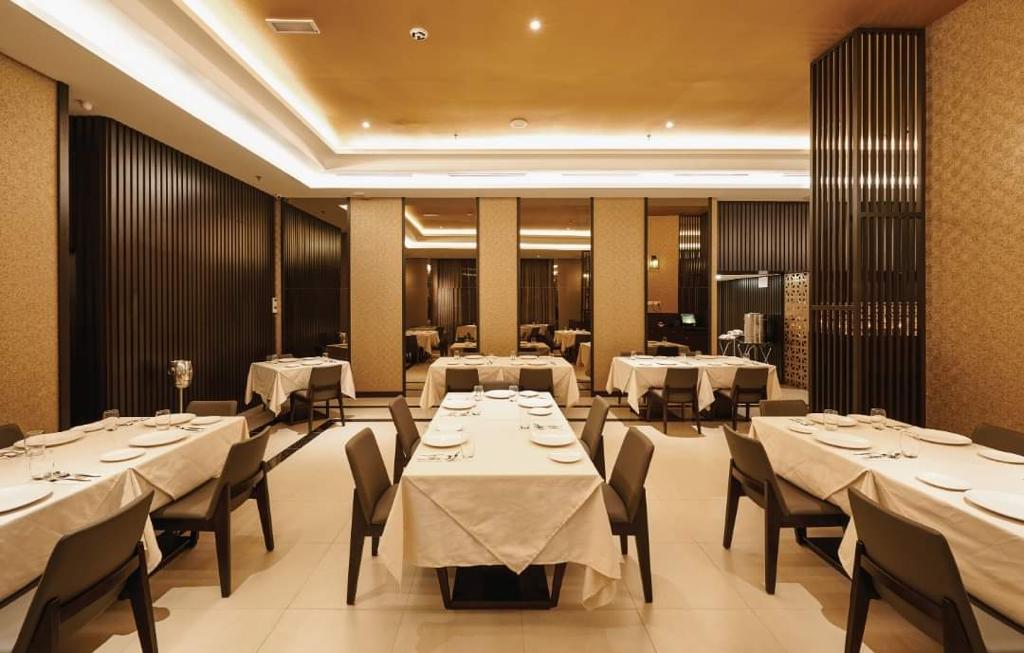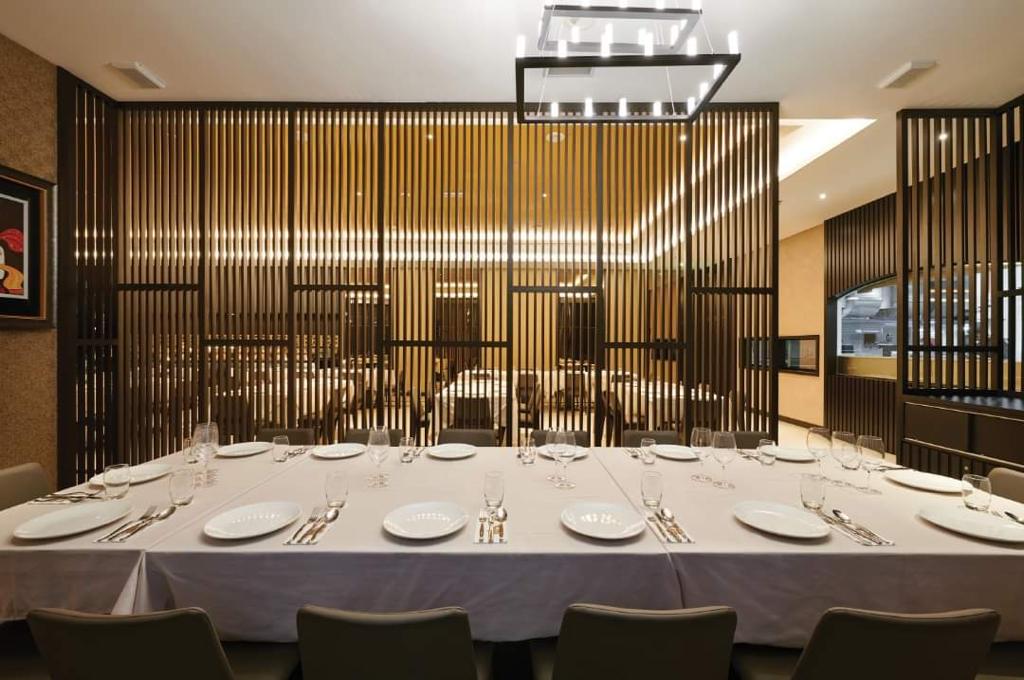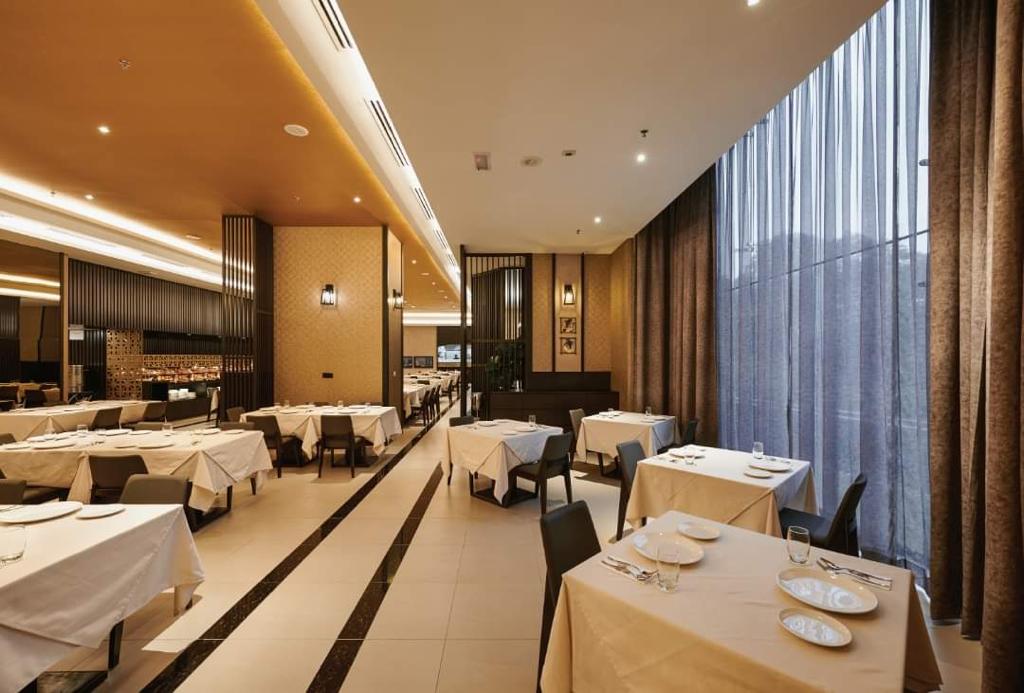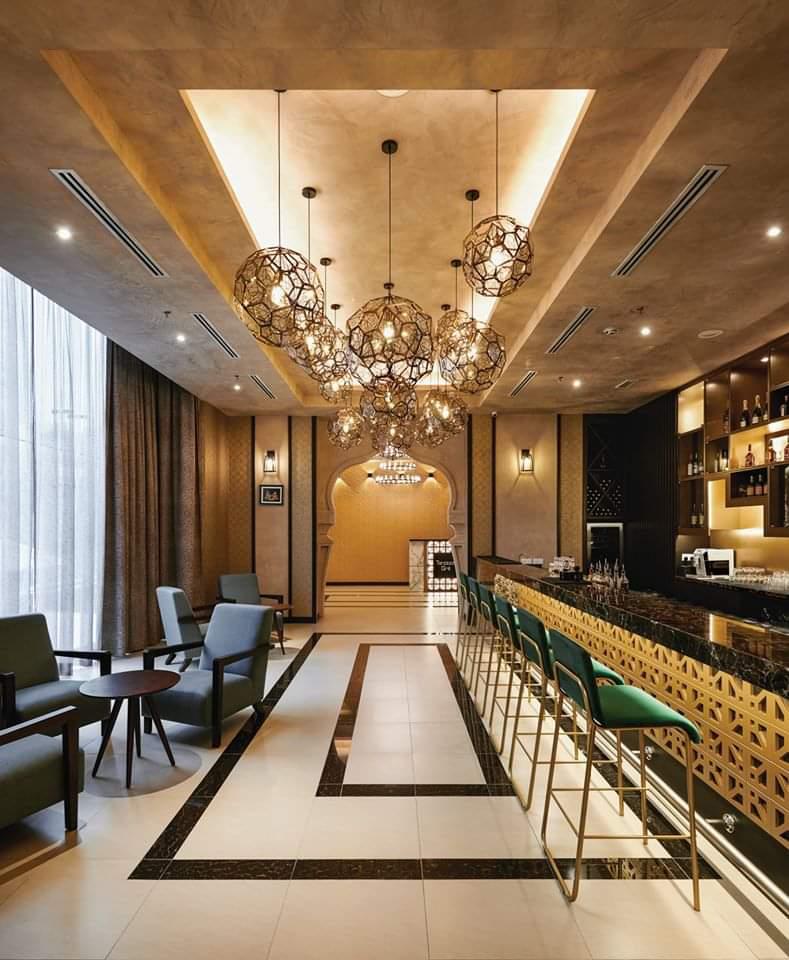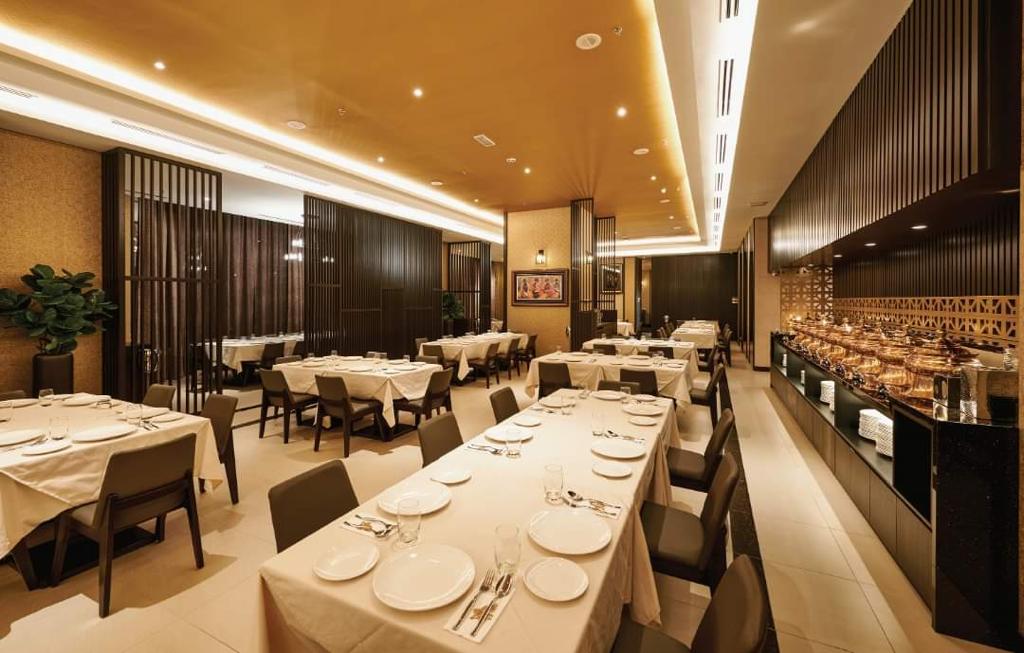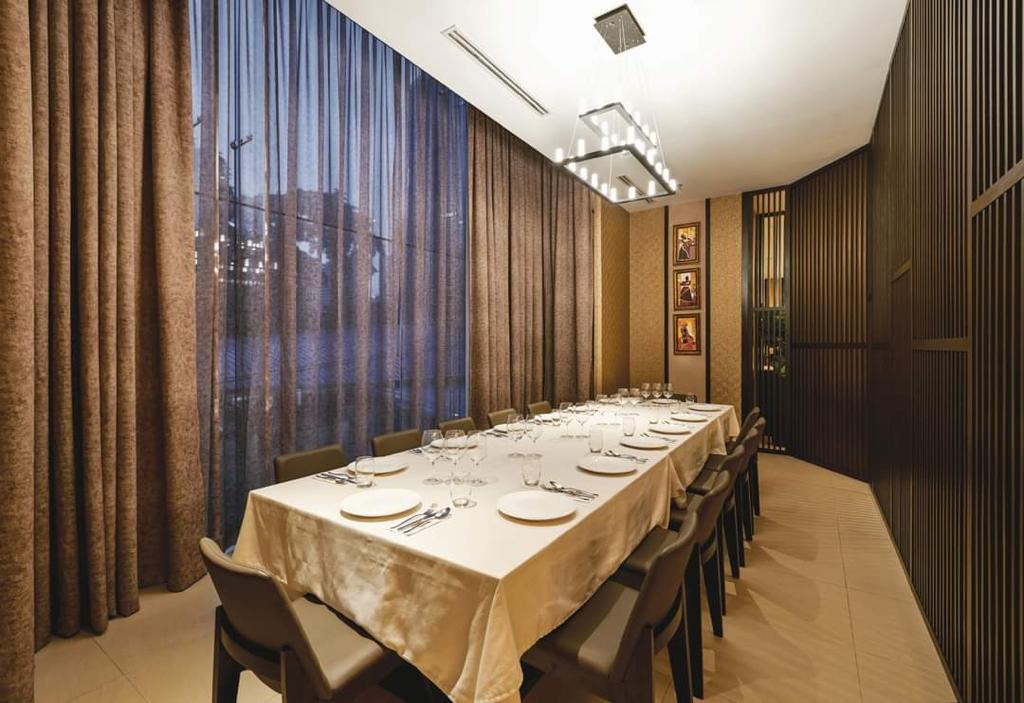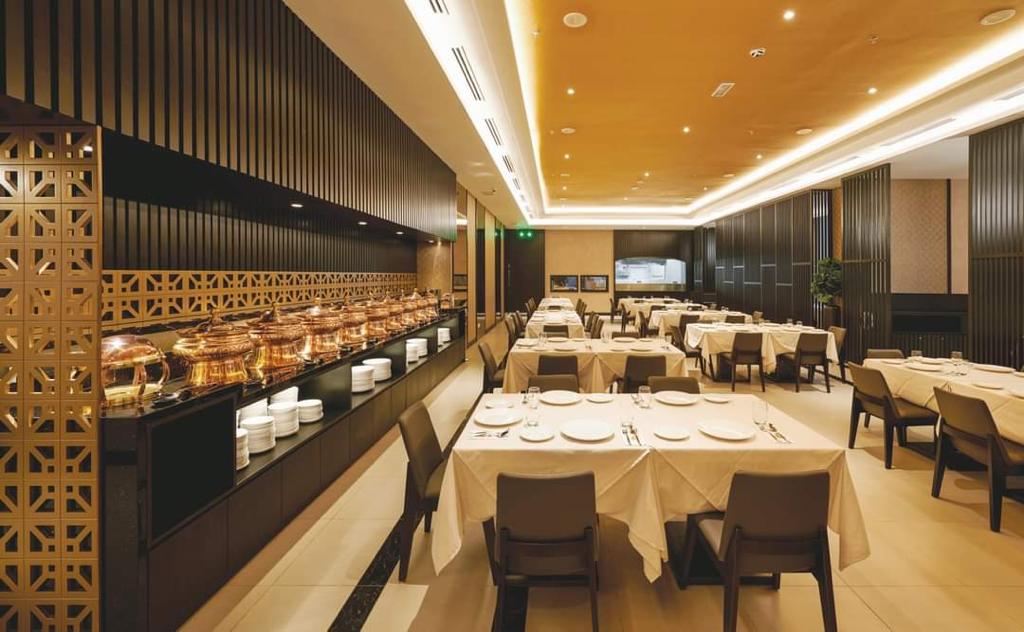 Tandoor Grill promises a soothing setting, strategically located in KL's commercial hub, on Jalan Ampang across the road from Renaissance Kuala Lumpur Hotel & Convention Centre.
The restaurant was born in Ipoh in 2012, staking a claim as the northern city's pioneering North Indian culinary specialist. In 2019, it expanded to this KL outpost, which reopened in May this year after a one-year break. 
Tandoor Grill KL remains a family business, spearheaded by two Ipoh-born sisters and their brother. The restaurant's forte is classic North Indian fare with comfortingly familiar flavours, potent with prime spices, cream, butter and ghee, crafted with a contemporary elegance.
Tandoor Grill's food is fragrantly aromatic with best-quality Indian cardamom, cinnamon, bay leaves, cumin and coriander seeds, blended by its own chefs into beautiful spice mixes and masalas, infusing delectable depth into tomato and onion gravies. As a testament to Tandoor Grill's painstaking patience, even all its desserts are house-made.
The space suits the cuisine, with modern casual sensibilities, cheered by natural sunlight that streams through floor-to-ceiling windows, charming with tasteful paintings, carvings and archways. It's beautiful for business lunches, family feasts, and celebrations with friends.
It's no surprise Tandoor Grill in Ipoh has earned many fan awards through the years, most recently the LuxLife Global Excellence Award for Best North Indian Restaurant in Malaysia, with its KL location being equally impressive.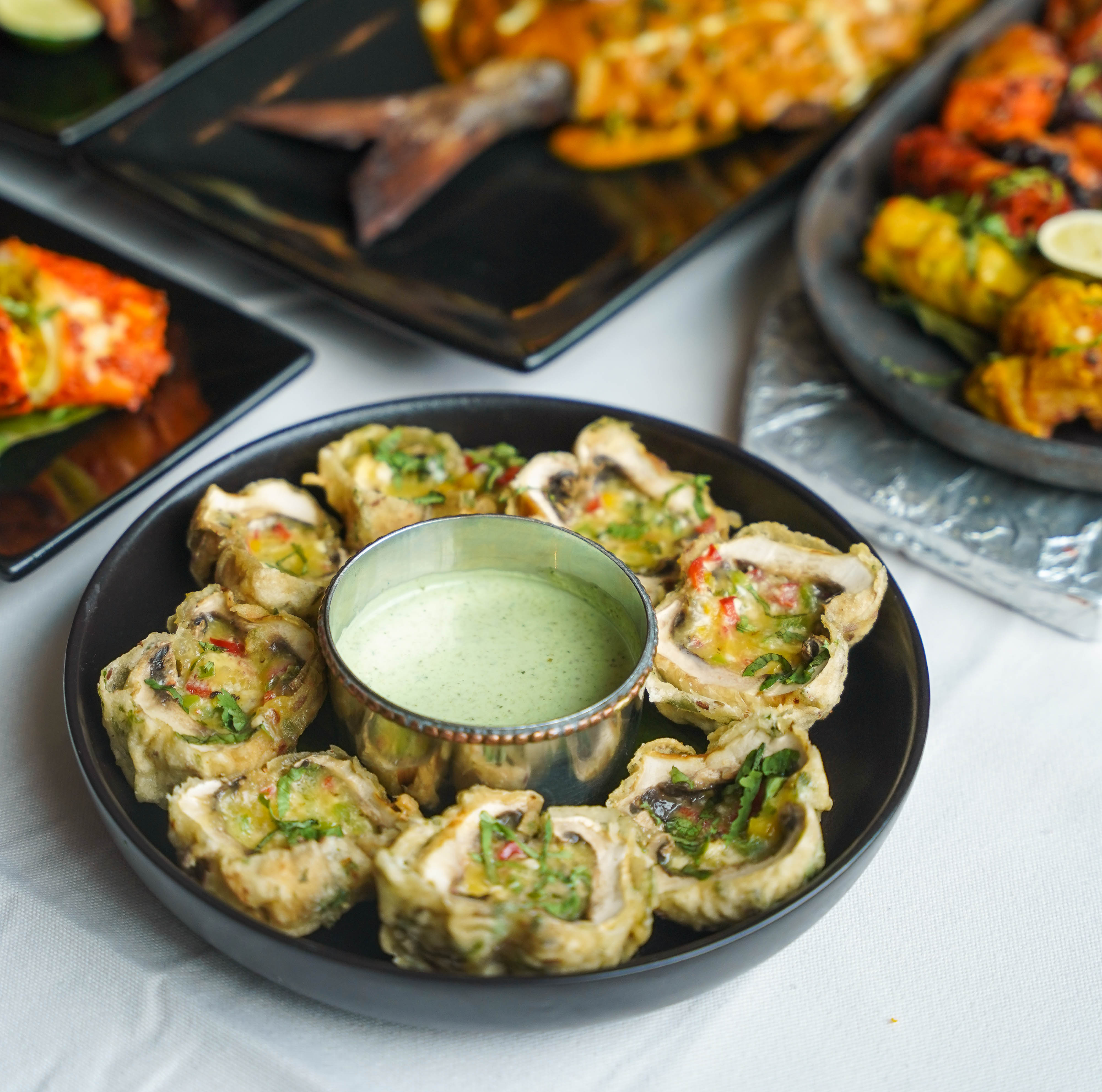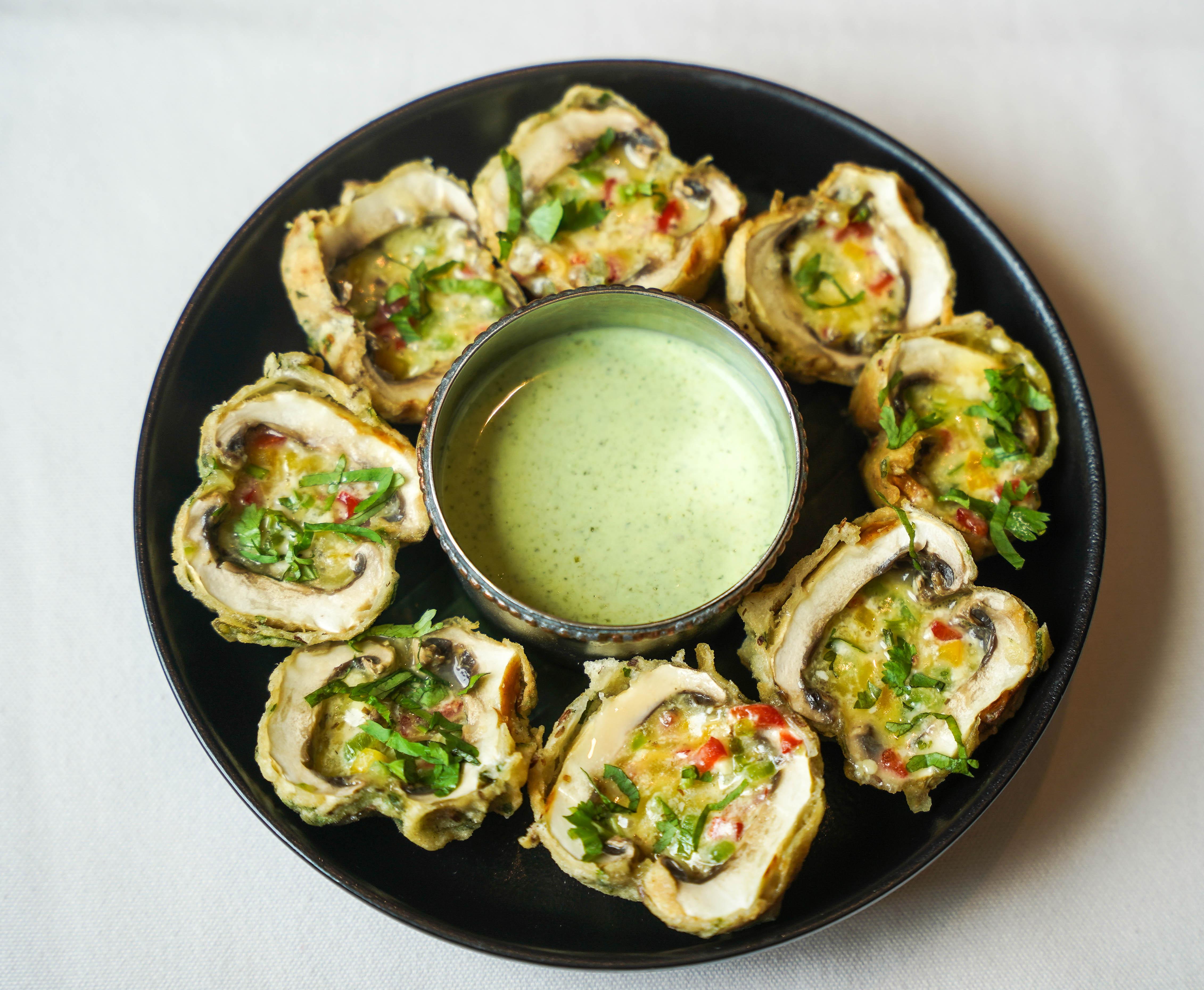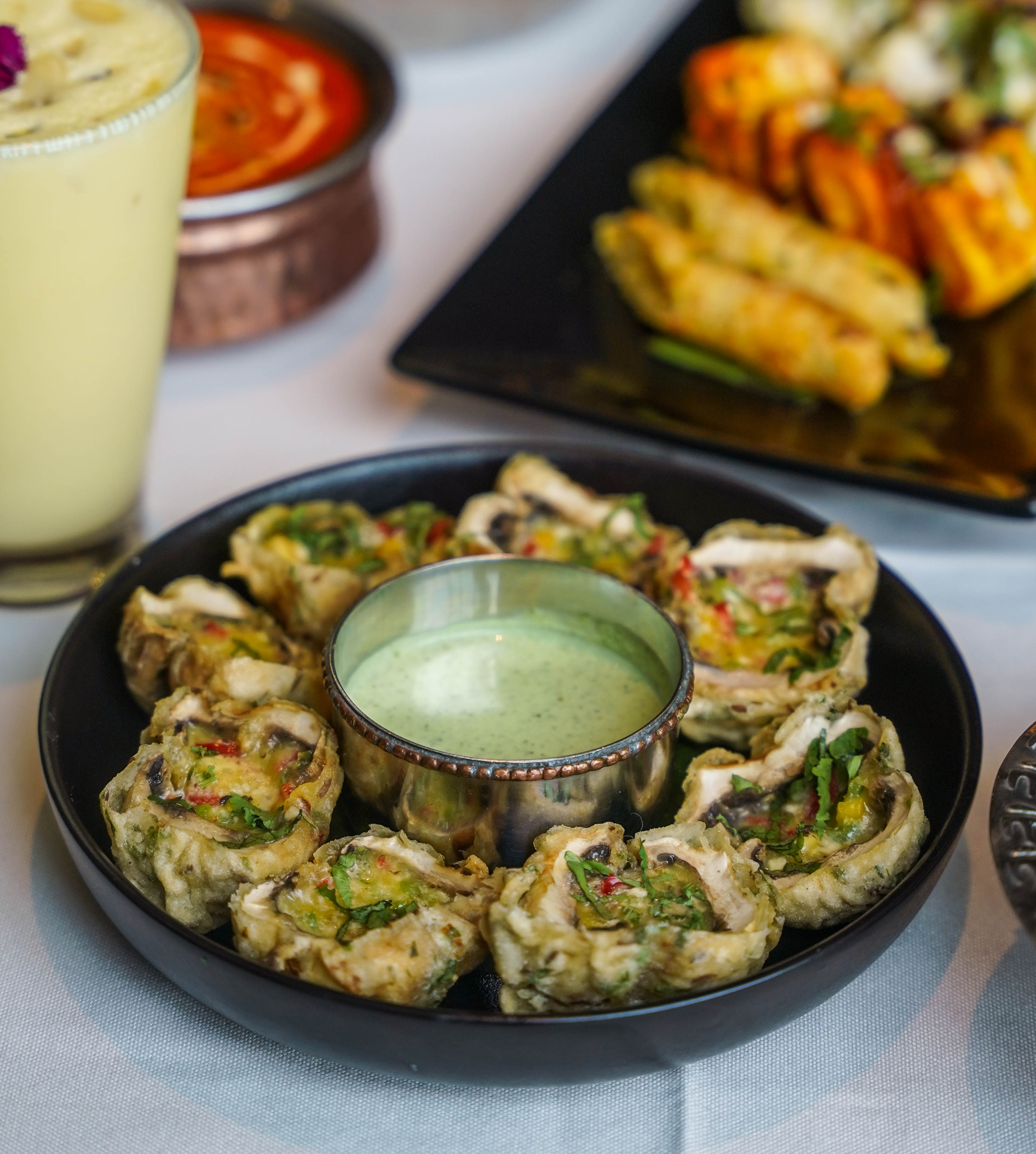 Tandoor Grill's menu is made for sharing, with small plates being a bestseller.
Start with the Mushroom Kurkure (RM28), a KL exclusive for Tandoor Grill - fresh white button mushrooms stuffed with a savoury-spicy medley of khoya cottage cheese, green capsicum, green chillies and ginger, then deep-fried into addictive parcels of lip-smacking bliss, mouthwatering with house-made mint sauce.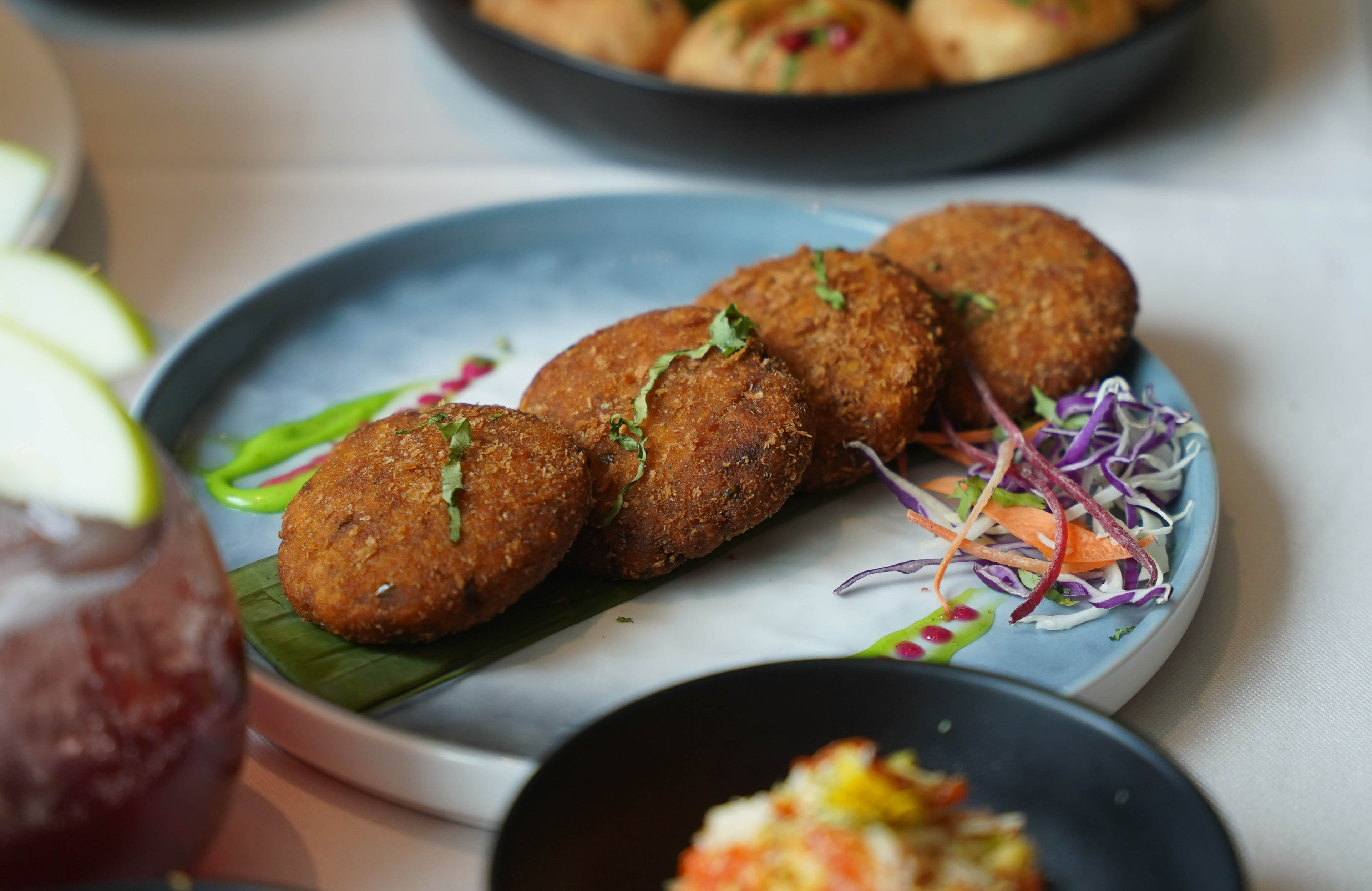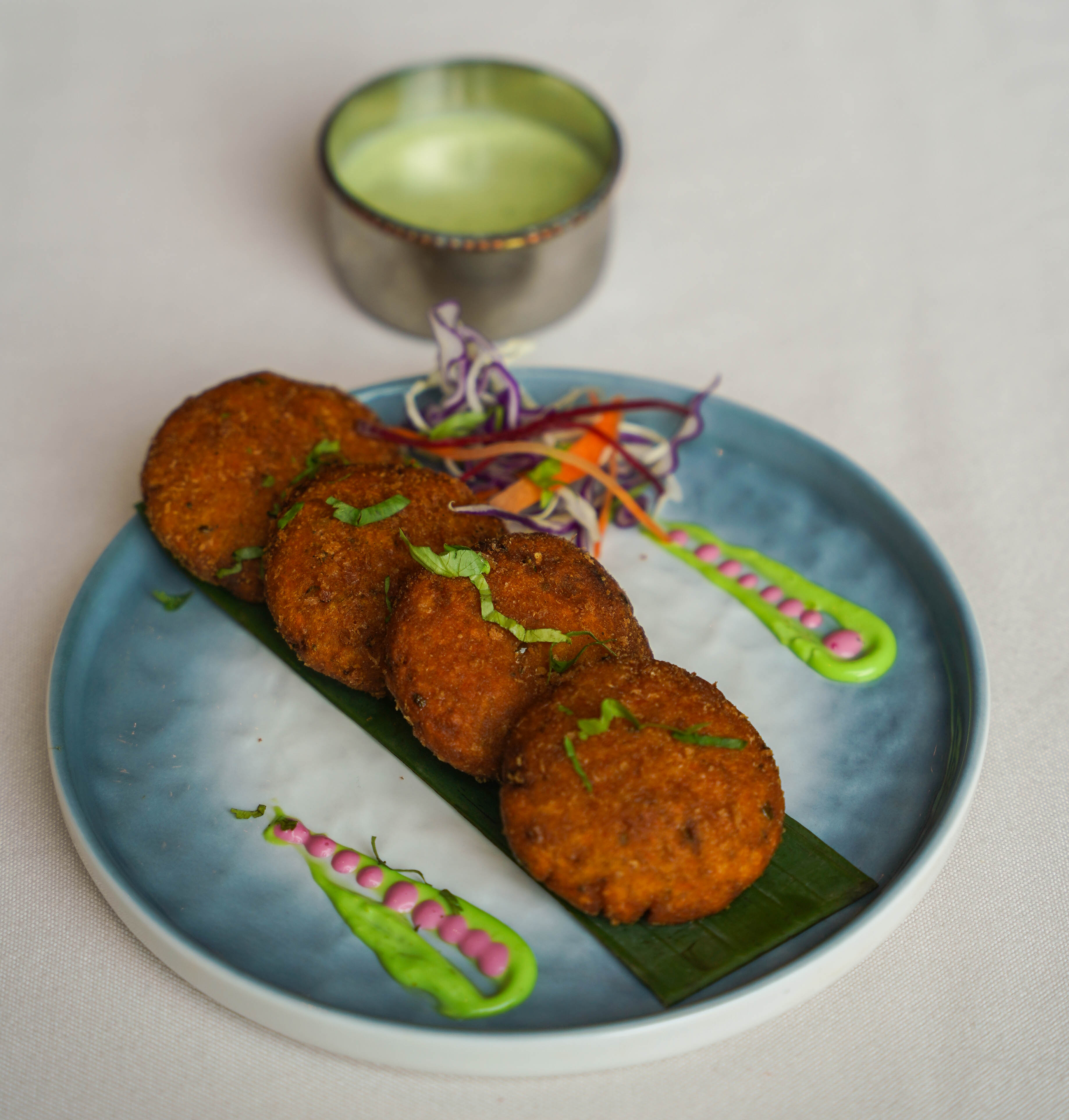 Sweet Potato Tikki (RM16) is another moreish, meat-free marvel - a munch-worthy mash of sweet potatoes, subtle with spices, crisped up into golden-brown patties of pleasure, crunchy to the bite and creamy to the chew. A snack that the entire table will enthusiastically enjoy.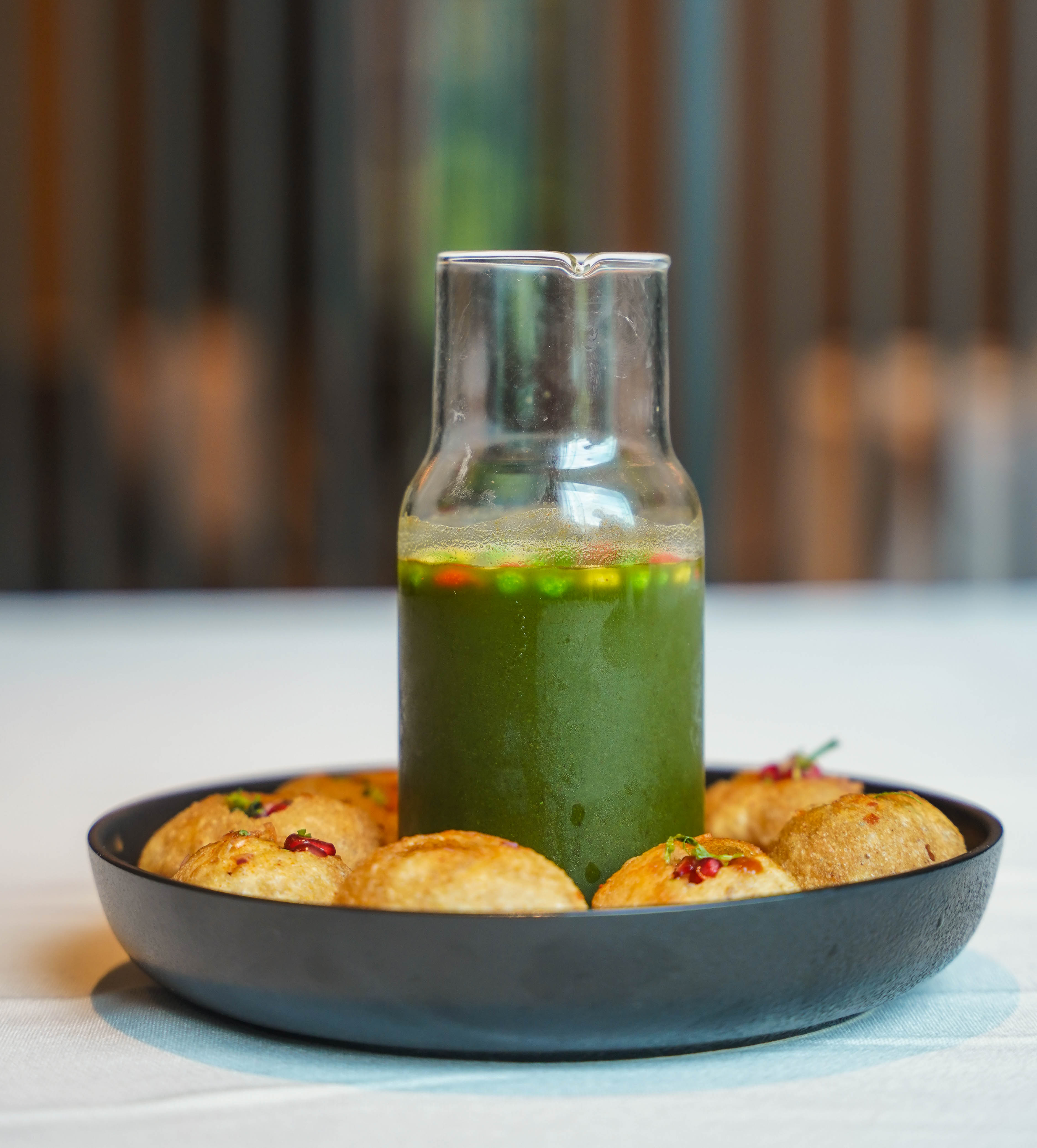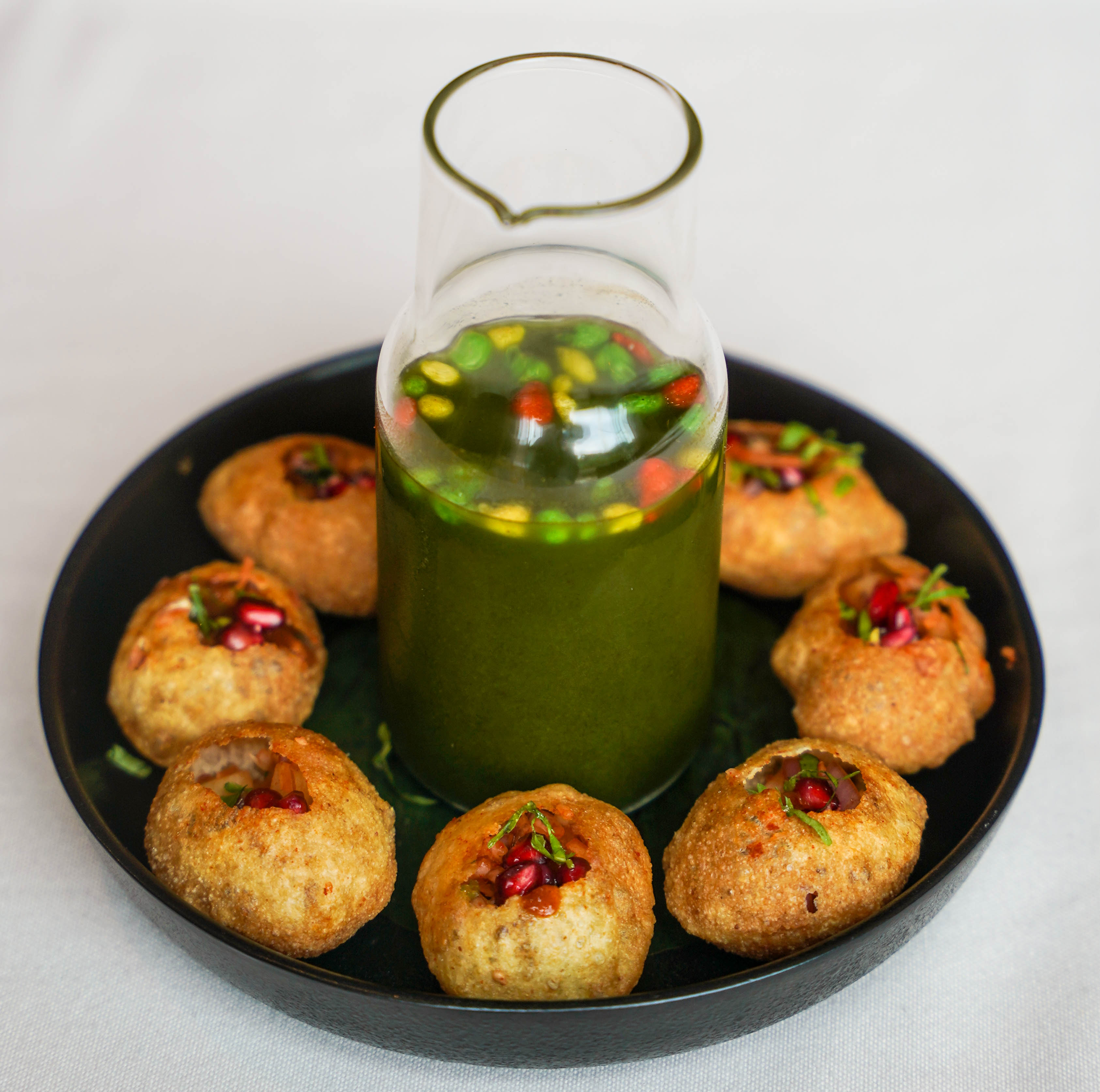 Pani Puri (RM16) is a certain crowd-pleaser - Tandoor Grill's rendition is confident and captivating, with crackly shells packed with potatoes, onions and chutney, lively and luscious with spiced mint water. A street-fare favourite presented with stylish flair.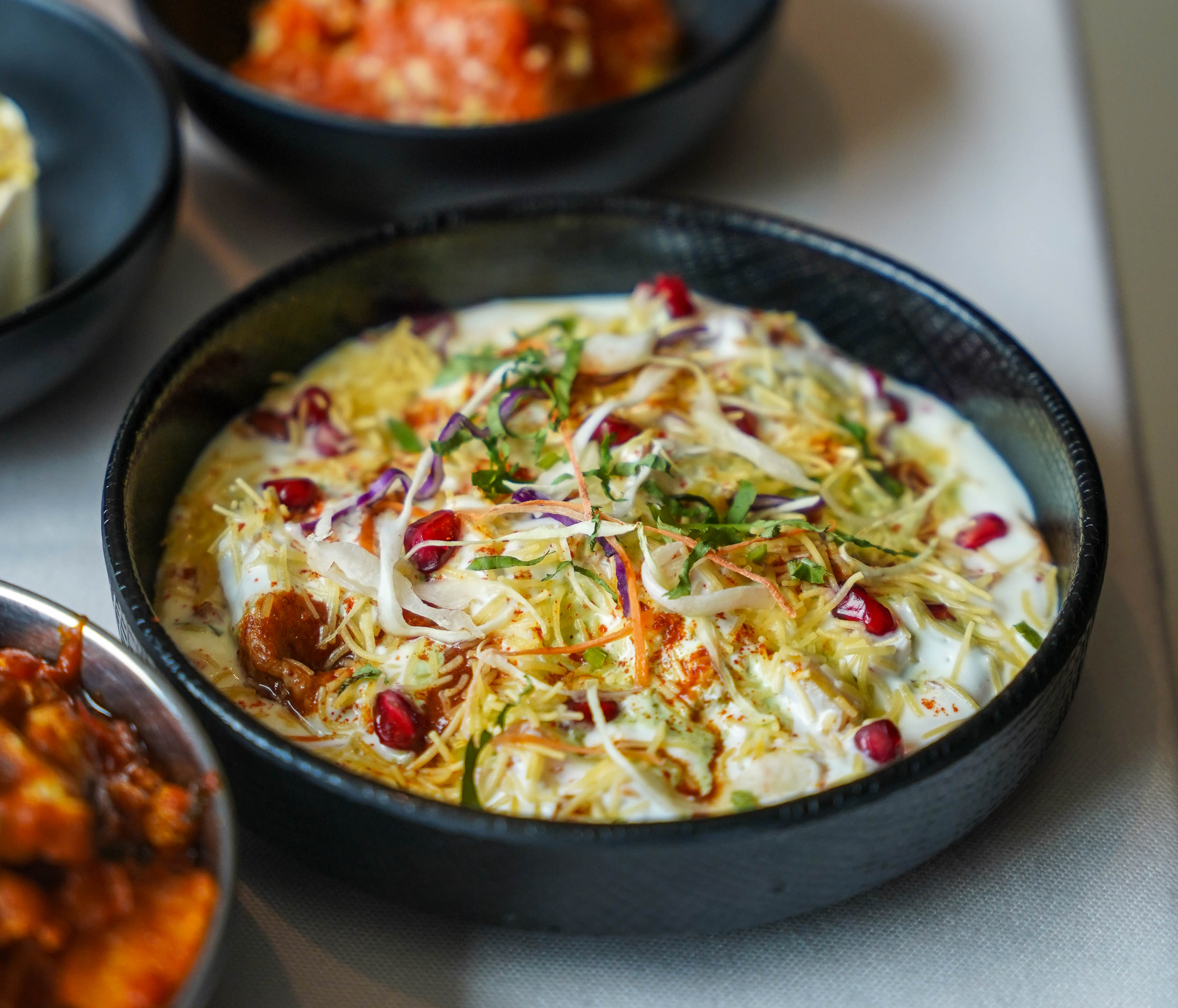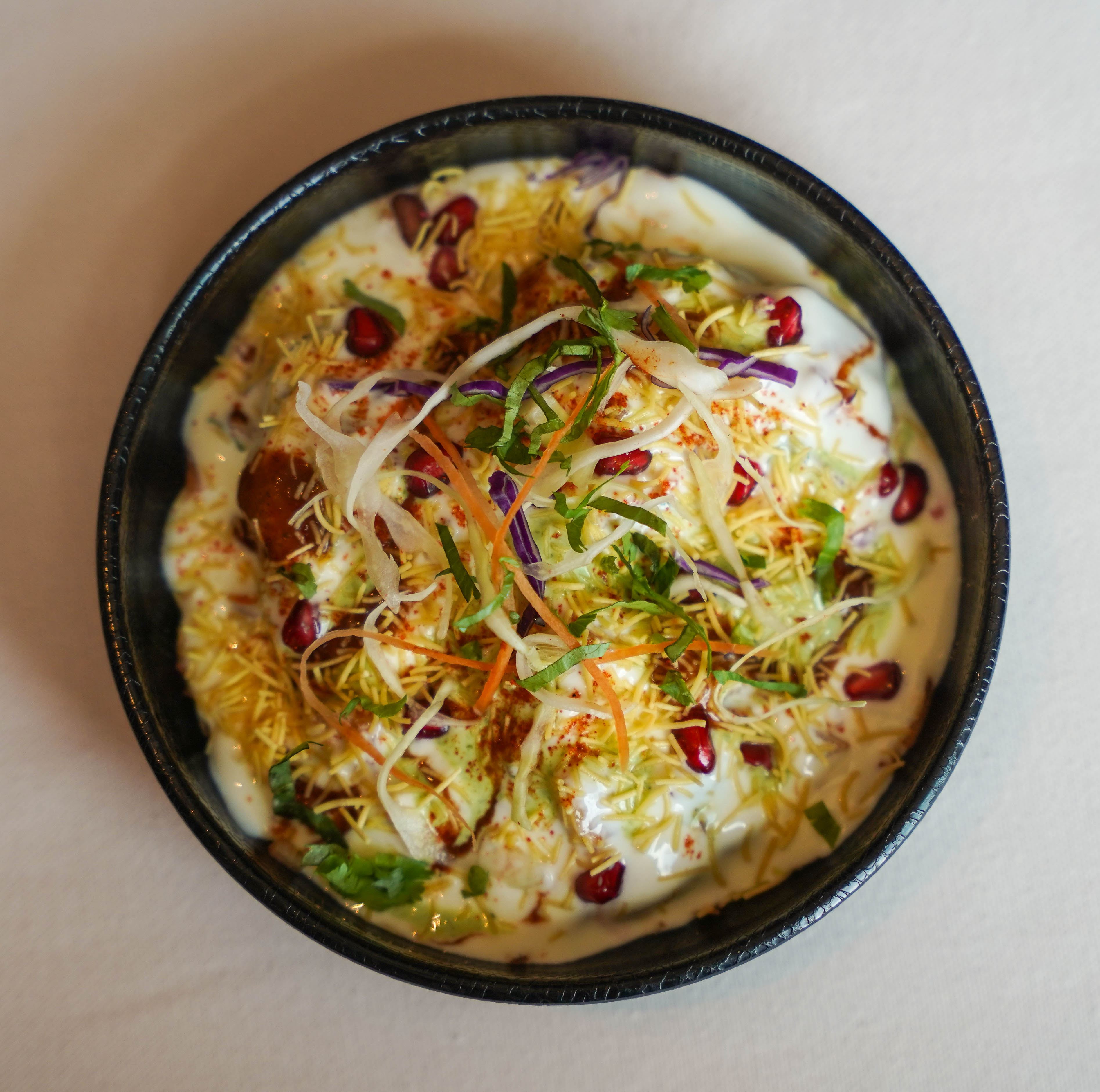 Palak Patta Chaat (RM16) is a recipe that Tandoor Grill introduced especially for its KL branch. This is a wonderful vegetarian choice, showcasing crispy-fried spinach leaves blanketed with boiled potatoes and chopped onions, rounded out with yoghurt and chutney, bursting with vim, vibrance and vitality.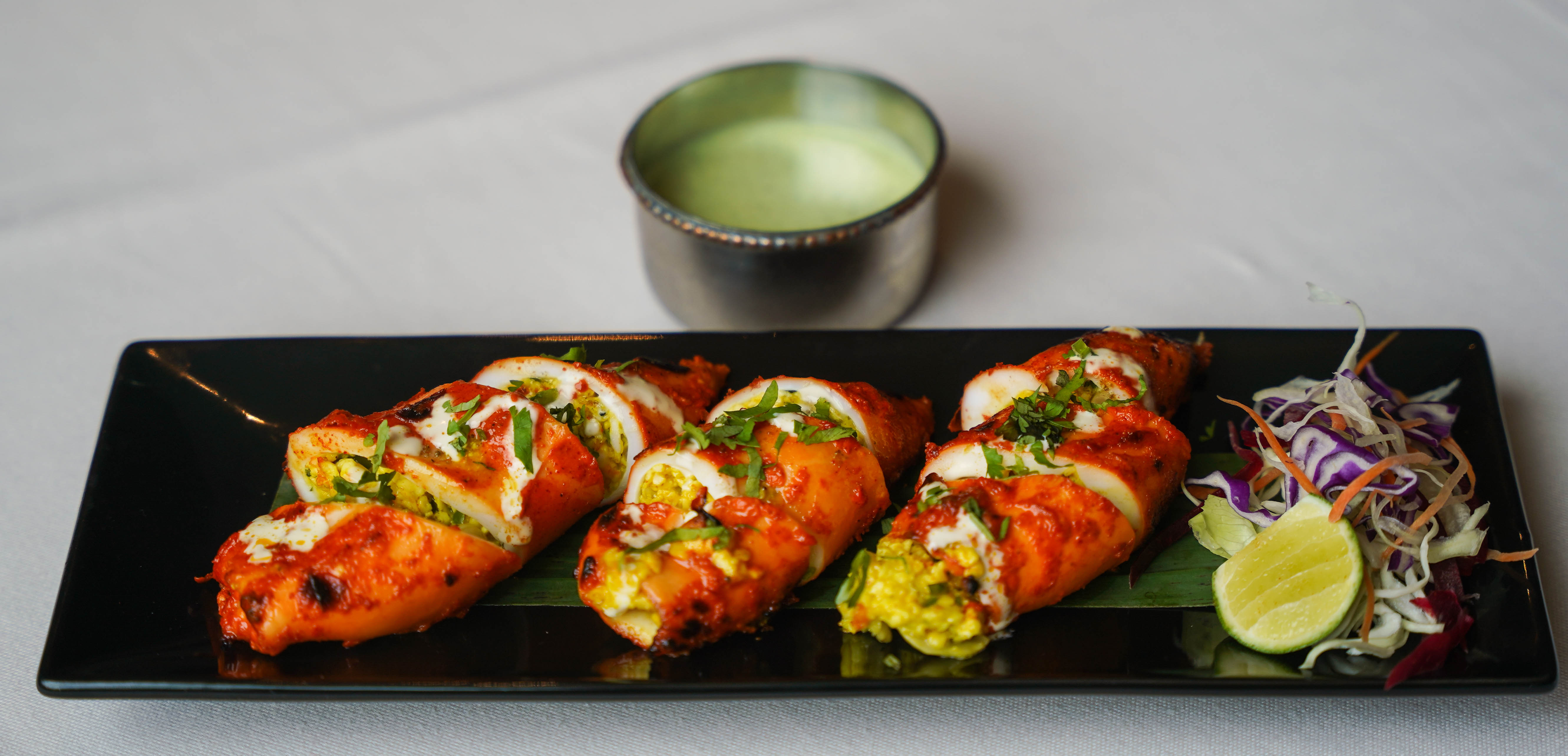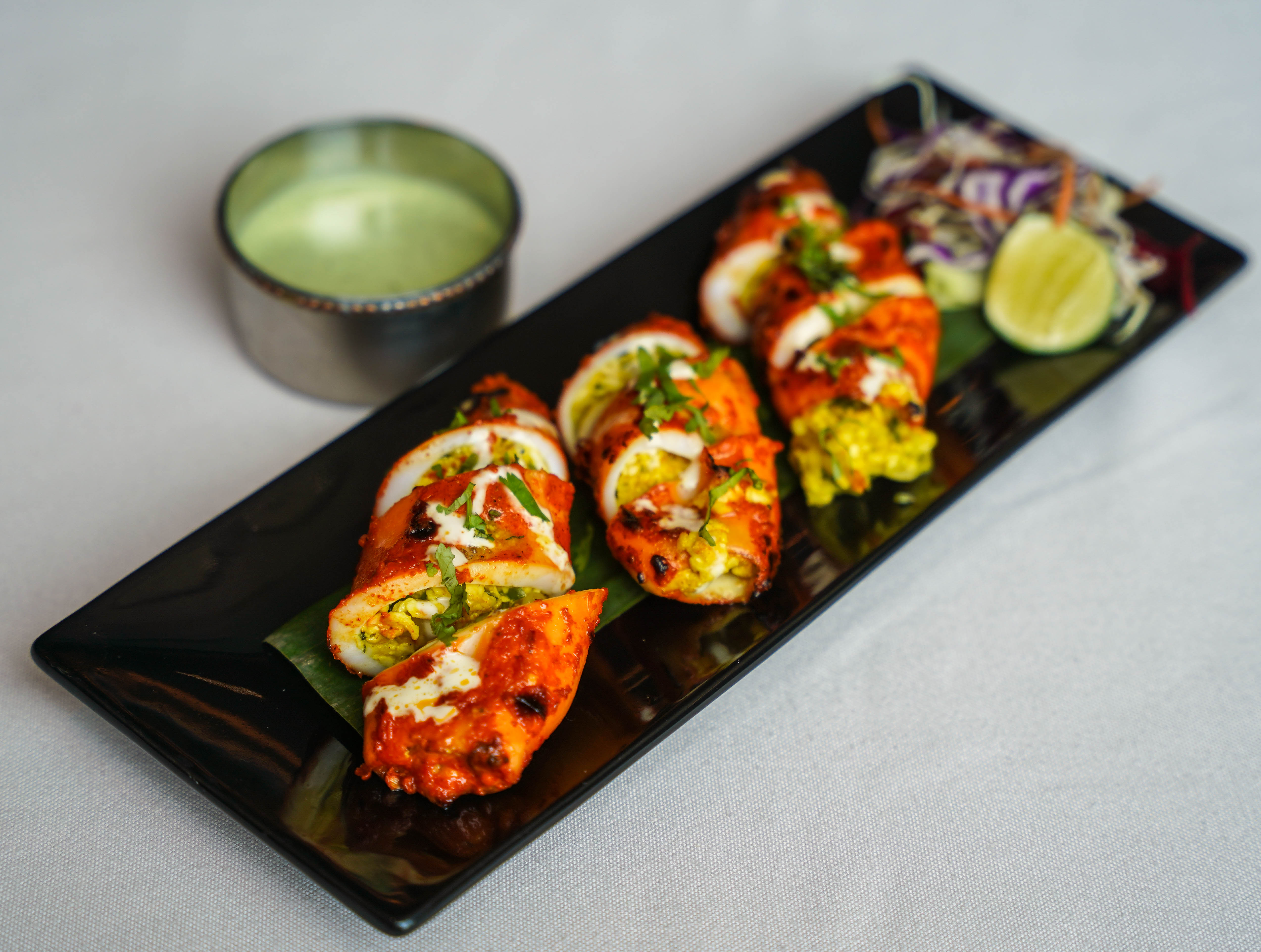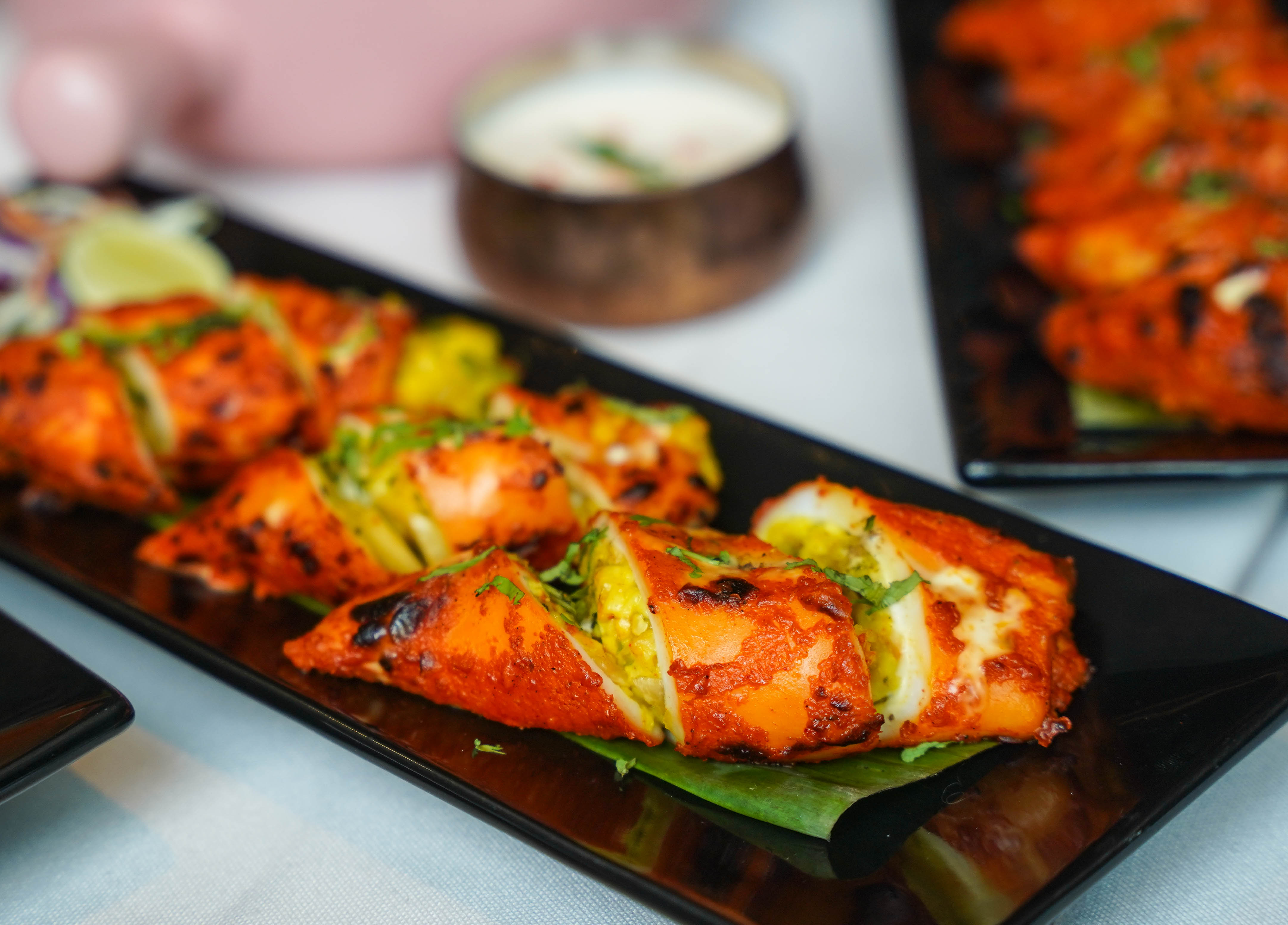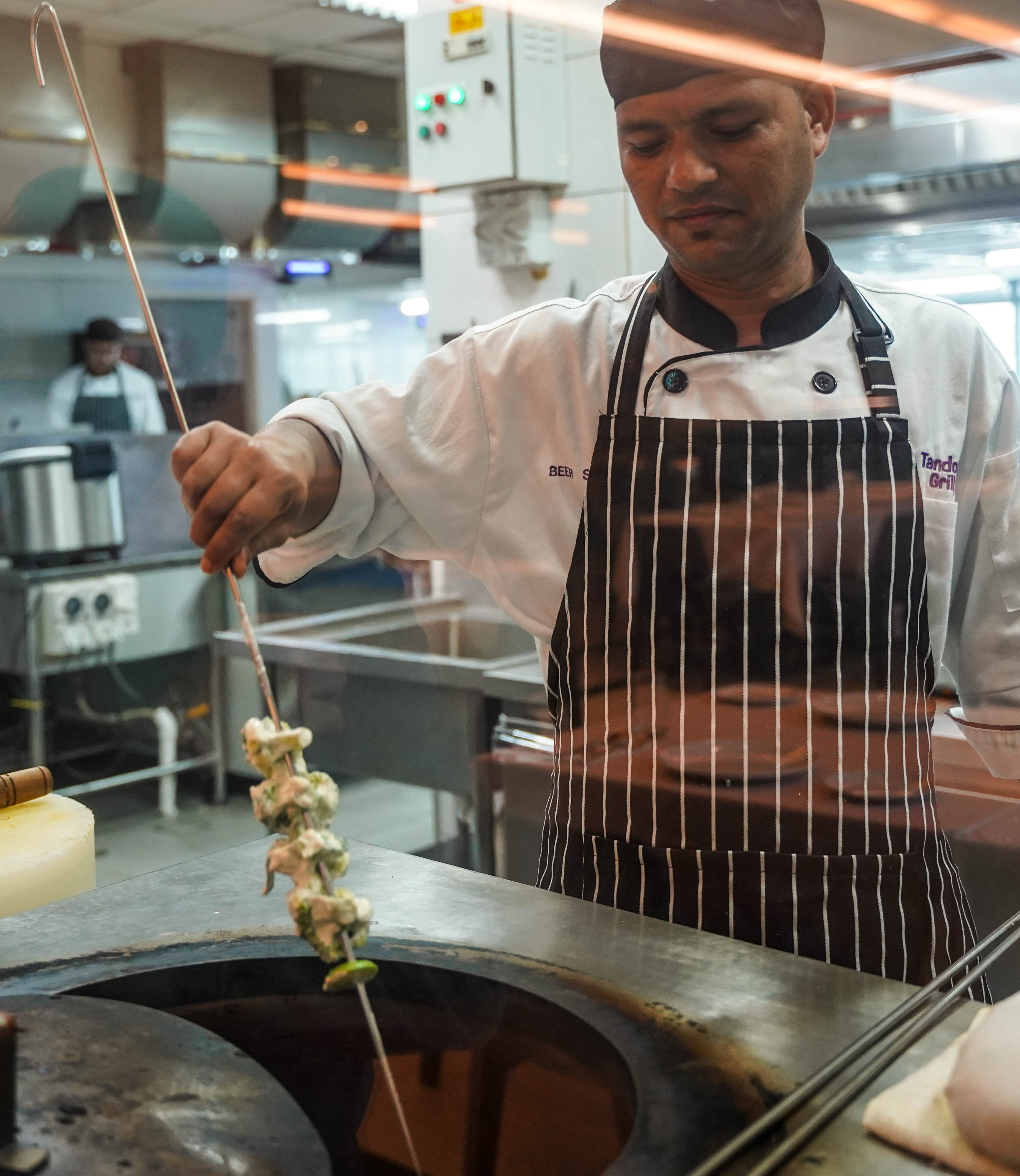 True to Tandoor Grill's name, tandoori temptations are triumphant here, with a wide repertoire of treats to try.
Tandoor Grill relies on Indian-built tandoor ovens, charcoal-fuelled with cooking by chefs who have more than 15 years of experience. This ensures powerful flavours, perfectly matched with the restaurant's own recipes for concentrated chutneys and spicy mint sauces.
Tandoori Squid (RM48) is a Tandoor Grill KL exclusive - fresh squid, tenderly stuffed with minced cauliflower, potatoes, paneer, cashews, cheese and no shortage of spices, resulting in a sultry, satisfying smokiness that never overpowers the original nuances of the ingredients.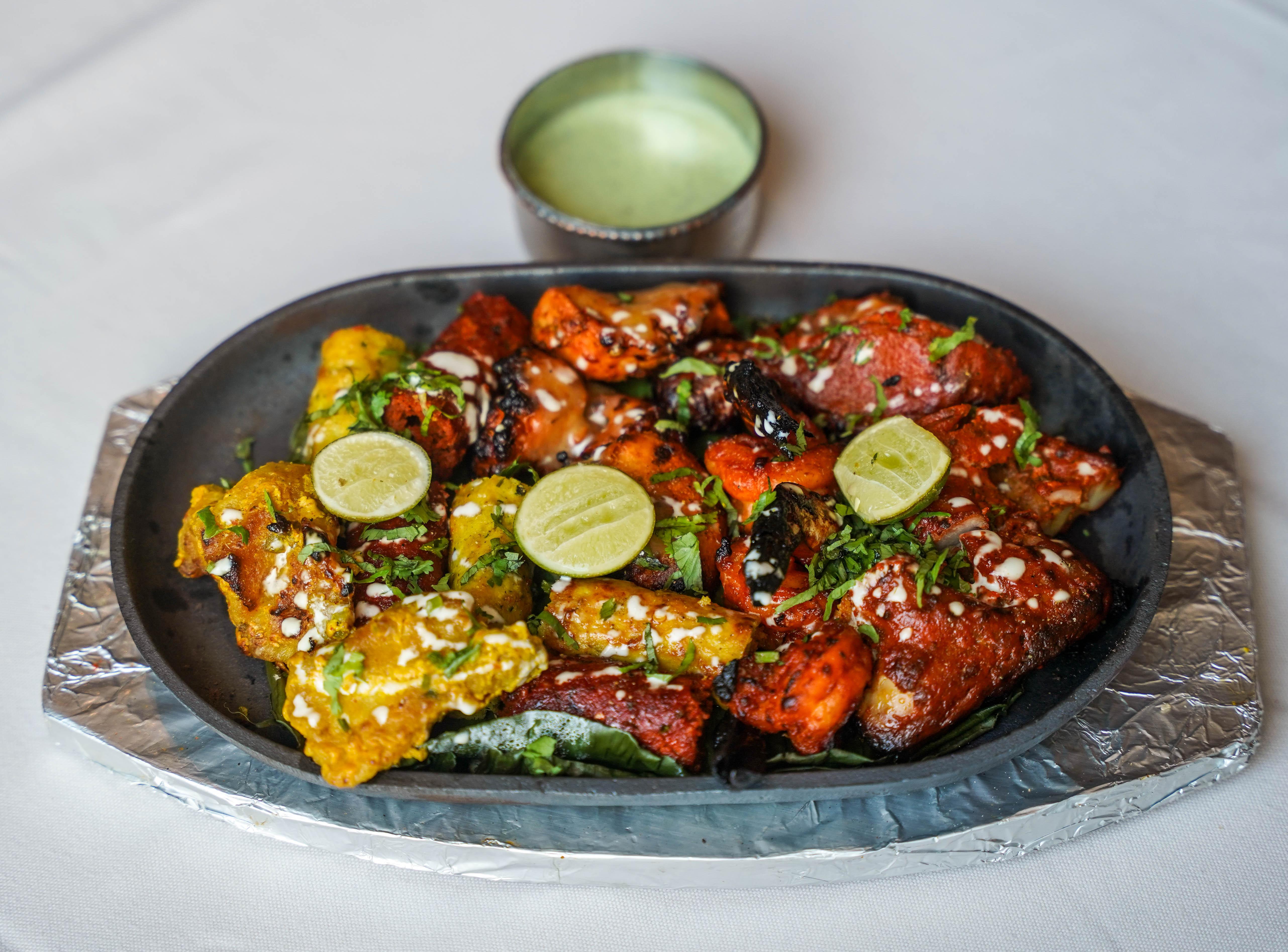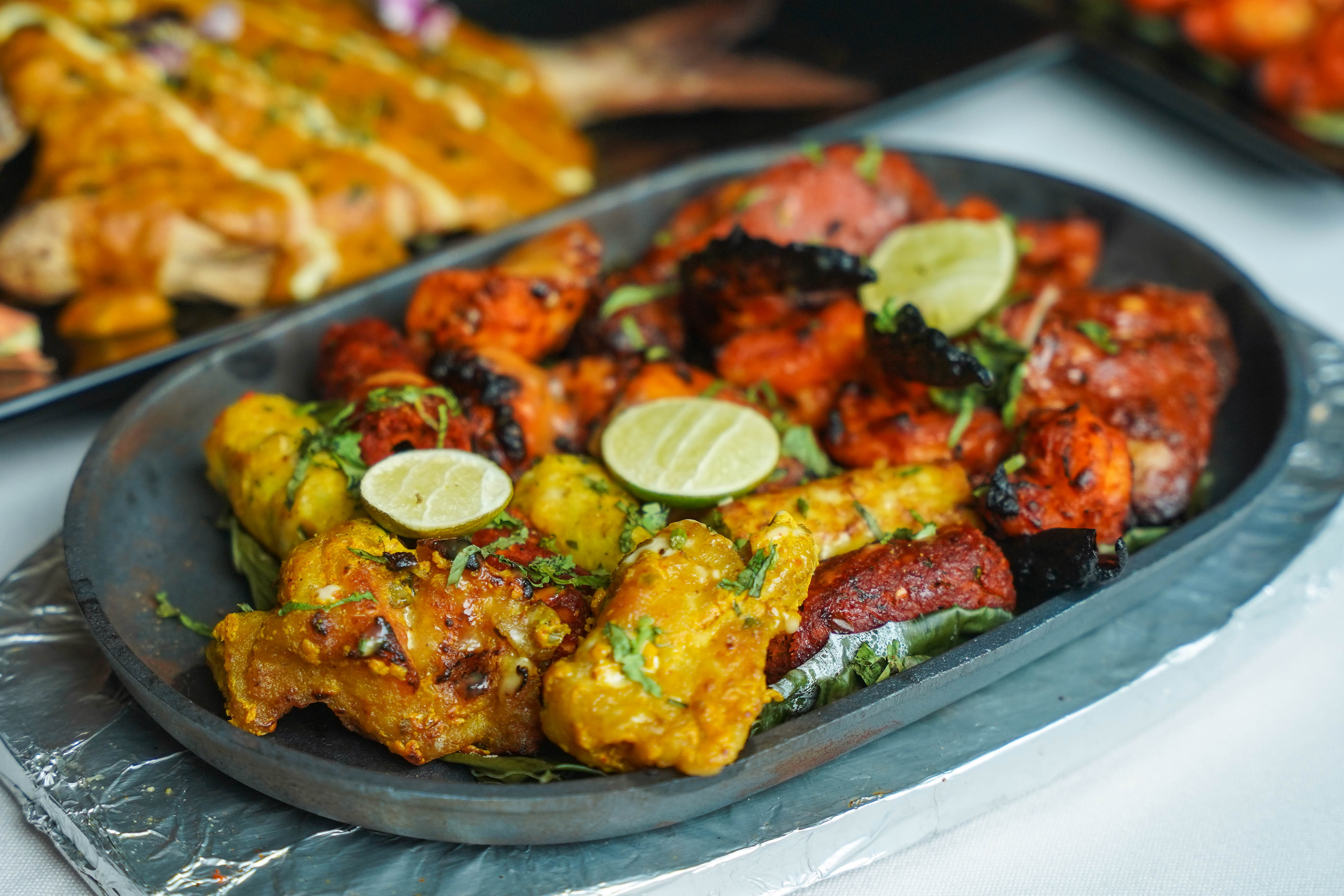 The Tandoor Ki Thaal (RM110) is spectacular for sharing, an exquisite ensemble of quarter tandoori chicken, boneless highway chicken tikka, grilled fish tikka, chicken seekh kebab, and mutton seekh kebab, served on a sizzling plate.
All the tandoor-cooked meat is marinated overnight with masalas and yoghurt, for a brawny, full-bodied kick that's memorable for the palate, uplifted by mint sauce. Tandoori enthusiasts, bookmark this place for your next gastronomic adventure.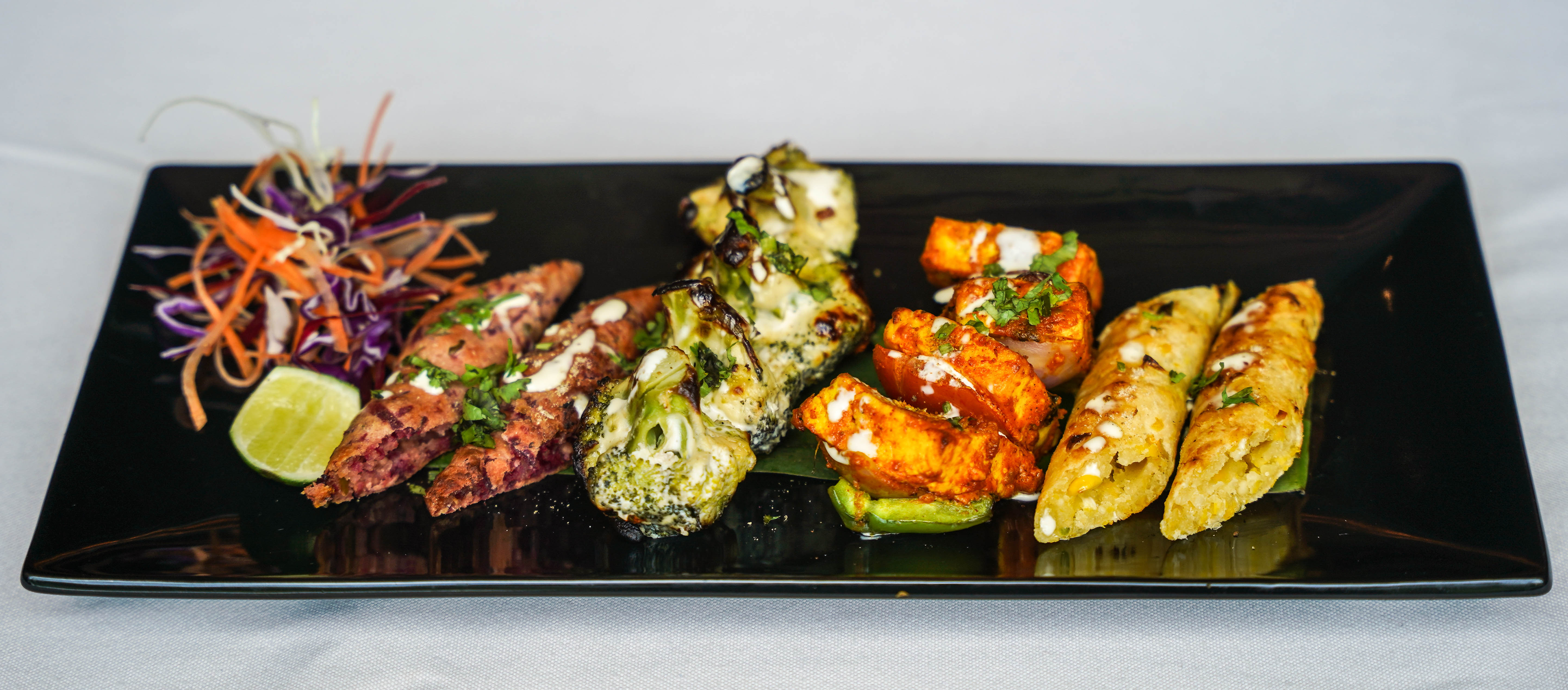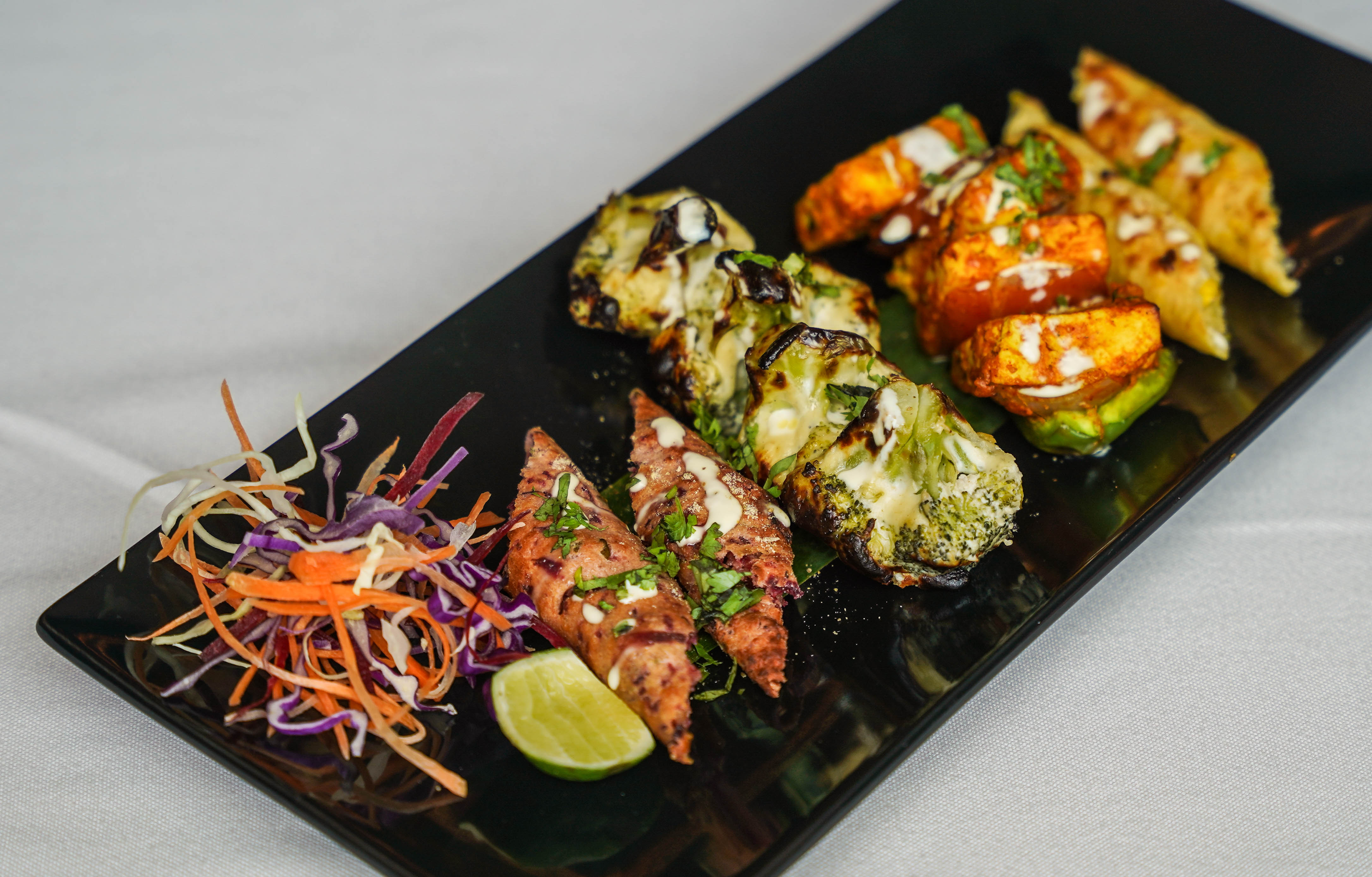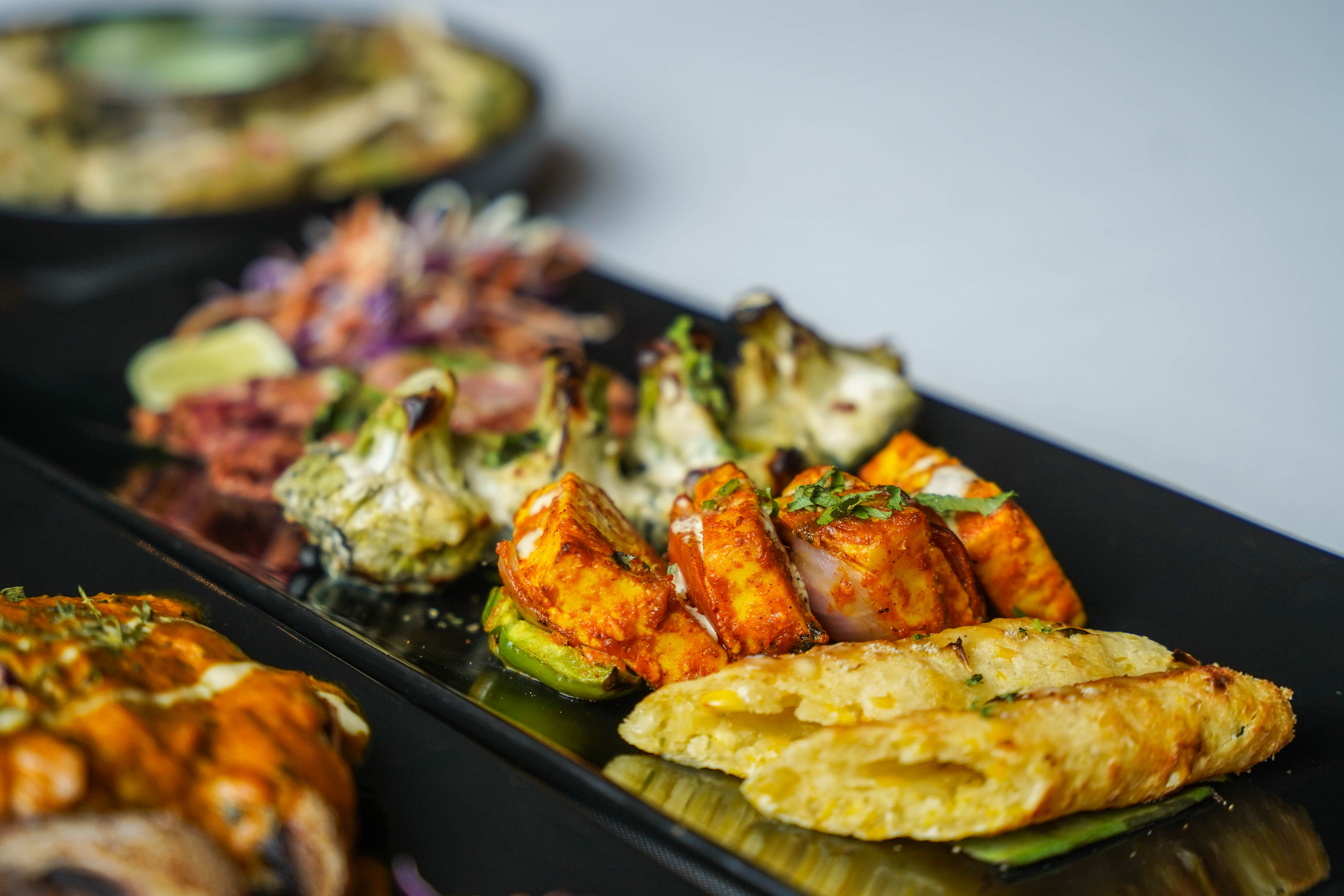 The Vegetarian Mixed Platter (RM50) is enticing too, comprising an intriguing set of corn seekh kebab, tandoori broccoli, beetroot seekh kebab and tandoori paneer tikka. Even hot-blooded carnivores should check this out for its lovely preparation of a bountiful harvest.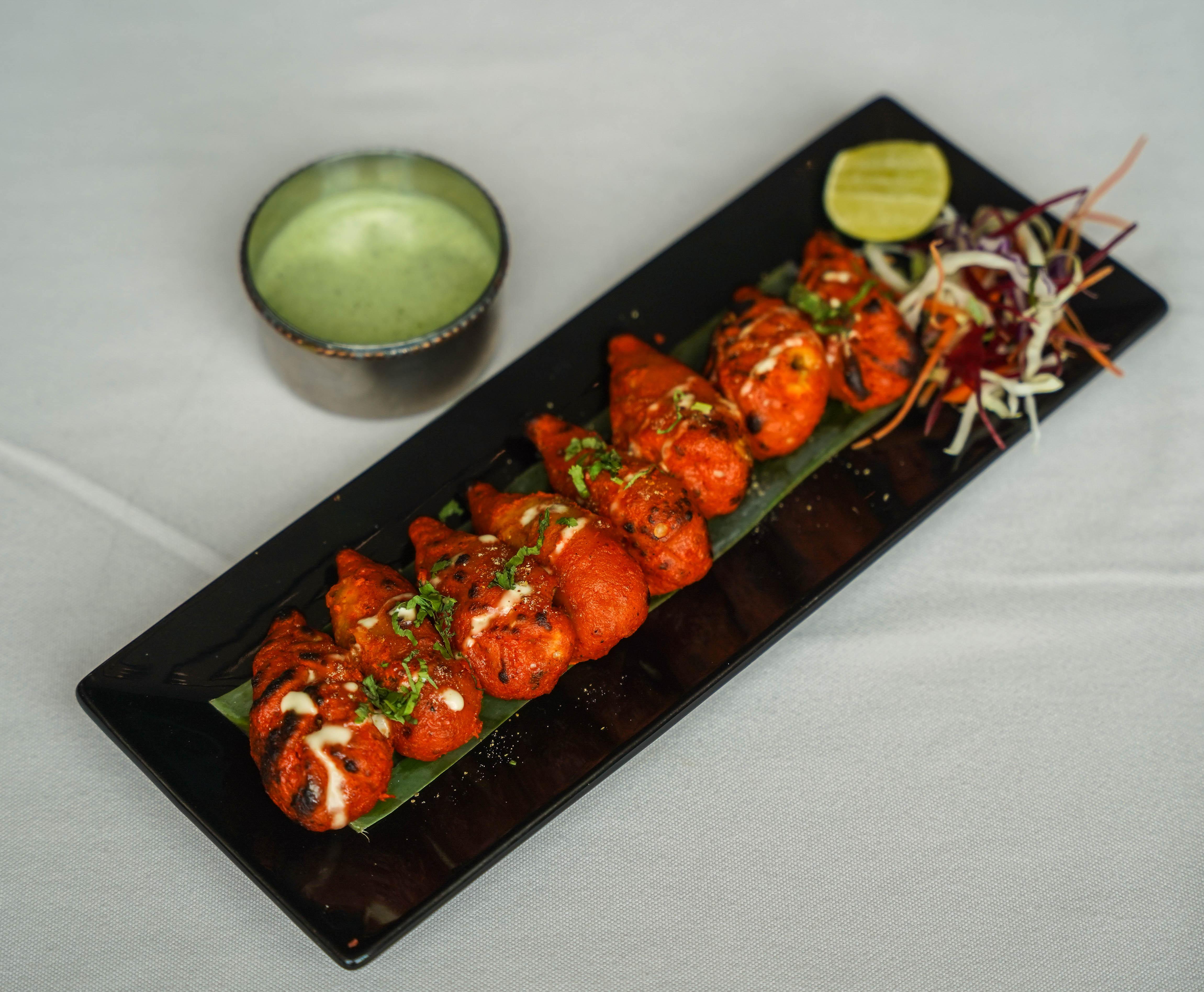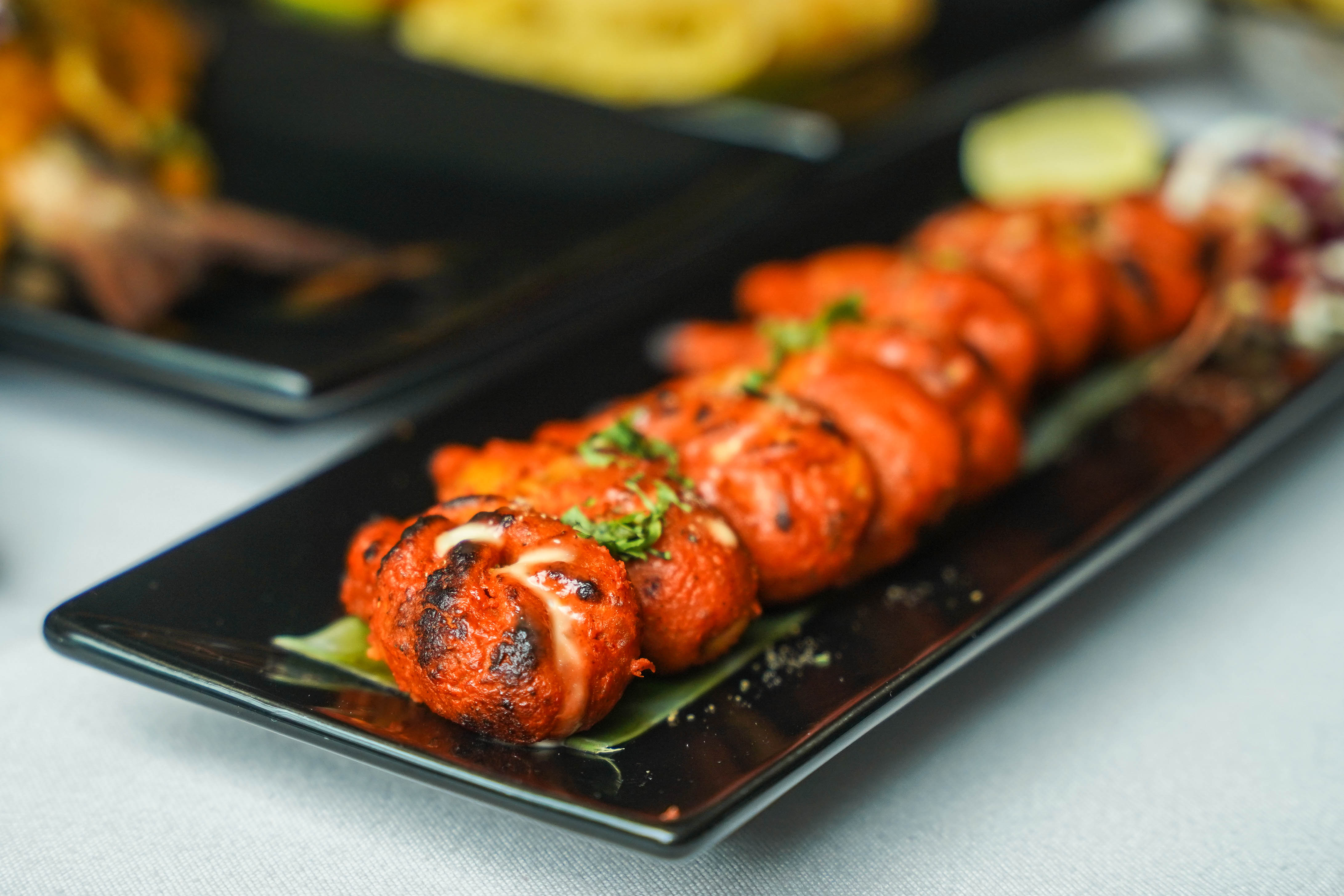 Tandoori Momos Vegetable (RM18) are also captivating - delightful dumplings, bursting with minced vegetables, magnificently marinated with ground spices and yoghurt.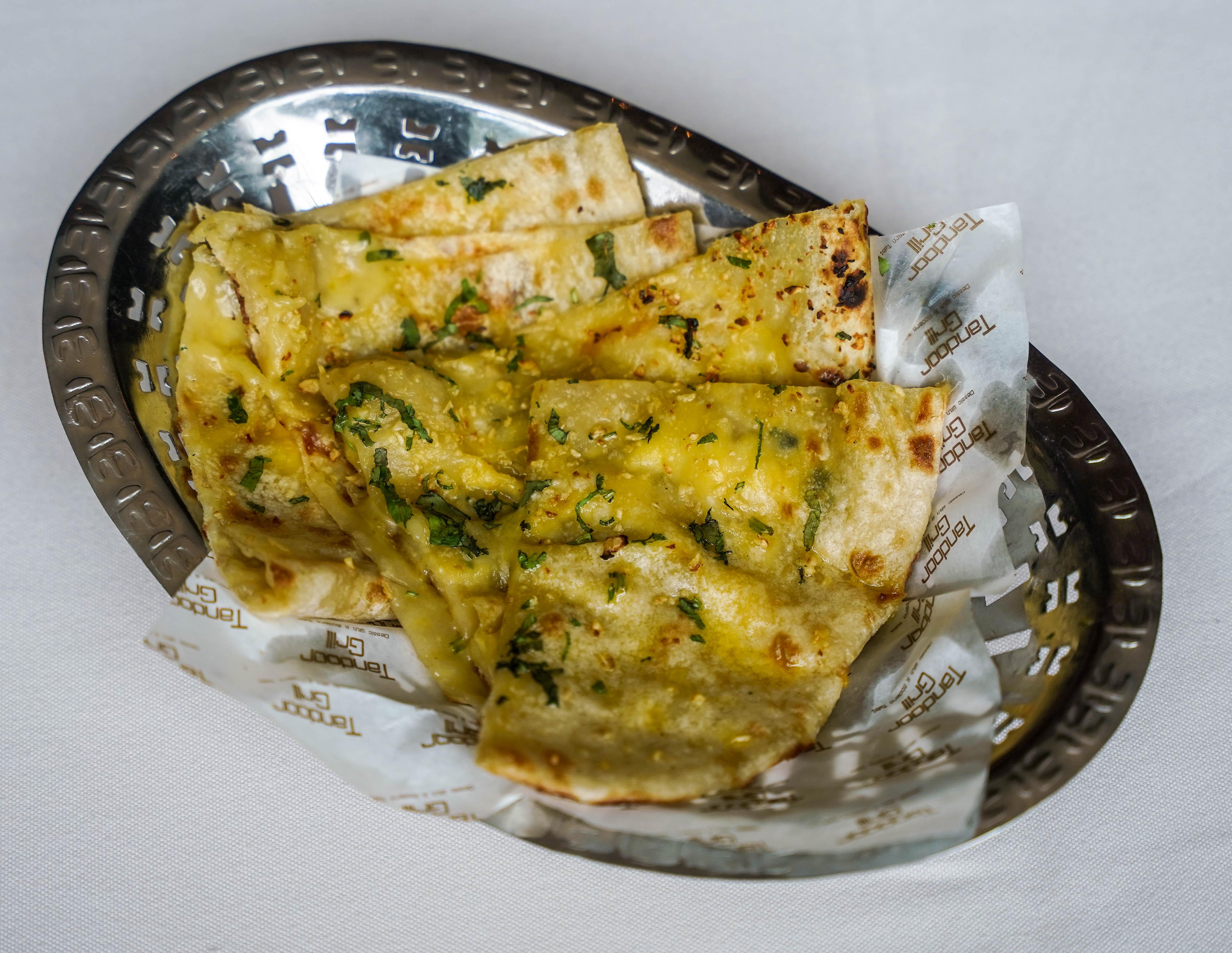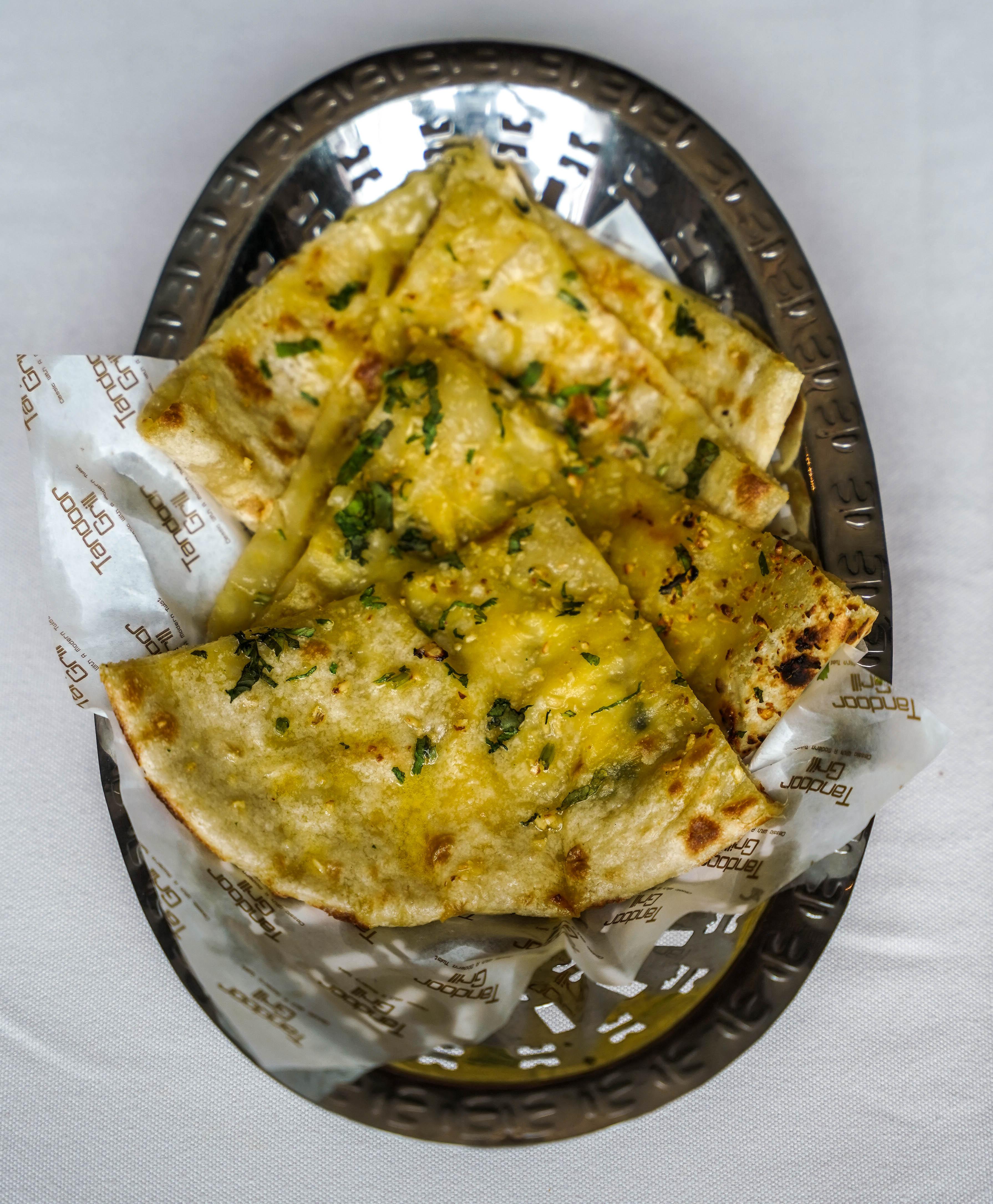 Complete the tandoor experience with Garlic Cheese Naan (RM12), leavened bread made from refined wheat flour, layered with cheese, coated unsparingly with garlic. 
Tandoor Grill's naan is notably thinner than typical, a yeast-free interpretation that's true to North Indian traditions. Its thinness helps it absorb flavours better, with less of a tedious chew, spotlighting the cheese and garlic nicely.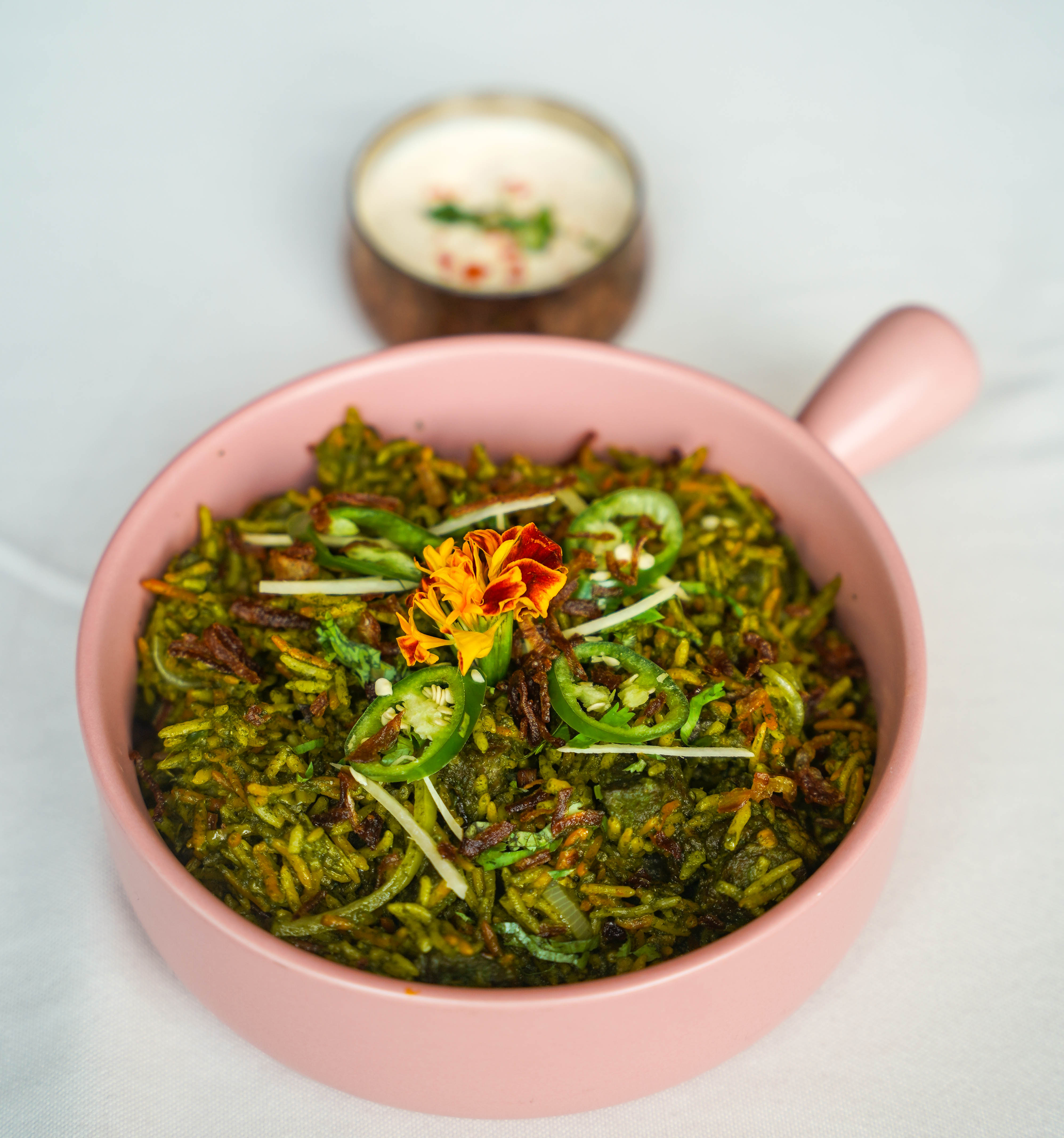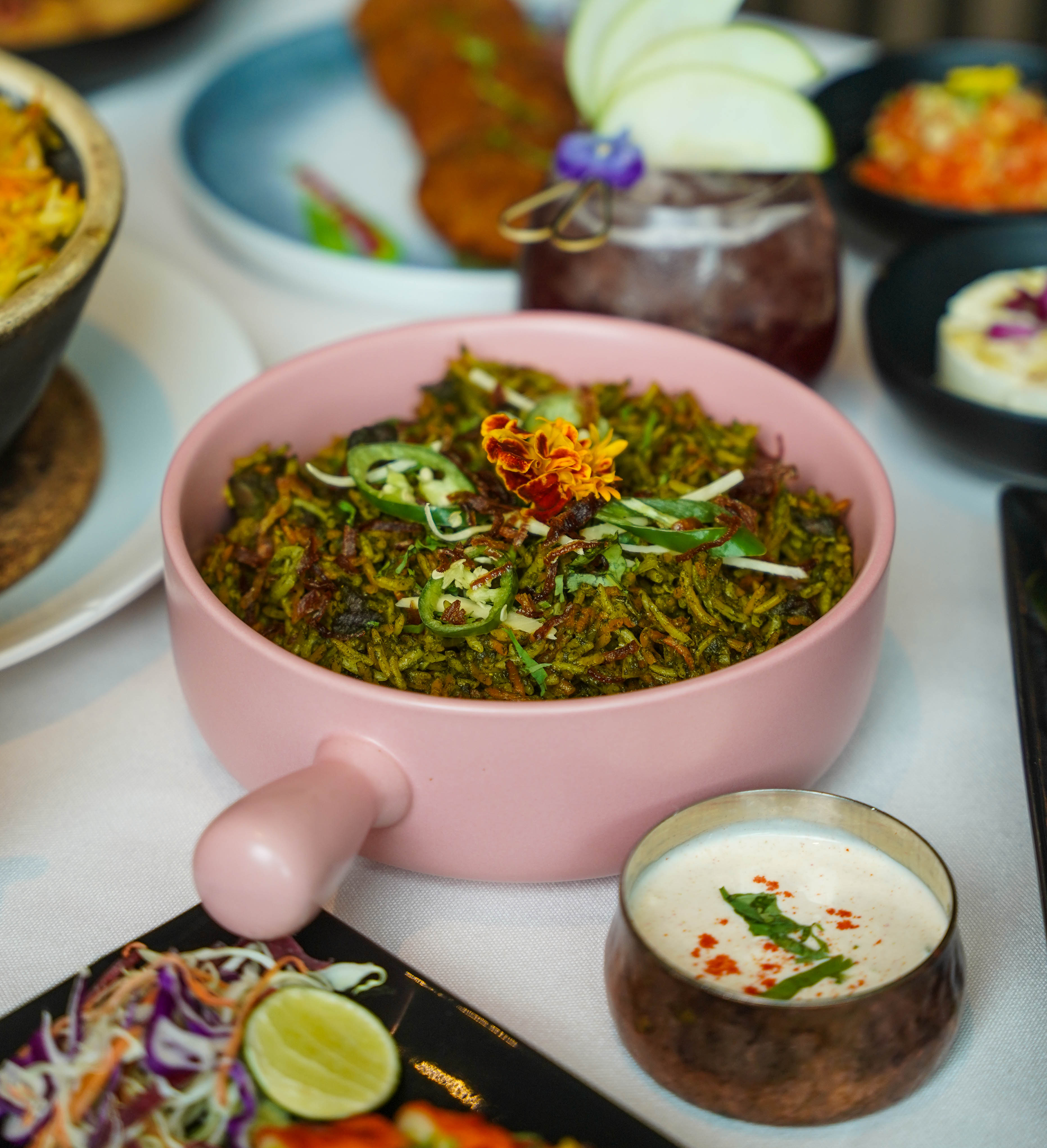 Biryani is also brilliant at Tandoor Grill KL - some patrons head here simply for the Hyderabadi Gosht Biryani (RM38), featuring the finest fluffy basmati rice, stellar with succulent mutton cubes, distinctively laced with mint paste and spinach that buoyantly complement the rice and meat, complete with a super-fresh, perky house-made raita. Biryani buffs, bookmark this too.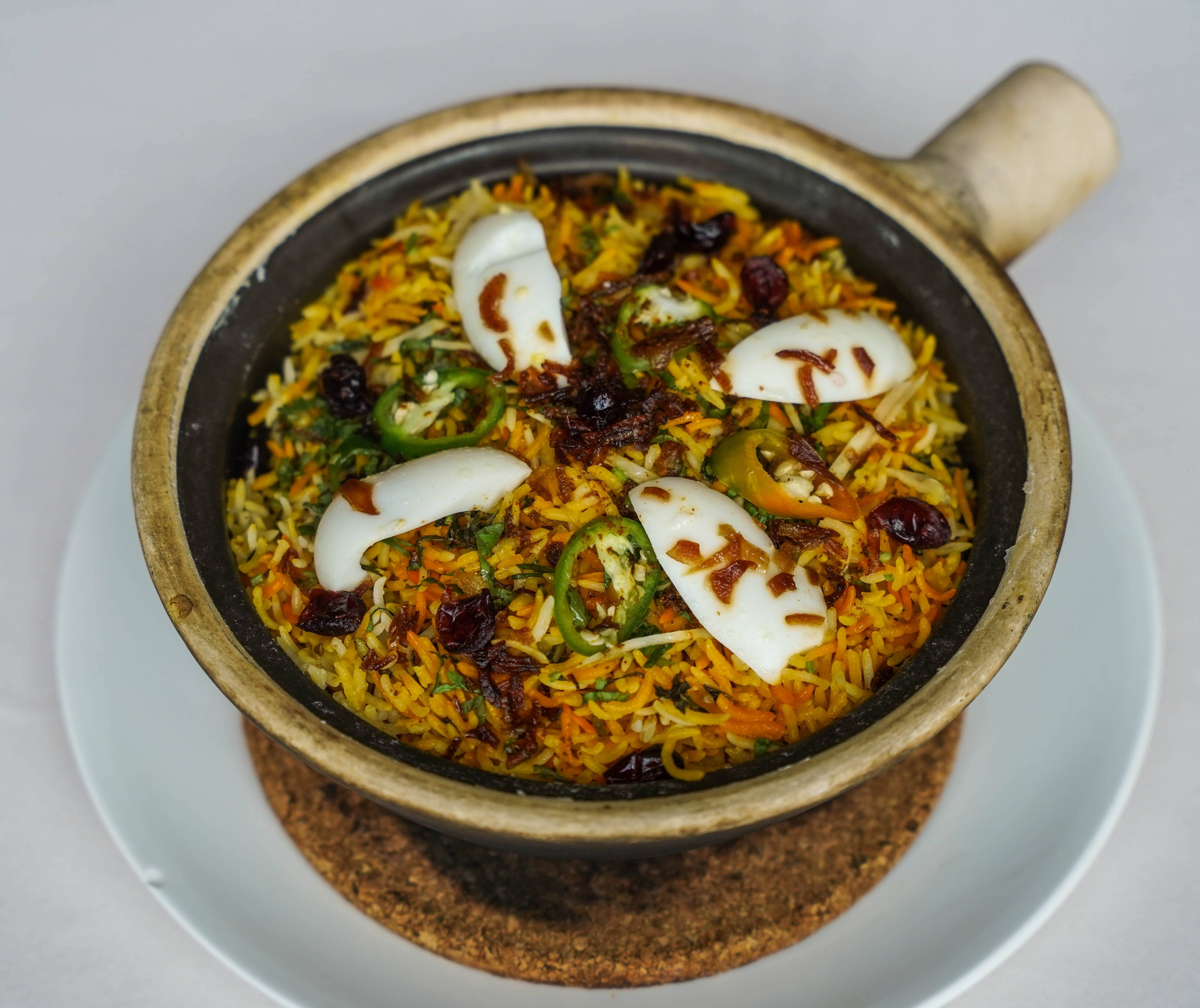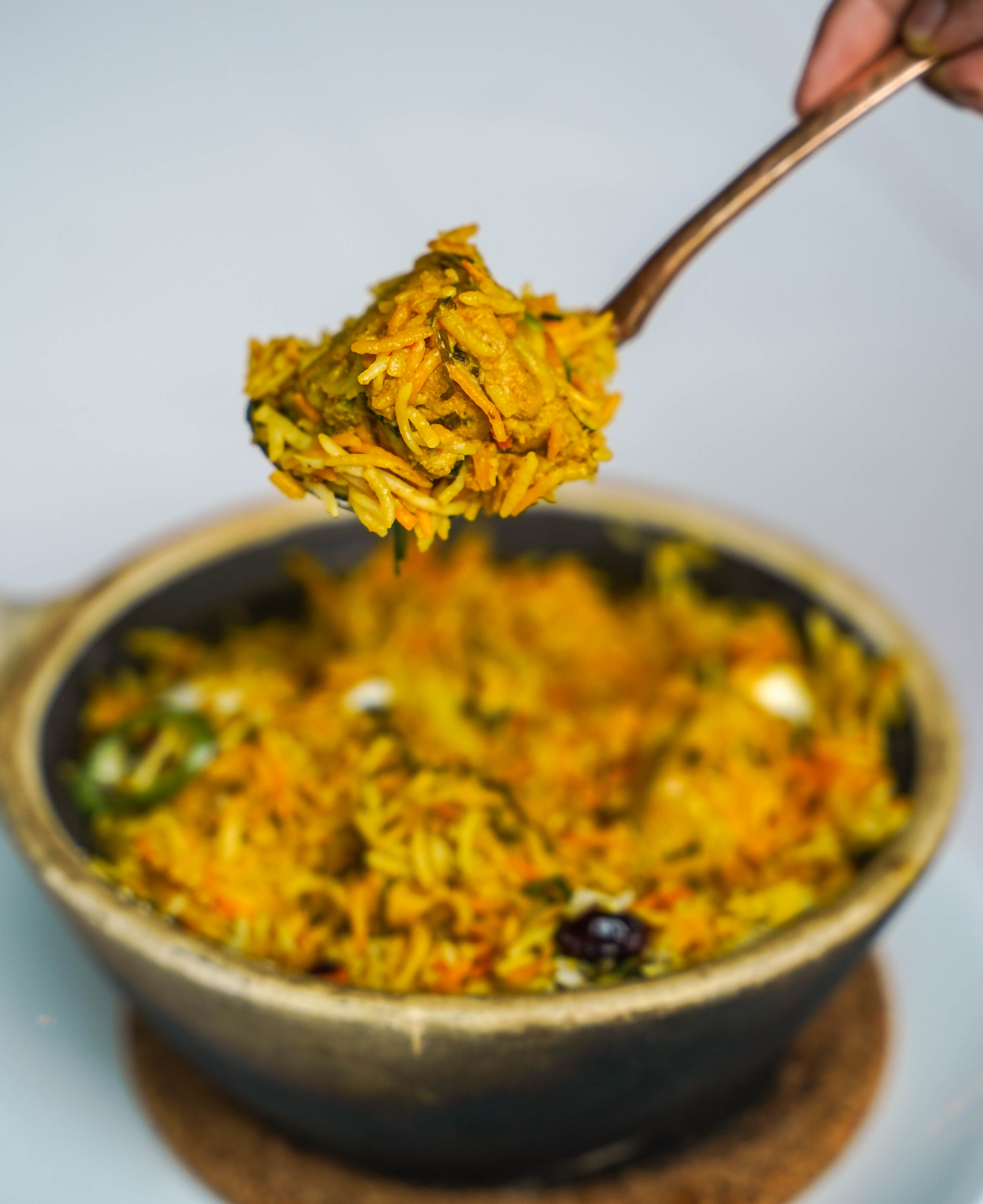 Tandoor Grill's encyclopaedic menu clearly merits multiple visits. 
Even for biryani, customers should also try the Claypot Chicken Biryani (RM45; suitable for two to share), a recipe that the founders' father first proposed.
Lift the lid and a floral whiff of rose water wafts through the air, a sensuous scent that surrenders to a complex biryani, cooked with bone-in chicken, boiled egg, dried cranberries, saffron and a compelling curation of masala spices over a charcoal stove with dum. 
Fun fact: The Claypot Chicken Biryani was only an occasional special at Tandoor Grill, but it became so popular, it's now a perennial both in Ipoh and KL.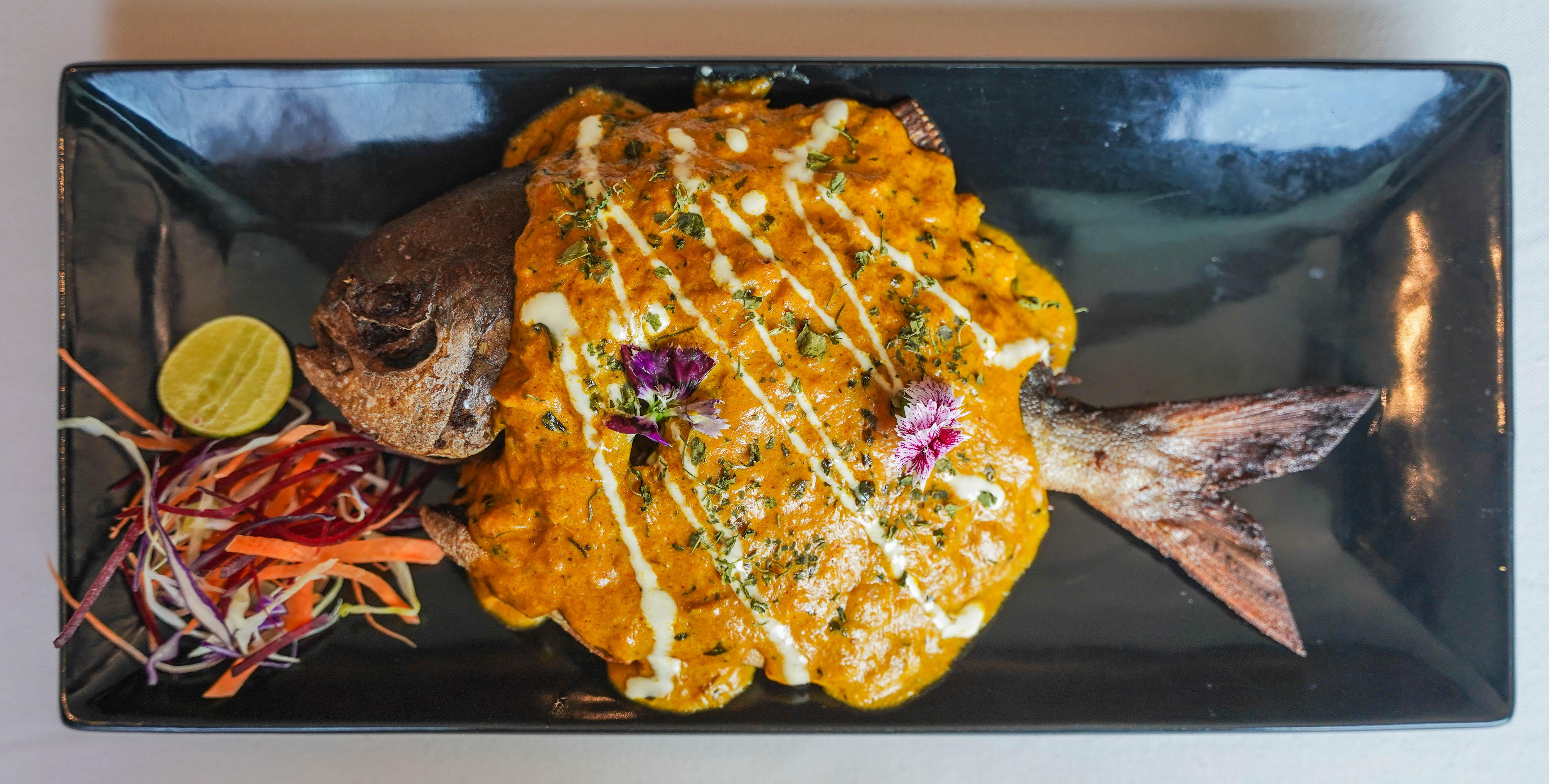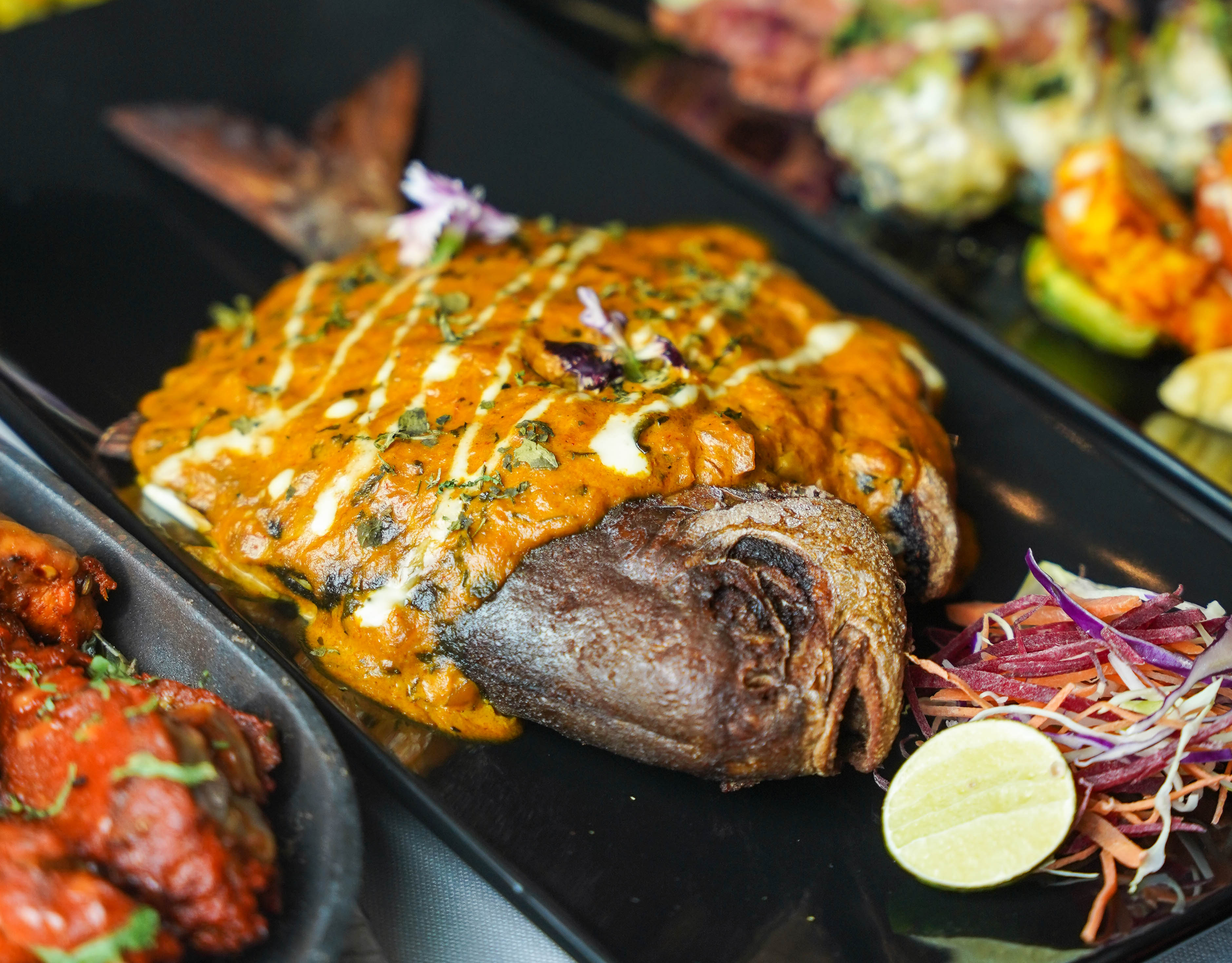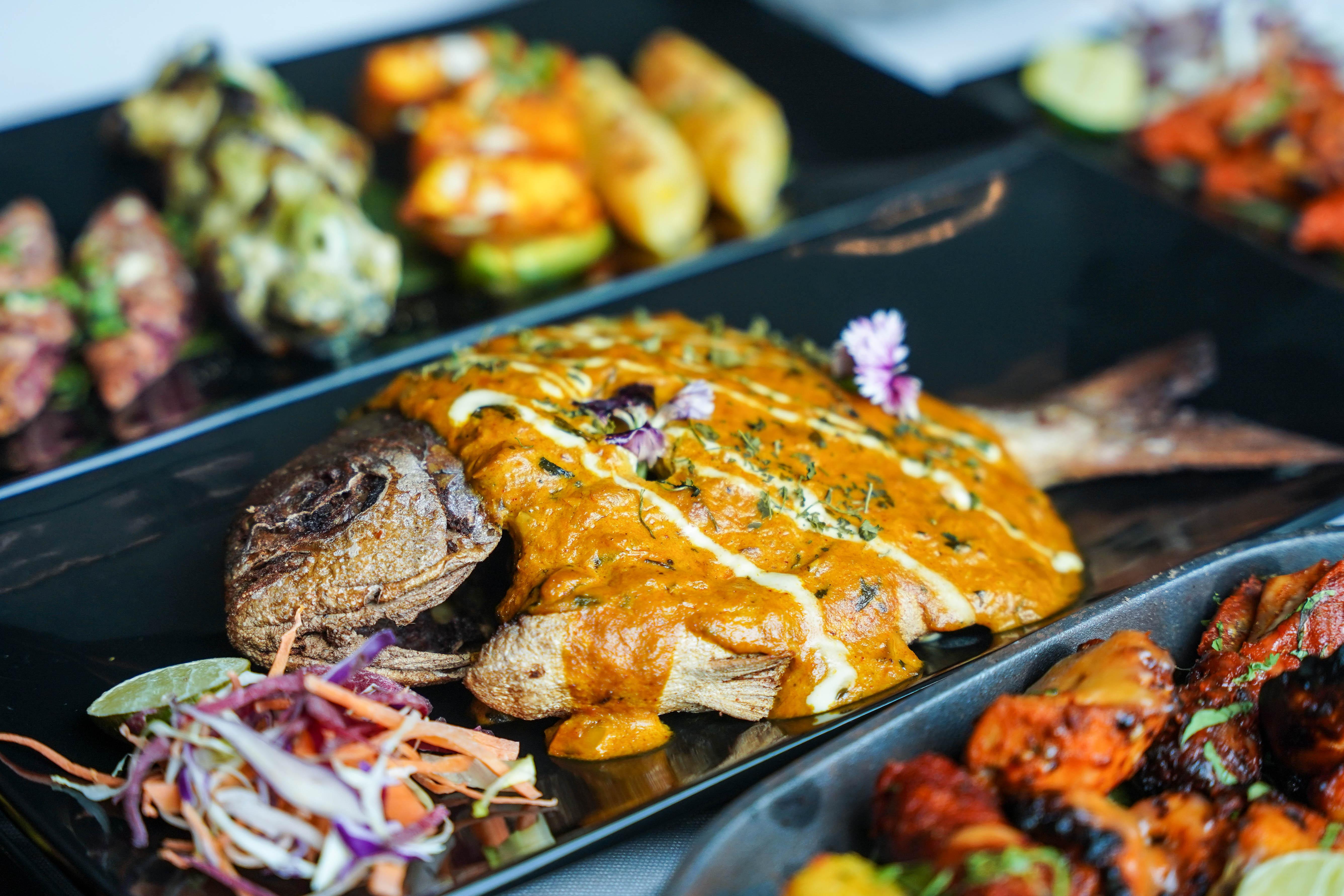 Tandoor Grill's founders taste their kitchen's food every week to ensure consistency - if you're exploring the full breadth of the menu, fish fans should relish the Pomfret with Methi Sauce (RM55), a whole pomfret, fabulously fleshy and flaky, uniquely dressed with fenugreek gravy that conveys a slightly bitter-spicy tang.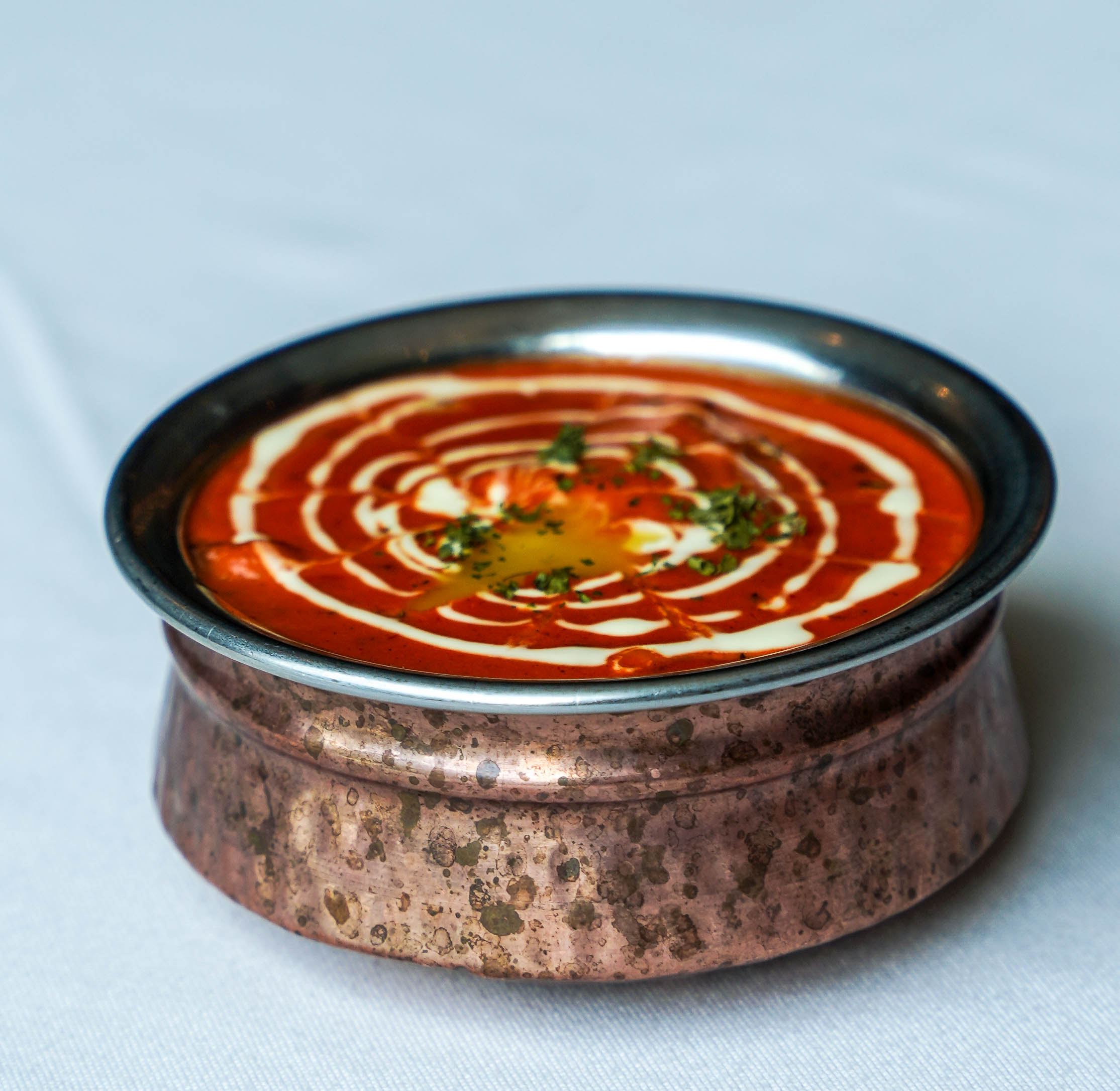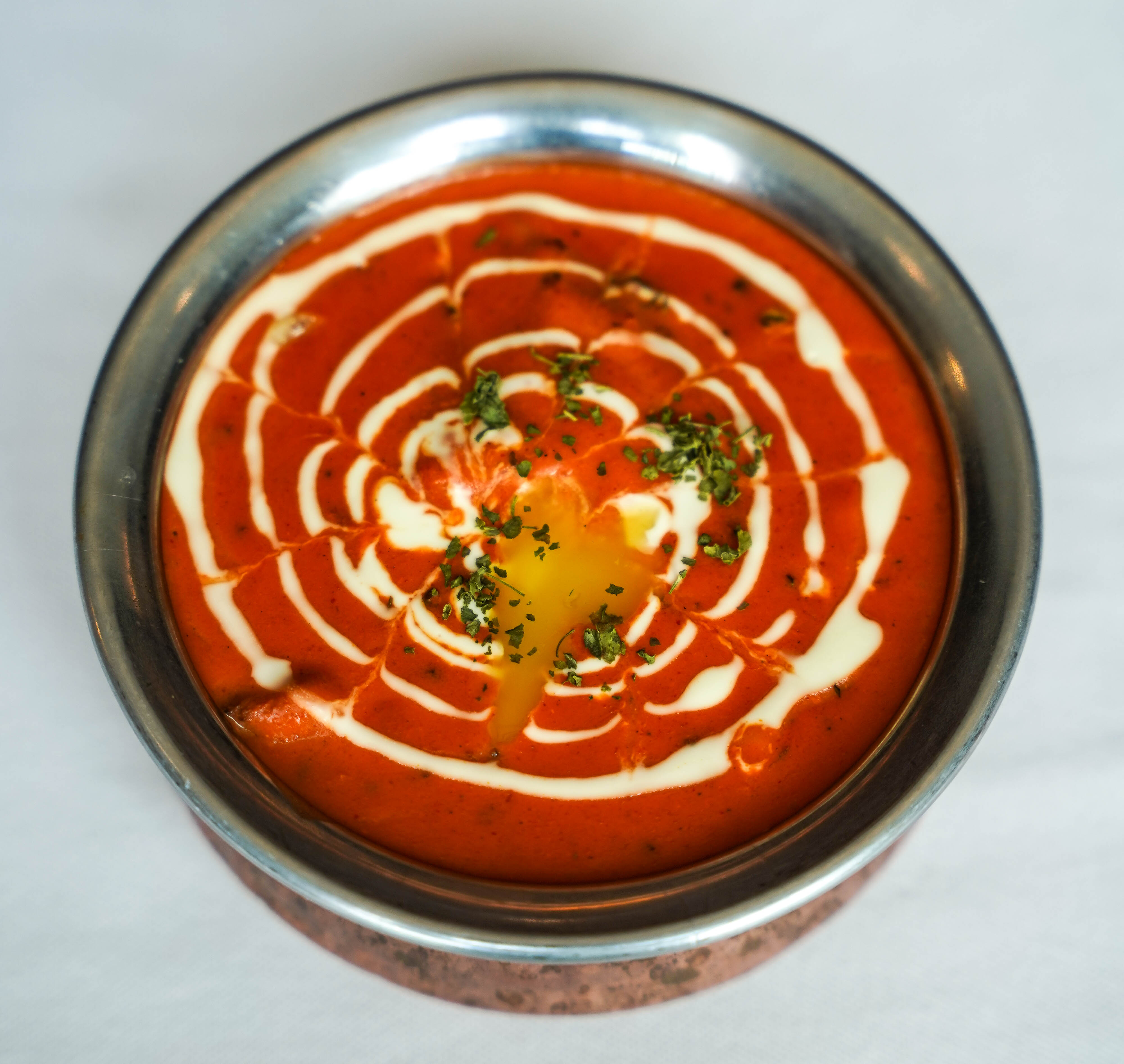 Naturally, Butter Chicken (RM35) is a staple - boneless grilled chicken tikka in the beloved tomato gravy with butter, cream and spices, luxuriously thick with a pinch of piquancy.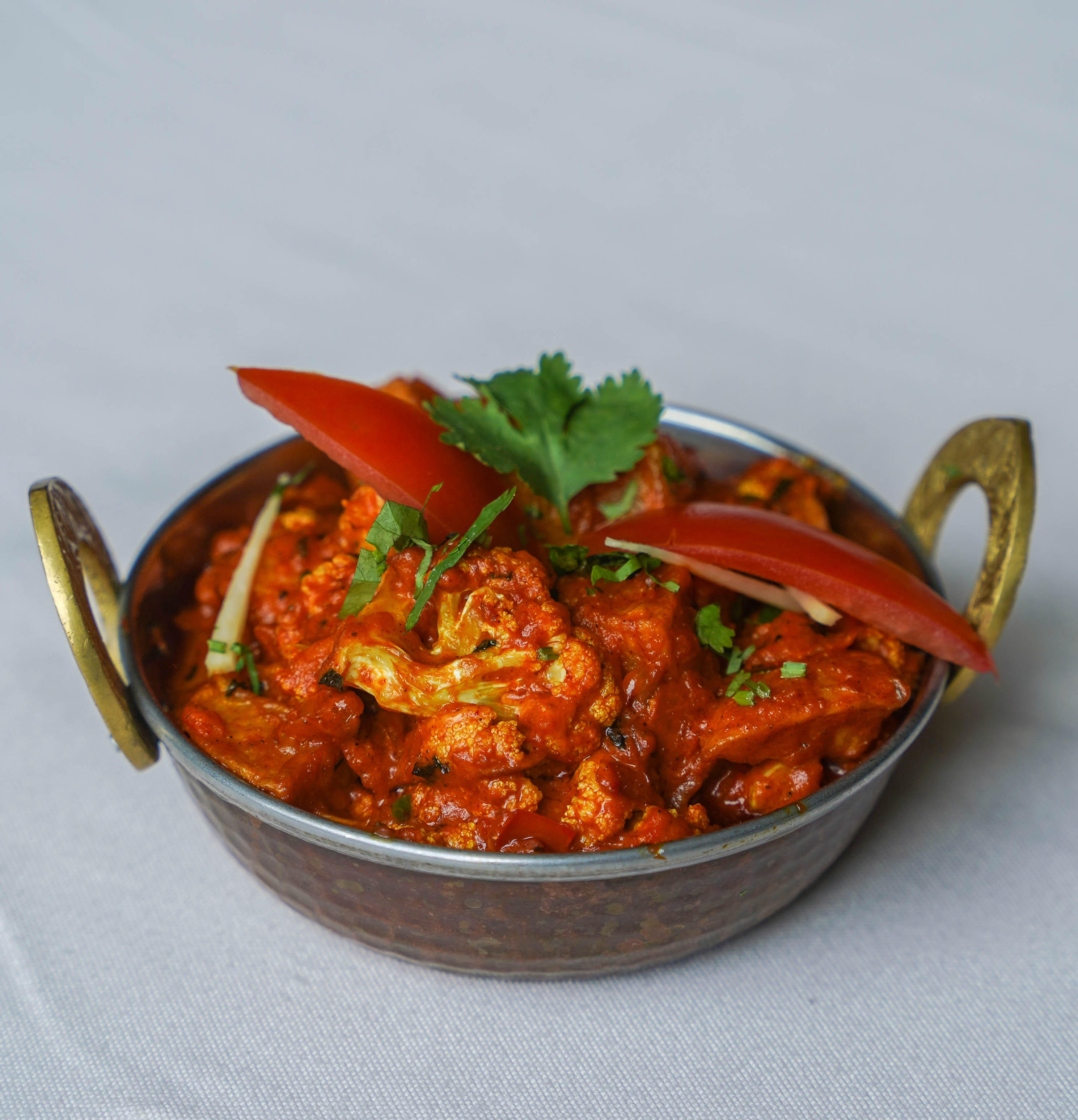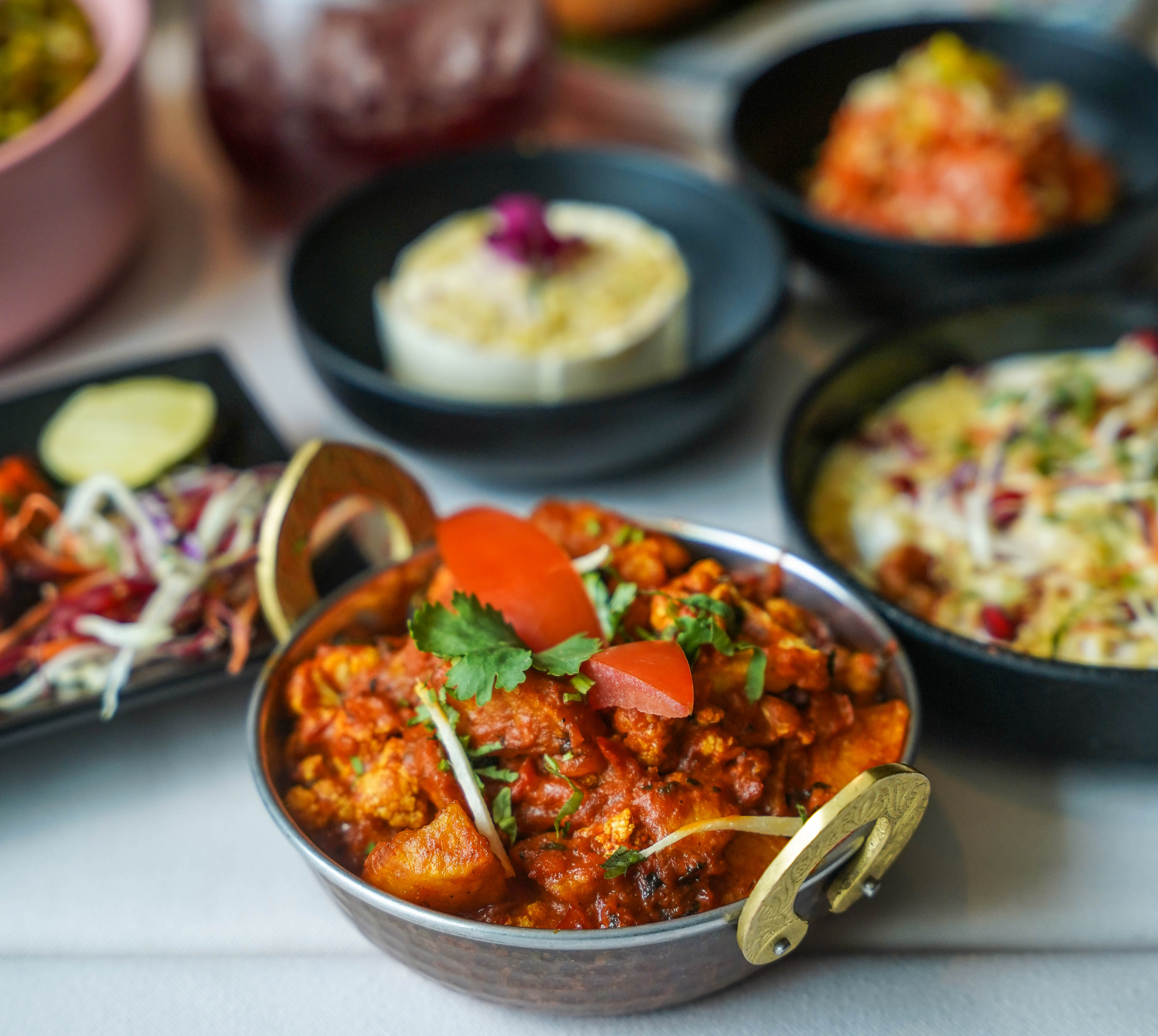 Aloo Gobhi (RM22) is available as well, of course - the can't-fail combo of cauliflower and potatoes, deliciously done with the right kind of bite, balanced with onions, tomato and spices.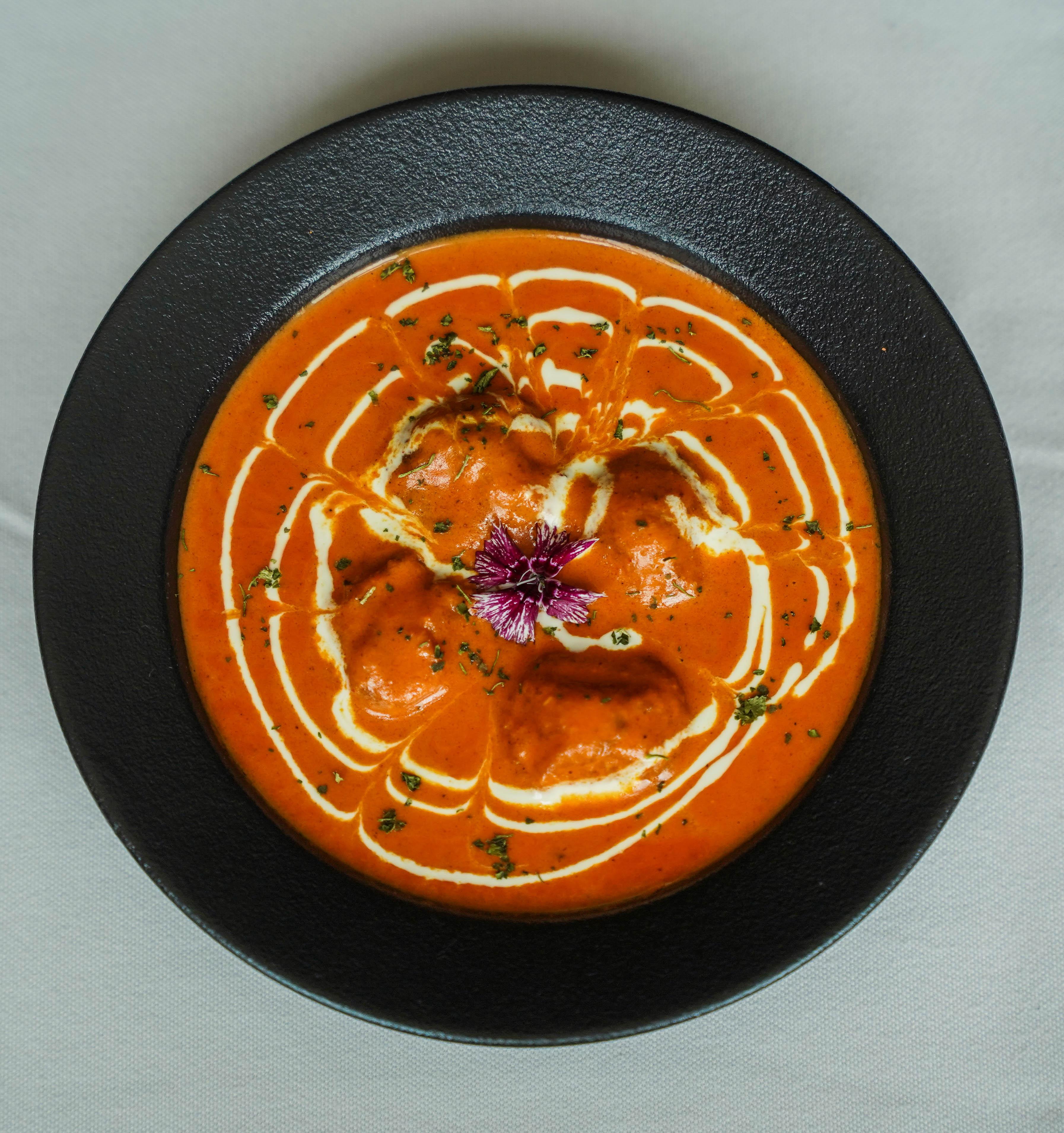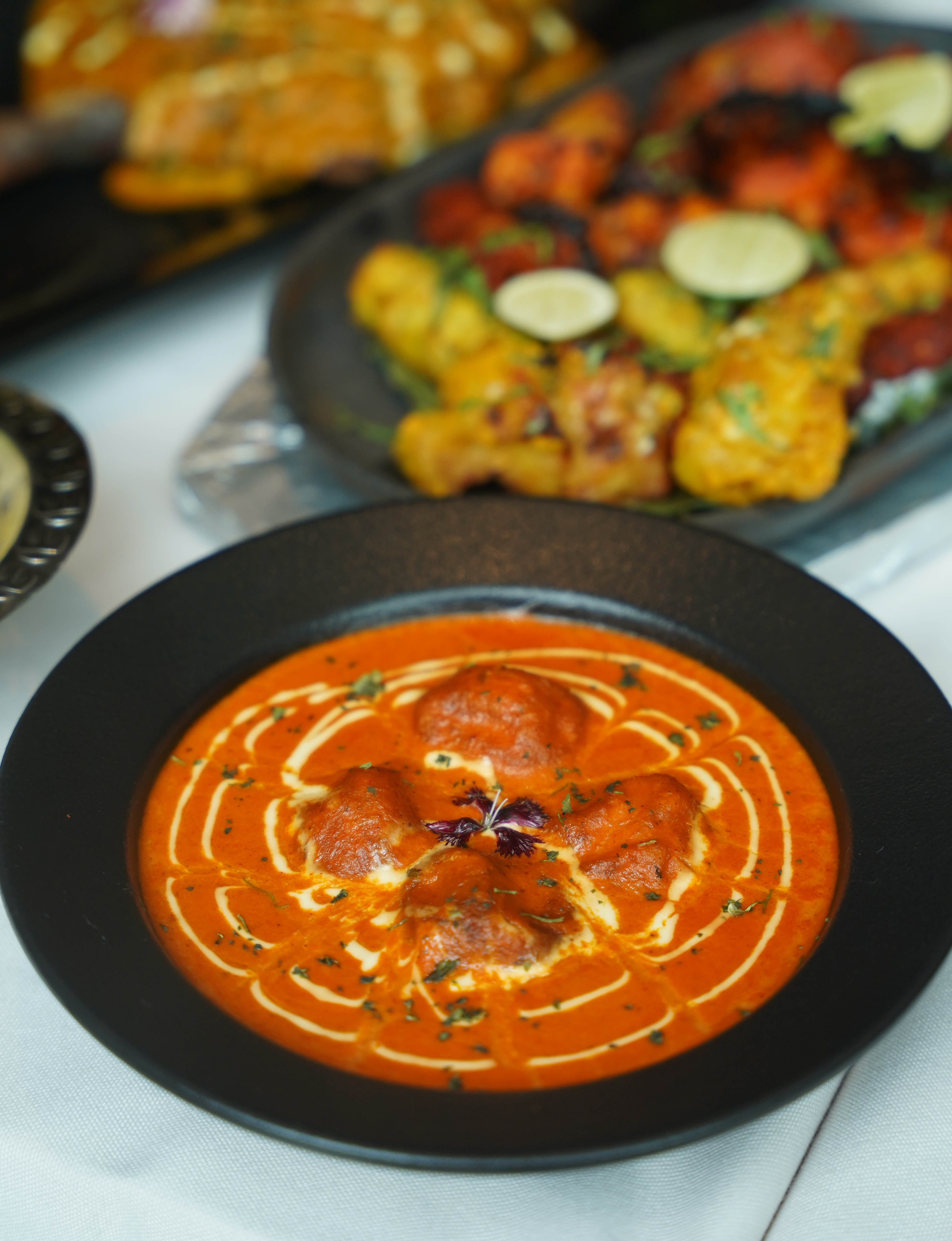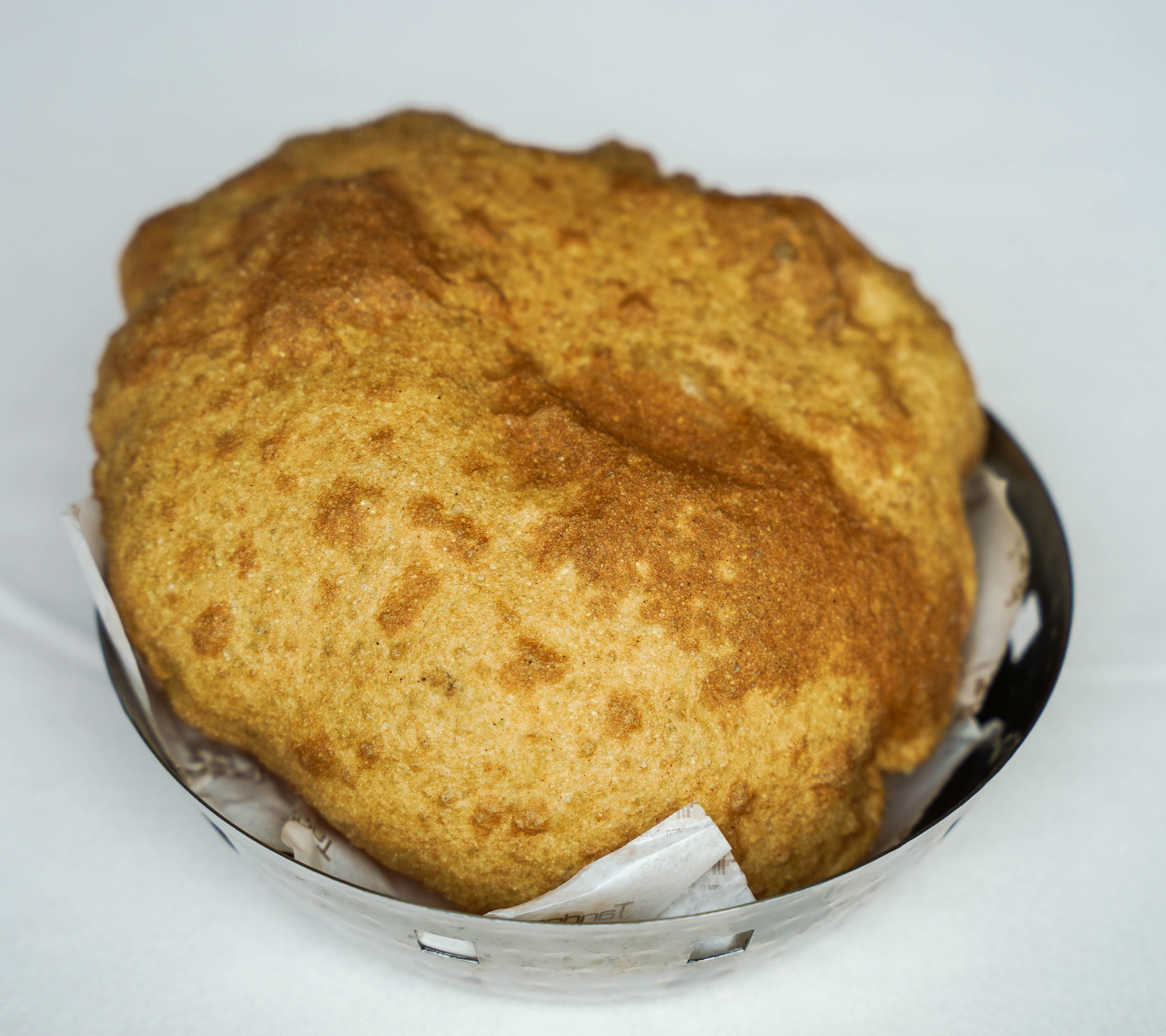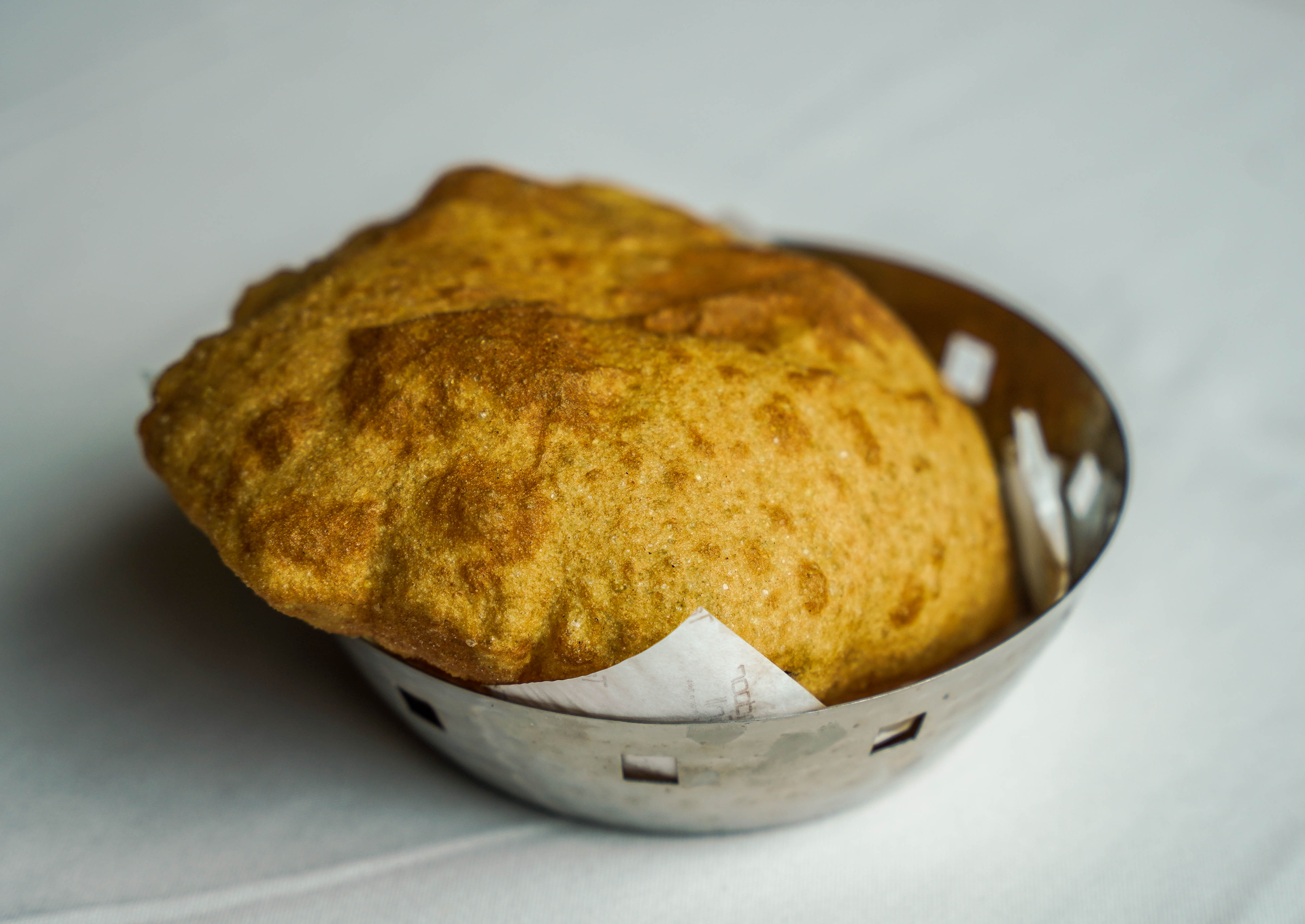 We're filled to the brim, but there's no resisting a spoonful of Malai Kofta (RM25). These carb-loving rolled balls of paneer, potato and khoya are simmered in tomato gravy, terrific for dipping with deep-fried Poori (RM5), puffy-airy with whole-wheat flour and suji semolina.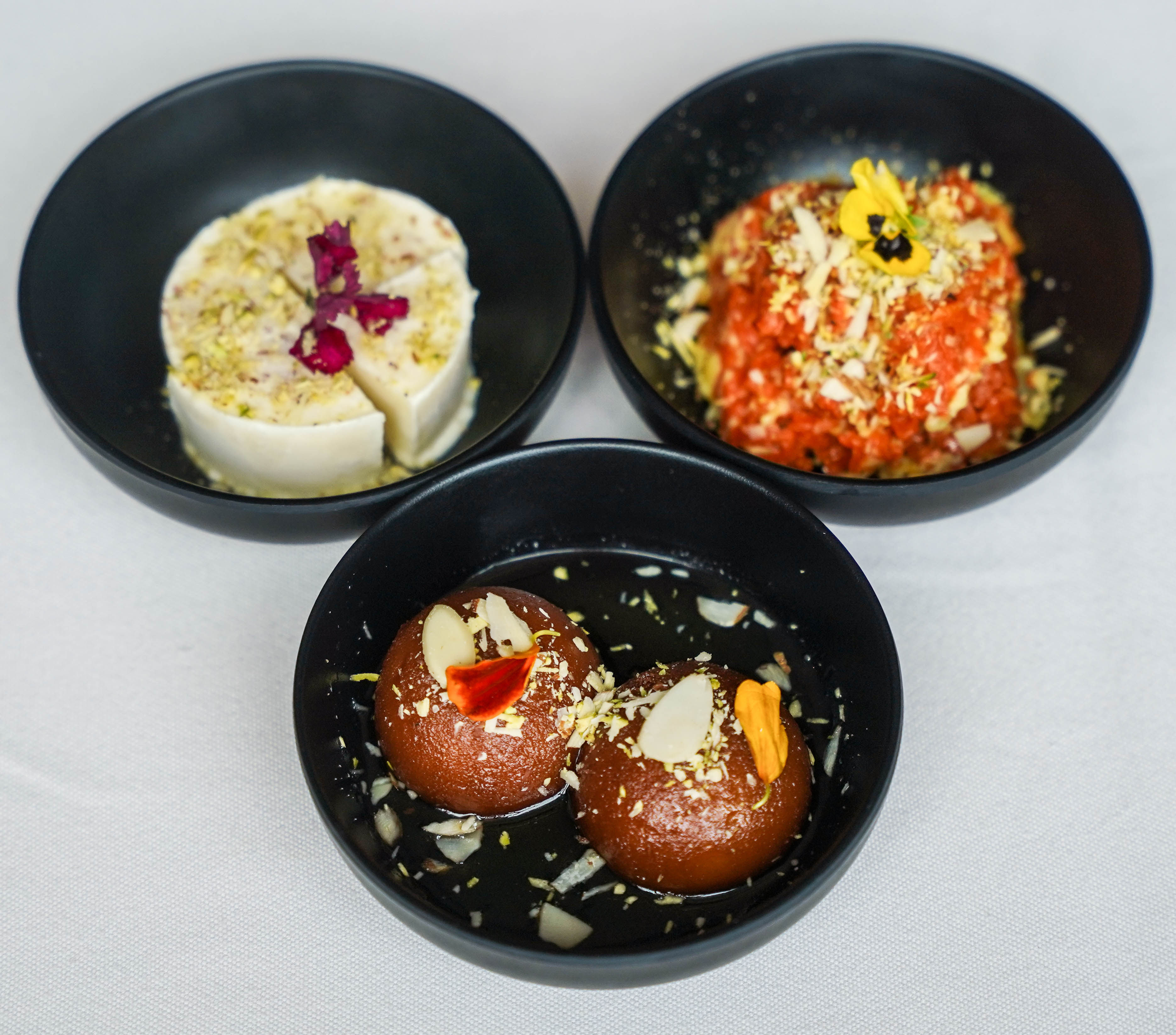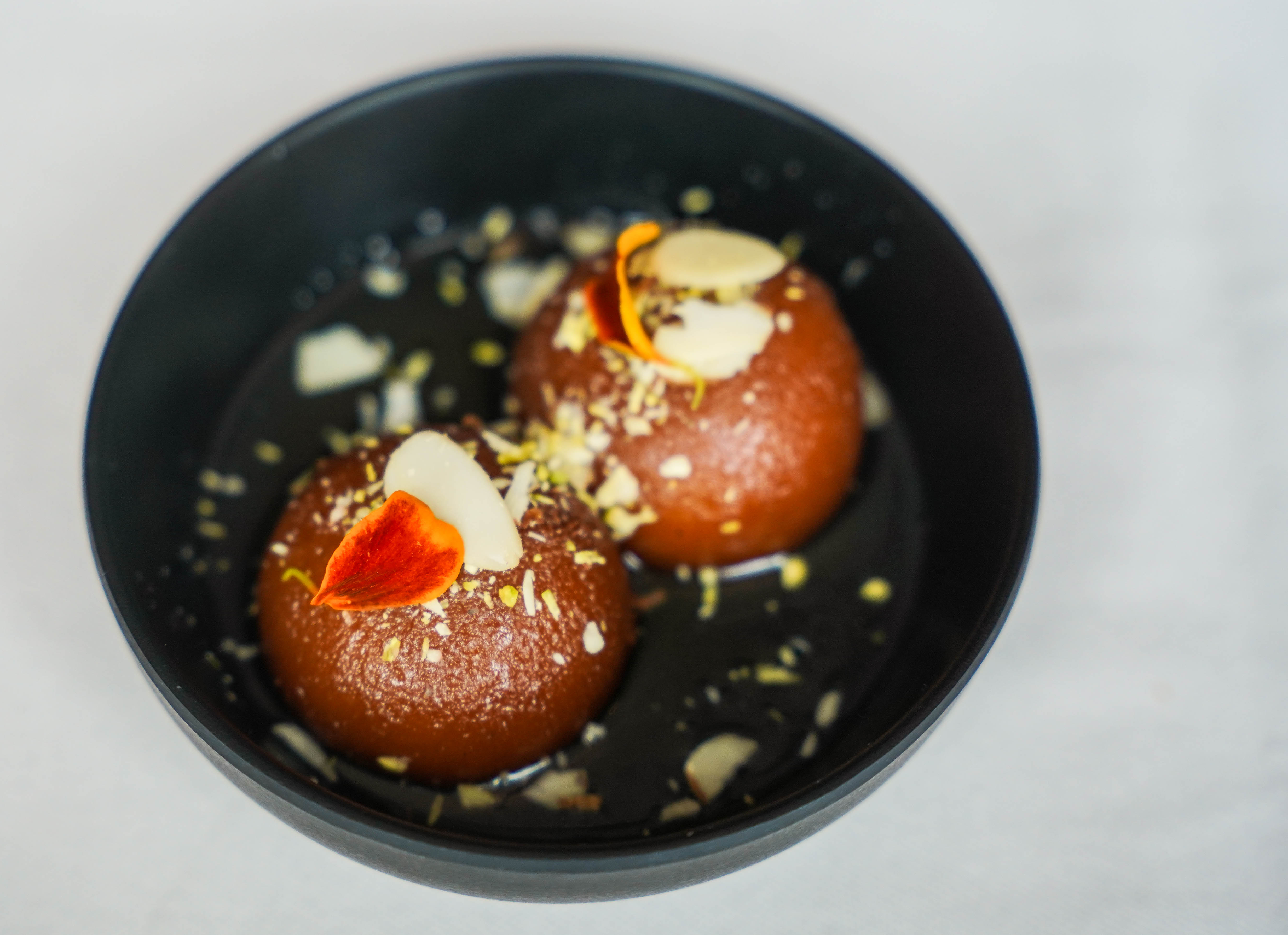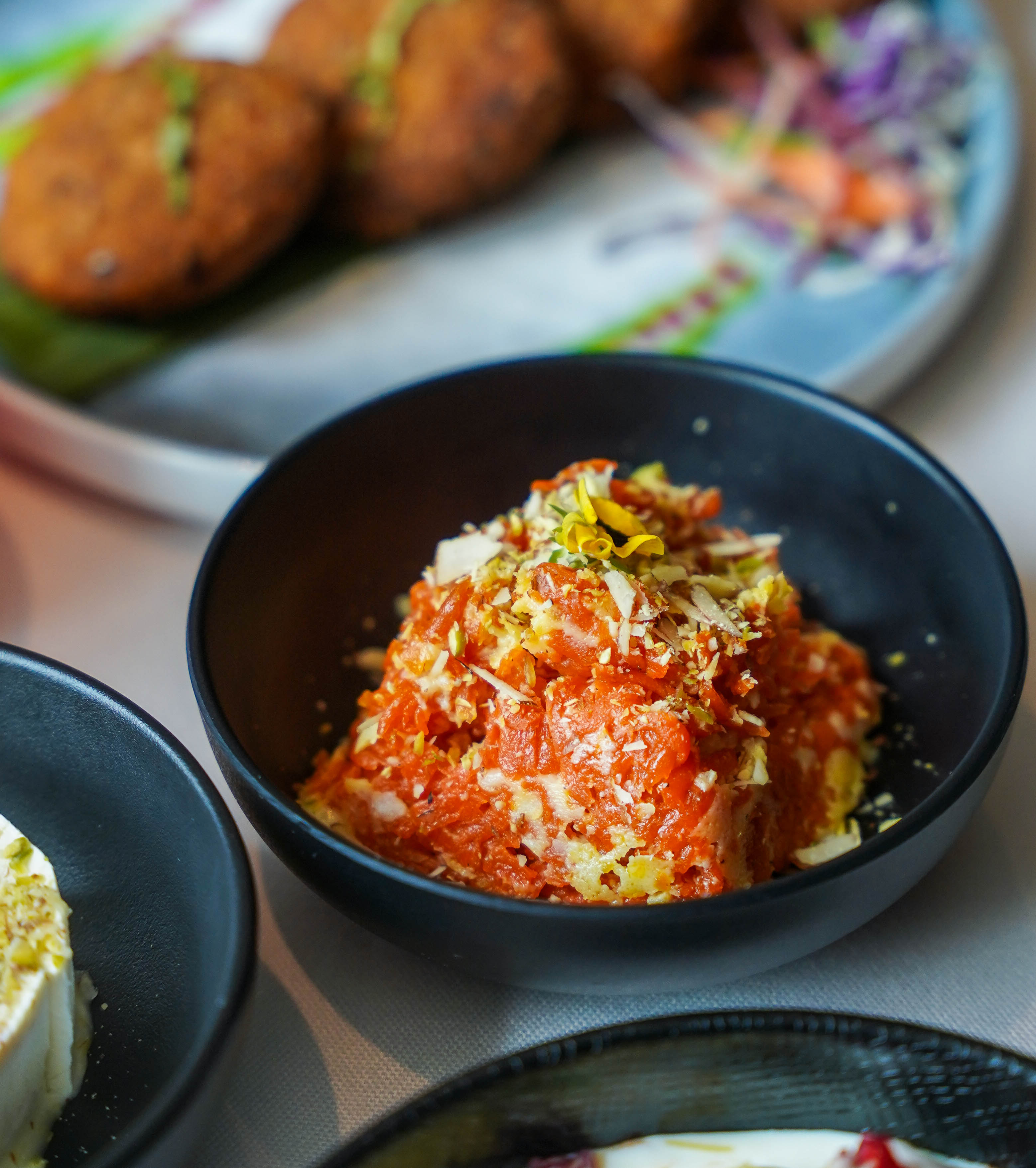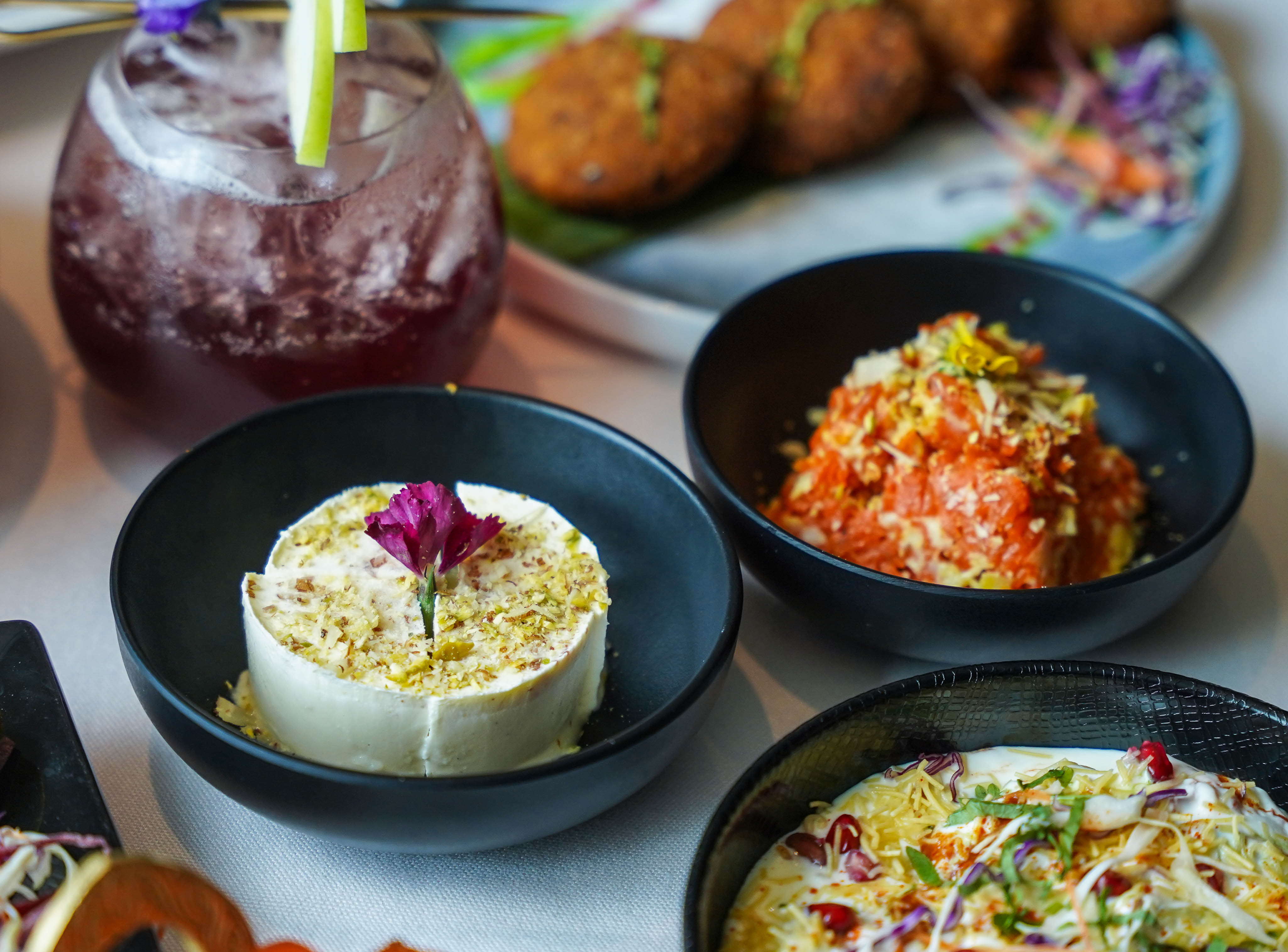 Tandoor Grill's thrills extend to its desserts, a colourful spread of Gulab Jamun (RM10; warm flour dumplings, well-infused with cardamom sugar syrup, studded with nuts), Badami Kulfi (RM12; the quintessential Indian ice cream, lavishly showered with almonds) and Ghajar Halwa (RM15; the melt-in-the-mouth carrot-and-milk pudding for a heavenly finish, sprinkled with almonds and pistachios).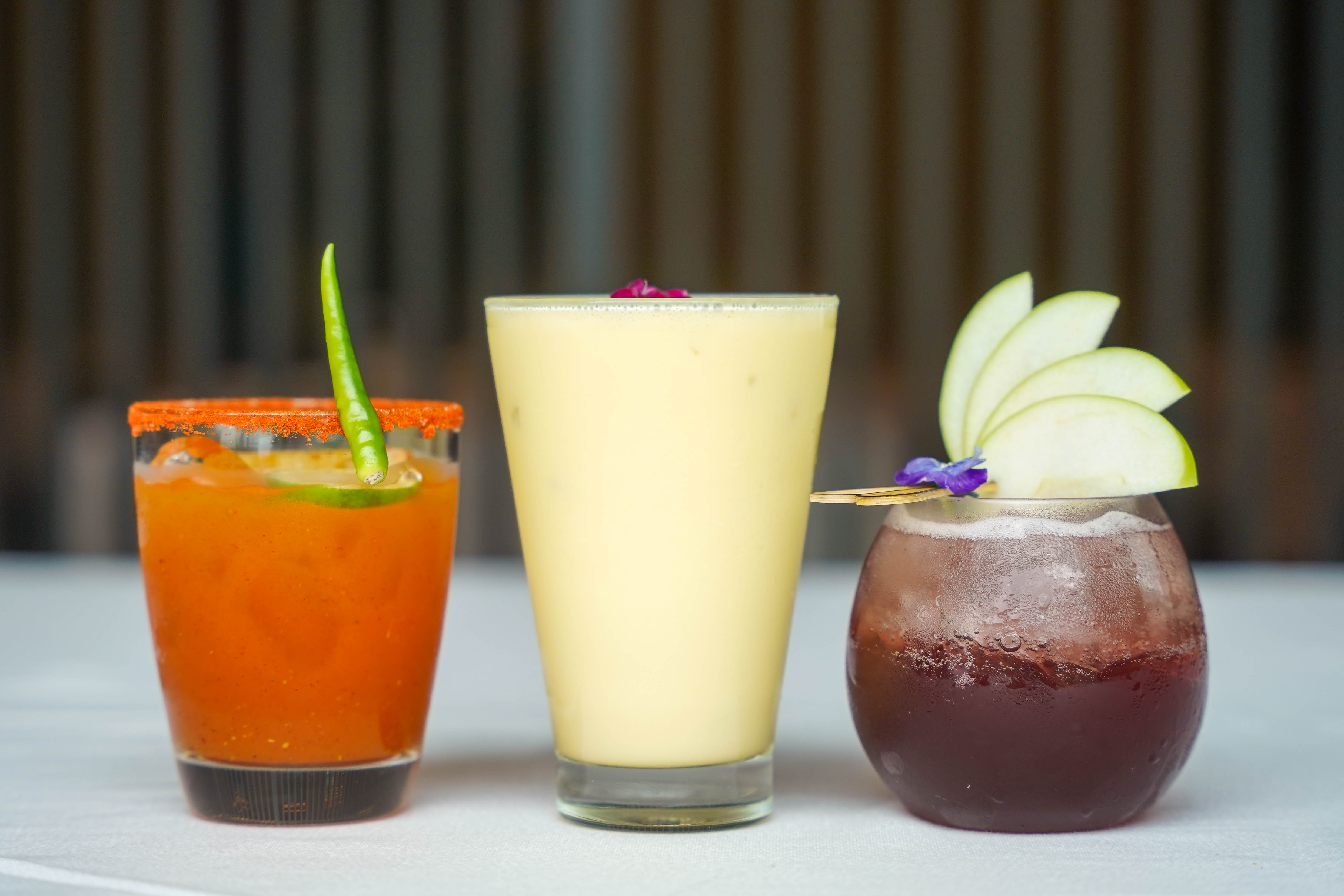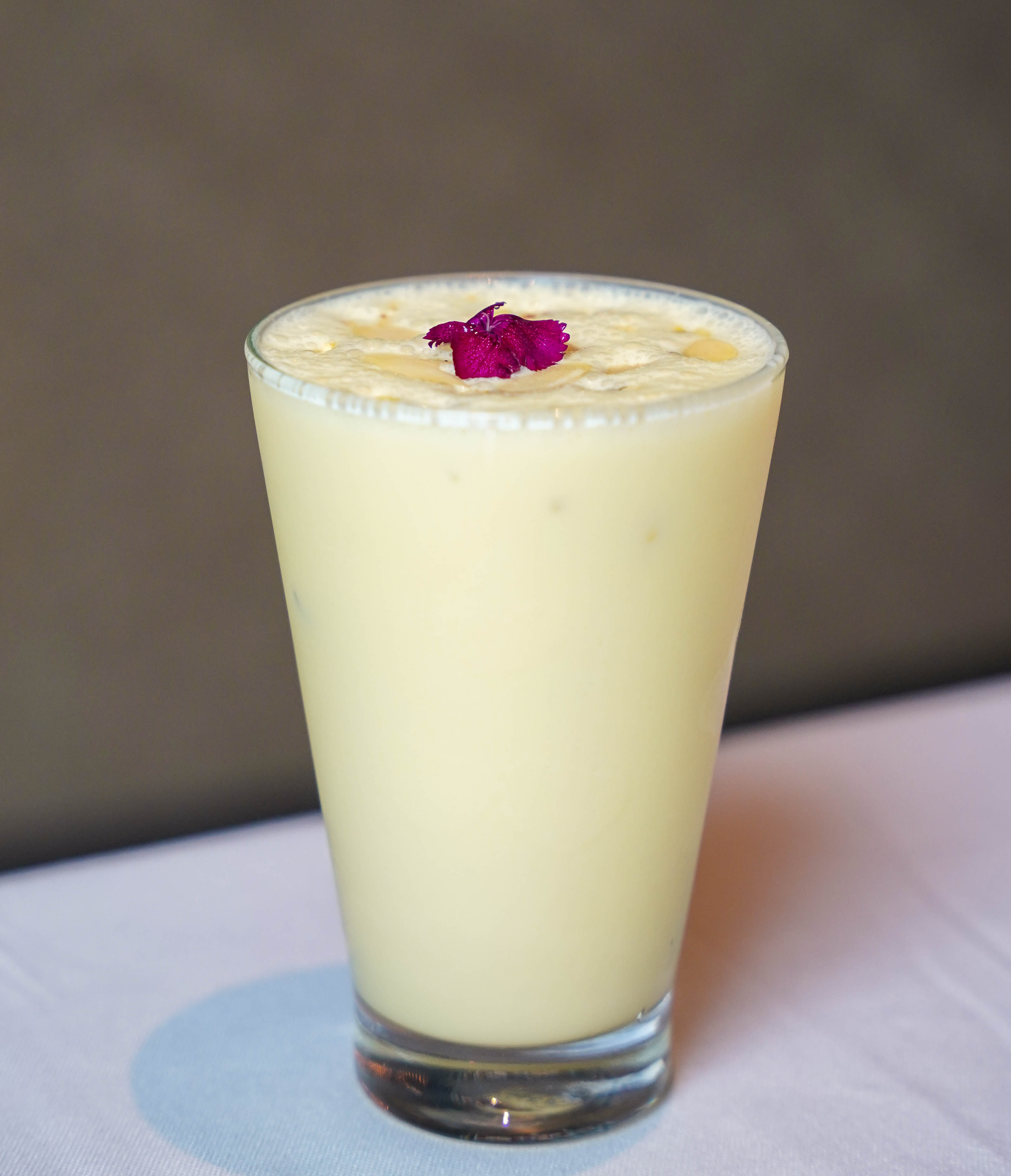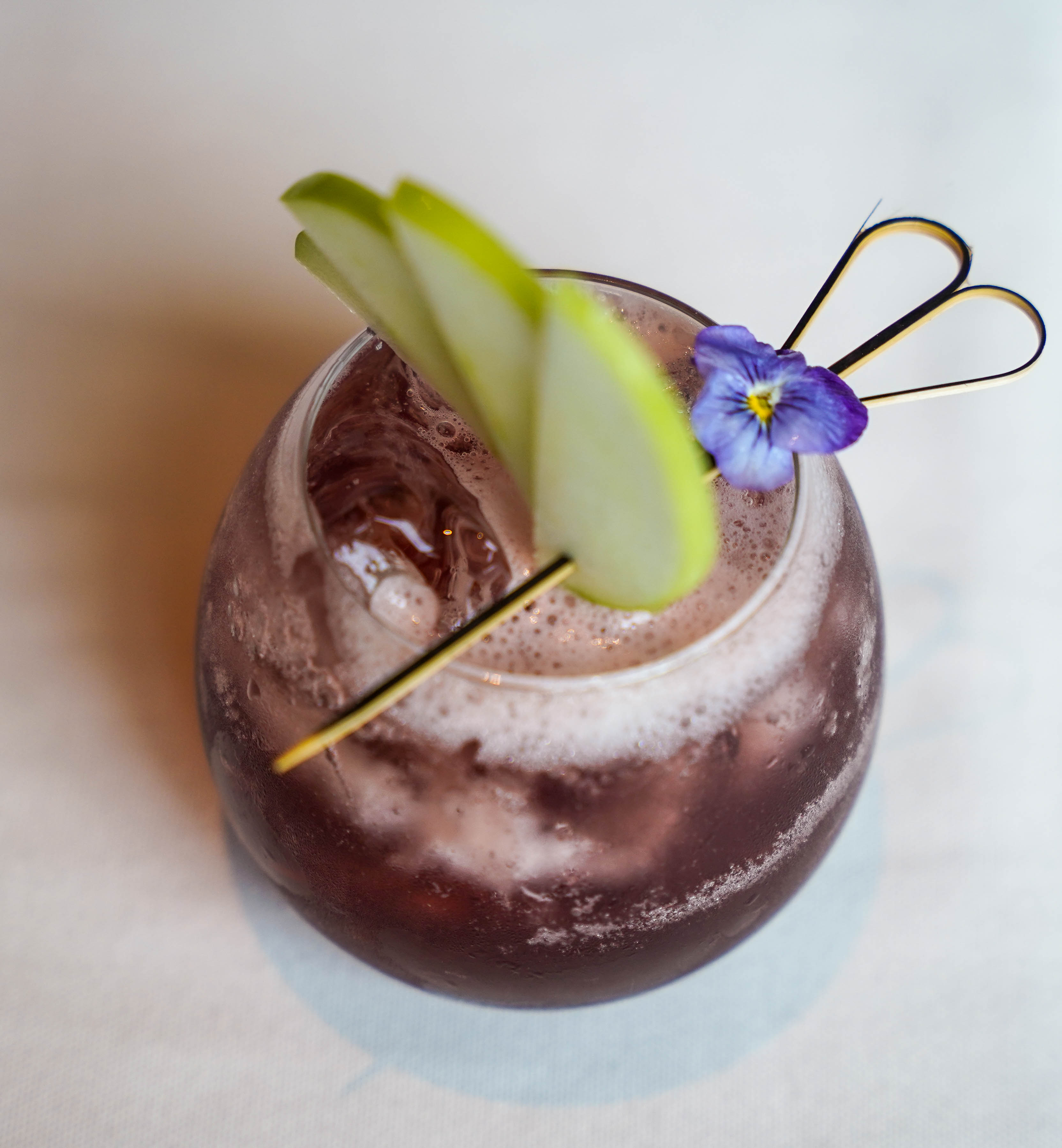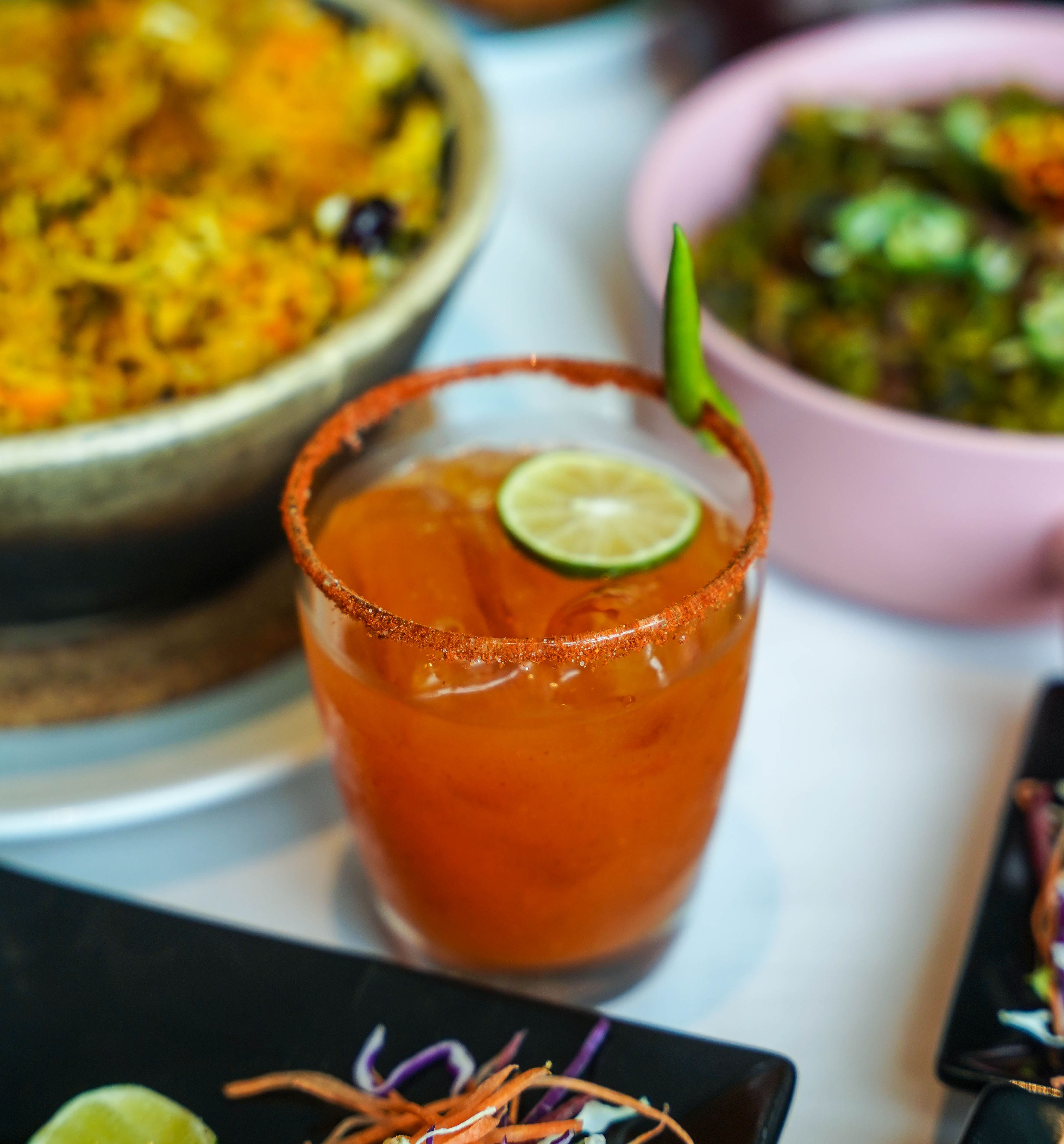 Wash your meal down not only with Indian coolers but cocktails too, conceived by a veteran bartender from India.
The Mango Lassi (RM15) is everyone's cherished beverage, tantalisingly reviving here with house-made curd and mango crush, with almond slices on the surface for a light crunch.
Purple Rain (RM20) is princely with blackcurrant syrup, apple juice, lime juice, and lychee crush, for a fruity foursome that's fantastic for fighting KL's heat and humidity.

Fans of inventive cocktails can sip on the Aam Mirchi (RM28), imbued with Indian twists to tequila, blended with mango crush, tabasco, chillies and chaat masala for a gently spicy hit.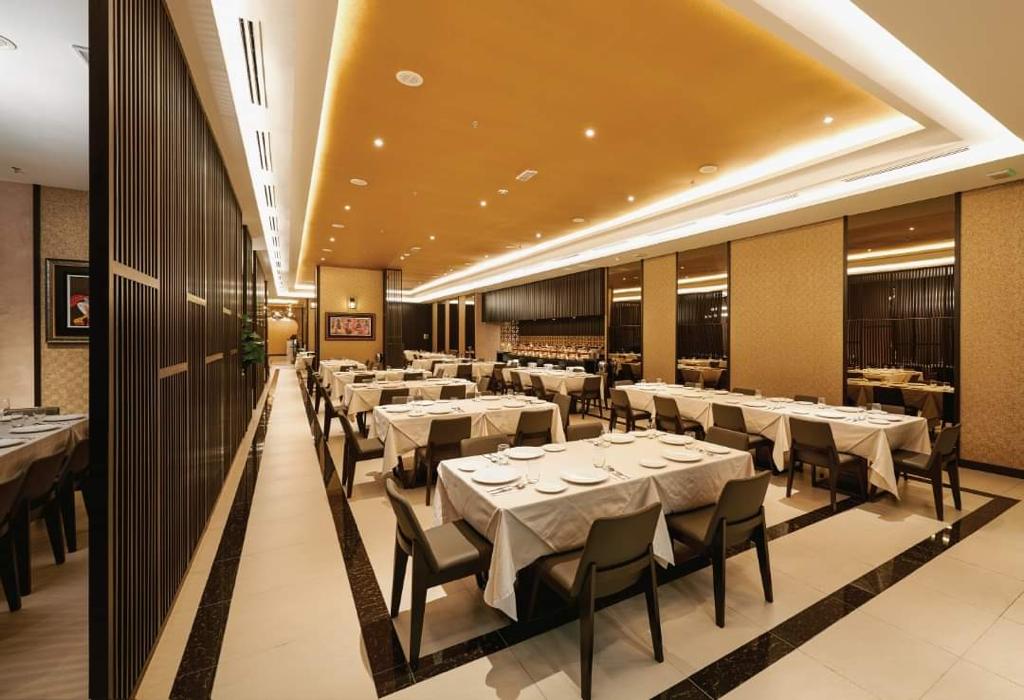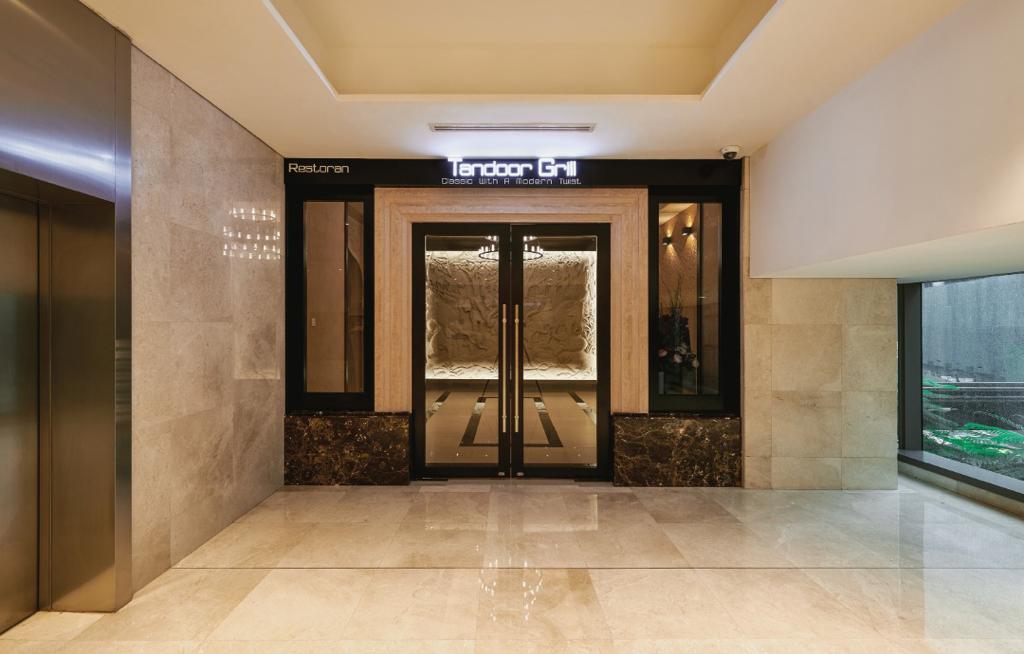 Tandoor Grill KL

Level 3A, Berjaya Central Park, Jalan Ampang, 50250 Kuala Lumpur. Opposite Renaissance Hotel.
Open Monday, Wednesday to Sunday, 11:30am-3pm, 6pm-10:30pm. 
Tel: 03-2181-0003 or 017-259-3665