Tandoor Grill KL: New weekday set lunches showcase marvellous Indian meals starting at RM16++
September 12, 2023
---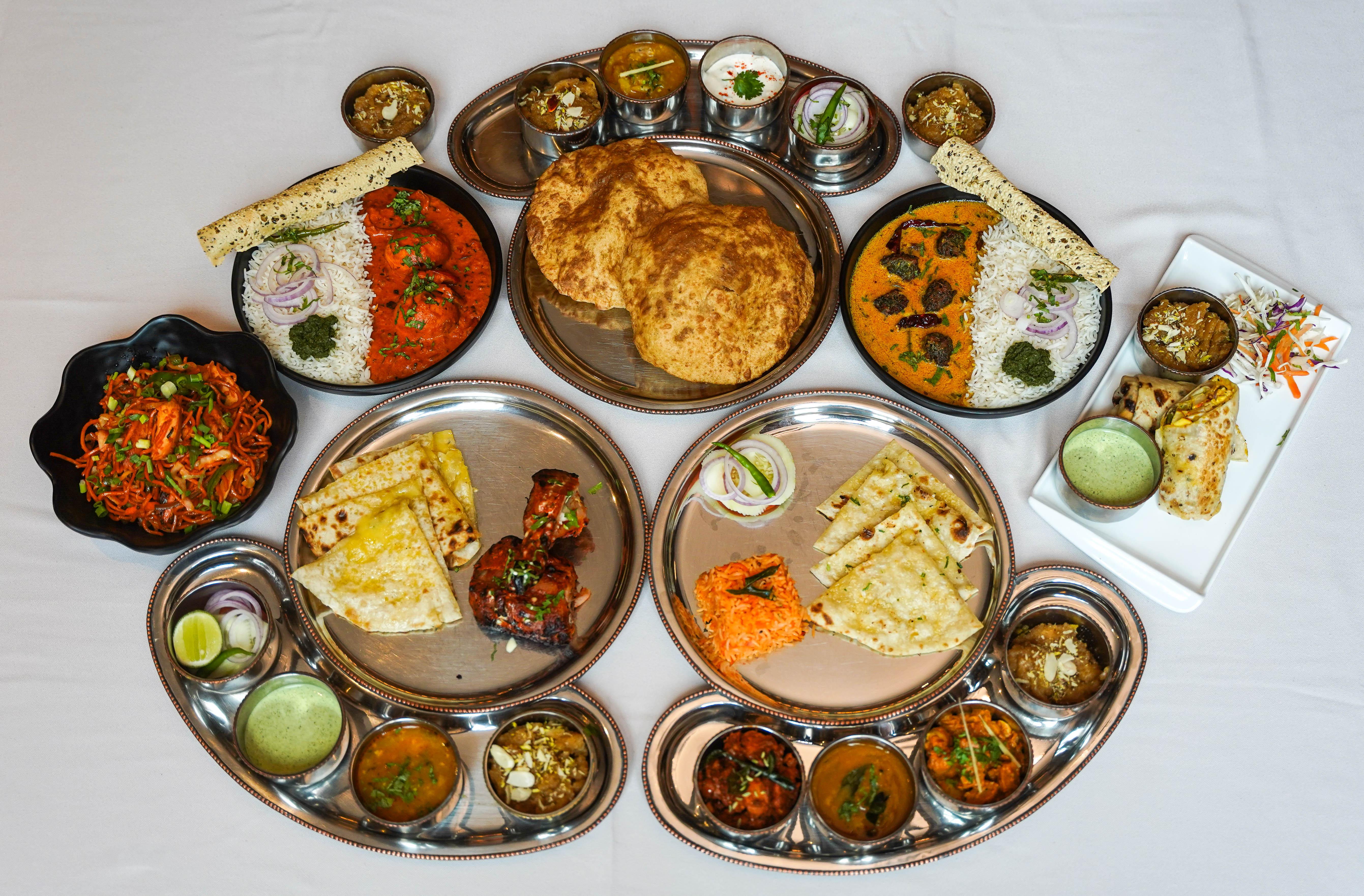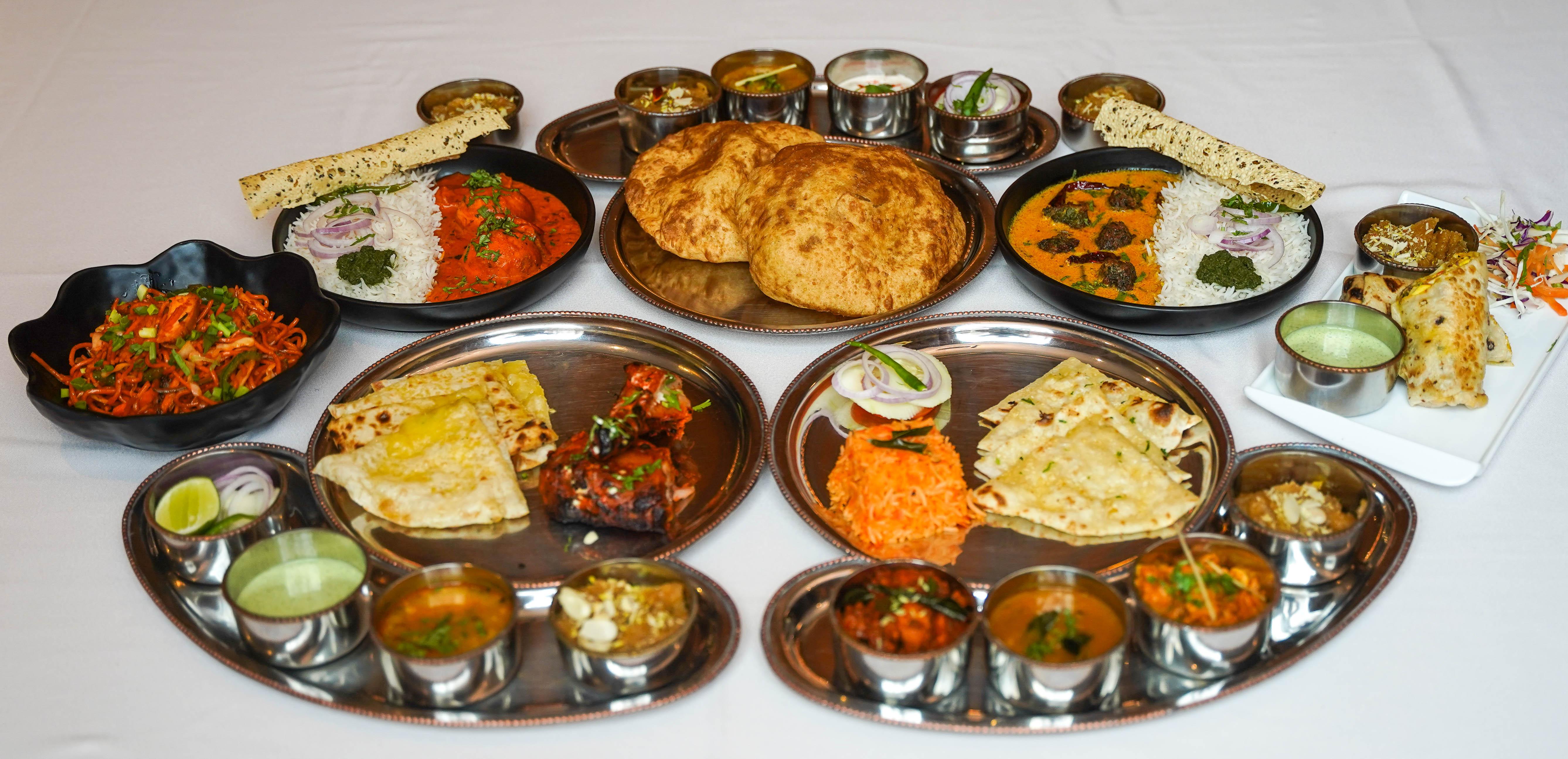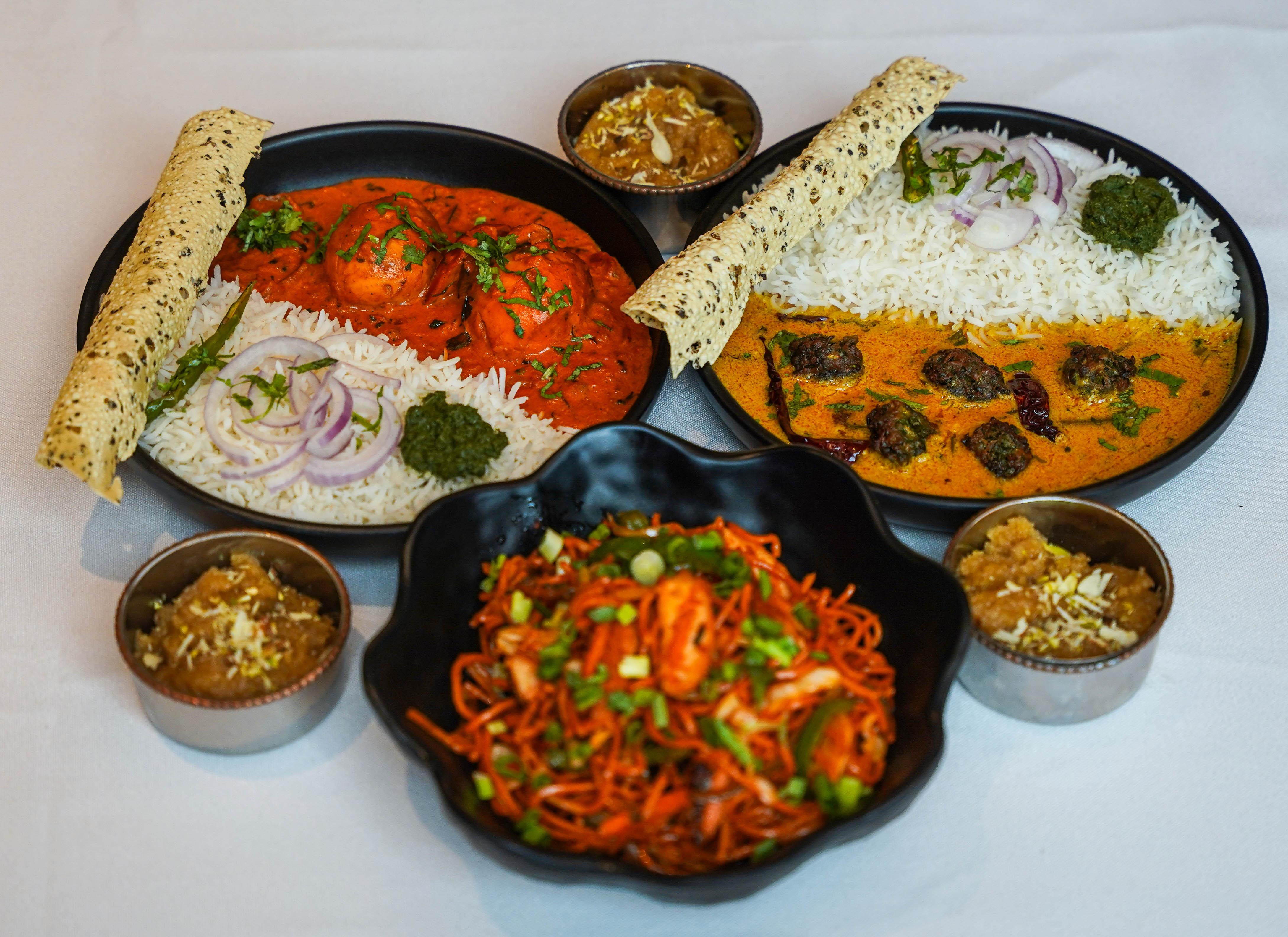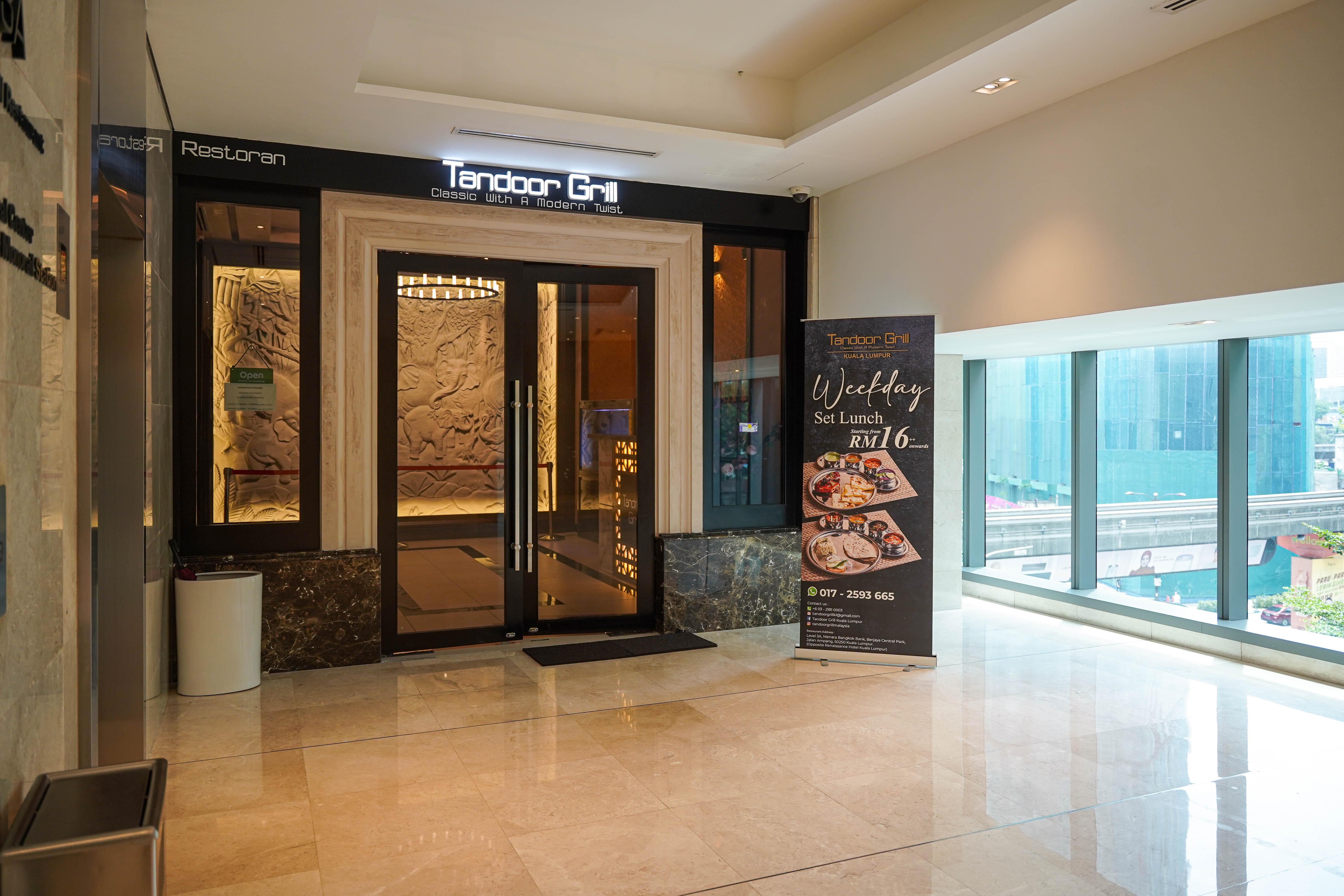 Tandoor Grill has introduced new weekday set lunches that start from RM16++, a brilliant bargain for beautifully prepared Indian fare in KL's city centre.
From Chicken Varuval to Tandoori Egg Masala, Kadhi Pakora to Paneer Tikka Wraps and more, all complete with side dishes and dessert, this is our best bet for a hearty, soulful meal, barely a five-minute drive from KLCC.
Gather up your colleagues and get a great lunch at Tandoor Grill for your next office outing - this is fast becoming a popular afternoon destination in downtown KL, with many corporate workers savouring an indulgent feast when we visited.
The set lunch menu changes weekly for the chicken, mutton and vegetarian sets, so customers can constantly explore new possibilities!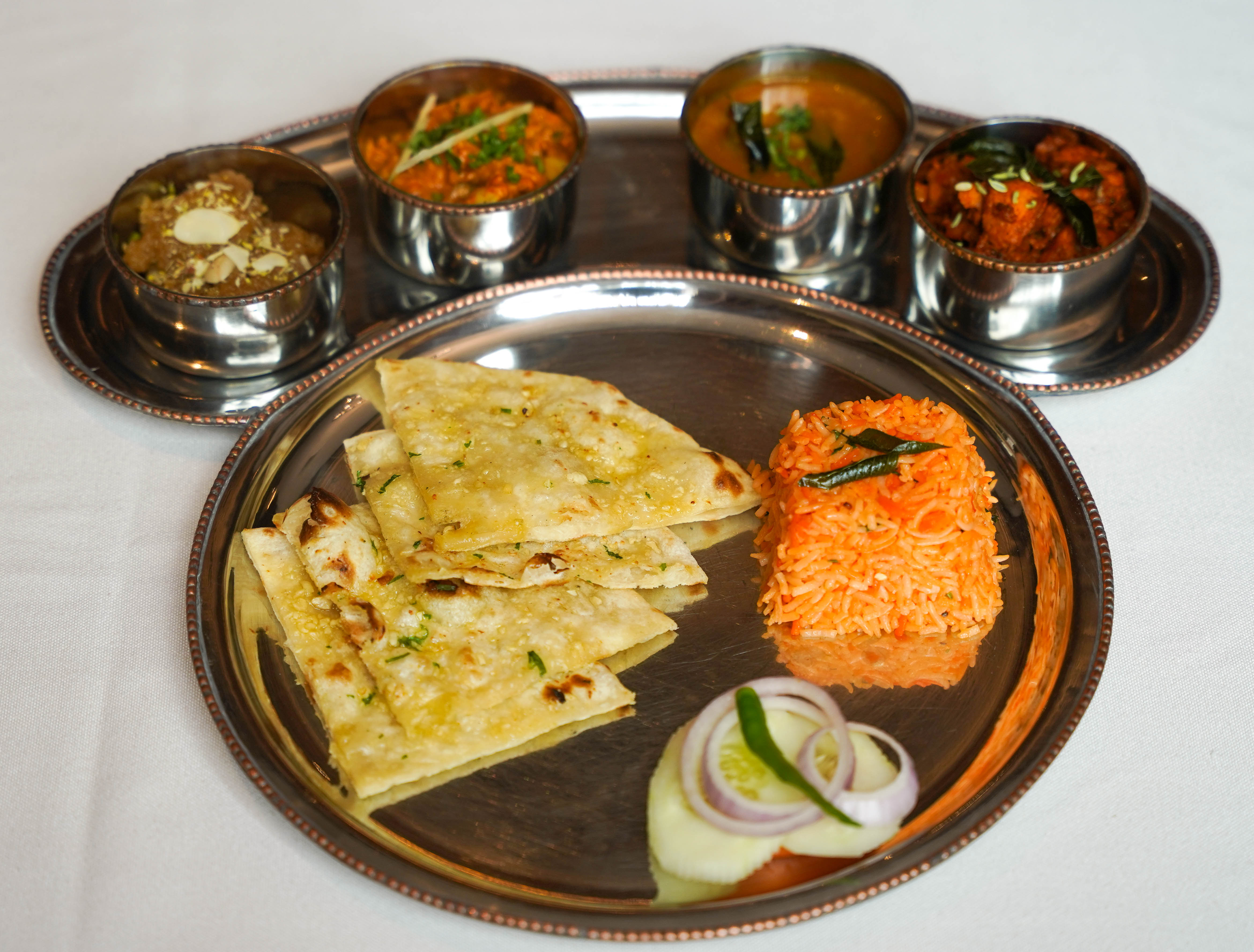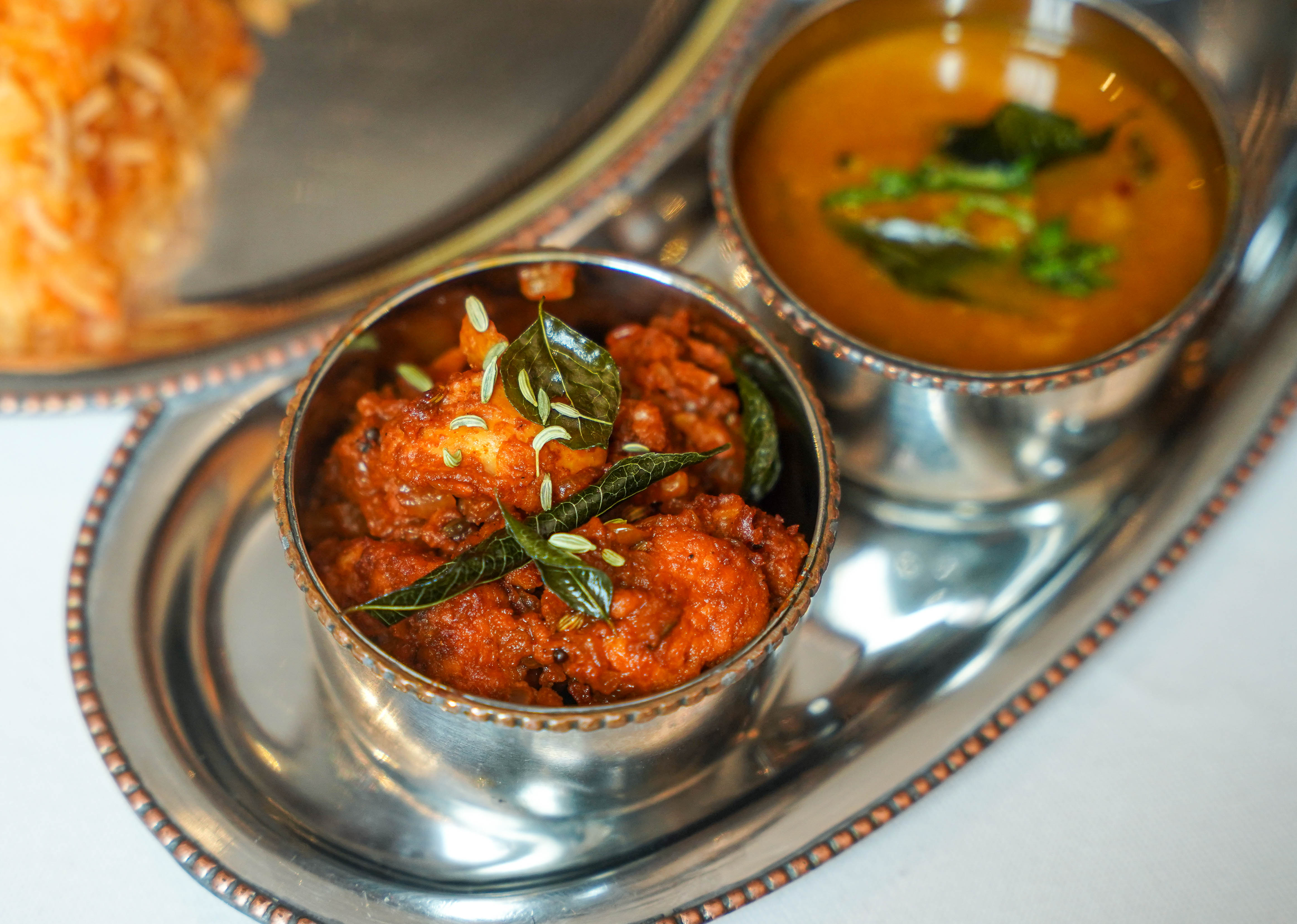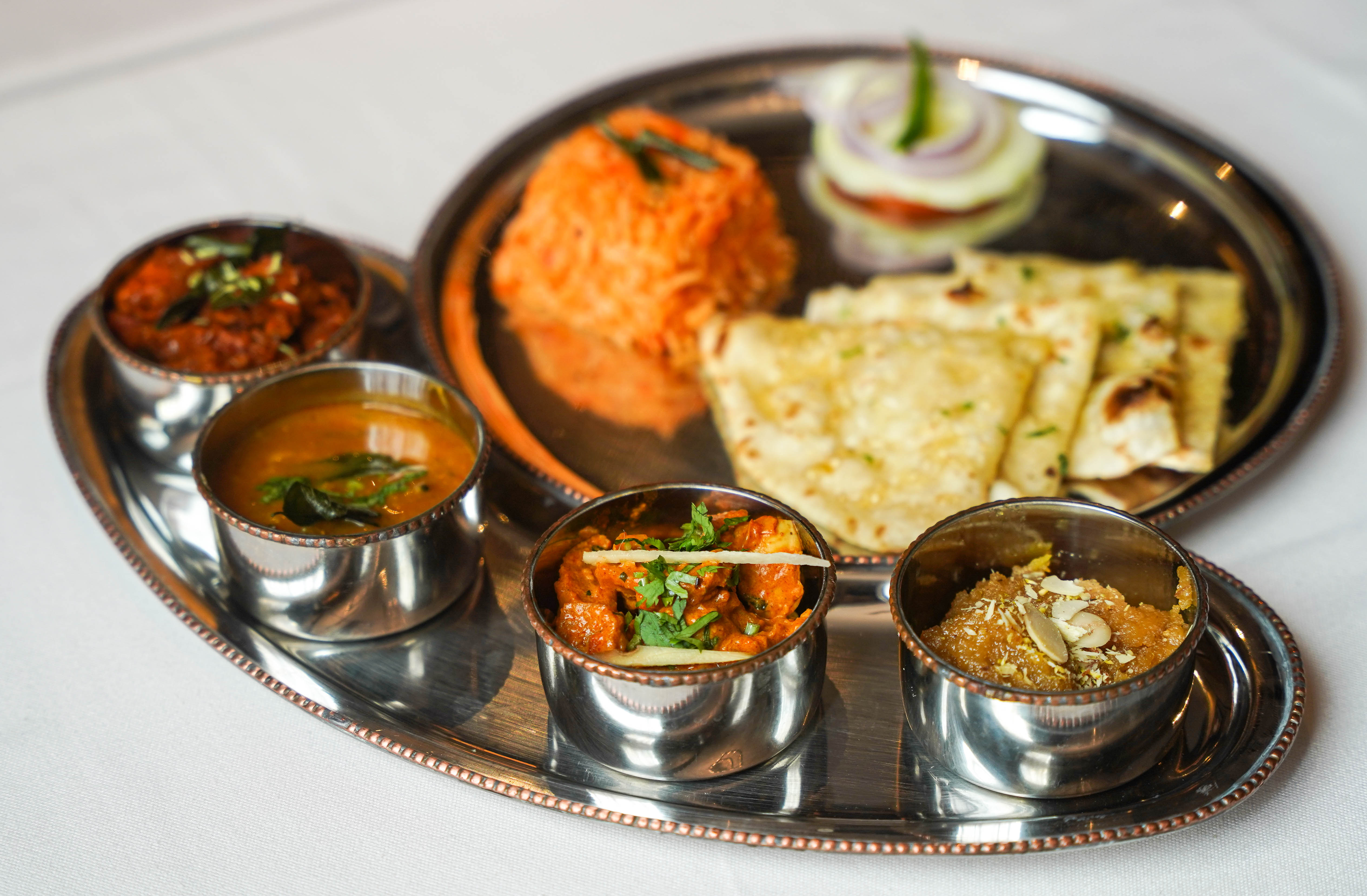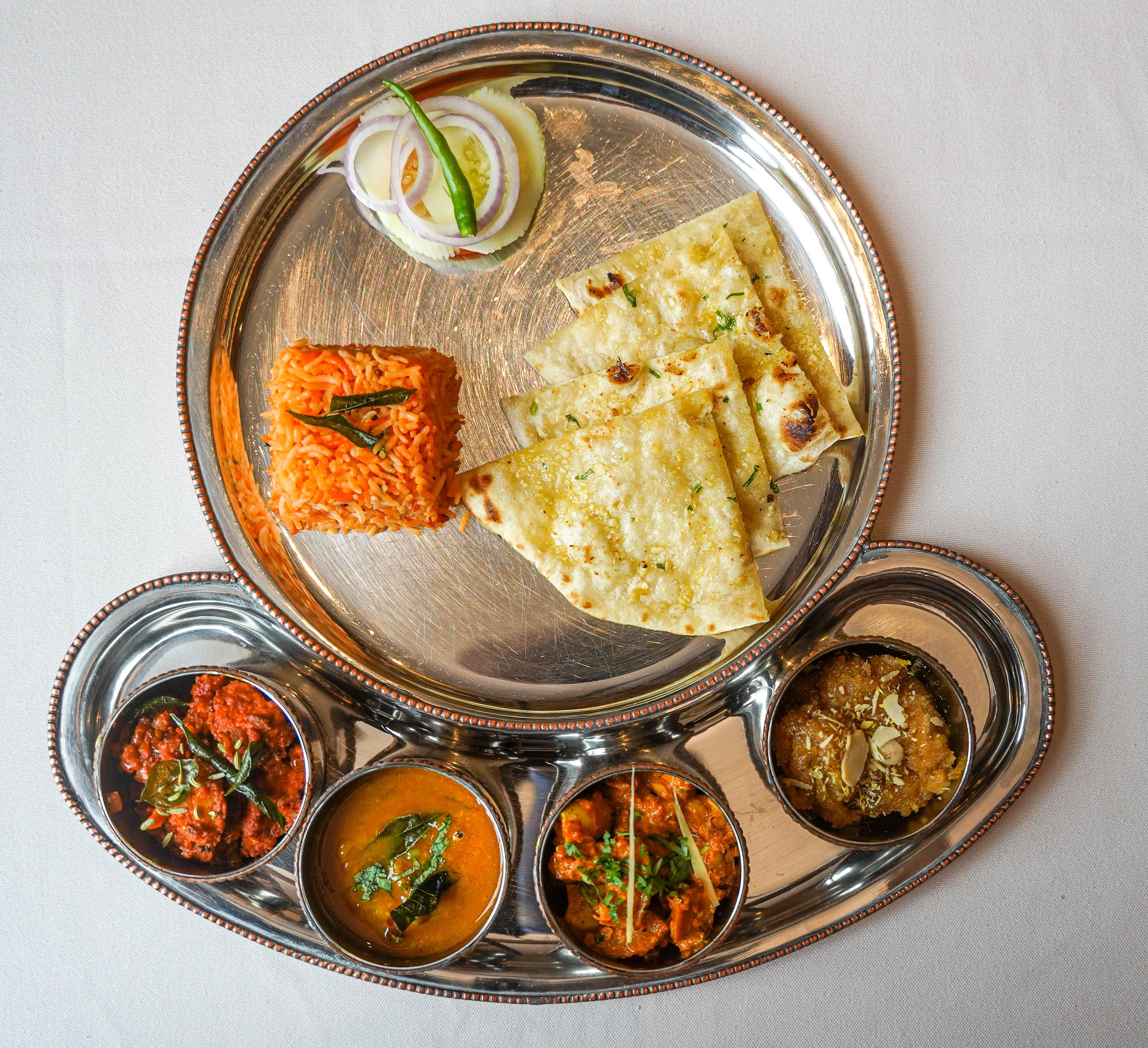 Tandoor Grill's Chicken Set Lunch (RM25++) is a bestseller: Chicken varuval is partnered with tomato rice, garlic naan, mushroom potato masala, sambar, salad, roasted papad and a dessert of the day - a delightful diversity at a remarkably reasonable price.
It's a princely portion, showcasing satisfyingly spicy chicken in a stir-fried dry curry (vegetarian and mutton versions of the varuval are also available). The tomato rice is subtly tangy-sweet, letting the spotlight shine on the more intensely robust varuval.
The North Indian naan is yeast-free, capturing the flavours of sauces with a pleasantly light, thin chew. The kitchen's choice of bread changes regularly, with chapati sometimes featured.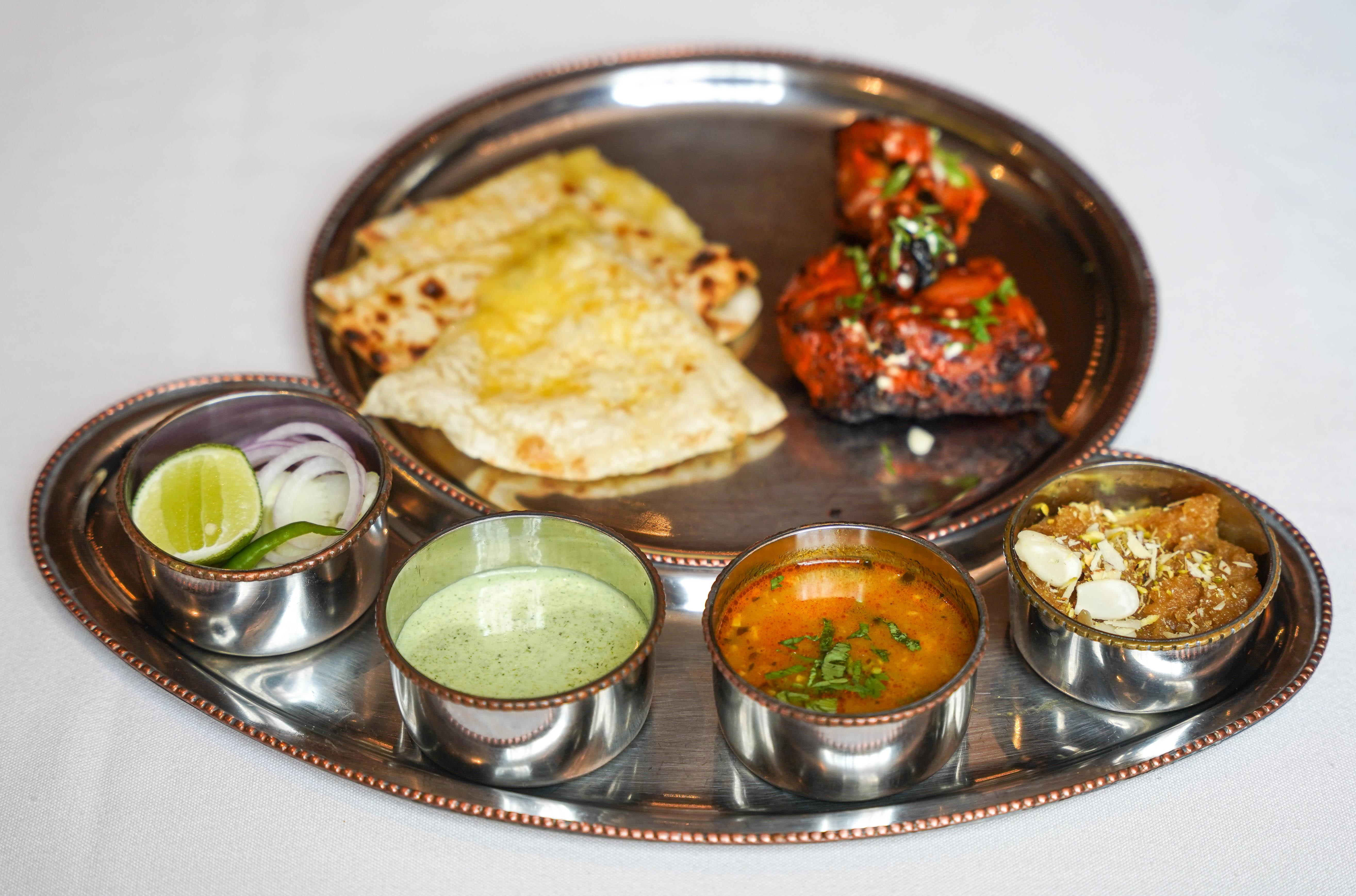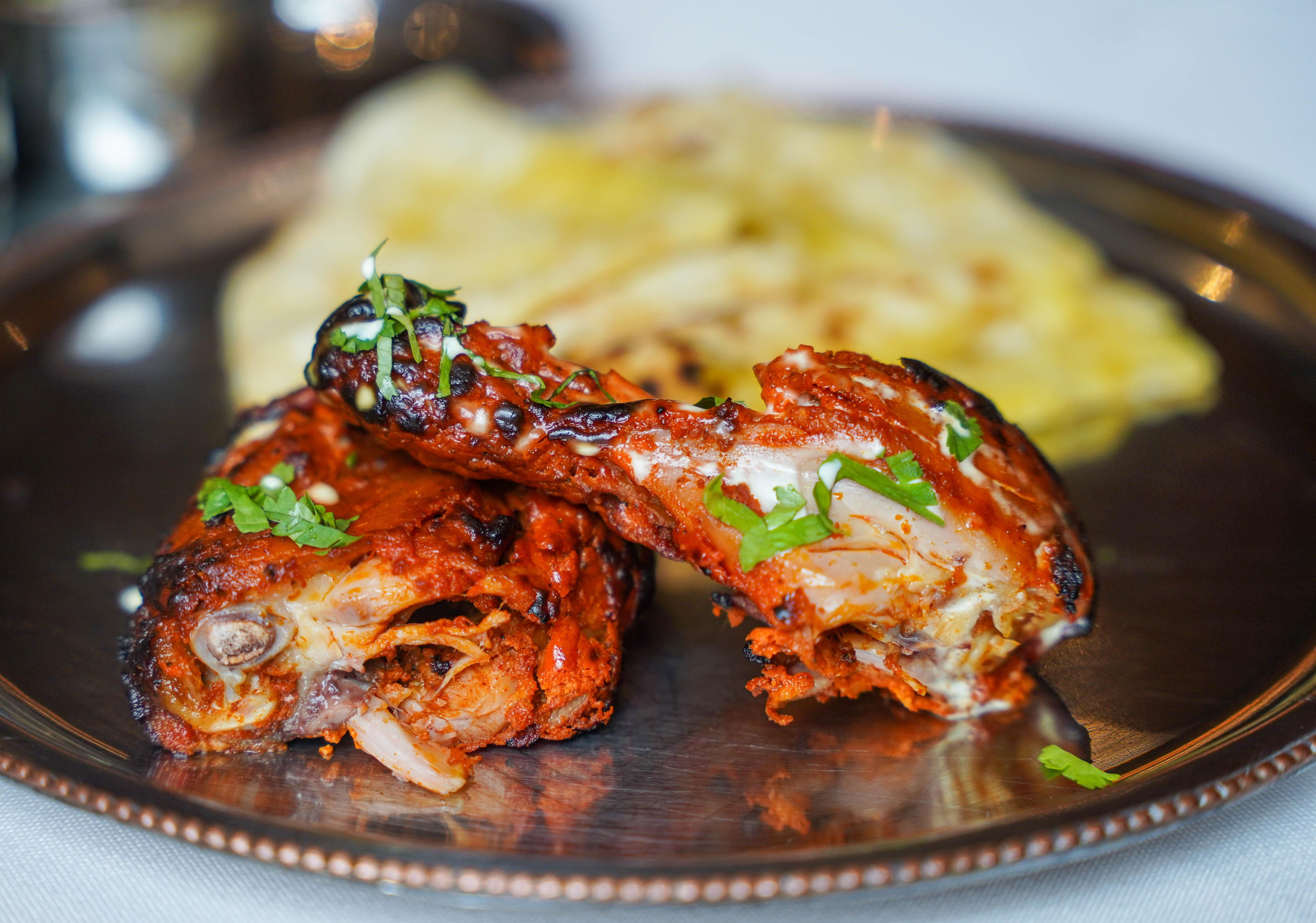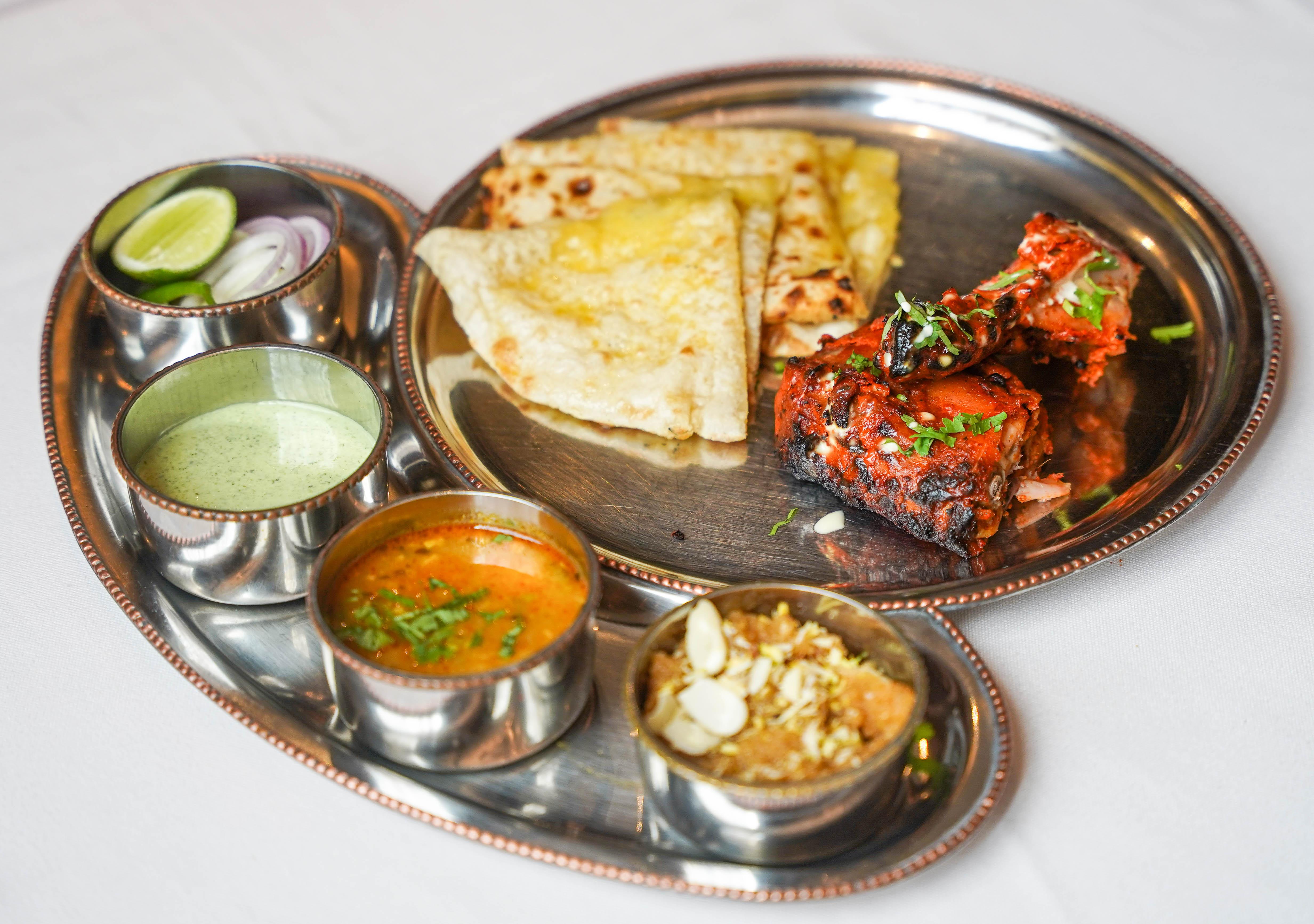 A tribute to tandoor traditions, Tandoor Grill's Tandoori Chicken Set (RM28++) is another should-try - the chicken is tantalisingly chunky and tender, temptingly seasoned for savoury succulence to sink our teeth into, complete with a confident char with hints of smokiness.
The set's accompaniments are attractively thoughtful - fresh, crisp cheese naan, delightful to dip in spicy mint chutney, rounded out with aloo bhaji, a side salad and the dessert of the day.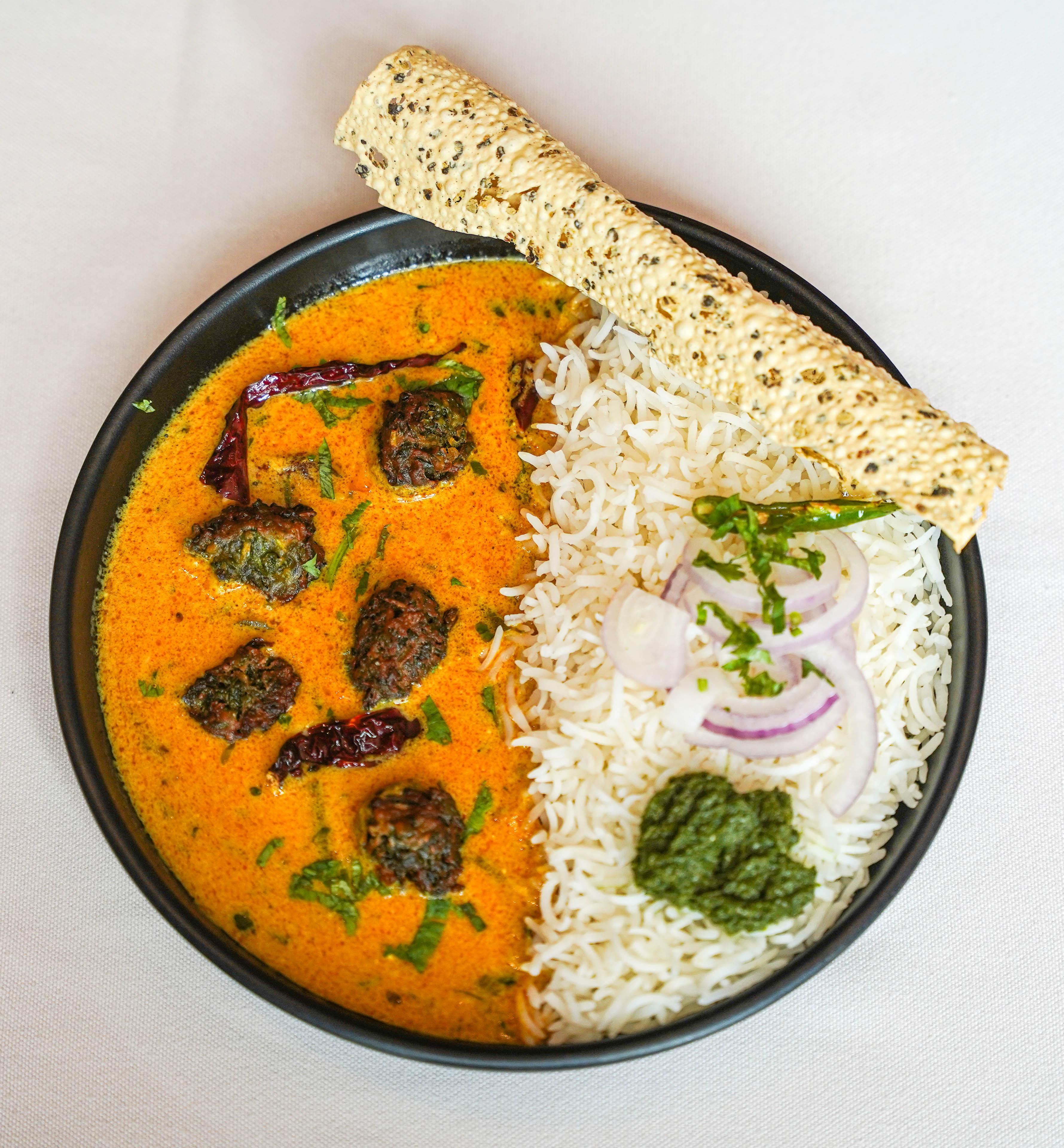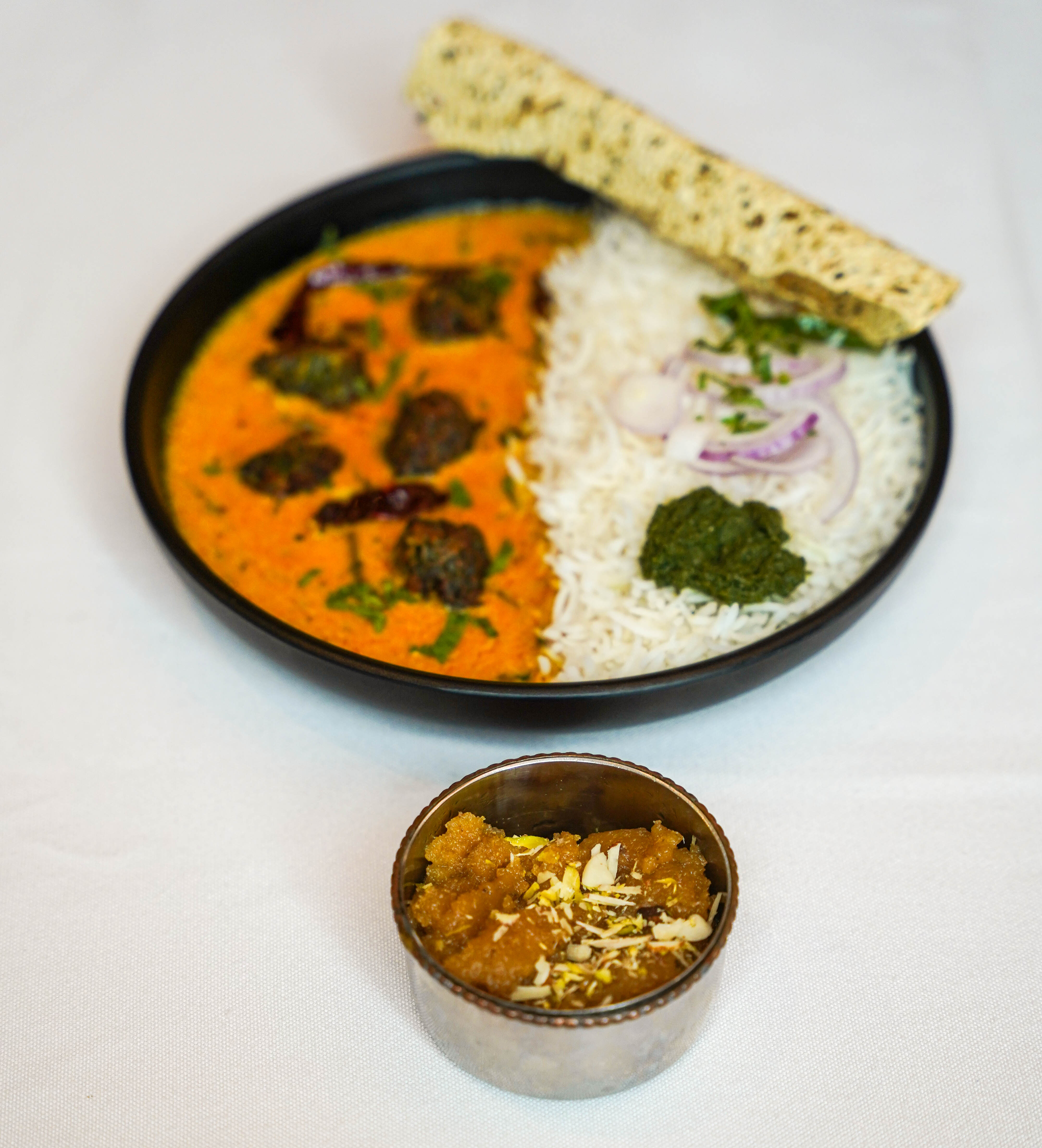 For the most wallet-friendly pick, have the Kadhi Pakora (RM16++), nonetheless a fulfilling meal that's meticulously made. It's beautifully lined with browned fritters, crackly with a natural onion sweetness, balanced with the underlying tang of a yoghurt sauce, served with impeccably steamed basmati rice, extra-long roasted papad and the dessert of the day.
Our dessert was moong dhall halwa, a textured treat with a candy-like nectarousness, decadently aromatic in its golden glory. Other potential desserts include coconut gulab jamun and fruit custard.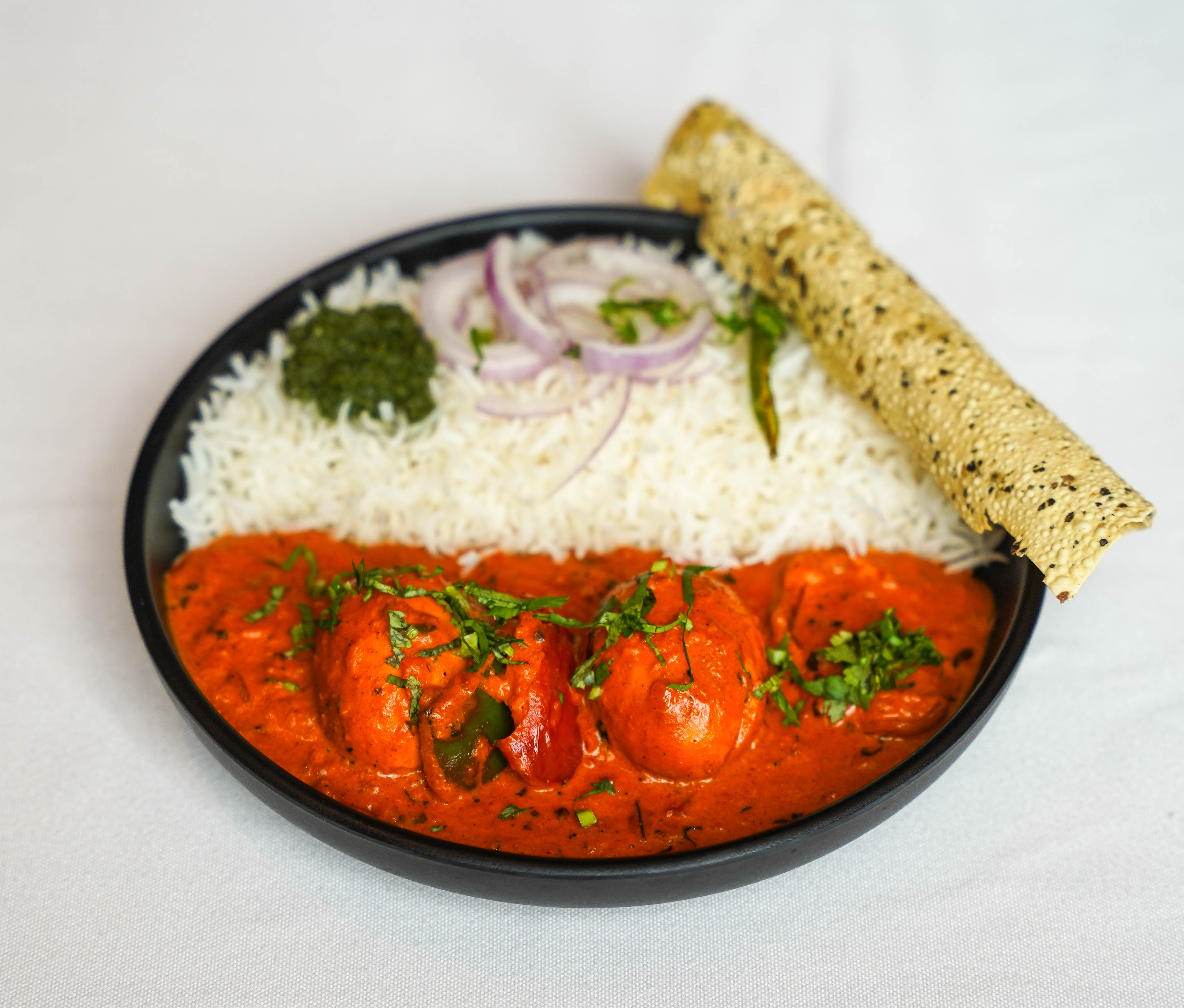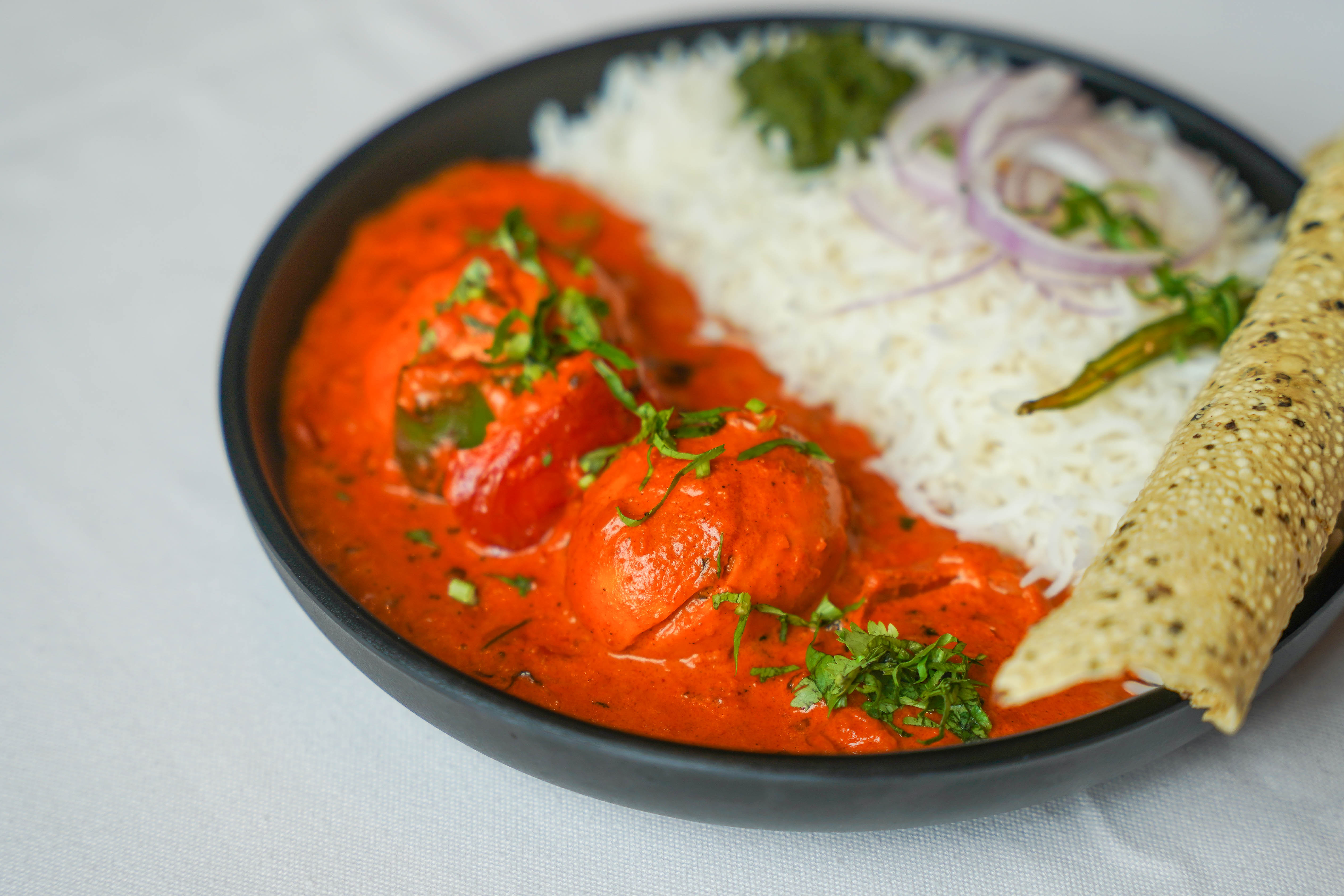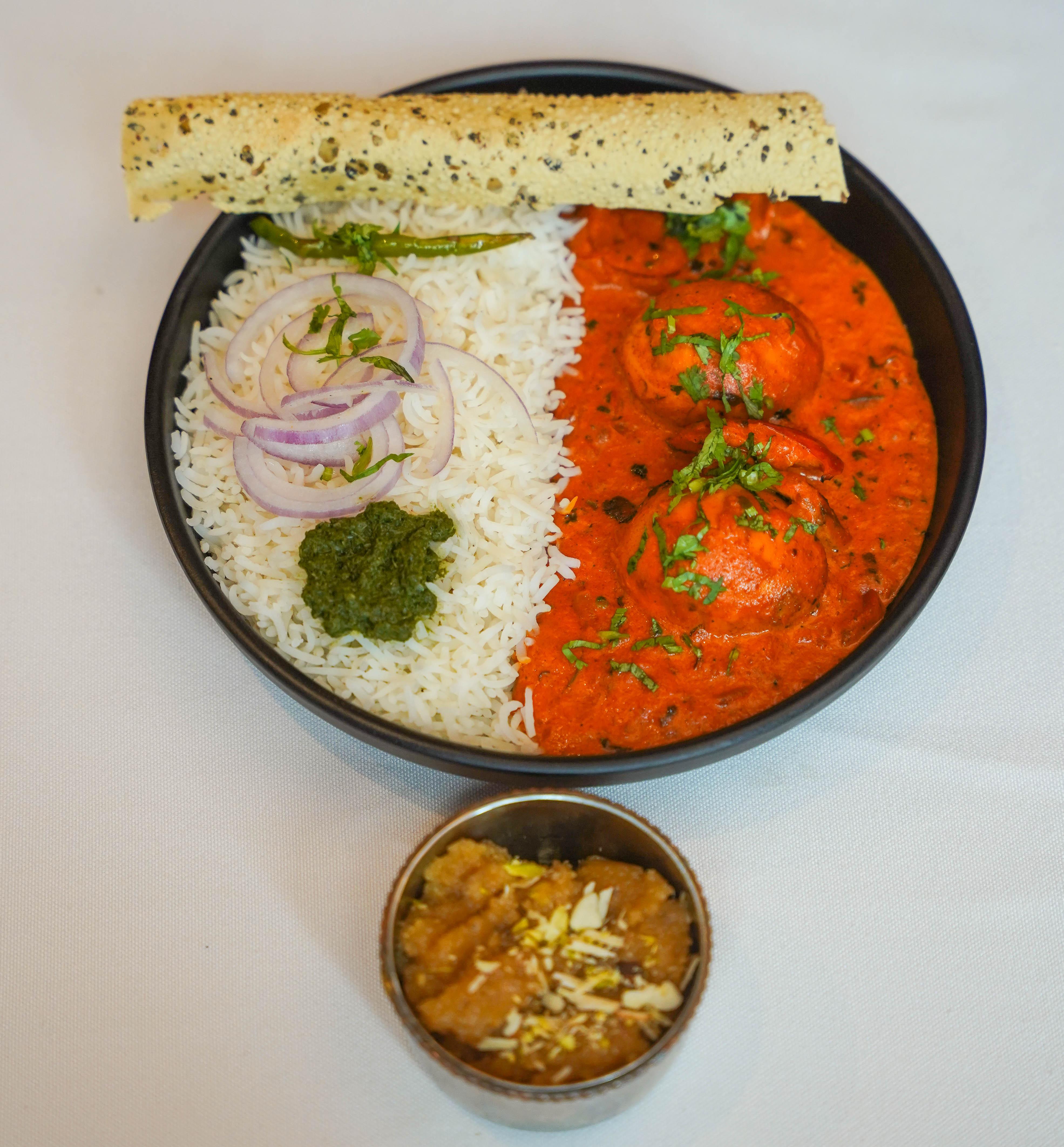 The Tandoori Egg Masala Set (RM18++) is excellent - the tandoor-cooked eggs are fragrant and flavourful, soaked in a creamy, mildly spicy masala-based sauce that's loaded with capsicum and vegetables. It's absolutely addictive with steamed basmati rice, roasted papad, salad and dessert - we'd happily return simply for this.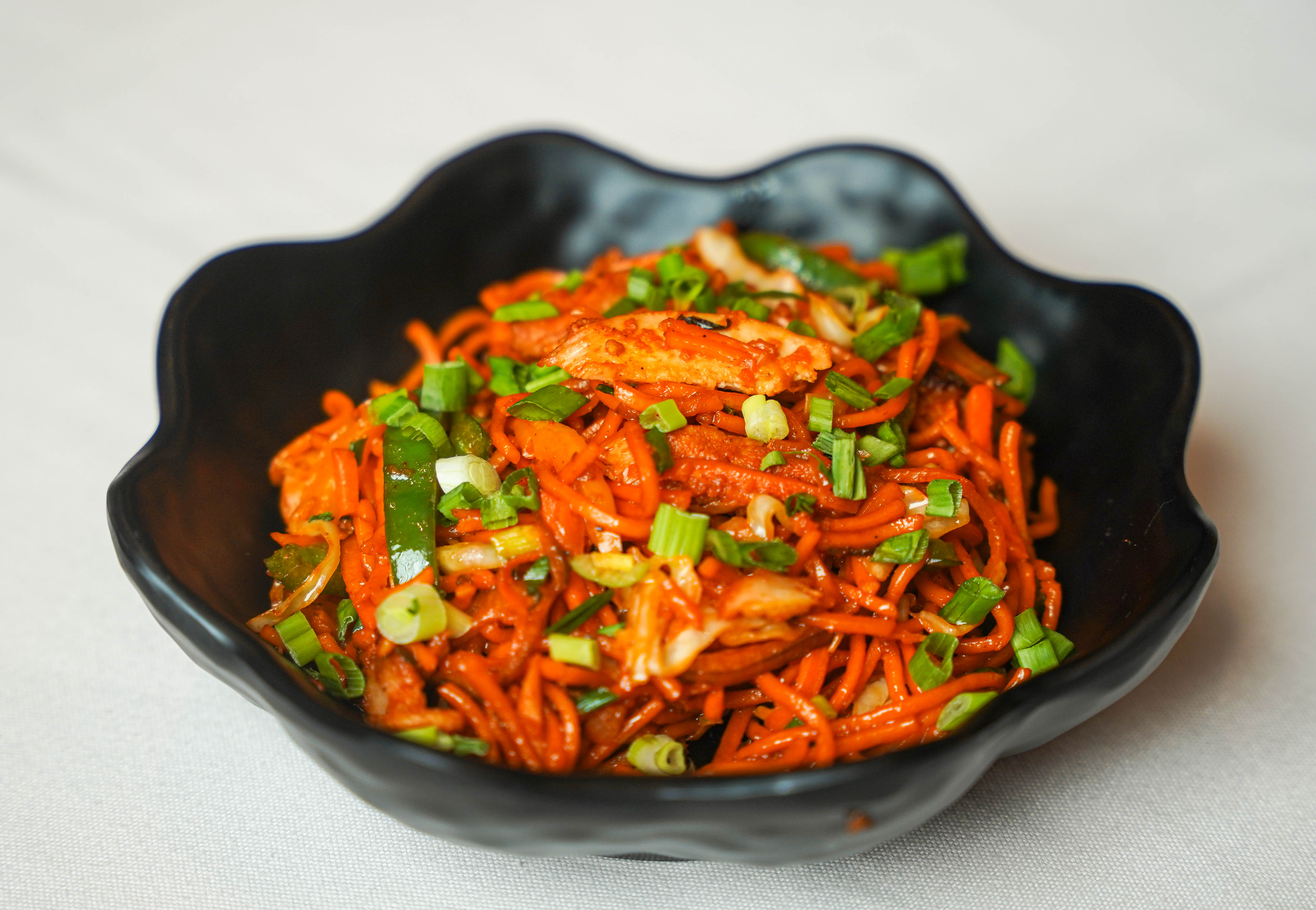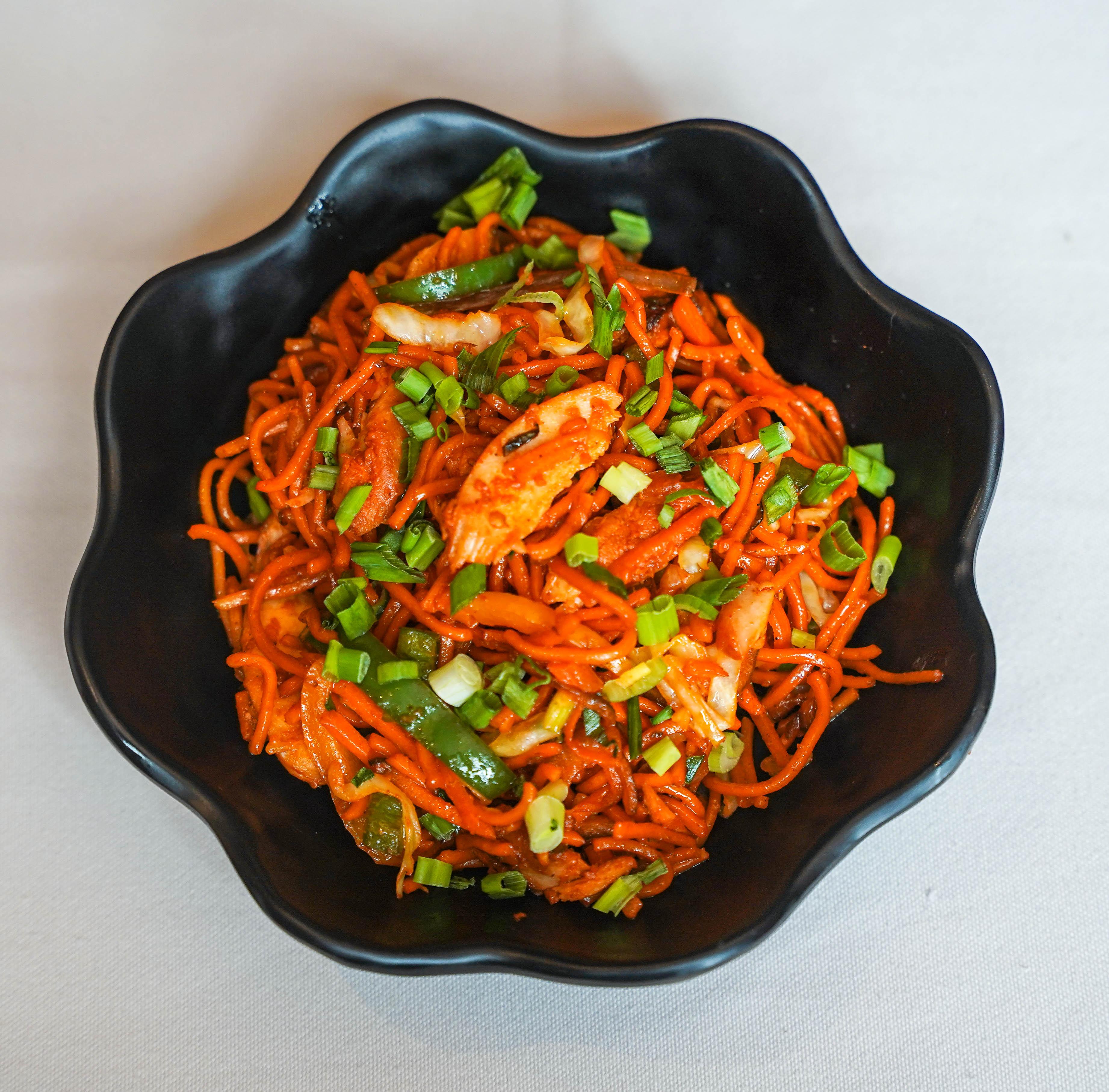 The Tandoori Chicken Noodles (RM18++ with dessert) is also irresistible - juicy tandoor-grilled chicken is tossed with noodles and a surprisingly complex mix of herbs and spices. It's not our typical chicken noodles; this is a testament to how even familiar-seeming recipes at Tandoor Grill are elevated with top-notch produce and cooking techniques.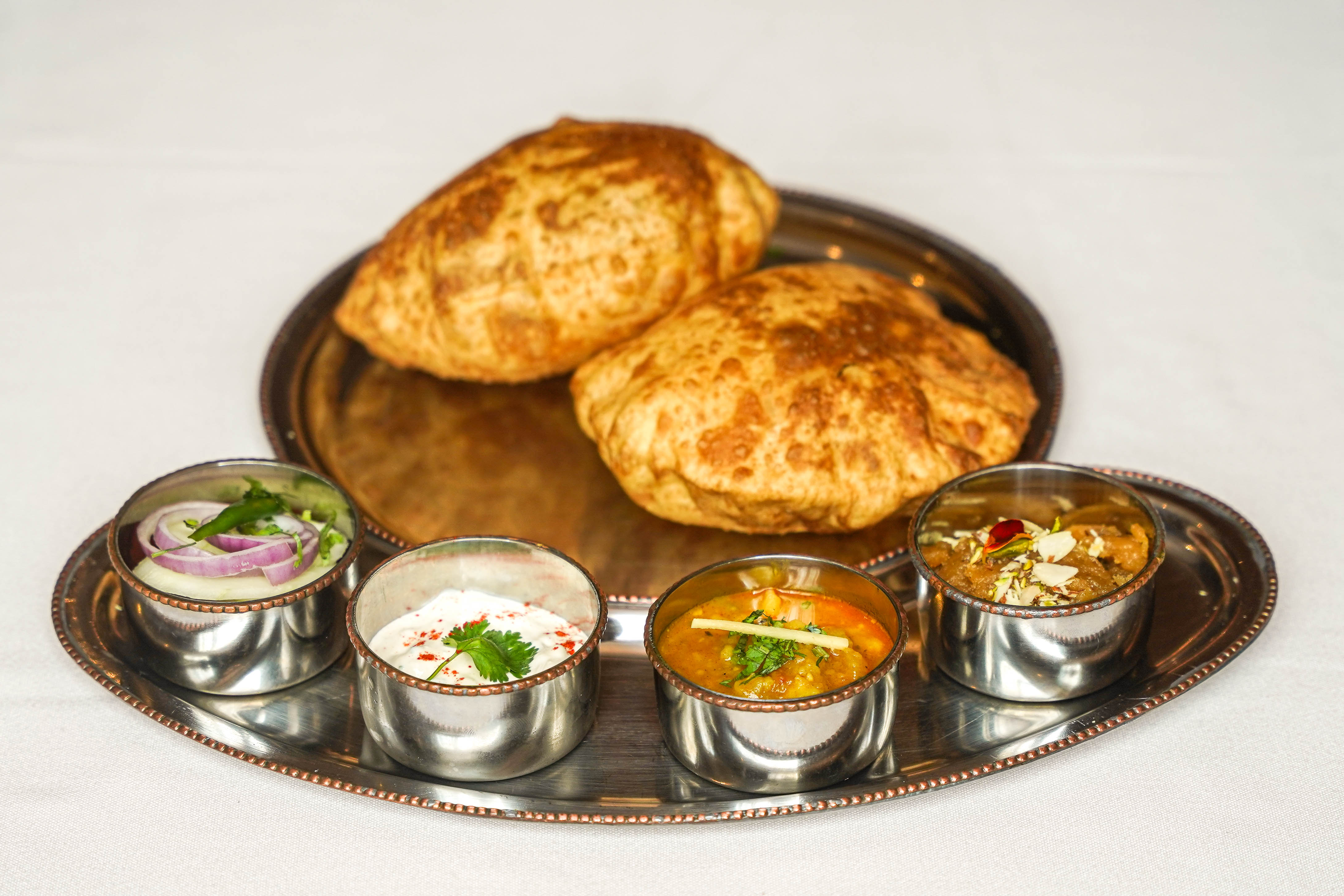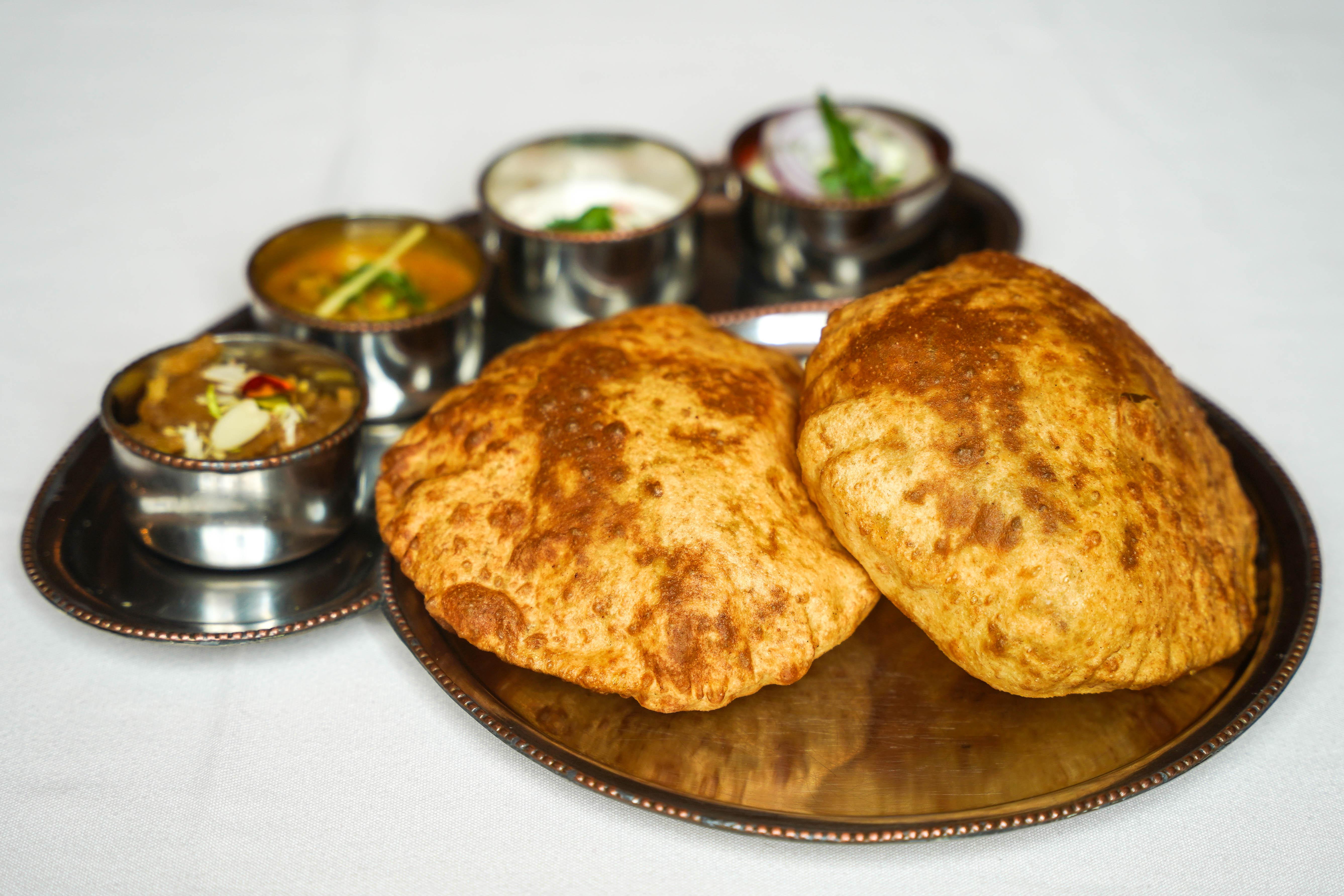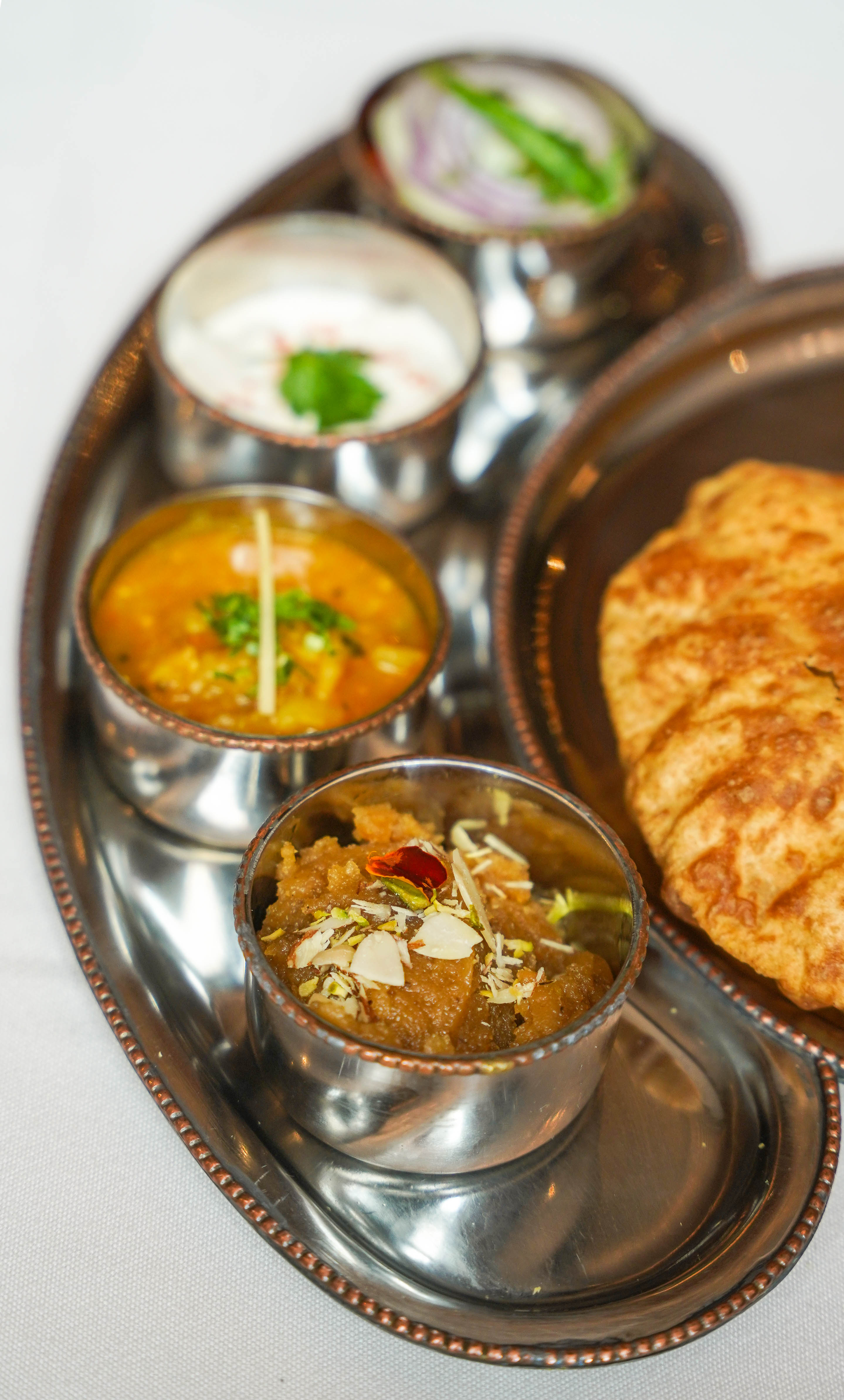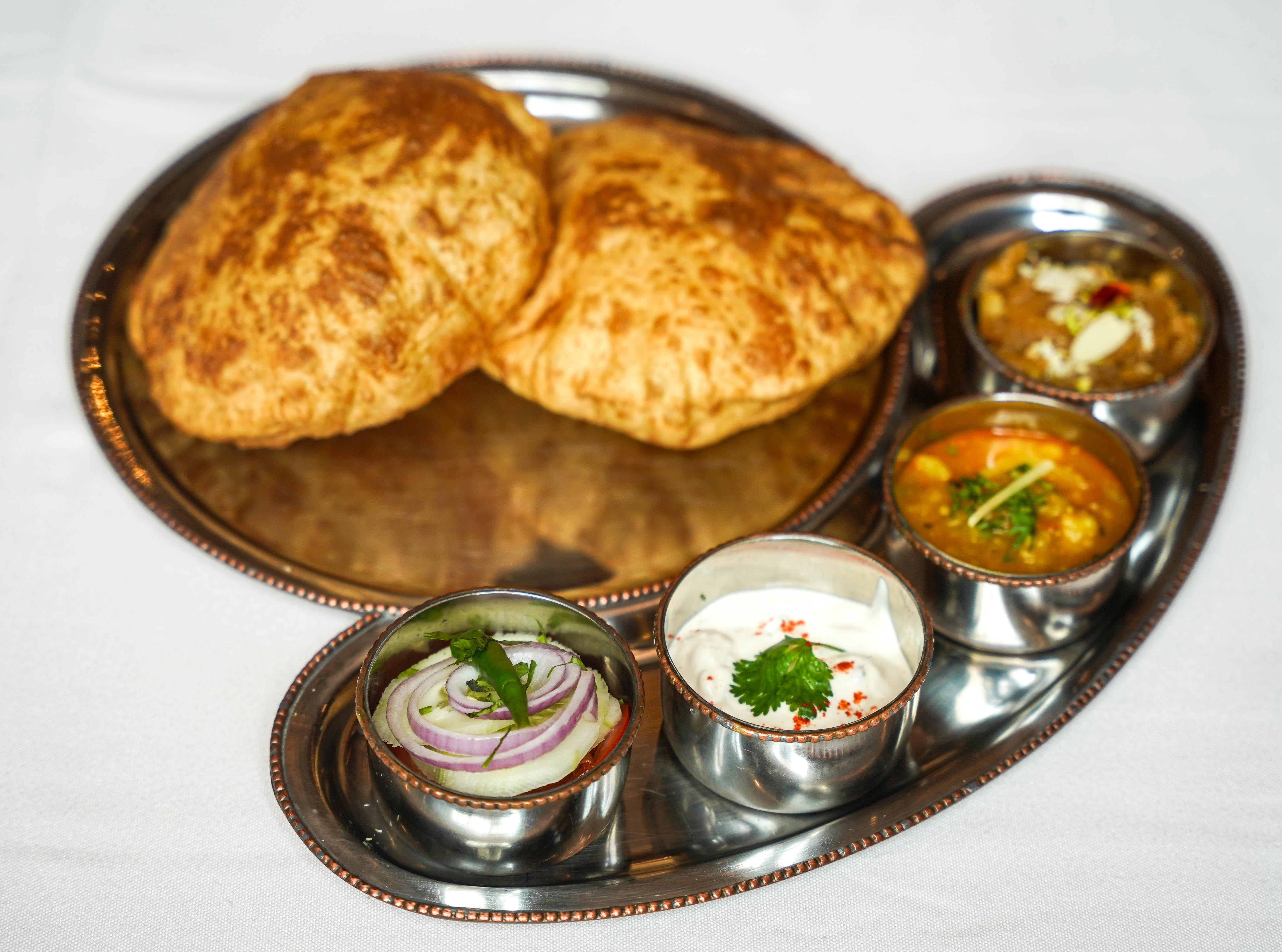 The Poori Set (RM16++) is a confident meat-free choice - the large, fluffy-puffy pooris are alluringly airy, holding their shape and texture for an impressive time, bolstered with aloo bhaji (gently spiced potatoes), raita for a perky piquancy, roasted papad, salad and dessert.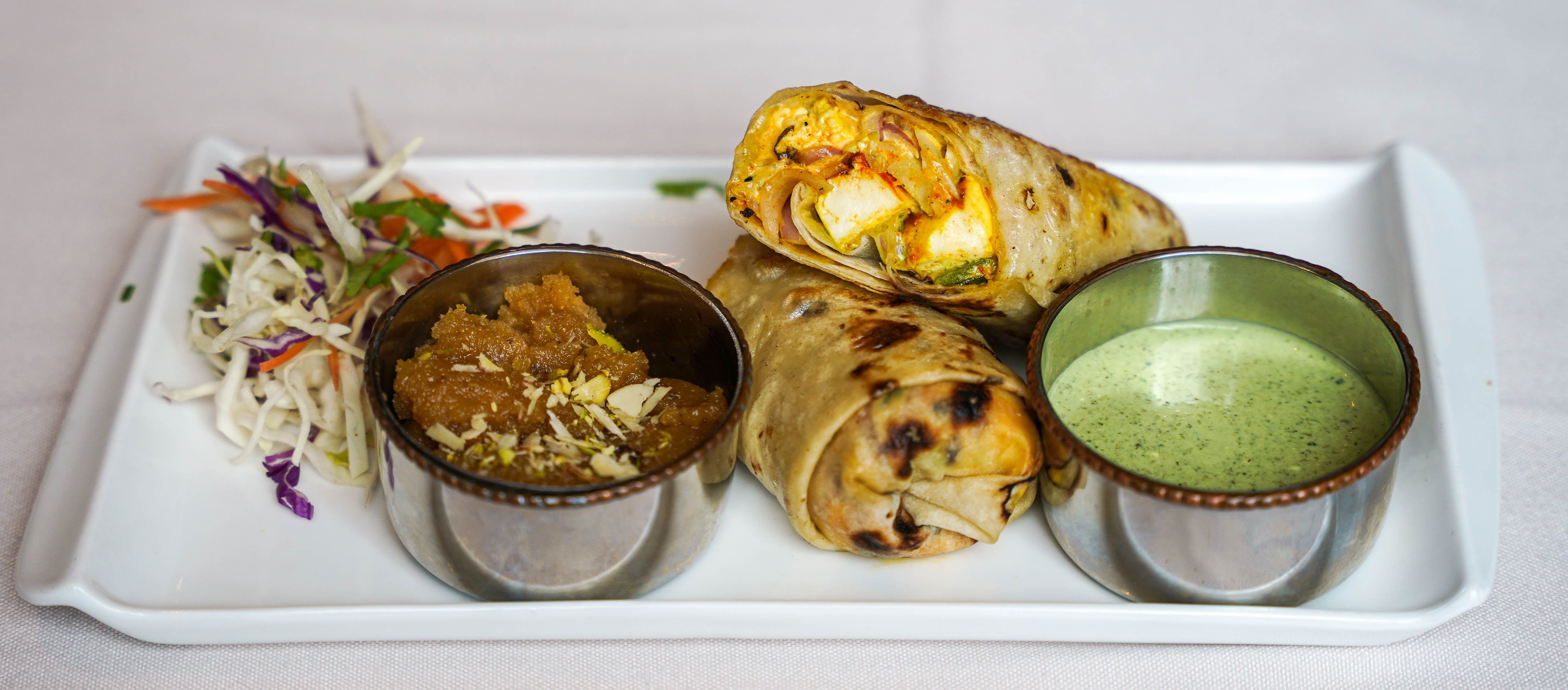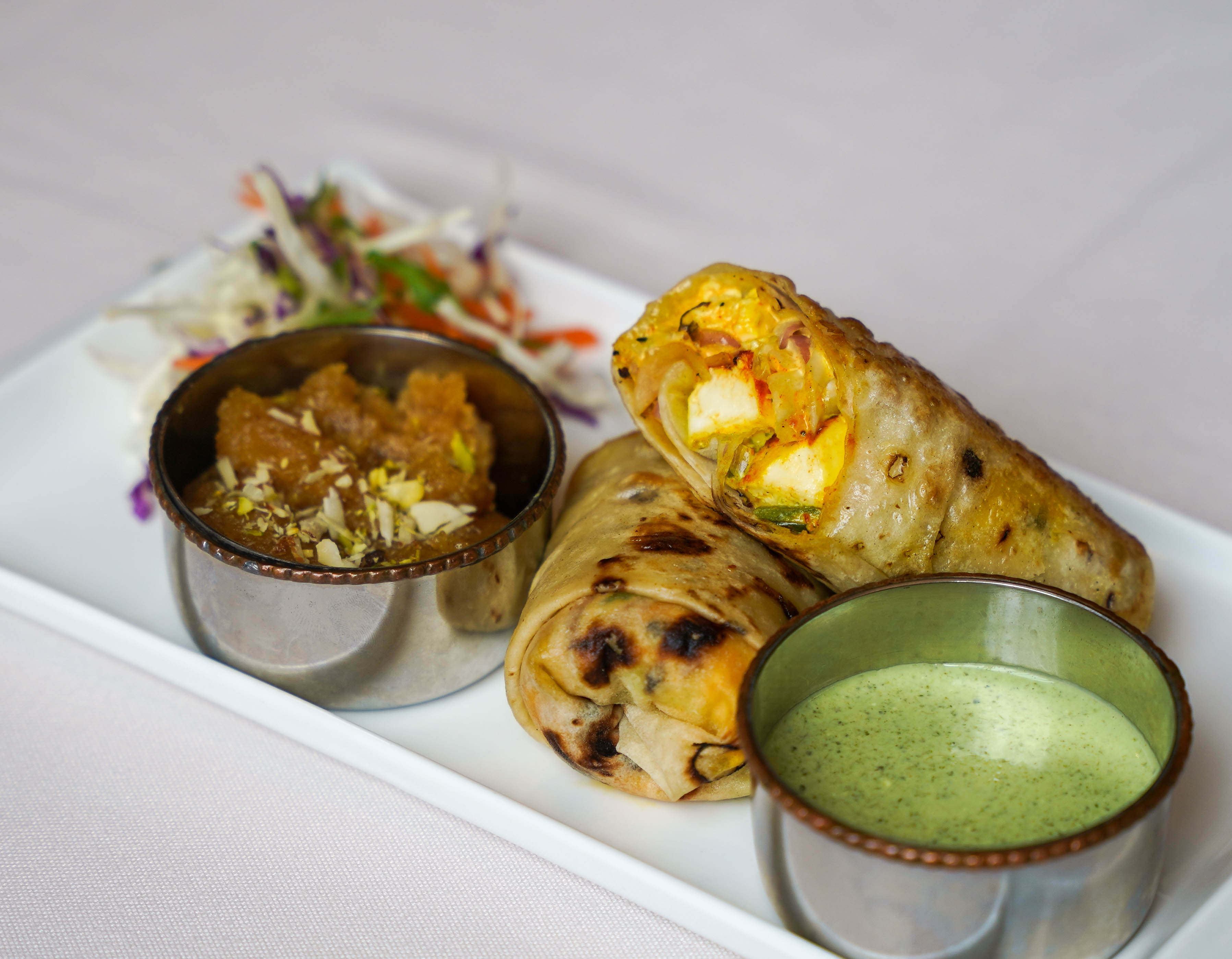 We wrap up this feature with Paneer Tikka Wrap (RM20++ with dessert), plumply and pleasurably packed with cottage cheese and vegetables, to dunk in house-blended mint sauce. The kitchen's own-baked bread is tender, the cottage cheese is tasty, while the vegetables are uplifting, coming together harmoniously for a well-balanced ensemble.
The wraps are also available in set lunch variations of chicken or mutton seekh kebab, both with egg.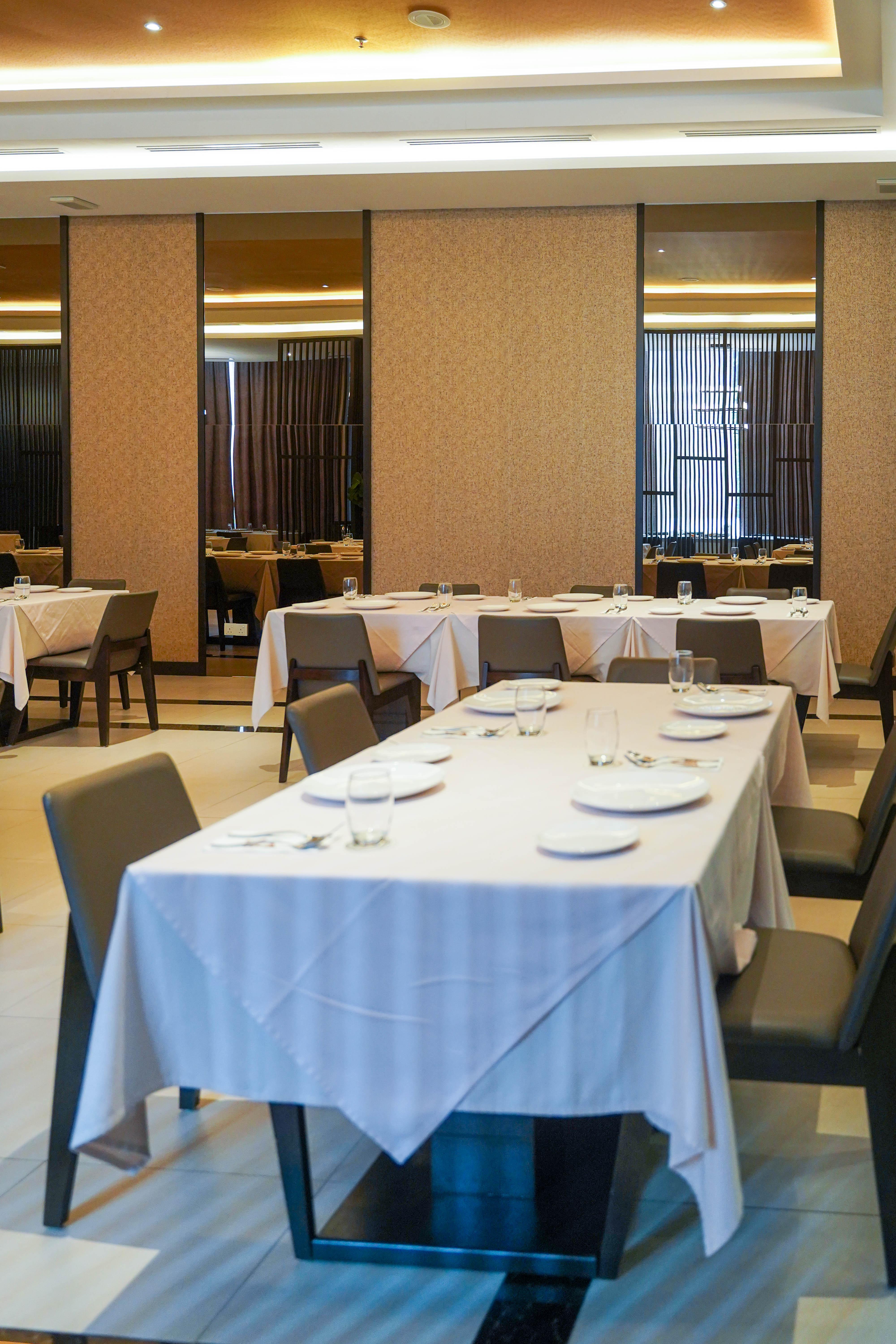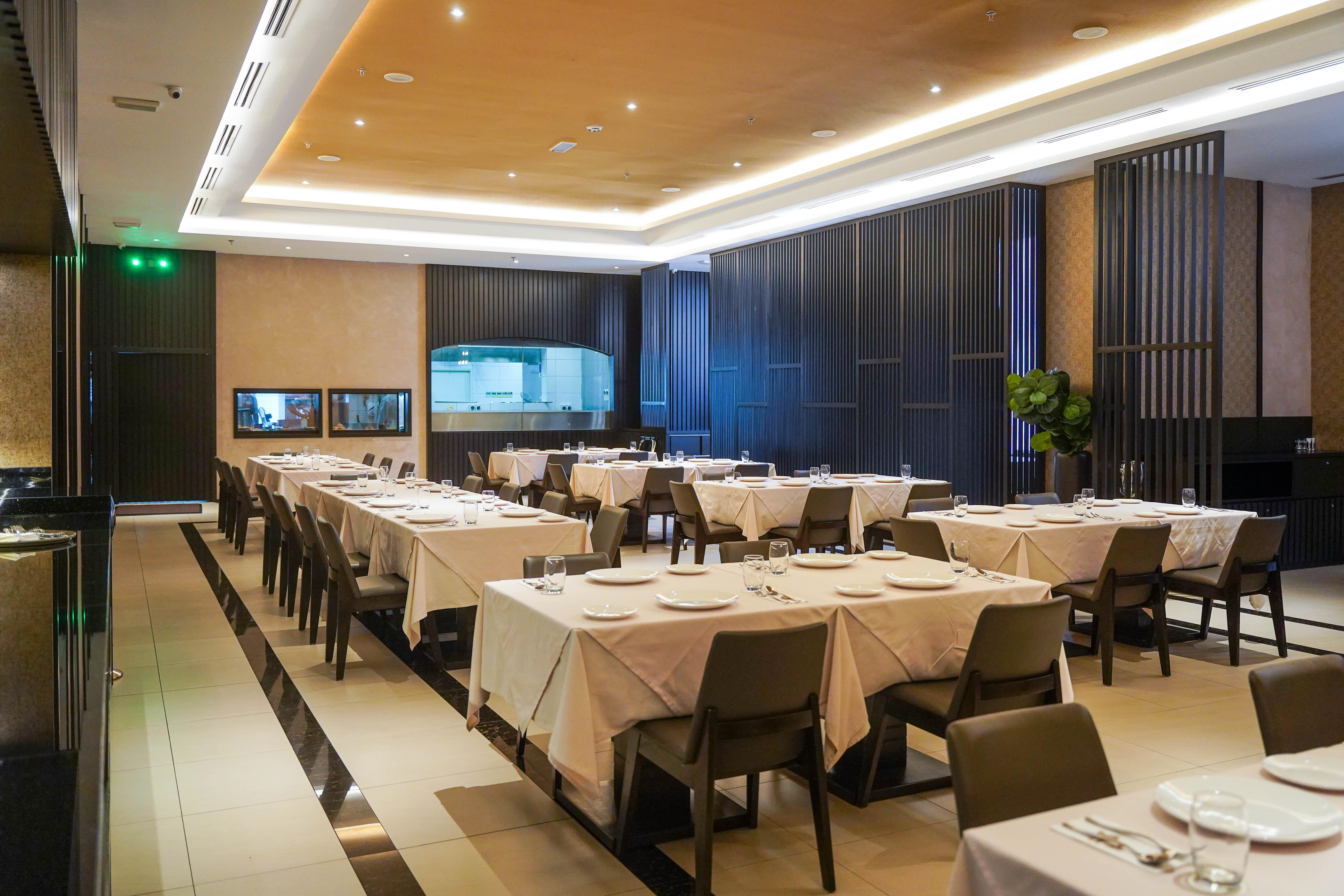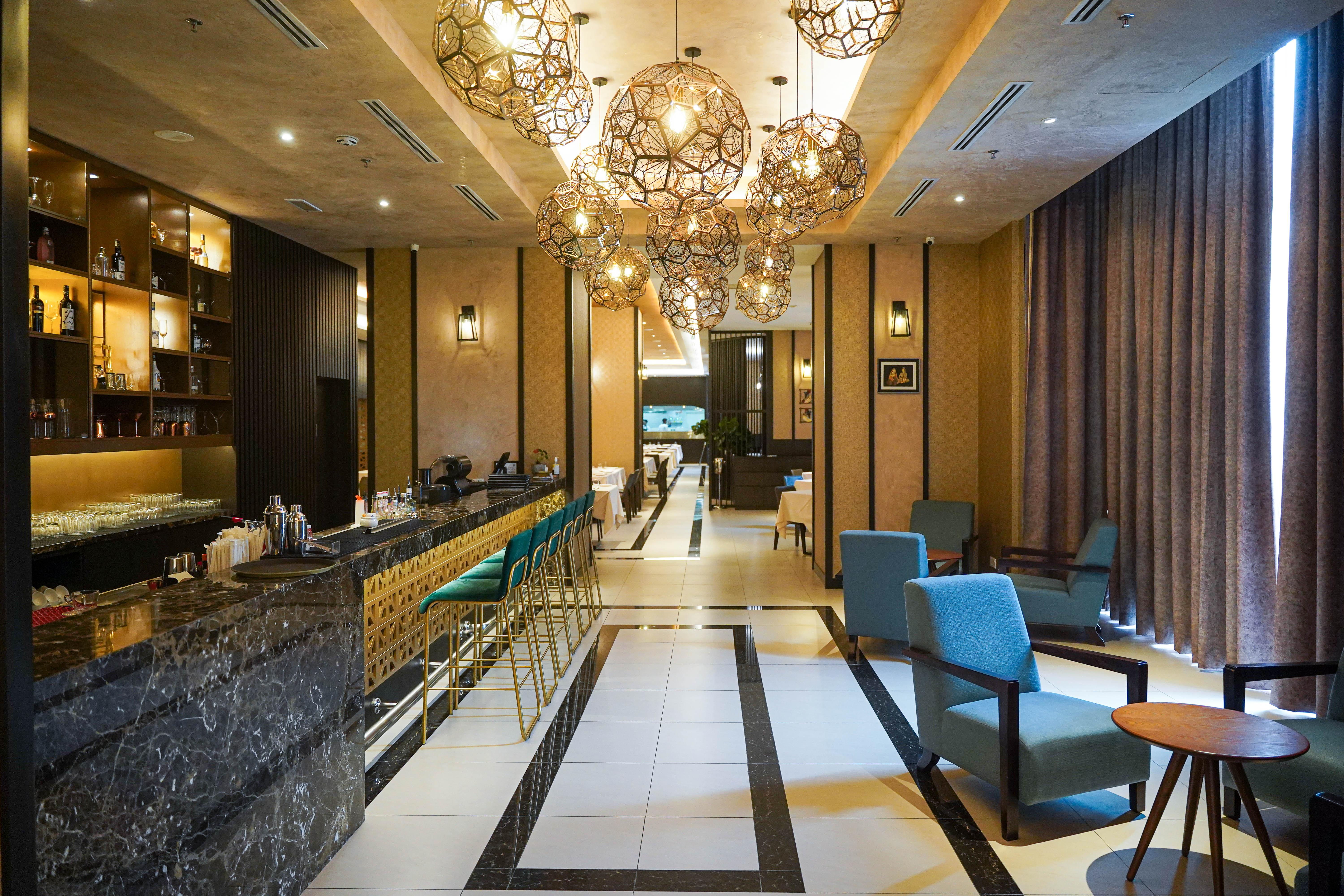 Tandoor Grill KL
Level 3A, Berjaya Central Park, Jalan Ampang, 50250 Kuala Lumpur. Opposite Renaissance Hotel.
Open Monday, Wednesday to Sunday, 11:30am-3pm, 6pm-10:30pm. 
Tel: 03-2181-0003 or 017-259-3665