Sushi Hara KL: Chef Hiroyuki Murakami harnesses nearly 30 years of experience in the craft of sushi
April 12, 2023
---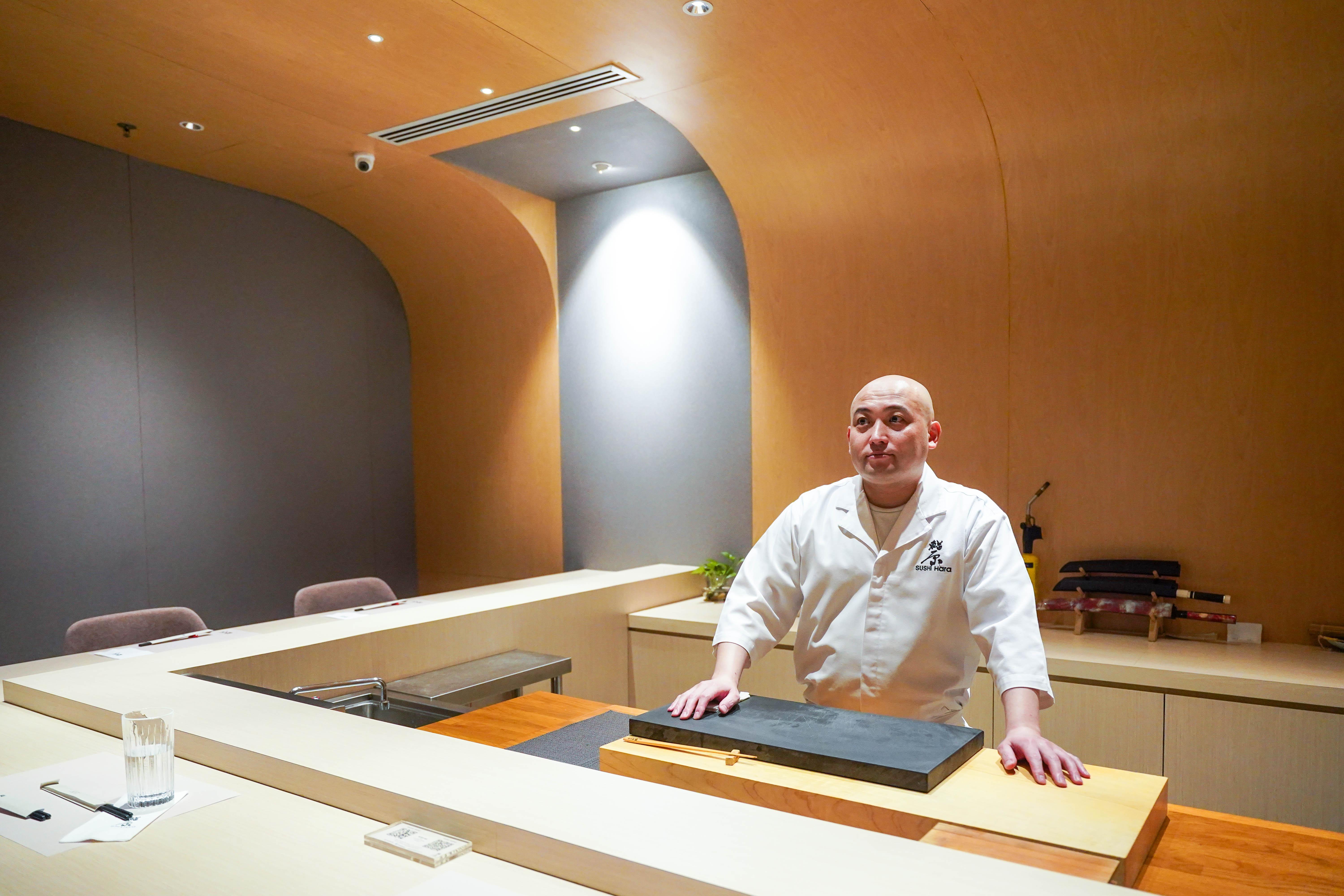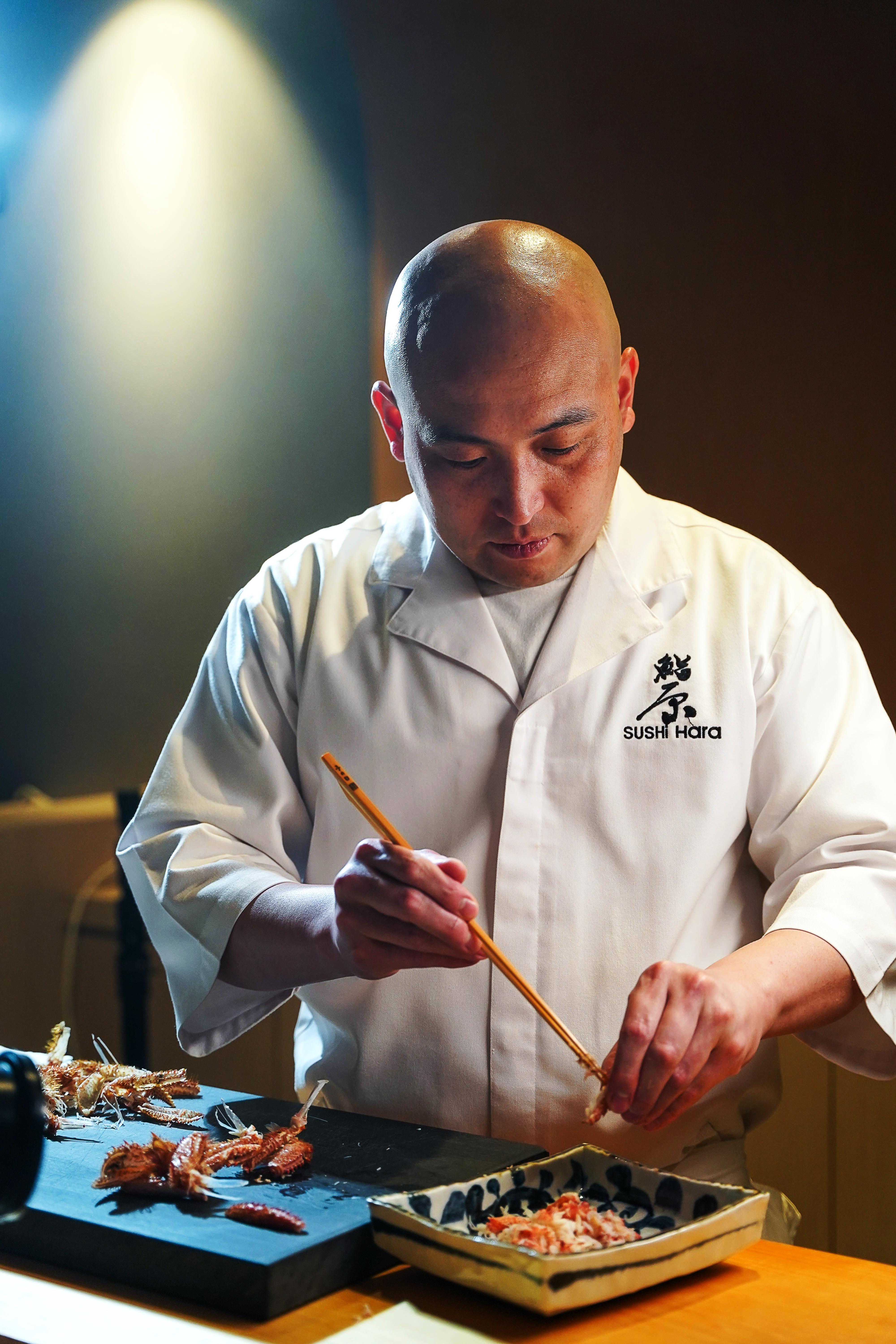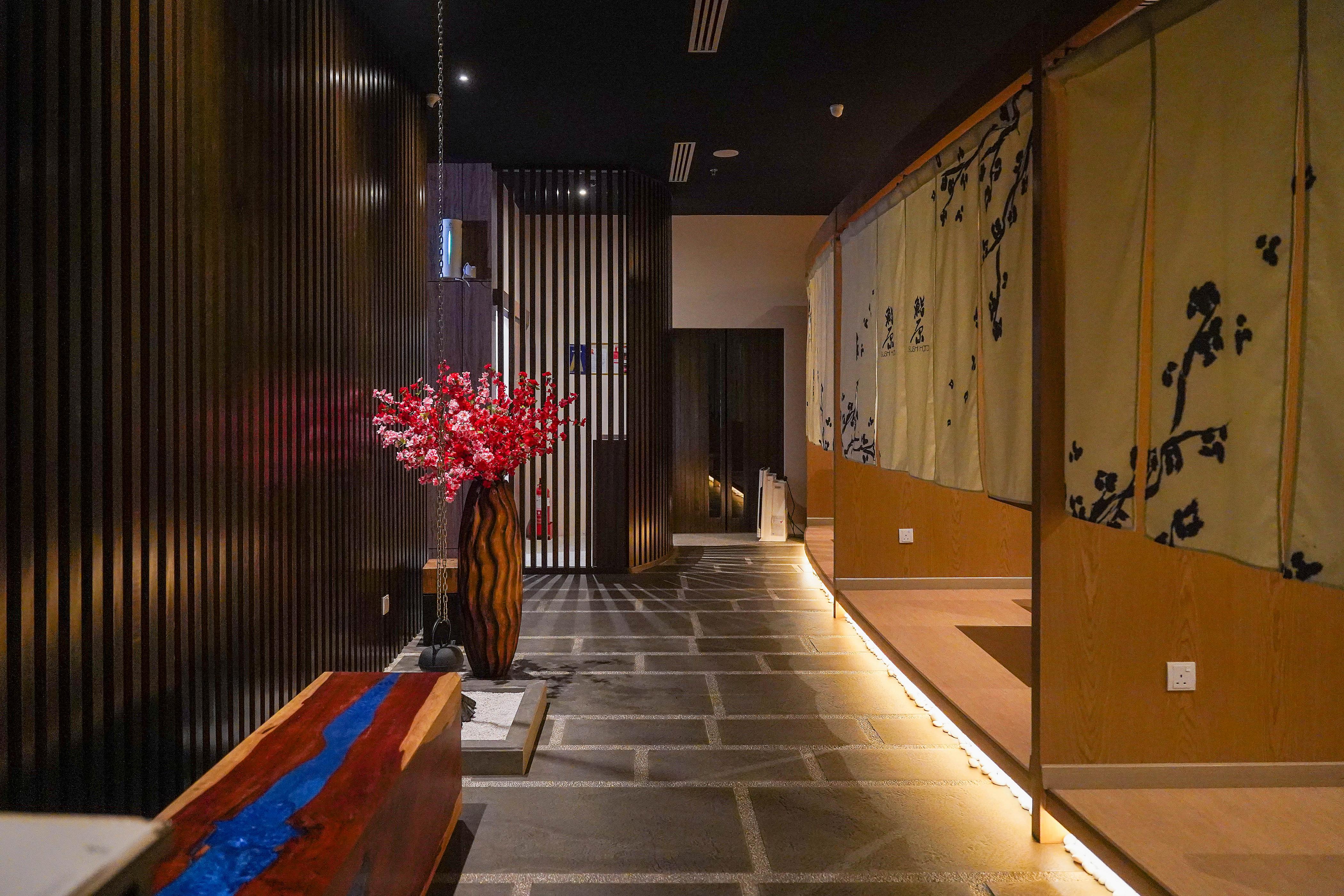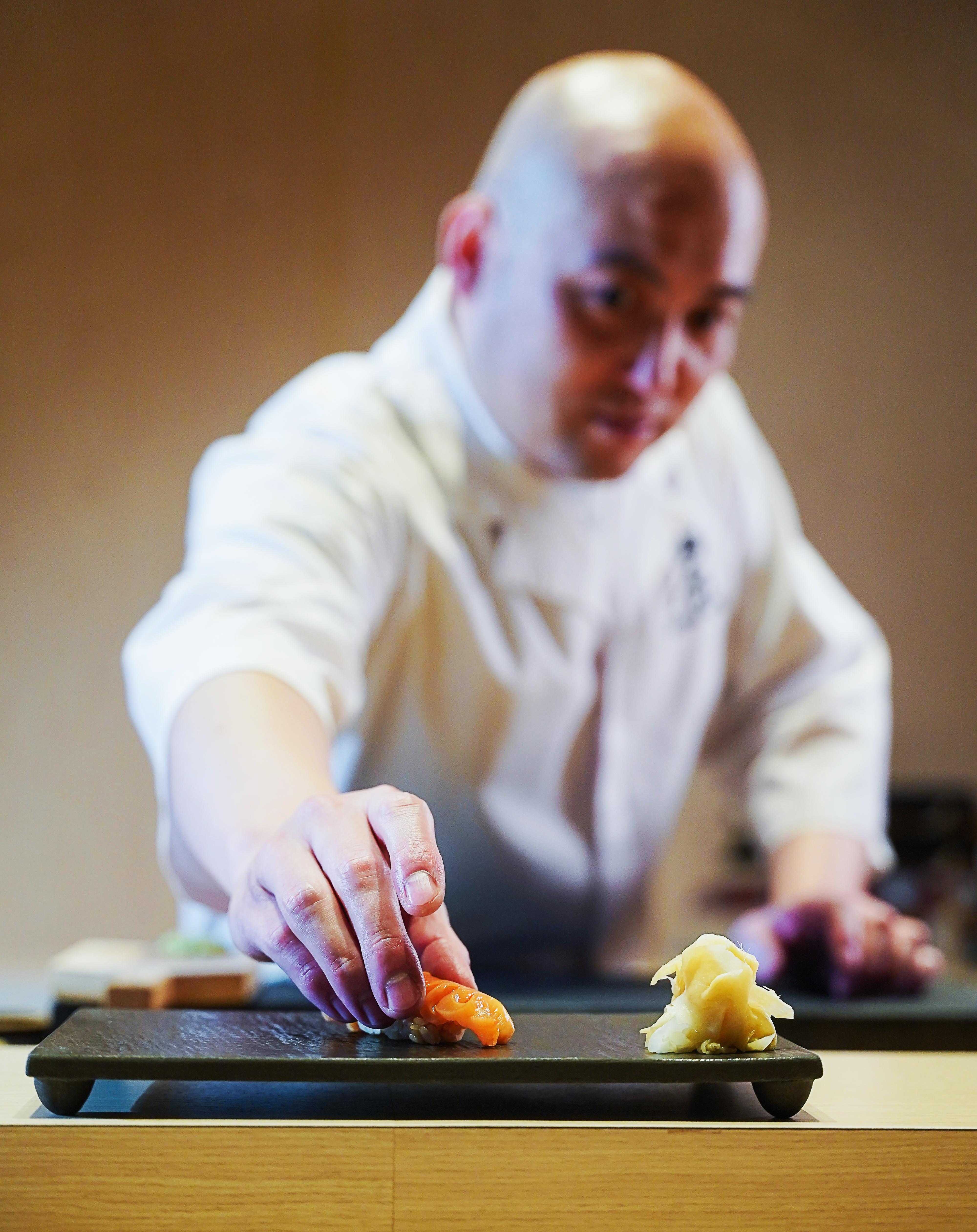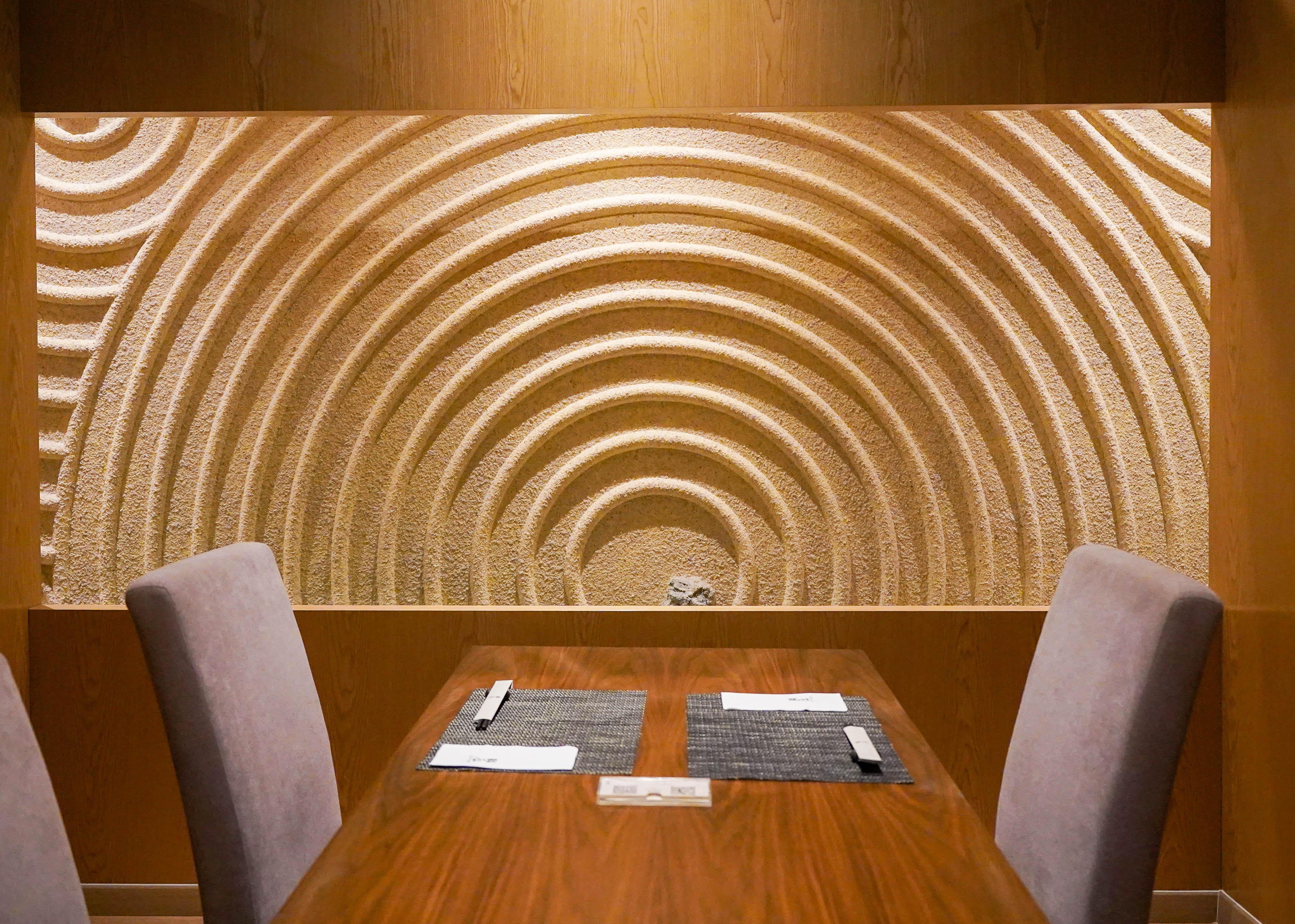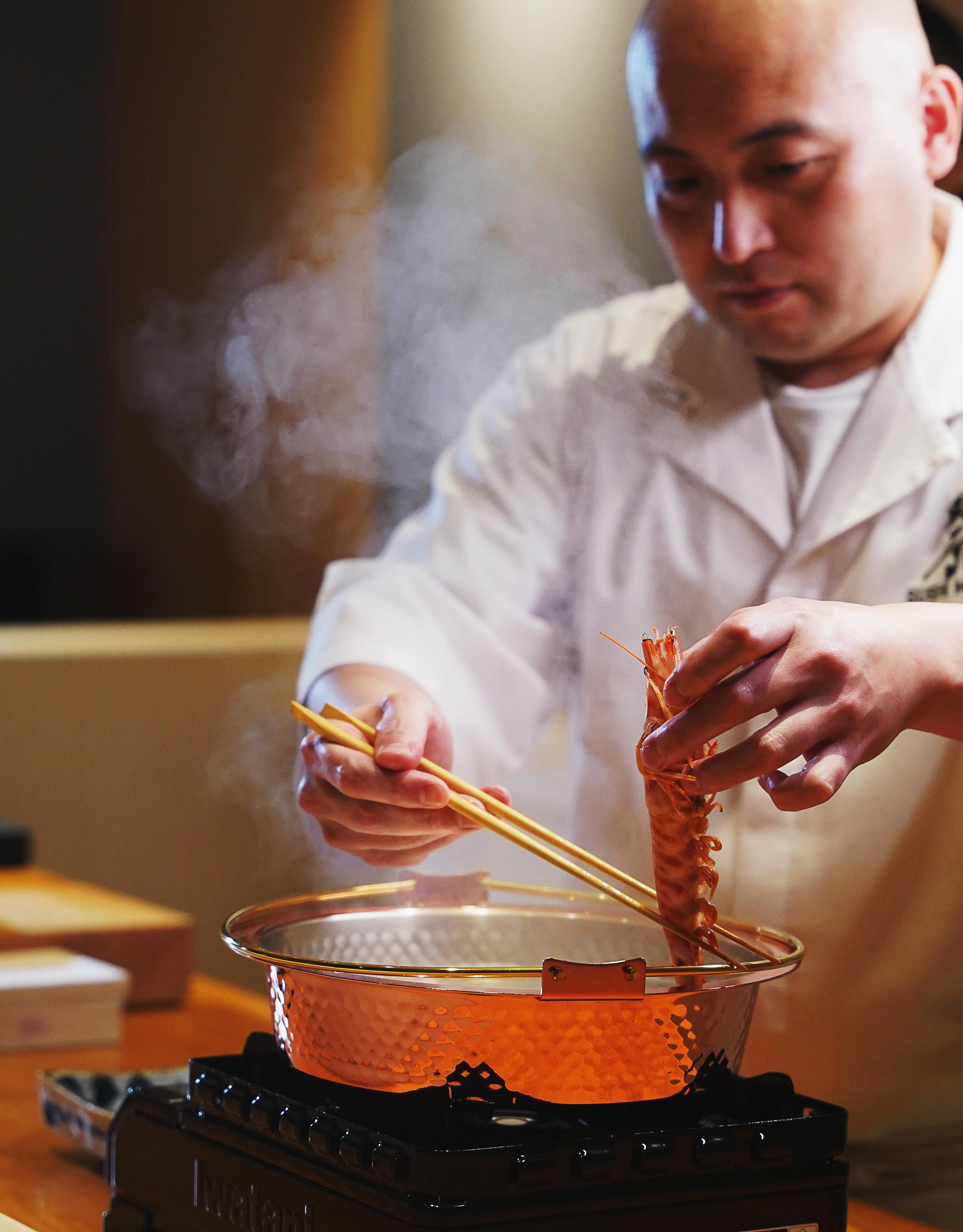 Over the past four years, Sushi Hara has carved a reputation as a crave-worthy destination for elegant omakase encounters in KL's city centre. 
Now with executive chef Hiroyuki Murakami at its helm, Sushi Hara showcases the skills of one of the most experienced Japanese sushi masters based in KL, who harnesses 26 years of experience at respected establishments such as Tokyo's Ginza Sushimasa.
Chef Hiro-san has long enjoyed bringing sushi culture to the rest of the world - he takes pride in every part of the preparation, respecting every element, from the tools to the ingredients.
We revisited Sushi Hara in The LINC KL recently to chat with the man who's nicknamed The Chef With The Magic Touch and to savour his innovative interpretations of authentic Japanese cuisine, conceived together with fellow executive chef Hidekaze Tanaka.
Sushi Hara is a voyage into the heart of Japanese culinary culture, courtesy of its veteran chefs to its air-flown seafood and even its exquisite tableware, made in Japan.
Watch our video above for an up-close and personal peek at chef Hiro-san's everyday routine.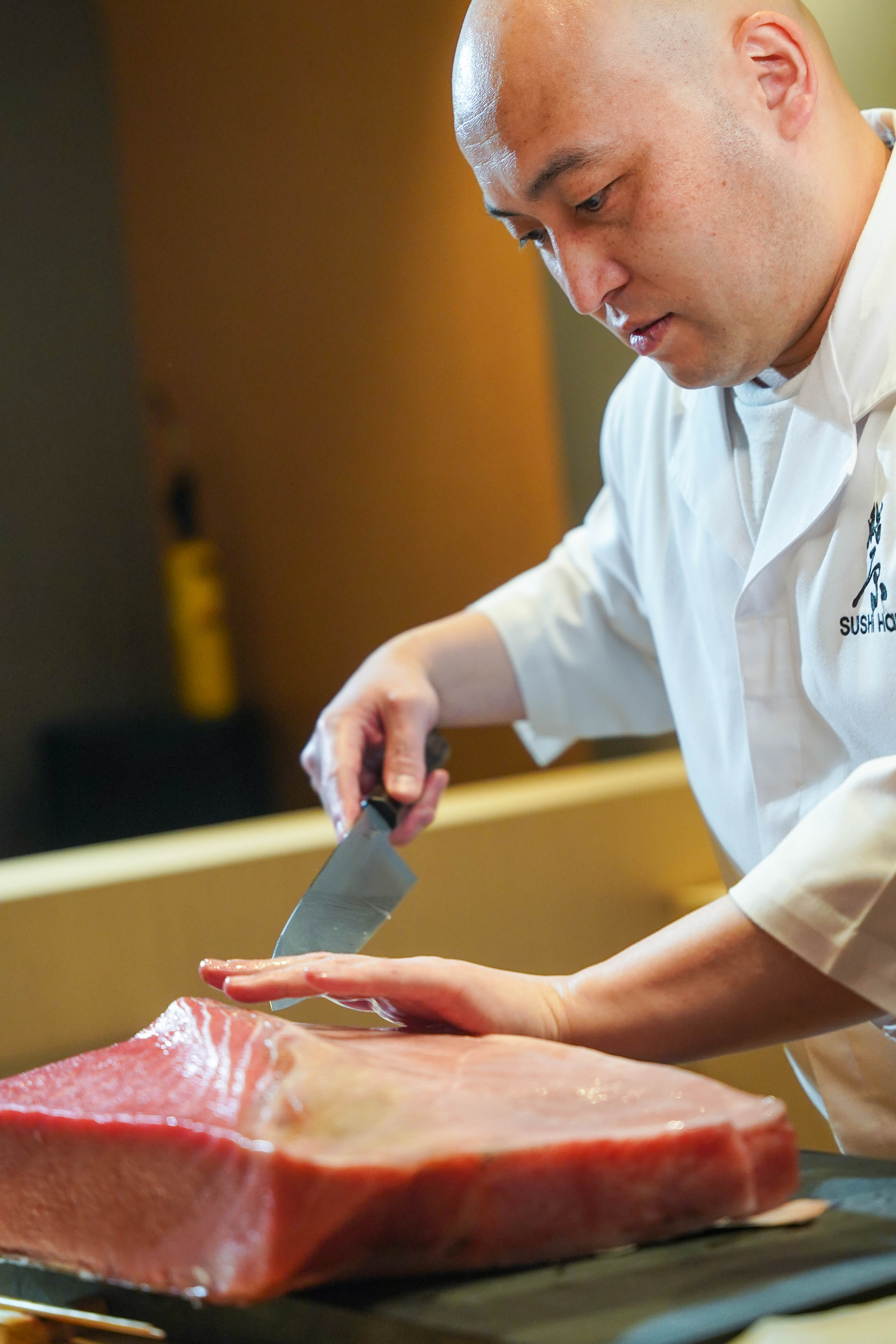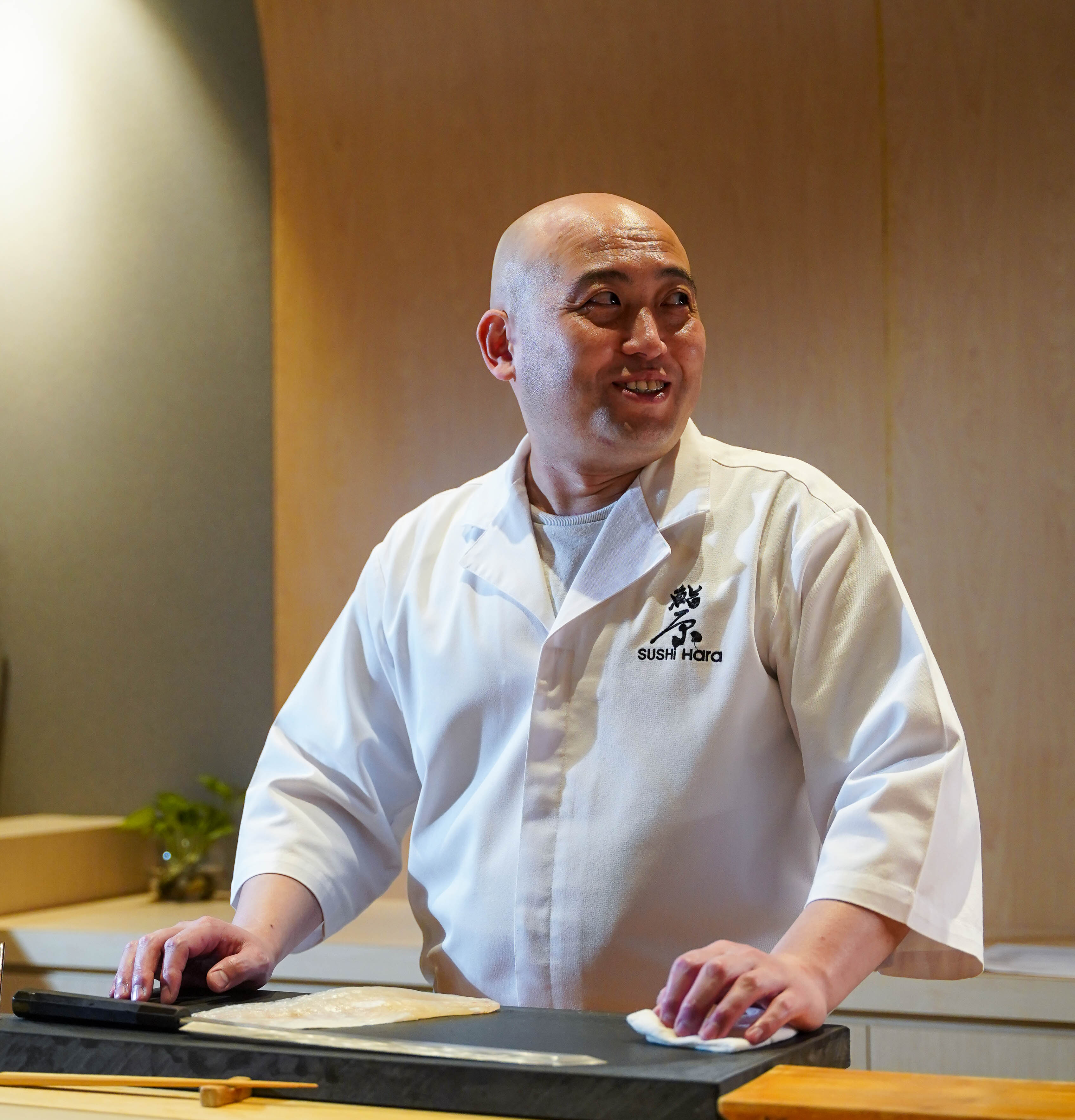 First up, here is chef Hiro-san's perspective on his career, in his own words:

"I had the opportunity to train with a master sushi chef from Japan, who has been making sushi for more than 30 years.

"I became a sushi chef because I love the artistry and challenge of the craft. It's all about the precision and care that go into each piece of sushi. Every detail matters - the shape of the rice, the way it's cooked, and how it's seasoned; the type of fish used and how it's sliced; how to present all of these elements together on one plate.

"My philosophy on sushi is simple: it should be made with love. That's why I always use ingredients that are fresh and seasonal, so that you can really taste the difference!

"The best sushi is made with fresh ingredients and great care - and something else that only comes from experience: Heart! It's this attention to detail that separates good sushi from excellent ones.
"At Sushi Hara, we take pride in being able to offer our customers the highest quality at every level - from our ingredients (the freshest available) to our service (friendly and professional) to our atmosphere (exclusive and classy).
"There are a few differences between sushi chefs in Japan and Malaysia, but the most important one is the difference in culture. In Japan, sushi chefs are considered craftsmen who have mastered their craft over years of training and practice. They are known for their attention to detail, as well as their focus on quality ingredients. At Sushi Hara, we want to keep this tradition - just like in Japan - in Malaysia."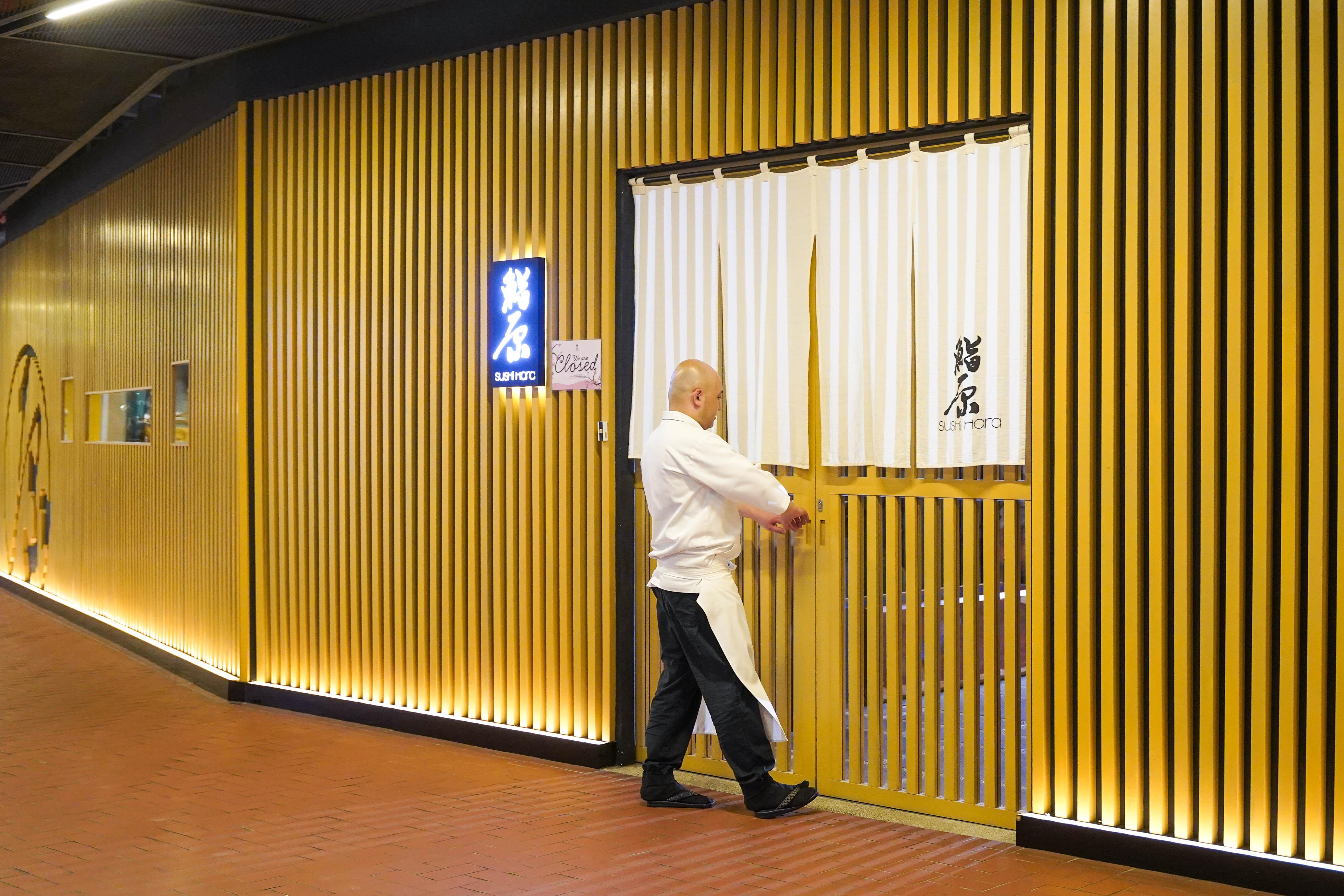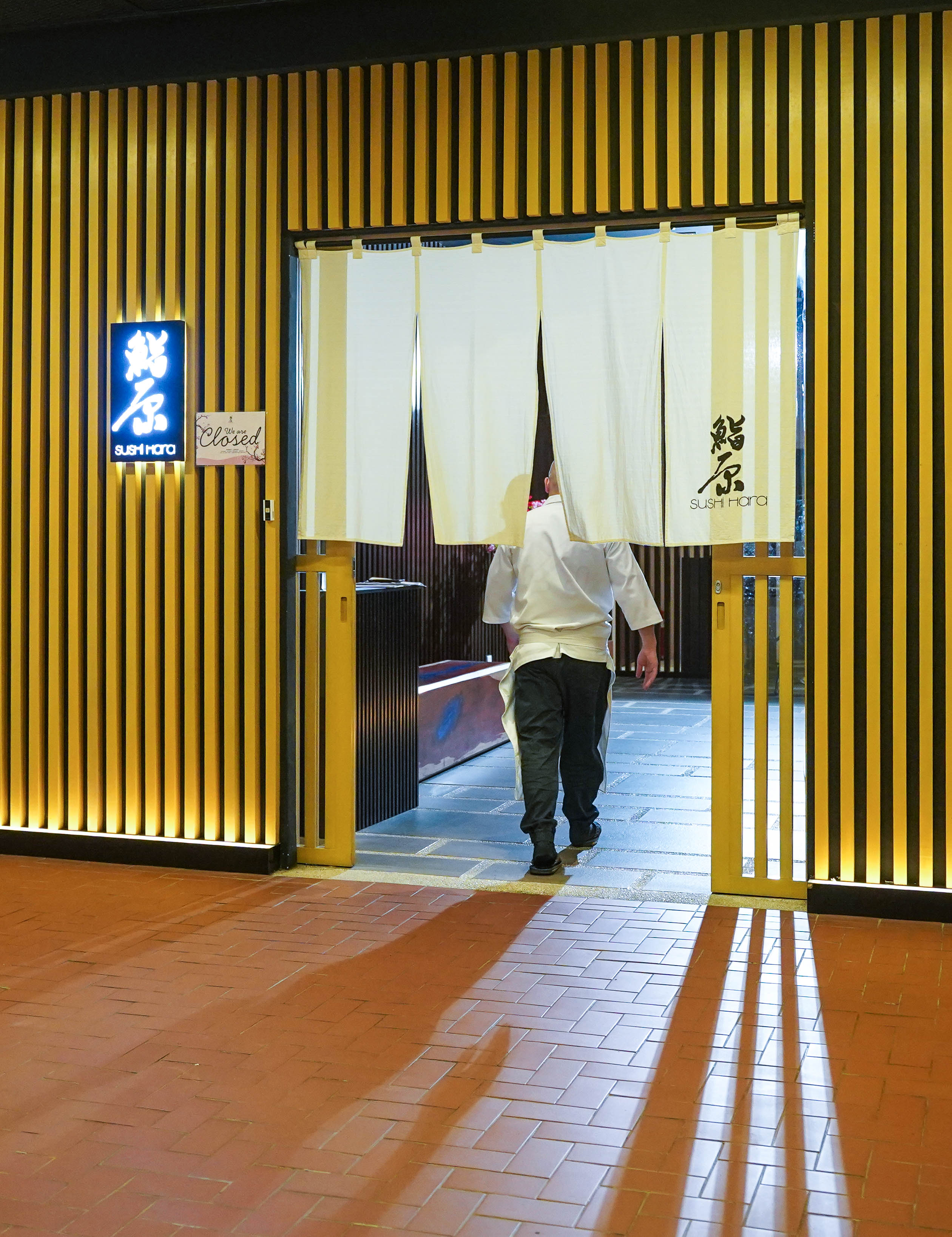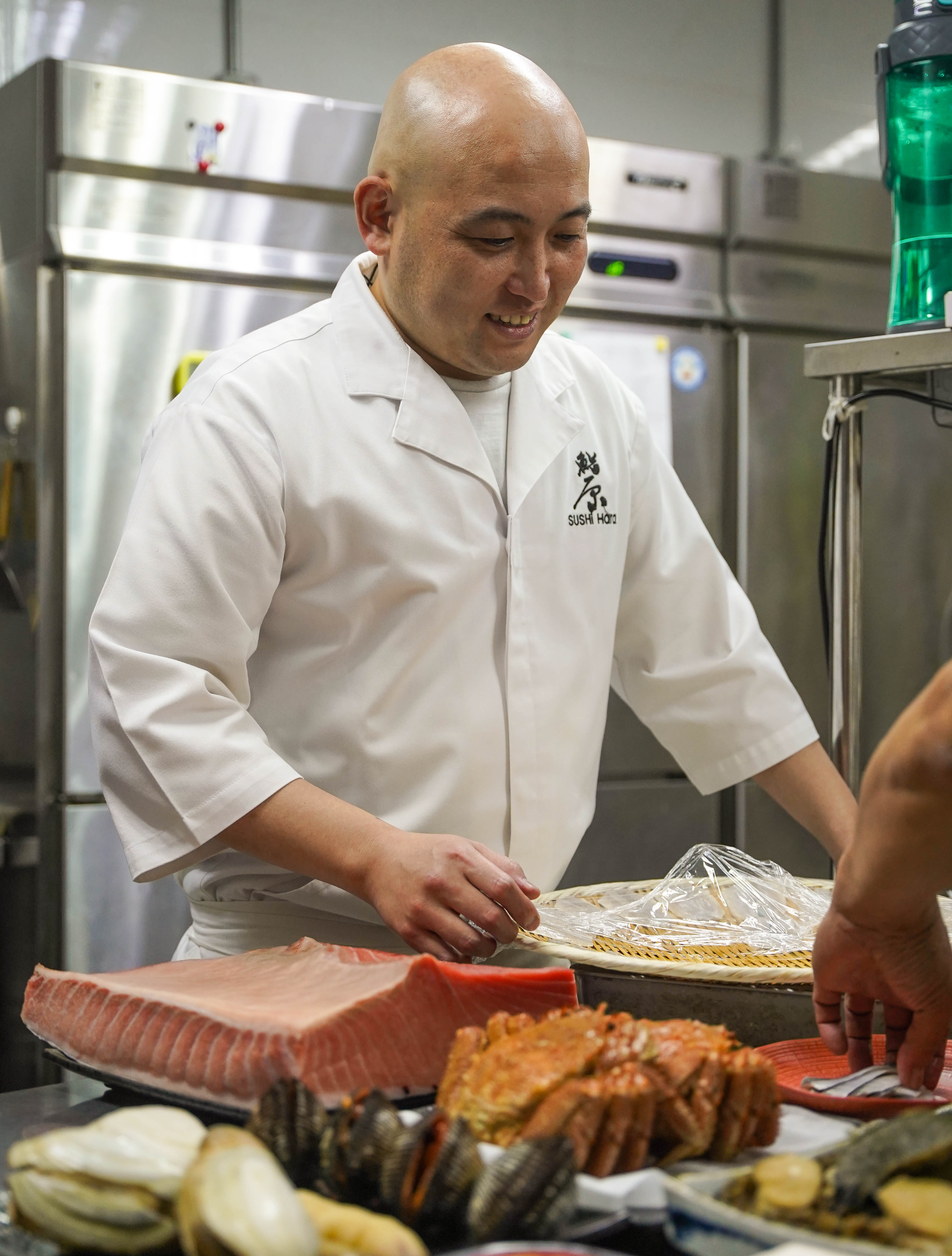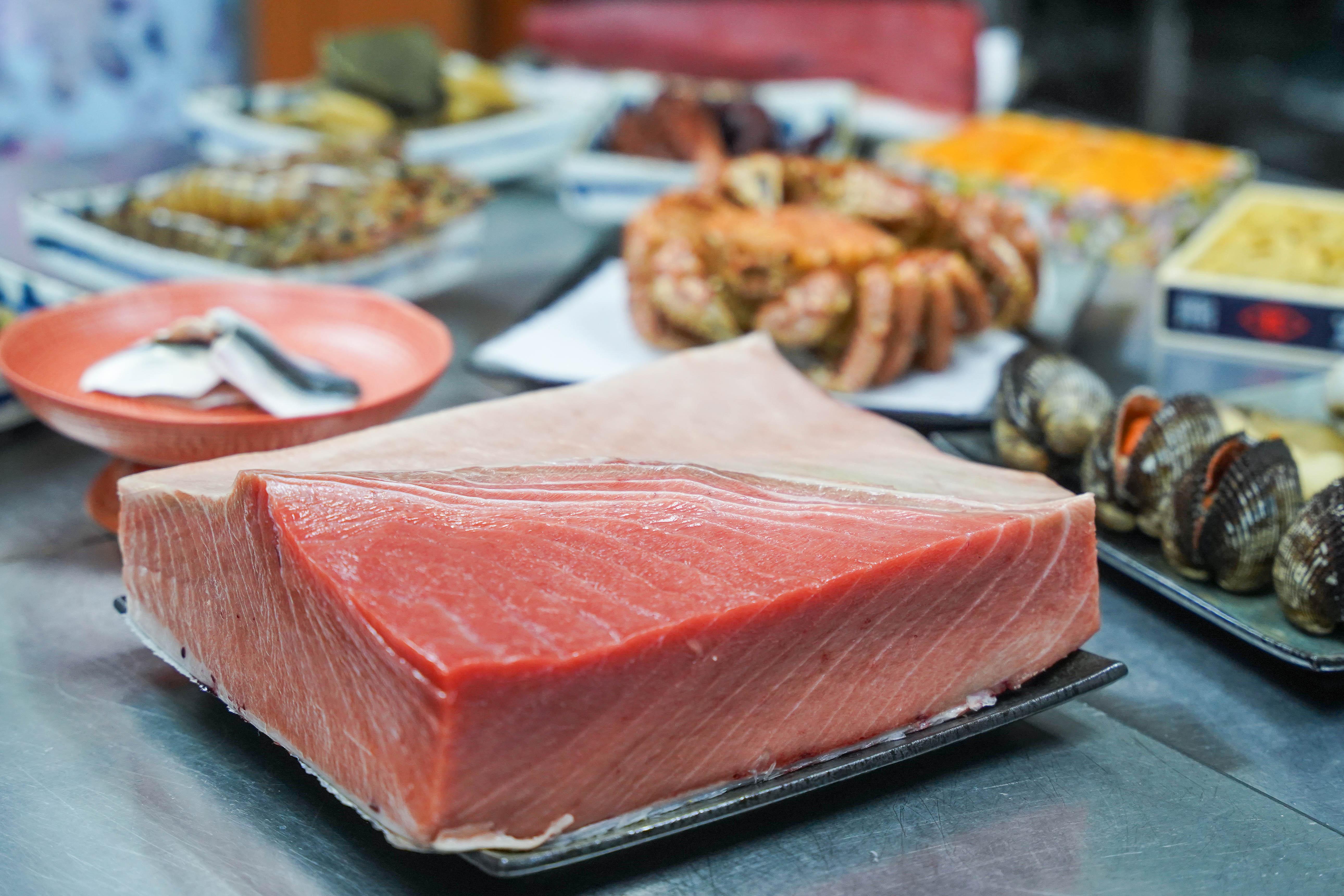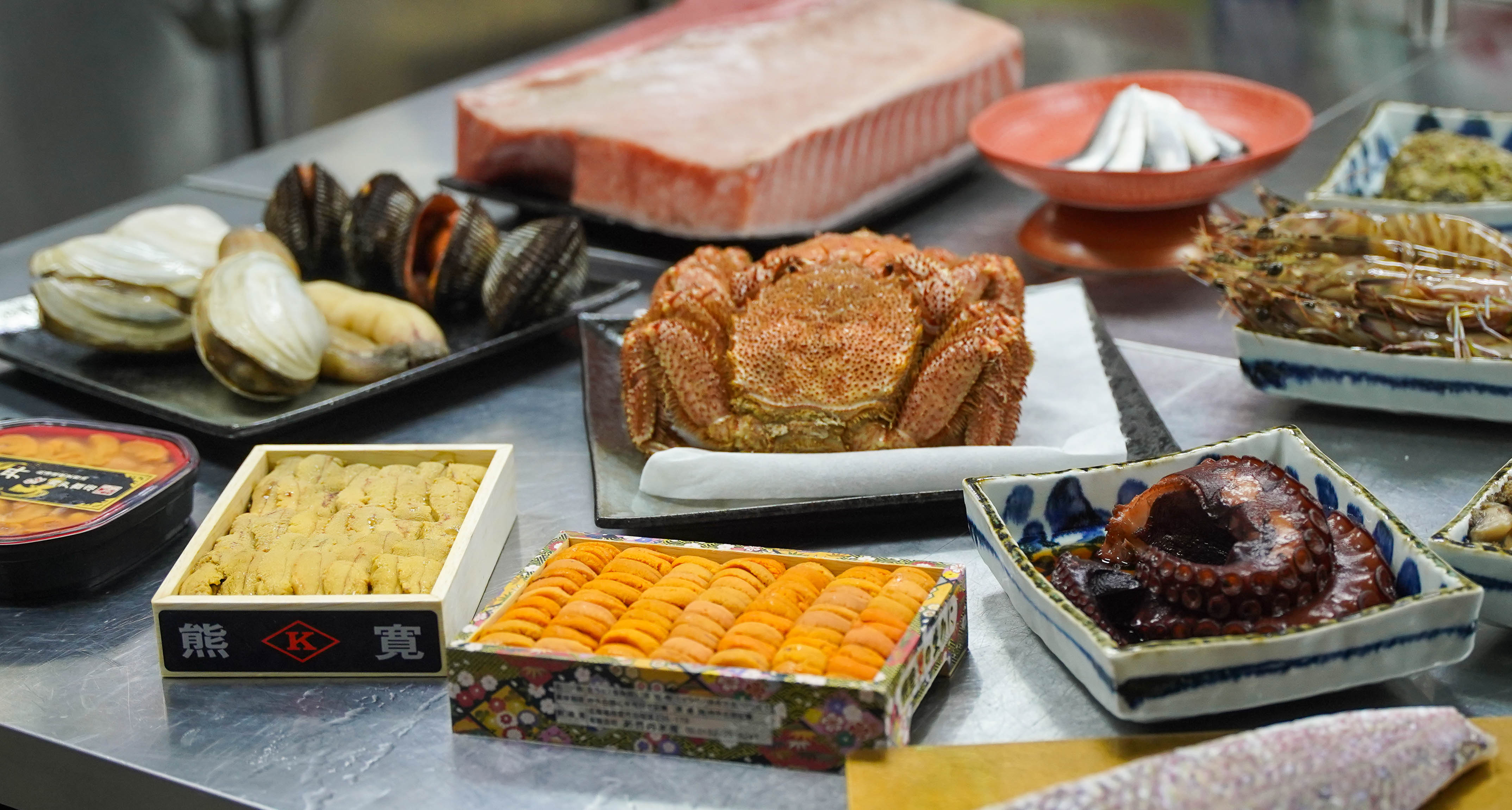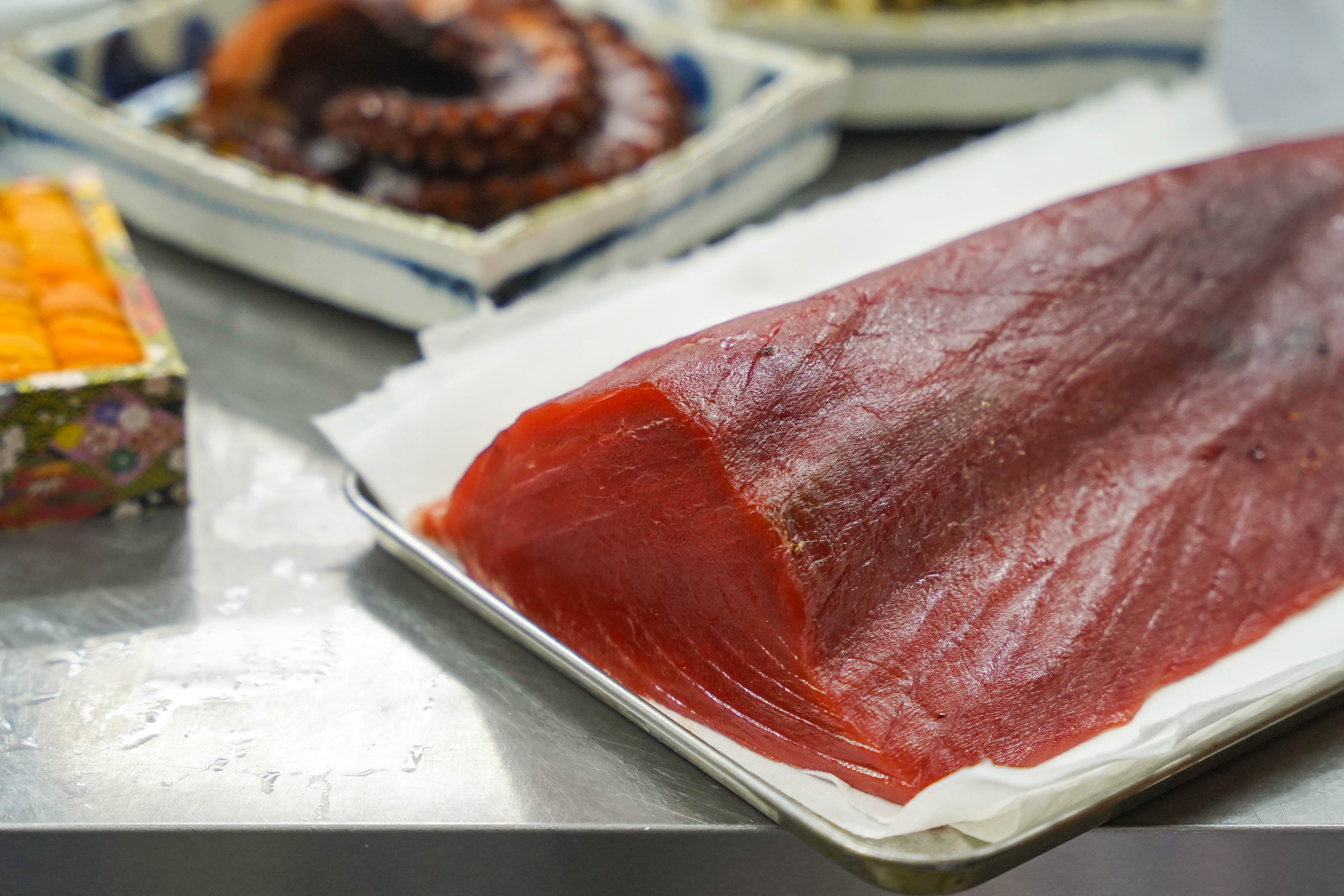 Hours before lunch begins, chef Hiro-san and his team are at the restaurant in the morning. 
Tuesdays, Wednesdays and Fridays are especially exciting days, since Sushi Hara's main supply of air-flown fish arrives from Japan at around 10:30am. Other key ingredients arrive everyday, including seafood for special orders, so there's always fresh produce to savour. 
The restaurant is ready for service at 12pm for lunch and 6pm for dinner.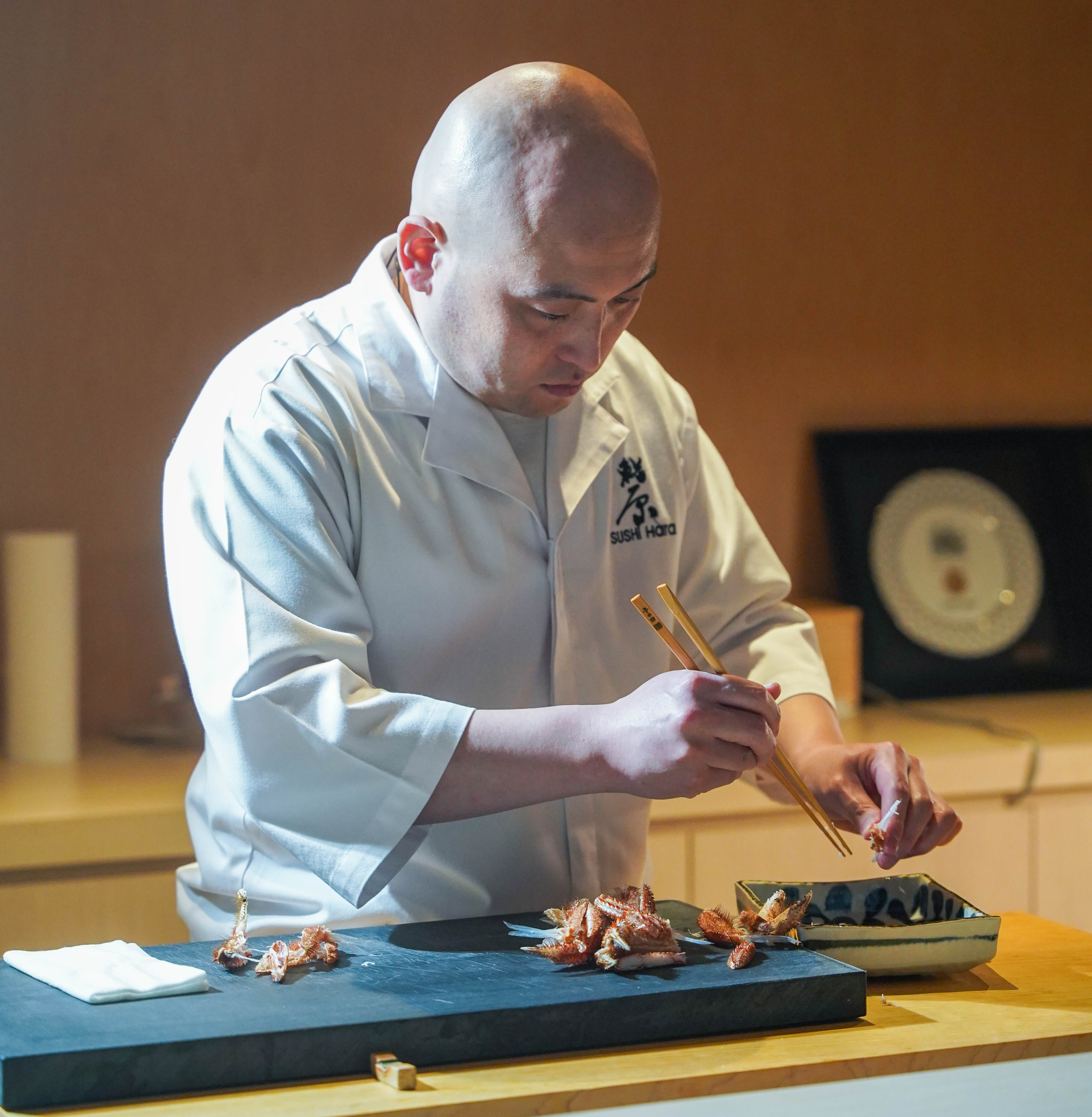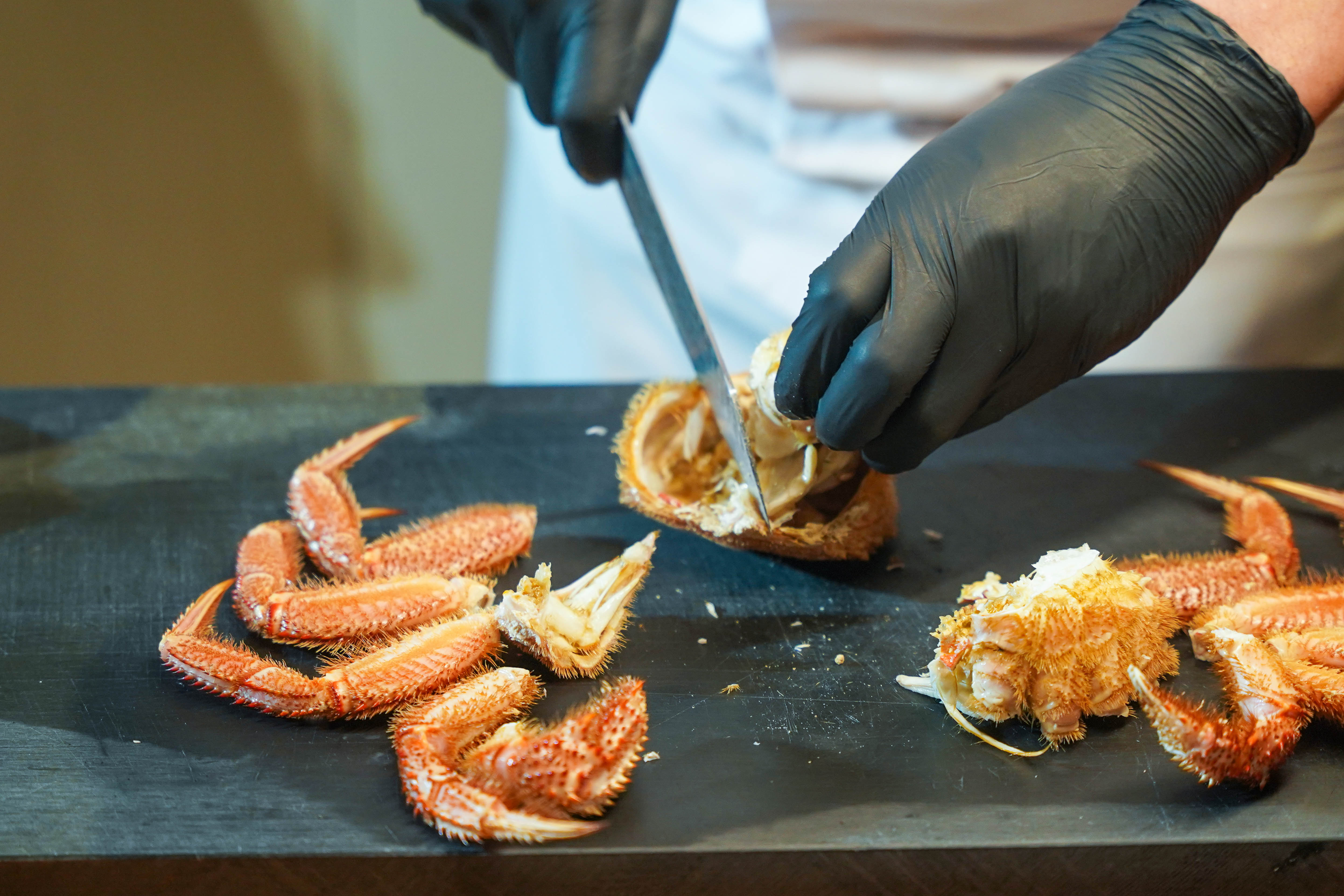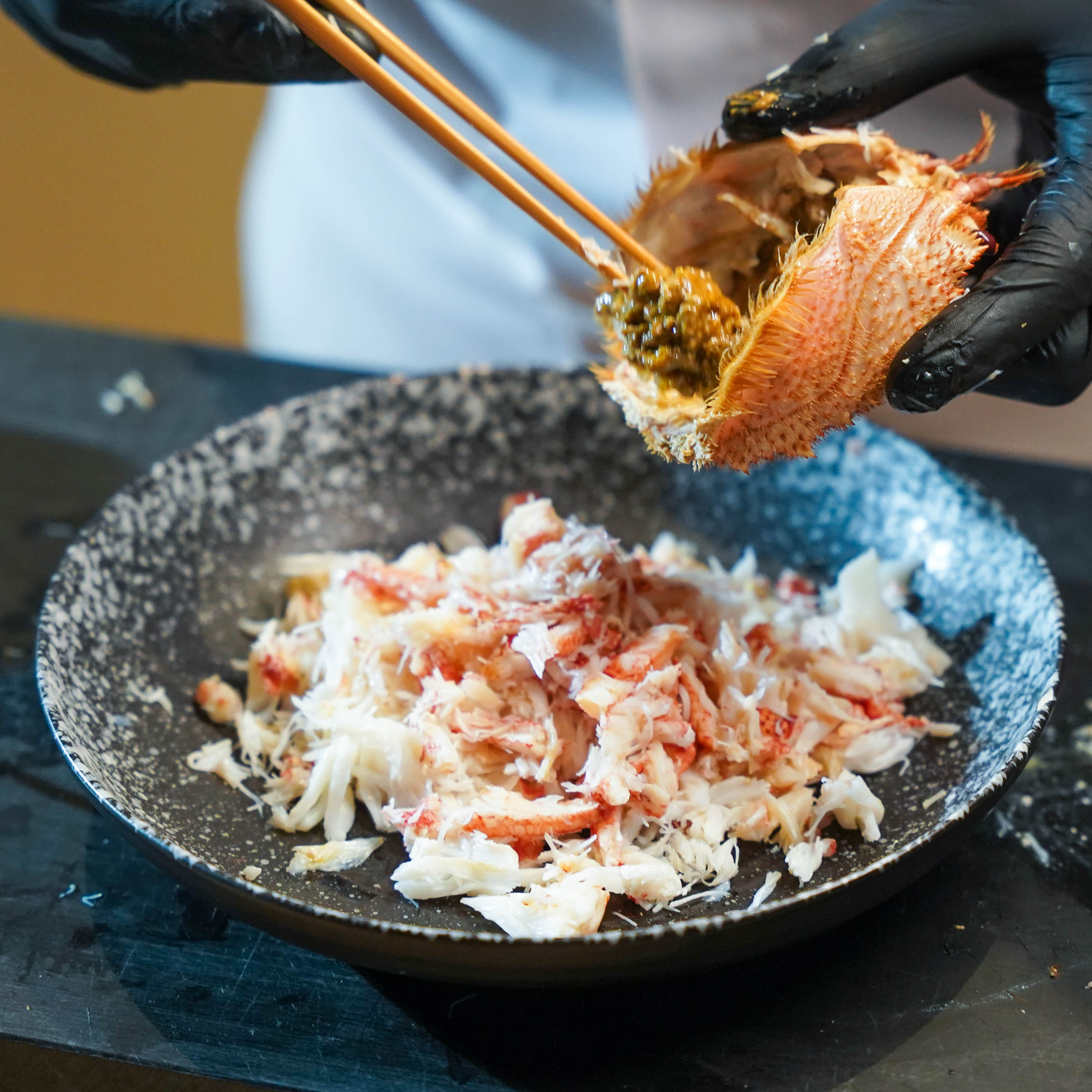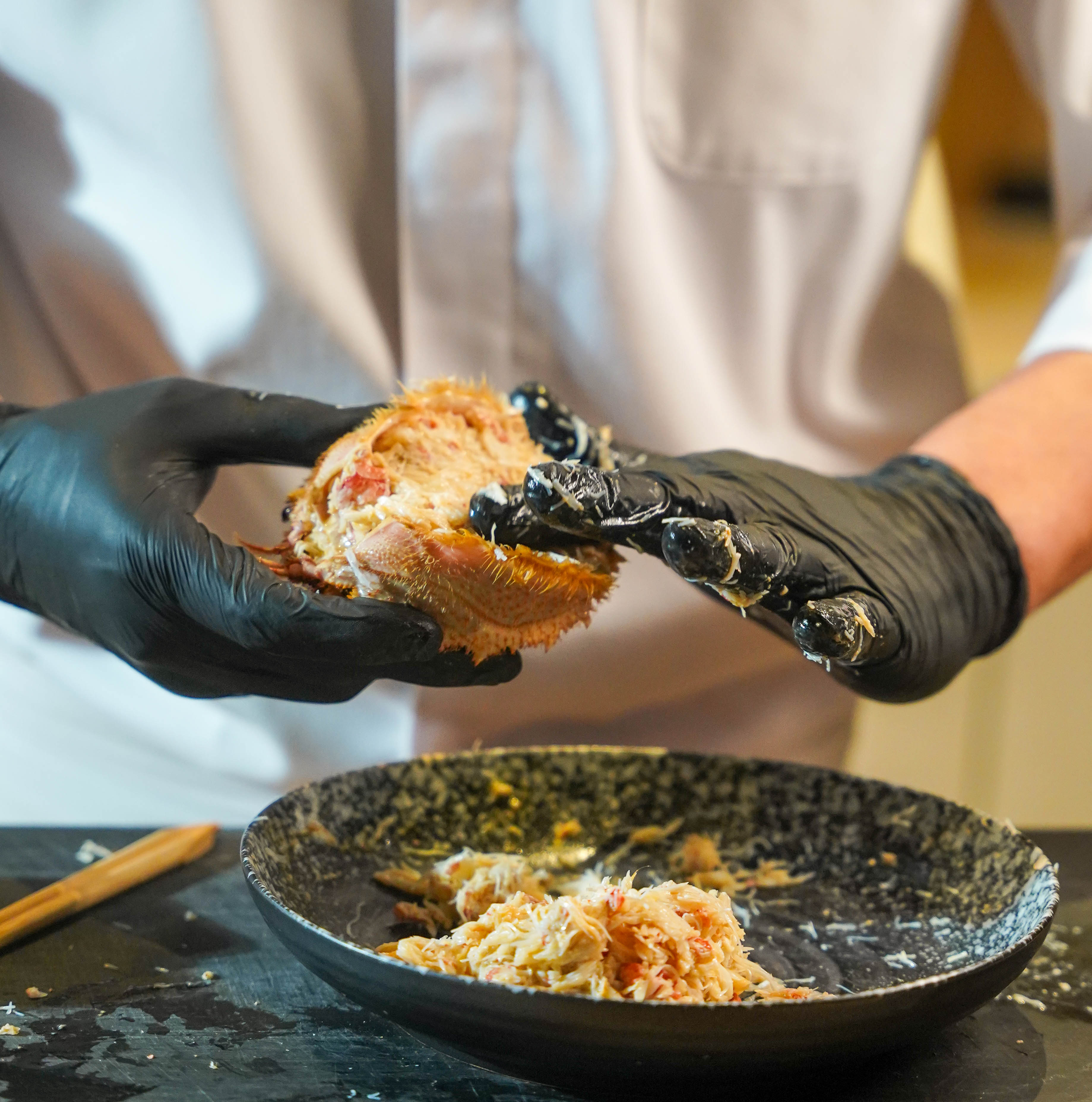 Sushi Hara's Japanese chefs offer a profound understanding of their ingredients and technique, true to people who've grown up with this culture and cuisine. Their dedication to detail results in memorable choices, elevating Sushi Hara as one of KL's premier Japanese restaurants.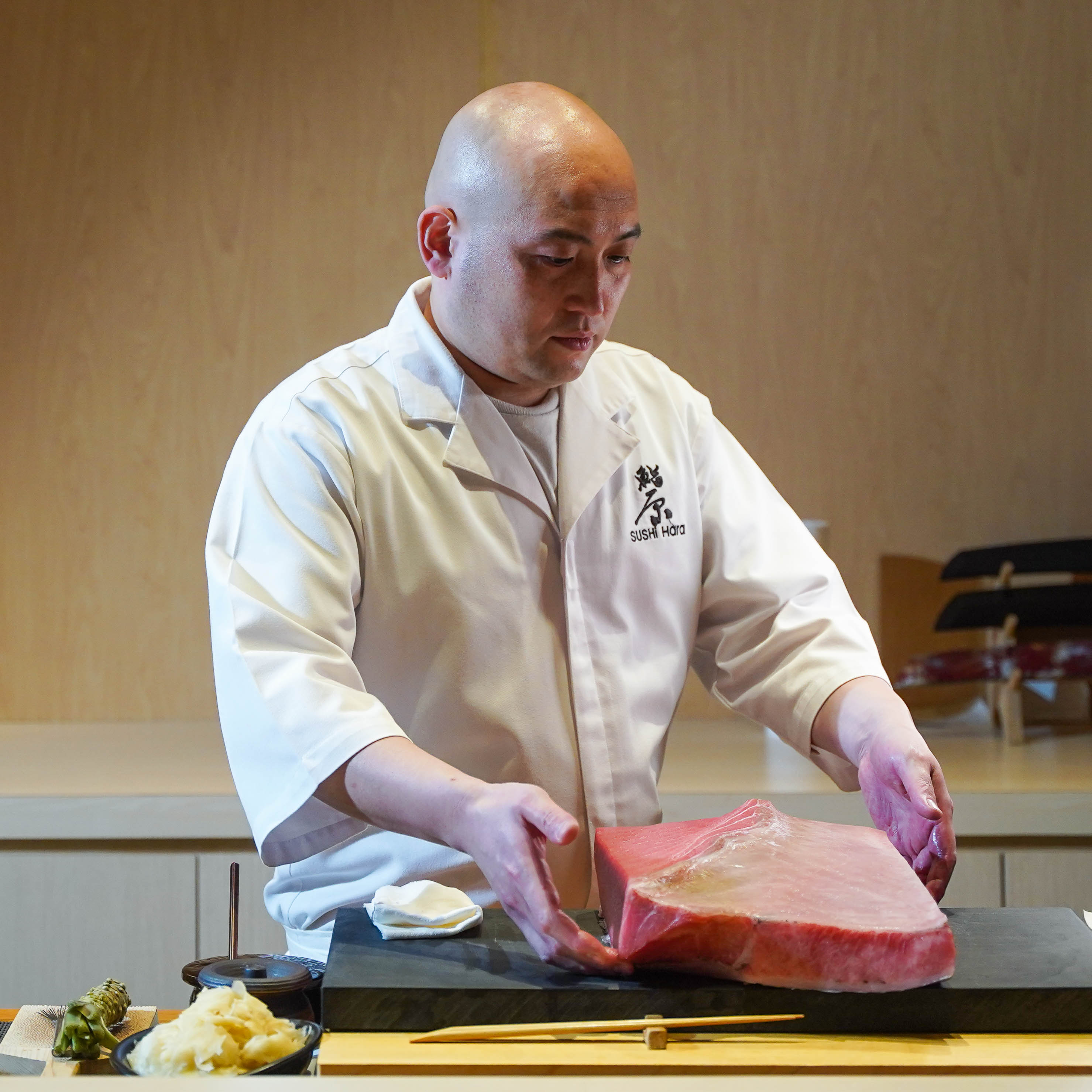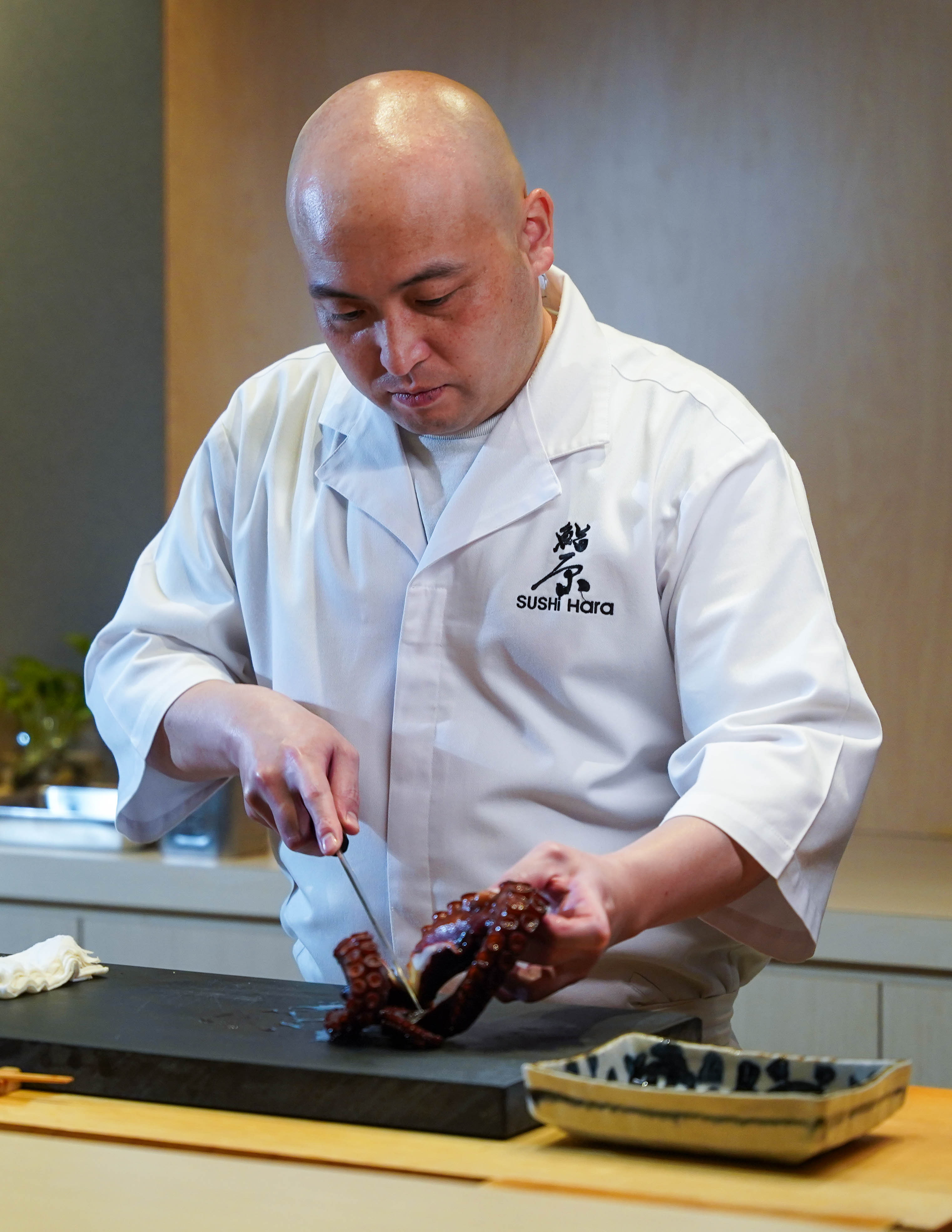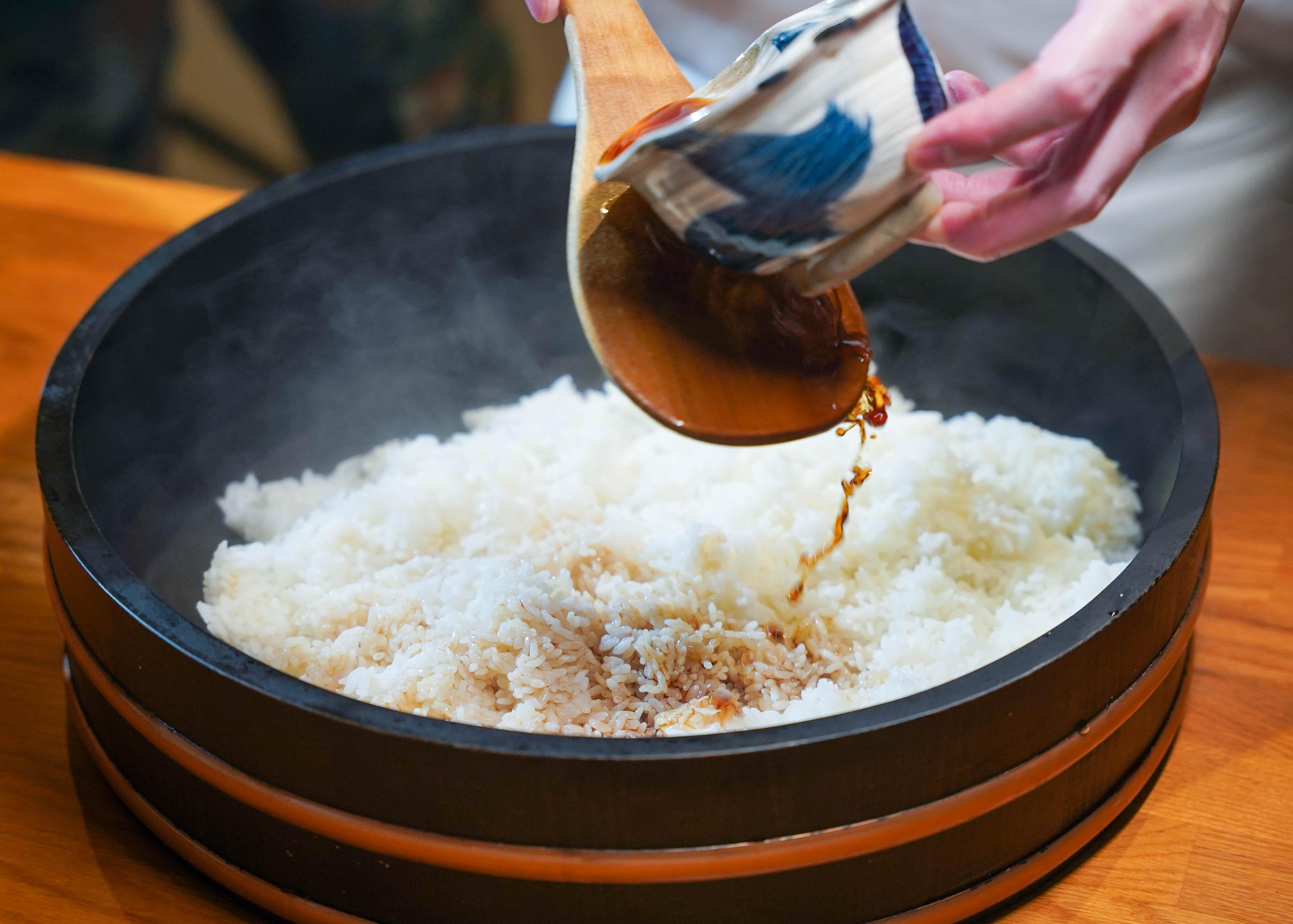 For Sushi Hara's chefs, the preparation is painstaking but not a chore. 
They relish the relationship between each ingredient and its preparation, from simpler tasks like slicing tuna and rolling sushi to more delicate duties - massaging tako, cutting and seasoning smaller fish like kohada, seasoning tai with konbu, marinating engawa, peeling the flesh of horsehair crabs, boiling black abalone and making abalone liver sauce. 
Even non-seafood ingredients are treated with equal importance - cooking Japanese omelette, steaming tofu cakes, and of course, the fundamental role of mixing rice with vinegar.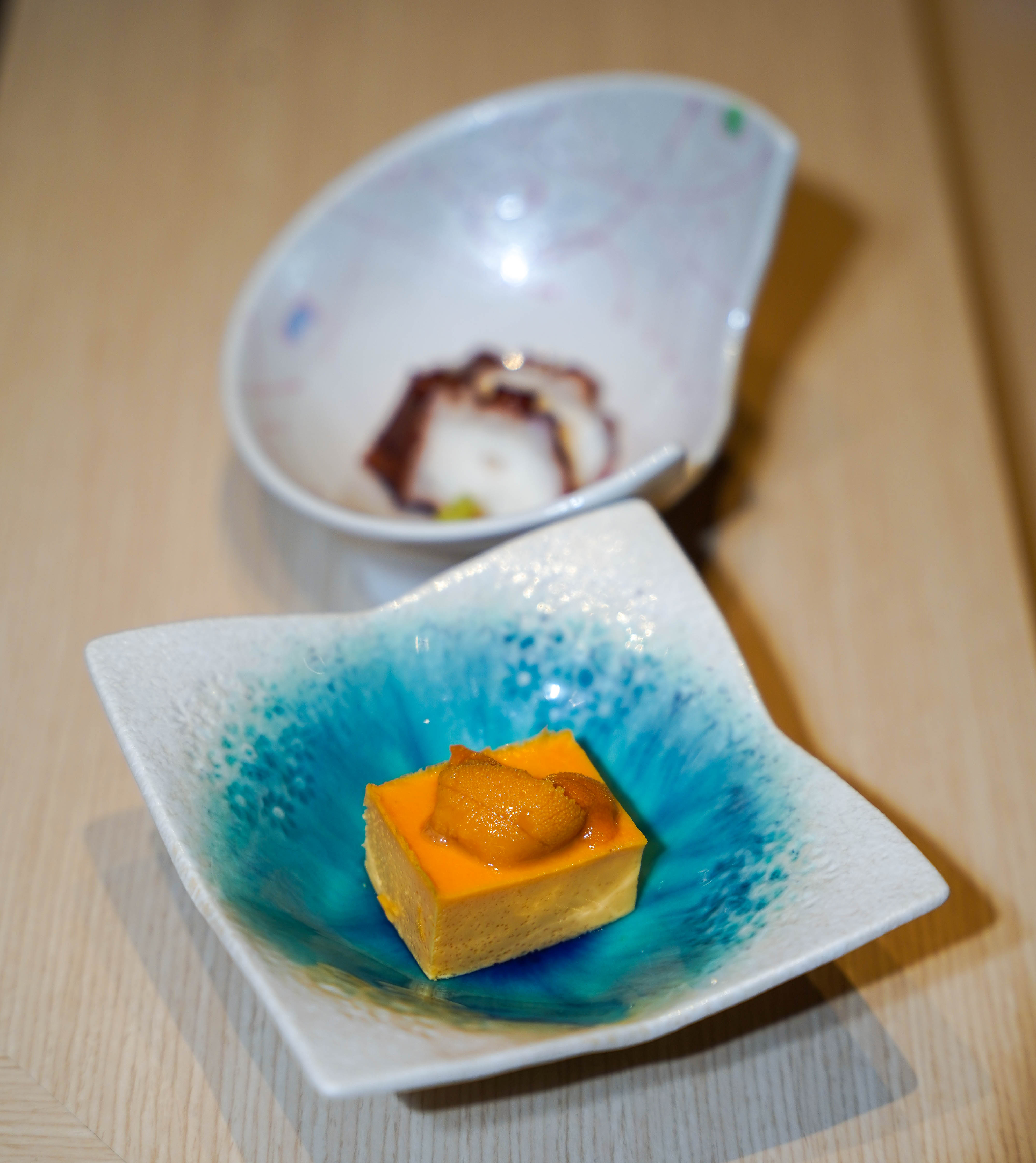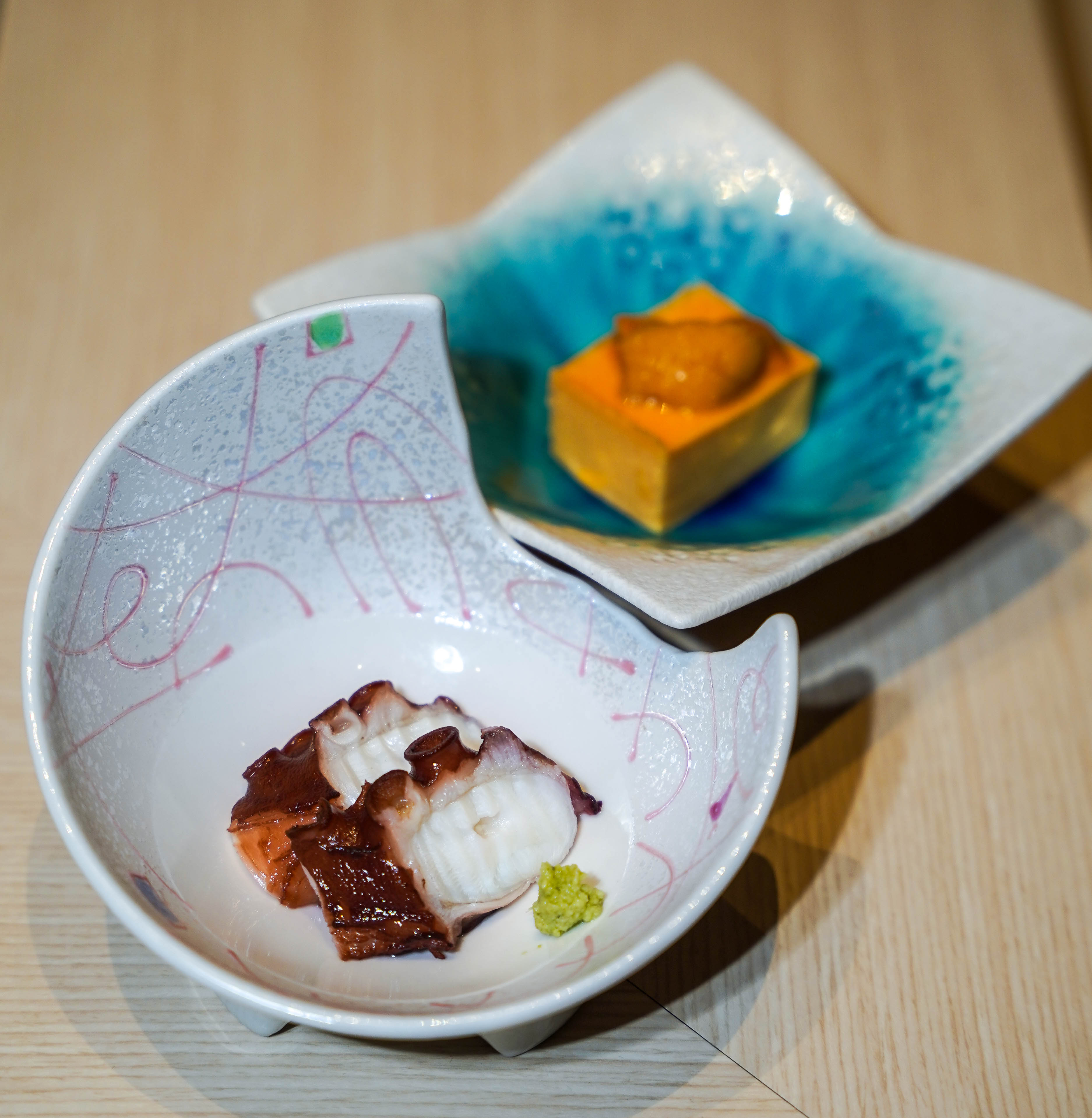 As a prerequisite for a true omakase meal, Sushi Hara's selection evolves regularly to the seasons. In mid-March, starters included tako, sliced thinly with a sweet flavour and tender chew, and tofu topped with ensui uni, a relatively firm sea urchin with briny, salty subtleties - Sushi Hara ensures that it uses the right type of sea urchin for contrasting courses.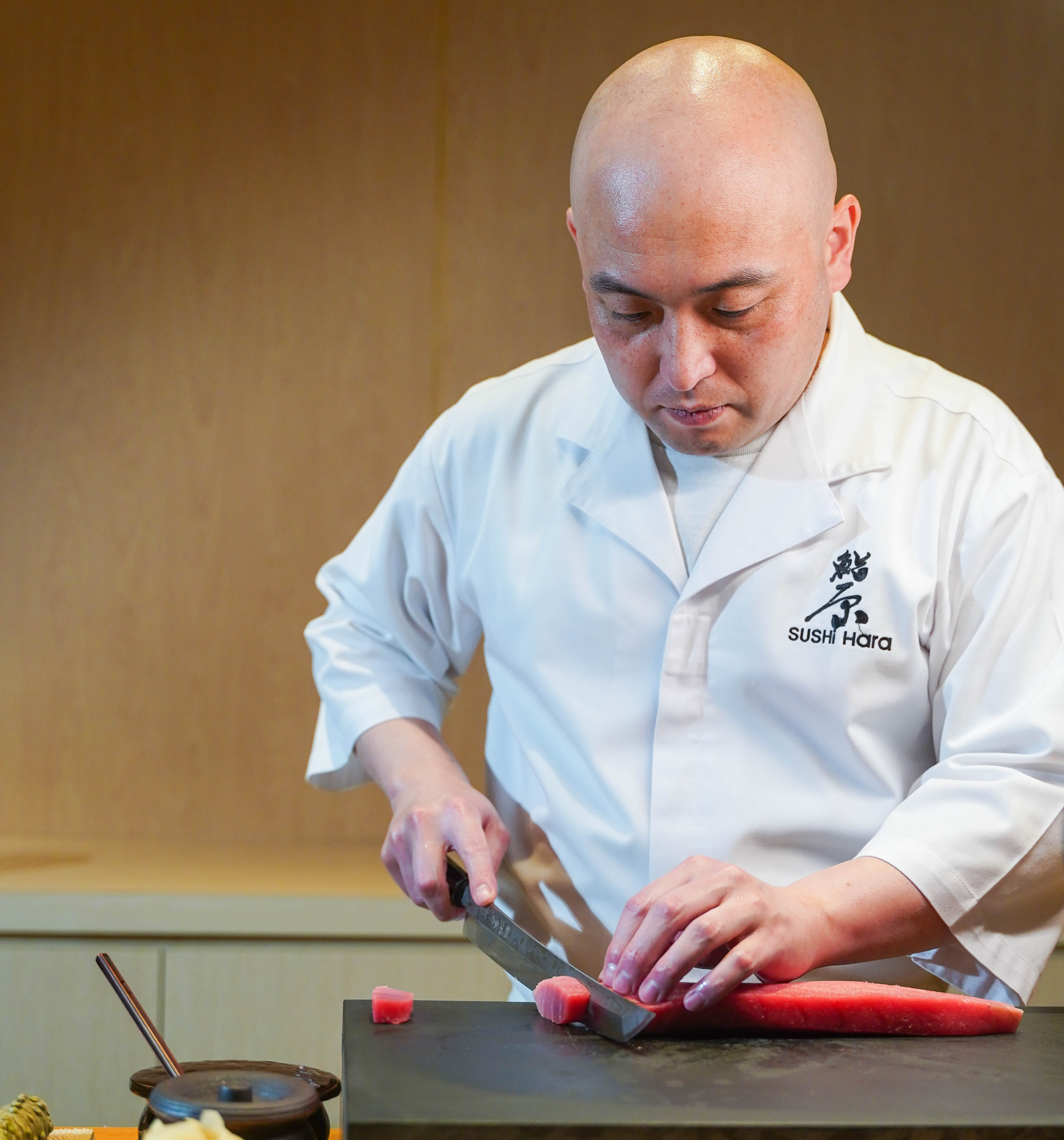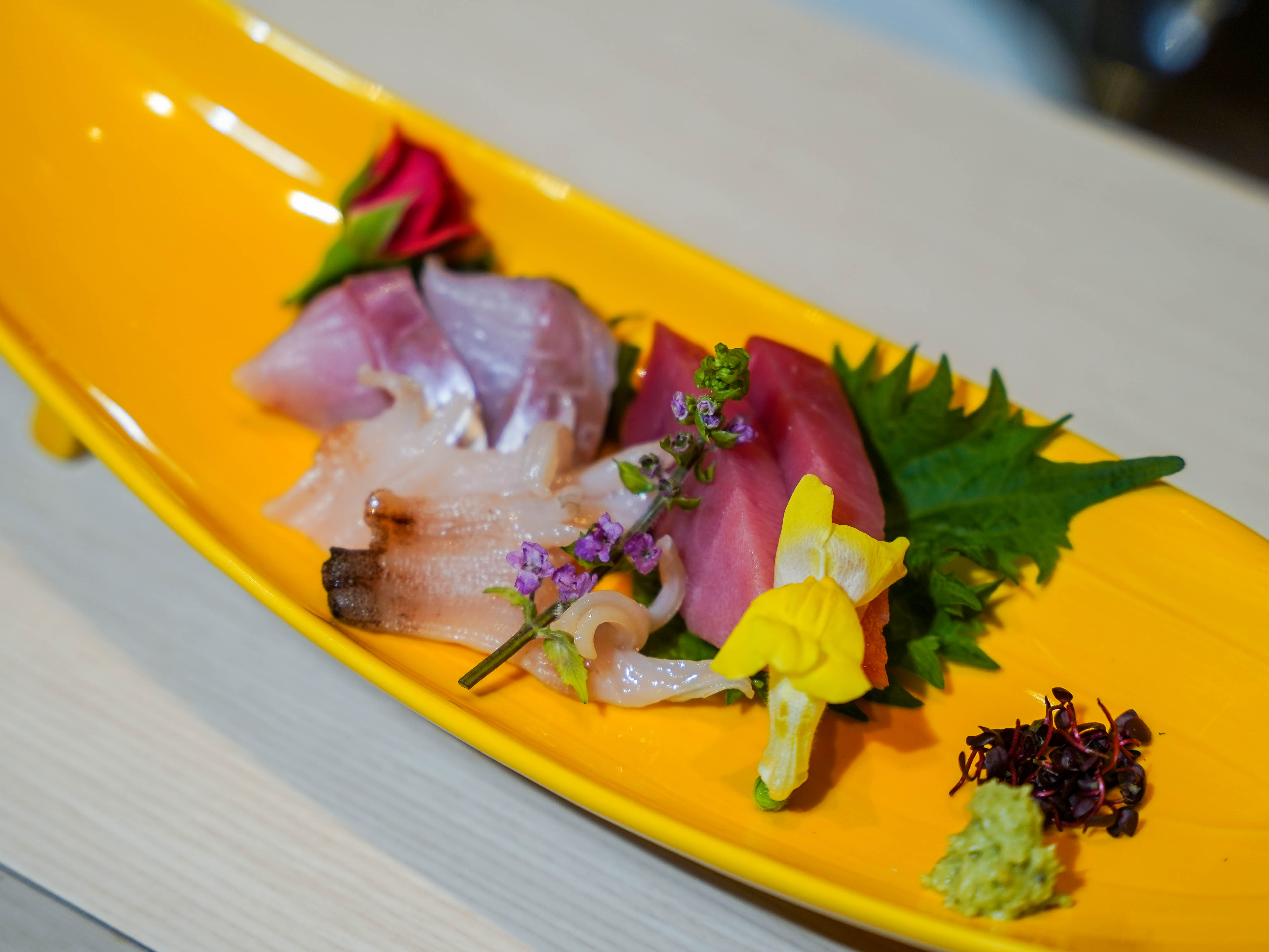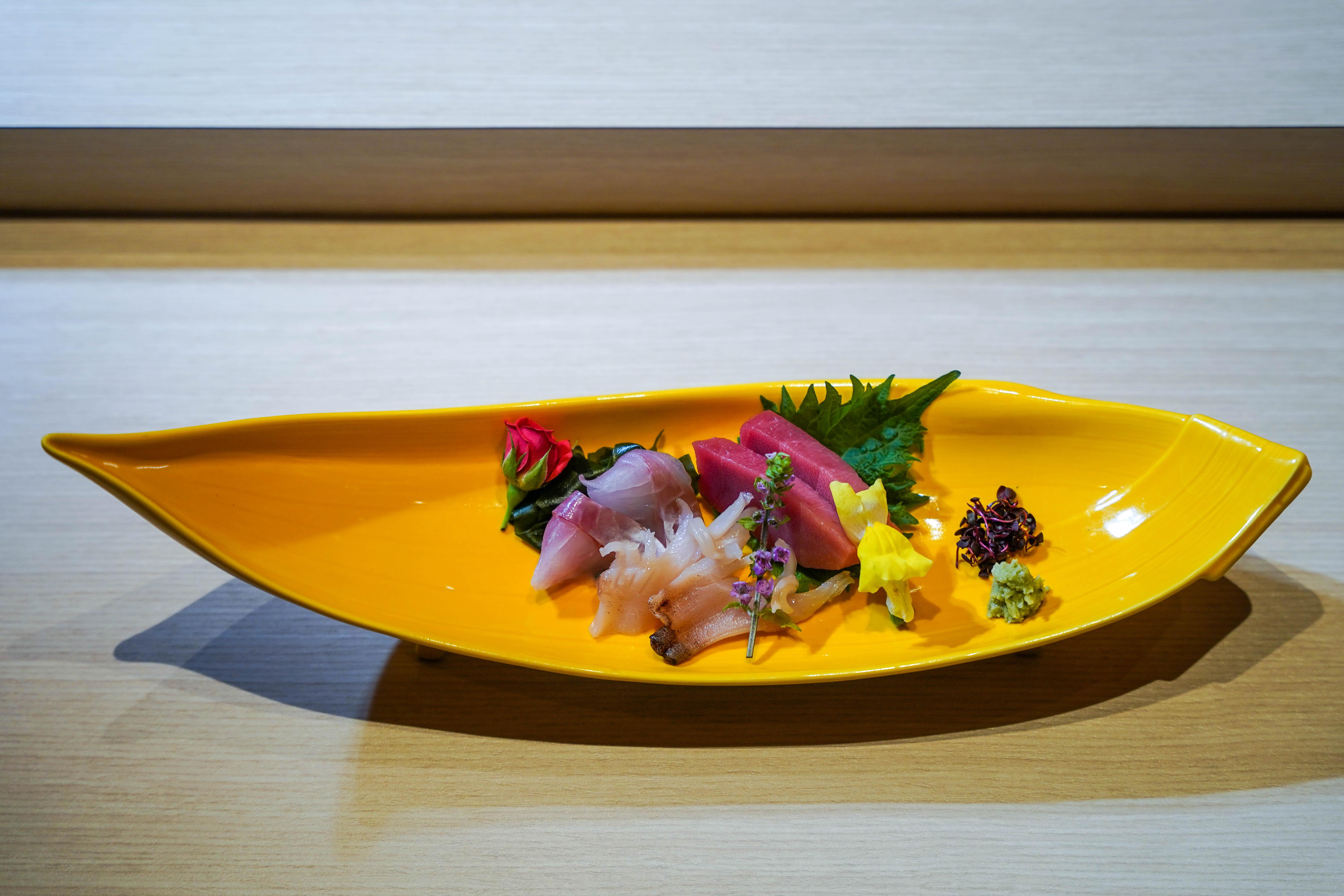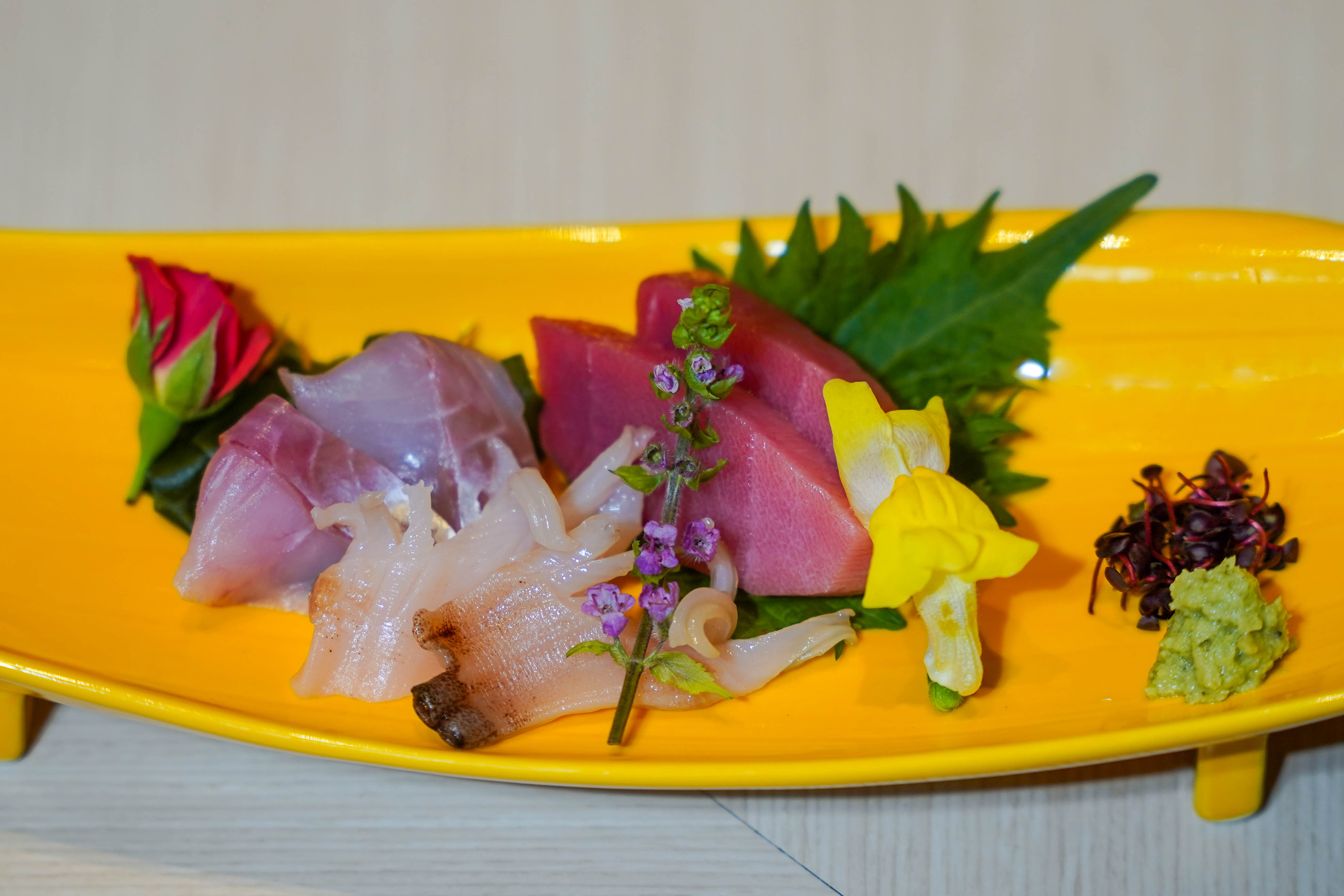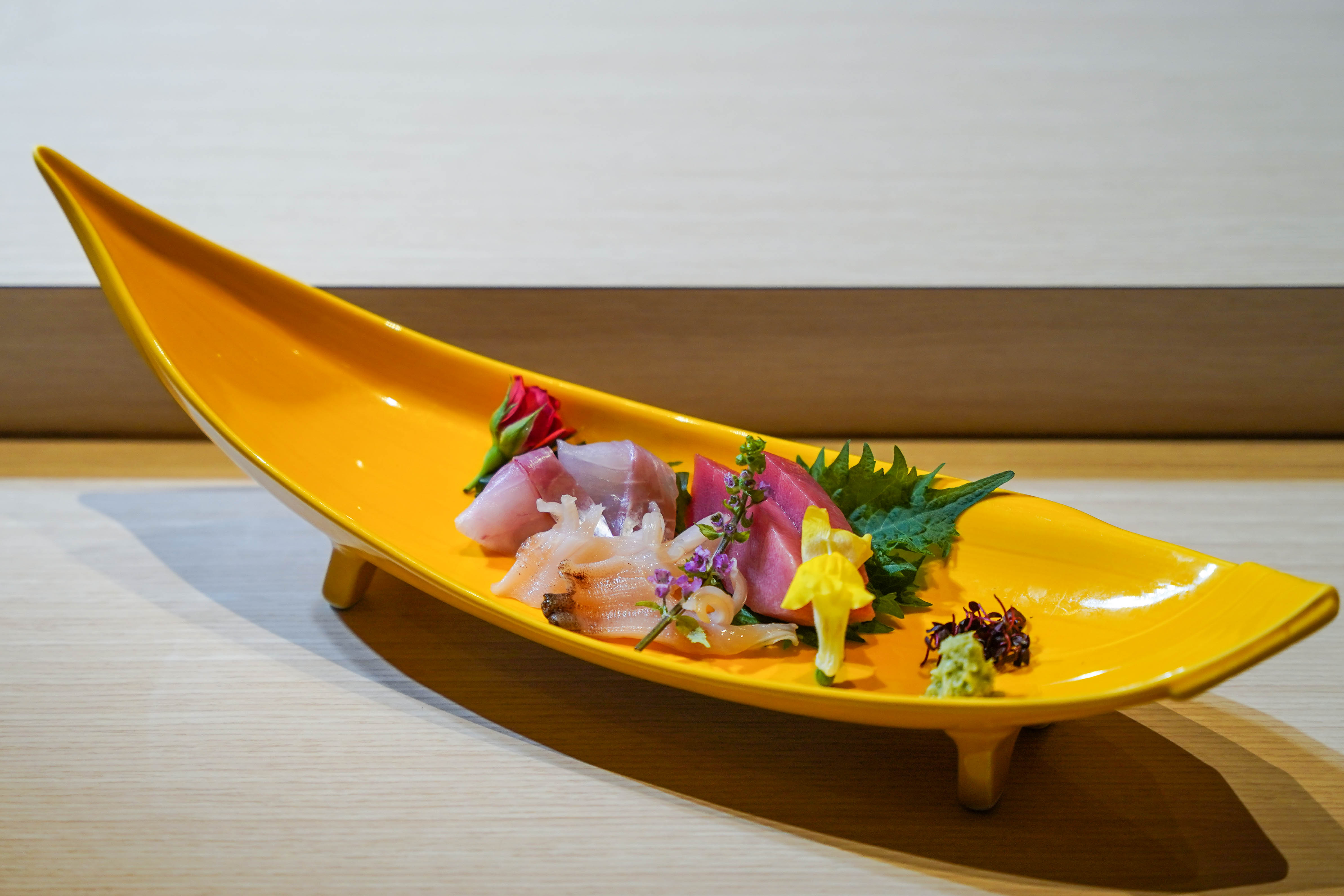 Recent sashimi courses were a spotlight for tai, mild-flavoured with a gentle flakiness; shiro mirugai, the succulent giant clam; and the medium-fatty, melt-in-the-mouth chutoro.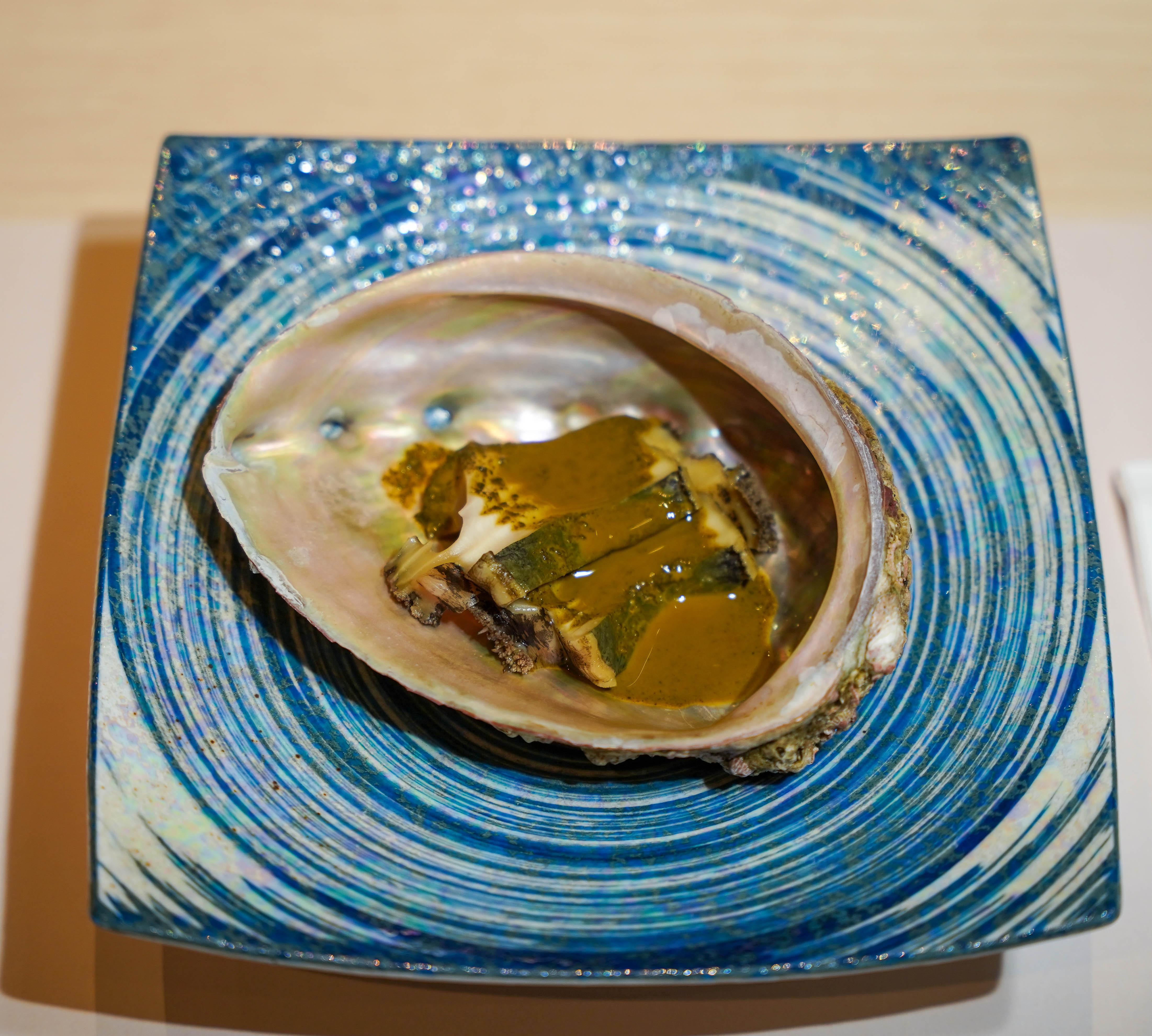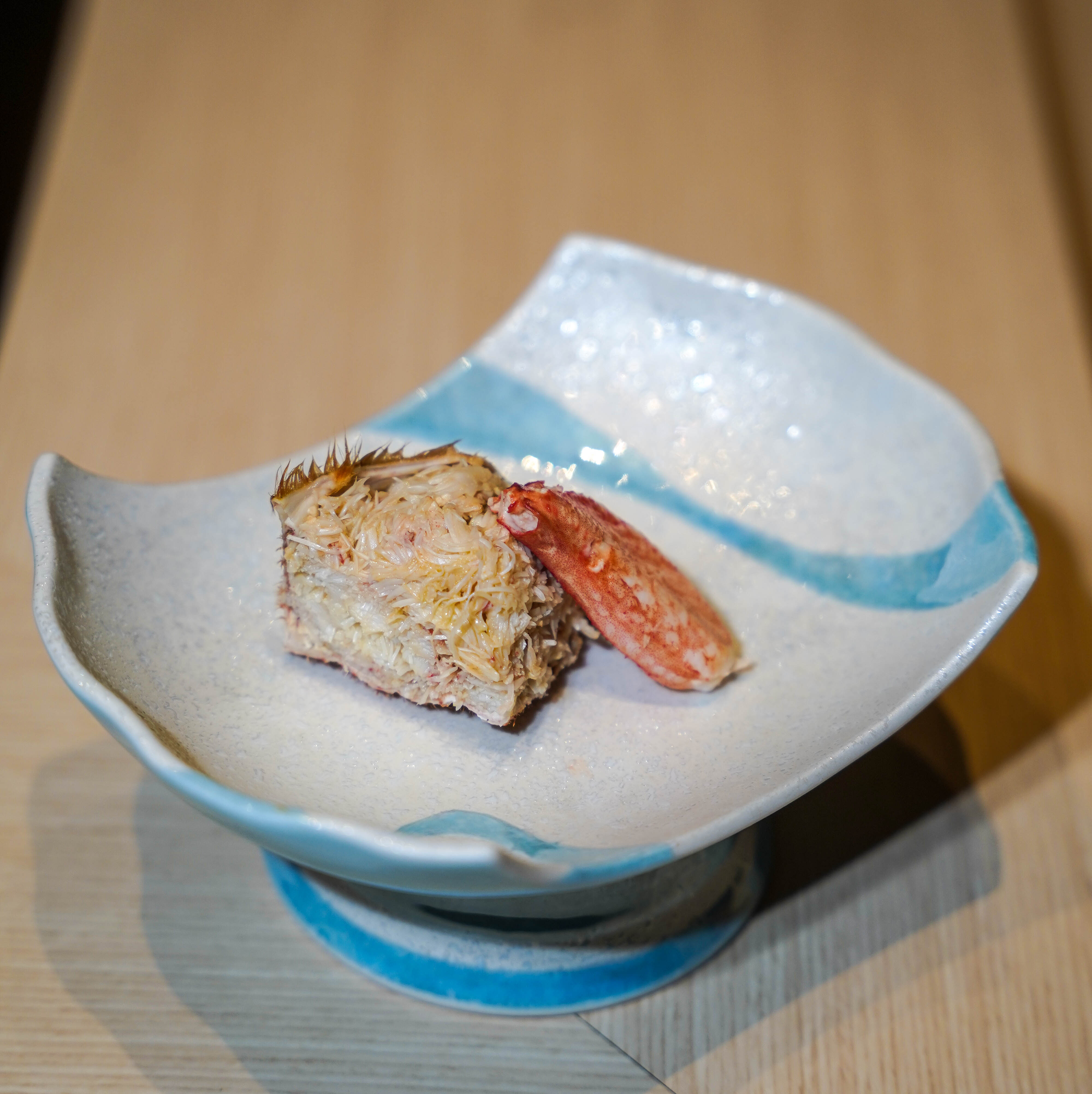 Hot dishes featured the coveted kuro awabi (black abalone) served with abalone liver sauce, a premium treat with a delicious decadence, and kegani (horsehair crab), a distinctive crustacean with full-bodied meat.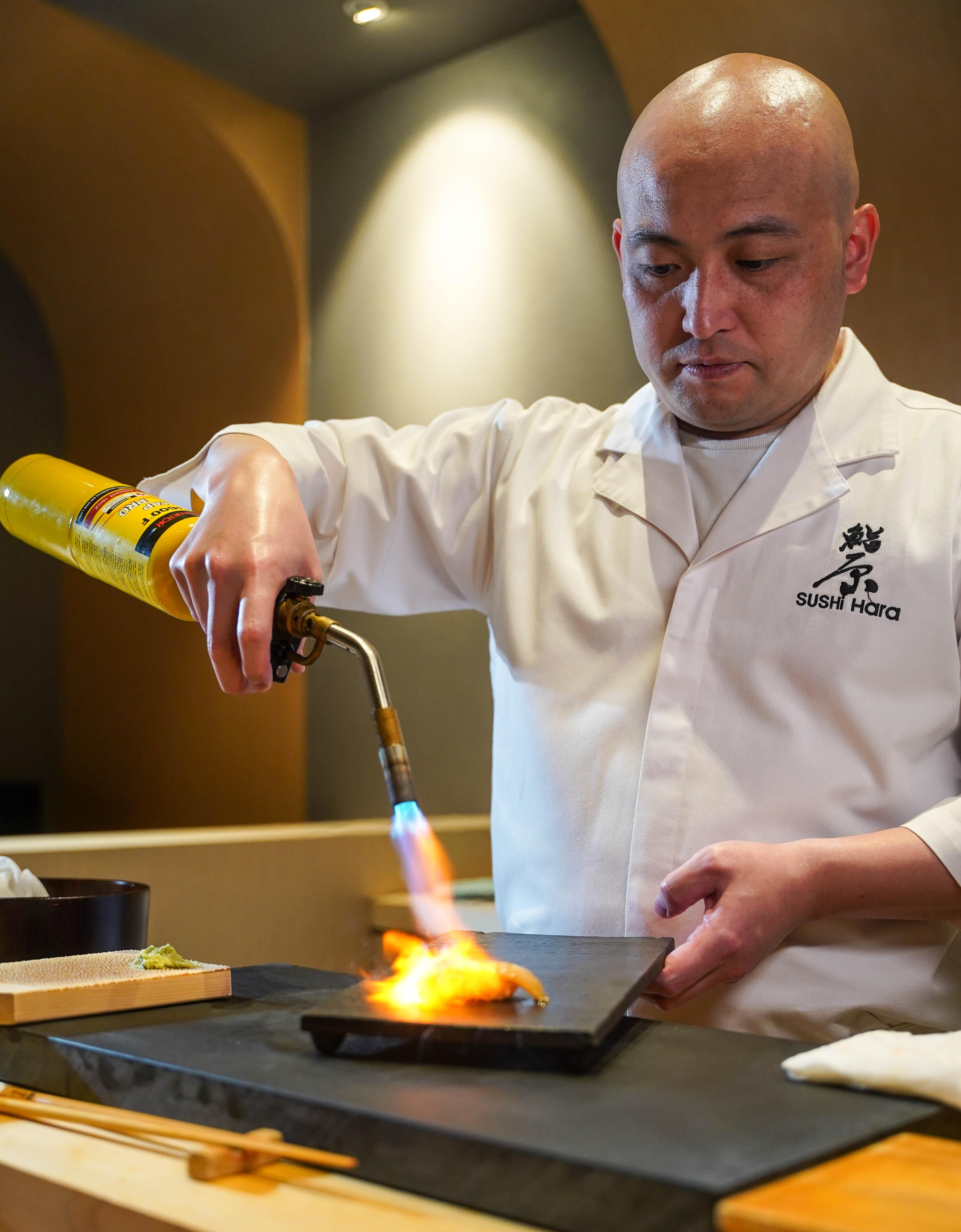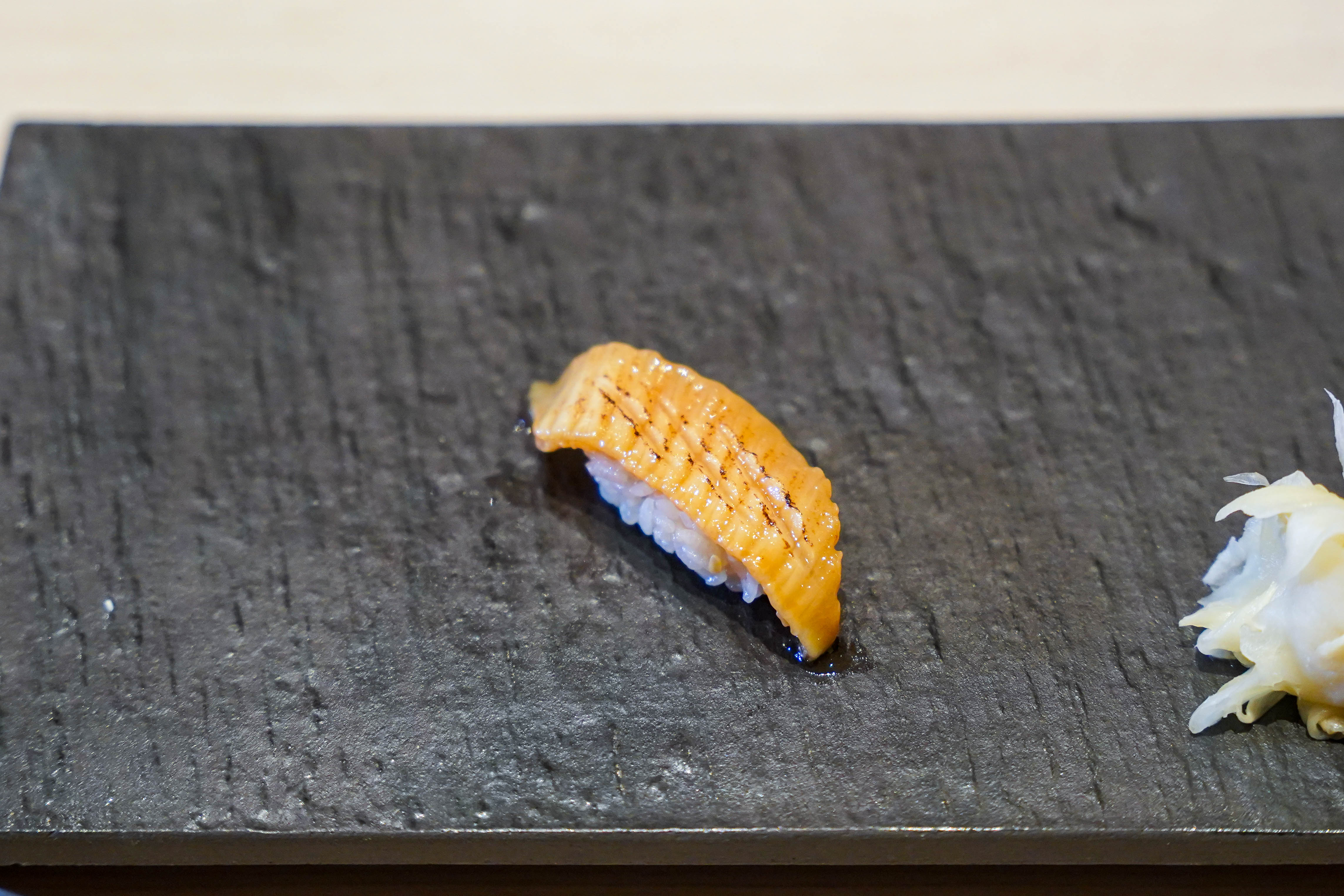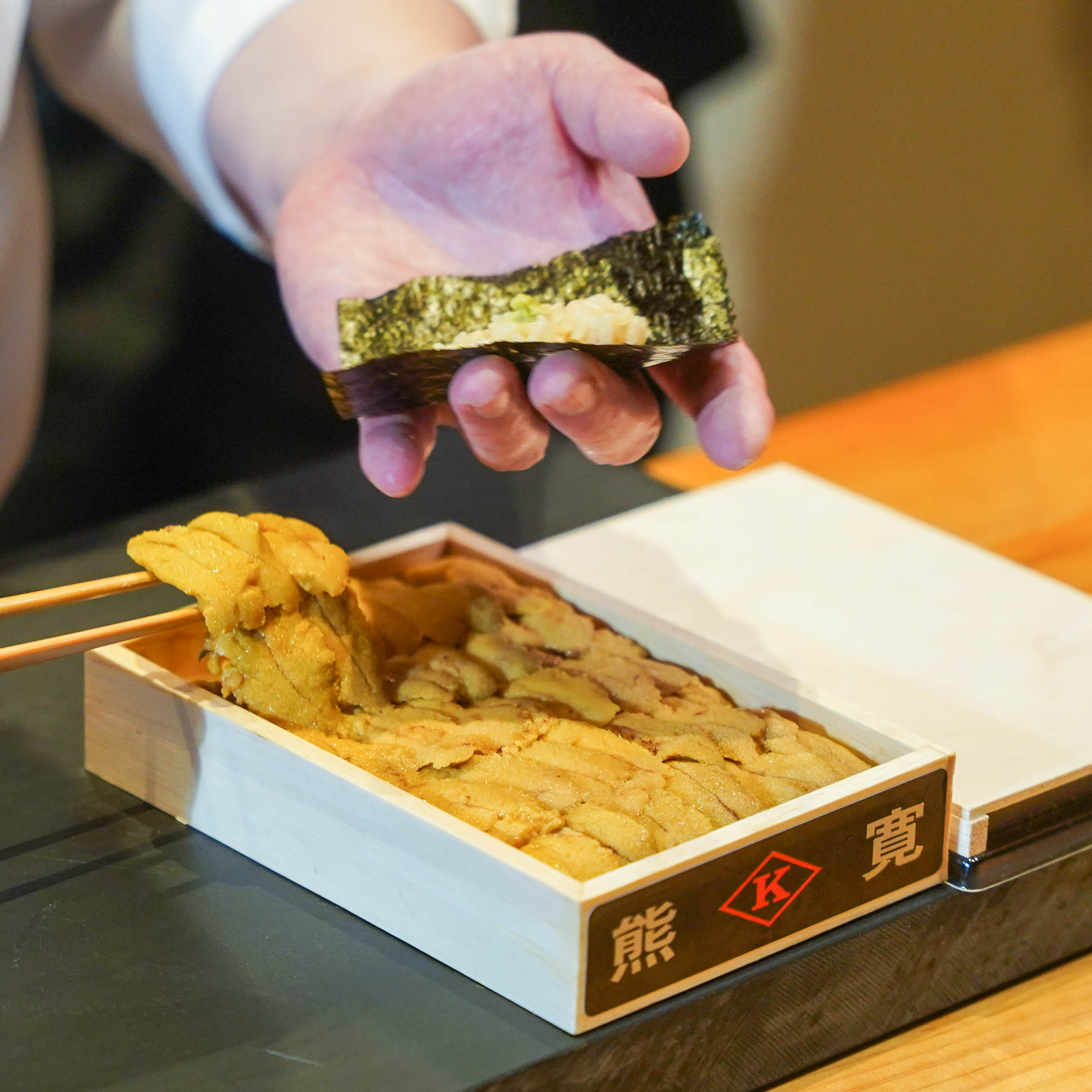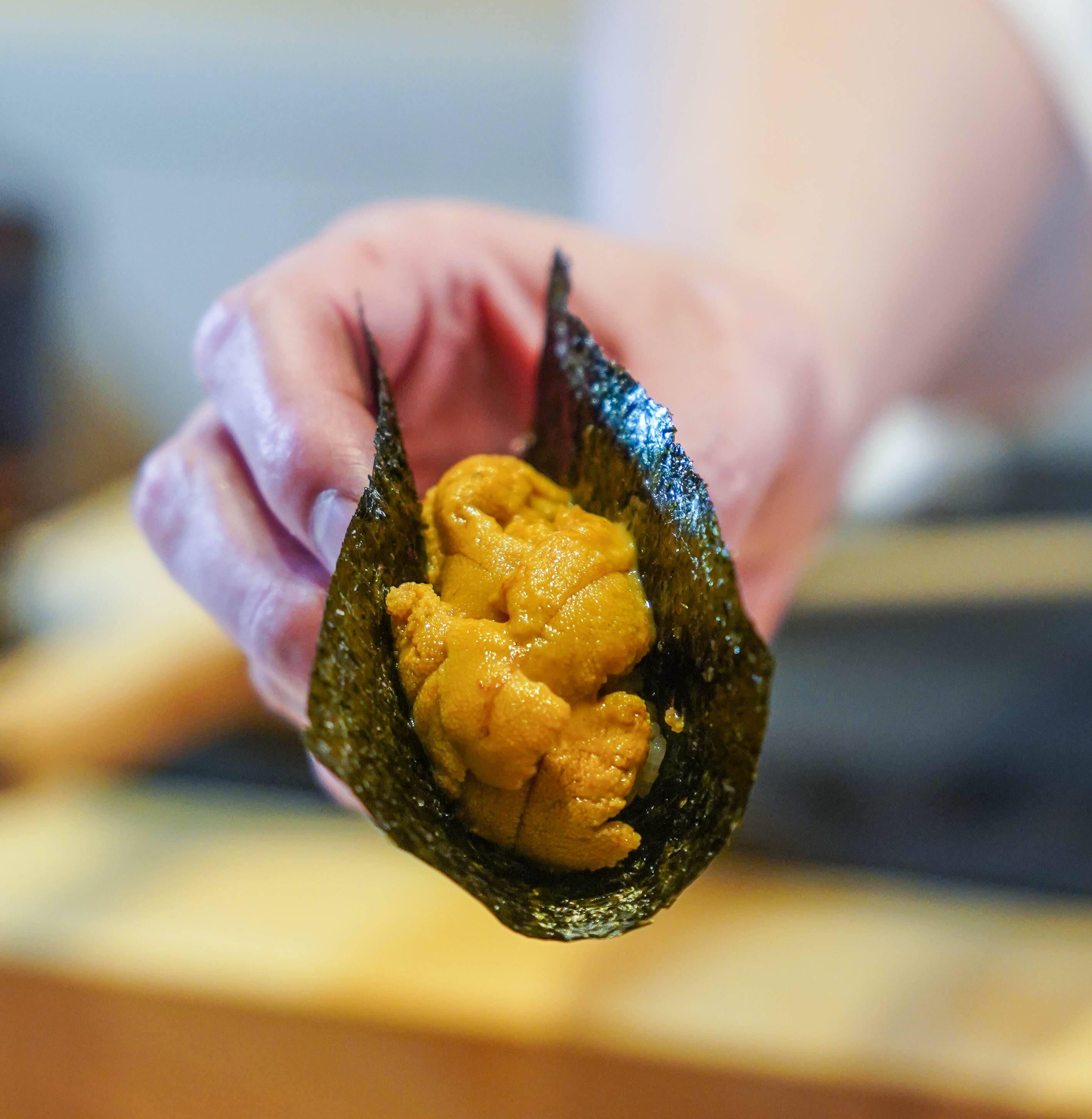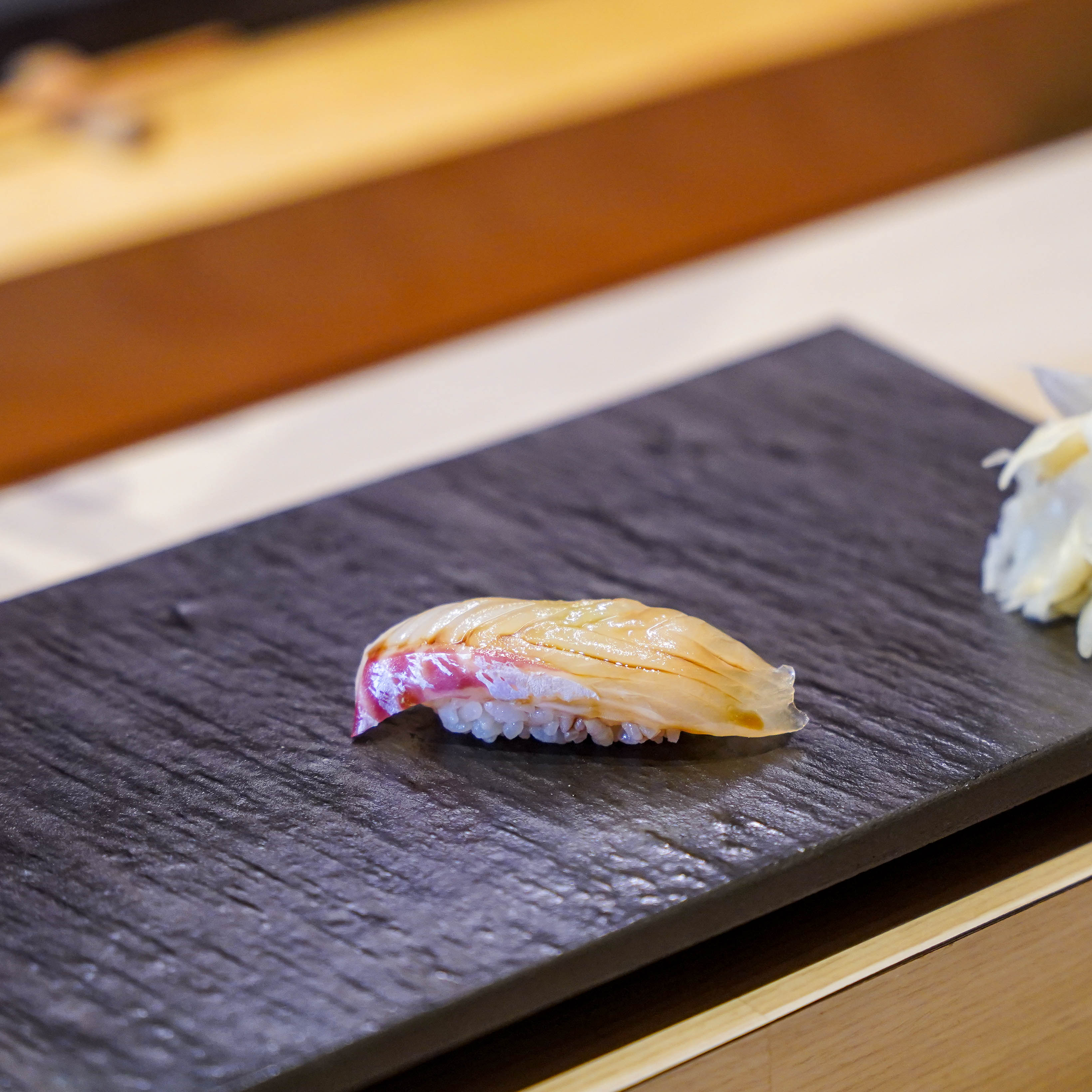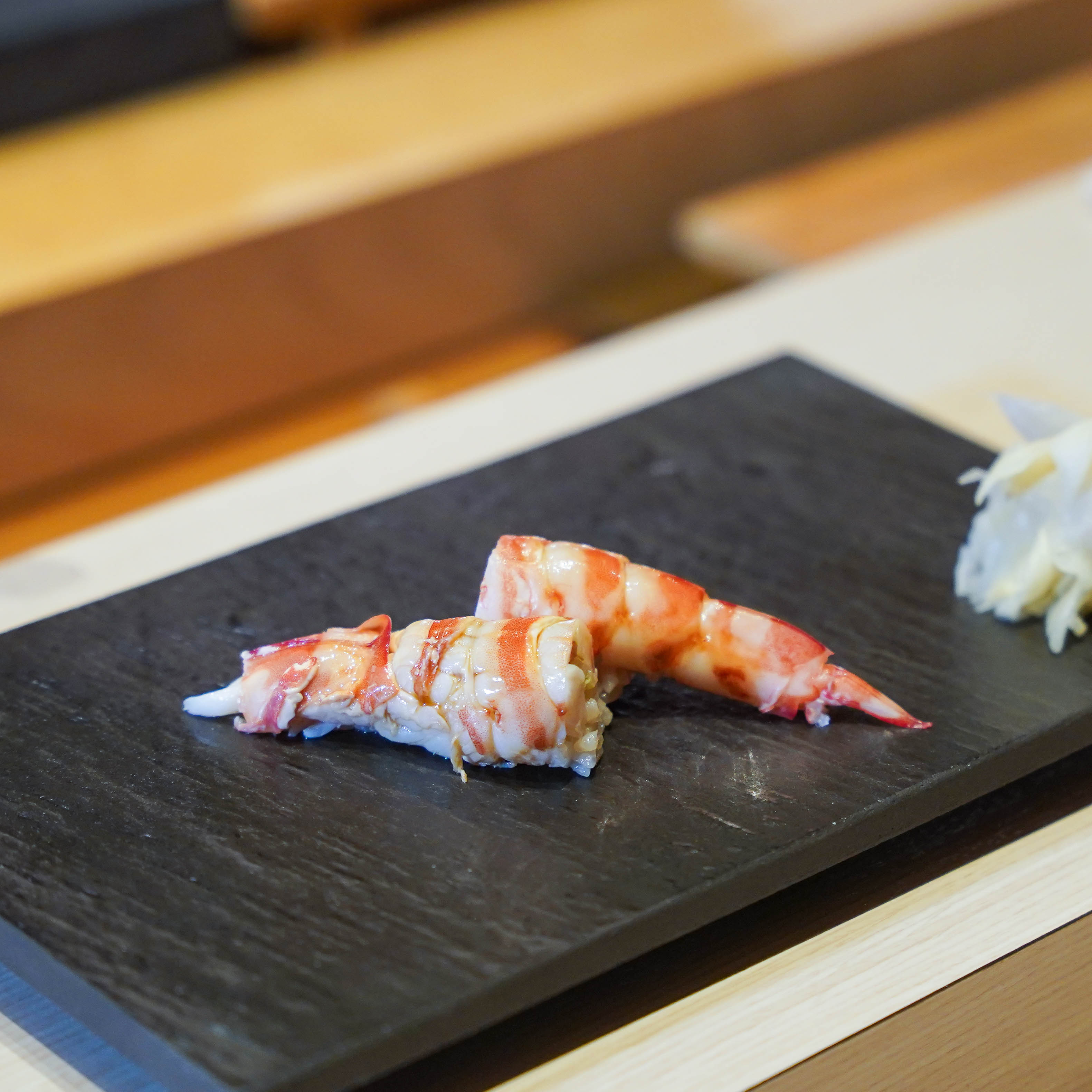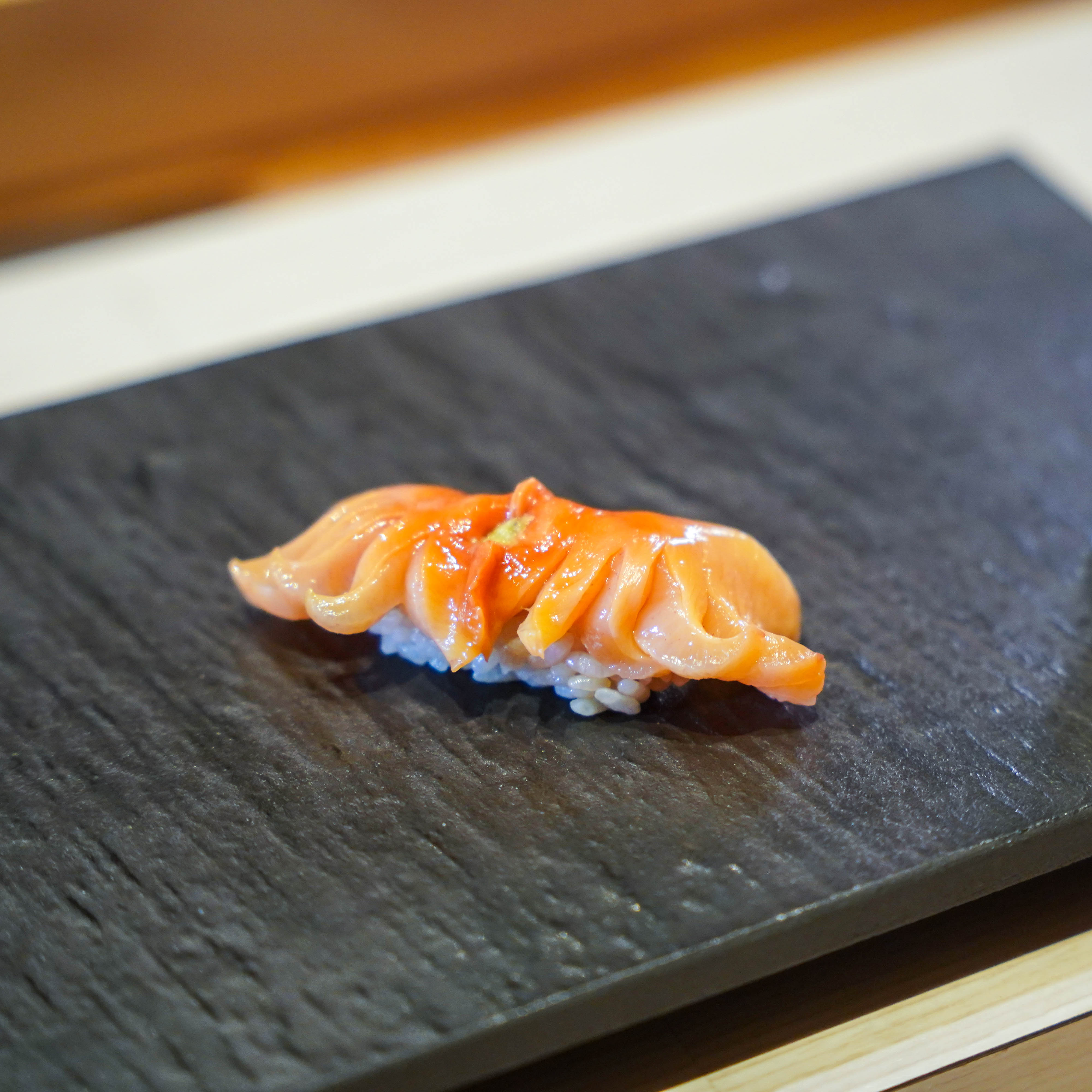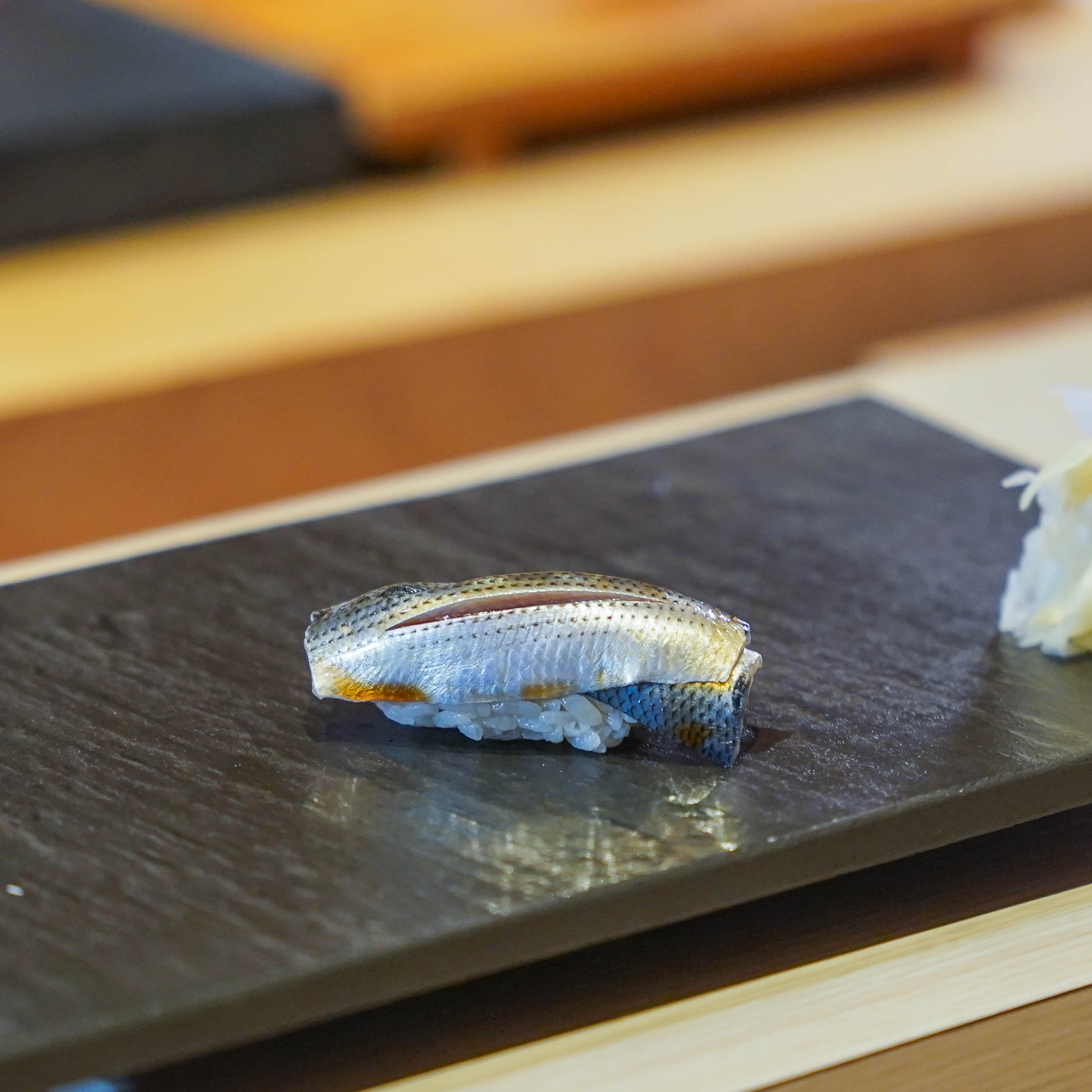 Of course, the sense of perfectionism is prevalent throughout Sushi Hara's sushi - engawa and otoro serve up luxurious lusciousness; Murasaki uni is the most-prized of sea urchin, harvested in Hokkaido, yielding a creamy umami; tai is expressive in its classical freshness; kohada is pristinely marinated in vinegar and salt; while kuruma ebi and akagai channel the clean, rich sensuousness of the sea.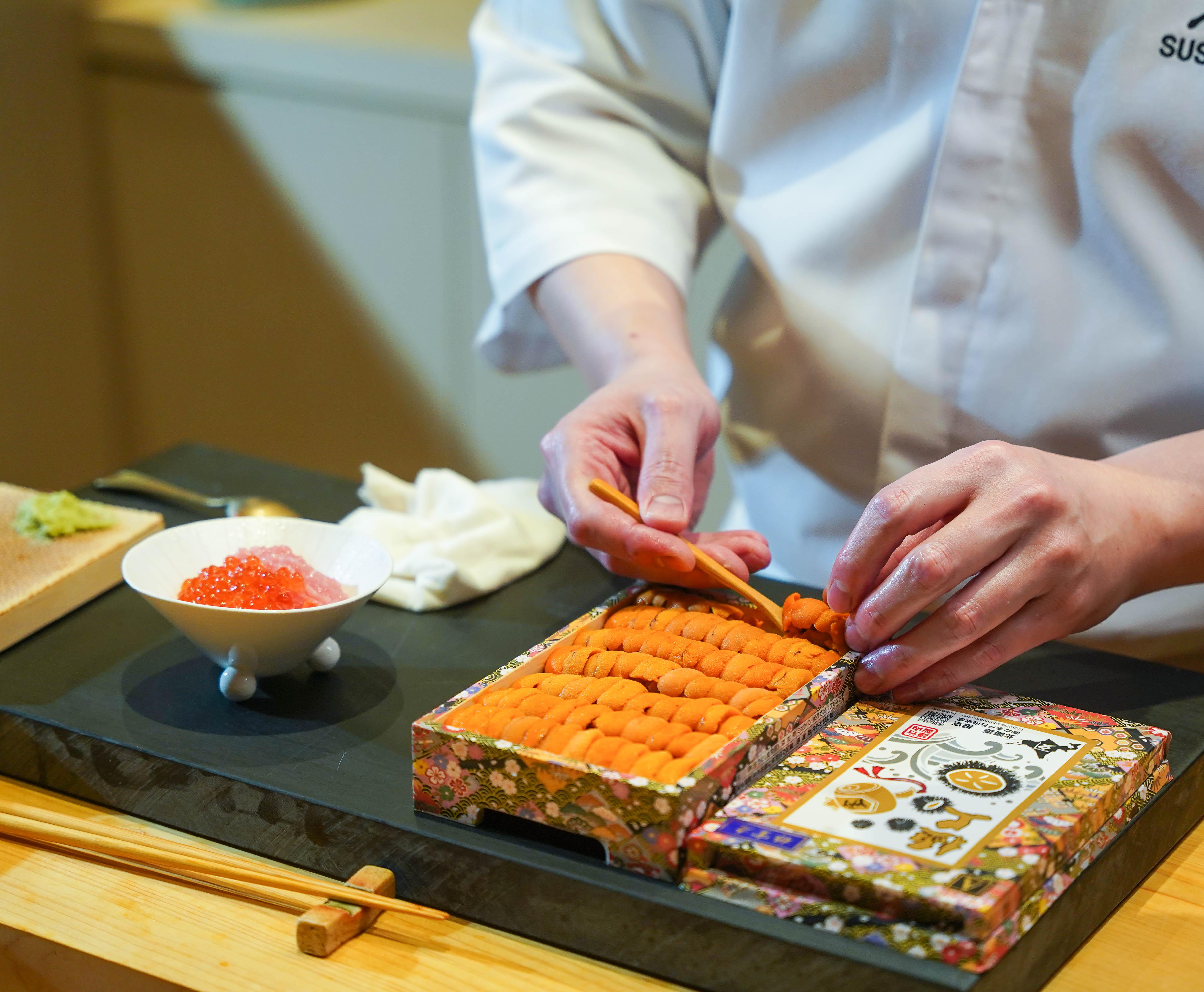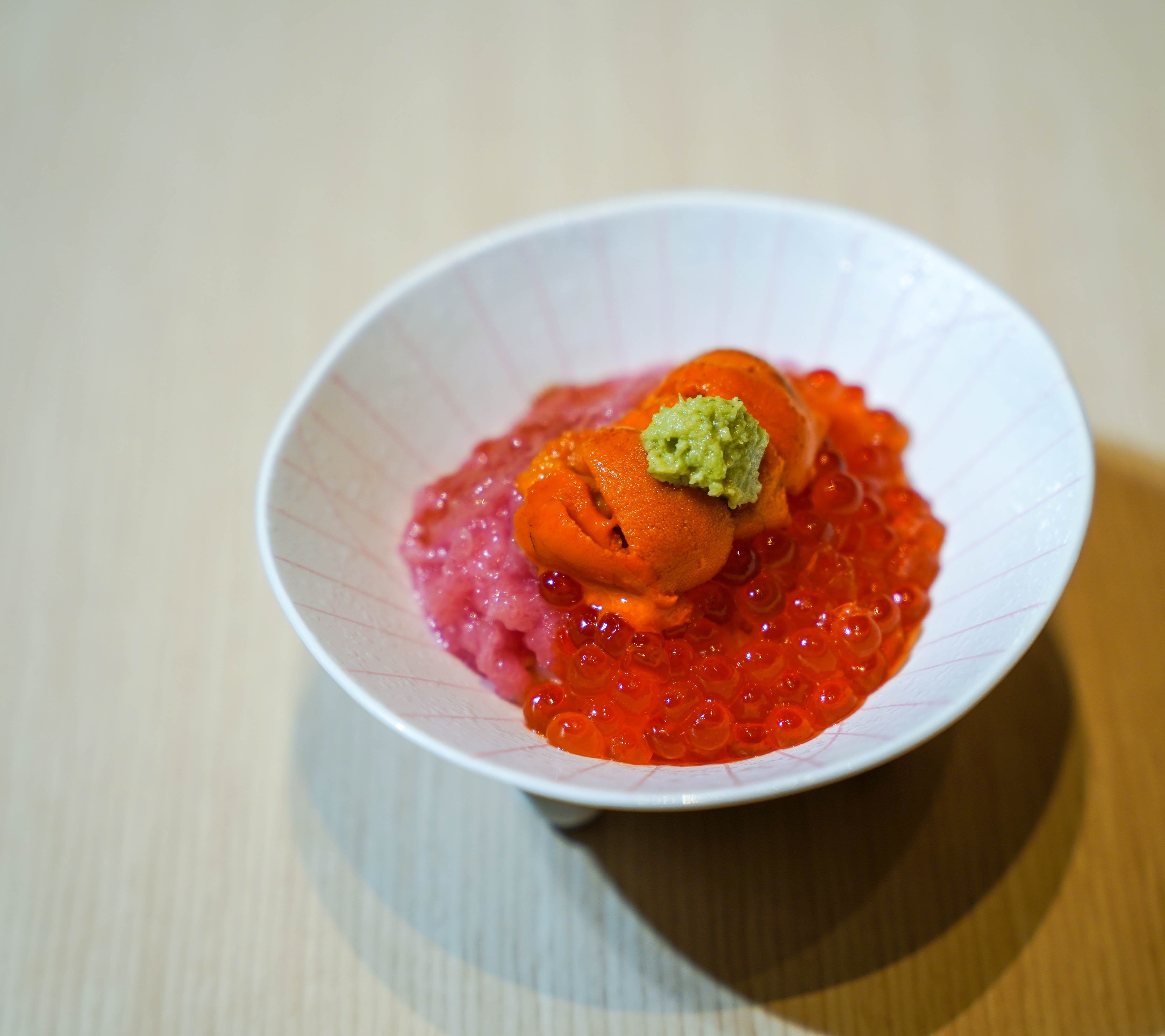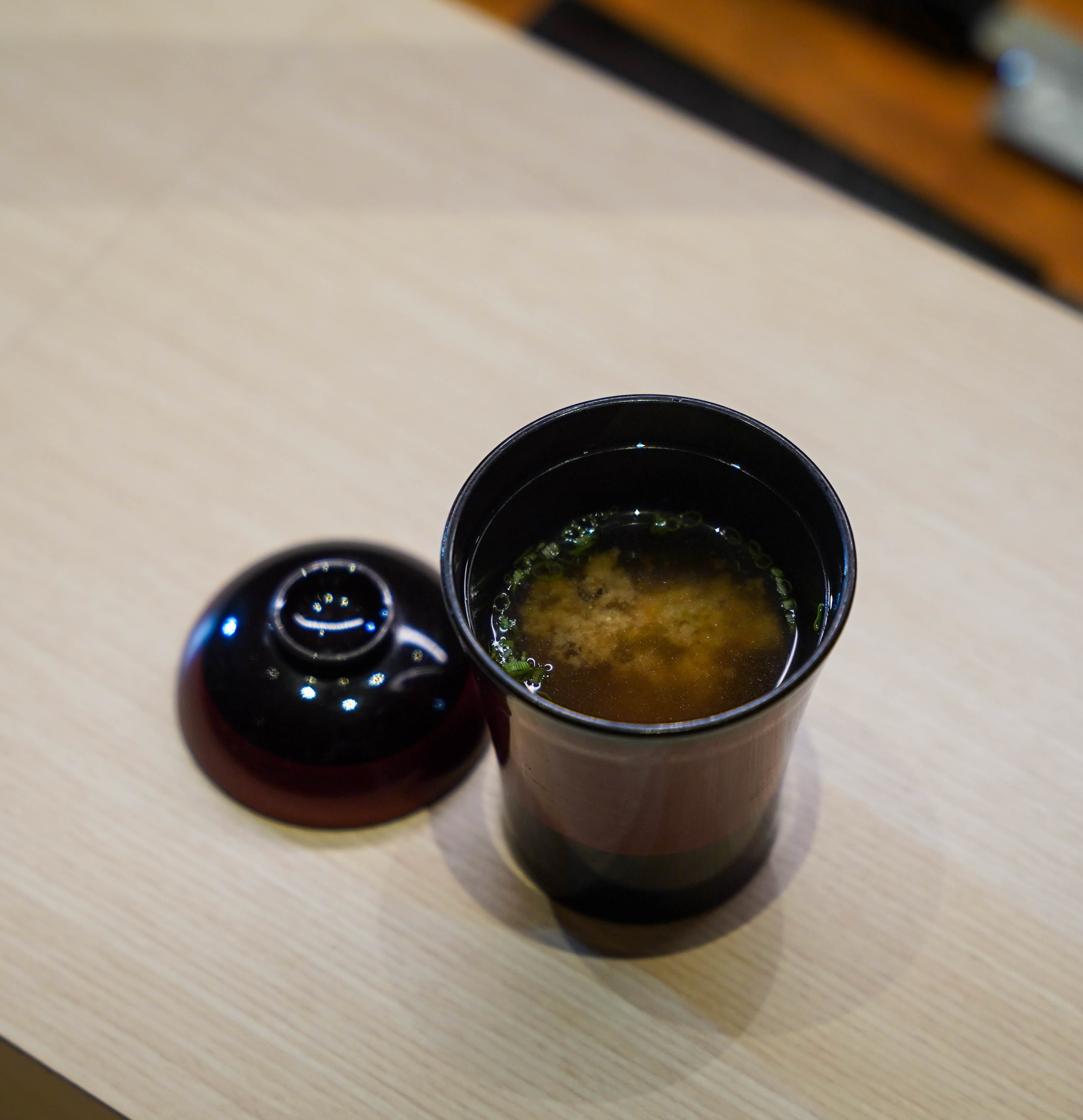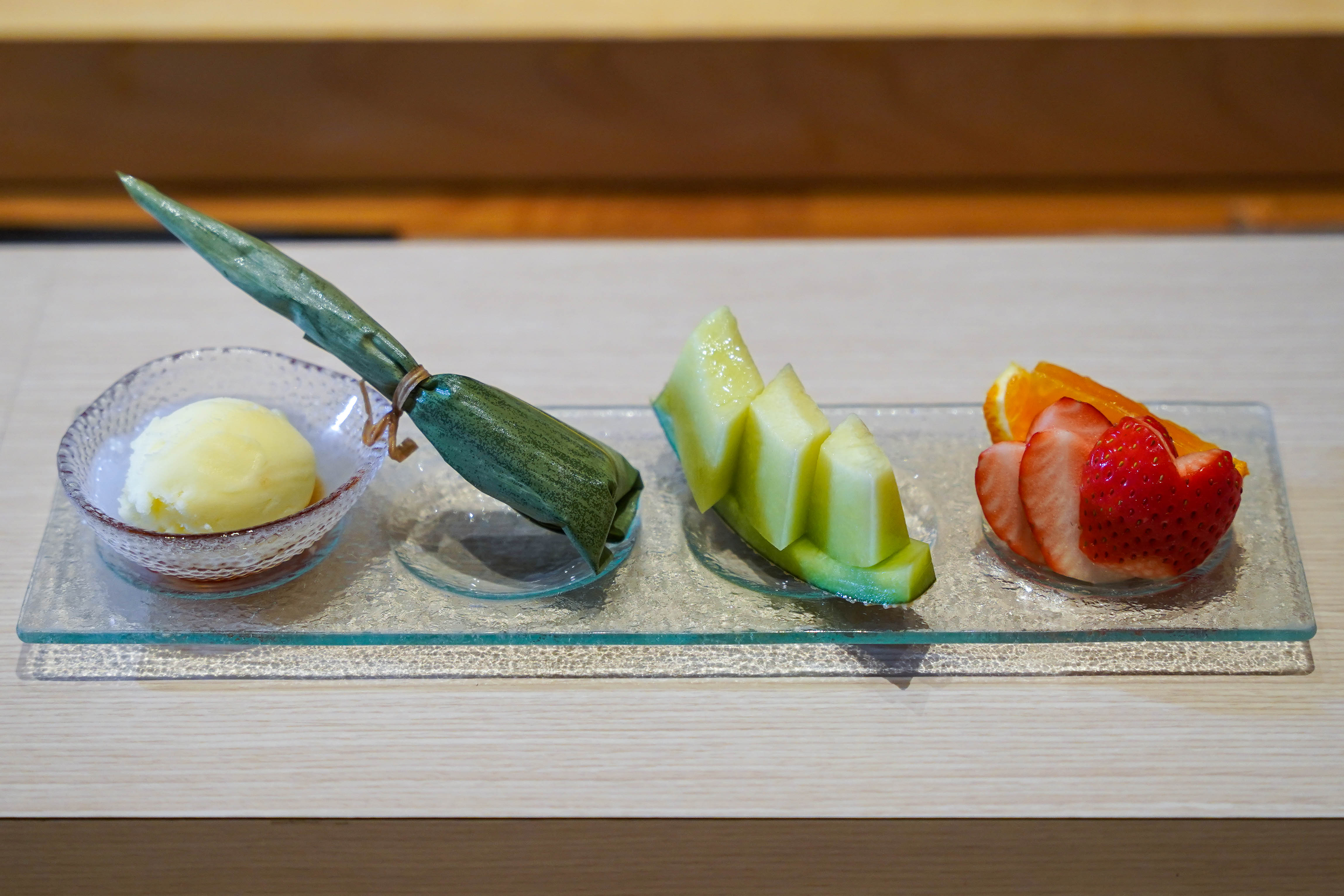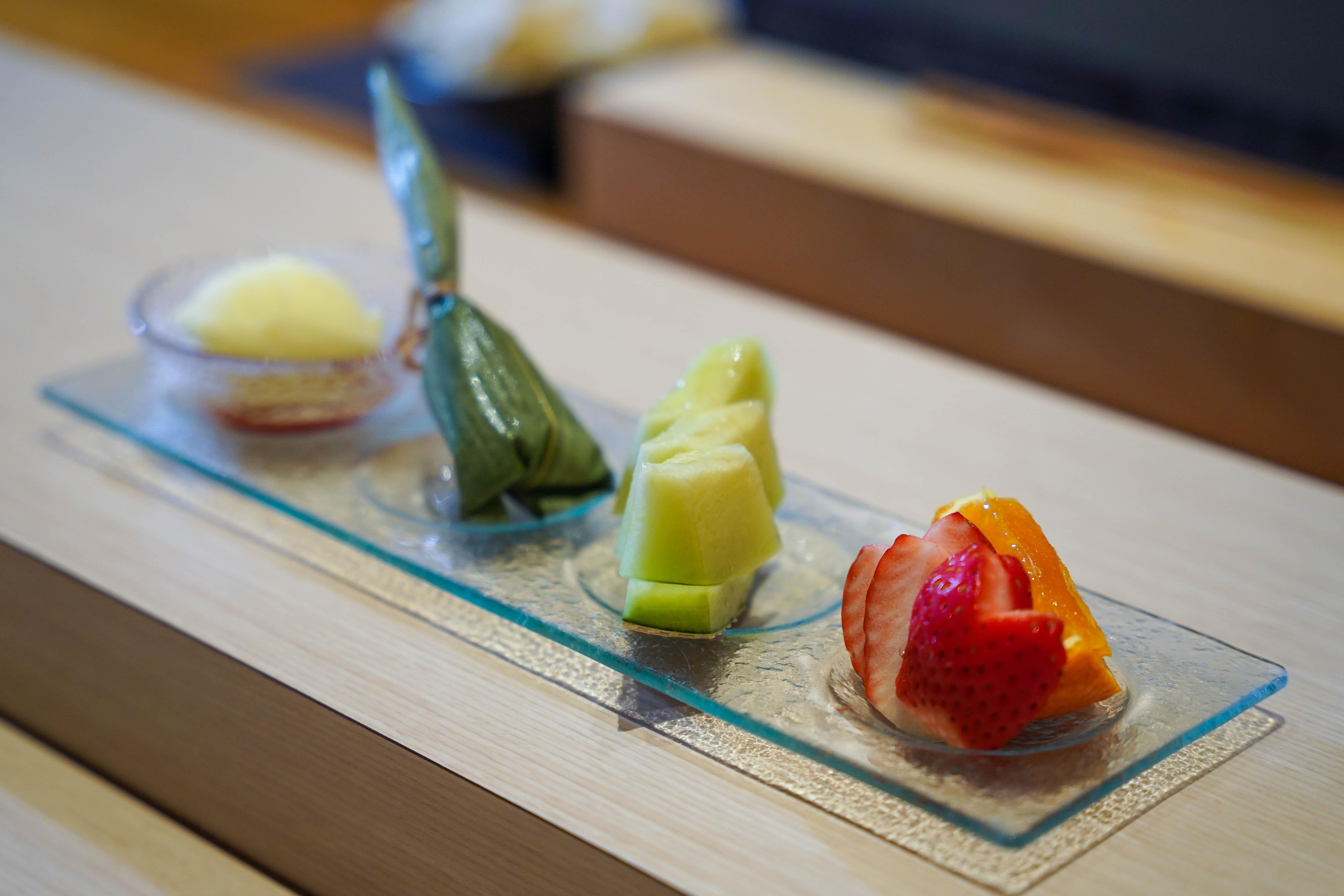 Our visit concluded satisfying with the mini don, layered with negitoro, soft and smooth Hokkaido-harvested bafun uni, plus ikura; heartwarming miso soup; and delightful desserts of ice cream, mochi, premium Japanese melon, strawberries and orange.
With 12 seats exclusively available at the sushi bar. patrons have the opportunity for intimate interactions with the chefs, watching each dish assembled. At the end of the afternoon or evening, customers leave with a clearer comprehension of why Japanese cuisine is so revered.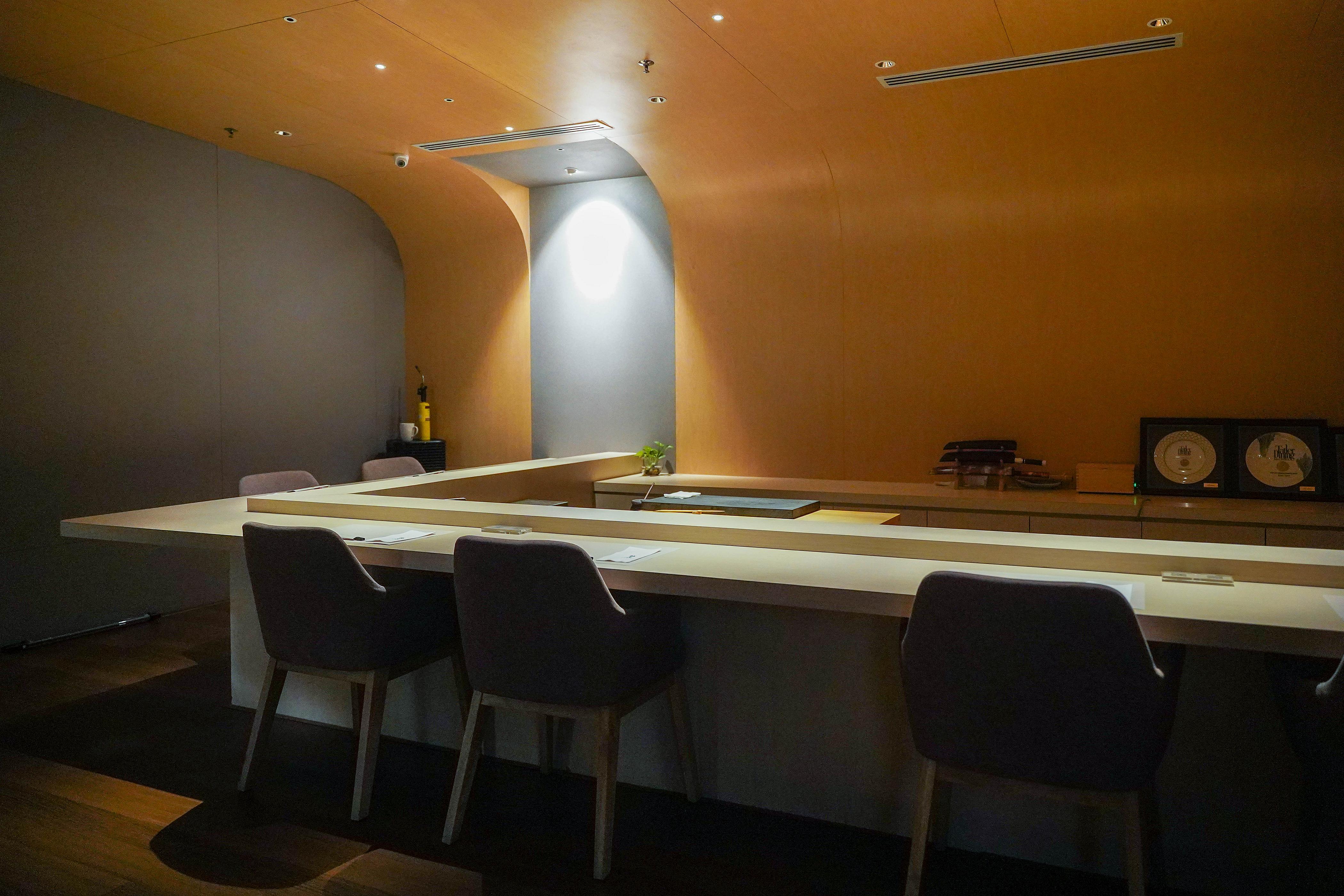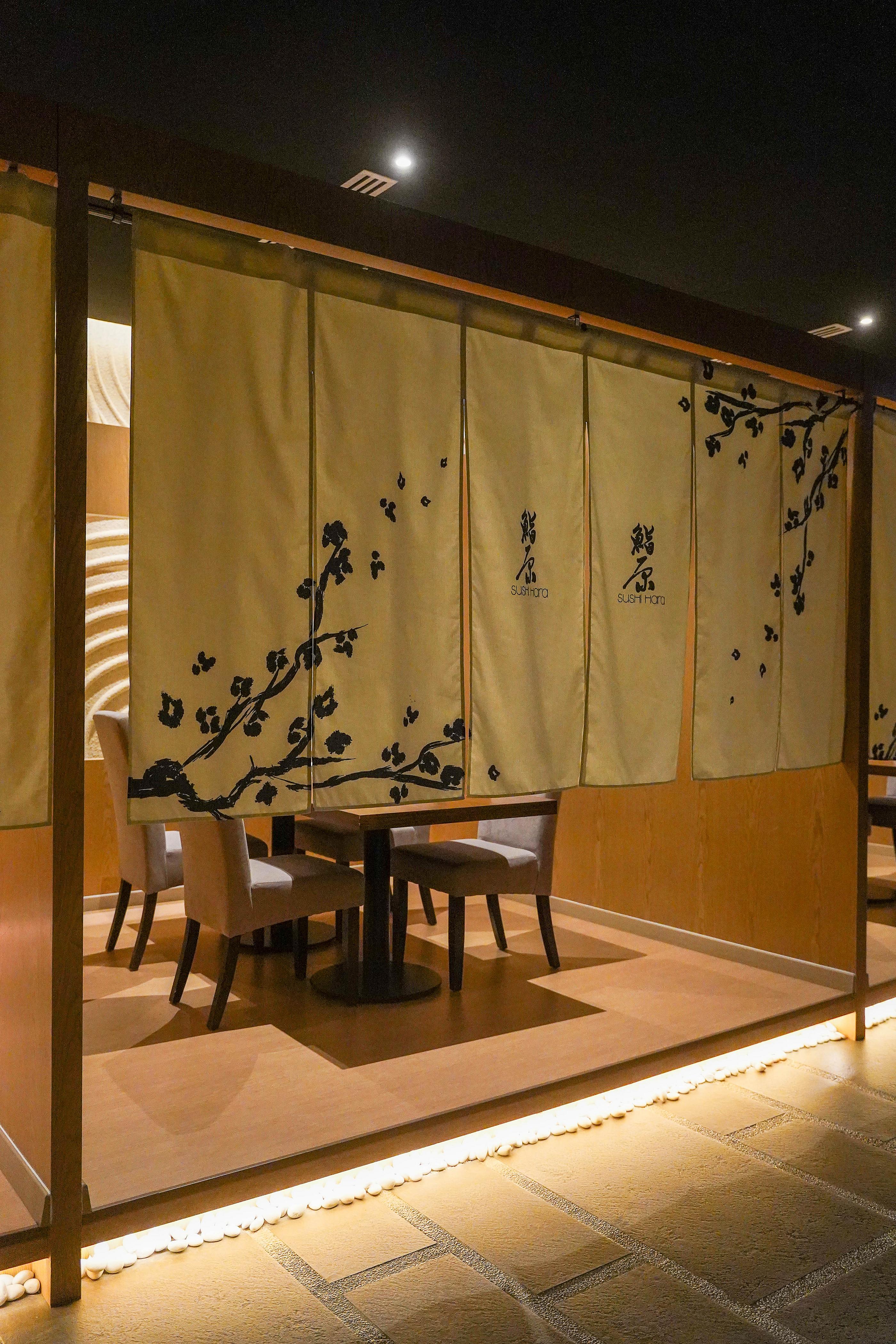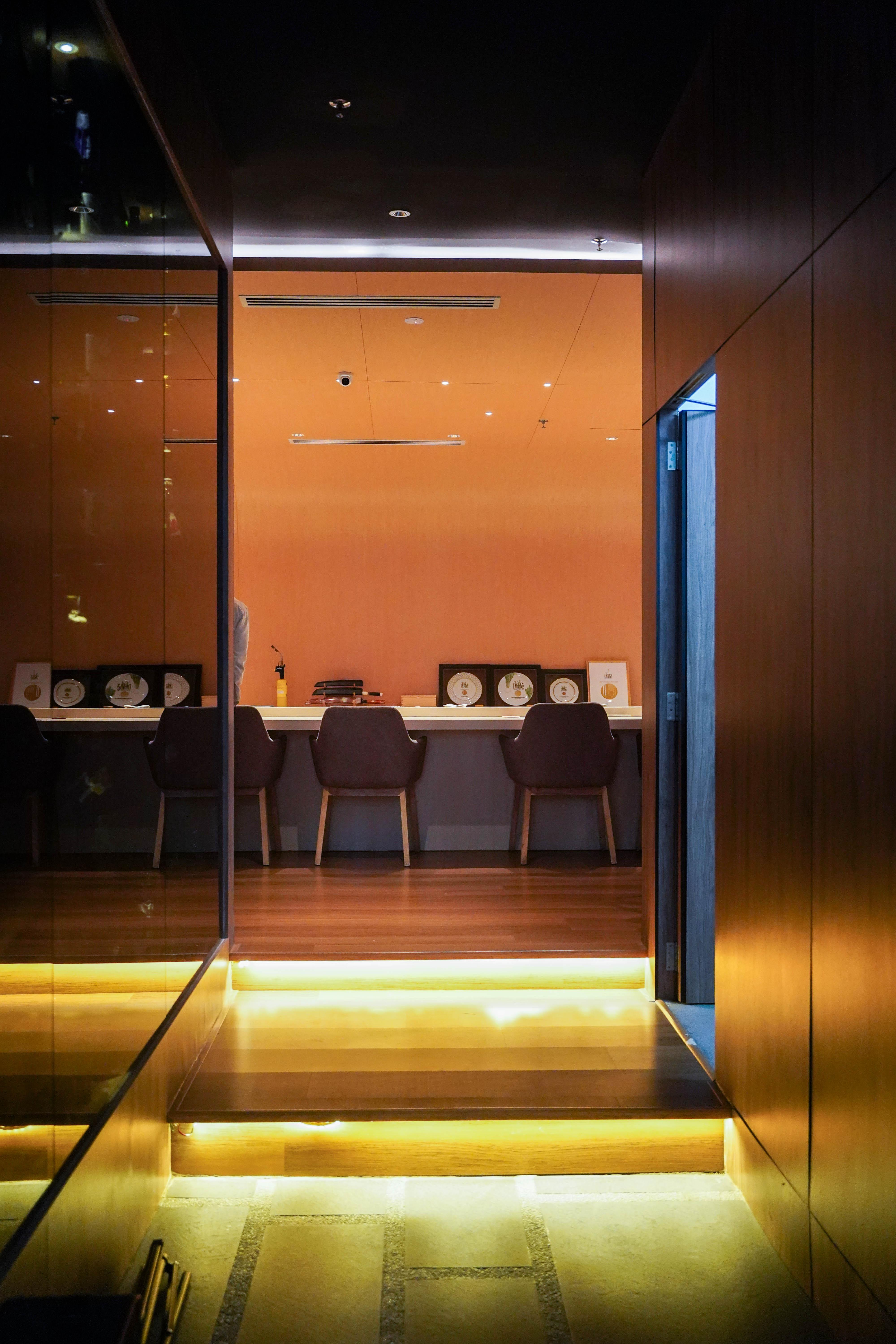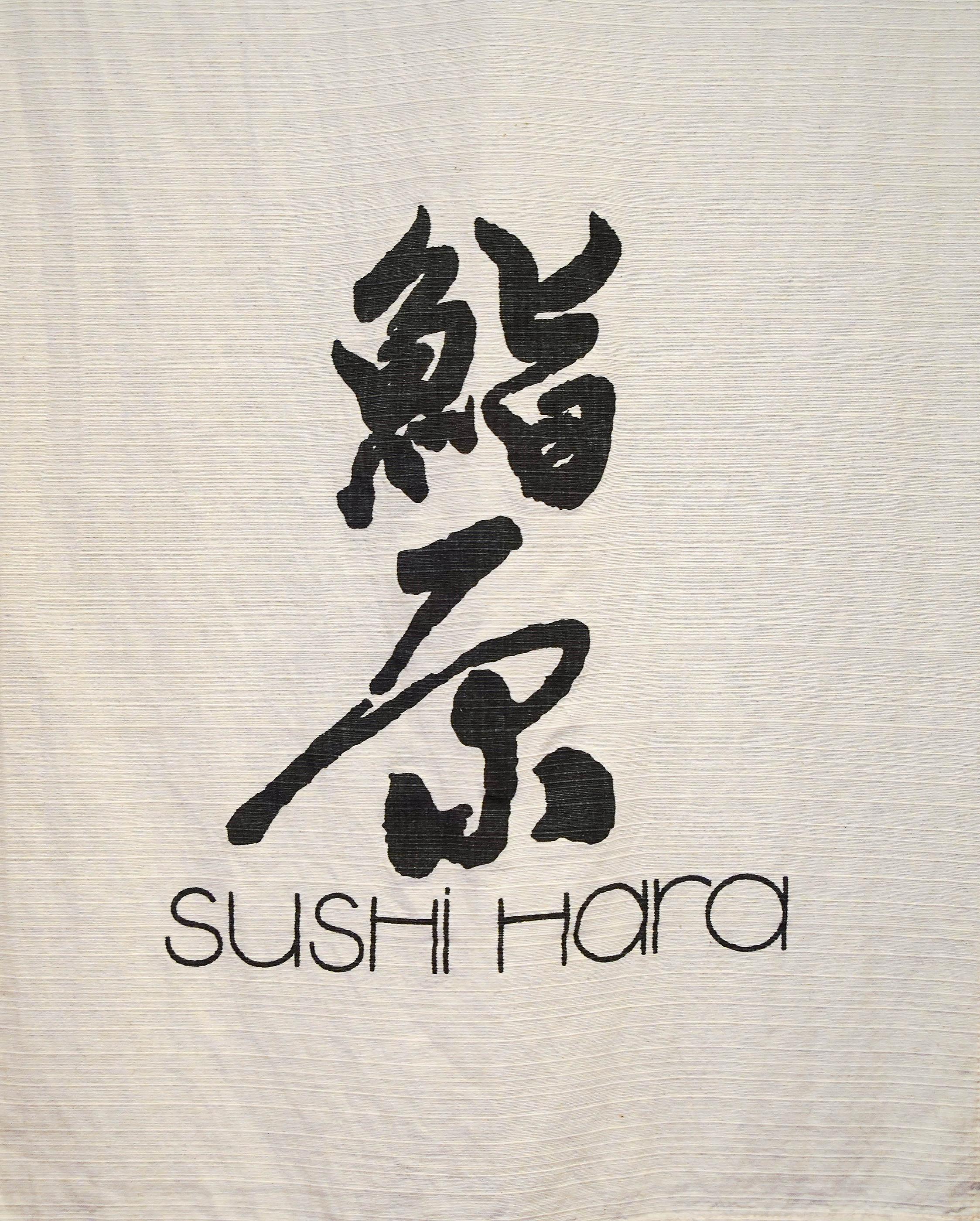 Sushi Hara
Level 2-12 & 13, The LINC KL, Jalan Tun Razak, 50400 Kuala Lumpur. 
Daily, 12pm-2:30pm, 6pm-10pm. Tel: 017-821-5556