Sushi Daiku: Plaza Arkadia's premier omakase restaurant ushers in 2023 with new seasonal sensations
February 15, 2023
---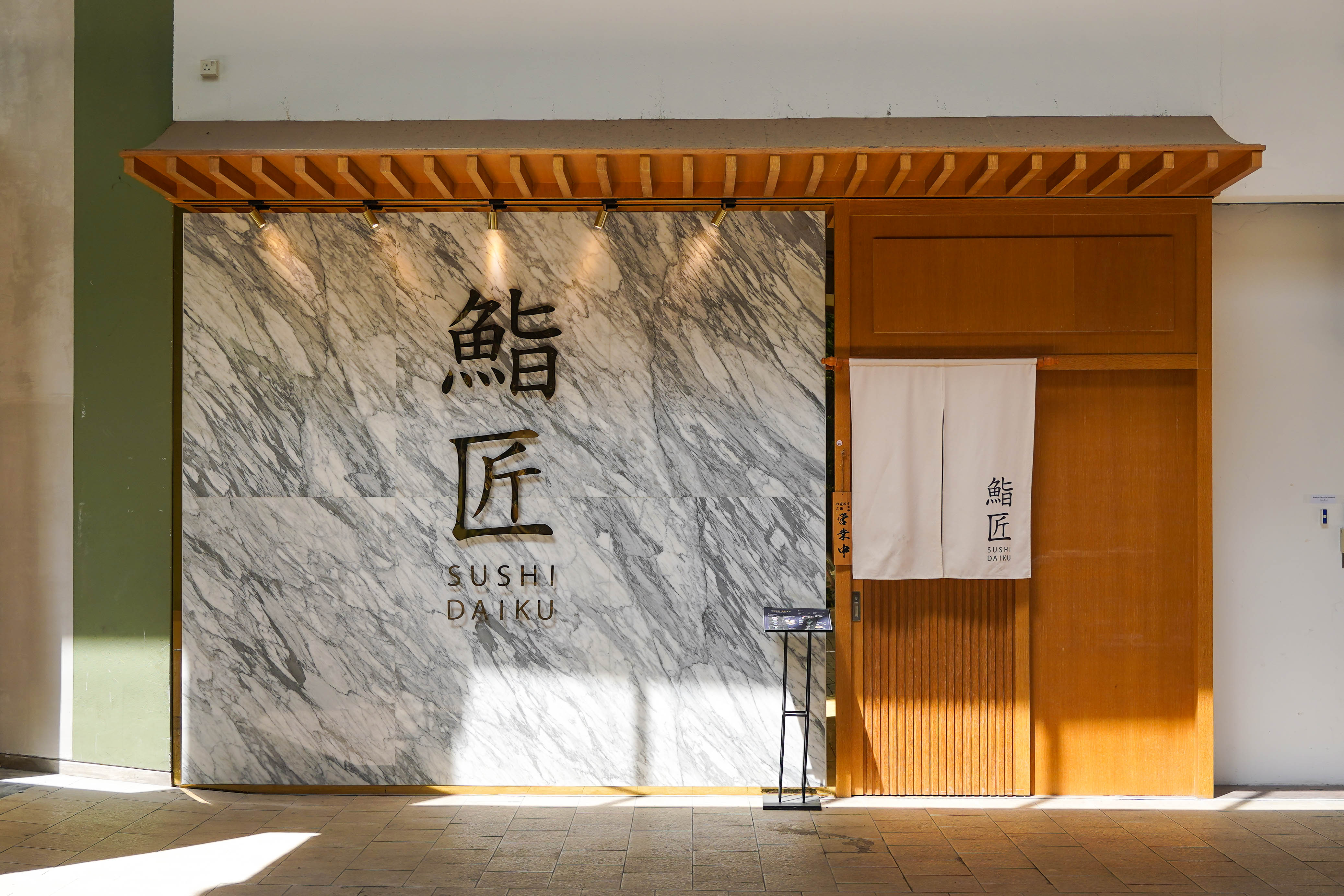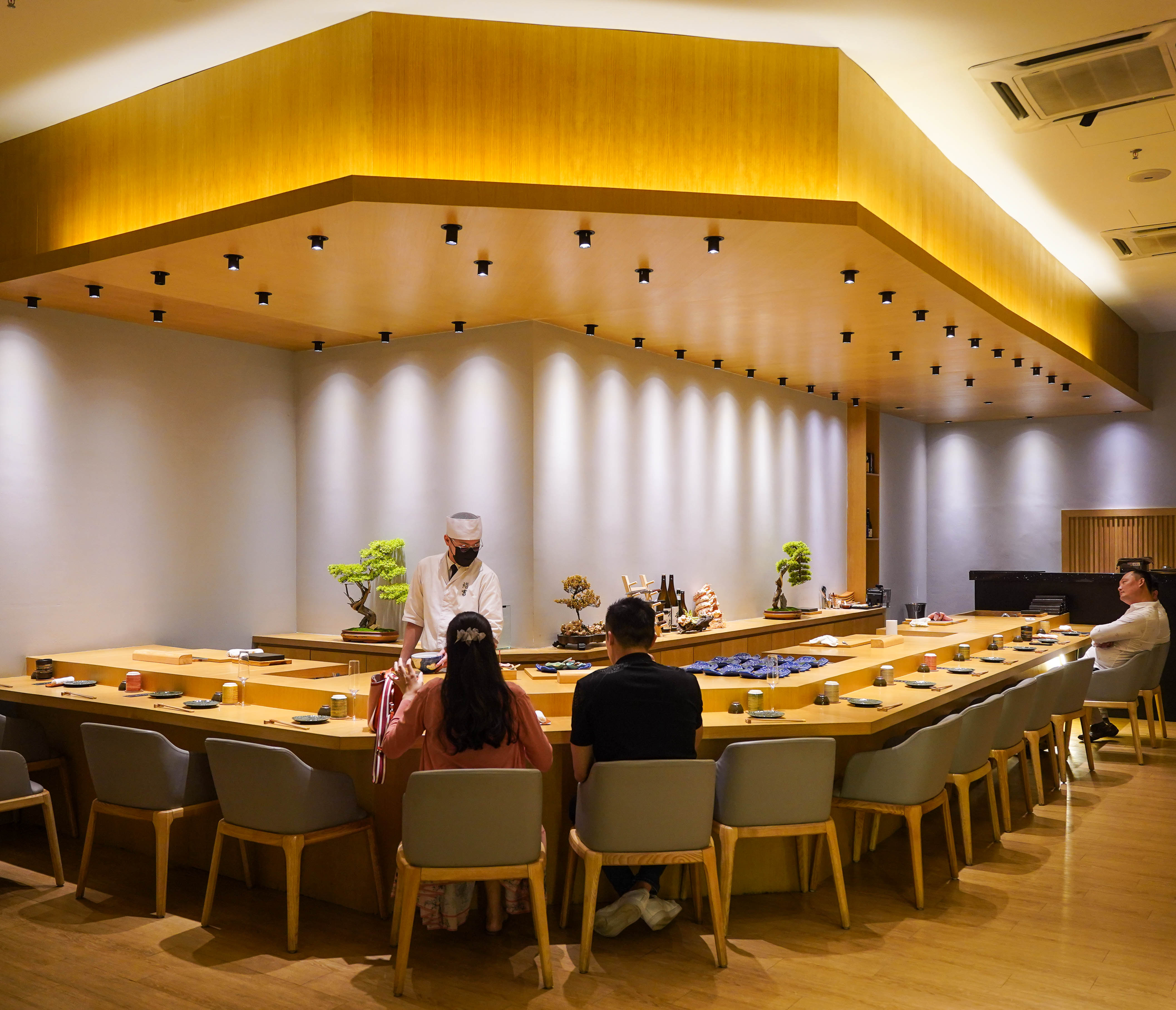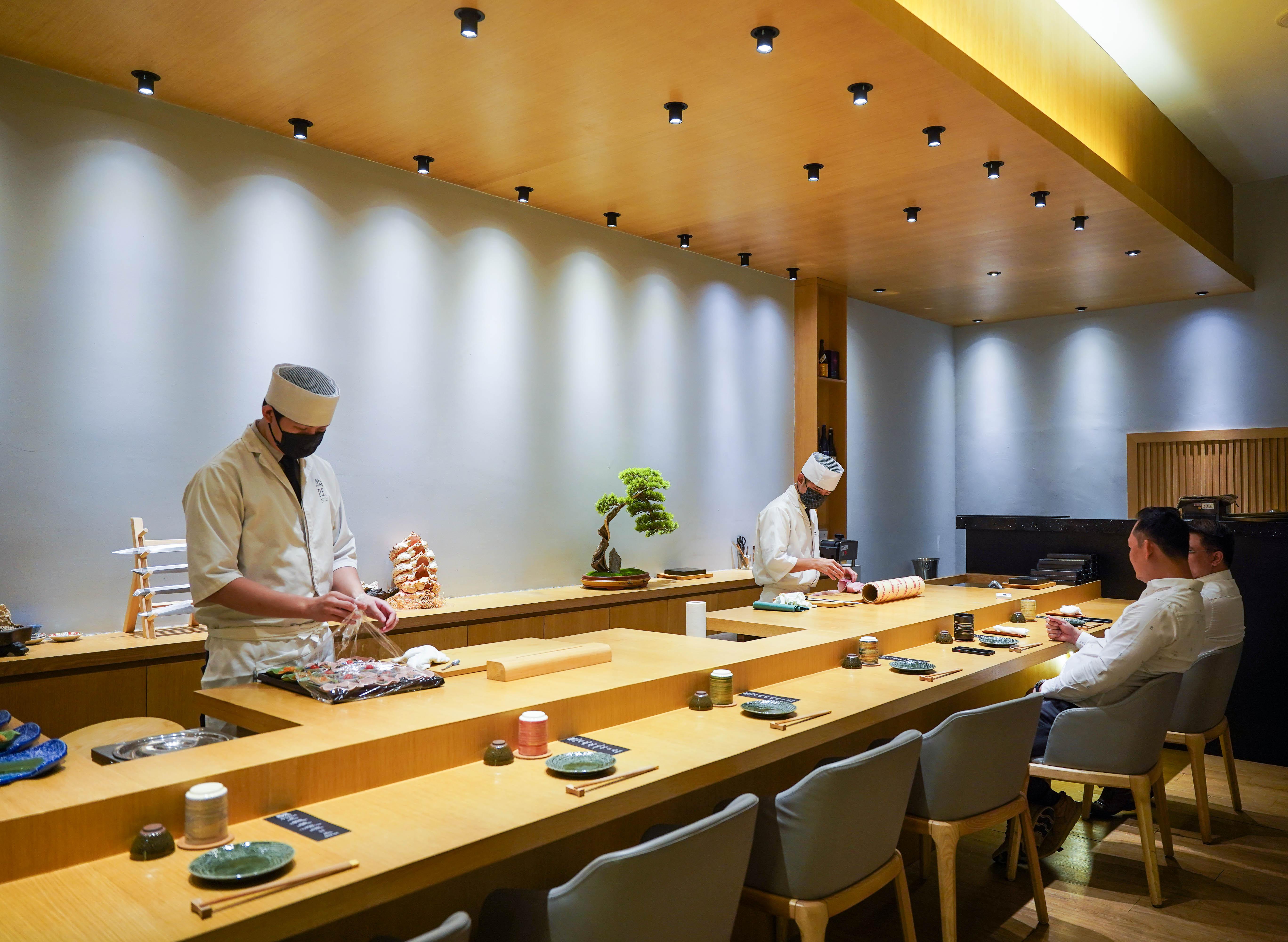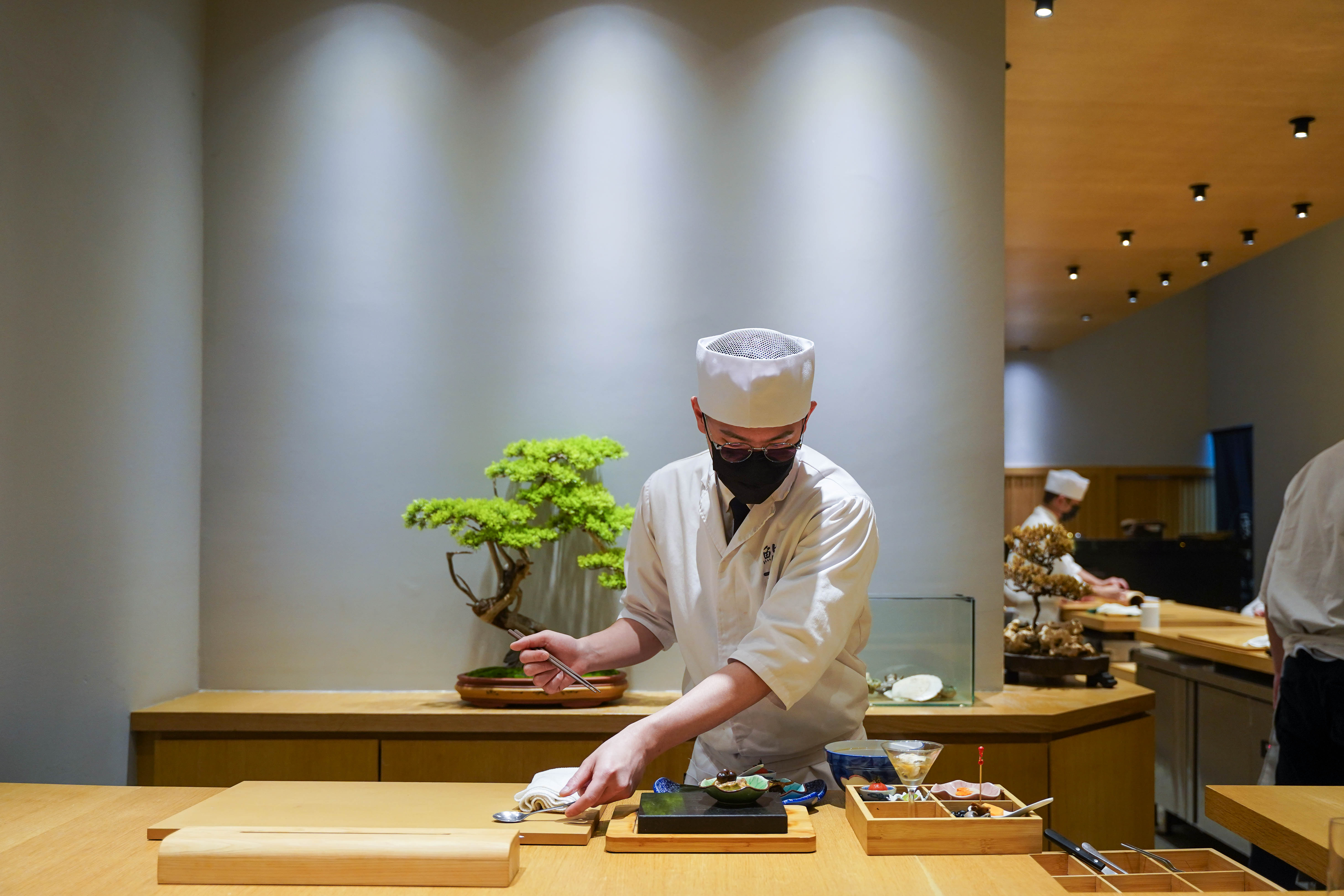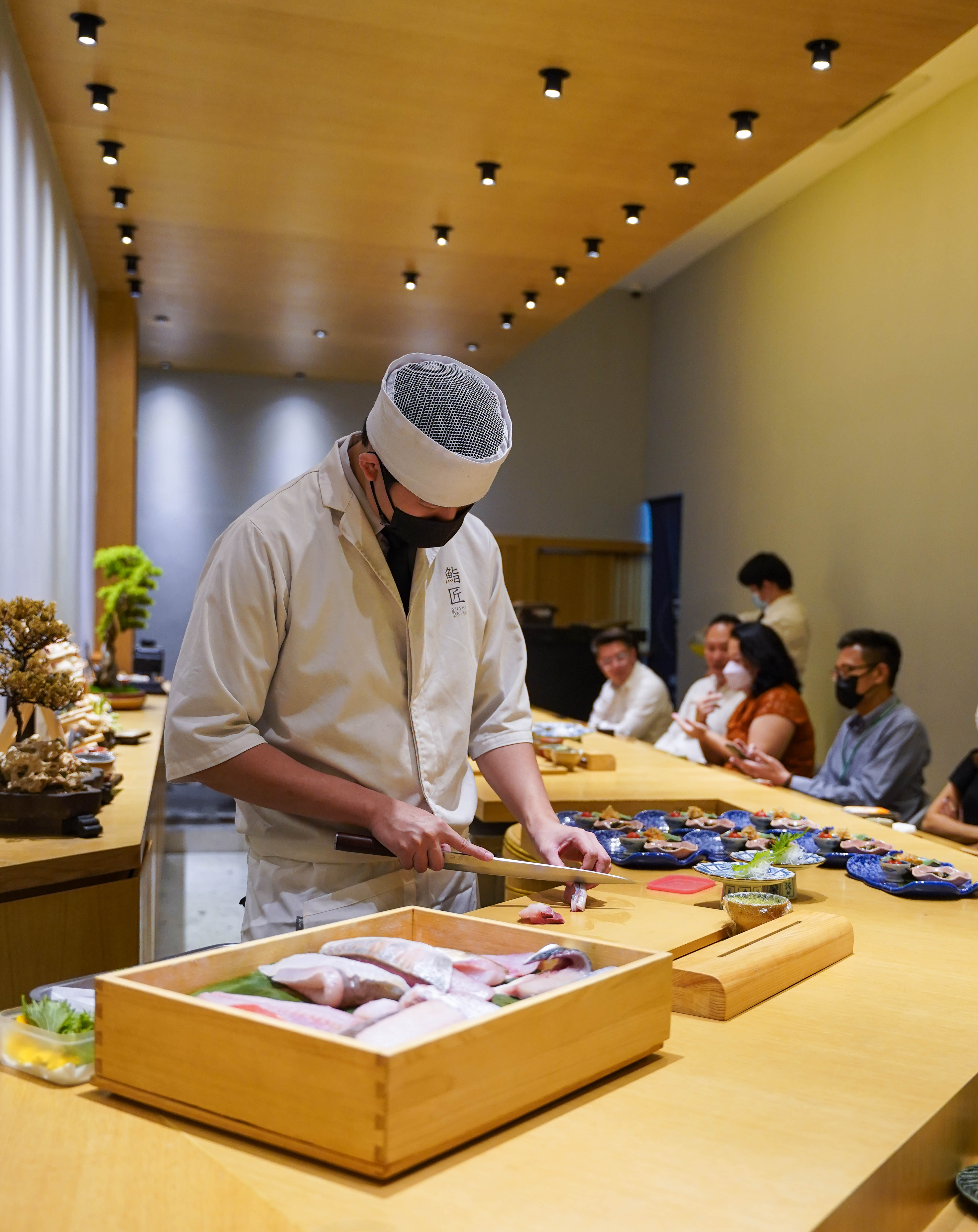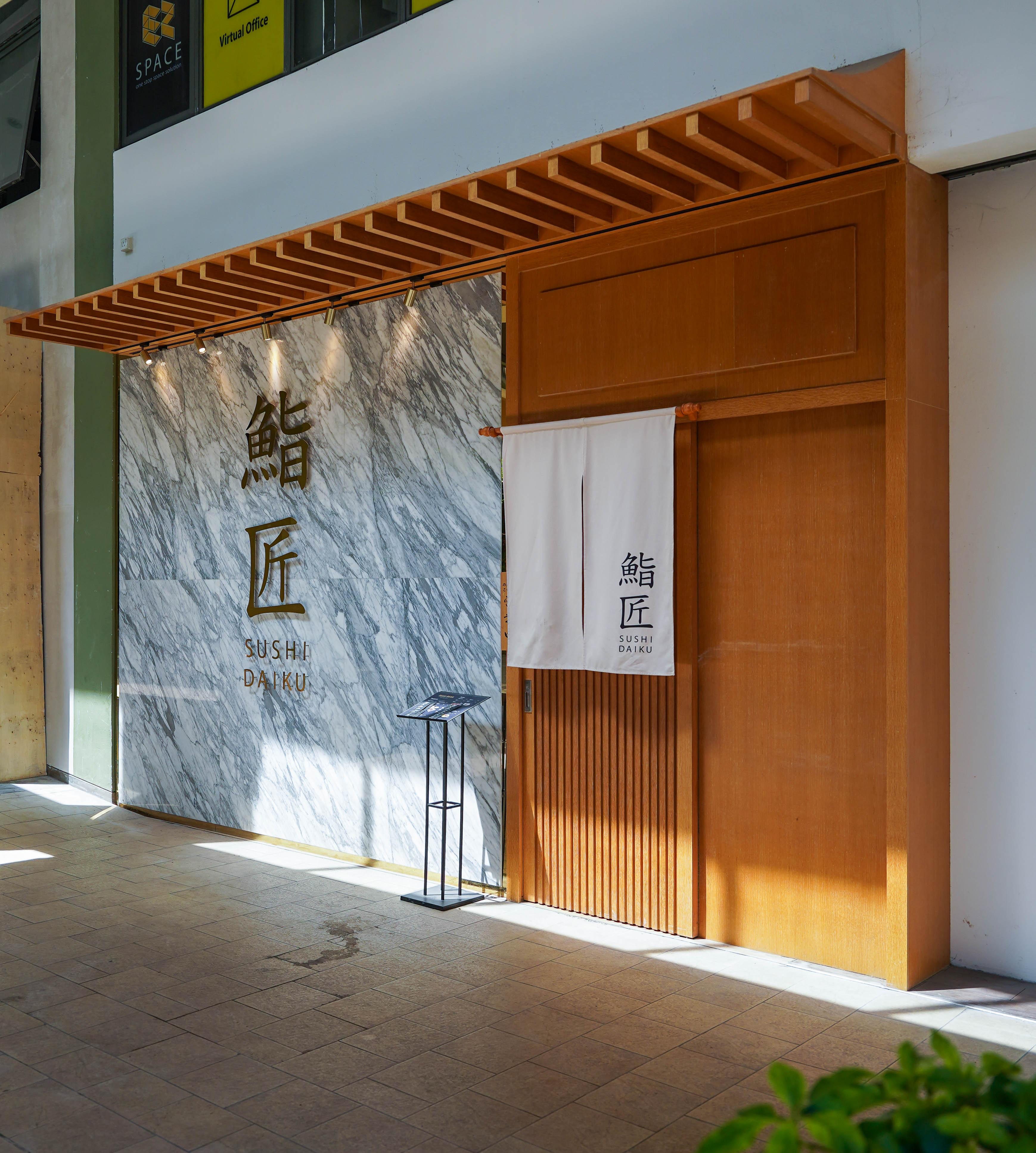 Sixteen months after our first visit to Sushi Daiku, we return to Plaza Arkadia's premier omakase restaurant for its latest seasonal sensations to usher in 2023. 
Sushi Daiku's delights are elegantly embodied in a parade of raw and cooked recipes, served for lunch and dinner in a soothing, wood-furnished space where chefs showcase sterling skills in slicing, simmering and more.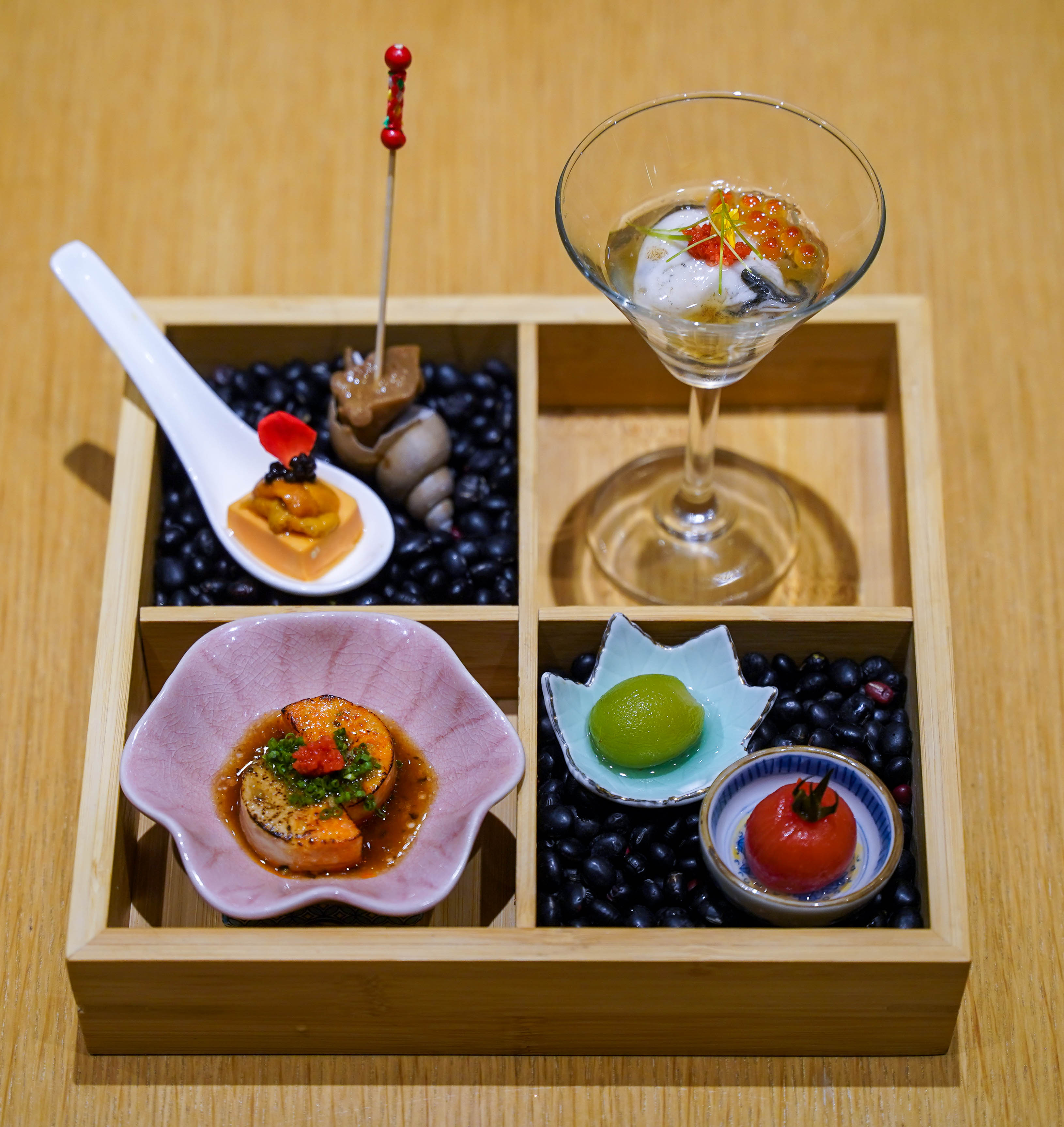 Sushi Daiku's omakase selections are available for an array of budgets, spanning RM288++, RM488++, RM588++, RM888++ and RM1,288++.
The Takumi Omakase (RM888++) is recommended, featuring a full spread of specialities, starting with an assortment of attractive appetisers, ranging from shimmering seafood to scintillating fruits and vegetables. 
You might find delicacies like wintertime ankimo monkfish liver brightened with a yuzu dressing, springtime Japanese peaches and cherry tomatoes marinated with plum vinegar, tofu topped with unmistakable uni, tsubagai whelk with shoyu, and oyster jazzed up with a umeshu-based sauce, all exquisitely flavoured to enhance the natural nuances of the produce.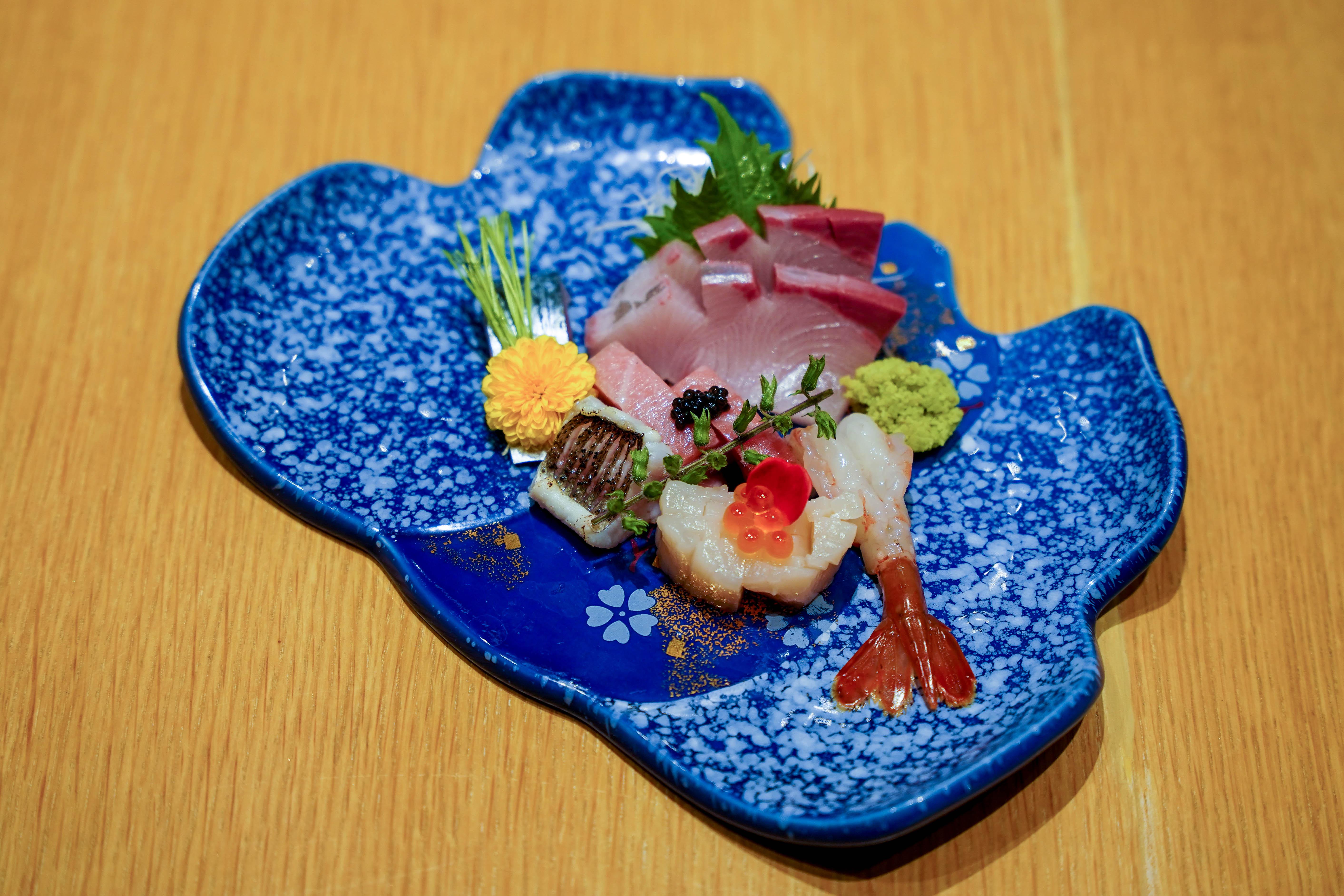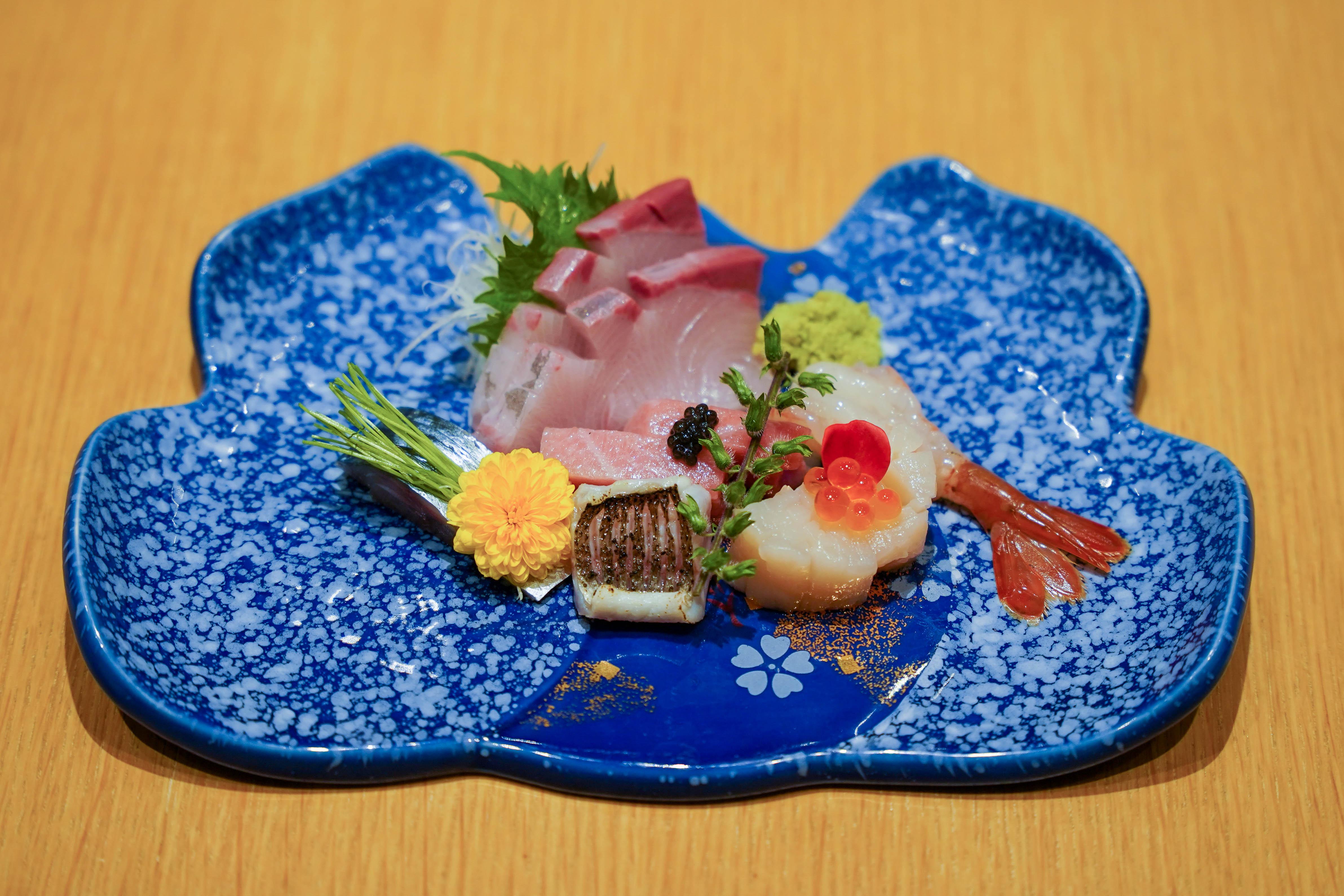 Six kinds of sashimi are served in the Takumi Omakase menu, representing the beloved bounty of the sea at its prime, with pure, pristine flavours and smooth, succulent textures.
Evolving from month to month, the sashimi selection might include highlights like hamachi, hotate, botan ebi, otoro and other fish such as saba and even kamasu (barracuda).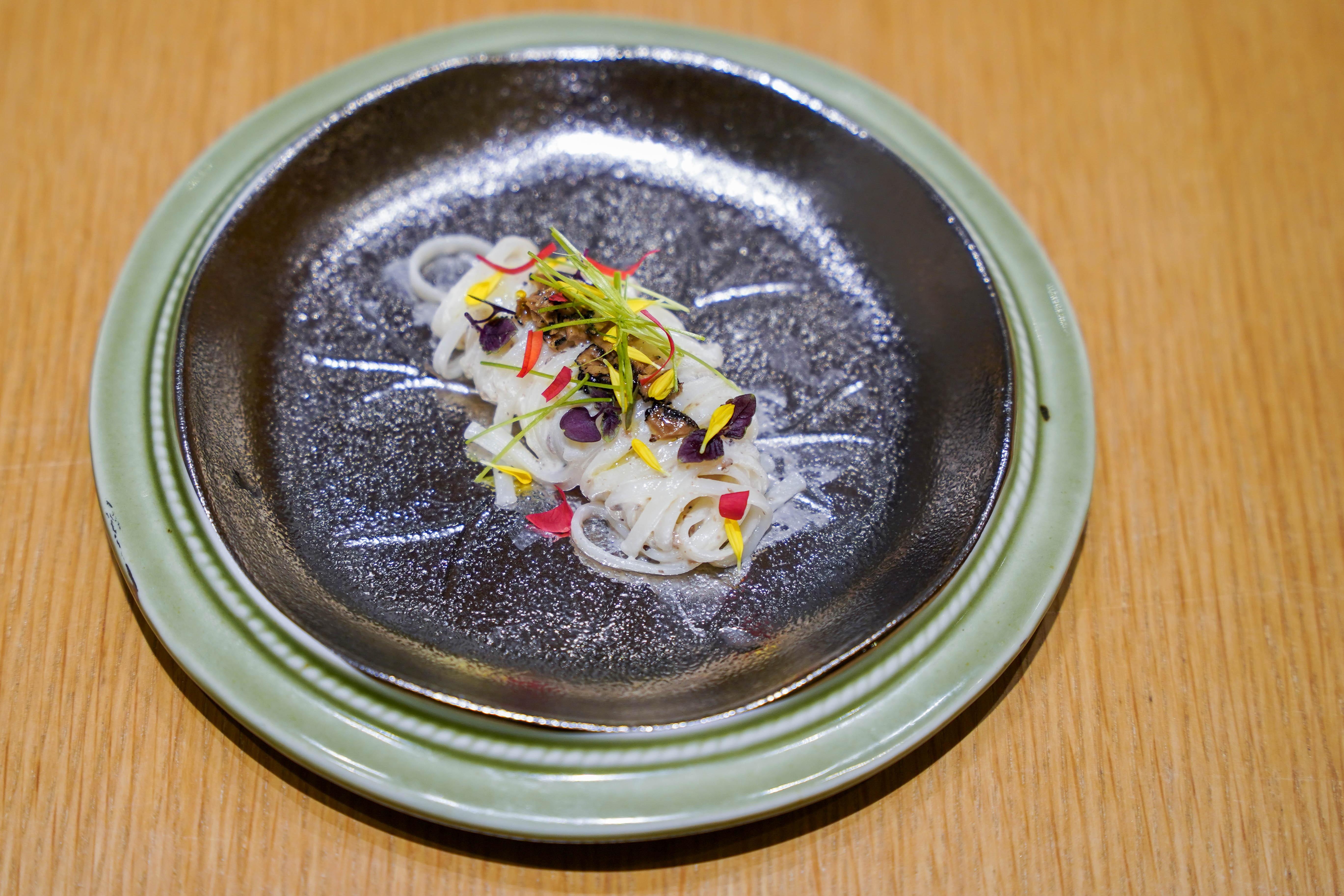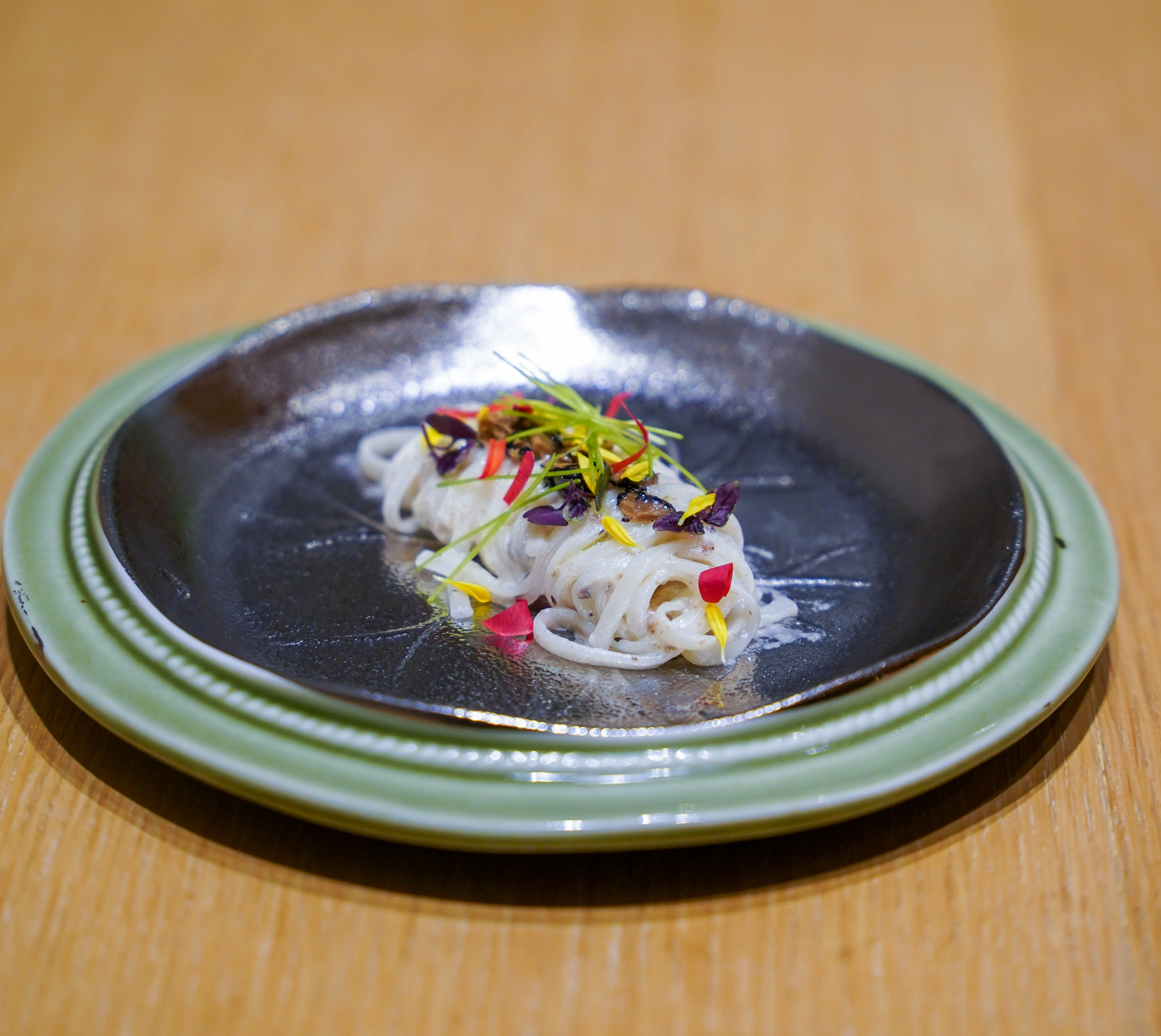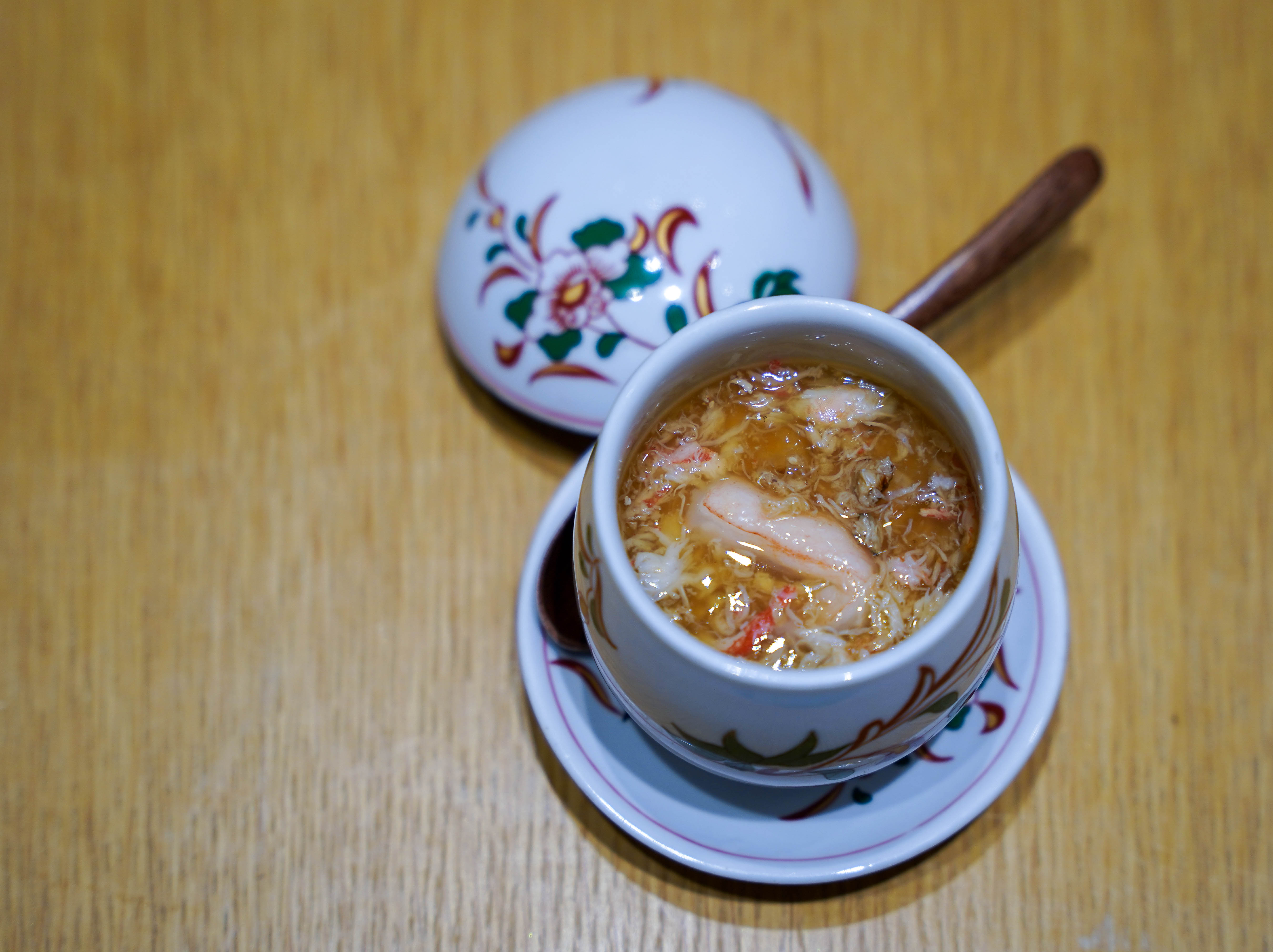 The Cold Entrée might comprise slick, smooth strands of inaniwa udon, made marvellously aromatic with truffle sauce, colourful with edible leaves and flowers.

This is swiftly followed by a Steamed Dish - in our case, a spectacular snow crab chawanmushi that's bursting with full-bodied crab meat, bringing delectable decadence to the egg custard.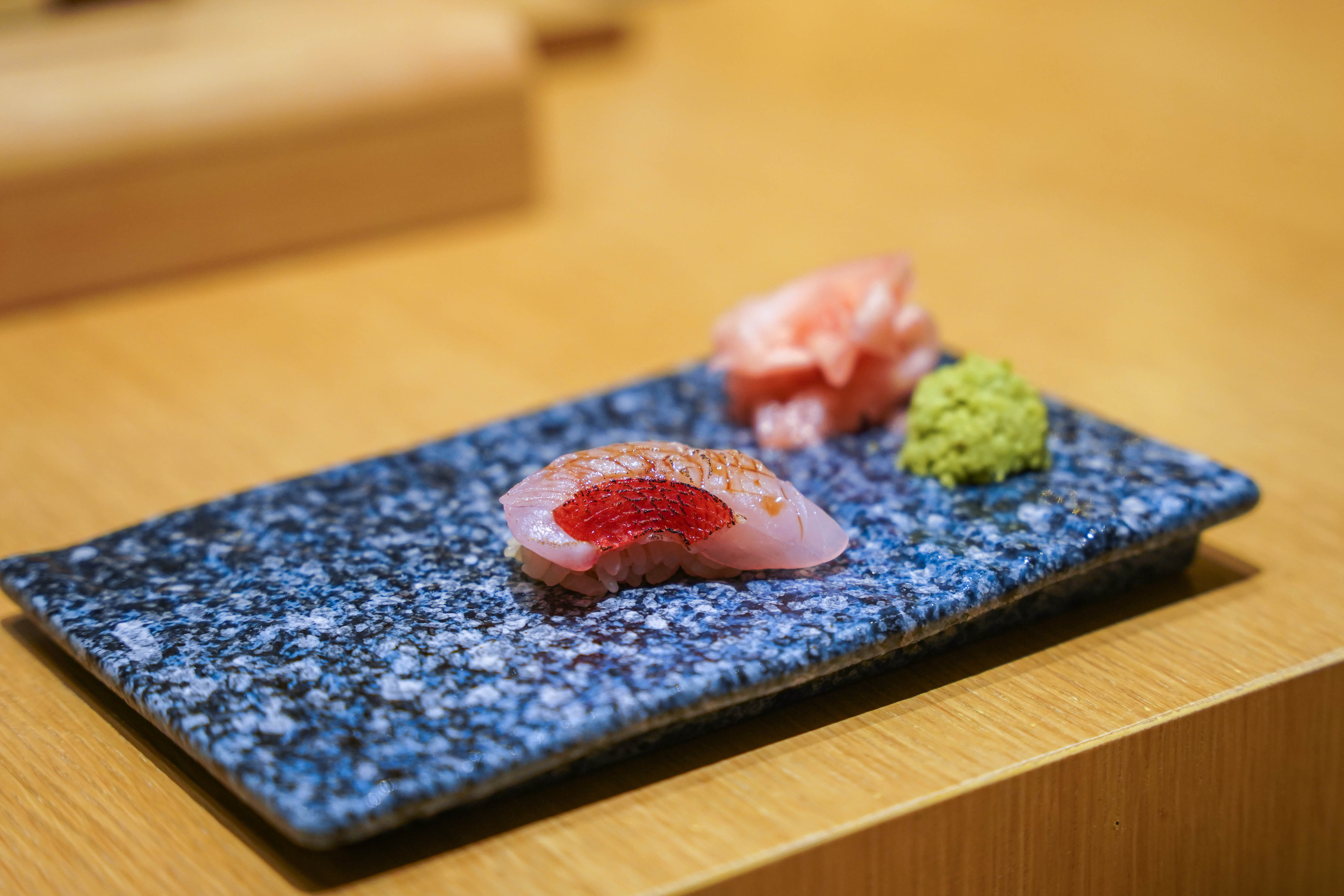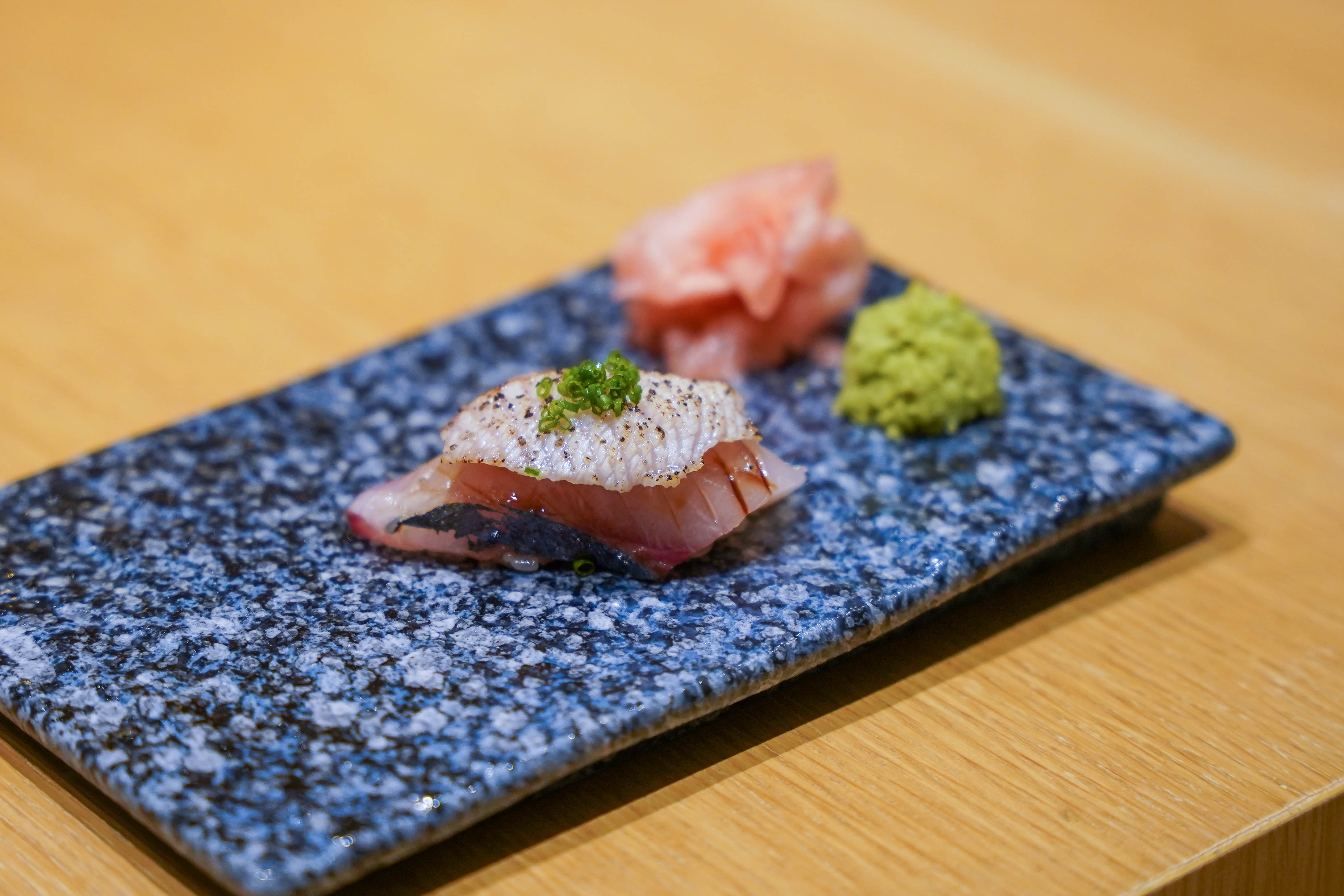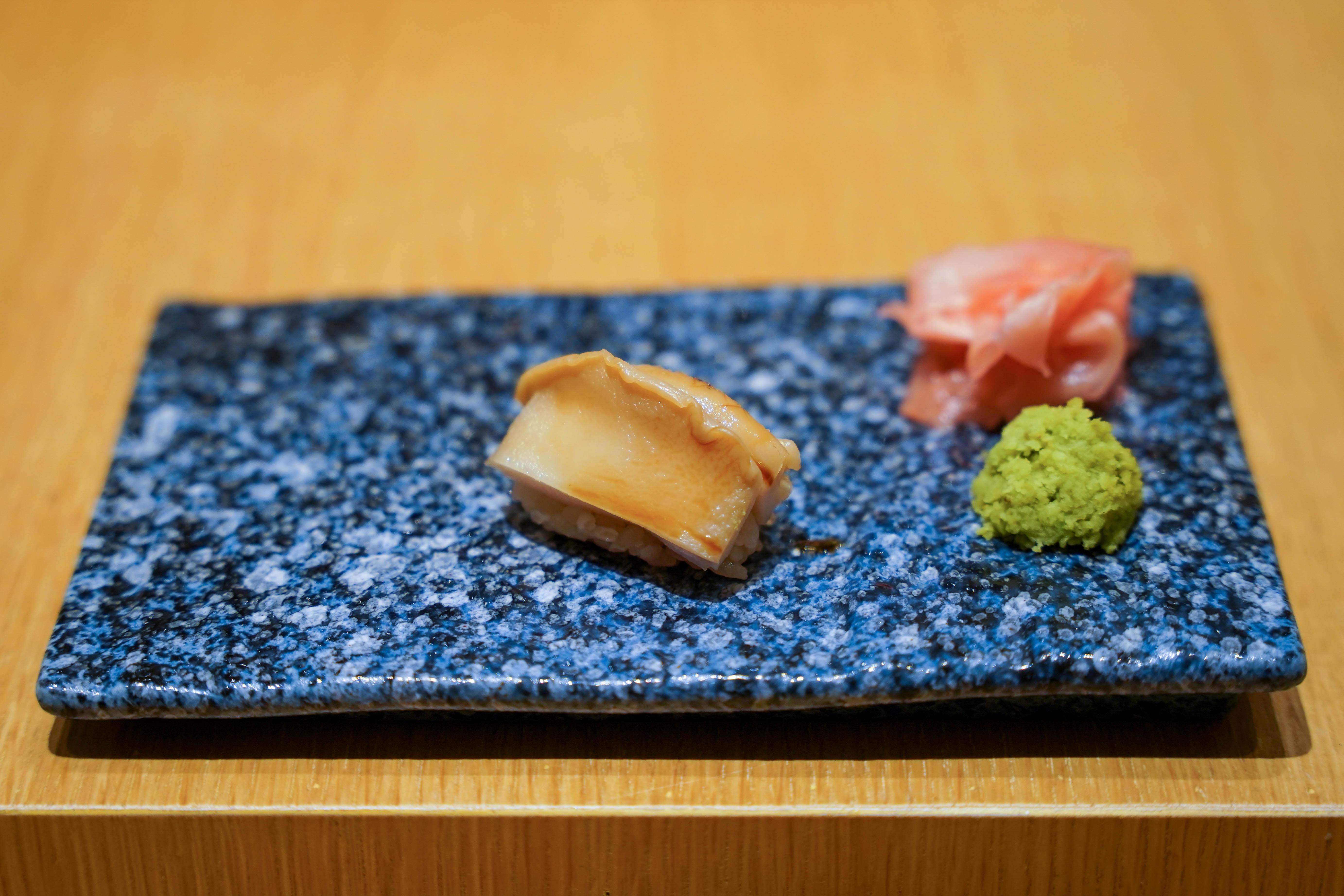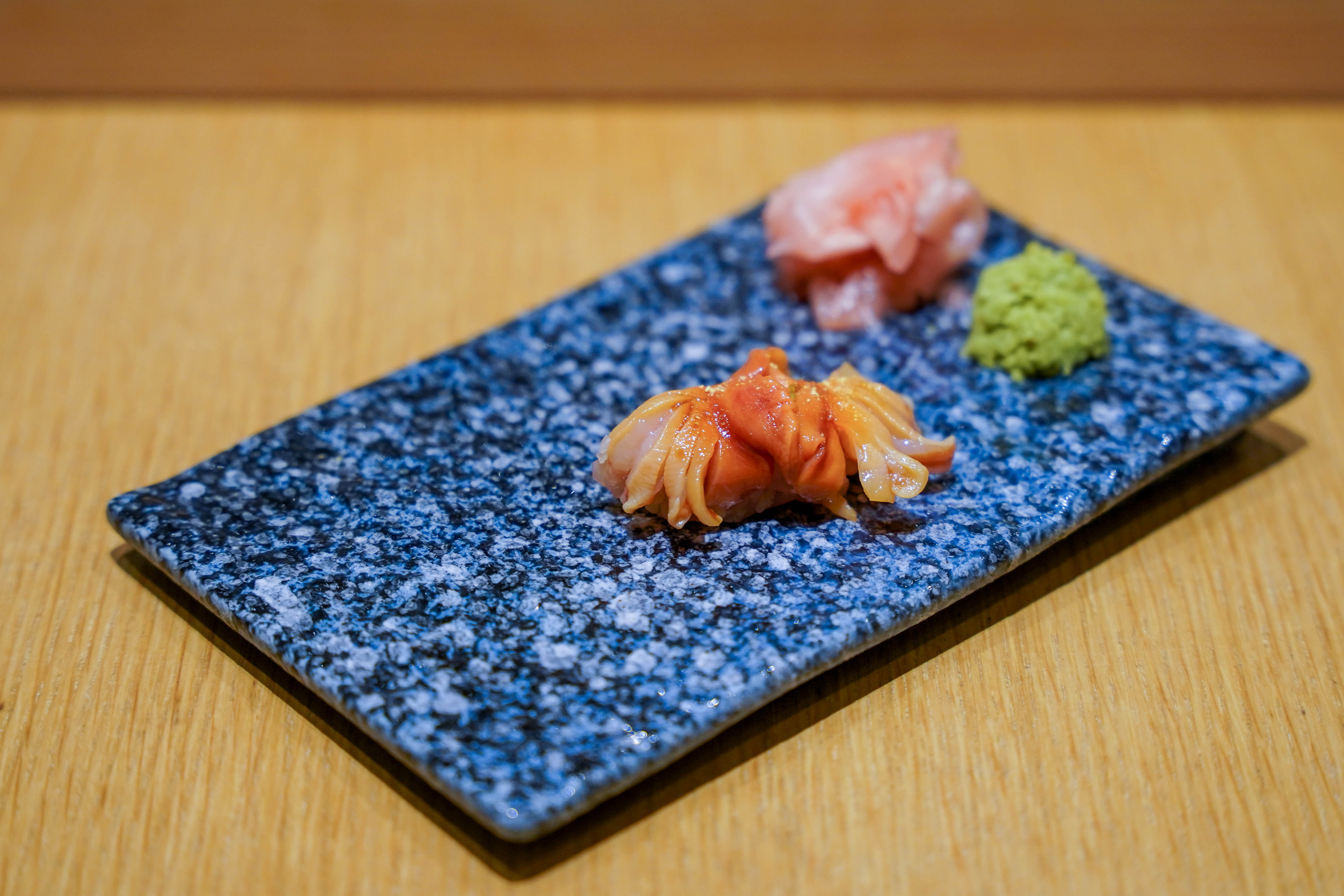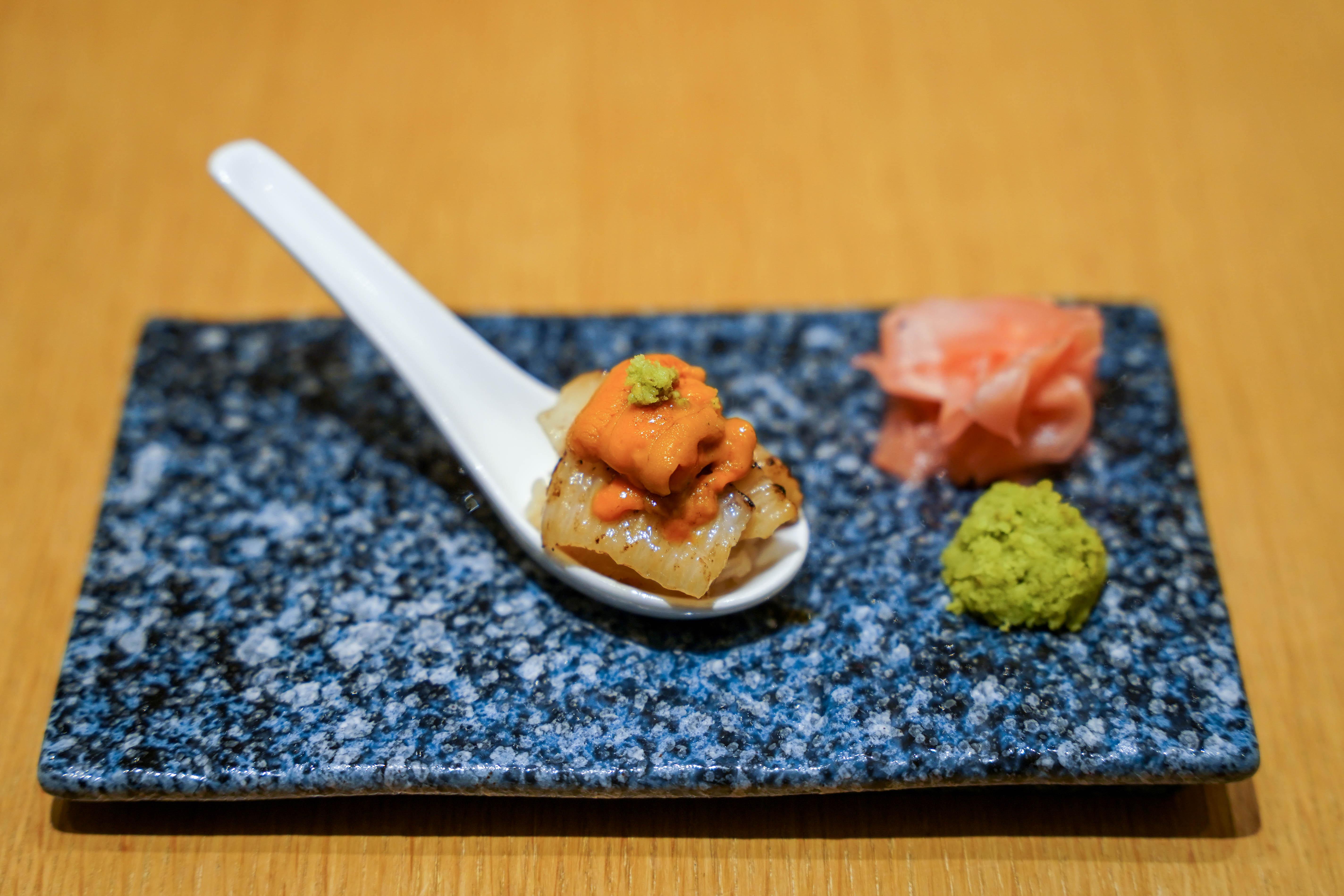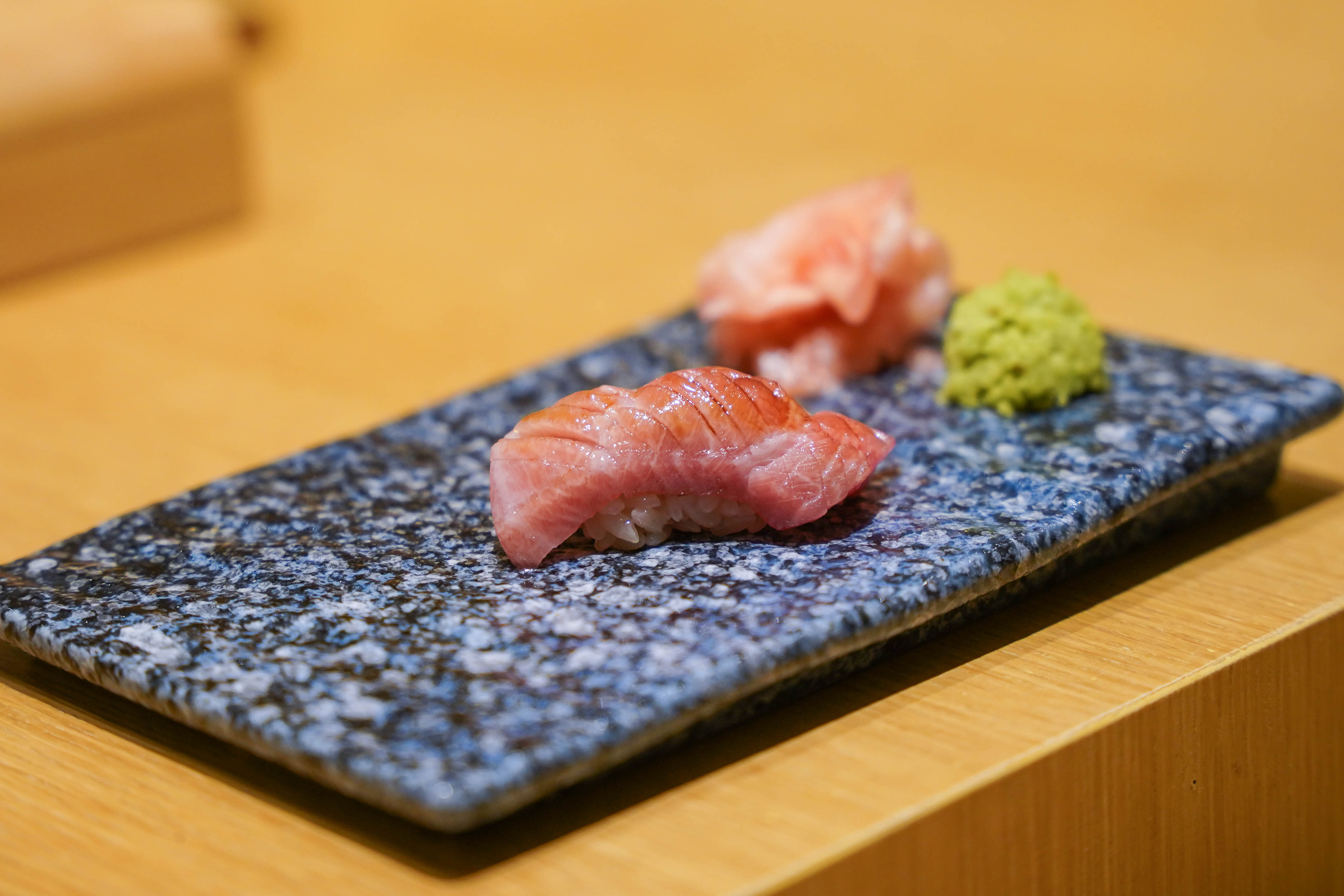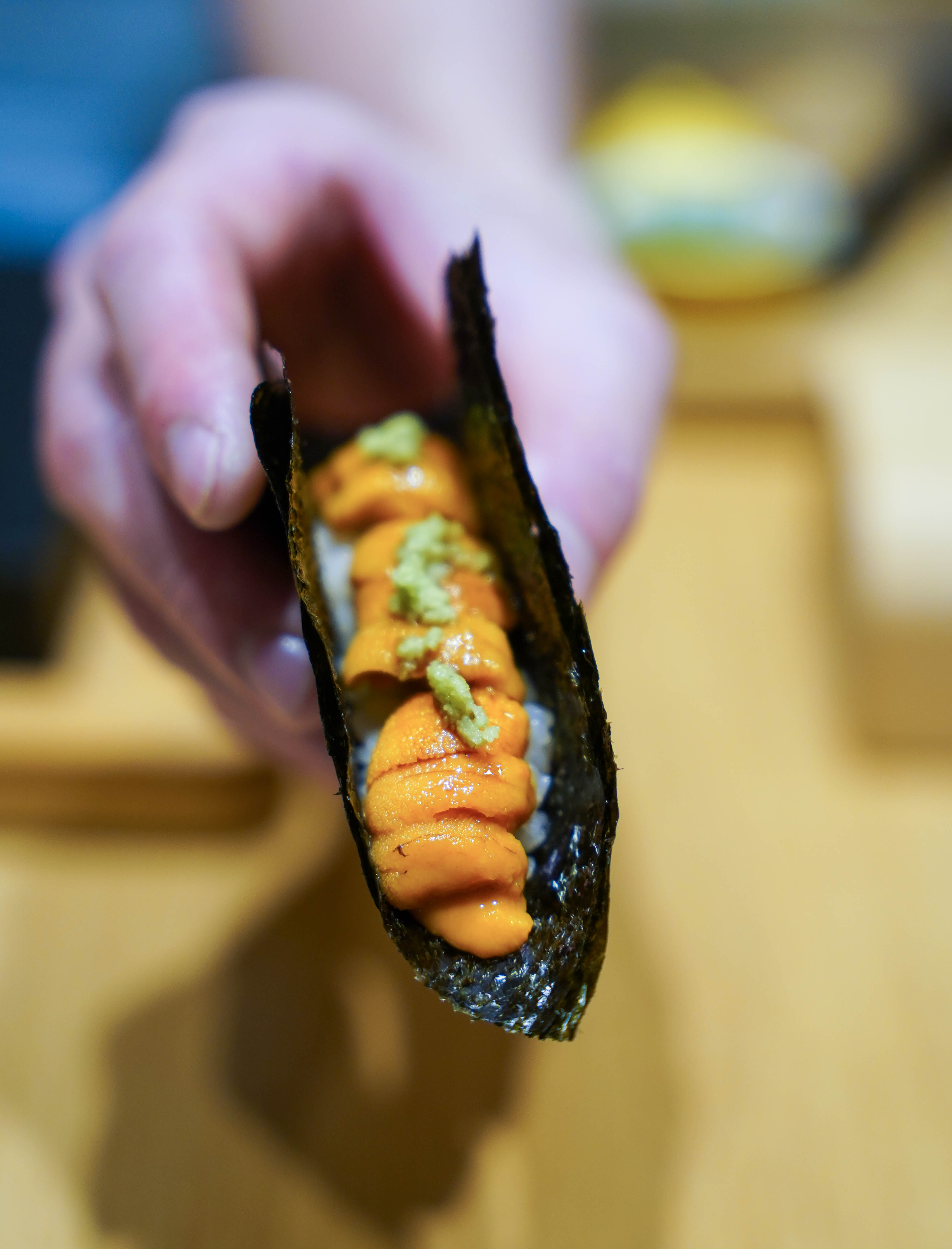 Sushi Daiku's sushi is even better than before, the most delicious in Desa ParkCity.
The Takumi Omakase boasts six pieces of nigiri sushi. Possibilities include the splendid kinmedai, as well as lovely layers of shima aji with its buttery belly section.
Awabi (abalone) and akagai (ark shell) are precious produce worth savouring here too. The sushi courses culminate in three mouthwatering layers of engawa, bolstered by a smoky char, and otoro, followed by a temaki triumphantly blanketed with much-coveted sea urchin.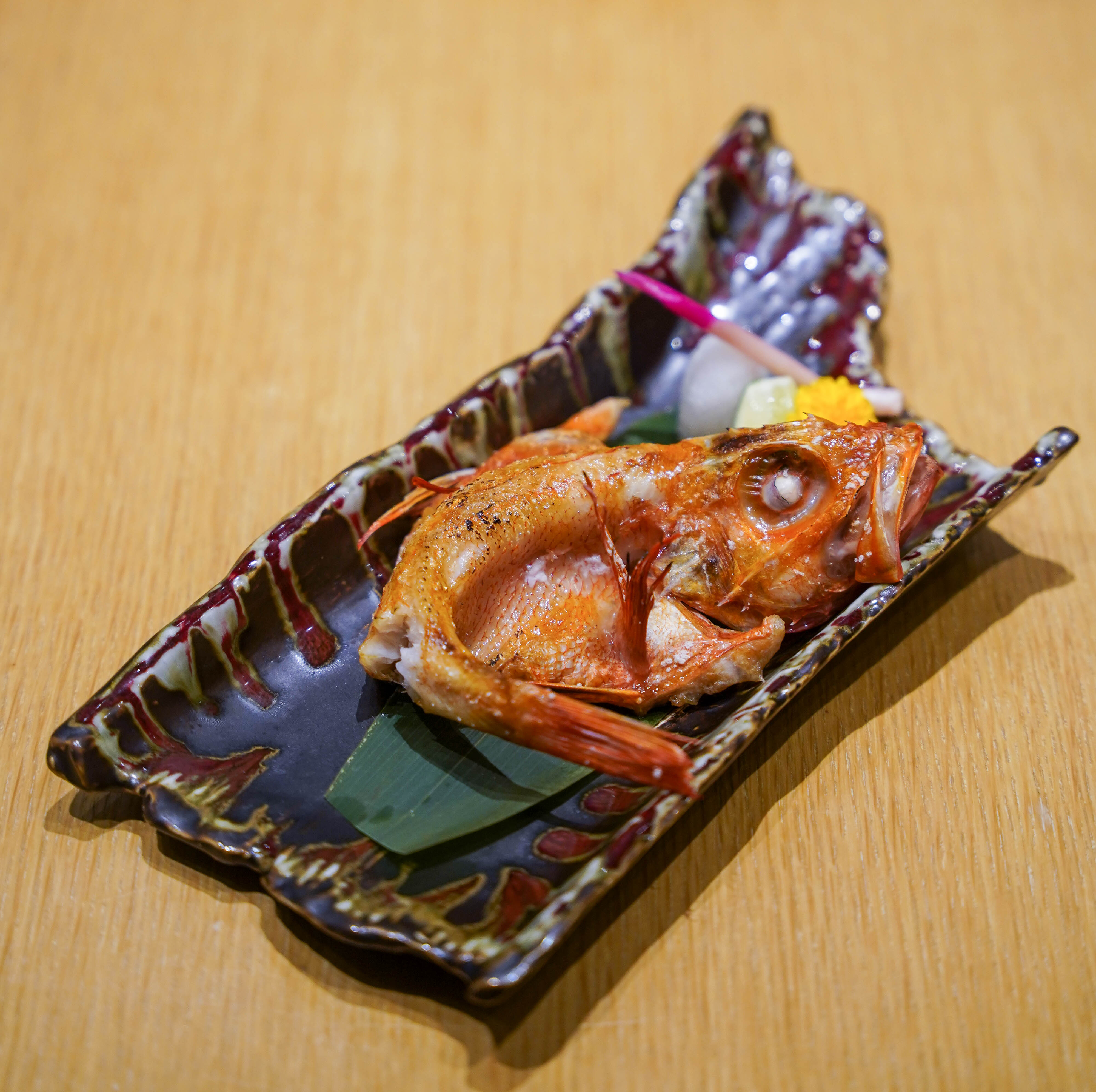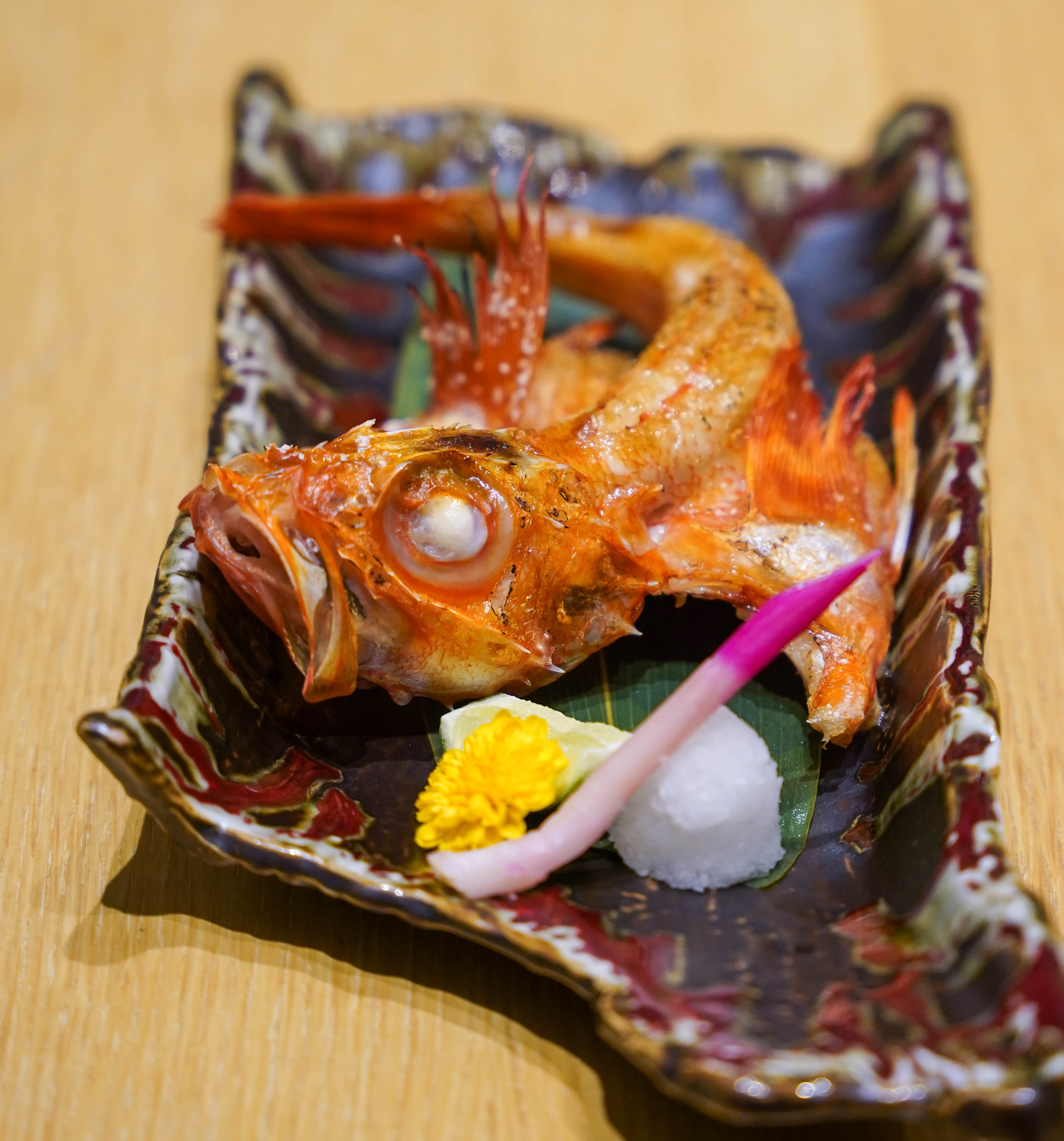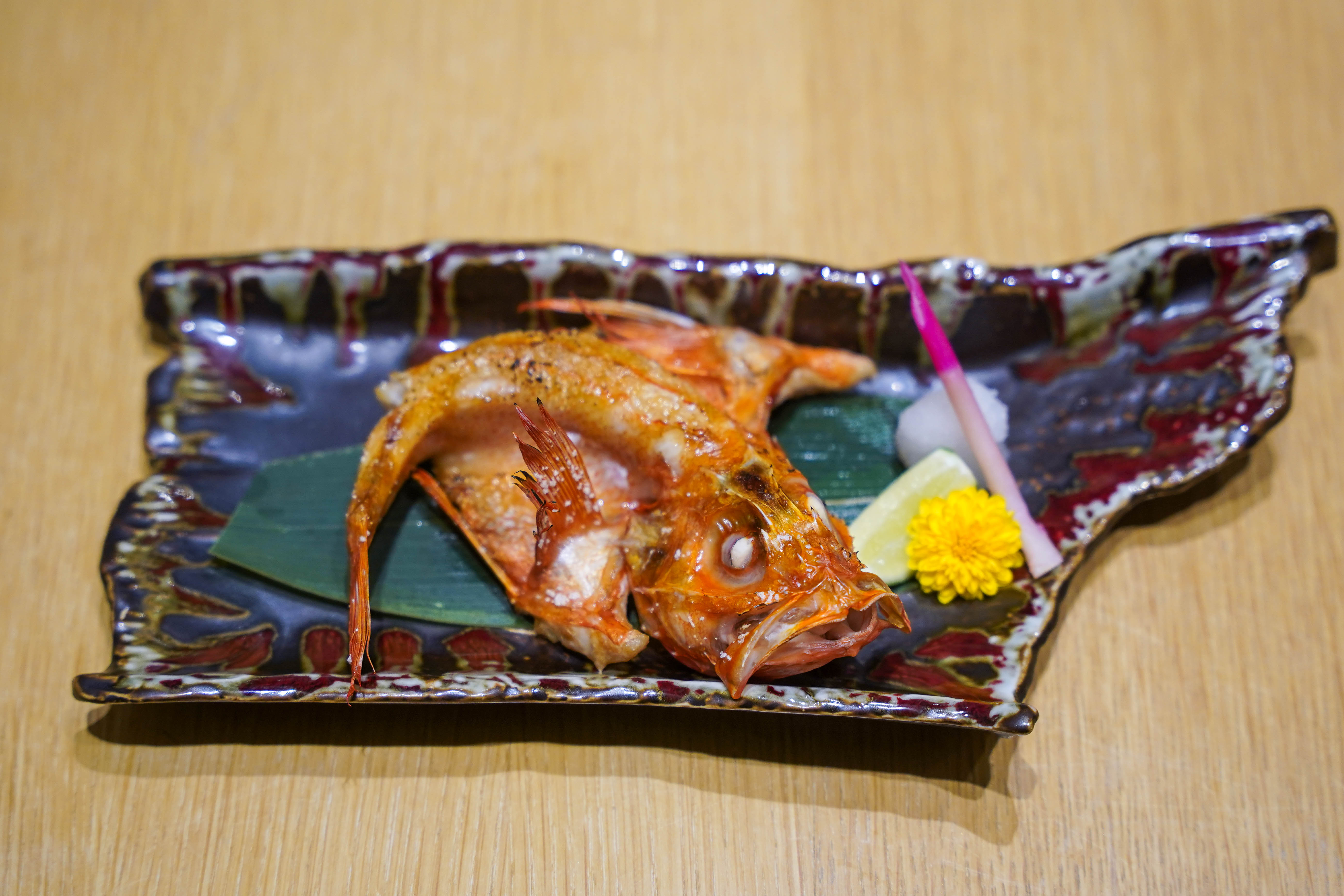 With winter being before the spawning season for kinki, now remains the ideal time to relish this deep-sea-dwelling rockfish in all its rich, sweet glory. Sushi Daiku serves it strikingly grilled whole, so that patrons can savour it from head to fin to tail, wasting no part of the flesh.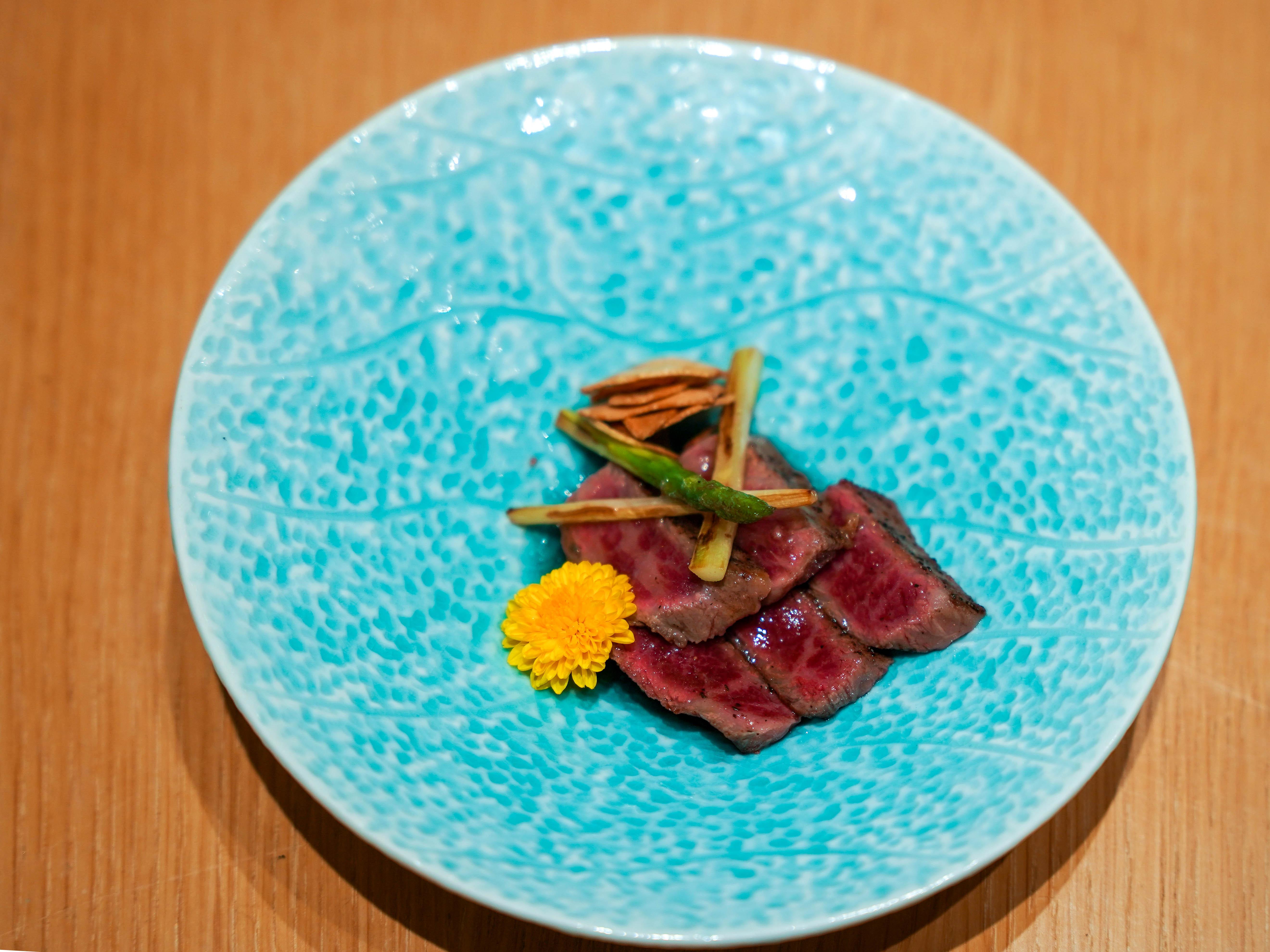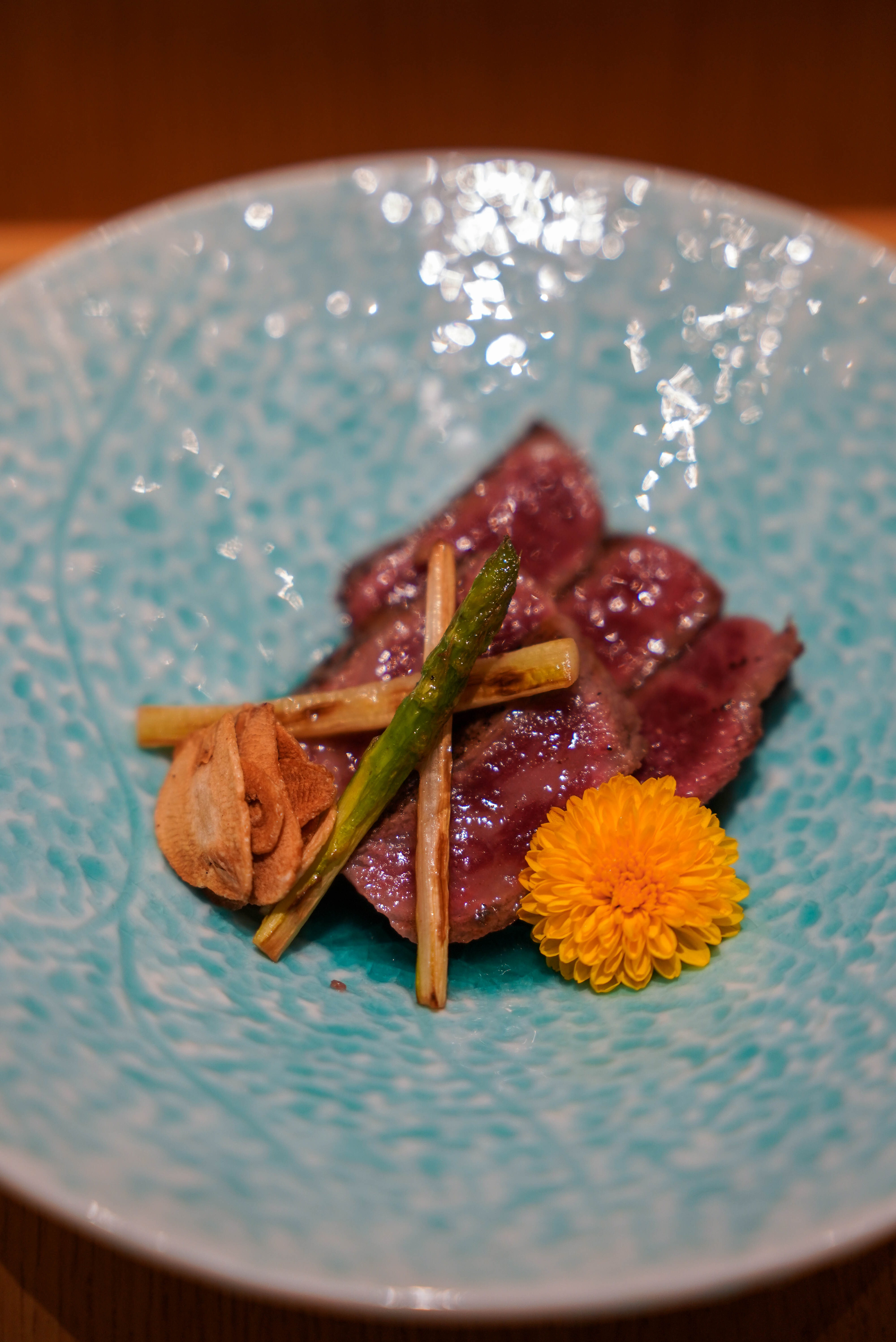 The Chef's Special Dish consists of a choice of miso-marinated cod fish or Miyazaki A5 wagyu beef. For those of us who can't resist beef, Sushi Daiku serves up a sublime steak, with a convincing caramelisation that conceals intensely flavoursome meat.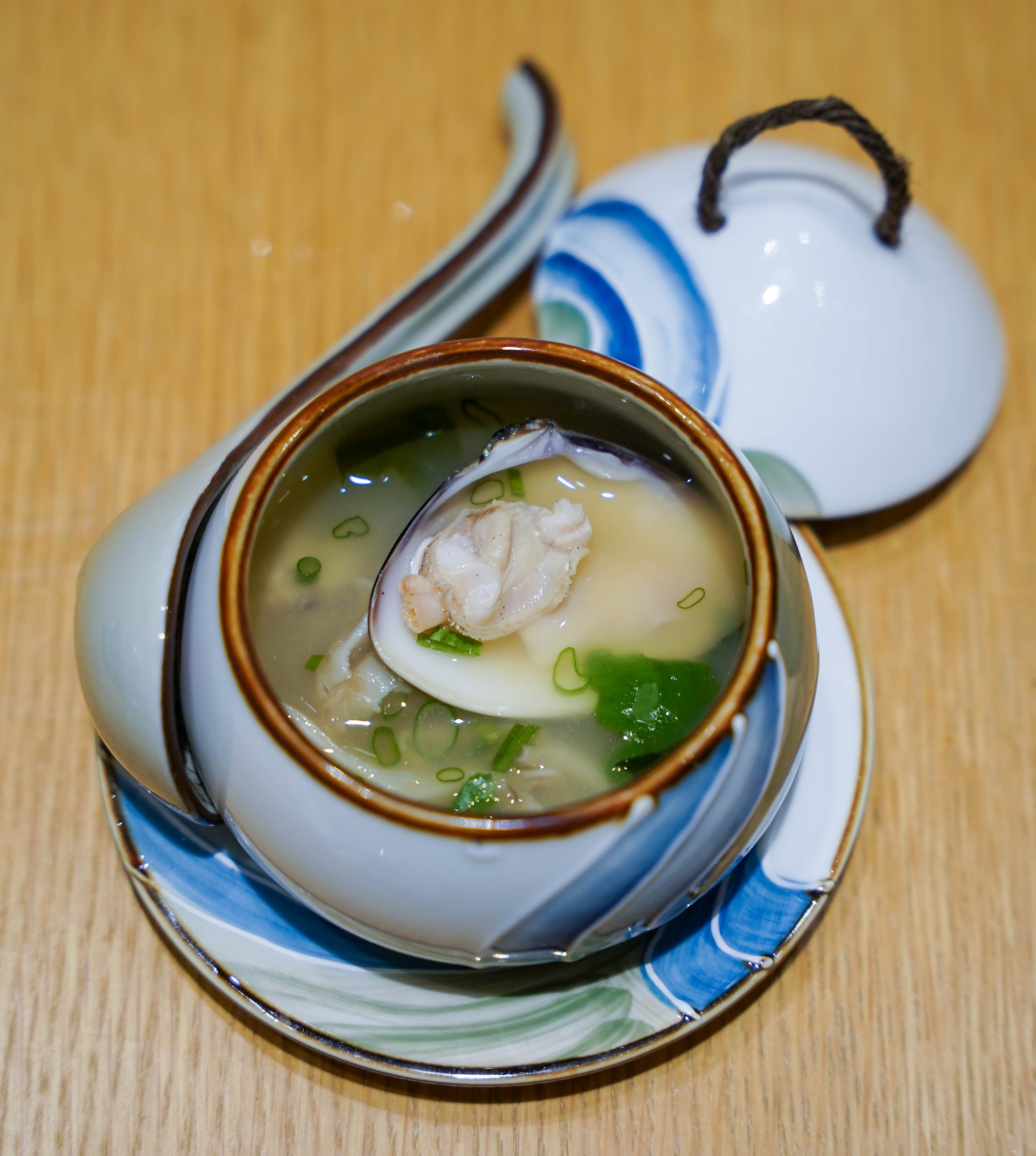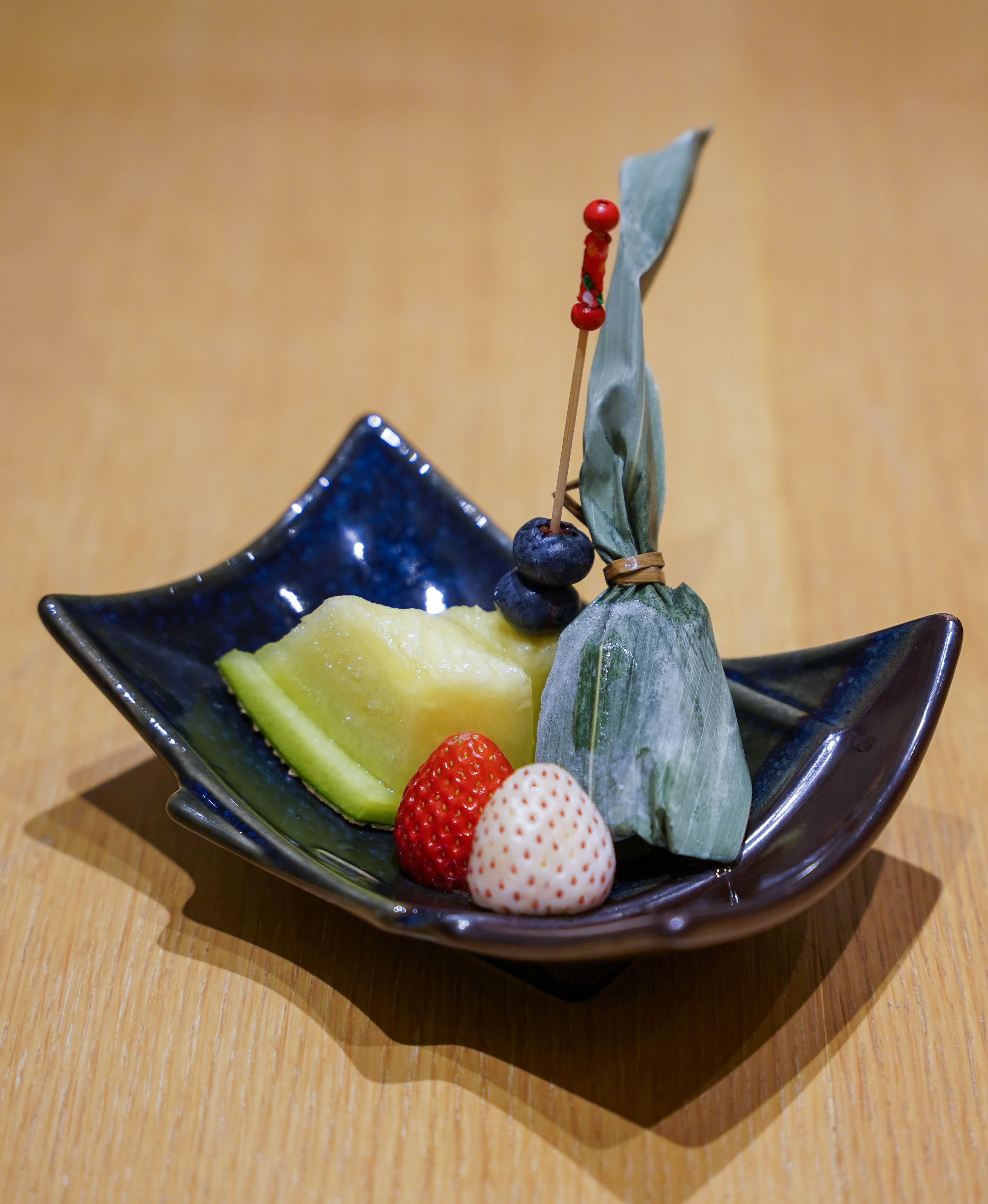 Soup is soulful at Sushi Daiku, brimming with brilliantly briny hamaguri clams that hail from Japanese shores, also at their best from winter to spring.
The feast concludes with dessert of ripe Japanese melon and berries, paired with leaf-wrapped chilled glutinous mochi.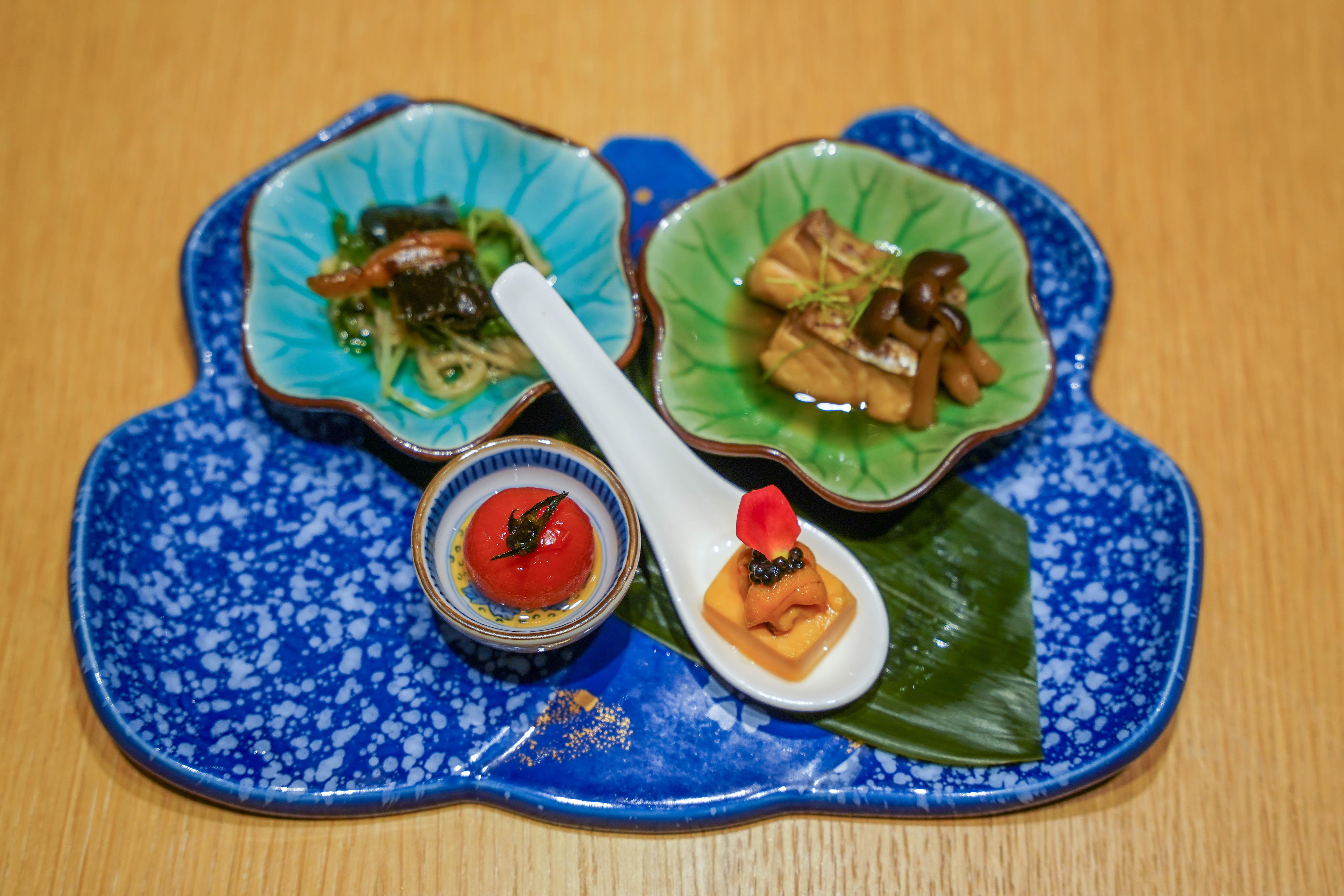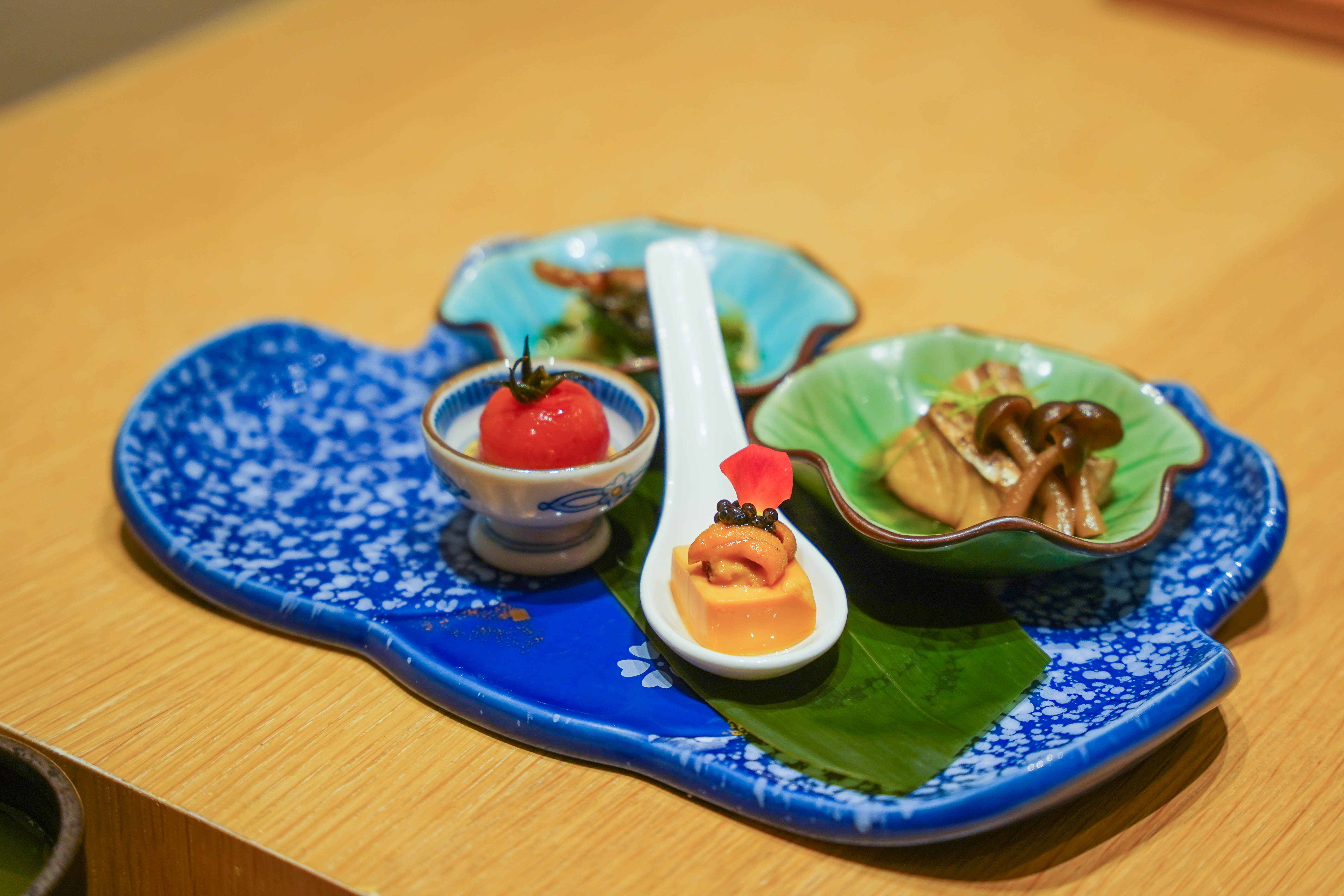 Customers seeking a more wallet-friendly menu can check out the Koyo Omakase (RM588 per pax) - this is still a satisfying selection, with appetisers like uni tofu, madai sea bream with marvellously earthy mushrooms, and Japanese spinach with umami-rich kombu.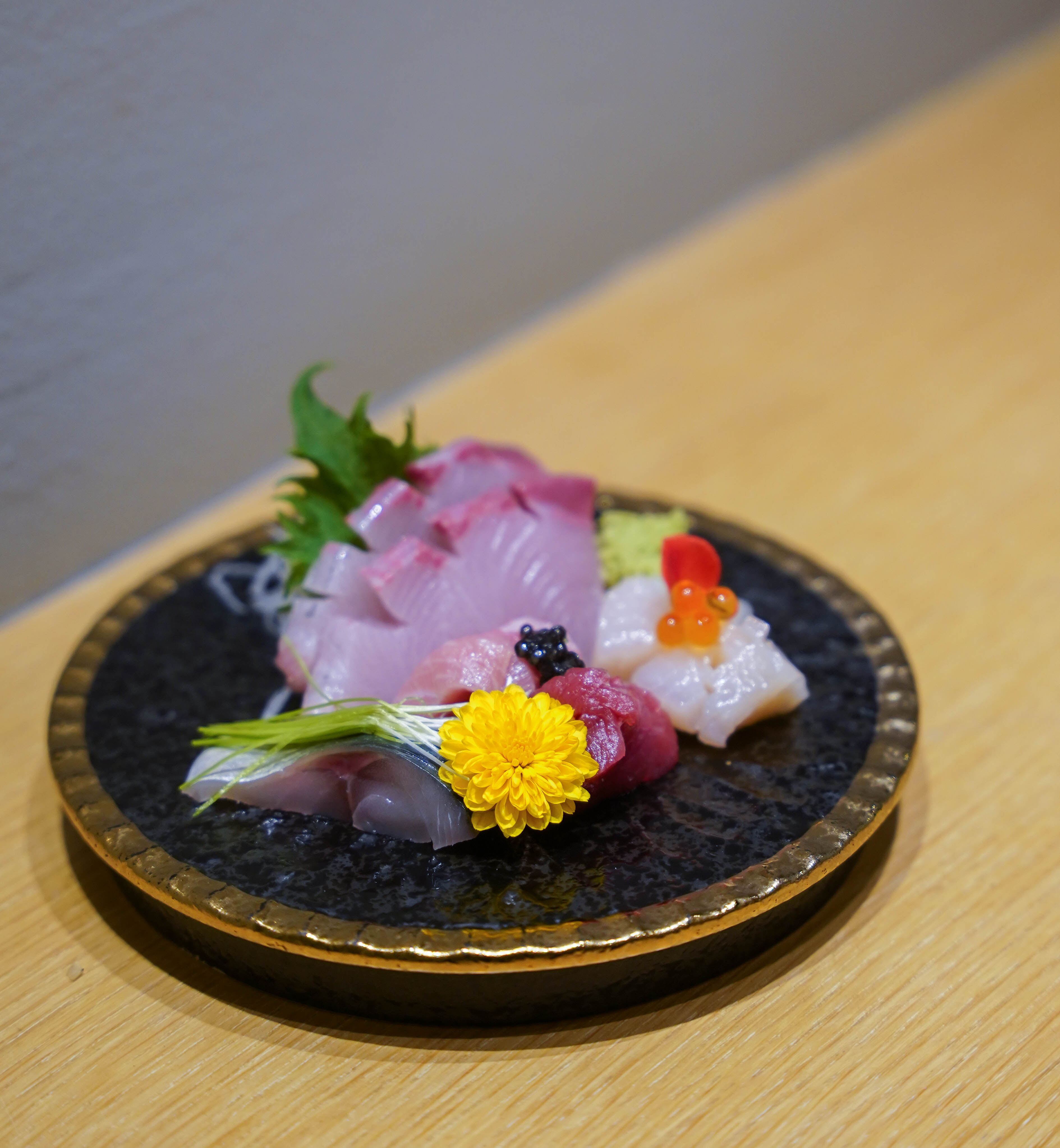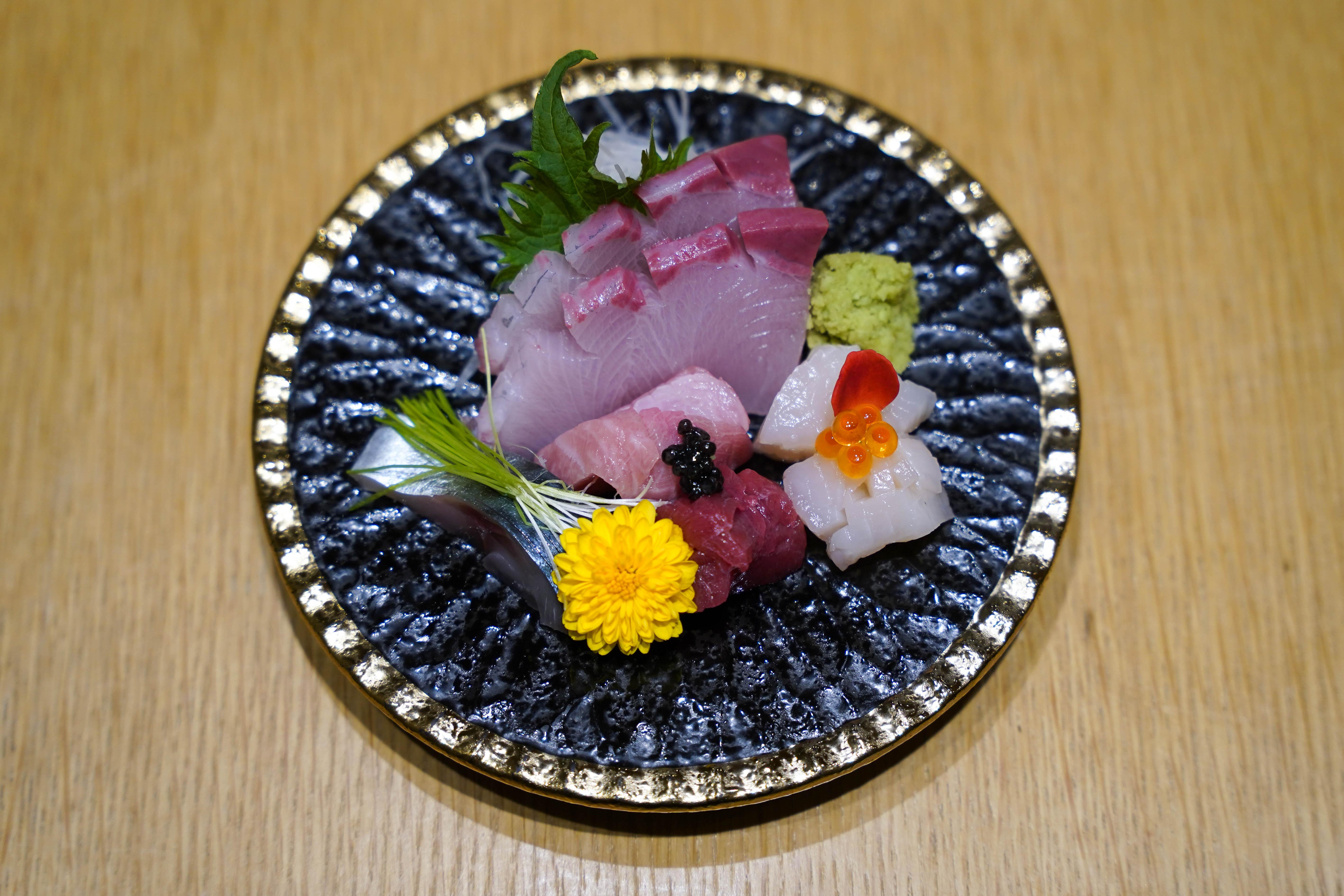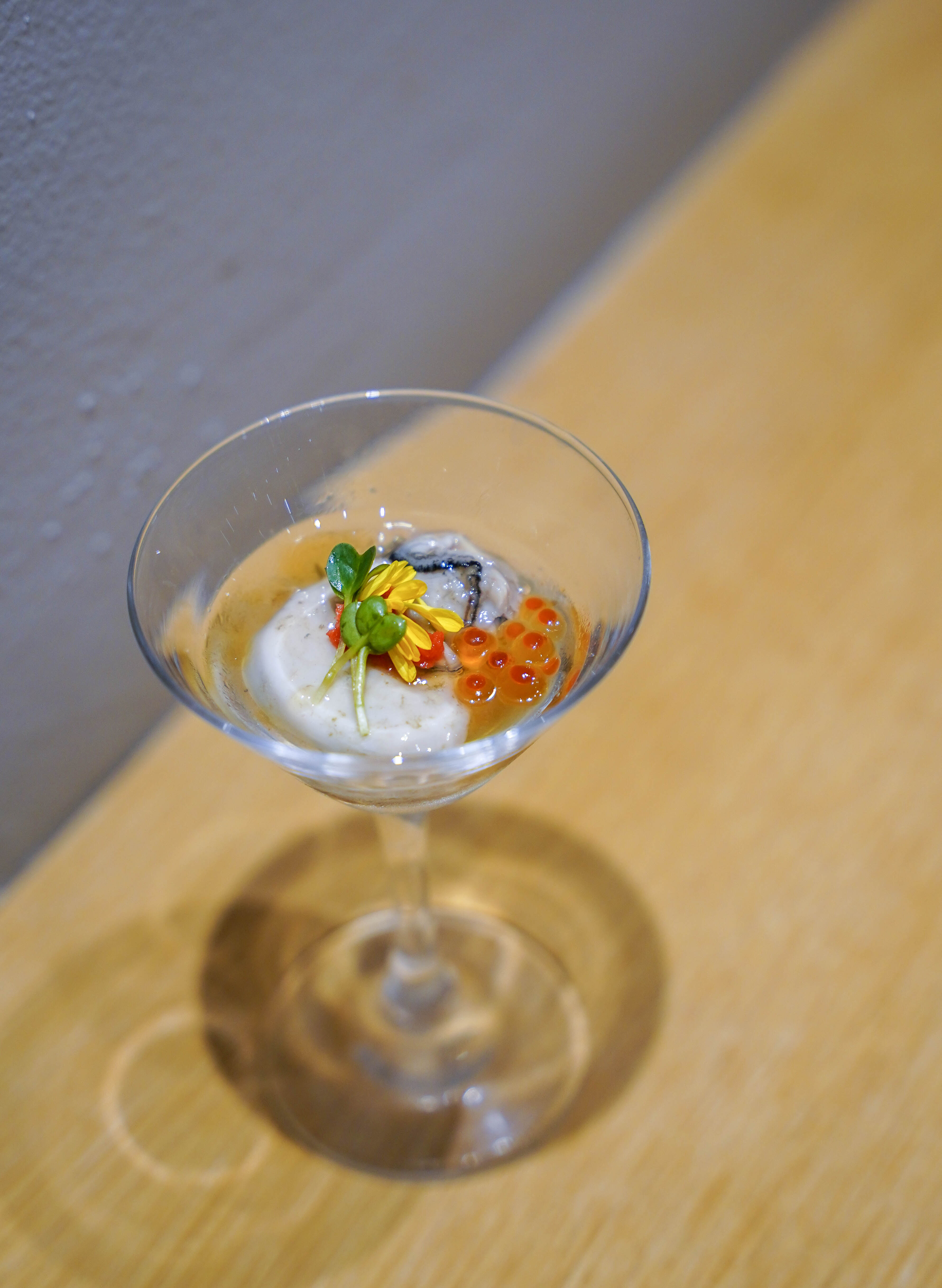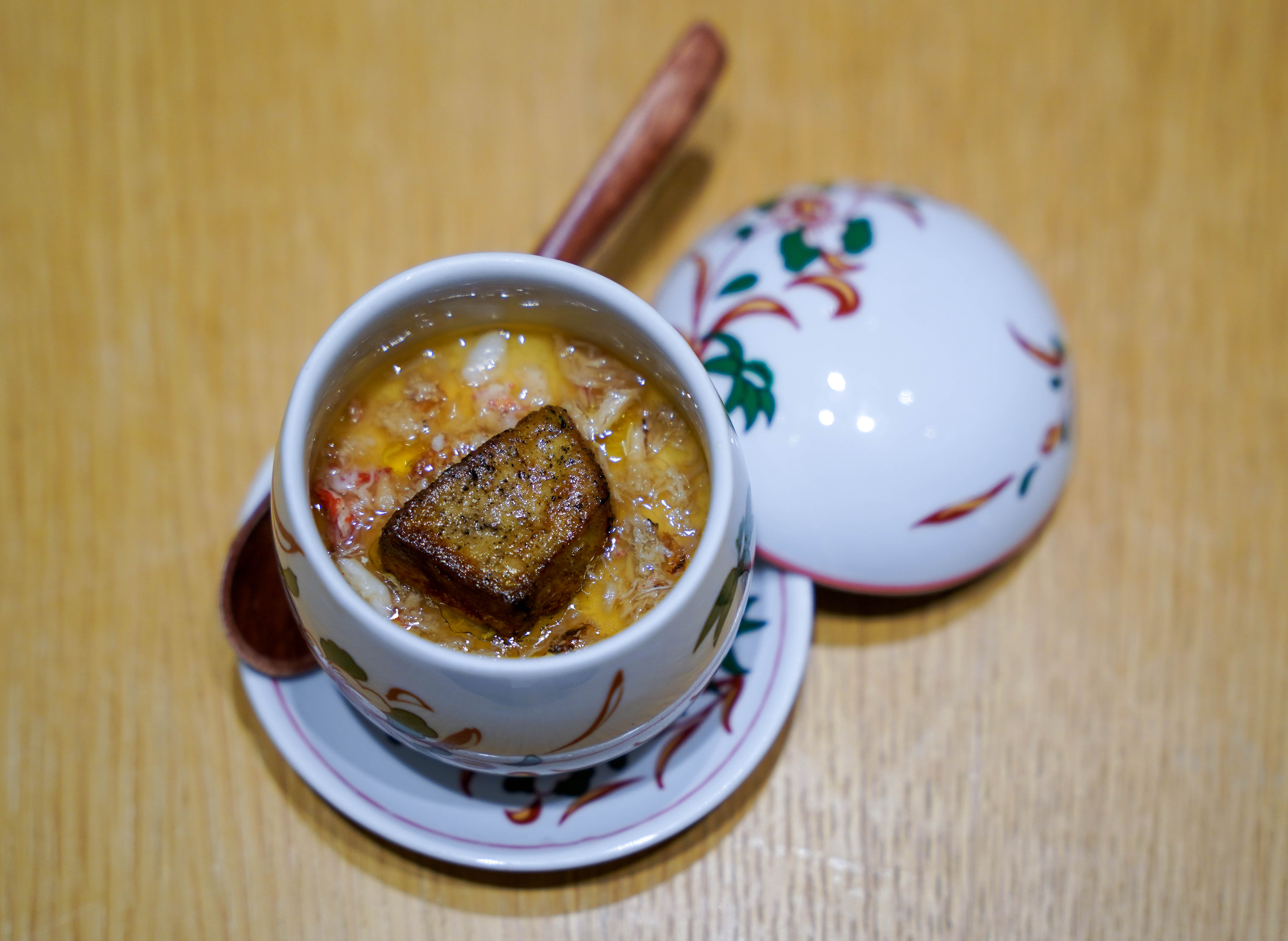 Four kinds of sashimi ensure our craving for raw seafood is completely satiated, while the Cold Entrée of oyster with umeshu sauce and Steamed Dish of chawanmushi crowned with foie gras keep us engaged every step of the way.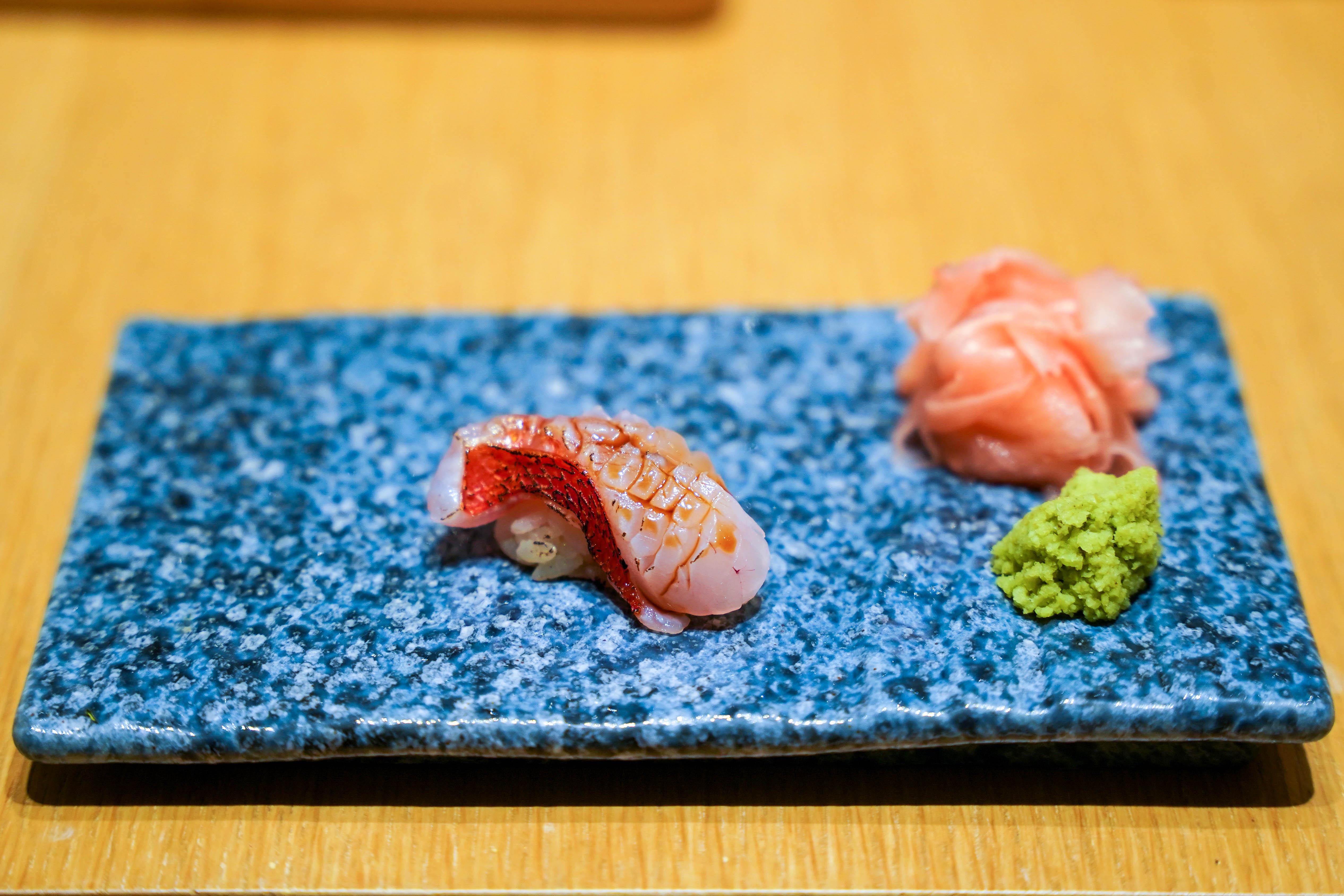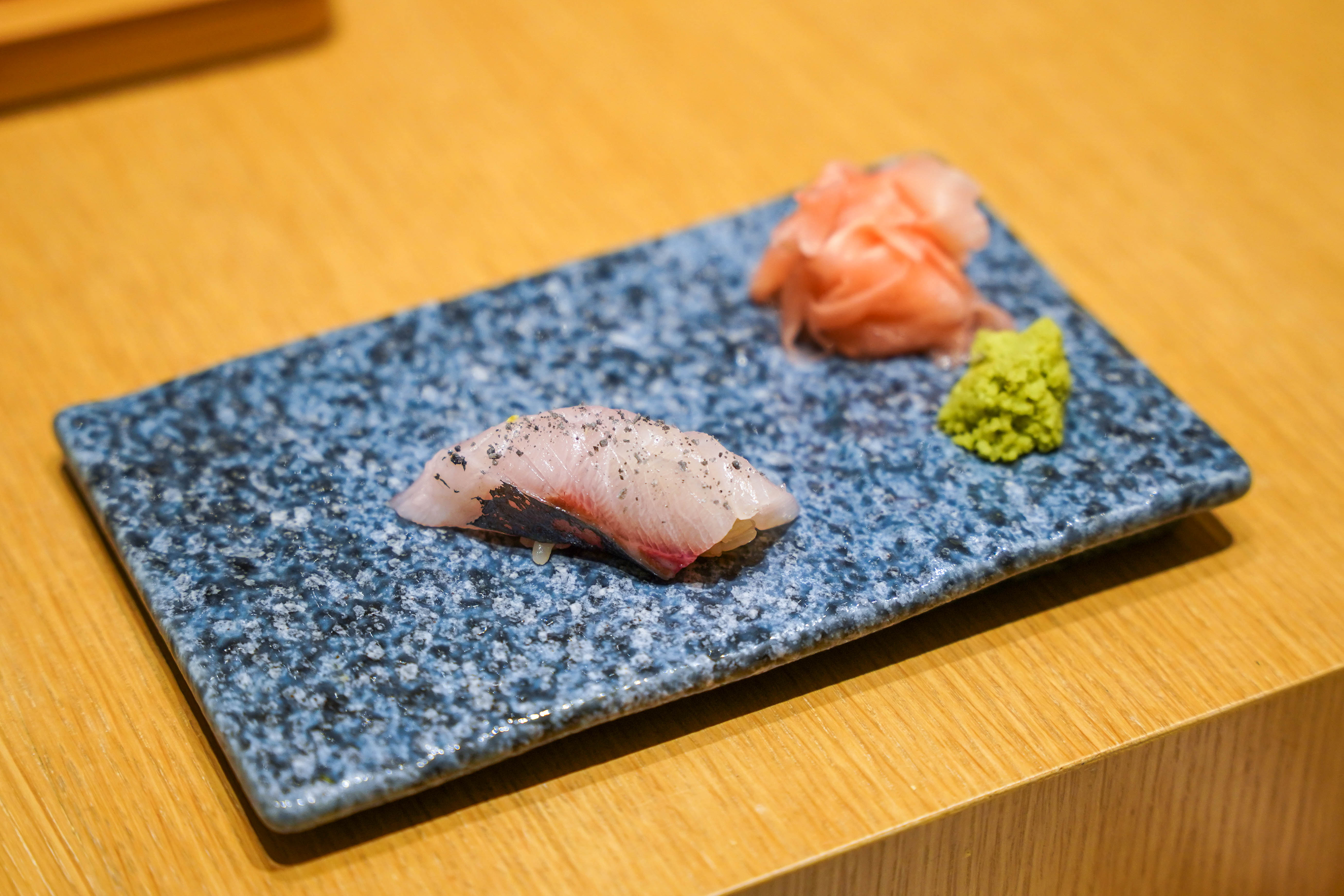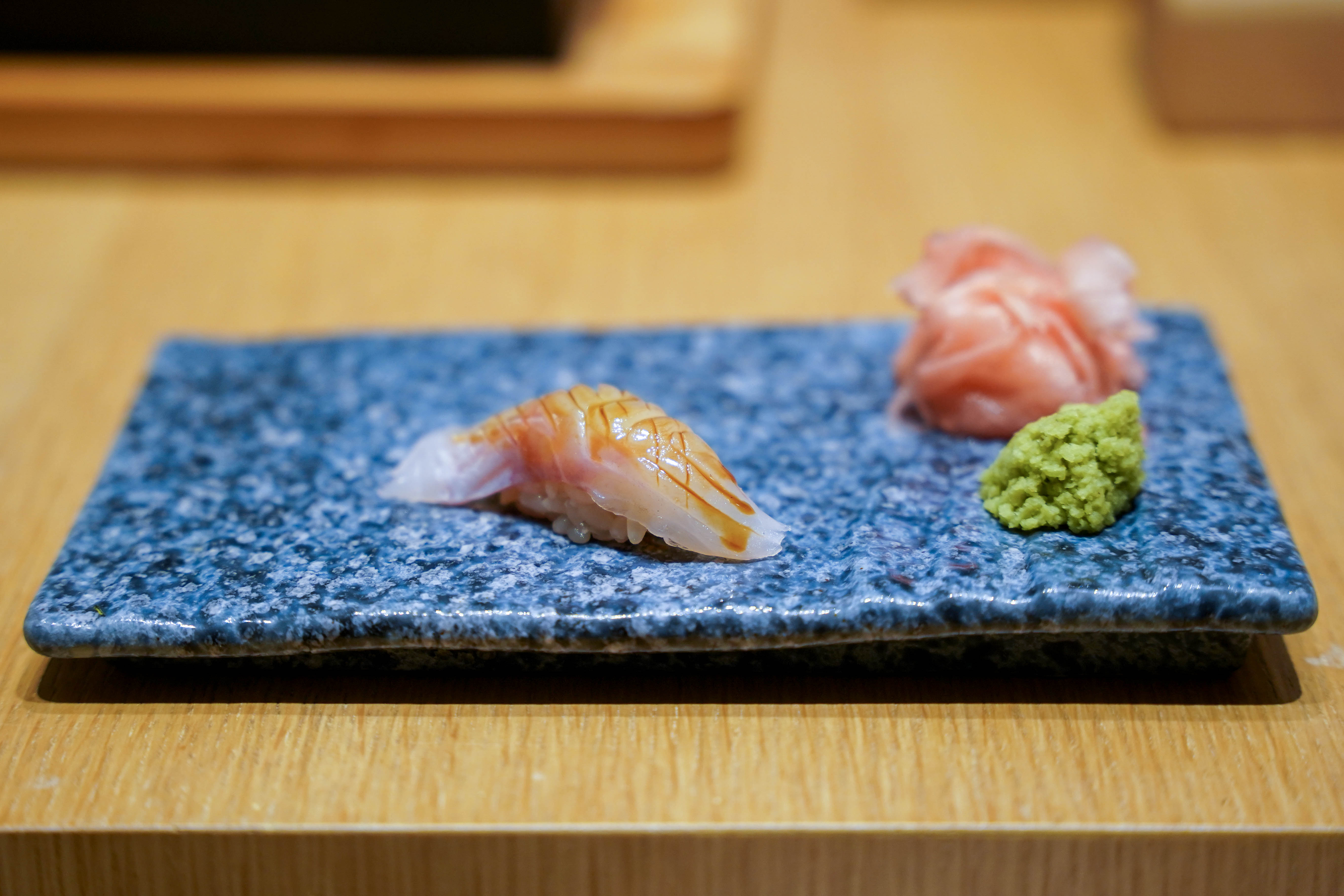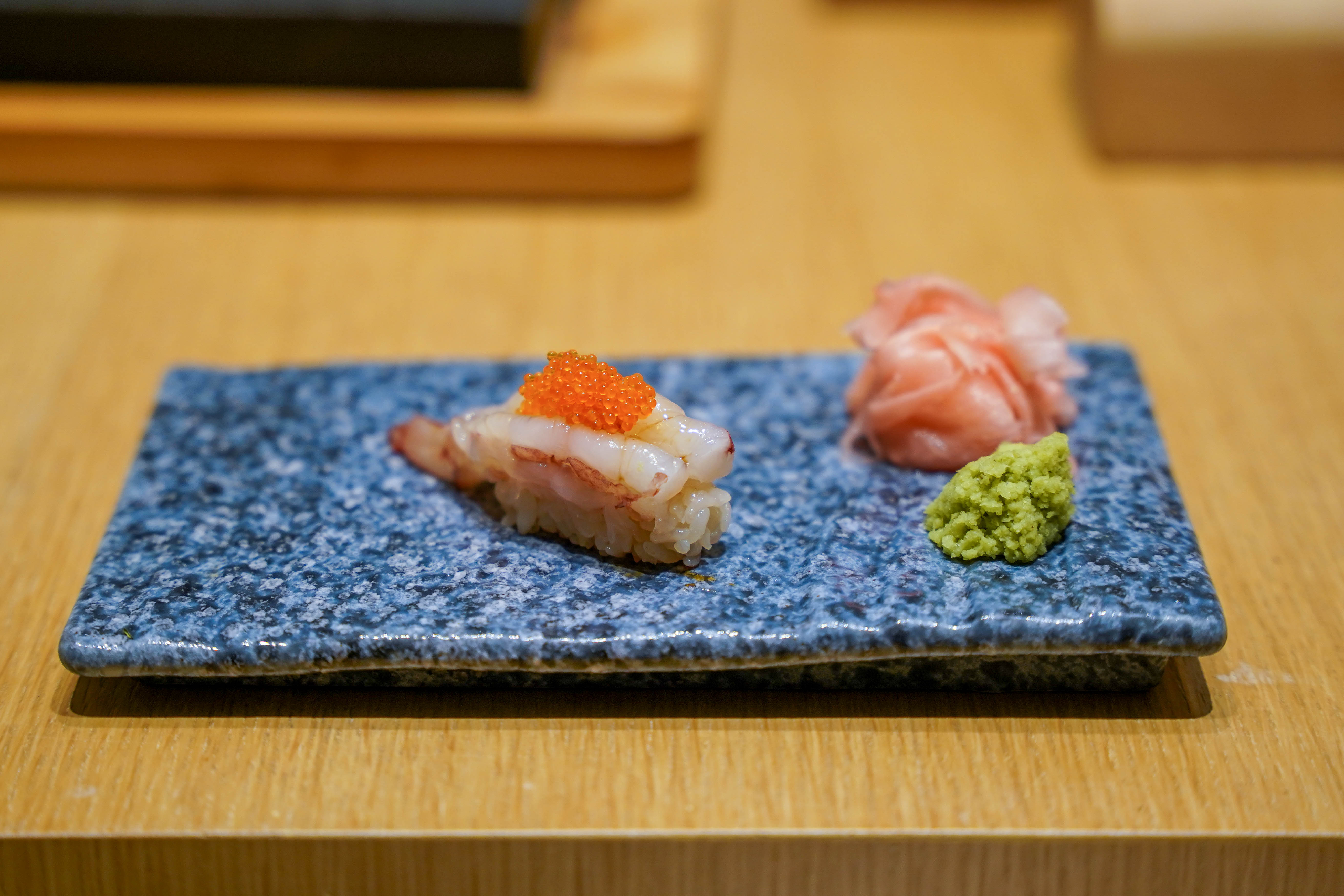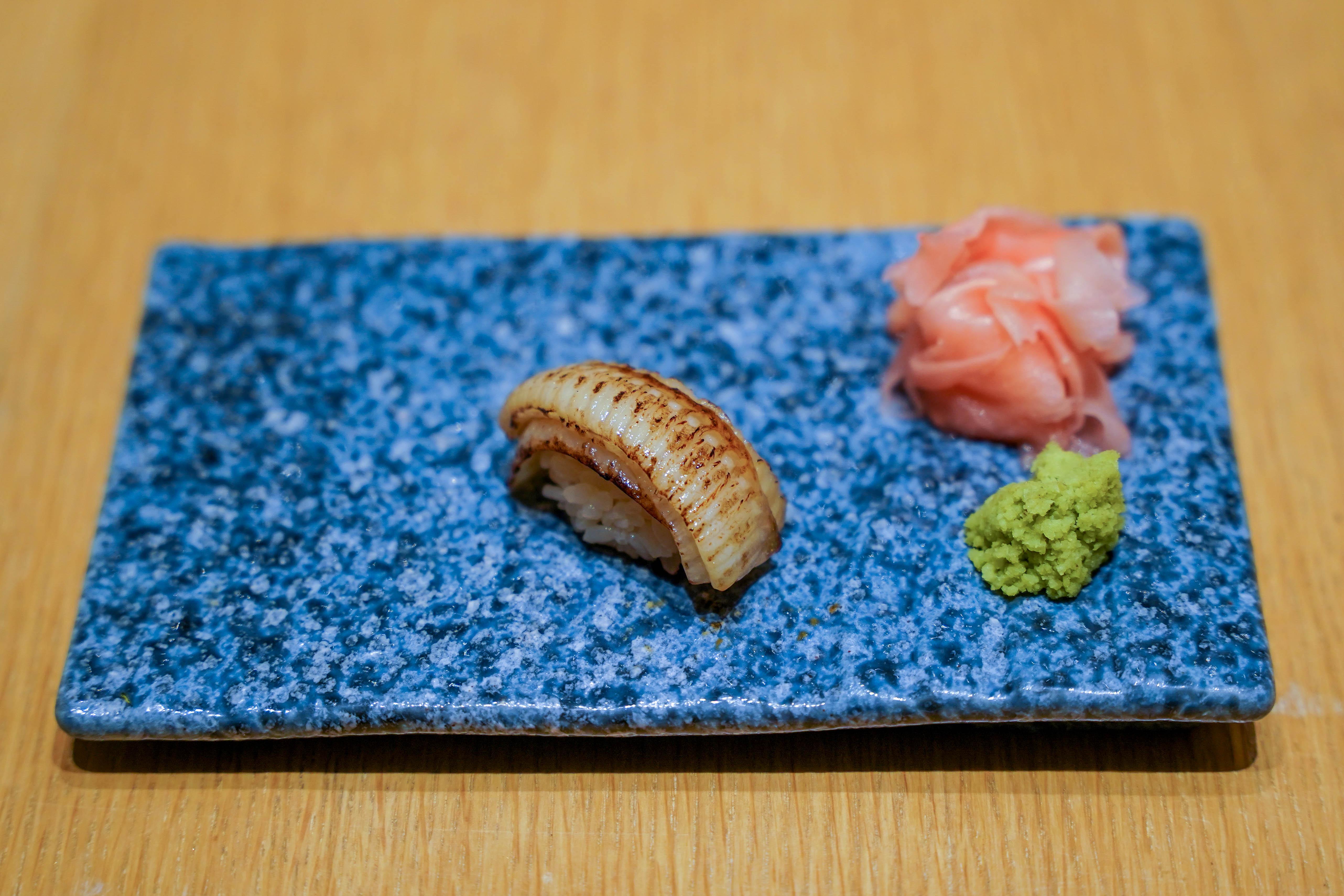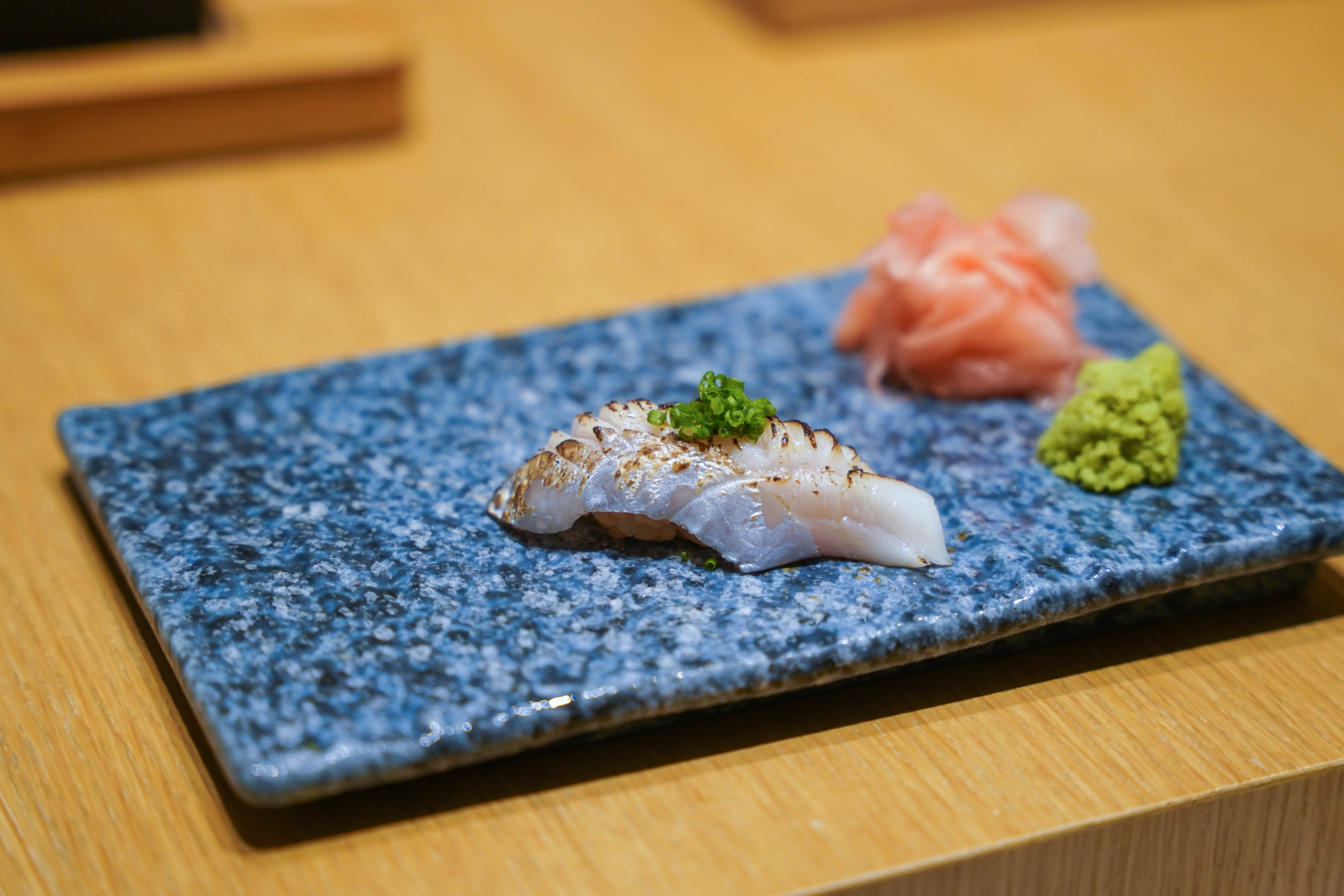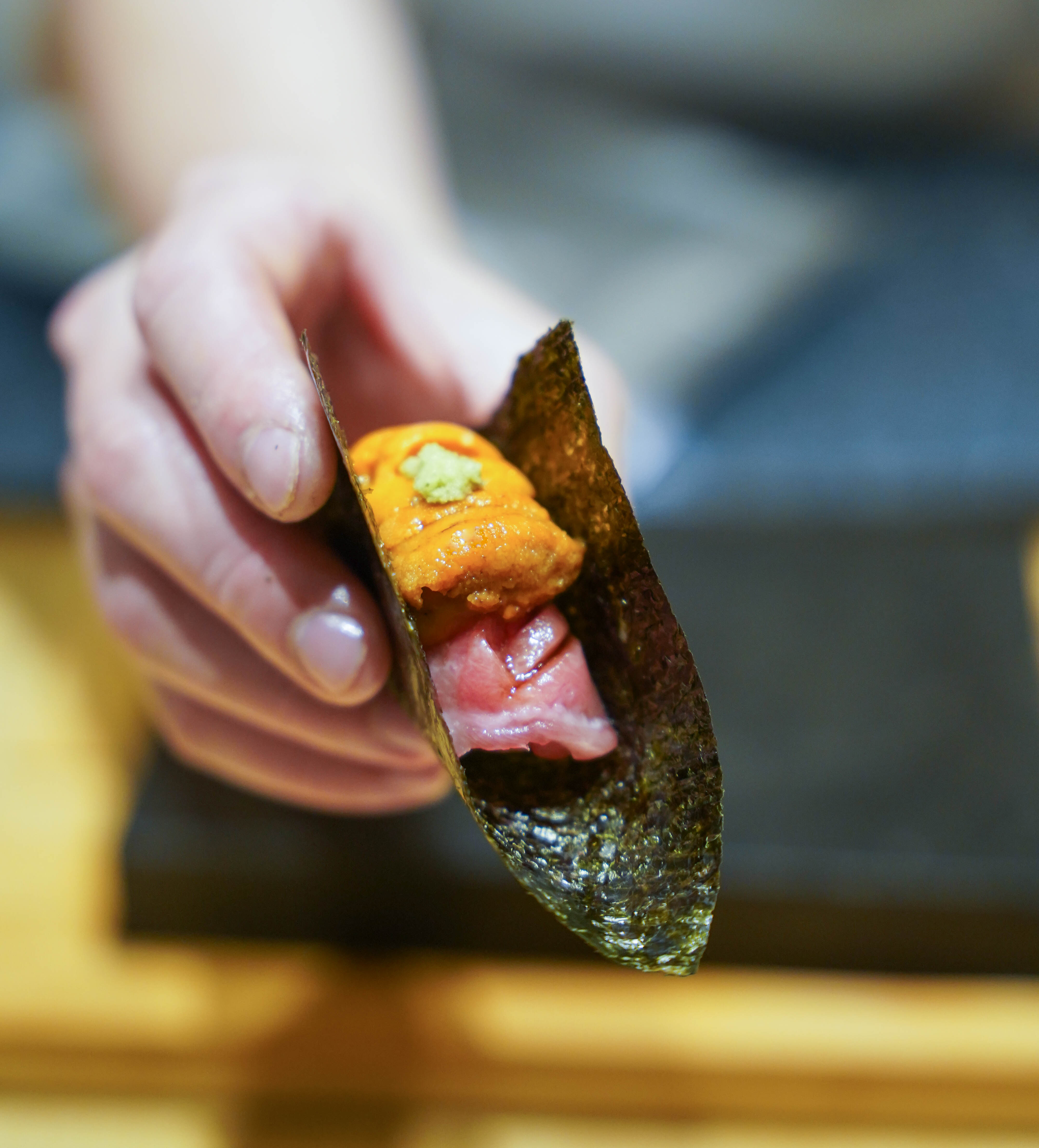 The Koyo Omakase set includes six pieces of Nigiri Sushi, with intriguing possibilities like shima-aji sprinkled with charcoal salt, billfish and more, rounded out with an otoro uni temaki that practically melts in the mouth.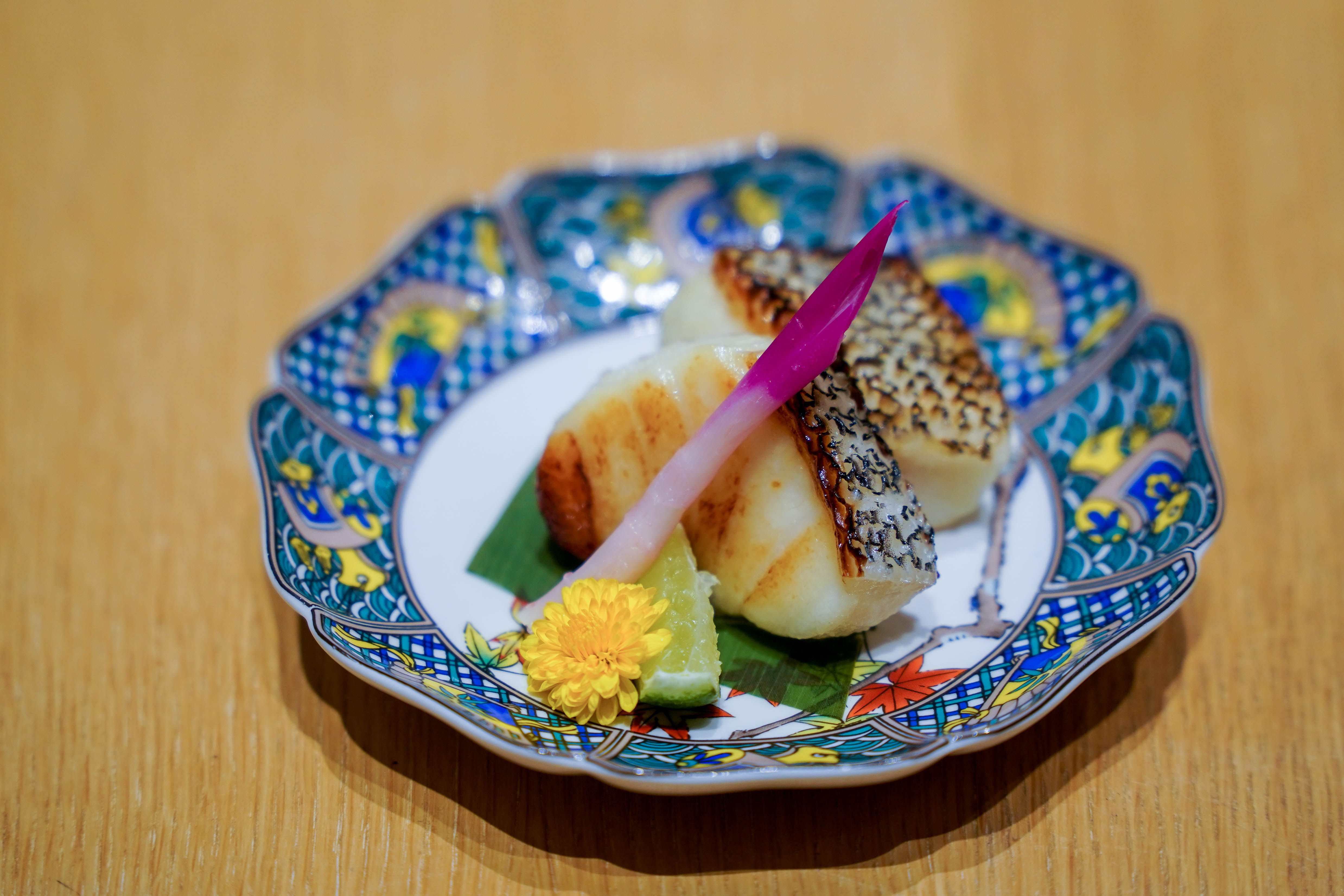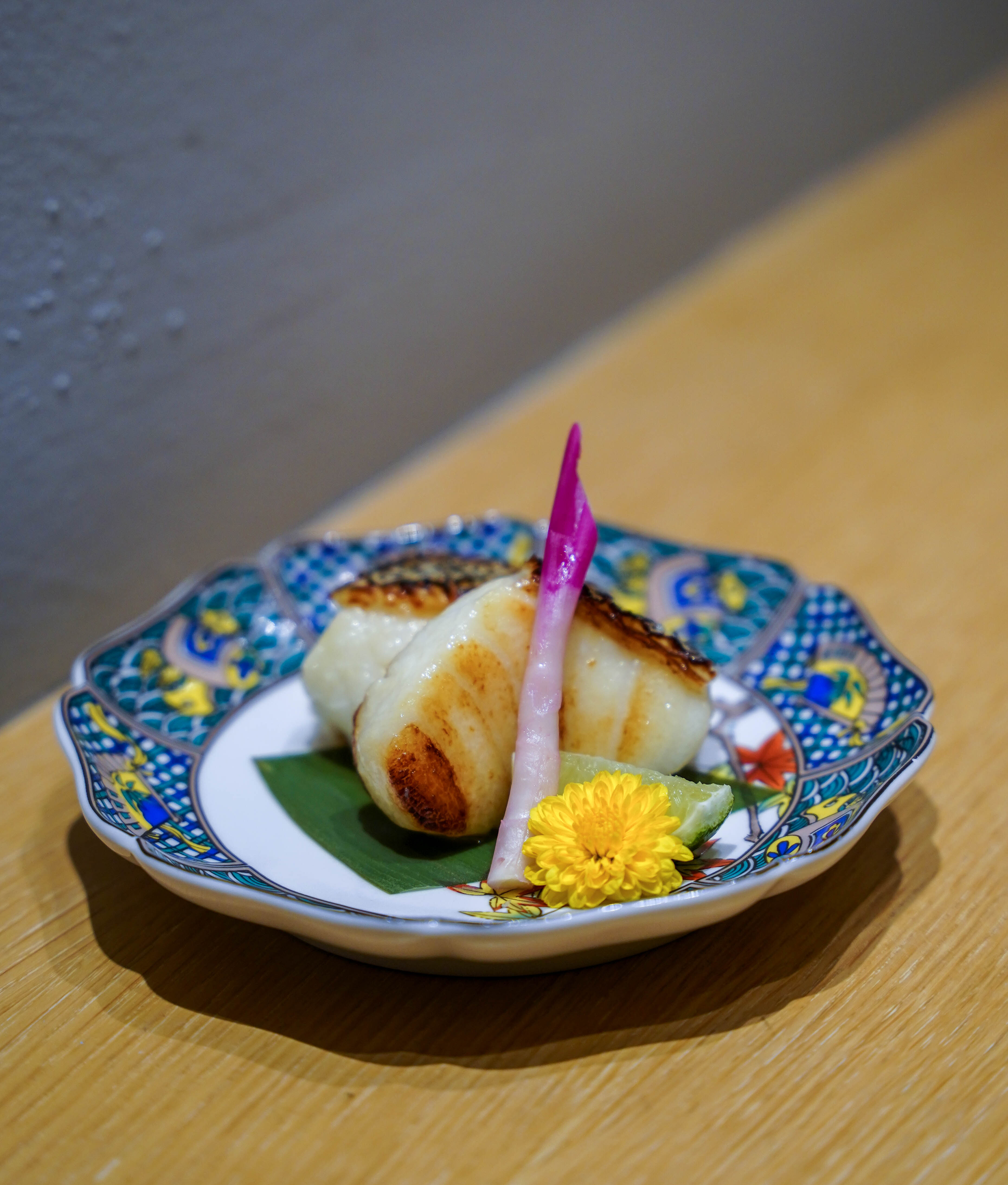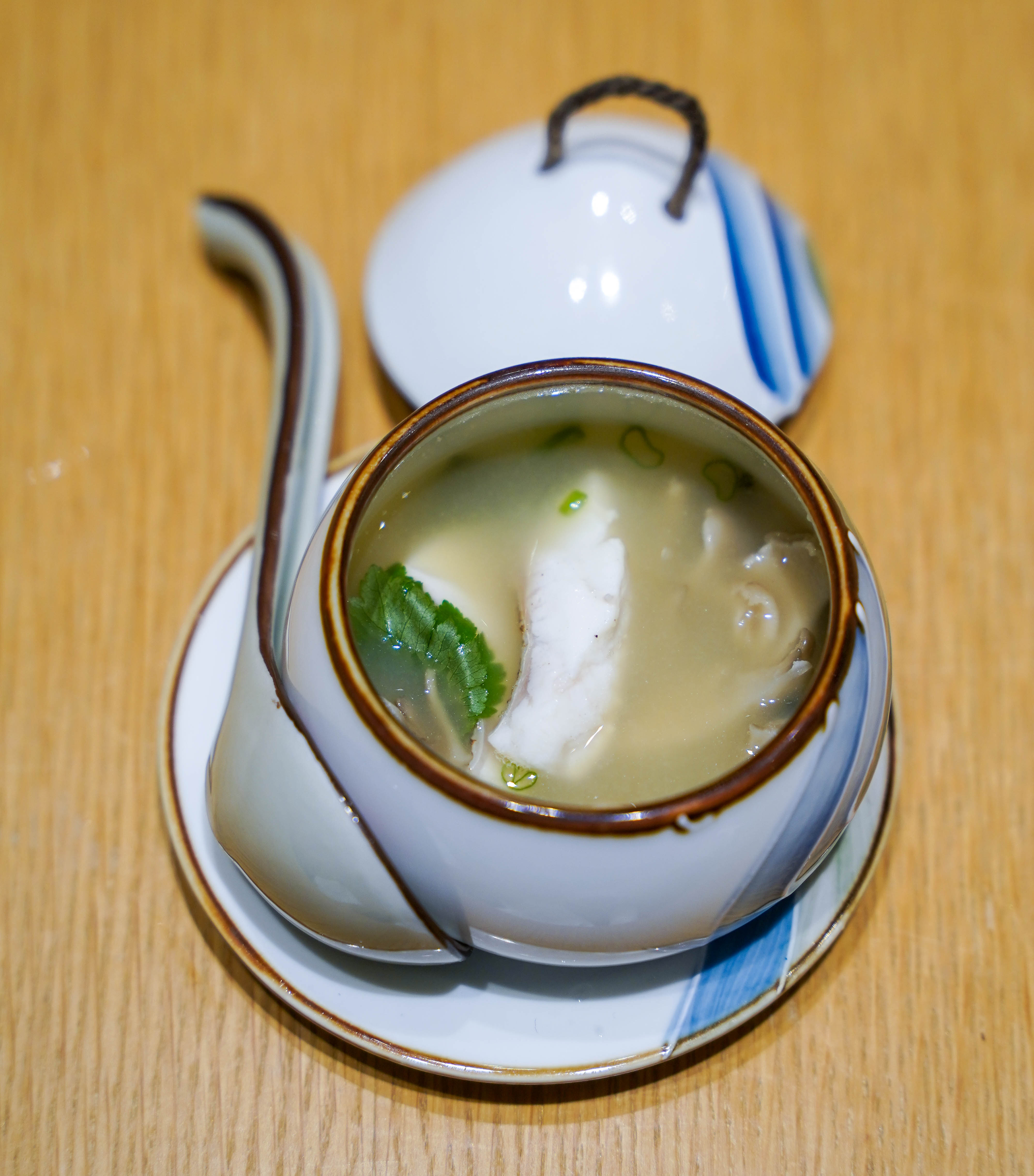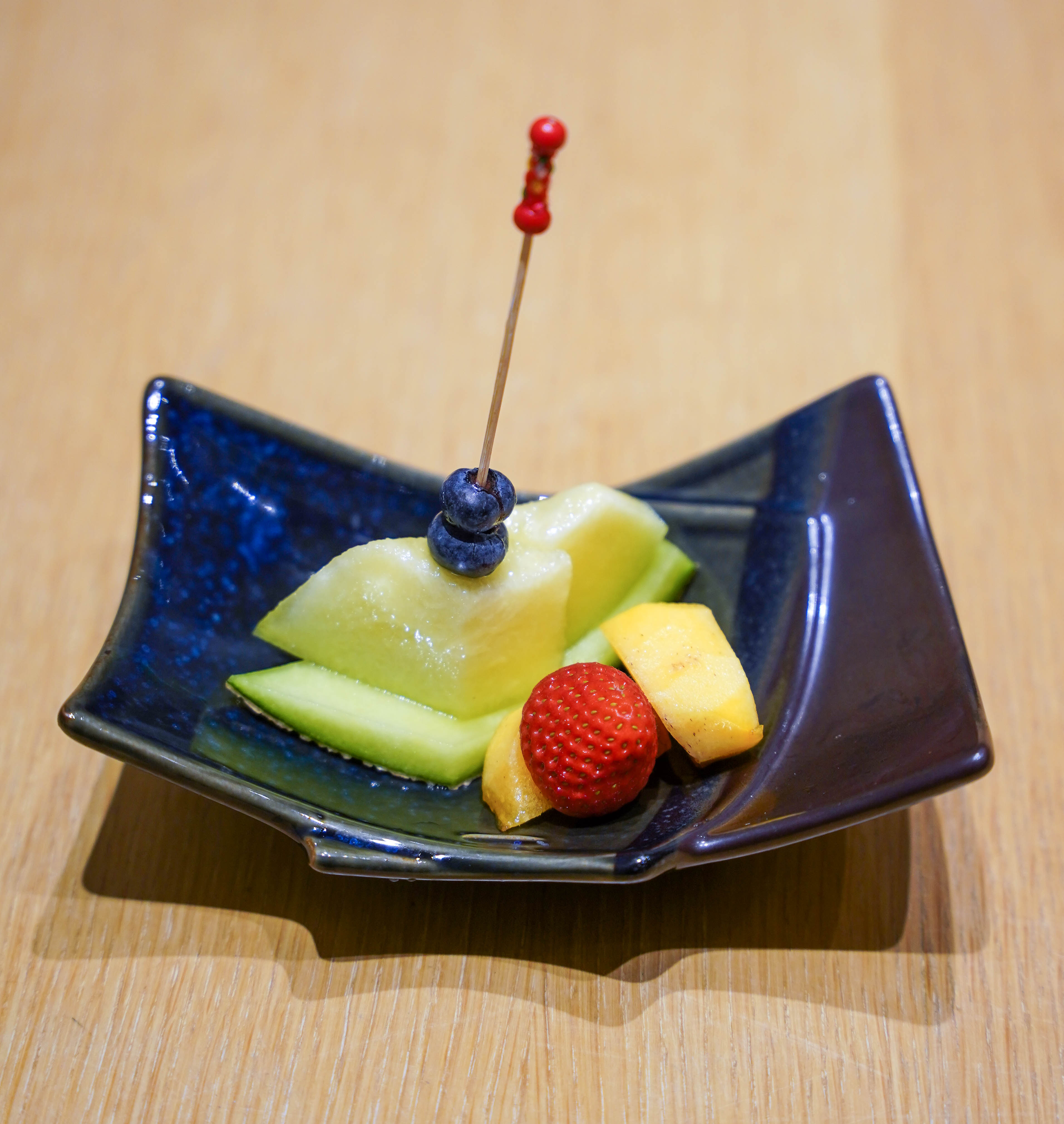 A Grilled Dish of moist, flaky cod fish paves the path for snapper soup and dessert, maintaining Sushi Daiku's worthiness for a memorable meal this year and beyond.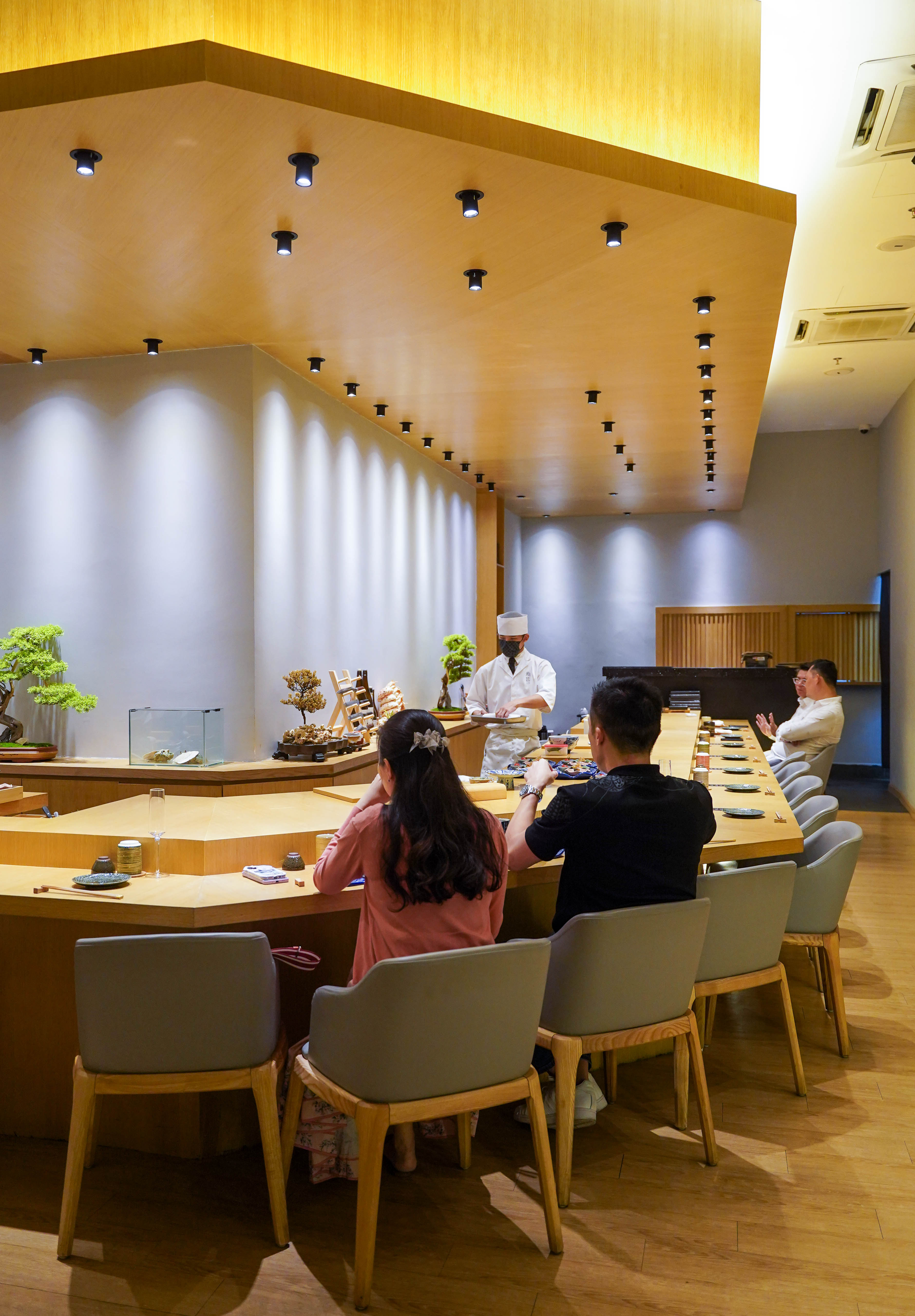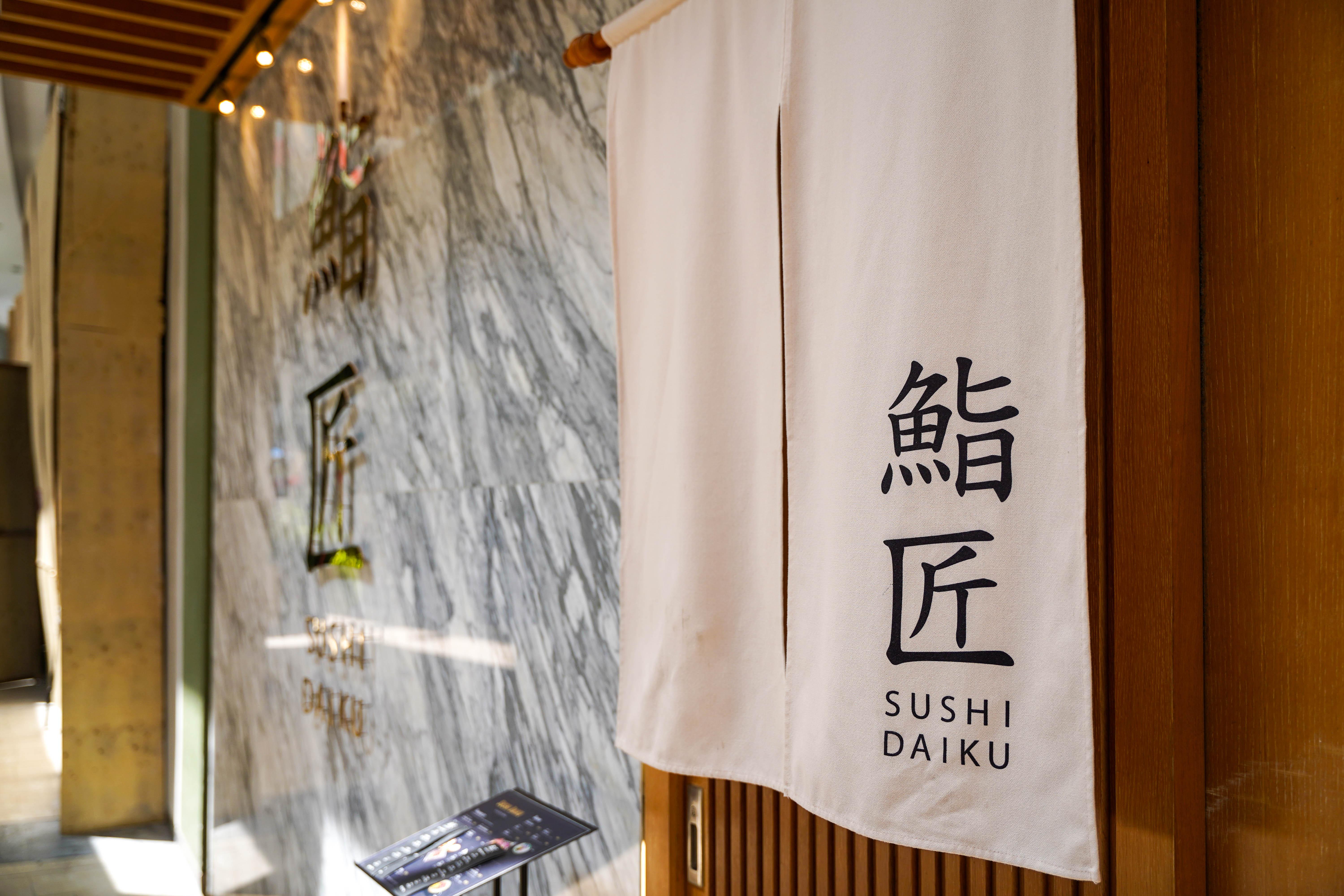 Sushi Daiku
D-G-9, Plaza Arkadia, Jalan Intisari Perdana, Desa Parkcity, 52200 Kuala Lumpur. 
Daily, 11:30am-1030pm. Tel: 010-272-7213

Bookings: